New Zealand is spectacular but incredibly remote, both in terms of getting there and getting around once there. That's exactly why getting a rental car in New Zealand is such a good idea! This guide details everything you need to know before you hit the road.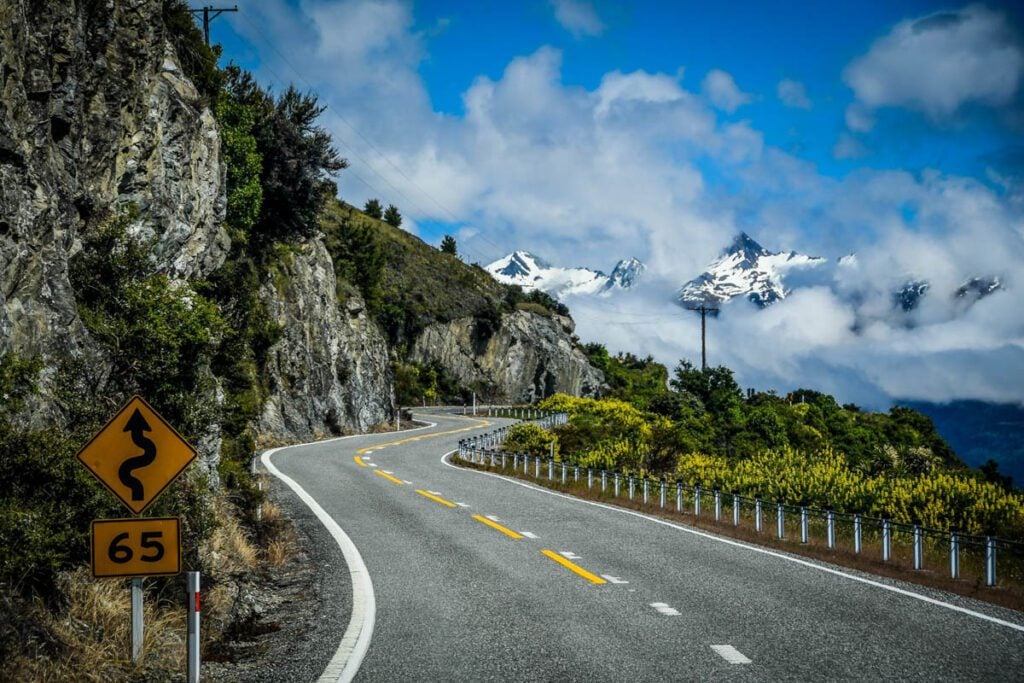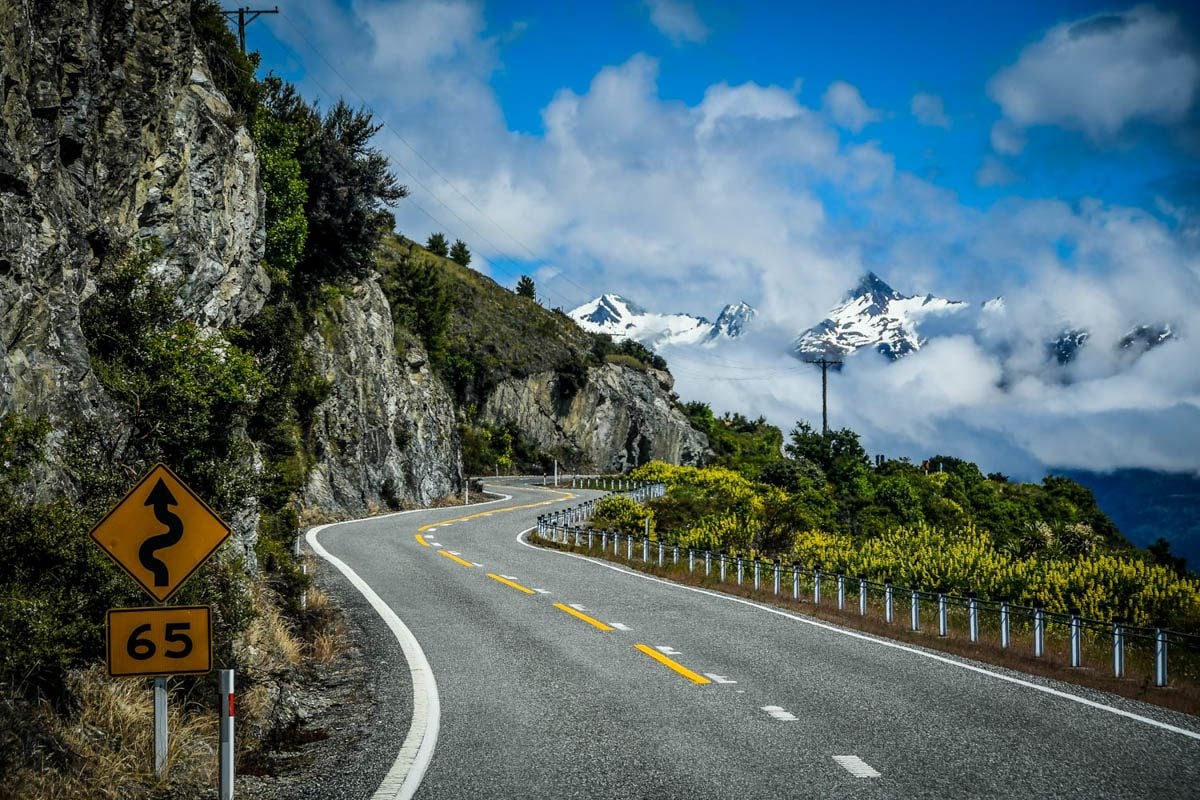 Tucked away in an extremely remote corner of the world and jaw-droppingly beautiful, it's no wonder that New Zealand tops many bucket lists.
The relatively small island nation is home to an astounding variety of scenery, including snow-capped mountains, volcanoes, ancient glaciers, rugged shoreline, and rolling farmland.
Much of the country is still largely undeveloped and tricky to reach, so getting a car rental in New Zealand and road-tripping is one of the most popular ways to explore.
There are a handful of things we wish we would have known before getting a rental car in New Zealand, so we've put together a complete guide with everything you need to know. This way you'll be much more prepared than we were!
We're breaking down the exact cost of a rental car in New Zealand, answering some of your most frequently asked questions, plus sharing our top tips to save you money and headaches.
Article Contents
Planning a trip to New Zealand? Find out the best time to visit New Zealand based on seasonal weather patterns and your personal travel style.
---
Want to save time and energy on planning?
We spent 5 weeks traveling around New Zealand in a campervan, and we've been lucky enough to explore a lot of what this country has to offer!
We took our 5-week travels and condensed it down to 30 days (because so many people wanted a 1-month route) that hits the top destinations on both the North and South Islands.
We'll send you our complete 1 month itinerary, filled with tips and advice. Just click below to get your 30-day New Zealand road trip itinerary today!

---
Why rent a car in New Zealand?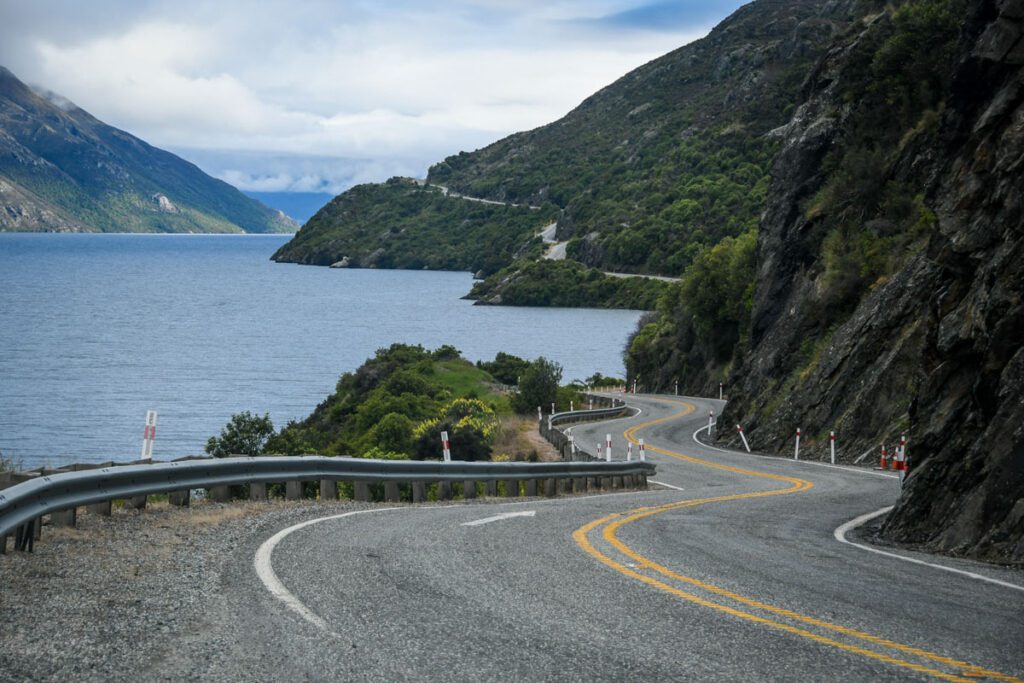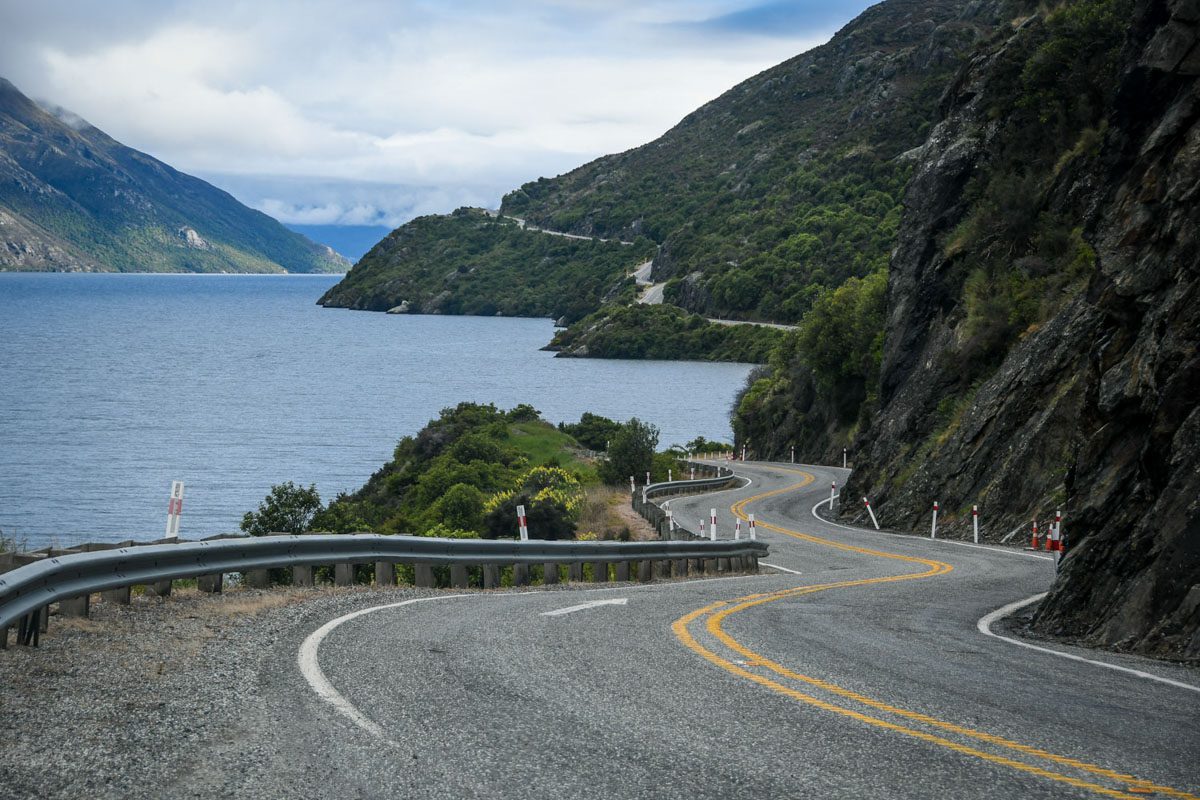 If you're on the fence about getting a rental car in New Zealand, here are the top things to consider and the reasons we think renting a car is the best idea.
1. You can see more hidden gems
New Zealand is a very touristy country, and the only way to escape the crowds is to venture off the typical tourist trail. Usually these places can be difficult to get to if you don't have your own vehicle.
Some of the highlights of our time spent in New Zealand were on our epic road trip we took across the North and South Islands. We saw so much of the countryside that would be hard to see if we didn't have our own vehicle.
Psst! Be sure to check out our bucket list of top things to do in New Zealand on your first visit.
2. It's faster
New Zealand has a pretty solid public transportation system country-wide, but there's no question that driving is a significantly faster way of getting around.
While the bus and train systems can get you to many of the places likely on your list, using public transportation also means you're dependent on their schedules. Aside from having to make stops along the way, a listed departure time has no flexibility and if a bus is running late, so are you!
3. Driving in New Zealand is easy
There are some countries where the insane traffic and crazy driving etiquette would scare us away from renting a car. (We're thinking of many major cities in Vietnam!)
Luckily most of New Zealand is pretty laid back when it comes to driving. The rules of the road are pretty much the same as you'd find elsewhere in North America and Europe—albeit on the opposite side of the road!
Depending on where in New Zealand you plan to drive, you likely won't encounter too much traffic or difficult situations.
4. It's convenient
If you have your own vehicle, you don't need to look up bus times, or stick to someone else's schedule. You don't have to wake up early to catch that 6 a.m. bus or leave a destination before you're ready because it's the last ride home.
You can stop whenever you need to, whether it's to use the restroom or you get hungry. Turn on the AC or roll down your windows. It's up to you!
5. It's fun!
There's just something about road trips that are so much fun! Stock up on snacks, crank some tunes and sing aloud, or listen to a podcast with your travel buddy. No headphones needed!
6. Parking is easy
We've driven in a campervan all over New Zealand and finding parking was never an issue. All our hotels and Airbnbs were equipped with parking spots.
Street parking in cities like Auckland and Queenstown was easy enough to find and there was usually a parking attendant taking payment or a street kiosk to put a few coins in and print out a ticket.
Reasons not to rent a car in New Zealand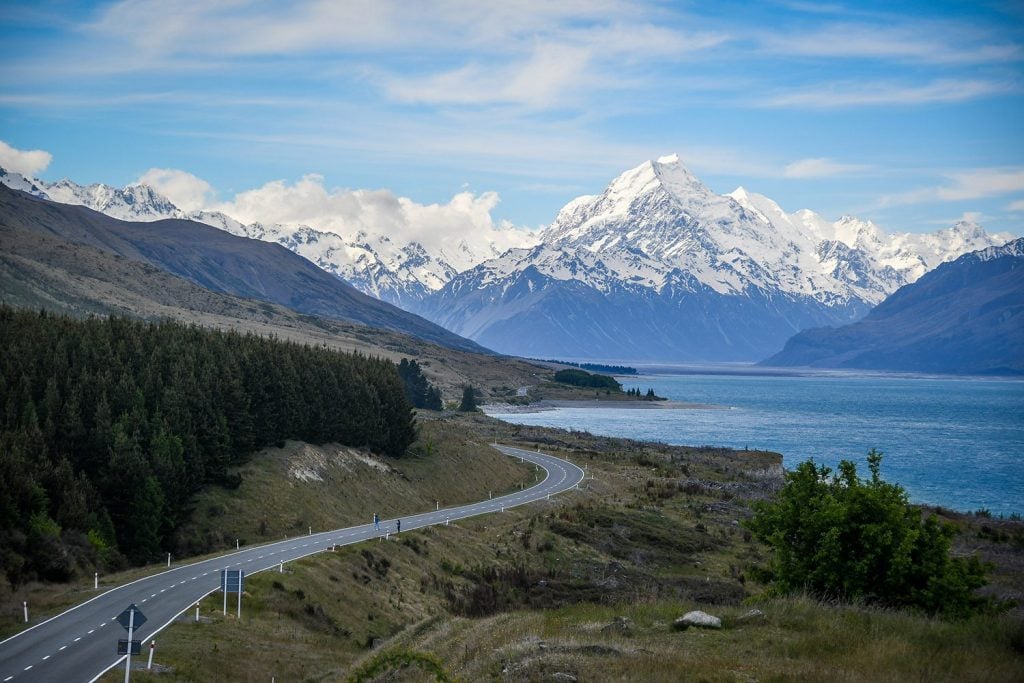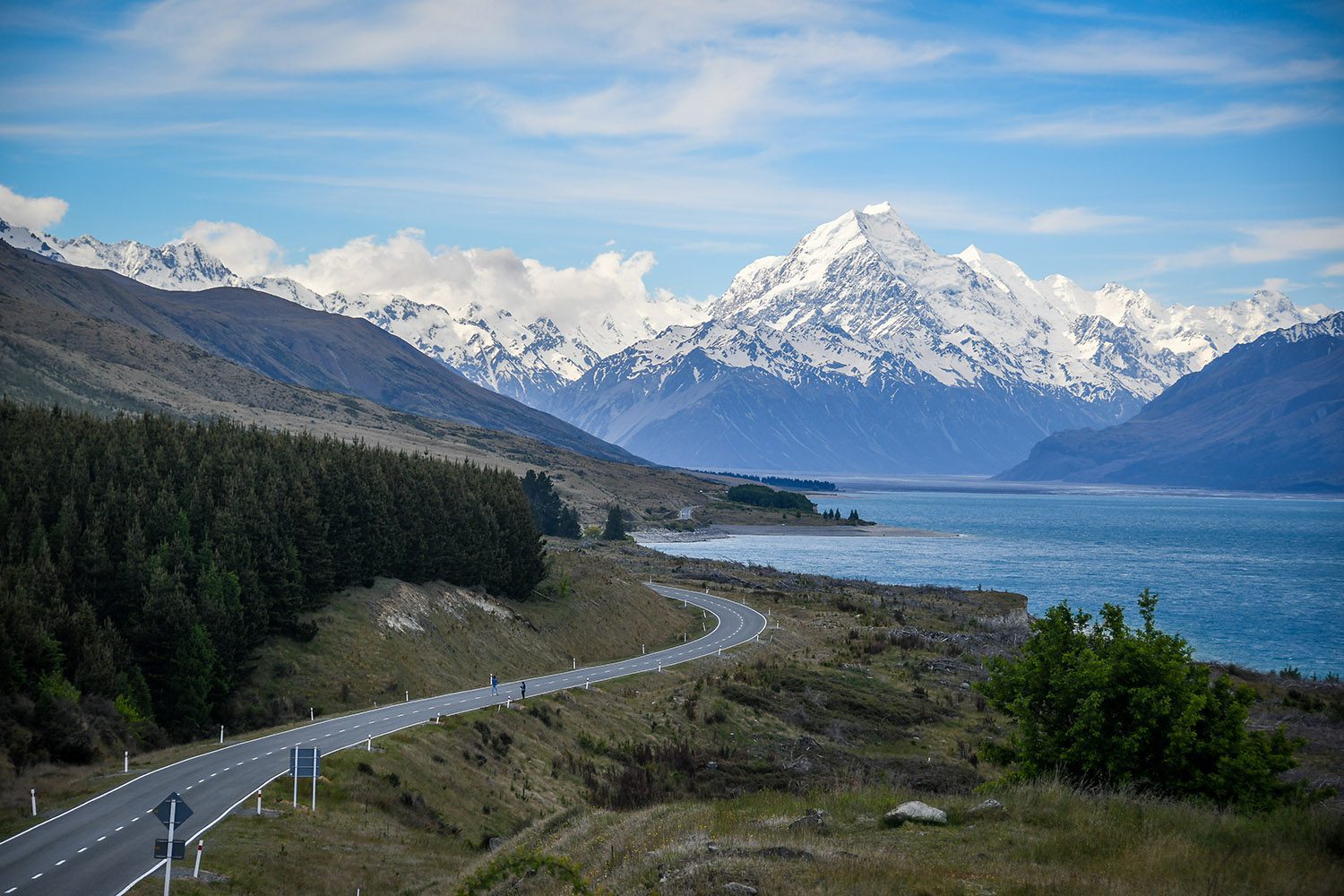 We've rented cars many times on our travels all over the world, but we certainly don't think it's the best option for everyone. Here are some things to consider:
If you're only going to a single destination in New Zealand, it might not be necessary to rent a car. This is especially true if you don't plan to do much exploring outside of the place you're visiting. Most of the major cities in New Zealand are pretty walkable, if you stay near downtown. In this case, simply walking or relying on taxis or Uber would be a good option for you.
If you're nervous about driving in another country (on the opposite side of the road!). Even though we felt driving in New Zealand was quite easy compared to many other countries, it can still be a bit stressful driving in a foreign country. Especially if you're not used to driving on the left side of the road! If this worries you, it might not be worth the stress of renting a car.
If you're traveling solo and/or you're on a tight budget. The cost of a rental car in New Zealand can be a bit pricey. If you're on your own and are on a budget, this might be an expense that is hard to justify since taking a bus would be much cheaper.
Psst! We have some great money-saving tips in our article about traveling New Zealand on a budget.
How much does a car rental in New Zealand cost?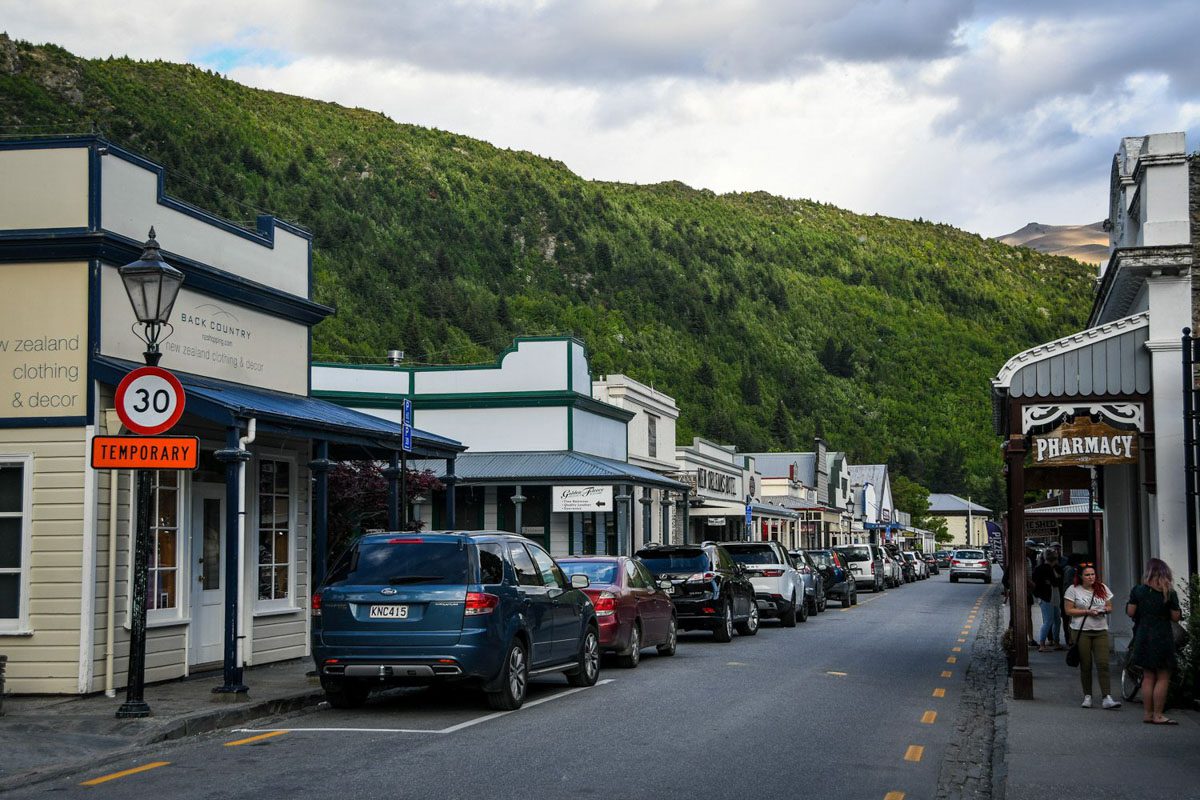 The cost of getting a car rental in New Zealand is similar to many other countries. Major cities like Auckland and Queenstown, and especially airport rental locations, tend to cost significantly more than smaller towns, but you'll also have more vehicle options.
Like anywhere else, prices fluctuate based on demand, so you'll find lower prices in the off-season (May through September) and higher prices during peak season (December through February).
Low-season prices average about $100 USD per day for a "compact" car, while high-season prices are between $130 USD. We like to use Discover Cars to search and compare prices from all the rental car options in the area, and find it generally saves us money in the long run.
Search & Compare Rental Car Prices
Discover Cars: We personally use this aggregate site to compare rental car prices from all the big name companies and get the best price possible.
RentalCars.com: We've had good experiences finding rental cars with this site in the past.
Do I need rental car insurance in New Zealand?
When you pick up a rental car in New Zealand, regardless of the type of vehicle or company, it will come with basic insurance.
This is a country-wide requirement, in part because New Zealand has Accident Compensation Corporation (ACC), which covers accident-related personal injury costs for everyone in the country. Another way of looking at ACC is automatic no-fault insurance.
With that in mind, "basic" insurance beyond ACC seems to be somewhat subjective, so it's still important to read the fine print and know exactly what the rental car policy covers versus what it doesn't. This is true even if you have travel insurance or a credit card that offers rental car insurance.
Note: Another thing to keep in mind about New Zealand insurance policies: "excess" is the same as a deductible in the US.
Psst! Is this your first visit? Don't miss our article on things to know before traveling in New Zealand.
FAQs about car rentals in New Zealand
Driving in New Zealand in a rental car is fairly straightforward, but there are still some important things to know and take into consideration.
Is it safe to rent a car in New Zealand?
Renting a car and driving in New Zealand is very safe, provided that you pay attention to your surroundings and familiarize yourself with a few rules (just like anywhere else!).
In New Zealand, you'll drive on the left side of the road. That can be a big adjustment, particularly for drivers from North America, so you may want to find a quiet area to get used to it before hitting a busy road or open highway. Distance and speed are also measured in kilometers rather than miles.
Another thing to be aware of is that New Zealand has a lot of remote areas and dirt or gravel roads. Not only will you need to use extra caution driving on these, but you should check with your rental car company about whether or not it's even permitted.
Who can rent a car in New Zealand?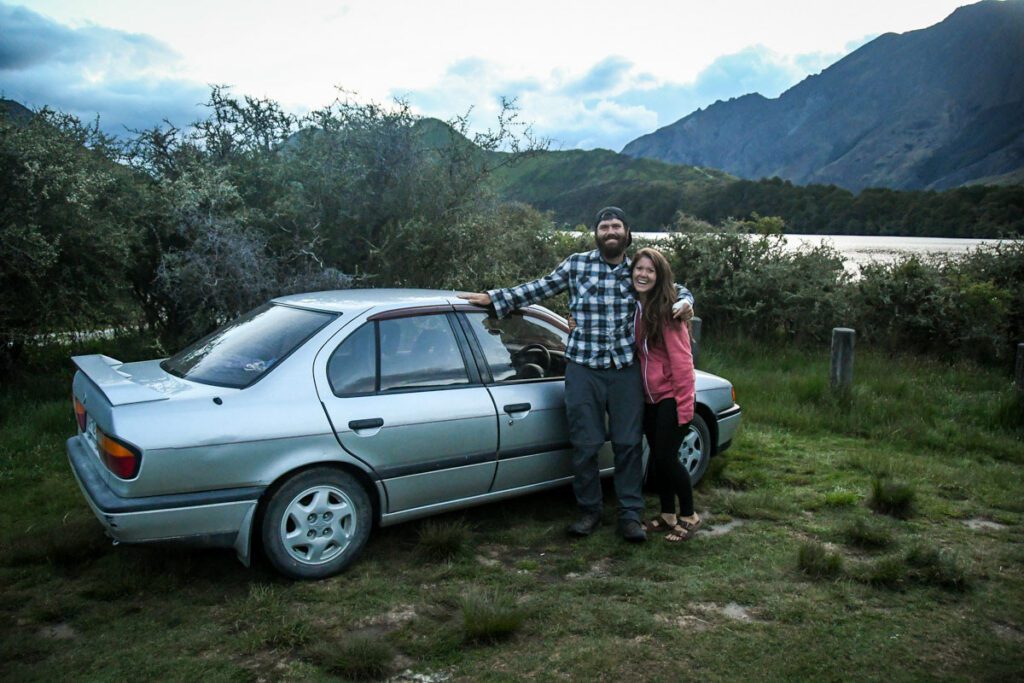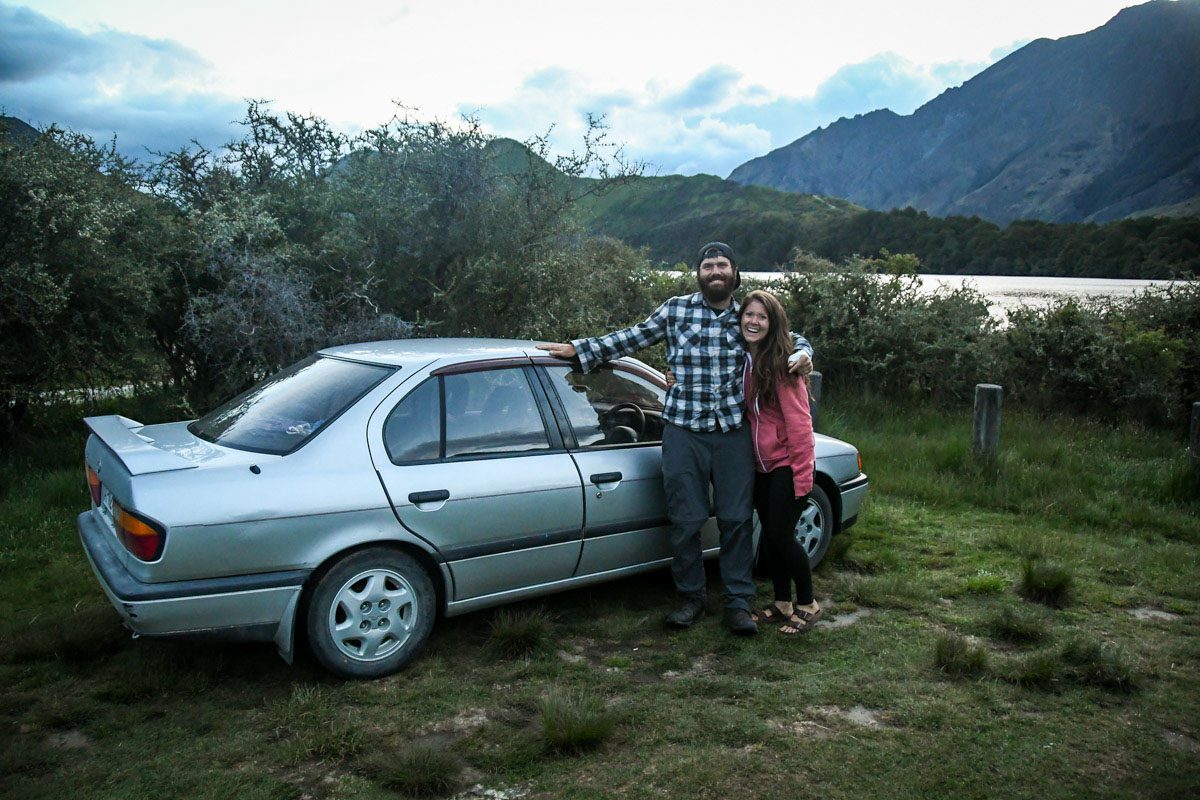 Getting a rental car in New Zealand is simple. You must be at least 21 and have a valid credit card, just like most everywhere else.
Generally, if you're a licensed driver in another country, you won't need to provide anything other than your valid home drivers' license or International Driving Permit (IDP).
One unique thing to be aware of is that if your drivers' license is not in English, you must have it translated. It's recommended that you do this ahead of time in your home country, but you may also be able to do it through the New Zealand Transport Agency when you arrive.
Tip: If translating your driver's license is an issue, it doesn't hurt to get your International Driver's Permit. Jump down here to find out how easy it is to get one.
What's the cheapest rental car company in New Zealand?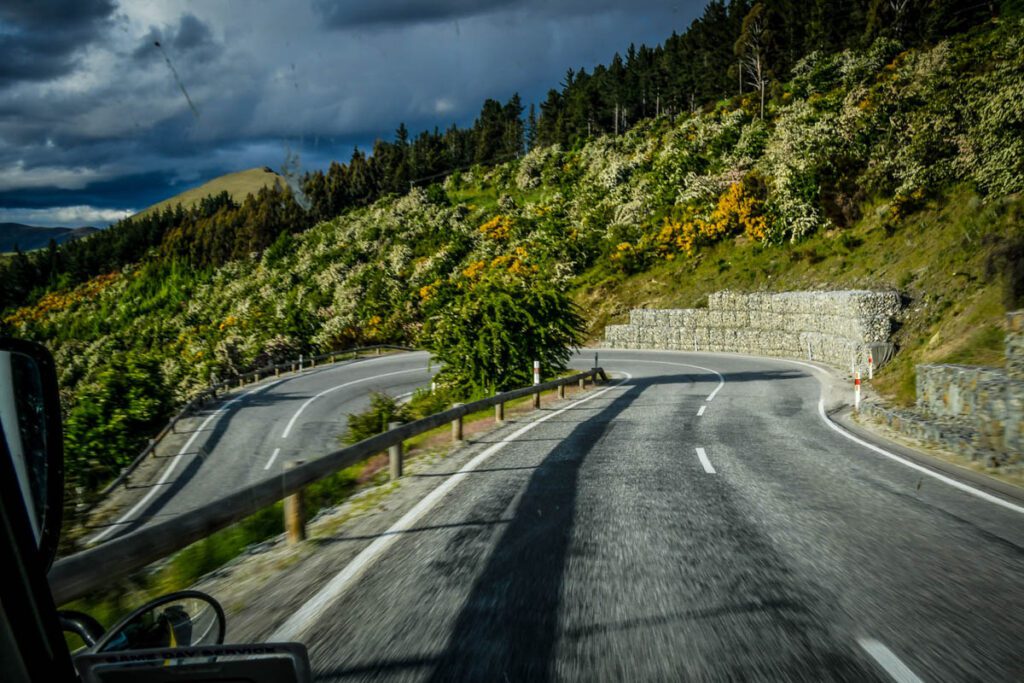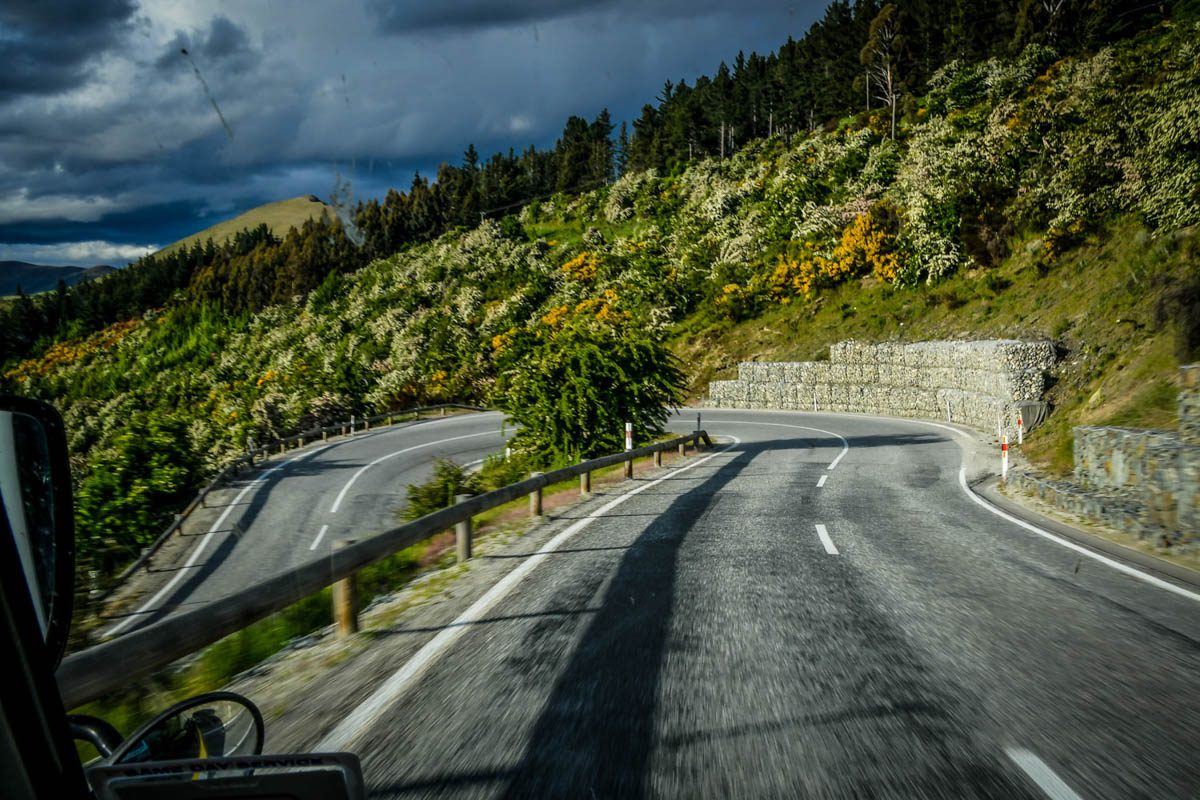 Mint Rentals and Yes Away consistently have some of the cheapest prices for car rentals in New Zealand. However, there can be a lot of variation depending on the city, dates, and car type, plus different companies may run specials at different times, so it's a good idea to shop around a bit before booking.
Do I need an international driver's license to rent a car in New Zealand?
Most likely, no!
Unless your home country's license is in a non-Roman language (Japanese, Russian, etc.), you will not need an international driver's license.
However, it certainly doesn't hurt to have one, especially if you frequently travel internationally — popular destinations including Greece and Thailand do require an international license as well.
As long as you have a valid driver's license in your home country, you can get your international driver's license here, for just $30 USD. They have urgent processing available to get your digital license within 15 minutes.
How expensive is gas in New Zealand?
Gasoline (aka petrol) prices are significantly higher in New Zealand than in the US. As of early 2023, one gallon of petrol is just over $10 NZD (about $2.72 NZD per liter), or the equivalent of about $6.85 USD per gallon.
For comparison, the US average for one gallon of gasoline during the same timeframe is $3.79.
Tips for renting a car in New Zealand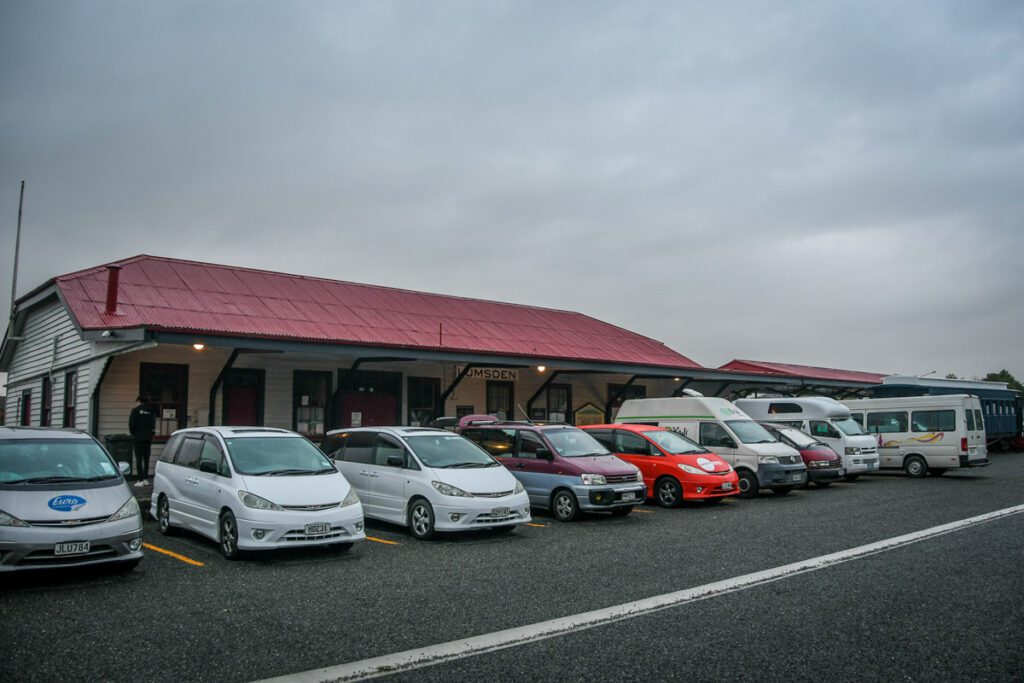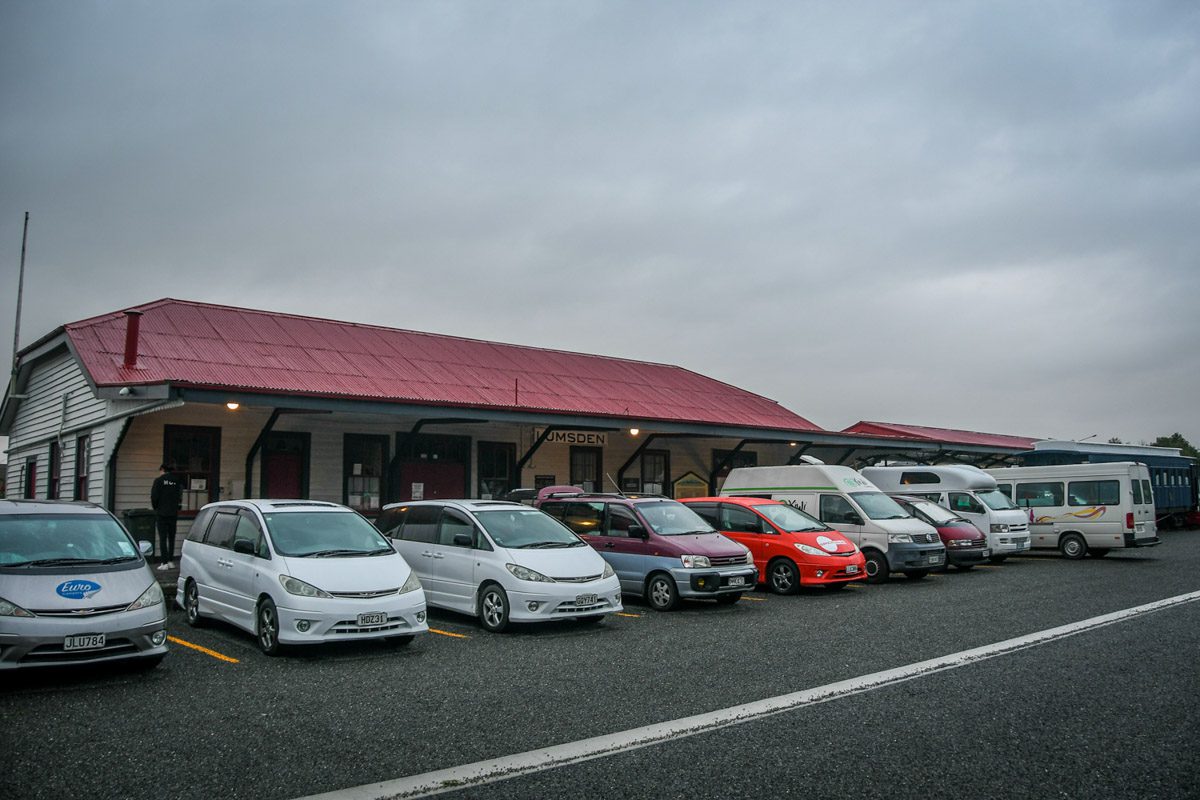 These tips are pretty universal whether you're getting a rental car in New Zealand, Europe or the United States. We hope they are helpful to you as you plan your trip.
1. Take pictures of the outside of the car before driving
Get up close and personal. Take photos on your cell phone of any scrapes and dents, no matter how small. And don't forget any little cracks on the windshield. This way, none of these issues can be blamed on you.
We've never had to use these photos, but it's a good idea to have yourself covered just in case!
2. Rent your car online
Since the online booking platforms reserve several cars and pay the company whether or not someone actually rents them, they get a great rate and can pass the savings onto you. It is almost always cheaper to book online rather than walking into a store.
Note: I never would have believed this until we walked into a car rental shop in Costa Rica and were quoted nearly 3 times as much for the same vehicle as it was listed online!
Plus, you won't need to worry whether there will be availability if you book it ahead of time!
3. The longer you rent, the less you pay per day
If you compare the cost of a single day rental to the cost of renting a car for multiple days or weeks, you'll almost always get a better deal for the longer term.
Don't take our word for it, see for yourself!
4. Download offline navigation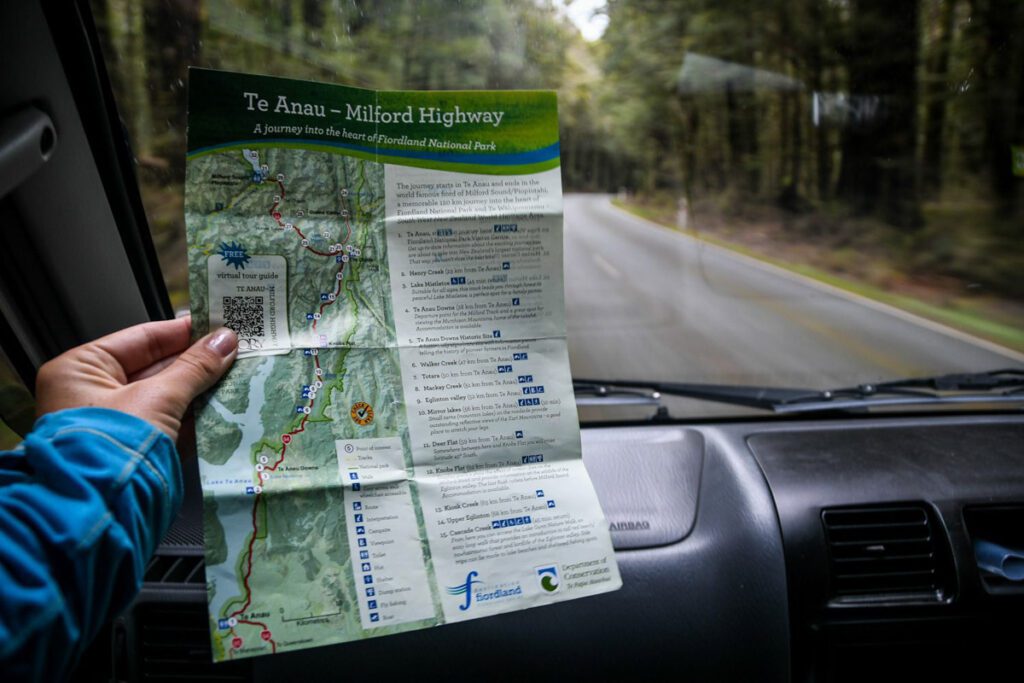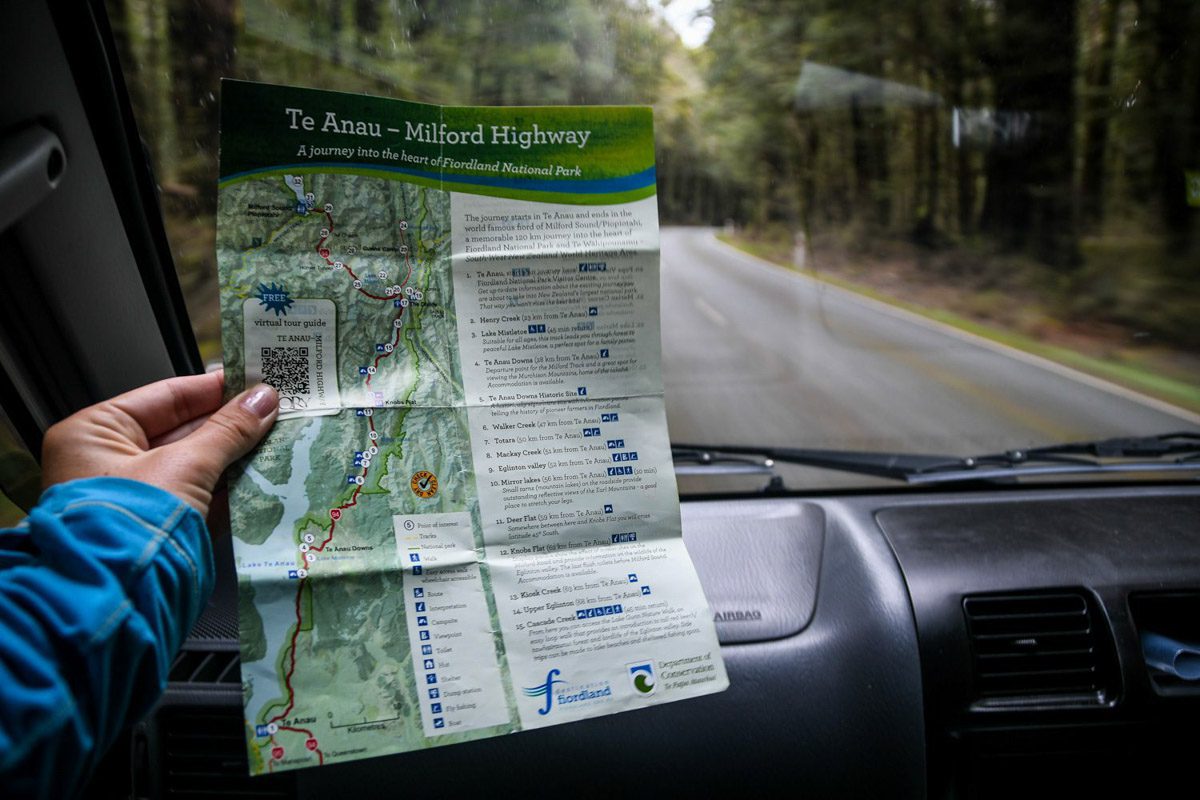 It's important to download the map before your trip so you have access to roads, restaurants, and attractions even if you don't have cell phone service.
For this, Google Maps is amazing! Not only can you pin all the points of interest along your route, but it will also show your current GPS location even when you're not within cell signal. To enable this feature, keep reading…
How do you Download Google Maps Offline?
It's super simple, just follow these steps:
Sign into Google Maps (it's connected with your Gmail account).
Search for "Costa Rica" in the search bar.
You'll see a white bar that pops up at the bottom of the screen. You may need to swipe right to find the "download" icon.
Make sure you're in Wifi, and click the "download" icon.
The map data from this region will now be on your phone, and can be accessed even when you have no cell signal! You'll even be able to see your current GPS location as long as you have it authorized. (Settings > Google Maps > Location > select "Always")
Maps.Me is another great map option, and we use it a lot to find hiking trails and things that aren't always marked on Google Maps. You might want to download both maps before your trip!
5. Get a SIM card
A local SIM card is invaluable when you're traveling abroad. Not only does it help you avoid costly roaming or data charges, it also provides a safety net and keeps you generally more connected, providing local cell and data coverage while on the road.
Just make sure you're traveling to New Zealand with an unlocked smartphone in order to use the local service.
Our favorite way to get data in a foreign country is by using Airalo. If you can get by with data only (no calling), this is a great value at just $21 USD for 10GB, valid for 30 days.
Airalo is an app you download that offers eSIMs in nearly 200 countries. It's super easy to use and makes arriving in a new place much more seamless.
Just download the app to your phone, choose the country and data package that best suits your travel needs, and install the eSIM. Voila! It offers instant connectivity, and is easy to top up with more data when you need it.
Psst! Will you be traveling in more than one country? Use our ultimate guide to getting an international SIM card, including helpful tips for using your phone abroad.
6. Combat car sickness
If you're someone who suffers from the occasional motion sickness, getting crammed into a colectivo or shuttle bus with a crazy drive is not an ideal situation.
I understand, believe me!
If you're like me, having your own vehicle will allow you the freedom to stop when you need to. Plus, sitting in the front seat (or driving) helps prevent car sickness a ton.
Pro Tip: Motion sickness wrist bands and ginger chews have helped me a lot!
Tips for driving in New Zealand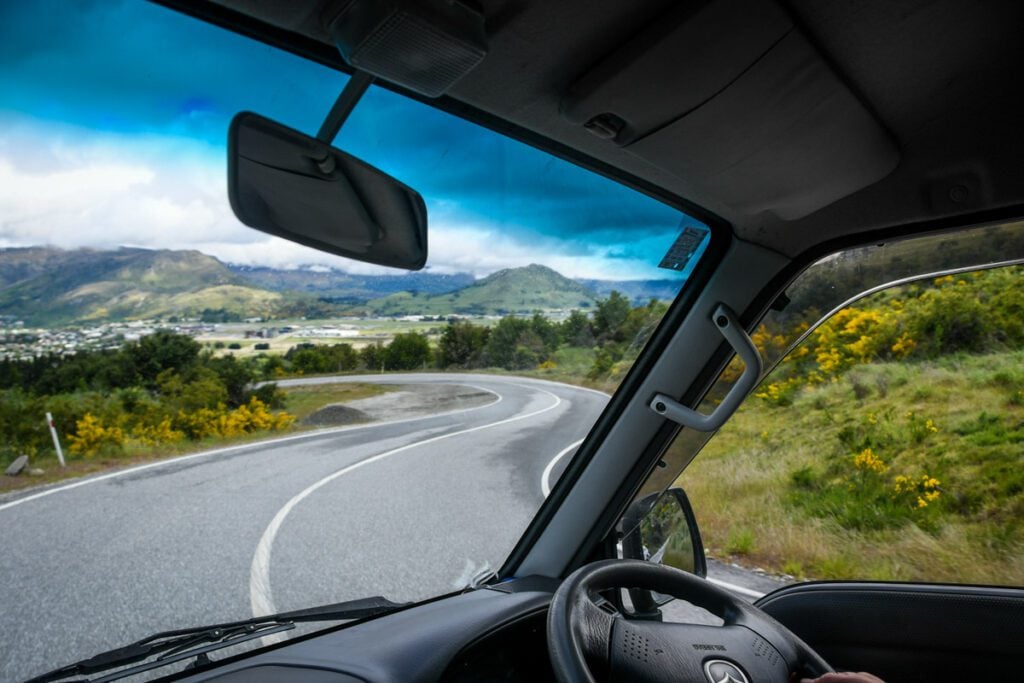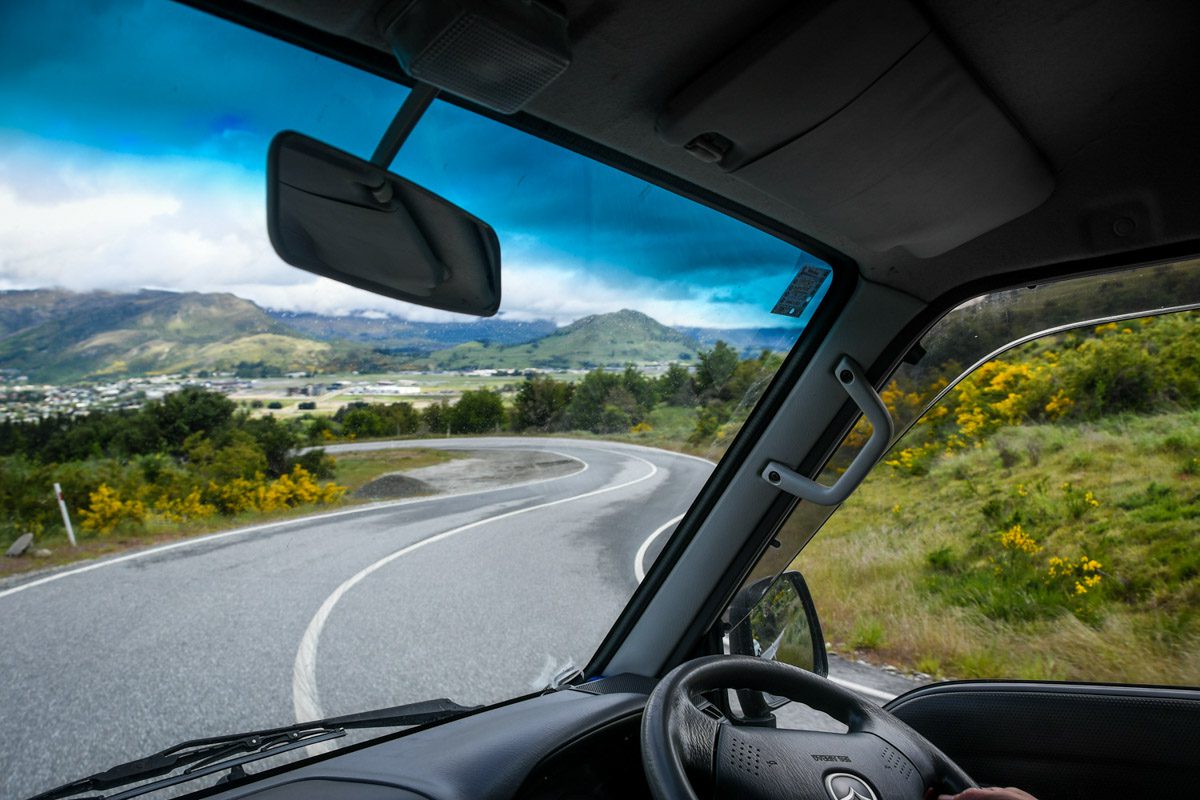 Before you get behind the wheel in New Zealand, make sure you have done a little research on how driving there is different from your home country. For us being from the U.S. there were a lot of things that were different:
Driving on the left side of the road: This one was a bit tricky for the first few days. There are big arrows painted on the road to help you, but remember to take wide right turns and short left turns. The weirdest part is having the driver sit on the right side of the campervan.
One-Lane bridges: These are very common throughout New Zealand. Make sure to yield when you approach and follow the signs on who should go across first.
Roundabouts: Just like driving on the left side, these can take a little getting used to. Slow down as you drive up to them and yield to the cars coming from the right.
Speed Limits: Surprisingly, there are really only 2 speed limits in the entire country: 100 km/hr on the highways and 50 km/hr in the cities and towns. You might see other signs posted every once in a while, but these are the most common.
Kiwi Road Rage: For the most part, people from New Zealand are lovely. However, there were a few times where we had people dangerously tailgating us on the highway, making hand gestures and honking horns. I guess I would get annoyed with all the tourists driving around me too.
Perfect itinerary for driving around New Zealand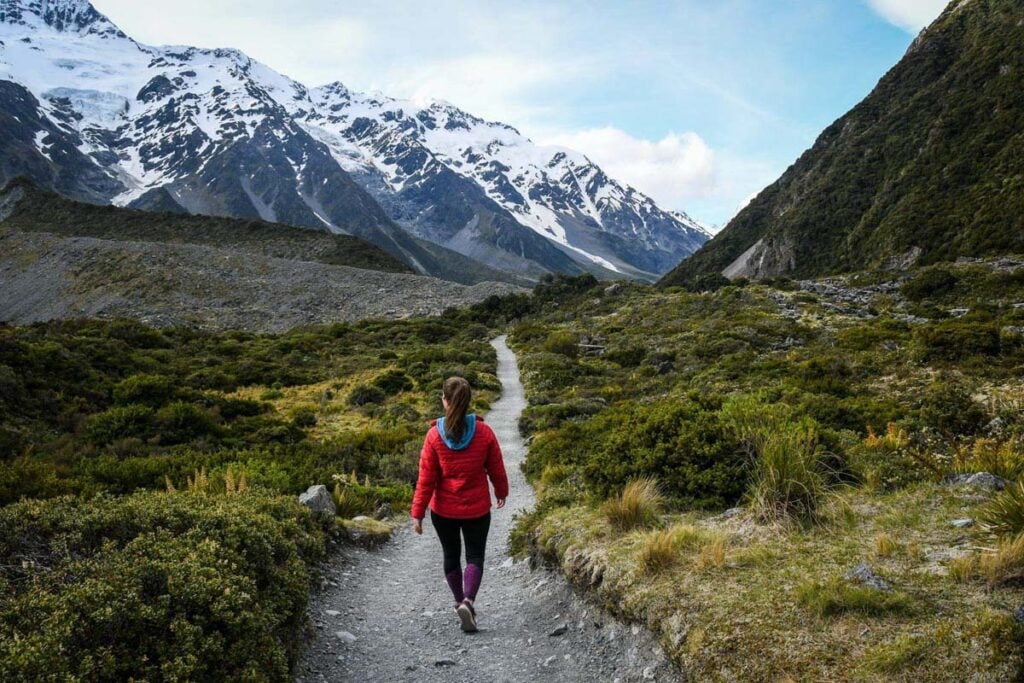 Lucky for you, we've created a handful of resources and itineraries for New Zealand.
We spent an embarrassing amount of time doing research, comparing dozens of itineraries, and asking locals for advice to come up with a kickass route that we used for our own New Zealand road trip!
Since our trip, we've thought about all the things we would have done differently… And we altered our own route to create a few different options.
And we're happy to share everything we learned!
You can pour hours and hours into doing the research yourself, or you can take our word for it and spend your newfound free time doing something more fun than staring at a computer screen. It's up to you.
We've curated what we think is the perfect New Zealand road trip, and we want you to be able to copy our route! 


In this 1-month itinerary, you'll find:
Can't miss sights and experiences
Where to eat
Where to stay (whether you're camping or doing hotels)
Insider Tips
Suggestions for extending this trip
We've spent hours of research putting this all together, just for you!
In full transparency, this is a paid itinerary since it has taken an incredible amount of time for us to create.
However, we keep all of our paid itineraries affordable – just $15 for an entire 1-month itinerary. We think this is an incredible value considering almost all your planning will be done for you!
If you don't have enough time to do both islands, we broke down our full itinerary into separate itineraries in the following articles:
Wanna try out vanlife in New Zealand?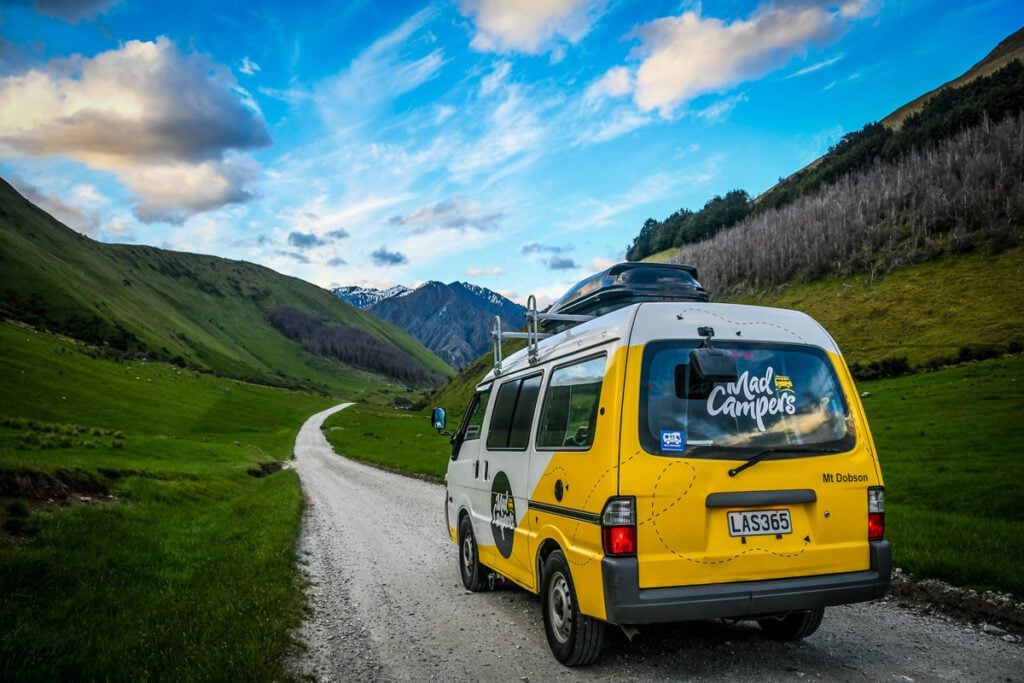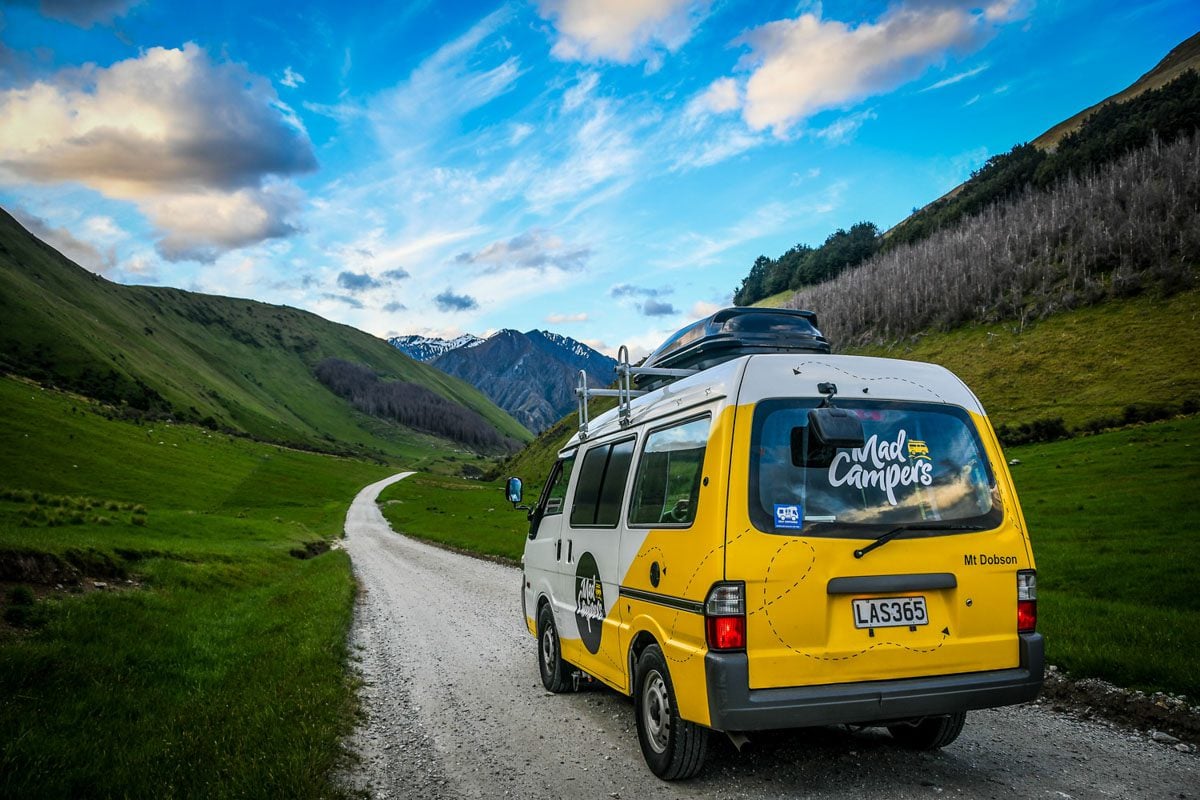 We can't write an article about getting around New Zealand without mentioning campervan rentals!
This island nation is set up so well for campervan travel, and we couldn't imagine a better way to experience this incredibly beautiful country.
If traveling in New Zealand with a campervan has your interest piqued, we've got everything you need to know right here…
Best Campervan Rental in New Zealand: A breakdown of all the important things you need to look for to find the best campervan hire for your New Zealand road trip, plus the companies we highly recommend.
Planning a Campervan Trip in New Zealand: This comprehensive guide has literally everything you need to know about planning a campervan trip to New Zealand; from how much it costs, to how to shower while living in a campervan, to the magic trick you need to know to find campsites.
Best New Zealand Campsites + Free Map: A guide to camping in New Zealand plus a list of some of the best New Zealand campsites, from our experience and those of fellow travel bloggers, so you can see which ones fit into your itinerary.
Other forms of transportation in New Zealand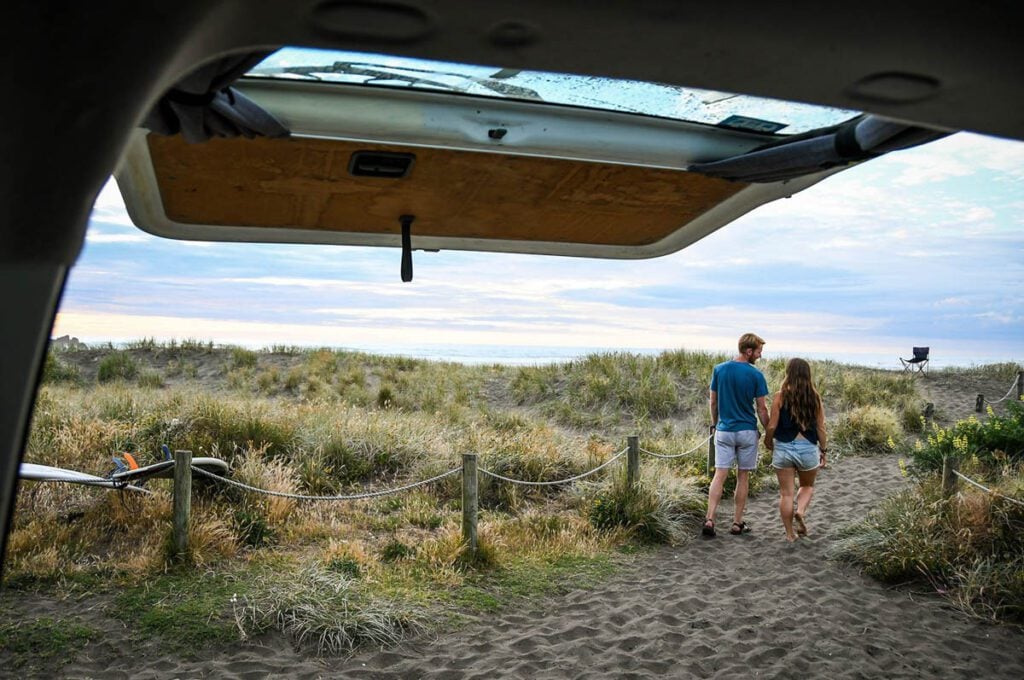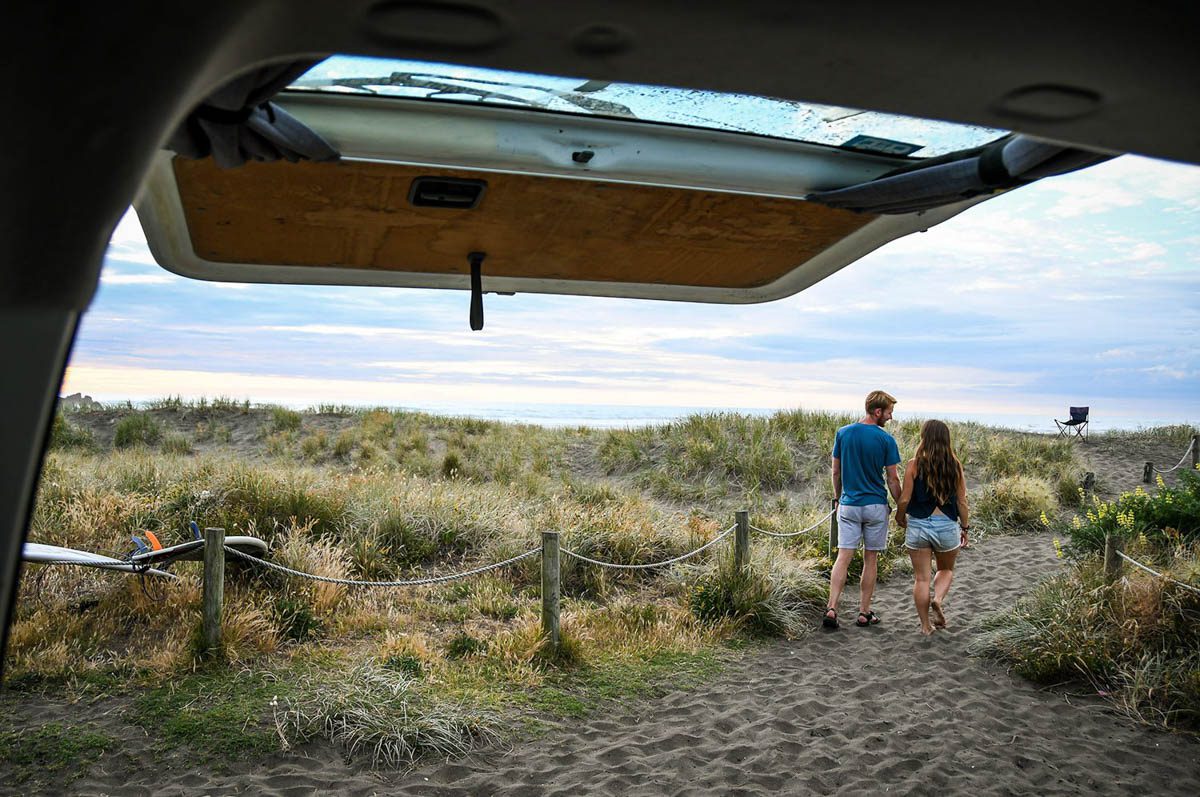 If you're still on the fence about getting a rental car in New Zealand and want to know what your other options are. Here's how you can get around New Zealand with public transportation.
Bus
One of the most affordable modes of transportation, especially compared to driving in New Zealand, buses are an excellent option for most travelers. Plus, buses go to all the country's tourist areas, major cities, and many rural small towns.
There are two types of buses in New Zealand: traditional and hop-on, hop-off, often referred to as "backpacker buses."
Intercity Bus is the main company providing traditional service, while Stray Bus and Kiwi Experience offer hop-on, hop-off service. Stray and Kiwi Experience go primarily to tourist attractions and cities, whereas Intercity offers more route options to smaller places.
Train
For those who enjoy getting off the beaten path and immersing themselves in the scenery, train travel is a great way to experience New Zealand.
It's considerably more expensive than the bus, but riding the train also allows you to see countryside you otherwise can't.
There are three train routes that cross the country, serving its three biggest cities. The Coastal Pacific operates between Wellington and Christchurch, the Northern Explorer runs from Wellington to Auckland, and TranzAlpine serves Christchurch and Greymouth.
Ferry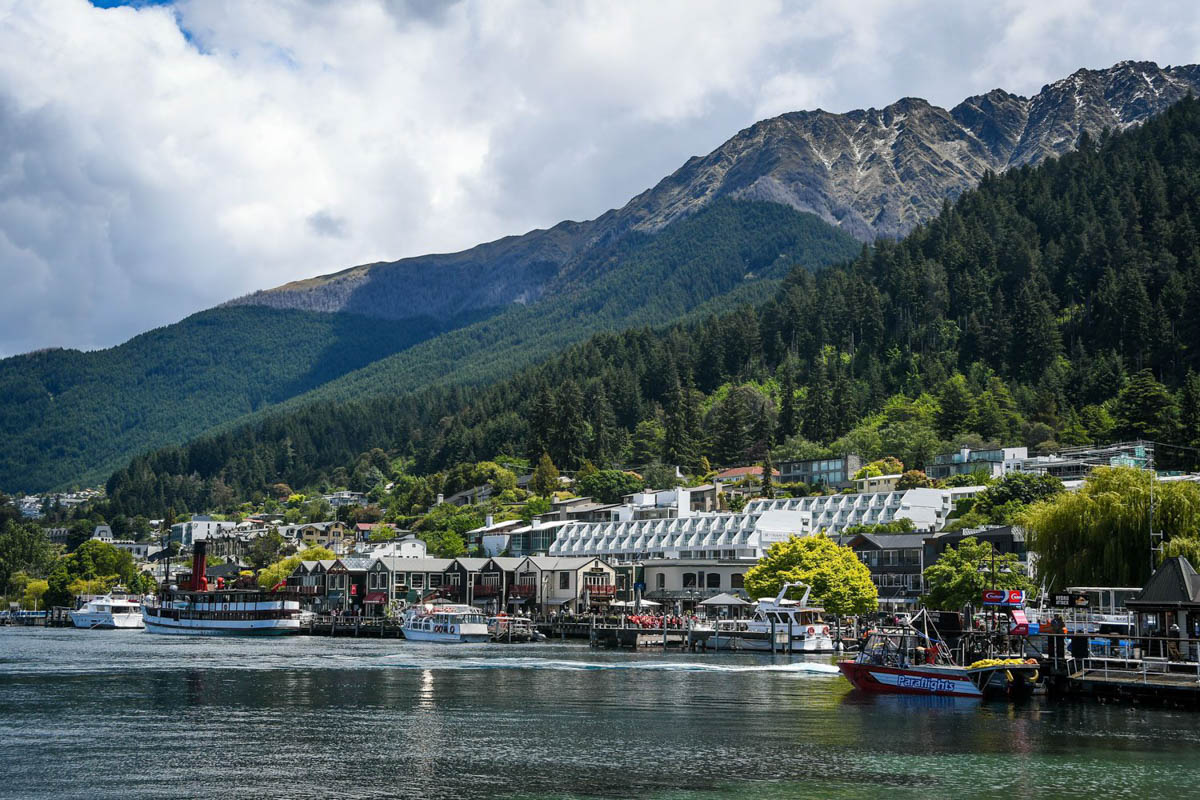 The ferry is one of the least common transportation methods in New Zealand, but only because it's limited to a few areas. It's actually an amazing experience, one well worth going out of your way for!
The main scenario when most people take the ferry is traveling between the North and South Islands, although there are also a few operating out of Auckland to get to smaller islands.
The Interislander Ferry travels several times a day on the Cook Strait between the North and South Islands, a three-hour trip. Many people believe it's the most scenic ferry crossing in the world!
Plane
As an alternative to the ferry, flying between the North and South Islands is another option. It certainly isn't the cheapest (or most scenic!), but it is the fastest.
All the country's major cities have airports, and you'll also find them in a handful of smaller towns.
Shuttles
If you're specifically interested in visiting a more remote area where public transportation isn't readily available, look into taking a shuttle. Typically comfy passenger vans, these small shuttles often run from larger cities to more off-the-beaten-path destinations.
The best way to find a shuttle is chatting with locals (who are seemingly all friendly!) or searching online for "shuttle to [the specific place you have in mind]." You'll find that there are more shuttles in some areas, and considerably more during peak season.
What to pack for your trip to New Zealand
We know it can be overwhelming packing for a trip to a new destination. That's why we spent hours creating this super helpful PDF just for you.
In this free New Zealand packing list PDF download, we've provided packing checklists for everything from clothing and toiletries (for both women and men!) to what shoes to pack and extra medicines you may want to have on-hand just in case.
Plus, we're sharing tons of packing hacks and tips for traveling in New Zealand that you won't find anywhere else!


---
Are you planning a trip to New Zealand?
We have TONS of resources on travel in New Zealand and destinations throughout the country. Check out our Ultimate New Zealand Travel Guide for all the answers to your most burning questions, or read some of our favorite articles below.
Save this article on Pinterest for later!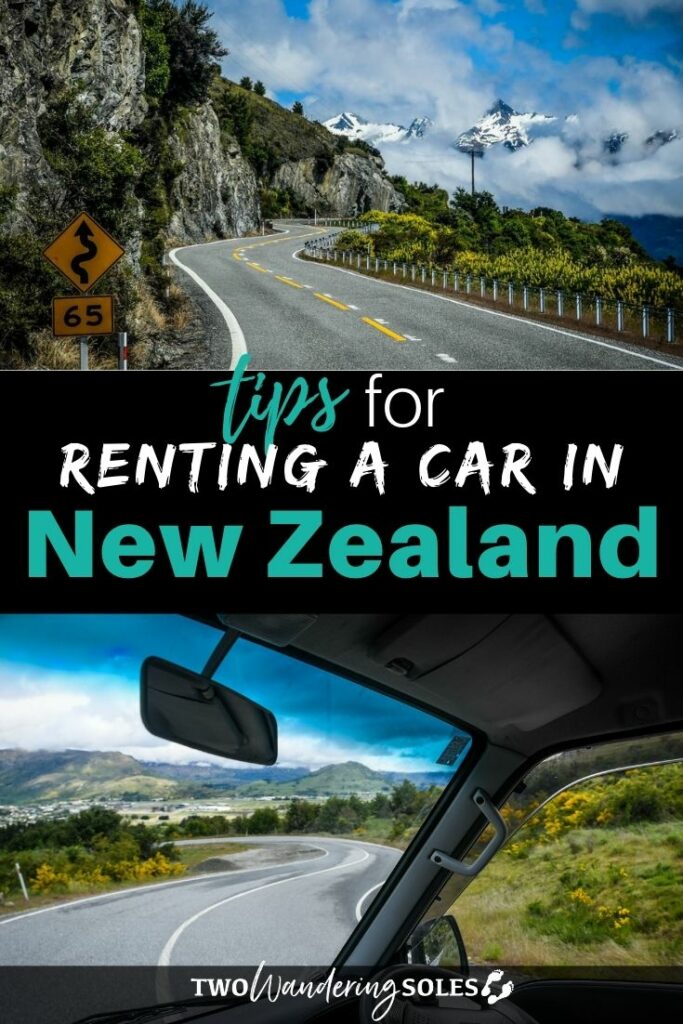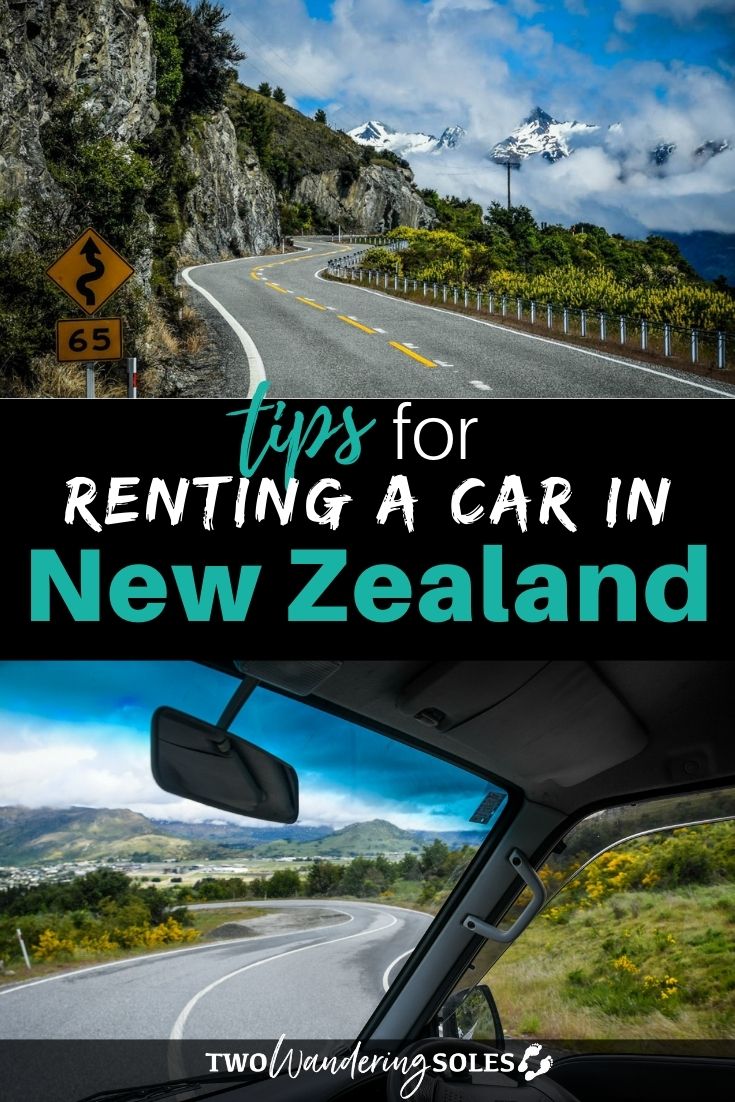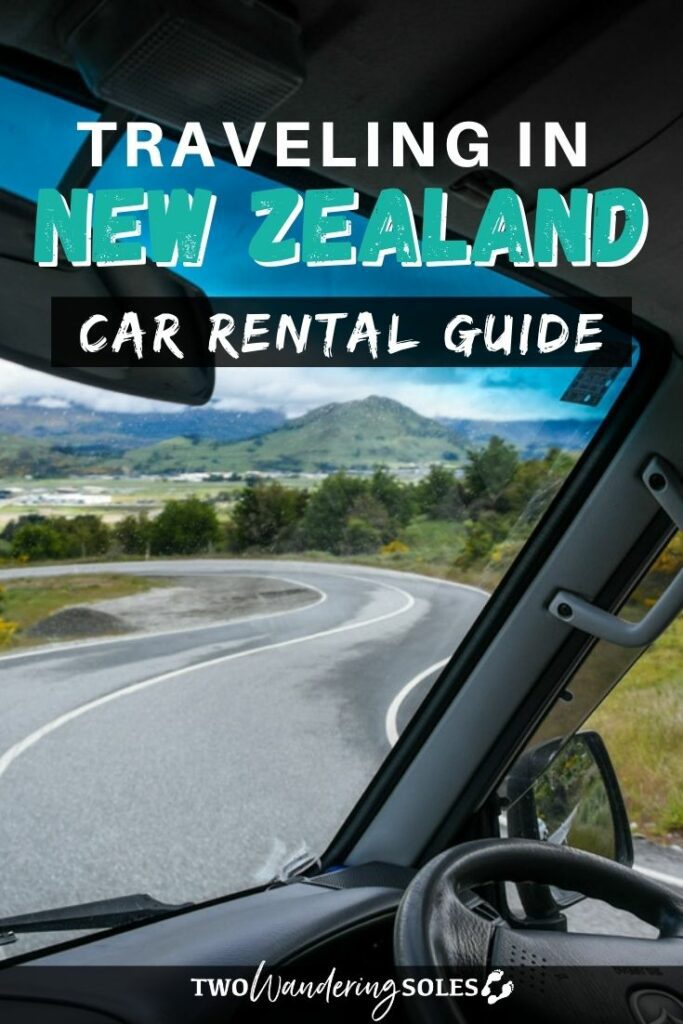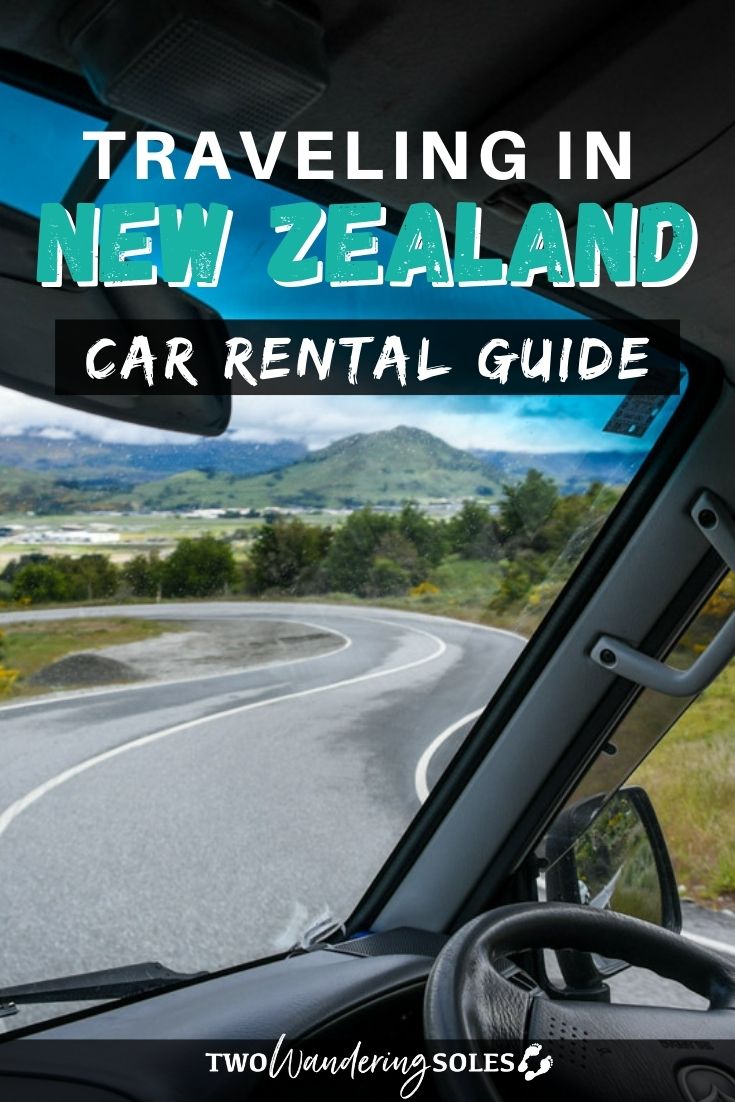 We want to hear from you!
What additional questions do you have about getting a car rental in New Zealand? We truly want to help you plan the best trip possible, and we're here to equip you with knowledge and make you feel confident about traveling in New Zealand. So ask away. We're here to help!