We hope these road trip quotes will inspire and motivate you to start planning your next adventure!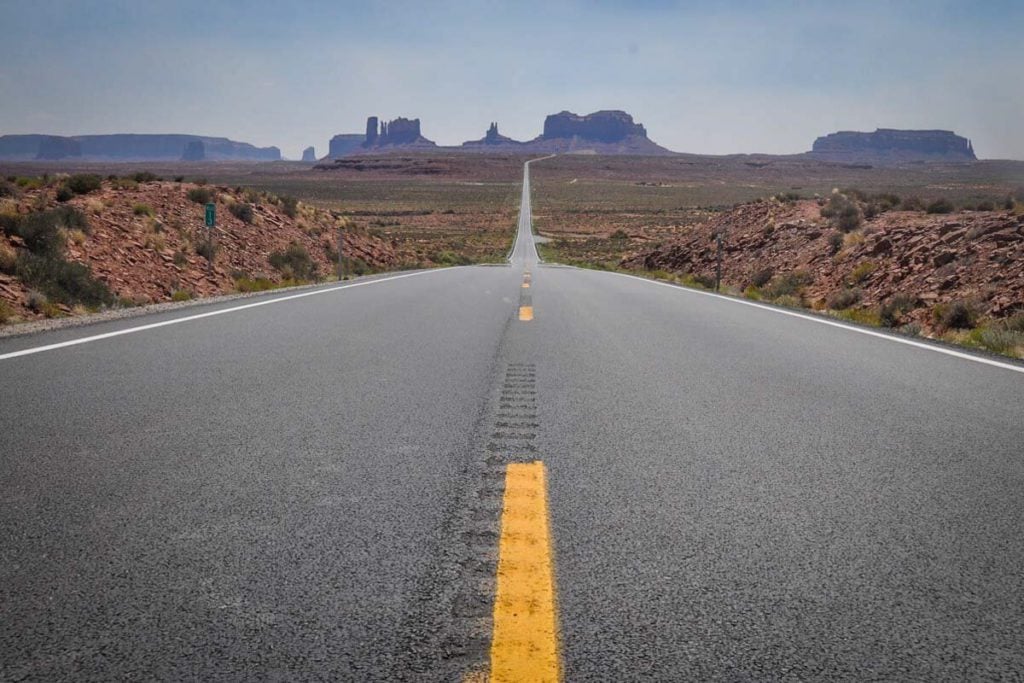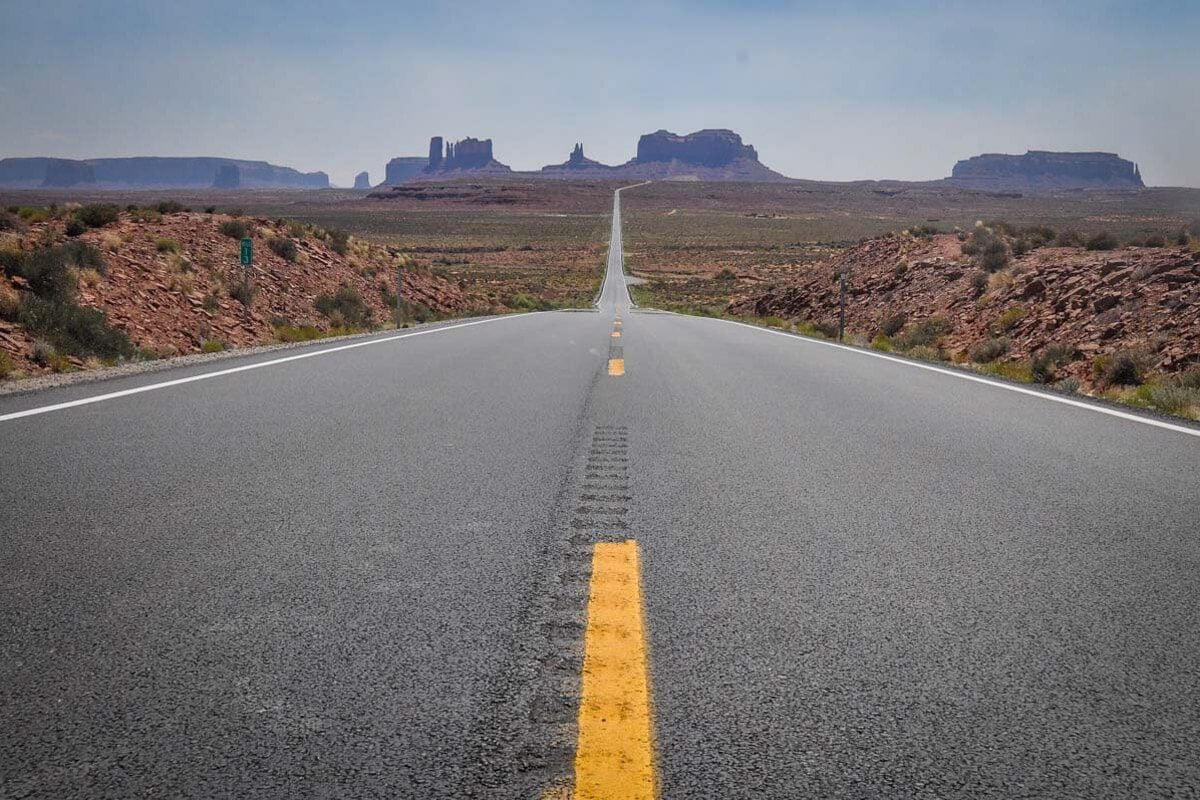 There is something about hitting the open road with your favorite tunes and travel partner by your side that really resonates. It's that freedom to explore at your own pace and take the road less traveled if you choose.
We've said it before and we'll say it again: Taking a road trip is by far our favorite way to travel and see a new place.
We love a good travel quote. There's something special about knowing someone else has been where you've been and put your feelings into words. So we've curated this list of non-cheesy road trip quotes that evoke that same feeling we get while on the open road. From old proverbs to modern-day celebrities, we hope you find a few pieces of writing in this diverse list of road trip quotes that speak to you.
We aim to inspire and uplift, and we hope these quotes will motivate you to start planning your next road trip adventure.
Be sure to pin your favorite road trip quotes so you can come back to this article anytime you need a little inspiration!
---
Our favorite road trips around the world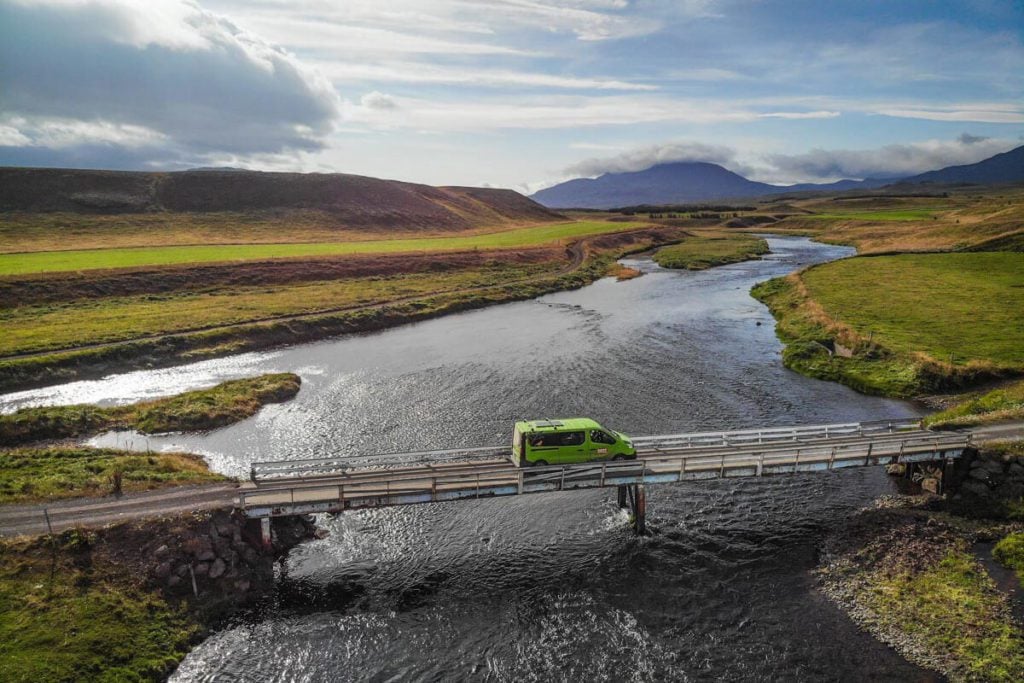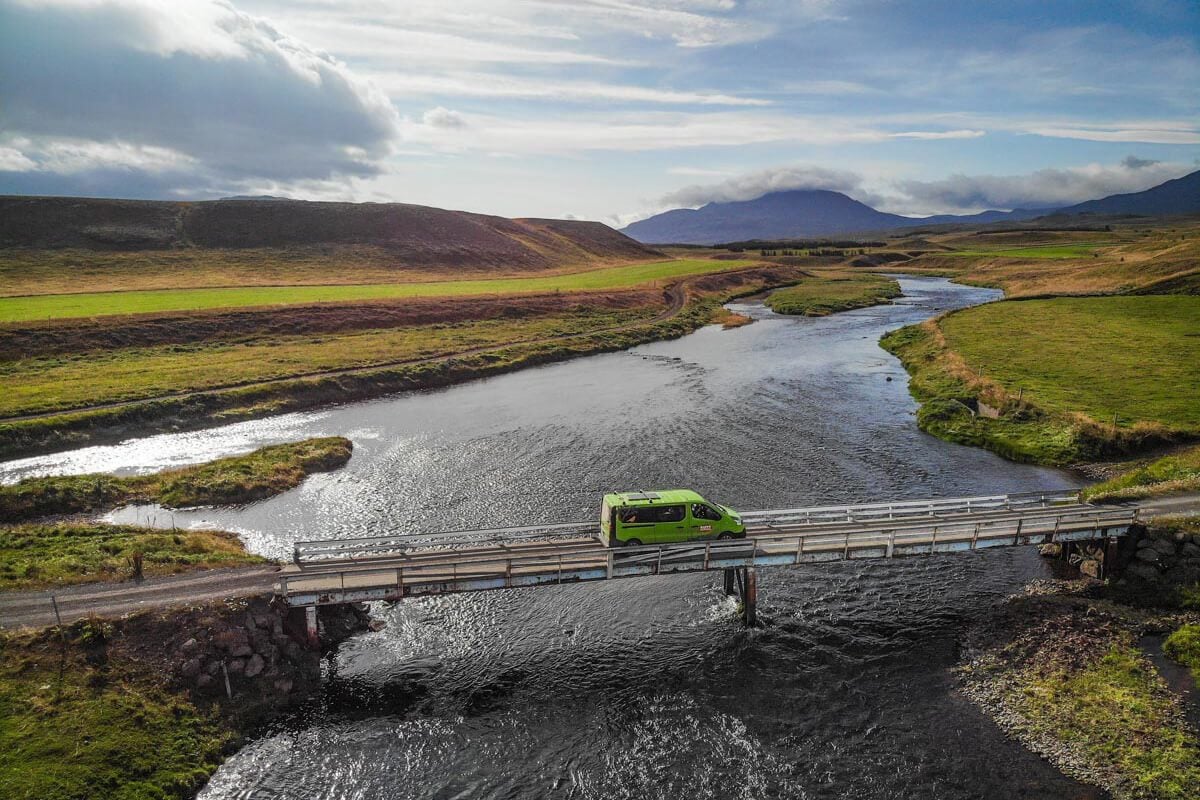 Once we get to the road trip quotes we're hoping you'll be inspired! So we wanted to share some of our favorite road trips around the world to help you plan…
Whether you are staying in a hotel, living in a campervan or RV, or you're trekking in the backcountry, here is everything you'll want to pack for a road trip. Plus tips and advice on making your next road trip go as smoothly as possible!
---
Our favorite road trip quotes
1. "Sometimes the most scenic roads in life are the detours you didn't mean to take." – Angela N. Blount
2. "The freedom of the open road is seductive, serendipitous, and absolutely liberating." – Aaron Lauritsen
3. "Roads were made for journeys, not destinations." – Confucius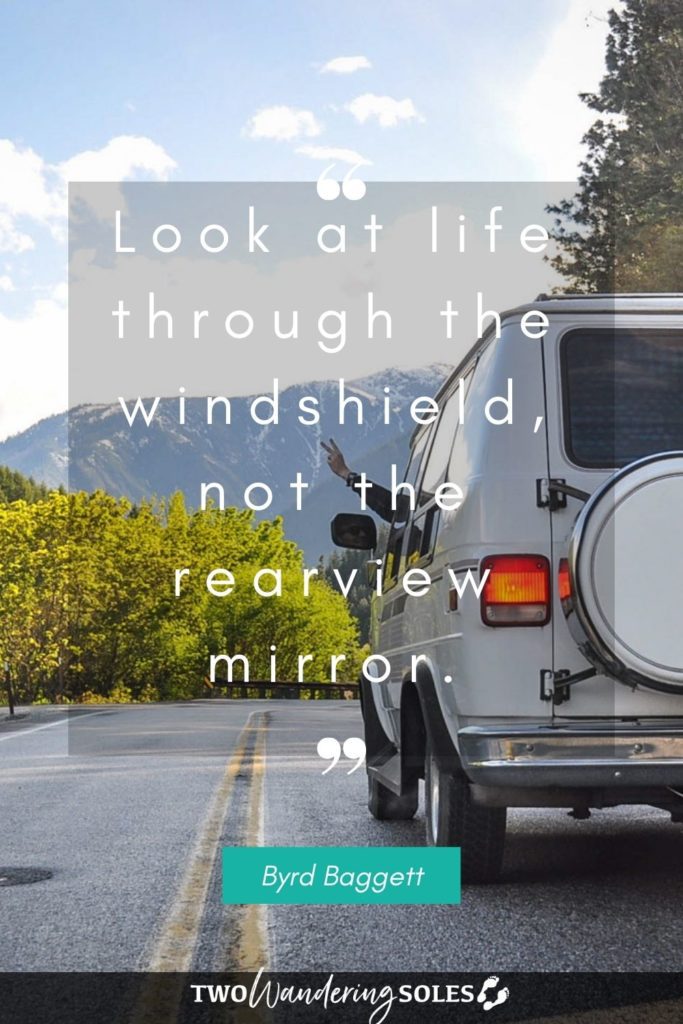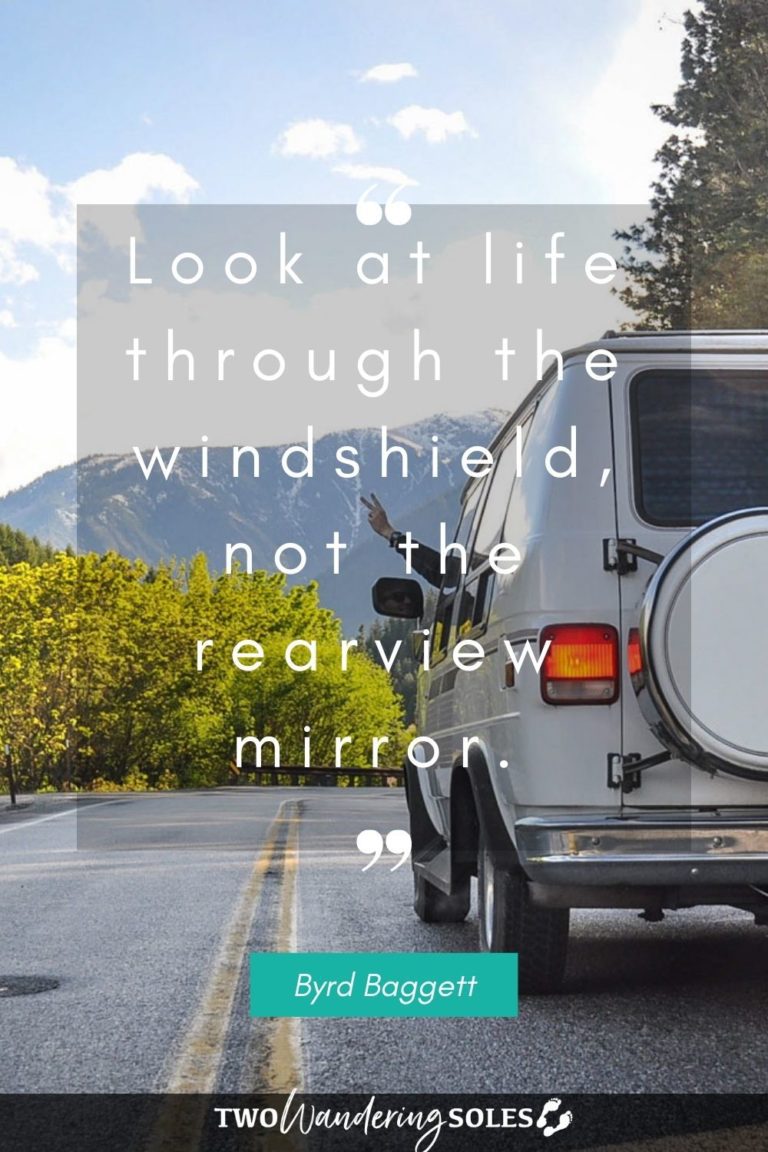 4. "Look at life through the windshield, not the rearview mirror." – Byrd Baggett
5. "A journey is best measured in friends, rather than miles." – Tim Cahill
6. "I may not have gone where I intended to go, but I think I have ended up where I intended to be." – Douglas Adams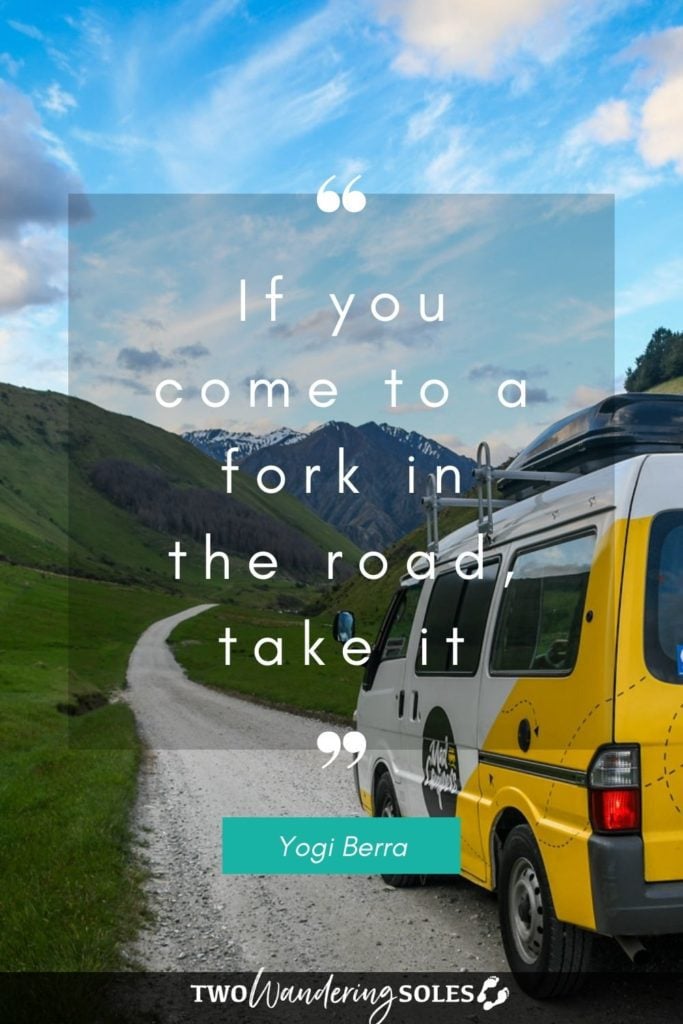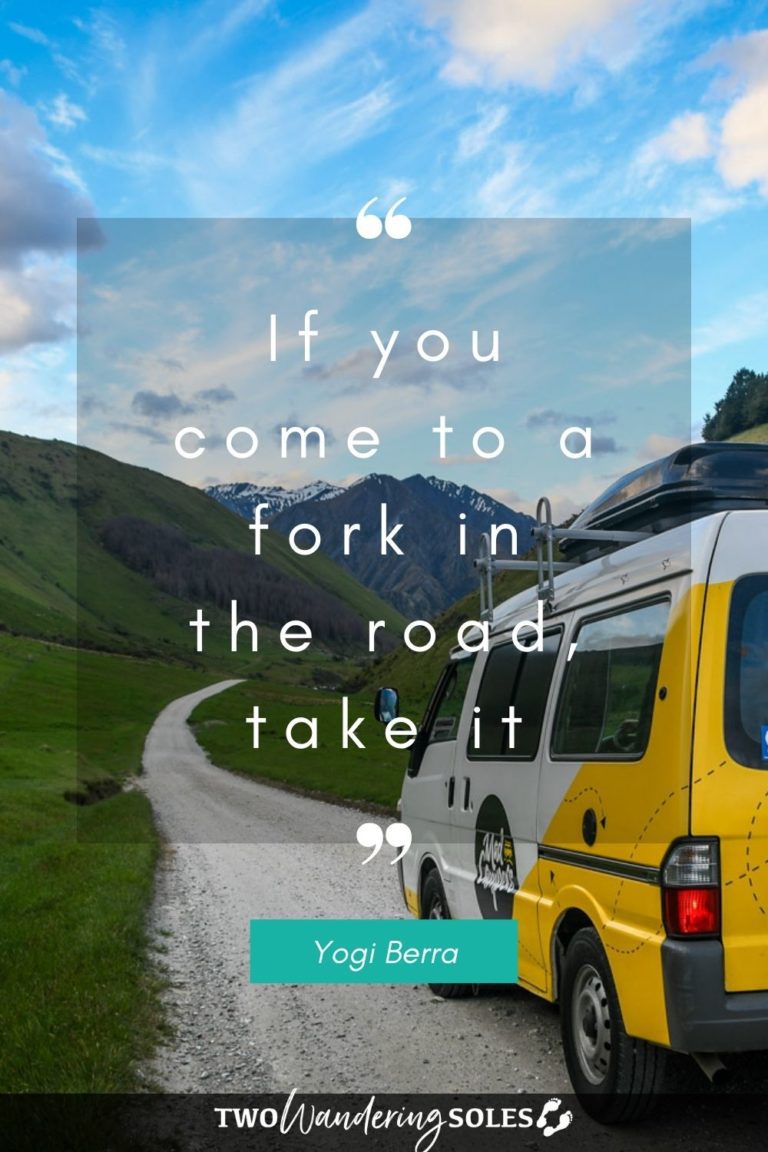 7. "If you come to a fork in the road, take it." – Yogi Berra
8. "You know more of a road by having traveled it than by all the conjectures and descriptions in the world." – William Hazlitt
9. "The road is there, it will always be there. You just have to decide when to take it." – Chris Humphrey
10. "To move, to breathe, to fly, to float, To gain all while you give, To roam the roads of lands remote, To travel is to live." – Hans Christian Andersen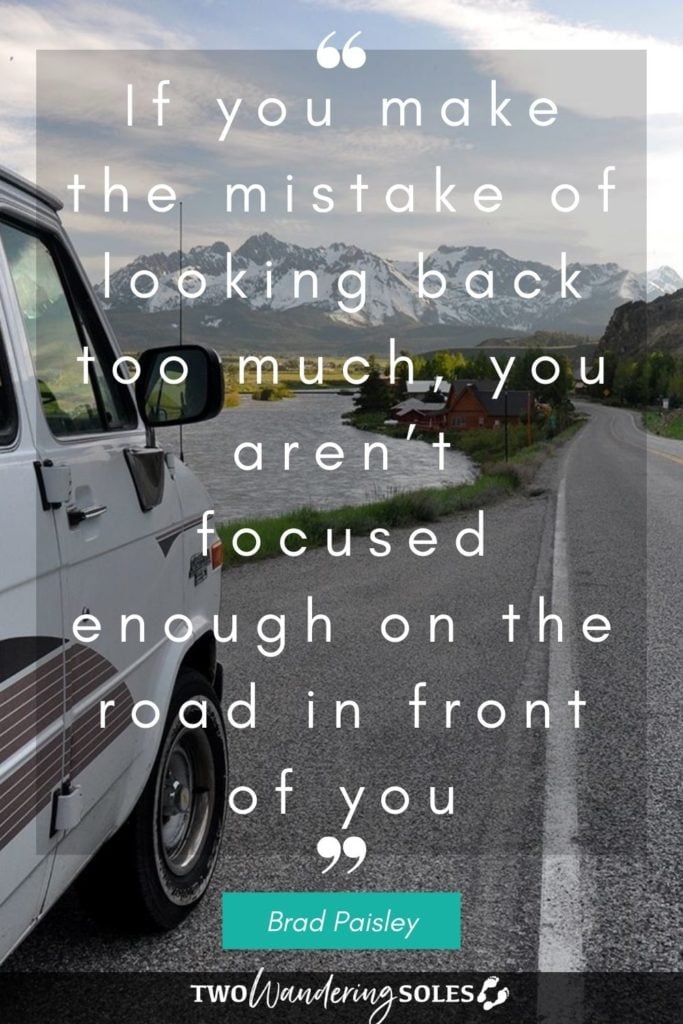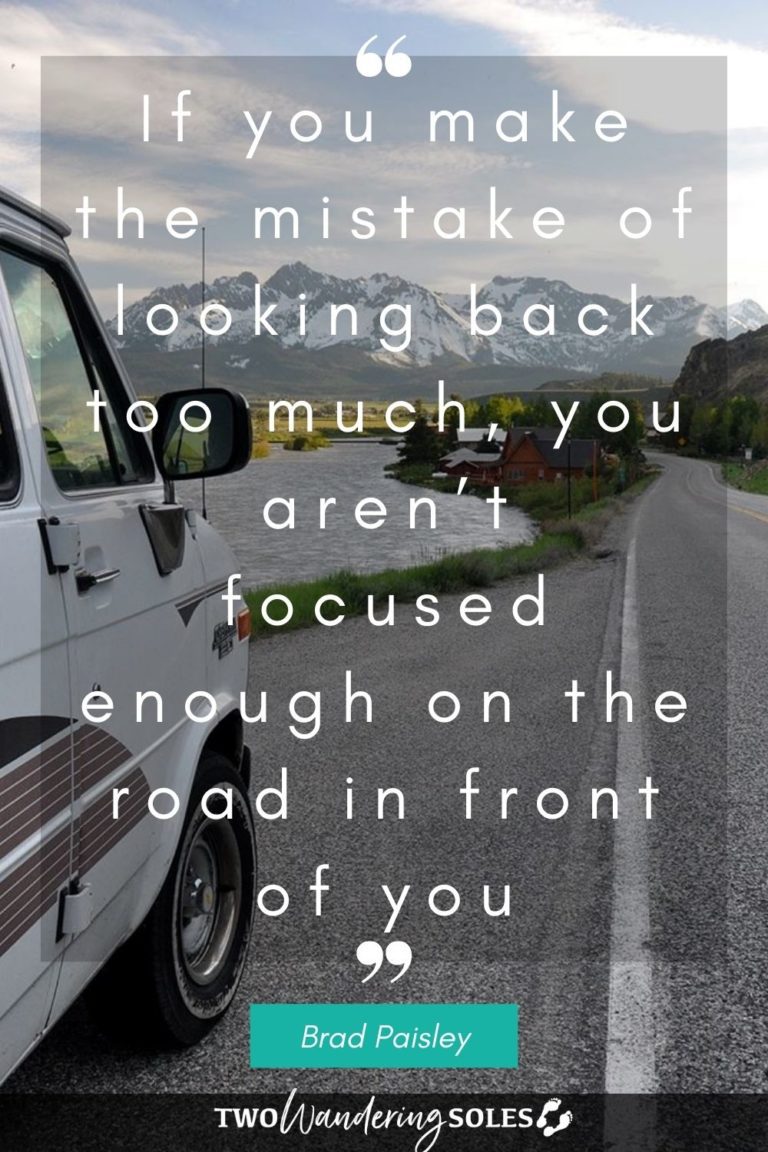 11. "If you make the mistake of looking back too much, you aren't focused enough on the road in front of you." – Brad Paisley
12. "I take to the open road healthy, free and the world before me." – Walt Whitman
13. "Some roads aren't meant to be traveled alone." – Unknown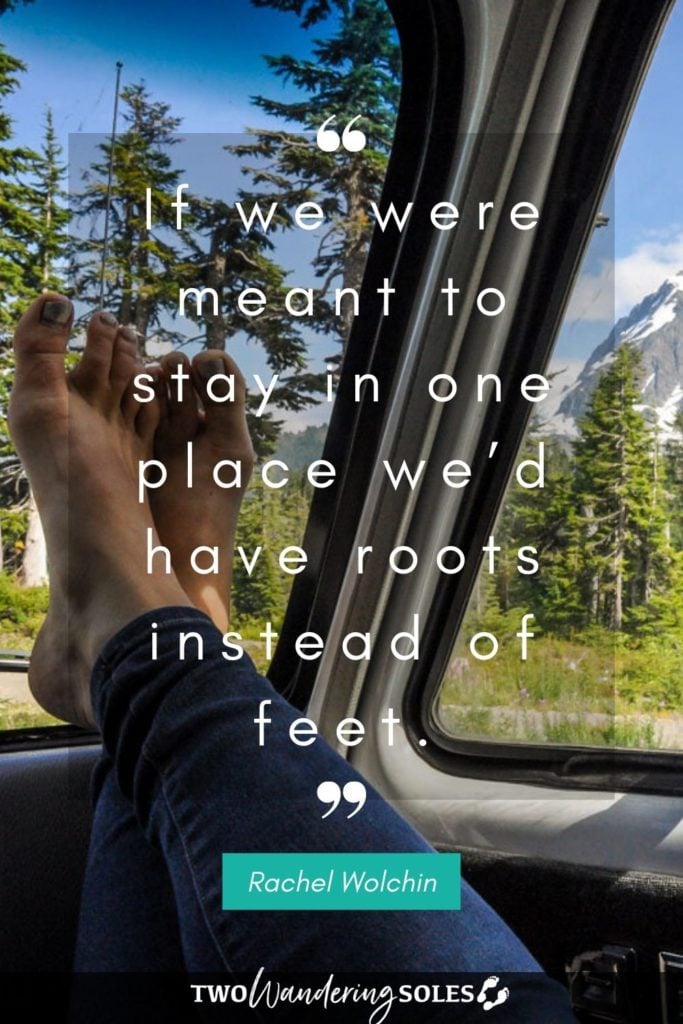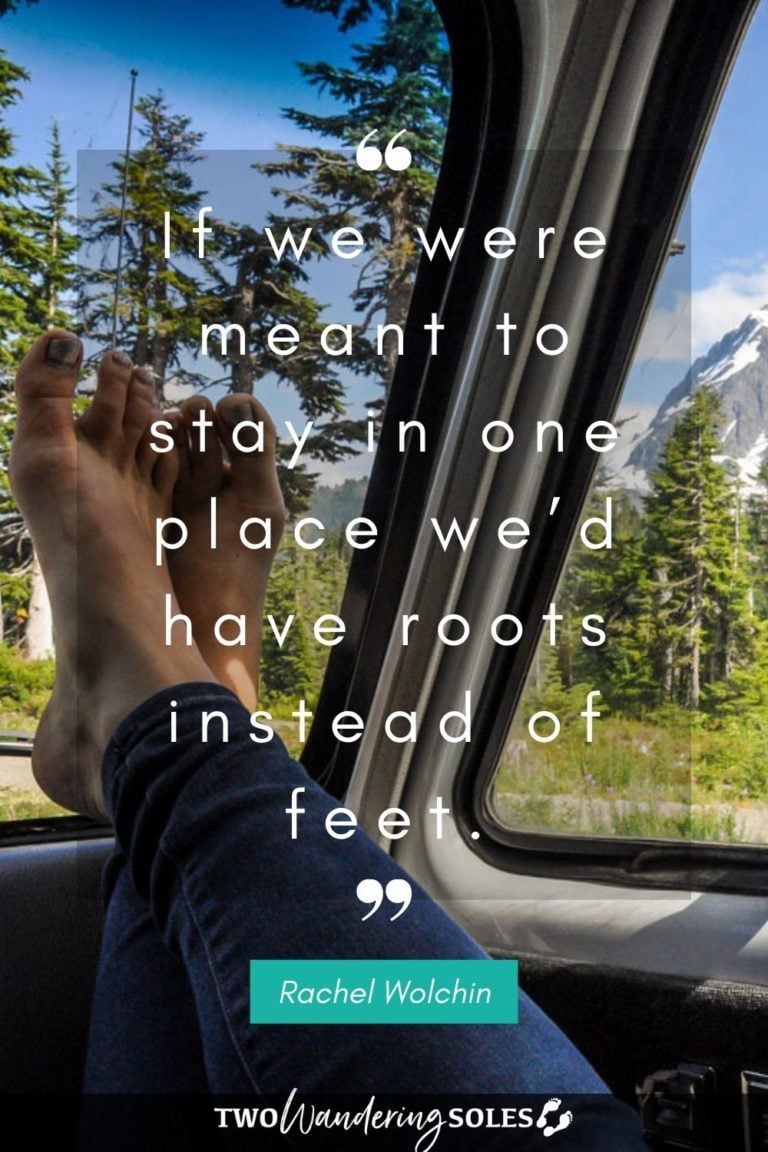 14. "If we were meant to stay in one place we'd have roots instead of feet." – Rachel Wolchin
15. "People don't take trips. Trips take people." – John Steinback
16. "It is pointless to embark on any journey if you do not believe yourself worthy of the destination." – Anthon St. Maarten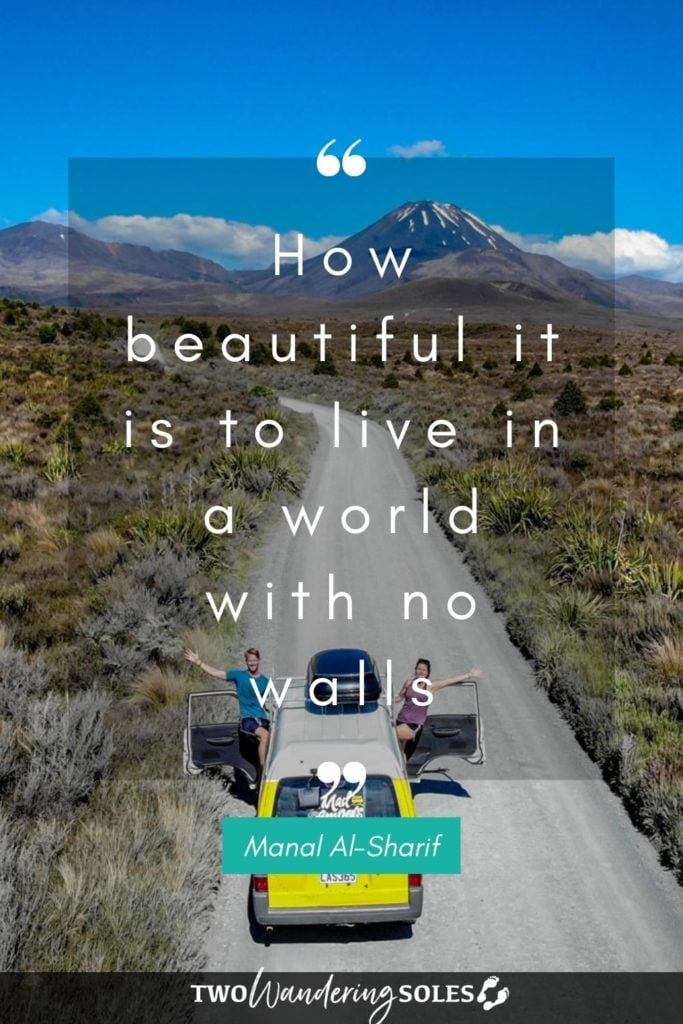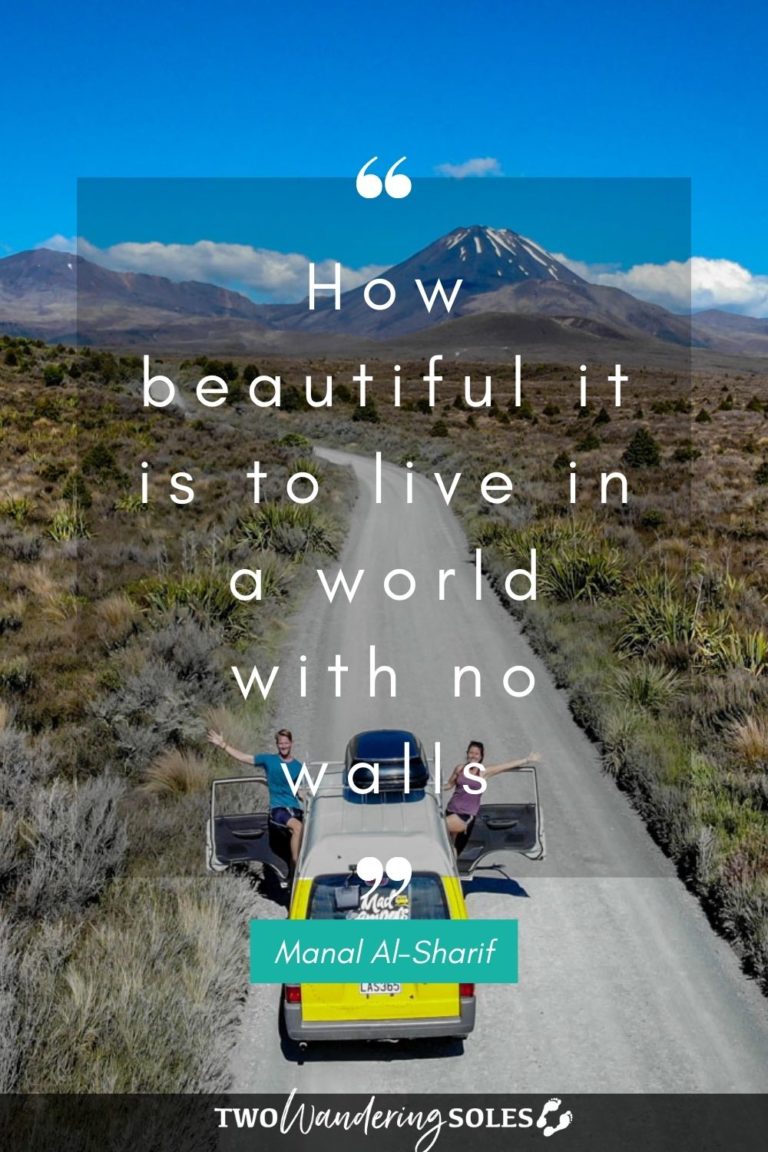 17. "How beautiful it is to live in a world with no walls." – Manal Al-Sharif
18. "Always take the scenic route." – Unknown
19. "Nothing behind me, everything ahead of me, as is ever so on the road." – Jack Kerouac
20. "I can speak to my soul only when the two of us are off exploring deserts or cities or mountains or roads." – Paulo Coelho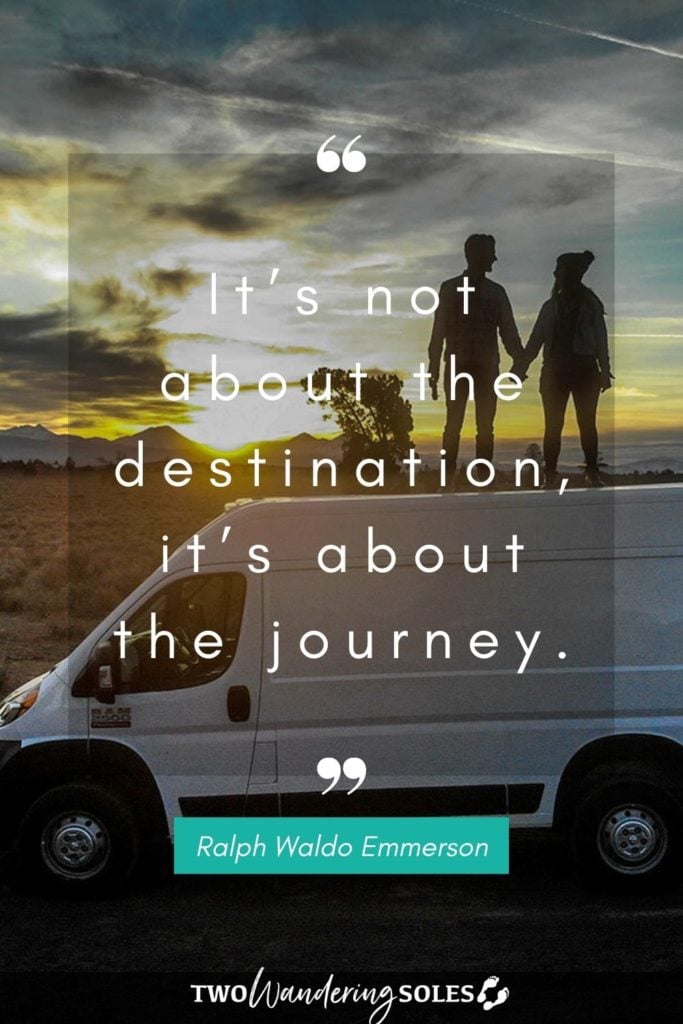 21. "It's not about the destination, it's about the journey." – Ralph Waldo Emmerson
22. "No road is long with good company." – Turkish Proverb
23. "Sometimes all you need is a great friend and a tank of gas." – Thelma and Louise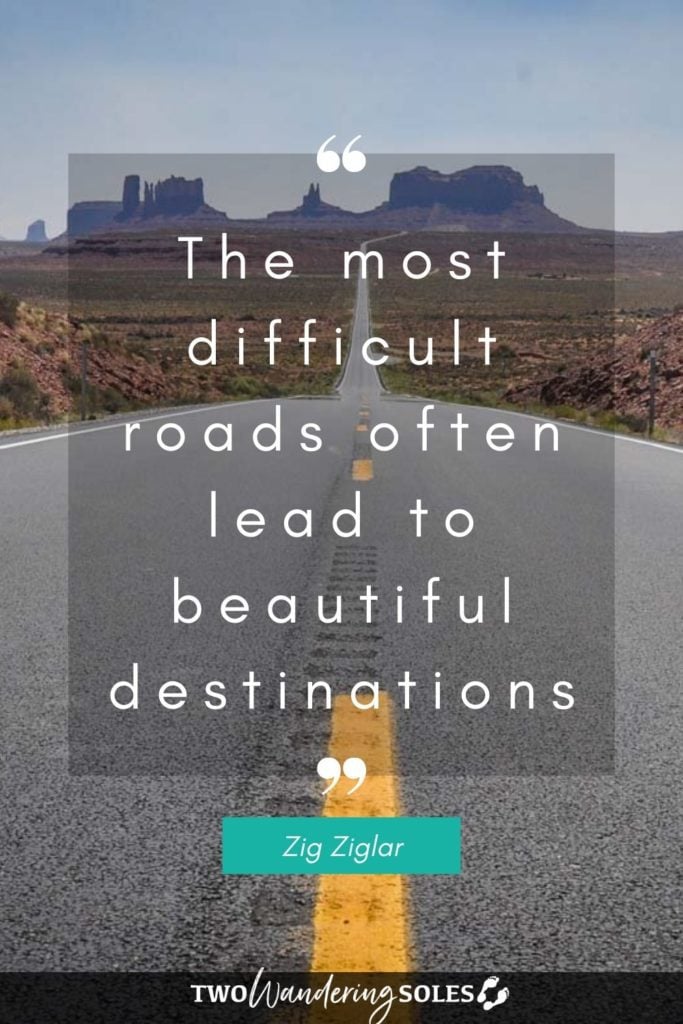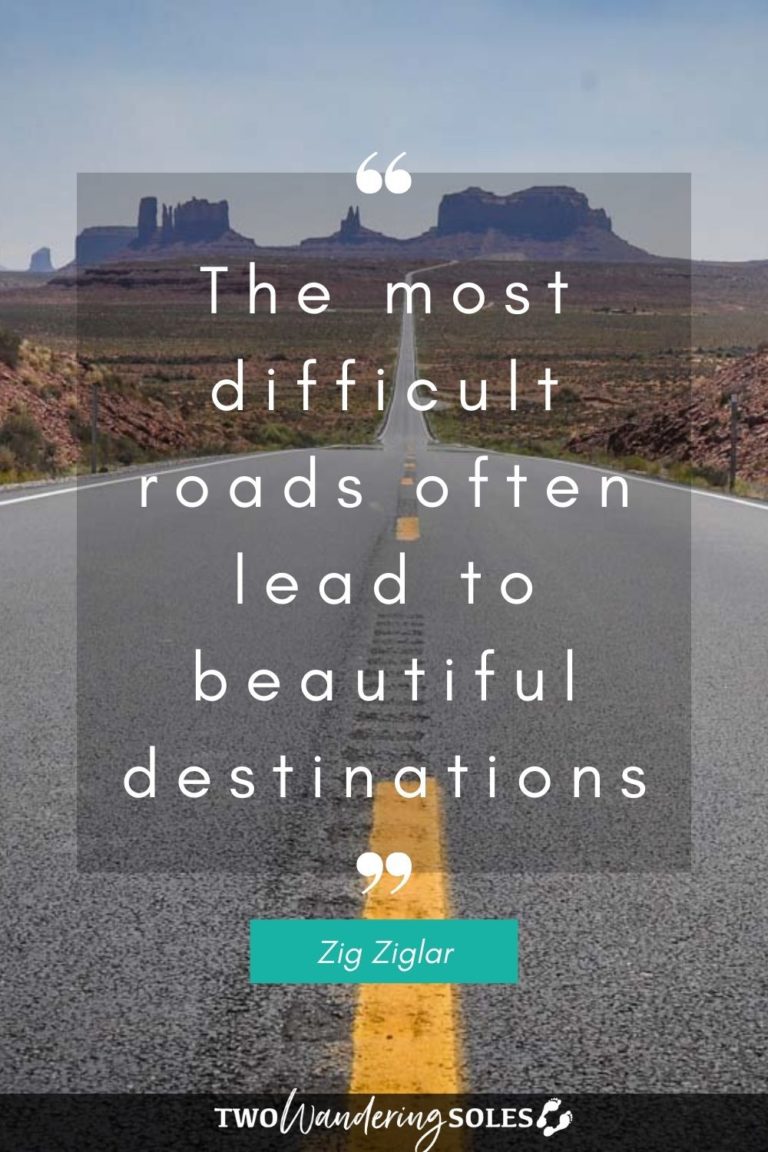 24. "The most difficult roads often lead to beautiful destinations." – Zig Ziglar
25. "Roads are a record of those who have gone before." – Rebecca Solnit
26. "Every journey is simultaneously a beginning and an ending: I was leaving my old life behind and starting on a road trip to find a new me." – Debi Tolbert Duggar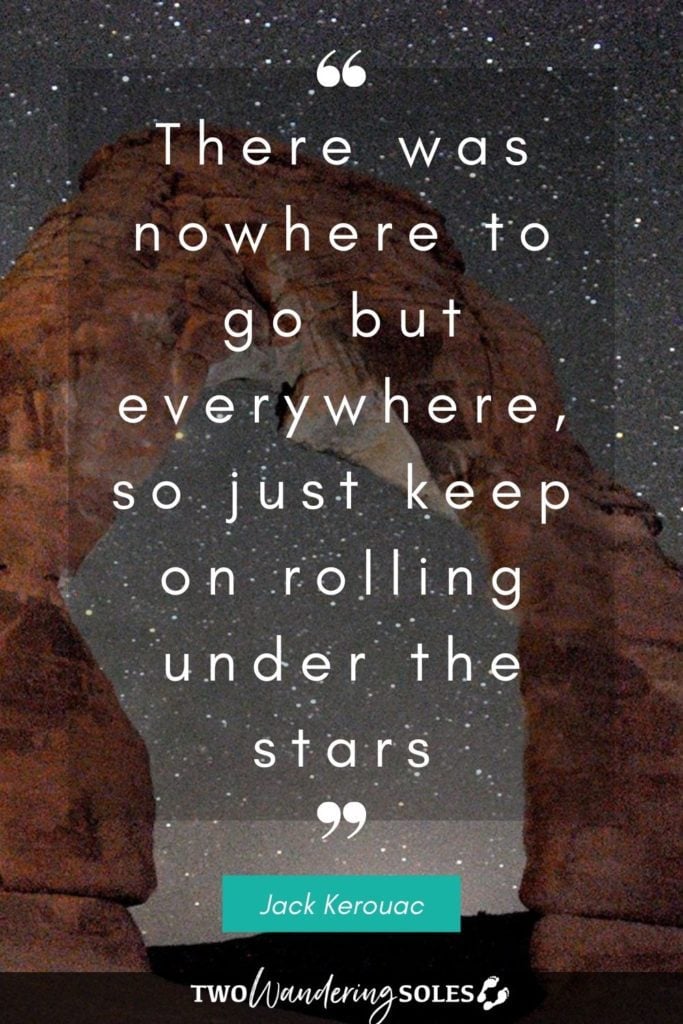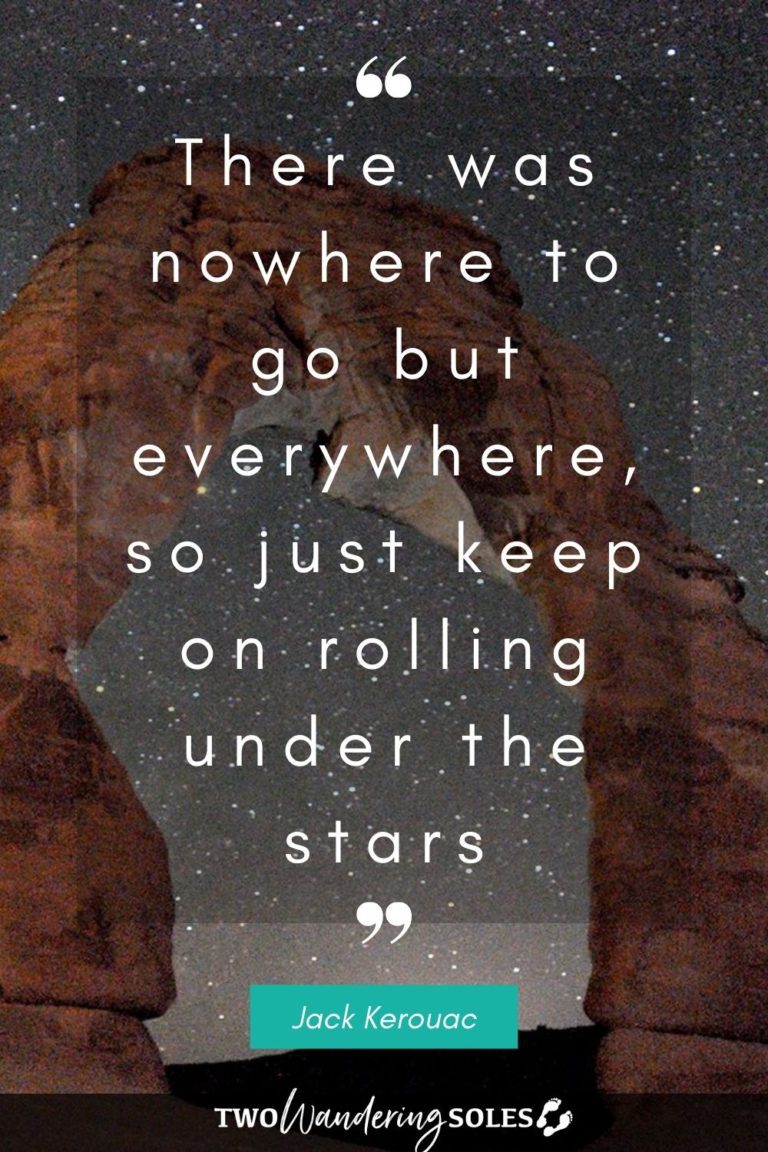 27. "There was nowhere to go but everywhere, so just keep on rolling under the stars." – Jack Kerouac
28. "The open road is a beckoning, a strangeness, a place where a man can lose himself." – William Least Heat Moon
29. "Because the greatest part of a road trip isn't arriving at your destination. It's all the wild stuff that happens along the way." – Emma Chase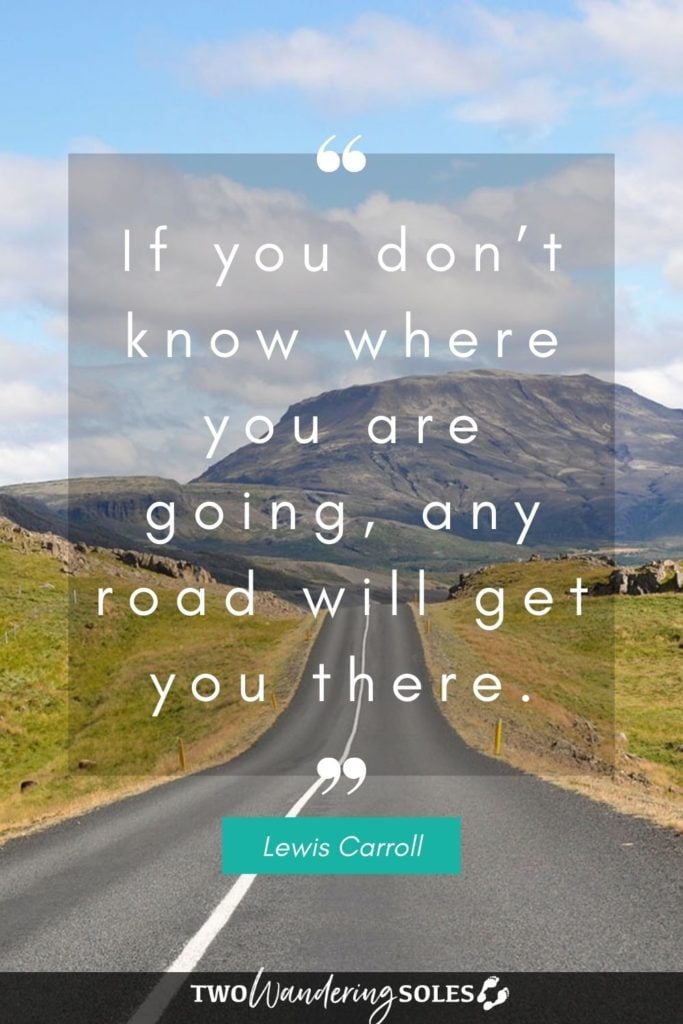 30. "If you don't know where you are going, any road will get you there." – Lewis Carroll
31. "Some beautiful paths can't be discovered without getting lost." – Erol Ozan
32. "When all's said and done, all roads lead to the same end. So it's not so much which road you take, as how you take it." – Charles de Lint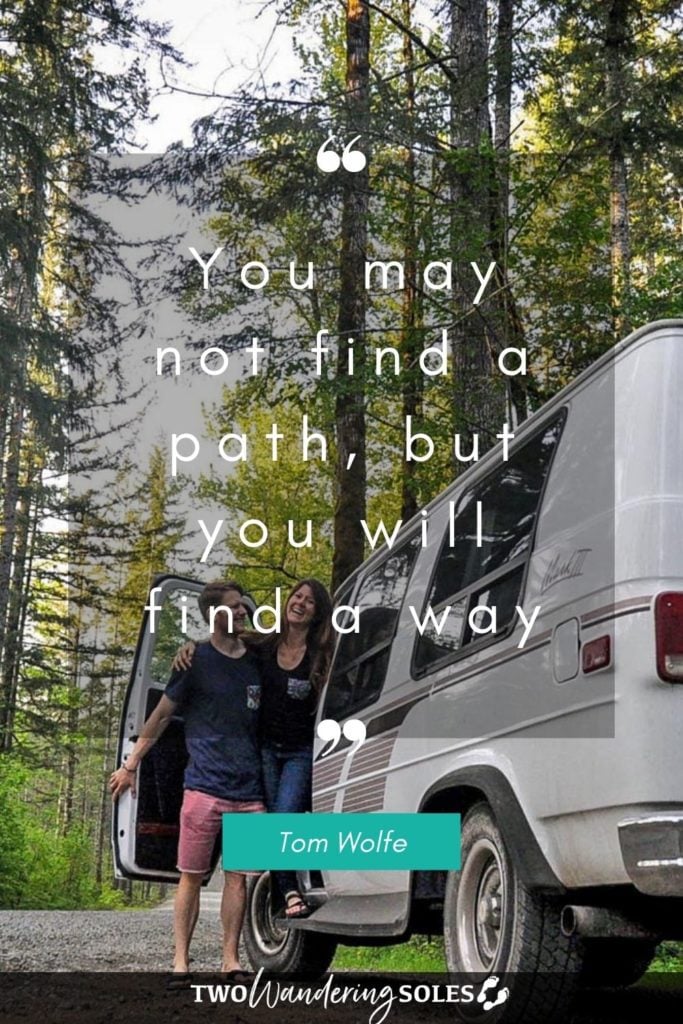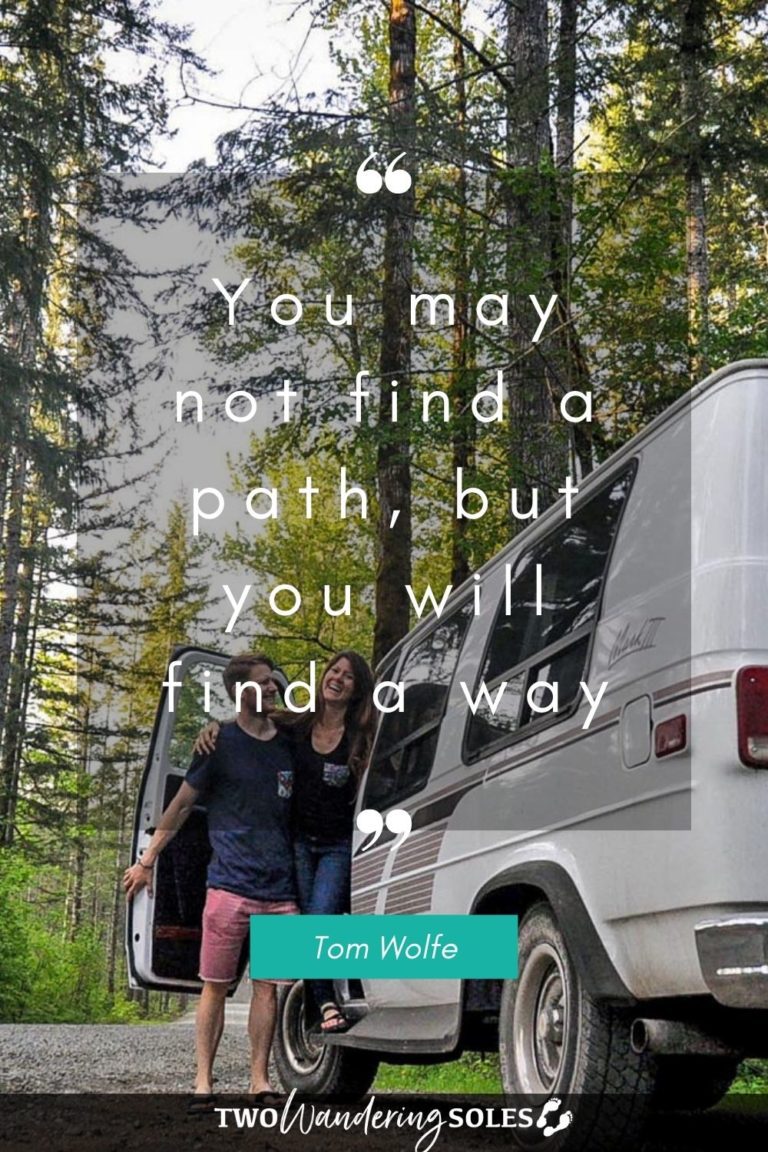 33. "You may not find a path, but you will find a way." – Tom Wolfe
34. "The only impossible journey is the one you never begin." – Tony Robbins
35. "One's destination is never a place, but rather a new way of seeing things." – Henry Miller
36. "Two roads diverged in a wood, and I – I took the one less traveled by." – Robert Frost
---
Need help planning a road trip?
Check out our Road Trips homepage for all kinds of resources to help you plan and get inspired for your next road trip. As well as tips for road tripping in our favorite destinations. Or read some of our favorite road trip articles below…
Save this article on Pinterest for later!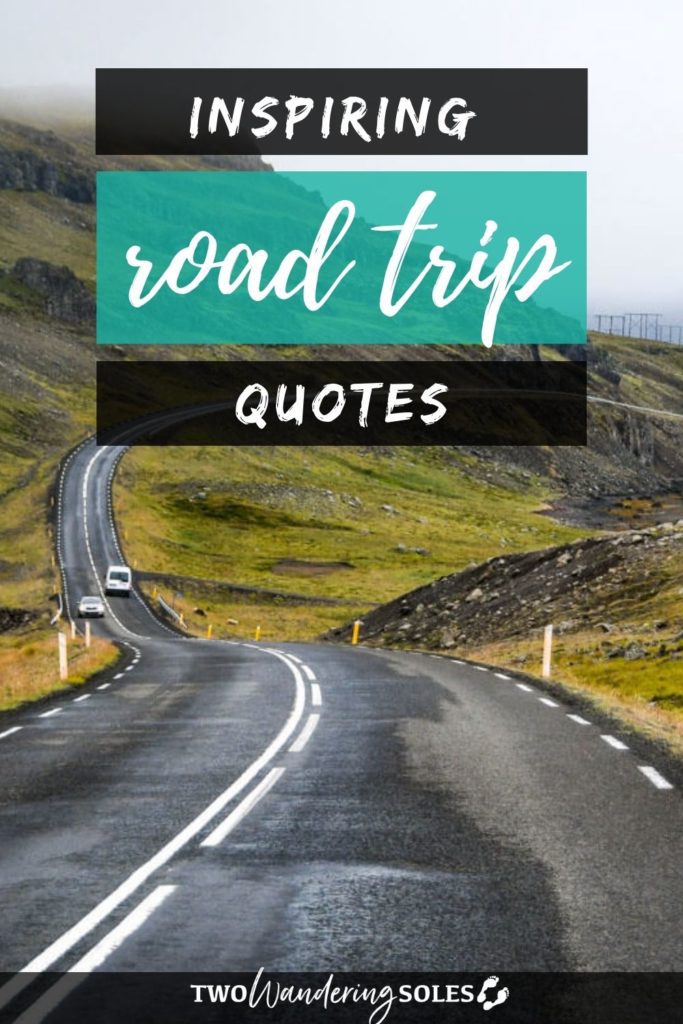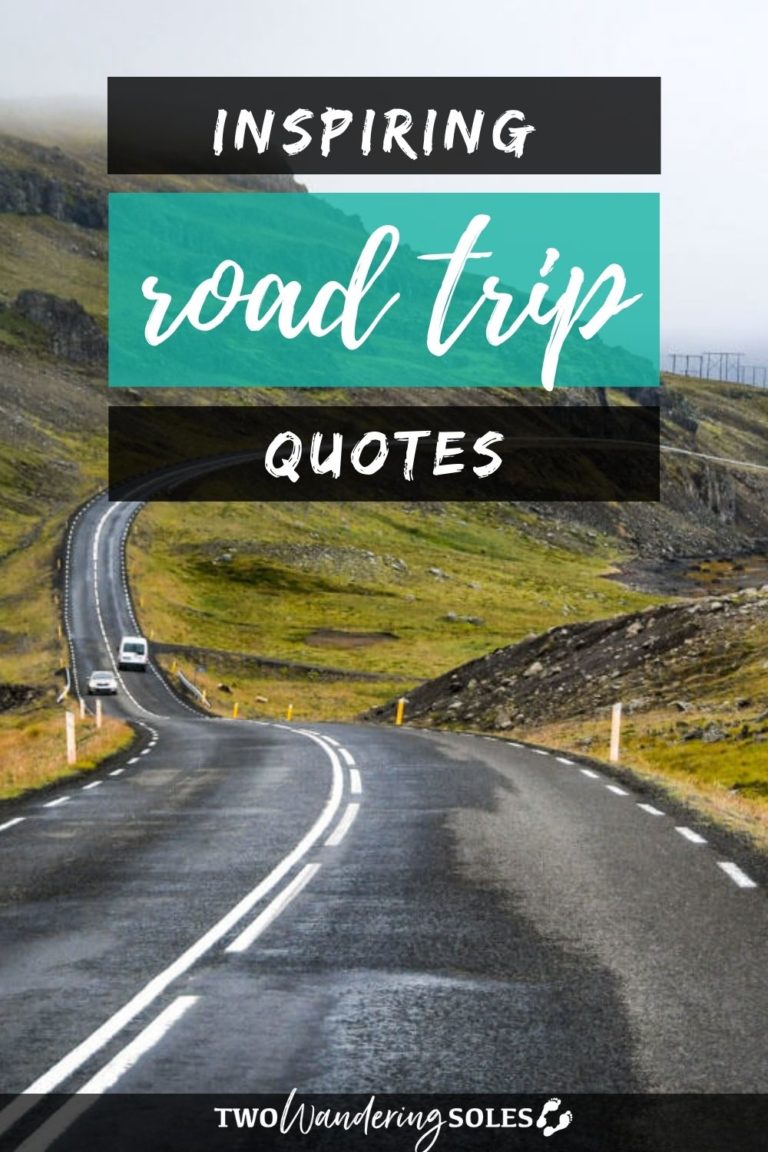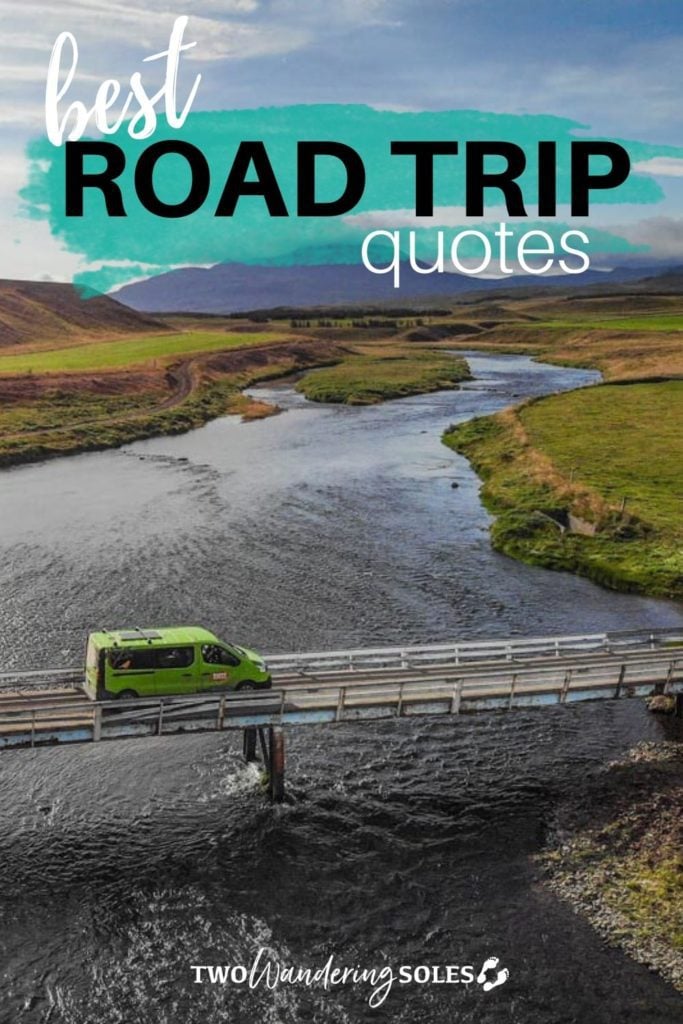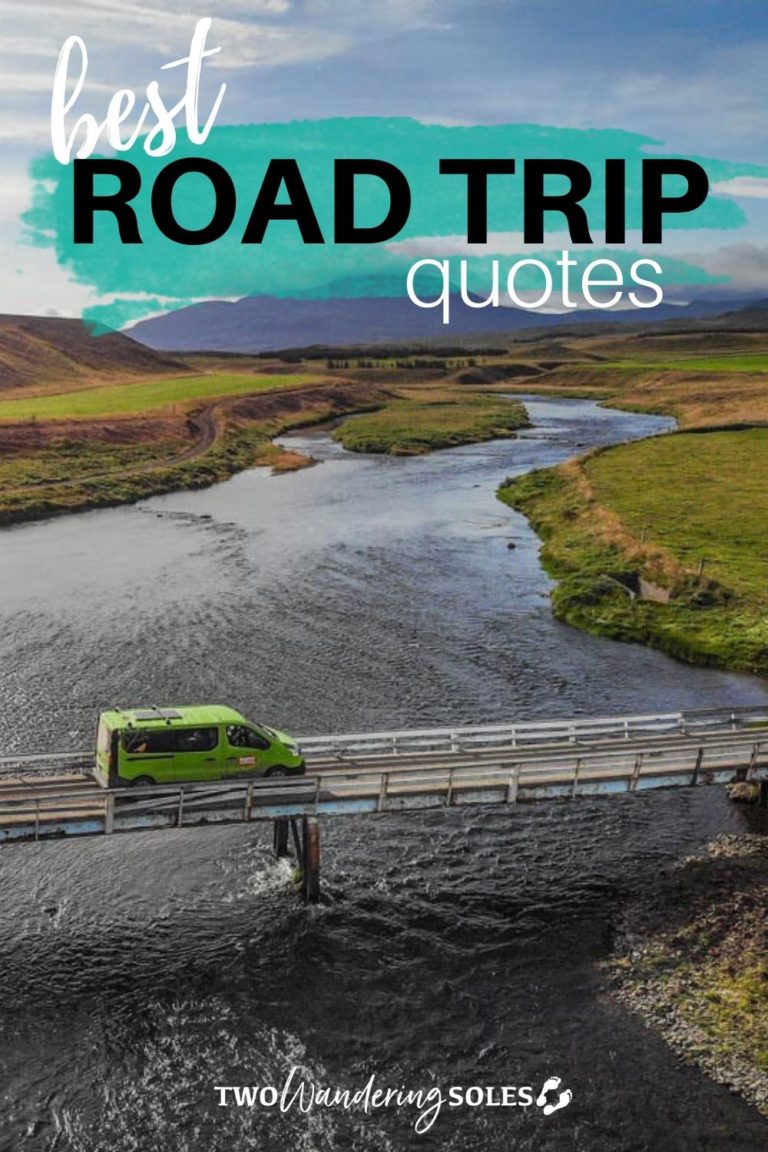 We want to hear from you!
Do you have a favorite road trip quote you think we should add to this list? Leave your comment below and we'll do our best to get back to you!