Japan is a notoriously expensive destination. However, there are ways to travel to Japan cheaply if you know a few tips! In this article, we break down exactly how much travel in Japan costs — from food, hotels to trains to entertainment. Plus, we're sharing some of our best money-saving tips so you can travel to Japan on a budget!
If you're anything like us, traveling on a budget is important. Or at least until we win the lottery… As you start to plan a trip to Japan, you might find yourself fretting and wondering if the rumors are true…
Is Japan expensive? And if so, just how expensive is it?
I'm going to give it to you straight: Yes, Japan is an expensive country to travel. Especially when you compare the typical costs to its other neighboring countries.
After living and traveling around Asia for the better part of 4 years, we can say it is the most costly country we've visited in Asia.
But hold up, I do have some good news…
If you're starting to sweat and rethink your dream of traveling to Japan, I'm going to hop right in and say that while it's not super cheap, it is totally possible to travel to Japan on a budget.
Many things in Japan are actually pretty reasonably priced, and as long as you have realistic expectations and are equipped with a few handy tricks, you'll be able to travel to this fascinating country without dipping into your retirement fund.
We've traveled to Japan twice: The first time, we had 8 days and were on a super tight budget. Our second visit was for 3 weeks, and our budget was a bit more flexible, but still not huge.
On both trips, we were able to eat amazing food, have unforgettable experiences, and see iconic Japanese sights while still sticking to our travel budget.
In this article, we'll be sharing our expenses from both trips so you have an idea of how much Japan trip costs. Plus, we'll share some money-saving tips that'll help you hang onto those yen.
Article Contents:
How much does a Trip to Japan Cost?
Bonus Sections:
Disclaimer: This article contains affiliate links. If you would like to learn more, please read our disclosure and privacy policy.
---
Other resources for planning your perfect trip to Japan
---
How much does a trip to Japan Cost?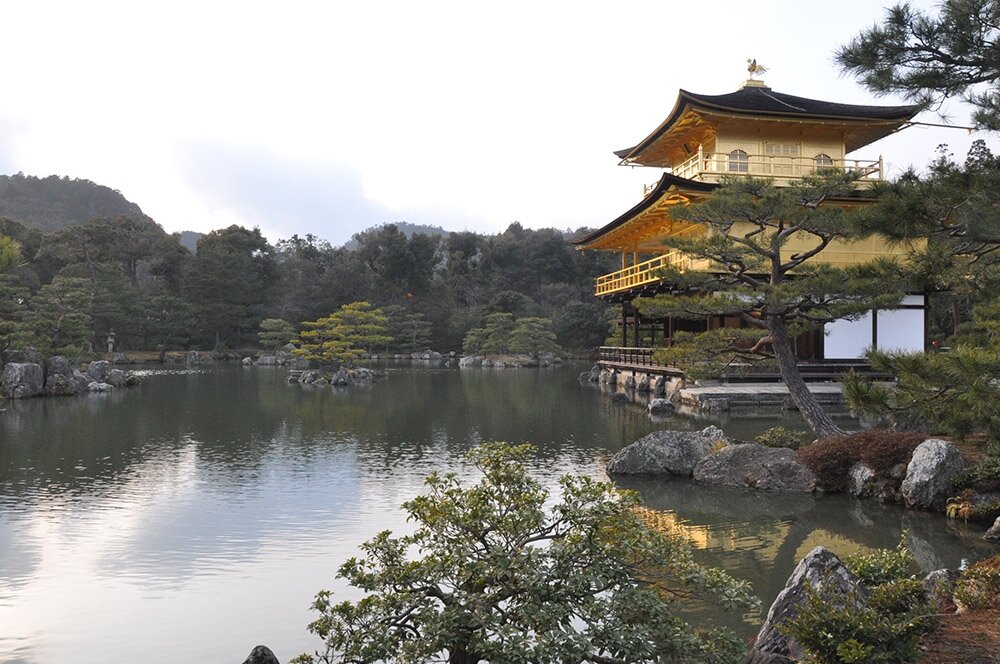 The answer to this question is going to vary greatly on your travel style.
Do you plan on staying at posh hotels, like the famous Park Hyatt in Tokyo where rooms start at upwards of $700 per night (yes, from the movie "Lost in Translation")? Or are you cool with a $30 dorm bed?
If you want to stay exclusively at upscale hotels, go on lots of tours and sit-down meals, you can easily spend more than $1,000 USD per day.
But on the flip side, if you stay in hostels and eat mostly from 7-Eleven, you can get by with less than $100 USD each day.
I think the majority of us fall somewhere in the middle. So with that in mind, we've compiled some average costs using our own experiences traveling in Japan.
Psst! Check out our list of the most beautiful places in Japan you'll have to see to believe!
Average Daily Costs in Japan:
Use the samples below to help calculate your own personal Japan travel budget.
Click on each category to see a more detailed breakdown, plus some handy money-saving tips that'll keep your costs down!
Transportation: $45 per person, per day
Based on getting the 7-day JR Pass, plus a bit of travel on city metros and buses.
Food: $20 – $35 USD per person, per day
Based on a combination of budget-friendly meals and splurges.
Accommodation: $80 – $110 per night total*
* Note: Accommodation is based on 2 people sharing a room. This is a mixture of some budget accommodation, as well as splurging on 1 or 2 special ryokan stays (traditional Japanese inn).
If you are a solo traveler and plan to stay in a combination of private rooms and dorms or capsules, this cost may be closer to $30 – $60 USD per night.
Entertainment: $10 – $30 USD per person, per day
Based on doing a couple of tours and visiting low-expense places, like temples, shrines, gardens, castles and parks.
Miscellaneous: $0 – $15
Ask yourself these questions in order to determine how much miscellaneous money your should budget:
Do I plan to get coffee or tea daily?

Will I snack often?

Will I drink alcohol (sake, beer, cocktails)?

Do I like buying souvenirs? If so, how much do I plan to spend on them?

Will I be doing any other shopping in Japan, for clothes, cosmetics, etc.?
Total Travel Budget for Japan
Here are some numbers to help set your own budget based on your personal travel style:
I am very budget-conscious: $105 USD per person, per day

I am mindful about my budget, but not super strict and plan to do some splurging: $180 USD per person, per day

Or, you might find yourself somewhere in between: $140 USD per person, per day
Good to know: These budget estimates are only for your expenses in Japan. This does not include your flight getting there, as everyone comes from different places in the world, and travels at different times, so flight prices can vary drastically.
We have some tips for finding cheap flights to Japan at the bottom of this article!
How to make your personalized Japan Travel Budget:
First, determine whether you're on the high or low end of the estimates above, then multiply your daily expenses by the number of days you'll be traveling in Japan. Next, add in 10% of that number as "padding" for incidentals, souvenirs, or miscellaneous expenses. Now you're left with the total Japan trip costs.
Our advice is to download a budget app, like Trail Wallet, where you can insert this as your budget goal. During your trip, record each expense and you'll see how much money you have left to spend that day.
Read more about how we create foolproof travel budgets for anywhere in the world here!
Tip: Don't forget to budget for travel insurance. Depending on your policy and personal background this can vary. To give you an example, we've found 2-week policies through Allianz Travel (our favorite budget travel insurance company) for two people from $56 – $120. That works out to be just $4 – $8.5 USD per day.
Now, we're going to dive deeper into each category so you can get a better understanding of each expense. We'll also share our top tips for each section to help you save money!
Transportation Budget in Japan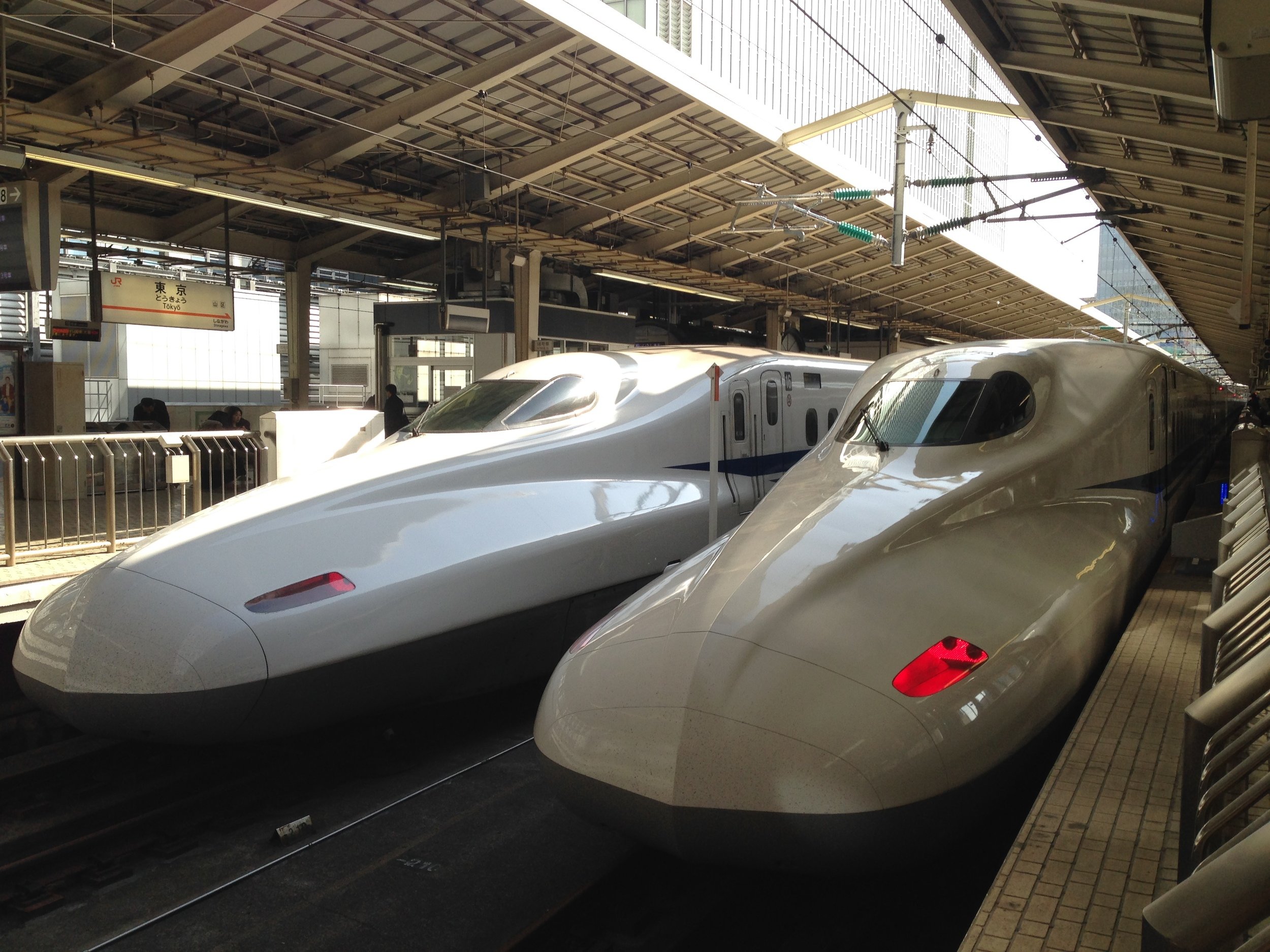 Japan is a relatively small country, but it is packed with so many places to see that it can be downright overwhelming.
The good news is that this country is very well connected by train and metro systems as well as buses. So unless you're planning to go to extremely remote locations, you should be able to get around Japan entirely by public transport.
Tips for saving money on Transportation in Japan:
There are some really great money-saving options for transportation in Japan if you know what you're looking for. We're going over a handful of different options that will save you money on transportation in Japan:
1. Get the Japan Rail Pass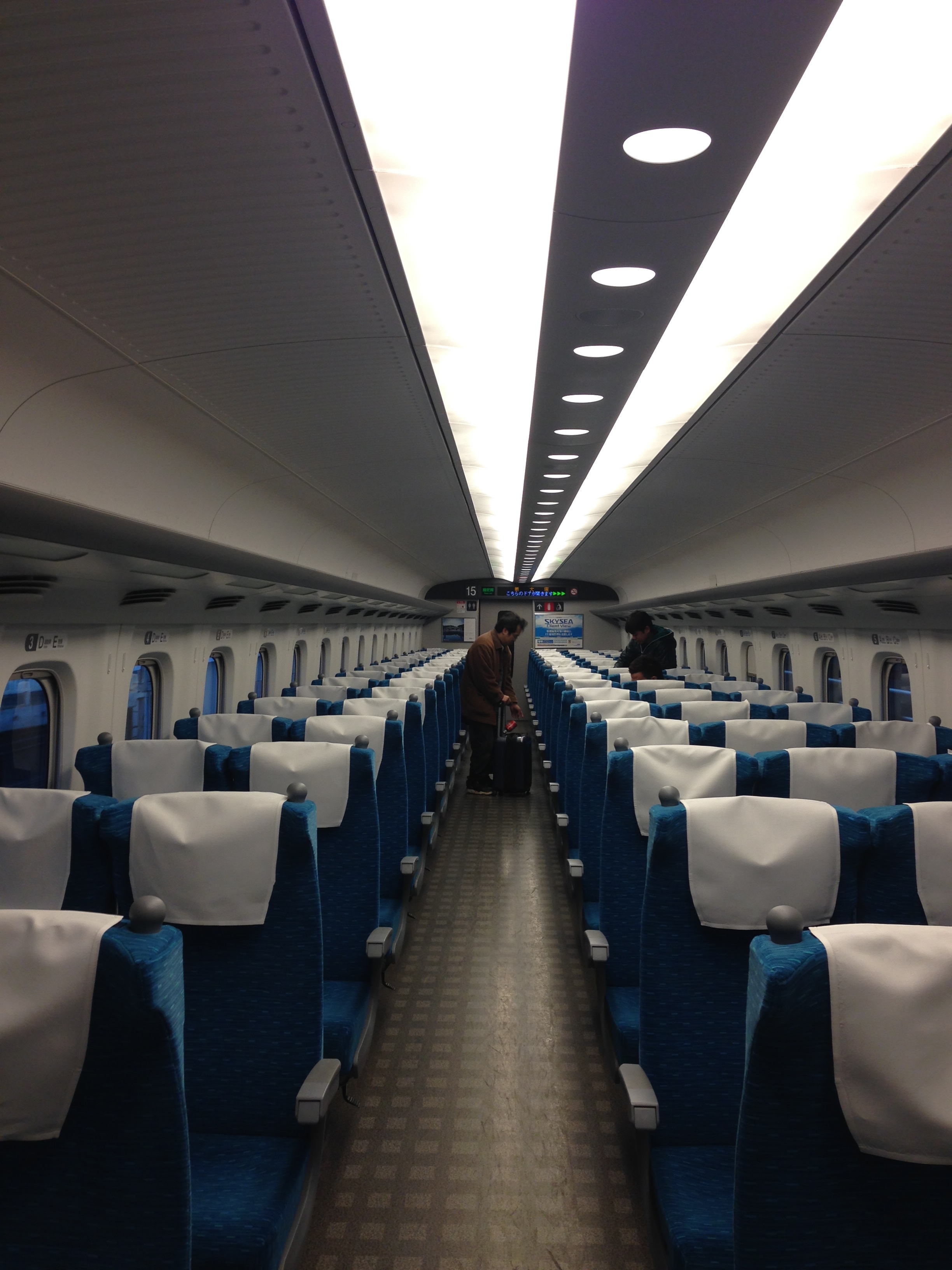 If you've started doing any research on traveling to Japan, you've likely seen the JR Pass raved about time and time again. And you might be wondering if it's really worthwhile.
We're going to be up front with you: any blogger (ourselves included) who has information on the JR Pass is making a small commission if you purchase through their link. But regardless of money made, it really truly is a very good deal for most travelers to Japan.
Interesting Fact: When we were in Japan, a local told us something that really surprised us: The JR Pass is only available to foreign nationals, which means locals actually pay much more for train travel. Crazy, huh?! This is done to entice foreign visitors to explore more of the country, thus bring tourism money outside of just the major cities.

Essentially, this pass costs a standard rate depending on the number of days you purchase:
7-day pass: $273 / $39 per persons per day

14-day pass: $434 / $31 per person per day

21-day pass: $555 / $26.42 per person per day
With the pass, you're able to get tickets for trains all around the country without paying for the individual tickets. You also get free access to JRail metro lines in major cities, like Tokyo and Osaka.
When you consider that a ticket from Tokyo to Osaka costs around 13,500 yen ($125 USD), you'll quickly see just how good of a deal you get with the Japan Rail Pass.
So how do you know if getting a JR Pass will save you money? The general rule of thumb is that if you're traveling to 2 cities or more, this pass will be well worth the price.
Still not sure? We go over all the details of the JRail pass as well as how to calculate whether it's worth it for your trip in this article.
2. Metro Passes: Suica and ICOCA
Sometimes the JR Pass does not have connecting stations to where you want to go, especially within a city. However, you can use the metro to get pretty much anywhere, especially in Osaka and Tokyo. Metro Passes in Japan not only save you time, but they also can save you money when traveling on subways or buses within the same city.
These refillable transportation cards can be purchased at kiosks in most major stations. The Suica card and the ICOCA card are essentially the same card but for different regions of Japan.
Use the cards to tap in-and-out of metro gates throughout the country, and you can even use them at convenience stores for purchases. They both require a 500 yen deposit, but you can get refunded when you are finished with it.
What's the difference between the Suica and ICOCA cards? The only practical difference between the two cards is where you can get your deposit refunded. You have to get the deposit refunded from the ICOCA card while you are still in the Kansai Regions (Osaka, Nara, Kyoto).
And for the Suica card, you have to get the deposit refunded while you are still in the Greater Tokyo Area where Suica cards are issues. You can still use both cards throughout the country, but you won't be able to get the refund if you leave the specific area.
3. Tourist transportation passes
Many places in Japan are not connected to the JR lines or have metro systems, and so regional tourist passes are available to get around. These typically include free rides on regional buses, cable cars or funiculars.
If you're traveling outside of major cities in Japan (and you should!) check to see if that region has a tourist pass. Here are a few below that can save you money:
Hakone: This small mountain town known for onsen and views of Mount Fuji can be reached by JR trains, but once you're there, getting around the area is not covered. Instead, most tourists buy the Hakone Free Pass, which includes all bus, boat, and cable car transportation in the area.

Koyasan: This area known for Buddhist temple stays and stunning Okunoin Cemetery cannot be accessed with JR trains. The Koyasan World Heritage Ticket is what most visitors use for this area.

Shirakawago: JR trains do not pass through this UNESCO site. Instead, visitors must purchase bus tickets, which can be quite expensive.

Tateyama Kurobe Alpine Route: To travel through this area, visitors must take a handful of different modes of transport, including buses, cable cars, and funiculars, all of which is included in the Tateyama Kurobe Option Ticket.

4. Airport transportation
Getting from the airport to the city might be your first ride on Japan's public transportation. The JR Pass makes it easy because it's free to travel from the airport to Tokyo or Osaka. Here are the train lines you can take:
Narita Airport to Tokyo: JR Narita Express – 60 minutes to Tokyo

Haneda Airport to Tokyo: Tokyo Monorail – 19 minutes to Tokyo

Kansai Airport to Osaka: Haruka Express – 30 minutes to Osaka
If you don't want to start your JR Pass right when you arrive in Japan (like you only have the 7-Day Pass and you are in the country for 10 days), you can still get out of the airport for cheap. For example, the Tokyo Shuttle Bus or the Access Narita Bus takes 90 minutes from Narita Airport to Tokyo and costs 1,000 yen (2,000 yen for nighttime).
Related: Wondering how to get cheap flights to Japan? We've got some helpful tips at the bottom of this article (or click here to jump to that section!).
Food Budget in Japan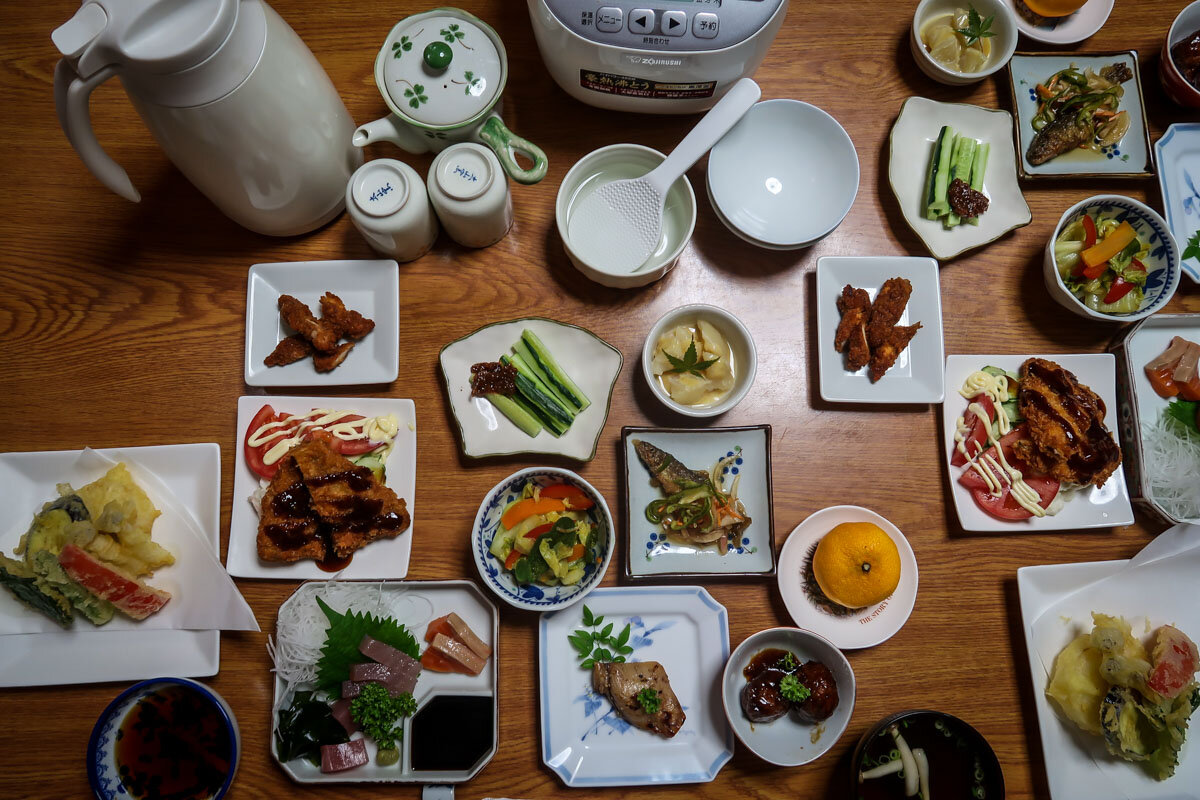 Food is a funny category because it can simultaneously bust or save your budget.
Eating out at a typical restaurant can add up incredibly quickly. There were a couple times where we got a bill for $50 USD and weren't even full.
But at the same time, you can get an entire meal at a convenience store (much less sketchy than it sounds) for just a few bucks.
Our advice is to have a happy combination of both splurge-worthy meals and cheap eats to keep your wallet happy.
This is a breakdown of how much we would personally allocate to our daily food budget:
$35 per person, per day
Breakfast: $5

Lunch: $10

Dinner: $15

Snacks: $5
These are averages, meaning some days we would splurge on dinner and spend $30 each, but have a small snack for lunch. And on other days both lunch and dinner were under $10. It all kind of evens out in the end, but these are some numbers to help you get started.
If you're a big foodie and can't wait to get your hands .. errrr, tongue… on ALL the Japanese food, you may want to increase this section of the budget because $15 for dinner is still going to restrict what types of restaurants you can eat at.
However, if you're not big on eating out and are totally cool with getting most of your food from convenience stores or budget restaurants, you could lower this to $20 per day.
In fact, during our first trip to Japan, we averaged just under $14 USD per person each day. But there were a lot of foods we didn't have the chance to try because of our restrictive budget.
Pssst! You definitely want to check out this article with all the best Japanese foods to be sure you try during your trip!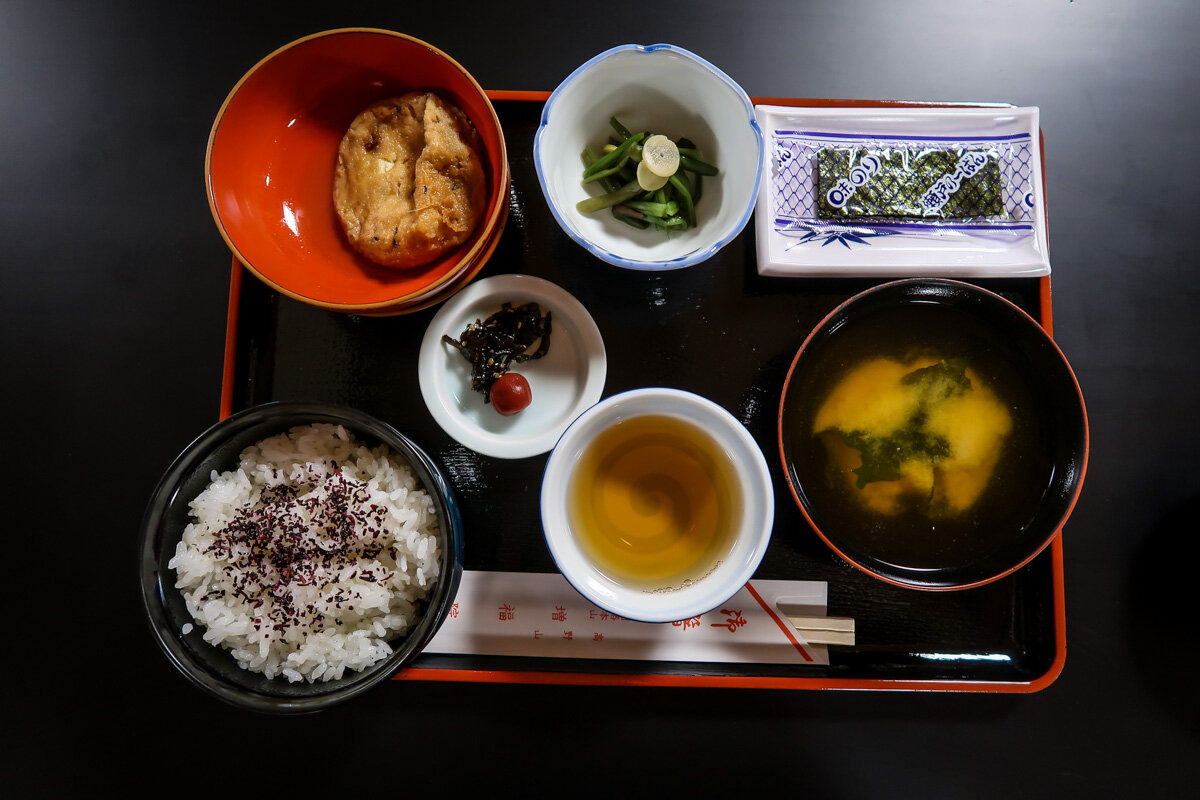 Tips for saving money on food in Japan:
1. Get "breakfast sets" from coffee shops
I love breakfast. Anyone else?! Give me a smoothie or scrambled eggs and I'm one happy lady.
But in Asia, breakfast is just different. Rice and soup are common breakfast items, and there just really aren't many "breakfast restaurants". For that reason, many hotels catering ot Western tourists will have an option to add on breakfast, typically for $10 – 15 USD.
If budget is a constraint, skip this and head to a nearby coffee shop where breakfast sets are a pretty good deal. You'll select a breakfast option, like an egg sandwich, croque monsieur, or a pastry, as well as coffee or tea. Together, the meal and the drink will come to around 400 – 600 yen.
Alternative: Another option is to grab something at a convenience store, like a pastry item and iced coffee.
2. Pack your own snacks from home
If you're flying from home, consider packing some snacks like protein or granola bars, trail mix, and dried fruits for your Japan trip.
You can find some of these things in Japan (with a lot of searching), but they tend to be quite expensive or some with added sugar, which we're not huge fans of.
Both times we visited Japan, we flew from other countries in Asia, so we weren't really able to pack our favorite snacks. But if we were to come directly from the US, you'd better believe we'd be bringing some healthy goodies for the trip! We found that many of the snacks you find in the convenience stores in Japan are pretty processed.
Having these handy will help keep your snacking costs down, and will help you avoid the "but I'm so hungry I just need something" splurges (we've all been there). And most importantly (in my opinion), it'll keep you feeling healthy during your trip.
3. Have your biggest meal at lunch
Restaurants in Japan often have "lunch specials" where they serve a similar meal to what you'd get at dinner, but for a cheaper price.
4. Eat meals at convenience stores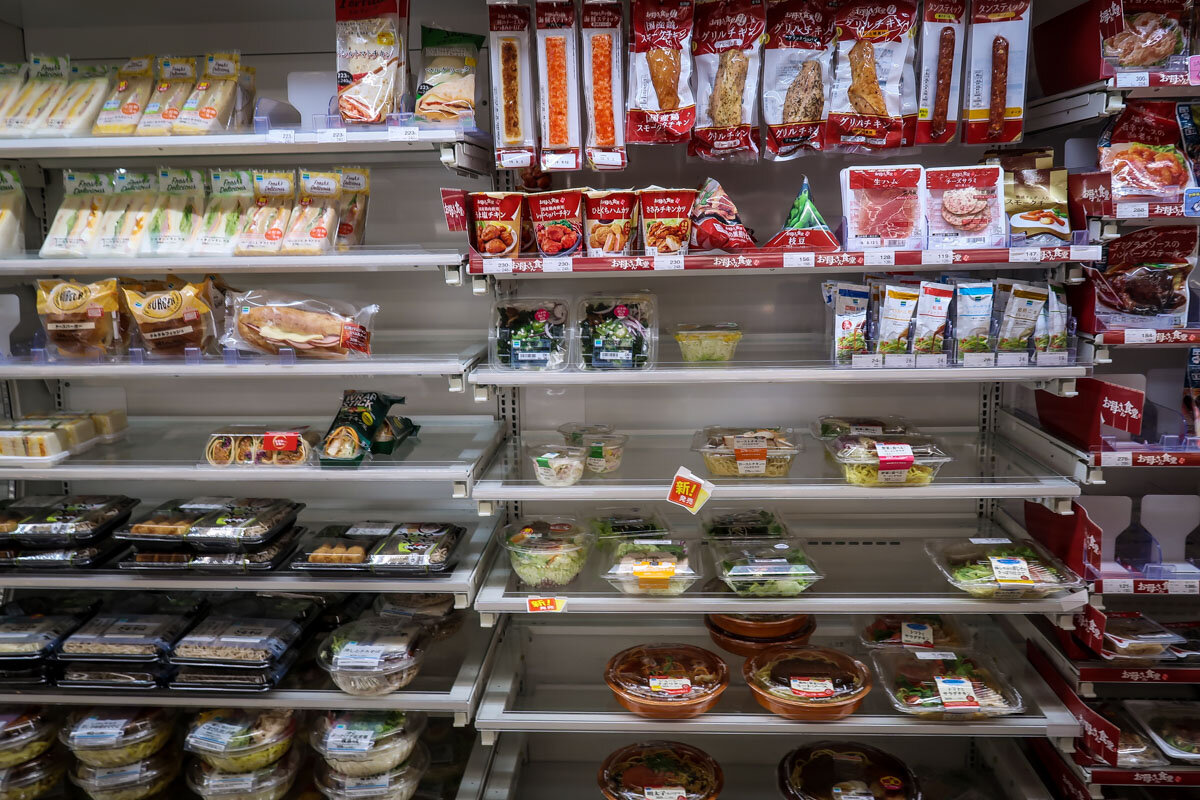 If you've been researching Japan, you've probably heard a bit about the convenience store culture. You'll be able to find marts on just about every block (sometimes multiple on a block), and entire meal options inside.
Many Japanese businessmen and businesswomen rely on these meals for quick lunches and dinners, and you'll find options like fresh noodle dishes, dumplings, sushi, rice bowls, meat cutlets, and pasta that can all be heated up by the cashier if needed. Additionally, you'll find desserts, pastries, chips, and other snacks, just like any convenience store.
Sometimes I hear travelers talk about how they are only going to eat at 7-Eleven during their trip to Japan to keep costs down; but I think this is a mistake for two reasons:
Trust me when I say you'll want something other than super processed foods for every meal. Yes, there are many options at the convenience stores, but finding remotely healthy options is challenging, to say the least.

You'll want to have some splurge-worthy meals! Unless you're really not into food, you'll definitely want to explore Japanese cuisine outside of 7-Eleven. There are so many incredible places to eat in Japan, and it would be a shame to not try any of the cuisine outside of convenience stores.
Moral of the story: Plan to balance your cheap meals with some splurge-worthy ones to have a balanced food budget.
5. Book accommodation with a kitchen
We booked a handful of accommodation with kitchens, which really helped us keep our food costs down. Many hostels have kitchens, as do some of the budget-minded guesthouses.
Sometimes hostel kitchens are gross and have minimal equipment, but in Japan we found all the kitchens to be really well-stocked and clean!
Tip: Convenience stores usually have a section with frozen vegetables and other meals, which is a good place to look if you want a cheap and easy dinner.
6. Get cheap sushi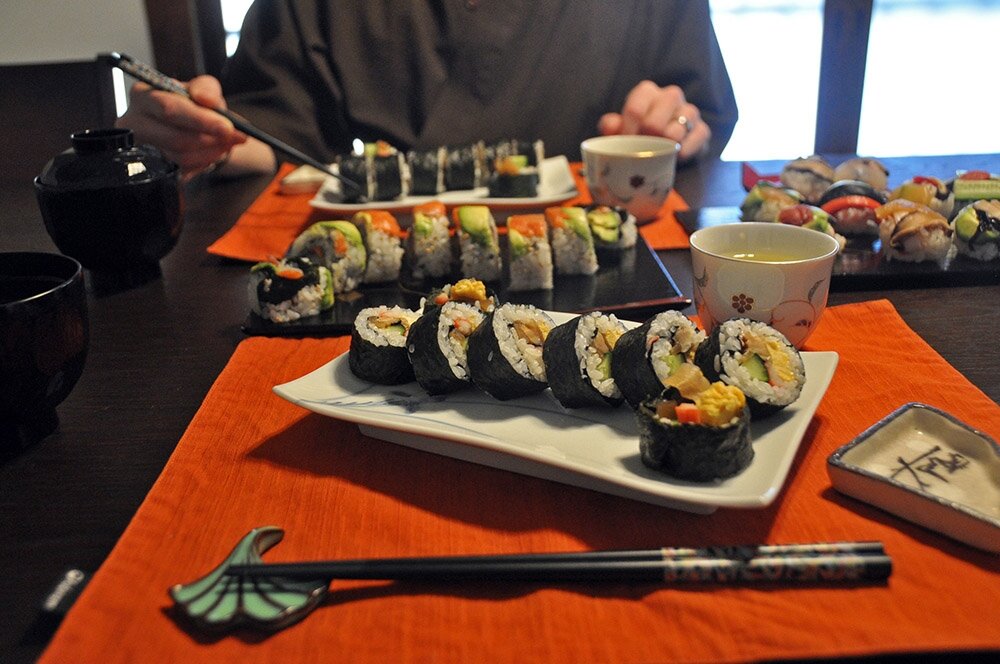 If you're a sushi-lover, you're definitely going to want to go to the famous fish markets and order a set at least once. This will set you back a cool $40 USD or so, but it'll be worth it for some of the freshest fish in the world.
That said, it's not possible for most of us budget travelers to do this more than a couple of times. So if the sushi craving strikes again during your trip, consider some cheaper alternatives. Conveyor belt sushi is popular with locals and it allows you to try many different types while keeping the cost down.
Another surprising option is getting sushi at convenience stores. I would never recommend doing this in say, the United States, but in Japan, it's far less sketchy than it sounds. Japanese people do this all the time, and the quality is actually very good for the price you pay.
7. Eat less fruit
I'm about to drop a bad news bomb: Fruit is generally pretty expensive in Japan.
Think $3 – $4 for a single peach and $1 for a single (plastic-wrapped) banana…
It's fine every once in a while when the craving strikes, but if fresh fruit is a daily habit, it's gonna add up.
Interesting Tip: We found that some local fish markets had fruit stands, and the prices were the cheapest we found anywhere. Also, keep your eyes peeled for small roadside stands next to farms. We found a few of these selling fruits and veggies for reasonable rates.
8. Don't tip
You won't have to account for tipping in your budgeting because it is not customary in Japanese culture, and in some cases it can even be seen as slightly offensive.
Accommodation Budget in Japan
Booking accommodation in Japan can elicit both responses:
"Holy s***, that's SO EXPENSIVE!"

"Ah okay, that's actually not so bad."
Let me put it this way: You're not going to find jaw-dropping hotel rooms for $40 USD like you can in other Asian countries, like Thailand and Indonesia. But booking accommodation in Japan doesn't require you to dip into your retirement fund either.
While traveling in Japan, we booked both of these accommodations:
$27 USD beds in a dorm (note that is $27 USD for each of us, so $54 USD total)

$226 USD temple stay at Koyasan, which included an incredible dinner and breakfast
As you can see, there is quite a bit of variance. If you're anything like us, you'll try to mostly stick to a budget, but you'll have a few splurges along the way.
Here are some average prices so you can start calculating how much you plan to spend on accommodation in Japan:
Example prices for accommodation in Tokyo:
Budget: ¥3,000 for a dorm bed in a cheap hostel (around $27 USD)

Mid-range: ¥5,000 – 10,000 for a private room in a guesthouse or cheap hotel ($45 – $90 USD)

High-end: ¥10,000 – 30,000 for a Western style hotel or ryokan ($90 – $270 USD)
Note: Keep in mind that these are all budget-conscious prices. You can easily spend upwards of $500 USD per night on a hotel room in Tokyo. But considering you're reading a budget article, we're guessing that won't be the norm for your Japan trip costs!
Tips for saving money on accommodation in Japan:
1. Travel during low season
Hotel rates vary a lot with demand, so if you're traveling during peak tourist season, you should expect high hotel prices. And on the other hand, traveling during shoulder or off-peak season (like Japan in the Winter) can mean you'll score one heck of a deal on accommodation.
High Season: mid-April – May (cherry blossom season) 

Low Season: late November – March (except around New Years holiday)
Related: Read more about Japan's seasons and the best time of year to go!
2. Look for budget accommodations
The following types of accommodation are good options for those on a tight budget.
Hostels: No matter where you're traveling, hostels are the most affordable option, and Japan is no different. The hostels we've stayed at in Japan tend to have large dorm rooms instead of small dorms or private rooms.

That said, they had a pretty high standard of cleanliness and each dorm bed had privacy curtains. One thing to note is that we found hostels in Japan to be less friendly/communal than most other places in the world. That could have just been our personal experience though.

Capsule hotels: These pods are similar to dorms in a way, but each capsule is larger and more roomy than a dorm bed. There are also usually some additional amenities like public baths and pajamas, which hostels don't offer. Nicer capsule hotels can get to be a bit expensive in Japan, but you can find very basic ones as well.

Airbnb: It's a good idea to check Airbnb to see if there are any listings that fit your budget, as they can often be more affordable than traditional hotels.

However, it's important to note that there was a recent crackdown on Airbnb properties, and they are not allowed in many Japanese cities. And in some cities, they are only allowed to operate during low season.

But it can't hurt to put your dates in and see if you score any great deals. We got a great little Airbnb during our first visit to Tokyo, and it fit right in with our tiny budget! 

Bonus: We can give you $55 off your first stay with Airbnb. No gimmicks. Learn how to use this Airbnb coupon in our detailed article.
3. Book your hotel like a pro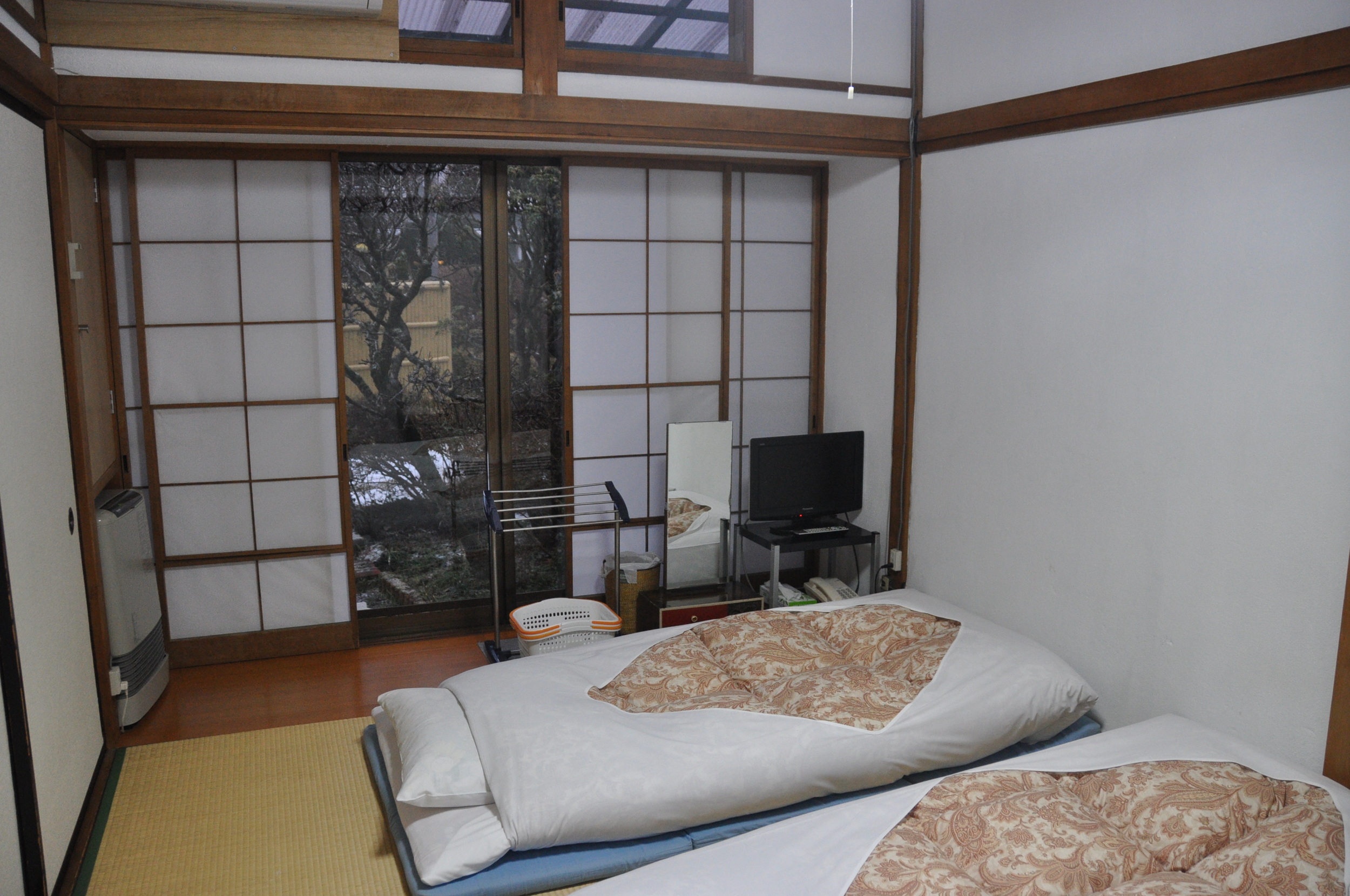 Here are a couple of tips that will help you when booking hotels in Japan:
We like looking at Booking.com and Agoda in order to compare prices. Typically, they're similar, but there have been times where one booking platform has a significantly cheaper price.

When booking, we like to use all the filters to our advantage. With Booking.com for example, there are tons of different options to click on the left side of the page. That way in city with tons of options, like Tokyo or Osaka, you can narrow it down to a hotel that is perfectly suited to you. Select your budget, preferred neighborhood, guest rating, type of room, breakfast preference, etc.

When possible choose hotels with free cancellation. Booking.com often offers this up until a few days before your arrival. This can make it easier to secure a great price when you see it because there isn't a risk of losing money if you change your plans.
4. Consider Couchsurfing, House Sitting or WorkAway
If you're on a super tight budget and have some flexibility in your timing (lucky you!), you might want to consider Couchsurfing or WorkAway opportunities.
Couchsurfing: Stay in a local's home for free! Couchsurfing is more than just a free place to crash; it's an opportunity to connect with a local and see their home country through their eyes. Often times accommodation on Couchsurfing will be outside the city center so be sure you know how you'll get around. Also, many hosts require guests stay a certain number of days so they don't get people only interested in a free bed.
House Sitting: Truthfully, there aren't a ton of housesitting options in Japan, however, it's worth a shot if you have really flexible dates.
WorkAway: Volunteer your time in exchange for room and board. Many places require that you stay at least a week (or sometimes even two!), so you'll need to have a flexible schedule. This can be a great way to see a different side of Japan than you'd see otherwise. Just be sure to read reviews before you make a commitment.
Here are some opportunities that look pretty cool: 
And those are just a handful! 
Entertainment Budget in Japan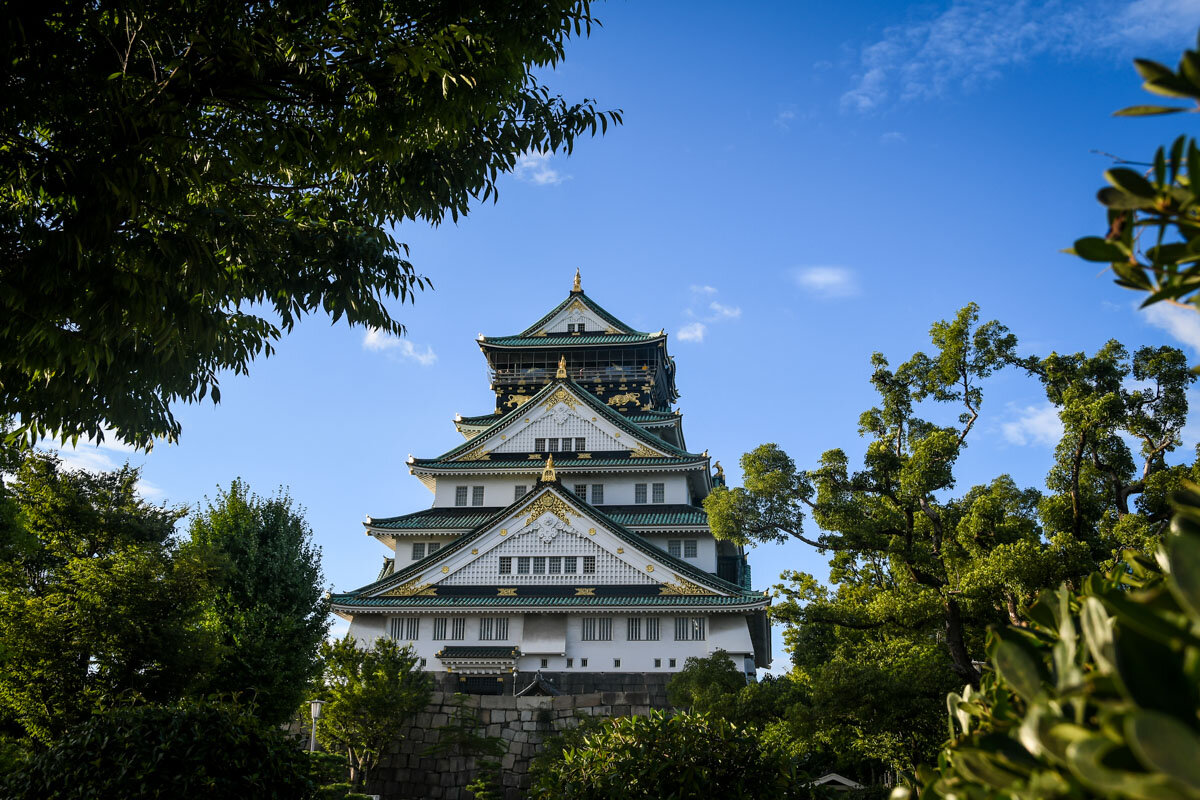 Japan is full of epic nature, crazy things to do that you can't find anywhere else in the world, and meaningful cultural experiences.
It would be a shame to let your budget limit your experiences in Japan, however, we know all too well that it's easy to get carried away and spend a fortune without realizing it. 
Our best advice for keeping your entertainment costs down is to plan ahead for what big activities you definitely want to do.
Here are some example costs for popular experiences in Japan:
Arigato Food Tour: walk around a historic neighborhood with a local guide sampling food and drinks from local shops. Tour Costs: $131 USD

Osaka Castle: Enter the 8-story castle surrounded by two moats built in the 15th century. Entrance cost: 600 yen ($5.50 USD)

Hiroshima Peace Museum: Learn about the devastation and rebuilding of Hiroshima after the atomic bomb in WWII. Entrance cost: 200 yen ($1.85 USD)

Magical Trip Bar Hopping Tour: Take an evening out with a local guide and see Japan's nightlife. Tour Costs: $95 USD

Jigokudani Snow Monkey entrance: Visit the park where snow monkeys soak in their very own natural hot spring. Park Entrance: 800 yen ($7.35 USD)

Tokyo Robot Restaurant: Enjoy the sensory overload lazer light show while watching robotic superheroes fight off robo-dinosaurs all in synchronized fashion. Show ticket: 7,500 yen ($68.83 USD)
Tips for saving money on entertainment in Japan:
1. Find free (and cheap!) Thing to Do
Japan is full of paid tour opportunities, but honestly, there is so much to do that is cheap – or better yet – free!
Here are just a handful of our favorites:
Explore local markets

Wander around parks

People-watch on super busy streets

Go to an arcade

Try Purikura (Japanese photo booth)

Explore historic districts

Visit Shrines and temples
 2. Choose your entertainment wisely
There are some tours and experiences that are well worth the splurge, whereas other activities can be done on your own without a tour group at all! 
Before your trip to Japan, write down all your bucket list experiences that you absolutely must do.
Now, go through that list and determine which things you can do on your own for less money than tour operators charge. And for those things that you absolutely have to book, like visiting the TeamLab Borderless Museum, Universal Studios, or doing the Alpine Route, write down the prices and keep that in mind as you create your travel budget. 
It's okay to have some splurges, as long as you are prepared for them. Don't let a small budget make it feel like you can't do the experiences you've been dreaming about. Instead, can cut costs in other places, like accommodation or food, to even it out.  
3. Airbnb Experiences instead of big tour companies
If there is an experience you really want to do in Japan, but big tour operators are really expensive, try looking on Airbnb Experiences and seeing if there is anything similar.
Sometimes the prices are better and the experiences more intimate. Plus, you are directly supporting a local.
4. Limit your shopping
With endless shopping opportunities, it's easy to get carried away. Before your trip, do some research and make a list of things you want to buy in Japan and include estimated prices. 
Now comes the hard part: Stick to that list during your trip! If you stick to your pre-made list, you'll make sure that you're only purchasing things that are really meaningful or special. And you'll stick to your budget!
General Budget Tips for Travel in Japan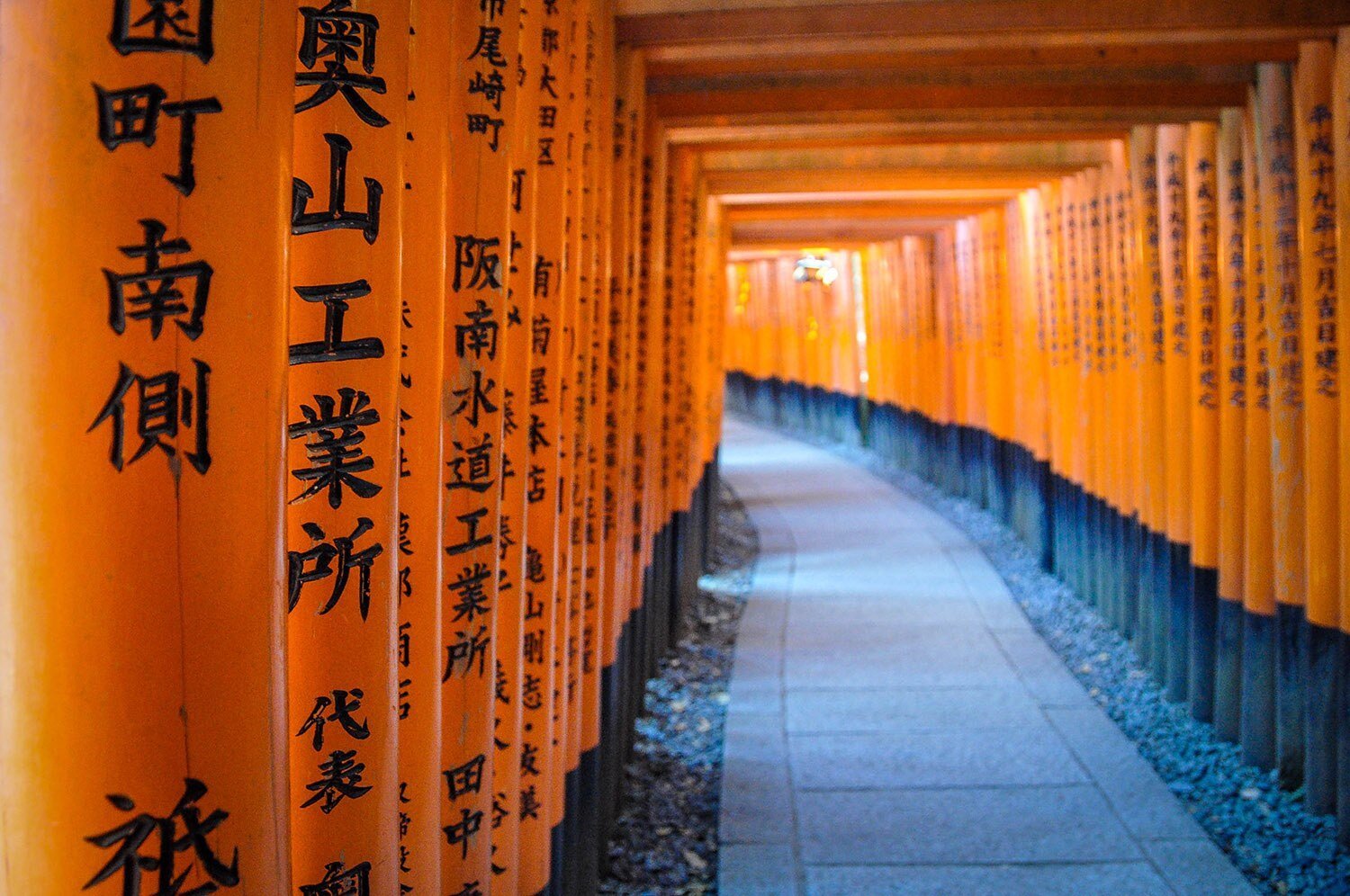 1. Set a budget and keep track of your spending
The very first thing we do before any trip is to create a personalized travel budget. We research average costs in that country, take our travel style into consideration, and come up with a daily budget we'd like to stay beneath. We'll multiple that out by how many days we'll be traveling, and we like to add a little extra for a "cushion".
Now that we have a dollar amount in mind, we plug that into a budget-tracking app (we like Trail Wallet, but there are many great ones out there!).
During our travels, we get in the habit of recording every single expense. It takes a bit of getting used to at first, but we've made it into a game of sorts and it becomes a challenge for us to stay beneath our daily "allowance".
And remember, it's all about balance. If we go over our budget today, we will try to make up for it tomorrow.
Tracking our expenses has become an integral part of how we stick to a budget. And honestly, getting into this habit is the biggest tip we can offer for anyone out there who wants to make travel a reality when you don't have unlimited funds (wouldn't that be nice?!). 
2. Avoid traveling during peak tourist season
I'm going to come right out and say it: Traveling to Japan during cherry blossom season is definitely a bucket list trip, but it is going to come at a premium price.
If you want to travel to Japan on a budget, this is not the time to do it.
You'll also want to avoid major events like the Olympics in Tokyo, and around New Years, which is a popular time for locals and foreigners alike to travel around the country. 
To learn more about how to avoid peak tourist season and when you should go instead, read up on the best time of year to visit Japan.
3. Withdraw money from ATMs (for free!)
One major question we get asked is how we get local currency in the countries we visit. We have a major hack for this, so listen up…
No matter where we are in the world, we get the currency by withdrawing from ATMs. This will give you the best possible exchange rate.
We almost never get currency from exchange booths (especially the ones at airports!) because they seriously rip people off. And even if you get currency from your home bank, you'll be paying a premium for the exchange.
So how do we avoid those pesky ATM withdrawal fees? 
Let me introduce you to the Charles Schwab debit card! Free to set up, no annual fee, AND they reimburse ALL ATM FEES at home or abroad. It is an insane deal.
Before we had this card, we used to try to calculate the exact amount of money we'd need for the trip so we didn't have to take out money multiple times and thus get charged for each withdrawal. This led to us carrying around a huge amount of cash (which never felt safe), or us trying to spend as little as possible the last couple of days so we wouldn't have to take out more.
Now, we can take out smaller amounts whenever we need it because it is FREE. 
We are not affiliated with Charles Schwab in any way, and we don't make commission by recommending them. We just love our card so much that we want to share the love!
We'd highly recommend it to any of our American readers.
Note: For all our non-American friends, we are in the process of trying to find similar cards that allow free ATM withdrawals from other countries around the world. Let us know if you have any recommendations!
4. Drink water from the tap
I'm gonna keep this one short because hopefully it doesn't require much explaining. The tap water in Japan is totally safe to drink, and for the most part it tastes good too! Bring a reusable water bottle (we love our Hydro Flasks) with you and fill up to stay hydrated!
Not only is this going to help your budget, but you'll save a ton of plastic waste. Virtual high five!
5. Stay connected to the Internet
This might seem like a strange tip, but stick with me…
Being connected to the Internet will help you get around on transportation with few mistakes, hence avoiding those extra swipes on your metro card. See which transportation apps we definitely recommend you download! It will also help you find nearby restaurants and filter through the expensive ones. 
We have an entire article that goes over the differences between a SIM card and a pocket WiFi device so you can choose which one is best for you. (Spoiler alert: We prefer a pocket WiFi, but most travelers will get along just fine with a SIM card.)
Insider Tip: If you're traveling with a companion and you're on a tight budget, the cheapest way to stay connected is getting one SIM card. That way you can split the cost, yet still have access (on one device) to translate and transport apps that are essential on your travels. The second cheapest option is to get a hotspot device, which is cheaper than the cost of 2 SIM cards, yet allows you both to connect devices at the same time.
6. Be careful with your coins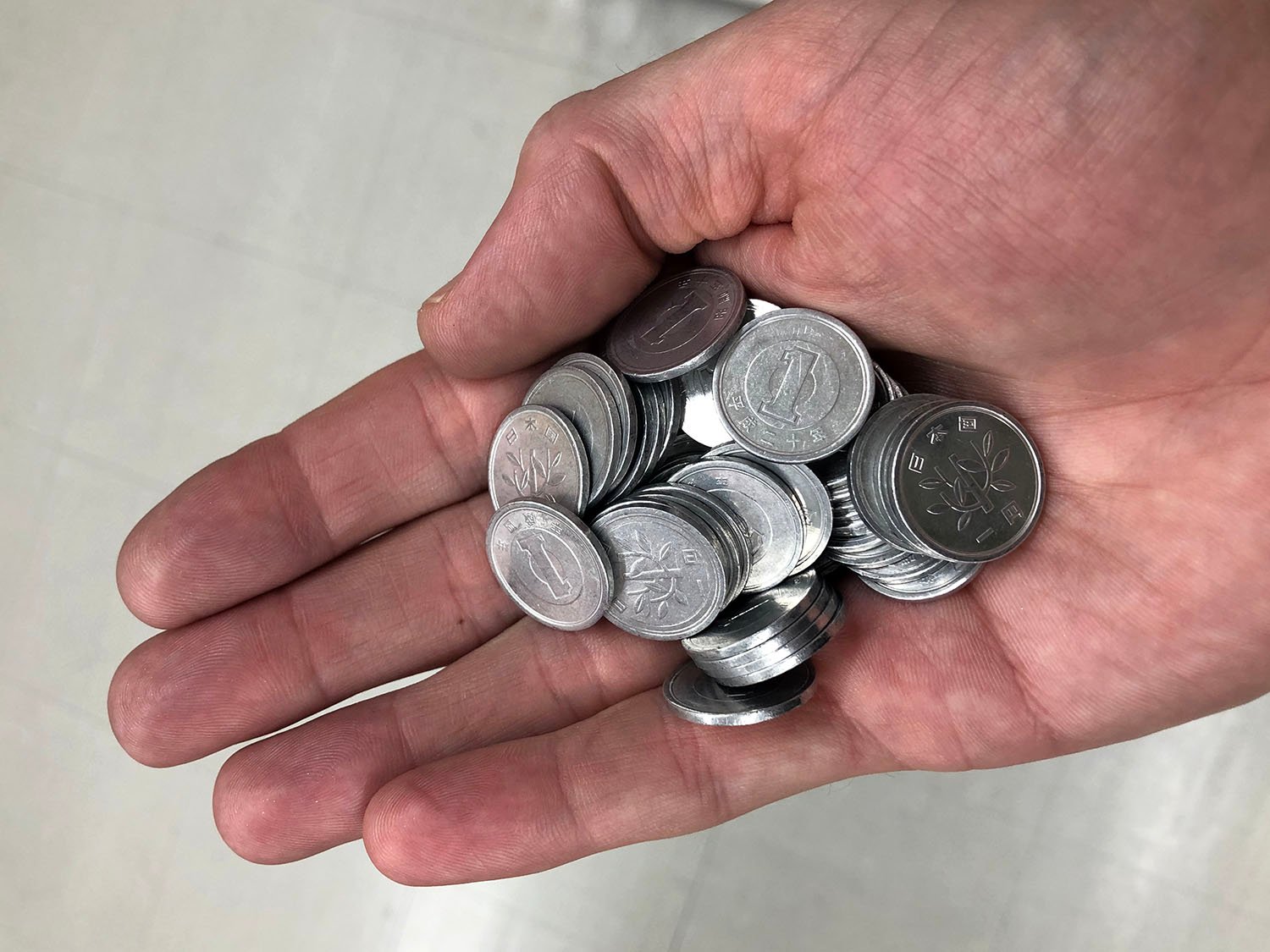 I don't know about you, but I'm not very careful with coins. Ben throws them in his pockets, we set them on hotel nightstands, I let them get lost at the bottom of my purse. And if I lose a handful of change, it's usually not a big deal — missing 67 cents isn't going to ruin my day.
But when traveling in Japan, be more cautious with those yen coins because some of them are worth nearly $5 USD!
As an example, we were preparing to exit a train, and when Ben stood up, a coin fell out of his pocket and into the seat. He dug around for it a little, and found that it was a 500 yen ($4.60 USD) coin! Good thing we didn't just leave it!
That night, Ben emptied his pockets and we counted $32 USD worth of coins — that's crazy! After that, we decided we should probably not be so cavalier with those coins, and we got a pouch to keep them safe in. 
We'd recommend bringing a coin pouch, or getting one in Japan as a souvenir. Bonus points if it has a way to separate the small coins from the ones that are worth more!
7. Get travel insurance
It's never fun to think about something going wrong on your trip, but let's get uncomfortable for a moment… 
A medical emergency, stolen valuables (though this is highly unlikely in ultra-safe Japan!), or missed flights can all leave you with a gigantic bill.
Travel insurance is actually much less expensive than you might think, and it can ensure you're protected in some of these situations. For example, we found a policy through Allianz that covers two people for 3 weeks in Japan for just $56!
Before you start shopping for insurance, read this article that goes over all of the things you should look for before you hit "purchase".

Cheap Flights to Japan
If you're coming from Europe or North America, your flight to Japan itself is going to be a significant portion of your travel budget. You're flying halfway around the world, after all, so it is to be expected.
But fear not, we have some hacks for finding airfare that doesn't make your eyes water. Or you can check out our entire article that explains how we find cheap flights.
Tips for finding a cheap flight to Japan:
1. Experiment with different hubs
If you are simply putting your home airport in the departure destination, you may be missing out on some really great deals.
Play around with setting your departure for a different airport and see what comes up. Sometimes getting two separate flights can save you a lot of money. And truthfully, sometimes the layover times make it not worthwhile at all. You just have to play around a little and see what flights you find.
Theses hubs often have good deals to Tokyo and/or Osaka:
SFO: San Francisco

SEA: Seattle

ICN: Korea
2. Travel during Off-season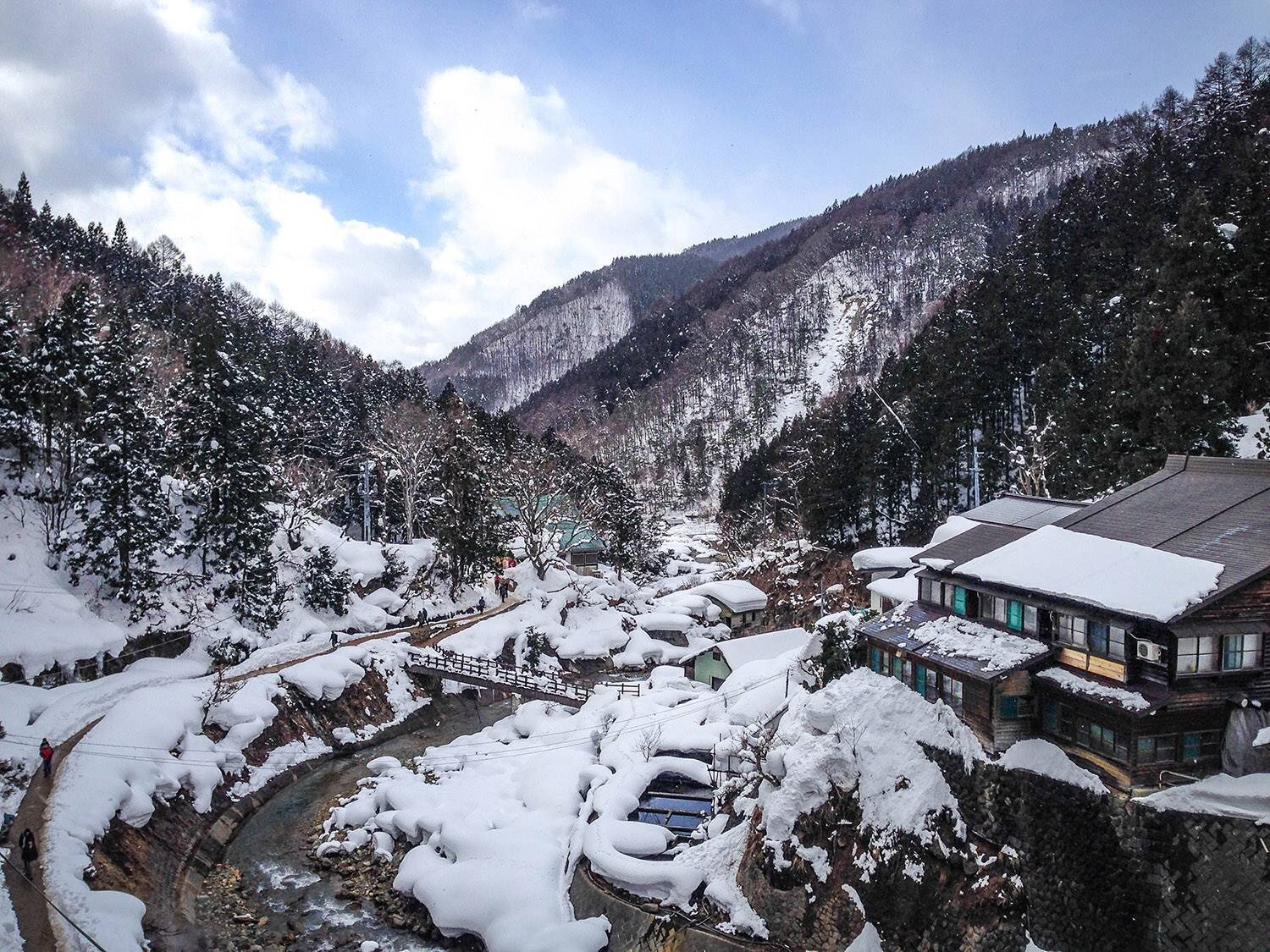 Want to see cherry blossoms in Japan? You, me, and just about everyone else in the world!
Springtime in Japan is beautiful, but also very crowded. This means the demand for flights is at its annual high, and peak prices can be expected. If you fly to Japan during less popular times of the year, like the winter or even late fall, you might be able to snag a steal!
3. Sign up for a mistake fare newsletter and set an alert for Japan
Mistake Fare newsletters (like Thrifty Traveler) are great because they alert you to ridiculously cheap flights. But sometimes they aren't to places you're planning to travel.
Whenever we have a destination in mind, we make sure to log into our profile and set alerts so we'll be notified if a ticket to Japan, for instance, is ridiculously cheap!
4. Look at flying into Osaka instead of Tokyo
Tokyo might be your first thought when it comes to flying to Japan, but try searching for other international airports as well.
Both times we've traveled to Japan, we have actually flown into Osaka because the price was significantly lower. Plus, it's a great city to use as a hub to make day trips from Osaka.
5. Fly in and out of different cities
If your itinerary is flexible, try different combinations when it comes to where you fly in and out. This can also save you a long train ride if you plan to visit multiple places.
For instance, we wanted to visit both Osaka and Tokyo. Instead of flying in and out of the same city, we flew into Osaka and out of Tokyo, saving us an entire day of travel to get to the airport.
6. Consider signing up for a new credit card
Even if you score a cheap flight to Japan, it's still going to set you back a good chunk of change. Before purchasing big flights, like this one, we usually think about signing up for a new credit card. Typically there are bonuses if you spend a certain amount within the first months of signing up. And the flight alone should help you get part way there.
Good news: Credit cards are also widely accepted in Japan. True, you'll need cash for smaller restaurants and shops, but many places take plastic so you can earn points on your trip too!
Note: We are not financial experts, and we cannot give personalized advice. If you are looking into a new credit card, check out this article where we mention some of our favorites.
Want more? Check out more tips for how we find cheap flights around the world!
---
Are you planning a trip to Japan?
We have TONS of resources on travel in Japan and destinations throughout the country. Check out our Ultimate Japan Travel Guide for all the answers to your most burning questions, or read some of our favorite articles below.
Save this article on Pinterest for later!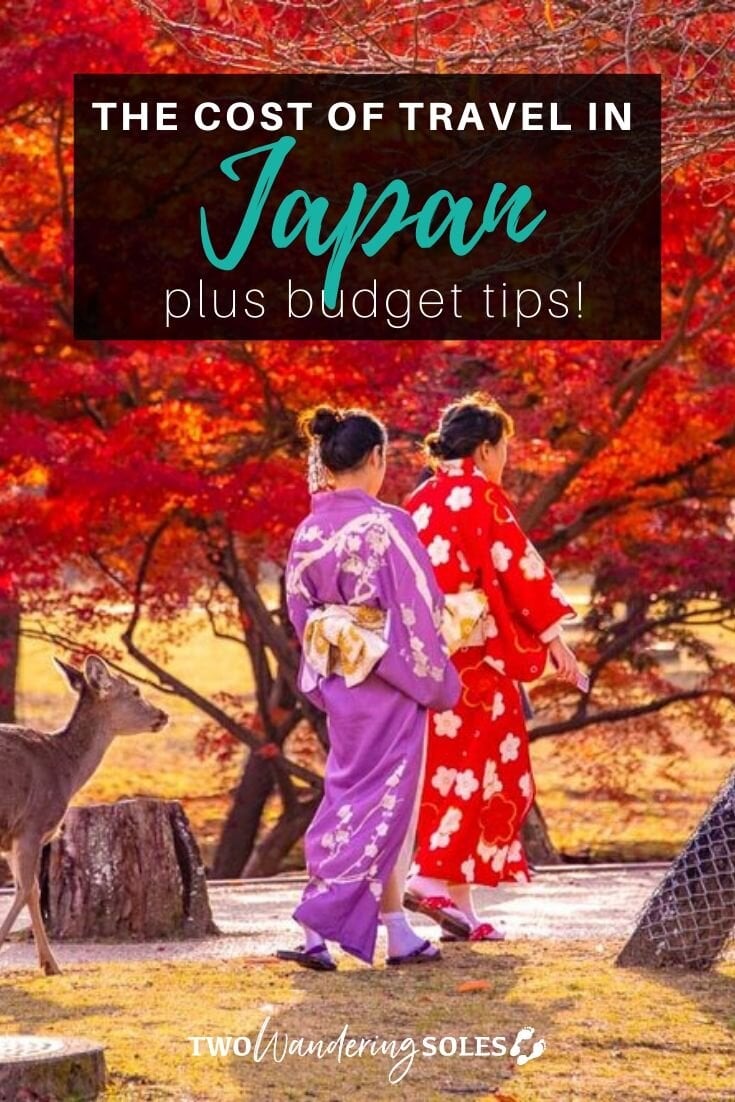 We want to hear from you!
What is your biggest question about costs in Japan? Do you have any money-saving tips you'd like to share? Comment below!