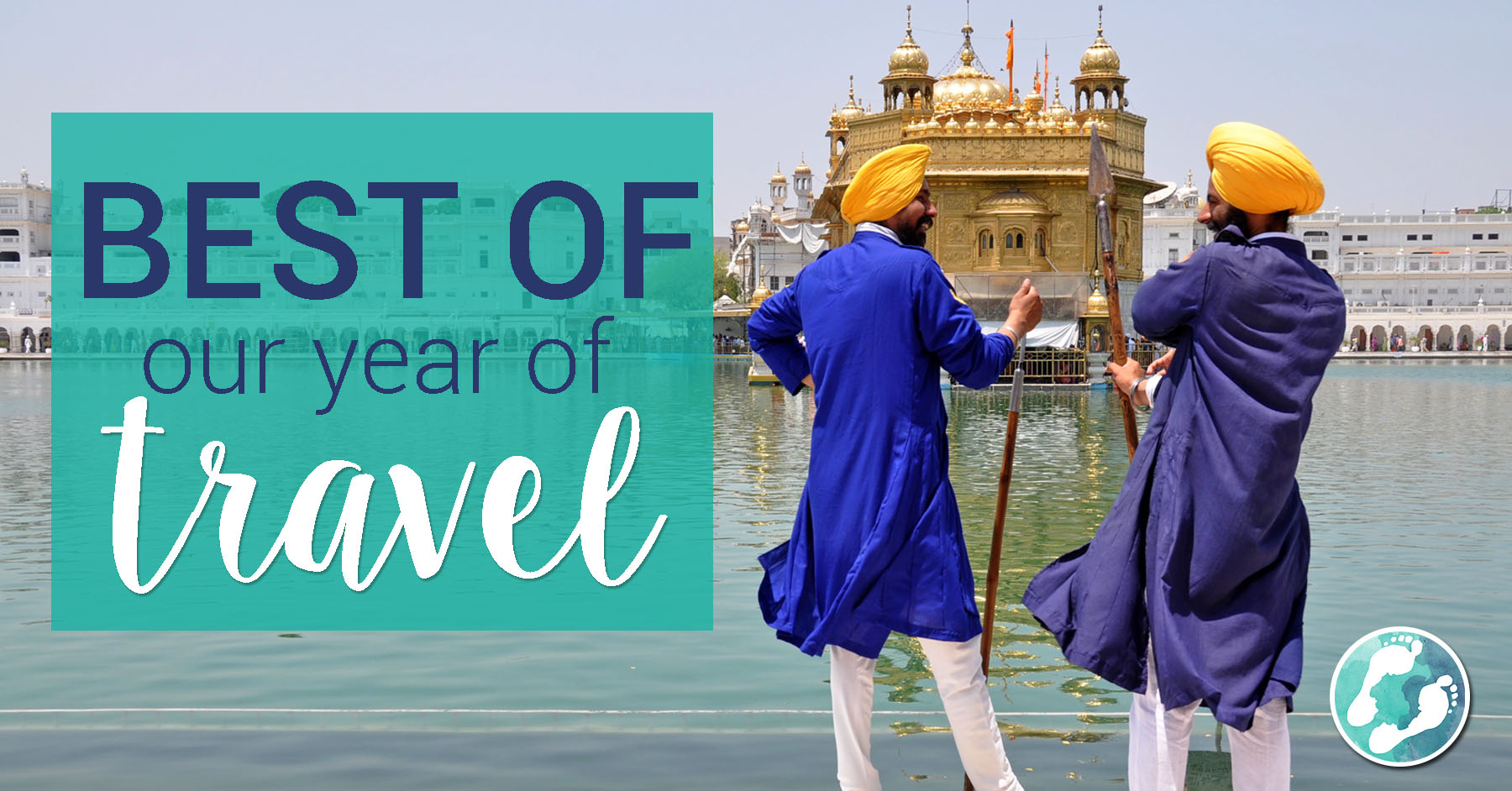 Every traveler knows that when they return home there's a specific set of questions they're asked from nearly everyone they see:
What was your favorite city? What was your favorite food? What is the craziest thing you did? What was the most powerful thing you saw?
We already tallied all our travel stats (the number of beds we slept in and number of sunglasses broken)… but choosing favorites is a different beast. It's hard to pick just one food or town or experience that was "the best". So we decided not to choose just one. Problem solved!
This list is where we've put together some of the most memorable places, meals and experiences that made our last year so special. If we had Oscars to give away, this would be it. Sadly we don't have any little golden men, but we hope you still enjoy reading through our list of favorites!
Related: Eco-friendly travel gear you can take anywhere in the world
How this list works: We started by trying to find the "Top 5" in each category, but sometimes we'd think of more… And "Top 10" would have been way too overwhelming. So you'll find this list to be somewhere in the middle – Goldilocks style.
Just coming up with our favorites was hard enough, so we haven't put them in any particular order. And lastly, these are just our favorites from this trip. We have so many favorite experiences from our past travels in Europe, our 3-month trip in South America and time we lived and taught English in South Korea. We didn't include any of those favorites on this list because we wanted to keep it limited to experiences we had just this year.
---
Favorite Big Cities
Big cities sometimes overwhelm us and seem to blend together, but these metropolises really surprised us!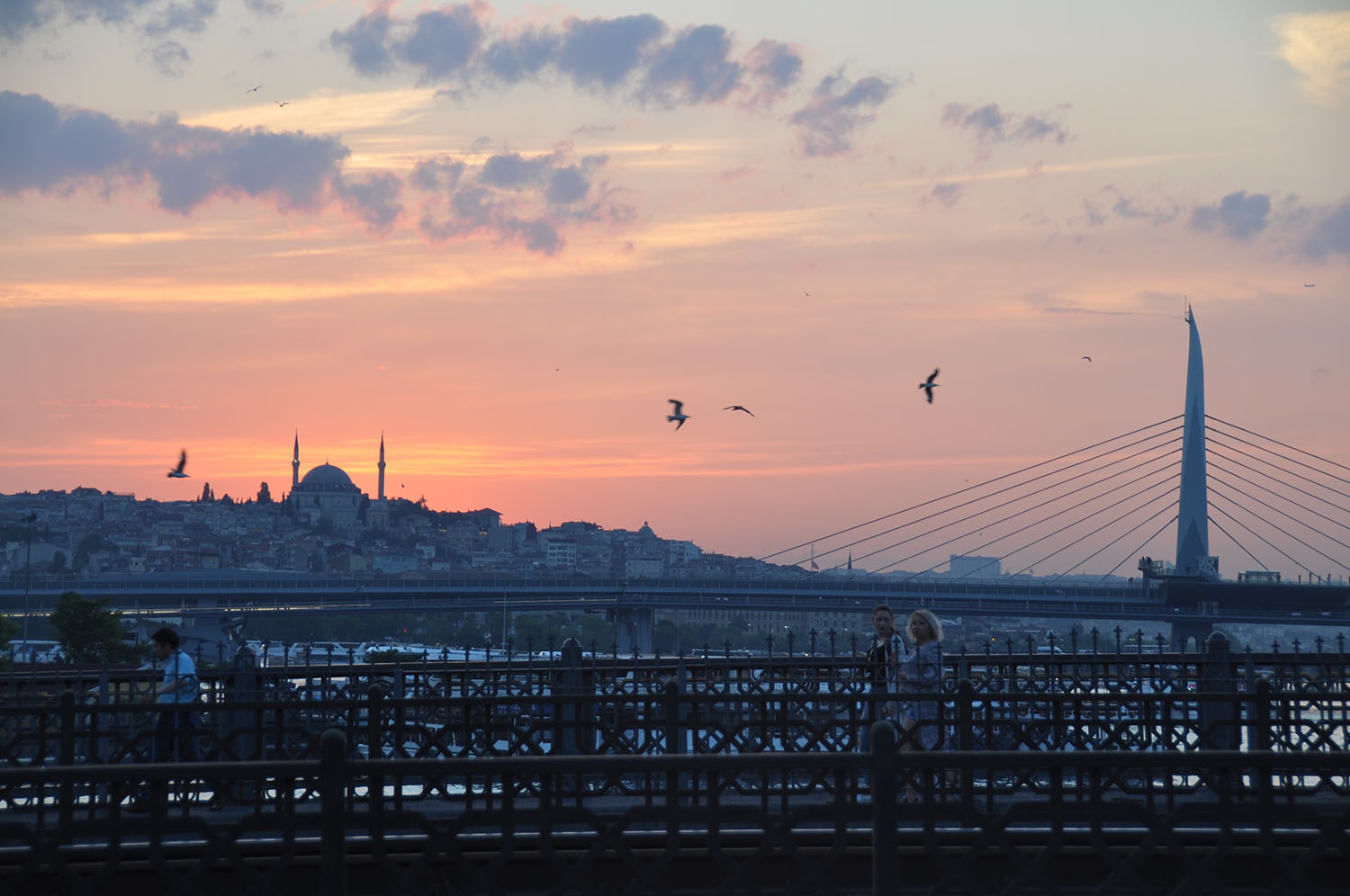 Favorite Small Towns
There's nothing better than the small town feel. We couldn't get enough of these cute little towns!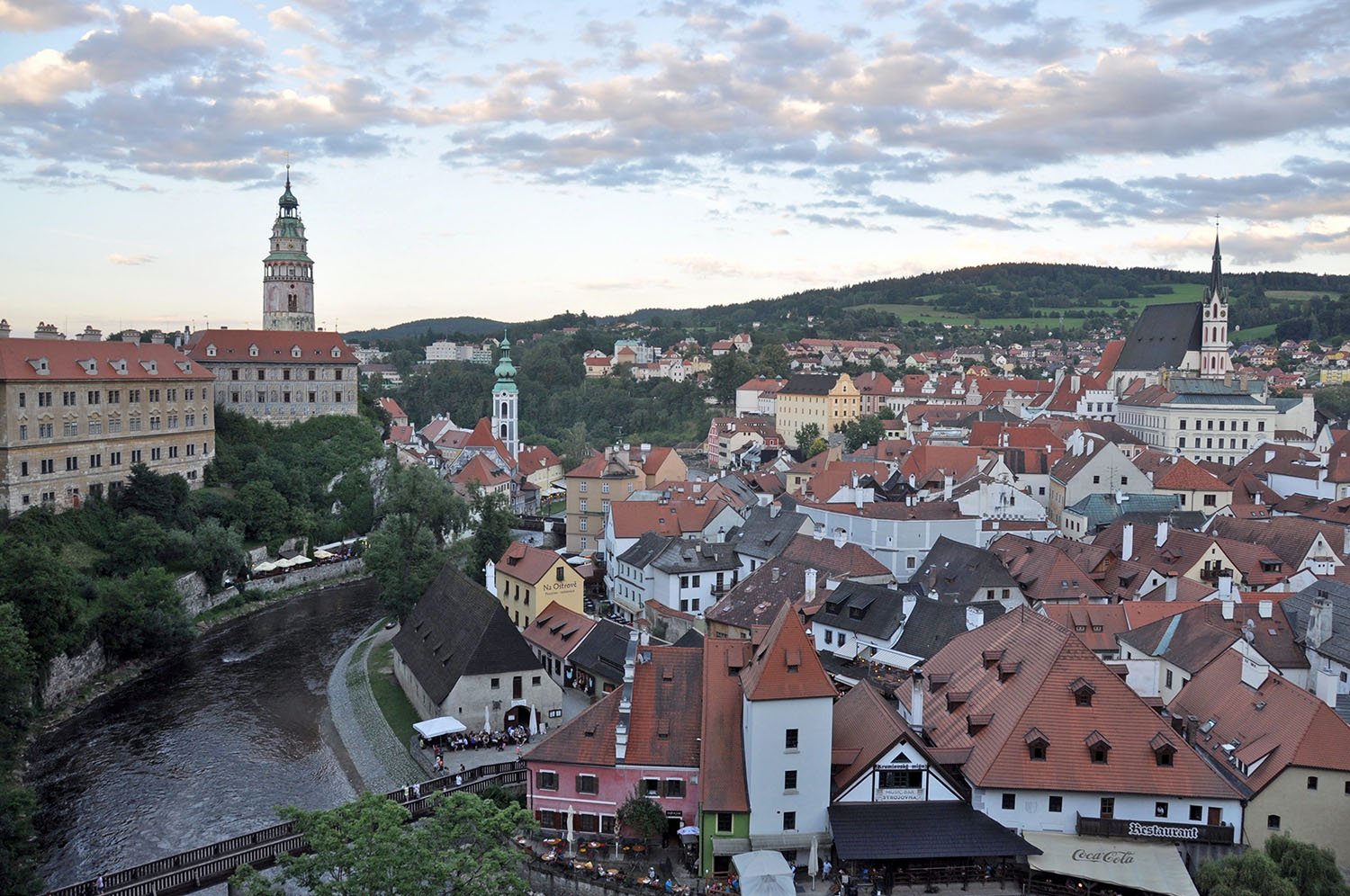 Cesky Krumlov, Czech Republic

Veliko Tarnovo, Bulgaria

Bovec, Slovenia

Sibiu, Romania

Zakopane, Poland
Best Street Food
We would take food trucks and plastic chairs over white tablecloths and salad forks any day!
Favorite Local Dishes
Why is it that the most traditional and delicious dish in every county is the also the highest in calories?!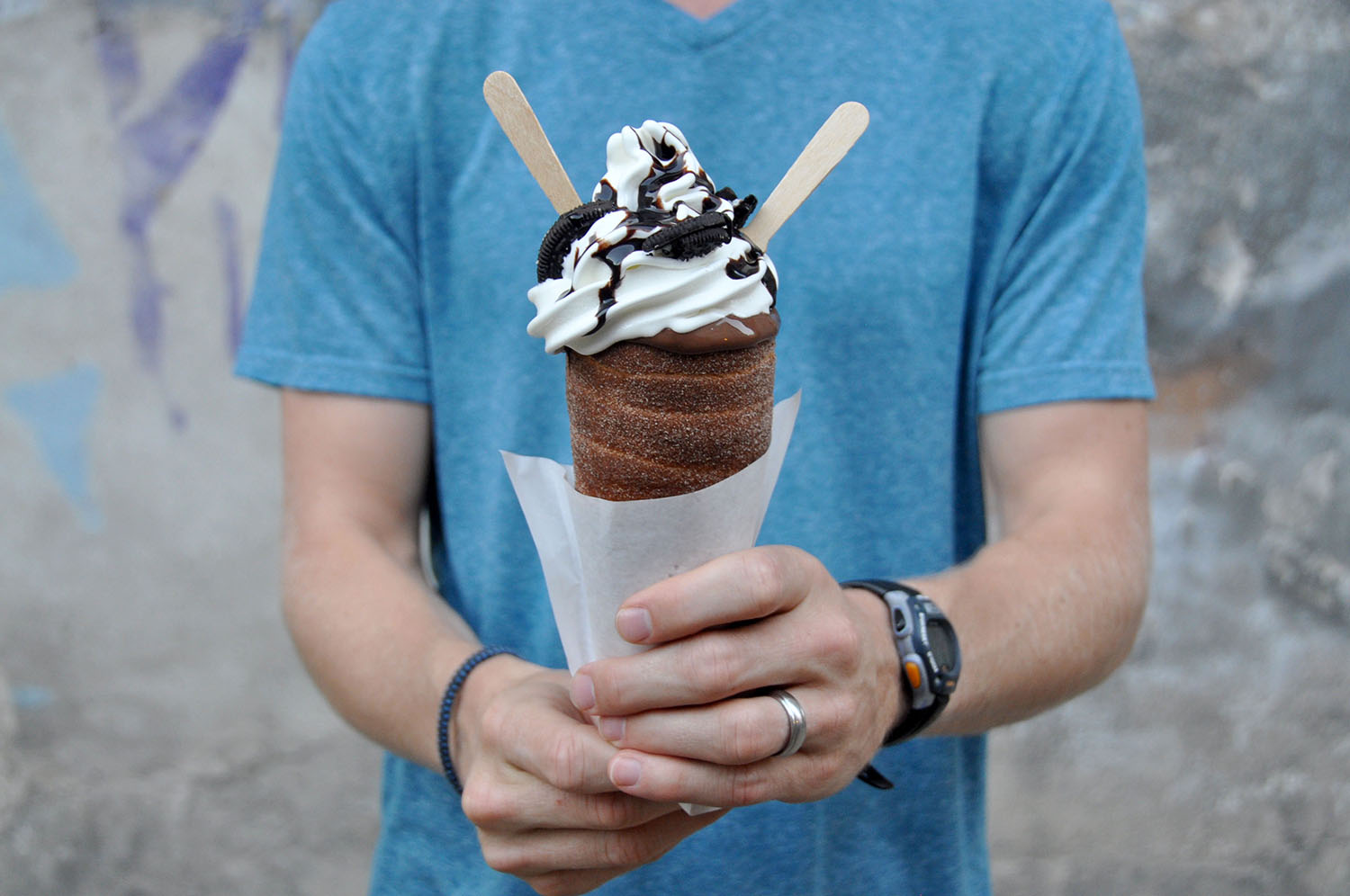 Chimney cakes, Hungary

Pho, Vietnam

Bun cha, Vietnam

Cevapti (Balkans)

Kampot pepper crab in Kep, Cambodia

Khadai paneer, India

Börek, throughout the Balkans
Best Cooking Classes
We love to try to new foods and one of our favorite things to do while traveling is to take cooking classes. Here are some of our favorites from our year.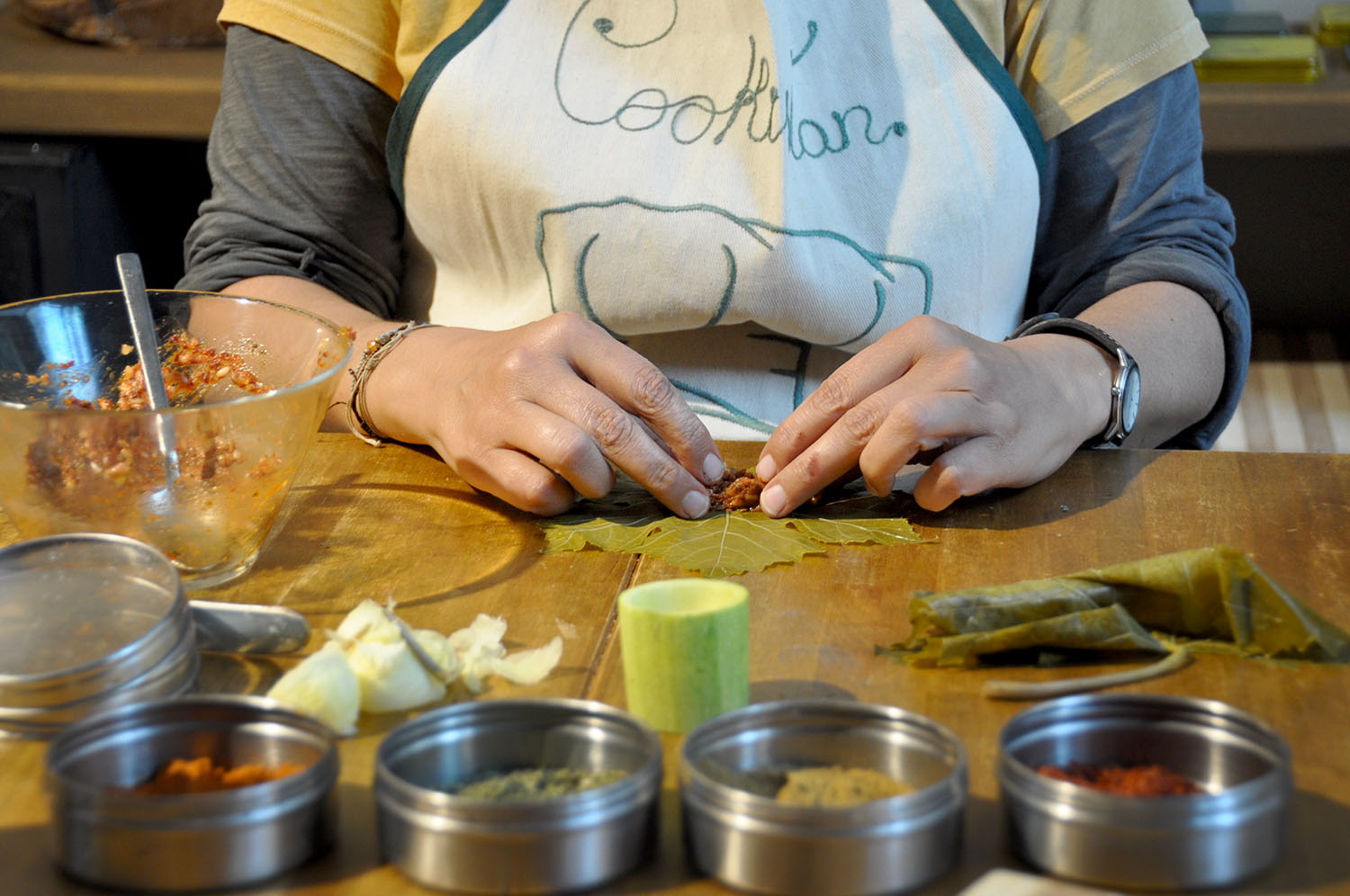 Cookistan, Istanbul, Turkey

Green Bamboo, Hoi An, Vietnam

Thai Secret Cooking School, Chaing Mai, Thailand

Shashi's Cooking Class, Udaipur, India
Responsible Companies
Seeking out ethical organizations that are doing good in their communities is something we love to do while traveling. Here are just a few that are giving back to those in need.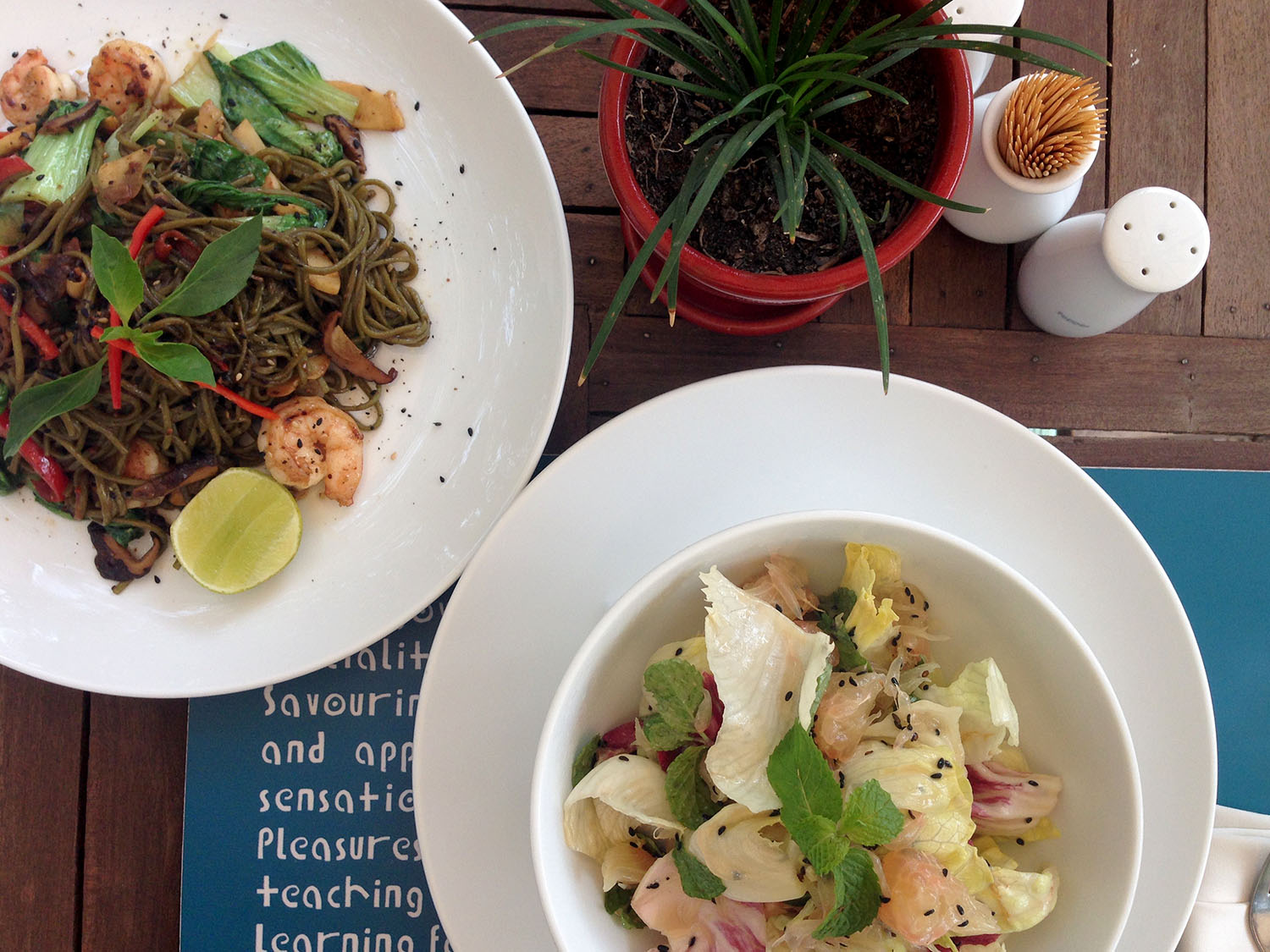 Best Hostels
Staying in hostels are the the best way to meet fun people and get local information about the cities you visit. Here are our top picks from this year.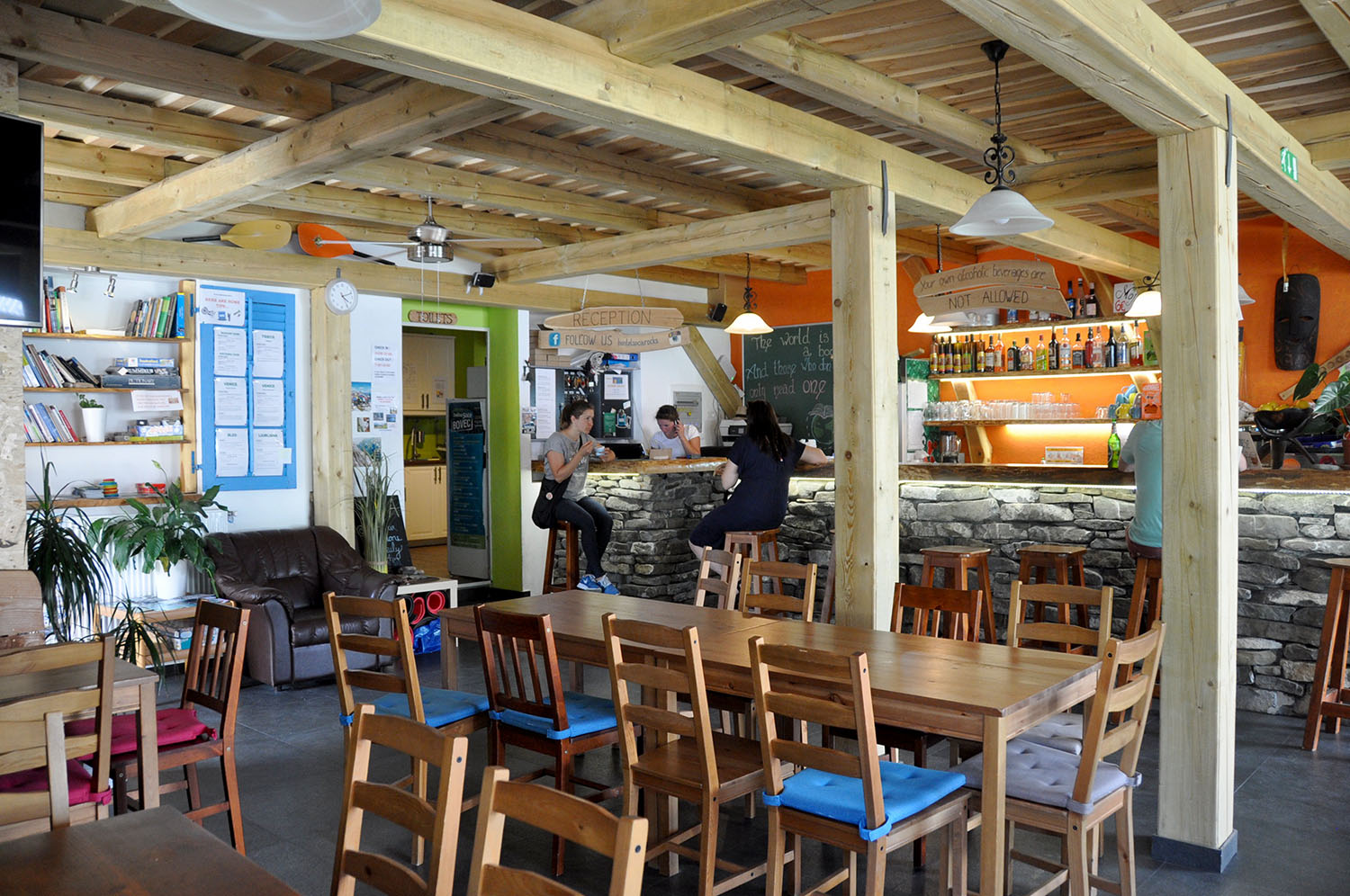 Most Unique Accommodation
We've laid our heads in a cave, a teepee and even next to sheep.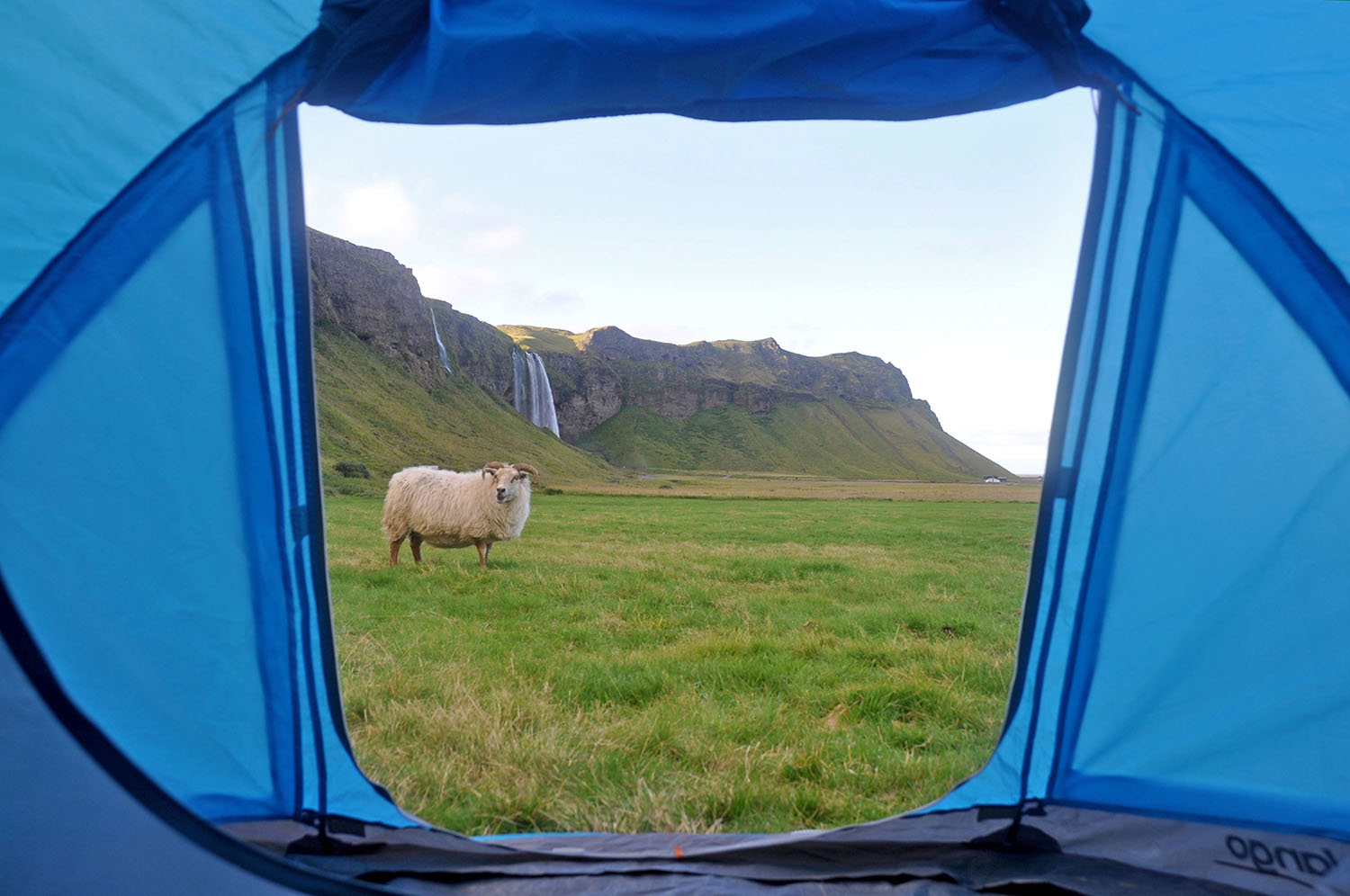 Counties with the friendliest people
There are wonderful people all over the world, but these are the places where the kindness just overflowed!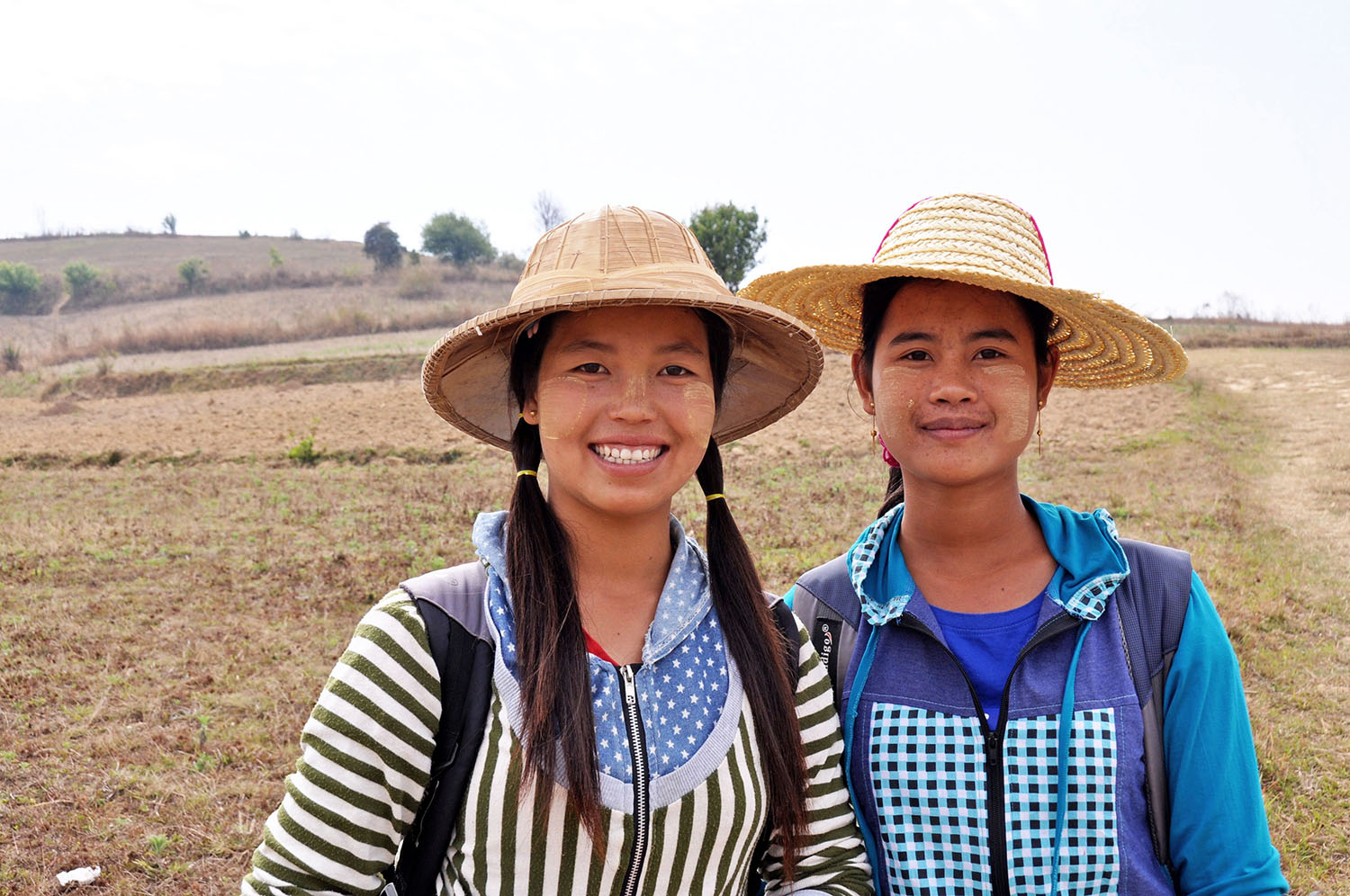 Off-the-beaten-path experiences
We love to find secret spots everywhere we go, and here a few of our favorites.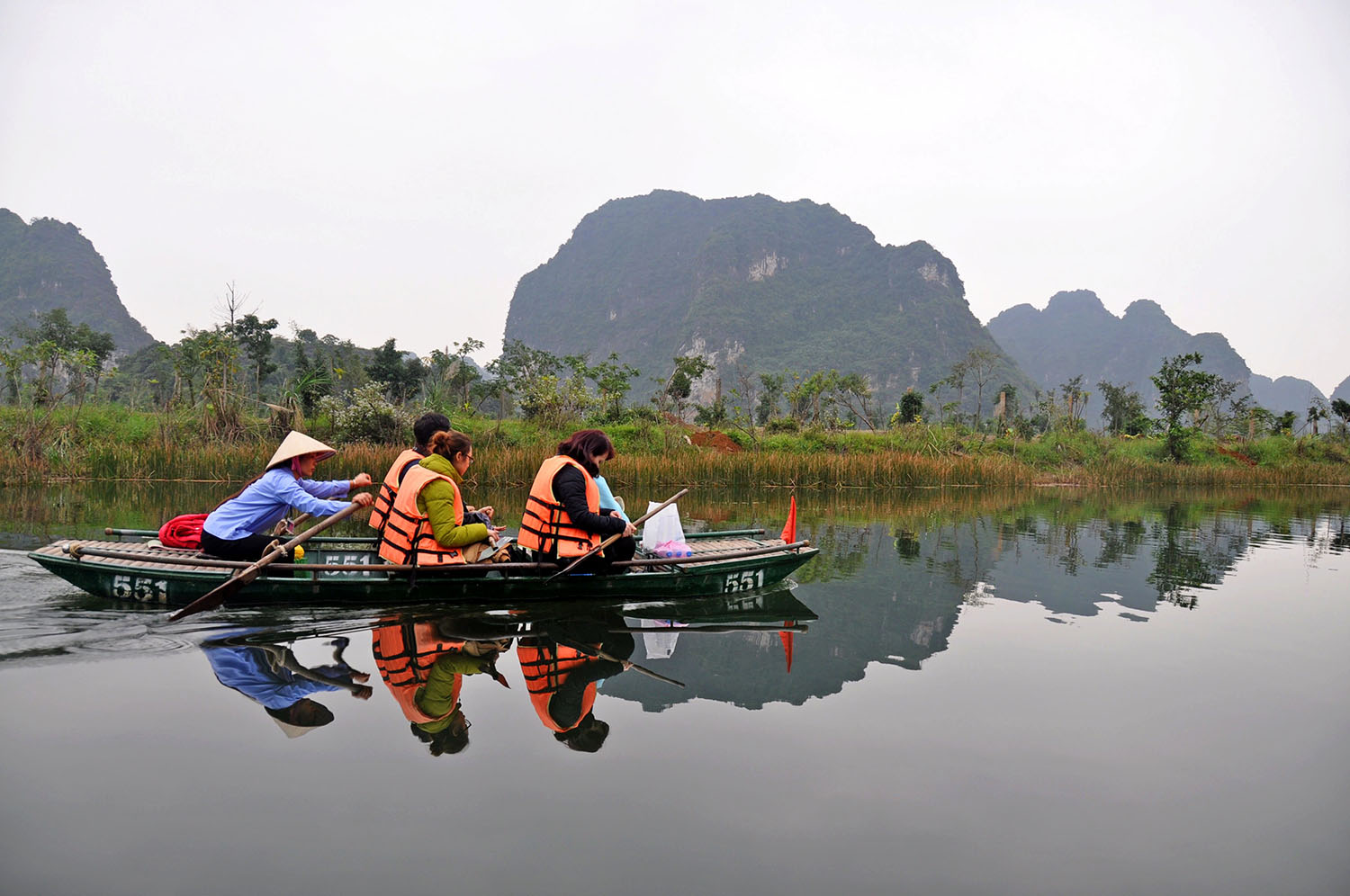 Boat through Trang An, Vietnam

Biking around Hsipaw to hidden hot springs and waterfalls, Myanmar

Watching millions of bats fly out of the caves in Battambang, Cambodia

Looking for Rhinos at Chitwan National Park, Nepal

Motorbiking through Cuc Phuong National Park, Vietnam and sleeping in a "stilt house" in the park

Biking through Romanian countryside near Sibiu, Romania

Hiking to a hidden/local hot spring near Vik, Iceland

Motorbiking through Bokor National Park near Kampot, Cambodia and exploring the ruins of an old villa
Adventurous Activities
Here are a few things we did this year that got our blood pumping!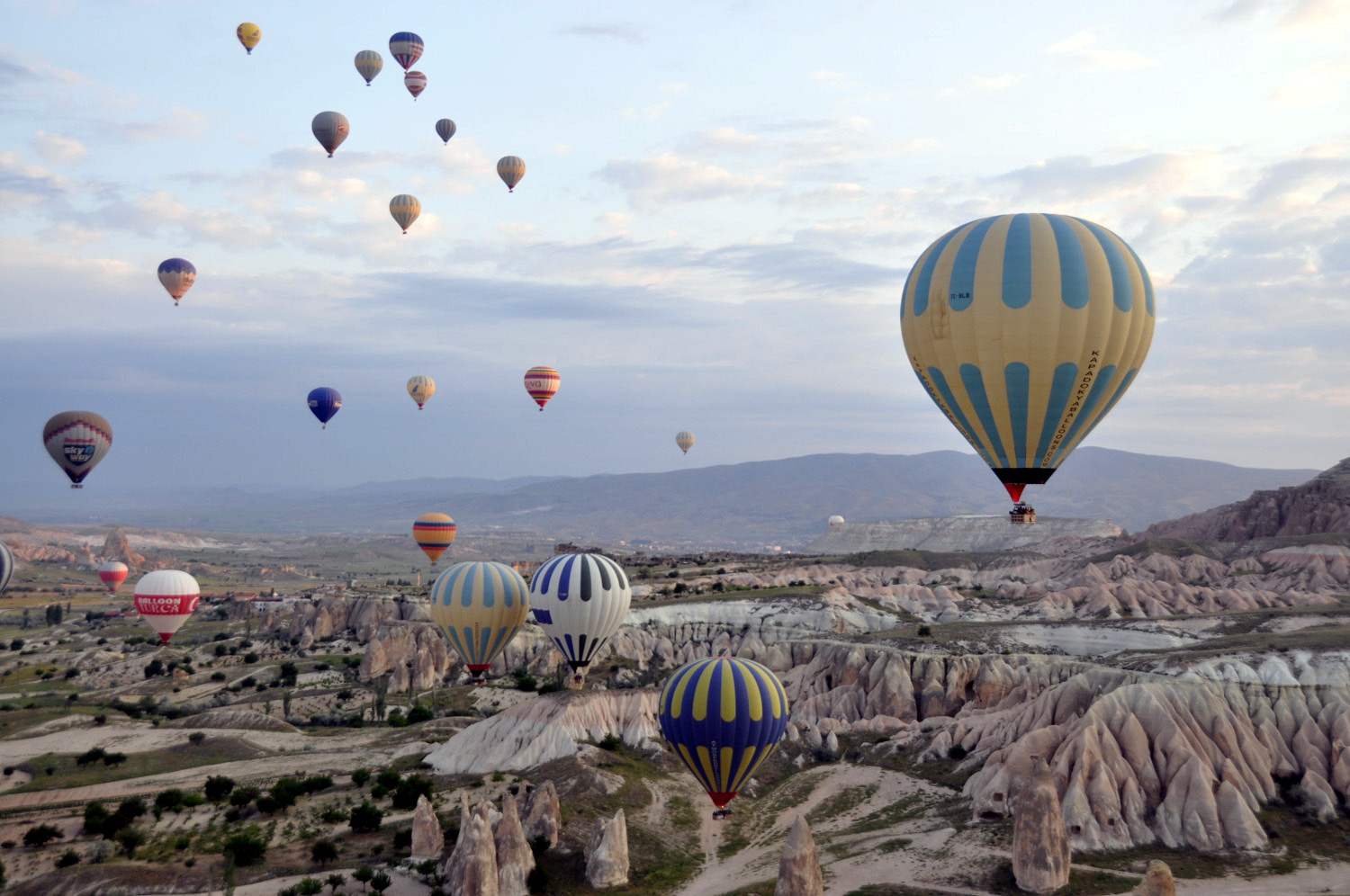 Hot air balloon ride with Turkiye Balloons, Goreme, Turkey

Motorbiking Hoi Van pass, Vietnam

Whitewater kayaking on the Soca River, Bovec, Slovenia

Scuba diving, Koh Tao, Thailand – How to choose the best dive school in Koh Tao

Canyoneering in Dalat, Vietnam

Ziplining with Angkor Zipline, Angkor, Cambodia

Paragliding, Oludeniz, Turkey
Best Waterfalls
We saw so many waterfalls this year that it was hard to choose the best. But here are just a few of our favorite falls we chased.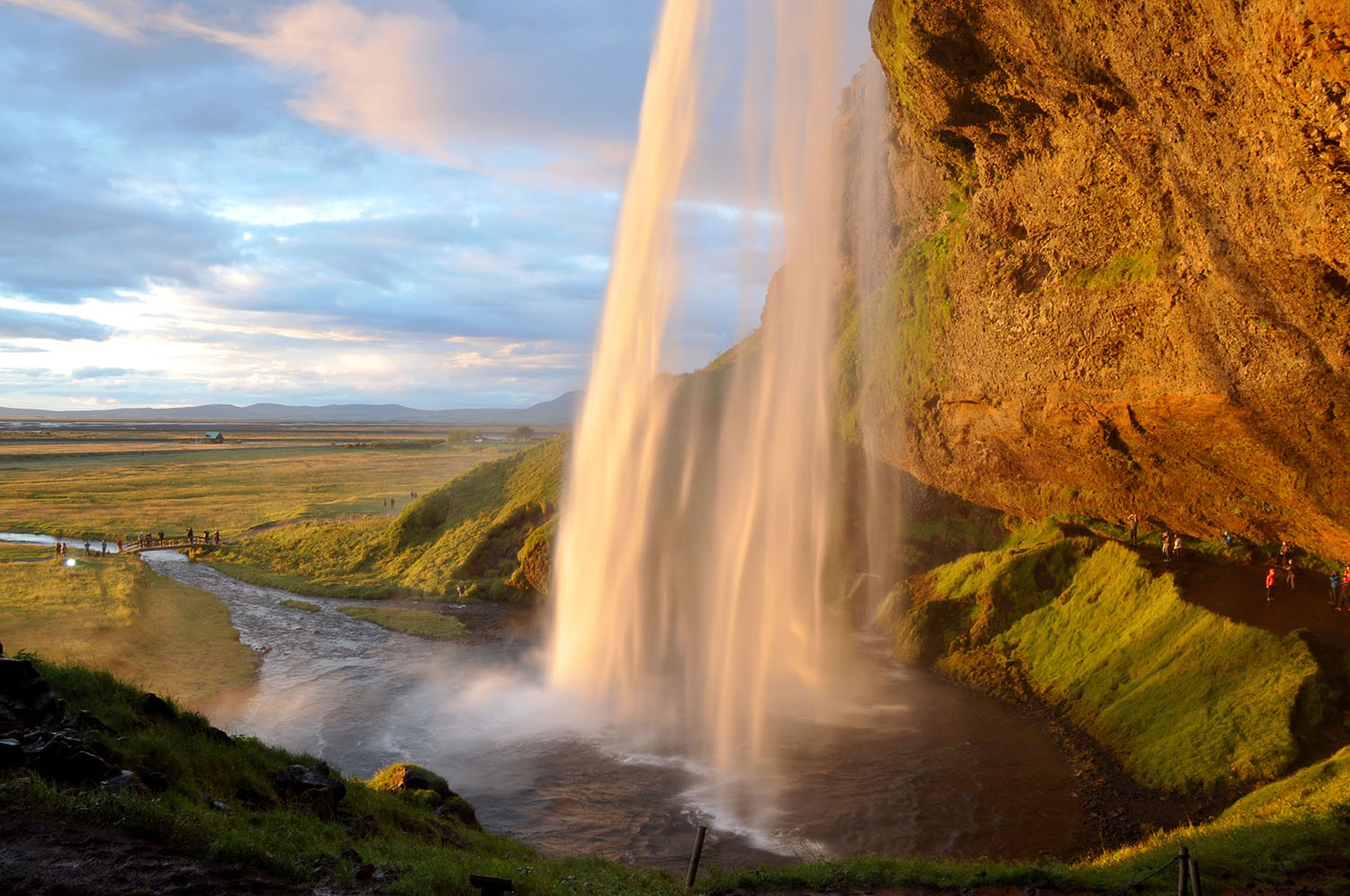 Seljilandfoss, Þórsmerkurvegur, Iceland (pictured above)

Kuang si, Laung Prabang, Laos

Svartifoss (Black Waterfall), Skaftafell, Iceland

Plitvice National Park, Croatia

Mor Paeng, Pai, Thailand

Erawan Falls, Thailand

Kravice Falls, Mostar, Bosnia and Herzegovina
Best Sunrises/Sunsets
The most beautiful times of day is when the sun is rising and falling. Here are some of our most magical moments this year.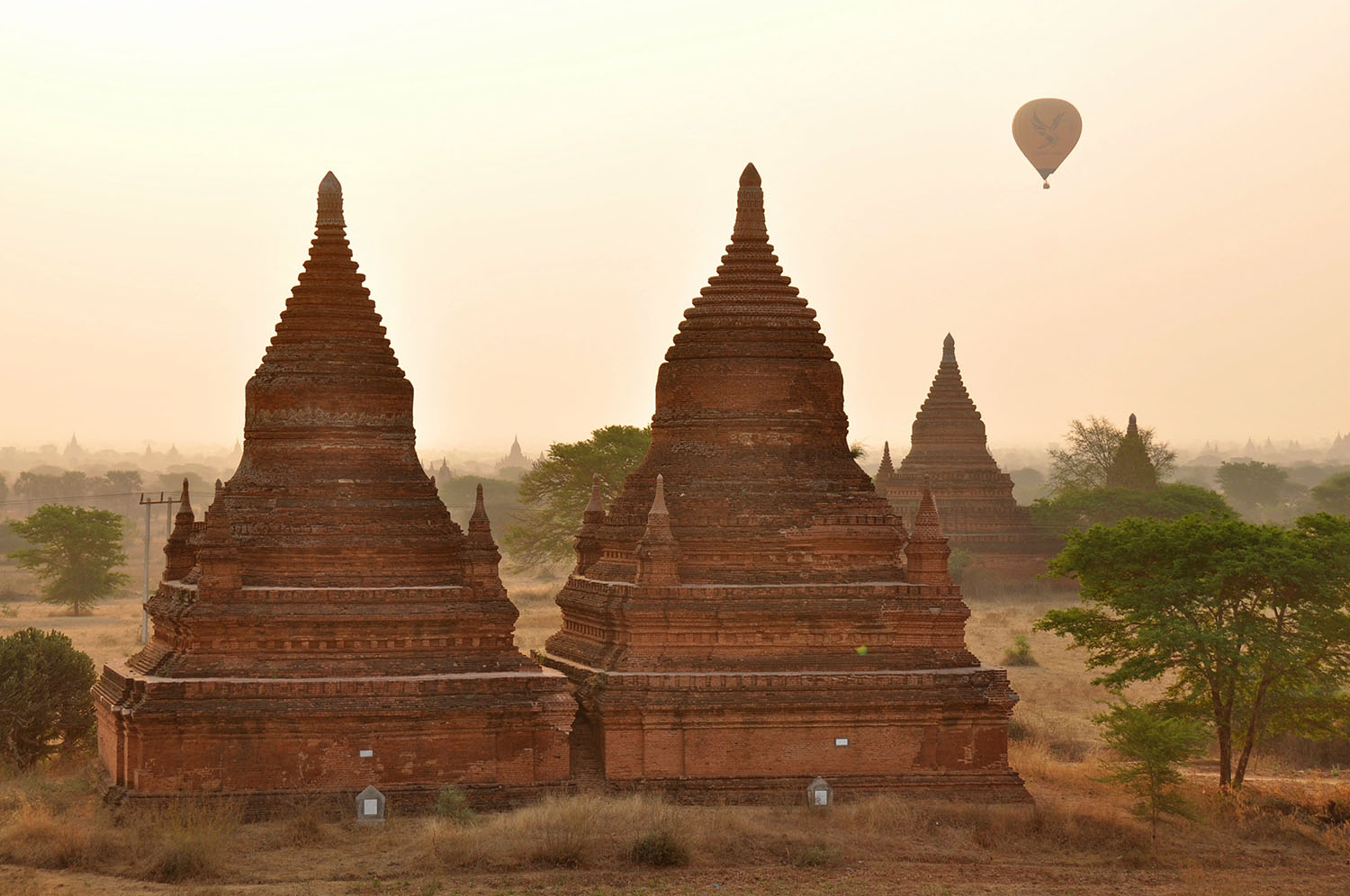 Sunrises and sunsets at the Temples of Bagan, Myanmar

Sunrise in a hot air balloon in Cappadocia, Turkey

Sunset at Selijalandfoss Falls, Iceland

Sunrise and sunset in Varanasi, India

Sunset in the Bay of Kotor, Montenegró

Sunsets on Koh Tao, Thailand
Best Hiking
There's no better way to explore the great outdoors than lacing up a pair of hiking boots!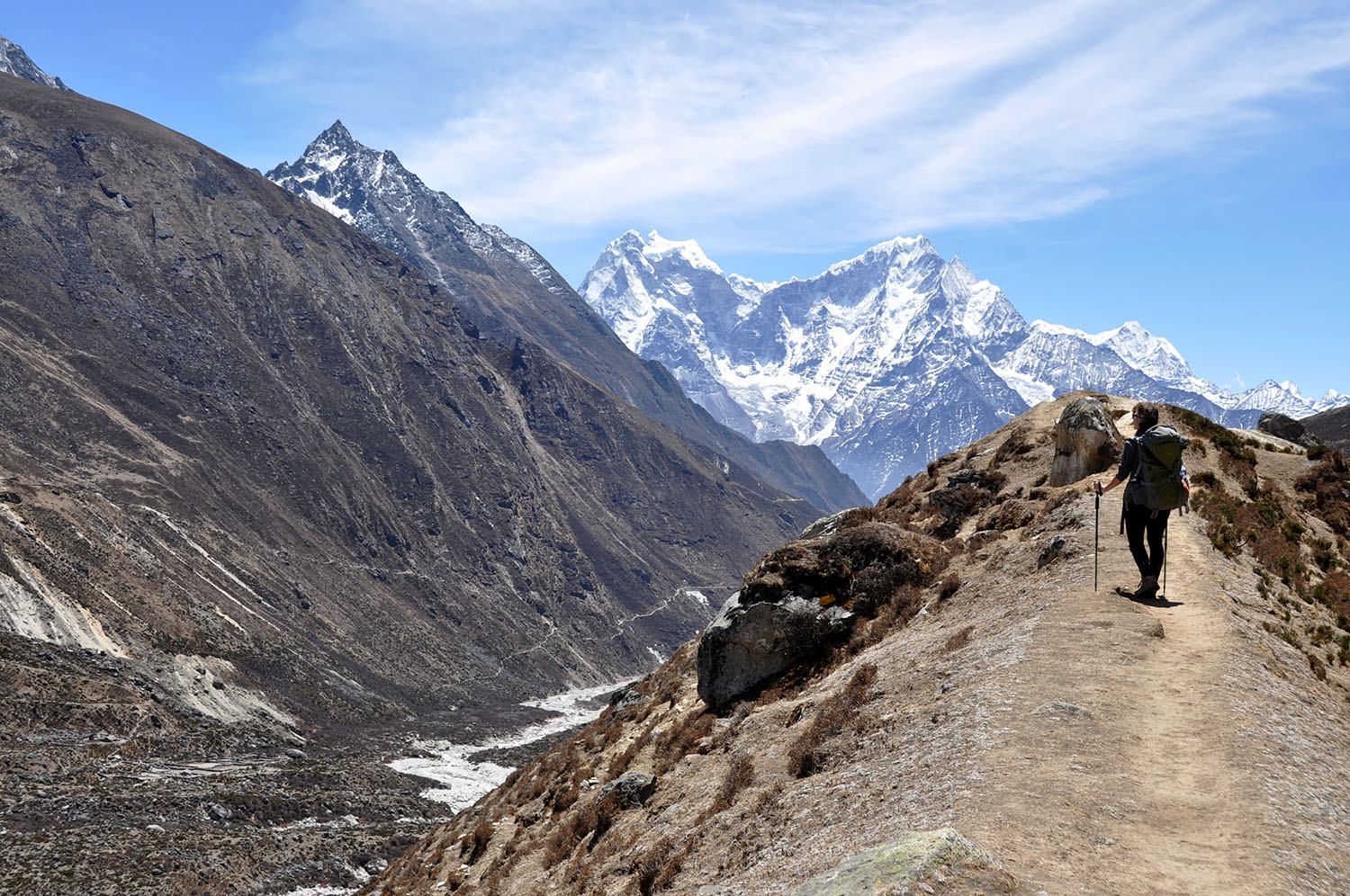 Everest Base Camp, Nepal

Zabljak, Montenegró

Sapa, Vietnam

Kalaw, Myanmar

Zakopane, Poland
Best Nightlife
Who wants to party?!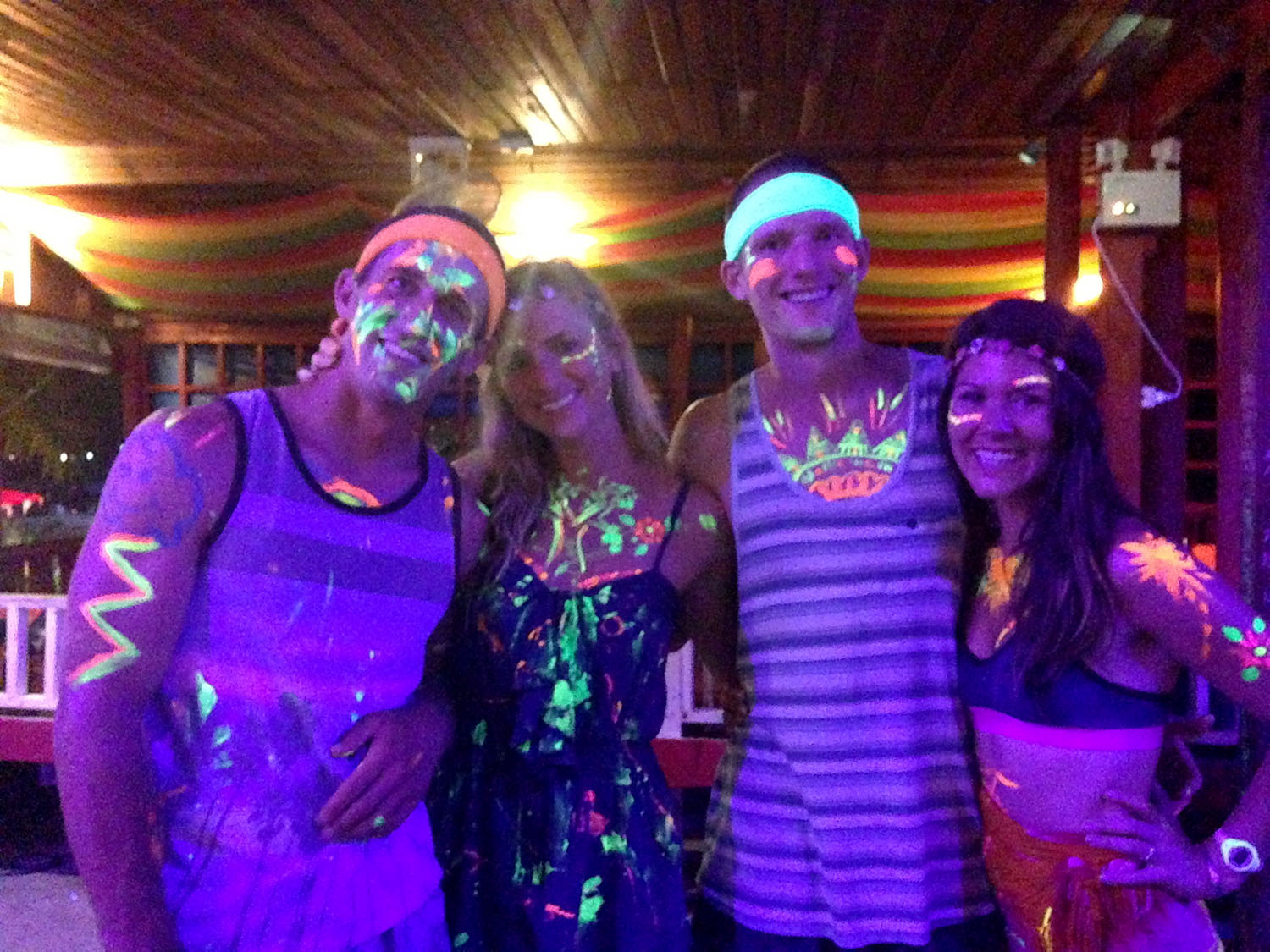 Koh Pha Ngan for Full Moon, Thailand

Budapest, Hungary

Koh Tao, Thailand

Koh Rong Samloem (for Full Moon), Cambodia
Best Scenery
Over the course of the year we've seen too many jaw-dropping landscapes to count, but here are some of the ones that stick out.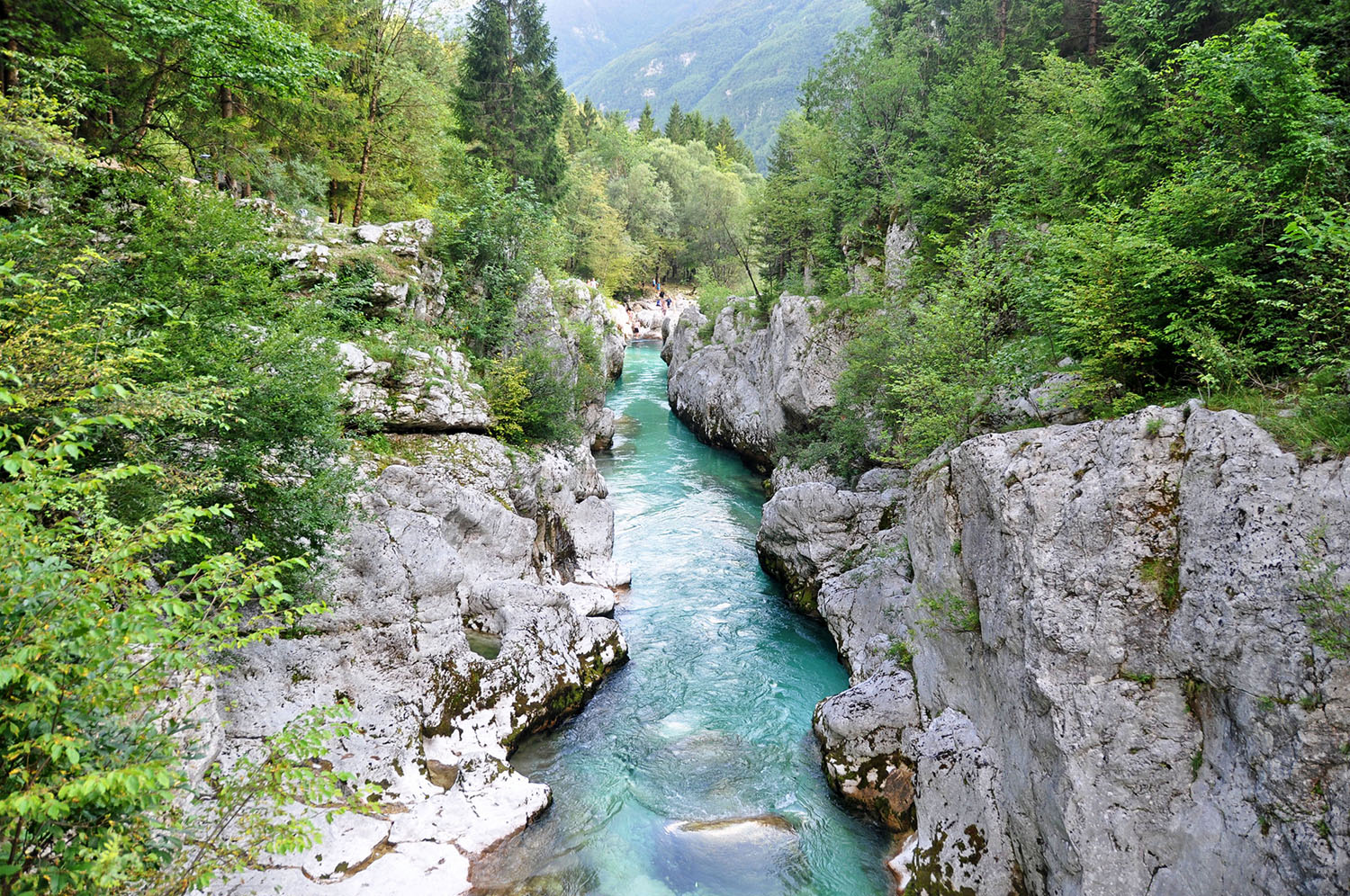 Soca River Valley, Slovenia

Sapa, Vietnam

Butterfly Valley, Turkey

Zabljak, Montenegro

All around Iceland. period.
Natural Wonders
Mother nature is one crazy lady.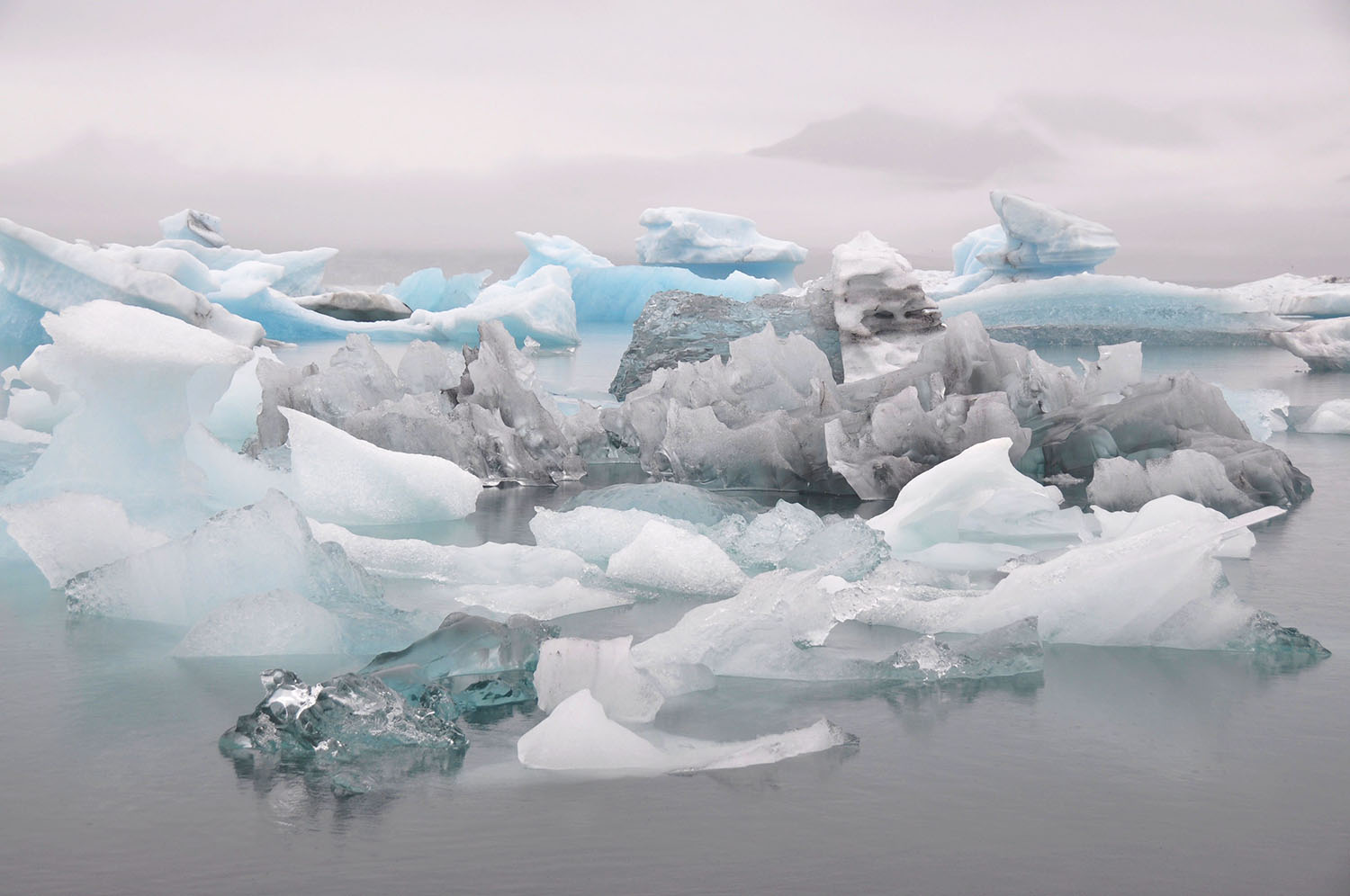 Jökulsárlón Glacier Lagoon in Iceland

Caves in Phong Nha, Vietnam

Glacial waters of Gokyo Lakes in the Nepali Himalayas

Butterfly Valley, Turkey

Soca River Valley, Slovenia
Man Made Wonders
We're still in awe of all the incredible places we saw that people created.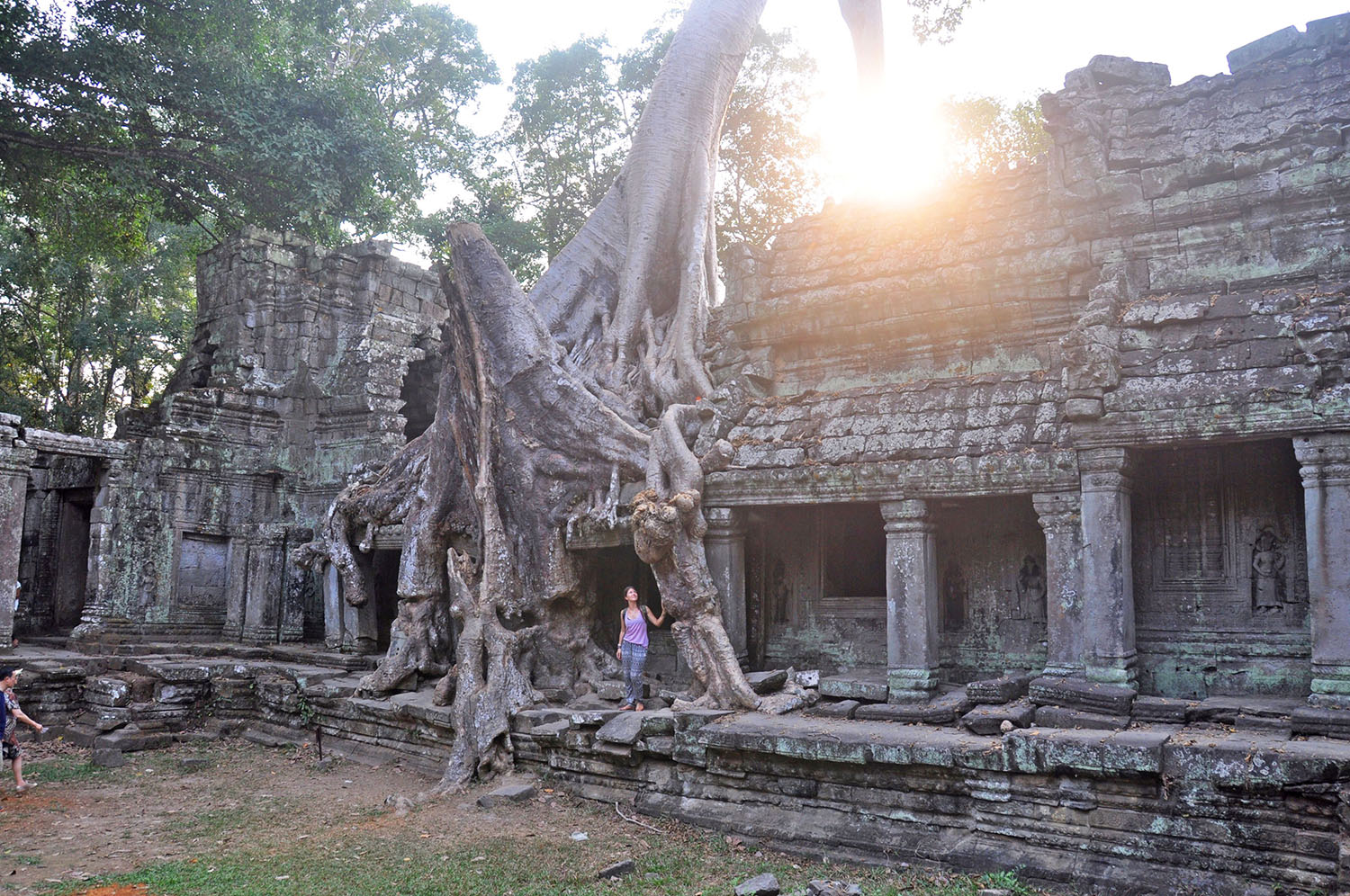 Angkor Temples in Cambodia

Taj Mahal in India

Rice Terraces in Sapa, Vietnam

Temple ruins in Ayutthaya, Thailand

Shwedagon Pagoda, Yangon, Myanmar
Best Hot Springs
It's getting hot, hot, hot!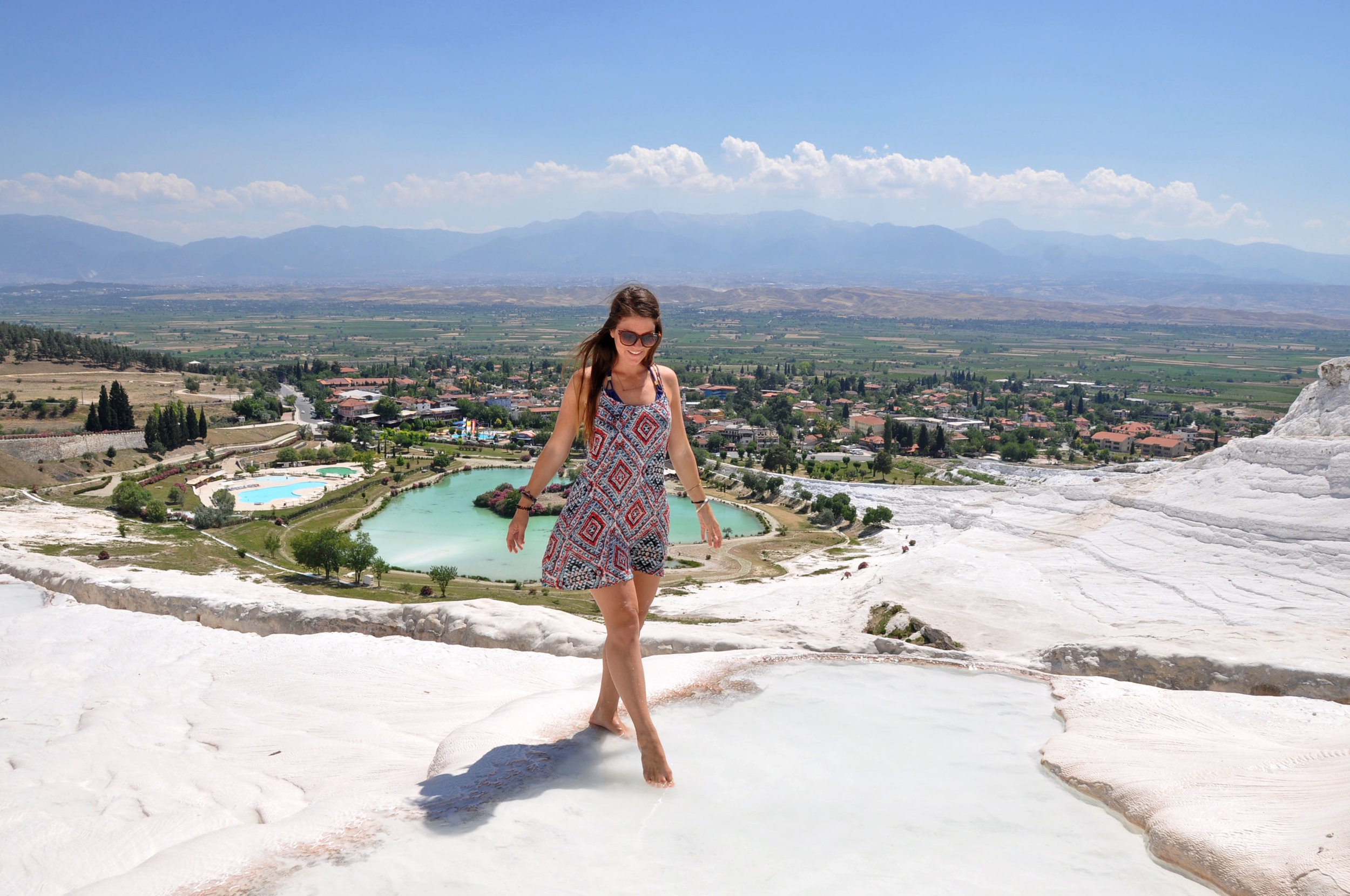 Tiered Hot Springs of Pamukkale, Turkey

2 different secret hot springs in Pai, Thailand (directions here)

Hidden hot spring pool near Vik, Iceland
Best Beaches
Give me sun, sand and the sound of waves and I'm happy. Hand me a mojito and I'm in paradise.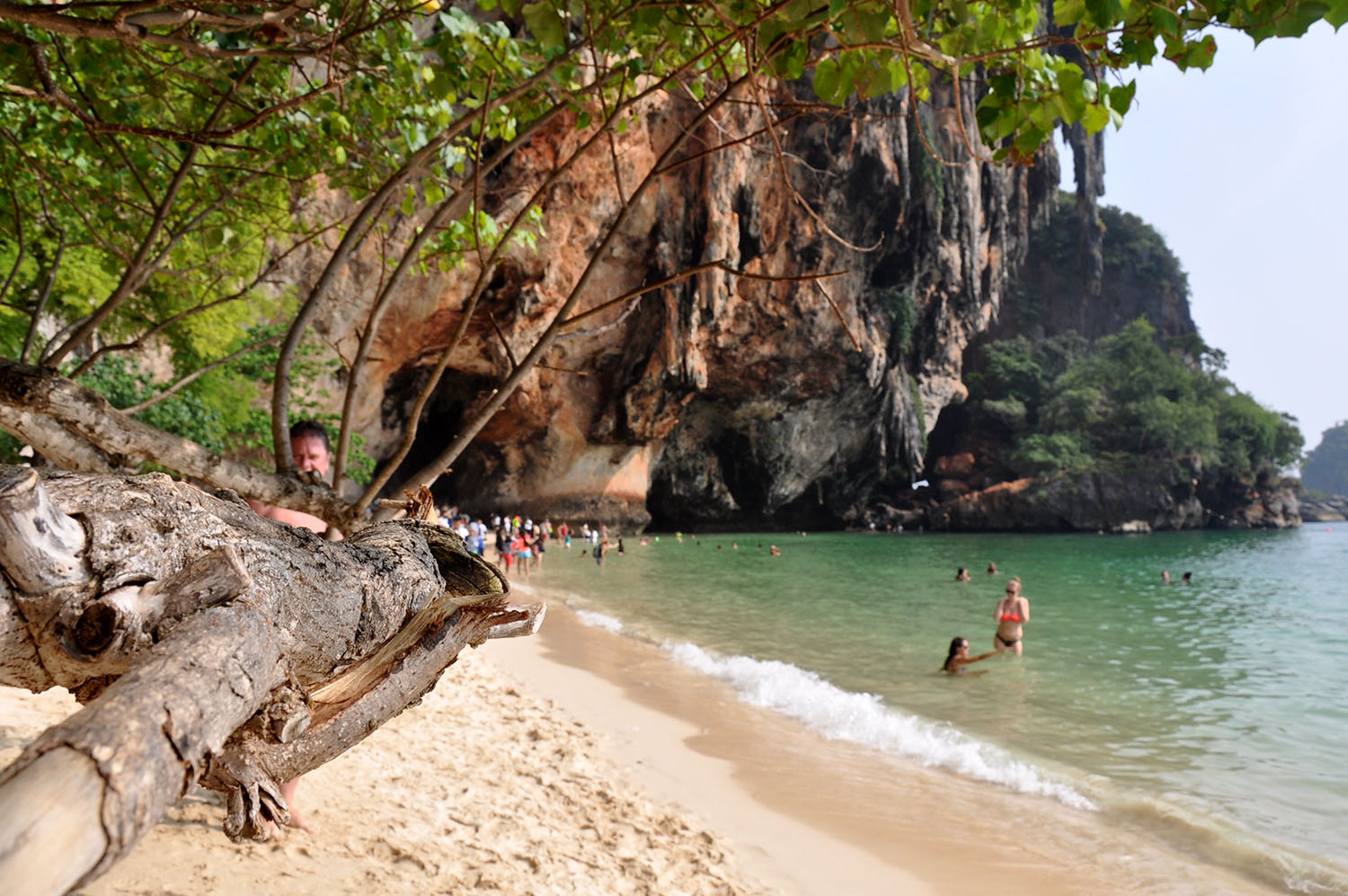 Phra Nong Beach, Railay, Thailand

Long Beach, Koh Rong, Cambodia

Kabak Beach, Faralya, Turkey

Sairee Beach, Koh Tao, Thailand
Best Full-Day Tours
We usually like to explore on our own, but there were a few times hired local guides or went on tours that blew us away!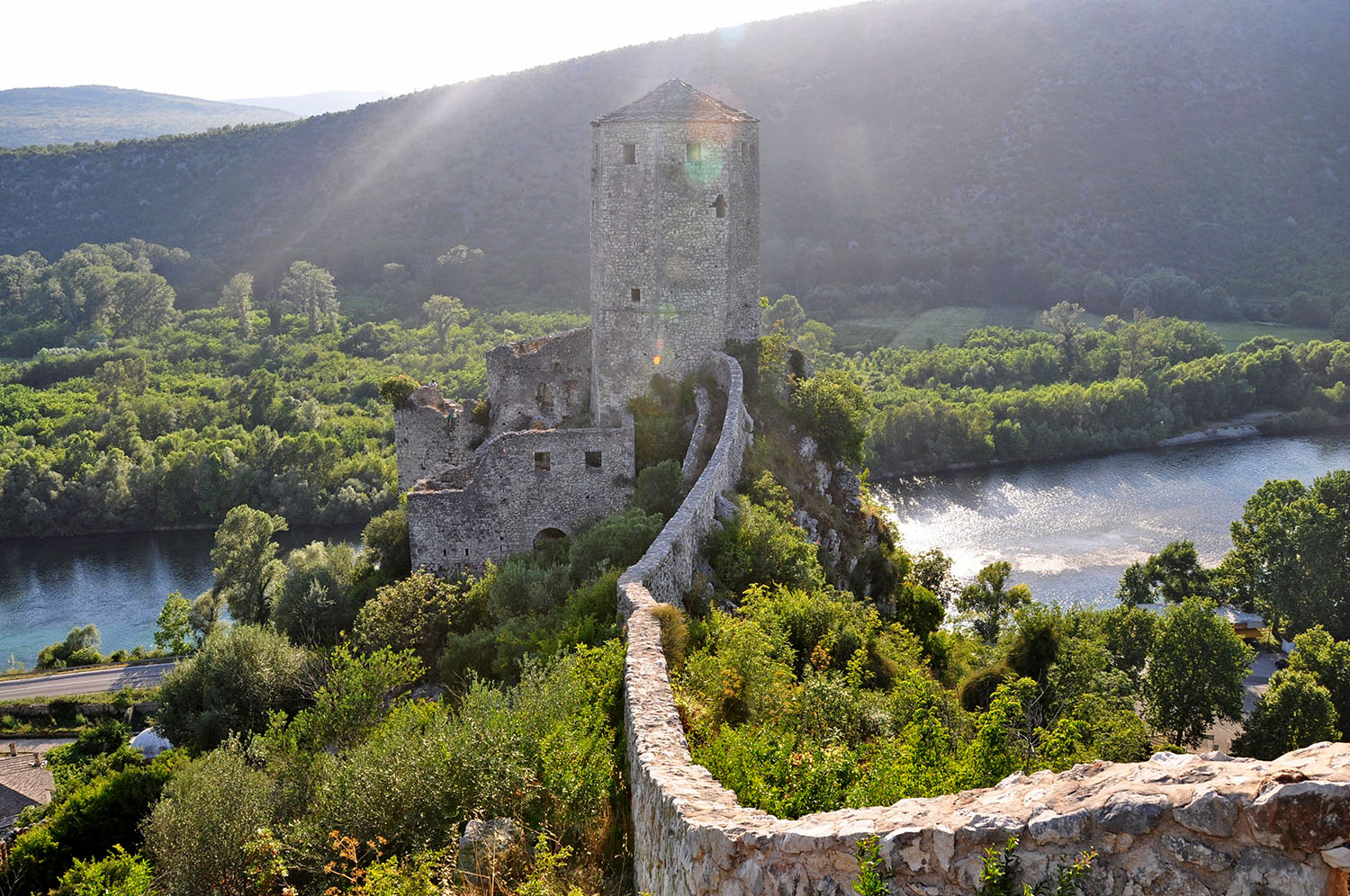 Mostar culture tour through Majdas Hostel, Bosnia and Herzegovina

Halong Bay Party Cruise, Vietnam

Market Tour, Varanasi, India (through Stops Hostel)

Mr. Rot's Secret Tour, Dalat, Vietnam (book at Villa Pink House)

Maya Bay Sleep Aboard, Thailand

Inle Lake boat tour, Myanmar
Favorite Free Walking Tours
We went on so many free walking tours this year it's hard to count them all. Here are some of the ones that stand out as the best.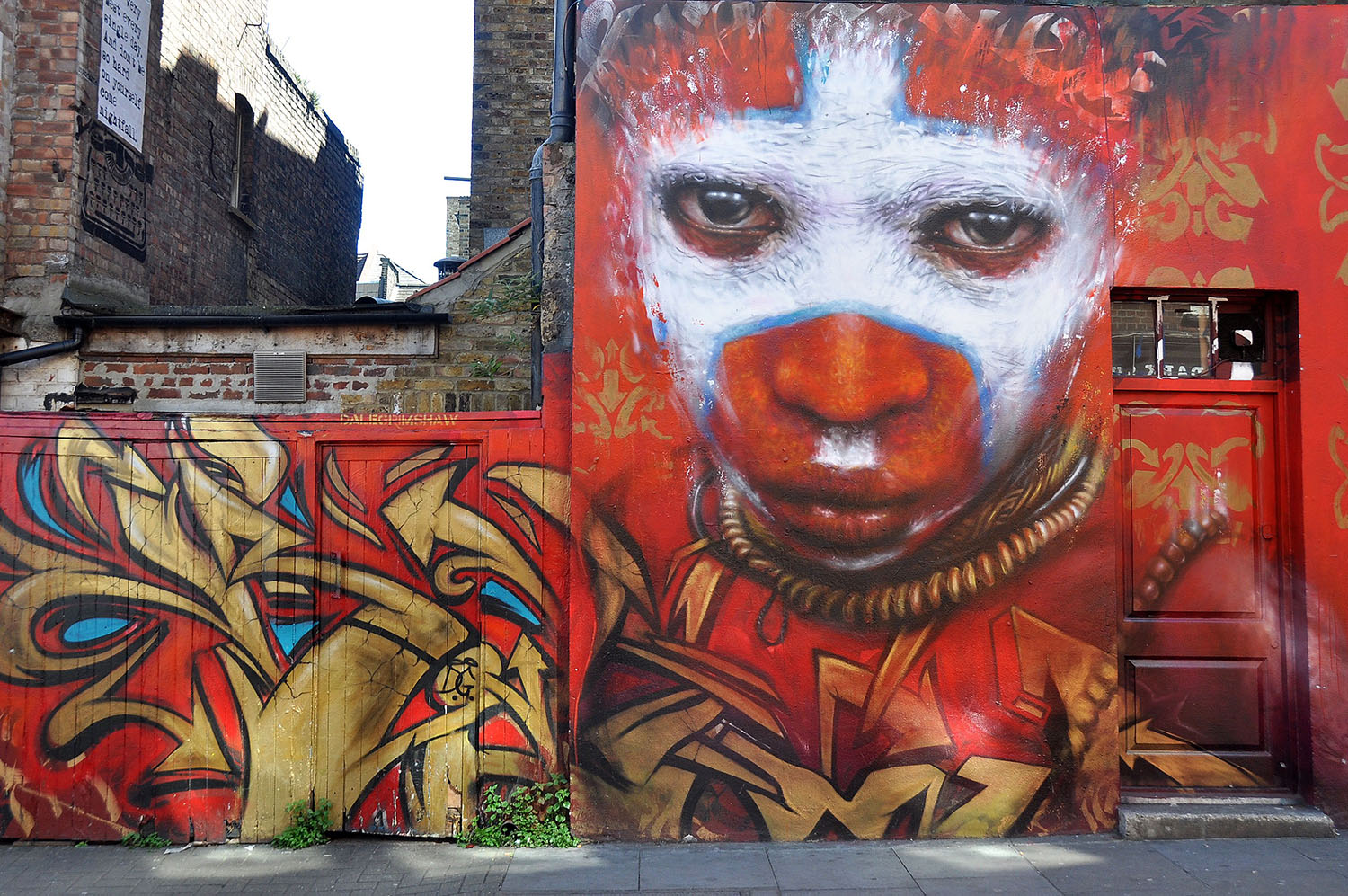 Street Art walking tour in London

Free Food Tour Sofia, Bulgaria

Free Walking Tour in Sofia, Bulgaria

Free Walking Tour in Belgrade, Serbia

Jewish Quarter Tour and Macabre Night Tour in Kraków, Poland

Free Walking Tour in Zagreb, Croatia
Best Cultural Experiences
The best way to understand a place is to immerse yourself in the culture. These are some of the most memorable ways we got to know the local customs. Flags are a symbolic way to show its culture. It's fun to test how well you know Asian flags.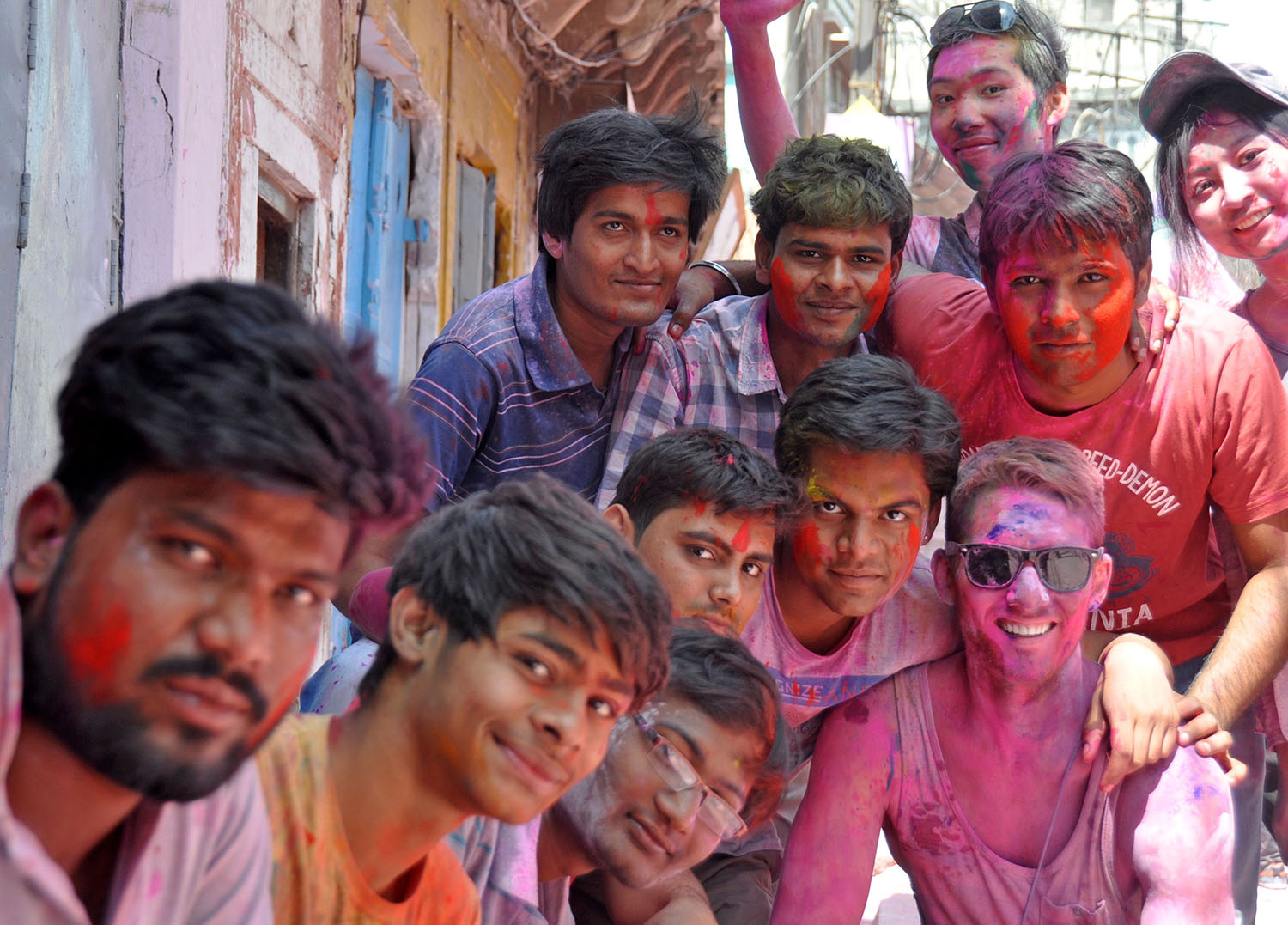 Holi Hai, Mathura, India (to see the best and worst, read the horror story here)

Mr. Rot's Secret tour, Dalat, Vietnam

Inle Lake boat trip, Nyaung Shwe, Myanmar

Releasing Wish Lanterns at the Yi Peng Festival, Chiang Mai, Thailand

Border Ceremony between India and Pakistan, Amritsar, India

Attending a Punjab in Nepal

Buddhist Monks receiving offering Luang Prabang, Laos

Yoga class in Rishikesh, India

Visiting the Cremation Ghats in Varanasi, India
Amazing Religious Sites
From buddhist temples to hindu ruins to a build that was once a church and a mosque, we've seen some pretty amazing religious sites this year.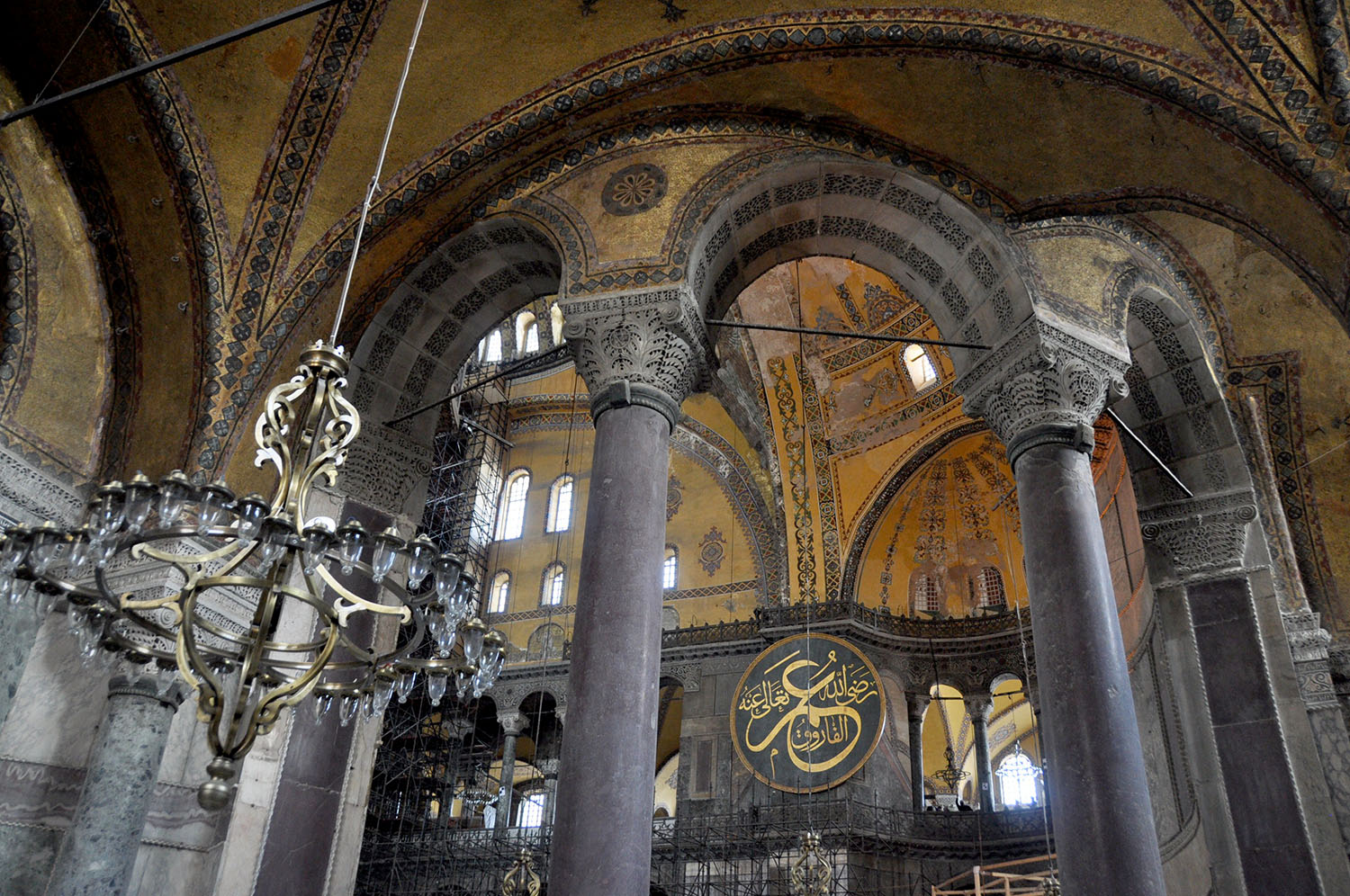 Hagia Sofia, Istanbul, Turkey

Temples of Angkor in Siem Reap, Cambodia

Amritsar Golden Temple, India

Temples in Bagan, Myanmar

The entire holy town of Varanasi, India

St. Vitus Cathedral in Prague Castle, Czech Republic (the gothic-style architecture and the stain glass windows are what caught our eye)

Open Air Museum Ruins, Cappadocia, Turkey
Most powerful historic areas and museums
These are some of the hardest places to visit, but are the most meaningful way to understand a country's history.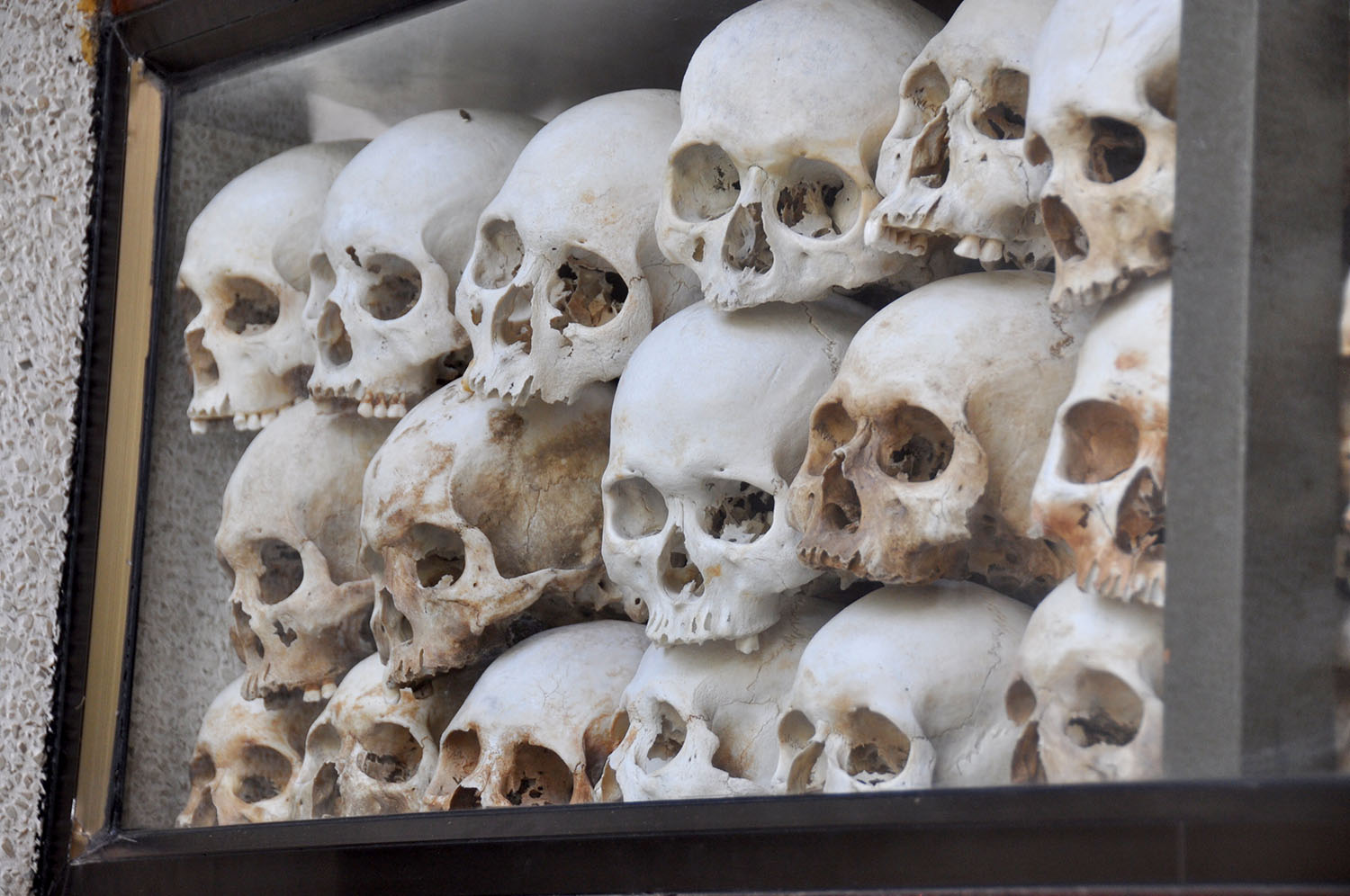 Srebrenica Museum, Sarajevo, Bosnia and Herzegovina

Killing fields, Phnom Penh, Cambodia

Landmine museum, Siem Reap, Cambodia

Vietnam (American) War museum, Ho Chi Minh City, Vietnam

Auschwitz, Oswiecim, Poland

Anna Frank House, Amsterdam, Netherlands
Craziest Things We Did
Sorry, Mom and Dad.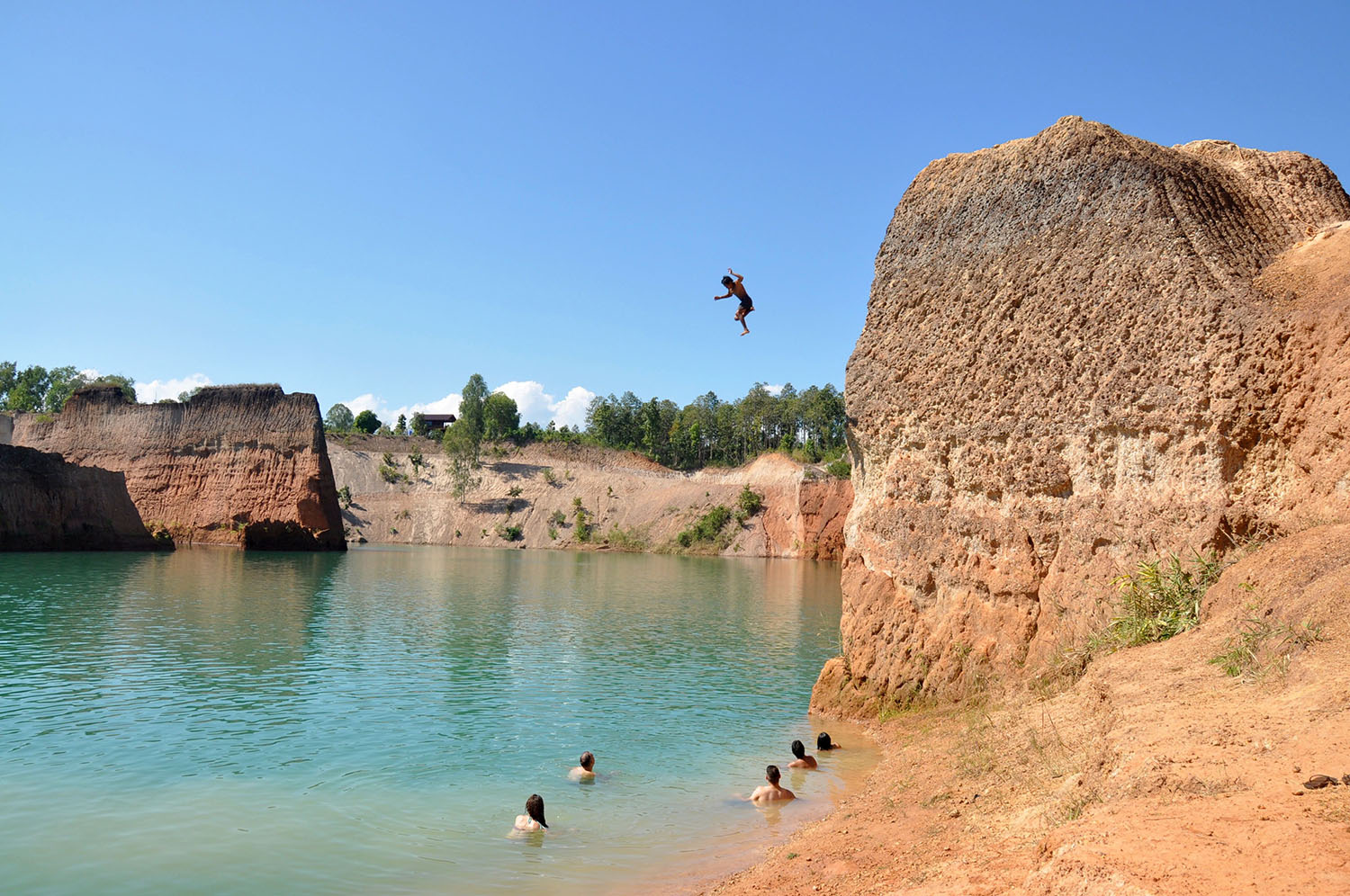 Jump off a 50-foot cliff at the Grand Canyon near Chiang Mai

Wake up in Asia (India), have lunch in the Middle East (Dubai) and go to bed in Europe (Turkey) – all in the same day!

Participate in a sacred blessing ritual in a remote village in Laos during Hmong New Year

Make it to Everest Base Camp without a guide or porter!

Work on an organic farm in Pai, Thailand

Motorbike on Hoi Van Pass, one of the most beautiful coastal highways in the world
We want to hear from you!
Have you ever been to any of these places? What was your experience like? Let us know in the comments below.