Are you planning to travel from London to Edinburgh? There are multiple ways to reach the popular Scottish tourist hub. In this guide, we've detailed all the various transportation methods to help you plan your route.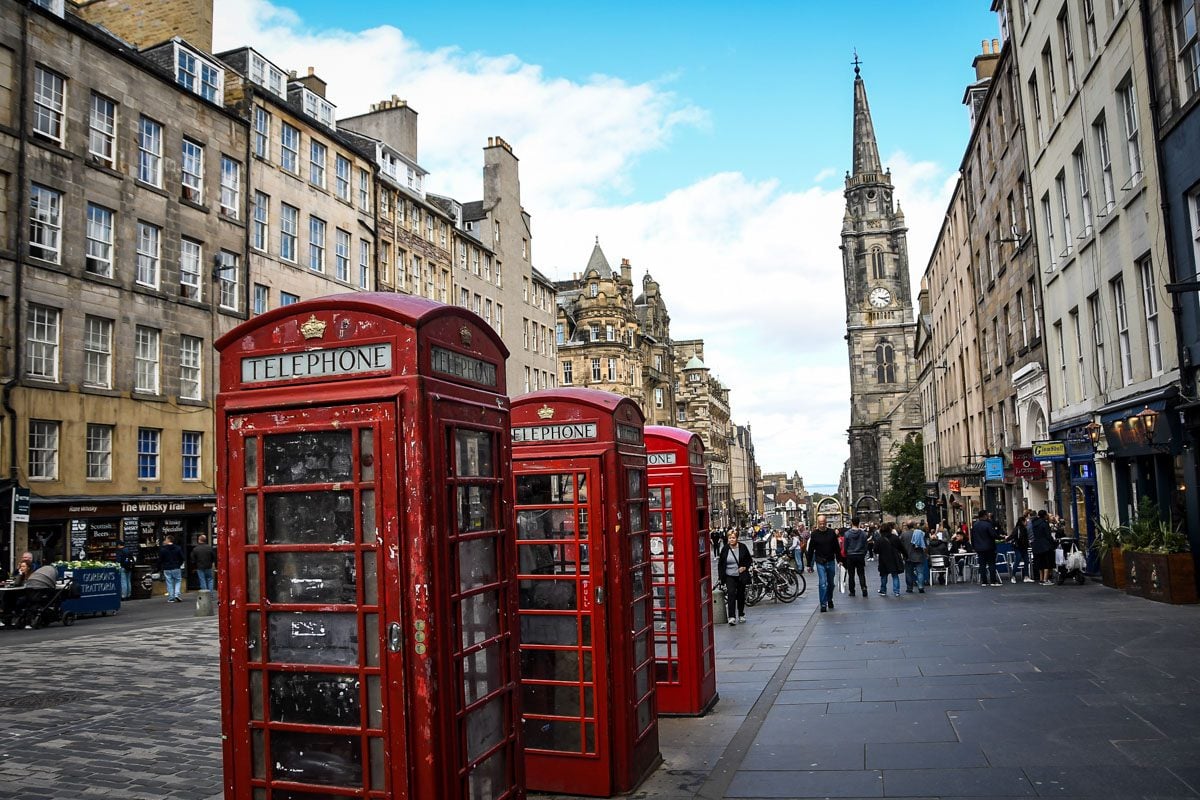 London to Edinburgh is a very popular transportation route, as many travelers start their UK exploration in the bustling British capital city before making their way to Scotland.
However, a considerable distance (400 miles, or about 640 kilometers) separates the two cities, making it somewhat challenging to pick the single best transportation method.
Having spent a great deal of time traveling throughout Europe ourselves, we can tell you it depends on several factors including your budget, how much time (and luggage!) you have, the number of people traveling, and more.
In this guide, we outline all those logistics to make getting from London to Edinburgh as seamless as possible.
London to Edinburgh
---
Other resources for planning your trip
Be sure to download our complete packing list for Scotland! It's packed with good suggestions and insider tips to help plan your Scotland trip. And it's completely FREE, so why not!?
---
London to Edinburgh by plane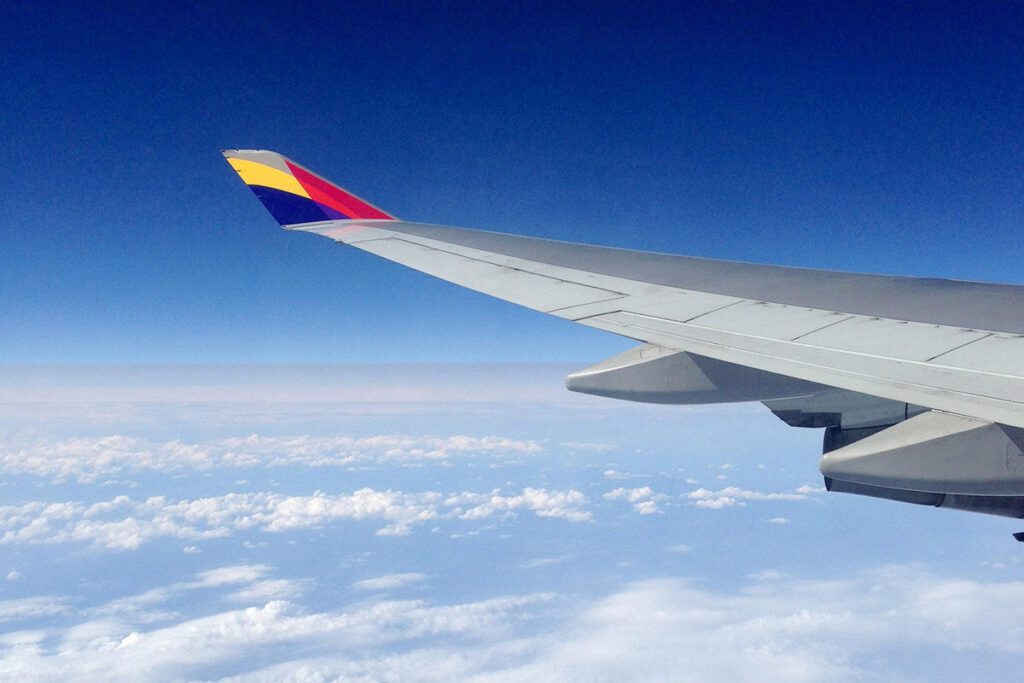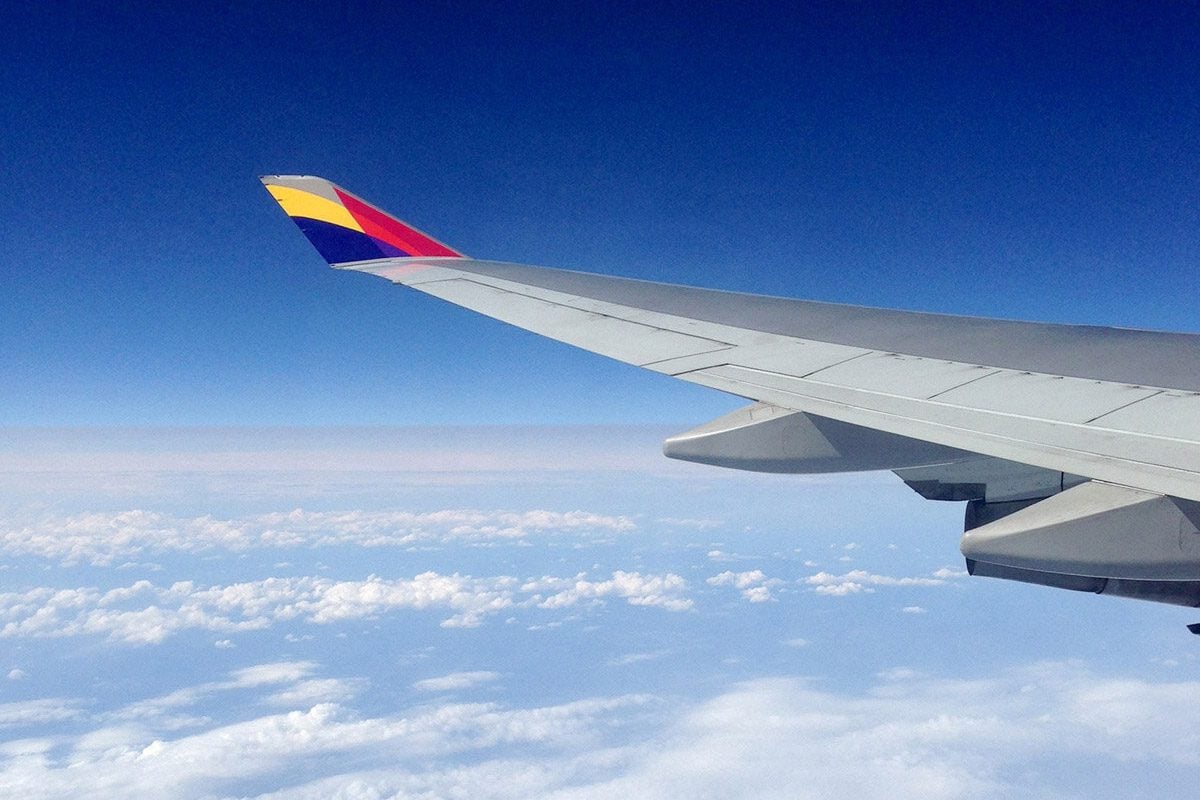 Flying from London to Edinburgh is the fastest option, with a flight time of about 1 hour and 20 minutes. It's also quite affordable. Often, you can find tickets available for between £20-25.
However, traveling by plane has some disadvantages, and we wouldn't recommend this option in ALL scenarios. Let's break down the logistics of traveling from London to Edinburgh by air.
Cost of flying from London to Edinburgh
As we mentioned above, it's generally fairly easy to find budget flights between these two cities. Especially if you book more than a couple of weeks in advance, there's usually an ample selection of weekday tickets under £25.
However, prices often double—if not triple—for weekend travel and booking last-minute is always the worst value. Even a ticket on a budget airline for an upcoming weekend can increase to a pricy £150!
Easy Jet is the UK budget airline with the cheapest flights. However, it's important to note that fees on this airline are sky-high (pun intended!). You'll wind up paying for everything from your seat to your carry-on baggage which really adds up.
If you need to get from London to Edinburgh as quickly as possible, we recommend paying extra for tickets with British Airways. Typically starting around £50 and going up from there, these flights depart from London Heathrow, a short 15-minute train ride from the city center!
No matter what options you're considering, remember that flight prices tend to fluctuate quite a bit. Check ticket prices as far in advance as possible and don't forget to watch for last-minute deals!
Psst! For more potential savings, follow these expert tips on how to find cheap flights.
Airports with flights from London to Edinburgh
London has a whopping six major airports, so just figuring out where to fly in and out of can be tricky. On the other hand, all Edinburgh flights land at Edinburgh Airport (EDI), a straightforward 30-minute bus ride from the city.
London Heathrow (LHR): the main international airport in London, which is easy to reach via a fast train or subway ride from the city center. This airport services British Airways.
London Gatwick (LGW): can be reached by 30-minute train ride outside of the city. This airport services budget airlines that'll get you to Edinburgh such as Easy Jet, Ryan Air and Air Lingus.
London Luton (LTN): can be reached via a 25-minute train and then a 10-minute shuttle outside the city. This airport services Easy Jet and Ryan Air.
London Stansted (STN): is the furthest from London proper; a 50-minute train or 1-hour (or more) bus ride, depending on traffic. This airport services Easy Jet and Ryan Air.
London City (LCY): this is the closest airport to London's city center and requires a 45 minute train ride or 30 minute taxi rise (depending on traffic). This airport services British Airways.
Note: While taxis and rideshares are available for all the airports, we do not recommend them since they're both slower and much more expensive than the alternatives.
Getting from the airport to Edinburgh center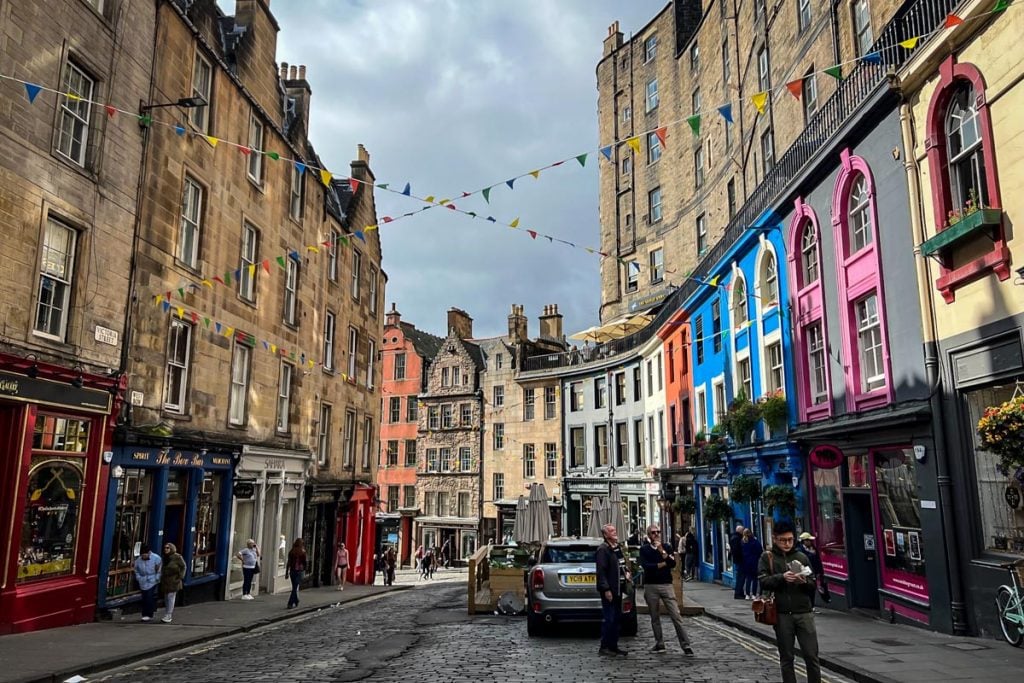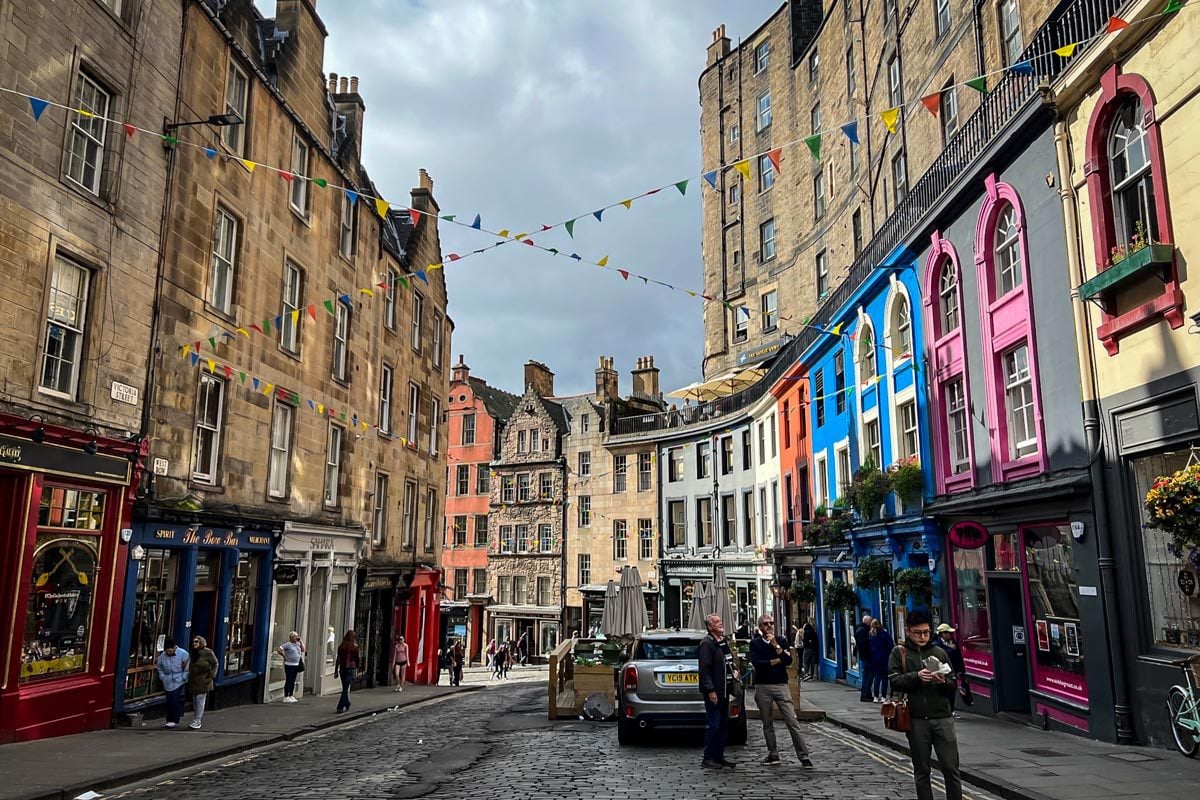 Tram:
Taking the tram from the airport to Edinburgh city center is the easiest and most convenient way to arrive. Trams run every 7 minutes from the hours of 7 a.m. to 7 p.m. and every 15 minutes outside of those hours.
The airport tram stop is right outside the main terminal next to the plaza and Edinburgh sign.
Services run between the airport and York Place in the Edinburgh city center and make 15 stops along the way. A one-way adult ticket is just £6.50 and can be purchased at the ticket machines at every stop.
Bus:
The Airline 100 Bus also runs between Edinburgh Airport and the city center. Departures from the airport are every 30 minutes from 1:00 a.m. to 4:00 p.m., then every 10 minutes from 4:00 p.m. to 12:10 a.m. The journey is about 25 minutes (depending on traffic). A ticket costs £4.50 and can be paid to the driver as you board.
Uber:
Uber also works in Edinburgh, but is a much more expensive option. You can expect to pay around £17-24 for a one-way ride to the city center.
Pros and cons of flying from London to Edinburgh
In our opinion, the biggest disadvantages of traveling by plane are the additional costs and time involved with getting to, in, and out of the airports.
London's airports are all outside of the city center, anywhere from 30 minutes to an hour commute from the city. As a result, transportation tickets can get pricey, sometimes costing up to £20 (nearly the same as the plane tickets!).
Plus, after factoring in time for going through security and the cost of baggage, the high-speed train is only a bit slower but competitively priced. And it's so much more hassle-free!
Of course, there are scenarios when flying is definitely the best option. For example, if you're simply connecting flights in London, it's easier than switching to other transit methods.
Another great option is to book a hotel near the airport, eliminating commuting stress altogether! Even with all the additional transit time, flying is still the quickest option. It takes approximately 3.5-4 hours end-to-end to fly from Edinburgh to London.
Planning a trip to Scotland? Find out the best time to visit Scotland based on seasonal weather patterns and your personal travel style.
London to Edinburgh by train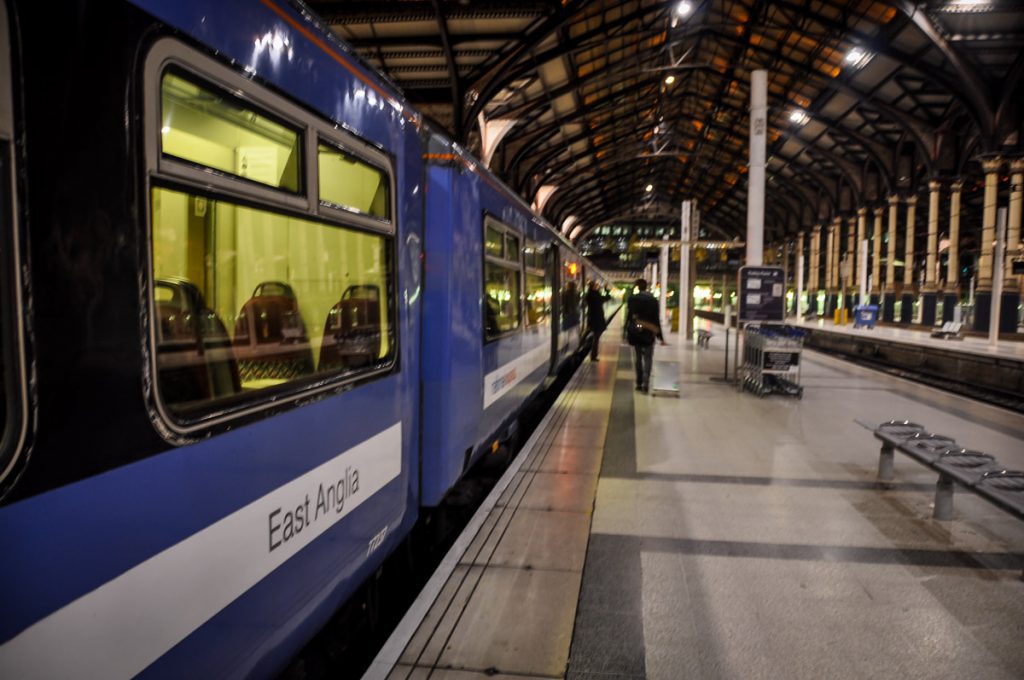 The train system in the UK is highly regarded as one of the best in the world. Trains run frequently, typically departing every half-hour from early morning through late evening in many major cities.
The ride is very comfortable and it's the best way to take in the scenery on the journey north (not having to pay attention to the road frees you up to simply soak it all in!). Best of all, trains arrive and depart from the center of both London and Edinburgh.
The only major downside of this transportation method is the cost — tickets can get pricey.
Cost of the train from London to Edinburgh
Train tickets start from £20 if booked a month or more in advance for weekdays. As with flights, prices tend to increase significantly on weekends. Additionally, tickets at off-peak times (like extreme early mornings or late at night) are cheaper than the daytime.
If booking a few weeks ahead for a "normal" time, £40-60 is a typical good-value ticket.
One important thing to note is that it's crucial to purchase train tickets in advance in Europe. It's not like hopping on the L train in Chicago on a whim.
We've searched for train tickets just a few days ahead of our trip and the prices have always been steep, nearing £200 a seat! If you're traveling during holidays, this is even more true.
Another thing to keep in mind is that while it's convenient to search for tickets using an aggregator service like TrainLine or Omio, you'll get the best value by booking directly through the train operator.
Pros and cons of train travel from London to Edinburgh
Trains, especially in the UK, are convenient. They're quick and punctual, plus well-equipped for travelers with luggage (many even allow passengers to bring bicycles!).
This route departs from King's Cross Station in central London and arrives at Waverley Station, close to Edinburgh's major attractions.
With over 50 trains daily, it's very easy to pick a time. Best of all, the trip only takes 4.5 hours — much quicker than driving by car or bus!
We think train travel is often the best option for getting from London to Edinburgh (and many other destinations in Europe!) — if you can plan ahead to take advantage of good pricing.
Psst! If you have time to discover more of the country, don't miss these epic places to visit in Scotland.
London to Edinburgh by bus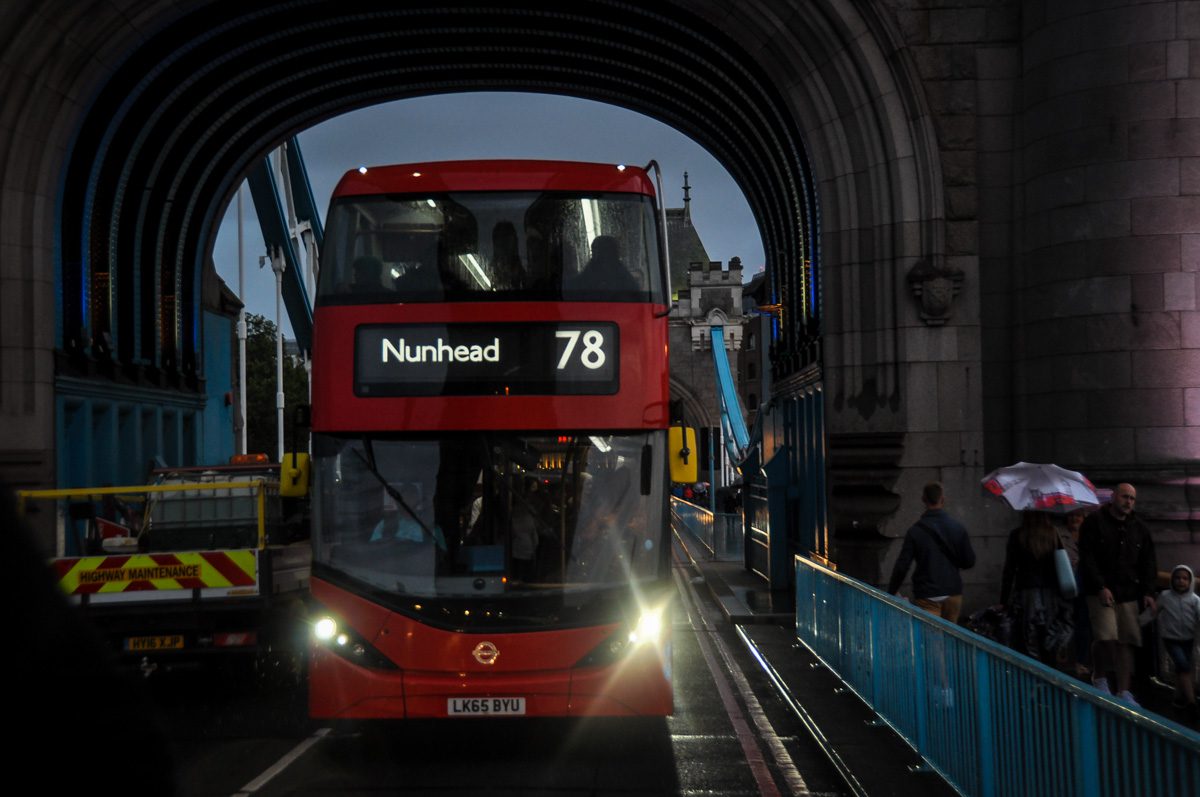 Several carriers service the bus routes from London to Edinburgh, including Megabus, FlixBus, or the National Express. In our opinion, there's no significant difference between any of them, so choose the one with the most convenient time and departure/arrival location.
The bus trip takes around nine hours, making it the slowest form of public transportation. However, it's not always a bad option, as tickets are consistently affordable and flexible.
Cost of bus travel from London to Edinburgh
Bus tickets typically vary between £10-25, depending on the company and specific times. Keep an eye out for promotions — we've occasionally seen tickets drop to as low as £5!
Like other transportation methods, prices increase for weekend travel. However, unlike trains, buses don't have much variation between departure times; prices are fairly consistent regardless of the time of day.
Ticket costs also don't usually increase for a departure within the next few days. So if you're looking for an affordable option for a last-minute trip, the bus is the way to go!
Pros and cons of taking a bus from London to Edinburgh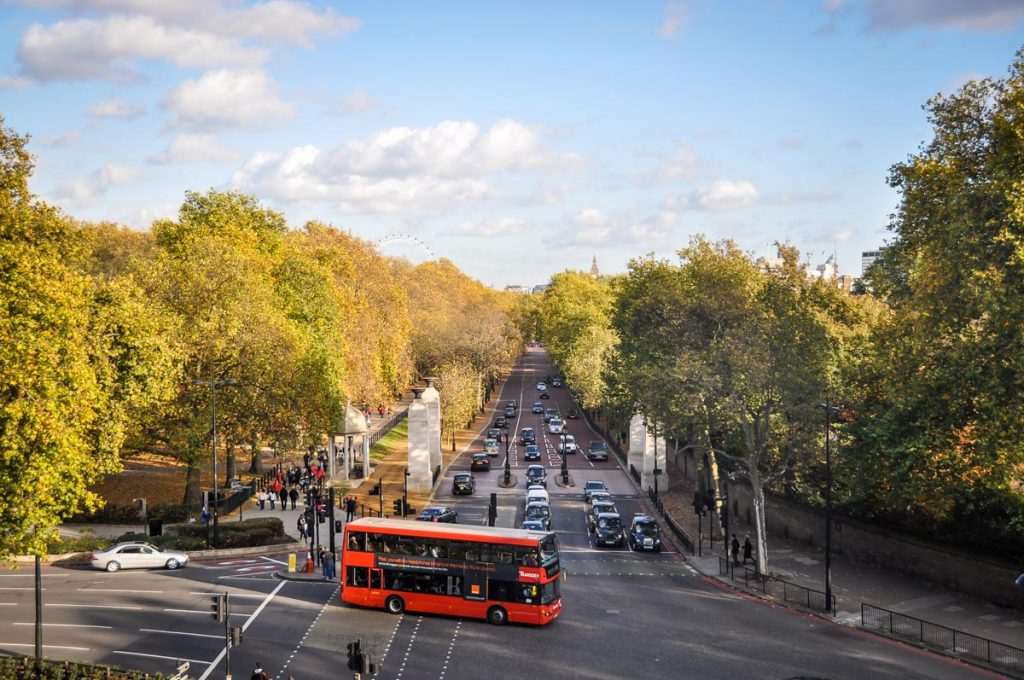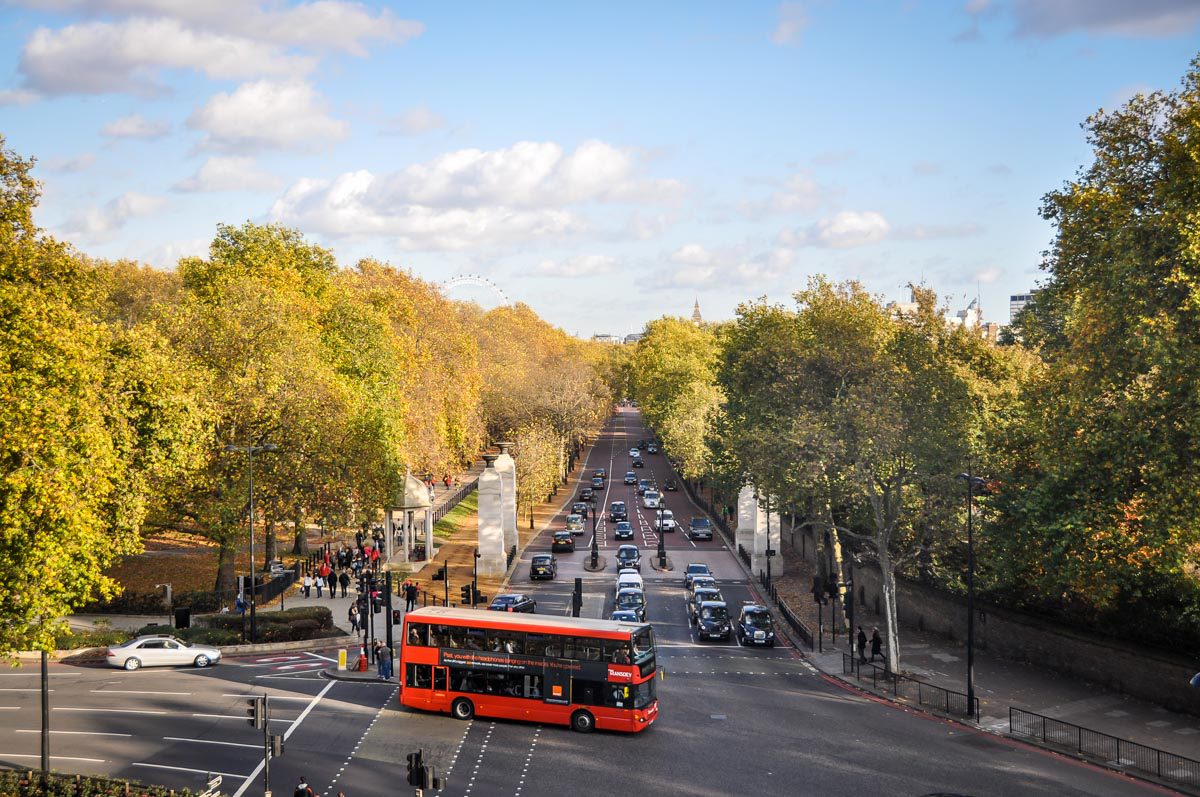 The biggest downside of bus travel is the duration; nine hours is a lengthy trip. And while they're still fairly spacious, we find buses a bit more cramped than trains in the UK.
However, buses are unquestionably the most flexible option. You don't have to worry about booking a ticket far in advance and the price deviations are more manageable. Like trains, buses depart from a central location — either from London Victoria Coach station or Finchley Road.
For the most budget-friendly way to travel from London to Edinburgh, consider taking an overnight bus. That eliminates the need for accommodation and you'll arrive in Scotland in the early morning with a full day ahead of you to explore!
London to Edinburgh by car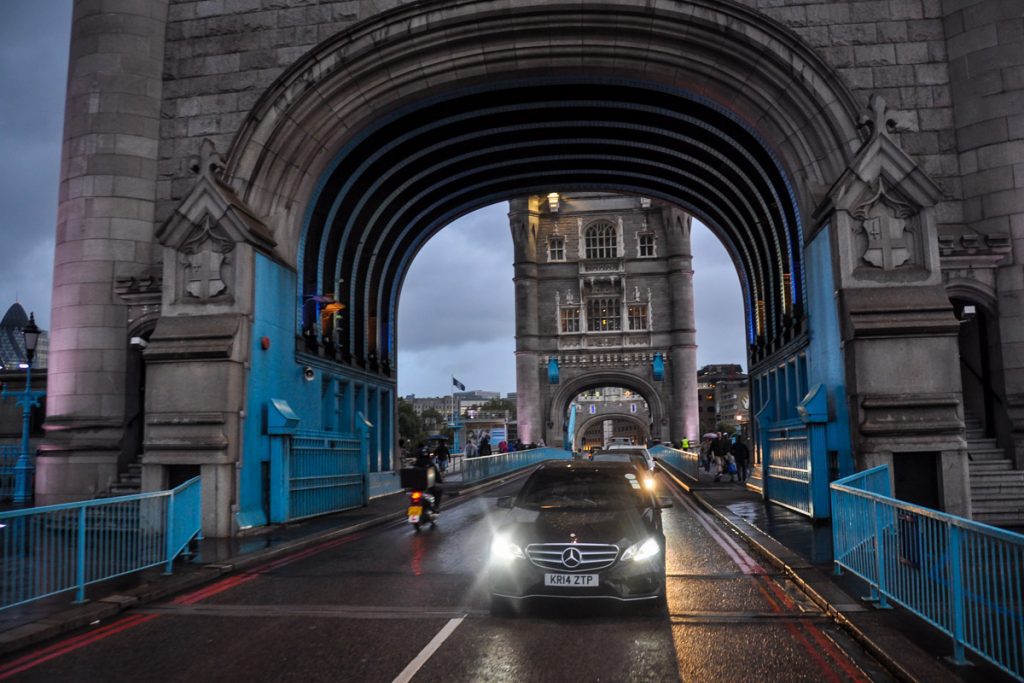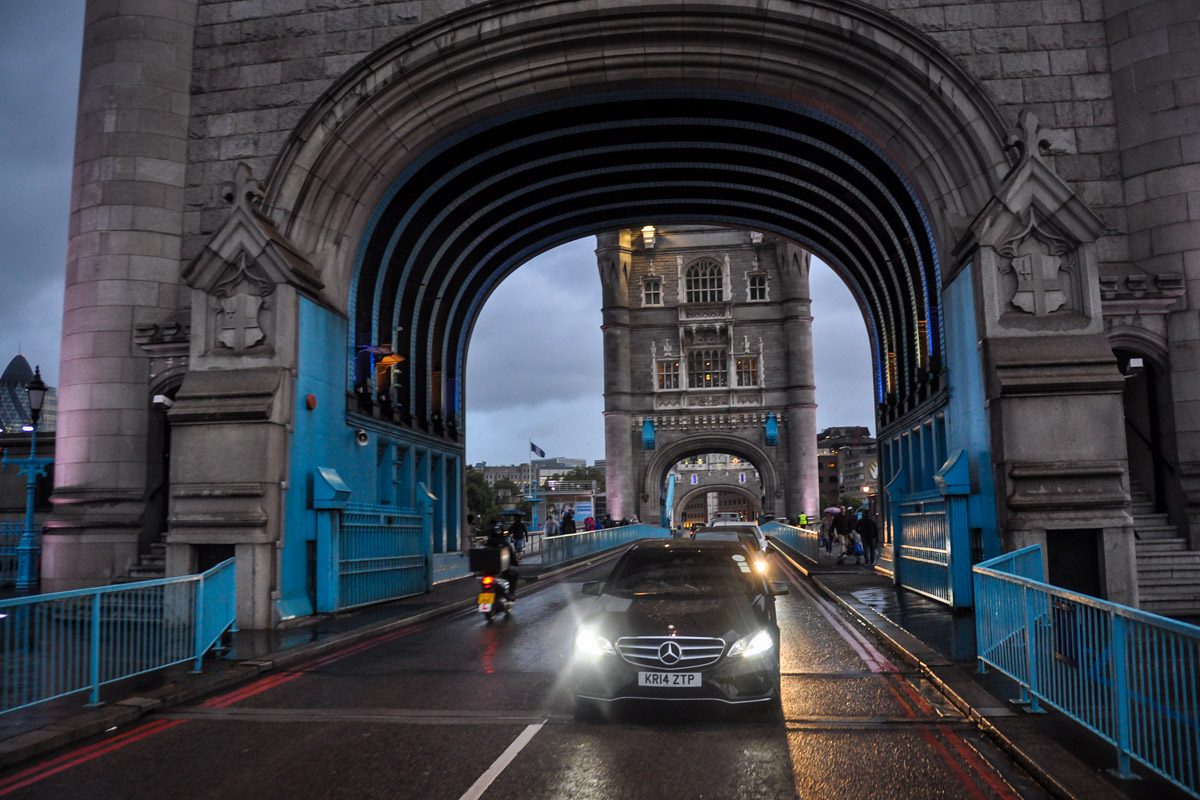 Another option is to take a road trip to Edinburgh! This self-guided option allows for the most flexibility and some sightseeing along the way.
The drive takes around seven hours, following a straightforward route via the M1 and A1, both major roads. If you'd like to add some stops along the route, check out lively Newcastle and the Northumberland Coast.
Cost of driving from London to Edinburgh
Unlike ticketed transportation with a flat price, the cost of driving involves several factors like car rental and fuel costs. If you're traveling with several people, though, this option can be pretty economical.
As a very rough estimate, car rentals from London typically start at £100 a day, and the 400-mile road trip averages around £70 in fuel.
Split several ways, this price is comparable to other transportation methods, but here, you have the added benefit of a private vehicle at your disposal. Search Discover Cars for the best deals!
Search & Compare Rental Car Prices
Discover Cars: We personally use this aggregate site to compare rental car prices from all the big name companies and get the best price possible.
RentalCars.com: We've had good experiences finding rental cars with this site in the past.
We put together a complete guide to renting a car in Scotland with all the information you need to find the best price, including tips for driving in the country.
Alternative driving options
If you like the idea of car travel from London to Edinburgh but don't want to make the drive yourself, there are loads of other options.
For the most hassle-free experience, various chauffeur services operate between the two cities. With hotel pick-up and drop-off, the driver takes care of all the travel logistics.
At around £500 in price, chauffeurs are expensive, but offer an attractive option if you're traveling in a group that can split the cost. Several sites aggregate driver services, like Findtransfers.com.
Another excellent option for traveling from London to Edinburgh is via rideshare. Similar to an intercity Uber, drivers offer a seat in their car for a low price. Rideshares are sometimes the cheapest option, with rides ranging in price from £10-40.
However, there are downsides: they can't be booked in advance, there aren't always available drivers, and because you may be sharing the vehicle with other passengers, there's no way of telling how long your trip will be.
We do think it's worth looking for last-minute transportation — just don't rely on it. Popular platforms include BlaBlaCar and LiftShare.
The pros and cons of driving from London to Edinburgh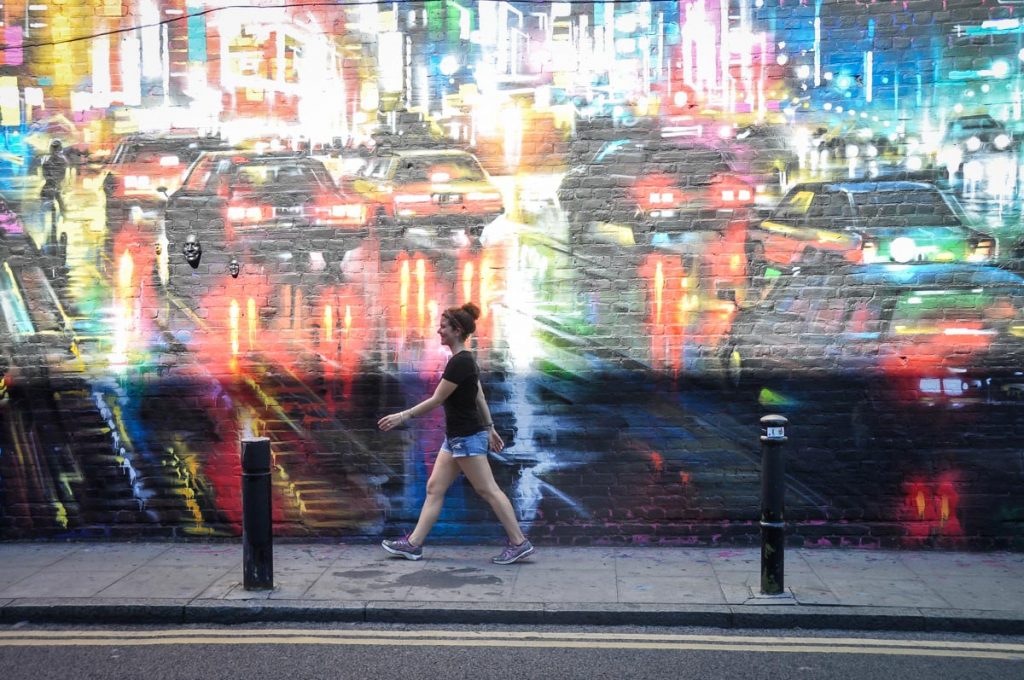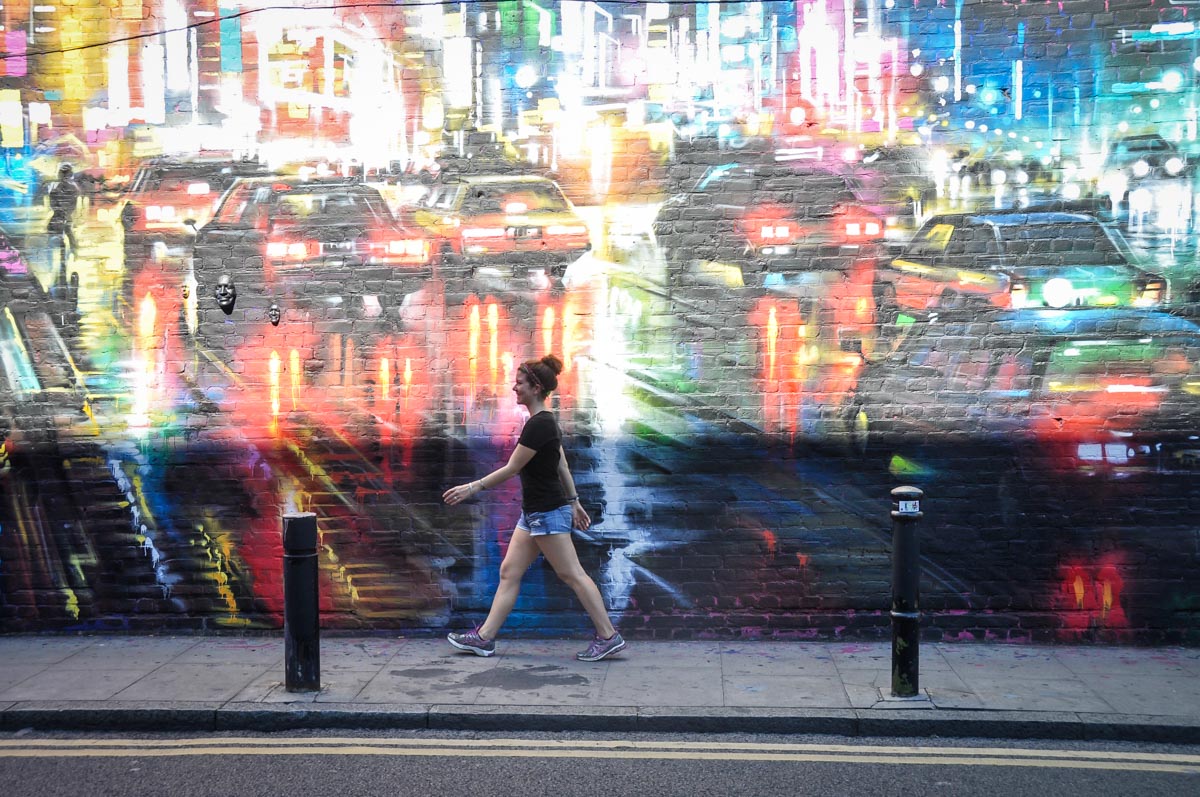 The biggest advantage of car travel is having complete control over the trip. If you're not under a time constraint, it's a great way to see more of the UK, visiting other destinations in addition to Edinburgh on your Scotland road trip.
However, the drive does take a long time, averaging 7 hours between the 2 cities.
Parking can also be a major issue in both London and Edinburgh, especially close to the city centers. Always check with your accommodation for information (many accommodation options in the city center don't include a parking space!).
London to Edinburgh by bicycle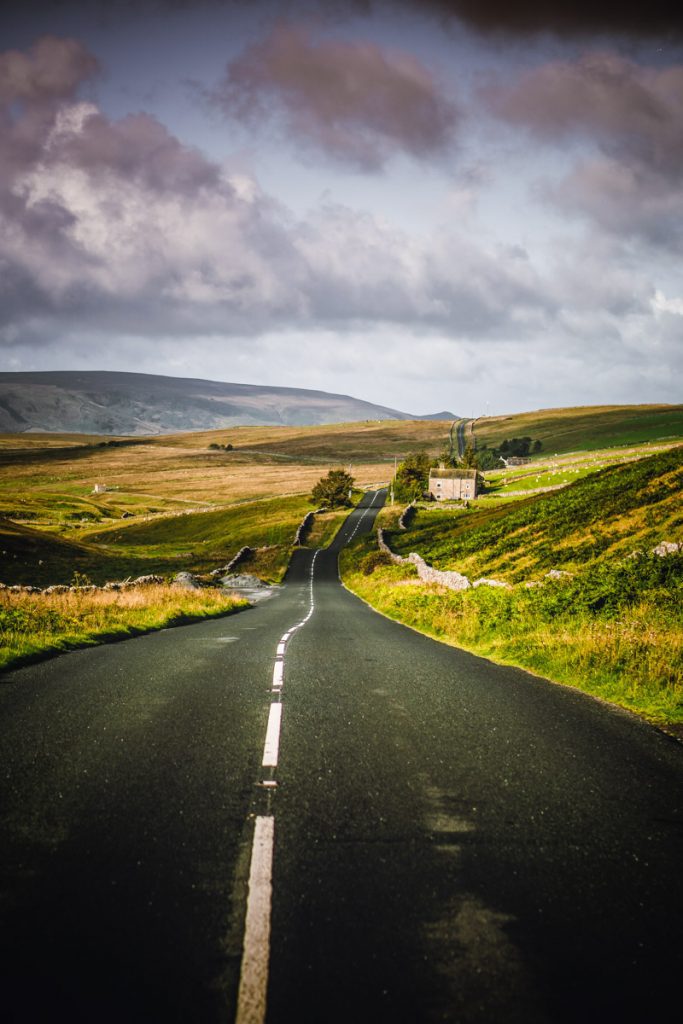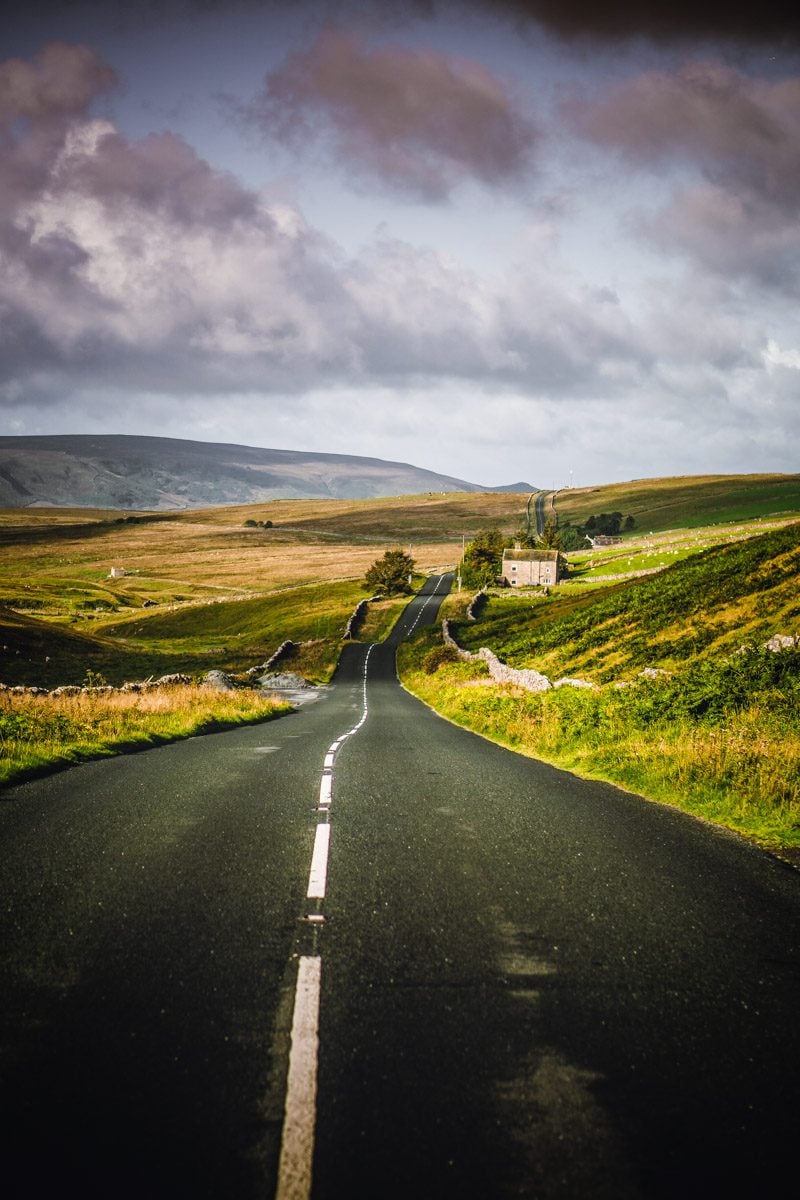 For the trip of a lifetime, consider cycling from London to Edinburgh (yes, seriously — it's totally possible!).
The UK is interconnected through an extensive bike path system called the National Cycle Network. There are endless possibilities for a route from London to Edinburgh, and this is a fantastic way to see the European countryside.
It comes down to how much time you have and what you want to see along the way, but following these trails minimizes road dangers and allows you to incorporate interesting sights.
Plus, since it's so densely populated, you don't have to bring as much bikepacking gear as other trips. It's possible to stay in a warm bed every night and eat out for every meal, if you really wanted to.
The real logistics challenge comes in the form of the bicycle itself, for which there are two options. You can fly with your own bicycle, which means disassembling and packing the bike into a cardboard box or bike travel case. Usually, there's an oversized luggage cost for this, but you'll also arrive in London with your own wheels!
The other option is to rent from the many bike shops in London. Make sure to check with the shop that your bike is prepared for a long-distance journey (this is fairly common, so they'll likely have plenty of options).
For the biggest selection of bicycles, check out FatLlama, a platform that lets you rent directly from the owner.
How long does cycling from London to Edinburgh take?
The most direct bicycle route from London to Edinburgh is 450 miles (about 724 kilometers), passing through the countryside in eastern England.
The duration of the trip is entirely dependent on your speed and how often you stop. A fast but realistic pace for such a distance would be averaging around 65 miles a day, making the journey last about a week.
For a more leisurely, relaxed bikepacking experience, allow two weeks, getting in about 30 miles a day.
Pros and cons of cycling from London to Edinburgh
Of course, riding a bicycle for many consecutive days isn't for everyone. However, for a reasonably fit rider, this form of transportation—and this particular trip—does have its charms.
Biking allows you to experience towns off the beaten path, really take in all the surroundings, and connect with locals (many will surely be inquisitive about a long-distance traveler on a bicycle).
And then there's the flexibility: whether you'd like to camp and couchsurf for a budget experience or stop by breweries, restaurants, and quaint inns along the way, the options are endless.
Guided tours from London to Edinburgh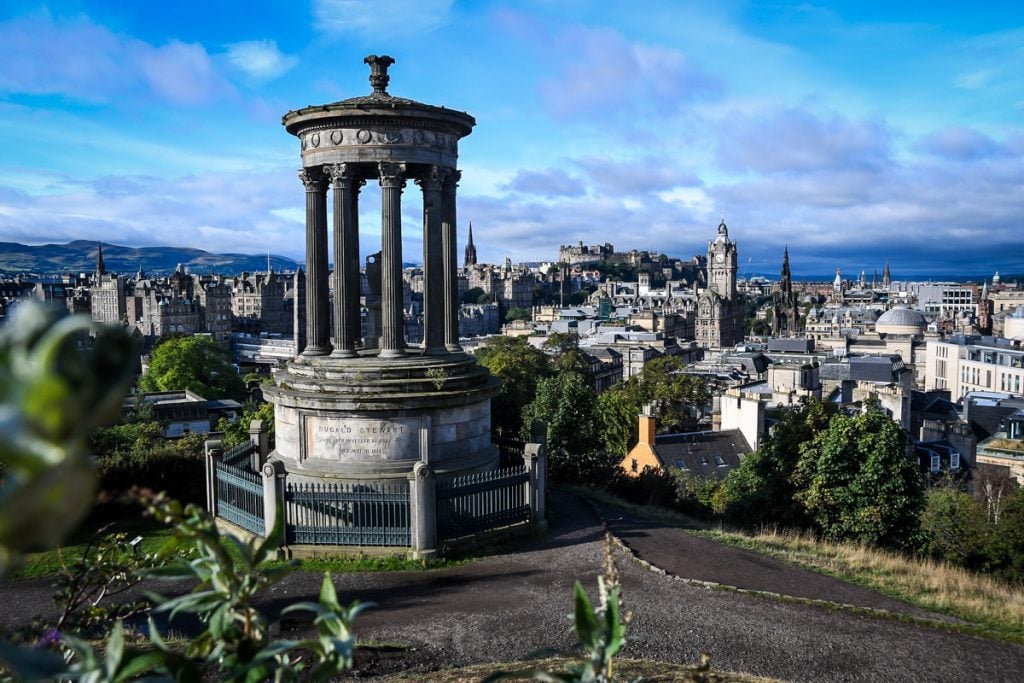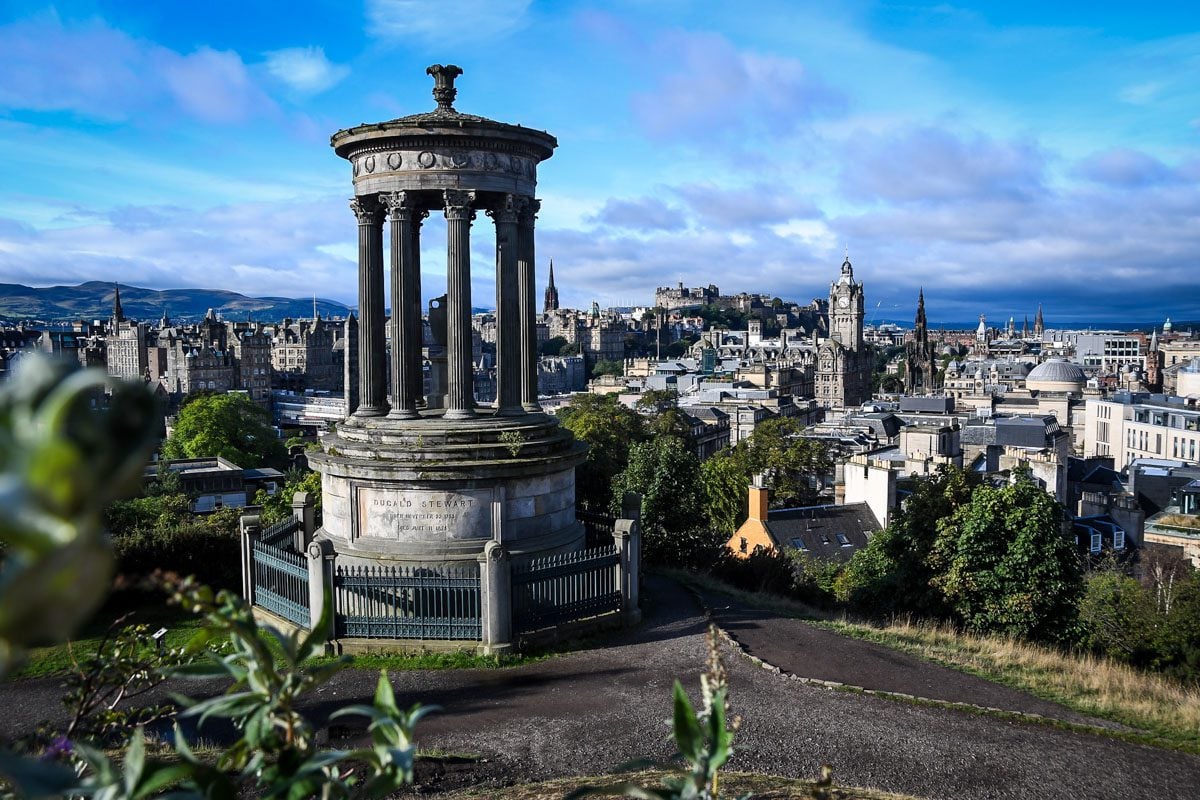 Want to leave all the planning up to someone else? It is possible to book an entire tour from London to Edinburgh. Here are a couple of intriguing options.
On this day trip, you'll meet a guide at King's Cross in London, who will give you an overview of the day ahead. Next, you'll board a high-speed train to Edinburgh, where you'll be greeted by another guide.
The day will be full of sightseeing, hitting the city's major attractions, before returning to London via train in the evening.
This overnight tour is similar to the day trip, but also includes a stay at a hotel. We recommend this option over a day trip so you won't feel as hurried. Both are a great way to experience the Scottish capital stress-free, however.
---
Are you planning a trip to Scotland?
We have lots of resources on travel in Scotland and destinations throughout the country. Check out our Scotland Travel Homepage for everything you need to know, or read some of our favorite articles below.
Save this article on Pinterest for later!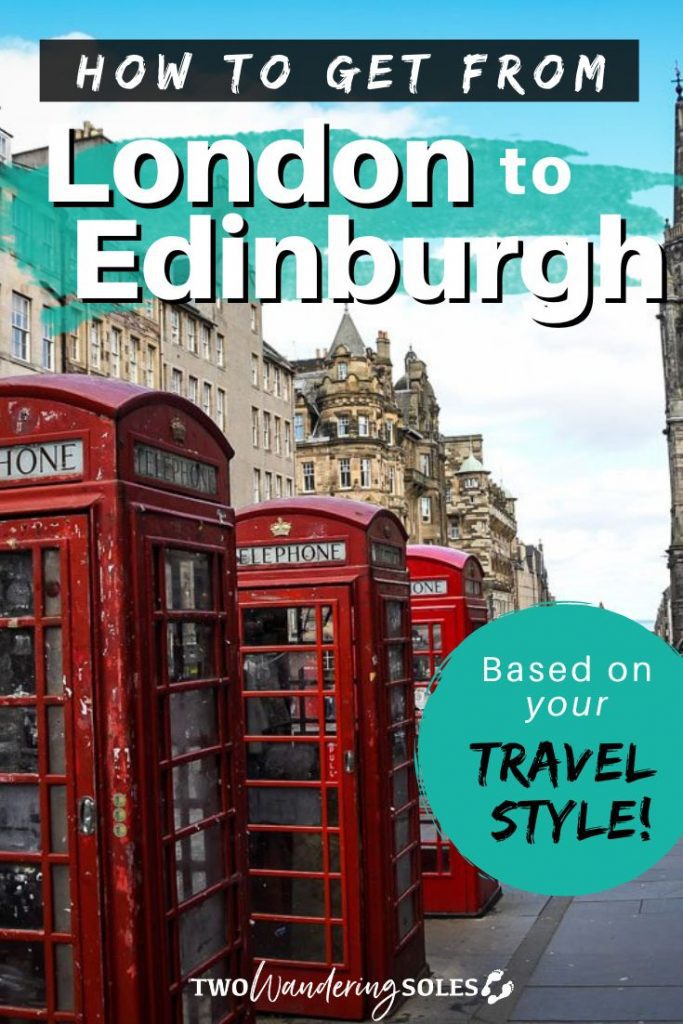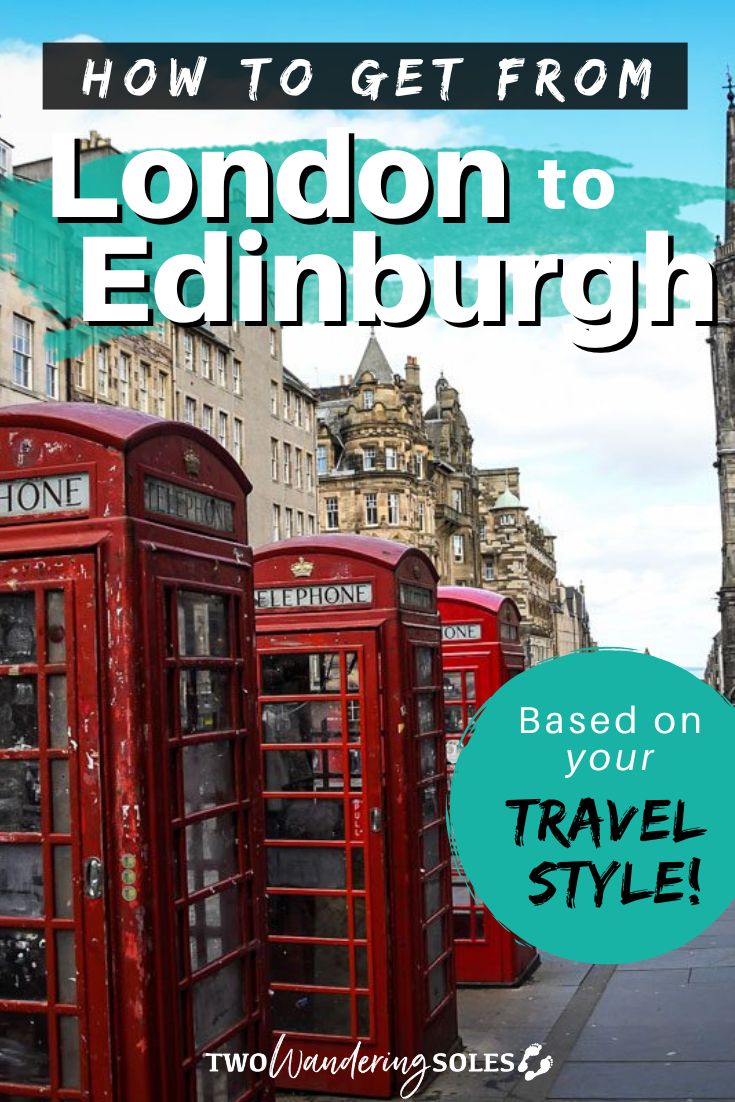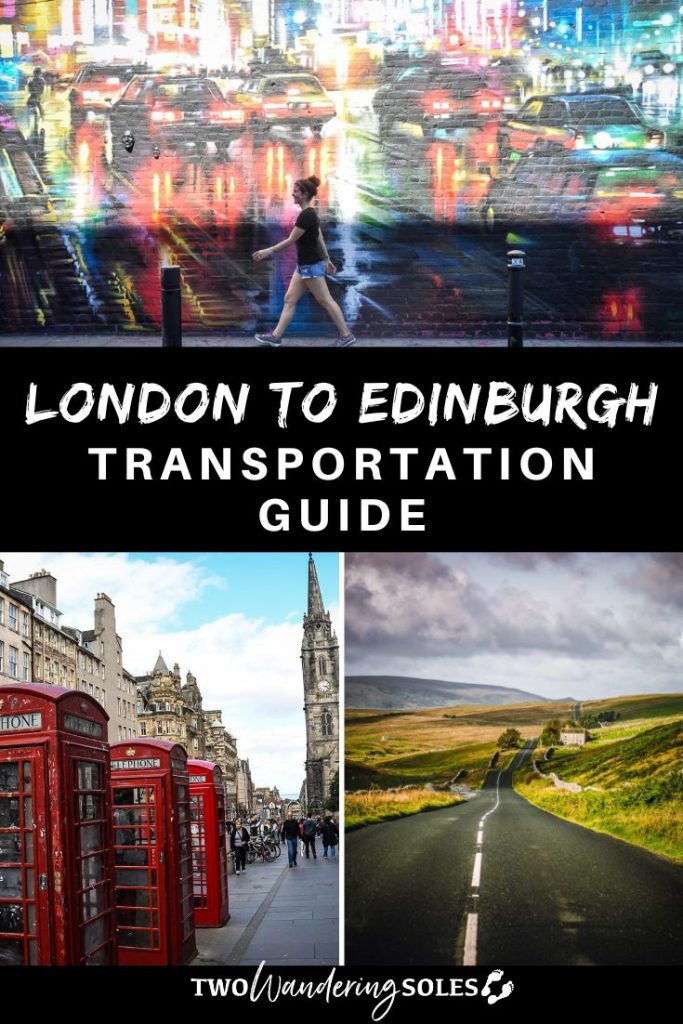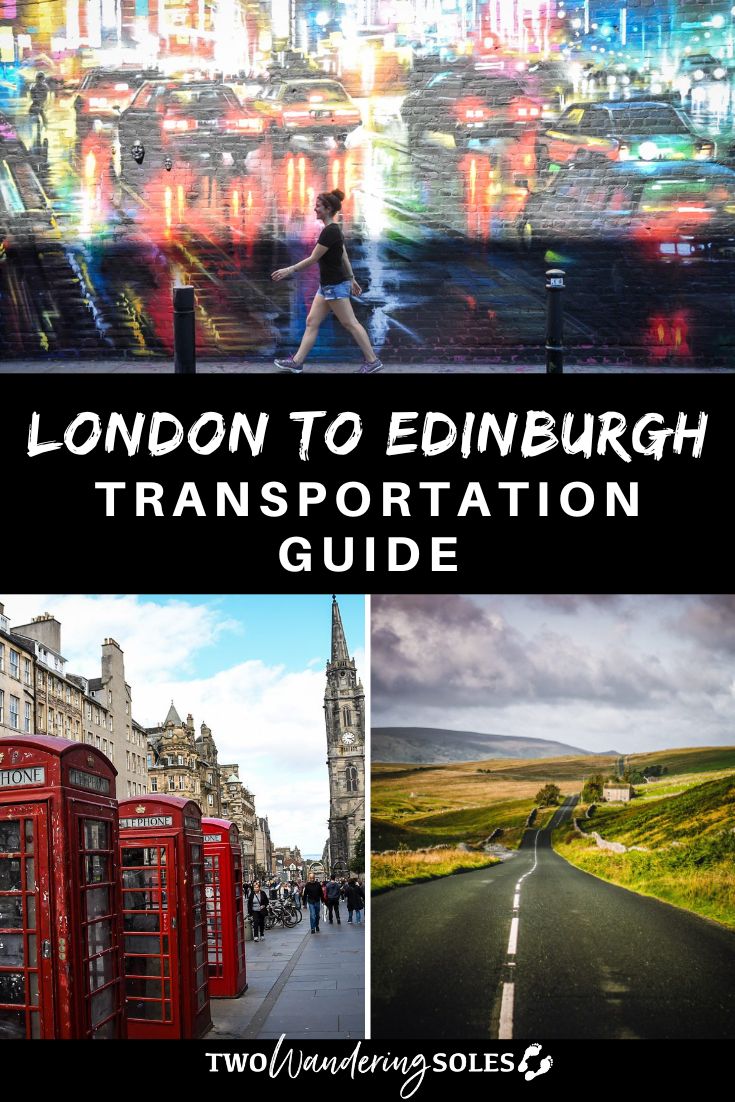 We want to hear from you!
Are you planning a trip from London to Edinburgh and still have questions? Comment below and let us know!