Traveling from Edinburgh to Inverness is simple with so many different transportation options. In this guide, we cover all the different ways you can get from one city to the other to make the most out of your visit.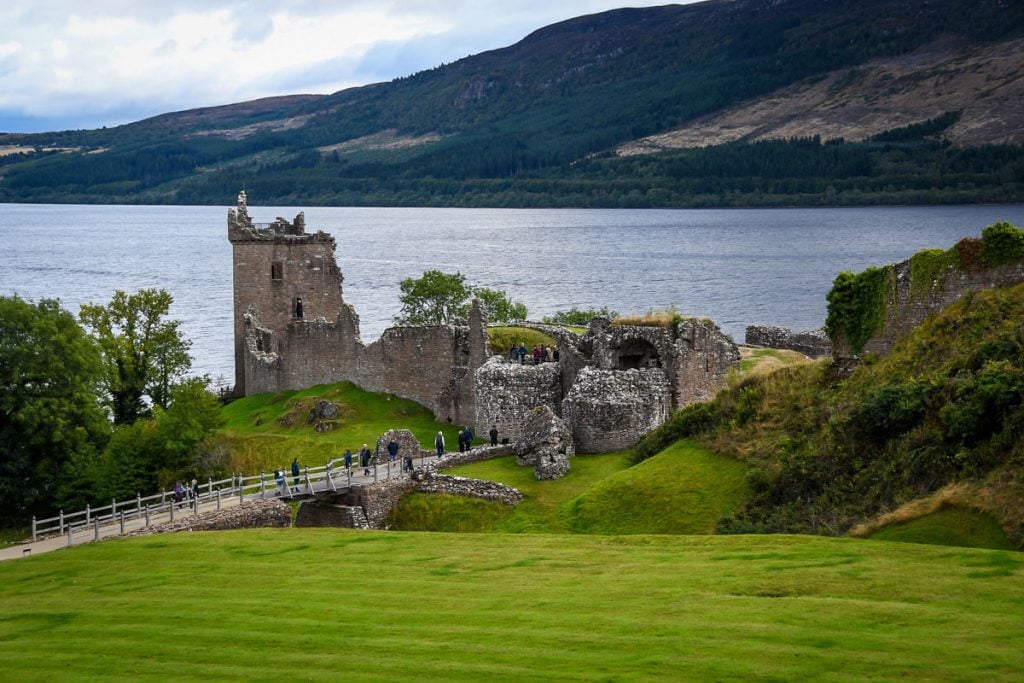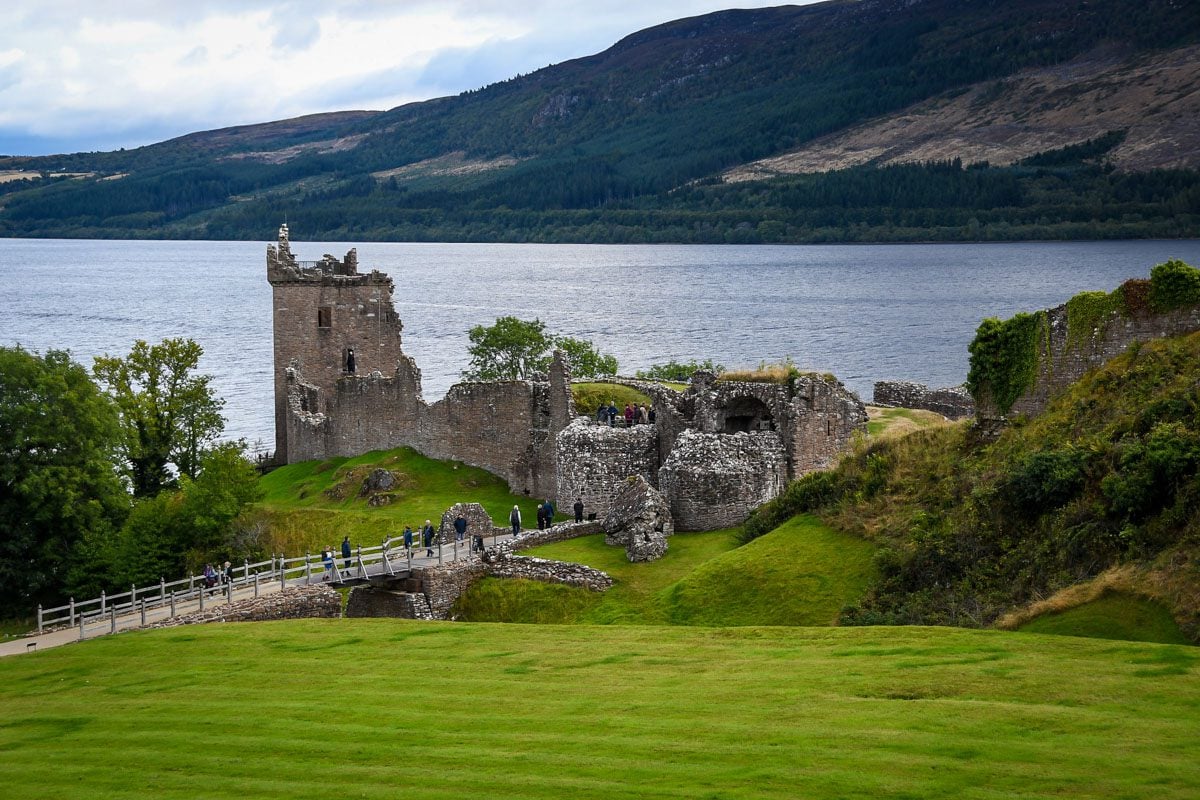 Edinburgh and Inverness are two of the most important cities in Scotland that people flock to for food, culture, and history. Although they share similarities, the cities are drastically different, making both worth their own spot on your itinerary.
Edinburgh's unmistakable charm draws in travelers in with its cobblestone streets and rich history. Whereas Inverness is one of the fastest growing cities in Europe, partly due to its cultural significance and because it acts as a rugged gateway into the Scottish Highlands.
Due to both cities popularity and uniqueness, many travelers visit both during their trip to Scotland. With the abundance of transportation options, getting to and from both is very easy and convenient.
We cover all the must-know tips for getting between both cities in this guide. No matter your budget or travel style, you can easily immerse yourself in both Edinburgh and Inverness during your trip to Scotland.
Edinburgh to Inverness
---
Other resources for planning your trip
Be sure to download our complete packing list for Scotland! It's packed with good suggestions and insider tips to help plan your Scotland trip. And it's completely FREE, so why not!?
---
Edinburgh to Inverness by plane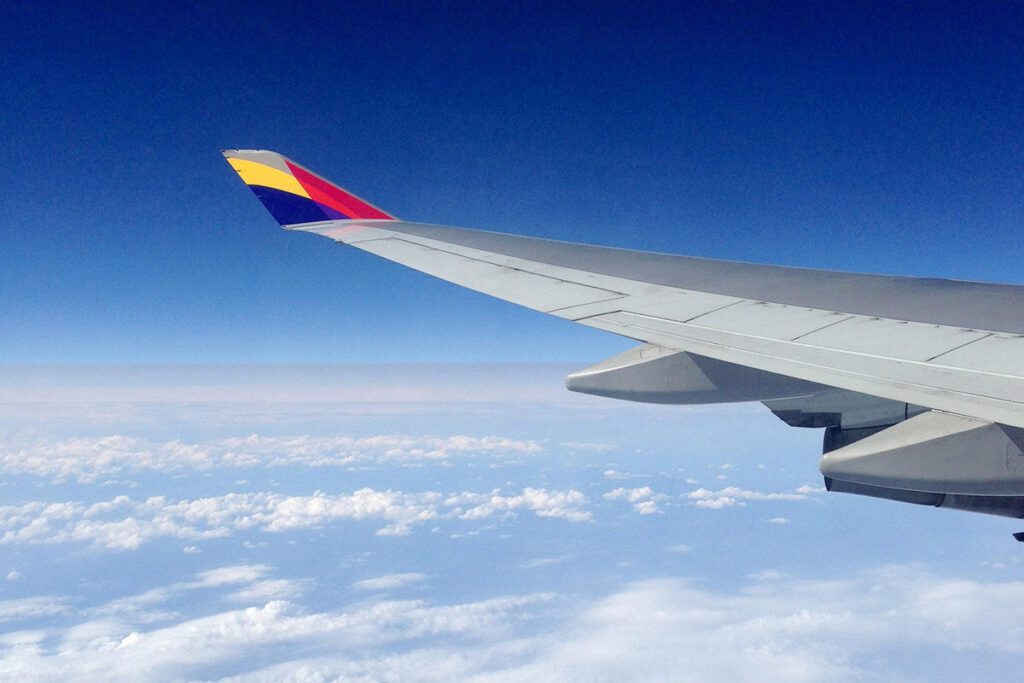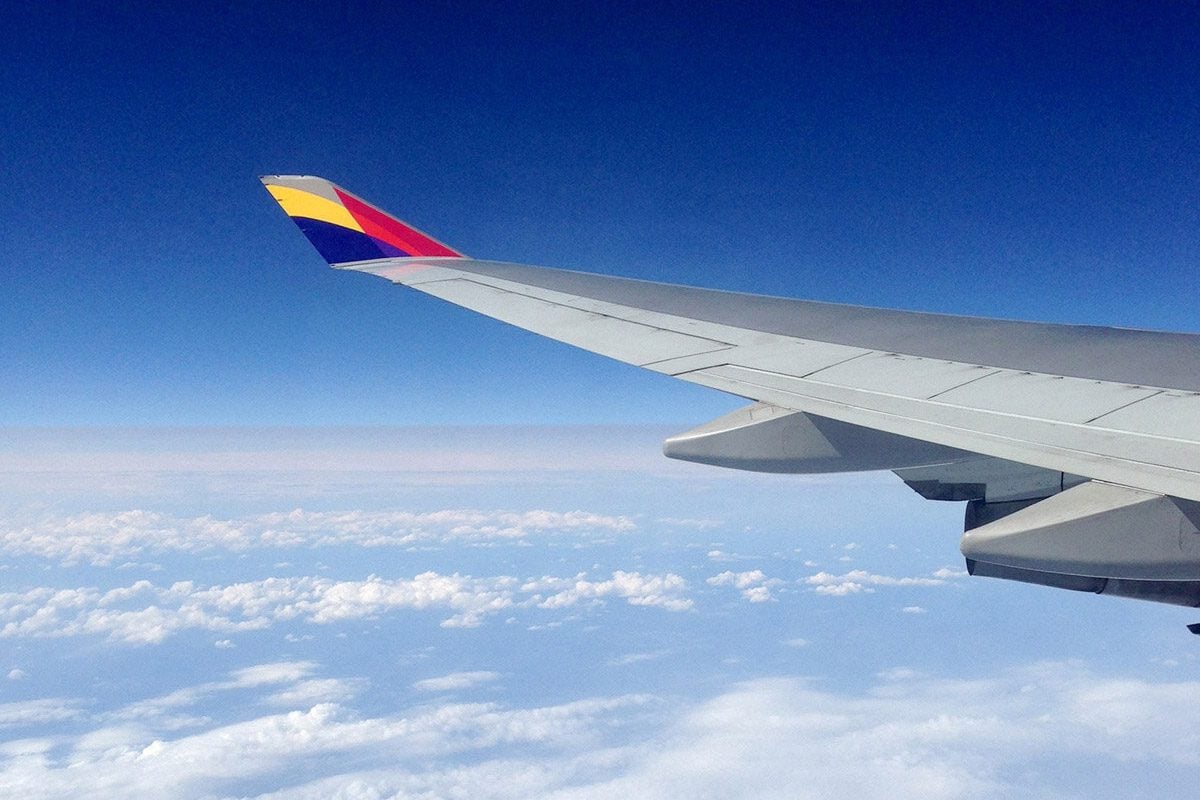 The quickest way to get from Edinburgh to Inverness is by plane. The flight is only an hour long, making it very time effective, but direct routes are limited and most flights have a stopover at one of the airports in London.
When looking at flights, you'll want to factor in the additional time it takes to get to the airport, board the plane, layover, etc., to figure out if this option is right for you. A flight may not always be the quickest option.
Airports & carriers
There are a handful of carriers that operate flights from Edinburgh Airport (EDI) to Inverness Airport (INV). We tend to favor British Airways or Aer Lingus over budget airline options (like EasyJet) since there aren't a ton of extra hidden fees tacked on.
Cost of flying from Edinburgh to Inverness
Flight prices change drastically depending on when you book. If you start looking as early as possible, you may be able to snag some great deals on tickets. We've seen one way deals as little as £52 ($62 USD).
Psst! If you have time to discover more of the country, don't miss these epic places to visit in Scotland.
Edinburgh to Inverness by train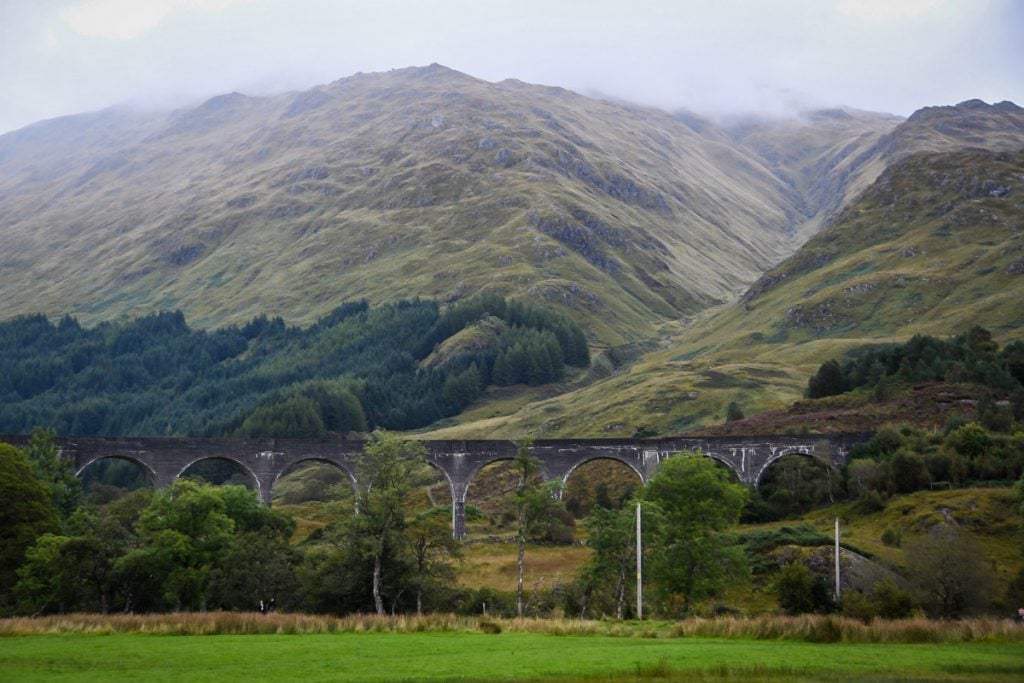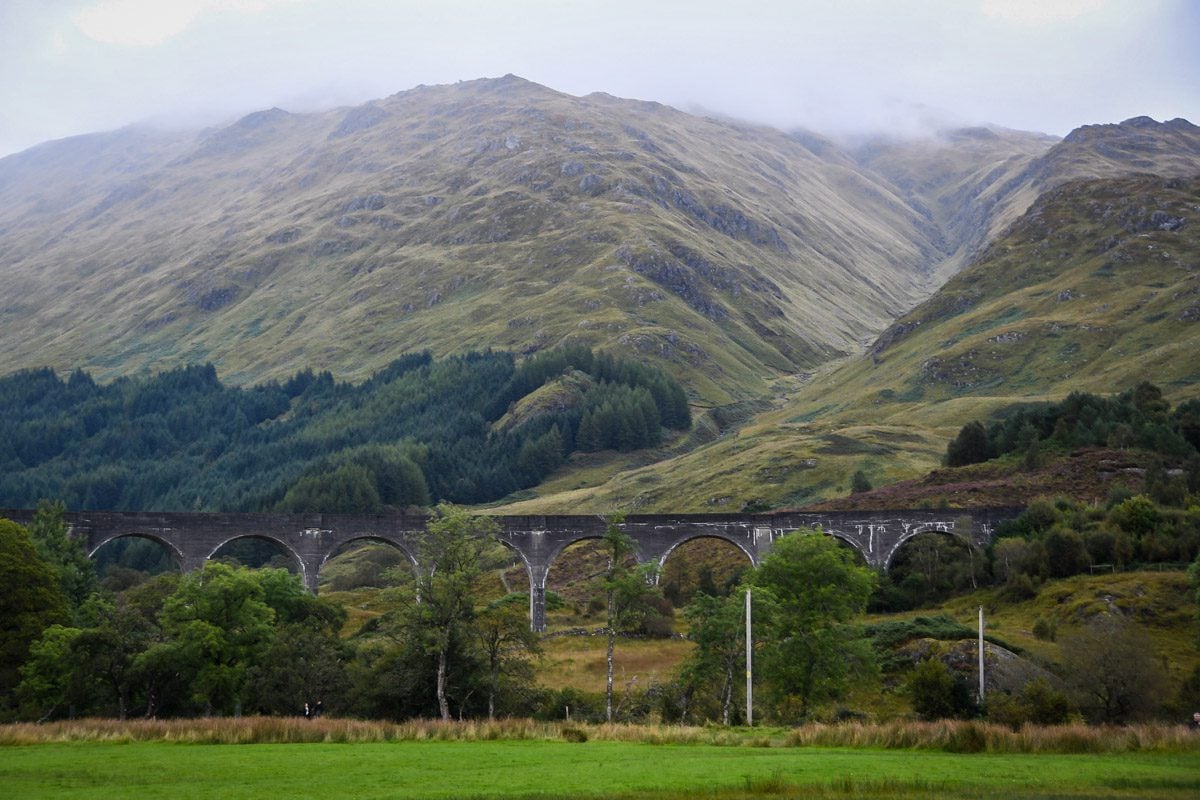 Taking the train from Edinburgh to Inverness is affordable and comfortable with modernized train cars. The 3.5 – 4 hour journey is popular for traveling between two cities.
Railway options
ScotRail is the best rail service in Scotland since its routes connect the center of both cities together. You'll be close to all the top things to do in Inverness just steps away from the bus station.
The most popular route leaves from Waverley Station in Edinburgh and connects to Inverness Station.
When booking, note that some routes have transfers in other cities along the way. Otherwise the routes are straightforward and make traveling by train very easy.
Timing & ticket costs
The train departs 5x/day from 6:30 a.m. to 9:00 p.m., with one way prices starting as little as £18 ($21 USD).
To get the best price, keep an eye out on prices online to get better deals, otherwise you can generally pick up a ticket at the booth inside the train station with no issues.
Edinburgh to Inverness by bus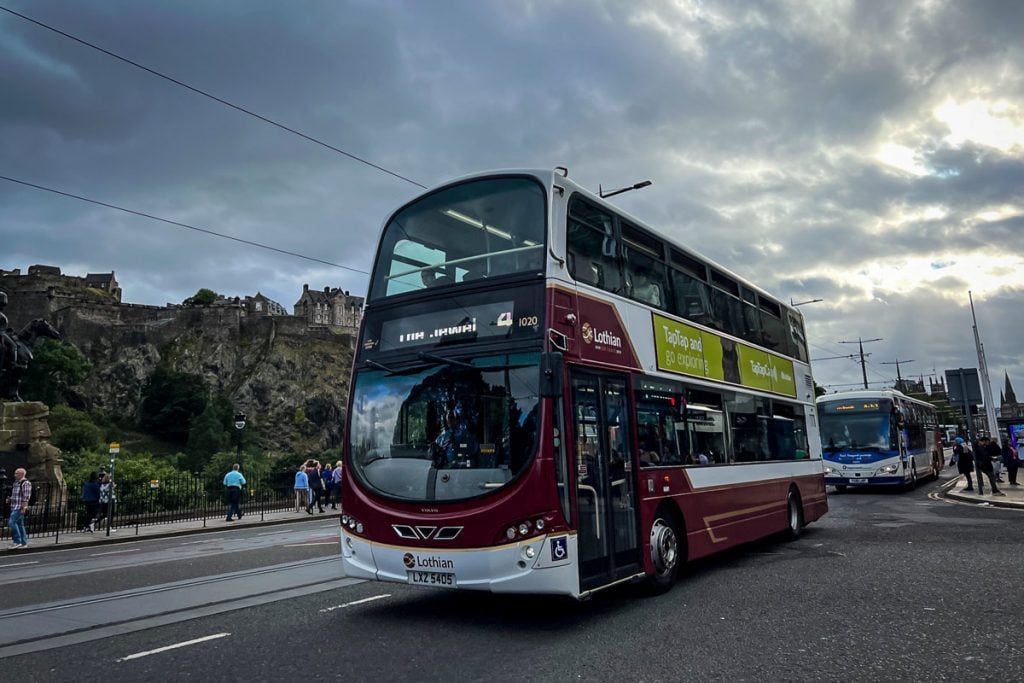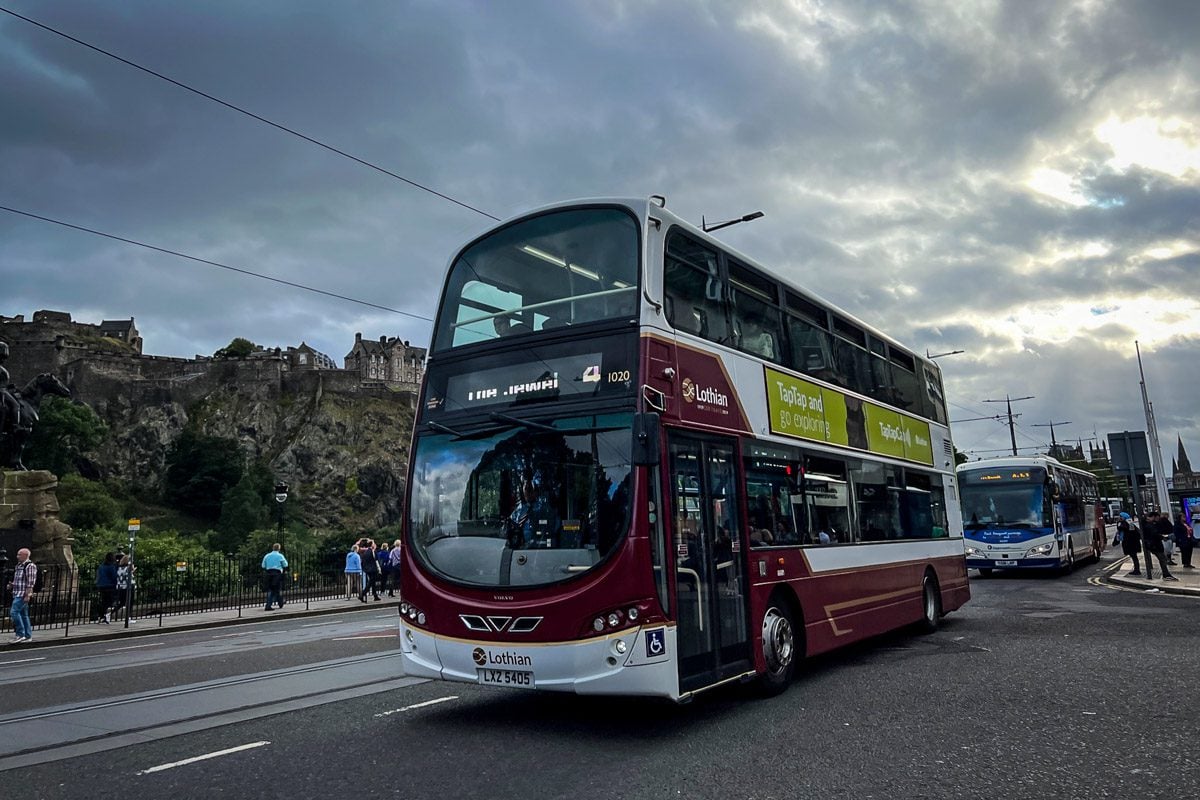 Traveling by bus is just as budget-friendly and convenient as riding a train between cities. Buses operate very frequently, which makes planning or catching the bus really straightforward and simple.
The buses in Scotland are modern and come with a lot of creature comforts like wifi, AC, restrooms, and luggage storage, making for a ride pretty enjoyable.
Tickets can get as low as £11 ($13 USD) each way, and takes about 3.5 – 4 hours.
Bus routes & stations
CityLink and Megabus are all reputable carriers for journeys between cities. They're all fairly modern, so you can compare each to get the best price without compromising comforts.
There are two main bus stations in Edinburgh where you can catch a bus ride. They're both in central parts of the city, so they're very convenient:
The most popular route between cities goes from the Edinburgh Bus Station to the Inverness Bus Station.
Edinburgh to Inverness by car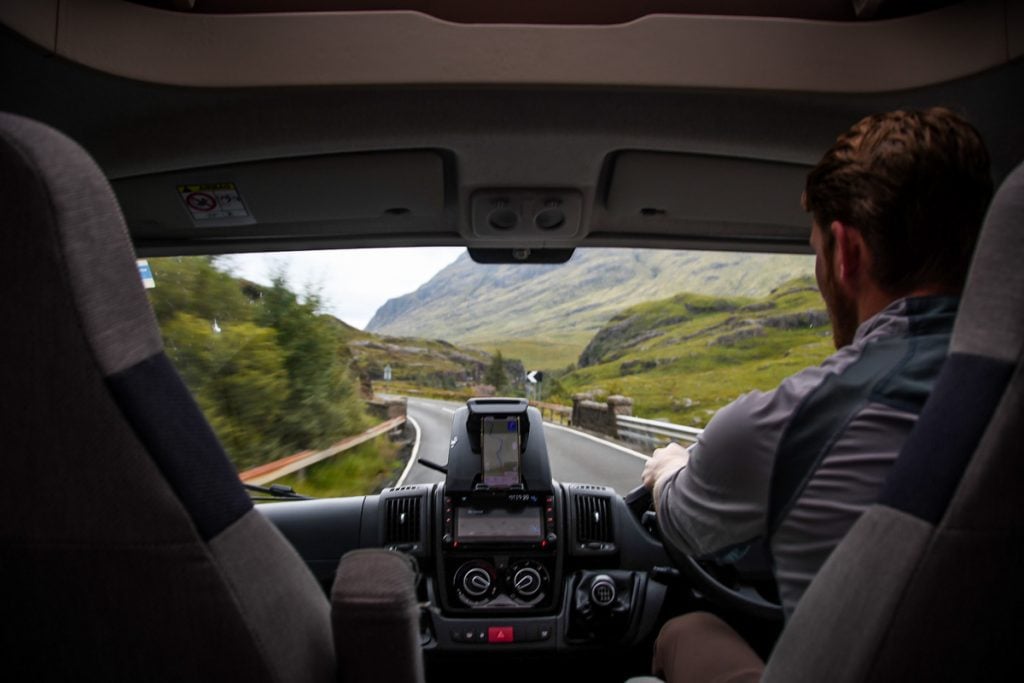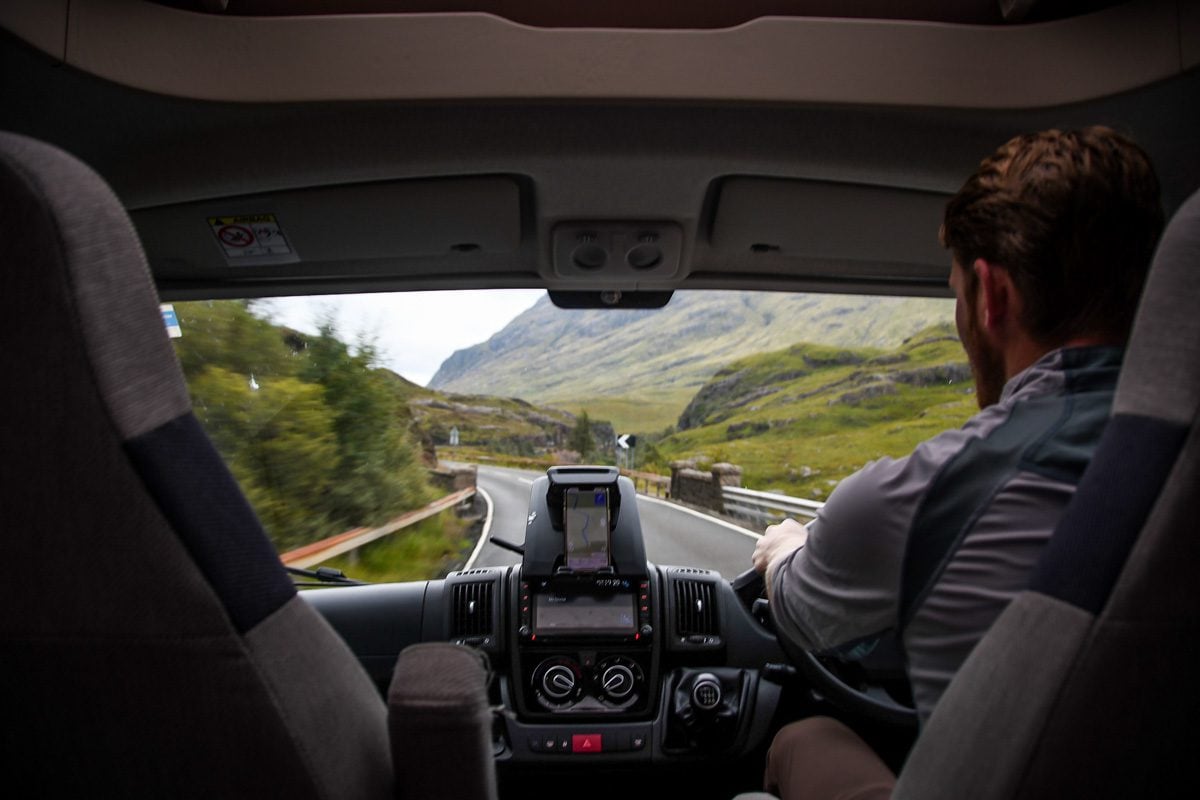 While Scotland's public transportation systems are efficient and cheap, a car rental allows you to explore on your own schedule with tons of freedom.
When looking at rentals, Discover Cars has some of the top rental companies that you can pick one up at any of the rental locations around the city.
Before you book, consider what type of trip you want to make so you can budget and plan accordingly. Round trips from Edinburgh and back are very common, but you can also do a one way trip (for an extra fee) and drop off your car in Inverness.
It's important to note that not all of the rental companies in Scotland allow for one-way routes. Or if they do, they tack on an extra fee. So keep that in mind when looking for your rental car.
We have a detailed guide to renting a car in Scotland with all the best driving tips and hacks for getting great prices on rentals.
Search & Compare Rental Car Prices
Discover Cars: We personally use this aggregate site to compare rental car prices from all the big name companies and get the best price possible.
RentalCars.com: We've had good experiences finding rental cars with this site in the past.
Driving routes from Edinburgh to Inverness
There are a variety of ways you can drive to Inverness. Major highways and roads connect the larger cities to the rural countryside, making Scotland a very drivable country and routes easily catered to your interests.
The fastest route follows A9 north past Perth and Cairngorms National Park, and takes 3-hours one way. If you don't mind adding a few extra hours to get more sightseeing in, M9 goes past Loch Lomond, Glencoe Valley, Loch Ness, and Fort William.
---
Want to save time and energy on planning?
We traveled in Scotland for about 2 weeks and were able to visit most of the highlights of the country, including most of the top places to visit.
We took our 2-week travels and created the perfect Scotland road trip itinerary. We'll send you our complete 2-week itinerary, filled with tips and advice. Just click below to get your 2-week Scotland road trip itinerary today!


---
Taking a taxi from Edinburgh to Inverness
It is possible to take a taxi from Edinburgh to Inverness, but it's not common since a one-way trip is not very budget-friendly.
Taxis congregate in the popular areas of Edinburgh like the Royal Mile, Princes Street, and around many of the hotels, so hailing one is very easy. You can expect to pay around £240 ($290 USD) for a one way ride.
Rideshare from Edinburgh to Inverness
Both private and rideshares are readily available in Edinburgh. Uber and Lyft are common private ride sharing apps, but true rideshares using BlaBlaCar and LiftShare tend to be more cost effective.
Rideshares are a bit more tricky for timing and price since you don't know how many people you'll be picking up and dropping off along the route. With that being said, you may luck out and have people join you the entire way, making for a very cost effective journey.
Psst! Don't leave before you check out our bucket list of cool things to do in Scotland.
Edinburgh to Inverness by bicycle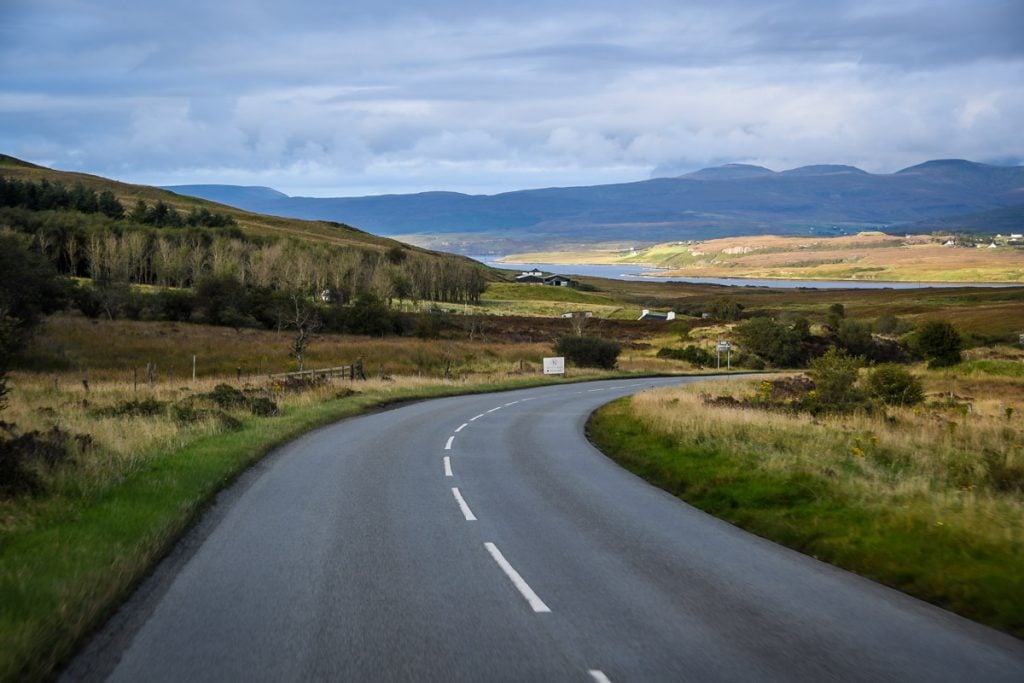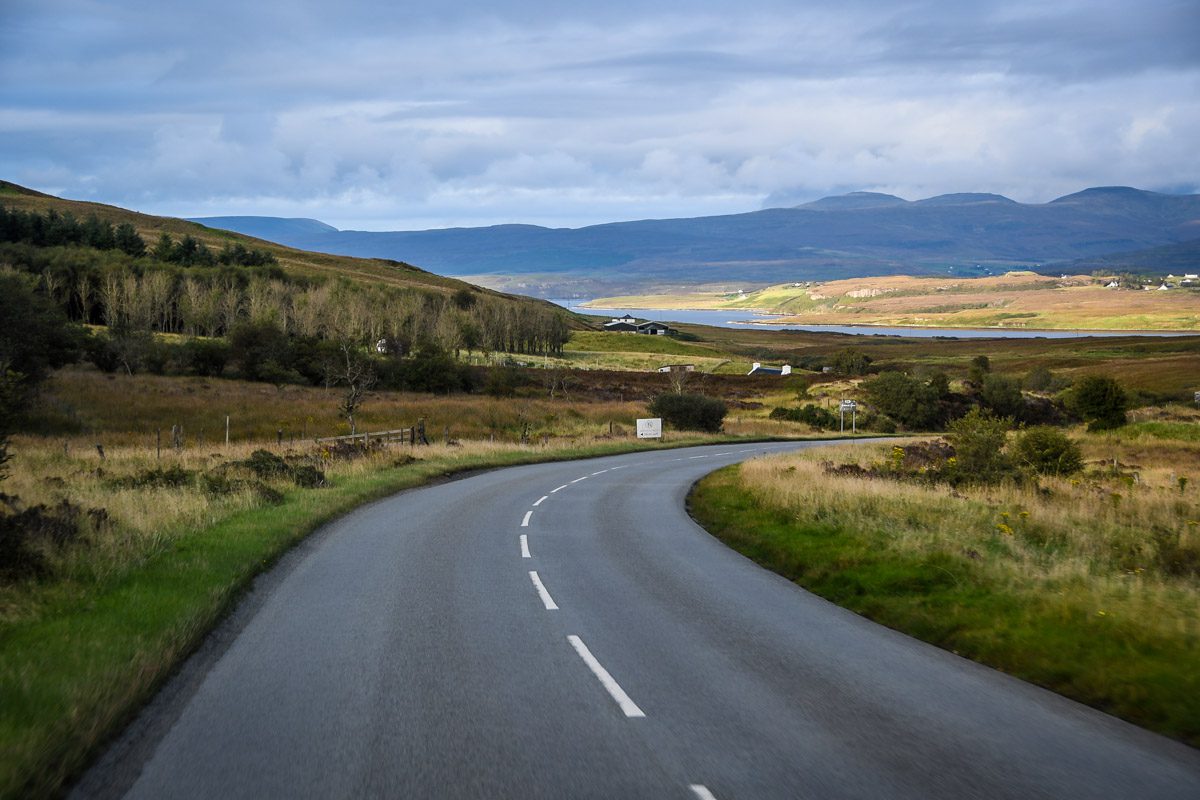 Scotland is one of the most cycling-friendly countries in the world through the National Cycle Network. Over 1,600 miles of walking and cycling paths connect major cities, towns, and countrysides across the country, making a journey comfortable and scenic.
Timing & Routes
There are a handful of ways to get to Inverness from Edinburgh, but the most direct is by following Route 7 north through Perth, passing Cairngorms National Park. All 164 miles of this journey are commonly done as a multi-day trip, including stopping at different points of interest along the way.
Another common way to make this route is to cycle on the way up and then take public transport back into Edinburgh. Most trains and buses have bike racks since cycling is so popular there.
Bicycle rentals in Edinburgh
There are plenty of bicycle shops where you can rent a bike in Edinburgh. Make sure to rent a road bike as opposed to a cruiser-style bicycle, and inquire specifically about the company's policies on time and distance, as they may have specific bikes they rent out for longer distances.
Be sure to pick up a repair kit and spend a few minutes going through it so you understand what items are included and how to use them. It's important that you be able to change a tire tube or fix a small puncture if necessary!
If you're traveling to Scotland with your own bike, flying, or taking public transport with it, you need to know how to disassemble and reassemble your bike into a transport bag. If you're new to cycling, pop into a bike shop and they can give you all the must-knows.
Guided tours from Edinburgh to Inverness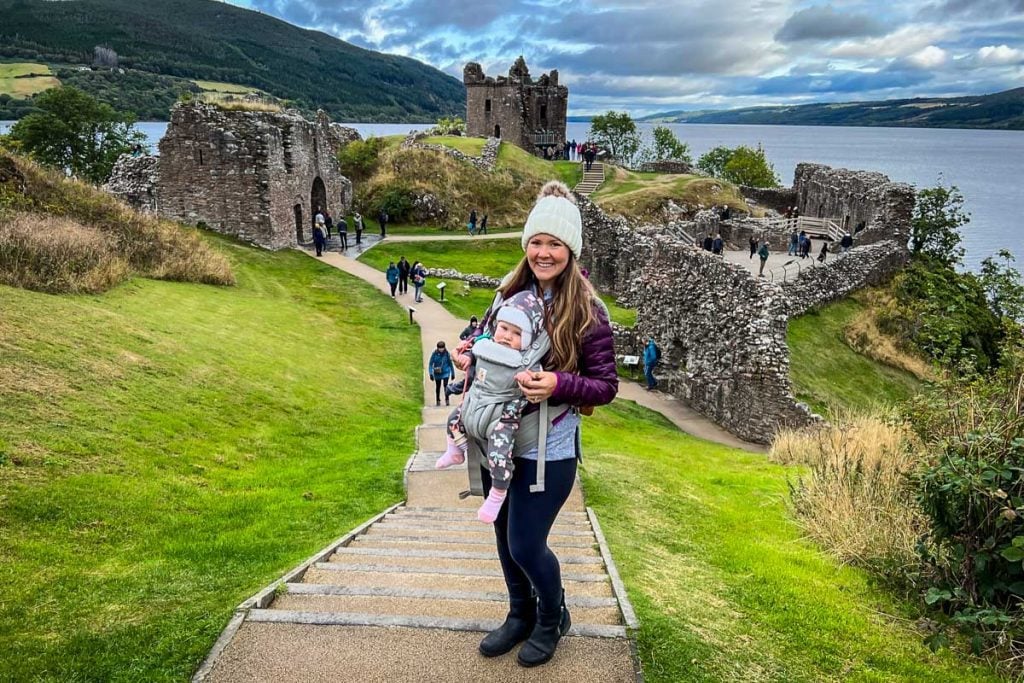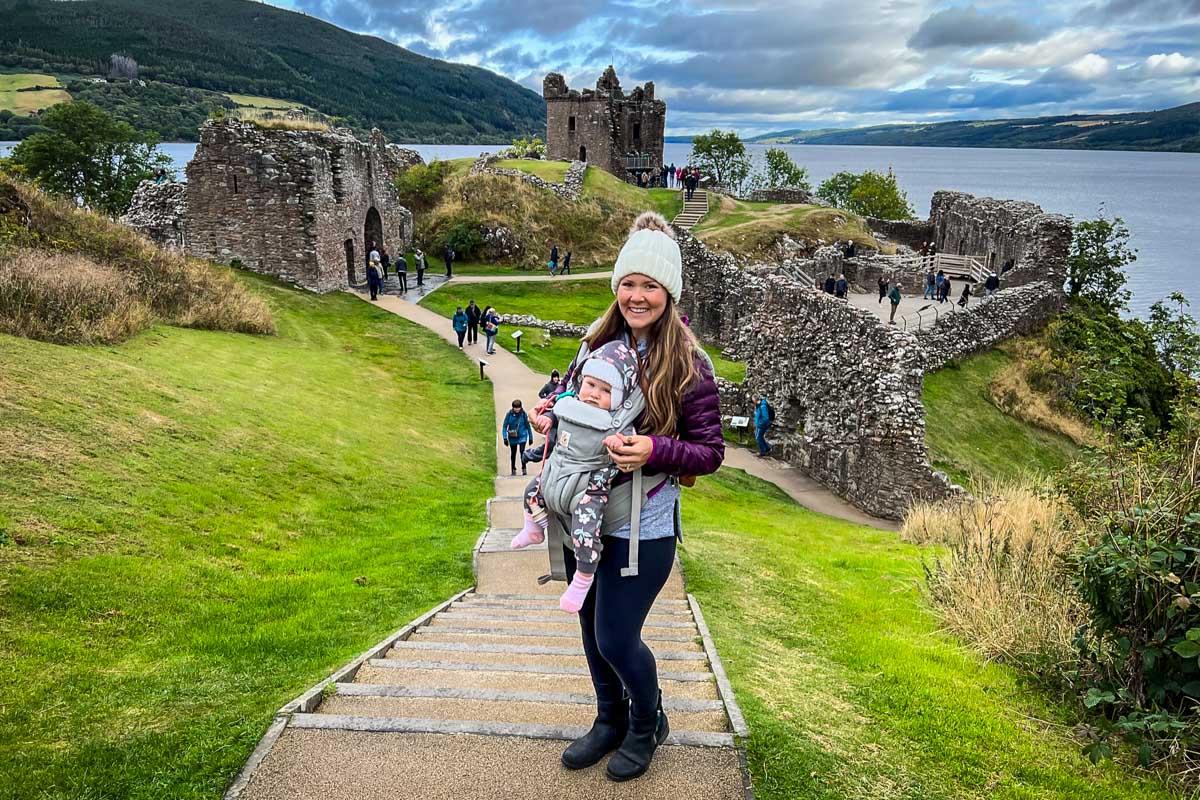 For a more immersive way to get to Inverness, consider taking a guided tour that hits multiple sites along the way to the highlands.
---
Are you planning a trip to Scotland?
We have lots of resources on travel in Scotland and destinations throughout the country. Check out our Scotland Travel Homepage for everything you need to know, or read some of our favorite articles below.
Save this article on Pinterest for later!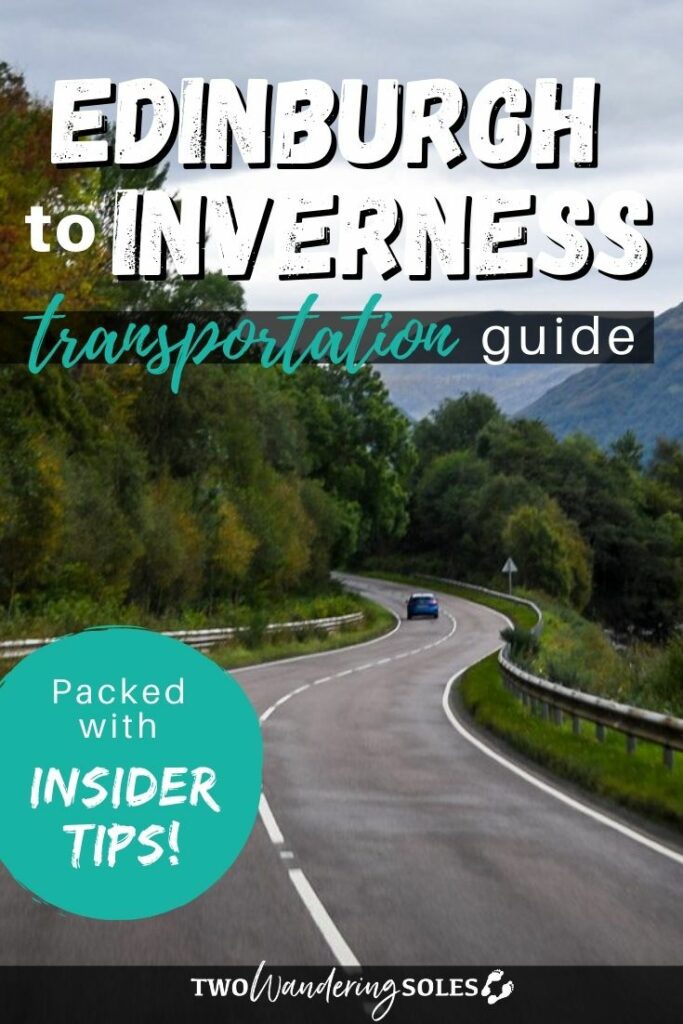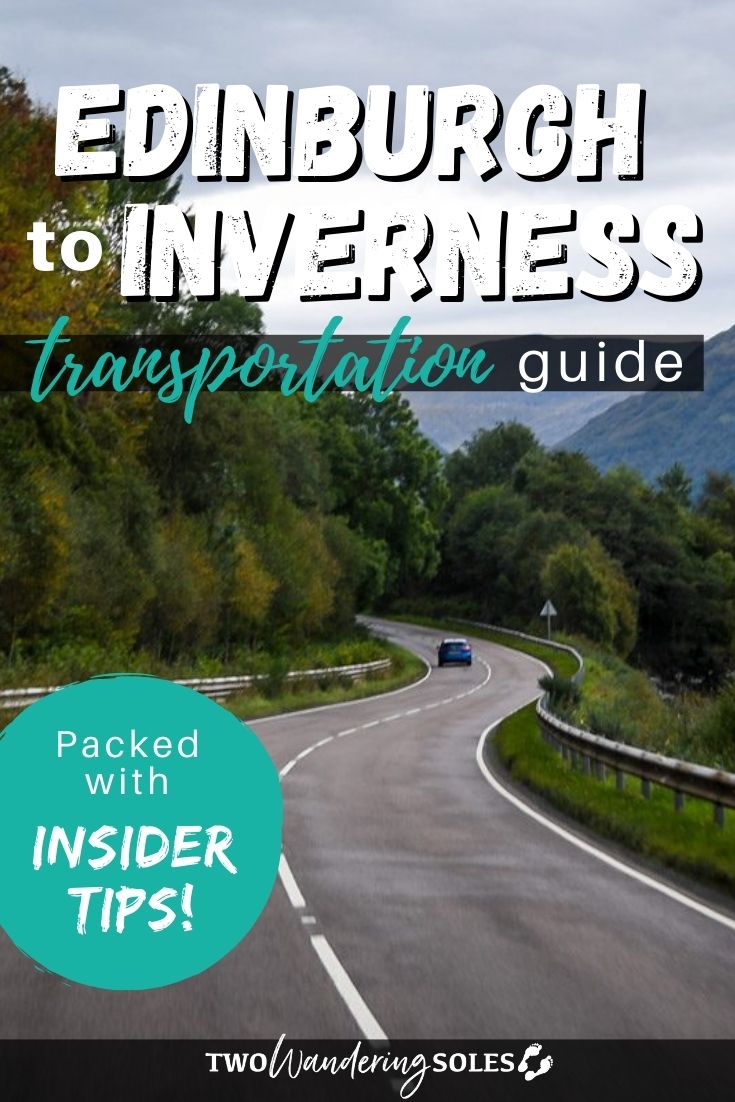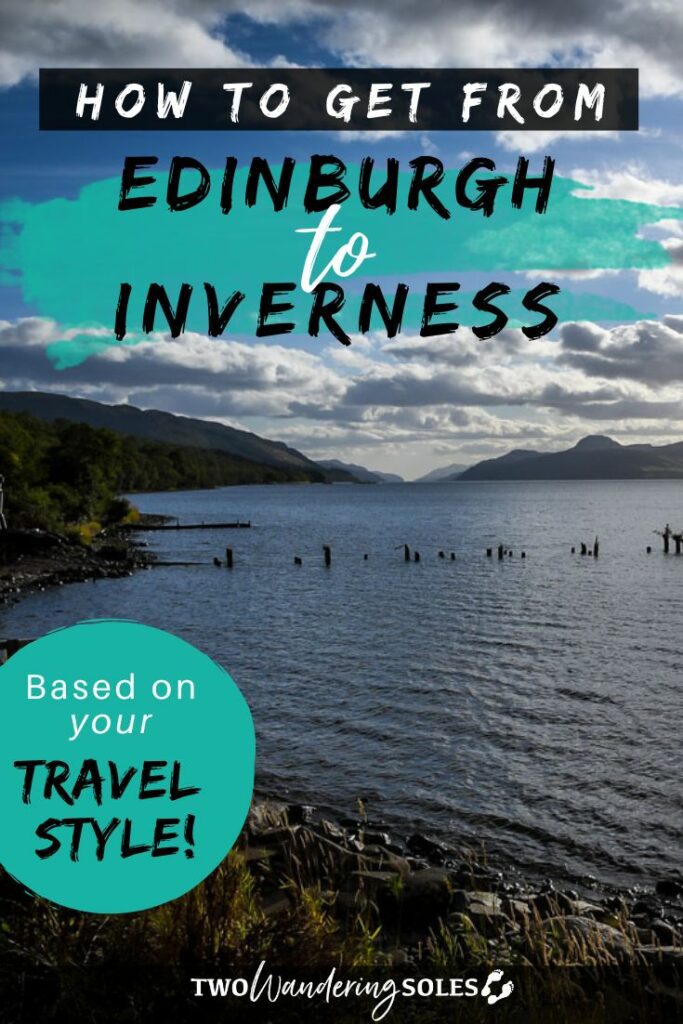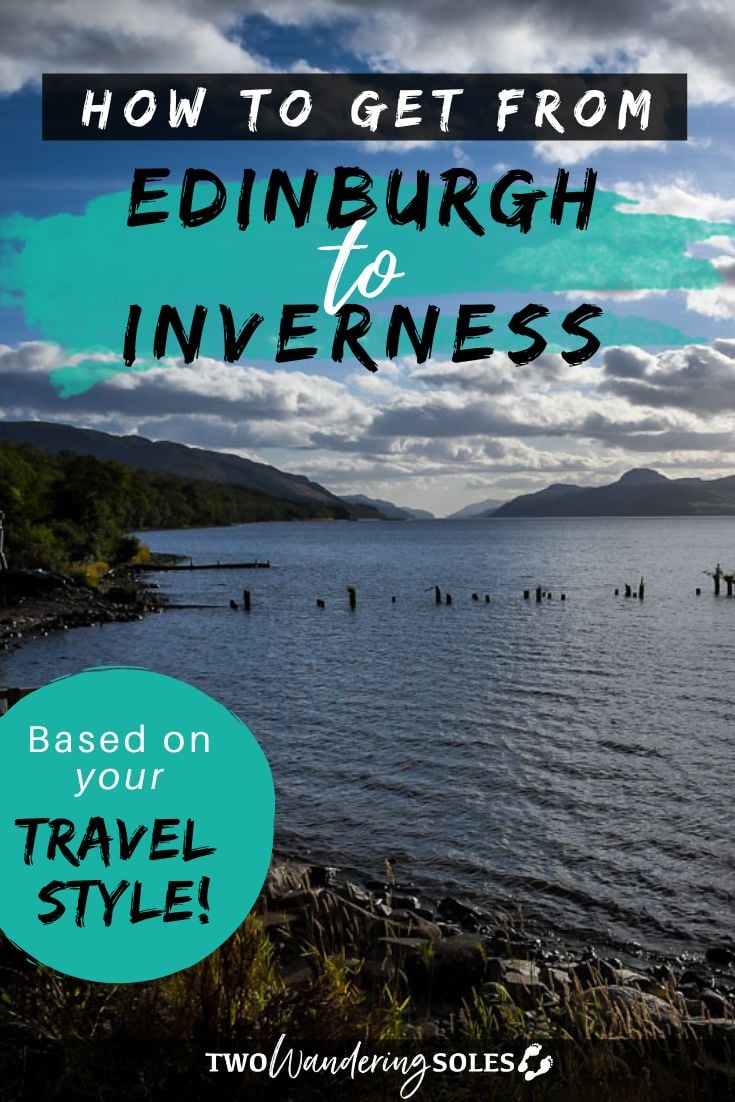 We want to hear from you!
Are you planning a trip from Edinburgh to Inverness and still have questions? Comment below and we'll do our best to find you the answers you're looking for!