There really is no other place like the town of Göreme, famous for its "fairy chimney" rock formations. These tall and thin spires of rock that were once homes to people living in this region now attract visitors from all around the world, many of which are looking to stay in a "cave hotel". Choosing the perfect cave hotel for your visit may seem overwhelming, but we did our research and found one hotel that outshines the rest.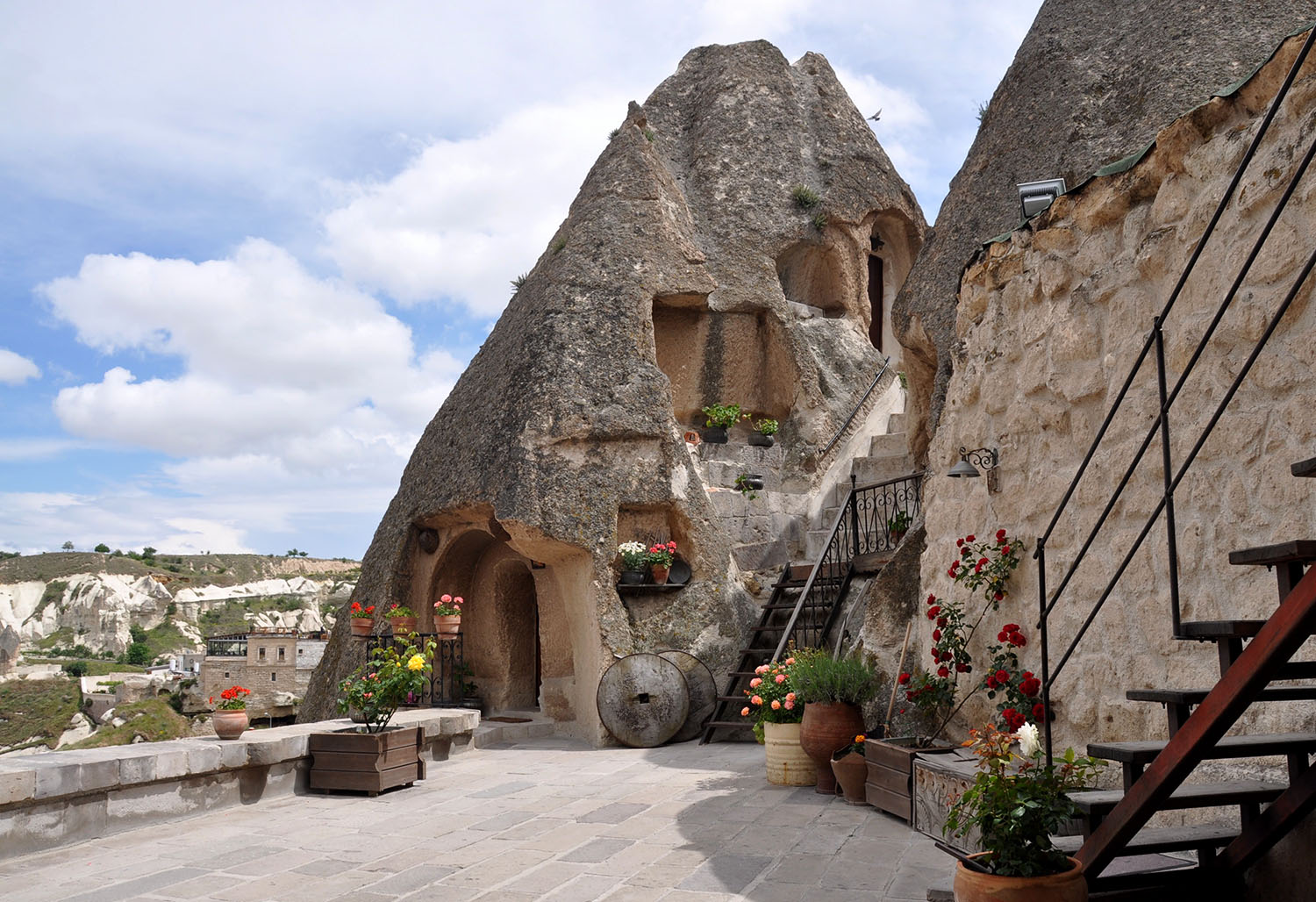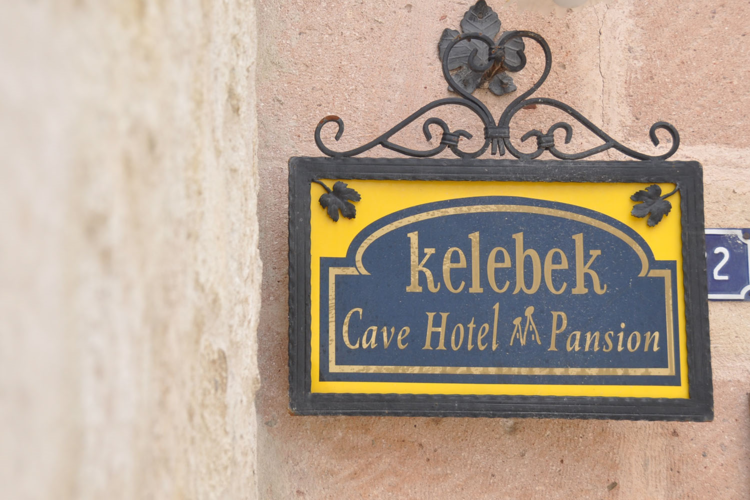 In addition to soaring through the clouds in a hot air balloon, sleeping in a cave is the other token Bucket List experience to be had in Cappadocia. There really is no other place like the town of Göreme, famous for its "fairy chimney" rock formations. Tall and thin spires of rock that were once homes to people living in this region now attract visitors from all around the world, many of which are looking to stay in a "cave hotel".
This type of accommodation is plentiful in Göreme, and choosing the perfect cave hotel for your visit may seem overwhelming. We did some research, read other travelers' reviews and found one hotel that outshines the rest: Kelebek Special Cave Hotel.
Planning a trip to Turkey? Find out the best time to visit Turkey based on regional weather patterns and your personal travel style.
The Rooms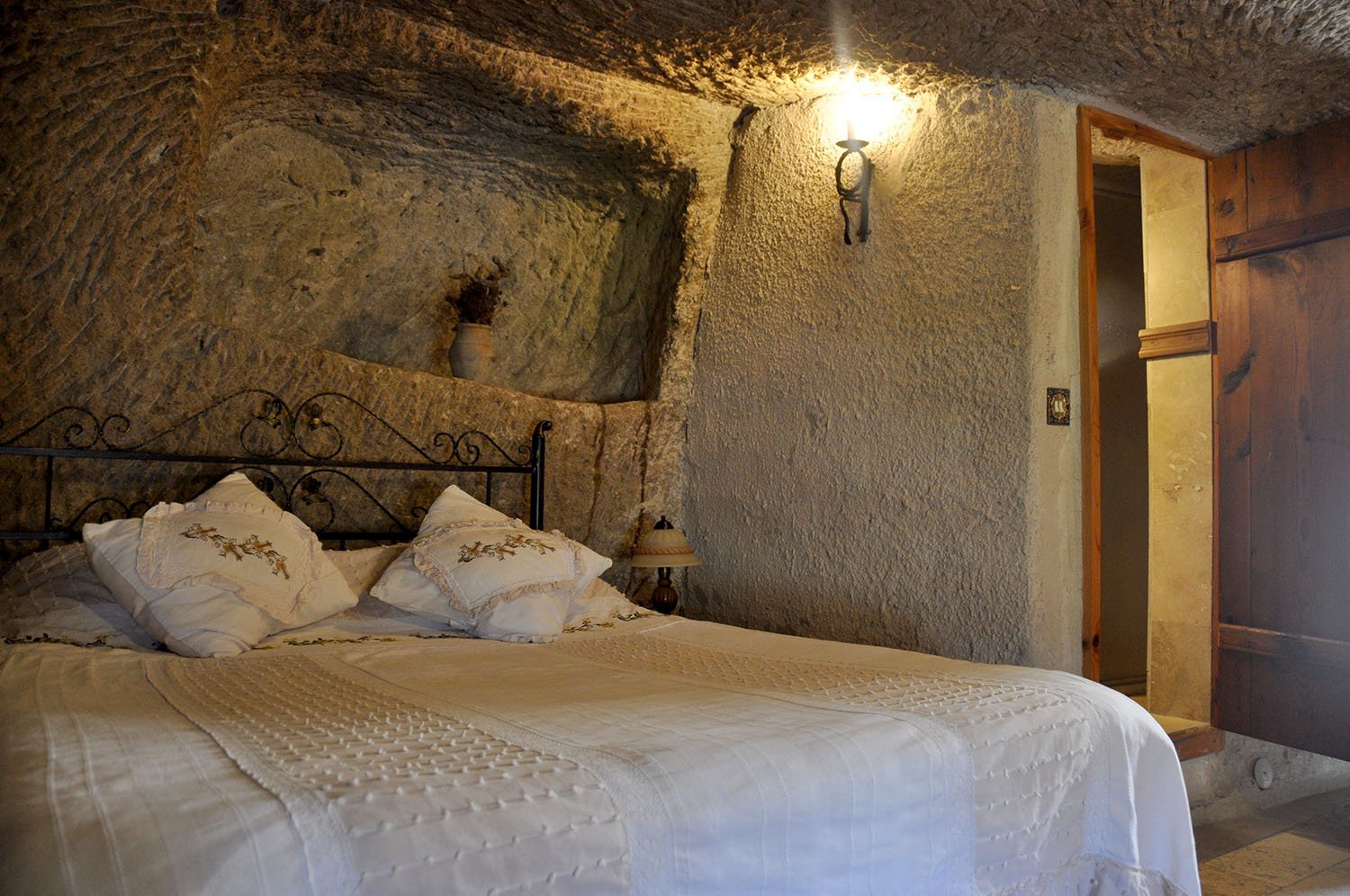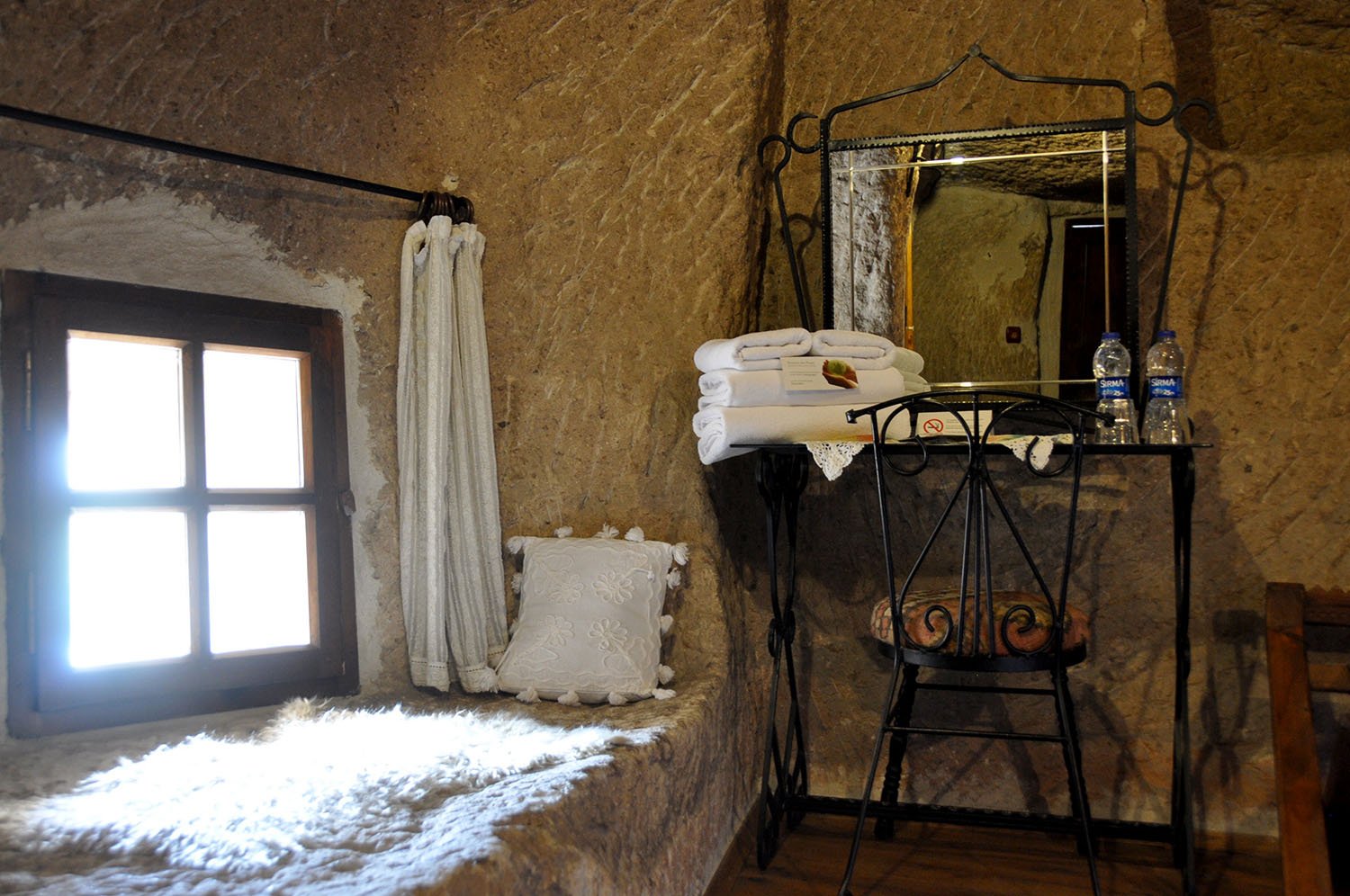 If you're picturing a creepy, bat-ridden cavern, you're sorely mistaken. This ain't Fred and Wilma's home! The rooms at Kelebek Cave Hotel are comfortable, beautifully decorated, and one might even say lavish.
Kelebek's sprawling complex has different levels and multiple buildings with 47 rooms in total, each unique and special in its own way. Some rooms were built from stone, while others were created from existing caves or "fairy chimneys".
Some rooms are spacious and designed with luxurious touches, while others are cozy and kept simple to highlight the features of the fairy chimney. We were told that many guests switch rooms during their stay in order to get a taste of a couple different styles, and with so many different options, we can see why!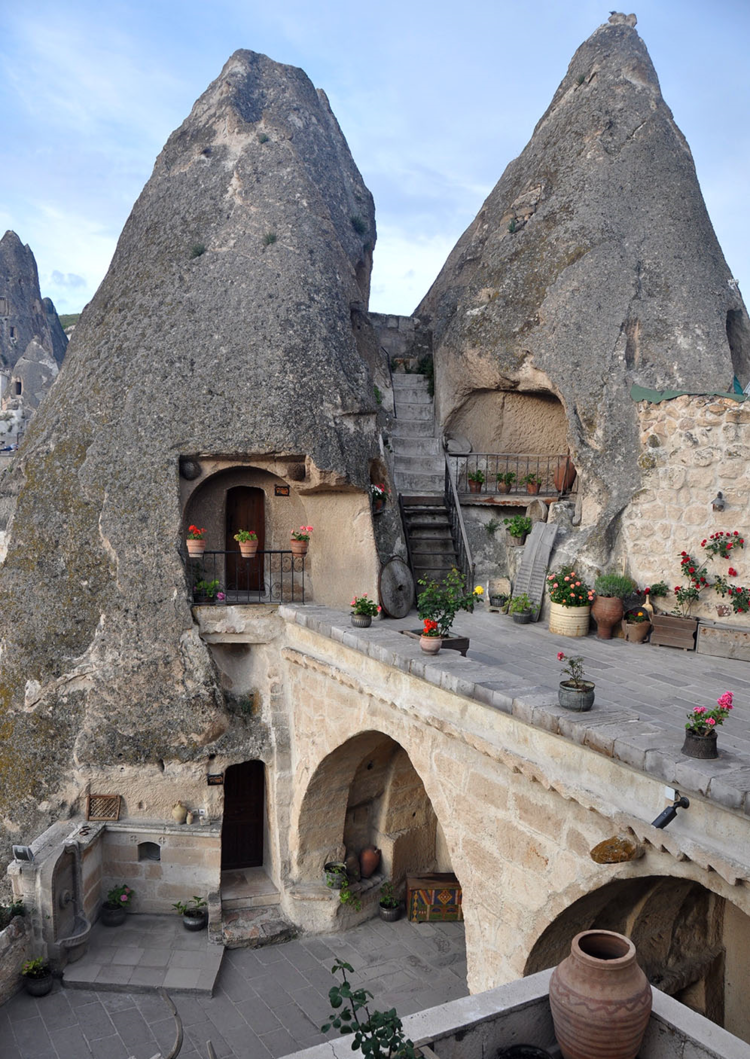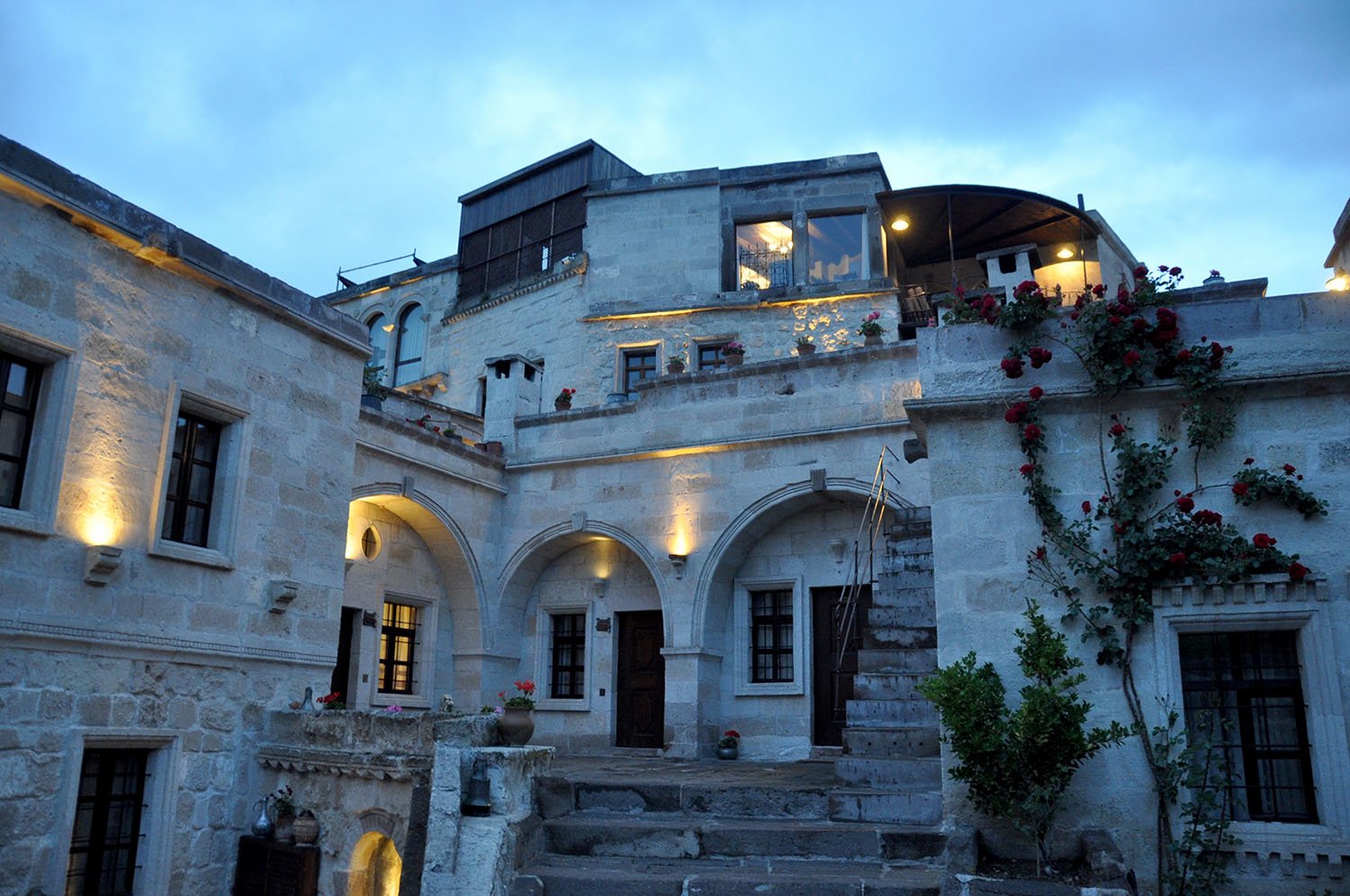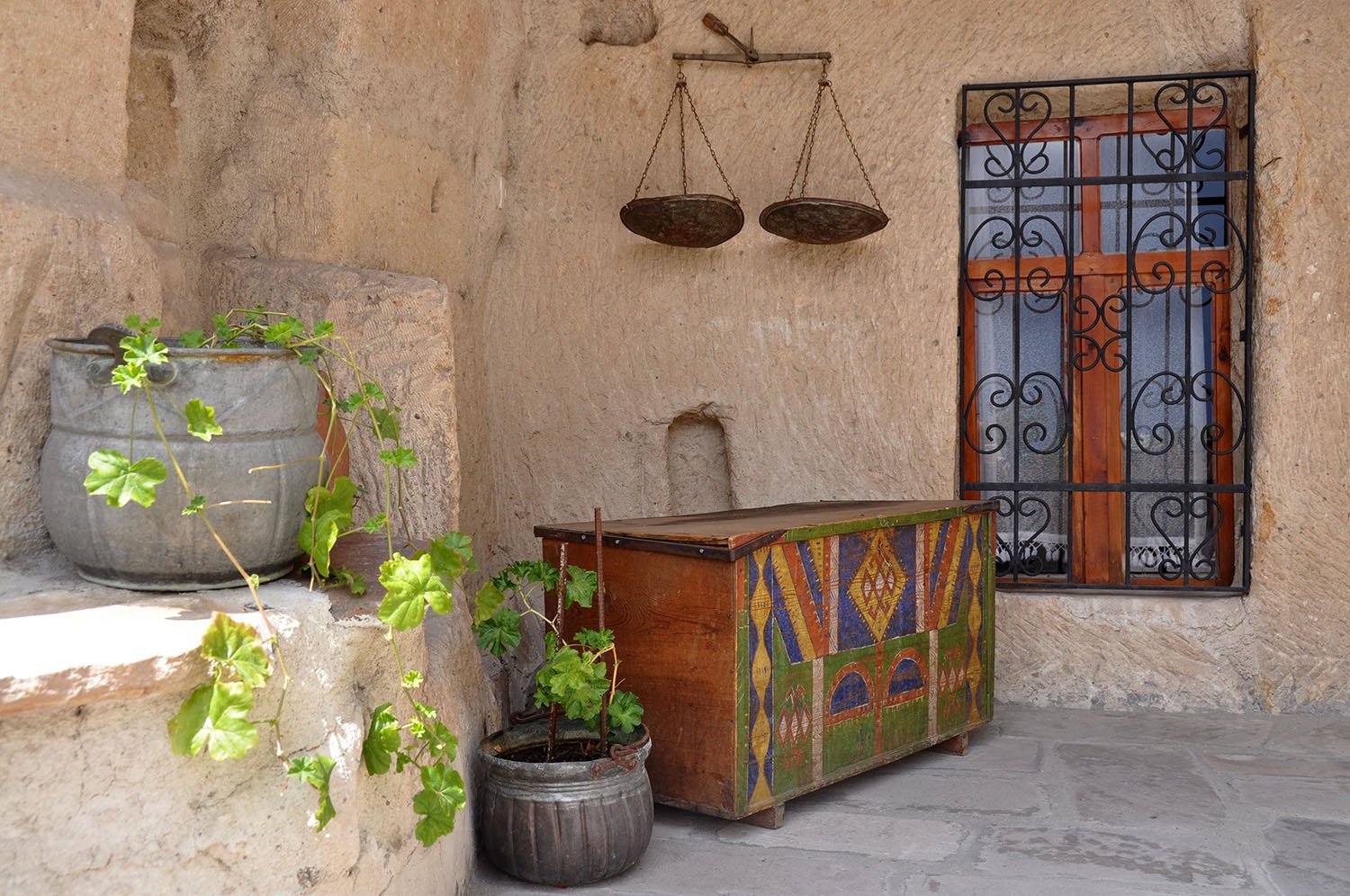 Our room, number 7, was in the lower level of one of the fairy chimneys and is thought to be a former storage place for the residents who once lived on the property. I'd like to see what they would think of their storage place now!
A small window let in natural light, and a reading nook with pillows and a fur rug gave the room a cozy feel. The French bed was one of the most comfortable we've had in a while, and the shower, though small, had surprisingly perfect pressure and water temperature. We appreciated the modern comforts of hot water and strong Wi-Fi, but also loved that the cave walls were left natural and the décor was understated so that you didn't forget you were in a cave (though I don't think you would!).
Psst! If you'll be traveling more throughout the country, be sure to check out our bucket list of epic places to visit in Turkey.
The Property and Other Amenities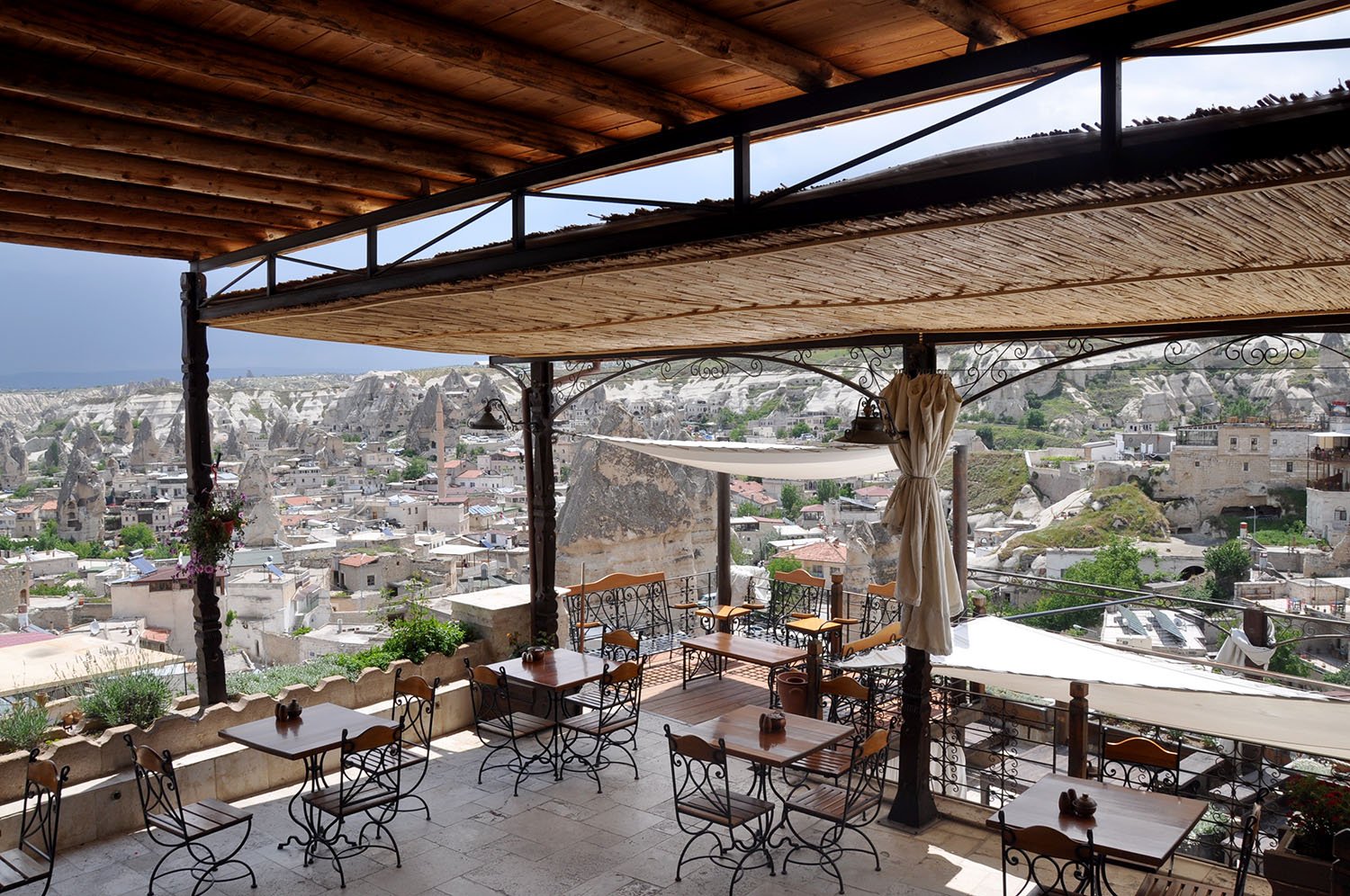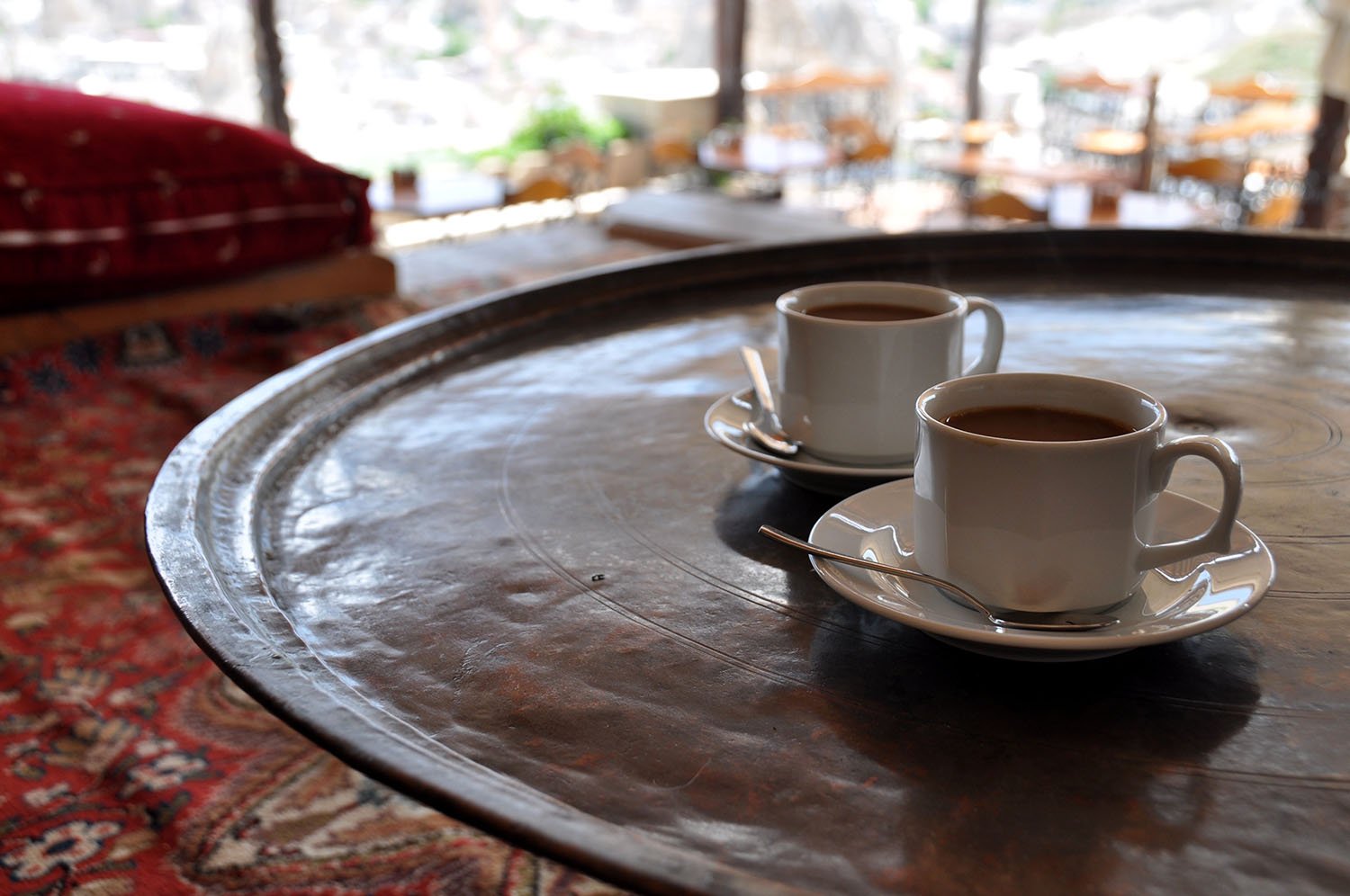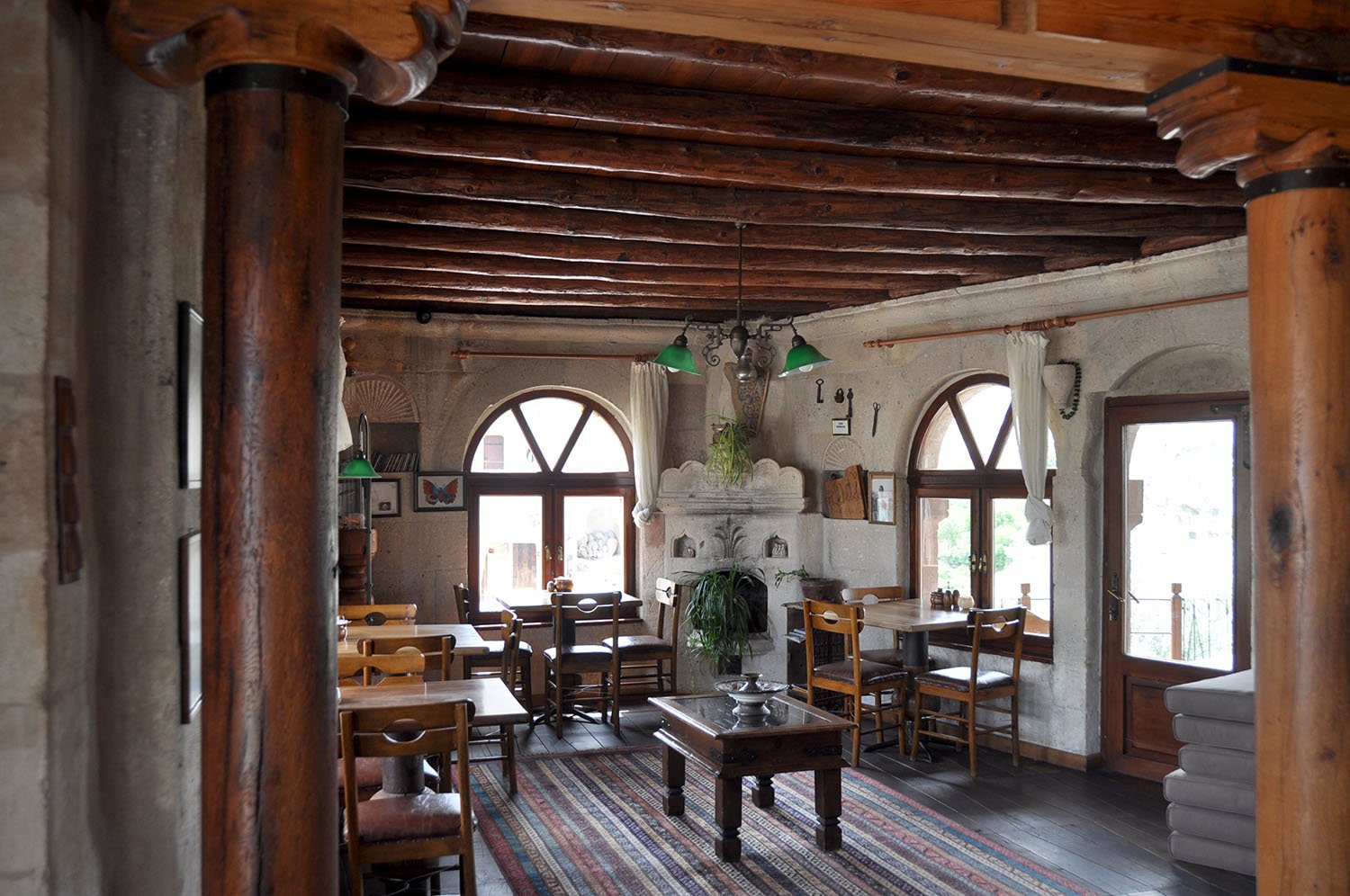 Bar and Terrace: With stunning views and comfortable seating, the indoor bar and outdoor terrace is a perfect place to relax any time of day. Enjoy unlimited complimentary filtered coffee, Turkish tea, or apple tea, or choose from a selection of beer, wine and appetizers.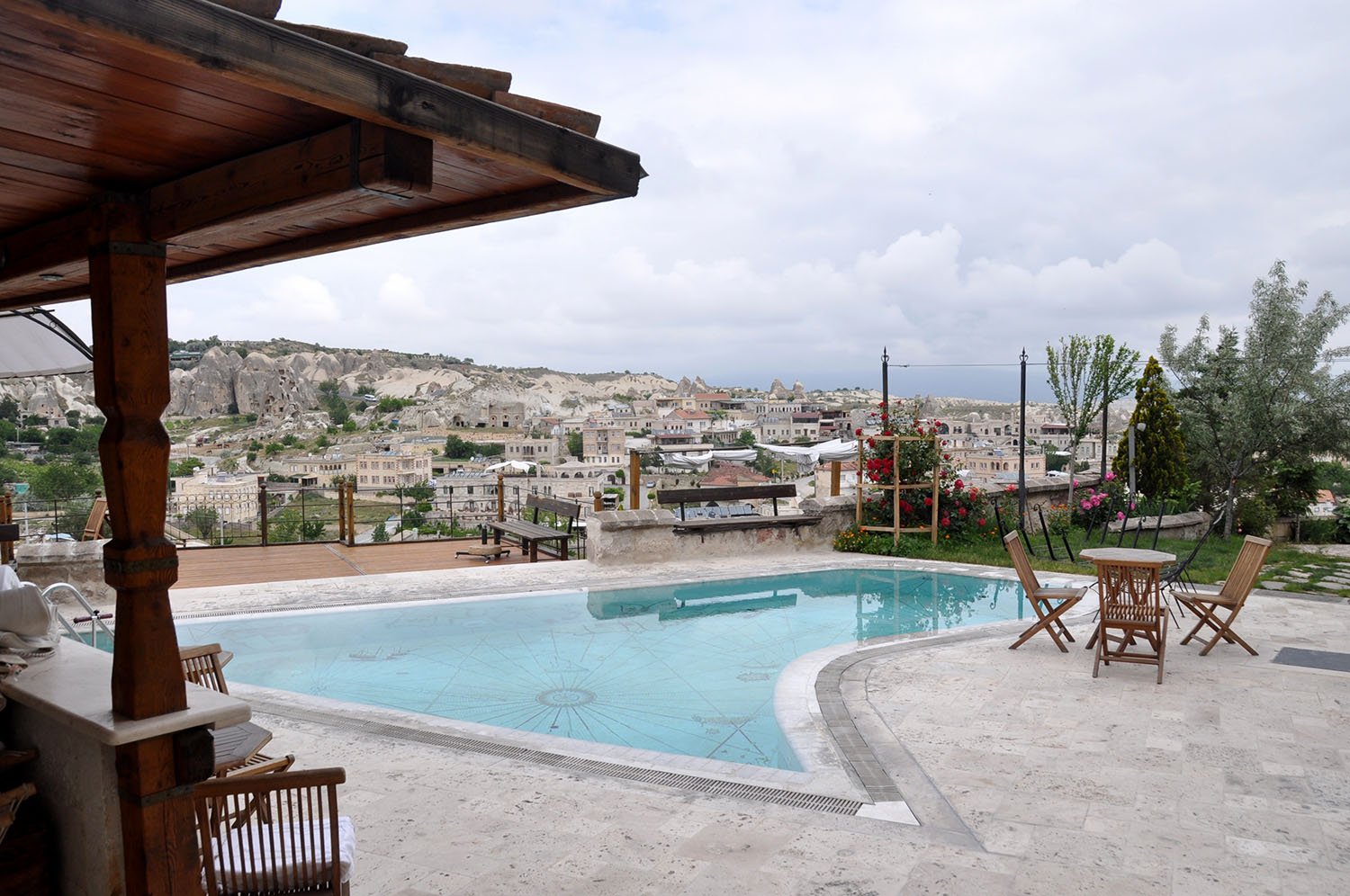 Pool: Although the weather wasn't warm enough for us to enjoy the pool while were there, it would be perfect for a mid-day plunge in the hot summer months. Just like everything else at Kelebek, it is beautifully designed and has plenty of seating in both the shade and the sun.
Onsite Hamam: If you crave some extra pampering, head to the onsite hamam, or traditional Turkish bath, and choose from a variety of different spa treatments.
Help booking tours: The office staff can arrange any activity you'd like to do in Cappadocia. We never felt pressured by them; but they were there to answer questions, give us information, and help us figure out how to spend our time.
Our Favorite Things about Kelebek Special Cave Hotel
The Staff: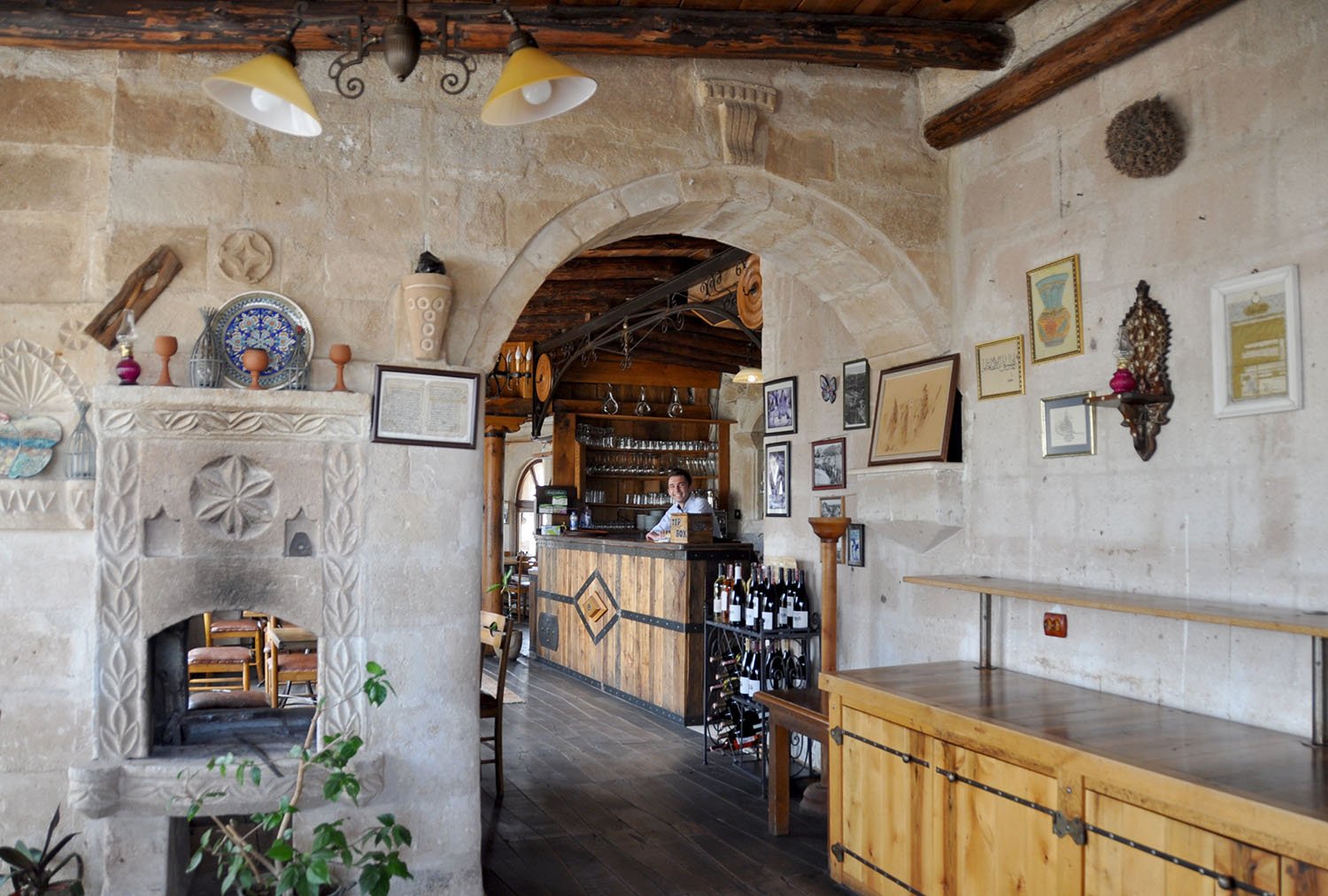 The staff at Kelebek is friendly and attentive without being overbearing. Upon arrival, we were given a tour of the property and felt at home. The young man working in the terrace bar learned our coffee order (that might mean I drink the stuff too much!), and the team in the office was there day and night to answer any questions we had.
Breakfast: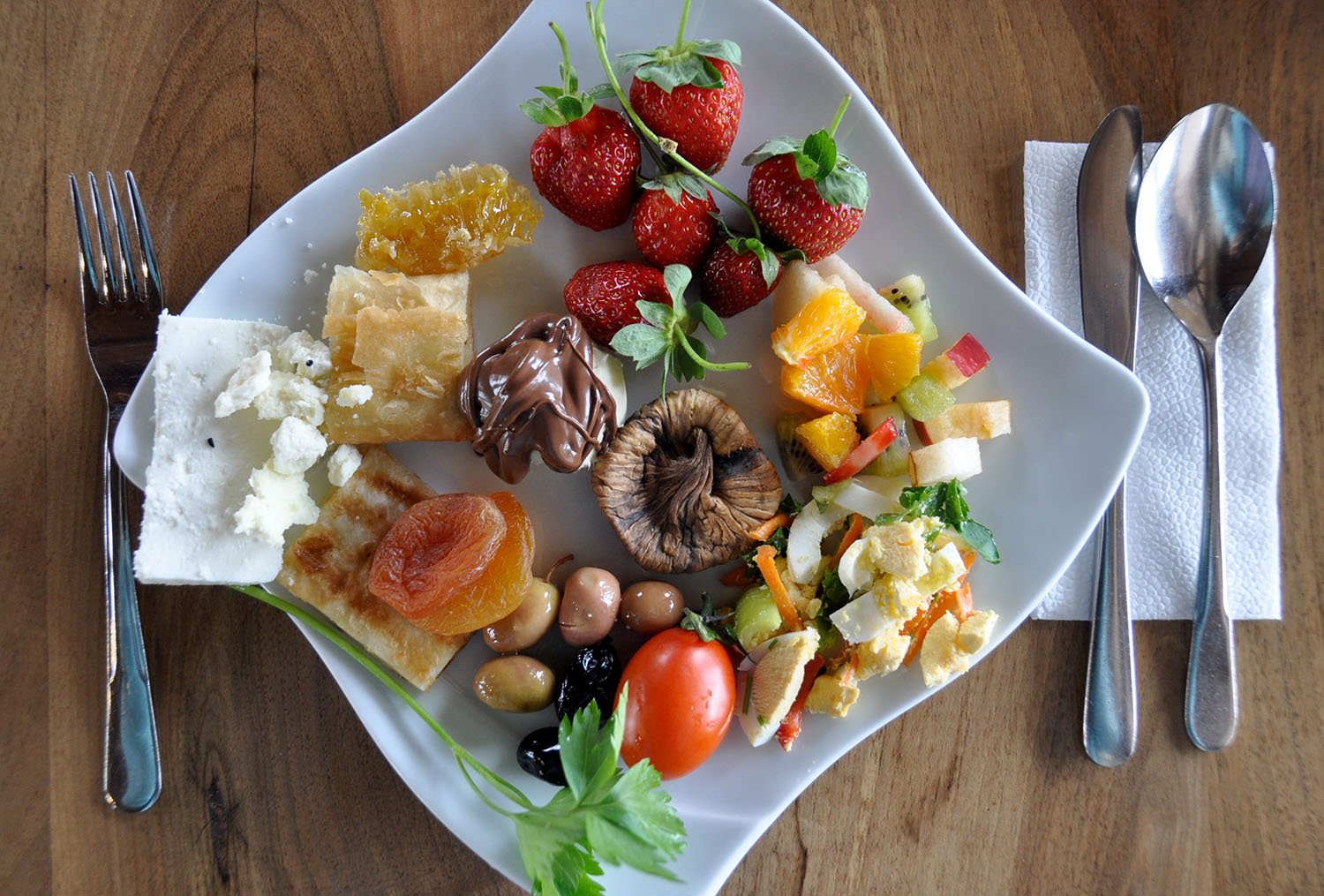 I have never seen a breakfast buffet quite like the one at Kelebek. The options were seemingly endless, and as if that wasn't enough, the staff could cook up eggs just the way you like them. Unlike many buffets, care was given to each item, and we were impressed by the gourmet selection.
Raw honeycombs, sweet dried figs, rich clotted cream, an assortment of fresh fruits, expertly cooked crepes and cheese…. Oh, Dear Lord, don't get me started on the cheese. There was a selection of 8 different types to choose from, and you better believe I tried them all. If you know me at all, you'll understand why I was in heaven.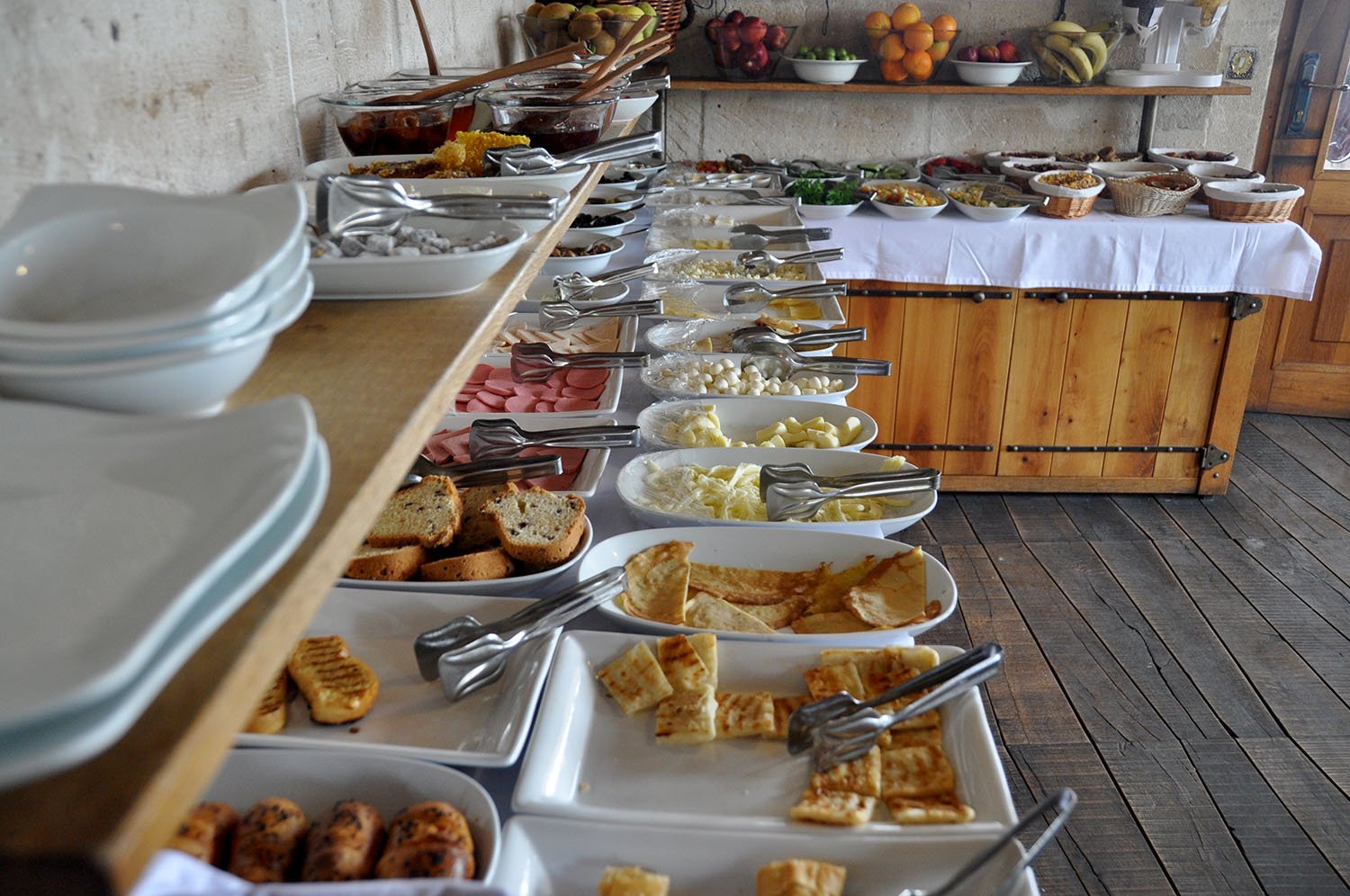 As we were finishing up our breakfast the first day, Ben said, "I can't wait to go to sleep tonight because when I wake up, I can have this breakfast all over again!" It's 9 in the morning, and you're already waiting for nightfall? Okay, I'll admit, I felt the same way.
The View:
It's safe to say that the view from Kelebek's terrace is one of the best in town. With sweeping panoramic views of the town and surrounding valley, you can enjoy sunrise or sunset with a complimentary tea or coffee in hand. Can't beat that!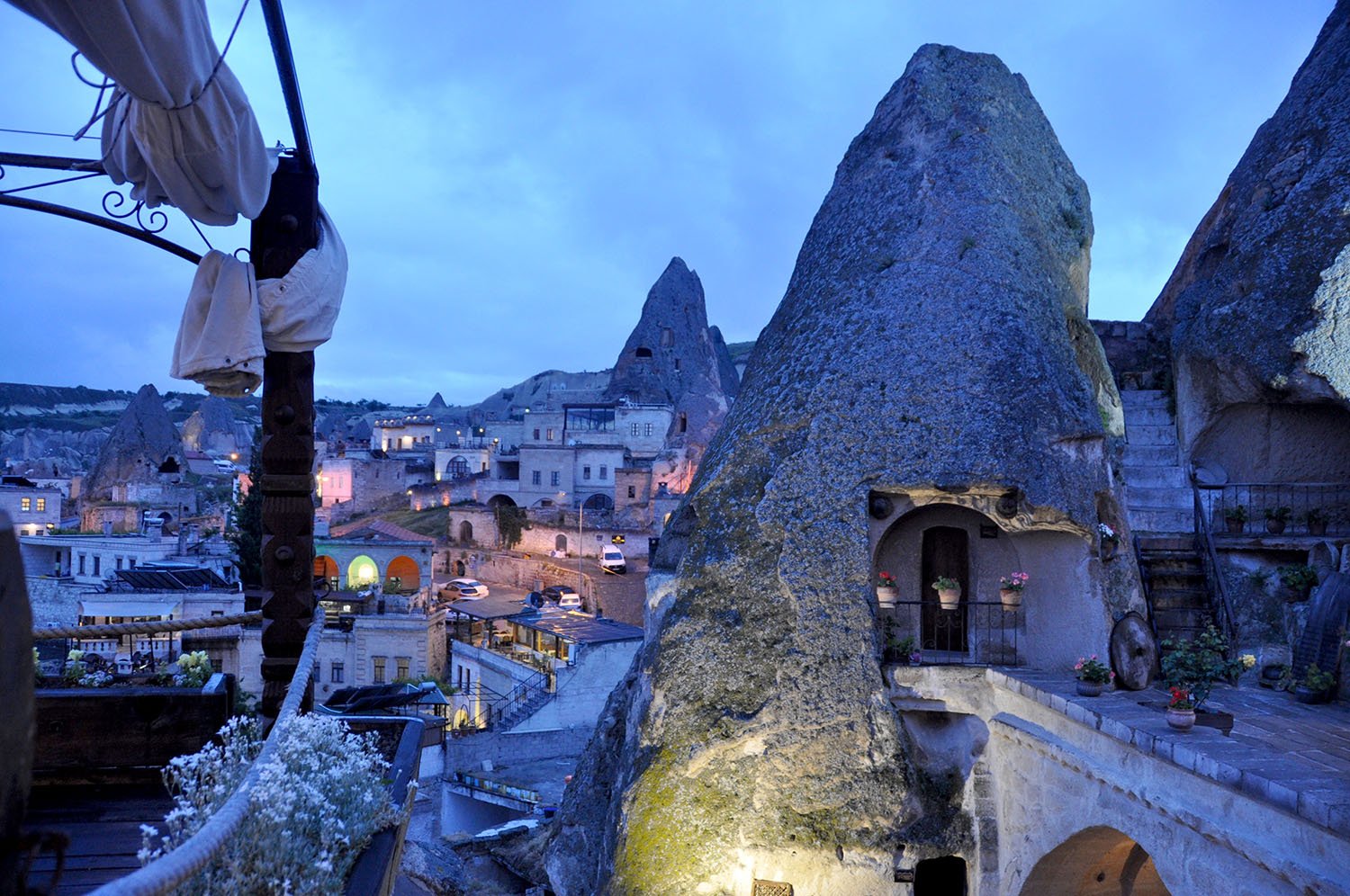 Affordable Prices:
One of the aspects that we really appreciated about Kelebek Special Cave Hotel is that they have rooms for all different budgets. The most basic rooms are 55 euros ($62 USD), while the most posh run up to 180 euros ($204). Because of the vast range in prices the guests vary from flashpackers to young families to retired couples. Everyone is welcomed at Kelebek.
Other perks
Wi-Fi: Who would have thought that the internet connection would be strong inside a cave?! Our room was equipped with its own wireless router, giving us a flawless connection. After reading reviews of many other cave hotels, it seemed like Wi-Fi connection was a common (and understandable) problem. But at Kelebek, this was not an issue at all. In fact, we had some of the strongest Internet we've had in a while inside that cave!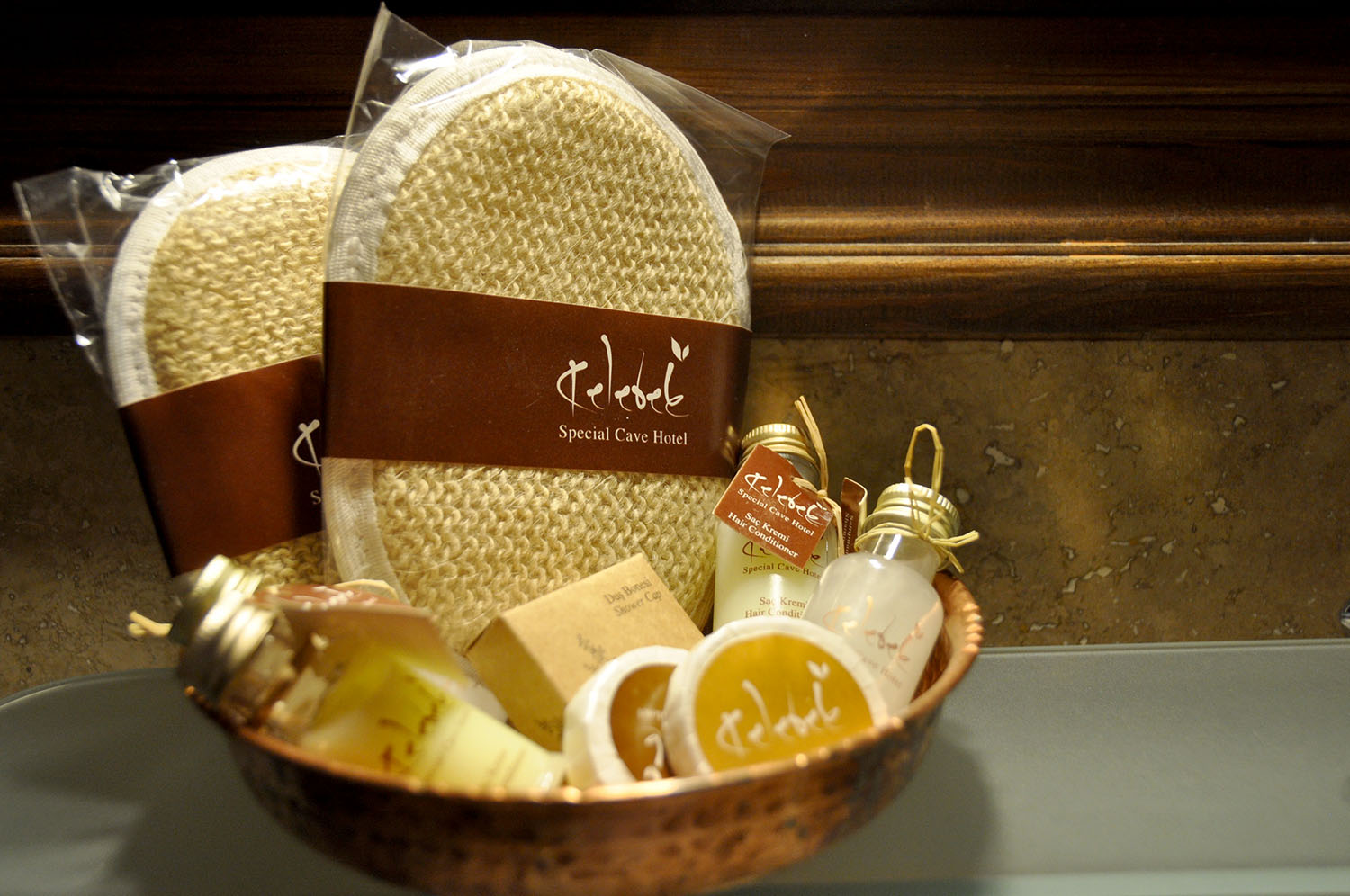 Maid service: We were impressed that they came into our room and tidied up, even though we were staying just two nights. Though to be honest, we were a bit embarrassed because we left our room quite messy since we weren't expecting this service. Next time we'll be more prepared!
Luggage storage and shower room: A nice final touch is that Kelebek has secure luggage storage and a shower room for guests to use once they've checked out. We appreciated this, as our bus didn't leave until 10 at night. The staff kindly welcomed us to enjoy the terrace and coffee while we waited. Talk about hospitality!
Room For Improvement
We both believe constructive criticism is essential to the growth of a business, and we don't feel bad pointing out a few areas where companies can improve. But in this case, we've come up blank. We truly cannot think of anything that we feel needs improvement at Kelebek.
The bathroom in our room was a bit cramped, but hey, we were inside a Fairy Chimney and the fact that the plumbing worked perfectly and the water was hot blew us away. Some of the larger rooms have more spacious bathrooms, so if that's an issue for anyone, there's an easy fix.
Everything at Kelebek Special Cave Hotel – from the breakfast to the attitudes of the staff to the comfortable beds – has been thoughtfully designed to make each guest feel at home (even if that home happens to be a cave!).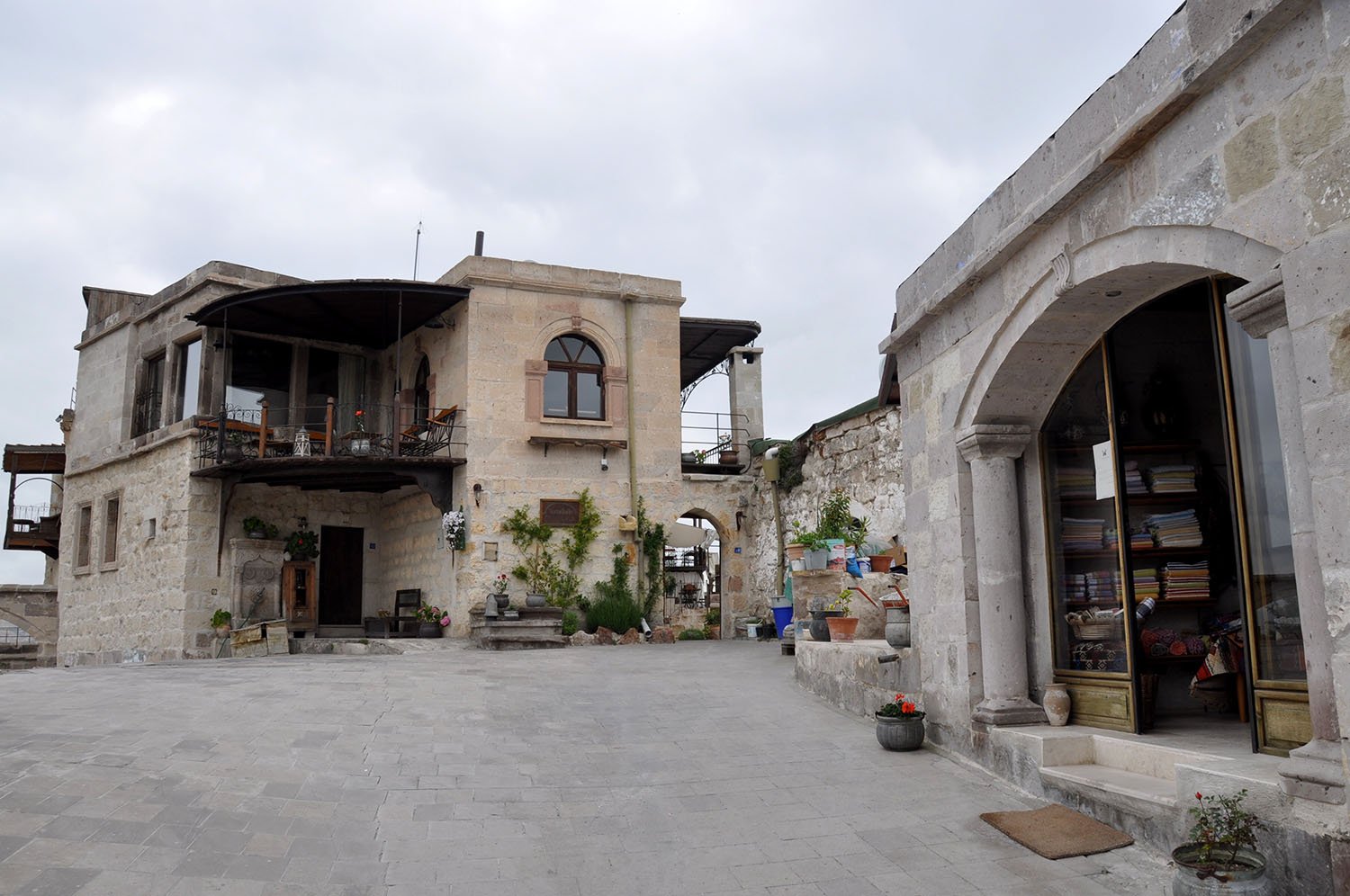 FAQs about Kelebek Special Cave Hotel
How much do the rooms cost at Kelebek Special Cave Hotel?
Each rooms is completely unique and is priced accordingly. The most budget friendly rooms start at 55 euros ($62 USD), and range upward in price to 180 euros ($204 USD). Check their website for photographs of each room and exact prices.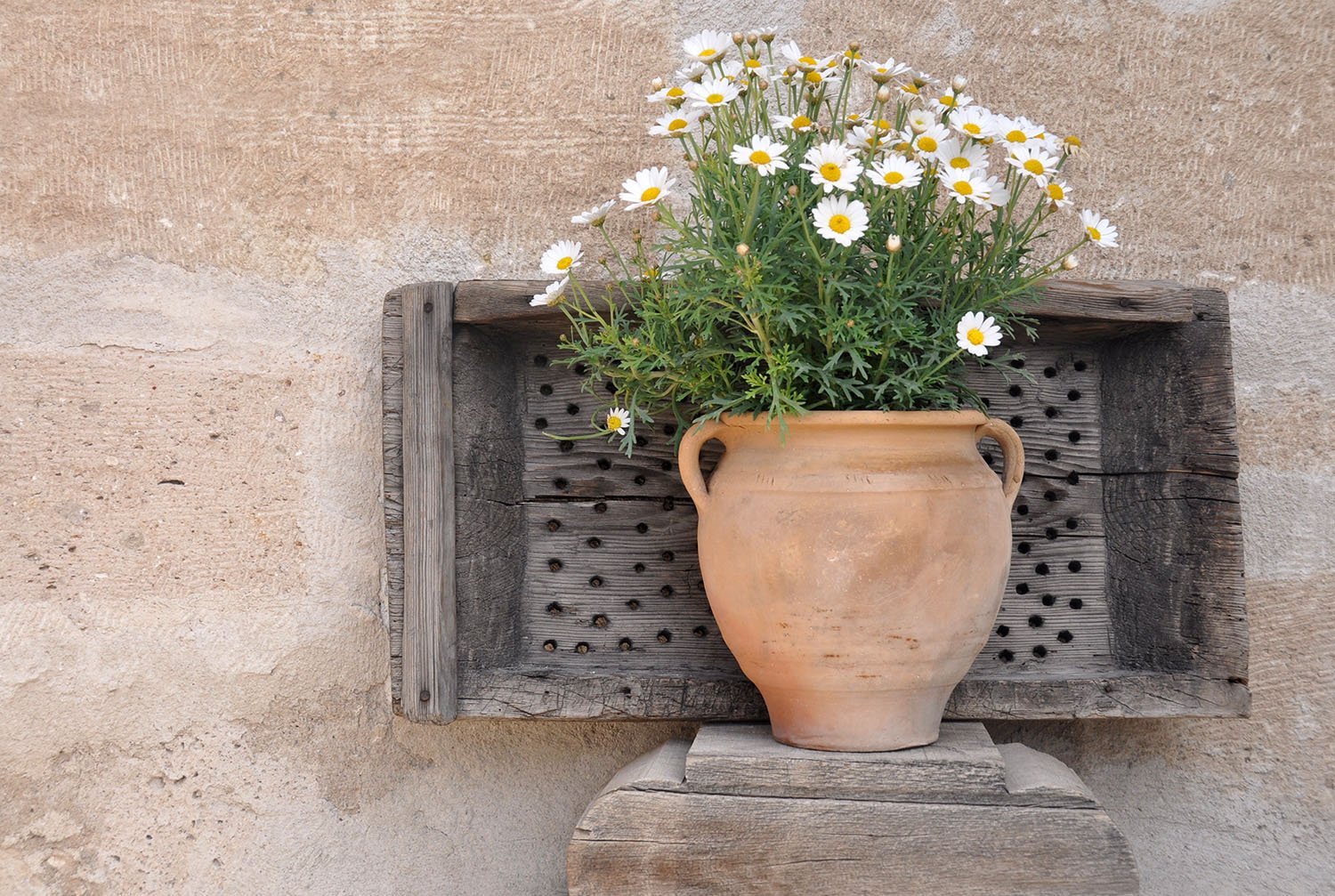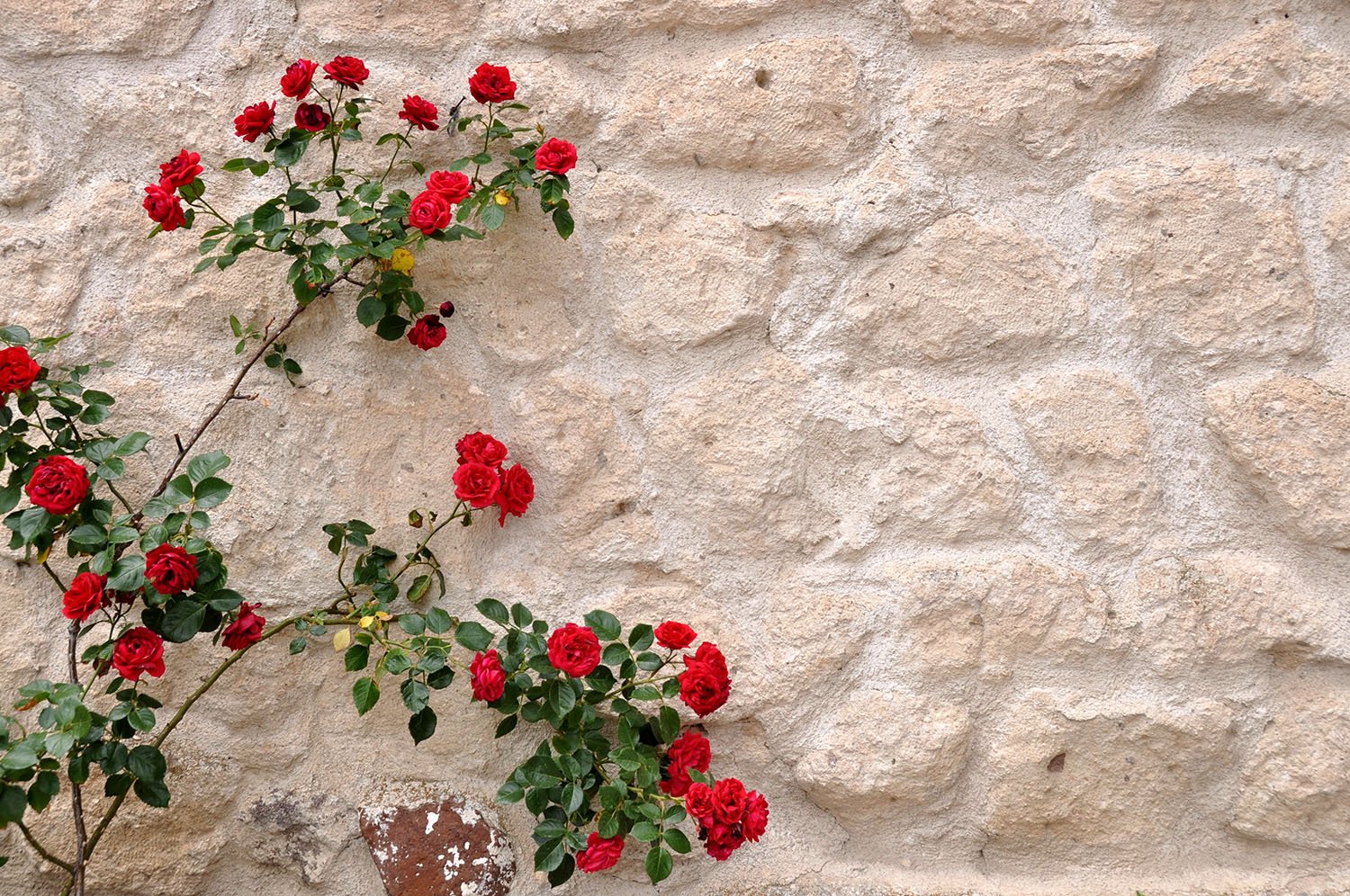 Why did you choose Kelebek Special Cave Hotel over others in Goreme?
Kelebek Special Cave Hotel is known for stunning views, cozy rooms and impeccable service. We read rave reviews on TripAdvisor and were convinced they are among one of the best in Cappadocia!
How can I book a room at Kelebek Special Cave Hotel?
Head to their website or book directly through this link. Let us know how you enjoy your stay in the comments below!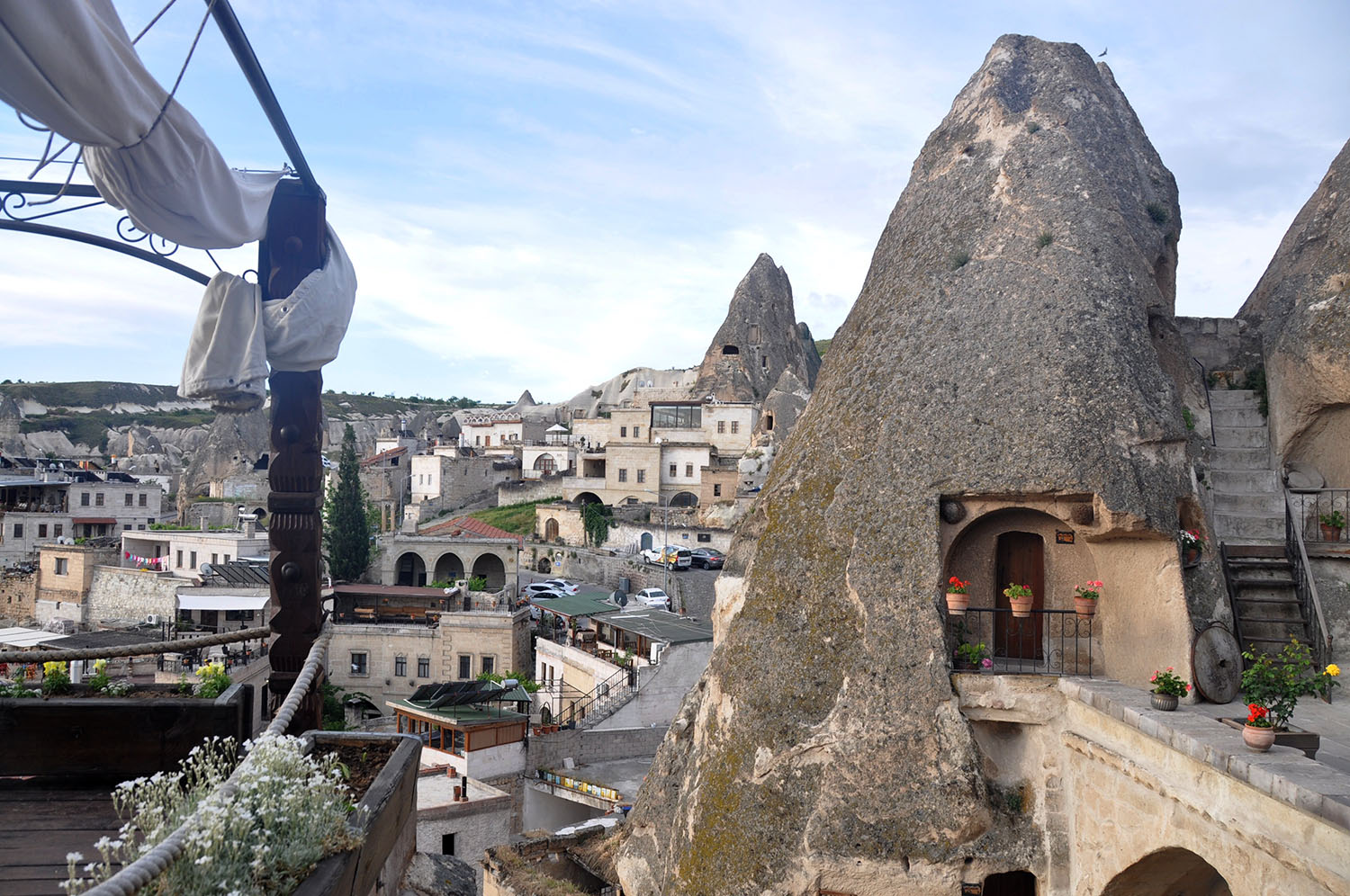 We'd like to thank Kelebek Special Cave Hotel for generously sponsoring a portion of our stay in exchange for this honest review. As always, you are getting our sincere and candid opinions.
---
Are you planning a trip to Turkey?
We have TONS of resources on travel in Turkey and destinations throughout the country. Check out our Ultimate Turkey Travel Guide for all the answers to your travel questions, or read some of our favorite articles below.