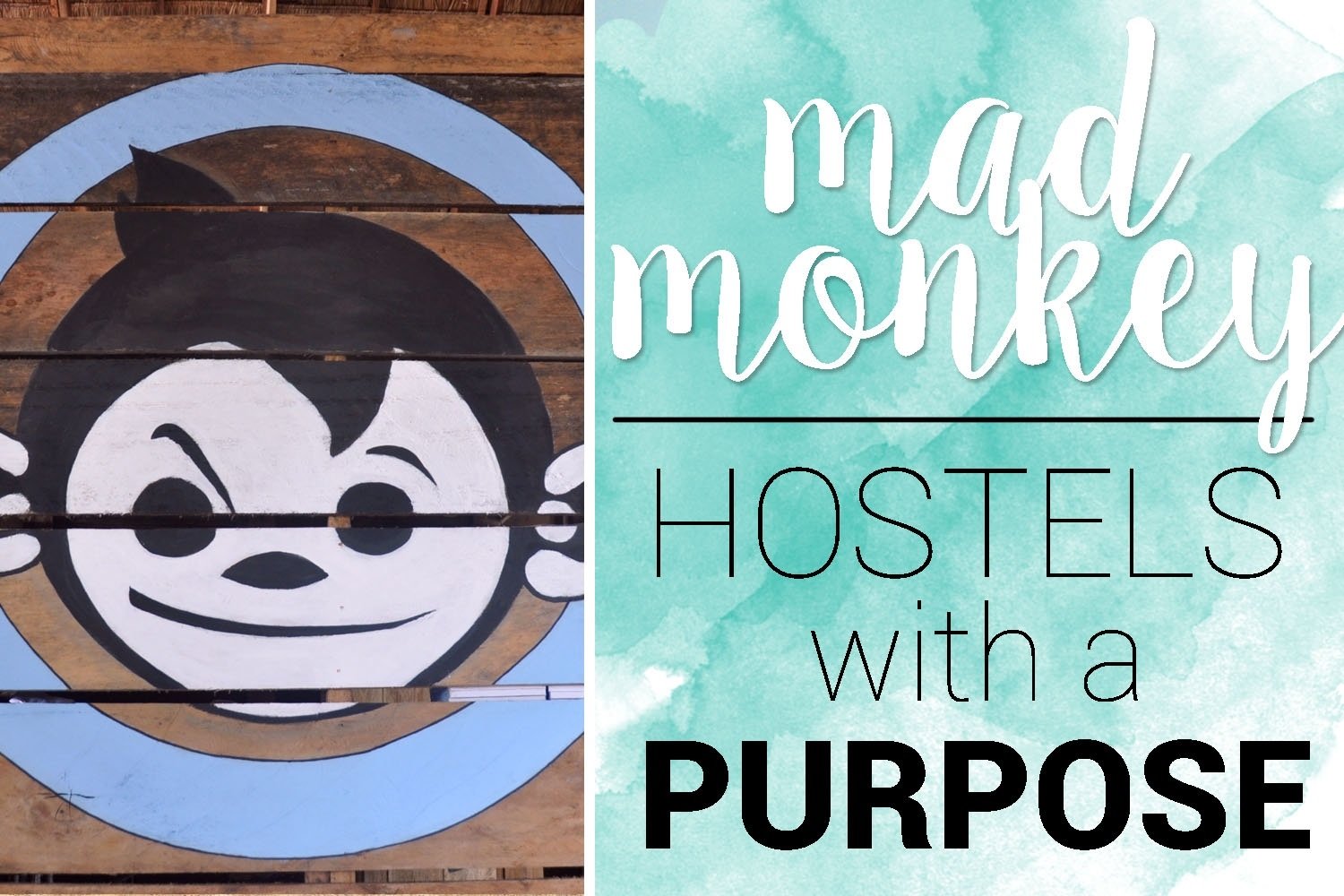 Exploring this world has repeatedly shown us that there's a lot of history we were not taught in school.
While traveling in Cambodia, we learned a bit about the nation's heartbreaking history and were left particularly humbled. Mass genocide, a totalitarian dictator, millions of land mines, a ban of education and the arts. The list goes on. And the part that really gets to us is that it happened so recently… Less than 40 years ago.
The effects of the country's dark past are seen on the streets. Land mine victims, a large absence of people from an entire generation, children who beg on the streets instead of attending school. It really got to us.
But the good new is that positive change in this country is palpable. There are an abundance of tour companies, restaurants, and shops that have made commitments to employing at-risk youth or give a portion of proceeds to victims of land mines. The people are filled with hope for a better future, but they need our support.
We always try to travel responsibly, but we decided that we would try even harder (and spend a little more money if necessary) to travel in a way that gives back to local communities while in Cambodia. 
This is the first and foremost reason we chose to stay at Mad Monkey Hostels exclusively during our 3 weeks in Cambodia. With 4 properties in the country, Mad Monkey is a socially responsible company that prides itself on fair employment policies and supporting local projects that are bettering Cambodia.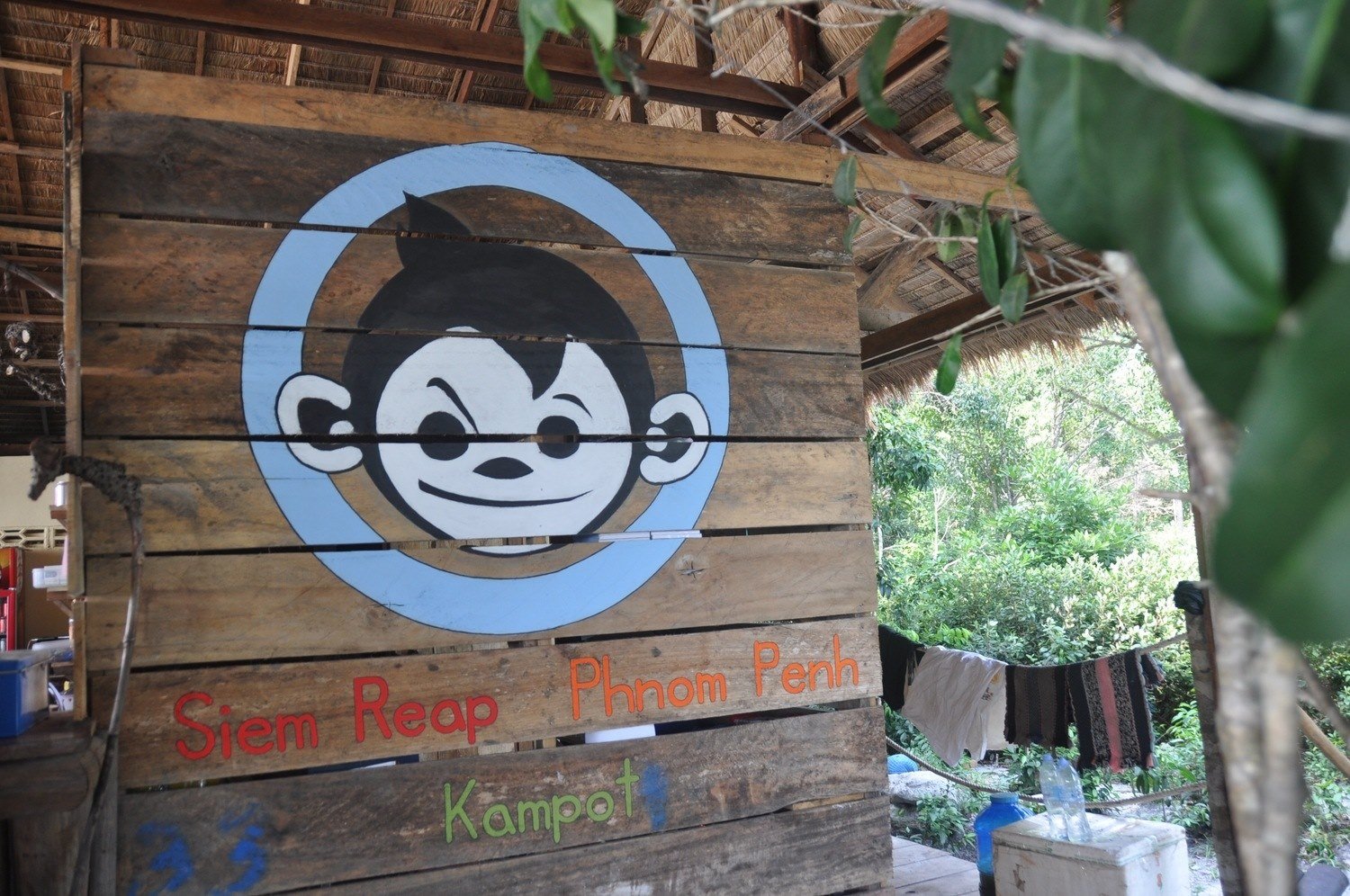 We have stayed at hostels all around the world – through Europe, South America, Central and Southeast Asia. And we can say without any hesitation that the staff at Mad Monkey were some of the most well-trained we have encountered. In the world.
It's clear that a strong emphasis is placed on staff training, because the knowledge and service we experienced was similar to that of a high-end hotel instead of a hostel.
The local employees are not only given valuable skills, but are paid well above minimum wage, given healthcare, vacation, maternity leave, and the opportunity for a 30% pay increase within the first year of employment. If you're not impressed, you should be! This type of work compensation is almost unheard of in the hostel world.
And their commitment to social responsibility doesn't stop there. On top of putting so much effort into fair employment practices, Mad Monkey Hostels also supports local non-profit organizations that are actively bettering the communities in which the hostels are located.
Given the fact that Mad Monkey Hostels are making a notable positive impact on Cambodia, we were hooked. Add to that the fact that beds are reasonably priced from $7 – 9 per person, and we were happy to stay with them at not one, but all four locations.
And even though our expectations were high, we were pleasantly surprised at the top-notch facilities that you don't always find when staying in budget accommodation – comfortable beds, clean bathrooms, strong air conditioning, hot water, and social areas to meet other travelers.
Additionally, each location has a full-service restaurant with fantastic food, and two of the properties even have pools!
Come along as we stay at the Mad Monkeys throughout Cambodia. Like us, you'll be surprised by their high-end facilities and even more impressed by the amazing work they are doing to create a bright future for Cambodia and its people.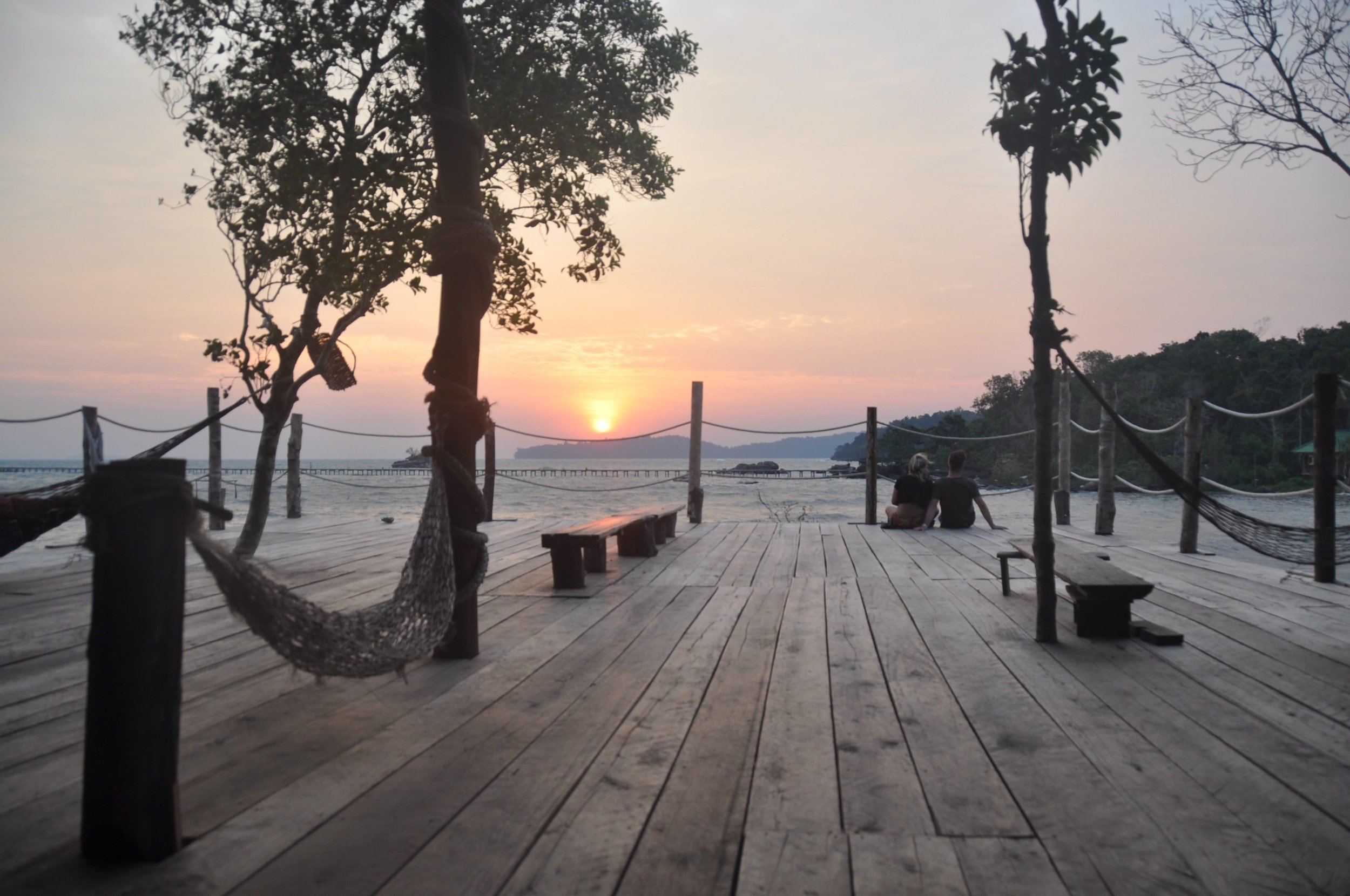 If you want to hear about Mad Monkey's most exotic location, read our take on their property that's situated on a remote beach in one of the country's most stunning islands. Warning: after reading, you may have no choice but to start planning your next tropical getaway!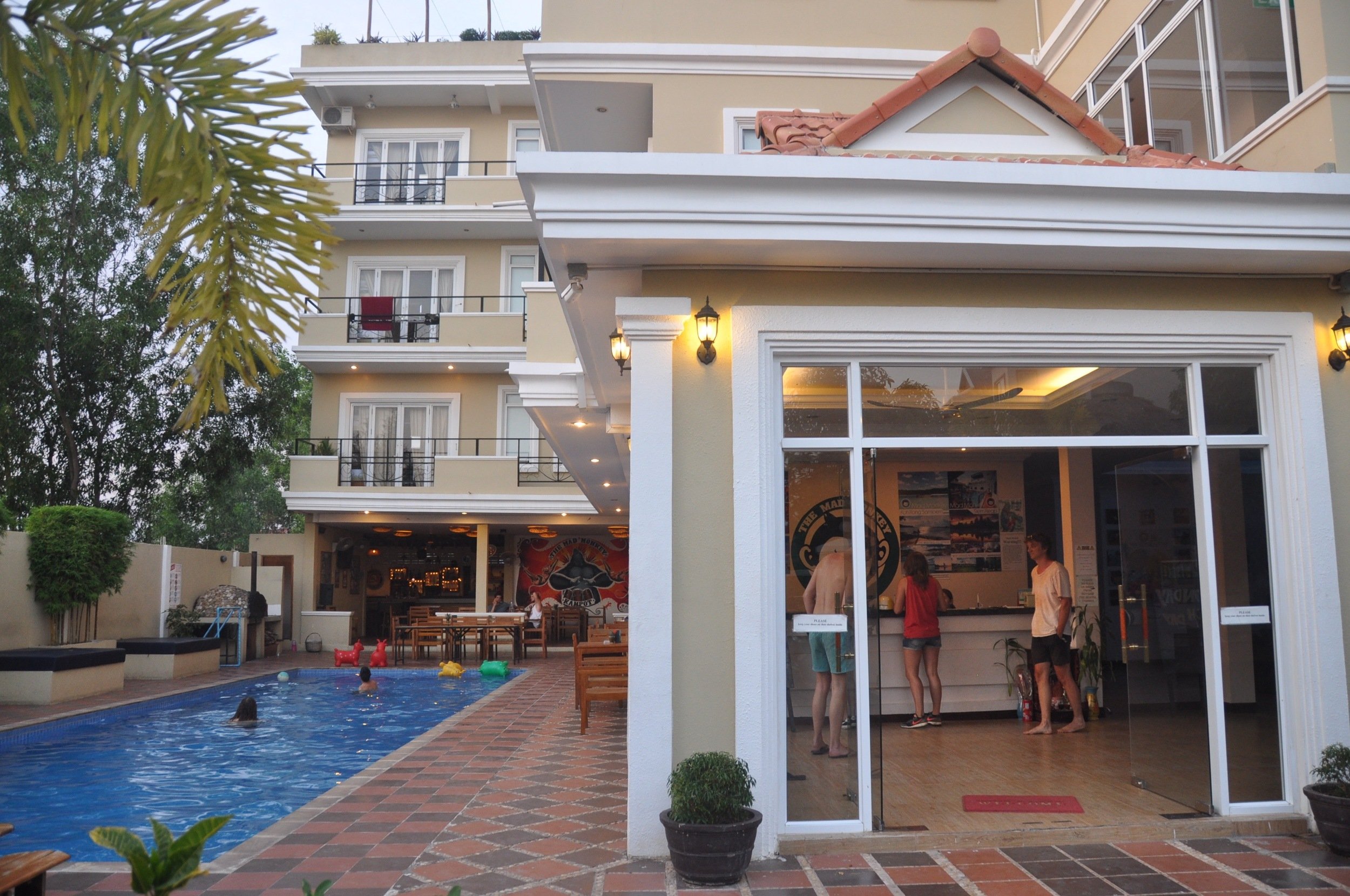 To learn more about the beautiful Mad Monkey location in Kampot and the inspiring school they partner with, continue reading here.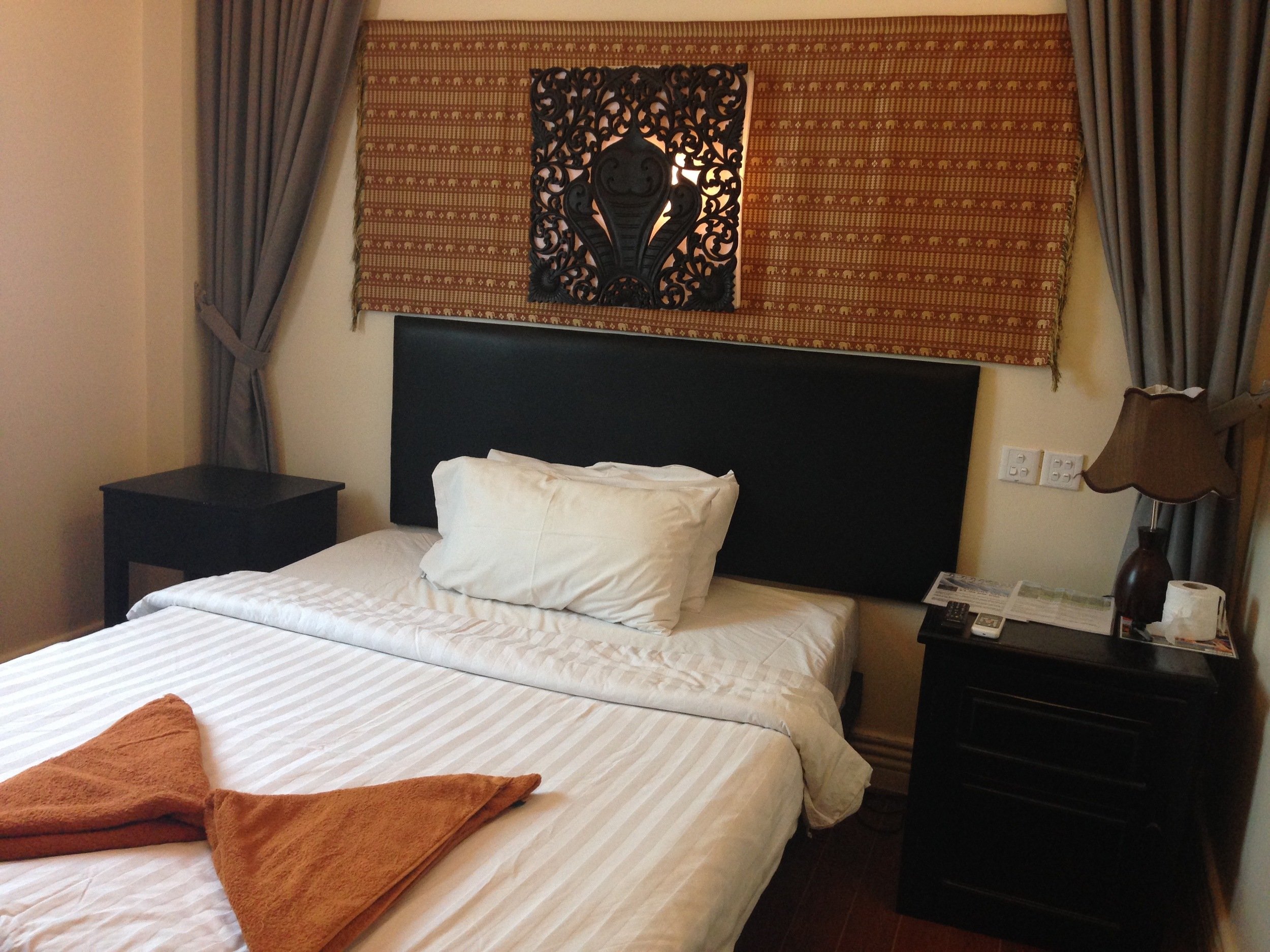 In Siem Reap, we wanted a bit of a change of pace from dorms, so we opted to stay in a private room at Mad Monkey's sister boutique hotel, Naga Angkor Guesthouse. This property supports a project that provides clean water to the locals. To learn more about this life-changing initiative as well as the plush property in Siem Reap, click here.