We might be biased, but we think our hometown of Minneapolis is pretty great in the fall! From classics like apple picking to lesser known activities like visiting a pizza farm, we're letting you in on our favorite things to do in Minneapolis in the fall.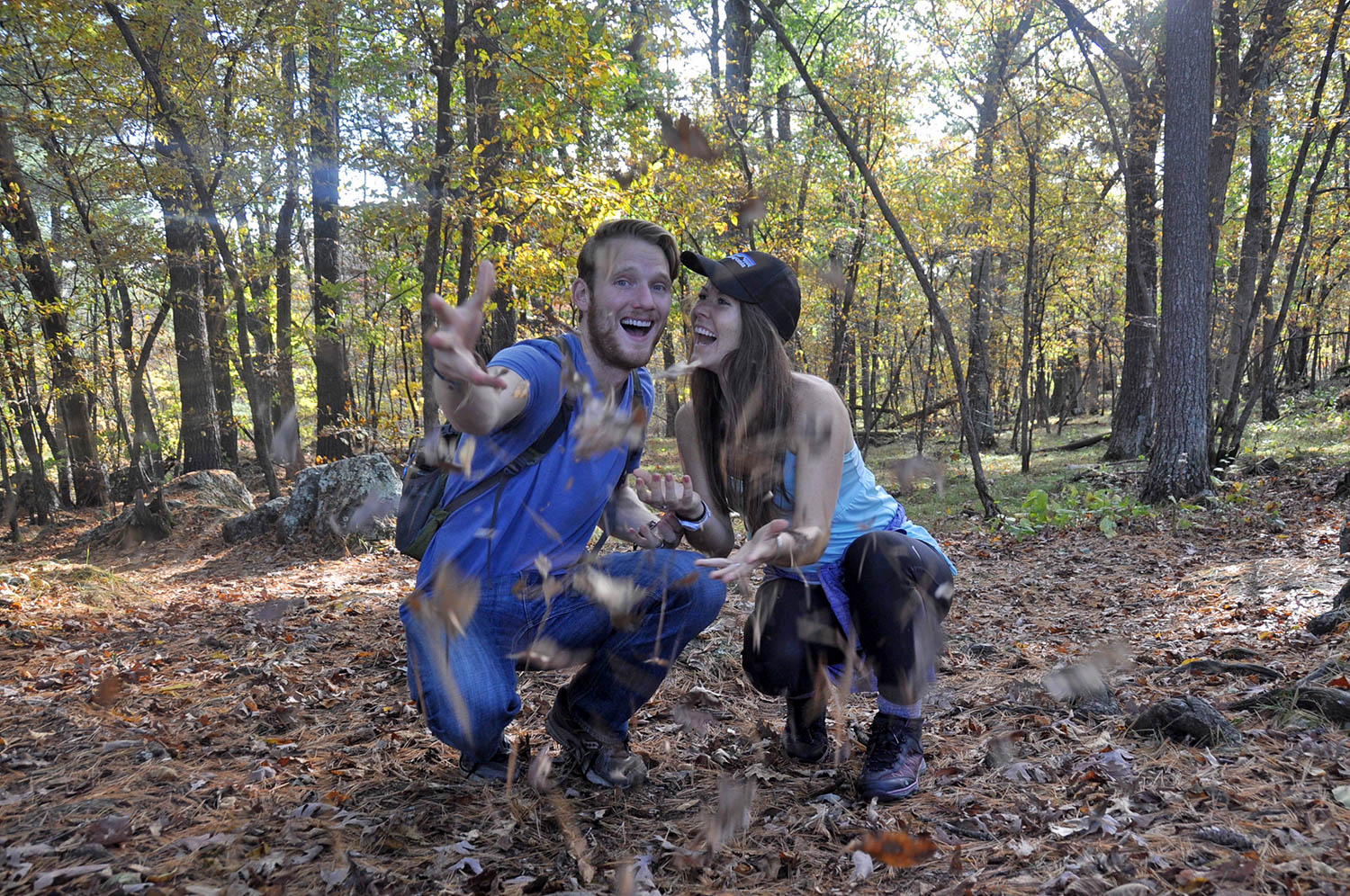 If you meet us while traveling, we most likely won't part ways until you've learned just about everything there is to know about the greatest state in the Midwest.
And fellow Minnesotans, you may be surprised to learn that although we've ventured far both internationally and campervaning around the USA, our home state is still one of our favorite places in the world. And this year, we're so lucky to be spending fall at home.
Our favorite time of year is when the leaves turn gold and the air is crisp. You'd better believe we have a long list of things we are itching to do this autumn.
*Most of the activities on this list are in the Twin Cities area or are nearby, and some of them can be done year-round!
1. Go to a Pizza Farm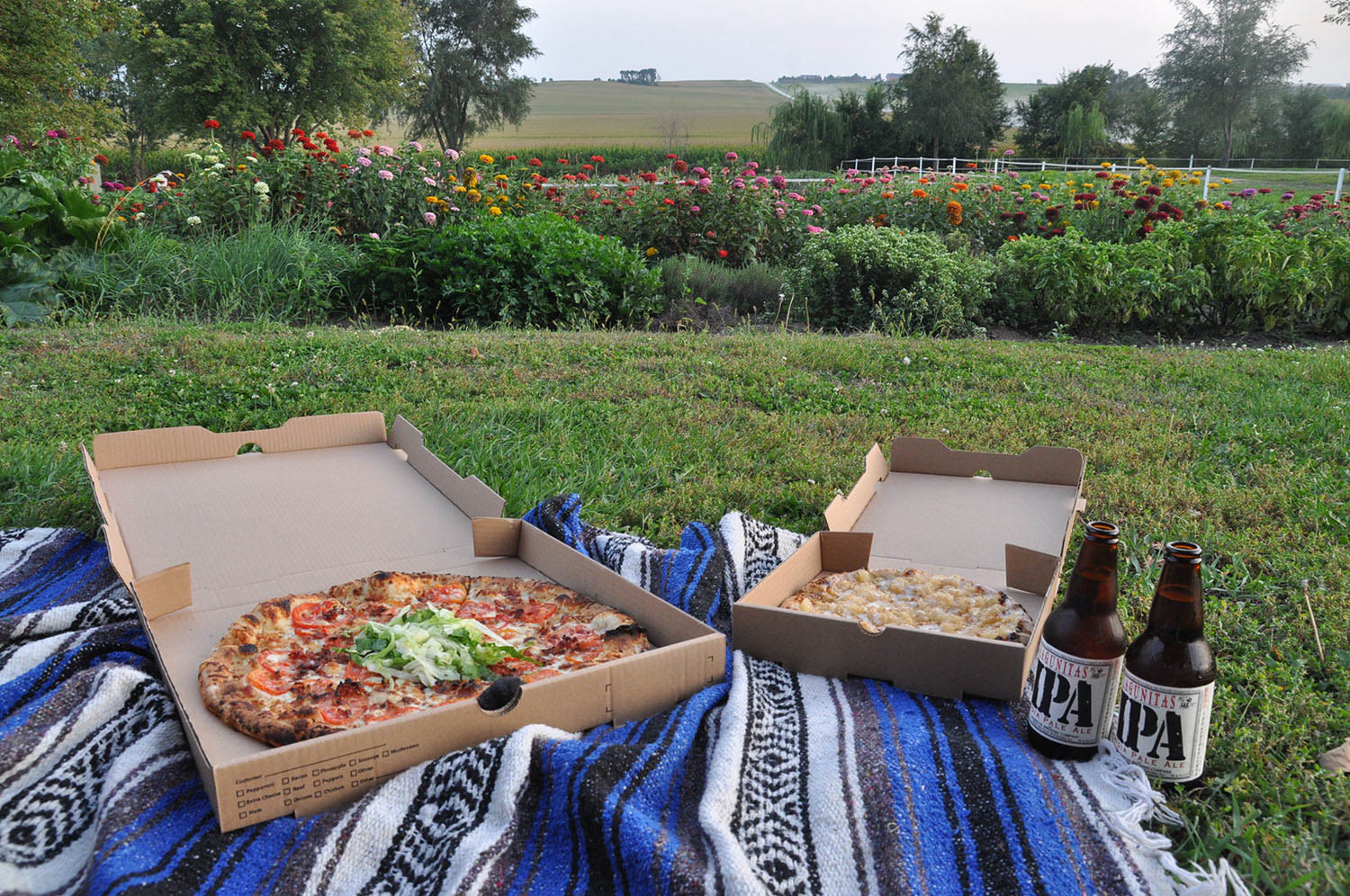 Yes, this is a thing. And yes, it's exactly what it sounds like. Unless you're imagining tiny little pizzas growing on bushes… in which case, sadly you'd be wrong. But until those plants are conjured up in a lab of grad students at the University of Minnesota, we'll have to stick to reality.
And this reality is that a handful of farms in the metro area open up their premises to the public and create delicious fire-roasted pizzas with ingredients grown on site. At some of these farms, you can even pick your own ingredients and become a pizza artist.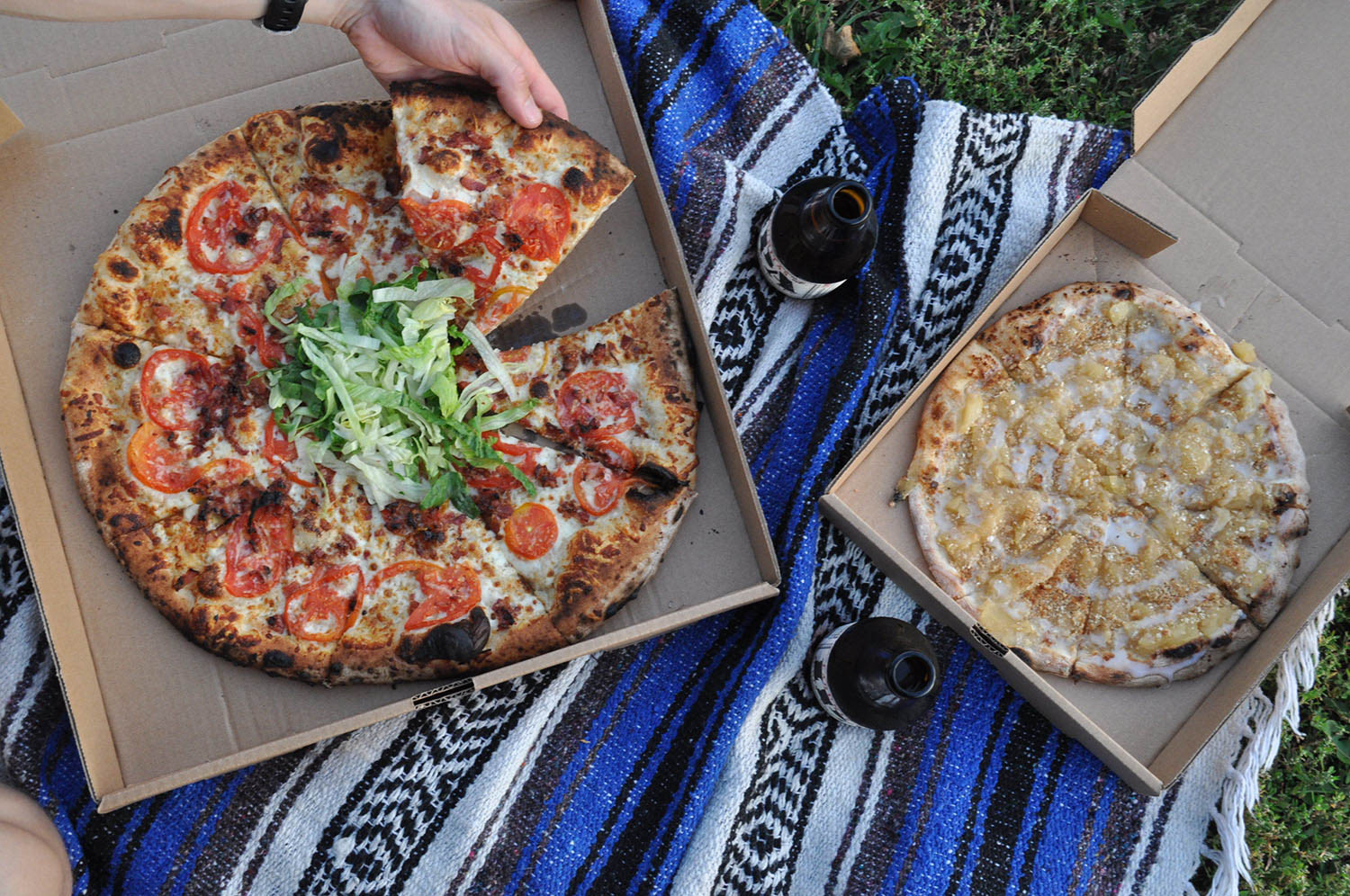 Do it yourself:
Check out this list of pizza farms near the Twin Cities, and be sure to check out their calendars to see how long they run through the fall and if you need to make reservations.
One of our favorites is the Red Barn Farm in Northfield because you can show up every Wednesday through the end of October – rain or shine – without a reservation (also open for pizza the 3rd Sunday of each month!).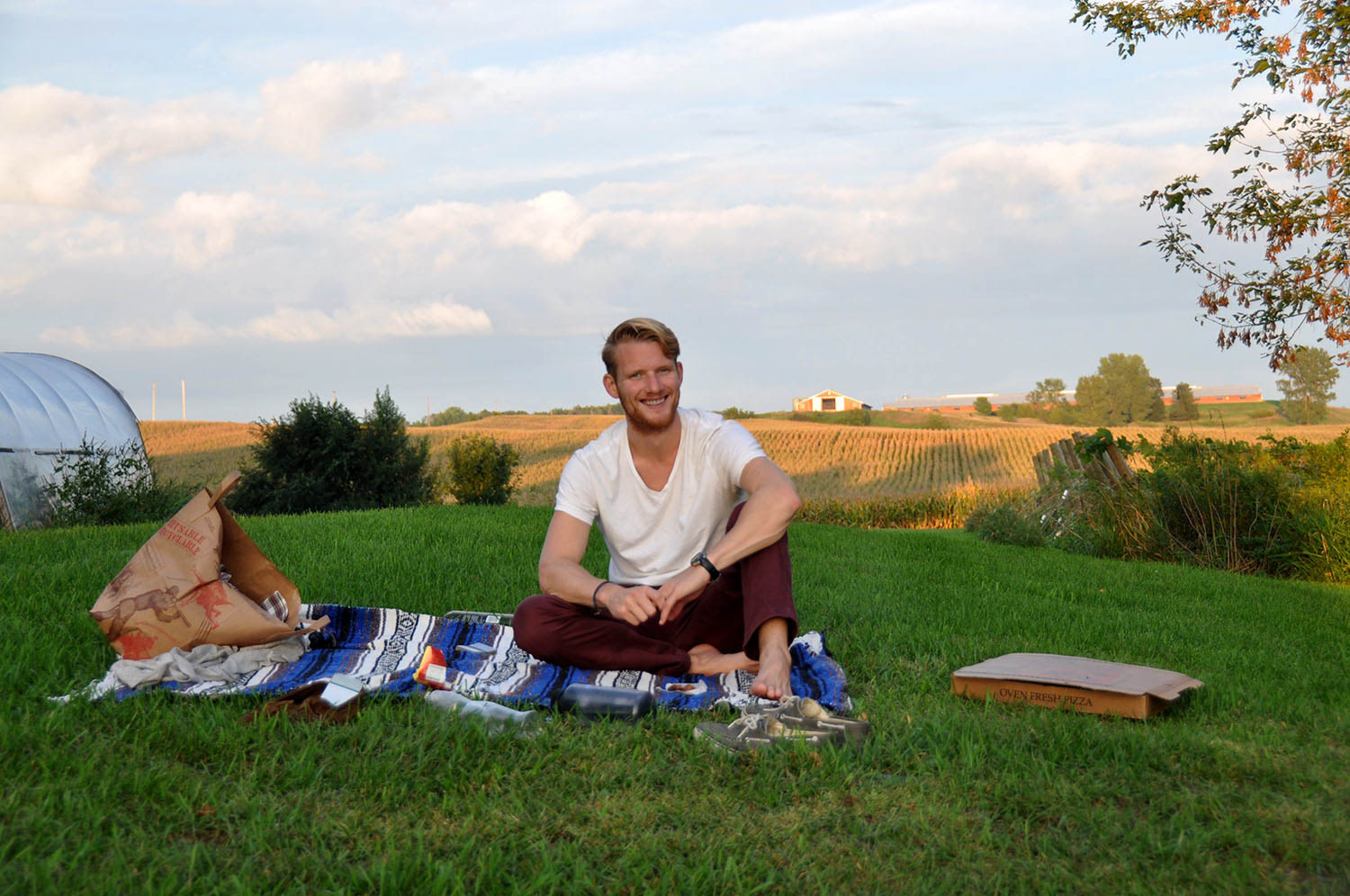 Bring a blanket or some lawn chairs, or take a seat inside their barn, and enjoy a handcrafted pizza made for you in their wood-fired oven. A large, 16-inch specialty pizza costs $25, and you can order one of their featured combinations or add any ingredients of your choice for no additional cost. Don't forget to pack a bottle of wine or some beer to pair with your pie!
2. Banff Film Festival
Ever since honeymooning in Banff, we've been meaning to get tickets to this film festival but have always had conflicts. We're hoping that will change this year. (On a side note, if you're wondering why we took our honeymoon in Canada, do a quick Google image search for "Banff" and you'll understand!)
Update: We did get to see the Banff Film Festival in 2016 and it was EPIC! We are for sure going to seek this out again this year.
If you're not familiar with this event, the Banff Film Festival showcases the best adventure documentaries and films each year. If you've ever wanted to spark your wanderlust or simply have an adventure through watching someone else (much less risky!), this is what you're looking for.
This festival is only one time per year and it always happens towards the end of fall. The only place to see the films in Minneapolis is at Midwest Mountaineering, and they are hosting a free Outdoor Adventure Expo at the same time. So all of you outdoor adventure enthusiasts, mark your calendars for the weekend of November 17-19, 2017, you won't regret it!
Do it yourself:
Find other US, Canadian and International locations for film screenings on the corresponding links. Tickets at Midwest Mountaineering are not on sale yet, but keep checking the website for updates.
3. Pack Meals for a Good Cause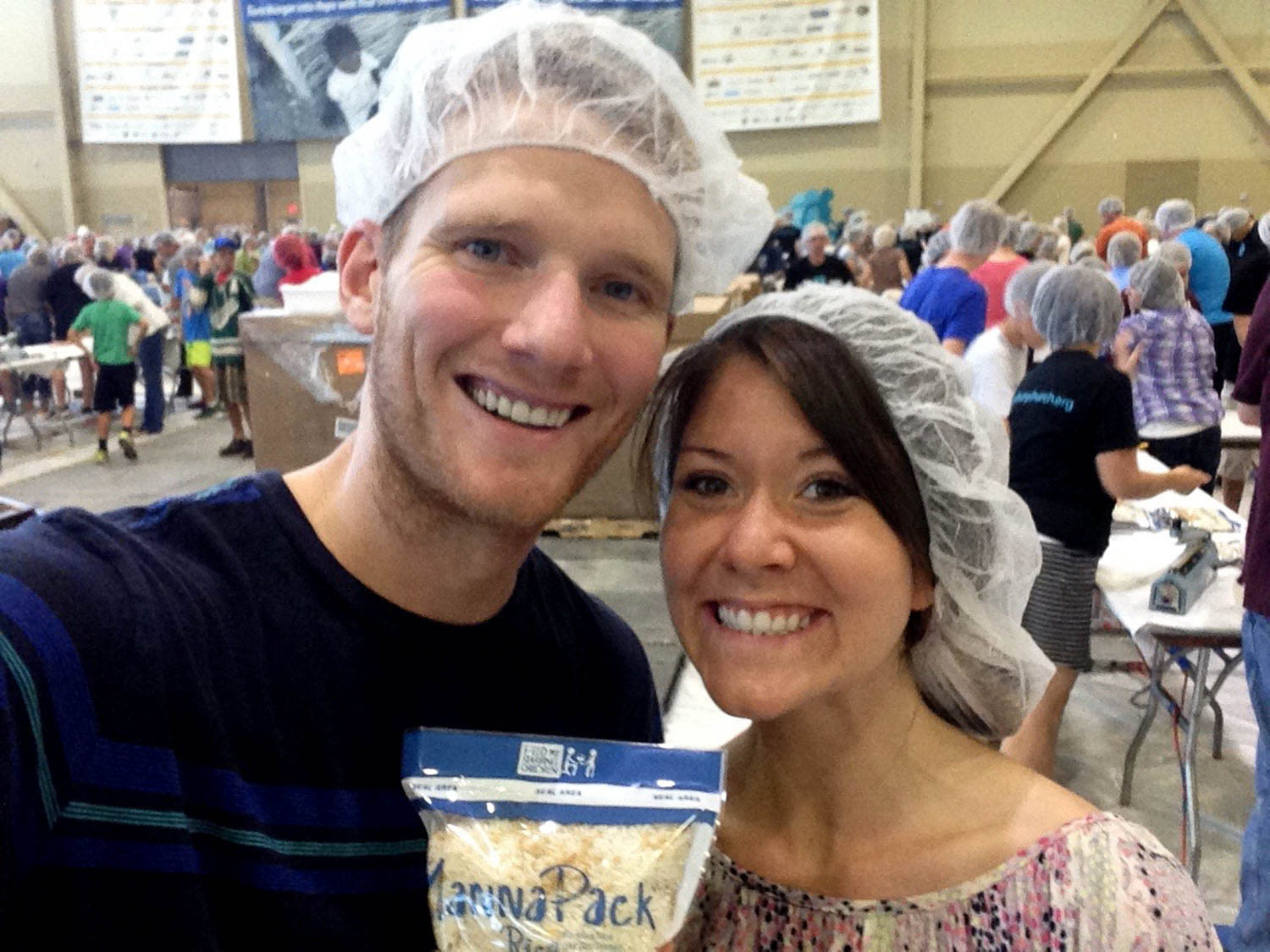 One of our favorite non-profits is headquartered right here in Minneapolis. Feed My Starving Children is an organization that provides life-saving meals to those in need all over the world.
Your job as a volunteer is to help measure, pack and box up meals that will be shipped overseas. Not only are you able to do something truly life-changing for someone in a couple spare hours, but it's fun. Yep, I said it. Packing meals can actually be a really good time!
Chat with others at your table and set goals to race the clock. You'll leave with a happy heart and a smile on your face.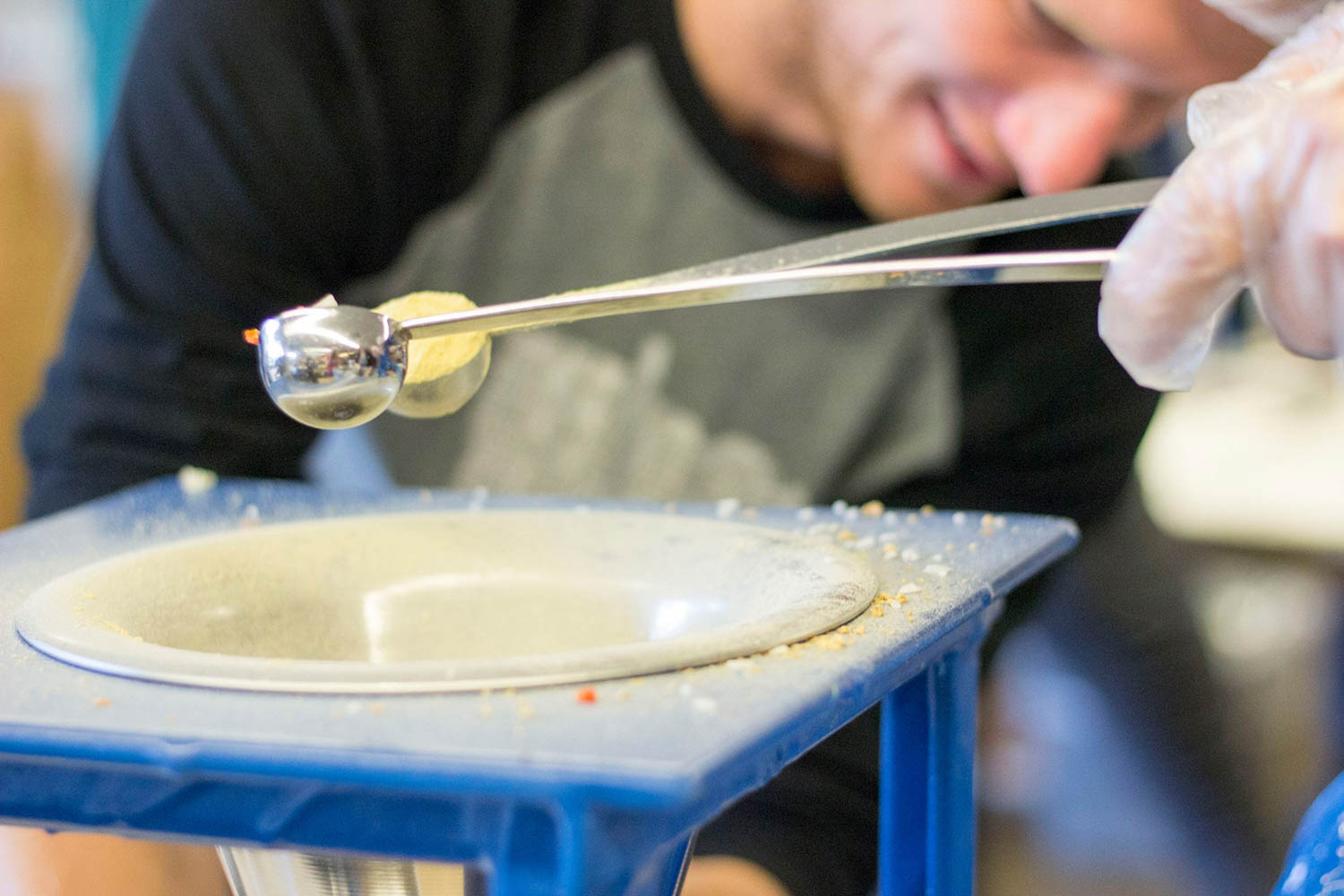 Do it yourself:
Sign up on their website to pack meals at one of their permanent locations in Chanhassen, Coon Rapids or Eagan Monday through Saturday, or choose from upcoming mobile events they are hosting at locations all around the state!
4. Get your Jazz On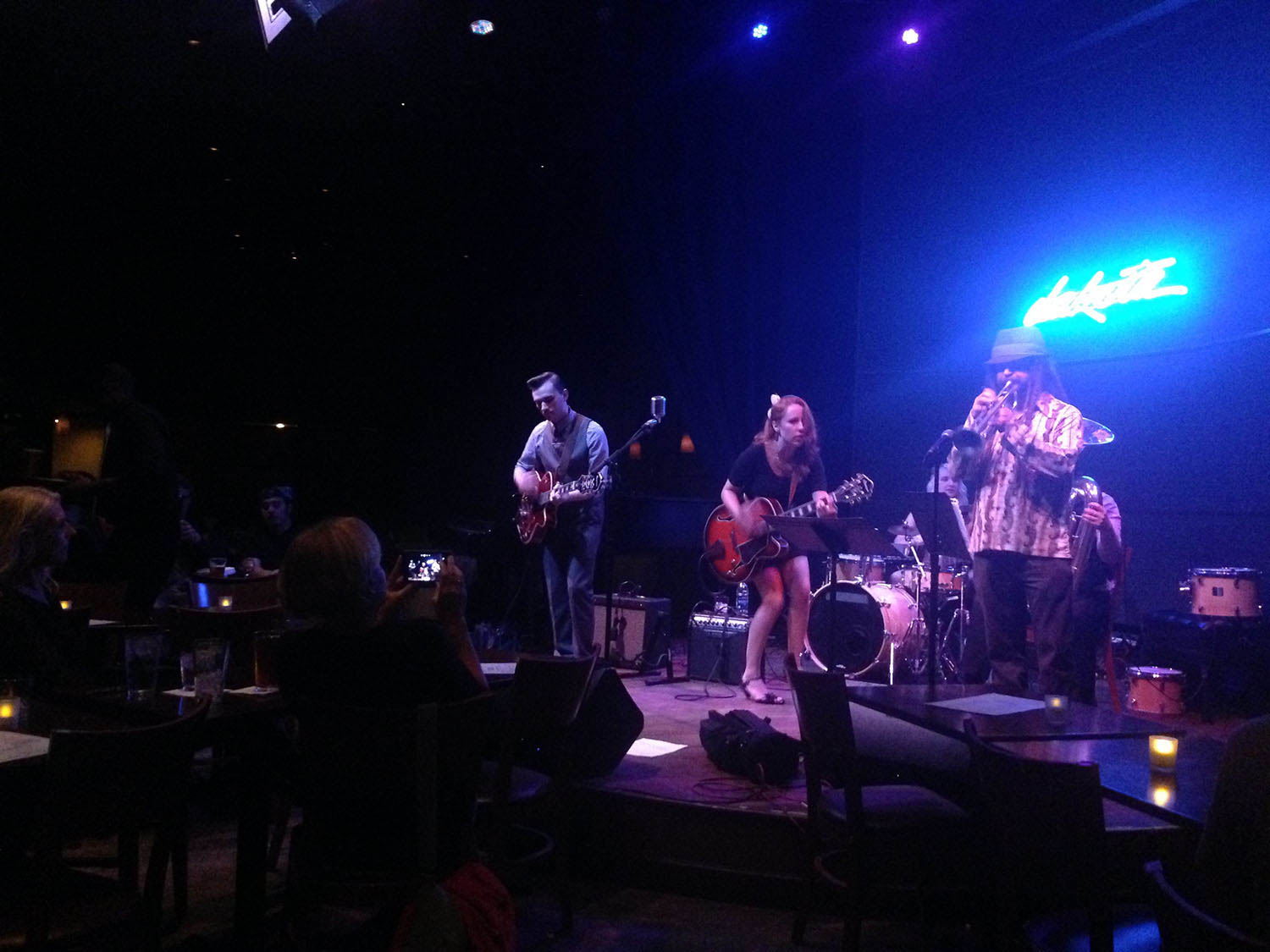 If the chill in the air has you dreaming of spending your weekend night in a cozy, dimly lit bar with musicians crooning jazzy melodies, we know just the place! The Dakota Jazz Club was on our radar for a while, and we finally made it there last fall.
Not only are they known for hosting some incredible musicians, but we've also heard great things about their food. If you seriously want to drool, check out their menu.
Do it yourself:
Browse the Dakota Jazz Club website to see descriptions of upcoming artists. Some of the bigger names can be quite expensive (ie. $30 and up), but if you search, you can find some lesser-known artists whose shows cost just $5.
Also, if you want to visit this elegant locale on a budget, plan to be there for their great happy hour deals, which run 4 – 6 p.m. on weekdays and 11 p.m. to 1 a.m. on Fridays and Saturdays.
5. Go Apple Pickin'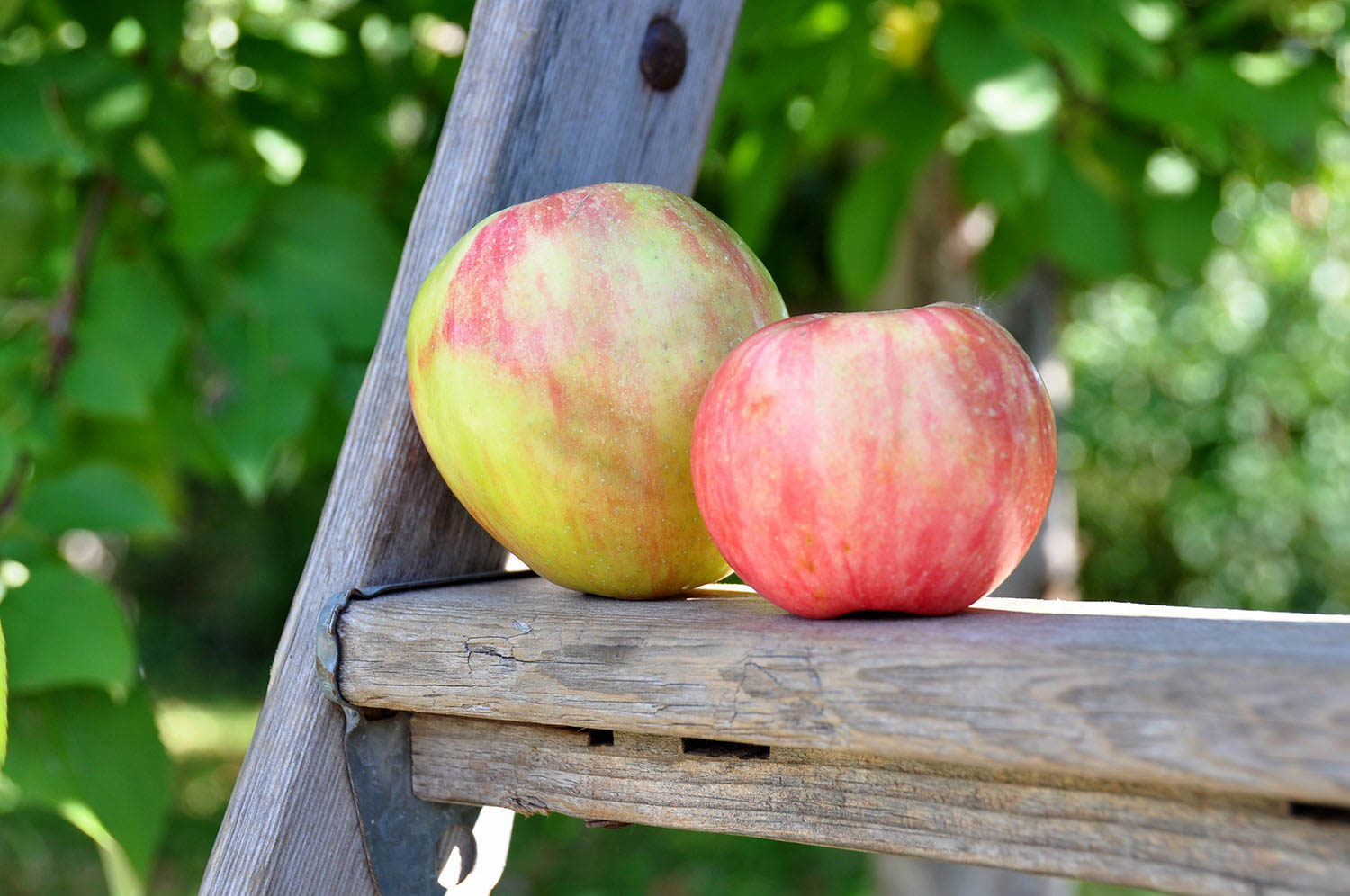 You just can't live in Minnesota without sinking your teeth into an apple (or hundreds) come fall. And what better way to enjoy the very fruit that temped Eve than to do a little pickin' yourself? Head to one of the many orchards around the metro area and get your apple fix.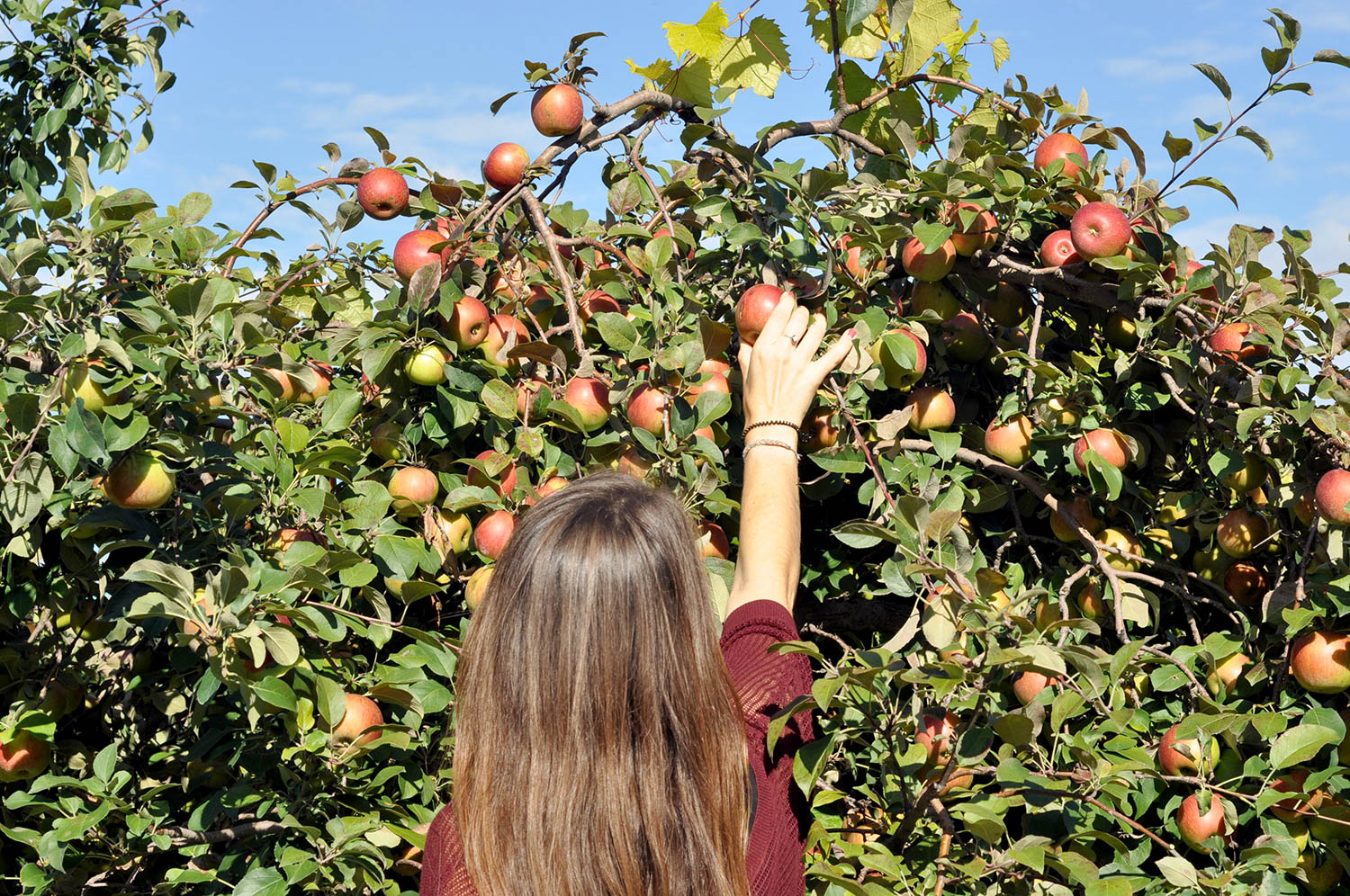 Pick them straight from the tree, sample the newest varieties, and gobble up some apple-inspired grub – from cinnamon apple donuts to spiced cider to apple brats – we've tried it all! Some orchards offer hayrides and others yet have corn mazes, so do a little research and find one that looks good to you!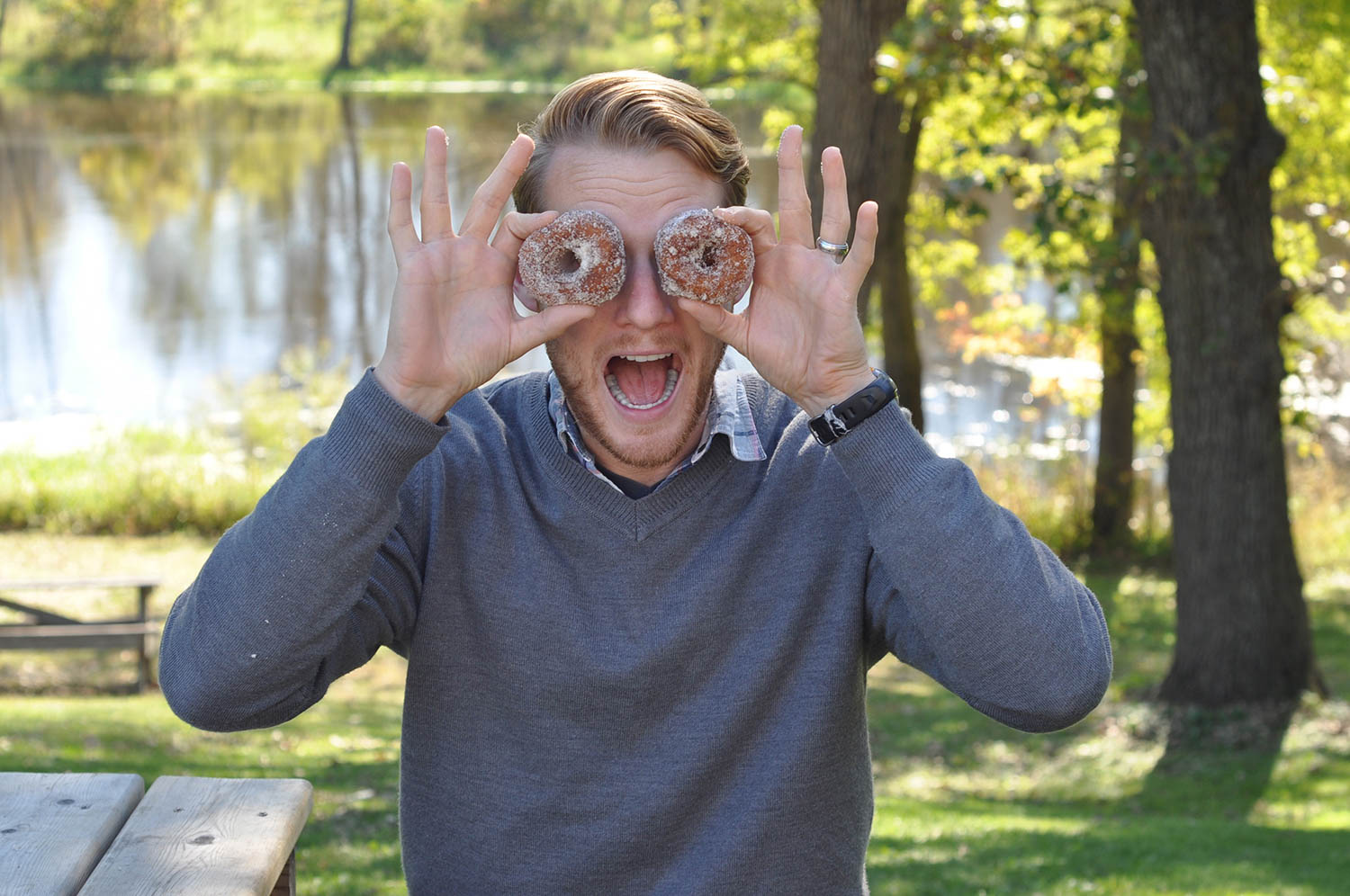 Do it yourself:
Here's a list of some orchards in the Twin Cities area. Some of our favorites are Aamodt's, Apple Jack and Minnetonka Orchards, but we're itching to try some new ones this year too!
Tip: Be sure to try apple donuts while you're at an orchard. So. Flippin'. Good.
6. DIY Taproom Tour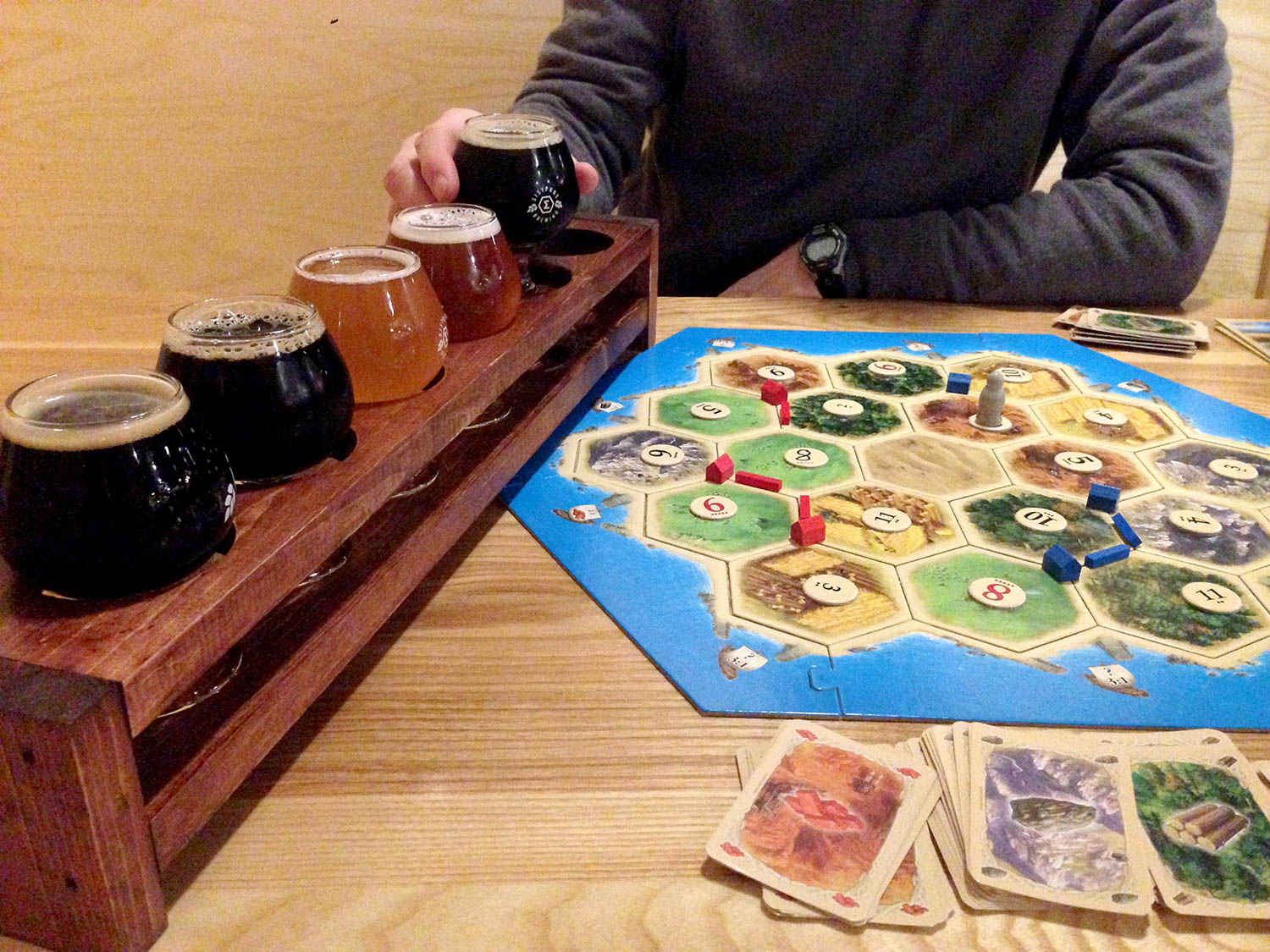 We like beer. A lot. Well, let me specify: We like CRAFT beer. I guess more specifically, I (Katie) like craft beer. Ben will drink any liquid plopped down in front of him, but prefers the nice stuff.
Traveling in Asia meant I had to get used to the light stuff that I can only describe in words I wouldn't use on this blog. Each time we are back in Minnesota, we make a point to get to as many local taprooms as we can. And it's pretty convenient that some of our favorites are walking distance from each other in Northeast Minneapolis, so we make a little tap room crawl out of it. 
I'm craving some fall flavors like hazelnut porter or s'more stout. Or just a plain ol' IPA. I'll take anything that doesn't have "lager" in the title, please. And this fall, we hope to try some of the distilleries that seem to be popping up everywhere.
We just aren't sure if a distillery crawl would work, being that if we were drinking hard alcohol, we might not last past the first few drinks!
Do it yourself:
Do you feel like there're so many taprooms that you don't know where to start? Check out this list of some great options in the Twin Cities. Or even check out this list from Eater that has a list of 56 breweries around the metro. (One of our favorites is Indeed Brewery, and we like to check their calendar to make sure we're there when they have a fun food truck!)
7. Go Chasing Waterfalls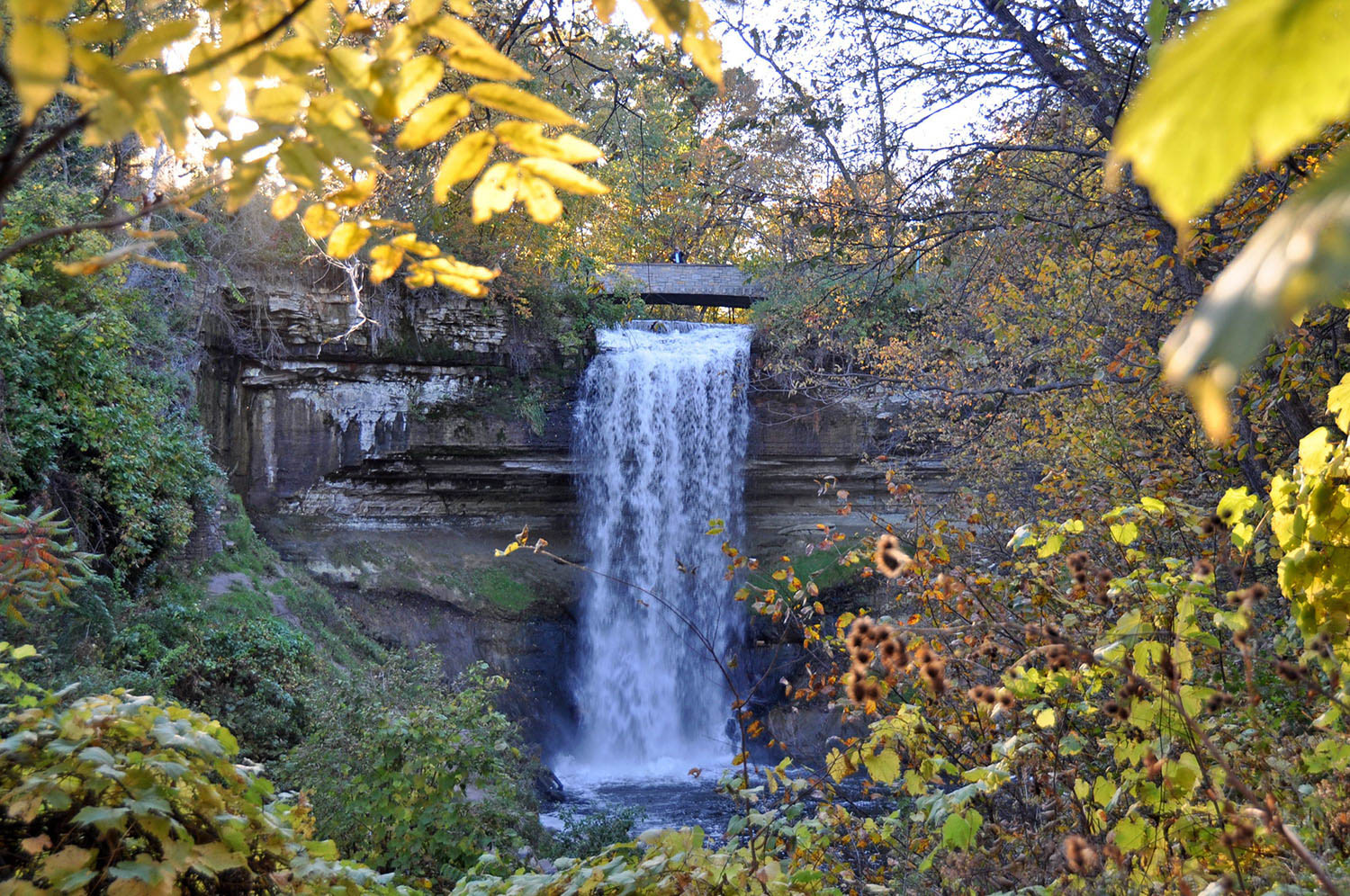 We love waterfalls. And we've been to some really, REALLY pretty ones this year… Cough, cough, Iceland, I'm talking about you! And Laos… and Croatia… (Check out this article for a list of all our favorite waterfalls we saw this past year!) But I'm getting sidetracked. One of our favorite spots to explore each time we're home is Minnehaha Falls. It's impossible to get sick of it because A) It's a waterfall and it's beautiful. And B) It changes each season, and fall is arguably one of the best times to see it in all its glory when framed by yellow, red and orange leaves.
Do it yourself:
Bike there if the weather's nice! Oh, and while you're in the area, grab a beer or wine (a theme in our fall plans, I know) and some tasty food from Sea Salt Eatery. This cute seasonal restaurant specializes in seafood and is open through October (closing date TBD, so go there now).
8. Cheer on the TC marathon
What's better than running a marathon? Watching it, of course! The Twin Cities Marathon is said to be one of the most beautiful courses in the nation, and with autumn leaves and trails winding around the city lakes, who can argue with that statement?!
Cheering on the runners will make you feel accomplished that you've woken up early on a Sunday morning, and watching them run will make you feel thankful you're not out there with the pavement pounding beneath your feet.
We ran the TC Marathon a few years ago, and there was a few mile stretch where I was ready to bribe one of the warmly bundled people to trade places with me. So this is my year. And I plan to go all out. Sign? Check. Motivational chants? You betcha! Snacks? Definitely. I hear cheering can be tiring after a while!
Do it yourself:
The Twin Cities Marathon is on October 1st this year and starts at 8 a.m. Find the course map, and find a couple spots along the way to watch the runners. If you want to be at the finish line, try to get there relatively early to get a parking spot nearby.
9. Run for Fun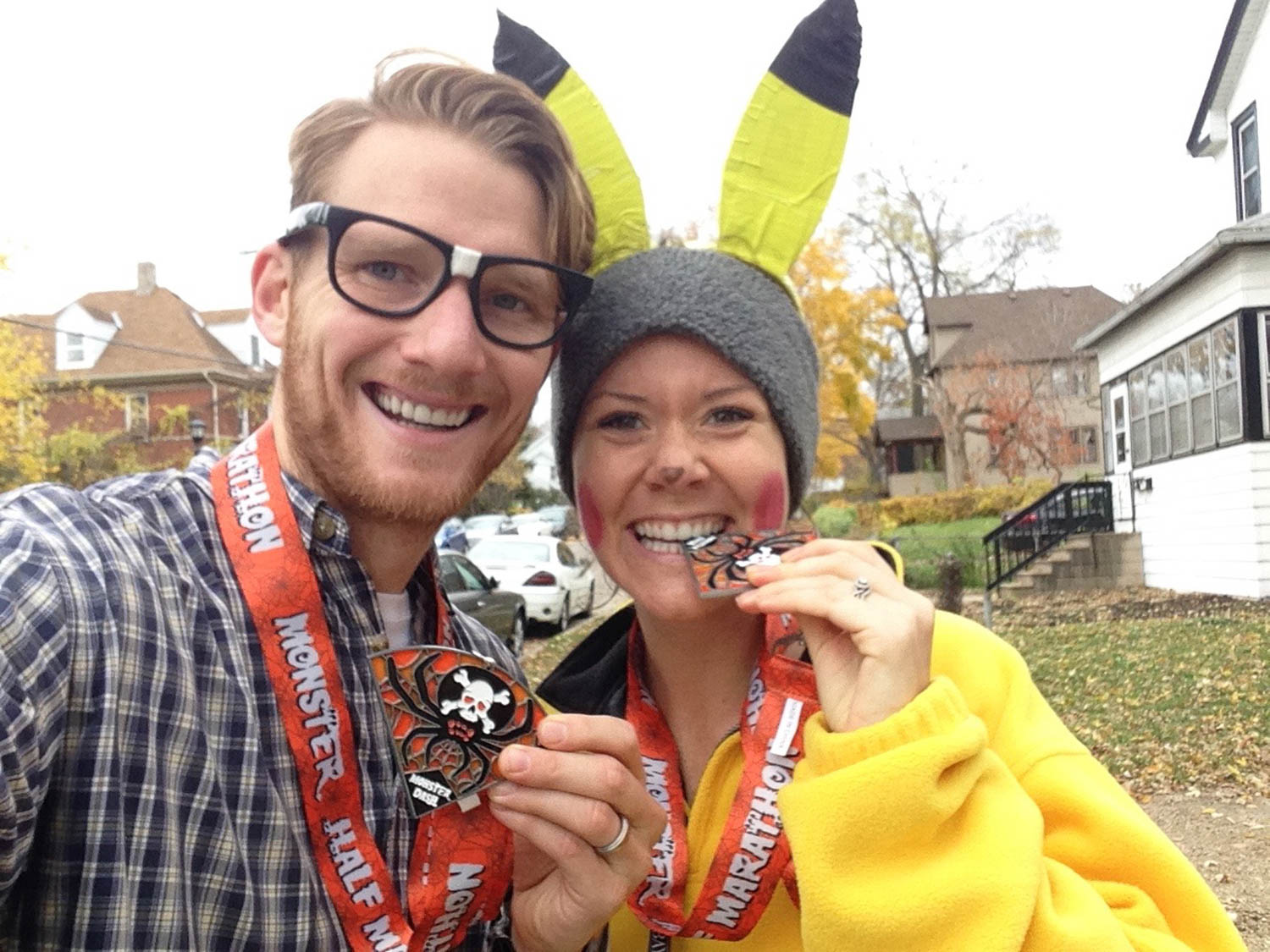 Okay, so I'm not getting out of all physical activity this fall. Especially with all the home cooked food and IPAs I plan to consume. Plus, I've got to account for all the pierogis, pad Thai, bahn mis, börek, momos, green curries, samosas, ćevapis, chimney cakes, pho and kebabs I've devoured over the past couple years.
So I tricked myself into signing up for a half marathon. I say "tricked" because the race we registered for is just before Halloween and therefore costumes are encouraged. So I told myself it would be fun. I'll try to remember that at mile 12.
But as I was searching for races, I was surprised at how many fun runs there are in the Twin Cities this fall. From a nighttime race with a glow stick rave at the finish line to mud races, there are plenty of fun (and short!) runs for people of all abilities to choose from. So sign up soon (especially if you plan to do #15 or #16 on this list!).
Do it yourself:
Read through this list with descriptions of all the upcoming races in the Twin Cities area and choose one that looks good to you. But hurry up before it gets too cold!
10. Bring on the Pumpkins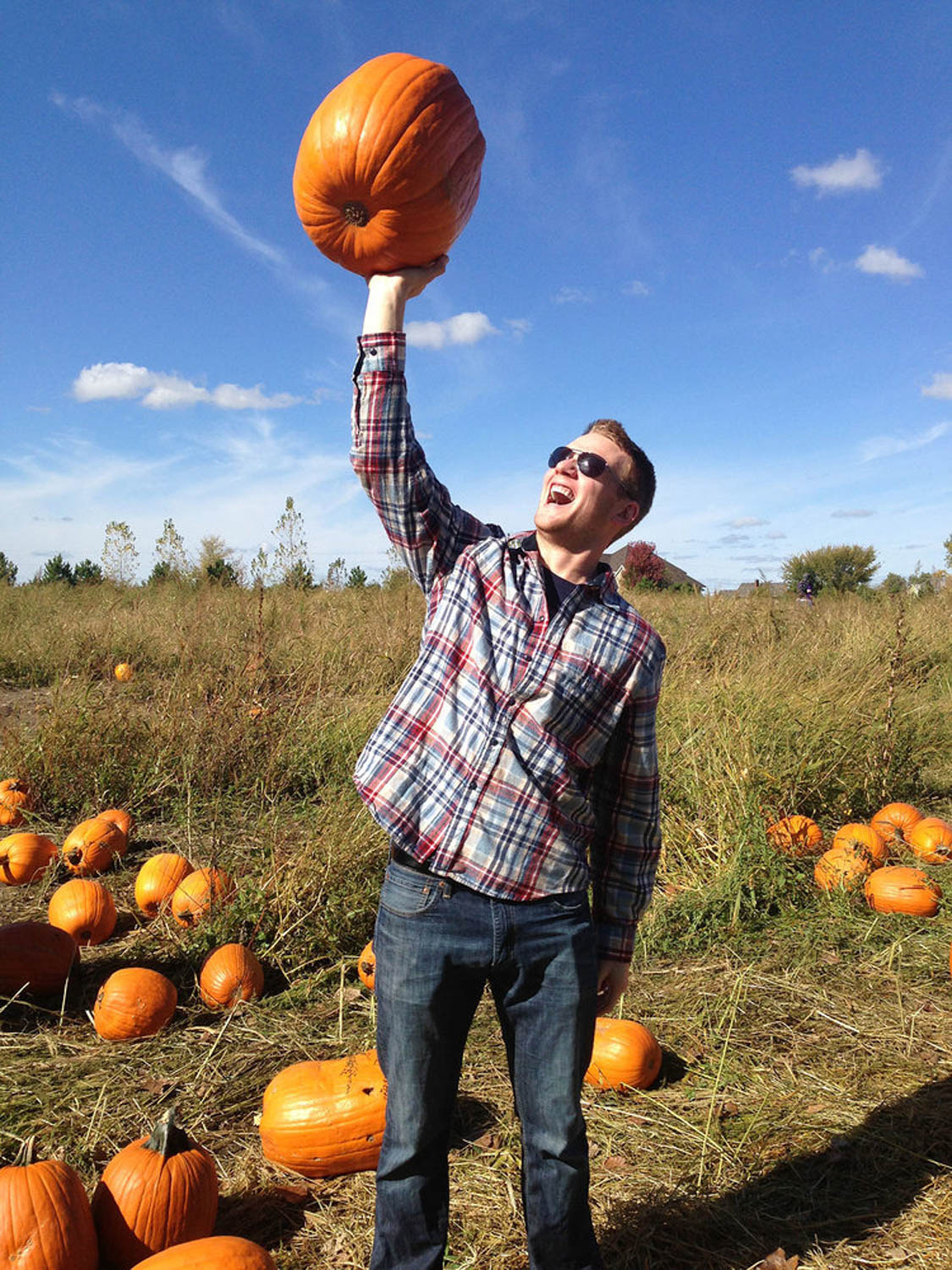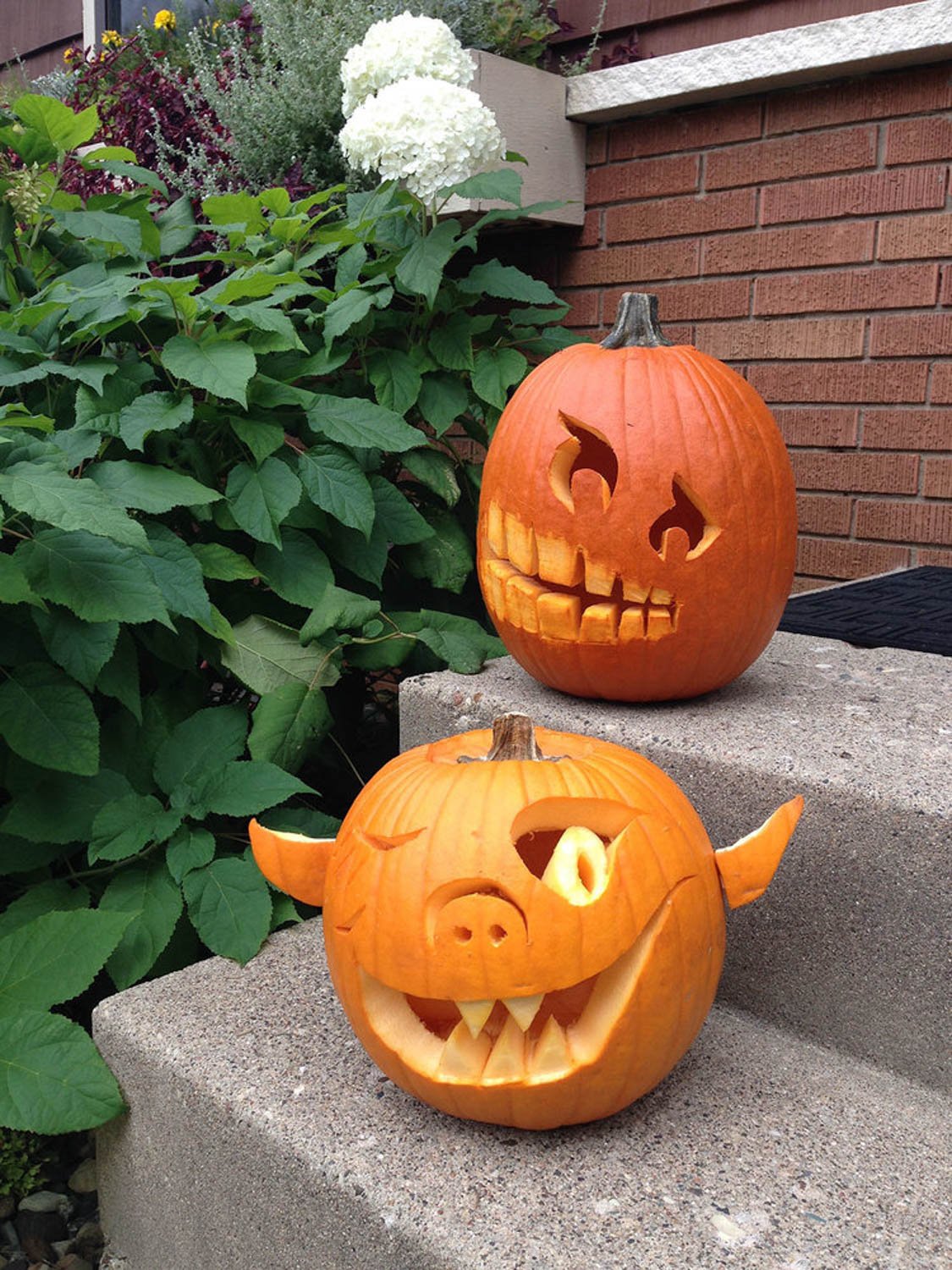 It isn't fall in my book until I've carved my own pumpkin. (And made pumpkin muffins and drank a pumpkin spice latte.)
Usually Ben and I pick out our own at a pumpkin patch (most of the apple orchards around the cities have them, see #6), and then we have a contest to see who can carve the best. Historically I've been the winner (my art degree is taking me far in life), but Ben has stepped up his game the last couple years.
My favorite part of carving pumpkins is roasting the seeds. I like to toss them in a little melted butter, sprinkle on brown sugar, cumin, salt, garlic powder, cayenne and Worcestershire sauce. SO yummy! (I usually don't measure, but here's a recipe that sounds like about what I make!)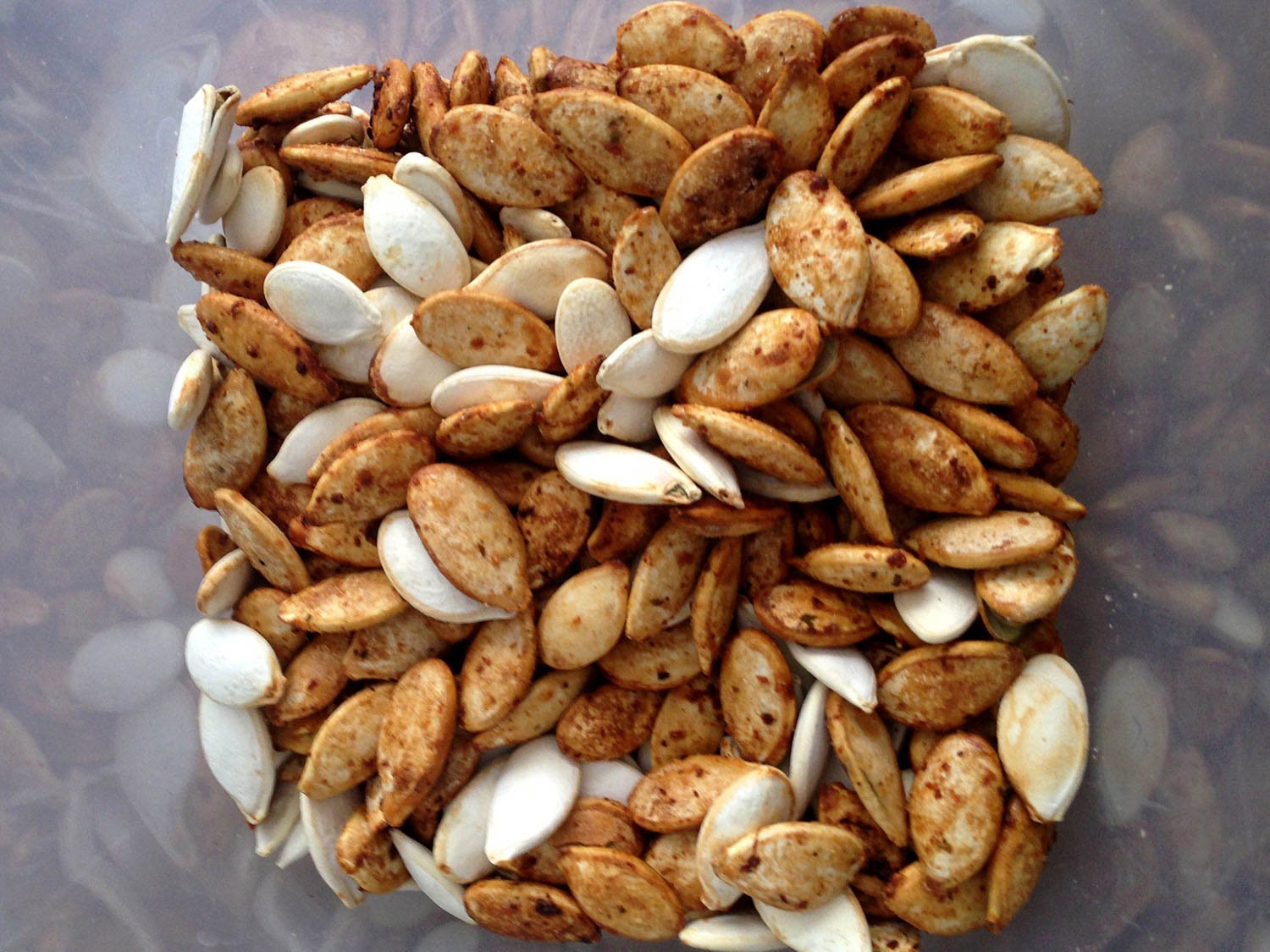 Do it yourself:
This site has free pumpkin carving patterns, techniques and tips, photos for inspiration and even an online pumpkin-carving contest!
11. Tickle Your Funny Bone
Fall means that the season for outdoor patios is coming to a close. But instead of just moving it indoors, do something totally different. When we're craving something a little different than bellying up to a bar, one of our go-to options is to head to a comedy club.
This year I want to try out Acme Comedy Comedy because we have been to Comedy Sportz too many times to count, and since it's improv, every time is completely different.
Do it yourself:
At $14, tickets aren't super cheap, but laughing is healthy, so it's an investment in your self. Plus, laughing burns calories. So it's kind of like a work out, right?! And if you're on a budget, aim for the late night show at 10:30 p.m. for a $2 discount. Better yet, bring your student ID and get an additional $2 off. Find shows, order tickets and learn more the Comedy Sportz website.
12. Take a Road Trip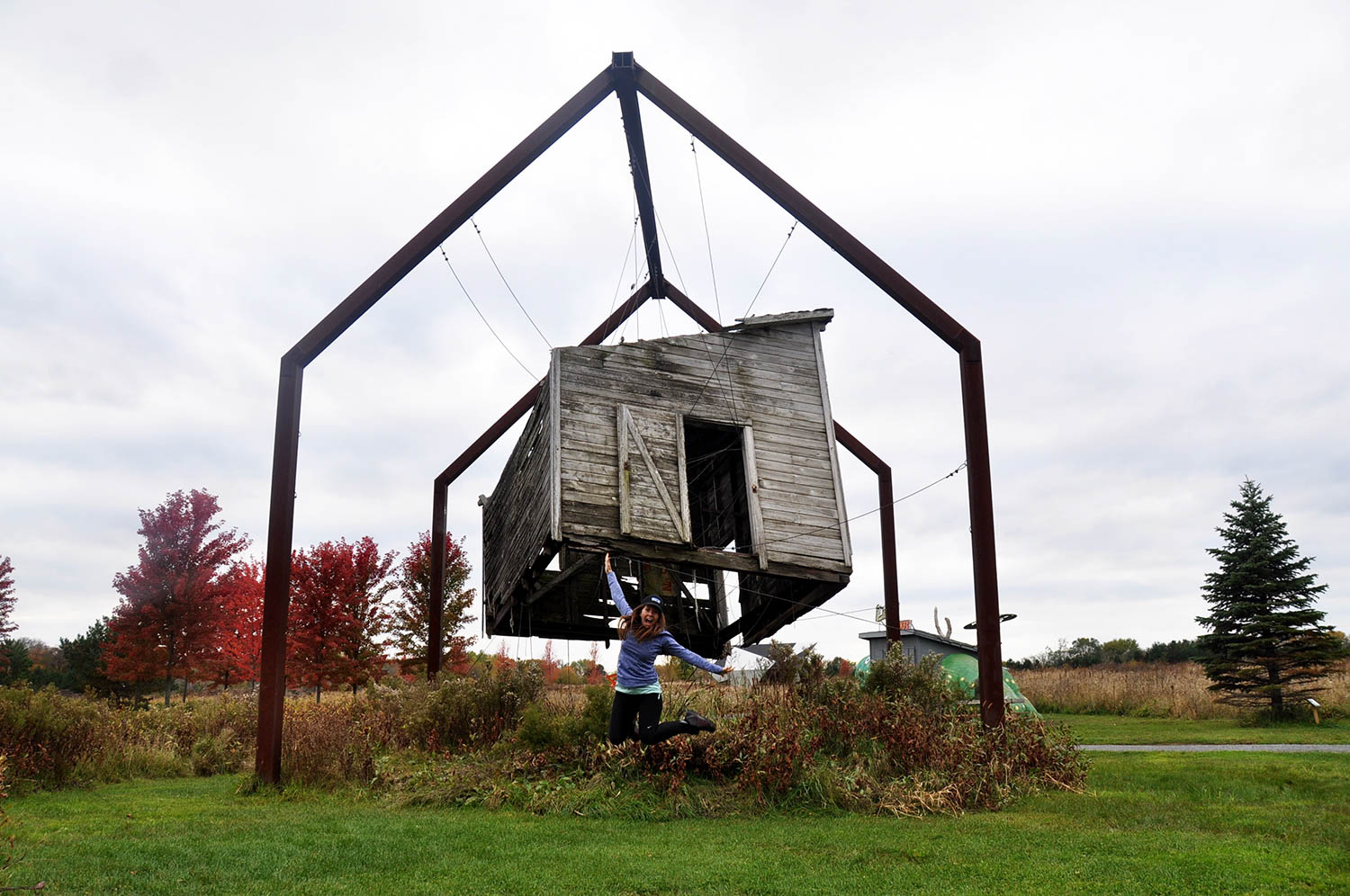 A road trip doesn't need to be far from home. In fact, you can pack in quite the adventure without even crossing state borders!
From exploring the lighthouses along the North Shore to getting lost in the back roads in Delano, there's no shortage of scenic drives right here in Minnesota.
One of our favorite road trips near the Twin Cities is just an hour's drive east.
Do it yourself: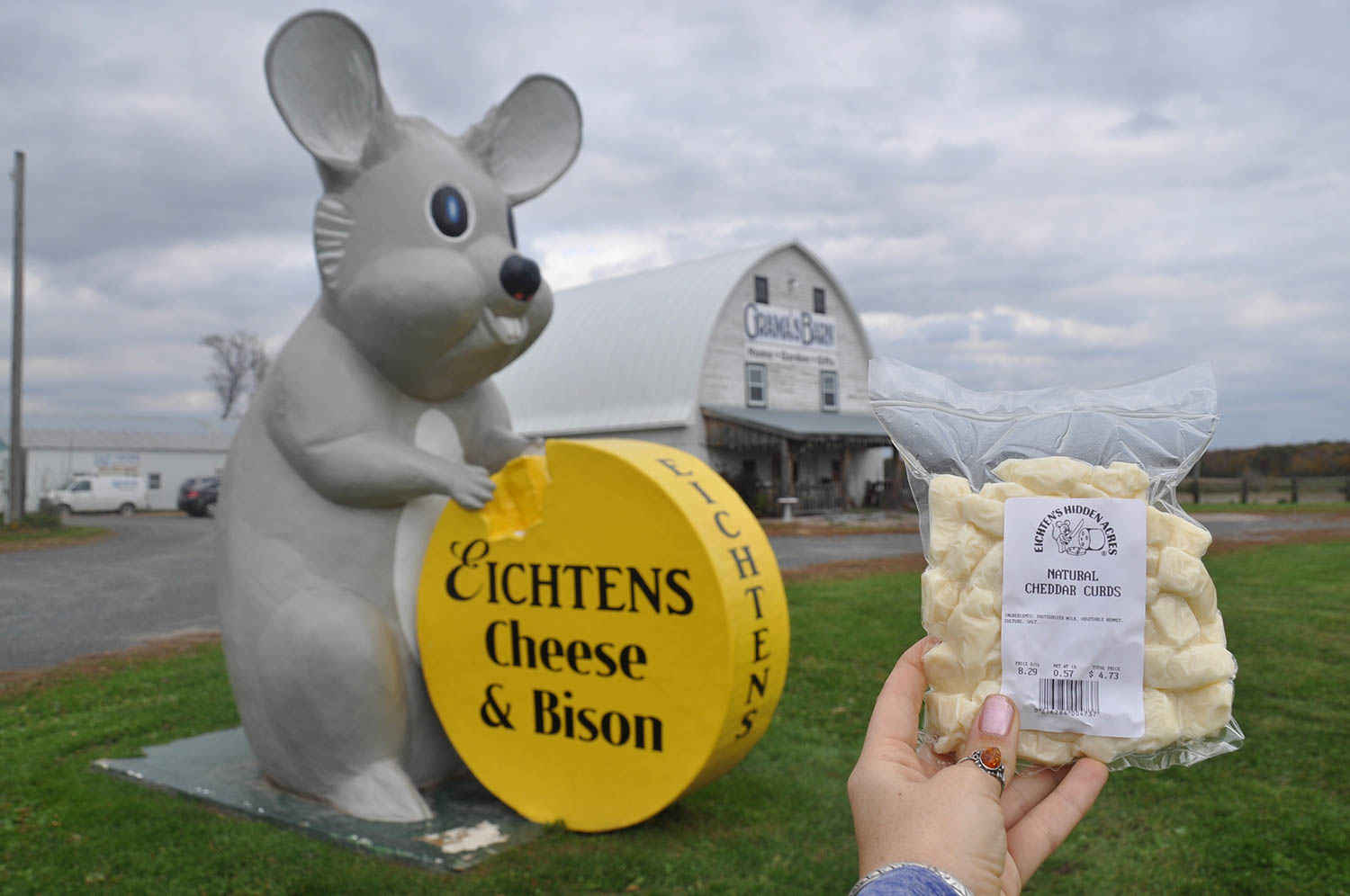 Grab a coffee and get an early start, heading east on Highway 8. Be sure to make a pit-stop at Eichtens Cheese shop for some legen-DAIRY (see what I did there?!) cheese curds. And for a bizarre experience, stop at the Franconia Sculpture Park to gawk at the trippy, outlandish statues (free to enter, but donations appreciated).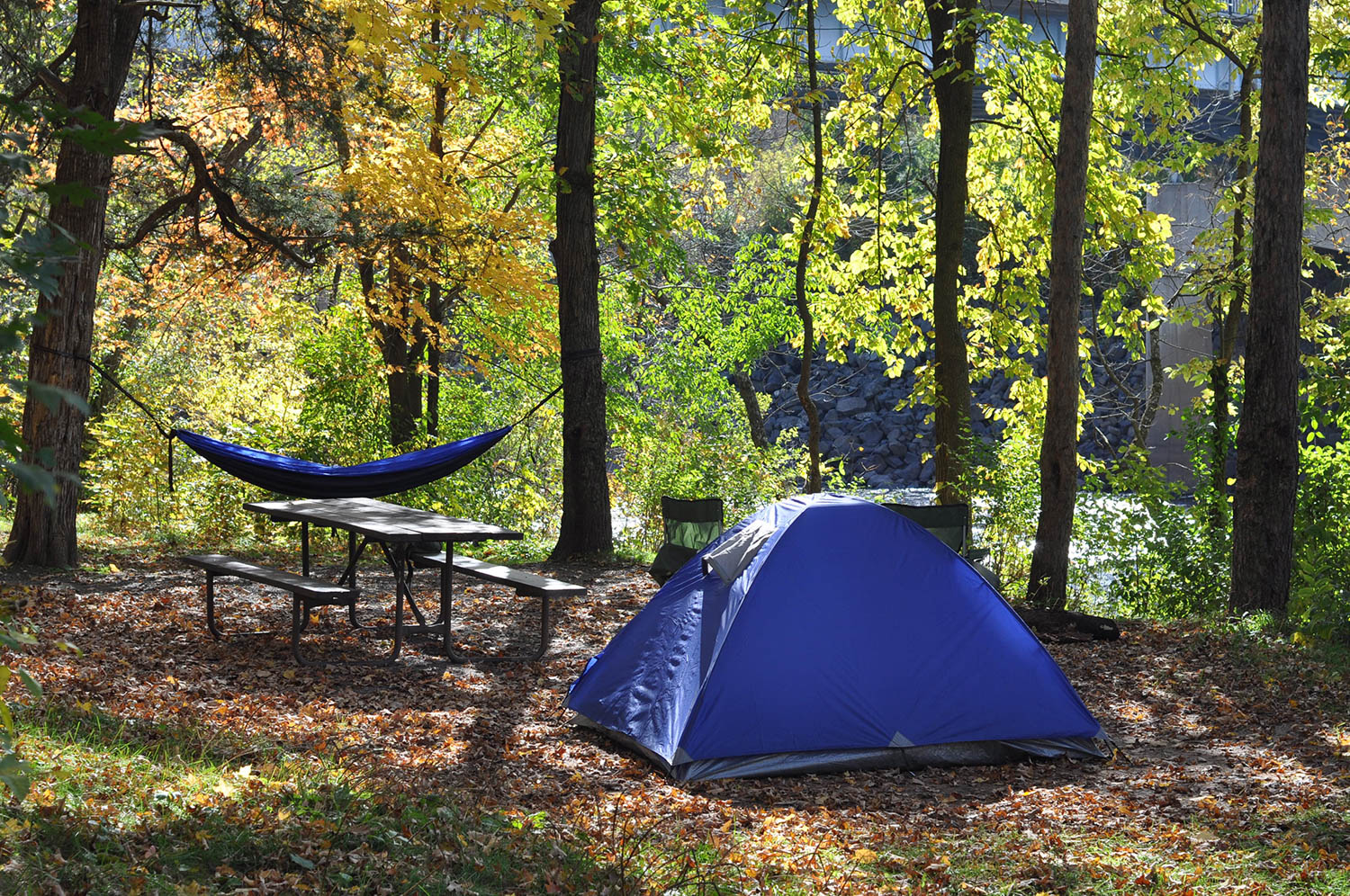 Enjoy the fall colors in Taylors Falls and take a hike or set up camp at Interstate Park. You can even rent a canoe and paddle down the St. Croix River. And if you get sick of the outdoors, head south towards Stillwater where you'll find lots of options for things to do.
Lose track of time in the cute boutiques and antique shops. Sample the locally made wines at one of 5 vineyards in the region that make up the "wine trail". It'll feel like you're a world away, but the Twin Cities is less than an hour away.
13. Discover the Real Juicy Lucy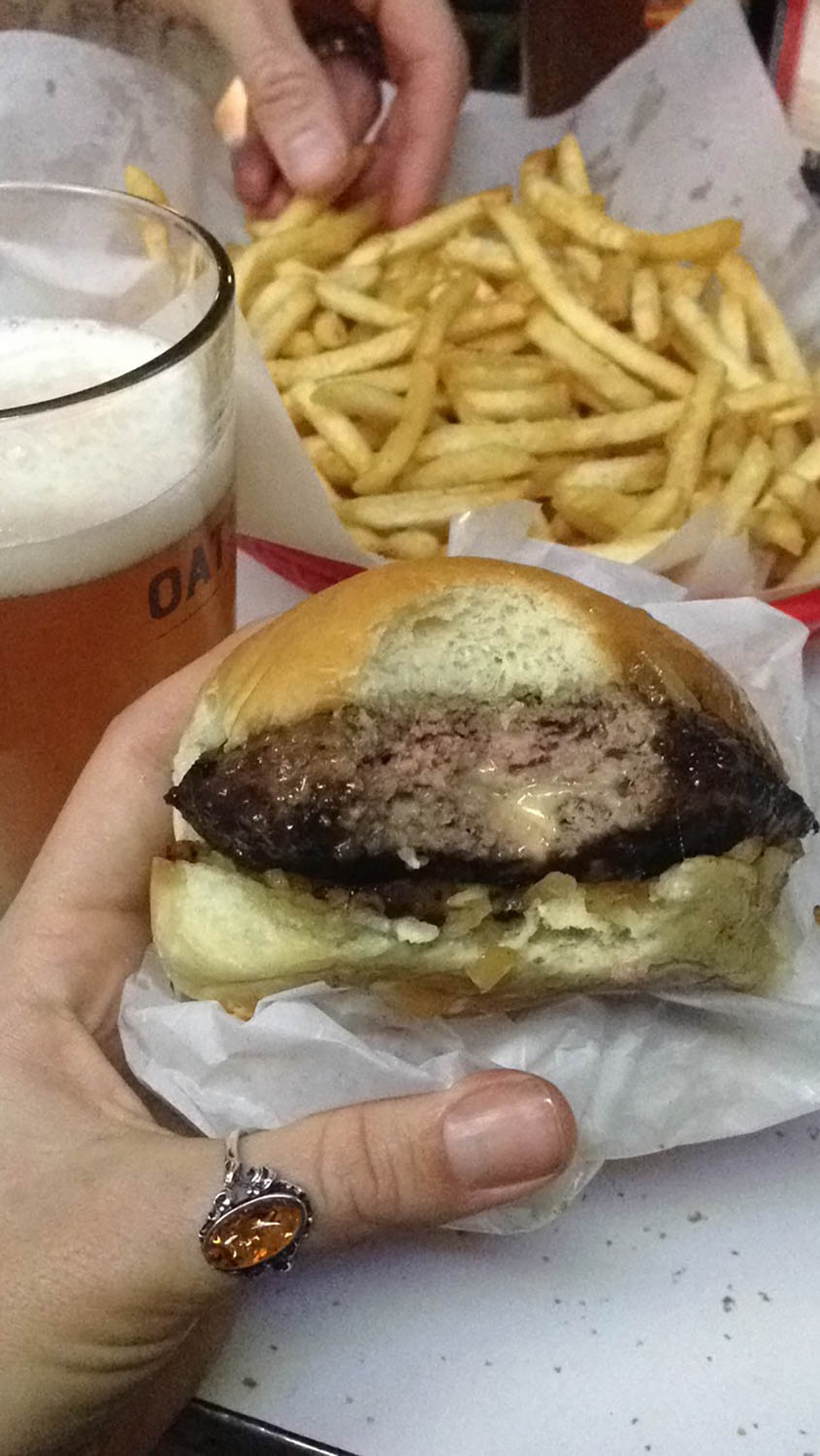 Bikini season is over, ladies. Fall is the time for comfort food, and one of those comforts we've been missing while abroad is a nice, juicy hamburger. I'm embarrassed to admit that even though I consider myself a proud Minnesotan, I've never been to Matt's Bar or 5-8 Club, the pubs that both claim the disputed title of originator of the "Juicy Lucy".
The real question (in my opinion) isn't who started it, but who does it better. And I hope tasting both legendary burgers will help me pick a clear-cut favorite. But who knows… maybe I'll need a second (or third) burger to help me decide the winner.
Update: We visited Matt's Bar last year for the first time and ohhhh man was it good (and greasy!). I think we'll have to head over to the 5-8 Club soon to finish our taste test. Who do you think has the better Juicy Lucy?
Do it yourself:
Try both for yourself and let us know which you think is best! Directions to Matt's Bar and 5-8 Club can be found on their websites.
14. Eat a Puppy Dog Tail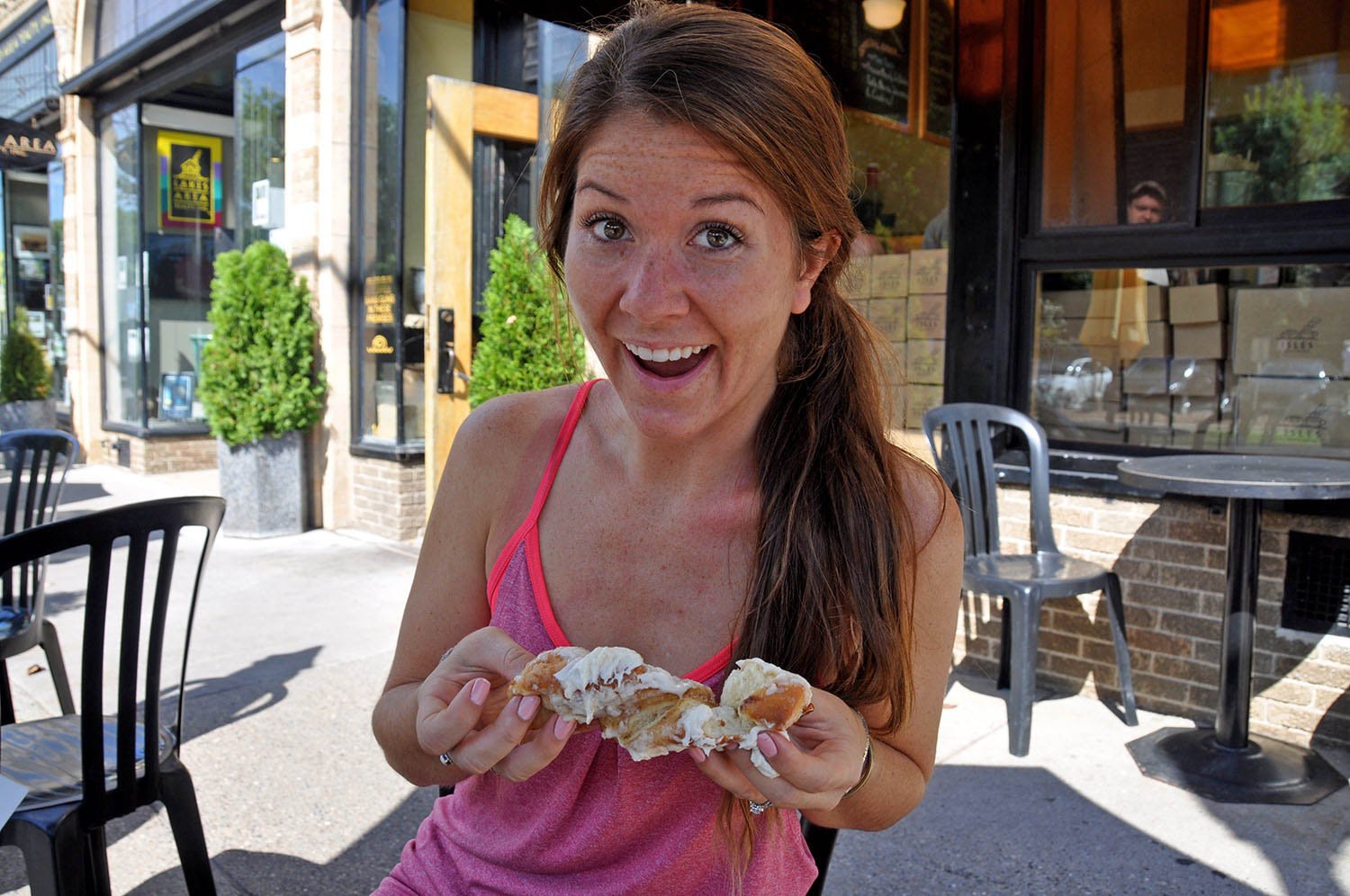 Which do you think would be the tastiest? Labrador? Dachshund? Poodle? …Only kidding! Not funny, huh? Well, I'll make it up to you by letting you in on one of our absolute favorite fall routines. Isles Buns & Coffee is a small, unassuming café near Lake of the Isles (as the name suggests).
It's not uncommon for the line to run out the doors because those who live nearby know the yumminess that lies beyond the yellow and black sign.
Since Ben and I used to live just a few blocks from here, we were no strangers to this place. And I have instructions for you if you do decide to go here. But be warned. Once you taste a puppy dog tail, there's no going back. You'll be hooked for life.
Do it yourself:
Here are your instructions if you choose to accept them: Order a large coffee and at least 2 puppy dog tails. You won't be disappointed.
They are something like cinnamon roll twists and are served with a homemade frosting that's fluffy, buttery and just the right amount of sweet. And after you pay, be sure to slather on even more frosting from the tub sitting on the counter.
Oh. My. Gosh. After you have sufficiently covered your pastry, exit the premises before anyone catches you licking frosting straight from your fingertips. (No judgment here.)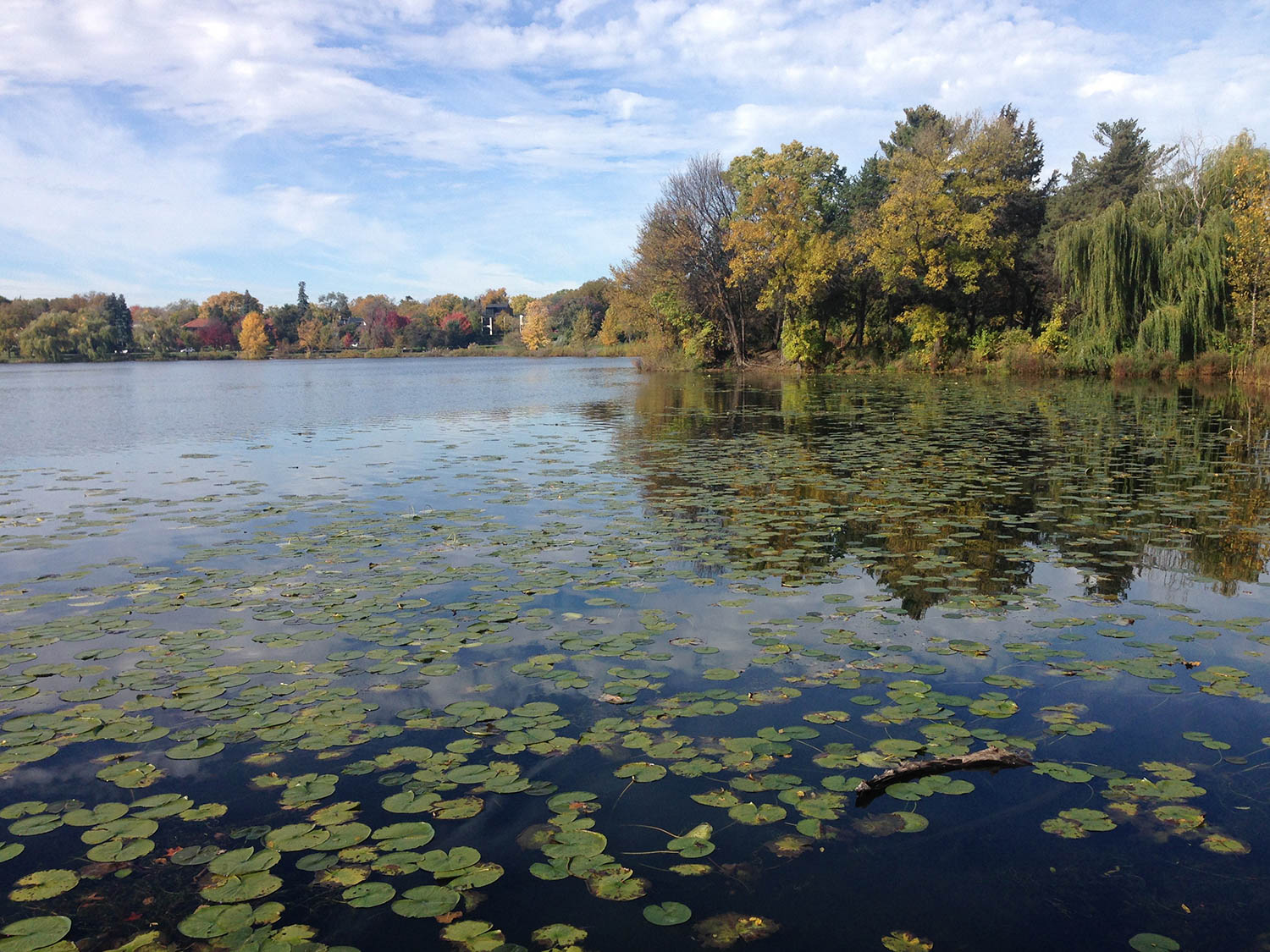 Now walk around Lake of the Isles to burn off (a fraction of) the calories you just comsumed. Oh, and the views. Take in the views and find your dream house. (I have at least 6 picked out around this lake.) While this can be done any time of year, we prefer the fall. A hot coffee in hand and an ooey-gooey, frosting-topped treat just taste the best when the air is a bit nippy.
15. Get Artsy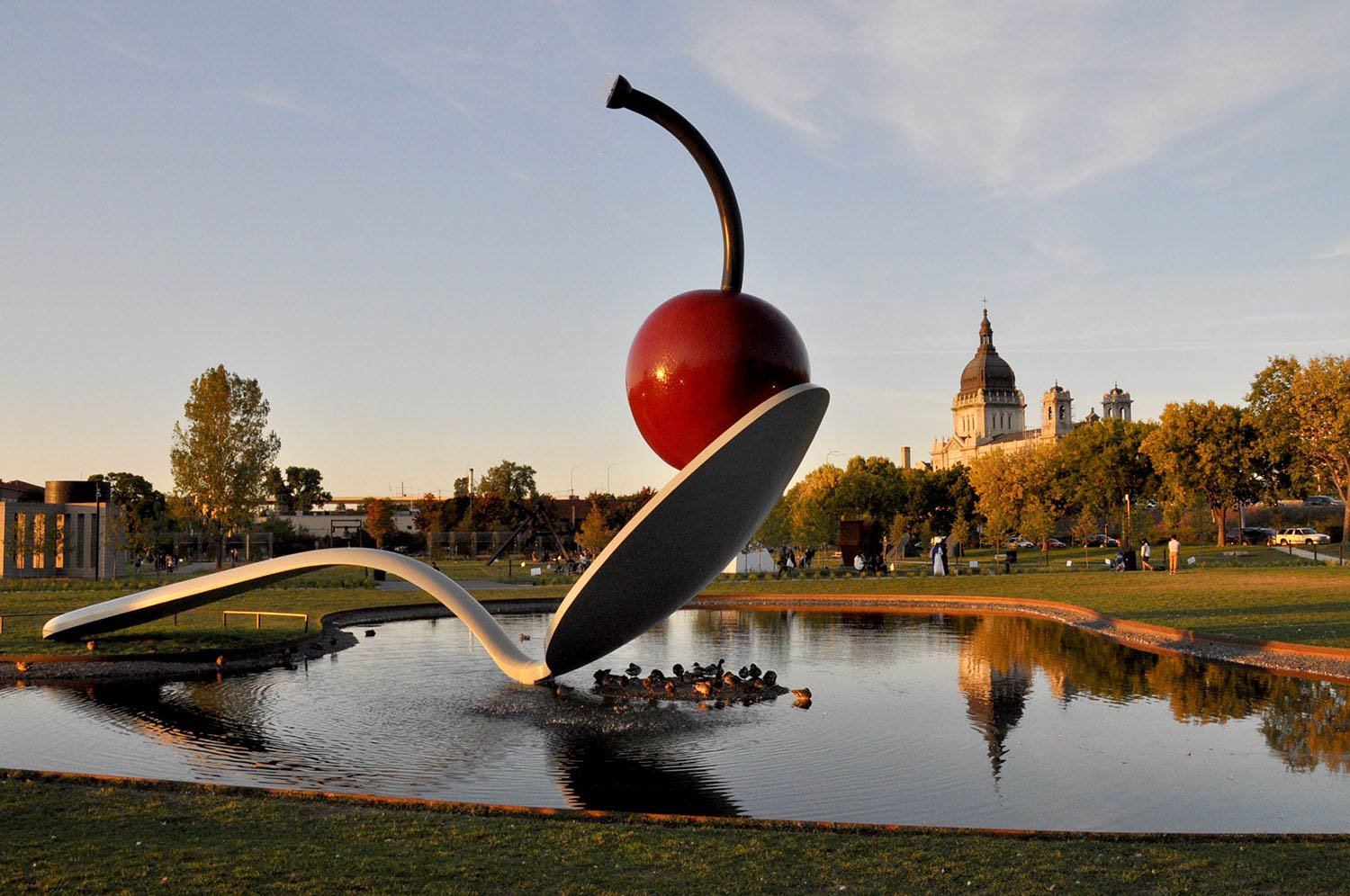 I feel lucky to be from a city with so much of it accessible to everyone. Like really accessible. Meaning FREE. The Minneapolis Institute of Art and the Weisman Art Museum on the U of M campus both have FREE admission every day. ErrDamnDay.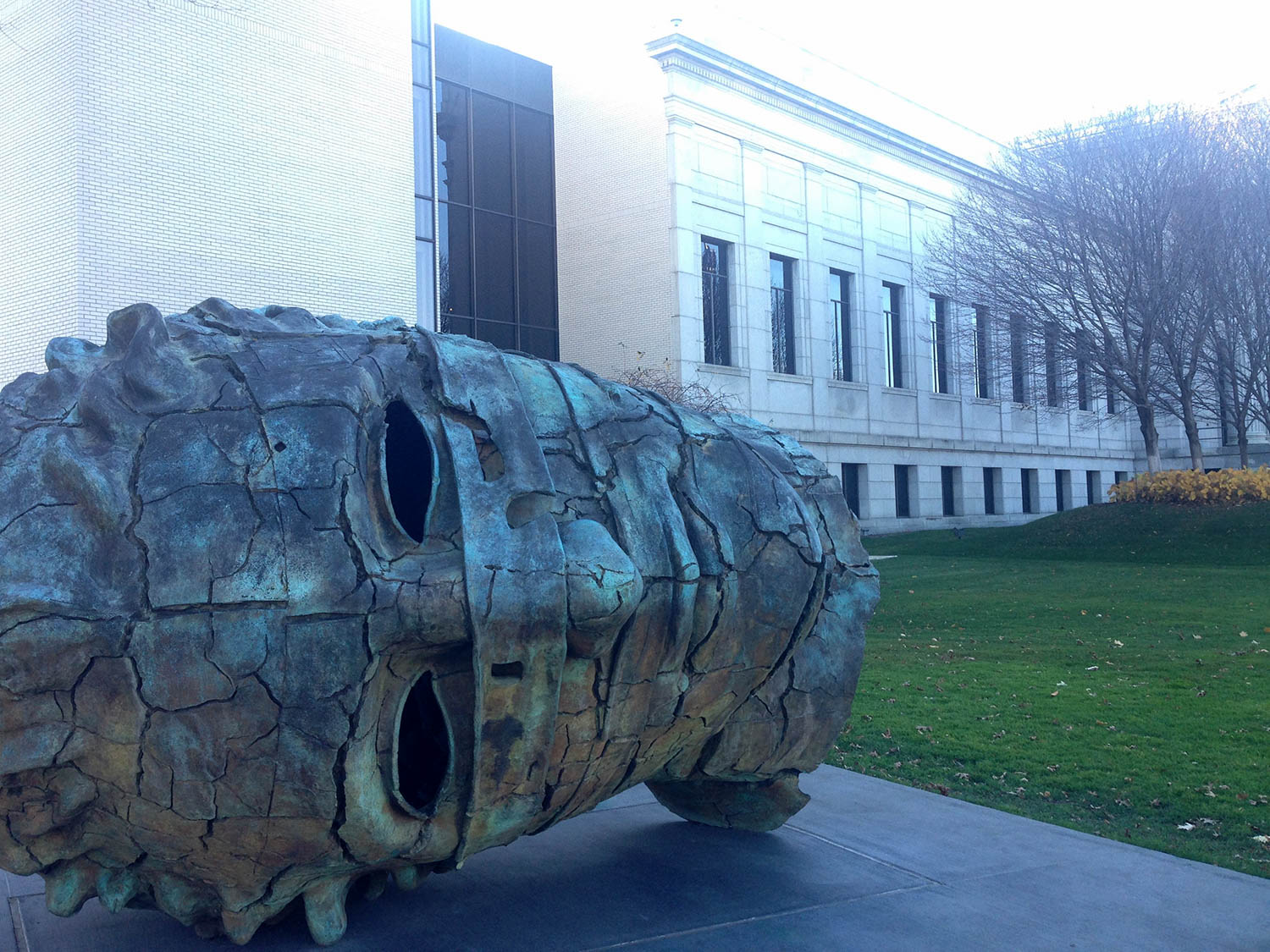 So get your butt there and take a gander at the extensive collections of art that adorn the gallery walls.
And if it's a nice fall day, head to the Minneapolis Sculpture Garden at the Walker Arts Center, which is also free!
Do it yourself:
Just go! Find directions to MIA and the Weisman Art Museum on their websites.
16. Arcade & Beers
Do you ever wish you could go back to being 8 years old for a day? (Or a week?!) While it may not be totally socially acceptable for us twenty-somethings to roll up at Chuck E. Cheese without a kid in tote, there is a place where adults can get their game faces on.
Up Down Arcade Bar in Minneapolis features all your favorite arcade games from your childhood so you can have a blast from the past while drinking an assortment of craft beers.
Do it yourself:
Games are only 25 cents, and there are different specials each day of the week. The next rainy day, you'll find us here!
17. Get Your Stretch On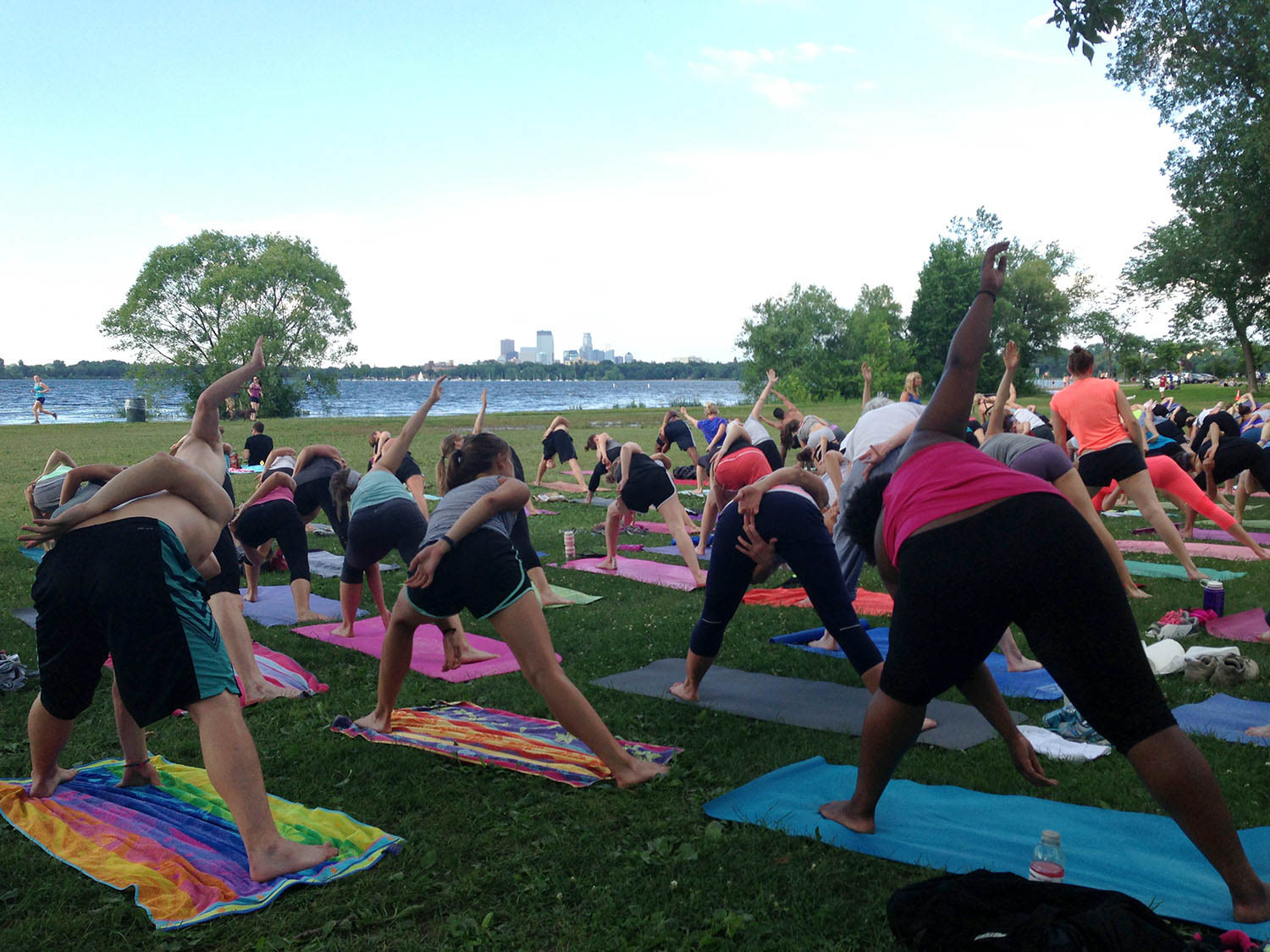 Perfect your downward dog without a monthly membership fee. One of our favorite things to do in Minneapolis during the summer is go to yoga classes on the lake.
They are donation based, and you just can't beat the backdrop of Calhoun, Harriet or Lake of the Isles. These classes are mainly during the summer, but run through September and part of October depending on weather.
So as the fall chill starts to set in, we plan on moving our practice indoors to locations around the Twin Cities that host free or donations-based yoga classes – there are more than you'd think!
Do it yourself:
Greenway Yoga is located in downtown on Nicollet Ave and aims to offer yoga classes at the lowest price possible. Charity drop-in classes are on Wednesday only with a suggested donation of $5 and their regular classes are $8 for a single drop in. The best part is that 100% of the donations will go towards a charity of the month.
Head to LuluLemon on Grand Avenue in St. Paul each Monday at 8 p.m. for a free 60-minute class as part of their "Monday Motivation", but be sure to call ahead.
Every Saturday morning, Midwest Mountaineering in Minneapolis offers a free yoga session from 8:05 – 8:50 a.m. (The store opens at 9:00 but yoga participants can gain entry between 7:50 – 8:05 a.m.)
18. Watch a Bloody Vikings Game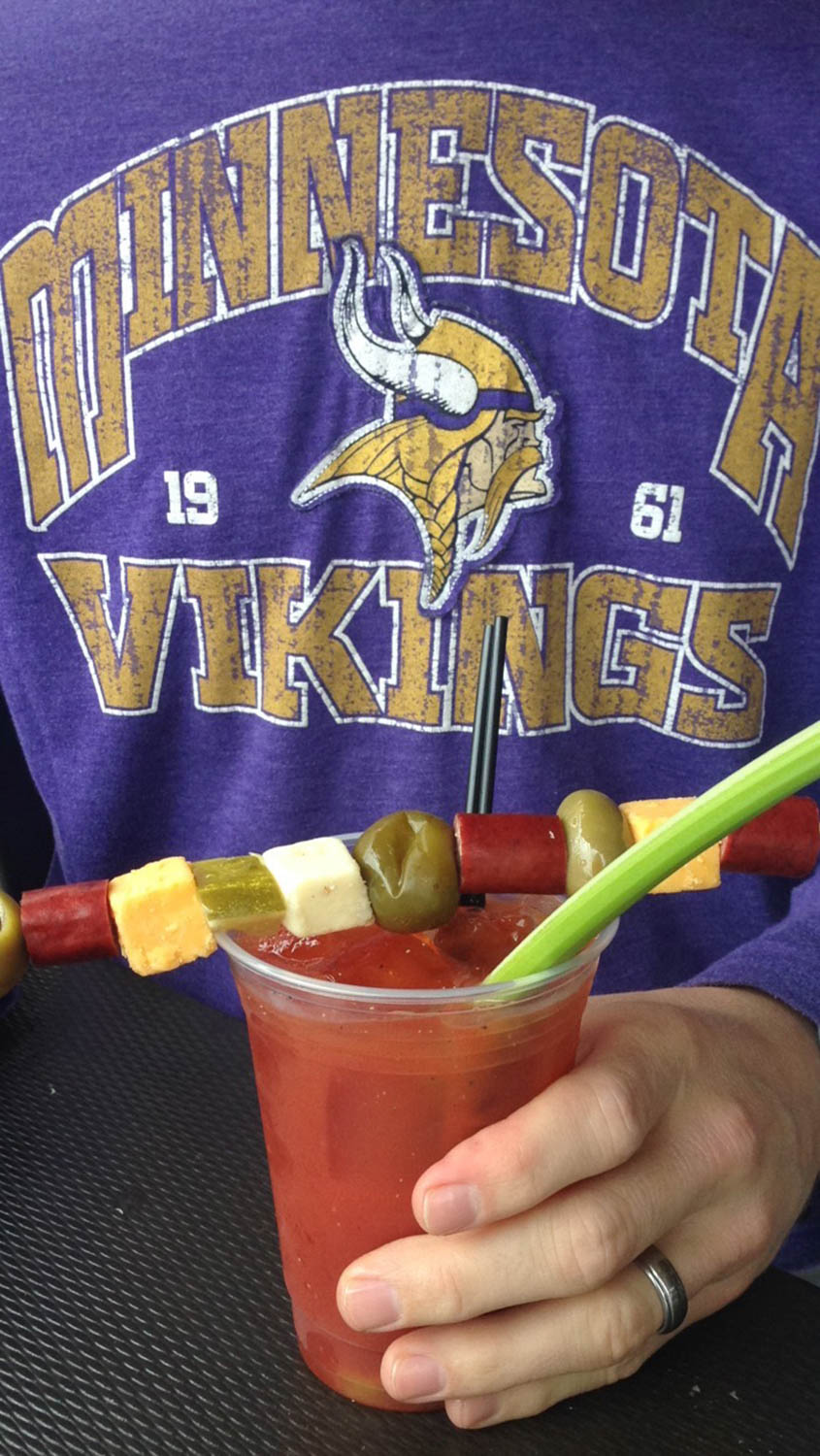 Oh, Minnesota sports. We all know how it goes: Lots of hype. A few good games. Then inevitable disappointment. But us Minnesotans aren't fair-weather fans.
We stick by our Twins and our Vikings and our Wild (well, because they're actually consistently good) through the wins and the losses. With a sparkly new stadium and many pre-season trades and cuts, there's bound to be lots to talk about this year.
And spice it up (literally) with the build-your-own Bloody Mary bar at Uptown Tavern. It's been a while since we've been there, but if it's as good as we remember, it's one heck of a deal! For just $5, you get a glass with vodka and get to make your own Bloody by choosing from an extensive variety of mixers, hot sauces and toppings!
Do it yourself:
Just show up at Uptown Tavern on any NFL game day on Sunday for the Bloody Mary bar and $5 select appetizers during Vikings games. (Do you have another favorite Bloody Mark spot in Minneapolis? Please share in the comments below! We love our Bloody's and are always looking for new spots to check out!)
19. Go Global
We've been craving Indian food. Umm… and Vietnamese and Peruvian, too. So where do we go when we have some non-Minnesotan food cravings (which is basically every-damn-day!)? The Midtown Global Market, of course!
With more than 50 merchants selling everything from a full meal to coffee and gifts, the Global Markets has basically everything you need. Well, except toilet paper. It's basically an indoor market (open all-year-round) that has food stalls serving some of the tastiest global cuisines we've had stateside. Come in and give it a try!
Do it yourself:
Head to the uptown area and give it a shot for yourself! The Midtown Global Market is open on Mondays – Saturdays from 10 a.m. – 8 p.m. and Sundays from 11 a.m. – 6 p.m. Head to their website to check out their events calendar for a list of upcoming musical performances. Live music and good food? That's all it takes to make us happy!
20. Celebrate Oktoberfest!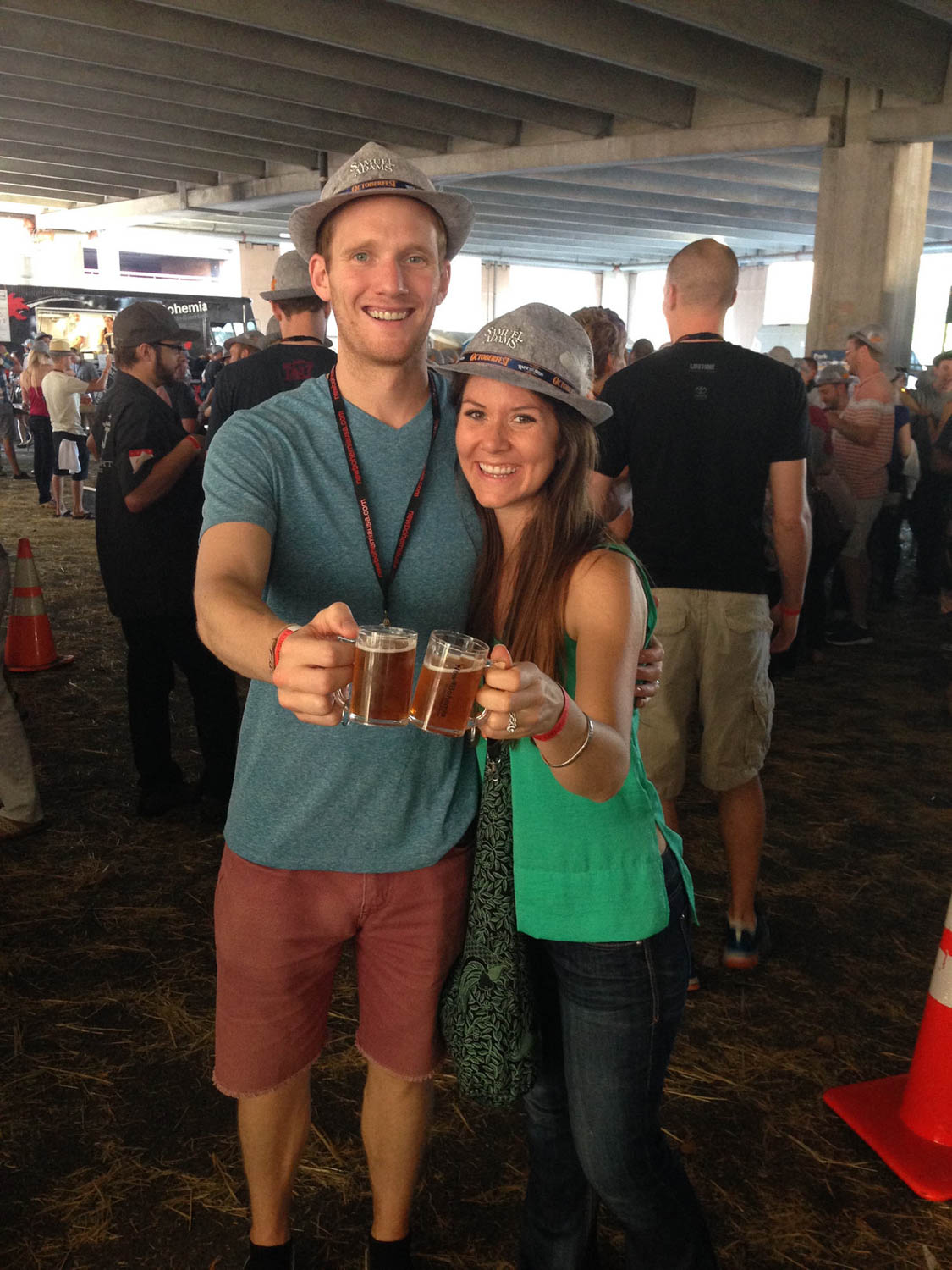 What's fall without a thick pretzel, a juicy wurst, and a bold German Oktoberfest beer?! If you can't make it to Germany this fall, Minnesota has some great Oktoberfest festivals sprinkled throughout September and October. One of our favorite Bavarian restaurants in the metro is Gasthof's.
Do it yourself:
There are plenty of places to celebrate the old tradition of drinking out of a glass boot. Here is a list of all the Oktoberfest festivals throughout the Twin Cities and surrounding towns. Prost!
21. Chase a food truck
It's official, the food truck craze is here to stay. There are so many tasty trucks out on the roads today that it's hard to choose just one… And do you pick one based on the menu or their cleaver name?!
Sometimes it's an easy choice because you're already at a brewery (#7) when a food truck pulls up. But other times it's more fun to hunt for one and chase it down.
Do it yourself:
One of the best websites we've found to assist in our food truck hunt is Roaming Hunger. It has all the mobile kitchens you can possibly imagine with a brief description of each. But the best part of this website is that it tells you exactly where each truck will be for a window of time. Just enough time for you to devour those delicious eats. Happy hunting!
22. Get crafty and dirty at the same time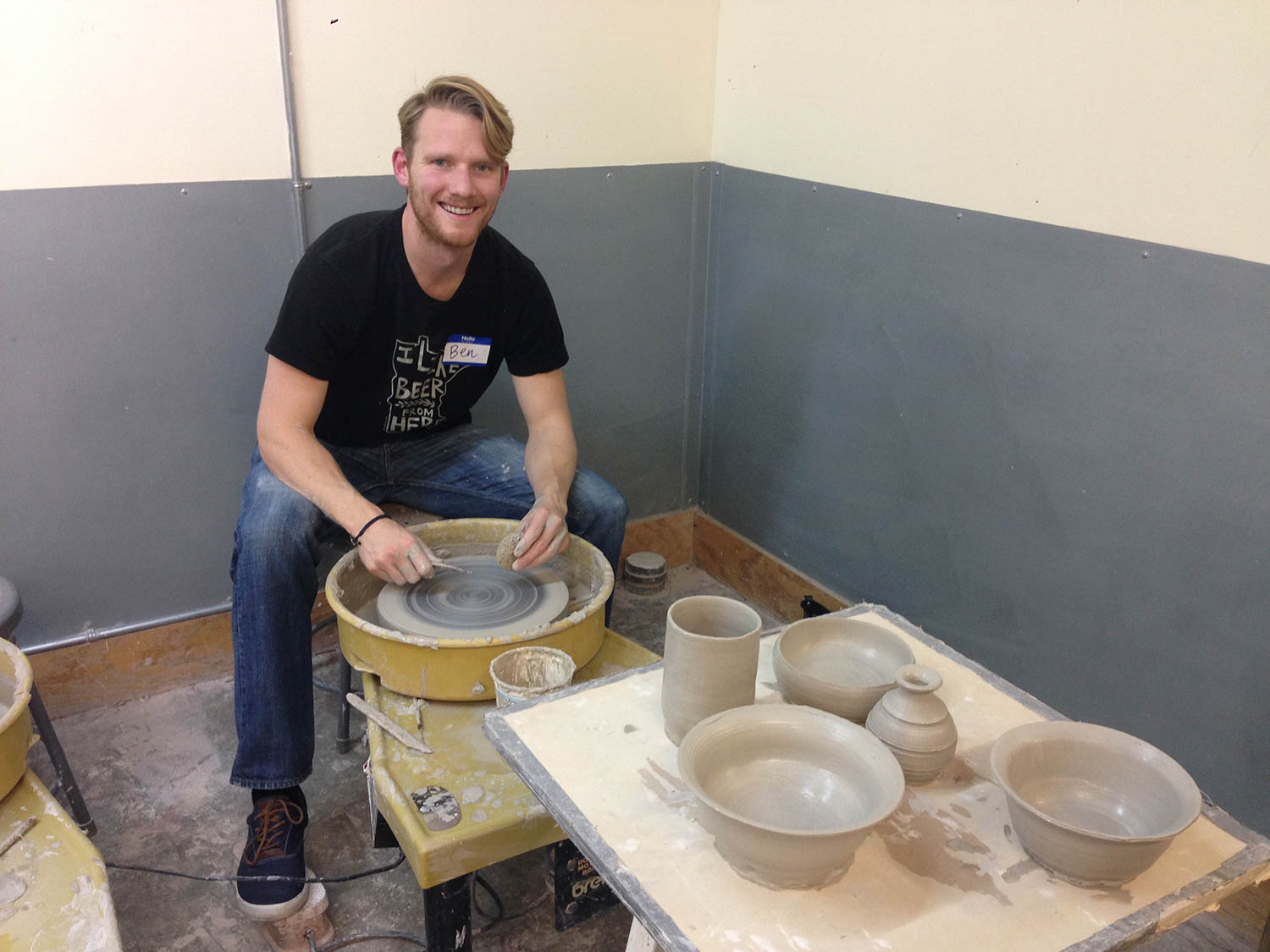 Time to get your hands dirty, literally. At Northern Clay Center in Minneapolis, you can learn how to throw a pot and shape a plate. Classes are affordable and they even offer fun "date nights" for you and your hunny! (Fun Fact: Ben is surprisingly good at pottery. Who would have guessed this former engineer is so creative?!)
Do it yourself:
Check out Northern Clay Center's calendar of classes and book your intro to clay today!
23. Swing the night away
Step back in time and have a drink at a local speakeasy where mob bosses used to hang out just south of St. Paul's downtown. When the gangsters of Chicago needed to flee the cops or other gangs, many would come to the Twin Cities to hideout, and a favorite watering hole was the Wabasha Street Caves.
Today, they give cave and ghost tours, host weddings and corporate events and are one of the best spots to go swing dancing in the Twin Cities. Swing night is every Thursday and the crowd ranges all ages from young college students to senior citizens and all ability levels too.
The interior is somewhat dated but it adds to old time ambiance. Check out their calendar of events to see what's coming up and make sure to use the secret speakeasy password "Gus sent me".
24. Test your trivia knowledge
Summertime in Minnesota is patio season. But what is one to do when the weather turns cooler?We're huge fans of finding a good trivia night on our travels or at home, and fall is the perfect time to cozy up in a booth with a beer and test that ol' brain of yours!
There are a ton of trivia nights all around the Twin Cities, so whether you're looking for a something fun to do on Tuesday night, or are looking to switch up your weekend haunt, there are options for you.
25. Bike and enjoy the colors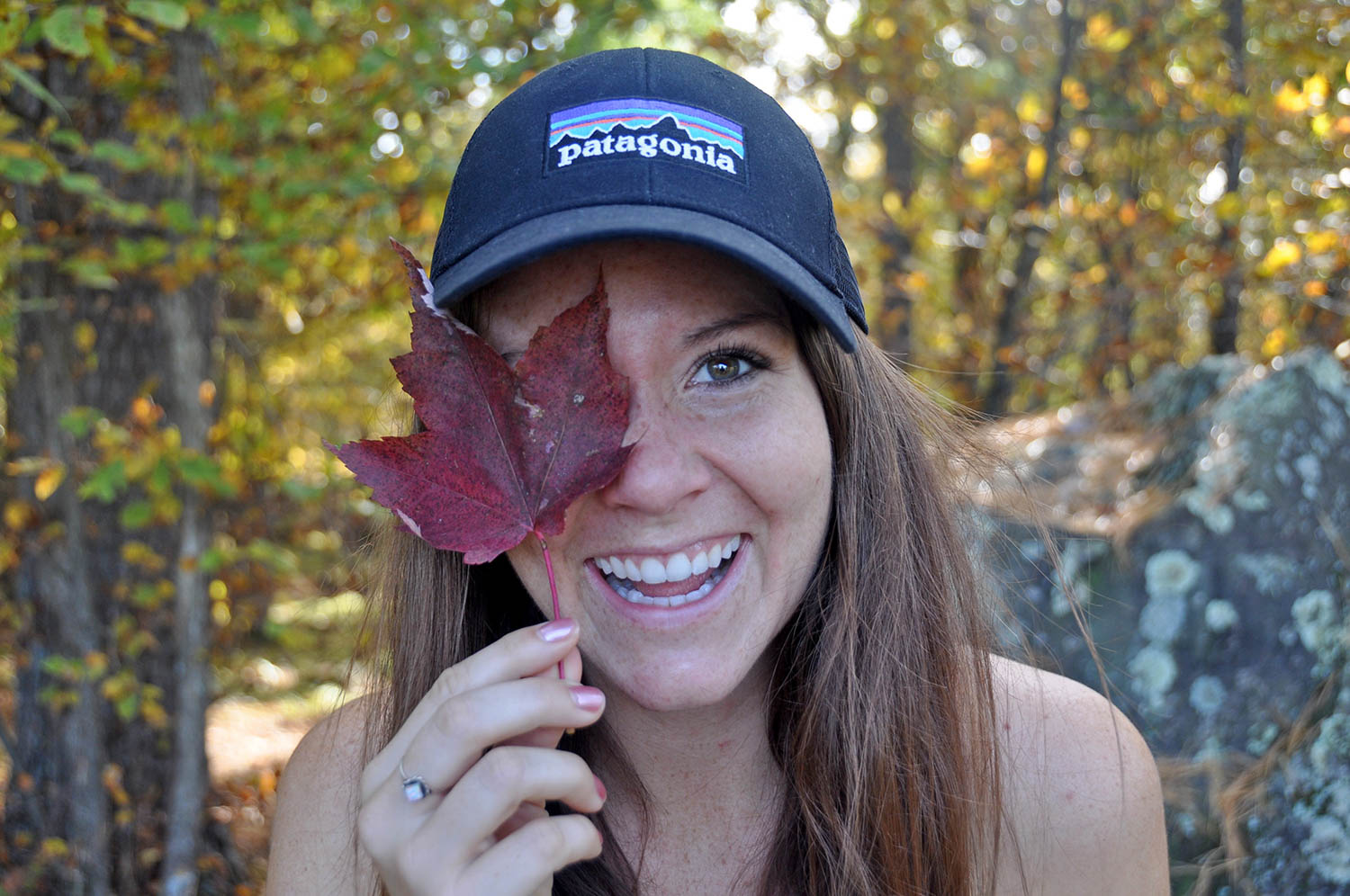 One of the very best free things to do on a beautiful fall day is to pump up those bicycle tires and go for a ride. Minneapolis has some amazing bike trails, and they are the perfect place to view the leaves.
Ride the Greenline, bike around Lake Minnetonka and stop for lunch on the water, cycle down to the Stone Arch… wherever your tires take you, you'll have a great time!
You might also like…
Save this article on Pinterest for later!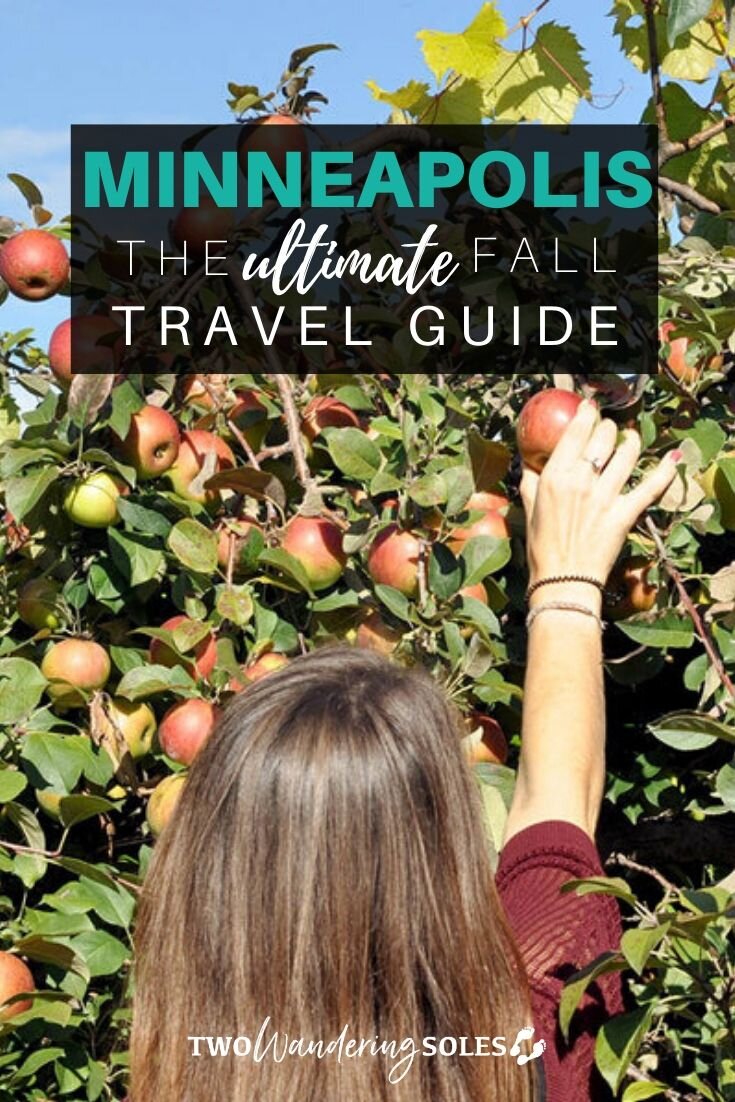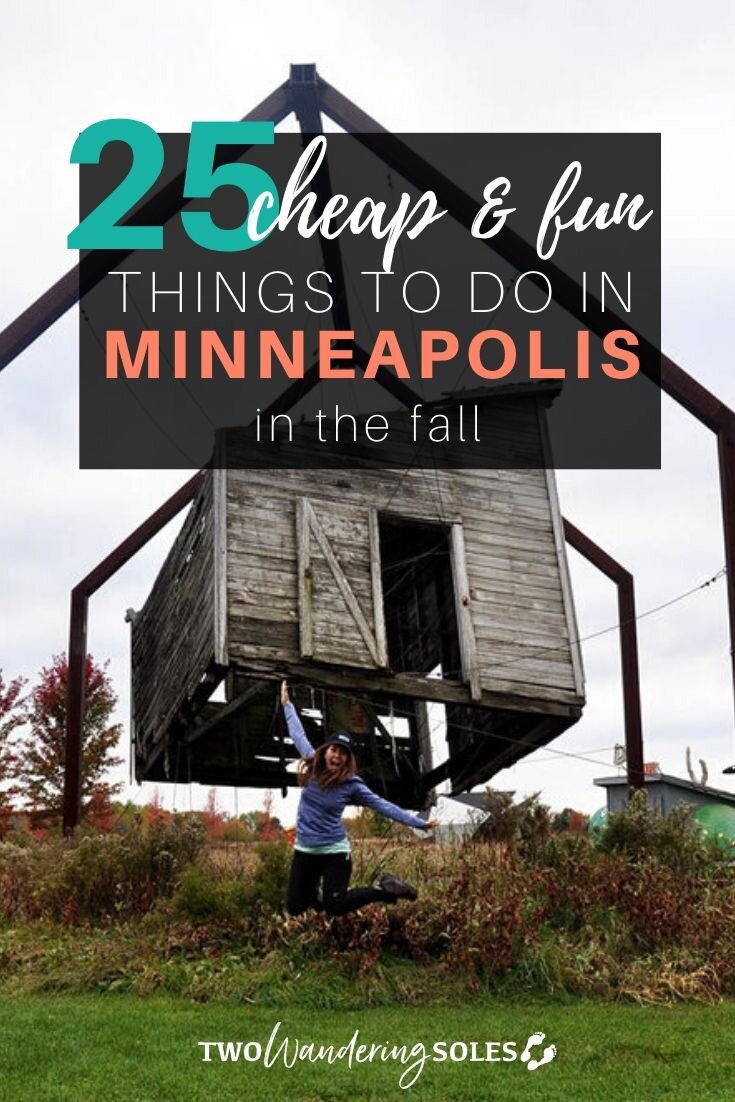 We want to hear from you!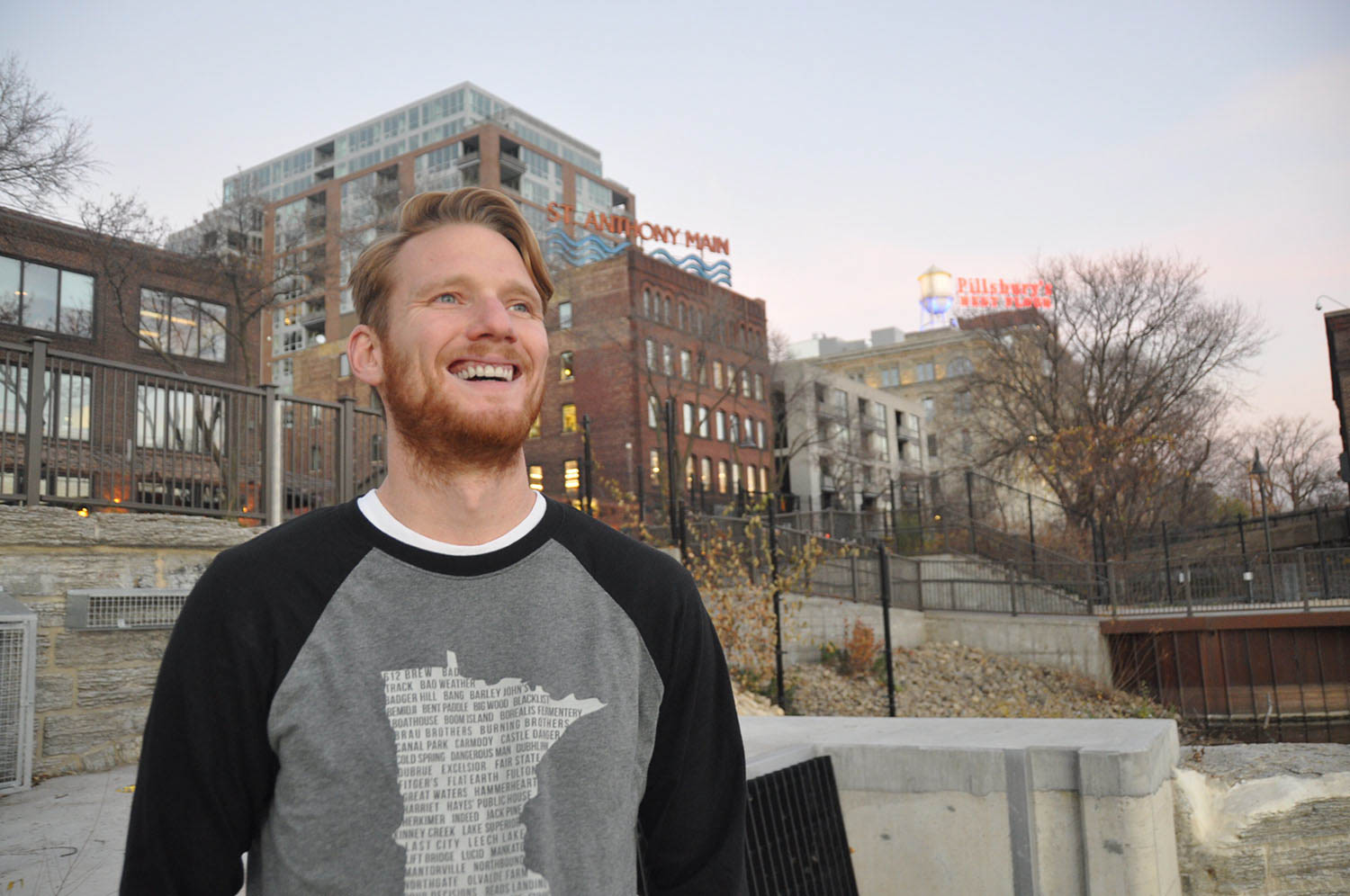 What are your favorite things to do in Minnesota during the fall? We'd love to hear them! Share in the comments below!