Travel isn't always perfect. Sometimes things go wrong. Very wrong. Check out these travel horror stories submitted by readers (plus one of our own!) that will make your skin crawl.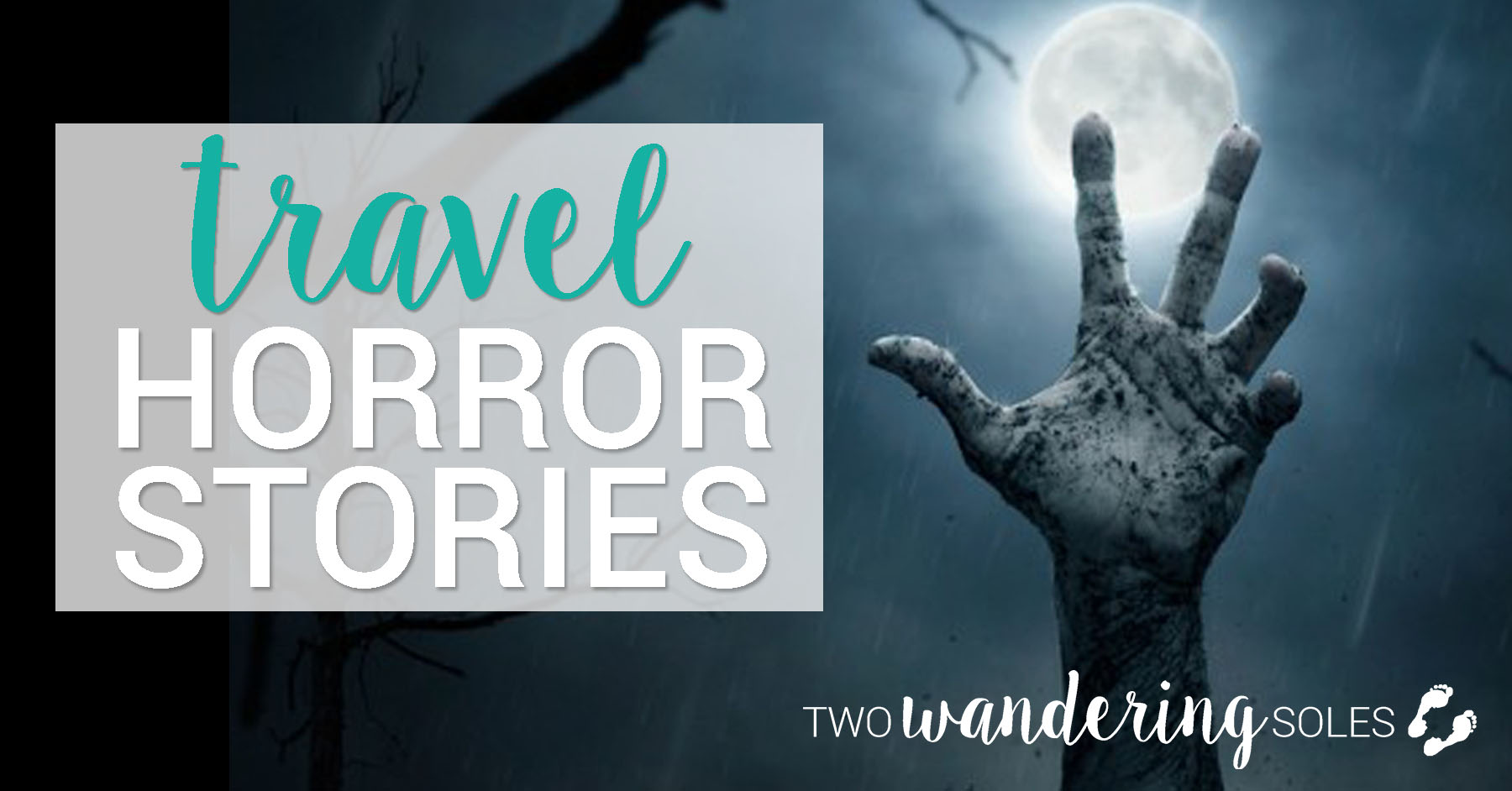 Travel isn't always hammocks and cocktails. Sometimes bad things happen when you're overseas. We've heard all sorts of travel horror stories – from petty scams to silly mistakes to truly dangerous situations. 
We're sharing one of our travel horror stories, as well as some of our favorite stories submitted by readers. 
One thing we know for certain is that horrible things can happen even in the comfort of one's own home, so these stories aren't meant to scare you. 
Instead, we're sharing these events to illustrate that travel isn't always easy, and sometimes you have to deal with difficult decisions. And in the end, everyone involved in these stories was okay and had a good tale to tell!
So sit back, grab some popcorn (or whatever else you eat while reading cringe-worthy stories), and get ready for some travel tales you don't typically hear after a friend returns from vacation.
---
Travel Horror Story #1: Holi — Colors, Groping, and Indian Sewers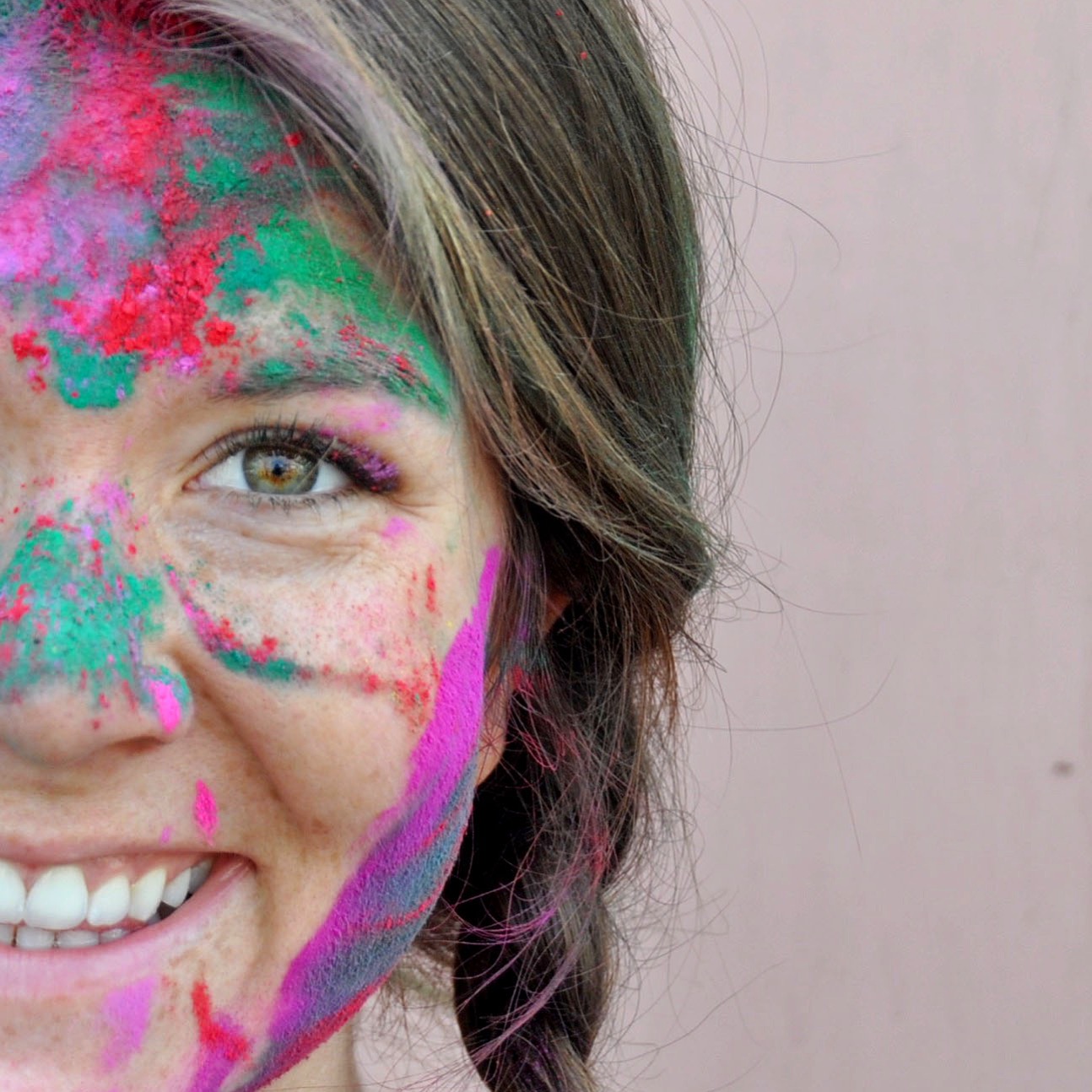 Celebrating Holi in India has been on my "Bucket List" for as long as I've known about this festival of colors. So this year, we made it happen.
RELATED POST: If you dream of partaking in this festival, don't let our story scare you away! We had a (mostly!) great experience and would recommend it to others. Check out this article full of tips for celebrating Holi in India (from an Indian!)
Let's put it this way… 70% of the time we had tons of fun, walking the streets with new friends, throwing colored powder and dancing. But the other 30% of the time was, in all honesty, a bit rough.
You see, the town we ventured to for Holi is known as the most authentic place to experience this festival, and there really aren't many foreigners who partake. We saw maybe 30 other foreign travelers in total during our entire time at the festival. Add this to the fact that many Indian women don't publicly celebrate Holi here, and you'll start to understand what a spectacle I was in this town.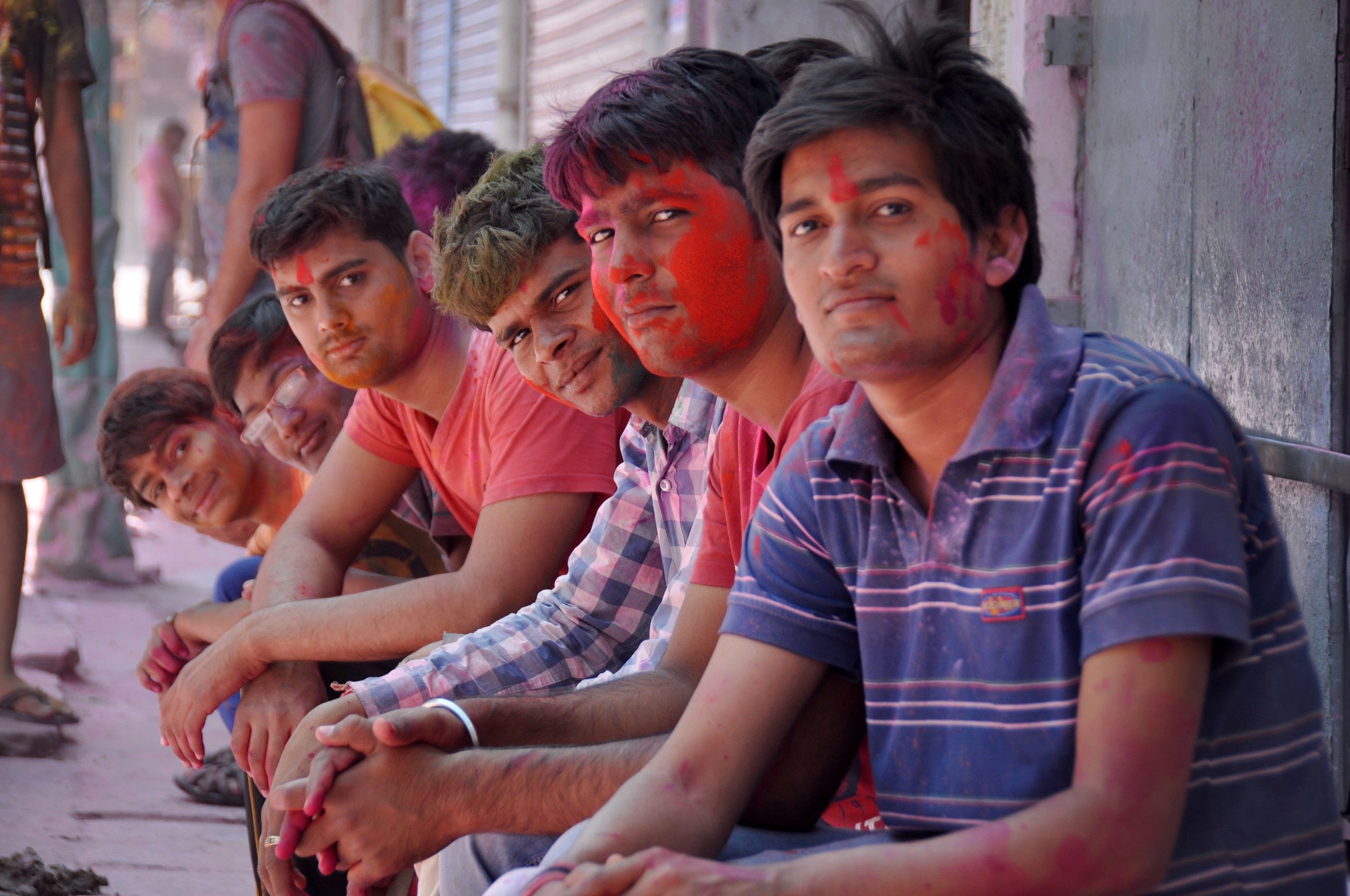 The streets were flooded with young men streaked with colors, who were shouting and dancing. This is what I'd pictured. A celebration of happiness.
But I wasn't prepared for all the groping. That's right. Groping.
I had read an article that warned of this behavior, but assumed that since I was traveling in a group (and was with 2 men) that it wouldn't happen to me. I was wrong. The sad thing is that it starts young – 10-year-old boys were among the perpetrators.
The two other women we were with experienced the same thing, and it made it difficult to wander the streets and dance with abandon. I found myself planning out my next steps – dodging people here and there…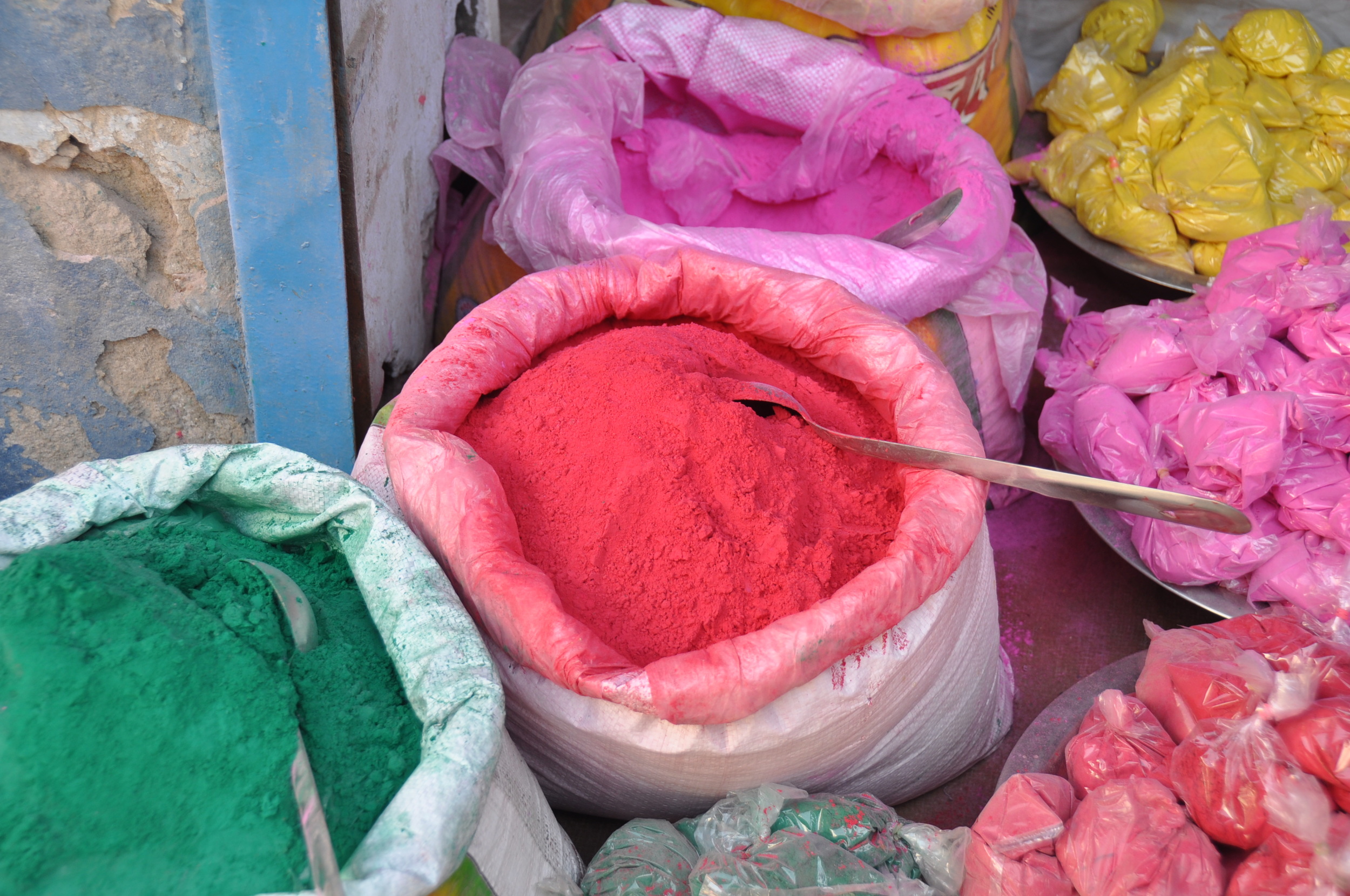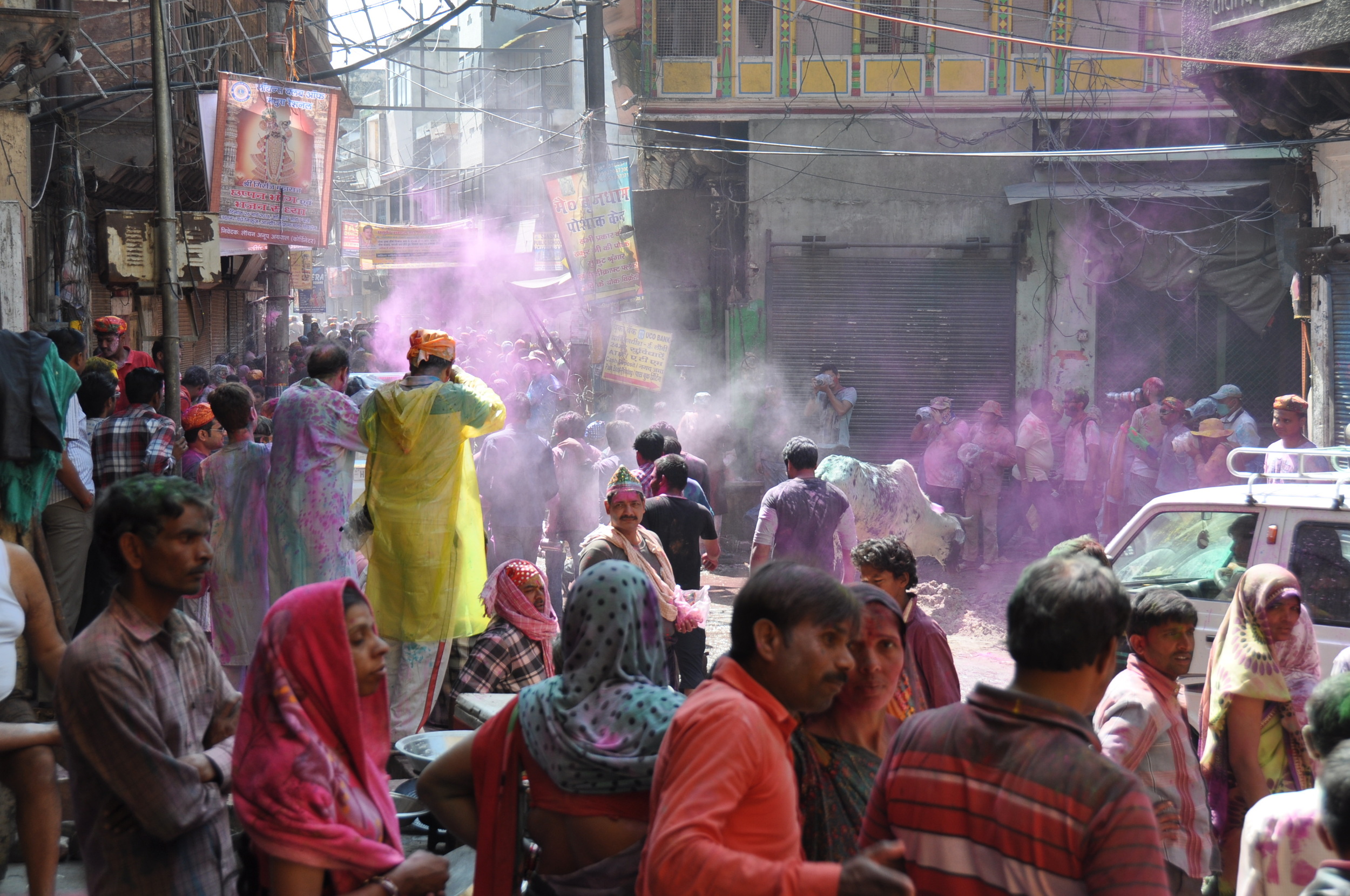 Well, here's where I screwed up. I scurried past one man and stepped into what I thought was a shallow puddle. I was wrong. I sank up to my belly button in filthy, brown water – a sewer where all the waste is collected from the side of the streets.
I wanted to laugh. I wanted to cry. I wanted to throw up. But I didn't have any time to think about it before I was pelted with more colored powder. That's how Holi is.
Eventually my pants dried (and I tried not think about what I had just taken a dip in), and we sat in the sunshine outside a temple where we met some really lovely Indian people.
It turned out to be an amazing, color-filled day that you might see in the pictures we've shared on Instagram. But just like anything – the not-so-fun-parts aren't always what we share first.
---
Travel Horror Story #2: Blood in Paradise
Meaghan Ashley is an English teacher in South Korea, a talented writer and artist, and a very close friend. Ben and I were actually present for this horror story, and I can tell you, it will make your skin crawl.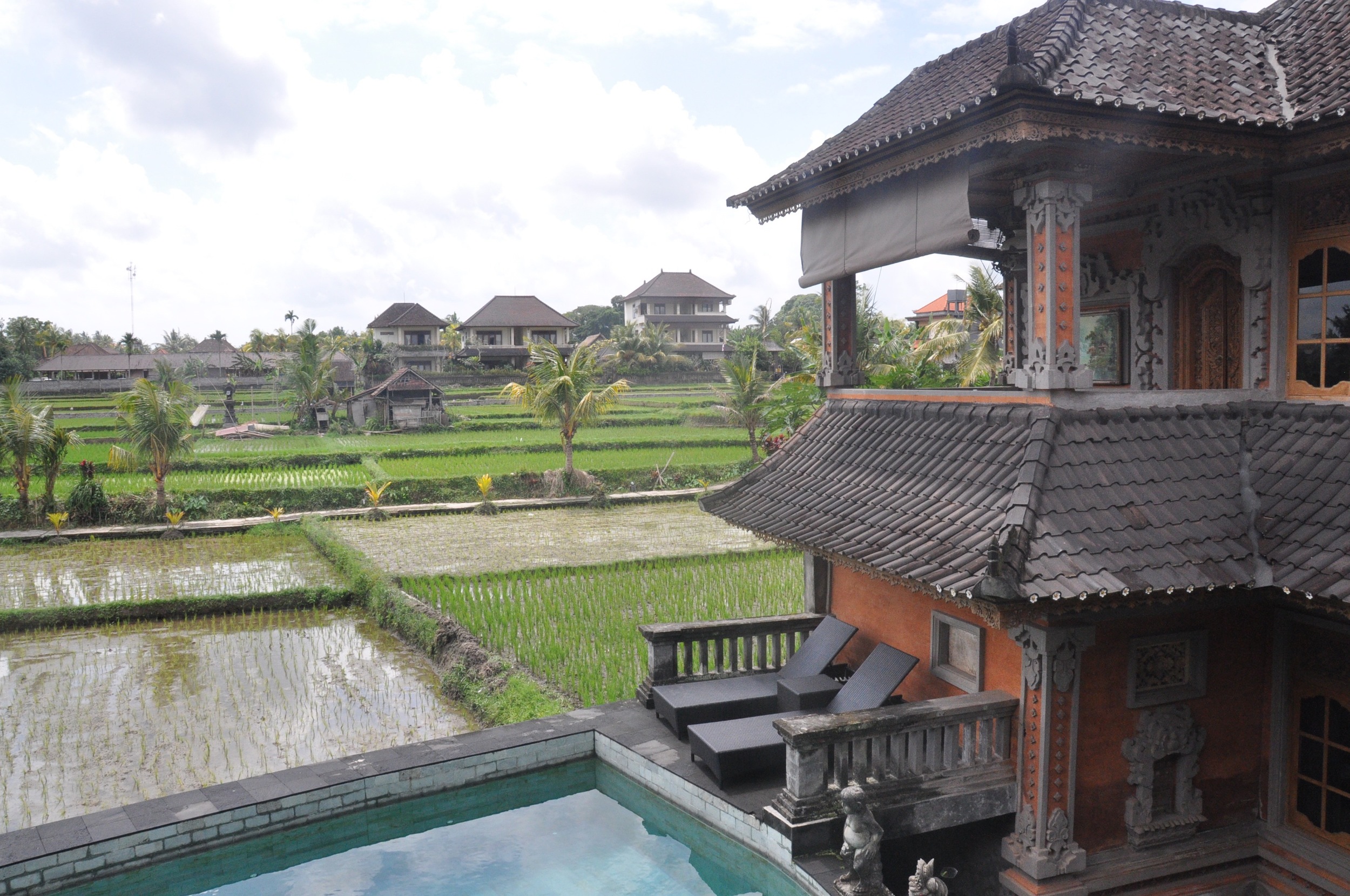 I had just arrived in Bali for a ten-day vacation with my boyfriend and five of our closest friends. The streets of Ubud were alive with light, color, and the tantalizing smells of incense and Balinese cuisine, and my heart was pounding with the familiar sense of feverish excitement that fills me when I find myself at large in a new city. We arrived at our beautiful guesthouse, Ala's Green Lagoon, and immediately began exploring. That's when things took a turn for the worse. 
Excited to check out this little rooftop terrace, I didn't notice the step at the bottom – the one that is shorter than the rest and tiled in the same pattern as the floor beneath it – which would have been easy to miss in the daylight, let alone in the dark. My face hit the stone steps before I even realized what had happened. I tasted blood, felt with my tongue, and guessed that I was missing several teeth. Fortunately, I'd only broken one in half and loosened another, but my teeth also went right through my lip.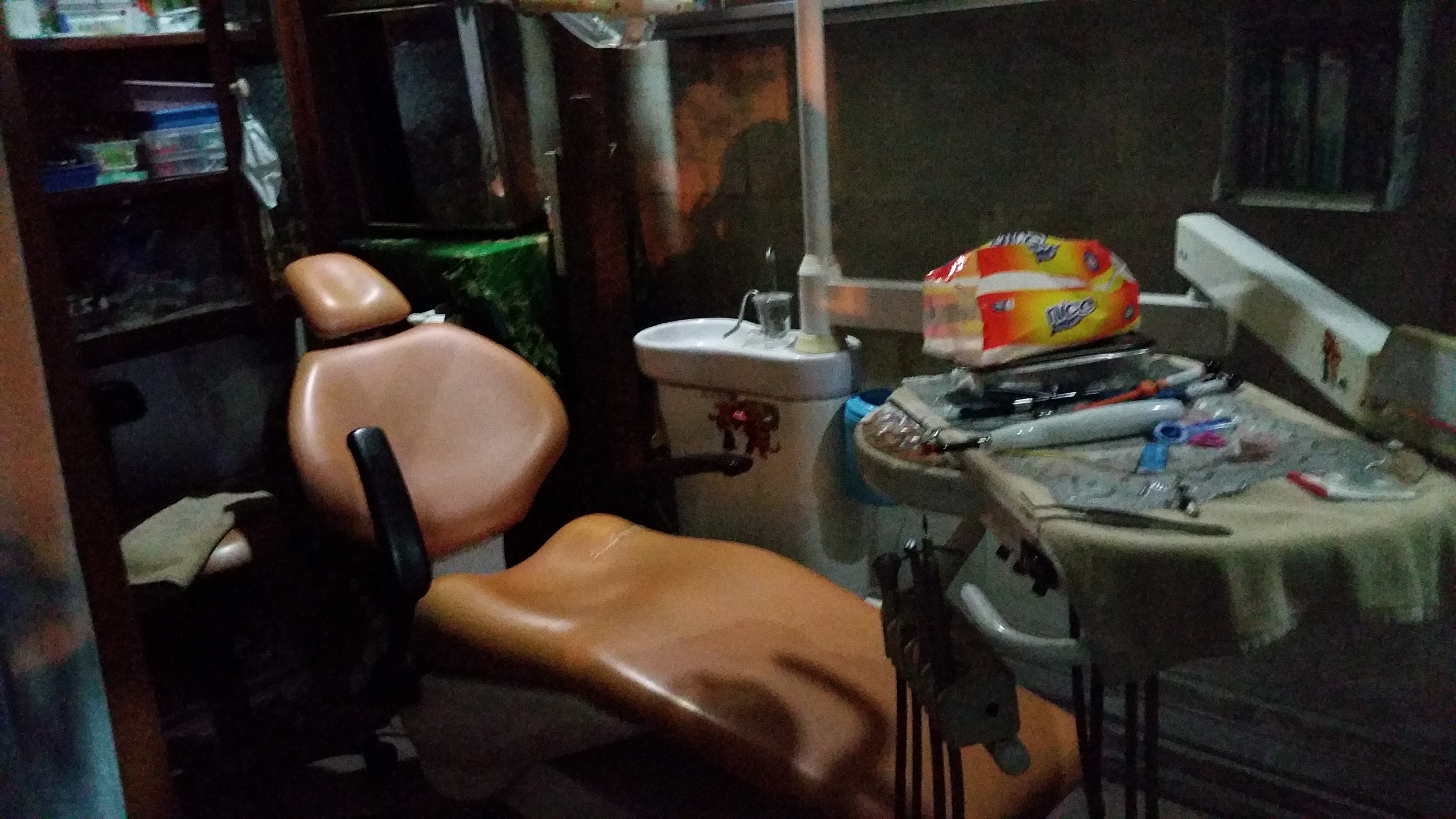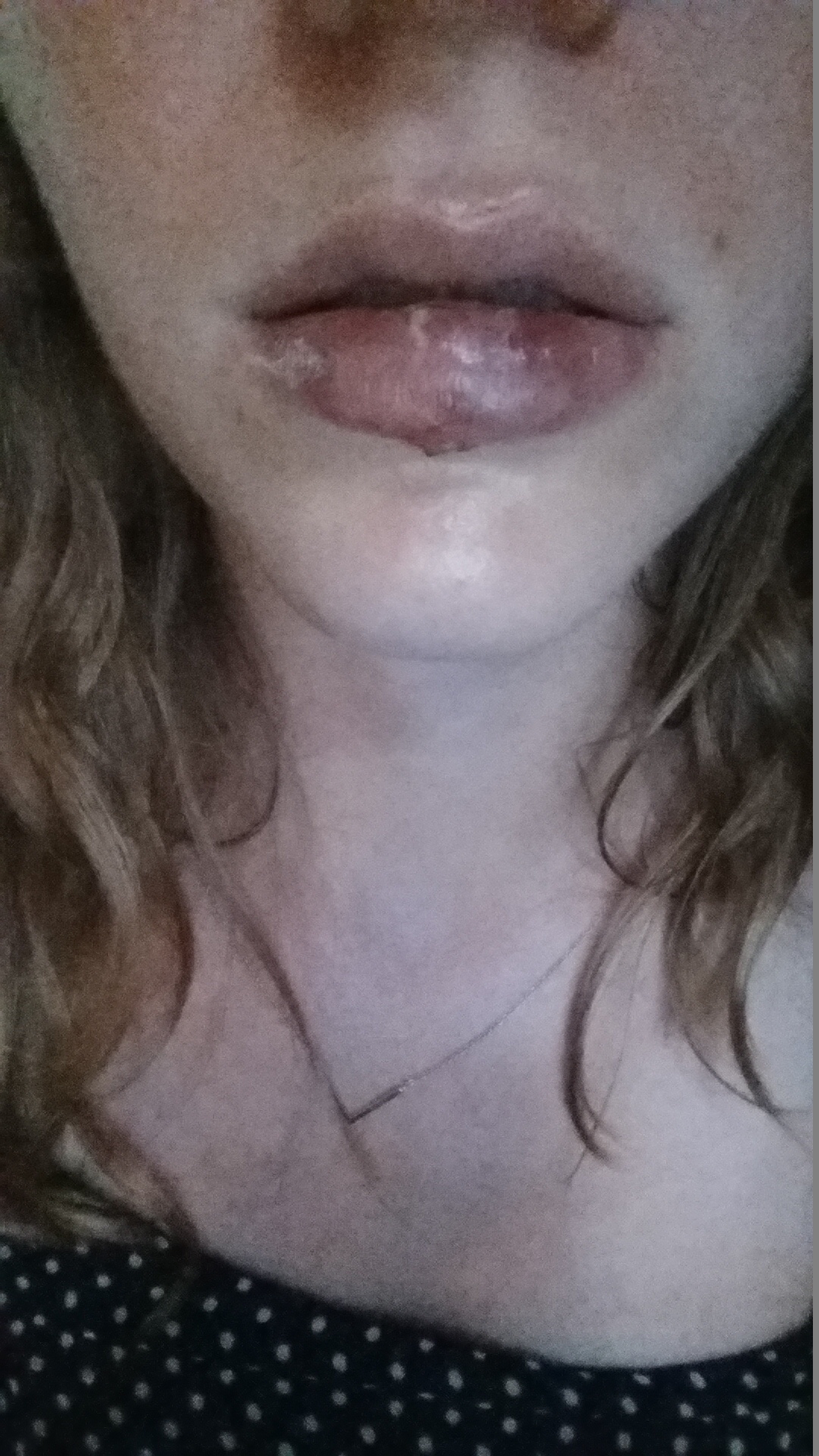 One of the guesthouse staff was kind enough to make an emergency trip to the dentist with me and my boyfriend on the back of his moped, swerving around traffic and pedestrians, clutching a bunch of paper towels to my profusely bleeding mouth.
I was lucky that the dentist agreed to see me, as it was late on a Sunday night and she appeared to be in the middle of dinner with her family, but she took one look at me and led me into her clinic – three bamboo walls and a curtain on the deck next to her front door. She went to work repairing my teeth. Periodically, the generator would fail, the lights would go out, and she would pause with a simple "Wait, please," until the generator kicked back in. When she'd finished, she told me "No more cry," and charged a mere 800,000 IDR – less than $60 USD (which was luckily covered by my travel insurance!).
Although I spent my entire vacation drinking my meals through straws with Kylie Jenner-sized lips, I had the best time in Bali. Even as I sat in the dentist's chair waiting for the generator to restart, I knew that someday this would all just be a really good story.
---
Don't forget to buy travel insurance BEFORE your trip. Enter your details below and get an instant quote!
---
Travel Horror Story #3: From Heaven to Hell — One of Our Worst Travel Days
We met Kara and Nate, an adorable couple from Nashville, in our scuba course on the island of Koh Tao. They are currently hopping around the globe and sharing their experiences through daily vlog videos that they post each night. Check out their YouTube channel to see what day-to-day life is like as a long-term traveler. Which, as we explained, has some ups and downs.
Come along for the ride as they share one of their worst travel days. It starts out with a business class flight and lounge access (so posh!), but quickly makes a turn for the worst. You'll see what I mean when I say, "Travel days are the worst!". 
Japanese Capsule Hotel Nightmare
Can't get enough of Nate and Kara? Check out their experience staying in a Japanese Capsule Hotel in Tokyo. It wasn't quite what they were expecting…
---
Travel Horror Story #4: Not Your Dream Island Vacation
Lucy Mugford, a junior at Marquette University (and my beautiful cousin!), has spent the past semester studying abroad in Madrid, Spain. While most days are bliss (check out her Instagram and her blog and you'll know what I mean), she shares one very stressful experience that'll make you wonder what in the world you'd do in her situation!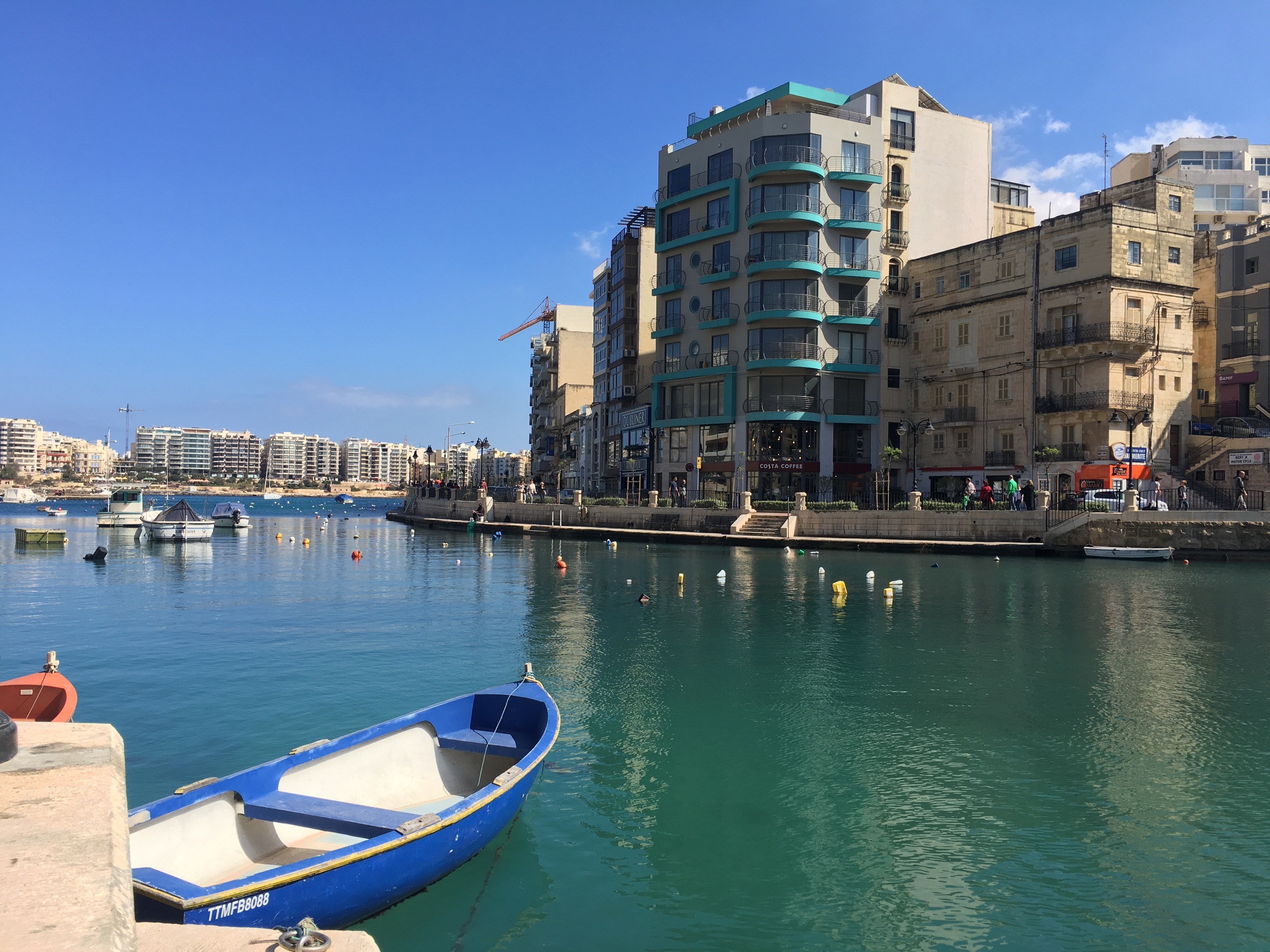 After an incredible spring break week traveling Italy with two friends, one friend and I decided to top off the trip by spending the last two days in Malta. We were picturing lounging on the beach, soaking in some sun and much needed R&R. However, Malta turned out to be the opposite. After dinner and going out to an Irish pub, meeting some cool New Zealanders, and another bar, we headed home to our villa.
It wasn't until the next morning that I realized my wallet was gone. I thought it was a joke – it had to be at the bar we were at! But, we went to the bar and had no luck. I kept checking my credit card statements and then sure enough, there was a charge: $68.94 at an Italian train company, which I did not purchase.
After a mini breakdown and calling my parents, we started trying to cancel cards. The biggest problem was that my credit card was the same card as my parents, and they were traveling in Italy at the same time. So canceling mine meant canceling theirs as well. Thankfully, they had another form of payment and it ended up being okay for them.
There we were on this beautiful day in Malta, me without even enough money to buy my lunch. My flight was that night at 11:30pm, and my friend and I had planned on exploring some of the other beautiful islands that day – and it truly was a perfect day. Instead, we sat on the harbor for a few hours soaking in as much sun as we could, she took out 40 euro for me, we got some dinner and then I took a cab to the airport – she wasn't leaving until the next day. That 40 went by fast though, as 20 went to the cab and I needed 5 for the metro home because my Madrid metro card had also been in my wallet.
The cherry on the top was that my sinus infection came into full effect on my journey home to Madrid. My ears were popping and un-popping throughout both plane rides, and I could barely breathe through my nose. Once I stepped foot off the plane in Madrid I felt 1,000 times better. I definitely learned a tough lesson this trip, and I'm so thankful it wasn't my passport that was stolen – I would've been stuck in Malta for who knows how long!
RELATED POST: Guide to choosing the best Travel Insurance policy for you!
---
Travel Horror Story #5: Trains, Planes and Strikes
Gina Montilino has been a good friend of ours for many years and shares our passion for travel. She is laid-back and patient, but even the most easy-going person would freak out if this happened to them.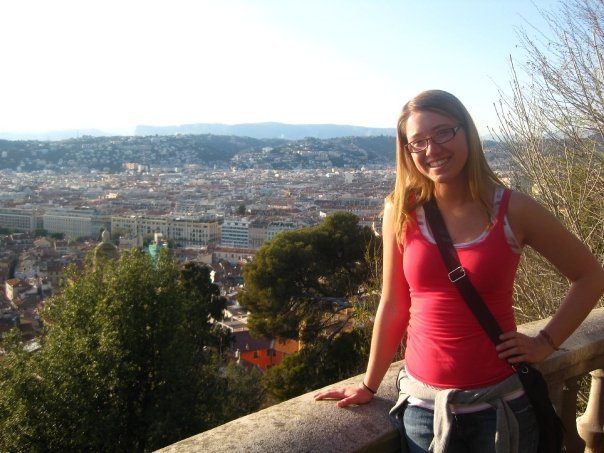 In 2009 I participated in a very unique study abroad semester called the International Traveling Classroom. It sounds exactly like it was; our professors followed us throughout Europe for 3.5 months and we took classes where ever we could find space (museums, hostel lobbies, parks, etc.). Part of the deal of this extremely independent experience was that we NEEDED to arrive at our next study city by 6pm on the designated day. If we were not in the hostel lobby at 6pm on the designated day, our grade in the primary class dropped an entire letter. It's the only way our leader could keep track of 40 twenty-somethings gallivanting across Europe. No if's, and's, or but's 
For Spring Break, my girlfriends and I decided to go to the South of France for about 4 days. We had a lovely holiday in the sun and on the beaches of Nice. The day before we needed to catch a train for our next study city of Salzburg, we showed up at the train station to reserve our seats. We had an unlimited Eurail pass so there was no need to buy tickets any earlier. 
"Three seats to Salzburg for tomorrow at 9am, please," I said.
The man looked at me and in a French accent said, "No trains. There is a transportation strike. Starting in 3 hours. No trains, buses, or taxis in France."
"Excuse me, what? Is there a bus that can get us over the border and into Italy in the next 3 hours so we can at least catch a train to Salzburg from there?"
"No. No more buses leaving for Italy in the next 3 hours," he said.
So we were literally stuck in France, 543 miles from our destination city, with our grades on the line, and no end in sight to this strike. We hurried back to our hostel before the strike started.
After a few choice words were said to each other and an evening of angry brooding, we decided to bite the bullet and pay over 200 dollars for a flight to Venice, then a train to Salzburg. This was NOT in our budget but we made it work, like you so often have to do when you're traveling.
We made it to our hostel lobby well before 6pm on the designated day. We couldn't wait to tell our professor about the strike, the flight, and our dedication to the program. He seemed less than amused at the time, but rumor has it he uses our story as an example every year to scare students into arriving on time!
---
Click on the image below and keep reading for the stuff that we don't usually share…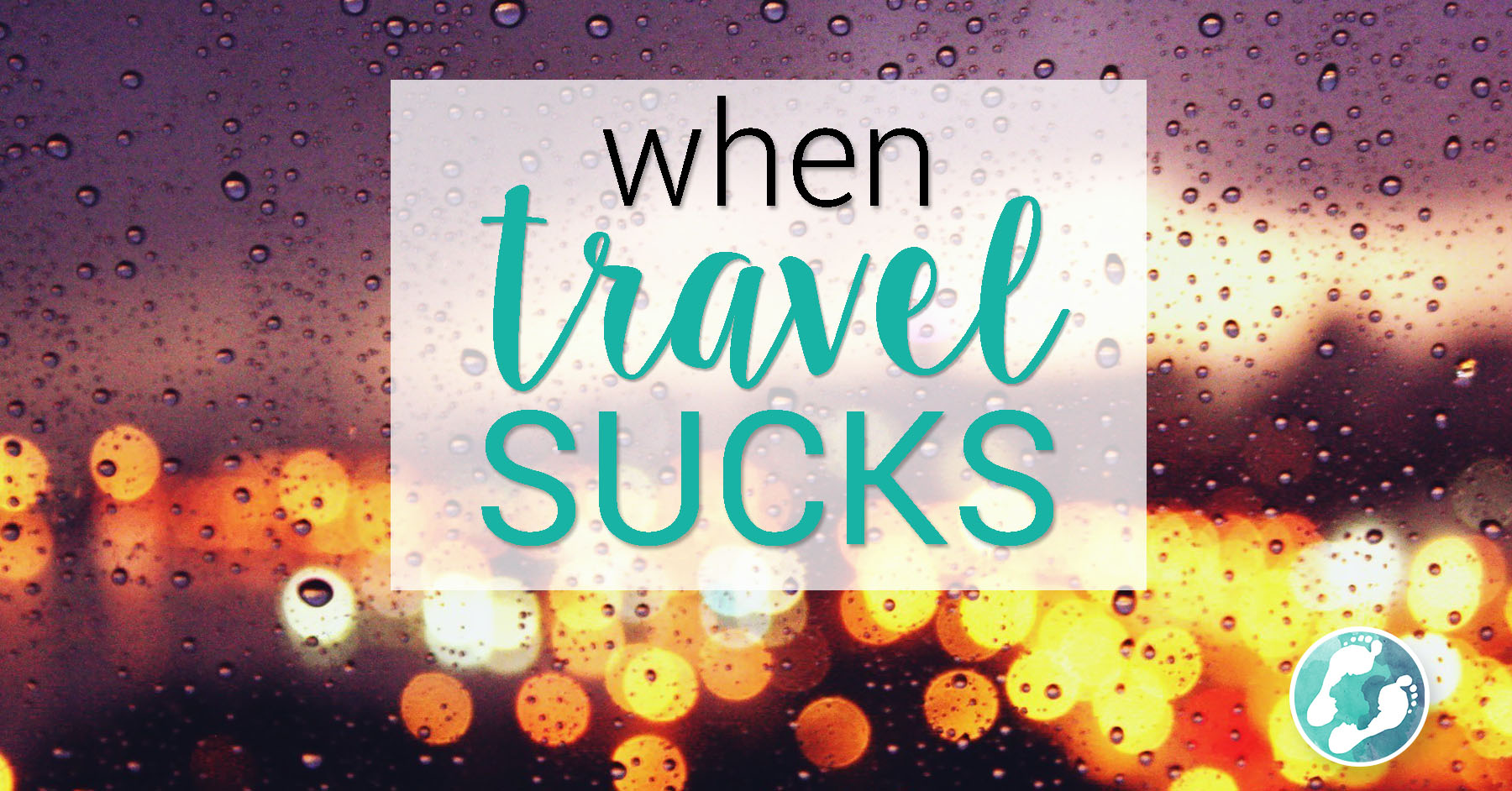 Planning a trip soon? Save this to Pinterest!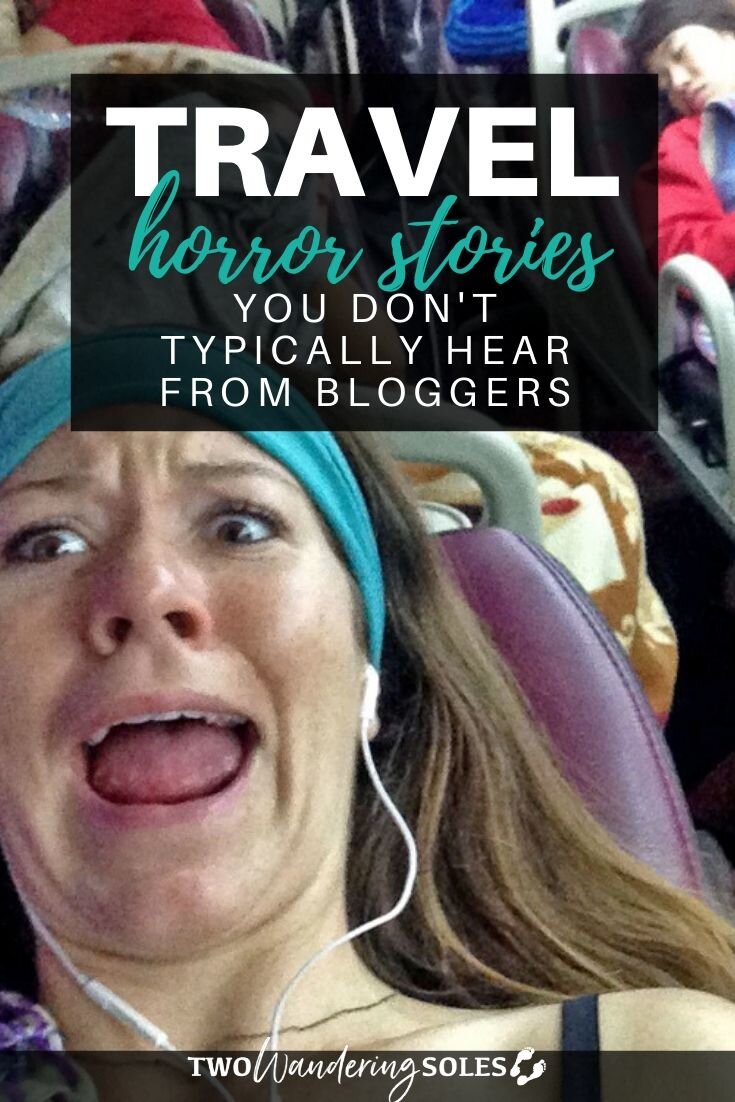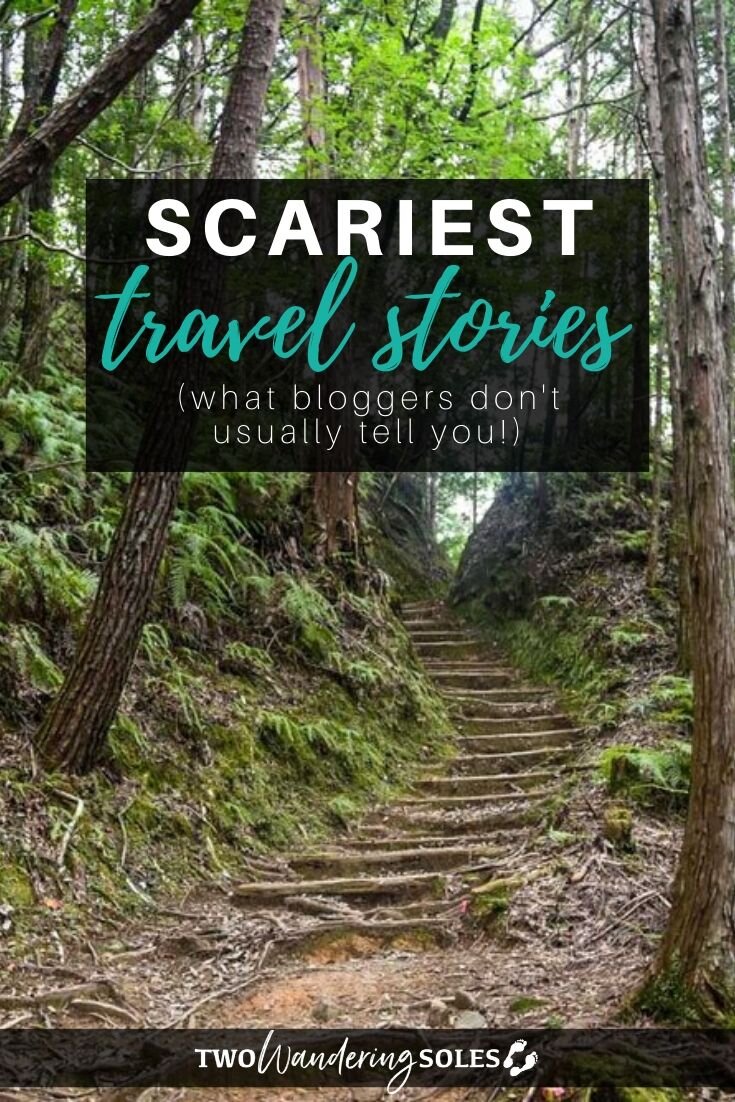 We want to hear from you!
Have you ever had a travel horror story? Get it off your chest in the comments below!