There is something truly special about winter in Japan! We think you'll be surprised by all the exciting things to do in Japan in winter. Plus, we'll let you in on average winter temperatures around the country, as well as what to pack for the winter months.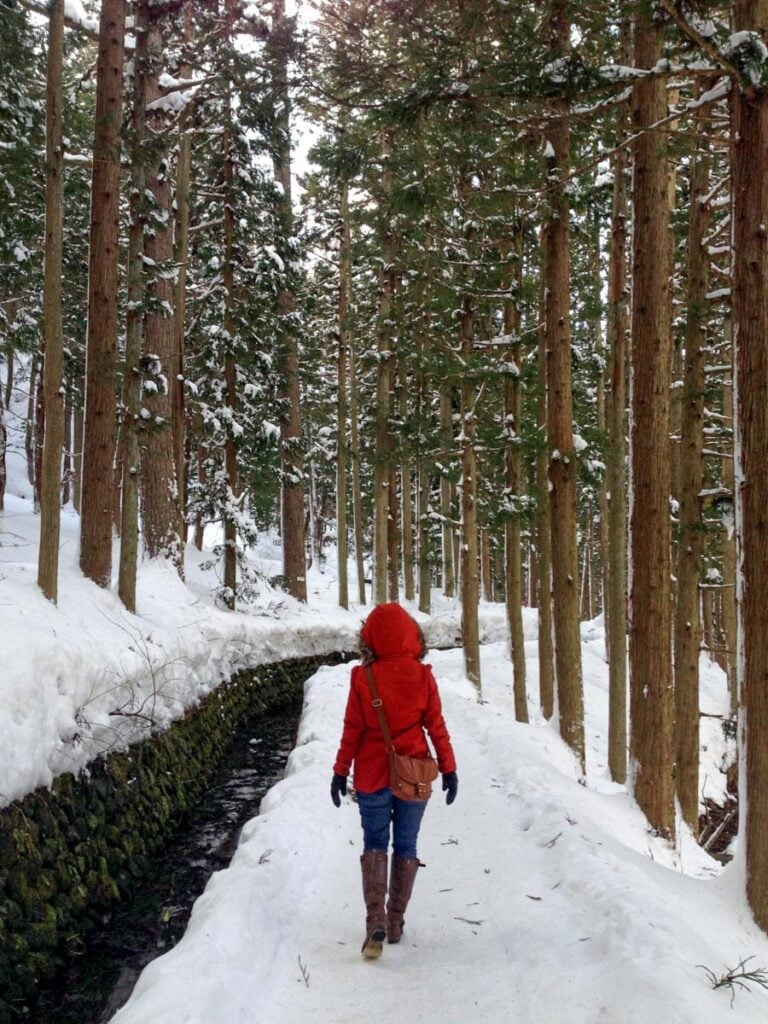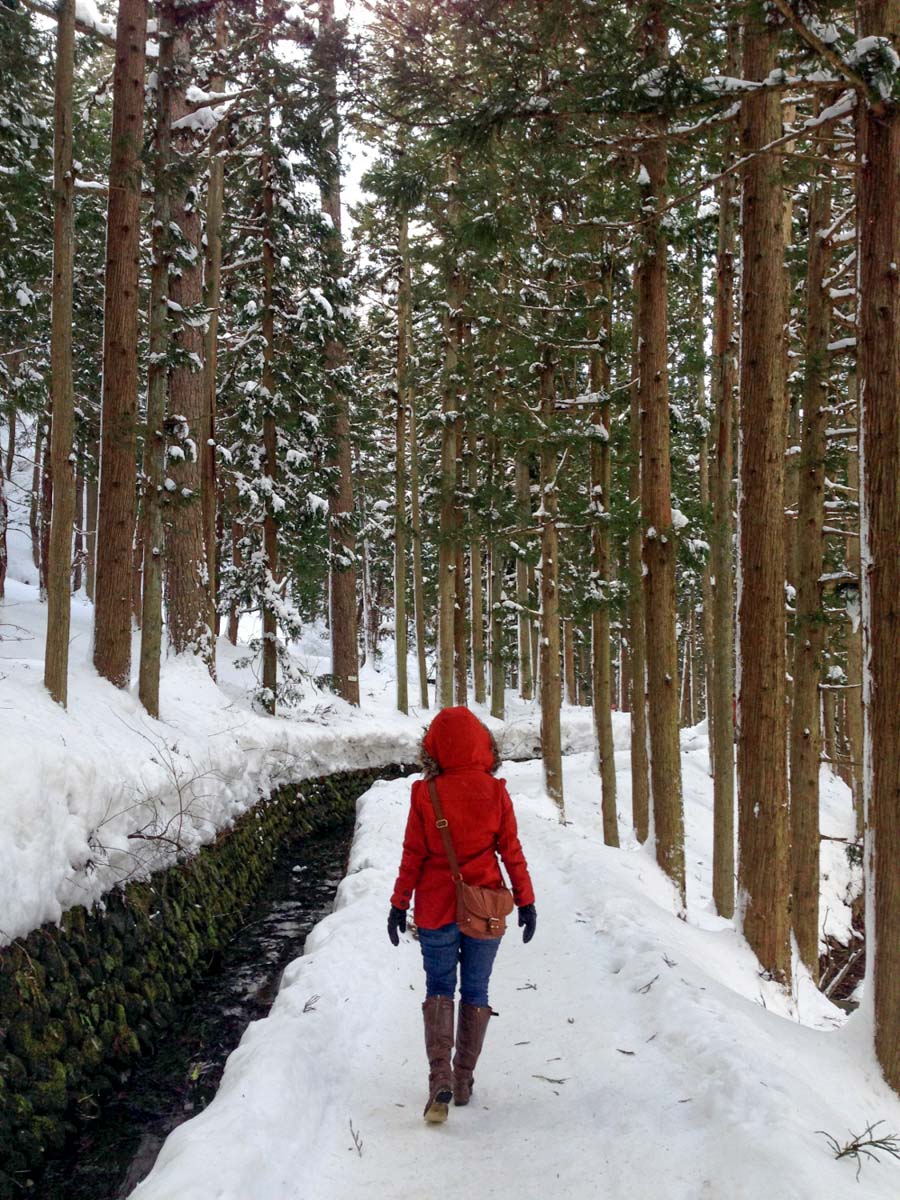 With powdery snow and plenty of things to do indoors and outside, Japan makes the perfect winter destination.
It might not be the first place you think of for a February getaway, but we're going to explain why winter in Japan is magical. Plus, we're going to share the best things to do in Japan in winter and which destinations to put on your itinerary!
Oh, and we'll also answer that nagging question you're already wondering: How cold will it actually get?!
Article contents
---
Resources for planning your perfect Japan trip
---
Reasons to visit Japan in winter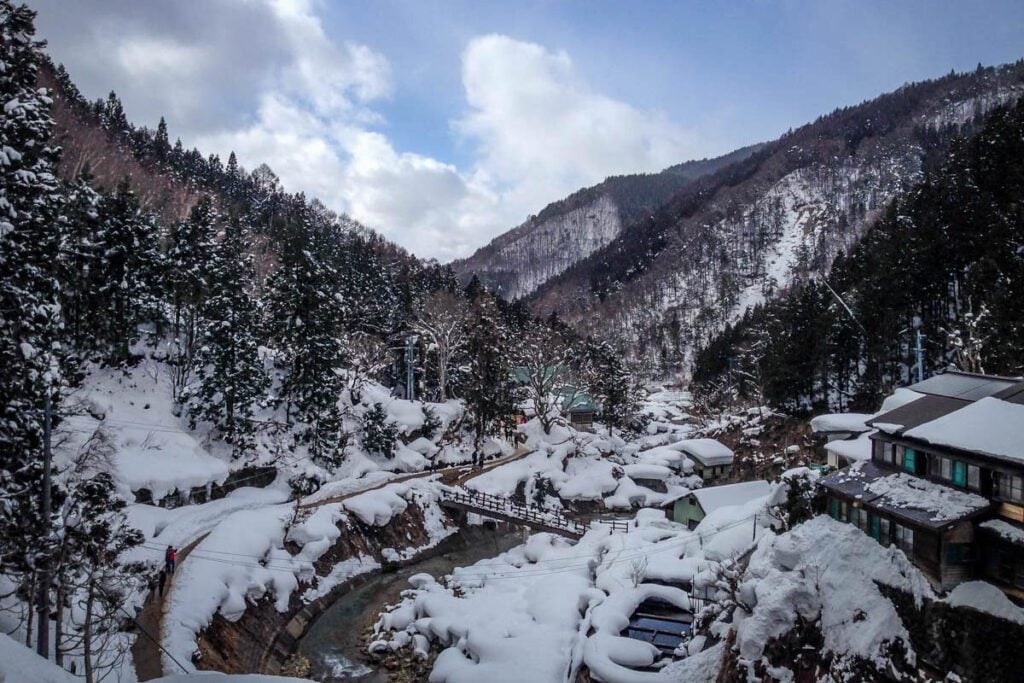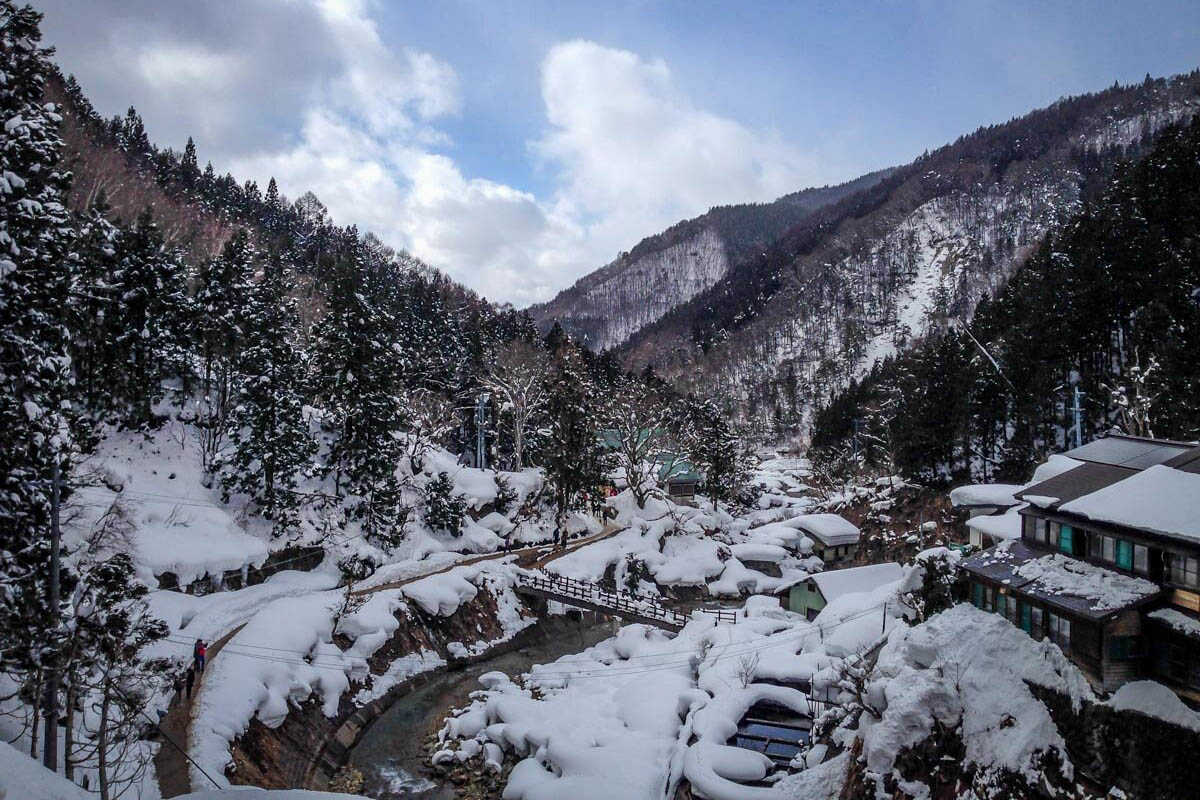 Winter vacation almost always conjures up images of sun-soaked beaches and palm trees blowing in the breeze. (And if that's exactly what you're after, check out our absolute favorite beach destination here!)
There's no disputing the appeal of basking in the vitamin D (and vitamin SEA – see what I did there?!), but there is also something romantic and charming about a true winter holiday, snow and all!
So if you're thinking of jetting off to a destination that's a little different this winter season, keep reading…
I'm talking about walking through snow-dusted pine forests, slurping on piping hot soup in a cozy noodle shop, and soaking in natural hot springs while snowflakes melt on your eyelashes.
Sounds magical, right?
With an impromptu week of vacation from our teaching jobs in Korea, we booked a cheap flight to Japan and hoped that it would be a decent choice for a trip in early February.
Not only did the country exceed our expectations, but experiencing winter in Japan was even more magical than we could have hoped for. I may be going out on a limb, but I am pretty darn confident when I say that Japan makes for the perfect winter destination.

Each season in Japan has its draws, but winter in Japan is highly underrated.
Here's our top 5 reasons winter in Japan makes a perfect snowy getaway, even if it is your first time in Japan.
1. Japan is less crowded in the winter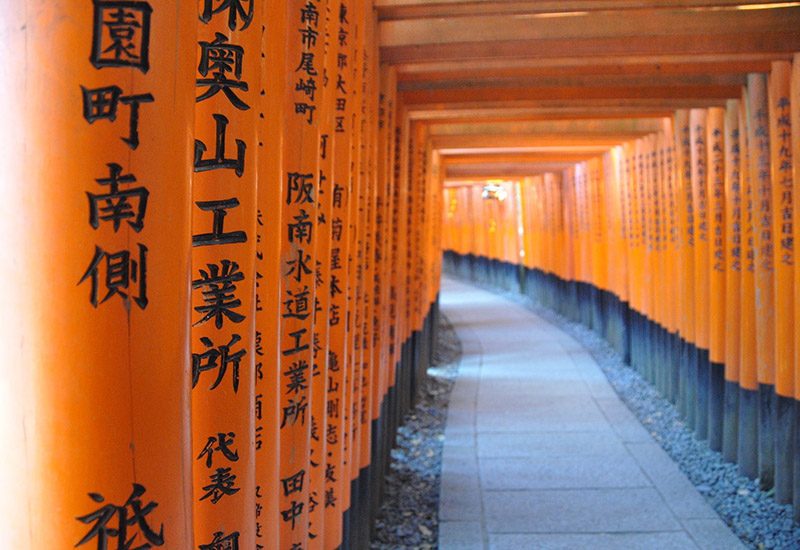 With more than 13.5 million people living in Tokyo alone, Japan is one of the most densely populated countries in the world.
The cherry blossoms in April bring in an estimated 63 million tourists each year and the already massive population swells to an obscene number, making it difficult (and expensive!) to book hotels and transportation.
Seeing the pastel flowers in full bloom would surely be an incredible experience, but those crowds may just drive you mad. You'll likely have to fight through selfie sticks and wait hours for restaurants to clear out. Hotel prices skyrocket and booking last minute transportation can be near impossible.
Oh, and imagine exploring the highest populated city in the world (aka Tokyo), rubbing shoulders with passersby in the sweltering heat of summer.
If you visit when the crowds are fewer and the temperatures cooler, you won't have to deal with all-day armpit sweat. This is a huge perk, folks.
You'll be able to spend a few days in Kyoto or Tokyo without the crowds you'll find at other times of the year. Trust us, traveling Japan during the less crowded winter season definitely has its benefits.
2. Prices are cheaper in the wintertime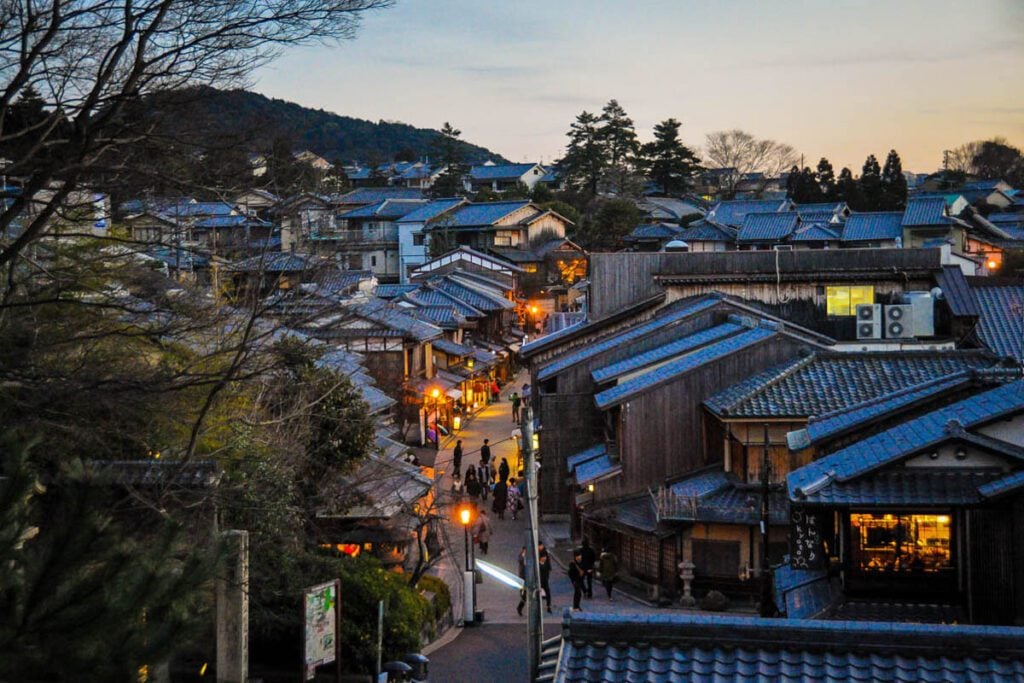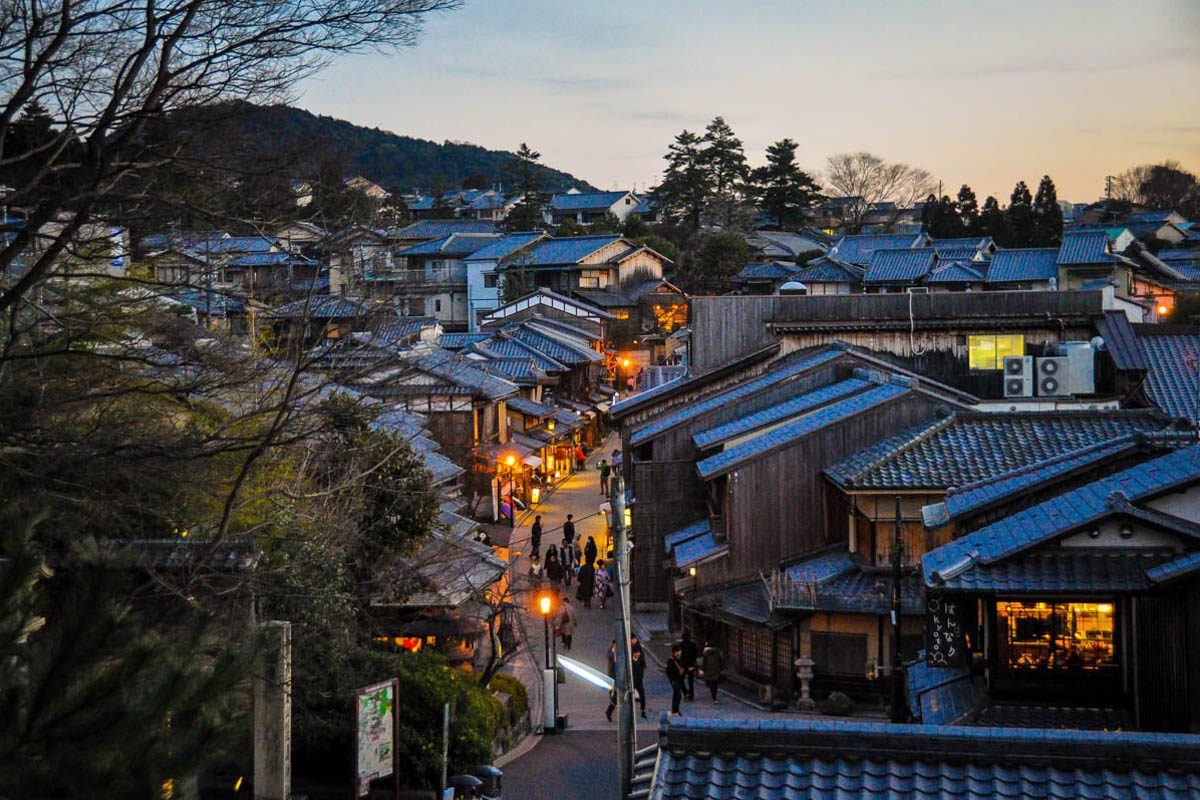 Since fewer people are visiting Japan during the wintertime, prices of hotel rooms tend to drop to reflect this. So if you're looking to travel to Japan on a budget, winter is a great time to visit this notoriously expensive destination.
Note: One exception to this rule is around New Years, which is a popular time for Japanese people to take off and travel around the country.
3. There are many things to do in Japan in the winter
There are actually a ton of winter activities in Japan that you can't do any other time of year (like skiing). Also, there are things to do that are simply not as enjoyable during warmer months (like soaking in a hot spring).
Below, we're going over some of the best things to do in Japan during the winter months, so keep reading!
4. Winter in Japan is beautiful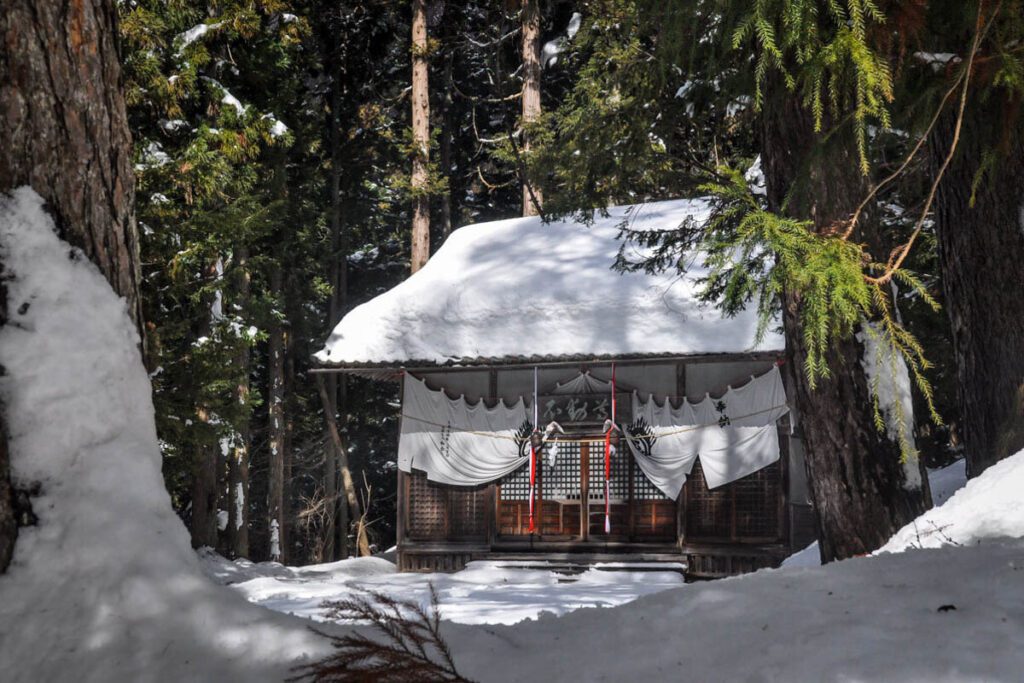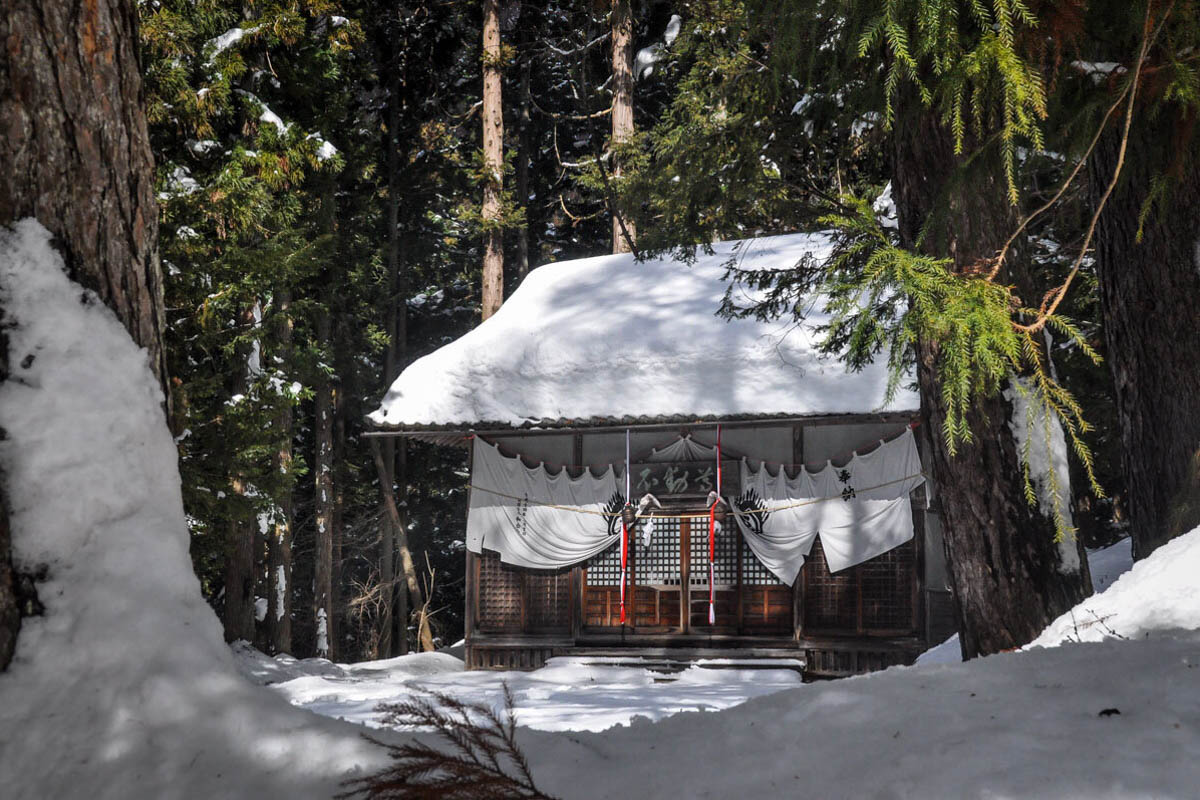 Snow-capped trees and quaint towns freshly blanketed in snow. Winter in Japan can look straight out of a fairytale… I mean you just can't argue the beauty you'll find in Japan during the winter months.
If you are a photographer, you'll be pleased to find some of the most iconic places in the country have a unique look during the wintertime.
Psst! Check out our list of the most beautiful places in Japan you'll have to see to believe!
5. Japan's winter temperatures are pretty mild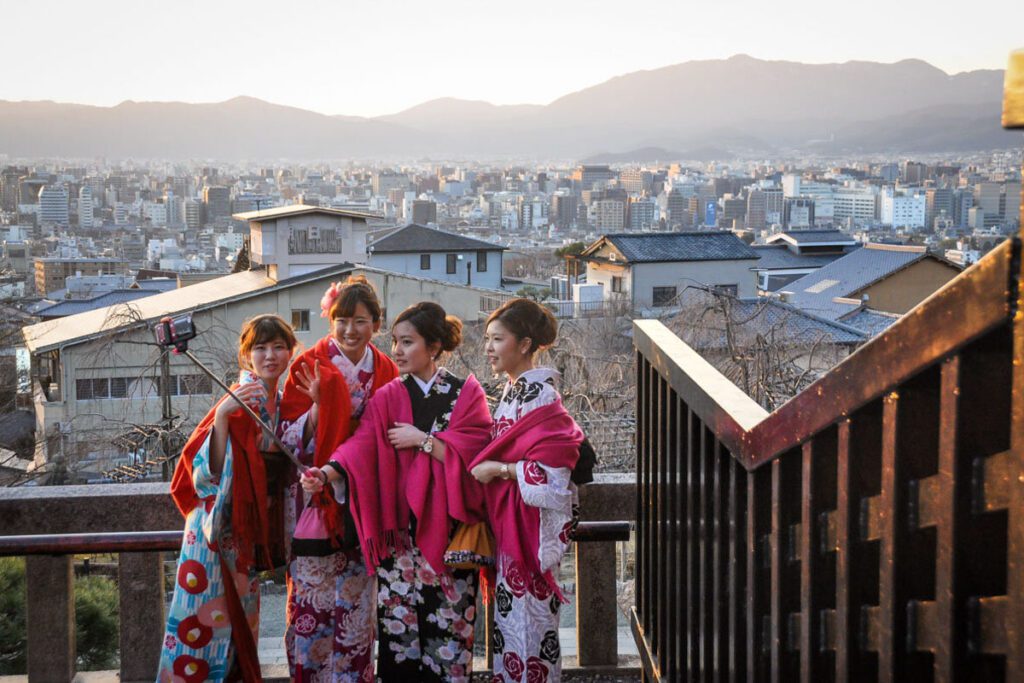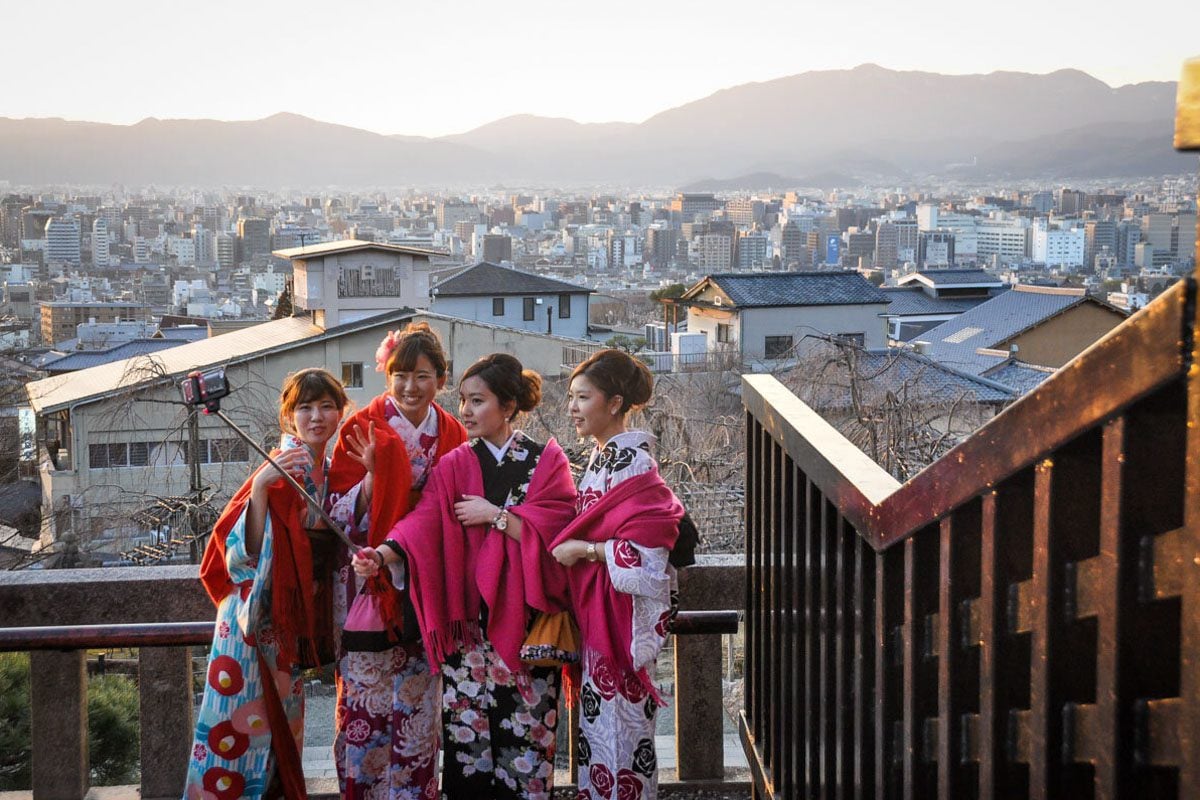 When I think of winter, I think of back home in Minnesota where we have huge mounds of snow, black ice on the roads, and weather forecasts of -10°F (-20°C). But that's not at all the case for winter in Japan.
We traveled there in the dead of winter – beginning of February – and it got cold enough to snow in the mountains, but it didn't stick to the ground. In the cities, the temperatures hovered between 40-50°F (5-10°C), so we were comfortable with just a light jacket outside.
Winter weather in Japan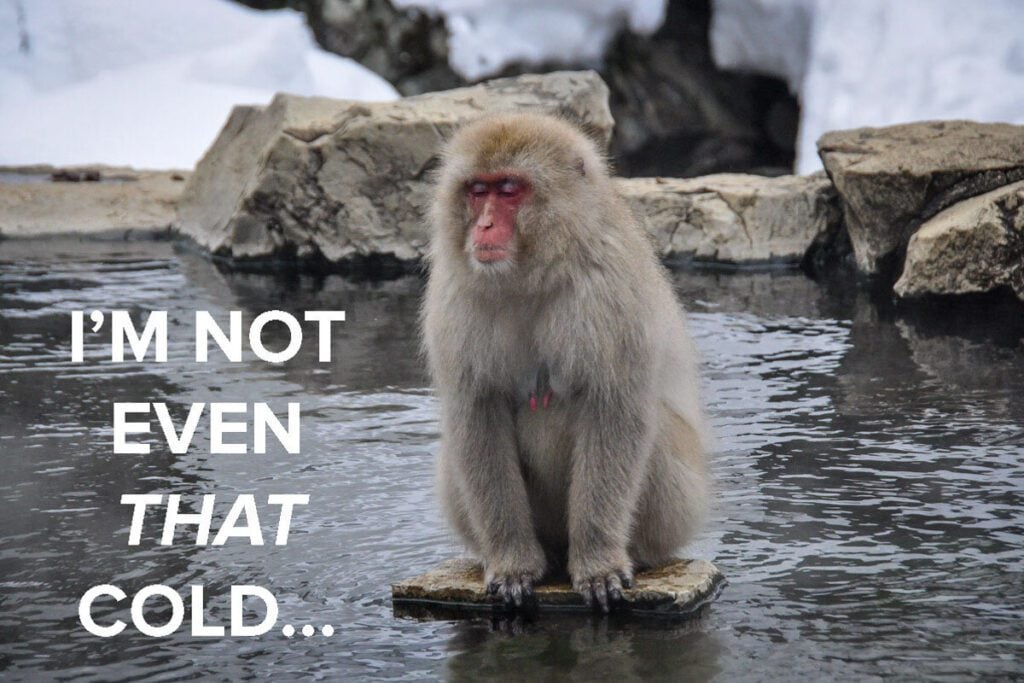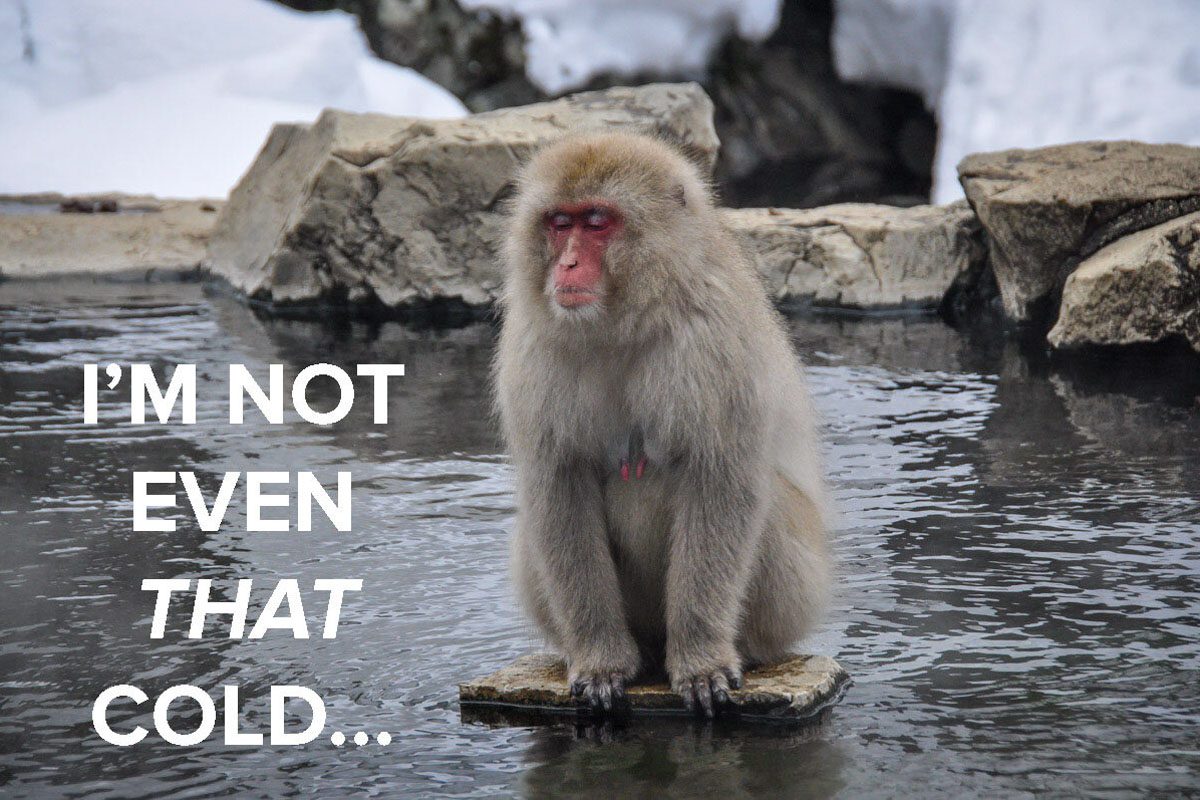 So how cold does it actually get?
Well, that question has more than one answer. You see, Japan spans more than 1,800 miles (3,000+ km) north to south, so the climate and average temperatures vary quite a bit.
Here are some average winter temperatures for the month of January (usually the coldest month):
Sapporo: High 31°F / Low 18°F (0°C/-8°C)
Nagano: High 38°F / Low 23°F (3°C/-5°C)
Tokyo: High 50°F / Low 35°F (10°C/2°C)
Kyoto: High 48°F / Low 33°F 9°C/1°C)
Osaka: High 49°F / Low 35°F (9°C/2°C)
Hiroshima: High 49°F / Low 34°F (9°C/1°C)
Okinawa: High 66°F / Low 57°F (19°C/14°C)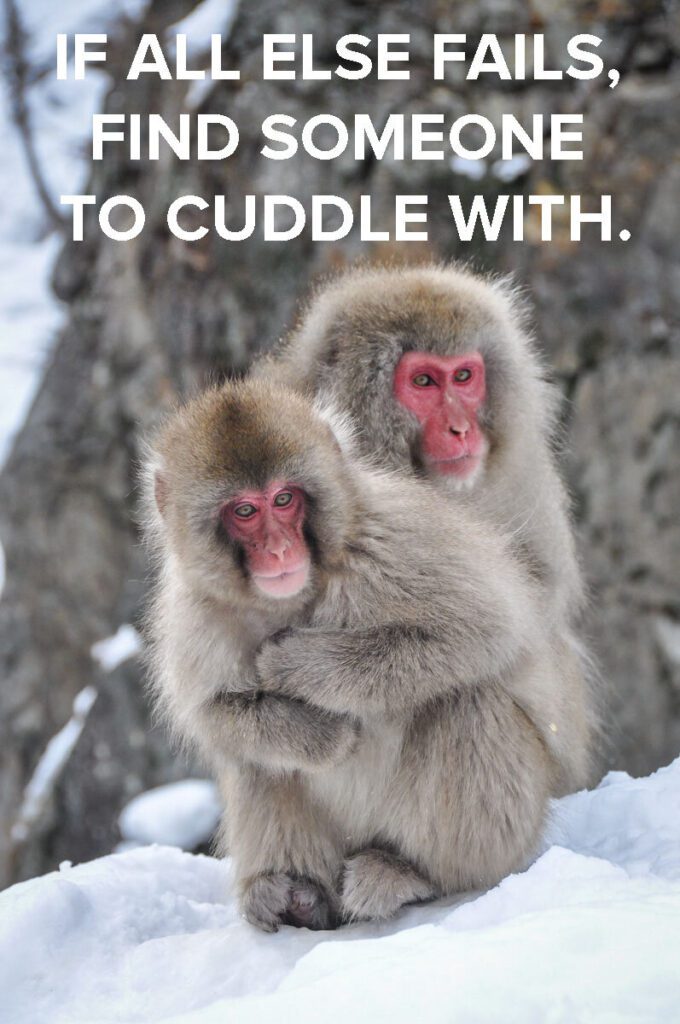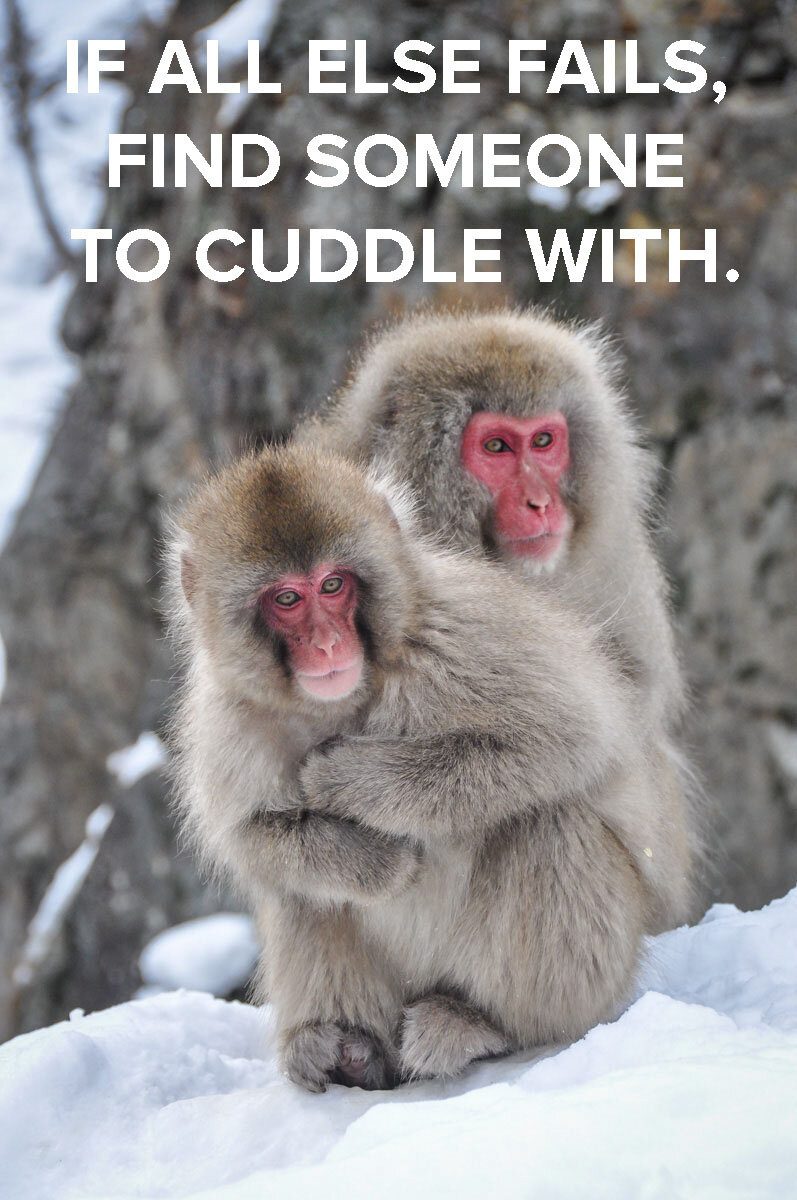 It's worth noting that as you get higher in elevation, you'll experience more snow and colder temps. And as you get closer to the ocean, you'll rarely find snow that sticks for very long.
Let's just say that if you have winters at home, Japan won't be too much different than what you're used to. And if you're from an ultra cold place (like us Minnesotans!), Japan's winter will feel pretty darn mild, especially in the major cities and in the southern part of the country.
---
Things to Do in Japan in winter
There are plenty of things to do in Japan during the winter. Some of these activities can't be replicated during any other time of the year, making the winter extra special!
1. See the famous snow monkeys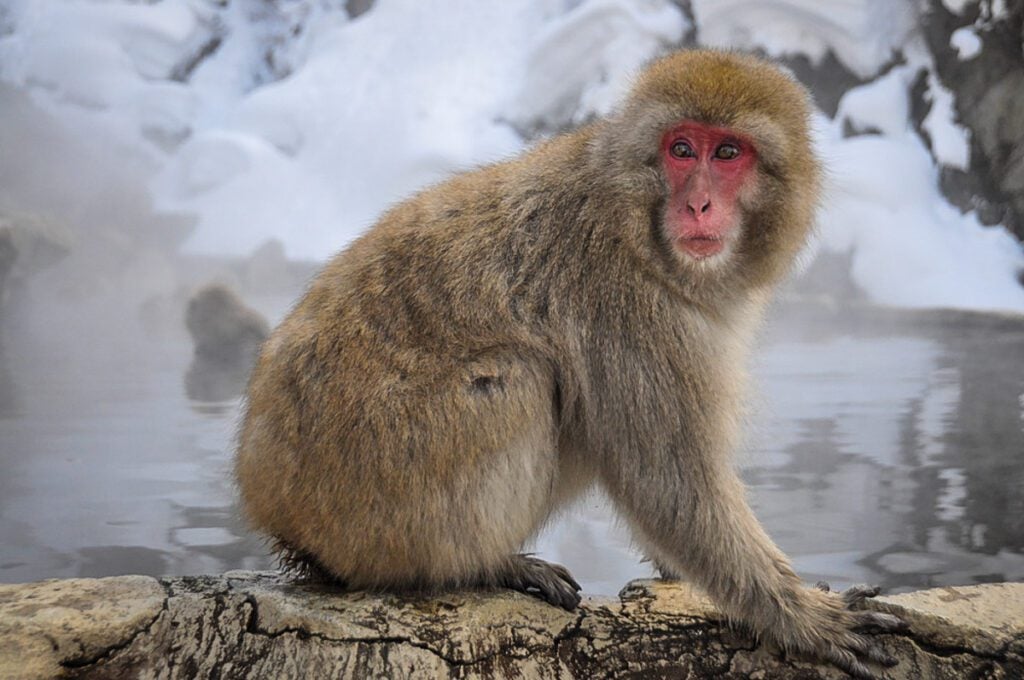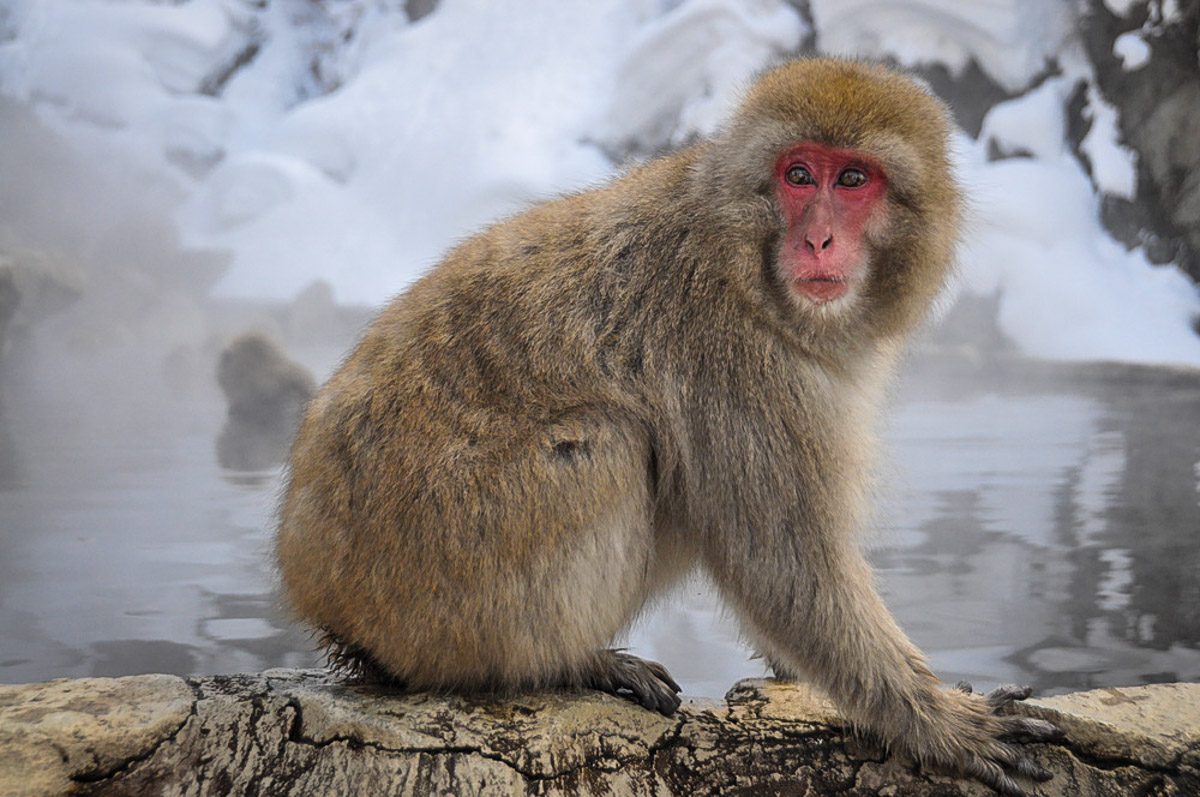 If you've Googled "winter in Japan," you're almost guaranteed to see pictures of the famous snow monkeys of Jigokudani Monkey Park. They appear to be peacefully soaking in their very own onsen (or natural hot tub) and are sprinkled with flecks of snow.
Well, this is one attraction that looks just like the pictures. And sure, you could visit the macaque monkeys in the summer, but they're nicknamed "snow" monkeys for a reason. Just another reason to the Land of the Rising Sun in the winter months!
When we arrived to the trail entrance in early February, the park was an absolute dream. Snow covered the ground and fluttered lazily from the sky as we walked through a pine forest and past a babbling stream. It was pure magic.
When we actually entered the park, the monkeys strolled alongside us, almost asking to be photographed. The best part was seeing them splash in the water as the young ones played tag with each other and the elders relaxed their old bones.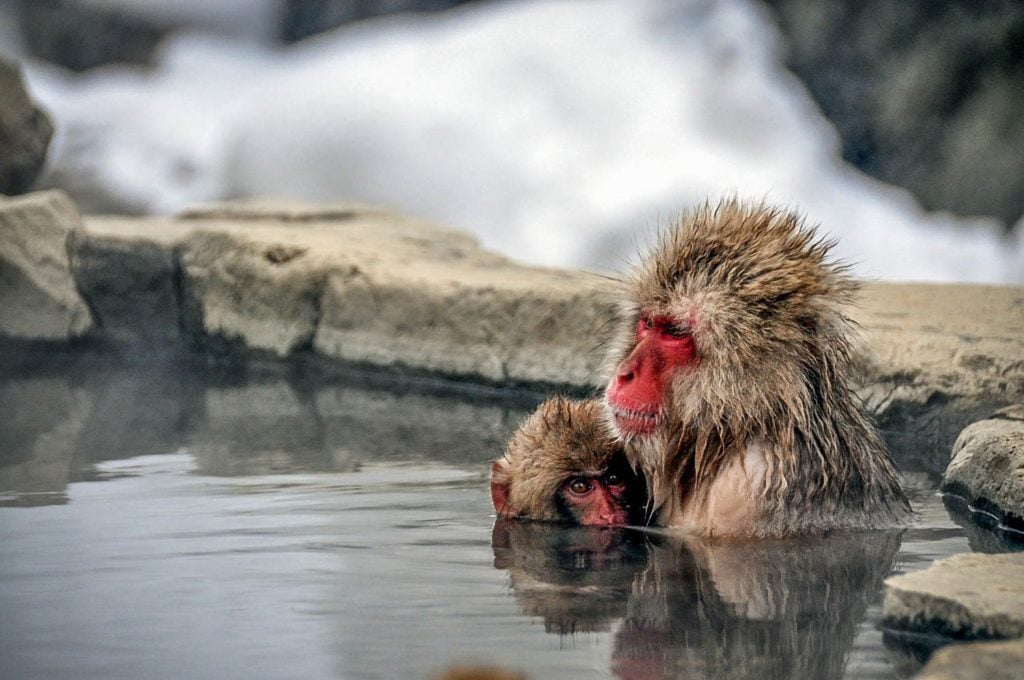 Do it yourself: From Tokyo, take the JR Hokuriku Shinkansen to Nagano Station (fastest 85 minutes). Then hop on the Nagano Dentetsu Line Limited Express train to Yudanaka Station (38 minutes).
From there take a local bus to Kanbayashi Onsen bus stop (15 minutes). Then walk through the snowy forest (wear proper shoes) for about 35 minutes, and you'll arrive to at Jigokudani Monkey Park.
Budget Tip: If you are going to be visiting more places than just Tokyo and Nagano, it will be significantly cheaper to buy a JR Rail Pass. Find out how to book your JR Rail Pass before you arrive in Japan to save money on transportation!
Responsible Travel Tip: Please, please, please don't feed these wild animals. They are fed by the park reserve to keep them healthy, but they can be very aggressive around any other food. There were some, shall we say, stupid teenagers who ignored the signs and brought a bunch of bananas and video cameras. Well, the result was not a pretty one and ended with blood speckling the snow. For more anecdotes and information on animal tourism, we've got the article just for you!
2. Go skiing in Japan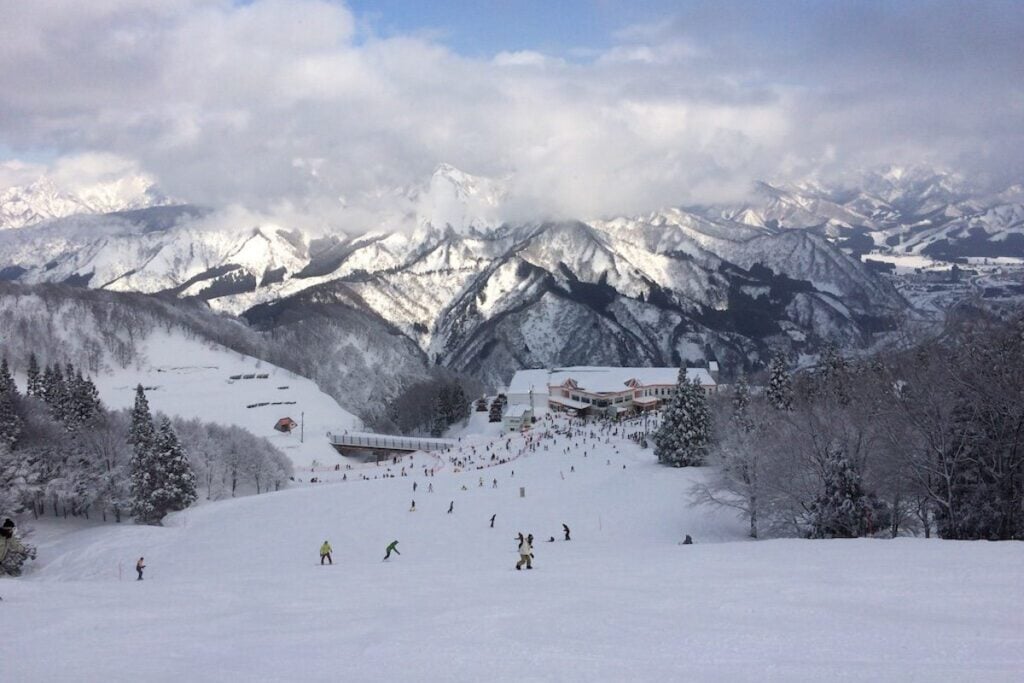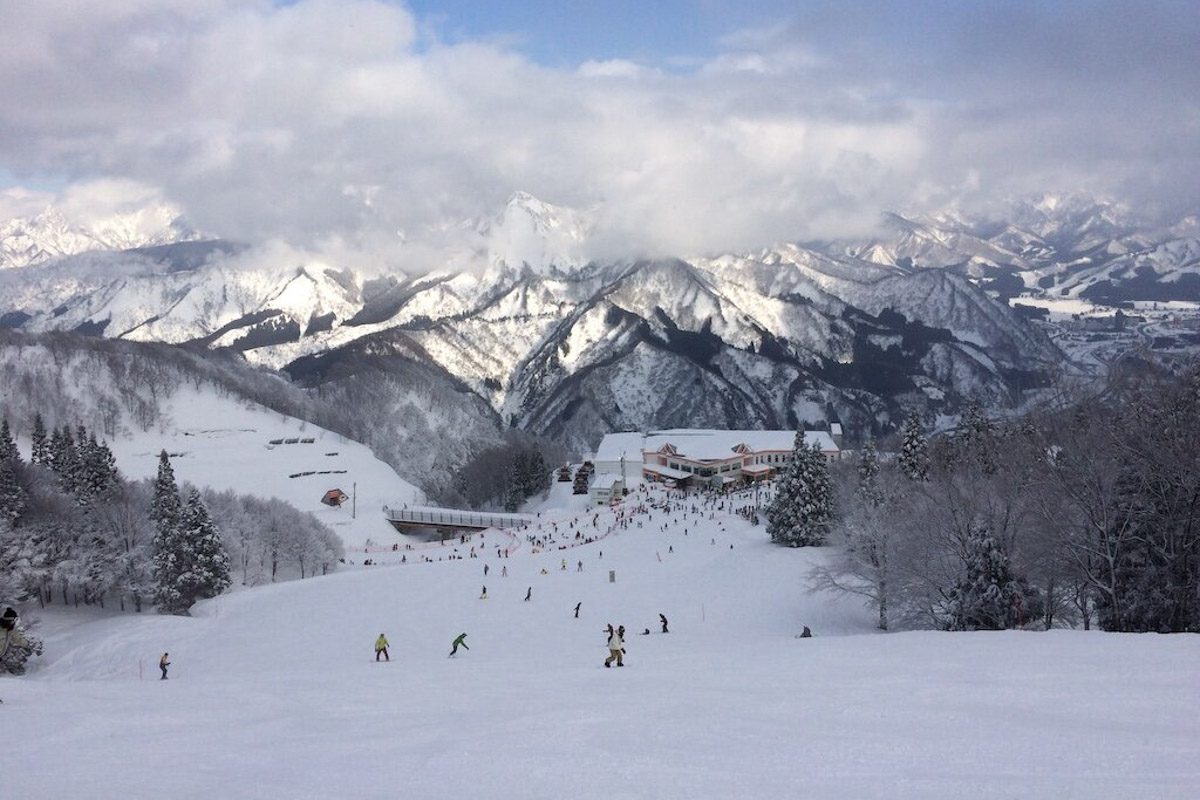 Did you know that Japan boasts some of the best skiing and snowboarding in the world?! With more than 500 resorts sprinkled throughout a country that is smaller than California, you really don't have to go far to find good – no, GREAT – slopes.
Some of the better mountains are in the northern regions like Hokkaido and Tohoku, but we have been told it's pretty killer, man all over Japan.
We've met some people who are ski instructors during the winter in Japan and when the season closes there, they travel south to Australia to start their season all over again for their winter. Pretty sweet gig, for any snow-lovers!
3. Stay in a cozy Japanese inn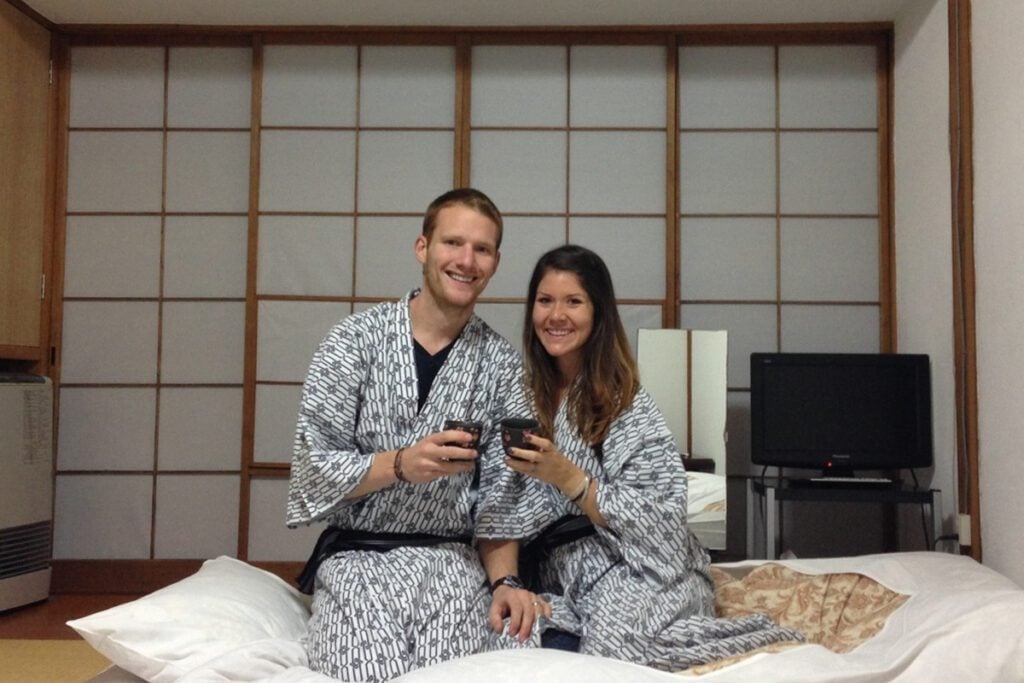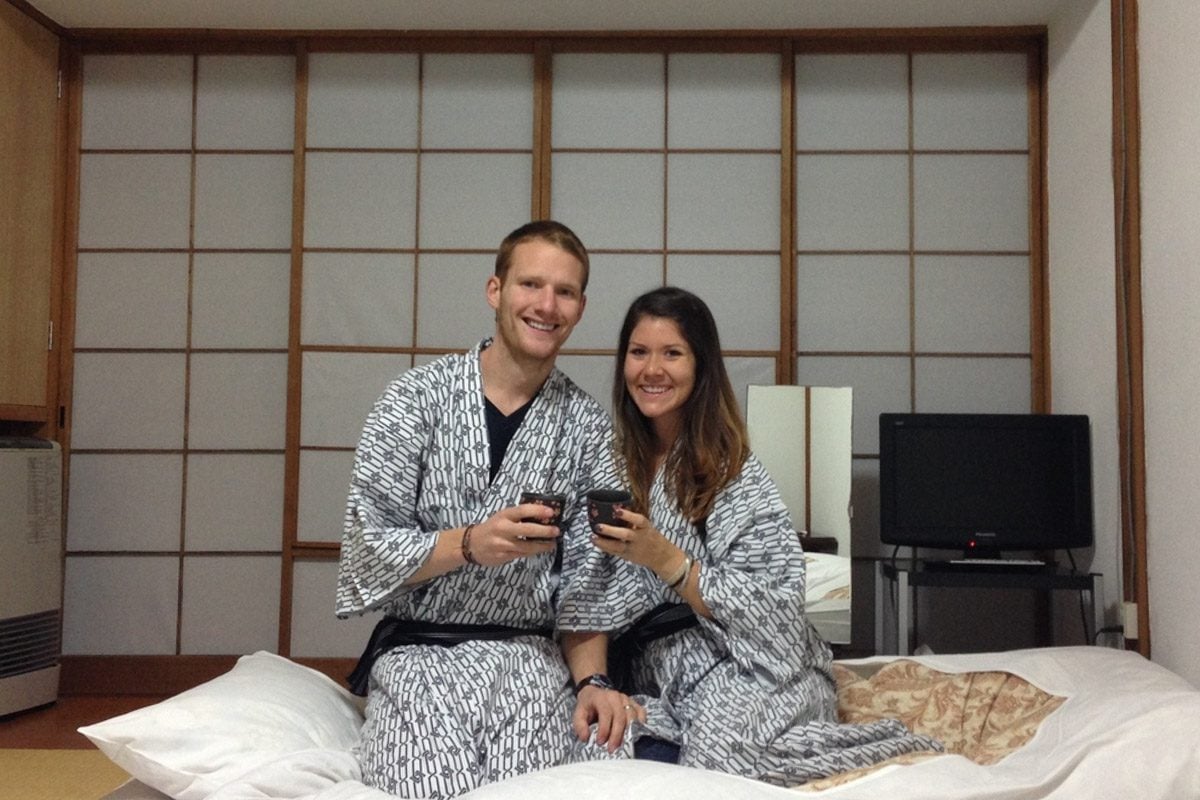 Staying in a ryokan is an experience that should be on every travelers Japan bucket list, but we can't think of a much more cozy and romantic time to stay in a ryokan than during the winter months.
Cuddle up on your traditional futon mattress and enjoy the impeccable hospitality and food that ryokans are generally known for.
4. Soak in an onsen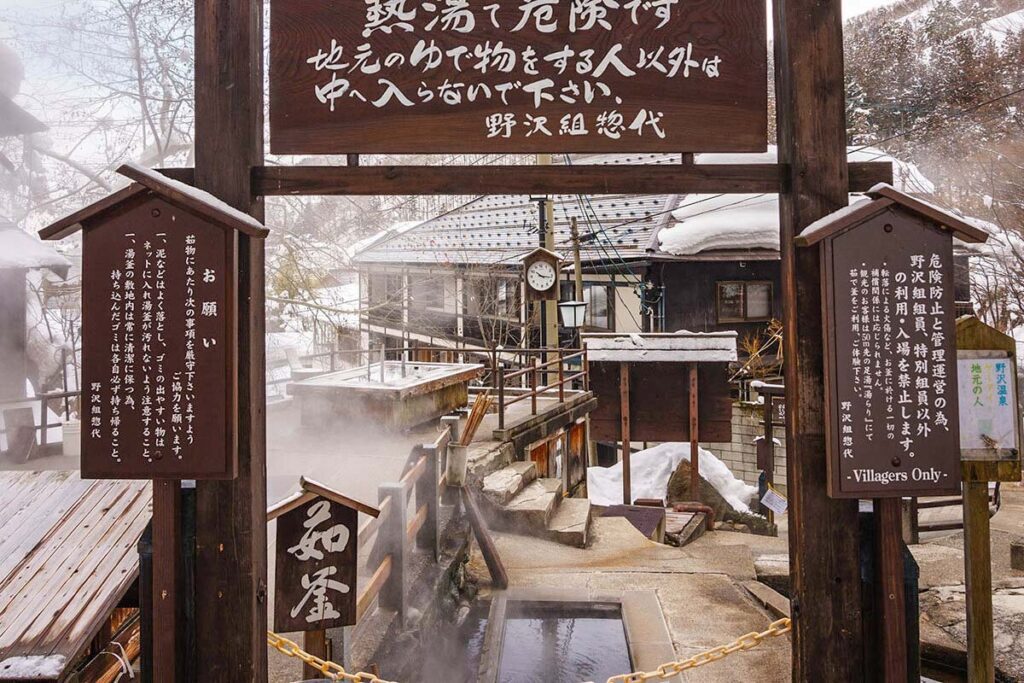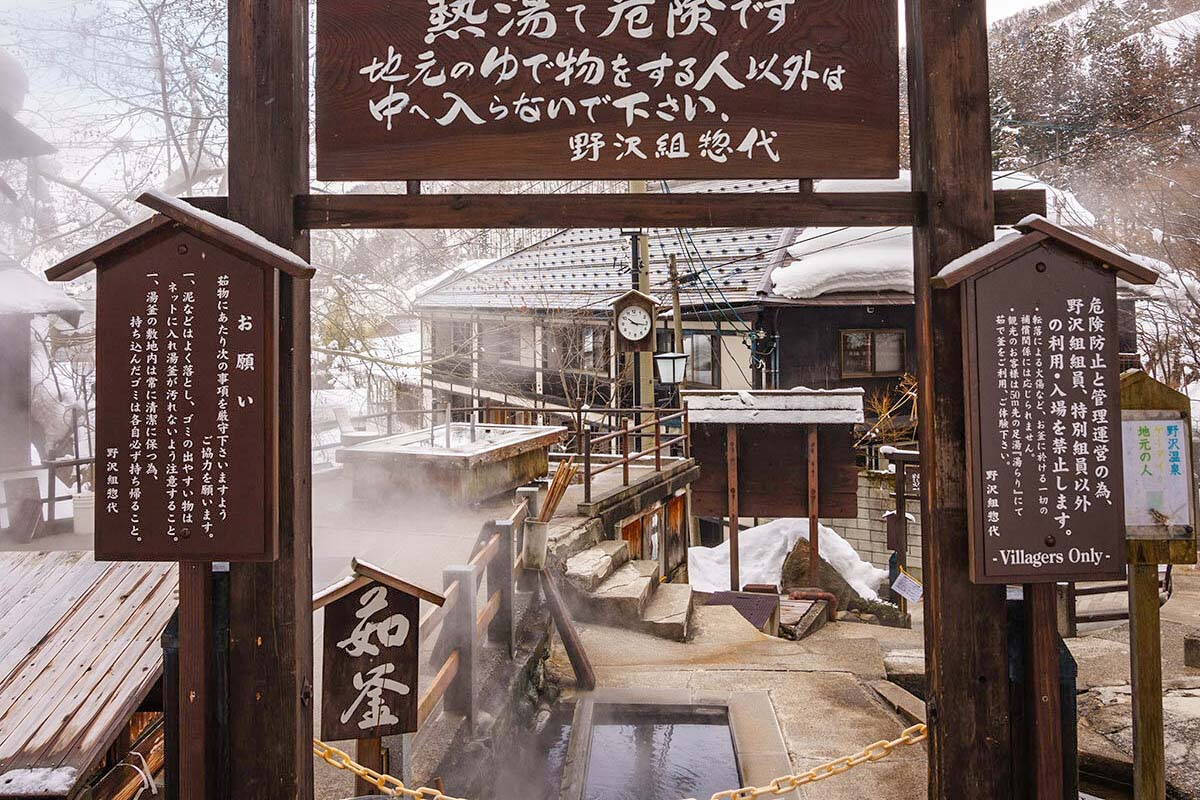 Picture yourself soaking in a toasty pool of water under the stars. Steam billows up from the water as snowflakes kiss your shoulders. Sounds pretty magical, right?
Oh, and I forgot one detail: you're naked. Don't worry – it's not as scary as it sounds. We jumped right in and got used to them in Korea, and found them to be pretty freeing actually.
Onsens are Japanese bathhouses that were once used as peoples' main source of getting clean. But today, most onsens have morphed into a relaxing, spa-like experience.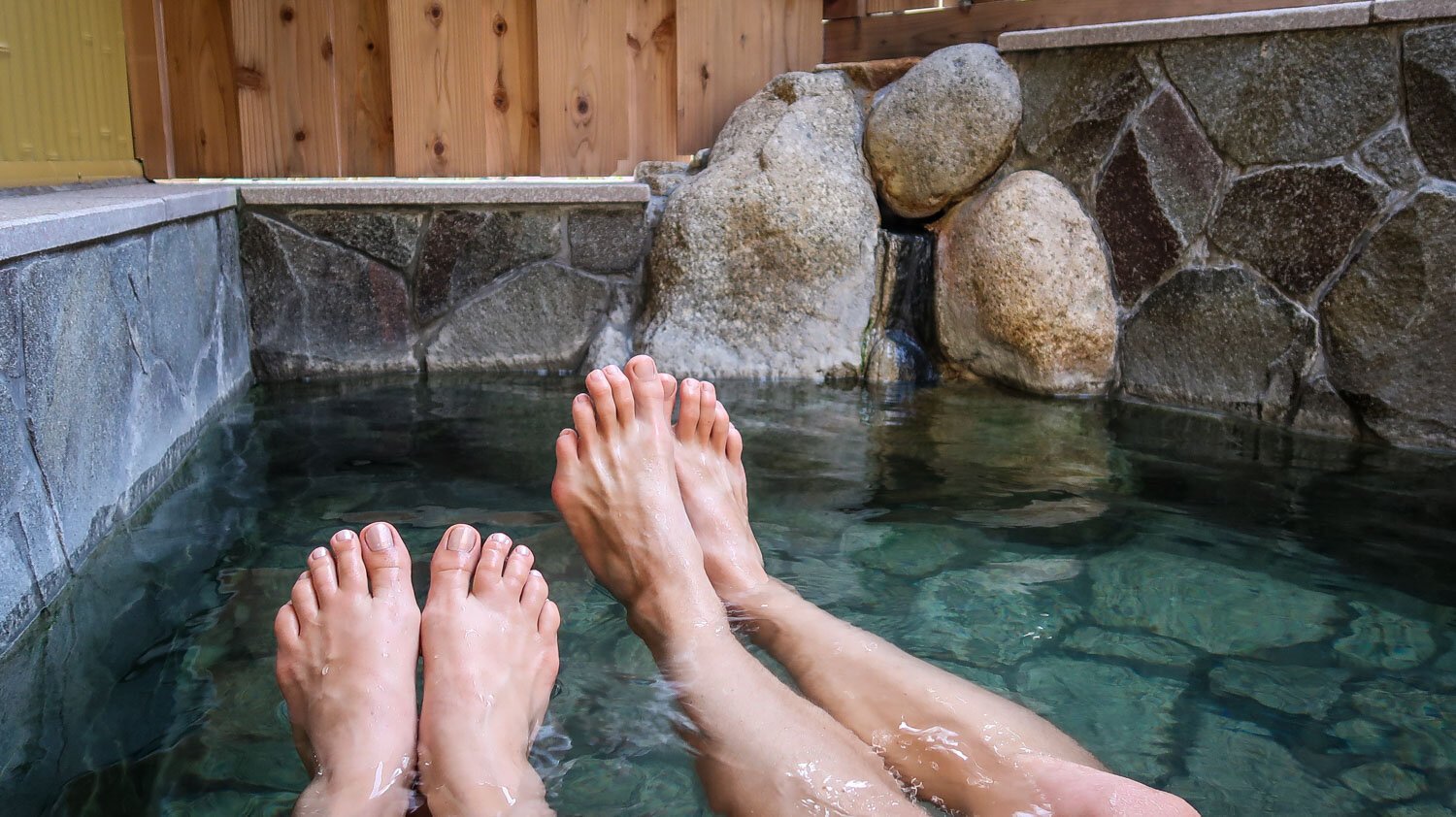 Though you can visit these bathhouses year-round, you probably wouldn't want to be submerged in steamy waters on a hot and sticky day in the summer months. In the wintertime, however, there are few things that sound better.
There are onsens all around the country, and there are entire towns built around these hot springs. Prices vary depending on the view and the services offered.
If you're seeking luxury, Hotel Green Plaza Hakone is known for having a fantastic view of iconic Mount Fuji. And if you're looking for a budget option, book a guesthouse that has an onsite onsen. Often times in these cases they are private, so if you're traveling as a couple, you and your partner can soak together.
5. Glimpse snowy Mount Fuji (or try to!)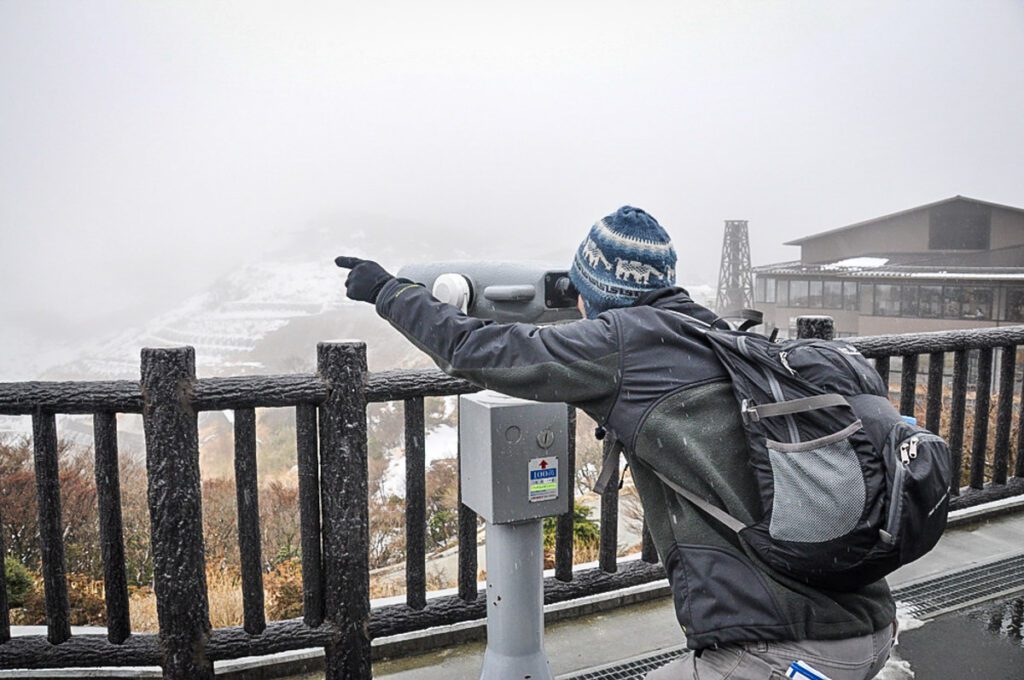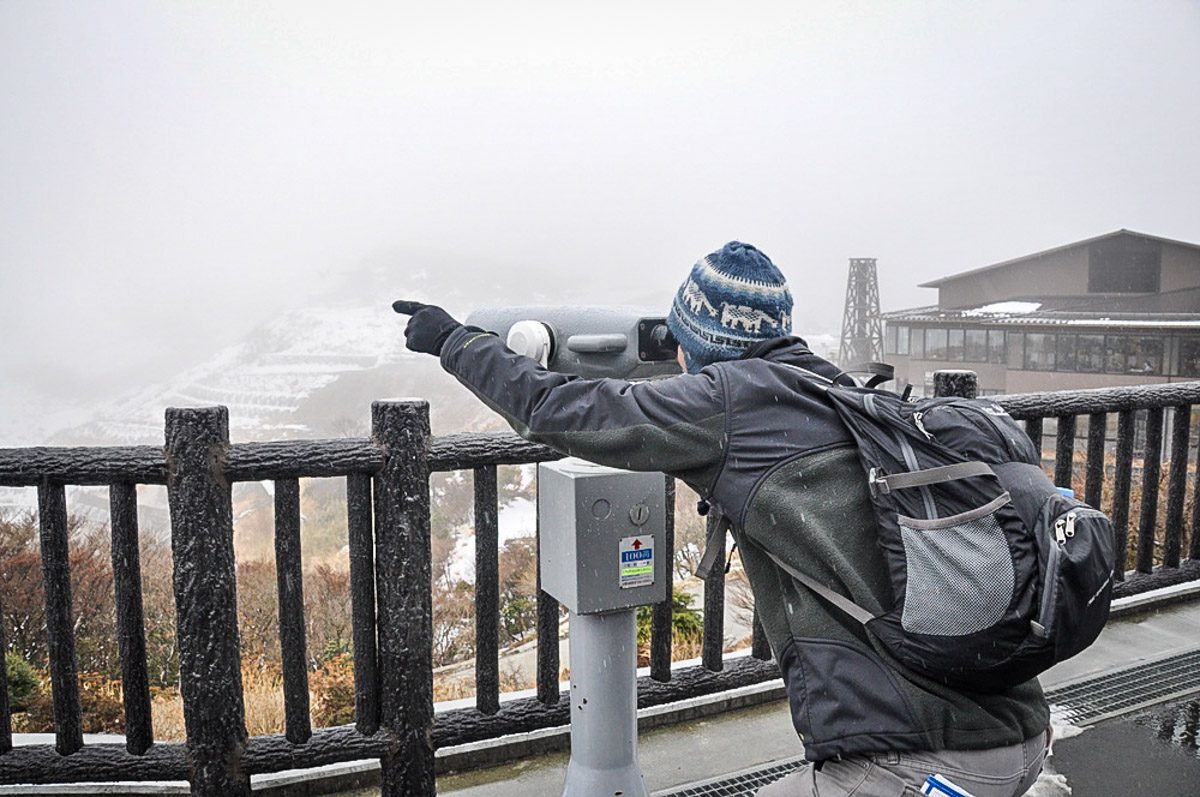 Oh, elusive Mount Fuji… She is a shy mountain who likes to hide behind clouds. But when she does show her face, oh boy, you're in for a treat. If you've read our 1-week in Japan itinerary, you'll know that we sadly reached her base on a day she wasn't feeling so sociable. That b*tch.
The thing that really stung was our time in Japan was limited so we couldn't stay an extra day. And it was on that day that the clouds parted and Mount Fuji's peak was glistening in all her glory, I'm sure. It seems to always happens like that, doesn't it?
The winter is a great time to see Mount Fuji because no other time of the year will she be sprinkled with a shiny white cap. When we go back to Japan, I want to return again in the winter with hopes to see her snowy peak.
But even if you can't glimpse the iconic mountain, the small nearby towns in the Hakone region are surrounded by pine tree forests that are especially picturesque when dusted with glistening snow. Oh, and as I mentioned above (#1), the onsens are reason enough to make a trip to the Hakone region.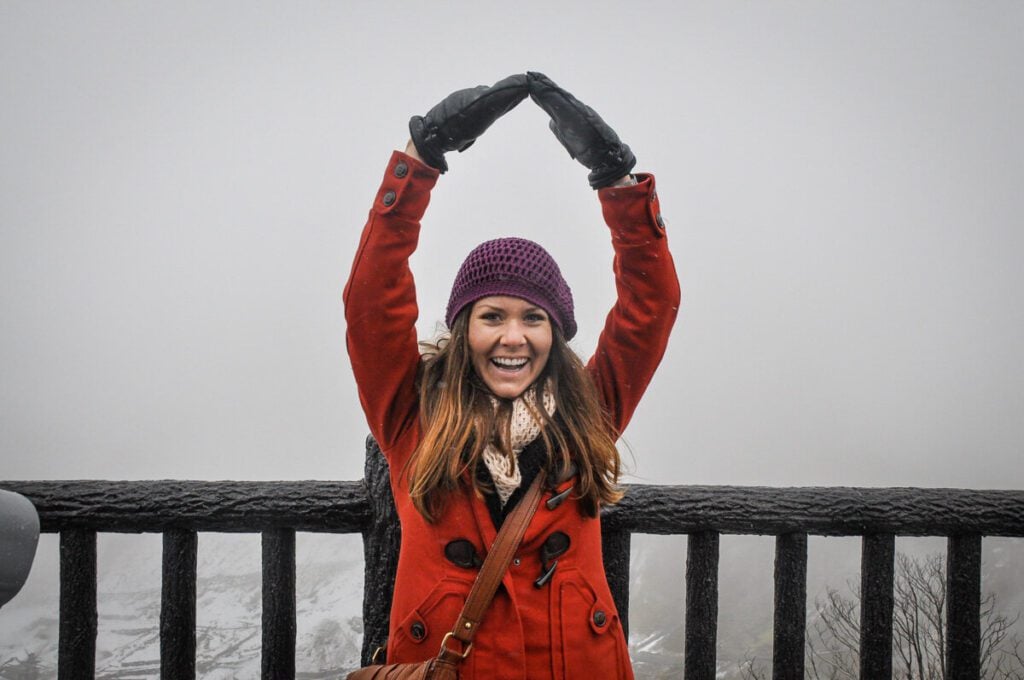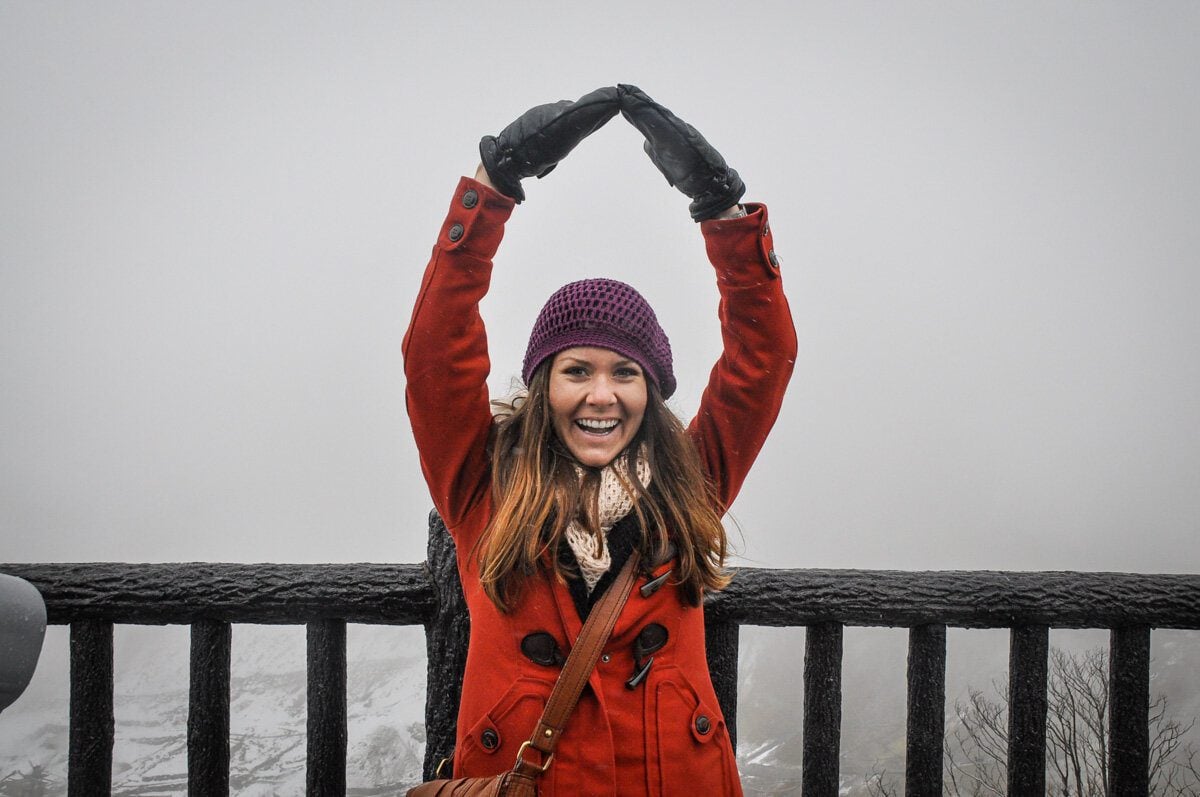 Do it yourself: The JR station nearest the Hakone region is Odawara Station. Thankfully, with the JR Pass, Tokyo to Odawara is just a short 70-minute free trip. However, to enter the Hakone region, you have to purchase the Hakone Free Pass, because there are no JR lines with the region.
The Hakone Free Pass is the most cost-effective package that includes all bus tickets in the area, a (super touristy but kind of fun) pirate ship ride, and a gondola ticket that brings you up close and personal with the famous mountain.
If you're traveling Japan on a budget, we'd recommend staying at Fuji Hakone Guesthouse, which is a traditional ryokan-style accommodation with a private onsen. We stayed there and had a great experience.
If your budget allows, check out these two gorgeous hotels with magical-looking onsens:
And if you stay at either, let us know about your experience!
6. Eat ALL the ramen!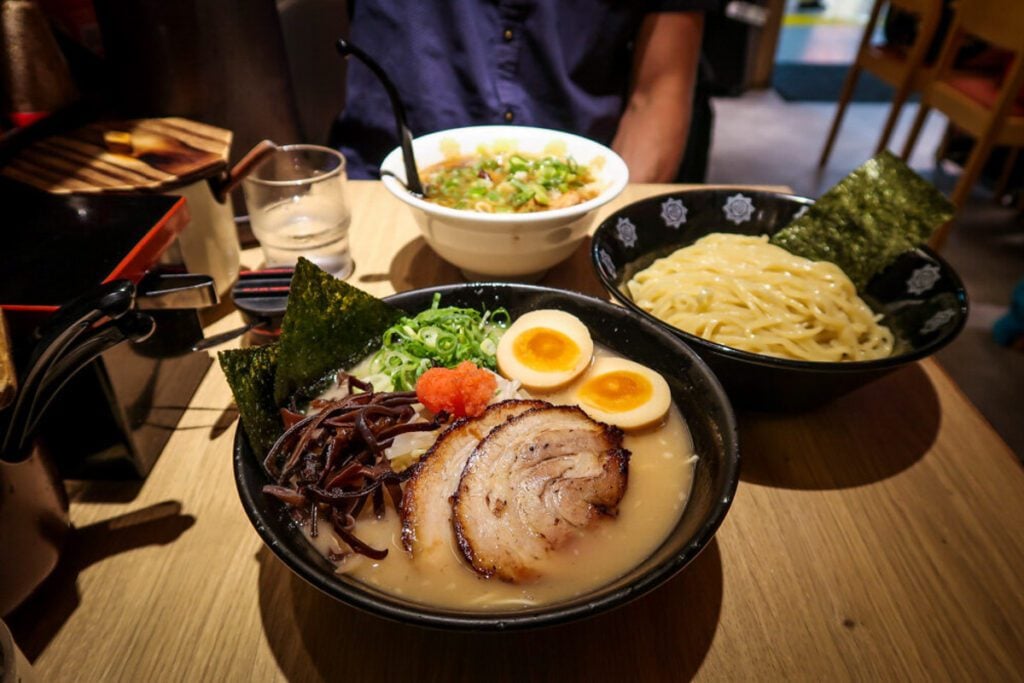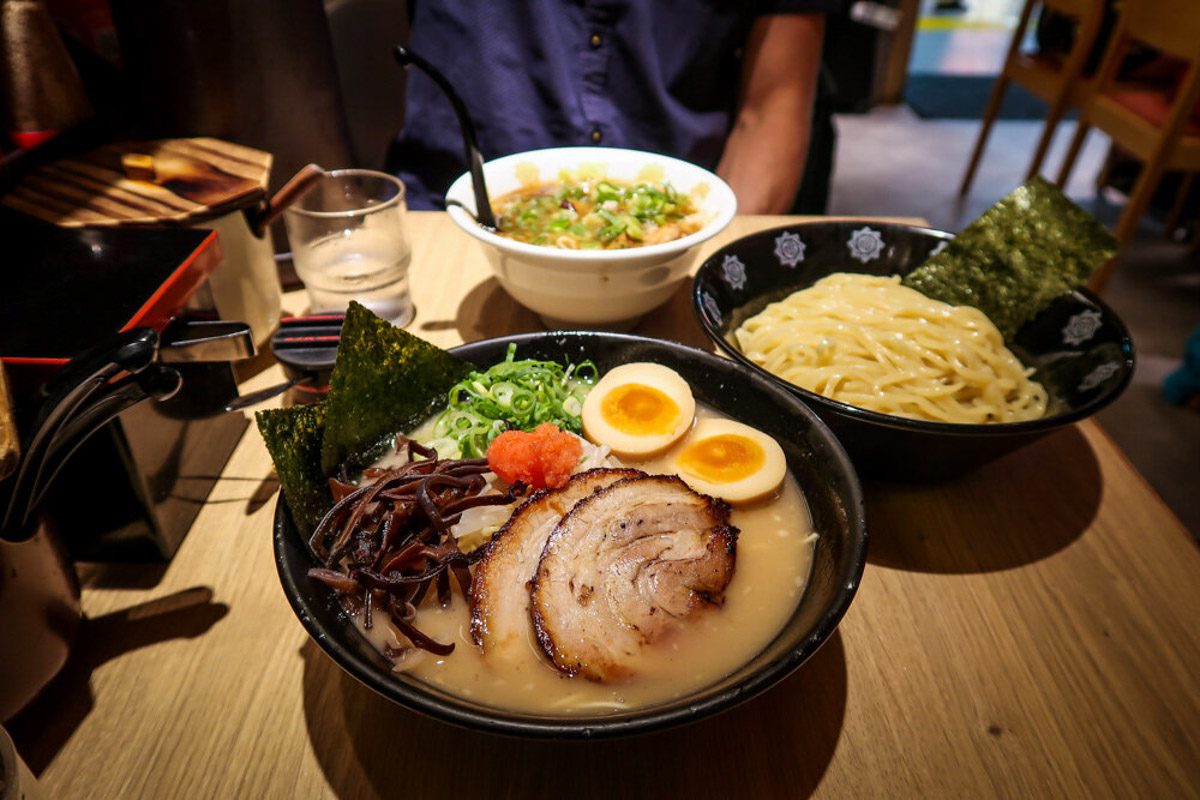 There is nothing better than escaping frigid temps than entering a cozy noodle shop and being welcomed by steaming hot pots and glorious smells. Oh, the smells.
Everyone in the place will be belly up to the noodle bar, faces hovering over a sweltering bowl of steamy deliciousness. Join them and slurp up your new favorite wintertime dish.
Visiting a noodle shop (or twenty!) is a must when in Japan. Ramen is one of our favorite Japanese dishes, but honestly, it's just not quite as satisfying eating it during the warmer parts of the year. So if you're traveling to Japan in the winter, be sure to get your fill. It'll warm your tummy, your heart and your Rudolph nose!
Fun fact: slurping your noodle soup is considered polite in Japan, so go for it!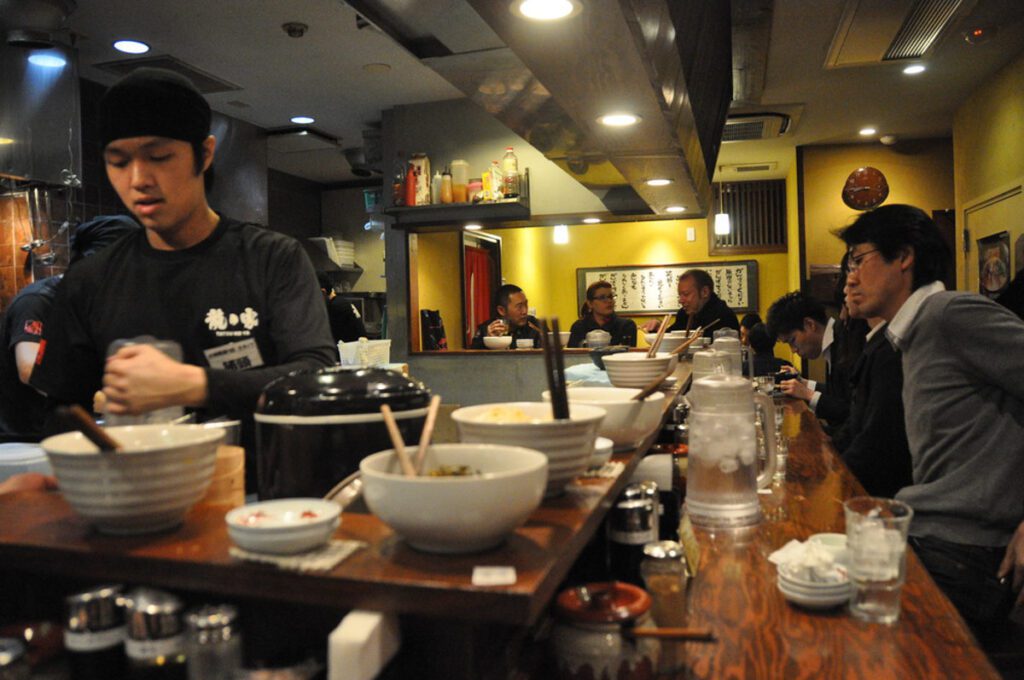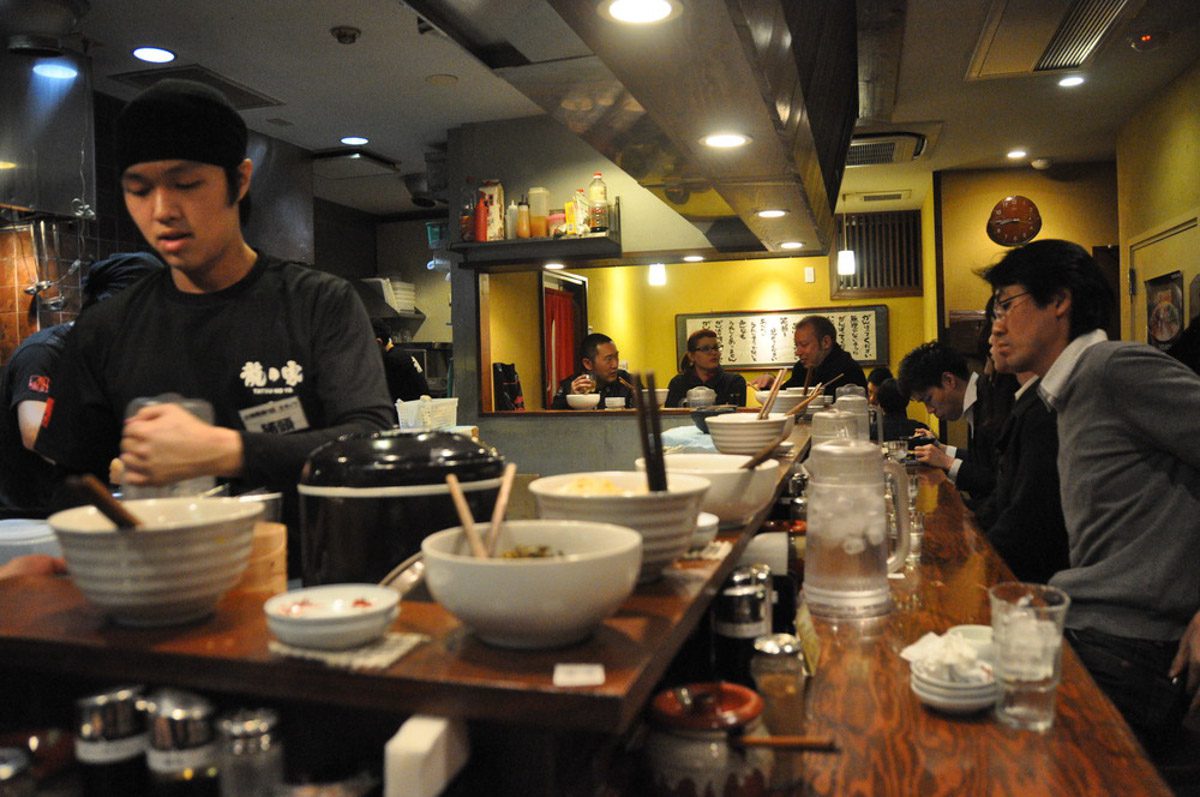 Do it yourself: This is an easy one. Enter a shop. Order soup. Eat. Well, actually it can be a bit more complicated. In some areas of Tokyo for instance, there are no noodle shops for blocks and blocks, while other streets are teeming with so many that it's a daunting task to choose one.
For starters, check out this article that explains some of the best noodle shops in Tokyo – it does a great job of breaking down the atmosphere and specialties offered at each restaurant.
The other tricky part of this is that at some shops you'll have to order your soup from a vending machine. You might have to decipher the menu by looking at the picture on the buttons (or ask someone friendly to help), inserting your yen, tapping your choice, and boom – it will print your receipt. Hand the receipt to a worker, find a seat and in less than 5 minutes you'll have your steaming bowl of piping hot noodle soup.
7. Experience the Sapporo Snow Festival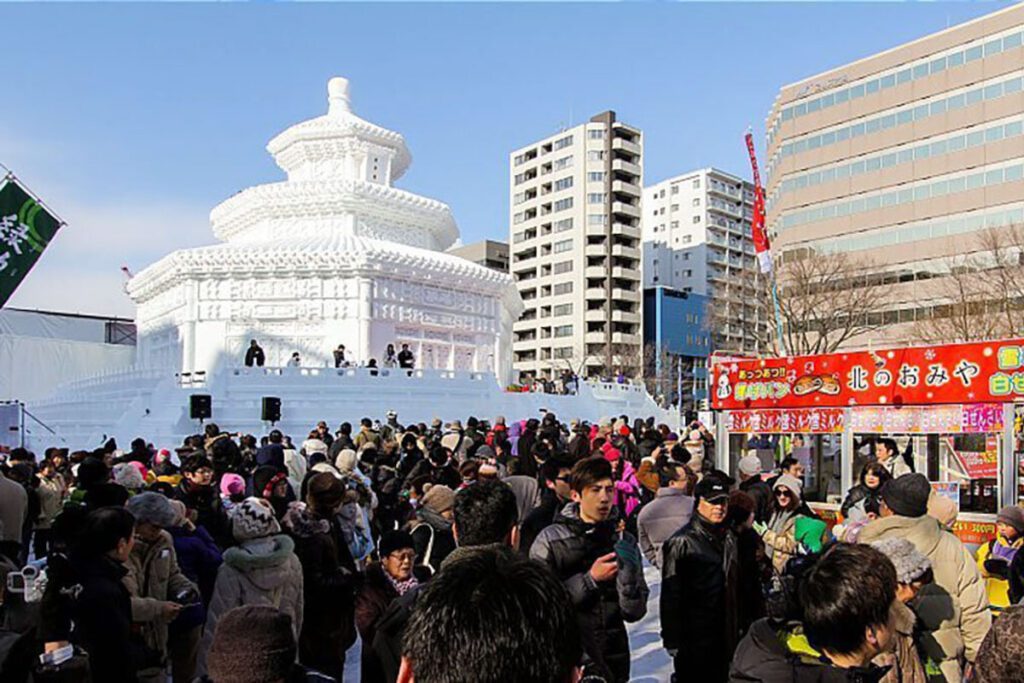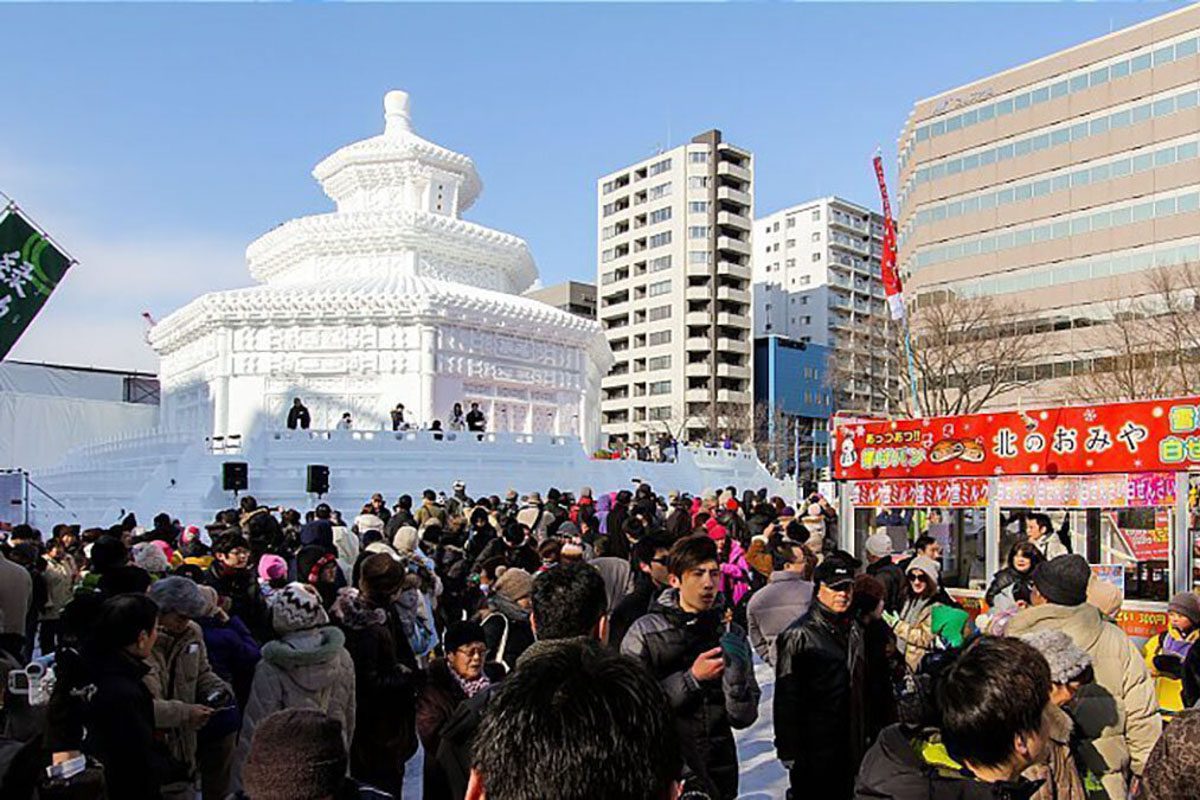 We literally missed this festival by 2 days. TWO DAYS.
If you followed our journey while we were teaching in South Korea, you know that vacation days are not very flexible, and the fact that we got an entire week off after already taking a 17-day trip to the Philippines is really rare. We felt pretty lucky and decided not to push our luck.
But I have rambled… My point is that the Sapporo Snow Festival, which takes place annually, usually in the beginning of February, looks so cool (literally!), we may just have to make a trip back to Japan in the winter specifically for this festival.
Taking place in the northern island of Hokkaido, snow and ice sculptures consume more than 1.5 kilometers of a busy downtown parkway. Festival lights turn on soon after dark and you can enjoy the ice slides, international food stalls, ice skating rink and, of course, giant snow murals!
If you're lucky enough to be in Japan for this festival OHMYGOSH we would be SO jealous! Please tell us about it.
Insider Tip: If your timing works out, go to the nearby Otaru Snow Light festival too. It's not far from Sapporo, and typically overlaps with the final days of the Snow Festival.
Related: Want to know what else there is to do in Sapporo? Check out this 2-day Sapporo Travel Guide.
8. Warm up with a sake tasting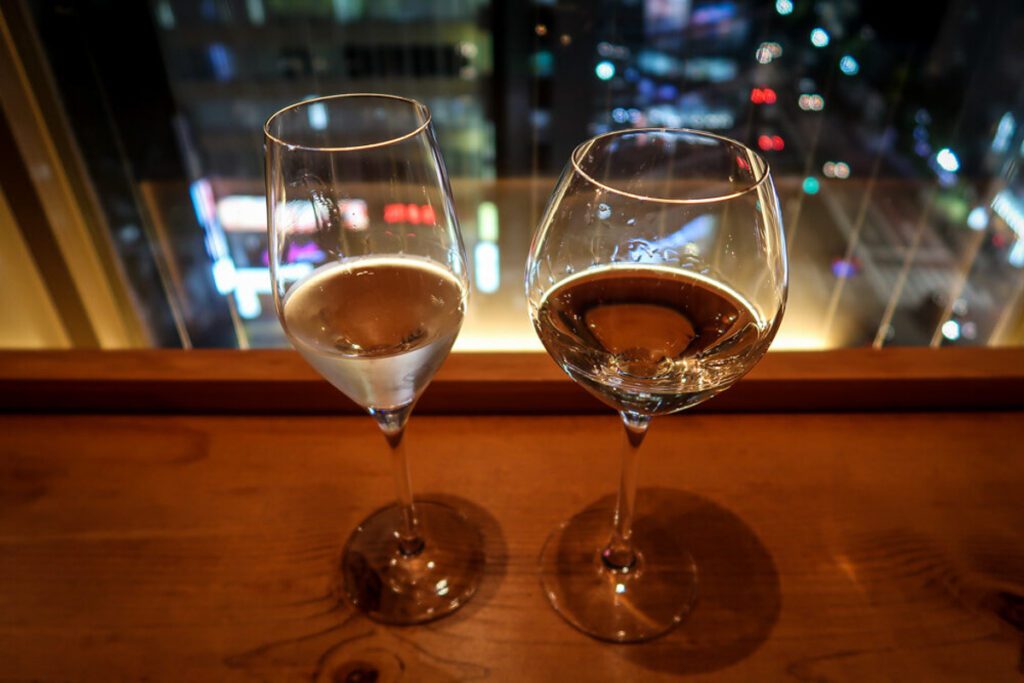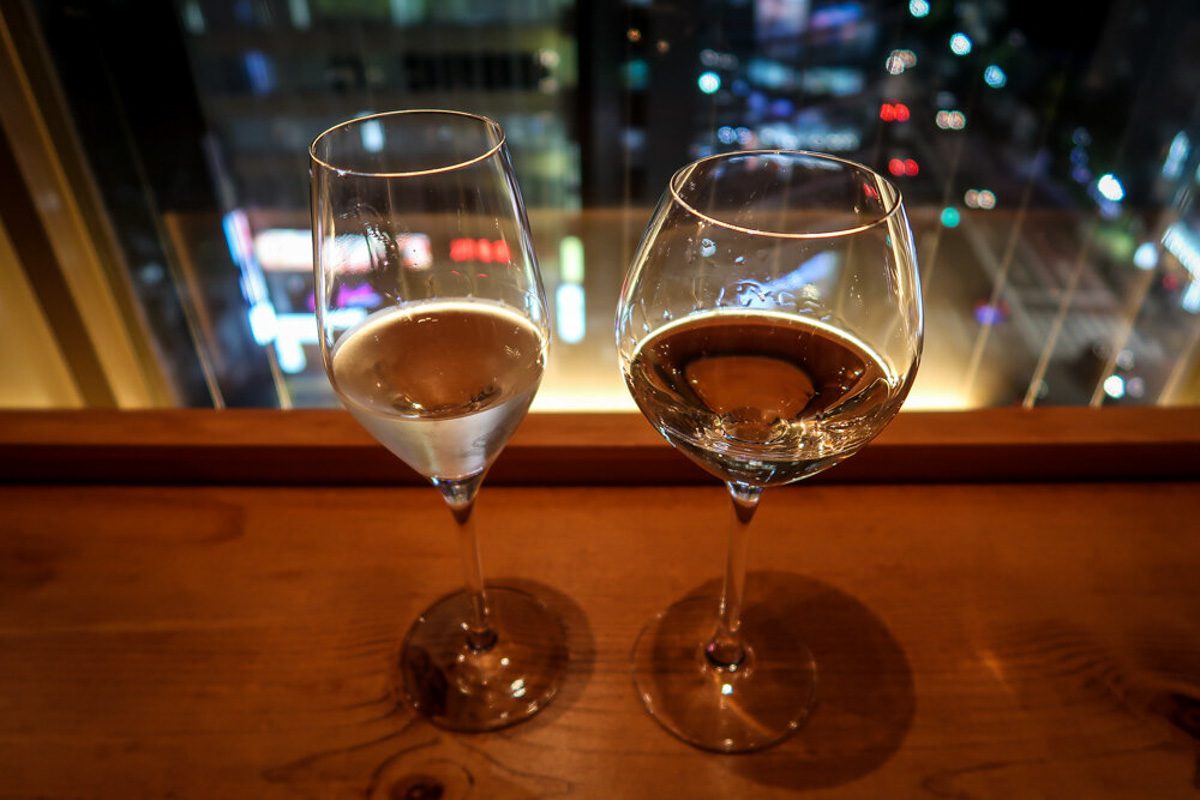 Second to ramen, we think doing a sake tasting is a pretty great way to warm up on a chilly winter day!
Whether you belly up to a bar in an izakaya, or you tour a sake distillery and learn all about Japanese rice wine, we think sake tasting makes a great wintertime activity.
Alternative: If you're a whiskey fan, you'll definitely want to try some during your trip. Japan is becoming increasingly well-known in the whiskey world!
9. Stroll through a Christmas Market
Not unlike Europe, Japan has its own tradition of putting on German-themed Christmas markets in the wintertime. Imagine strolling the streets lined with shops, mulled wine or hot chocolate in hand as Christmas music hums in the background. Sounds pretty magical, right?
If you are visiting Japan in the weeks leading up to Christmas (primarily during the month of December), you can take the opportunity to visit one of these festive markets and see for yourself.
Some of the top Christmas Markets to check out in Japan are:
Tokyo Christmas Market in Hibiya Park
Roppongi Hills Christmas Market
Tokyo Skytree Town Christmas Market
Yokohama Red Brick Warehouse Christmas Market
Kobe Christmas Market
Christmas Market in Nakanoshima
Marunouchi Nakadori Avenue Market
10. Enjoy all sorts of indoor activities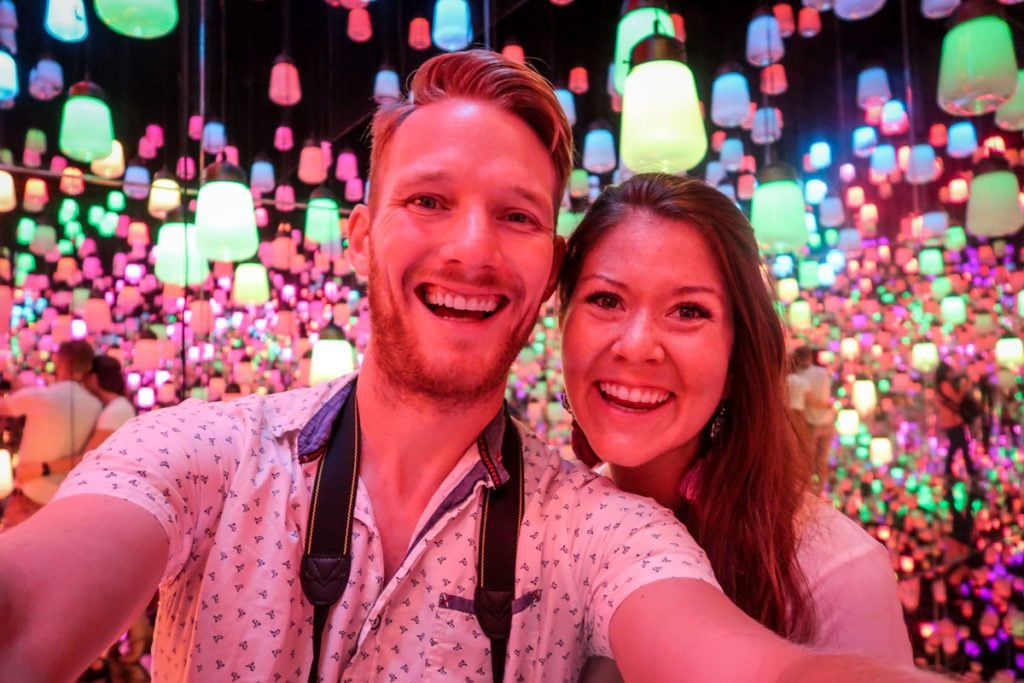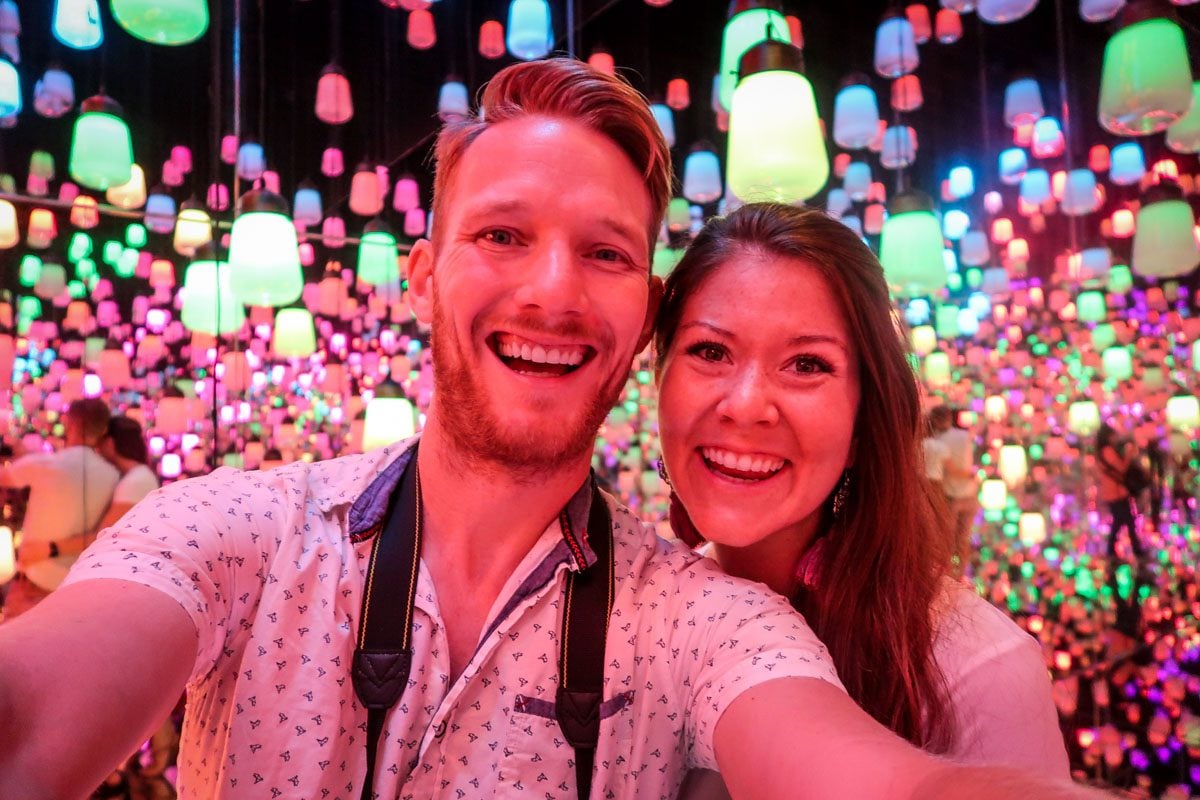 Japan has a ton of indoor activities, so even if you're not a fan of the cooler temps, you'll still be able to find quite a few things to do in Japan during the winter.
Here are some great indoor activities in Japan:
Explore the wildly beautiful teamLab Borderless Digital Art Museum in Tokyo (pictured above)
Sing the night away in a Karaoke room
Take crazy pictures in a purikura (Japanese photo booth)
Explore fish markets, like Toyosu Market in Tokyo
Experience a Japanese arcade and play pachinko
Take a Japanese cooking class
Sample small dishes and drinks at an izakaya (Japanese pub)
Attend a Japanese Tea Ceremony
Go shopping for Japanese souvenirs
Check out a theme cafe or restaurant
---
Best places to visit in Japan during winter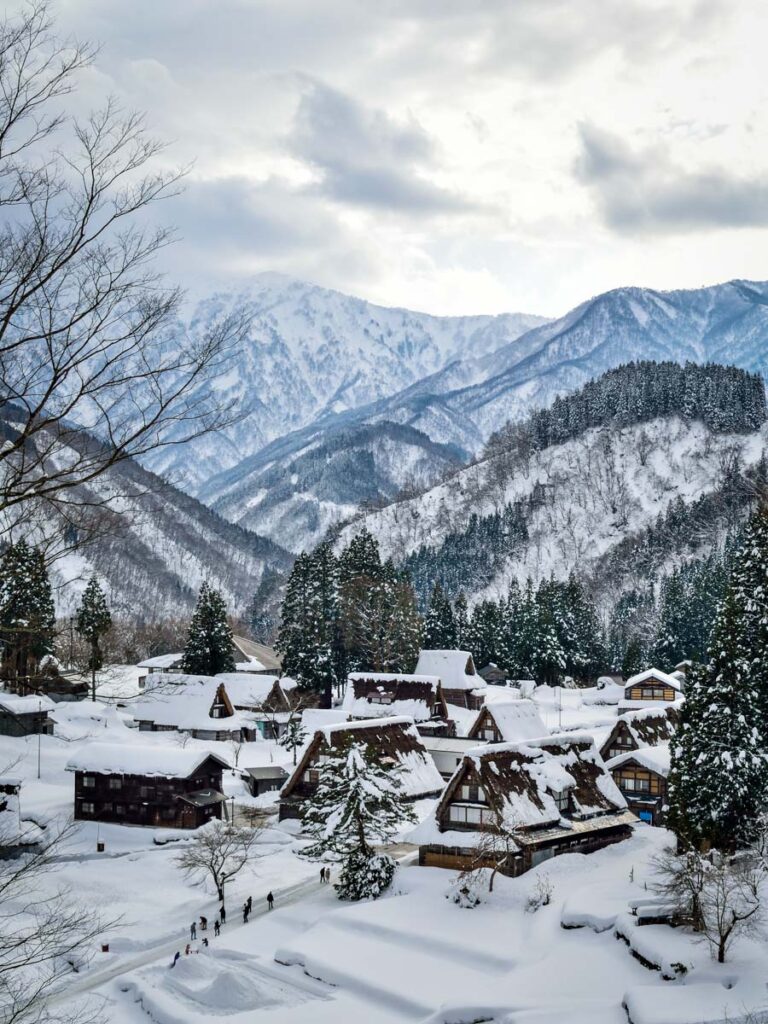 Traditional villages like Shirakawago, Hida, and Gokayama (pictured above): While they are picturesque during the entire year, they are especially beautiful when the traditional houses are blanketed in a fresh layer of snow and flanked by white-tipped pines.
Sapporo: Home to the famed Snow Festival, Sapporo is a wonderful place to put on your winter itinerary, especially if your travel dates overlap with the festival. We'd also say that if you make it up to Sapporo, you might as well explore a bit more of Hokkaido!
Nagano: Known as the host of the 1998 Winter Olympics, Nagano is home to great skiing, nearby charming mountain villages, and the famous "snow monkeys".
Takayama: Set in the mountainous Hida region, this town is nice year-round, but is especially picturesque in the winter.

Our recommendation: We stayed at the Auberge Hidanomori hotel in Takayama during the summertime and had a fantastic stay. We think it would be even better during the winter months.

Nozawa Onsen: This picturesque town is built around hot springs, so you'll find all sorts of onsens to soak in. There is also skiing nearby.
What to pack for winter in Japan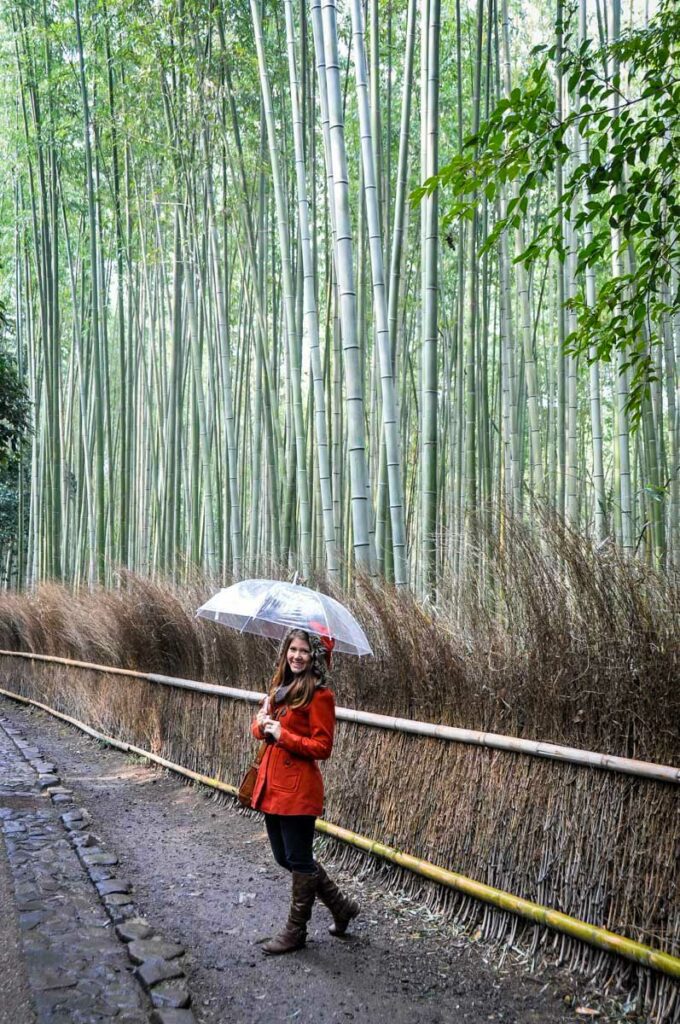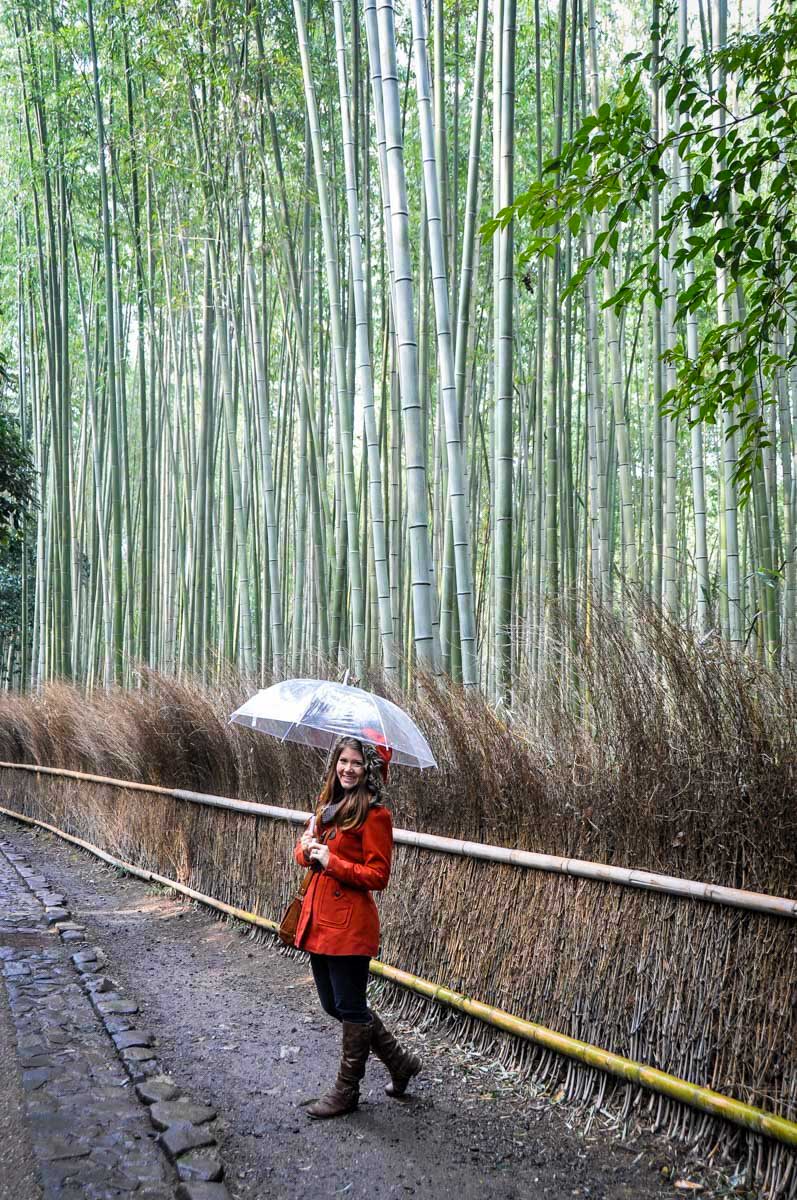 If you are traveling during the winter months, you'll need to pack a little differently than you would during other times of the year.
Here are some winter essentials:
Do you plan to do outdoor activities, like skiing?
Then you'll want to add these items to your list:
any other ski equipment you don't want to rent
Tip: Hand warmers are a big thing in Japan, so you can buy a bunch when you arrive to keep your hands and feet warm!
Download the full Japan packing list PDF, including insider tips and information you won't find anywhere else. Just click on the banner below:
---
Still not convinced winter is a good time to visit Japan?
I suppose I can understand. I mean, not everyone is built like us Minnesotans to withstand cold weather! And if you're still not keen after reading about all the things to do in Japan during the winter, then you might enjoy this country more at a different time of year.
Lucky for you, we've broken down all the seasons in Japan so you can choose the best time of year to visit, based on your personal travel style.
Japan Travel Tips & Resources
Want more Japan tips, itineraries, budgets and resources?
We have TONS of resources on travel in Japan and destinations throughout the country. Check out our Ultimate Japan Travel Guide for all the answers to your most burning questions, or read some of our favorite articles below.
If you're planning a trip to Japan, be sure to check out our other resources.
We loved Japan and would like nothing better than to help you plan your trip there!

Save this article on Pinterest for later!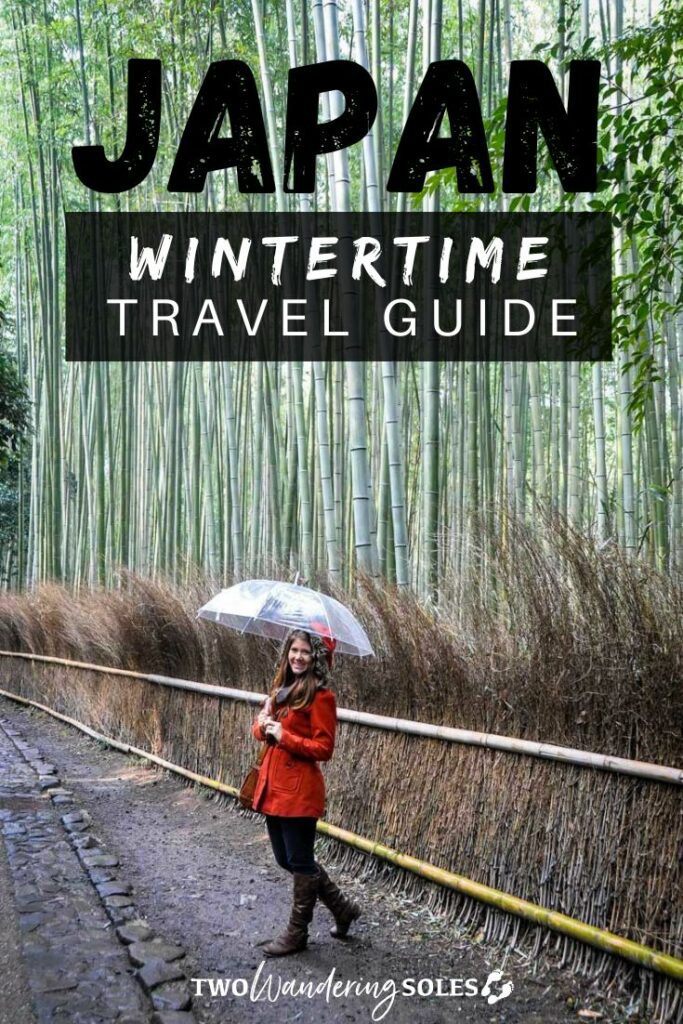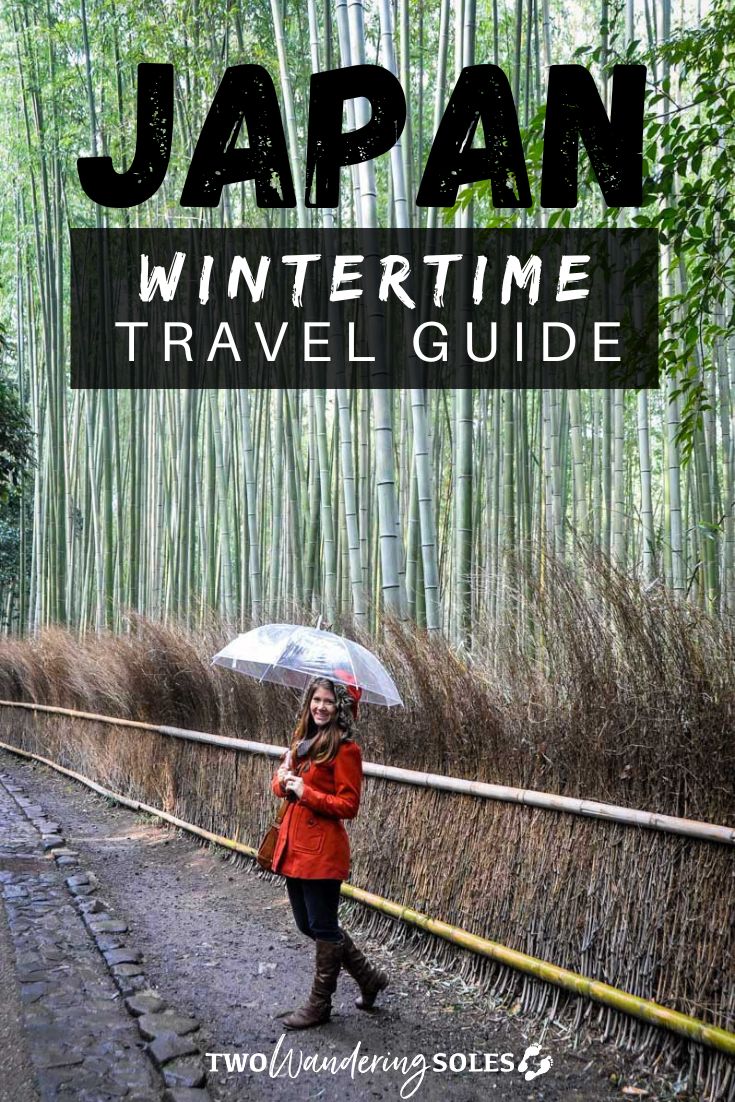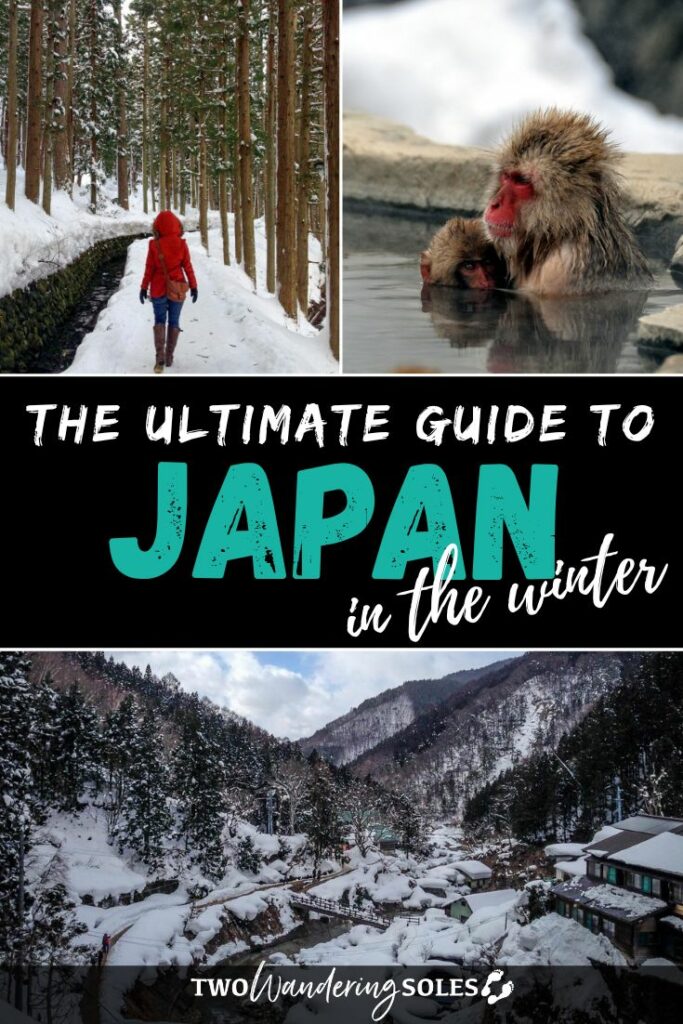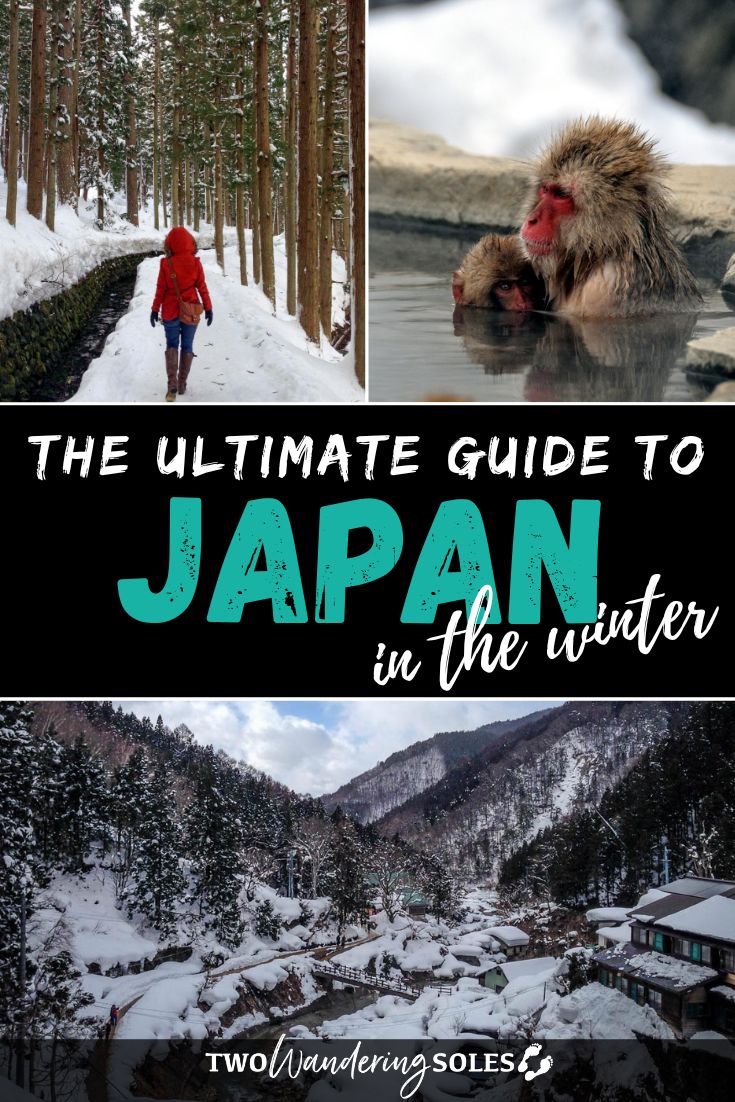 We want to hear from you!
Have you ever traveled to Japan in the winter?
Do you want to travel to Japan in the winter? What is your favorite season in Japan? Let us know in the comments below!