Traveling in Japan is made so much easier (and less confusing!) with a few handy apps. Before packing your bags, be sure you have these helpful Japan travel apps downloaded to your phone to make transportation a cinch and the language barrier practically non-existant.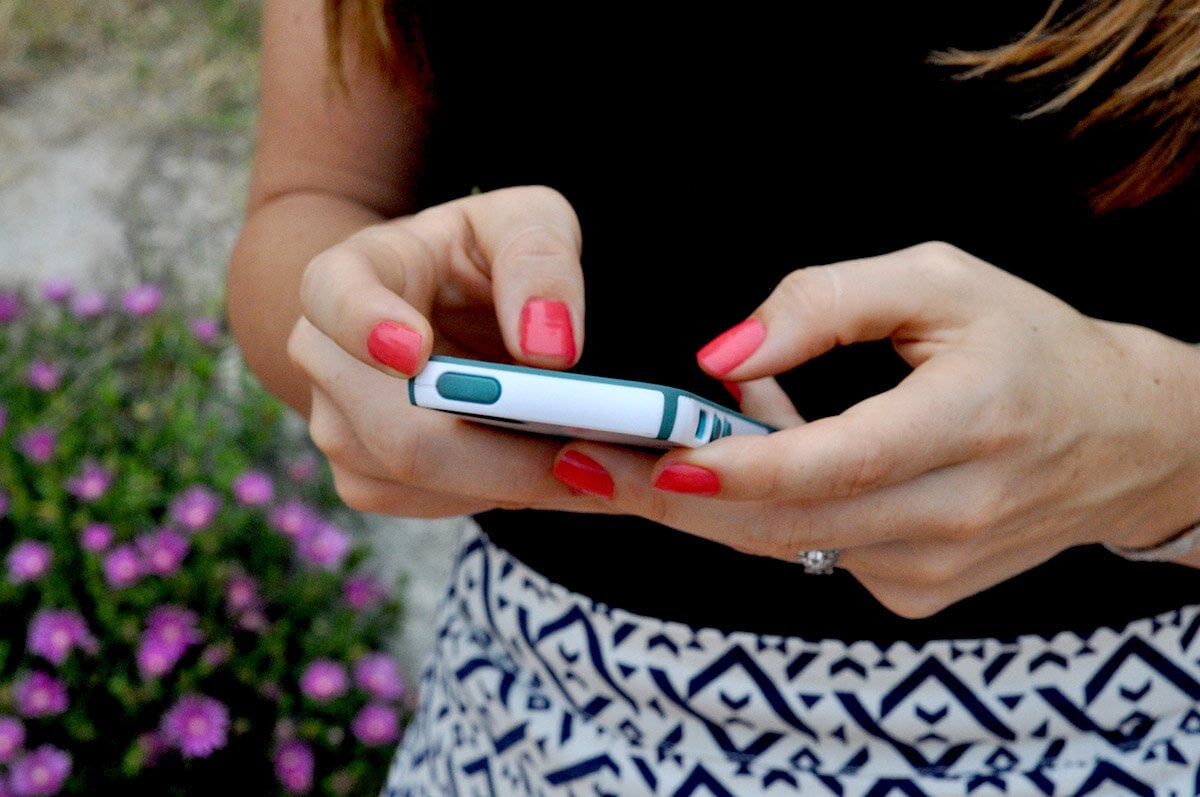 Traveling in Japan can be a tad — okay a LOT — overwhelming during your first visit. The language barrier paired with an entirely new transportation system can make getting around tricky. Plus, ordering in restaurants might be difficult because menus can be in three different languages!
Lucky for you, we have rounded up the best apps for Japan that will make your trip SO much less stressful. There are tons of apps out there, but honestly, you do not need them all. We downloaded a ton of apps for our trip to Japan, but we only used a handful.
We're going to keep things simple, and we're going to share the apps you absolutely must get, and a few extras that might be nice bonuses depending on your travel style.
Plus, almost all of these apps (with the exception of 2) are totally free to use!
Before we delve into the apps in this article, it's important to mention that you'll need cell signal (or WiFi) to use all the features of these apps. Be sure to read up on the pros and cons of getting a Japanese SIM card vs. a WiFi hotspot, so you can decide which device (if any!) is best for you.
Planning a trip to Japan? Find out the best time to visit Japan based on seasonal weather patterns and your personal travel style.
Best Japan Travel Apps
The apps in this section are absolute musts when traveling in Japan. They will help you communicate and get around the country with ease. Our advice is to download these before boarding your flight so you're all set for your trip in Japan.
If you're a minimalist and would prefer to keep your phone uncluttered, you will get by just fine with these essential apps. We've narrowed it down to just 5 to keep things simple.
We have tried and tested tons of apps, and these are the ones we have found to be the very best Japan travel apps.
1. Japan Official Travel App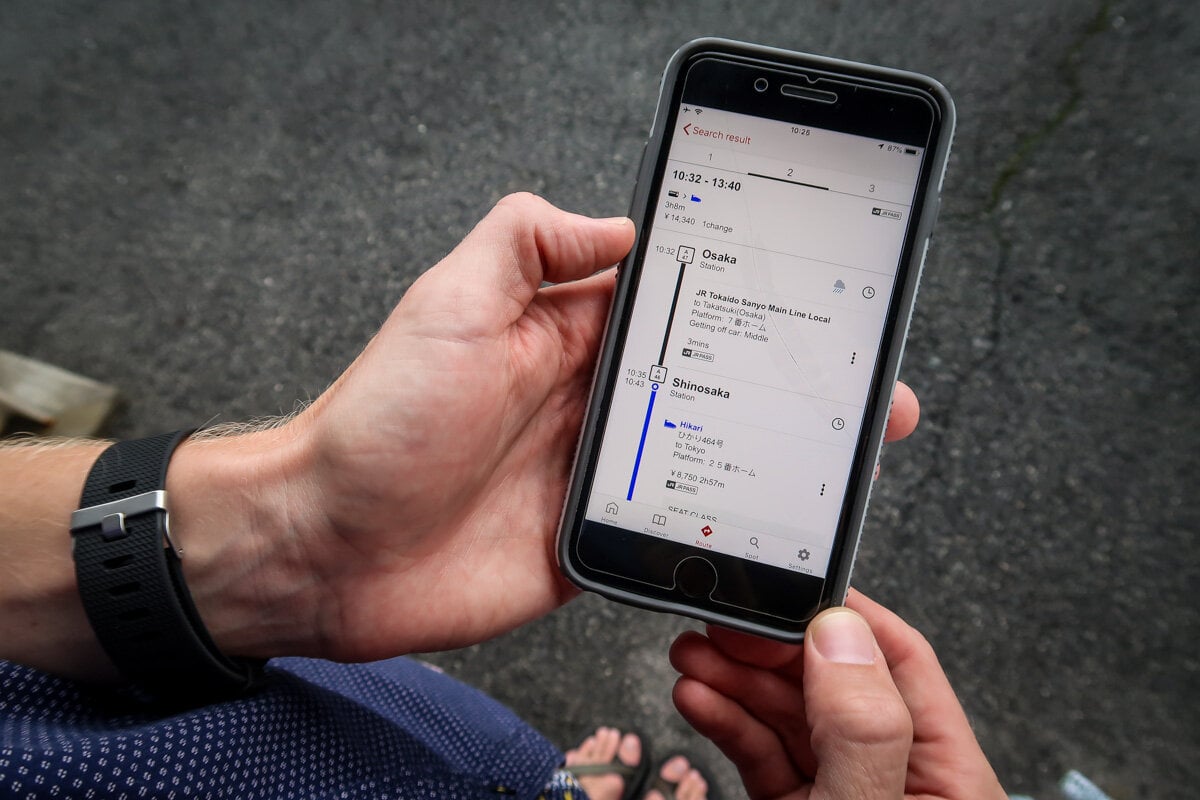 This app is an absolute lifesaver while traveling in Japan. So stop what you're doing and go download it now! It's number 1 on our list for a reason.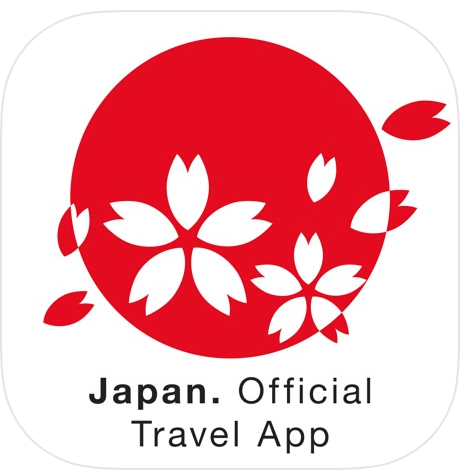 The Japan Official Travel App is made by the Japan National Tourism Organization and has loads of articles and current events to read up on. But the main reason you should download this app is for its navigation technology.
Under the "Route" tab, put in your location or a nearby station and where you want to go. This app will tell you in real time what is the best route to take between Point A and Point B. It also tells you which routes are covered in the Japan Rail Pass and how much a taxi would cost (which is typically way too expensive).
We used the travel app throughout Japan and it worked flawlessly. It even told us when a typhoon was coming and which train lines were stopped or delayed.
There are tons of apps out there all claiming to help you get around Japan. We've tried a bunch of these apps and websites, and honestly, there is no need to download more than one app for this purpose.
Download the Official Japan Travel App.
Psst! Wondering how to stay connected awhile traveling? Use our ultimate guide to getting an international SIM card, including helpful tips for using your phone abroad.
2. Google Maps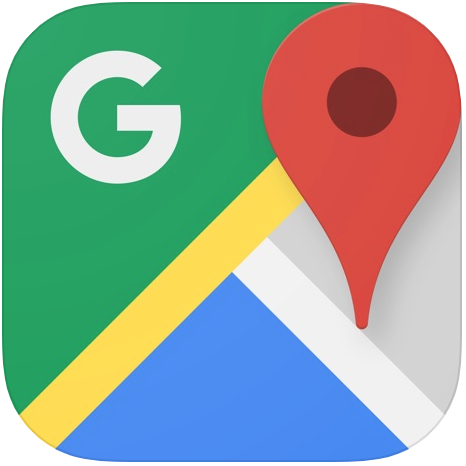 There's a huge chance you already have this app on your phone, so no need to download — yipee!
However, we're going to go over a few "hacks" we use to get the most out of Google Maps (no matter where in the world we are!). Using these tips will maximize your time in Japan, so listen up…
Before your trip, start plotting places on your Google Maps that you want to go, and marking them with icons. This way, you can view all the points of interest in relation to your real-time GPS location. Your customized map is also fun to look back on after your trip to see all the places you visited!

If you're hungry and aren't sure where to go, open Google Maps and search "restaurants". It will populate the map with places to eat near your current location, and you can read reviews to be able to choose the best one!

Google Maps can help you with step-by-step directions to get from Point A to Point B anywhere in Japan. We would use Google Maps in conjunction with the Japan Official Travel App:

a) Find best route on Japan Official Travel App

b) Trace out and follow the route in real time using Google Maps
Download Google Maps.
3. Google Translate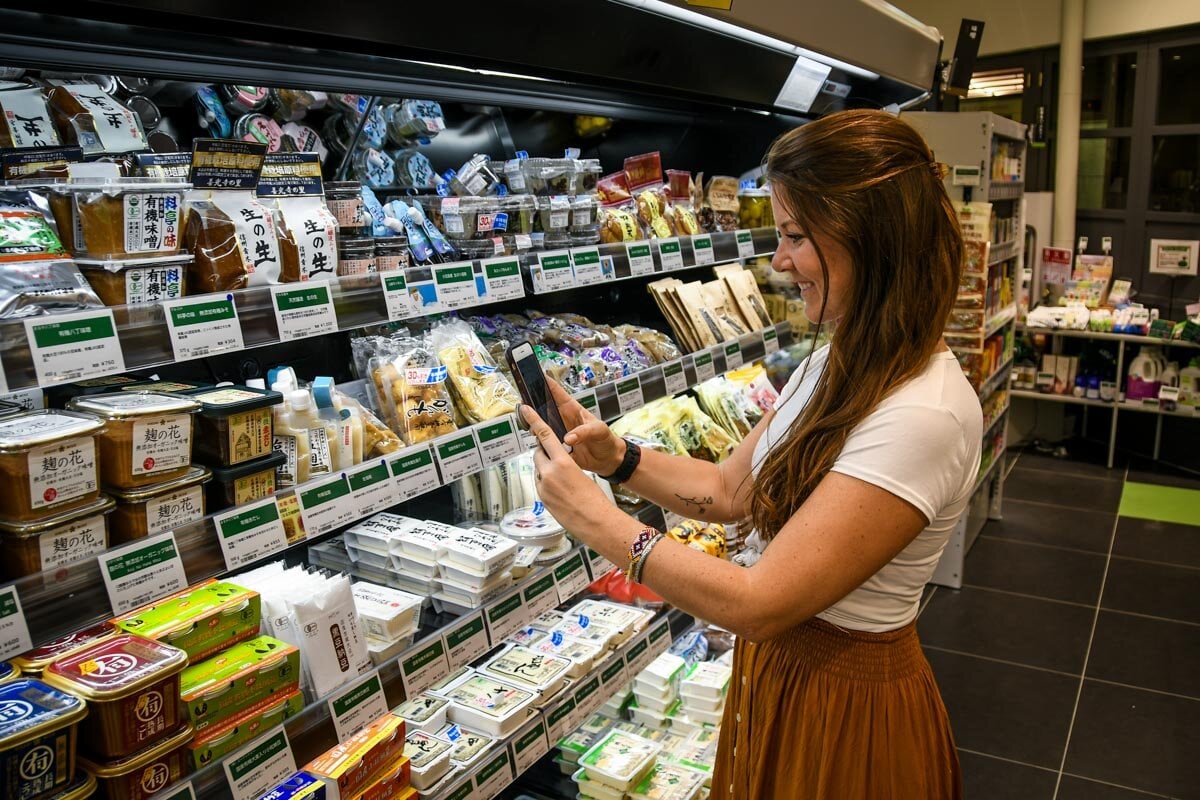 There are lots of "translate apps" out there, some specifically for Japanese. However, to keep things simple, we recommend downloading Google Translate app and keeping it on your phone for easy reference.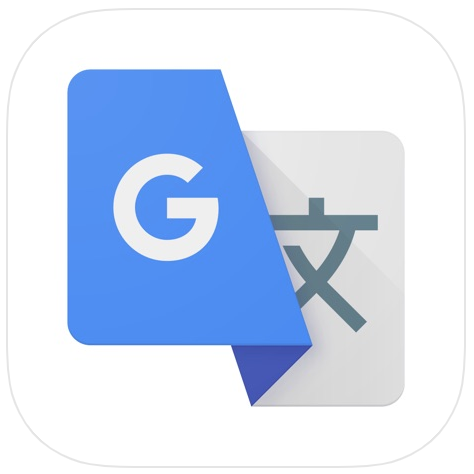 Within Google Translate, you can download the Japanese language "package" to your phone so even if you don't have WiFi or data, you can translate Japanese to English and vice versa.
When you are in WiFi or have data, one of the best functions of Google Translate is the camera feature that converts Japanese characters into English instantly in real time. It comes in handy when looking at restaurant menus, grocery stores, or street signs.
We even used the conversation feature when talking to a train operator. Ben talked into the app, and the app repeated what he said, but in Japanese for the operator to understand. We had a full conversation on where to go just by using the app.
Download the Google Translate App.
4. Globe Convert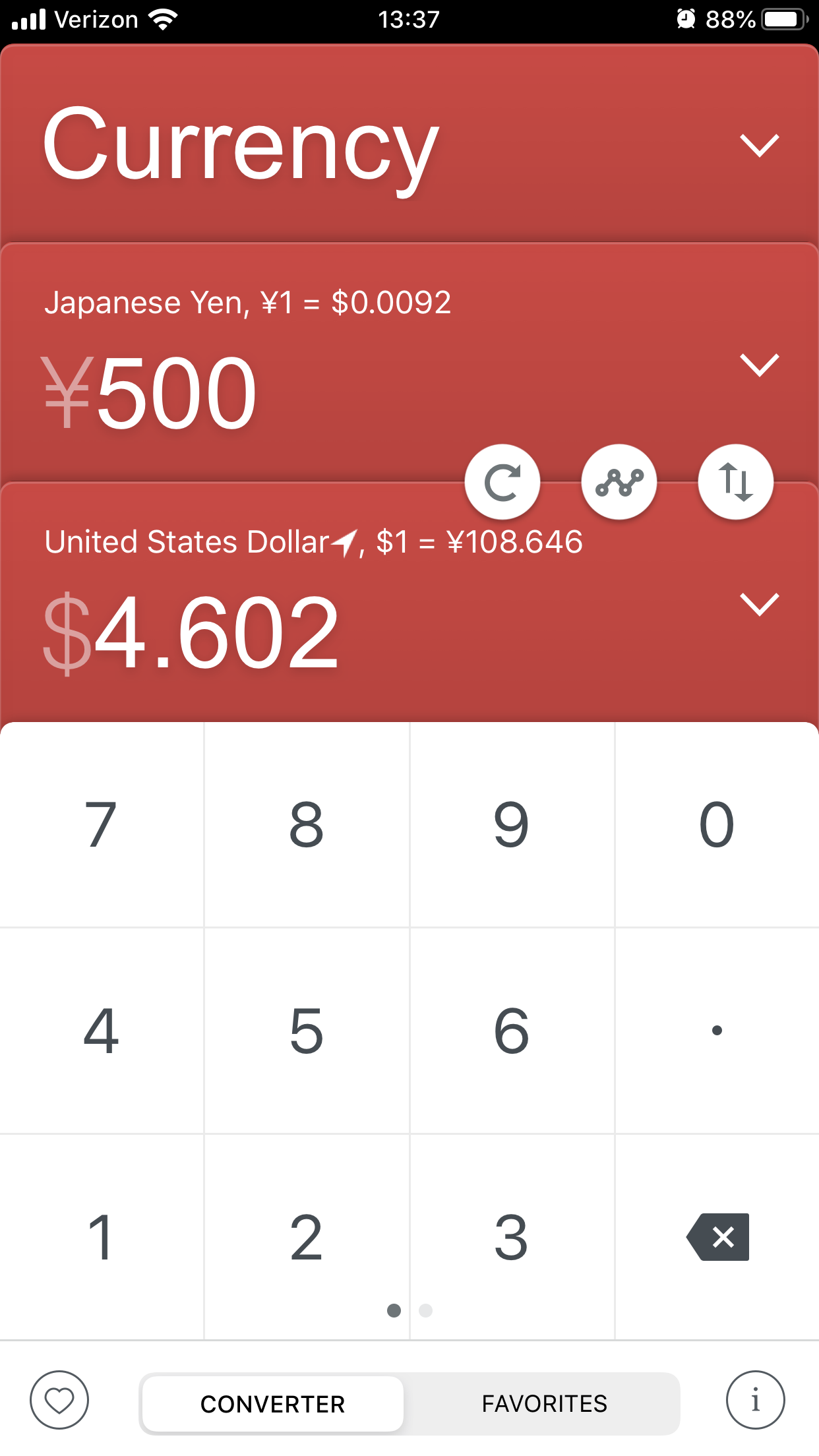 The conversion from Japanese yen to USD is pretty straightforward. At the time of writing, 100 yen is equal to $0.92. We always like to round up and think of it as 100 yen = $1 USD because it is a conservative estimate.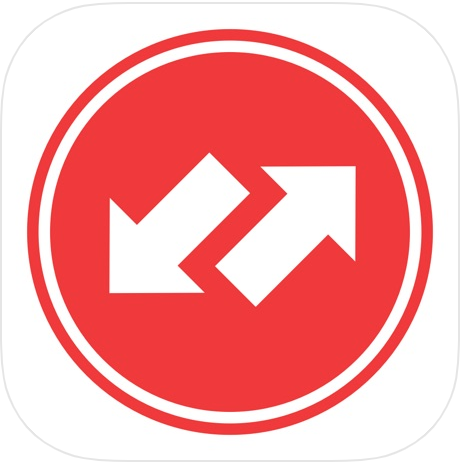 However, if you are trying to do the math in your head for a large sum or you're converting to a different currency, this app is super helpful.
Not only does it convert currency, but you can find conversions for temperature, distance, weight, etc. This is one of those apps that always stays on our phones because it is so darn useful.
Download the Global Convert App.
5. Compass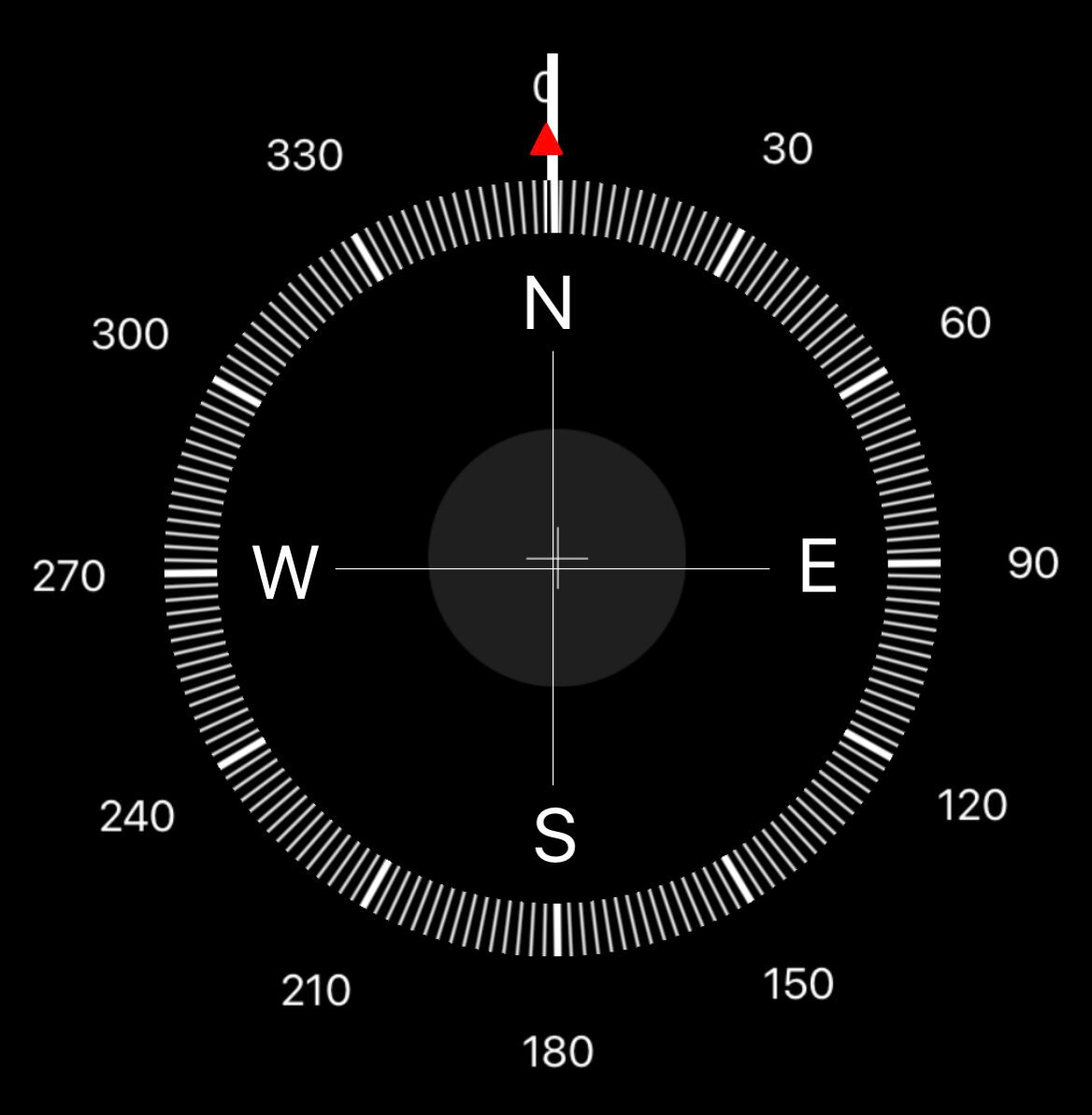 Most phones already come with a compass app installed, so chances are you won't have to download this at all. But it's a good idea to know where the compass feature on your phone is for one major reason: Exiting Subway Stations.
Google Maps and the Official Japan Travel App will both tell you which subway exit to take, however, sometimes it can be hard to find the signs.
And if you're anything like me (aka directionally challenged!), this app is a huge help when trying to navigate the crowded subway stations in Japan!
---
Bonus Japan Travel Apps
If you've already gone through the section above, congrats — you're all set with the essential Japan travel apps that will make your trip so much better. However, if you want a handful of other fun apps, keep reading…
Depending on your interests and travel style, the apps below could be helpful during your trip to Japan.
6. Line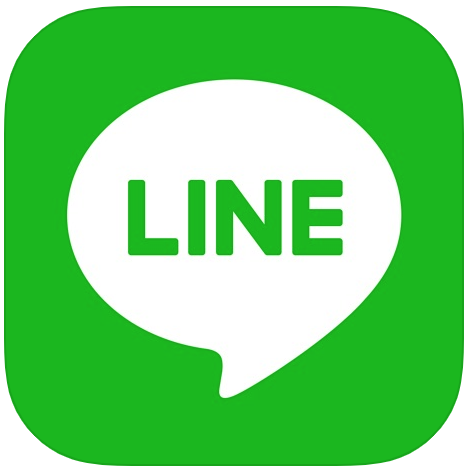 Line is to the East what WhatsApp is to the West.
This messaging app is ultra popular in Japan and other parts of Asia, and can be helpful if you are trying to connect with locals in Japan.
Also, most Japanese SIM card plans don't come with calling minutes or texting. This means you can use the Internet to fuel a messing program, like Line, to call or text any business or person with a Line account.
Download the Line App.
7. NHK World Japan News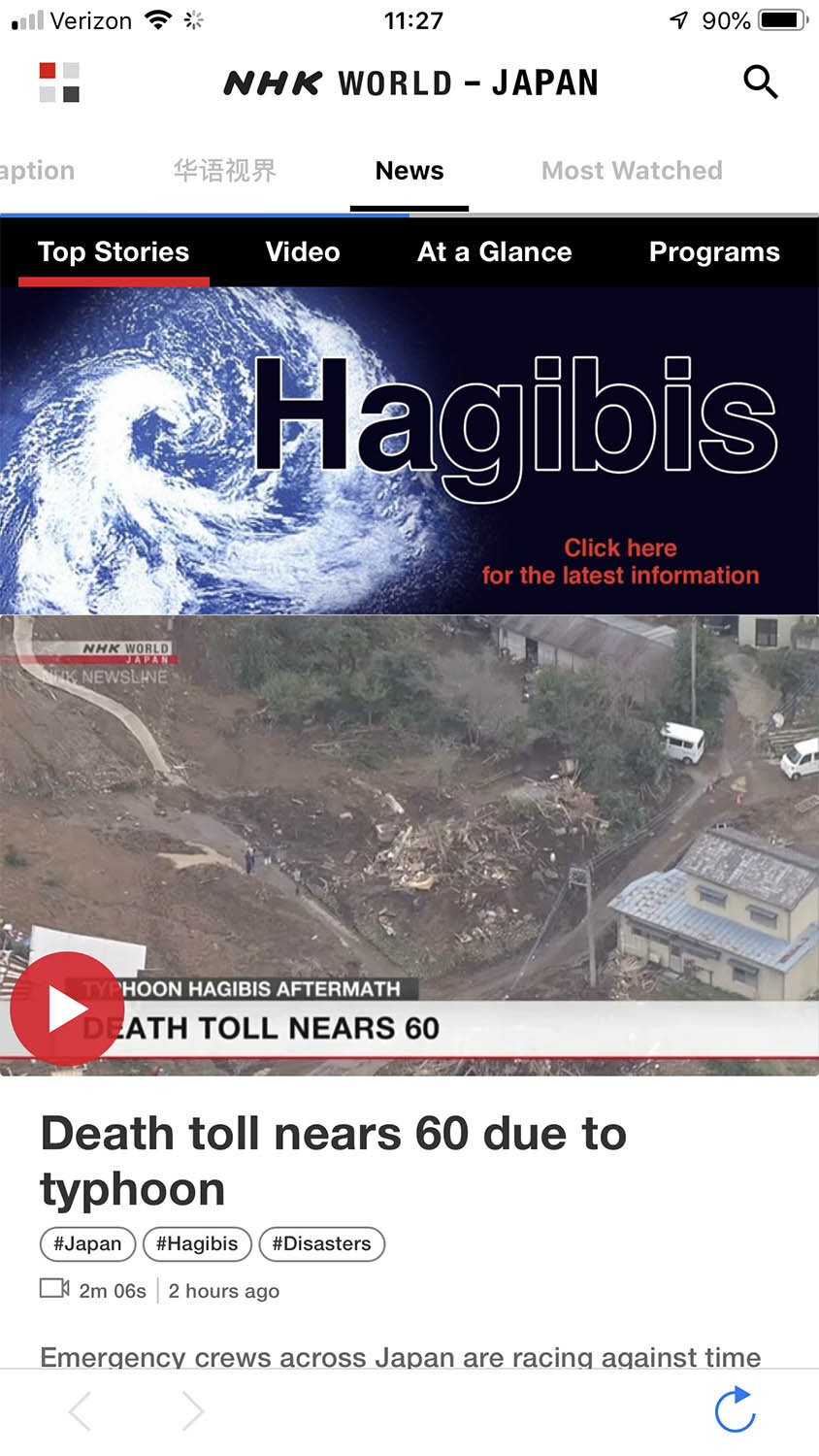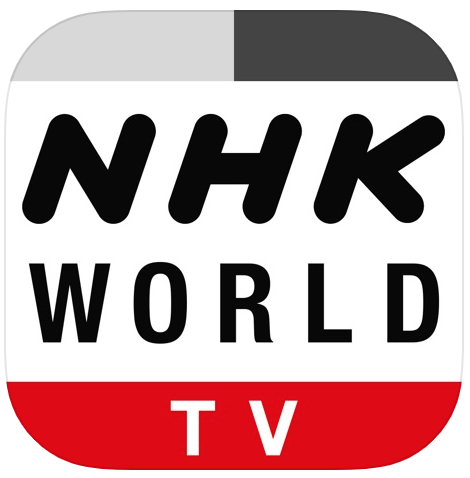 Stay up to date on Japan's new stories during your trip. This app has an English version and can be helpful especially if you're traveling during tsunami season, as it can keep you informed about train closures and other useful weather and disaster-related news.
Download the NHK World Japan News App.
8. Sushi Dictionary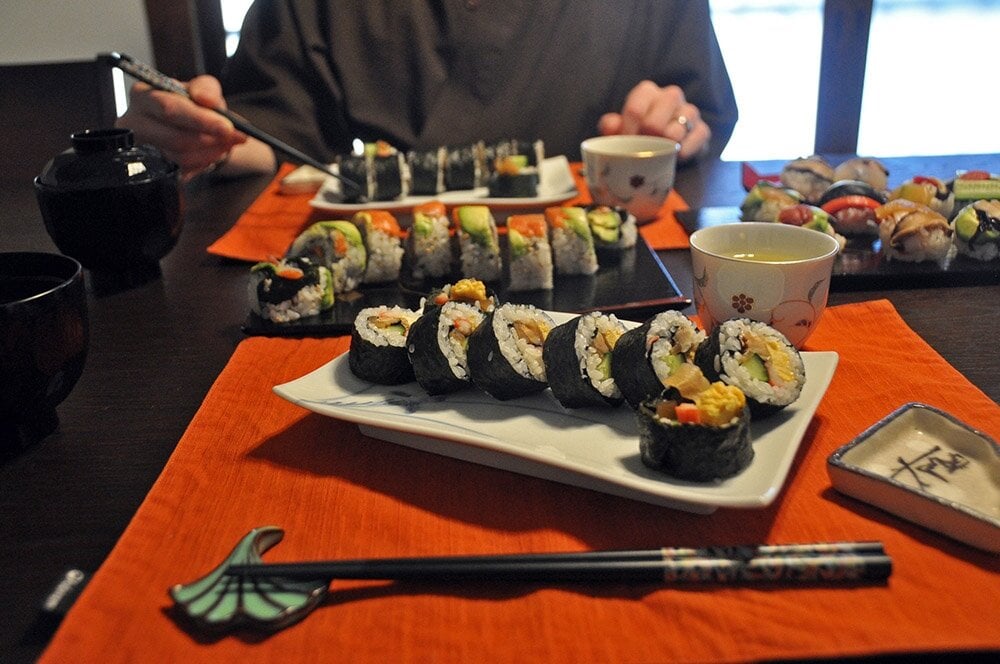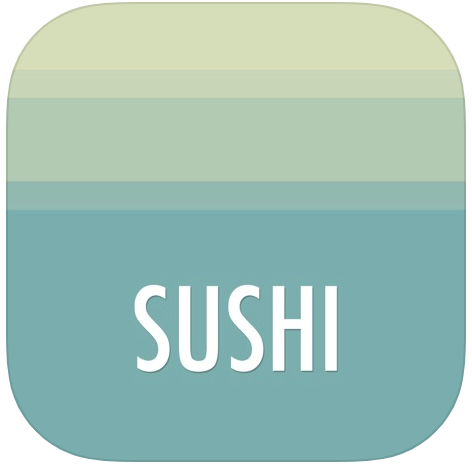 This app is incredibly simple but can be helpful if you're new to sushi.
It is literally a list of seafood in both Japanese and English, so you know exactly what you're ordering.
Download the Sushi Dictionary App (Android only)
9. Seafood Watch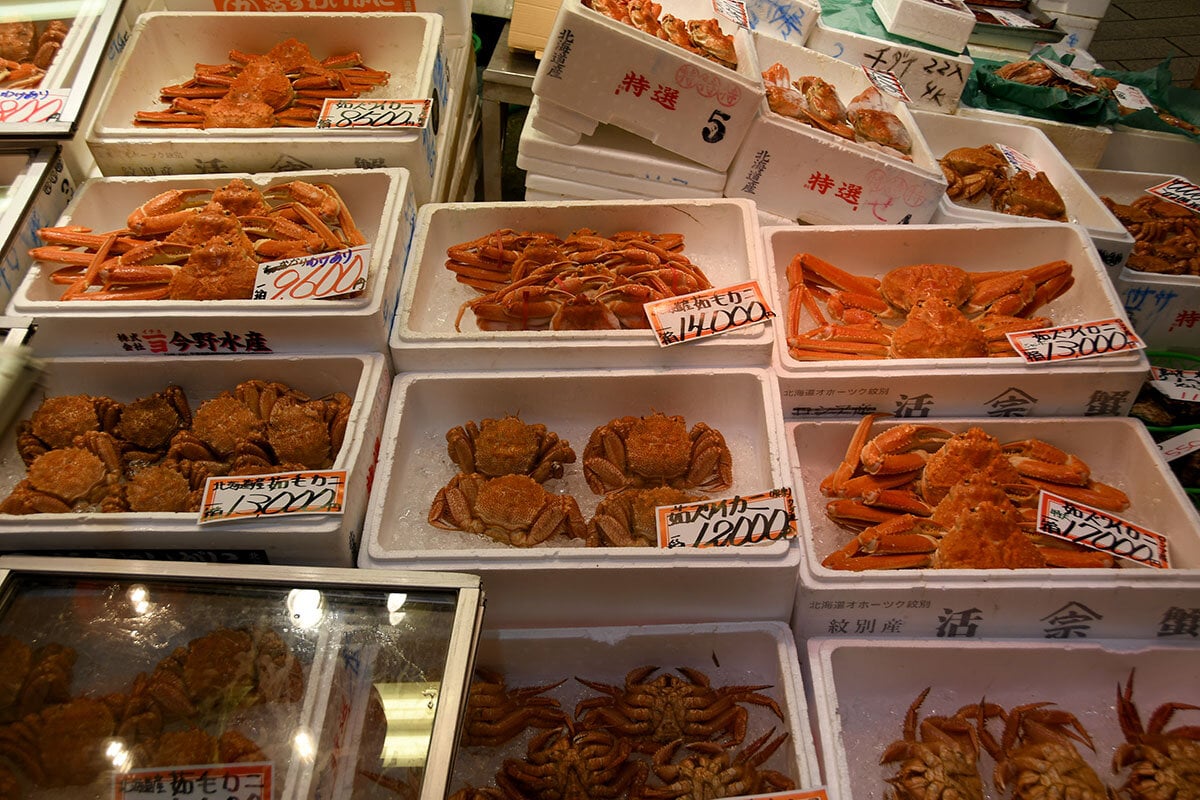 I hate to be the bearer of bad news, but Japan does not have the best record when it comes to fishing sustainably. In fact, there are estimates that bluefin tuna could be fished to extinction during our lifetime. And tuna is just one example of sea creatures that are threatened.
This app has a lot of room for improvement, especially when it comes to locations that offer sustainably sourced seafood. But as it is now, it is still a decent way to see which types of fish and seafood are the best choices when it comes to limiting our impact.
Plus, it's one hell of a reminder and motivation to limit our sushi intake.
Responsible Travel Note: I know that saying "don't eat sushi in Japan" is not practical, and it would be ignored by the majority (ourselves included!). So instead, here is our advice: If you are a sushi lover but also want to be conscious of your footprint, splurge on one or two great sushi/seafood meals from fish markets. You really can't get any better or fresher than that. Enjoy every bite.
And then choose to eat other food during the rest of your trip in Japan, or sushi with less-threatened fish/seafood, like mackerel, yellowtail, scallops, and uni. Vegetarian sushi is an even better option.
Download the Seafood Watch App.
Pssst! There's tons of Japanese food other than sushi that you should try!
10. Duolingo
If you want to learn a bit of Japanese before or during your trip, you might want to consider downloading a language-learning app.
There are a ton out there, but we have used Duolingo in the past and prefer it over other language learning programs for a few reasons:
It focuses on speaking and on practical phrases (instead of on grammar), which are super helpful when traveling.

They have many languages to choose from, so not only can you use this for Japanese, but you can use the same methods to learn Spanish, French, or whatever language strikes your fancy!

It's free!
Insider Tip: Everyone's learning style is different, so we'd recommend you browse a few different language-learning apps, download them, and try them out a bit. Once you've determined which app works best for you, delete the rest so you can focus on one.
Download the Duolingo App.
11. MyMizu Water App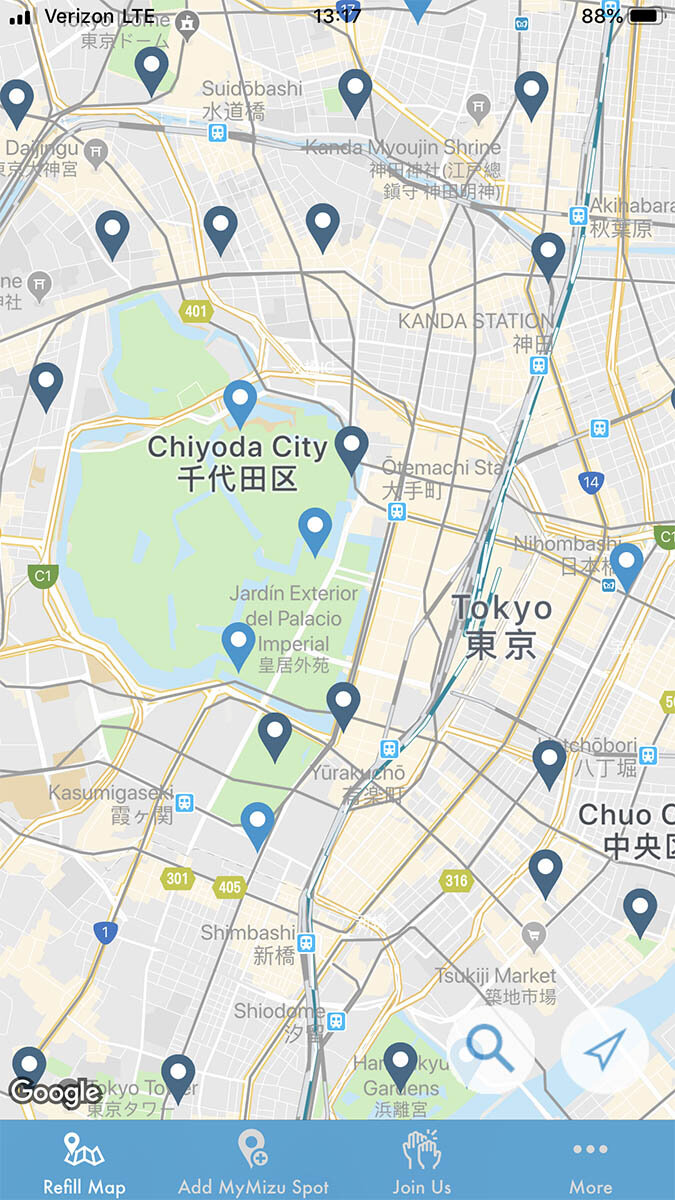 During your trip you'll likely notice that Japan relies heavily on single-use plastic, which is a shame considering they are pretty developed country that could have the resources to lessen their plastic-usage.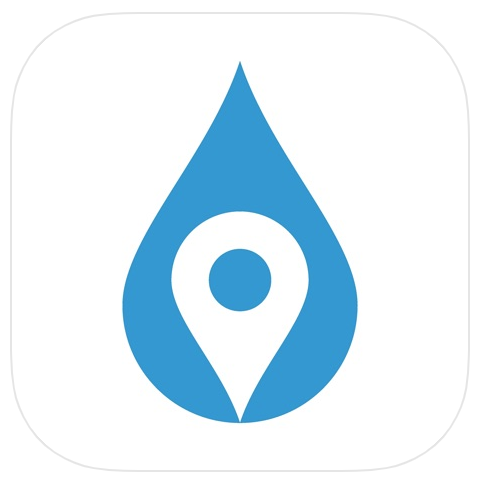 We always recommend traveling with a reusable water bottle (we love our Hydroflasks because they keep water cold!) and filling up at the tap. Not only does it save you money — no need to buy plastic bottles every time you pass a 7-Eleven! — but it will save tons of unnecessary plastic waste.
The water in Japan is safe to drink, so there's no need to sterilize it. Simply fill up in your hotel room each morning (we did this on our entire trip to Japan). There is a good chance that you'll run out of water during the day, so here's where this app comes in…
MyMizu is a new app that has compiled locations around Japan where there is a water refill station of sorts. So if you're running low on H2O, simply open the app and see nearby locations on the map.
Then raise your full bottle and cheers to reducing your plastic waste!
Download the MyMisu App.
---
Bonus General Travel Apps
These apps are staples on both of our phones at all times.
We use them in everyday life as well as during our travels around the world. If you don't already have them, we think they'll make your trip to Japan just a little more enjoyable!
12. One Second Everyday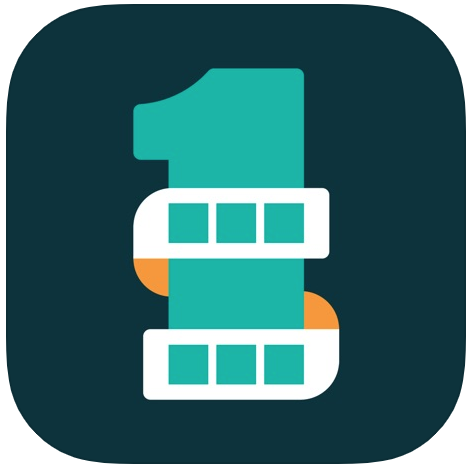 This is one of the only paid apps on the list, but we think it's totally worth the $2.49 per month. There is a free basic version that allows you to create a video up to 30 days long, but it has less functions than the subscription.
The premise is you take a video each day of your trip, and the app allows you to mash them together to create a super fun video in a matter of seconds.
Download One Second Everyday.
Just take a look at our One Second Everyday video from our Japan trip!
Note: If you don't see the video, please turn off your Ad Blocker.
Download the One Second Everyday App.
13. Trail Wallet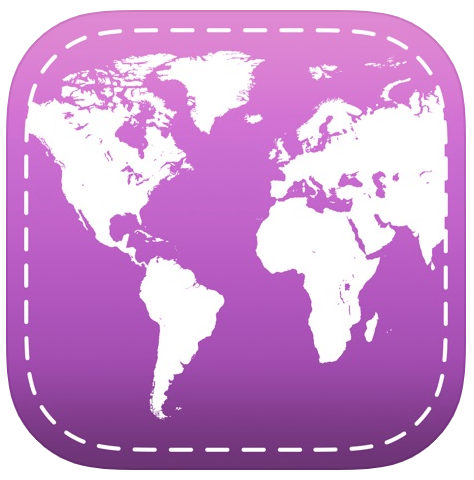 Trail Wallet is one of our very favorite apps and if you've been following our blog for a while, you've probably heard us rave about it before!
This app allows you to create a budget and stick to it by tracking all of your expenses and showing you where you are in relation to you spending goals.
Plus, it shows you which categories you are spending the most money on. Perhaps you'll realize early on in your trip you need to dial back on your sake habit!
Trail Wallet converts seamlessly between your home currency and Japanese yen (or any other world currency), making it an essential app on our phones.
We use this app every single day to track our spending whether at home or abroad. Honestly, without tracking our daily expenditures, we would probably spend tons of unnecessary money because we'd be unaware.
Note: After entering 25 expenses, you will have to pay $4.99 to upgrade to the unlimited version of the app. We personally think it is totally worthwhile.
Alternatives: We like Trail Wallet and have been using it for years, but there are lots of budgeting apps out there, so try a few until the "free version" runs out. By that point you should know which budgeting app you prefer.
If you're traveling to Japan on a budget, this is an absolute must!
Download the Trail Wallet.
14. Netflix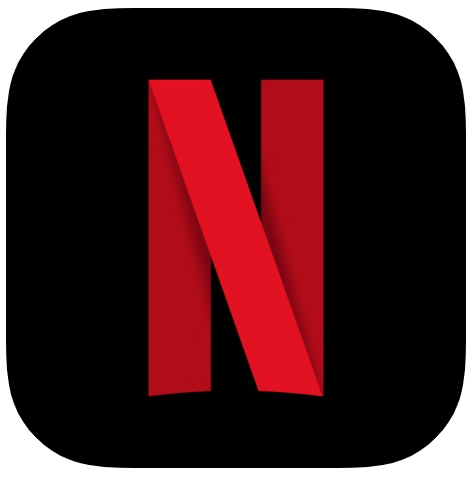 If you have a Netflix account, be sure to download the app to your phone (or iPad) to unleash hours of viewing entertainment.
Below is our super handy hack for those long stretches on the Japanese trains where you'll be in need of a minor time suck.
Insider Tip: Download individual episodes of your favorite shows before your trip so you'll be able to watch them even when you go in and out of cell service on train rides (those tunnels have zero signal!).
Download Netflix.
15. Audible
Yet another "staple" app that will become a quick favorite on those long Japanese train journeys.
If you're like me and get mildly carsick when reading on transportation, Audible is a simple solution.
You can read all the books on your list even when your eyes are closed! Heck yes.
Download Audible.

Are you planning a trip to Japan?
We have TONS of resources on travel in Japan and destinations throughout the country. Check out our Ultimate Japan Travel Guide for all the answers to your most burning questions, or read some of our favorite articles below.
We want to hear from you!
What Japan travel apps do you use the most? What are your favorite apps for everyday use? Do you have any questions about these travel apps? Let us know in the comments below.