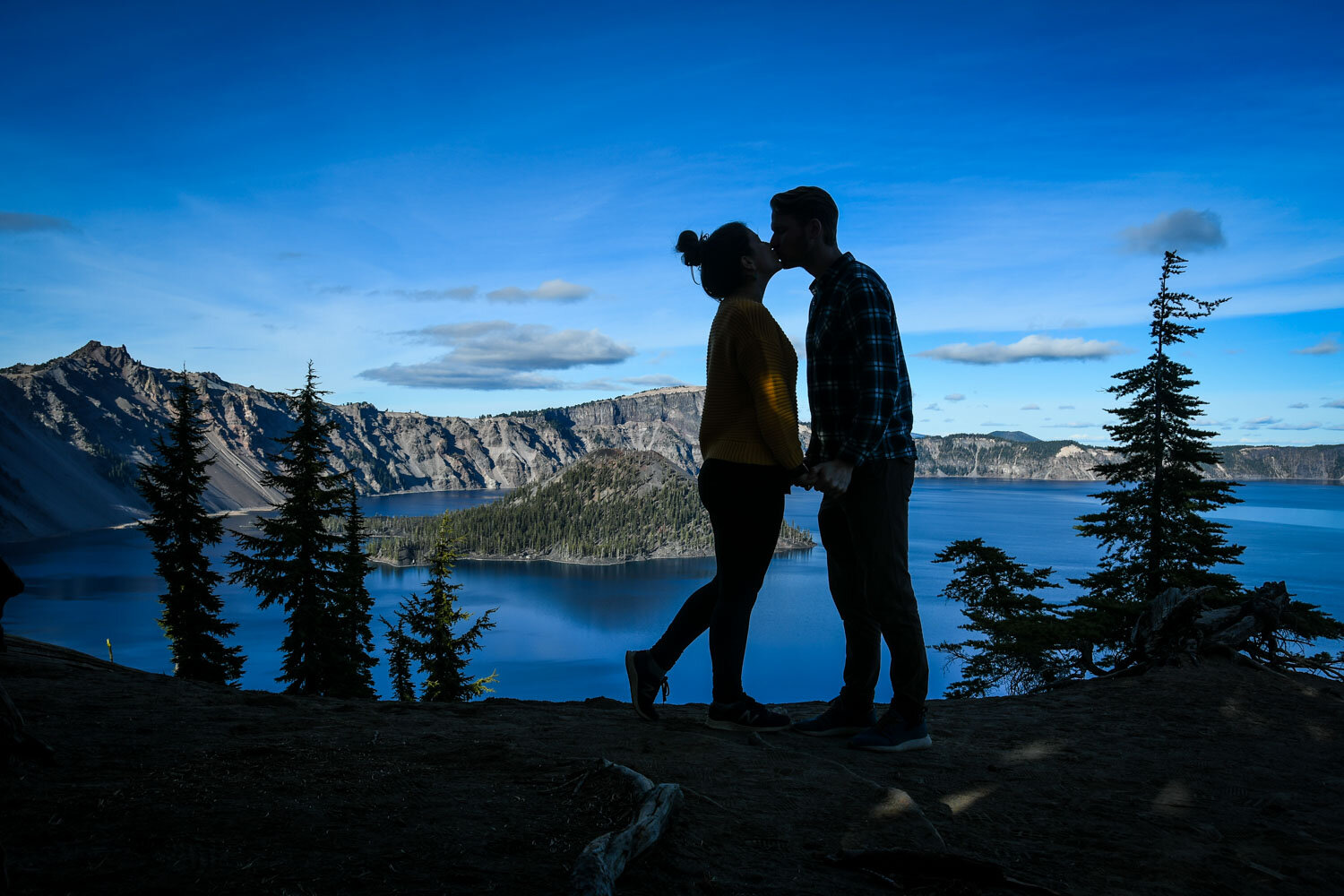 December is a month with snow, eggnog, excessive family time, and Mariah Carey's "All I Want for Christmas" on repeat. And for me, it always seems to be a time of reflection on the previous 11 months. And the past few years, I've written recaps so I figured I couldn't let the tradition die.
When I think back on what we did in 2019, it feels like a lifetime and a blip all at the same time. We did so much, yet we slowed way down. We traveled less and worked more.
This was a year was a big turning point for us in so many ways, both professionally and personally. We saw our business grow in ways we would never have thought possible before 2019. And this was the year we officially moved back to the US after roughly 5.5 years of galavanting abroad.
This isn't just the end of any year. It's the end of a DECADE.
Let that sink in for a minute.
1. Living in Chiang Mai (again!)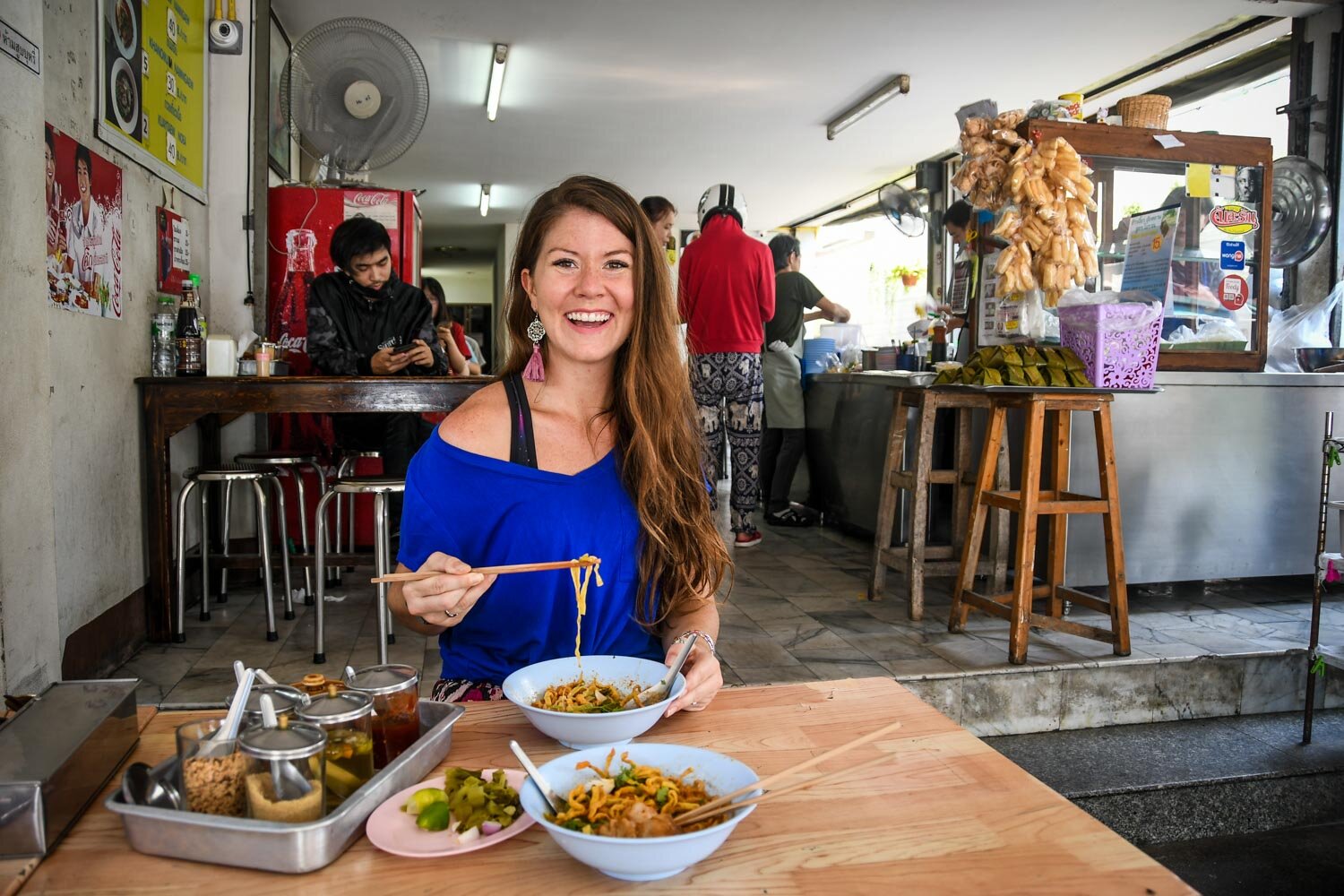 The beginning of 2019 brought us back to Chiang Mai, a city that holds a special place in our hearts.
It was while living in Chiang Mai that we first tried the "Digital Nomad" lifestyle. It was here that we made like-minded friends and took our blog from a cute hobby to propelling it into a full-time business.
This city feels like home in a way I can't really explain. So going back for the first 5 months of 2019 helped us step into the year on an incredibly productive note.
We had game nights with good friends, we explored hidden waterfalls and National Parks. We ate an excess of Khao Soi (one of our favorite Thai dishes!). And we worked our butts off.
2. We got Lounge Access, baby!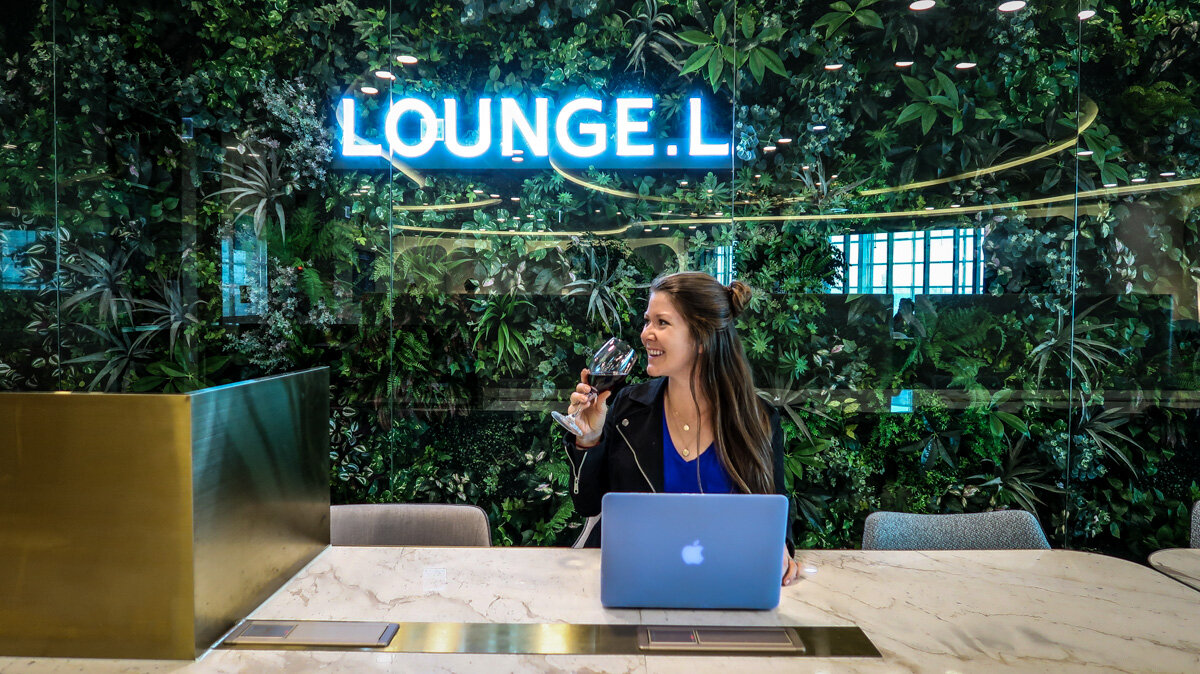 In late 2018, we got a new American Express credit card, and oh baby, has it got some fancy perks!
And that's just some of the perks! Obviously the one I was most excited for was the lounge access. In January, we got into our very first airport lounge. And honestly you guys, I don't know why it took us this long! If you travel often, airport lounges are an absolute game changer. We have kind of gotten obsessed with lounges, and have been able to "test out" a bunch of them around the world this year.
What I've learned is that a travel day is always better when it starts with a mimosa and a buffet!
More info: This is a helpful resource if you're interested in travel credit cards.
3. We earned more than $10,000 a month on our blog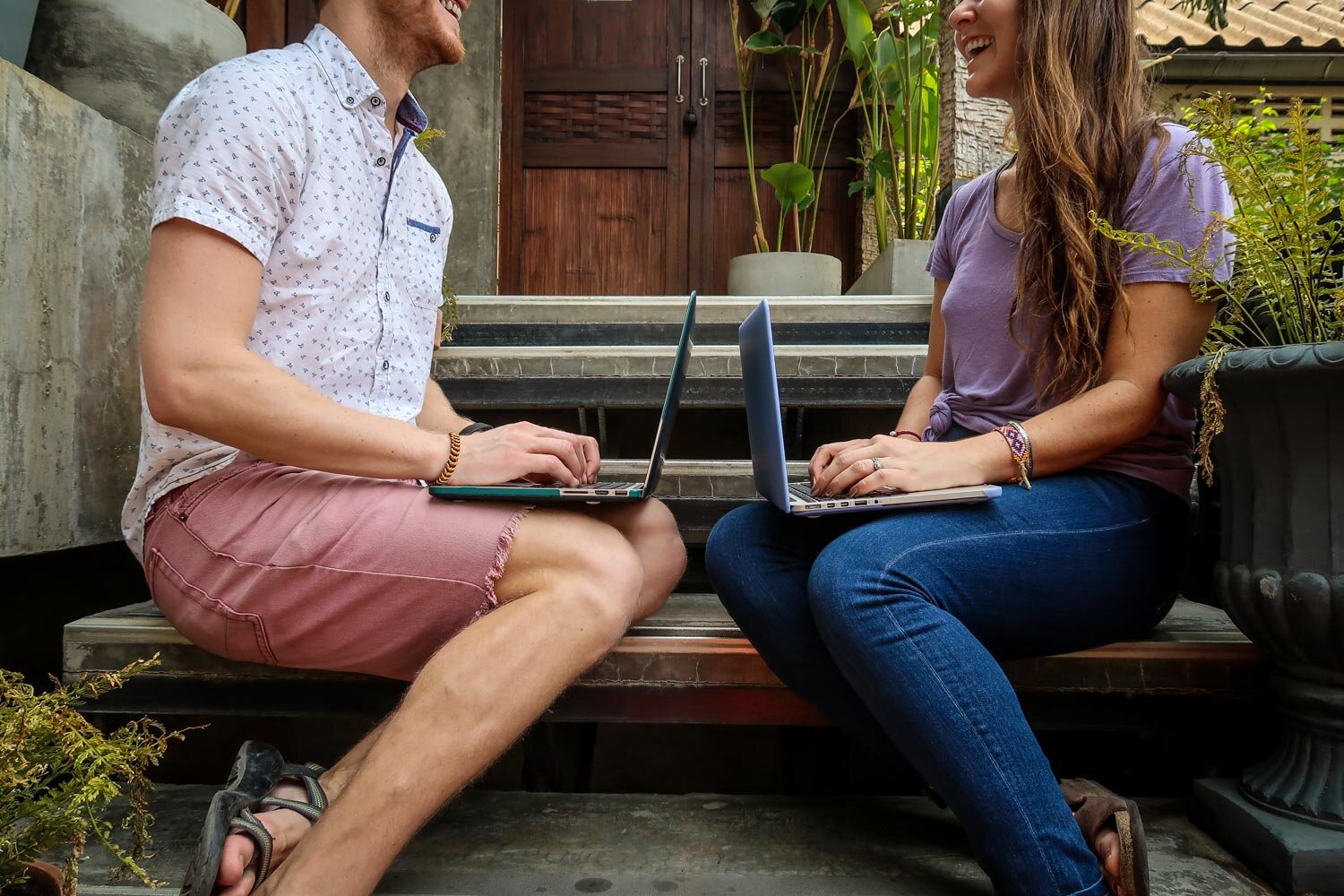 One of our "pie in the sky" / scary-big dreams we had for 2019 was to earn $10,000 in one month from our blog. Honestly, writing that goal down was scary AF. I remember hesitating as I put it on paper, not quite believing that it would actually come true. But we actually blew that goal out of the water. March was the month we thought it might happen, but as we tallied up our earnings, we realized we had brought in quite a bit more… $14,179 to be precise.
I don't say this to brag, but instead to illustrate what a turning point this year was for our blog. 2019 was the year that we started really, truly taking our business seriously. And it was the first time I felt like I could proudly say, "I'm a travel blogger," and be prepared to answer the slew of questions that always seem to follow that statement.
Want more info? For any fellow blogging nerds out there (yay, we're not alone!), we've been writing about our earnings in much greater detail so we can break down how exactly we earn money from this website. You can check out our income reports here and see how much we are currently making per month and how we've grown.
4. Nashville with friends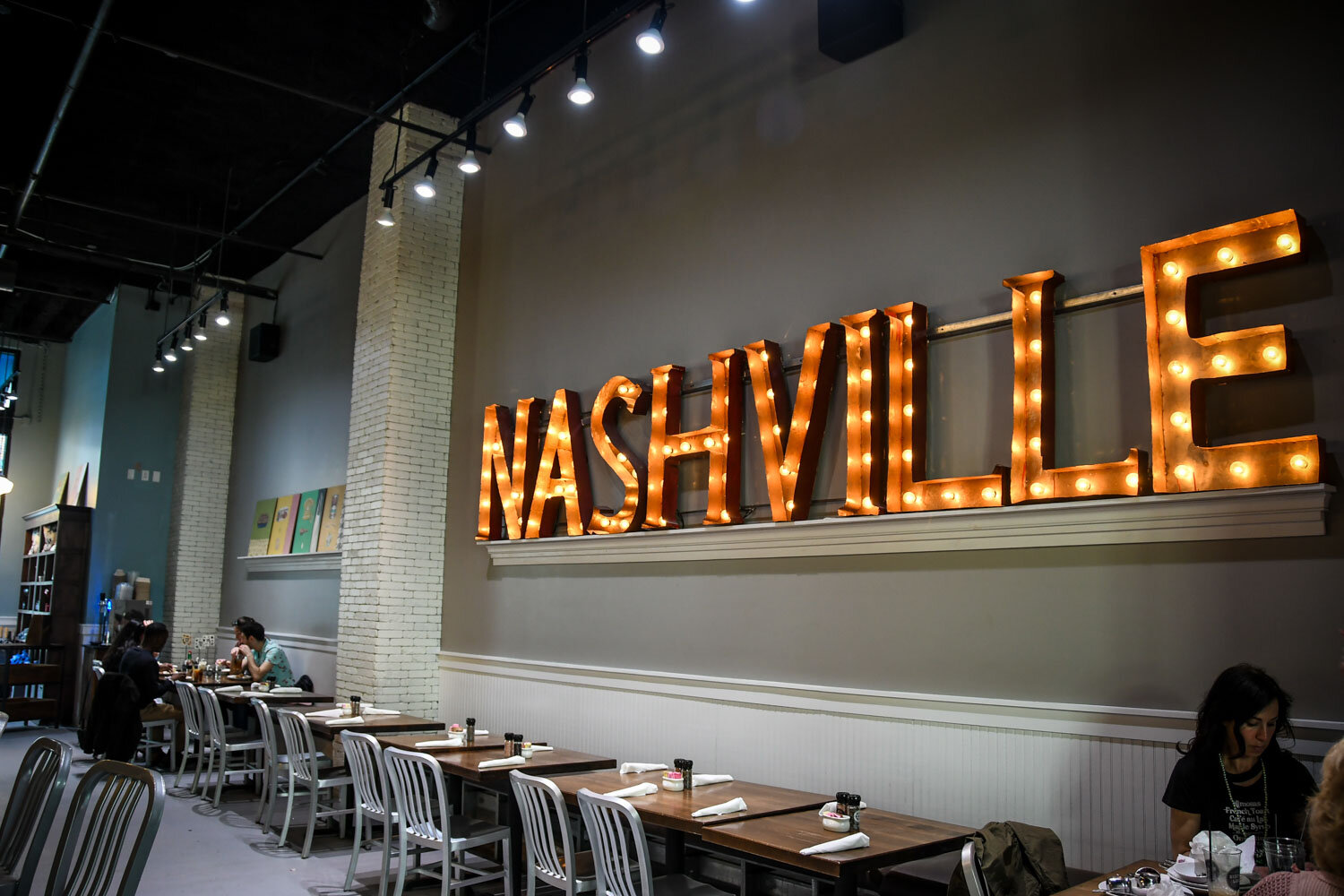 One major sacrifice we have had to make with this job is not being home for important events like wedding or birthdays.
But this year we were fortunate to be able to travel to Nashville for a friend's birthday party.
5. Celebrating Songkran
Songkran, aka Thai New Year, is a celebration we've been wanting to take part in for a long time, and 2019 was our year! We were living in Chiang Mai, which is more or less the epicenter of this celebration, and the city turns into a giant water gun fight. You can't go outside without getting wet!
Everyone exuded happiness, and it didn't matter what your skin color or what language you spoke. Everyone — locals, travelers, expats — joins in the fun. It was such a cool thing to be a part of.
6. Thai islands with my brother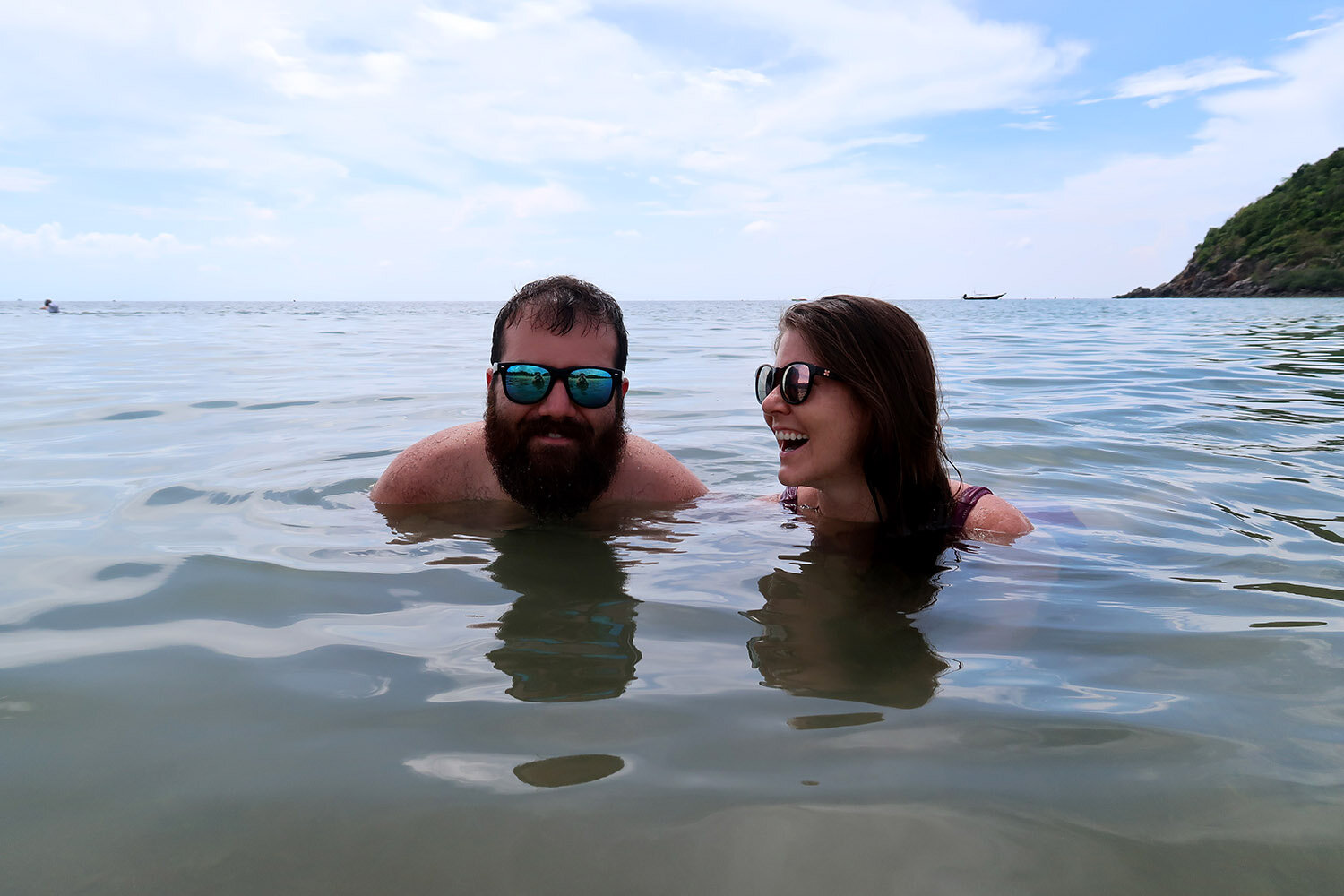 I rang in my 31st year in April and got the best present ever: my brother Joey came to hang out with Ben and me in Thailand for a week.
We traveled down to Koh Phangan and lounged on beaches, drank Thai whiskey, went island hopping, hiked to jungle viewpoints, split all our meals because we could never choose just one dish, and danced the nights away. We took Joey scuba diving for his first time ever (my birthday present to him!), and introduced him to a country that is really special to us.
I had a week with my two favorite guys in paradise. I mean, how lucky am I?!
7. We created a (free!) Blogging Course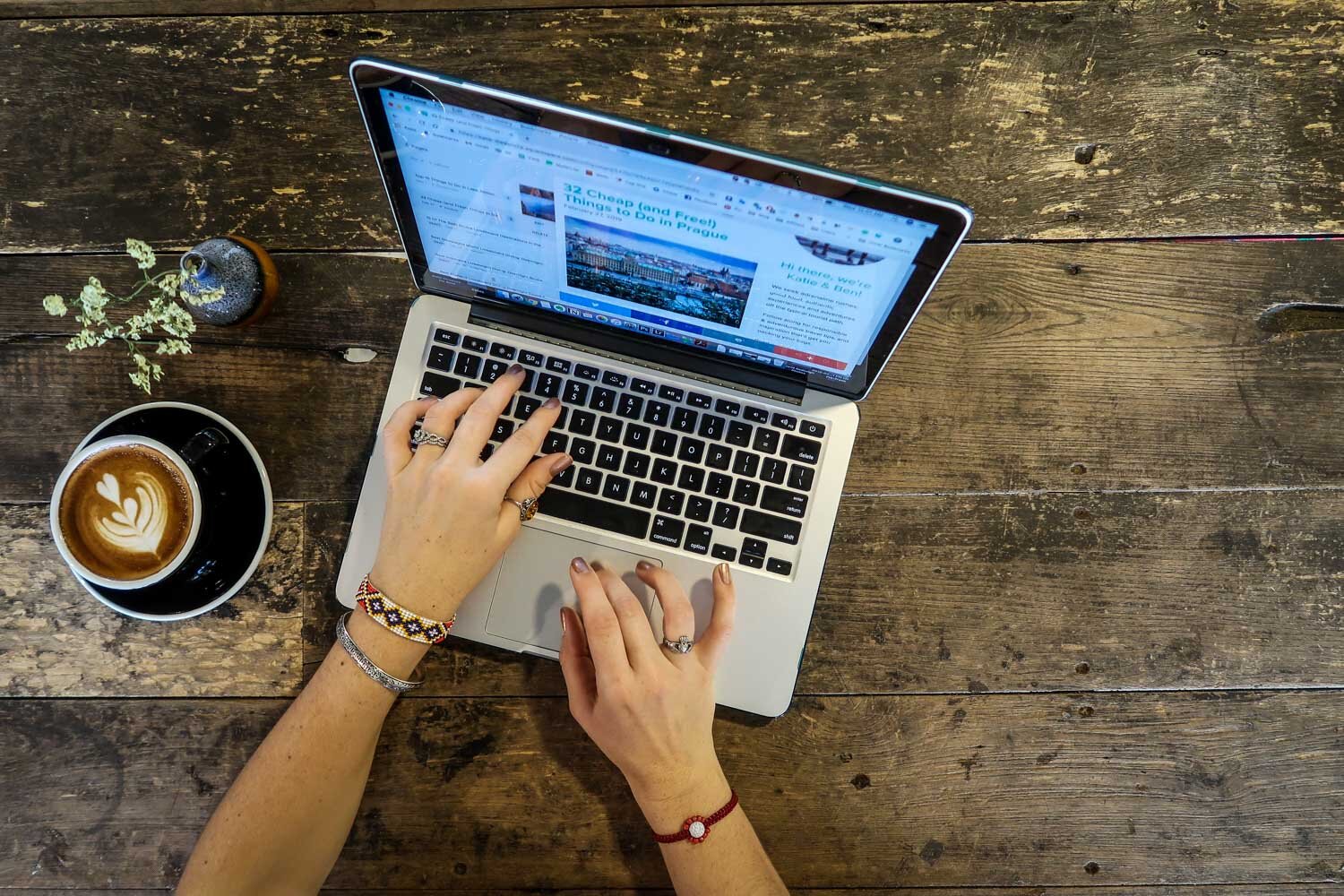 One of the projects we're most proud of this year is a free Blogging Mini-course we launched in May. We've been getting countless messages from people over the last couple of years asking how we started our blog.
So we thought it would be helpful to share our tips and practical advice with those who are interested in beginning their own blogging journey. We spent the better part of a month pouring time into creating something that would be inspiring and provide action steps. And instead of charging for it, we decided to make it free.
Blogging has changed our lives in so many ways, but it is far from easy. There are so many things I wish we would have known as we were starting out, and there have been many people who have helped us along the way. So we saw this as more or less an opportunity to give back.
Truthfully, our mini course doesn't drive much traffic and we haven't been trying to monetize it. Perhaps in the future we'll delve more in depth and create a paid course, but at the moment, our main intention is to provide value. And it has been so humbling connecting with people who have gained something from our experience.
8. Mohare Danda Trek in Nepal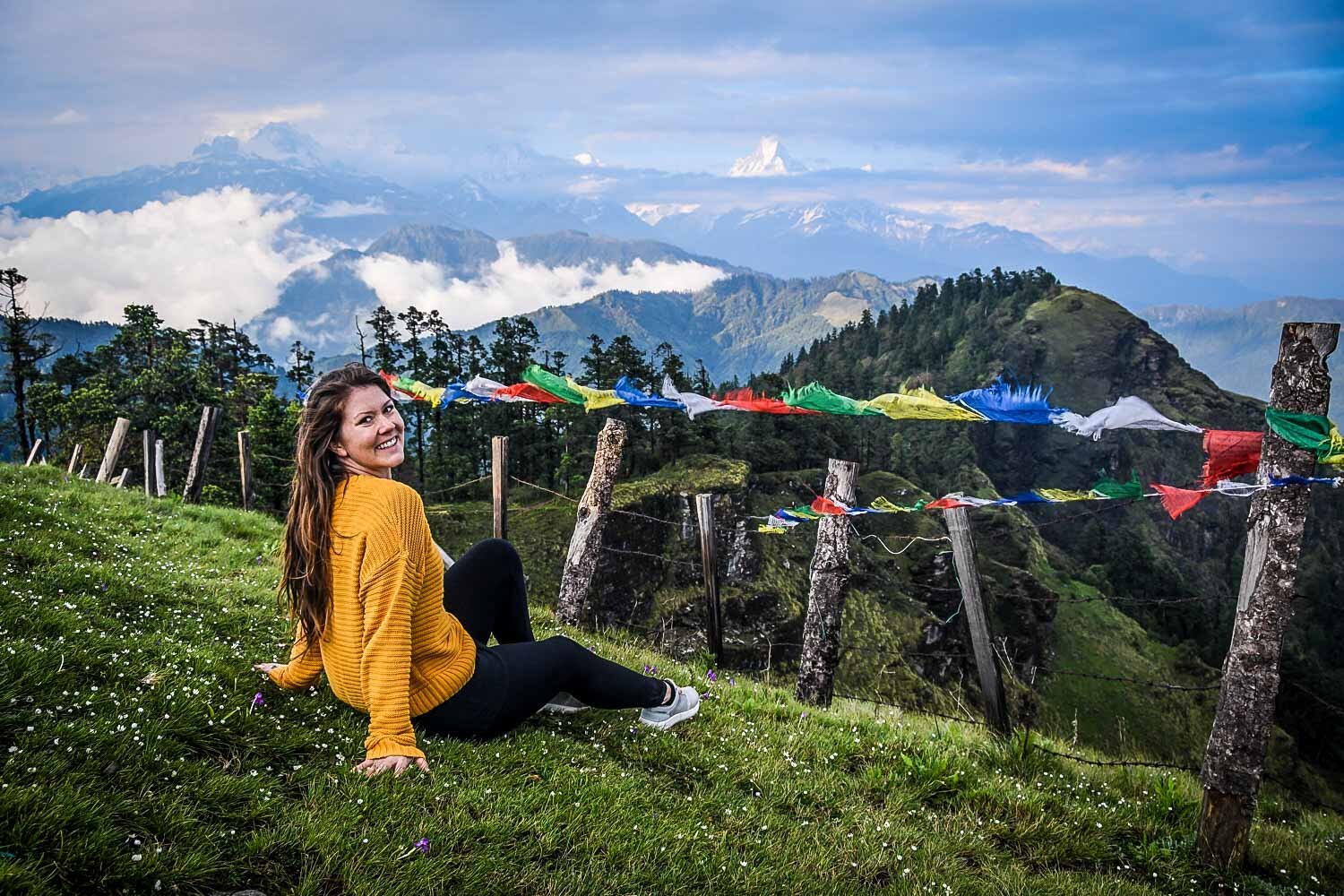 We were selected for a press trip to Nepal, and landed in Kathmandu just a couple weeks after receiving the initial email. We spent 5 days hiking the Mohare Danda, a remote trek in the Annapurna Mountain Range. We stayed in rural villages and homestays, and outside of our group, didn't meet any other hikers along the way.
It was hard and beautiful and raw and epic.
And the people who started out as strangers to us at the beginning of the trip quickly turned into friends. Meeting fellow travel bloggers IRL might not sound like a big deal but it is. In this industry where much of our time is spent behind a computer screen in an industry the general population doesn't understand (and sometimes scoffs at), it's incredibly powerful to form those human connections.
9. Experiencing a side of Bali most tourists never see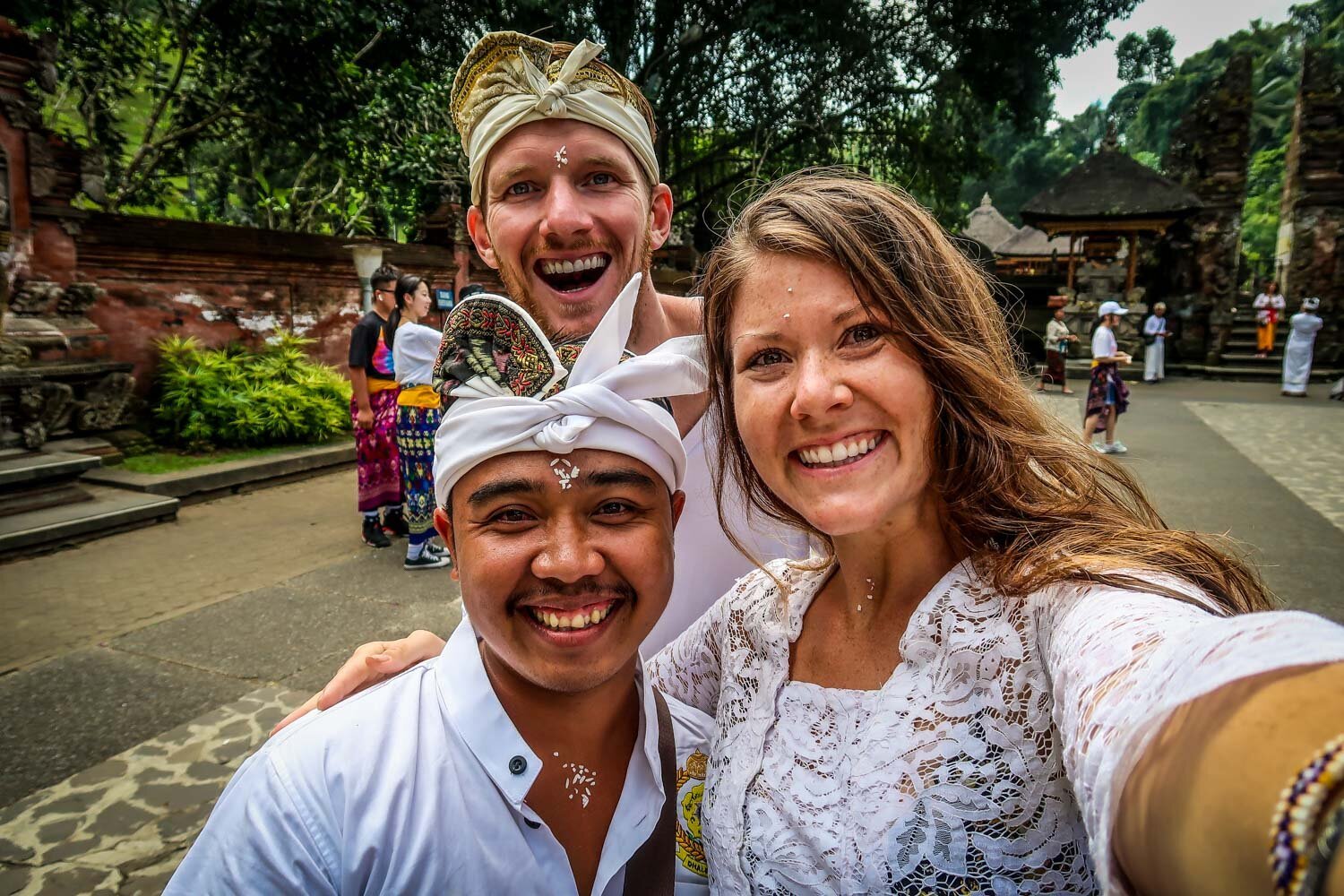 On our first trip to Bali (way back in 2015!), we became good friends with Ring, a young Balinese man who was about our age. He was just about to pursue his dream of starting his own tour company, and now 4.5 years later I can tell you he is absolutely crushing it.
During the last 2 years we've been able to hang out with Ring while we are staying in Bali, and I've gotta say it is so wonderful having a local friend. This past year, Ring brought us to a hidden lake where we spent the night camping with him and a couple of his friends.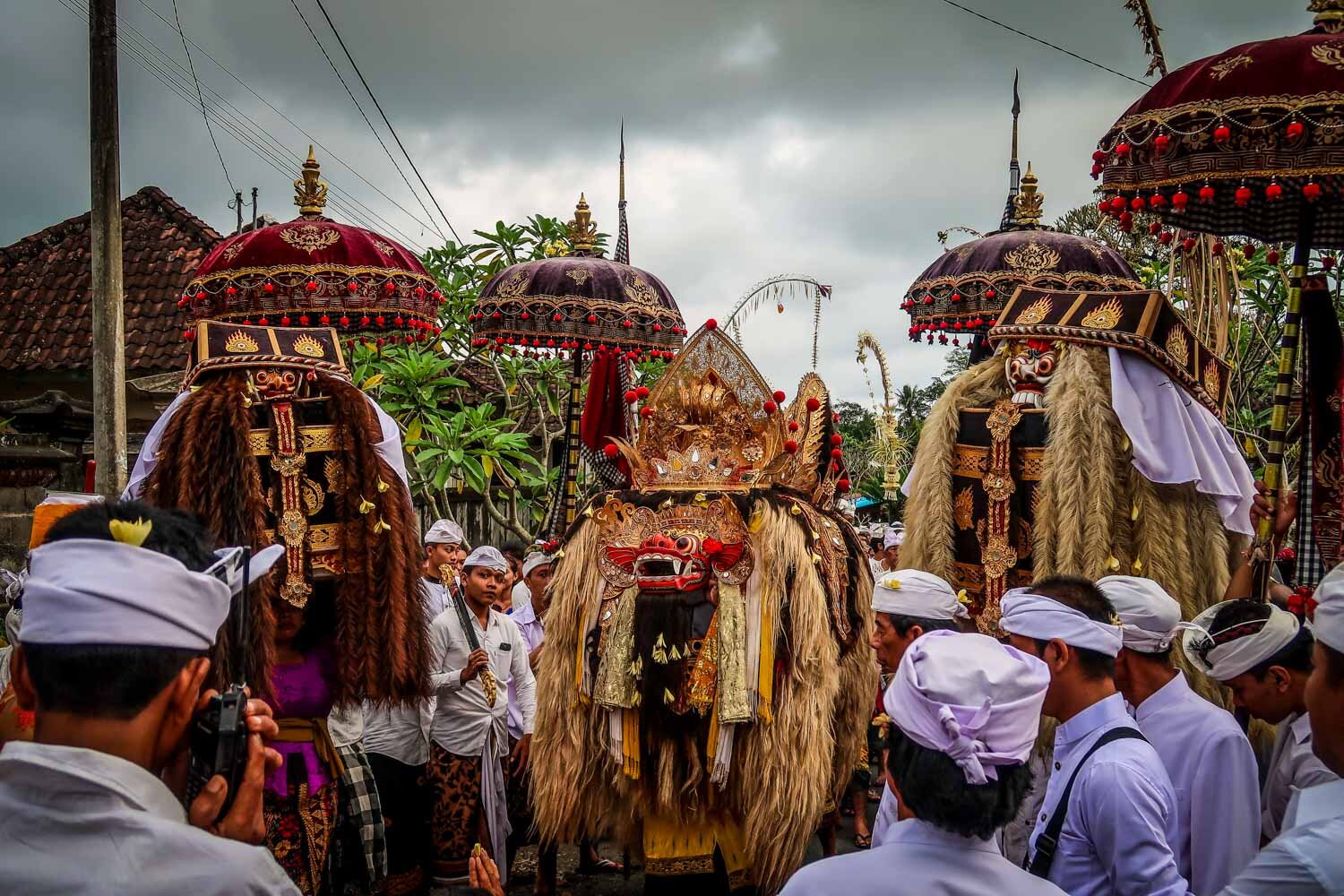 And he also invited us to spend the night in his village during the Balinese ceremony of Galungan. He even gifted us with traditional Balinese outfits so we could "fit in" with the rest of the people in his village. It was one of our favorite memories of the year and we are so thankful for his friendship!
Traveling to Bali? Honestly, you NEED to do a tour with Ring (it will be the highlight of your trip, I promise). Message us if you want more info, or book a tour with him here.
10. Traveling around Java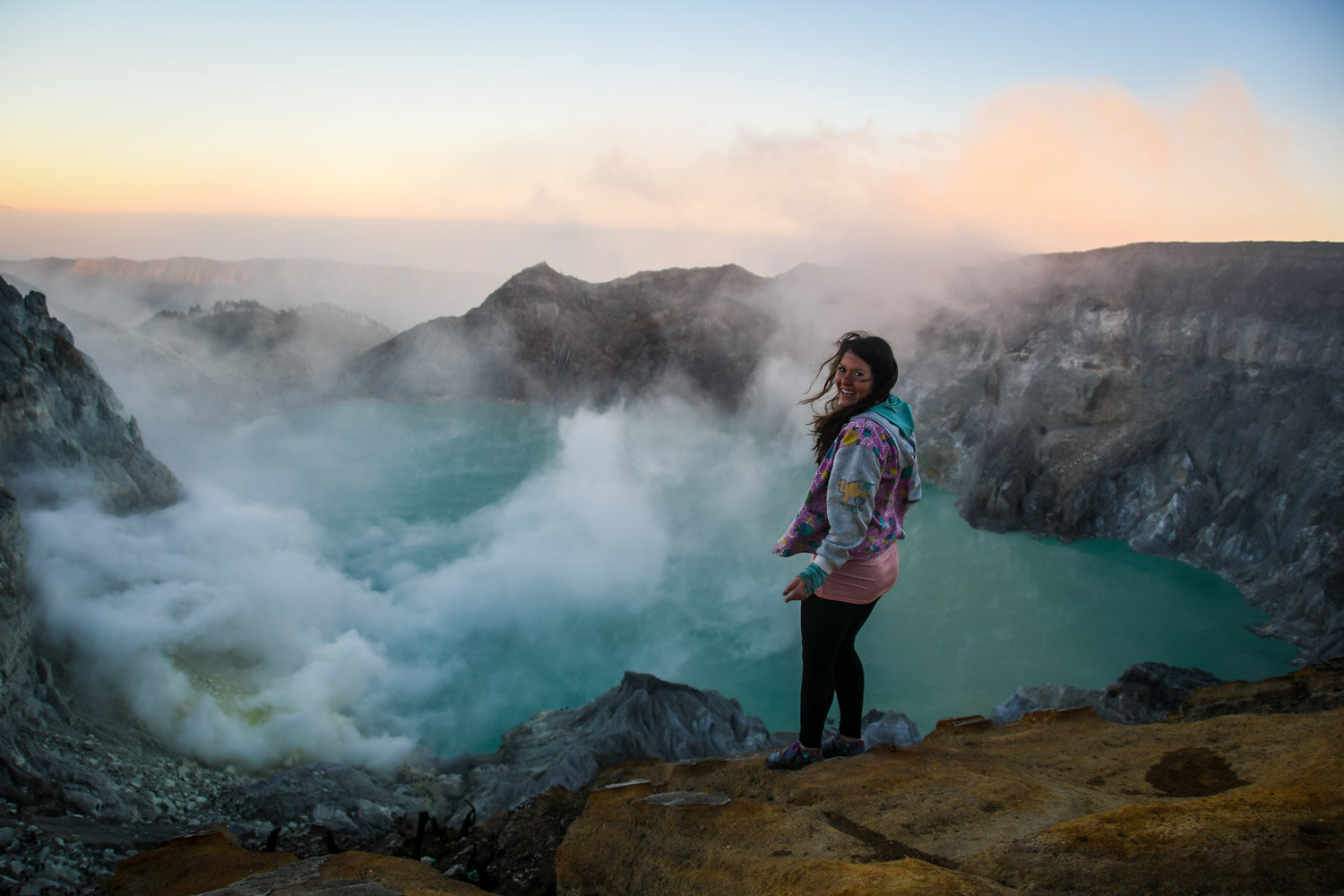 Over the past two years, we've spent a total of 6 months living in Bali. And while we love the comforts and beauty of this island, we felt kind of ashamed that we hadn't explored more of Indonesia – it is a country of more than 17,000 islands, after all.
So we set aside our last week in the country for a trip to the island of Java. Even though it's just next to Bali, this island is a world away. The people speak a different language, practice a different religion wear different clothes. There are few smoothie bowls and even fewer tourists, and it has a completely different feel than its neighboring island.
Our favorite things on the island of Java:
(As you can see, we had a lot of early mornings!)
11. Hiking the Kumano Kodo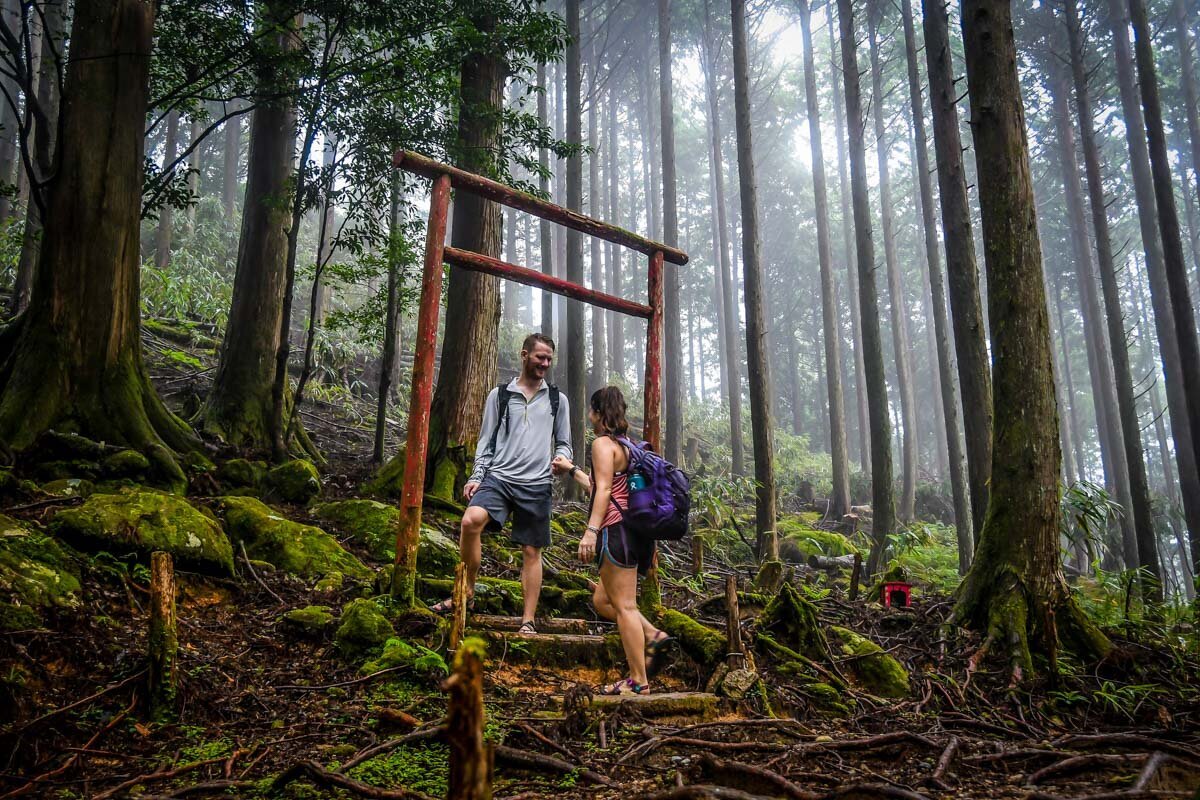 Returning to Japan for the second time was a huge highlight of 2019. It was our biggest trip of the year and was memorable for so many reasons. But our undisputed highlight of our time in Japan was hiking the Kumano Kodo.
This pilgrimage trail weaves through mountains and valleys and villages and offers hikers a completely different side of Japan than most tourists see. We stayed in family-run guesthouses and ate home-cooked meals. We had long, deep conversations on our hikes (being out in nature tends to do that to us!), and we bathed in the rivers.
12. We hired an editor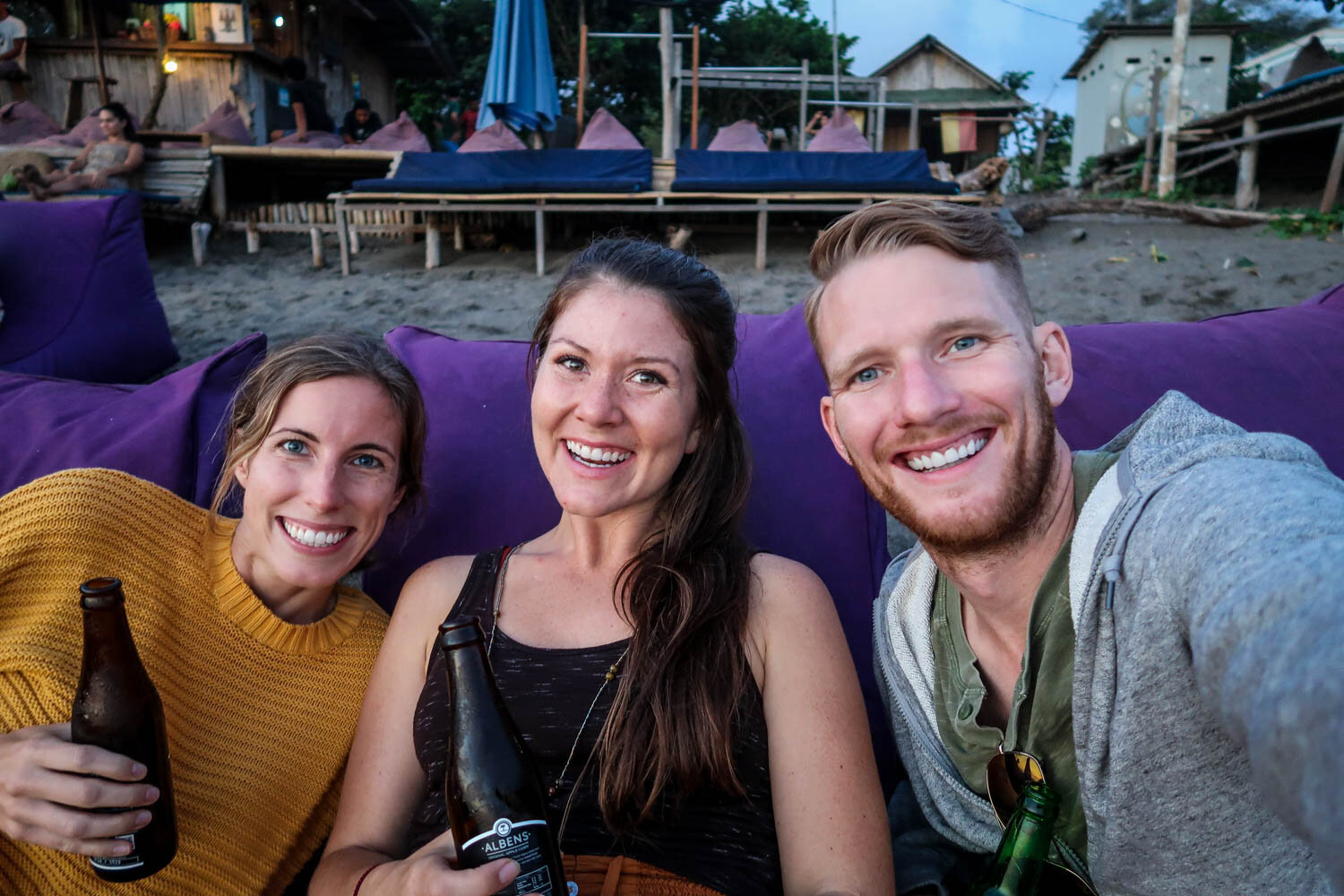 In July, we did something kind of huge.
We hired someone to help us with Two Wandering Soles. And not just anyone…
We hired my childhood friend and neighbor, Amanda, to help us with TWS. She shares our love of travel, writing and photography, and we couldn't have asked for a better fit.
Serendipitously, we both happened to be in Bali at the same time, so we had a few weeks of coworking side by side.
Amanda, along with our VA, Johanes, help us with the never-ending list of tasks that come with running a website. It's pretty cool thinking our blog has blossomed into a business that extends beyond just Ben and myself.
13. We saw DMB at the Gorge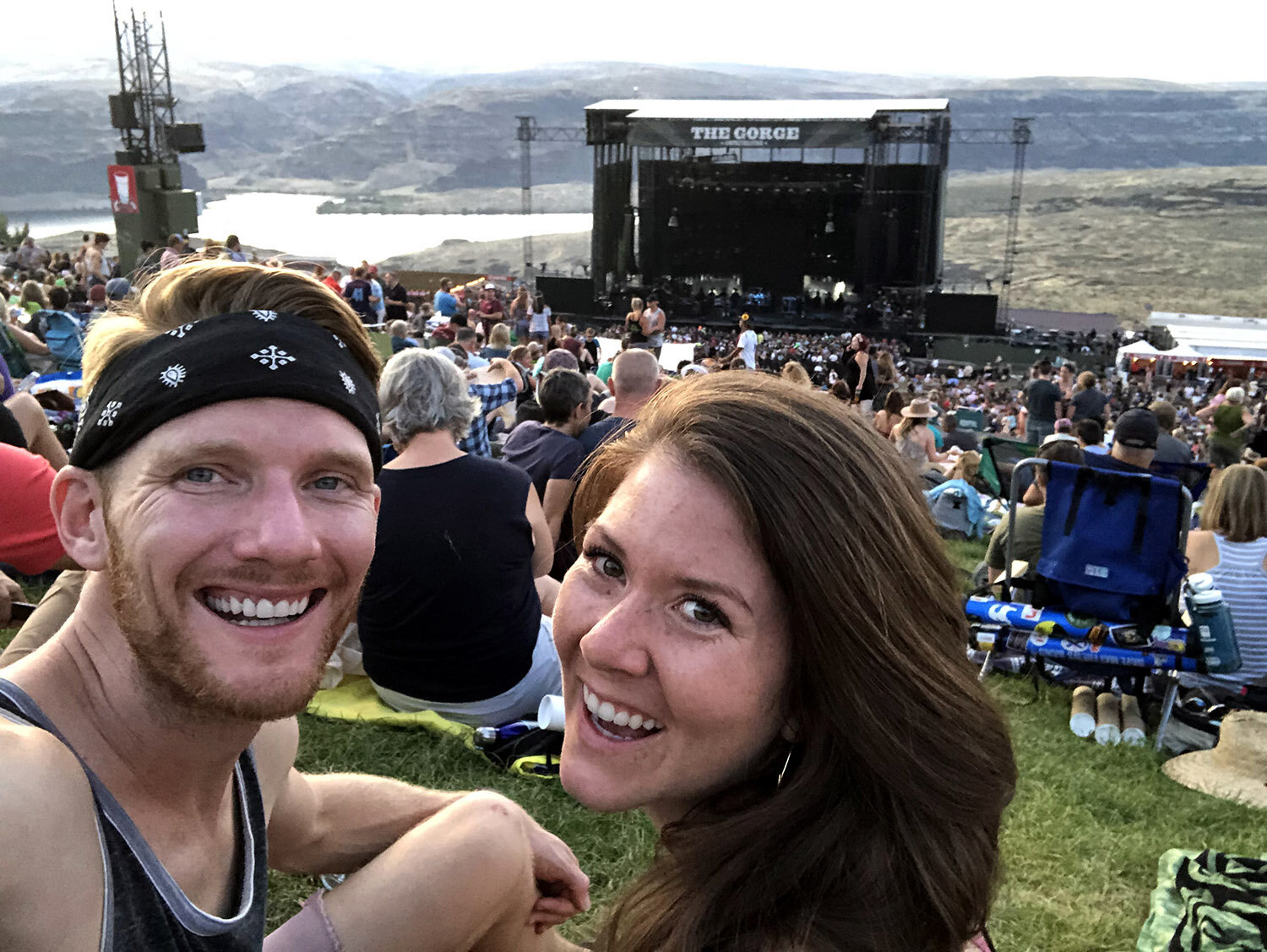 If you've been following our story for a while you might already know that we are high school sweethearts. And way back in the day when we first started dating, my Christmas present to Ben was tickets to a Dave Matthews Band concert.
I was a high school student, so naturally all I could afford were the very worst seats in the house. But I told Ben that one day we would see Dave at the Gorge, an outdoor amphitheater in Washington state that Dave lovingly calls "heaven's amphitheater".
And after more than a decade of dreaming about this concert, we made it happen! We spent Labor Day weekend camping and hanging out with friends and listening to Dave serenade us into the sunset.
14. We moved back to the US!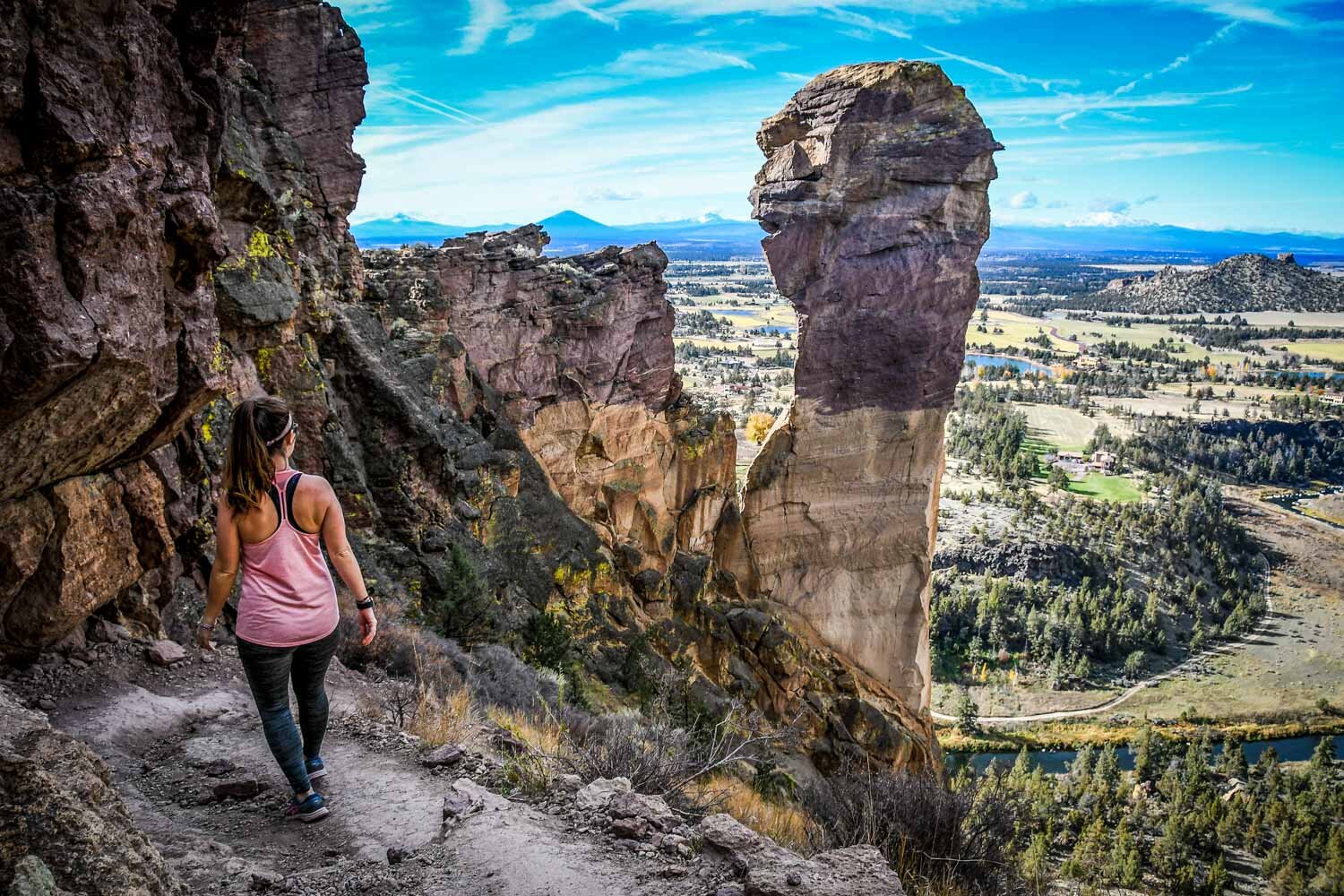 For the past year or so, we've been finding ourselves craving "normal" things, like drawers, a bed that's actually ours, and a community of people who we don't have to constantly say goodbye to.
So we made a huge lifestyle change. Instead of constantly moving every few months, we decided to find a home base. In October of 2019, we officially moved back to the US, and began renting a house in Bend, Oregon.
Why Bend? There are many reasons we chose to move to this PNW town, but these are the main ones: there's an active outdoors community, it's a good size (not too small, not too big, Goldilocks style!), lots of hiking/biking/camping/skiing/climbing opportunities, and it's beautiful. Oh, and there's a good craft beer scene.
I hear the question you're already asking… No, this does not mean we will stop traveling. In fact, far from it. We make our livings as travel bloggers, after all, so we kind of need to continue for work. But instead of living out of a backpack, we now have our things in drawers. And instead of trying to find short term rentals, we have a place to come home to after trips.
15. …and we bought a car!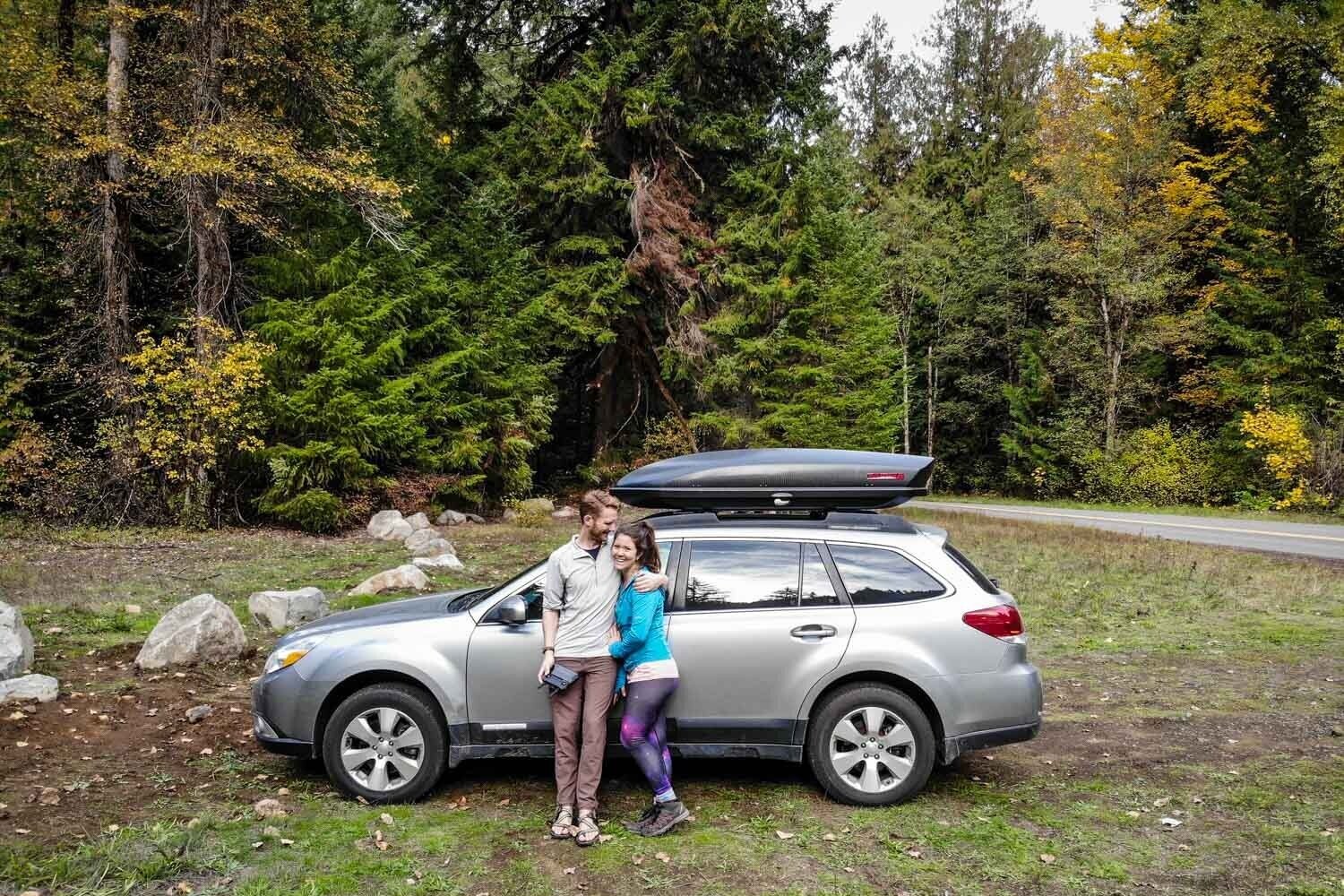 We BOUGHT A CAR! I know this may not seem like a big deal to most people, but we've been living without a car for several years now, so finally buying a Big Girl/Big Boy car (aka one that'll hopefully last many years!) feels like a big step for us.
So what did we buy? Here are the deets: We got a Subaru Outback and named it "Dusty". And since we love camping and wanted a way to cook meals on the go, we built a pretty badass car camping kitchen (with the help of my dad and all his sweet, sweet tools!).
16. We had our first Fall in a while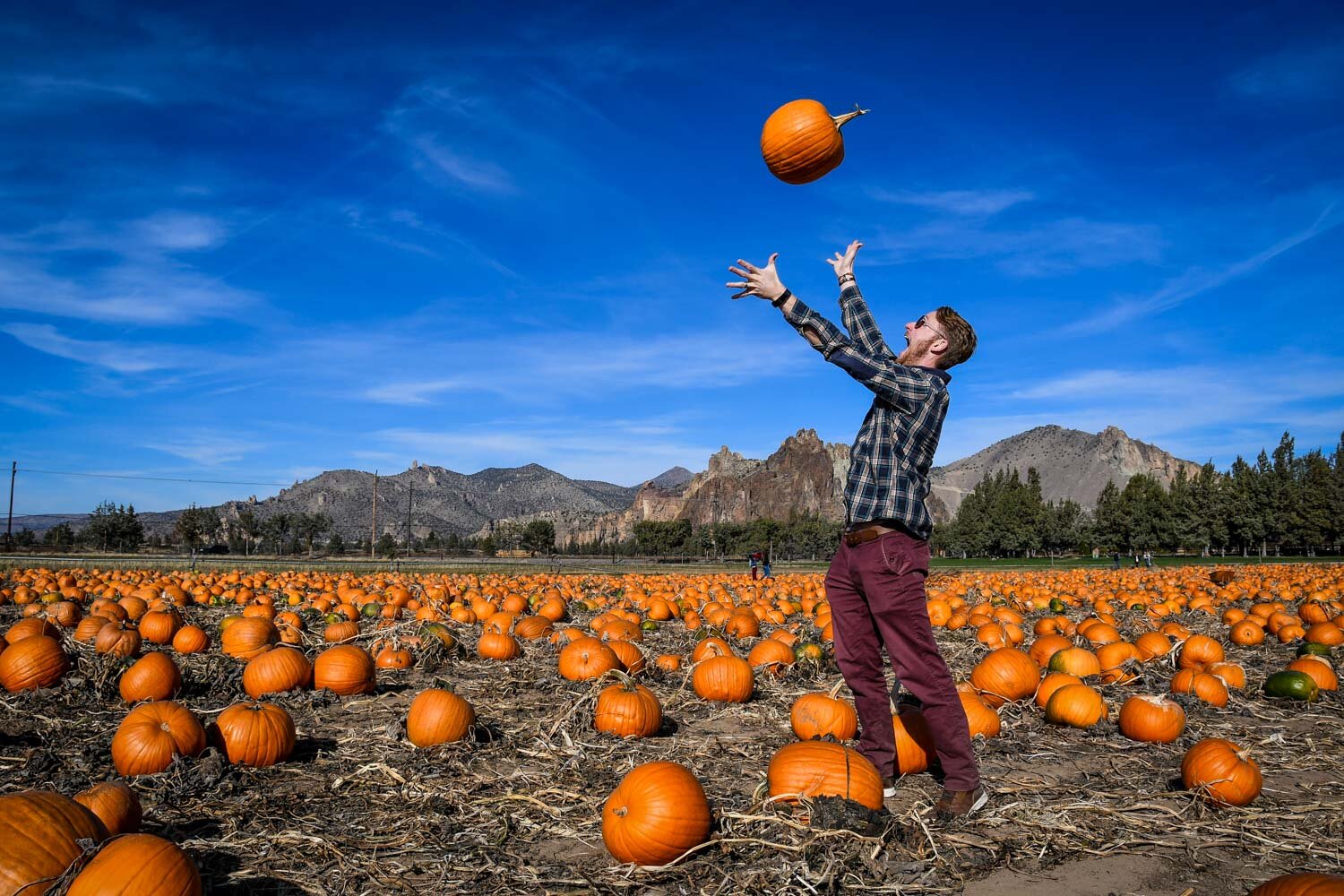 Being in a place where there are seasons was new for us this year. For the past 5 or so years, we have more or less been "chasing summer". Not exactly on purpose, but it just seemed to happen that we were coincidentally in warm places in the fall and winter months.
I love autumn. And over the years of its absence in my life, I've realized it's my favorite season. So this year I told Ben we were doing ALL the fall things. #Basic, I know.
I made chili and pumpkin cheesecake. We went on a fall foliage road trip and went hiking. We went to a pumpkin patch and drank hot apple cider. We had our own pumpkin carving contest, which I won (and also judged, so….). I collected leaves (free fall decor, yo!) and burned fall-scented candles. We watched "Hocus Pocus" and made DIY Halloween costumes: Ben was a racoon and I was a bag of trash!
Oh, and this was the first time in 6 years we have been able to celebrate Thanksgiving with family, for which we were both incredibly grateful.
I freaking love fall and I already miss it.
17. Exploring Oregon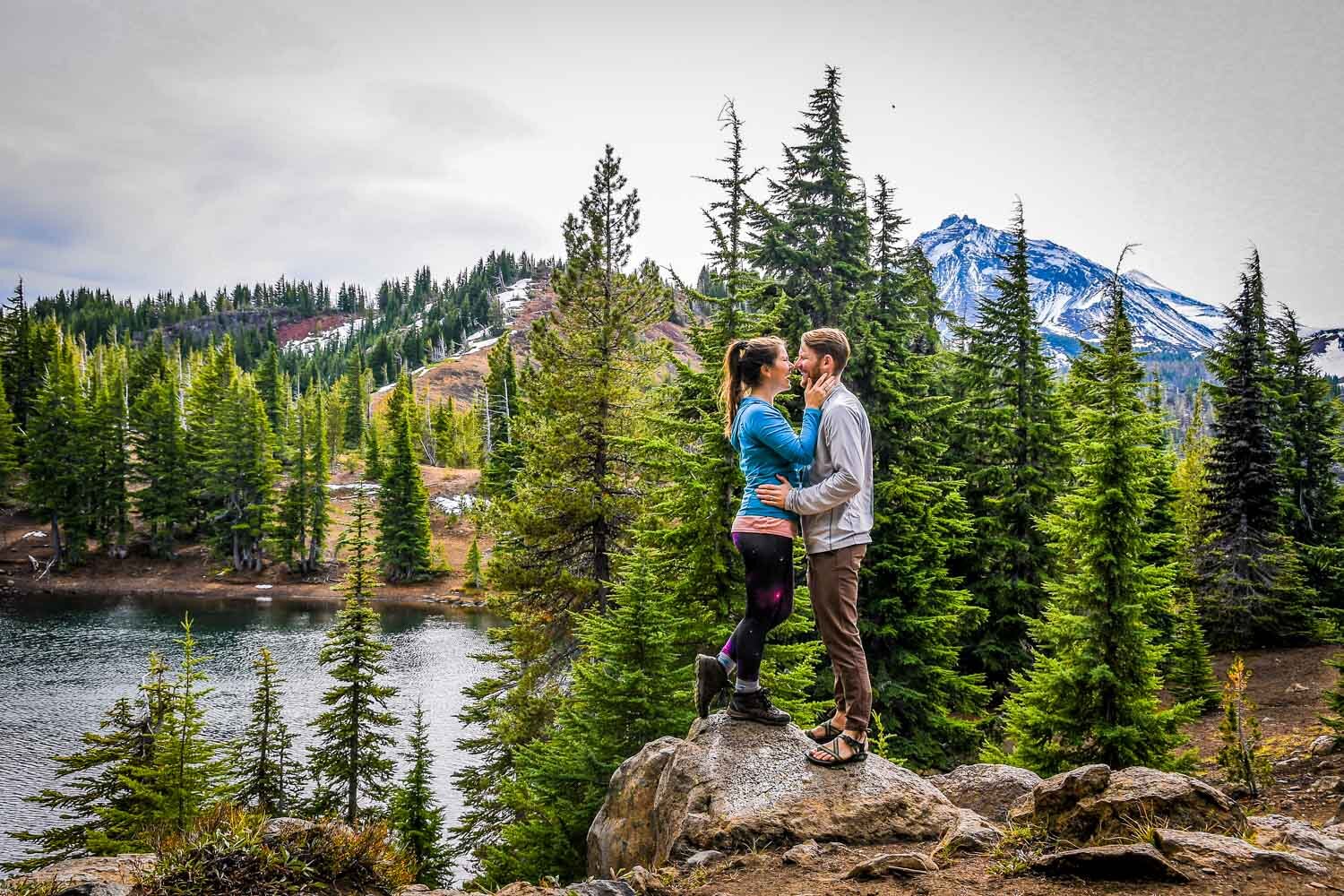 We road tripped through Oregon a couple of years ago and fell in love. One of the major reasons we moved to Oregon was because there is just so much to do in this PNW gem.
Most of our time in Bend so far has been devoted to work. But we have stepped away from our computer screens and done some exploring too!
Here are some of our favorite things we've done during our 1.5 months in our new home:
We're stoked to explore even more in 2020!
18. European Christmas Markets trip with my Mom
One of the most incredible things I was able to do this year was to give my mom a really special gift. The kind of gift I dreamed about but never really knew if it would be possible.
For her birthday, I surprised her with a 2-week trip to Europe. We spent the first half of December bouncing around Germany, Austria and Switzerland (with a quick, 24-hour layover in Iceland — hello Blue Lagoon!). We wandered through Christmas markets, drank our weight in gluhwein, explored castles, stayed in fairytale towns, and made memories we'll be talking about for years.
I feel so much gratitude for being able to spend this time together, and to be able to do something for someone who has always supported me and my (crazy) dreams.
19. Returning to countries & favorite places
2019 was the first time in 10 years we didn't travel to any "new" countries (aka countries we've never been to). Instead, we returned to 8 countries we've already visited.
It wasn't necessarily a conscious decision, but over the last few years, "ticking countries" off a list has become less of a priority, and we've really found value in being able to go back to places we love, and we are privileged beyond measure that we've been able to do a lot of that this year.
---
Our wish for 2020
Not only is this the end of a year, but as I pointed out already, it's the end of the DECADE. An era. I don't know about you, but I kind of forgot about that…
Ten years ago I had just graduated college, moved across the country by myself and started my first big girl job. The 10 years since has been one wild ride, and I've grown in big and small ways.
There have been a lot of things I haven't accomplished that I thought I would. And a heck of a lot more I HAVE done that I never could have dreamed up 10 years ago.
And I am humbled at what a beautiful decade it has been. I married my high school sweetheart, lived in 4 countries (and 4 US states), and started a business I didn't even know existed 10 years ago.
I have all sorts of plans and dreams for the next decade, but if reflecting on the last 10 years has taught me anything it's that even the best laid plans change, for good and bad reasons. Some dreams come true. Others don't. Priorities shift. And through it all, we have to adapt and find those silver linings even when things don't turn out how we expected. Definitely not as simple as it sounds.
My wish for my next decade is that it's filled with laughter and growth and joy. And while it's tempting to hope all my dreams and goals to come true, my real wish is that I will be able to navigate highs and the unavoidable lows of the next decade with grace. And find the good through it all.
As we move into a new year, we'll leave you with a quote that is kind of fitting for a time of change…
"do not fast forward into
something you're not ready for.
or allow yourself to shrink back
into what's comfortable.
growth lives in the uneasiness.
the in-between.
the unfinished sentence.
you are a season of becoming."
-Danielle Doby
Wanna see how 2019 compares to our last few years?
This is our 6th year of doing these roundups!
We'd love to hear from you in the comments below!
What are your favorite memories from 2019? What is your wish for the next year? The next decade?