Kona is a gateway for exploring all that the west side of Hawaii's Big Island has to offer. In this guide, we round up all the best things to do in Kona including highlights, offbeat treasures, and insider tips to help you plan your visit.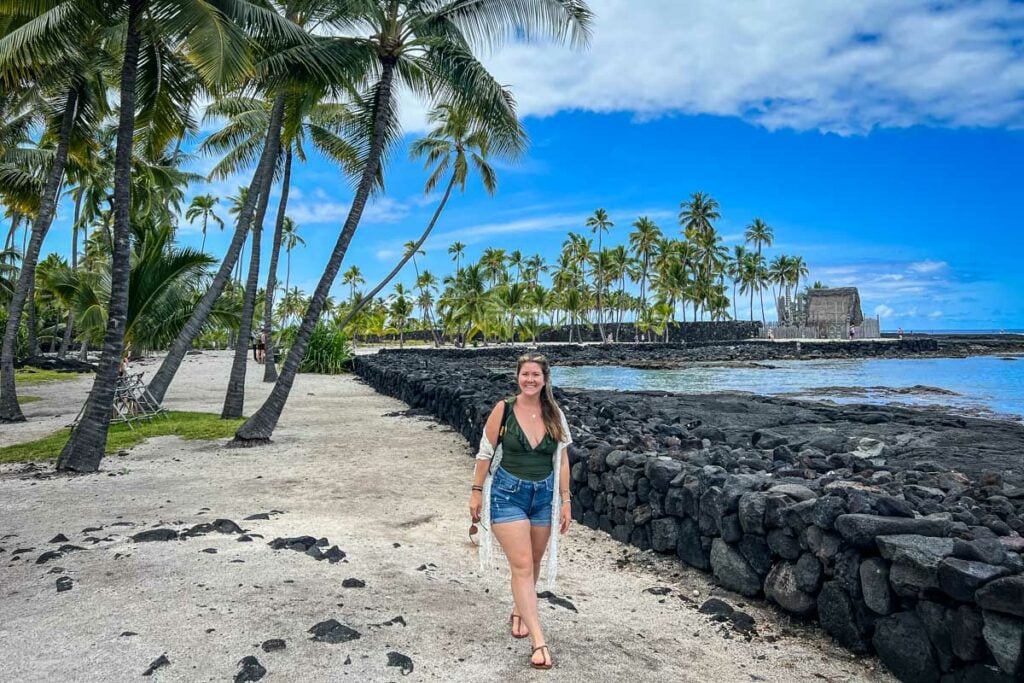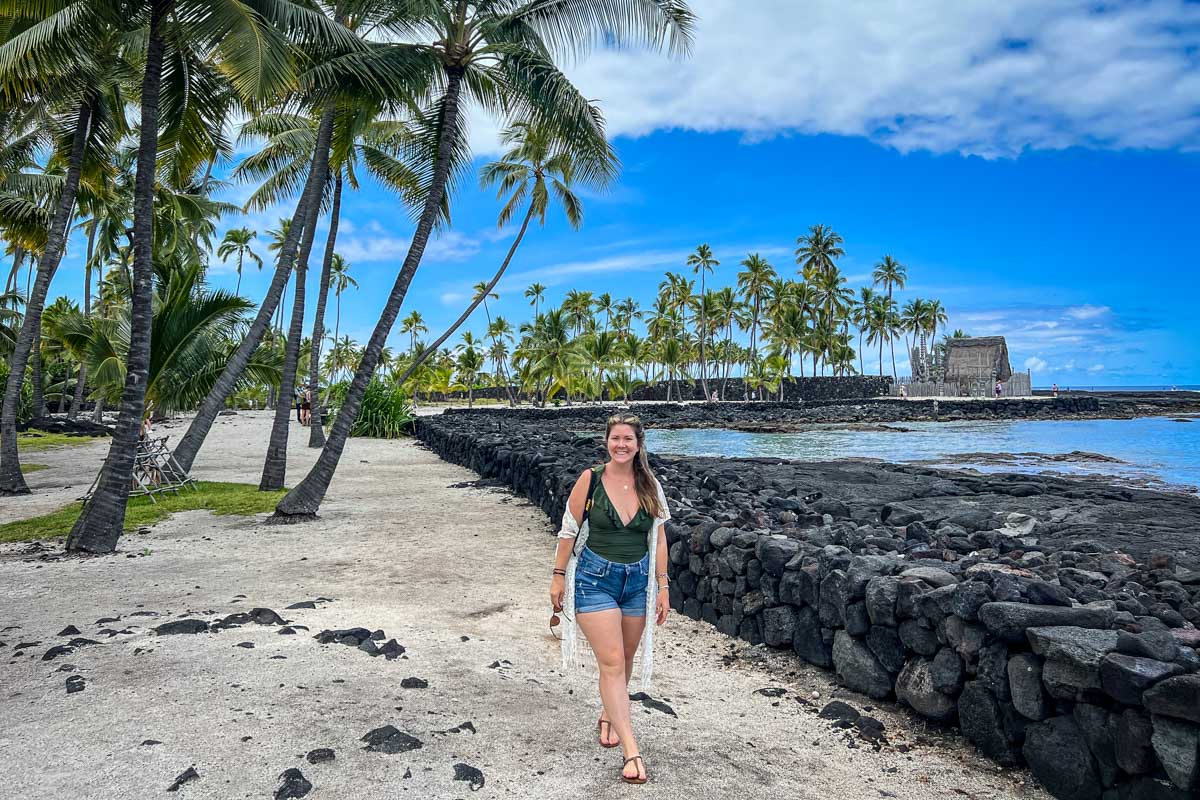 Being that the Big Island's International Airport is just outside of Kona, it makes sense that this town is where most visitors start and end their trip.
Kona is a tourist hotspot, but a worthwhile place to carve out at least a couple of days on your Big Island itinerary.
In and around Kona, you'll find places to learn about Hawaii's complex history, beaches to relax on, and coves for snorkeling. Kona is also home to lots of incredible restaurants – from those that are world-famous to hole-in-the-wall secrets. (Yes, we're sharing them all!)
While there are many things to do in Kona itself, it also makes a great hub for exploring more of the Big Island. There are some incredible day trips you can take, like driving to the summit of Mauna Kea, an active volcano that marks the highest point in the state of Hawaii.
If you're planning a visit to Hawaii's Big Island, this guide to Kona is everything you need for a mix of relaxation, adventure, and culture. Oh, and some truly memorable meals, of course!
Note: In this article, you may notice some Hawaiian words and names spelled a couple of different ways. We want to acknowledge the linguistic markings of the modern Hawaiian language, such as the ʻokina [ʻ] or glottal stop and the kahakō [ō], while also keeping our content accessible and searchable for everyone.
How long do I need in Kona?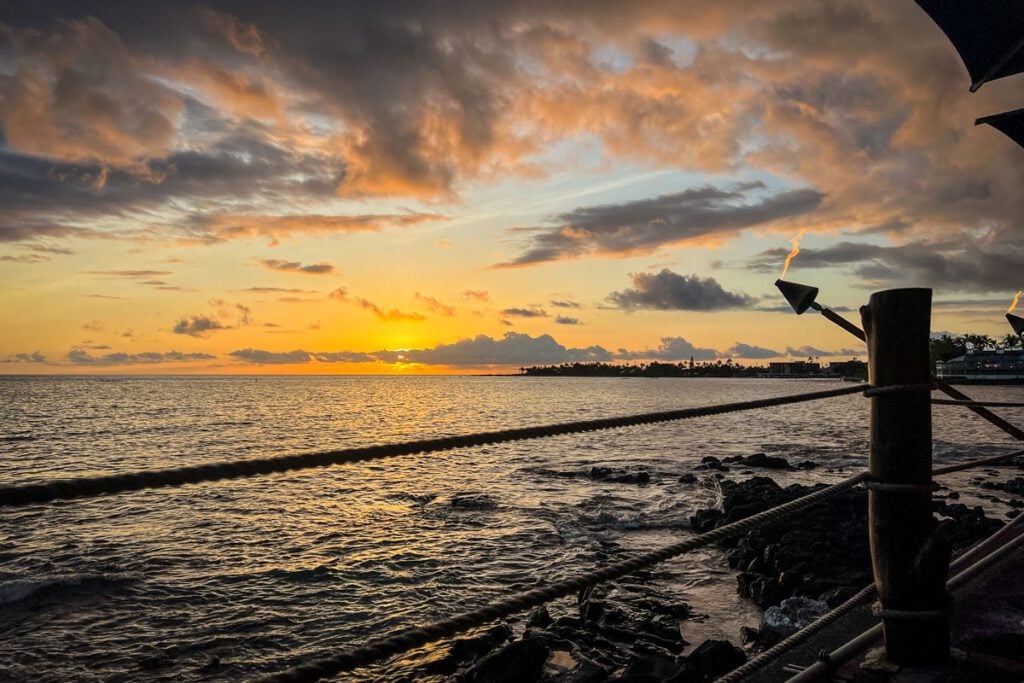 With 2-3 days you can see most of the major sights in Kona, as well as up and down Big Island's west coast.
If you have more time than that, you'll be able to spend some time relaxing and getting off the beaten track. Plus, you'll have a bit of buffer room in case you have less-than-perfect weather. We'd recommend 3–4 full days to be able to fit everything in and not feel too rushed.
Some travelers even base themselves in Kona for their whole vacation, taking day trips elsewhere around the island. This works well with a shorter itinerary, but if you have more time, we'd highly encourage you to split your time between Kona and Hilo (or somewhere else) so you can get a better feel for the Big Island.
Psst! Having your own wheels is going to be a huge help when it comes to getting around the Big Island. Luckily, we have a detailed guide on how to rent a car in Hawaii.
Kona Travel Guide
---
Top things to do in Kona
If you're looking for a quick & easy list, these are our very top recommendations for things to do on your first visit to Kona.
Snorkel with manta rays at night
Take a day trip to Papakōlea green sand beach
Tour a Kona coffee farm
Eat poke at Umekes Fish Market
Snorkel at Kealakekua Bay
Cheers with local beers at Kona Brewing Co.
Keep scrolling for all the details on how to do each of these experiences yourself (+ insider tips and what to expect!).
1. Snorkel with manta rays at night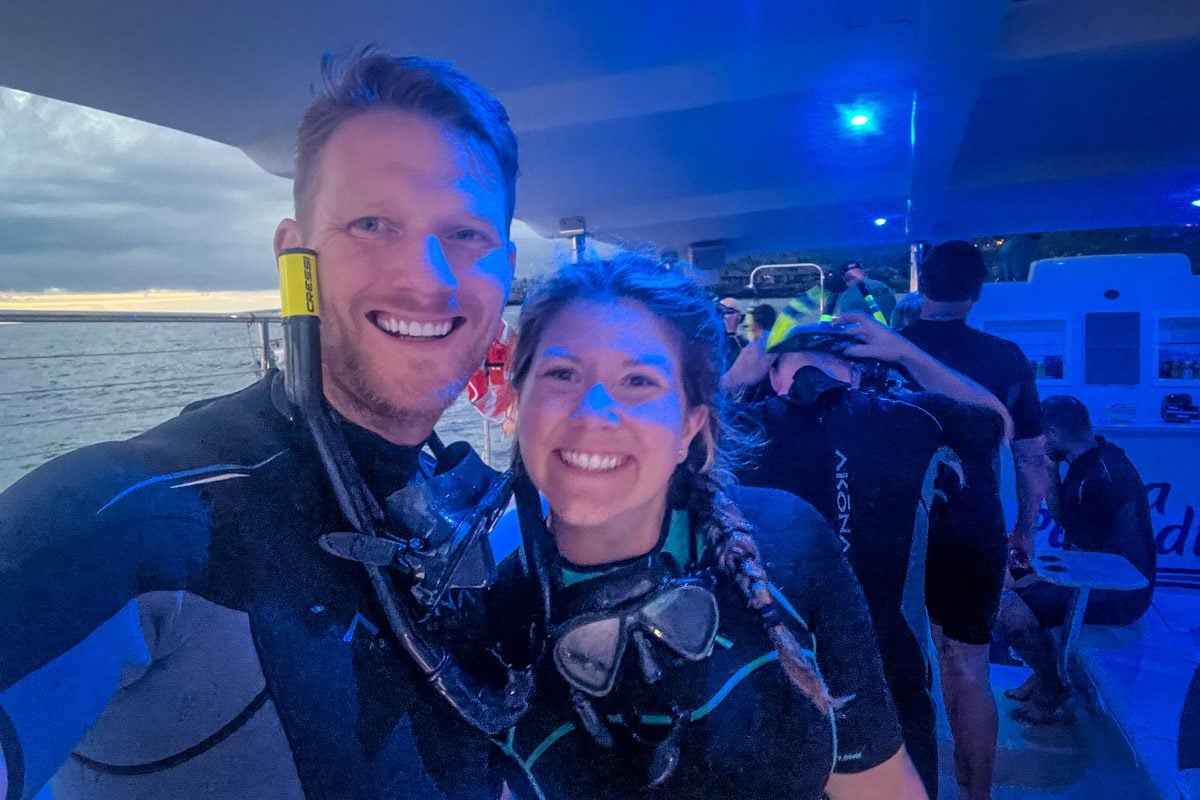 If you're up for an adventure of a lifetime, don't miss this bucket list experience!
National Geographic and the Discovery Channel have both featured night snorkeling with manta rays, and it is often listed as the #1 activity of all the things to do in Big Island, Hawaii.
Just off the shore of Kona, there are more than 240 resident manta rays. Zip up your wetsuit, strap on goggles, and get ready to see them up close. It was truly our very favorite thing to do in Kona.
We created an entire guide to snorkeling with manta rays in Kona so you know what to expect and exactly which tour company to book with (we'll tell you why you should choose them!).
2. Take a day trip to Hawaii's only green sand beach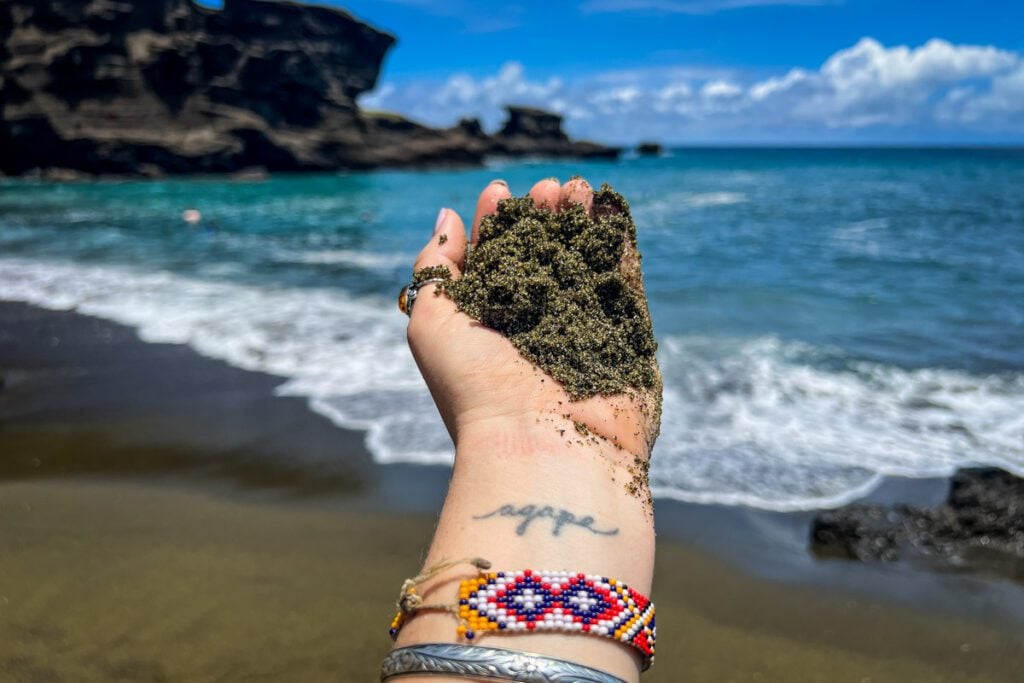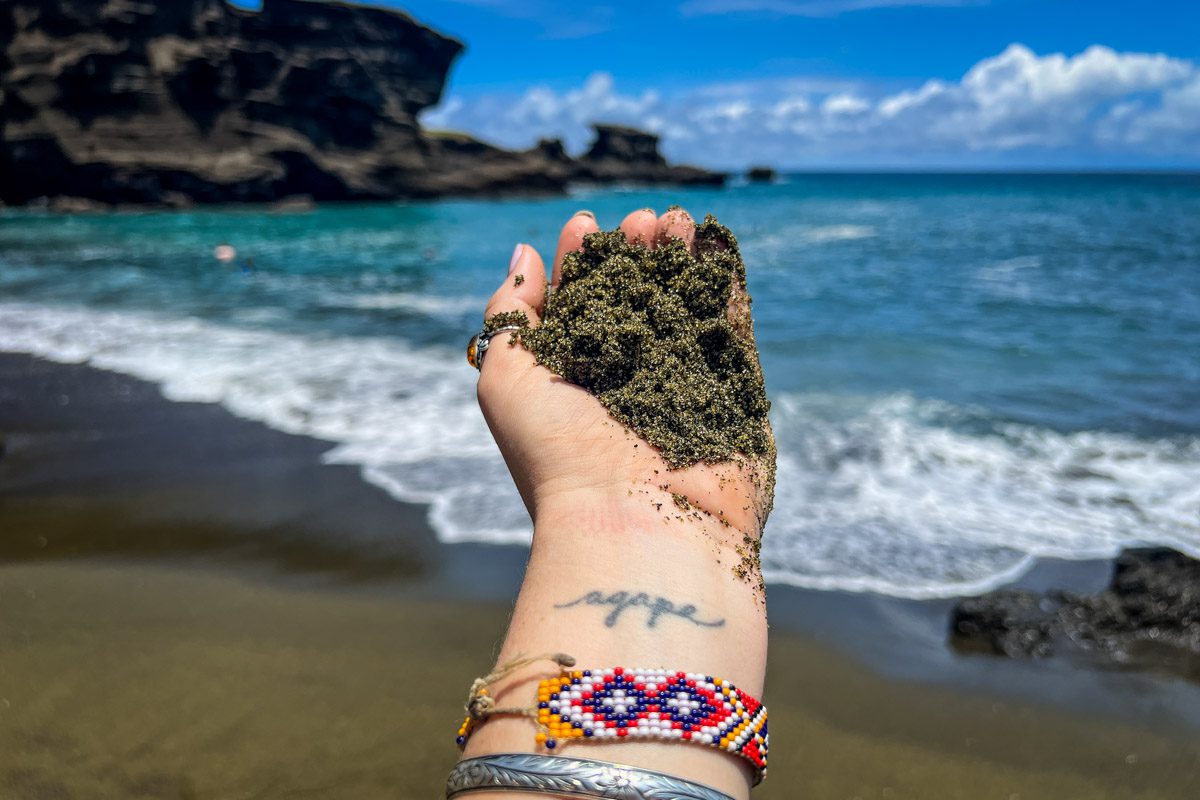 Papakōlea Green Sand Beach is 1 of only 4 rare green beaches in the world.
These beaches form after rare volcanic eruptions bring green olivine crystals to the surface that erode when met with seawater.
You can access Papakolea Beach along a 5.5-mile round trip trail or by a 4WD truck ($25 USD round trip or $15 one way). If you're hiking, aim to go early in the morning or late afternoon as the trail is in full sun and the beach gets very hot.
Check out our guide to Papakolea green sand beach for all the details you need to know, plus tons of insider tips from our own personal experience.
Responsible travel tip: Do not take any of the sand home with you as a souvenir. It's strictly prohibited since the olivine crystals do not regenerate the way regular sand does.
3. Tour a Kona coffee farm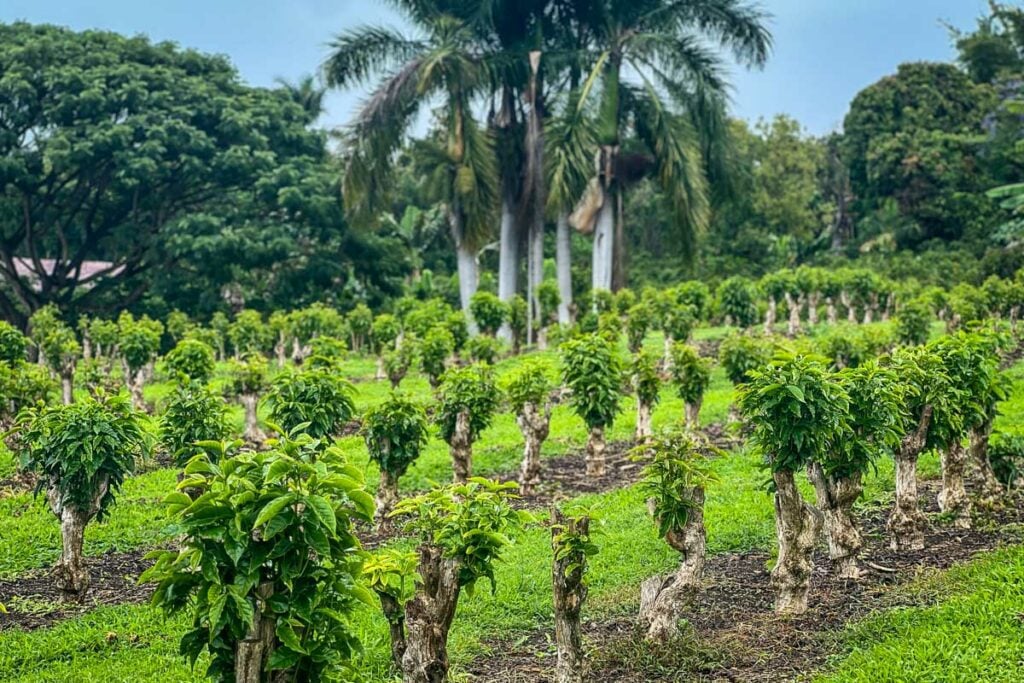 Kona coffee is one of the rarest coffees on the planet.
Grown only on the western edge of Big Island, this stop is a must whether you're a coffee aficionado or you casually indulge in a cup of joe.
4. Get the best poke in town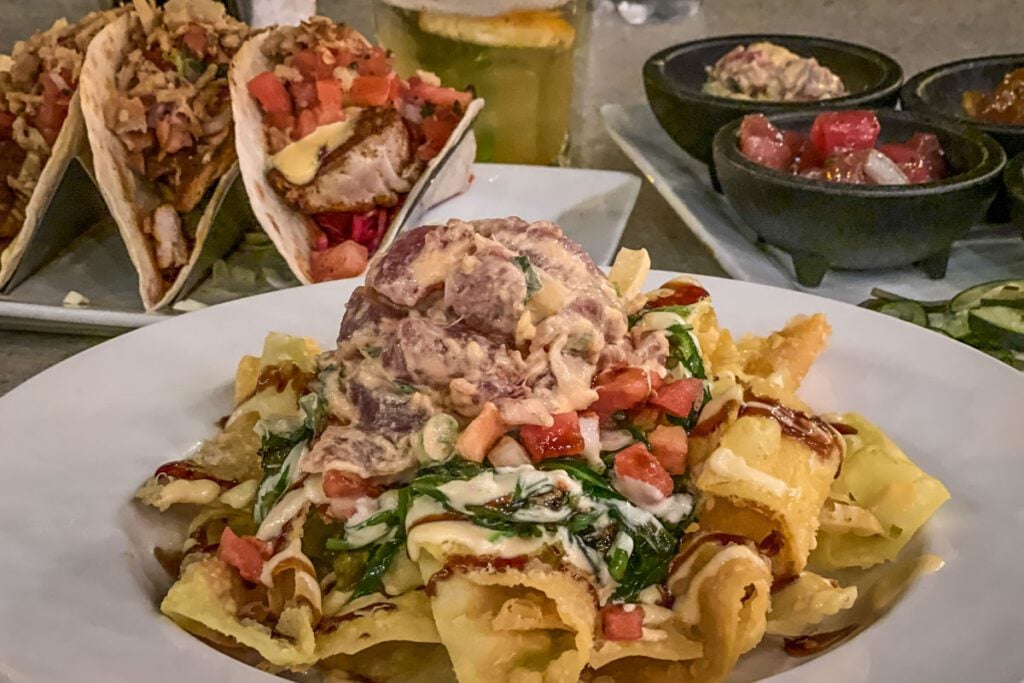 This local dish is a Hawaiian staple using raw, cubed fish that is seasoned to perfection.
While there are many places to get poke on the Big Island, these are some of the best places to get it near Kona.
Umekes Fish Market Bar & Grill: known for some of the best poke on the island, we loved this place! The poke sampler was incredible and the poke nachos were out of this world. The fish tacos are big and a good choice too if you want something other than poke.

Tip: If there's a long wait (which is common), put your name in then pop over to nearby Kona Brewing for a beer!

Da Poke Shack: this beachside takeaway spot specializes in local delights, hot Hawaiian plates, and of course, fresh poke using both ahi and other seafood varieties.
Pa'akai Poke & Deli: casual joint with excellent poke and far fewer lines than the more popular spots in town, this place surprised us!
Pau Hana Poke: hole-in-the-wall poke spot with large portions and raving local reviews.
5. Go snorkeling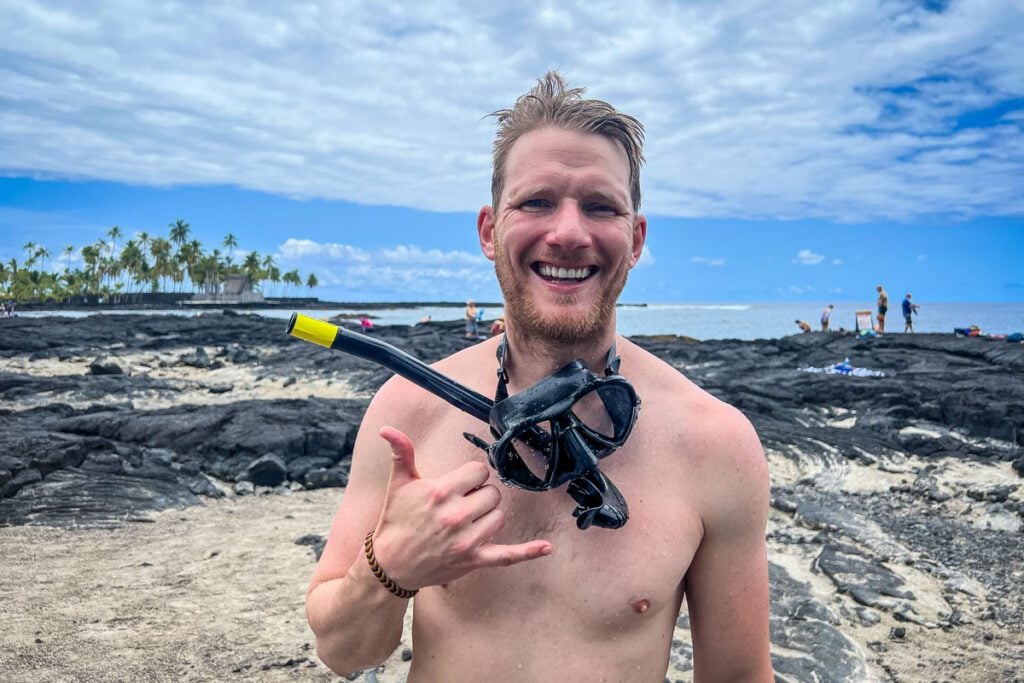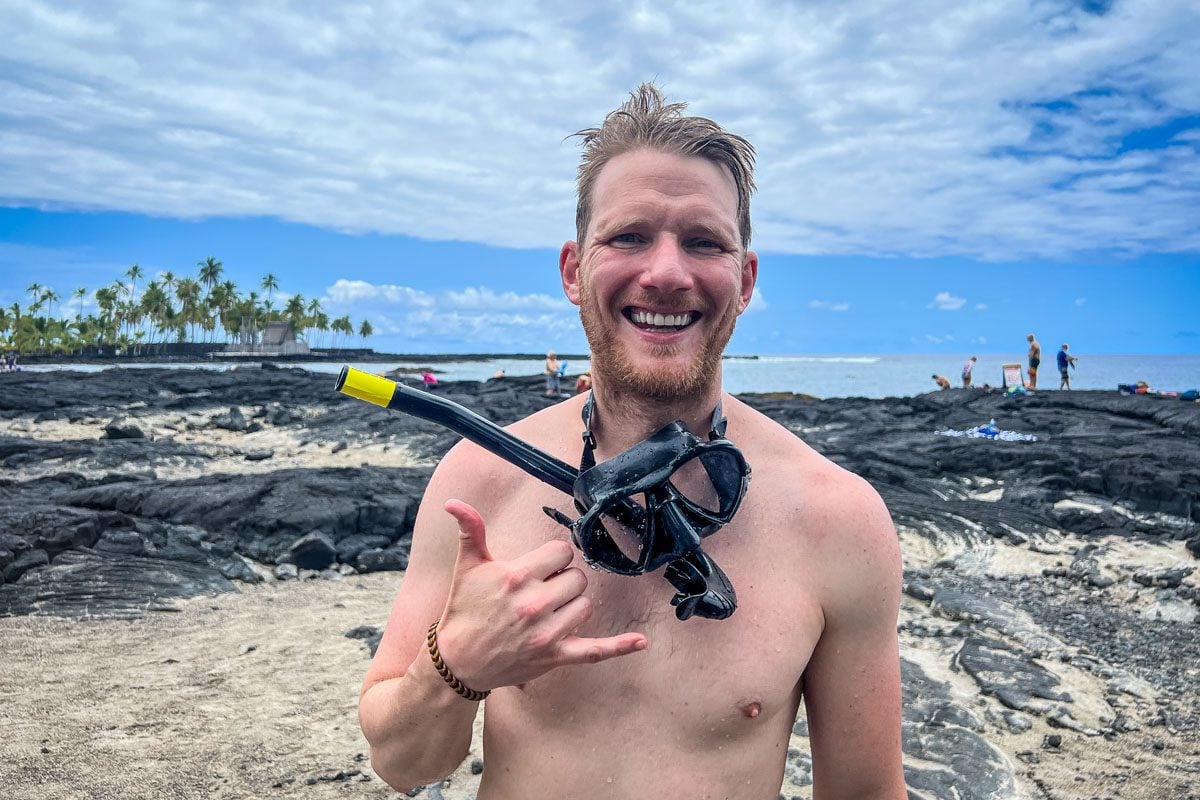 Kona is just as colorful below the surface as it is above! With your mask and fins, you can explore vibrant reefs teeming with wildlife.
Top snorkeling spots near Kona
Captain Cook (Kealakekua Bay State Historical Park): this spectacular coral reef encompasses one of the best snorkeling locations in all of Hawaii. Since the bay is a protected area, you'll be able to spot abundant wildlife swimming among a colorful, well-developed reef.
Two Step: impressive coral reefs and lava rock pathways make up this popular snorkel spot. Directly off the beach are shallow coral areas where you can watch fish, otherwise you can head to the south side of the bay to try and see Hawaiian green sea turtles.
Kahalu'u Beach Park: this protected bay resembles a real-life aquarium. Venture below the surface and you'll see schools of tropical fish, coral heads, and sea turtles. Also, it's easy to access, which makes it a great spot for beginner snorkelers.
6. Cheers with a local brew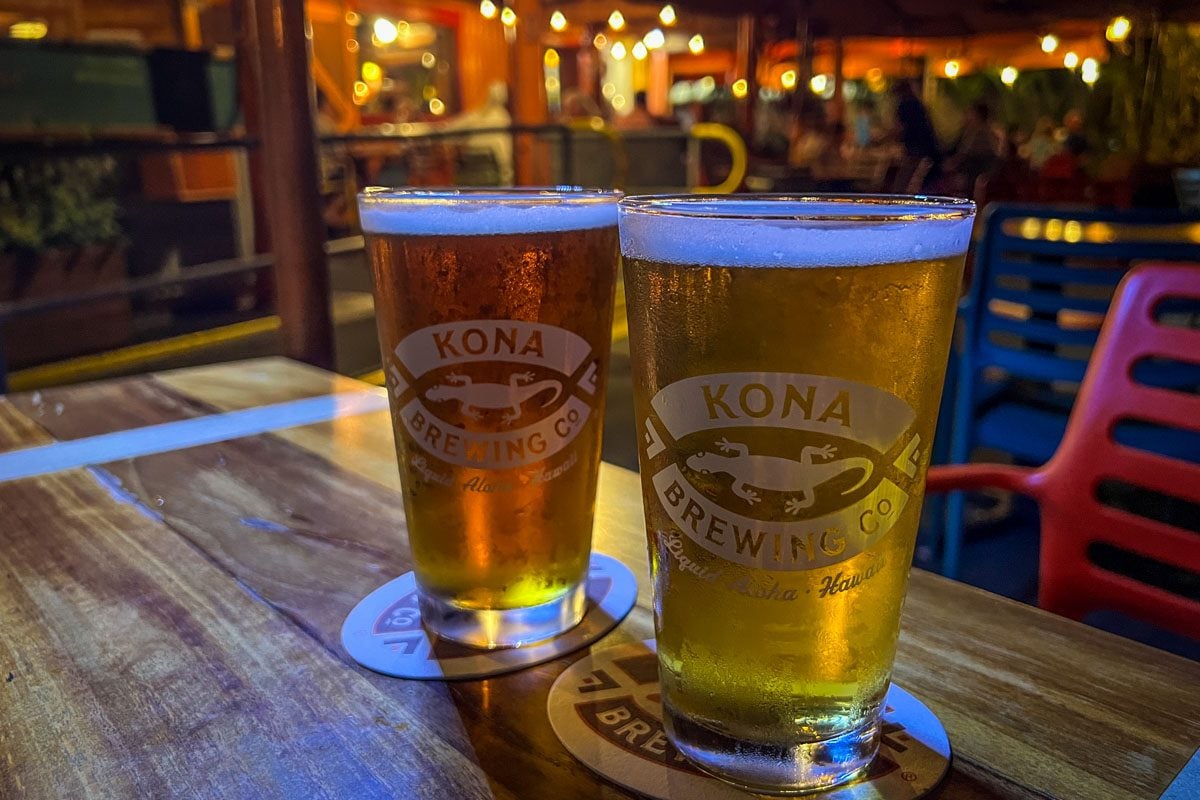 We're big craft beer fans, so we were sure to try both of Kona's two craft breweries.
Kona Brewing Co.
There are few better ways to cool down in Kona than with a foamy pour at the iconic Kona Brewing Co..
Stop into their microbrewery to sample their pints and pizzas, or join their brewery tour to see how they've crafted and perfected liquid Aloha over the last 15 years.
Fun Fact: While the flagship location is in fact in Kona, some of the beer that is distributed on the mainland is brewed at Widmer Brewing in Portland, Oregon.
Ola Brew Co.
Ola Brew Co. is less famous than Kona, and we felt like it had a more local vibe.
They have an impressive selection of beers as well as hard teas, seltzers, and ciders, so even if you're not into beer, it makes a fun stop. You can even get a flight to taste that includes one of each!!
If you're feeling hungry, the flatbreads are great, as are their bao buns.
7. Learn the art of beekeeping at Big Island Bees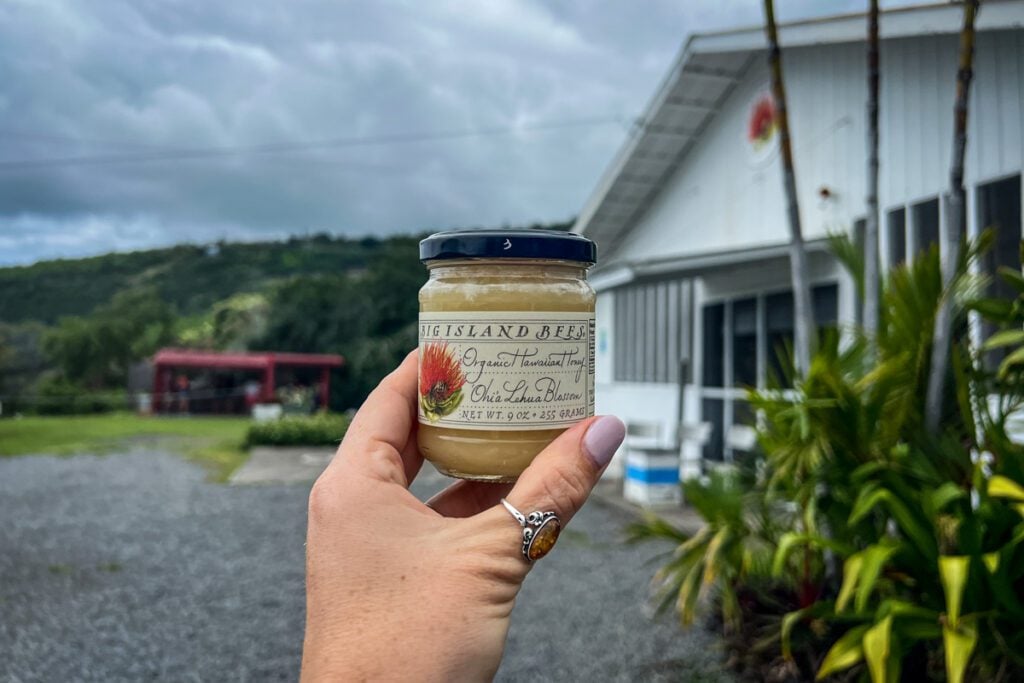 Raw and organic Hawaiian honey is the signature at Big Island Bees.
On a beekeeping tour, learn about farming and cultivation up close at one of the world's leading beekeeper farms.
Or simply visit the shop and do a honey tasting where you can compare 3 different varieties of this liquid gold. We bought a jar of the very special lehua blossom honey.
What makes the lehua blossom honey special? I'm glad you asked! It is produced from bees that have been pollinating the ohia tree's lehua blossoms. This flower is native to Hawaii and cannot be found anywhere else in the world, which makes lehua honey a very special souvenir.
8. Learn about Hawaii's culture at Pu-uhonua-o-Honaunau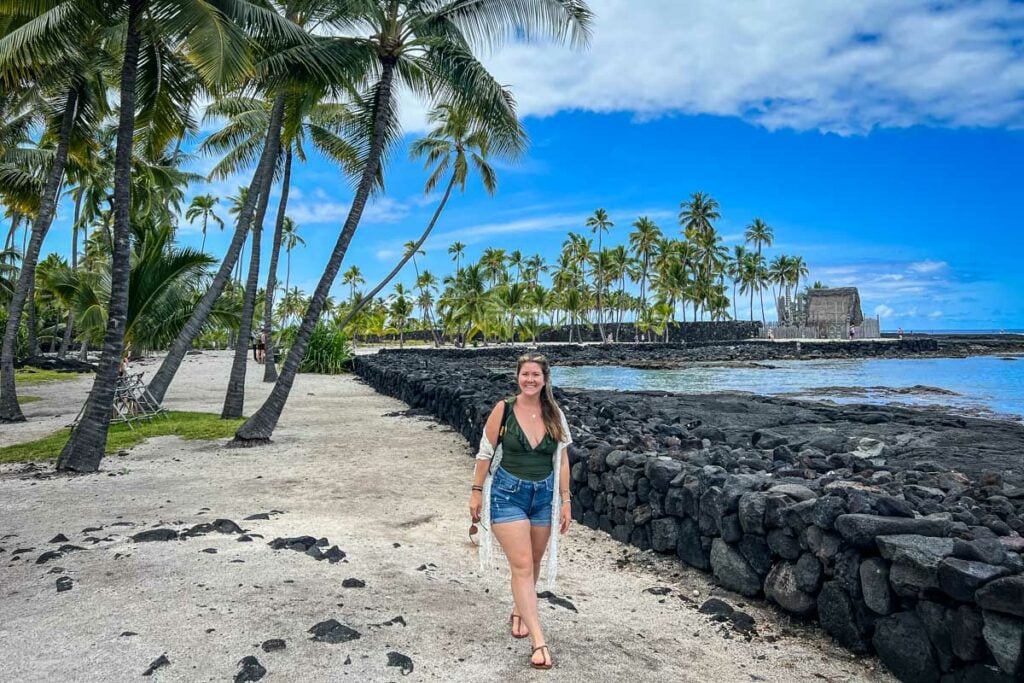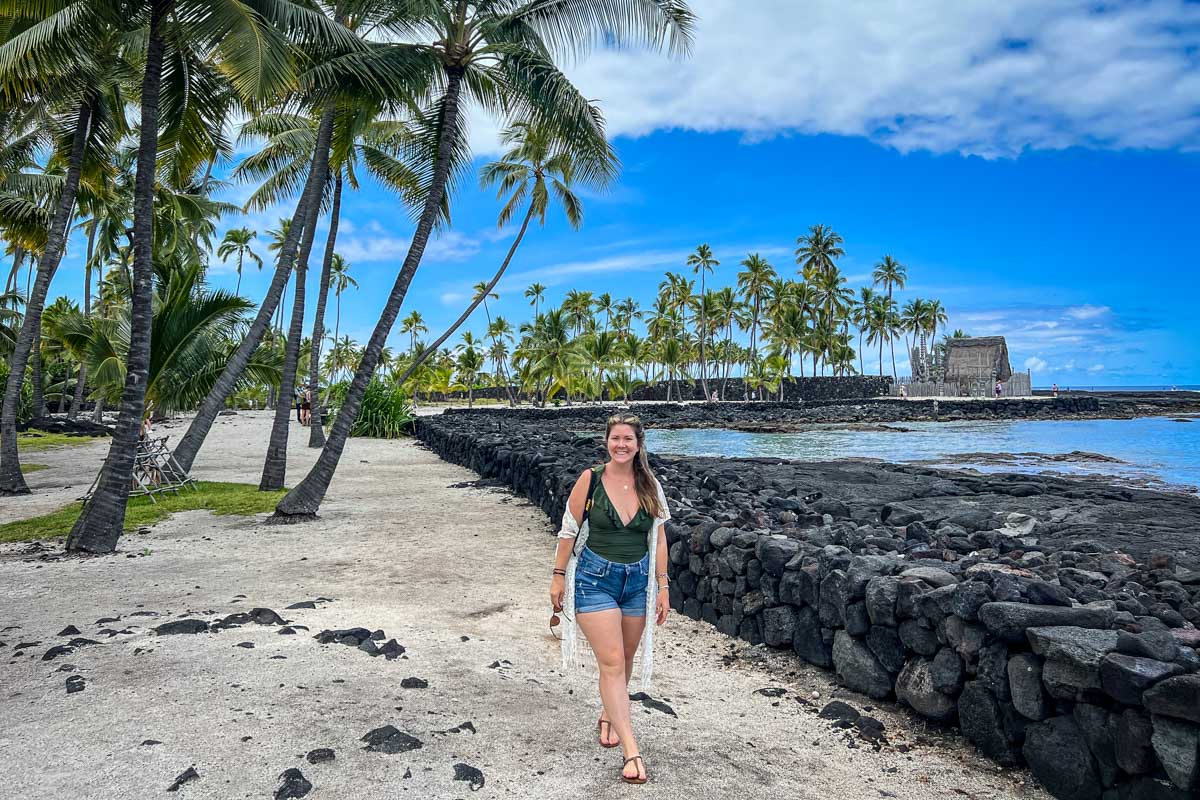 Pu-uhonua-o-Honaunau is a 180-acre restored park that once served as royal grounds and a place of refuge for ancient Hawaiians that broke kapu (sacred laws).
A self-guided tour of one of Hawaii's most sacred historic locations takes you through the Great Wall, ki'i (wooden images of gods), a sacred temple that housed bones, all situated along a mysterious black lava shoreline.
Good to know: you can get in free with your National Park Pass.
9. Hire a local photographer for a photo shoot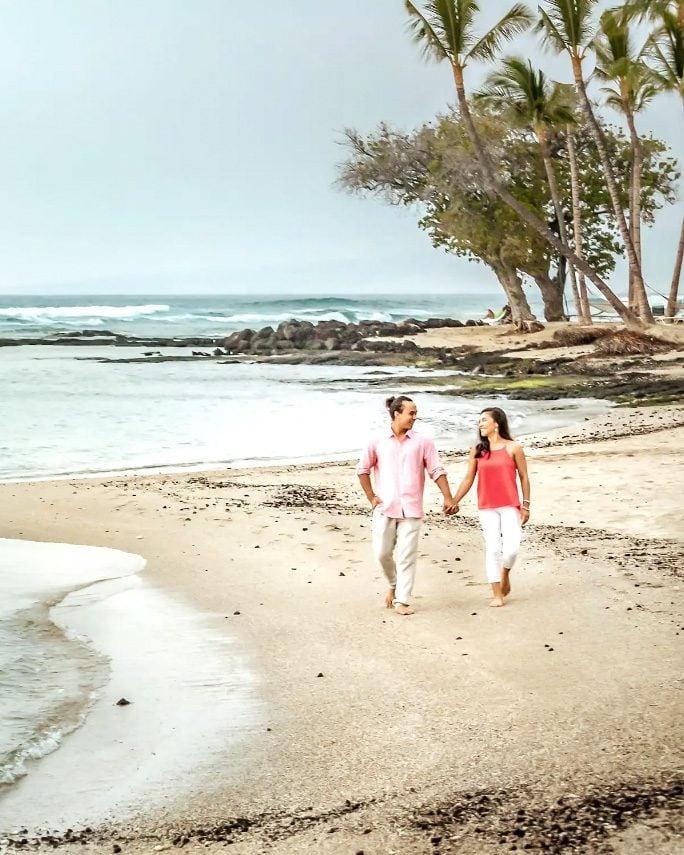 We think there are few souvenirs more special than photos.
Local photographers know the areas really well, including when you'll get the best lighting and where to go to avoid crowds.
Plus, since you get to hang out with a local for a while, you can ask for insider advice on where to eat and places to explore nearby.
This local photographer does shoots just north of Kona and earns rave reviews.
Here's what guests are saying:
"…To start with, Ranae is an extremely warm and personable photographer. She is very talented, and was able to capture everything we wanted and so much more. The turnaround time was very quick and the pictures were captured beautifully. The editing, mood and highlights were all so perfect! … I would definitely recommend Ranae for anyone looking for a great, memorable and warm experience!" – Anusha, December 2022
10. Learn how to play the ukulele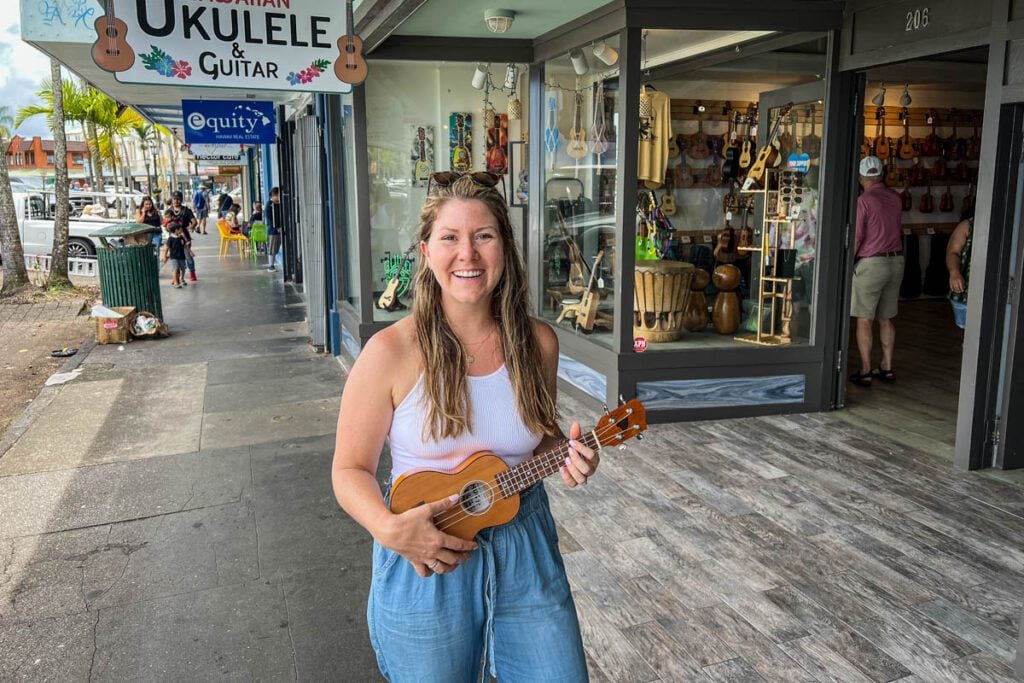 Whether you're an experienced player or a novice, you'll have a blast learning to play the ukulele Old Hawaiian Style, admiring the sea views from the lanai.
Here's what guests are saying:
"This was a fantastic experience. Host was wonderful, very informative on the background and history of the area and ukulele. I have no experience in instruments and he was non-judgmental and very patient and encouraging. Location beautiful and easy to find. Give yourself extra time to drive there due to major traffic congestion. I 100% recommend this experience. Thanks so much!" -Brigitte, March 2023
11. Eat "Donkey Balls"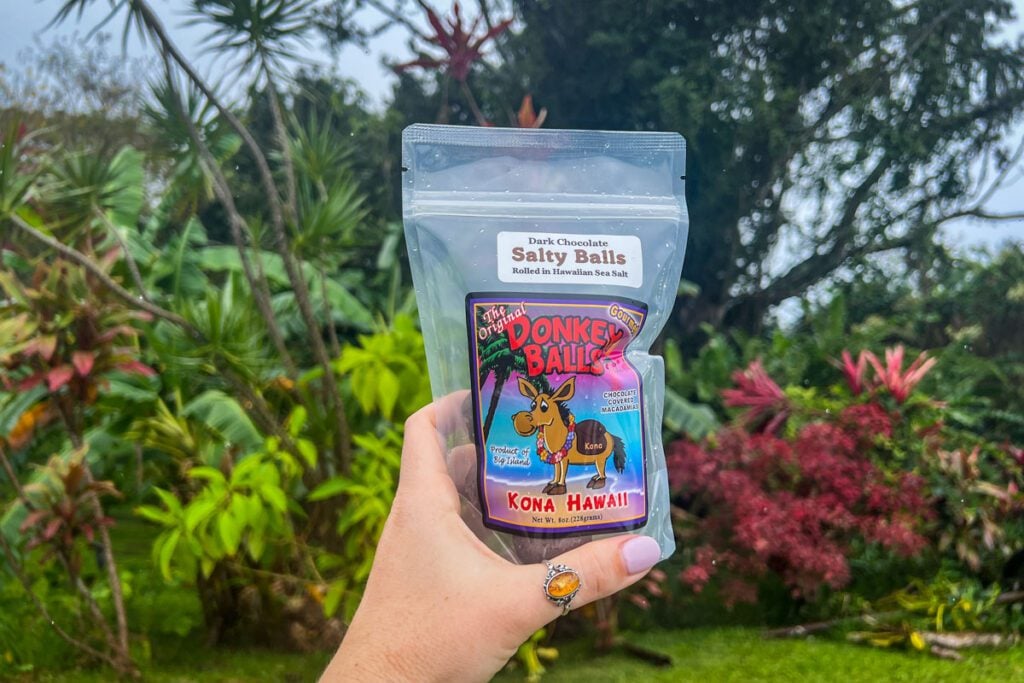 The Original Donkey Ball Store serves up chocolate treats with a healthy dose of humor.
Their "Donkey Balls" (chocolate covered macadamia nuts), is what they're most known for, but they have an array of other balls to sample and bring back home.
12. Attend a luau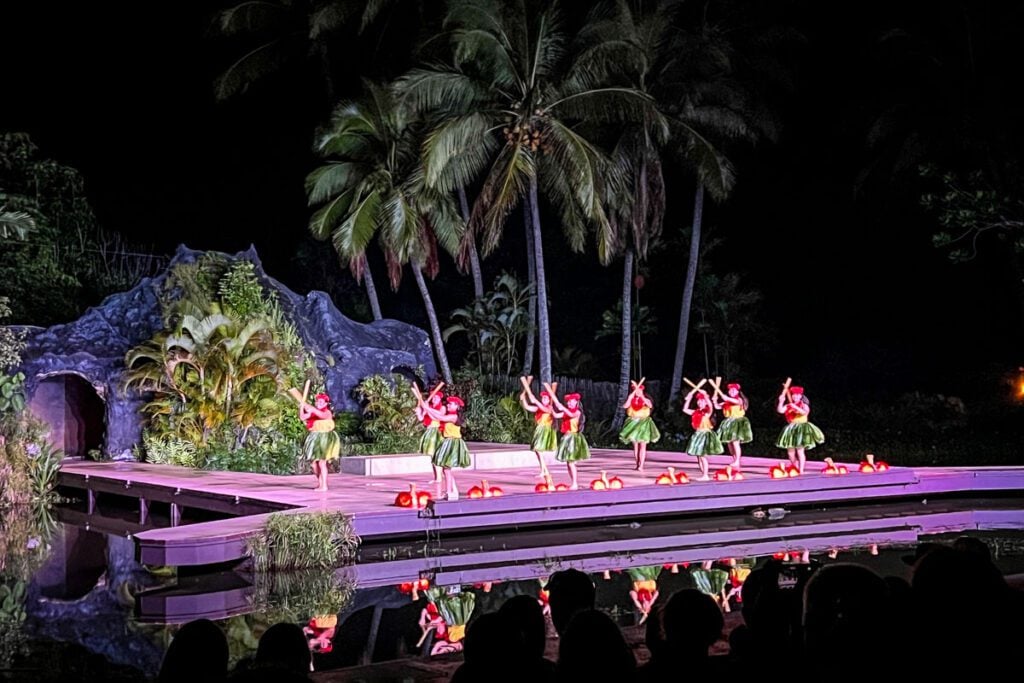 Right off of Kailua Bay, sip on mai tais as you marvel at traditional Hawaiian songs and Samoan fire knife dancers during the Voyagers of the Pacific Lū'au.
It's one of the best luaus in Kona with traditional Hawaiian dishes, captivating storytelling, and stunning seaside views.
If you weren't able to grab a spot at Voyagers, Island Breeze Luau is a fantastic alternative that celebrates Ohana and authentic Polynesian culture.
13. Learn how to surf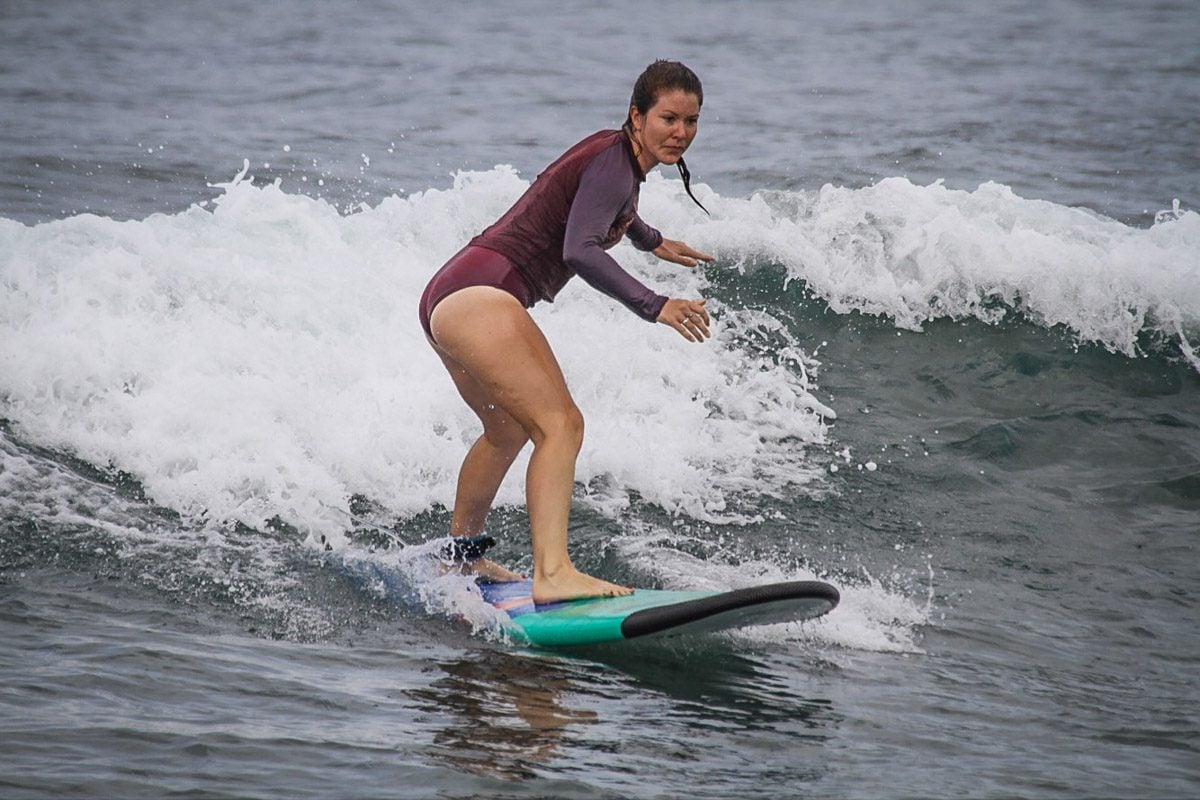 Join a native Hawaiian surfer for a safe and authentic surfing lesson in the crystal clear waters of the Big Island.
Here's what guests are saying:
"We had a blast during this surfing lesson and I would 100% recommend it. I had never surfed before and was quite nervous, but Kaleo coached me to standing comfortably on the board very quickly. Thank you so much for the experience!" -Claudia, January 2023
14. See the historic Hulihee Palace
Previously a home to Hawaiian royalty, and today a showcase of artifacts from the eras of King Kalākaua and Queen Kapi'olani, Hulihee Palace is a fascinating stop to learn about the rich history of Hawaii's monarchy period.
Entrance: $22 USD
15. Go whale watching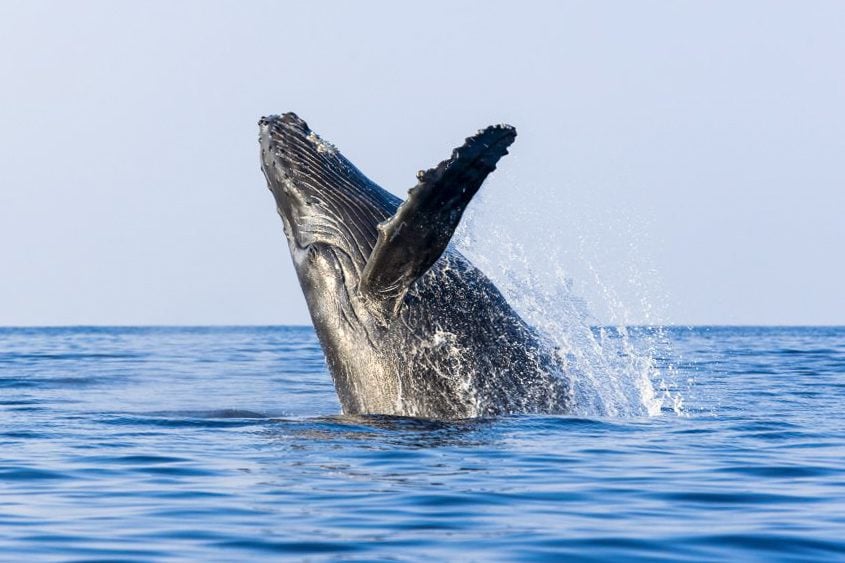 Watching these gentle giants play in the waters off the coast is truly one of the most memorable things to do in Kona.
Whales migrate from Alaska all the way to the warm Hawaiian waters during the winter months from November to April. The peak months for spotting are typically January to March.
They're a protected species in Hawaii, so there are many fantastic and ethical whale watching tours in Kona to choose from.
16. Enjoy a happy hour mai tai, live music & hula dancers at Huggo's on the Rocks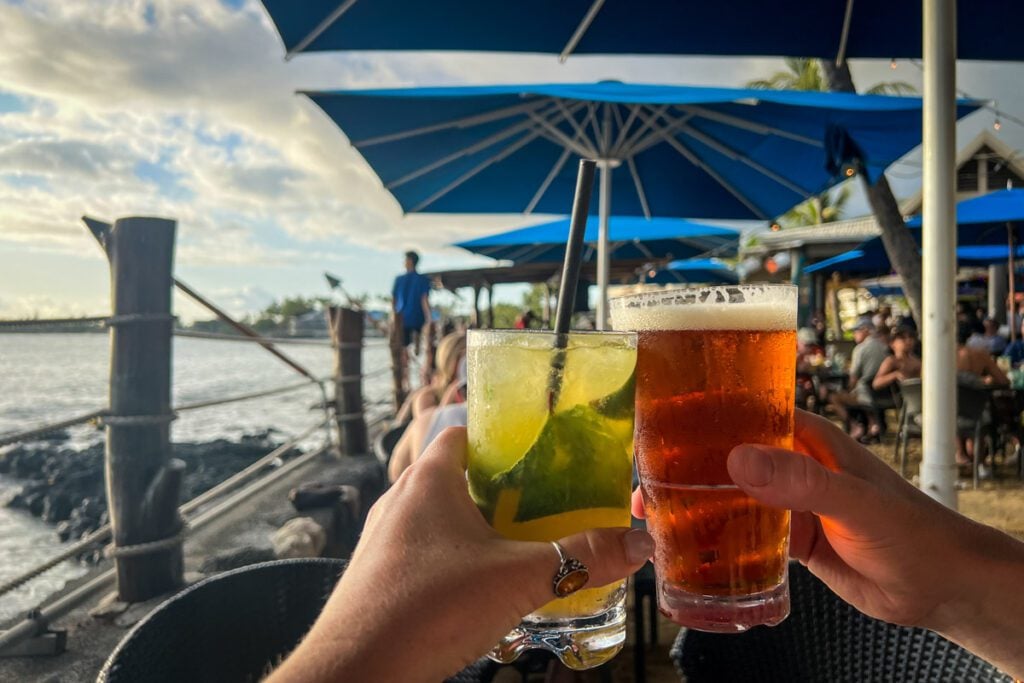 Glittering coastal views and colorful cocktails are highlights at Huggo's On the Rocks. Positioned right on the shore, tables are all on the sand and every seat in the house has a good view.
Come for happy hour and stay for a memorable sunset, live music, and the nightly hula dancer.
Our experience: I'll be honest and say that you come here for the atmosphere more than anything else. In our experience the food was average and the service, I'm sorry to report, was poor. However, if you're coming for happy hour drinks or music and hula, you won't be disappointed.
The details: Happy hour is daily from 3-5 p.m., and live music is from 6-10 p.m.
Alternative: Lava Lava Beach Club is a similar type of establishment.
17. Cool off with shave ice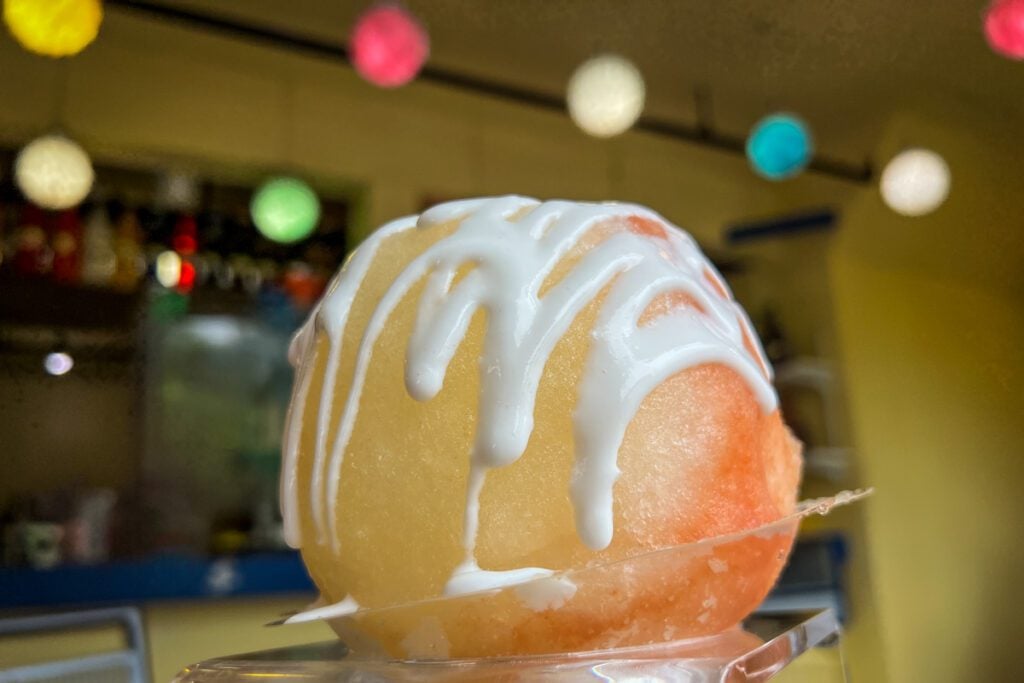 These mounds of finely shaved ice topped with vibrant syrups and toppings are a staple for locals and travelers.
Had enough shave ice? If you want gelato instead, head to Gypsea Gelato for the best in town!
18. Visit the Ocean Rider Seahorse Farm
This one-of-a-kind farm aims to save endangered seahorse species from extinction through educational and ethical practices.
On their Ocean Rider farm tour, you'll see thousands of seahorses from the waters of Australia all the way to Hawaii and play in interactive tide pools.
19. Wander through the Kona Cloud Forest Sanctuary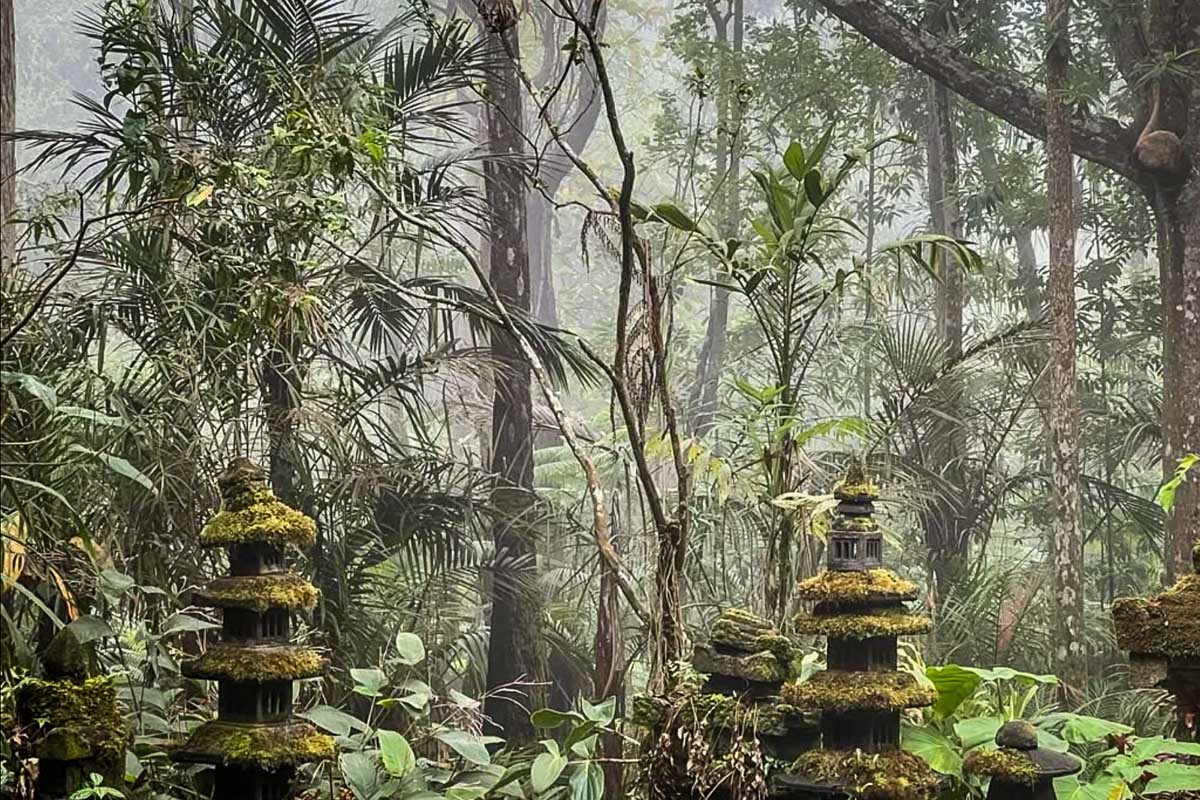 Hugging the slopes of Mt. Hualalai, the Kona Cloud Forest Sanctuary is a 70 acre paradise that serves as a lush and diverse tropical oasis.
Their 1-2.5 hour sanctuary tour goes in-depth to this rare ecosystem.
They also offer other immersive experiences daily, like sound bath meditations, if you truly want to find your zen during your visit.
Good to know: You can't visit on your own, so you must book a tour if you're interested. Tours are quite pricey at $95 per adult, but they earn rave reviews.
20. Satisfy your sweet tooth at the Old Hawaiian Chocolate Factory
Just south of Kona, on the verdant slopes of Hualalai, the Old Hawaiian Chocolate Factory offers farm-to-bar tours that are just as sweet as their bars.
Taste milk, dark, and rare criollo chocolates as you journey from the cacao orchard to the chocolate factory to see how the bars are handmade.
Good to know: tours are only held on Wednesdays and Fridays at 9 a.m. and 11 a.m. and advanced reservations are required.
21. Explore the jungle on an ATV tour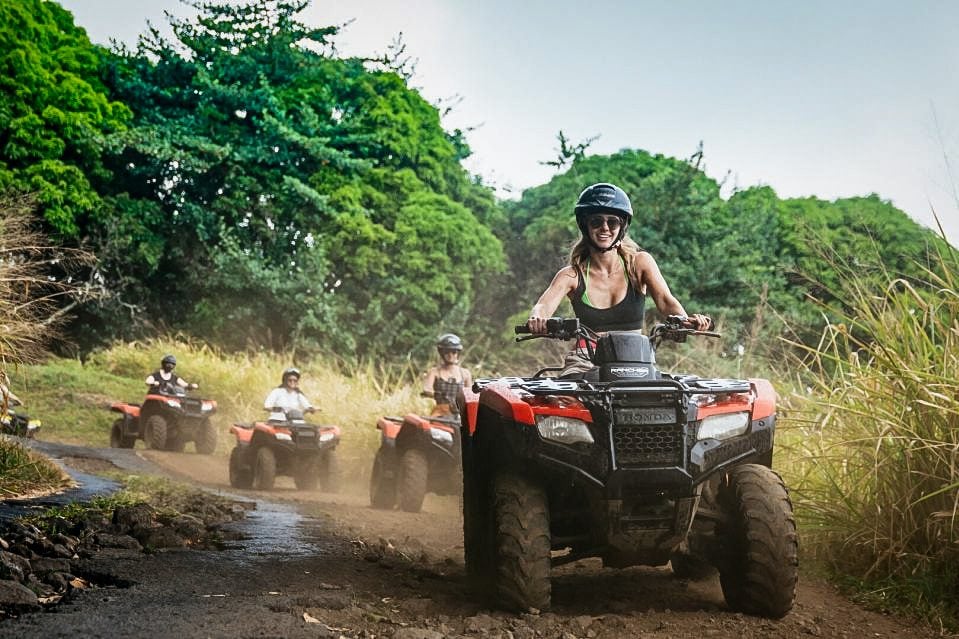 The cultures of Hawaii, Fiji, Tonga, and Samoa are showcased on this Polynesian Culture ATV Tour in the Holualoa Mountains.
Drive through an award-winning coffee farm and zoom by rainbow eucalyptus trees before entering the lush jungle. Throughout the route are 4 figurative islands set up where you'll stop and learn about the culture, food, and music of Hawaii and each respective country.
Here's what guests are saying:
"Great ride with various terrains, appropriate for beginning or experienced riders. Guide was entertaining, knowledgeable, and very accommodating to people's needs. Well worth the money and time." -Guest, October 2022
22. Relax at Hapuna Beach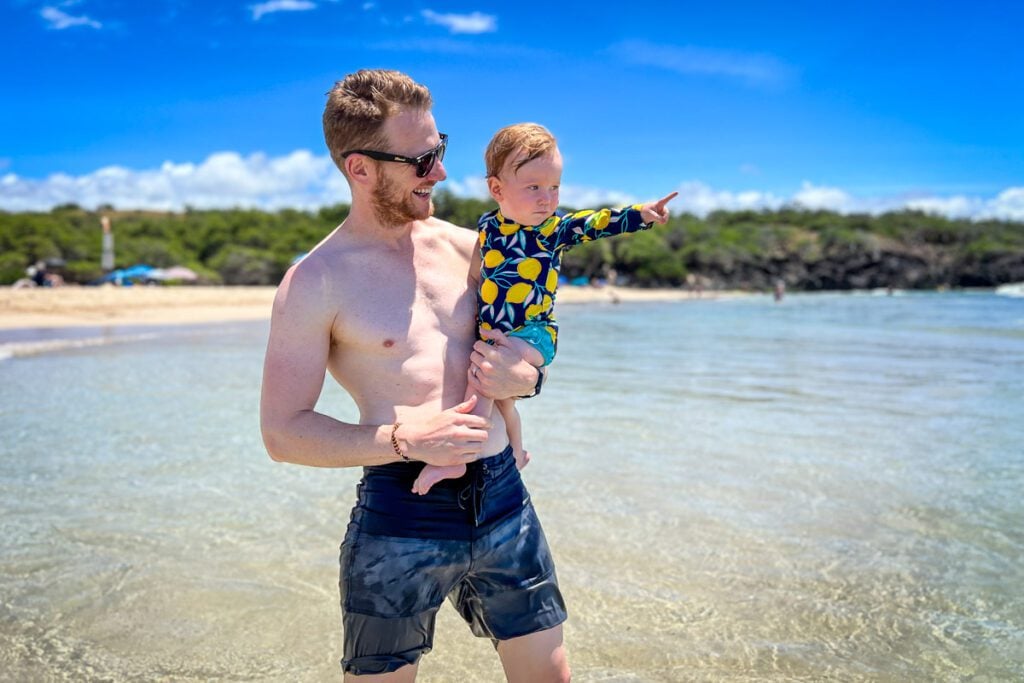 Hapuna Beach is a heavy hitter as far as accolades go.
It has recurring features in many "Top 10" or "Best" lists, including Best Beaches in America, Top 10 Beaches in the World, Best Beaches on Big Island, AND Best Beaches in Hawaii.
This beach is the largest stretch of white sand in the Hawaiian islands and is great for swimming, boogie boarding, leisuring, and snorkeling.
We spent an afternoon here and had the best time playing in the waves!
Tip: There are many shaded picnic tables, making this a great place to bring lunch or a snack.
23. See ancient Petroglyphs
While many of the petroglyphs (rock carvings) in Hawaii have been destroyed due to eruptions and development, the Puako Petroglyph Park has preserved over 3,000 ancient petroglyphs (kiʻi pōhaku) and is one of the last places you can see them in all the islands.
The meaning/purpose of the symbols is unknown, but they maintain a significant connection to Hawaii's ancient past and are a must-see if you want to learn more about the culture and history of the islands.
Ethical travel tip: please stay on the established trail and do not touch or rub the petroglyphs to help preserve this area.
24. Shop local at the Kona Farmers Market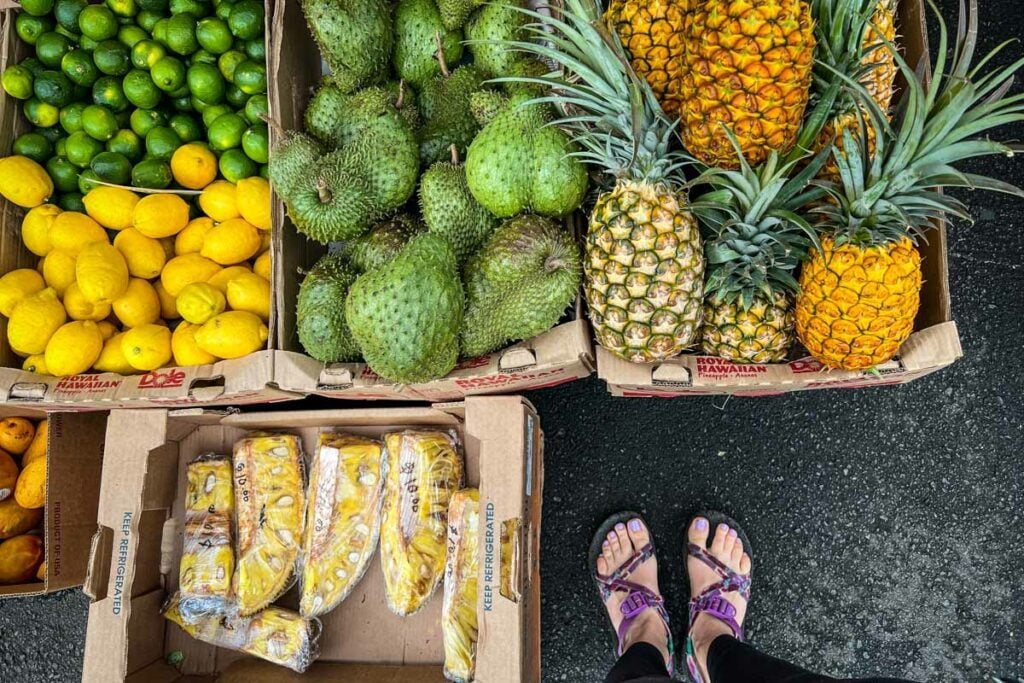 Spread across 40 different stalls during peak days, you can find sweet and colorful fruits, flowers, leis, Kona coffee, wooden sculptures, jewelry, art, and novelty items at the Kona Farmers Market.
It can be a great place to support the local community and find a quality souvenir to bring home.
Our experience: When we visited, there weren't all that many stands, but it may have been an off day.
Tip: Arrive early to grab the free parking near the entrance and the best pick of produce.
25. Visit a parrot sanctuary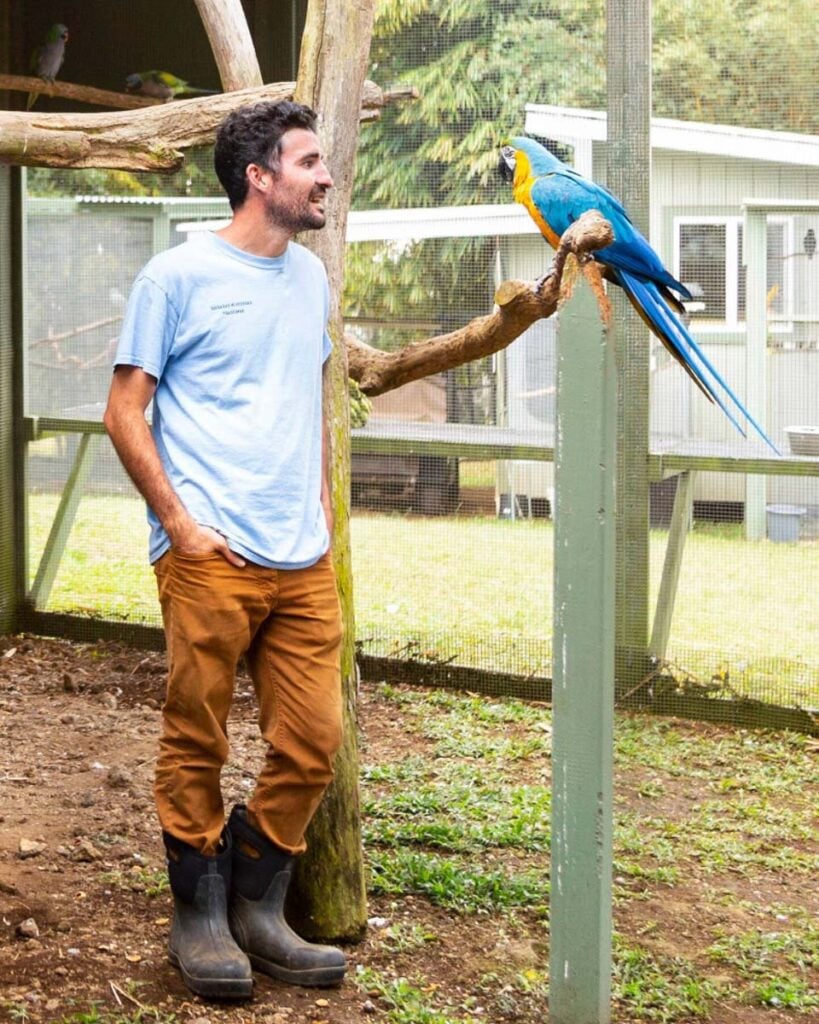 Rescuing rehomed and rehabilitated parrots for over 18 years, the Parrots in Paradise Sanctuary is a non-profit Kona treasure.
You can see and interact with more than 90 parrots from all over the world here, where they receive space to fly, a nutritious diet, and fun interaction to live out the rest of their days.
Here's what guests are saying:
"Amazing experience and definitely one of the highlights during our trip to Big Island. Gerald was an amazing guide and storyteller. The property/farm was also luscious and filled with other fun animals." -Yumi, March 2023
26. Eat authentic Hawaiian food at Kaaloa's Super J's Restaurant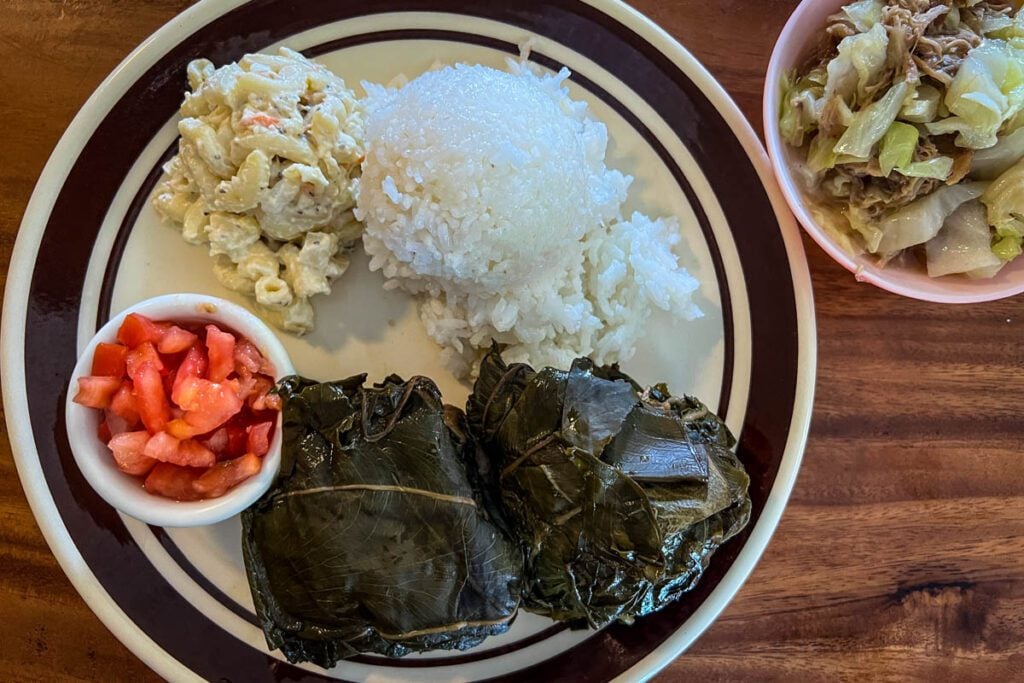 Generous portions, homestyle cooking, and all the flavors of the islands are up for grabs at the family-owned Kaaloa's Super J's.
They're known for lau lau, which is pork (or other fillings) wrapped in steamed taro leaves.
You can choose how many lau lau you'd like as well as how many sides.
Our experience: We split 2 lau lau and 3 sides as well as an order of the kalua pork, and it was the perfect amount for the two of us (plus our 16-month-old daughter!).
27. Drive the Mamalahoa Highway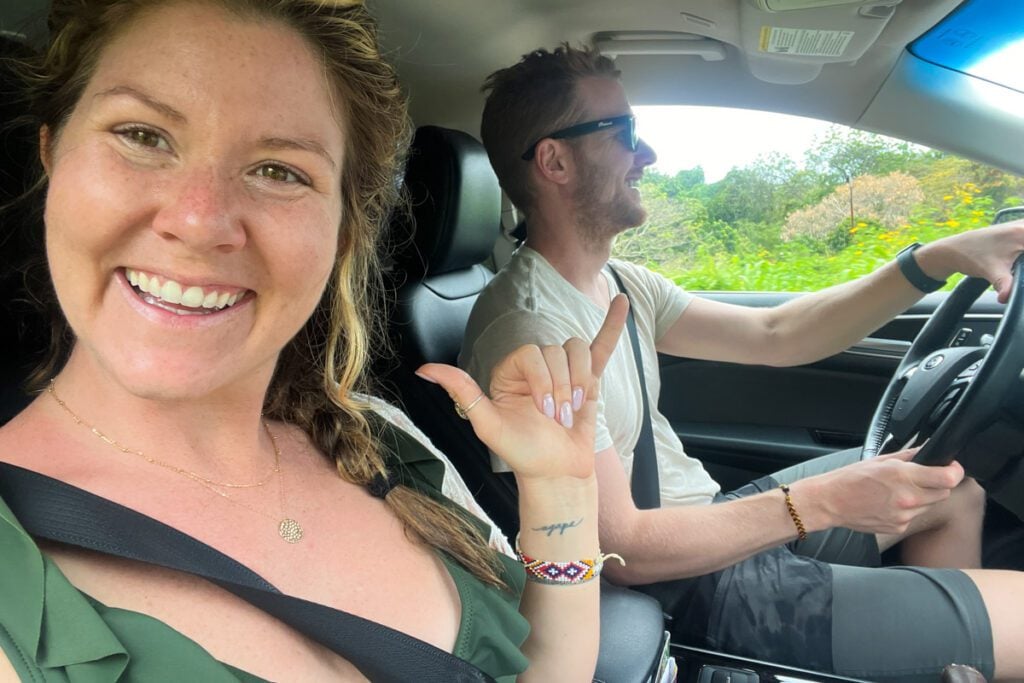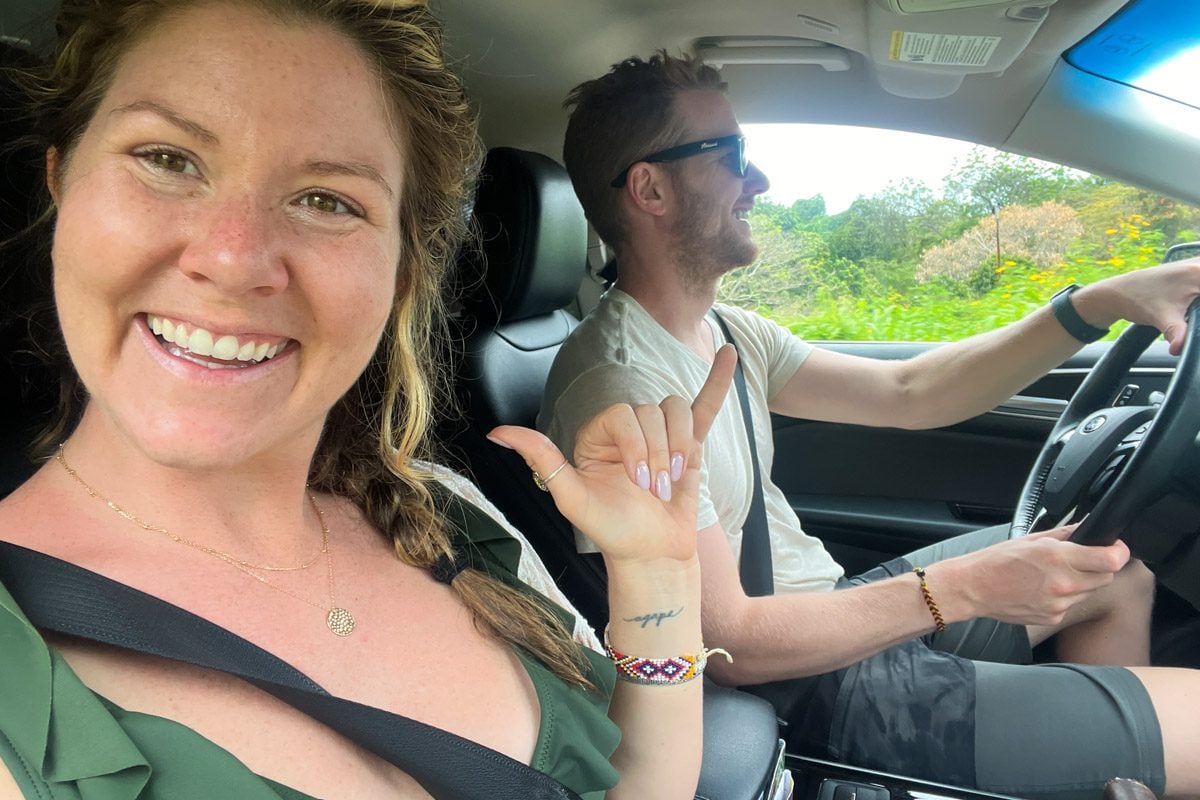 The Mamalahoa Highway follows the coastline, but is inland.
The stretch from Honalo to Kealakekua is packed with quaint cafes, gelato shops, hole-in-the-wall restaurants, and coffee farms, which makes a fun drive, especially for foodies.
Stops along the way:
28. Walk the Captain Cook Monument Trail
The Ka'Awaloa Trail, or Captain Cook Monument Trail commemorates the fallen British explorer who was the first Westerner to discover Hawaii and had achievements mapping the Pacific, New Zealand, and Australia.
The monument was built overlooking Kealakekua Bay, which is one of the best spots on the Big Island for snorkeling, so don't forget to bring your fins and mask!
Tip: Start this trail early to beat the heat and the snorkel tour boats.
29. Adopt a dog for the day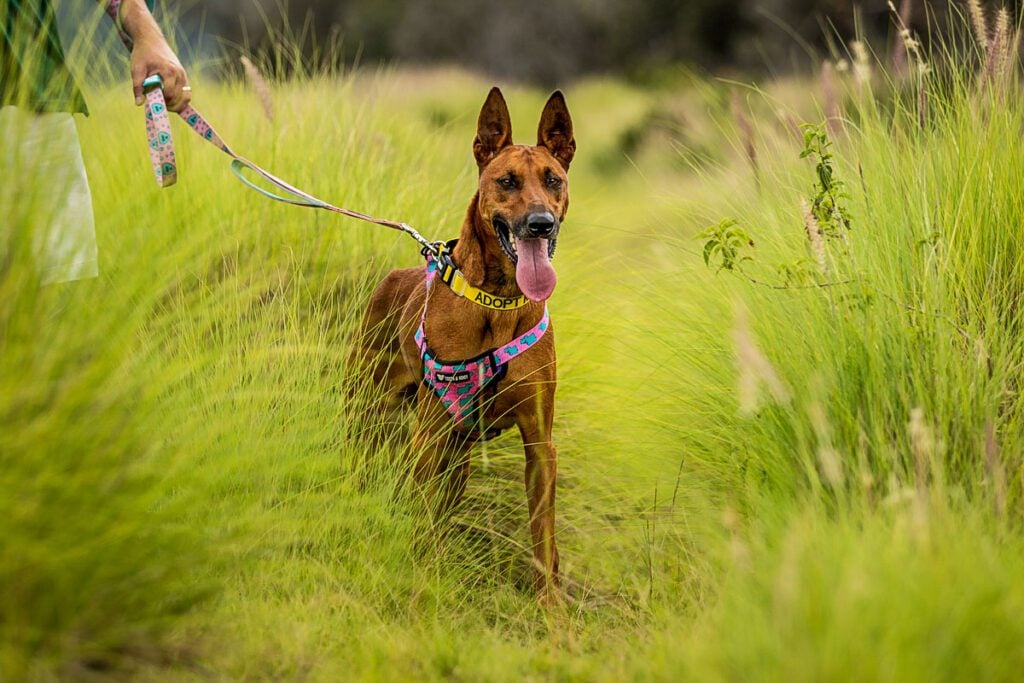 If you're looking for a fun way to get your dog-fix while traveling, the Hawai'i Island Humane Society hosts doggy field-trips where you can bring a shelter dog around the island with you for the day.
By doing this you're giving back to the island and giving one of their dogs a positive experience, plus higher chances of getting adopted.
Good to know: Field trips are by appointment only, Saturday through Monday.
30. Stargaze at the summit of Mauna Kea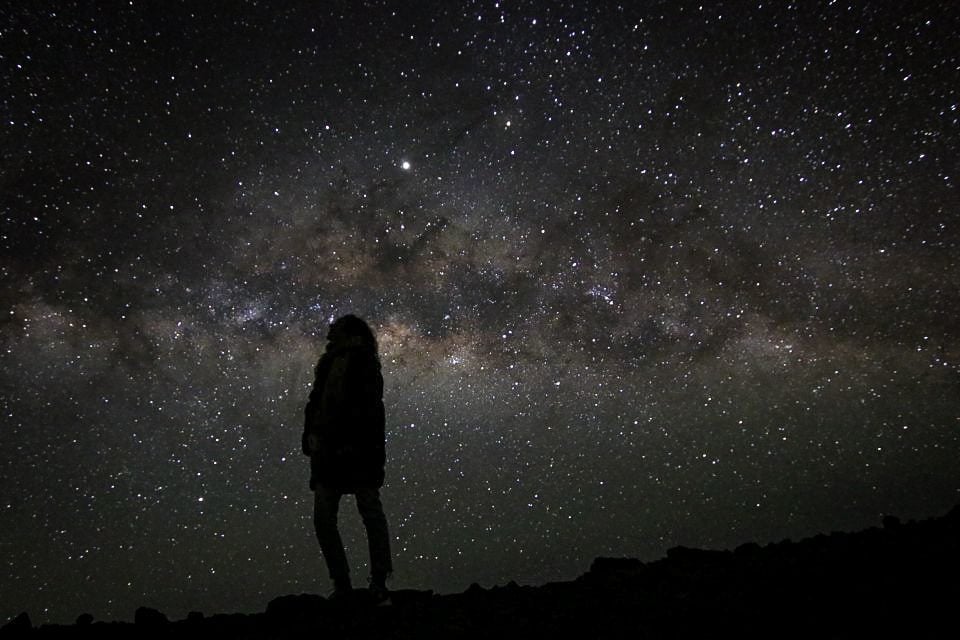 While this is quite a distance from town, you can definitely do this activity as a day trip from Kona (most visitors to the Big Island do).
The best, and only way to stargaze on the Mauna Kea summit is through a guided tour as the summit is closed to regular visitors 30 minutes after sunset.
Mauna Kea Summit Sunset & Stargazing Trip: complete with snacks, drinks, and free photos, this tour offers a well-rounded and fulfilling experience to the top of Mauna Kea. You'll listen to historic accounts of Hawaii at the top while you sip a hot drink and enjoy a private star show through the Celestron telescope.
These tours can get pricey, but you can stargaze on a budget by self-driving to the visitor center. The viewing is actually better here even though you're at a lower elevation because the lack of oxygen at the summit changes what you're able to see.
Safety notice: Mauna Kea is one of the only mountains in the world where you can drive from sea level to nearly 14,000 feet within a few hours. If you don't acclimate properly, you'll likely experience severe altitude sickness. It's highly recommended to stop into the visitor center for at least an hour before going to the summit.
Good to know: We were not able to do this experience on our trip to Hawaii because it is advised that you do not bring children here due to the massive elevation change. If you are traveling with a baby or kiddos, keep in mind that you'll have to skip this experience or find a babysitter.
31. Hang poolside with a happy hour cocktail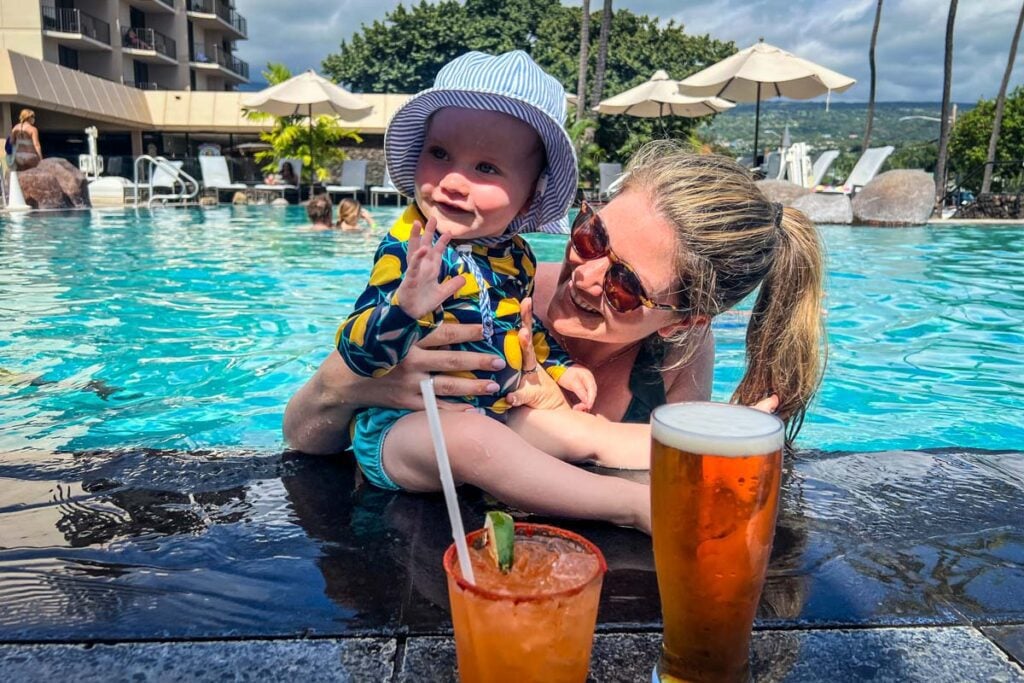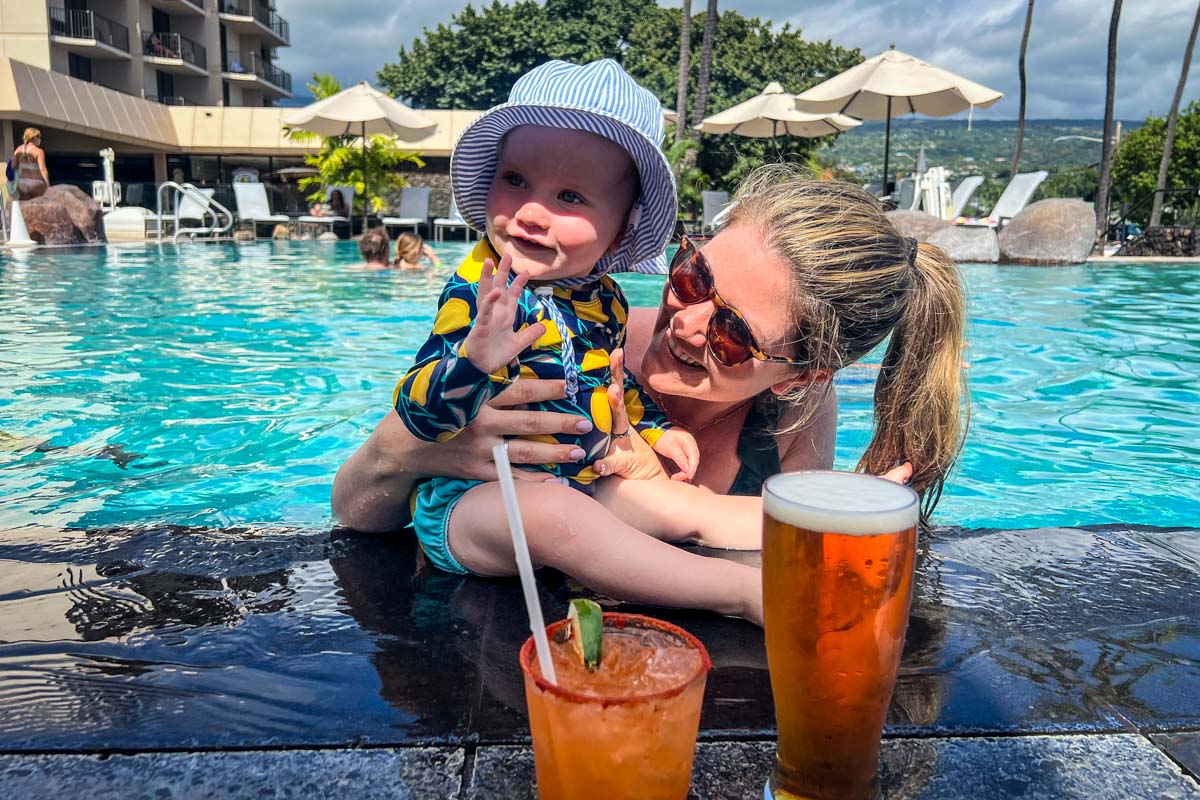 This tip comes from one of our Airbnb hosts who suggested we spend an afternoon at the pool at the Marriott King Kamehameha downtown. According to her, we could rock up, order a drink and be able to hang out in the pool without having to pay a resort fee.
Sounds too good to be true, right? We asked the staff (because we didn't want to suggest this tip to others without knowing if it's actually okay). As it turns out, this isn't a well-known tip for most tourists that aren't staying at the hotel, but it's perfectly fine!
As luck would have it, we were there during happy hour (daily from 3-5 p.m.) so we got a great deal on poolside drinks. Plus, their $10 happy hour poke nachos were too tempting to turn down, and I can assure you they were well worth it.
32. Shop for locally-made souvenirs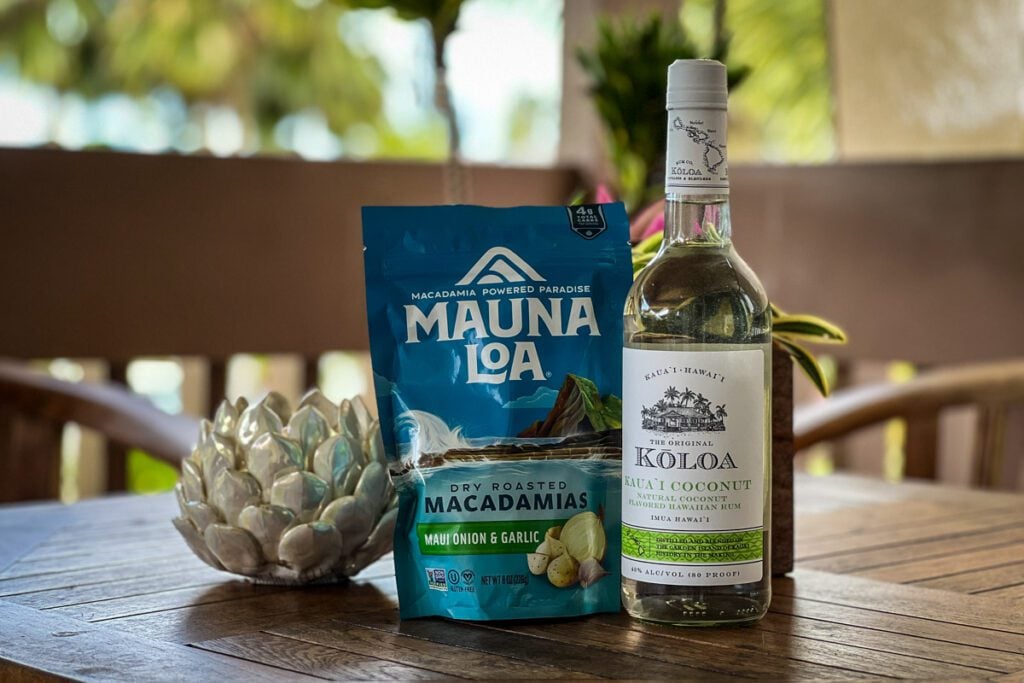 Not gonna lie, Kona has its fair share of cheesy souvenir shops.
If you're searching for souvenirs that are locally-made, head to Tasty Kona.
This boutique has a well-rounded selection of locally-made treats, jewelry, lotions, keychains, artwork, and kids' items. No matter what you're looking for, you'll likely find it here.
33. Buy baked goods on the honor system at this roadside stand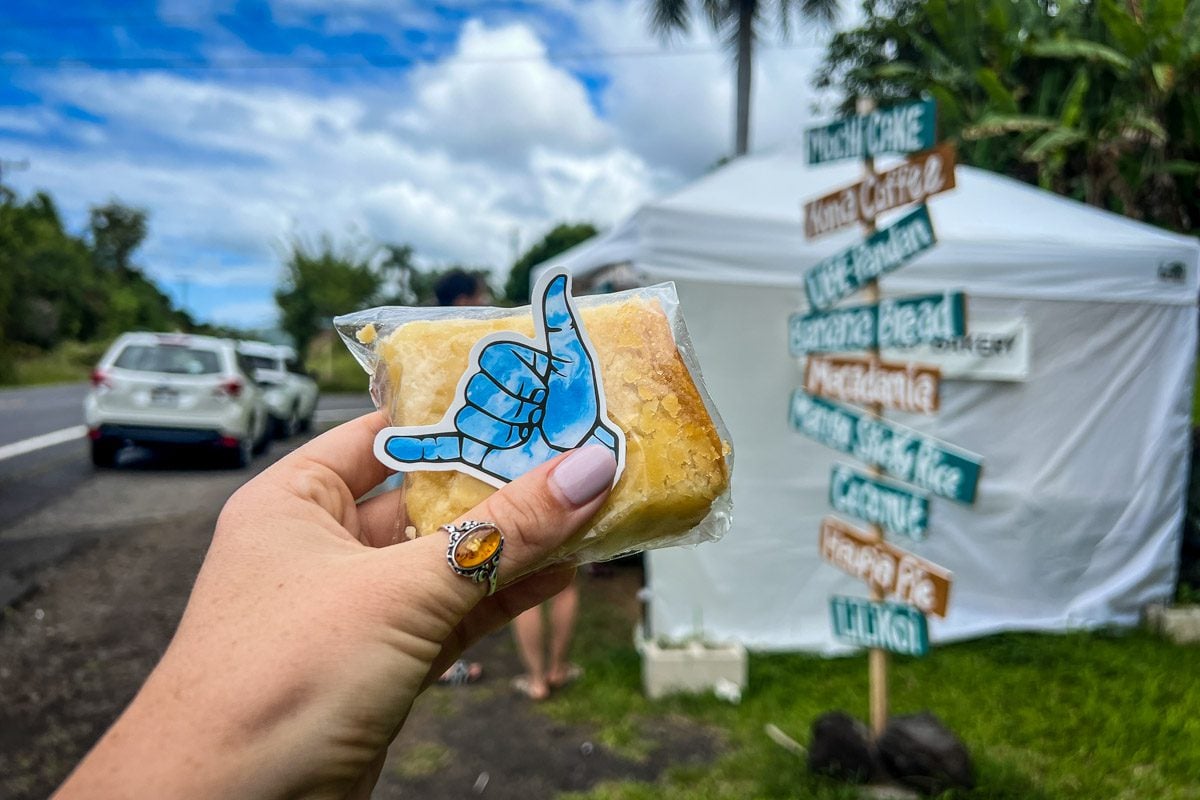 As we were driving to Two Step Beach, we saw a small tent on the side of the road with signs declaring banana bread, haupia pie, mochi cake, mango sticky rice, and more.
How could we pass that by? Answer: We couldn't!
Lucky for you, now you can put this gem (aka Two Step Bakery) on your list because it ended up being a great stop!
There was nobody working in the tent. Instead, there was a security camera, a lockbox for cash, and signs that instructed how to use the honor system to pay. (Yes, you can use Venmo!)
It was hard choosing because everything looked great! We really liked the butter mochi cake and the ooey gooey pecan brownie.
34. Toast with chocolate cocktails
Puna Chocolate Company is just a stone's throw from Kona Brewing Co. and while it may just look like a chocolate shop from the outside, it is much more…
In addition to selling all sorts of chocolate products, they also have a variety of drinks you can enjoy. From classics, like hot chocolate, to unique cocktails featuring chocolate liqueurs, this is a cool, tucked-away spot to grab a midafternoon drink.
Where to eat in & around Kona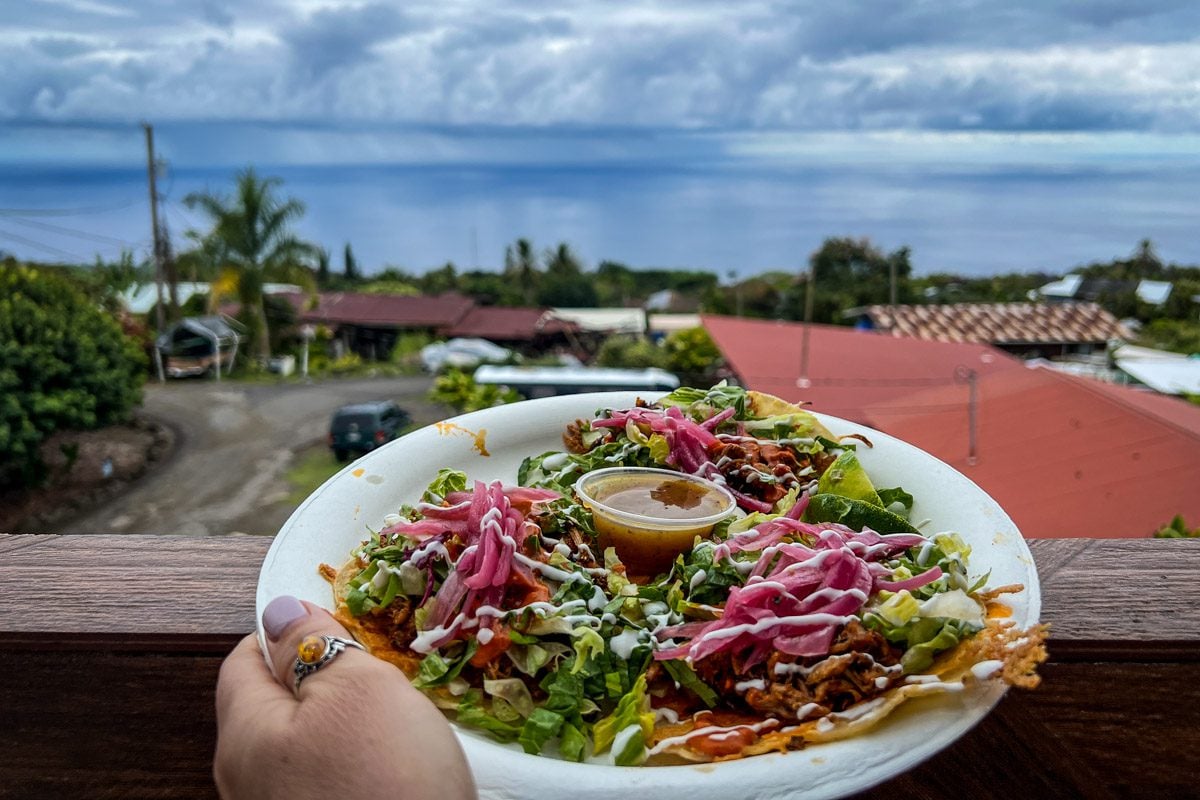 From traditional Hawaiian eats to fusion foods, there are plenty of places to fuel up in Kona. We ate SO MUCH good food here, and we can't wait to share our recommendations with you.
Be sure to save these to your Google Maps so you have them handy during your travels.
Restaurants in Kona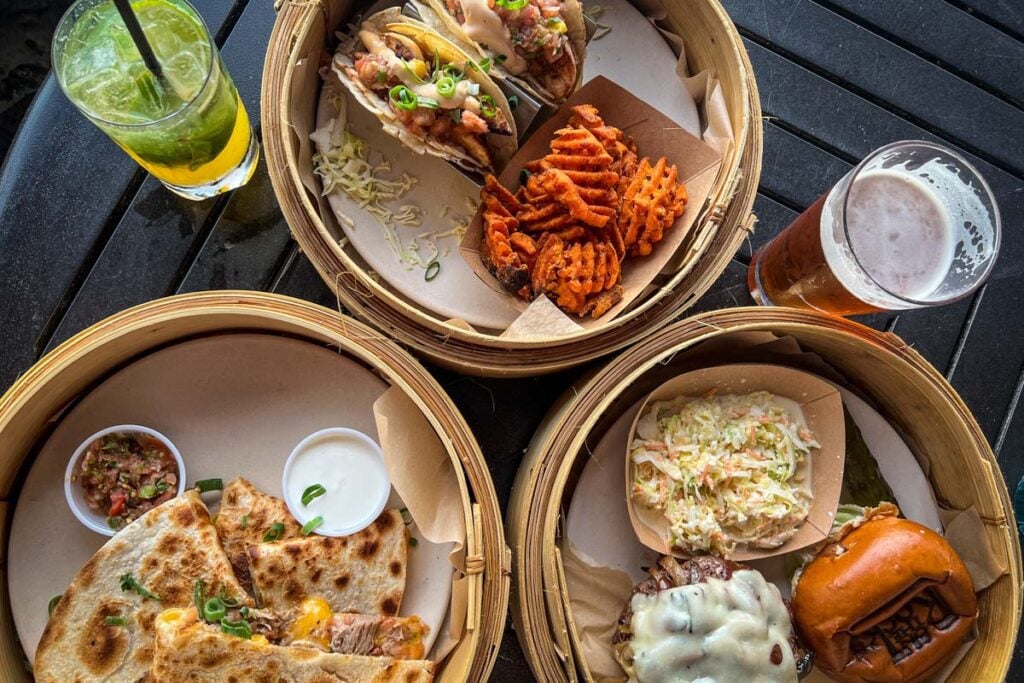 Restaurants outside Kona
Where to stay in Kona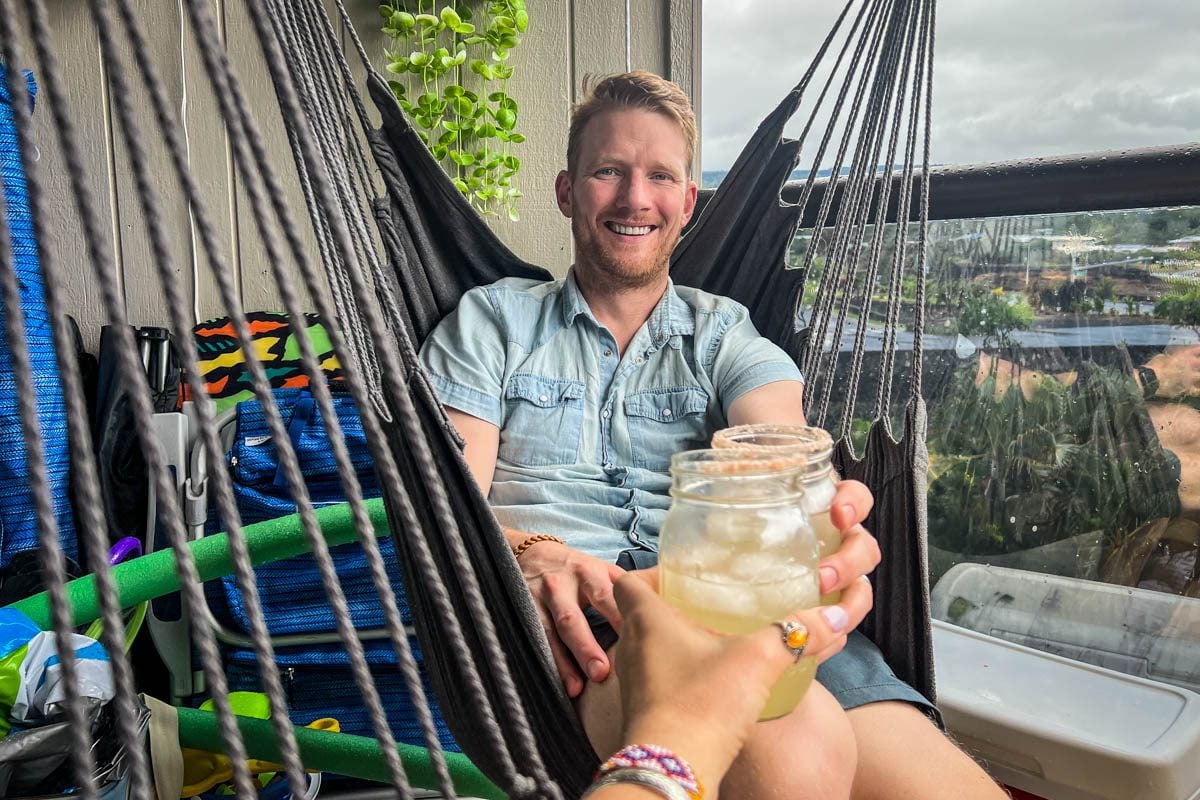 Before we share our recommendations, let's go over the regions in and around Kona so you know which will be best for you.
Kona regions:
Kailua-Kona: If cultural attractions, tours, hopping around town, or relaxing at your resort are priorities, stay a bit longer near the center of Kona.
South Kona: The areas just outside Kona as you head towards Captain Cook are lovely if you're looking for a quieter stay.
South Kohala: This region is north of Kona and home to some of the most beautiful beaches on the island. Accommodations here tend to be more upscale.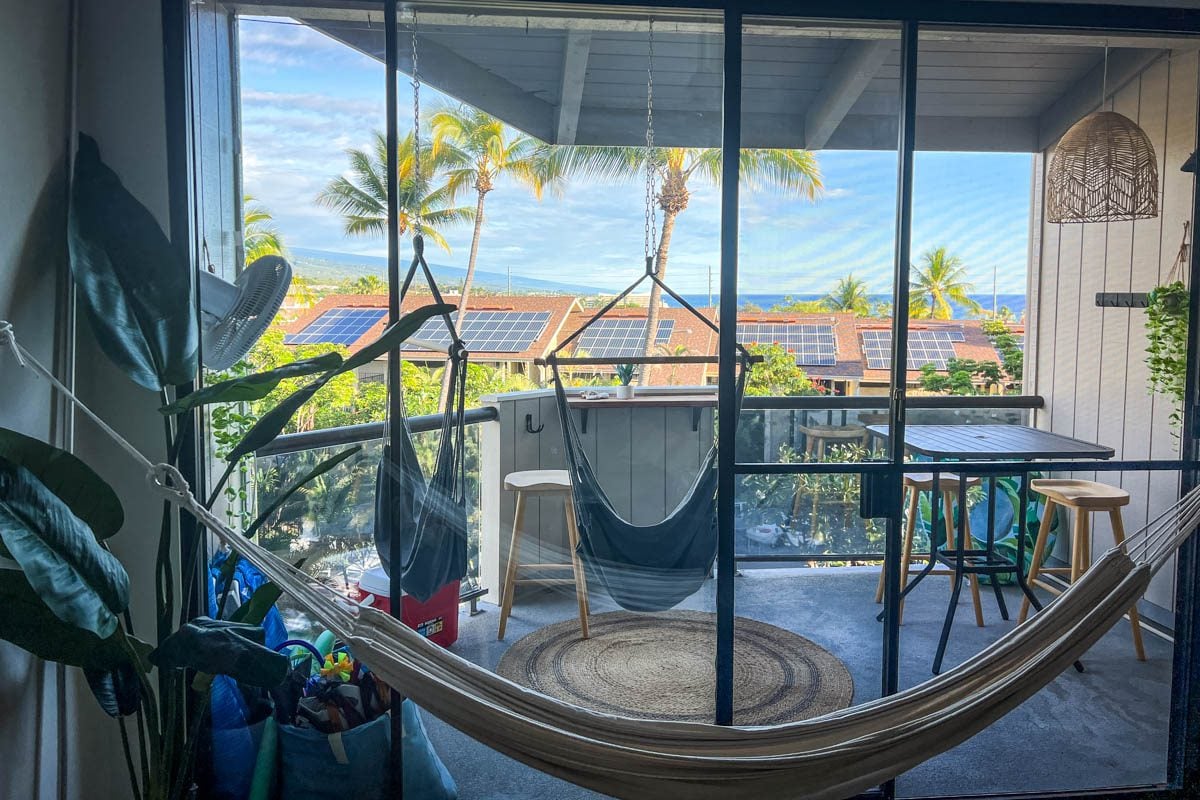 Top choice: Downtown Airbnb: This is the Airbnb we personally stayed at in Kona and we absolutely loved it. It is so thoughtfully designed and is the perfect location in downtown Kona. Plus, if you're traveling with kids, this layout gives you separate sleeping spaces which is so nice.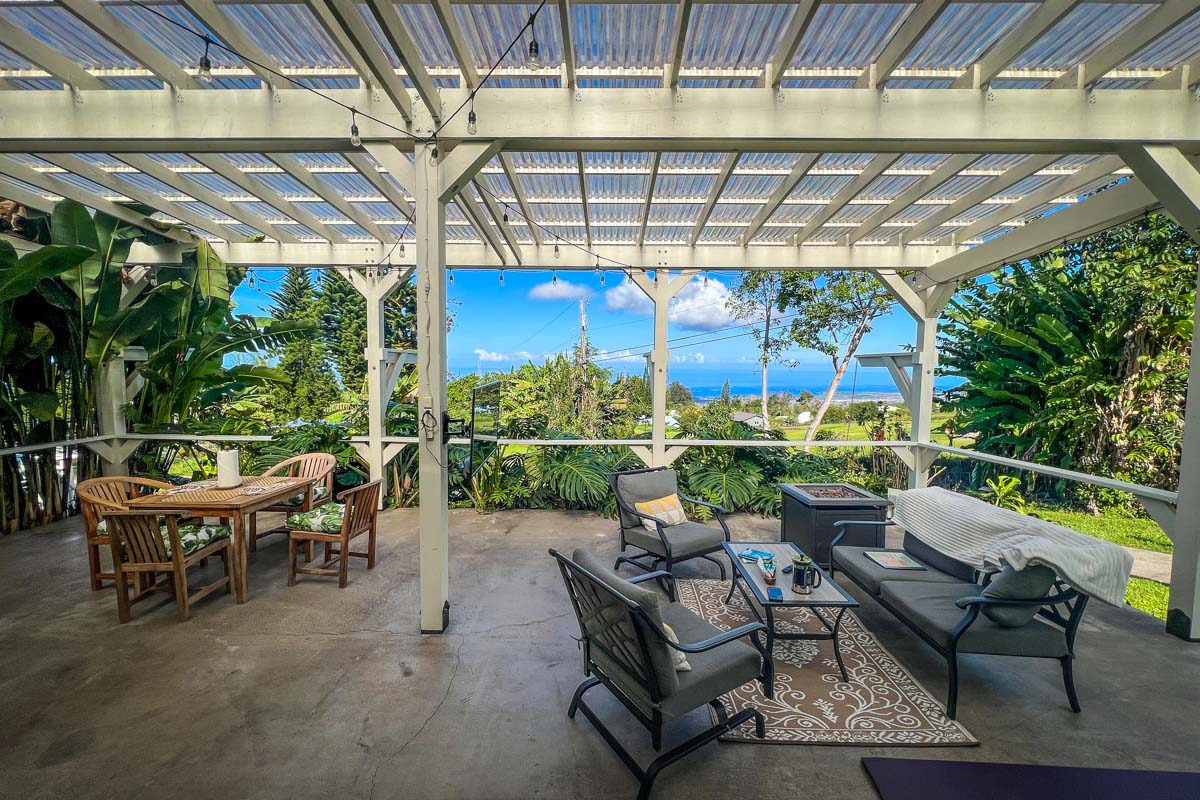 Top choice: Tiny Home outside of Kona: We stayed at this tiny home while on Big Island and are obsessed! It's just 15-minutes south of downtown Kona and is situated on a 5-acre coffee farm just a short drive from a charming little community. The firepit, grill, and huge outdoor hang out space are a couple touches that make this property extra special.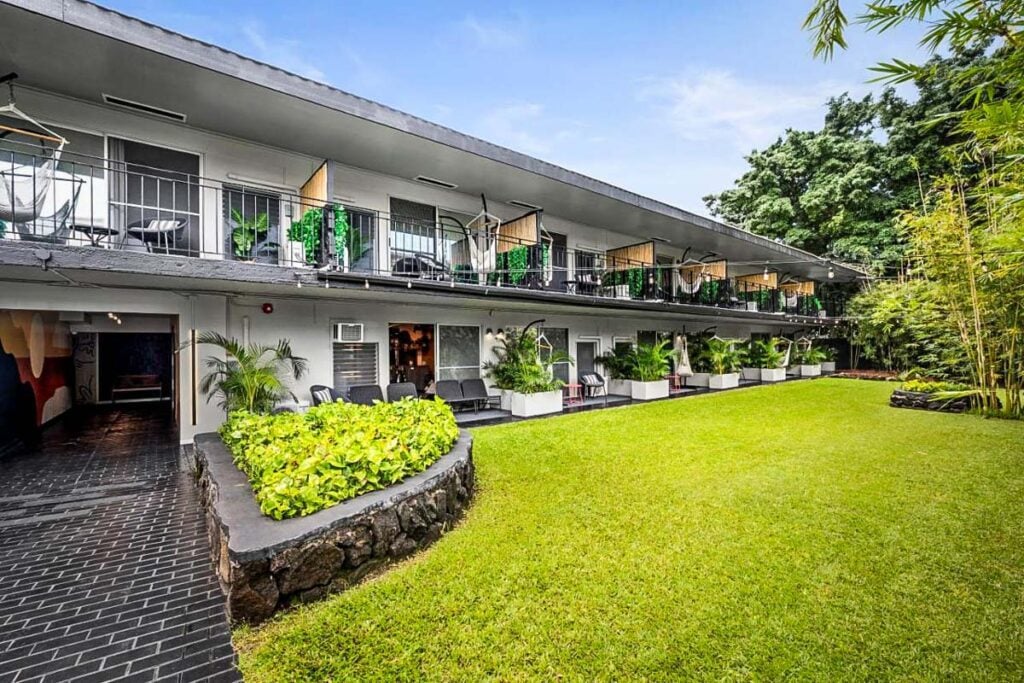 Budget option: Kona Seaside Hotel: Close to Kahaluu Beach Park, this boutique hotel is ideal for exploring the best things to do on Big Island on the west coast. It's right smack dab in downtown, walkable distance from the main attractions. Bonus: No resort fees (a rarity in Hawaii!)!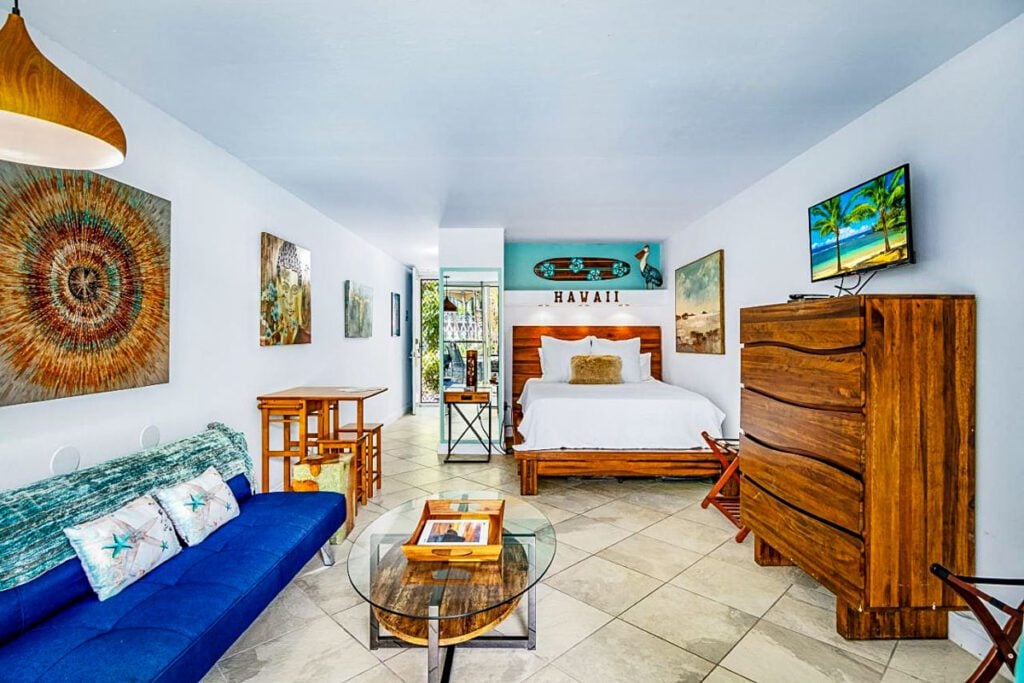 Mid-range option: Garden Condo with hot tub: This updated condo is situated near downtown Kona in a peaceful and quiet area. Both the hot tub and pool are huge perks of this stay, including the kitchenette and intimate patio.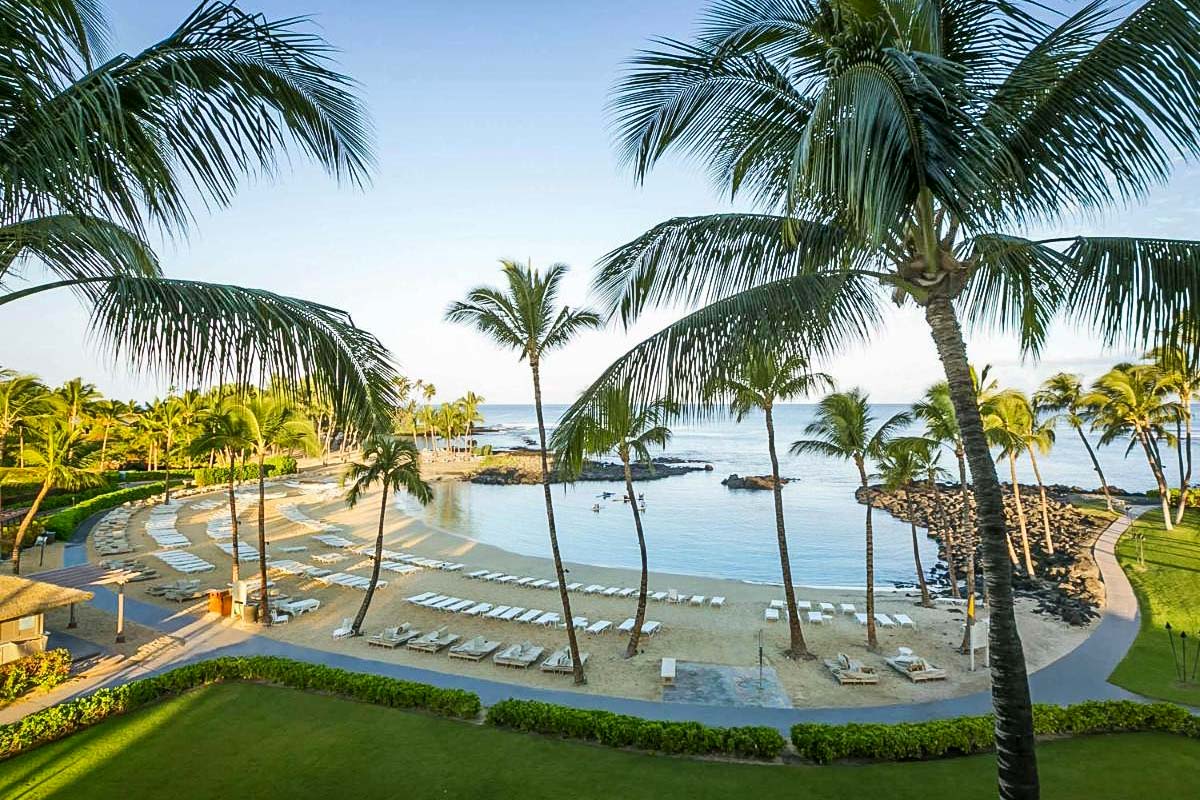 Splurge: Fairmont Orchid (South Kohala Coast): Widely considered one of the most luxurious hotels on Big Island, with a private white sand beach, multiple restaurants and pools, and a divine outdoor "spa without walls."
Traveling onward to Hilo?
You're going to want to check these articles out:
Round up of the best things to do in Kona, Hawaii
Here's a recap of all the best things to do in Kona so you can see everything in one place.
Kona coffee farm tour
Umekes Fish Market Bar & Grill
Snorkeling
Kona Brewing Co.
Big Island Bees
Pu-uhonua-o-Honaunau
Photoshoot with a local photographer
Learn to play the ukulele
Eat "Donkey Balls"
Attend a luau
Learn how to surf
Hulihee Palace
Whale watching
Huggo's on the Rocks
Shave ice
Ocean Rider Seahorse Farm
Kona Cloud Forest Sanctuary
Old Hawaiian Chocolate Factory
ATV jungle tour
Hapuna Beach
Puakō Petroglyph Park
Kona Farmers Market
Parrots in Paradise parrot sanctuary
Kaaloa's Super J's Restaurant
Mamalahoa Highway
Captain Cook Monument Trail
Adopt a dog for the day
Mauna Kea
Poolside cocktails
Shop for locally-made souvenirs
Two Step Bakery
Puna Chocolate Company cocktails
---
Be sure to download our complete packing list for Hawaii! It's packed with good suggestions and insider tips to help plan your Italy trip. And it's completely FREE, so why not!?
---
Planning a trip to Hawaii?
We have lots of resources on travel in Hawaii and destinations around the islands. Check out our Hawaii Homepage for everything you need to know, or start by reading some of our favorite Hawaii travel articles to help you plan your dream vacation to the Aloha State:
Save this article on Pinterest for later!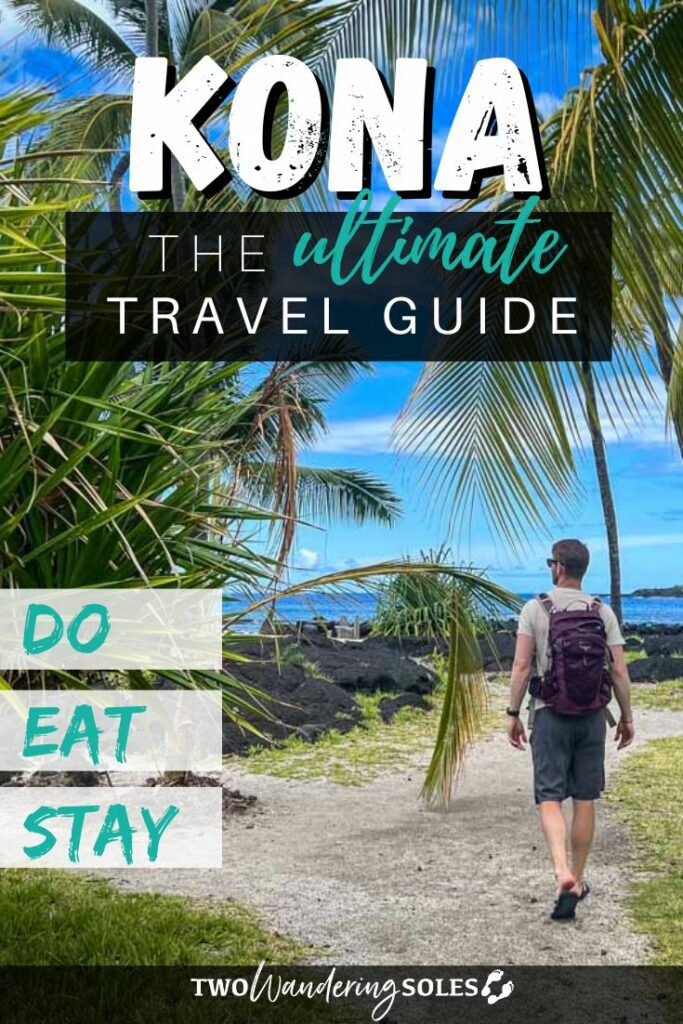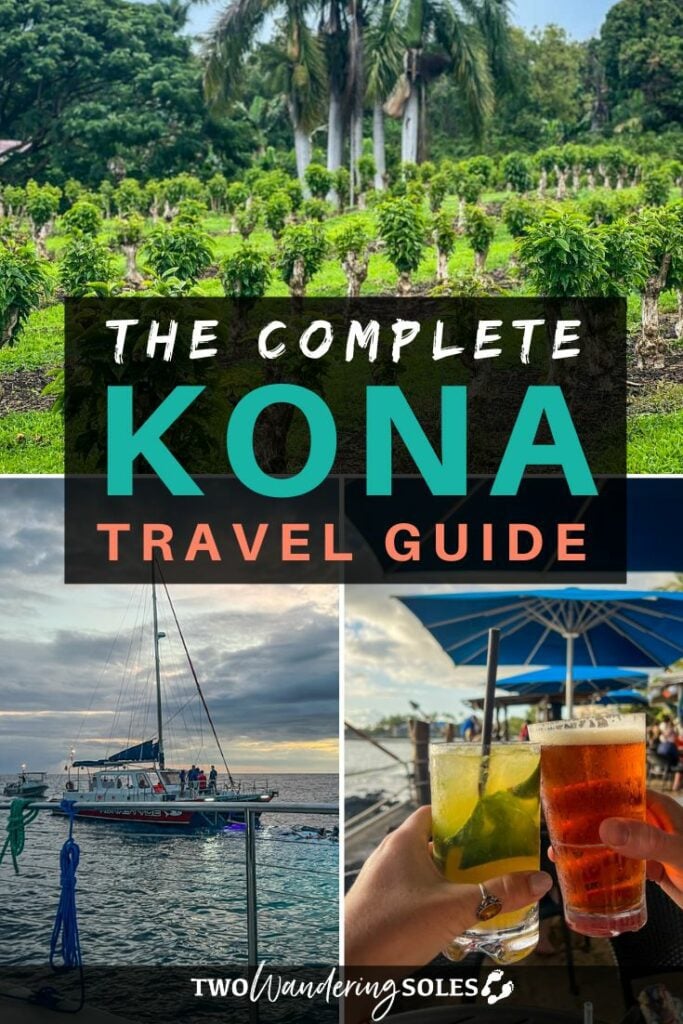 We want to hear from you!
Do you have more questions about Kona or the Big Island? Comment below and we'll do our best to get back to you!