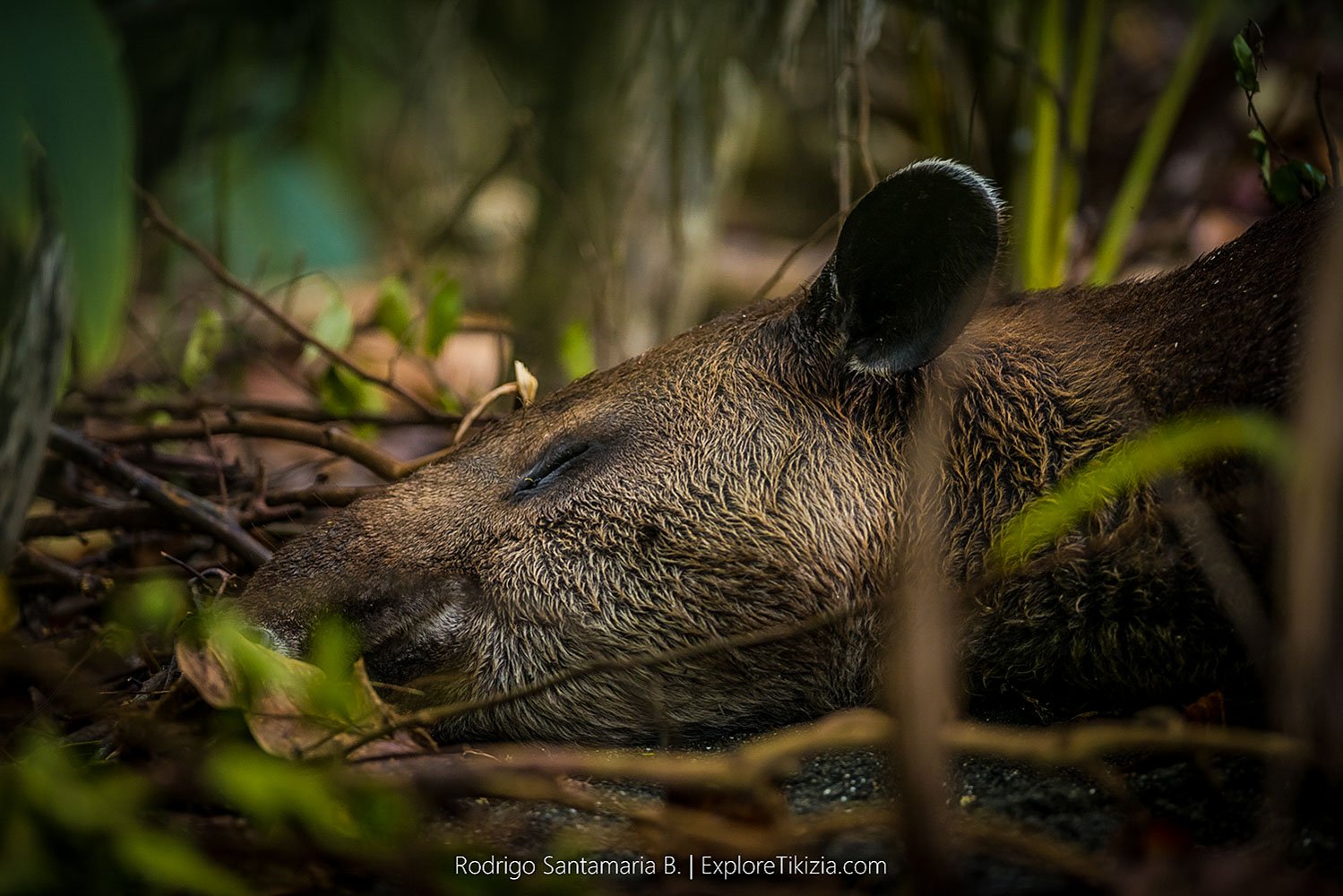 Guest Post by: Ligia from Explore Tikizia
Are you looking for the ultimate jungle experience in Costa Rica?
At Corcovado National Park, you can get to know one of the most abundant biodiversity areas in Costa Rica.
Costa Rica has 5% of the biodiversity in the world, and half of that is in Corcovado National Park. Do the math!
You might see wildlife like dolphins, monkeys, tapirs, coatis, wild pigs, a lot of birds such as macaws and toucans, and if you are really lucky, you might even see jaguars and pumas.  
It's really impressive and definitely a must-do if you are going to Costa Rica.
My husband and I are Costa Rican locals, so our perspective can be different from others foreigners who stay in the country just for a few days.
However, while we were in Drake Bay and Corcovado, we talked with others foreigners from different countries and we all agreed on the following 8 amazing things to do in Corcovado National Park are a must.
Planning a Trip to Costa Rica? Find out the best time to visit Costa Rica based on regional weather patterns and your personal travel style.
1. Take a boat ride to Corcovado National Park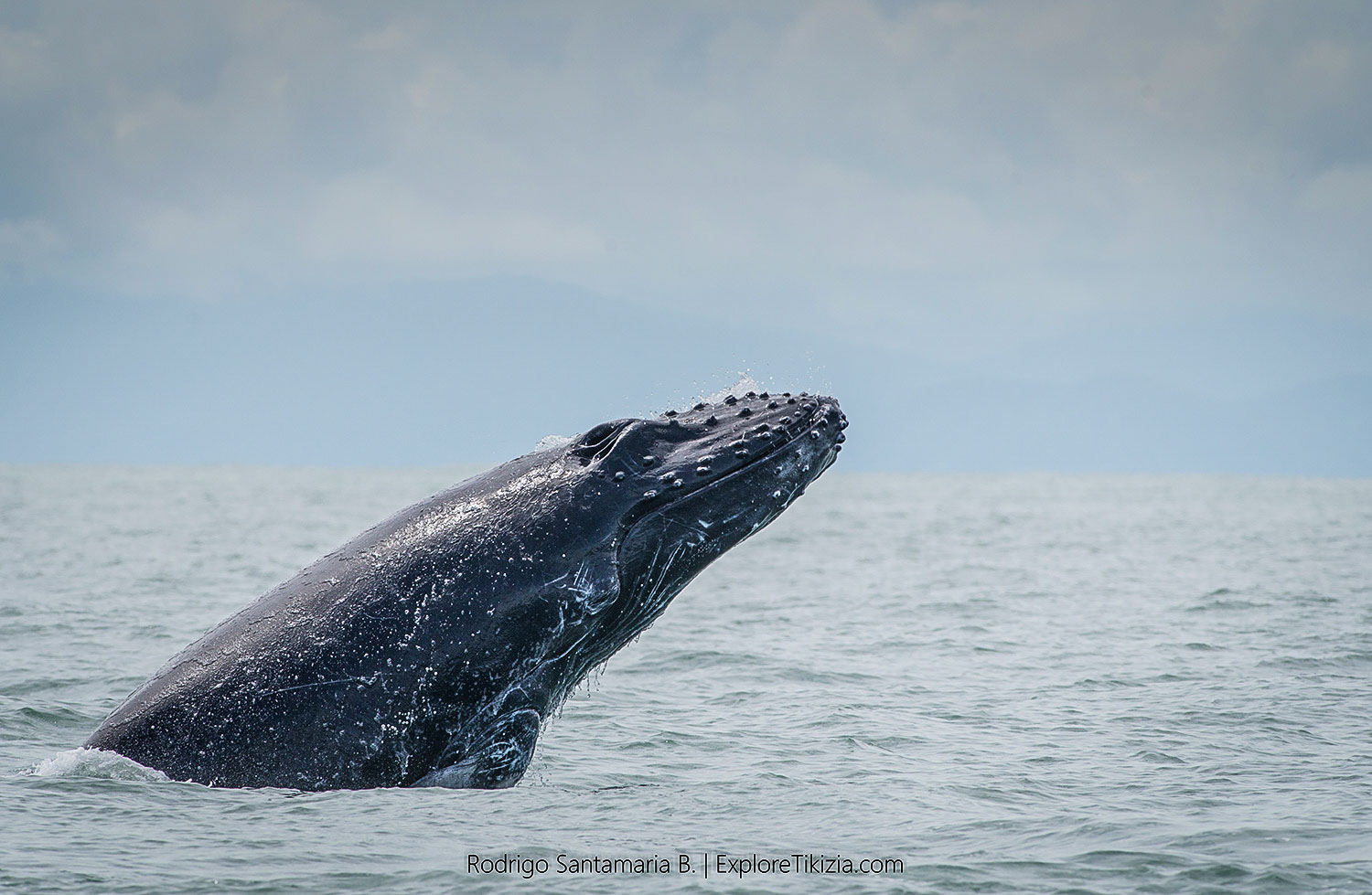 Corcovado National Park is located in the Southwest part of Costa Rica, at the Osa Peninsula.
You can visit Corcovado National Park from different places including Puerto Jimenez and Drake Bay.
We chose to go from Drake Bay because it's where the beautiful pictures that you see online become a reality.
In principle, you can access Drake Bay by car or by bus, but both options are really complicated even for us locals who are used to rough routes.
So most people take a boat to Drake Bay and from there take another boat to Corcovado National Park.  
If you are visiting Manuel Antonio or Uvita, you can travel from there to Sierpe. That is where we parked our car and took the boat to Drake Bay (it costs around $8 per day to leave your car in the parking lot).  
The boat from Sierpe to Drake Bay leaves daily at 11:30 a.m. and 3:30 p.m. and returns from Drake Bay to Sierpe at 7:15 a.m. and 2:30 a.m.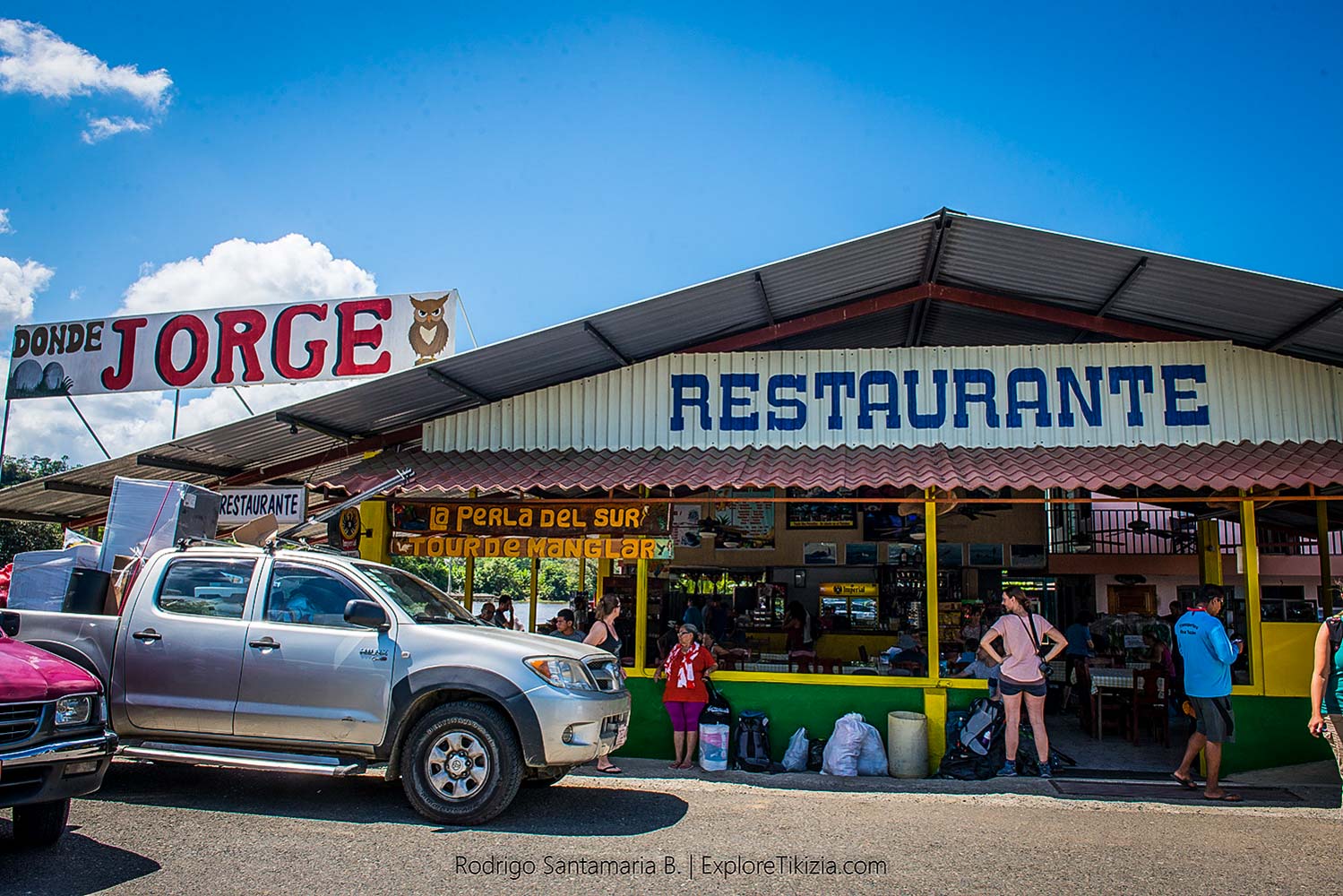 Some people might feel motion-sick after this boat ride, but those who took motion sickness/seasickness pills did just fine. The boat ride is about an hour to Drake Bay.  
It's really nice, especially during August, September, and October. Why? Well, this is the whale season, and there is a huge chance to see humpback whales and dolphins during your boat ride from Drake Bay to Sirena Station at Corcovado National Park.  
2. Stay overnight in the middle of the jungle
Corcovado National Park is 42,560 hectares (105,168 acres) of jungle, and it holds a lot of biodiversity and animals.
When visiting the park, you can choose between one-day tours or multi-day tours.
We decided to stay overnight to experience what is like to sleep in the middle of the jungle.
So we arranged with a local tour operator who got the permits and the lodging arrangements sorted out for us.
The process is quite complicated because you pay the entrance fee to the National Park administration, but the lodging is handled by a local association who provides the meals and the maintenance of the lodge (Check the recommendations below for more about reservations).
We decided to go through a tour operator so we could also contribute to the tourism industry in the area. Supporting local organizations is a great way to travel more responsibly.
The good news is that the income from National Park visitors is divided between the government and the local association that invests the money back into community projects.
The downside is that the process of planning a visit is not user-friendly, so it's easier to book through a tour company. But if you look at it from a different perspective, booking through a tour company can benefit local tour guides or tour operators — and it won't cost you a fortune either.
If you choose to stay overnight in the park, you'll spend the night in La Sirena in a large space with dozens of bunk beds.
You will sleep in a shared space with other visitors. The beds all have private mosquito nets.
The government of Costa Rica just built the new ranger station a few years ago, so it provides better showers and toilets than before.
There is no WiFi (even when they say there is, it's never connected). This gives you the opportunity to connect with the sounds of nature and observe animal behaviors.
3. Hike the park from one side to the other
There are 5 official entrances to Corcovado National Park: Los Patos, La Sirena, La Leona, San Pedrillo, and El Tigre.  
From Drake Bay, La Sirena station is reachable only by boat. La Sirena is centrally located in the park and the other 4 entrances are more on the outskirts of the park.
La Sirena connects with Los Patos and La Leona ranger station.
For our first time in the park, our tour guide recommended the hike from Sirena Station to La Leona station. You can do it backwards if you stay in Puerto Jimenez.
This hike is excellent because you have the opportunity to see more wildlife and walk through beautiful beaches and landscapes.
---
Everything you need to pack for Costa Rica!


---
4. Wake up in the middle of the night to see the stars and wildlife
This might sound little weird, but my husband, Rodrigo, is obsessed with taking pictures of the stars at night.
He woke up at 4:00 a.m. to photograph the Milky Way. However, even though the sky was cloudy, he ended up witnessing one of the most beautiful encounters with wildlife so far.
He was able to see a mother tapir walking in front of the station with her baby. Both of them were walking slowly and she didn't seem to be bothered by his presence.
It was dark but there was a full moon that night, which allowed him to witness this precious moment that he decided to enjoy as a time to just "be in the moment" and keep as a memory for our grandchildren.
We don't have pictures, but we highly recommend waking up at night and observing the beautiful nightlife of the jungle from the station. You will be surprised!
5. Hike the trails near the station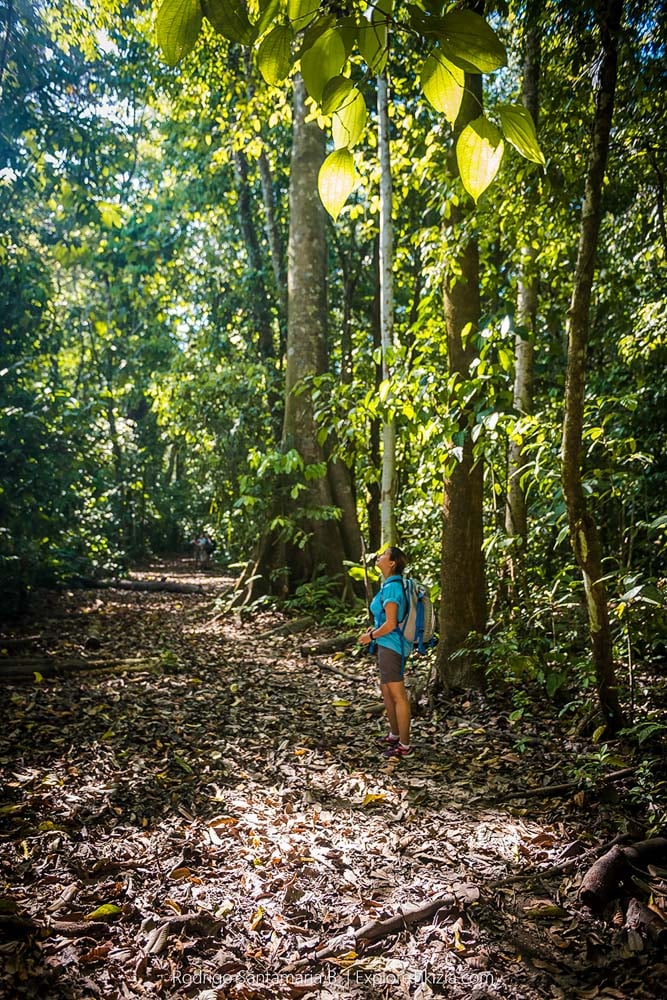 Tour guides will usually be in charge of the group when you're inside the park, but if you are showing enthusiasm, visiting during the dry season (December to April), and looking for more things to do in Corcovado National Park, your guide will take you to hike all the trails.
You might feel a little bit tired from the hot weather and humidity, but you won't regret doing the extra hikes. It will give you even more opportunities to see wildlife.
6. Stay tuned for animal sounds
This is something that we experienced while we visited this park. We could hear the monkeys howling louder than ever all together. And this is something you should pay attention to, especially if you would like to see a puma (mountain lion).
We were hiking on the trail observing the 4 different monkeys species that we have here in Costa Rica that live in Corcovado National Park, when we heard an increase of the sounds that the monkeys started making. They were screaming and sounding the alarm.
At first, I thought the monkeys were annoyed with us—maybe they didn't like the cameras or whatever.
The reality was that one of the biggest predators of the tropical forest was there.
At the same time the monkeys were screaming, we heard a sound like a huge dog walking fast in the forest. And YES! Rodrigo saw the creature's back running between the trees, hiding from us in the density of the forest. It was an adorable puma running withing eye sight to us!
Wild cats attacks are pretty rare, but that is another reason we felt it is good idea to have a tour guide with you just in case!
7. Do a lot of wildlife photography
For many reasons, Corcovado National Park is one of the places that you cannot forget your camera.
Even if you are not a professional photographer, you will get cool animal pictures simply because of the vast wildlife you can see.
We don't need to talk much about this. The photos speak for themselves.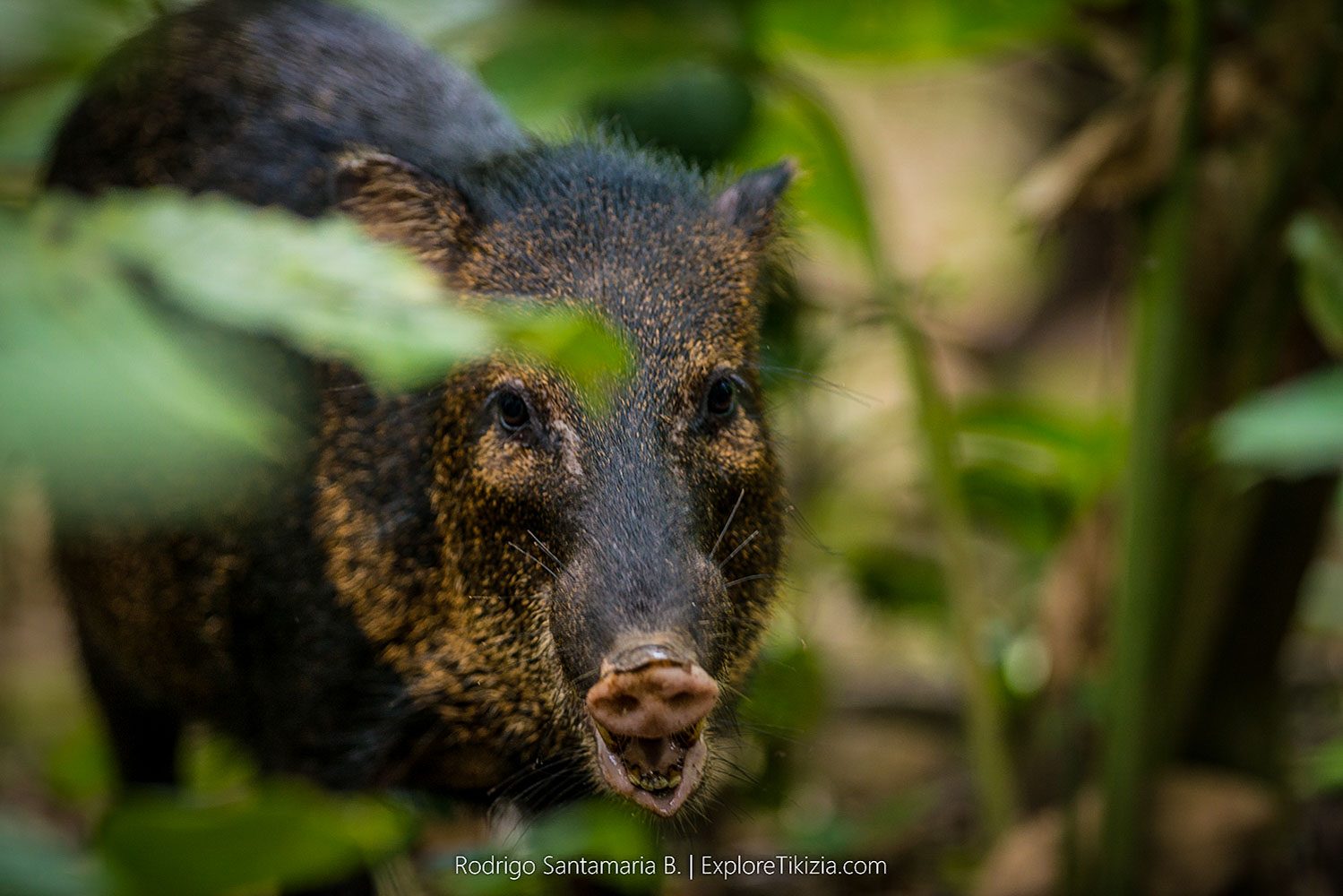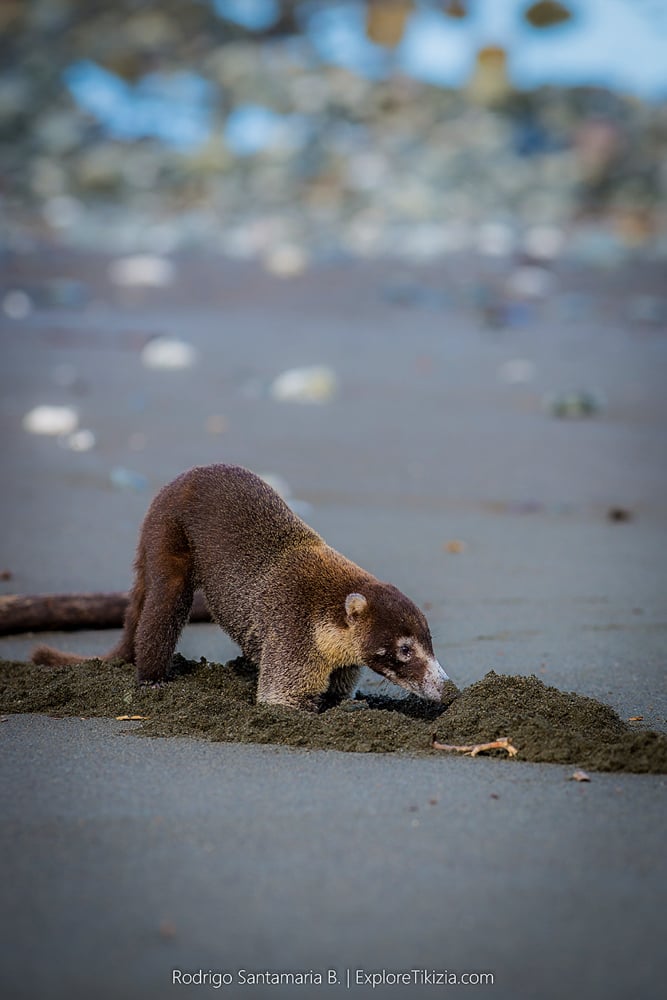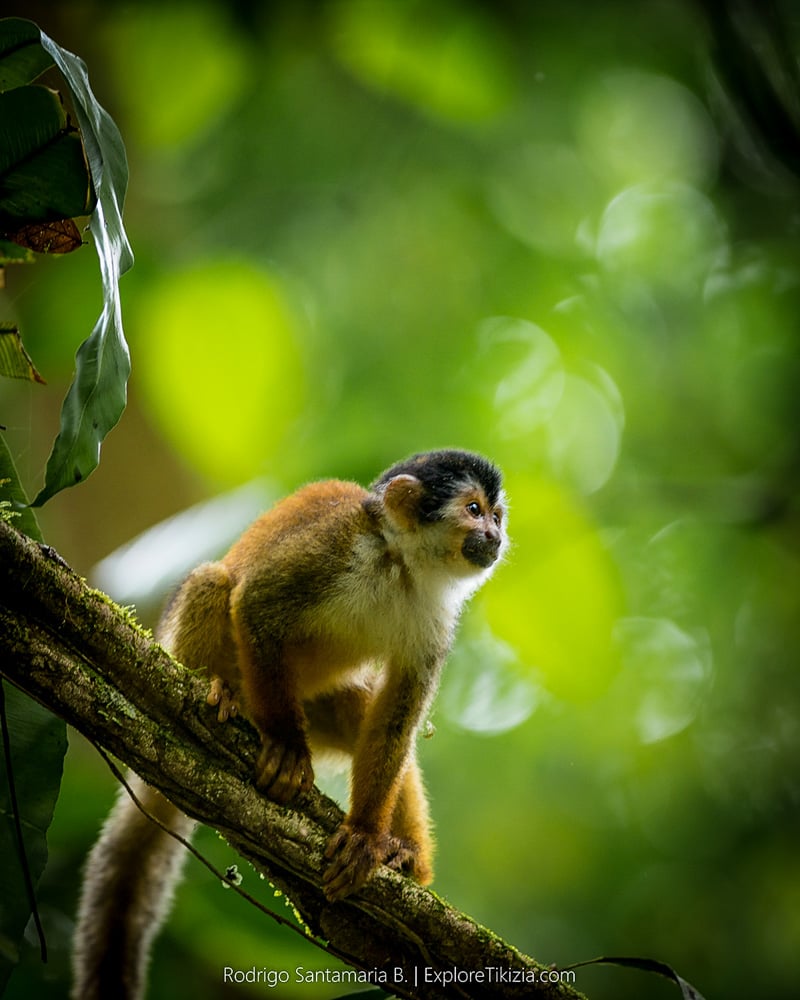 8. Stay close to the national park and invest in local economy
Staying overnight in Corcovado National Park is part of the adventure, but if you stay close to the park, you'll get a good sense of what Costa Rica is all about — a country where locals treat you like a friend and where you'll always feel welcome. It has a coastal vibe which is more chill and relaxed compared to other areas of the country.
Also, staying close to the park will allow you to support local economies and even do other tours related to other activities in the area like how to look for gold by hand.
The communities surrounding the park have benefited directly from tourism since they learned that protecting nature would have a longer-term impact on their economies than hunting or cutting trees.
The majority of the businesses in the area are owned by families or small entrepreneurs.
They even have been against government projects like an international airport there, because they know the consequences that this will bring to nature.
If you are planning to visit Costa Rica and would like to have a completely different experience in one of the hidden gems of our country, visit Corcovado National Park.
Would you like to have a wild experience in Corcovado National Park?
We want to share our insider tips and recommendations to make this adventure more enjoyable and take the most of it.
Reservations:
Start planning your trip to Corcovado with enough time to have a better experience.

Contact the associations of local guides and local organizations that support them to hire certified tourist guides in the area.
If you speak Spanish, this will be easier. Even when they understand English, we are not sure how fast they respond. That's why many visitors prefer to leave everything to the hotel or private tour operator.
If you want to try the link of the local association that manages the accommodations, you can find it here: ADI Corcovado-Carate.
The entrance to the National Park is through SINAC (a governmental organization) you can email them for the day entrance: pncorcovado@gmail.com.
The cost of the entrance is $15 per day.
If you want to do the trip, a local tour operator or your hotel might help you with the reservations. Make sure that they cover the entrance fee, lodging fee, what meals will be included and the tour guide fee (to access the national park, it is mandatory to have a tour guide).

Take into consideration that you won't have access to food in the park, so plan to reserve the right meals if you are staying. There is a small grocery store in La Sirena station, but it is very limited what you can get once you are in the park.
Getting to Drake Bay from Sierpe:
We recommend to taking the morning boat to avoid rain and the high tides.
Get there at least 30 minutes before the boat leaves so you have time to park the car.
Wear sandals or Chaco-style shoes because you will get wet when you get to the beach at Drake Bay. Also you can wear those to the national park to have in the station.
Accommodation:
If you stay overnight in Sirena, remember to bring your personal toiletries.

No camping is allowed anymore.

Either in Puerto Jimenez or Drake Bay, there are many nice accommodations, so if you have not booked anything, there is always something to find.
What to bring to Corcovado:
Remember to pack light because you will be carrying your backpack during the hike!
About 2 liters of water per person. You can refill at the ranger station

Bug Repellent (remember to choose a kind without chemicals—the natural ones, please)

Toiletries

Rain jacket or poncho

Hat or cap

Closed footwear or rubber boots for walks

Sandals for the boat ride and to rest in the station

Comfortable and easy-drying clothes are better

Extra pair of socks

Camera—but not the big lenses because that will kill you to carry that weight

Earplugs (don't forget them! Ligia really regretted it.)
Remember to keep your clothes in your backpack inside a plastic bag to avoid getting wet. Also use zippered bags for cell phones, passports and other things of value to protect them from the rain. Don't trust that because you are visiting in summer it is not going to rain.
Tips at Corcovado National Park
Respect the park visitation schedule.

Take care of your belongings.

Follow your tour guide's instructions. Hiking in Corcovado National Park can be intense, even for people with hiking experience. The locals know the behavior of the wildlife and the weather conditions in the area. We have heard heard of people going where they weren't allowed, ignoring the tour guide's advice, and getting attacked by sharks. So, don't be that guy.

Pack your garbage OUT. Even the organic trash, because even though you might say, "banana peels are natural, so they'll degrade," they are not natural to rainforest ecosystem. That's why they have the regulation of not bringing food.
We hope these 8 amazing things to do in Corcovado National Park will make you want the wild jungle experience in our country. That's how we felt when we were hiking through the river with the water up to our bellies and our backpacks on our heads. Pura vida!!!
---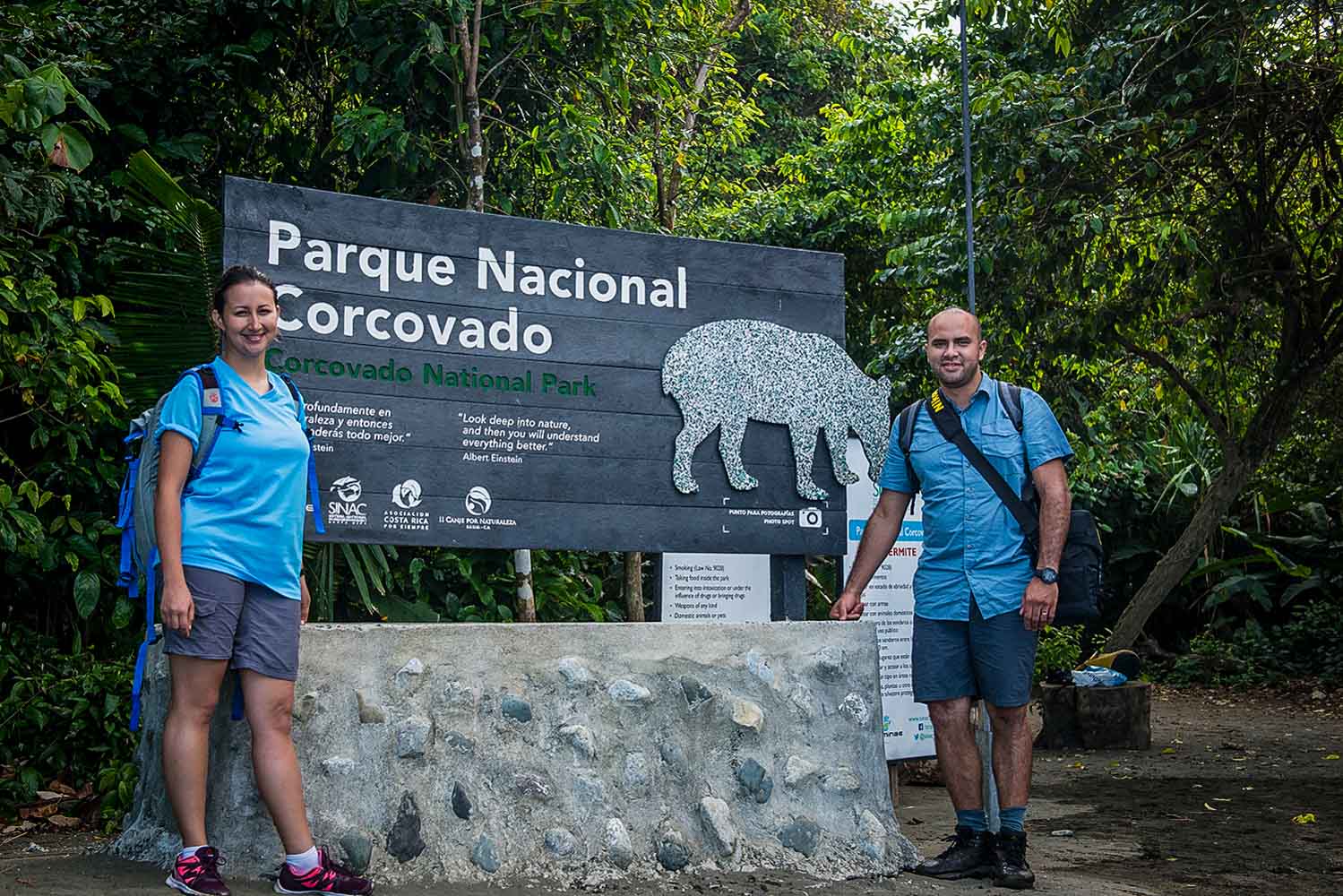 About the Authors:
Ligia and Rodrigo are Costa Rica locals who have have been working in tourism for 10+ years. They are passionate about working with communities and promoting sustainable travel in Costa Rica. Read more about their travels at Explore Tikizia or follow them on Instagram.
---
Planning a trip to Costa Rica?
We have lots more resources on travel in Costa Rica and destinations throughout the country. Check out our Ultimate Costa Rica Travel Guide for all the answers you're looking for, or read some of our favorite articles below.
Save this article on Pinterest for later!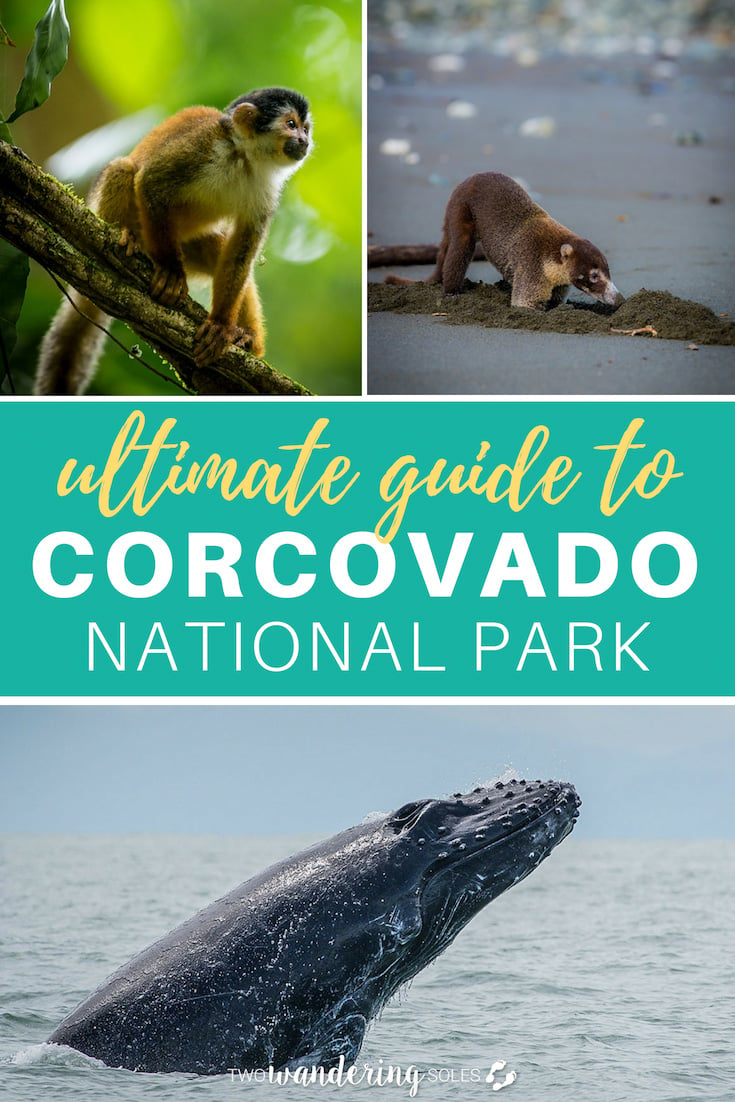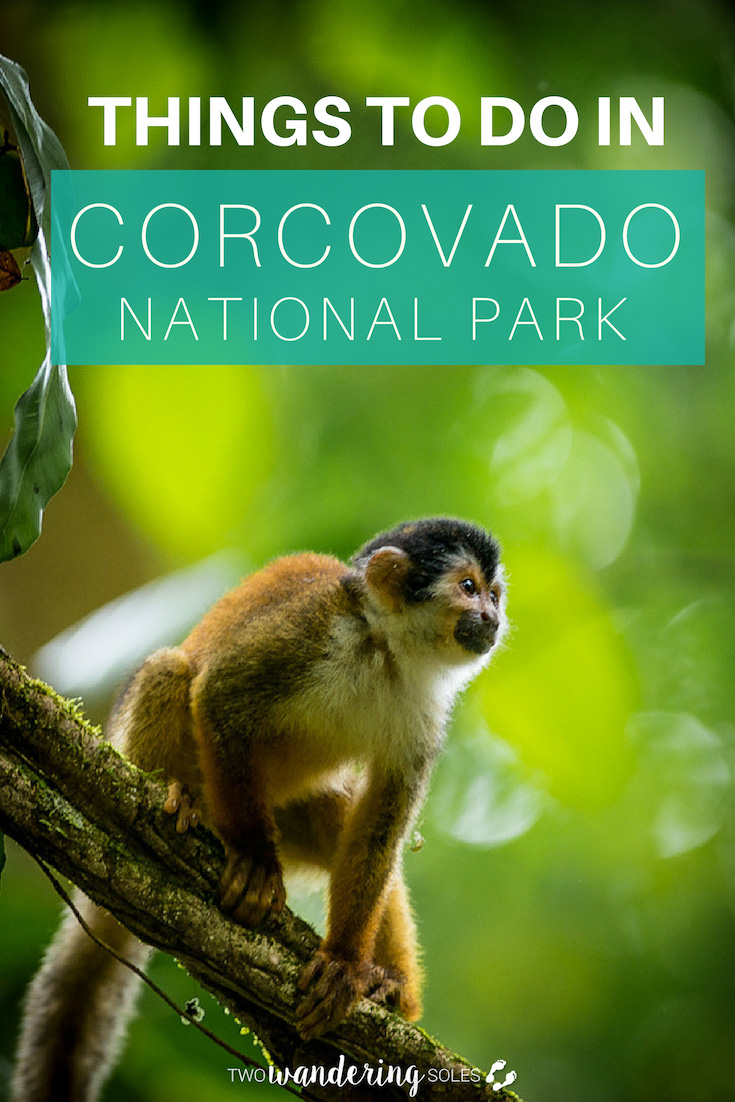 We want to hear from you!
Are you planning on going to Corcovado National Park? What are you planning on doing there? Have you been already? What things did you do while at Corcovado? Let us know in the comments below.