Despite its small size, this beautiful country packs a tremendous punch, with lush jungles, mountains, and two coastlines. The weather varies significantly depending on the season and region, so to help you plan your trip, we put together this guide on the best time to visit Costa Rica.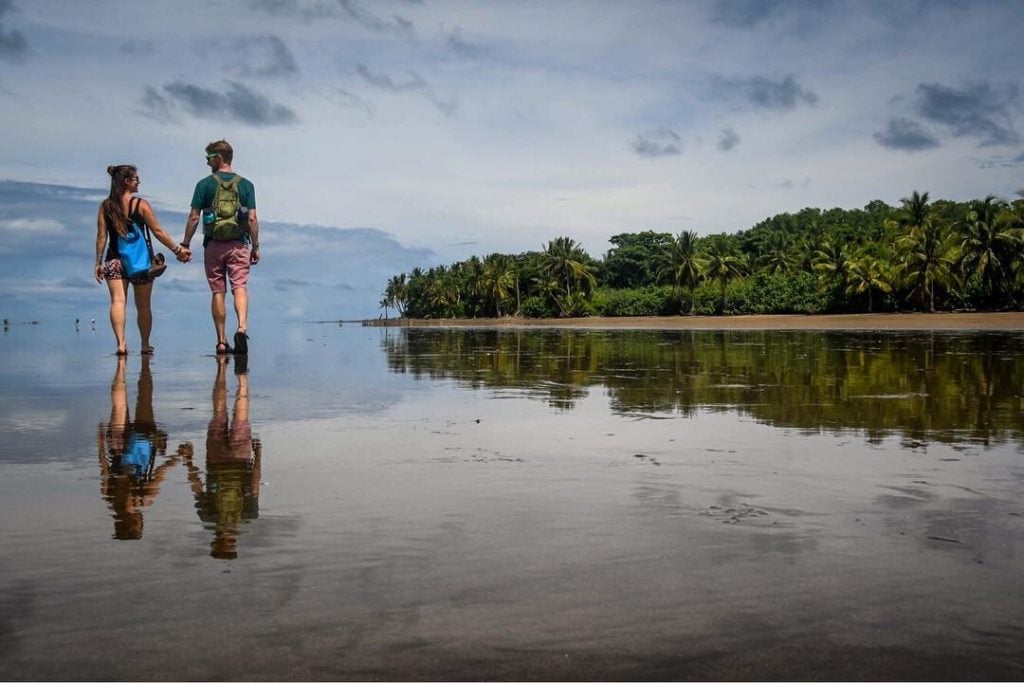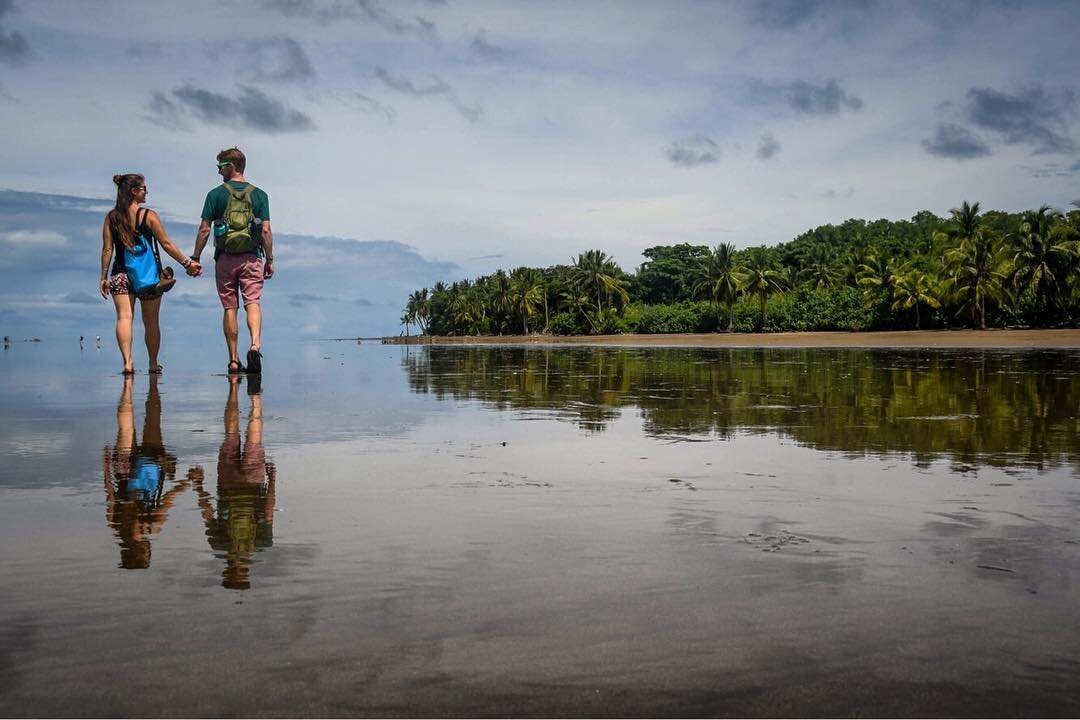 Stunning volcanoes, lush jungles, natural hot springs, several mountain ranges, countless waterfalls, two distinct coastlines…Costa Rica is home to just about every outdoor pursuit imaginable! And with a booming tourism industry that attracts both adventure-seekers and luxury travelers, it's no surprise this Central American country is so popular.
Costa Rica is not big by any metric — in fact, if it were a U.S. state, it would be the 10th smallest! However, its unique topography (there are three mountain ranges!) creates many different biomes and separate climates.
Considering seasonal weather patterns, which are divided into rainy and dry seasons, alongside your specific interests while visiting, is super helpful to make the most of your trip.
We've been fortunate enough to spend a significant amount of time in this stunning paradise, so let's dive in and break everything down to help you decide the best time to visit Costa Rica for your travel needs!
Psst! You'll want to keep this guide to all the adventurous things to do in Costa Rica handy as you plan your trip.
When is the best time to visit Costa Rica?
If you don't mind occasional showers, the best time to visit Costa Rica is during the months of August and September. Prices are considerably lower, there are fewer crowds, and you can still get beach time on the sunny Caribbean coast.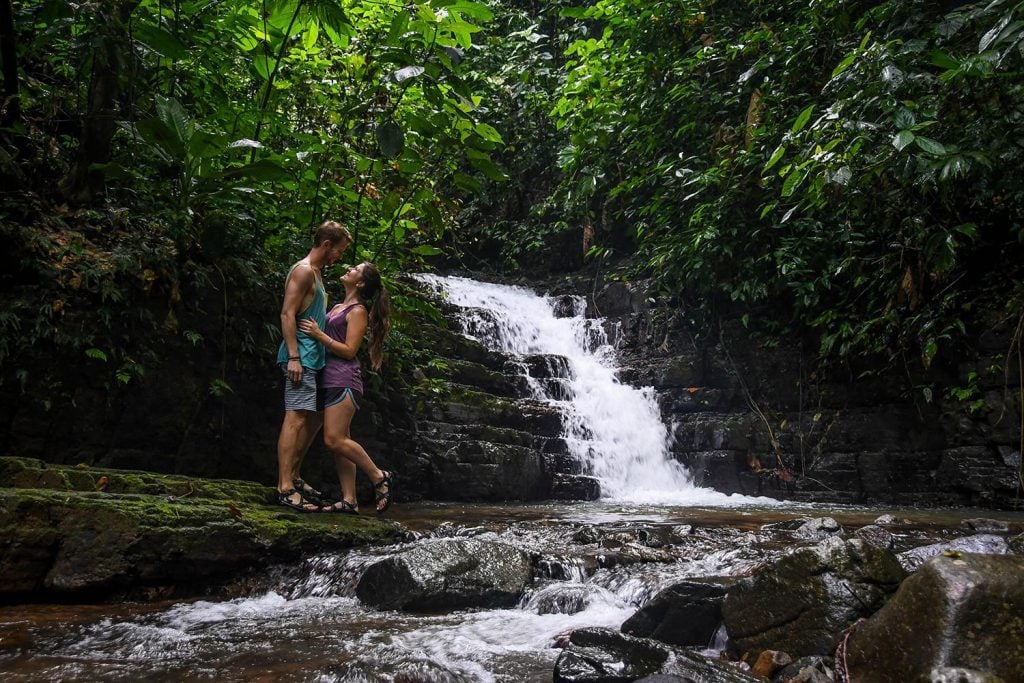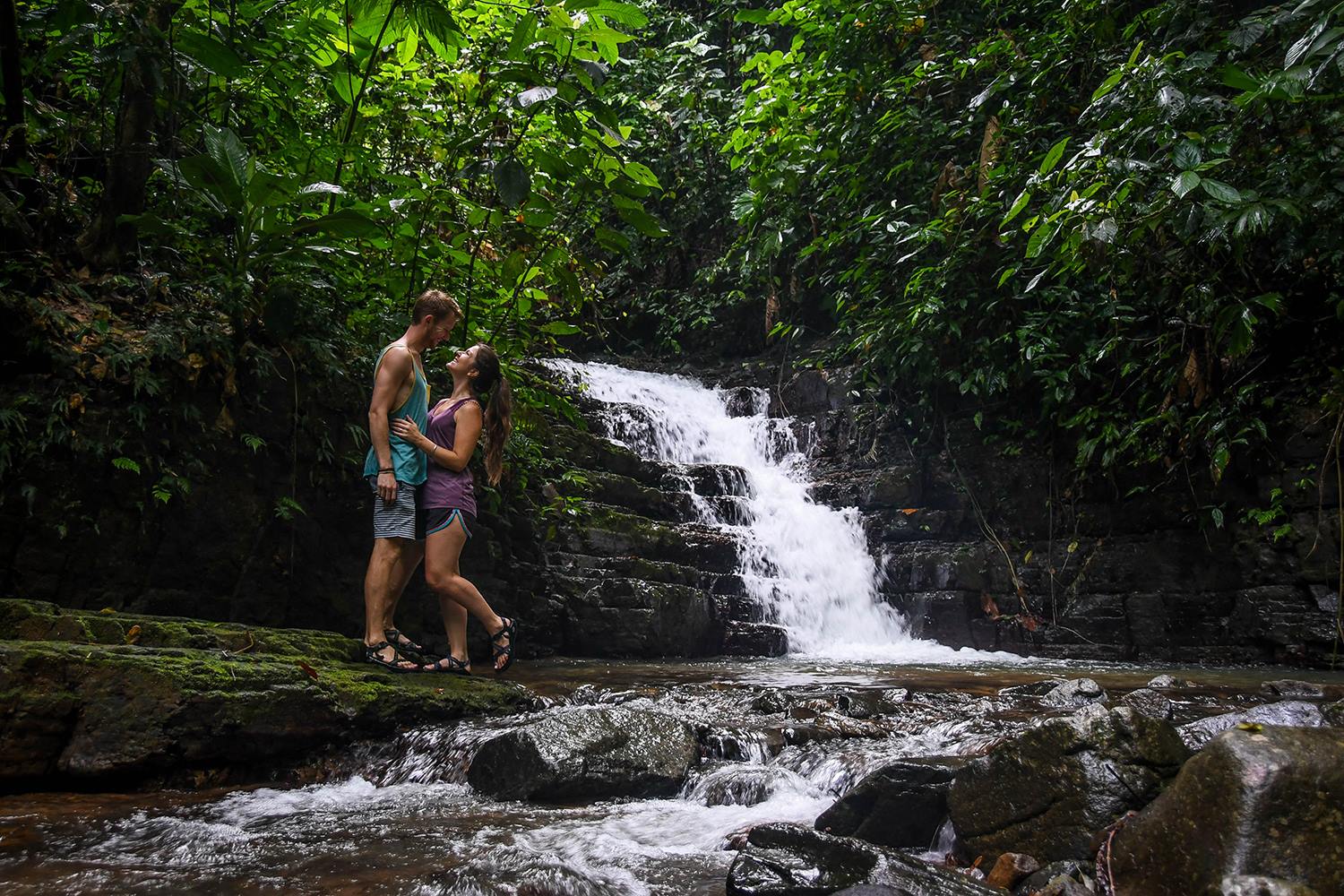 However, as with any destination, the answer to this question is not so simple. With a widely varied climate based on region, the best time to visit Costa Rica also depends on what you want to experience on your trip.
Answer these questions to get started:
Do you mind a bit of rain?
What region of the country are you planning to visit?
Are you easily bothered by crowds?
Are you negatively affected by high humidity?
Do you prefer to spend your time outdoors at the beach or hiking?
Are you planning to do activities like whale watching, scuba diving or surfing?
Thinking about your answers to these questions is going to help you start to determine the best time to visit Costa Rica for your particular travel needs.
Article contents
Overall BEST time to visit Costa Rica
Want a quick recommendation? Jump down to see our personal advice for the best time to visit Costa Rica. Plus, we'll share what times of year we'd avoid visiting!
Be sure to download our complete packing list for Costa Rica! It's packed with good suggestions and insider tips to help plan your Mexico vacation. And it's completely FREE, so why not!?


---
Our experience traveling in Costa Rica
We've visited Costa Rica in spring and summer
When: March (2012), June (2018), November (2018), March (2021)
Spring in Costa Rica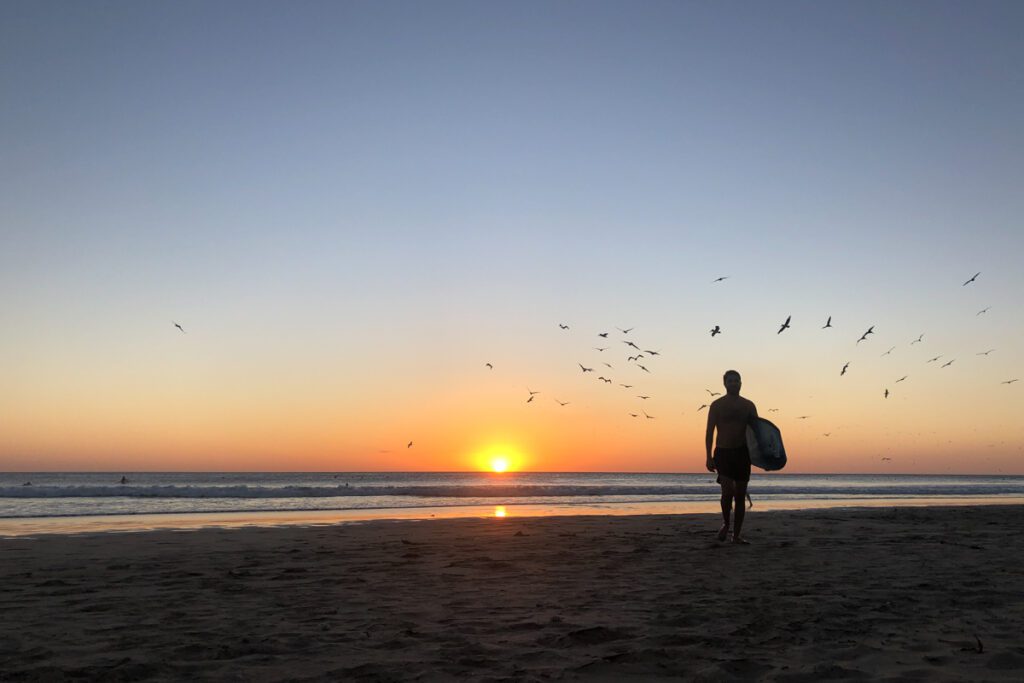 Our experience:
While rainy season isn't supposed to start until May, we experienced quite a bit of rain and overcast skies.
We mainly stayed in the mountain regions of San Jose and Arenal/La Fortuna.
Temperatures were cooler than we expected too, and we found ourselves wearing jeans and rain jackets most of the trip.
Would we recommend visiting Costa Rica in spring?
Yes. Just know that even though this isn't the rainy season, Costa Rica has lots of jungles, and if you are traveling in the mountains and cloud forests, you can still encounter rain. Be prepared for all types of weather and bring layers.
Summer in Costa Rica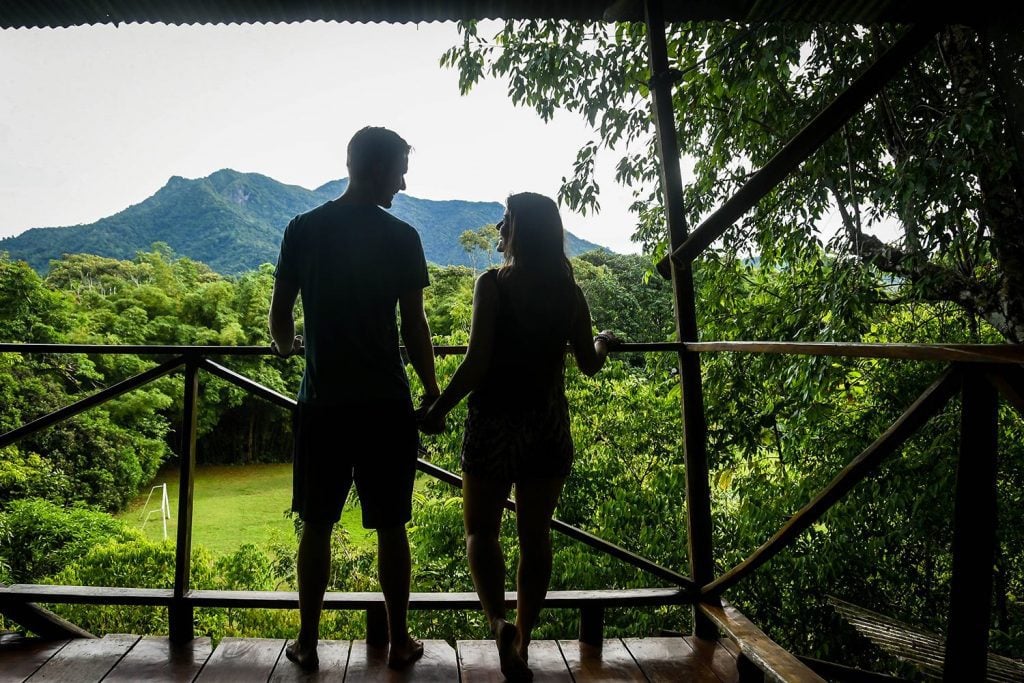 Our experience:
Even though we were well into "rainy season" (May – November), we had great weather overall.
We traveled all around Costa Rica, from the west coast beaches to the cloud forest in the mountains to the Caribbean coast, and we noticed they all had their own climates, almost entirely separate from each other.
While we did experience rain, it was mostly short-lived and it honestly didn't detract from our experience at all.
Would we recommend visiting Costa Rica in summer?
For most people, yes. I was really nervous about traveling to Costa Rica during the rainy season, but I'm so happy we did because it ended up not being a big deal at all.
Maybe we got really lucky, but the rain always seemed pretty short-lived, and we had our fair share of blue skies and perfect weather. Also, the rain means waterfalls are really flowing which is cool! One exception to this is that the Rio Celeste Waterfall can get kind of muddy looking during the peak of rainy season. It was still pretty blue for us (though not quite as bright as it sometimes gets).
If you think rain will put you in a bad mood, this may not be the ideal time for you to visit Costa Rica (though it's likely you'll encounter some rain at just about any time of the year if you travel in the jungles).
What to pack: We'd recommend bringing water shoes (like Chacos) that work well on muddy paths, a dry bag for keeping your valuables protected in a downpour, and a waterproof (not water resistant) rain jacket.
Fall in Costa Rica
Amanda's experience:
Our Director of Content, Amanda, visited Costa Rica for a quick trip in early November, traveling through San Jose to Santa Teresa on the west coast.
While technically November can still be rainy, she had pretty nice weather (and gorgeous sunsets!) for the entire week.
Would we recommend visiting Costa Rica in fall?
Yes. The fall is a great time to visit Costa Rica. Just know that even though this is the tail end of rainy season, you may still encounter rain. Be prepared for all types of weather and pack layers!
Costa Rica Geography Overview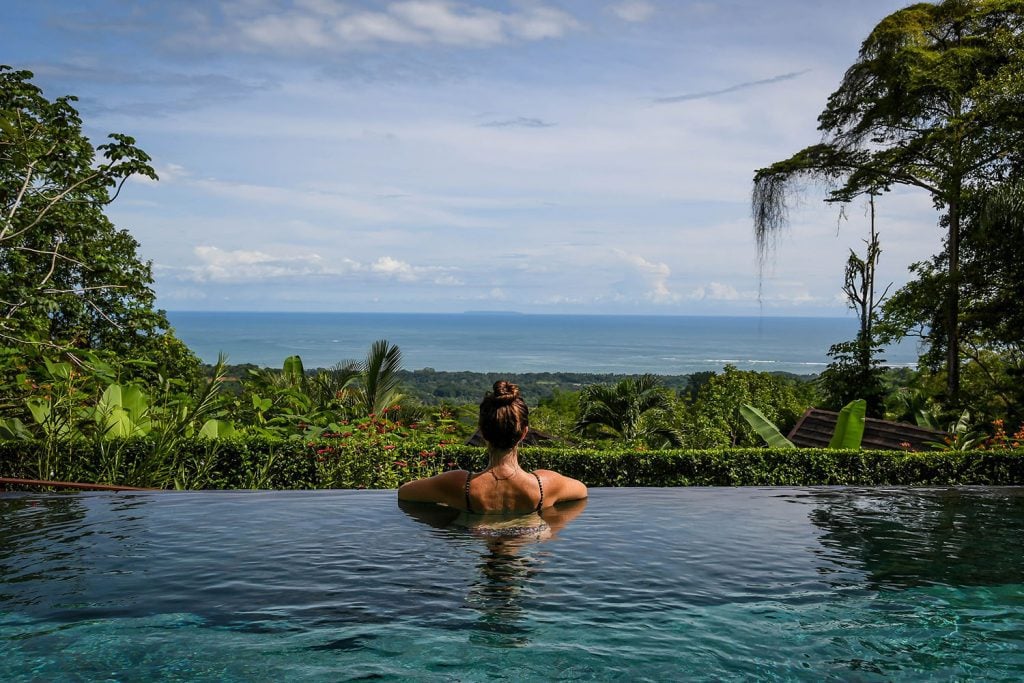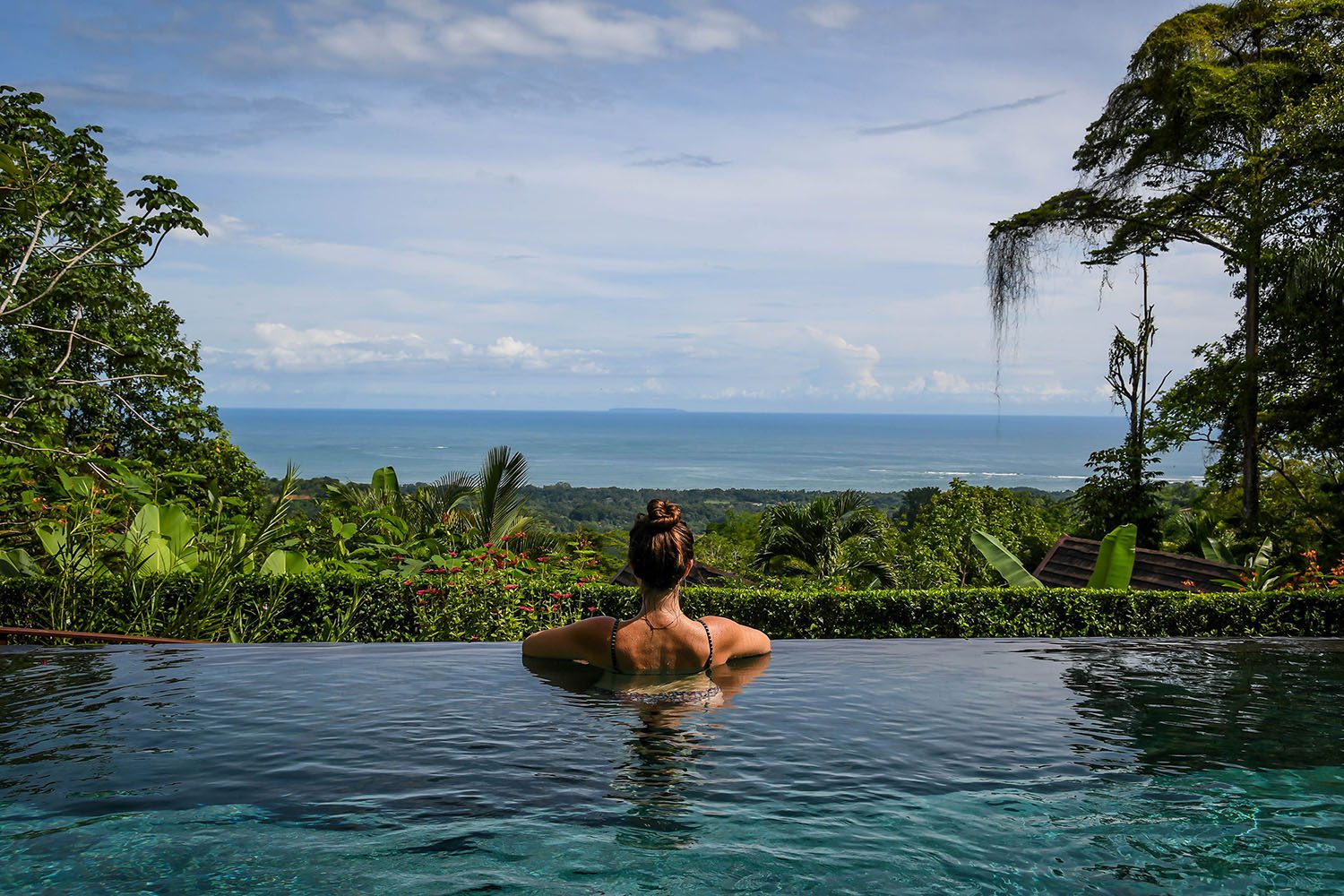 Costa Rica is in the southern part of Central America, separated from South America by only Panama.
At just under 20,000 square miles, the country is smaller than West Virginia. Yet, despite its small land area, Costa Rica feels far bigger due to its distinct regions, and diverse natural beauty with various mountains and volcanoes dotting the country.
Both weather and nature here are strongly impacted by the country's physical shape. A curved land bridge, Costa Rica is 288 miles long and just 170 miles wide.
Don't let its diminutive footprint fool you, though: across this small distance, there are two different coastlines and three mountain ranges with volcanoes running diagonally from northwest to southeast, plus jungles, marshlands, and very fertile valleys.
While there are seven official administrative regions in Costa Rica, travelers simplify things by splitting the country up into three: the Caribbean Coast, Pacific Coast, and the Highlands. Such a delineation aligns with the general activities in these areas, as well as weather and seasonal considerations.
Weather in Costa Rica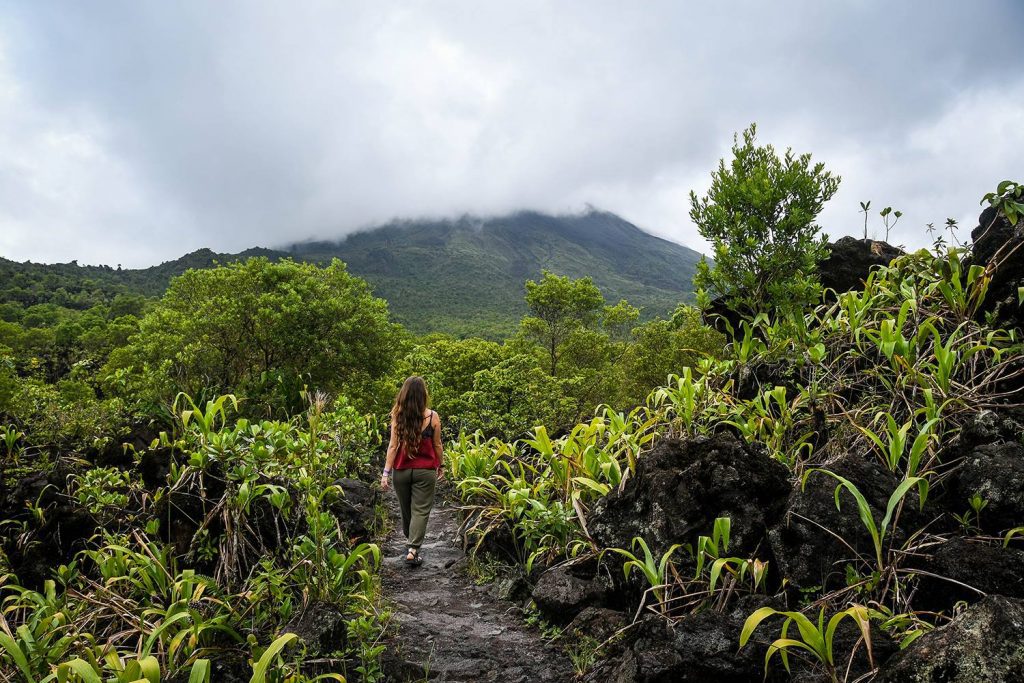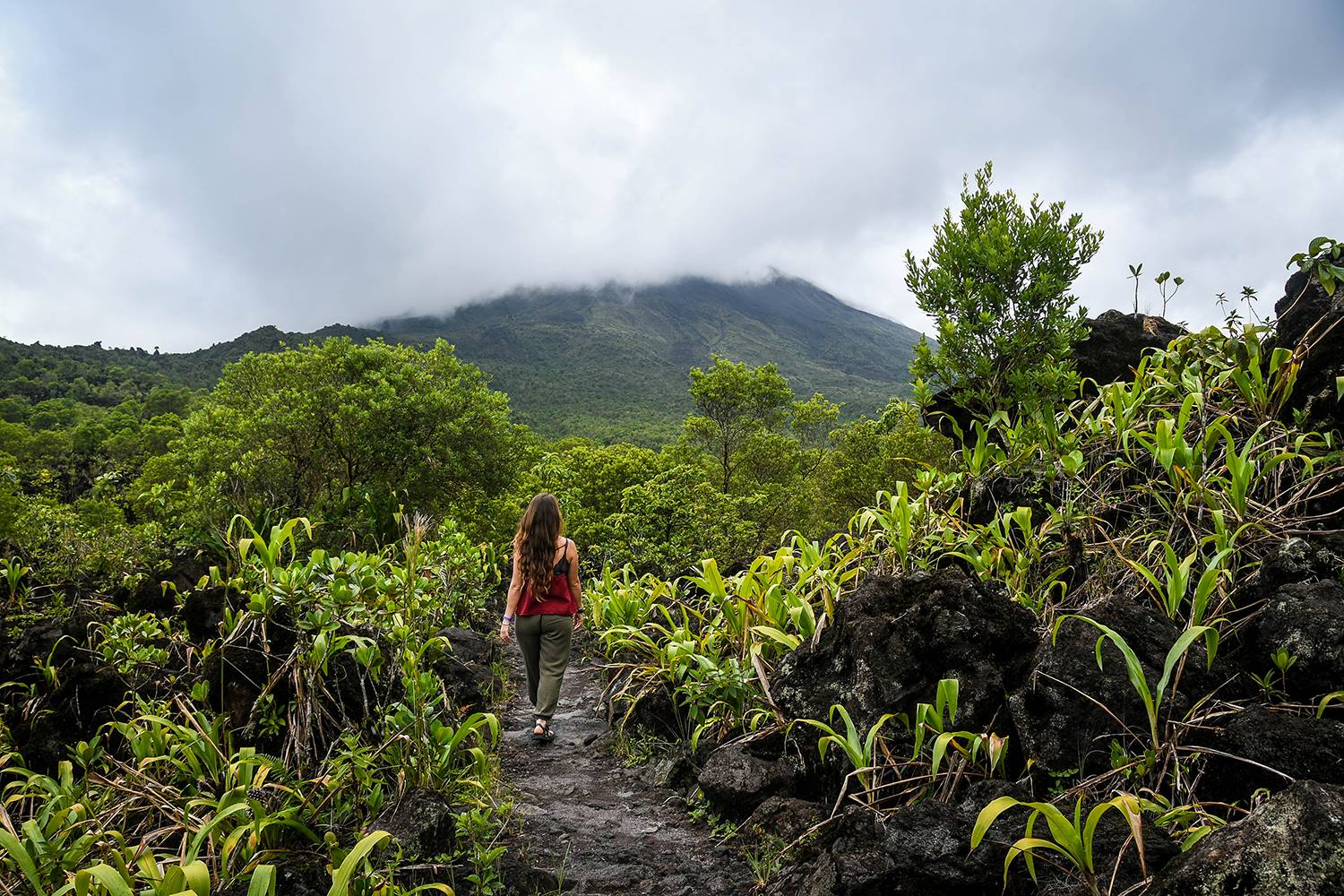 Costa Rica is in a tropical region near the Equator so it doesn't witness four seasons like many other destinations. Instead, there are just two: rainy season and dry season. This is true across most, but not all, of the country (we'll get into that in more detail later).
The temperatures in Costa Rica are generally very comfortable, with year-round averages in the mid-70s. However, due to the topography, there is some substantial variation across regions — the lowlands in the Eastern Caribbean are hot and steamy all year, while it gets much cooler (into the 50s) in the mountains.
Costa Rica's diverse climate comes from the fact that it's surrounded by two oceans, has varying elevations, and experiences unique wind patterns from both.
During the dry season, approximately mid-November through early April, trade winds blow moist air from the Caribbean onto the coast. As a result, the eastern coast gets substantial rainfall but the clouds become trapped in the central mountains, so most of the country actually gets much less rain.
Costa Ricans often refer to this dry season as the "summer", even though those moths are typically considered winter in the northern hemisphere. The association is more due to the warm, sunny days than the actual time of year.
In the rainy season, also referred to as the green season or winter, the direction of the trade winds is reversed. This wetter time of year lasts from May through November.
The moisture comes off the Pacific, covering most of the country in clouds and rain. The only corner of Costa Rica that remains relatively rain-free is the Caribbean Coast — opposite of the dry season!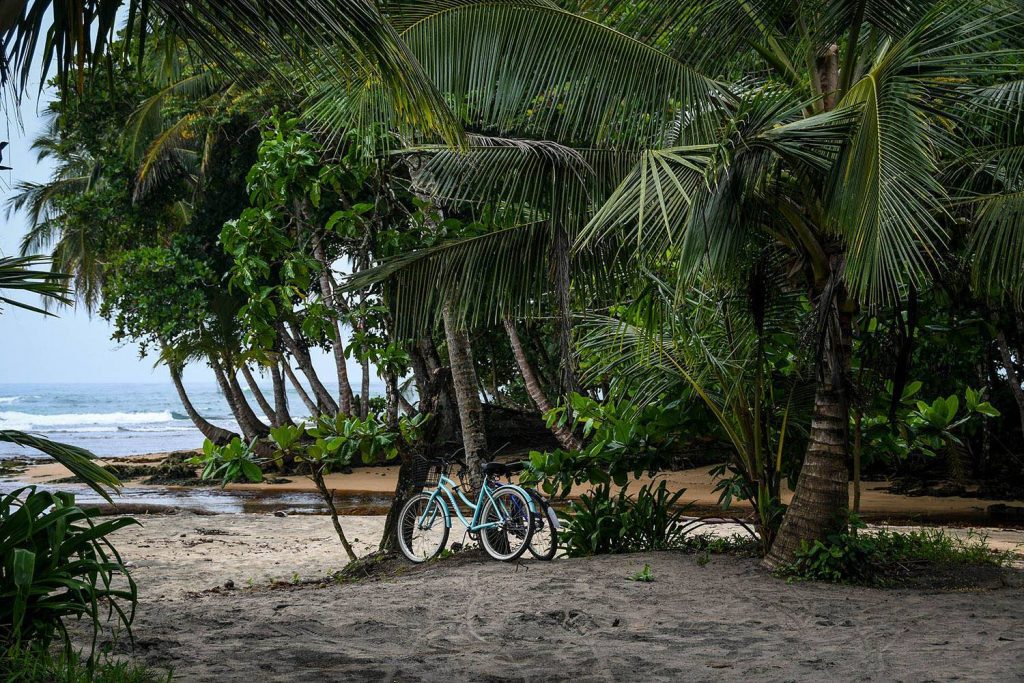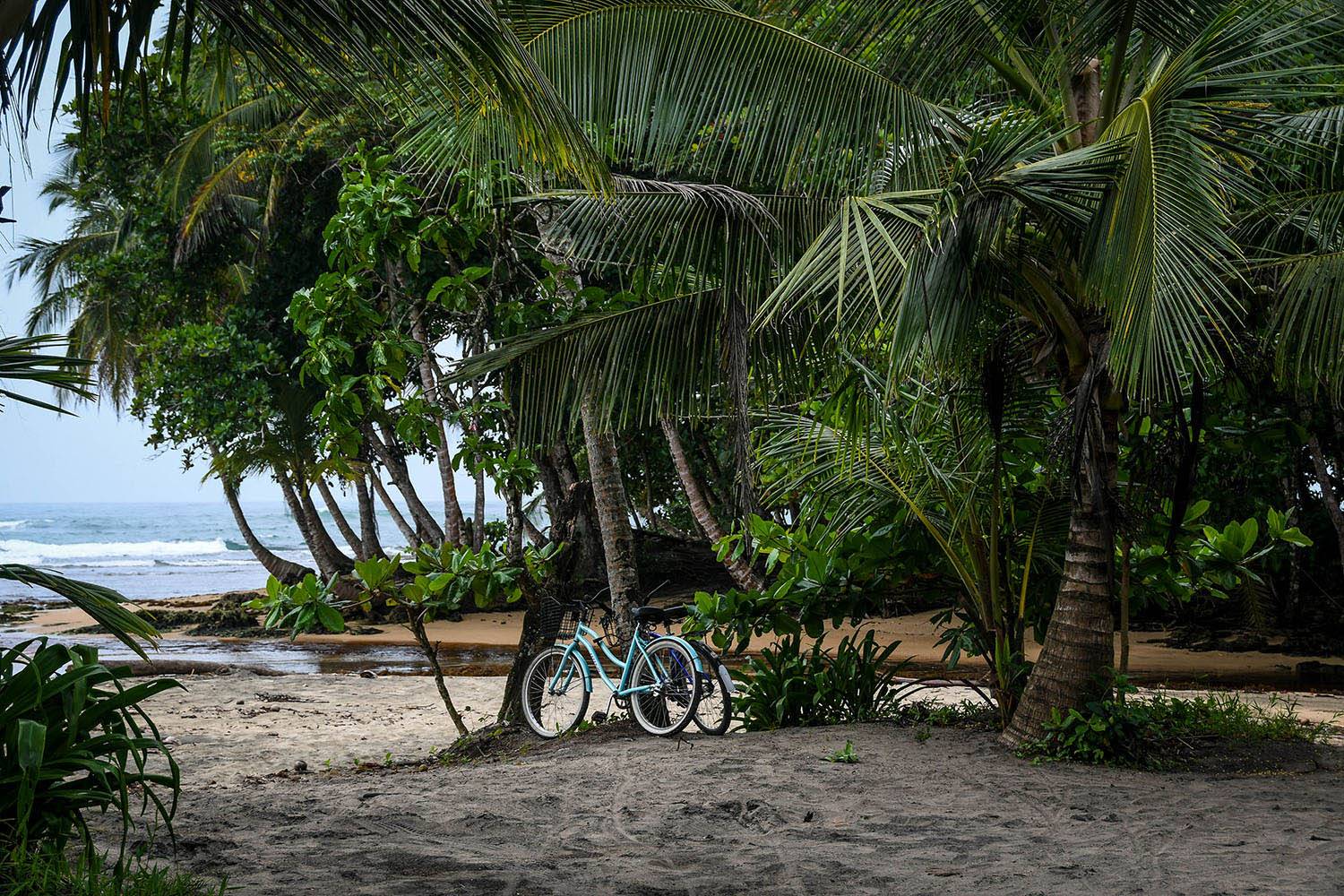 Below you'll find a break down of the wet & dry season months in each region:
Caribbean Coast
September – October: Dry season; higher temperatures and sunny skies. Humid year-round.
November – August: Rainy season; Hot, humid, and abundant rain, although slightly less precipitation between May and August.
Pacific Coast
November– April: Dry season; warmer temperatures and sunny skies
May – November: Rainy season; hot, humid, and high rainfall
One notable exception to this pattern is Costa Rica's Southern Pacific coastline around Corcovado. The density of the mountains here creates frequent rain year-round.
Central/Highlands
November – April: Dry season; warmer temperatures and sunny skies
May – November: Rainy season; cooler temperatures, humid, and high rainfall
Stats on Costa Rica Weather & Seasons:
Warmest months in Costa Rica: March & April
Coldest month in Costa Rica: July
Rainiest months in Costa Rica: September & October
Driest months in Costa Rica: March & April
Most crowded months in Costa Rica: December & January
Least crowded months in Costa Rica: May-October
---
Dry Season in Costa Rica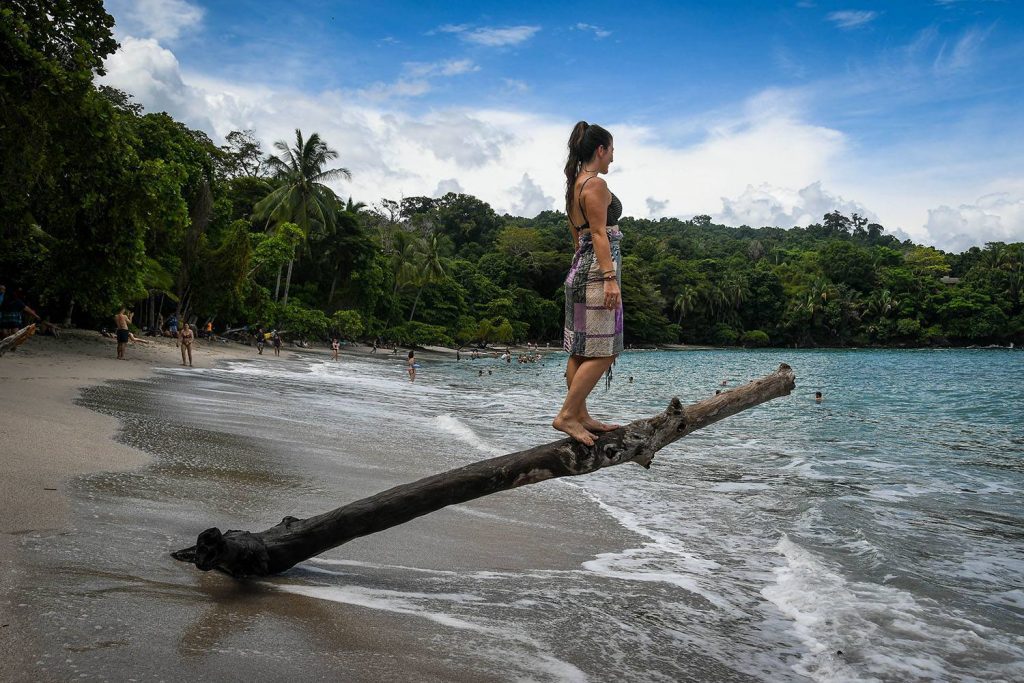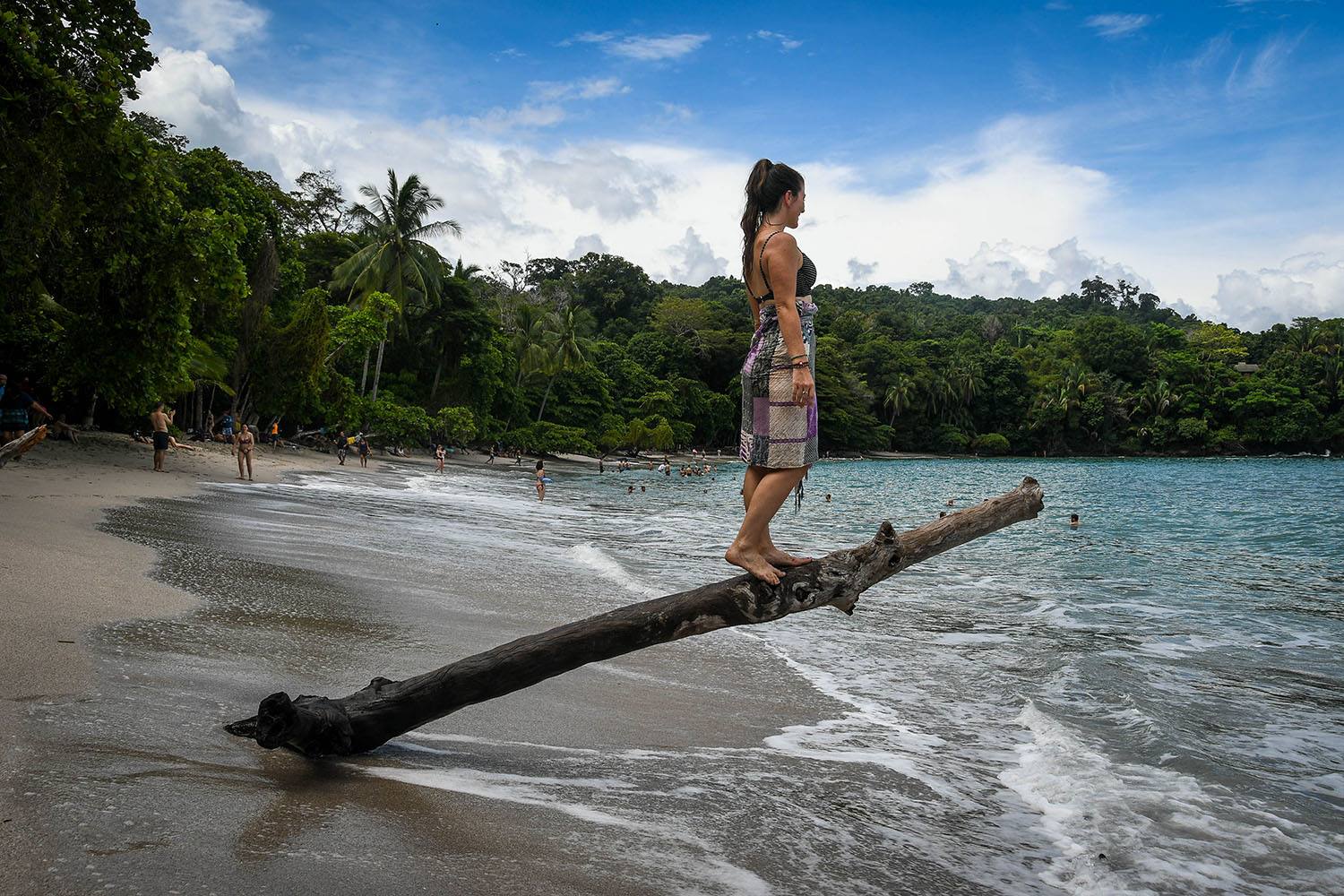 For most of the country, dry season means picture-perfect sunny days, fewer rain showers, and slightly warmer temperatures. Running from November through May, this is the best time to visit Costa Rica to enjoy the rugged landscapes, especially in the Highlands.
As Costa Rica's summer, the dry season is also when the country really comes alive and hosts numerous cultural festivals.
Unsurprisingly, this also coincides with high season, when many tourists leave their cold winter homes to visit Costa Rica. Expect peak crowds from November through January, directly coinciding with major holidays.
As a result, prices increase overall and accommodation may be harder to come by. This is also the most popular season on the Pacific Coast, when beach resorts fill up and San Jose locals head to the western coast.
Best places to visit during dry season in Costa Rica
Visit Corcovado National Park to see amazing biodiversity — an incredible variety of rare and unusual animals!
Rent a car and head to Tenorio National Park for breathtaking volcanic scenery.
Check out coastal Manuel Antonio, Costa Rica's most visited national park.
Explore Arenal Volcano up close, for hiking amidst lava flows!
Relax on beautiful Pacific beaches in Montezuma and Santa Teresa
Hike in the Piedra Blancas National Park to see stunning coastal mountains
Best things to do during dry season in Costa Rica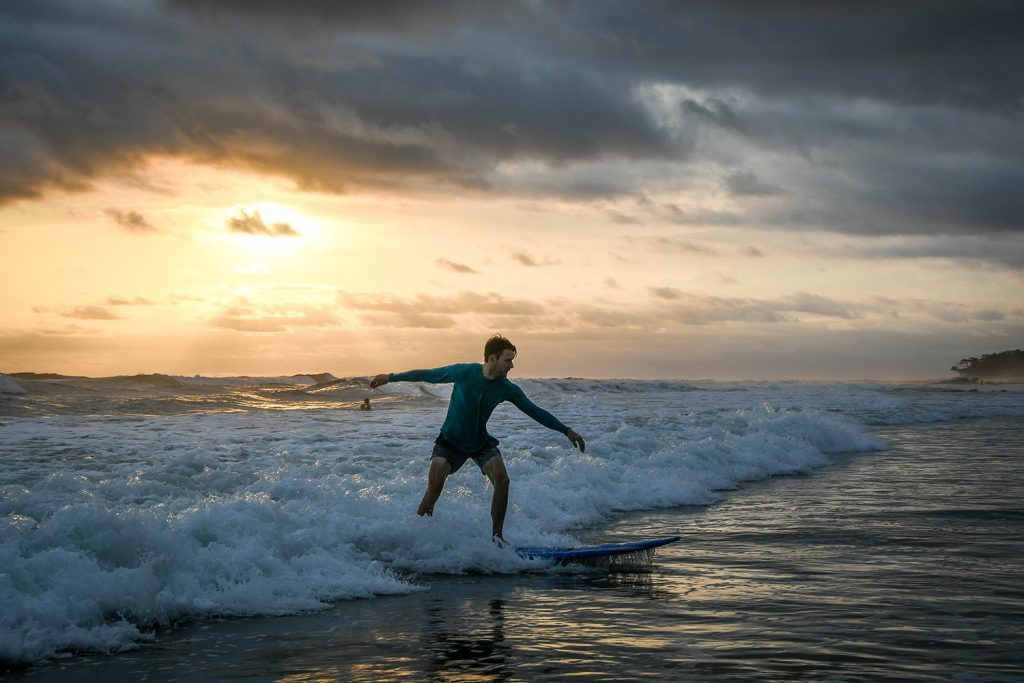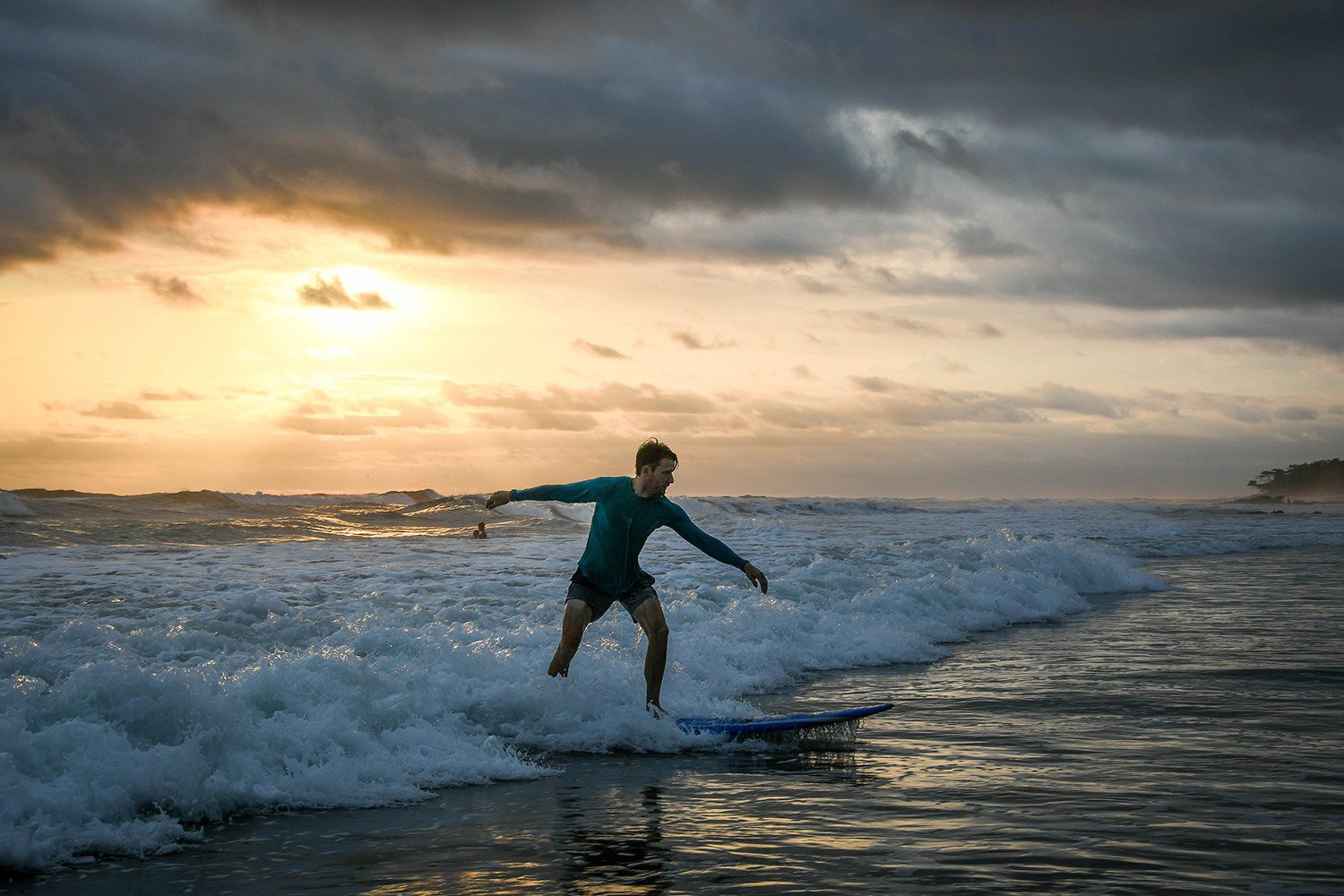 Go canyoning in Arenal, the adventure capital of Costa Rica. This was by far our favorite thing to do in Arenal, and we truly can't recommend the our tour company highly enough!
Take surf lessons in Santa Teresa, a super low-key coastal town, popular with Digital Nomads.
Go zip-lining. We've been lucky enough to experience this in several countries, and none can compare to Costa Rica's ziplines.
Hike to the Paos Volcano, one of the deepest and most active craters in the world.
In February, experience Envision Festival in Dominical for yoga, music, and unbridled creativity.
Take a road trip. No matter when you decide is the best time to visit Costa Rica, this is the best way to experience this spectacular, diverse country.
Pros of visiting Costa Rica during dry season
Everything outdoors is at its most accessible.
The atmosphere is vibrant and joyous, with many people out and about and lots of festivals and cultural events.
Tours and other seasonal activities are operating their full, high-season schedule with lots of unique experiences.
Endless opportunities to swim, surf, and relax on the beach soaking up the sun!
Cons of visiting Costa Rica during dry season
There are noticeably more crowds, plus activities, restaurants, and lodging are all more expensive.
In drier areas of Costa Rica like Guanacaste, trees lose their leaves and the landscape is less verdant and lush.
Accommodation and transportation options book up way in advance; make sure to reserve as early as possible!
It can get toasty, especially at lower elevations.
Rainy Season in Costa Rica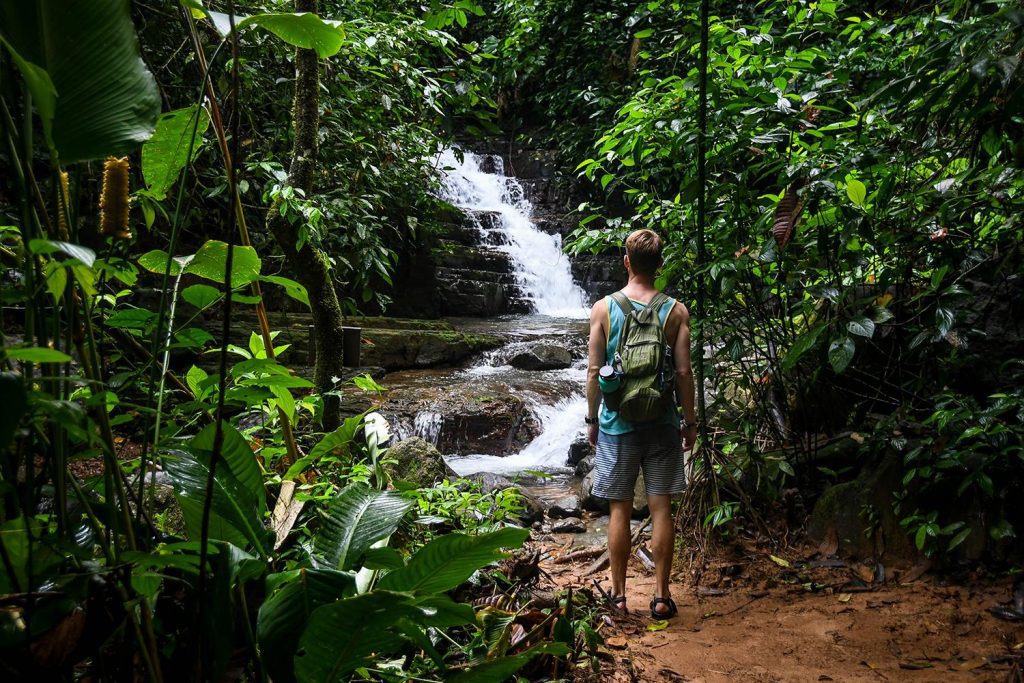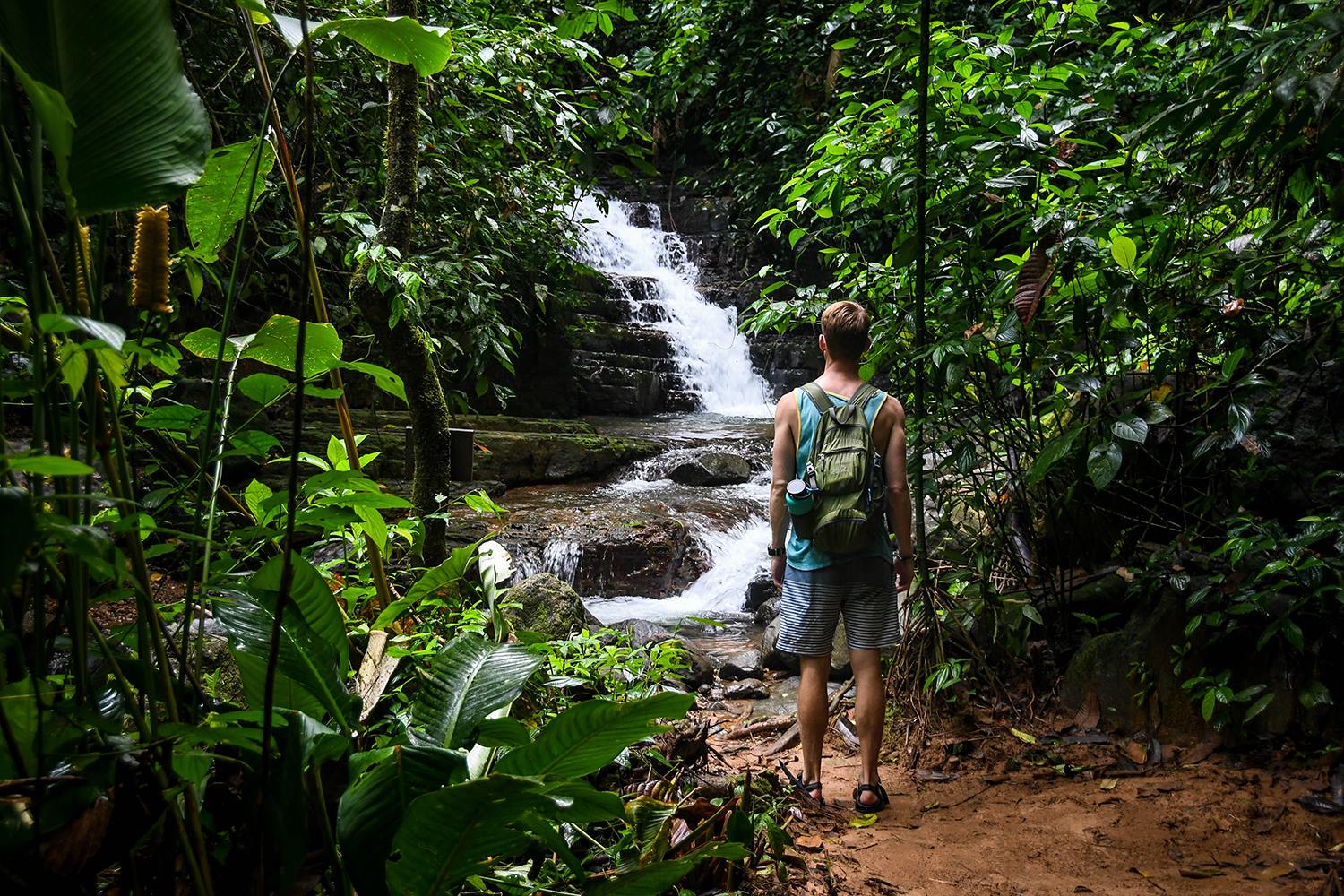 Costa Rica's rainy season, referred to by locals as "winter," lasts from May through early November. Rainfall increases dramatically, with many months receiving 6 to 7 times the amount of precipitation as the dry season!
June, September, and October tend to be the rainiest months, with a bit of a slowdown from mid-July to mid-August known as "Little Summer." During this time, weather conditions stabilize. There may be a few occasional afternoon showers, but the sun shines more frequently, making it the best time to visit Costa Rica in the low season.
Additionally, Costa Rica's southern Caribbean coast has an inverse weather pattern, so September and October are actually its sunniest months.
If you have several weeks to explore the country, an early August arrival with time in both the Highlands and on the Pacific coast, then the Caribbean side in September, would allow you to avoid the peak rainy season completely.
Best places to visit during rainy season in Costa Rica
Head to Puerto Viejo, one of Costa Rica's most famous Caribbean villages.
Visit Tortuguero National Park, a protected biodiverse area accessible only by boat.
Learn more about native Costa Rican inhabitants at the Bri Bri Indigenous Village.
Explore Cahuita National Park, with jungle, beaches, adorable sloths, and an offshore reef!
Check out Limon for its markets, restaurants, and bustling seaport atmosphere. In October, it's also home to the incredible Limon carnival!
Best things to do during rainy season in Costa Rica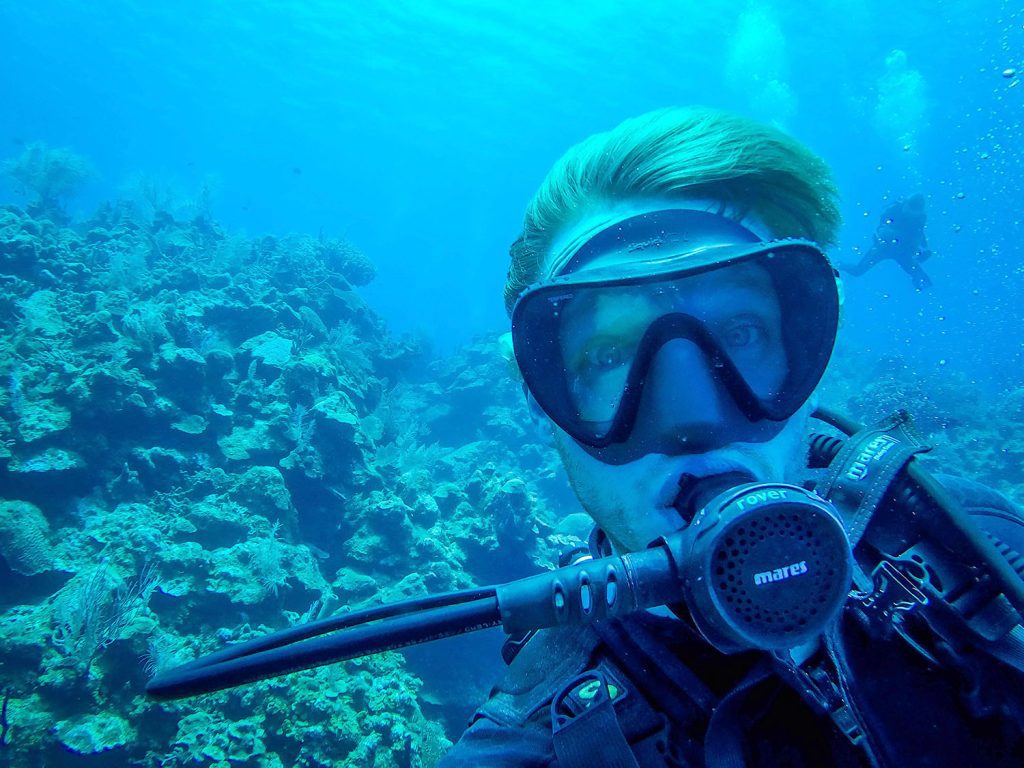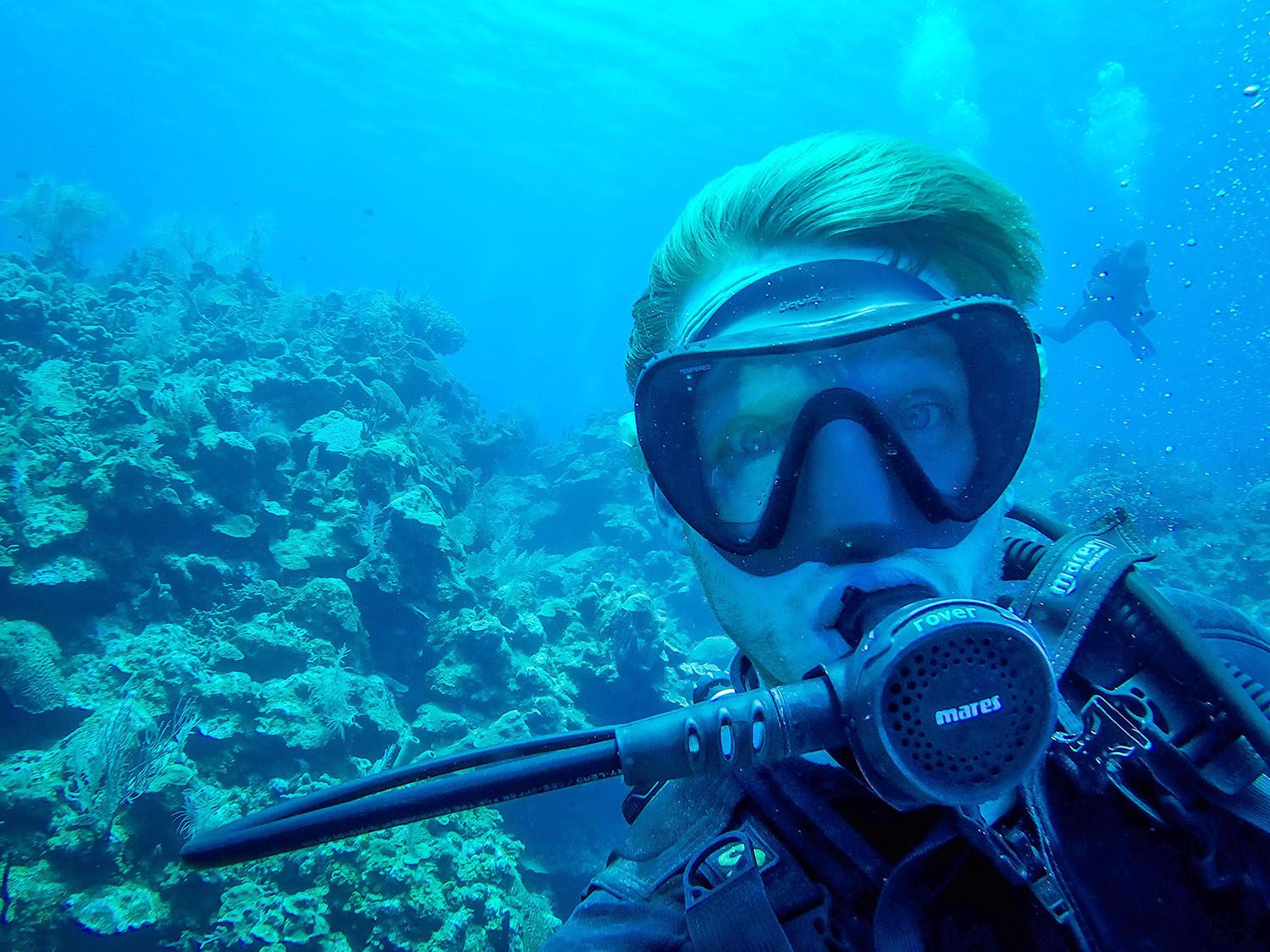 Visit Costa Rica's Caribbean beaches, which get a break from the rainy season in September and October.
Go scuba diving! In places like the Cocos or Tortuga Islands, you'll have the best conditions and visibility from June through September.
Sample the country's delicious cuisine, a perfect rainy day activity! One of our favorite local dishes is Salsa Caribeña, a fragrant seafood coconut curry stew.
Learn and practice your Spanish. With fewer tourists around, locals are noticeably more eager to converse.
Make your own chocolate from scratch in the middle of the jungle, using ripe cacao pods.
Go whale-watching. Two separate groups of Humpbacks migrate along the coast nine months out of the year. The best odds of spotting them are from mid-July to November, and the Osa Peninsula is a great launching point for tours.
Pros of visiting Costa Rica during rainy season
Fewer crowds make it easier to really immerse yourself in (and enjoy!) nature.
Prices for tours, accommodations, and transportation drop.
Rainy season is the best time to visit Costa Rica for enjoying the laid-back Caribbean coast.
Landscapes are more lush and a richer, more vibrant green (especially central valleys!).
Waterfalls are at their max volume, making them more captivating and photogenic.
Cons of visiting Costa Rica during rainy season
Rainy season creates muddy trails and roads, making some of them impassable.
It's harder to plan outdoor adventures, especially those involving the mountains.
Renting a 4X4 vehicle becomes more of a necessity and less of an option, making travel more difficult and expensive.
It often gets very foggy, making it dangerous to drive and limiting visibility (not to mention photo ops!) of gorgeous landscapes.
Green Season in Costa Rica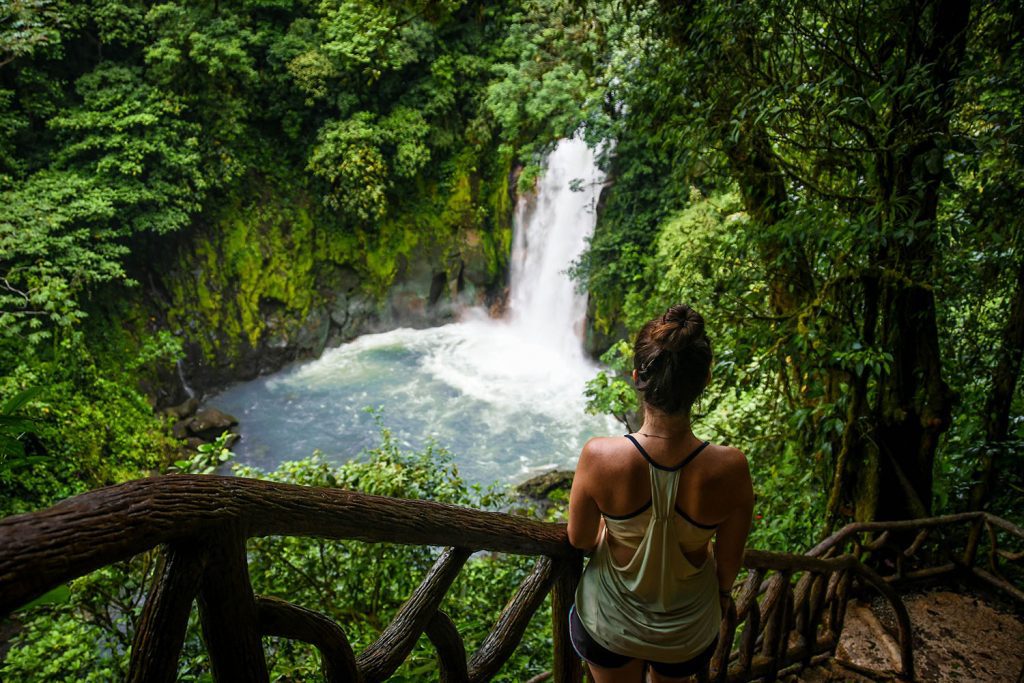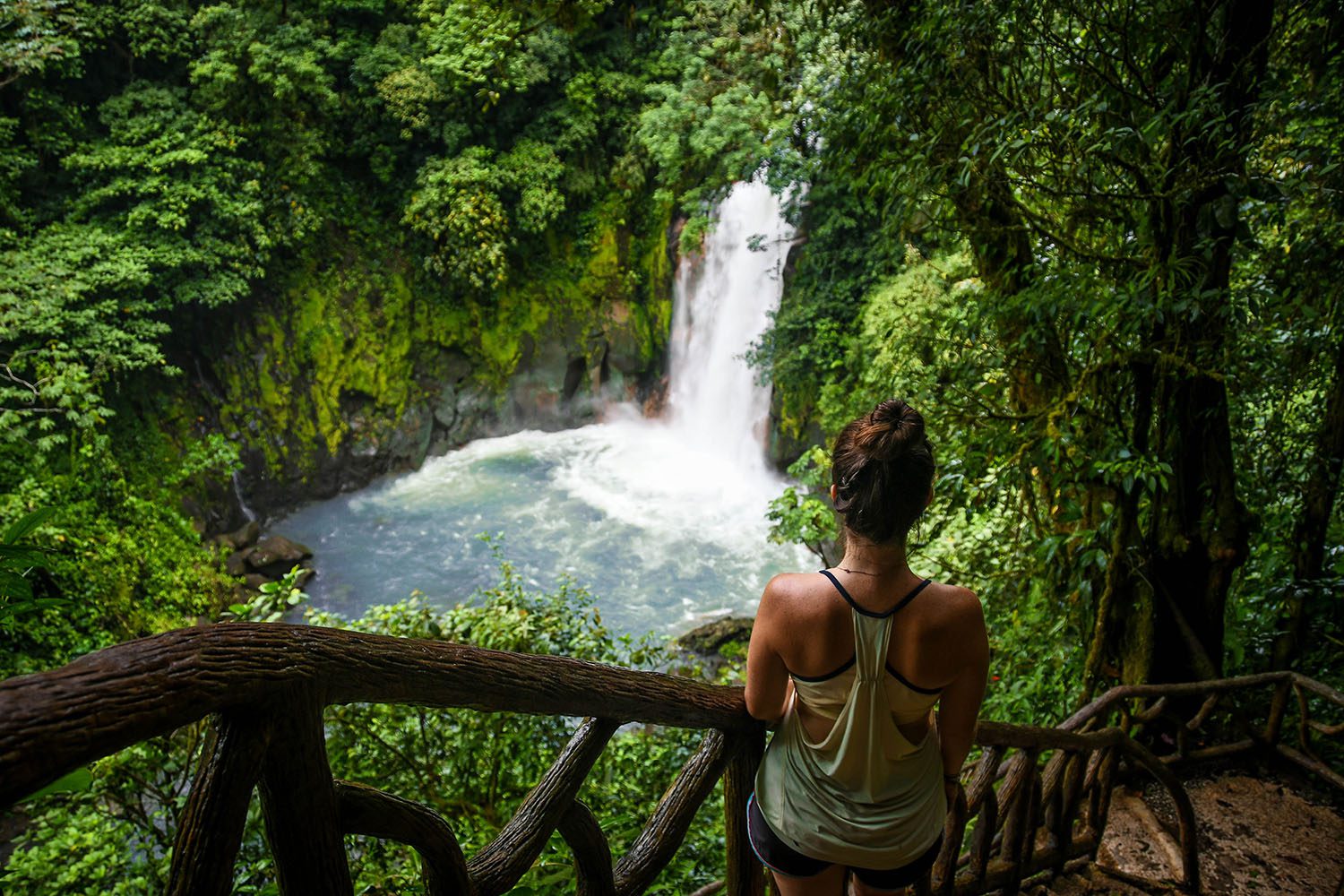 The "green season" is the term that both locals and tourism offices use to reference Costa Rica's rainy season.
Rather than associating it with something gloomy, "green season" shifts the perspective and presents people with an opportunity to see the country in its lushest state. The entire country's vegetation truly pops with an extra verdant green due to the higher rainfall, and seeing the jungle in this especially green state is incredible!
From May to November, rain typically falls over 20 days each month. Don't let the wet climate deter you, however. There are still plenty of jungle hikes, beaches, and cultural attractions to enjoy across Costa Rica.
With the right packing list, this is still a wonderful country to explore — even during its "worst" weather period.
Many seasonal activities are still available during the green season. For example, the humpback whale migration starts in mid-July, coffee farms start picking their fruits in September, and the Limon Festival, the country's carnival celebration, is in October.
Prices are also much lower overall during the green season, with even restaurants decreasing their prices by as much as 50%!
Best places to visit during the green season in Costa Rica
Visit the Monteverde cloud forest, which is fogged over year-round and makes for some incredible photos.
Head to the Carara Biological Reserve, home to many colorful Macaws.
Travel to Guanacaste, a much drier part of Costa Rica on the Pacific coast.
Check out lesser-visited hidden gems on the south Caribbean coast, such as the towns of Punta Uva and Manzanillo.
The La Paz Waterfall Garden, only an hour from San Jose, is especially beautiful in the green season!
Best things to do during the green season in Costa Rica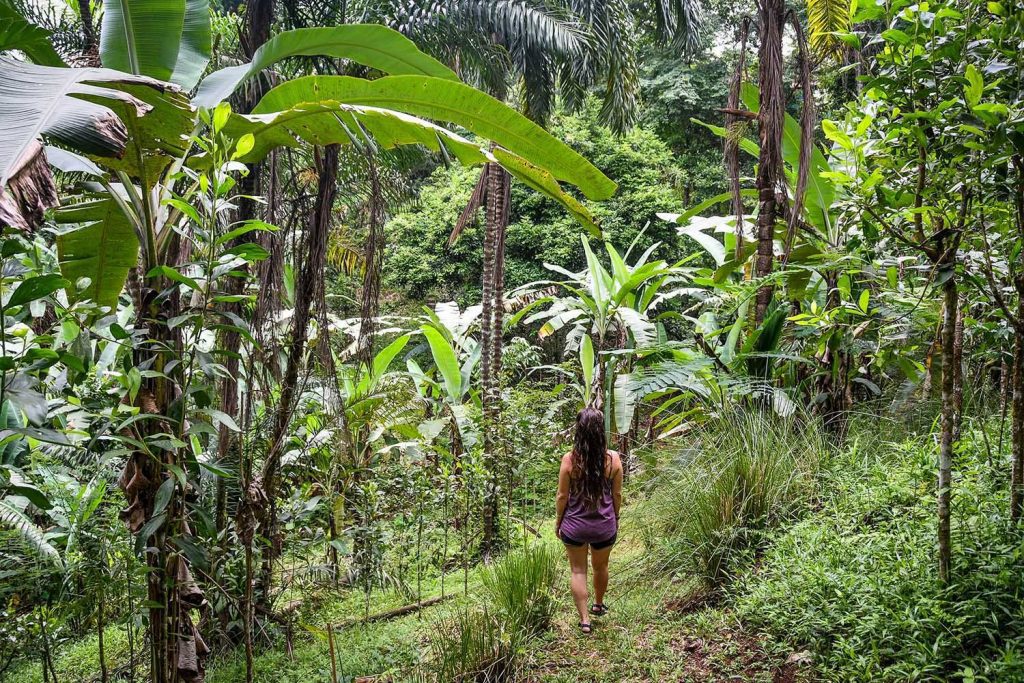 Visit a sanctuary to see majestic sea turtles. If you want to see the adorable, teeny-tiny babies, July through October is peak nesting season.
Spend a night in a dreamy treehouse! Rates are considerably more affordable during green season and the sound of rain on the roof is nothing short of magical.
Check out the pristine beaches and water sports in Guanacaste, on the northern Pacific Coast. It may be rainy, but the scenery is much lusher!
Hike through the jungle during a light shower. At easily-accessible parks and reserves like Manuel Antonio, it's breathtaking to see the forest in its natural wet environment.
Chase some waterfalls! We went to Rio Celeste during the green season, and the spectacular backdrop of the super-lush vegetation is something we'll never forget.
Visit a coffee farm to learn about the ins and outs of the entire coffee-making process. , Costa Rica's harvest season typically starts in September.
Pros of visiting Costa Rica during the green season
The incredible verdant scenery — it's not called green season for nothing!
This season has a distinctly less touristy vibe and you'll have an easier time meeting locals.
It's a great time to sample authentic foods, shop in local markets, and get to know the country's cultural side.
The rare and unique opportunity to see jungles in their more natural state!
Enjoy a lot more travel flexibility; it's less necessary to book accommodations and tours far in advance.
Cons of visiting Costa Rica during the green season
Since it's rainy (and therefore, muddy!), most mountain hikes and other adventures are off-limits.
See above. Roads, like trails, get muddy, making them much more challenging and dangerous.
Fewer tours operate in green season, with independent travel much more the norm (not necessarily a bad thing, but something to be aware of!).
Best time to visit Costa Rica in our opinion…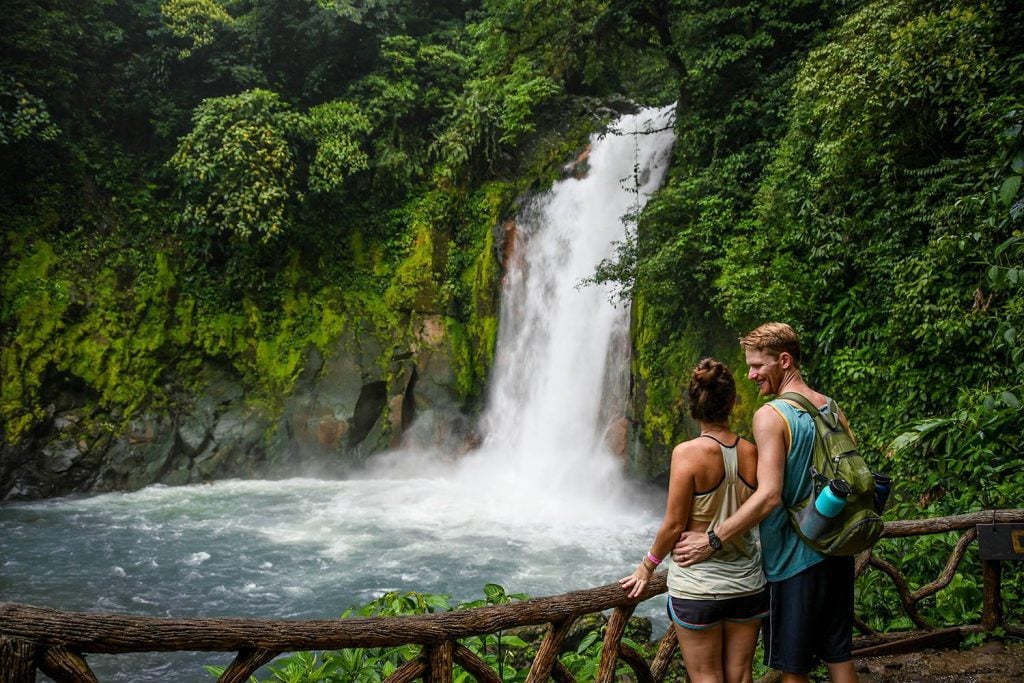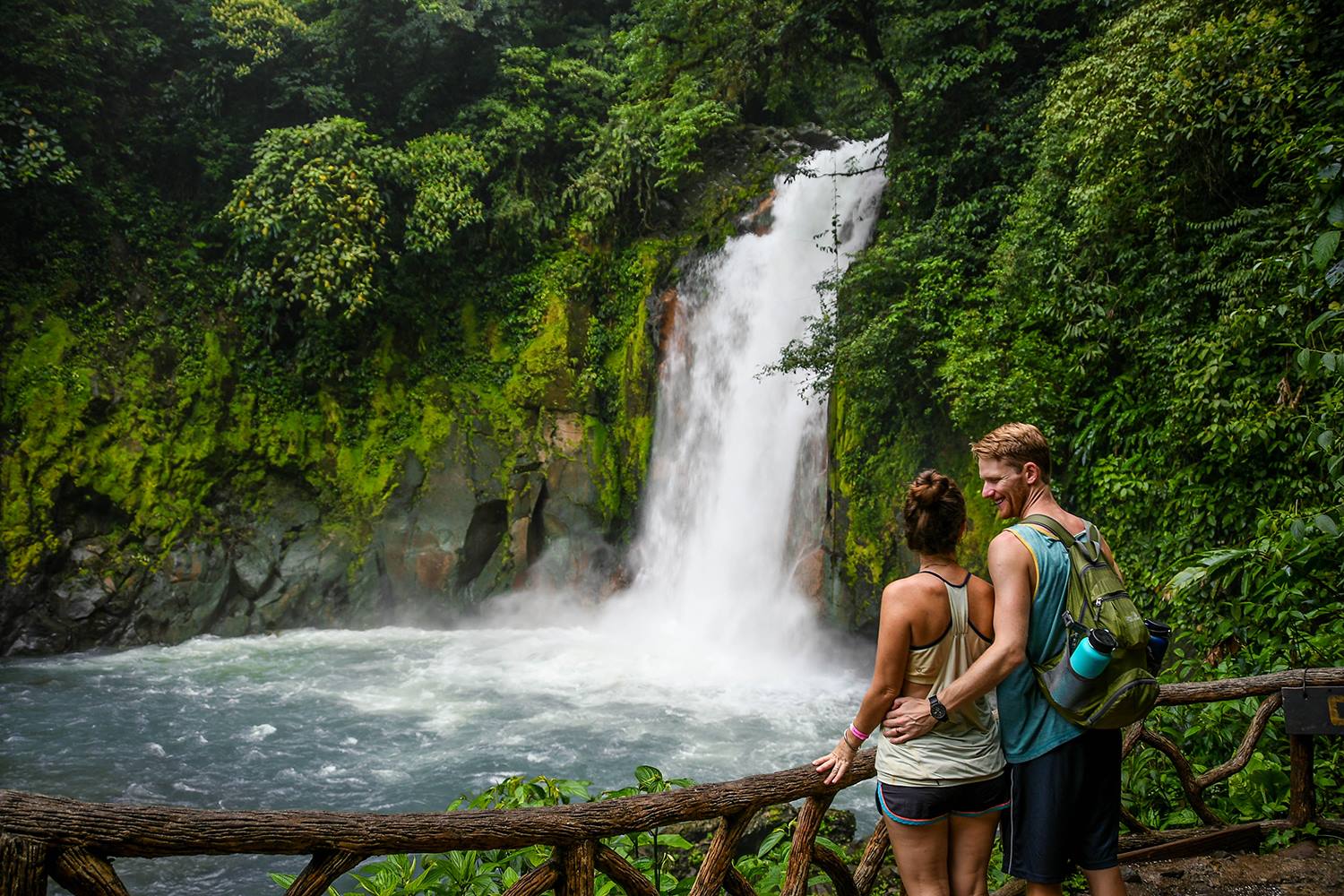 In our opinion, the best time to visit Costa Rica depends on what you prefer to do.
If hiking and exploring volcanoes is your goal, January through March is best, as you'll have the best chance of avoiding rain altogether.
The rugged, deep-in-the-jungle hikes and tours are also more likely to be open, with less chance of impassable mud and flooding streams. Conversely, this is high season, which means higher prices and fewer accommodation options.
For beachgoers, July, as well as December through May, are the best times to visit the Pacific coast, while you may want to avoid September and October, when it rains almost daily.
September and October are the sunniest, most ideal months for visiting the more relaxing southern Caribbean coast, with ideal conditions for snorkeling and swimming. In the more rugged northern part of this coast, it rains year-round, so timing doesn't matter as much.
What to pack for your trip to Costa Rica
We know it can be overwhelming packing for a trip to a new destination. That's why we spent hours creating this super helpful PDF just for you.
In this free Costa Rica packing list PDF download, we've provided packing checklists for everything from clothing and toiletries (for both women and men!) to what shoes to pack and extra medicines you may want to have on-hand just in case.
Plus, we're sharing tons of packing hacks and tips for traveling in Costa Rica that you won't find anywhere else!


---
Planning a trip to Costa Rica?
We have lots more resources on travel in Costa Rica and destinations throughout the country. Check out our Ultimate Costa Rica Travel Guide for all the answers you're looking for, or read some of our favorite articles below.
Save this article to Pinterest for later!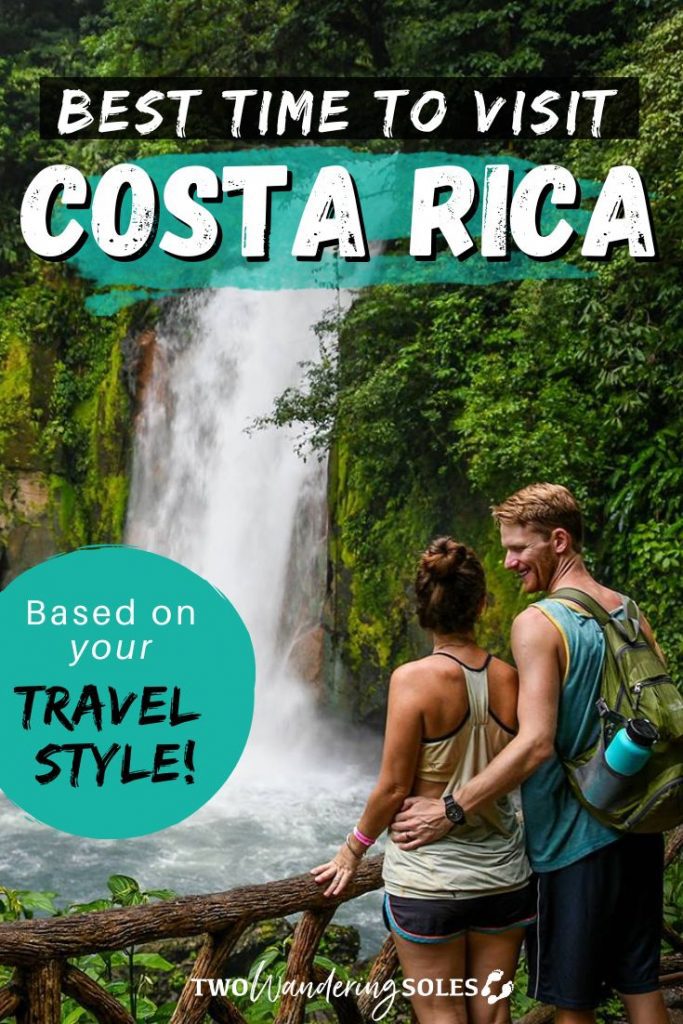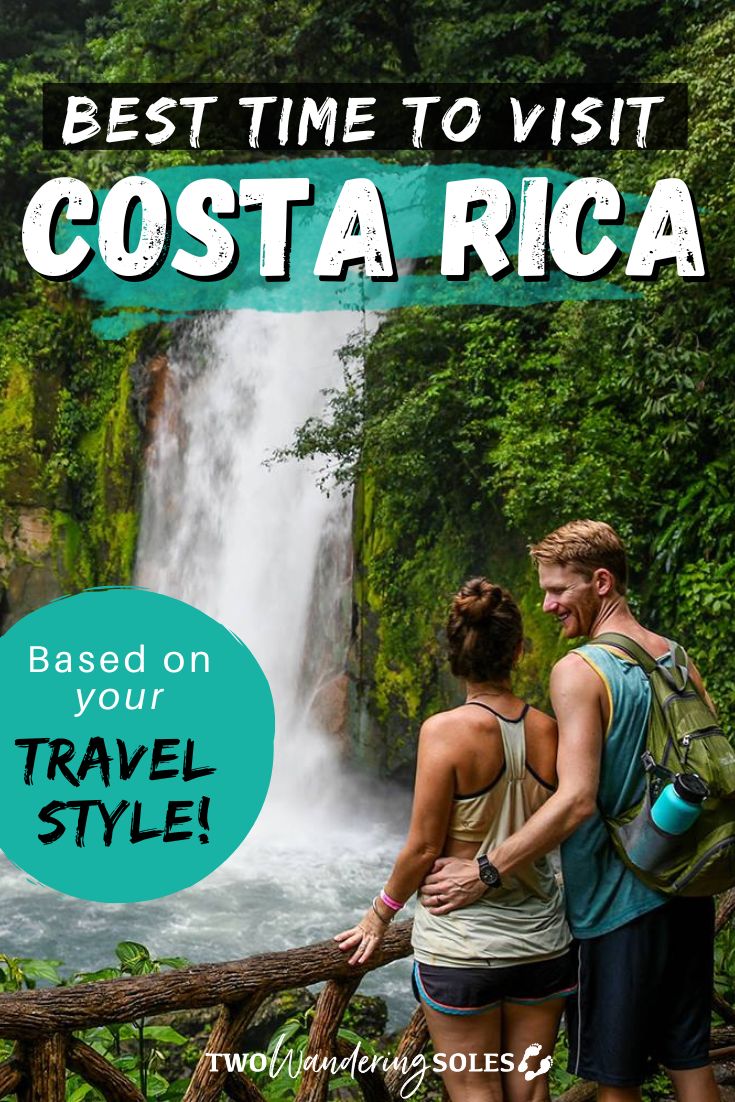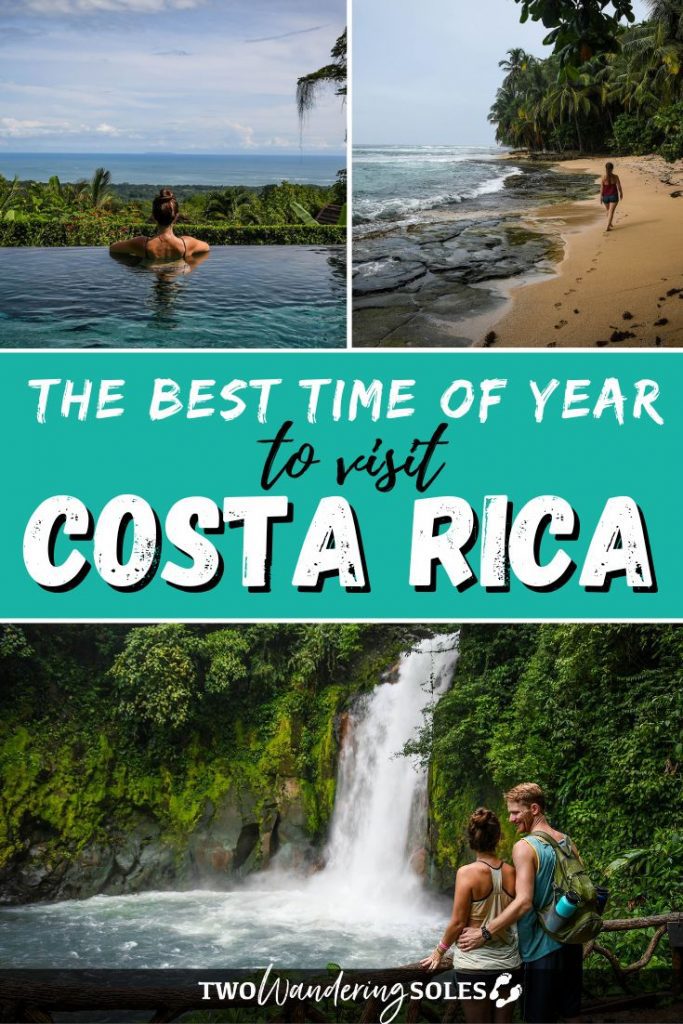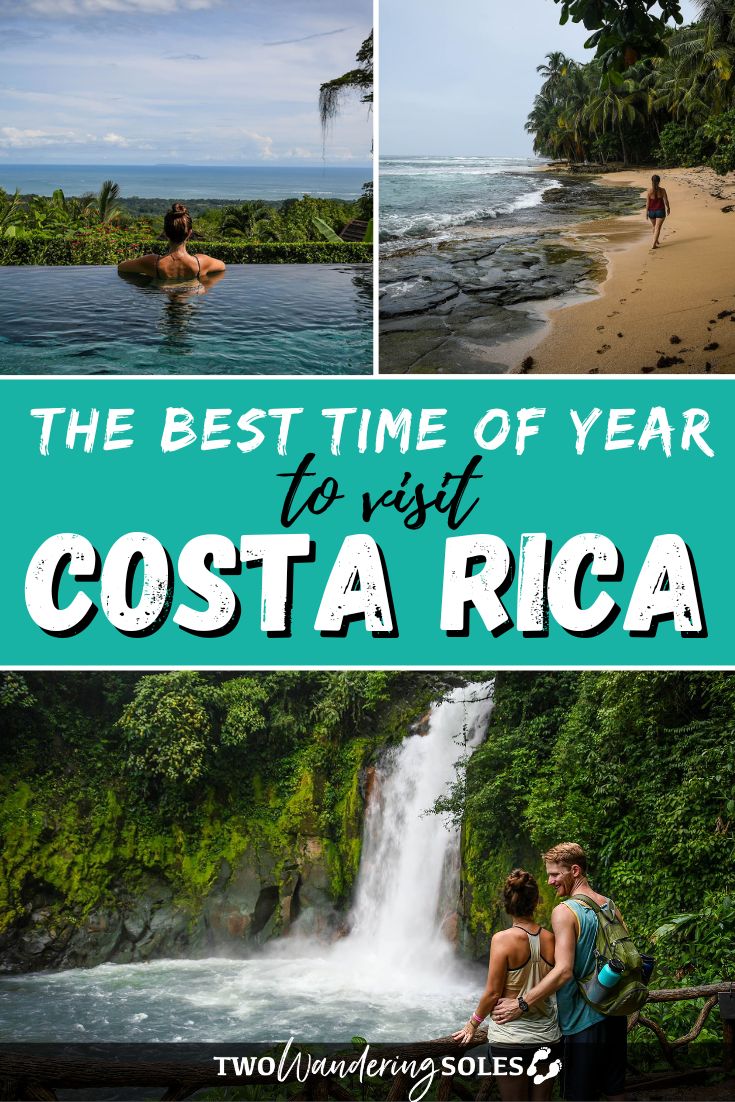 We want to hear from you!
Are you planning a trip to Costa Rica and have more questions? Leave your comments below and we'll do our best to find you the answers you're looking for!