We tested out all the recommended Iceland apps on our latest trip and we're going to explain which apps are actually helpful from our firsthand experience. Plus, we're going to share our favorite general road trips apps which will help make your time in Iceland unforgettable.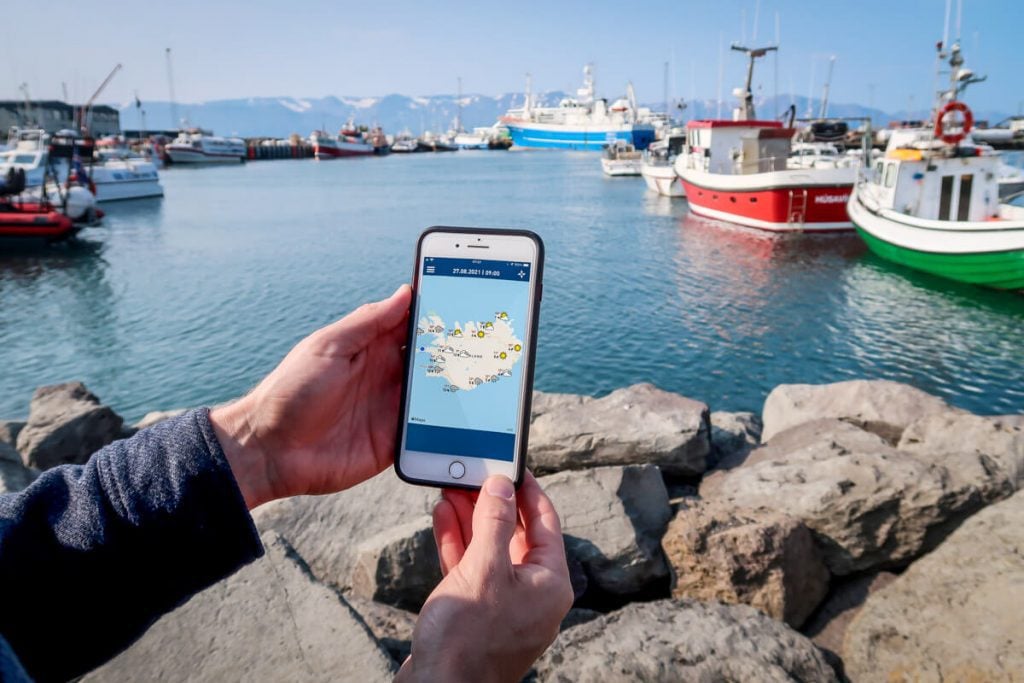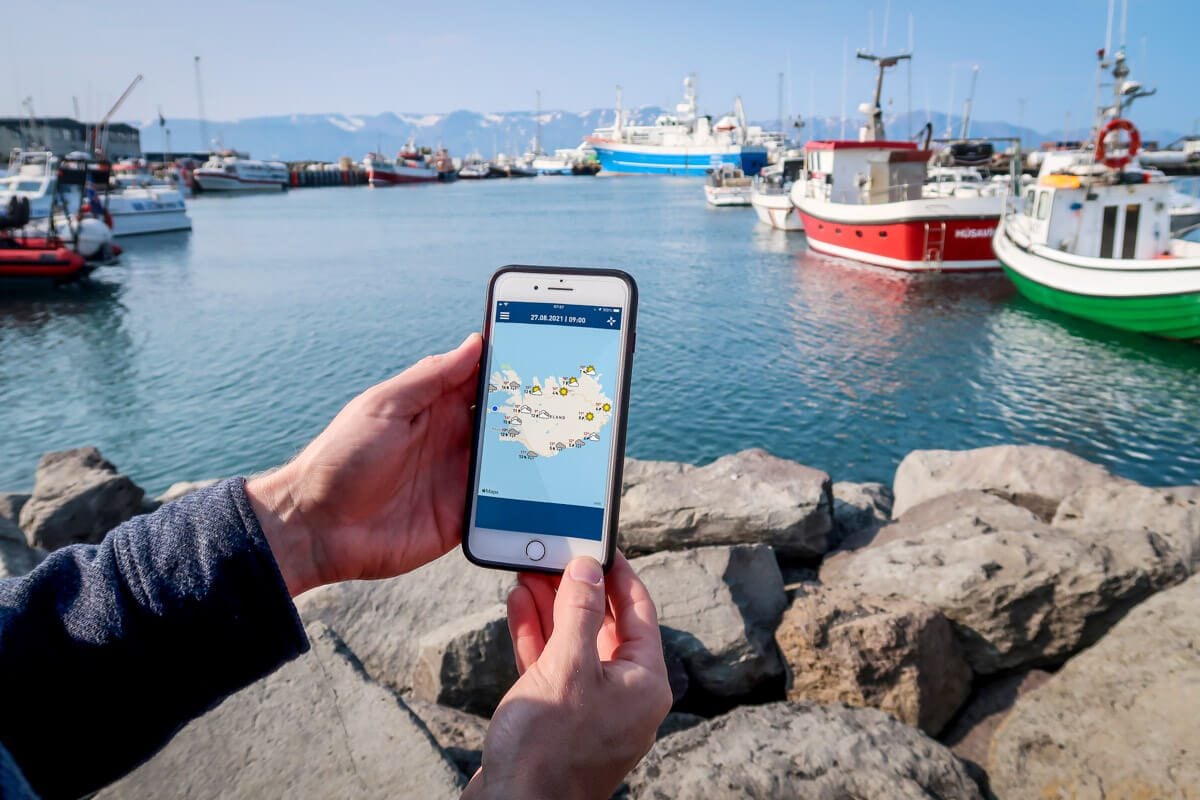 Before our road trip in Iceland, we loaded our phones with all sorts of Iceland-specific apps to see which ones are worth the hype and which ones just, well, took up space.
Not gonna lie, a lot of the recommended Iceland apps that we downloaded were very clunky and perhaps hadn't been updated in a while. Many of them weren't very user-friendly, or just didn't really help us much throughout our trip.
That said, we found a few to be very helpful on our road trip around Iceland and we're glad we had downloaded them prior to our trip.
In this article we're going to explain which Iceland apps are actually helpful, plus, we're going to share our favorite general road trips apps which will help make your time in Iceland unforgettable.
Article Contents
Psst! Wondering how to stay connected awhile traveling? Use our ultimate guide to getting an international SIM card, including helpful tips for using your phone abroad.
---
Want to save time and energy on planning?
We've traveled to Iceland 3 times now and spent weeks living in a campervan, traveling around the country. We've been able to explore a lot of what Iceland has to offer!
We've compiled our experience to create the perfect Iceland itinerary. Our itinerary is for 7-9 days and meant to be explored while traveling in a campervan. It includes the highlights of the southern coast of Iceland. 
We'll send you our complete 7-9 day customizable itinerary, filled with tips and advice. Just click below to get your perfect Iceland itinerary today!


---
Our top recommended Iceland Apps
We used these apps daily and found them to be extremely helpful.
1. Veður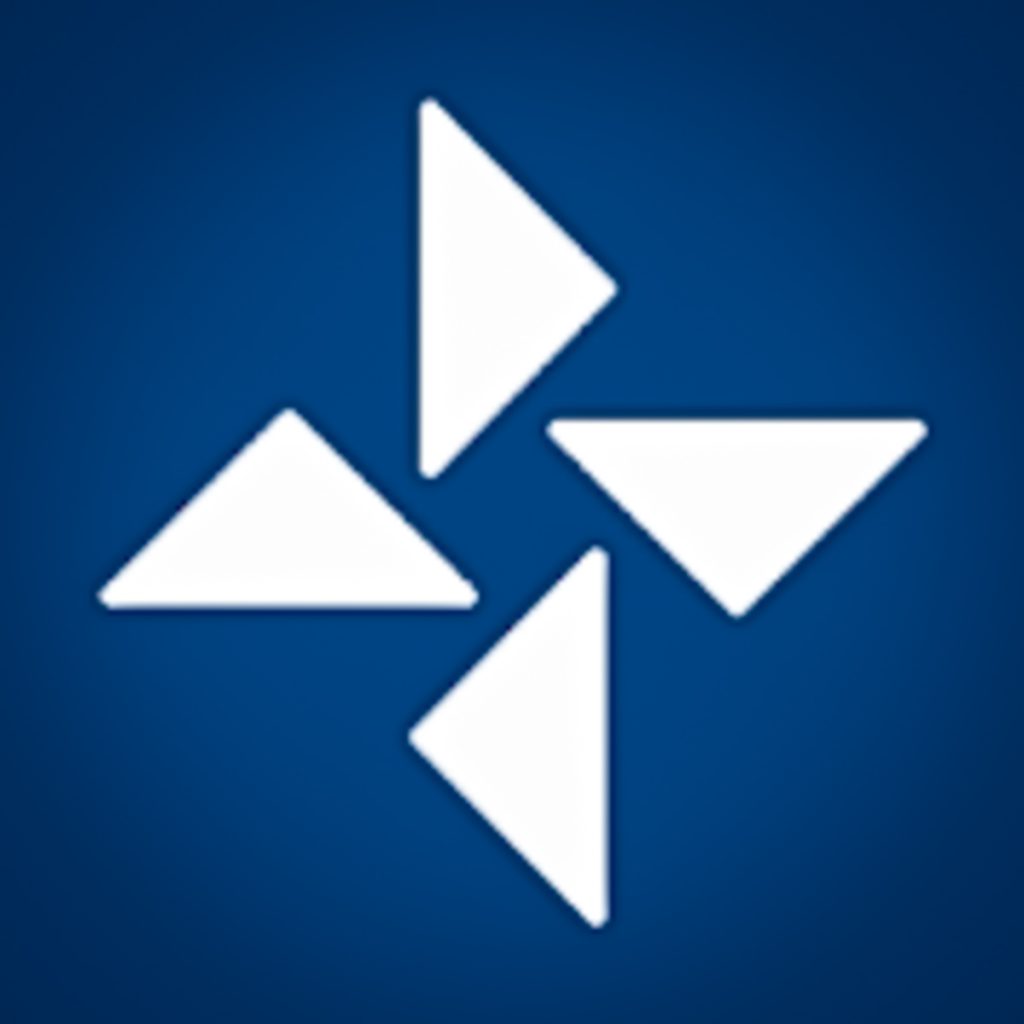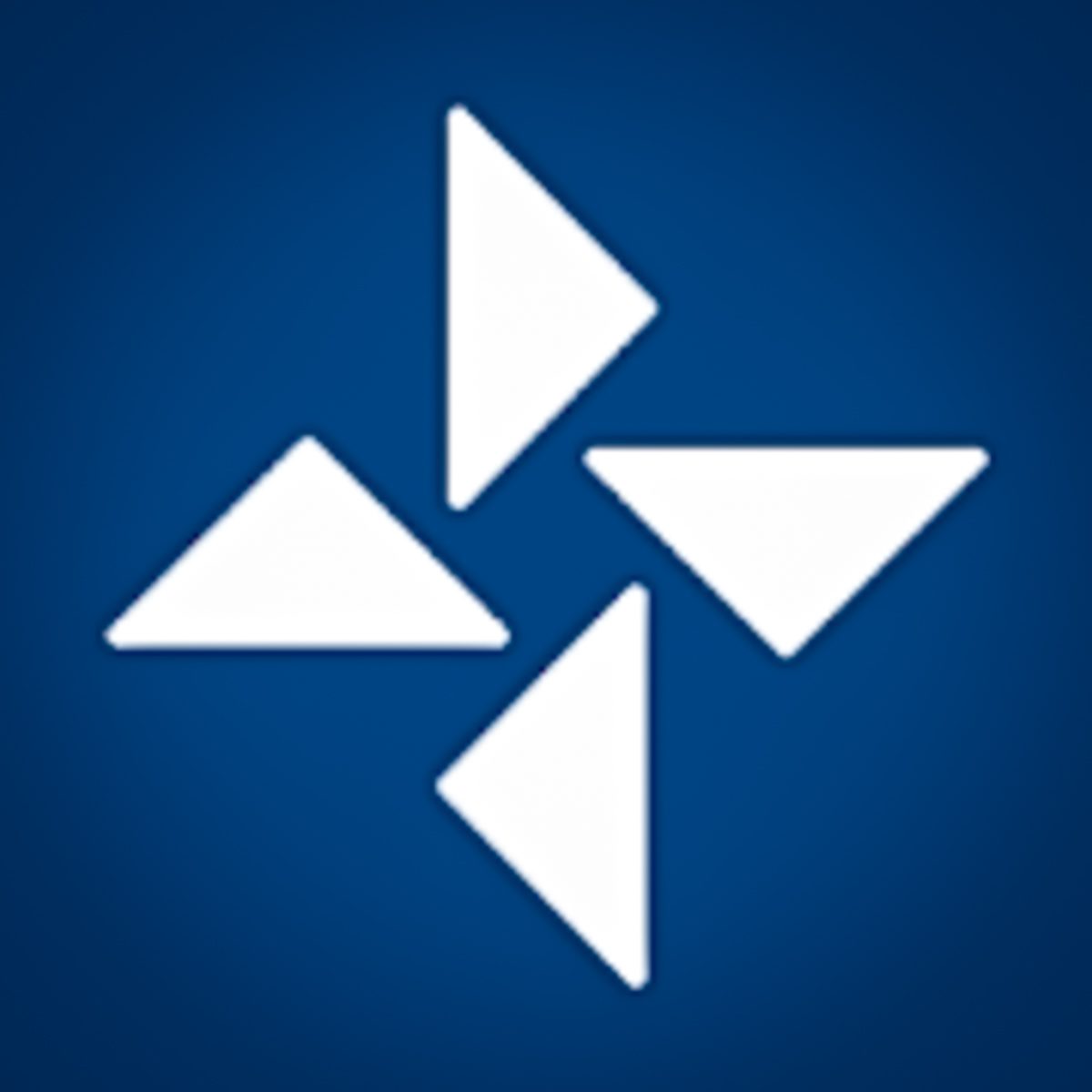 Ask any Icelandic local what app they prefer for weather forecasts and they'll likely tell you Veður. The app is directly tied to the Icelandic Meteorological Office. We found it to be way more accurate than Apple Weather for Iceland.
With the unpredictability of the weather in Iceland, it's important to stay on top of the forecast and any weather alerts for your area. This app is a valuable resource for any travelers exploring Iceland with up to date information on temperature, precipitation, wind directions and wind speed.
2. Google Maps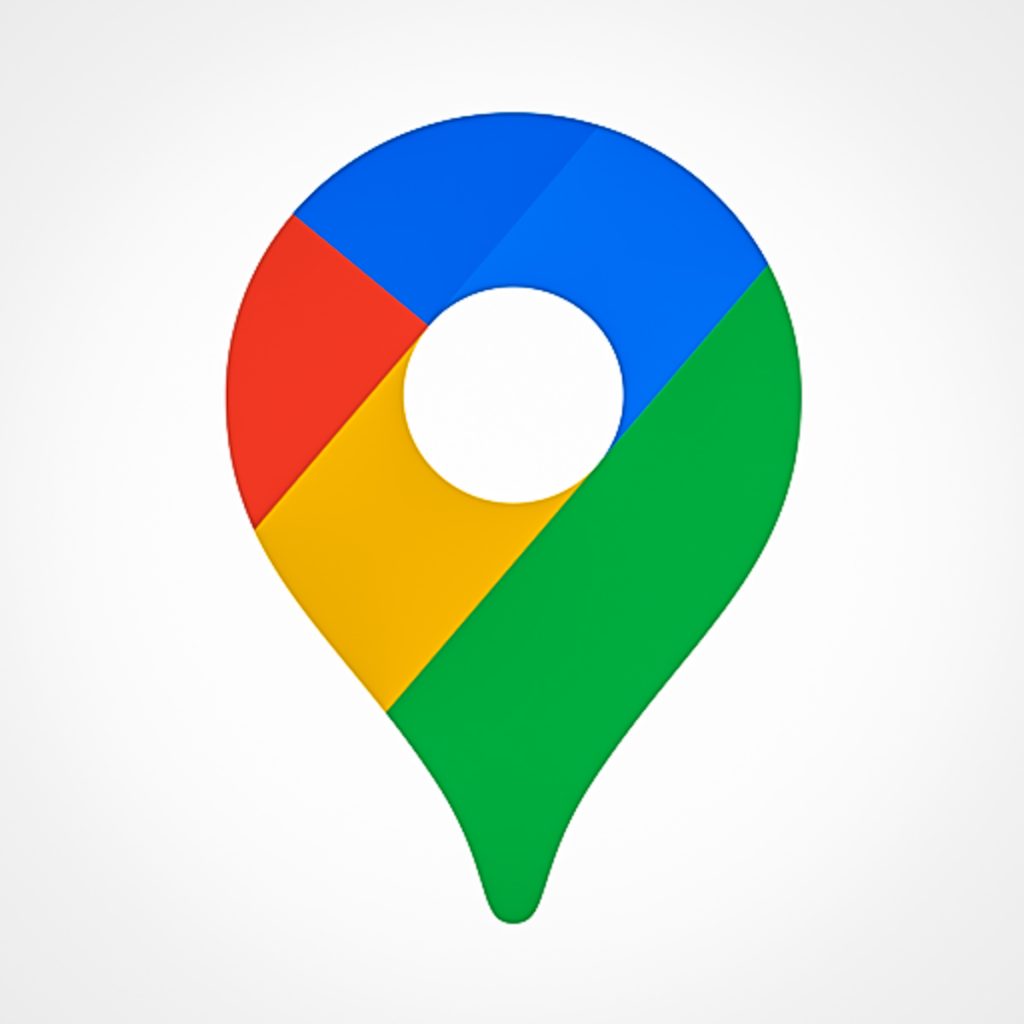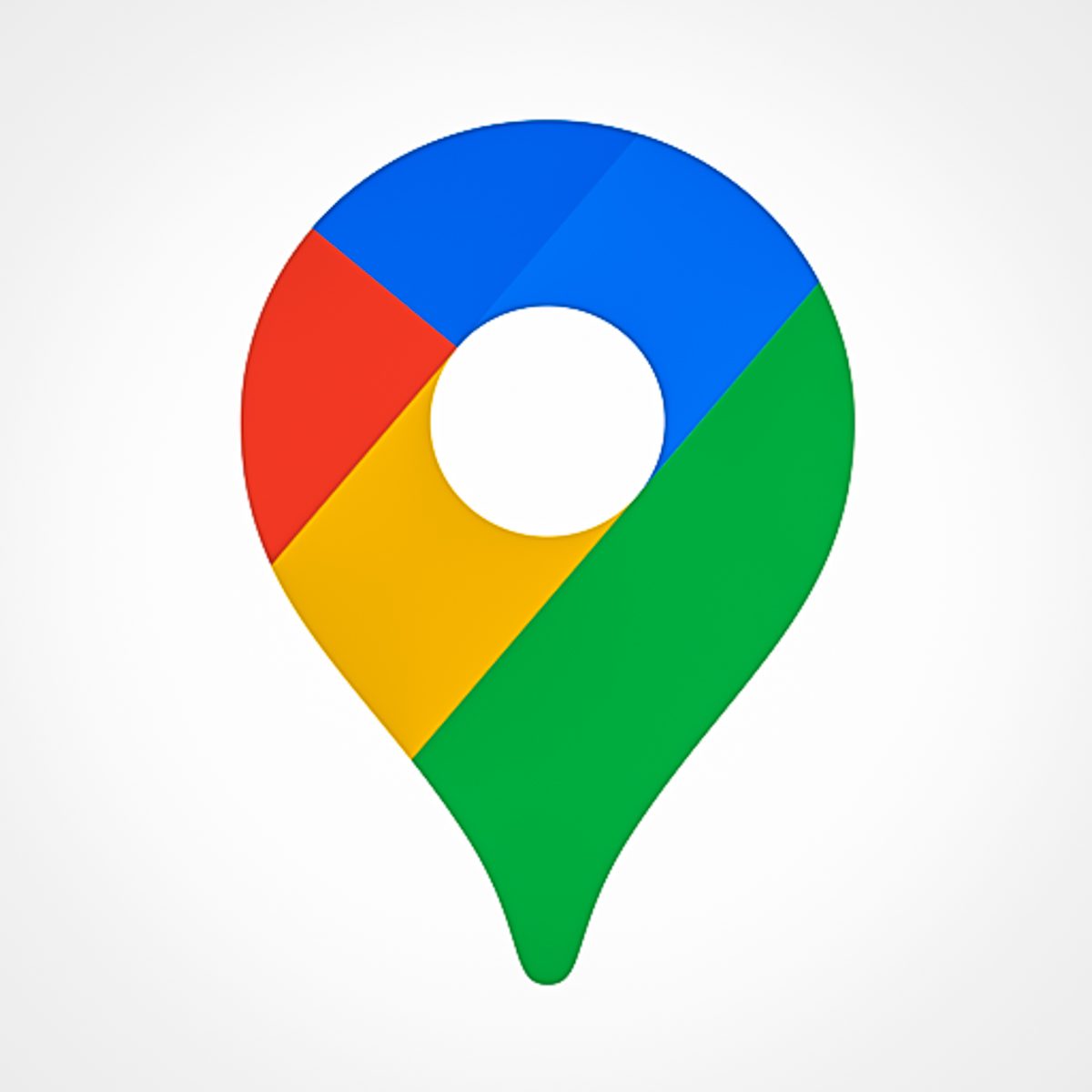 Even though we had a tablet from our campervan rental company that had an app with directions, we typically double checked the route with Google Maps because it often showed a better route with current traffic conditions.
Tip: Download the offline map of Iceland on Google Maps so you can get directions even when you're out of cell signal.
3. Alltrails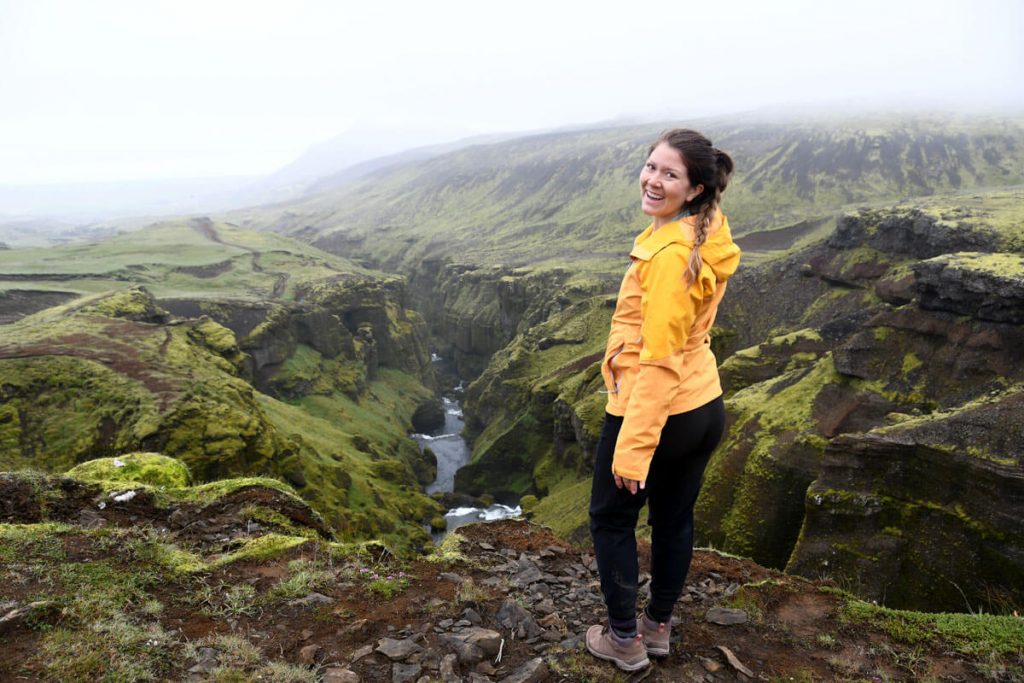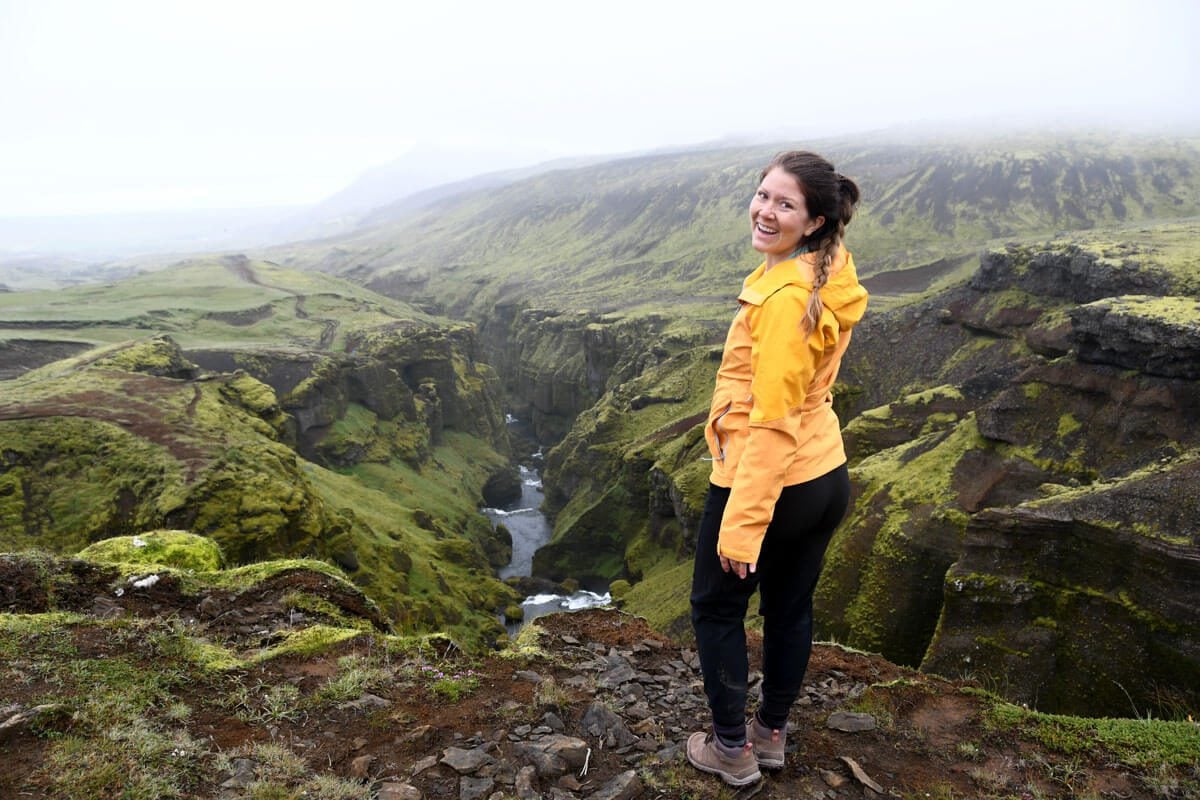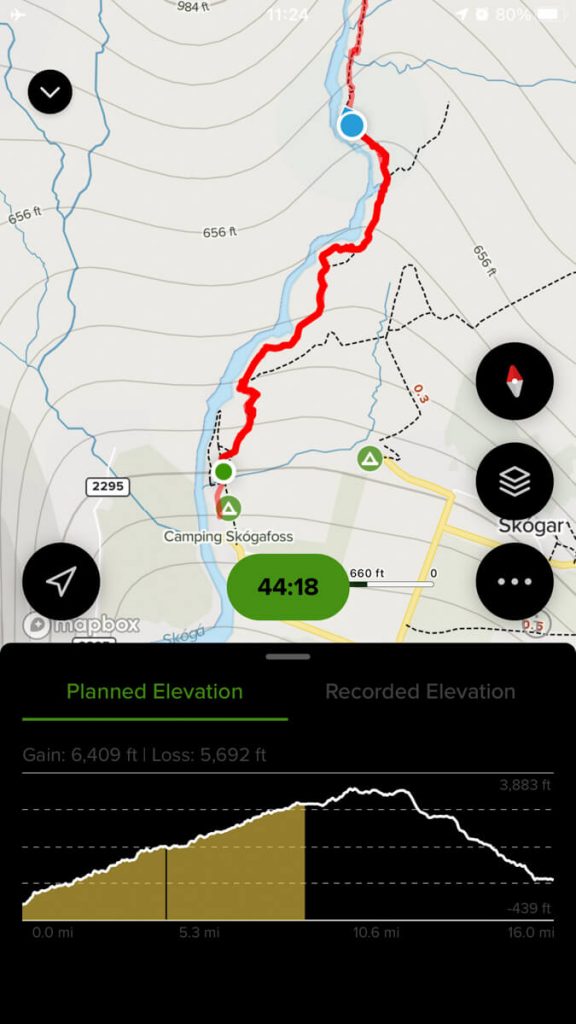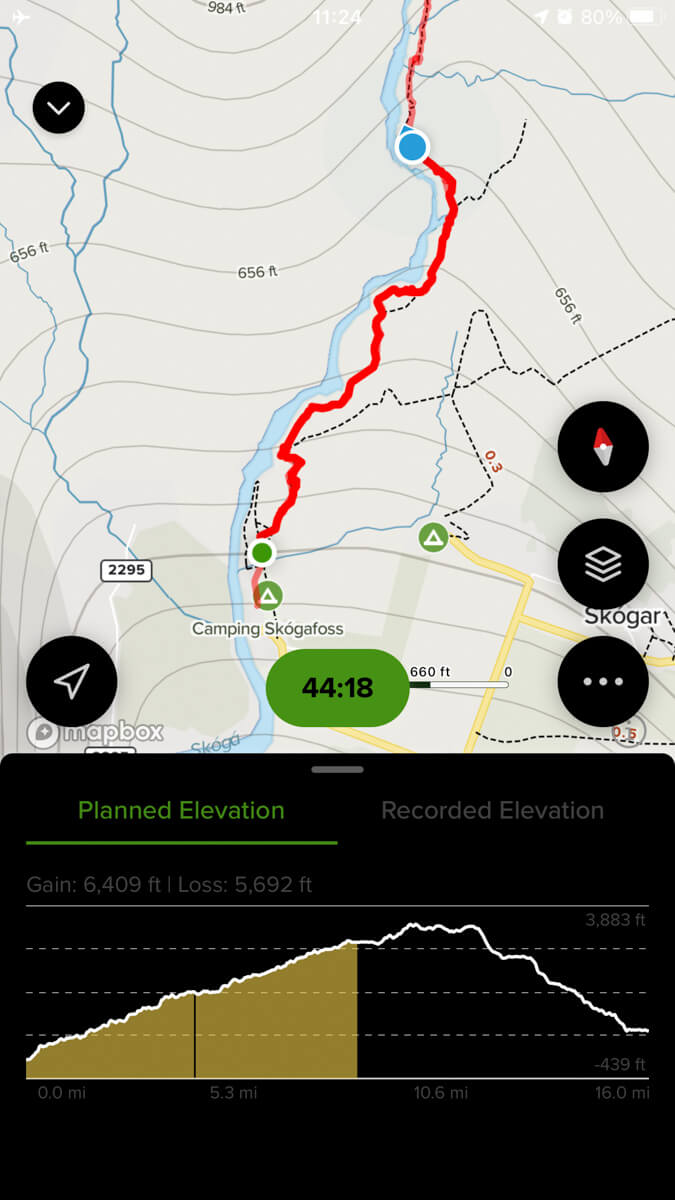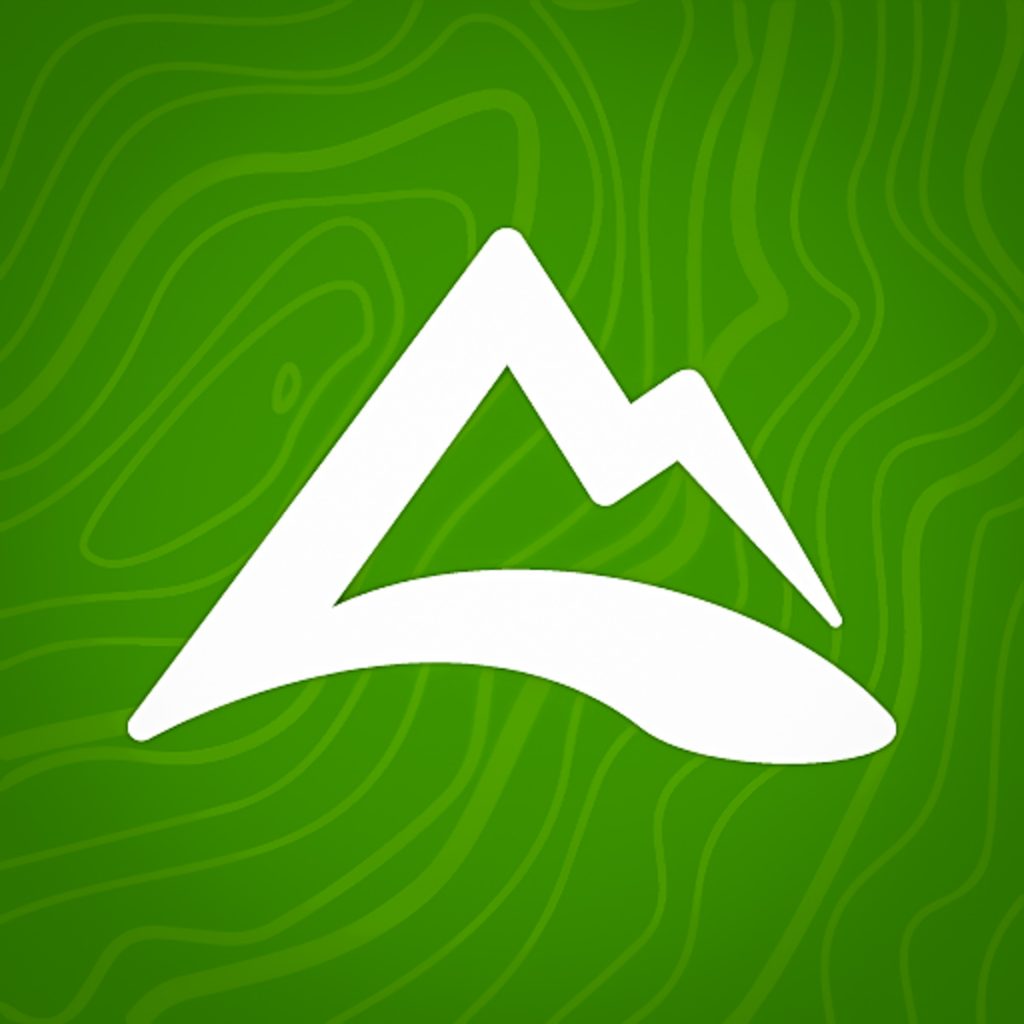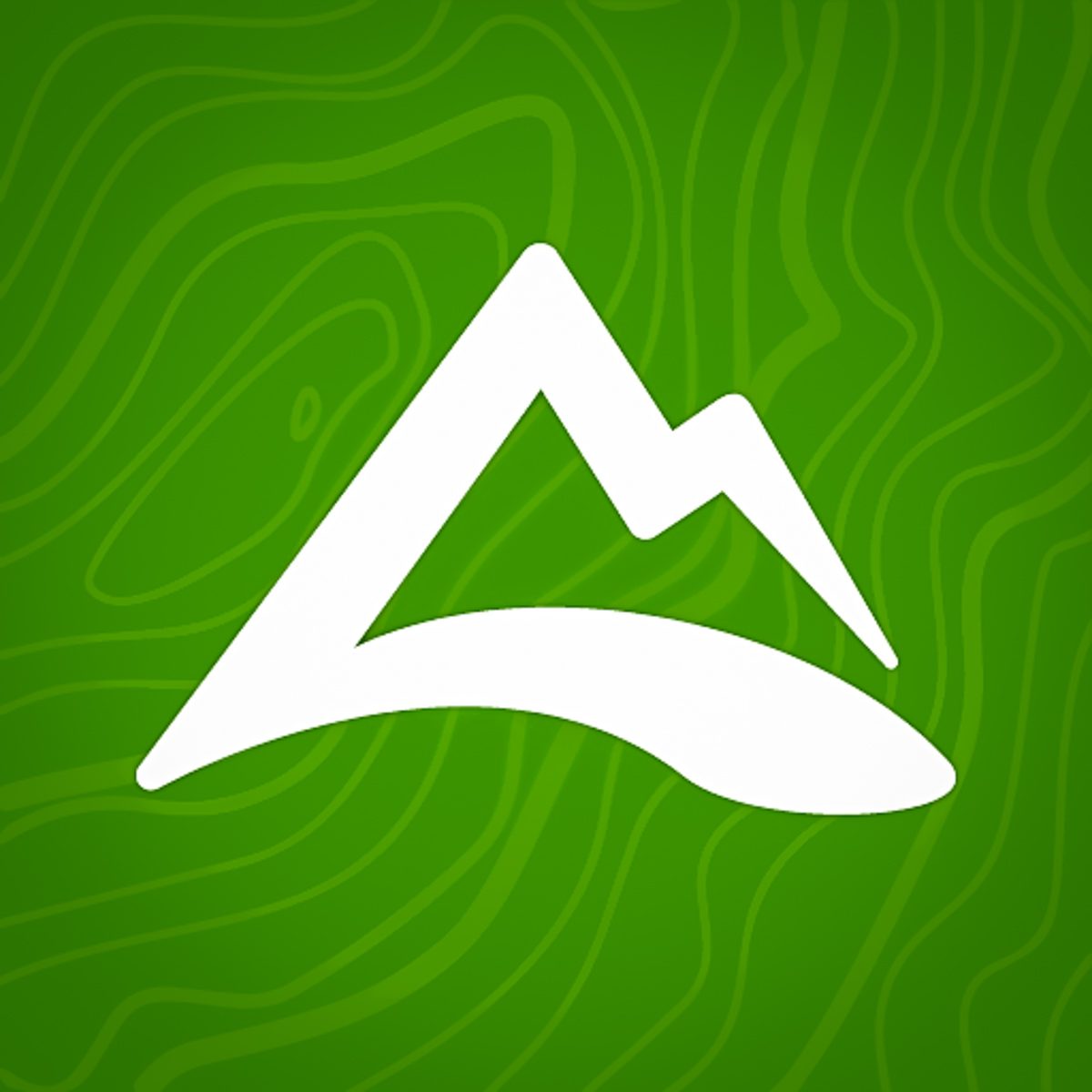 This is our go-to app when it comes to hiking and we found it extremely useful while in Iceland. The app allows users to access a database of trail maps, user reviews and even photos. You can track your progress and record your elevation gain, steps, and routes, all within the app. If you opt for the paid pro version, you can download the offline version of the maps.
A comparable alternative to AllTrails is Gaia GPS.
Psst! Are you interested in hiking? We have a whole guide to the best hikes in Iceland with photos, details and insider tips to help you plan your trip.
4. Global Convert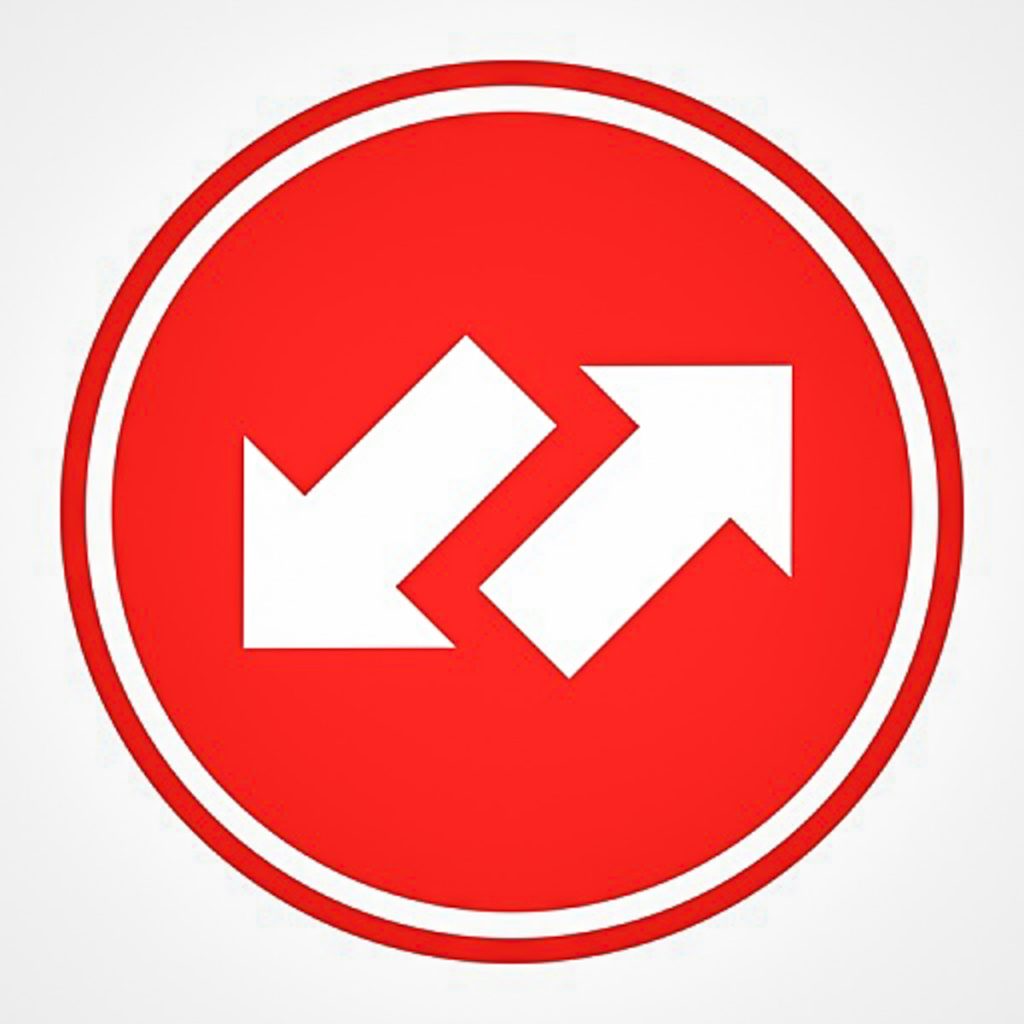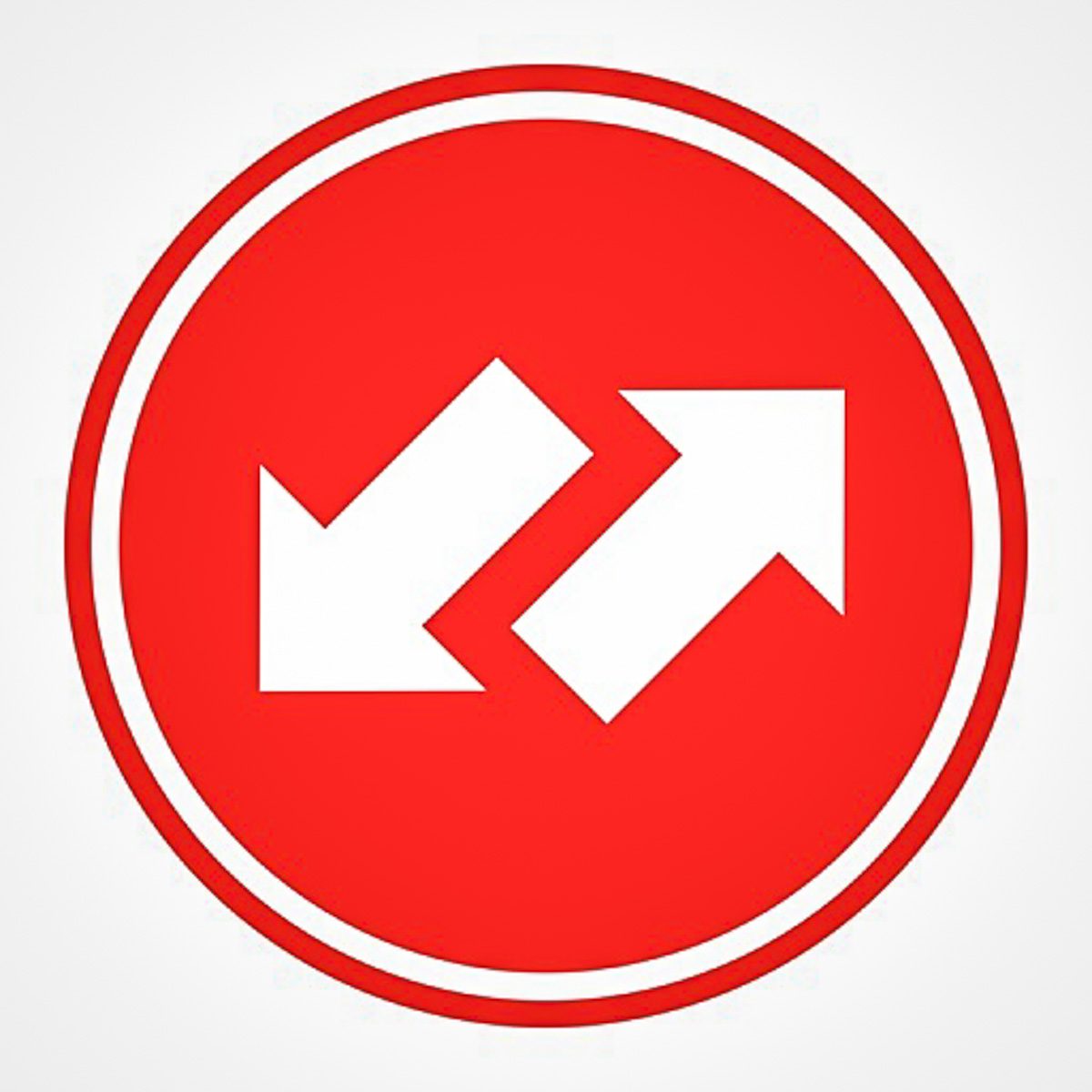 We use this app on all of our international travels and it always comes in handy! The app easily converts currency, distance, temperature and most other international conversions you can think of.
The best part is once you have it downloaded and your settings adjusted, you do not need the Internet to use the app.
5. Trail Wallet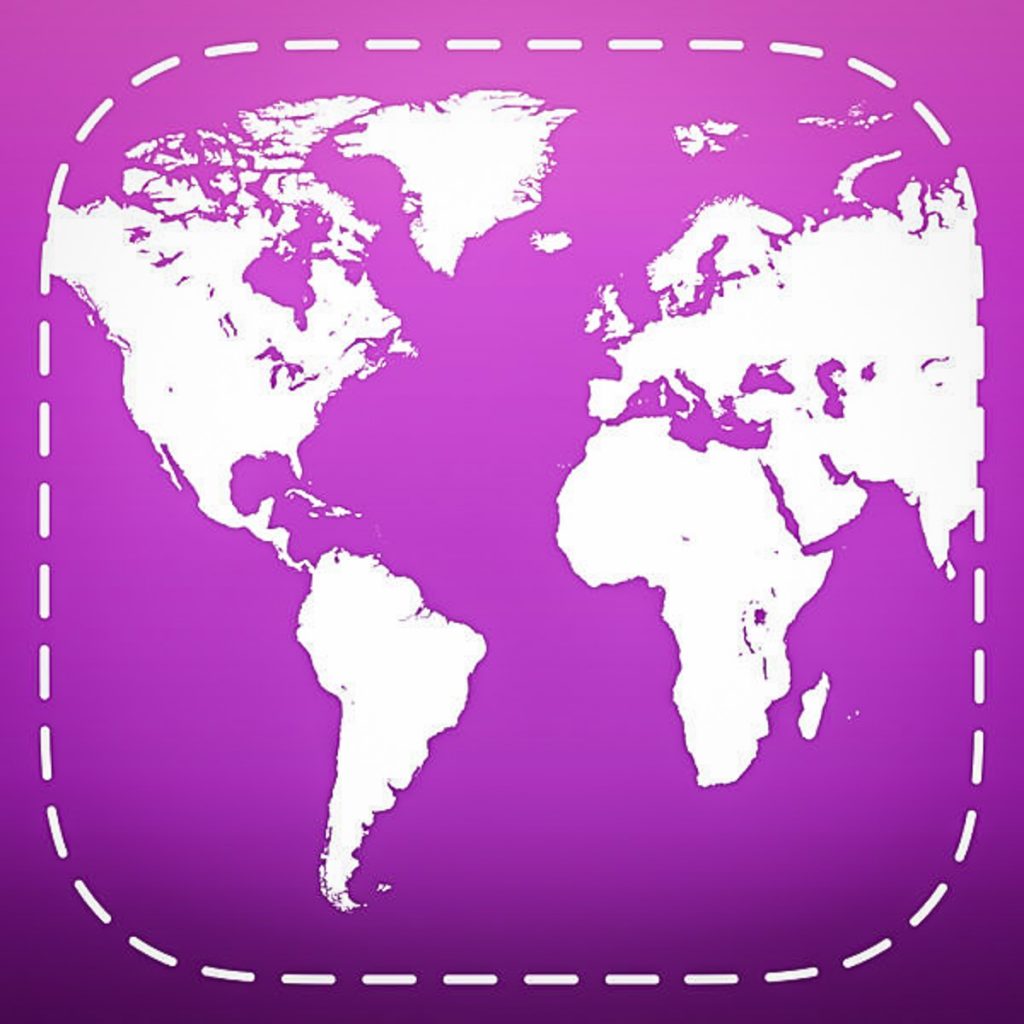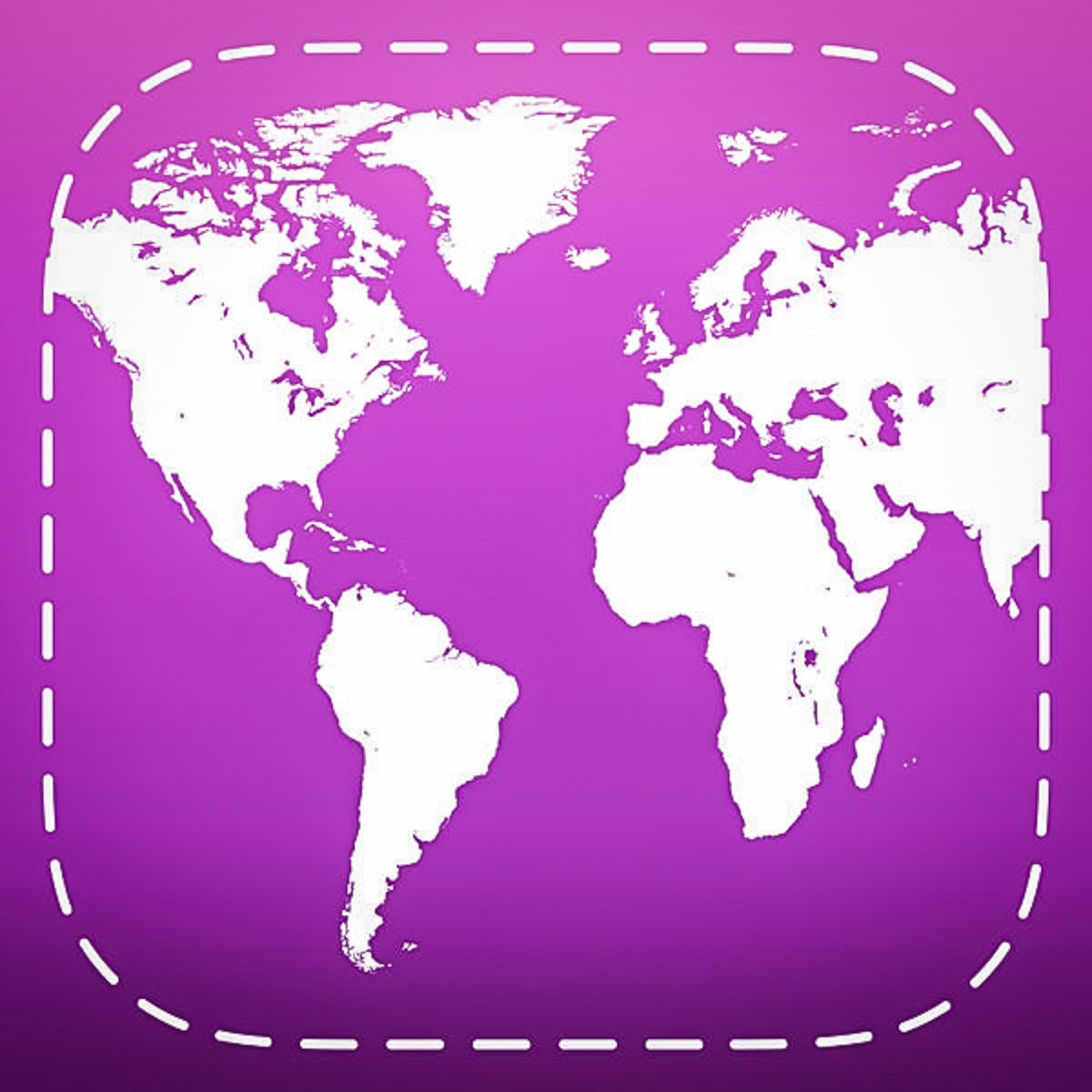 Made by travelers, for travelers. We use Trail Wallet on all of our travels to track EVERY single purchase we make. It has allowed us to keep track of our budgets and travel expenses since the beginning.
Plus, it shows you which categories you are spending the most money on. Perhaps you'll realize early on in your trip you need to dial back on your entertainment budget.
Any mindful traveler who wants to stay on a budget needs this app! (only available for iPhones)
---
Other Useful Iceland Apps
We found these apps to be useful during our travels in Iceland.
6. My Aurora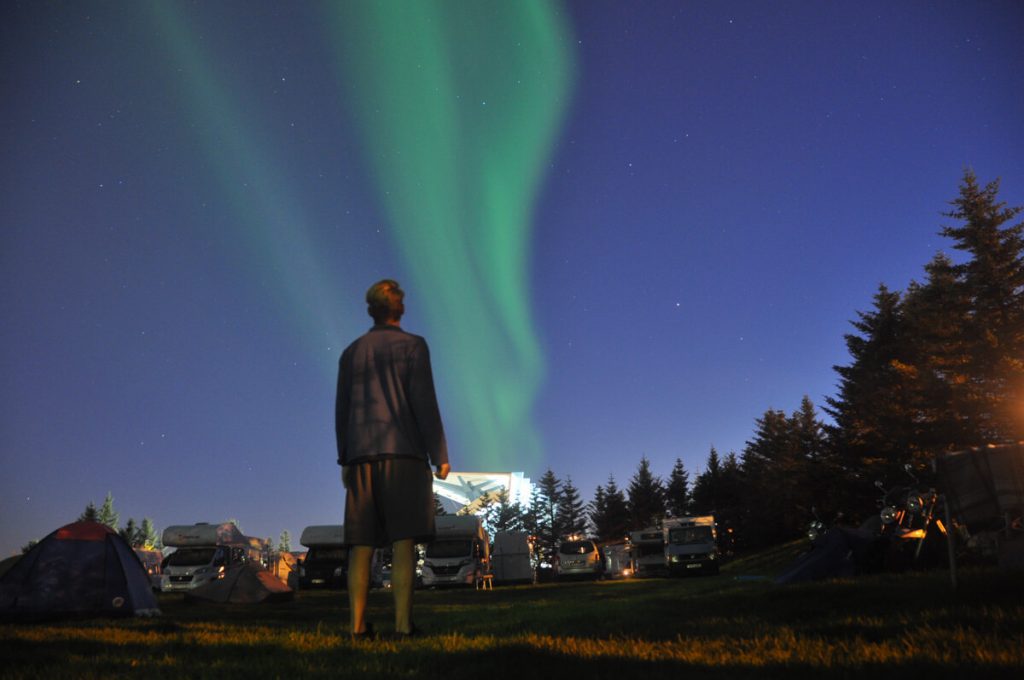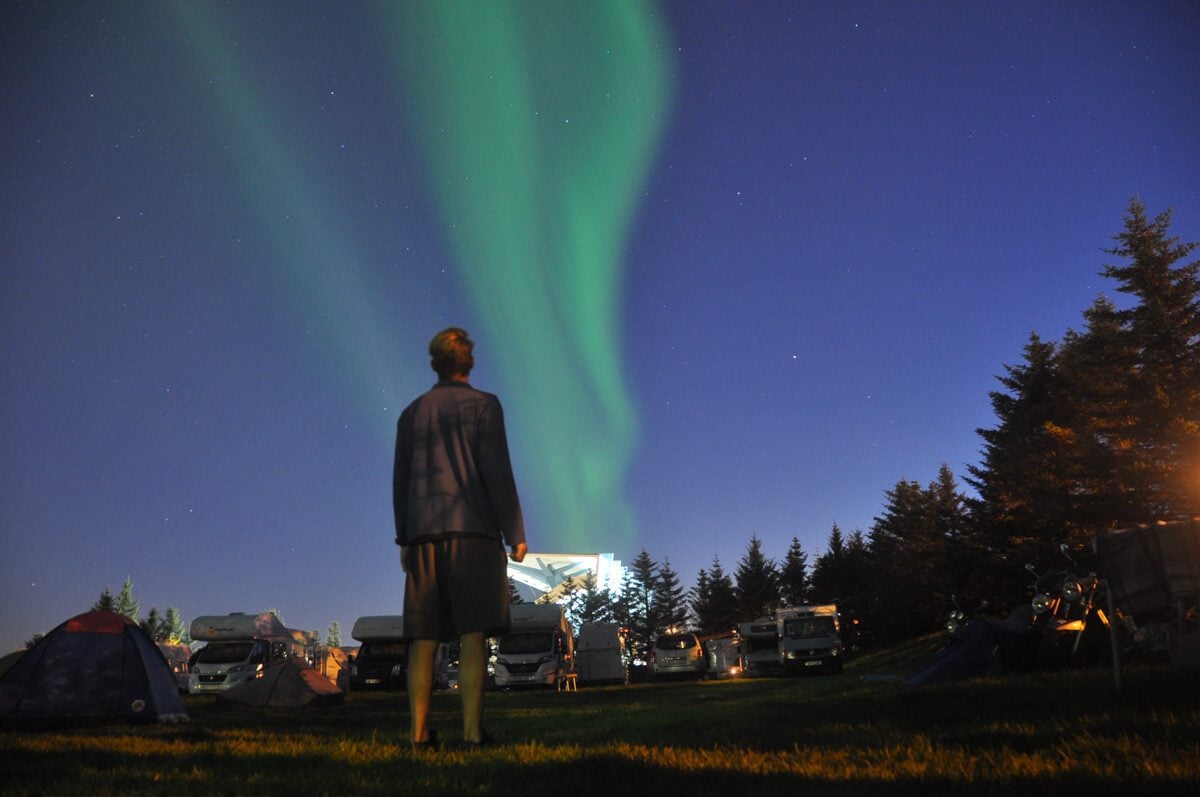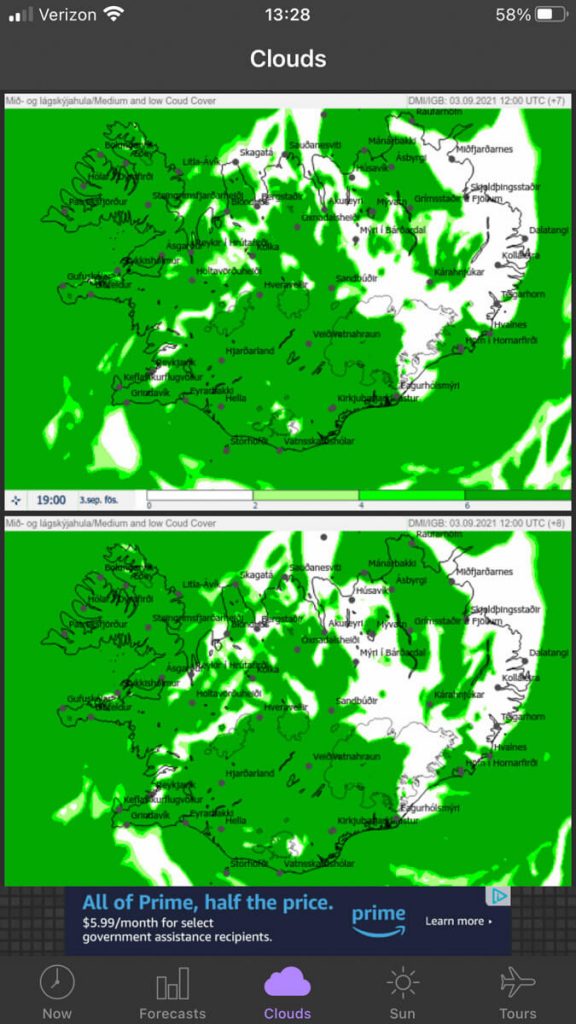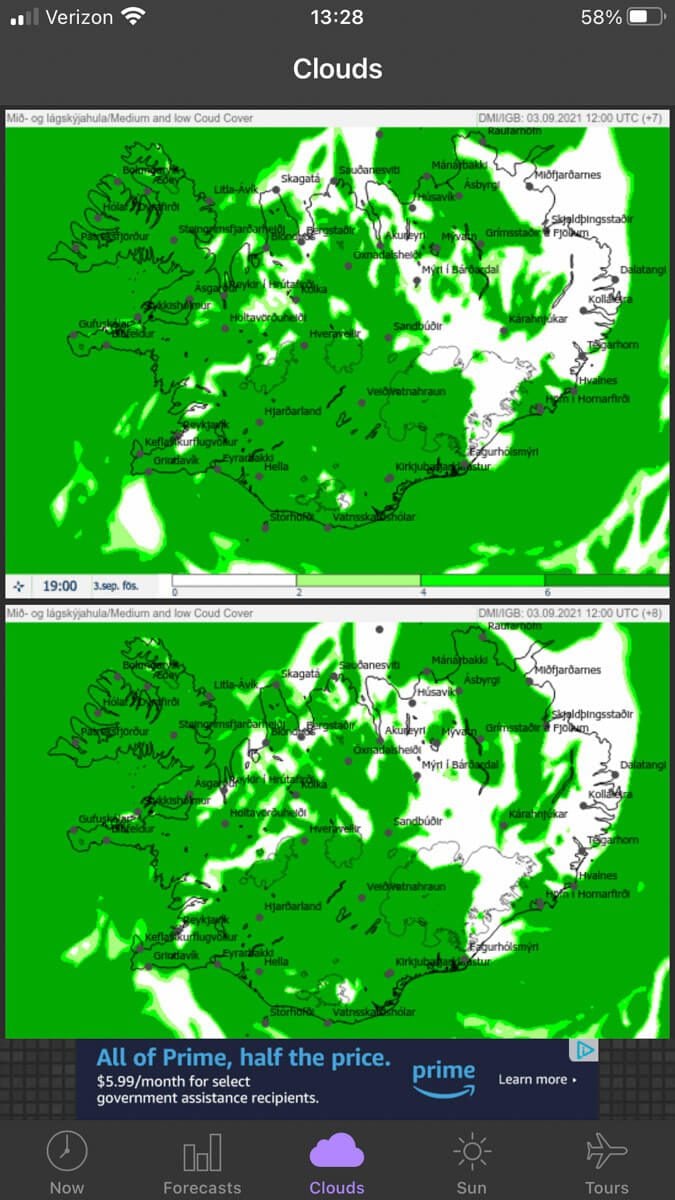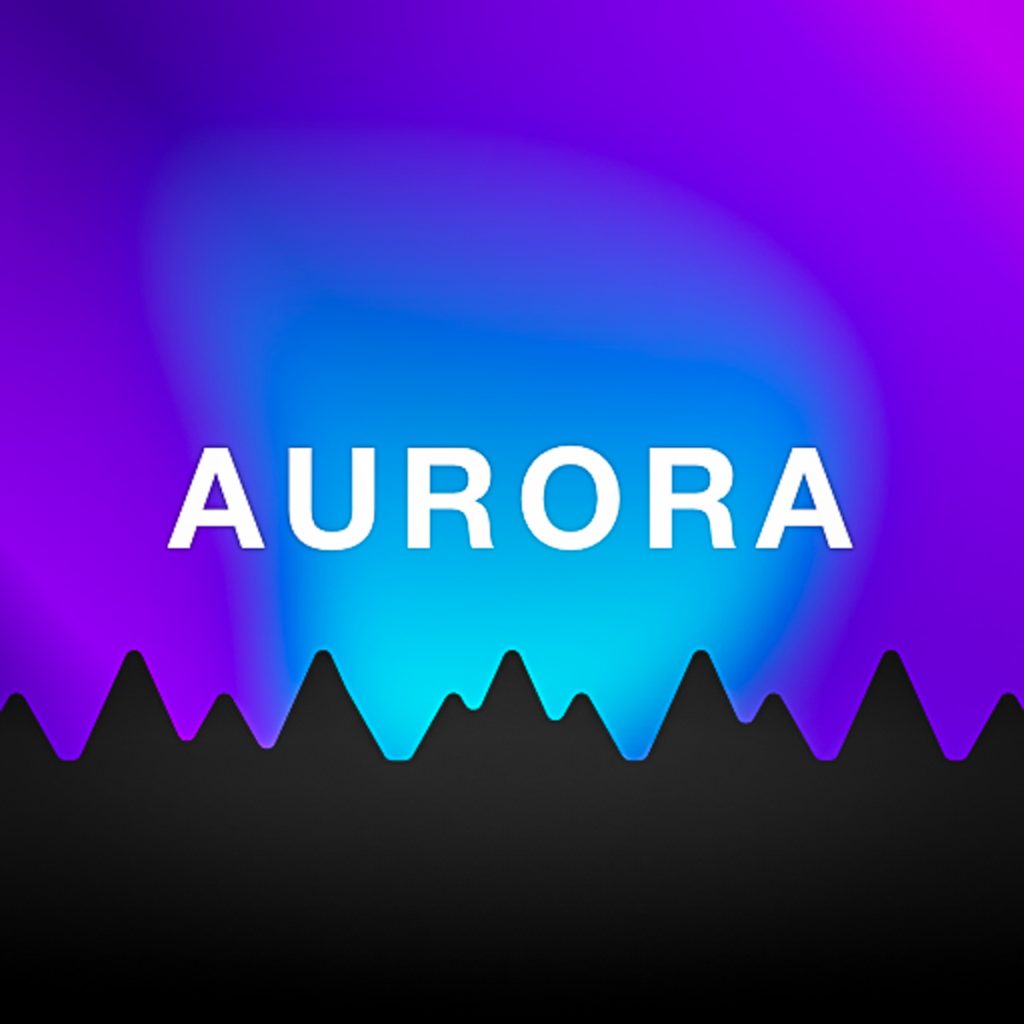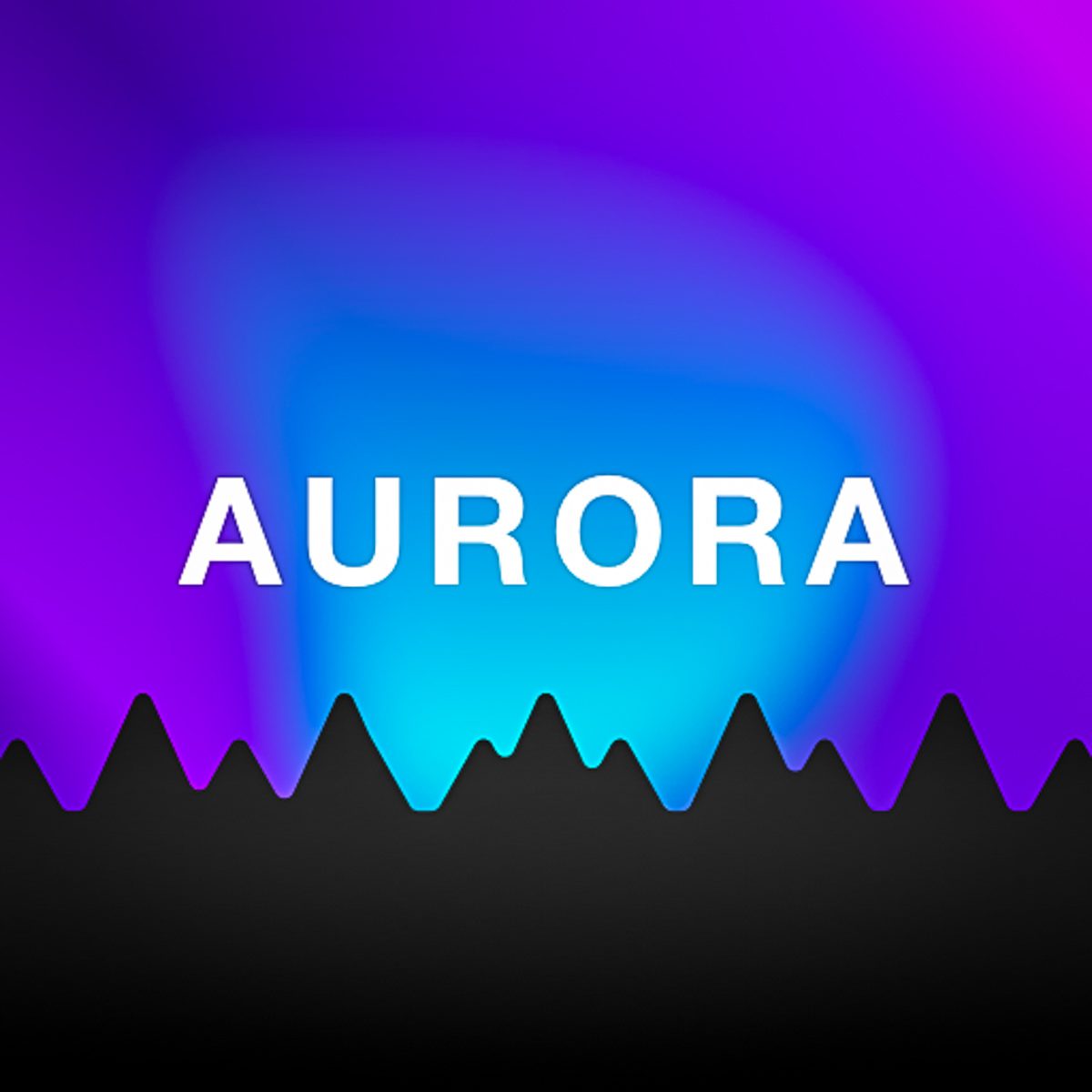 We've tested 3 "Northern Lights forecasting" apps, and in our opinions, this one is by far the most user-friendly. Used by both tourists and serious Aurora seekers, this app will tell you exactly how likely you are to see the Northern Lights at any given time, or where the best viewing options are.
7. Maps.me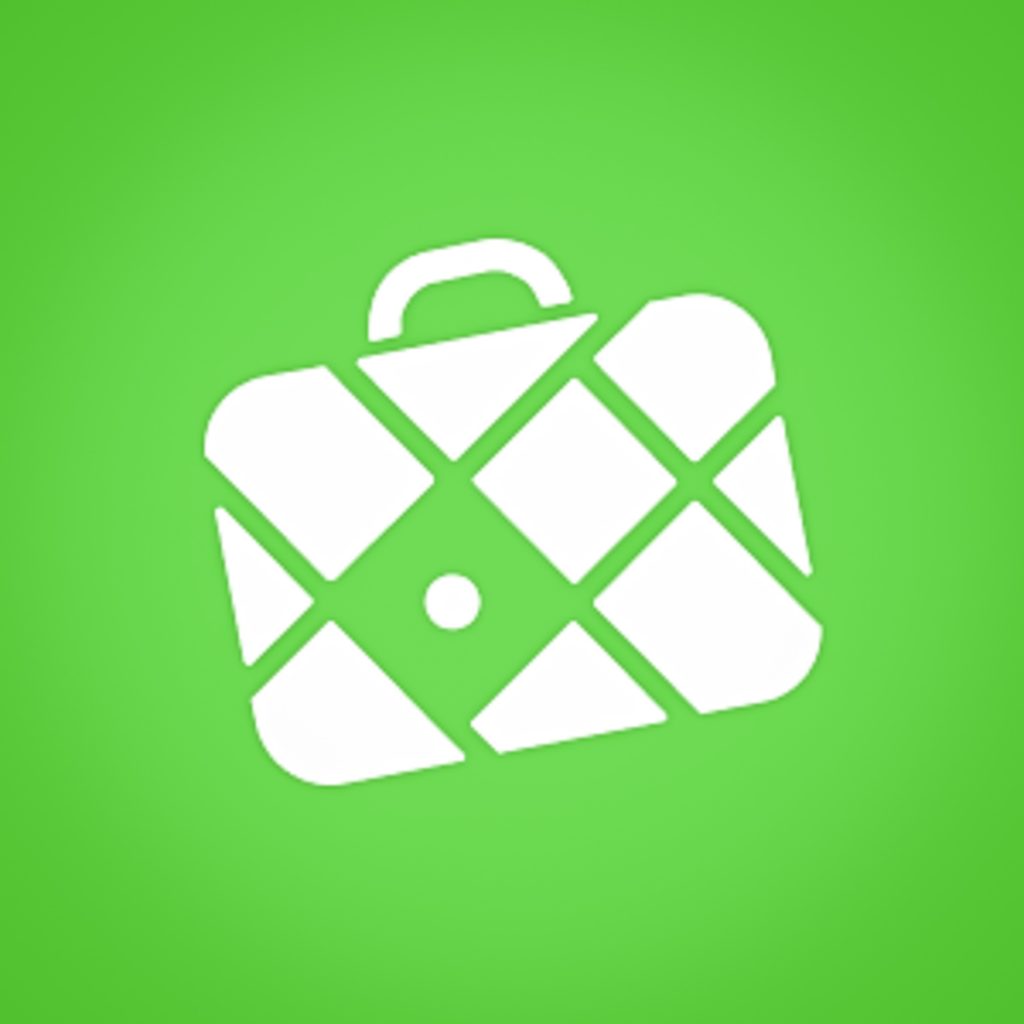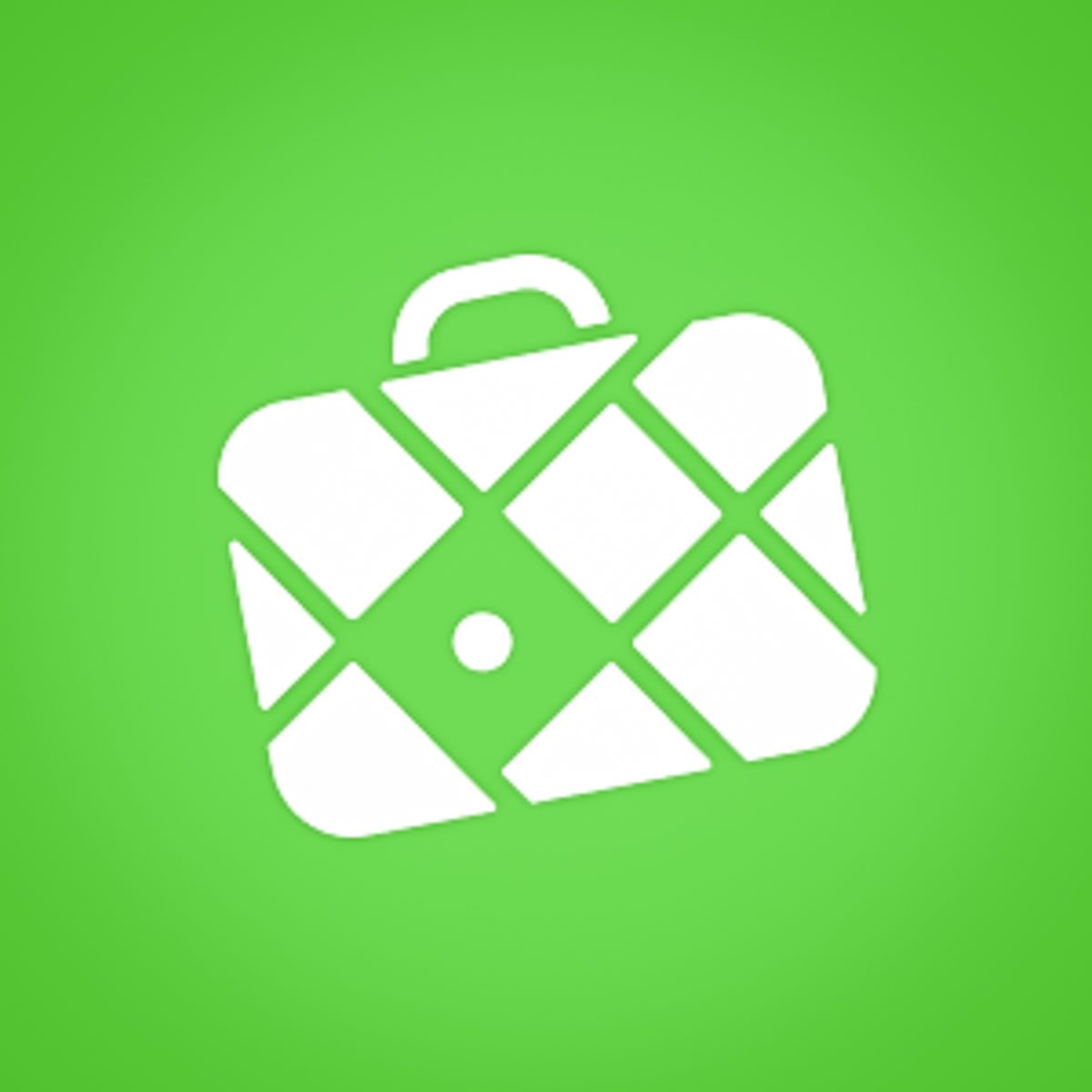 This entirely offline navigation app shows some trails and roads that aren't on Google Maps. We found it useful at times when we came across an unknown path. The app offers detailed walking directions with an elevation profile that can be helpful on hikes as well.
8. iOverlander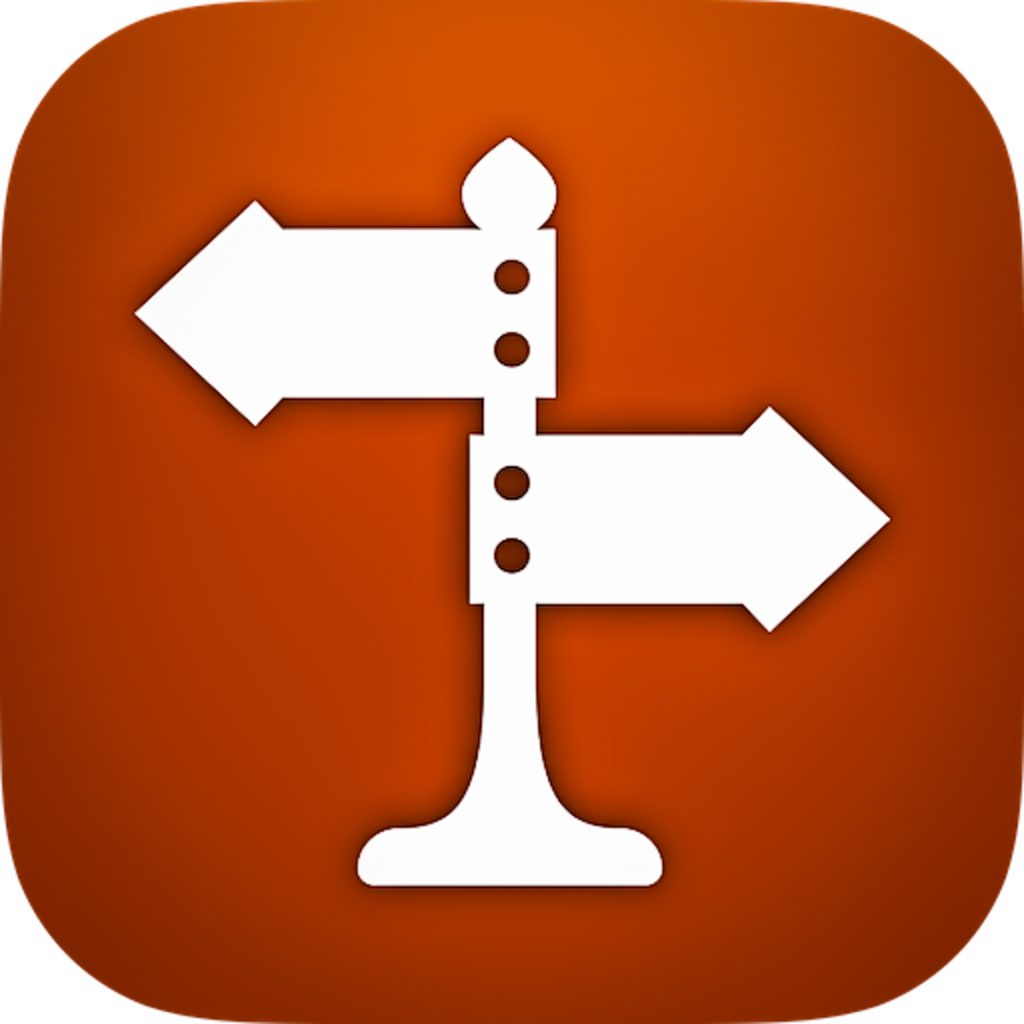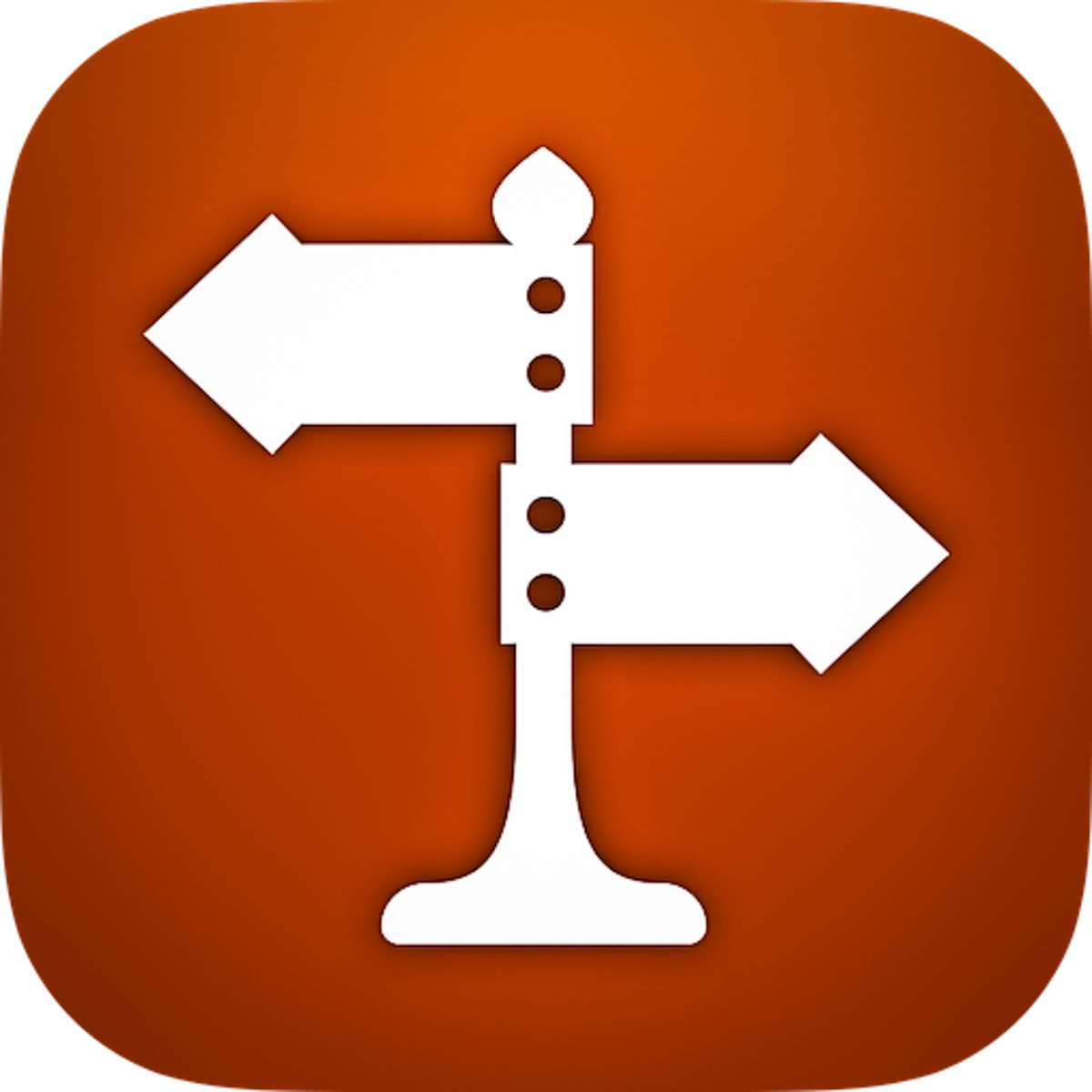 This global app provides maps for campsites near your location combined with reviews of amenities such as running water, Wi-Fi, showers, and more. You can see reviews from other users and photos of the site before you make your stop.
Important: There are wild campsites listed on this app, but as of 2015 it is illegal to camp outside of an established campground in a campervan or rooftop tent unless you have written permission from the landowner.
9. Spotify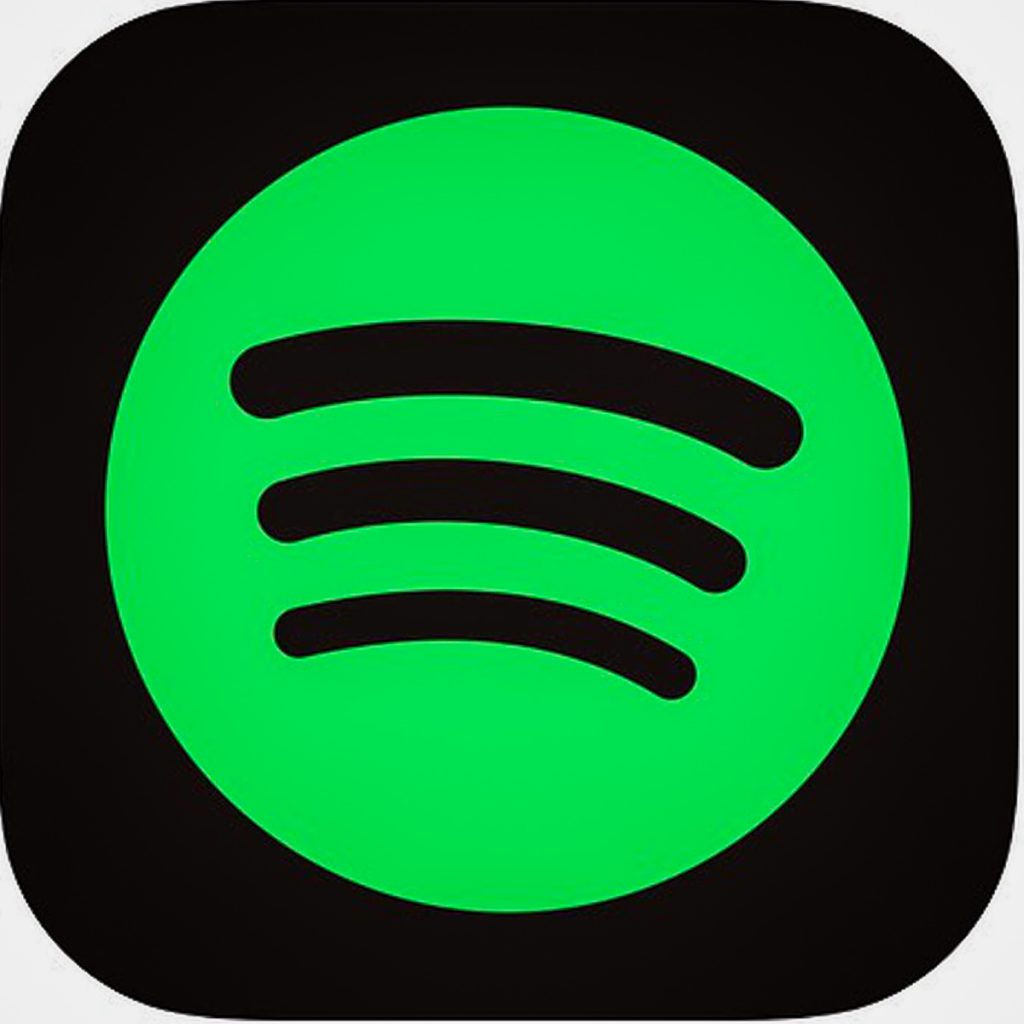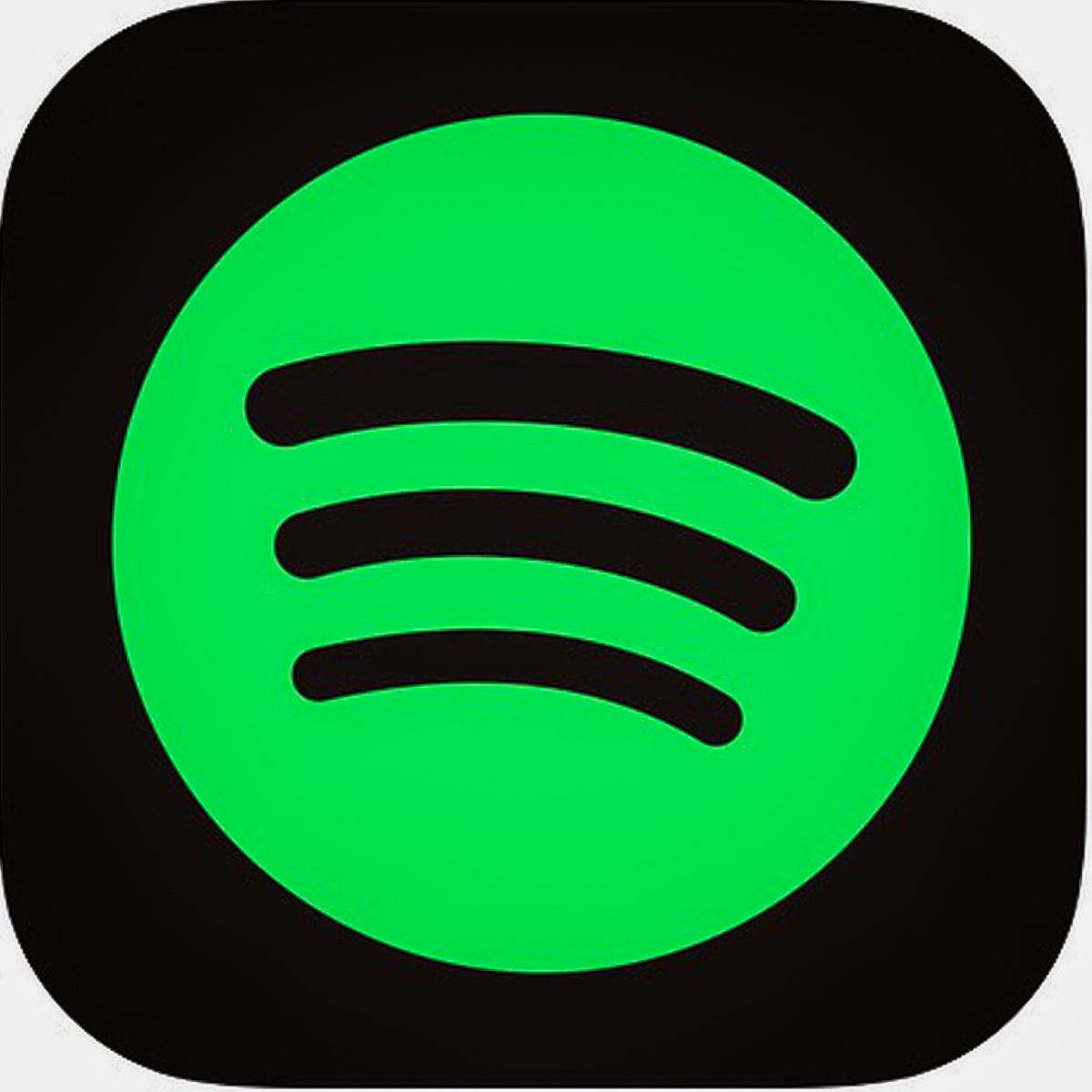 Curate the ultimate road trip playlist with Spotify and take your favorite music with you on the road. Add your favorite songs, download your playlist for offline listening, press shuffle, and hit the road!
The best part is Spotify covers all music genres so there's something for all tastes. Whether it's hard rock, country, audiobooks, or podcasts, Spotify has you covered with all your favorites.
Note: You'll need to pay for a subscription to the premium version if you want to use this app in Iceland (or anywhere outside of the US).
10. Google Translate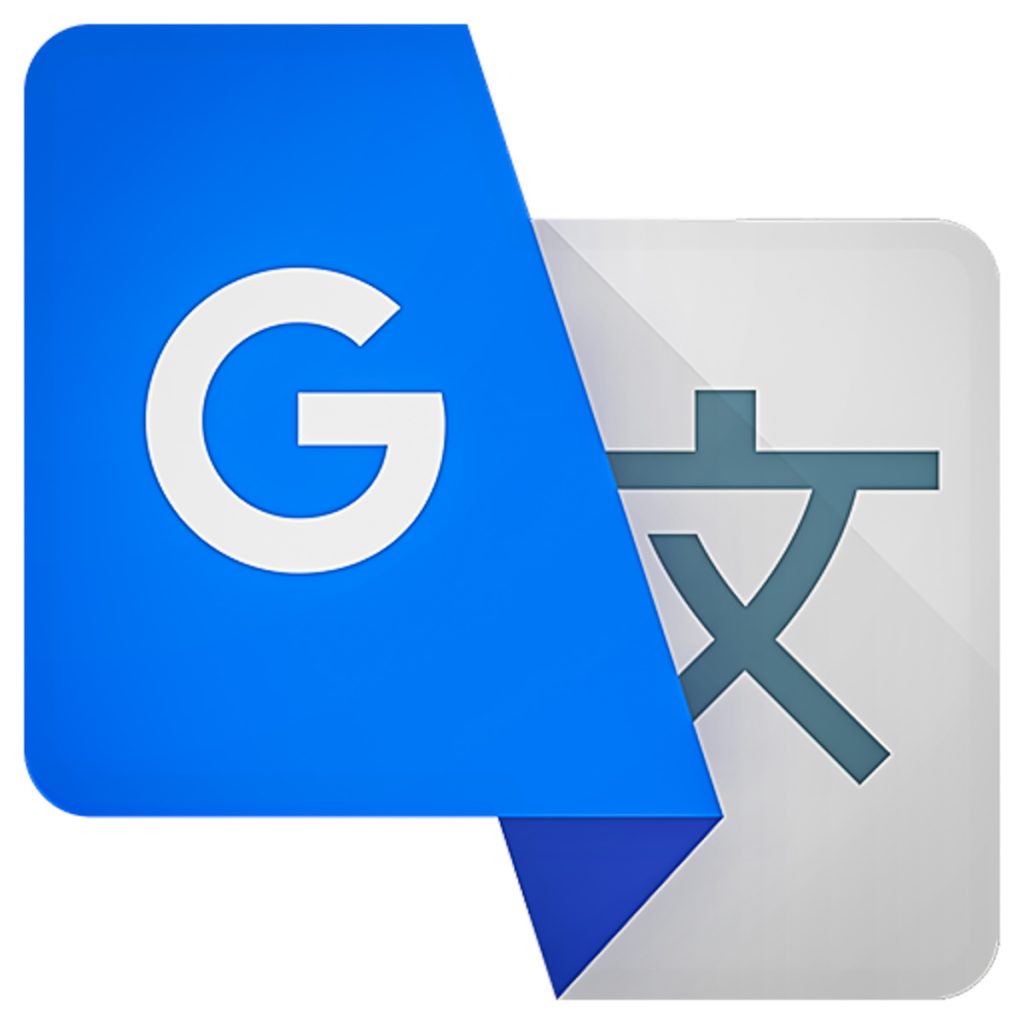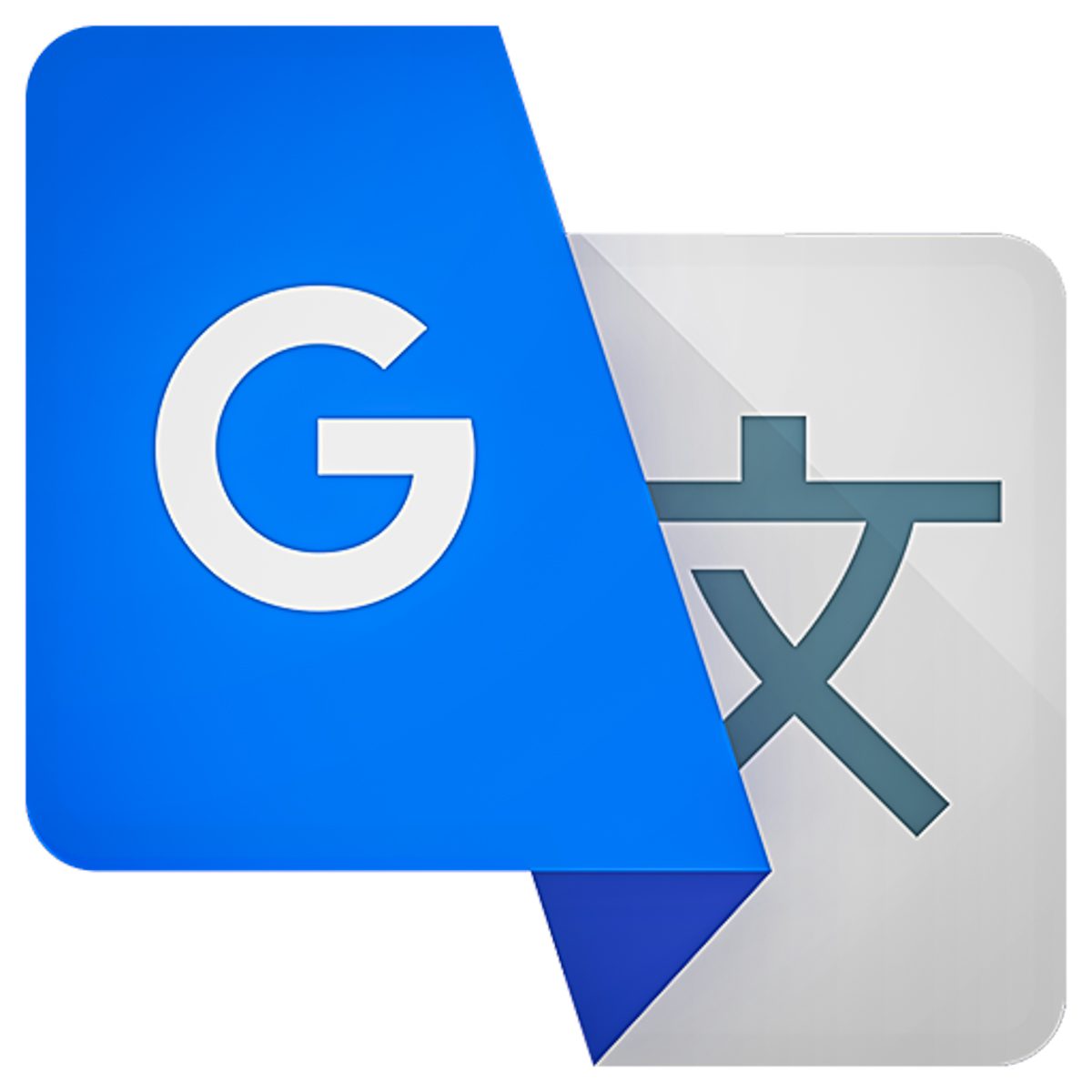 While most things in Iceland are written in English as well as Icelandic, it's always helpful to have a translator in your back pocket just in case. This app is super useful for deciphering confusing menus in a foreign language or buying medications.
Our favorite feature is that you can use your phone's camera to translate words on screen without any typing involved. How amazing is technology?!
Tip: Download the Icelandic language pack before your trip so you can always have access to it.
11. Locationscout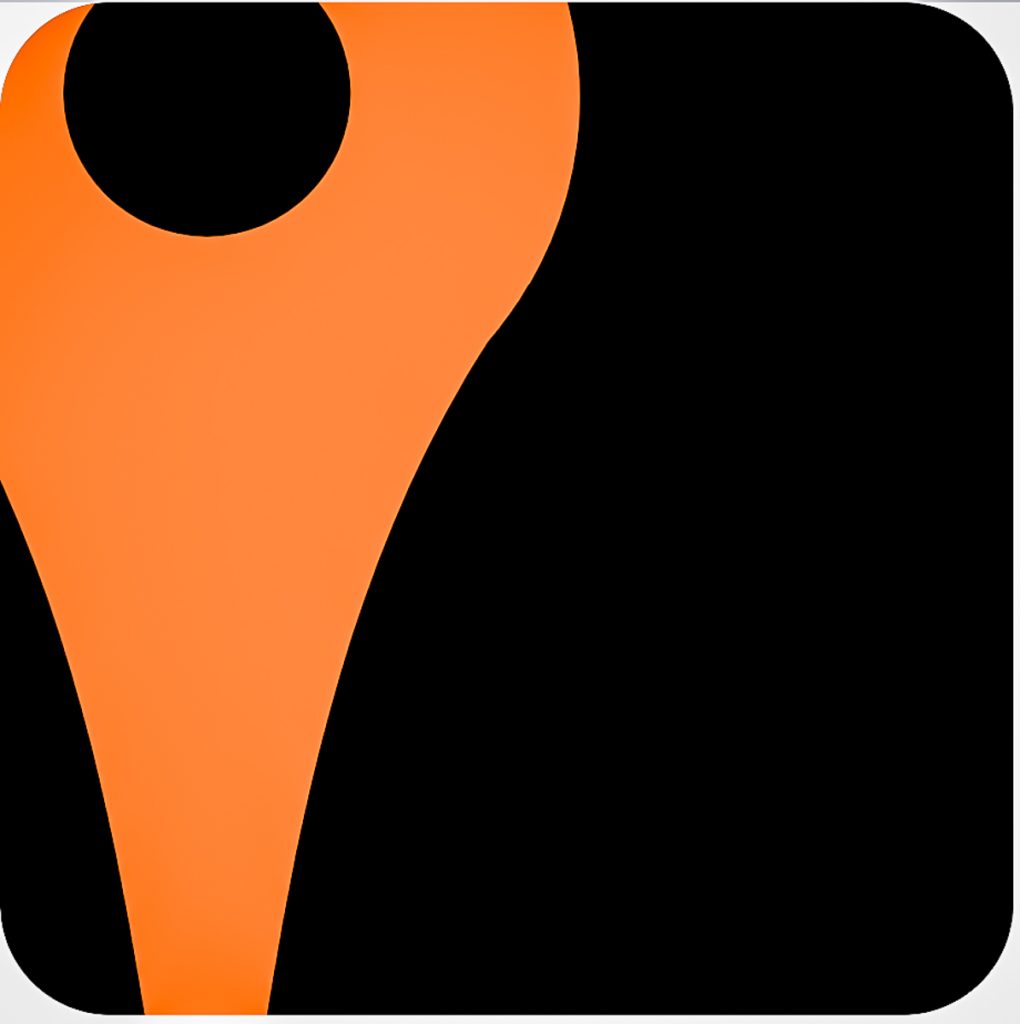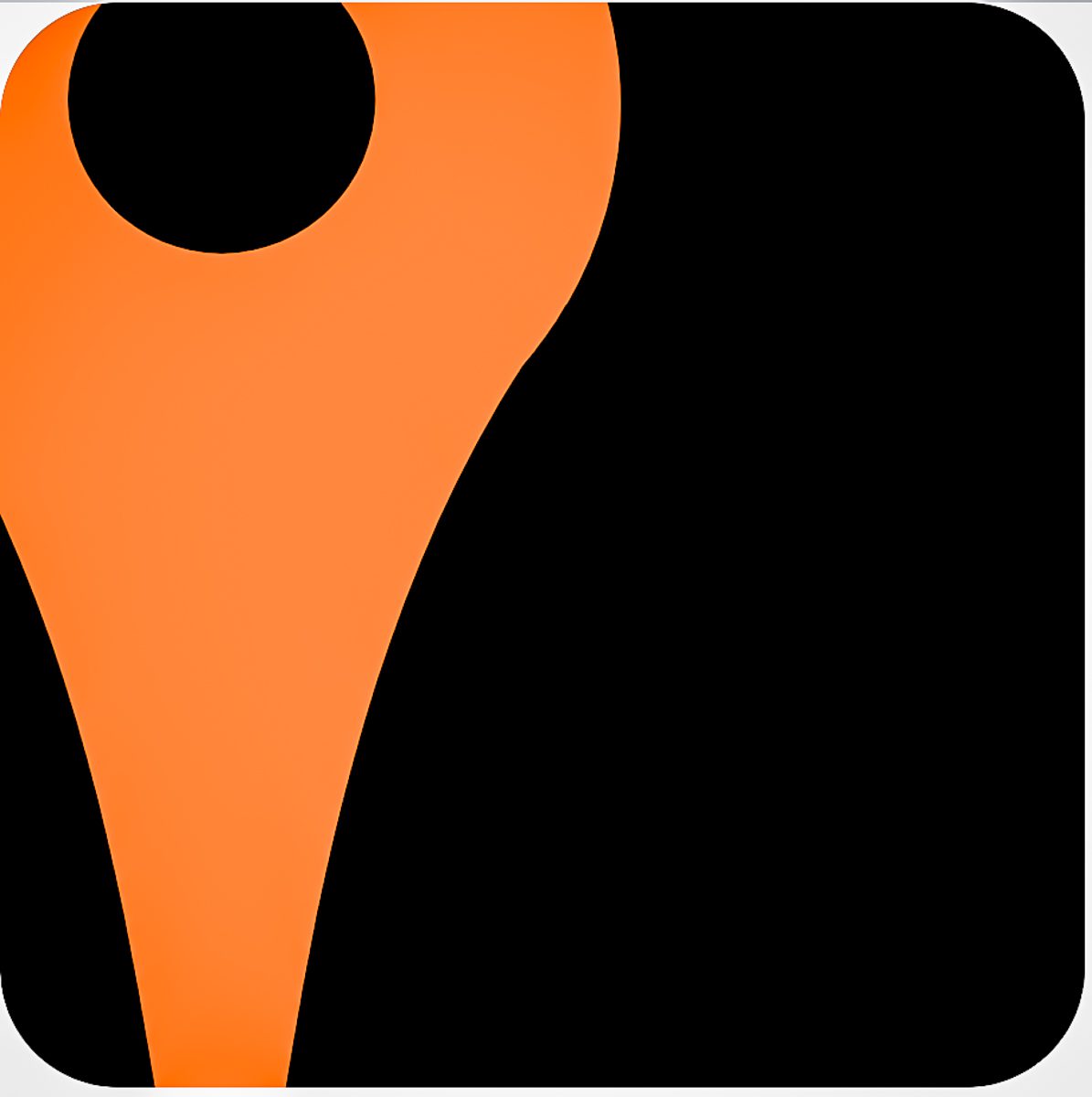 Sort of like a social network for photographers and travelers, Locationscout provides the best places for photography in your destination based on photographs and recommendations from real photographers.
Download the app, add your Iceland location and see some of the best shots taken in your area. You can make your way to the exact locations with directions in the app.
12. Netflix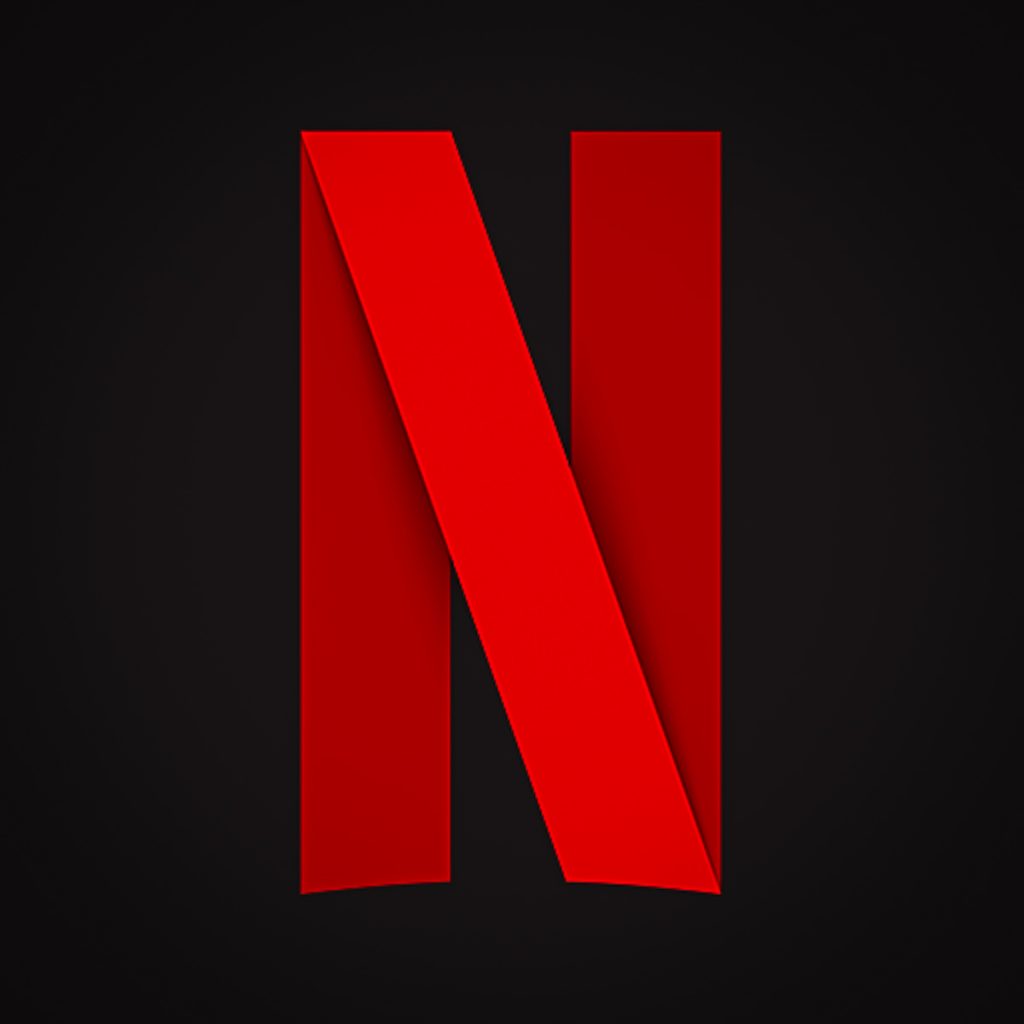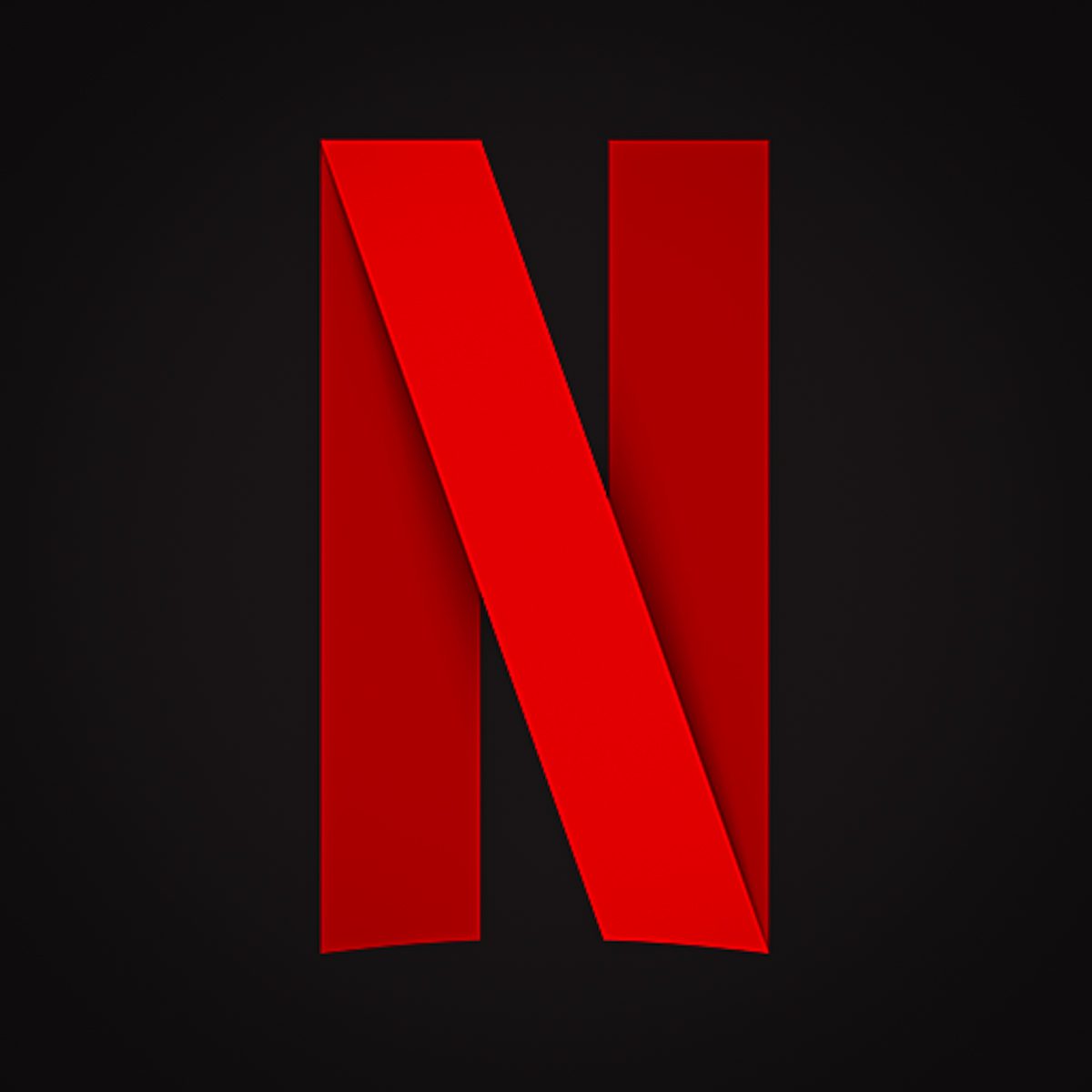 If you have a Netflix account, be sure to download the app to your phone (or tablet) to unleash hours of viewing entertainment. This is a great option if you want to watch your favorite shows before bed. We liked having this option in our campervan at night.
Things to add to your to-watch list while in Iceland are:
Eurovision: A comedy starring Will Farrell that takes place in the small Icelandic town of Husavik.
Katla: A Netflix mini series portraying the aftermath of the catastrophic eruption of a subglacial volcano, taking place in the remote Icelandic fishing village of Vík í Mýrdal.
Ari Eldjárn: Pardon my Icelandic: An English-language comedy special by Icelandic comedian Ari Eldjárn.
Down to Earth with Zac Efron: In the first episode of this docu-series, Zac Efron travels to Iceland to learn about renewable energy efforts.
13. Libby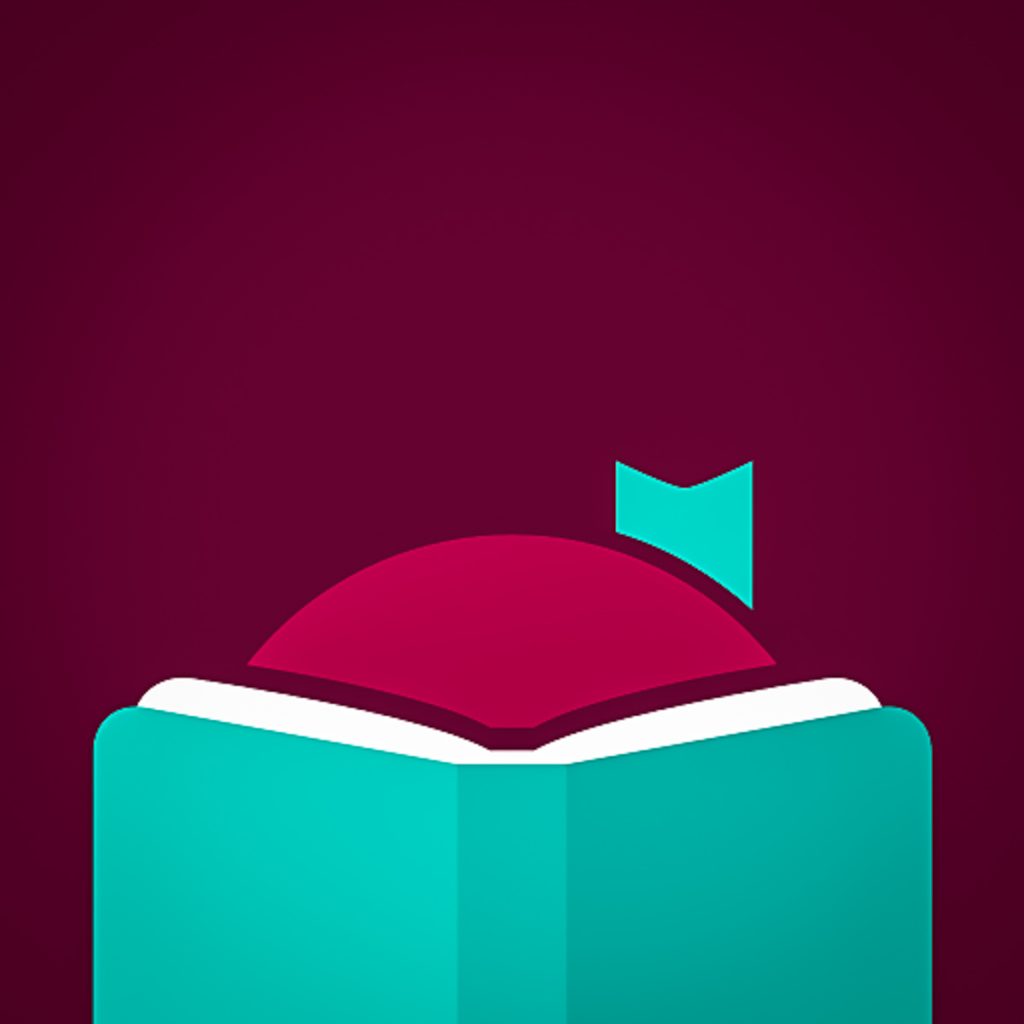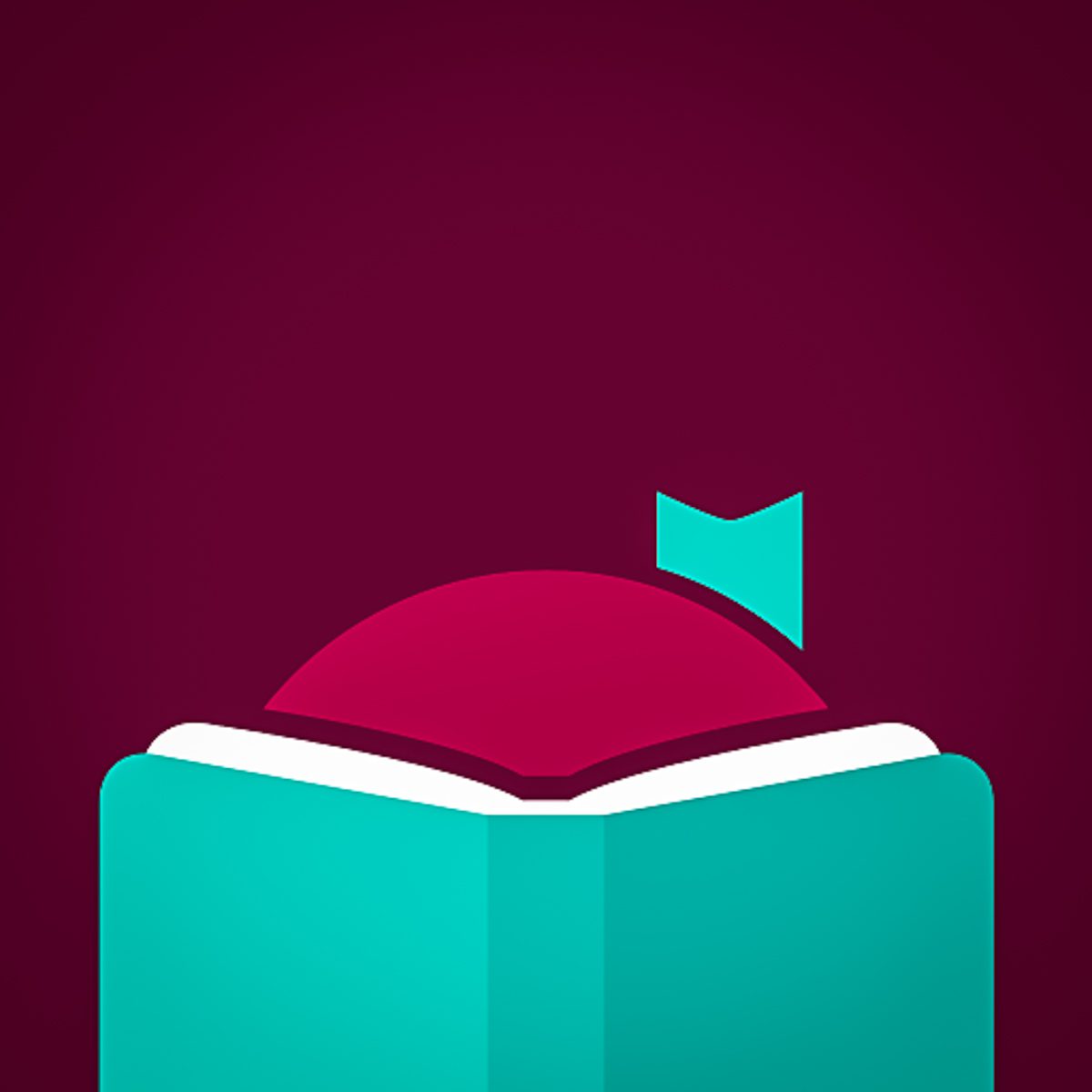 This app allows you to borrow audiobooks from your home library (free of charge), which can be a fun way to stay entertained on a long road trip. All you need is a valid library card.
If you're like me and get mildly carsick when reading on transportation, Libby is a simple solution.
14. Bensin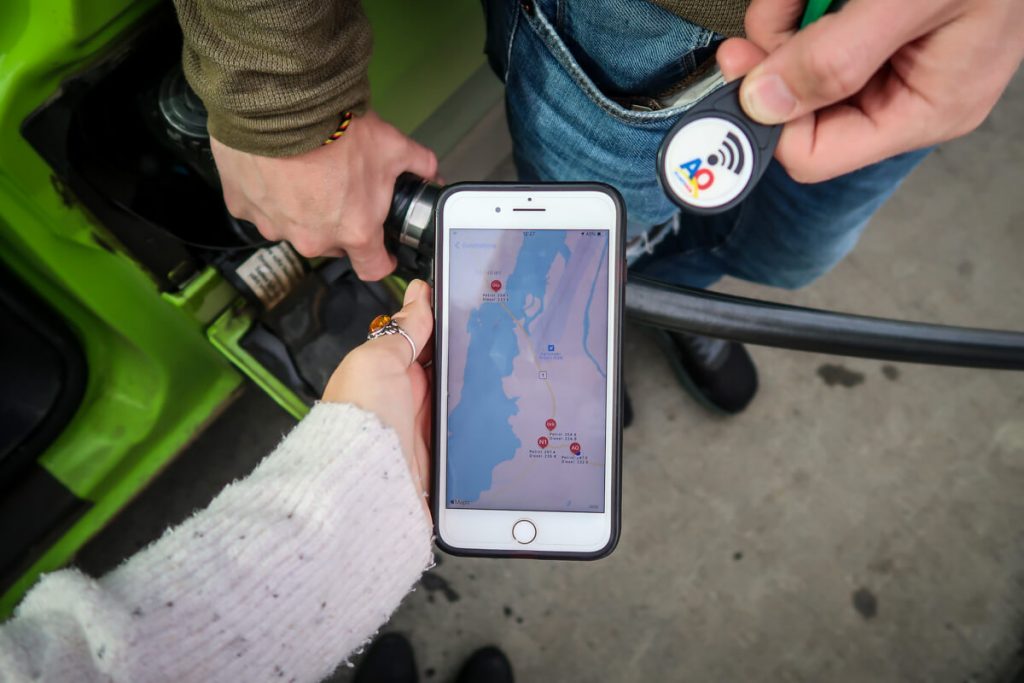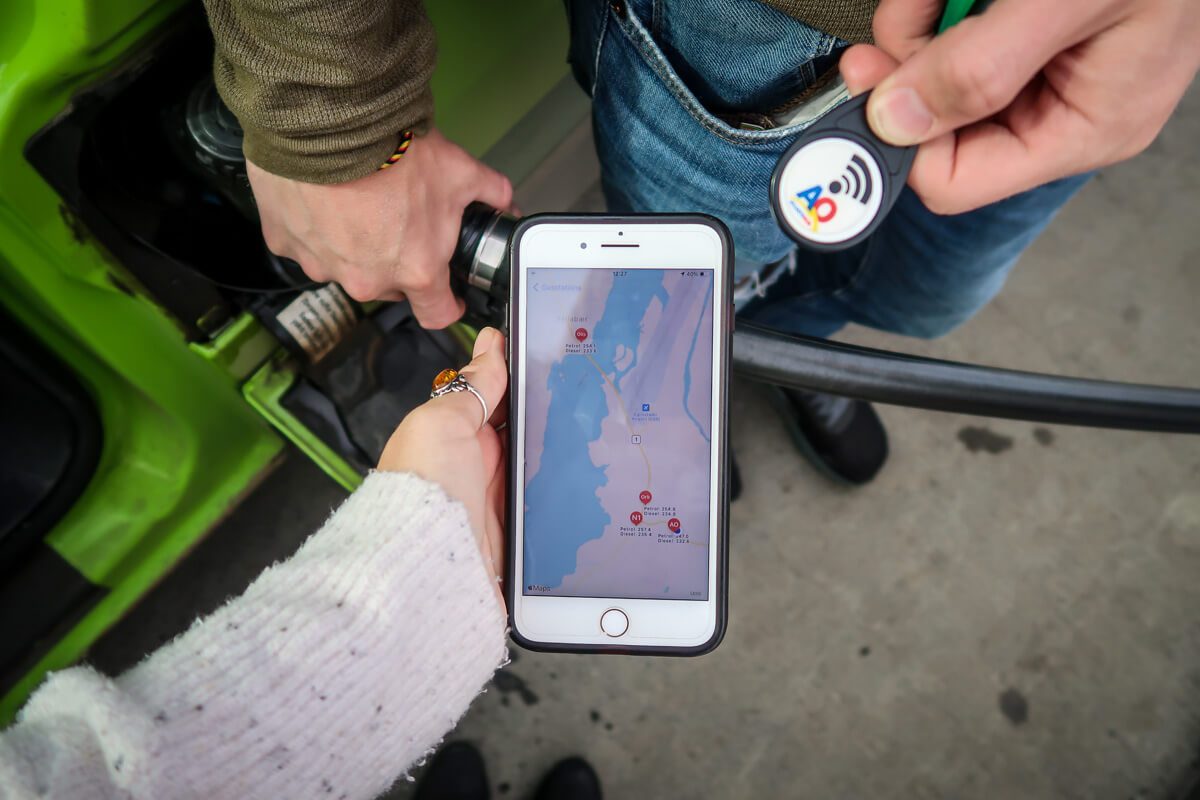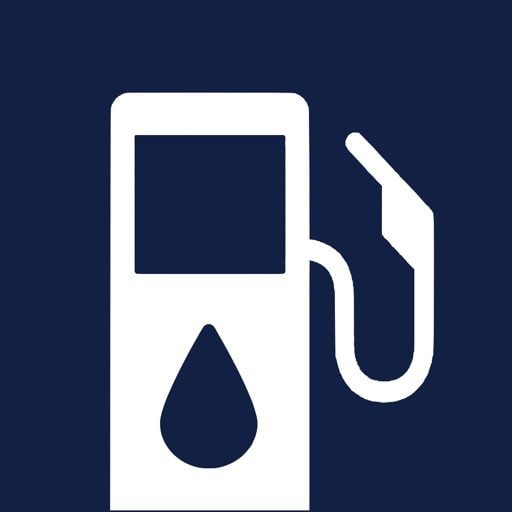 Simply put, this app helps you locate nearby gas stations in Iceland. Useful for any Iceland road trip, the app offers up to date gas prices so you can plan your route and make informed stops. The map feature is nice for seeing gas stations near your current location.
Tip: Some car and campervan rental companies will give you a special discount for specific gas stations in Iceland. This makes it worthwhile to seek out those specific gas stations when possible so you can get the best price.
15. 112 Iceland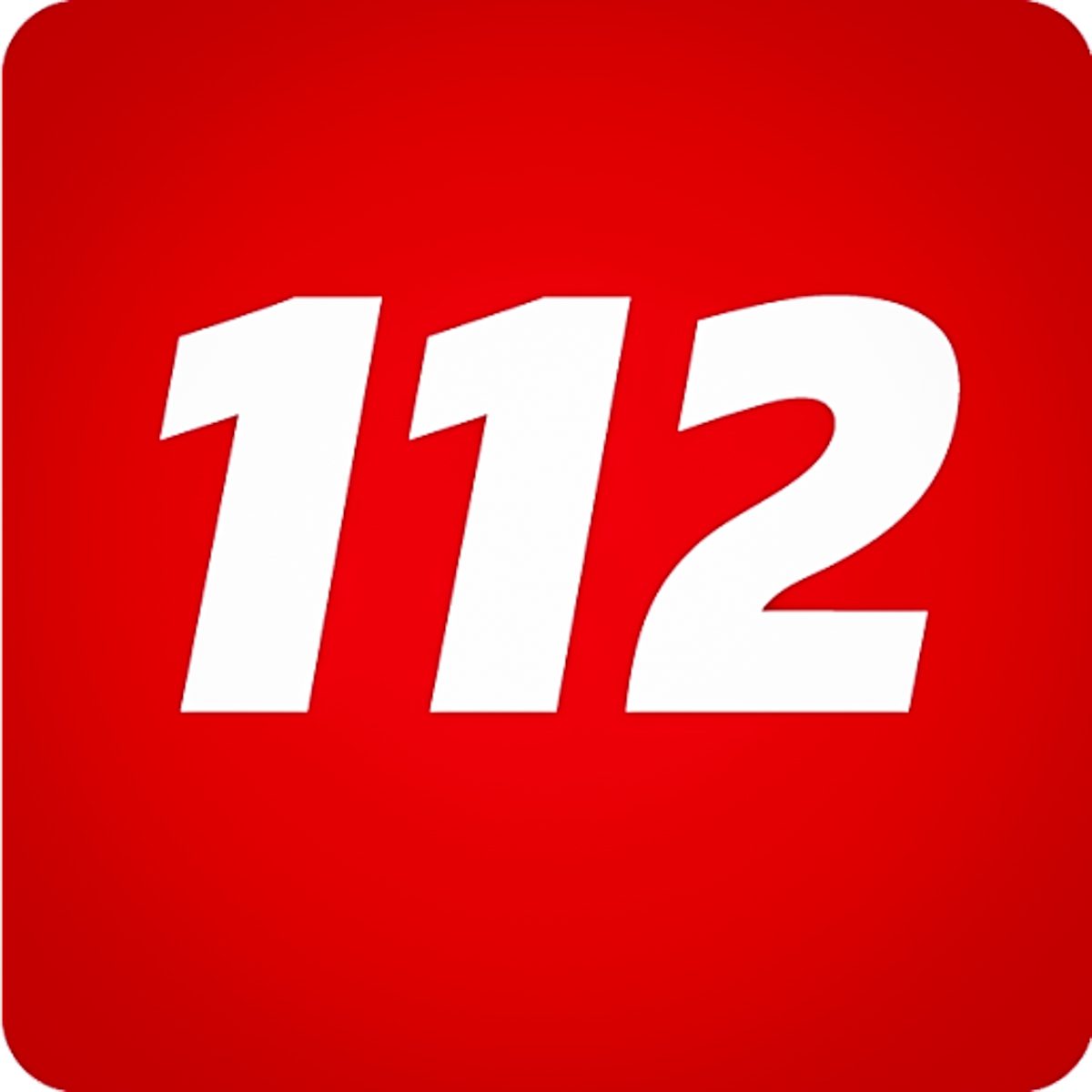 As Iceland's official app for emergency services, it'll give you some peace of mind having this on your phone while exploring Iceland's more remote locations.
With this app you can send regular "check-ins" to update your current location with a single tap. Doing so will help first responders know your most recent location in case of an emergency. And if needed, you can connect directly to the Icelandic emergency service for immediate help.
16. SafeTravel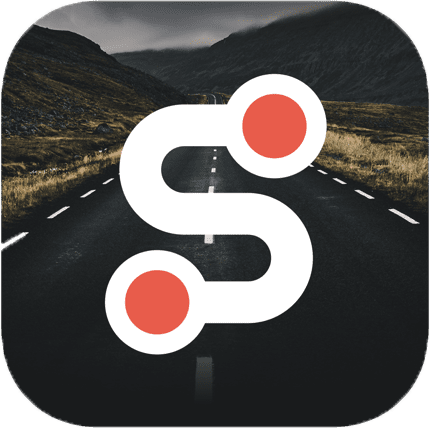 Road conditions in Iceland can be unpredictable, but the SafeTravel app gives you up-to-date information on the roads and driving conditions. Upload information on your vehicle type and tires and the app will tell you how easy it will be for you to drive the route your looking at. The map feature displays alerts directly from Iceland's Road & Coastal Administration.
This is a great app to download if you are planning a Ring Road road trip!
17. Parka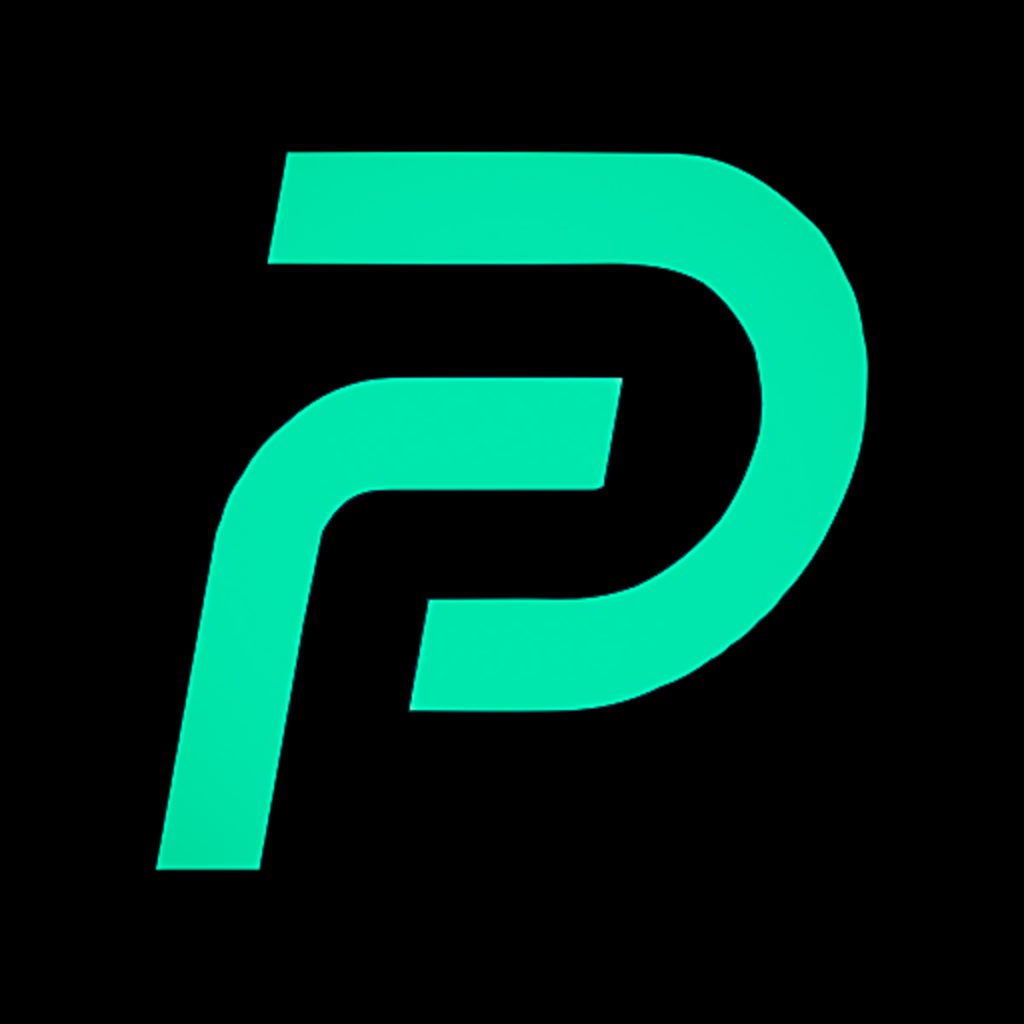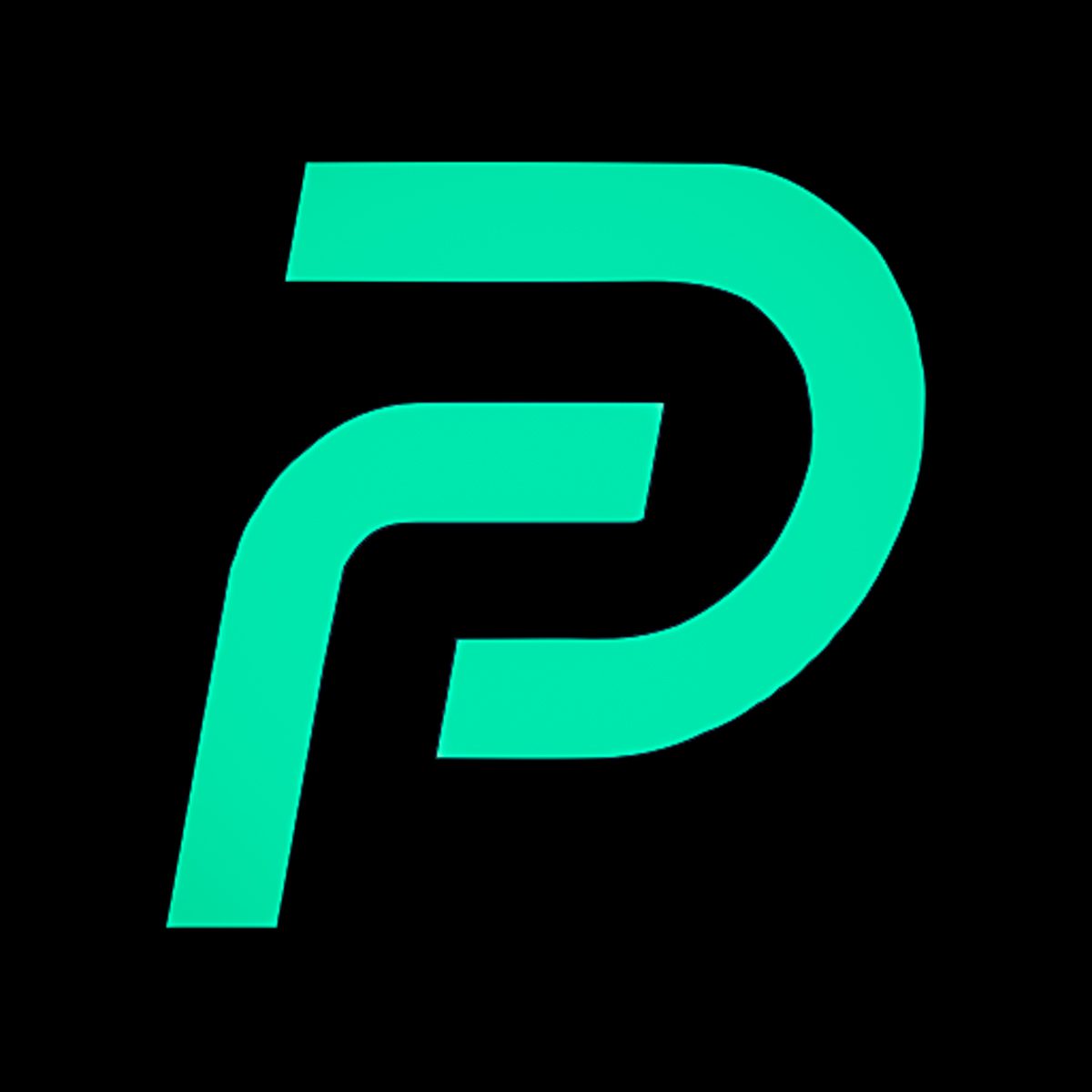 This app can be used to pay for parking in specific locations around Iceland, including downtown Reykjavík, Skaftafell National Park, and Geldingadalir Volcano. They also offer payment options for a select list of campsites in Iceland.
Their mobile website is also super easy to use, even if you don't have the app downloaded you can still make a payment.
18. Easy Park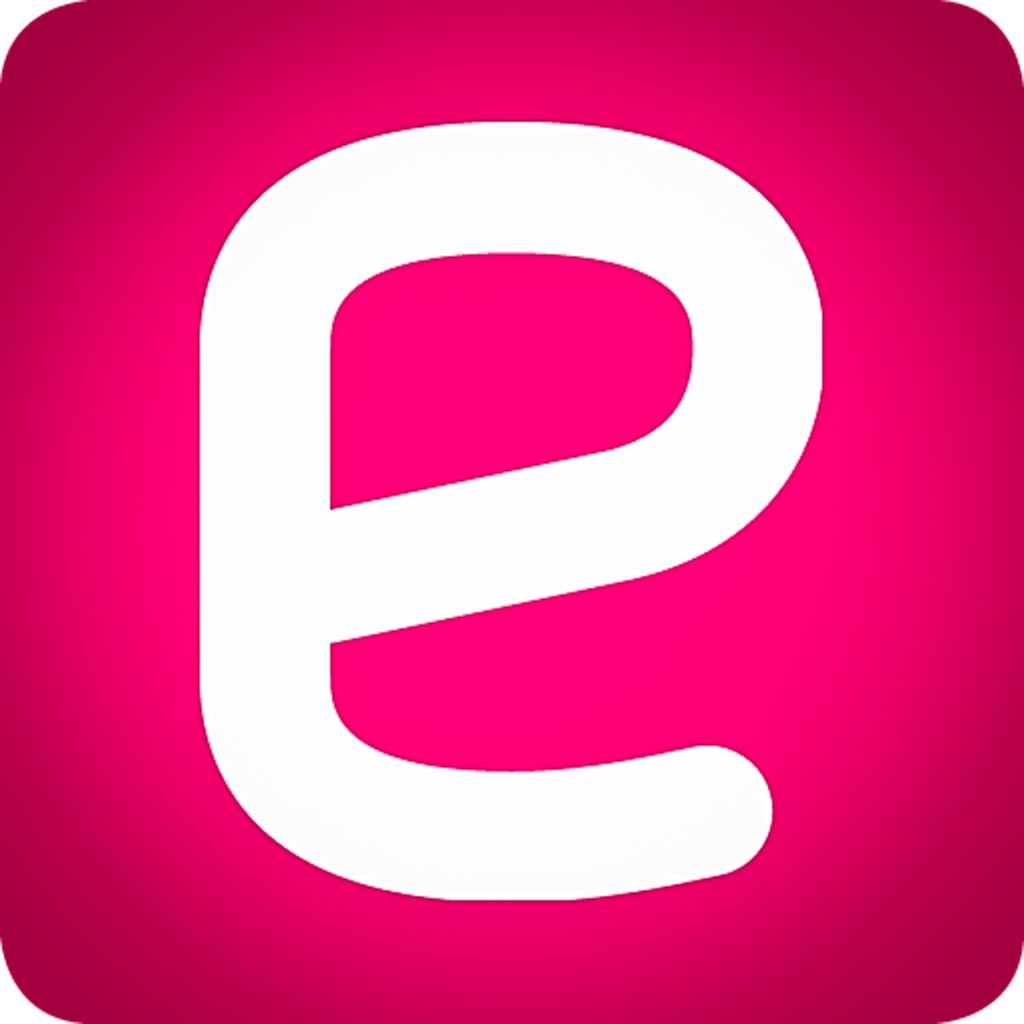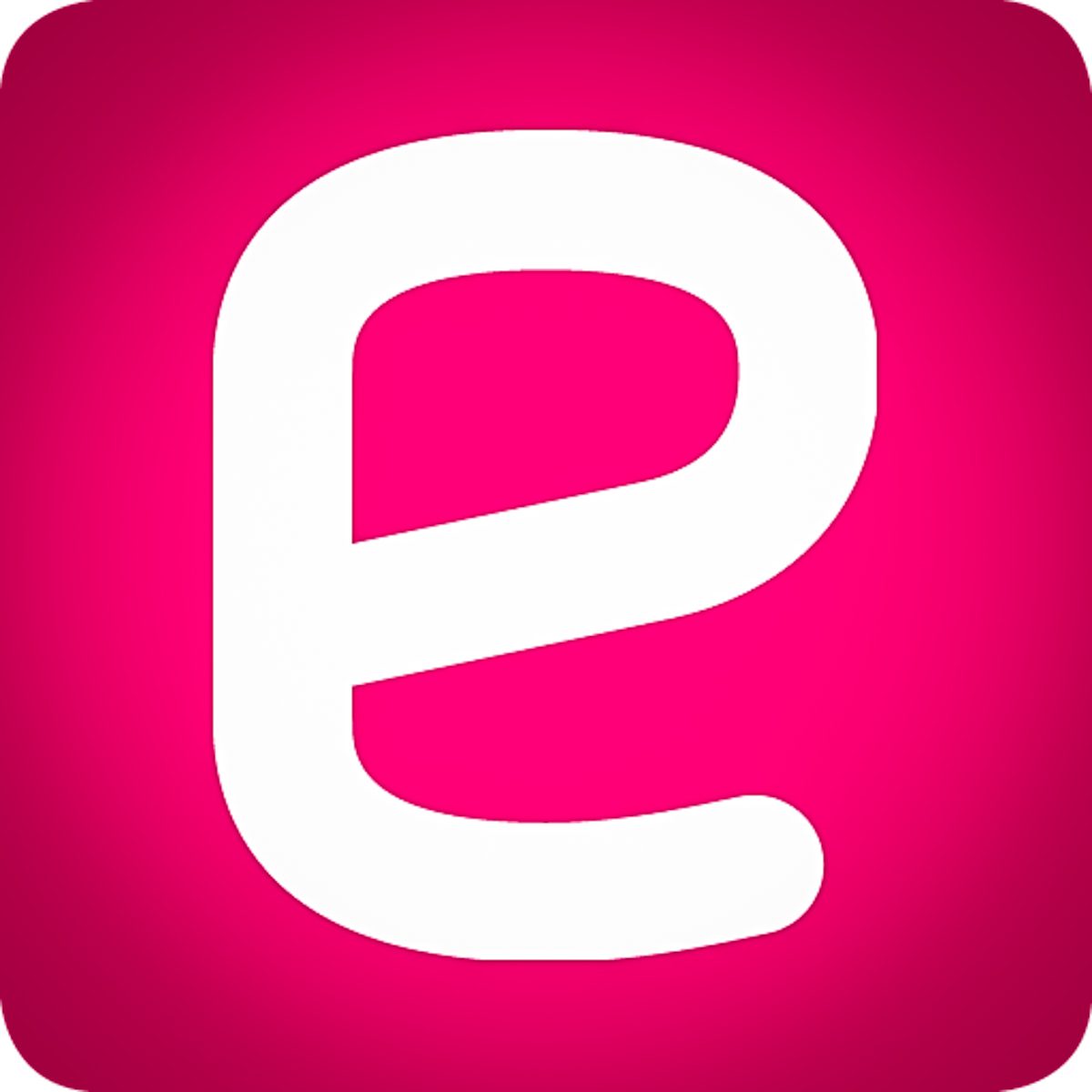 While we're on the subject of parking, Easy Park is a similar global version of a parking app that allows you to pay for and extend your parking from your mobile phone. The only place we had to use this one in Iceland was at Reykjadalur Hot Spring River, but it still came in handy.
19. WiFi Map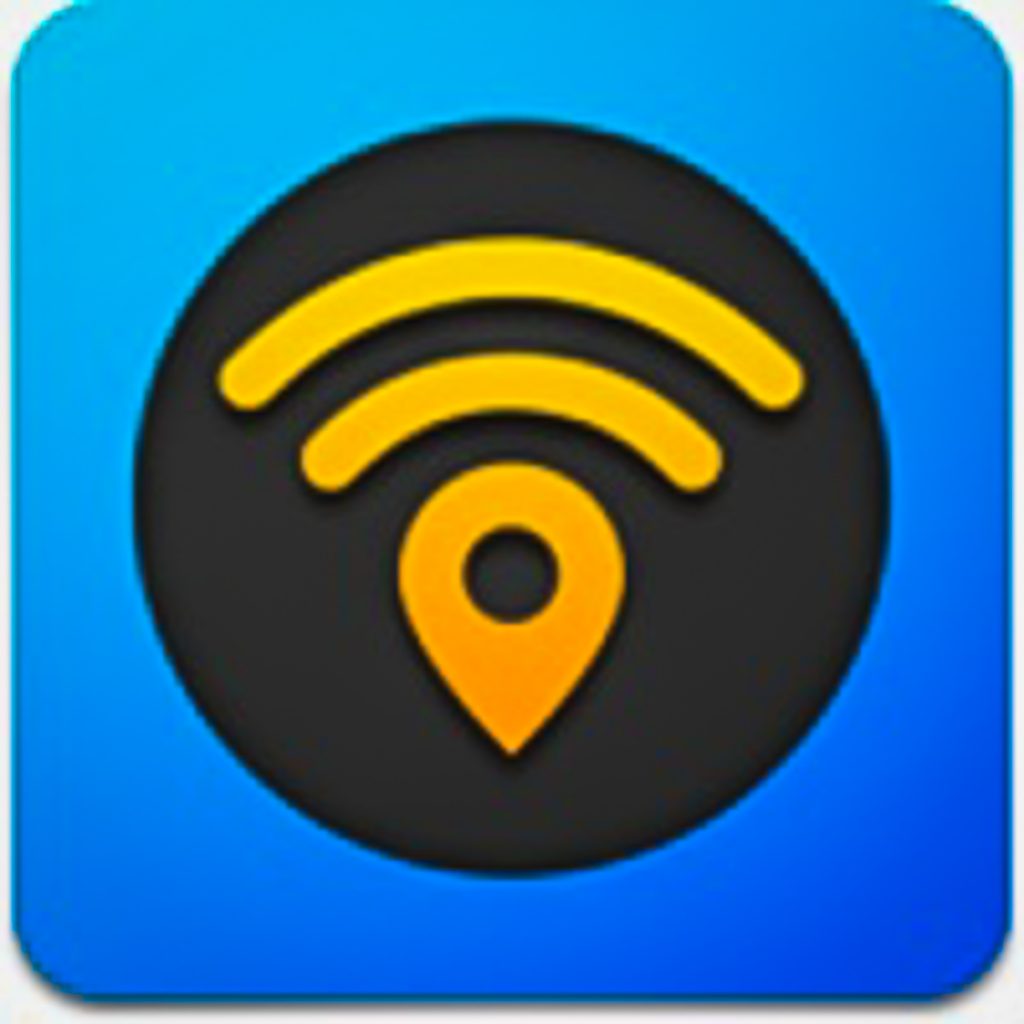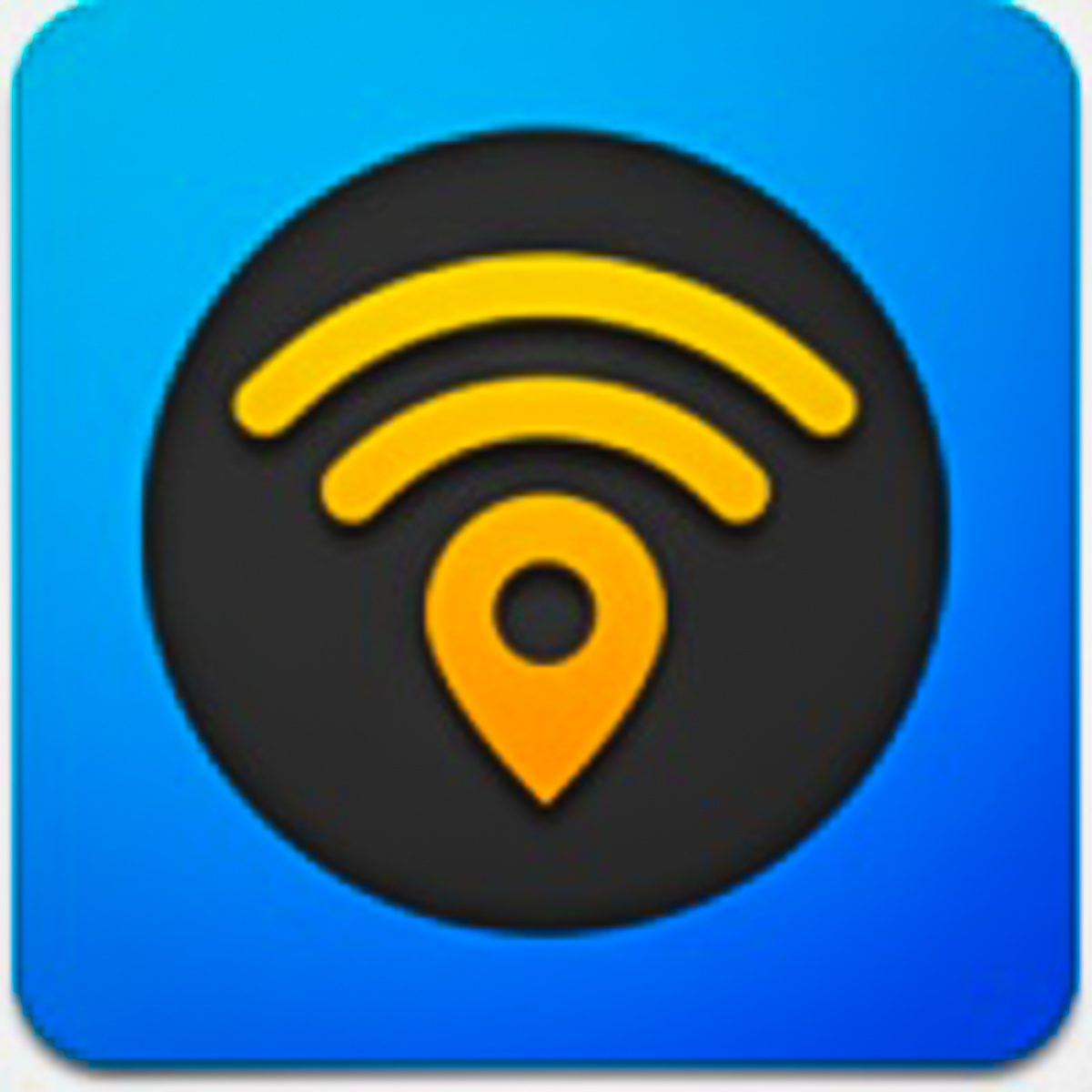 With this app you can see and connect to free nearby WiFi networks.
---
Apps for Reykjavík
These apps are specific to Reykjavík, but if you are planning to spend some time in the capital city, we recommend downloading them. 
Want some more info on Reykjavík? Check out our guide to Reykjavík, which is packed with tips!
20. Hopp Scooter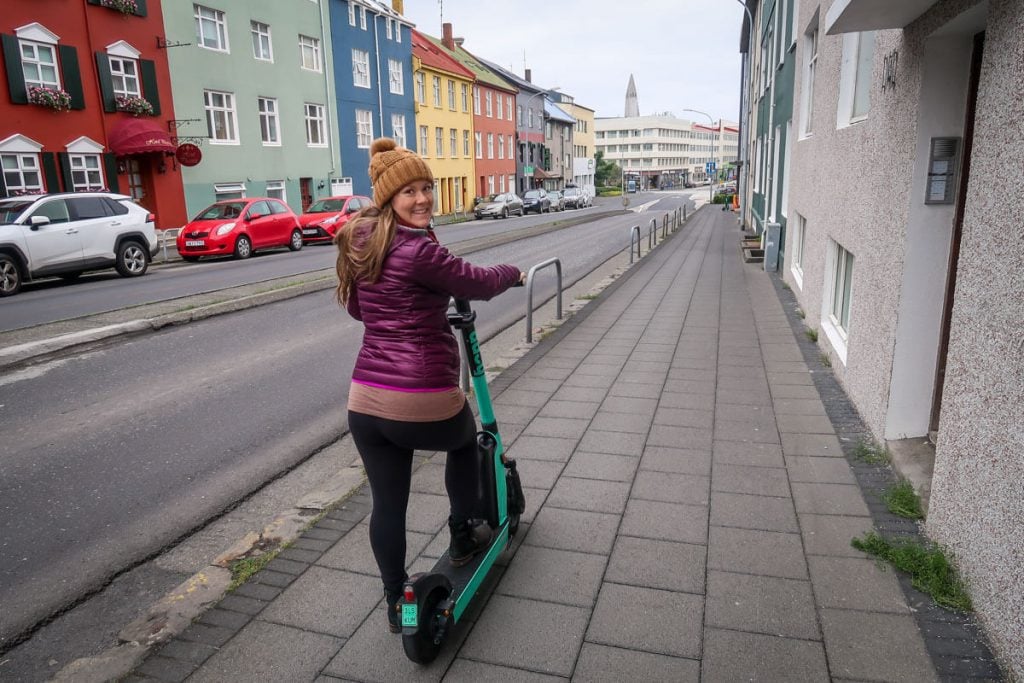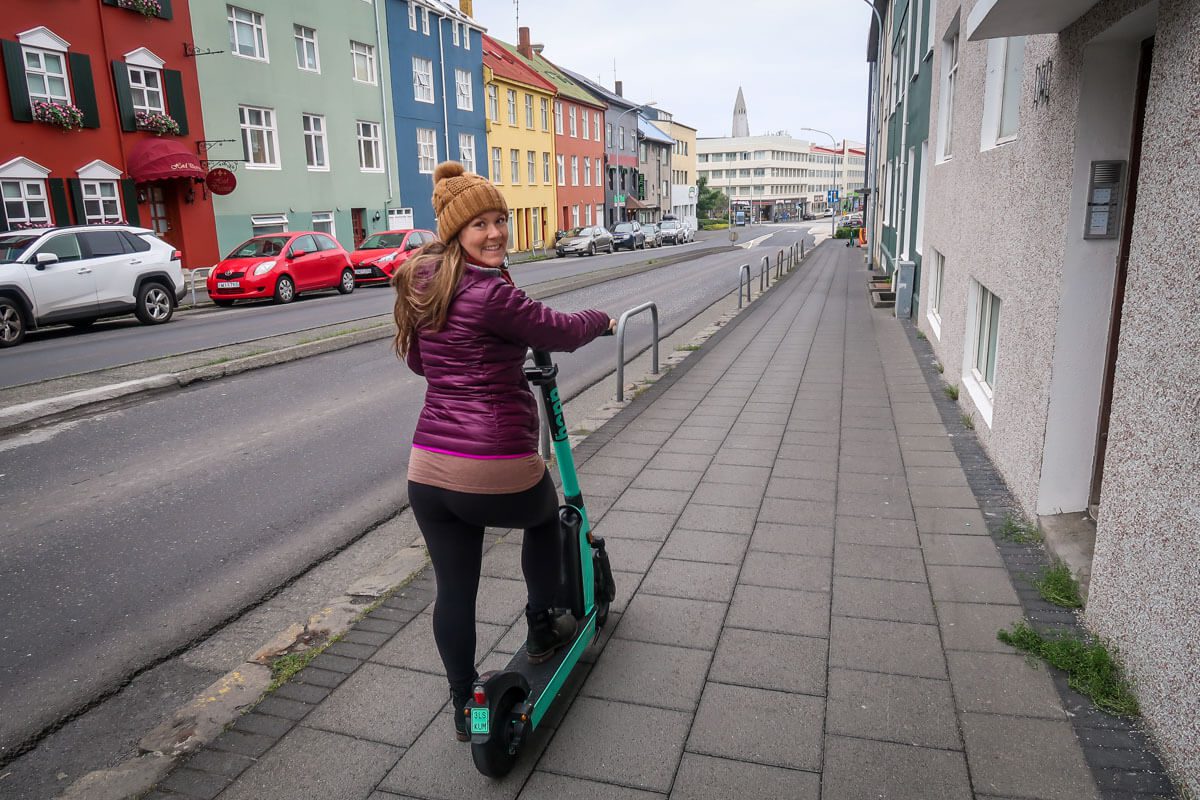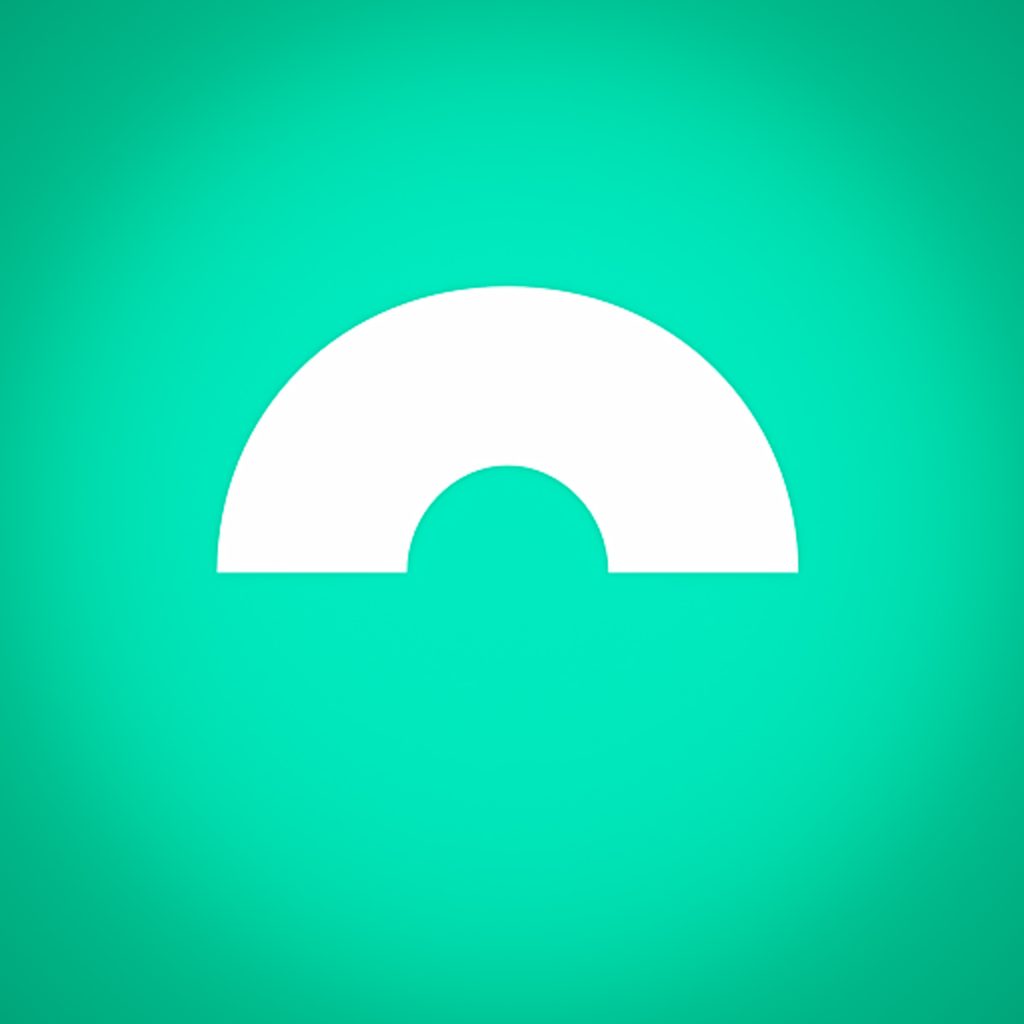 An easy and fun way to get around town, this is the app that allows you to participate in the shared electric scooter program. There are a few things to keep in mind about using the program.
Public buses aren't super frequent in Reykjavík, so sometimes the scooters are more convenient.
The scooters aren't exactly cheap. For example, a 30-minute ride covering 3.4 kilometers cost 970 ISK ($7.70 USD) for each of us.
You will need data or an Internet connection to check out and drop off your scooter, so you'll either need to have a hotspot or you will have to connect to a nearby WiFi network.
Note: There are a few other brands of scooters around town, but Hopp was the one we saw most often. The next most common scooter we found was Wind.
21. Strætó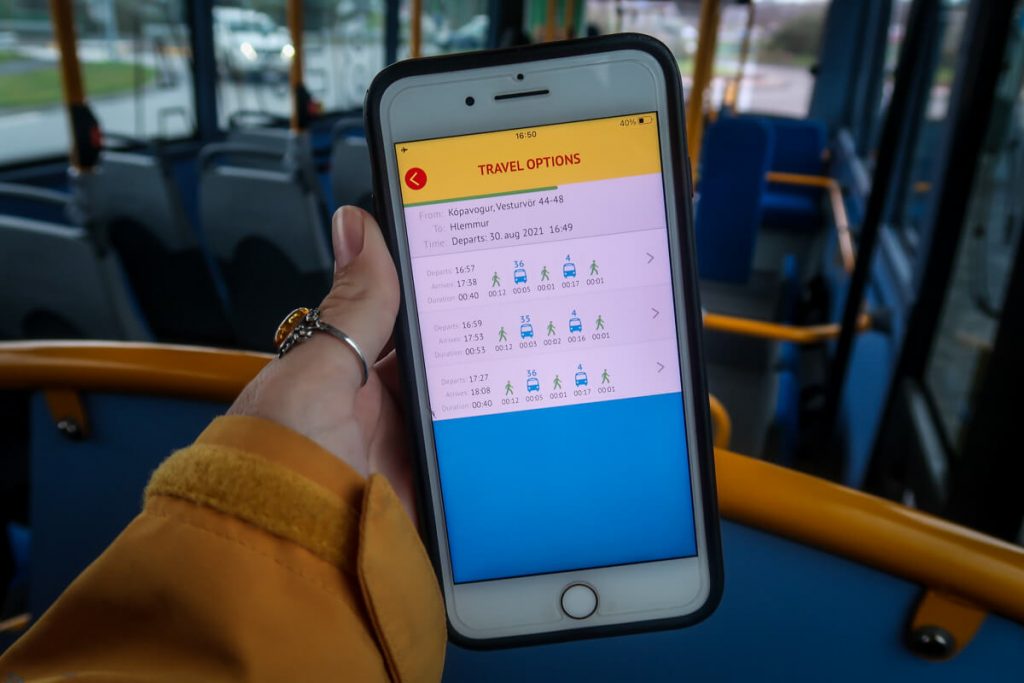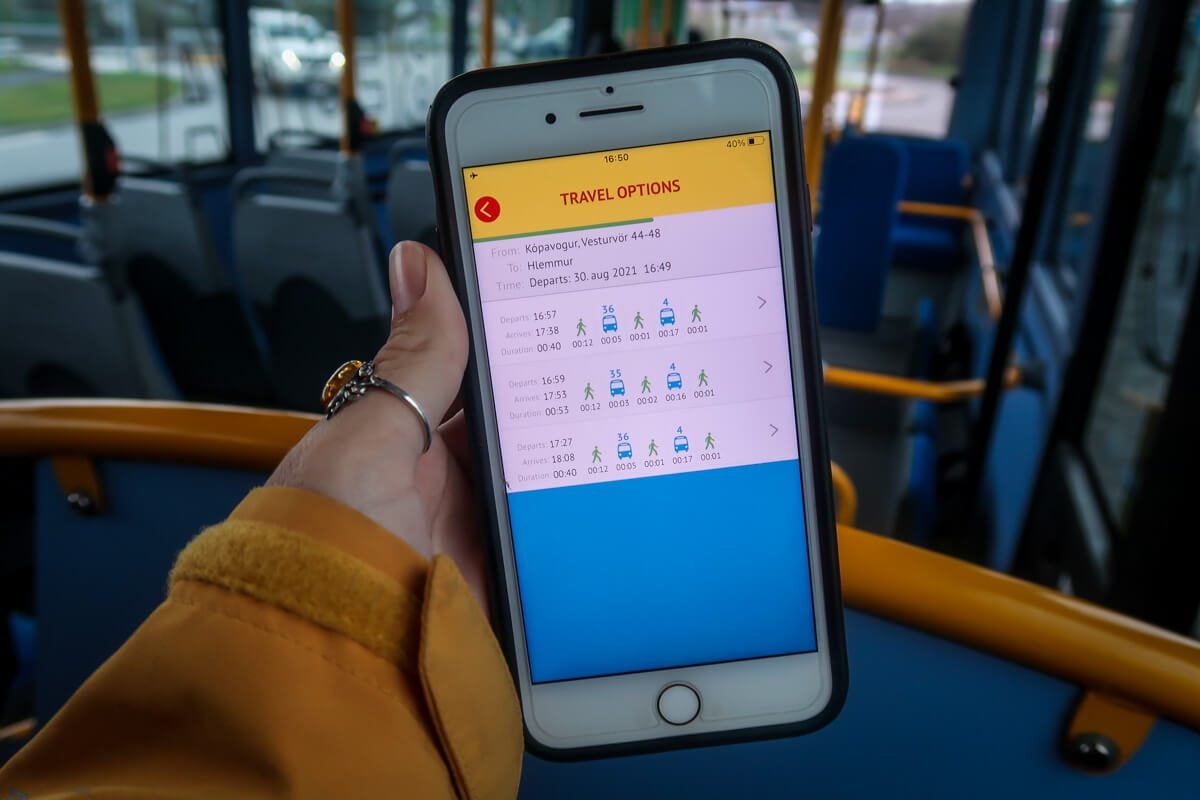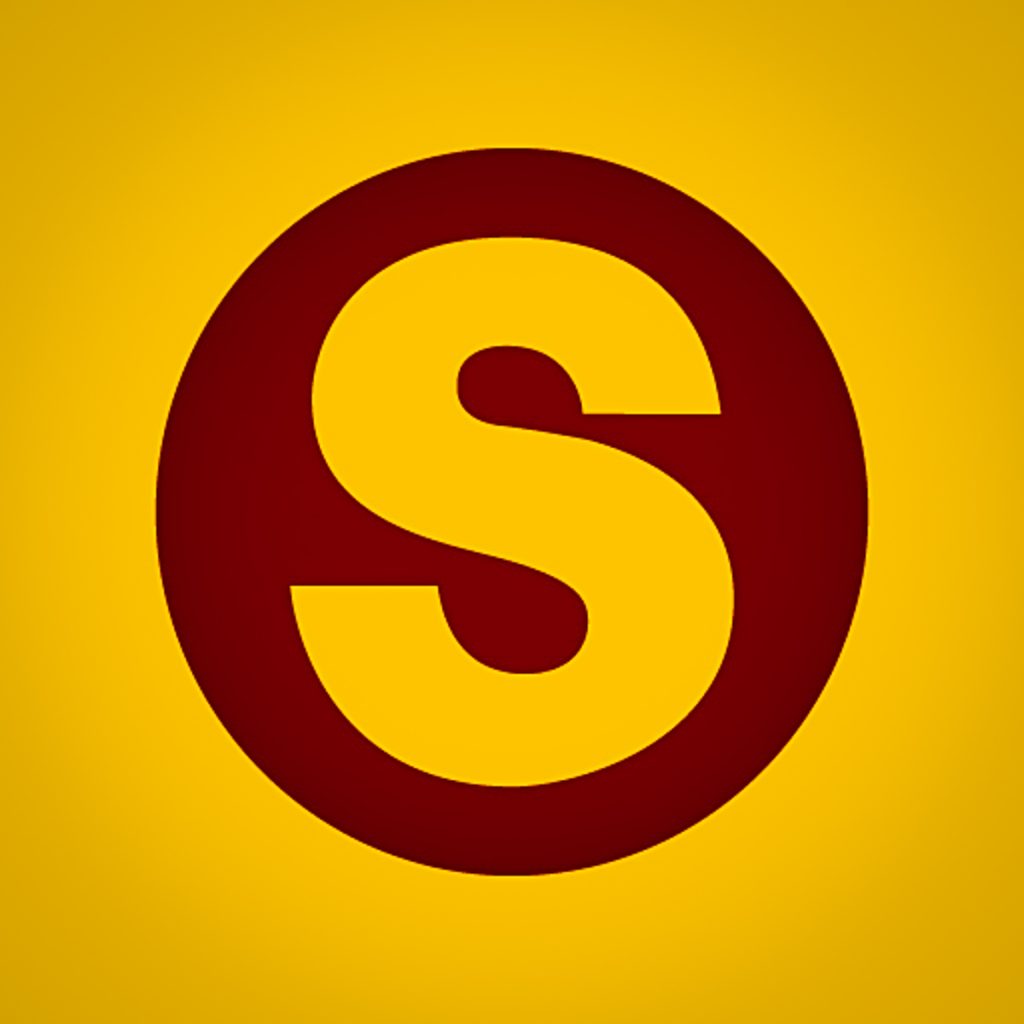 This is a free app provided by the Public Transport Authority for the Greater Reykjavík Area. The app lets you plan your bus route and pay for your rides.
Inside the city, drivers can only take cash (not credit card), so if you don't have any krona in your wallet, the most convenient way to buy a bus ticket is to buy a ticket using this app.
The app also works for public transportation in other parts of Iceland including Hveragerði, Selfoss, Hvolsvöllur, Landeyjar (Ferry to Vestmannaeyjar), Skógar, Vík and Jökulsórlón in the south. And Akranes, Borgarnes, Stykkishólmur (Ferry Baldur), Búðardalur, Hólmavík, Bifröst, Hvammstangi, Blönduós, Sauðakrókur and Akureyri in the north and western parts of the country.
22. Appy Hour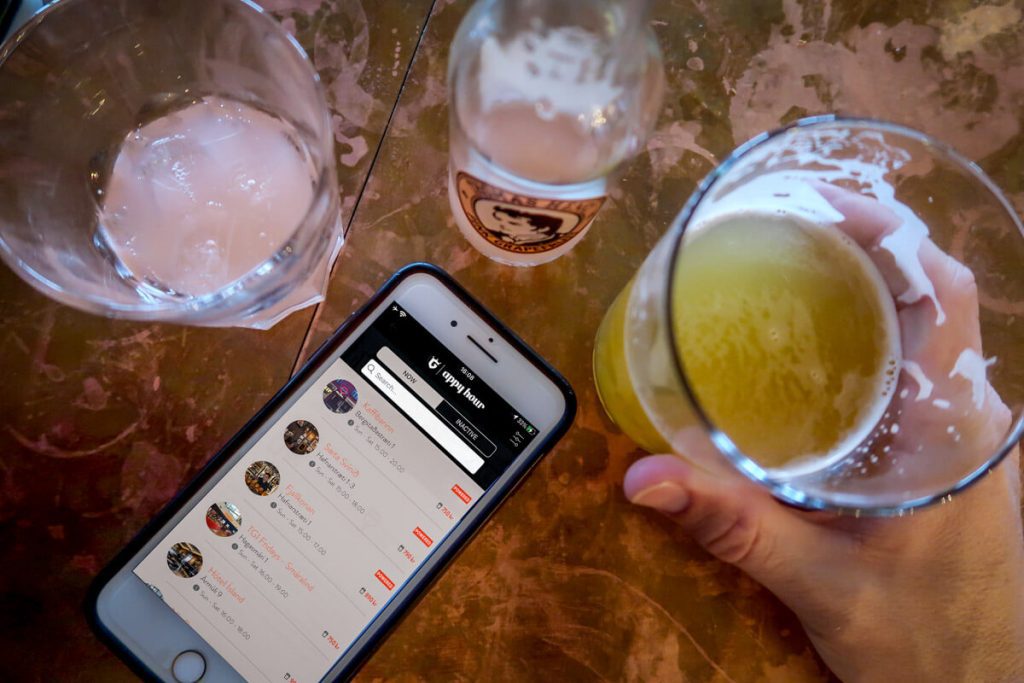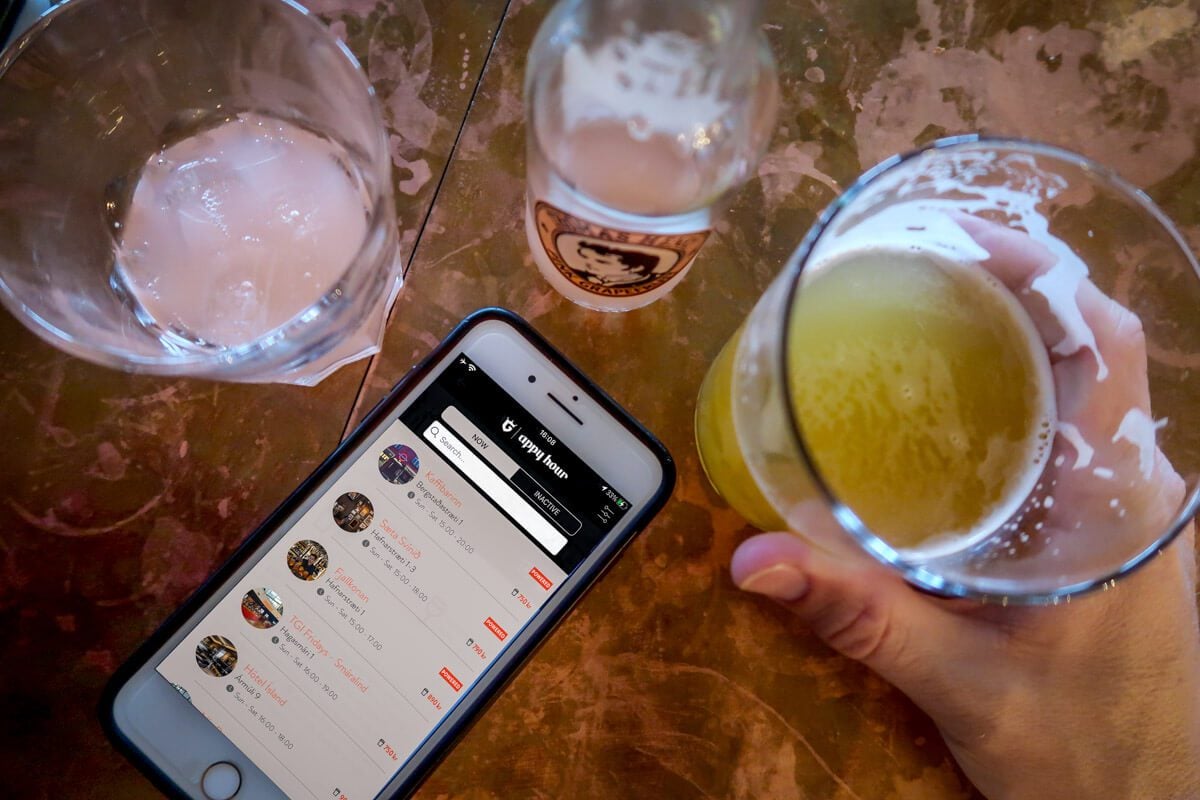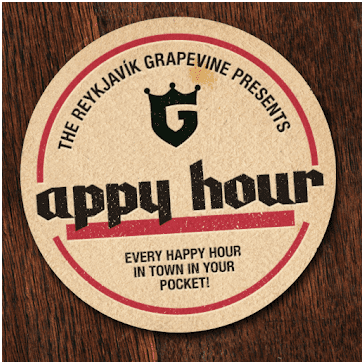 If you're like us and you come home hungry after a long day of sightseeing, you'll want to download this app to help you find all of the happy hour discounts in Reykjavík.
Eating out in Iceland can be very expensive and Appy Hour is a great way to find food and drinks at a reasonable price. Not every option listed on the app will have food discounts, but this app is definitely worth a download if you're looking for a night on the town.
Note: There are two apps in the app store with the same name. You'll want to make sure you download the Iceland app which has a crown in the logo as shown here.
Bonus Apps
We found these apps to not be 100% necessary, but depending on your itinerary and needs, they could be helpful to you.
23. Iceland Road Guide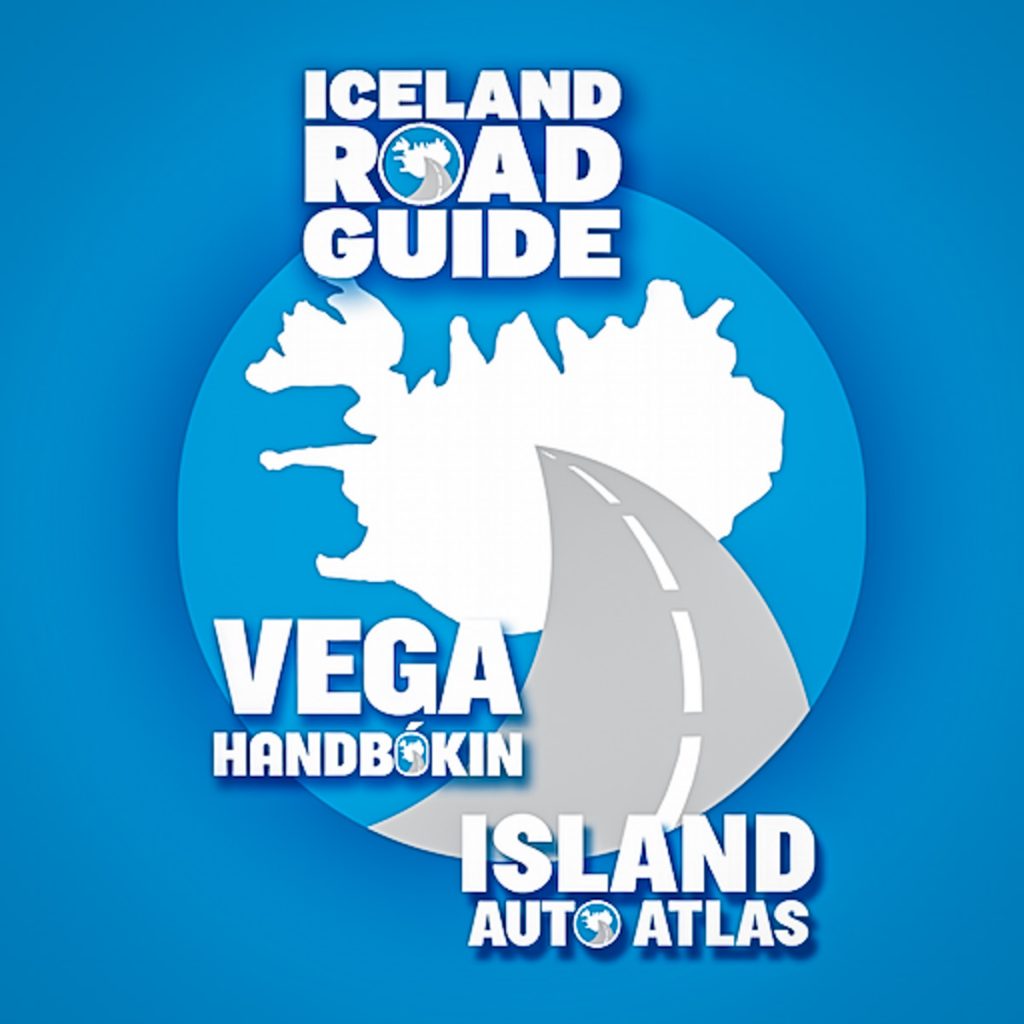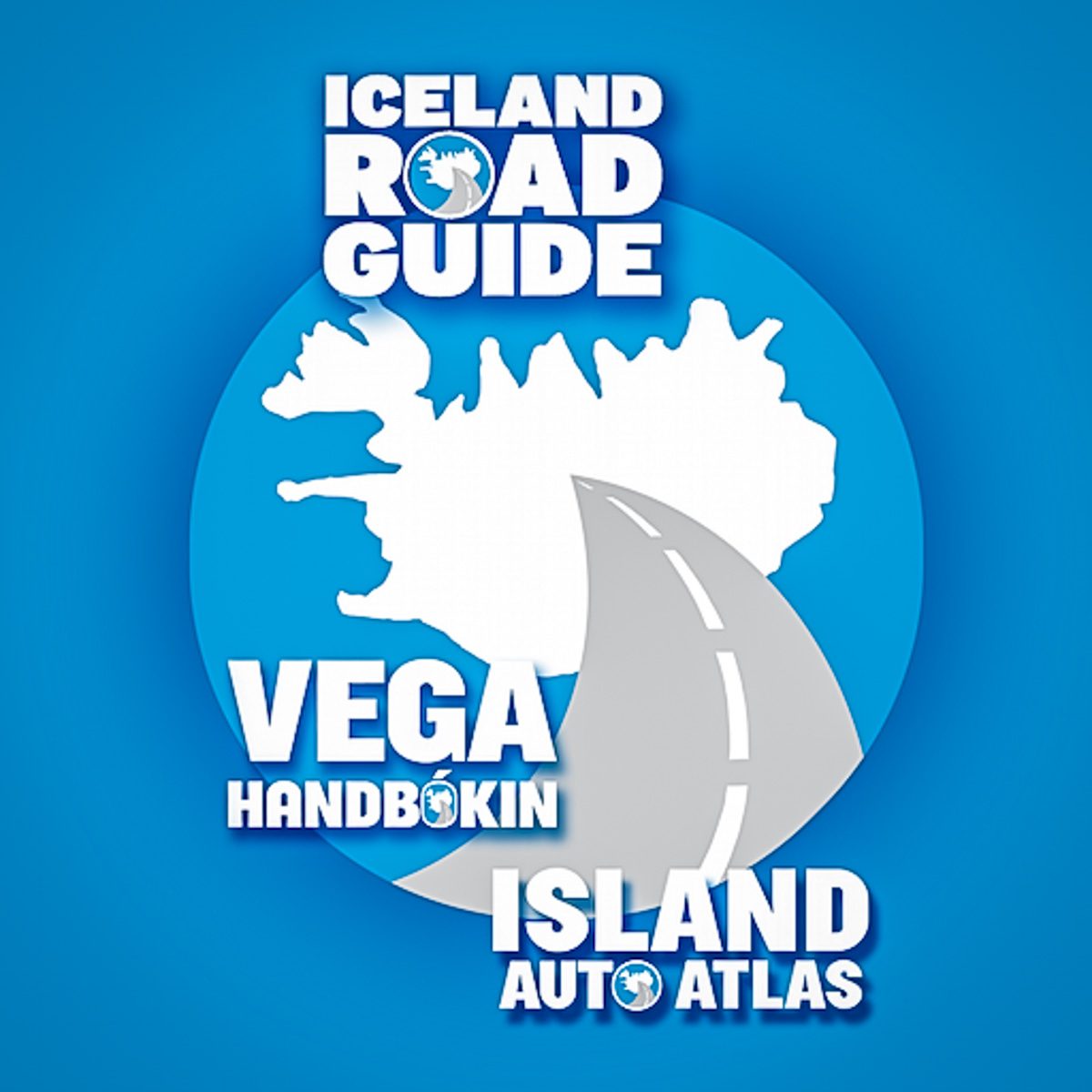 This app is a combination road atlas, travel guide and history book. Loaded with Iceland's 3,000 most important places, plus the entire road system, this app will help you plan and navigate your journey.
Additional services like general information, transportation, food and drink, culture and arts, accommodation and recreation are available to help you plan.
24. Iceland Visually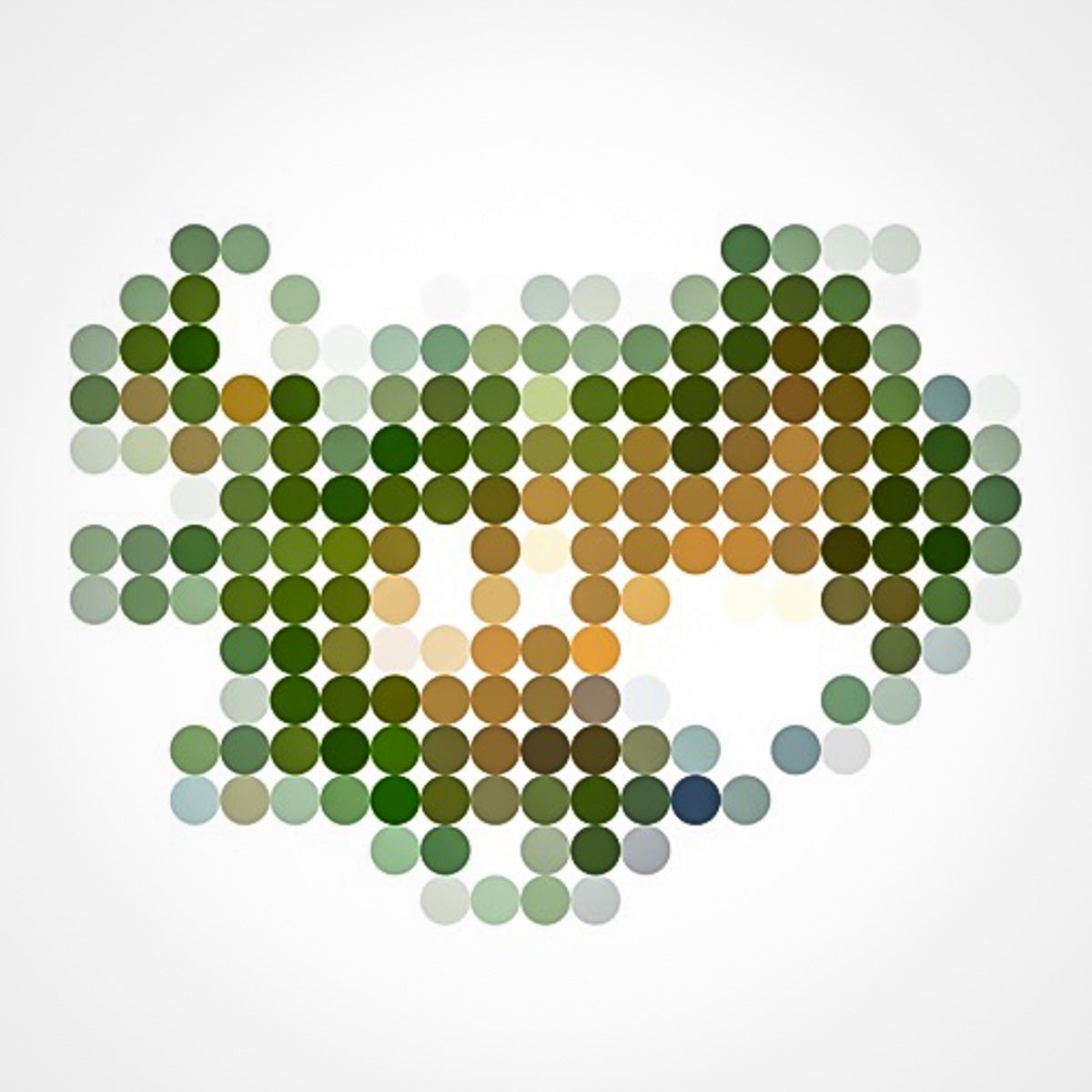 This Iceland app is a unique visual travel guide combining maps and photographic spots. Use the map to find the best photo locations near you, or find inspiration for planning your route.
The app includes guides for driving routes, and allows you to search for and bookmark attractions, accommodation, gas stations, etc. Plus it includes bonus guides for seeing the Northern Lights and finding hot springs.
25. Taxi Hreyfill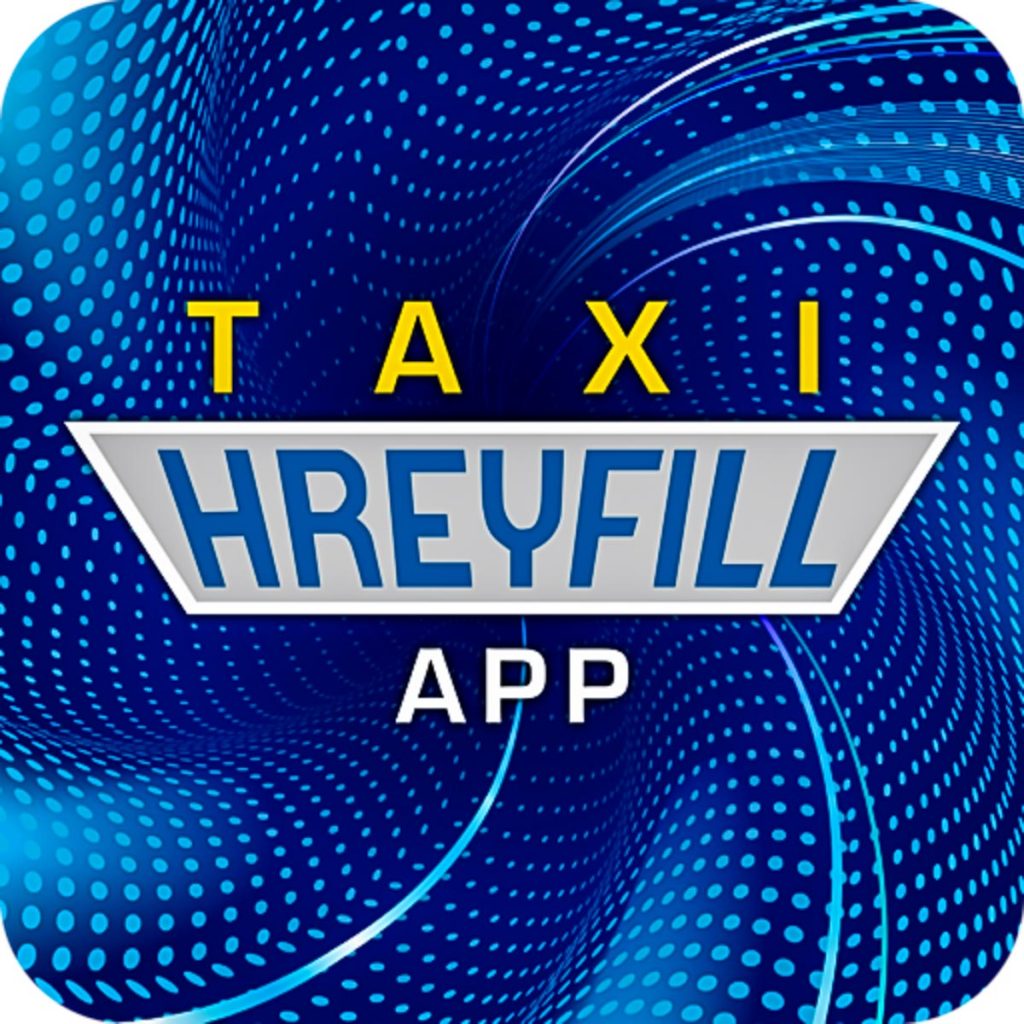 Taxis are expensive in Iceland, so we'd recommend avoiding them if possible. However, if you need to take a taxi for whatever reason, this is the app you'll need to get.
With Hreyfill, you can easily find and book a taxi, track your route, and pay your driver, all through the app. Think like Uber, but specific to taxis in Iceland (because Uber is not available in Iceland).
26. Icelandic Phrasebook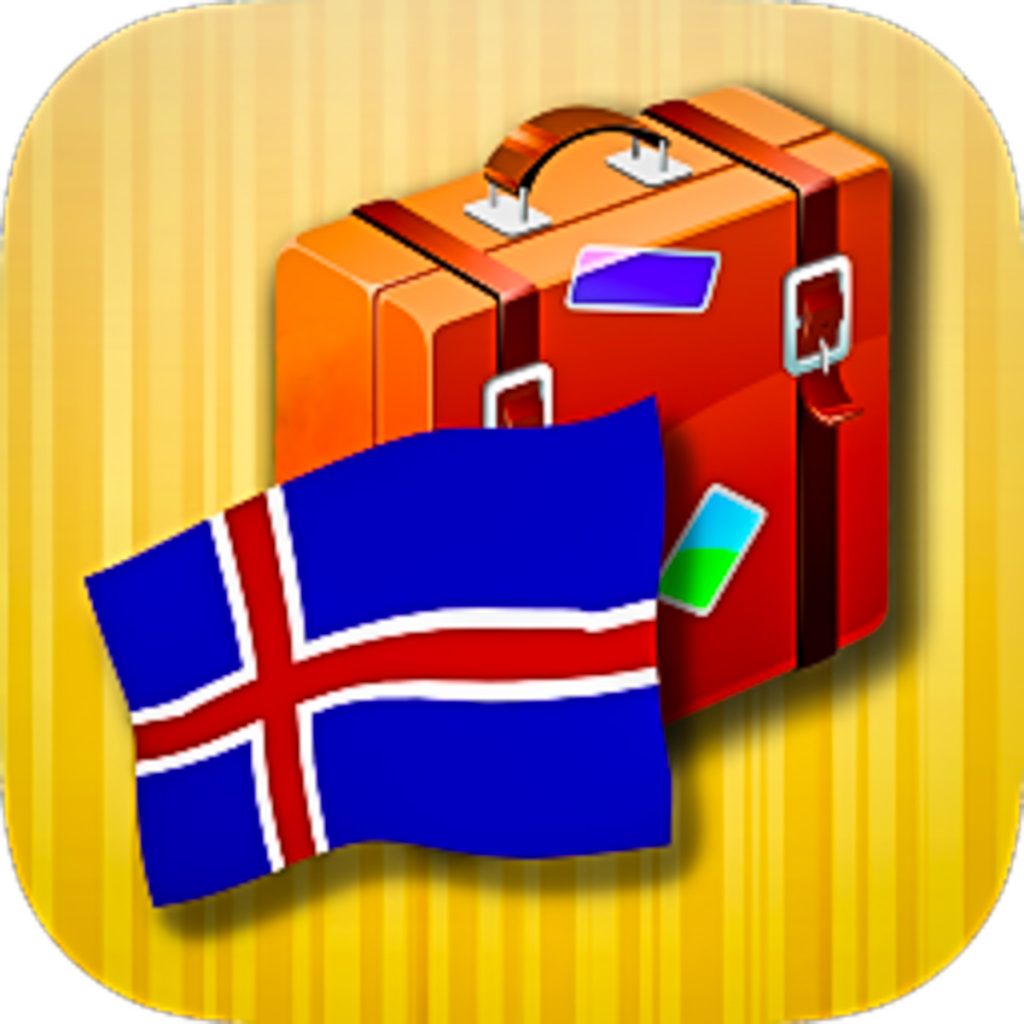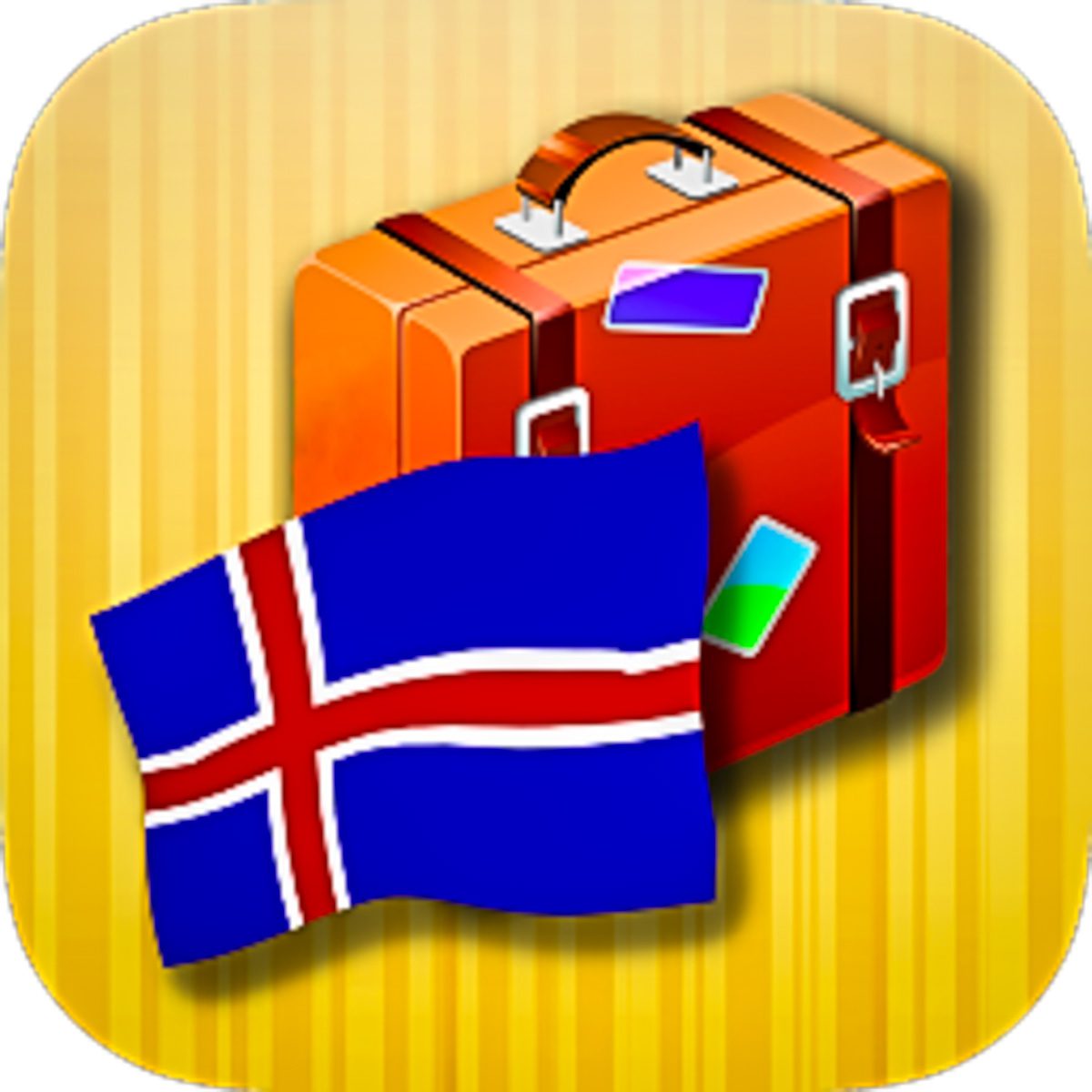 English is widely spoken throughout Iceland, so you shouldn't worry too much about having any communication difficulties during your stay. However, it is always good to learn a few of the local phrases to show an effort. This Iceland app will be your pocket guide to useful phrases in Icelandic for all sorts of common occasions.
27. Wanderlog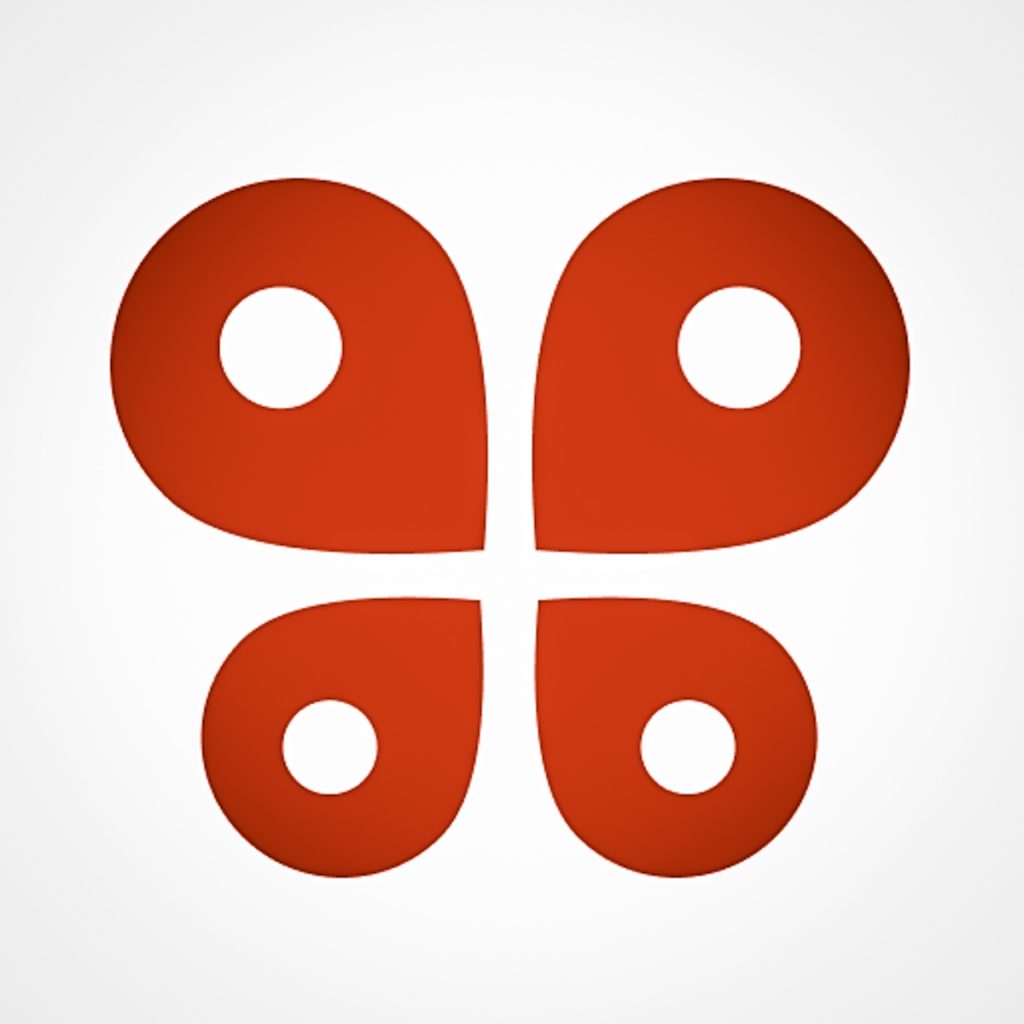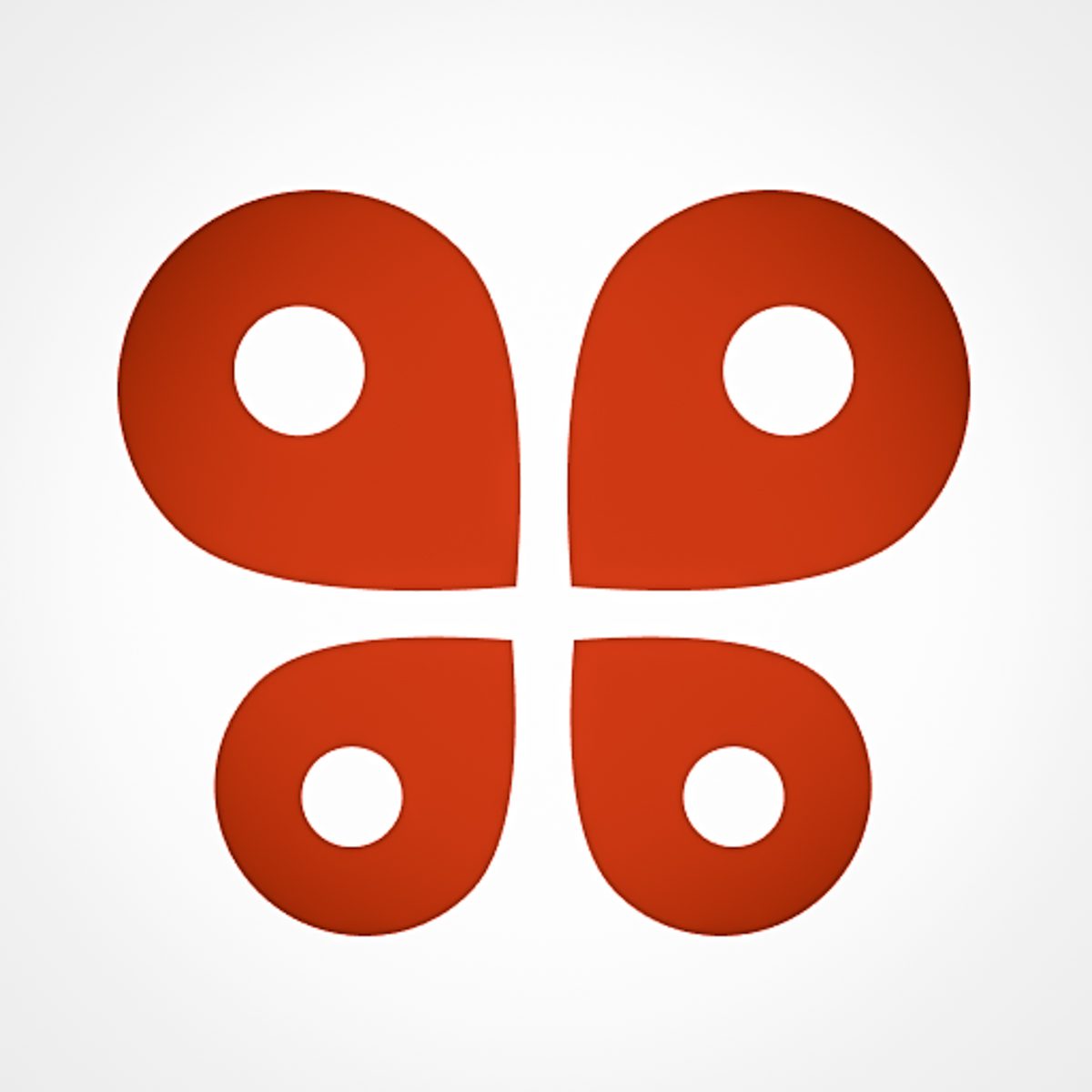 App that helps you plan your road trip itinerary — we've personally always created our itineraries in Google Docs, but if you want a more visually-appealing way to see your route, this could be a fun app to try.
---
How to get cell signal in Iceland
Sure most restaurants, hotels and Airbnbs in Iceland will offer free Wifi, and you could get along with this cost-free option. However, we think it makes road tripping a lot more challenging to be completely cut off from data or a means to call for help if necessary.
For convenience and safety reasons, we'd recommend having access to data. Here are your best options for getting cell signal while traveling in Iceland.
Purchase an Icelandic SIM card
This is probably the most affordable way to get access to high speed data in Iceland. The only thing you need to make sure you bring is an unlocked smartphone.
There are three main cell phone carriers in Iceland: Síminn, Vodafone, and Nova.
Síminn is the largest cellular network in Iceland and will offer the most coverage throughout the country. You can purchase a prepaid SIM card on their website. They have a couple different options for reasonable costs (around $25 USD). The best part: They will deliver your SIM card to your hotel so it'll be waiting for you when you arrive.
Vodafone and Nova are the cheaper alternatives offering similar pricing and services to one another. If you plan to only stay in cities during your Iceland visit, you should be fine with either of these options, but if you are going to drive through more remote locations, you'll want to go with Síminn.
Tip: You can easily pick up a prepaid Icelandic SIM card when you arrive at the Keflavik Airport. Just search for the 10-11 Market and ask a cashier for assistance in purchasing and installing.
US carriers with international data plans
If you're traveling to Iceland from the US, Sprint and T-Mobile have built-in international data plans that will work in Iceland. If you are using AT&T or Verizon Wireless, you'll have the option to turn on international data, but at a much steeper rate.
Double check with your US carrier before traveling to Iceland to find out your exact international data options and what it'll cost you. Also, be wary that international coverage may not be as fast or widespread as local coverage.
Traveling to Iceland from the EU? You're in luck. The Roam Like Home law that went into effect June 2017 means that you will not incur roaming charges while using your home cellular plan in Iceland.
Rent a portable Wifi hotspot
An alternative to purchasing a data plan is getting a portable Wifi hotspot from a company like Trawire. Some car or campervan rental companies may have this option as an add on. You pay a daily rate to rent a Mifi device you can then connect your phones and all your devices to.
This will be your best option if you don't have an unlocked phone or don't want to go through the hassle of signing up for an international plan. Keep in mind the daily fees are going to be more expensive than purchasing an Icelandic SIM card, but the trade off is you can connect multiple devices.
Our experience:
A tablet was included with our Iceland campervan rental that had Internet connection which allowed us to hotspot to our devices.
Additionally, we rented a small and portable WiFi hotspot device that we could easily take in our pockets during a hike or exploring a town. It worked like a charm and gave us great Internet access all throughout Iceland, except in a few very remote areas.


Are you planning a trip to Iceland?
We have TONS of resources on travel in Iceland and how to make the most out of your trip. Check out our Ultimate Iceland Travel Guide for all the answers to your most burning questions, or read some of our favorite articles below.
Save this article on Pinterest for later!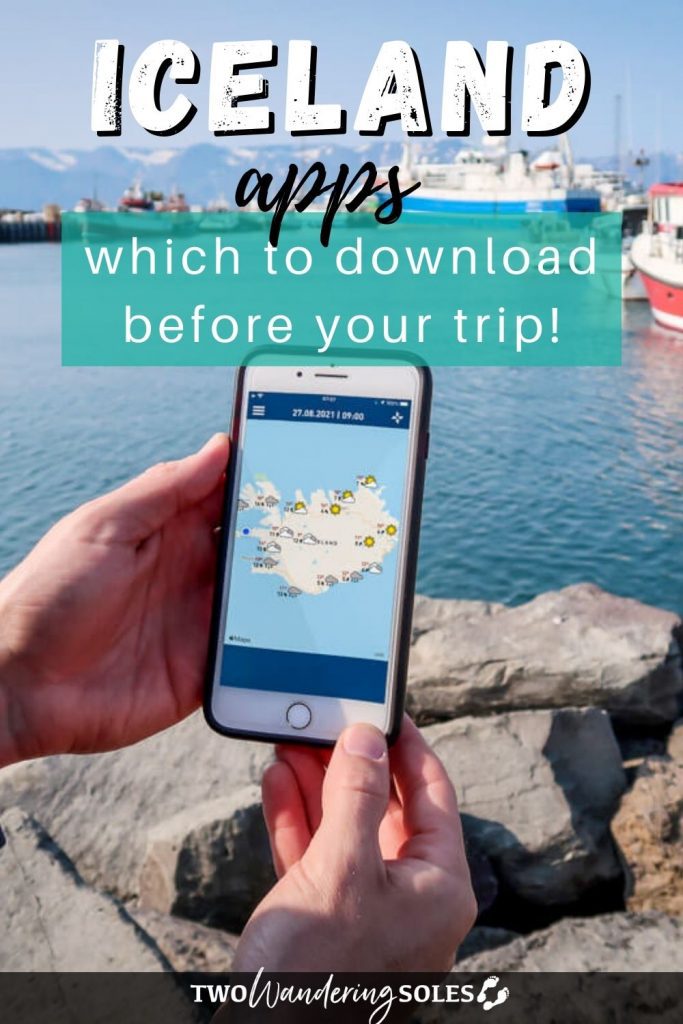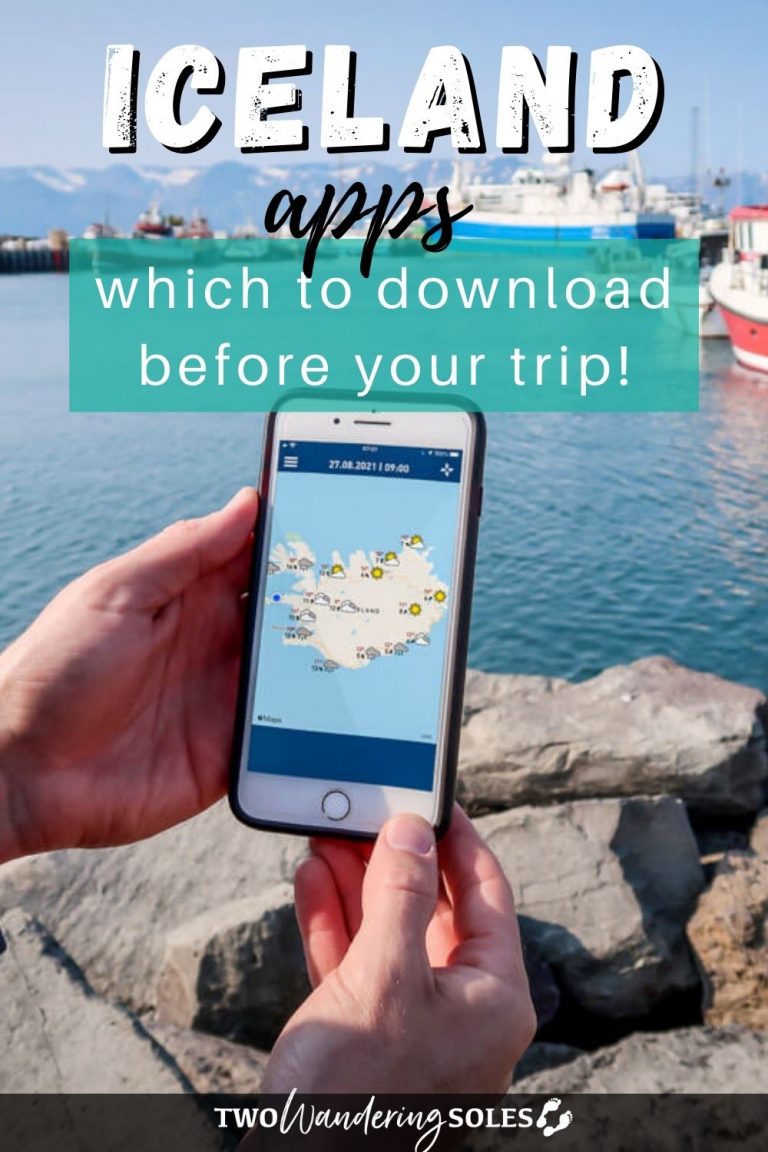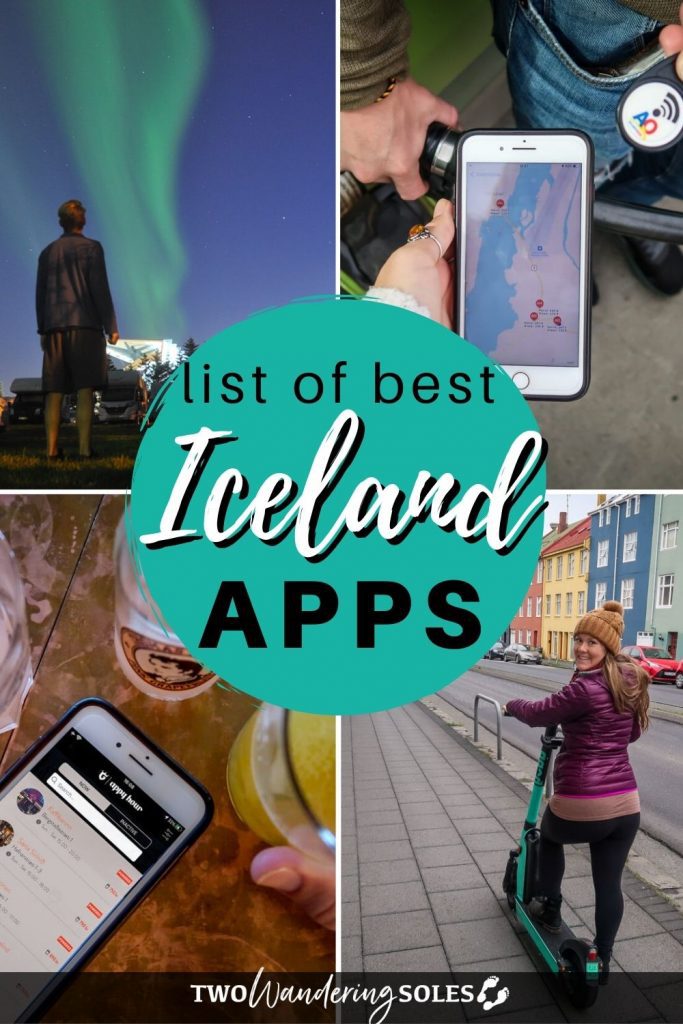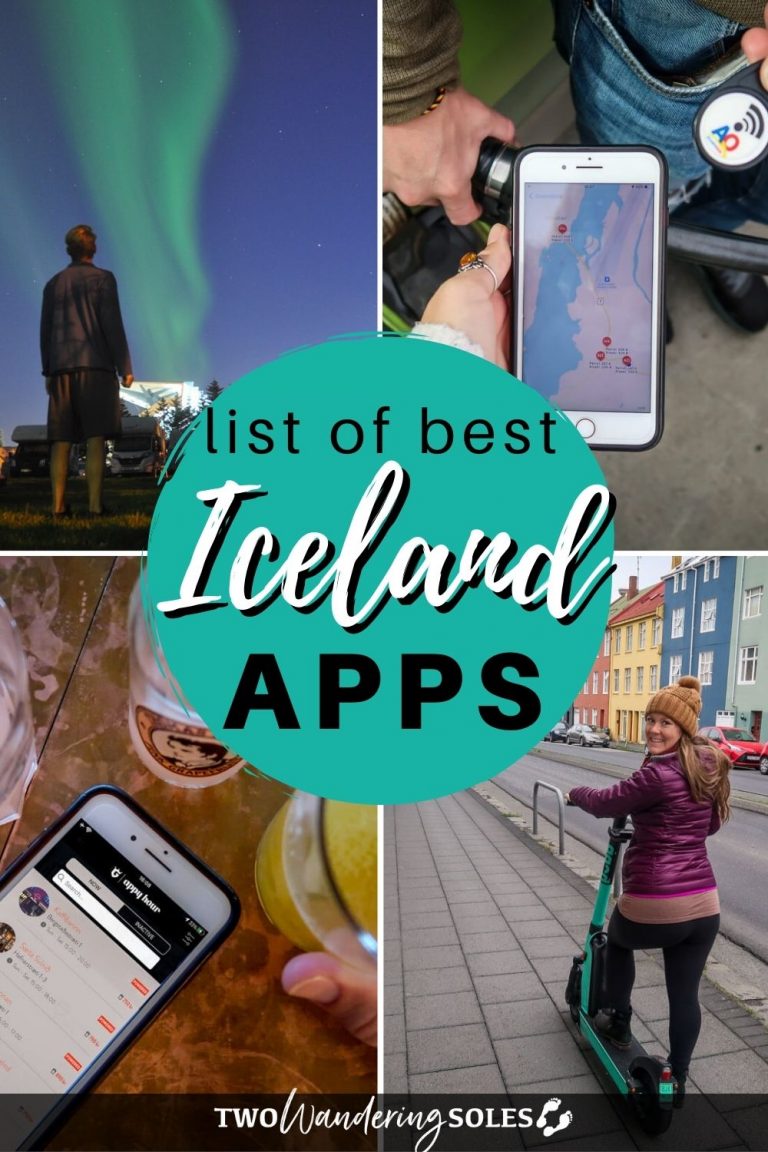 We want to hear from you!
Have you used any of these Iceland apps before? What was your experience? Do you have any other apps you'd recommend we add to this list? Comment below and we'll do our best to get back to you!