From medieval cities to jewel-bright beaches and coastal towns, there are endless locales in Croatia that will blow your mind. In this guide, we've gathered both the most popular and off-the-beaten-path destinations so you can choose the best places to visit in Croatia for your travel style.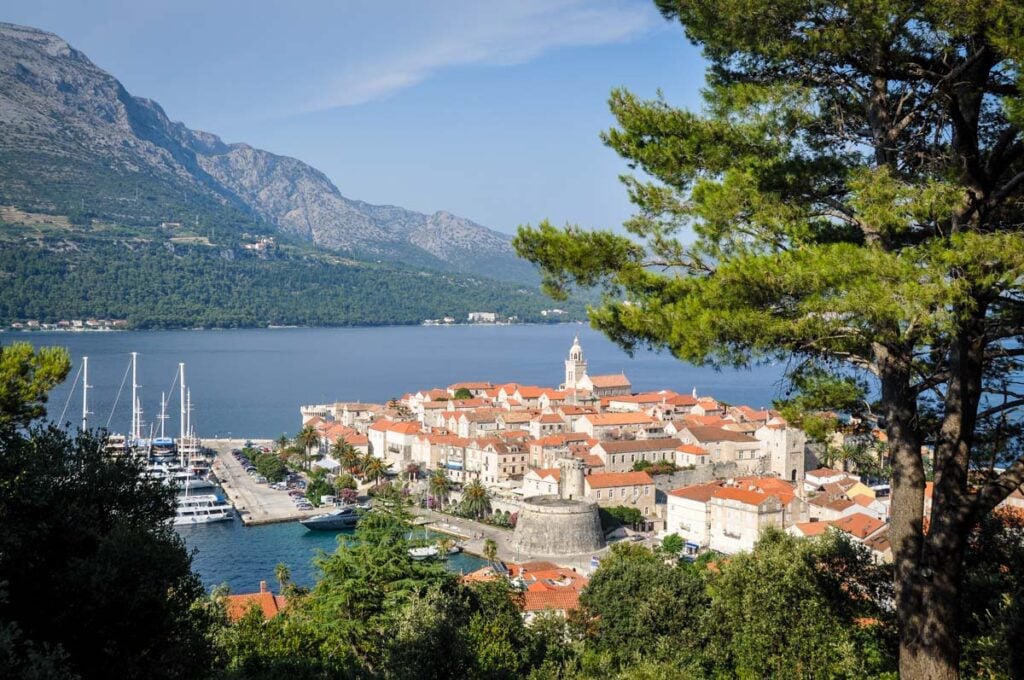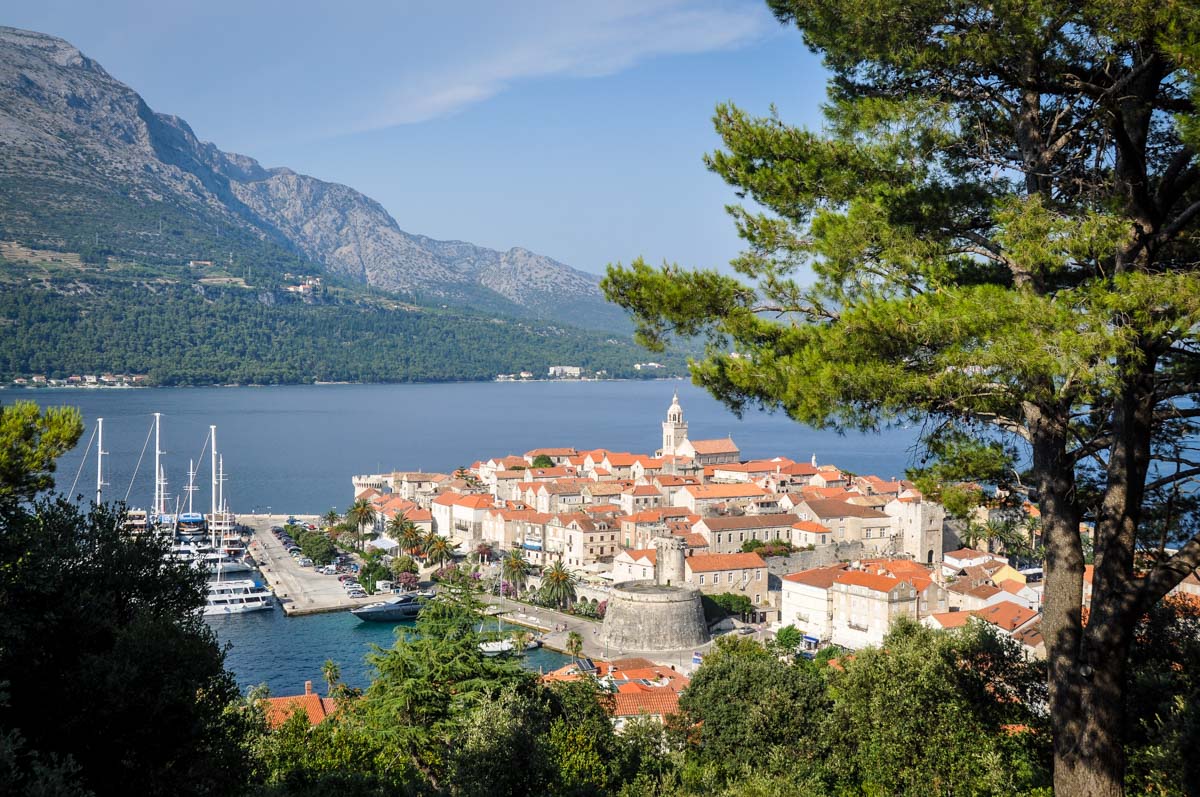 Quick Note: As of January 1, 2023, Croatia joined the Eurozone and adopted the Euro as their currency. Kuna (kn or HRK), the former currency of Croatia, will no longer be accepted as a form of payment. However, Kuna banknotes and coins can be exchanged until December 31, 2023. This also means Croatia is now part of the Schengen Area and adheres to those laws and visa requirements.
For many people, the colorful city of Dubrovnik is the first place that comes to mind when thinking about the Mediterranean paradise of Croatia.
Rightfully so – not only is Dubrovnik the most visited place in the country, but it was also the backdrop to the beloved HBO series, Game of Thrones.
However, Croatia is full of exciting destinations outside of its renowned metropolis. It's overflowing with UNESCO World Heritage Sites, rich history, sleepy coastal towns, world-class architecture, and ancient ruins.
While millions of history buffs and Game of Thrones fans flock to the main cities, we believe you can discover the true charm of Croatia with a little digging in lesser-known places.
In this guide, we've rounded up some of the very best places to visit in Croatia. Add these to your itinerary for the perfect trip around historic cities, Adriatic islands, and endless beaches.
Once you decide where to go, be sure to check out our guide to the best time to visit Croatia to help you decide when to go.
---
1. Dubrovnik
An ancient walled city on the coast that is as beautiful as it is popular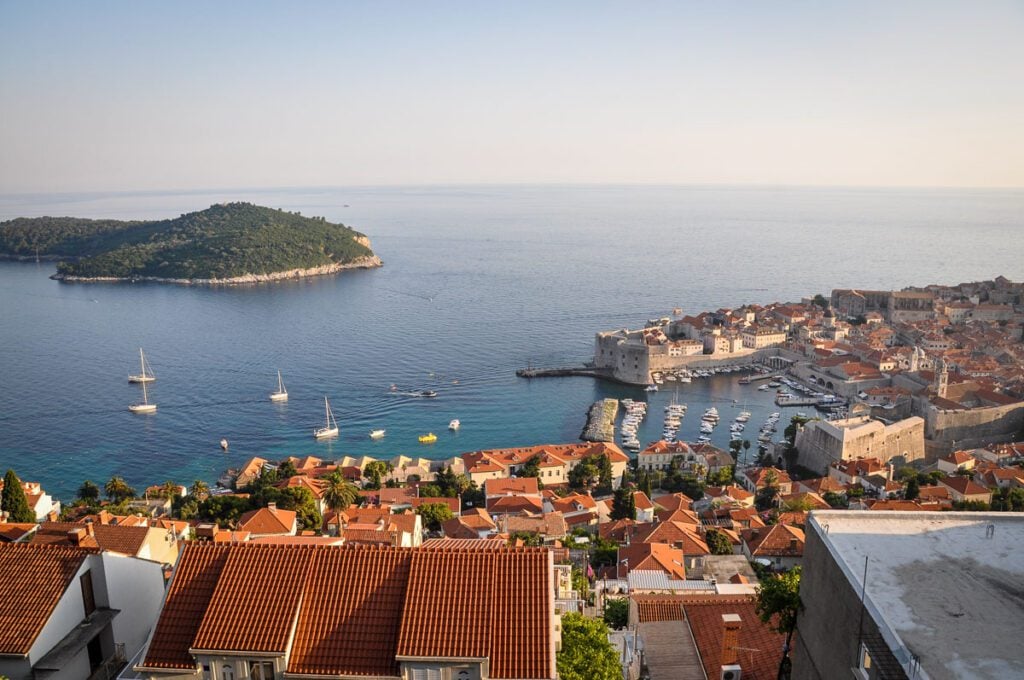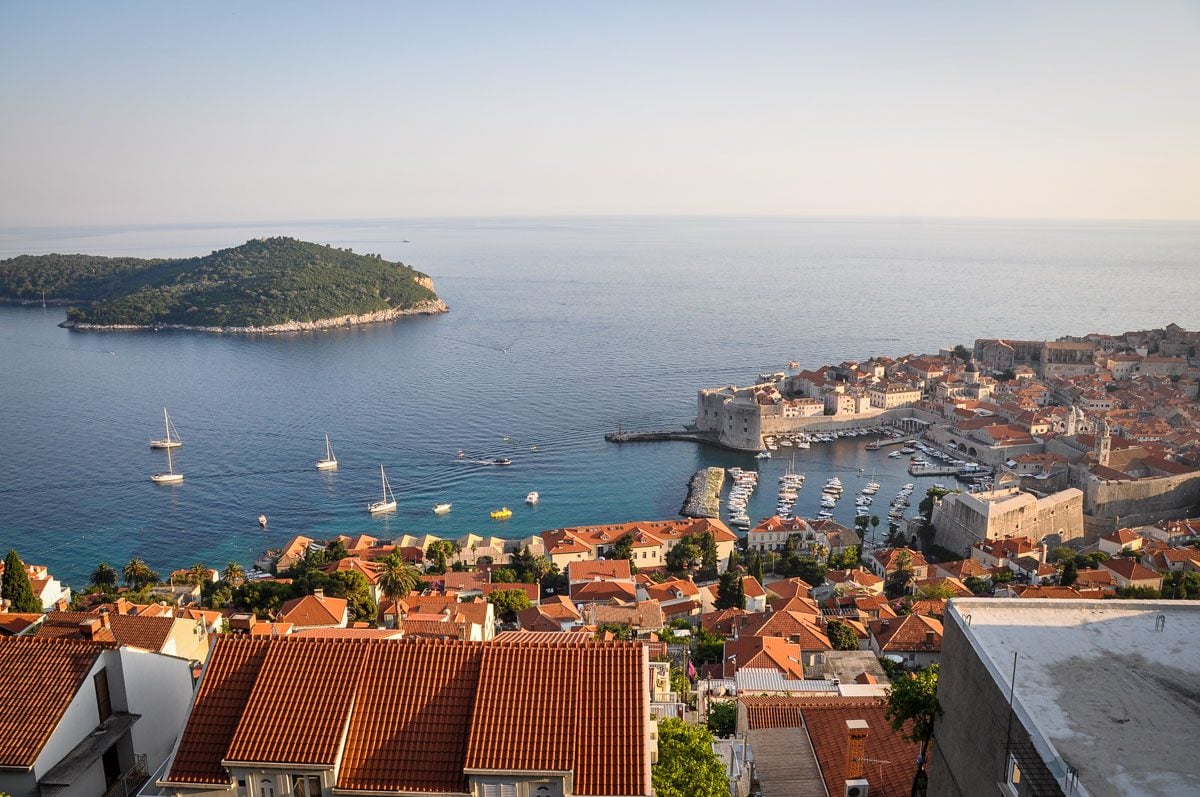 Undoubtedly one of the most famous cities in all of Croatia, Dubrovnik is popular for many reasons.
First, the Old Town is a UNESCO World Heritage Site, deservingly so.
And of course, we can't ignore the fact that Dubrovnik spiked in popularity after HBO featured the city as a filming location for Game of Thrones. Die-hard fans can visit one of the original iron thrones from the set and even take a Game of Thrones walking tour.
To be sure, the medieval stone buildings and churches in Dubrovnik Old Town are fascinating, but some have transformed into bars, restaurants, and pirate-themed candy stores. Personally, we find it takes away from the authenticity of the city.
Regardless, you can still have a good time getting lost in the city's narrow alleyways and finding yourself among hidden nooks and crannies.
Top things to do in Dubrovnik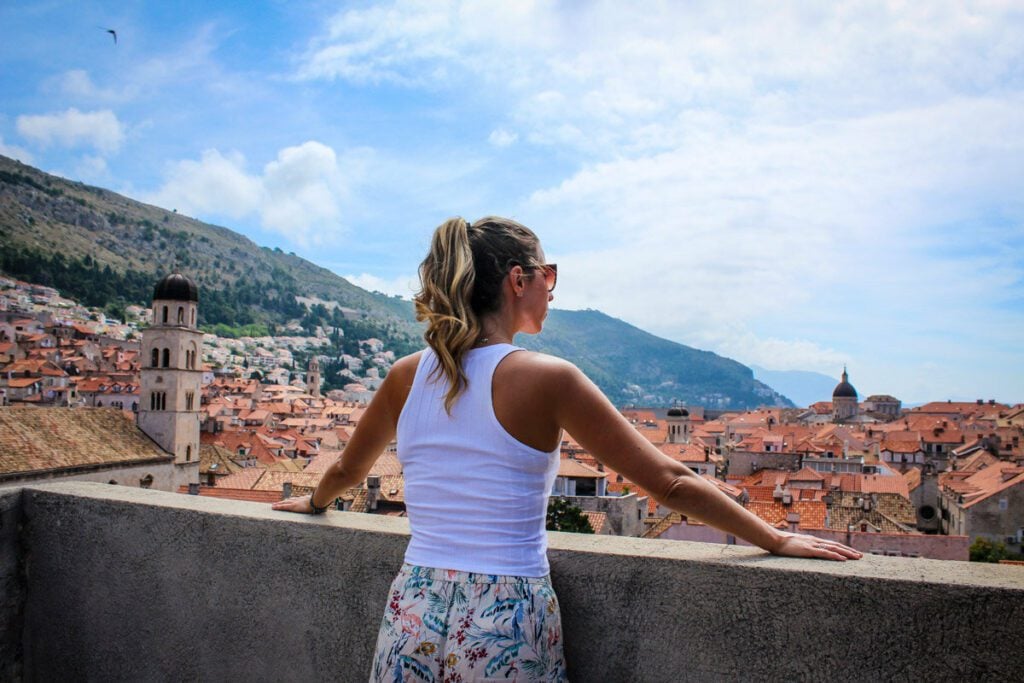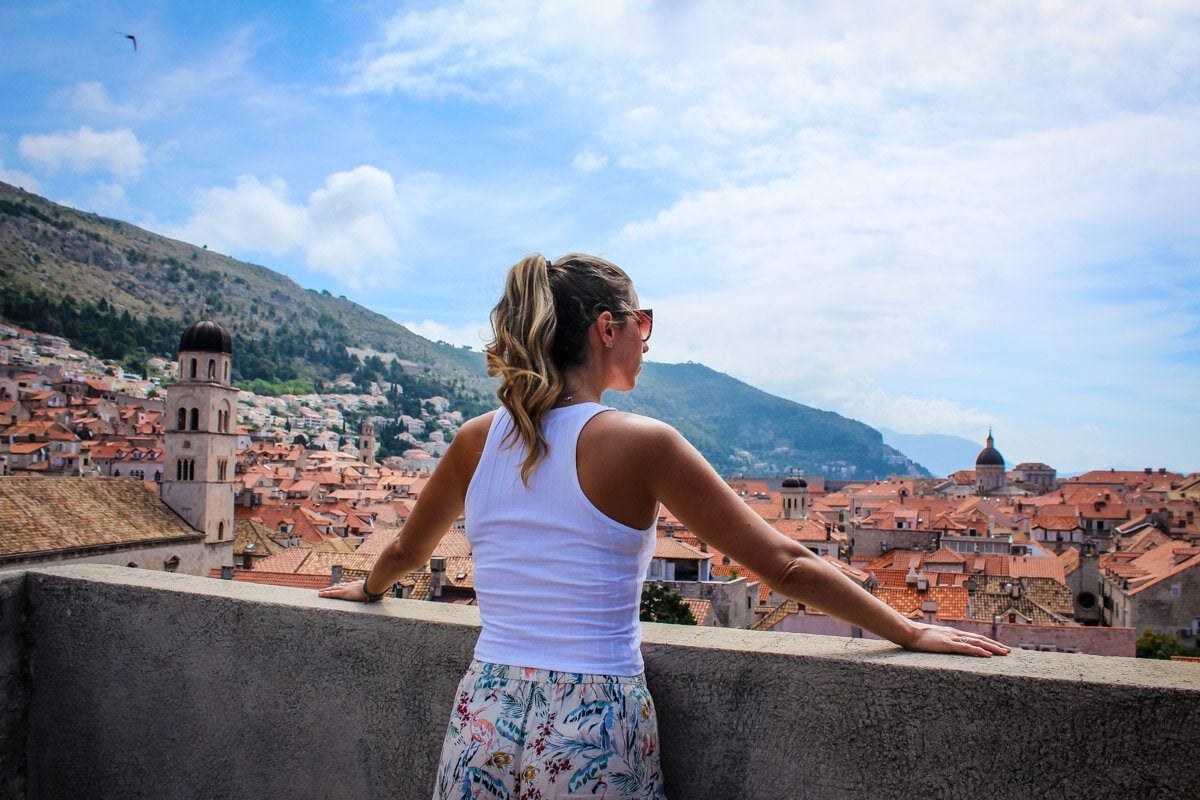 We've got a huge list of all the best things to do in Dubrovnik, but here are some highlights:
Walk along the Dubrovnik City Wall for 2 km and take in the city from above (Entrance: 35 € / ~$36.90 USD).
Hit up the "hidden" sunset bar. Make your way over to the western side where you'll find the famous Buza Bar – a particularly great spot for sundowns and cliff jumping.
Take the cable car up Mt. Srd for breathtaking views of the walled city, seas, and surrounding islands. It's especially spectacular at sunset (but also especially crowded, so get there early to get a spot in line!). The cable car costs 27 € (~$28.50 USD) for a return ticket. Otherwise, you can take a taxi or Uber to the viewpoint at the top.
Kayak around the Old Town. You can rent kayaks from a number of shops in the Old Town and paddle your way around the Old Town Walls. If you have the stamina, make your way all the way out to Betina Cave Beach.
Enjoy a picnic with a view. Walk uphill through neighborhoods until you get a good view of the city. We packed a picnic (and a bottle of wine!) and enjoyed the view from a small patch of grass as the sun set over Old Town. This was our favorite view, not to mention we had it all to ourselves!
Psst! If you're looking to get off the beaten path and away from touristy spots, think about using ViaHero to plan your trip to Croatia. ViaHero connects travelers with locals, who then create an itinerary with a strong local perspective.
Where to stay in Dubrovnik
There are many fantastic places to stay in the city, but we've highlighted a few of the best to fit every budget.
2. Plitvice Lakes National Park
National park with spectacular waterfalls and aquamarine lakes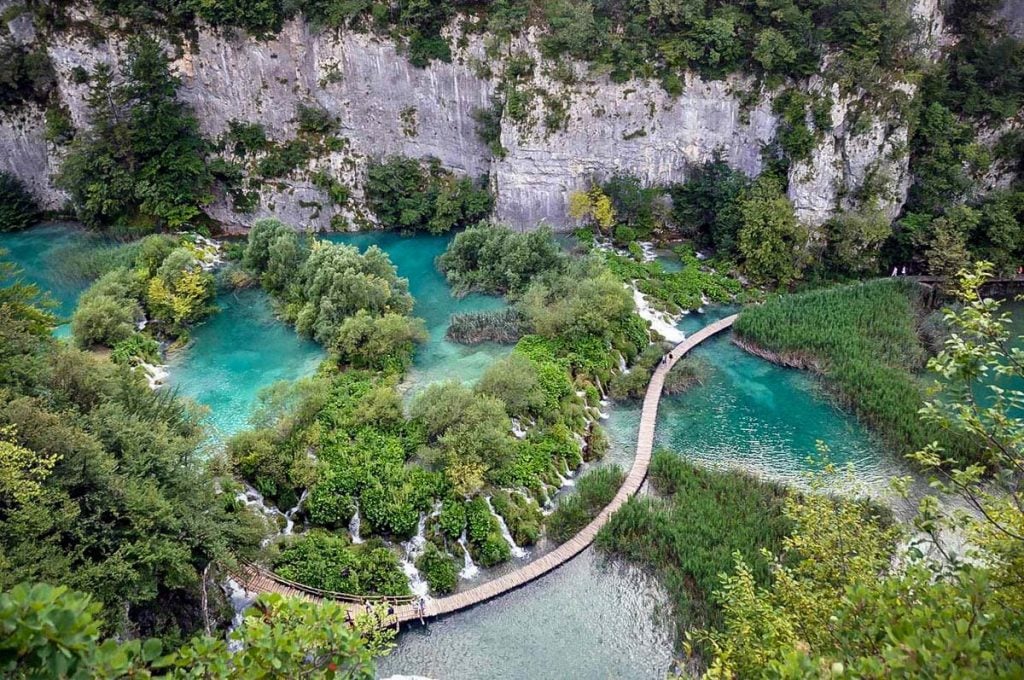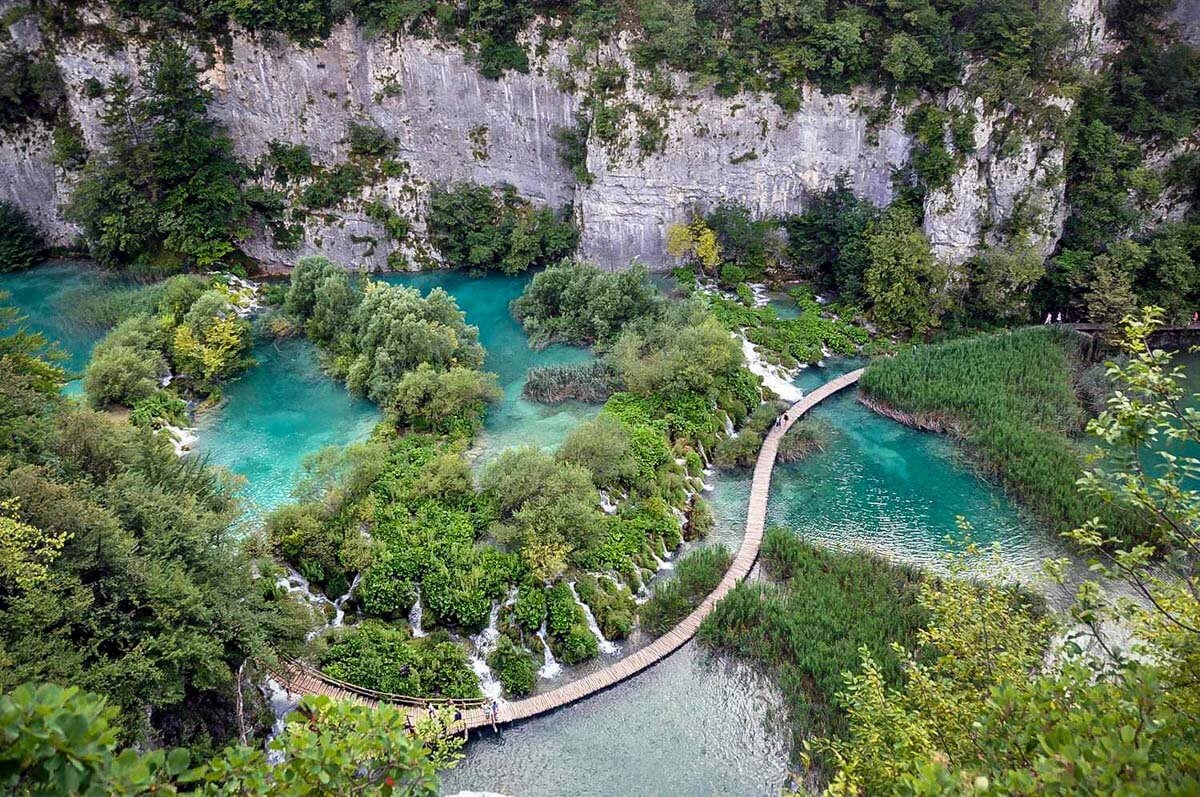 We couldn't make a list of the best places to visit in Croatia without including this otherworldly beauty. It literally looks like you are walking in a fairytale land.
Plitvice Lakes National Park is a stunner, and it's popular for good reason. So popular, in fact, that if you visit during peak season, you'll likely be walking behind lines of other tourists in parts of this national park.
We've got tips for avoiding said crowds, as well as everything else you need to know to plan an unforgettable visit in our guide to Plitvice Lakes National Park.
3. Split
A modern city with plenty of nightlife and beaches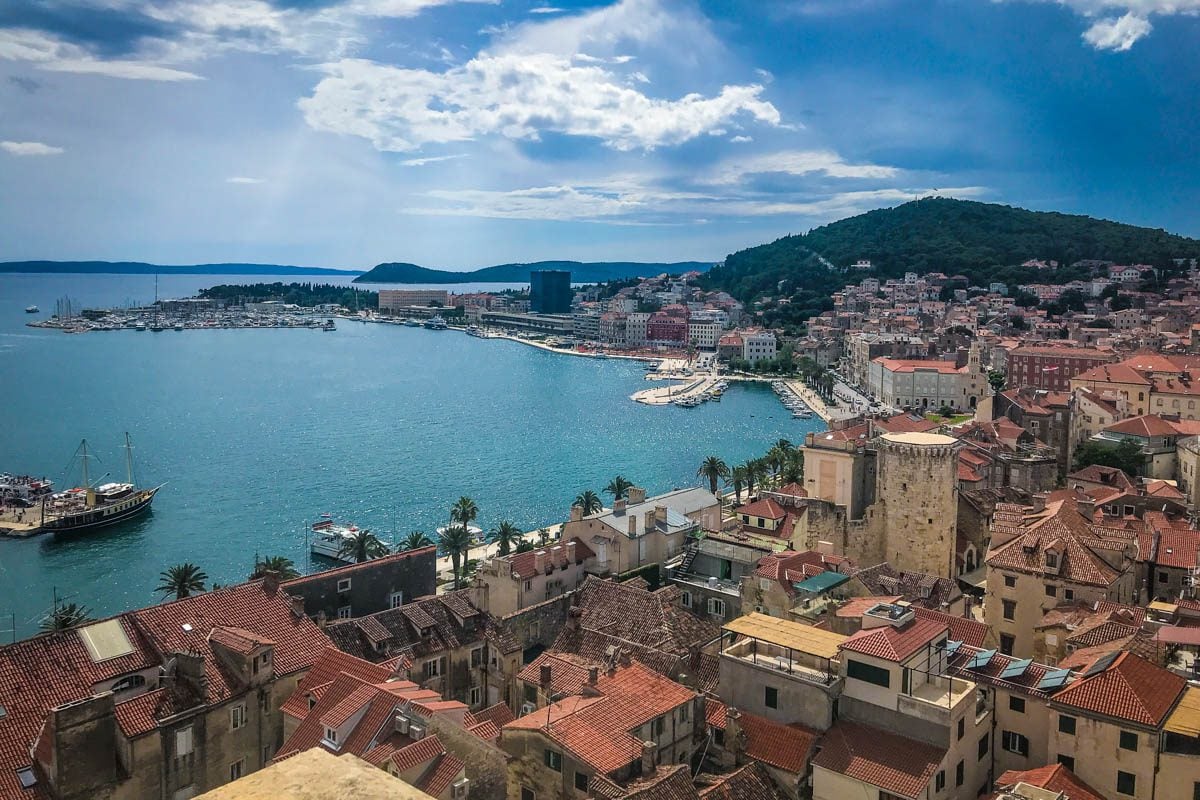 As the second-largest city in Croatia, Split has soared to the top of travelers' radars due to its charming streets and prime location along the Dalmation Coast.
The dazzling beaches are enough to draw anyone to the shores of Split, but meandering the well-preserved history flooding the city is enough to make anyone stick around for a while.
Together with Dubrovnik, you can visit a handful of filming locations for HBO's Game of Thrones around the city. If you're part of the fandom, there is a great Game of Thrones walking tour you can take to relive your favorite episodes.
Split is also a centralized city that serves as the iconic departure port for Yacht Week each summer. From here, you can access beautiful islands just off the coast that would be an injustice to gloss over.
Things to do in Split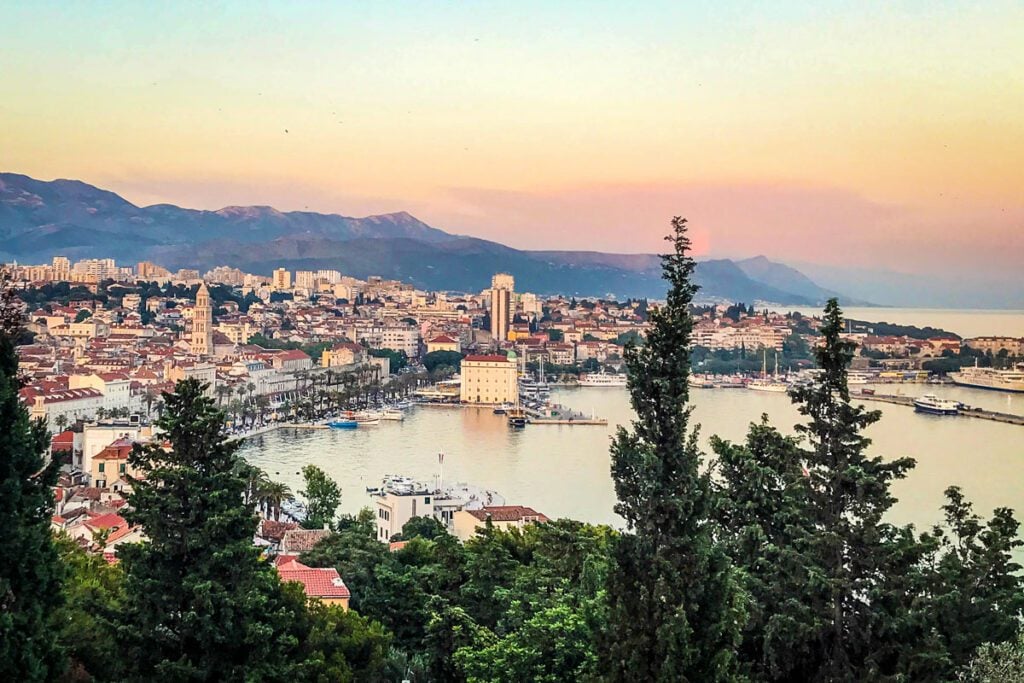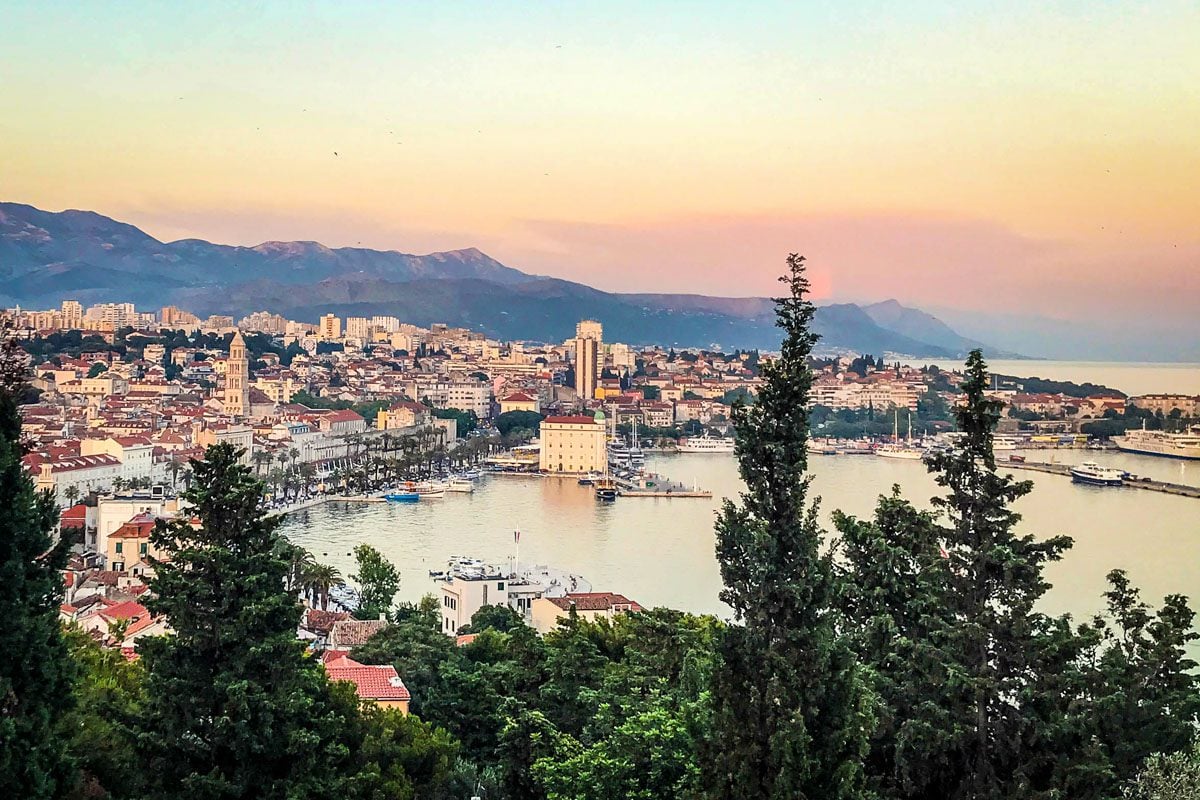 We've got a huge list of can't-miss things to do in Split, but here are some highlights:
Explore the Old Town city center. Diocletian's Palace, a remnant of the Roman Empire, makes up the majority of the city center known as "Old Town". Make your way through the narrow alleyways, shop around, grab a bite to eat or climb the old bell tower for magnificent views of the city.
Make your way to the beach. There are plenty of beaches to choose from in this coastal town. Some of the best include Bačvice Beach, near Old Town and by far the most popular, and Trstenik Beach, more of a local secret and not nearly as crowded.
Climb Marjan Hill for sunset. To escape the city, head west and enter the Park Šuma Marjan. It's a bit of a climb (up hundreds of steps), but if you go later in the afternoon, you'll be rewarded with unbeatable sunset views of Old Town and the sea.
Indulge in the food at Bokeria Kitchen & Wine Bar. Whether you're going for a boozy brunch on the weekend or a fancy night out, Bokeria was hands-down our favorite restaurant in Split and worth checking out for the decor alone.
Psst! Not only is Split one of the best places to visit in Croatia, but we also think it's one of the best cities to visit in Europe.
Where to stay in Split
Choosing the best place to base yourself in Split can be tricky, but Old Town is convenient and centrally-located to all the nearest dining, shopping, ports, and transport stations.
4. Hvar
The resort island known for its vibrant nightlife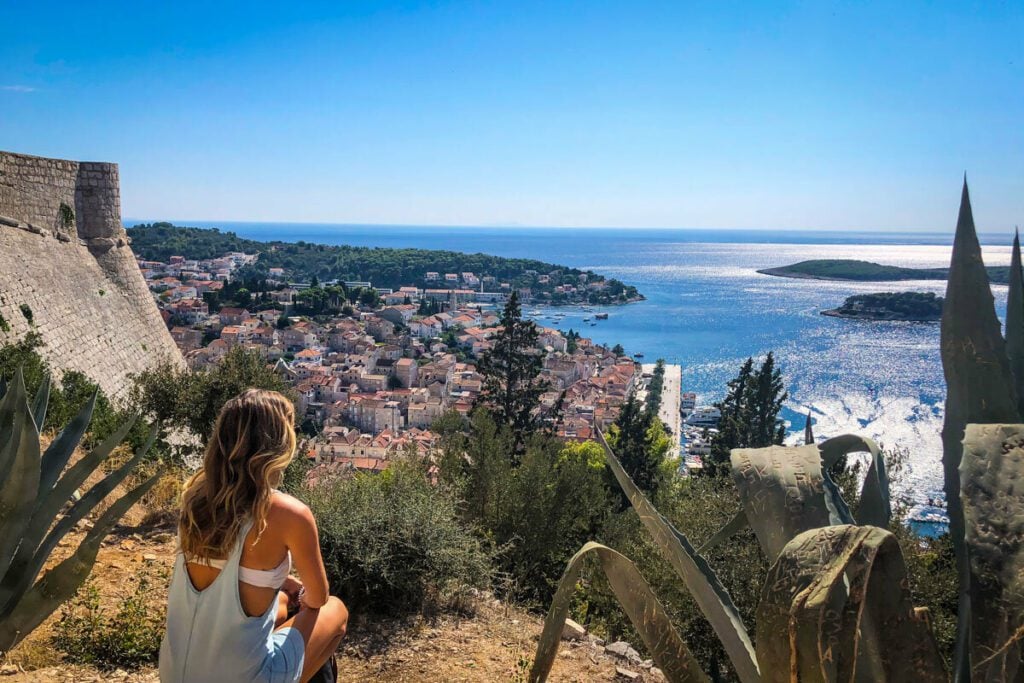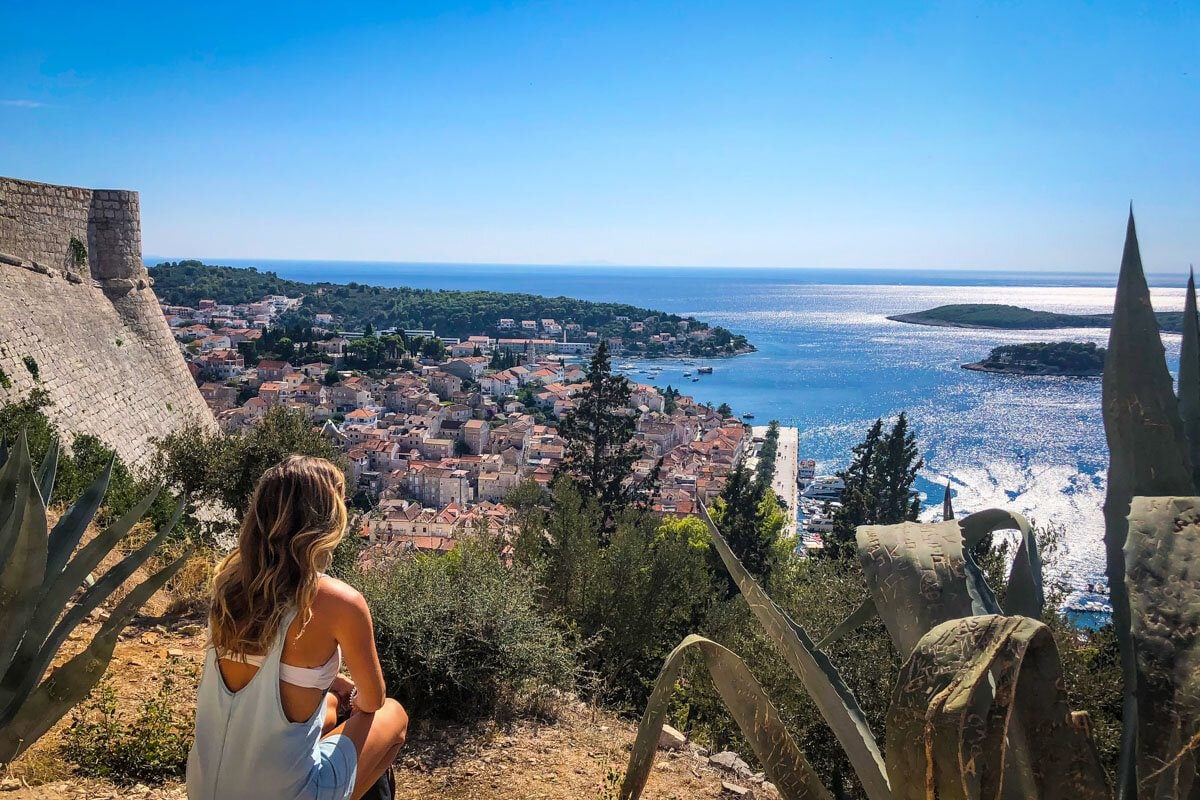 Hvar is an island off the Croatian coast near Split. It's best known as a boujee resort destination with lots of partying.
While there are some luxurious resorts on Hvar, it is also possible to experience the island on a budget. In addition, there are plenty of things to do on Hvar that aren't party-hopping.
How to get to Hvar from Split
The easiest way to get to Hvar Island is by ferry from Split. The Jadrolinija ferry operates year-round and runs daily from Split to Hvar and back. The 1-hour journey will cost a reasonable 17.25 € for adults (~$18 USD) and there are plenty of times to catch the ferry throughout the day.
Top things to do in Hvar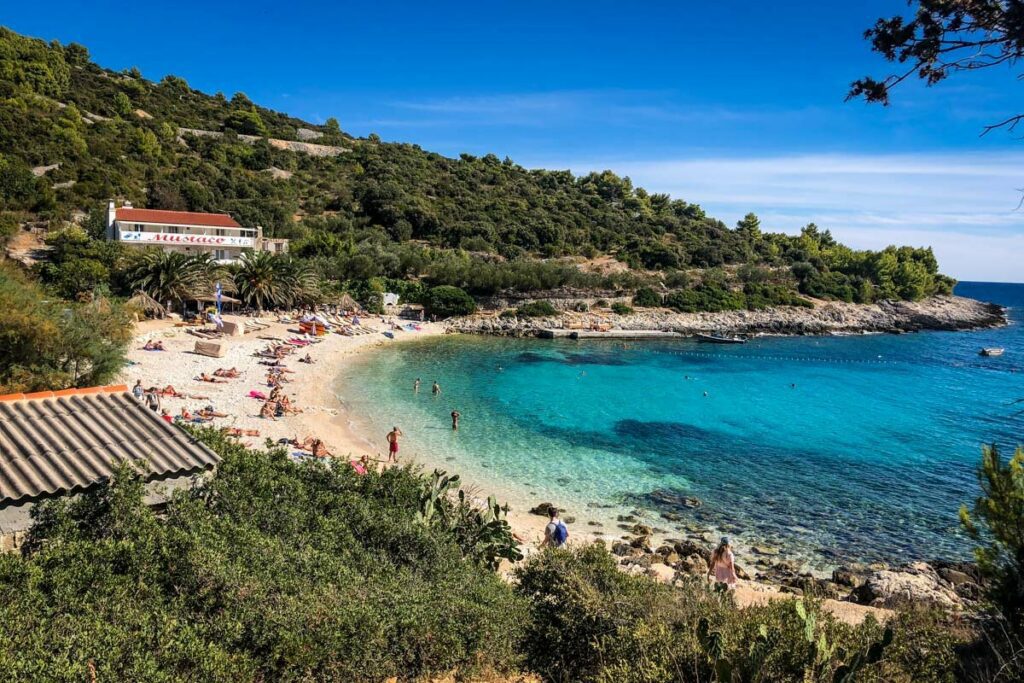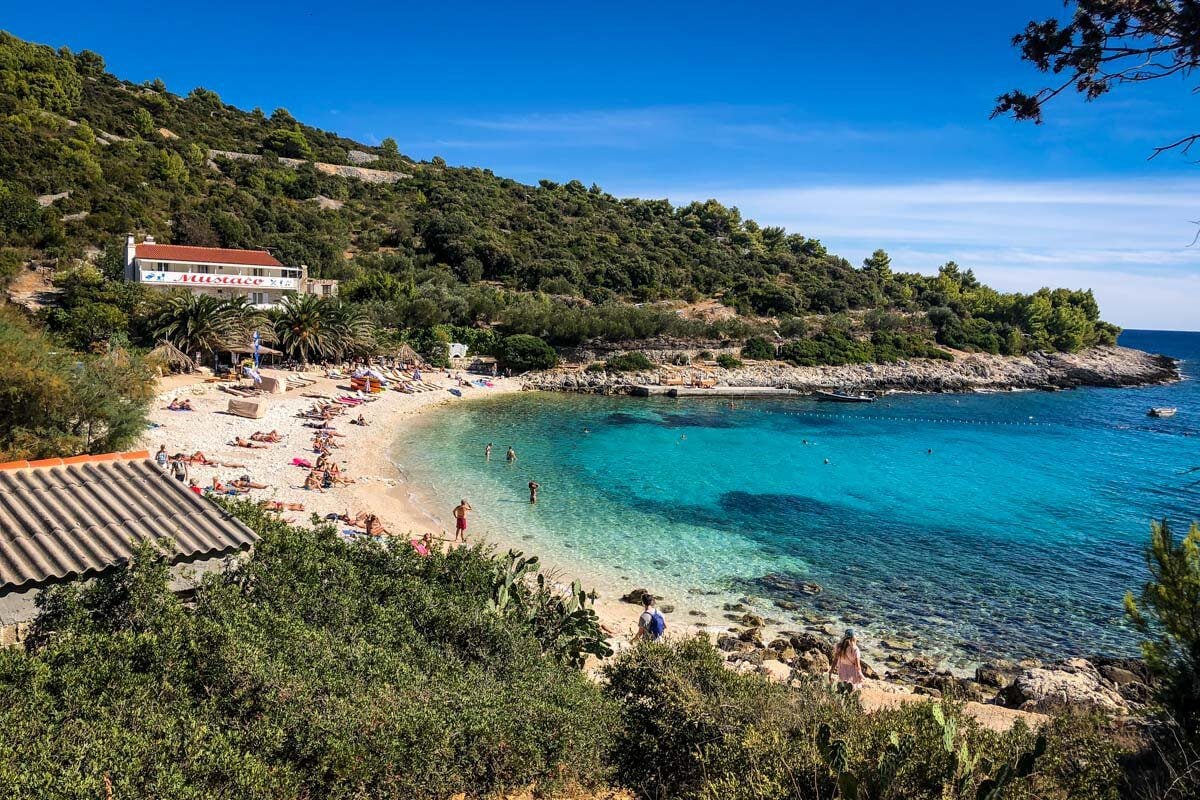 Find a hidden beach. There are plenty of beaches on the island of Hvar to get your tan on or take a dip. One of our favorites for a day full of relaxation is Pokonji dol Beach.

You can also walk along the road between the Hvar marina and Pokonji dol Beach to find some hidden spots to take a plunge with a bit more privacy.

Visit Stari Grad. Literally translated to "Old Town," Stari Grad dates back to prehistoric times and is the oldest town in all of Croatia (one of the oldest in Europe). Rent a scooter and drive the stunning 15-mile stretch on the coastal Old Road from Hvar Town to Stari Grad.
Indulge in local food and wine. Hvar has lots of wineries, each creating their own special blend that is begging to be taste-tested at one of Hvar Town's many delicious restaurants. Some of our favorites include Black Pepper Restaurant, Fig Cafe, and Lungo Mare.
Hike to the Spanish Fortress. Sitting high above Hvar Town is Tvrdava Fortica, an elevated fortress you can access via the scenic walkway, with sweeping panoramic views of the sea and surrounding islands.

We recommend packing a picnic and heading up there for the sunset with a bottle of local wine!

Rent a boat to explore the Pakelni Islands. For a reasonable price, you can rent a speedboat for a half or full day to explore the neighboring archipelago, the Pakelni Islands. With crystal-clear waters, untouched beaches, and hidden lagoons, you can easily spend the day in this undeveloped paradise.
Climb Sveti Nikola. With just over 2,000 ft in elevation gain, Sveti Nikola is the island's highest peak and makes for an active day's climb.
Hit up a beachless beach club. Hula-Hula is one of Hvar's most popular beach clubs for younger crowds. You can head here for an afternoon of sunning, seafood, cocktails, and dancing, but you won't find a beach. The party peaks for sunset, then dies down shortly after and closes by 10 p.m.
Where to stay in Hvar
Hvar Town is the largest town on the island. It's very walkable with plenty of restaurants, bars, and beaches, making it the most convenient place to stay on Hvar.
5. Mljet
A unspoilt, forest-shrouded island with captivating natural beauty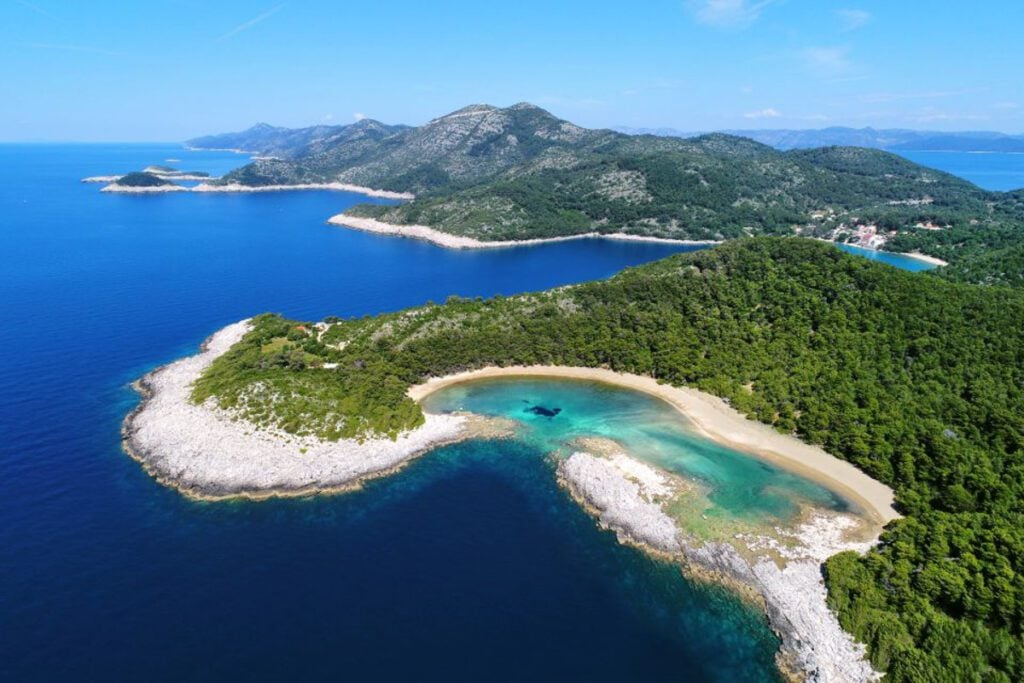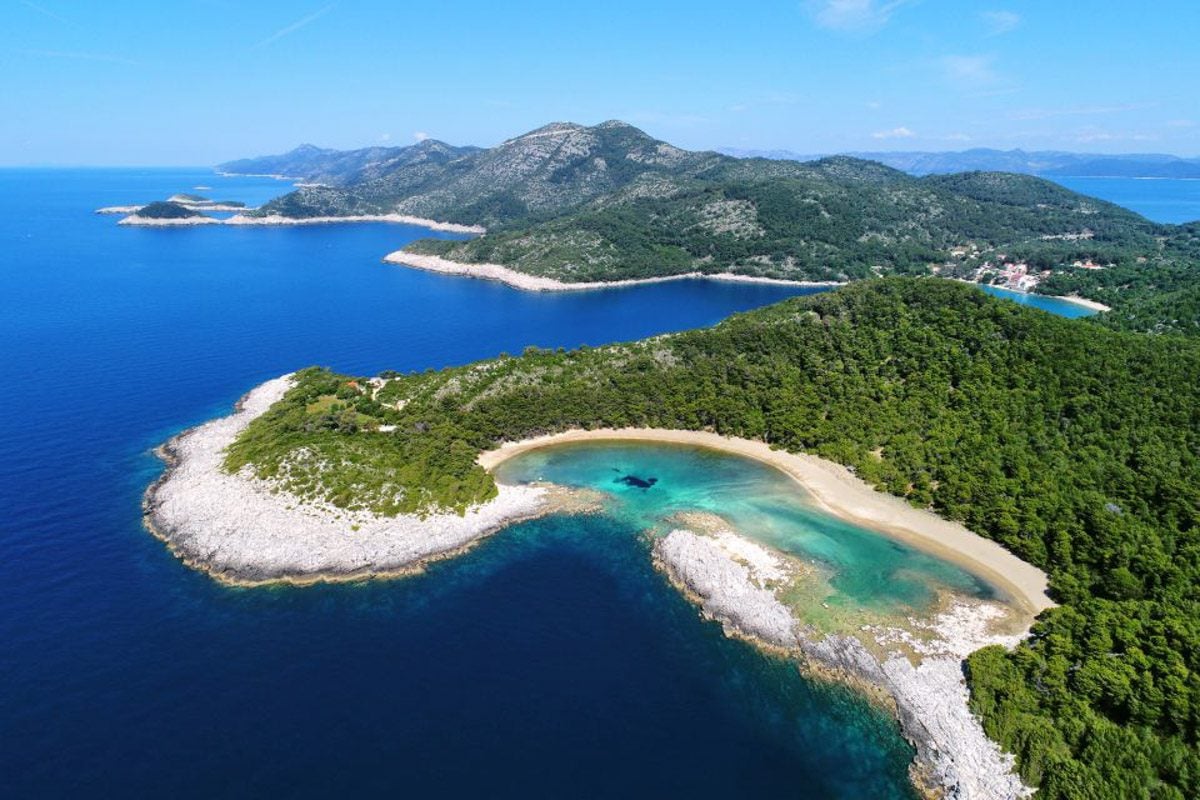 Since the majority of travelers flock to Croatia's main cities and islands, Mljet remains an untouched treasure as the southernmost pearl of the Mediterranean.
It's one of the greenest Croatian islands and holds one of the country's 8 national parks.
The island is also famous for its role in Homer's classic epic, the Odyssey. Legend says the island of Mljet captivated Odysseus so much, he sought refuge in a cave here for seven years.
Similarly, the shores of Mljet have captured the hearts of local tourists and Greek sailors dating back to the 4th century BC. Since it remains off the radar, it's the perfect destination to indulge in both local Croatian culture and pristine nature.
How to get to Mljet from Dubrovnik
The best way to get to Mljet is by passenger ferry from Dubrovnik.
The TP Line is the only year-round operator to all three of Mljet's ports (Sobra, Polace, and Pomena). Double-check where your accommodation is before you purchase your ticket. Note: during the low season, it only operates to Sobra.
The ride takes about 1 hour 20 minutes and costs 7.5-16 € (~$8.25-17.59 USD), depending on which departure time you choose. There are only a few departure times each day.
Top things to do in Mljet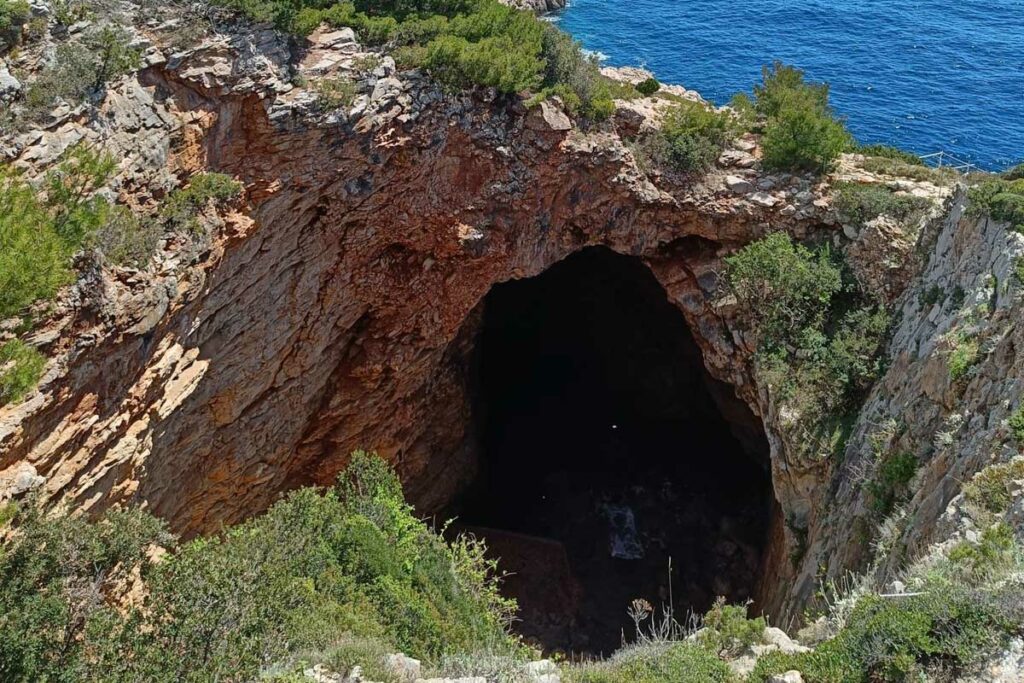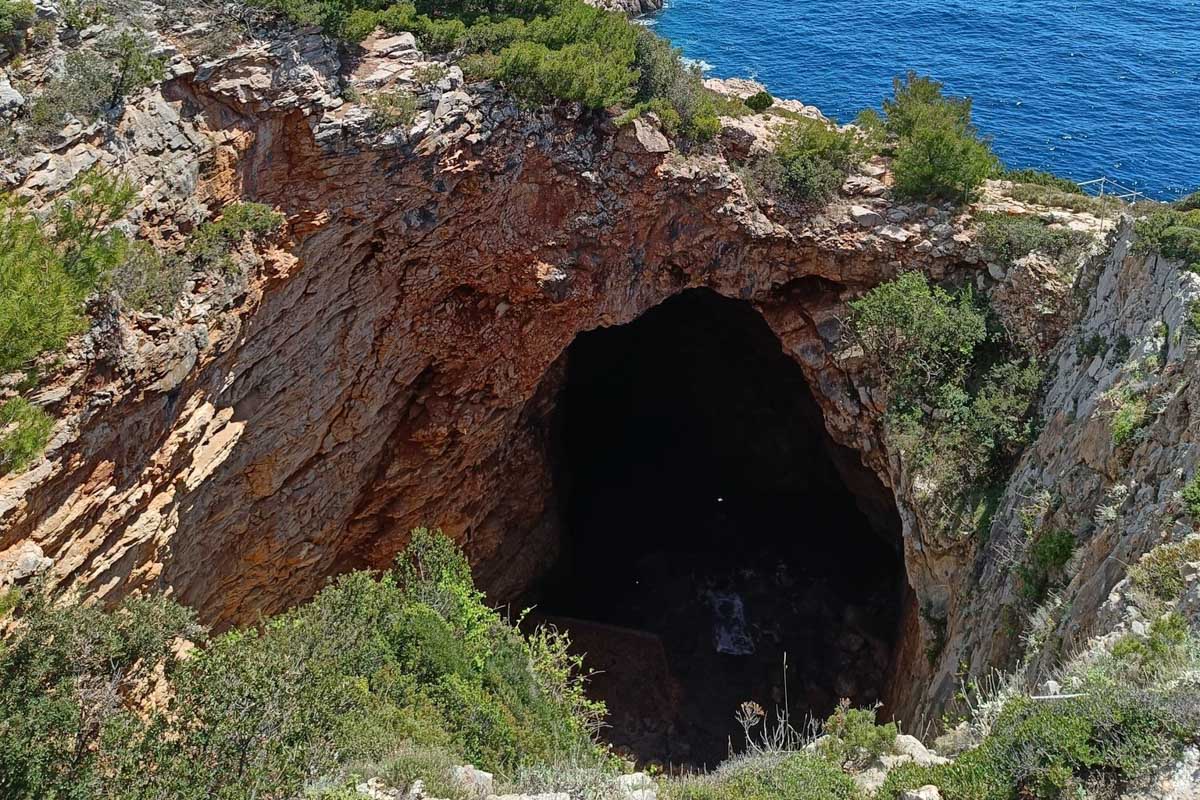 There are endless ways to enjoy Mljet, but these are some highlights you don't want to miss:
Explore the unspoilt Mljet National Park. This pristine park covers almost 1⁄3 of the island and is full of wondrous sights. Enjoy a swim or rent a kayak in the two massive salt-water lakes, Veliko Jezero (Big Lake) and Malo Jezero (Small Lake). Otherwise, hike to the top of Mount Montokuc for panoramic views over Mljet.

Biking is the best way to get around the park. You can rent them at either entry point to the park, Pomena or Polace, or at Mali Most.

Taste the specialized local wine. The wine in Mljet has over 1,000 years of history. It's exceptionally good, though with limited supply. You can find two staple wines here: Maraština (red) and Plavac the Little (white). They're the perfect complements to local Croatian cuisine, as well as staples of the Adriatic.
Hike to the legendary Odysseus Cave in just an hour. The hike to the famous cave rumored to be inspiration for Homer's Odyssey starts in the village of Babino Polje. Terrain is mildly rocky and steep with incredible views. Once you get to the cliffside, you'll plunge into the water to swim through the actual cave. View the trail notes.
Visit Crkva Sv. Marije (Saint Mary's Island). This small island lies within Veliko Kezero (Big Lake). It features Roman ruins and a 12th-century monastery. You can either take the ferry or rent a kayak and paddle to this pocket-sized treasure.
Go snorkeling or diving in crystal-clear water. The pristine waters of Mljet attract divers from all over the world. The coral reef within Big Lake is the only one in Croatia. You can spot rocky corals, octopus, sea cucumbers, sponges, scorpionfish, anemones, and small crabs.
Where to stay in Mljet
Pomena and Sobra are two ideal locations to base yourself while in Mljet. Whichever port you booked your ferry for, that's where you'll want to book your accommodation because taxis are expensive.
6. Korčula
A charming island without the crowds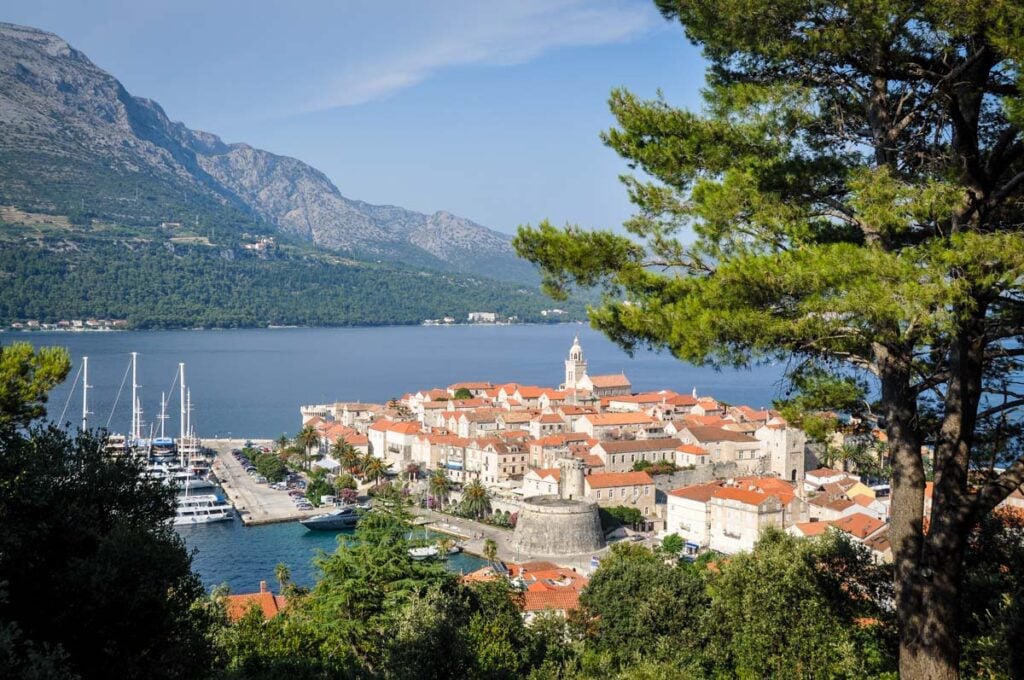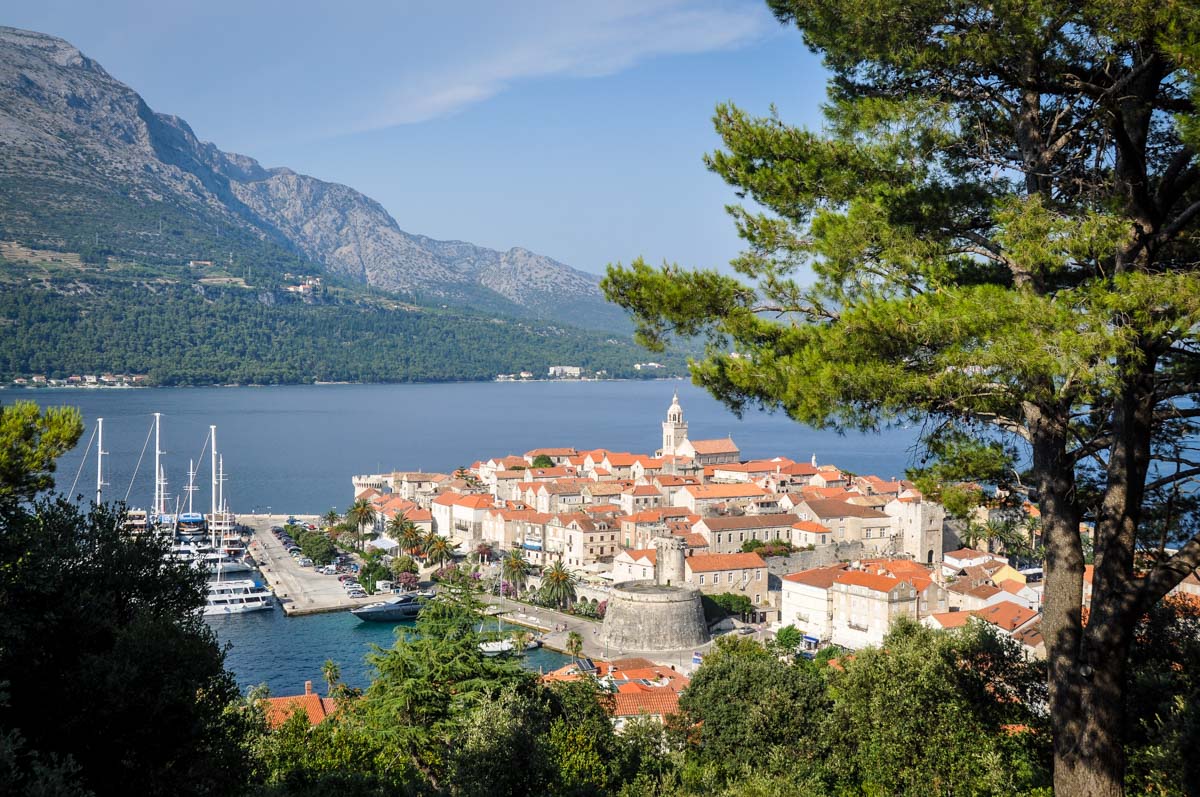 One way to avoid the huge crowds of Dubrovnik and Split is to get off mainland Croatia and visit some of the country's most beautiful islands, such as Hvar, Vis, Brač, and Mljet.
If you're looking for a laid-back island in Croatia that is bursting with old-time charm, Korčula may just be the one for you.
We enjoyed Korčula a lot more than Dubrovnik. The walled cities look strikingly similar, but Korčula was lacking the crowds that made our visit to Dubrovnik a bit of a disappointment. We saw a good chunk of this island via bicycle, and think it's a perfect way to explore this Croatian gem.
How to get to Korčula
Situated in the Adriatic, almost exactly in the middle between Split and Dubrovnik, you'll have several options for traveling to Korčula.
The passenger ferry from Split will take about 2.5 hours and costs 8.50-26 € (~$9-28 USD) per person, depending on the ticket and carrier options. You can purchase tickets at the ferry terminal pier in Split.
There are also regular buses running between Dubrovnik and Korčula that take approximately 3 hours and cost about 13.50 € (~$14 USD).
Another option is to take a ferry from Dubrovnik, which is both faster and more scenic than taking a bus. The Nona Ana Ferry runs this route only during the summer months (July – September) and the journey takes about 2.5 hours. You can either purchase tickets in Dubrovnik at Petka Pier or in Korčula at the Korkyra Tourist Agency.
Top things to do in Korčula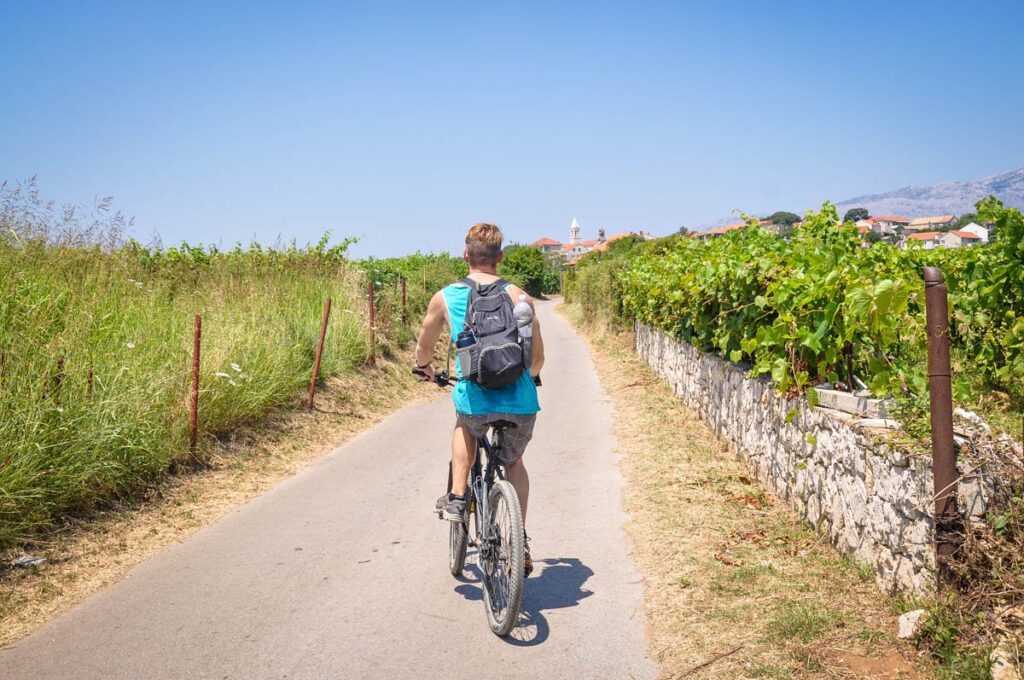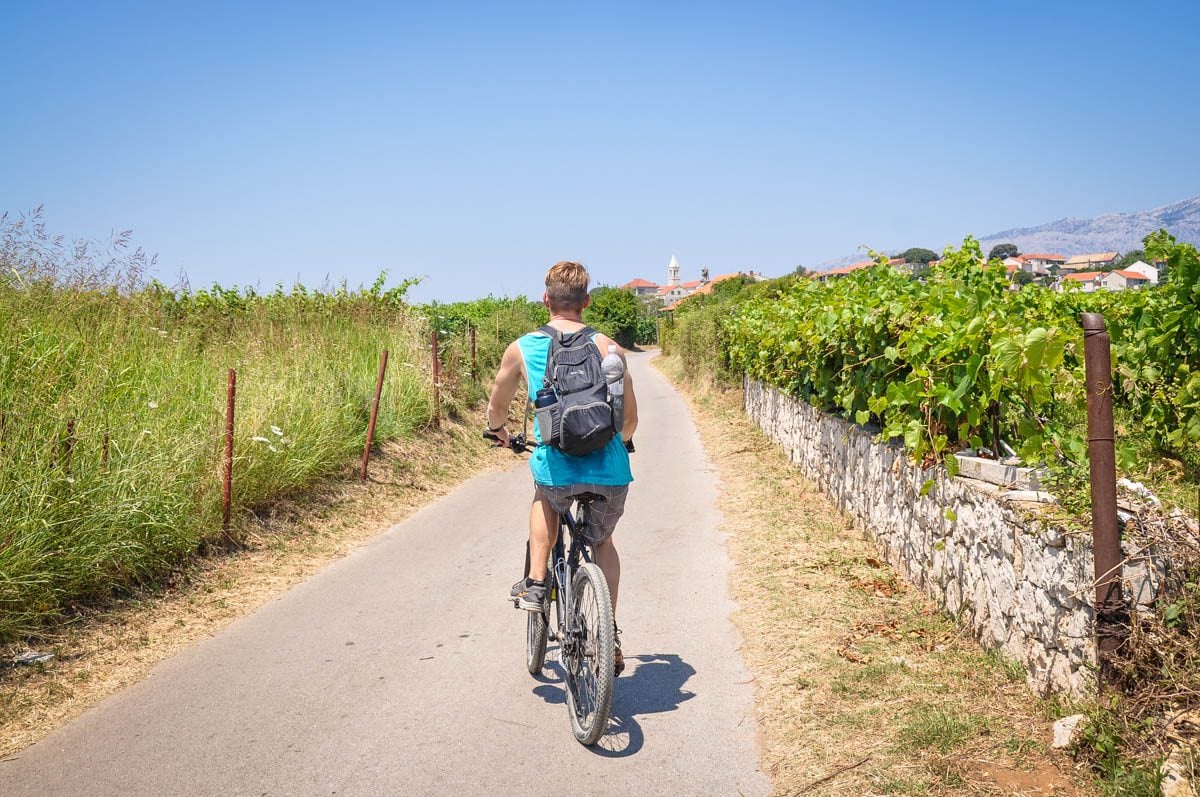 Rent a bike in town for around 20 € (~$21 USD) for the day. Pack a picnic lunch and a map, and head out on an adventure! We discovered hidden beaches and small villages along the way, making this one of our favorite memories in Croatia. Stop in Lumbarda, a small village on the eastern side of the island where the hills are filled with vineyards and the beaches have crystal-clear water.
Visit a winery and try the famous white wines. There are lots of wineries on the island of Korčula. But be sure to check the hours they are open to the public, as some of the wineries have blocks of time set aside for tour groups.
Have a beach day. The beaches in Croatia are world-renowned for their turquoise Mediterranean waters, but don't expect powdery sand that you can bury your toes in while drifting to sleep. Instead, most Croatian beaches are pretty rugged, and powdery sand is replaced with small stones. But don't let that deter you from taking a refreshing dip in the water.
Rent a scooter. If we had more time in Korčula, we would have loved to explore the western part of the island via scooter.
Explore the Old Town, which is surrounded on all sides by water. The old churches are gorgeous and the restaurants on the water look delicious. Lose yourself walking up and down the alleyways.
Get a view of the Old Town. Take a short hike up the hill opposite the city and find the lookout point to get a great view.
Where to stay in Korčula
If it's your first time in Korčula, the medieval walled Old Town is a solid base. It's the island's epicenter, full of entertainment and the best things to do.
7. Krka National Park
Nature reserve with impressive waterfalls, gorges, and monasteries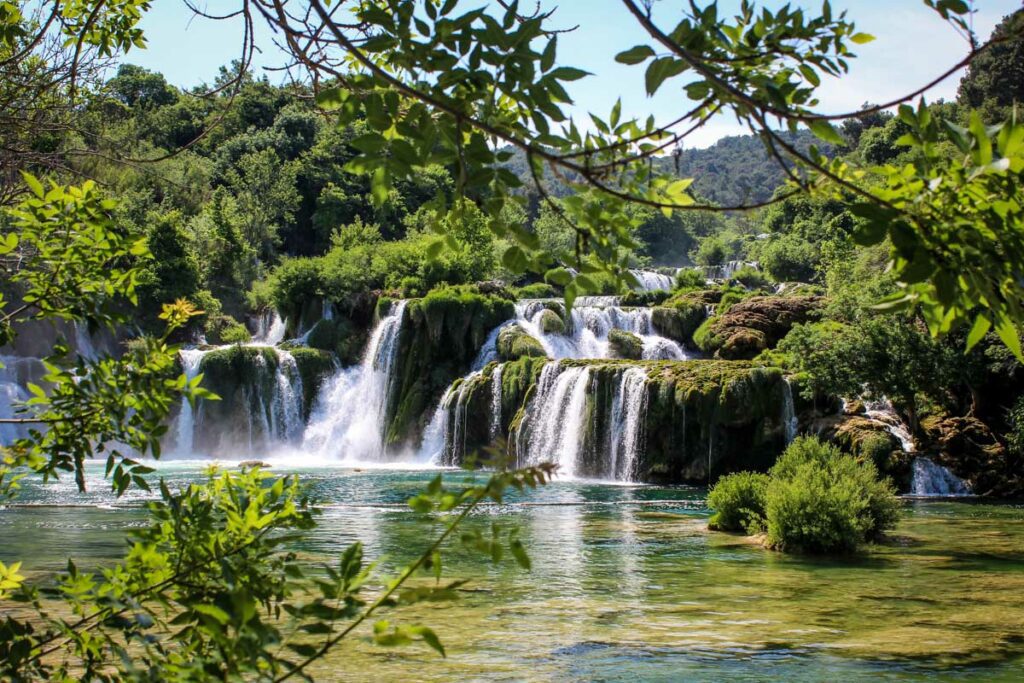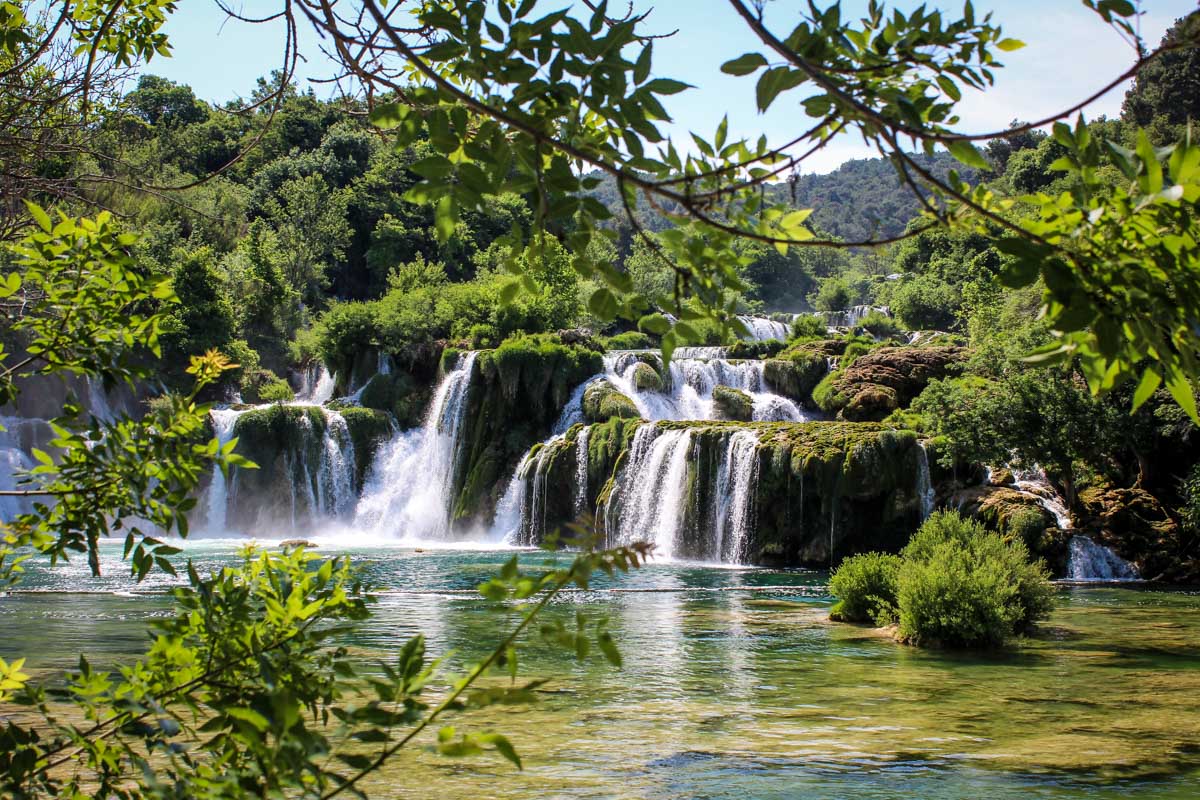 Krka National Park is like a bite-sized version of Plitvice Lakes National Park. The sparkling waterfalls flowing into verdant-rimmed pools look like they are straight from a fairytale.
Krka is much smaller and cheaper than Plitvice Lakes. Dotted in a more convenient location between Split and Zadar, it also makes for a very popular day trip.
The scenery of this park is downright gorgeous, so it's easy to see why it's one of the best parks in the country. Krka draws a record number of tourists each year, so keep that in mind when planning your visit.
We've got tips for avoiding said crowds and everything else you need to know to plan your visit in our guide to Krka National Park.
8. Trogir
Known as the Venice of Croatia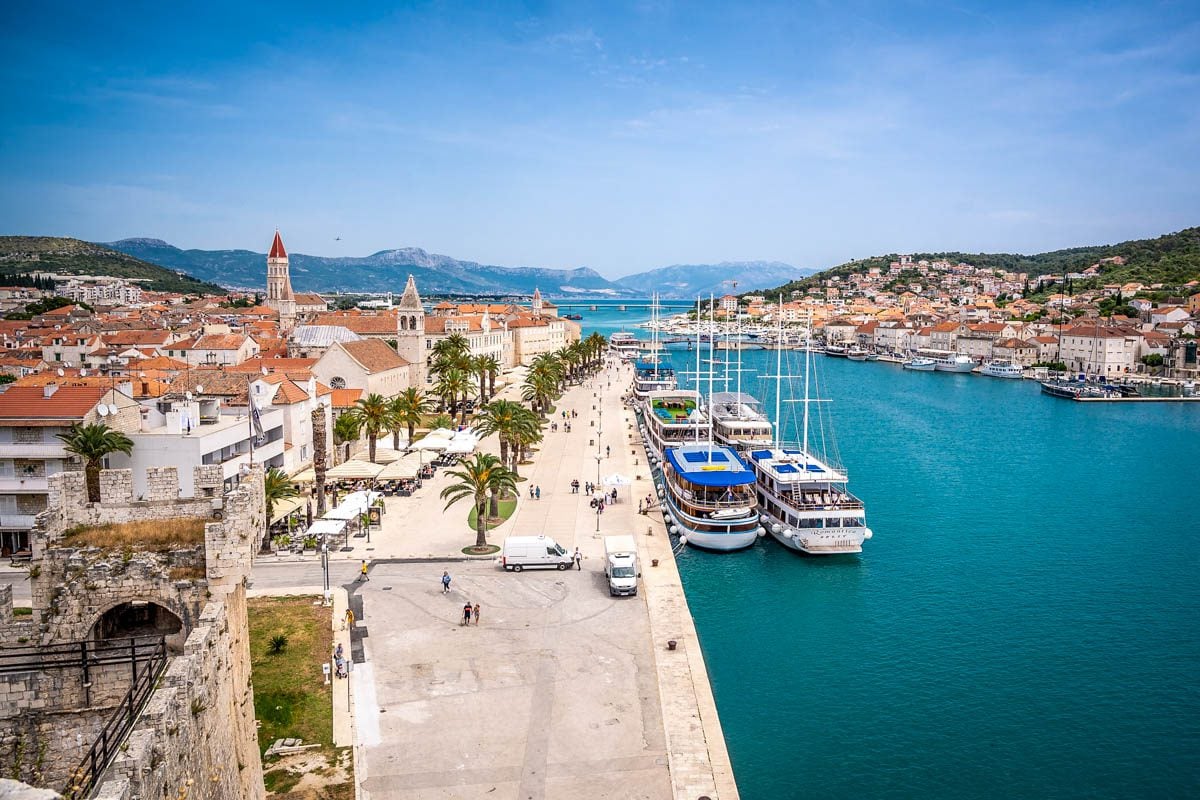 Trogir is a beautiful city of contrasts and a must-see for your trip to Croatia. Here, you'll discover a storied past, unique blend of cultures, and idyllic location along the Dalmatian Coast comparable to Venice, Italy.
Since this UNESCO Heritage City is overshadowed by those taking to the streets of Split, Trogir remains a relatively undiscovered gem.
Narrow passageways shaping the city and bridges connecting a nearby island give this magical town its Venetian feel. It's the perfect atmosphere for recharging your batteries in a stunning coastal setting.
Top things to do in Trogir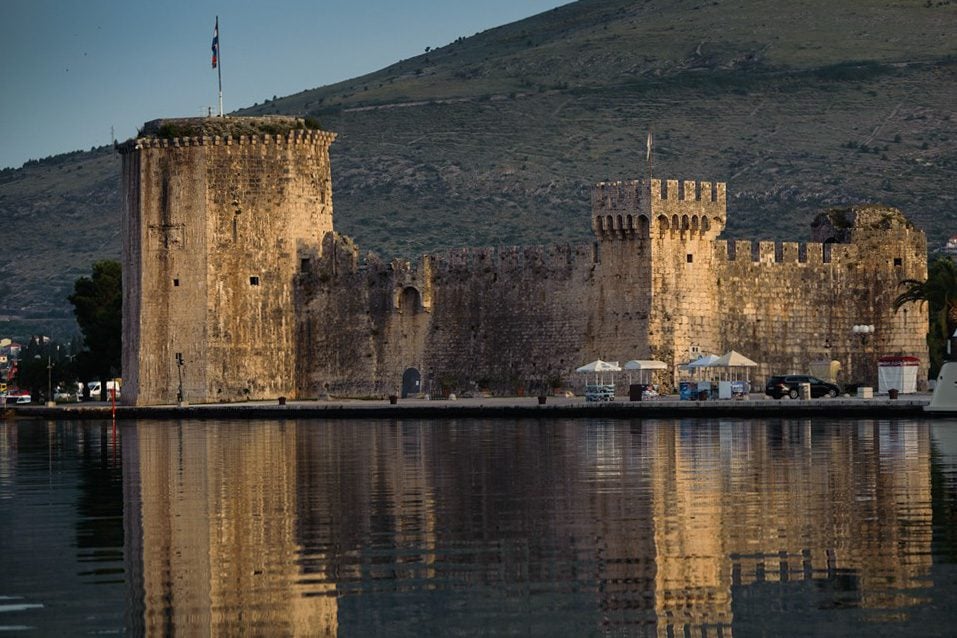 Among its centuries-old streets, Trogir is full of amazing sights and opportunities to take in authentic Dalmatian culture.
Visit the St. Lawrence Cathedral. One of the finest architectural works in Croatia dominates the Old Town. For a few euros, you can climb the bell tower to get sweeping views over Trogir.
Wander the Town Square. Narrow alleyways, museums, and historic churches surround this beautiful square in the center of Trogir's UNESCO-tagged Old Town.
Take a walk along the Riva, a seaside walkway with gorgeous ships on one side and a maze of stalls and restaurants on the other. It's the perfect spot to relax while enjoying an afternoon coffee or cocktail.
Climb the Kamerlengo Fortress. This trapezoid-shaped fortress is a monumental part of the city built in the 15th century. Climb to the top to get views over Čiovi and Trogir. (Entrance: 4 € / ~$4 USD)
Laze on the beaches of Čiovo. This island connects to Trogir via two bridges and has endless picturesque beaches to choose from.
Admire works in the Trogir City Museum. This cluster of palaces and houses blend Roman and Baroque styles. Inside are collections of historical items from the foundation of Trogir to present day.
Where to stay in Trogir
Although the city is a popular half- or full-day trip from Split, these are idyllic places to stay near the city center if you have more time.
9. Brač
An offbeat escape with authentic island life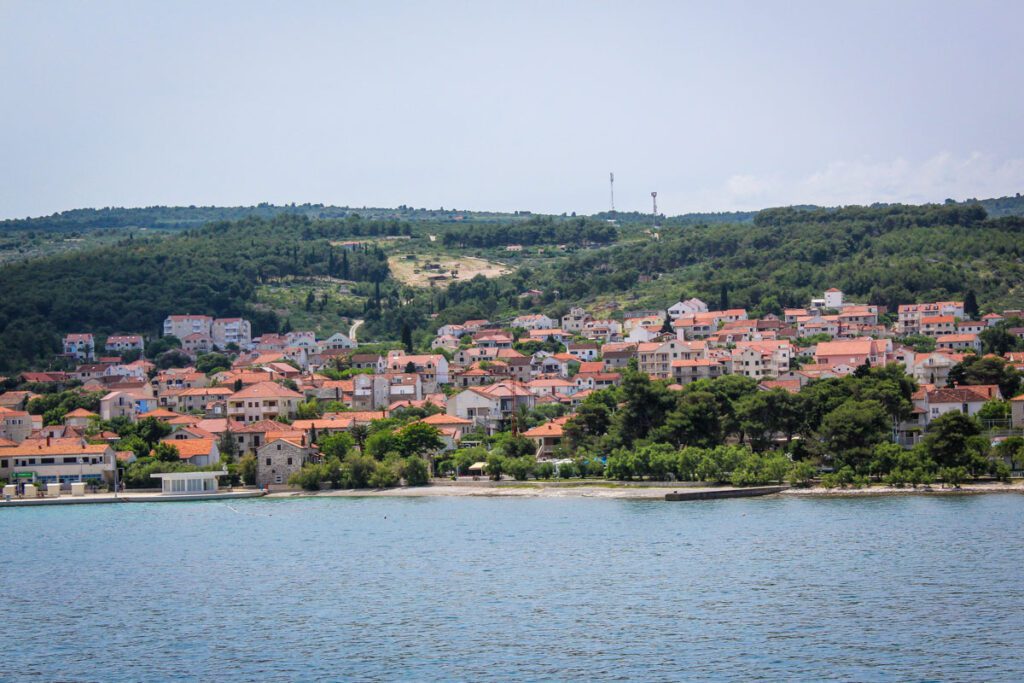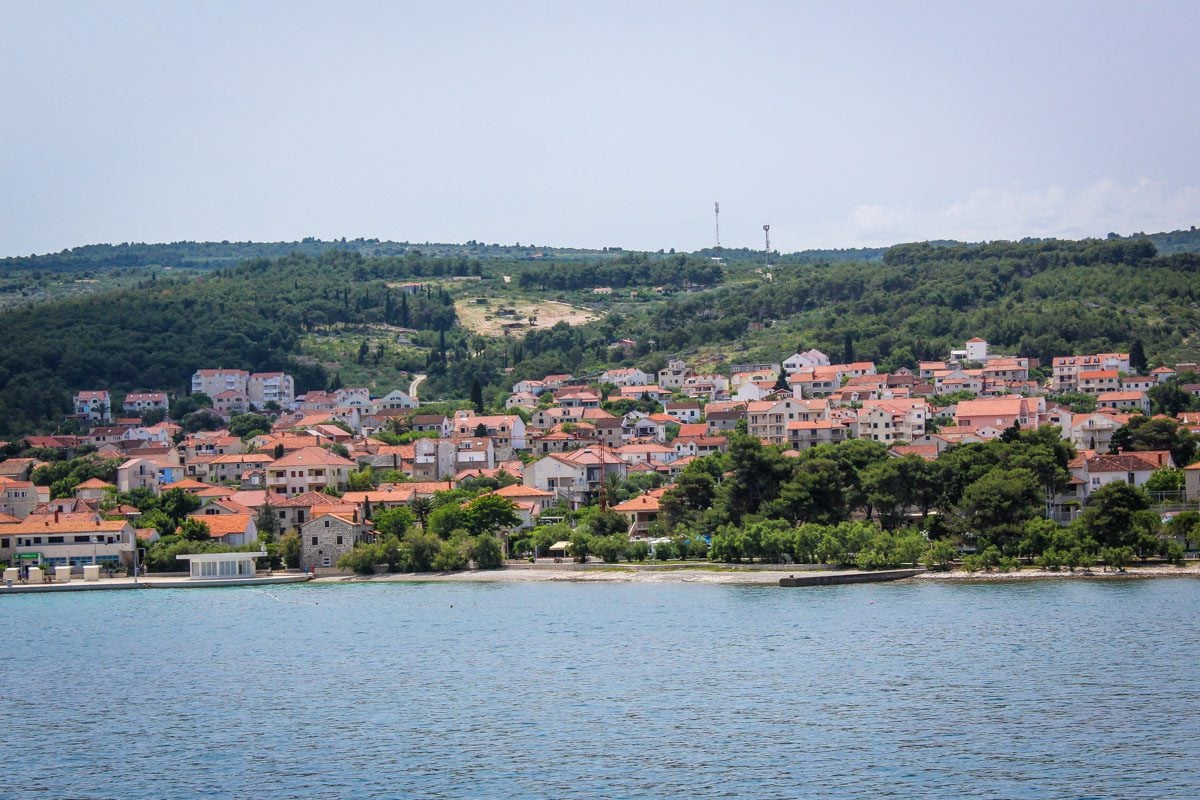 Brač is undeniably one of the best islands along the Dalmation coast for experiencing an authentic Croatian way of life. It's chock-full of rolling olive groves, vineyards, and quiet fishing villages lining pebbled shores.
Brač is most famous for Zlatni Rat. This golden beach extends from the town of Bol and is one of the leading points of interest for the country's tourism campaigns.
The island is also well known for its radiant white limestone. The famous rock was used to build Diocletian's Palace in Split as well as many other UNESCO World Heritage Sites around the world.
As the largest island in Dalmatia, Brač's nearly uninhabited interior is filled with hiking and cycling trails among steep cliffs. Conversely, the shores are lined with beaches and vibrant towns to relax in.
Top things to do in Brač
These are some must-see sites dotted around the island:
Hike or drive to Vidova Gora. Not only is this peak the highest point on Brač, but at an impressive 2552 feet (780 meters), it's the highest point in the Adriatic Sea. Sweat your way for 2 hours uphill to get a bird's eye view of Zlatni Rat and sweeping coastal views, including neighboring Hvar Island. View the trail notes. The peak is also accessible by car.
Blaca Hermitage. This cliffside refuge came to be in 1551 when a group of priests and their servants ran from Ottoman Turks on the mainland.
Soak up the sun at Zlatni Rat (Golden Beach). This tail-shaped beach is laid with fine white pebbles and surrounded by the aquamarine waters of the Adriatic. Known as Croatia's most famous beach, photos often don't do this treasure justice. It's much more spectacular in person!
Visit the sleepy coastal towns, such as Milna, Bol, Supetar, Skrip, and Pucisca. These small fishing villages are perfect for soaking up the essence of Brač's island life.
Sample award-winning olive oil. The olive tree is the symbol of the island. More than one million trees were planted here over 1,000 years ago. Now, you can relish in traditional Dalmatian architecture and heritage at the centuries-old Museum of Olive Oil in Skrip where they offer a local food and olive oil tasting.
Where to stay in Brač
We recommend basing yourself in Bol, the main hub on the island with the best dining and things to do.
10. Istria Peninsula
Where continental Croatia meets the sea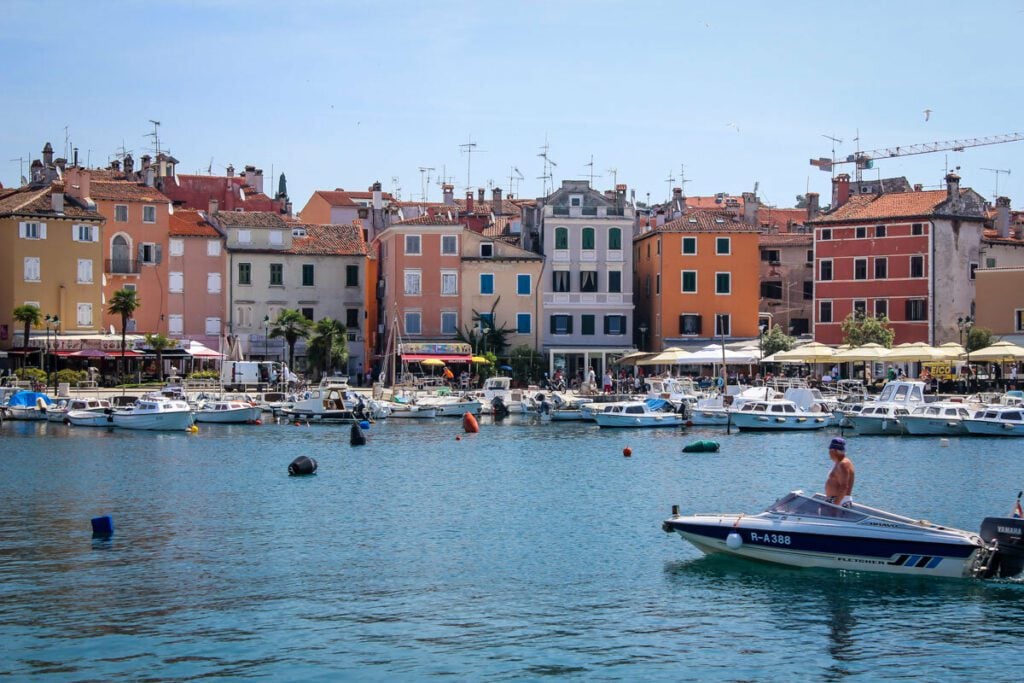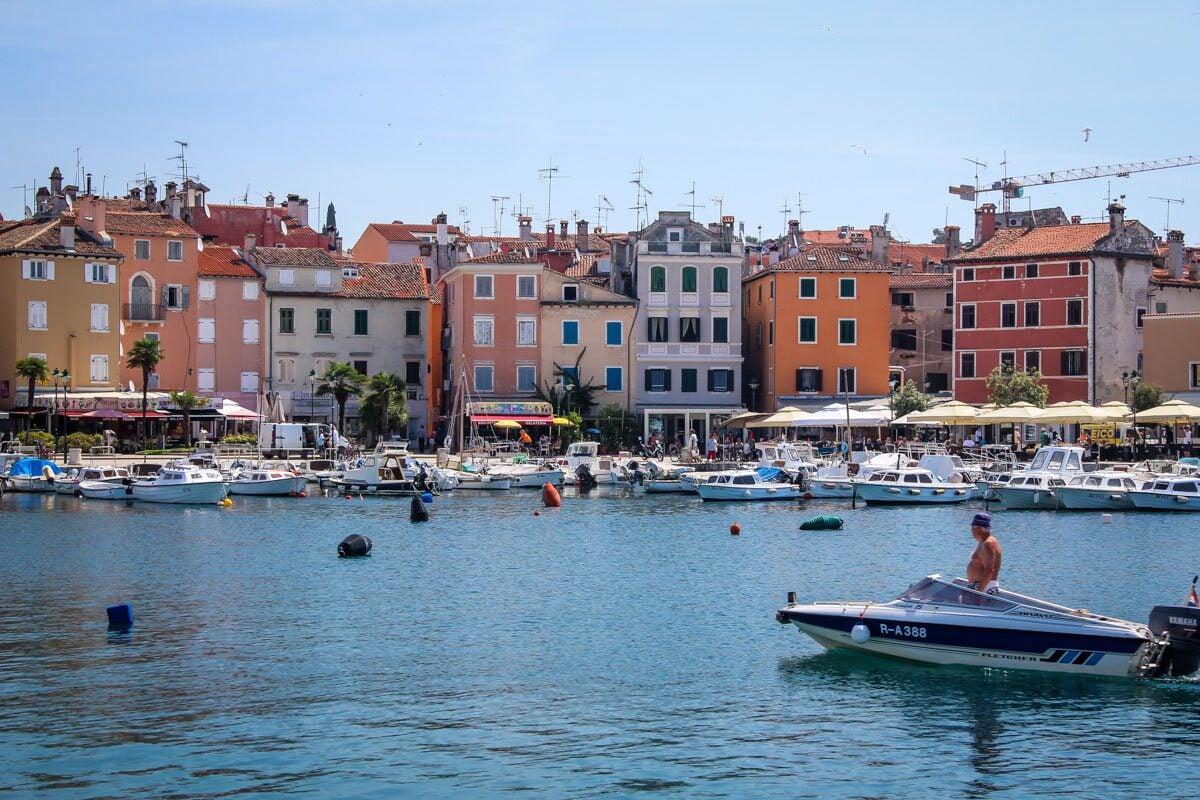 The northern part of Croatia that juts out into the Adriatic Sea is known as the Istria Peninsula.
This peninsula has a unique history. Firstly, it was considered part of Italy after WWI. Then it was part of Yugoslavia following WWII. Now, it's a slice of Croatia where the locals are of both Italian and Croatian descent.
The Istria region of Croatia is not as well-traveled as its lower coastal half. Thus, the towns and historical charm are much more preserved.
Istria is also the region known for growing truffles. The presence of this rare fungi, considered a delicacy in most of the world due to its intense umami flavor, makes Istria one of the best places to visit in Croatia for foodies.
One of our top recommended things to do in Croatia is take a truffle hunting tour in the Istria Peninsula. 
11. Rovinj
Photogenic coastal city that resembles the Italian coast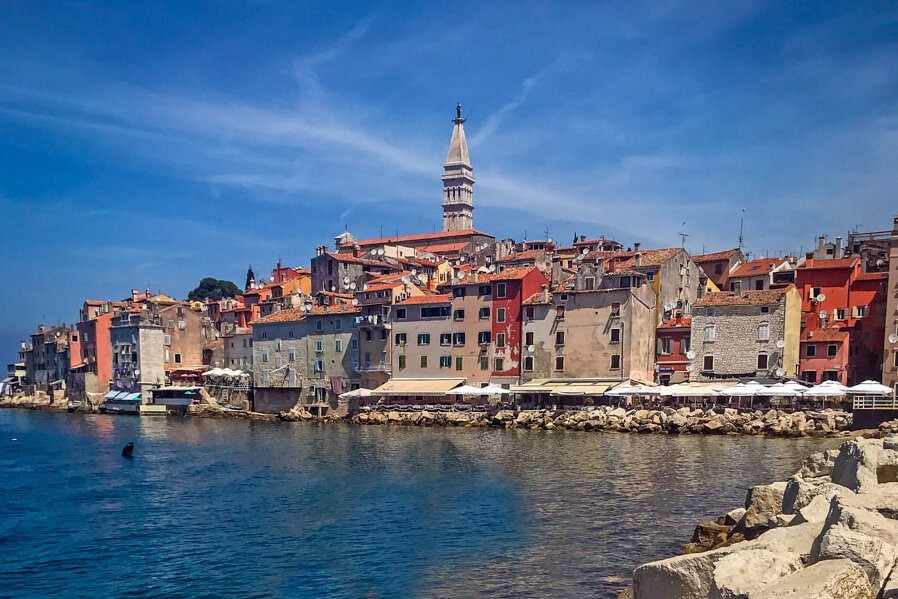 If there's one thing Croatia seems to do exceedingly well, it's charming historical towns on the coast. Rovinj may just be the underrated crowning glory.
A fishing port on the west coast of the peninsula, the enchanting Old Town of Rovinj is built up on a hill. The narrow cobblestone streets all lead to the church at the top, whose steeple dominates the horizon.
Top things to do in Rovinj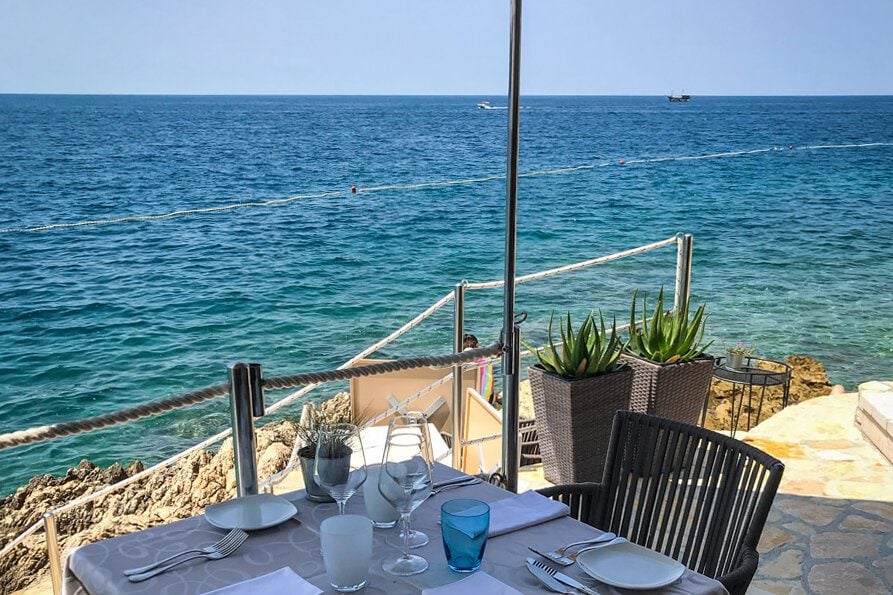 Rovinj is a fantastic place to explore without any set itinerary or to-do list; however, there are a few staples to do while you're here:
Get lost in the tangled web of streets as you make your way through the town. Duck into alleyways to reveal dazzling blue waters framed by the outer walls of the town.
Discover the local market, filled with fresh produce, spices, and all the truffles you can get your hands on.
Take a dip at Lone Bay, one of the area's pebble beaches, just south of Old Town.
Have a cliff-side snack or drink at La Puntulina. With only a few tables on their outside terrace, you'll want to get a spot to take in the views as you indulge in a glass of wine or some Italian-inspired bites.
Where to stay in Rovinj
The best base for Rovinj is near the port in the city center.
12. Pula
A historic and cultural city with eclectic architecture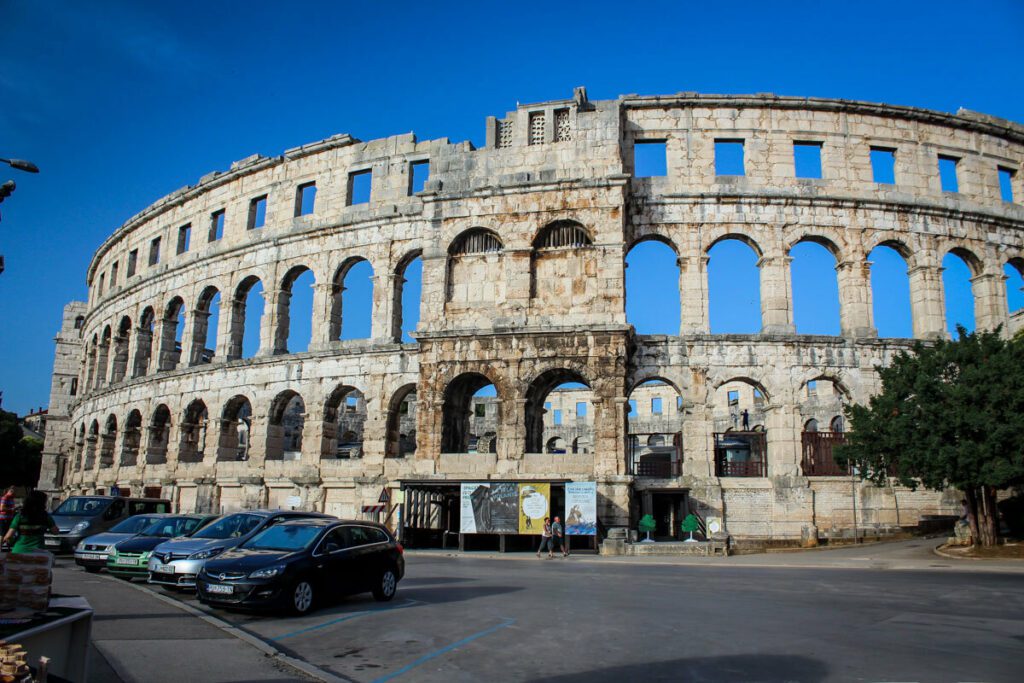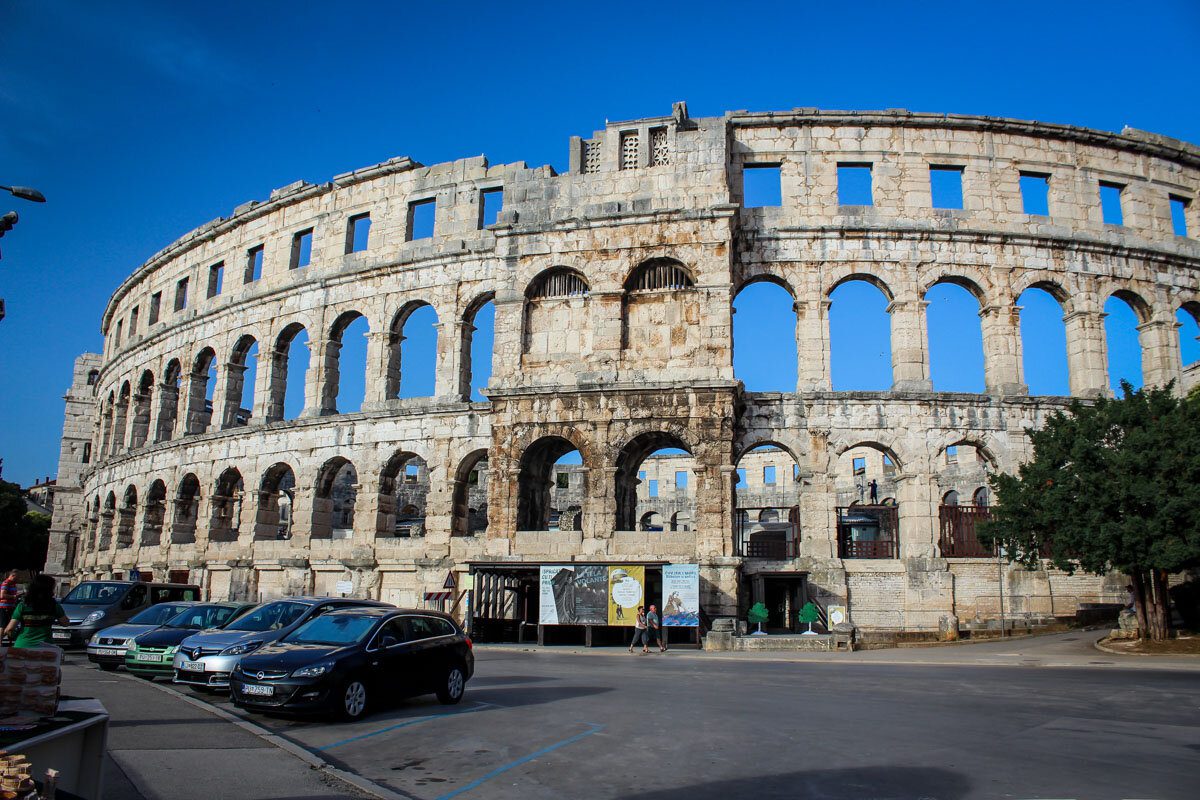 This seaside town on the southern tip of the Istria Peninsula is known for its beach-lined coast and Roman ruins.
Pula is the largest city in the Istria region and has a history of being occupied, destroyed, and rebuilt.
The most prominent marker of its history is the Pula Arena, which bears a striking resemblance to Rome's Colosseum. It's also the only remaining Roman amphitheater on earth that has all four side towers with all three Roman architectural orders entirely preserved.
Pula is a great starting off point to discover the rest of the Istria Peninsula.
Top things to do in Pula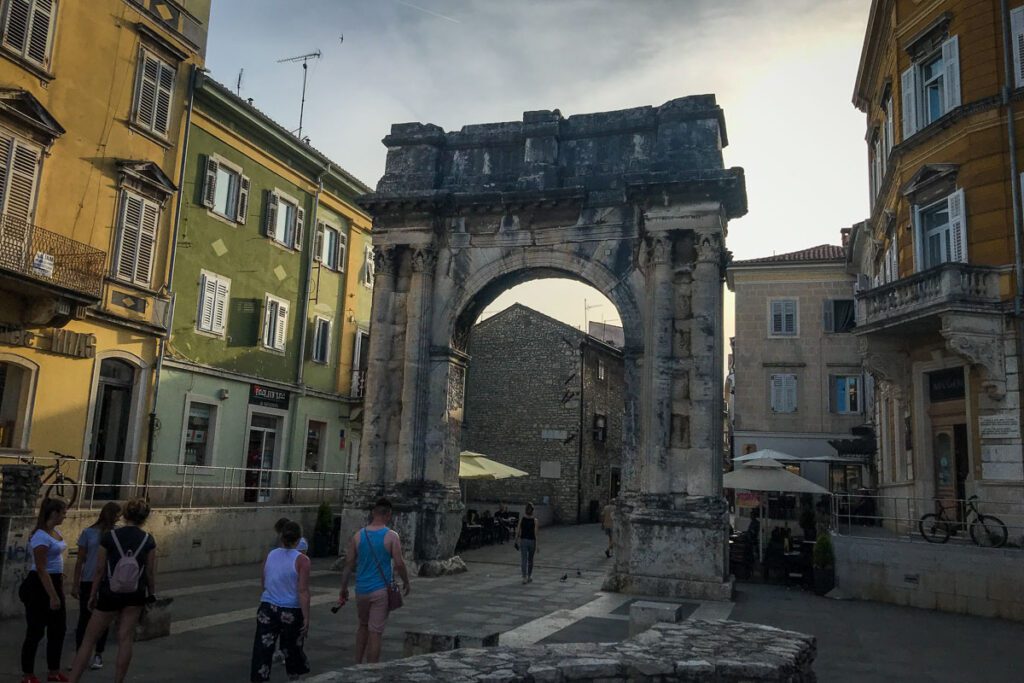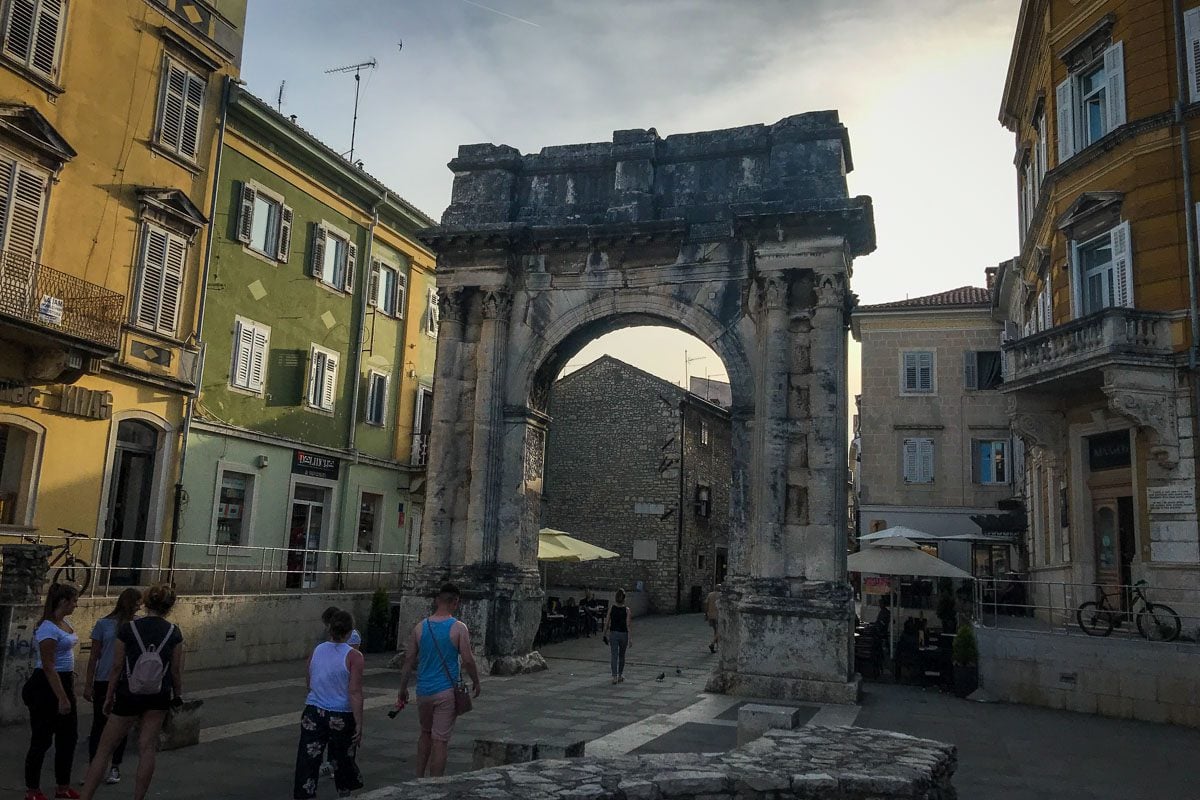 These are some of the top historic sights and points of interest in Istria's main city:
Visit the Pula Arena, the last remaining (and best preserved) Roman amphitheater in the world with a complete circular wall. It's still used today, more than 1,000 years after its construction in 1st-century AD.
Soak up the sun at the beach. Although Pula is known for its history, it also has some of the best beaches on the Istria Peninsula. Galebove stijene, Ambrela Beach, and Hawaii Beach are some of the most popular.
Wander the Forum. This has been the town's square since Roman times. There are many points of interest in the area, including the Temple of Augustus, Arch of Sergii, Archaeological Museum of Istria, and the Gate of Hercules.
Wine and dine at Batelina in Banjole. This gem is widely recognized as one of the best seafood restaurants in Croatia, owned by a family of fishermen. Be sure to reserve a table well in advance and bring cash as they don't accept cards.
Where to stay in Pula
Pula is filled with endless places to stay, whether you're looking for something simple, chic, or more family-friendly.
13. Zagreb
A totally different side of Croatia…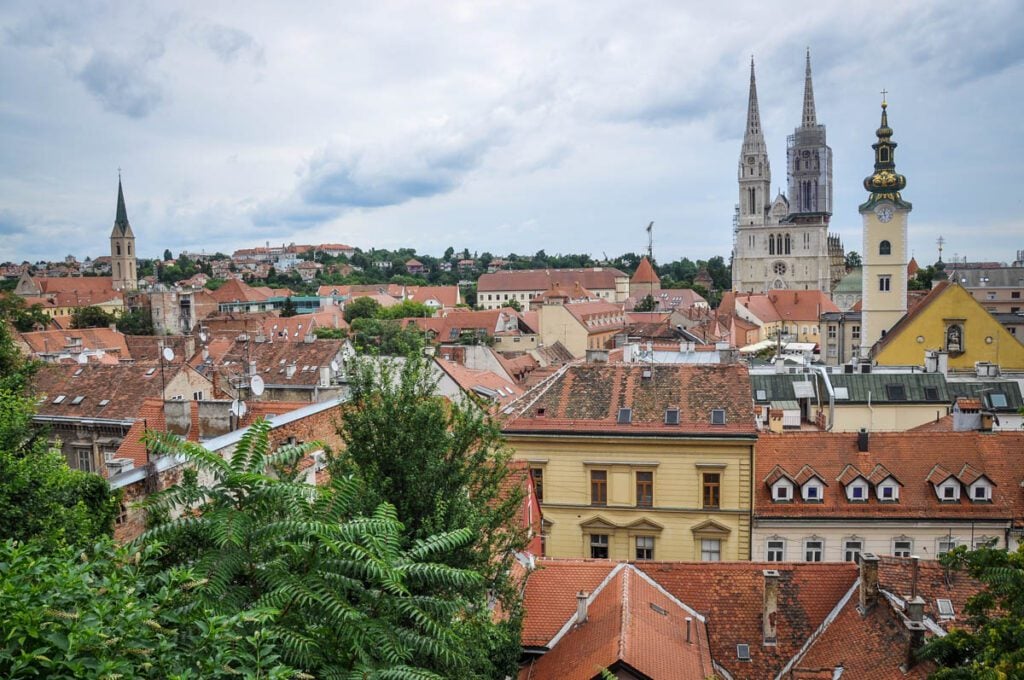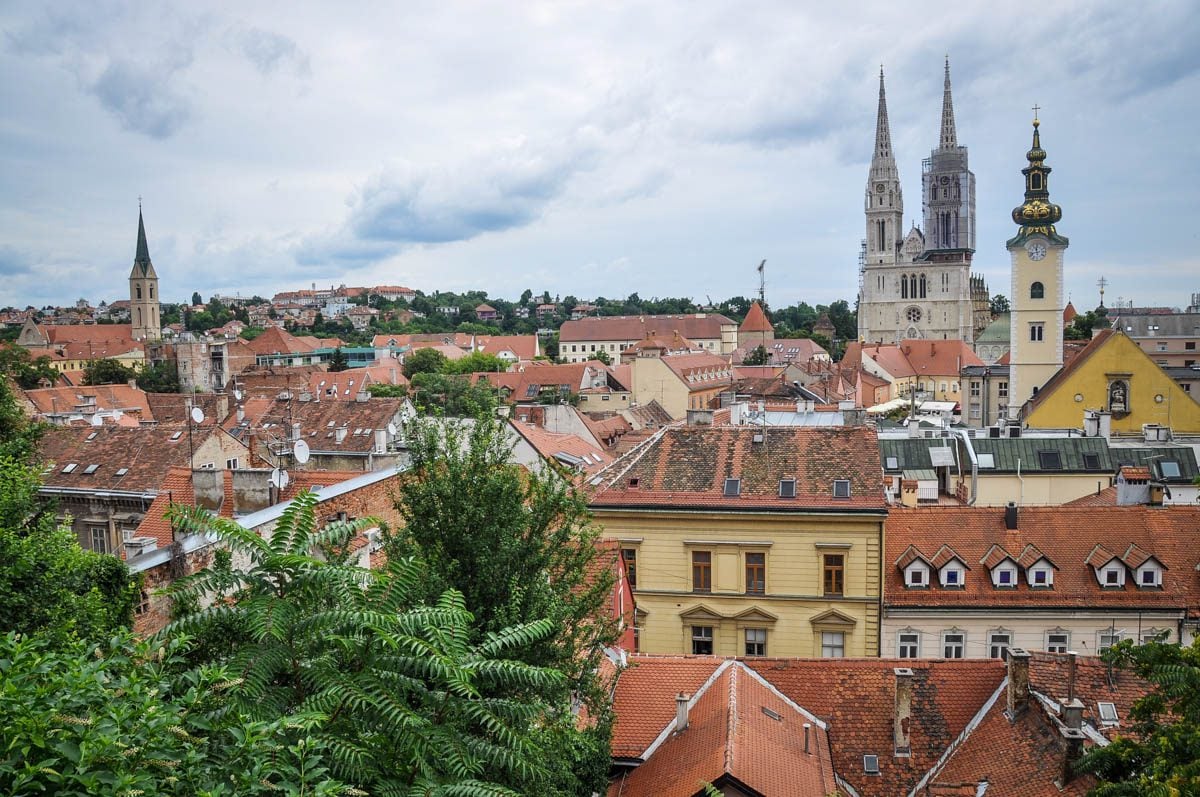 With its very own 'big' small village feel and distinct, yet unsuspecting features, it's surprising that Croatia's capital city is often overlooked by many travelers.
You'll experience a breath of fresh air from the bustling coastal towns in Zagreb's cafe culture, important historic sites, and modern contemporary scene.
The mix of Austro-Hungarian architecture in the Old Town and Yugoslav builds in Novi (New) Zagreb makes for interesting twists and turns as you explore.
The city of Zagreb actually really surprised us. It feels worlds different than the coastal towns, and has a very welcoming and accessible vibe.
Top things to do in Zagreb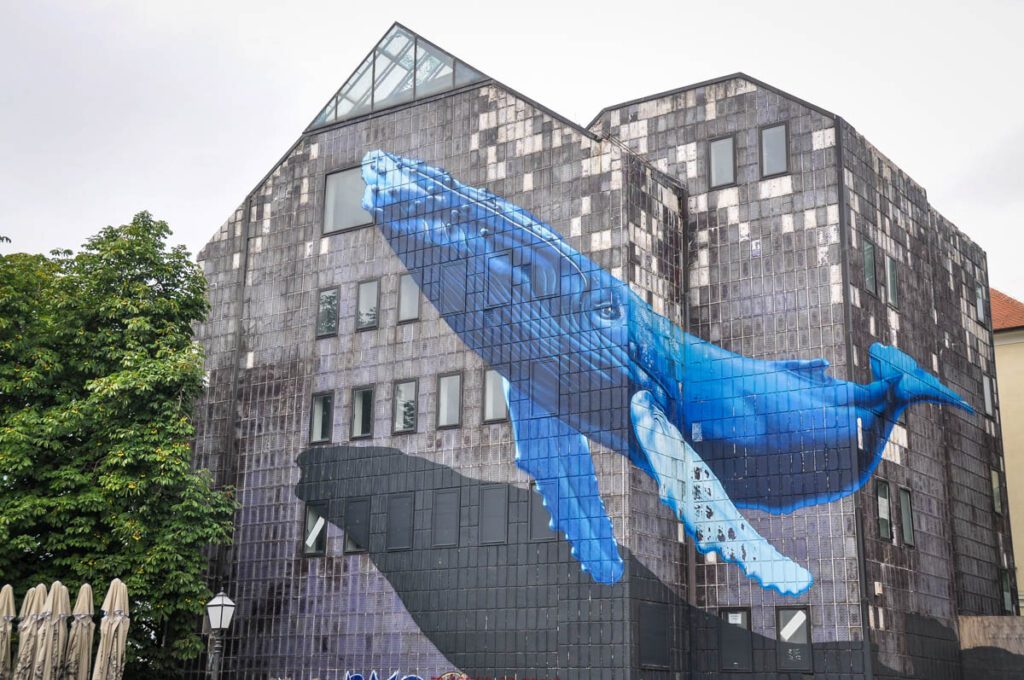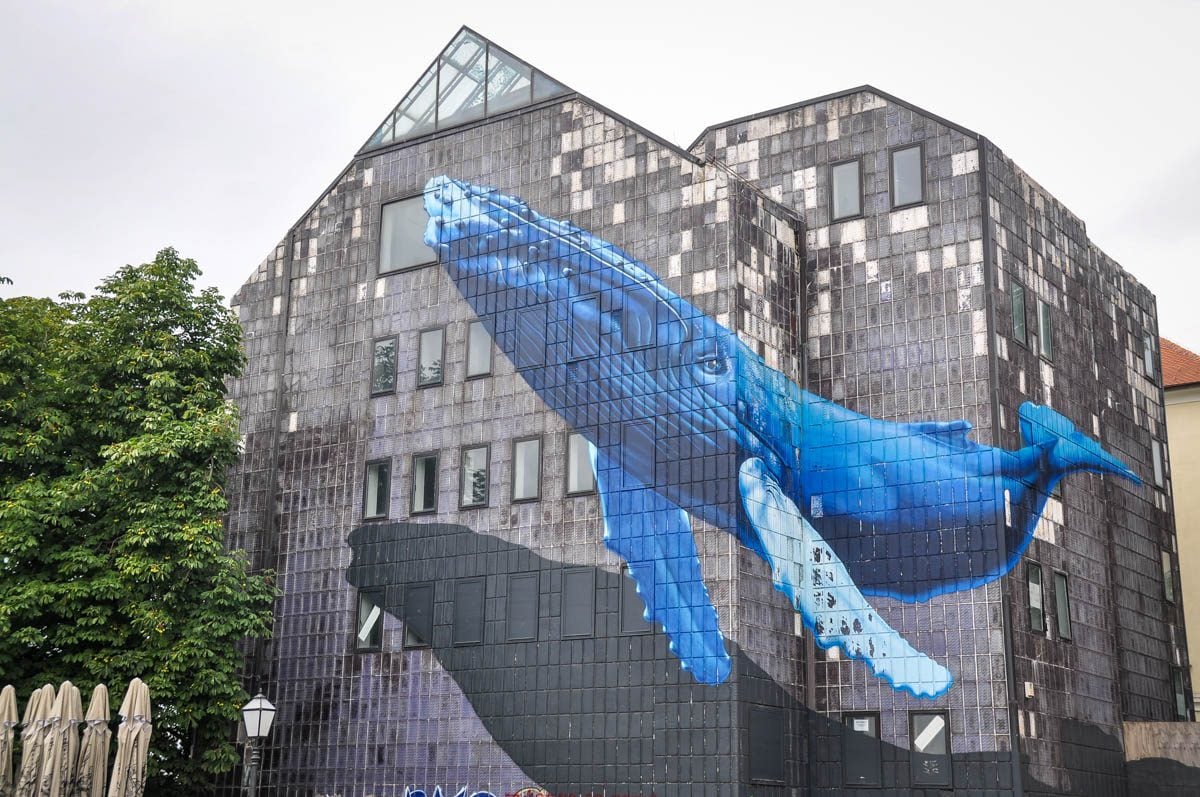 This modern capital has endless things to see among its cobblestone streets:
Wander Tkalčićeva Street. This pedestrian-only street is packed with restaurants and bars serving happy hour deals.
Pop into one of the many cute coffee shops. There are hundreds throughout this city, so find one in a busy square, relax, and people watch.
Visit St. Mark's Church. This church, built in the 13th century, has colorful roof tiles showing the Croatian, Dalmatian, and Slavonian coats-of-arms.
Visit Dolac Market. Be sure to walk through the massive Dolac Market to pick up some fresh fruit.
Gaze at street art. Get lost in alleyways in search of the city's street art. During our free walking tour, our guide brought us to some seriously cool murals.
Visit the Museum of Broken Relationships. This quirky museum is a collection of personal items people received from former lovers, complete with stories.
Take a free walking tour in Zagreb. Always a good way to see the city and its major sites while getting a little history lesson too.
Where to stay in Zagreb
Central Zagreb is a fantastic area to base yourself. Lower Town and Kapitol are within walking distance to local transport options and main sites of the city.
14. Vis
Stunning island isolated from commercialization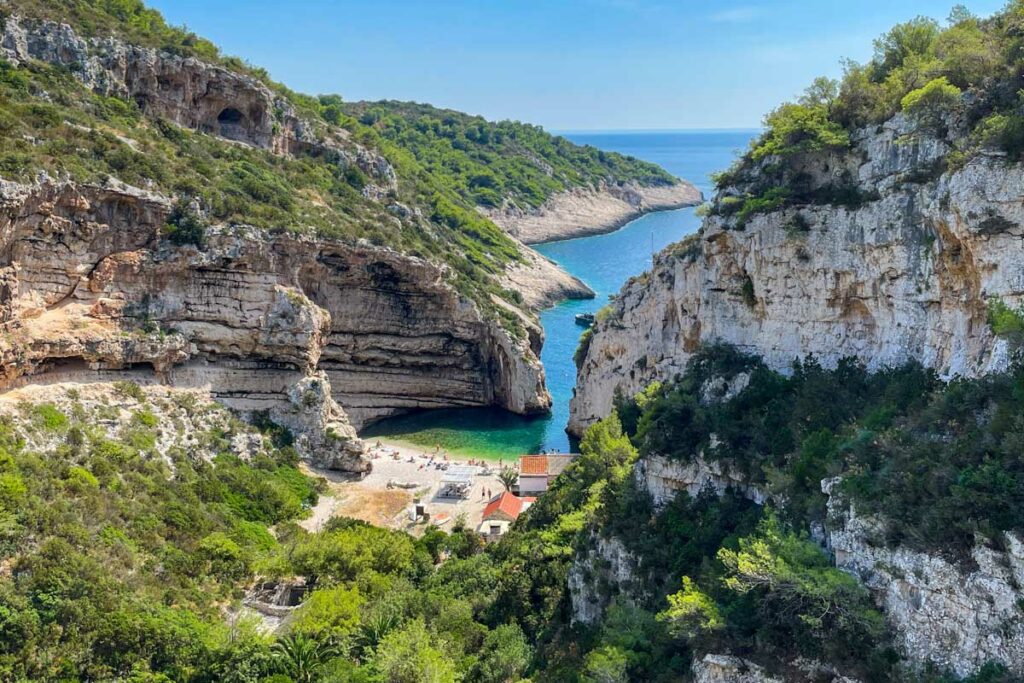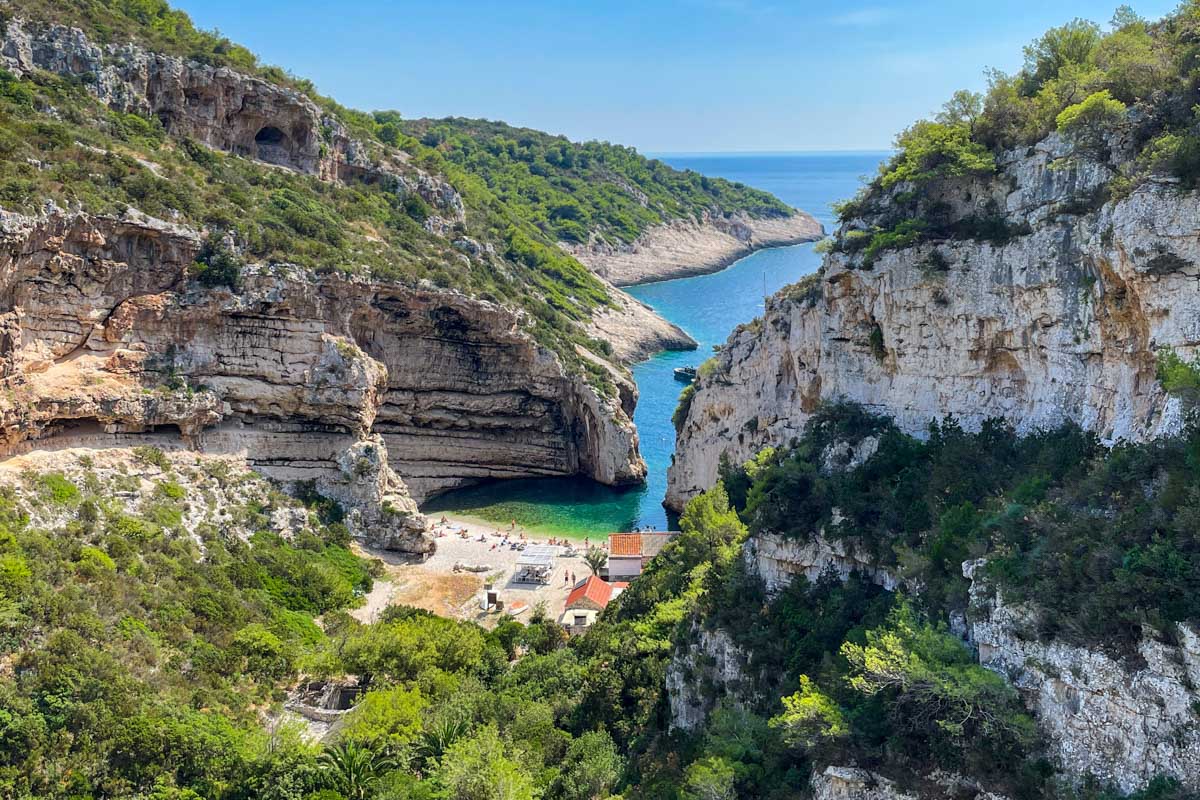 Out of all the popular islands in the Adriatic (Brač, Korčula, Hvar), you'll find Vis has a significantly different vibe and culture than the rest.
It has an unpretentious, humble, and charming atmosphere since the island wasn't open to tourism until 1991.
So, what makes the island special is all the things you won't find here: cheap souvenir shops, dressed-up tour guides, and hordes of tourists that outnumber the locals.
Instead, you'll find ruins, shipwrecks, and stories all influenced by the island's array of rulership over the years from the British, Ancient Greeks, and, most noticeably, the Venetian Empire.
Top things to do in Vis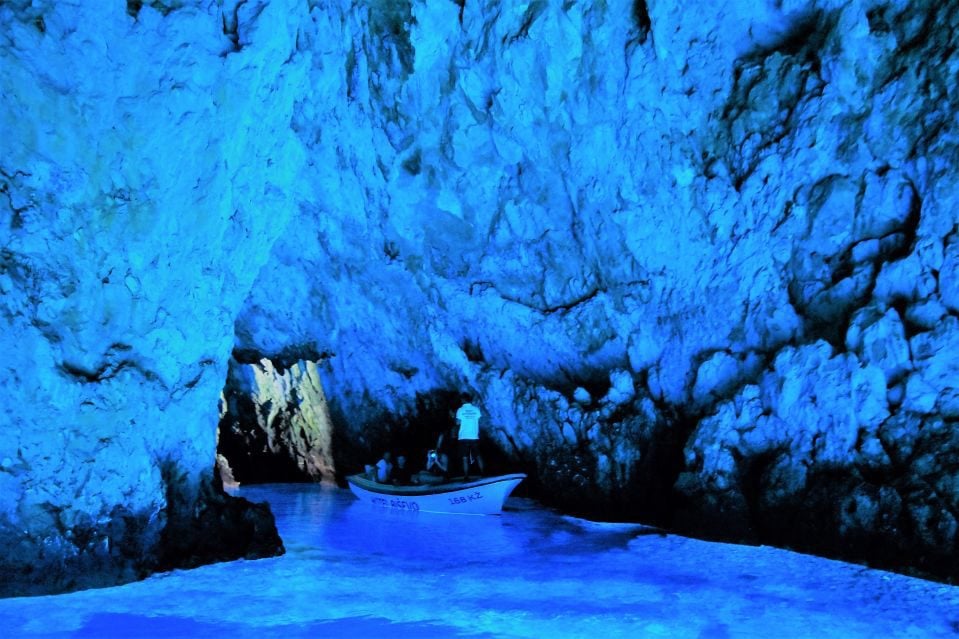 Croatia's most distant island is filled with endless ways to discover its rugged adventure and multi-cultural heritage:
Sunbathe at Stiniva Beach. Enclosed by two dramatic cliff faces, this beach is often recognized as both the best beach in Croatia and one of the best beaches in Europe. Note: the way to get down is rocky, so bring sturdy shoes.
Boat to Budikovac Island. With its very own Croatian 'Blue Lagoon', the turquoise waters surrounding this island make for the perfect day trip from Vis.
Explore old military tunnels. Vis is most famous for its old Yugoslav military tunnels. They're not safe to visit on your own, so a tour is recommended. Get your adrenaline pumping on this quad tour or combine the tunnels with the best sights of the island on this Vis tour.
Tour the famous Blue Cave. Bright blue shades illuminate this renowned cave. It's located on a small island called Biševo, which is just off the coast of Vis. You can book Blue Cave tours in Komiža, which is about 20 minutes away by boat.
Hike to the top of Hum Mountain. The best sunset view on Vis is at the summit of this 1,925 foot (587 meter) mountain. You can make it to the very top, but the views just below are panoramic and downright beautiful. On the way, you can take a detour to Tito's Cave to explore the one-room dwelling of this Partisan leader.
Where to stay in Vis
Vis Town and Komiža are the two main areas to stay on the island. Both are solid options, but keep in mind that the ferries and many tours leave from Vis Town.
15. Šibenik
An unsuspecting medieval island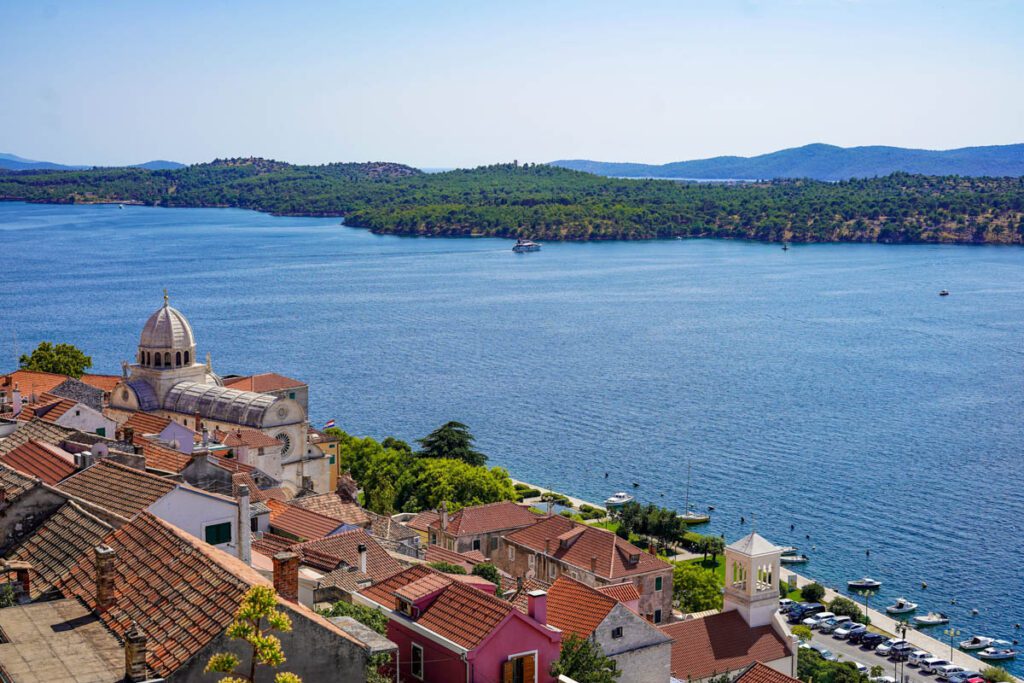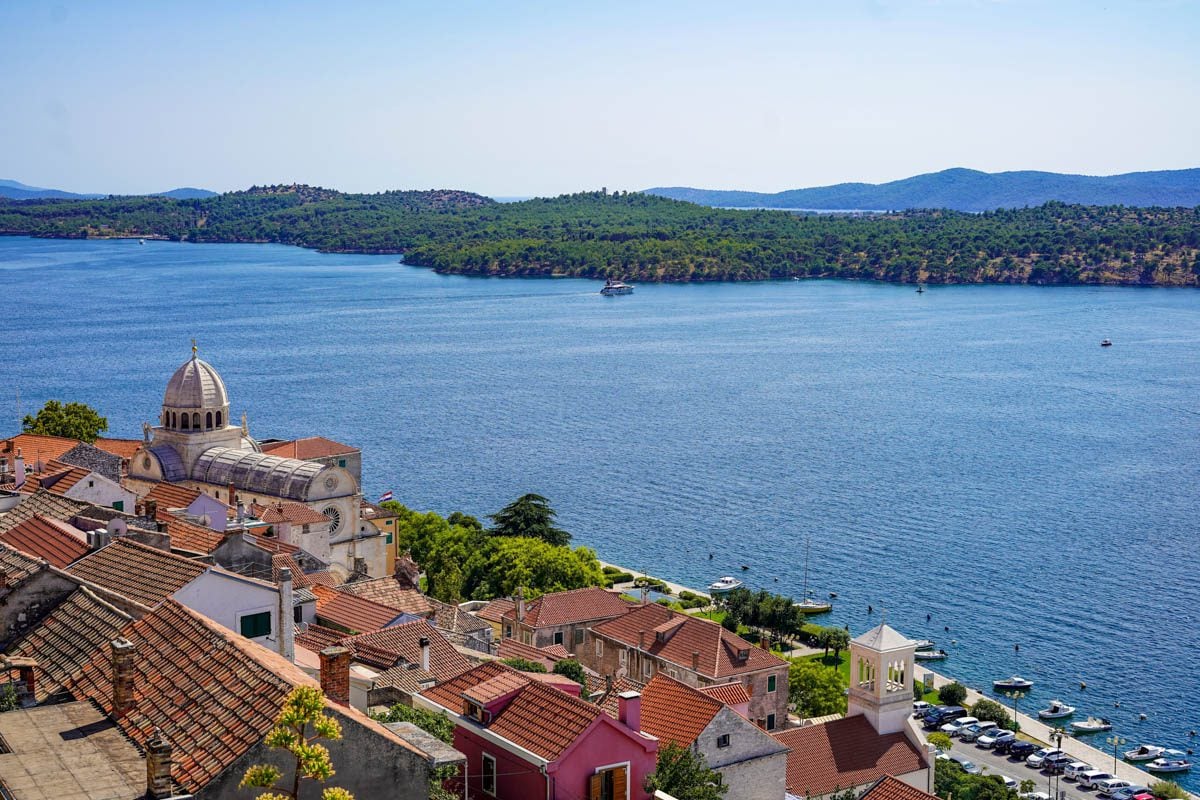 While almost all the islands along the Adriatic coast have been established by international powers over centuries, Šibenik is authentically Croatian.
Even after the city was passed from the Byzantine Empire to the Venetian Republic and other powers over centuries, Šibenik still maintained its very own Croatian flare.
Nestled in a port between Zadar and Split, its history is just as dynamic as Dubrovnik's, but with a labyrinth of streets experienced by a fraction of the tourists.
Šibenik is home to a variety of UNESCO World Heritage Sites, Game of Thrones filming locations (if that's up your alley – pun intended!), and has the authentic local life that has slowly moved out of Dubrovnik.
Top things to do in Šibenik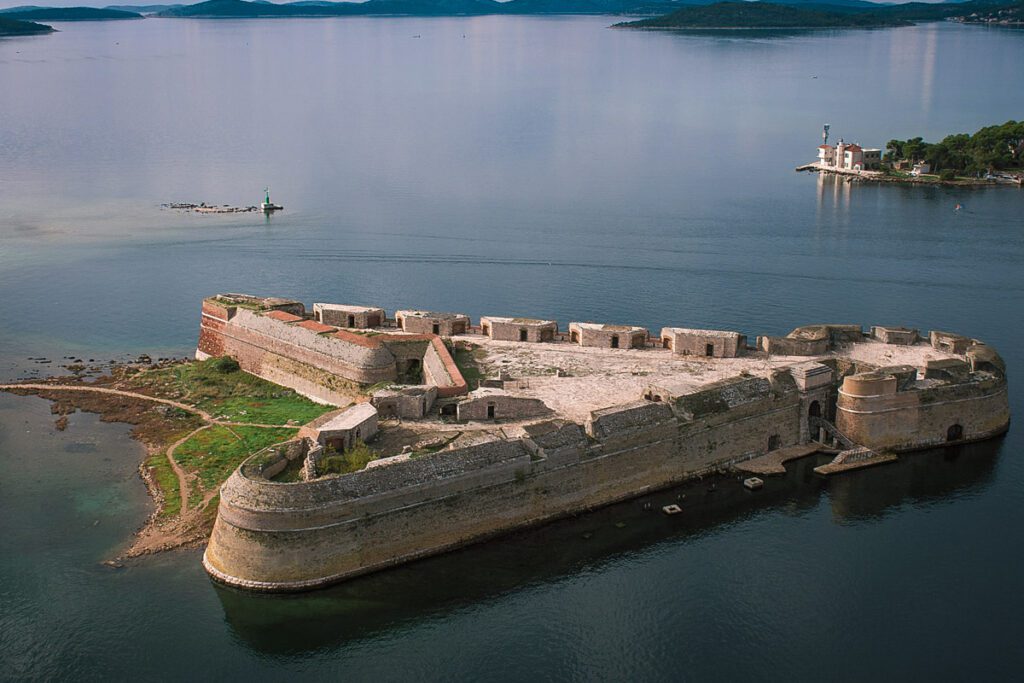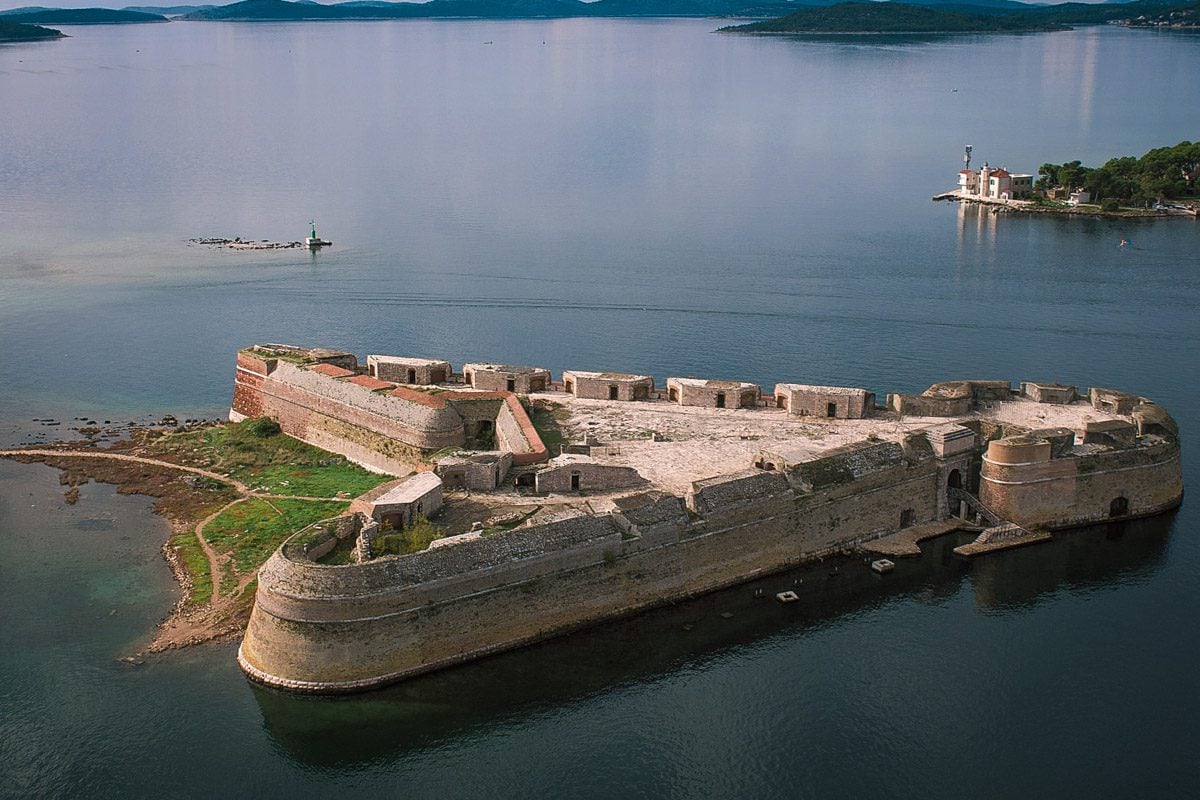 These activities will engulf you in the charm of this port:
Marvel at the St. James Cathedral. This architectural masterpiece is world-renowned and recognized as a UNESCO World Heritage Site. It's the largest church in the world built solely from stone (without brick, mortar, or wooden supports). Keep an eye out for the 71 stone sculptures depicting 15th-century citizens who helped build the cathedral.
Get lost in Old Town. Centuries-old stone buildings and charming squares are connected through alleys and passageways. You can easily spend a day exploring all the monasteries, churches, boutiques, restaurants, laid-back bars, and museums in this part of town.
Visit the Fortress of St. Nicholas. This triangular structure served as a guard to the city during the 16th century and is the second UNESCO World Heritage Site in Šibenik. Although the fortress is connected to the city with a stone footpath, it's best explored on a boat tour.
Visit Kornati National Park. These islands off the coast are uninhabited and full of unspoilt nature. Hike to panoramic peaks, explore the traces of past civilizations, and dive into the park's rich waters.
Take a day trip to Krka National Park. Šibenik is the ideal basecamp for exploring this verdant park full of coursing waterfalls. You can drive directly to the park or take a bus from town to the entrance.
Where to stay in Šibenik
Although not as popular as other cities, Šibenik still boasts stellar accommodation options right along the coast.
16. Zadar
Lesser-known historic port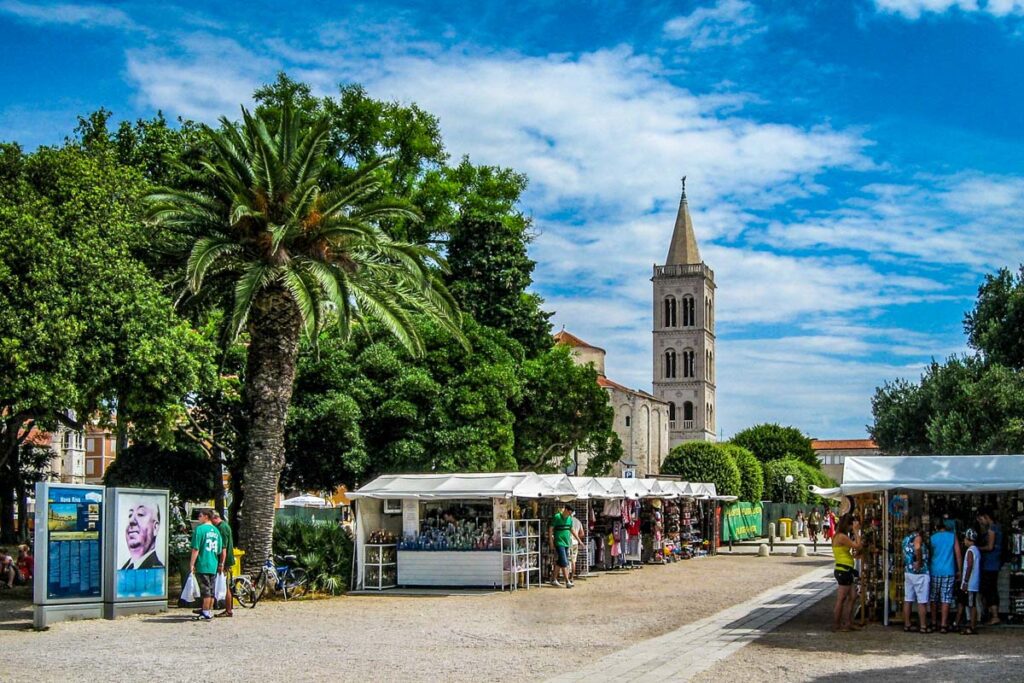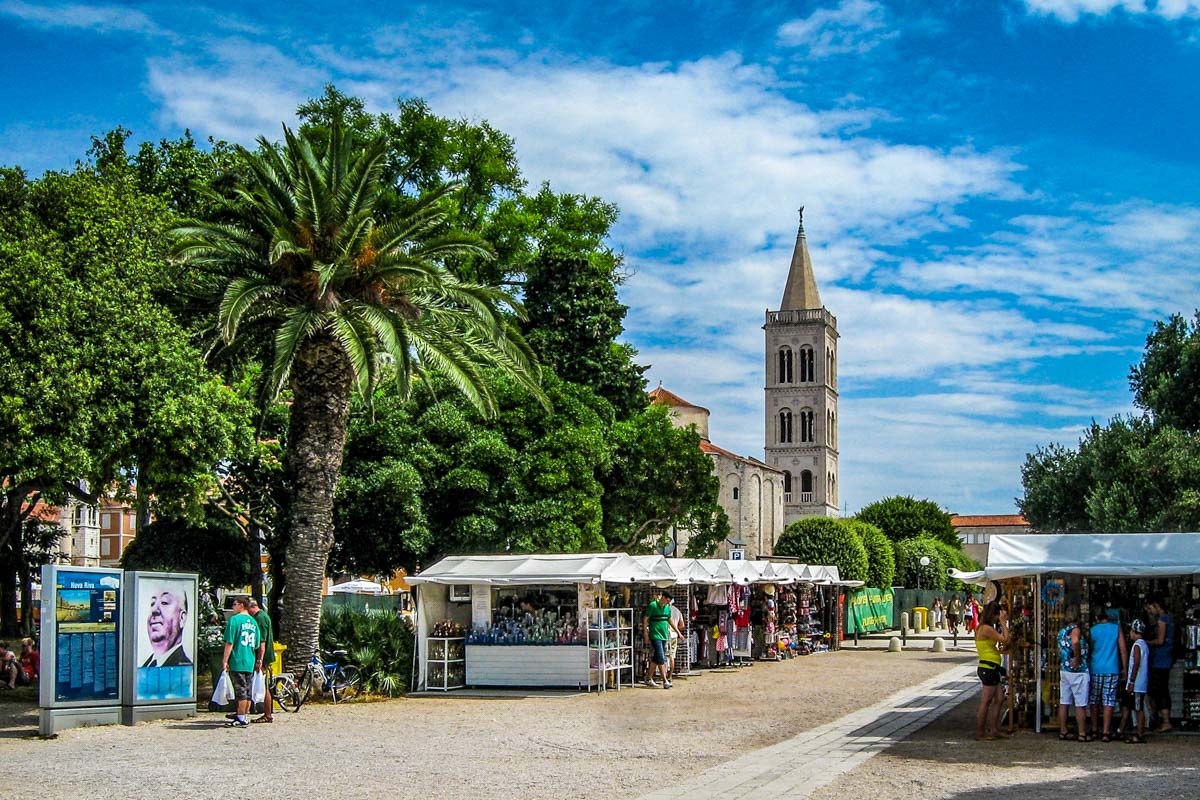 Although Zadar doesn't often top lists of the best places to visit in Croatia, it's definitely worth considering adding it to your itinerary, as it isn't like any other city in Croatia.
Its uncrowded beaches, ancient Roman streets, and world-famous sunsets are the total antithesis of the crowds and commercialization of cities such as Split and Dubrovnik.
The massive port specializes in Northern Dalmatia food and has hundreds of beaches to explore.
Even if you just pass through to sample a touch of Zadar's charm, it makes an excellent base camp for exploring four of Croatia's national parks and several neighboring islands (that also made this list!).
Top things to do in Zadar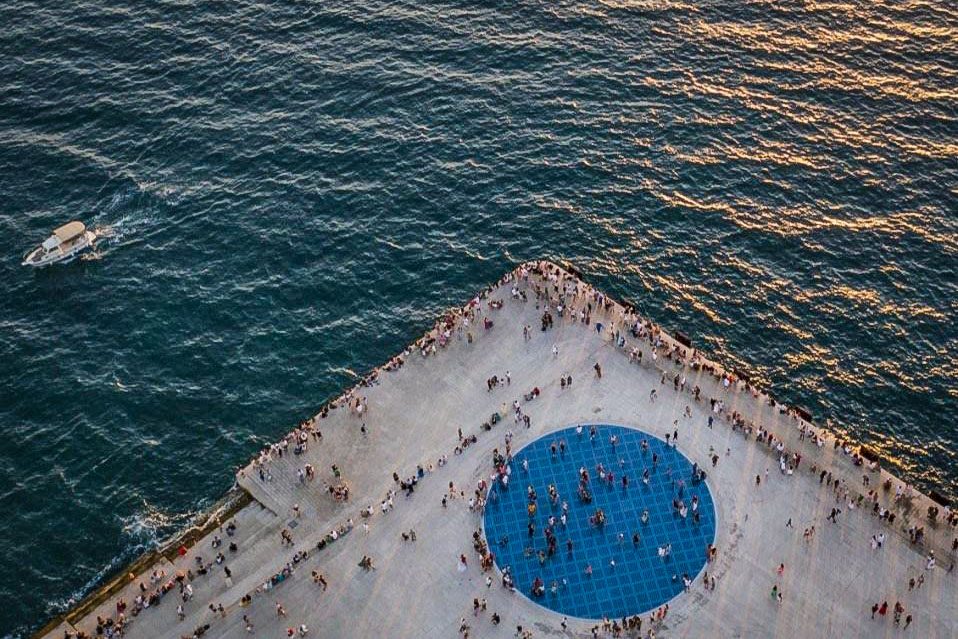 Zadar is filled with vibrant and captivating sights you don't want to miss:
Listen to the Sea Organ. This installation is both a musical instrument and an interesting piece of architecture. You'll listen to movements of the sea and air as they are transformed into intriguing sounds.
Watch the Sun Salutation Light Show. Also along the southwestern quay is the "Greeting to the Sun". Over 10,000 solar panels capture light during the day and use it to put on a show at sunset.
Wine & dine at Fosa. One of Zadar's best restaurants features both fine seafood and over 120 local wines. It's nestled in an intimate port, marrying age-old tradition and modern trends.
Explore the city's wealth of cathedrals. A handful of centuries-old medieval churches are worthy of exploring in Zadar. St. Donatus Church is the most famous, but be sure to stop into St. Simeon's Church and St. Anastasia Cathedral.
Wander Narodni trg. This public square is constantly buzzing as it's the center of life in the city. There are a variety of things to explore from varying centuries.
Where to stay in Zadar
Zadar has so many nooks you can base yourself in, but the best location is along the marina inlet next to Old Town. These are some highlighted stays close to everything to do:
17. Dugi Otok
Long island with quaint villages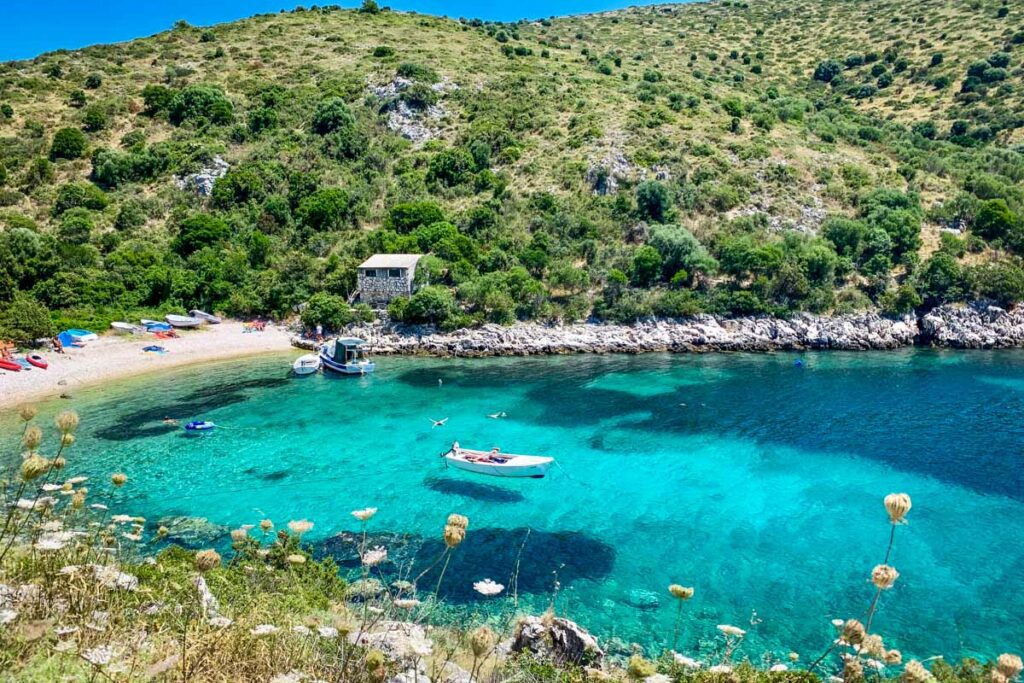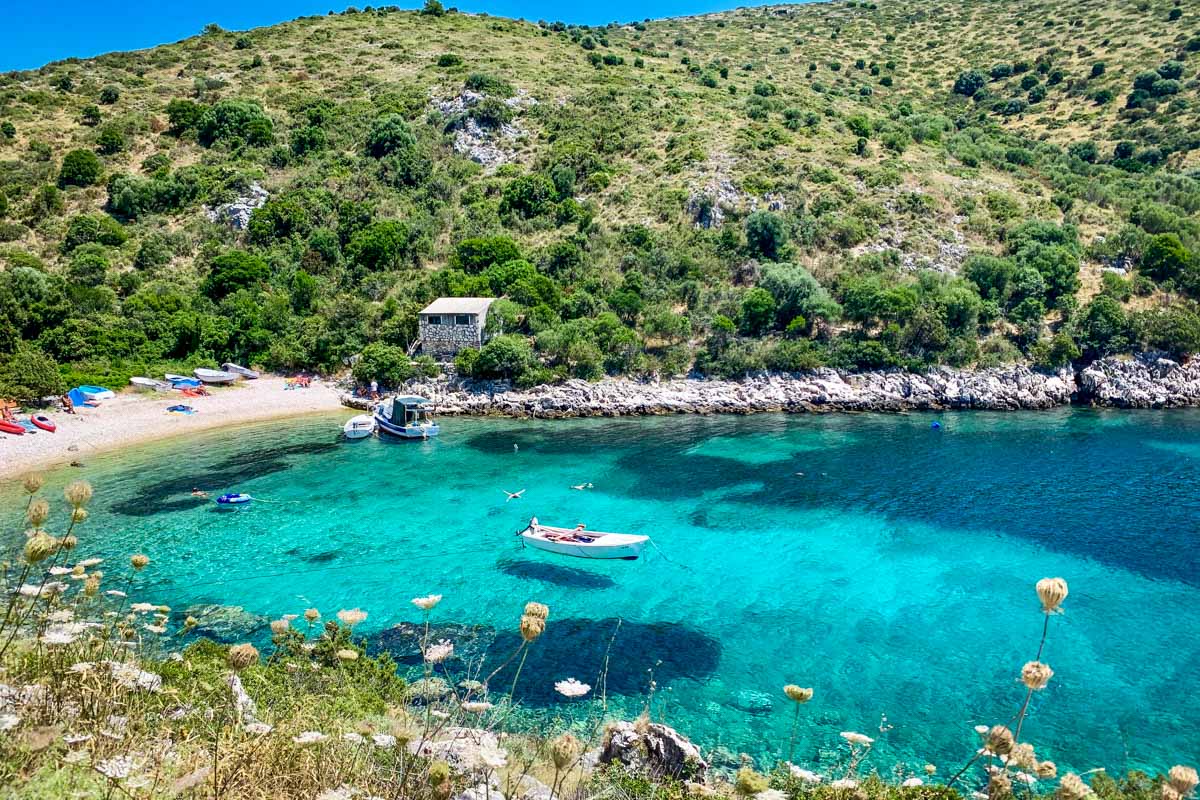 Spread out between 12 villages and only 1,600 residents, Dugi Otok is an offbeat treasure accessible from Zadar.
Its name translates literally to "long island" as it's only a few miles wide. You can drive from one end to the other in about an hour.
You'll experience true tranquility here amidst untouched nature and some of the most unique sites in Croatia.
Top things to do in Dugi Otok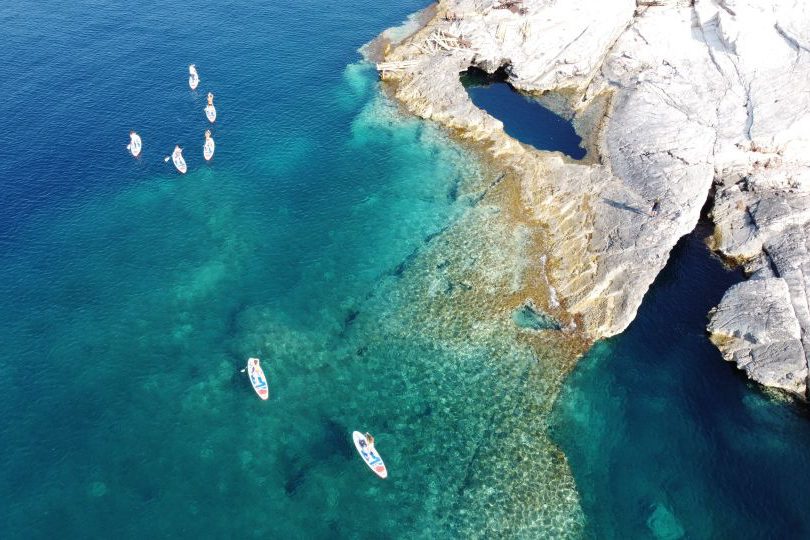 You could spend weeks exploring the island, but here are a few ideas to get you started:
Explore Telašćica Nature Park. This bay area dominates the southern end of Dugi Otok with woodlands, dramatic cliffs, beaches, stunning views, and clear water. Hike along the stene (plunging cliffs), take a dip in Mir Lake, or head to Grpašćak viewpoint for panoramic views atop an old fortress.
Relax at Sakarun Beach. Fine white sand and turquoise water make up this bay, secluded from the high seas and wind. Veli Žal beach is another great option nearby, although not as secluded.
Say hello to the local donkey population. These furry friends are a staple of the island's culture. You can visit them at the shelter within the nature park or spot them roaming around Mir Lake.
Climb the Veli Rat Lighthouse. This landmark is the tallest in Croatia and one of the most popular things to do in Dugi Otok. At the top, you'll stand at 135 feet, looking out at panoramic sea views.
Take a SUP tour around the island. A unique and interesting way to explore the island is by paddling around its tranquil waters. On this paddle board tour, you'll explore natural inlets, secluded beaches, and submarine tunnels, and relax on Sakarun Beach for a full day of excitement.
Where to stay in Dugi Otok
Dugi Otok is pretty compact, so there are a lot of great places to stay around the island. We recommend staying in Sali since it's the main hub and close to the Nature Park.
18. Trsteno
Medieval village with lush vegetation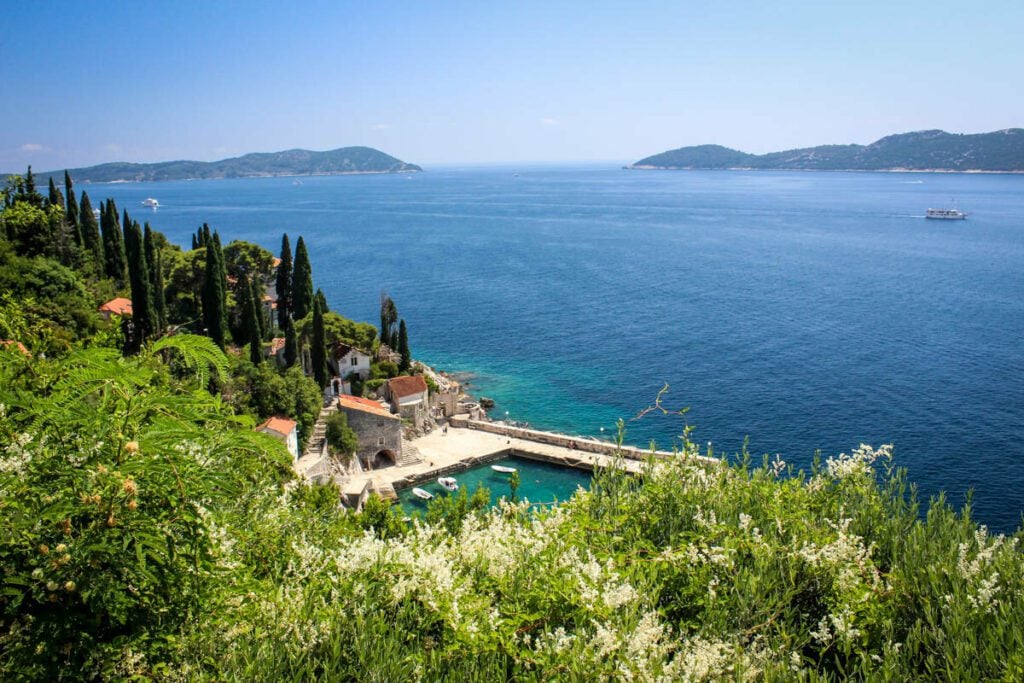 Just north of Dubrovnik, this small village is most famous for its exotic arboretum lining the Adriatic coast.
While not filled with a wealth of activities, it makes a relaxing location for a day trip, or a pit stop if you're driving the coastal route from Dubrovnik to Split.
Top things to do in Trsteno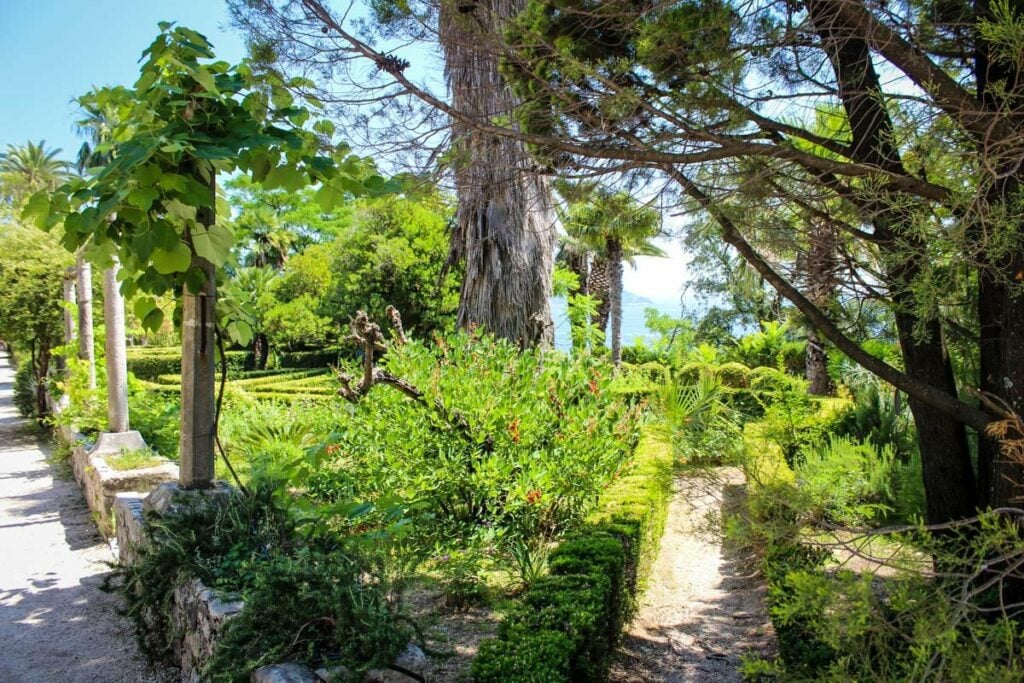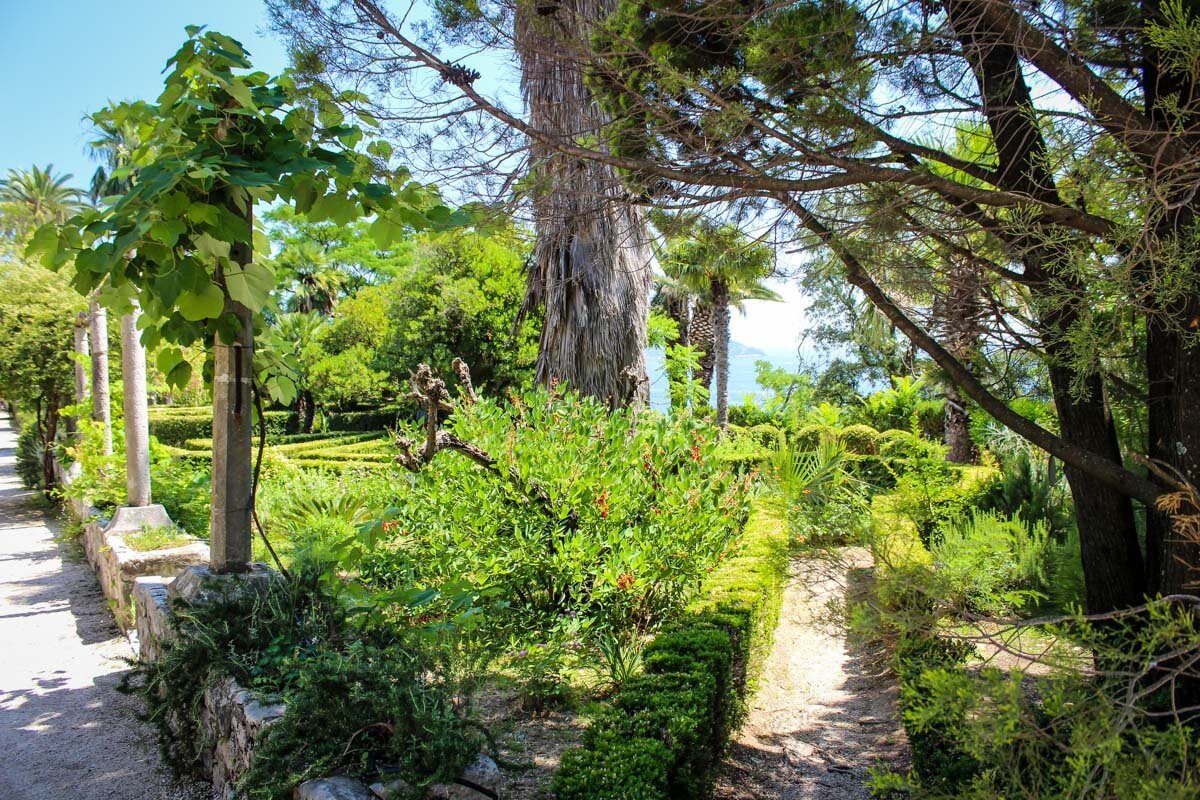 You can blink and pass right by this charming village, but if you stop to explore you'll find some treasures.
Explore the Trsteno Arboretum. This Renaissance arboretum is the largest along the Dalmation Coast was significantly featured in Game of Thrones as the mystical garden within King's Landing. Don't miss Neptune's Fountain and the two 500-year-old plane trees at the entrance, reaching over 100 feet high.
Relax at a postcard-worthy beach. Many sunny beaches line the Adriatic coast throughout the village, such as Osmoliš, Bresčine, Sjekirica Beaches.
Eat at a family-run restaurant. Dotted near the village are a variety of restaurants that offer farm-to-table fare. Agroturizam Laptalo, for example, serves some of the best in the area.
Where to stay in Trsteno
There are no hotels in Trsteno, but there are plenty of amazing apartments and local homes to rent if you're staying overnight.
---
Are you planning a trip to Croatia?
We have lots of resources on travel in Croatia and destinations throughout the country. Check out our Croatia Travel Homepage for everything you need to know, or start by reading some of our favorite Croatia articles here:
Save this article on Pinterest for later!
We want to hear from you!
Which of these places to visit in Croatia is on your bucket list? Have more questions about visiting this popular Mediterranean paradise? Leave your comments below and we'll try our best to bet back to you!