Whether you are backpacking through or are wanting to splurge on Yacht Week, this Croatia travel guide will help you plan your next adventure throughout this beautiful country in the Balkans.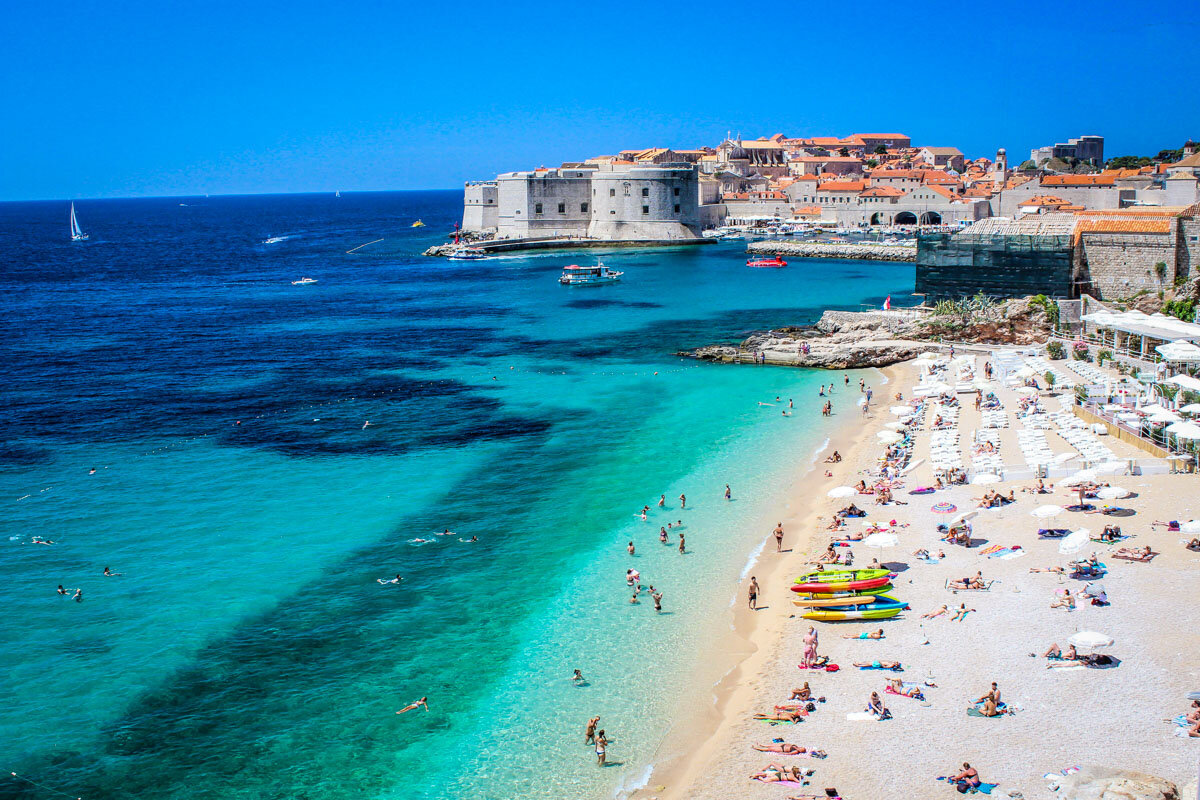 With piercing turquoise seas and fairytale-like architecture, there is no denying Croatia is breathtakingly beautiful.
Spanning most of the Adriatic Sea, you're never too far away from the coast when traveling in Croatia. And even if it's not pretty beaches you seek, stone castles and magnificent waterfalls await travelers of all kinds.
Whether you are backpacking through Croatia or are wanting to splurge on Yacht Week, these travel tips will help you plan your next adventure to the Land of a Thousand Islands.
What we really thought about Croatia
We do our best to give our honest opinions about all the destinations we travel to and the products we recommend through Two Wandering Soles. That is why we are going to be honest about our thoughts on traveling in Croatia, so brace yourself because ours an unpopular opinion. What we're about to say may come as a surprise, but it has to be said: We didn't love Croatia.
That doesn't mean we didn't like Croatia. We just didn't fall in love like we so often do with places we visit.
There's no denying Croatia's beauty. The aquamarine waters and craggy beaches are what dreams are made of.
And Plitvice Lakes National Park is out-of-this-world gorgeous!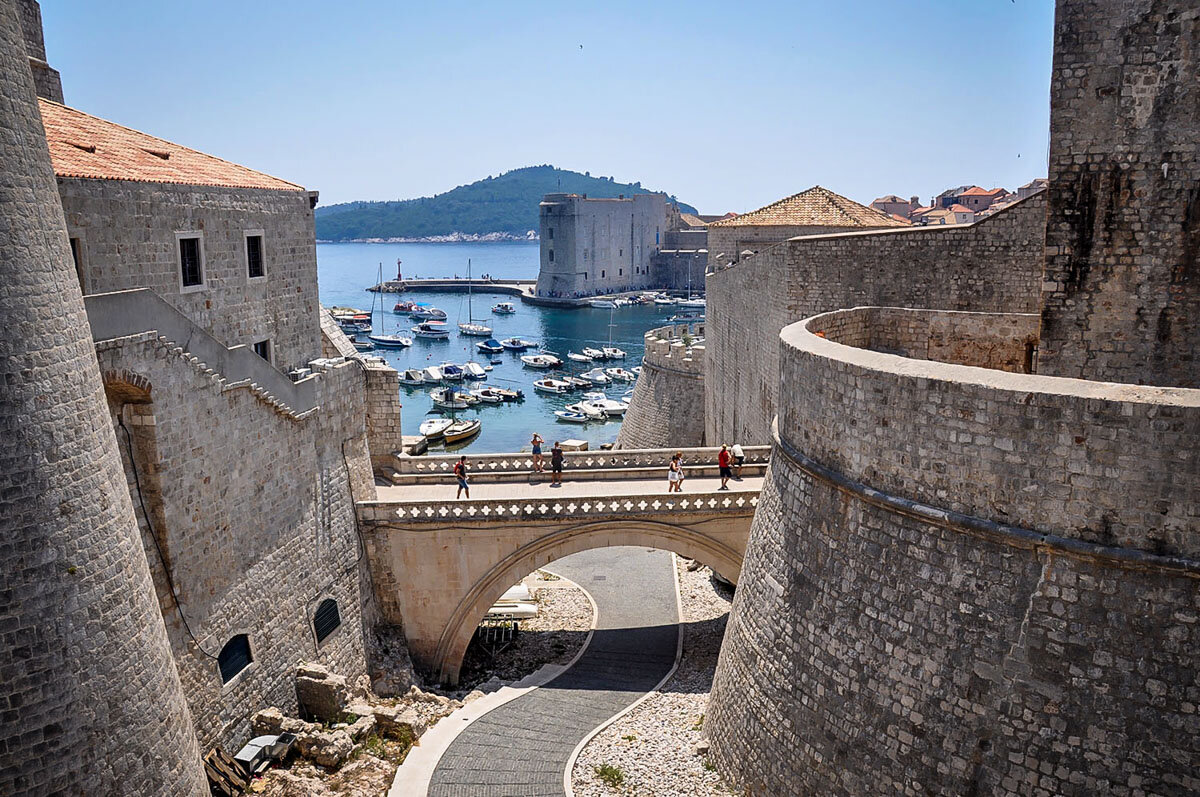 But frankly, it takes more than beautiful landscapes to make us fall in love. Just like with people: a pretty face is nice, but we crave more.
The thing is, we made some big mistakes when traveling to Croatia. So make sure to read until the end of this article so you don't make the same mistakes we did. If you follow our advice we think you will enjoy your time in Croatia much more than we did.
---
Article Contents
Places to Visit in Croatia
Tips for Visiting Croatia
Disclaimer: There may be some affiliate links on this page, which means when you click we get a small percentage of the purchase at no extra cost to you. This allows us to keep sharing great travel tips, so feel free to click away!
---
Places to Visit in Croatia
This tall slice of Adriatic coastline in the Balkans is packed full of charming towns and ancient cities, each with their own unique draw. From the walled city of Dubrovnik to the party-heavy islands, the surprisingly welcoming capital and the famous truffle region, we've broken down all the best places to visit in Croatia in this handy guide.
Dubrovnik
An ancient walled city on the coast that is as beautiful as it is popular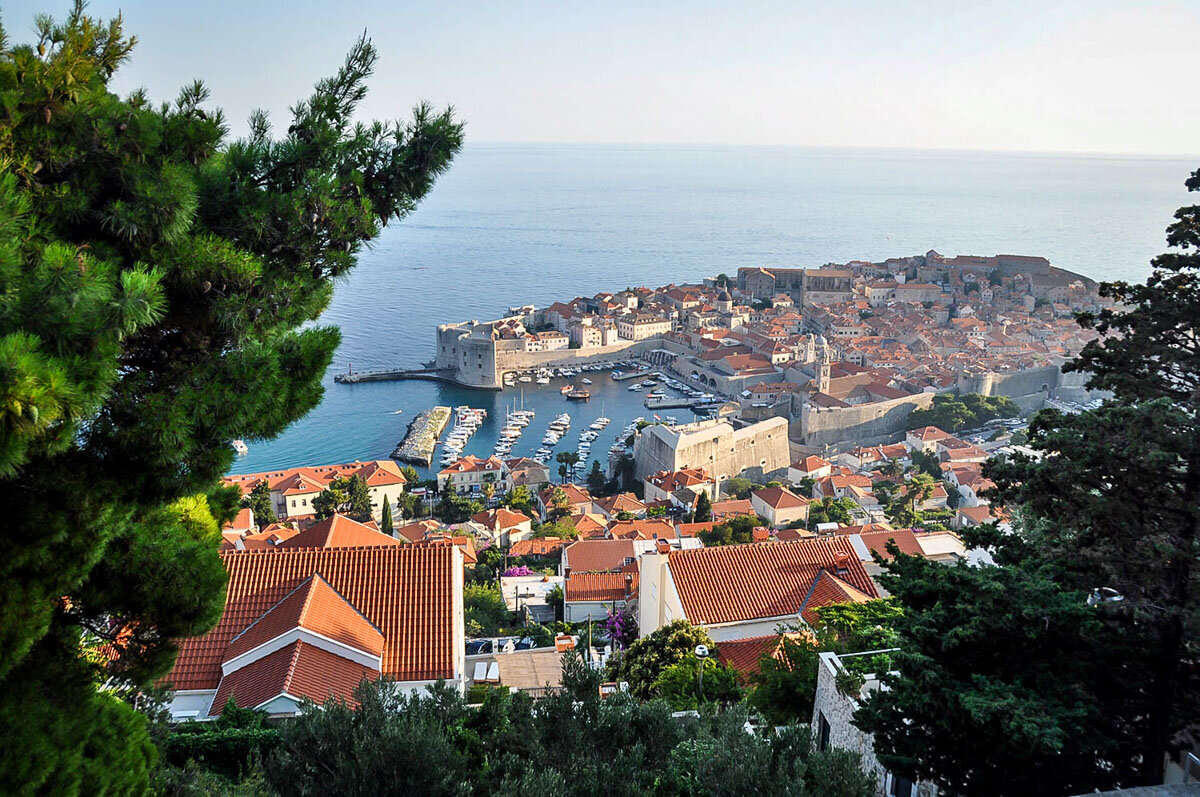 One of the most famous cities in all of Croatia, Dubrovnik is popular for many reasons. First, it is a UNESCO World Heritage Site, and deservingly so. And we can't ignore the fact that HBO has put Dubrovnik on the map for a lot of people who may not have otherwise heard of it when they used Dubrovnik Old Town as the backdrop for King's Landing and filmed many scenes there for their hit show Game of Thrones.
You can even take a Game of Thrones walking tour. Guides dressed in costume will bring you to various filming locations and play the scene on an iPad for a group of about 20 people to see. The tour didn't look like something we were personally interested in taking. But if you're a diehard G.O.T. fan, it might be right up your alley.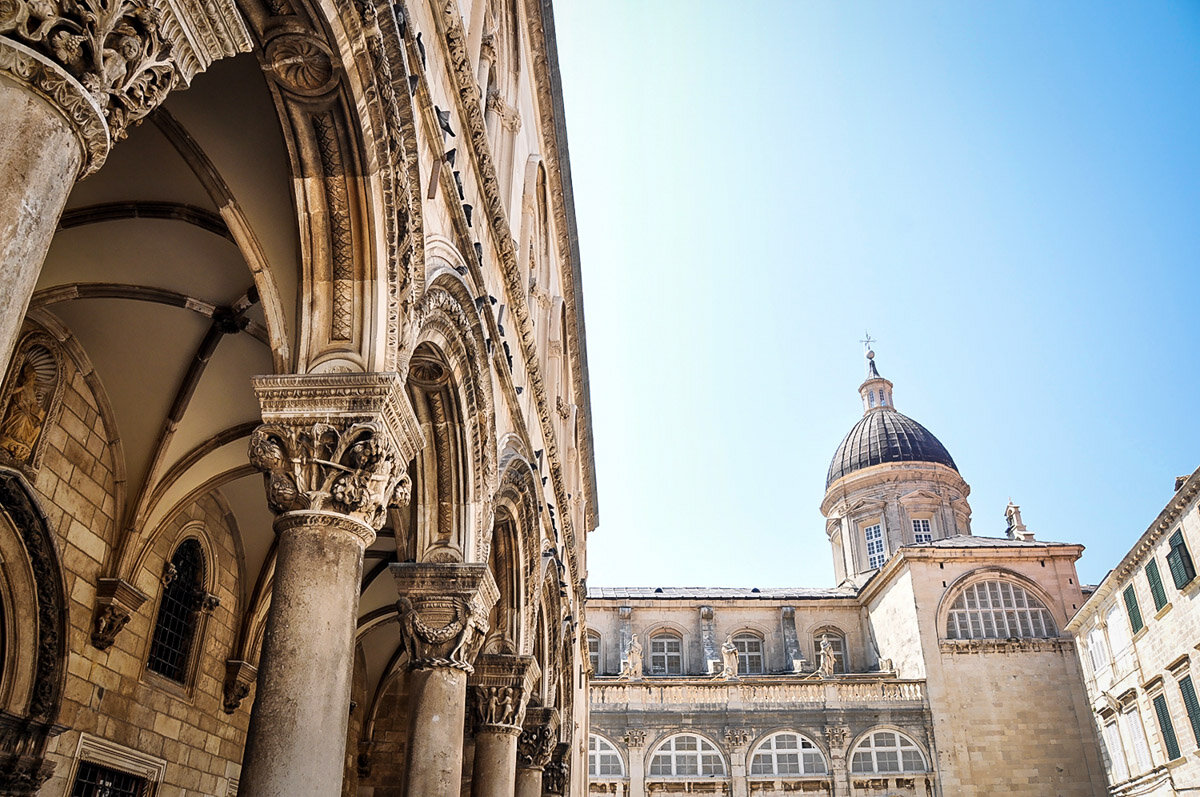 The medieval stone buildings and churches in Dubrovnik Old Town are fascinating; but now some of them are turned into bars, restaurants, and pirate-theme candy stores, which we found to take away from the authenticity of the Old Town.
You can still have a good time getting lost among the city's narrow alleyways and finding yourself among hidden nooks and crannies.
Best views in Dubrovnik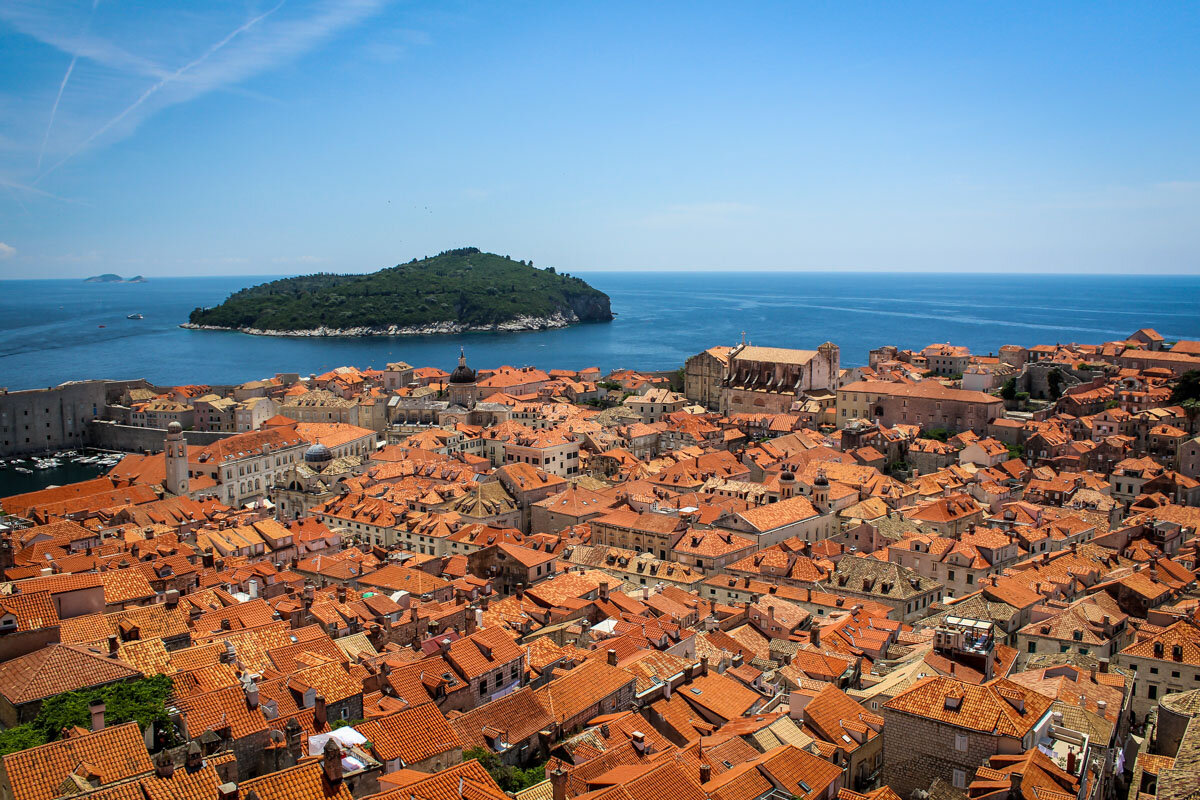 1. The most popular view: Walk along the Dubrovnik City Wall for 2 km and get a unique view of the city (Entrance: 150 kuna / $24.25 USD).
2. An interesting alternative: An alternative to the city wall walk is to stroll along inside the city to the western side where you'll find the restaurant Buza Bar. We read about Buza Bar in Lonely Planet, and were intrigued by their description of a "hidden gem bar" where you had to walk beneath an unmarked archway to enter.
We were disappointed to find it was packed with people and no longer "secret" at all. That said, the view of the Adriatic Sea is spectacular, and if you climb down the steps you can find a perfect spot for cliff jumping.
If you are looking to get off the beaten path and away from touristy spots, think about using ViaHero to plan your trip to Croatia. ViaHero connects travelers with locals, who then create an itinerary with a strong local perspective.
3. The highest viewpoint: Take the cable car up Mt. Srd for some epic views of the walled city, seas and surrounding islands. It's especially spectacular at sunset (but also especially crowded, so get there early to get a spot in line!). The cable car cost 170 kn (about $25 USD) for a return ticket. Alternatively, you can take a taxi or Uber to the viewpoint at the top.
4. Our favorite view: Walk uphill through neighborhoods until you get a good view of the city. We packed a picnic (and a bottle of wine!) and enjoyed the view from a small patch of grass as the sun set over Old Town. This was our favorite view and we had it all to ourselves!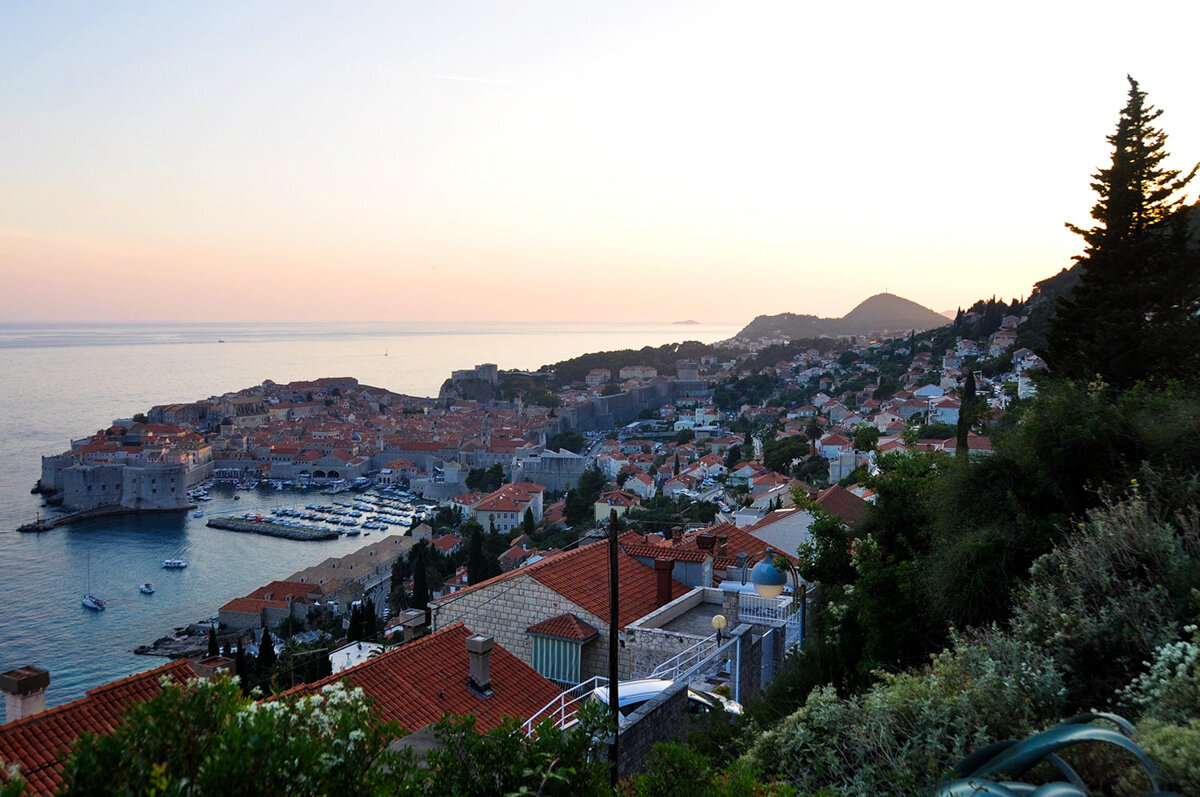 Day trip from Dubrovnik: Hop across the border to Bosnia. Mostar is a stunning town with an interesting history just a 2.5-hour bus ride away, and some people visit as a day trip. If you have time, we would highly recommend spending more time exploring Bosnia and Herzegovina.
Related Reading: Check out our complete Dubrovnik travel guide for plenty of things to do plus 4 things you should know before traveling to the ancient walled city.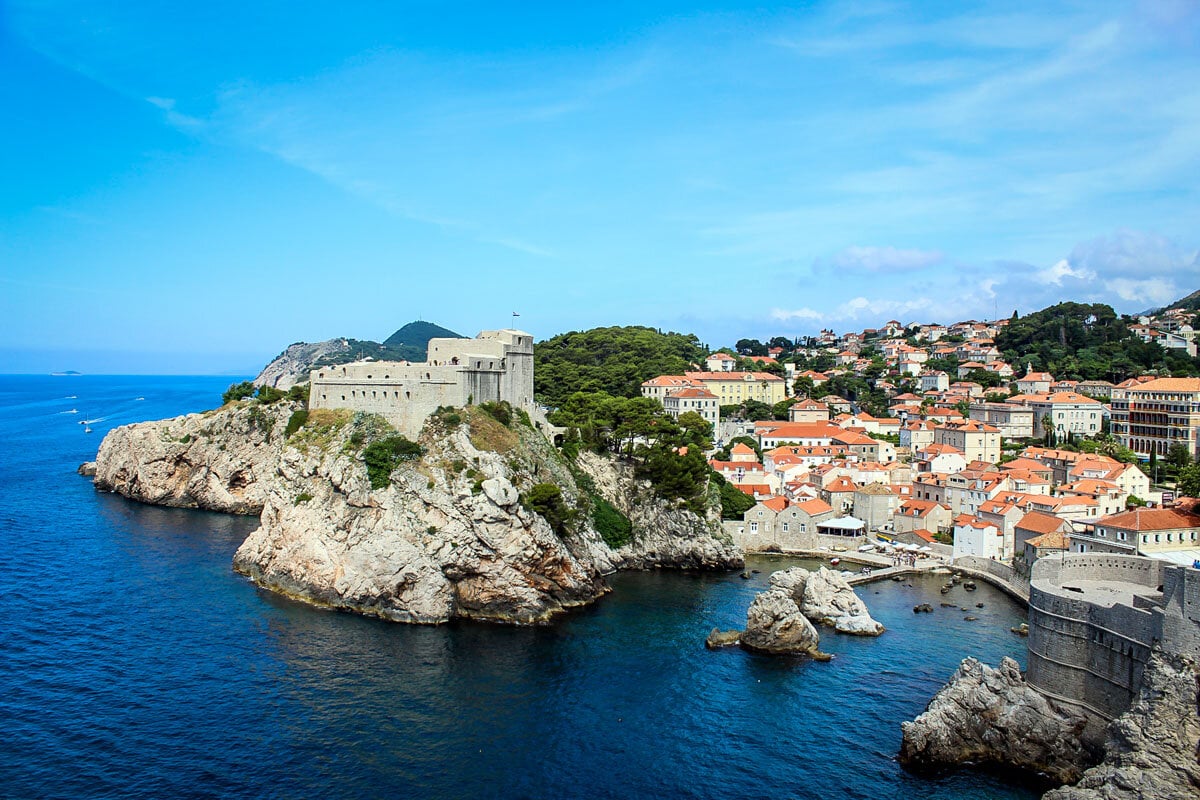 Hotels in Dubrovnik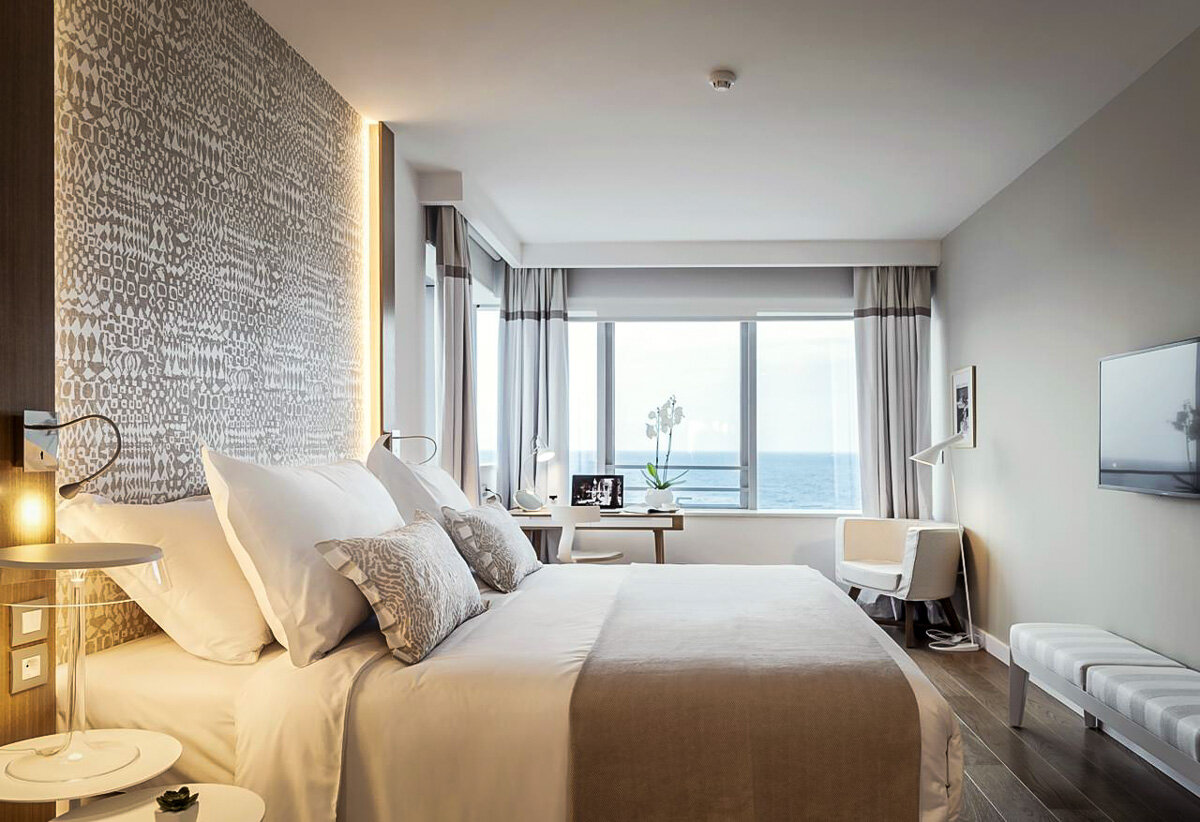 Luxury Hotel: Hotel Bellevue Dubrovnik
Location: 1.2 km from Old Town
Sea views from every room

On-site amenities including spa, fitness center and restaurant

Steps away from the beach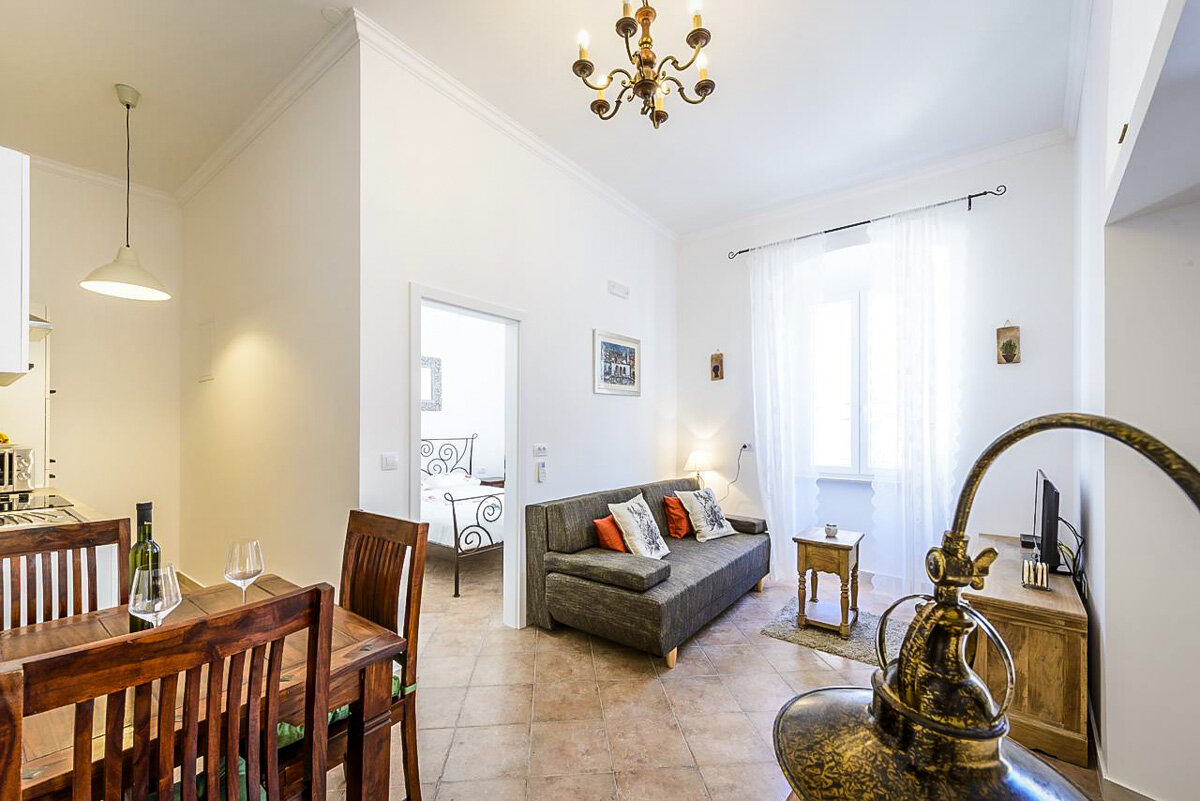 Couple Stay/Mid-range: Apartments Franka Old Town
Location: Dubrovnik Old Town
Beautifully decorated apartments

Small kitchens

2 min walk from the beach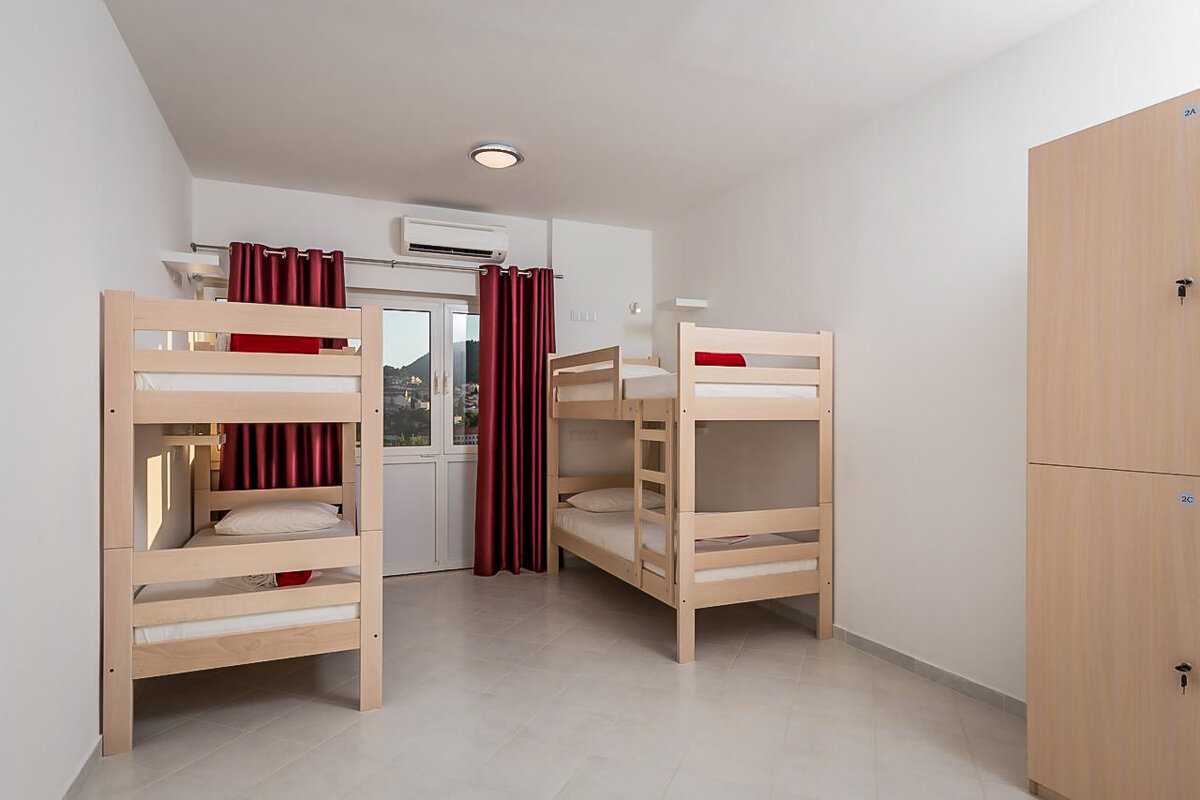 Budget-Friendly/Social Atmosphere: Hostel Free Bird
Location: 2 km from Dubrovnik Old Town
Excellent reviews

Clean and spacious dorm rooms

Near a bus stop that will take you straight into Old Town
---
Korčula
A charming island without the crowds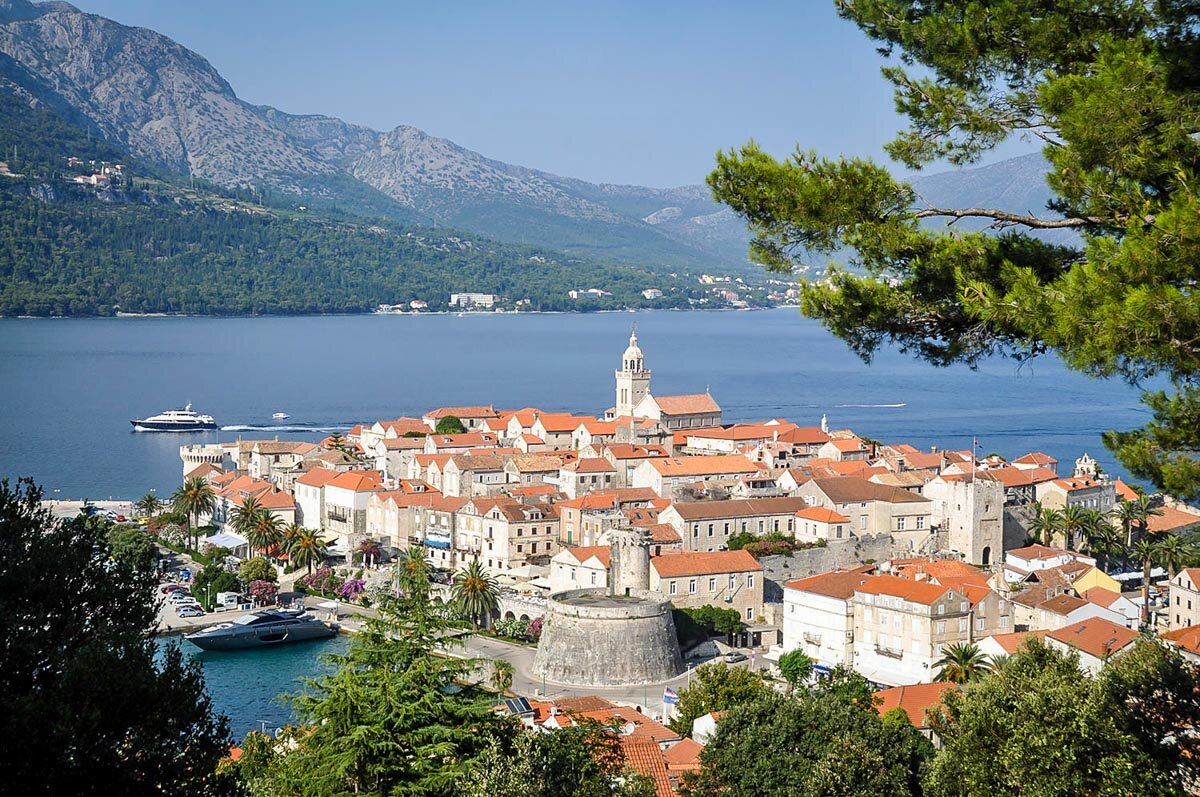 Getting off mainland Croatia and visiting some of the country's most beautiful islands like Hvar, Vis, Brač and Mljet, is one way to avoid the huge crowds of Dubrovnik and Split.
If you're looking for a laid-back island in Croatia that is bursting with old-time charm, Korčula may just be the Croatian island for you!
We enjoyed Korčula a lot more than Dubrovnik. The walled cities look strikingly similar, but Korčula was lacking the crowds that made our visit to Dubrovnik a bit of a disappointment. We saw a good chunk of this island via bicycle, and think it is a perfect way to explore this Croatian gem.
How to get to Korčula from Dubrovnik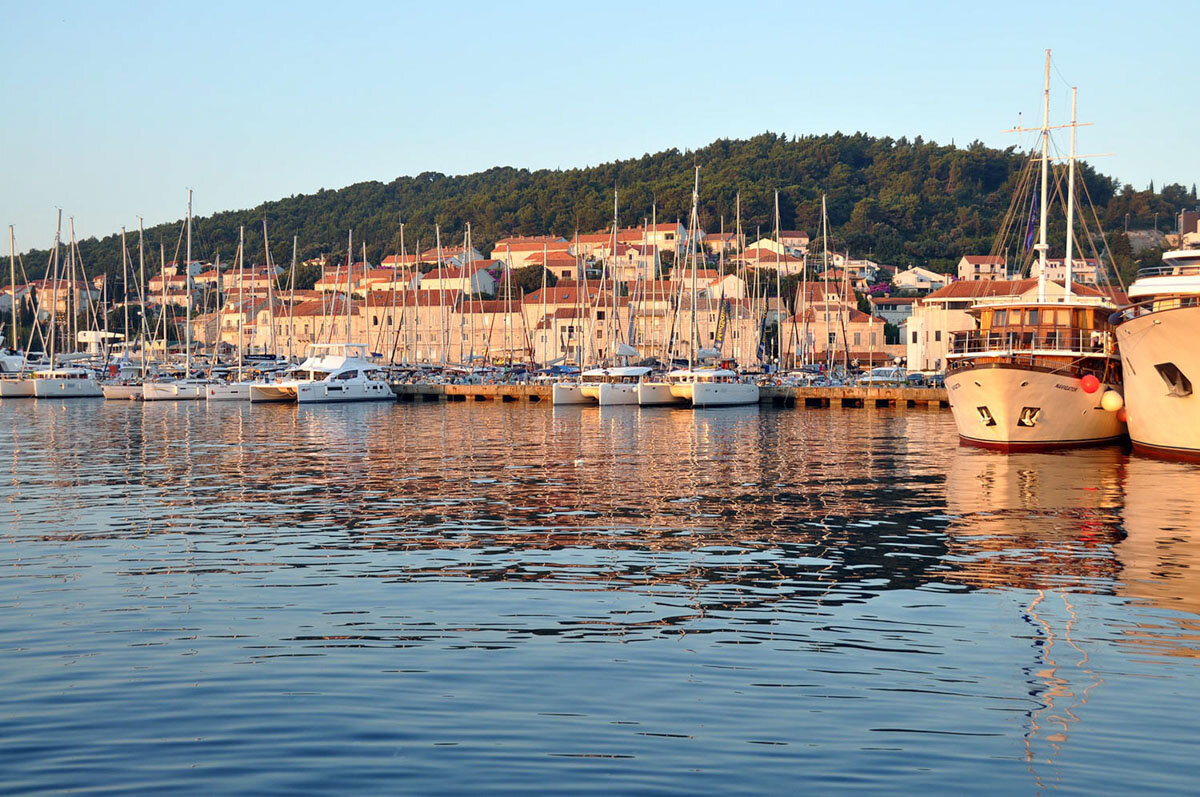 There are regular buses running between Dubrovnik and Korčula that take approximately 3 hours and will cost you about 100 kn ($16 USD).
Another option is to take a ferry from Dubrovnik, which is both faster and more scenic. The Nona Ana Ferry runs this route only during the months (July – September) and the journey takes about 2.5 hours. You can purchase tickets in Dubrovnik at Petka Pier or in Korčula at the Korkyra Tourist Agency.
Things to do in Korčula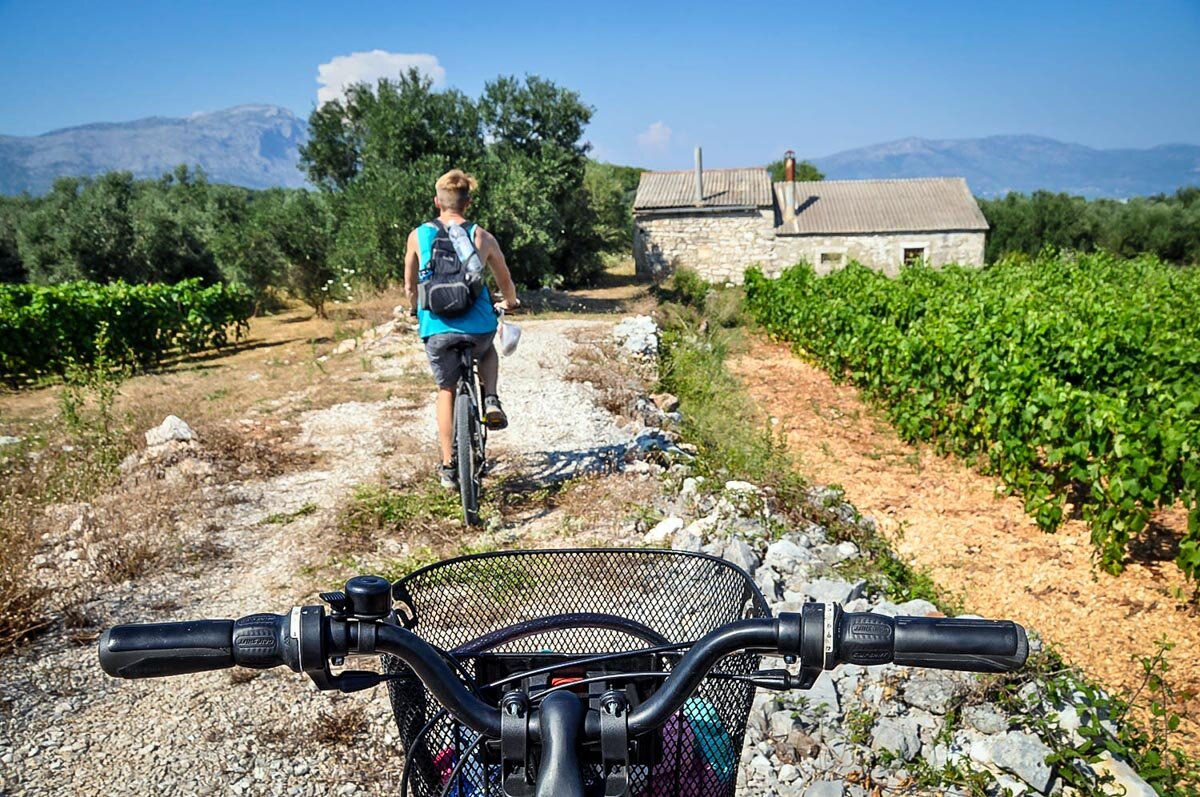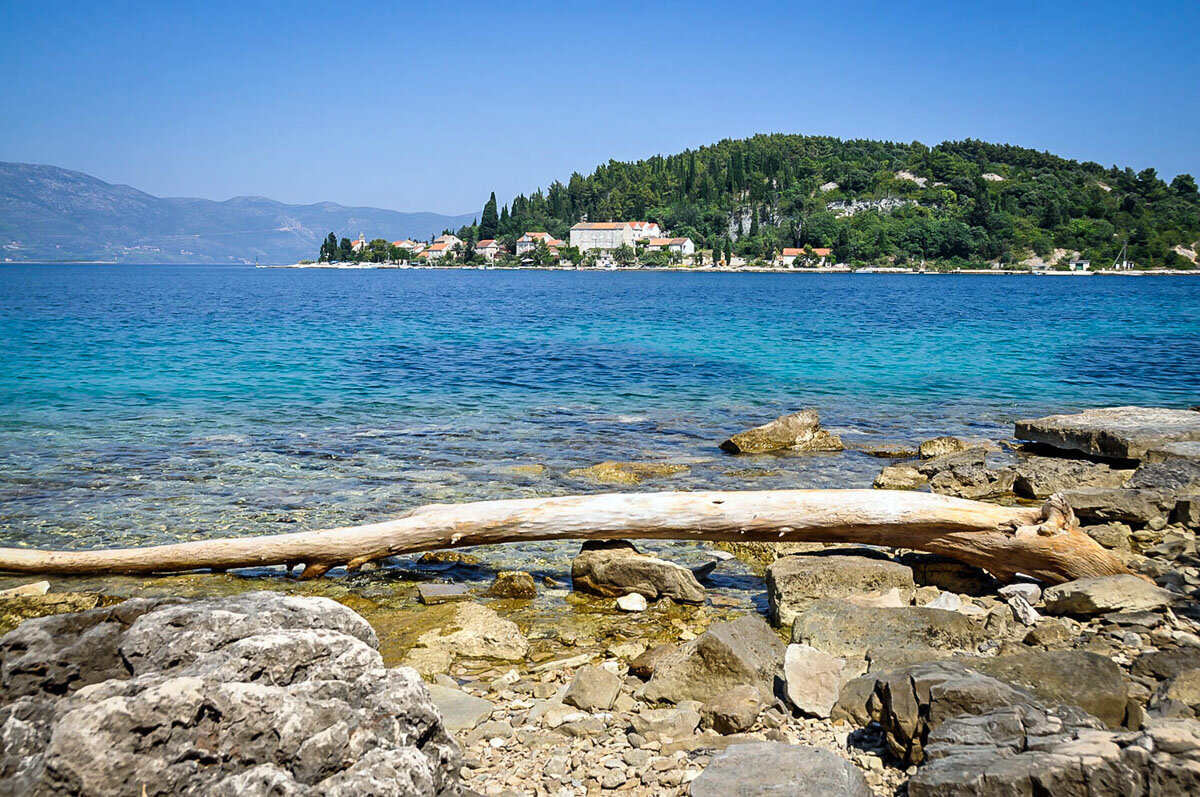 1. Rent a bike in town for around 100 kn ($16 USD) for the day, pack a picnic lunch, a map, and head out on your way! We discovered hidden beaches and small villages along the way, making this one of our favorite memories in Croatia. Stop along the way in Lumbarda, a small village on the eastern side of Korčula island where the hills are filled with vineyards and the beaches have crystal clear water.
2. Visit a winery and try the famous white wines. There are lots of wineries on the island of Korčula. Just be sure to check the hours they are open to the public, as some of the wineries have certain hours when they are only open for tour groups.  
3. Have a beach day. The beaches in Croatia are world-renowned for their turquoise Mediterranean waters, but don't expect powdery sand that you can bury your toes in while drift to sleep. Instead, most Croatian beaches are pretty rugged, and powdery sand is replaced with small stones. But don't let that deter you from taking a refreshing dip in the water.
4. Rent a scooter. If we had more time in Korčula, we would have loved to explore the western part of the island.
5. Explore the Old Town which is surrounded on all sides by water. The old churches are gorgeous and the restaurants on the water look delicious. Walk up and down the alleyways and get lost. 
6. Get a view of the Old Town. Take a short hike up the hill opposite the city and find the lookout point to get a great view of the city.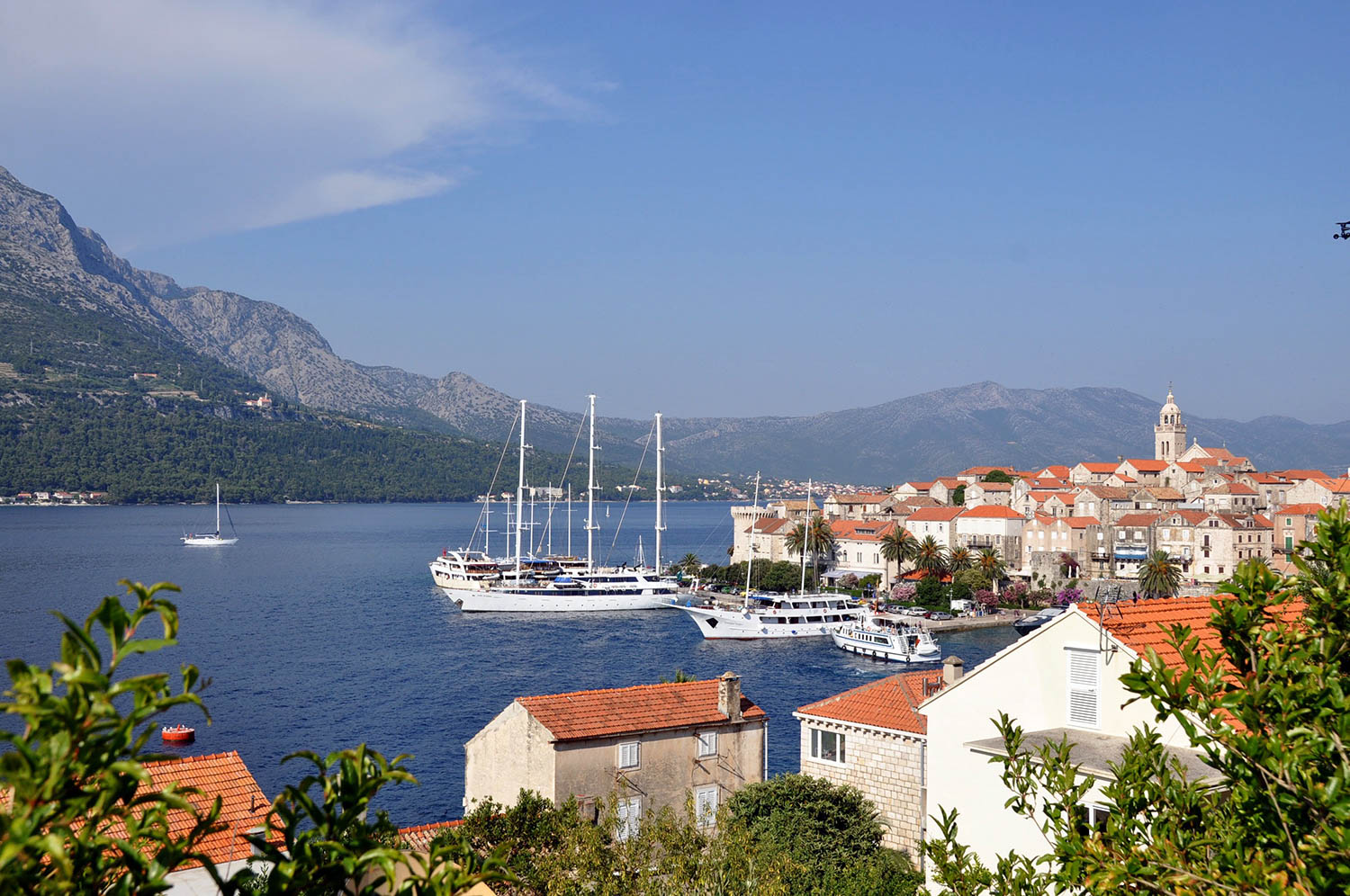 Where to Stay in Korčula
Couple Stay/Mid-range: Apartments Galerija
Location: Right next to Old Town
Private bathroom with bathtub

Kitchenette

4-min walk to beach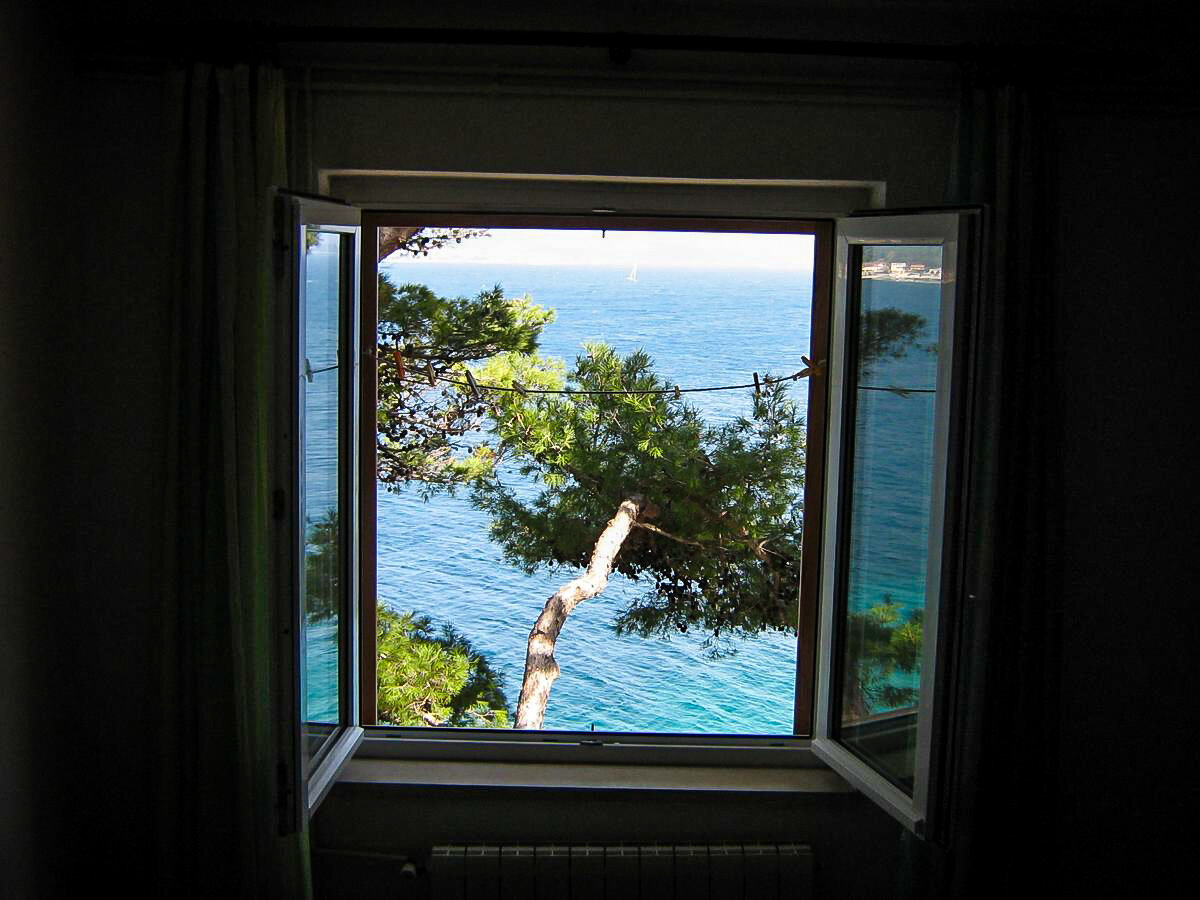 Budget-Friendly/Social Atmosphere: Apartments & Room Nina
Location: Old Town of Korčula
Restaurants and bars within walking distance

Perfect location for meeting other travelers
---
Split
A modern city with plenty of nightlife and beaches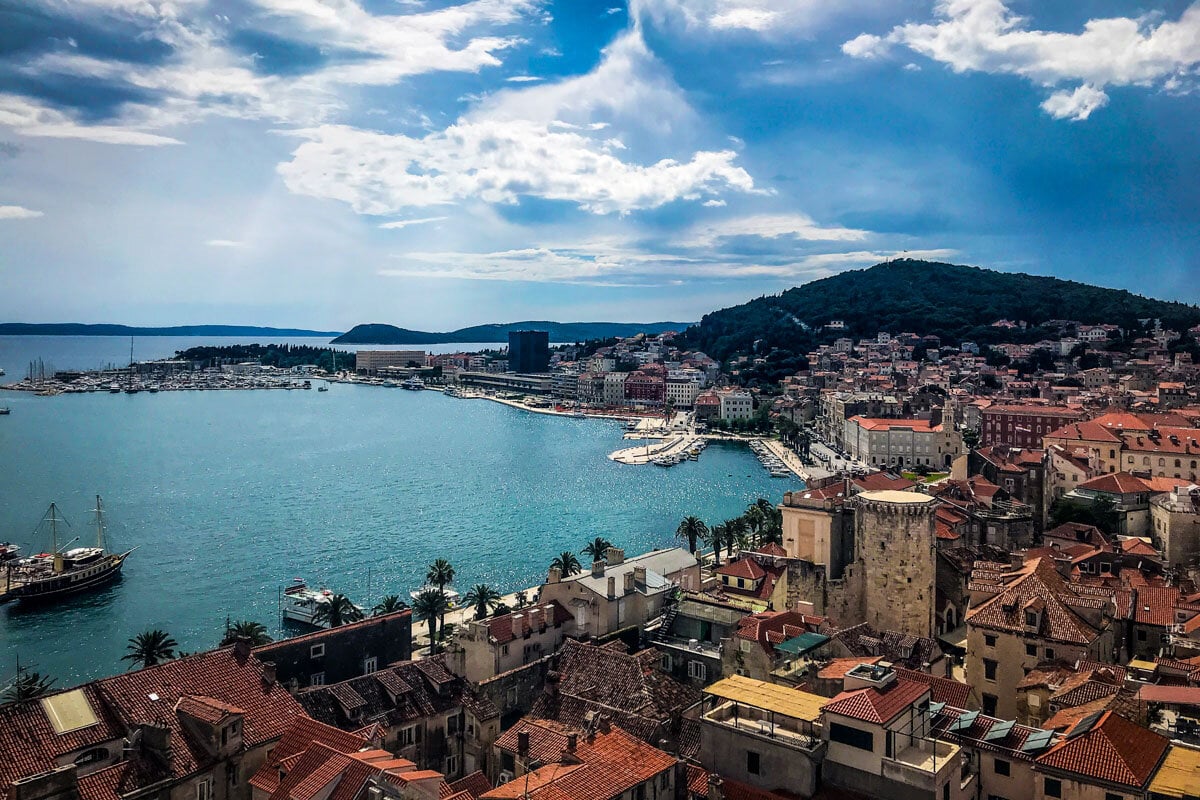 The nightlife, beautiful beaches, historic center and proximity to some of the country's most famous islands makes Split a popular destination on most Croatia itineraries. Its location on the Adriatic coast makes it a popular stop for cruise ships as well.
Can't-Miss Highlights of Split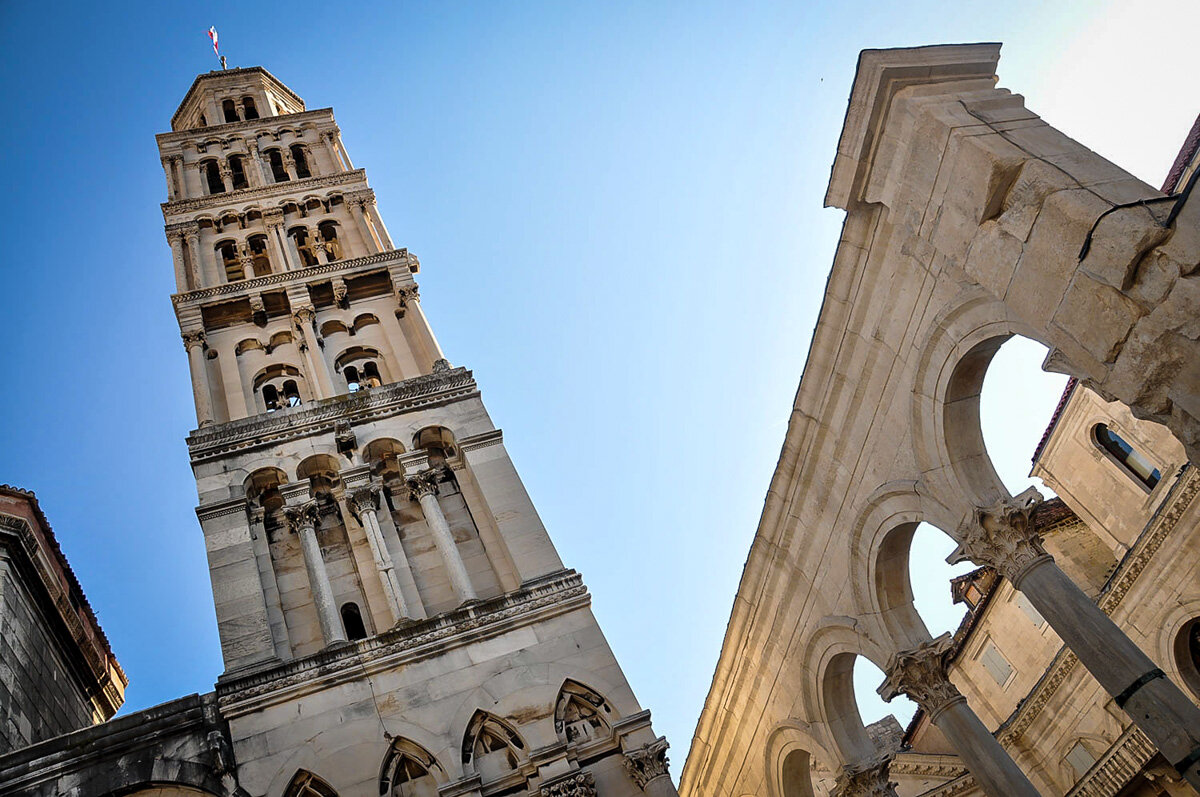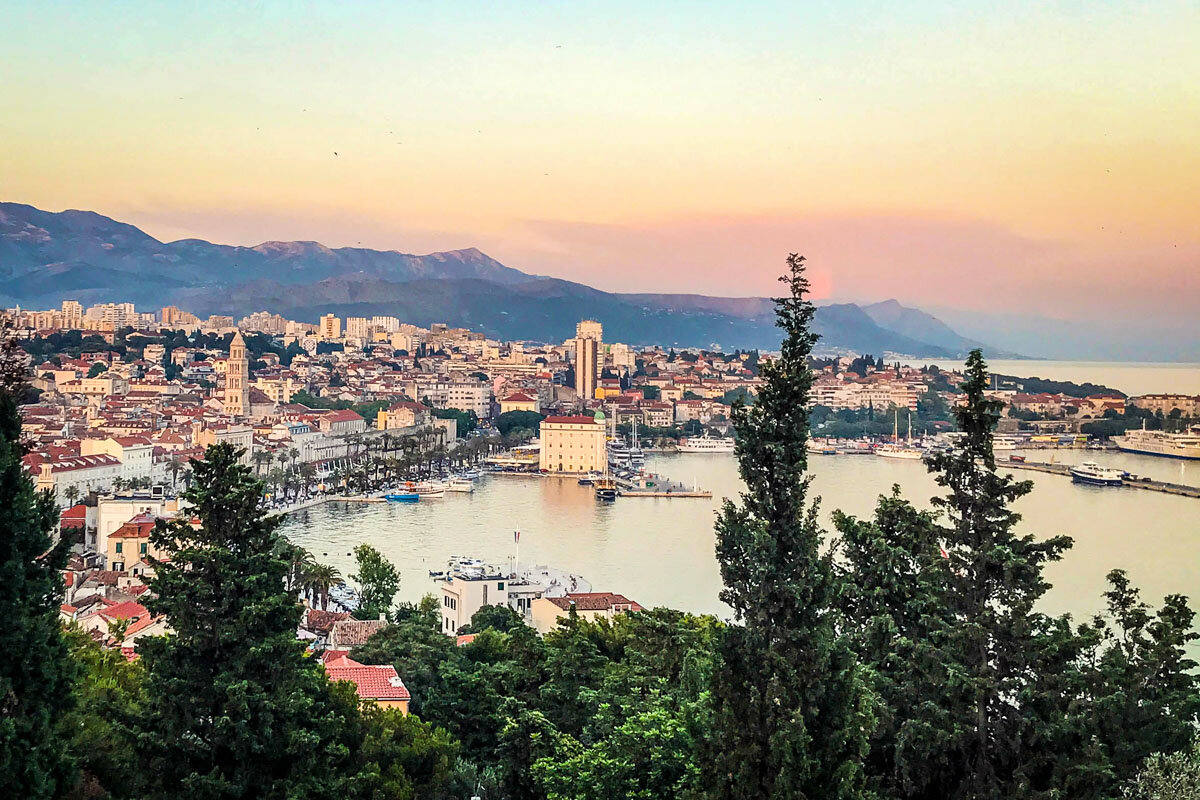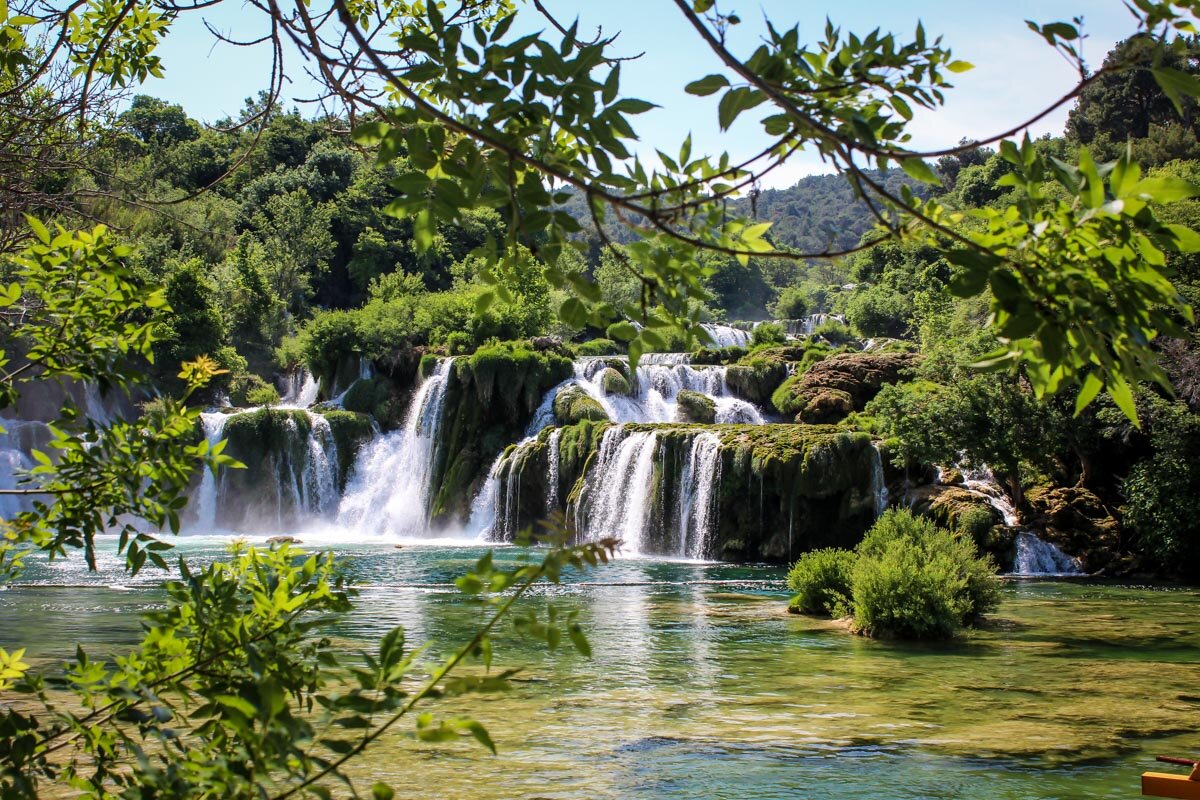 1. Explore the Old Town city center. Remnants from the former Roman Emperor, Diocletian's Palace makes up the majority of the city center of Split known as "Old Town". Make your way through the narrow alleyways, shop around, grab a bite to eat or climb the old bell tower for some seriously epic views of the city.
2. Make your way to the beach. There are plenty of beaches to choose from in this coastal town. Some of the best include Bačvice Beach, which is right near Old Town and by far the most popular, and Trstenik Beach which is more of a local secret and not nearly as crowded.
3. Indulge in the food at Bokeria Kitchen & Wine Bar. Whether you're going for a boozy brunch on the weekend or a fancy night out, Bokeria was hands-down my favorite restaurant in Split and worth checking out for the decor alone.
4. Climb Marjan Hill for sunset. To escape the city, head west and enter the Park Šuma Marjan. It's a bit of a climb up hundreds of steps but if you go later in the afternoon, you will be rewarded with great sunset views of the Old Town and the sea.
5. Get into nature in Krka National Park. It may not get as much hype as it's larger sister park, Plitvice, but Krka is most-definitely worth a visit just 1.5 hours outside of Split. With a single loop around the park, it's easy to walk the park on your own and there is no need for a tour. And while swimming is supposedly forbidden in national parks, it is "tolerated" in a single area of Krka so don't forget to bring your suit!
Check out our complete Split travel guide for all the things to do, including all of the best restaurants in Split and tips for getting around.
Where to Stay in Split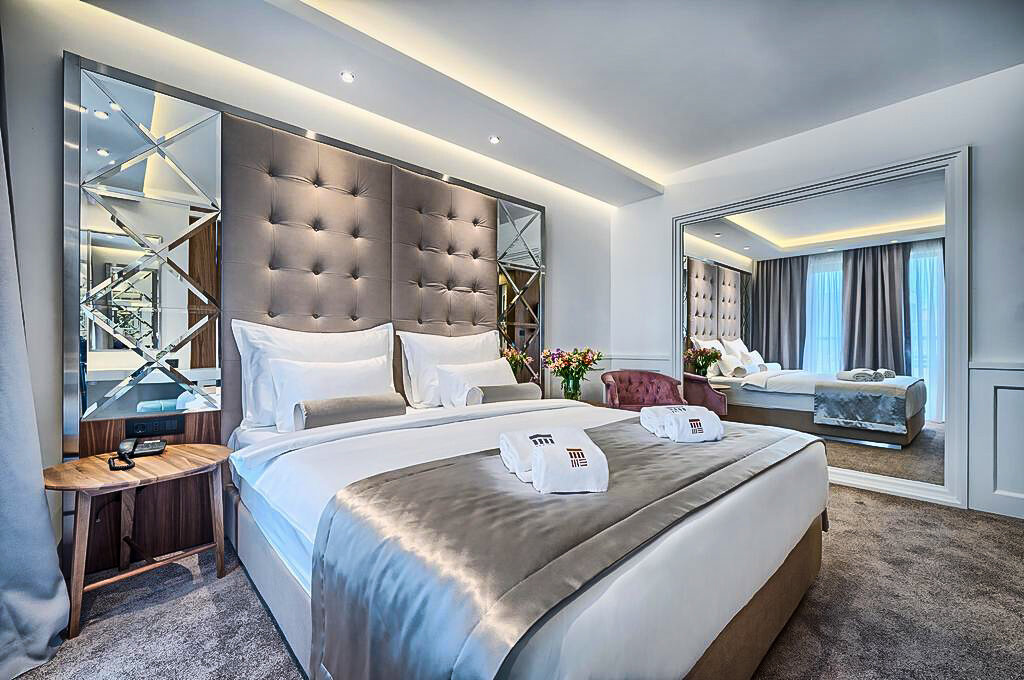 Luxury Hotel: Time Boutique Hotel
Location: Old Town city center
5 min walk to Bačvice Beach

Free parking

Bar and garden lounge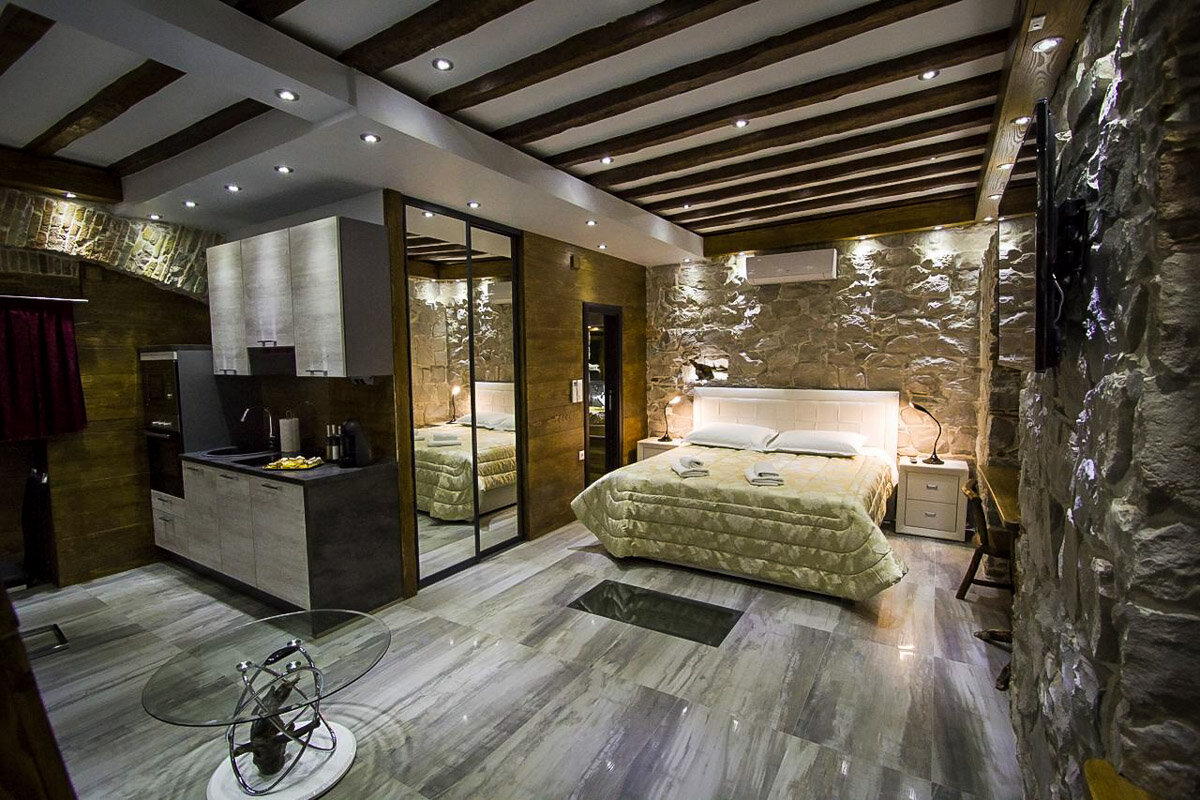 Couple Stay/Mid-range: Villa Domina
Location: 5 minute walk to Old Town Split
10 minute walk to the beach

Exposed-brick yet modern style

Perfect stay for a couple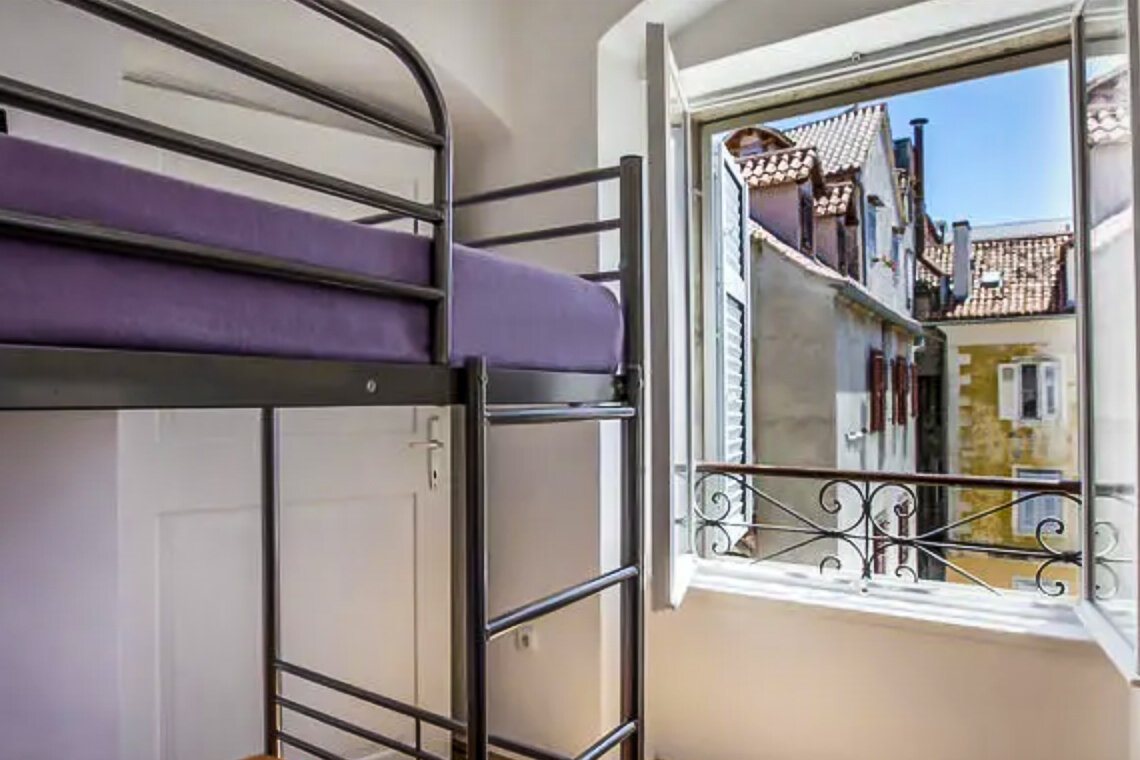 Budget Friendly/Social Atmosphere: Downtown Hostel
Location: Old Town city center
One of the cheapest options in Old Town

Free WiFi throughout the property

Perfect location for exploring
---
Hvar
The resort island known for epic parties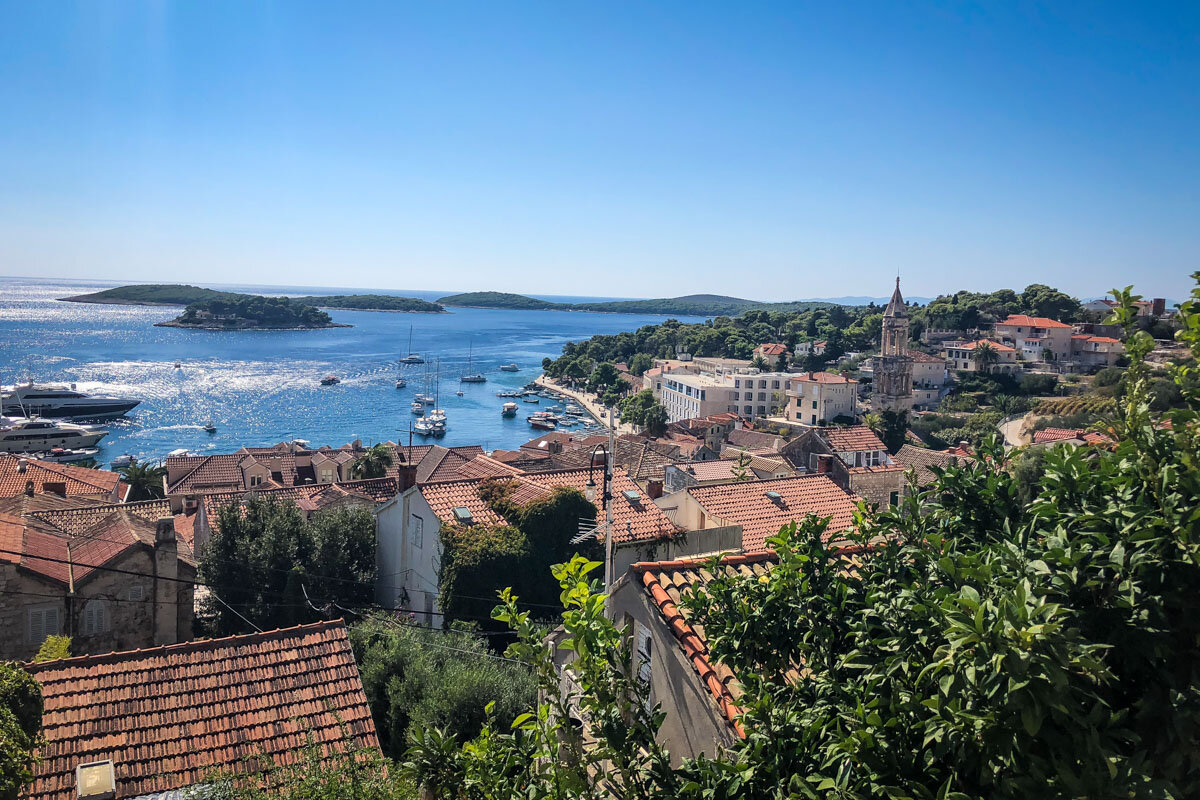 Hvar is an island off the Croatian coast near Split which is best known as a boujee resort destination with lots of partying. While there are some luxurious resorts on Hvar, it is also possible to experience Hvar on a budget. And there are plenty of things to do on the island that aren't party-hopping.
How to get to Hvar from Split
The easiest way to get to Hvar Island is by ferry from Split. The
Jadrolinija ferry
operates year-round and runs daily from Split to Hvar and back. The 1 hour journey will cost a reasonable 110 kn for adults (about $16 USD) and there are plenty of times to catch the ferry throughout the day.
Things to do in Hvar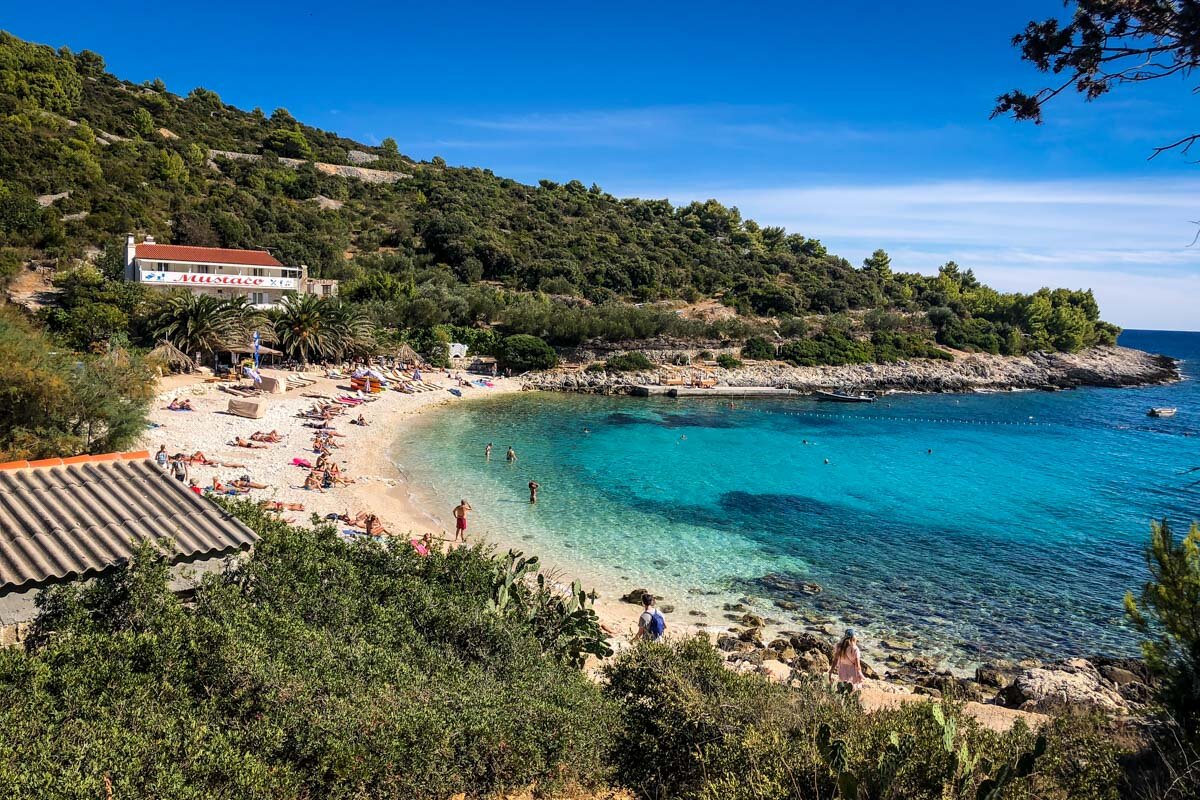 1. Find a hidden beach. There are plenty of beaches on the island of Hvar to get your tan on or take a dip. One of favorites for a day full of relaxation is Pokonji dol Beach. You can also walk along the road between the Hvar marina and Pokonji dol Beach to find some hidden spots to take a plunge and have a bit more privacy – that is if no one else sees you and decides to join.
2. Visit Stari Grad. Literally translated to "Old Town," Stari Grad has been settled since prehistoric times and is the oldest town in all of Croatia and one of the oldest in Europe. Rent a scooter and drive the stunning 15 mile stretch along the coast on the Old Road from Hvar Town to Stari Grad and go exploring.
3. Indulge in good food and local wine. Hvar has lots of wineries, each creating their own special blend of local Croatian wine that is begging to be taste tested at one of Hvar Town's many delicious restaurants. Some of our favorites include Black Pepper Restaurant, Fig Cafe and Lungo Mare.
4. Hike to the Spanish Fortress. Sitting high above Hvar Town is Tvrdava Fortica, an elevated fortress which can be accessed via the scenic walkway, with sweeping panoramic views of the sea and surrounding islands. We recommend packing a picnic and heading up there for the sunset with a bottle of local wine!
5. Rent a boat to explore the Pakelni Islands. For a reasonable price you can rent a speedboat for a half or full day to explore the neighboring island archipelago, the Pakelni Islands. With crystal clear waters, untouched beaches and hidden lagoons, you can easily spend the day in this undeveloped paradise.
6. Climb Sveti Nikola. With just over 2,000 ft in elevation gain, Sveti Nikola is the island's highest peak and makes for an active day's climb.
7. Hit up a beacless beach club. Hula-Hula is one of Hvar's most popular beach clubs, but you won't find a beach here. Head here for an afternoon of sunning, seafood, cocktails and dancing. There are ladders to drop into the water for a dip, but nothing resembling a beach. It's a younger crowd here too, and the party is at its peak for sunset, but dies down shortly after that and closes by 10 pm.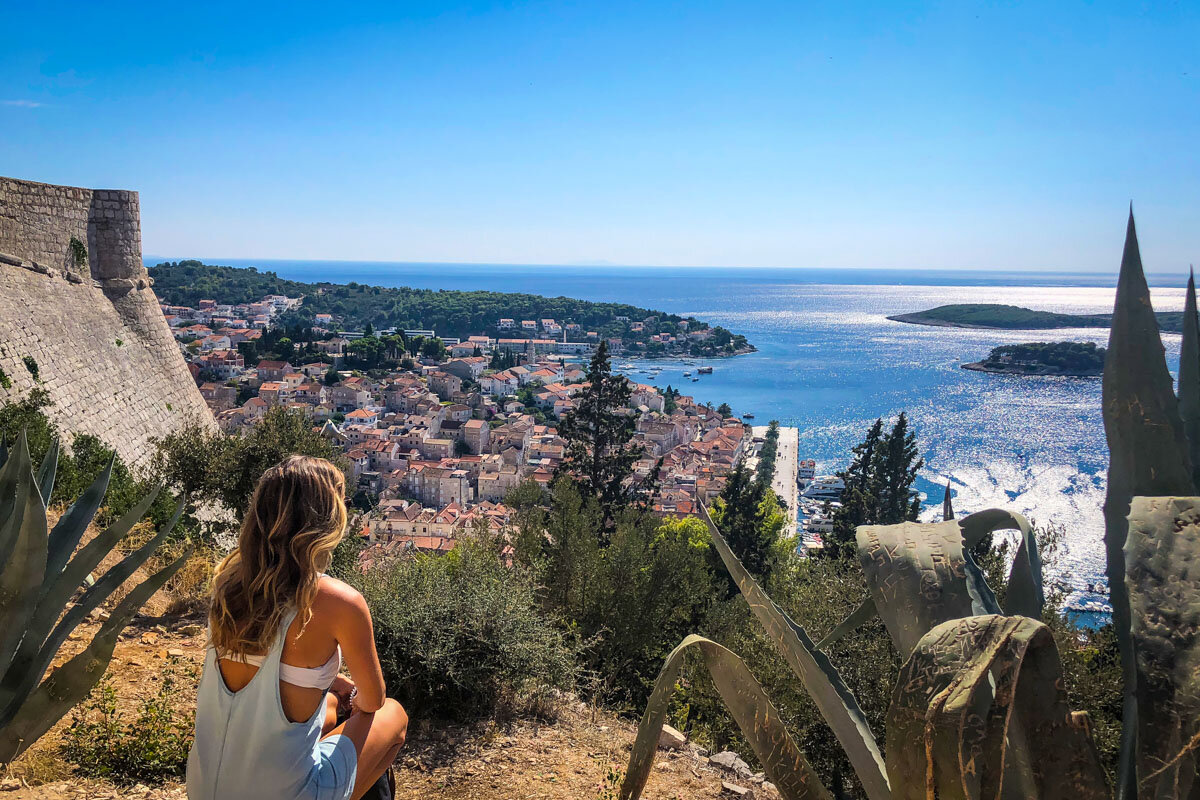 Where to Stay in Hvar
Hvar Town is the largest town on Hvar and is very walkable with plenty of restaurants, bars and beaches, making it the most convenient place to stay on the island.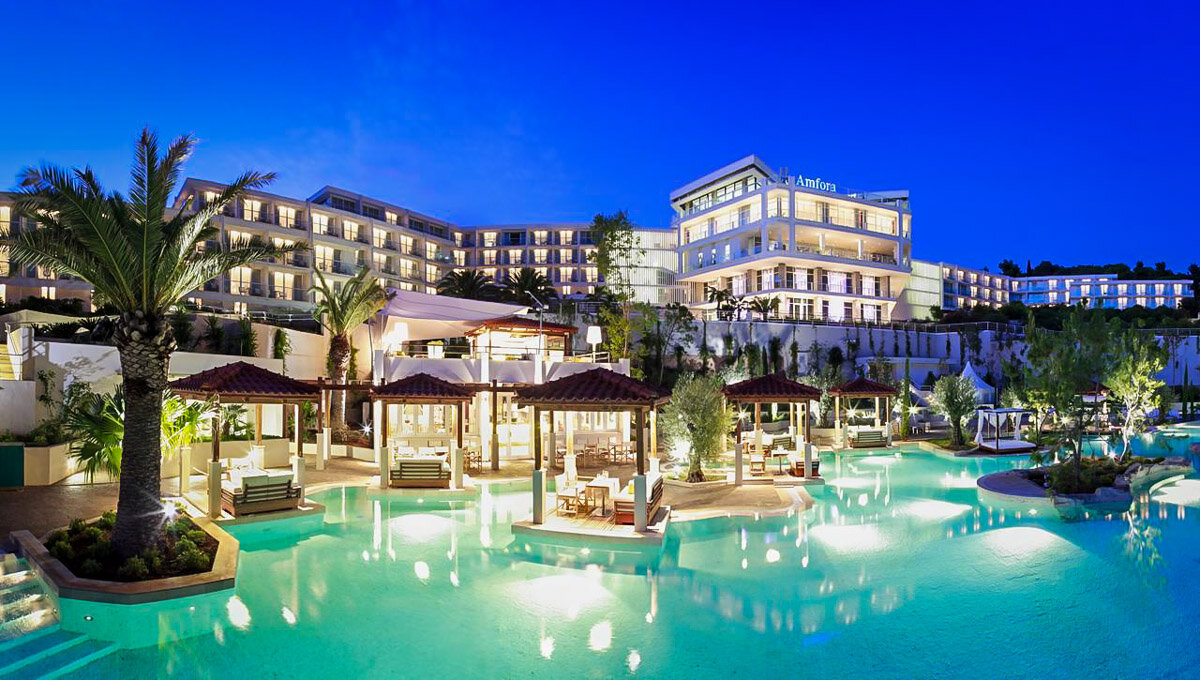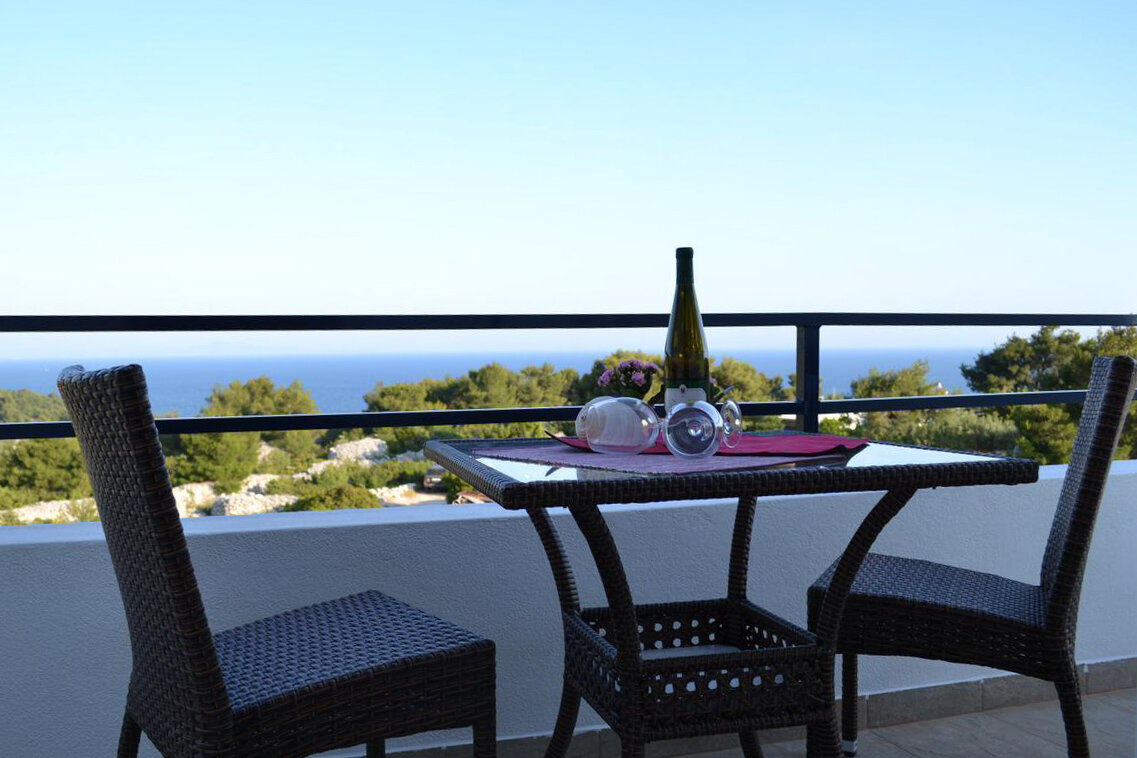 Couple Stay/Mid-range: Villa Fio
Location: 1.1 km from Hvar Town marina
Beautiful views

Helpful staff

Exceptionally clean property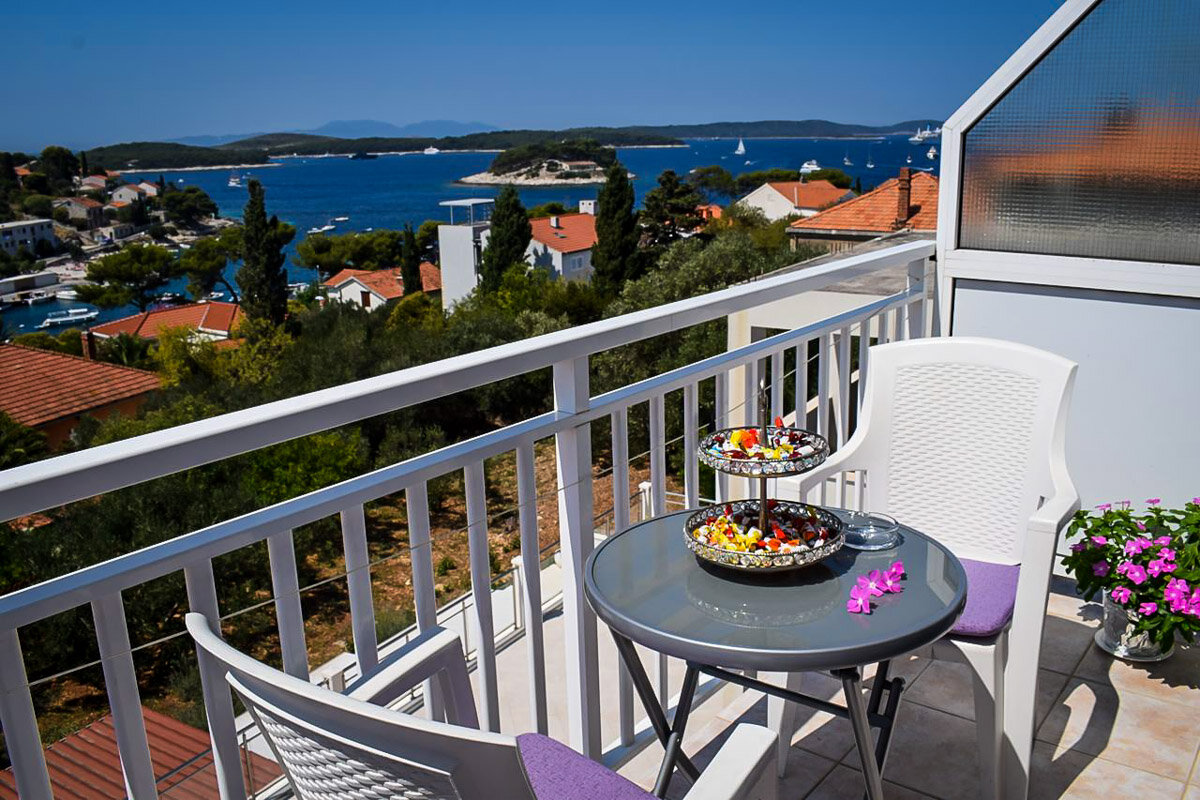 Budget Friendly/Social Atmosphere: Hostel Villa Zorana
Location: Hvar Town city center
Great location

Modern & charming rooms

Social events
---
Plitvice Lakes National Parks
National park with spectacular waterfalls and turquoise lakes