With its diverse land and rich culture, Peru is the perfect country to travel. You can go hiking on across mountains, swimming in the ocean, and dune buggy in the desert. While the wide-range of things to do in Peru is guaranteed to keep any traveler entertained and busy, it can all be a little overwhelming when planning where to go in Peru. That's why our friend, Daniel, is here to give you a round up of the best things to do in Peru.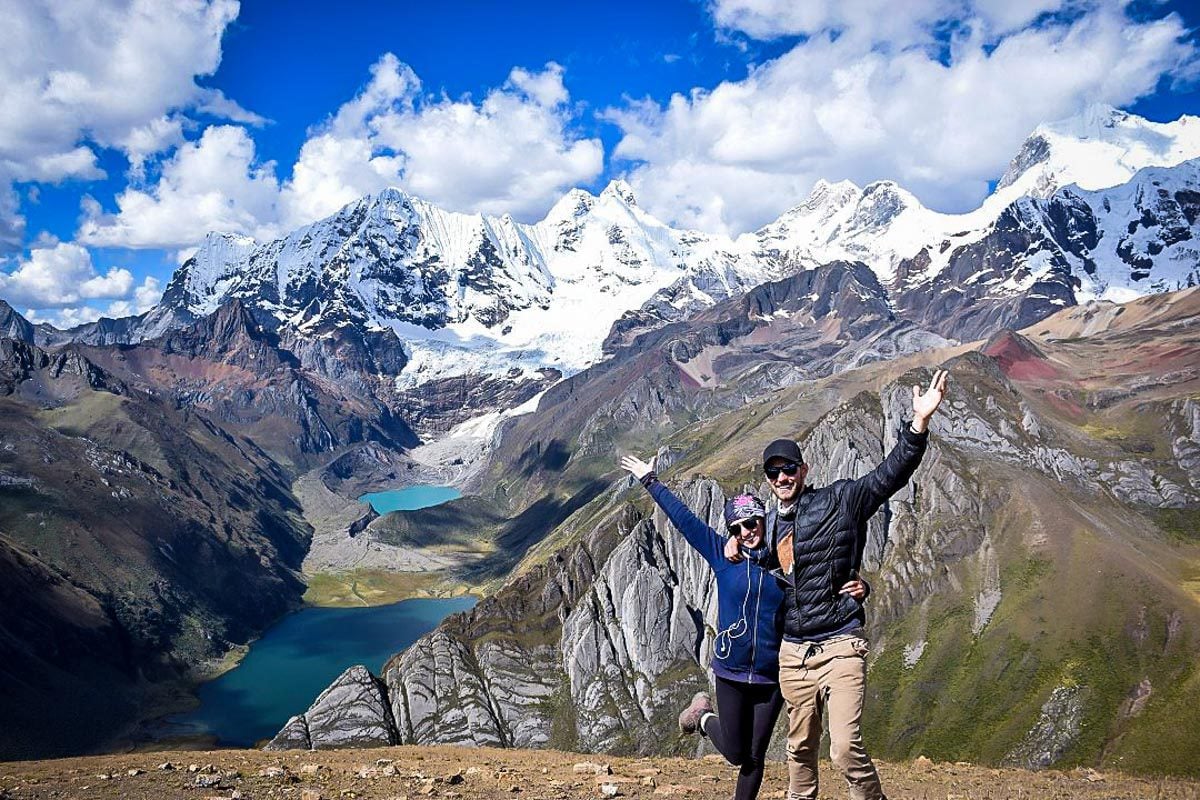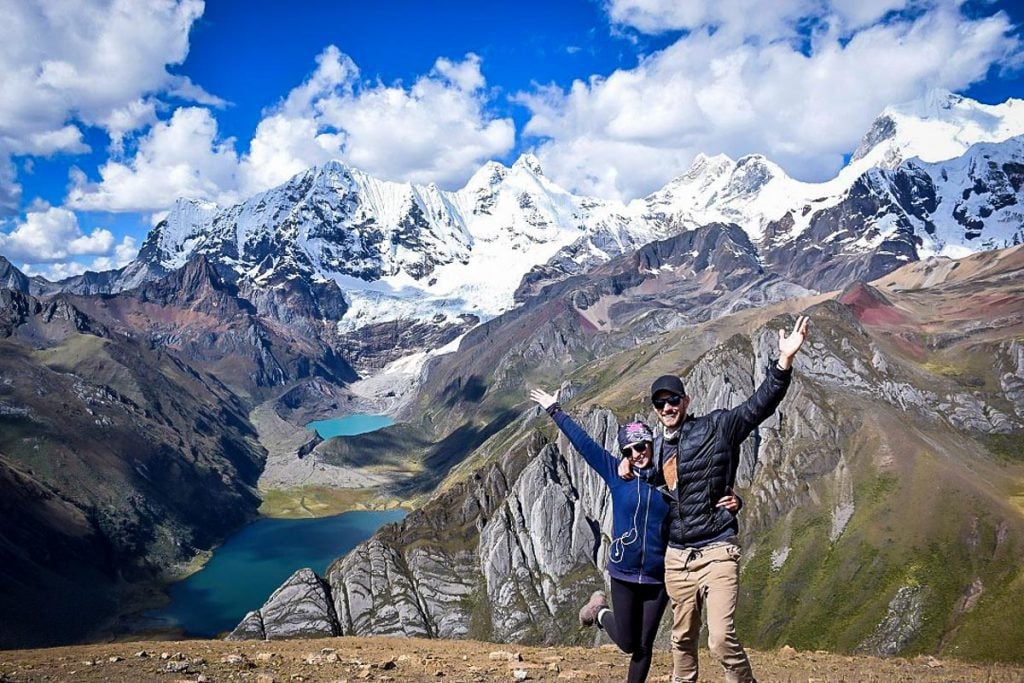 Written by Guest Author: Daniel Caracciolo
With its diverse land and rich culture, Peru is the perfect country to travel. You can go hiking on a mountain more than 5,000 meters above sea level and a couple days later, you can swim with sea turtles in the ocean. You can explore modern cities, like Lima, as well as traditional villages that see few foreigners.
There are the must-do things every traveler puts on their Peru itinerary, like visiting Machu Picchu. And then there are the places in Peru that are off the beaten path, which most tourists never see.
While such a wide range of things to do in Peru is guaranteed to keep you entertained and busy, it can all be a little overwhelming when planning where to go in this massively diverse country. For that reason, we've chosen the top 10 places to visit in Peru, all of which are easily accessible and perfect for your first visit to this country that will surely entice you to come back for more!
1. Go Trekking in Cordillera Blanca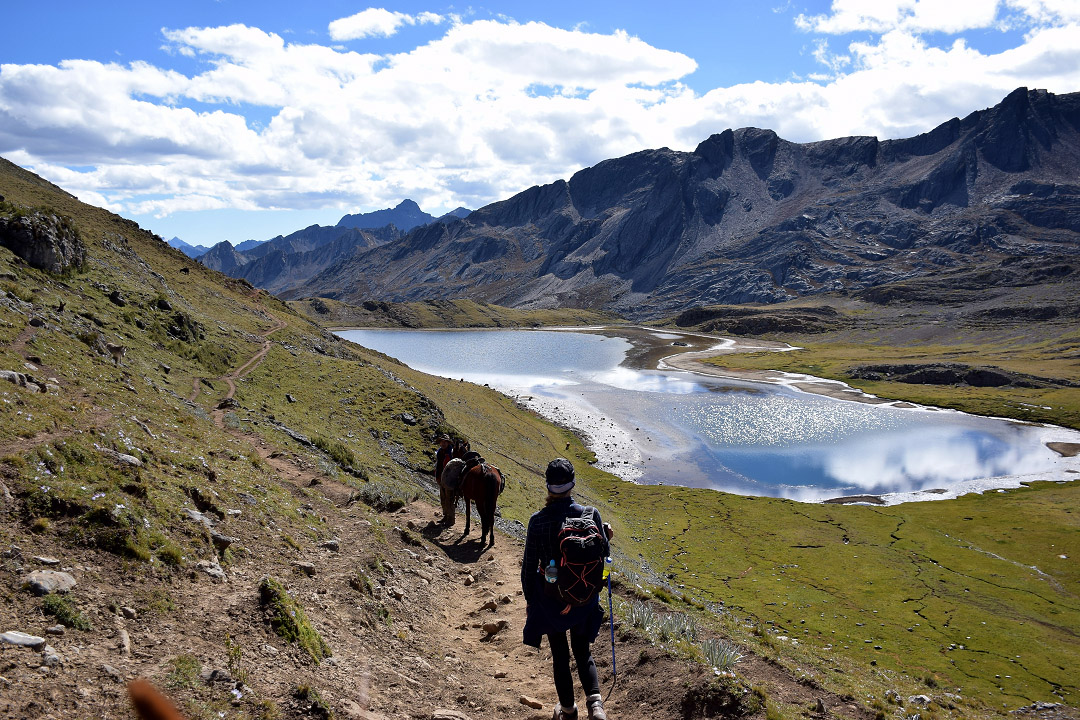 The Cordillera Blanca or "White Range" in English is one of the most spectacular places to hike in Peru. This mountain range consists of 80 mountain peaks including 15 over 6,000 meters.
The most popular hike in the region is the 4-day Santa Cruz trek. This trek is home to some of the most breathtaking views in the world including a glimpse at a mountain that is rumored to be the peaks from the Paramount Pictures logo.
Aside from the Santa Cruz, there are many other hikes such as the 1-day Laguna 69 or the more challenging 8-12 day Huayhuash Trek.
During our visit to the region, we completed both the Huayhuash and the Laguna 69 trails. We battled altitude sickness and longs days hiking, but in the end were rewarded with an experience that will last a lifetime!
Although this region is quite remote, one small town holds the key to visiting this beautiful place, Huaraz. Huaraz is located 10 hours by bus from the capital of Peru, Lima. Despite the magnificent views on offer, the town is usually filled with locals from surrounding villages as opposed to international tourists.
The small number who do make it are typically your more adventure seeking visitors making Huaraz and the Cordillera Blanca the perfect off the beaten path place to visit in Peru.
2. See Condors in Colca Canyon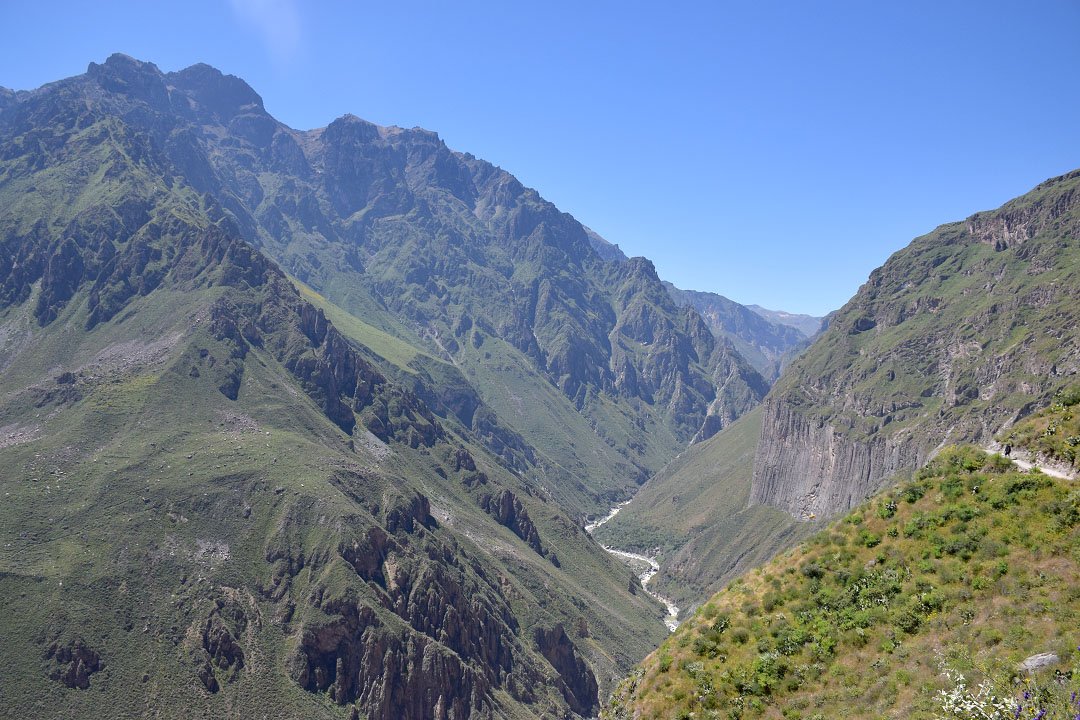 Most people have heard of the Grand Canyon in the US, but have you heard of the deepest Canyon in the world? Probably not, and to be honest, neither I had until I arrived in Peru.
The Colca Canyon is located near the southern city of Arequipa. The Canyon has several trails to hike, very picturesque hot springs, and my favorite of all – lots of Condors!
Condors are one of the largest birds in the world and in the Colca Canyon they visit the same cliff face every day in numbers you won't see anywhere else. If you have ever wanted to see these majestic birds, then the Colca Canyon is the surest place to see them.
The Canyon itself can be hiked on tours or by yourself and most hikes are only a few days. Be warned though, hiking into the deepest canyon in the world means a long steep hike back out! If the hike doesn't sound appealing to you, then a quick day-trip to the condor lookout point is well worth it.
3. Visit Historic Arequipa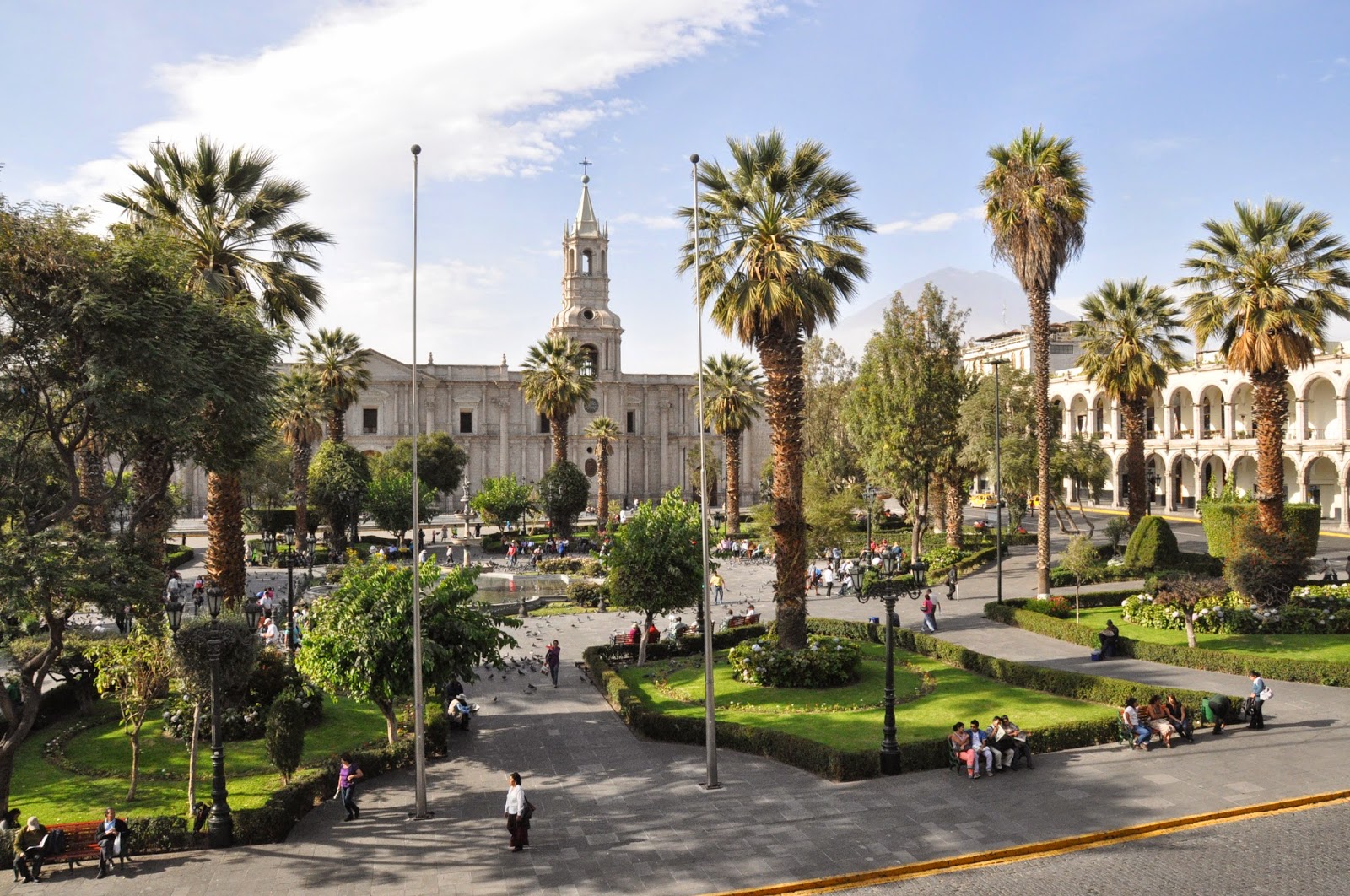 Arequipa is simply stunning! Nicknamed "La Ciudad Blanca" or "the white city" because much of city center was constructed of sillar, a type of white volcanic rock.
Some of the most impressive buildings are located in the main square, Plaza de Armas, with the most spectacular being the Basilica Cathedral. However, a short venture from the main square it is possible to find even more impressive architecture.
Our favorite way to get acclimated to a city is on a free walking tour. This tour is a true highlight of the city and the best way to find all the most beautiful streets. Many cute back streets are hidden behind large wooden colonial doors despite being public areas. The tour really hits on Arequipa's highlights and also recommends a few local restaurants to cater to everyone's budget.
Arequipa is not only a beautiful city to visit, it's also a gateway to Peru's southern region. It's the closest city to the Colca Canyon and the Cotopaxi Volcano (which can be viewed from the city) which makes it a great jumping off point for the treks.
4. Hike the Inca Trail to Machu Picchu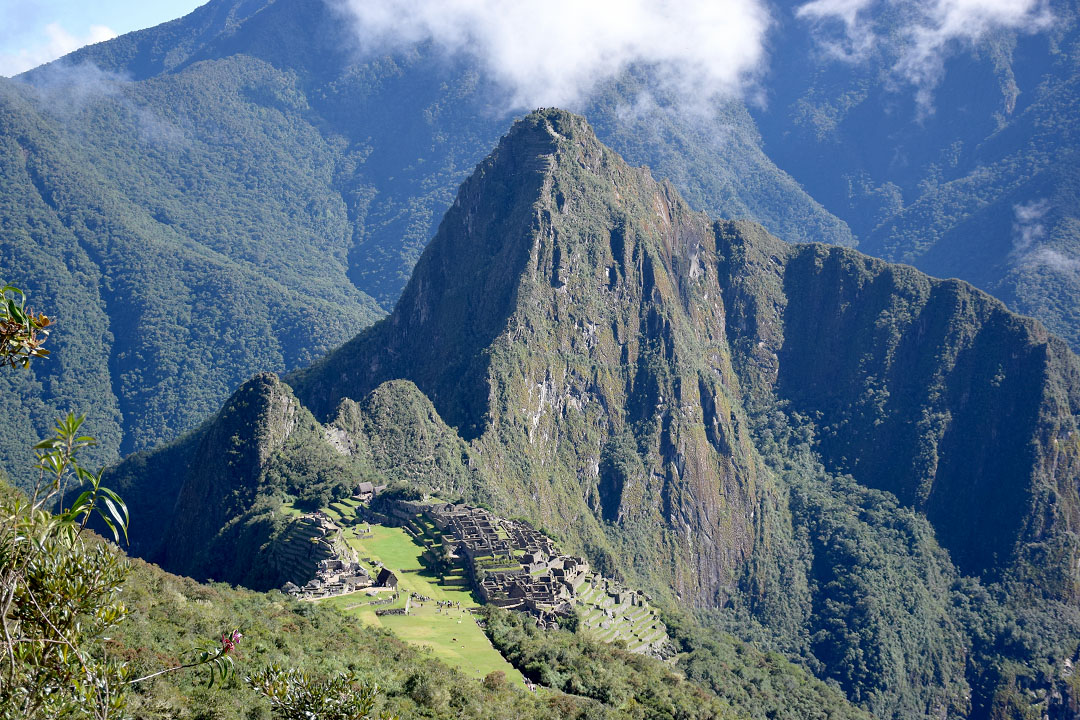 It goes without saying that no trip to Peru would be complete without a visit to Machu Picchu. This Inca ruin is the most popular attraction in Peru and likely South America. During the peak season, 5,000 visitors enter the Inca Ruin every day and that number is seeing no signs of receding.
In my opinion, Machu Picchu is truly worth all the hype. During my visit last year I gazed upon the ruins in awe as the sun rose over the surrounding mountains. I visited the Inca Bridge that is over 500 years old and walked along the side of a cliff on a path built to last through the times. I did all this after a 5-day hike along the Salkantay Trail.
There are many options to get to Machu Picchu, with the most popular being the Inca Trail. This hike must be booked at least 6 months in advance to secure your spot and can be quite pricey. Other options include the Salkantay Trail, Jungle trek and by bus and train from Cusco. But no matter what way you get there, Machu Picchu is one place you won't forget!
5. Explore Cusco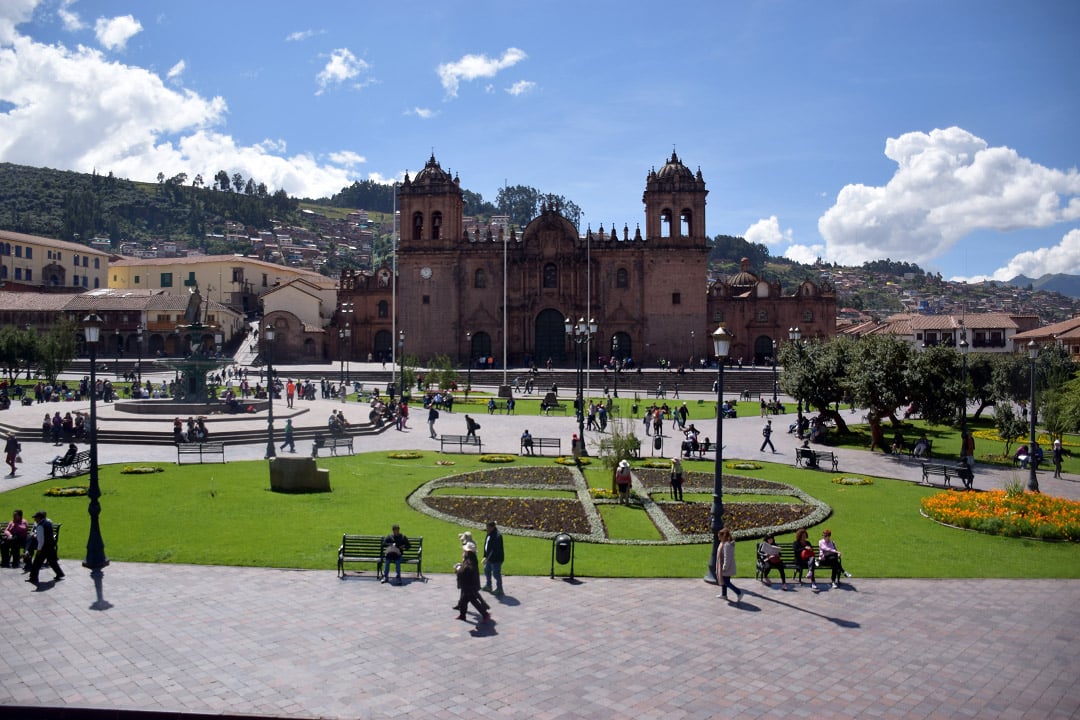 Few cities in the world are as iconic as Cusco. Cusco was the capital of the Inca Empire and is more famously known as the gateway to Machu Picchu.
In the summer months Cusco is filled with visitors preparing to hike Machu Picchu, but Machu Picchu aside, Cusco is an impressive city on its own. The city center is really beautiful and wandering the small quaint alleys is a great way to spend a day. Filled with old Inca ruins that still stand to this day (and the craziest part is that they were built without any glue or cement).
Make sure you check out the San Blas market for cheap sandwiches, soups, fruits and vegetables, and falafel.
Situated at over 3000 meters above sea level, you won't be going anywhere in a hurry. Just walking the streets in the city will have you out of breath.
From Cusco, you can venture on a jungle tour to Manu National Park, hike Rainbow Mountain, go to the Sacred Valley and much more.
Psst! It's easy to travel from Lima to Cusco, so you you can plan to see both destinations in one trip. 
6. Day trip to Rainbow Mountain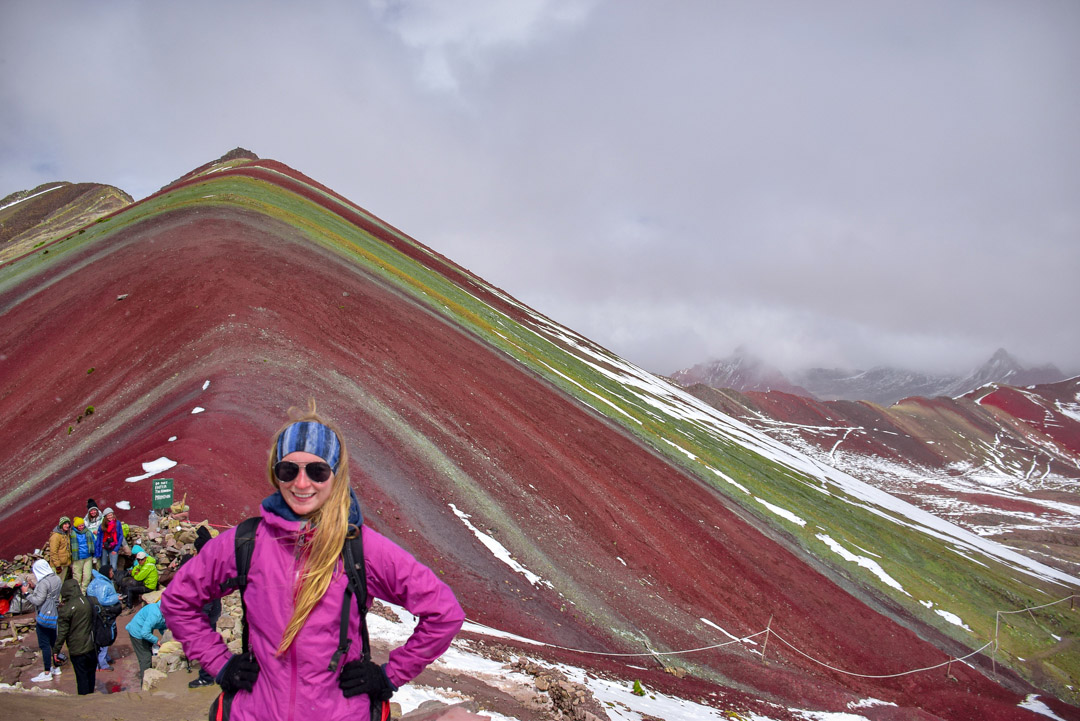 Three years ago a new mountain started gaining popularity near Cusco, Peru. That mountain is the famous Rainbow Mountain. We hadn't even heard of it when we were in Cusco, until a tour company offered us a trek there. After we saw the first photo we just had to go.
Located at a mere 5000 meters above sea level, the short hike up can be challenging as altitude sickness sets in. But, as you reach the top the entire ordeal becomes worth it. Above the clouds, the colors of Rainbow Mountain come alive.
Essentially the mountain is colored due to the different minerals it contains. In total seven main minerals create different shades of color that seemingly don't mix.
Hiking the mountain can be done via a day trip from Cusco. Tours leave every morning at around 5 am. and return that night. Despite the long day, it is totally worth it in the end. We paid only 70 soles ($21 USD) for the day trip, but prices may have increased due to high demand.  
7. Visit Lima's many neighborhoods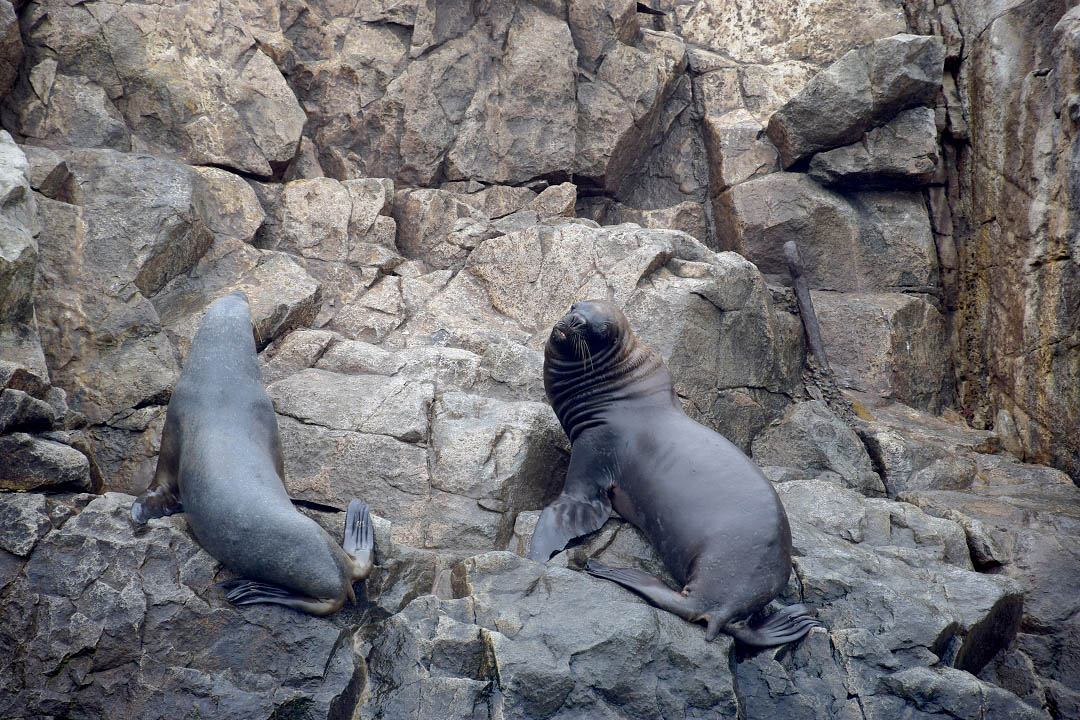 Lima is the capital of Peru and home to more than 11 million people or 30% of the population. This large city can have many travelers feeling out of there comfort zone but once you get to know the city it's really not that scary.
Unlike many cities, the most popular place for visitors to stay is not in downtown and instead the wealthier neighborhood of Miraflores. Miraflores is a beautiful suburb located on the coast and is near the main surfing beaches.
The coastline walk is stunning and is lined with shops and restaurants that could please any visitor. However, to get in touch with Lima's history you will need to venture to downtown.
The central downtown area is where you will find all of Lima's colonial history. The surrounding streets are filled with colonial architecture and are just as you would imagine a city of 11 milion…busy.
One great thing about downtown Lima is the prices. Everything in the area is super cheap and finding a great bite to eat at a low price is easy. With that said, downtown is not the safest area and wandering around at night might not be a great idea.
One little known fact about Lima is that there is a sea lion colony of about 10,000 just off the coast and you can swim with them. For around $50 you can take a tour to two small islands full of sea lions and brave Lima's cold seas for the chance to interact with them. If you're looking for more things to do in Lima, our friends over at An Epic Eduacation have a pretty detailed article worth a read.
8. Swim in Mancora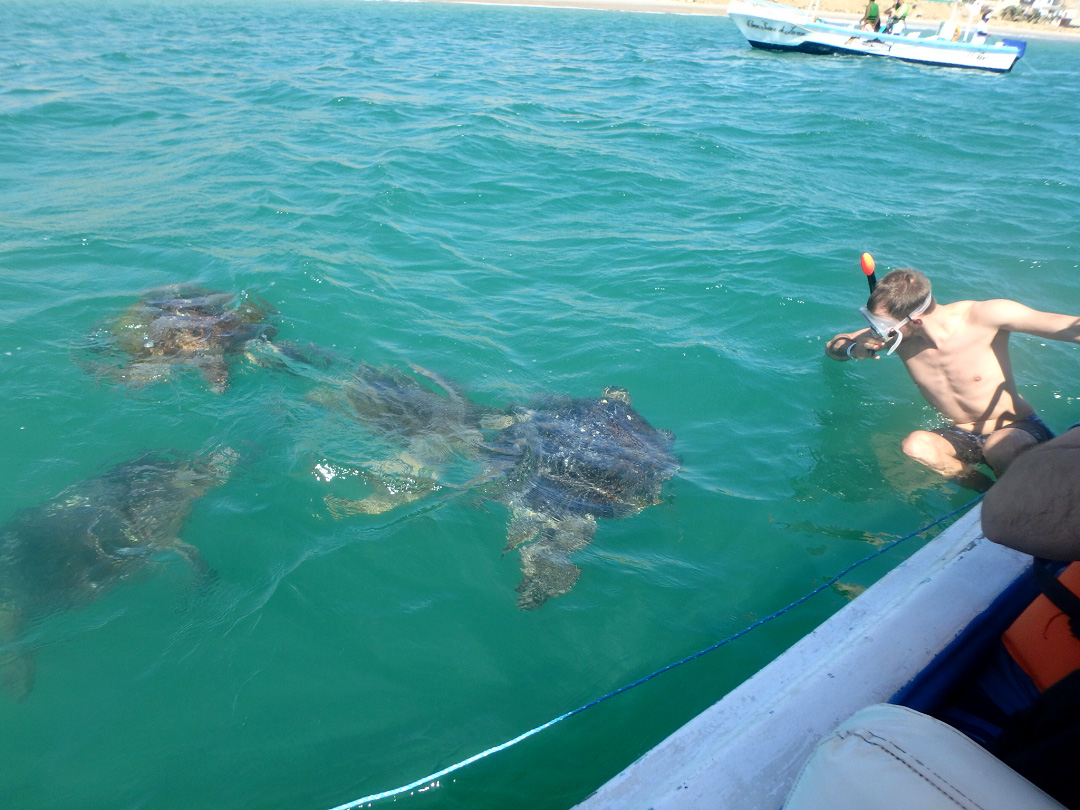 Hidden out of reach for most visitors is the small town of Mancora. Mancora is known as a backpacker hotspot for its good quality surf and rather vibrant nightlife. The small beach town carries a laidback lifestyle and is the only place in Peru I saw tuk-tuks (small motorbikes with a carriage for passengers).
To some, a trip to Mancora is just a stopping off point before or after they cross the Peru-Ecuador border. However, it offers much more!
Just outside the town lives a giant sea turtle colony of over 300 turtles. These turtles regularly visit the nearby bay in droves and swim in the water to see them. Touching the turtles is not allowed, but just being in the water with them is an amazing experience.
Mancora's chilled vibe and sandy streets are different from any other town I visited in Peru. If you have time, it's a worth while stop on your way to or from Ecuador.
9. Tour the Puerto Maldonado Jungle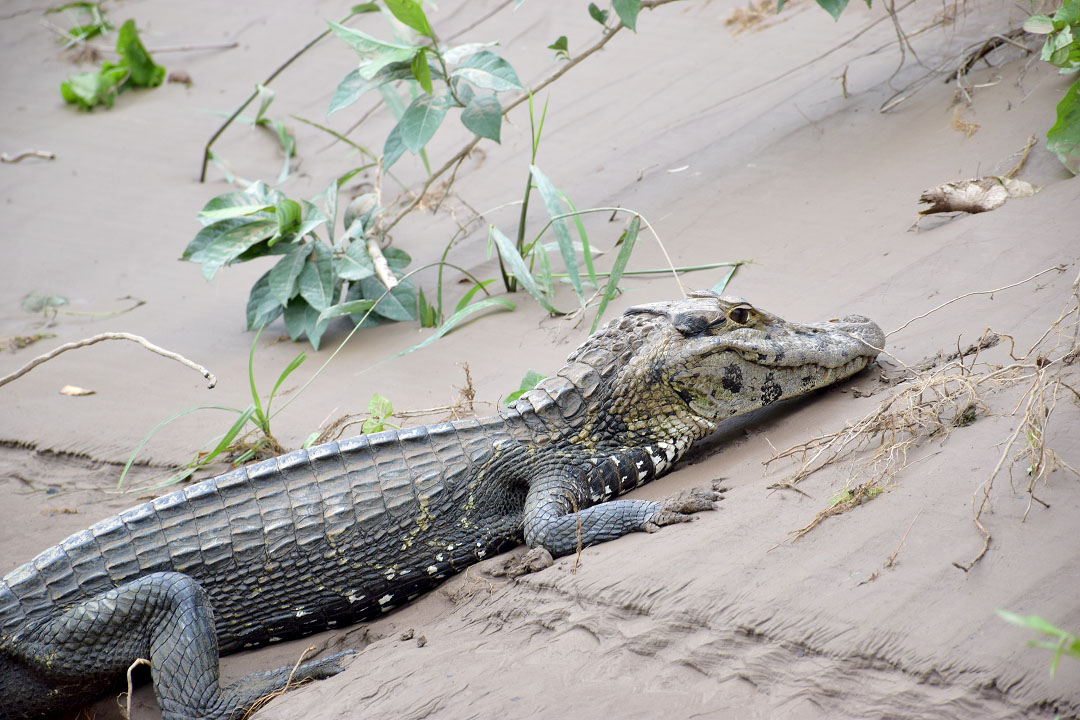 The Amazon jungle is the largest rainforest in the world and is home to more than half of the world's animal, bird, and insect species. But of those species, Peru's amazon jungle is the most diverse. That said, visiting the Amazon from Peru is a must. But with several locations, it can be hard to decide where to go.
For us, it was the remote city of Puerto Maldonado, located near the Brazilian border in eastern Peru. To access the few eco lodges in this area you must head up the river by boat as no roads enter this area, which makes Puerto Maldonado the gateway to some of the most remote areas of the Amazon.
Getting to Puerto Maldonado involves a 10-hour bus from Cusco. This bus will wind its way up to over 5000 meters above sea level before descending down to the Amazon Rainforest.
10. Dune Buggy in Huacachina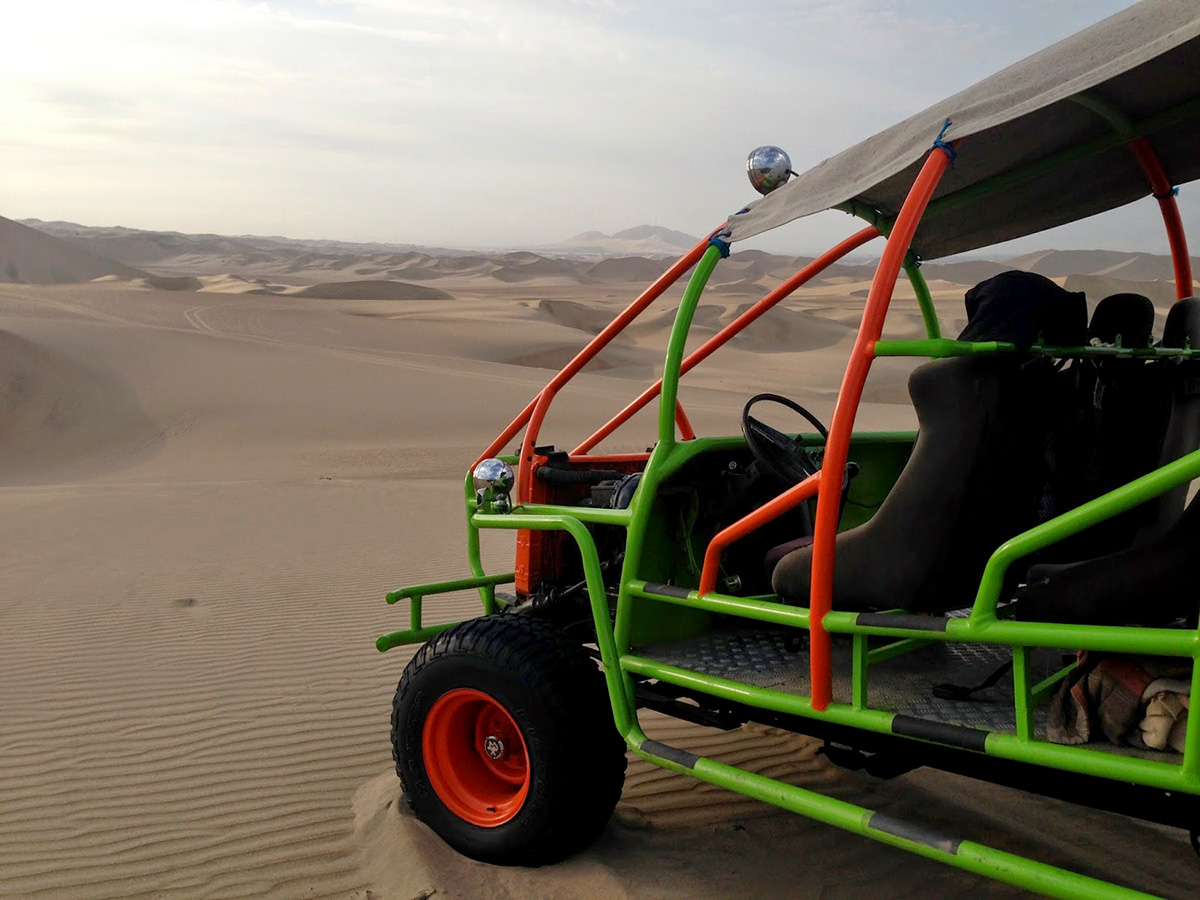 Huacachina is a small town on the coast of Peru. It is unlike anywhere else in the world because it is located amongst huge sand dunes and the town is built around a lake.
Once a place for only the wealthiest people who would swim in the lake for its "healing powers" is now a place backpackers' love for all of the adventure activities. Go sand boarding, a ride in dune buggy, or kayak in the lake. One of the most popular things to do in Huacachina is to go for hike on the sand dunes and watch the sunset over the town.
One thing many people do not know about Huacachina is that it is only ten minutes from a wine and pisco region. The alcohol called Pisco is the main ingredient in Peru's signature drink, a Pisco Sour. To me, a Pisco Sour that tastes somewhat like a margarita and super delicious! A short day tour from Huacachina will not only teach you how Pisco is made, but you'll get to sample lots types of Pisco.
---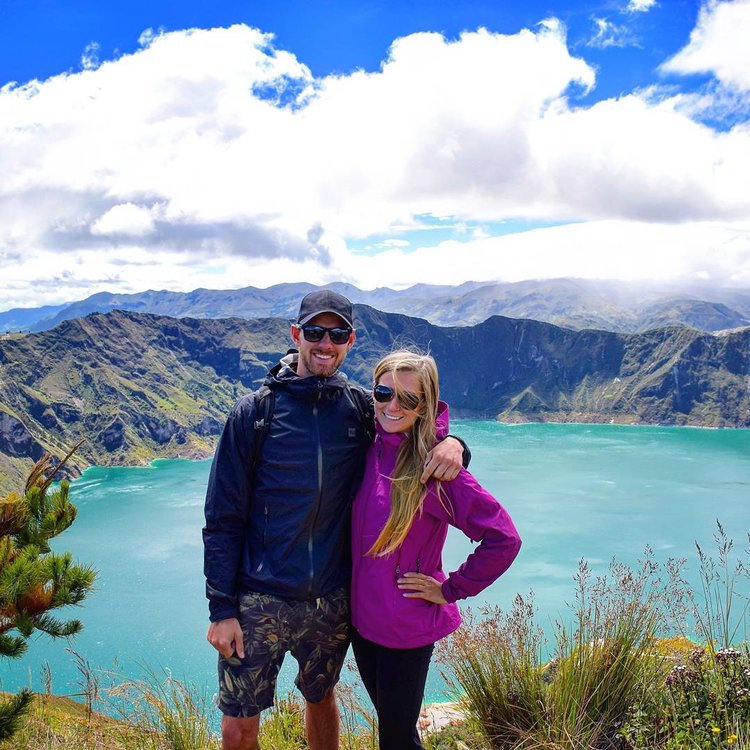 GUEST AUTHOR: DANIEL CARACCIOLO
Daniel is a 25 year old full-time writer and traveler from Australia. He just finished a 13-month long backpacking trip in Latin America and is heading off to New Zealand next for more hiking and camping! He blogs about his adventures on his blog called Destinationless Travel.
---
You might also like…
Save this article on Pinterest for later!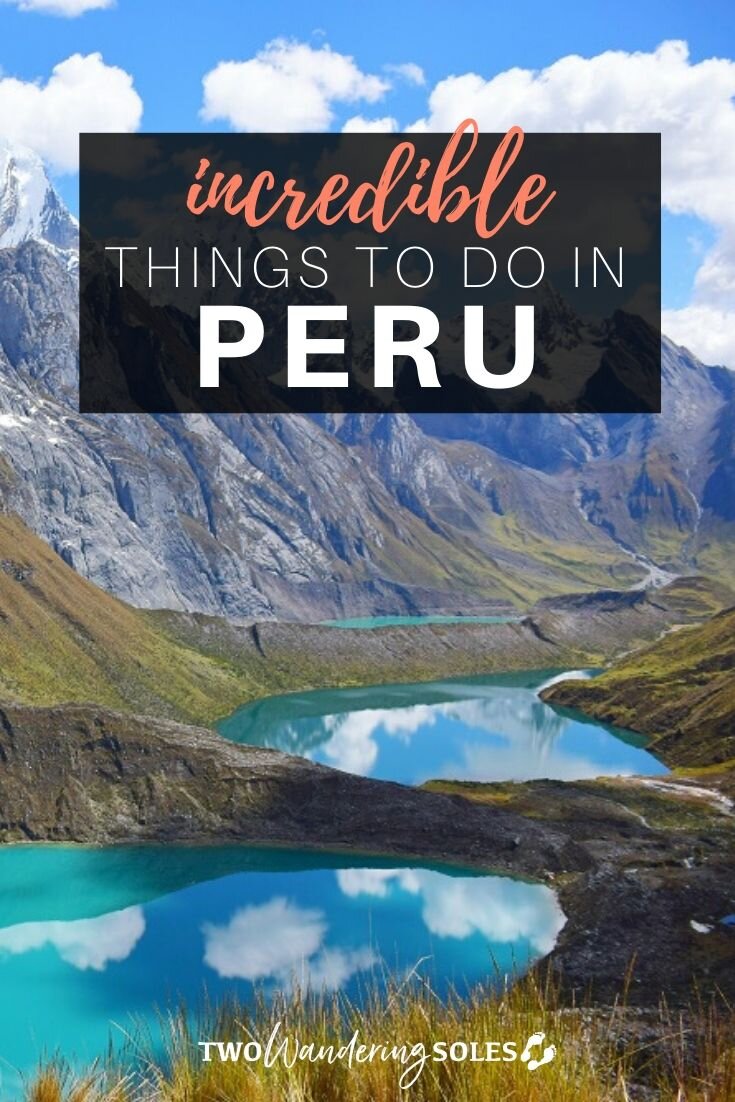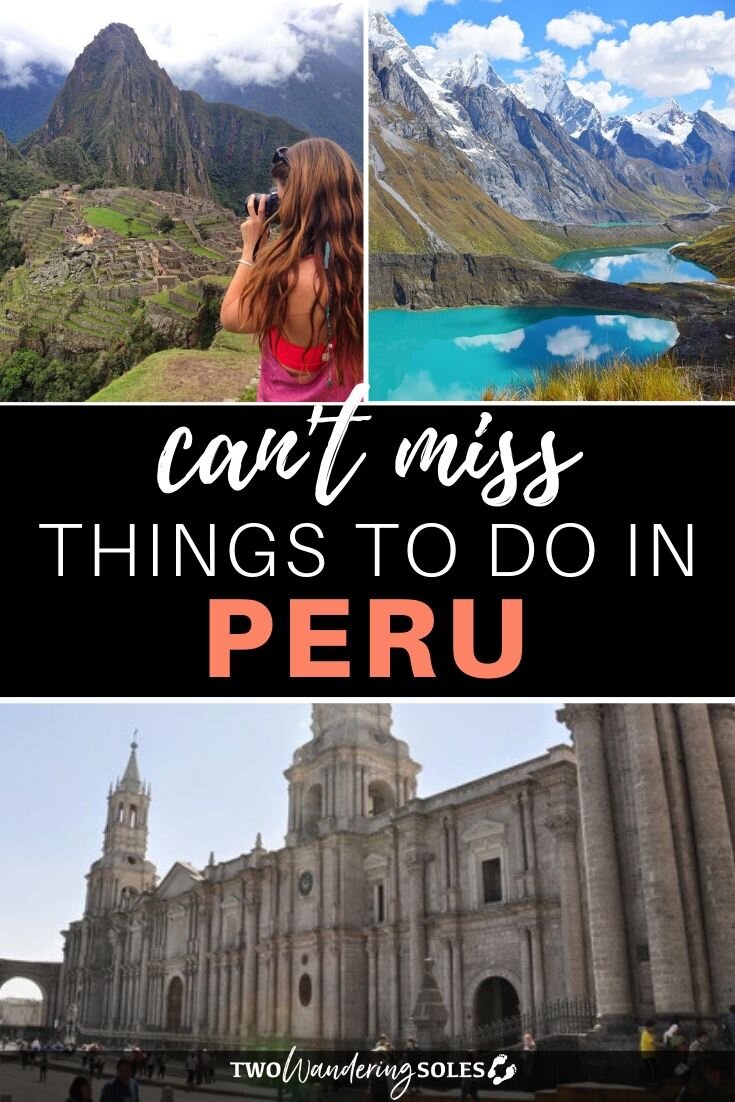 We want to hear from you!
If you have any more must see places in Peru, we would love to hear about them in the comments so we can add them to our itinerary on our next visit!