This captivating country is one of those places that actually lives up to the hype — there's so much to explore! Comprising multiple distinct ecosystems, there's a lot to consider when choosing the best time to visit Peru. We've broken down each region to help you plan!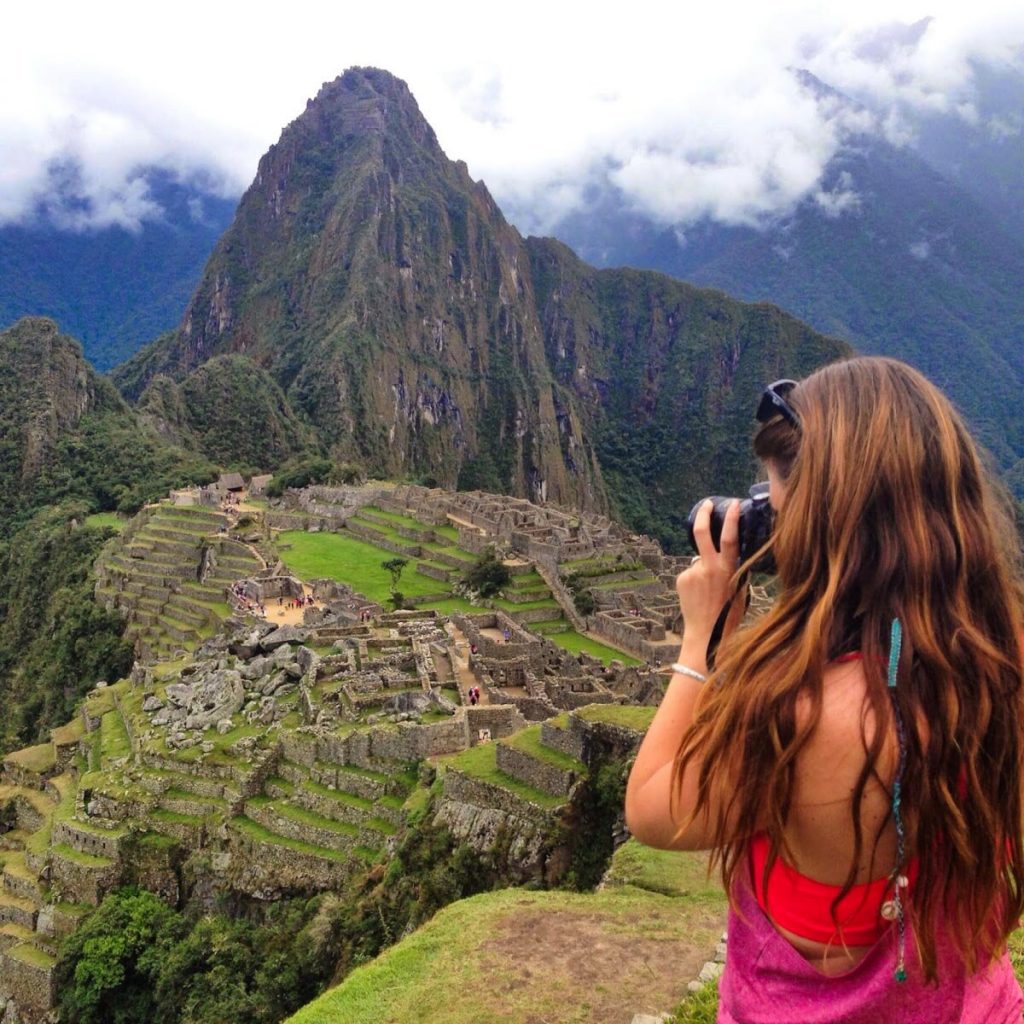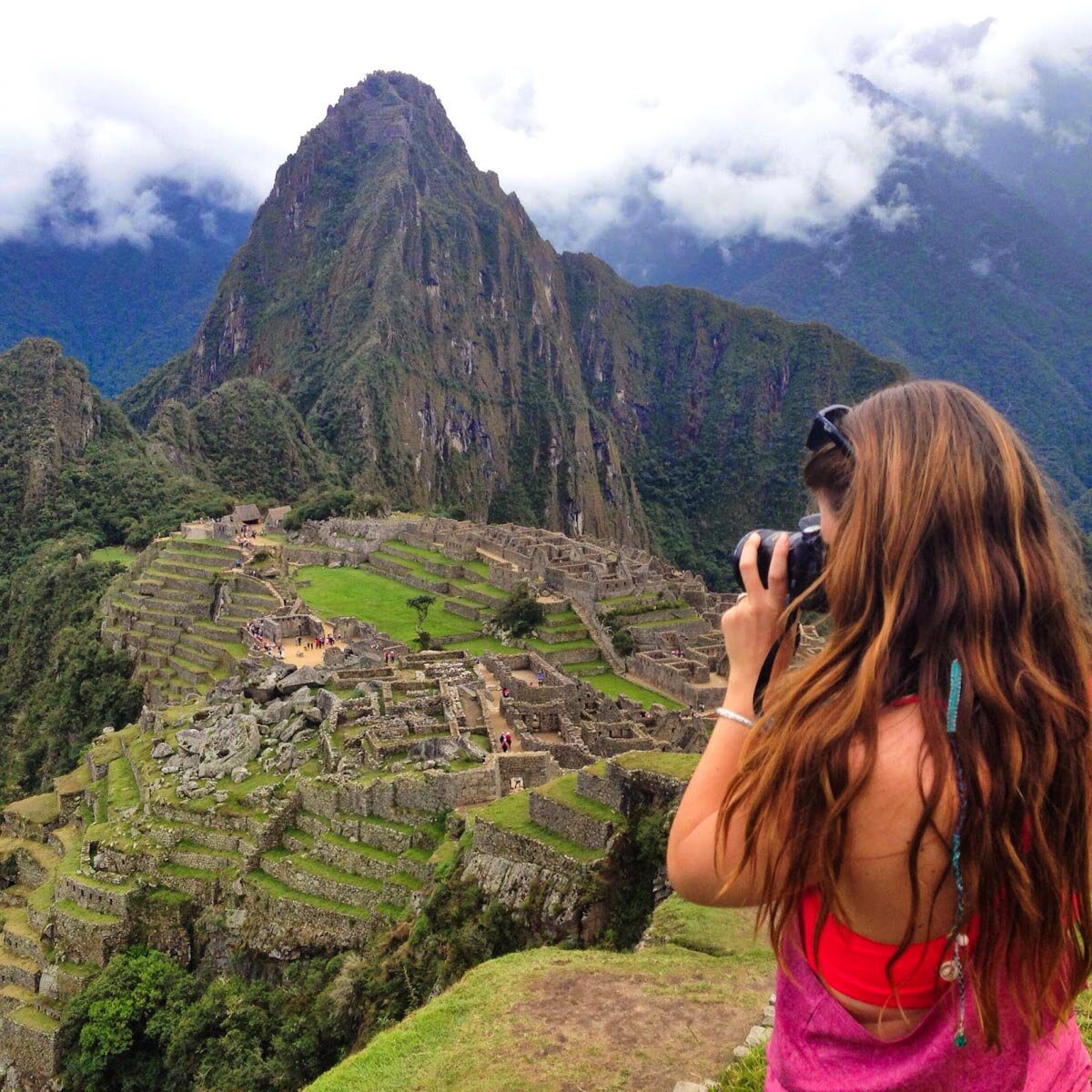 Stunning Peru is an absolute must on any South American itinerary. This nation truly has it all: incredible rugged mountain scenery, jungles, scenic beaches, flavorful food, and a unique blend of culture and history that's a result of both Pre-Columbian and European influences.
As the third-largest country on the continent, we're being very literal when we say there's a lot of ground to cover with so many incredible things to do in Peru. In just a week's time, you could spot toucans in the lush jungle, trek through high-elevation valleys, and relax on a pristine beach — there's so much diversity!
Deciding on the best time to visit Peru is an important decision, and one that's a bit more complex than it initially seems. 
When is the best time to visit Peru?
May though September is generally the best time to visit Peru, especially if you're planning activities like visiting Machu Picchu in the Andes (which we wholeheartedly recommend!).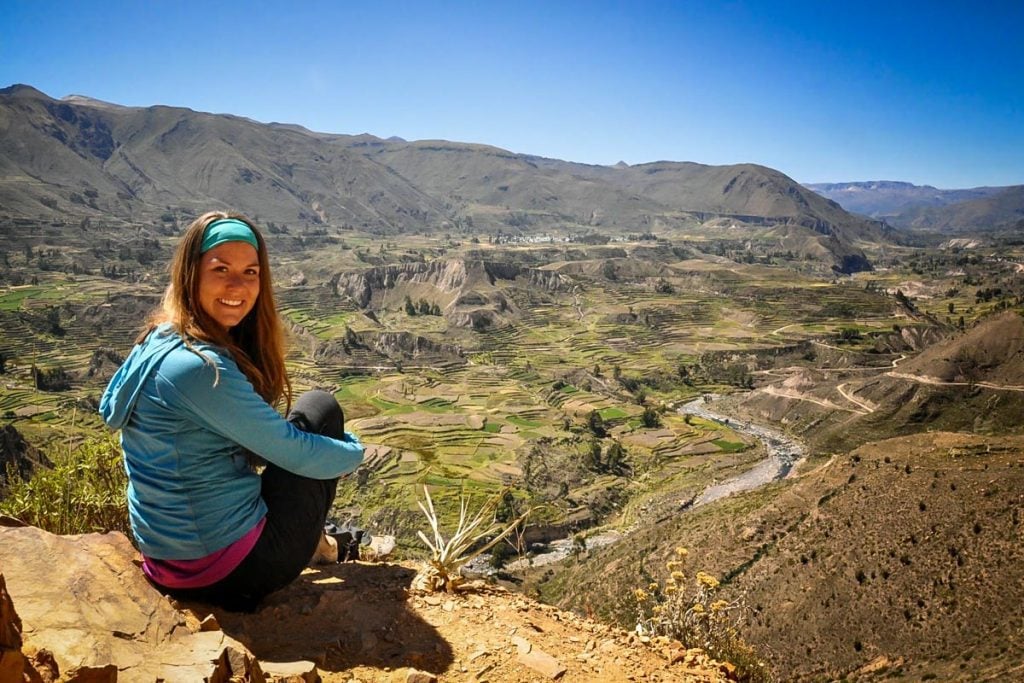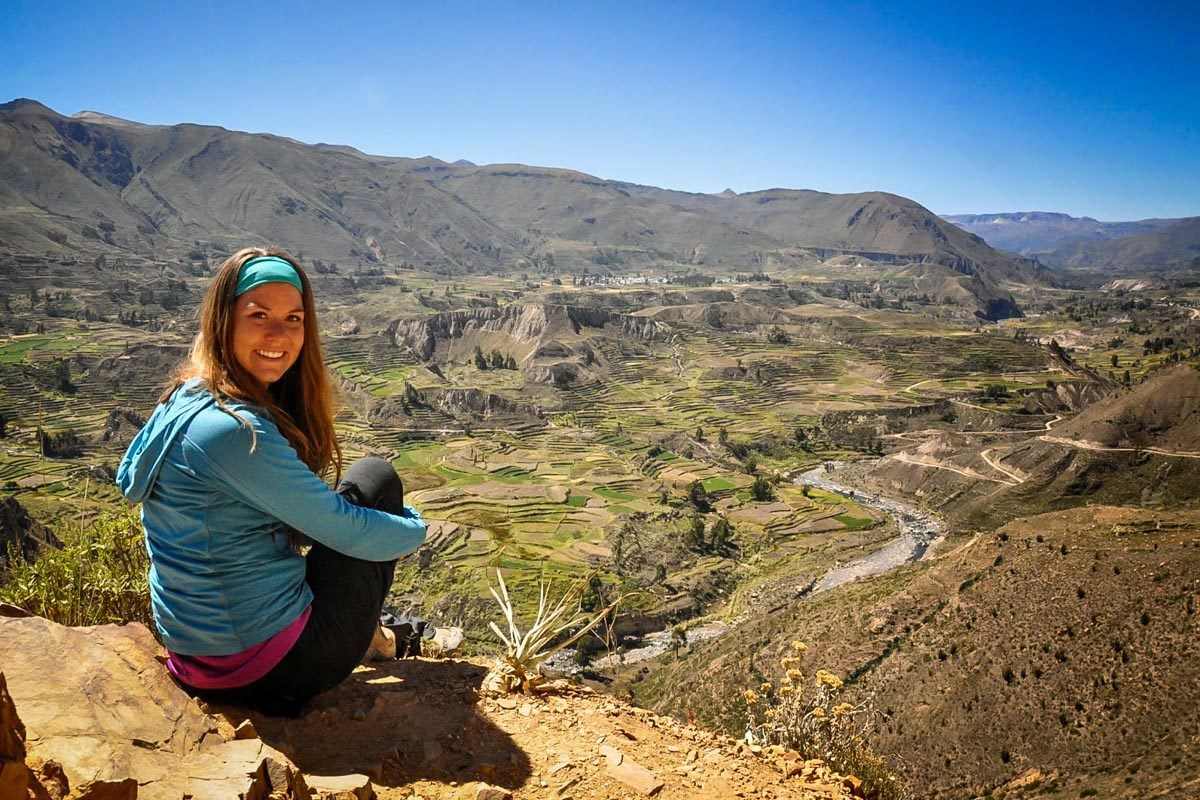 In a country with so many micro-climates, however, the best time to go ultimately depends on the duration of your visit and your specific interests.
The eastern part of Peru is a remote, vast, and rugged jungle, mostly only accessible by boat or plane. Here, it's almost always rainy and muggy.
In the central highlands, the Andes rapidly rise to crazy-high altitude. The city of Cusco sits at over 11,000 feet, while ultra-popular Rainbow Mountain is at a headache-inducing elevation of 17,000 feet!
As with all high alpine destinations, monitoring weather conditions in Peru is paramount. It can (*does) get cold fast, and storms roll in surprisingly quickly.
Western Peru is largely desert, along with the scenic Pacific coastline, and it's also the home of bustling Lima, the capital city. Here, the climate is much more stable and in the country's northern regions, there are even classic beach escapes!
As you can see, there's a lot to consider when picking the best time to visit Peru for your travel needs. To help you plan your Peru itinerary, we've outlined the various seasons in each distinct region, as well as what there is to do and see. That way, your travel plans will (hopefully!) be less affected by rain, fog, and other inclement weather!
Article contents
Overall BEST time to visit Peru
Want a quick recommendation? Jump down to see our personal advice for the best time to visit Peru. Plus, we'll share what times of year we'd avoid visiting!
---
Our experience traveling in Peru
We've visited Peru in May, September-October and December
Our experience:
We visited Peru for our first time together in May (2014)
Our Director of Content, Amanda, has visited Peru in December (2019) and September/October (2022).
Spring in Peru
(fall in the northern hemisphere)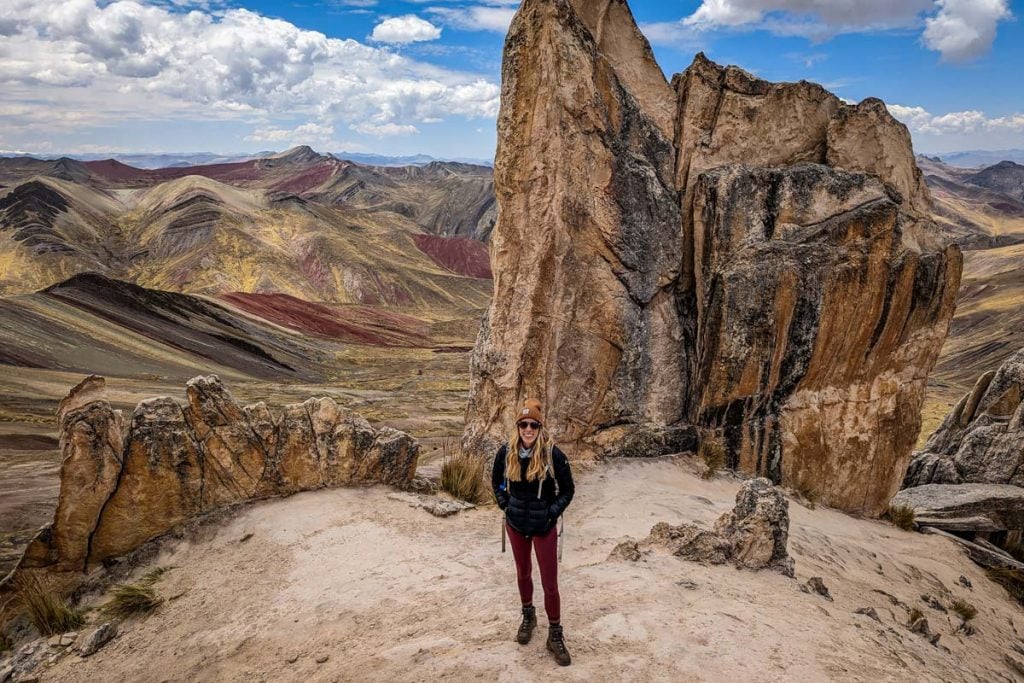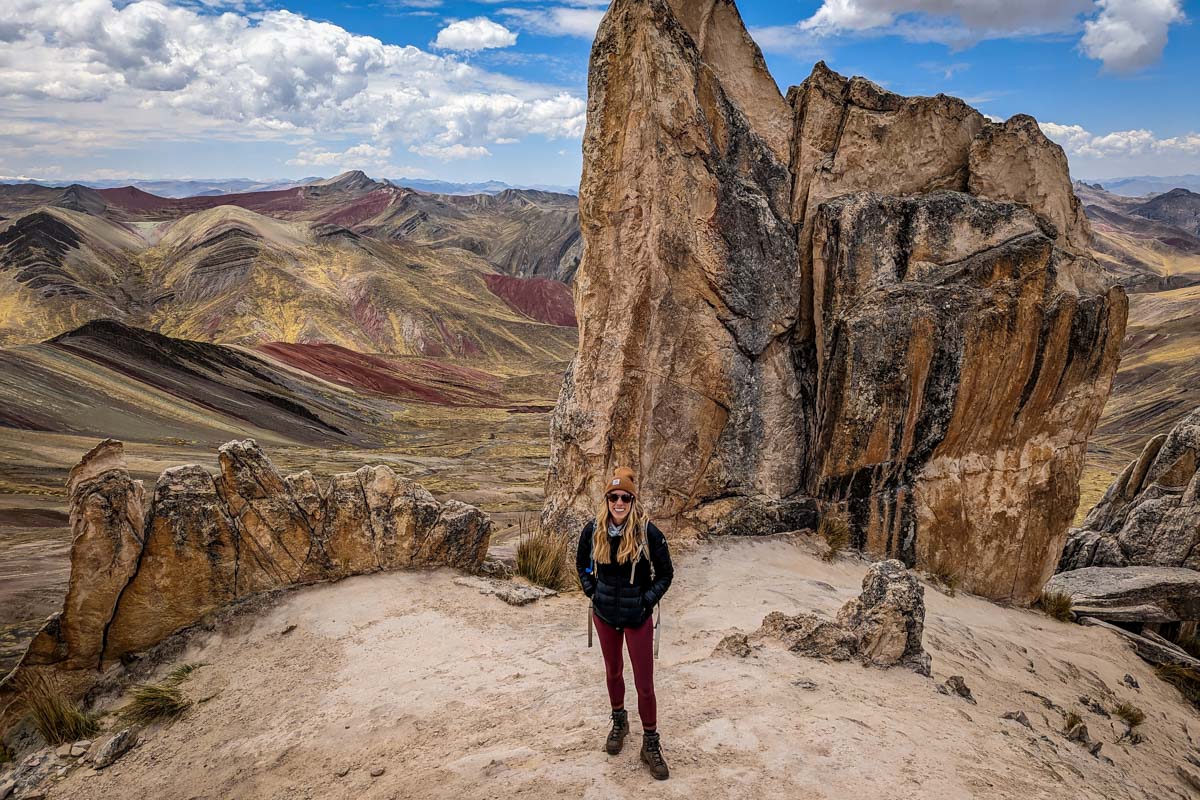 I (Amanda) spent about 6 weeks traveling around Peru in September – October 2022. The majority of that time was spent based in Cusco, but I also visited Lima, Huacachina, the Sacred Valley, and I climbed Rainbow Mountain and hiked the Inca Trail.
Lima in September was overcast and cold for the whole week I was there. The sun never came out from behind the gray cloud cover and given that most of the buildings in Lima don't have insulation or heat, it was almost colder sitting inside than getting bundled up and going for a walk.
Huacacchina was beautiful and I had great weather for the weekend I visited in September.
Cusco was a lot sunnier than Lima and though the weather wasn't exactly warm, it was overall a lot more enjoyable.
I hiked in the Inca Trail for 4 days in mid-October. The first day of our hike was sunny, warm and beautiful. However, the following 3 days, including our day at Machu Picchu, were rainy and wet. October is the very start of the rainy season on the trail and while it was still an adventure of a lifetime, I have a feeling hiking the Inca Trail would have been more enjoyable without the rain.
Would we recommend visiting during spring?
That depends… If you are just planning to be in Cusco and the Sacred Valley, spring is an okay time to visit. However, if you plan to spend any time in Lima, you'll run into dreary weather.
If hiking the Inca Trail is on your itinerary, you'll want to make sure you go early spring (September), and not wait until October/November when the rainy season is in full swing.
Summer in Peru
(winter in the northern hemisphere)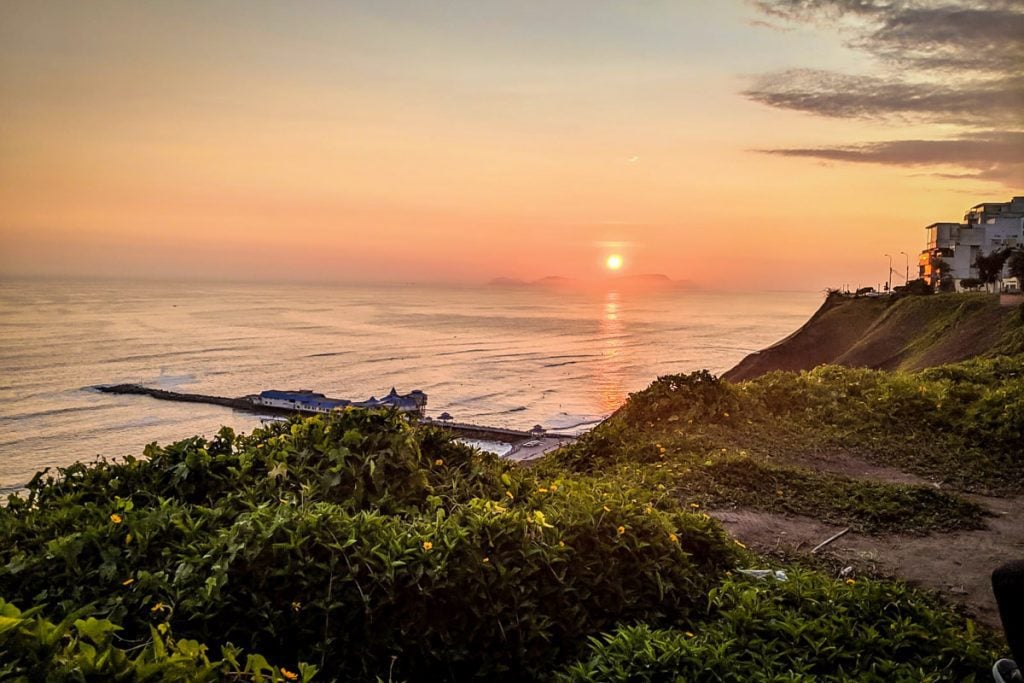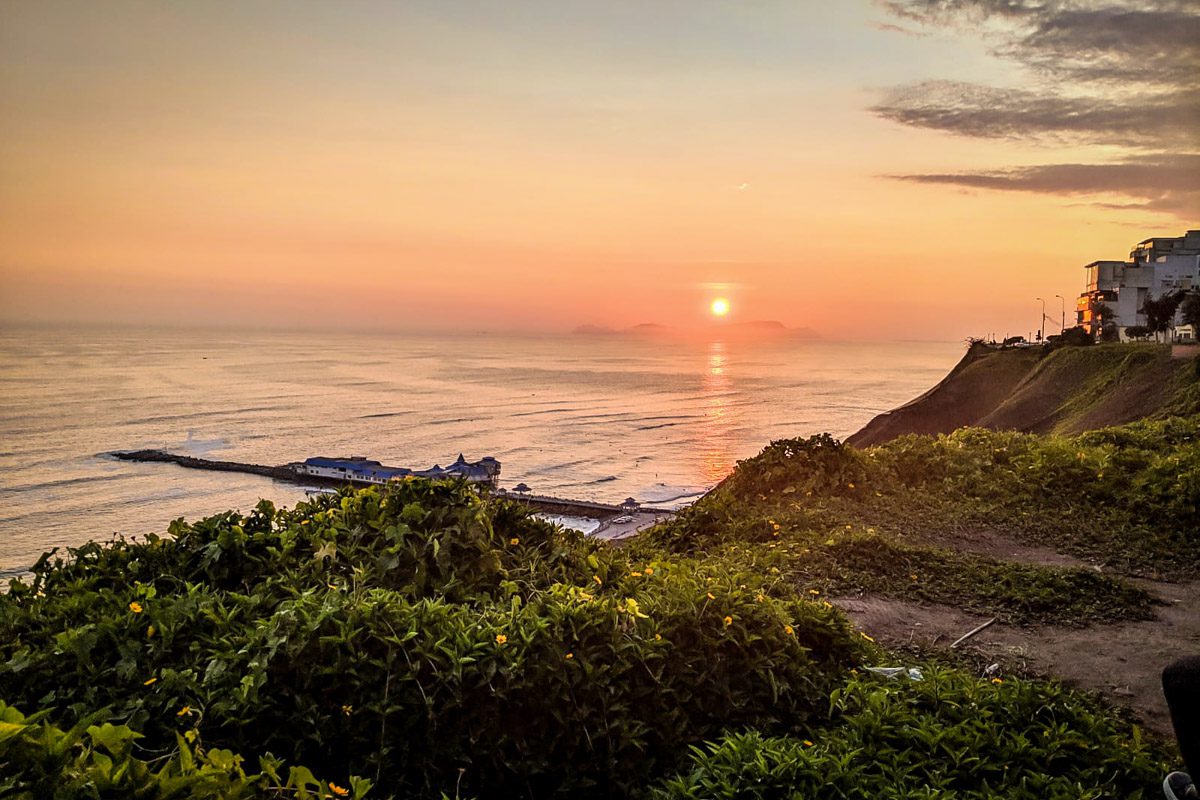 I (Amanda) visited Lima for a week in December 2019 and the weather was decent enough. While it wasn't exactly warm weather, the sun was out and the city was buzzing with that summertime feeling.
Would we recommend visiting during summer?
Yes! If you plan to visit Lima, summer in the southern hemisphere is a great time to visit. These are the few months in which the coastal weather clears up and you're likely to see the sun.
*However, if you are hoping to hike the Inca Trail, winter is the peak of rainy season and we would highly recommend skipping it during this time. More on that below!
Fall in Peru
(spring in the northern hemisphere)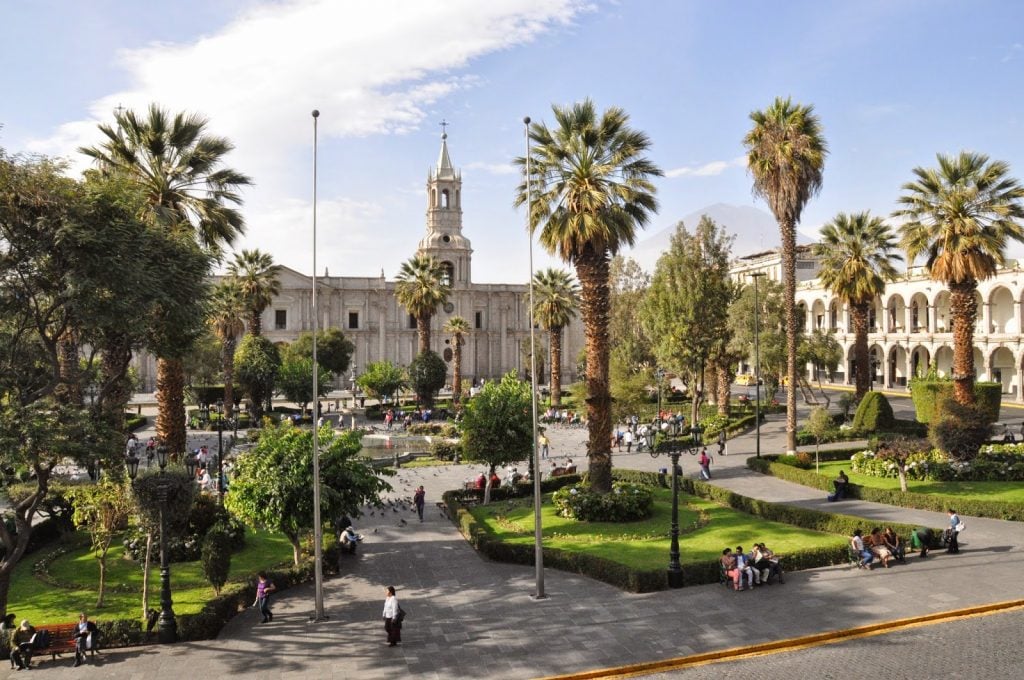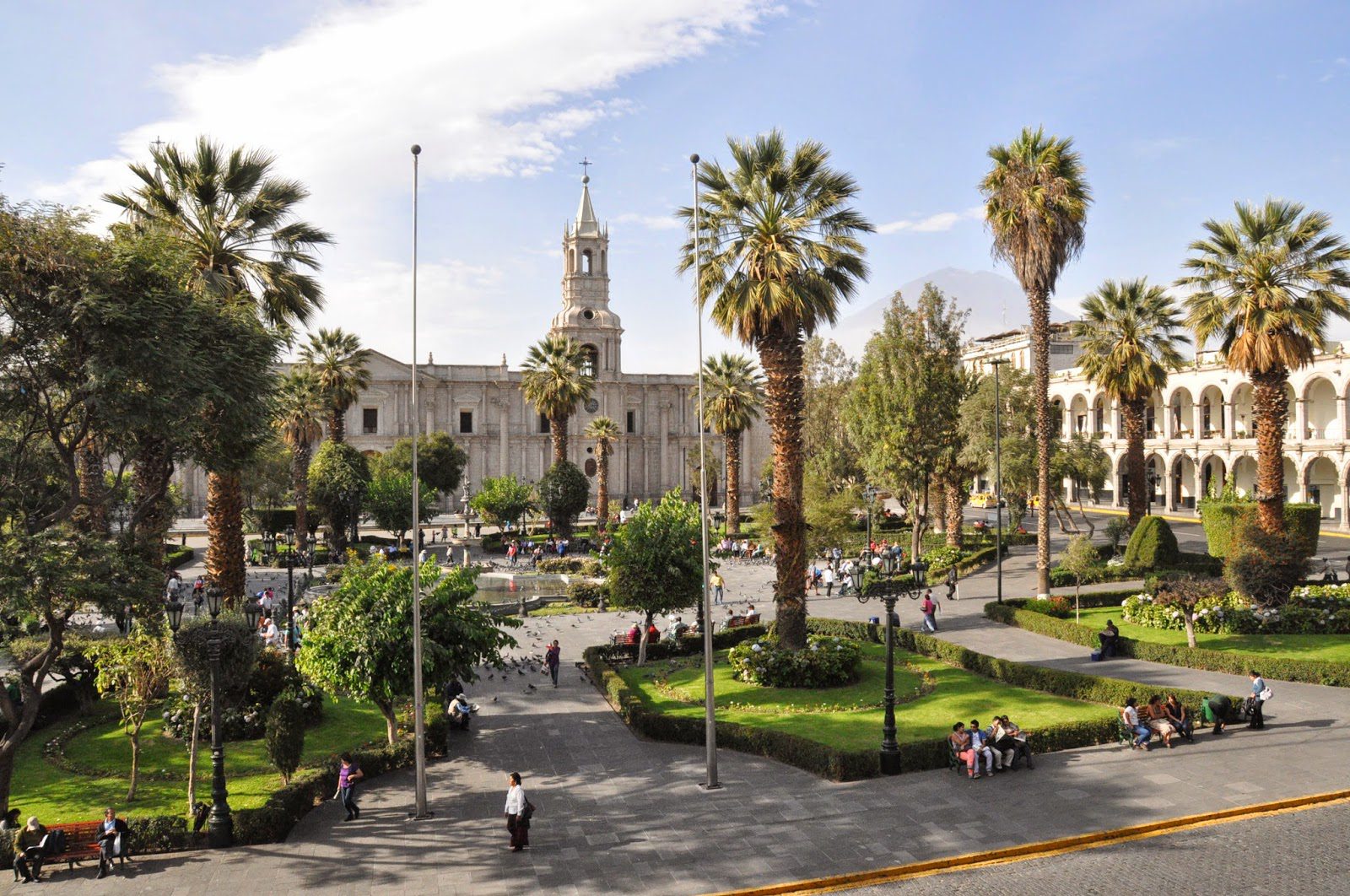 We visited Peru in May 2014 together on part of our first South America backpacking trip. We spent time in Lima, Cusco, Huacachina, Arequipa and hiked the Inca Trail.
We had a great experience in Peru during this time and really lucked out with great weather all around.
Would we recommend visiting during fall?
Yes! If you plan to visit during fall (springtime in the northern hemisphere), May is the best month for optimal weather across the country.
Peru Geography Overview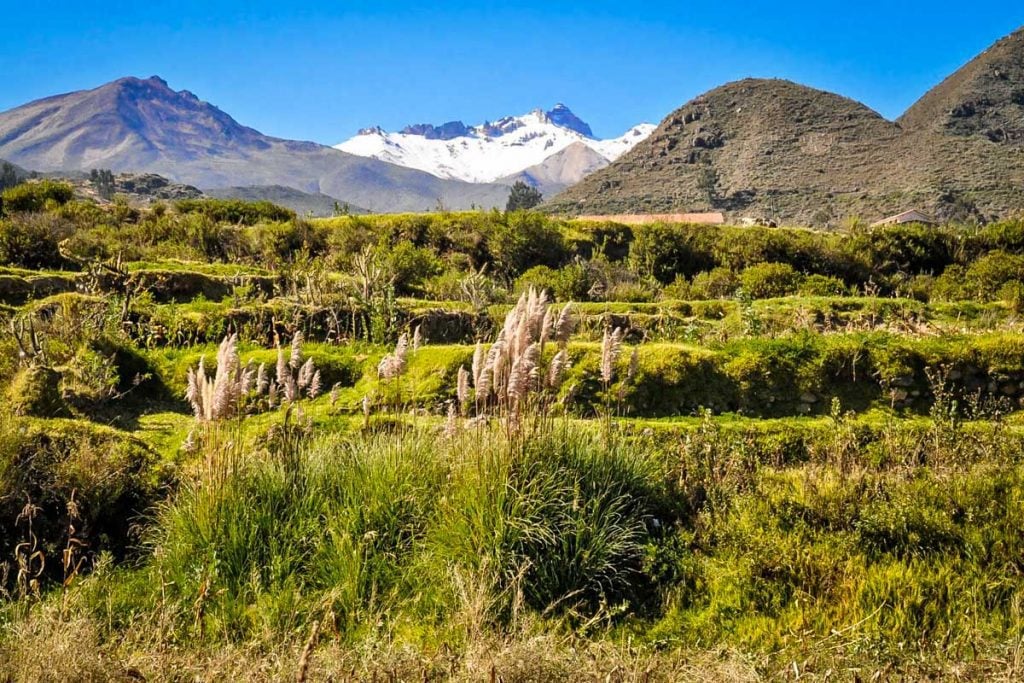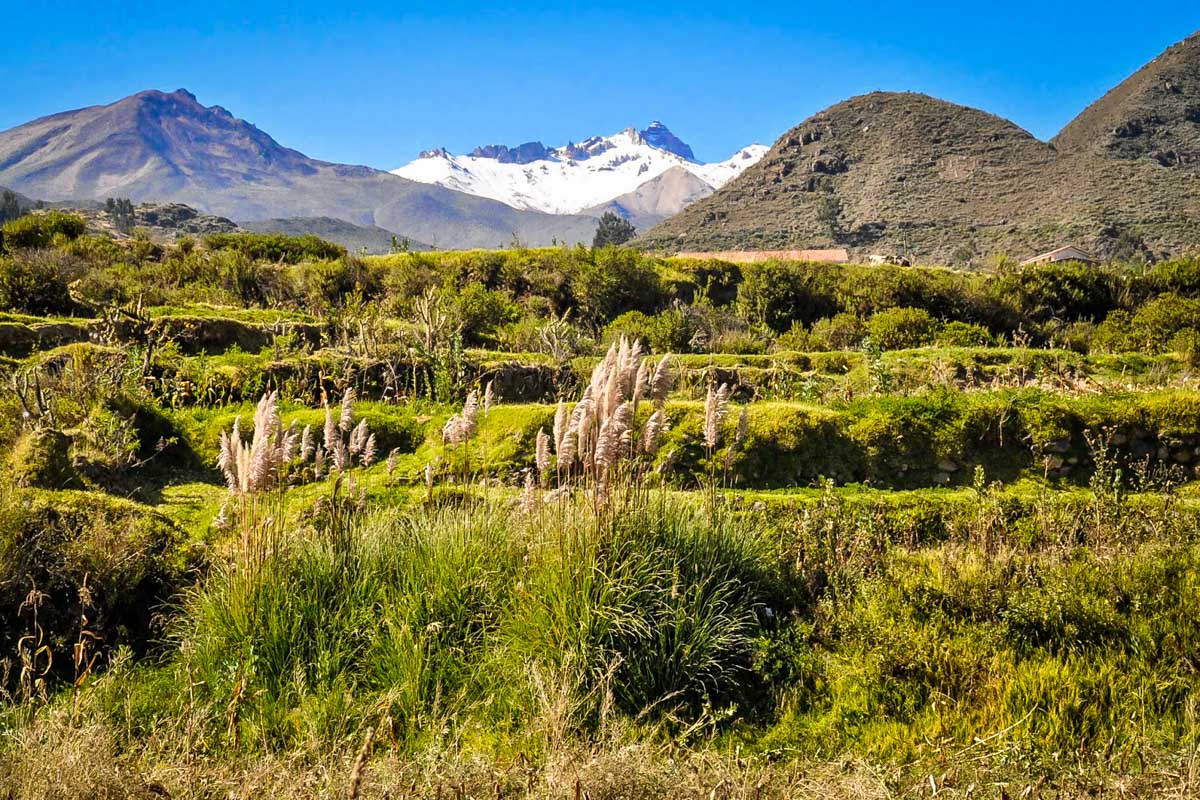 From the iconic Andean peaks to the wet and humid Amazonian lowlands and the barren deserts along the Pacific coast, Peru has three strikingly different ecosystems. Each one offers its own appeals and immersive activities and landmarks to explore.
On the coastline, large swaths of harsh desert are interspersed with lush, fertile valleys. Areas like the Nazca Desert are otherworldly and desolate. However, there are also gorgeous beaches, and hyper-urban Lima is the country's biggest and most bustling city with a population of over 10 million people!
Further inland, the Andes Mountains soar to dizzying heights. Whether exploring Machu Picchu, lofty Cusco located at 11,000 feet elevation, or the stunning Sacred Valley, this area is Peru's most famous calling card. The mountains here are dramatic and home to a number of cultural and historical attractions.
On the eastern side of Peru, the Amazon jungle covers a mind-boggling area with very few settlements. Some areas have lush mountains and others are flat and steamy.
It's a remote corner of the country with unforgettable wildlife, waterfalls, and immersive jungle experiences unlike anywhere else on Earth. The Peruvian Amazon is well worth journeying to if you can find the time in your itinerary.
Weather in Peru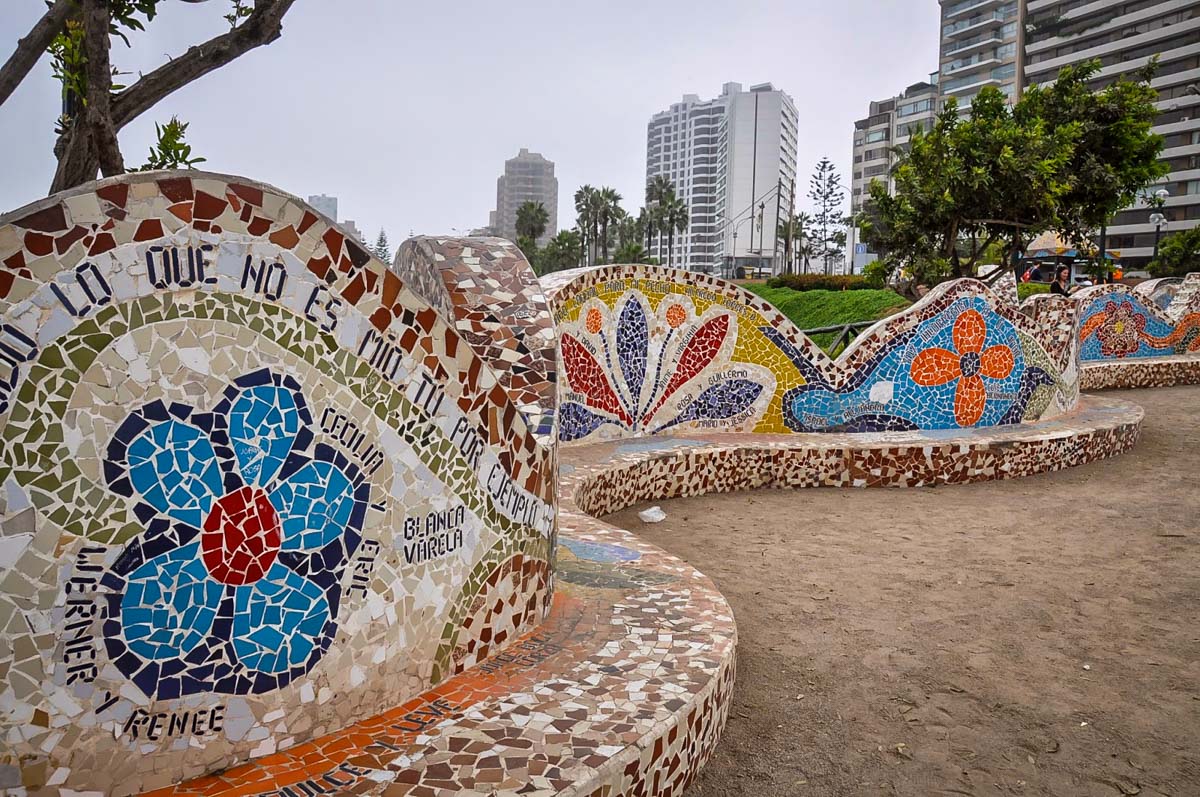 Much like other equatorial countries, Peru has distinct wet and dry seasons. In a country with such diverse typography, these seasons are variable depending on the specific region.
Generally, Peru's wet season is during the summer, from December to March. (Keep in mind, the summer is opposite of North America, since the country is in the Southern Hemisphere).
The winter is the dry season, with less rain and sunny skies, and chilly temperatures on the coast. For much of the rest of the country, daily highs and lows vary only minimally.
The single notable exception to this is Peru's coast, especially around Lima.
Here, the dry season is actually during the summer, from November through March, and a cold fog often settles over the city in the wintertime. However, it's still possible to find some sun on the beach during the winter, and even if you don't, the gloom is unlikely to interrupt activities.
Since there's fairly little temperature variation in much of the country during most of the year, we advise primarily considering the climate in the mountains when choosing the best time to visit Peru.
Below you'll find a break down of the wet & dry season months in each region:
Coast
November – March: Dry season; hot and humid, sunny skies
May – September: Rainy season; cooler temperatures, gloomy skies, near-constant drizzle
April & October: Shoulder seasons; weather is unpredictable with varying conditions
Highlands
Temperatures are more or less the same in the highlands all year round
April – November: Dry season; sunny skies
December – March: Rainy season; high rainfall and humidity
Amazon
Humidity is high in the rainforest of Peru year-round
May – September: Dry season; hotter temperatures and less rain
April – October: Rainy season; high rainfall and cooler nights
---
Seasons in Peru's coastal region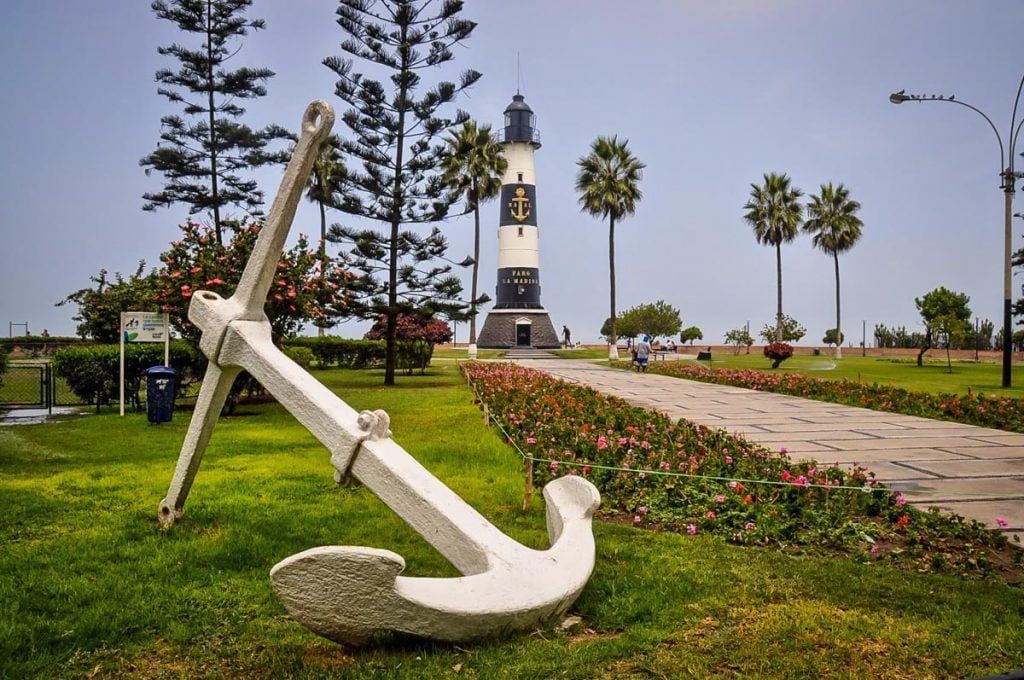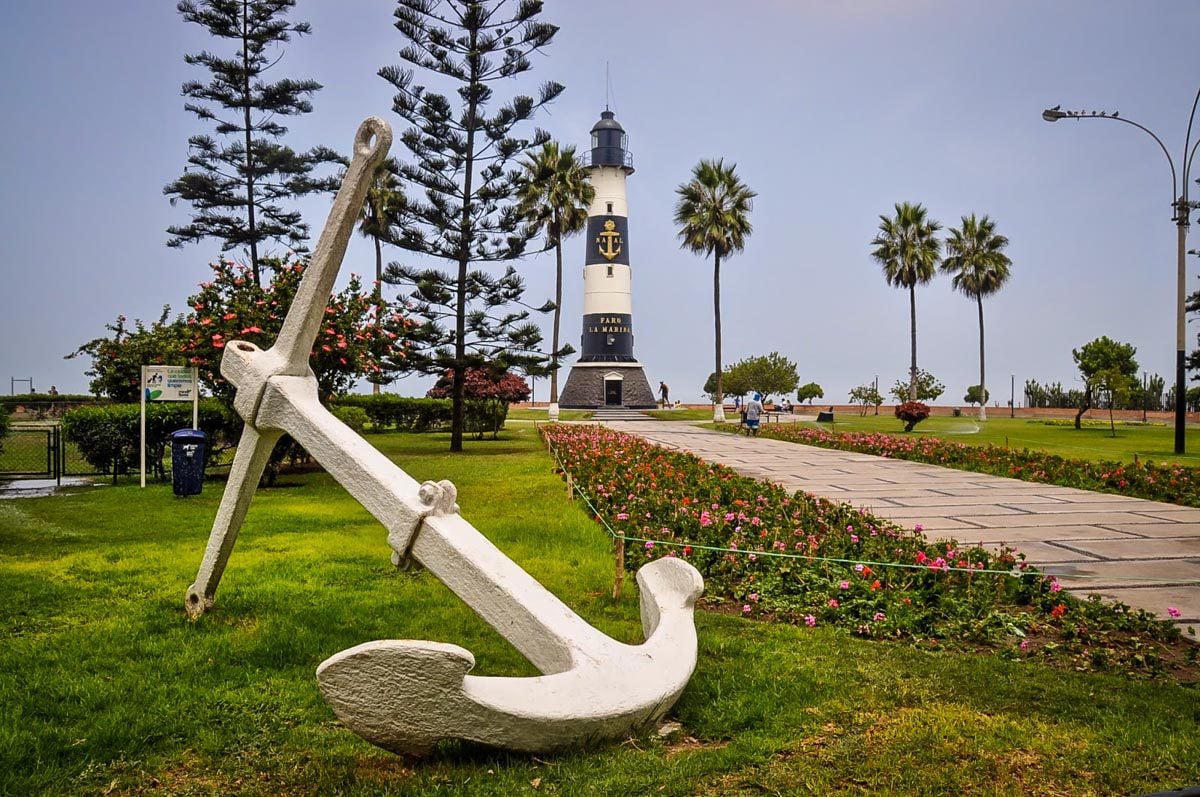 Like the rest of Peru, the coastal region is defined by distinct wet and dry seasons. Especially in Lima, a gloomy gray fog known as La Garua often settles over the city from May to September.
During this time, drizzly rain is frequent, humidity is typically high, and the sun doesn't come out often. Temperatures drop a bit, but remain mercifully pleasant, with both the highs and lows hovering in the 60s (about 15-20°C).
Certain regions of Peru's coast, especially up north, manage to escape the dreary weather and retain year-round sun. Even so, if you'd like to see the bulk of Peru's coastal attractions, it's better to travel during the dry season, from November to March. There's much more sun, the water is perfect for swimming, and temperatures rarely exceed 85℉ (30°C).
Best things to do in Peru near the coast
See the best of Lima highlights on a free walking tour (this is one of our favorite ways to get the lay of the land in any new city!)
Beach-hop through the otherworldly landscapes of the Paracas Peninsula
Tap into your thrill-seeking side and try sandboarding in the desert oasis of Huacachina!
Discover the rich wildlife of the Ballestas Islands
Take a scenic flight over the mysterious Nazca Lines
Go surfing right in Lima
Slow down and relax on the beach in Los Pocitas, or party it up in nearby Menorca
Seasons in Peru's highlands region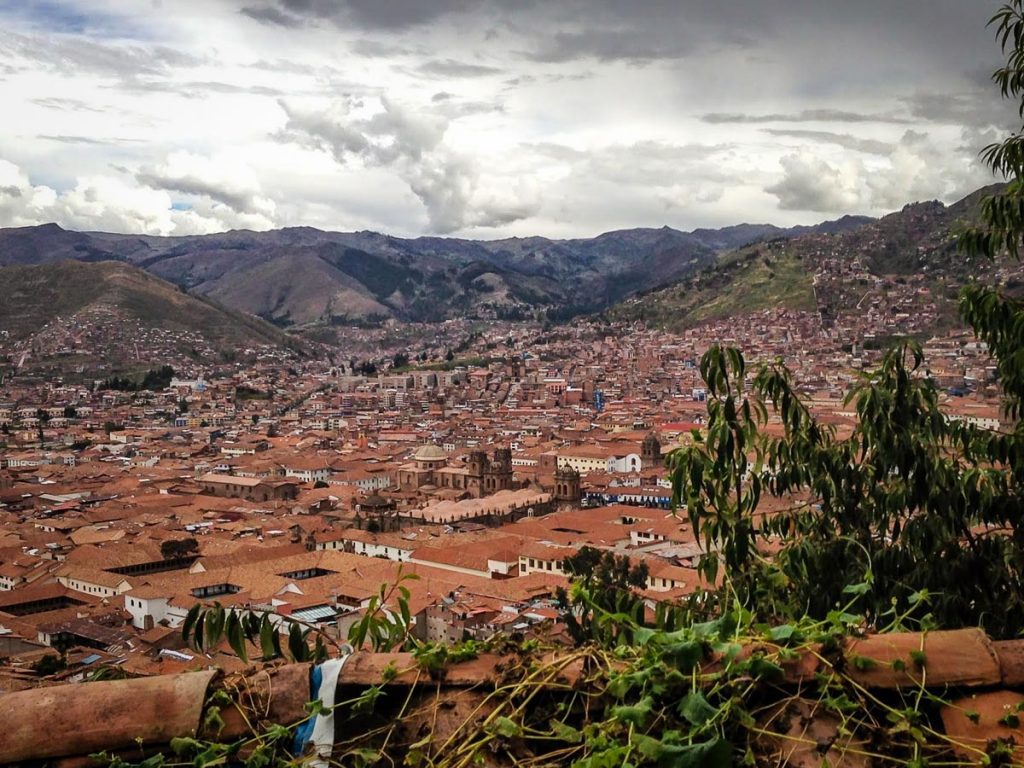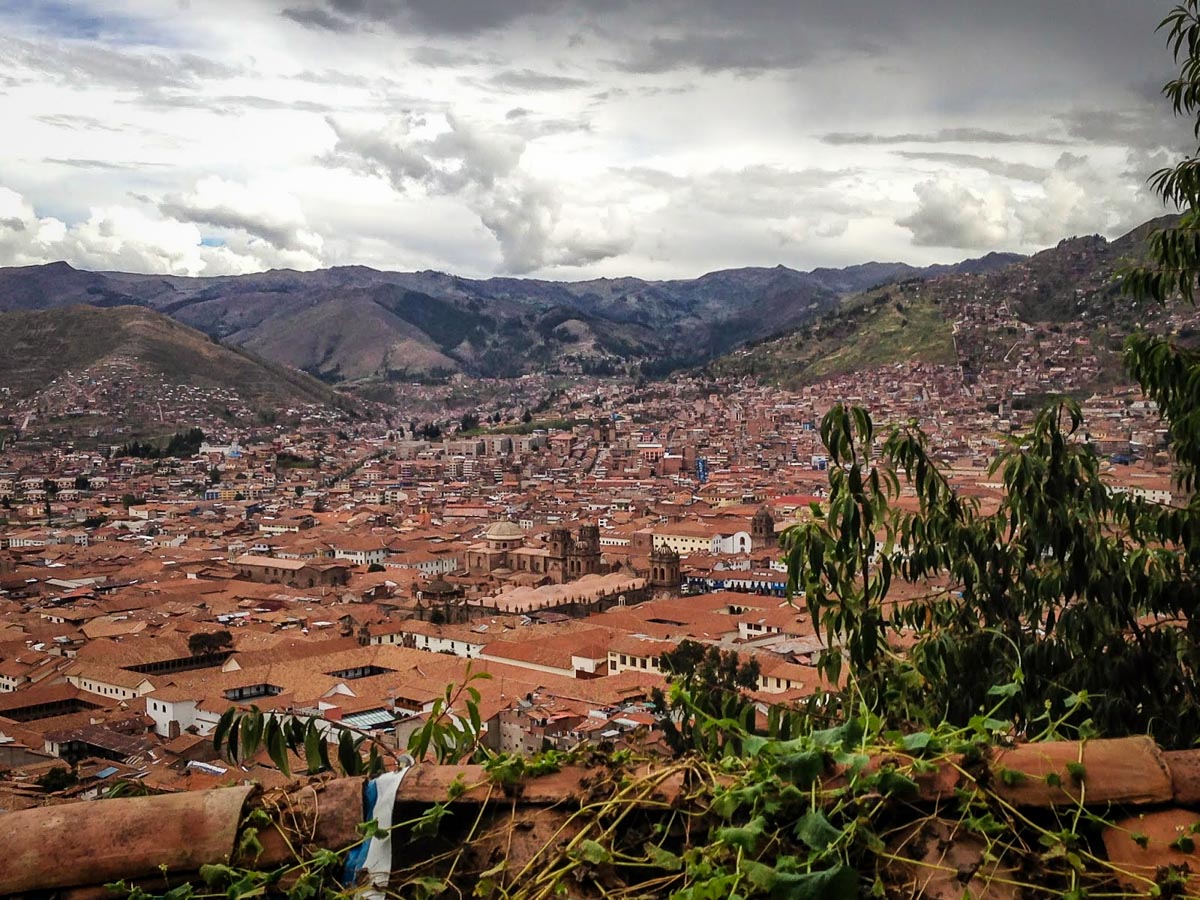 In the highlands (aka the mountainous region in central Peru), the wet season is opposite that of the coast, arriving in mid-December and typically lasting through March. During this time, heavy storms are frequent, and the weather in the mountains is wildly unpredictable.
In February, the Inca Trail actually closes altogether and while it's technically possible to visit Machu Picchu, it's likely to be shrouded in fog. Not much point in visiting a bucket-list destination if you can't even see it, much less snap photos!
Conversely, June through August is the high season for this iconic trek, as well as the rest of the Incan Highlands. Days are generally sunny and while the high temperatures remain near 70°F (21°C) fairly consistently year-round, the lows get a lot chillier around this time, sometimes approaching the low 30s (closer to 0°C).
Especially in the high-altitude Andes, always bring warm layers and a rain jacket!
Best things to do in the highlands of Peru
Hike the Inca Trail to Machu Picchu — deservedly Peru's star attraction!
Visit the dramatic Colca Canyon, peppered with traditional villages and jaw-dropping views.
Journey to Cordillera Blanca, a less-visited Andean mountain range with spectacular views and impossibly turquoise blue lakes.
Discover the local markets, adorable neighborhoods, and ruins of Cusco.
Travel to Pisac, a traditional village with an impressive scenic canyon.
Visit Lake Titicaca, home to unique culture and sweeping views in every direction.
Head to the Sacred Valley for Incan terraces, ruins, and more in-your-face mountain views.
Seasons in the Peruvian Amazon region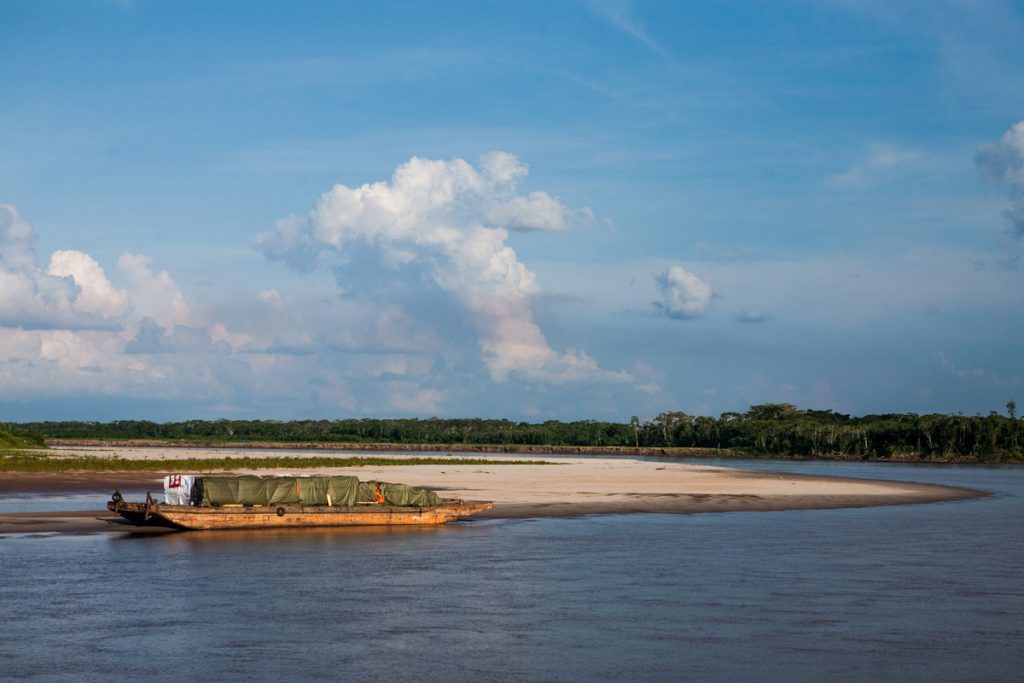 The Amazon region of Peru has a subtropical climate, with significantly more precipitation throughout the year than in other areas. Temperatures consistently hover around 80℉ (27°C) with little variation.
Rain becomes extremely frequent from October through March, and especially in January and February. It's best to avoid visiting this area for the first few months of the year altogether, but otherwise, the Peruvian Amazon is fairly easy to combine with visits to the country's other regions.
Best things to do in the Peruvian Amazon
Take a tour to the jaw-dropping 2,500-foot-tall Gocta waterfall!
Visit Tambopata National Reserve, where you can spot unique wildlife like colorful parrots and caimans (similar to alligators) and spend the night in an eco-lodge.
Head to Tarapoto for incredible waterfalls in the unique geological area where the jungle meets the Andes.
Visit Kuélap for ruins built by a Pre-Incan civilization.
Journey deep into the jungle in Manú National Park, a remote park encompassing 6,600 square miles.
Visit the mountainous jungle of Chanchamayo, just a few hours from Lima.
---
Best time to visit Peru in our opinion…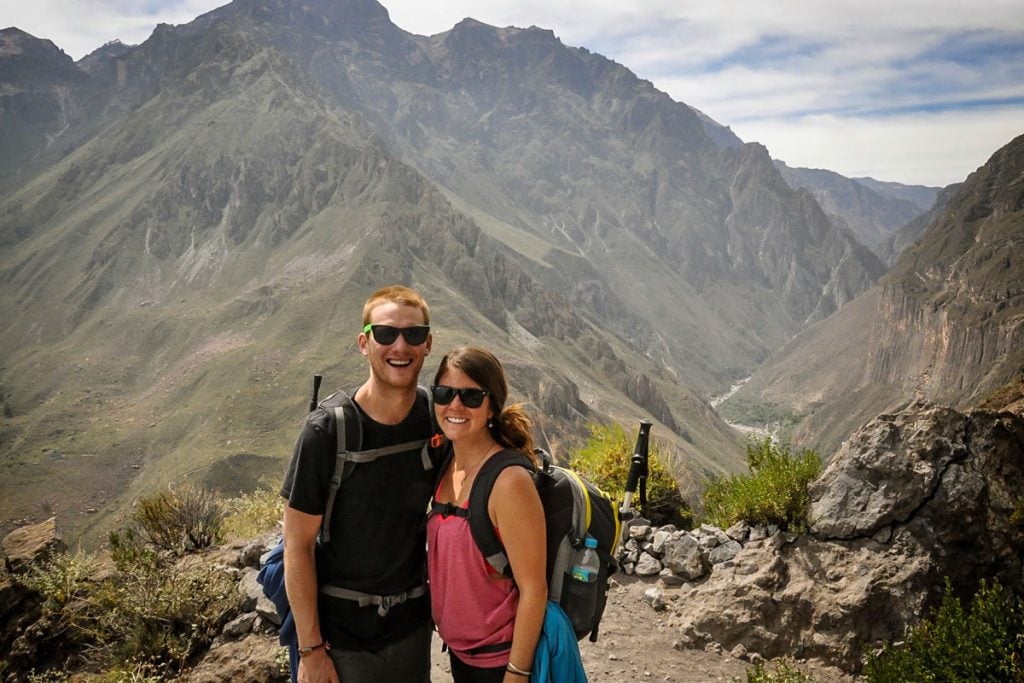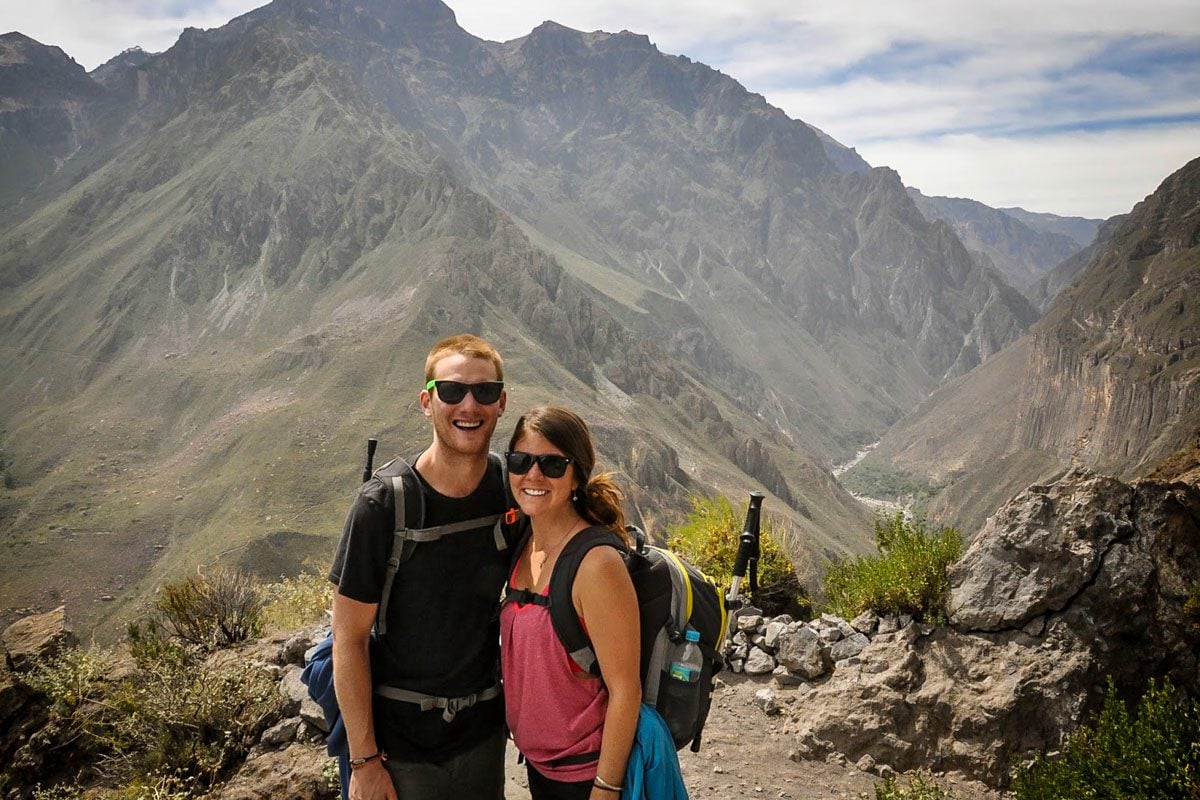 There really is no "bad" time to visit Peru, but it's a good idea to have the seasons in mind when planning your itinerary and activities you'd like to experience during your trip.
Visiting from May through September will give you the most flexibility in your itinerary and the best chance of enjoying drier weather, especially if you plan to visit Machu Picchu.
We'd recommend visiting Peru during the month of September if you plan to see Machu Picchu. You'll avoid the peak season surges during June, July and August, but still have a good chance at clear, dry weather. This way you can tack on a trip to Lima after your trek, and with any luck, you'll experience some early dry season weather.
If you're more of a city explorer and want to primarily spend your time in Lima, hands down the best time to visit Peru will be during the months of February and March. You'll avoid the crowds during peak season over the holidays, but still have the best chance of great weather and sunnier skies.
---
Are you planning a trip to Peru?
We have lots of resources on travel in Peru and destinations throughout the country. Check out our Complete Peru Travel Guide for all the answers to your most burning questions, or read some of our favorite articles below.
Save this article on Pinterest for later!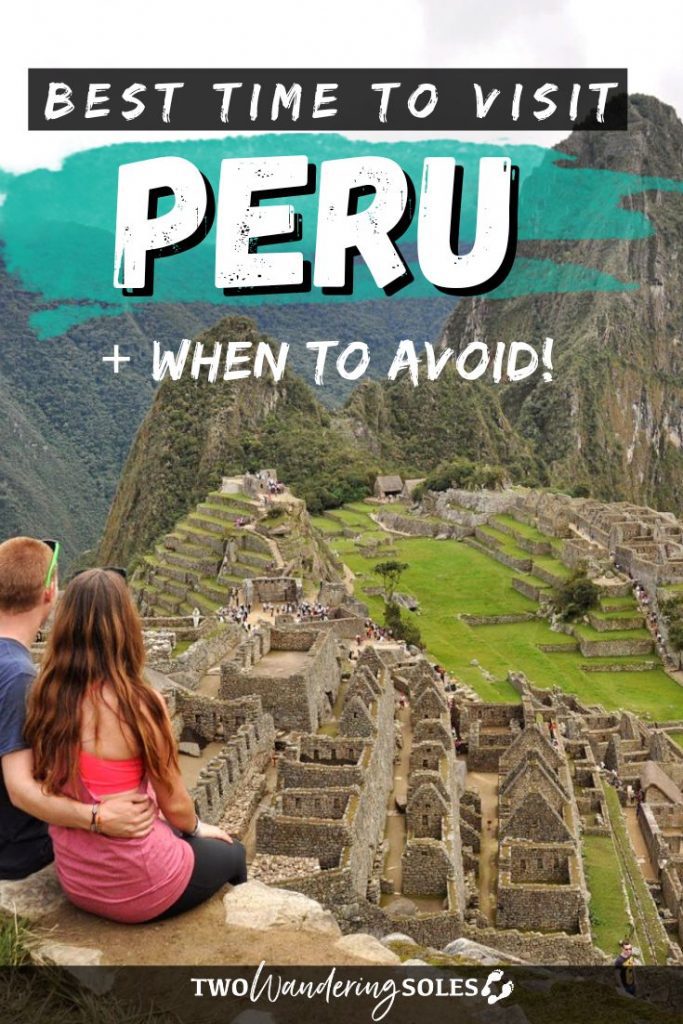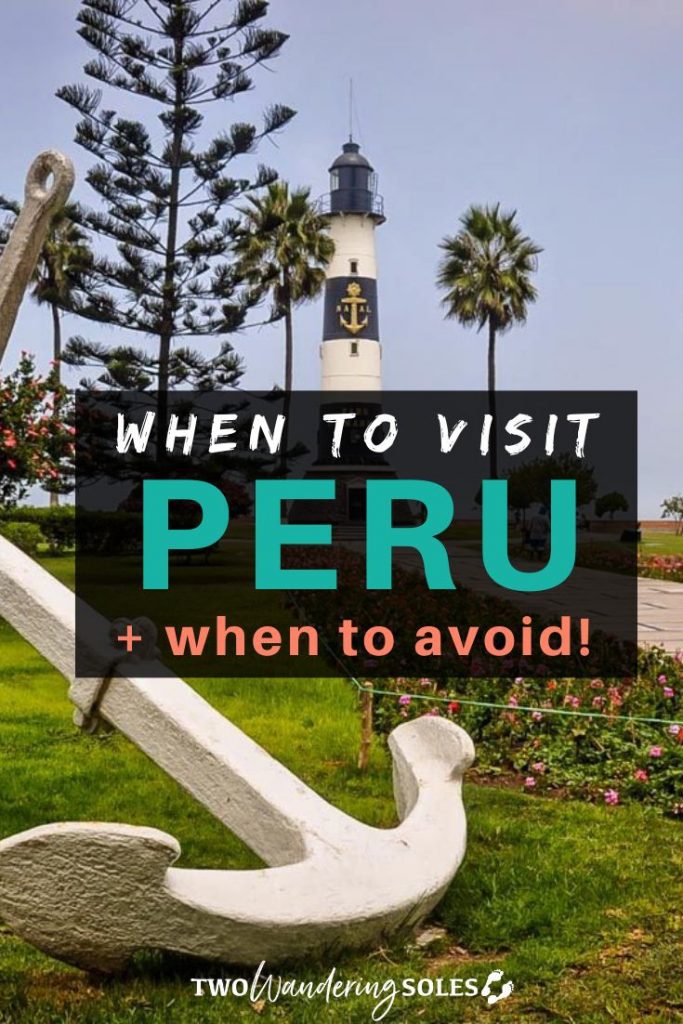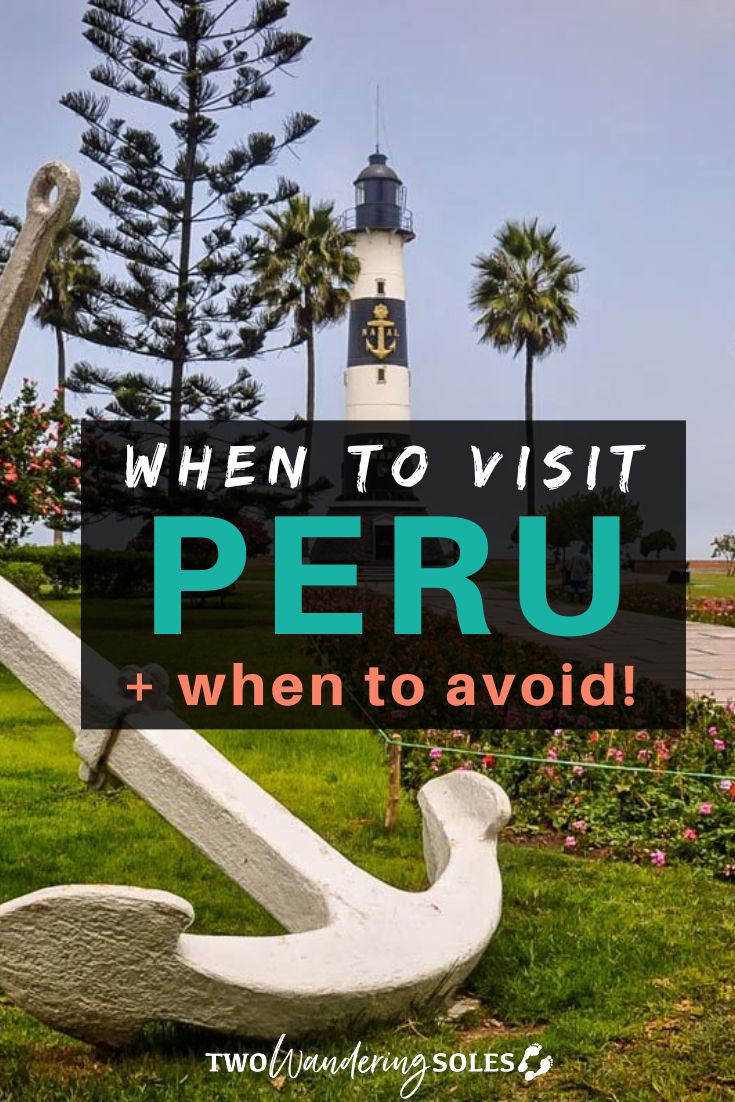 We want to hear from you!
Have you ever been to Peru before? When did you go and what was your experience like? Leave your comments in the section below and we'll do our best to respond to any questions!