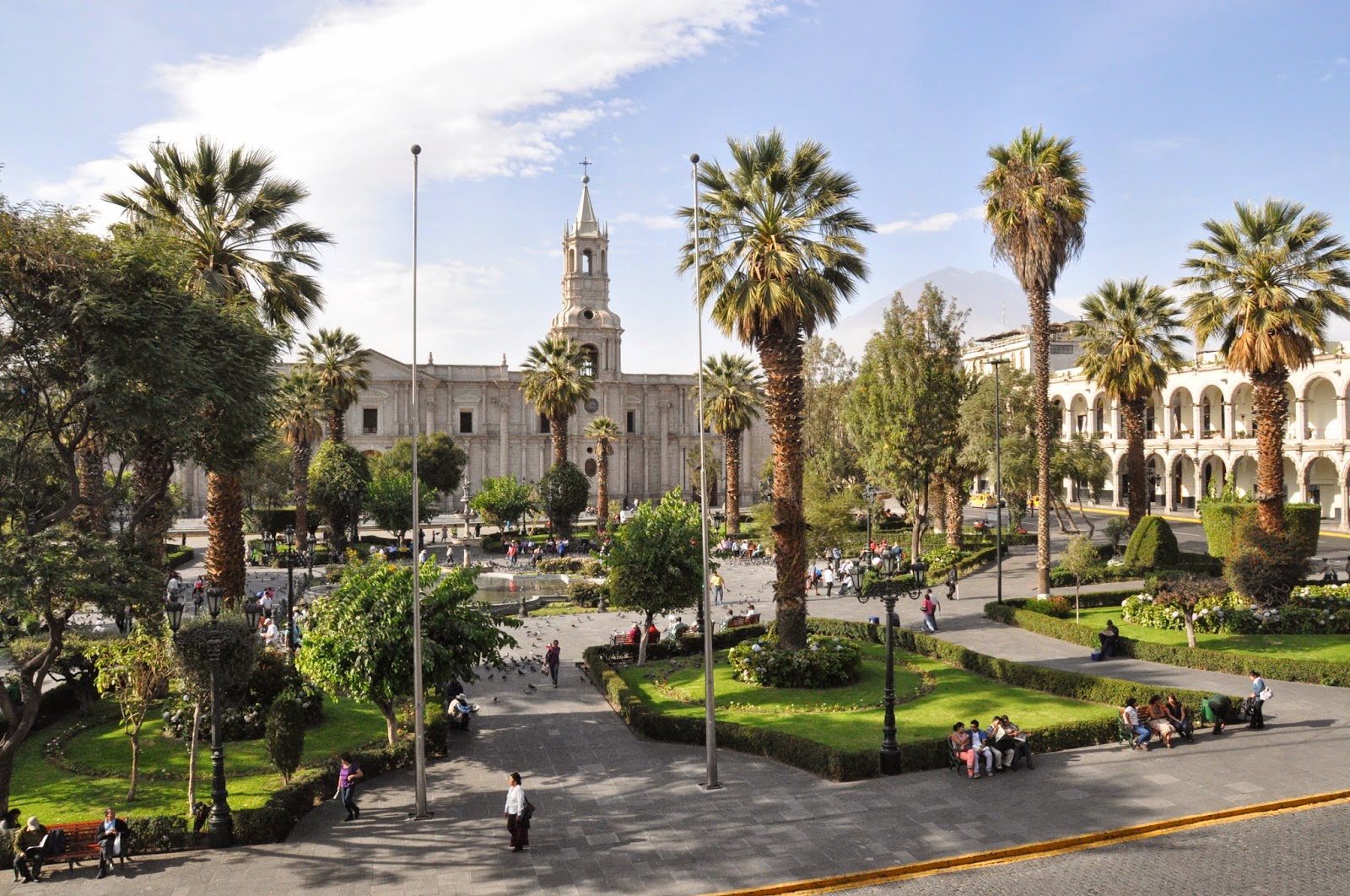 Our last stop in Peru was colonial city of Arequipa. It felt as though we'd been transported across the Atlantic to a European metropolis. The presence of Spanish architecture along with clean parks and snow-capped mountains gives Arequipa a distinctly different feeling than any other Peruvian city we visited.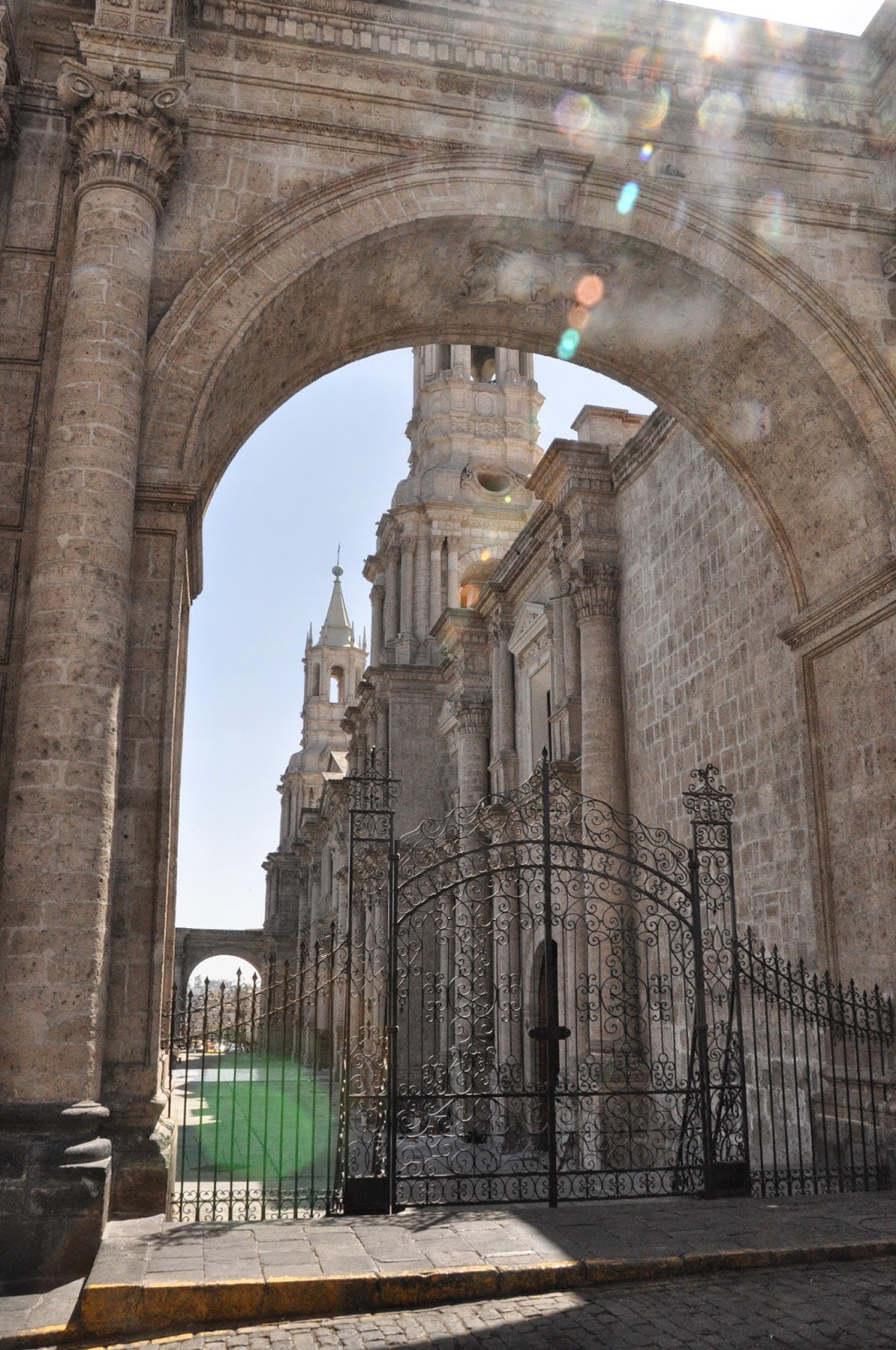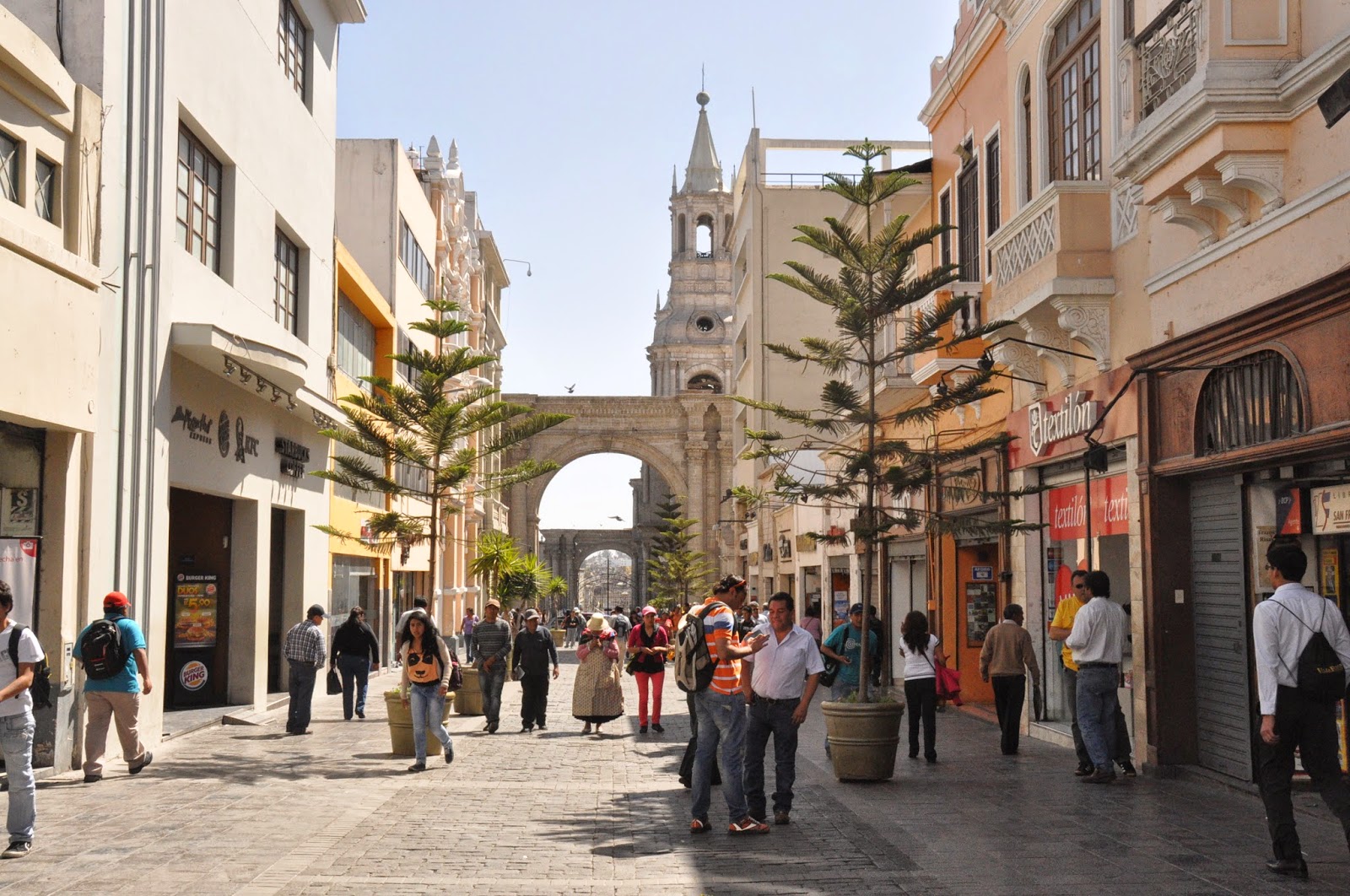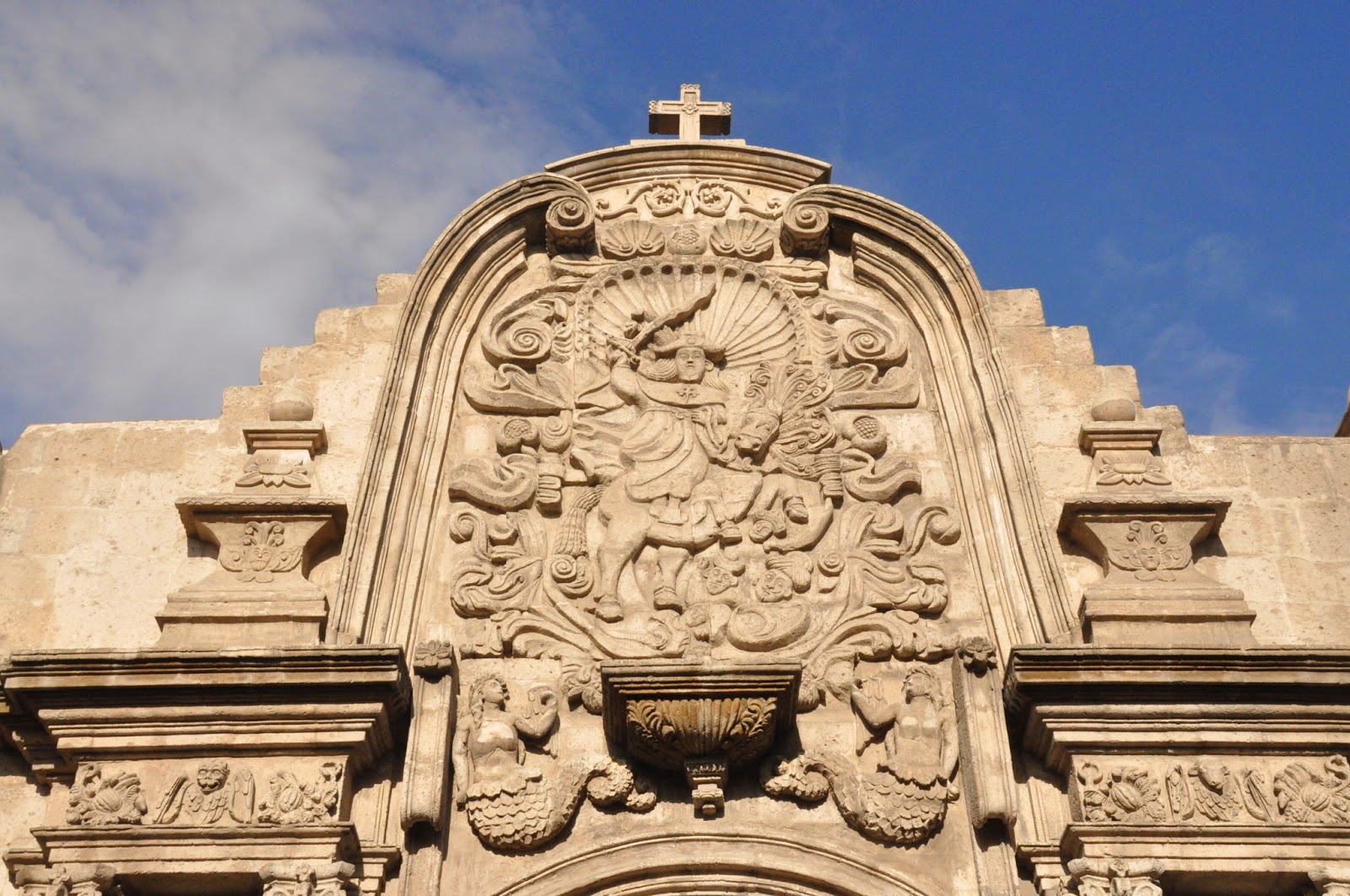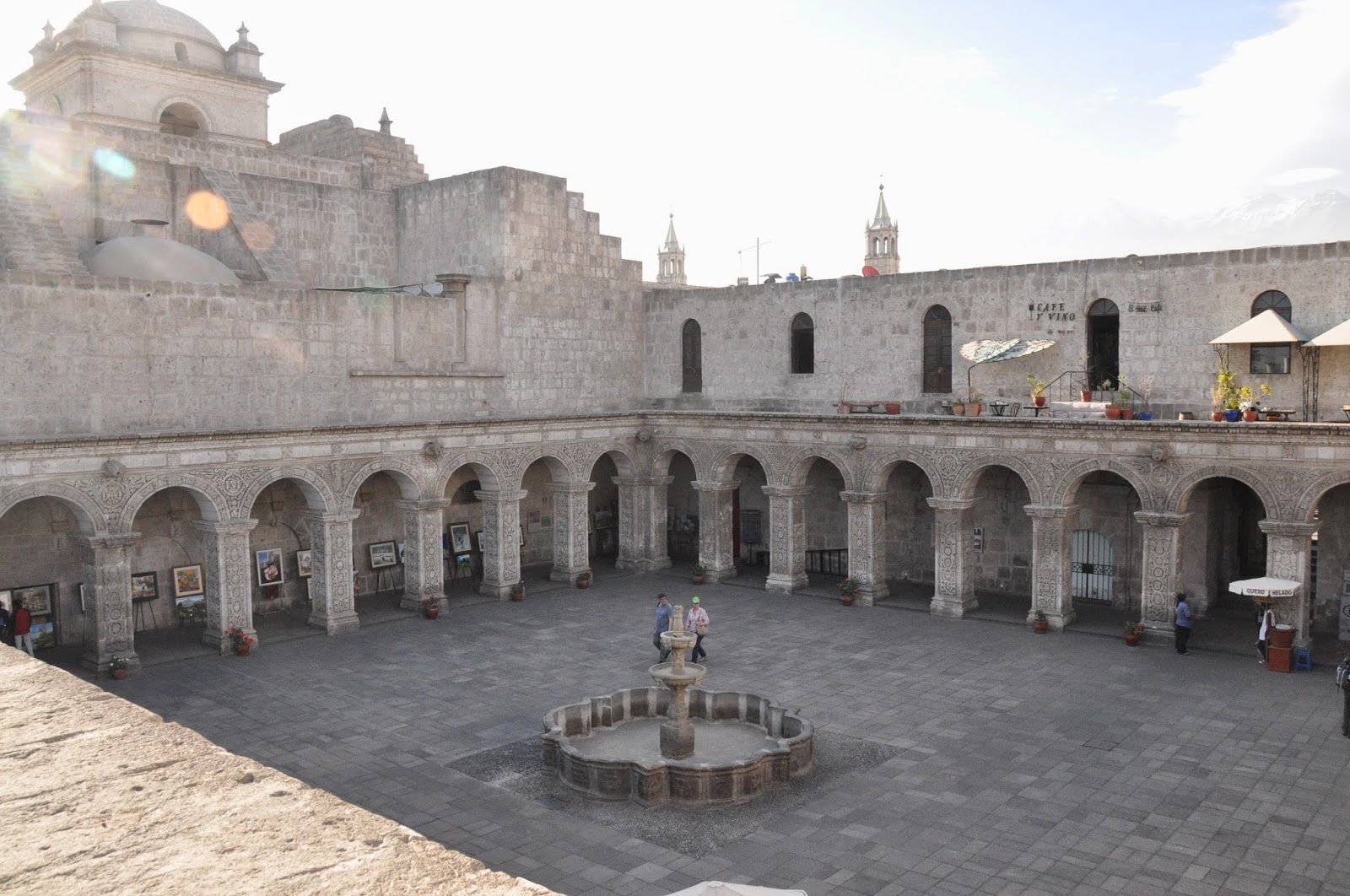 Peruvian Cooking Class
One of our favorite things about traveling is trying the local food from around the world. We've had a love for Peruvian food for quite some time, so taking a cooking class in Peru was on our "must-do" list.
There are a few cooking schools in Arequipa that we had read about, but we kind of stumbled upon one that stood out among the rest. For starters, Peruvian Flavors had all 5-star reviews on TripAdvisor… can't go wrong there!
We were able to choose the dishes we would be cooking, and it was an easy decision. We chose two of our favorite Peruvian dishes – Llomo Saltado (made with alpaca meat) and Ceviche.
The cooking class was set in a beautifully renovated 400-year-old building that is now a 5-star restaurant. Since they are only open for dinner, we had the kitchen to ourselves to cook up a delicious lunch.
We were taught by the head chef, Arthur, whom the restaurant is named after. Having learned techniques in France and the UK, Arthur moved back to his hometown of Arequipa and opened his namesake restaurant.
He went through the recipe step-by-step and gave us helpful tips for how to prepare the recipe back home.
Get ready for some good Peruvian cooking, Mom!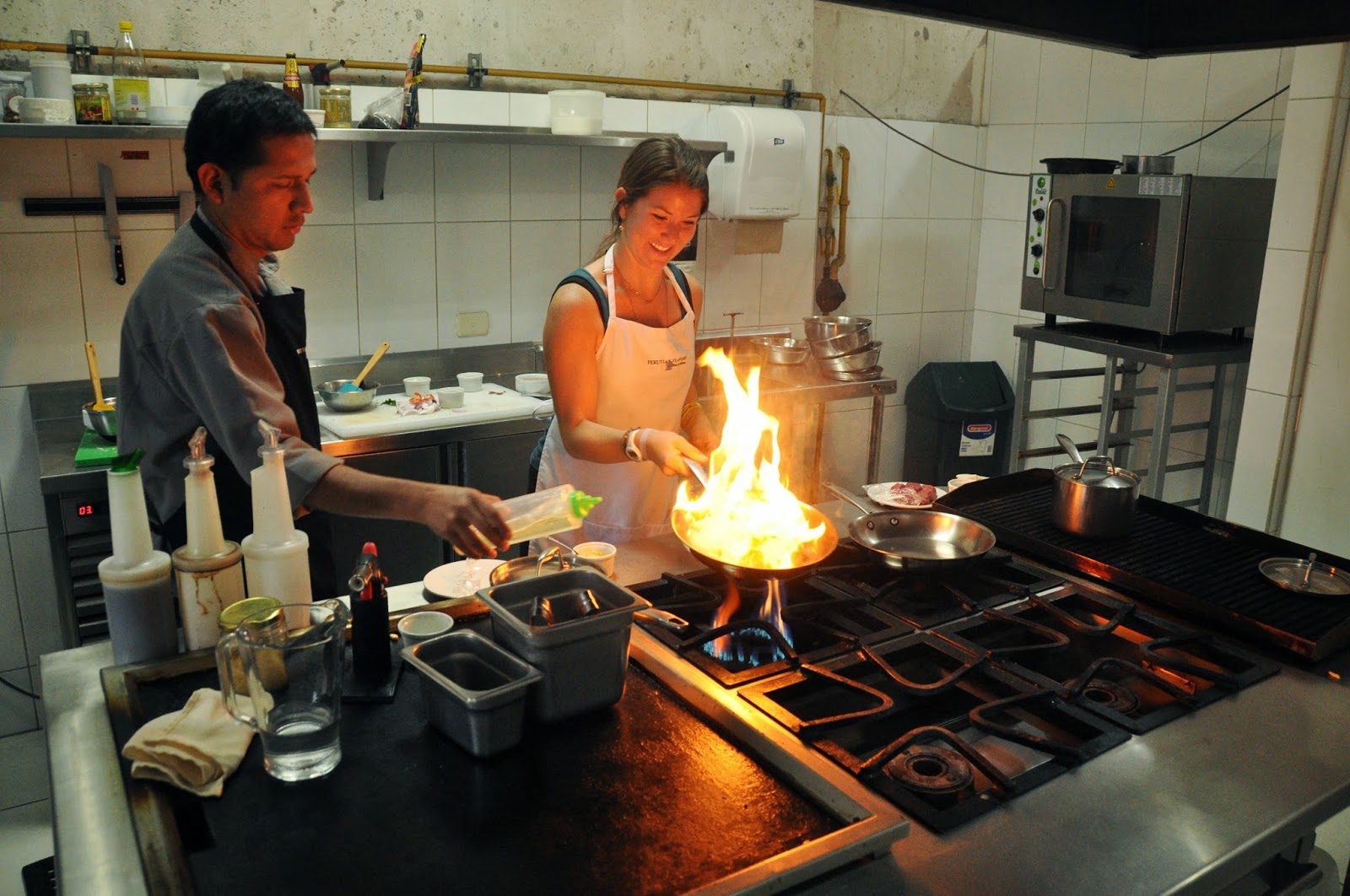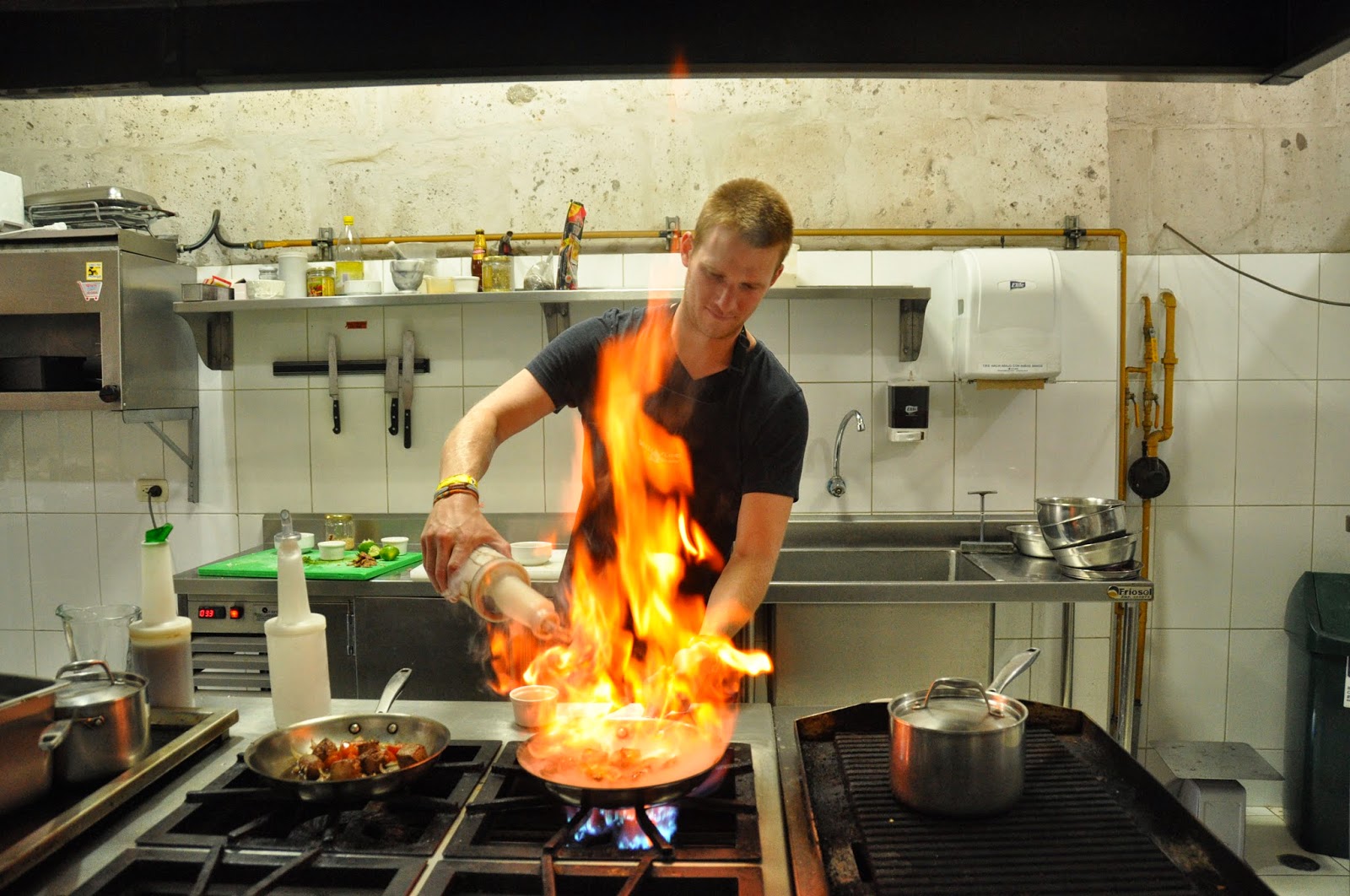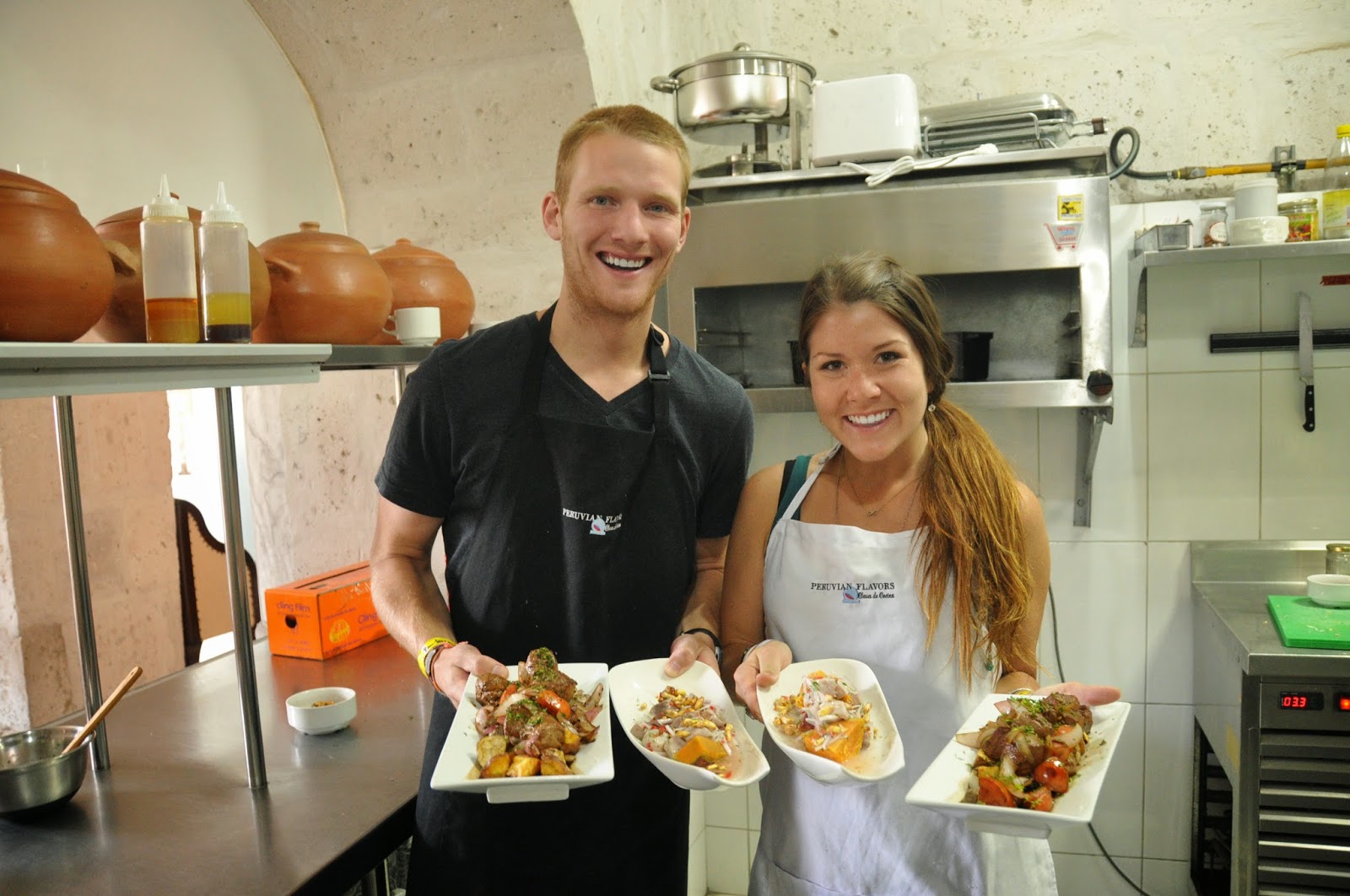 Arthur was an amazing teacher. We found it incredible that a successful chef and restaurateur took time out of his day to work with us.
And the final result was… In-cred-i-ble. By far the best food on our trip thus far, and one of the best and most memorable meals of our lives.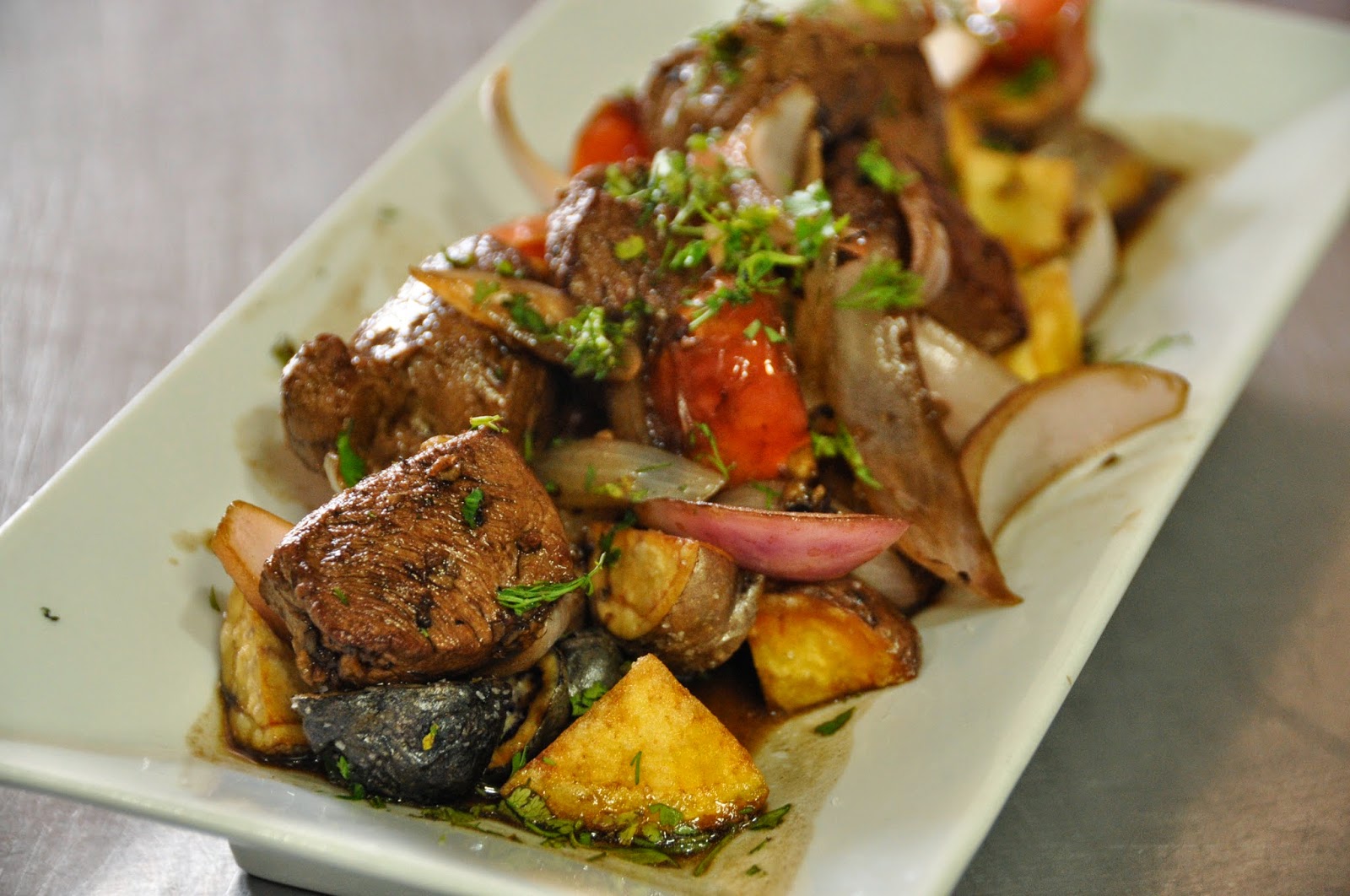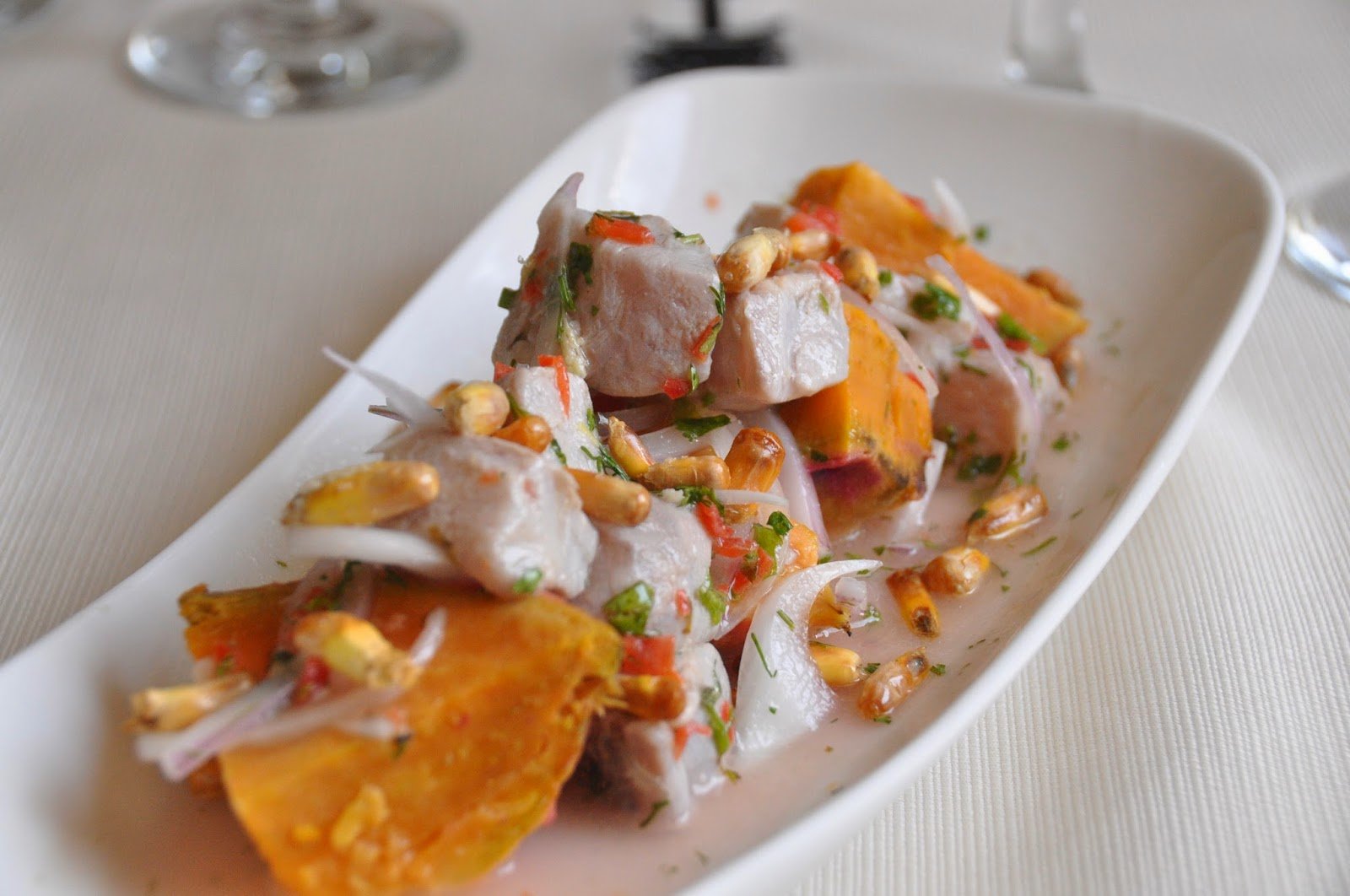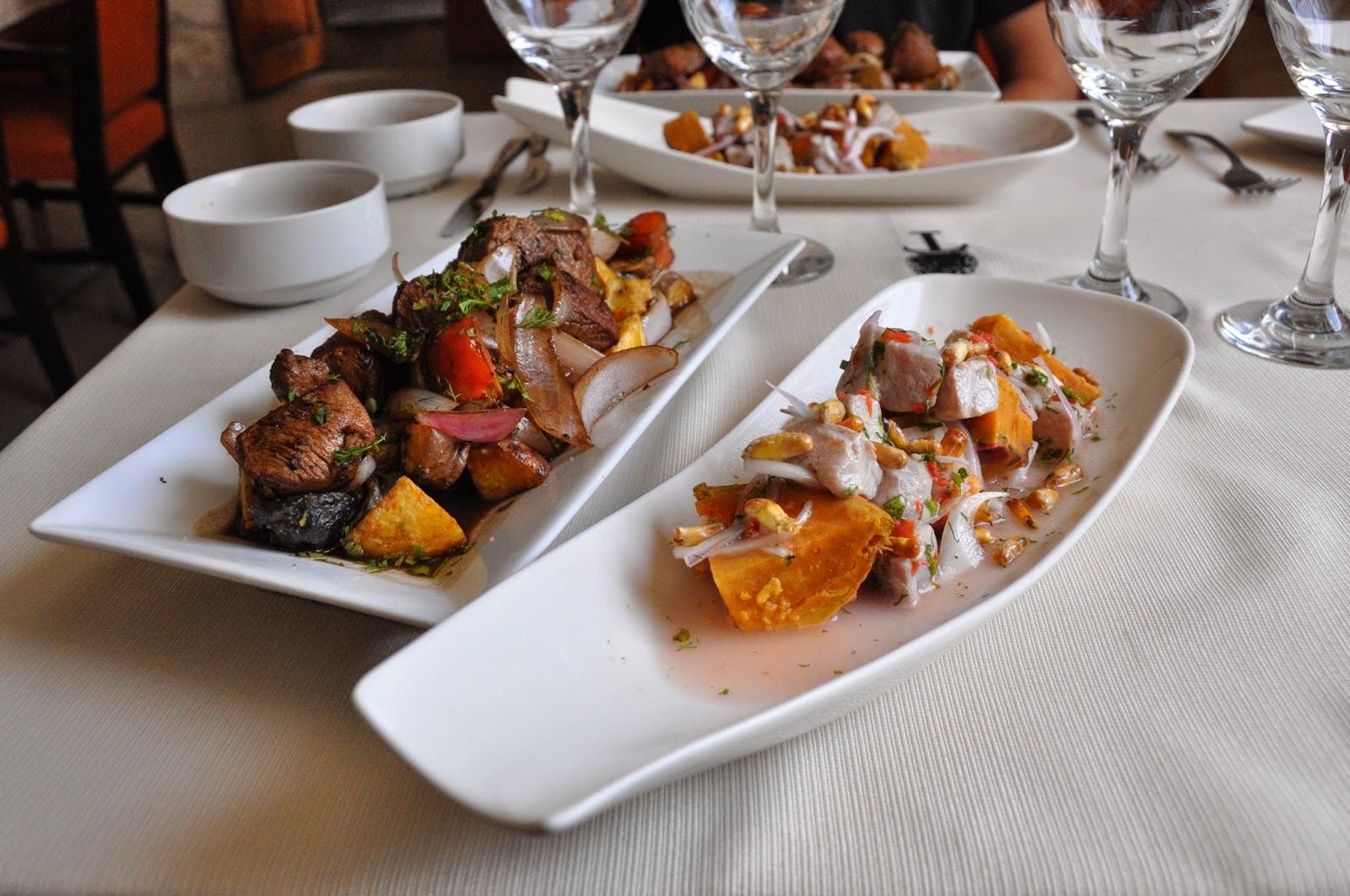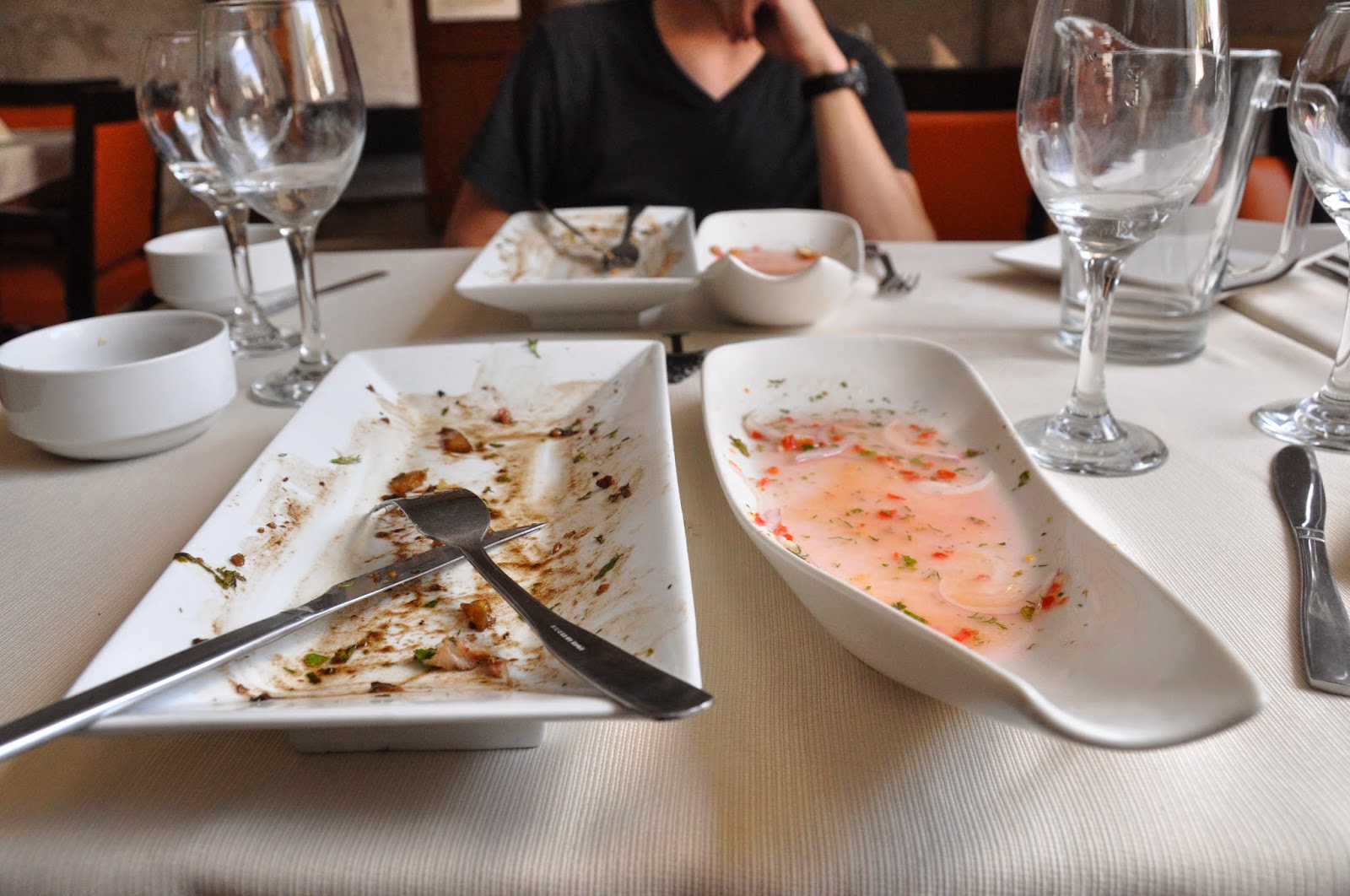 And after lunch we weren't finished. Though our bellies were thoroughly stuffed, we learned how to make pisco sours from the restaurant's head bartender.
Infused pisco, lime juice, simple syrup, egg whites, and finally bitters. 
I hope I'm not forgetting anything…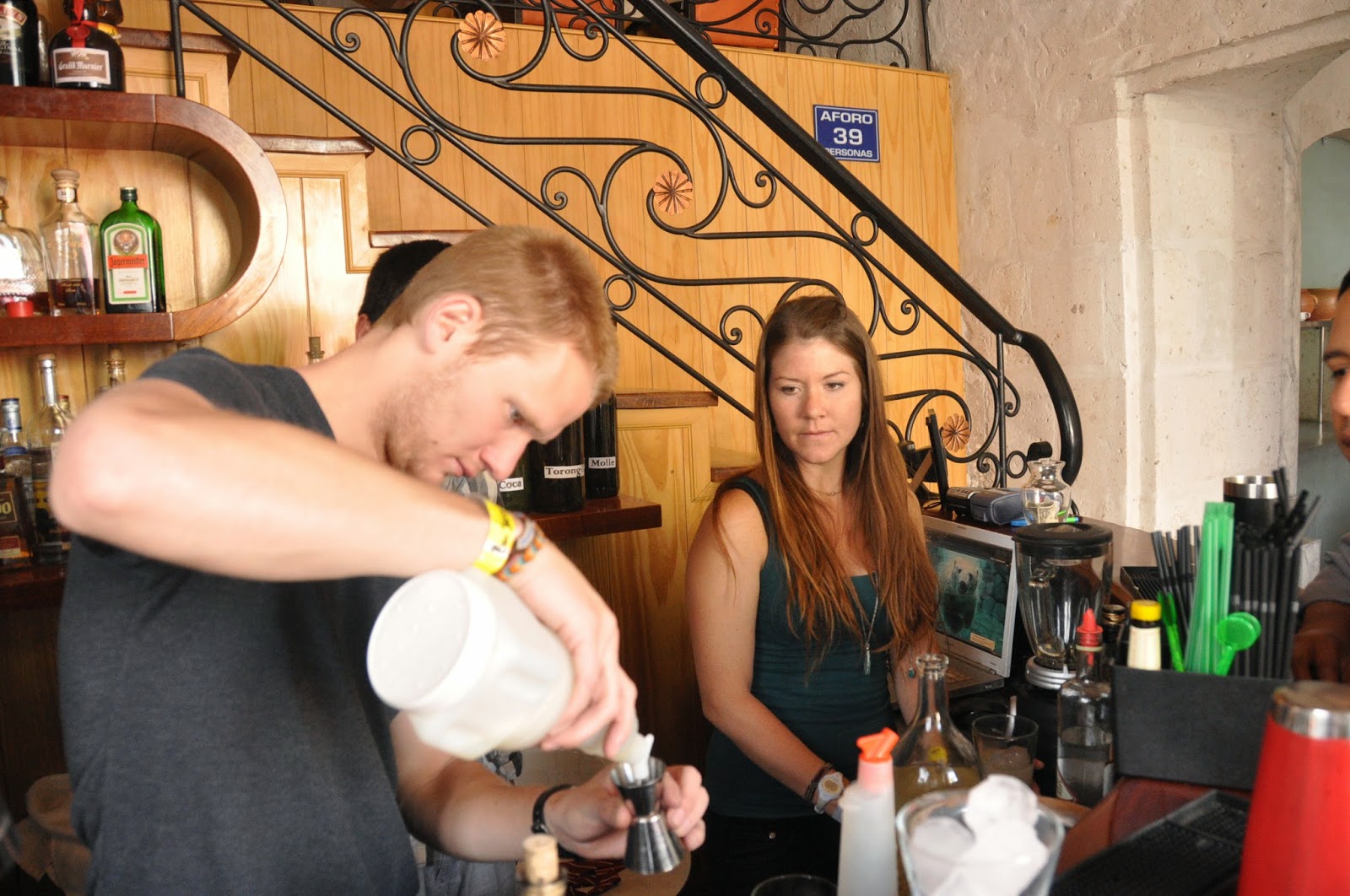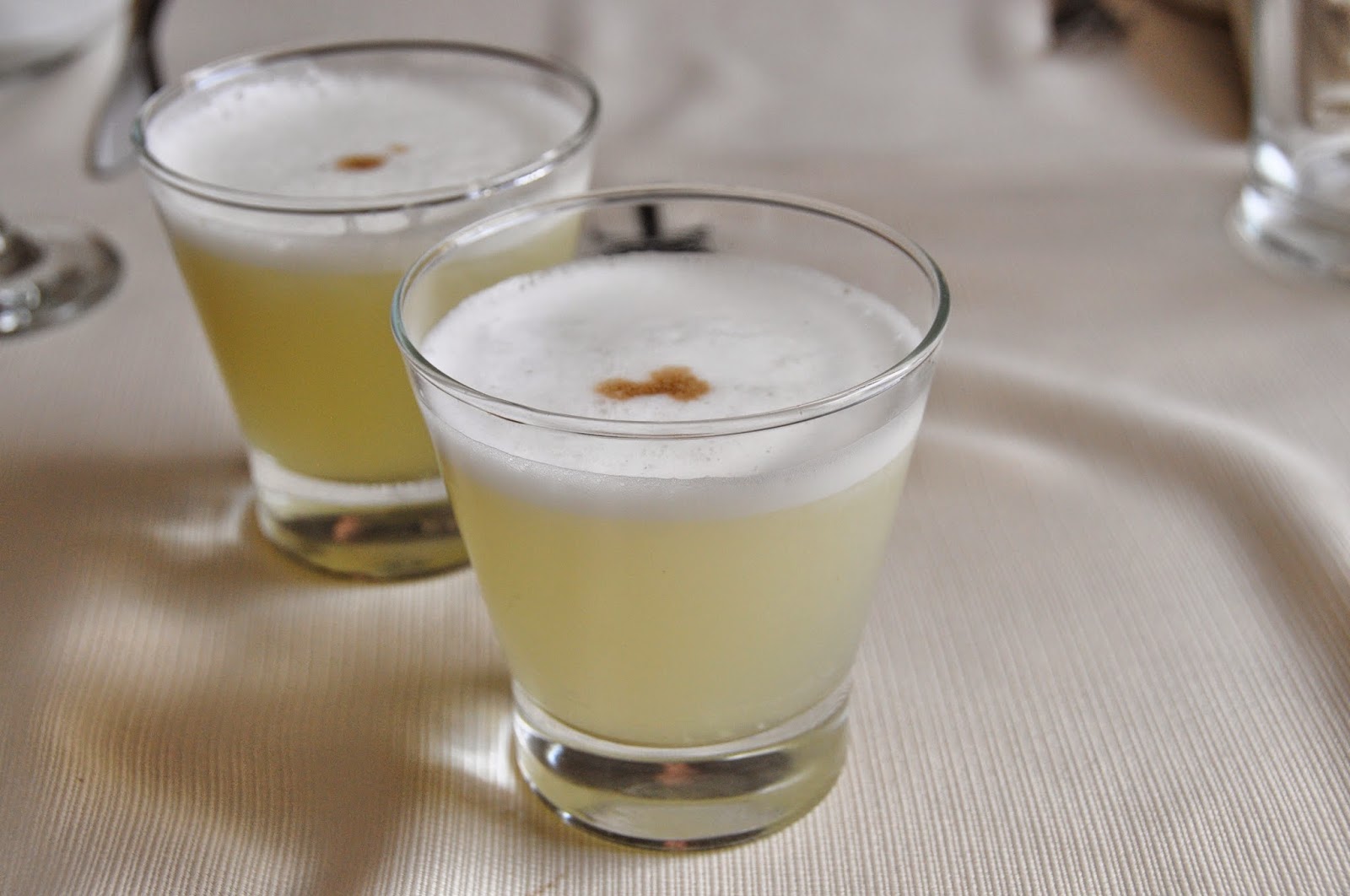 Delicious. Though it would have been more enjoyable had we not just eaten an enormous meal.
After the class, we went into a food coma for a couple hours.
When we finally awoke, still stuffed, we went on a walking tour of the town.
Sidenote: walking around a city for 3 hours after eating a meal equivalent to Thanksgiving dinner is not such a great idea.
Though we were a bit uncomfortable, with our full bellies and all, the tour was pretty interesting. We saw the big city sites, pet some alpacas, tried some local food and drank MORE pisco sours!
One of the best things we tried on the tour was Queso Helado. Translation: Cheese Ice Cream. It's not what you think though. Made from coconut, cream, cinnamon and honey, this dish gets its name because it looks like cheese. Maybe not the best way to market this dessert… but nevertheless, it is delicious! (And yes, we were still incredibly full, but my mantra is there's always room for ice cream!)
Where to stay in Arequipa:
Wild Rover Backpackers Hostel – This place was a blast and a half! We had so much fun meeting new friends by the pool during the day and the bar was always packed at night.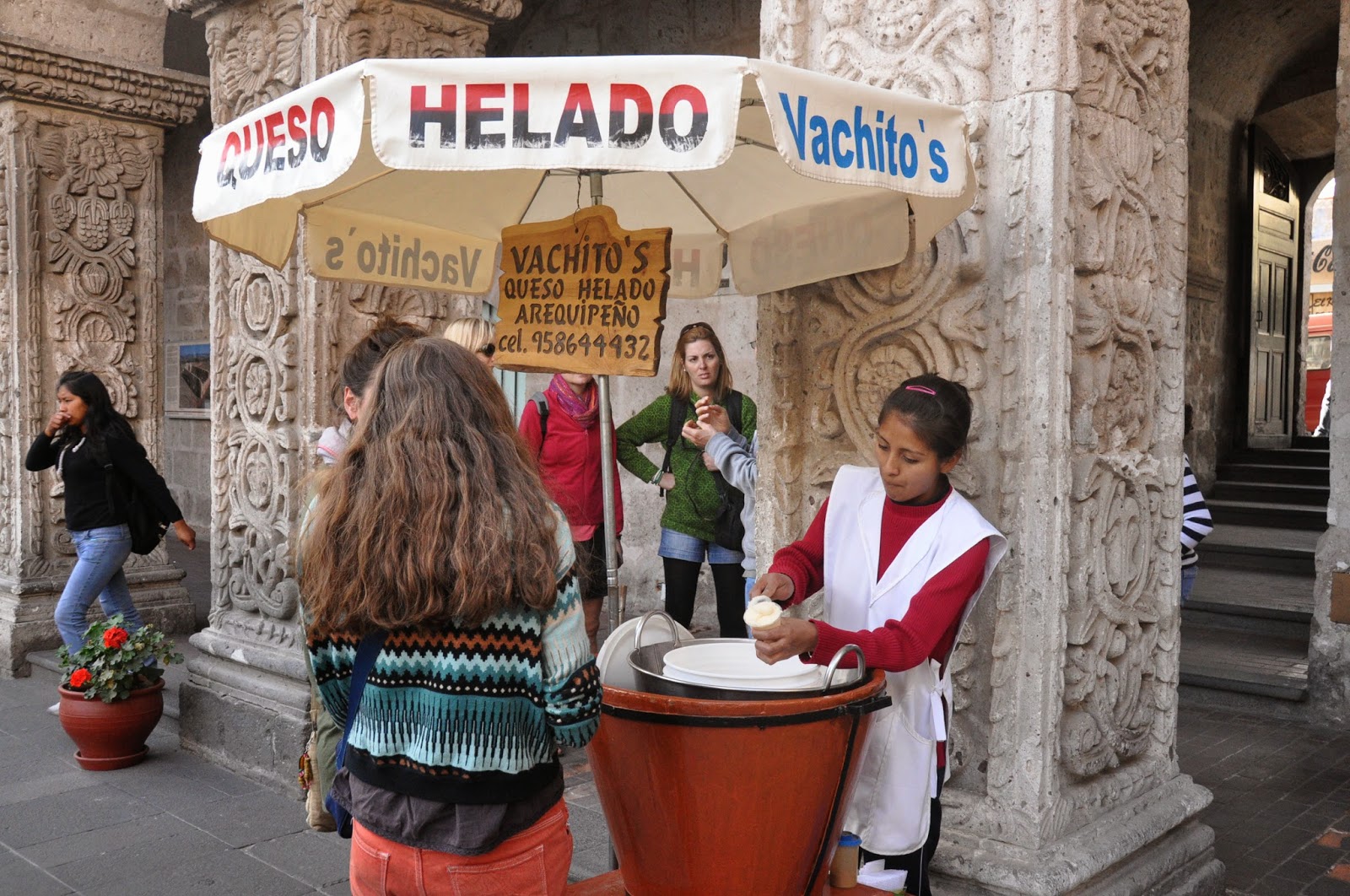 More photos from around Arequipa: