Arequipa, known as the White City, is the largest—and arguably the most beautiful—colonial city in Peru. With unique, Euro-influenced architecture and historic street corners, you're bound to be drawn to explore all the best things to do in Arequipa's corners.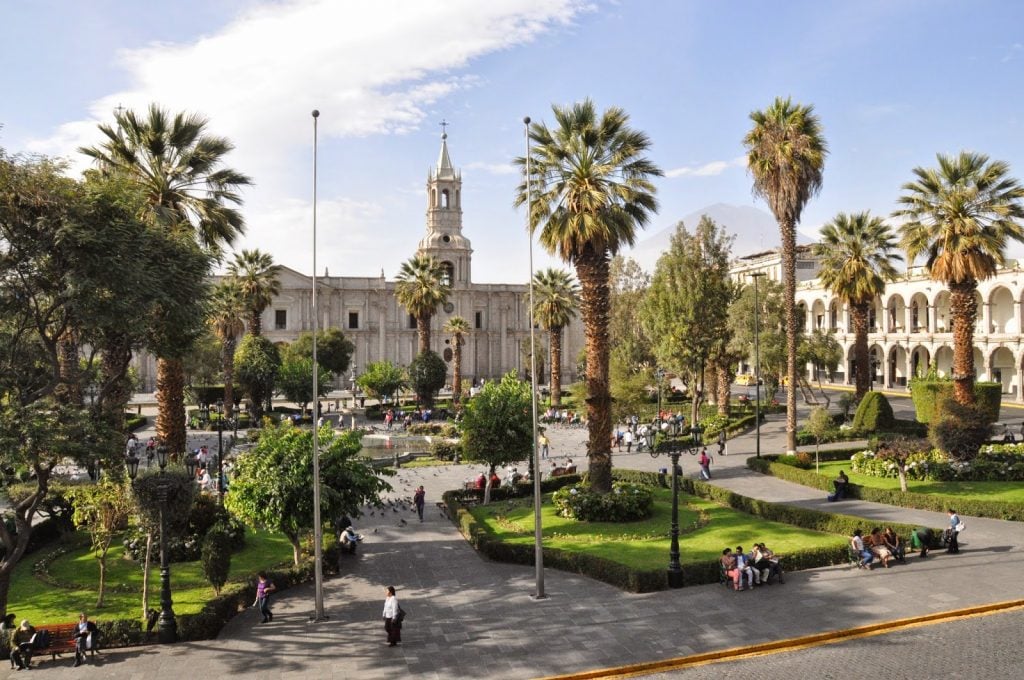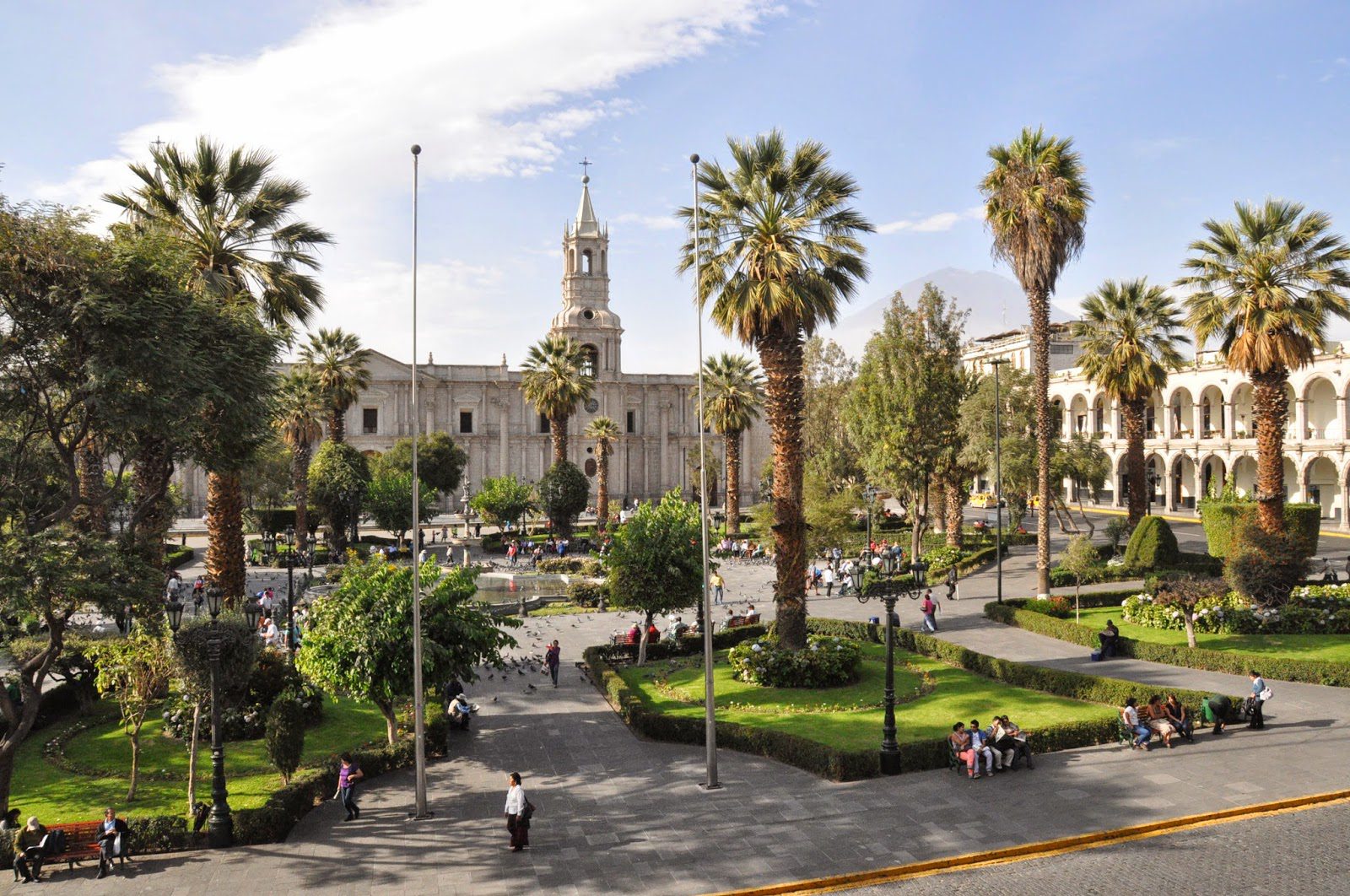 When you first arrive in the colonial city of Arequipa, it'll feel as though you've been transported across the Atlantic to a European metropolis. The presence of Spanish architecture along with clean parks and snow-capped mountains gives Arequipa a distinctly different feeling than any other Peruvian city we visited.
The main feature that separates this city from others in Peru is that many places in town were built with volcanic rock known as silac, that comes from the base of the three volcanos surrounding the city: El Misit, El Chachani, and Pichu Pichu. Due to the rock's chalky nature, it has given Arequipa the nickname, The White City.
Whether you want to indulge in the craft beer scene on one of the scenic rooftops, take an adventurous day trip to the deepest canyon in the world, people watch on the picturesque plaza, or climb one of the famous 6,000-meter volcanos nearby, the things to do in Arequipa, Peru are endless.
In this guide, we're sharing all the best things to do in Arequipa including how to get there, when to visit, where to eat, and where to stay.
Article contents
---
How to get to Arequipa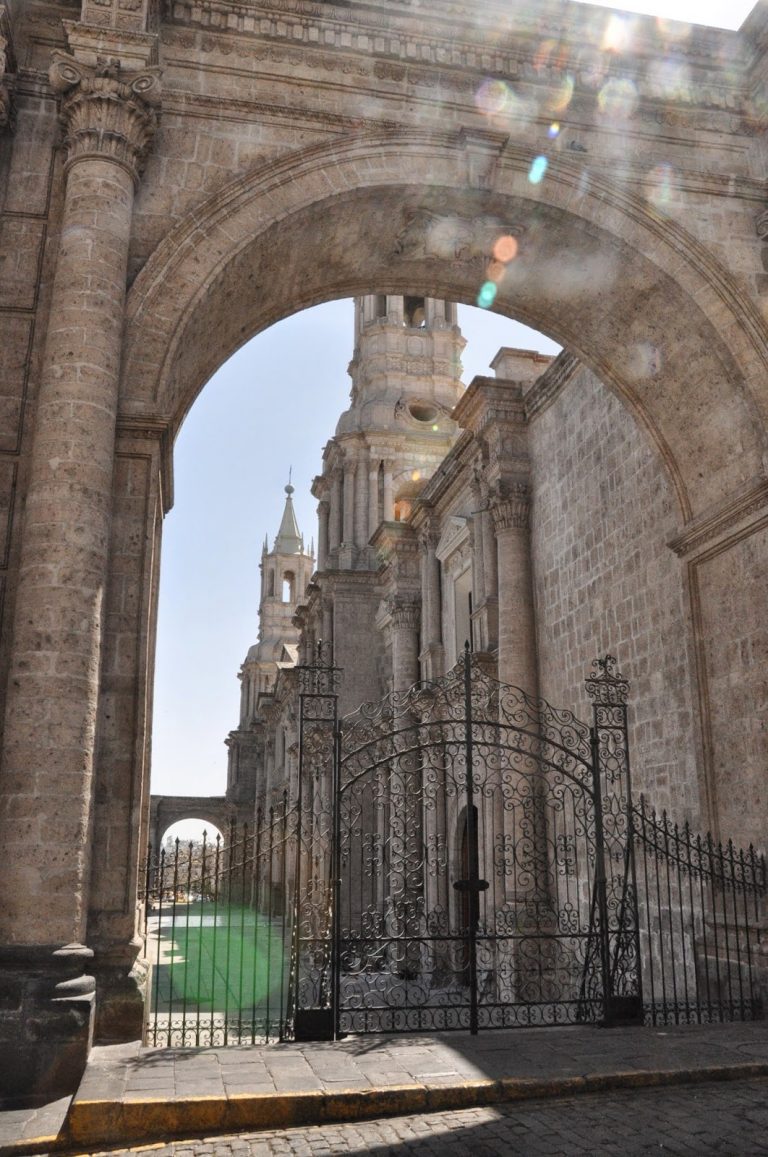 Arequipa is in the southeastern corner of Peru near the Bolivia/Chile border. The journey to get there is a bit long, but there are a variety of comfortable transportation options available.
Public transport (bus)
From Cusco: 9 hours, 6 minutes
From Lima: 16 hours, 13 minutes
While public transport makes the long journey to Arequipa from nearby cities, note that the routes pass through some of the country's main attractions. So think of it more as a road trip via bus rather than one excruciatingly long ride.
The cheapest and most common way to get to Arequipa from most major cities in Peru is by local bus. Peru's public buses generally make minimal stops on the way to Arequipa, so you miss a lot of really great highlights on these buses (see one excruciatingly long ride above).
The best way to get to Arequipa using public transport is by taking full advantage of PeruHop's hop-on hop-off bus tours. Their passes allow you to hop-off in places on the way to Arequipa like Paracas, Nazca, and Huacachina to make the most out of your way down the country.
If you're coming from Cusco, you can hop-off in Puno to visit Lake Titicaca on your way down.
Flights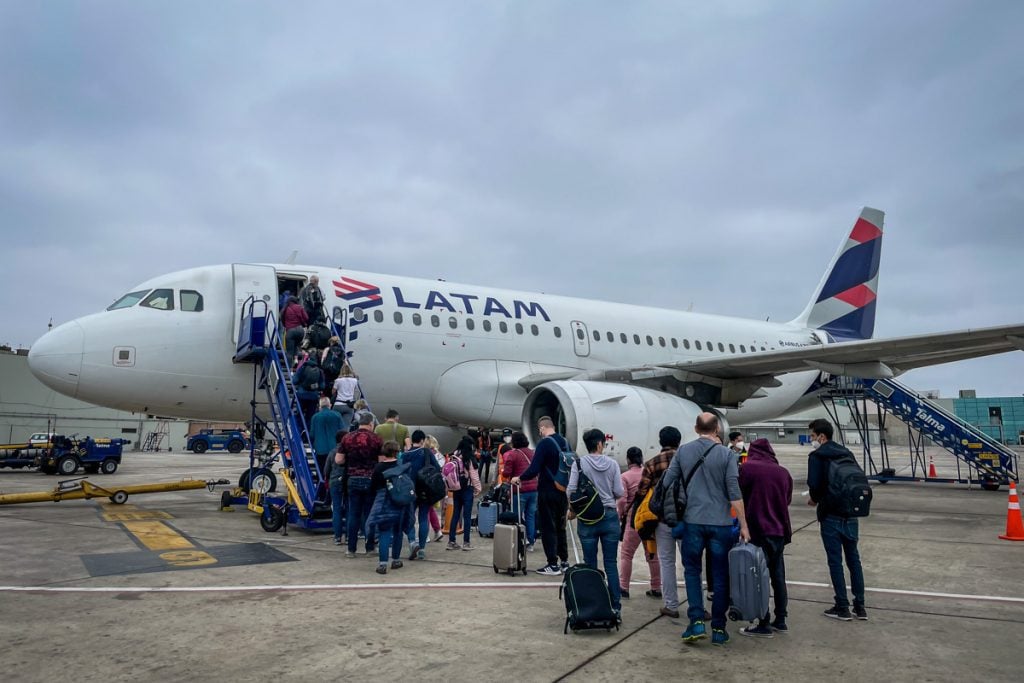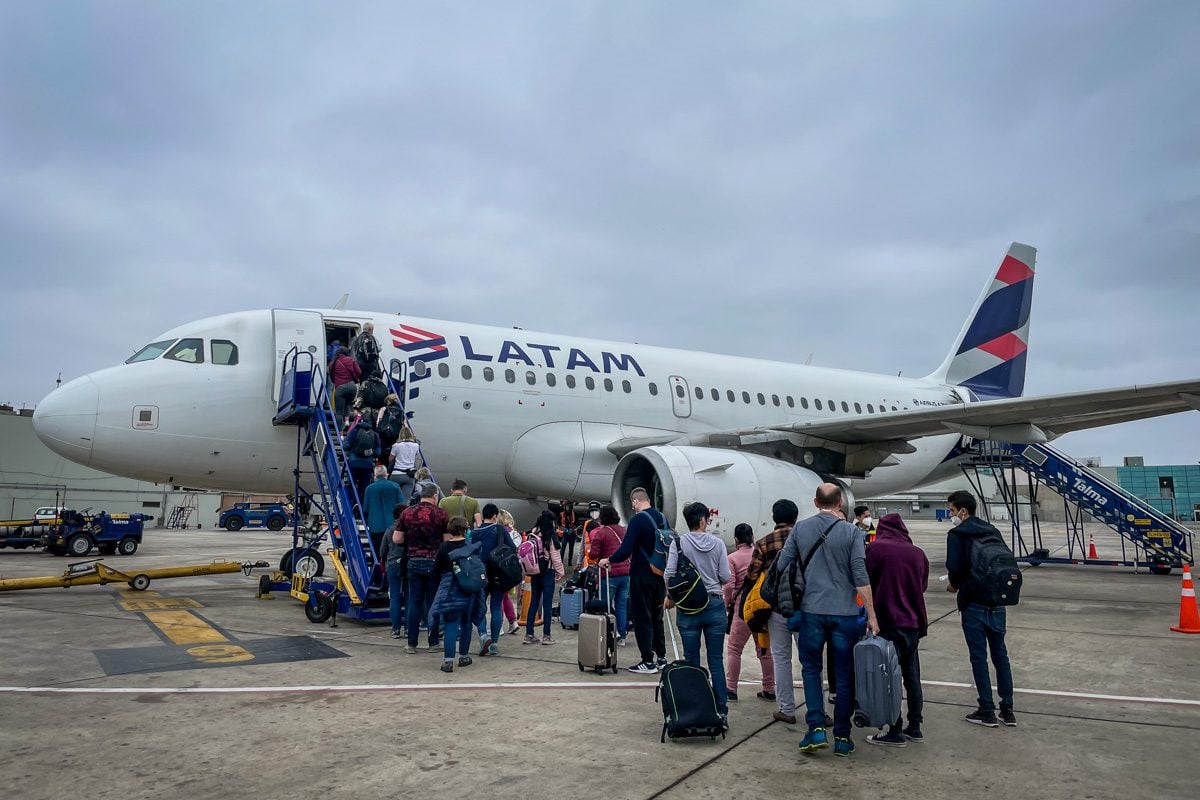 From Cusco: 1 hour (direct)
From Lima: 1 hour, 25 minutes (direct)
The fastest way to get to Arequipa from either Lima or Cusco is on a direct flight from either city to the Alfredo Rodriguez Ballon International Airport. This is a great way to save a ton of time, but in doing this you're also missing some of the best things to do in Peru: Huacachina, Nazca, etc.
The necessity of this really depends on how much time you have and your itinerary, but since flights are inexpensive, it's worth mentioning if it may interest you. Keep in mind you can only fly into Arequipa if you're already in Peru since the airport doesn't welcome international flights.
Once you arrive, you'll need to take a taxi or Uber 30-minutes to the city center, where the main hotels and hostels are located.
Best time to visit Arequipa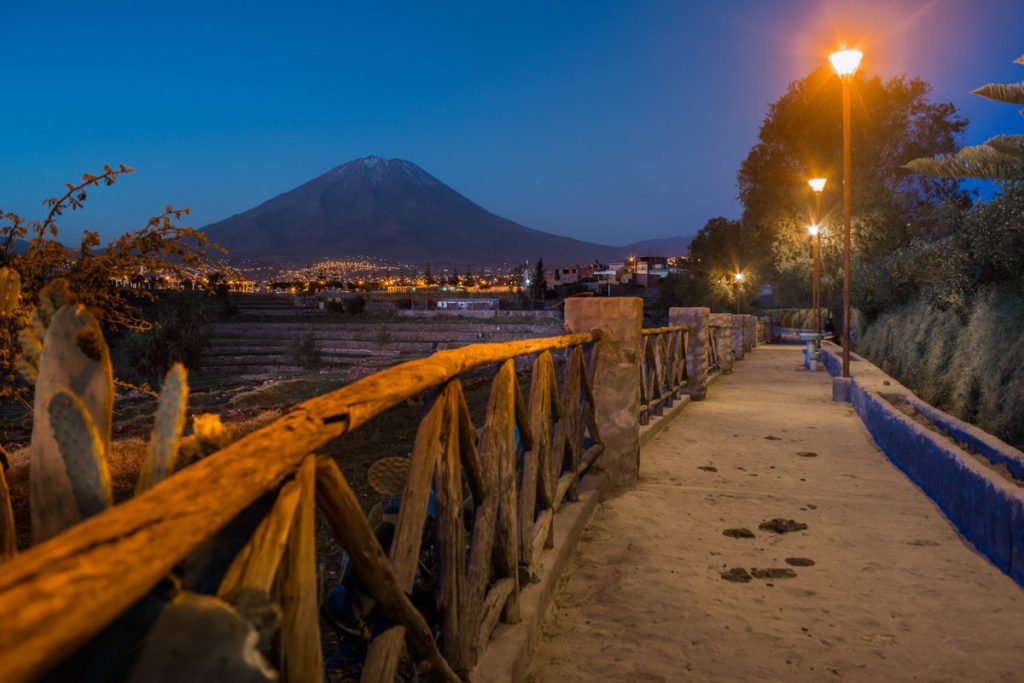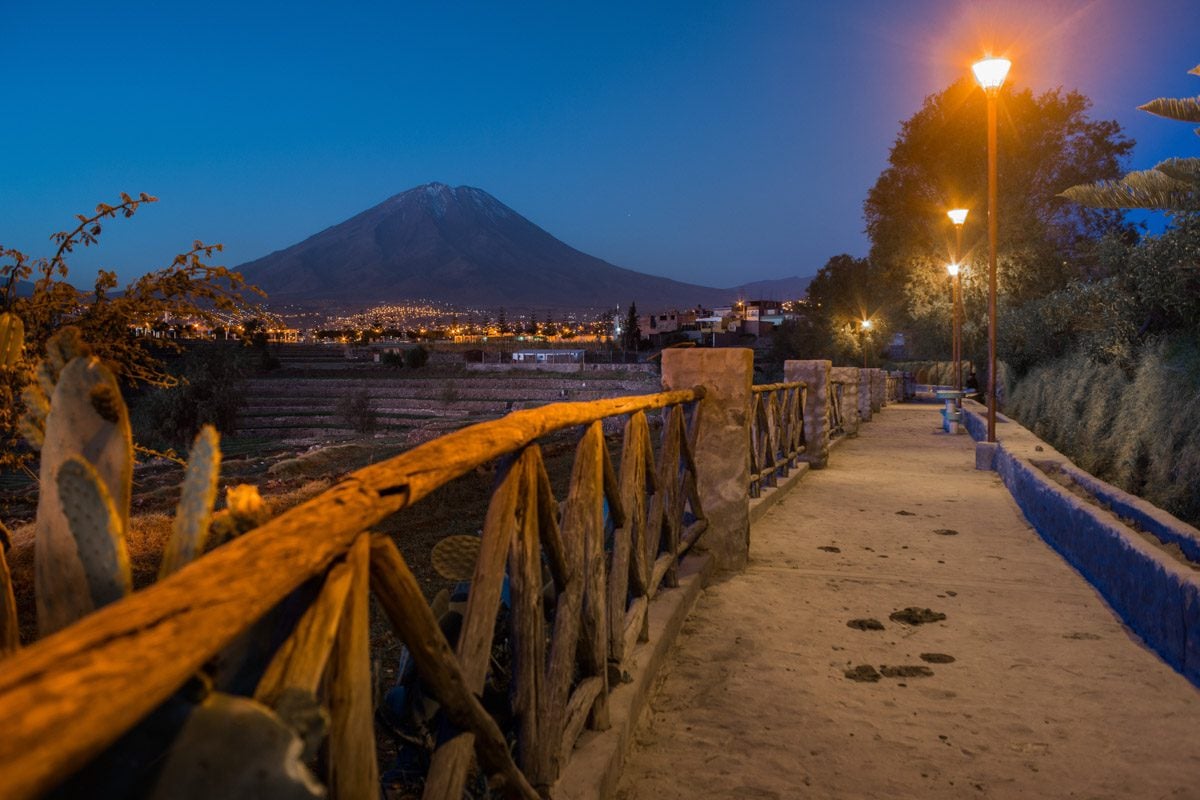 Compared to a lot of the other regions in Peru, the weather in Arequipa is ideal almost year round. Since it's near the equator, the seasons are divided into wet and dry.
The wet season runs from January to March, in Arequipa, so you'll want to plan your visit to avoid these months. Plus, if you're planning on hiking the Inca Trail to Machu Picchu during your trip, it may get rained out, so aim for the dry season.
The dry season runs from May to September and is an ideal time to visit Arequipa. This season brings sunny skies, warm weather, and chilly nights, so it's perfect for exploring the White City. Any month this season is great, but note to avoid July and August for fewer crowds.
Psst! For an in-depth guide on the regional seasons, weather patterns and other factors, check out our complete guide on the best time to visit Peru.
---
Things to do in Arequipa
The White City of Arequipa is filled with rich history, picturesque streets, and an exciting food and drink scene. You could spend weeks wandering around and taking in the city's top places, here are some of our favorite stops and top recommendations to see while you're there.
1. Take a free walking tour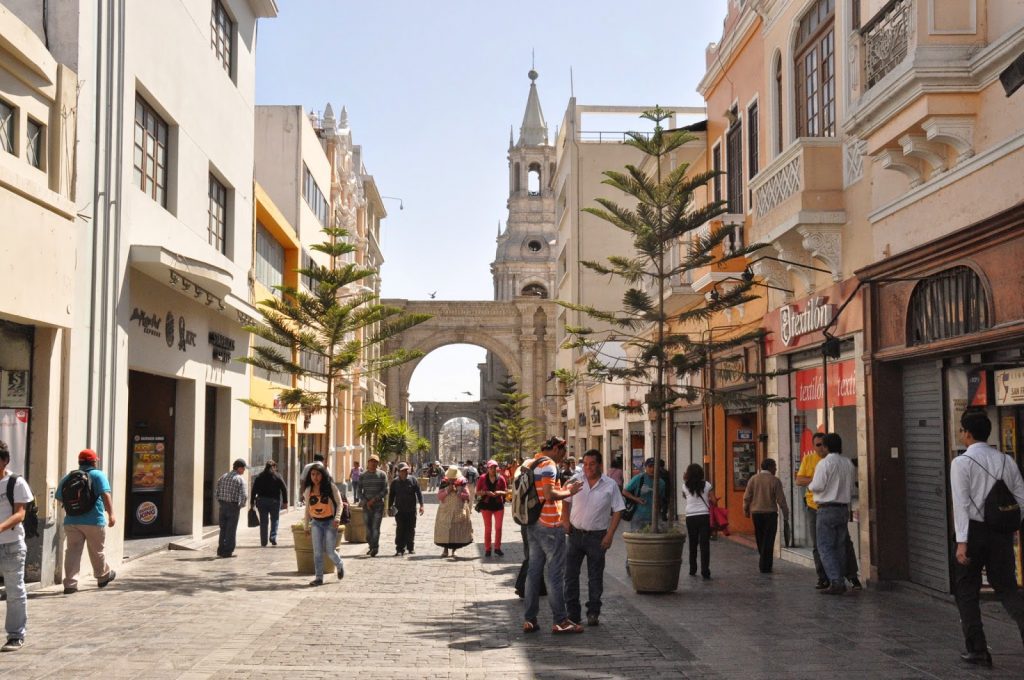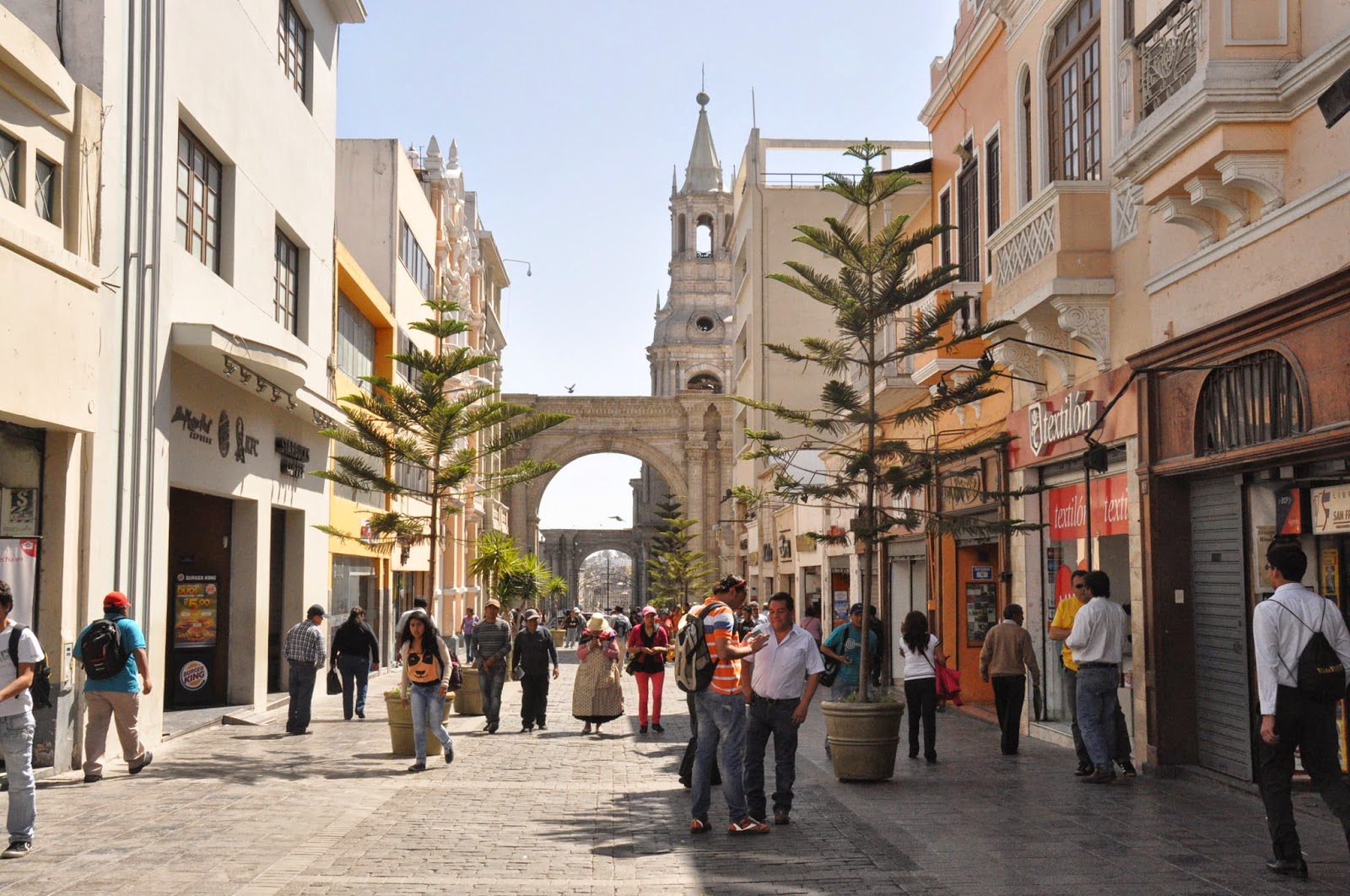 The best way to feel like a local roaming the streets of Arequipa is by exploring the city the old-fashioned way, on foot. Walking tours are one of our favorite ways to get a good feel of a new place and Guru Walk's Free Arequipa Tour offers daily strolls starting at 9:30 a.m.
You'll meet with your guide behind the Cathedral Basilica in the narrow passage, Pasaje la Catedral (map it). And you'll know you're in the right place when you spot the red signs.
From there, the local guides will take you to Tristán del Pozo, a traditional colonial house where you can admire the baroque architecture, the oldest neighborhood in Arequipa (where you can find amazing craft beer—more on that later), the highest viewpoint in the city, and many other stops that will show you the city like you haven't seen it before.
These walking tours are completely free, but the guides and program rely on tips. You can pay as much as you're willing depending on how much you enjoyed the tour.
2. Take a Peruvian cooking class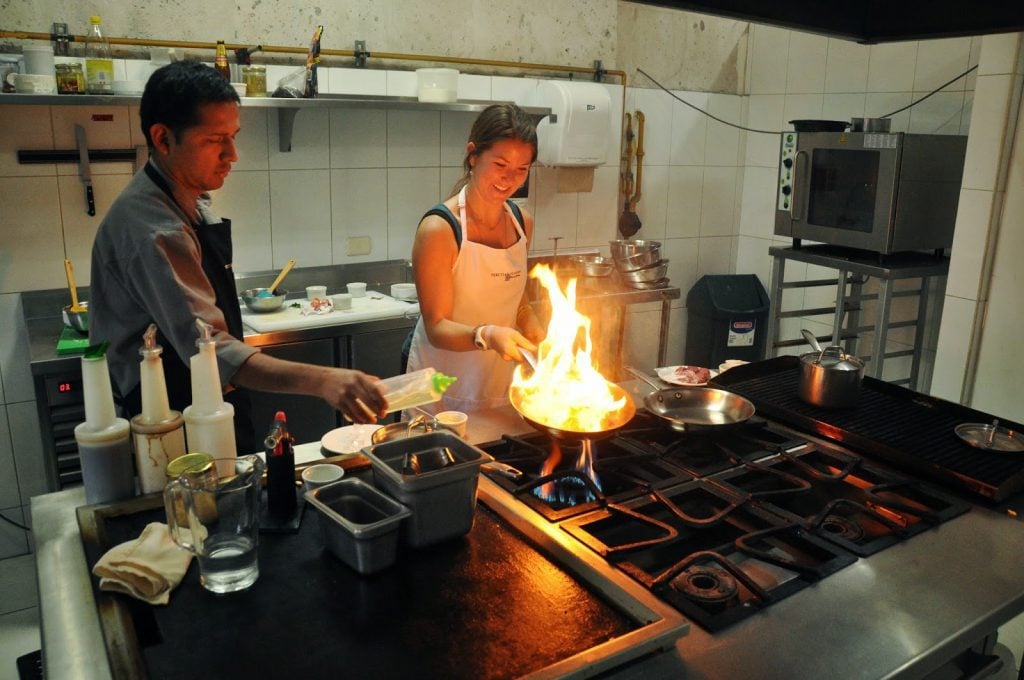 Known for its world-renowned foodie scene, the best way to experience Peruvian food is by visiting a local market and whipping up some of the most popular ingredients into delicious local dishes. 
We've had a love for Peruvian cuisine for quite some time, so taking a cooking class in Peru was on our "must-do" list while exploring the country.
There are a few cooking schools in Arequipa to choose from, but we stumbled upon one that stood out among the rest, Peruvian Flavors.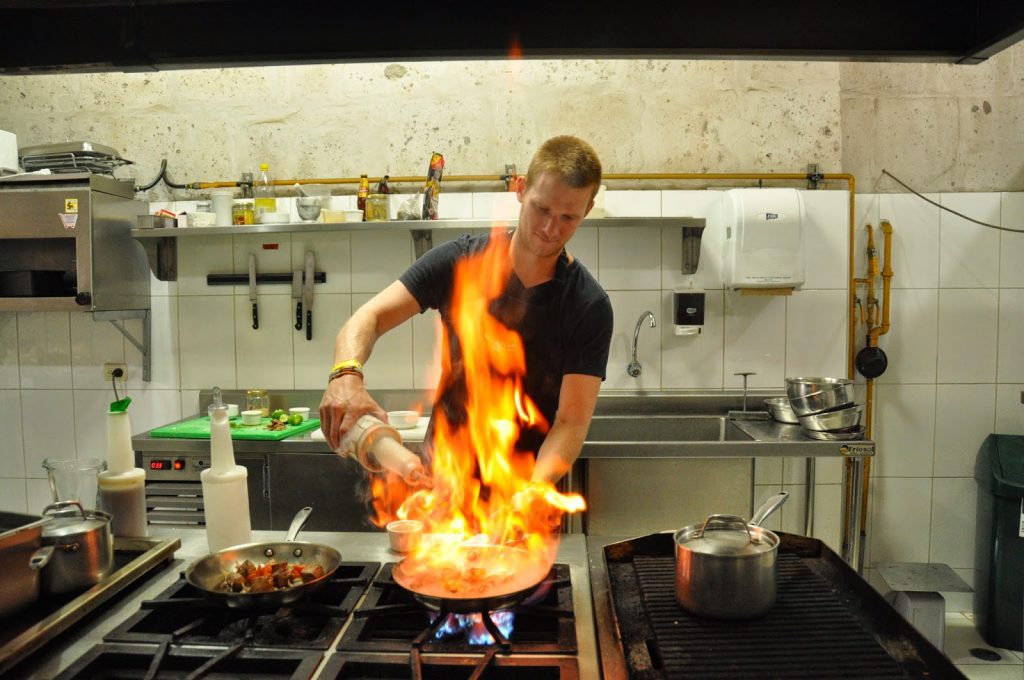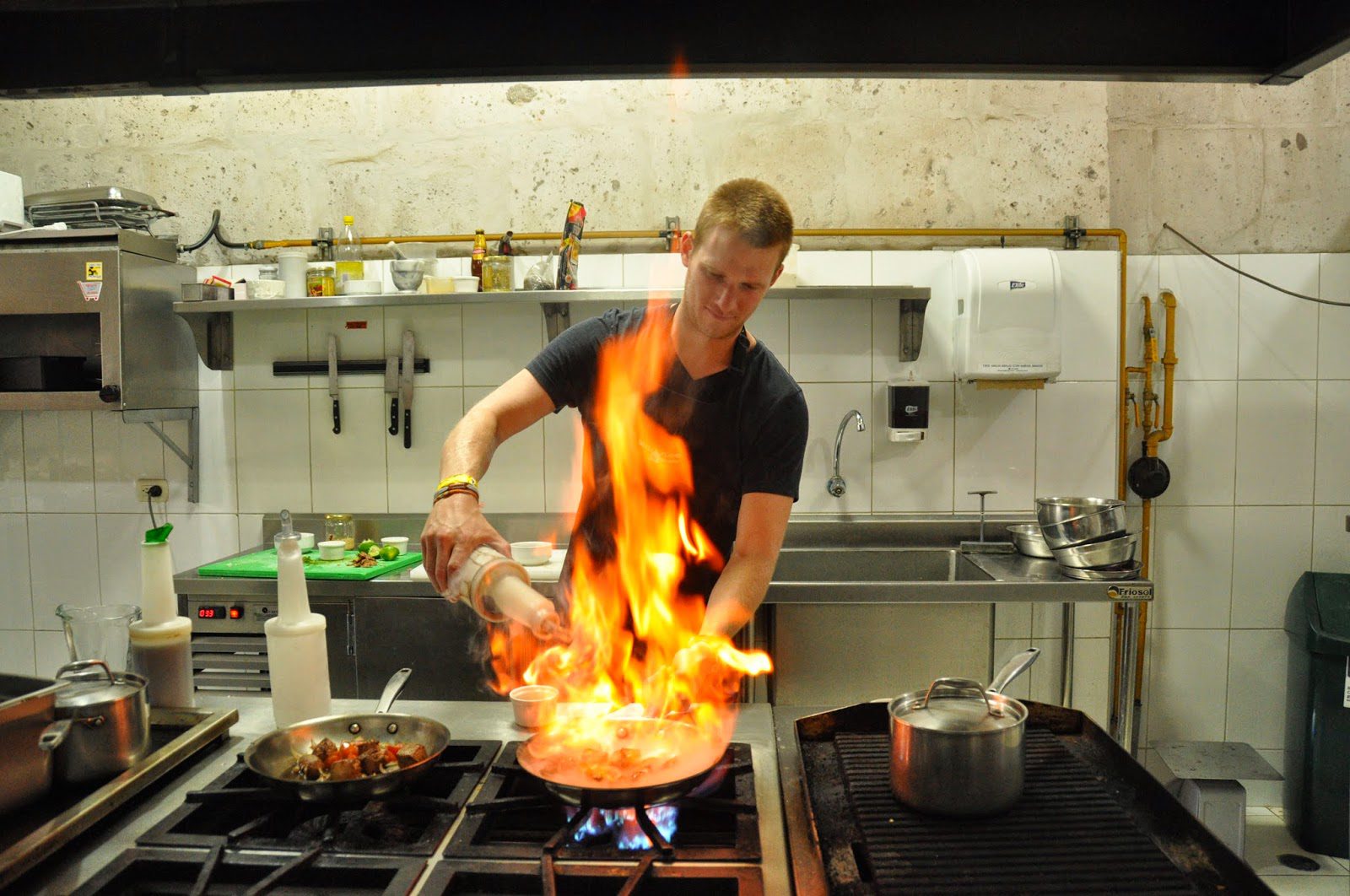 For this cooking class, you're able to choose the dishes you want to cook. Our choice was easy as it was two of our favorite Peruvian dishes: Llomo Saltado (made with alpaca meat) and Ceviche.
The cooking class is set in a beautifully renovated 400-year-old building that is now a 5-star restaurant. Since they are only open for dinner, you'll have the kitchen to yourselves to cook up a delicious lunch.
If you're fortunate to be taught by the head chef, Arthur, you'll get to learn the techniques he picked up in France and the United Kingdom before returning back to Arequipa and opening his own restaurant.
Taking a cooking class means you'll be able to whip up a seriously good dinner when you're craving Peruvian food back home and it's one of our top things to do in Arequipa. 
Psst! Check out our guide to Peruvian food to find out all the delicious dishes you must try!
3. Drink Pisco sours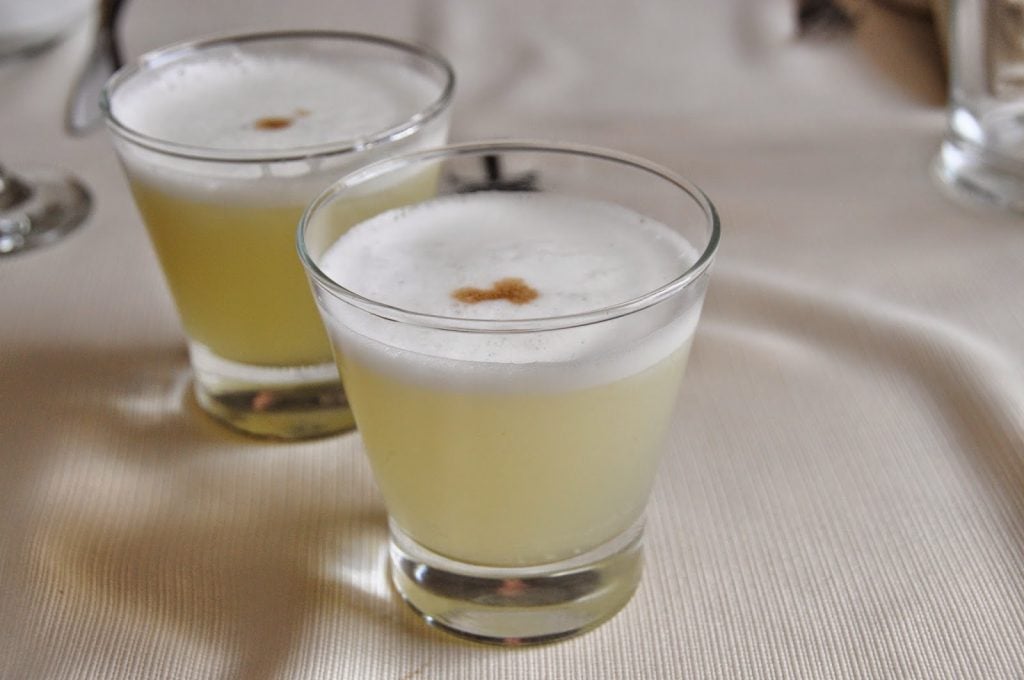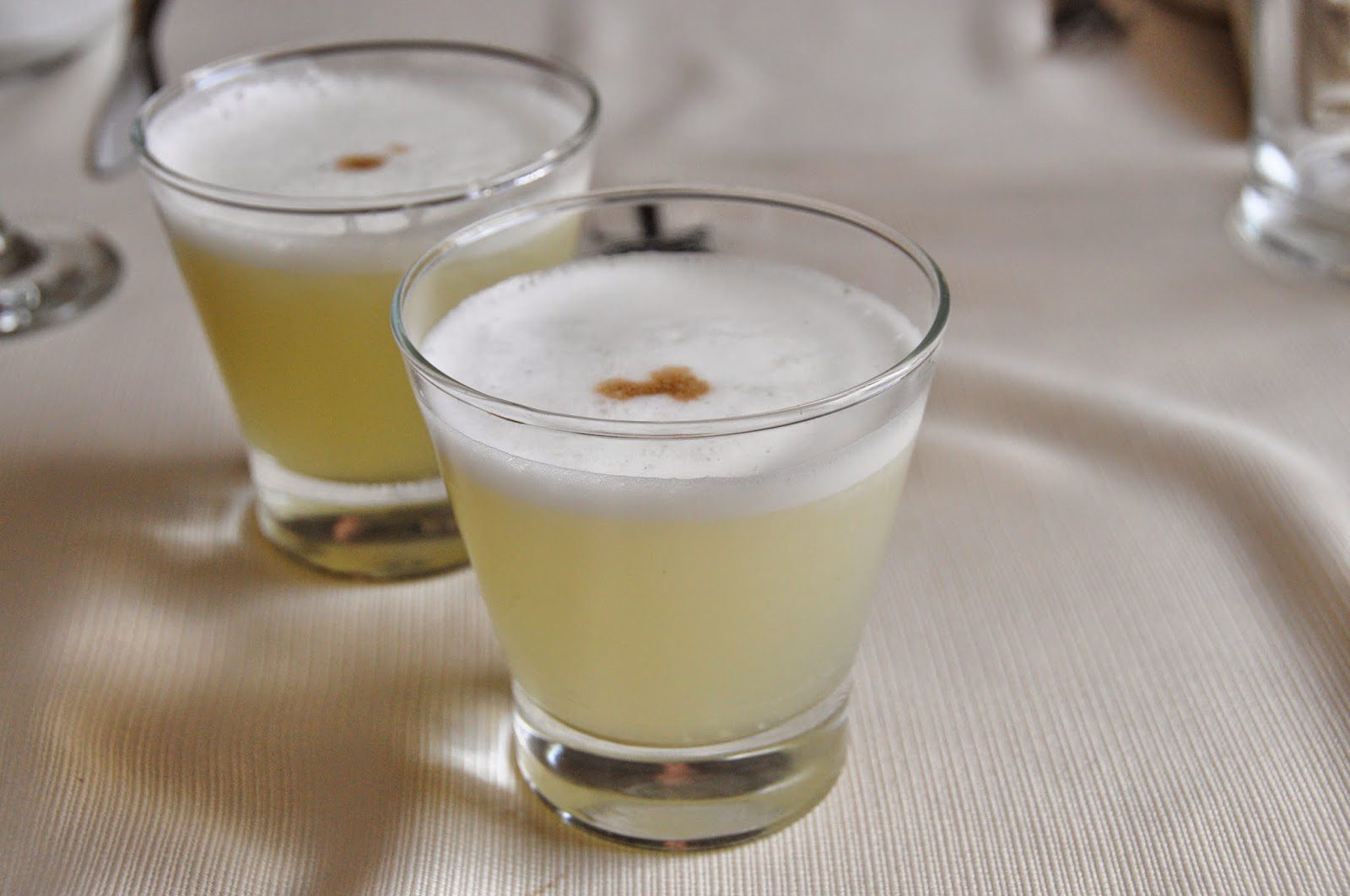 Pisco sour is the national drink of Peru, so it's only fitting that you take a tour around the bars of Arequipa to sip your way to the best one. In our experience, we know that not all cocktails are created equal, so consider these spots and you can be the judge of which one does the national drink justice.
Tip: Arequipa is also known for its craft beer scene, so be sure to try some brews while enjoying the city's boozy side.
4. Enjoy a rooftop drink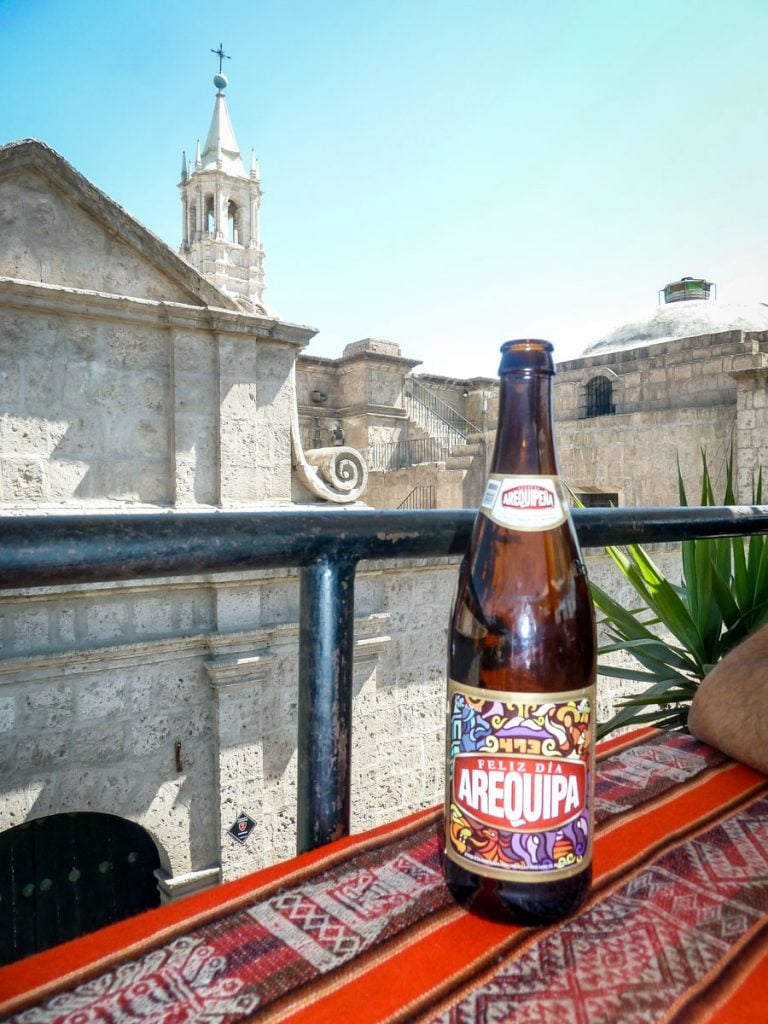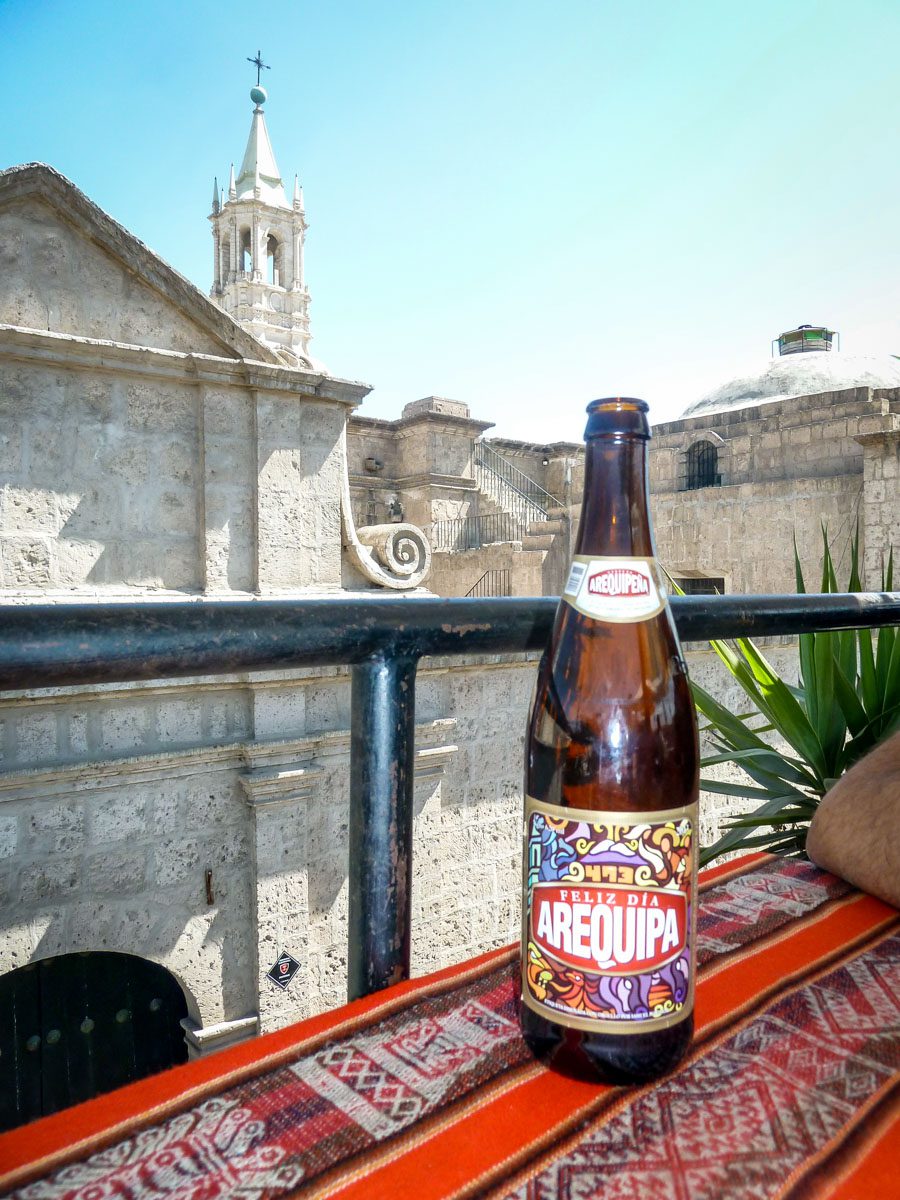 The rooftop bars in Arequipa come alive for sunset as most of them boast the best spots in town for a delicious cocktail and unbeatable vistas of Arequipa's city center and the volcanos beyond.
5. Admire the view at the Mirador de Yanahuara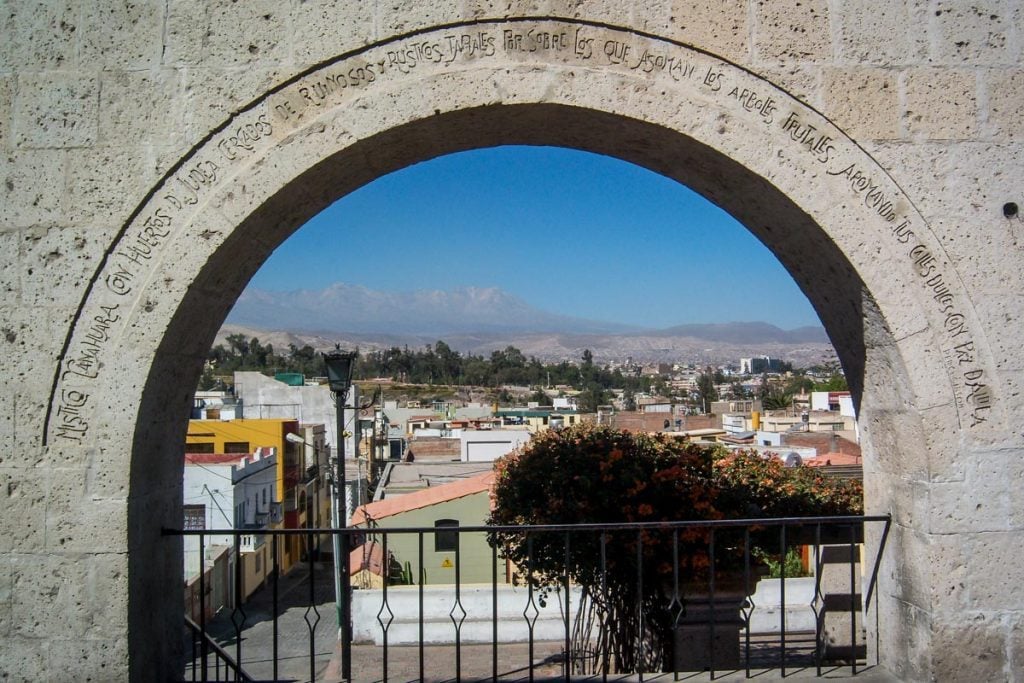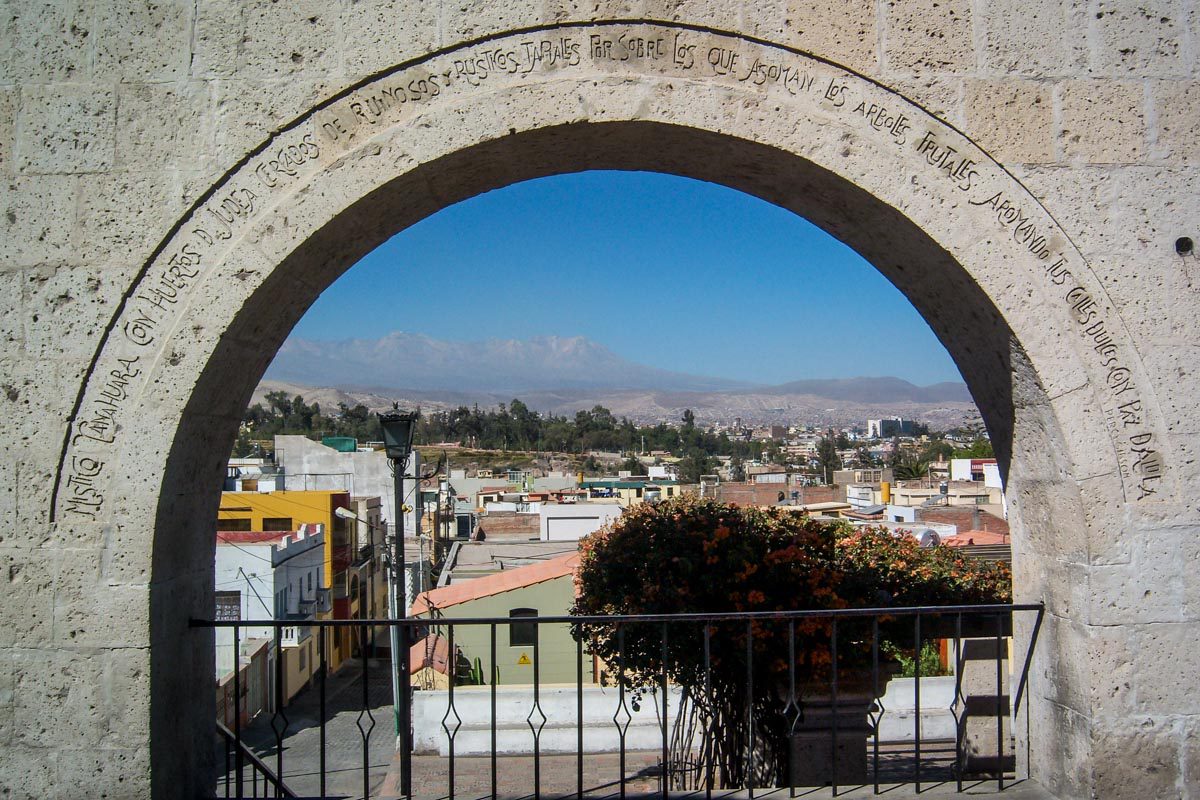 Yanahuara is a quiet neighborhood in town that holds the symbol of the city of Arequipa, the view at Yanahuara Scenic Point.
The lookout was built in the 19th century when the city was undergoing a period of beautification. Using the white volcanic rock from the bases of nearby volcanos (mentioned below), they built the stunning white pillars and surrounding area that aid to the Andalusian style vibe of the area.
After a bit of inspection, you'll be able to find inscriptions around the facade to find popular quotes from Arequipa and Arequipa thinkers.
What this viewpoint is most known for is the spectacular view of all three of Arequipas surrounding volcanos: El Misti, El Chachani, and Pichu Pichu. These all had very strong religious significance to the Incan people and some were believed to have been used for human sacrifices in ancient times.
Once you've enjoyed the view, explore more around Yanahuaras quiet city streets that are car-free, picturesque, filled with colorful shops, and lined with amazing stalls and restaurants. The park behind the Mirador de Yanahuara is a great spot to take in the sunshine while enjoying a smoothie or local plate.
6. Discover Mundo Alpaca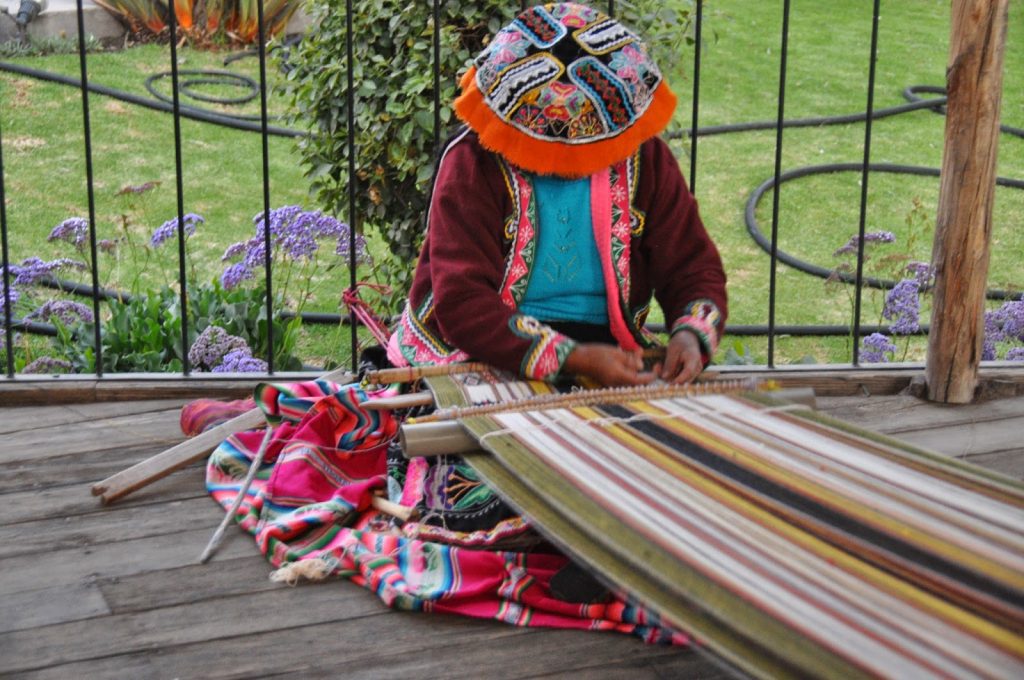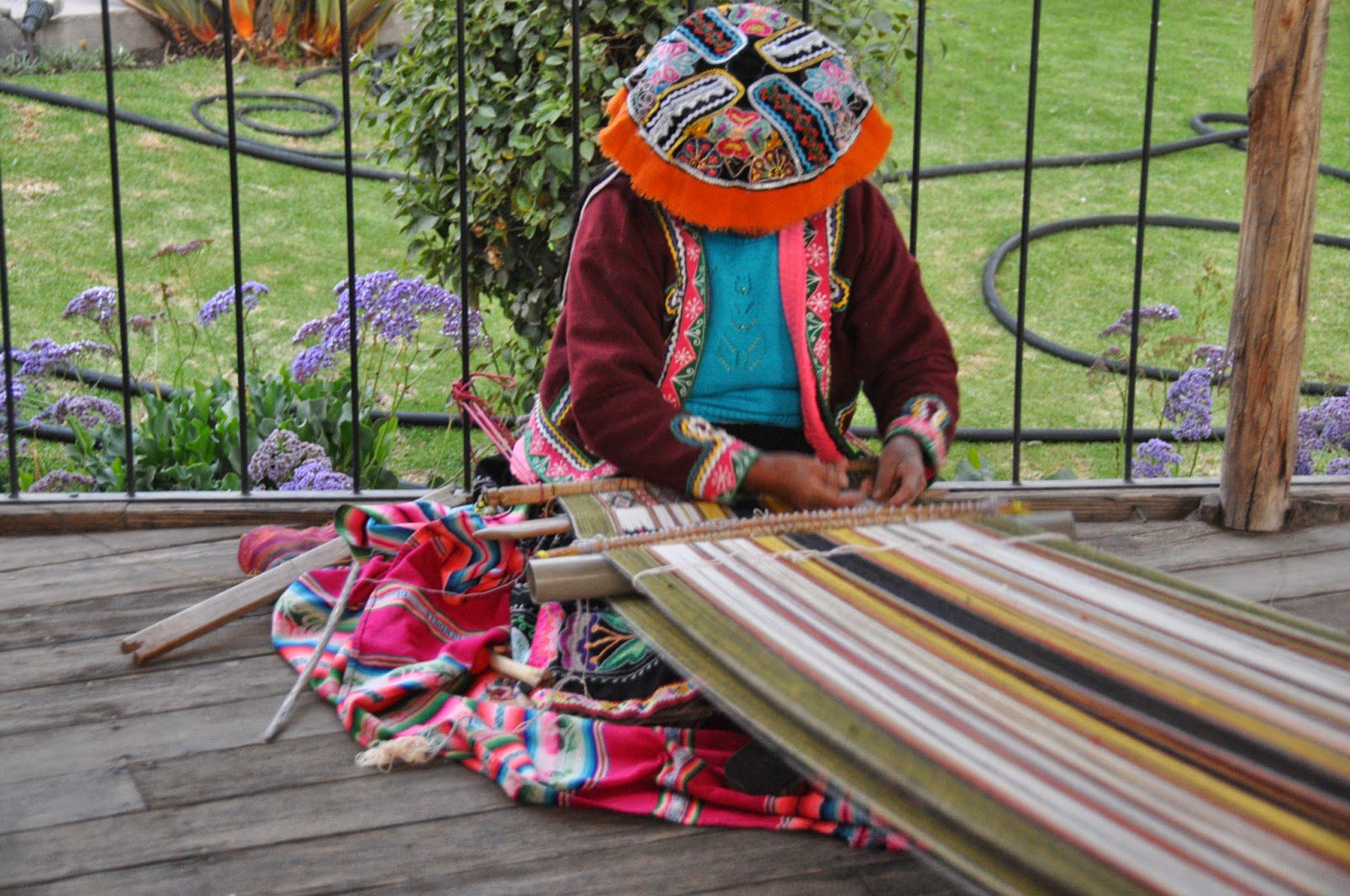 As one of the best free things to do in Arequipa, you don't want to miss Mundo Alpaca, Alpaca World. While the star of the show is the fluffy group of alpacas on site, you'll also learn about how the fibers are woven from pre-Incan ancestral techniques using the backstrap loom, and visit museums to learn more about the unique textile traditions from start to finish.
Mundo Alpaca represents a huge cultural contribution to the city and is an amazing way to learn about how all those colorful ponchos and sweaters were woven using practices that have been preserved for centuries.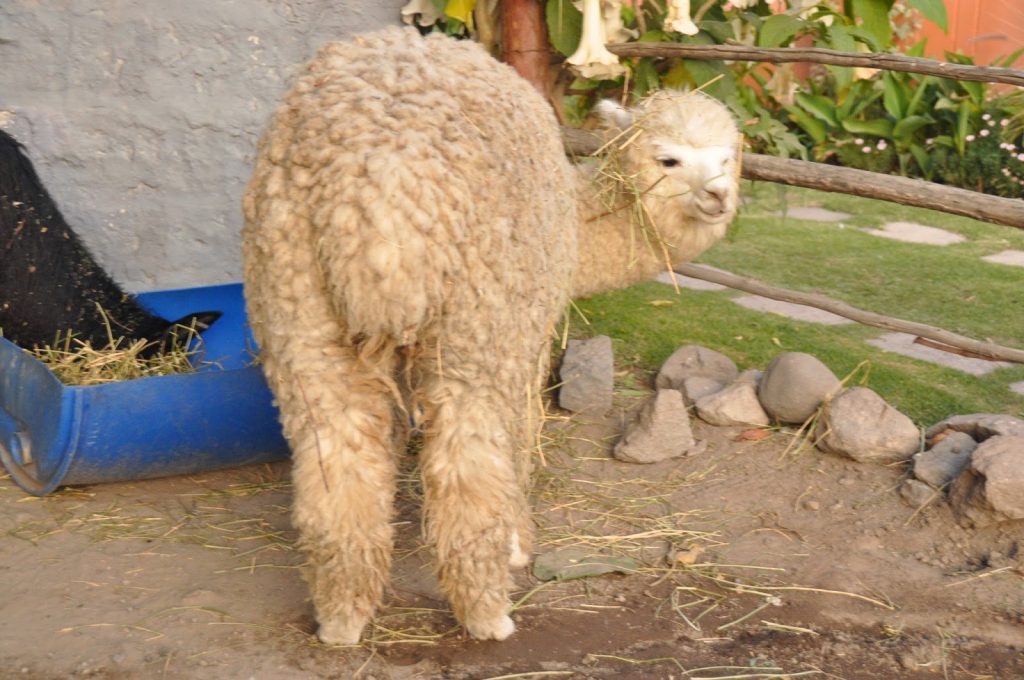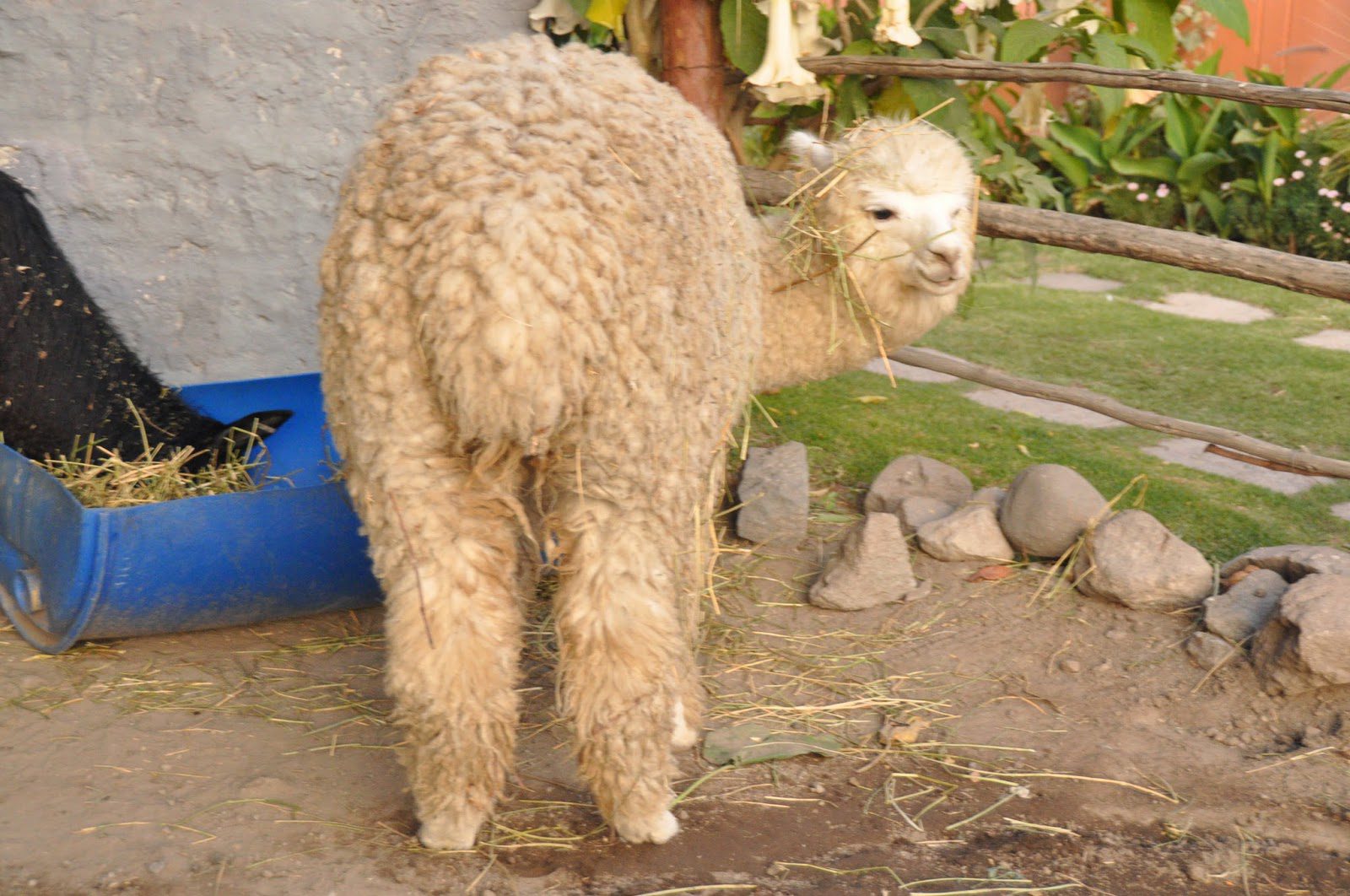 We will say, be careful approaching the alpacas and vicuñas (a South American camel) because they tend to spit when they feel threatened or the need to protect themselves. They won't get aggressive but you may get a sloppy welcome if you're not careful.
7. Visit the Santa Catalina de Siena Monastery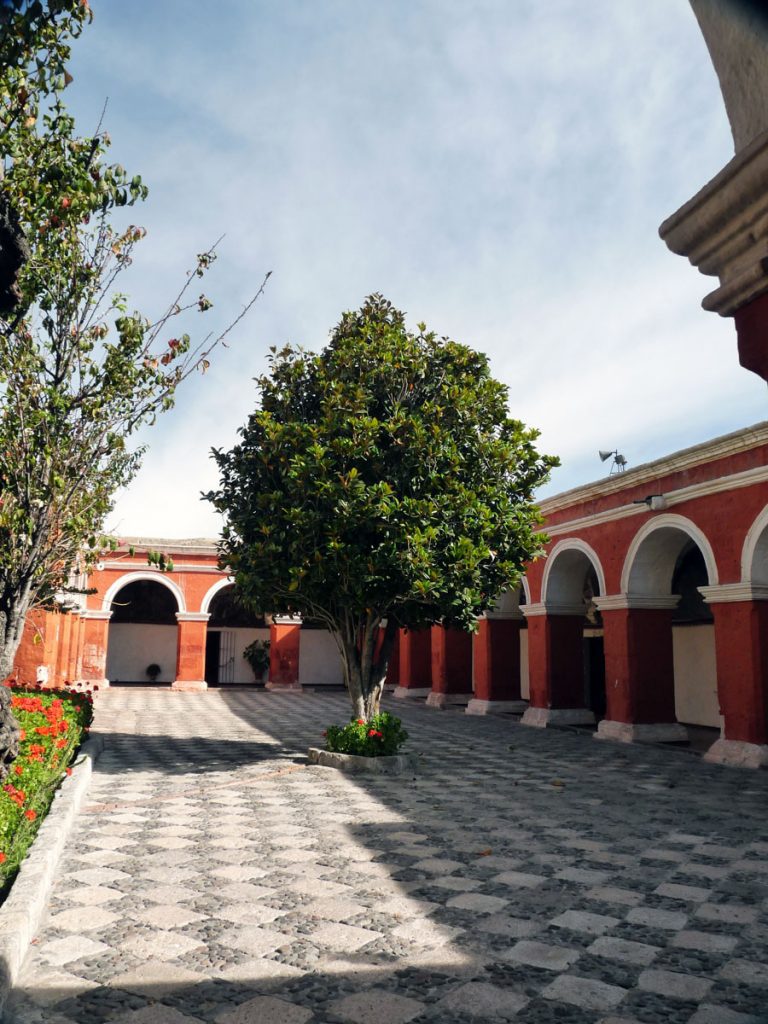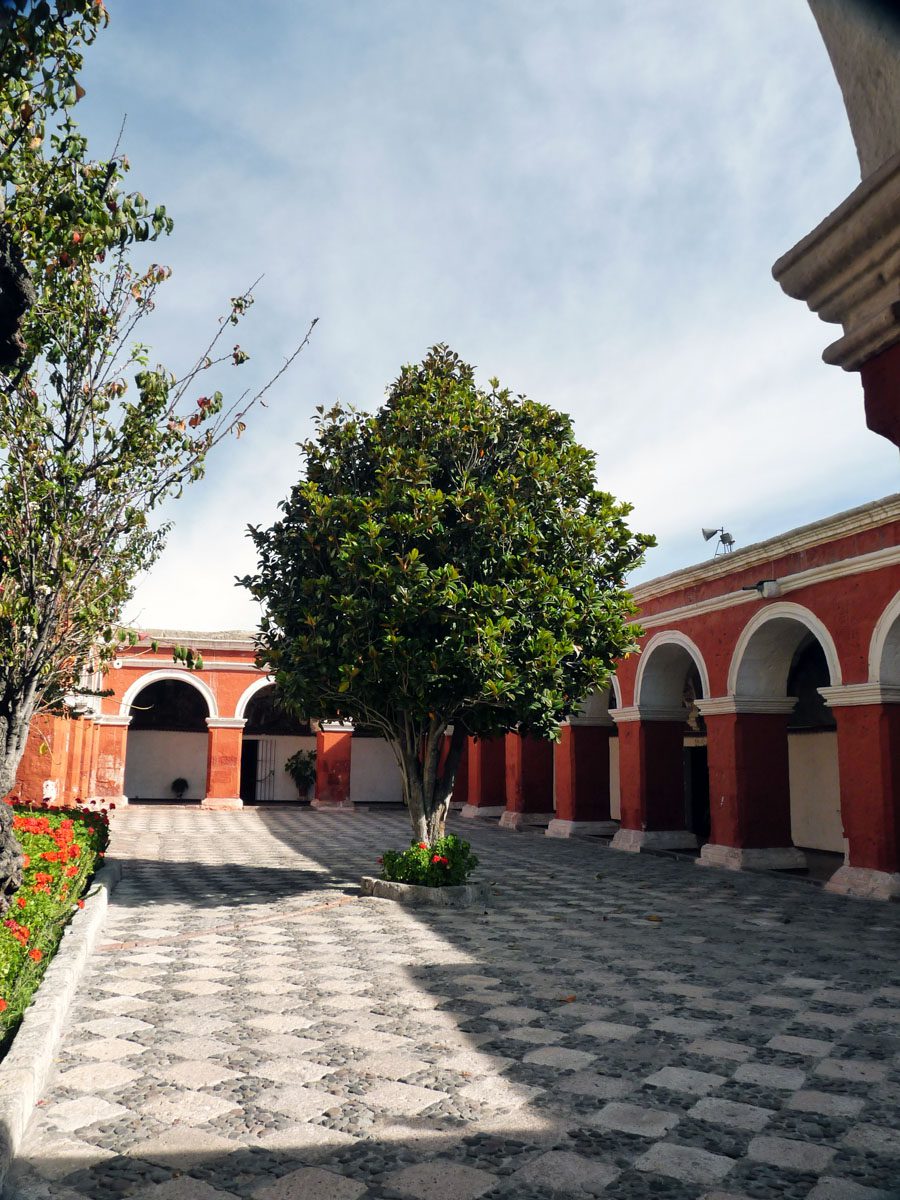 The Santa Catalina Monastery is one of the most renowned buildings in Peru, and considered world-wide to be an architectural masterpiece. You can roam the site with a guide or independently to see ornate fountains, stunning plazas, complex rooms, and winding cobblestone streets.
Built in 1579, the 20,000 square meter monastery was home to almost 450 nuns and servants, while today only twenty are left in the northern corner. After a few earthquakes destroyed parts of the monastery in 1960, they have since been rebuilt and are open for the public to explore.
Entrance to the monastery is 40 soles ($12 USD). You can purchase tickets at the entrance when you arrive or buy them online.
8. Roam around the Plaza de Armas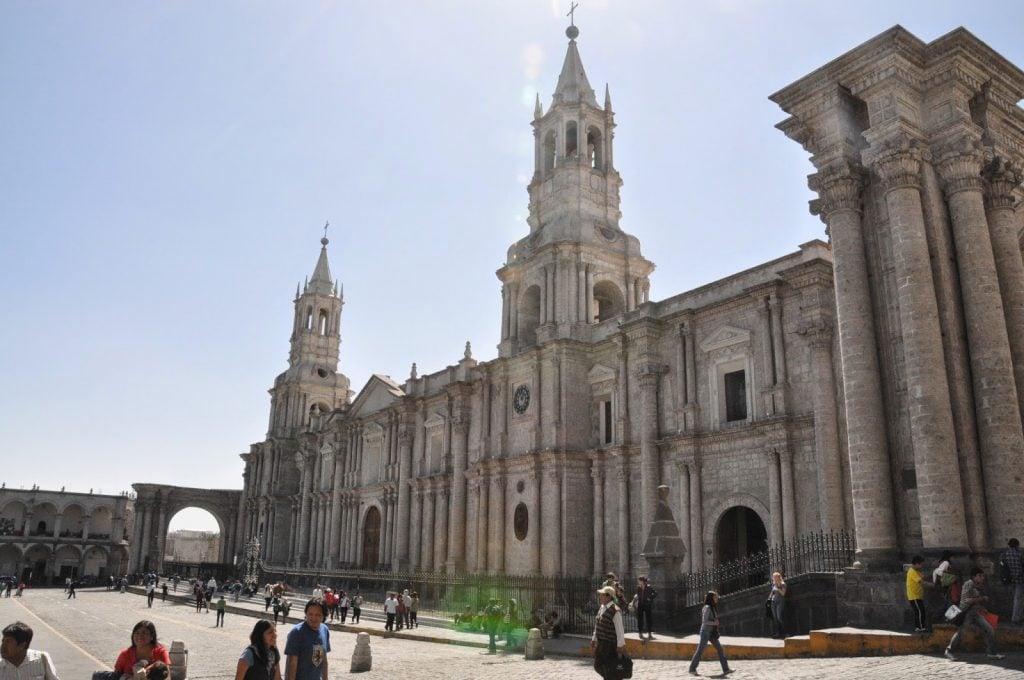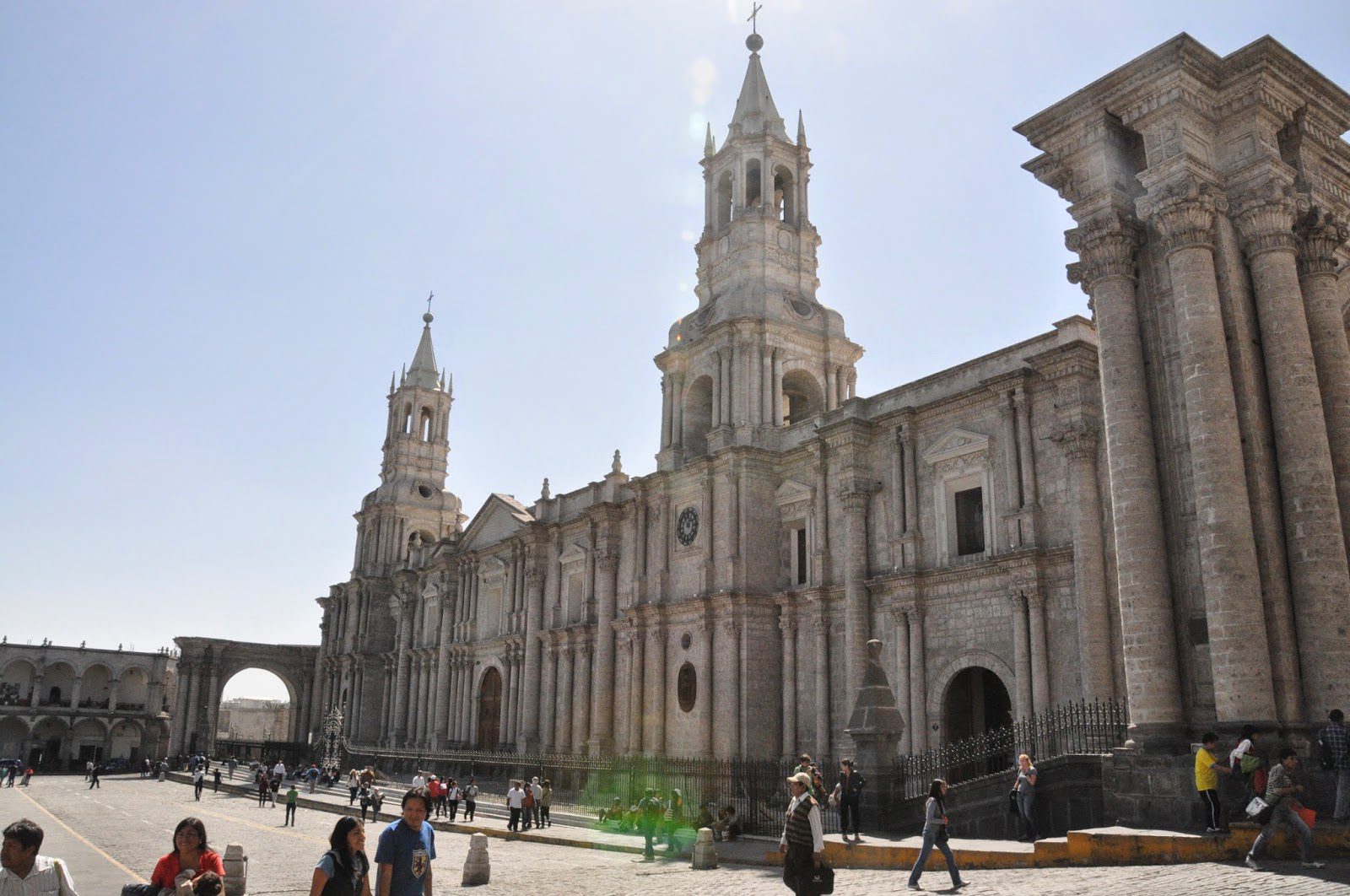 Arguably one of the most beautiful plazas in Latin America, the grand size of the Plaza de Armas in Arequipa with its towering pillars, white buildings, and impressive backdrop of El Misti, draw tourists to admire its beauty immediately upon arriving in the White City.
What makes this area of Arequipa so unique is that it's made up of nearby volcanic rock. So while you're gazing out at the enormity of the nearby peaks, you're standing on the rock that builds both their foundation and the plazas.
As you enter the plaza, your eyes will immediately follow to view the impressive towers of the Basilica Cathedral of Arequipa, the tallest building in the area. This is a great place to start your tour of the plaza and then make your way around to admire the many chalky buildings, shops, restaurants, rooftop bars, or join a walking tour around the city.
Due to its beauty and cultural value, the Plaza de Armas in Arequipa is a designated UNESCO World Heritage Site. Locals, couples, and families come to relax, hang and enjoy an afternoon in this plaza, no matter the time of year.
Near Christmas time, it's traditional to drink hot chocolate in the plaza, so if you're visiting this time of year, be sure to pick up a steamy cup of coco as you stroll the streets.
9. Shop for handicrafts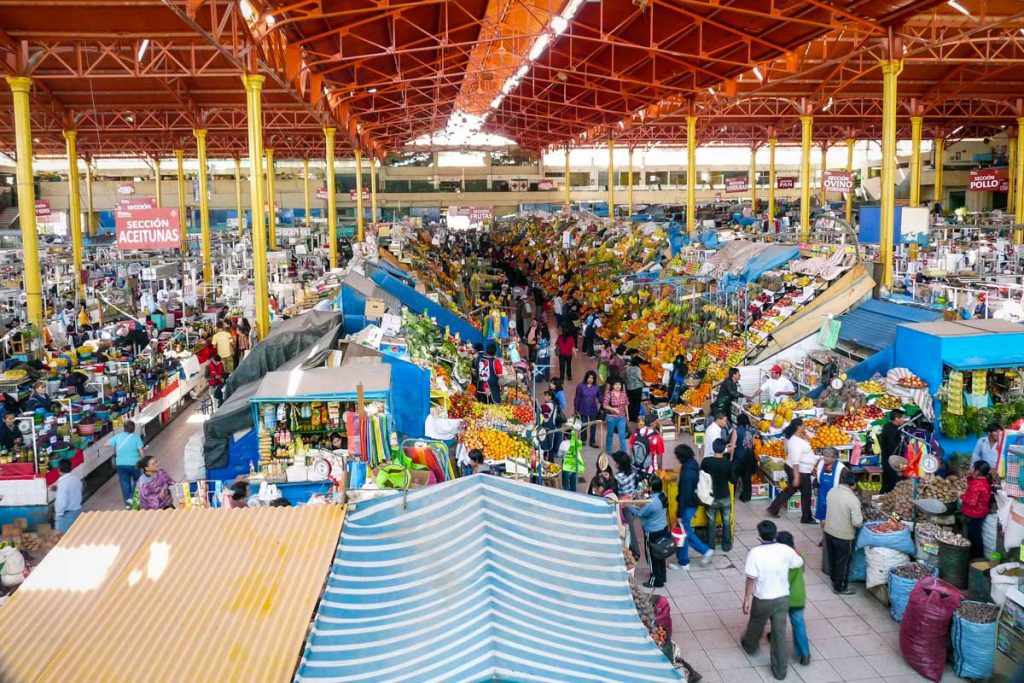 The heart of any Peruvian city lies in its central market, and for Arequipa, you cannot visit without strolling through its many markets for handmade items, fresh juices, and colorful textiles.
Mercado San Camilo (San Camilo Market) is in the historic center of Arequipa and was designed by the famous French architect, Gustav Eiffel (yes the same guy that built the famous Eiffel Tower in Paris). The market has come alive every morning for over 130 years, making it one of the oldest markets in the city.
Stop by to try traditional stuffed peppers and artisan cheeses, or pick up a fresh juice and roam the stalls in awe of the diverse array of findings.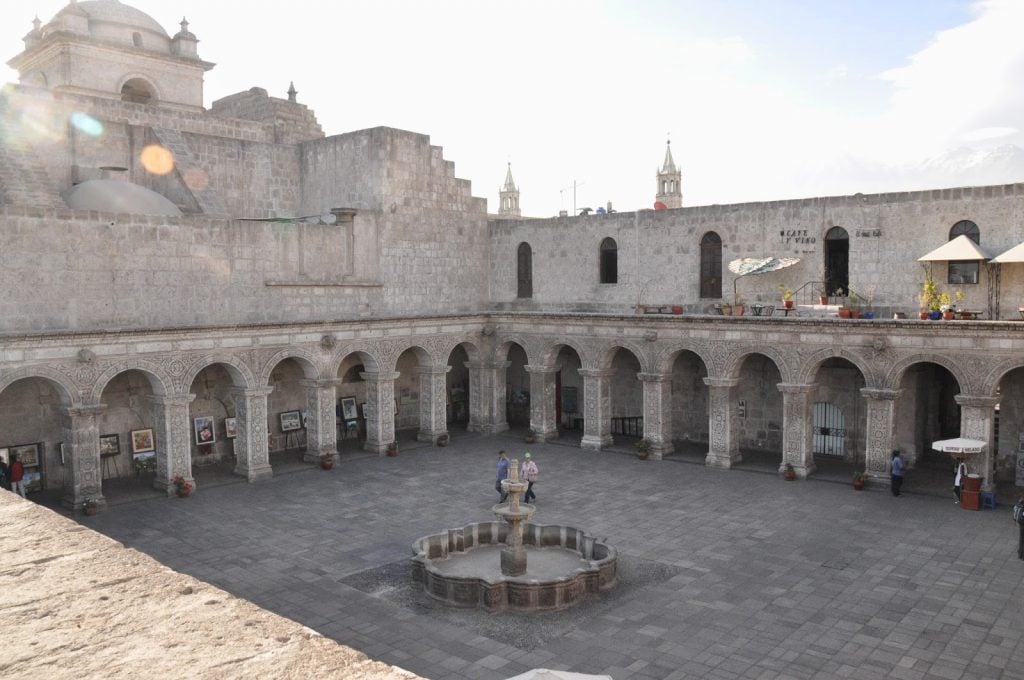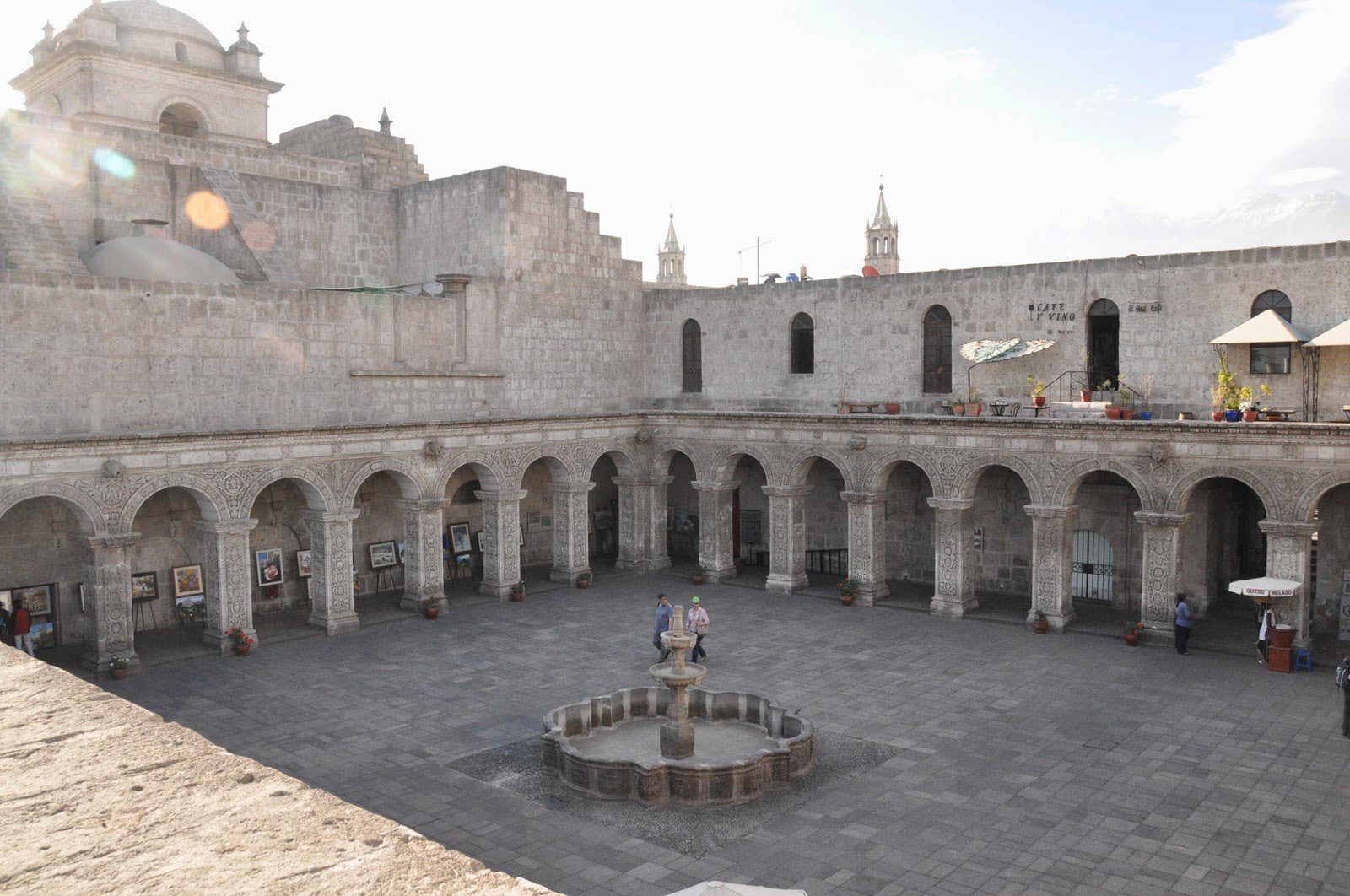 Another spot worth checking out is Claustros de La Compañía, Cloisters of the Company. It's an extraordinarily preserved 18-century cloister that was converted into a complex of shops and cafes. For those of you with a sweet tooth, La Iberica has amazing local chocolates.
10. Visit the Museo Santuarios Andinos to see the mummy of Juanita
The Andean Sanctuary Museum is home to many incredible anthropological finds from the area, most notably, the mummy of Juanita, a 12-year-old Inca girl that was sacrificed centuries ago in the 1450s. Although recently discovered, this has become one of the best things to do in Arequipa.
The most amazing aspect of her discovery was how well-preserved her body is after over 500 years in the ice. Juanita was able to be discovered after a glacier melted away the top layers of her centuries-old tomb, allowing her body to slide down the mountain face.
Along with her body, anthropologists found tools, statues, shoes, and clothing that were thought to have been placed with her sacrificed body to appease the Gods. Her discovery helps reveal just how much human sacrifice played a significant role during the age of the Incan empire.
Tickets to the museum are cheap, 24 soles ($7 USD), and include a guide and a tour around the museum that lasts about an hour. Note: After the tour, you're expected to tip your tour guide.
11. Go hiking in Colca Canyon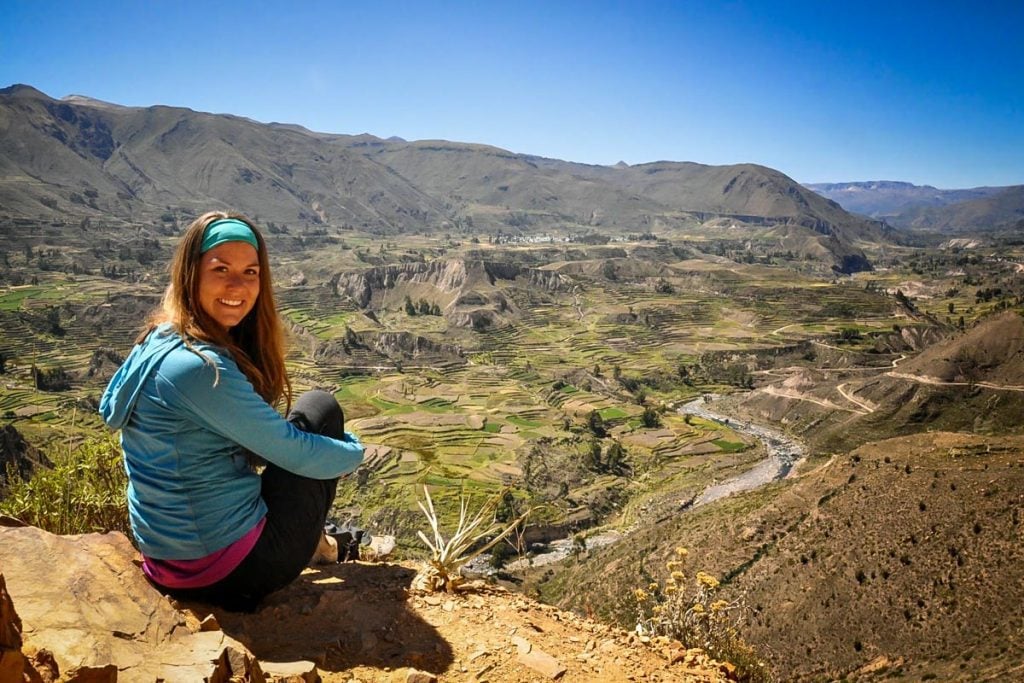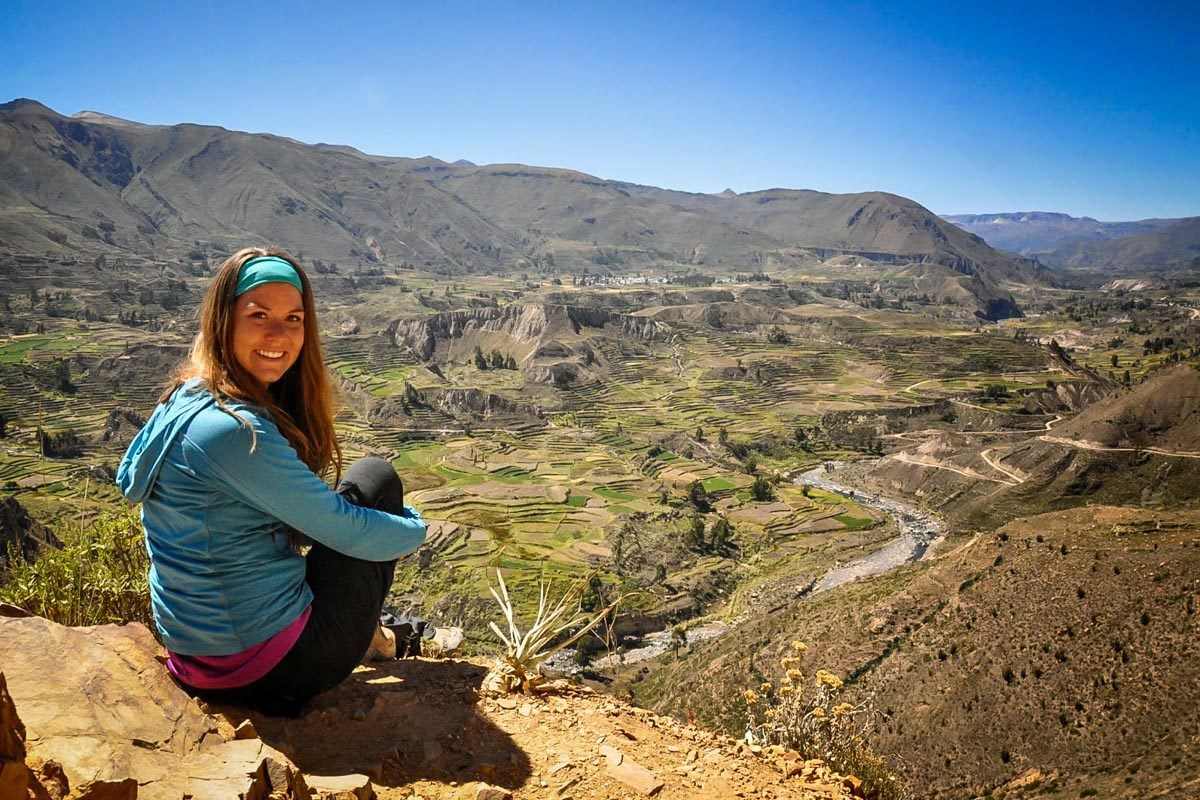 Colca Canyon is a famed hiking destination due to the fact that it's the deepest canyon in the world. Over millions of years, the Colca River carved the canyon to an impressive 6000 feet (1800 m) in depth.
You can make a day trip out of visiting the Colca Canyon, or go on an overnight excursion to trek down into the canyon and maximize your time here.
Explore the canyon and then marvel at the Colca Valley, an Andean Valley with pre-incan roots, Spanish-colonial architecture, and the cultures of the Collagua and the Cabana people.
We have a complete guide to trekking the Colca Canyon, including how to get there and comparing the option to go on your own or join a tour.
12. Take a day trip to Salinas Y Aguada Blanca National Reserve
One of the best things to do in Arequipa, that's not technically in the city but makes for an adventurous day trip, is exploring the Salinas and Aguada Blanca National Reserve. This natural area is still quite undiscovered, but it's definitely worth a trip out there if you have the time.
The massive reserve is filled with an abundance of wildlife that is different for each season. As you drive through, you'll be able to gaze at stunning vistas of volcanos, lagoons, wetlands, pre-Inca ruins, and unique plants and wildlife that thrive in the high altitudes of this region.
Explore the Tambo de Cañahuas, Toqra Interpretation Center, Sumbay Cave Paintings, Salinas Lake, and Chiguata that all showcase the puna ecosystem, one of eight natural regions in Peru.
Because the National Reserve is still up and coming, the public transport options are pretty slim to get there, so you'll need to either rent a car or book a tour to go and see it. Guided tours are a fantastic option since you can have everything taken care of for an in-depth 8-hour tour.
13. Climb a volcano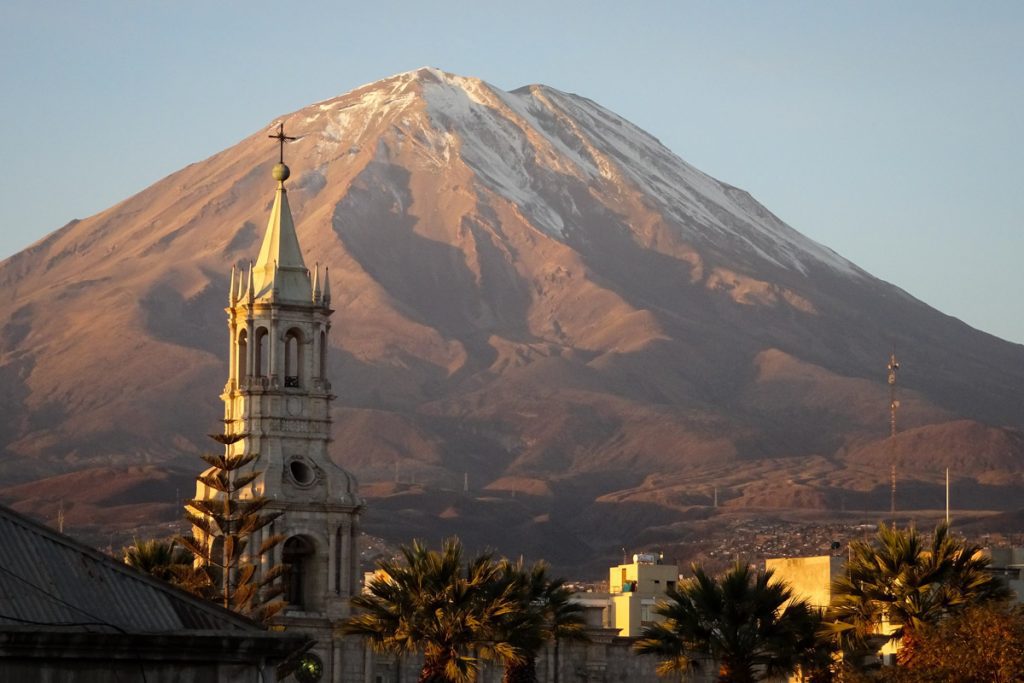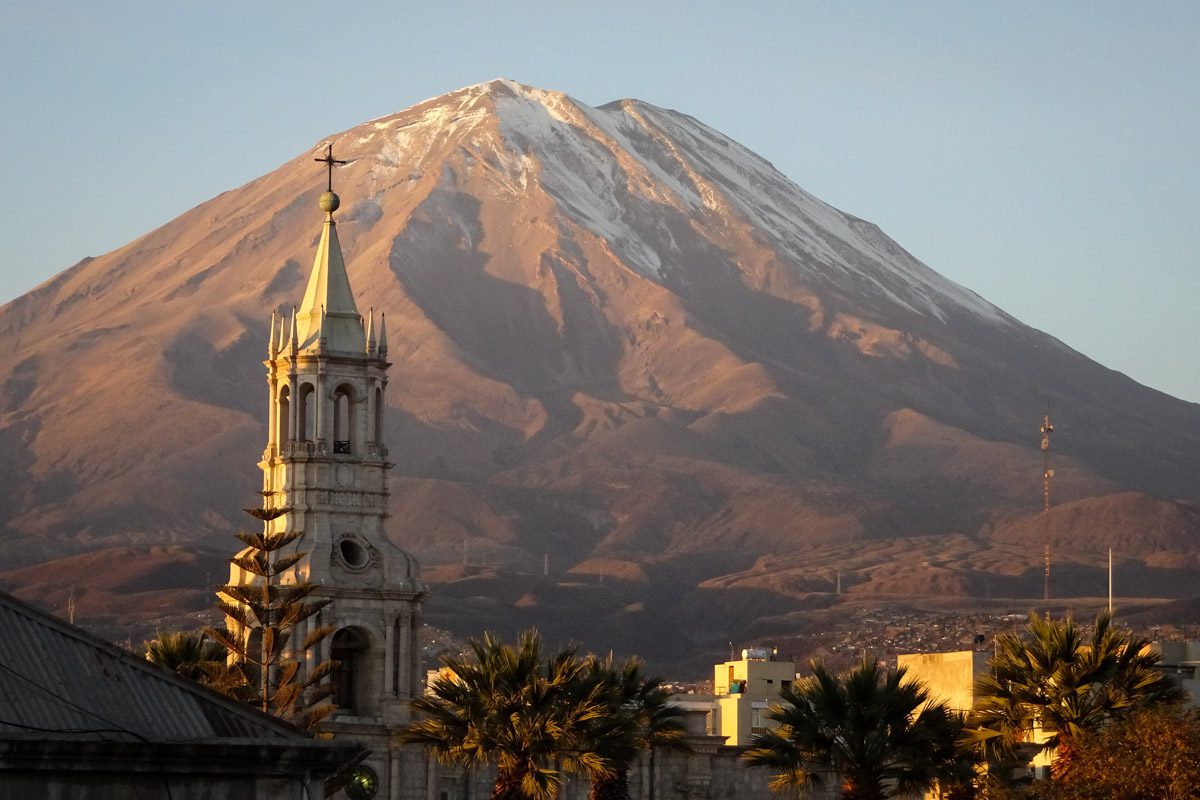 One thing you may not expect from the colonial city of Arequipa Peru is that it's one of best places in the world for volcano spotting. The city is surrounded by several massive volcanos, but most notable are the incredible peaks of El Misti, El Chachani, and Pichu Pichu, that can all be viewed year-round from any open area in town.
While sipping on a pisco sour and admiring the volcanos in town is an amazing way to soak up their enormity, nothing compares to hiking to the top of one and sitting at nearly 6000 meters (almost 20,000 ft).
What is most unique about the elevation of these volcanos is that they don't require any technical skills to reach the top, meaning they're the easiest and cheapest high altitude hikes in the world. To summit a similar mountain, such as Kilimanjaro or the famous Everest Base Camp trek in the Himalayas, requires a lot of skill, preparation, and money.
But that isn't to say a summit to the top of one of the volcanos is an easy feat. To get to the top, it will be a difficult, tiring, and strenuous trek due to altitude and elevation gain.
As long as you start your trek in good physical condition, properly acclimated to the altitude in Arequipa, and with a strong amount of perseverance, you will likely make it to the top. It will be a lot more difficult attempting this trail coming directly from Lima.
The two most popular hikes for day trips are El Misti and El Chachani:
Misti Volcano: This volcano is the most visible out of the three stellar peaks and rises an impressive 19,101 feet into the sky. The hike is 13.2 km and takes two days to complete. The first day you'll hike 6-7 miles to base camp, spend the night, then summit the next morning.
El Misti played a massive role in the construction of Arequipa and helped give it the name the "White City" as the white volcanic rock known as silar was used to help create many of the white buildings around town.
Chachani Volcano: If you're determined to summit your first 6000m peak, El Chachani is the hike for you. Over two days you'll hike 19.2 miles to reach the summit.
Like many of the other volcanos surrounding Arequipa, this peak also had great religious significance to the Incas. It was believed to have the power of choosing the gender of newborn children. Up until the end of the 19th century, there was an Incan temple at the top that has since been looted and destroyed.
Note that due to the nature of these trails, you cannot attempt a summit alone. But luckily there are a variety of reputable tour operators that will take you up there safely with proper gear.
Waiky Adventours, Carlos Zarate Adventures, and Quechua Explorer Andean Mountains are three great companies that have the proper guides and equipment to take you to the top. The tours generally require three people to depart. You can pay to fill the spot or you can leave your WhatsApp and they will notify you when there is a guaranteed departure.
---
Where to stay in Arequipa
Arequipa is full of a variety of places to stay whether you're backpacking or looking to splurge.
Best backpackers stay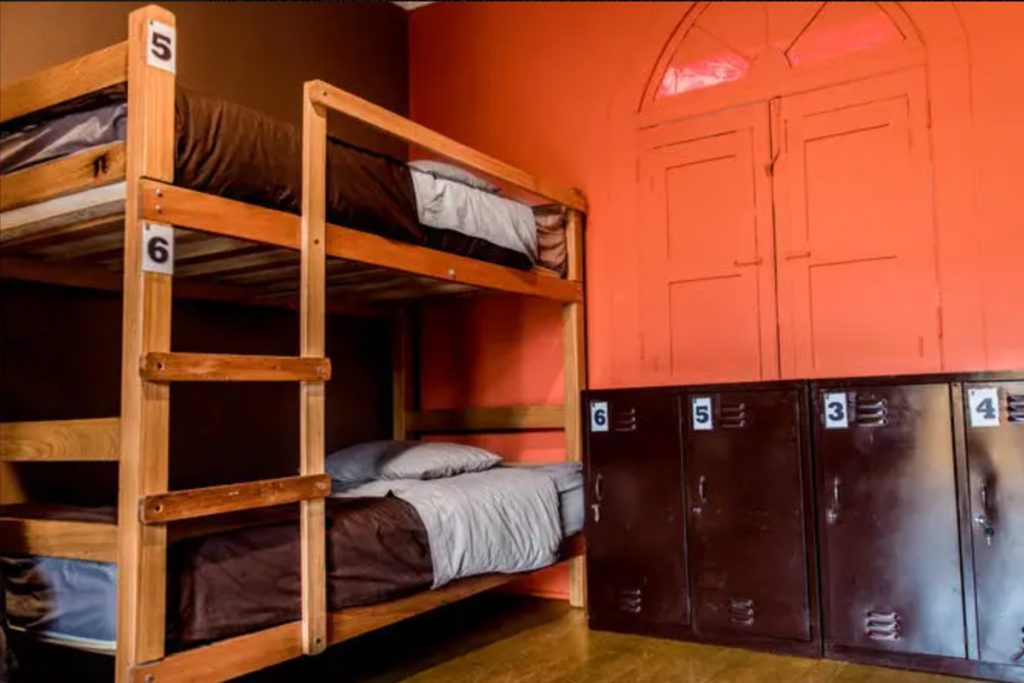 Wild Rover Hostel: Wild Rover is known as the party hostel of the city. It's location makes it the perfect basecamp for adventuring during the day and the pool is the perfect place to sip on a cocktail and relax before transitioning into one of the cities best nightlife spots.
Best stays for a mid-range budget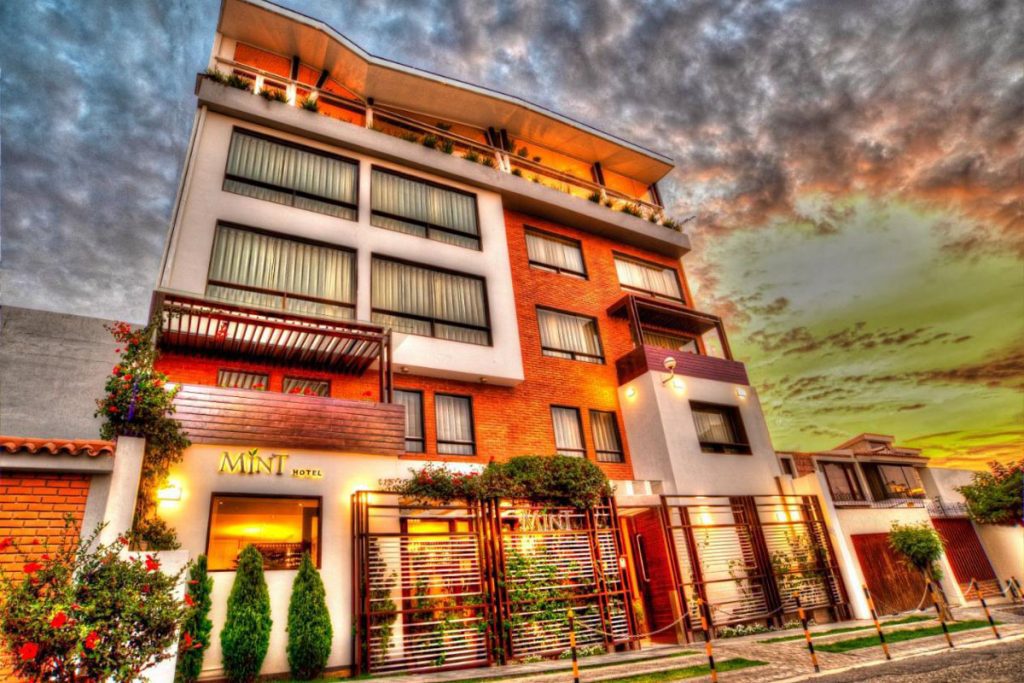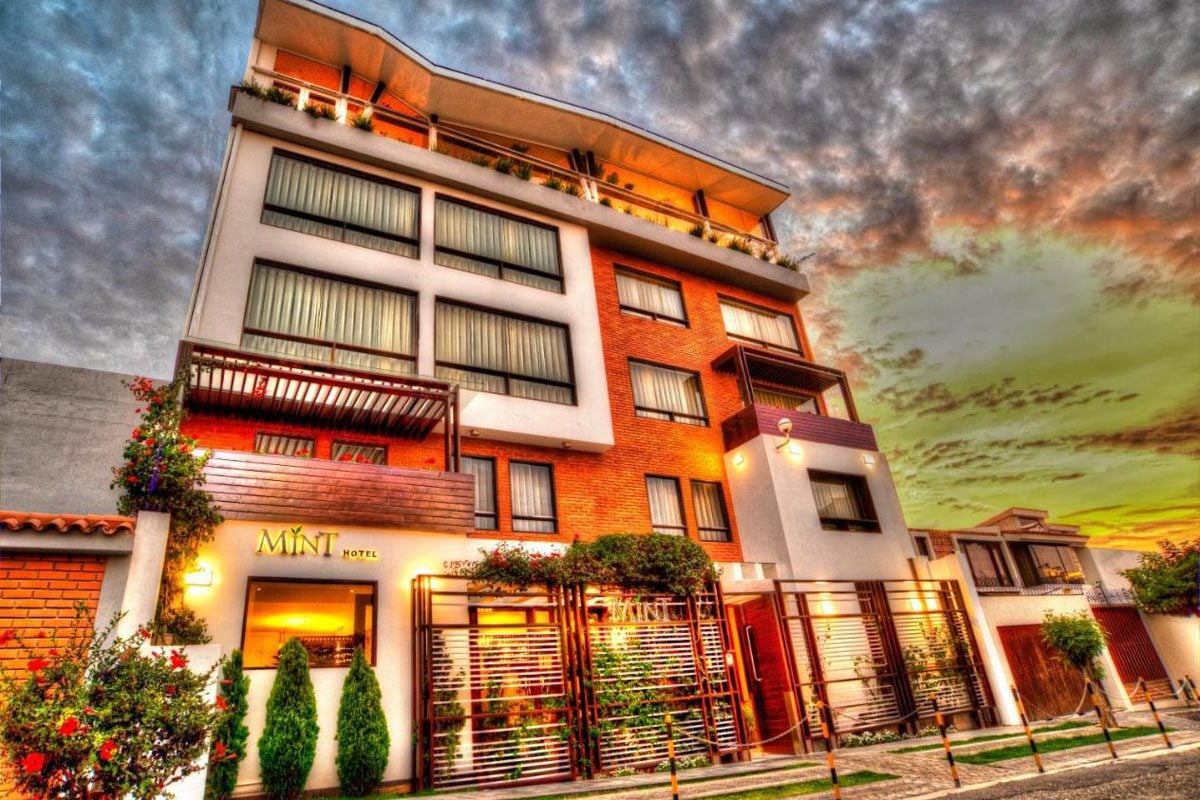 Mint Hotel: This stunning hotel is located right off the Rio Chili and is only a short walk from the Plaza de Armas. This hotel has a nice homey-type of feel, offers a breakfast buffet in the morning, and is a great option for couples that want a quiet stay, but still want to be close to town.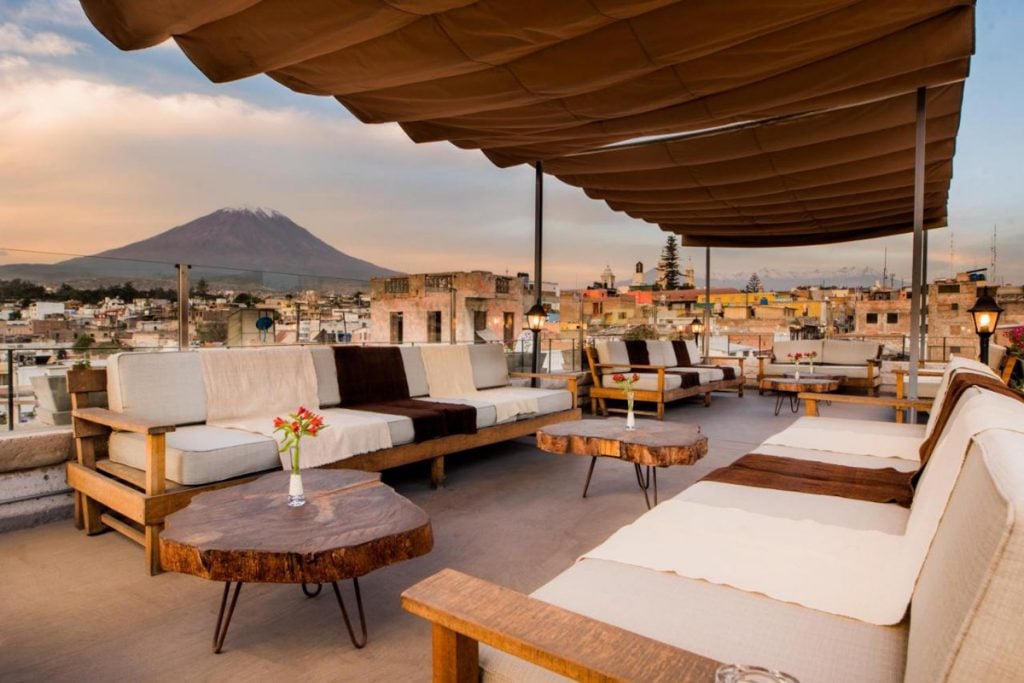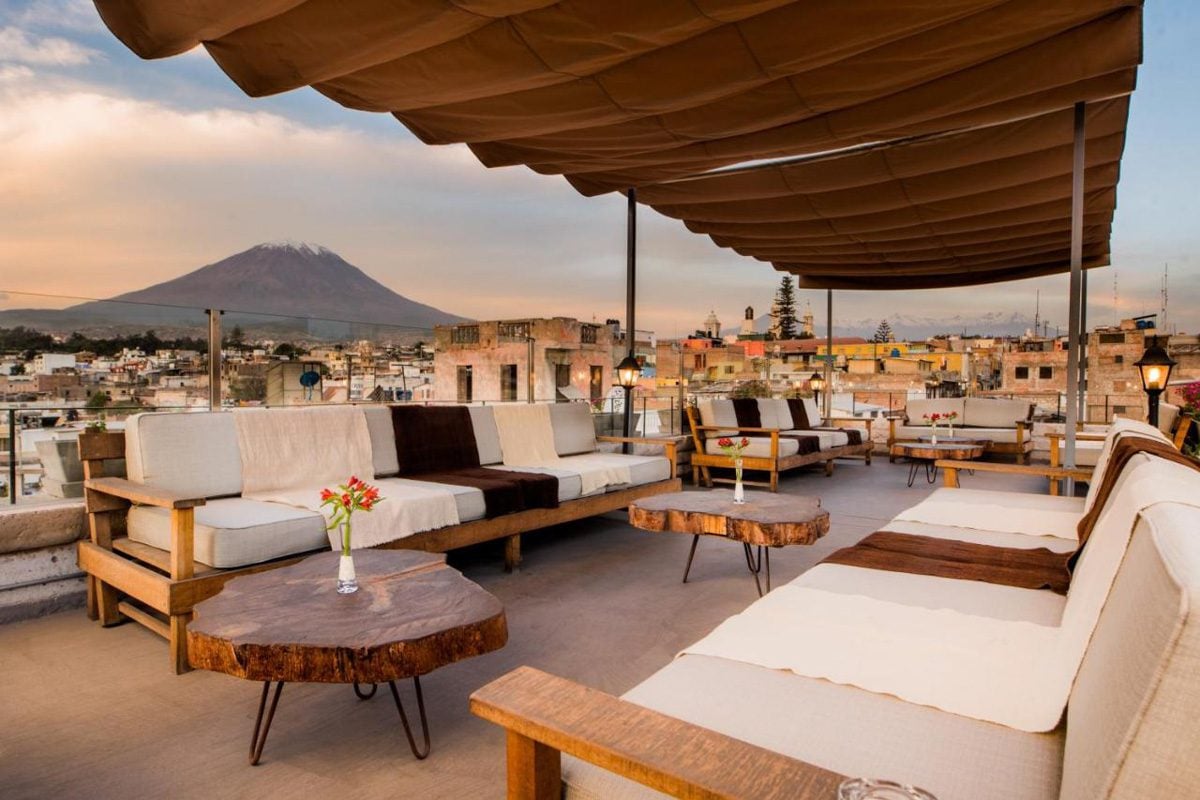 Palla Boutique Hotel: To be right in the heart of Arequipa, this boutique hotel is an amazing option as it's only a 5-minute walk from the main plaza. Wake up with a complimentary breakfast buffet, get out and see the best things to do in Arequipa, then wind down at sunset on their rooftop terrace.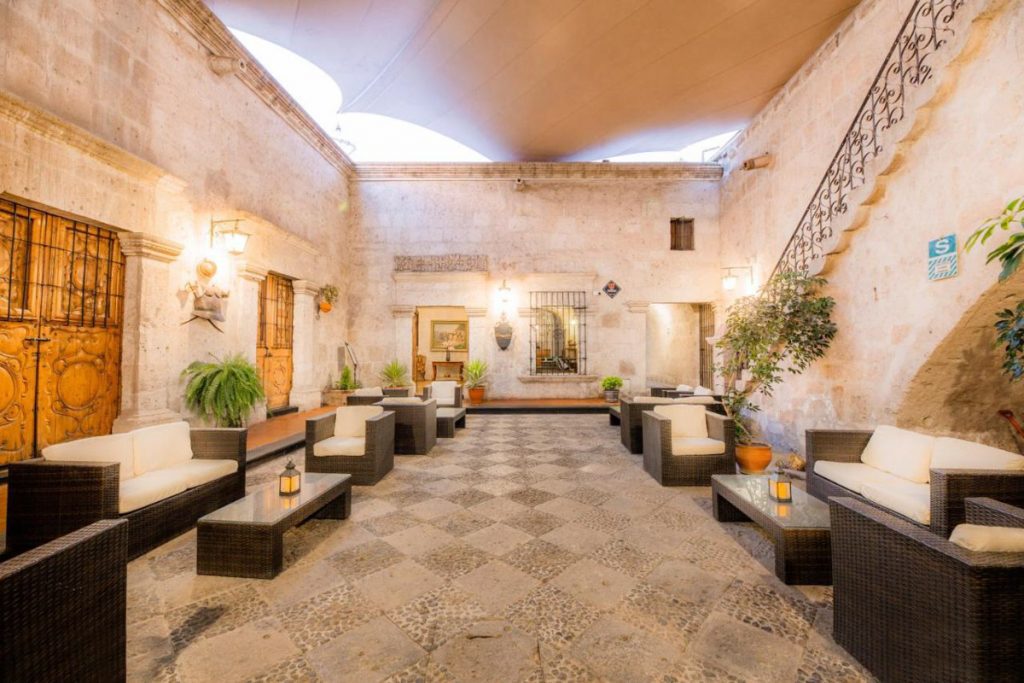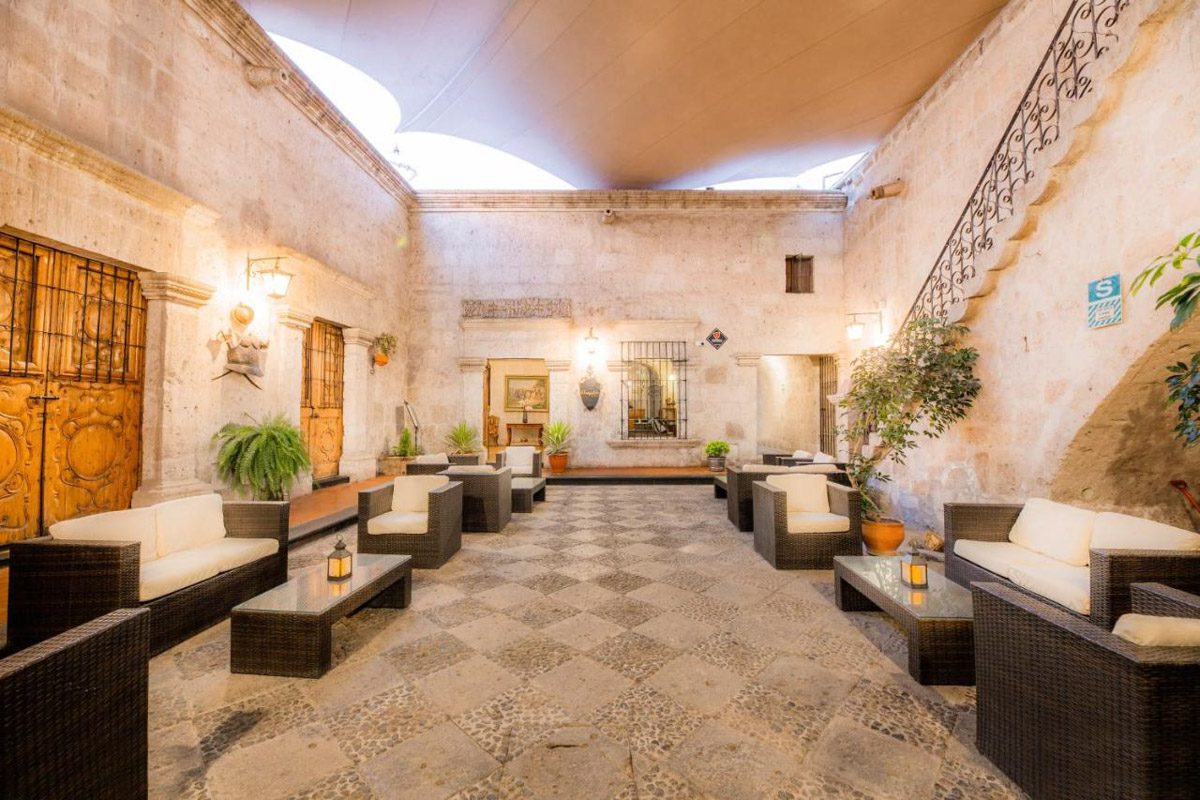 Hotel Conquistador: Start and end each day in the historic center of Arequipa at this hotel that was built inside an 18-century building. Enjoy the colonial architecture, impressive stone-arched lobby, and the private garden to relax on the grounds.
Best splurge stay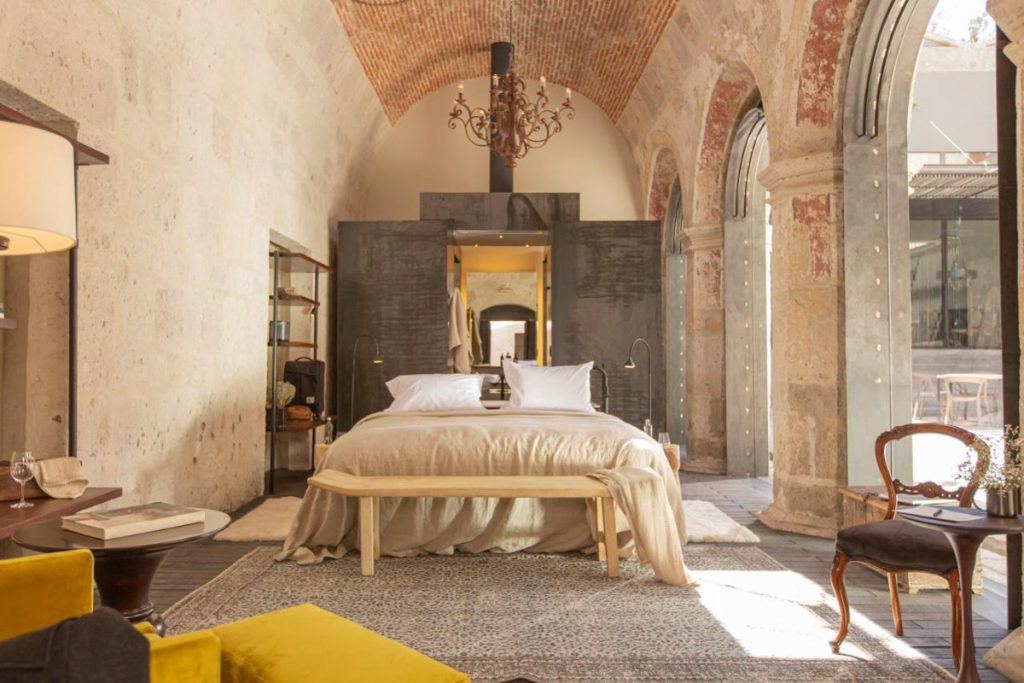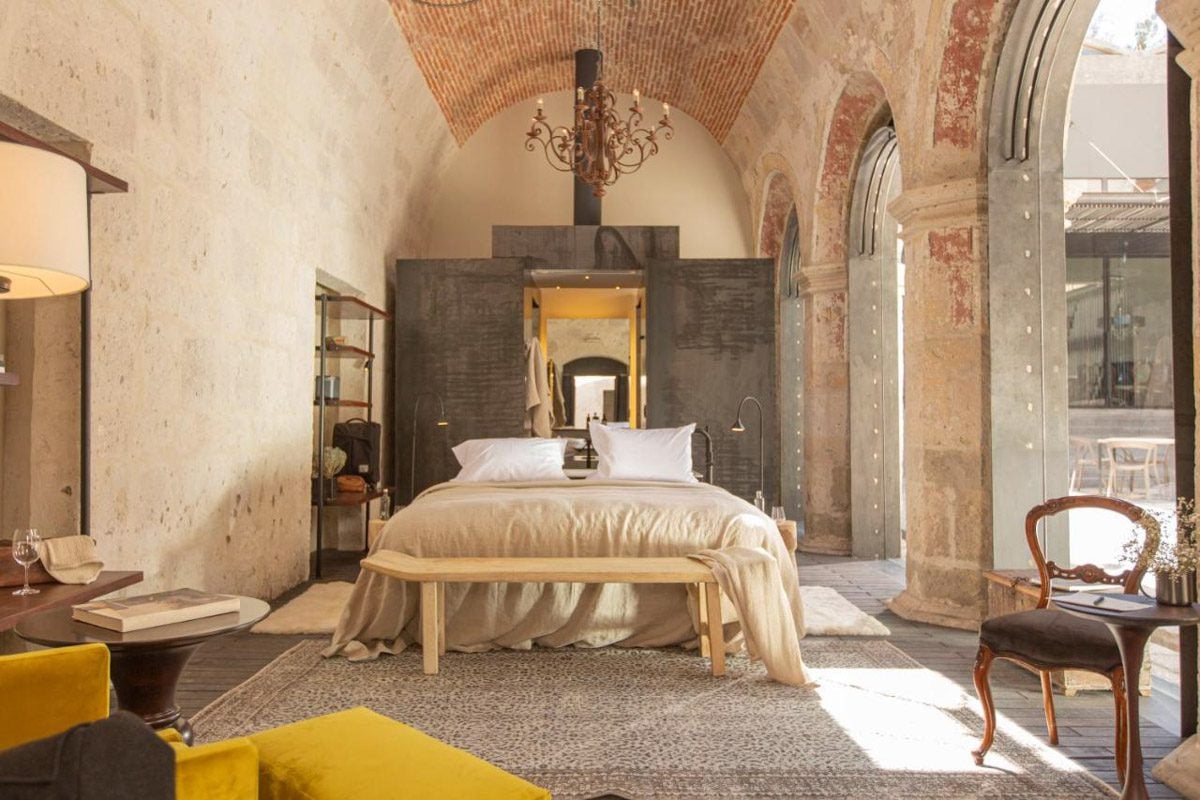 CIRQA – Relais & Châteaux: If you want to indulge in one of the most beautiful hotels in Arequipa, CIRQA is a baroque-style building made from the same volcanic ashlar rock as many parts of the city. Expect unparalleled service, spectacular rooms, and an overall luxurious experience in the White City.
---
Are you planning a trip to Peru?
We have lots of resources on travel in Peru and destinations throughout the country. Check out our Complete Peru Travel Guide for all the answers to your most burning questions, or read some of our favorite articles below.
Save this article on Pinterest for later!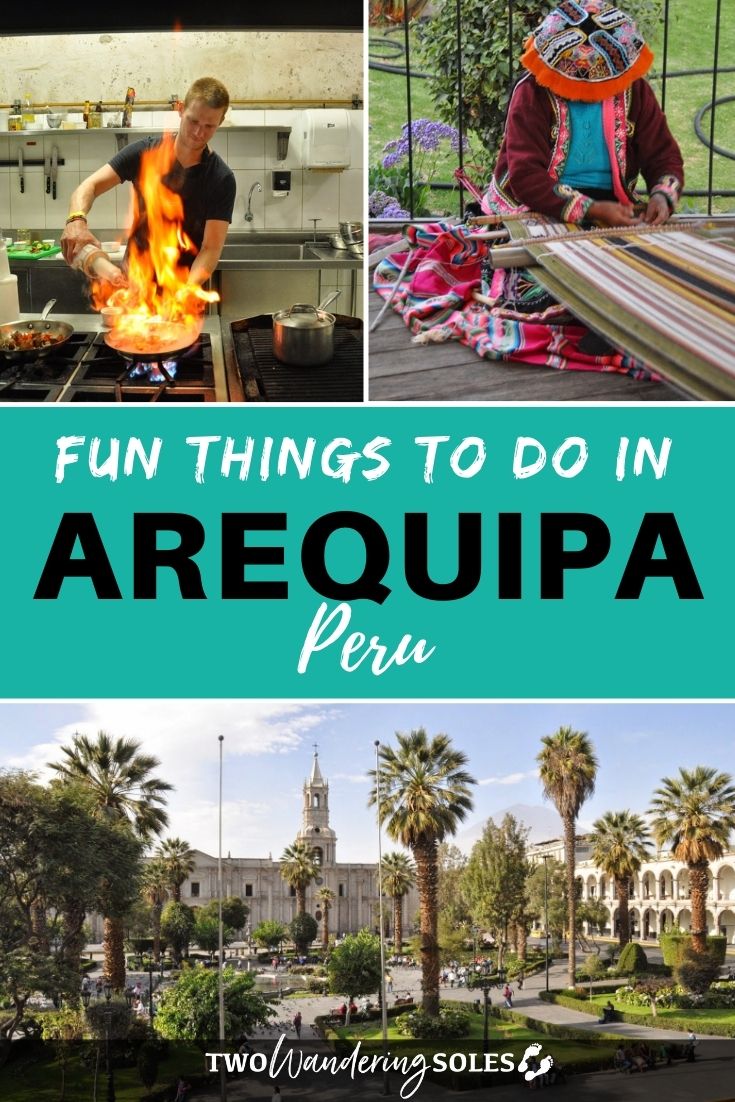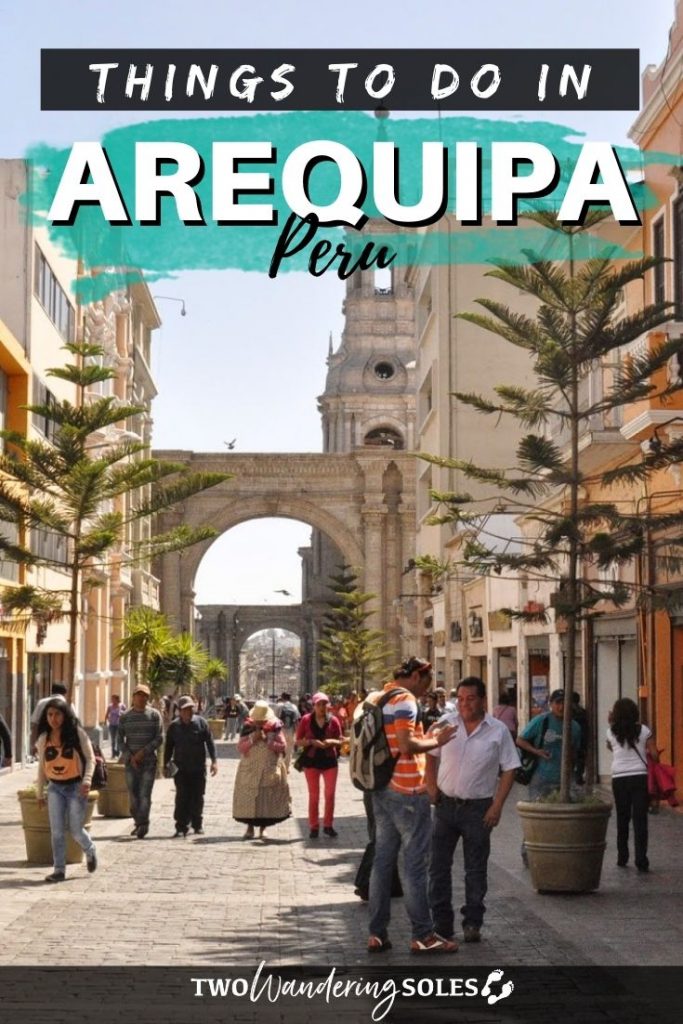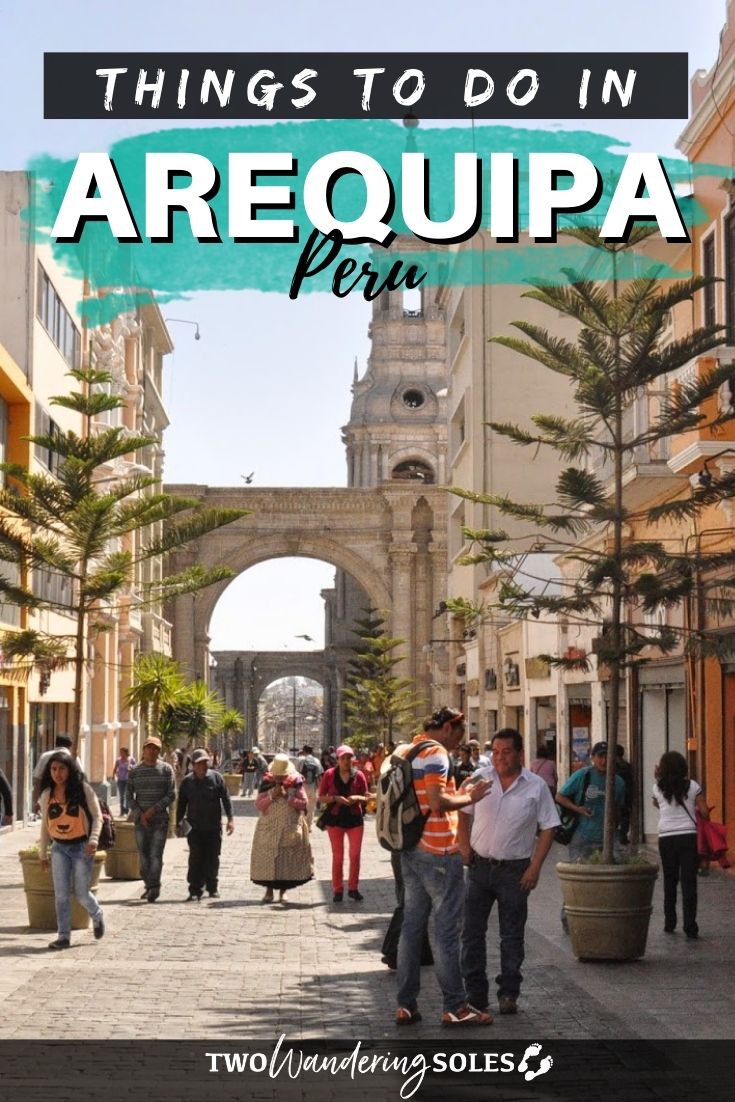 We want to hear from you!
Are you planning a trip to Arequipa and still have questions? Leave your questions in the comment section below and we'll do our best to find you the answers you are looking for!