Plan the Japan trip of a lifetime through Kyoto, Hakone (and Mount Fuji!), Osaka, and of course, Tokyo. Follow this 1 week Japan itinerary, and you'll get a taste of the country's culture, food, cities and landscapes, and you'll leave craving more!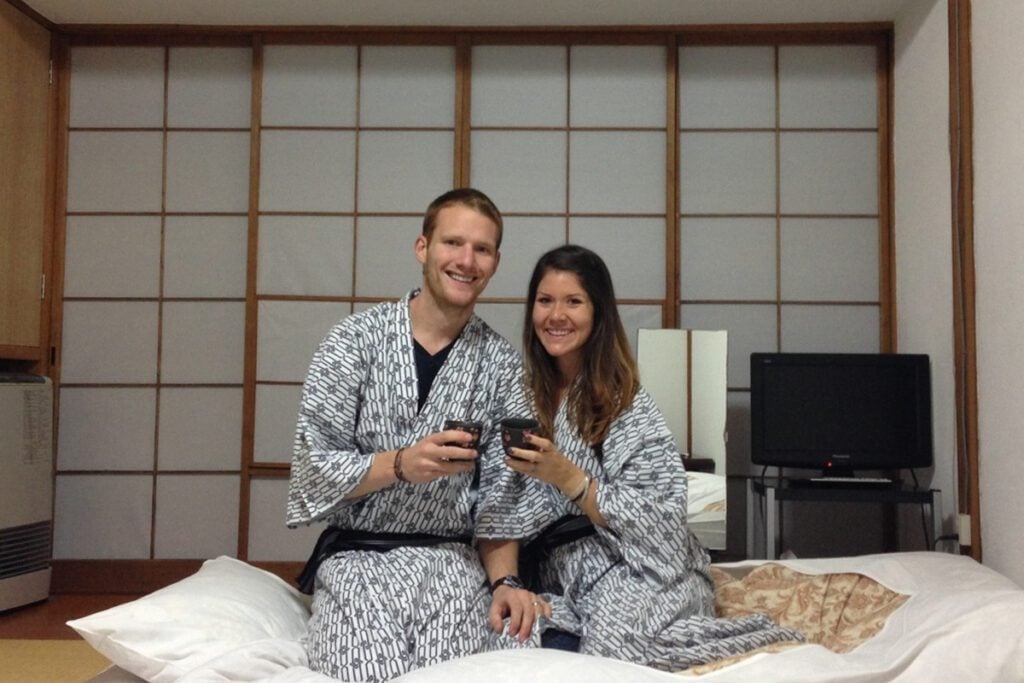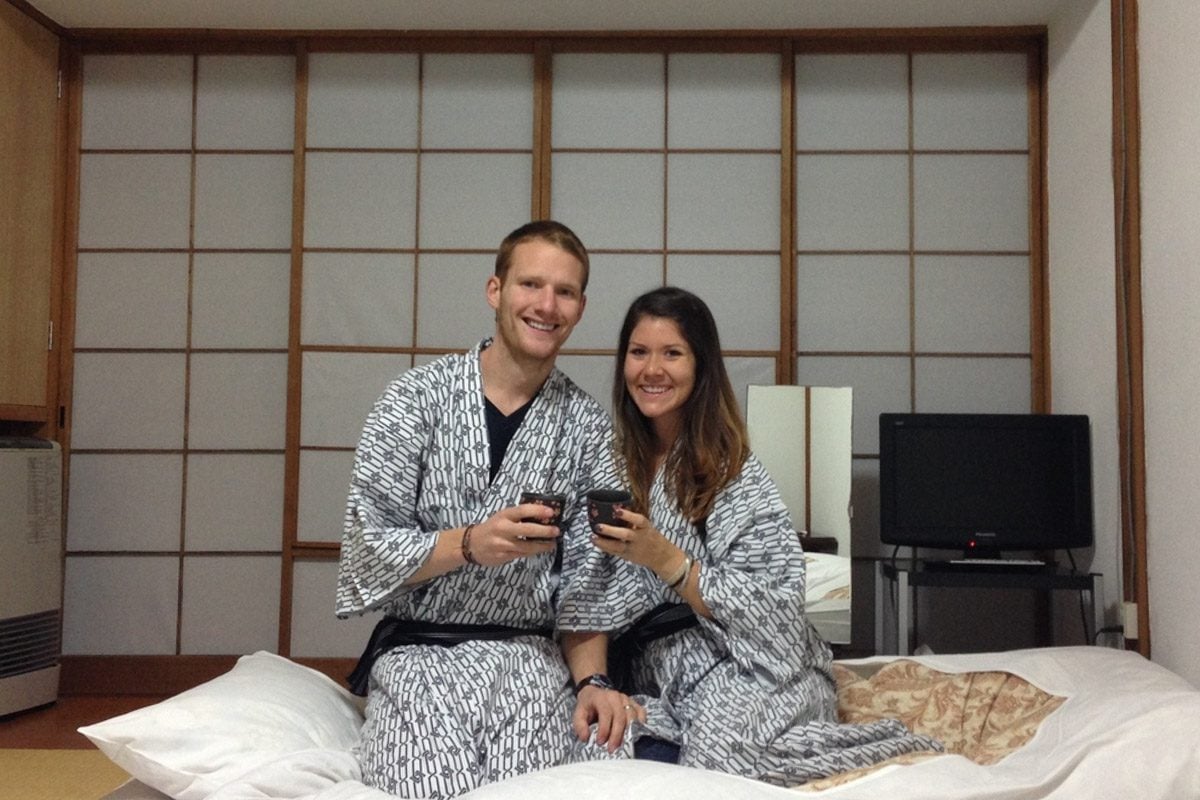 To be completely honest, one week in Japan is such a short amount of time to visit this incredibly diverse and interesting country. You could easily spend months exploring the small villages and tiny islands off the coast of the county and still not see it all.
But if you're like us and your schedule only allows you a week in Japan, we've got you covered with the top things to see on your first trip to the "Land of the Rising Sun".
A week is short, yes, but it's enough time to give you a taste of the culture, the food, the modern cities and the iconic landscapes that will make you fall in love.
We're laying out a perfect one week Japan itinerary, which is packed with some major highlights, making it great for anyone visiting Japan for the first time. This itinerary covers the following highlights:
Kyoto: culture, food, temples, history, cooking class
Hakone: Mount Fuji, onsen, villages, nature
Tokyo: nightlife, architecture, food, pop culture
Osaka: street food, nightlife, hip neighborhoods
We have a feeling that after a week of exploring the best of Japan, you'll fall hard for this country and start plotting a return trip even before you leave the country! (We certainly did!)
Japan 1 Week Itinerary at a glance
Use these jumps to navigate to a specific day, or keep scrolling to read the full itinerary.
Good to know: This itinerary packs a lot in and can feel a bit rushed. We think this would be ideally spread across 8-10 days. But if you're like us, and want to see as much as possible in a short time, this itinerary will do the trick!
Do this one thing before your trip to Japan…
Purchase a 7-day Japan Rail Pass and you won't regret it. The pass quickly pays for itself – just a roundtrip from Kyoto to Tokyo is enough to make up the steep price. (Plus, you get to ride the famous Japanese bullet trains!)
Insider Tip: It's much easier to purchase the JR Pass before entering the country. Give yourself at least a week for the voucher to be shipped to you. Check out our complete Japan Rail Pass guide for everything you need to know.

Other resources for planning your perfect Japan trip
---
Day 1: Arrive in Japan & make your way to Kyoto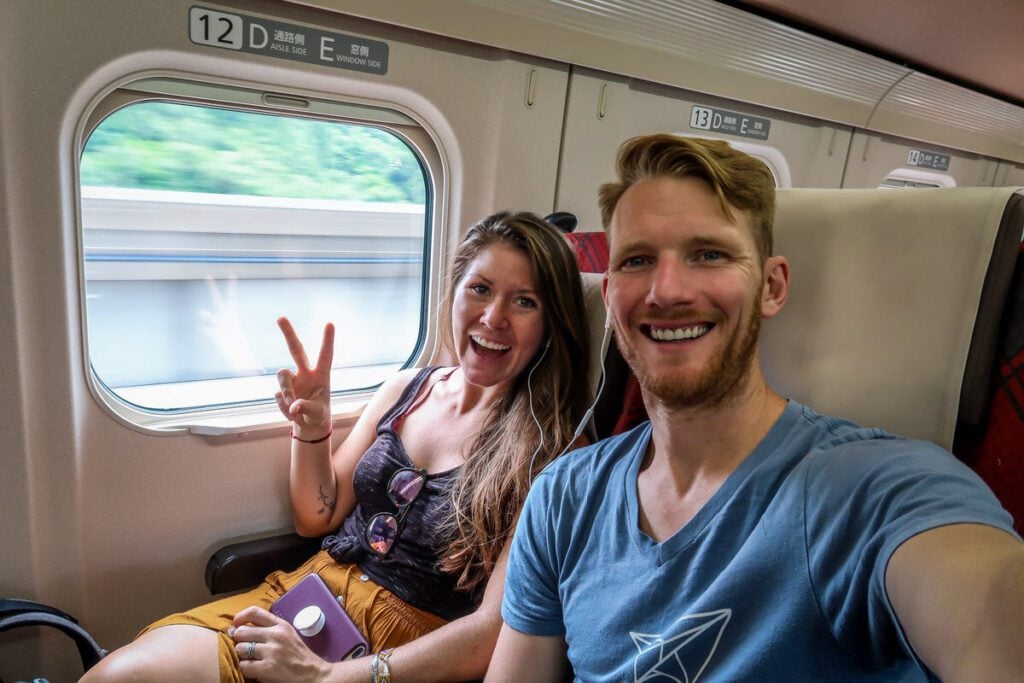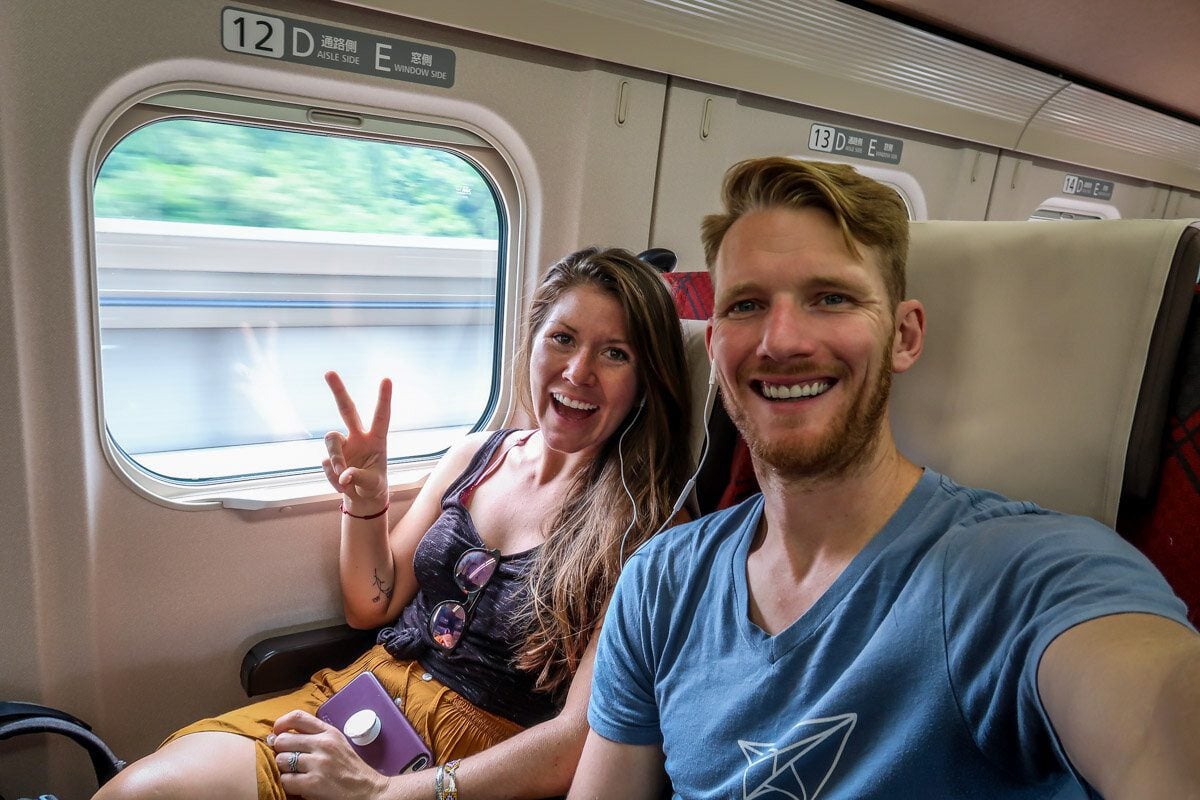 Welcome to Japan! Your adventure is about to begin…
Before we get to the fun stuff — aka things to do and what to eat! — let's talk logistics.
It's likely that some of the cheapest flights to Japan you'll find are to Osaka, and this is where we begin our itinerary. (If you fly into Narita International Airport in Tokyo, simply adjust your days to suit your travel plans.)
The best part of flying into Osaka Kansai Airport: It's cheap.
Worst part: It's on an island, so it takes about 30-45 minutes by train to Osaka city center.
Plan to stay in Osaka at the beginning or end of your trip, as your time allows. We have things to do in Osaka detailed on the last day of your trip to Japan, however you can explore this exciting city as soon as you arrive and alter your dates accordingly.
Have a bit more time in Osaka? Why not do a day trip from Osaka to Hiroshima to check out the highlights? As a bonus, it's even covered in your J-Rail Pass!
If, like us, you choose to save Osaka for the end of your Japan trip, plan to take an express train to Kyoto as soon as you land.
Your first night in Kyoto can be spent adjusting to jet lag and wandering around the neighborhoods. If you're hungry, pop into a ramen shop and fill your grumbling belly with noodles that are infinitely better than the dried packet kind.
Where to stay in Kyoto
The Southern Higashiyama area is a good area to base yourself in during your time in Kyoto. We stayed at Santiago Guesthouse (a great option for budget-conscious travelers!) and really enjoyed the location and clean rooms. Plus, you can't beat the price.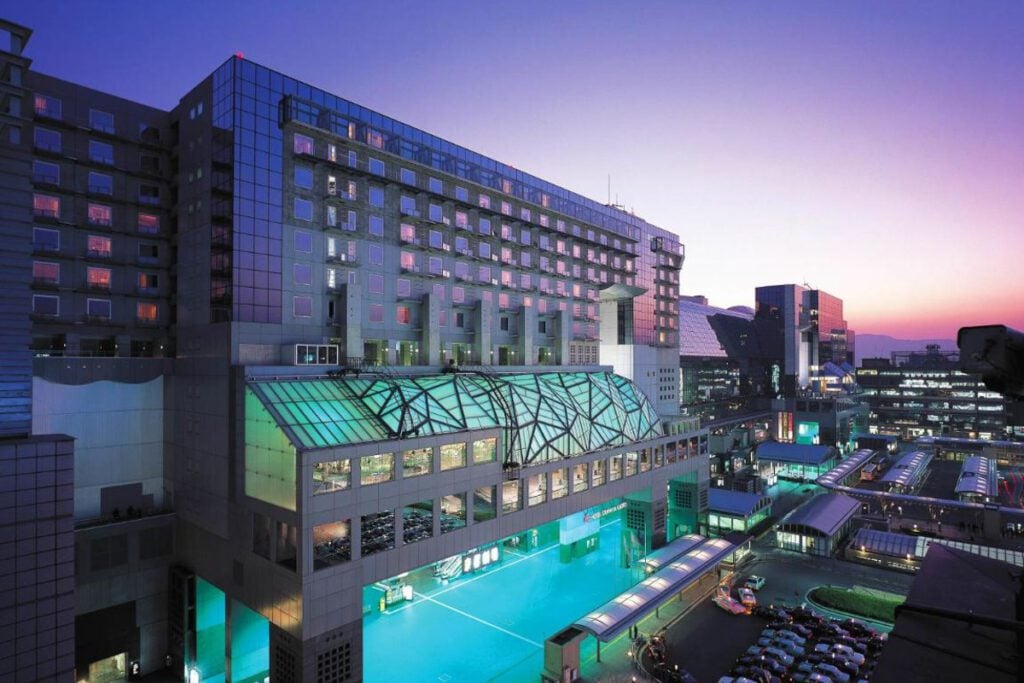 Luxury hotel: Hotel Granvia Kyoto
This 5-star hotel has everything, from an indoor swimming pool to a restaurant and bar to a spa. You can't beat this location. Perfect for the business traveler or a splurging couple.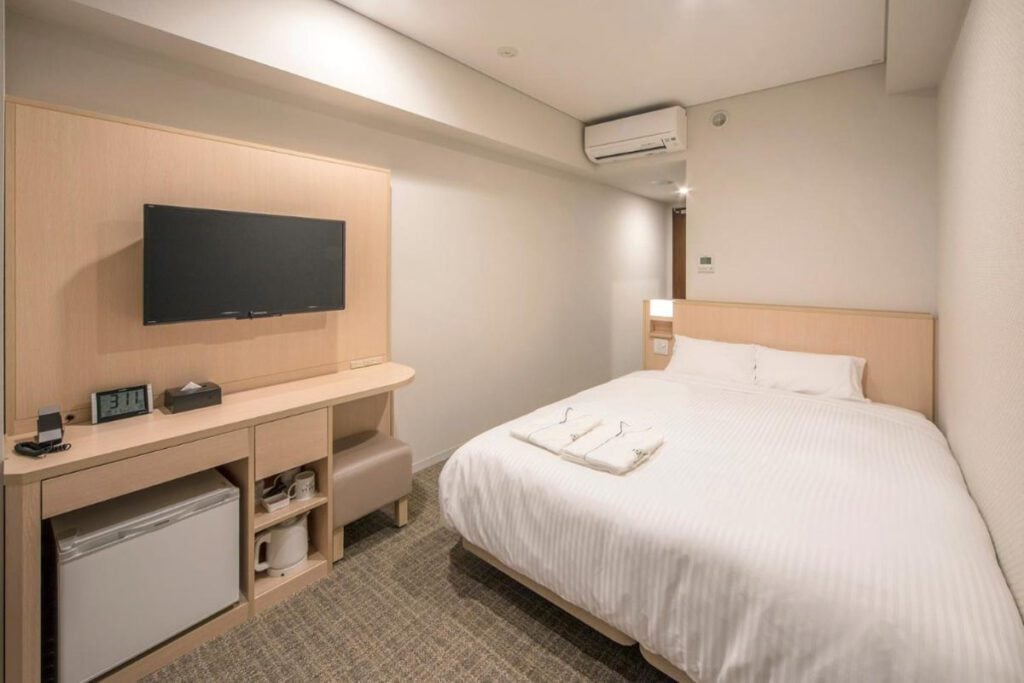 Couples stay/mid-range budget: Sotetsu Fresa Inn Kyoto-Hachijoguchi
Incredible location steps away from the Kyoto Rail Station. Each room has a plasma TV and free WiFi. Perfect spot to base from if you are exploring the city with your hunny.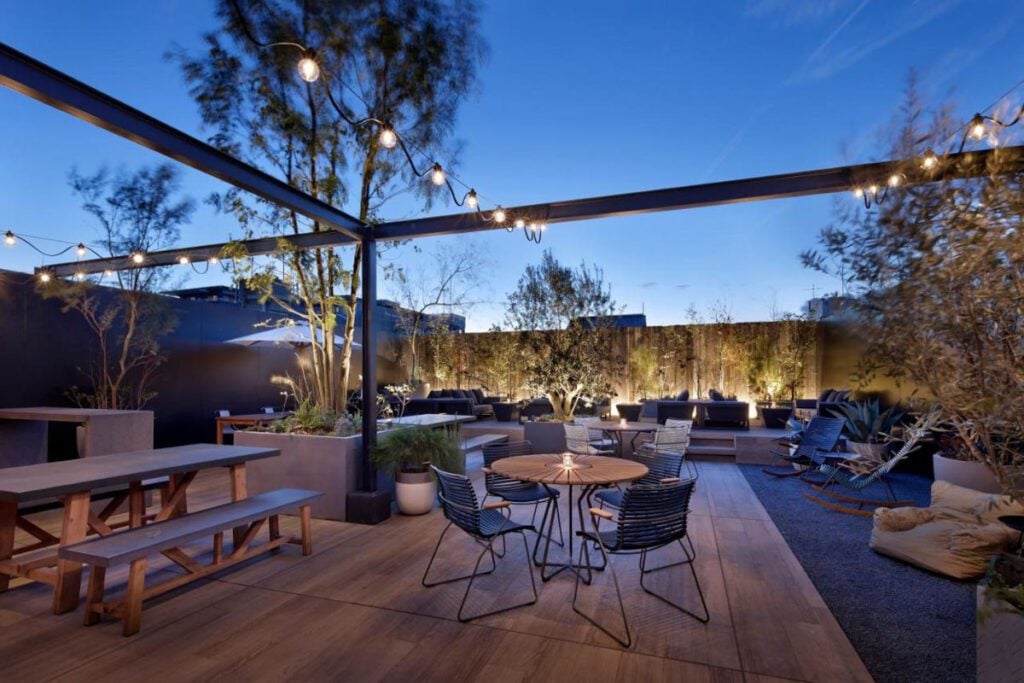 Budget-friendly/social atmosphere: Piece Hostel Kyoto
Awesome location, modern common areas, privates and dorms available, rooftop garden. Great place to meet other travelers.
Note: If you're following this itinerary exactly, you'll need to book 3 nights in Kyoto.
Day 2: Highlights of Kyoto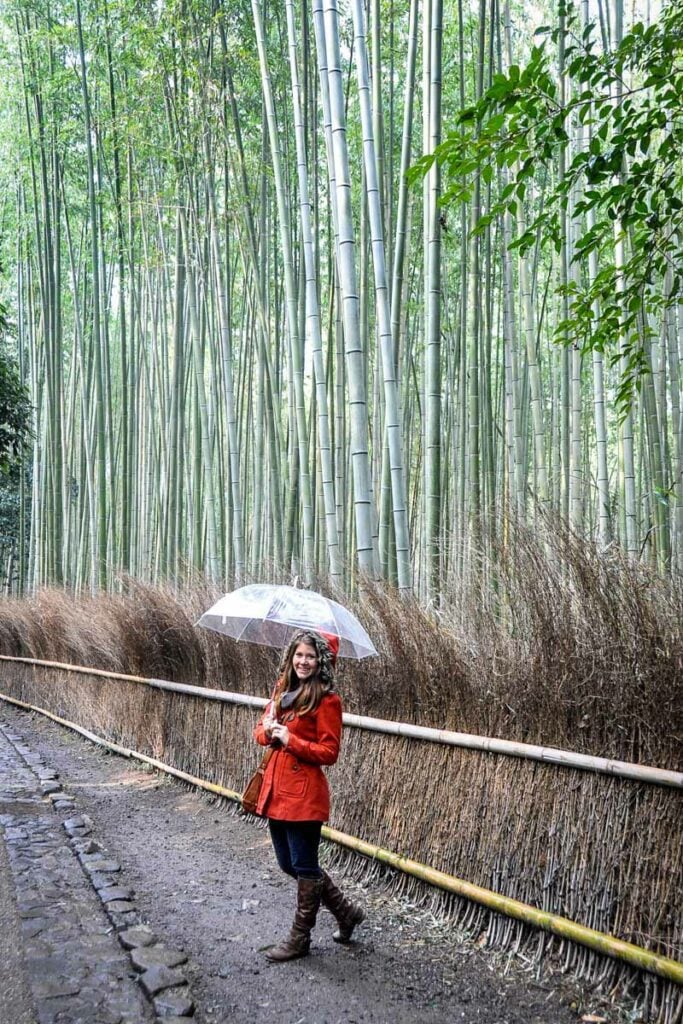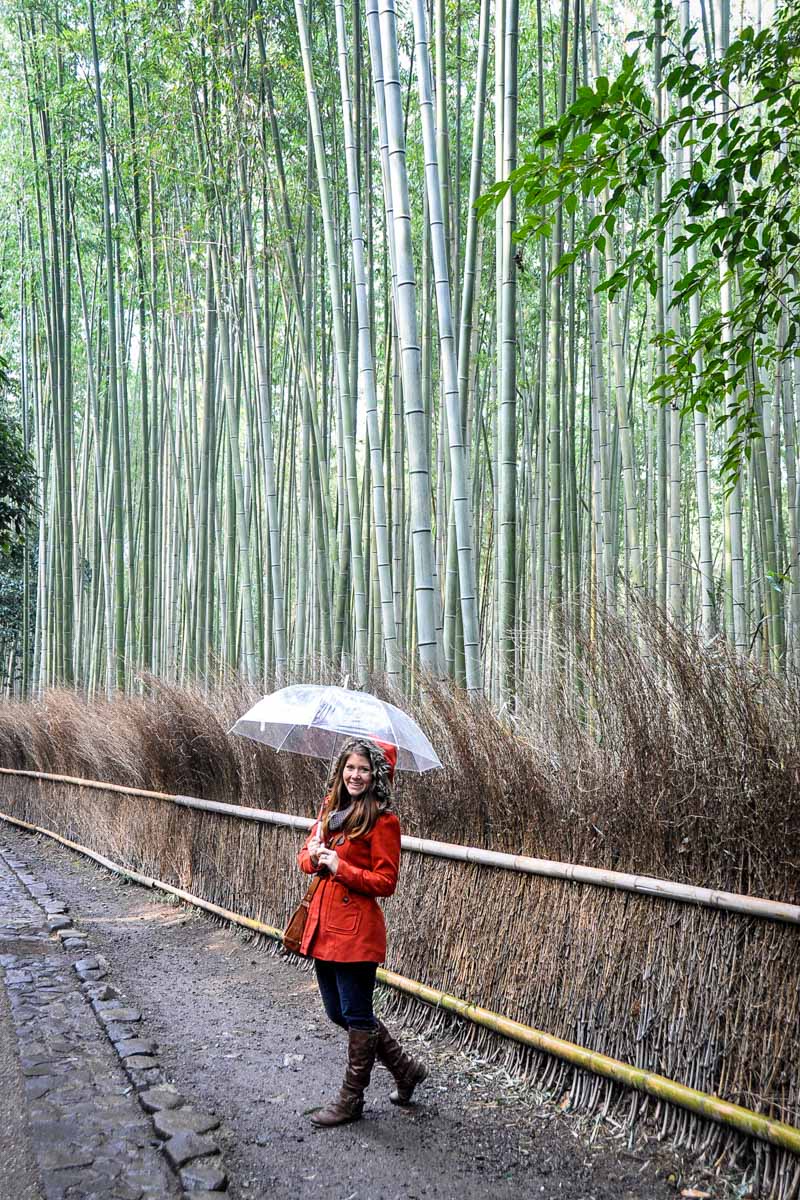 This gem of a city has enough history that you could spend a month here and still not see everything.
Insider Tip: Get an all-day bus card for only 500 yen at your hostel (or directly on the bus) for the easiest and cheapest way to see the city.
Make your way west to the Arashiyama area and explore the old town. Walk through the magical Arashiyama bamboo grove (must-do while in Kyoto!).
And if you have time, try to catch a glimpse of the monkeys at Kameyama-koen Park. Grab lunch at one of the many noodle shops lining the street.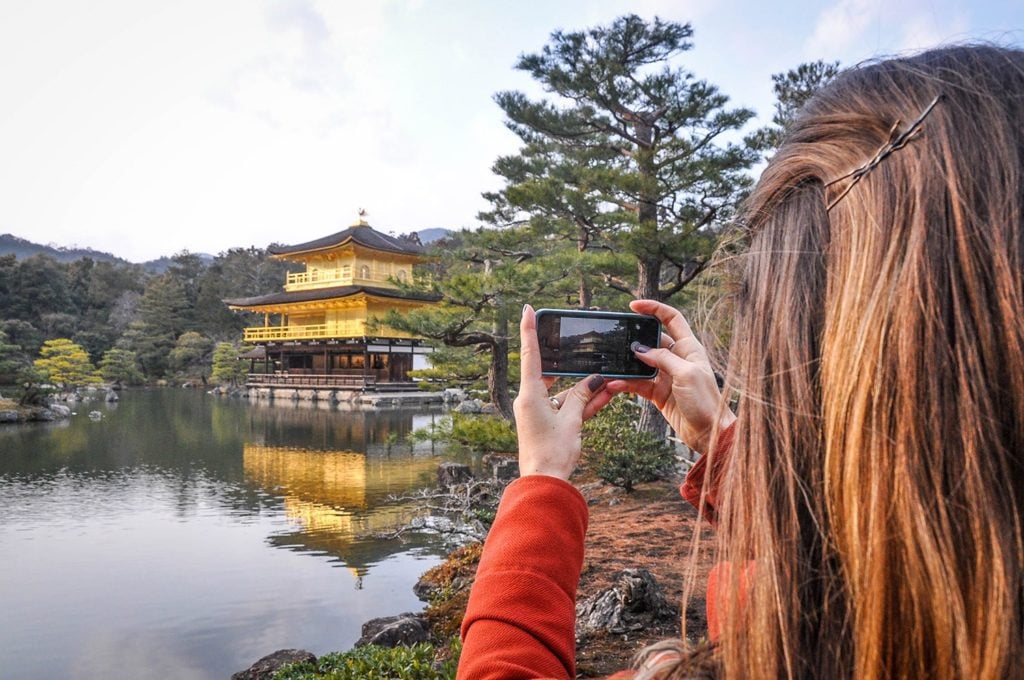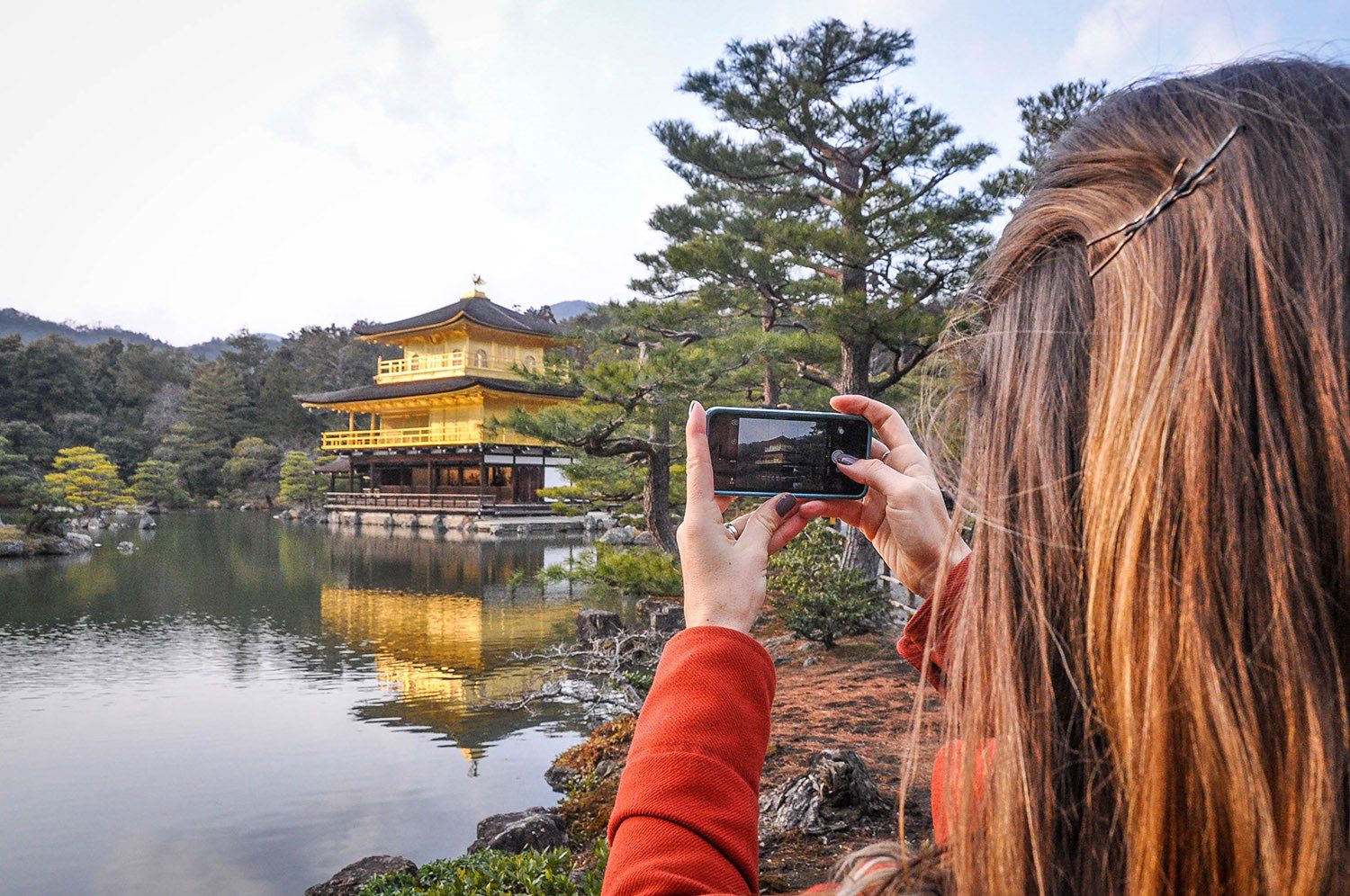 In the late-afternoon, head north by bus to Kinkaku-ji, the famous Golden Temple. Time it so you'll be there at sunset. It's always busy so just bear with the crowds and enjoy the views. Once you have your fill, head back into town for dinner.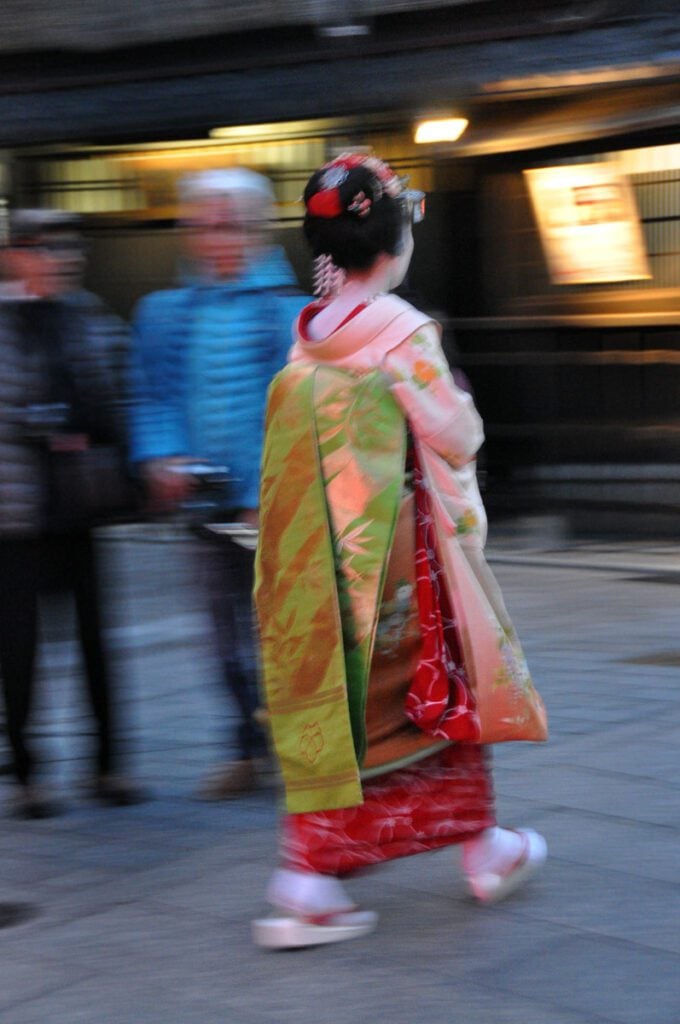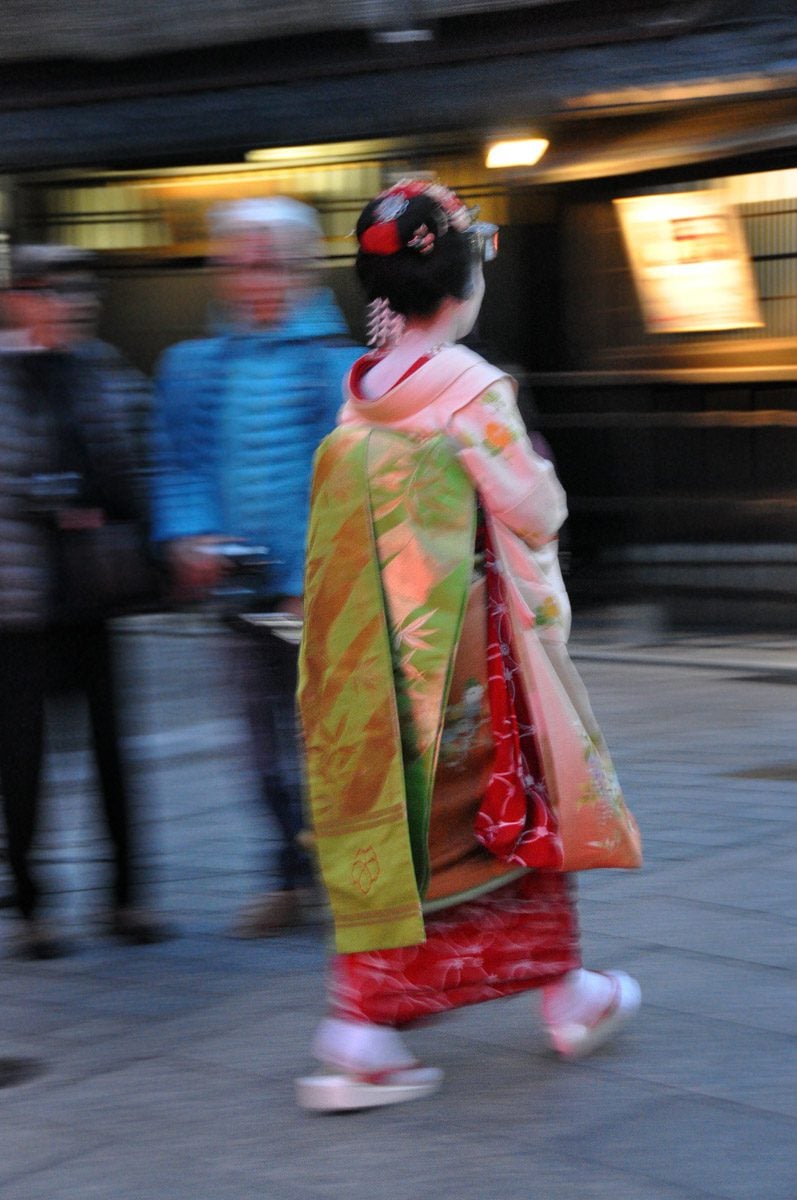 After dinner, walk the traditional Pontocho Alley and hunt for geishas. Keep your eyes peeled, because they scurry quickly between the restaurants and will vanish before you can blink.
Day 3: Explore more of Kyoto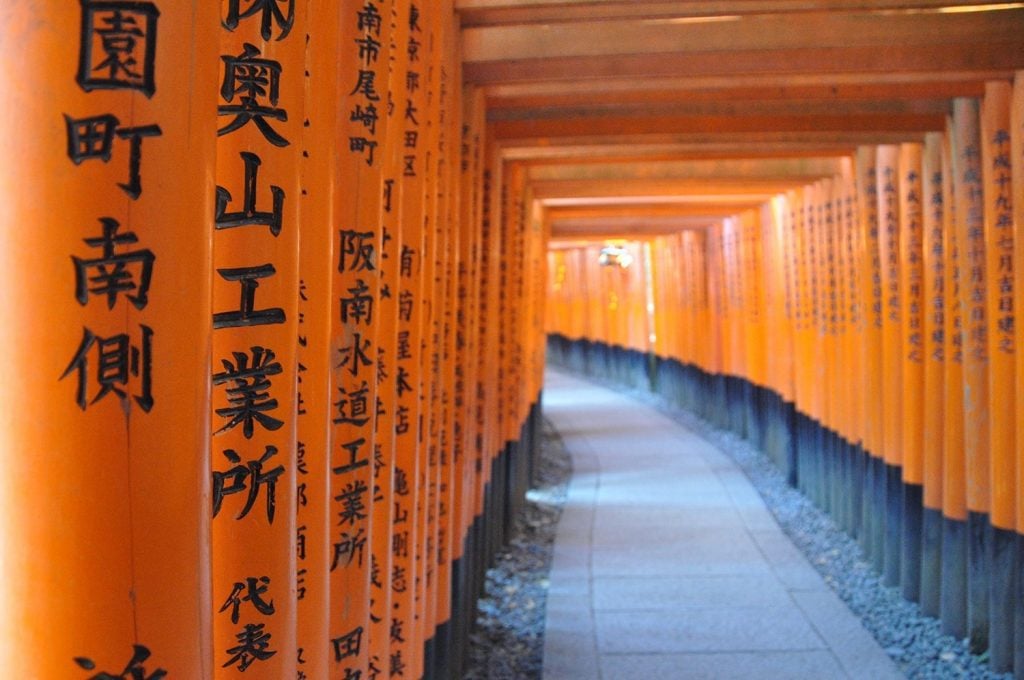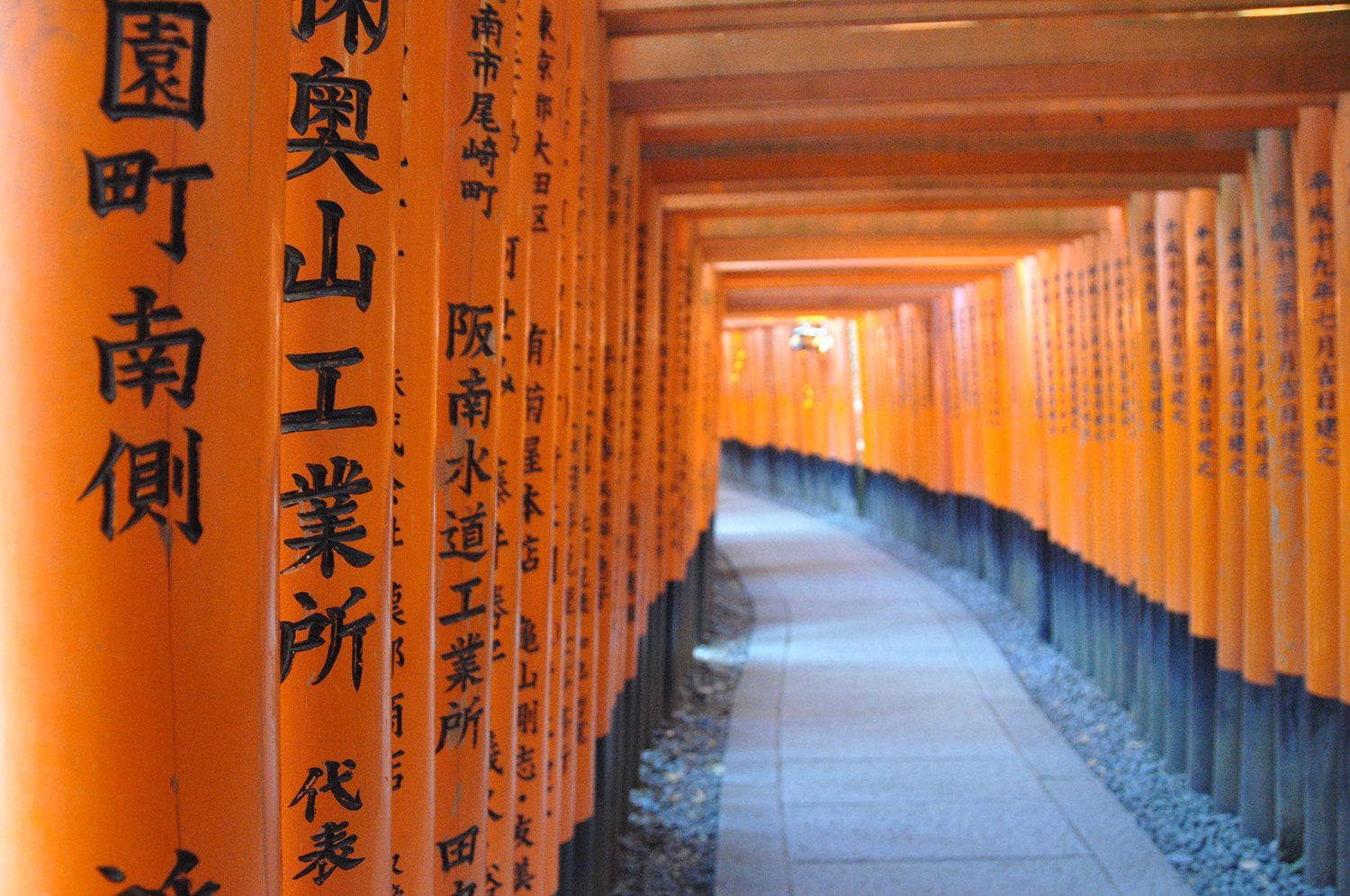 Wake up early and head south to the Fushimi Inari Shrine, famous for its orange gates. To get there take the JR Nara Line to JR Inari Station. Once you leave the station, you'll be able to see the entrance to the shrine.
This place gets incredibly packed, so the earlier the better. Get lost taking pictures. If you want to get away from the crowds, head up the hill a little ways where you can get a picture without other tourists obscuring your shot.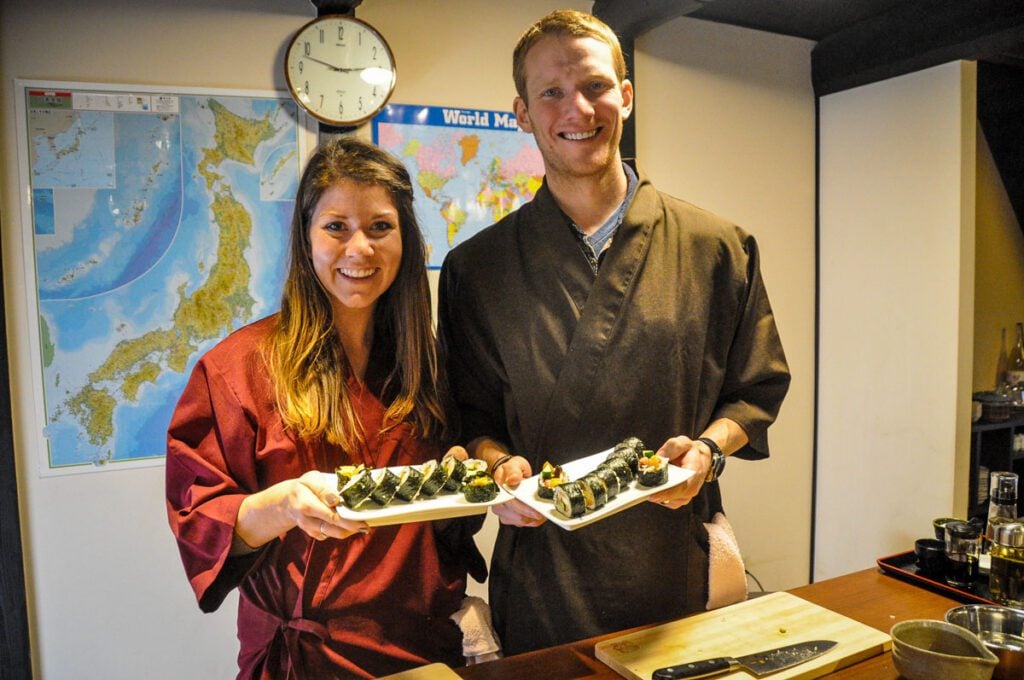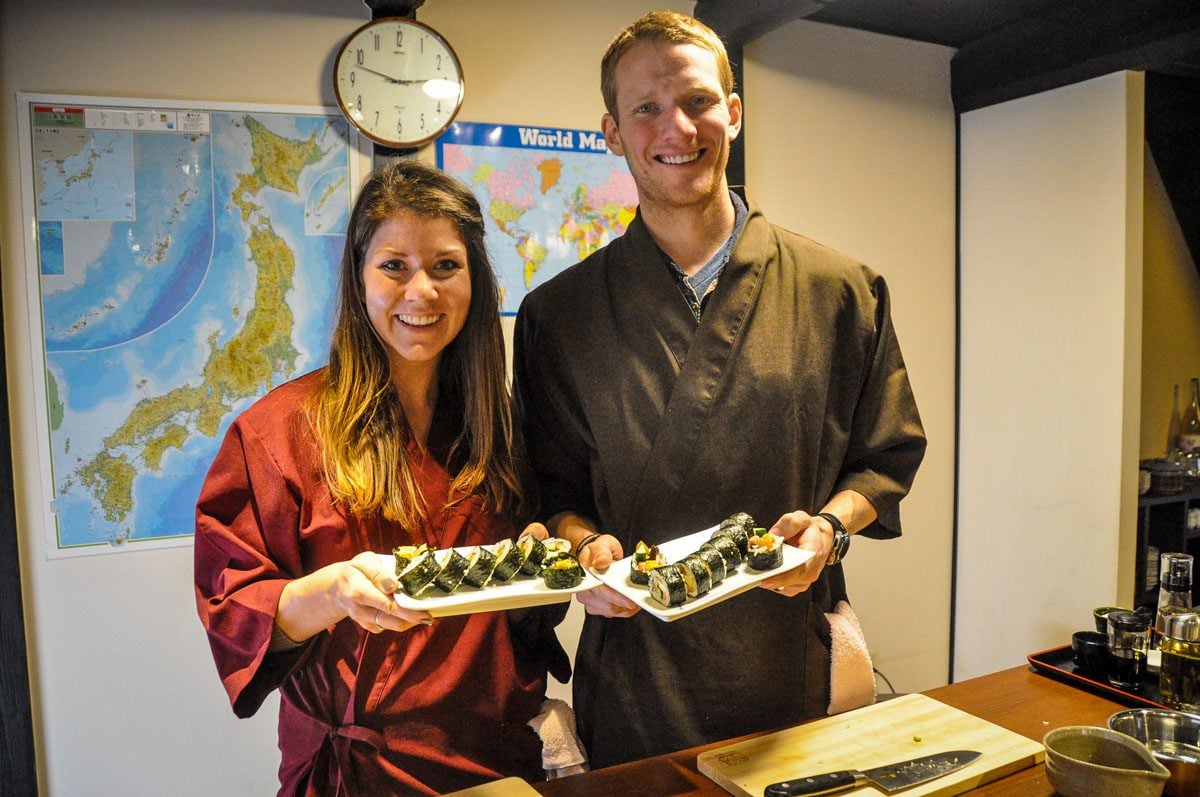 For the afternoon, consider taking a cooking class at Cooking Sun School. There are many class options but we would recommend the sushi making class.
Travel back to the city of Kyoto and explore the Nishiki Market near downtown. Try the octopus balls (it's not what you think).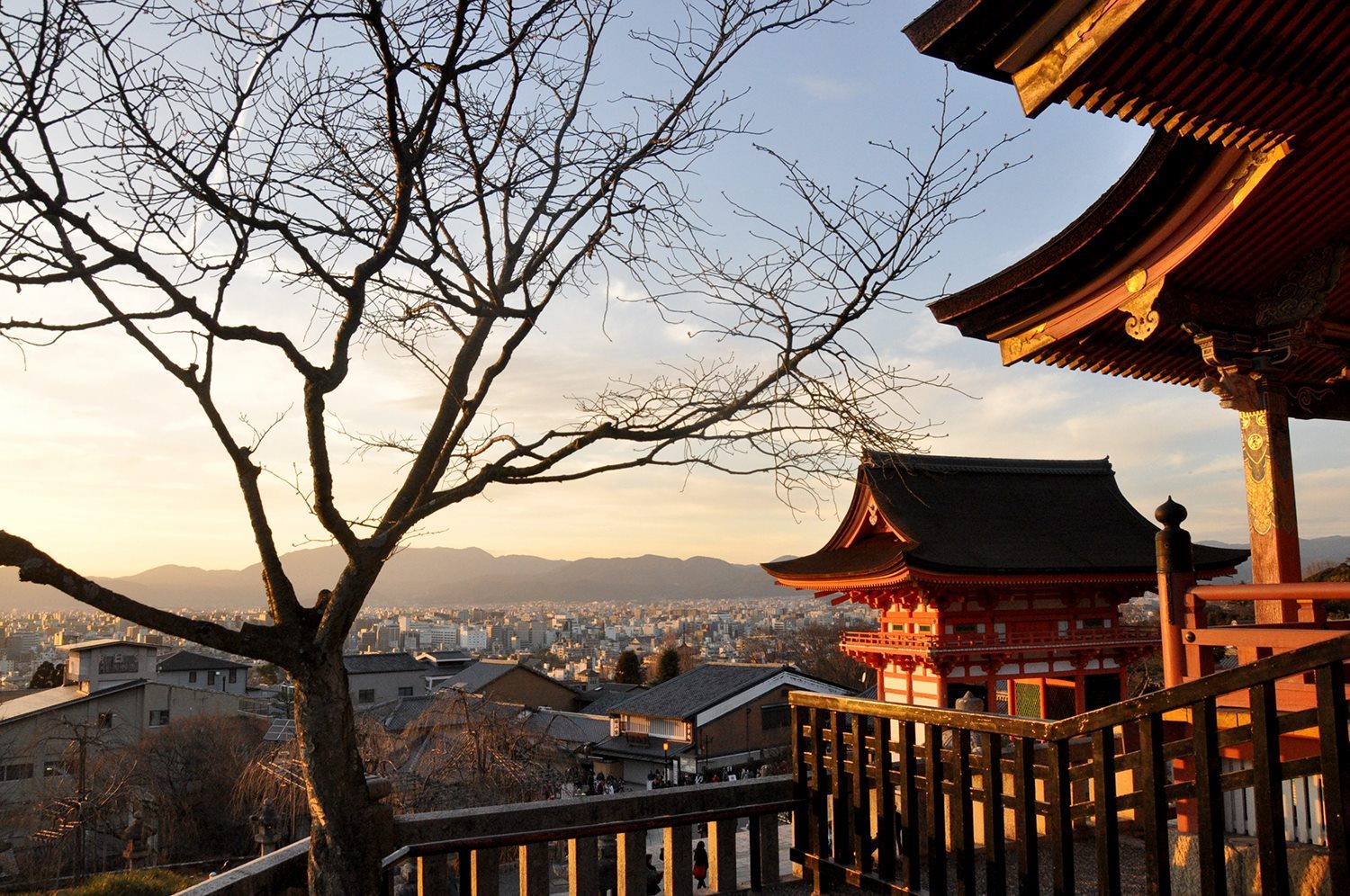 At Sunset, take the short hike up to Kiyomizu-dera Temple for a great view over the city. Then as the sun is setting, walk through the Ninen-zaka and Sannen-zaka – streets that have been preserved and feel as though you've traveled back in time.
Day 4: Travel to Hakone
Using your JR Pass, travel via Shinkansen (bullet train) to Odawara and grab a Hakone Free Pass for 4000 yen. Travel by bus into the Hakone region and stay in one of the many ryokan style guesthouses.
We stayed at Fuji-Hakone Guest House, which was one of the most affordable in the area.
If you are daring and want a real cultural experience, try visiting an onsen — a Japanese-style bath house. Just keep in mind, bathing suits are not allowed!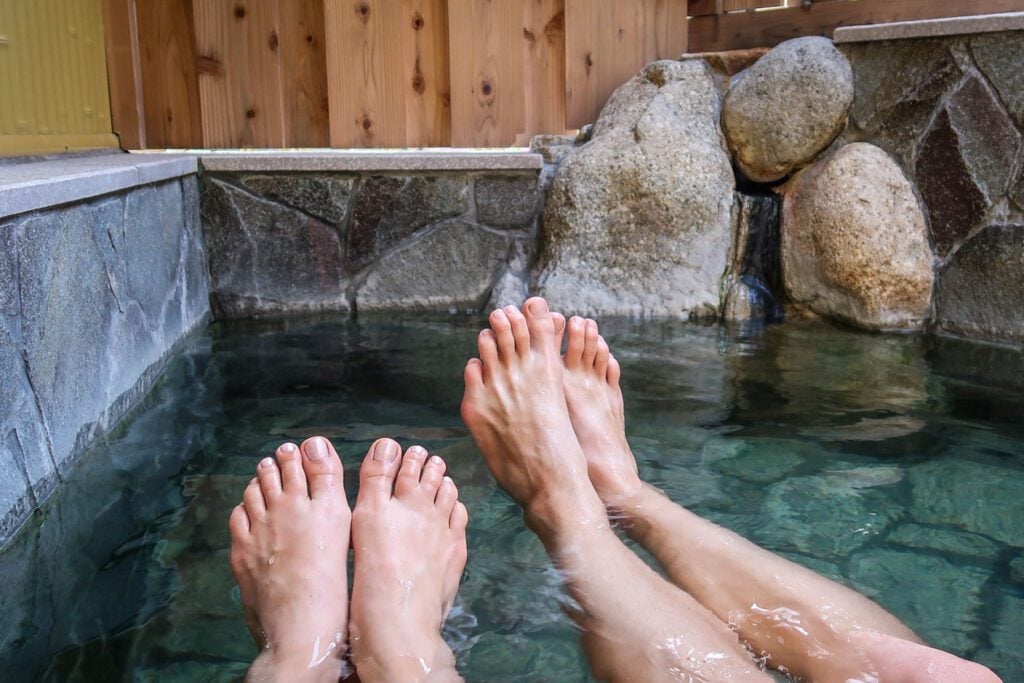 The town of Hakone is known for having several onsens, so you'll have an array to choose from. Try one that is outdoors, and if you're lucky you'll be able to glimpse Mount Fuji!
Typically, onsens are separated by gender, but many guesthouses in the area have private ones that you can have all to yourself.
We took a steamy dip in the private onsen at Fuji-Hakone Guest House, and relaxed with wine as snowflakes fell all around us. Pretty magical.
In the afternoon, use your Hakone Free Pass and hop on a bus to the cable car to get a glimpse of Mt. Fuji (hopefully you'll have better weather than we did!).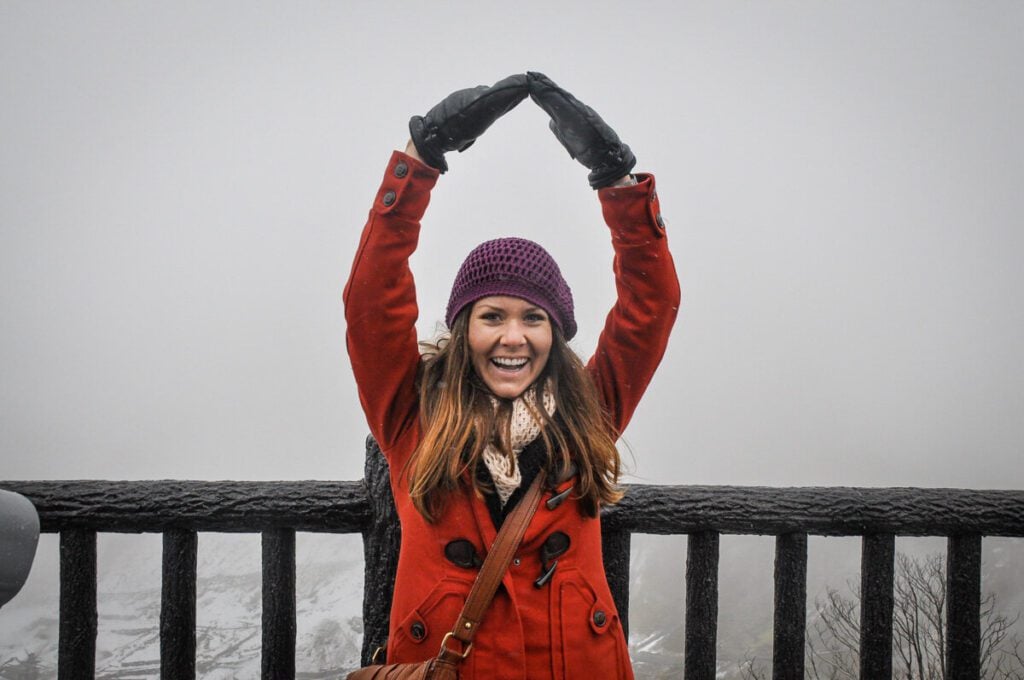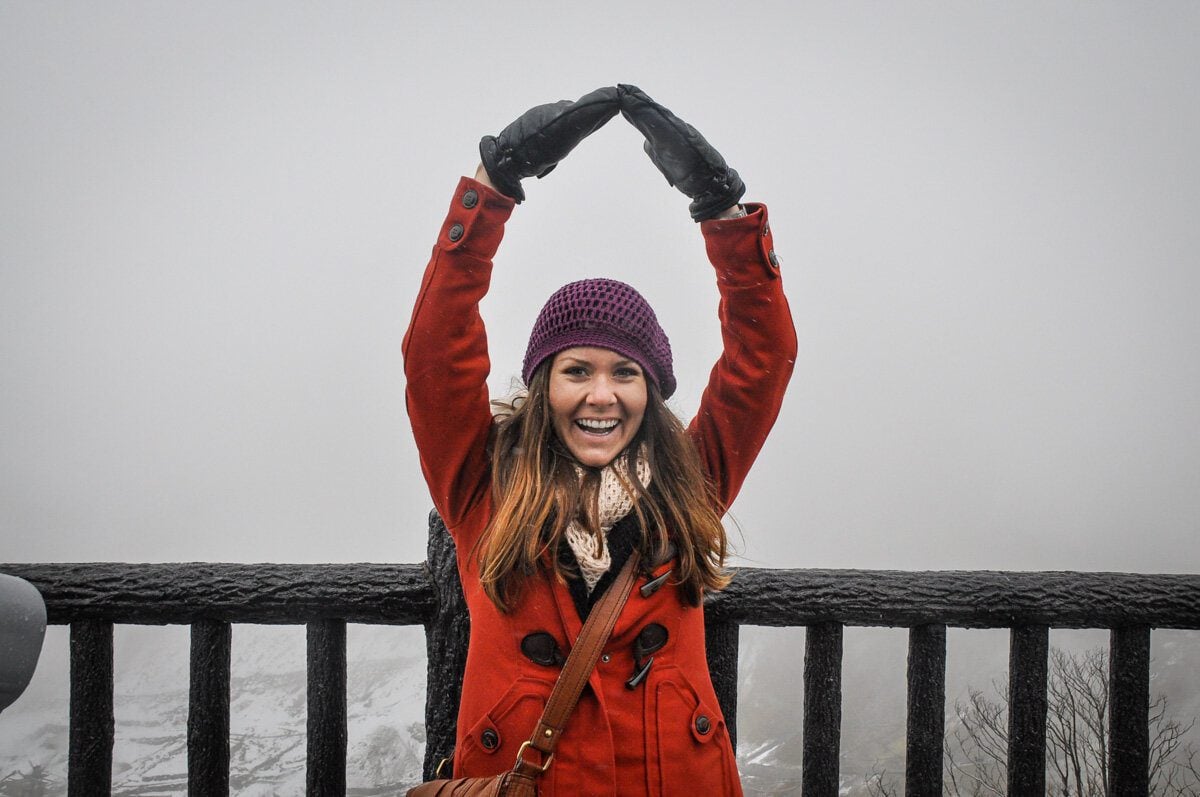 At the top of the cable car don't forget to try the black eggs. Legend has it that if you eat one, you'll add 7 years to your life.
Head back to have dinner at a local restaurant and relax in an onsen to close out the night.
Where to stay in Hakone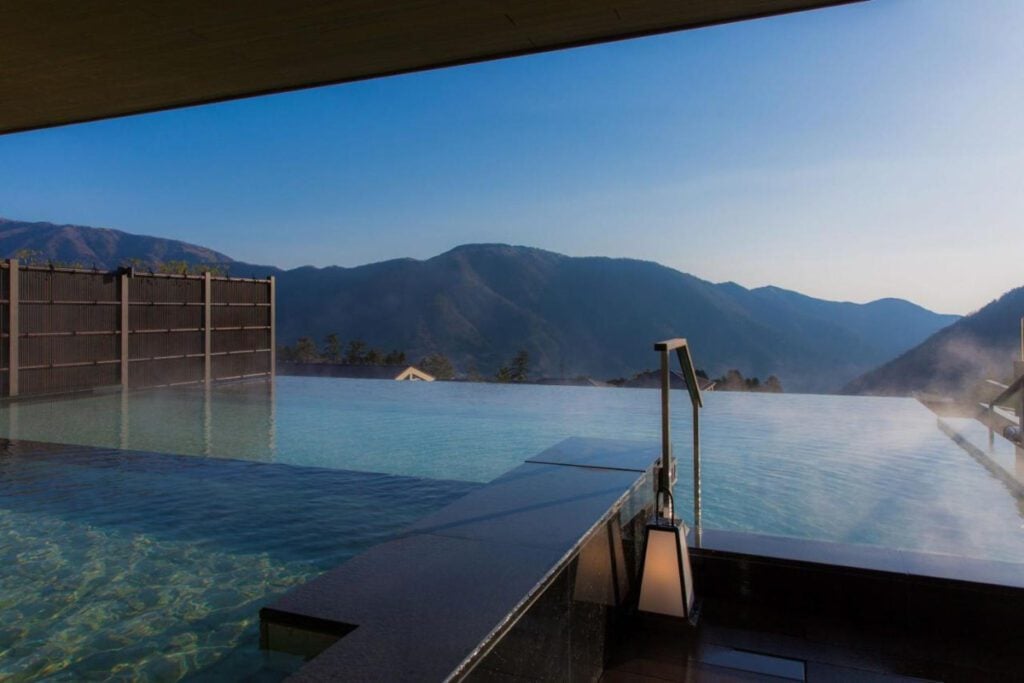 Luxury hotel: Hakone Kowakien TEN-YU
Peace and harmony. Traditional and Japanese style rooms available with some having an open-air bath on the balcony overlooking the mountains. Spa and onsen on-site. Pure luxury.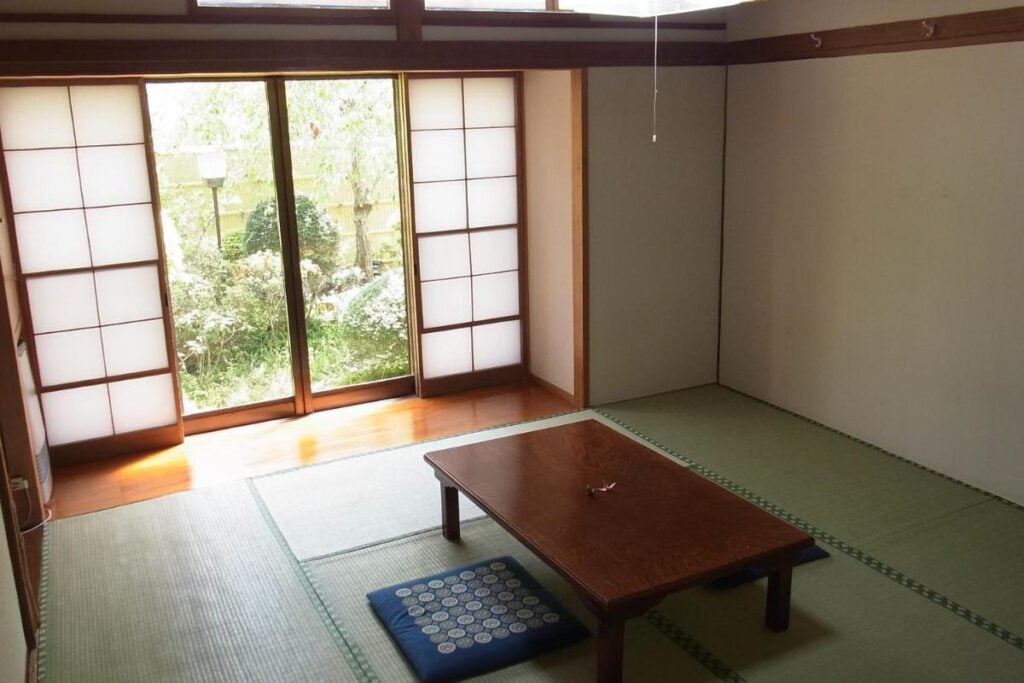 Couples stay/mid-range budget: Fuji-Hakone Guest House
Lovely staff, Japanese style ryokan rooms, close to everything in town, and an on-site private onsen you can reserve with your sweetie.
Budget-friendly/social atmosphere: K's House Hakone – Onsen Hostel
A little ways out of Hakone town, but close to public transport so no worries. On-site onsen and nice social areas with free WiFi.
Note: If you are following this itinerary exactly, you'll just need to book one night in Hakone.
Day 5: Morning in Hakone, Tokyo at night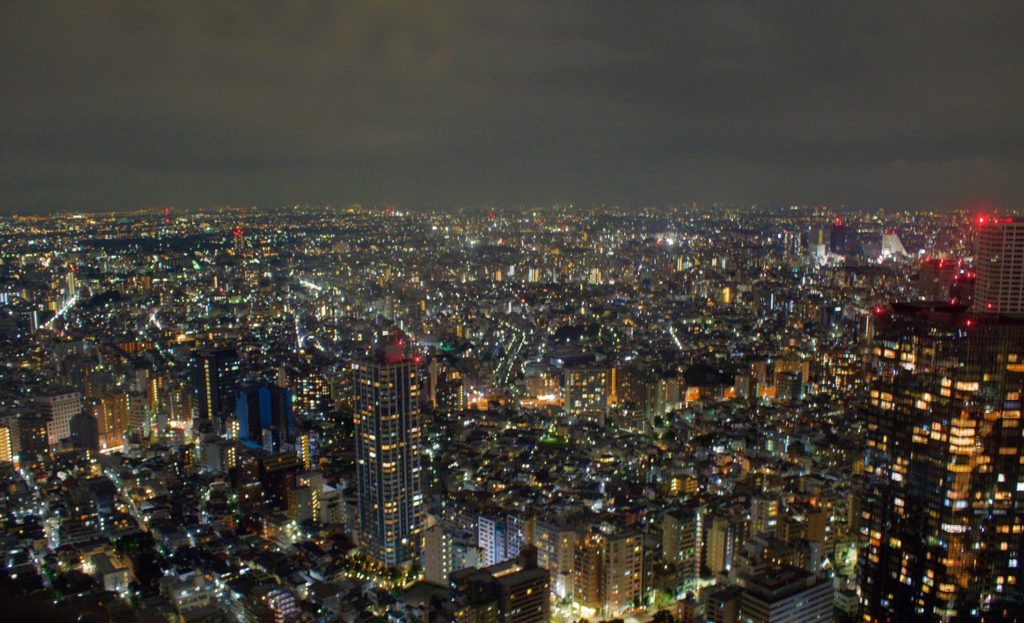 Head to Togendai to get another picturesque glance at Mt. Fuji while on Lake Ashi. This is probably the cheesiest boat ride in the world, but have fun with it! It's a nice way to take in the landscape (and it's included in the Hakone Free Pass).
Get off at the first stop, Hakone-machi Port and walk northeast heading towards Moto-hakone Port. Follow the road, but keep to the hillside and walk through the stunning Cedar Tree Forest.
From Moto-hakone Port, travel back to Odawara and then on to Tokyo via JR Rail later that afternoon.
Once you arrive in Tokyo, take the subway to your hotel or hostel. We recommend staying in the Shinjuku or Shibuya area.
Budget Tip: AirBnB is a great way to save some money while staying in Tokyo.
How to stay connected in Tokyo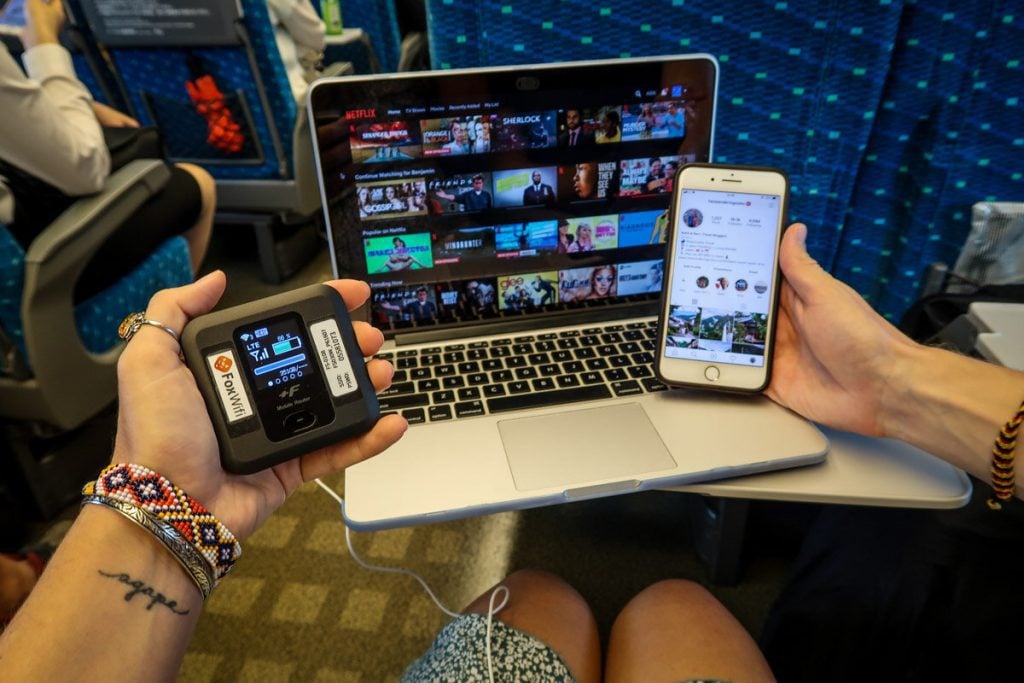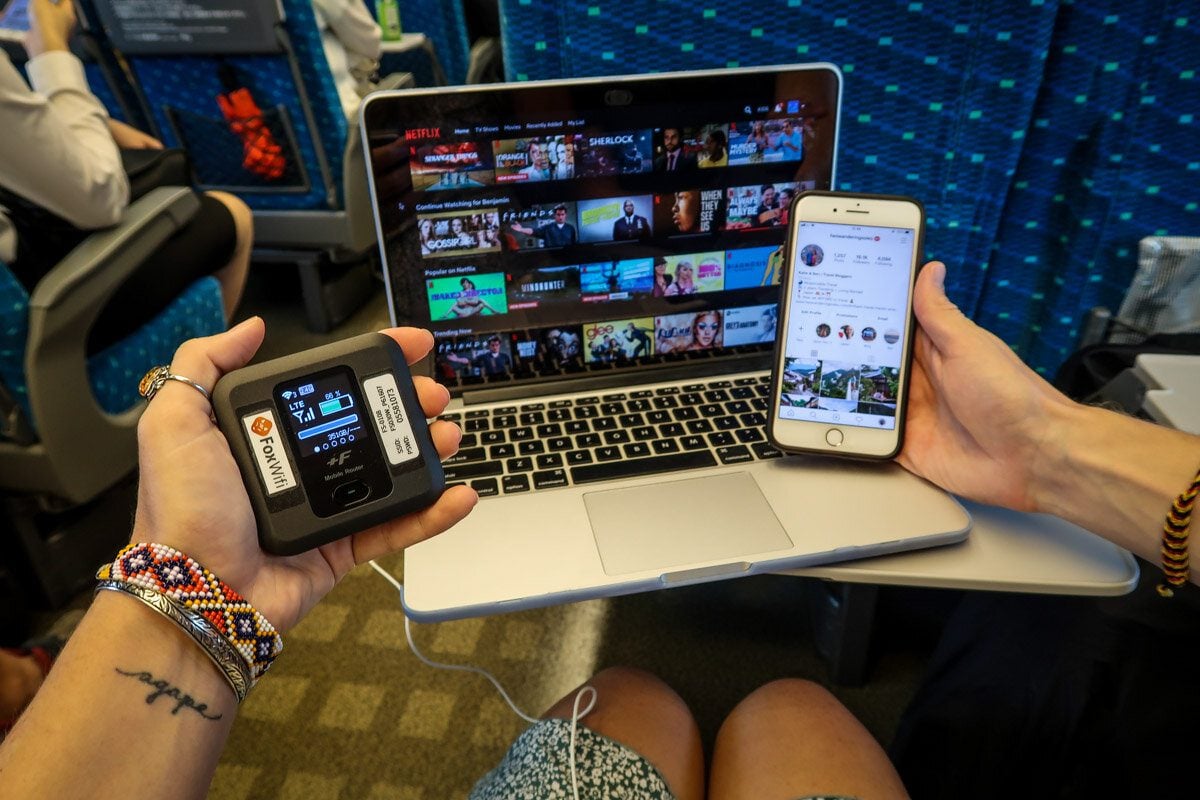 Make use of all the places in Tokyo that have free Wi-Fi or rent a pocket Wi-Fi, because you do not want to be stuck in the technology capital of the world without internet access…like us.
A Pocket WiFi device allows you to bring a hotspot with you wherever you go so you can search for directions, get train schedules or look up restaurants in the area. Plus, you can connect up to 10 devices, which makes it superior to a SIM card, in our opinion. And they are pretty cheap to get, check out some prices.
Psst! Figure out which method is best for you to get service with our detailed guide to staying connected in Japan.
Where to stay in Tokyo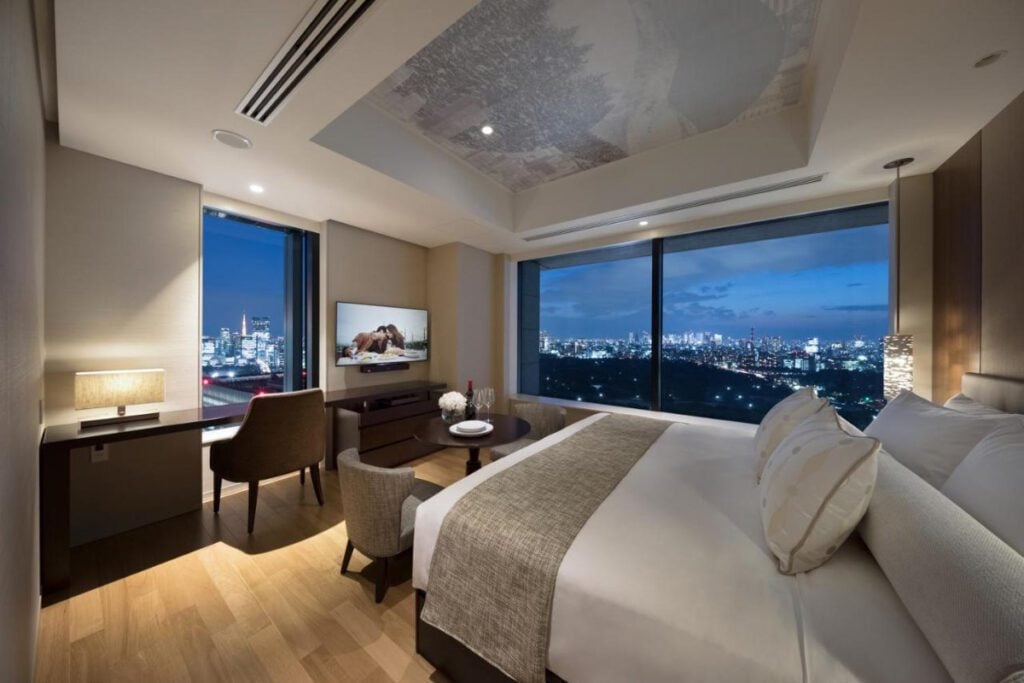 Luxury hotel: Ascott Marunouchi Tokyo
Stay in comfort with plush, spacious rooms and top end amenities. You can't beat the location near Tokyo Station that gives you access to the entire city. Perfect for a business trip or a honeymoon splurge.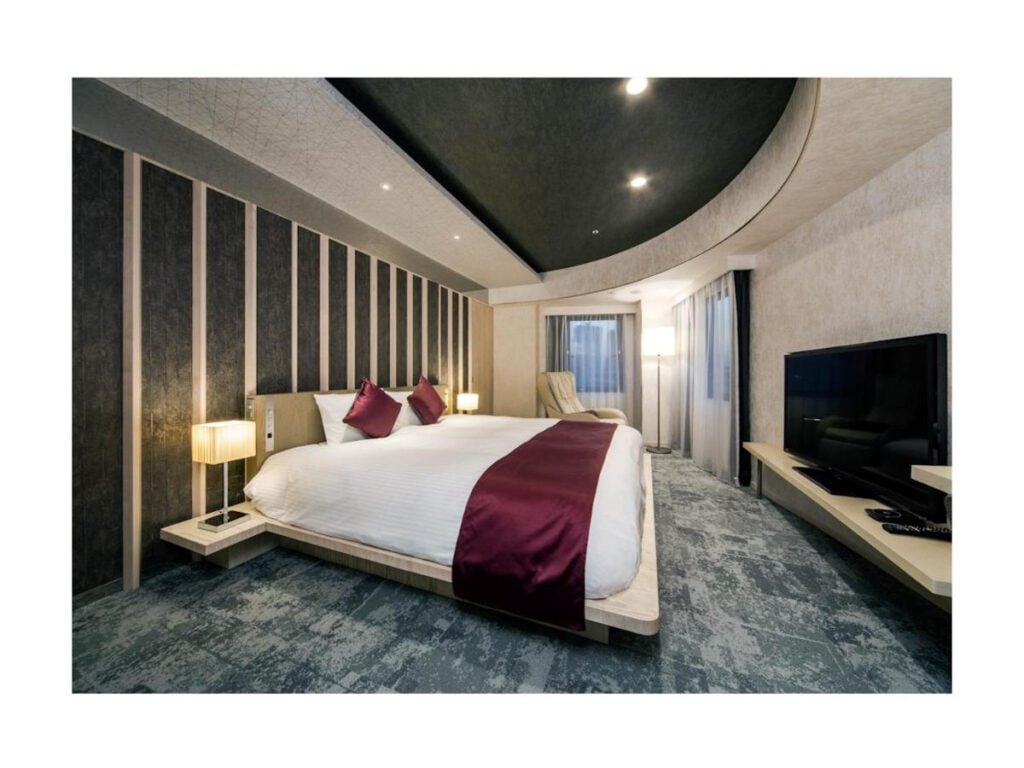 Couples stay/mid-range budget: Daiwa Roynet Hotel Ginza
Great proximity to Tokyo Station, free WiFi and plasma TV screens in all rooms, on-site restaurant and massage services.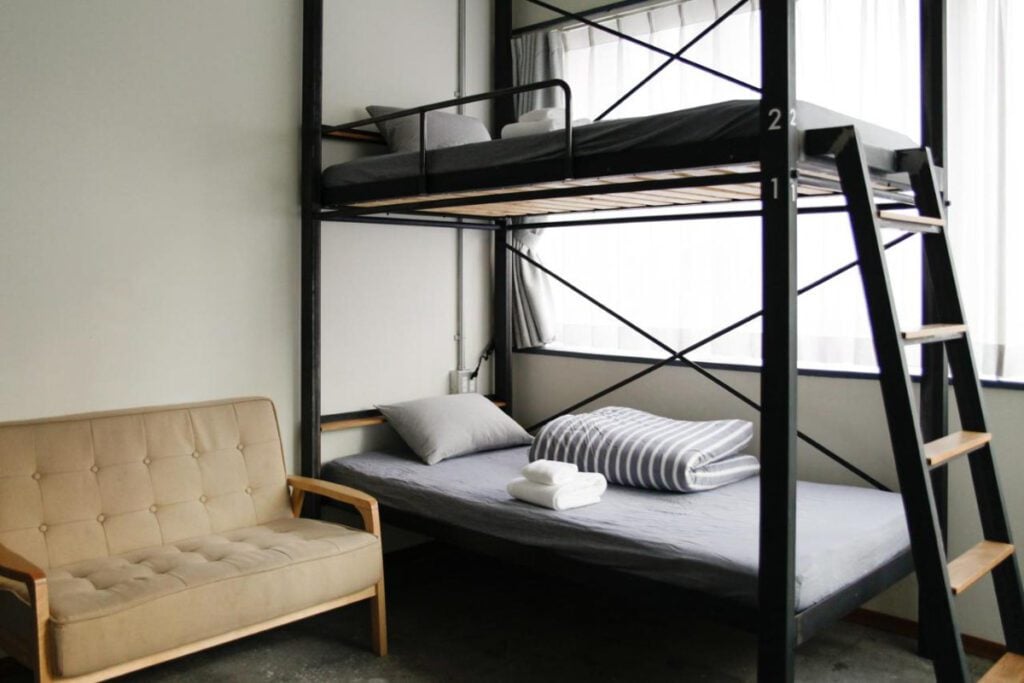 Budget-friendly/social atmosphere: CITAN Hostel
Located in the heart of the city, this award winning hostel has private and dorm rooms available, on-site restaurant, shared kitchen, and free WiFi in all rooms. A great place to meet other travelers in Tokyo.
Planning to book on Airbnb? We have loads of info on how to book with Airbnb, including red flags to watch out for when booking, and our favorite Airbnbs around the world.
Note: If you are following this itinerary exactly, you'll need to book 3 nights in Tokyo.
Day 6: Jigokudani Yaen-koen Snow Monkey Park, Nagano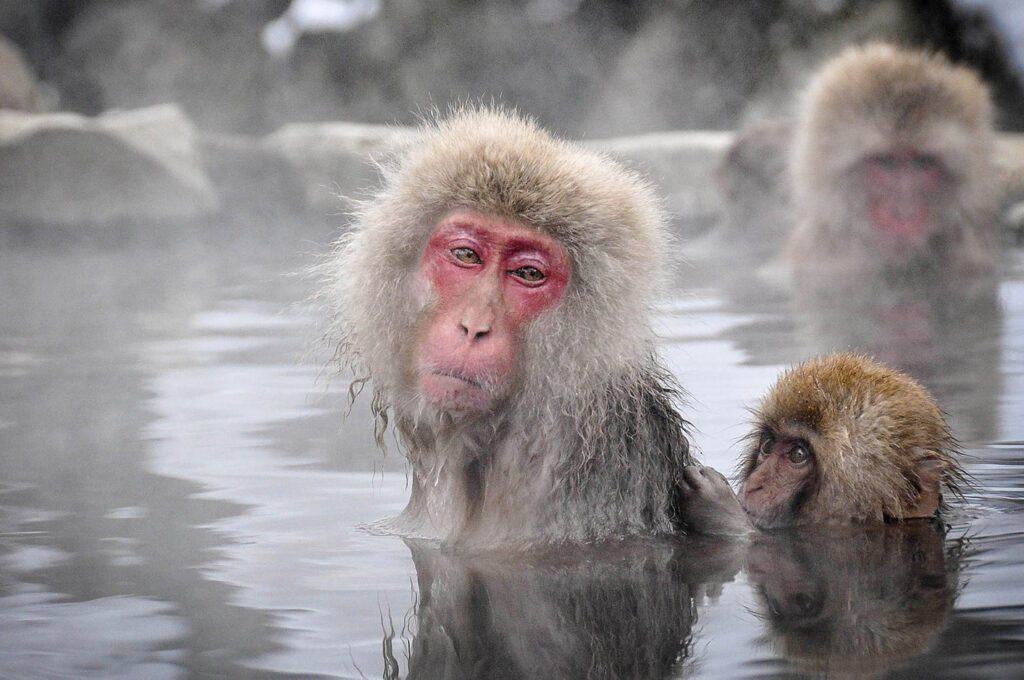 Using your JR Pass, travel to Nagano from Tokyo in the morning. From Nagano station, walk to the local station, Nagano Dentetsu station. Then take the Yudanaka line to Yudanaka station.
From there, hop on a bus to the entrance of the Jigokudani Yaen-koen Snow Monkey Park. The walk into the park may take 30 minutes, but if you're anything like us, it may be longer in order to take pictures of this fairytale forest.
Spend the whole morning just monkeying around. This was one of our favorite things to do in Japan!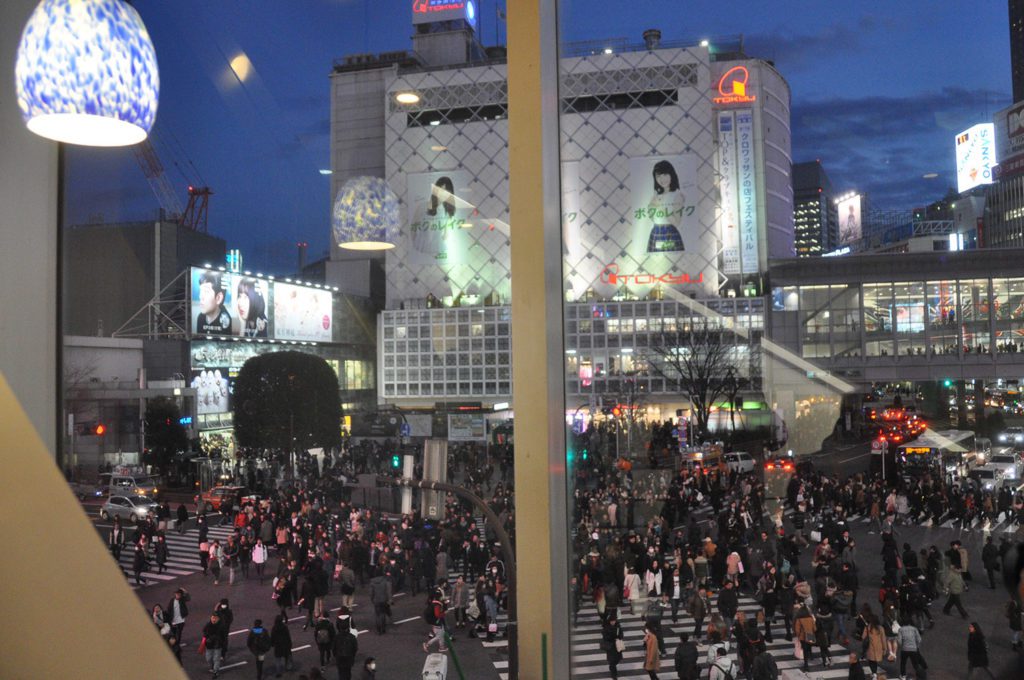 Head back to Tokyo in the afternoon and make your way to the Shibuya Crossing—the busiest intersection in the world. Climb up to the Starbucks across from the train station to get a great view.
Helpful resource: If you find yourself in Tokyo and are in need of going to the doctor, Healthy Tokyo can help you find an English speaking doctor. You can browse their site to find other resources for staying healthy while traveling in Japan, like where to work out and where to find healthy food.
Day 7: Highlights of Tokyo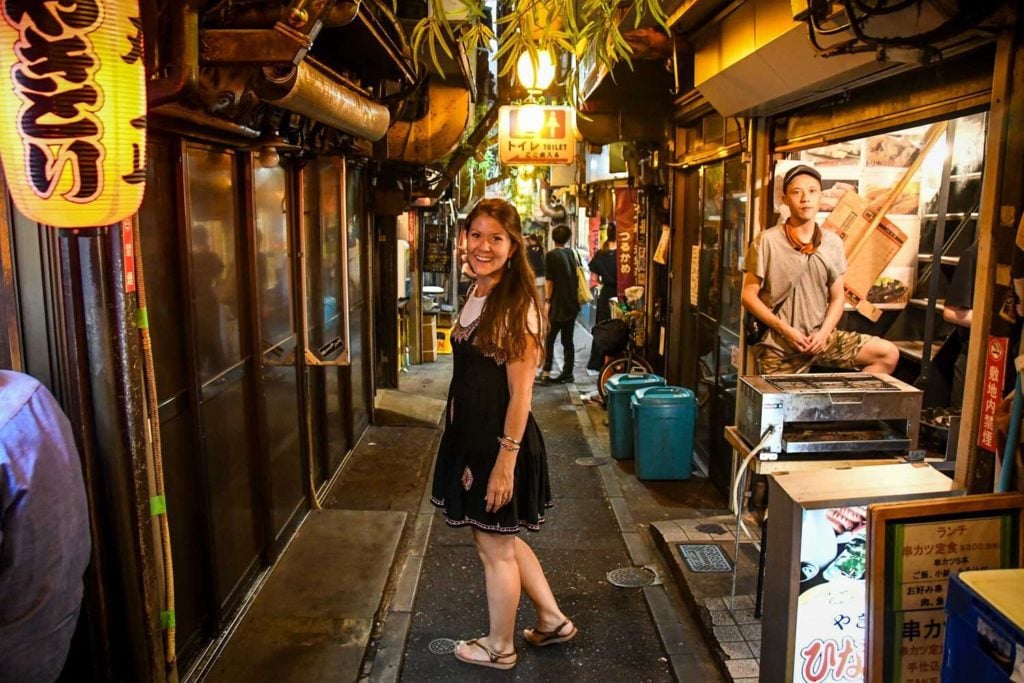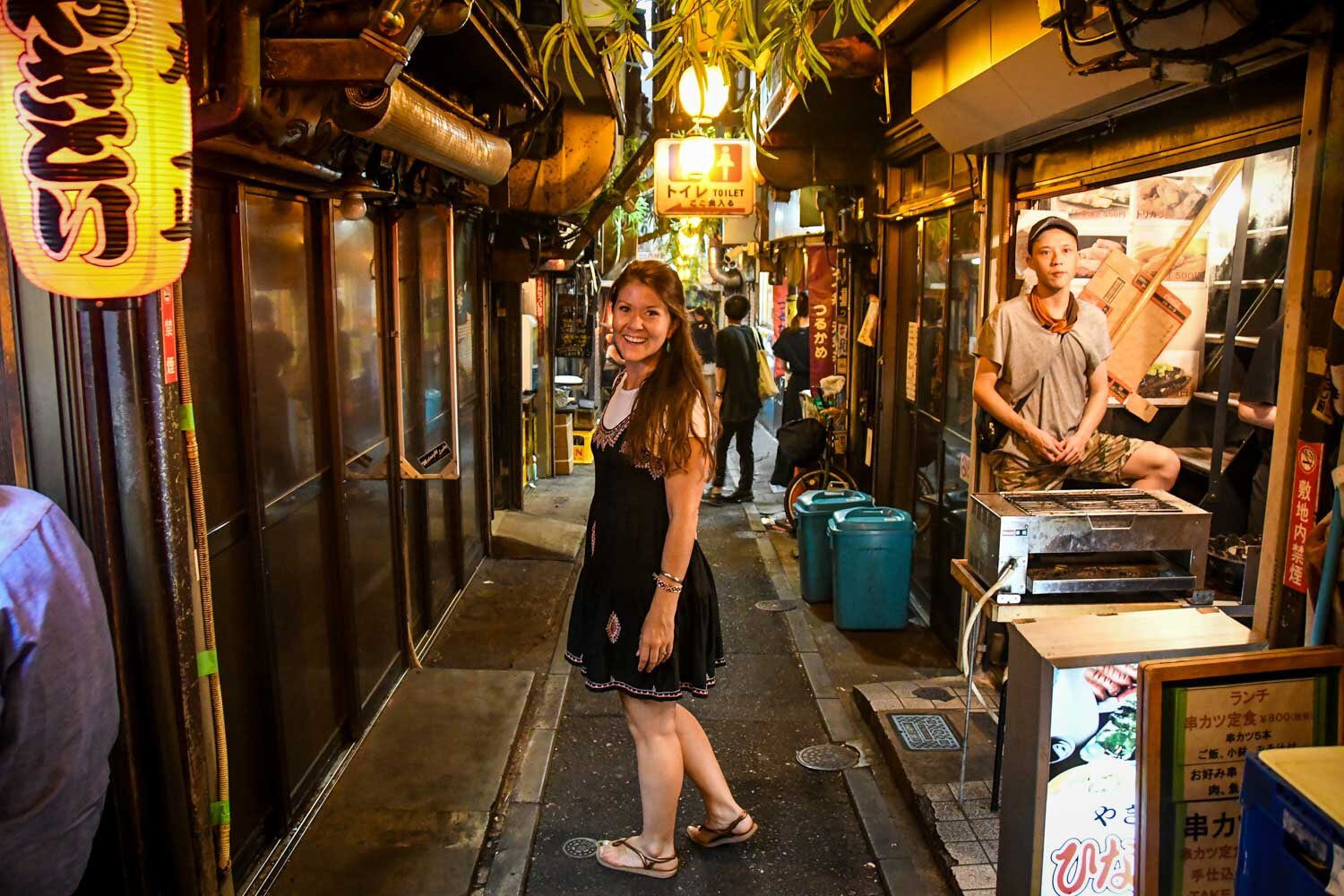 Travel via metro and hit some of the major spots in the city. Check out our huge list of things to do in Tokyo to help you plan your time in this overwhelming, yet addictive, city!
Insider Tip: The easiest and cheapest way to travel throughout Tokyo is to get a Toei Line All Day Pass. You can use this pass on any Toei metro or bus lines in the city.
In the morning, head to Tokyo Tower, just off the subway stop at Akabanebashi Station on the Toei Oedo Line.
After you get some cool pictures, enjoy a sushi lunch at the Tsukiji Fish Market (Toei Oedo Line Tsukijishijo Station). Make sure you get there early, because most of the restaurants close before noon. You will find some of the best and freshest sushi of your life! We still dream about it.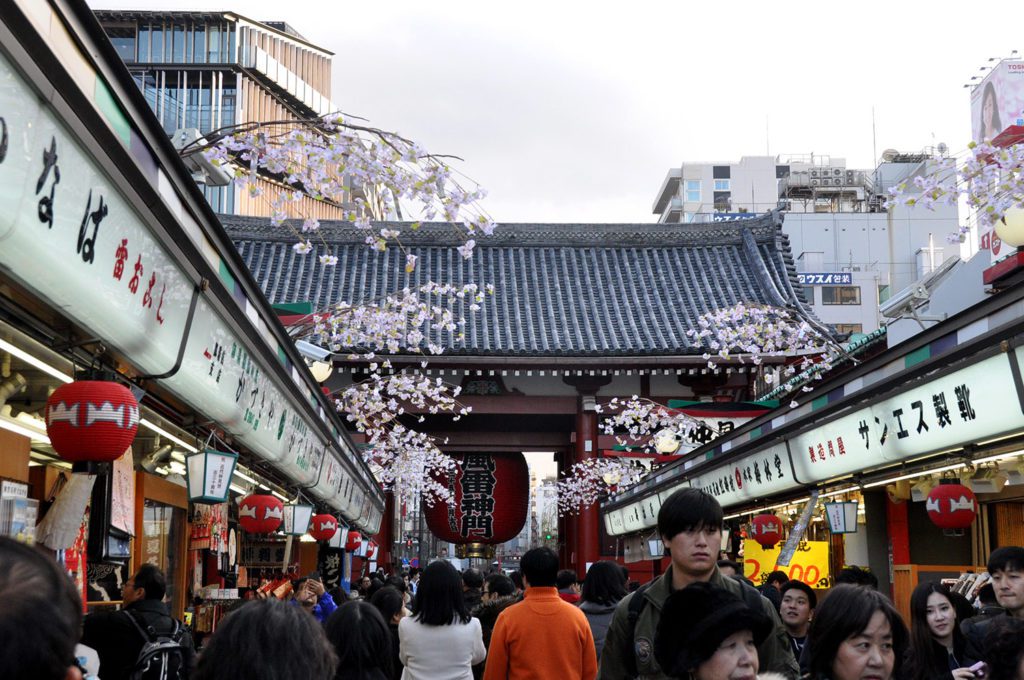 After lunch, head to Sensoji Temple and check out the massive red paper lantern at the Thunder Gate.
Later in the evening, go to the crazy, wild, sensory-overload Robot Restaurant show. This is the craziest show you will ever see! It's a mixture of music, dance, lightshow, and robots fighting.
You just have to experience it for yourself. But make sure to eat beforehand, because even though it says restaurant, the food is not what you come for.
Helpful tip: If you are flying in and out of the Tokyo region (instead of Osaka, like we did), this article breaks down how to get to the city from Narita Airport.
Day 8: Meiji Shrine and fly home (via Osaka or Tokyo)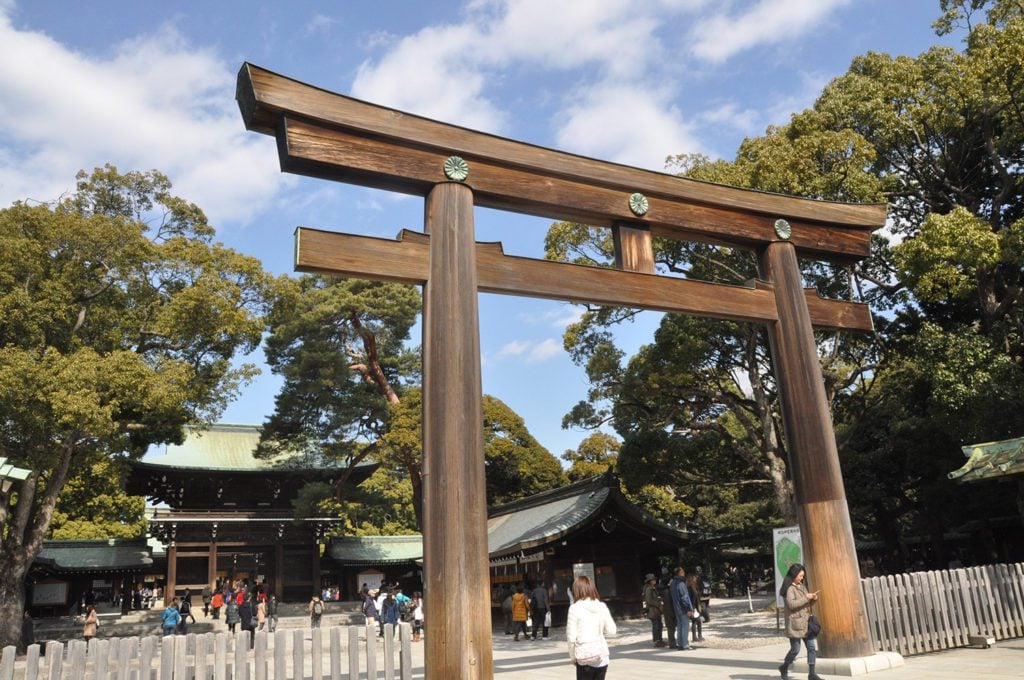 Before making your way out of Tokyo, visit Meiji Shrine. Although it's just a few stops outside of the bustling center, you'll feel like you've ventured out of the city and into nature.
Breathe the fresh air and wander the wide paths lined by towering trees as you make your way through the woodsy temple. If it happens to be a weekend, you'll likely see a traditional wedding ceremony.
Plan to fly out of Tokyo later that day, or head back to Osaka via JR Shinkansen to catch your flight home.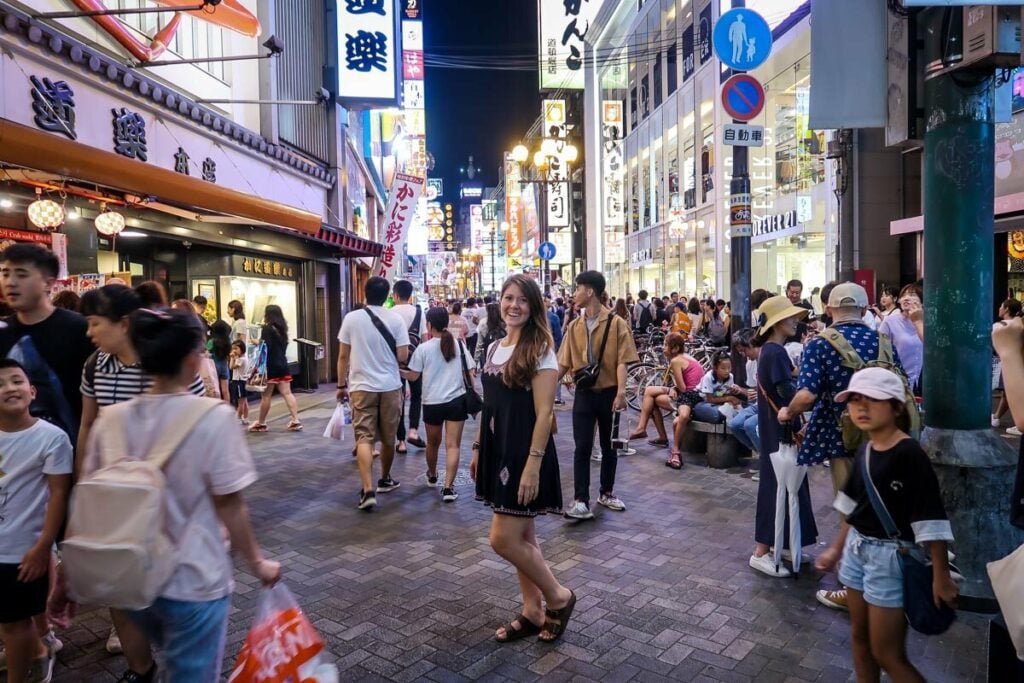 If time allows, wander around the Dōtonbori Area in Osaka and try Okonomiyaki – also known as Japanese pizza. This area is a foodie haven, so come hungry!
If you are spending the night, be sure to check out this guide that goes over where to stay in Osaka.
---
---
Have more or less time?: What to add or cut from this Japan itinerary
Traveling for less than one week in Japan?
If you have less than one week, we'd recommend choosing to visit either Kyoto and Osaka, OR Tokyo and Hakone. There is simply not enough time to see them all without feeling too rushed.
Traveling for more than one week in Japan?
There is so much to see and do in Japan. If we had to choose one city to spend more time in, it would be Kyoto.
Take another few days there and possibly try out an onsen. If you still have extra days, you could spend more time in Tokyo and slow down your travels even more, or head to another region altogether.
---
Are you planning a trip to Japan?
We have TONS of resources on travel in Japan and destinations throughout the country. Check out our Ultimate Japan Travel Guide for all the answers to your most burning questions, or read some of our favorite articles below.
Save this article to Pinterest for later!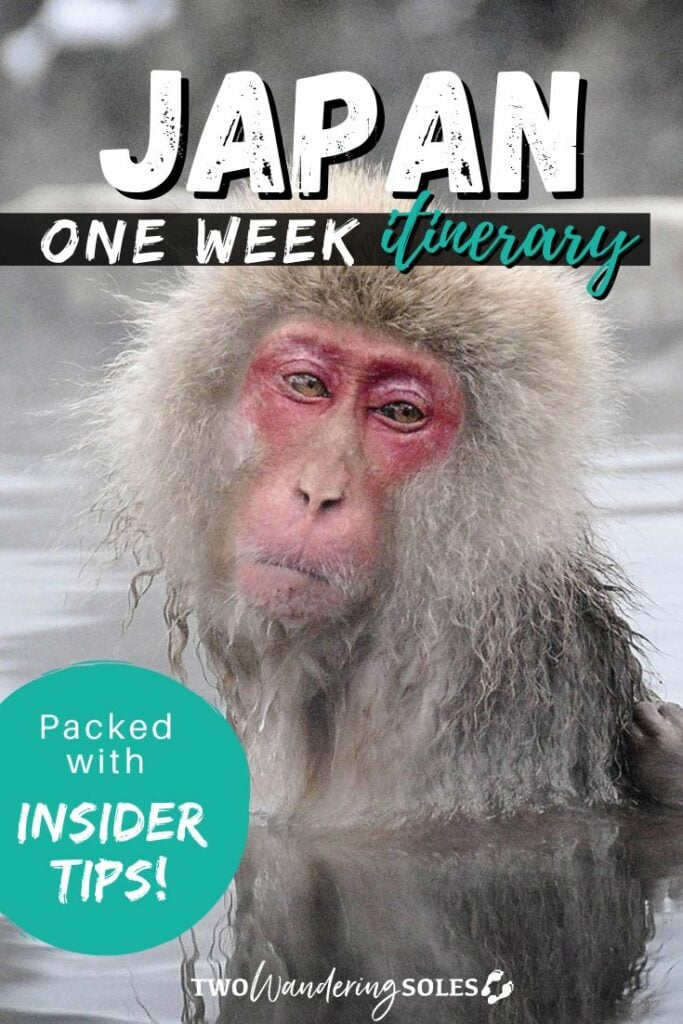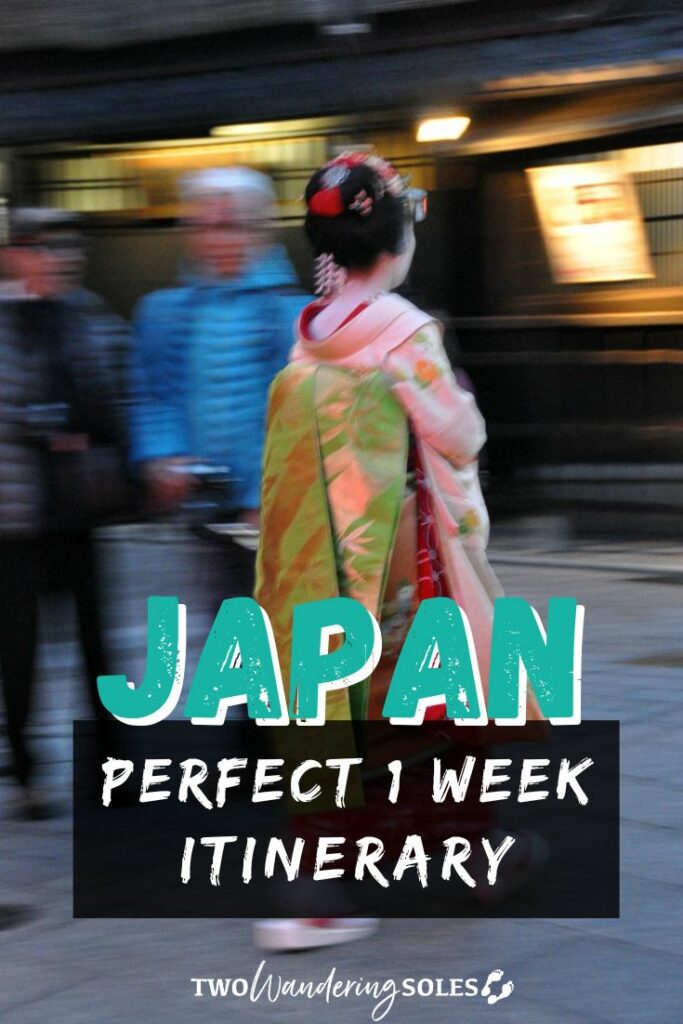 We want to hear from you!
Are you ready to book your flights yet!? What's the most exciting part of this one week in Japan itinerary for you? Leave us a question or a comment below and we'll do our best to get back to you!