With stunning Scotland Highlands scenery, ancient castles, and the elusive "Nessie," visiting Loch Ness is a must! Specifically, a Loch Ness cruise allows you to experience all those quintessentially Scottish attractions. Read on for what to expect and which cruises are best.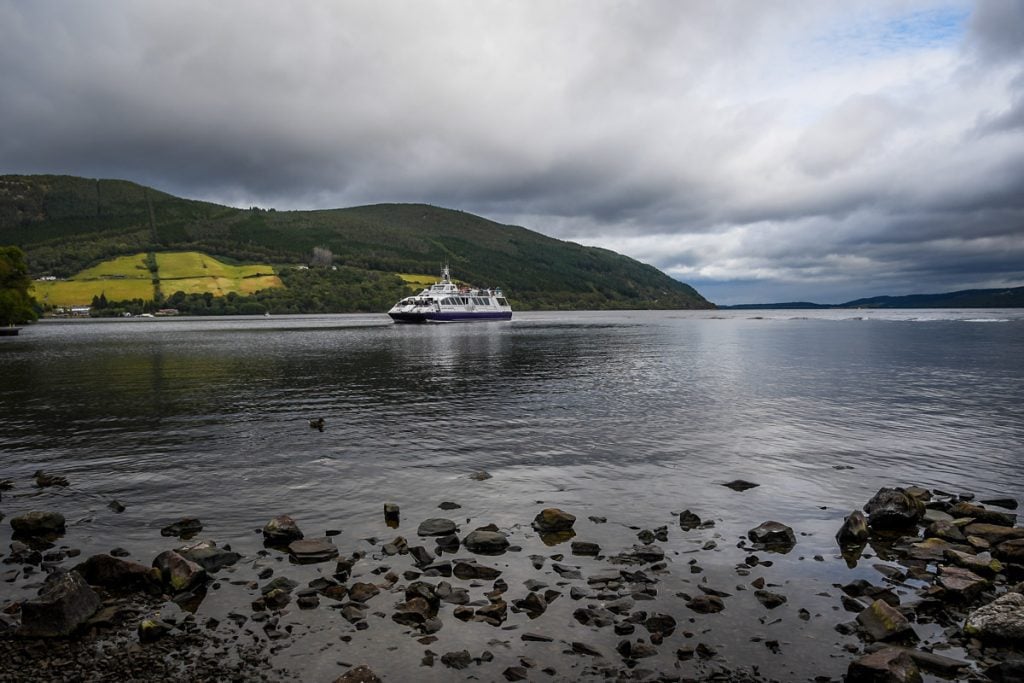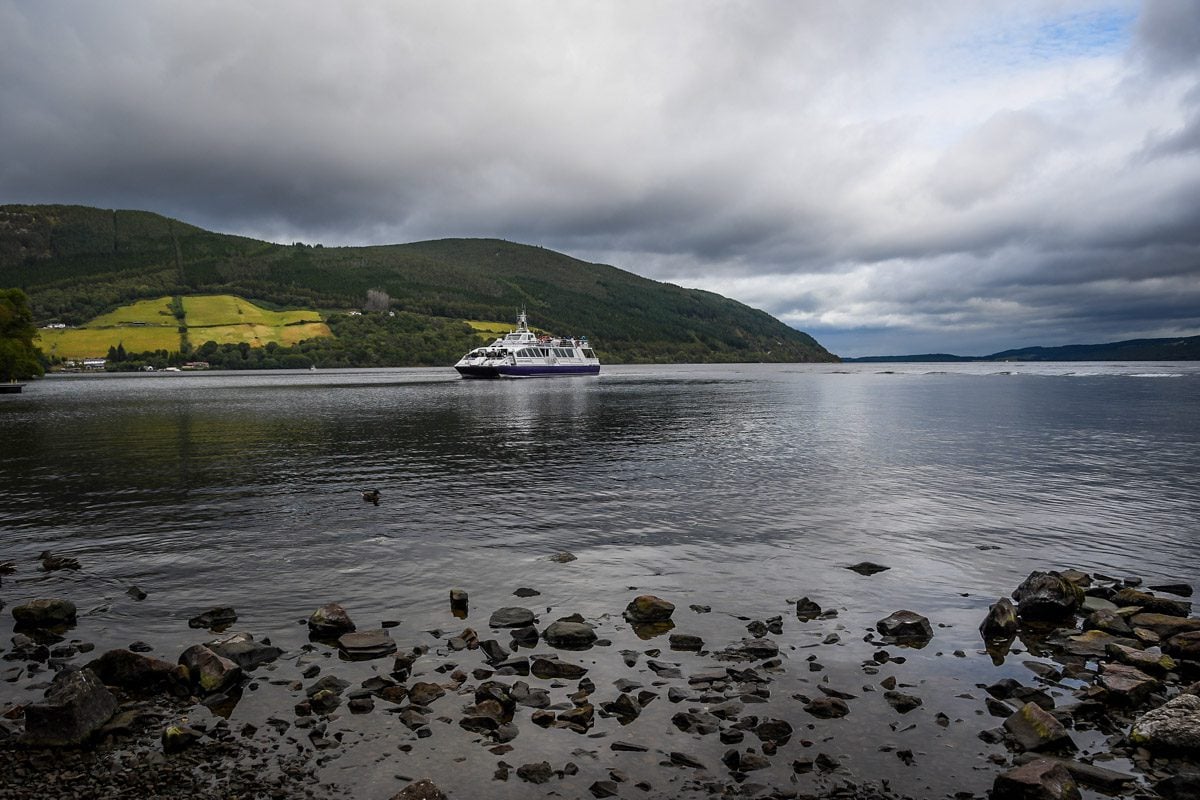 Arguably one of the most famous lakes in the world, Loch Ness in the Scottish Highlands is not only picture-perfect, it's also home to one very elusive resident — the Loch Ness Monster.
Whether you personally believe in the mythical creature or not, it's an undeniably unique draw to the area, with a compelling history dating back centuries. Plus, aside from that, Loch Ness is full of castles, historical sites, and jaw-dropping scenery in its own right!
If you're visiting the Highlands, a Loch Ness cruise is one of the best ways to experience this region (and yes, the "monster" too!).
What about the Loch Ness Monster?
Well, it turns out the famous picture of the Loch Ness Monster (aka "Nessie"), taken in 1934, was proven fraudulent. Scientists spent the next 30 years denouncing the creature's existence.
But that doesn't detract from the fact that sightings of a large sea creature are recorded as early as the first century A.D.
Believe what you might, this deep lake is certainly big enough to hold some secrets beneath its surface…
Article contents
Psst! If you have time to discover more of the country, don't miss these epic places to visit in Scotland.
---
Other resources for planning your perfect Scotland trip
Be sure to download our complete packing list for Scotland! It's packed with good suggestions and insider tips to help plan your Scotland trip. And it's completely FREE, so why not!?
---
Best time to visit Loch Ness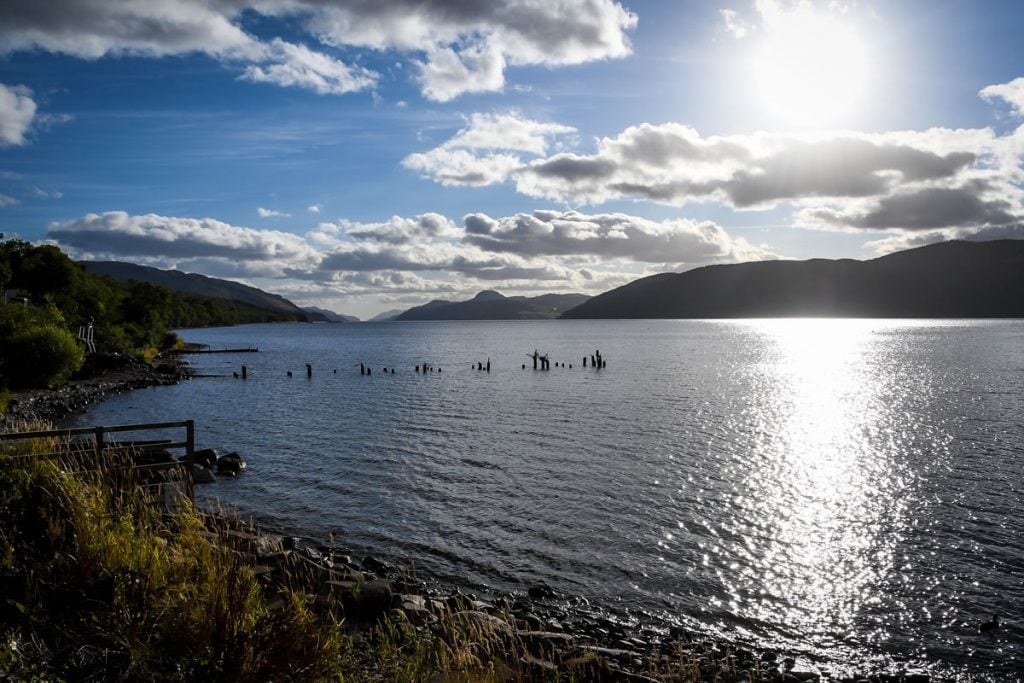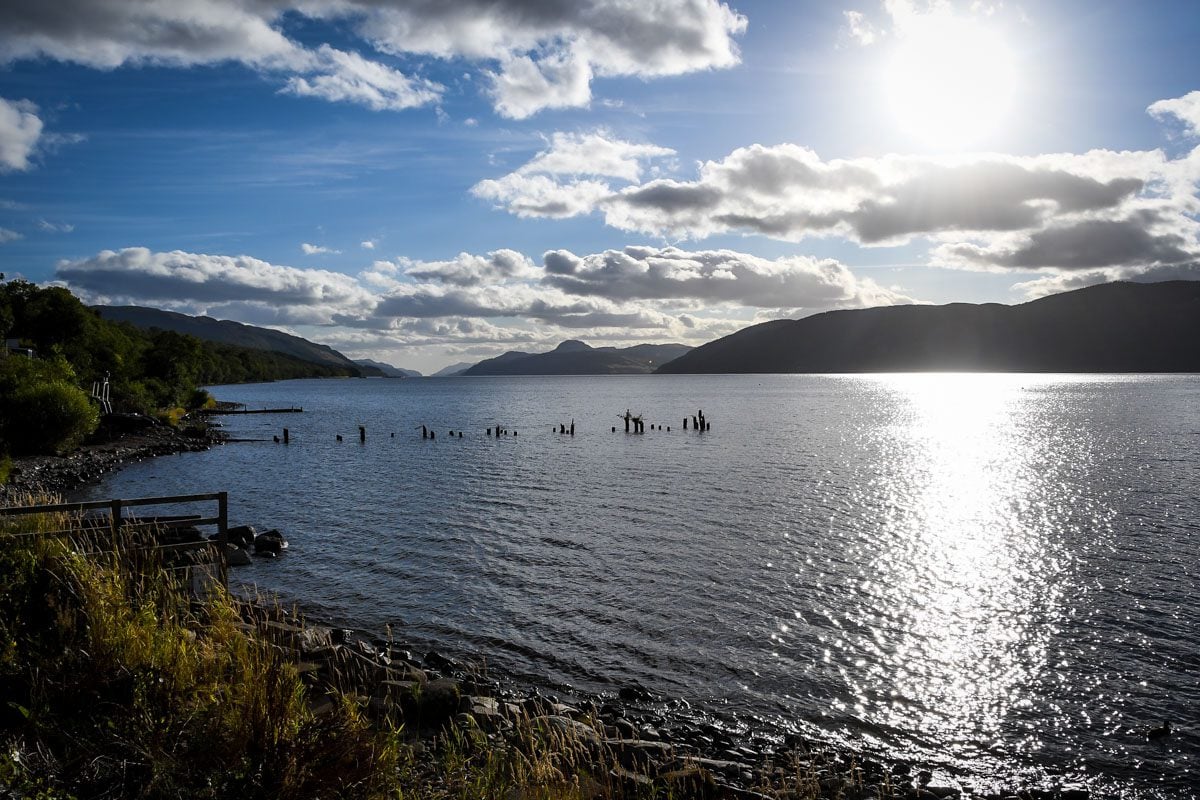 Spring (March through May) is the best time to visit Loch Ness in Scotland. Unlike many places that experience frequent spring showers, April and May are actually generally the driest months of the year in this area.
Everything is colorful as the trees green up after winter and wildflowers cover hillsides, and the weather gets gradually warmer. Best of all, spring is (surprisingly!) uncrowded, so you'll be able to explore without the worry of crowds and take advantage of lower prices on accommodation and tours.
Psst! For an in-depth guide on the seasonal weather patterns and other factors, check out our complete guide on the best time to visit Scotland.
How to choose a Loch Ness cruise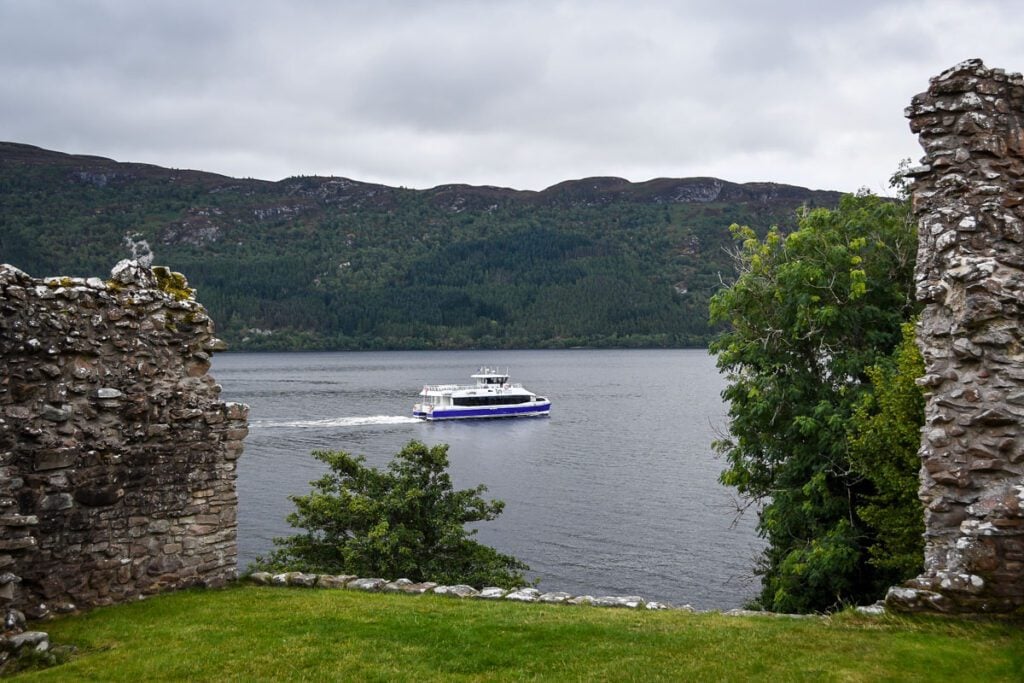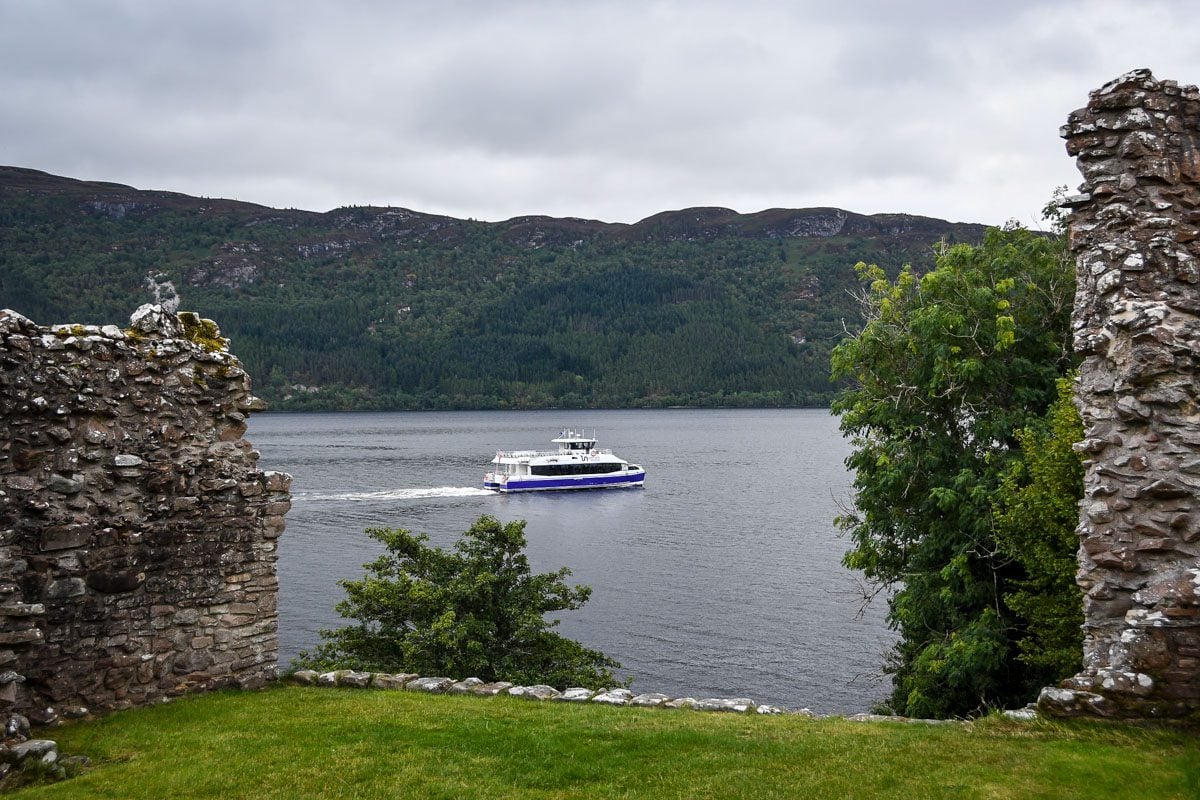 There are several Loch Ness cruise and boat tours, and they are all essentially the same. Curiously, the companies also all have very similar names so it's a little confusing.
While the specific company doesn't matter too much, the major decision you'll need to make is whether you want your tour to include a stop at Urquhart Castle. It is a bit more expensive to stop at the castle, but we'd recommend it. Without getting off for this stop, it would be kind of a boring boat trip.
Just being honest!
Below are some of our top picks for Loch Ness cruise and boat tours.
Loch Ness: Urquhart Castle Round-Trip Cruise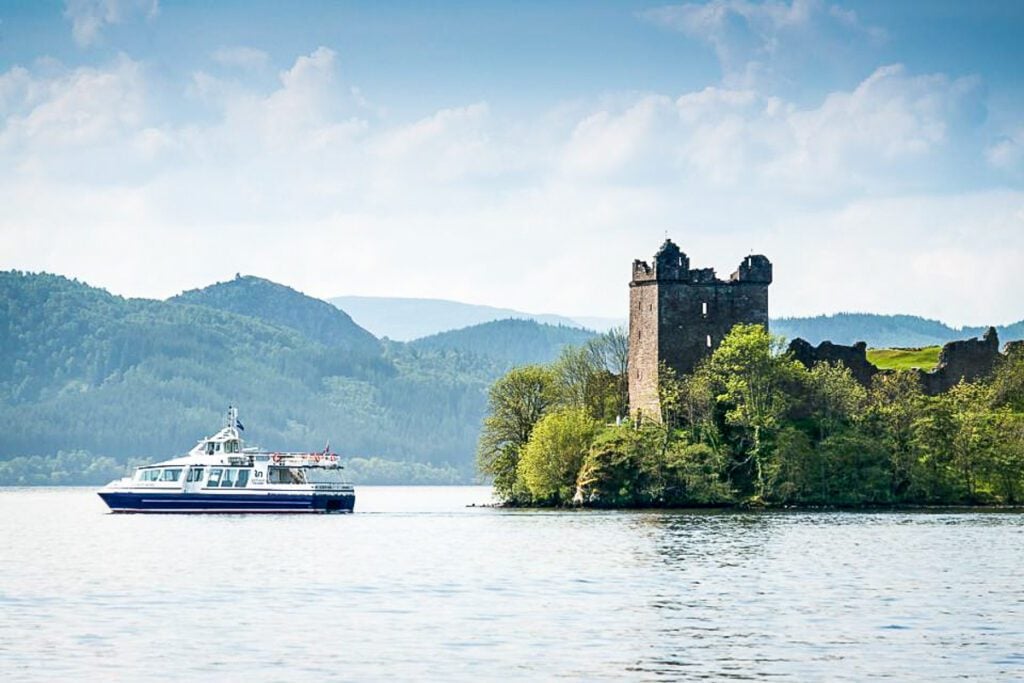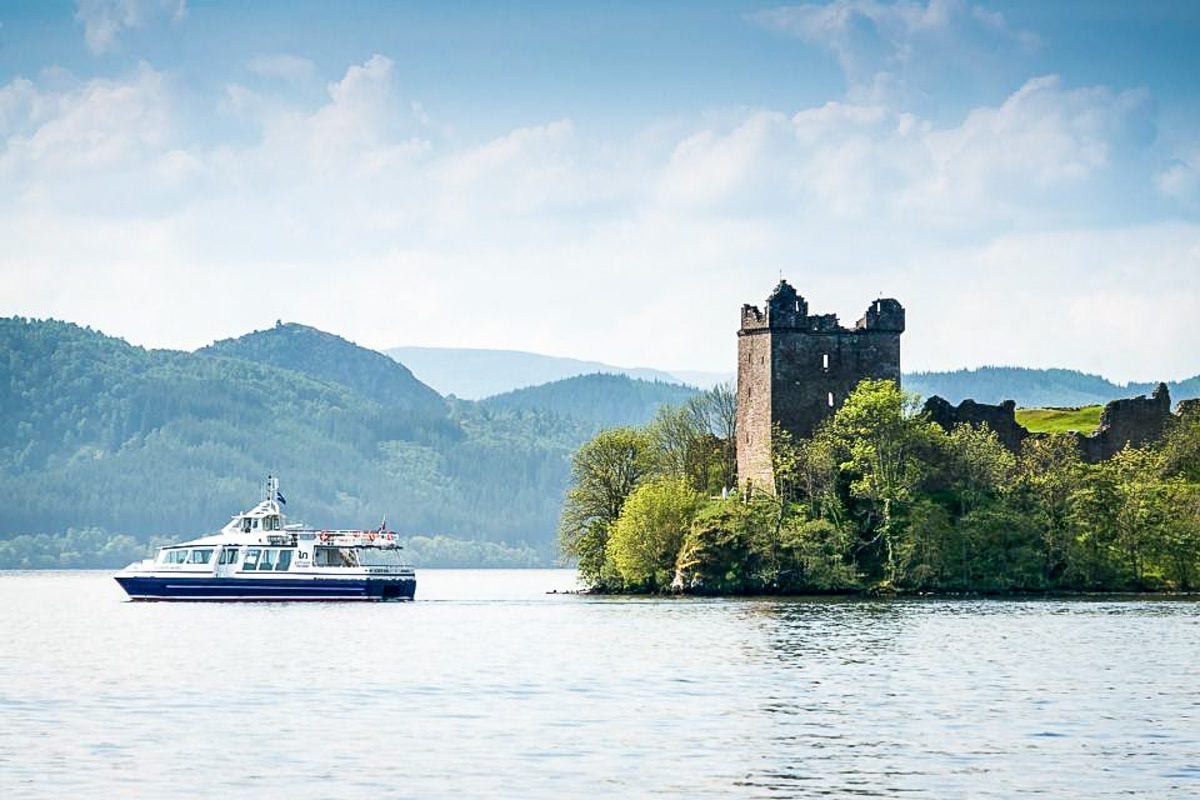 Starting point location: Clansman Harbour, 9 miles south of Inverness
Duration: 50 minutes
Price: Starting at $21.84 per person
On this short and sweet Loch Ness cruise aboard a small ship, guests are treated to stunning views of the mountains and Urquhart Castle. Boat captains even give passengers the opportunity to search for the elusive Nessie using sonar!
Dogs are also welcome, and there's an onboard bar with snacks and drinks available for purchase (bring cash). Allow an extra 30 minutes for parking, as the car park fills up and is a short walk from the boat.
What guests are saying:
"We had limited time as we arrived in Inverness in the afternoon and couldn't do a longer or morning tour. This trip was a perfect way to get onto Loch Ness and enjoy the scenery. The dog was allowed too, and he gave the trip a big waggy tails up…" – GetYourGuide traveler, United Kingdom (November 2022)
Dochgarroch: Loch Ness and Caledonian Canal 2-Hour Cruise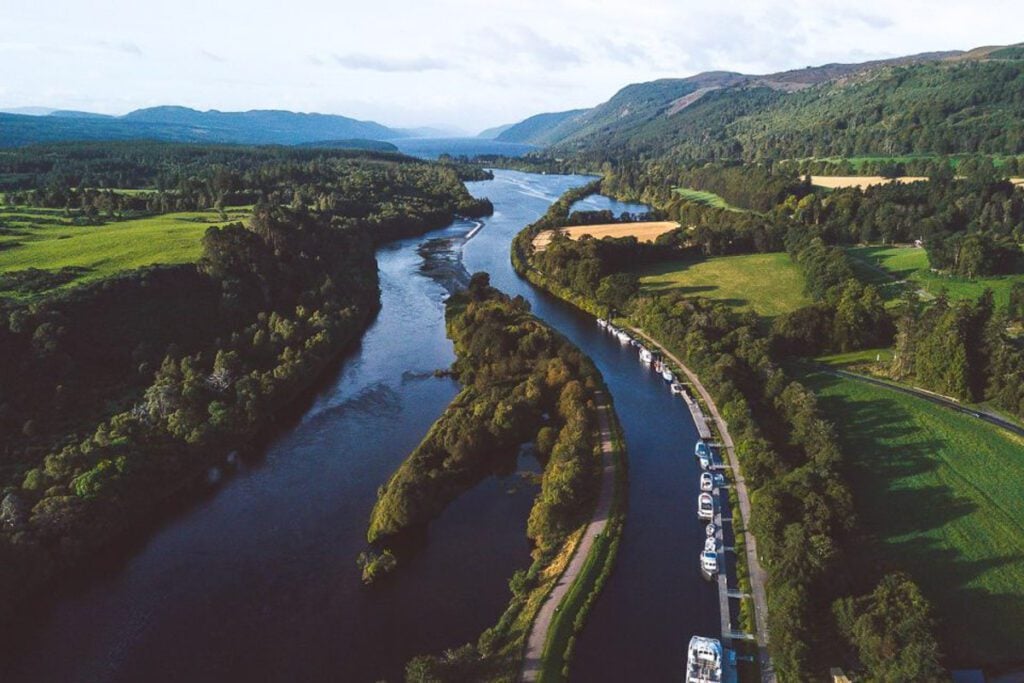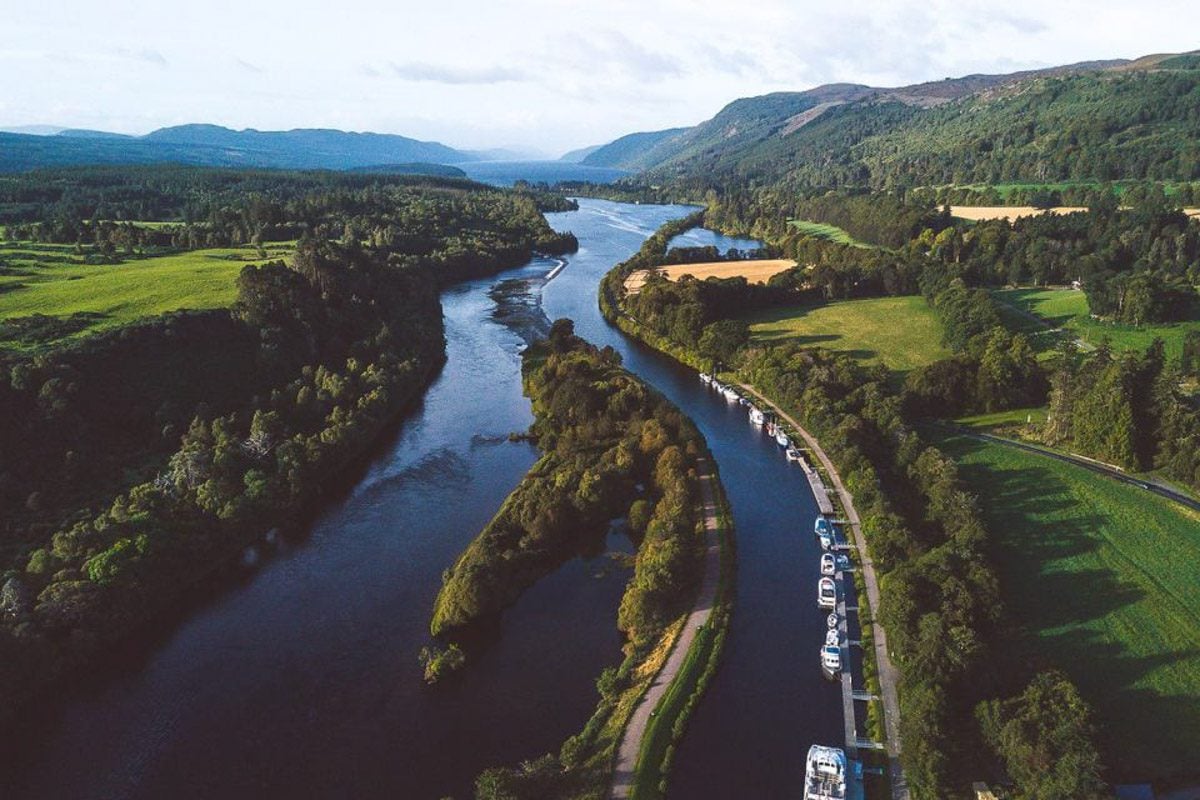 Starting point location: Dochgarroch Loch, 15 minutes southwest of Inverness
Duration: 2 hours
Price: Starting at $31.54 per person
This two-hour Loch Ness cruise is an excellent way to see the area's main attractions, including Aldourie Castle and Urquhart Castle. It travels up the incredibly scenic Caledonian Canal, a historic waterway connecting Inverness and Fort William.
On the cruise, passengers will learn a great deal of fascinating info about Nessie and Loch Ness itself. The ship also has wi-fi and an onboard bar with goodies available for purchase. It's suitable for wheelchairs and strollers, and dogs are also welcome.
What guests are saying:
"The whole experience was wonderful. The ship is very comfortable, with tables for guests and nice large clean windows for viewing. The bar was a nice touch, and prices [were] reasonable. The guide is excellent; knowledgeable, clear, and funny. The docking area is well laid out and the restaurant there is very nice." – GetYourGuide traveler, United States (September 2022)
---
Want to save time and energy on planning?
We traveled in Scotland for about 2 weeks and were able to visit most of the highlights of the country, including most of the top places to visit.
We took our 2-week travels and created the perfect Scotland road trip itinerary. We'll send you our complete 2-week itinerary, filled with tips and advice. Just click below to get your 2-week Scotland road trip itinerary today!


---
From Inverness: Loch Ness Cruise and Urquhart Castle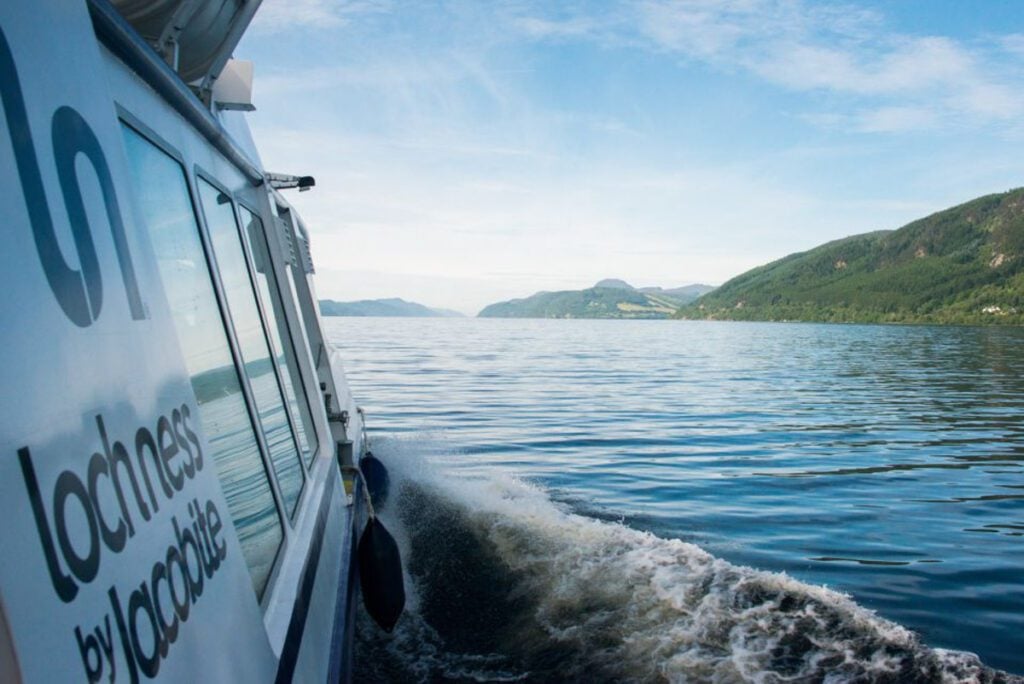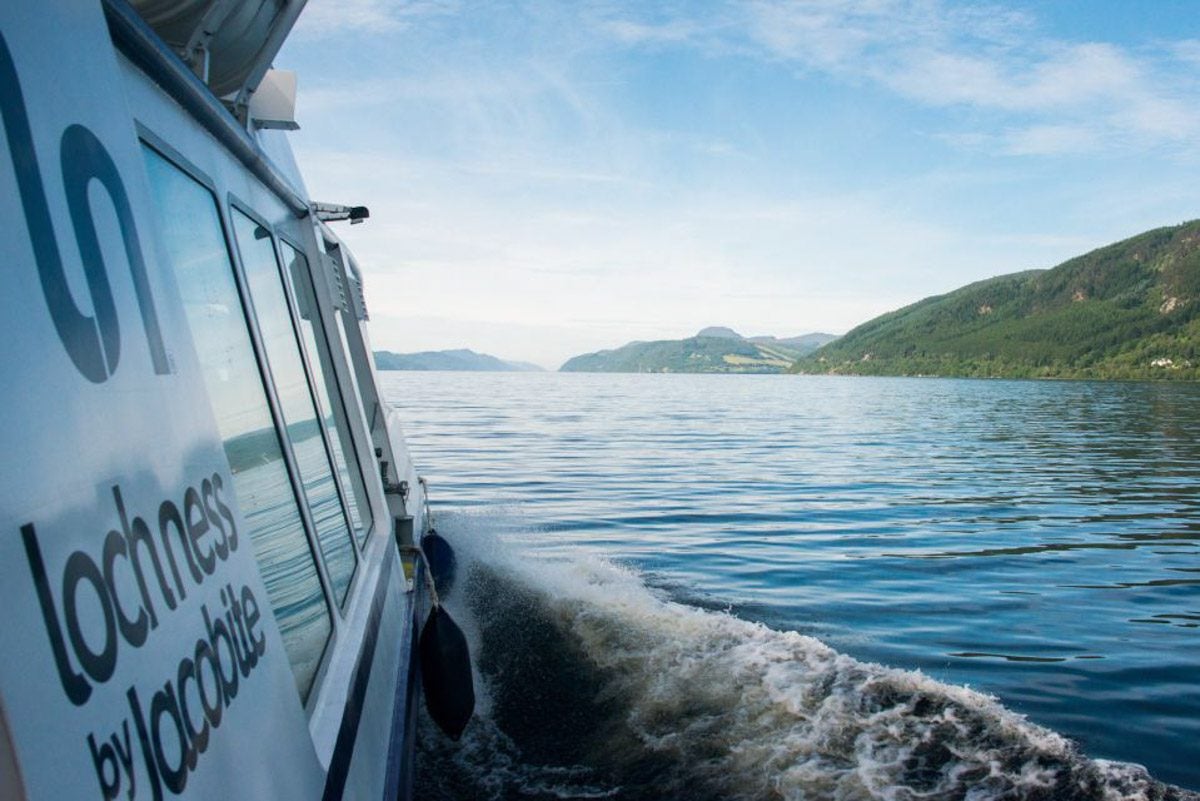 Starting point location: Inverness
Duration: 3 hours
Price: Starting at $47.31 per person
On this 3-hour hybrid coach tour and Loch Ness cruise, you'll get to enjoy the lake scenery and explore the Urquhart Castle ruins.
The tour starts with a luxury coach trip from Inverness to Loch Ness. From there, you'll cruise about 30 minutes across the loch to the castle, where guests will have about one hour to explore on their own.
Tour guides will offer up interesting details about the area on both the coach and boat, and the boat has an onboard bar with drinks and snacks available for purchase.
What guests are saying:
"It was a short but memorable trip of 3 hours by a comfortable bus. It was amazing to visit Urquhart Castle and Loch Ness lake. The guide was friendly, knowledgeable and had a great sense of humour. All in all a great trip especially for those travelers who prefer half-day or short trips." – GetYourGuide traveler, India (October 2022)
From Inverness: Loch Ness Day Trip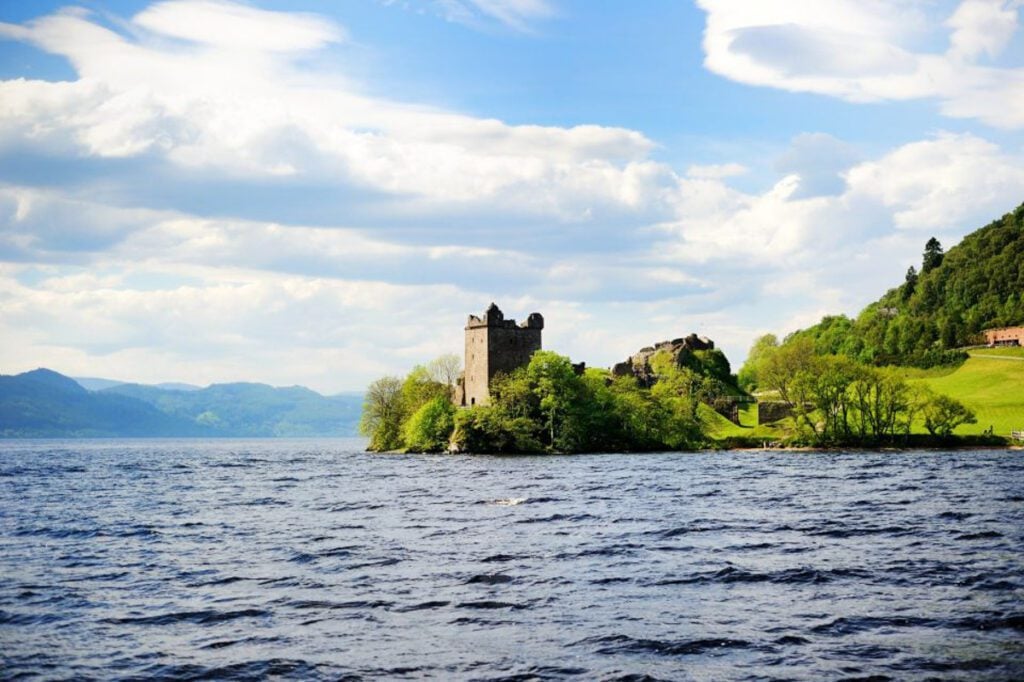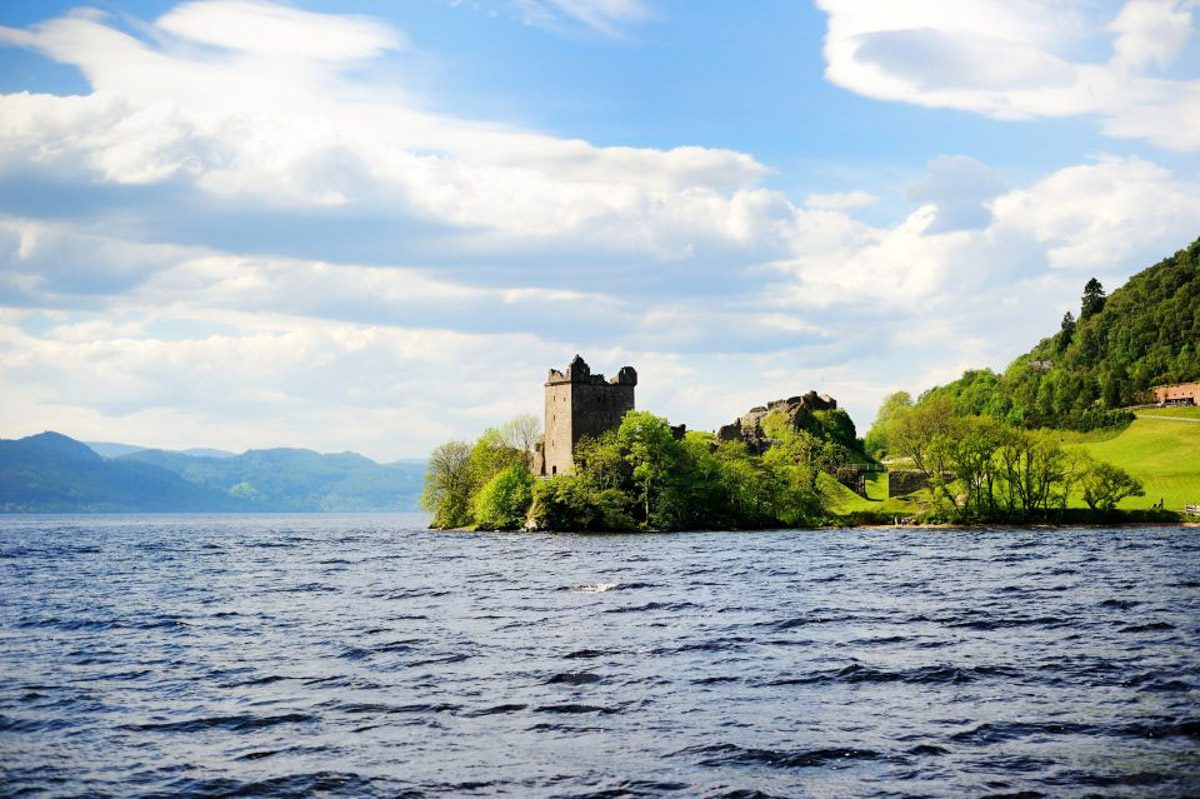 Starting point location: Inverness
Duration: 7 hours
Price: Starting at $38.82 per person
A great option for travelers who enjoy full-day excursions, this small group day tour (up to eight) lets you explore the Highlands in a unique way!
Travel to the Clansman Hotel in a Mercedes mini-coach, where passengers have the option of taking a one-hour Loch Ness Cruise at their own expense. Those who don't can explore the area on foot, and everyone will meet up again for lunch.
En route to and from Loch Ness, the coach makes stops in Invermoriston, Fort Augustus, Dores (the best lake views!), and Foyers for coffee, short walks, and time with locals.
What guests are saying:
"Rabbie's was an absolutely excellent tour guide with a vast knowledge of the area. Great tour which gives you not only a tour of Loch Ness and the Highlands but also stops at 'secret' spots most travelers would miss without a guide. Family friendly experience with my 6-year-old daughter who had an incredible day!" – GetYourGuide traveler, United Kingdom (August 2022)
Inverness: Loch Ness Cruise, Outlander & Whisky Tour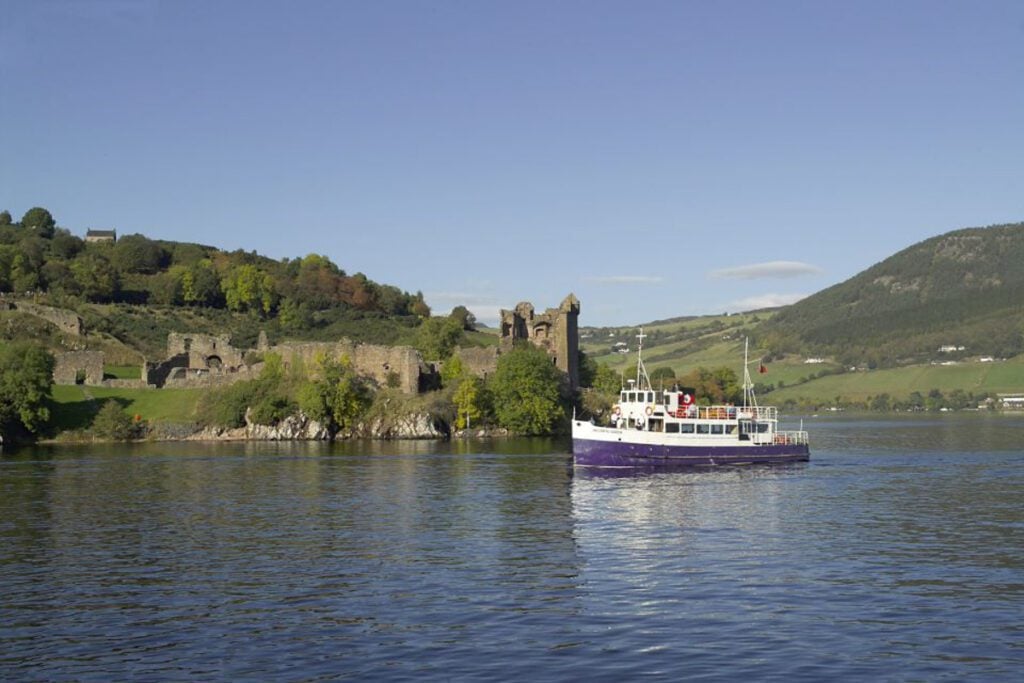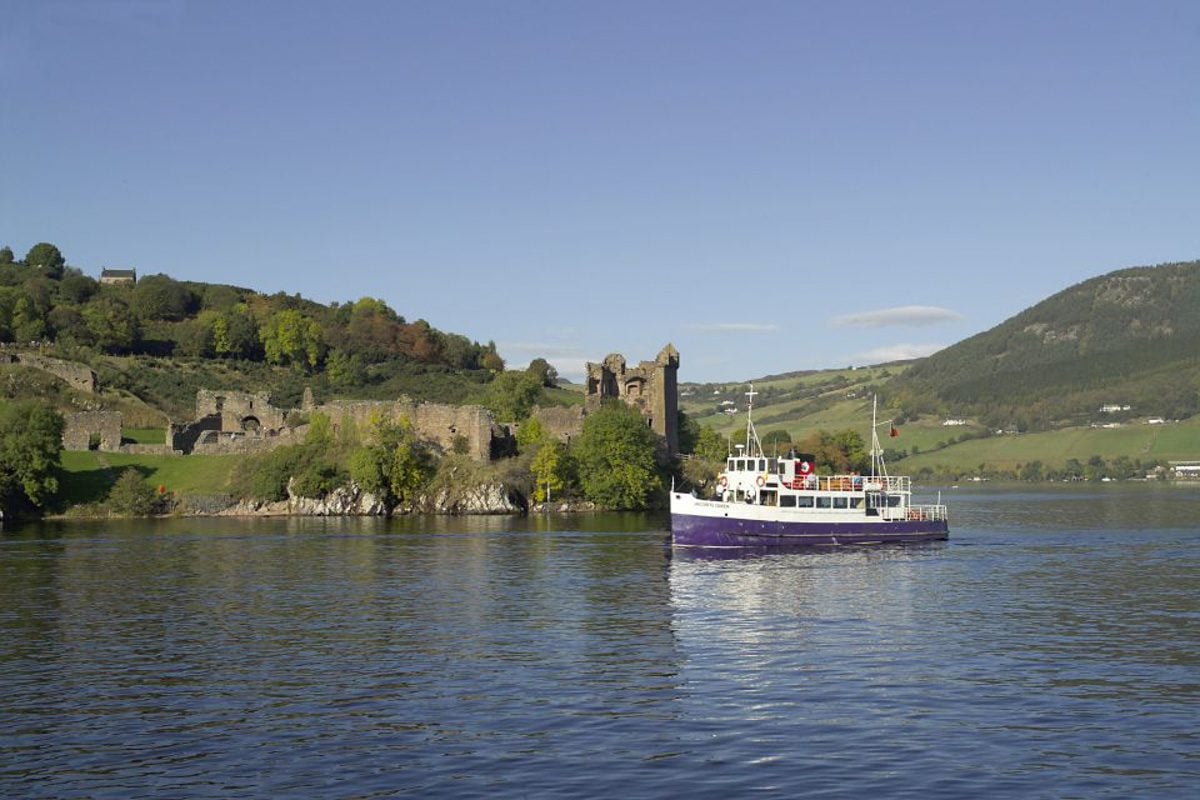 Starting point location: Inverness
Duration: 9 hours
Price: Starting at $81.28 per person
Hit all the quintessential Scottish Highlands sights on this unique full-day tour! The one-hour Loch ness cruise includes time to go ashore and explore Urquhart Castle, then takes passengers to Beauly for lunch. Outlander fans will recognize the Beauly Priory!
Next, visit a whisky distillery where you'll have the option of sampling a wee dram. On the way back to Inverness, stop at the Culloden Battlefield, home of the famous Clava Cairns standing stones.
Note that the Loch Ness cruise and Urquhart Castle admission are included, but guests are responsible for tips, lunch, the whisky tasting, and admission to Culloden Battlefield.
What guests are saying:
"This was truly a "something for everyone" tour. We are a couple traveling with our 17 year old and are not normally tour bus people, and we all really enjoyed different aspects of the tour. Our guide and driver Alana was truly excellent. A great day!" – GetYourGuide traveler, Canada (August 2022)
Psst! Plan your trip with our round up of all the best things to do in Inverness aside from just visiting Loch Ness.
FAQs about Loch Ness cruise & boat tours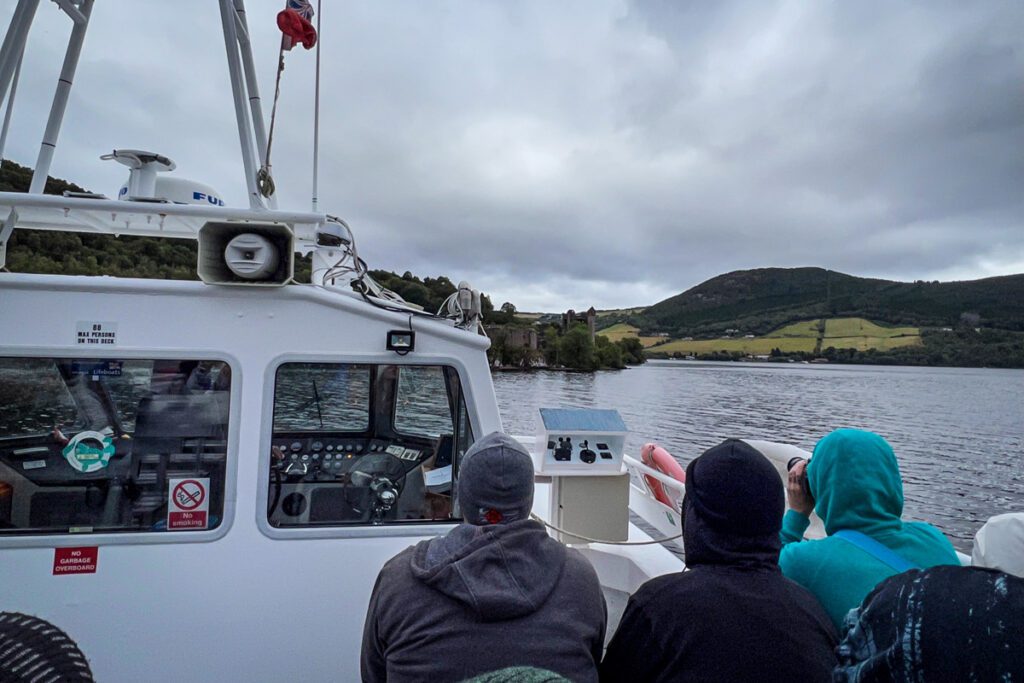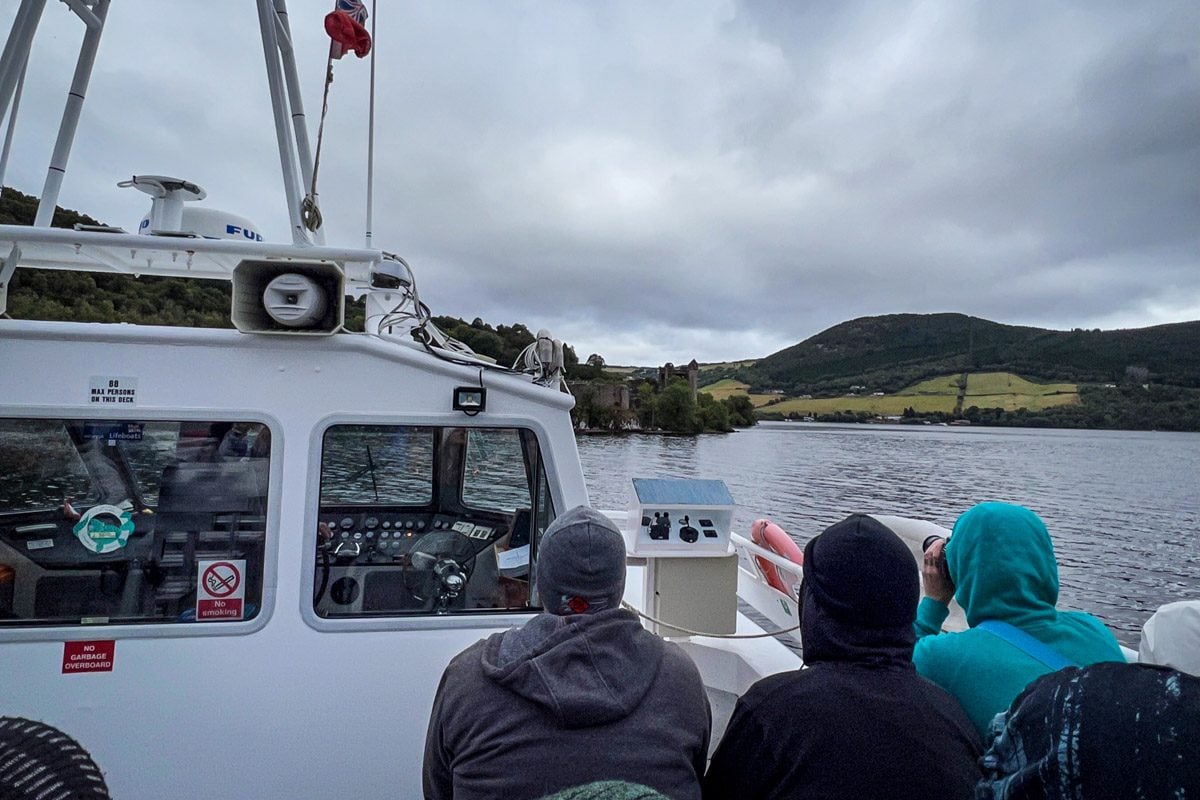 Now that you have information about specific Loch Ness cruise options, here are some other things to consider as you plan your trip.
Where do Loch Ness cruises leave from?
The vast majority of Loch Ness cruises depart from Inverness. However, there are a few options that leave from nearby, including Dochgarroch Loch and Clansman Harbour.
How long is the Loch Ness cruise?
While you may find longer day cruises, most Loch Ness cruise options are 30 minutes to one hour — just long enough to let you soak up the scenery, watch sonar for signs of Nessy, and enjoy a drink and snack! Keep in mind, cruises that include time on shore at Urquhart Castle are longer.
Can you get your own boat at Loch Ness?
Private boat hires are also available for those who want more time on Loch Ness or prefer a more private tour. Many companies are based out of Inverness, but you may find a few in smaller villages along the loch.
How long should you spend at Loch Ness?
Ideally, you should spend at least half a day or one full day exploring Loch Ness. This includes enough time for a short Loch Ness cruise, exploring Urquhart Castle, and driving or strolling around the loch, stopping wherever you please.
That being said, if you're pressed for time, a one-hour Loch Ness cruise is a nice way to see the highlights and take part in the lore surrounding Nessy.
What is the nearest town to Loch Ness?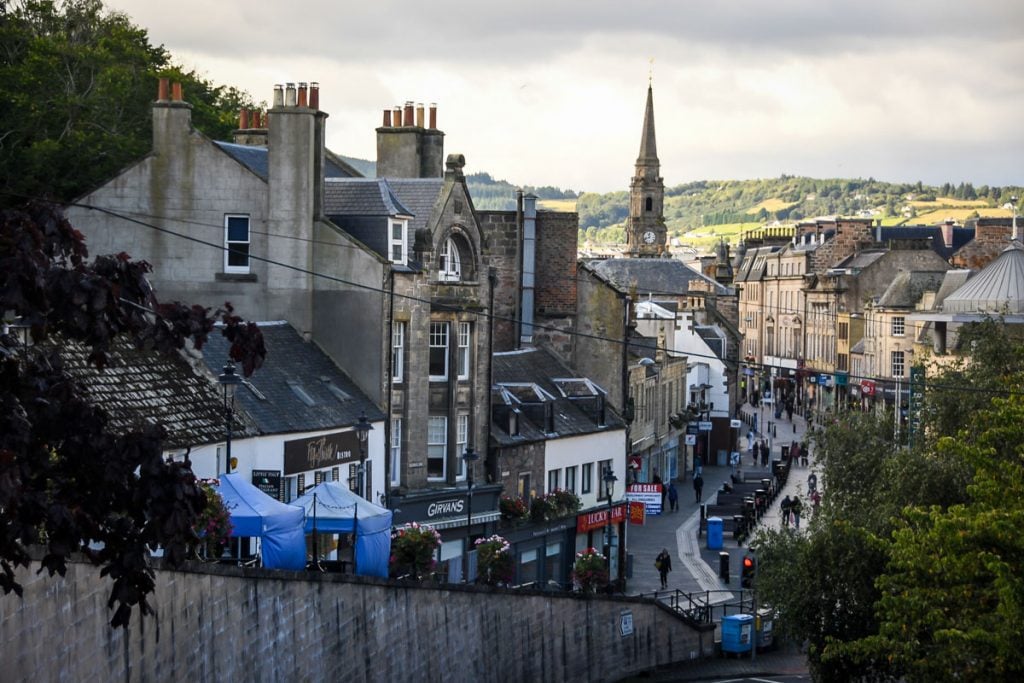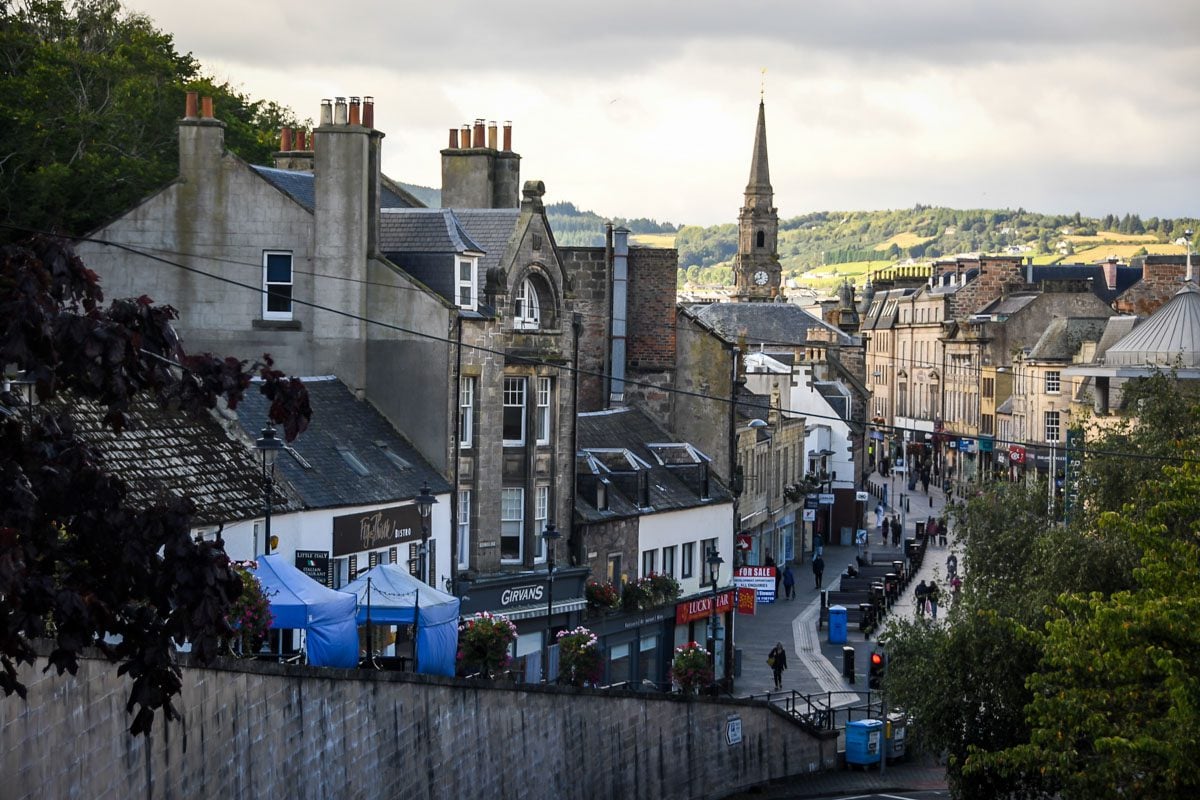 Inverness is the closest town to Loch Ness, about 30 minutes away.
What else is there to do at Loch Ness?
Loch Ness itself is undeniably the area's star attraction, but it's far from the only one. In addition to taking a Loch Ness cruise, the region is full of hiking trails and cycling routes, plus several quaint towns with their own charm.
Outlander fans will love picturesque Beauly, with its mysterious ruins, and Reelig Glen looks like something straight out of a fairytale, with waterfalls, stone bridges, and some of Scotland's tallest trees. The Glen Ord whisky distillery is another must-stop near Loch Ness!
Psst! Don't leave without discovering all the best things to do in Scotland, including the quintessential activities and some off the beaten path experiences you won't want to miss!
Tips for booking a Loch Ness cruise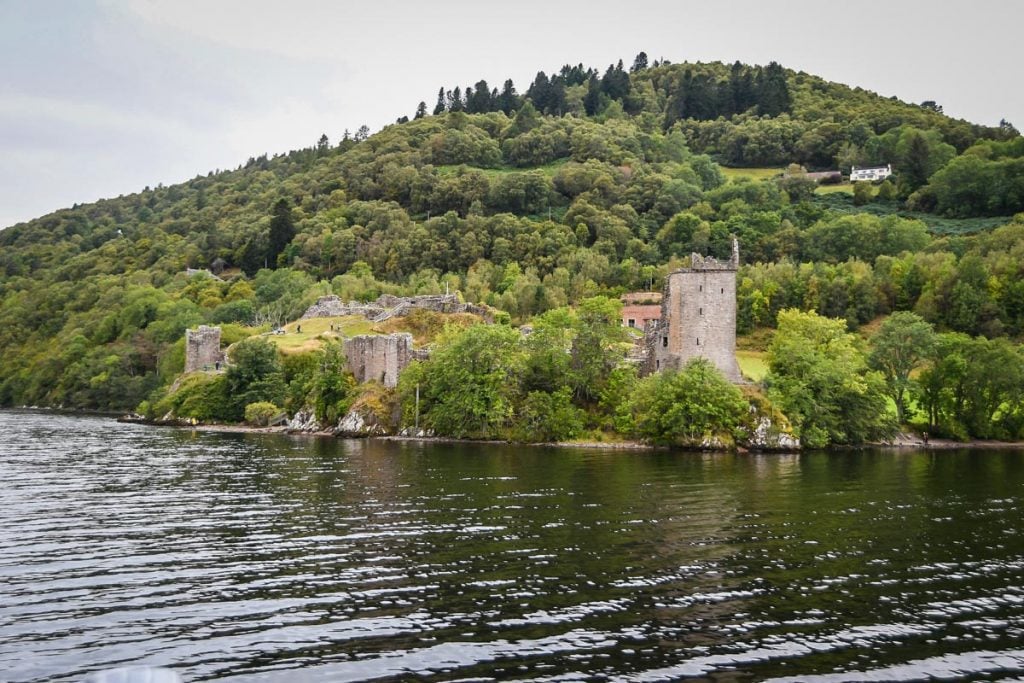 Be sure you know the exact name and location of your tour company, as they all have different launching points and with such similar names it can be confusing.
Arrive early so you can choose your seat. We arrived with about 15 minutes to spare, but finding parking was difficult, and by the time we walked down the path to the dock, there were few seats left. So we ended up on the upper deck on a very cold and drizzly day.
Allow plenty of time for parking and/or travel to the meeting point for your Loch Ness cruise. Many of the parking lots are small and fill up quickly, so you may have to drive around looking for alternatives.
Bring cash for tipping the boat crew and for purchasing drinks and snacks. Some of the boats accept credit cards, but not all, so it's best to be safe and have cash.
Wear layers, particularly a rain jacket. Even if it looks like a gorgeous day, the cruise across the water can be windy and chilly. Plus, this is Scotland — weather changes quickly!
Our honest opinion about the Loch Ness cruise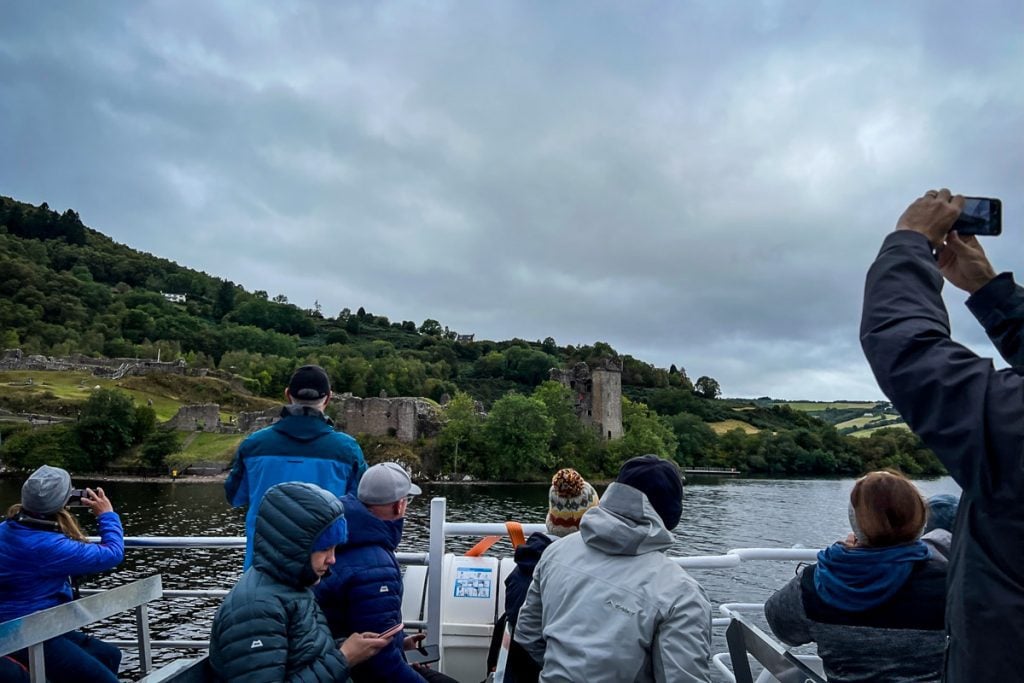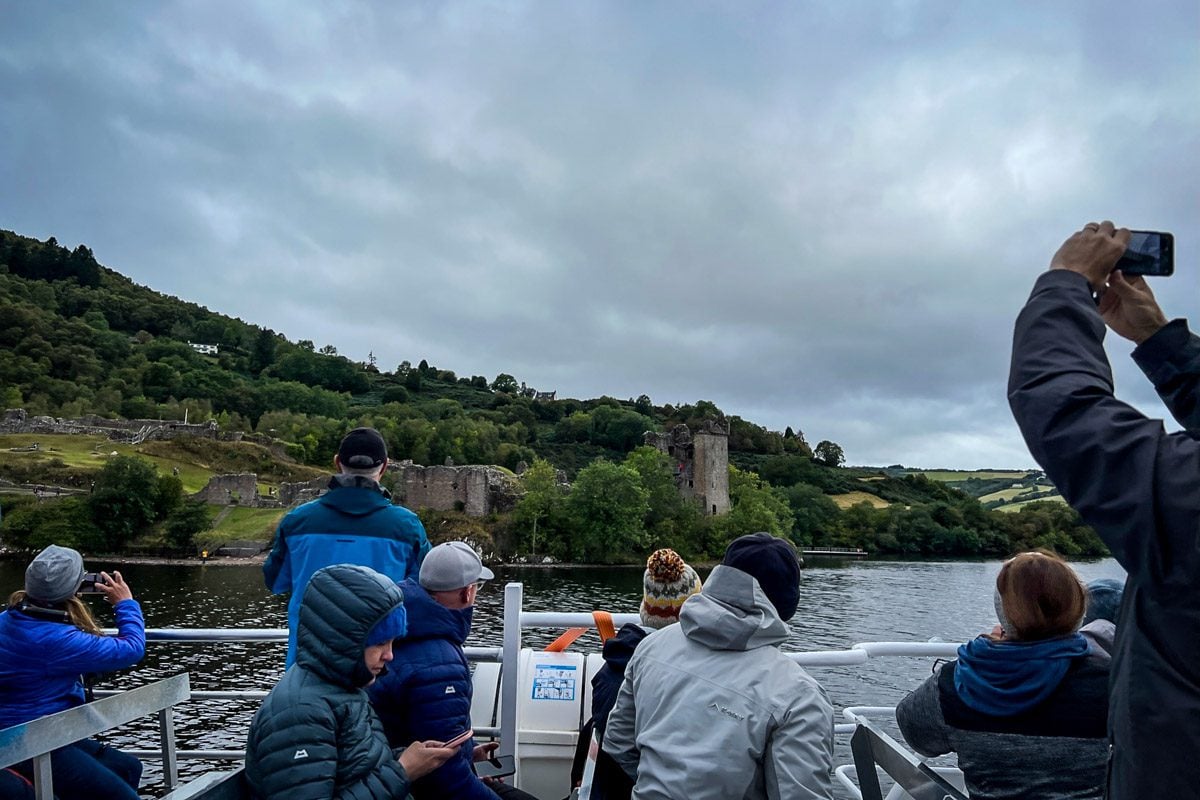 Now, I don't want to dissuade you from taking a Loch Ness boat trip, but I want to be totally honest with you…
In our opinion, the boat tour was just okay.
The legend of the Loch Ness monster is what catapulted this lake to fame, but the lore is almost bigger than the place itself.
It's a beautiful lake, don't get me wrong. But the best views can't even be seen from the boat. Instead, you'll want to head to Dores Beach (preferably for sunset) for the very best vista of Loch Ness. (See #17 on our list of things to do in Inverness)
In short: If you're pressed for time during your Scotland trip, I personally wouldn't be too bothered if you miss this boat ride. However, it is one of those iconic activities and I totally get the FOMO.
---
Are you planning a trip to Scotland?
We have lots of resources on travel in Scotland and destinations throughout the country. Check out our Scotland Travel Homepage for everything you need to know, or read some of our favorite articles below.
Save this article on Pinterest for later!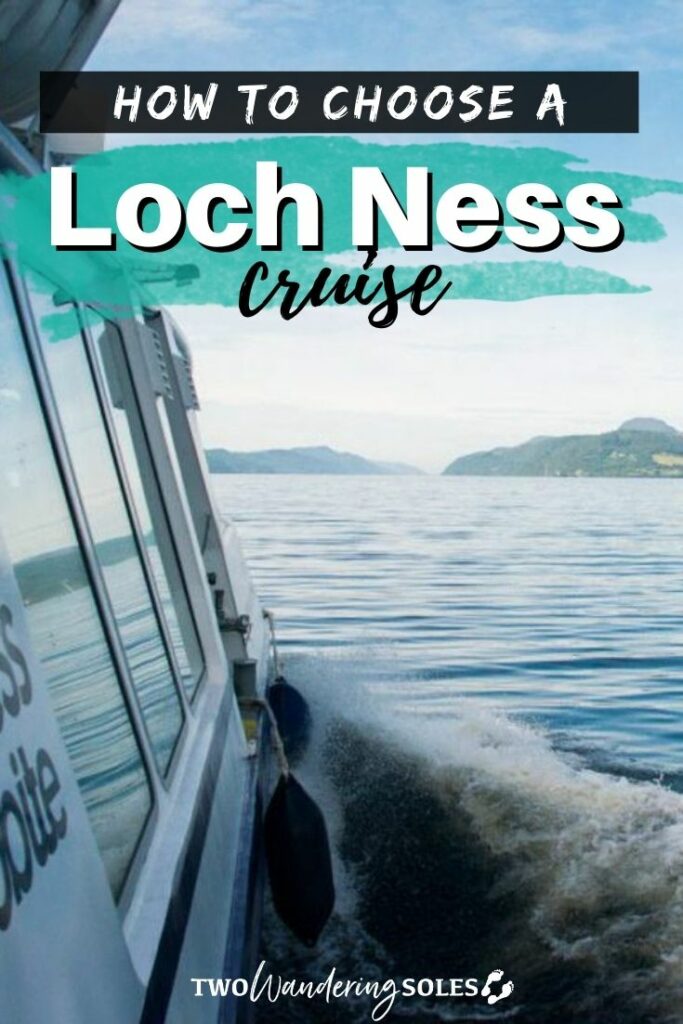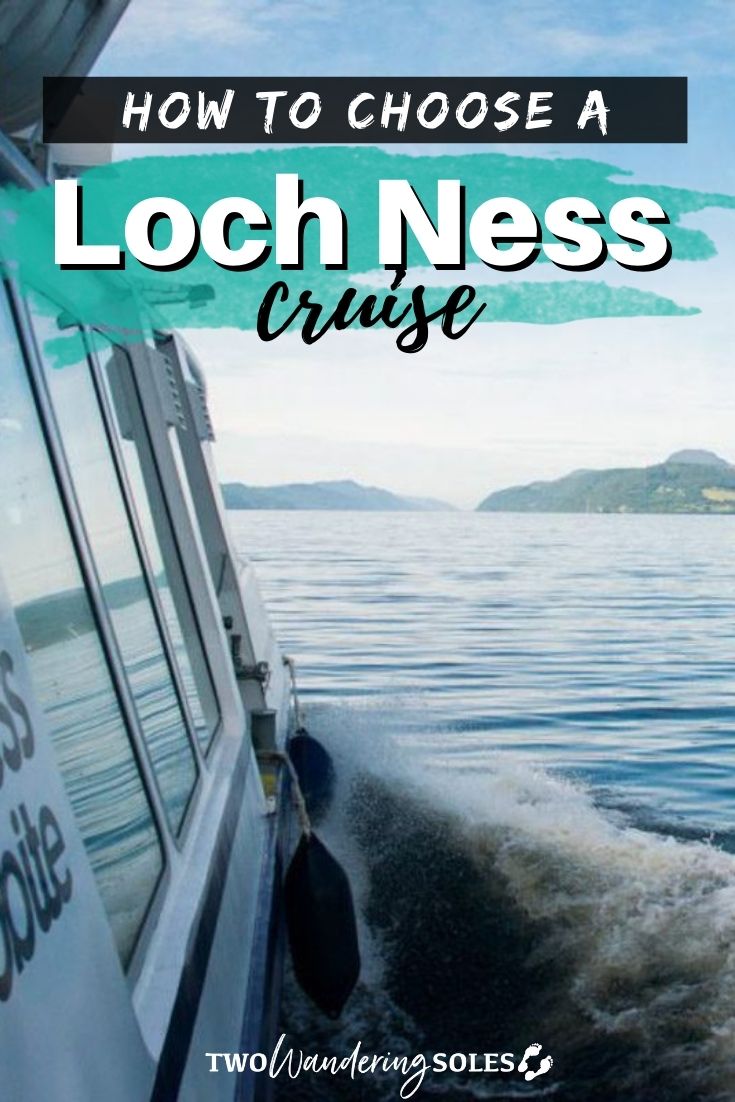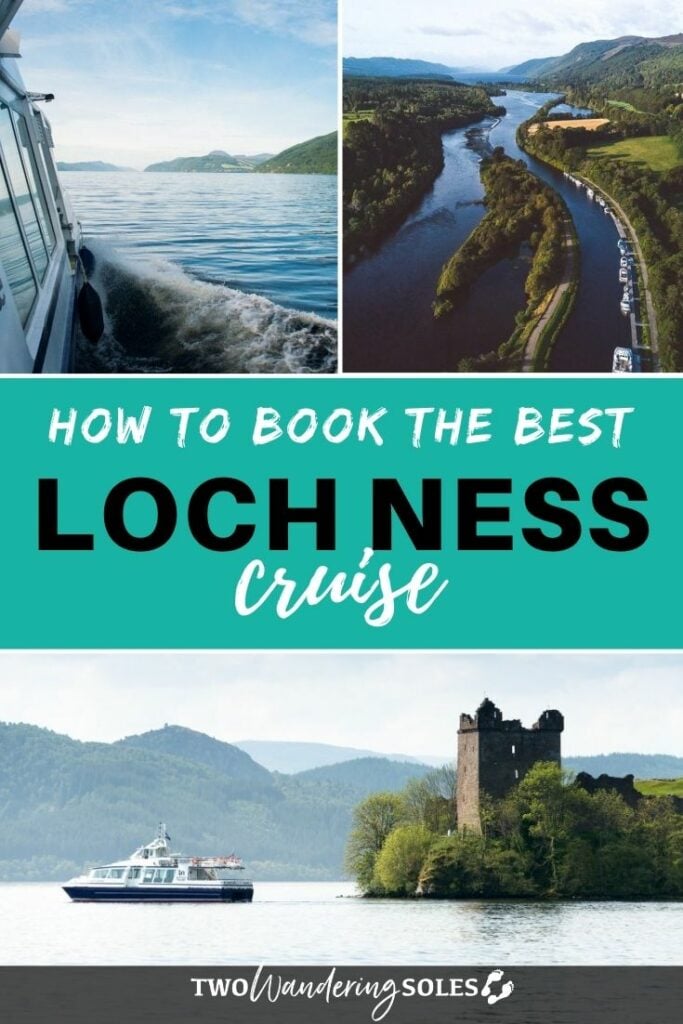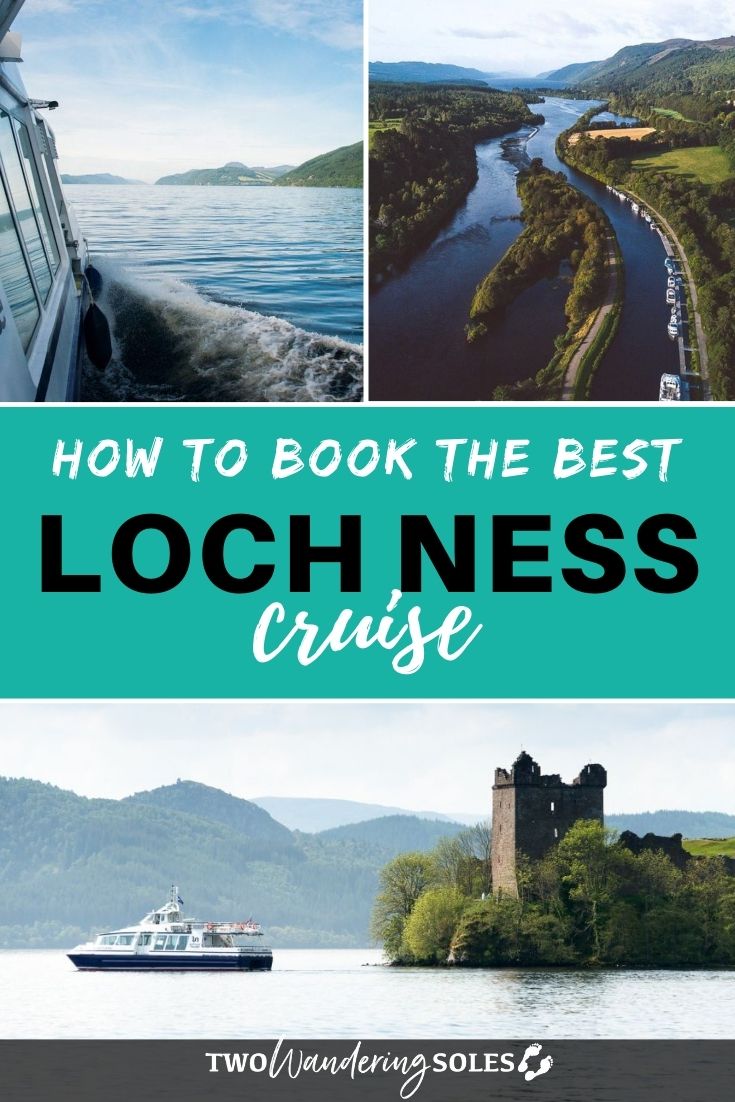 We want to hear from you!
Which of these Lech Ness cruise options fits your travel style best? Do you have any other questions for us about planning your Loch Ness adventure? Leave your comment below and we'll do our best to get back to you!