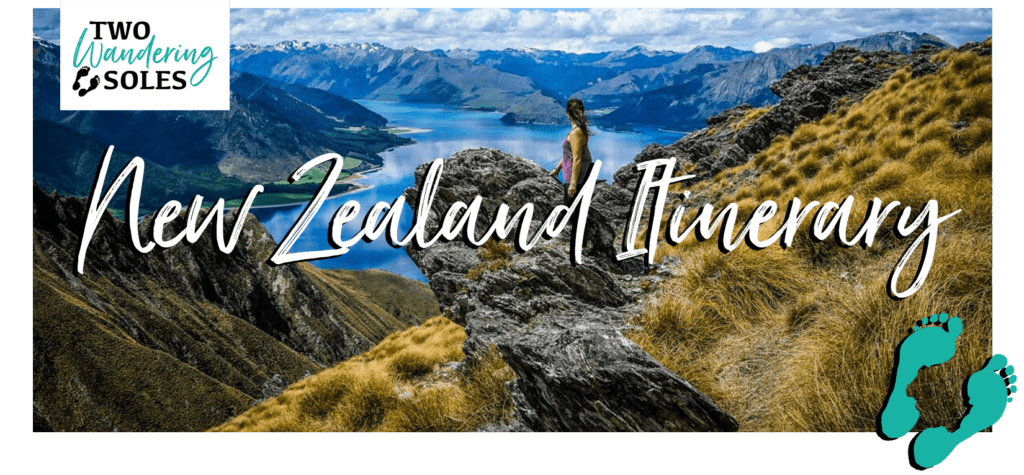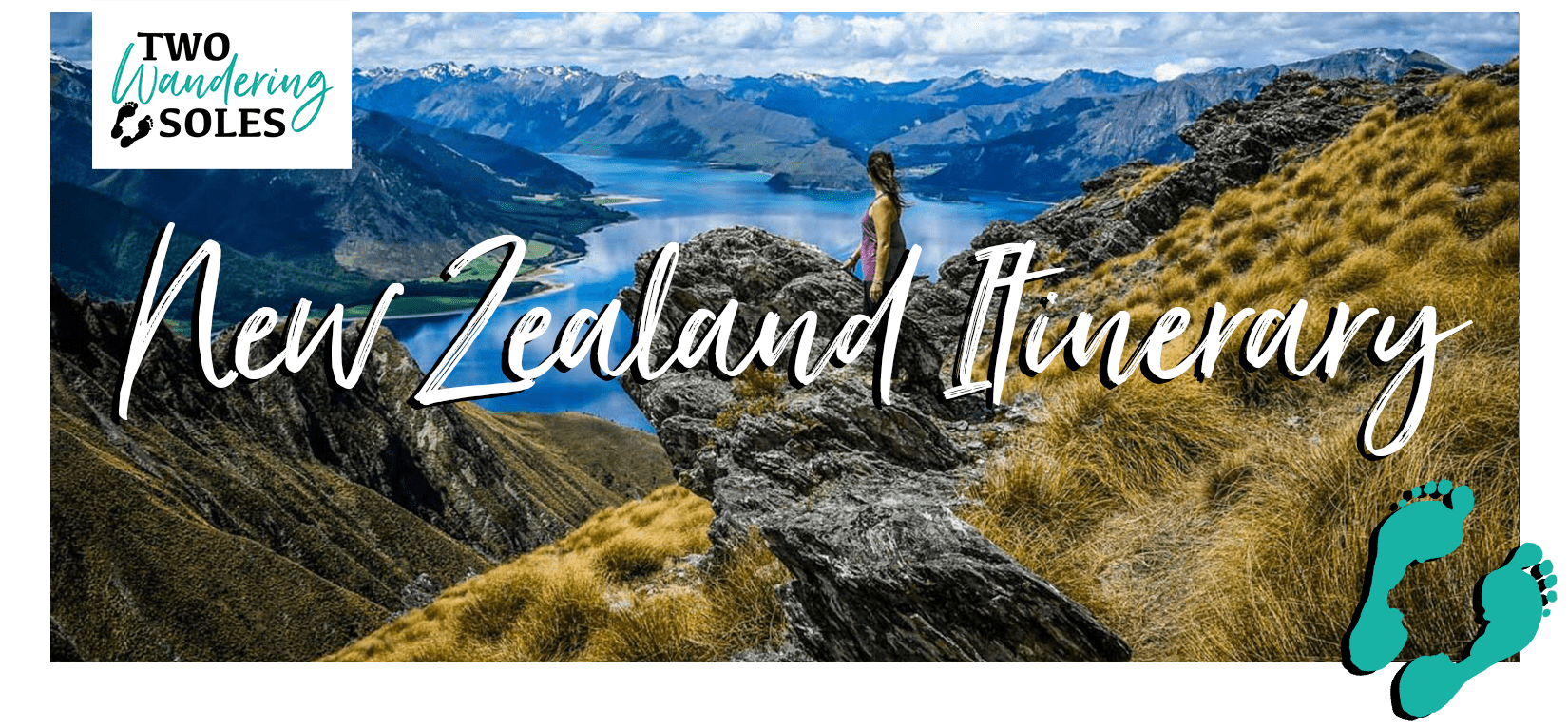 New Zealand Road Trip Itinerary
With two islands and miles of beautiful landscapes and adventures to be had, it can be hard to decide how to plan for a trip to New Zealand.
Lucky for you, we've put together the perfect New Zealand Road Trip itinerary based on our travels.
This road trip itinerary covers the entire country and is broken down into 30 easy-to-follow days.
In this 30-day customizable itinerary, we took our 5-week travels and condensed it down to 30 days because so many people wanted a 1-month New Zealand itinerary.
We've added suggestions for where to spend extra time and where to skip if you are pressed for time so this itinerary can easily be adjusted to fit anyone's travel preferences.
This route brings you to some of the most iconic sights in New Zealand as well as hidden gems. This is truly a bucket list trip!
This itinerary is a healthy blend of adventure and is intended to do in a campervan rental. However, you can easily substitute the campervan for a car and choose to stay in different accommodations.
I want this!
What you'll get: A PDF download of the full customizable 30-day itinerary for offline access.
30 suggested days with optional variations
Insider tips and New Zealand travel resources
Exclusive TWS discounts
Driving directions & times per day
Recommended stays for each night
Itinerary Map
Size: 3.19 MB
Length: 17 pages
Don't just take our word for it…
More than 1,700 people have used this itinerary, and their reviews speak for themselves…
"I found you guys while I was searching for advice online to help plan my absolutely KILLER New Zealand trip. I'm here now and I wanted to say thanks for some very valuable tips along the way… Especially your tip to fight off the annoying sandfly issue. It works! (When I remember to put it on.)" – Chuck P.
"My husband and I followed your itinerary for our honeymoon trip to New Zealand and loved it, it helped us out so much! Thanks for putting together a thorough itinerary for others to reference, it's appreciated!" – Alisha B.
"I'm a very seasoned traveler and find more blogs to be lacking in enough detail and actual practical tips. [Yours was] so well done!! We actually met a few other couples there at the Glow Worm Caves who were also following your itinerary :)" – A. M.
"Just want to say thanks for putting [your New Zealand itinerary] together! We are having a great time!" – Johan E.
"We are currently in New Zealand and have been loosely following your itinerary and loving it! Thanks for all you do!" – Emily & Josh
"I'm planning a trip to New Zealand for next year and your blog has honestly been so so helpful I can't explain! So inspiring and so much information which I've been trying to find in different places online. Thanks so much!" – Lizzy