Being that Capitol Reef National Park is not near any major cities, many visitors skip over this park during their time in Utah. The landscape is out of this world and it feels a bit "off the beaten path". Pick fruit from historic orchards, drive through a narrow gorge and see ancient petroglyphs in this gem of a park. We've put together everything you need to know to plan your visit.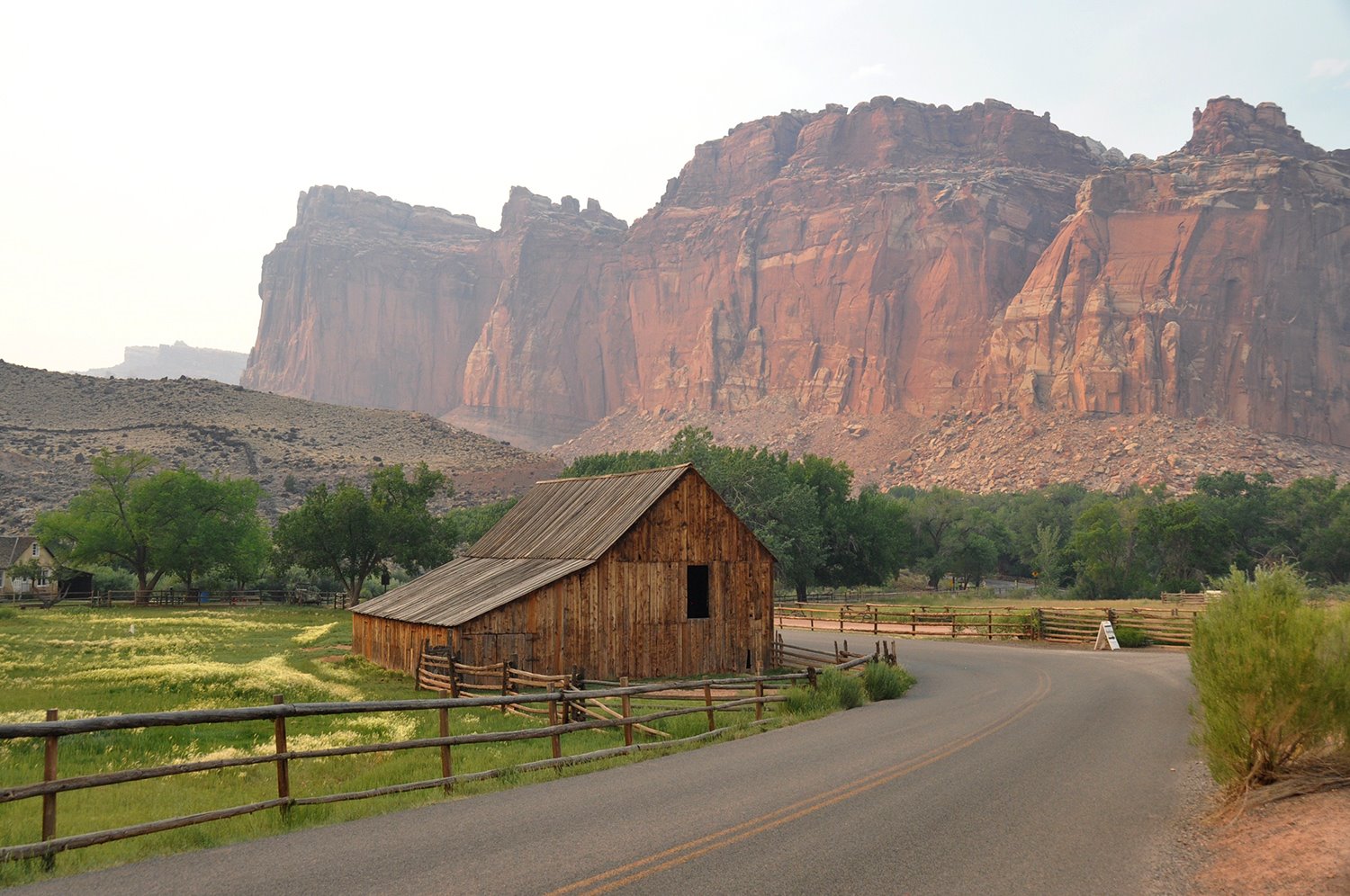 I'm going to be honest and tell you we hadn't ever heard of Capitol Reef until researching the "Mighty 5" parks of Utah. We'd heard of four…. But what is the fifth?
Capitol Reef is a bit out of the way if you're doing a tour of Utah's parks, and many visitors seem to skip over this one. But that's a good thing for those that do make it, because it means fewer crowds.
Since we really didn't know what to expect out of Capitol Reef, we were pleasantly surprised and are so happy we made it part of our itinerary. Oh, and it gets bonus points because the drive from Capitol Reef to Bryce Canyon on Highway 12 is seriously stunning! (More on that later!)
Before you go, be sure to pick up the America the Beautiful National Park Pass if you are heading to 3 or more US National Parks in the same year.
What is Capitol Reef known for?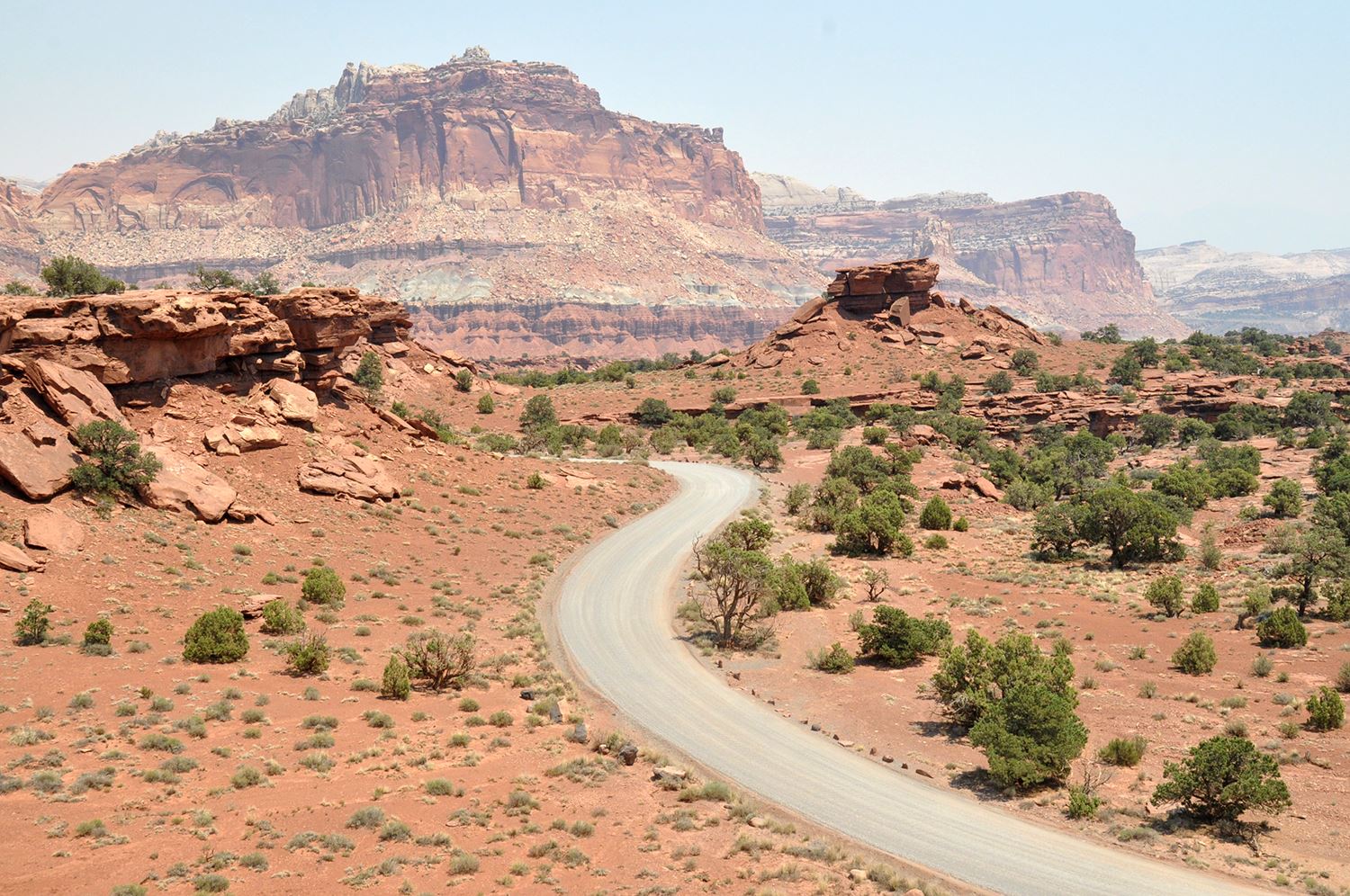 Canyons, domes, cliffs and arches are all within this literal wrinkle in the earth. The Scenic Drive is a stunning 8 miles drive south from the Visitor Center with views of giant rock walls and gorges.
The Good
There's a variety of things to do in this park – from exploring the historic settlement of Fruita to picking fruit in the orchards, to scenic drives and hikes, you'll find lots to do. And with fewer crowds than most national parks, you'll feel like you have the whole place to yourself.
The Bad
It isn't the easiest park to get to, as it's not located near any large towns.

How long should I spend in Capitol Reef?
3 hours to 1 full day
We only had a few hours to spend in Capitol Reef, and we thought we were able to do it justice in that amount of time. Though if you have longer, I don't think you'd regret it. You can see many of the main points in one full day and spend the night in the park campground, which had many nice, shaded spots (and lots of perfect places to string up a hammock!).
What time of year is best to visit Capitol Reef?
Capitol Reef is nice all year around. We were there in June and it was a bit hot but not too bad. Spring and Fall would be great times to visit.
Noteworthy Hikes & Sights in Capitol Reef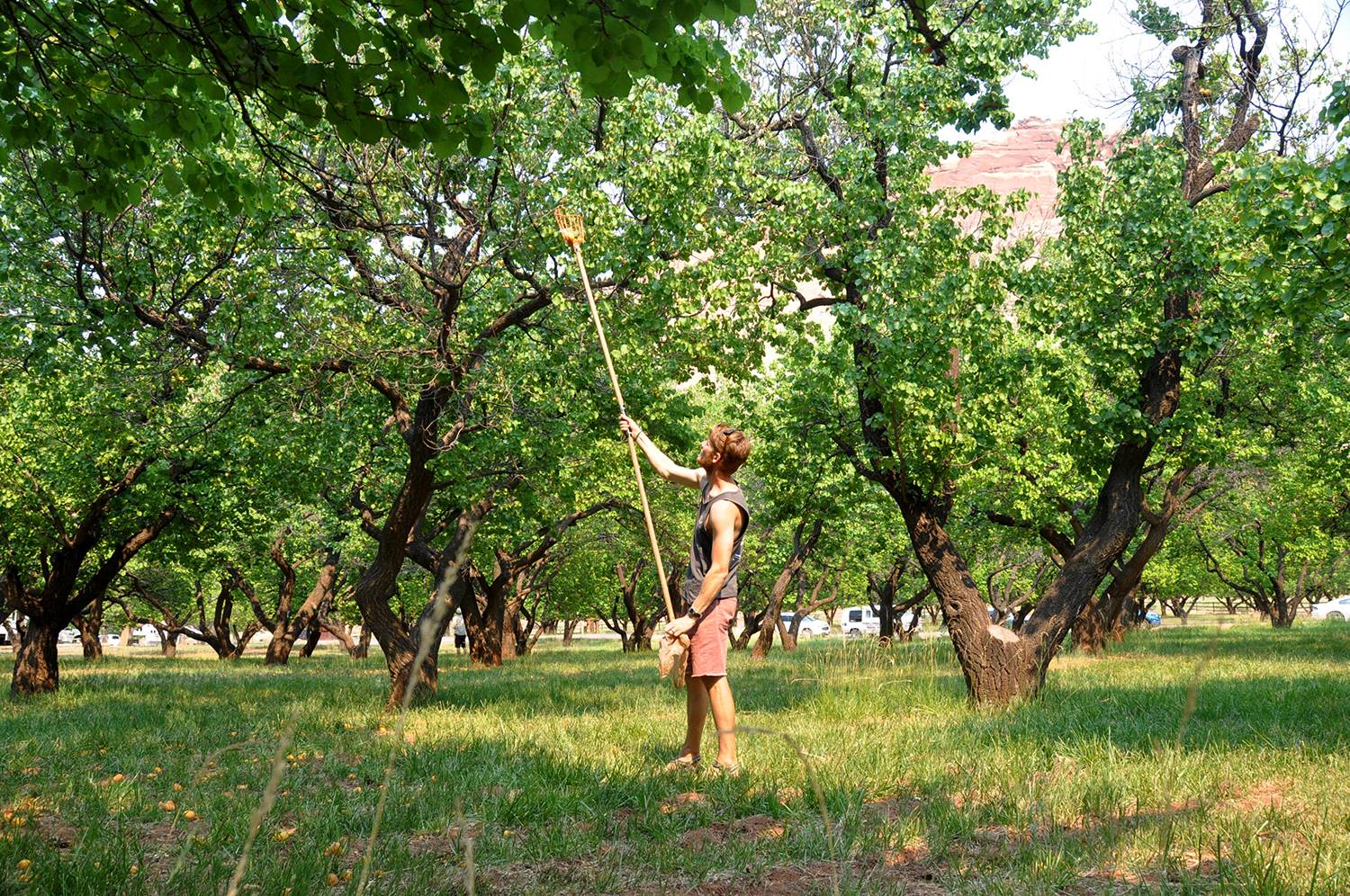 Picking Apricots and other fruit: For $2 per pound, you can find a picking basket up against a tree and pick as many ripe apricots as you wish. Flowering starts in February until May and harvesting occurs June to October.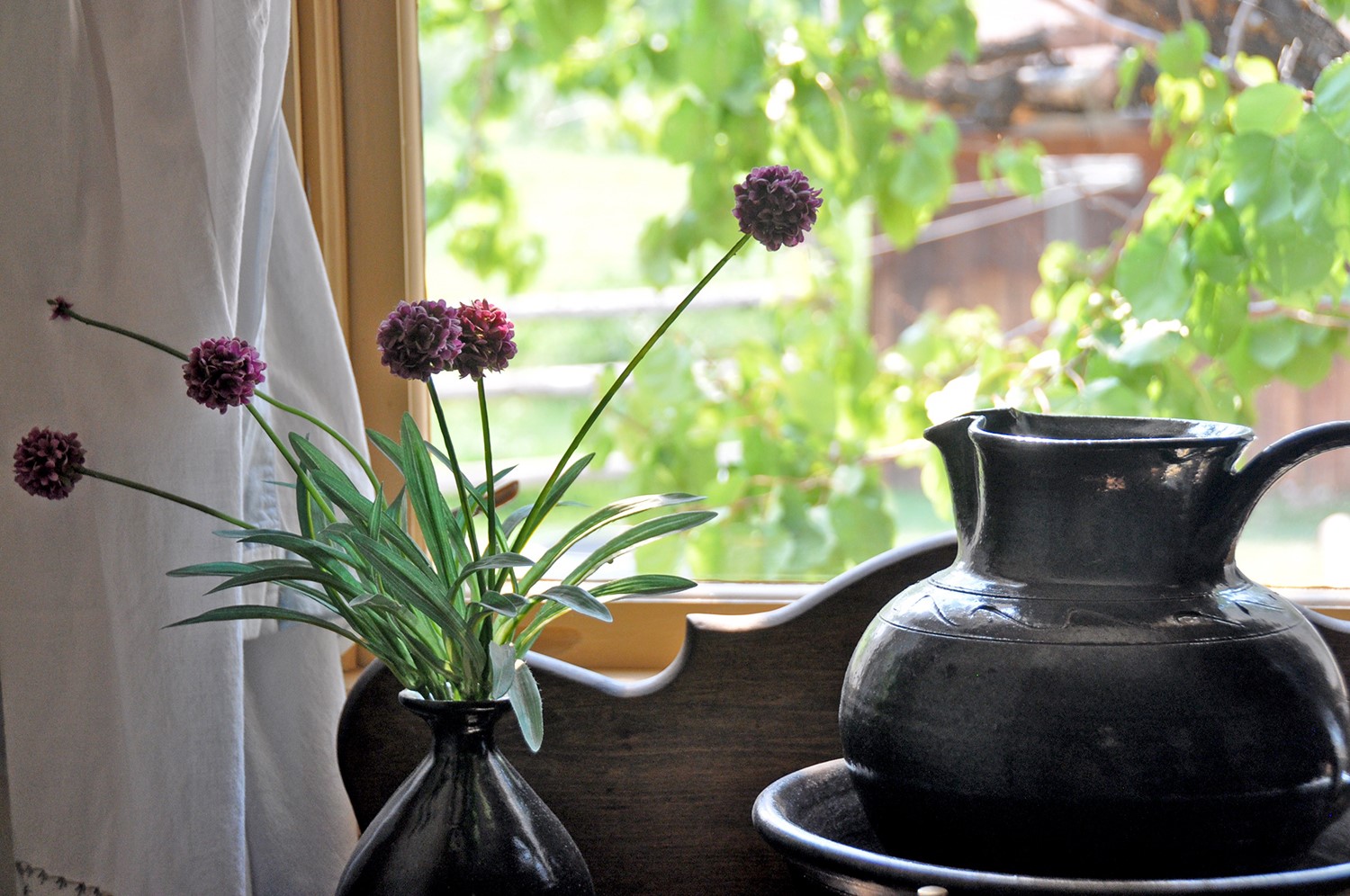 Gifford House: Built in the early 1900's, this homestead was the house of three different families who pioneered in this area. Today, you can buy fresh-baked pies and old fashioned ice cream.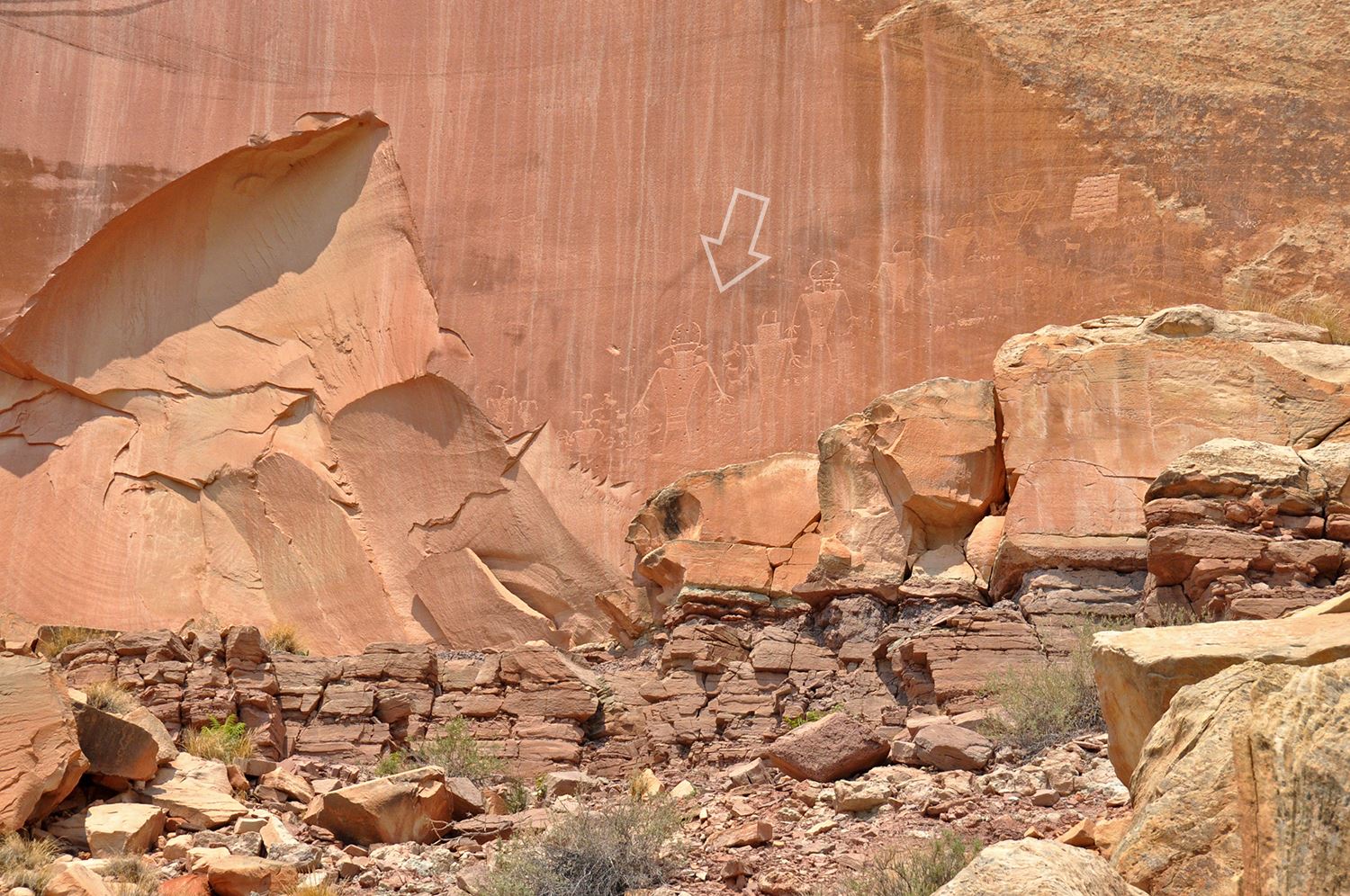 Fremont Petroglyphs: Carved in the sandstone are images of people and bighorn sheep. The native people of the Fremont Culture called this place home from 600 to 1300 A.D.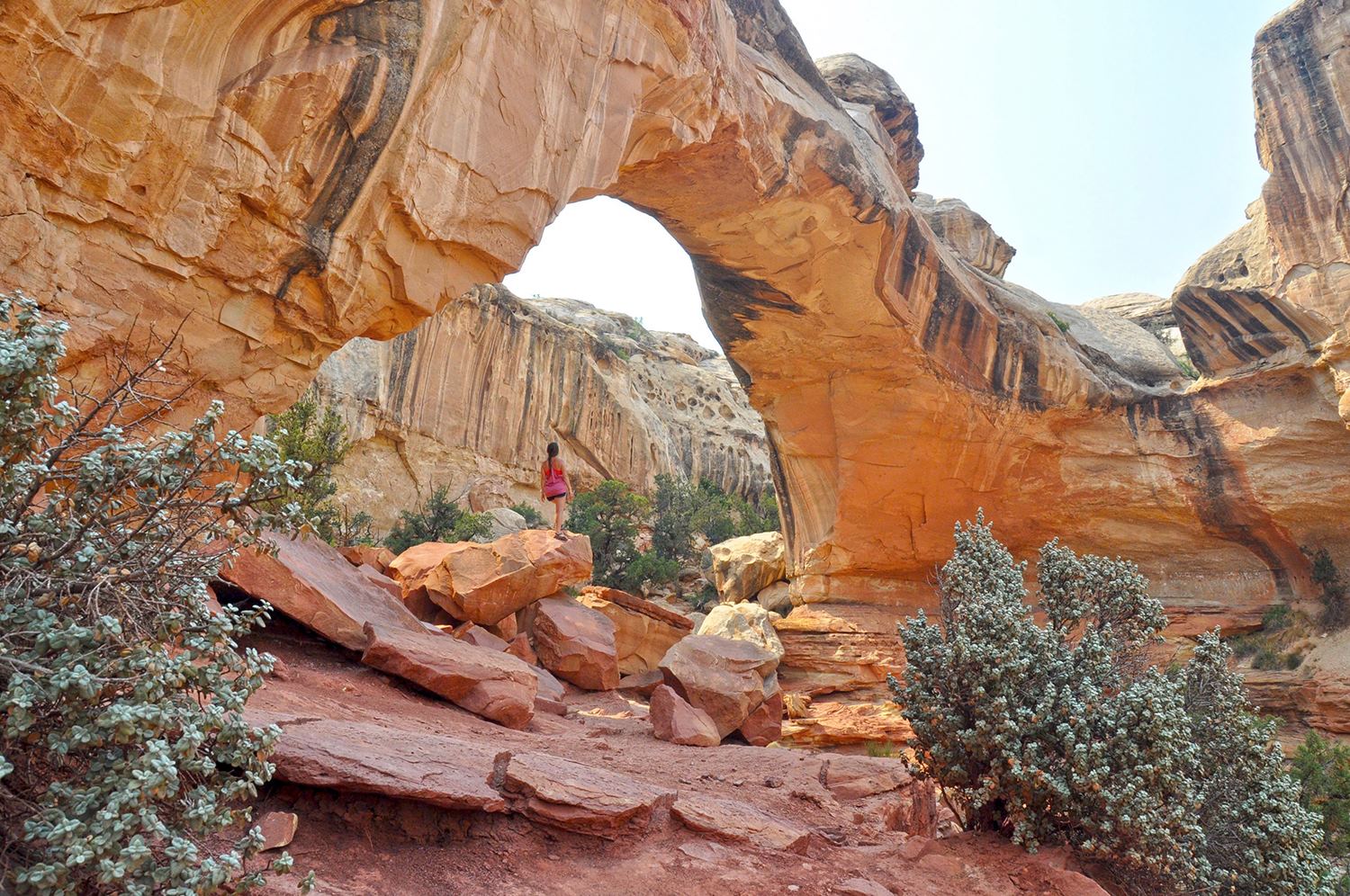 Hickman Bridge: 2 mile roundtrip hike that takes about 1 hour. If you weren't able to photograph any in Arches National Park without a handful of strangers standing beneath the sandstone formations, this may be your chance!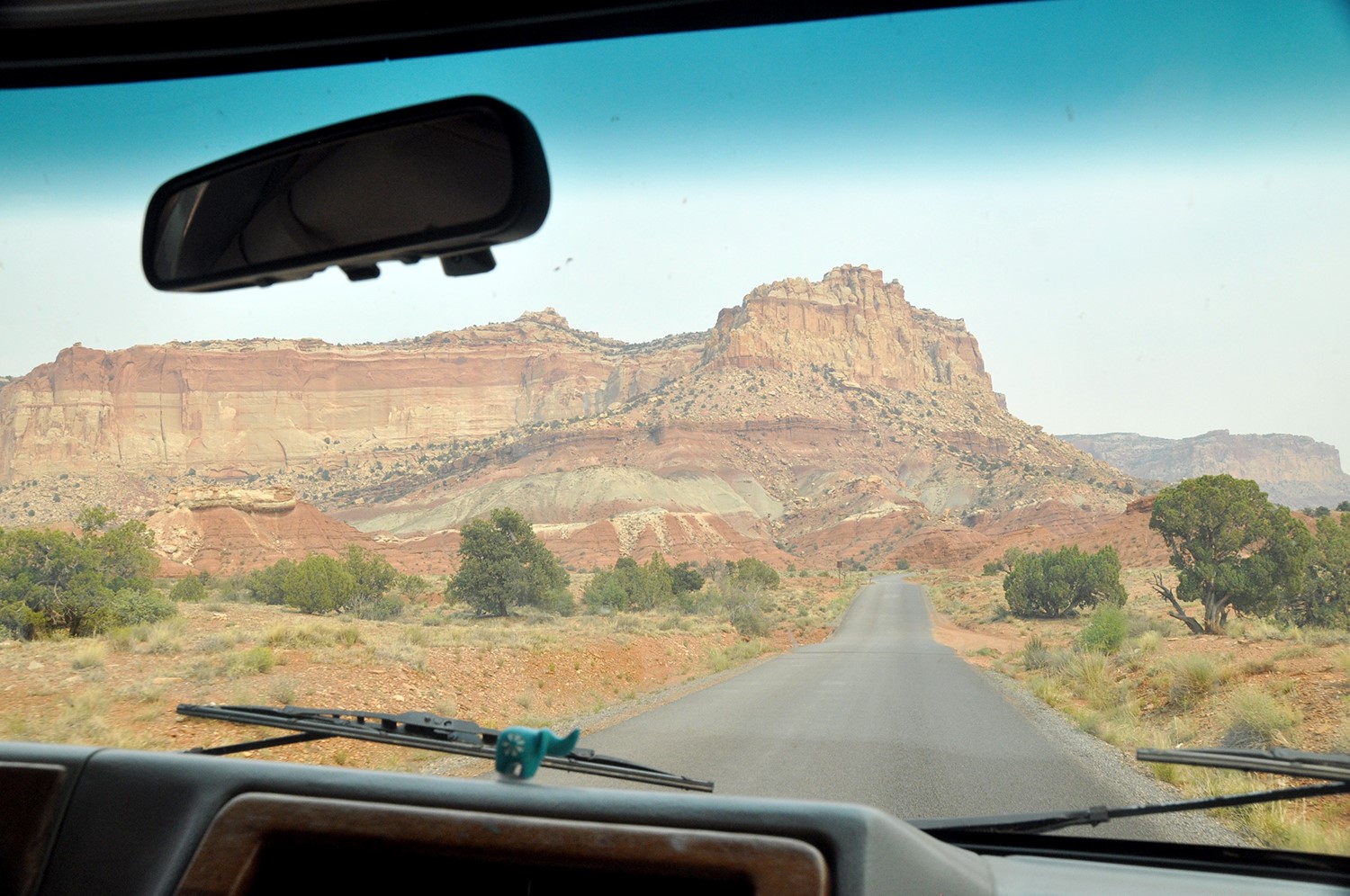 Scenic Drive: Totally worth the 8 mile drive down the Scenic Drive road with views of gigantic rock walls and gorges.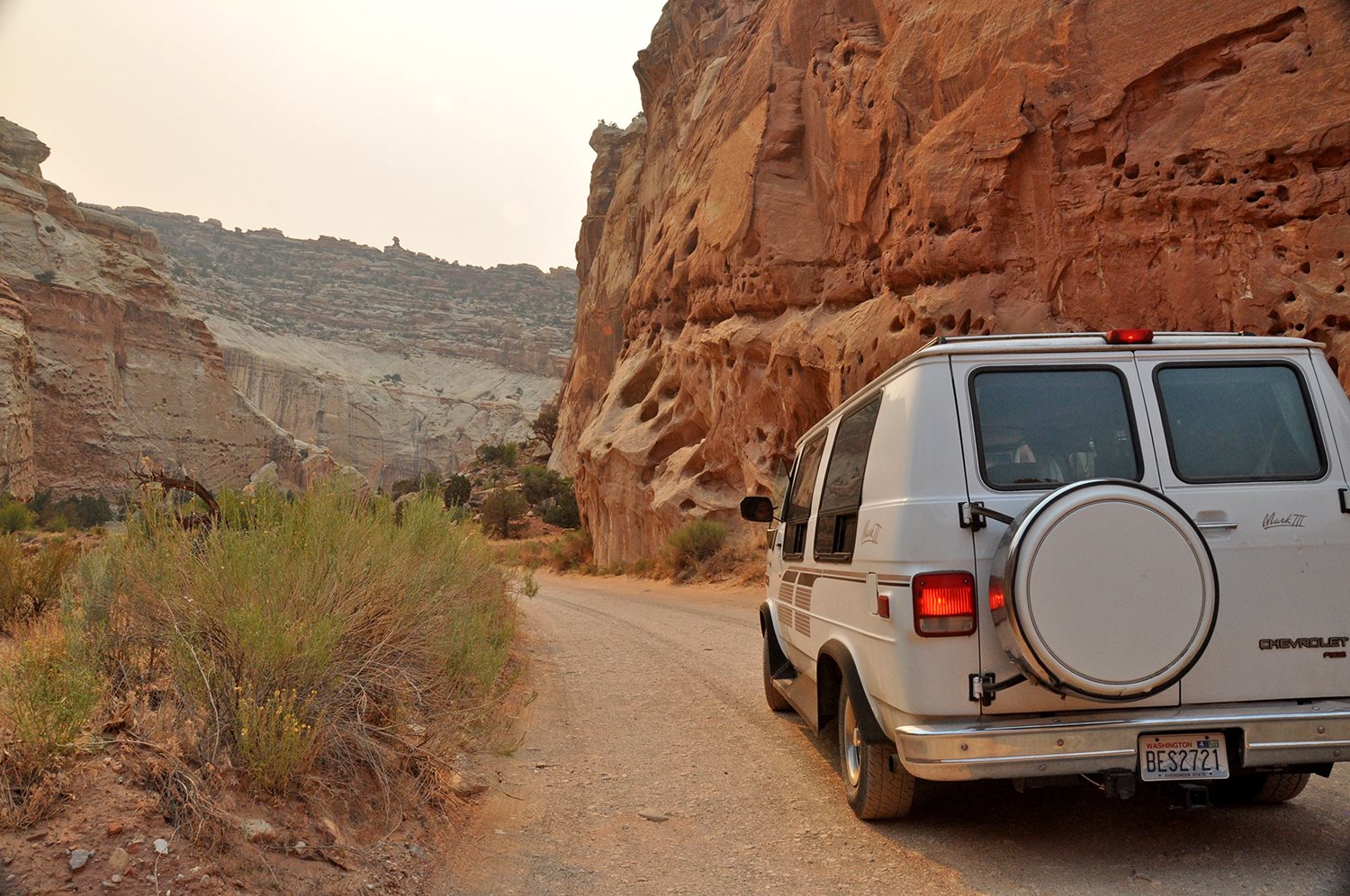 Capitol Gorge Road: If your car is up for it (and has a little bit of clearance), drive down the Capitol Gorge Road. It is a bumpy dirt road that is wedged between two rock walls that continue to change shape as you drive around each corner.
I have a family with small children. What can I do in Capitol Reef?
Capitol Reef is great for families. Most of the park is driving to different viewpoints and kids would love picking fruit from the orchards.
How to avoid crowds in Capitol Reef
Of the Mighty 5, this is the park you have to worry about crowds the least. We didn't have any trouble getting away from others, really a nice change of pace.
Famous photographs from Capitol Reef
The Fremont Petroglyphs are pretty neat to see, but you can't get up close to see them so it is hard to capture. The orchards with the towering rock faces in the backgroung are a nice contrast. And don't forget to get a shot of your car scooting down the Capitol Gorge road with epic rock walls on either side. 
What to pack for Capitol Reef
Hammock (if you're staying overnight, be sure to pack a hammock, as there are plenty of amazing hammock trees in the park campground)

Plastic bag for picking apricots

Cash – so you can buy a fresh pie or ice cream at the Gifford House

Water

Sunscreen
Our favorite parts about Capitol Reef
Picking apricots as deer ate the fallen fruit in the shaded orchard was pretty magical.

The Hickman Bridge was pretty spectacular

Enjoying ice cream in the shade of a tree outside the Gifford House was a good way to cool off in the afternoon heat
Tips for visiting Capitol Reef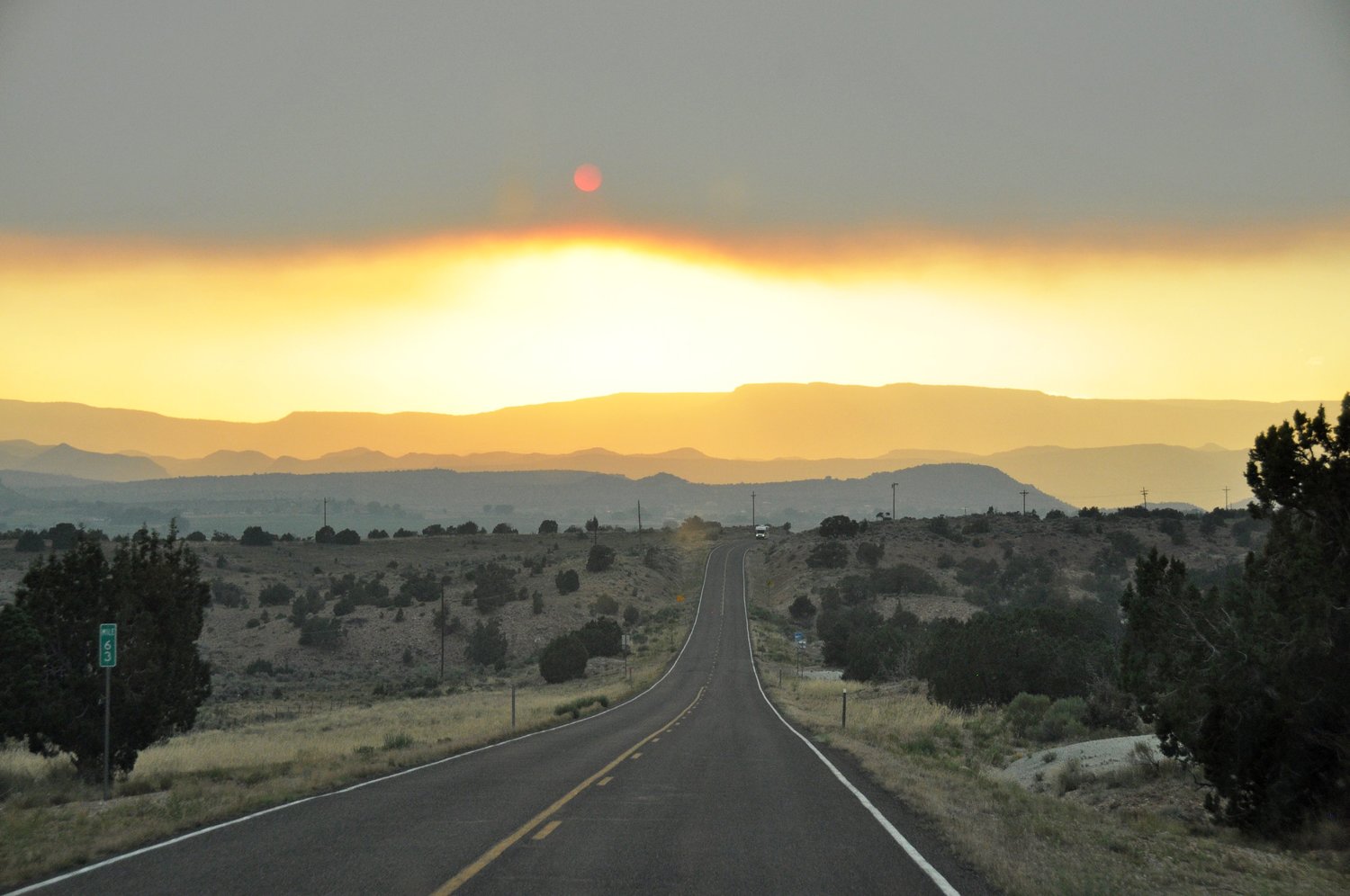 If you are driving from Capitol Reef to Bryce Canyon, you're in for a treat. The drive on Highway 12 is absolutely stunning – especially the portion around Escalante.
Stop at Kiva Coffee Shop to break up your drive with some caffeine and sweeping canyon views. (They are open from 8:30 a.m. to 4 p.m. every day but Tuesday.) Unfortunately, we drove through on a Tuesday, so we weren't able to get a coffee, but the view is spectacular!
Where to stay nearby
Camping – Use a campsite app like The Dyrt to help you find camping in the area. Inside the park near the orchards are great camping spots at the Fruita Campground. Be sure to reserve a camping spot at the National Park Service.
Hotel –  When we're in the states, we like to use Booking.com to find the best deals on hotels. There are a handful of hotels in Torrey, the closest town to the park. Search in Torrey for the best prices. 
---
You might also like…
Are you headed to any other parks in Utah? Check out our articles on how to plan your visit:
We want to hear from you!
Have you been to Capitol Reef National Park? What was your favorite part?
Are you planning a road trip to Utah? We'd love to hear from you in the comments below!