Have you ever wondered what it's like to live on the road in a campervan?! We can tell you from firsthand experience that #vanlife is pretty dang amazing. But I'm sure you've got tons of questions, right? Check out our Q&A video and this article where we answer all your questions about life in a campervan (yes, even the embarrassing ones!).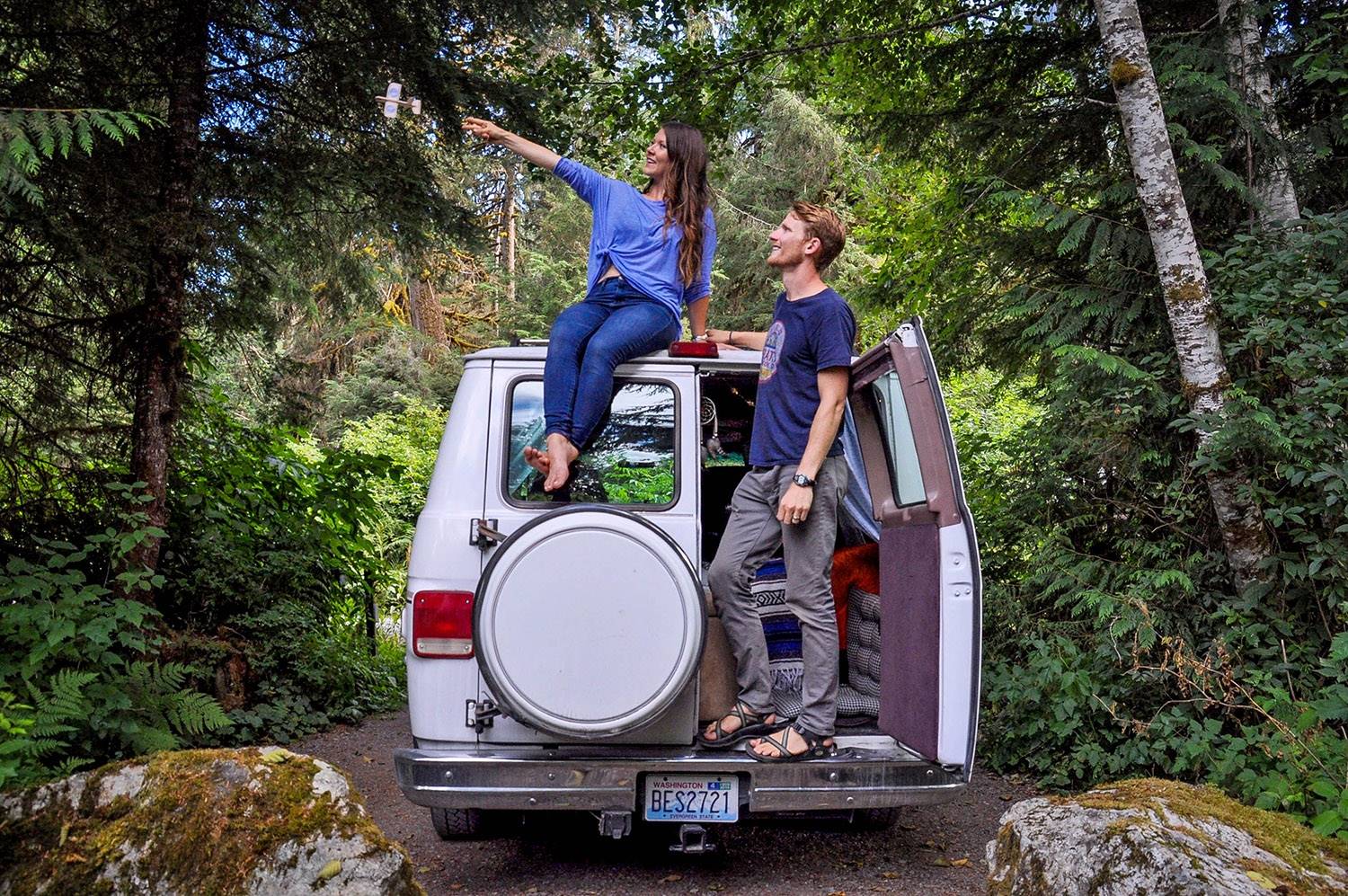 We're answering all your questions about living in a campervan. Ever since we built our own DIY campervan within one week and on a budget, people have sent us their burning questions about what it's like to live in a van, and we've put together a video with our answers. (Yes, we even answered those questions that are a bit embarrassing to ask…)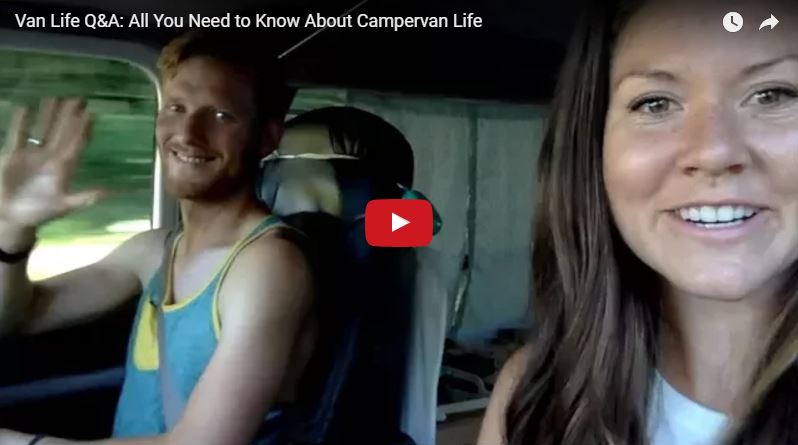 We couldn't fit all the questions into one video, so keep reading below to find even more van life questions!
---
Want to try out vanlife for yourself?
If you don't have the time (or interest!) in building your own conversion but you still want to give van life a test drive, we've tons of ideas for you! Check out our list of top companies for USA Campervan Rentals, from budget to bougie, we've even included some exclusive discounts for our readers!
One company we'd recommend looking into is Escape Campervans. They have 12 different locations across North America and come fully loaded with all the gear you need for an epic road trip. Plus, their rates are fair and affordable.
BONUS: We've partnered with them to give you a 10% off discount when you use our link!
---
1. What do you eat while living in a campervan?