Make your tiny home life easier with this campervan gear packing list. We'll show you our favorite travel products for the road from camping gear to kitchen supplies to creative storage. Are you ready for the van life?! This packing list will get you there.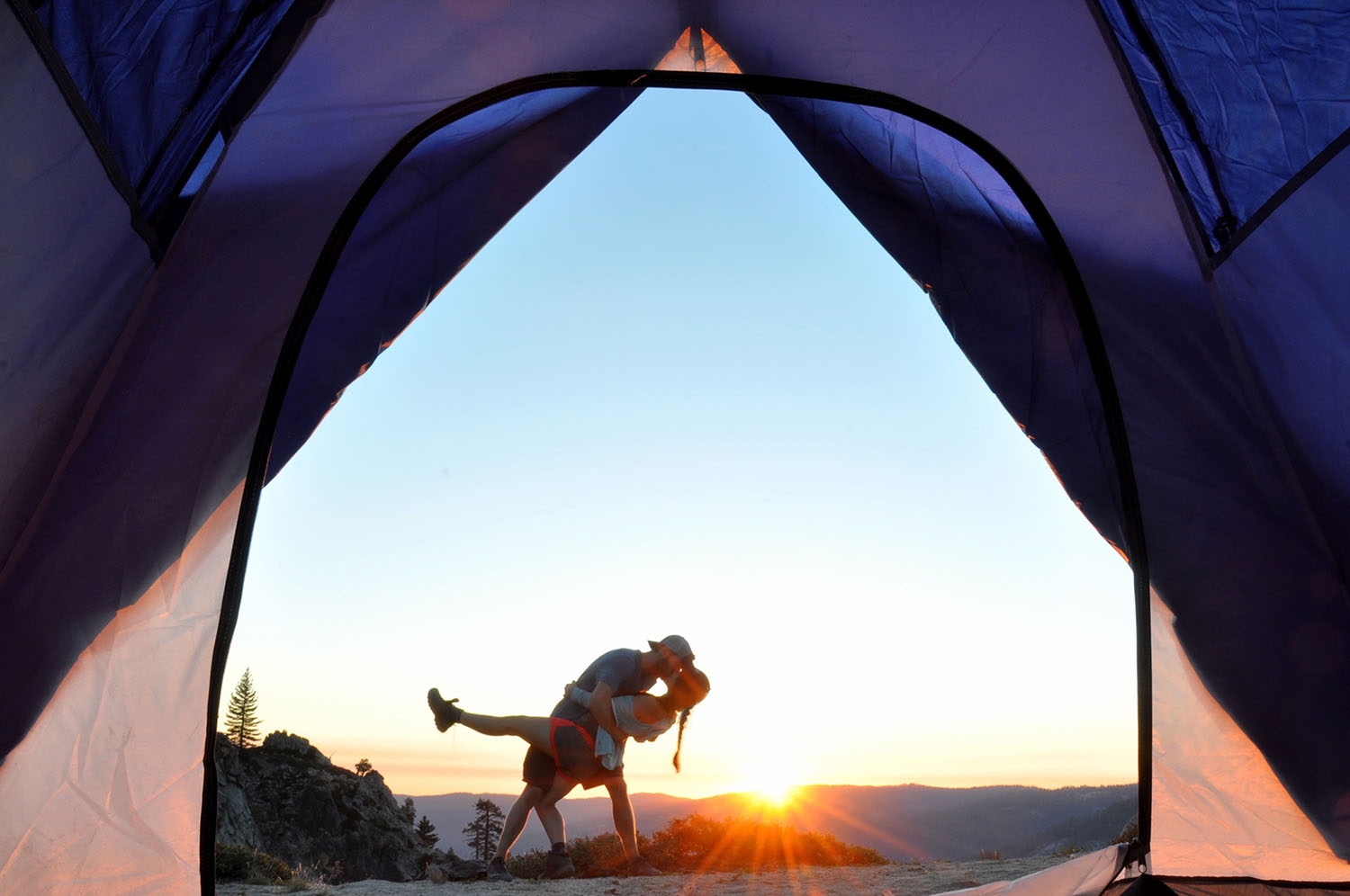 If campervan or RV life is on your mind, you may already be wondering how you'll possibly pack everything into your new tiny home.
So what exactly is inside our campervan, you ask?
We laid out all the gear that we used during our 3-month road trip and created a campervan packing list, just for you!
These products are all the essentials that made our life so much easier while living in a campervan.
Related Reading: Top 101 Gift Ideas for Every Traveler
Read this first!
If you're still in the conversion process, we put together a guide that will walk you through EVERYTHING you need to know about making your own DIY campervan conversion fast and on a tiny budget!
Now that your home-on-wheels is all set up, let's talk about what gear to fill it with!
---
Campervan Kitchen
Food is life. (At least it is for us!) Making a kitchen that was both practical and useful was super important to us so that we could easily cook meals on the road. We even wrote a step-by-step tutorial so you can make your own DIY campervan kitchen too!
Once we had the kitchen counter and storage constructed, we had to fill it with all the essentials we would need to cook meals with on the road, without bringing things we wouldn't use. We really narrowed it down and are sharing exactly what we had in our campervan kitchen.
Related: Check out our favorite gear in our online storefront!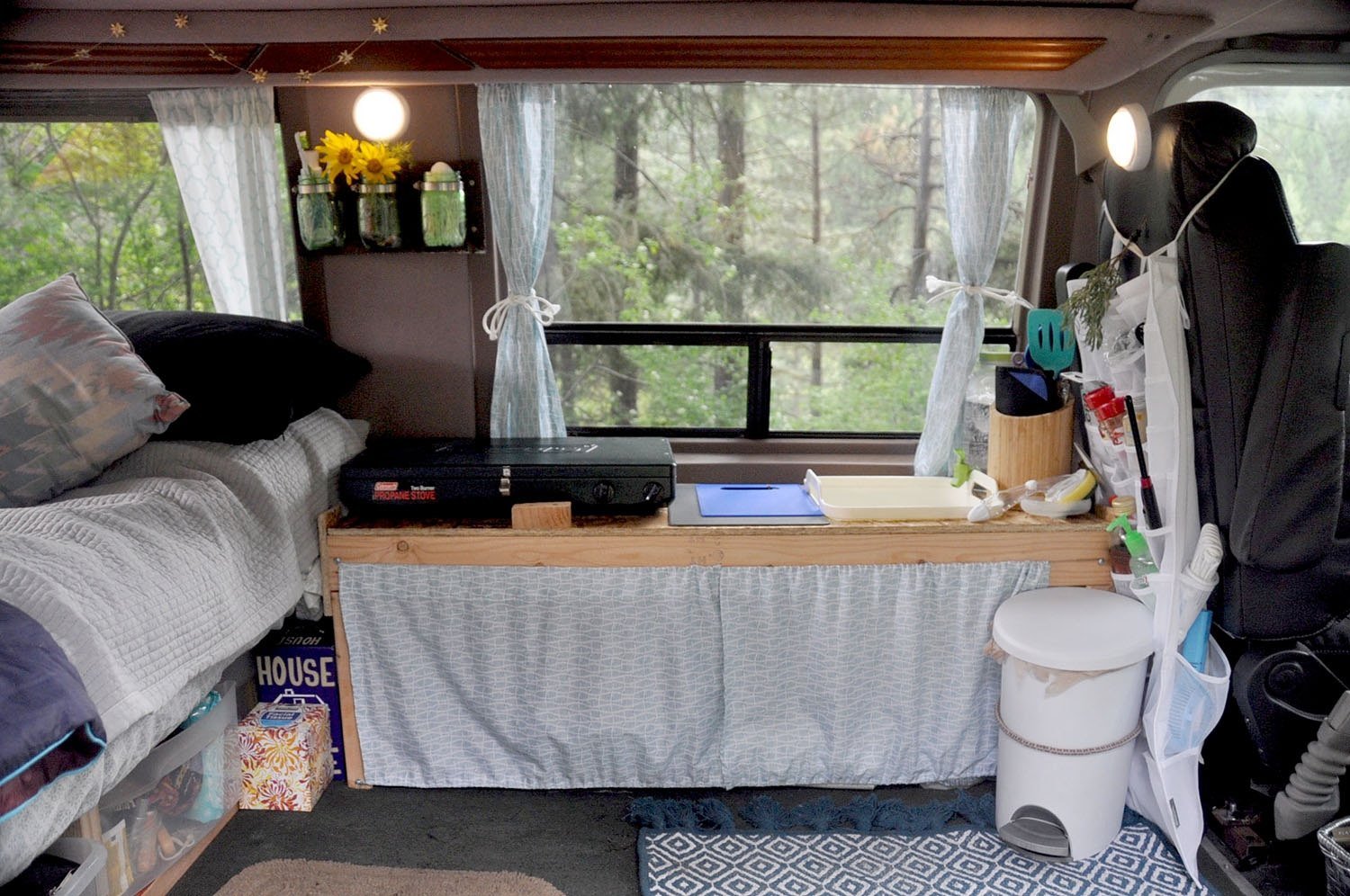 Kitchen Staples: The big things that are essential to your kitchen
The Little Things: Don't forget these things!
Tip: We Velcro-ed one half of a plastic soap container to our kitchen counter. This is where we kept the sponge so it didn't go flying as we went around turns.
Tip #1: We secured ours to the kitchen counter using a bungee cord so it didn't move around while we were on the road.
Tip #2: If you are concerned about your trashcan smelling up your tiny home, sprinkle some baking soda in the bottom of the trash can. You can also keep a dryer sheet in the bottom before lining it with a plastic bag.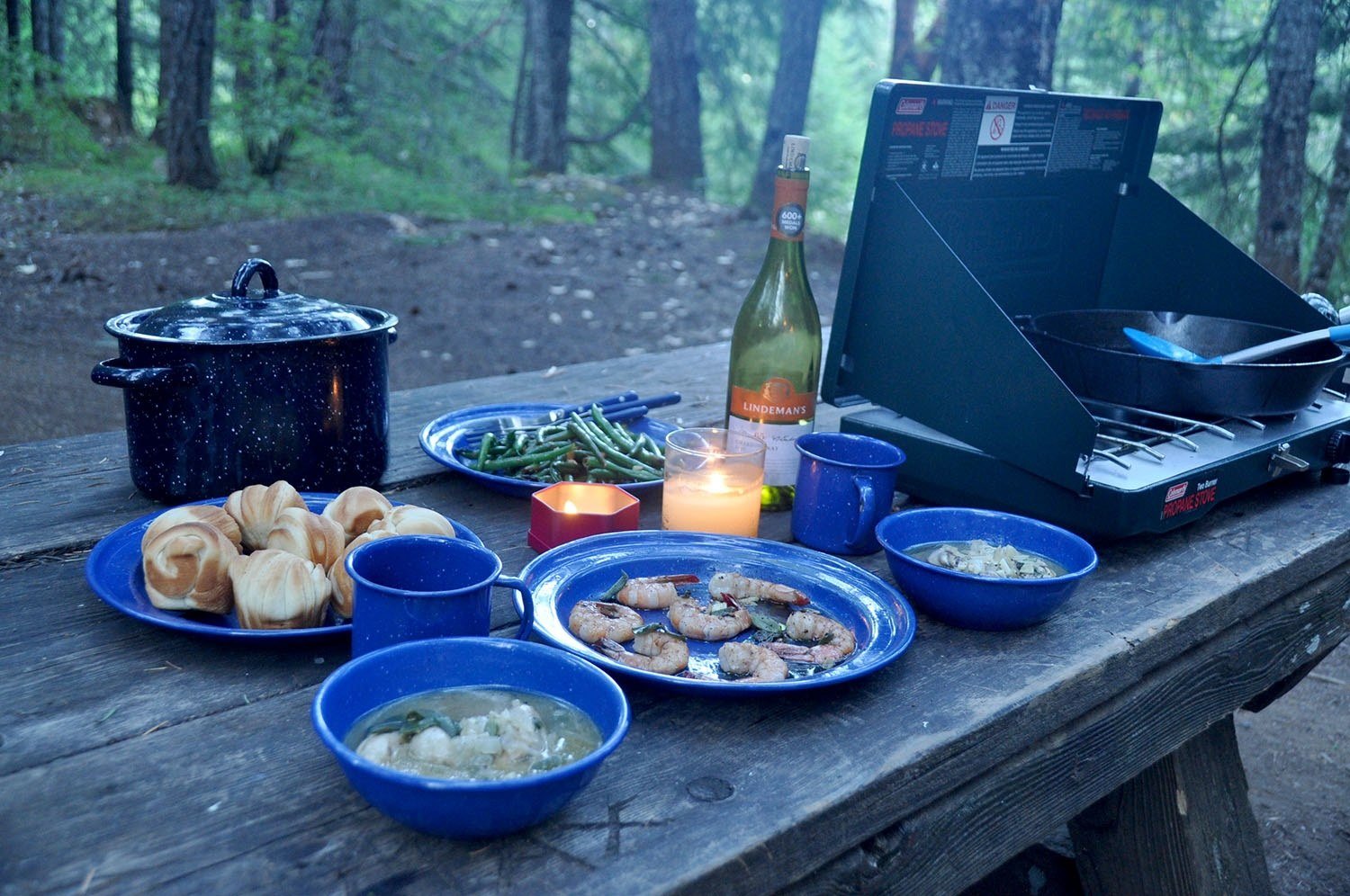 Cookware & Utensils
I'm interested in vanlife, where do I get started?
We understand just how overwhelming it can be to start this process so we poured all of our personal experience and advice into a mega resource just for you.
Enter your email below to immediately receive our Vanlife Jumpstart Toolkit, your FREE mega guide to jump-starting your #vanlife dreams!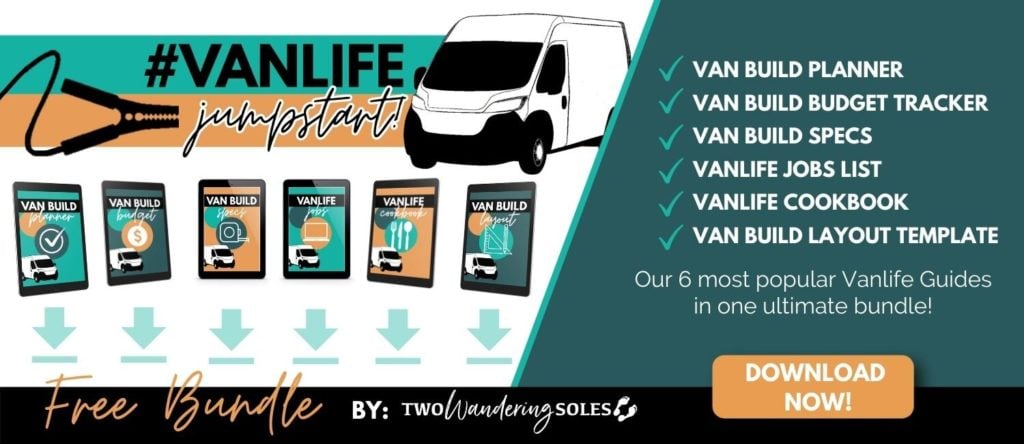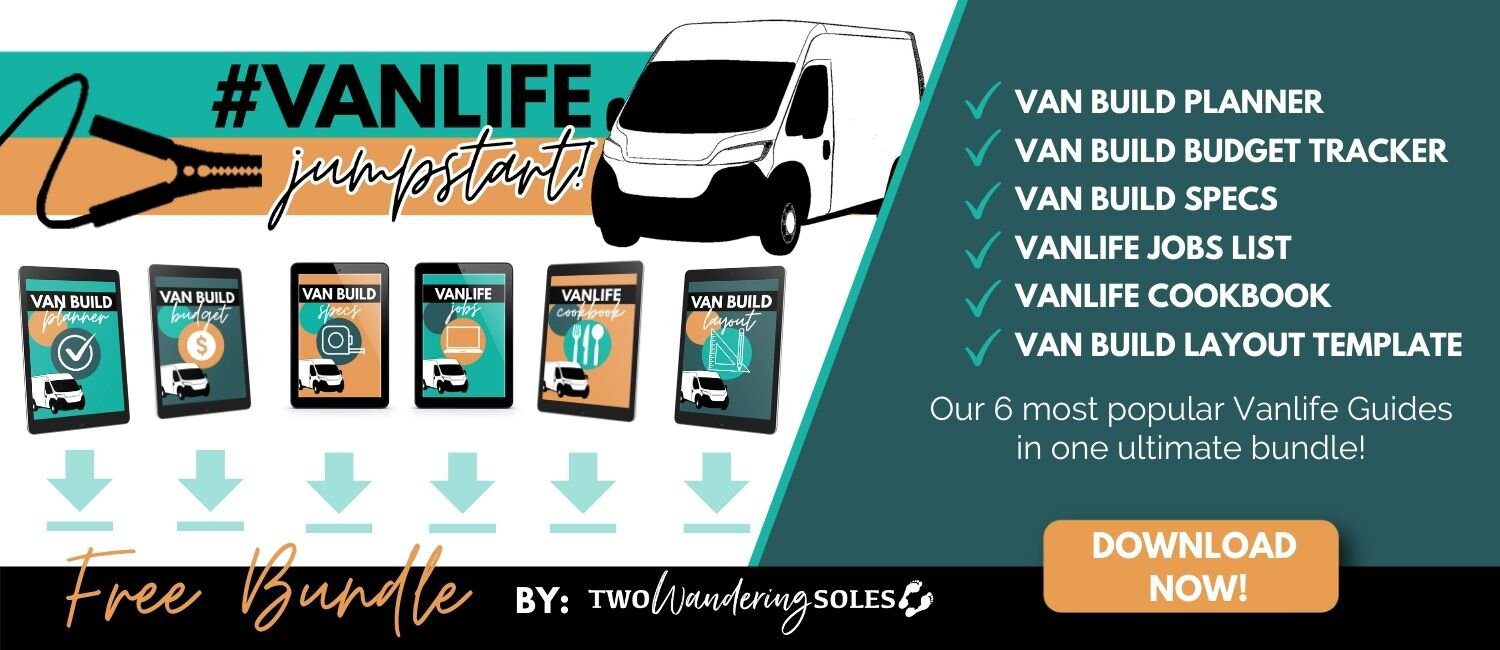 ---
Automotive
There are a few supplies you'll need for a road trip, no matter what vehicle you're driving!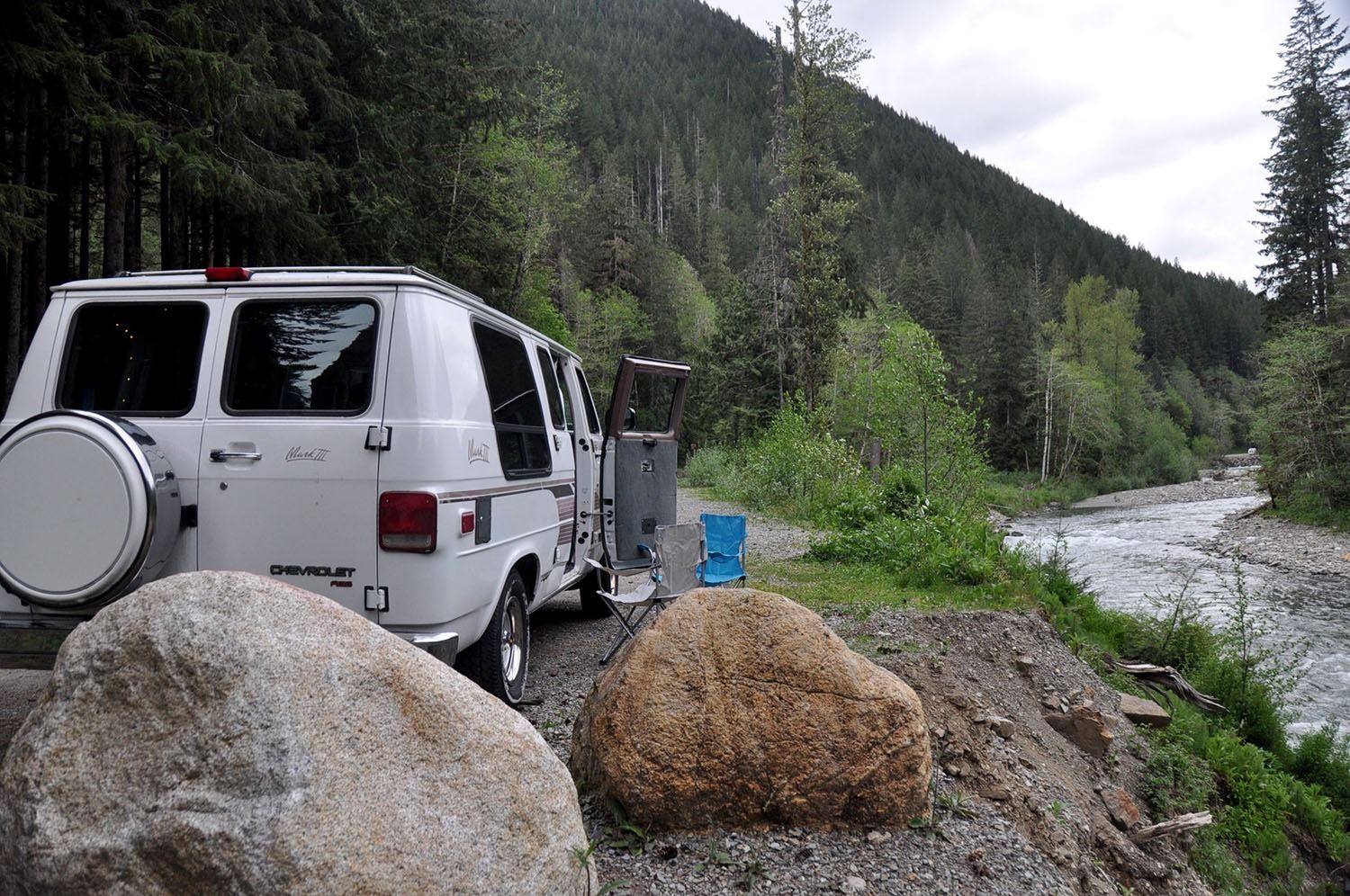 ---
Traveling Toiletries
Personal hygiene shouldn't be neglected on the road! Here are some of our packing list favorites that are specific for road tripping!
---
Backpacking Gear
While we slept on a comfy mattress in our campervan most nights, we went on quite a few backcountry excursions as well so we could spend the night where vehicles were not allowed! Sleeping beneath the stars at Shi Shi Beach and at a remote hot spring in Idaho were just a couple of our favorite memories from our 3-month road trip. These experiences wouldn't have been possible if we hadn't packed the right gear for getting into the wilderness.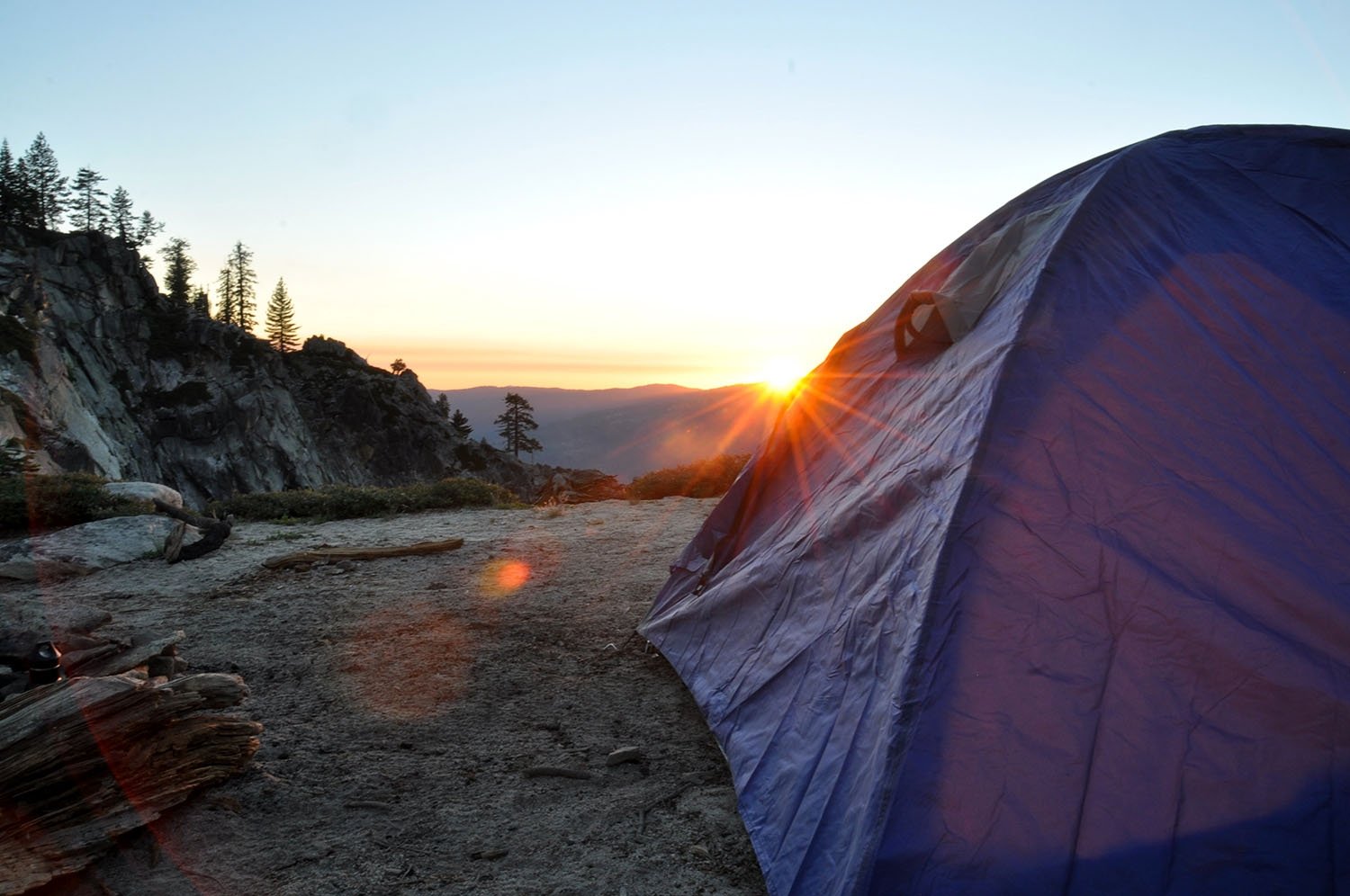 ---
Must-have Travel Gear
Whether we are backpacking around the globe or on a campervan trip across the US, this is the packing list of our go-to travel gear. If you want more info on what we have in our backpacks, read how we pack for long term travel.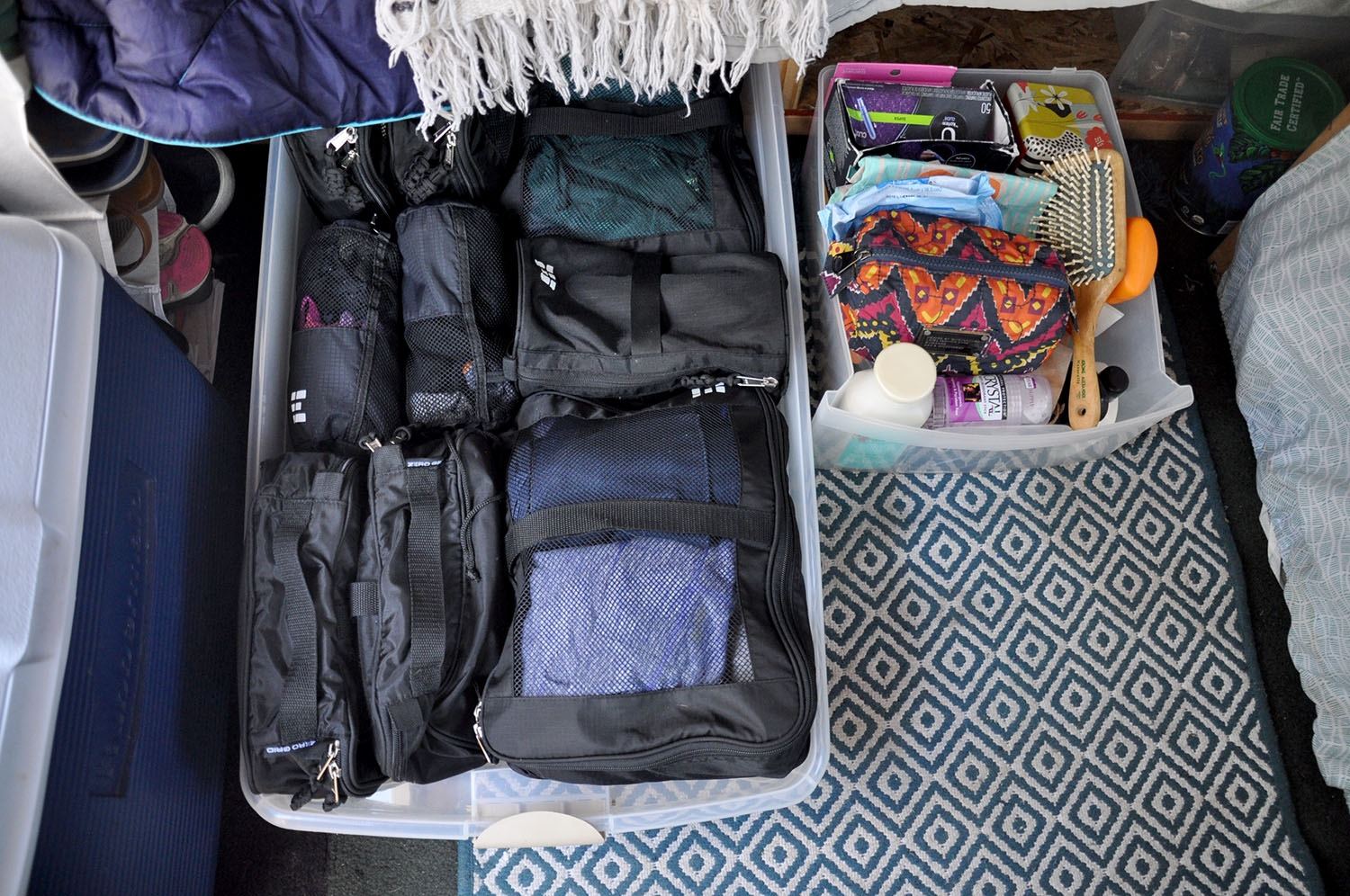 ---
Electronics
We make a living online so wherever we go, so do our electronics. These electonics and accessories made our campervan life much easier and they kept our gear safe.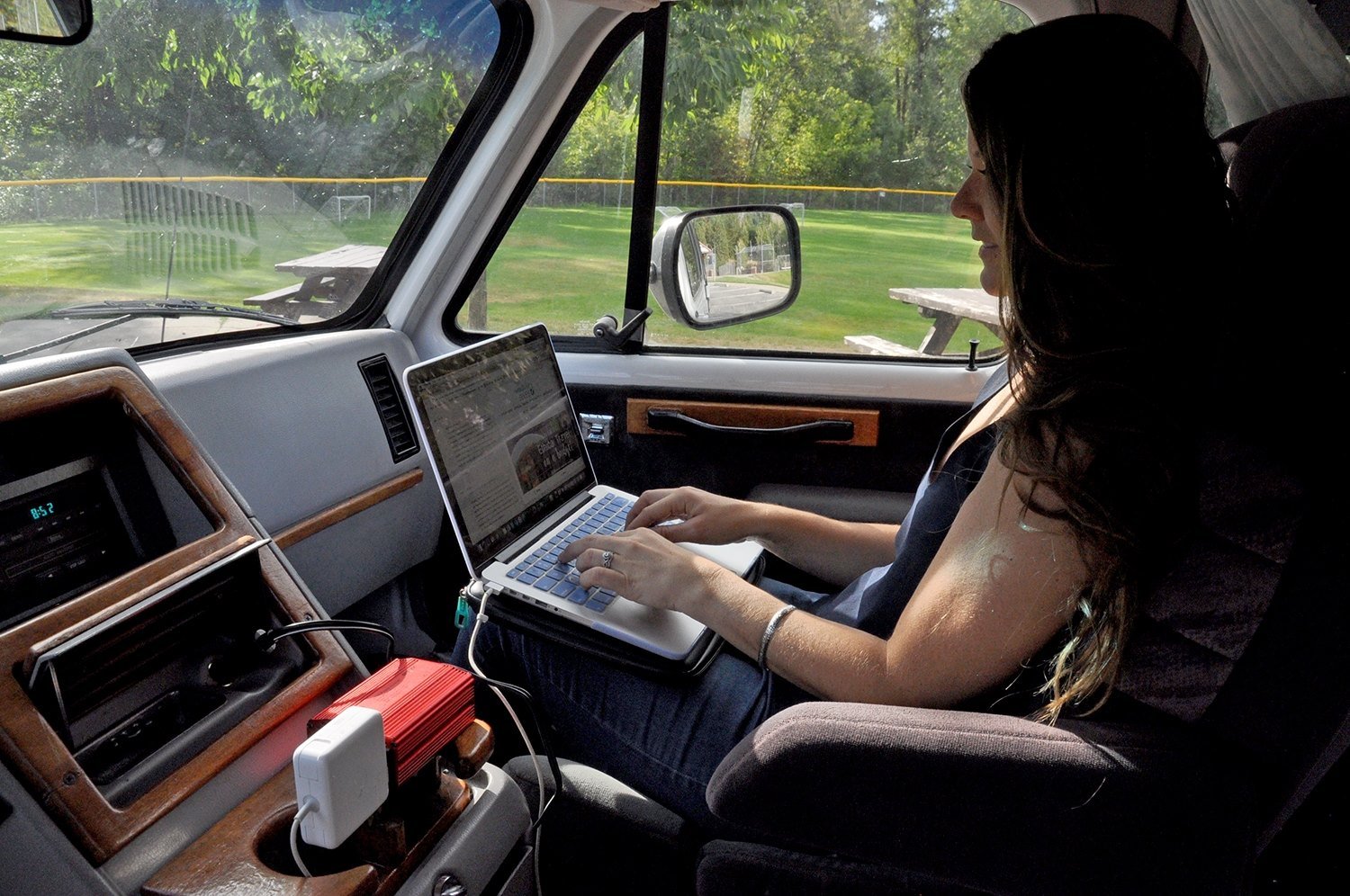 Tip: We tried to only plug it in while the van was running to avoid draining the battery, but sometimes in a pinch, we'd plug it in for 10 to 20 minutes without the van running and the battery was fine.


---
Storage and Organization
When living in a campervan, you have to make use of every possible space. Which means you'll get creative on ways to store and organize all your gear. Here are most of the products we used to keep our van nice and tidy.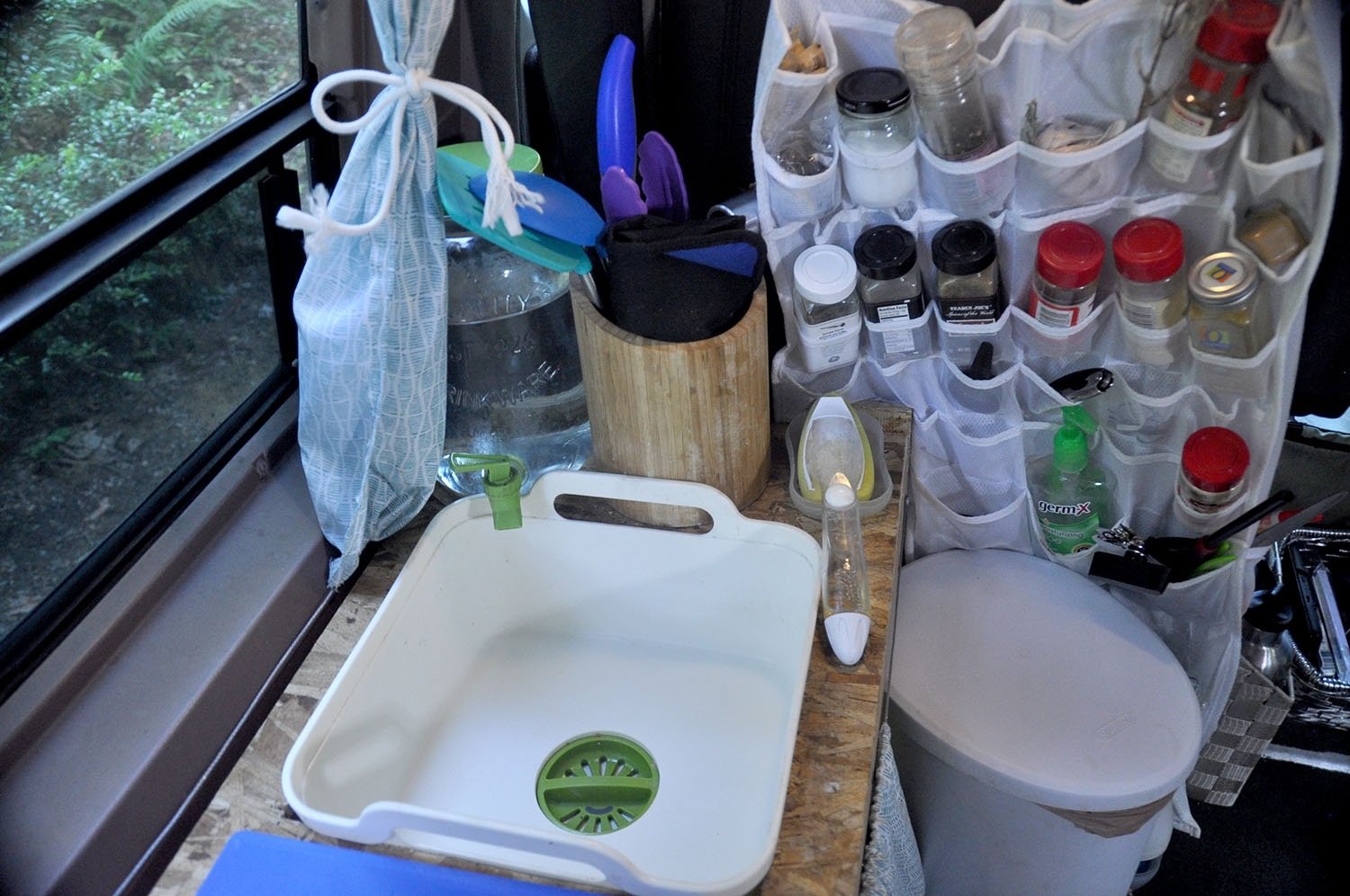 ---
Comforts of a tiny home
If your campervan or RV is going to be your new home for awhile, why not make it cozy. Add these to your van and make it more confortable and fun!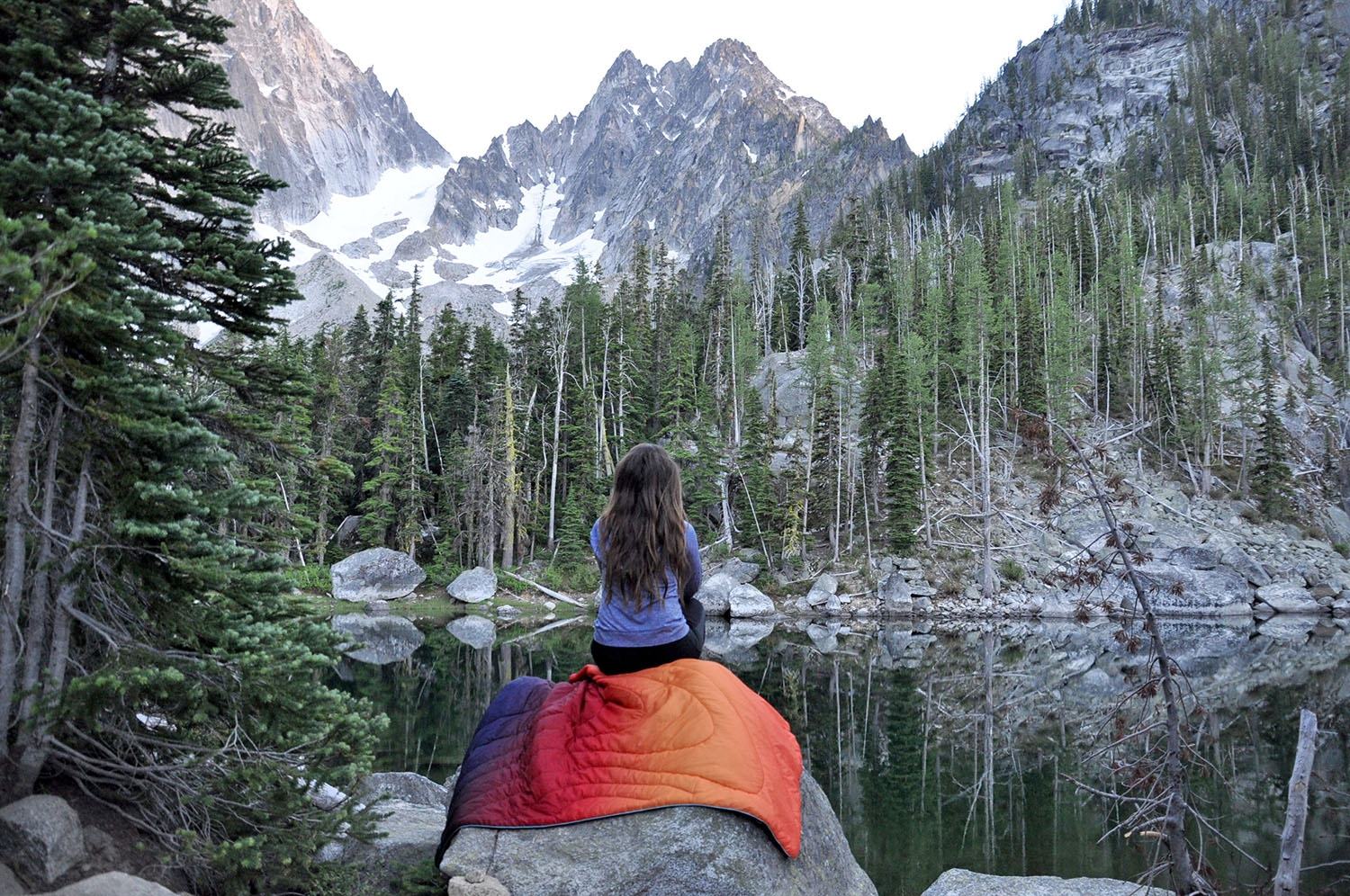 Tip: You might want to consider getting a smaller darker "door" mat where you can put your shoes once you hop inside you campervan.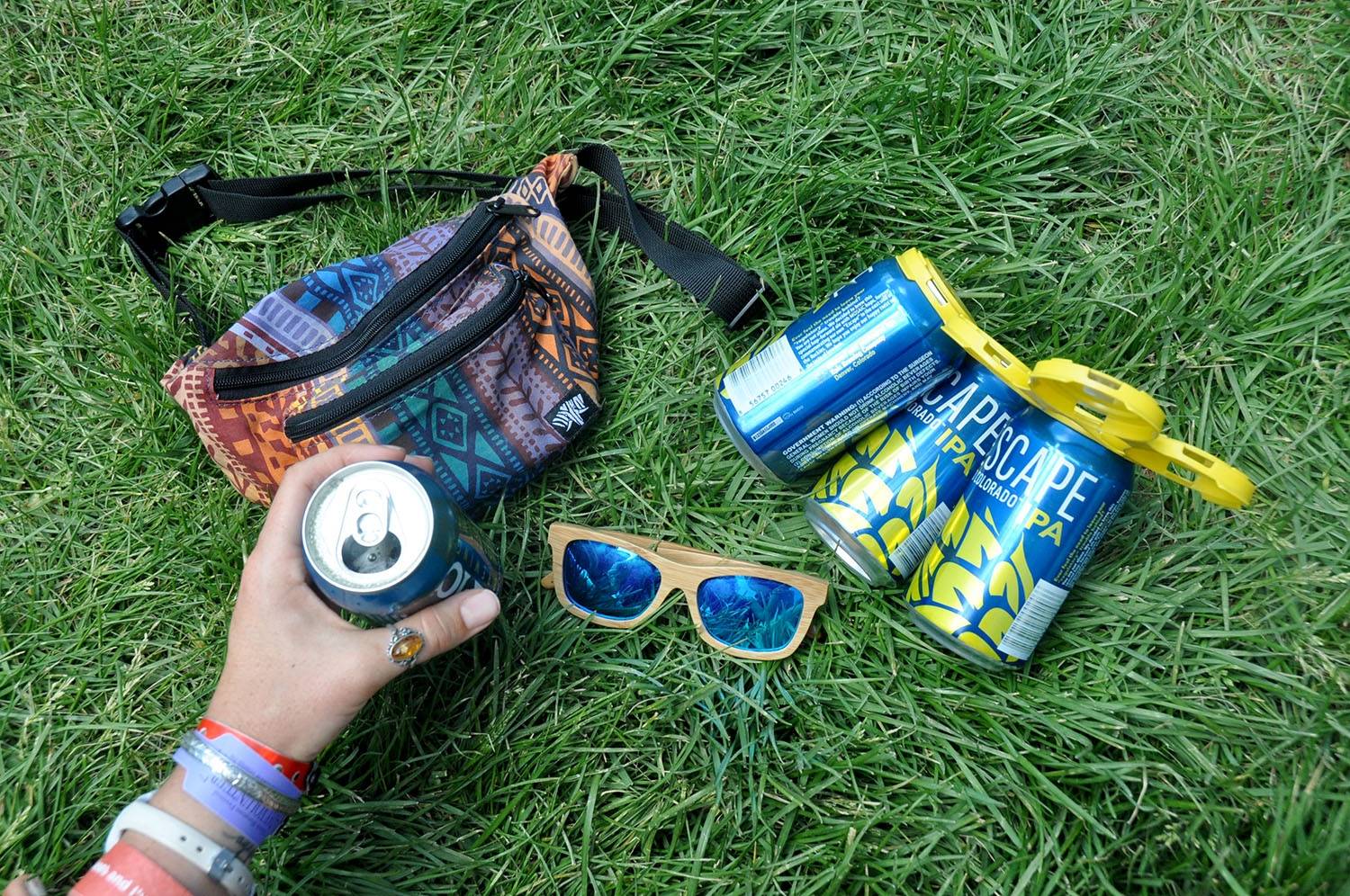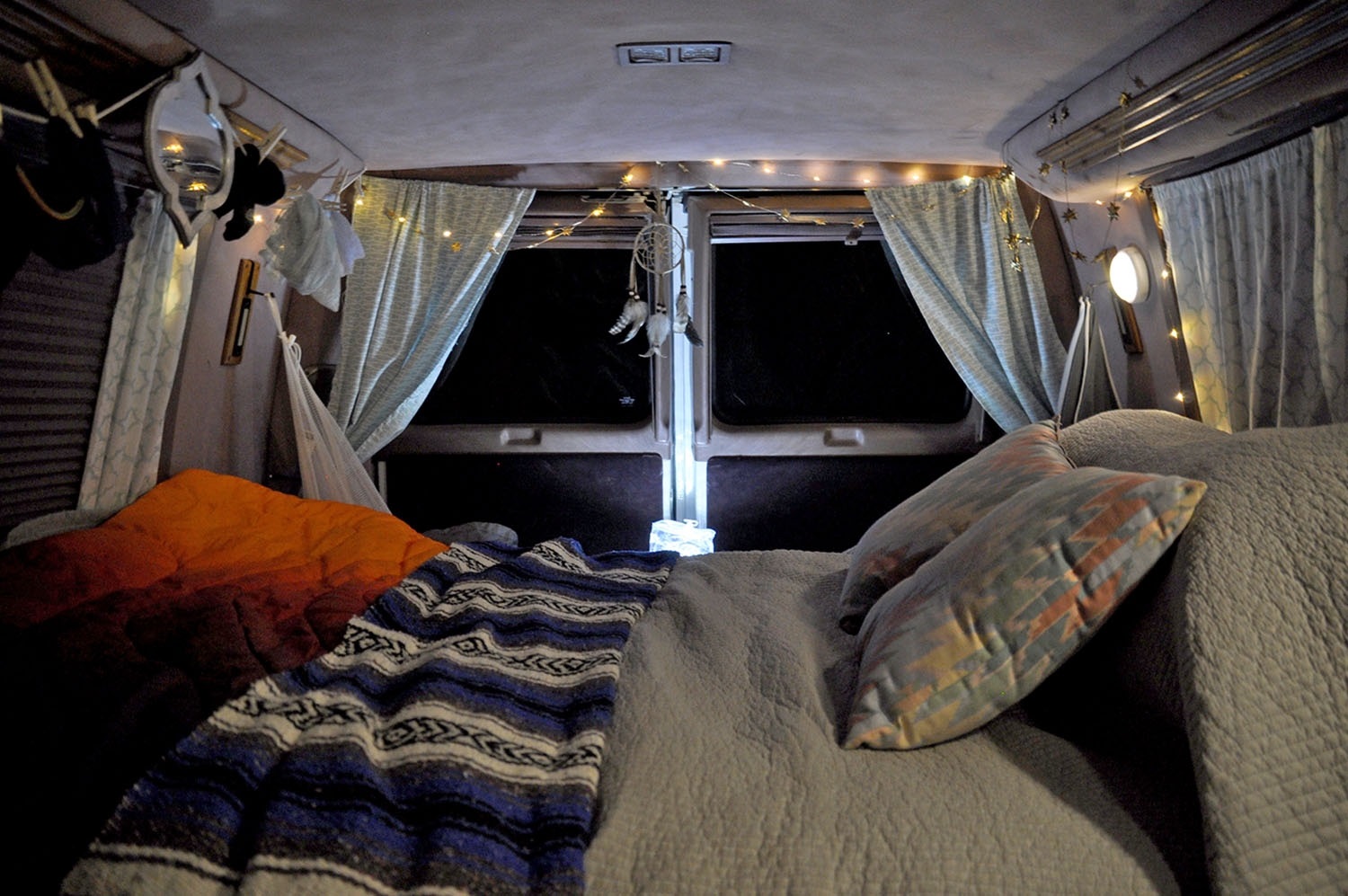 Tip: Throw a couple of used dryer sheets into the laundry bag to keep the dirty clothes from smelling.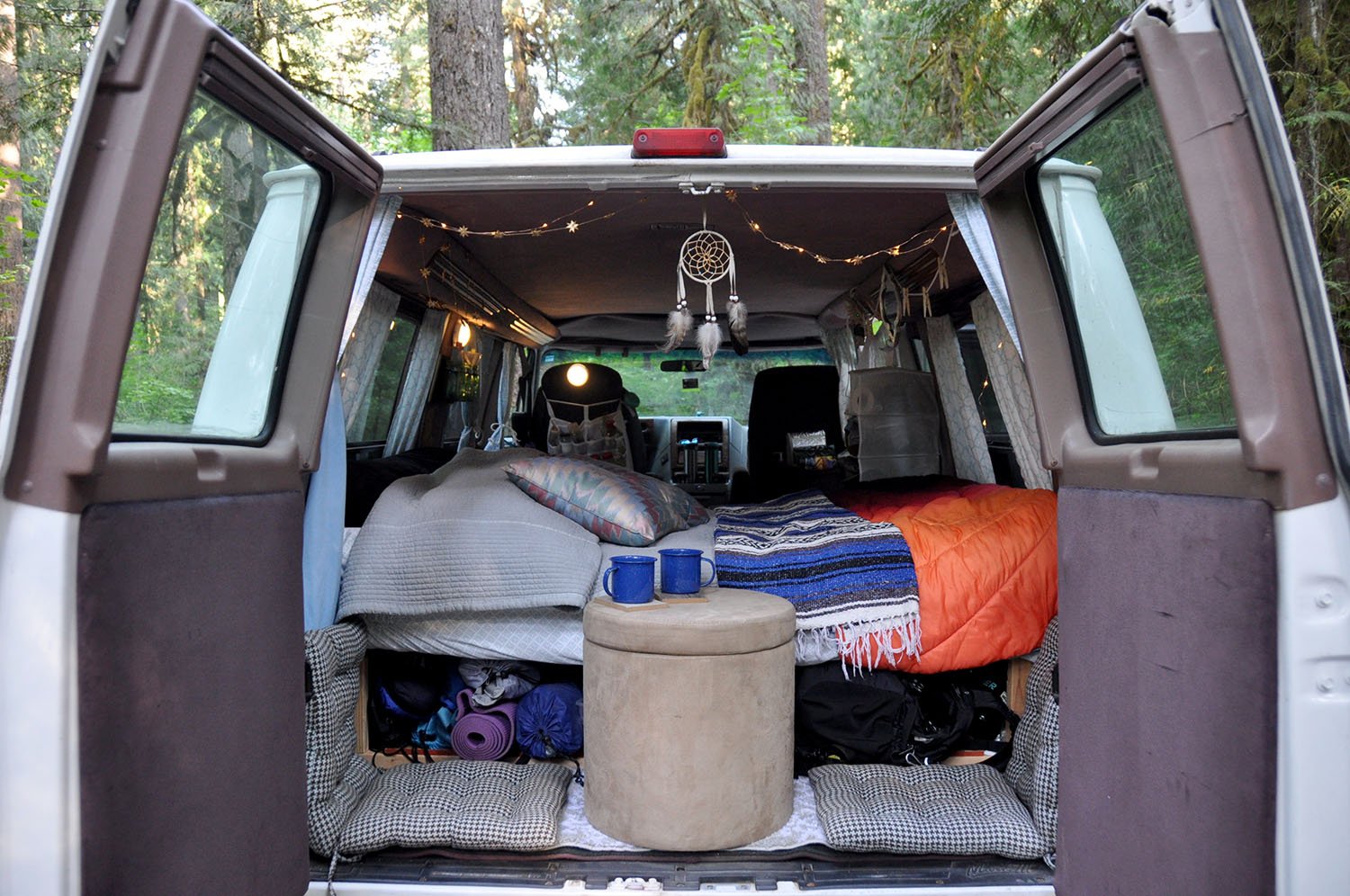 ---
Are you (or someone you know) thinking about making the move to campervan life?
Lucky for you, we have TONS of resources on converting your own campervan and living the #vanlife. Check out our Ultimate Guide to Van Life for all the answers to your most burning questions, or read some of our favorite articles below.
Interested in engaging with others about all things #vanlife? Join our Vanlife Facebook community!
Save this article to Pinterest for later!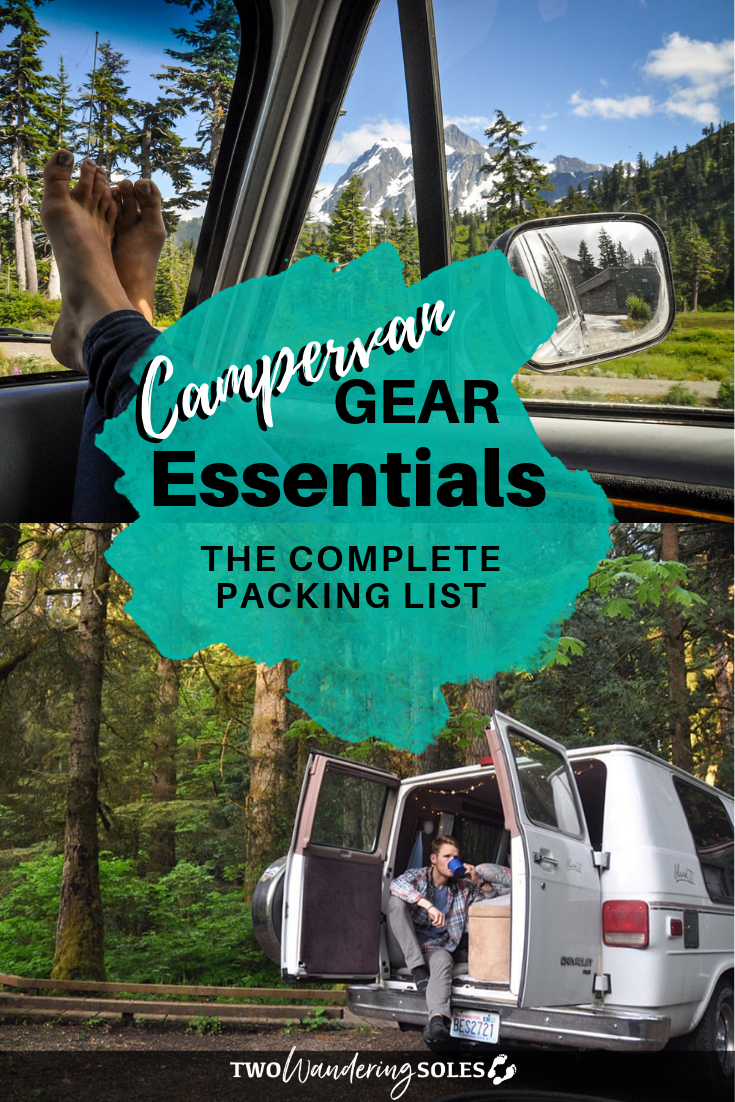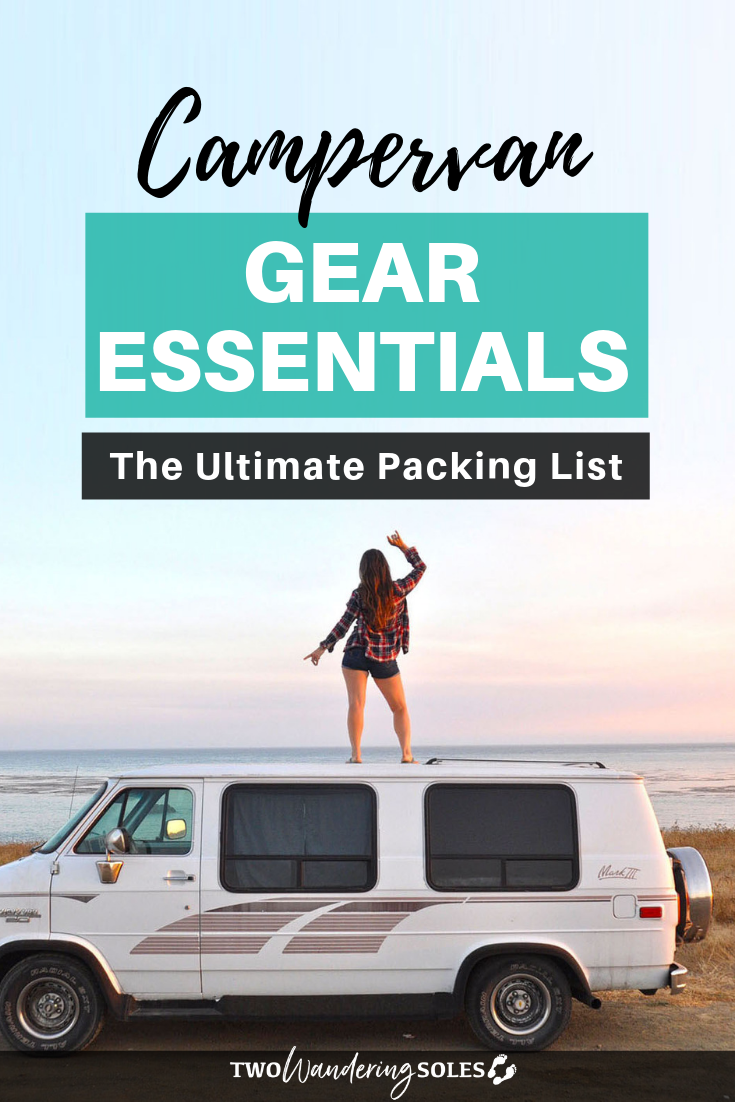 We want to hear from you!
What do you think about our packing list? Are there any products you love? What's your favorite travel gear that we should add? Let us know in the comments below.