Packing for a Liveaboard diving trip might seem like a challenge. But don't worry, we've got you covered with a super detailed Liveaboard packing list so you know exactly what to bring. 
Get the FREE download of our Liveaboard packing list
What's inside?
In this free PDF download, we've provided packing check lists for everything from clothing and toiletries (for both women and men!) to diving gear and extra medicines you may want to have on-hand just in case.
Plus, we're sharing tons of packing hacks and tips for doing a Liveaboard that you won't find anywhere else.
We spent hours creating this super helpful PDF just for you.
Enter your email and we'll immediately send the packing list to your inbox (totally FREE). 
Check out our other diving content…
We have lots more resources on Liveaboards and scuba diving around the world. Check out our Scuba Diving Homepage for all the important information, or read some of our favorite articles below.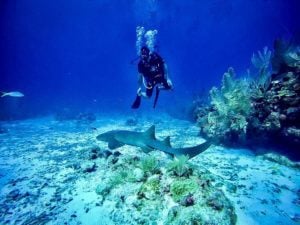 The scuba diving in Belize is known to be some of the best diving in the world. This guide will walk you through all you need to know to experience the underwater world of the Belize Barrier Reef for yourself and what to expect along the way....