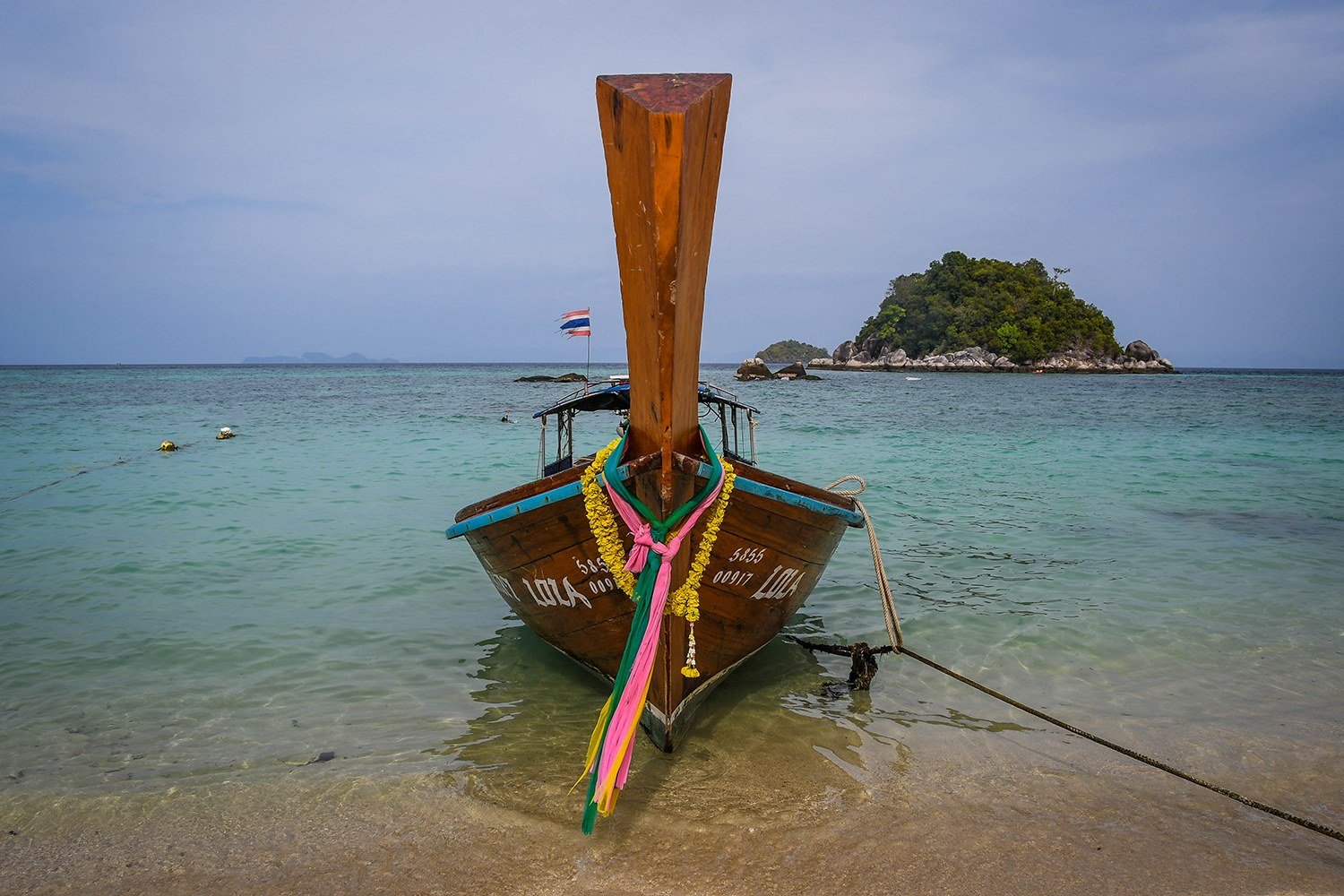 Traveling to the Thai islands can conjure images of gap year kids slurping on buckets of Thai whiskey and Coke on a beach packed with Westerners and chains like McDonalds just meters from the ocean.
Head to Phuket, Koh Phi Phi or Koh Phangan if that sounds like your type of beach vacation.
But if you are seeking an island vibe that's more laidback and would like to get away from the crowds, consider a trip to Koh Lipe.
Thailand's southernmost island, Koh Lipe, boasts clear turquoise waters and less development than many of its overcrowded counterparts. While Koh Lipe is getting more well known year after year, it is still far less touristy than most other islands in Thailand.
A trip to Koh Lipe has been on our bucket list for quite some time, and our visit to this island was everything we hoped for and more: powdery white sand beaches, epic sunsets with cheap mojitos, and an overall chilled out atmosphere.
We fell in love with this little slice of paradise and can pretty confidently say you will too.
Best Things to Do in Koh Lipe
For being such a small island, we were surprised by the amount of things to do in Koh Lipe. We're sharing the best things to do on this island paradise.
1. Watch the sun come up on Sunrise Beach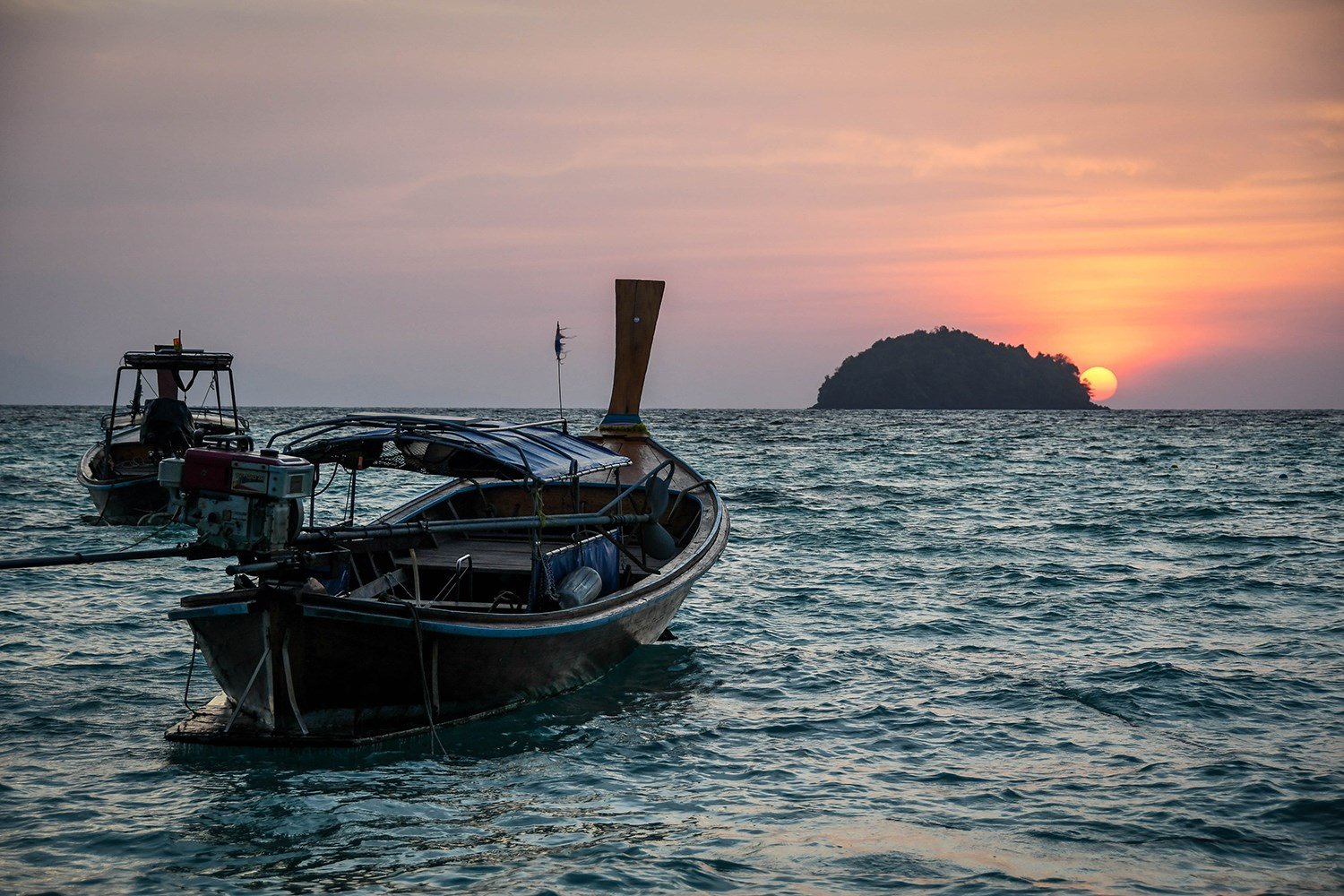 I'm not exactly a morning person, but nevertheless, I've never regretted waking up for sunrise. And the sunrises on Koh Lipe did not disappoint.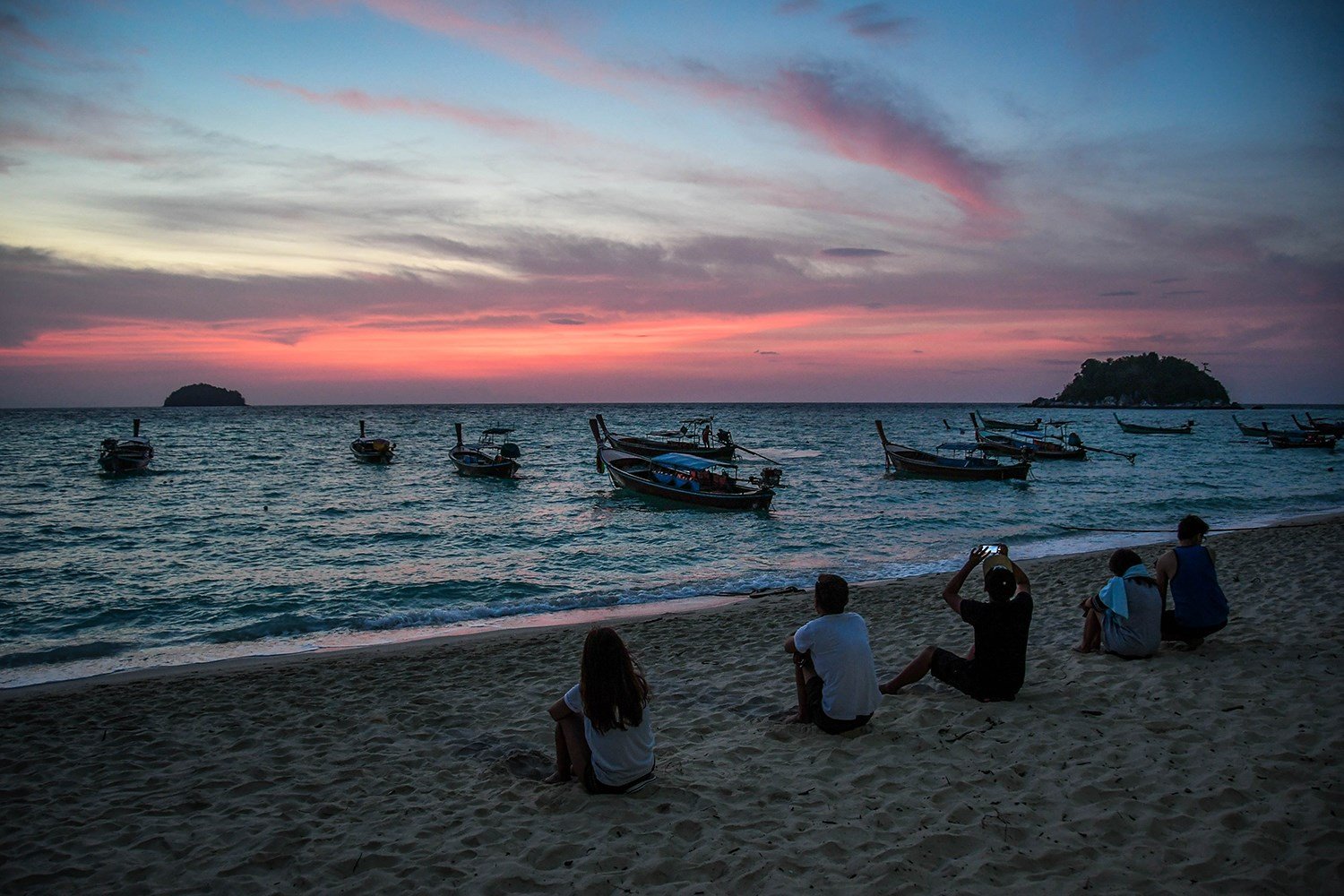 Head to none other than Sunrise Beach for the best place to watch the sun peek above the ocean waters. Bring a sarong to sit on and a camera to capture the moments.
2. Take a Yoga Class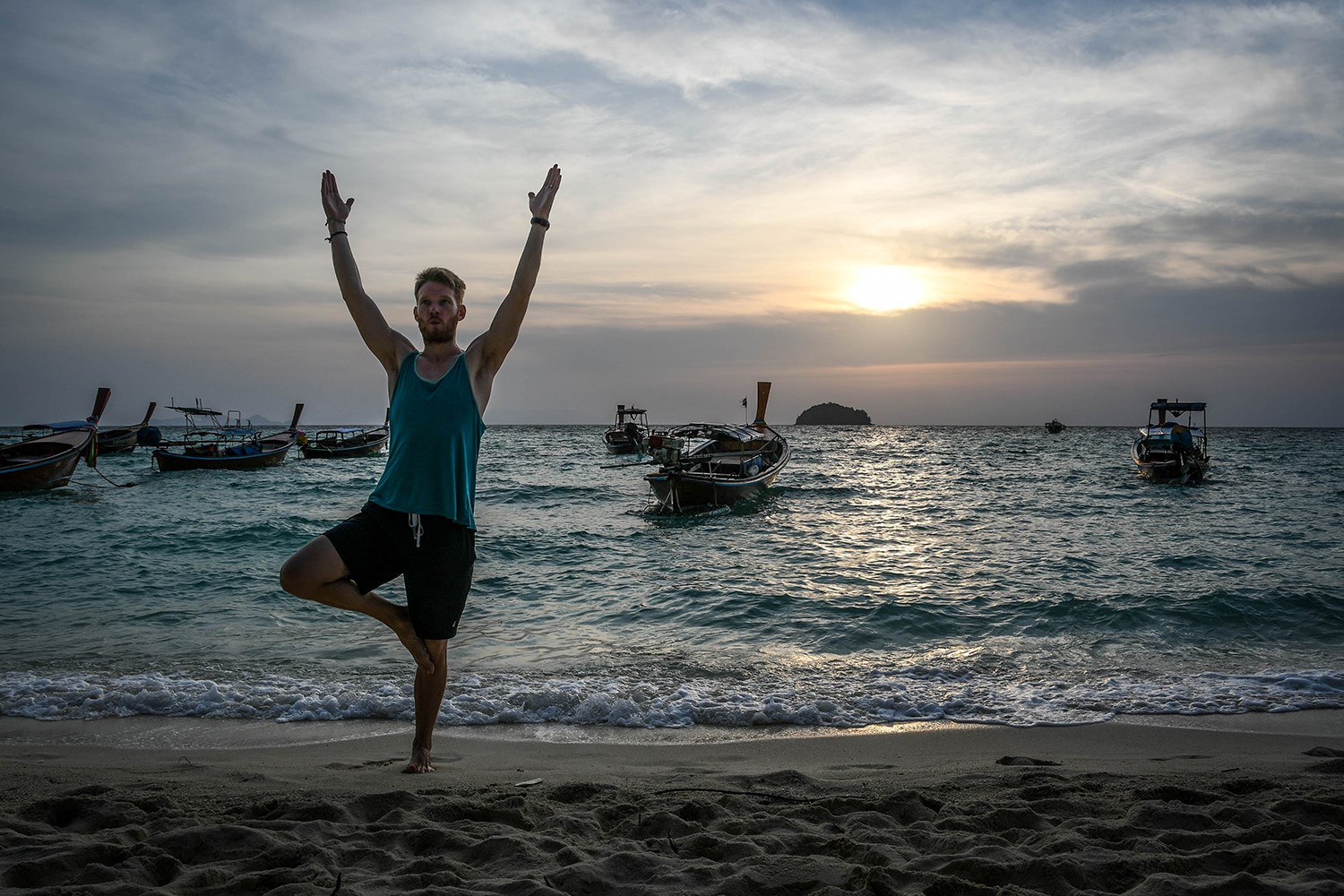 If you're feeling a little stiff after the bumpy speedboat ride to the island, get your downward dog on at one of the island's two yoga studios:
Castaway Resort offers yoga classes on Sunrise Beach at 7 a.m., 9 a.m. and 4:30 p.m. Classes last one hour and are 400 baht each.

Keiritas is another studio that has classes daily at 8 a.m. and 5 p.m. (except on Sundays when there is no session in the morning). One drop in class is 400 baht and a package of 3 classes is 1,000 baht.
Also, can we all just take a moment and admire Ben's tree pose?! *Crying tears of laugher…*
---
Everything you need to pack for Thailand


---
3. Trash Cleanup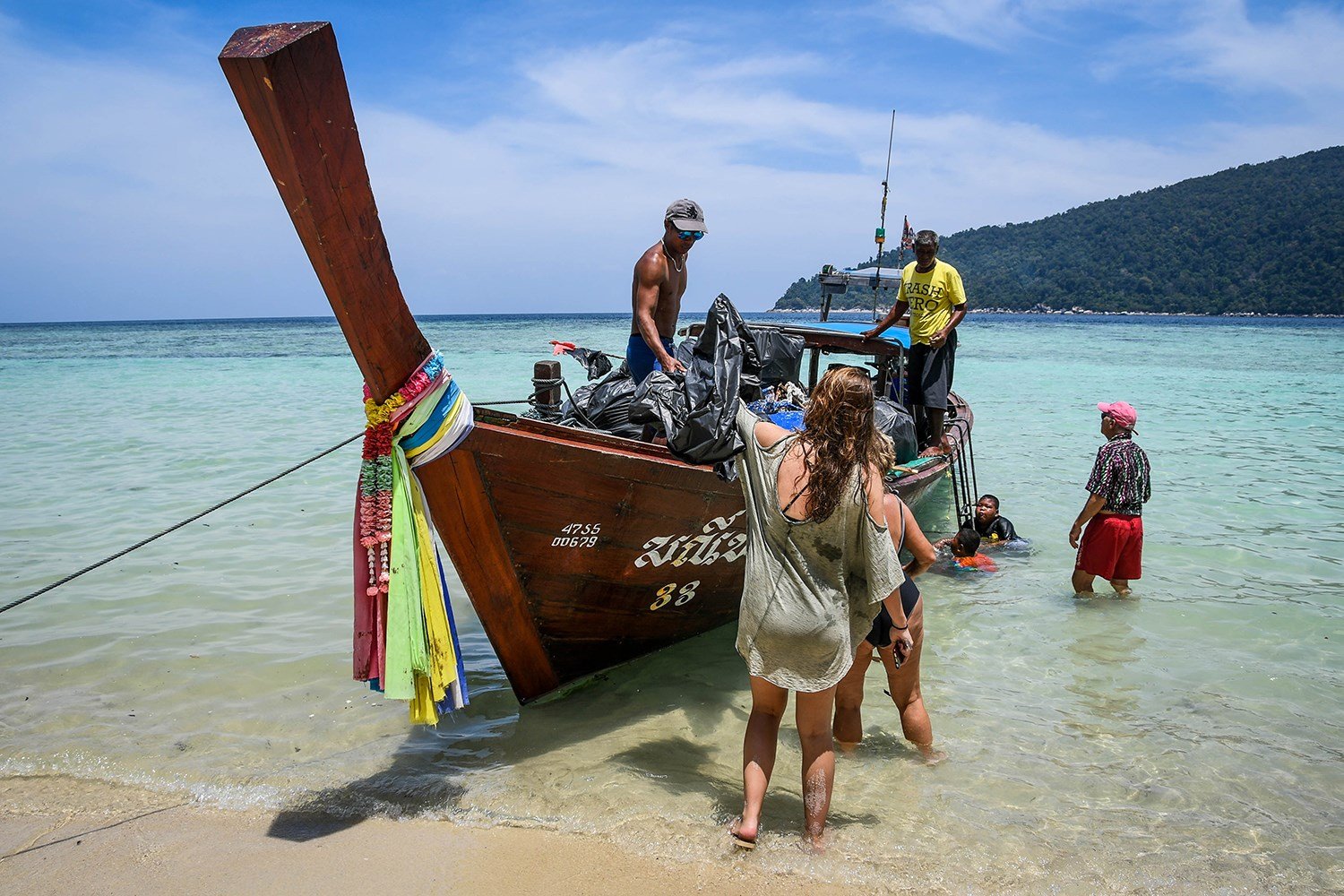 If you've been following our blog for a while, you know that we are passionate about traveling sustainably. We love finding companies, organizations or projects along our journey that are making this world a better place, and Trash Hero is one of them!
Join in their weekly beach clean up (all around Thailand!) and you will not be disappointed.
Every Monday at 10 a.m., Trash Hero leads a cleanup of one of the islands nearby Koh Lipe. It's free to join and you don't need to sign up in advance. Just show up to the entrance to Walking Street on Pattaya Beach and you'll see volunteers wearing bright yellow Trash Hero shirts.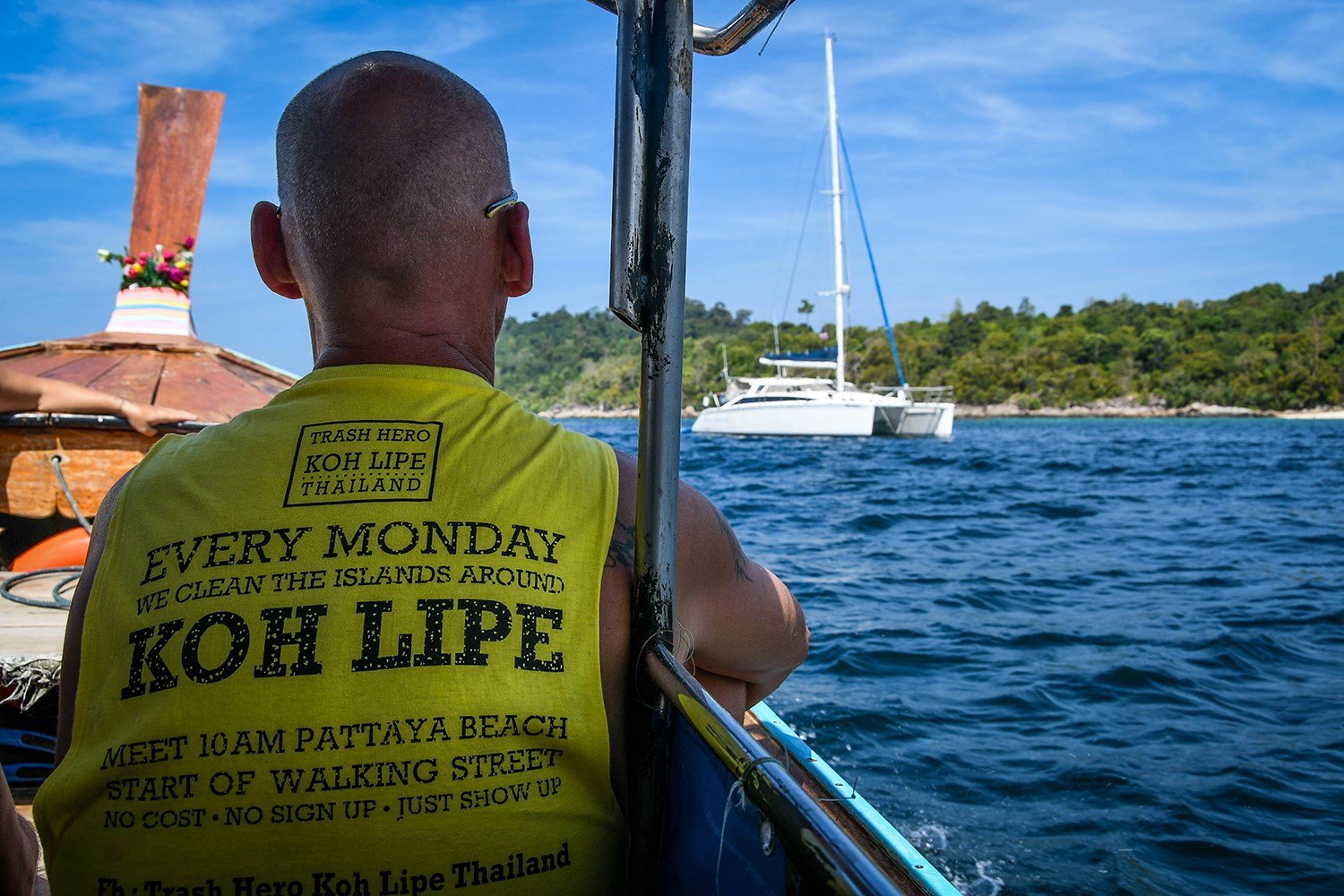 All those who are interested in the cleanup will board a longtail boat and head to a nearby island chosen by the Trash Hero team. The particular beach changes each week depending on the tides and where a cleanup is needed.
It took us roughly one hour in the longtail boat to reach the beach on our cleanup day. After disembarking, we were given brief instructions, one glove and a trash bag. We spent the next hour and a half or so searching the sand and jungle for garbage.
We found straws, plastic in all shapes and sizes, water bottles, ropes, shoes, balloons and lots and lots of Styrofoam.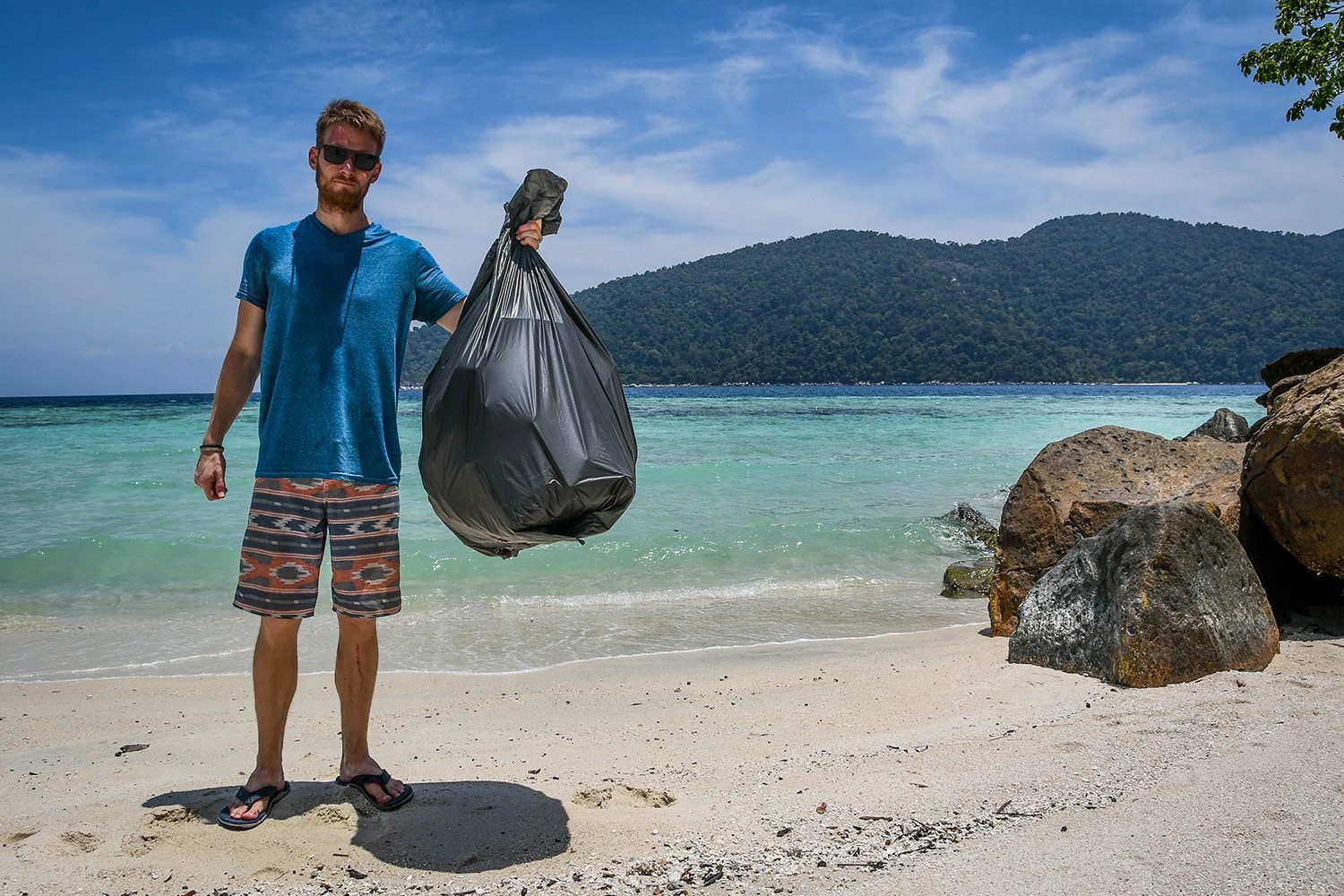 There were roughly 50 volunteers, and together we collected about 20 large garbage bags that were stuffed completely full of waste. The beach we were cleaning was on an uninhabited island in a national park, so all the waste we found was washed up on shore after somehow ending up in the ocean.
The last half hour was spend swimming in the clearest turquoise waters I think I've ever seen. When we returned back to Pattaya Beach, all volunteers were treated to a free lunch in exchange for helping out! This was one of our favorite things to do in Koh Lipe!
Tip: Be sure you're on time, as you will board longtail boats that depart just after 10 a.m. If you're late, the boats will have left. We saw a couple people that were left behind on the beach.
4. Go Scuba Diving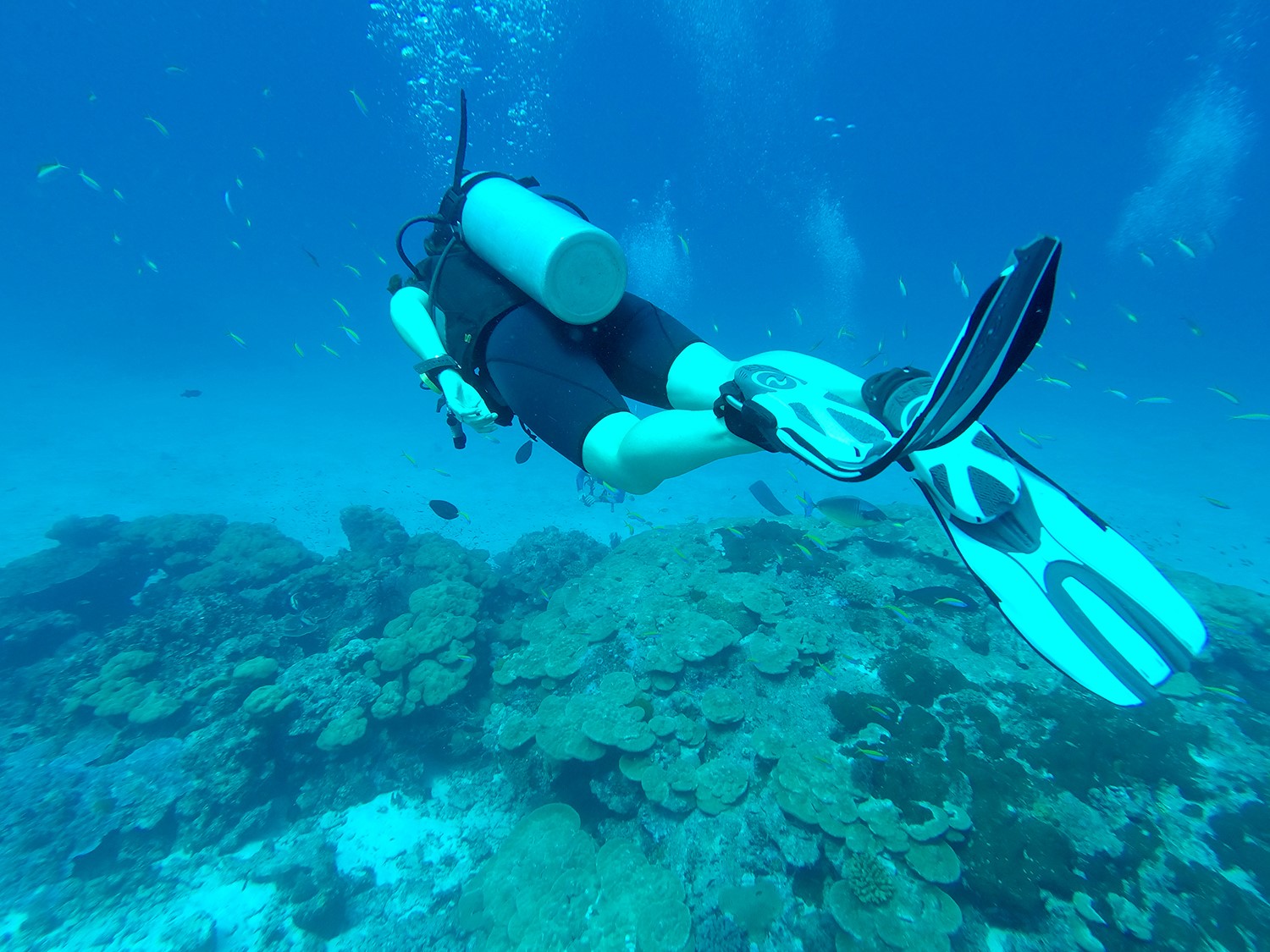 Koh Lipe is a fantastic spot to go diving, and there are plenty of reputable companies on the island to choose from. Since Koh Lipe sits in the middle of the the National Marine Park of Tarutao, there are plenty of dive sites to explore. You can go on fun dives or get your Open Water Certification with any of the local dive shops.
If you want more unique experience, check out diving liveaboards in Thailand. You get to sleep onboard a ship and dive up to four times a day. Ummm, sign us up!
Check out our latest review when we stayed on a liveaboard in the Similan Islands.
5. Bioluminescent Plankton Tour
If you've seen the movie "The Beach", you likely remember the scene where Leo and his lady interest are in the ocean at night and the water is aglow with blue glittering lights. This is bioluminescent plankton, and as unreal as it seems, this is not just a special effect for Hollywood! That's right – you can actually see this magical phenomenon yourself!
A couple years ago, we went on the Maya Bay Sleep Aboard tour (and spent the night at the actual beach that movie was filmed!), and we were able to experience the water light up with plankton. It was pretty spectacular. But you can experience this phenomenon in Koh Lipe too!
There are plenty of tour companies selling half-day tours that end with a night swim with these special plankton. Just wander down Walking Street and find the company with the best vibe and prices.
UPDATE April 2019: We've heard that these plankton tours are not running at the moment due to environmental preservation.
Do it yourself: You don't need to go on a tour to see the bioluminescent plankton! If you'd prefer to save some money, wander down to the beach at night, away from the florescent lights of the beachside restaurants, and look for the sparkling blue dots washed up on the sand. They'll look like little glowing beads in the sand.
6. Day Trip to Koh Adang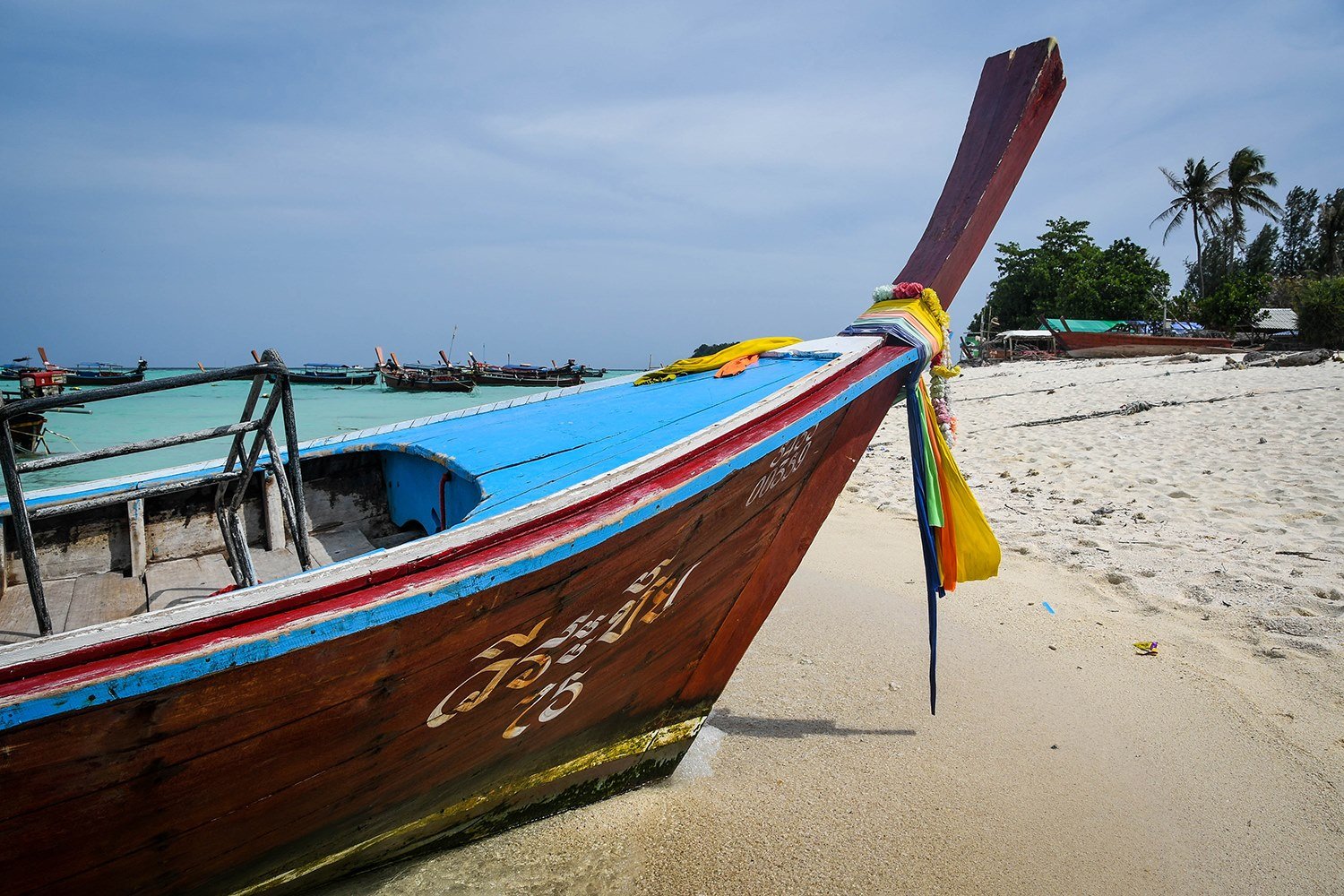 Get away from Koh Lipe for the day and take a long tail boat to Koh Adang, the large island north of Koh Lipe.
The boat taxi stand is at the north end of Sunrise beach and there will be long boat drivers waiting for you. The cost one way per person is 100 baht ($3.20 USD) and just let the driver know when you would like to be picked up from Koh Adang.
Once you arrive on Koh Adang, you should visit the visitor center and pay the 200 baht per person entrance fee since it is a National Park.
There are a few cool things to do on Koh Adang:
Relax on Koh Adang Beach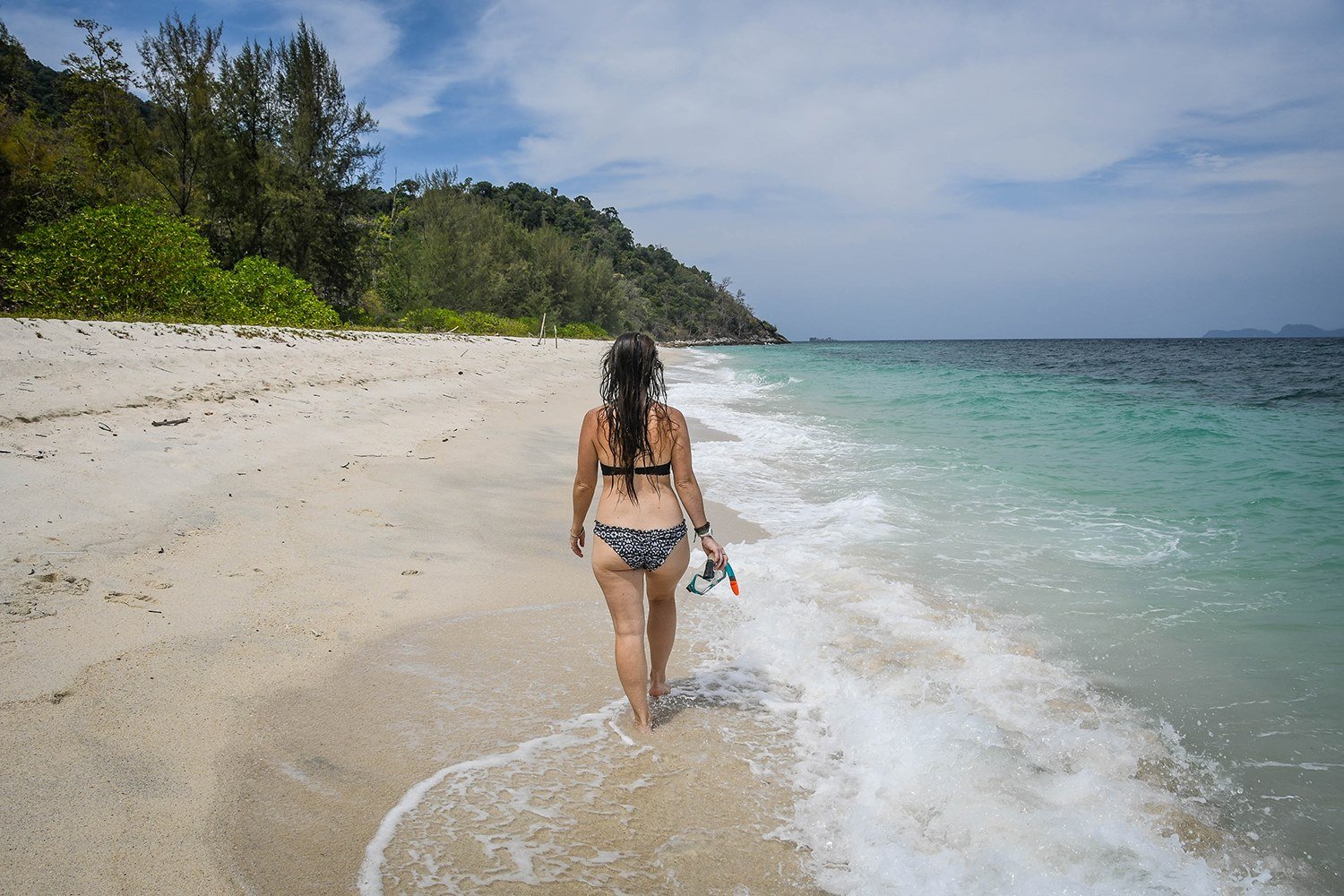 Koh Adang is really nice because it is so open and a lot less busy than Koh Lipe. You can head down to the beach and be the only one in sight. We rented snokel gear on Koh Lipe (50 baht each for the day) and swam around the corals that were close to shore.
Note: Be careful at low tide when snorkeling because you will be extremely close to the ocean floor and might come in contact with the reef.
Hike to Koh Lipe Viewpoint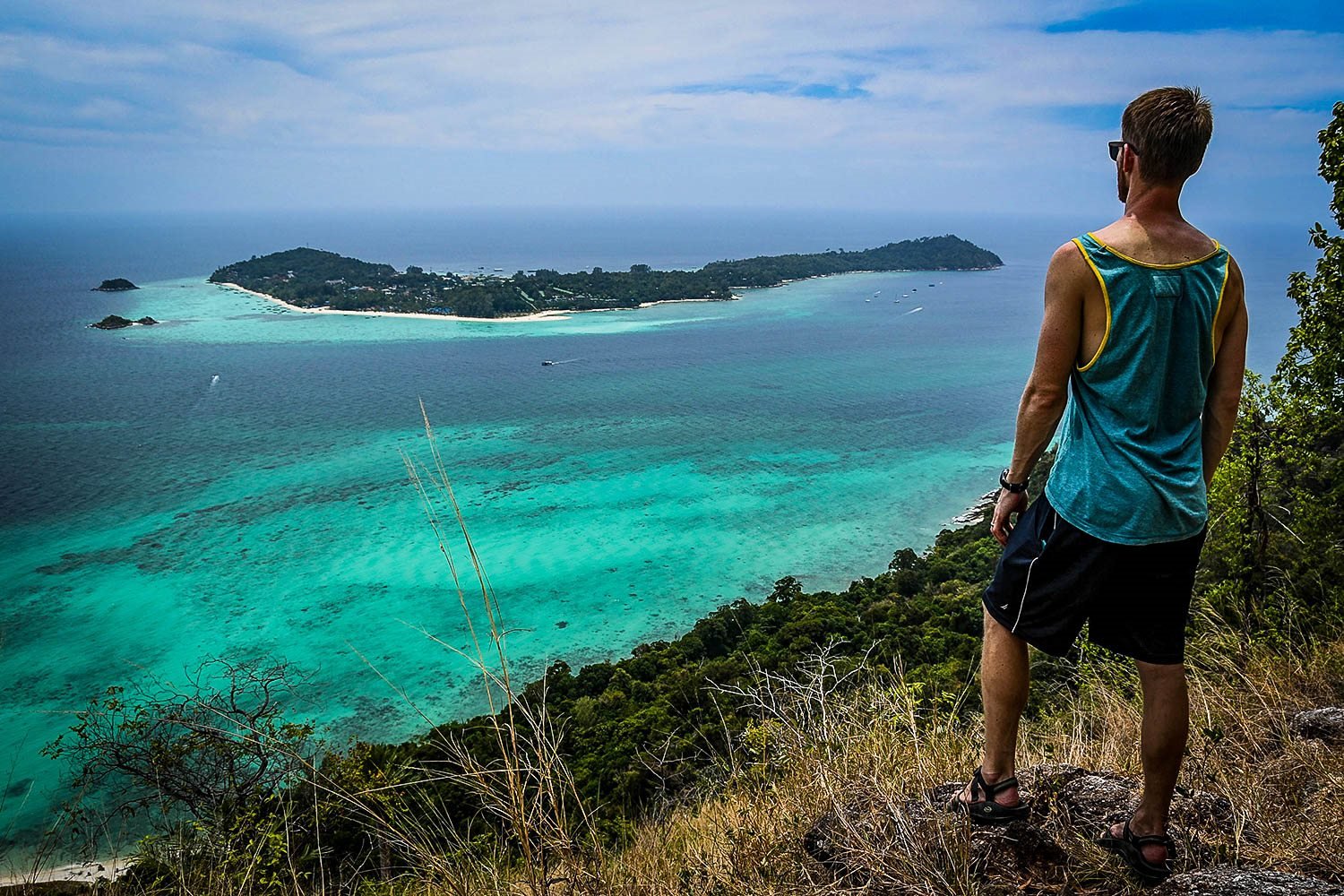 Another popular thing to do on Koh Adang is to hike to the viewpoint up to Chado Cliff that overlooks Koh Lipe. There is a simple map at the visitor's center that says the hike takes 45 minutes one way. Be sure to have decent shoes because it is a pretty steep climb up the hill. At some points there are ropes to hold on to, so don't try this hike in flip flops.
There are 3 viewpoints up the Chado Cliff hike. Viewpoint #1 is only about 10 minutes up hille and is an okay view but you only get to see half of Koh Lipe because part of the mountain is in the way. Viewpoint #2 is a much better view and is only another 15 minutes hike up hill.
But the best view is at Viewpoint #3, which is just 10 minutes more. Once you see the blue ropes, you're almost there. For us it only took us 35 minutes from the ranger station to Viewpoint #3, but that is because we were hiking in our Chaco sandals and not flip flops.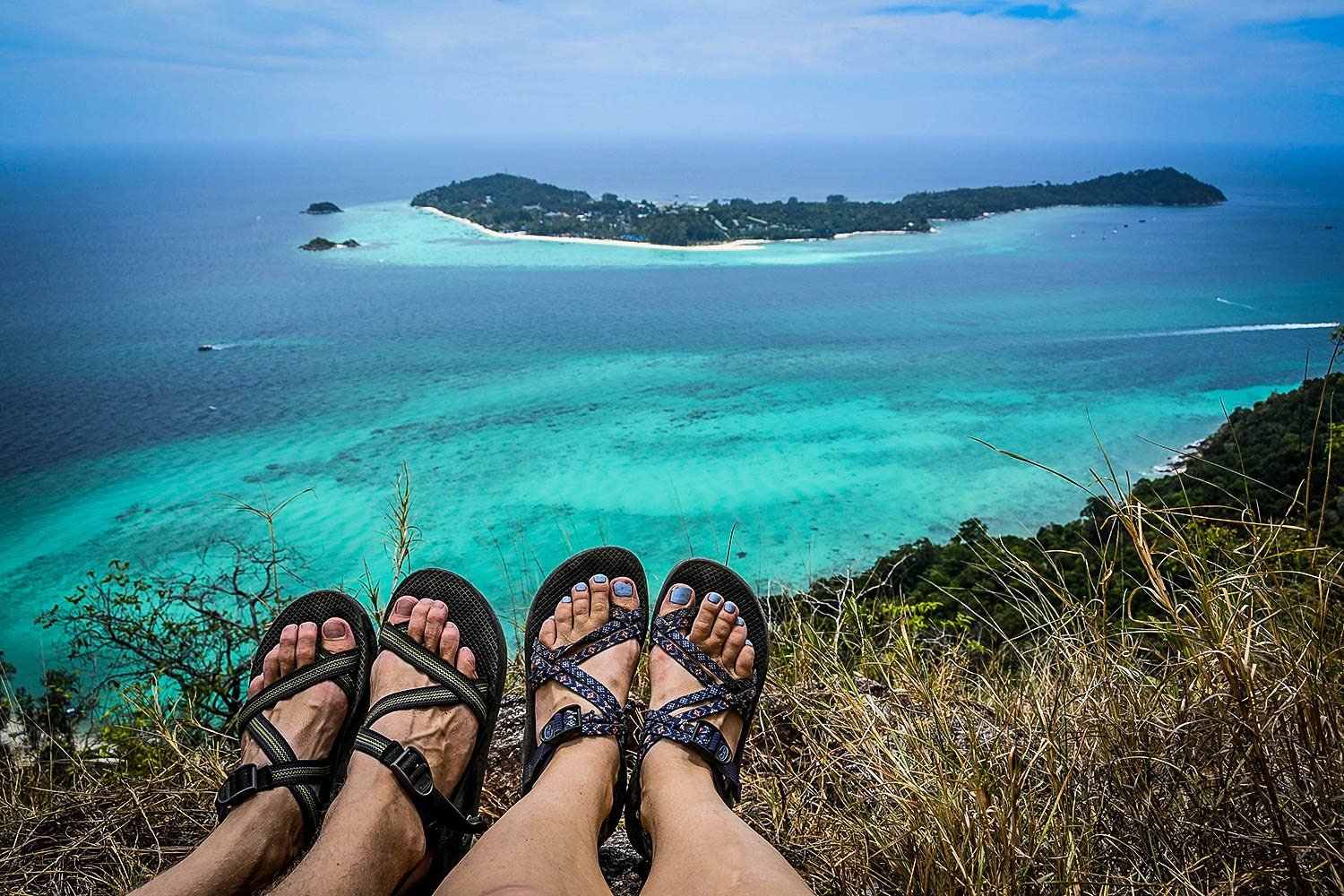 Hike to Pirate Waterfall
If you have lots of time on Koh Adang, you can make the trek to the Pirate Waterfall. It's about 90 minutes (3 km) one way from the ranger station and looks pretty in pictures, but unfortunately we didn't have enough time on the island. Be sure to get directions from the visitor center if you want to go, because we heard the path can be pretty tricky.
Set up Camp
If you want to really relax and soak up some island vibes, you can rent a tent on the beach. There's only one restaurant, so come prepared with some of your own food and snacks.
And if a tent isn't your style, you can stay in one of the few comfortable bungalows instead.
7. Visit the Temple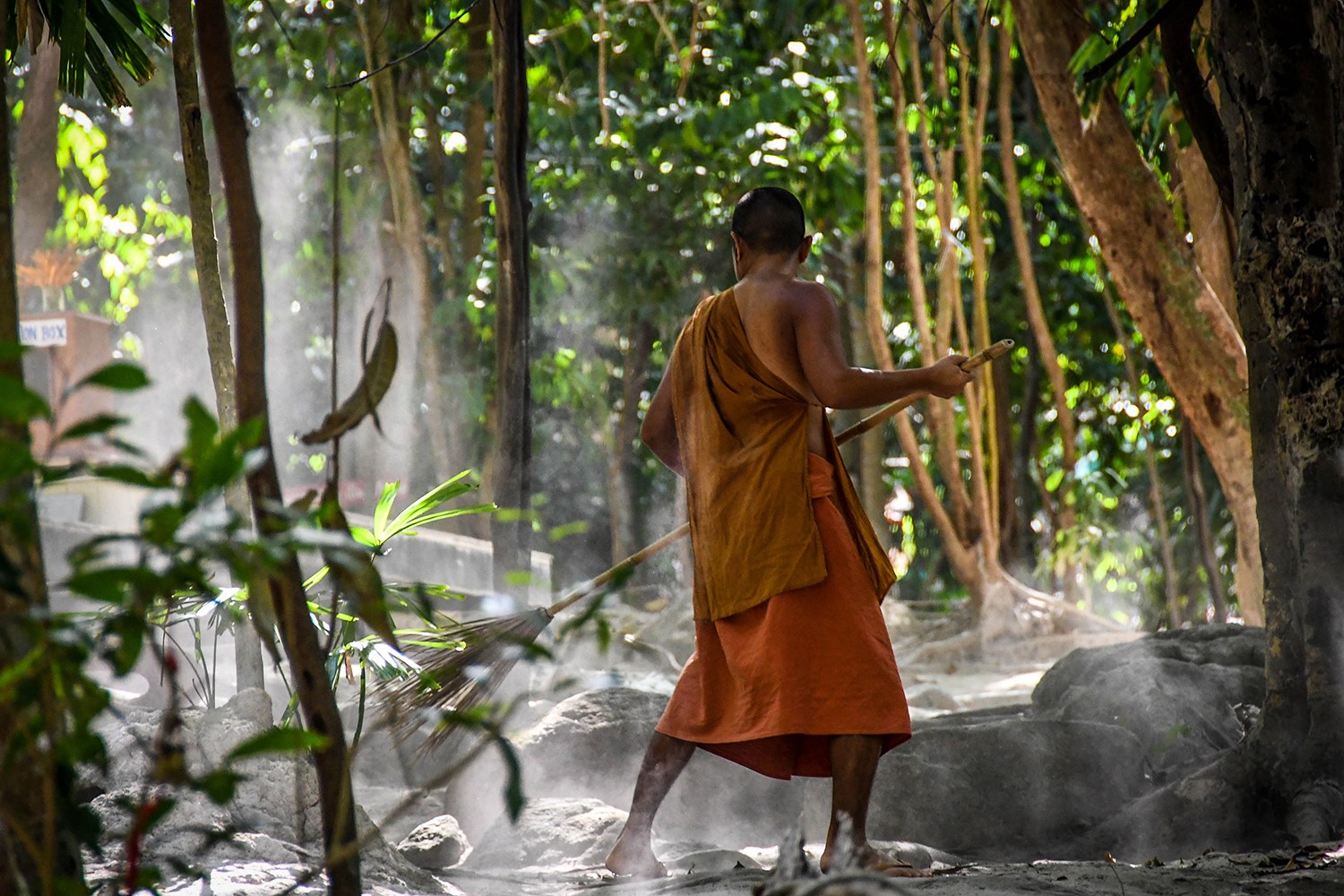 While it's not necessarily worth going out of your way for, this temple is located in the center of the Koh Lipe and makes a nice little stop if you're walking from one side of the island to the other.
This tranquil temple is surrounded by jungle and makes a nice escape from the sun and people for a bit. You might see the monks doing their daily chores or hear their chants in the morning or afternoon.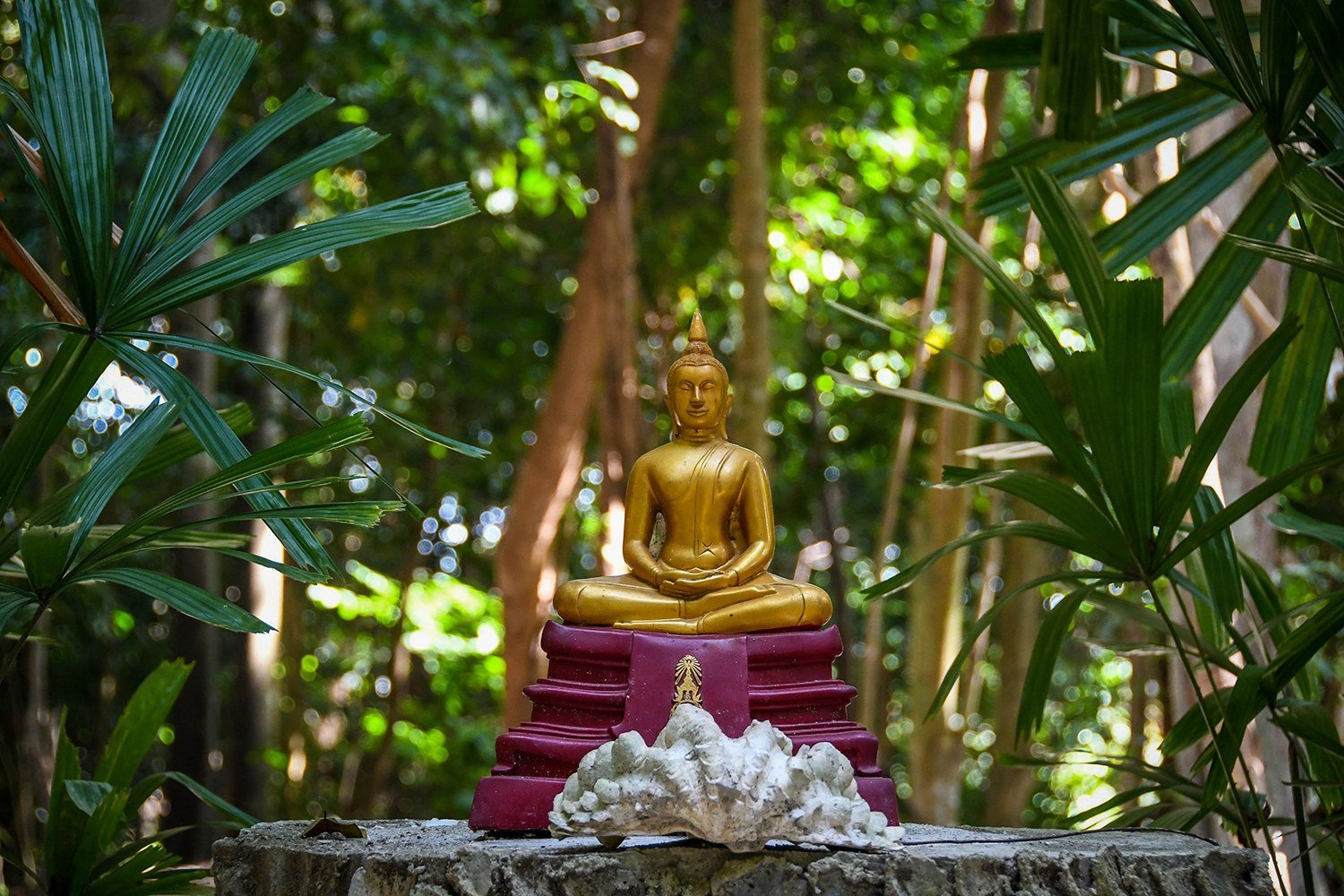 We had just come from a meditation retreat at Wat Pa Tam Wua in northern Thailand, and immediately felt at peace on the grounds of this small island temple.
8. Go Sea Kayaking to a Tiny Island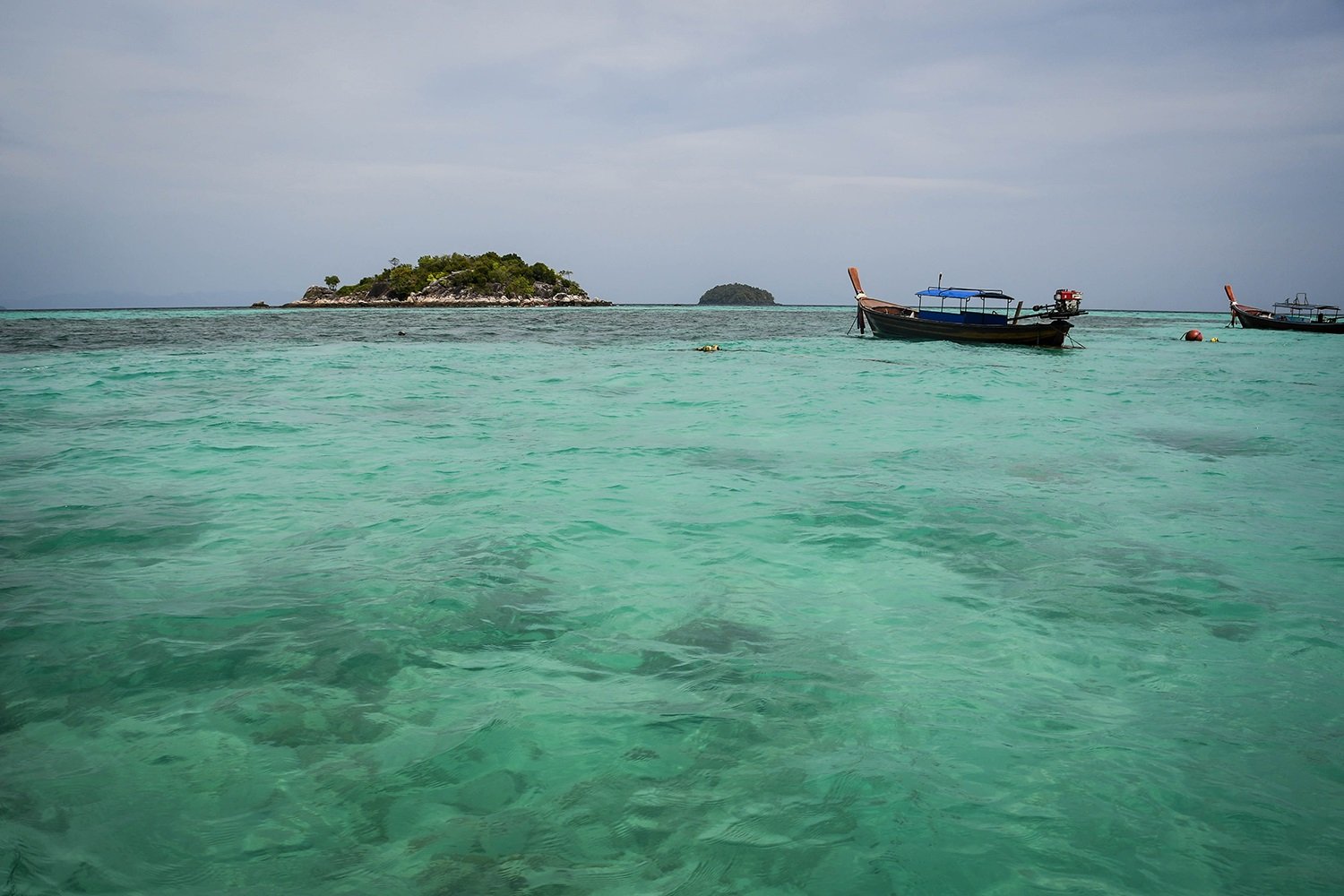 From the north end of Sunrise Beach, you can see the small rocky island of Koh Kra not too far from shore.
Rent a kayak (about 200 baht per hour) and paddle across turquoise waters to a little secluded beach on the north side of the island for swimming and sunbathing.
9. Art Garden Batik Workshop
Take a break from the beach and head to the Lipe Art Garden. The laid-back vibe and colorful art is what drew us in.
They have art workshops throughout the week and is a great place to bring the family. They also have a small kitchen on site that can whip up a yummy meal. The Art Garden is near the temple and you can check our their website here.
10. Massage on the beach
Island life is all about relaxation, and what better way to chill out than getting a massage beachside. There are plenty of massage places to choose from, but our pick are the open-air places right on the sand.
There's even one place at near the north-central end of Sunrise beach with massage beds on the rooftop, overlooking the ocean.
Prices seem to hover around 300 baht for a hour-long Thai massage and 400 baht for an hour-long head, neck and shoulder massage.
11. Go Snorkeling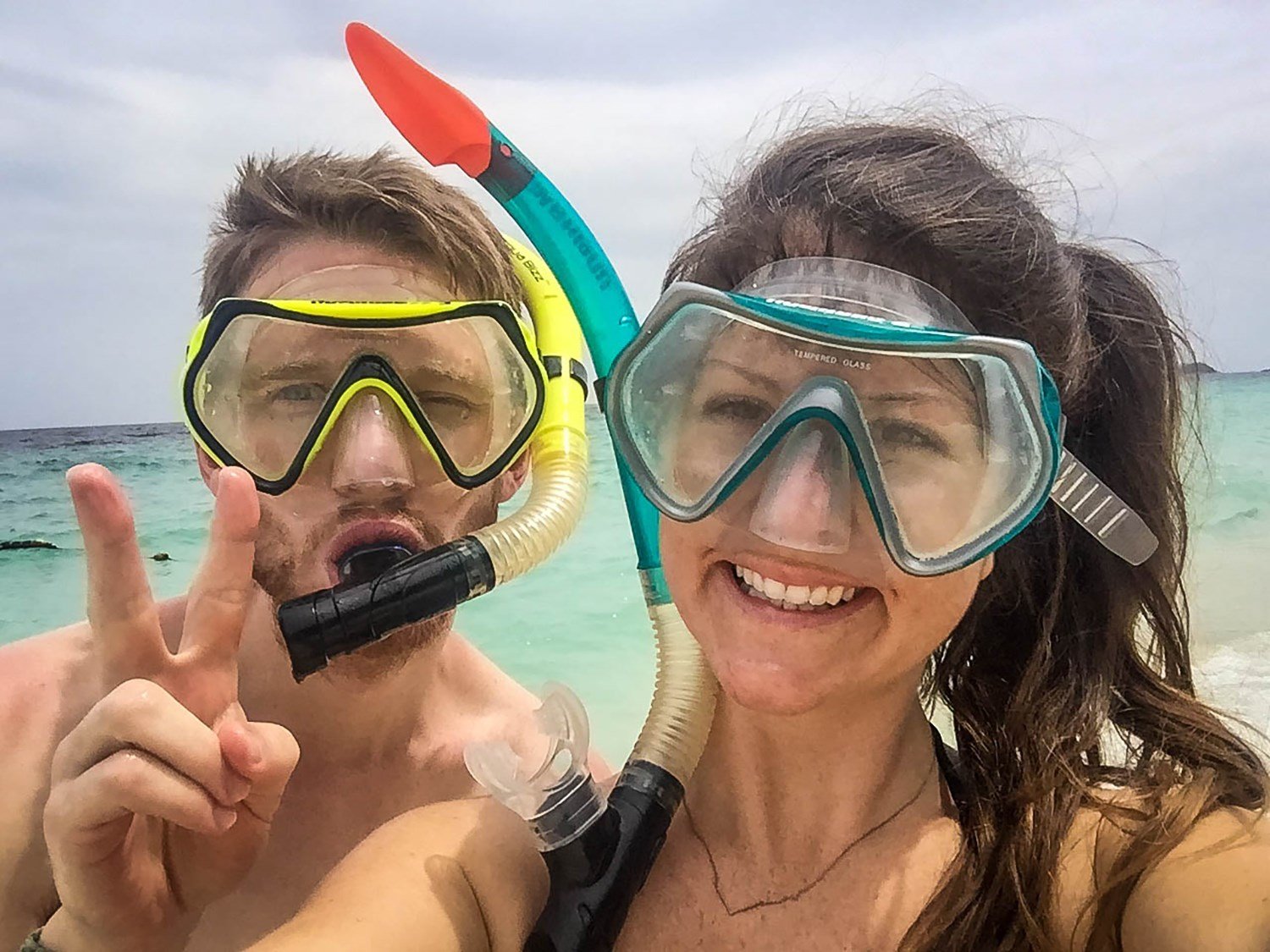 While there are plenty of day trip tours from Koh Lipe that include snorkeling (ranging from 550 baht to 950 baht), you can do it yourself and save a lot of money!
There's a nice coral reef on the south end of Sunrise Beach that is perfect for snorkeling. You'll find lots of sea anemones, cute little clown fish, colorful parrot fish and puffer fish!
You can rent a mask and snorkel from one of the many shops on Walking Street or along Sunrise Beach. We rented ours for the day from Captain Yut's Huts for 50 baht each. (Right next door, Castaway Resort was renting them for 100 baht each.)
12. Explore Walking Street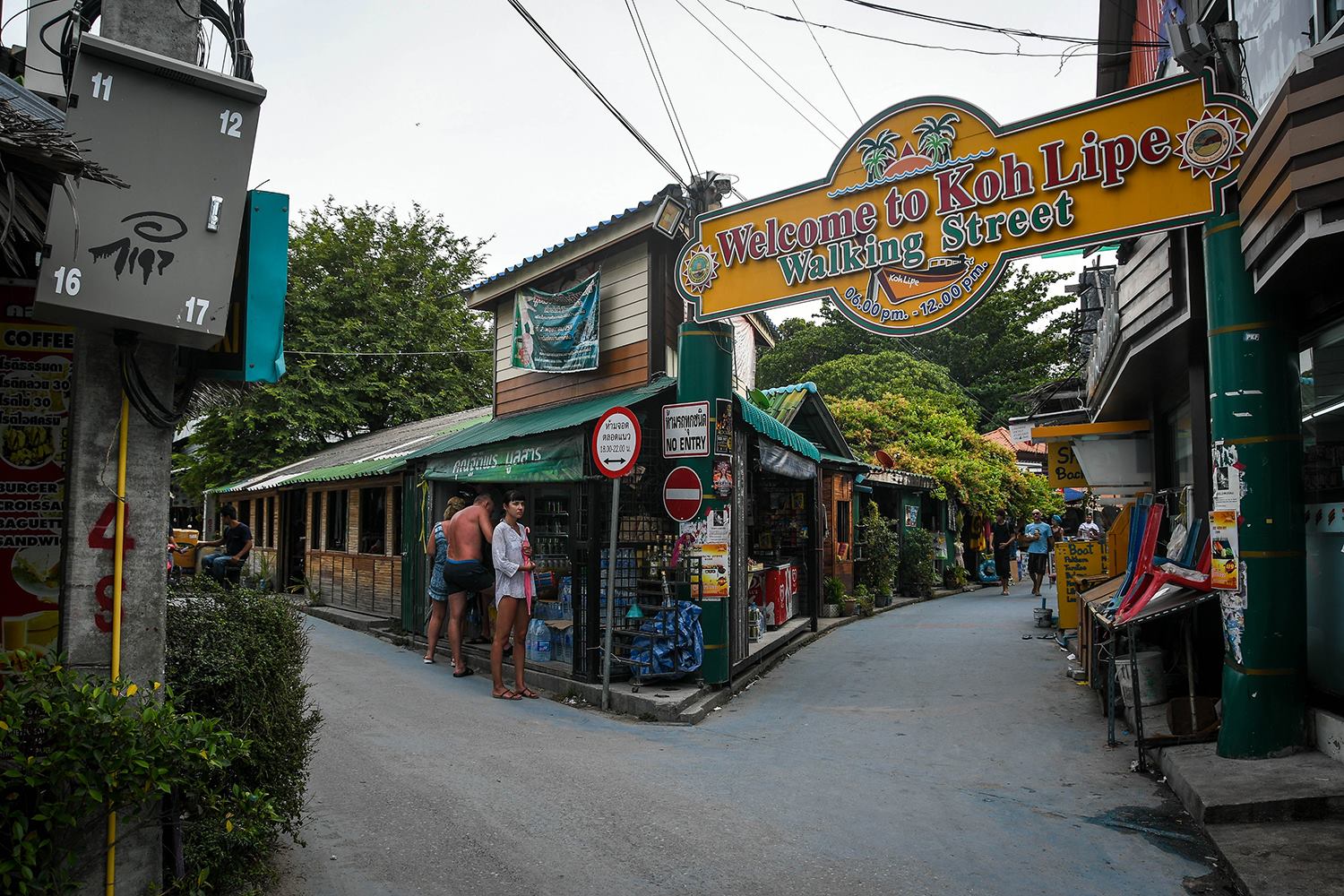 You can't really miss Walking Street while in Koh Lipe. Honestly, it is a lot more developed than we were imagining, but still it's worth a stroll. This street really comes alive at night when the seafood restaurants are bustling and the fresh catch of the day is being grilled right next to where you're walking.
Most of the restaurants on the main drag have pretty steep prices for the fresh fish (a few of the places we asked said their fish starts at 500 baht each).
Get off walking street if you want seafood dinner on a budget, or head to King Crab Restaurant and order the BBQ skewer. You'll get a grilled kebab with your choice of fish (or other meat) and vegetables, and is served with a baked potato and small salad for 150 baht.
13. Relax with a book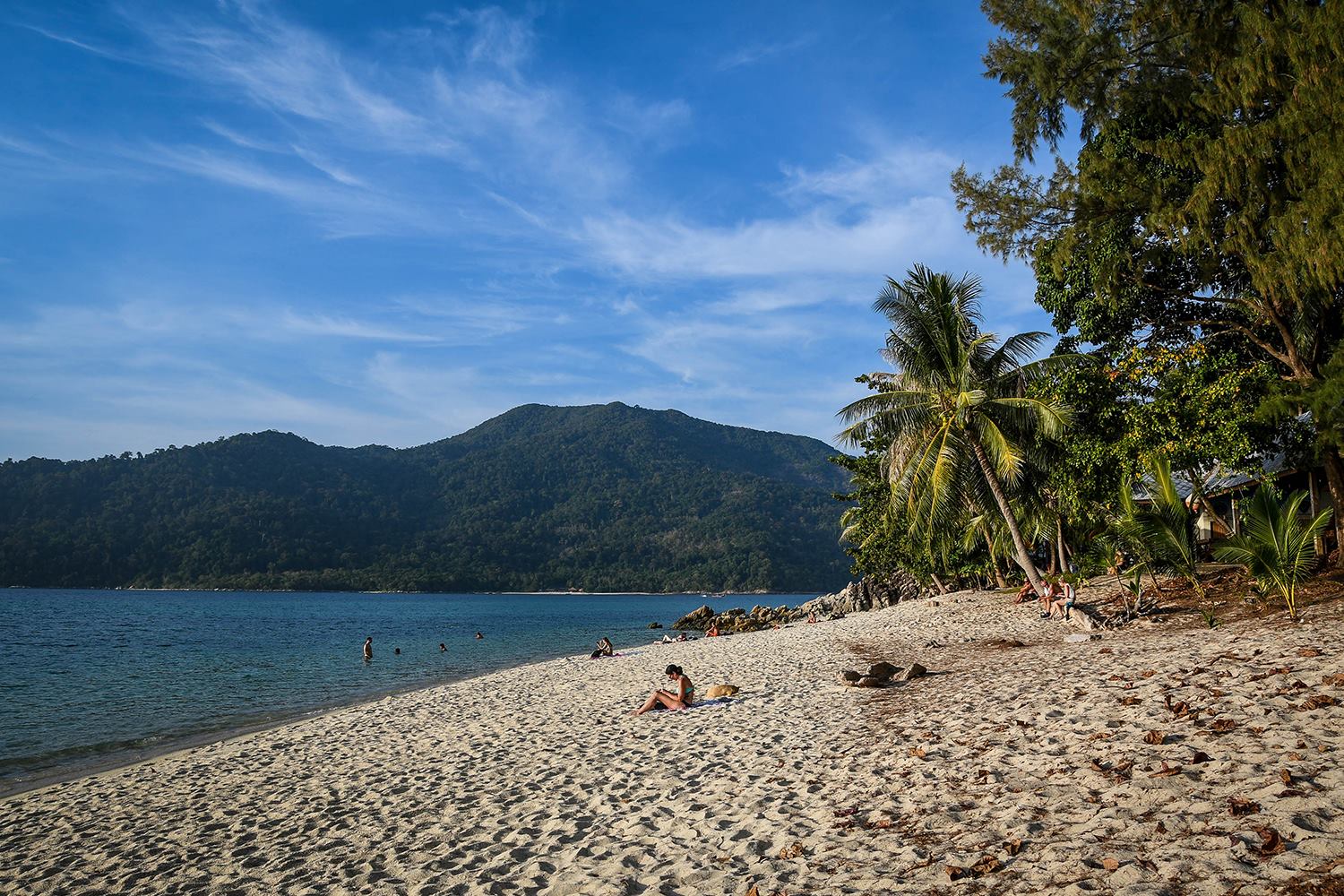 Koh Lipe is the perfect place to just unwind under the sun (or shade, if you burn as badly as Ben!).
Whether you prefer a hammock or the sand and whether you want to nap or read a good book, you'll surely find your bliss on this island.
14. Sunset with cocktails
While in Koh Lipe, you should make it a goal to see the sunset every night – it is breathtaking.
We're sharing 2 great spots to take in the view:
Bila Beach Decho Bar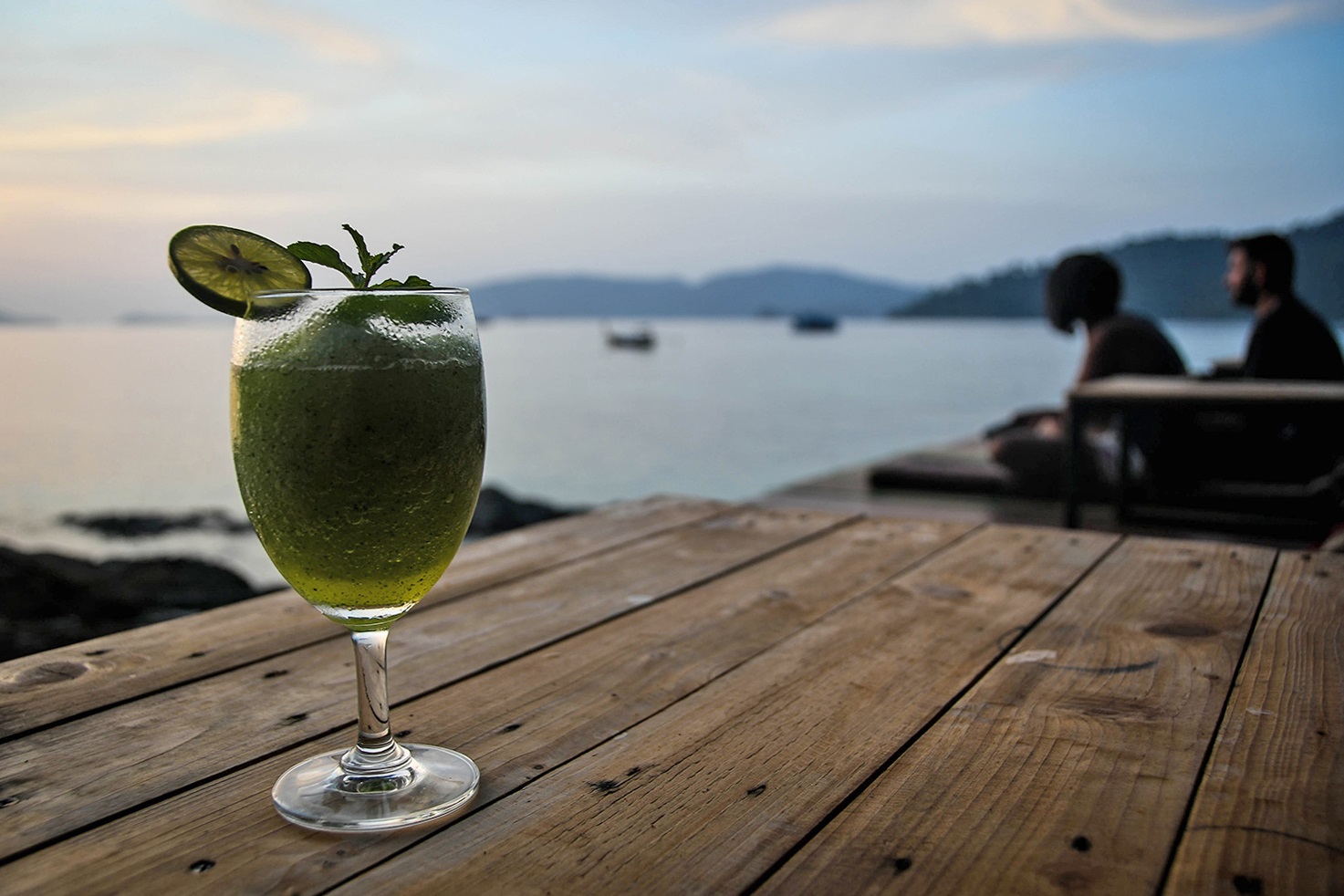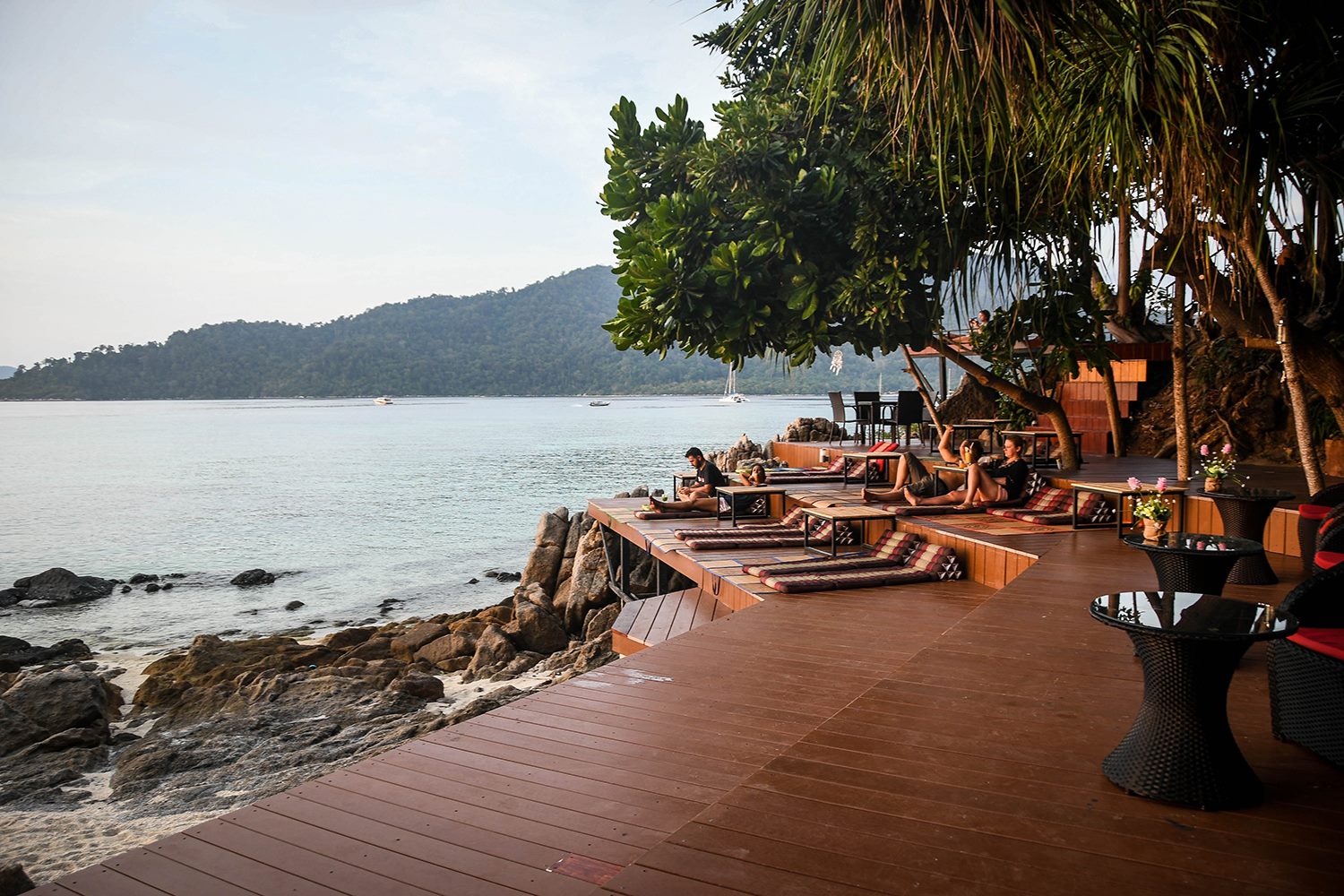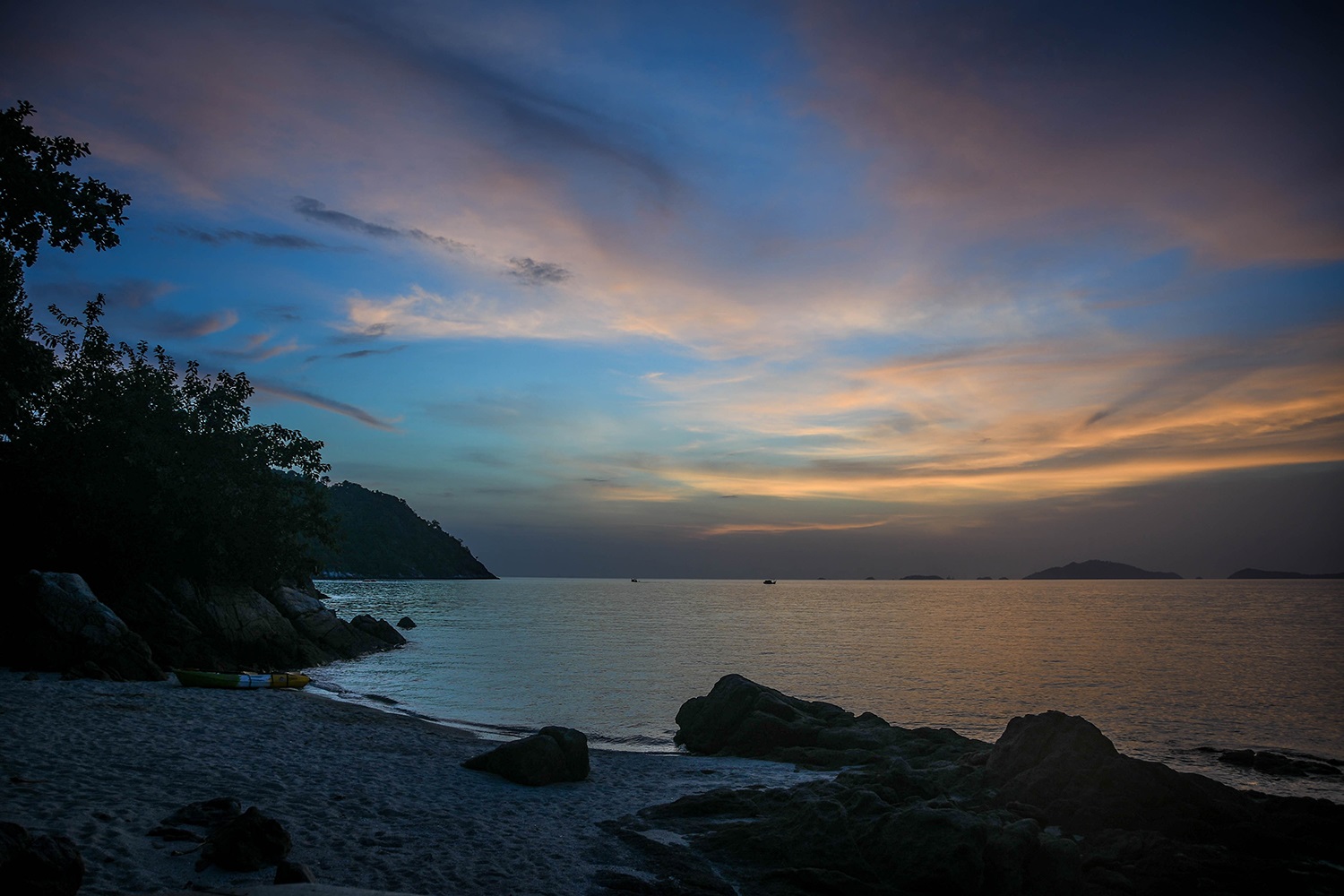 This was our favorite sunset spot as the view is spectacular and we were only one of 3 couples there. The drinks aren't cheap (my mojito was 200 baht and Ben's small Leo beer was 100 baht), but the secluded view is totally worth it.
Sunset Beach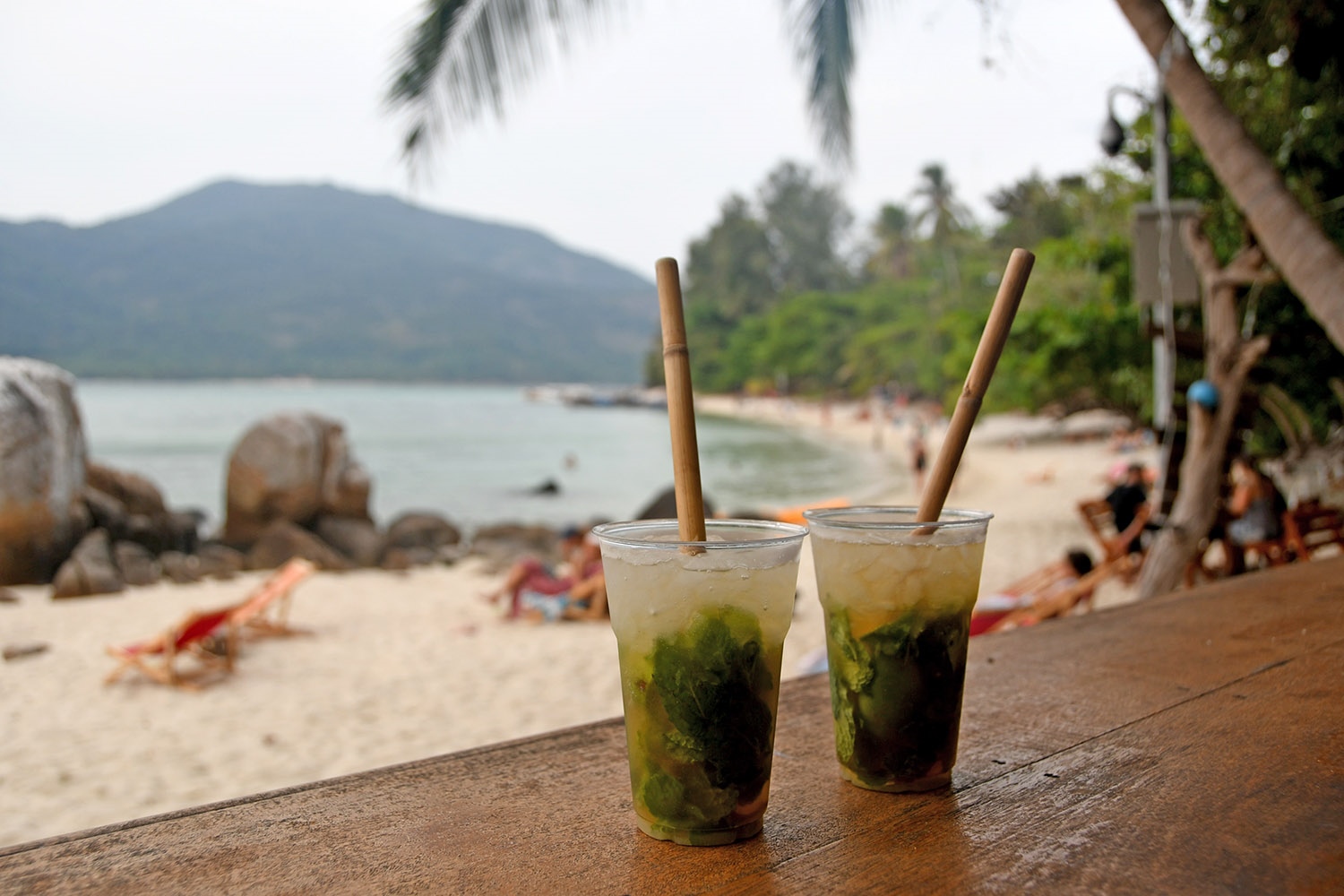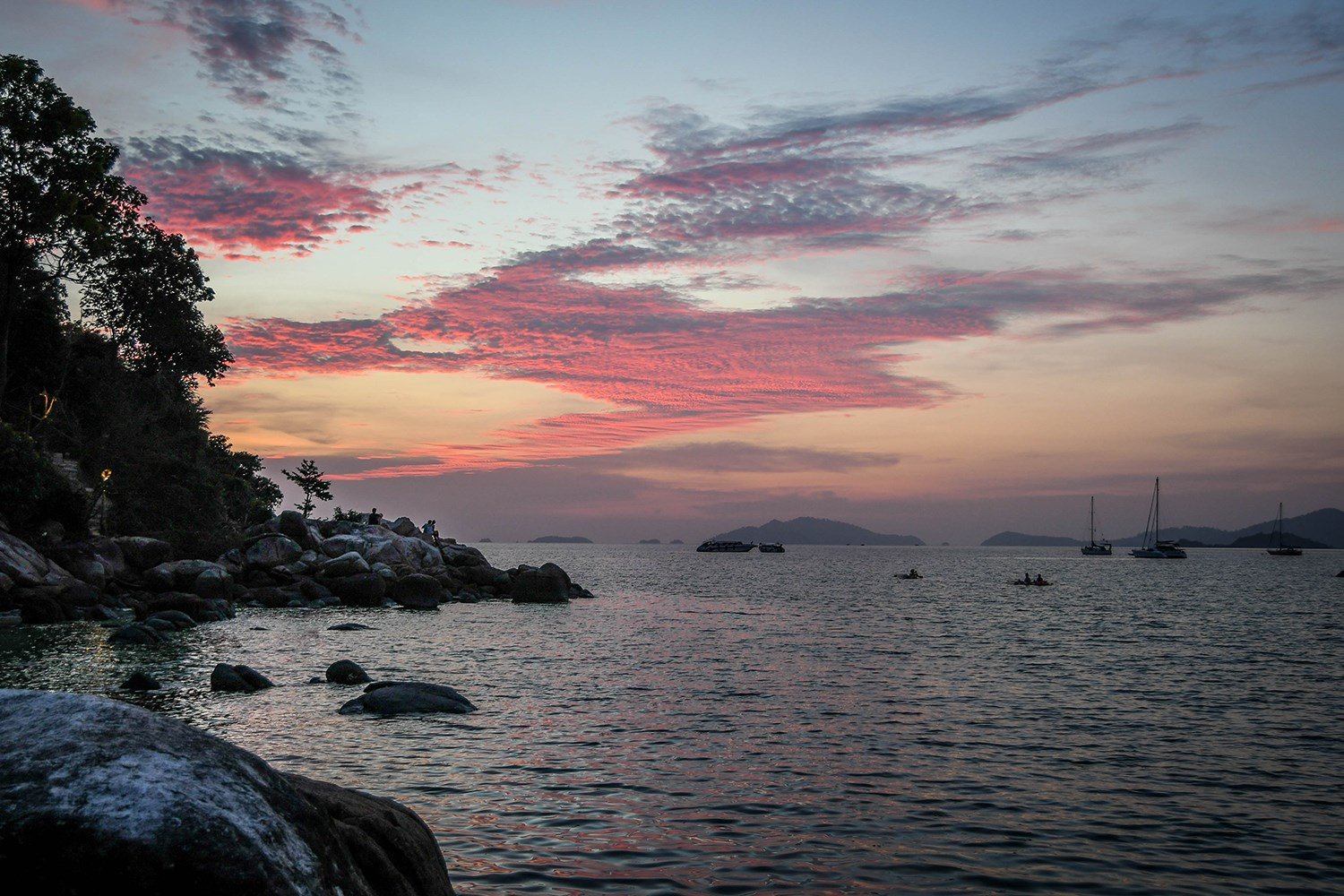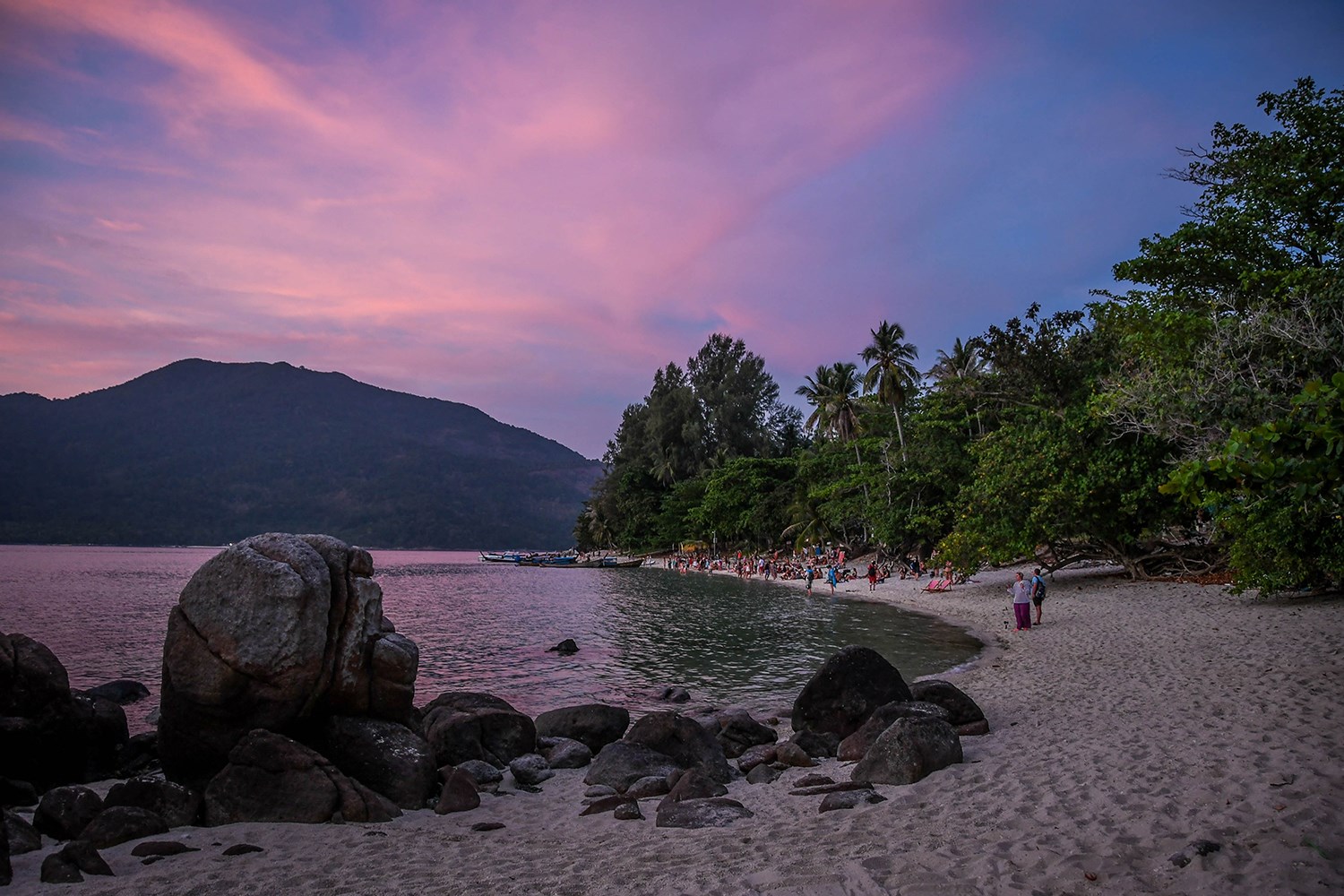 As the name implies, this is a great spot for taking in sunset views.
Whether you choose to enjoy the sky change from blue to orange to pink from the sand or at Bayview Resort bar with a 100 baht mojito in hand is up to you. And even though this is a popular spot for watching sunset, it doesn't feel too crowded.
15. Enjoy the nightlife in Koh Lipe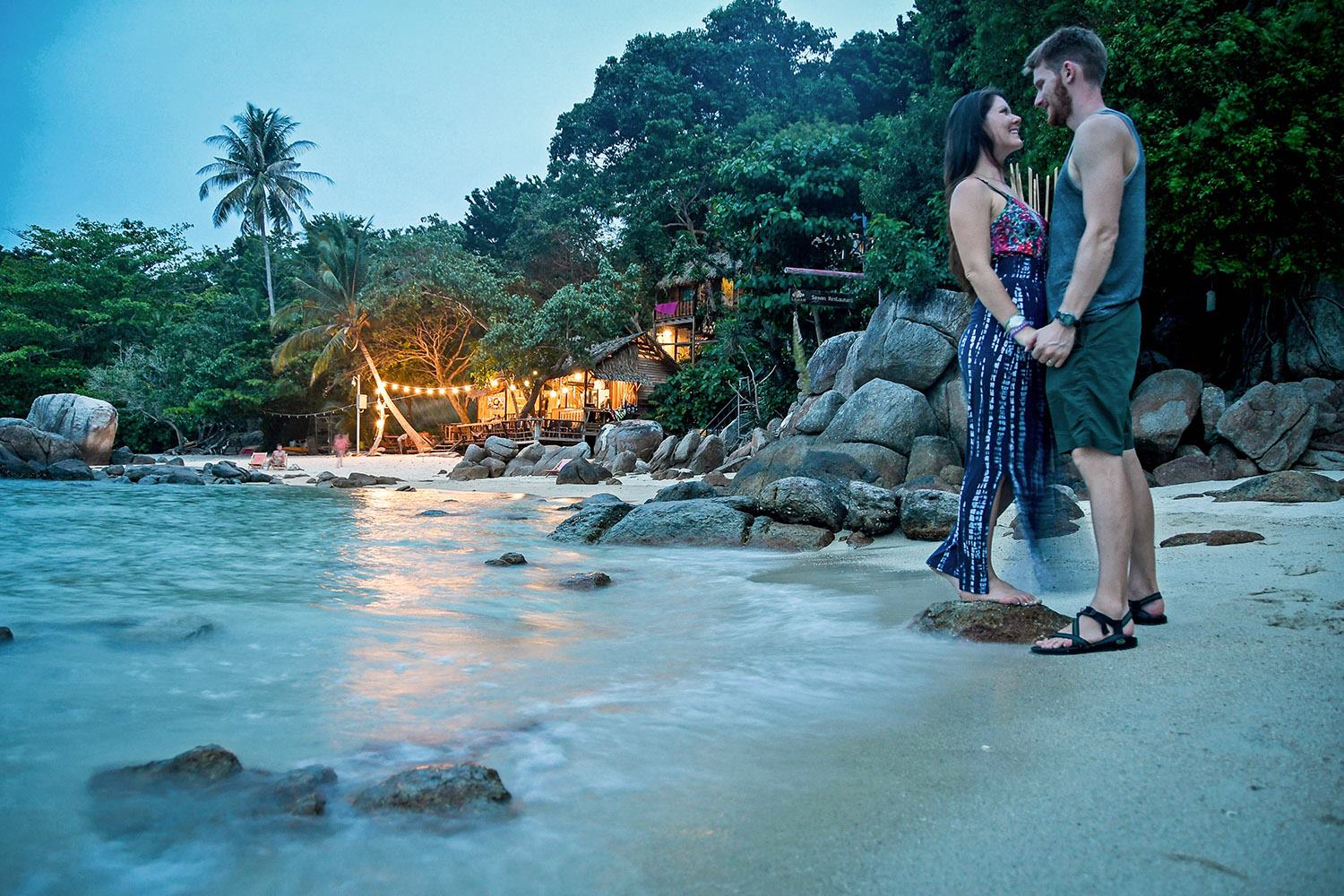 Once the sun hits the horizon, everyone seems to leave Sunset Beach, head home for a shower, and then slowly make their way to Pattaya Beach for the party. (And when we say "party," it's pretty tame compared to other islands.)
There are plenty of fancy bars on the island like Maya Bar right on walking street or the Art Beach Club right on Pattaya Beach. But if you want a more laid back bar head to Reggae Bar for a candle-lit bungalow kind of night.
16. See a fire show
After the sky turns dark, the fires comes out. Pattaya Beach is the place to be to see a fire show. They won't be as wild or interactive like the shows in Koh Phi Phi, but you can sit back and relax with a cocktail as the performer nearly singes his eyebrows off.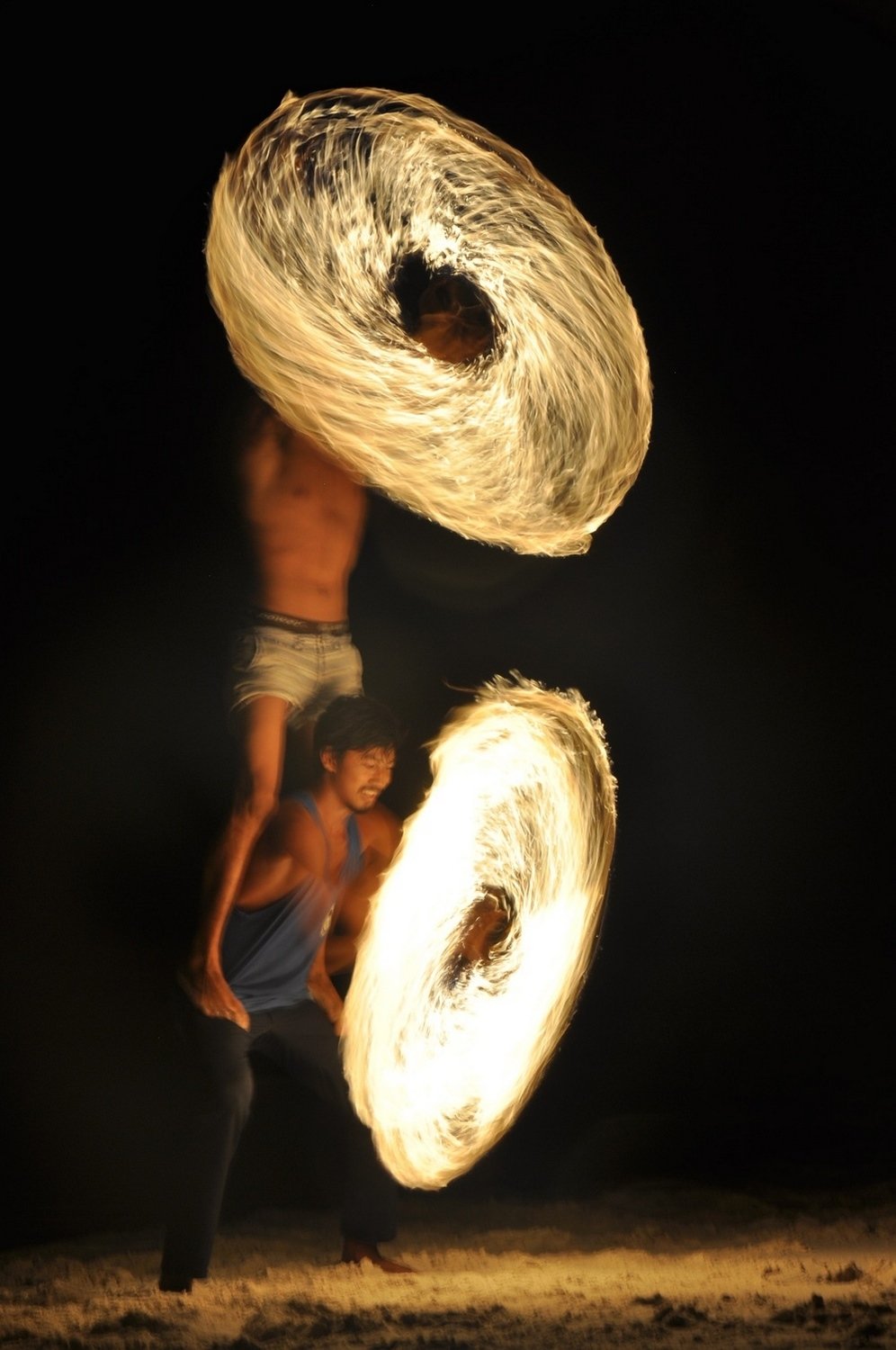 ---
How to Get to Koh Lipe
Being that Koh Lipe is a bit further from the mainland than some of Thailand's more popular islands, some travelers are deterred. But honestly, it's not all that hard to get to. We actually went from Chiang Mai to Koh Lipe using Air Asia's Island Transfer. We flew from Chiang Mai to Hat Yai, got a van transfer to the port and the two hour ferry to Koh Lipe all for around $100 USD each in March.
If you are already in the southern islands, you can easily get a ferry from one island to the next.
If you are continuing on to Langkawi, our friend, Veronika, has a great list of where to stay in Langkawi that you'll want to check out. If you are traveling in Malaysia, head to our Malaysia country page for more articles.
Note: We typically use 12go.asia for booking transportation around Southeast Asia. However, when we were leaving Koh Lipe to go to Koh Lanta, we noticed the prices online was more expensive than the prices on the island. If you are able to be flexible, we would recommend to book your ferry when you're in Koh Lipe. But if it gives you better piece of mind booking ahead, we fully trust 12go.asia for all our transportation.
How to Get Around Koh Lipe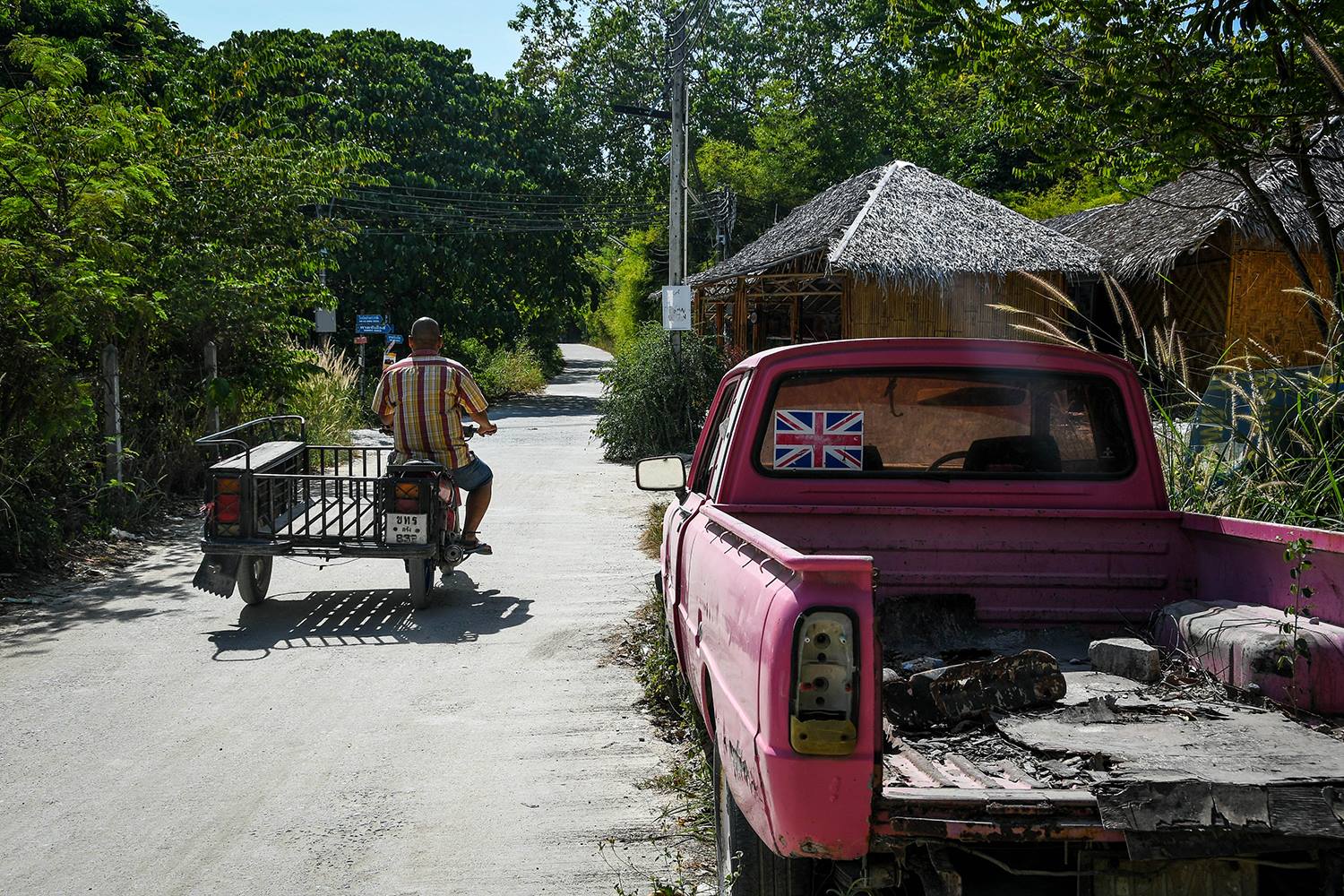 Koh Lipe is so small that you're able to walk just about anywhere, there are plenty of "taxis" on the island. These unique vehicles are a bench seat connected to a motorbike, and they are a great way to get your luggage to your hotel instead of carrying it in the heat.
Plus, they are nice if you want to make it to the beach in time for sunset! They are typically 100 baht ($3.20 USD) to go anywhere on the island.
Koh Lipe Hotels
The hotels in Koh Lipe seemed to be a lot more expensive (and overall not as nice) as the selection on nearby Koh Lanta. We started searching for hotels in Koh Lipe just a week before our trip, and we were having a hard time finding anything within our budget that got decent reviews.
We were searching in high season (November to March), which meant the average rates we were seeing hovered around $80 USD per night. For us, this was a bit high, especially since the reviews were far from raving.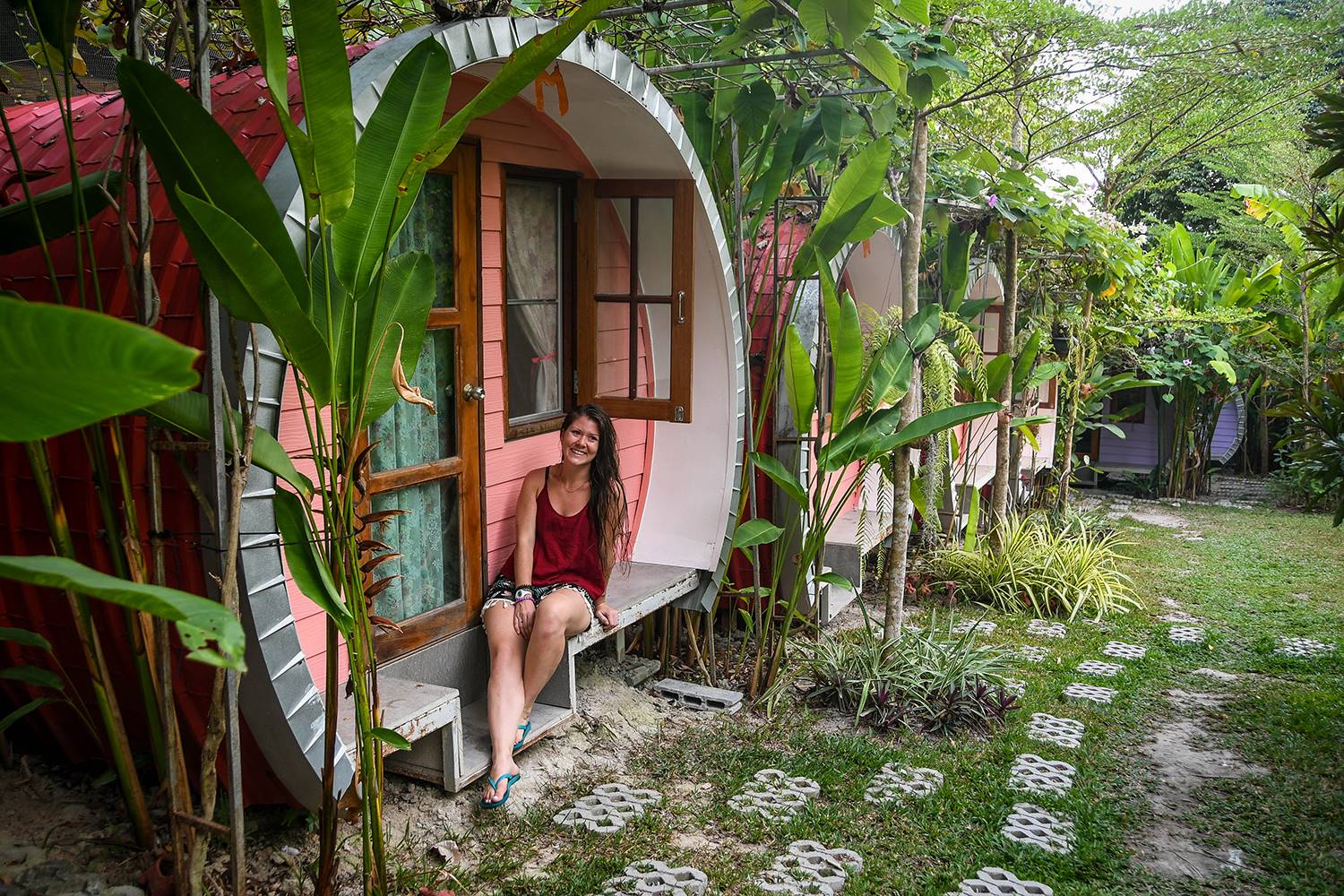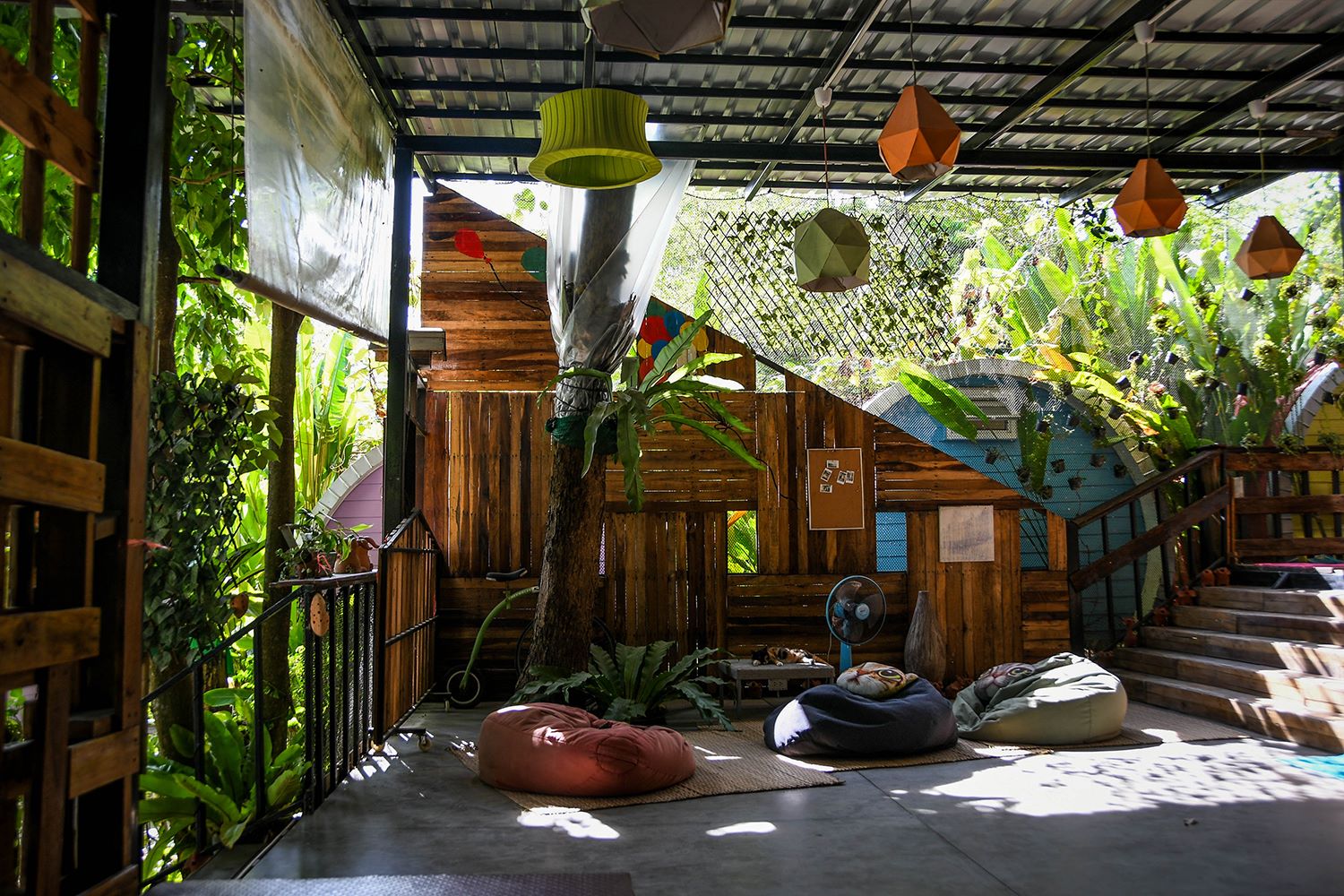 We landed on Baanpeangpor Hostel, which cost $26 USD per night on Agoda during high season. It was okay.
Pros
Inexpensive

Cute common area, but it's not a very social atmosphere. They also offer free (instant) coffee and tea, and decent WiFi

Quiet during the day and at night
Cons
Shared bathroom (though they are clean and spacious)

not located super close to any attractions, but it is only an 8-minute walk to walking street and about the same distance to sunrise beach and sunset beach

While the bungalows look cute from the outside, the rooms are super basic. Just two thin mattresses on the floor, a small window and a fan. If you are minimalistic, this may be all you need.
If we were to go back to Koh Lipe with a slightly higher budget, we would try to stay on Sunrise Beach.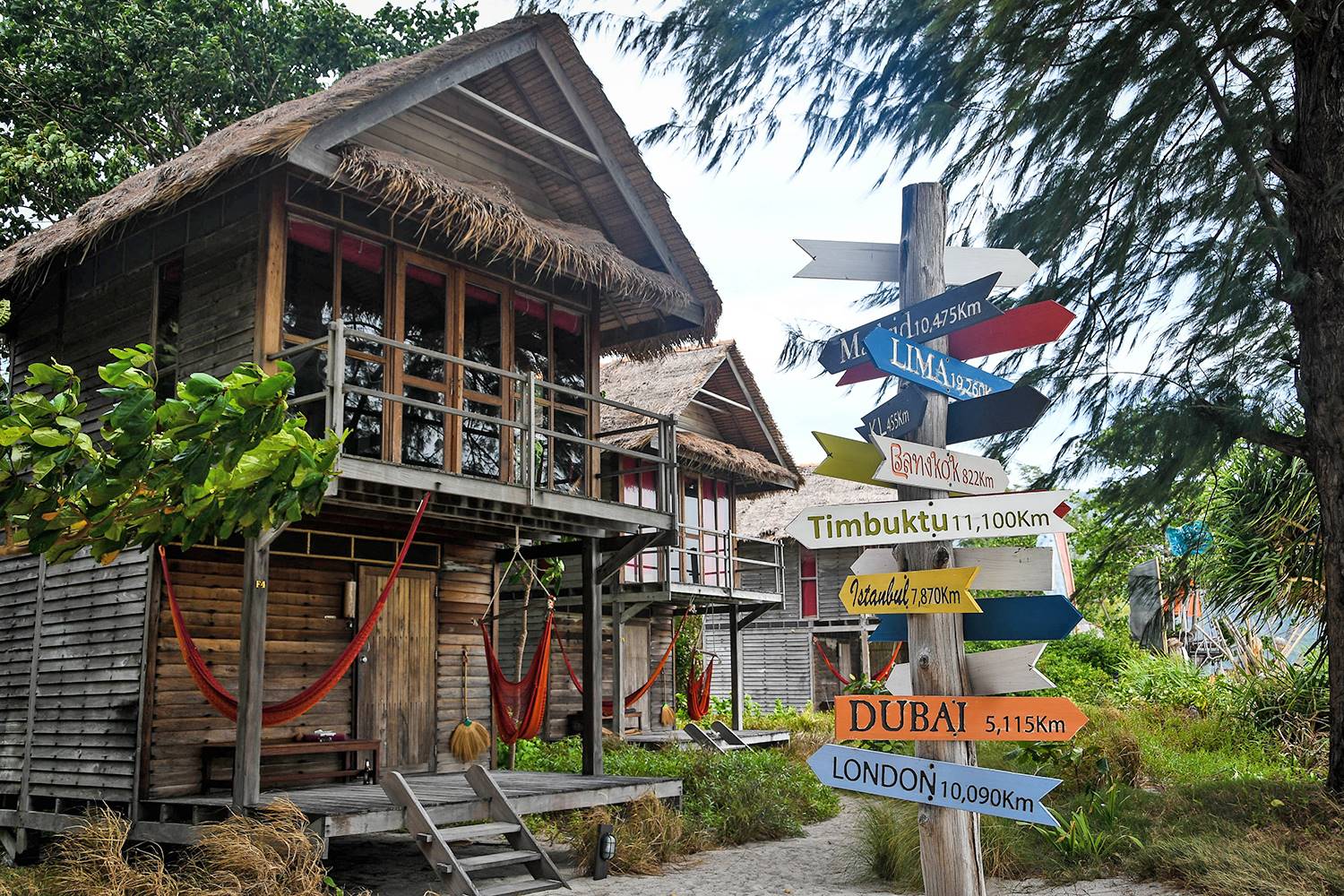 Castaways Resort looked really nice. The location is great, the accommodation looked really nice and they have an onsite restaurant, yoga classes and offer diving and other excursions.
If you're looking for luxury and don't mind being a bit out of the way, Asara Private Beach Resort with its infinity pool overlooking a private beach looked absolutely heavenly. 
What to Eat in Koh Lipe
There is no shortage of restaurants on Walking Street, though many of them blend together and serve the same overpriced food. We ate a couple meals on Walking Street and they were alright; but we mostly tried to get off the main street to find our food.
Cheap Local Food: Forever Restaurant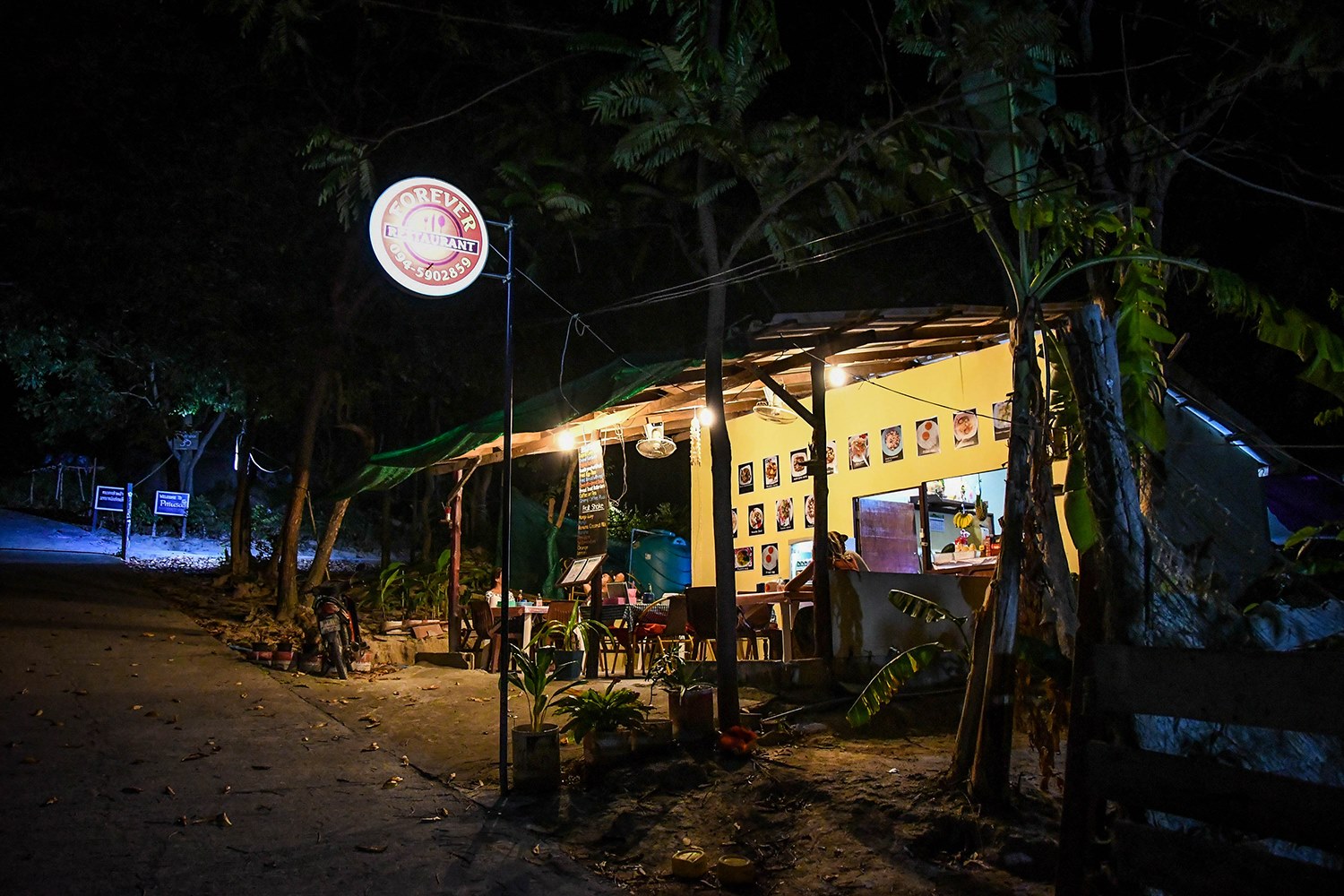 This sweet little mom and pop restaurant is well out of the way of the popular parts of town, but that's part of its charm. We headed to Forever Restaurant right after watching the sunset at Decho Bar on Bila Beach (amazing, by the way!).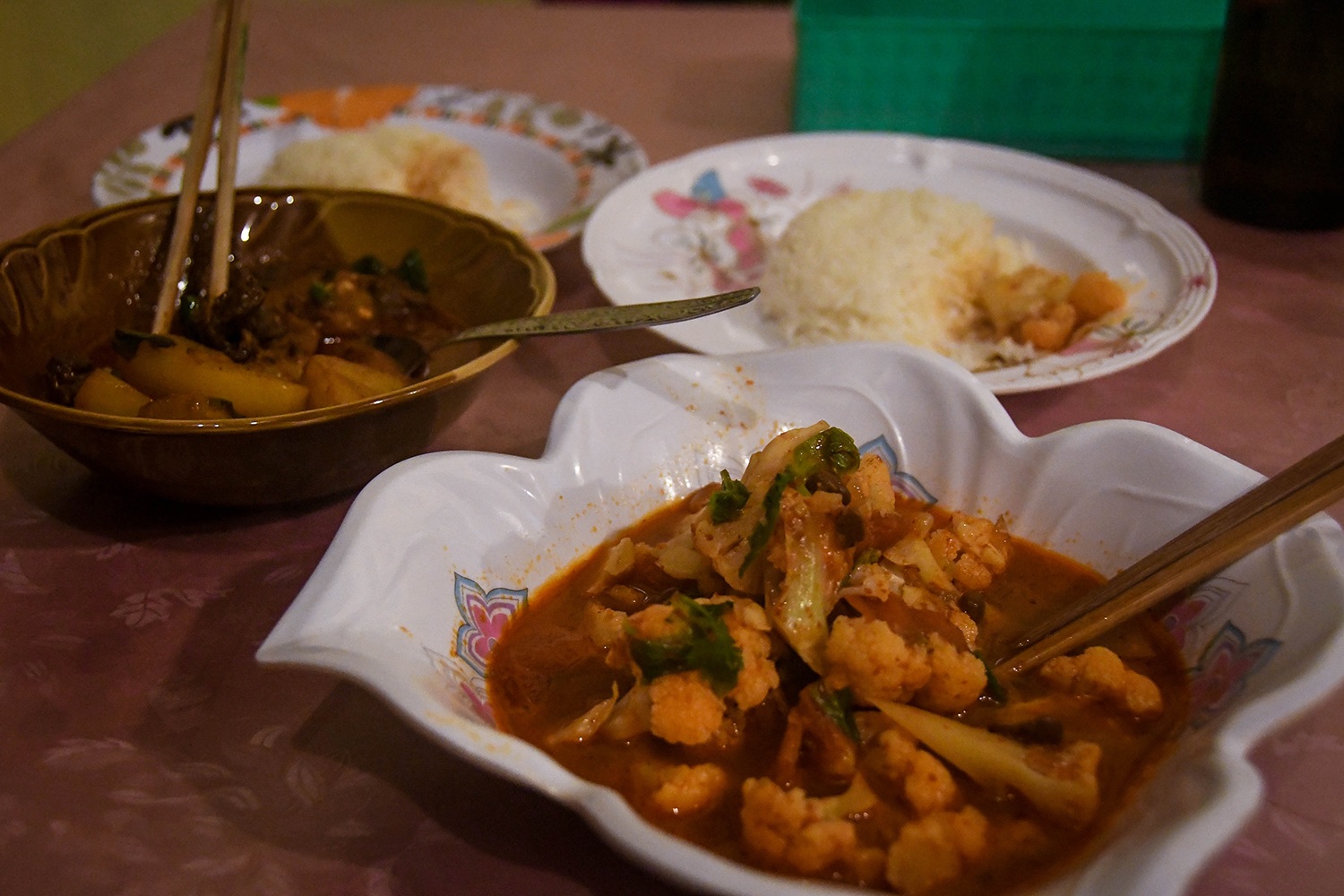 We ordered beef and potato curry as well as cauliflower curry, both of which were delicious. The family who owns this small restaurant is super sweet and we felt like we had discovered a hidden gem. The prices are some of the more reasonable on the island, and I was pleasantly surprised with a great gin and tonic.
Cheapest Fish We Found: Little BBQ Restaurant
One of our favorite restaurants in Koh Lipe, isn't on the map. This no-name restaurant is right across the street from the Green Hotel. It's a tiny family-run four-table restaurant where the mother cooks in an open air kitchen and the elementary age sons serve the meals. Adorable!
We had a veggie pad Thai for 60 baht, tom yum gai soup of 100 baht and a grilled fish meal for dinner for 200 baht. 
Western Food & Good Coffee: Elephant Coffee House and Bar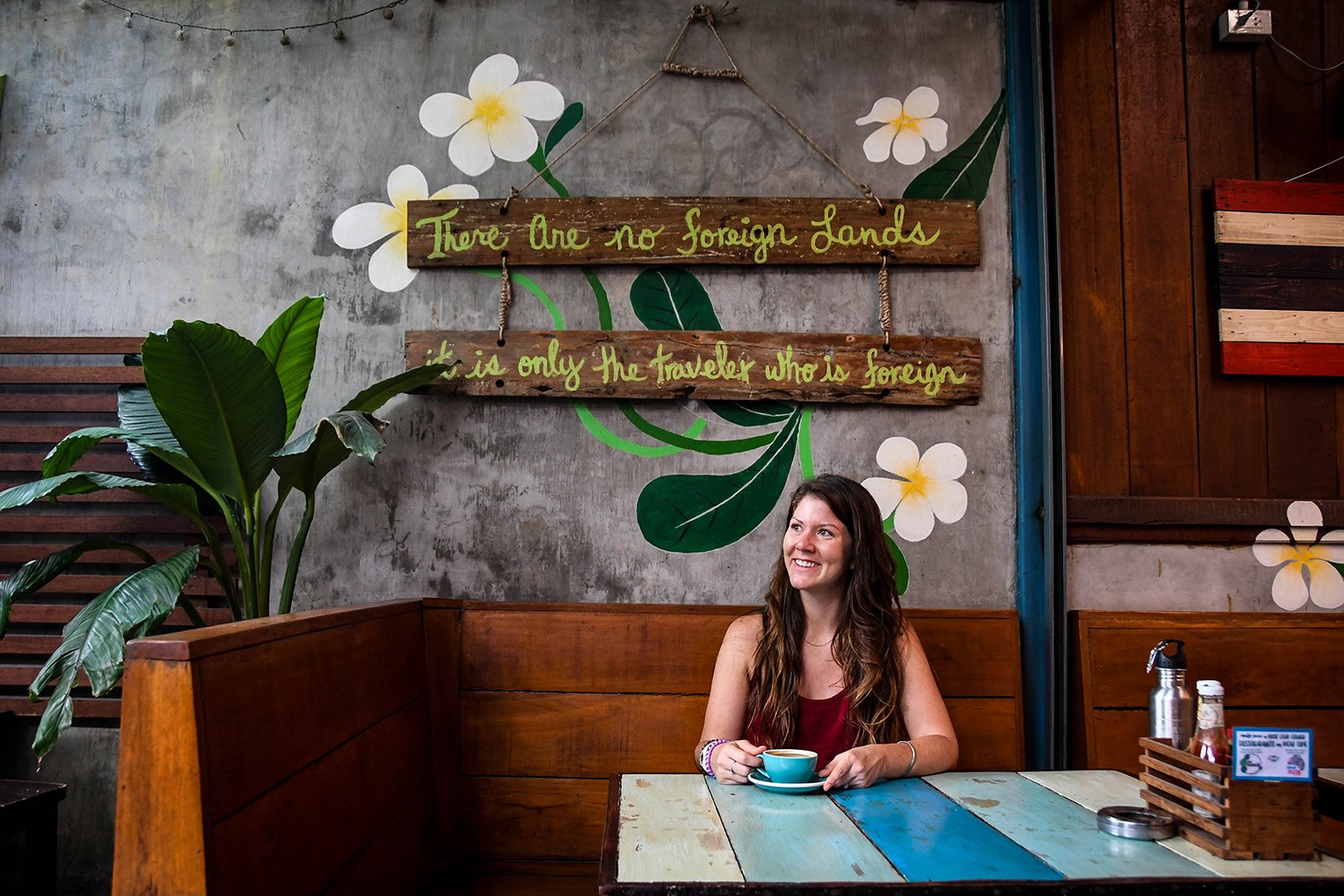 There are signs all over the island for this place, and it is one of the more popular establishments on the island (plus, it's open all year long, while some restaurants close during low season). We had breakfast at Elephant Coffee House one day, and it was decent.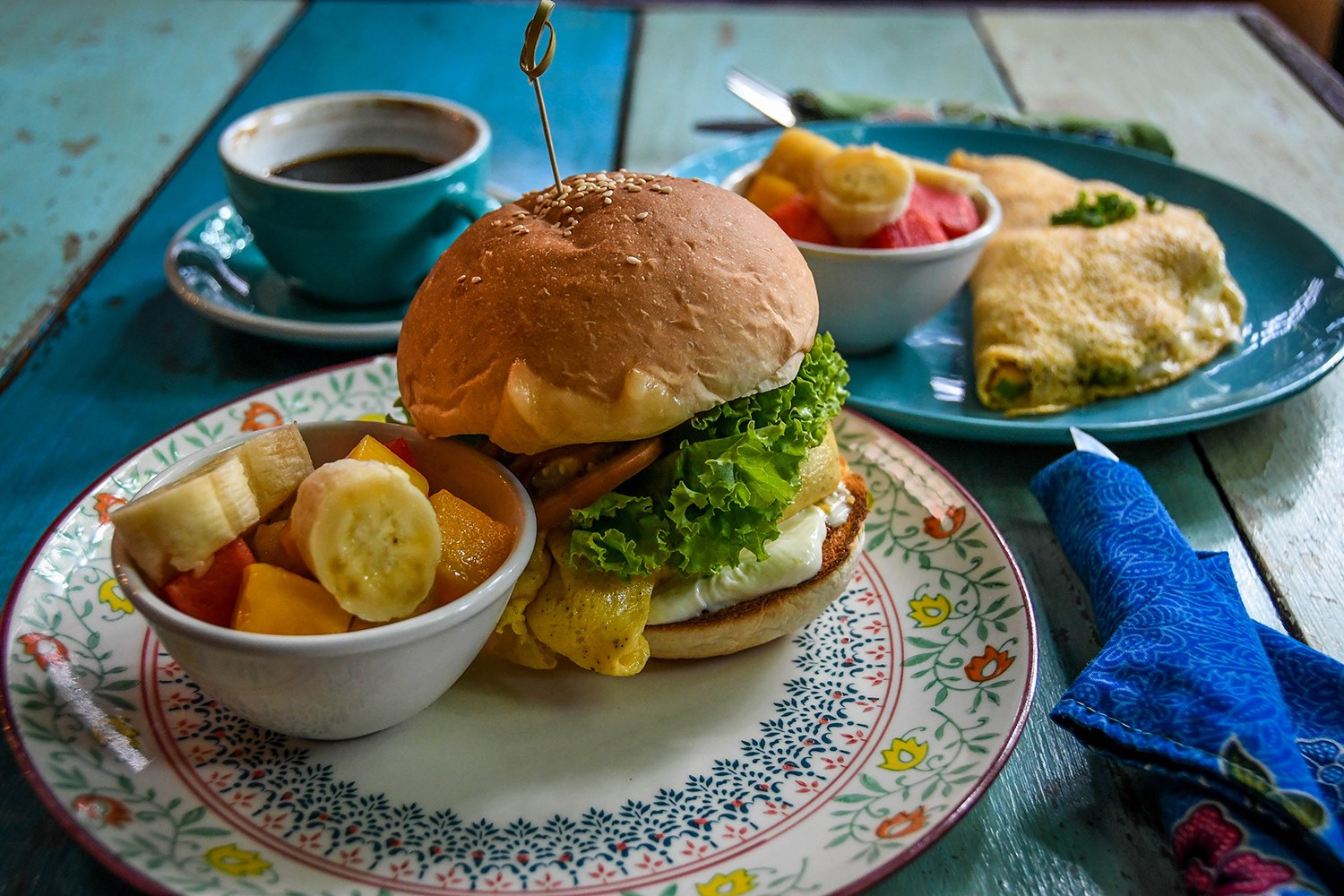 The coffee was good, the Western options were nice and the decor is adorable. The food was good — nothing super special and a you'll be paying high island prices — but no complaints really.
Bonus points for their free water fill-up station (if you have a Trash Hero water bottle available for purchase for 200 baht).
Breakfast in a cute garden: Time to Chill Resort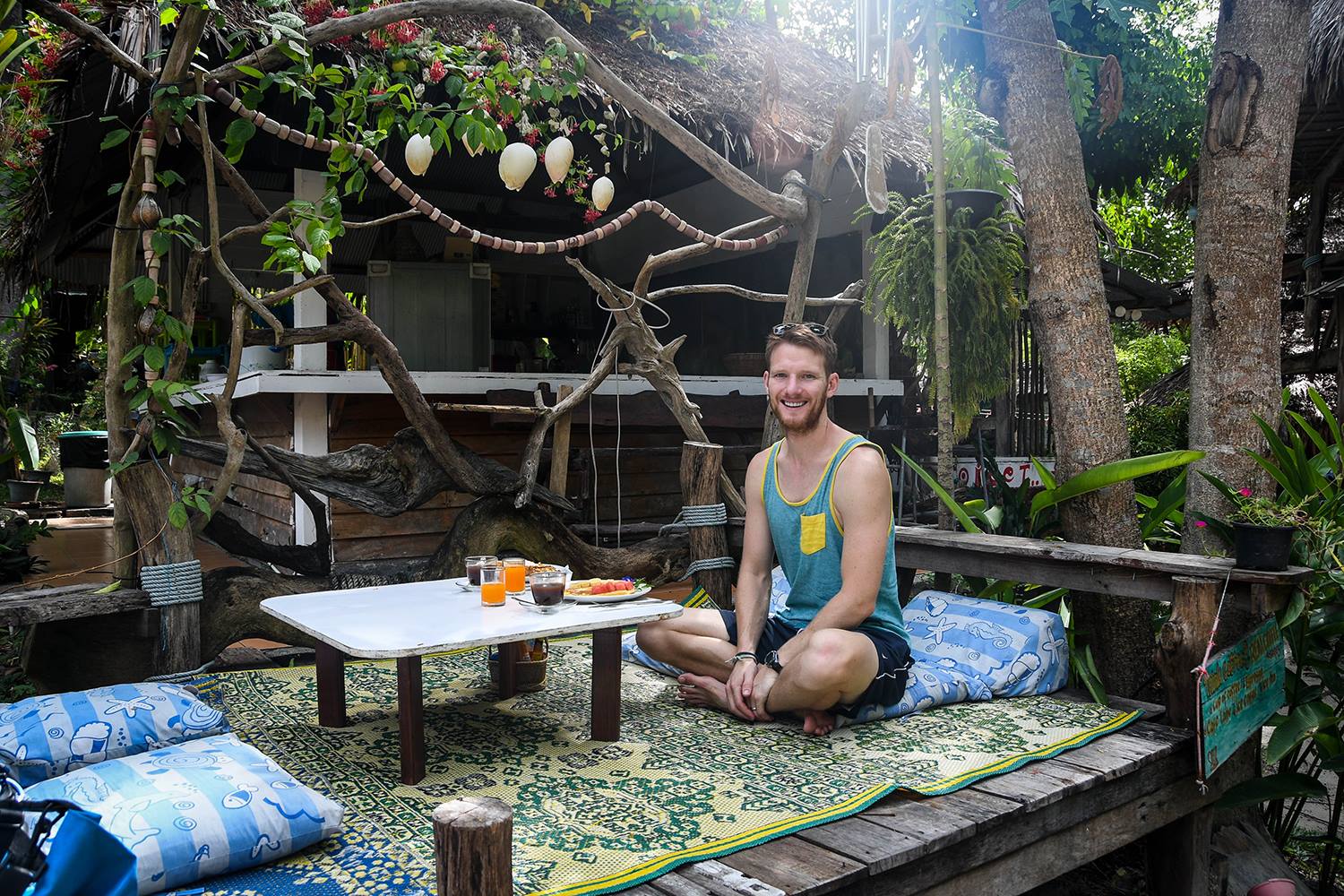 We ate breakfast at Time to Chill twice, mostly because it was just a short walk from our hotel. The breakfast set is a little expensive, at 200 baht, but comes with fresh squeezed juice, coffee/tea, and your choice of an omelet or pancake. We got one of each and split. Both were good!
How much does Koh Lipe cost?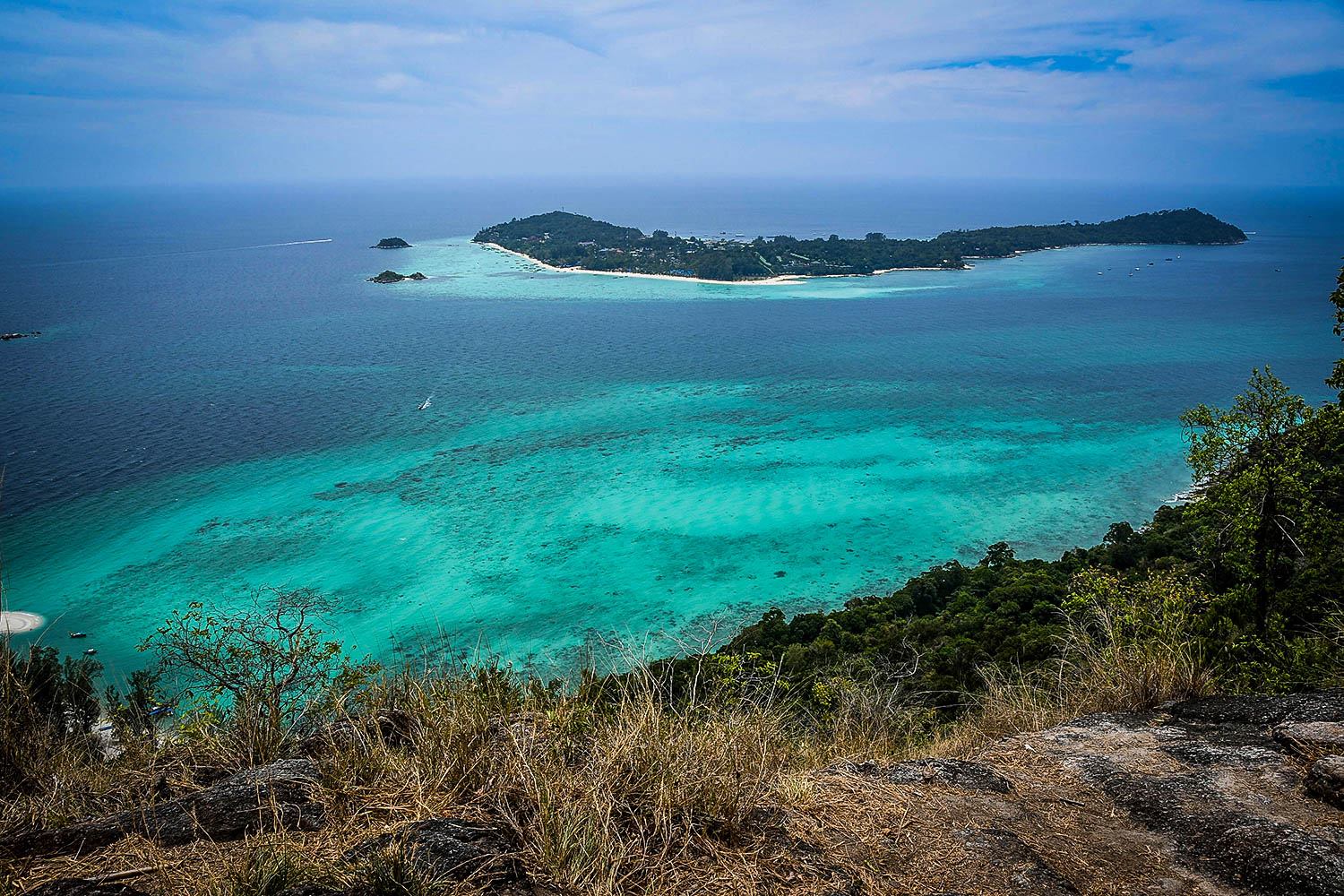 After living in Chiang Mai for 5 months, we knew the islands would be more expensive than what we were use to spending in Thailand.
When you consider that all food and supplies need to be brought to the islands, it's easy to understand why things just cost more. But in exchange for spending time in paradise, the prices aren't out of hand.
Here are some examples of prices we found around the island during the end of high tourist season:
Pad Thai at a local (non-Western) restaurant: 60 baht

Thai massage: 300 baht for one hour

Bungalow: 700 baht per night (for 2 people during the end of high season)

Mojito on Sunset Beach: 100 baht during happy hour
You can certainly find higher prices (or lower too if you search!), but hopefully this gives you an idea for a starting point.
For help finding authentic experiences at a great price, get personalized recommendations from actual locals in Thailand when you plan your trip with ViaHero.

Are you planning a trip to Thailand?
We have TONS of resources on travel in Thailand and destinations throughout the country. Check out our Ultimate Thailand Travel Guide for all the answers to your most burning questions, or read some of our favorite articles below.
Do you like this article? Share it on Pinterest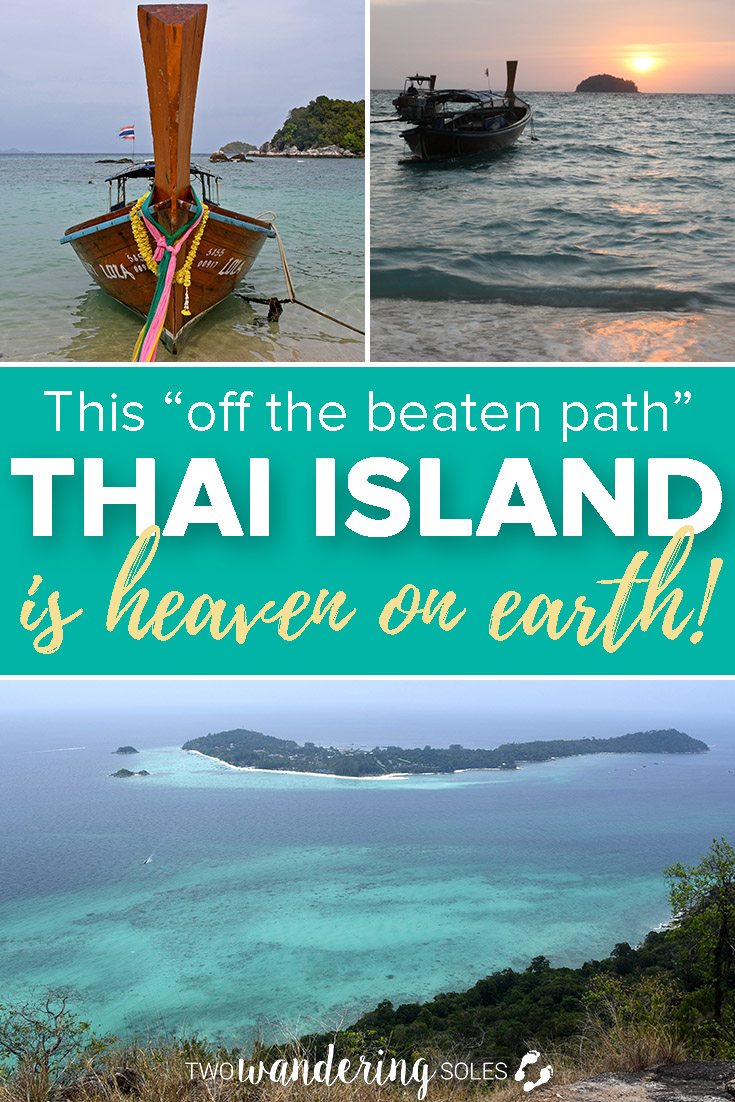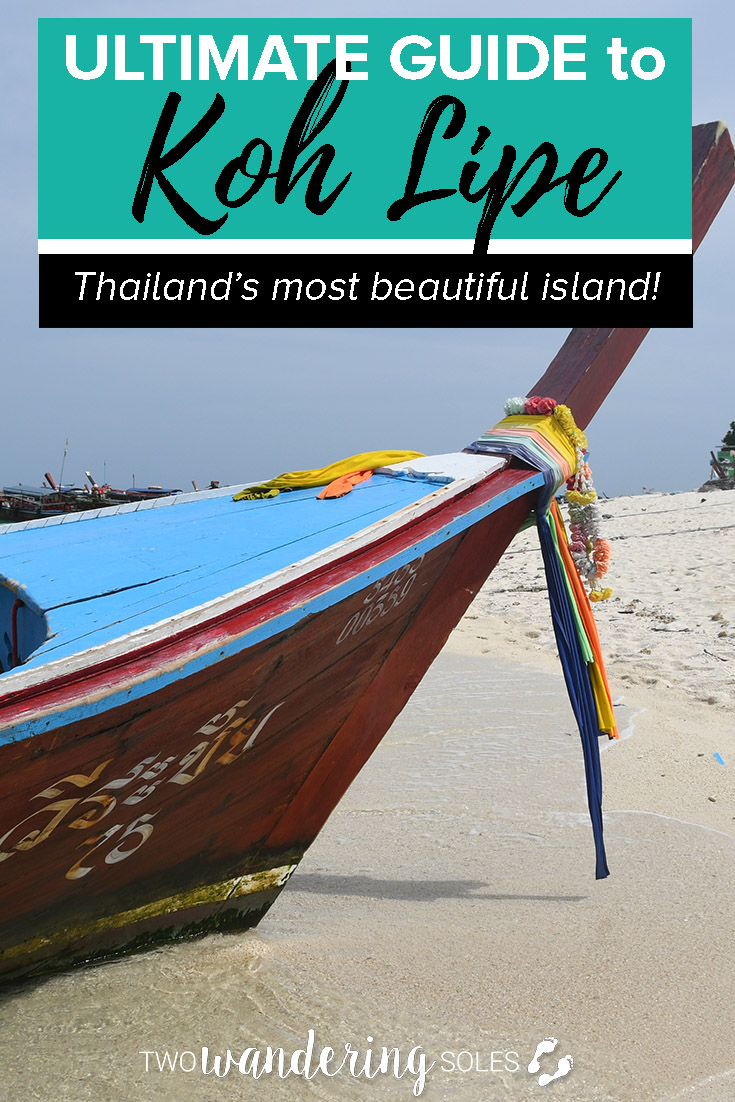 We want to hear from you!
Have you been to Koh Lipe? What were your favorite things to do in Koh Lipe? Are you going to Koh Lipe? What are you most excited for? Let us know in the comments below!