I don't think there are many better combinations in life than a beach and a tent.
And there aren't many better places to camp on the beach than in Tayrona National Park. Being that it's located just 4.5-hours from Cartagena (where we started our South America trip), we knew we had to put this national park on our itinerary.
Getting into the park was a feat in itself. We hopped on a van that took us out of Taganga and into a larger city called Santa Marta, then a bus from Santa Marta to the park entrance. After waiting in line for each person's passport information to be recorded (yawn), we took yet another shuttle further into the park.
Then came the walking.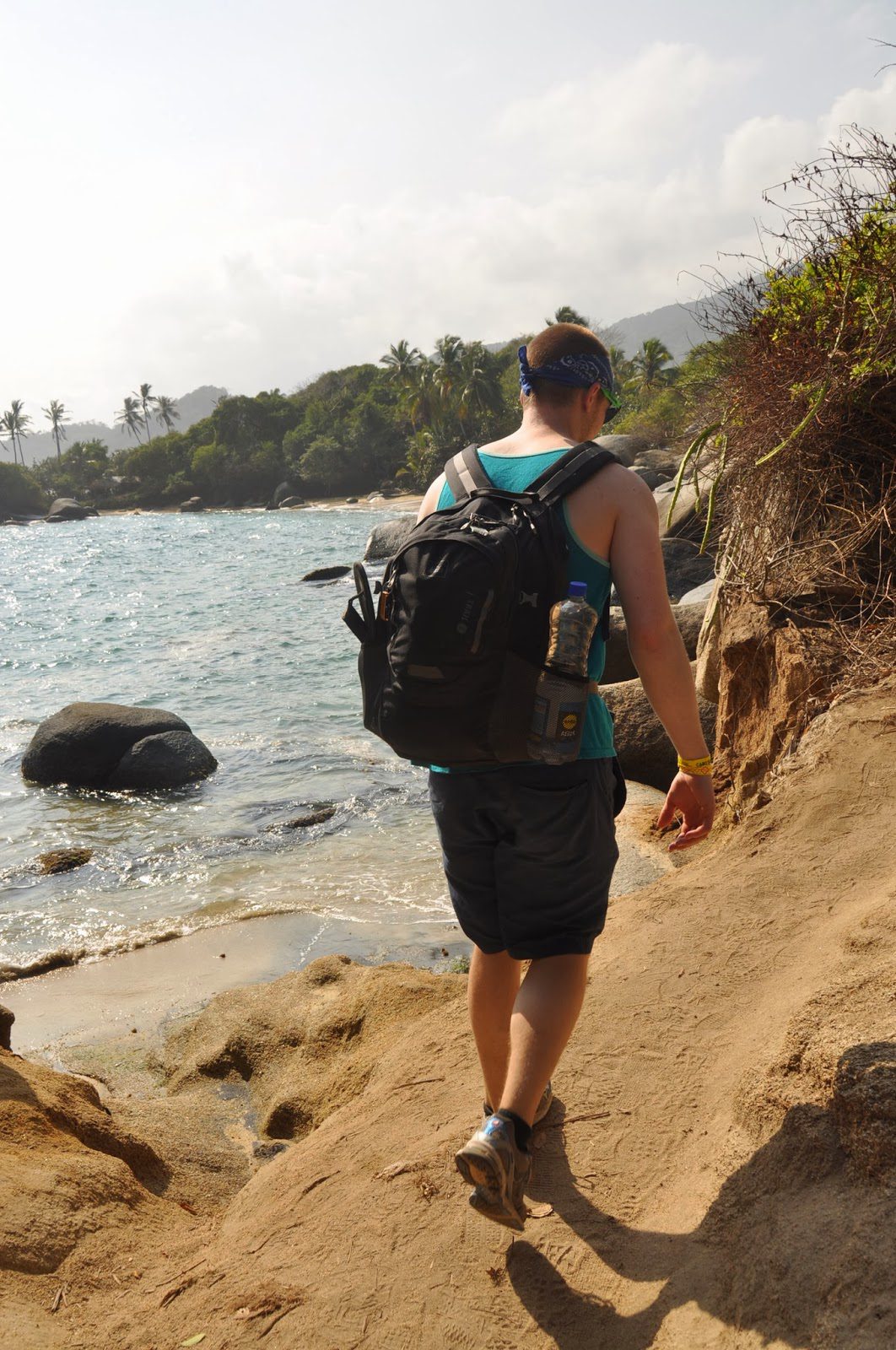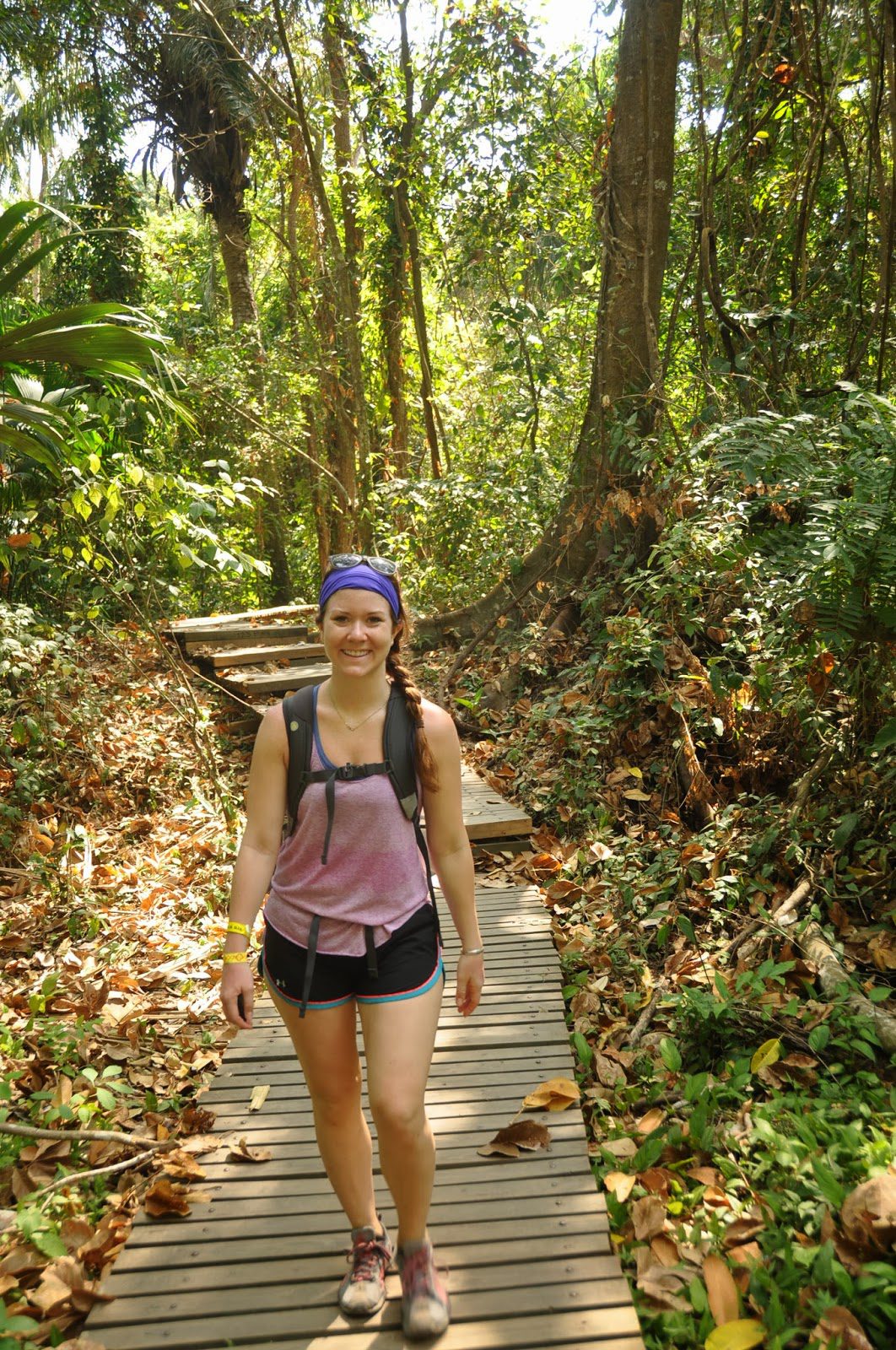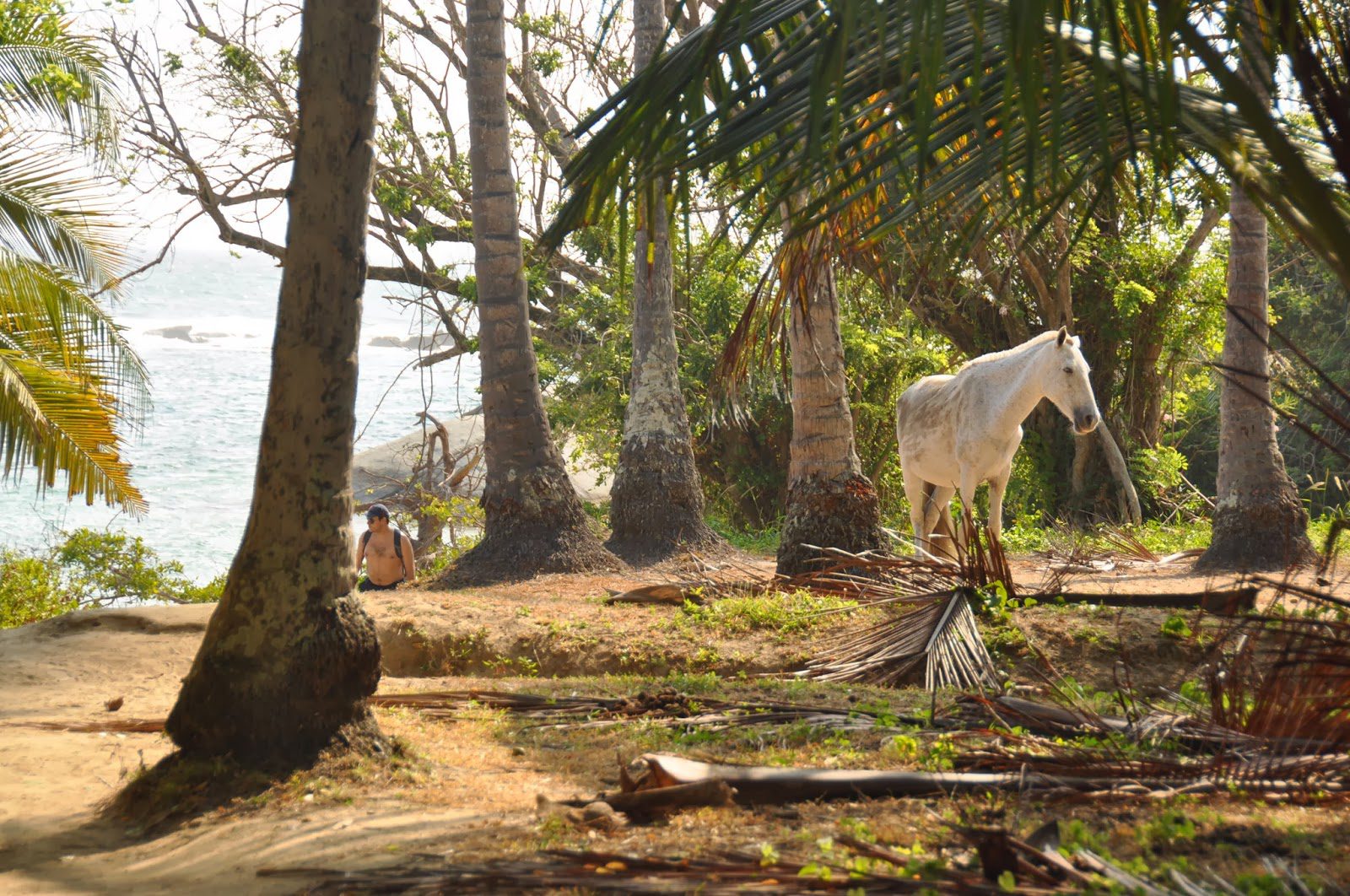 We walked for nearly two hours through the jungle – over rocks, across beaches, and in the mud. It's no surprise Tayrona is known as one of the most beautiful places in Colombia. The hike was stunning. There aren't words to describe it.
Related: Nearby Tayrona, there are some fun waterfalls you can swim in. Our friends over at Our Escape Clause share their guide about the waterfalls in Minca, Colombia.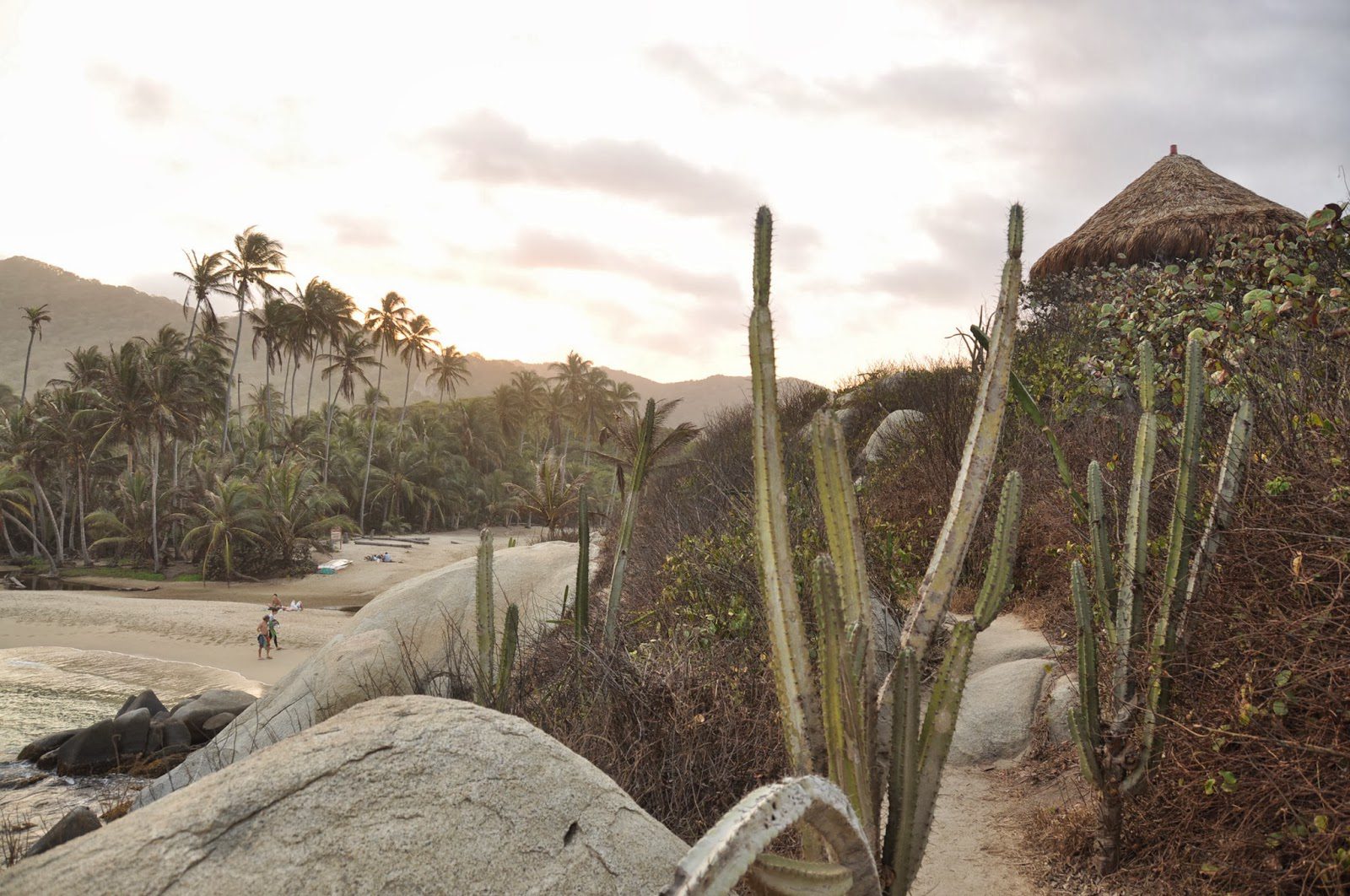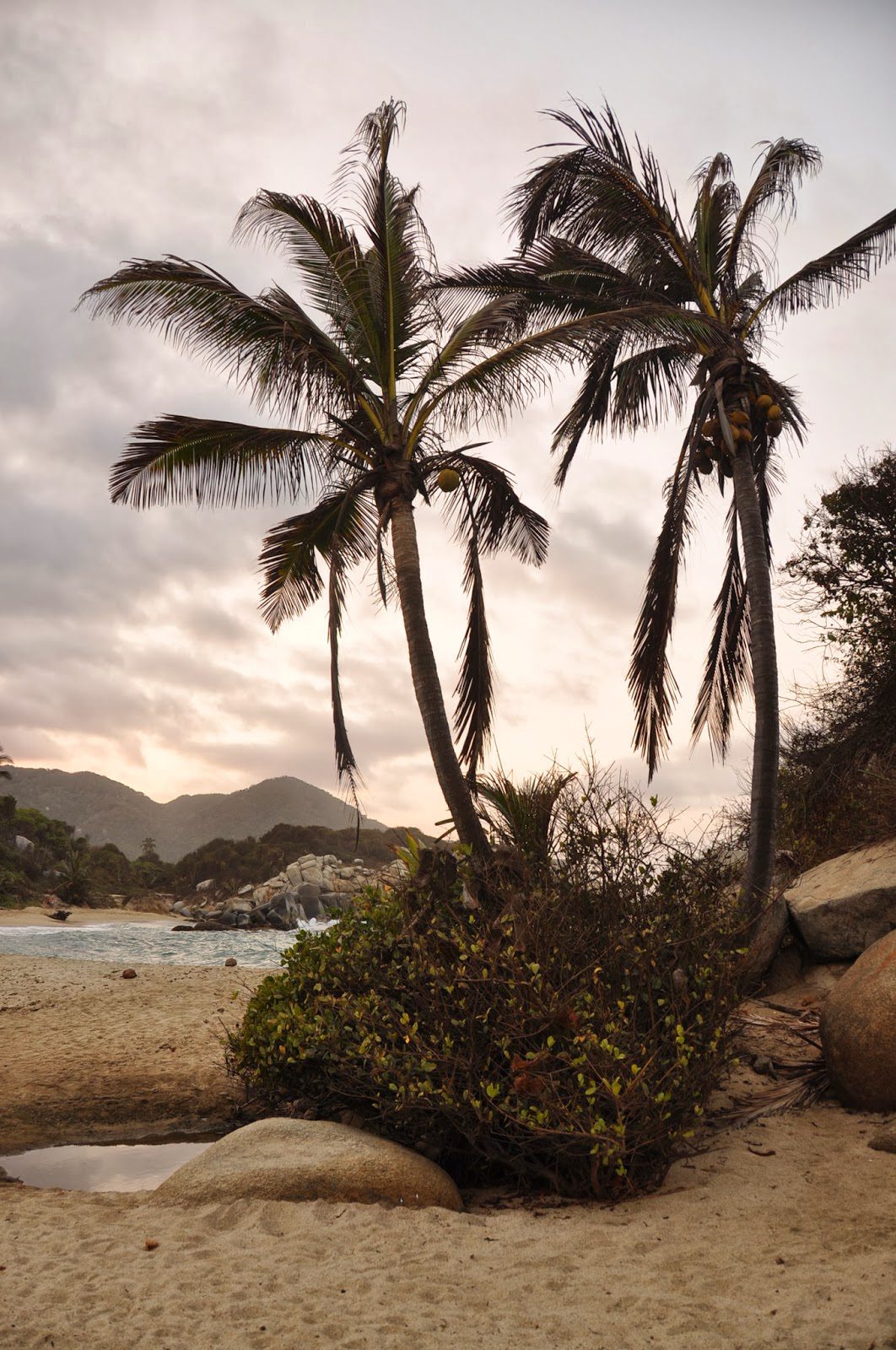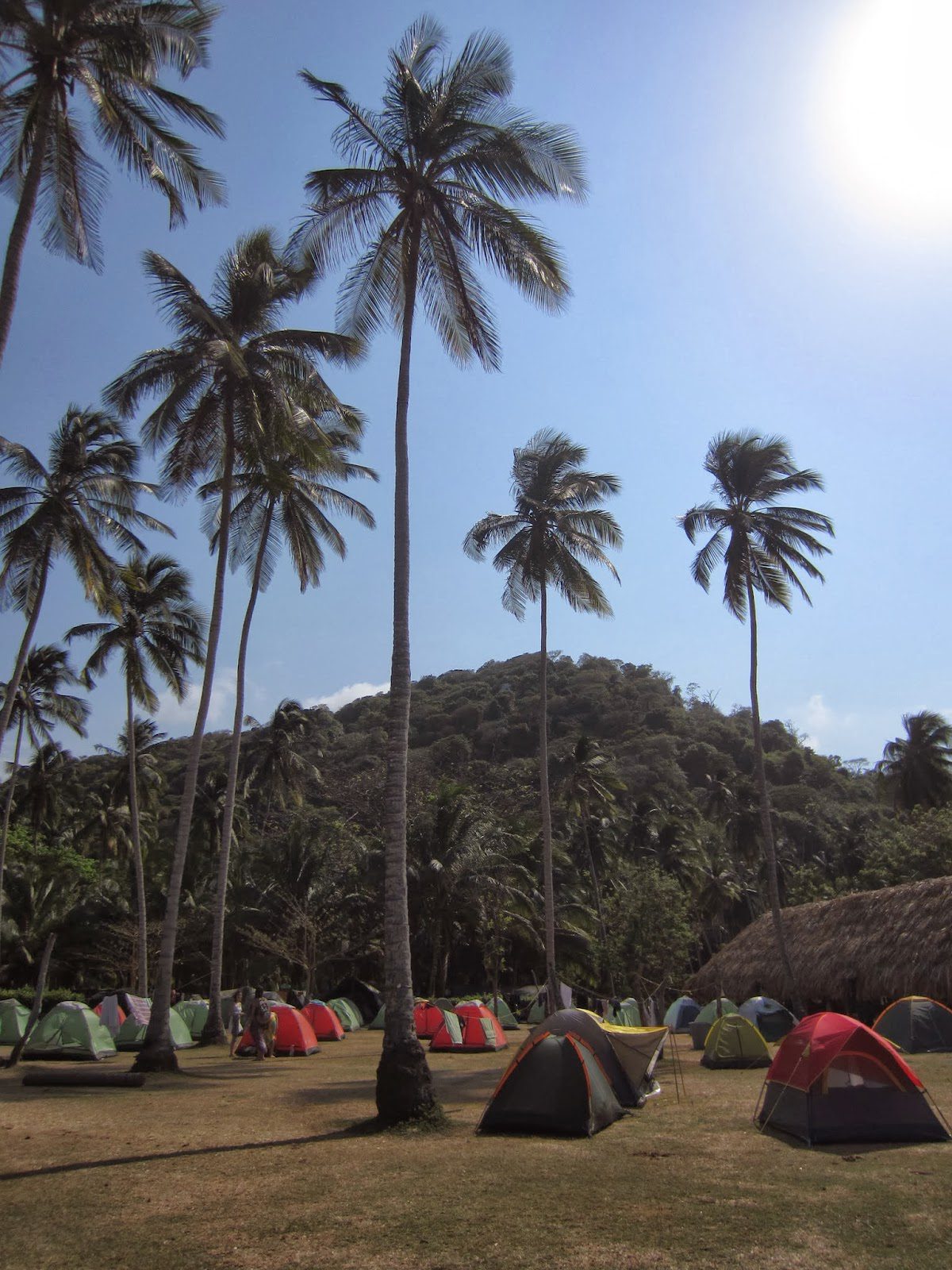 The only problem?
The heat.
At nearly 38 degrees (about 100 F), and I would guess 100 percent humidity (okay, maybe that's an exaggeration, but not by much), it was exhausting.
(Sorry to everyone back at home in Minnesota reading this. I'm not complaining, just stating that my body isn't used to the extreme heat this time of year!)
When we finally made it to Cabo San Juan – the main camping area – we were informed that they were out of tents and hammocks.
Crap!
With a long line of hopeful campers behind us, the man at the desk made a call and announced that they would bring in more tents – but without any mattress pads. It was our only option, and we were taking it.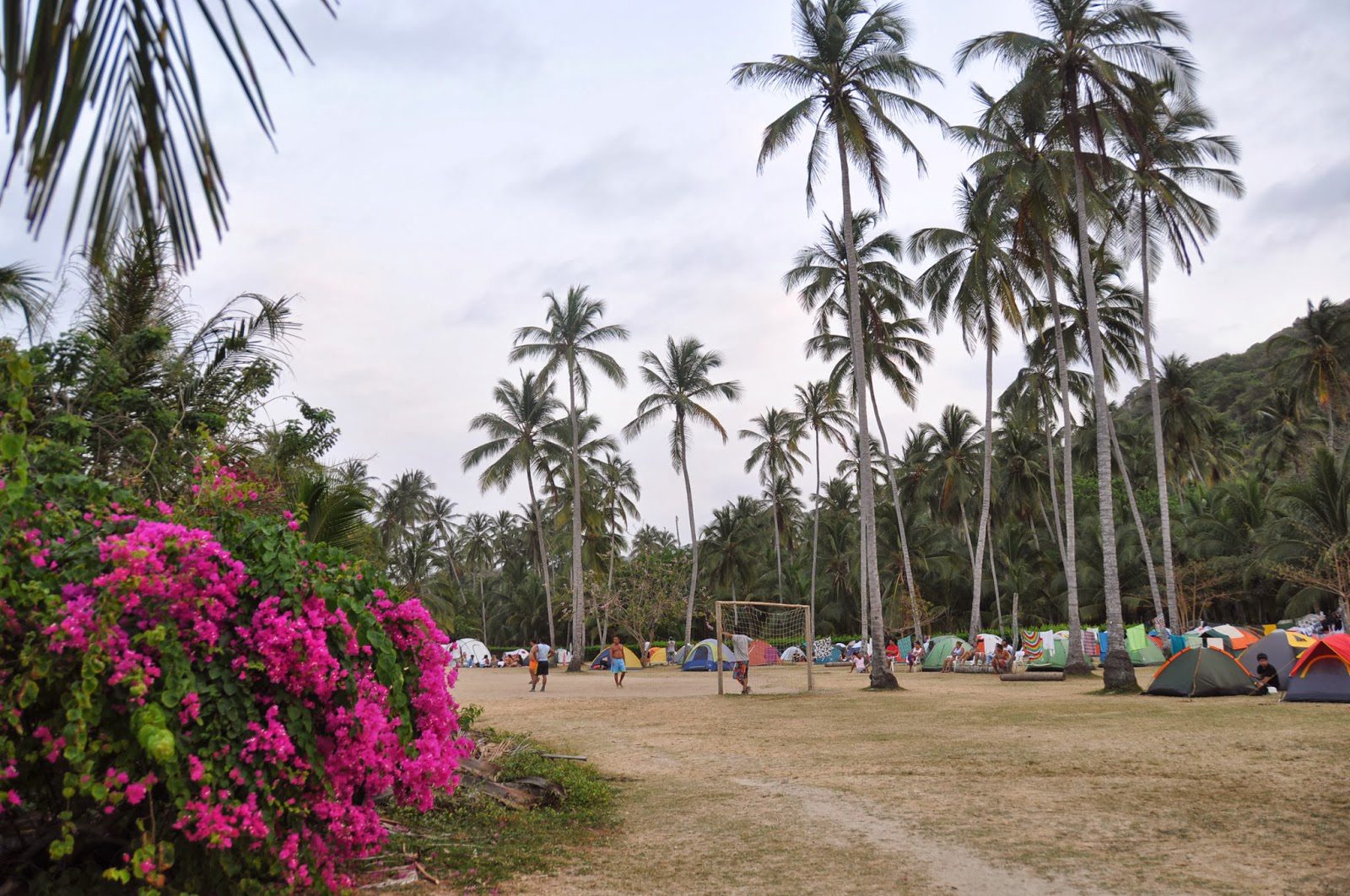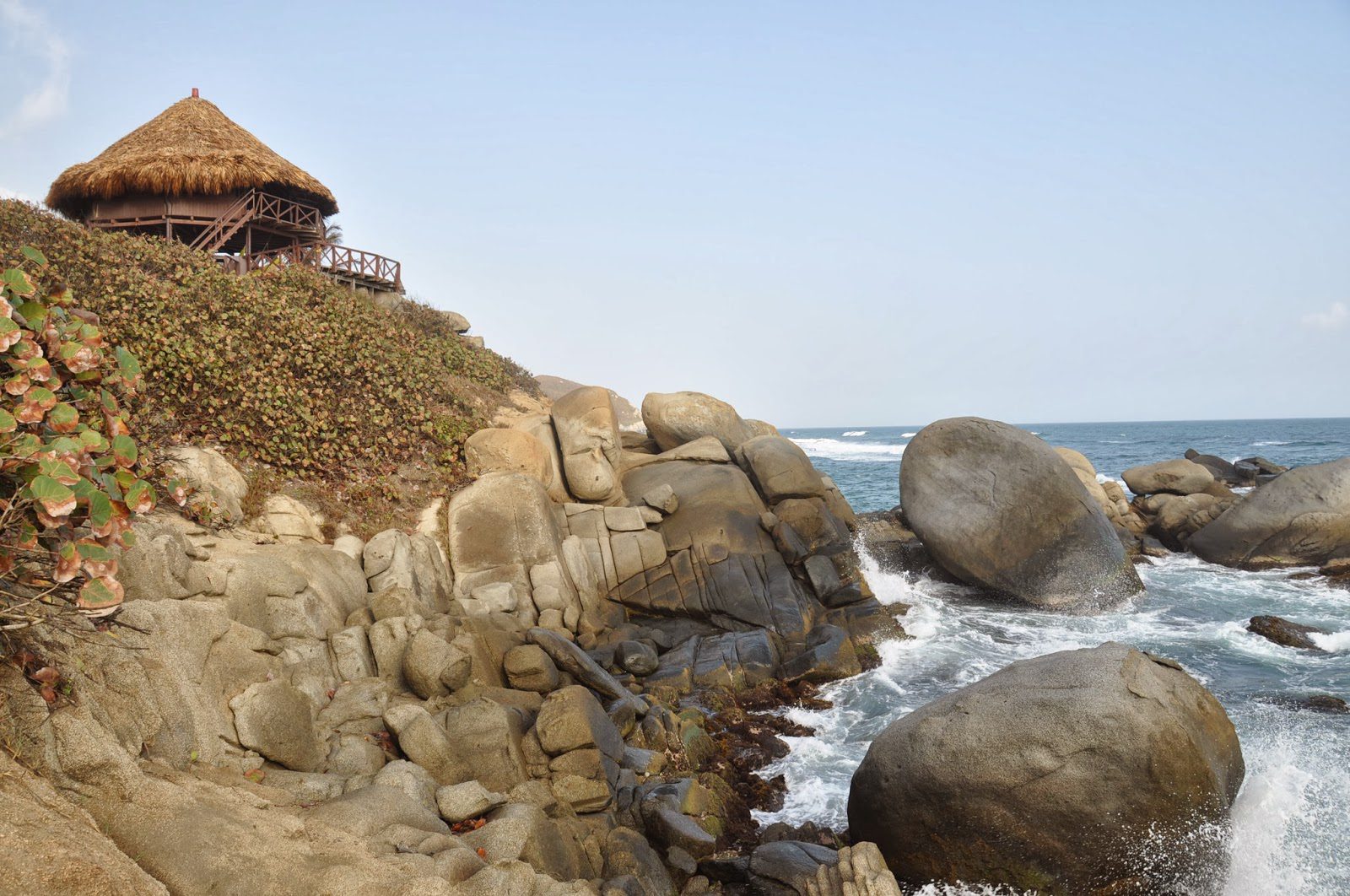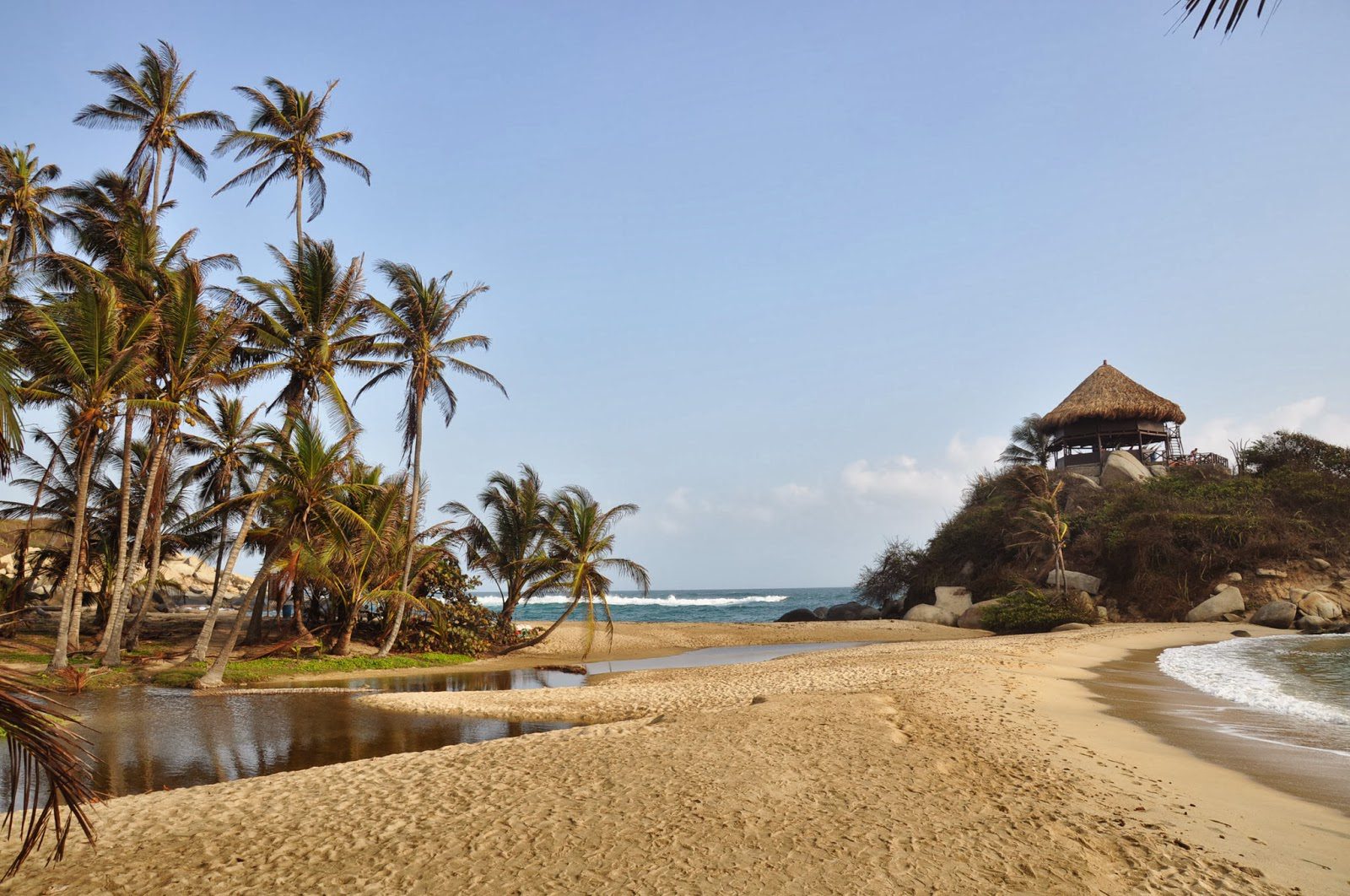 After exploring, relaxing on the beach and enjoying a meal of beef jerky, Cliff bars, and dried fruit (food is ridiculously expensive to buy inside the park) we went to sleep on, yes, the ground. No sleeping bags, no mat or pillows. Nothing. I guess that's part of the experience though, right?
Each time I woke up in the middle of the night and rotated – much like a rotisserie chicken – the sounds of the ocean would lull me back to sleep. No complaining here!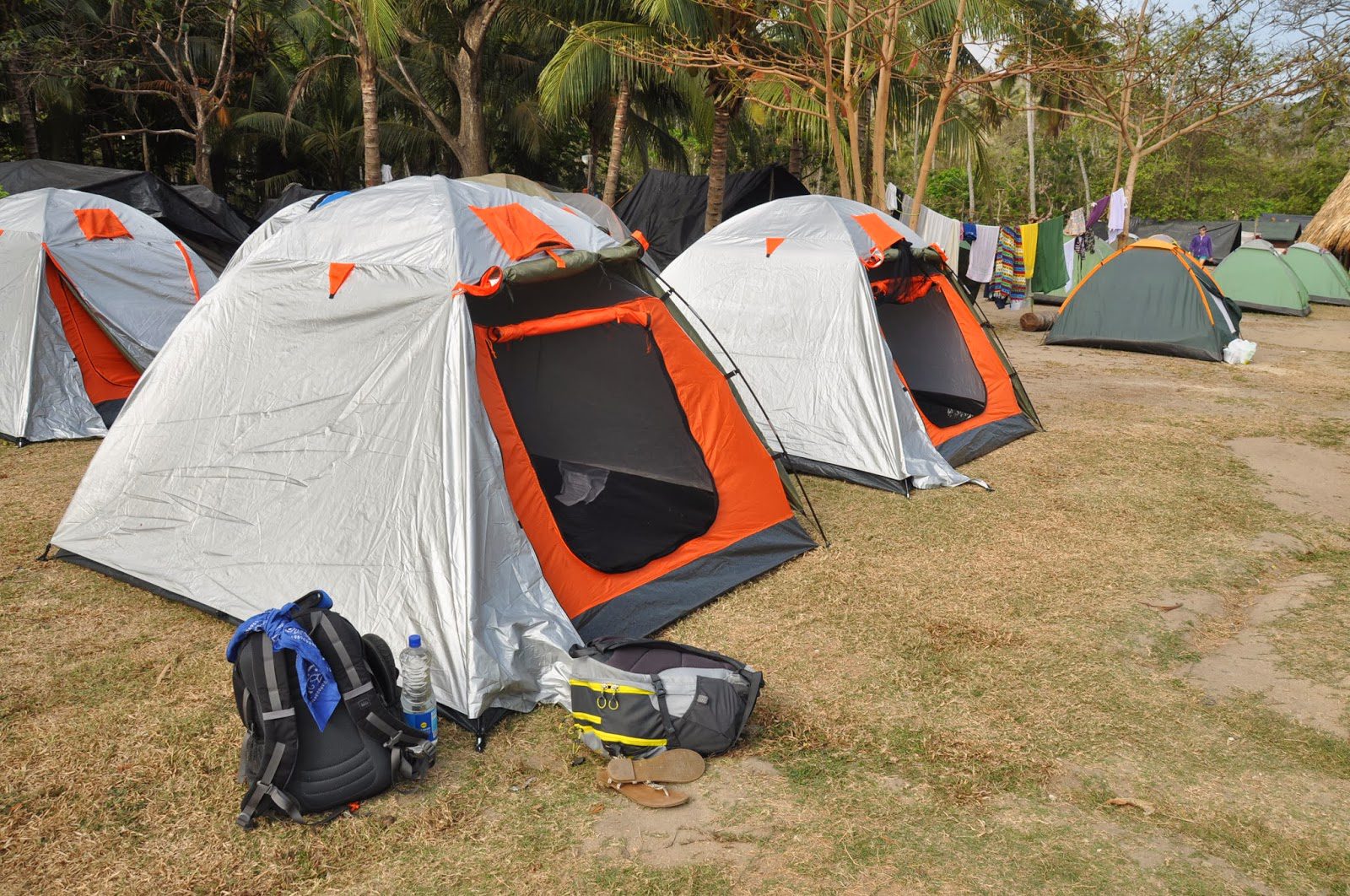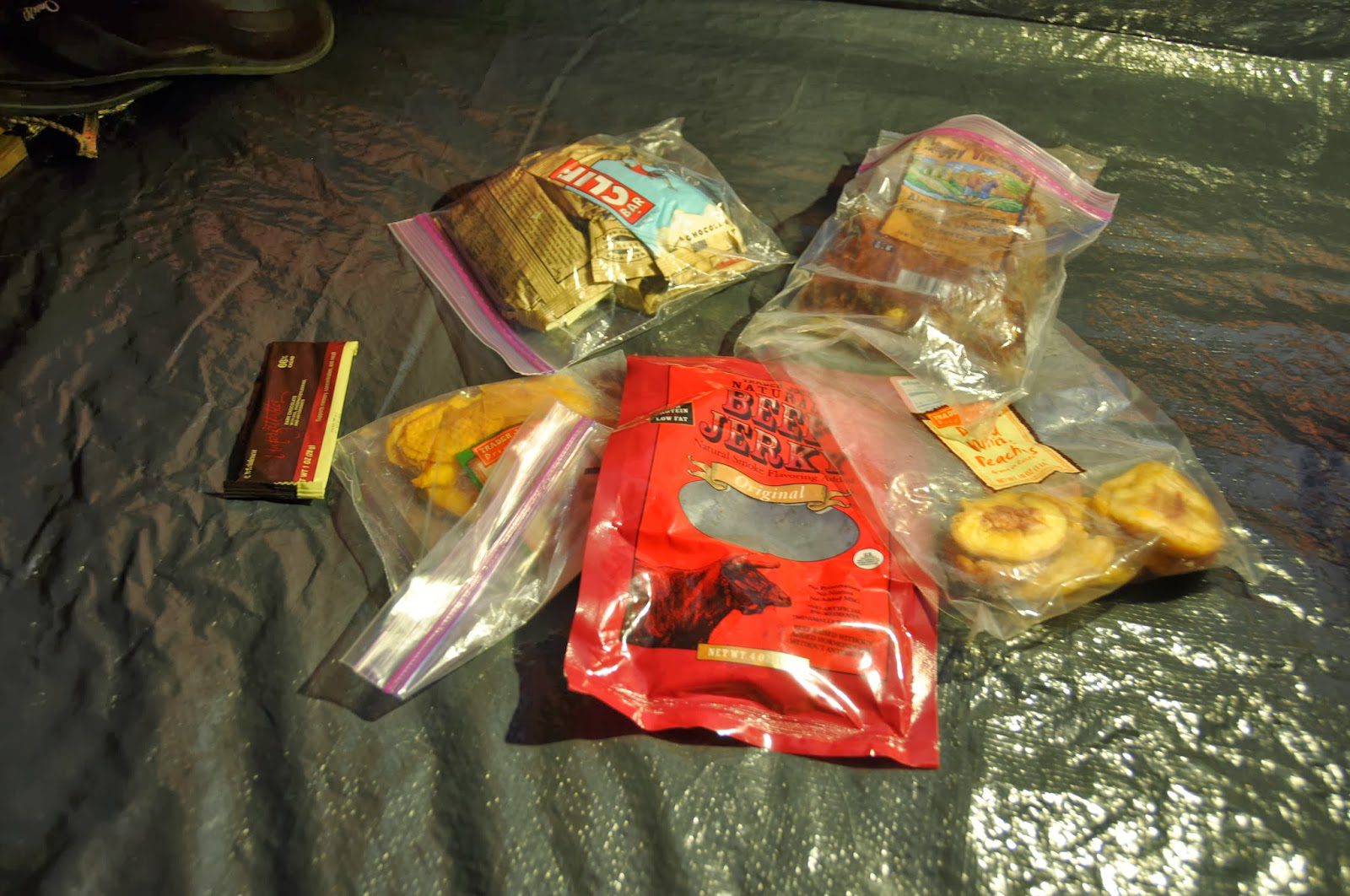 Dinner: beef jerky, dried fruit and Cliff Bars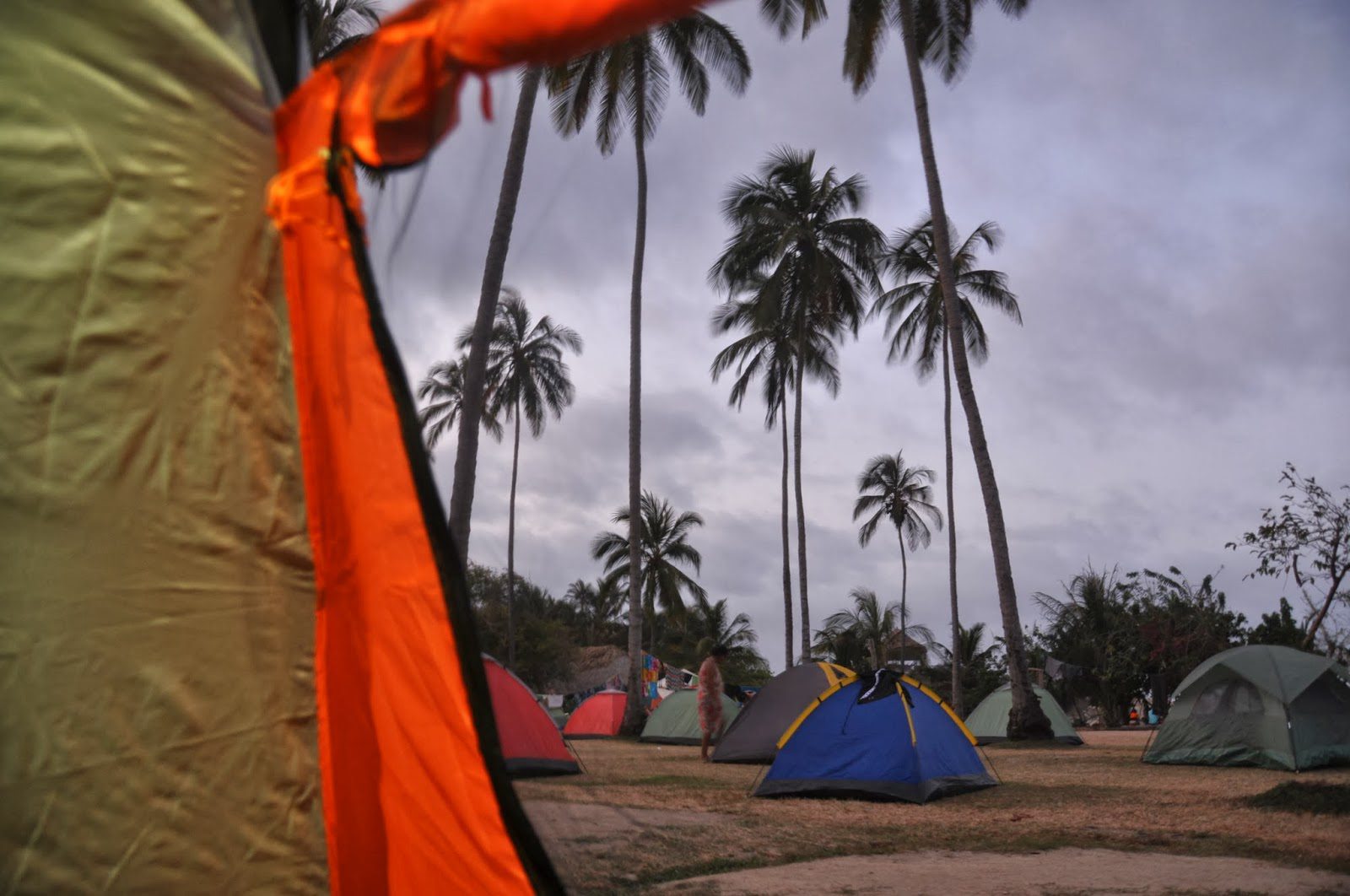 The view from our tent. Not too shabby!
Leaving the park the next morning was even more of an adventure than getting in. After hiking out, we took six modes of transportation.
Now we are home sweet home in Cartagena. We can't wait for the adventures that this week will bring.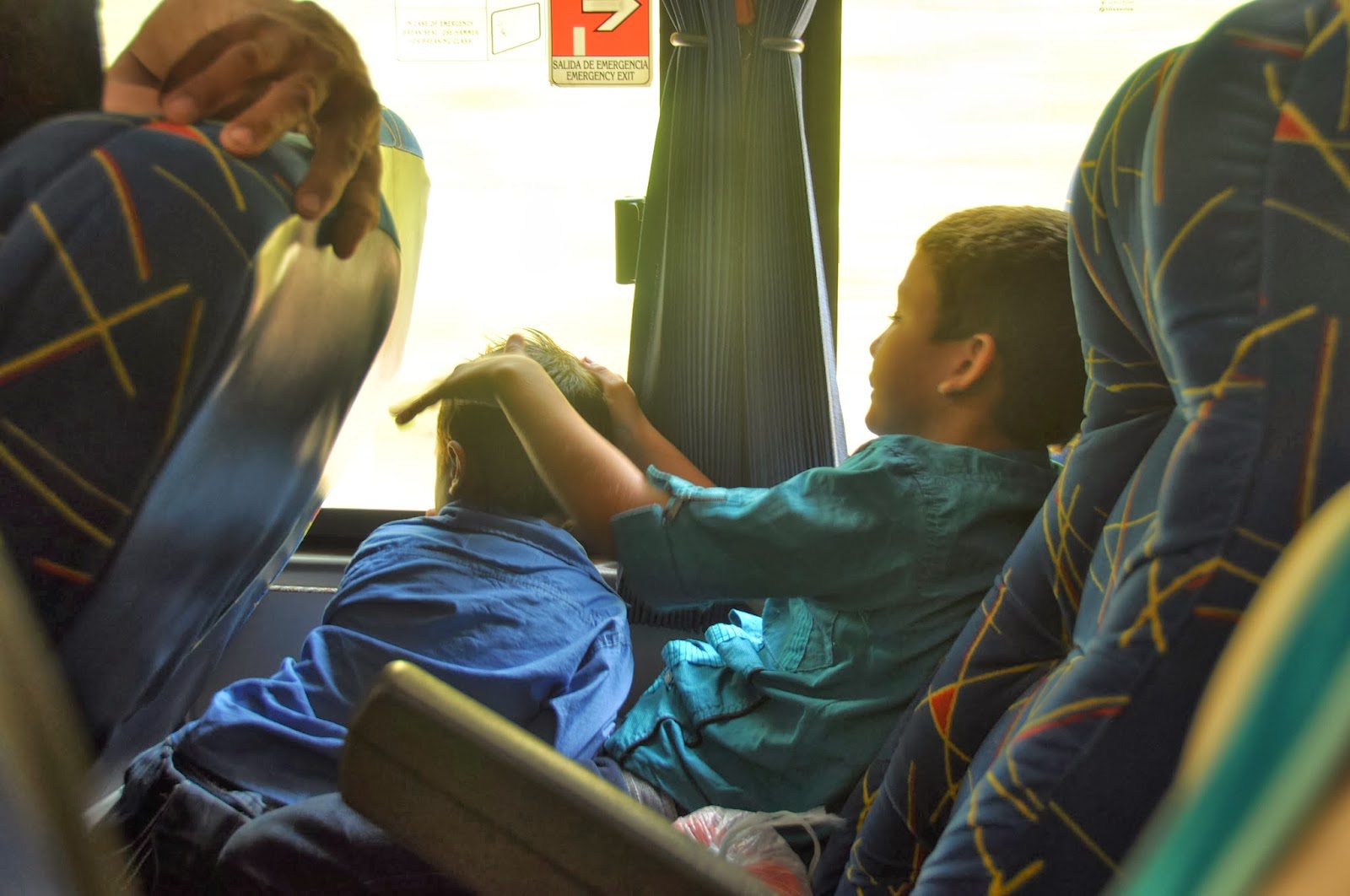 More pictures from Tayrona National Park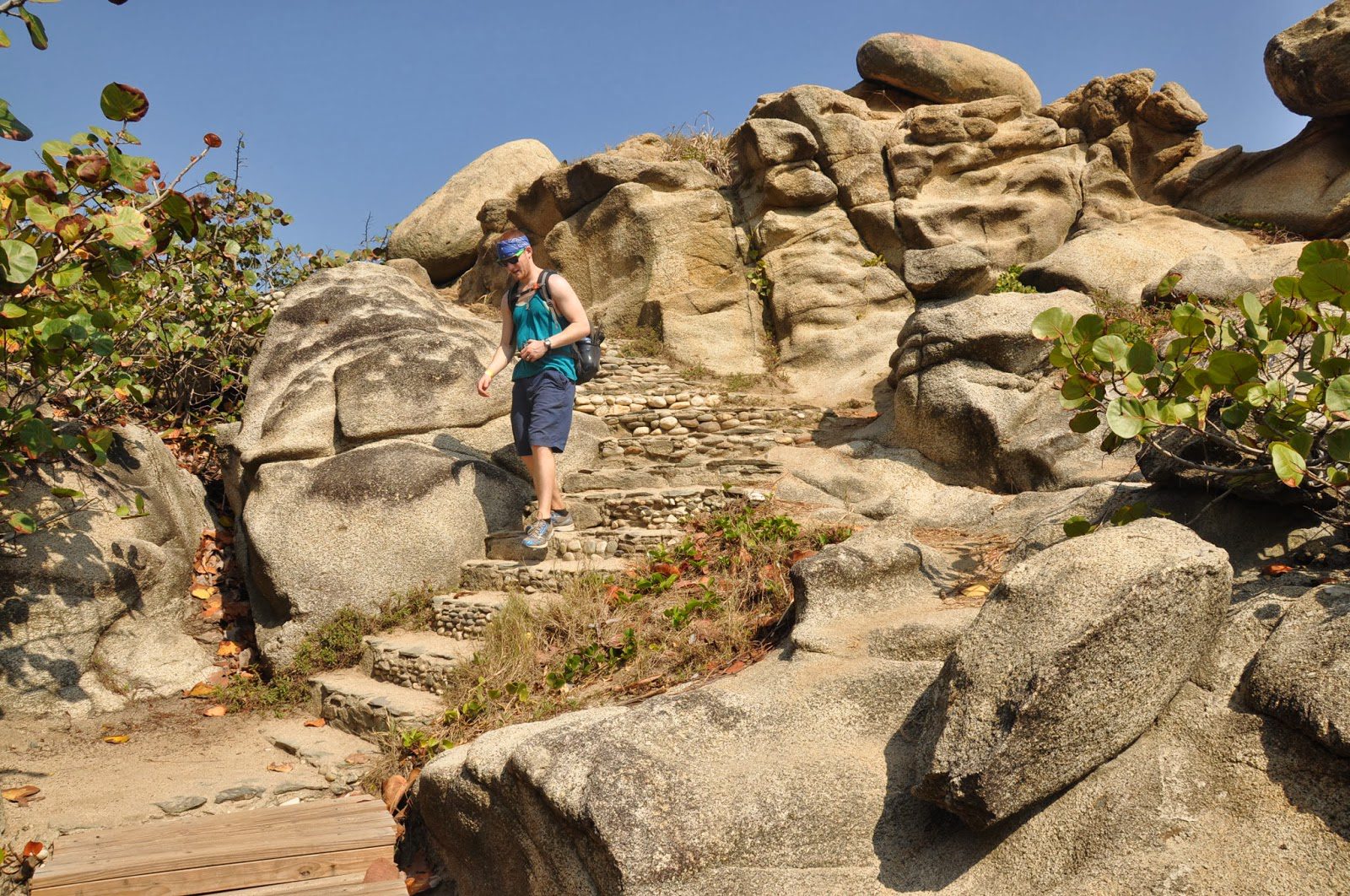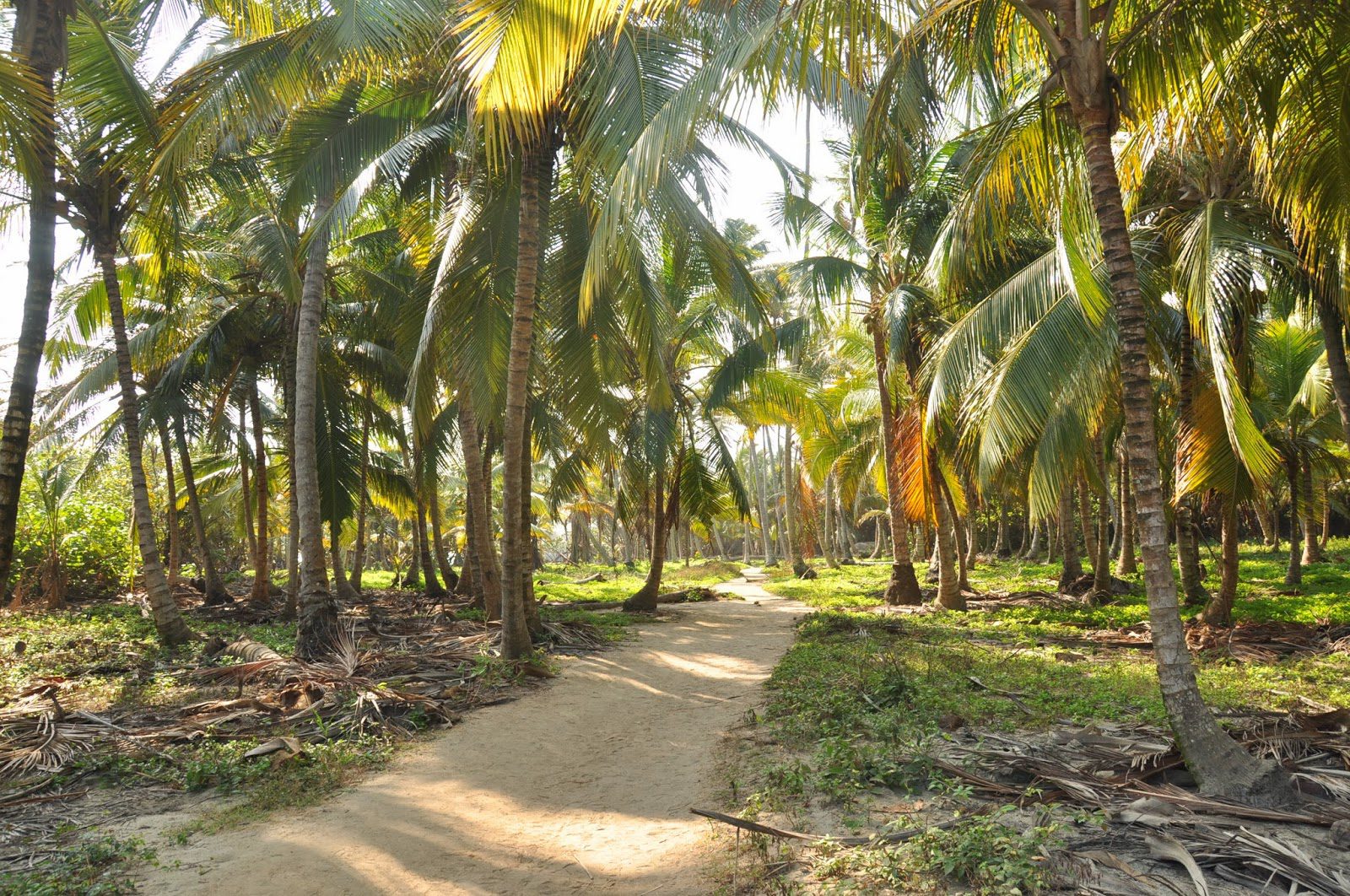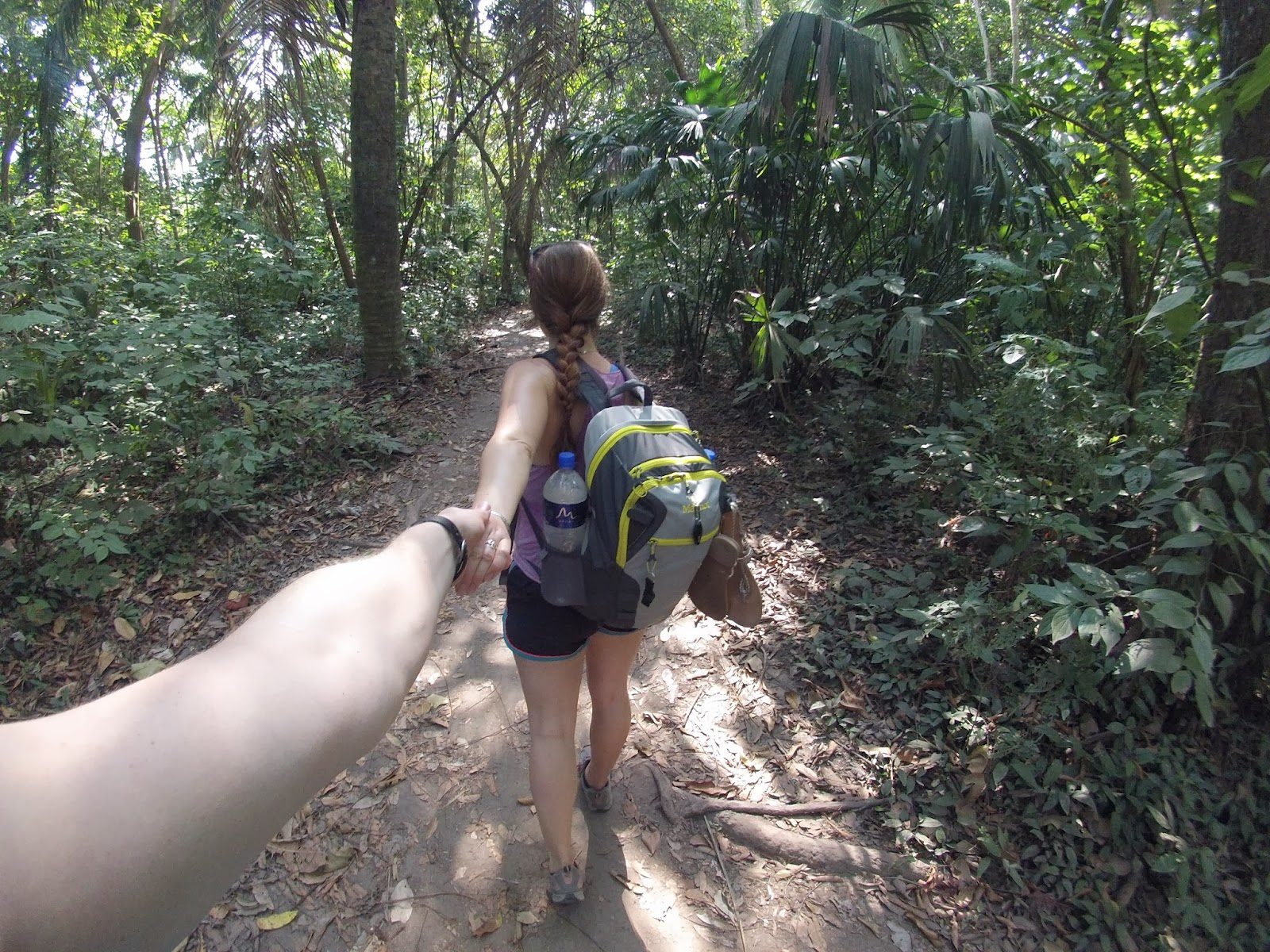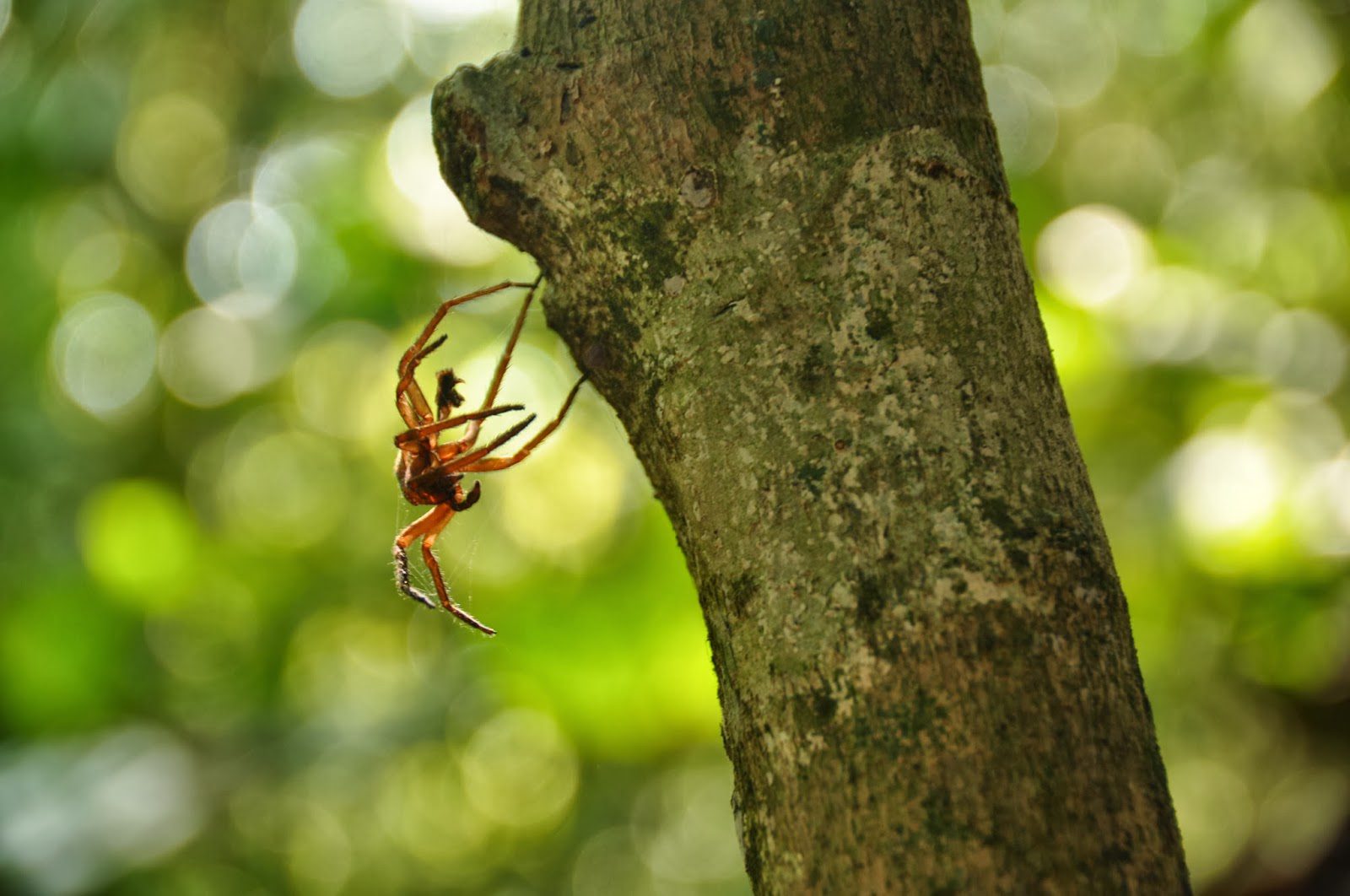 We almost ran right into this guy…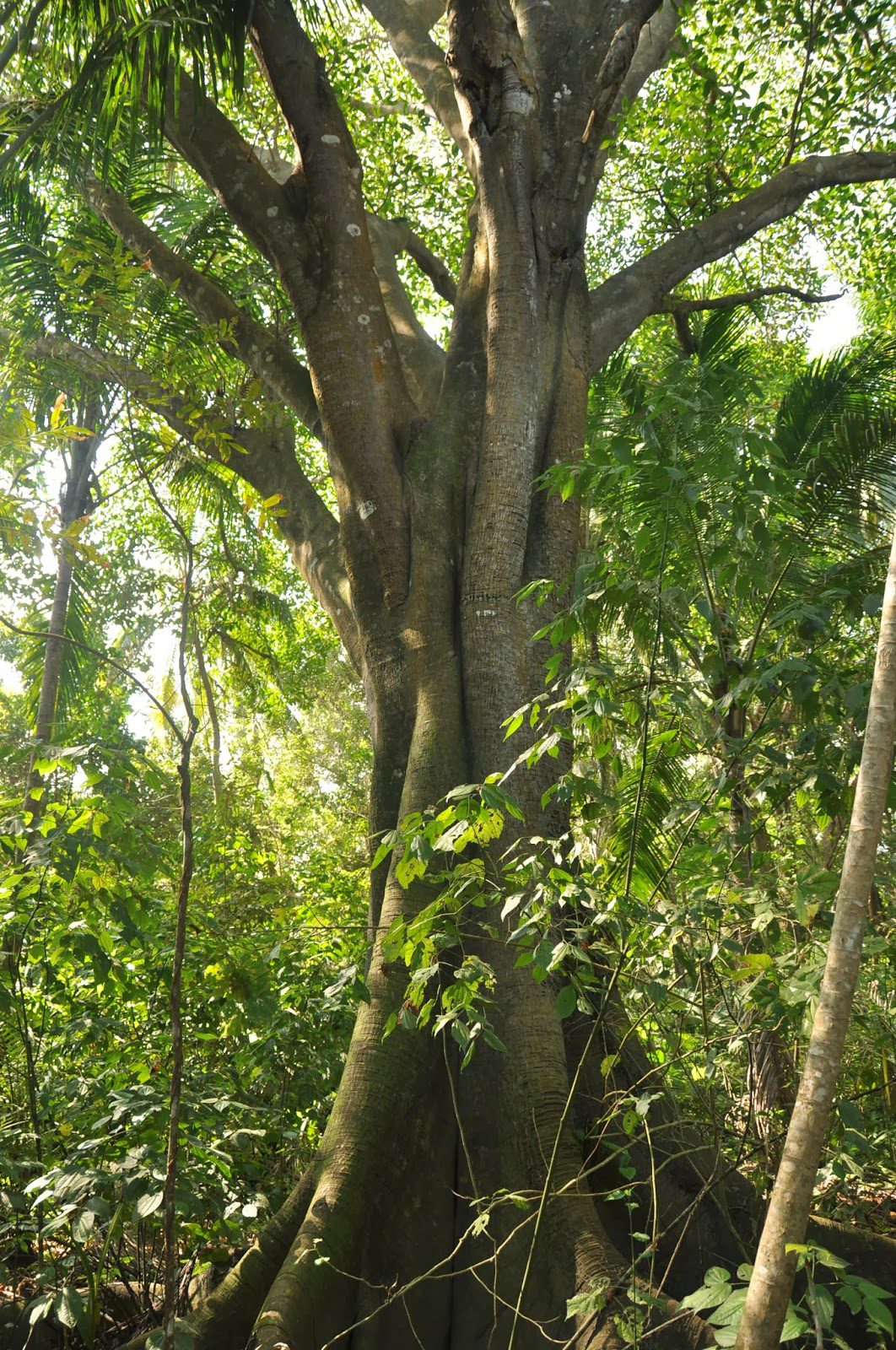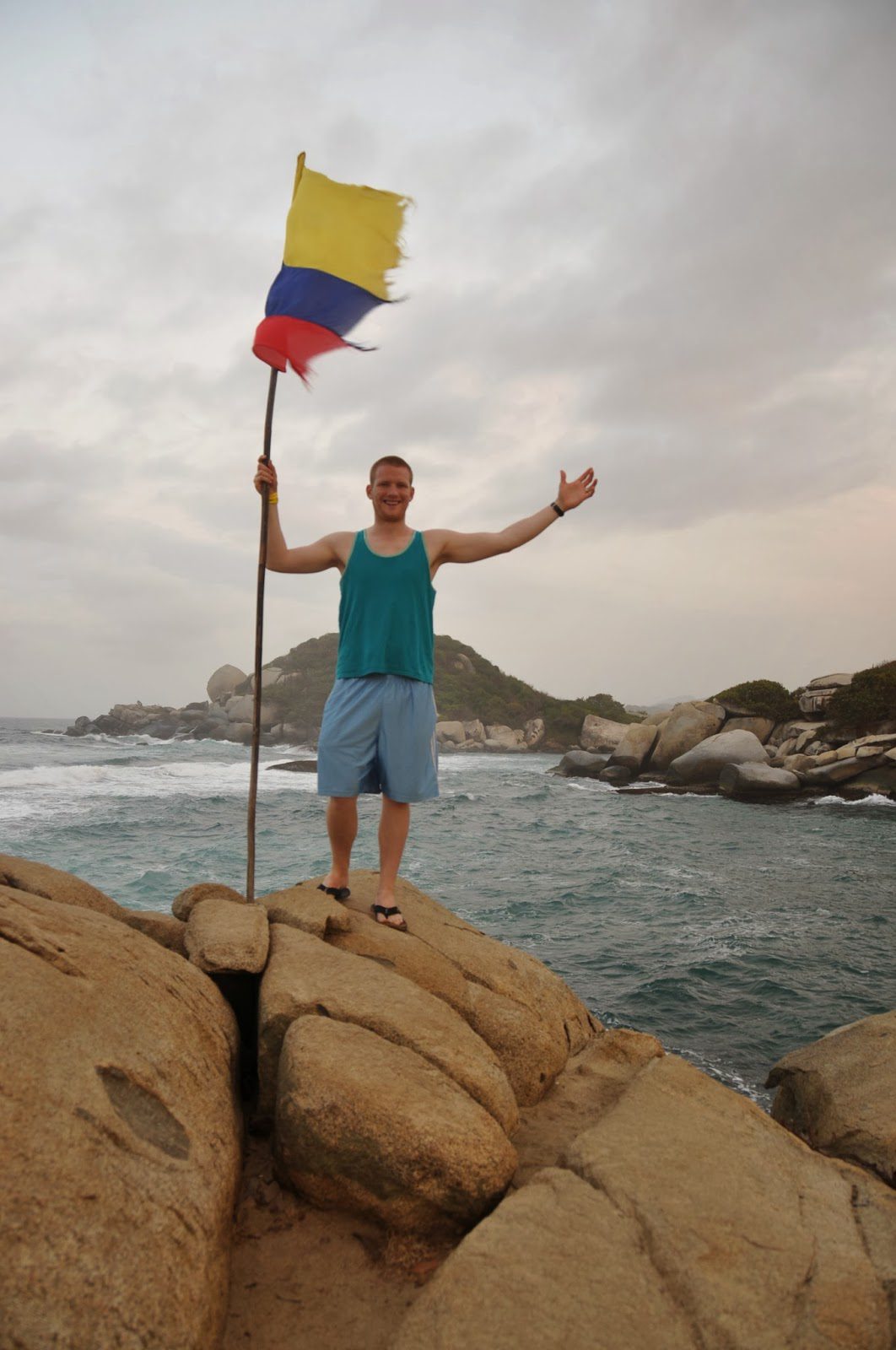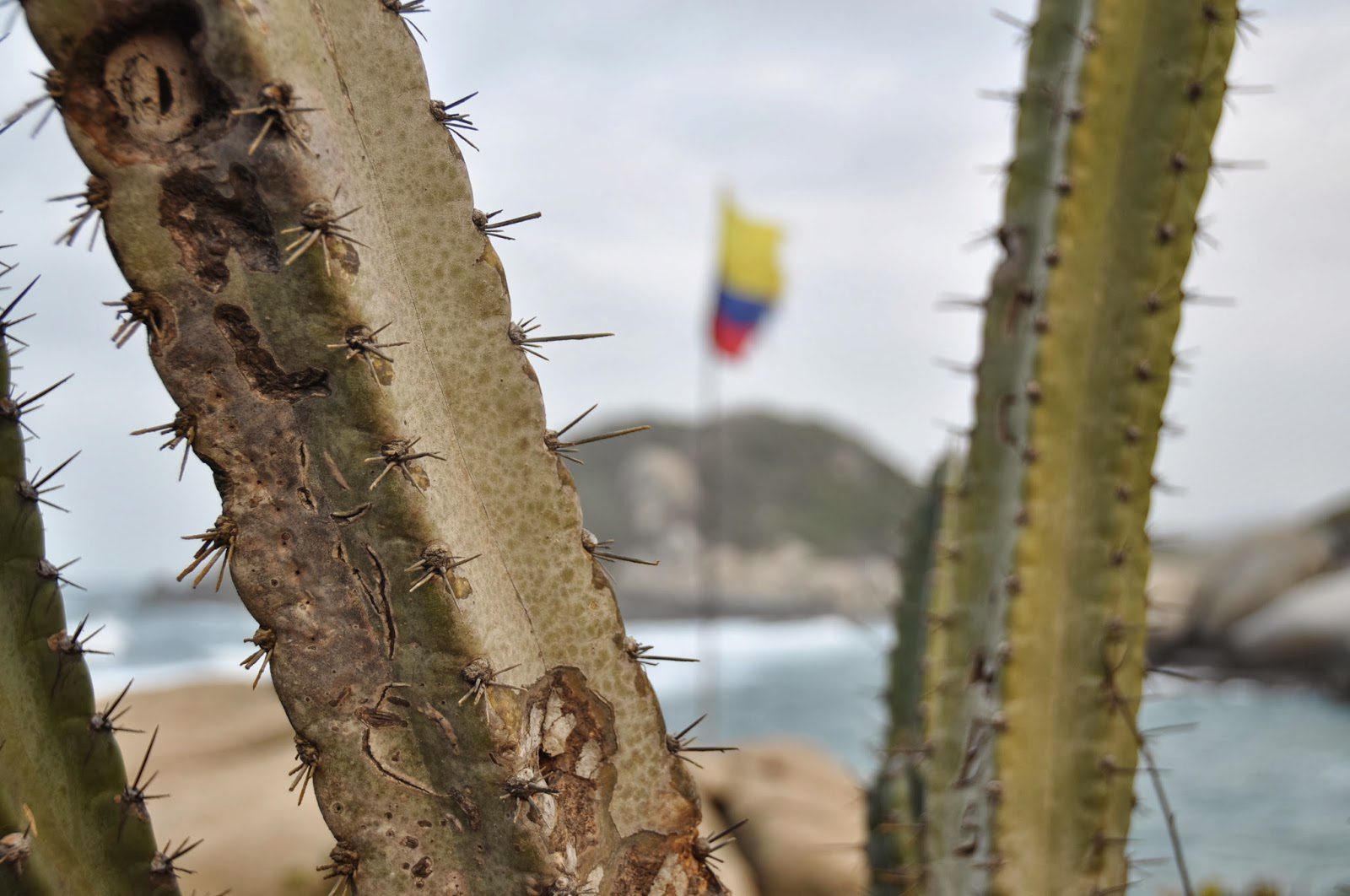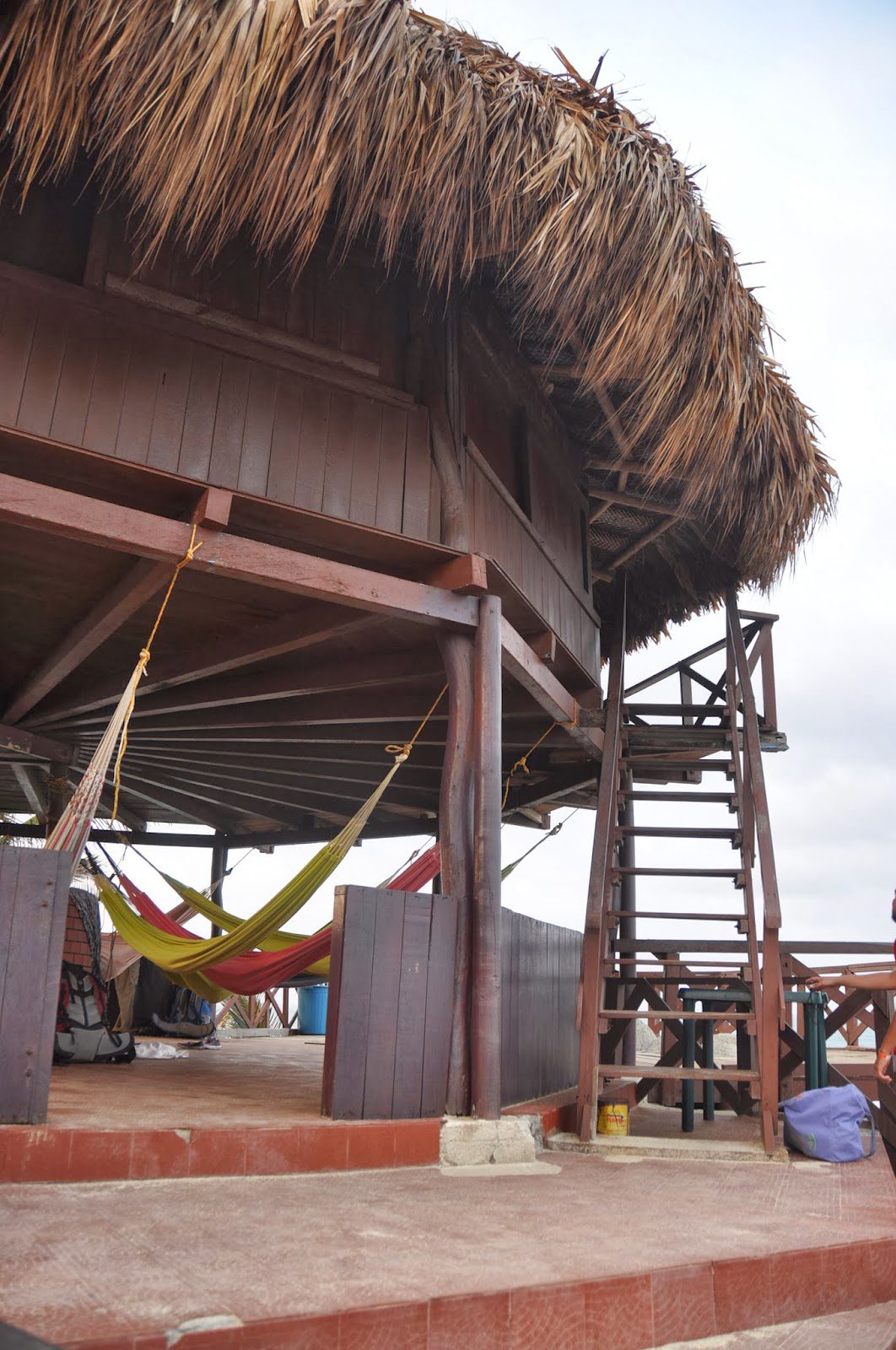 If you are really lucky and arrive at Cabo early in the morning, you can score a hammock and sleep right over the water.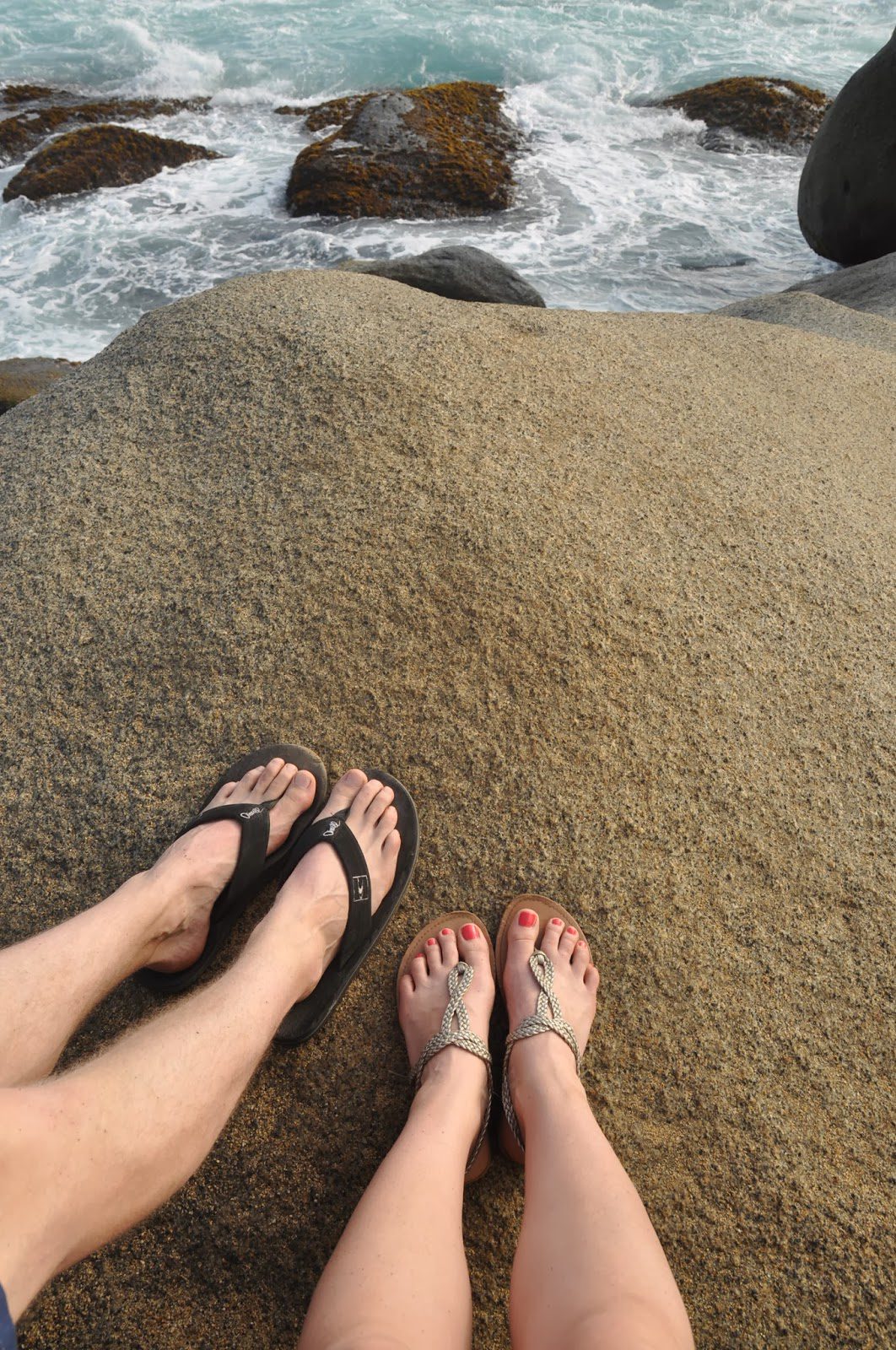 In love with Tayrona. (And yes, we like feet pictures!)
---
You might also like…
---
We want to hear from you!
What do you think of Tayrona National Park? Have you been there? We want to hear from you in the comments below!