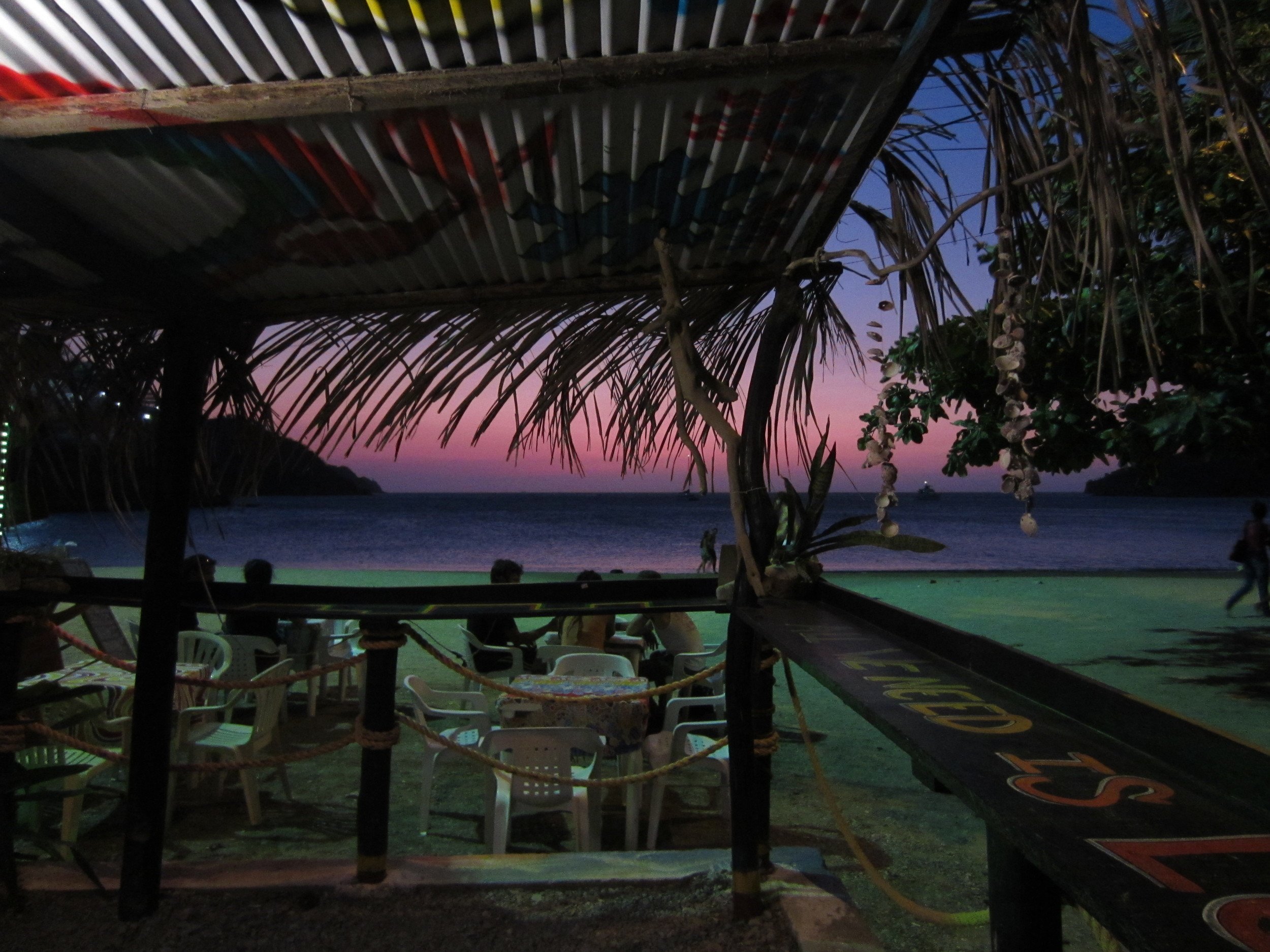 I think we've found paradise. 
A day after landing in Colombia, we made a journey along the coast to the town of Taganga. At one time a small fishing village, Taganga has recently become popular with backpackers and vacationing Colombians. It is unlike any place we have ever seen, which adds to its charm.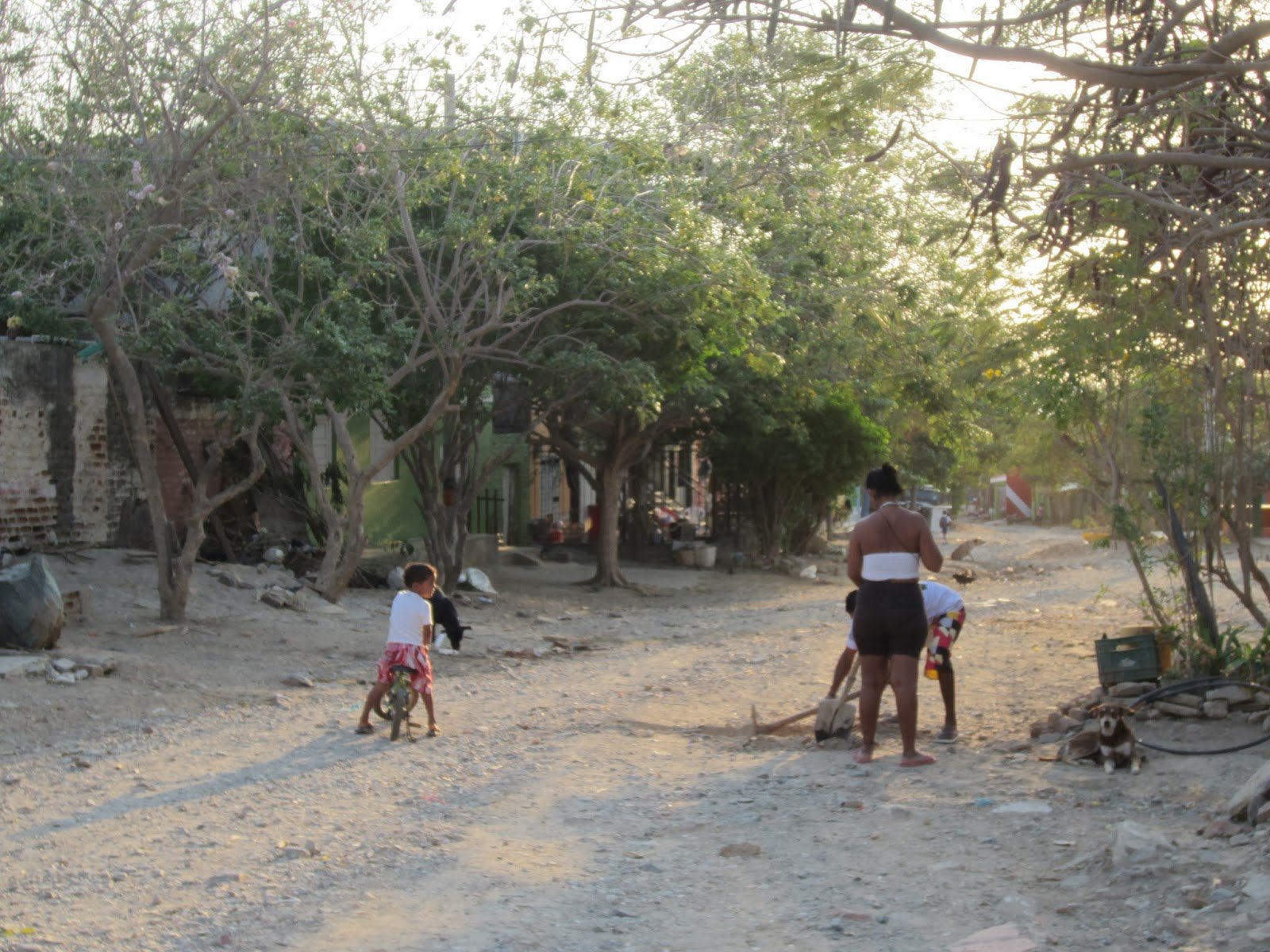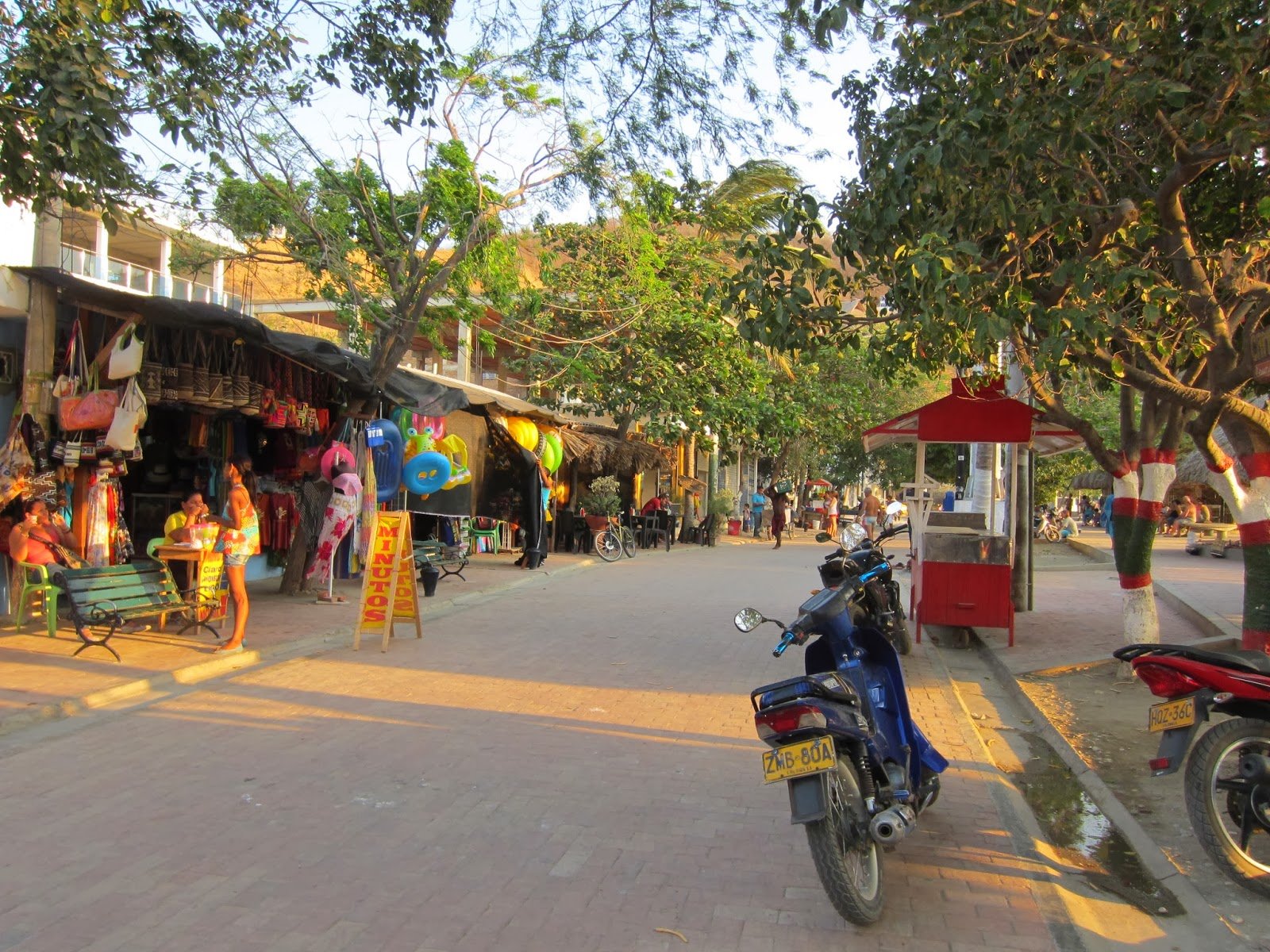 Taganga is a town with dirt roads, rows of juice stands, an army of stray dogs roaming the streets, plenty of deadlocked locals and tourists alike, reggae music blaring at 8 in the morning, and a perfect sunset-viewing beach.
The best part about the beach? You can order a beer from one of several stands lining the beach and they will bring it down to wherever you are sitting, taking in the sunset. Talk about paradise.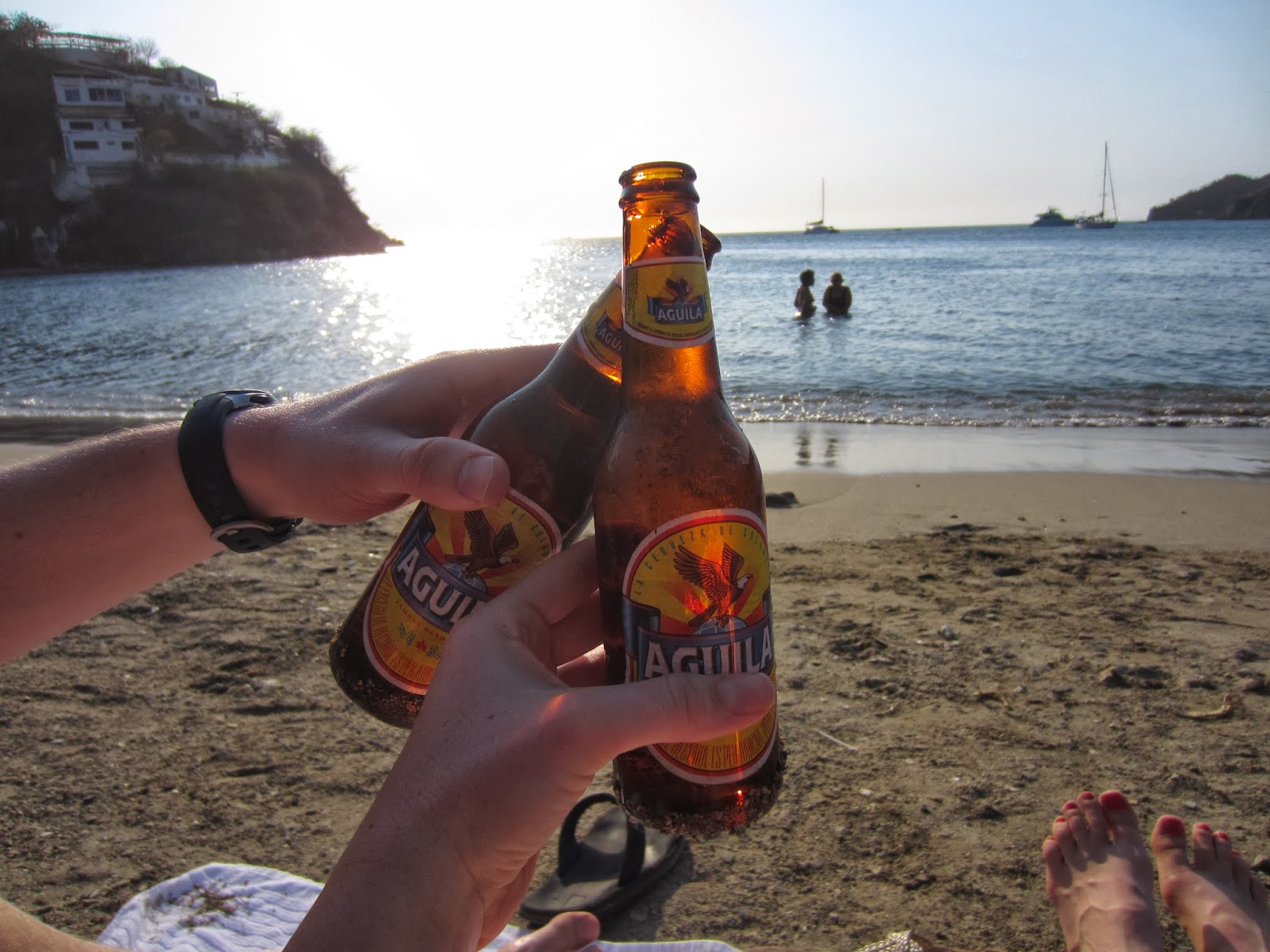 Taganga is also known as the cheapest place in the world to become PADI certified, which was the reason this town was a must on our itinerary. We didn't want to make the commitment to get certified, as it was our first time diving and we weren't sure how much we would like it (But we did like it and find out where we got certified). So instead, we had arranged to go on a day-long scuba trip with a company called Oceano. Our expectations were far surpassed.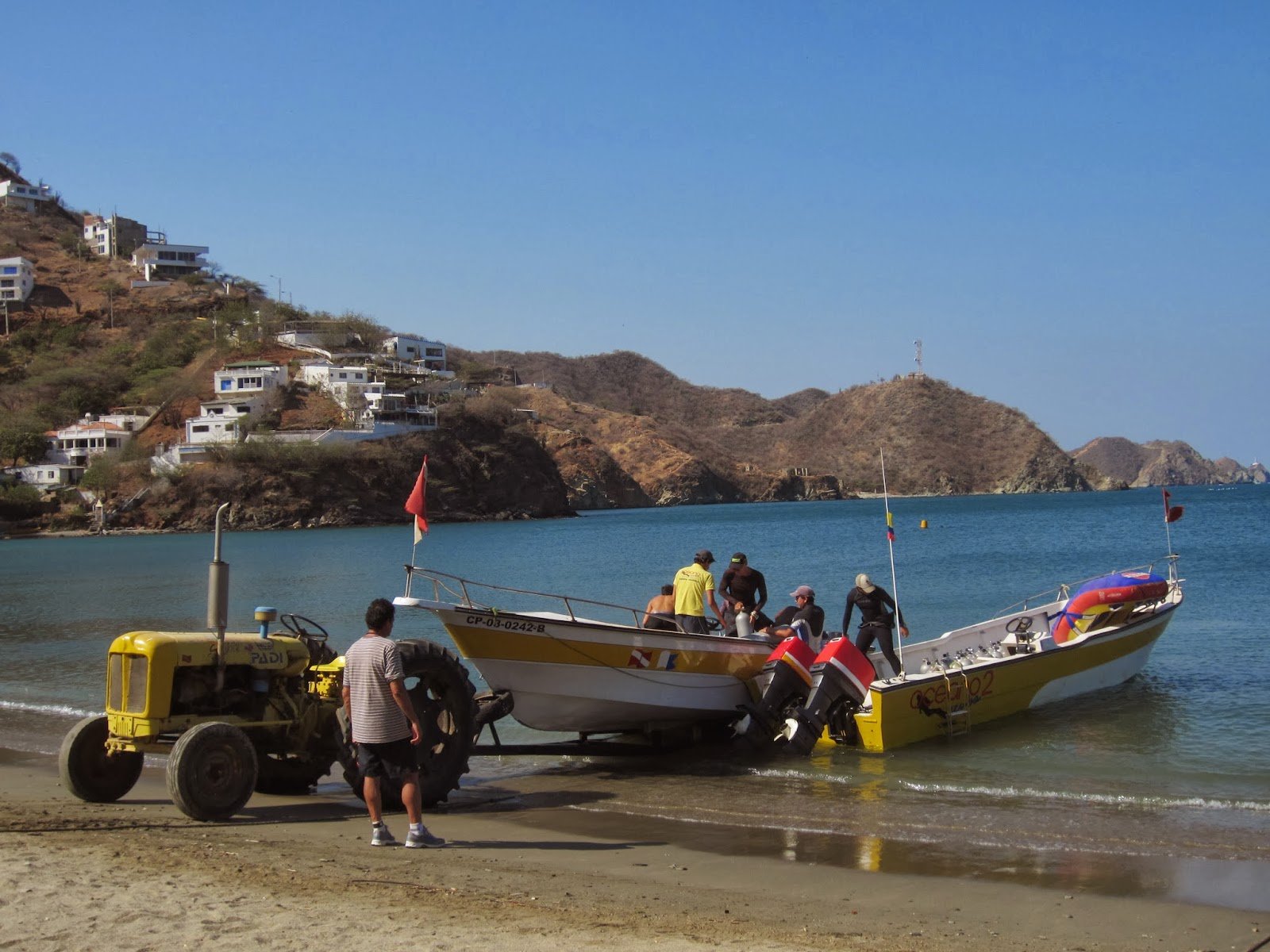 After gathering all our gear and meeting the others who would be diving with us, including our guides, we walked down to the beach, boarded a boat and enjoyed a bumpy, high-speed ride to a small bay.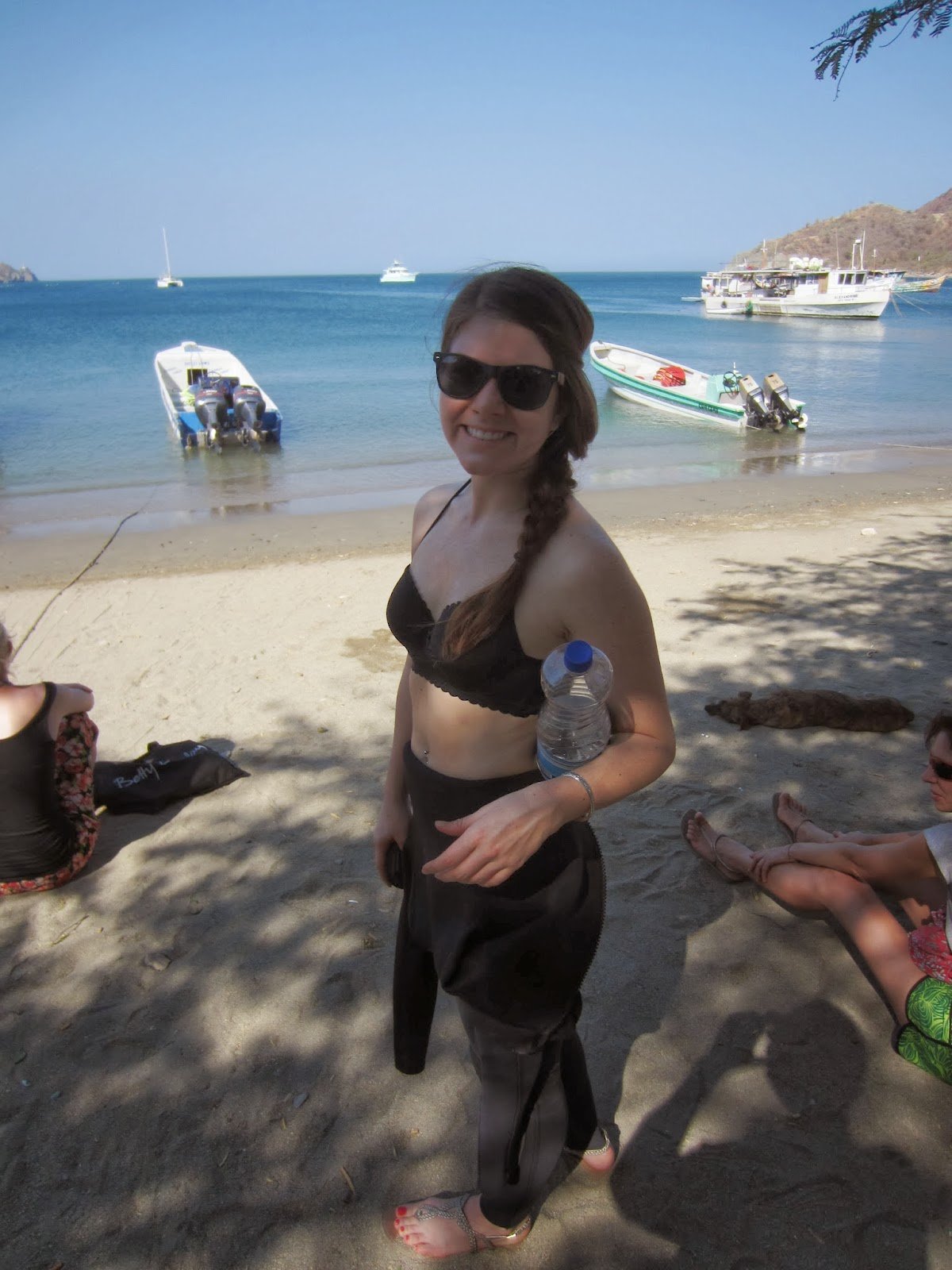 Our guide, Oscar, has been diving for 13 years all around the world – from Egypt to Indonesia. Even though he's a pro, Oscar was extremely patient teaching us "newbies" how to use our equipment and how to signal underwater. He led us through the reefs, pointing out sea creatures along the way.
We enjoyed lunch in a thatched roof hut overlooking the ocean – sandwiches, fruit, and Coca-Cola of course (Colombians love the stuff!)
After our break, we got down to business – diving down 40 meters. And of course, just as we were really starting to get the hang of scuba diving, it was time to come back to the surface. 
Aside from scuba diving, one of the best parts of Taganga was our hostel. The property was beautiful, and with a private room for just $26 per night, we couldn't ask for much more. Victor, the owner of Taganga Guest House, made our stay fantastic. (I even ranked it as one of our top hostel stays in South America here!)
Once on our way into town, he flagged us down from his car and drove us completely out of his way so we wouldn't have to walk.
The second night, we stayed up late talking to Victor over glasses of wine. We talked about everything from the insignificant to his reasons for leaving the political unrest in his home country of Venezuela to start a new life in Colombia.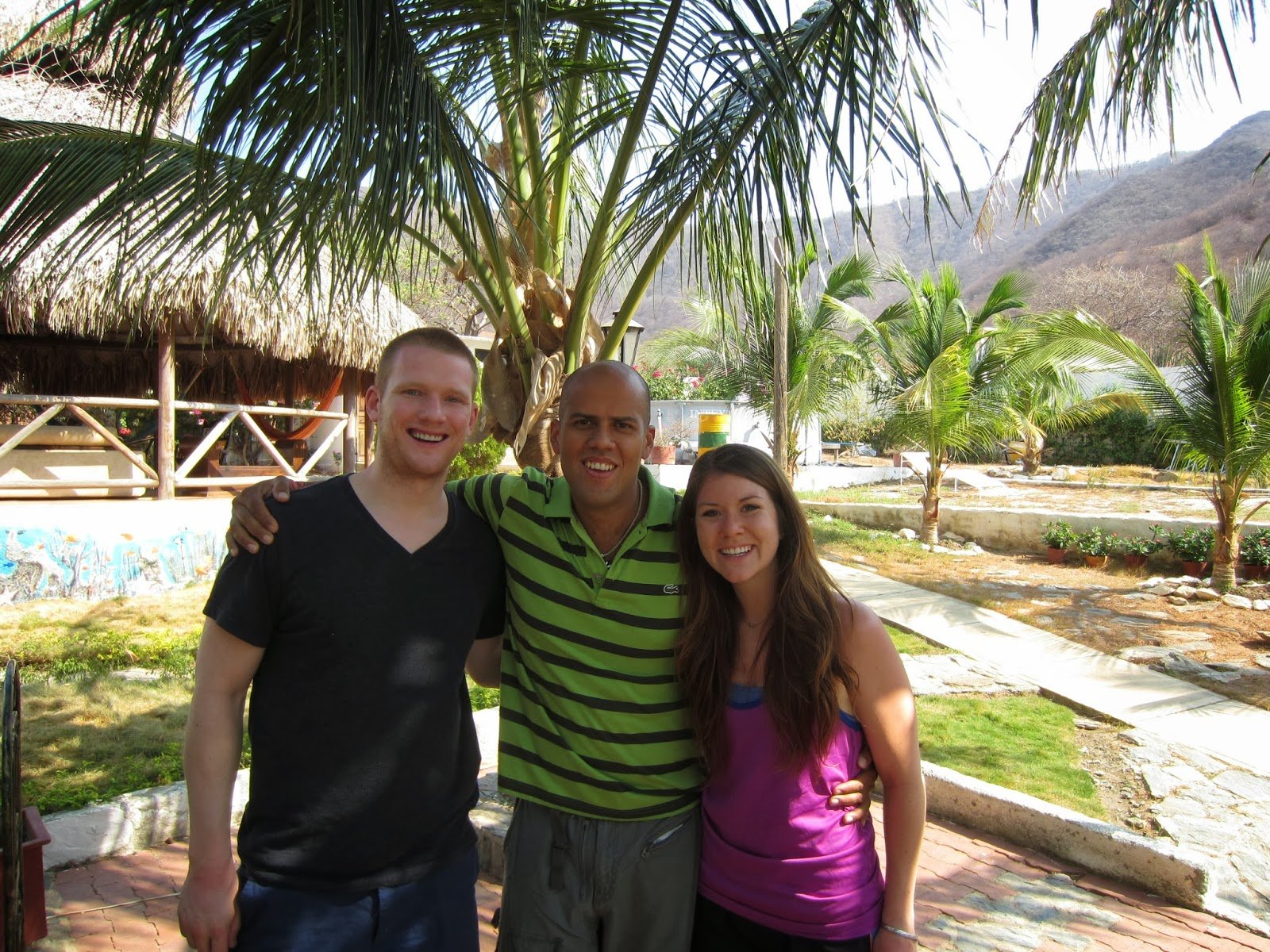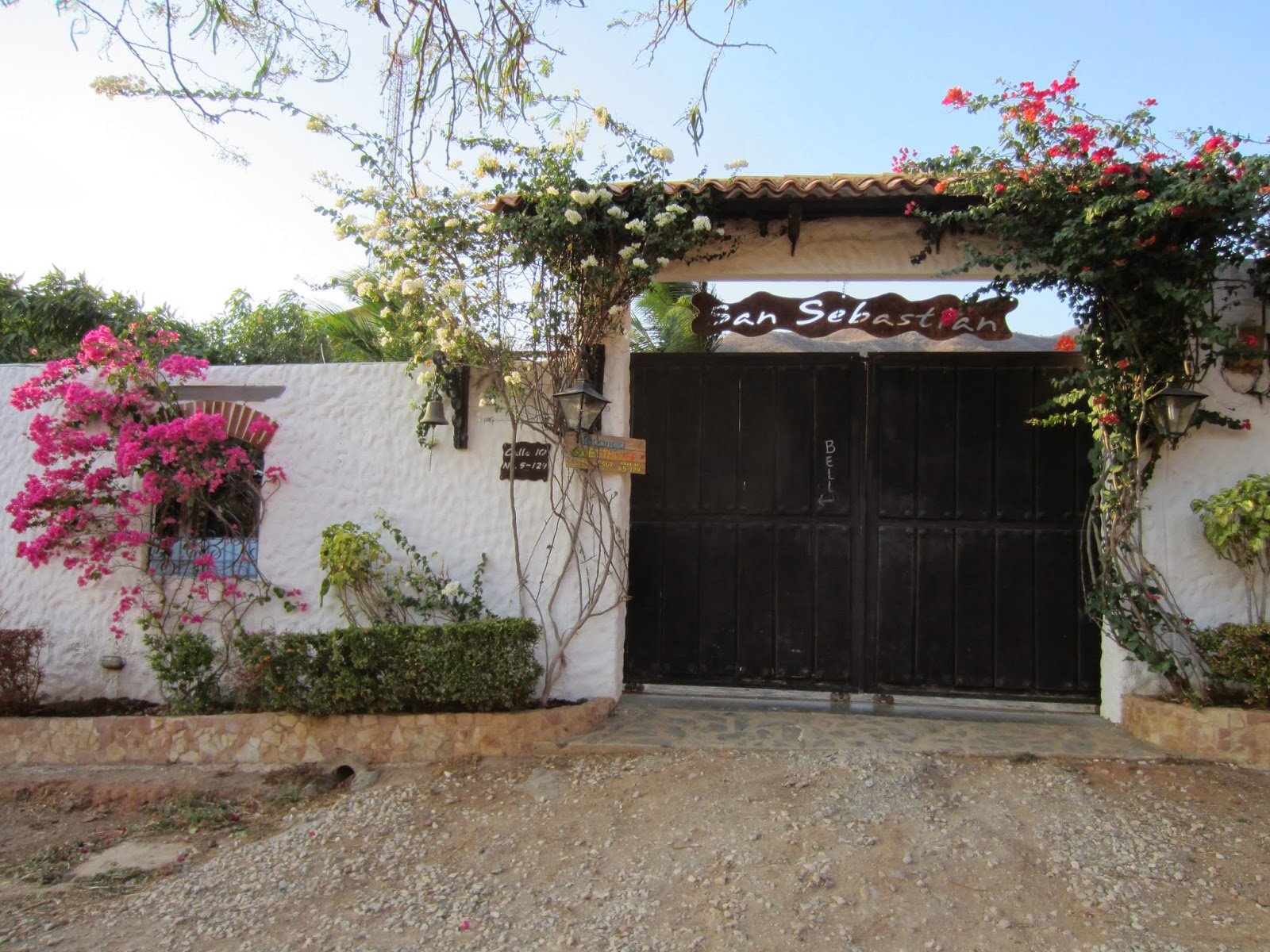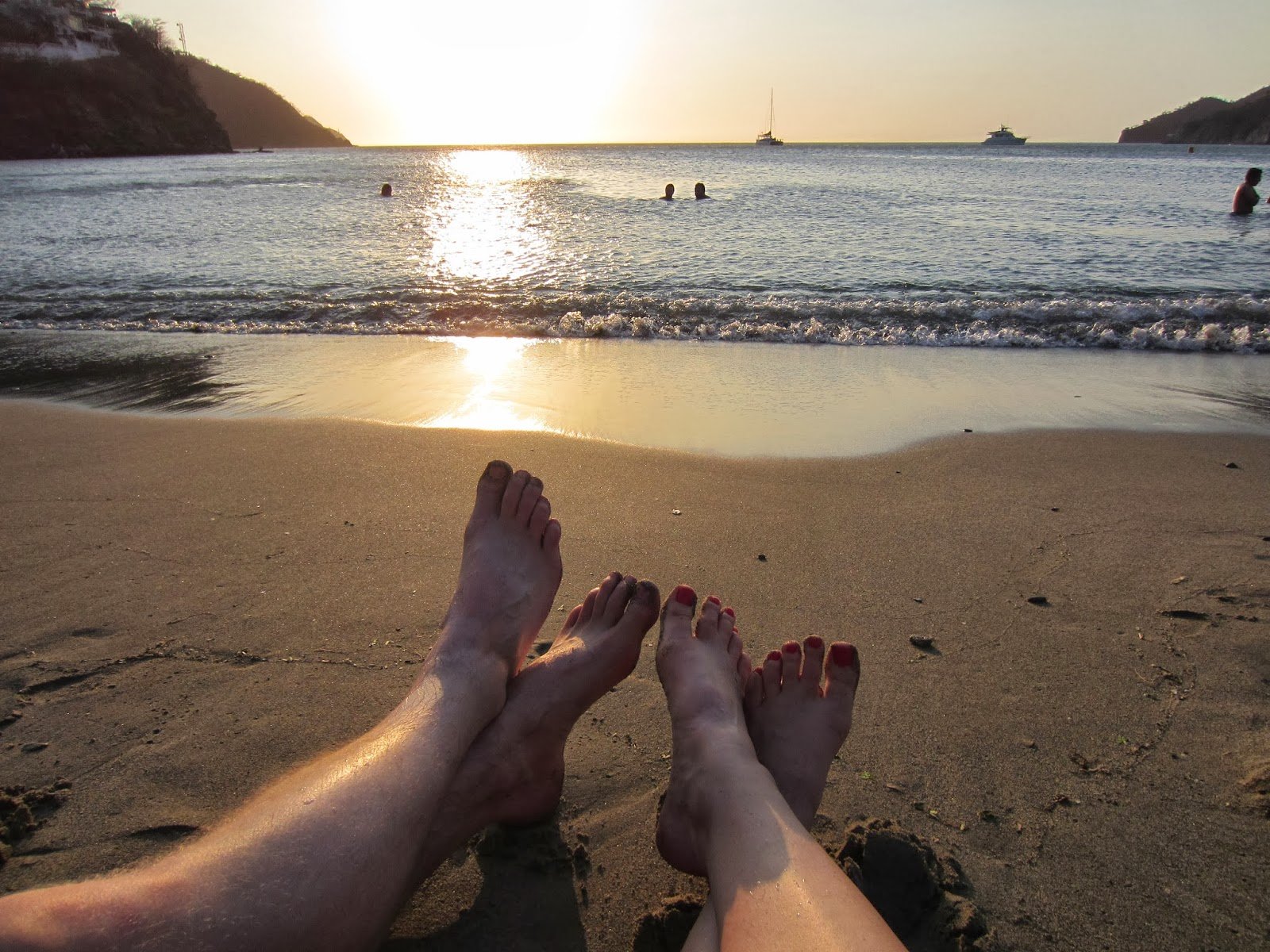 When we said goodbye the next day, Victor reminded us that if we ever return to Taganga, we have a home with him. The people here are just so nice.
Leaving Taganga was hard, but we are getting the feeling this might be a common theme on our travels. Just as we are starting to get comfortable, it is time to move on to the next adventure.
More pictures from Taganga, Colombia