Being so close to both majestic mountains and the Pacific Coast, Portland has abundant opportunities for adventure outside the city. From jaw-dropping, gorgeous scenery and waterfalls galore to heart-pounding extreme sports and diverse food and drink scenes, this list of day trips from Portland has something in store for everyone!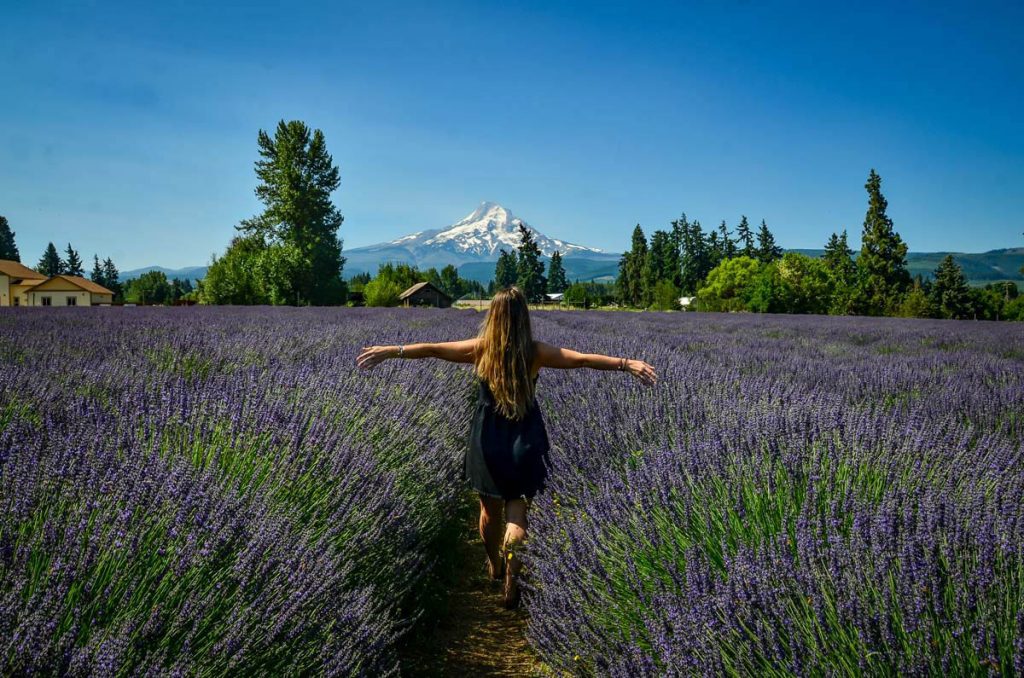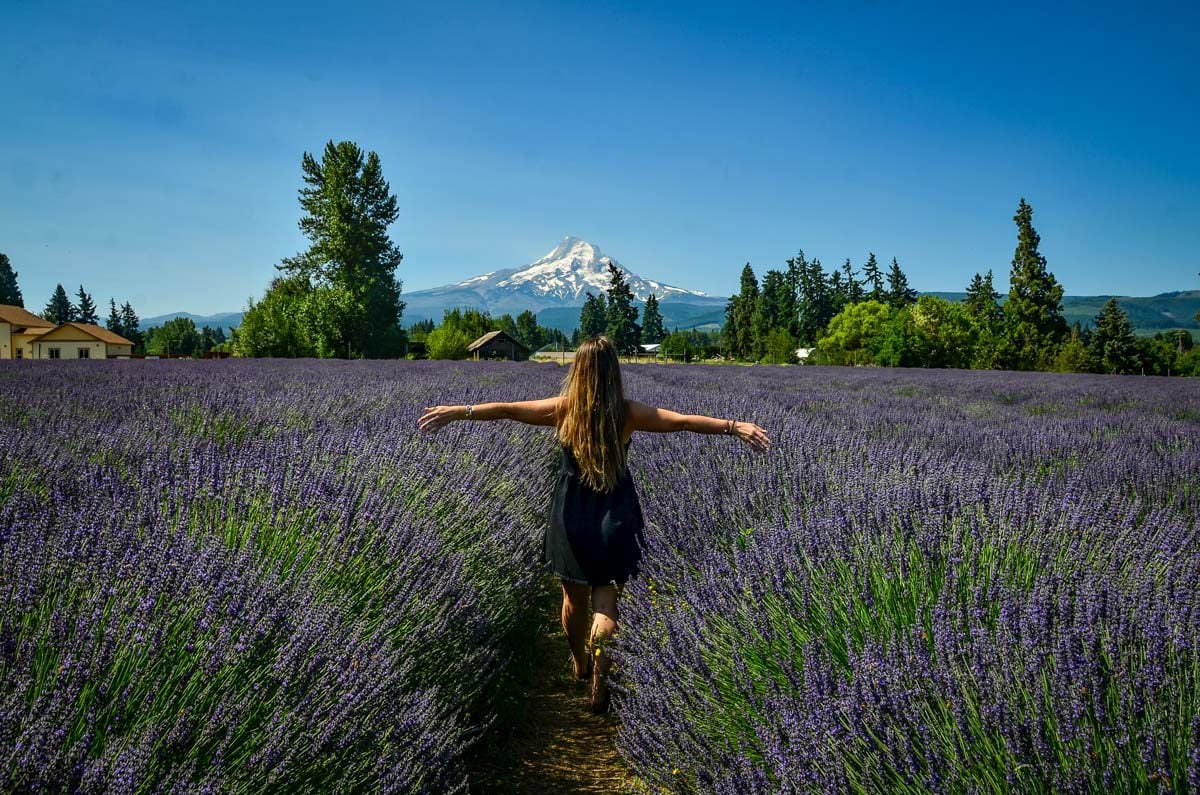 Portland itself is an incredible city with a ton to offer and endless things to do. However with incredible nature and stunning scenery in every direction, there are also many great options when it comes to day trips from Portland.
The largest city in Oregon is surrounded by vibrant coastal communities, world-class state parks and recreation areas with countless hiking and mountain biking trails. There is also a rich cultural heritage dating back to the 19th century. Not to mention a seemingly infinite number of local microbreweries, coffee houses, food trucks, and hole-in-the-wall seafood joints.
Oh, and we can't forget about all the amazing Oregon road trip opportunities!
In this guide, we're sharing our favorite day trips from Portland, plus all the specific things to see, do, eat, and drink that should be on your itinerary. Each of these hand-picked adventures are within a 2.5-hour drive from Portland, so you can easily venture there and back in a day.
---
Before we get to the good stuff, we have a few helpful resources we wanted to share with you…
Getting a rental car in Portland
Having your own vehicle when visiting will give you a lot more freedom to explore the best day trips from Portland.
We personally like using Discover Cars when we rent vehicles around the world, as they gather options from all sorts of rental companies in one place. It makes it really easy to compare prices and vehicles so you can determine which is the best option for you.
Search & Compare Rental Car Prices
Discover Cars: We personally use this aggregate site to compare rental car prices from all the big name companies and get the best price possible.
RentalCars.com: We've had good experiences finding rental cars with this site in the past.
Don't forget to download your Pacific Northwest bucket list!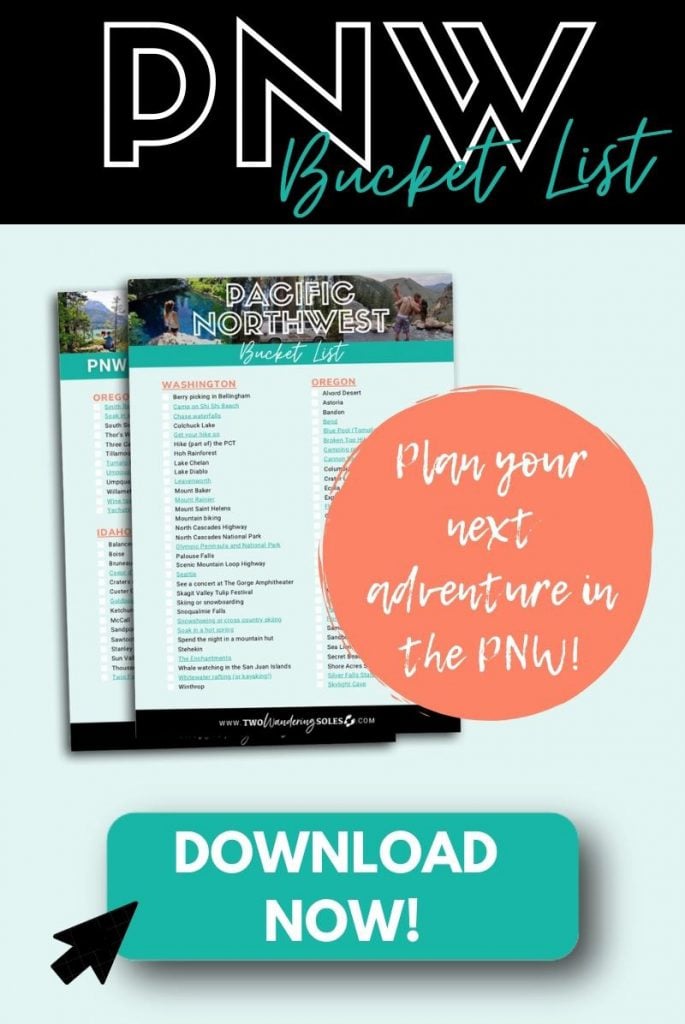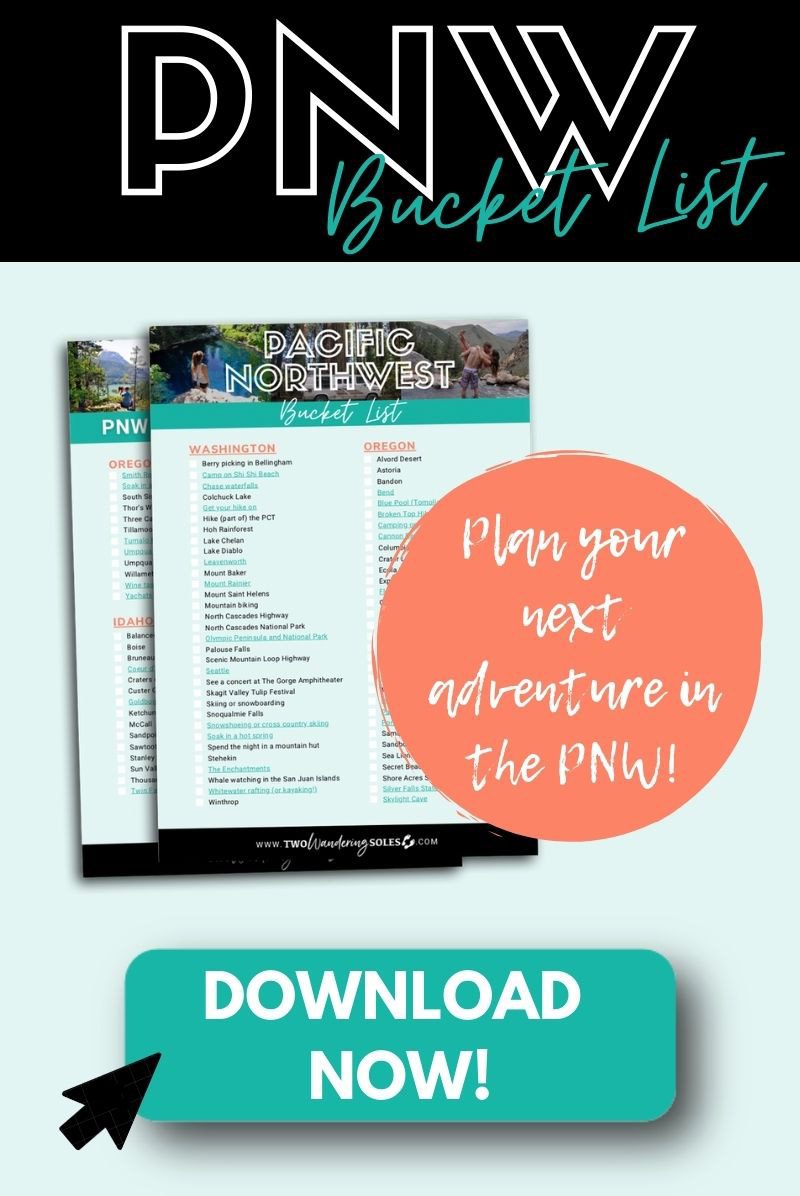 ---
1. Hood River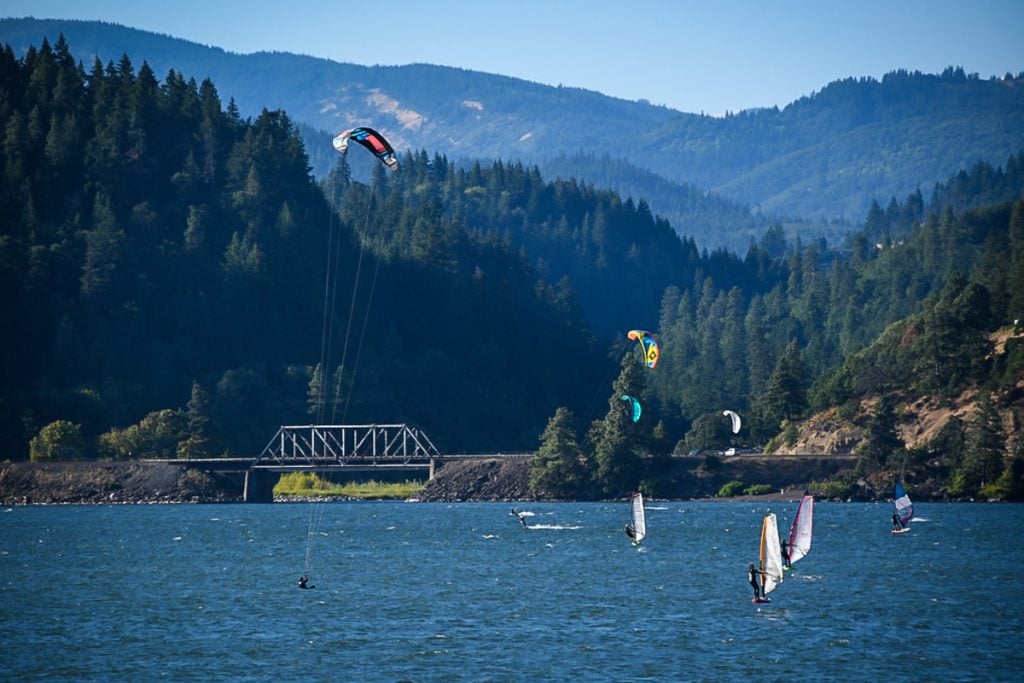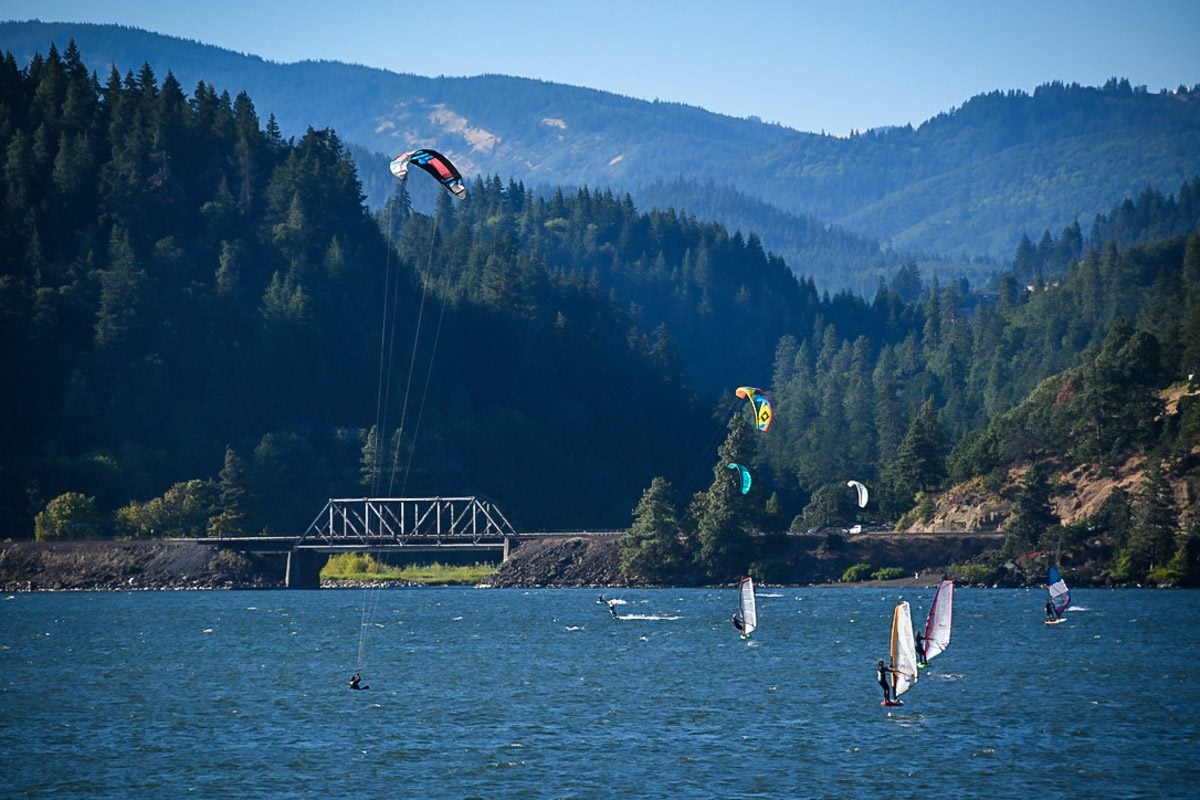 At a glance: Widely considered the windsurfing capital of the world (seriously!), Hood River has some of the best water recreation around, plus an amazing wine culture.
Distance from Portland: 62 miles; just over 1 hour
Hood River is a small town in northern Oregon that packs a tremendous punch. Nestled at the foot of snow-capped Mount Hood and between the scenic Columbia River Gorge and the Cascade Range, Hood River offers a ton of different adventures on day trips from Portland.
Unlike many other places in Oregon, the Gorge's strong, gusty winds typically come with sunny weather, making it ideal for watersports including jet-skiing, kiteboarding, and windsurfing, which is actually Hood River's thing.
On land, hikers, bikers, campers, and winter sports enthusiasts all flock to the town's namesake mountain. A very different side of Hood River is Fruit Loop, the town's famous 35-mile scenic drive through endless vineyards and orchards.
Top things to do in Hood River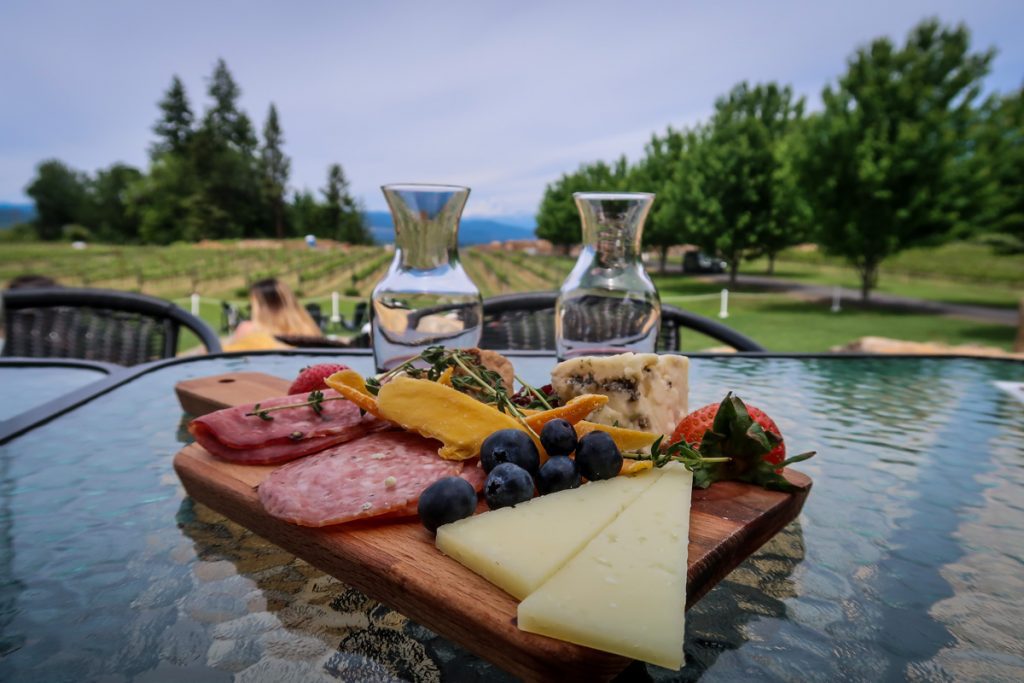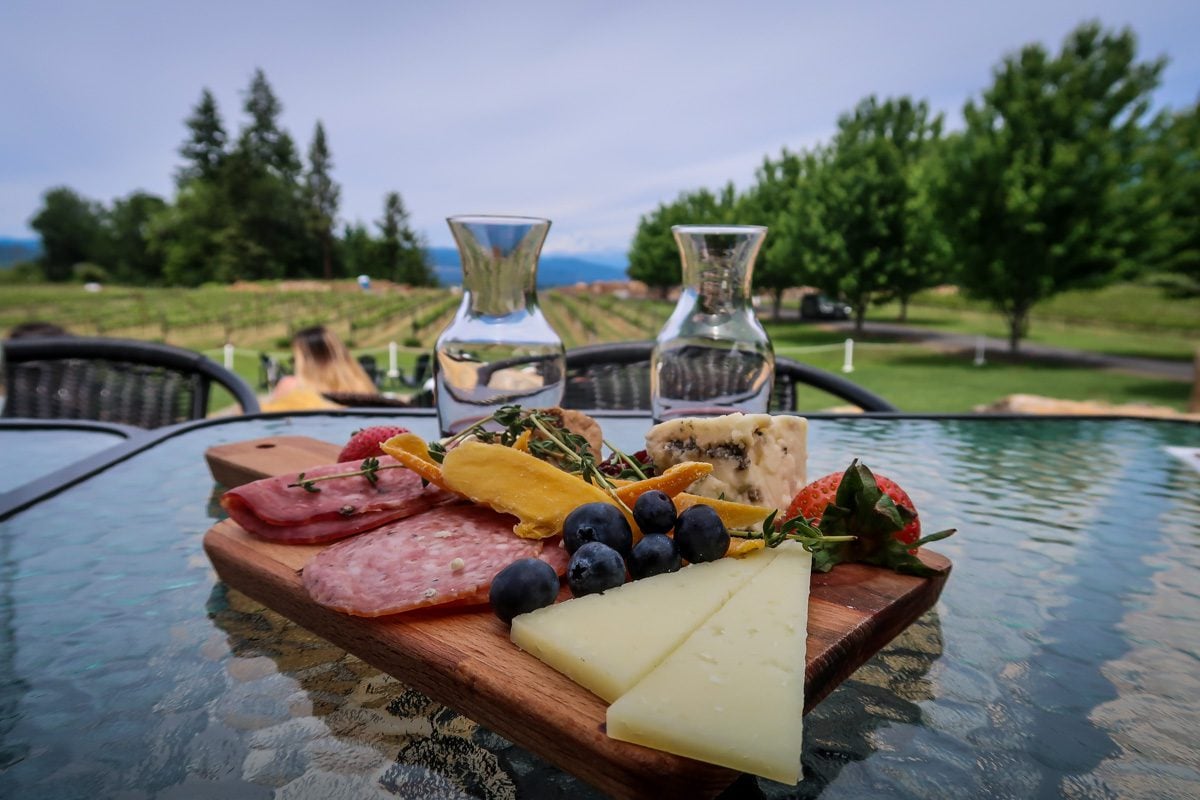 Try windsurfing or kiteboarding on the Columbia River
Drive the Historic Columbia River Highway State Trail and stop for a couple of hikes along the way. We highly recommend the easy 2-mile Wahclella Falls trail.
Go skiing or snowboarding along the slopes of Mount Hood
Drive the 35-mile scenic loop through local farms, wineries, cideries, fruit stands, and orchards known as the Hood River Fruit Loop
Stop into one of the dozens of Hood River wineries (or breweries!) for a tasting and/or tour
Psst! Check out our complete guide with all the fun things to do in Hood River to help you plan your trip!
2. Mount Hood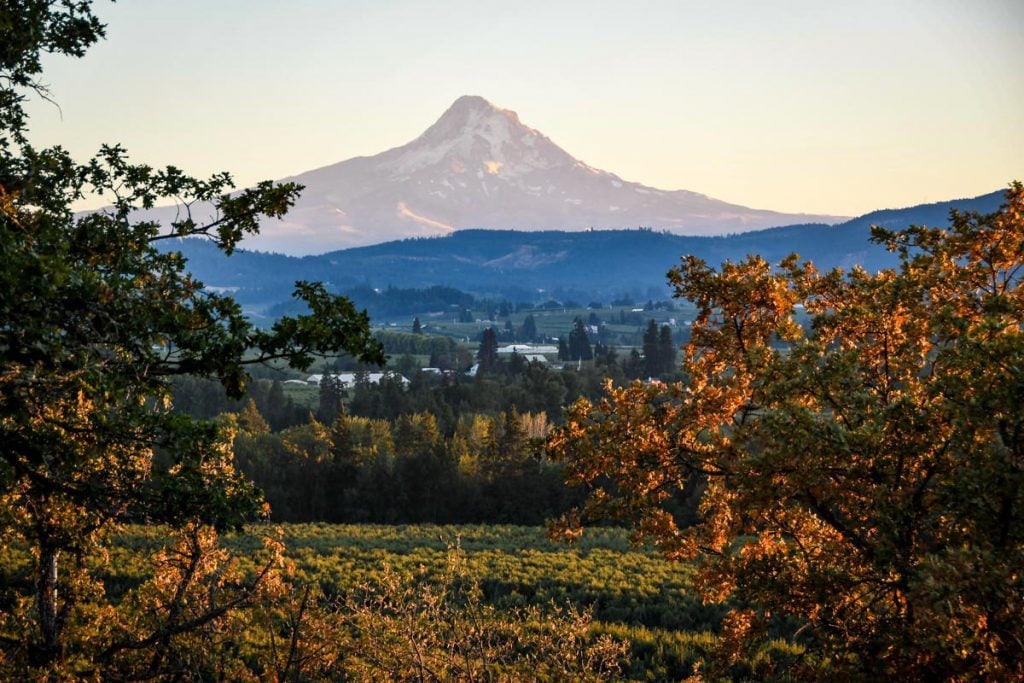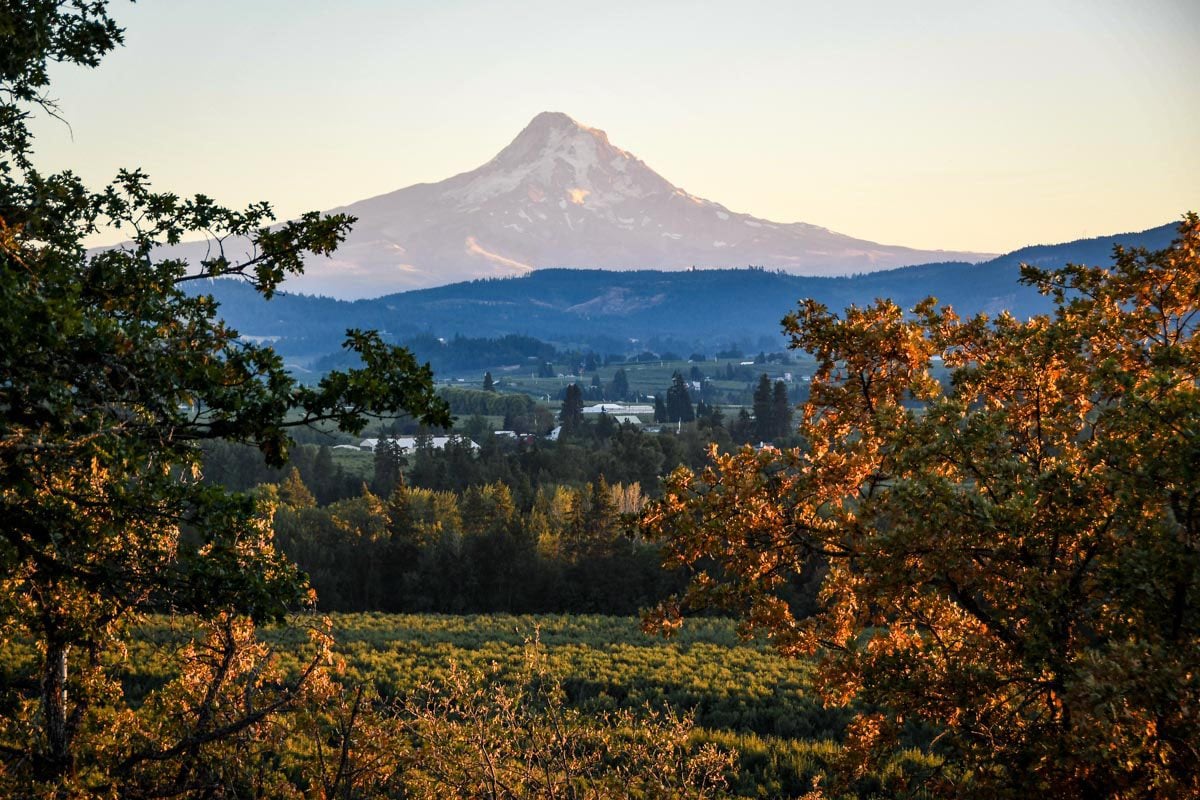 At a Glance: Iconic Mount Hood offers endless opportunities for outdoor recreation.
Distance from Portland: 76 miles; 1 hour, 20 minutes
Named one of the 7 wonders of Oregon by the Oregon Tourism board, the 11,249-foot-tall Mount Hood is the highest mountain in Oregon and visible from just about anywhere in Portland.
This dormant stratovolcano serves as the gorgeous backdrop for year-round recreation: world-class ski resorts, summer hiking and camping, and the magical Mount Hood National Forest–home to some of the best waterfalls near Portland.
Whether you prefer your adventure in the form of scenic drives, hiking, historical sites, waterfalls, wild rivers, hot springs, or camping, Mount Hood is one of the best day trips from Portland.
Top things to do at Mount Hood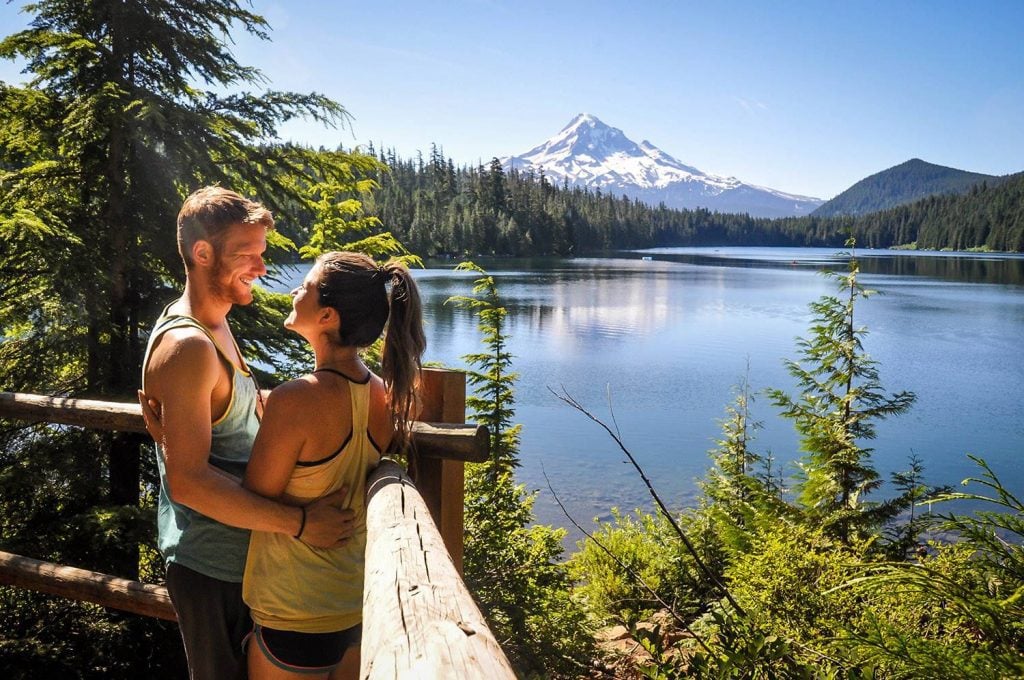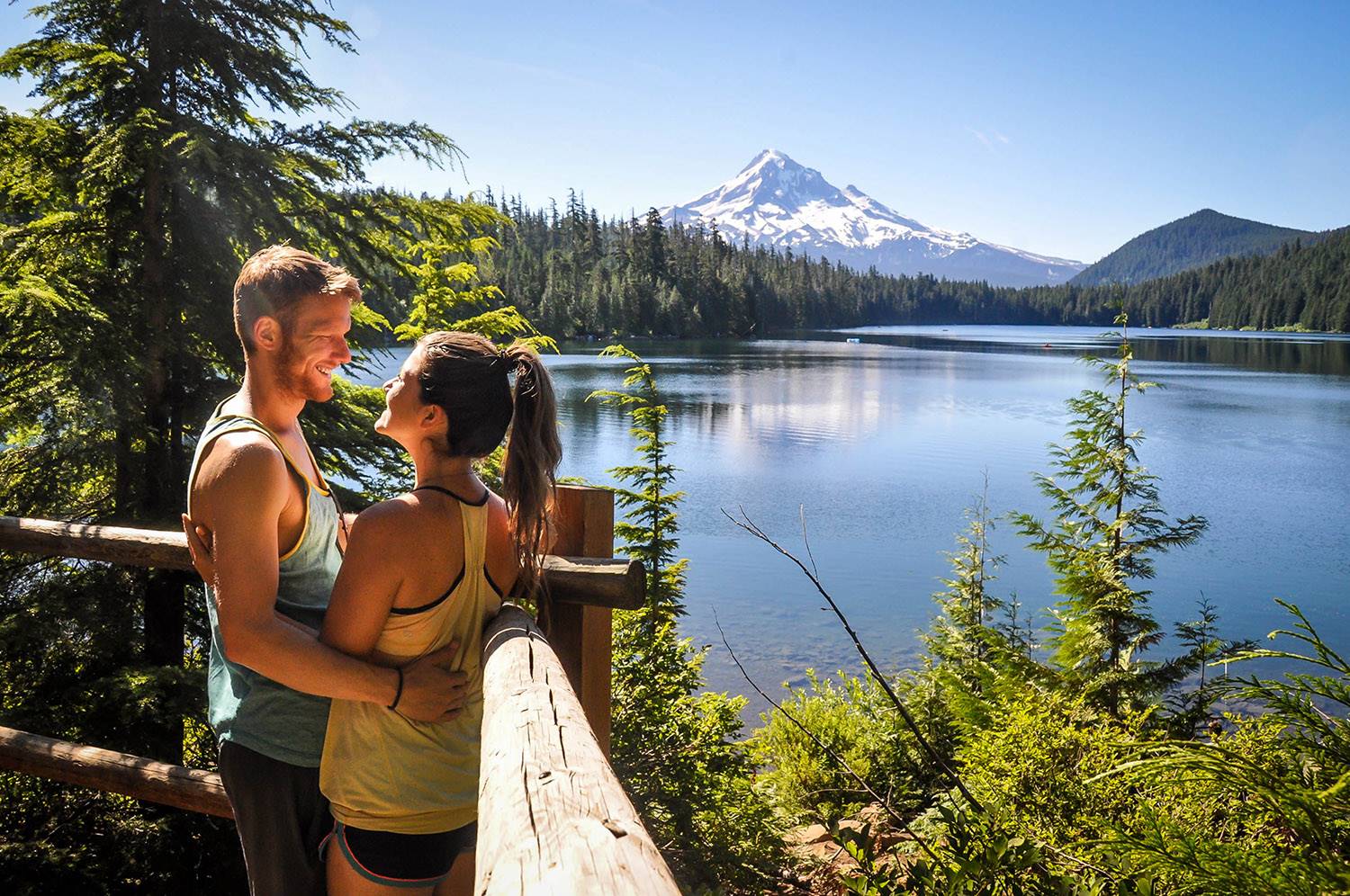 Take a scenic road trip on the 100-mile Mount Hood Scenic Byway
Hike the popular Trillium Lake Loop Trail, one of the best hikes near Portland
Glimpse the best view of Mount Hood is from Lost Lake which is located deep in Mount Hood National Forest
On your way to Lost Lake, stop by the beautiful Lavender Valley (seen in our cover photo!) just outside of Parkdale, Oregon
Hit the slopes at one of the two Mount Hood Ski Resorts during the winter months
If you want to make your day trip an overnight stay, book a night at the Timberline Lodge, a National Historic Landmark (and site of a filming location in The Shining!).
3. Columbia River Gorge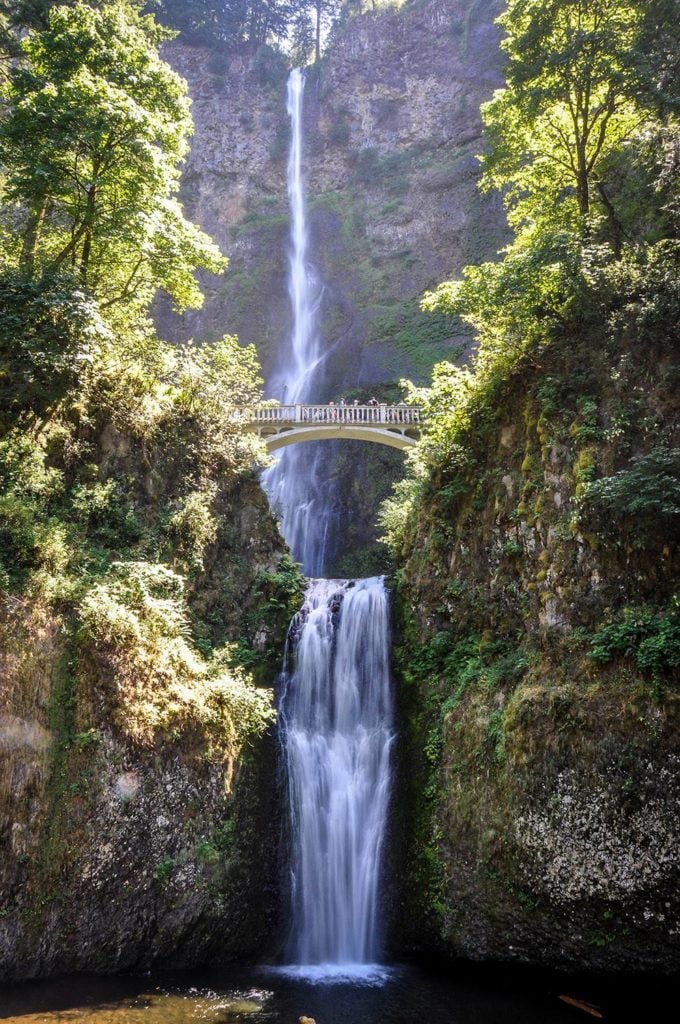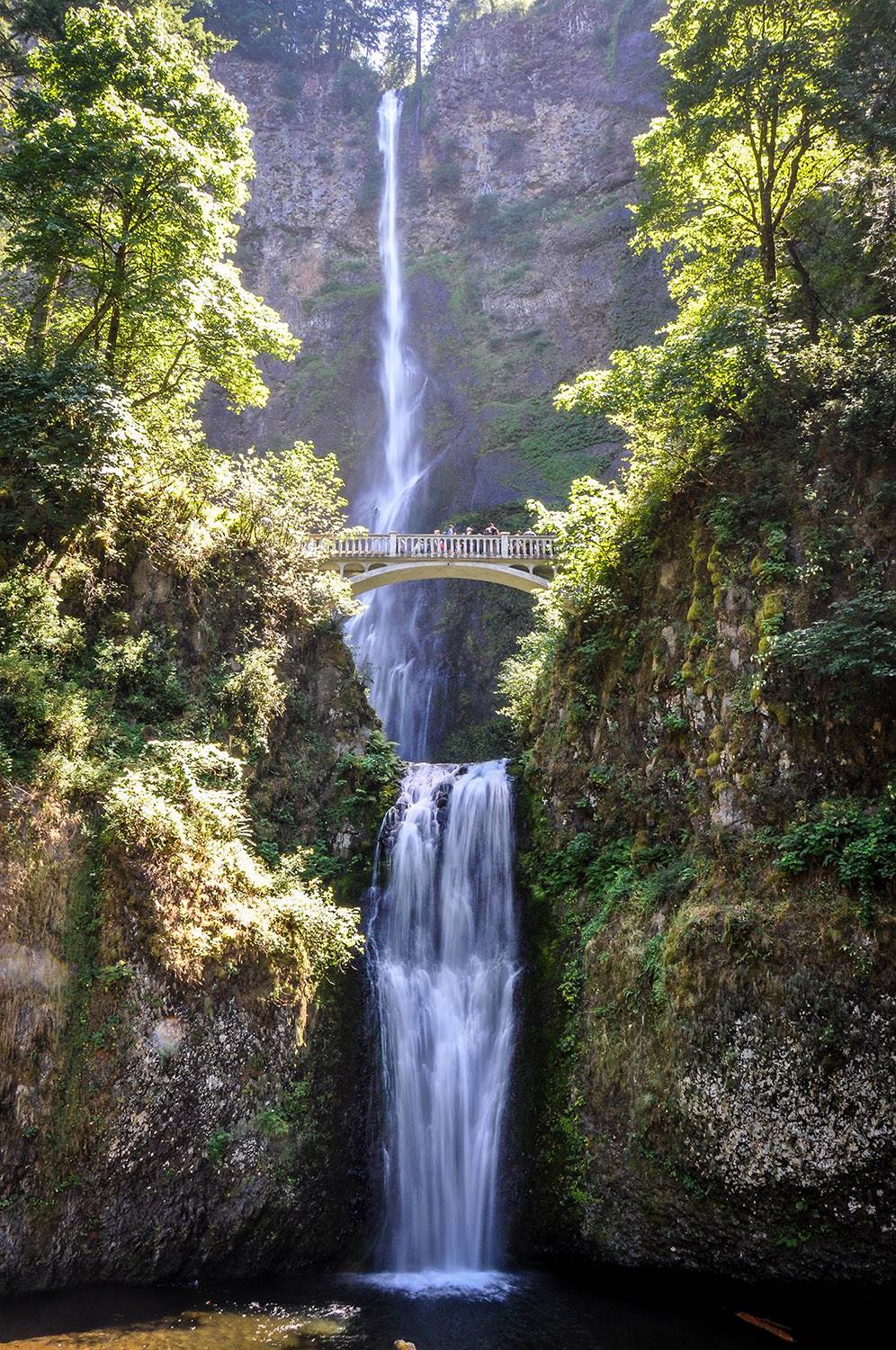 At a Glance: The stunning Columbia River Gorge is full of some of the best waterfalls in Oregon, family-friendly hiking trails, and countless other outdoor recreation opportunities.
Distance from Portland: 15-100-ish miles, depending on exact destination; 30 minutes to 1.5 hours (ex: Multnomah Falls is 30 miles from downtown Portland)
Chasing waterfalls is one of our favorite things to do in Oregon. When you need a break from the hustle and bustle of city life, the 80-mile Columbia River Gorge is within easy access for one of the best day trips from Portland.
The most popular site is Oregon's tallest waterfall, the 620-foot Multnomah Falls, but that hardly scratches the surface of all there is to see and do in the Columbia River Gorge.
As the largest officially-designated National Scenic Area in the United States, this is where the Columbia River dramatically empties into the Pacific Ocean, carving canyons and cliffs and creating waterfalls along its route. The Gorge also provides natural habitat for a diverse range of wildlife, including grizzly bears, bald eagles, bull trout, gray wolves, and the Canada lynx.
Top things to do in the Columbia River Gorge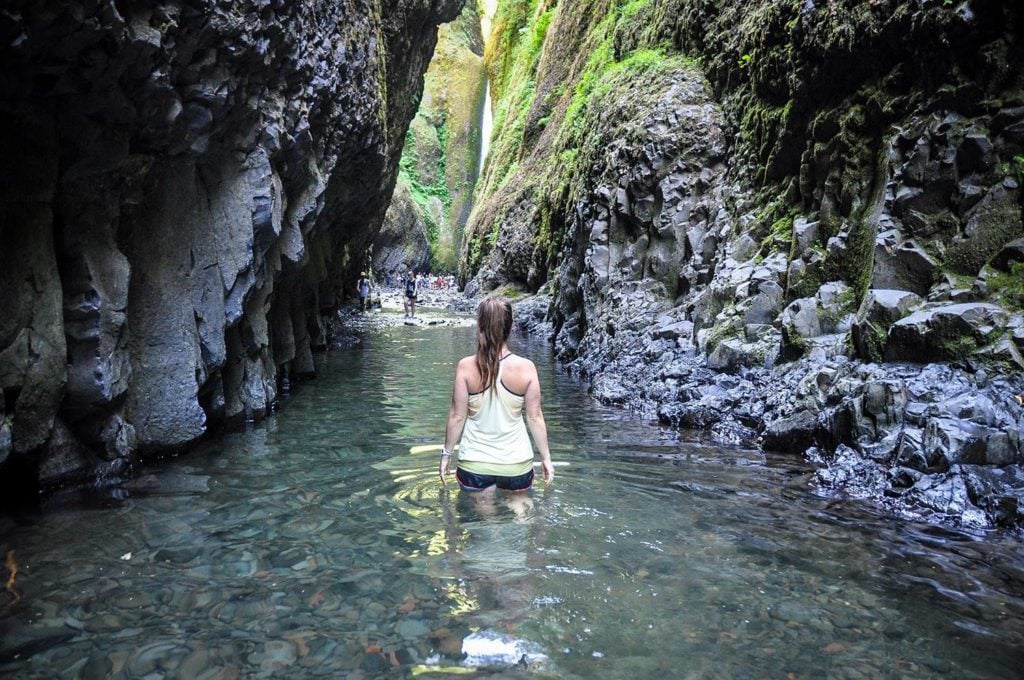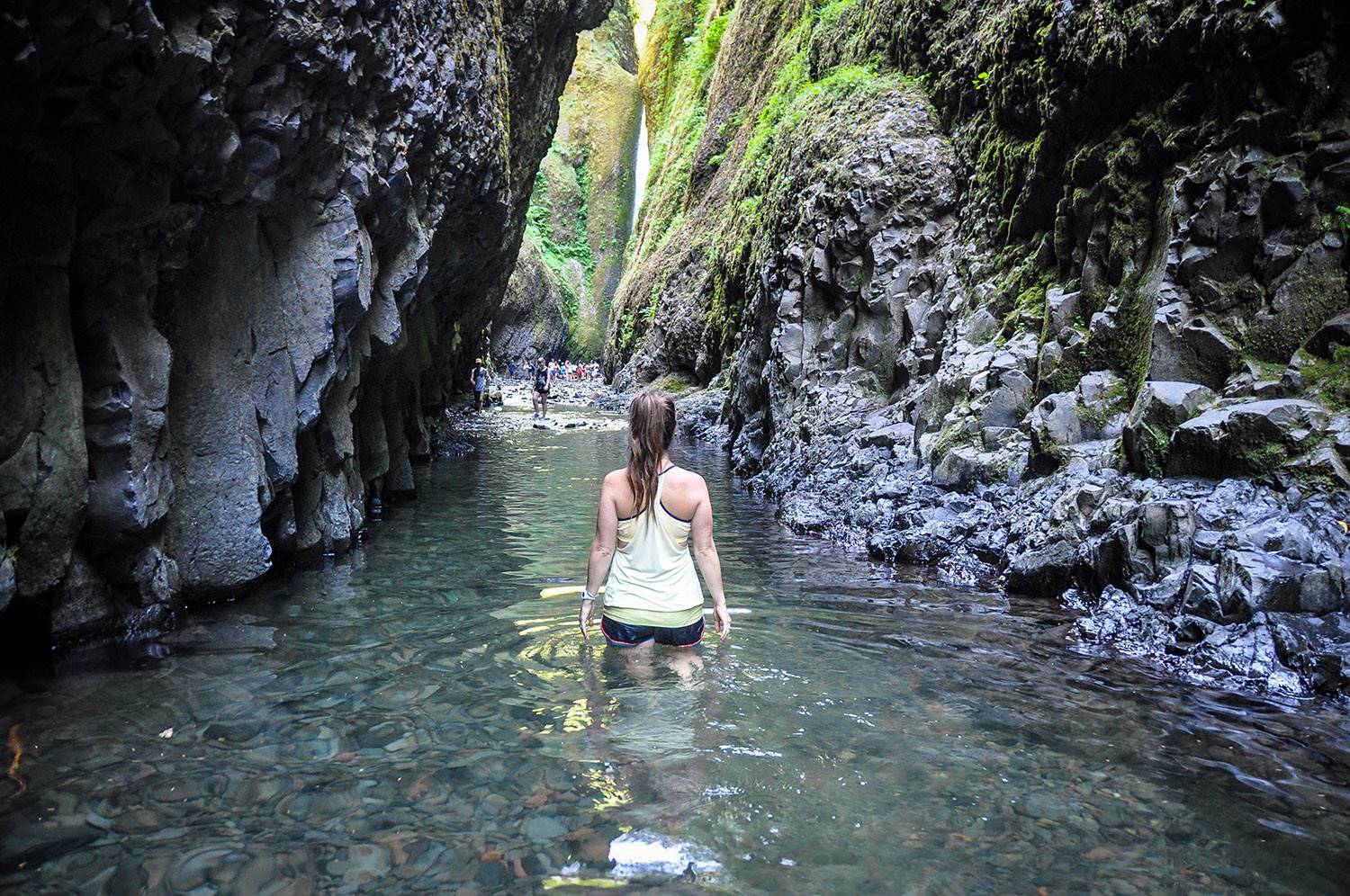 Road-trip along the 70-mile Historic Columbia River Highway, stopping to take in scenic viewpoints (including roadside waterfalls!) along the way.
Stop at the 100-year-old Crown Point Vista House observatory for ahhh-mazing views
Visit Multnomah Falls, the tallest waterfall in Oregon, where you can simply marvel and take photos or embark on a short hike.
Hike the Oneonta Gorge Trail through slot canyons and waist-deep water to Lower Oneonta Falls.
Watch the seasonal salmon spawn, swimming from the ocean and heading upstream.
Take a river cruise and sample local craft beer and delicious pizza in Cascade Locks.
4. Farm 2 Fork Guided Tour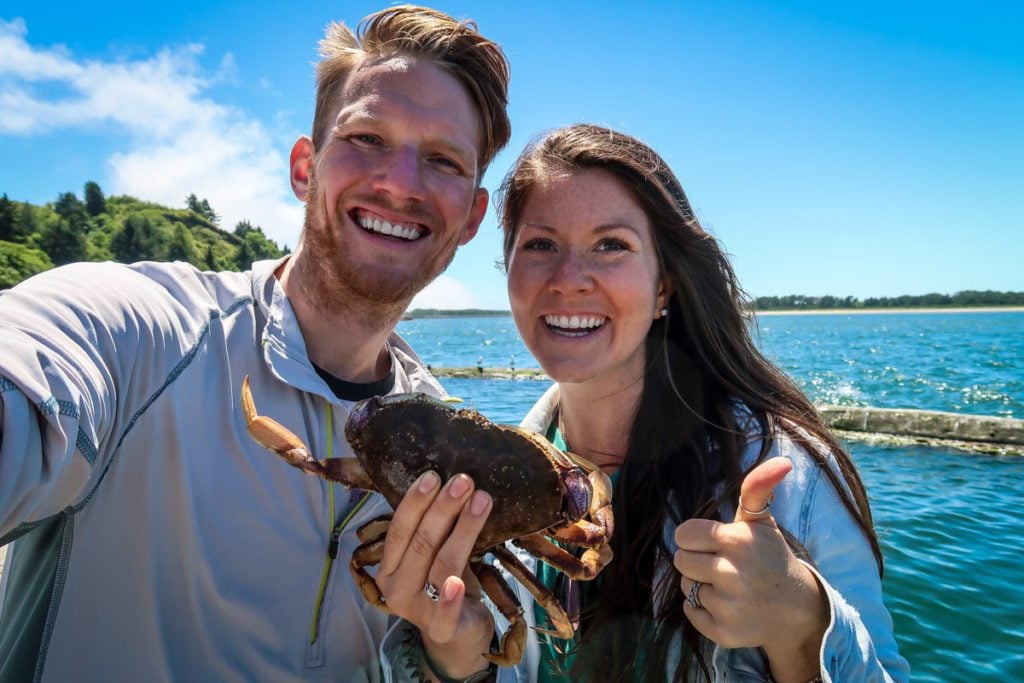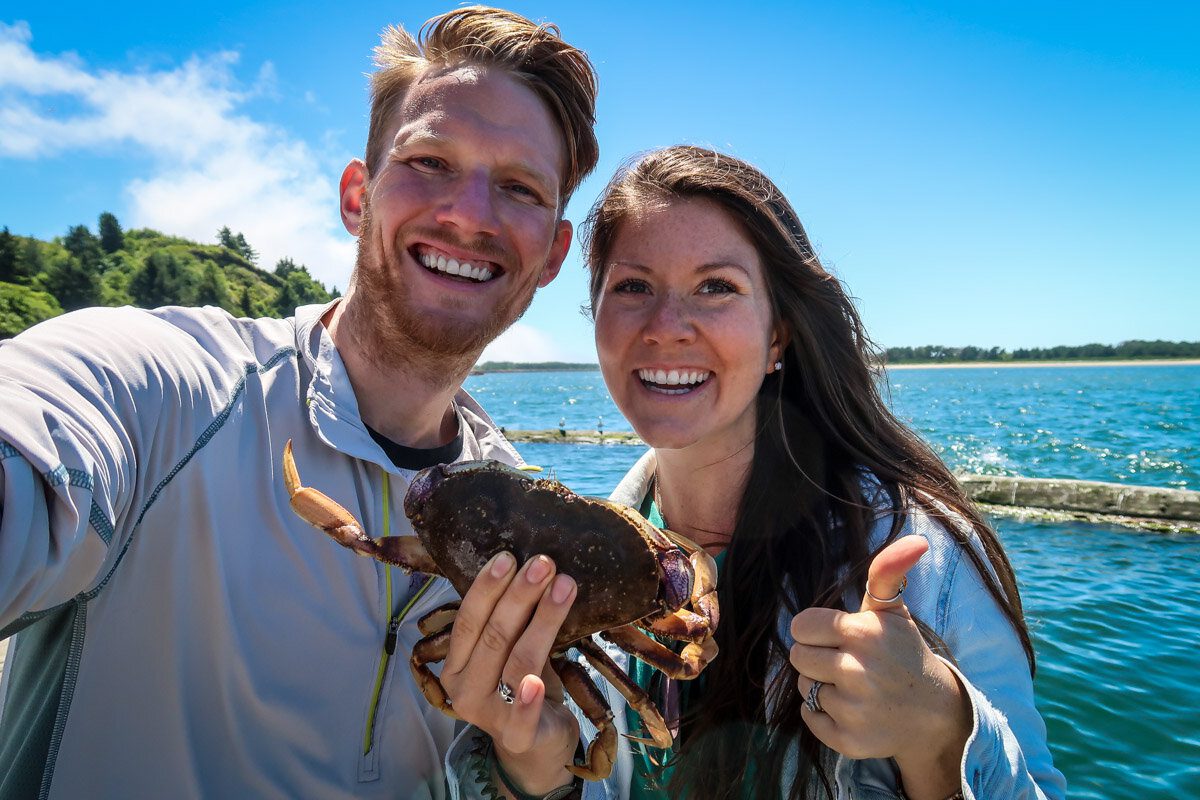 At a Glance: Learn about sustainable farming methods and where our food comes from during a tour of either Oregon's countryside or the coast
Distance from Portland: Within about 1 hour of downtown Portland, but Farm 2 Fork provides transportation
Start time: 10:00 a.m.
Duration: 5-6 hours
Cost: $149 per person + service fee
If you're interested in sustainability and food, we think you'll really enjoy this day trip from Portland!
Farm 2 Fork offers guided tours of several sustainable farms within an hour from Portland. The focus of these tours is specifically on how our food goes from land (or sea) and transforms into our favorite dishes.
Choose between the Tillamook Seafood Tour of seafood and oyster farms on the coast, or the Taste of Willamette Valley Tour with vegetable and dairy farms. Or, if you can't choose, do what we did and book both!
Both tour options have similar pricing and last most of the day, visiting three or four farms. Not only do you get a day's worth of incredible food, but you're helping to support small farmers who are passionate about what they do and are operating with the environment in mind.
Psst! As an added bonus, we've got a little discount code for ya! Use our discount code: 2Wander for $5 off your tour!
Highlights of the Farm 2 Fork Tours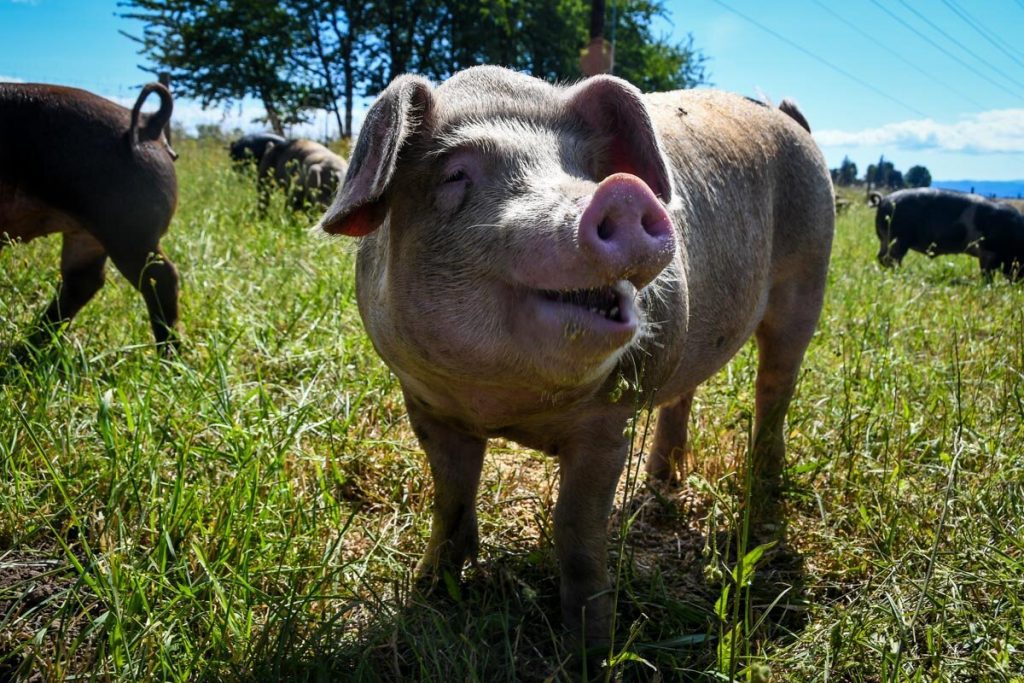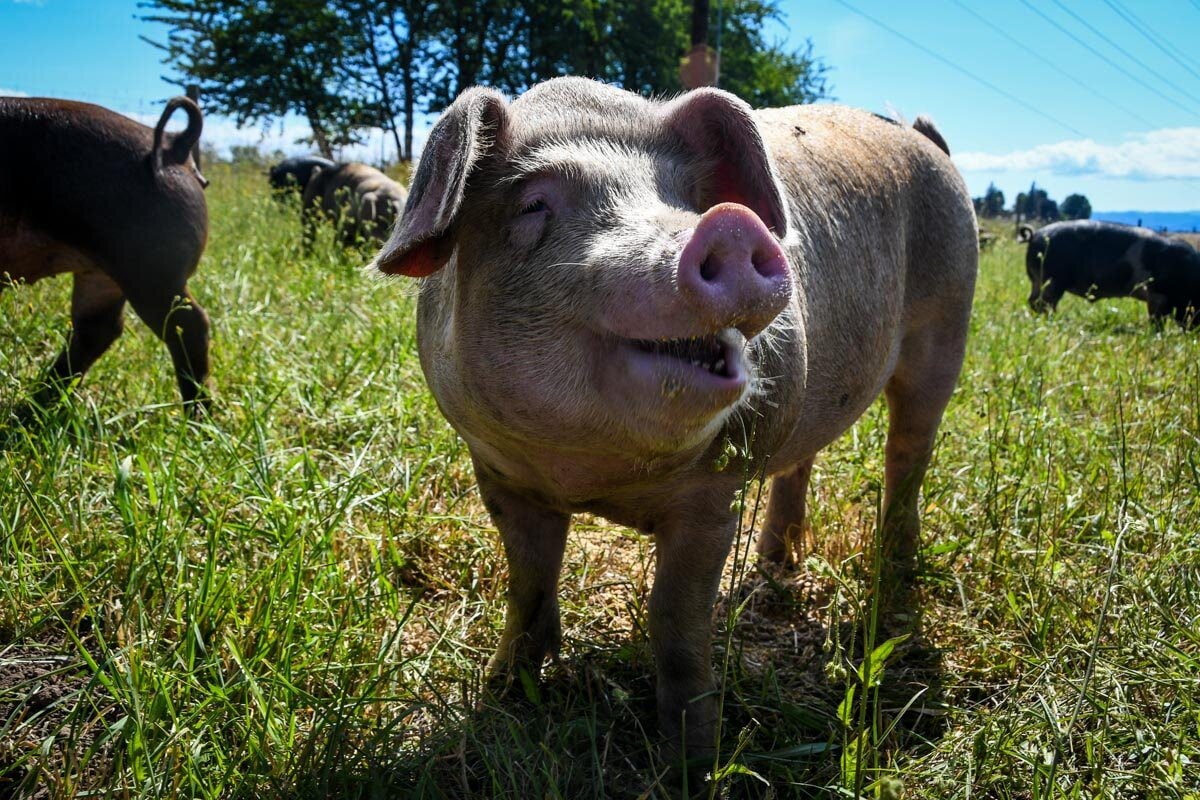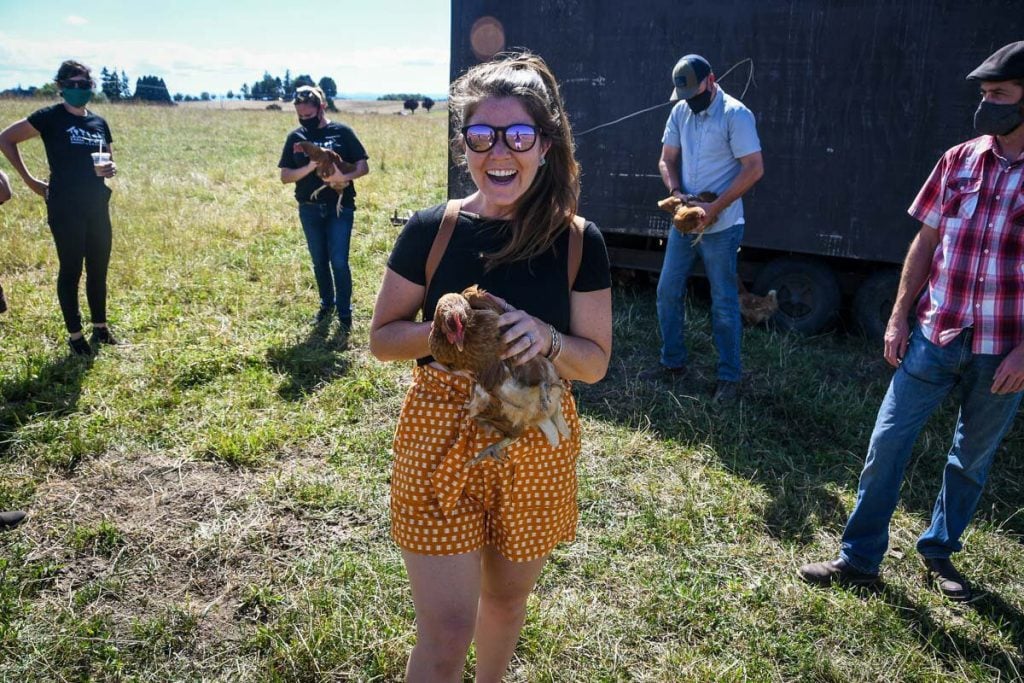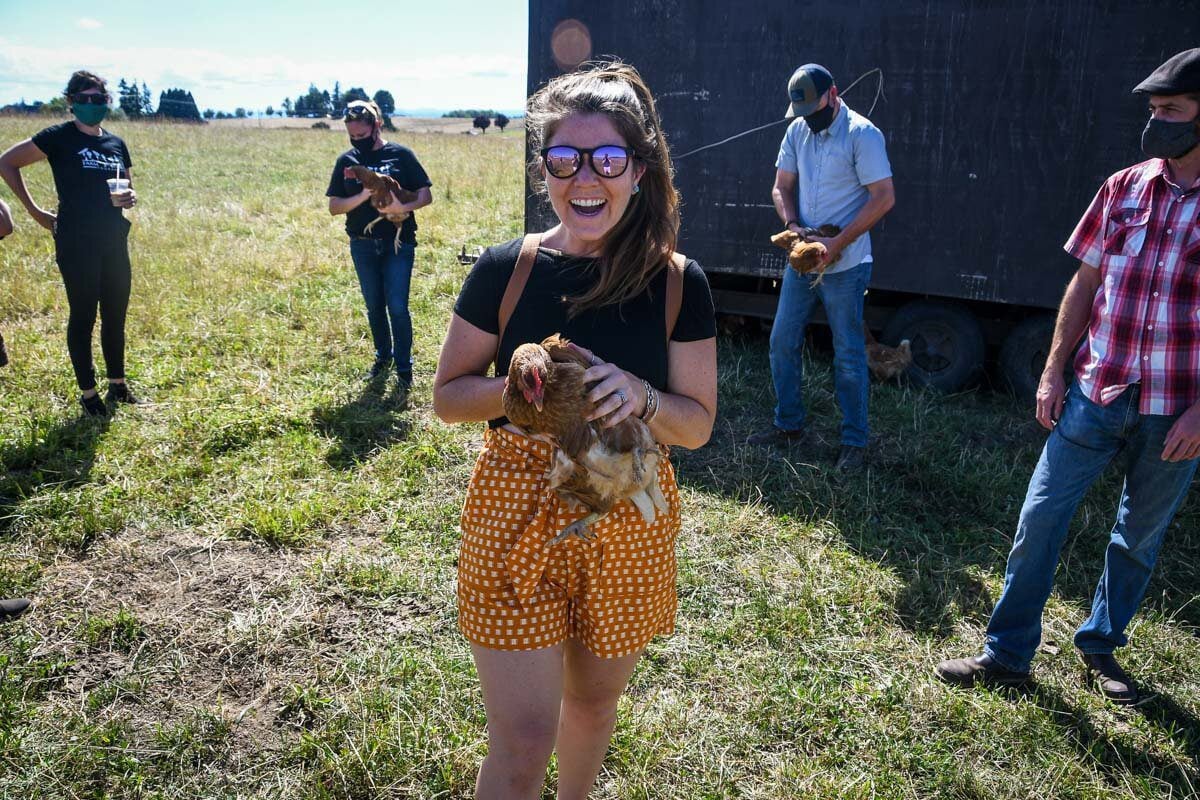 Catch and prepare your own crab lunch
Learn to shuck oysters
Discover sustainable rearing practices in pig farming
Collect chicken eggs and prepare a fresh omelet from a poultry farm
Buy native plants, flowers, herbs, and lavender from markets at each farm
Note that the specific farm experiences vary slightly depending on the time of year.
5. Astoria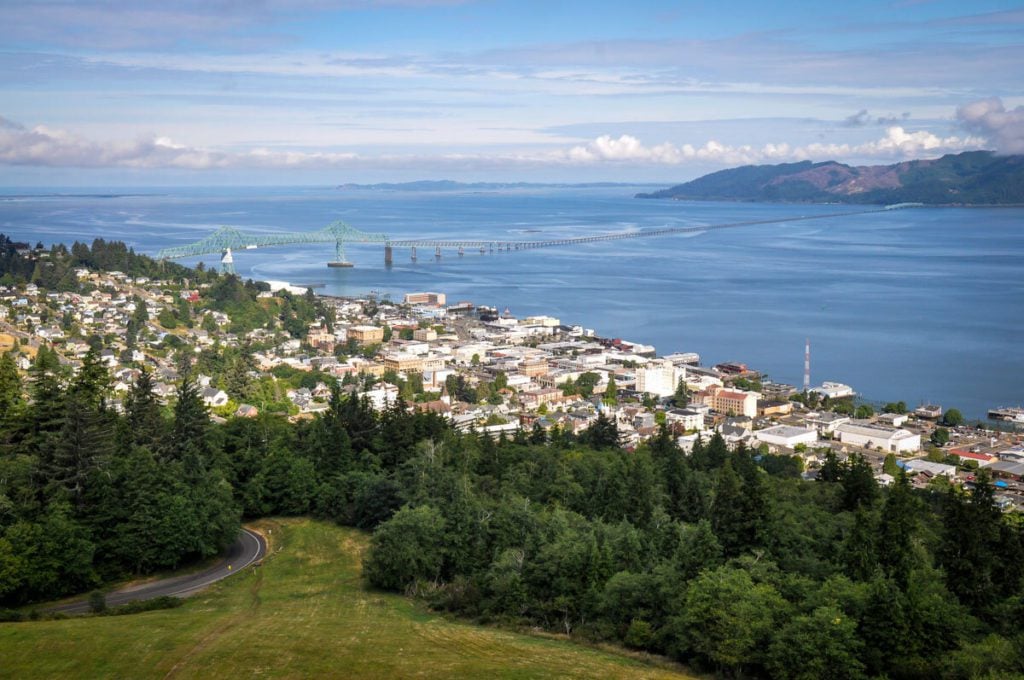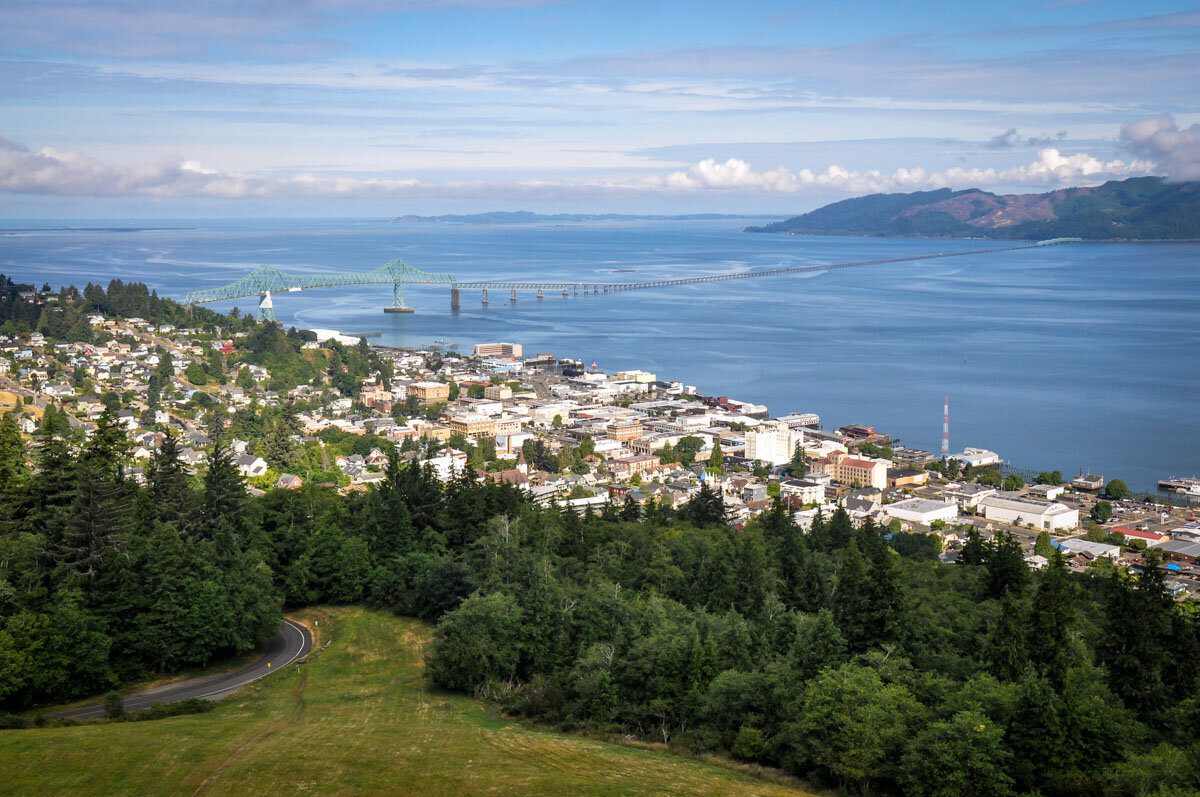 At a Glance: A classic PNW coastal town packed with cultural and historic attractions, plus a cute waterfront, great restaurants, and outdoor recreation galore
Distance from Portland: 95 miles; 2 hours
Scandinavian-influenced Astoria has a long fishing and fur trading history. In fact, it's the oldest American settlement west of the Rockies, founded in 1811 by our country's first-ever millionaire, John Jacob Astor.
This cultural haven is sandwiched between the Columbia River and the Pacific Ocean, and makes a perfect first stop on your Oregon Coast road trip. However, we think it's worth making a day trip from Portland too.
The plethora of Victorian-era homes in the town really adds to the postcard-perfect scene. Astoria has numerous canneries, restaurants, museums, and waterfront attractions, as well as the popular Astoria Column, a unique historical structure you'll want to check out.
Psst…did you know the classic '80s movie The Goonies was filmed in Astoria?!
Top Things to Do in Astoria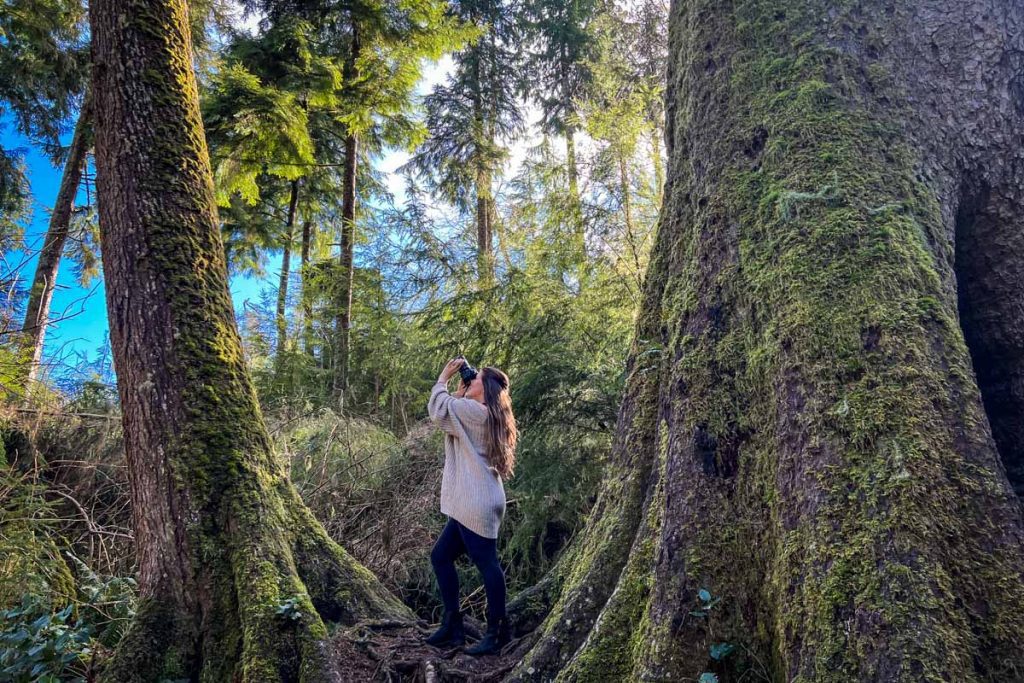 Ride the historic Astoria Riverfront Trolley
Climb up all the stairs of the Astoria Column for incredible views
Visit the family-friendly Columbia River Maritime Museum
Hike the relatively easy Cathedral Tree Trail to the actual Cathedral Tree, a massive 300-year-old Sitka spruce.
Revisit Civil War and World War II history at Fort Stevens State Park
For more ideas, check out our full guide to all the awesome things to do in Astoria, Oregon.
6. Cannon Beach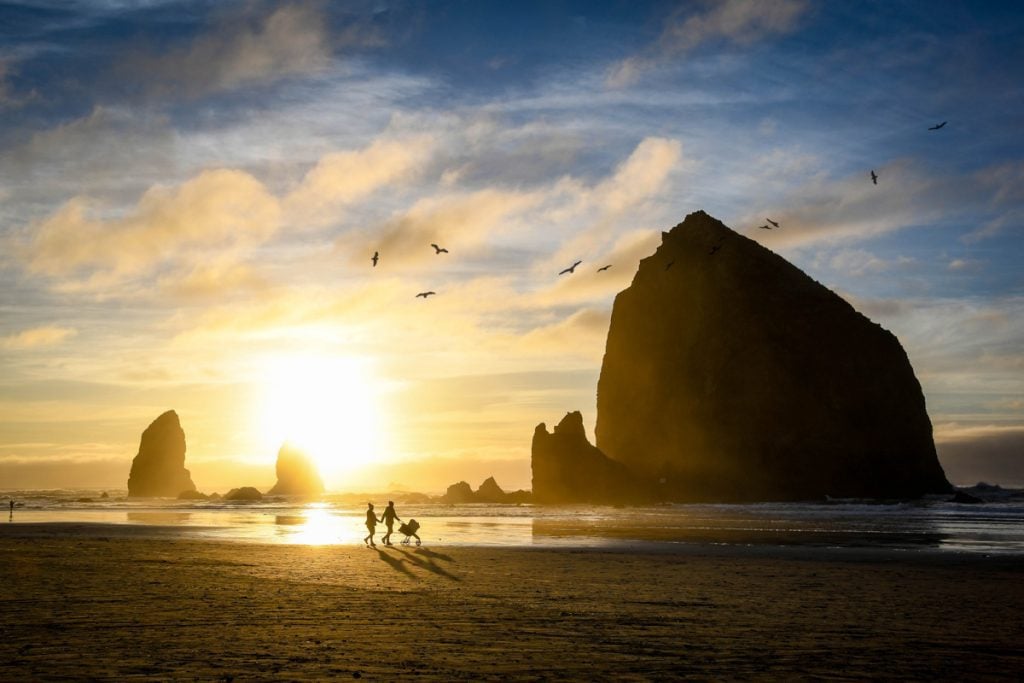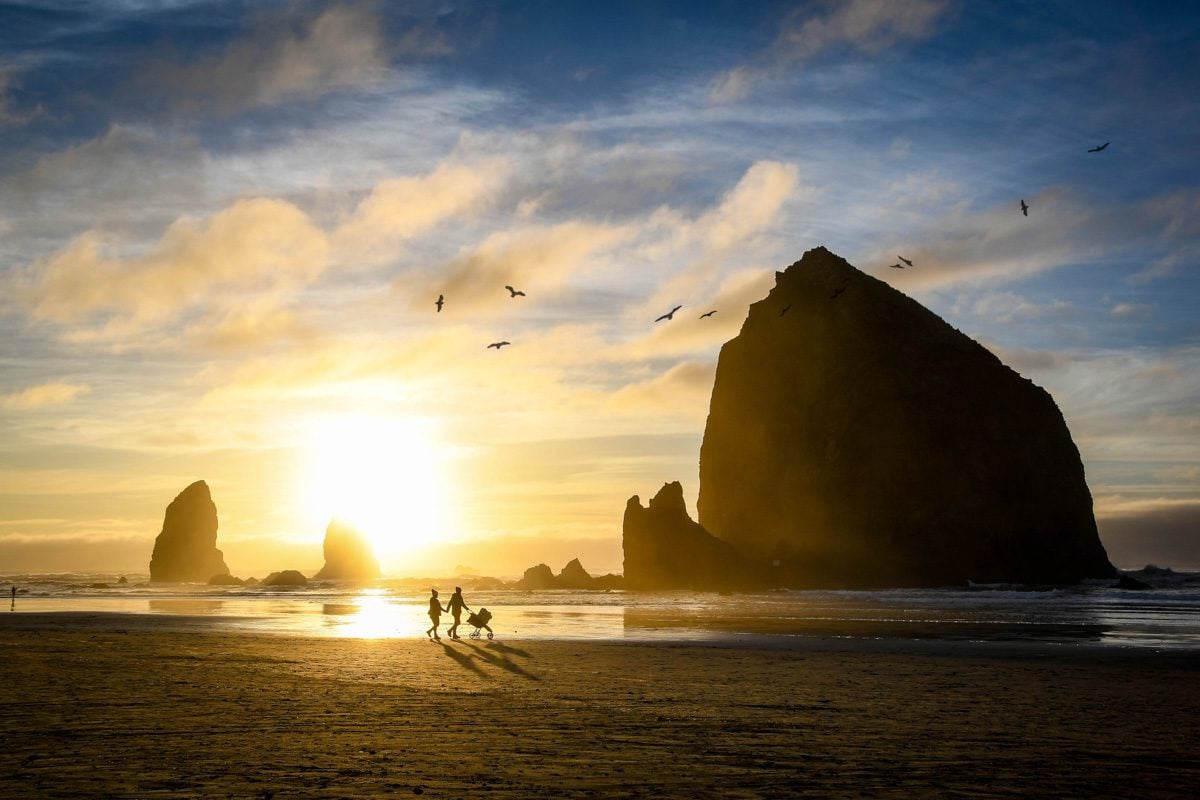 At a Glance: An adorable, ultra-charming Oregon Coast town with iconic sea stacks and great proximity to sandy beaches and epic hiking trails.
Distance from Portland: 80 miles; 1.5 hours
Another one of the charming Oregon coast towns. When people think of the Oregon Coast, they typically envision Cannon Beach — the famous Haystack Rock really is that iconic.
Because of its notoriety, Cannon Beach is admittedly fairly touristy and it gets extremely busy at times. However, its proximity to some of Oregon's best hikes and beaches still make it one of our favorite day trips from Portland.
There are plenty of fun things to do in Cannon Beach to keep you occupied on a day trip. Spend your time indulging in fresh local seafood, strolling through the main part of town shopping, and enjoying the dramatic scenery.
Top things to do in Cannon Beach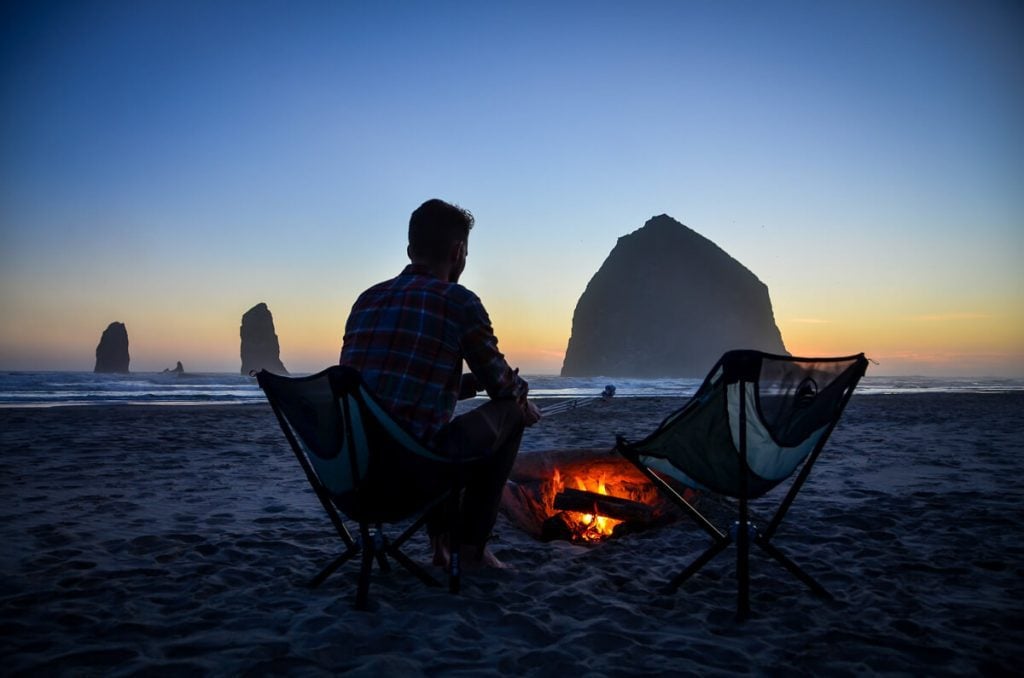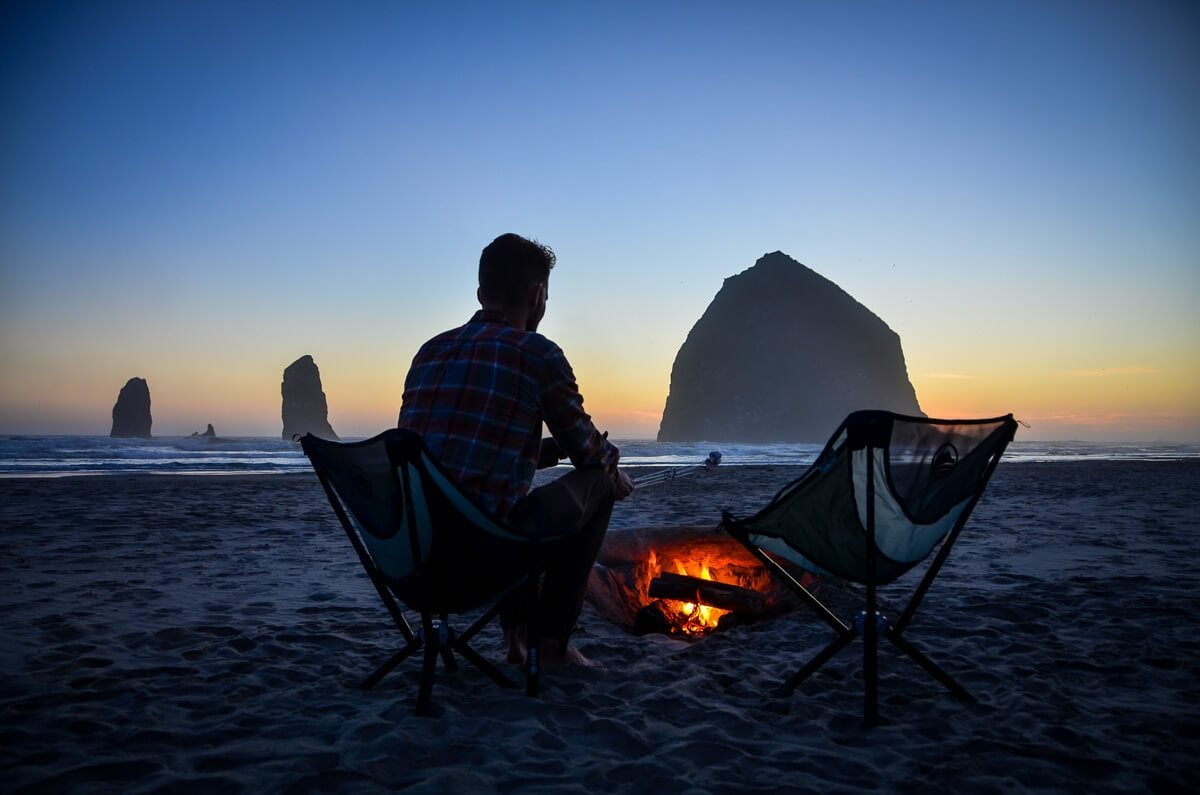 Take advantage of the natural photo-op that Haystack Rock provides, especially during sunset. Look for nesting bald eagles and puffins!
Walk the beach during low tide and explore tide pools.
Head to Hug Point to witness a sea cave and waterfall flowing right onto the beach!
Explore the numerous trails and roadside viewpoints at Ecola State Park, just a few minutes north.
Pro tip: Sunset at Haystack Rock is hard to beat! Pack a picnic dinner and blankets, then build a bonfire right on the beach. Just be prepared for a late-evening return to Portland afterwards.
7. Tillamook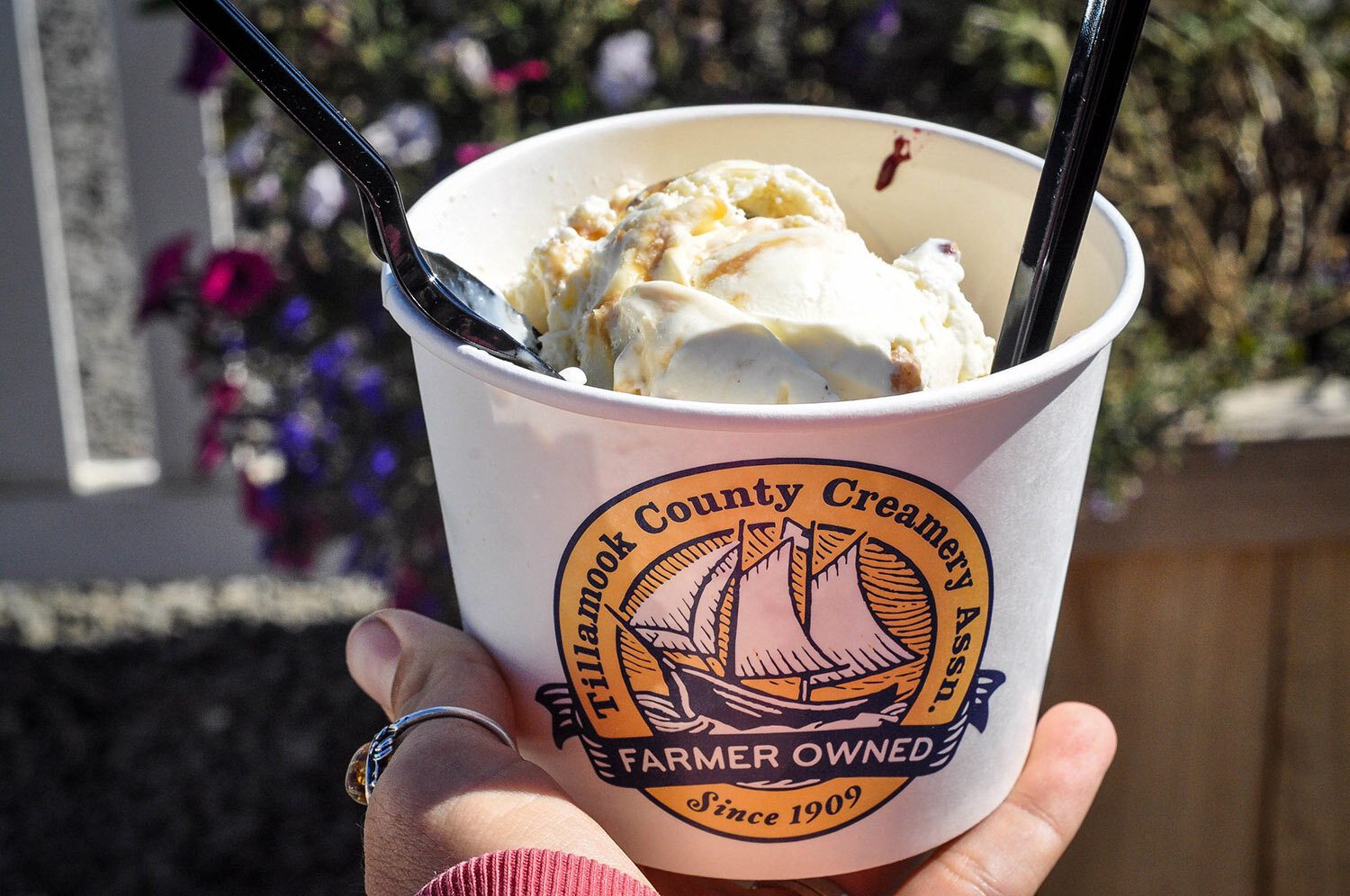 At a Glance: The ultimate Oregon Coast destination for anyone who loves cheese, nature, and U.S. history
Distance from Portland: 72 miles; 1 hour, 25 minutes
Even along the Oregon Coast, where dramatic, rugged scenery is around every corner, Tillamook stands out as unique.
Three rivers converge here, the Trask, Wilson, and, of course, Tillamook, creating scenic forested areas that serve as a stark, beautiful contrast to the coastline. And while most of us associate the name Tillamook with the beloved cheese, ice cream, and other dairy products, the name actually comes from the area's Indigenous people.
The Tillamook Cheese Factory is, naturally, a huge attraction in this seaside town. We think it's just the icing on the cake to the stunning scenery. Popular Cape Lookout State Park is also nearby, as well as several hiking trails and the historic Cape Meares Lighthouse, now a living history museum.
Top things to do in Tillamook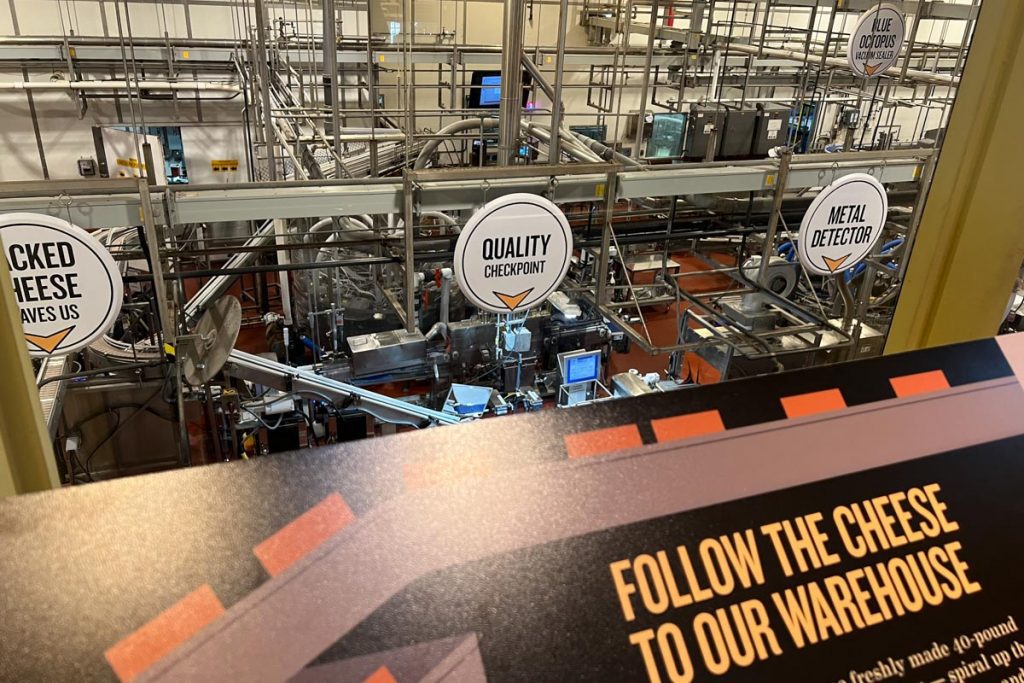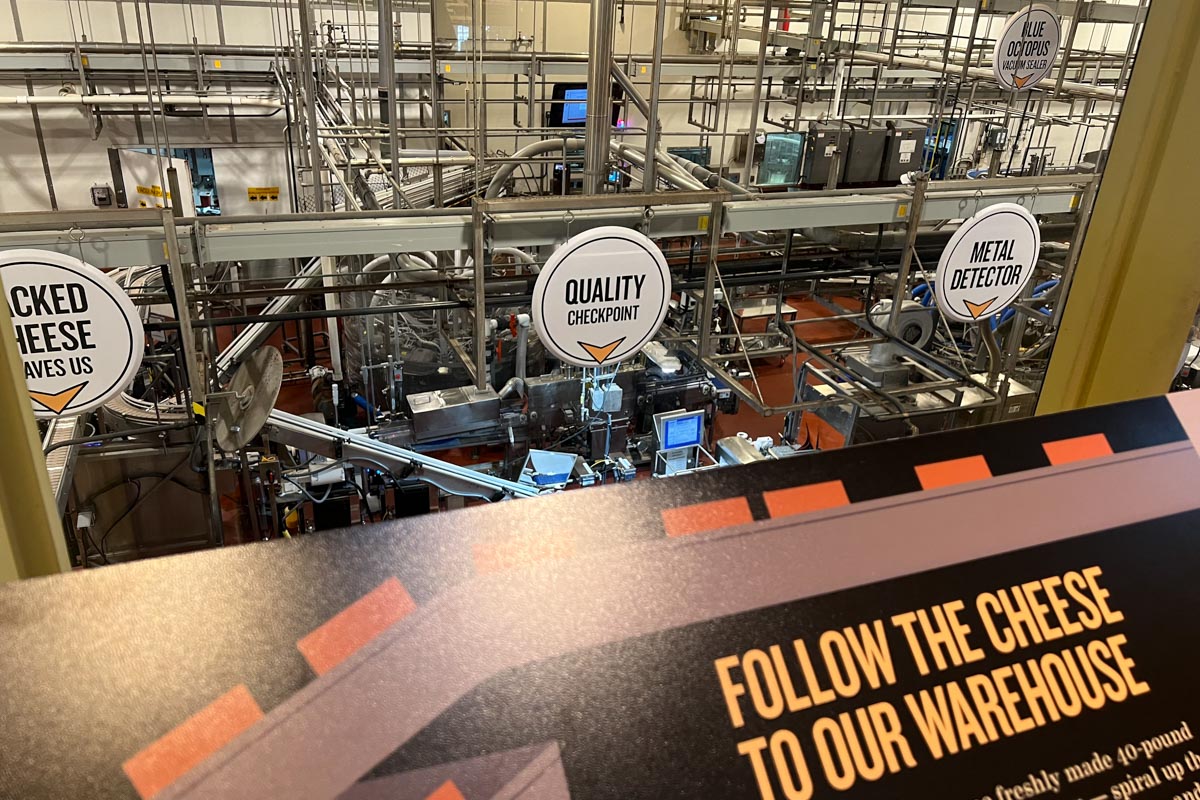 Take a tour of the Tillamook Cheese Factory, then stay for lunch and treat yourself to some of the best ice cream on the coast. Try local-inspired flavors like huckleberry or marionberry!
Drive the Three Capes Scenic Route to Cape Lookout State Park, where you can enjoy the beach, hike, or try hang-gliding.
Tour the historic Cape Meares Lighthouse, where you'll learn about Tillamook Bay's interesting history.
Hike through an old-growth forest to the 300-plus-foot-tall Munson Creek Falls.
Go kayaking with Kayak Tillamook along the 100 miles of waterways in the area. Choose from scenic trips to moonlight tours, or learn how to dig for clams from a kayak!
Explore World War II-era collections at the Tillamook Air Museum
Grab a beer at Pelican Brewery
Enjoy fresh oysters and wine at JAndy Oyster Co.
8. Willamette Valley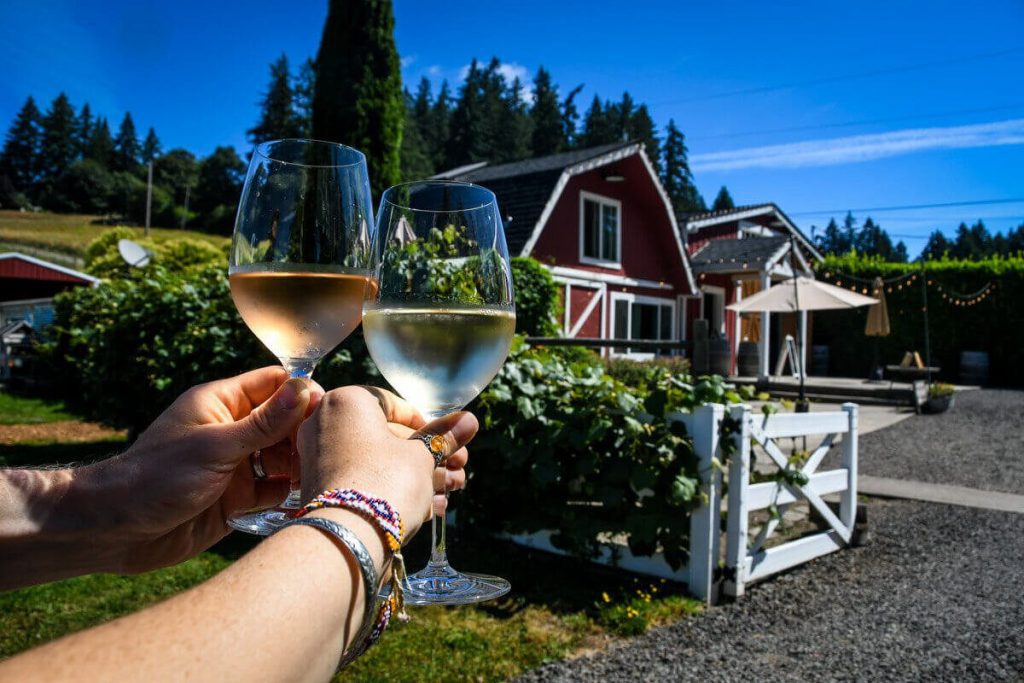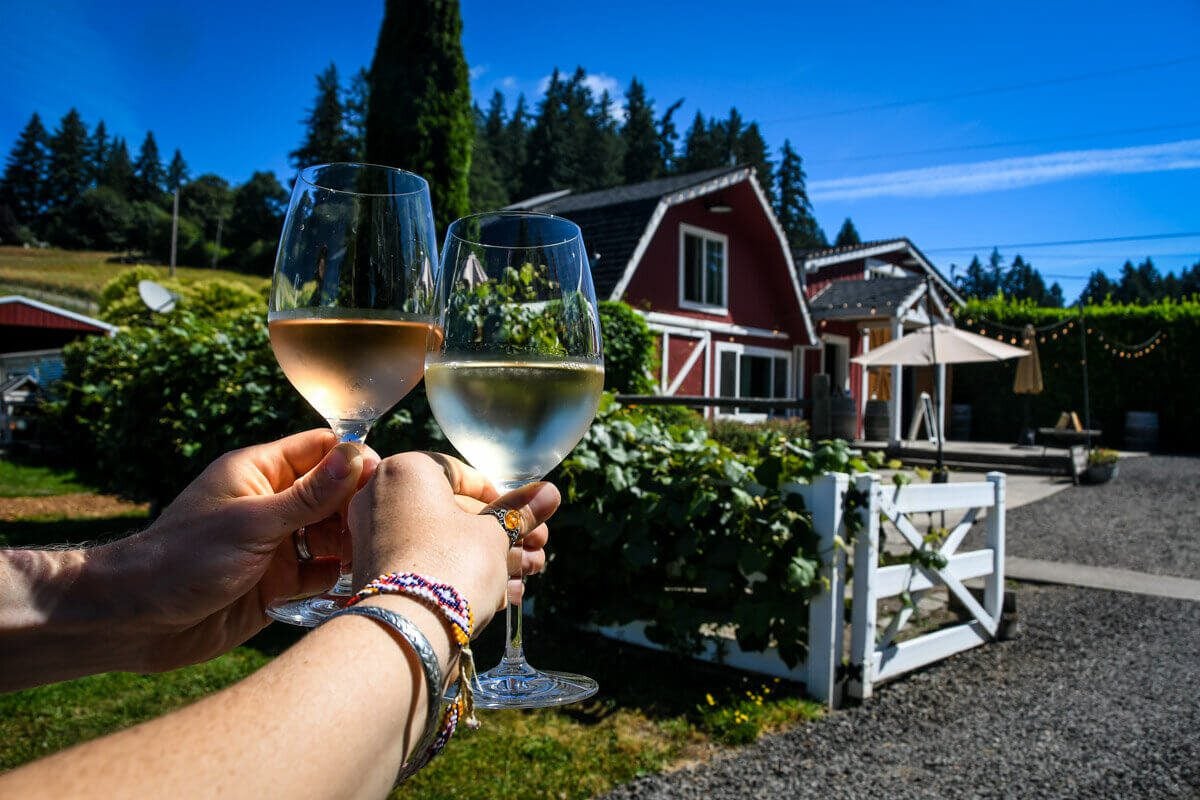 At a Glance: A world-renowned 150-mile-long wine region with over 700 wineries, plus an amazing food scene and a healthy dose of outdoor adventure
Distance from Portland: 48 miles; 55 minutes
Oregon's celebrated Willamette Valley has over 700 wineries and eight distinct American Viticulture Areas (AVAs), all spread across four individual valleys. In fact, more than two-thirds of Oregon's wineries and vineyards are here in Willamette Valley!
No matter what type of wine you typically prefer, you'll want to try a glass of Pinot Noir — the best Pinots are produced in this region.
Aside from the vineyards and surrounding postcard-worthy scenery, Willamette Valley is paradise for hikers, mountain bikers, watersports enthusiasts, bird watchers, and foodies, making it one of the best day trips from Portland.
The Willamette River also cuts through the valley (part of why it's such an ideal wine region!), providing both scenery and a base for water sports enthusiasts.
Top Things to Do in Willamette Valley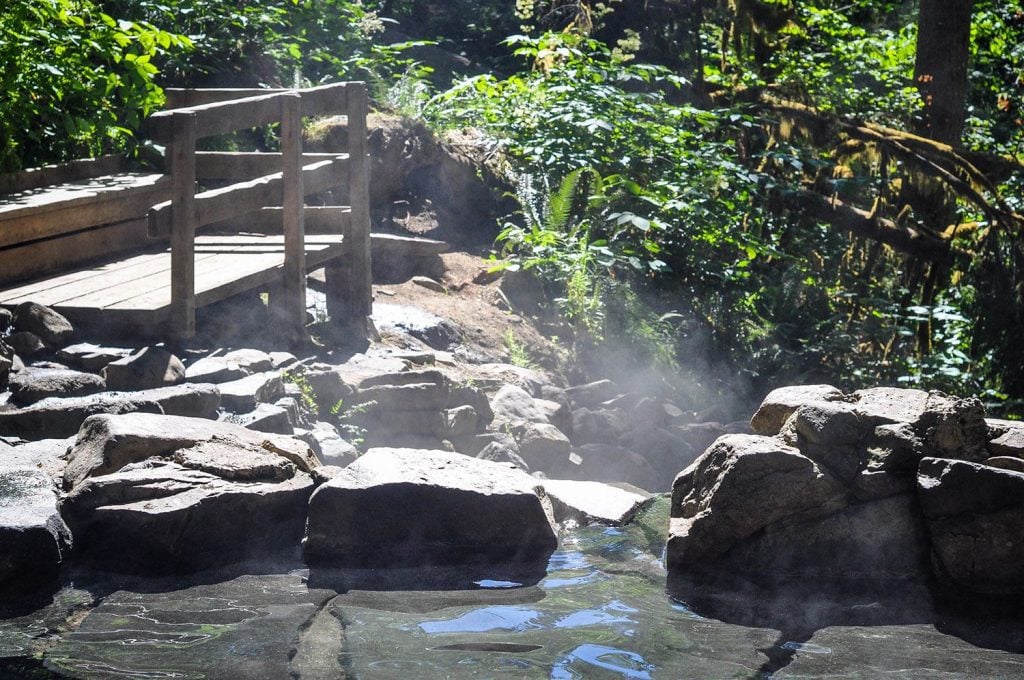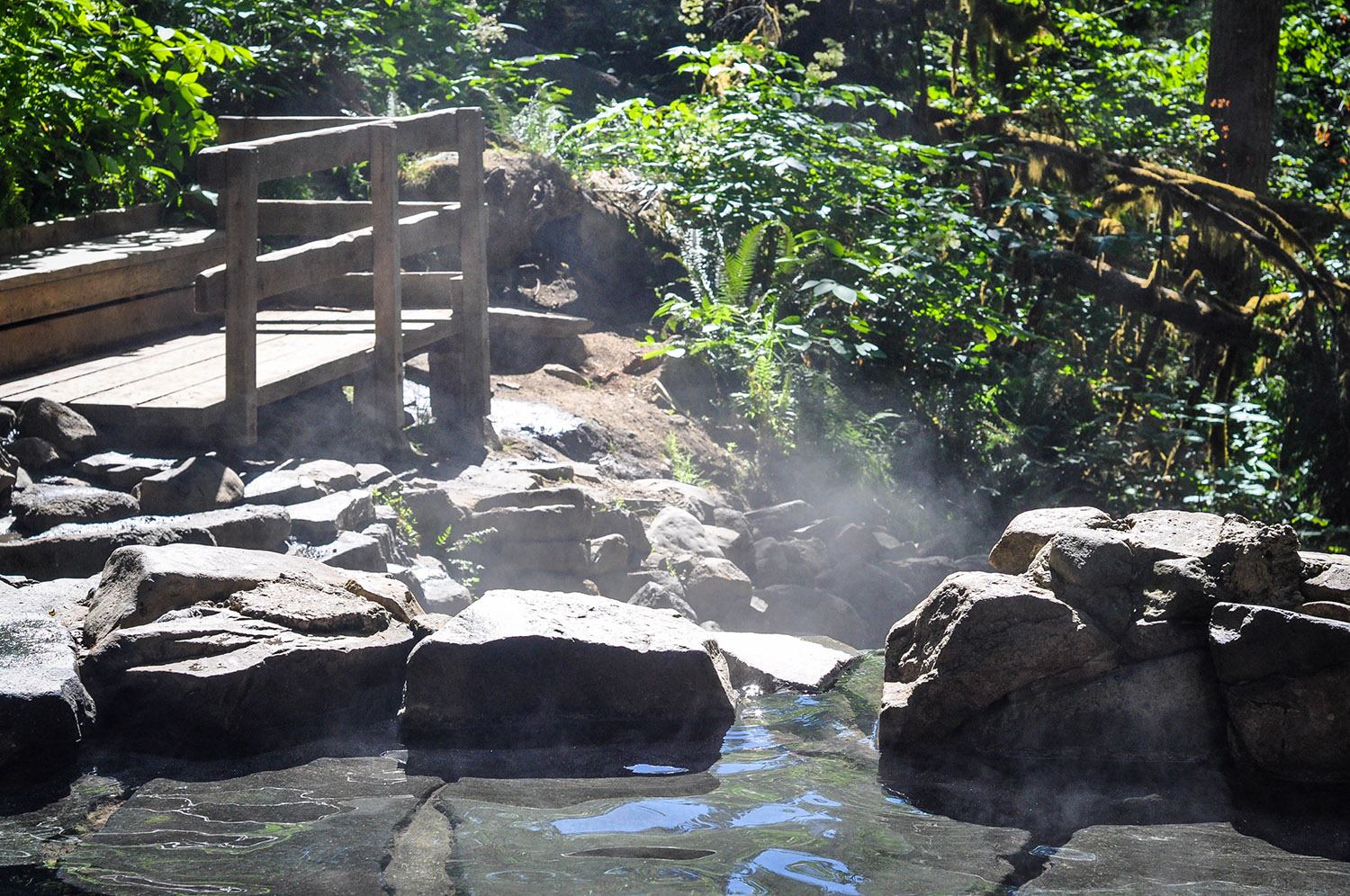 Enjoy wine tastings or tours at one of the 700+ wineries. It can be overwhelming choosing a few, but the Willamette Valley Wine website lets you filter search results by ultra-specific categories including dog-friendly wineries, wineries with food pairings, or those with live music.
Hike the Trail of Ten Falls at Silver Falls State Park (more info in #9 on this list)
Walk, run, or cycle part or all of the 29-mile, 9-loop trail in Minto-Brown Island Park
Sip a beer brewed by monks at the appropriately-named Benedictine Brewery
Experience freshwater diving at pristine Clear Lake in Willamette National Forest
Soak in Terwilliger (Cougar) Hot Spring
9. Silver Falls State Park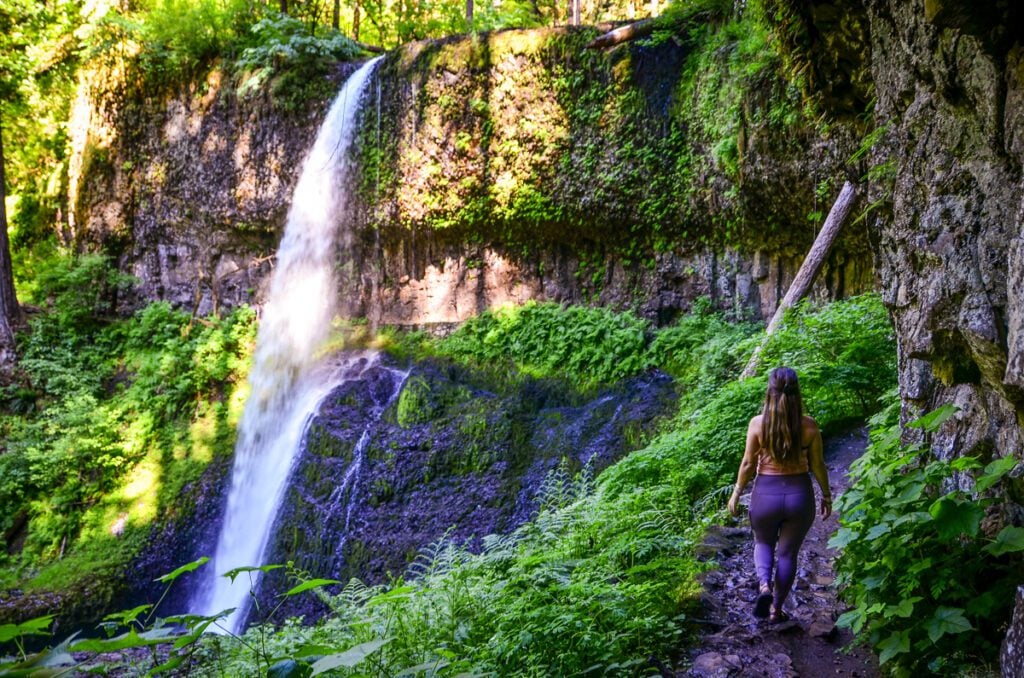 At a Glance: A little slice of heaven just over an hour from Portland with numerous trails, waterfalls, and campsites
Distance from Portland: 54 miles; 1 hour, 15 minutes
Entrance fee: $5 for a single day parking pass
Best known as the home of the magnificent Trail of Ten Falls (with, yes, a whopping 10 waterfalls!), Silver Falls State Park is a natural respite within an easy drive from the city. Note that because of its proximity to Portland, the park gets very busy on weekends and holidays. Plan to arrive early!
Aside from its abundance of waterfalls, this is one of the best day trips from Portland because of its sheer diversity in terrain and recreation options. There are canyons alongside old-growth forest, with panoramic viewpoints, multi-use trails, and campsites dotting the entire park.
Top Things to Do in Silver Falls State Park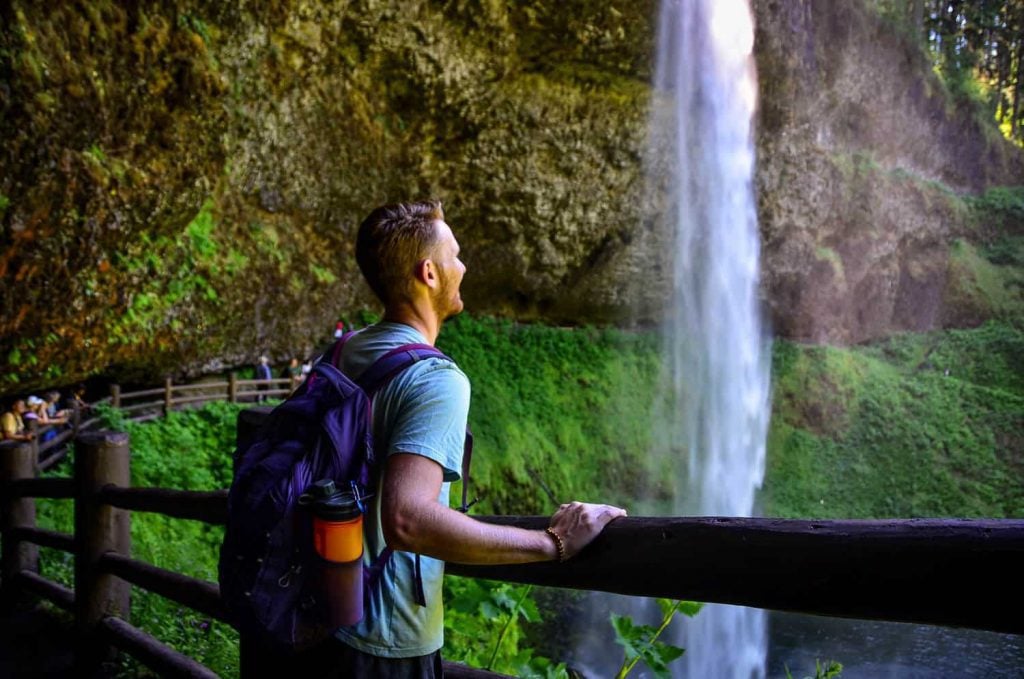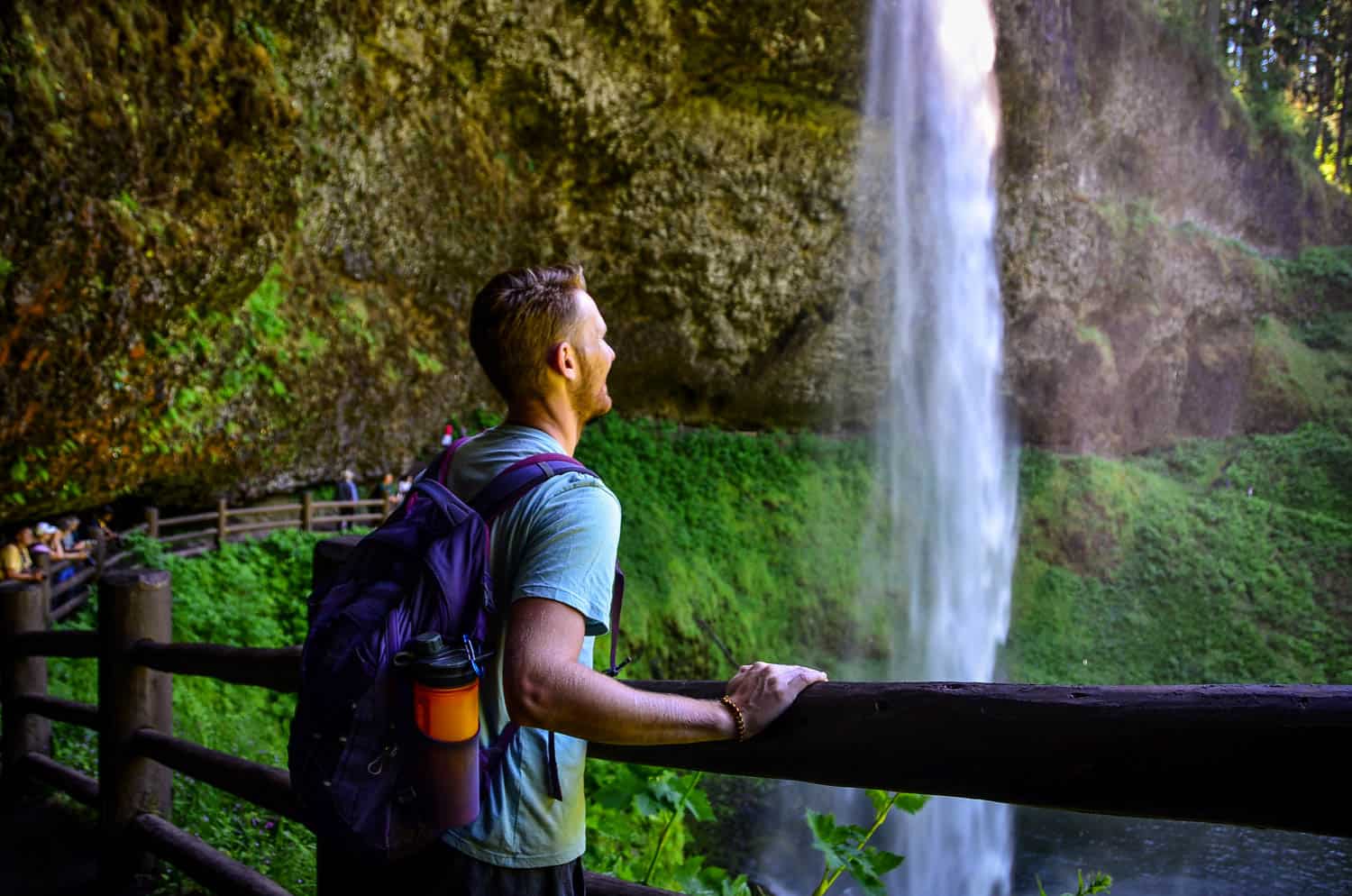 Hike the 7.2-mile Trail of Ten Falls, one of the best hikes in Oregon
During the summer, you can do swimming at the South Falls Day Use Area
Meander through the park on a guided horseback ride
Shop for souvenirs at the Silver Falls Nature Store
If you have more time, set up camp at the Silver Falls State Park campground
10. McCredie Hot Springs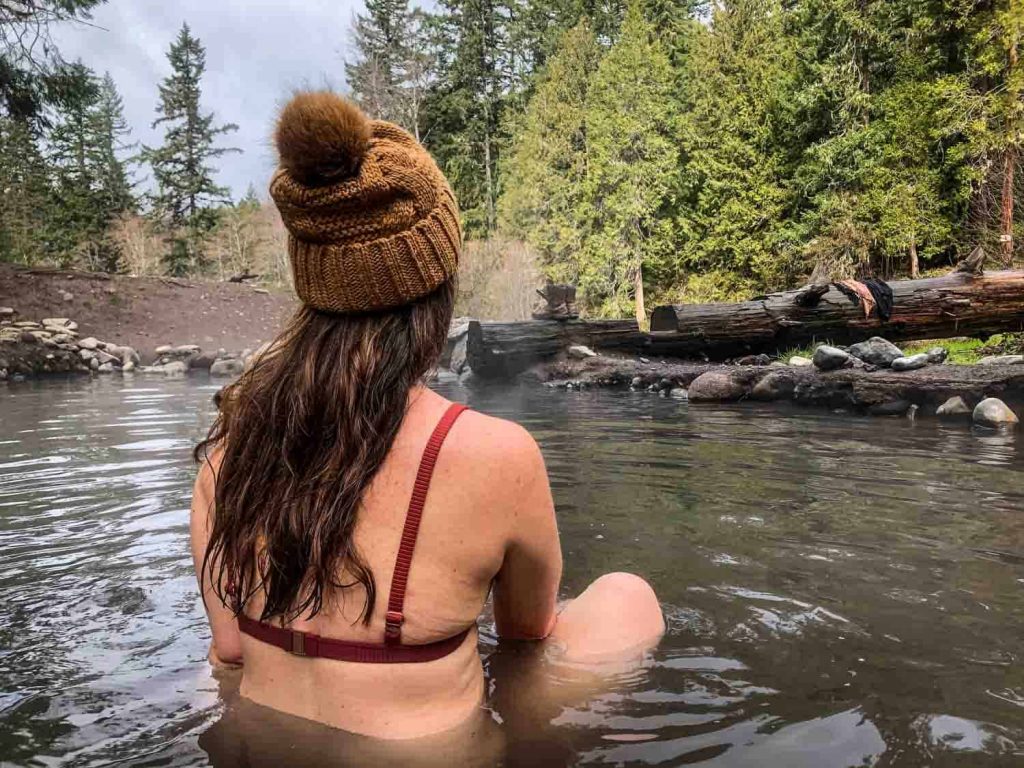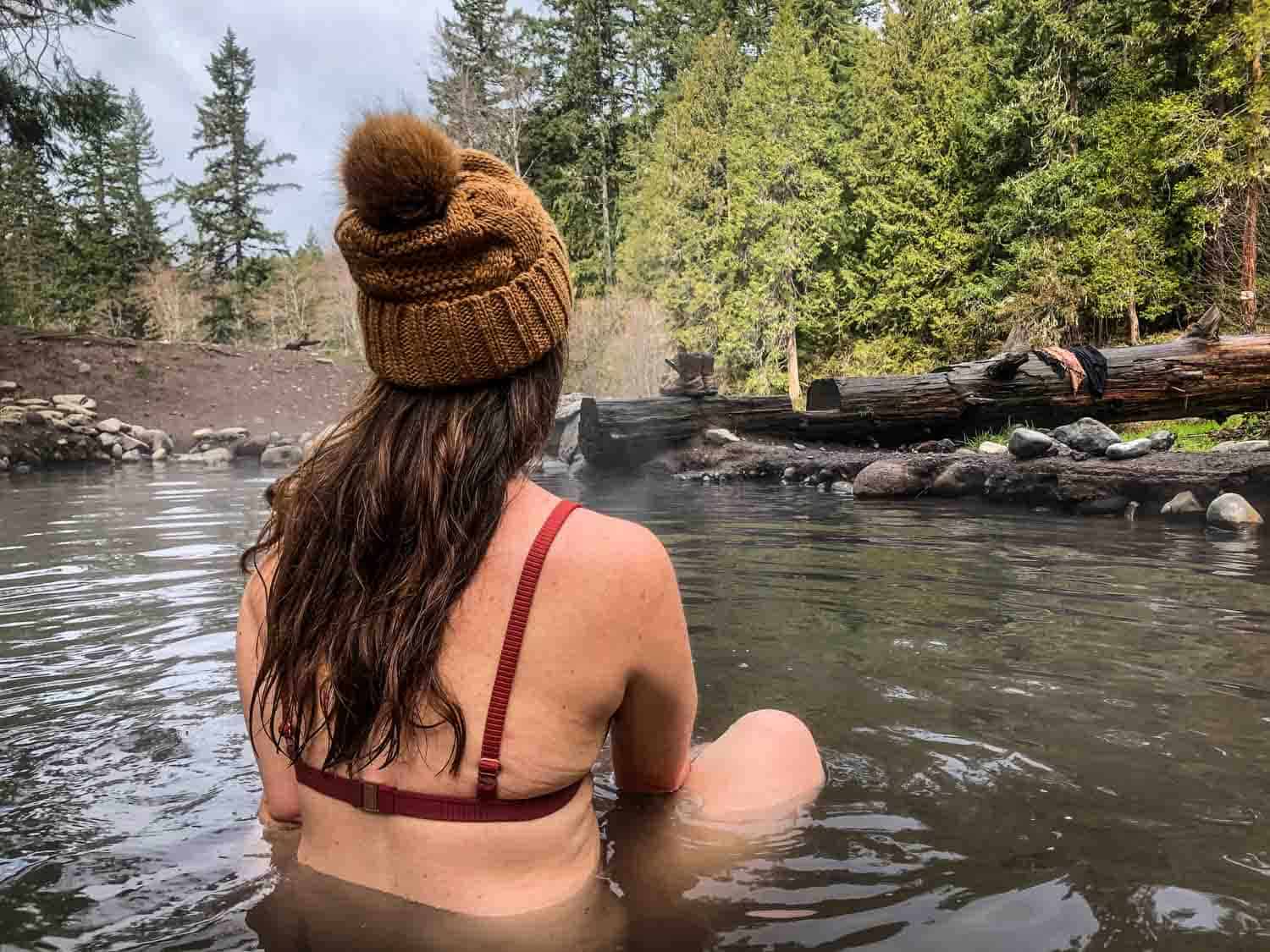 At a Glance: Easily-accessible natural mineral hot springs in the Willamette National Forest
Distance from Portland: 158 miles; 2.5 hours
One of Oregon's amazing natural hot springs, McCredie Hot Springs in the Willamette National Forest is one of the best day trips from Portland.
The springs are unique in that they are natural but also have man-made features, including rock walls to form shallow pools. This lends a unique experience to McCredie Hot Springs and helps make them accessible year-round.
Have a soak in the natural jacuzzi, but be aware that clothing is optional
The McCredie Day Use Area is a great spot for a picnic and jumping off point to explore the various hiking trails. A short drive from the springs themselves, the area has ample parking, a pit toilet, and two picnic areas.
If you're looking for more than just a soak, you can rent a kayak or canoe at nearby Waldo Lake. A visit to Salt Creek Falls is just another 15 minute drive up the road. Or you can enjoy a local cocktail at the nearby Deep Wood Distillery.
Note: McCredie Hot Springs isn't difficult to access, but it is difficult to find. Do some thorough research ahead of time, including reading our full guide to the springs on our sister site, before planning your trip.
11. Tamolitch Blue Pool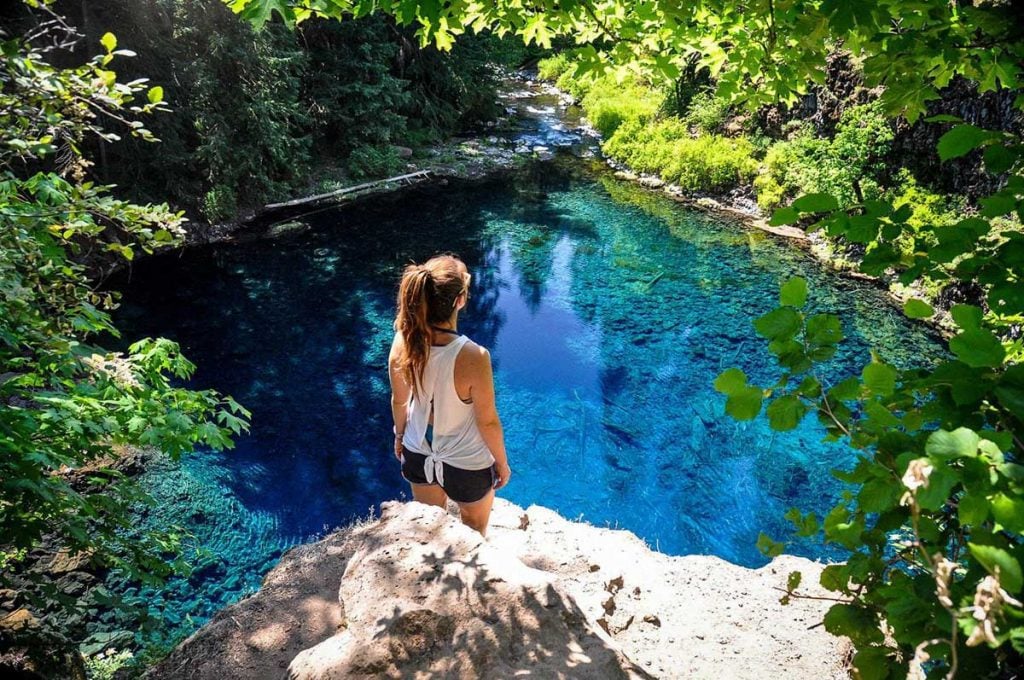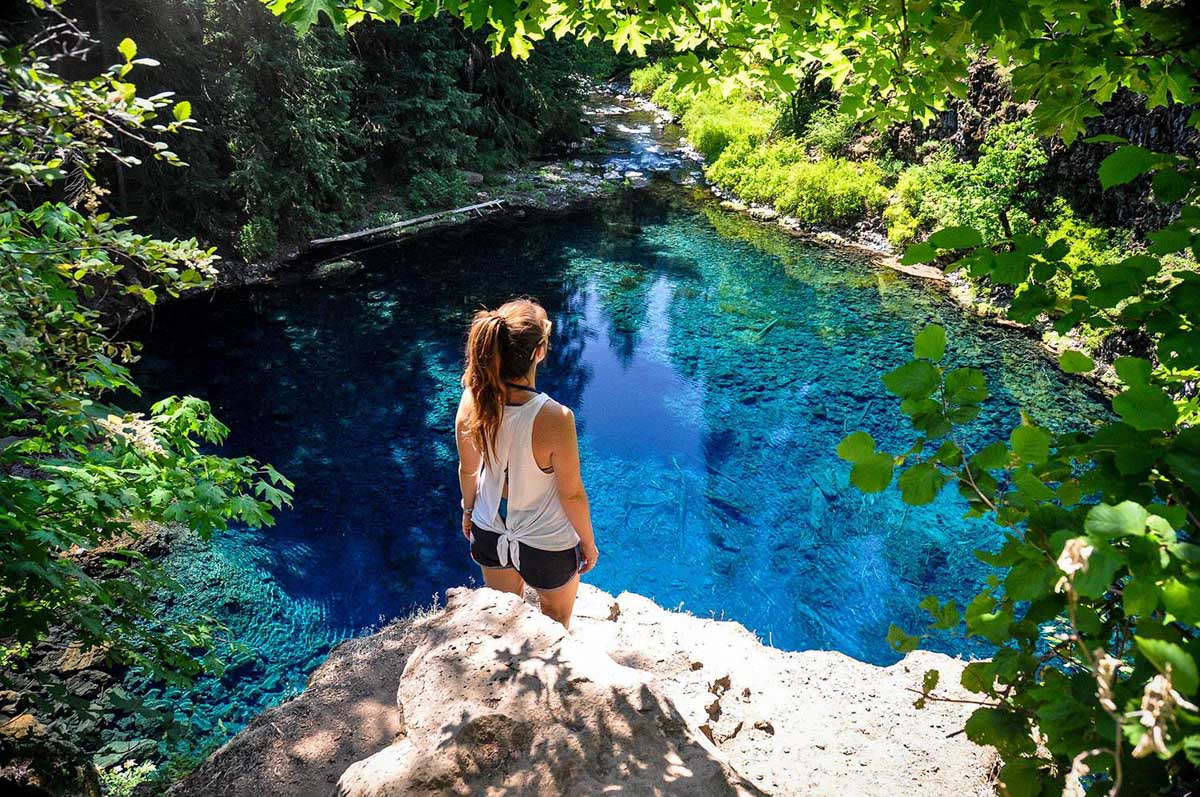 At a Glance: A strikingly blue, pristine natural pool at the base of (usually dry) Tamolitch Falls in the Willamette National Forest.
Distance from Portland: 139 miles; 2.5 hours
Located along the McKenzie River, Tamolitch Blue Pool is so vibrant and pristine that it truly doesn't even look real. As if this wasn't unique enough, the waterfall itself only flows a few times throughout the year — the pool is actually fed by natural underground springs!
Hike the spectacular McKenzie River Trail, a 3.6-mile out and back trail that passes by Tamolitch Falls. Just be sure to start from the proper Tamolitch Trailhead and hike north to the Blue Pool. We hiked south from the Carmen Reservoir and it took us twice as long.
Insider tip: In the summer, McKenzie River Mountain Resort offers a by-reservation-only shuttle. Call in advance to avoid dealing with the hectic parking situation!
Check out our guide to the Tamolitch Blue Pool Oregon on our sister site for everything you need to know to plan your visit.
Also, be warned that the water is absolutely frigid, at all times! Even on the hottest day of summer, a dip in the Blue Pool is sure to send a shiver up your spine.
12. Sauvie Island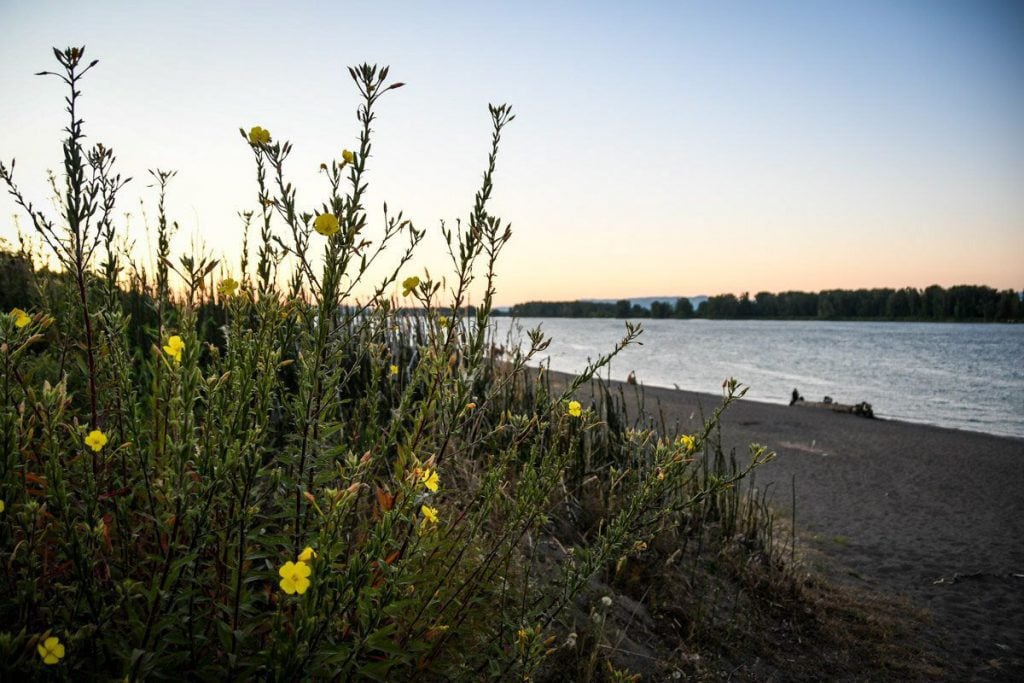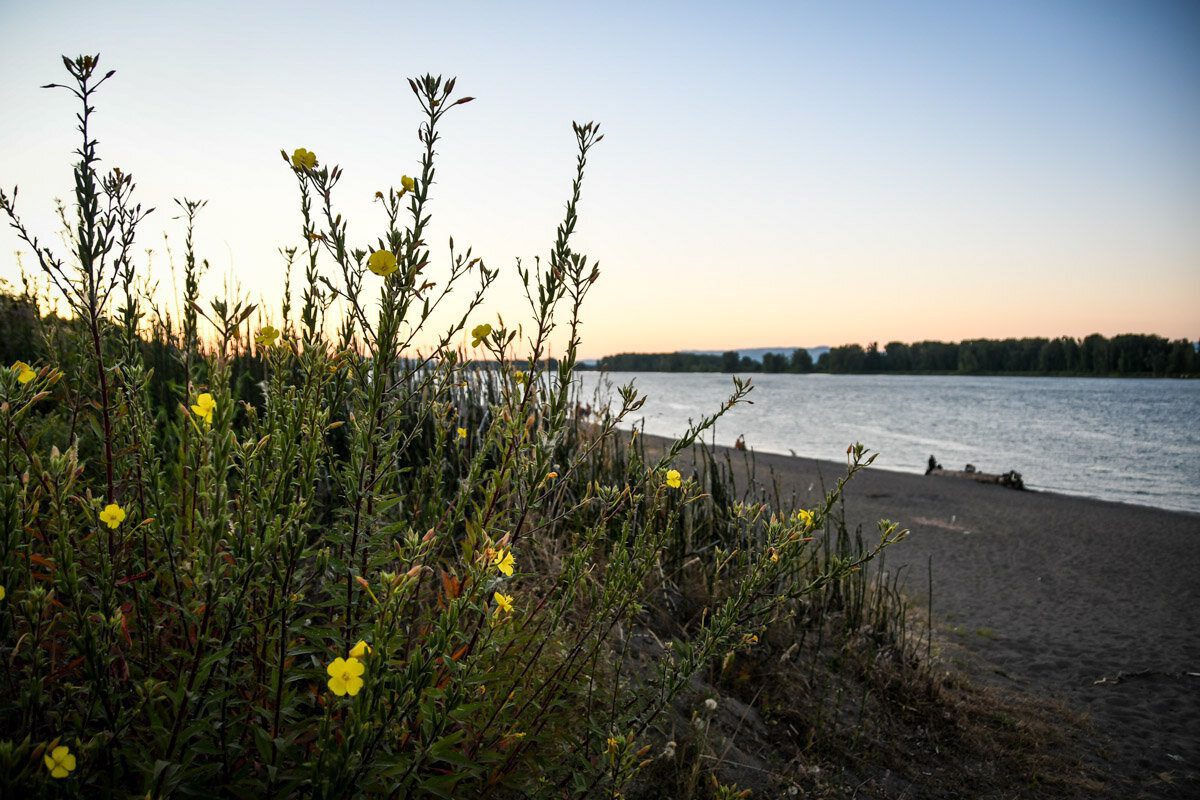 At a Glance: Sandy beaches, wildlife galore, hiking, a lighthouse, and even a U-pick farm just outside of Portland
Distance from Portland: 18 miles; 35 minutes
If you're looking for one of the best day trips from Portland but don't want to do much driving, head to Sauvie Island. Just a short 30-minute drive from downtown, this 26,000-acre natural paradise is the largest river island along the Columbia River and serves up tons of recreation options.
From short nature trails to more strenuous hikes, paddling on the many lakes, sampling locally-grown fresh produce, and lounging on a non-coastal beach, Sauvie Island has something for everyone.
Top things to do on Sauvie Island
Get on the water with gear rentals or lessons from Scappoose Bay Paddling Center
Stroll through maples and Douglas firs on the Wapato Loop Hike
Pick your own fresh berries at the 80-acre Sauvie Island U-Pick Farms
Go birdwatching at Sturgeon Lake
Relax on the island's golden sandy beaches
13. Salem
At a Glance: Oregon's historic capital city, surrounded by gorgeous scenery and located almost perfectly between the coast and the mountains
Distance from Portland: 46 miles; 50 minutes
Plunked down right in the heart of the Willamette River Valley, Salem is easily one of the most scenic capital cities in the country.
It also has a ton to see and do, ranging from outdoor activities to family-friendly events and historical and cultural attractions. And of course, there's no shortage of wine-related experiences and excellent restaurants in Salem!
The capital is situated almost exactly one hour from both the Coast Mountains and the Pacific Ocean and its scenery is exactly what you'd expect: lush, green, and beautiful. It seems everywhere you look, you see rolling green vineyards, colorful flower fields, and blooming cherry trees.
You'll also find plenty of opportunities to tour historical buildings and enjoy the outdoors.
Top things to do in Salem
Tour the Oregon State Capitol
Sample wines from more than a dozen wineries on the Salem Wine Trail
Spend a day learning about Oregon's history at the Willamette Heritage Center, designated an "American treasure" by the National Park Service.
Participate (or cheer someone on!) in one of the many annual bike races in Salem
Visit the Reed Opera House, which was opened in 1871 and is designated on the National Register of Historic Places.


Are you planning a trip to Oregon?
Being that Oregon is our home state, we have TONS of content to help you plan your trip. Start with our Oregon Homepage and be sure to check out the articles below. Leave us a comment if you have any more questions!
Save this article on Pinterest for later!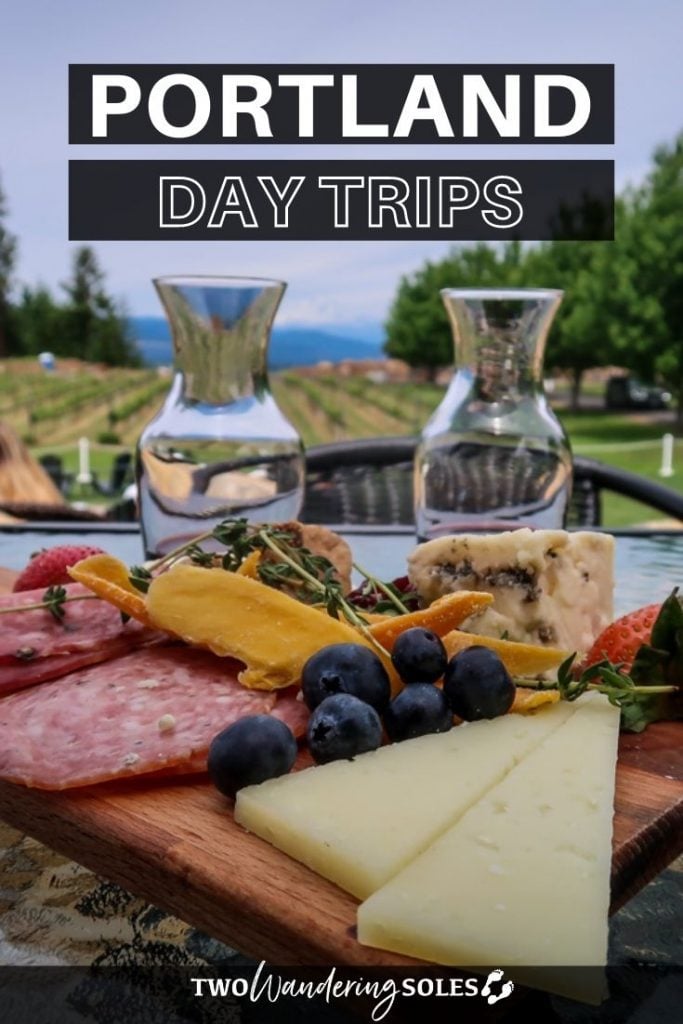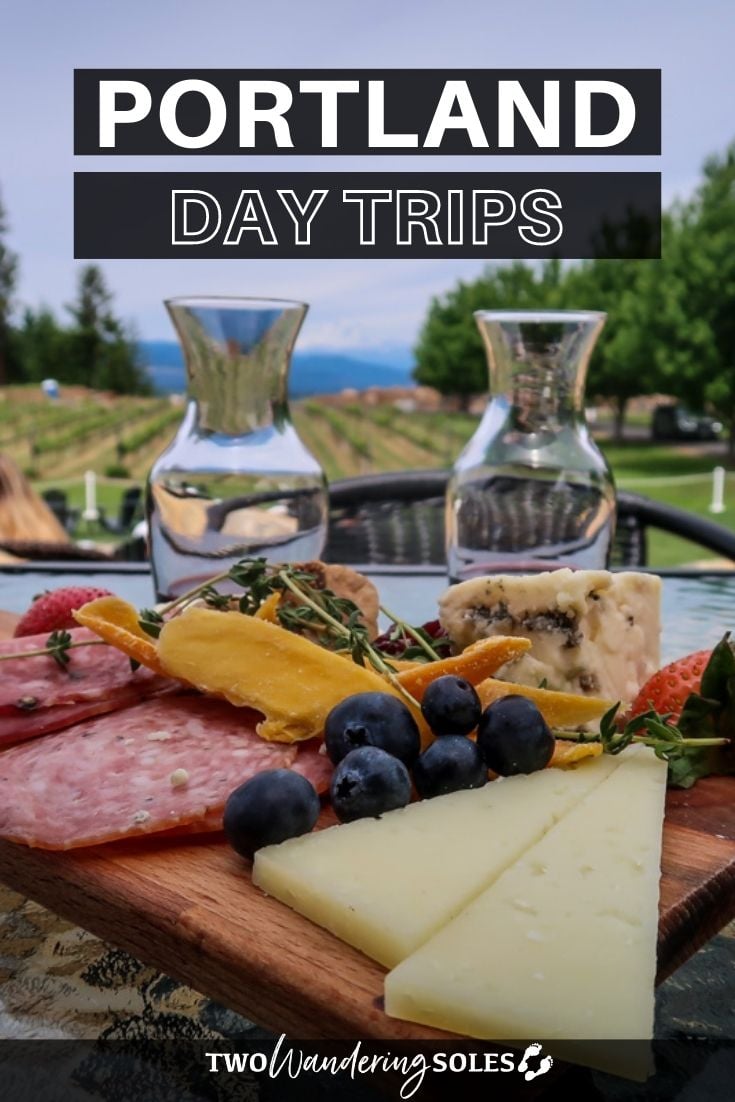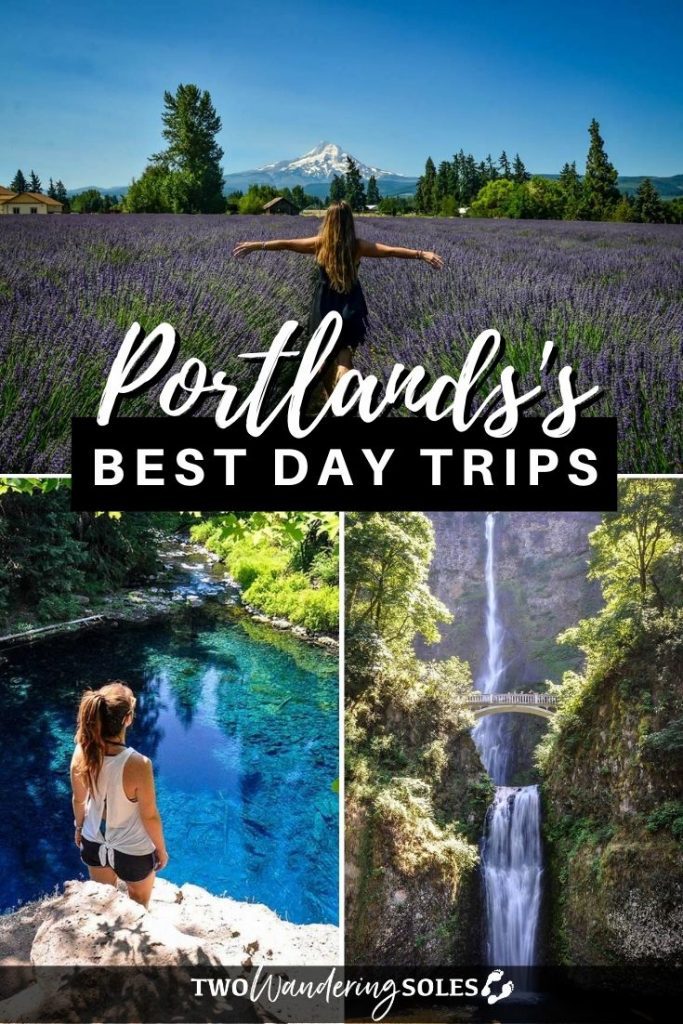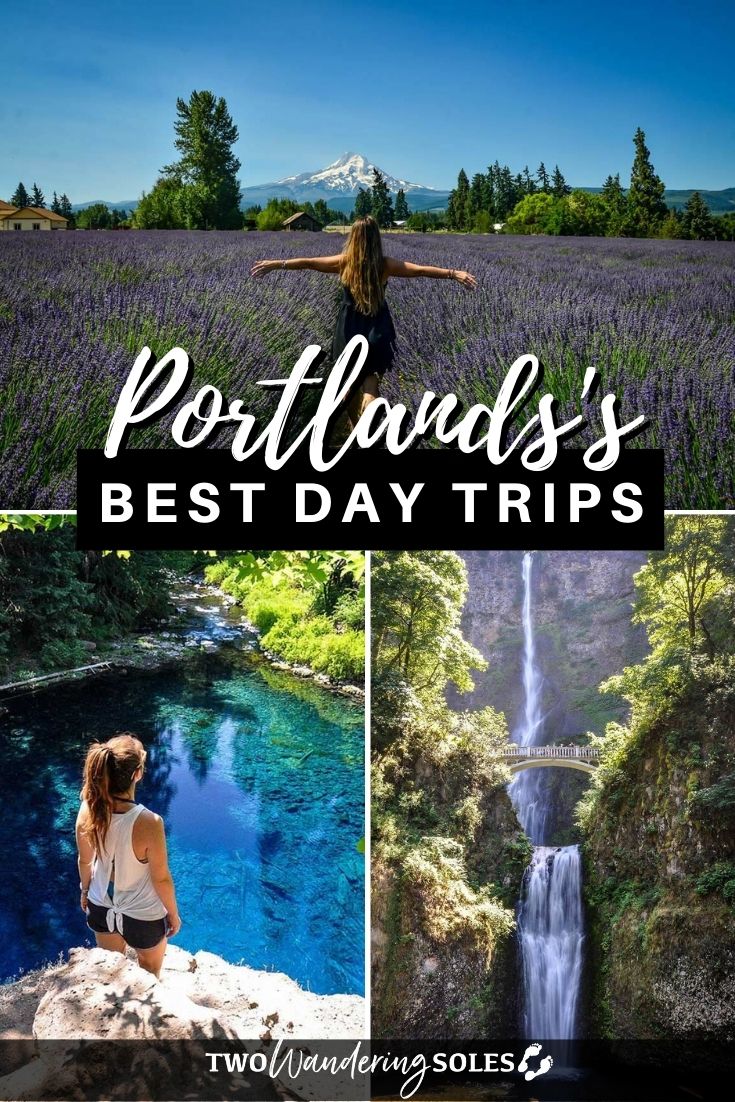 We want to hear from you!
Which of these Portland day trips is going to the top of your bucket list? Do you have any other day trips from Portland you'd suggest we add to this list? We'd love to hear from you in the comments below!