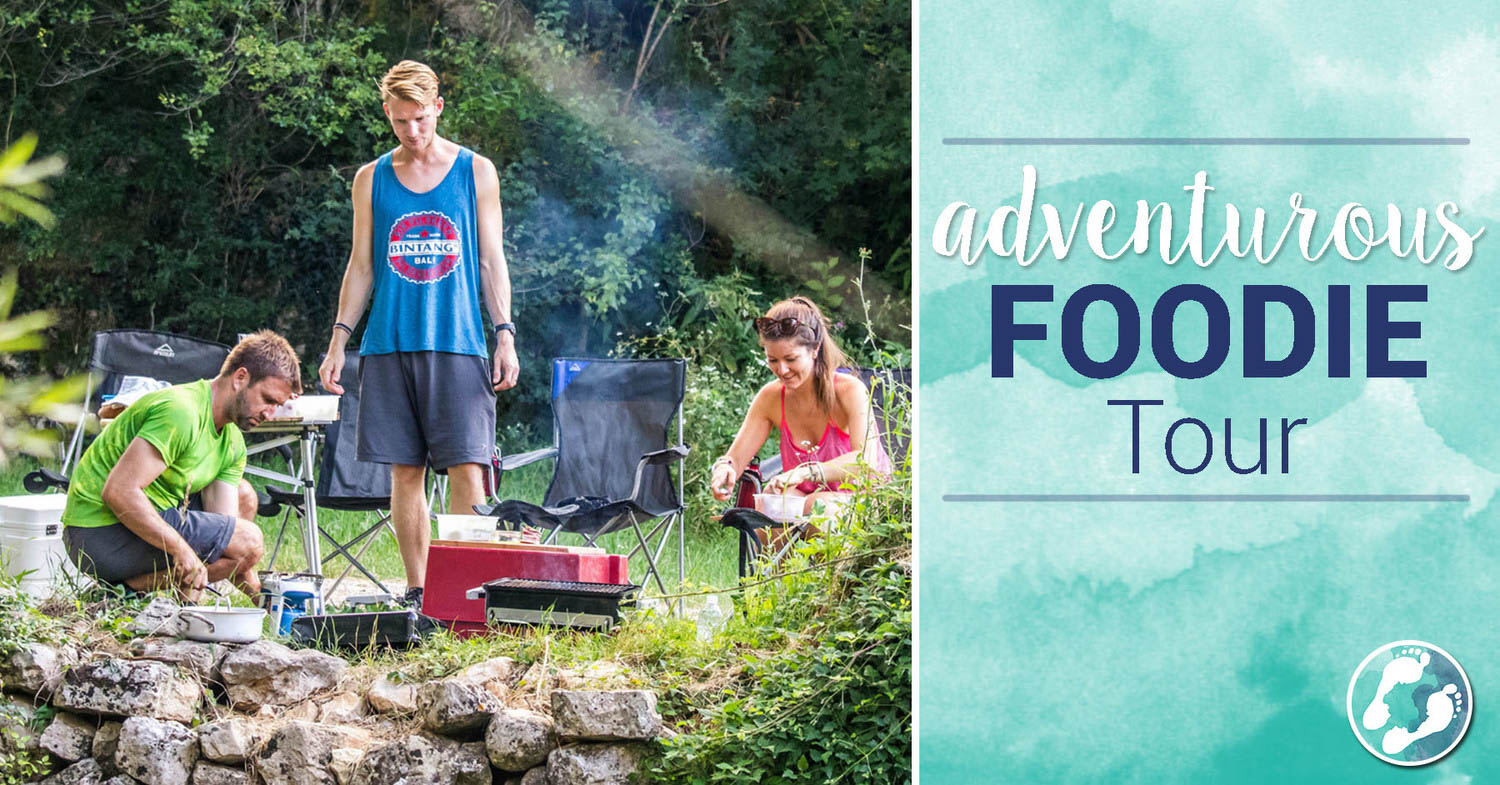 Food and nature are two of our favorite things, so imagine our delight when we found a tour that perfectly combines unspoiled wilderness and gourmet cooking. When Alan, founder and managing director of Secret Dalmatia, invited us to come along on their unique Adventurous Foodie tour, we knew we'd be in for something special.
The Croatian coast is swarming with tourists in July – just the time of year we happened to be there. After a few days of the high season madness, we were ready to get out of crowds and away from the maps, the cameras and the smell of sweat mixed with sunscreen. And with Secret Dalmatia tours, we found a little slice of paradise in the Croatian wilderness!
If you, like us, really want to get off the path trod on by many tourists before, this Foodie Adventure tour is one sure way to experience the real Croatian countryside that few visitors ever really see.
Come along as we show you one of the most beautiful parts of Croatia and some seriously good food.
For more of a traditional cooking class experience, but still excellent, search on Cookly.me for more locations around Croatia.
---
Adventurous Foodie Tour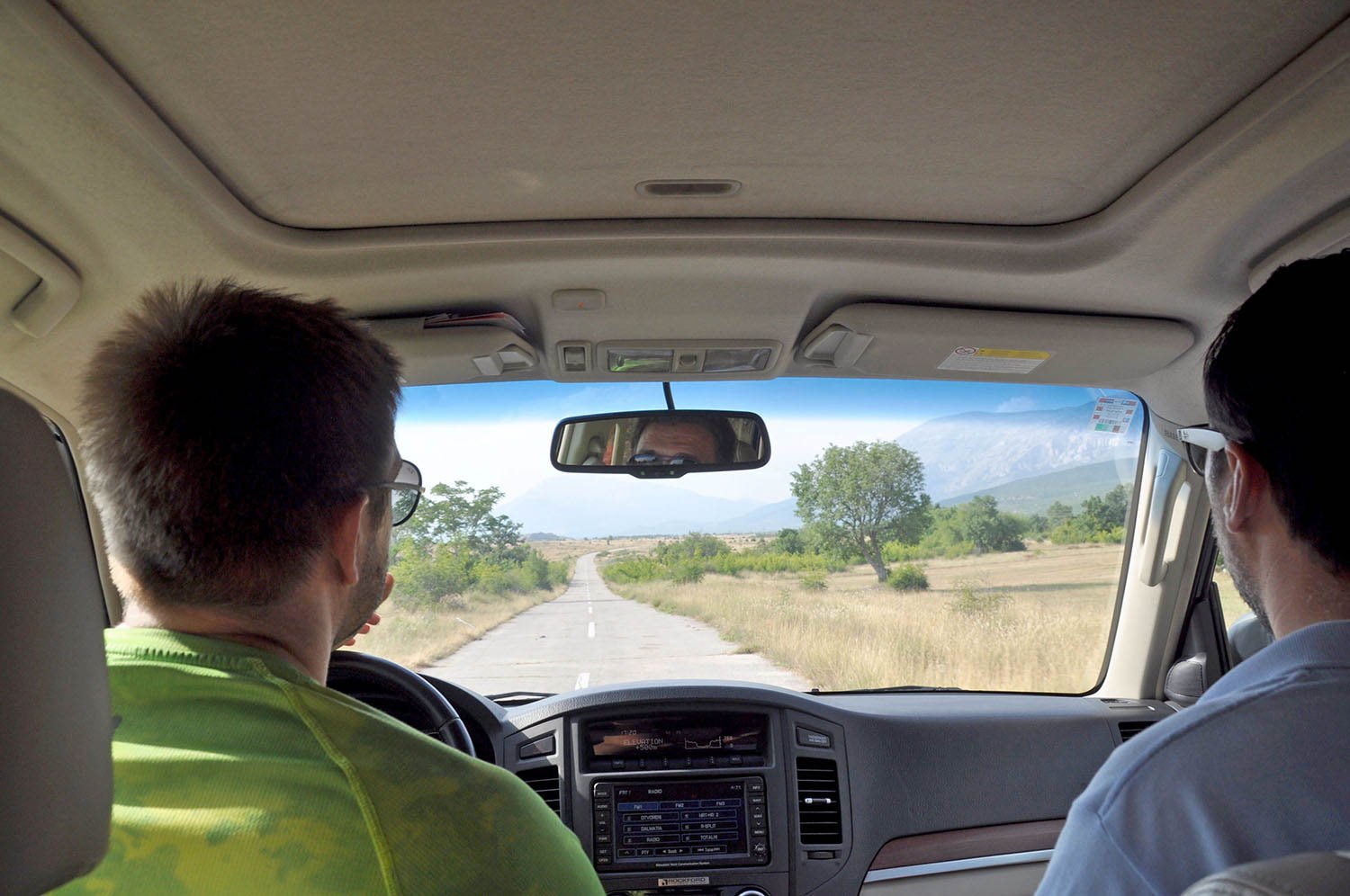 Alan picked us up at our AirBnB (Click here for $55 off your first stay on Airbnb) and introduced us to Dom, a self-taught chef and wilderness enthusiast whose charming and down-to-earth demeanor won us over right away. And so we set off on our journey!
We drove through a few small villages to the hinterland region, a stunning mix of forests, foothills and streams. It certainly wasn't the Croatia I'd imagined while researching places to visit, but it was a delightful surprise. We had this area to ourselves and there were no other tourists in sight.
On one of the hottest days in July, we saw just one car parked by the lakeshore, its occupants lazily floating and soaking in the last of the day's sun. We truly had escaped the crowds.
---
Insider Tip: If you're traveling around Croatia, this article will walk you through how to get from Split to Dubrovnik (and vice versa).
---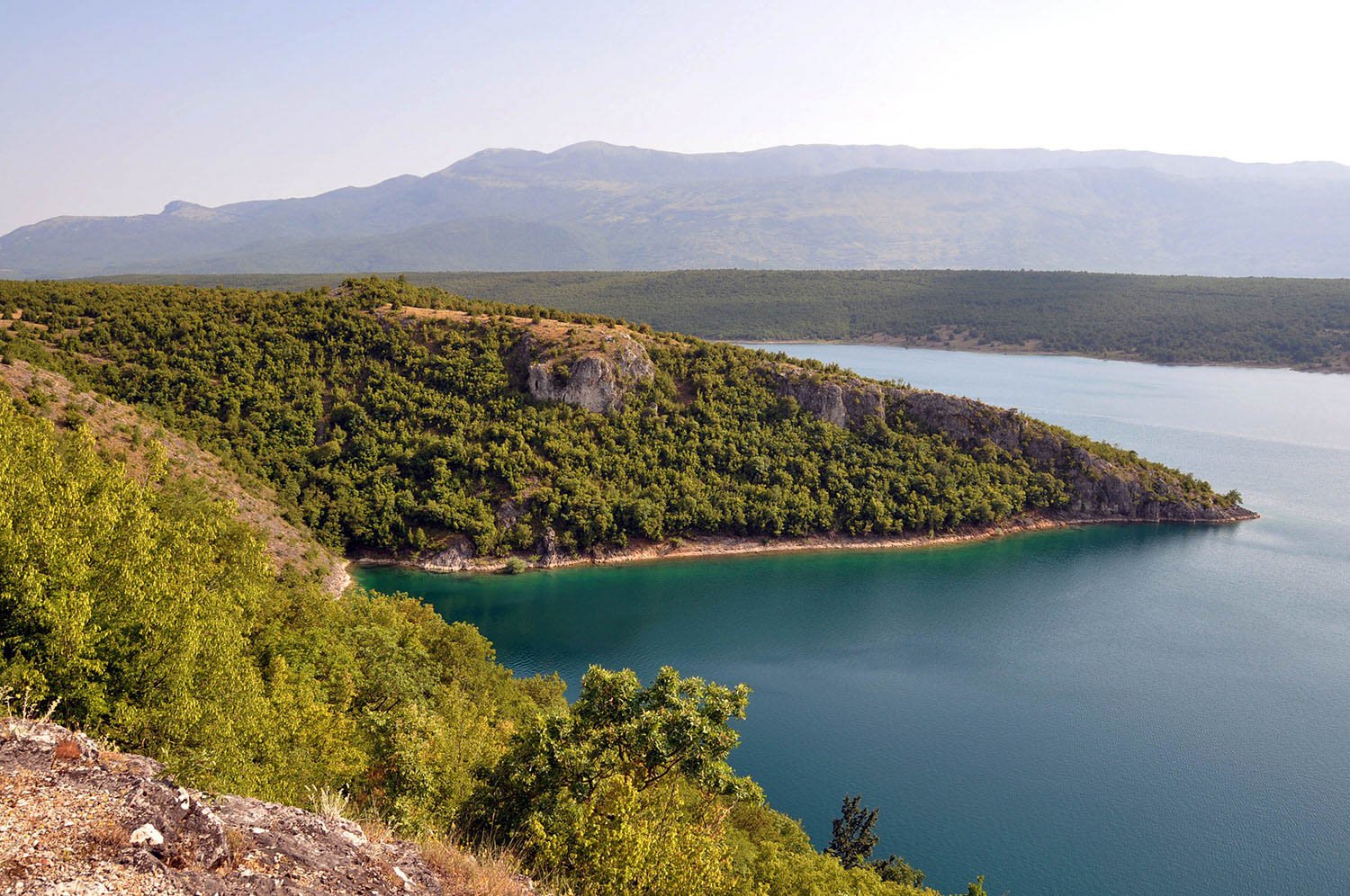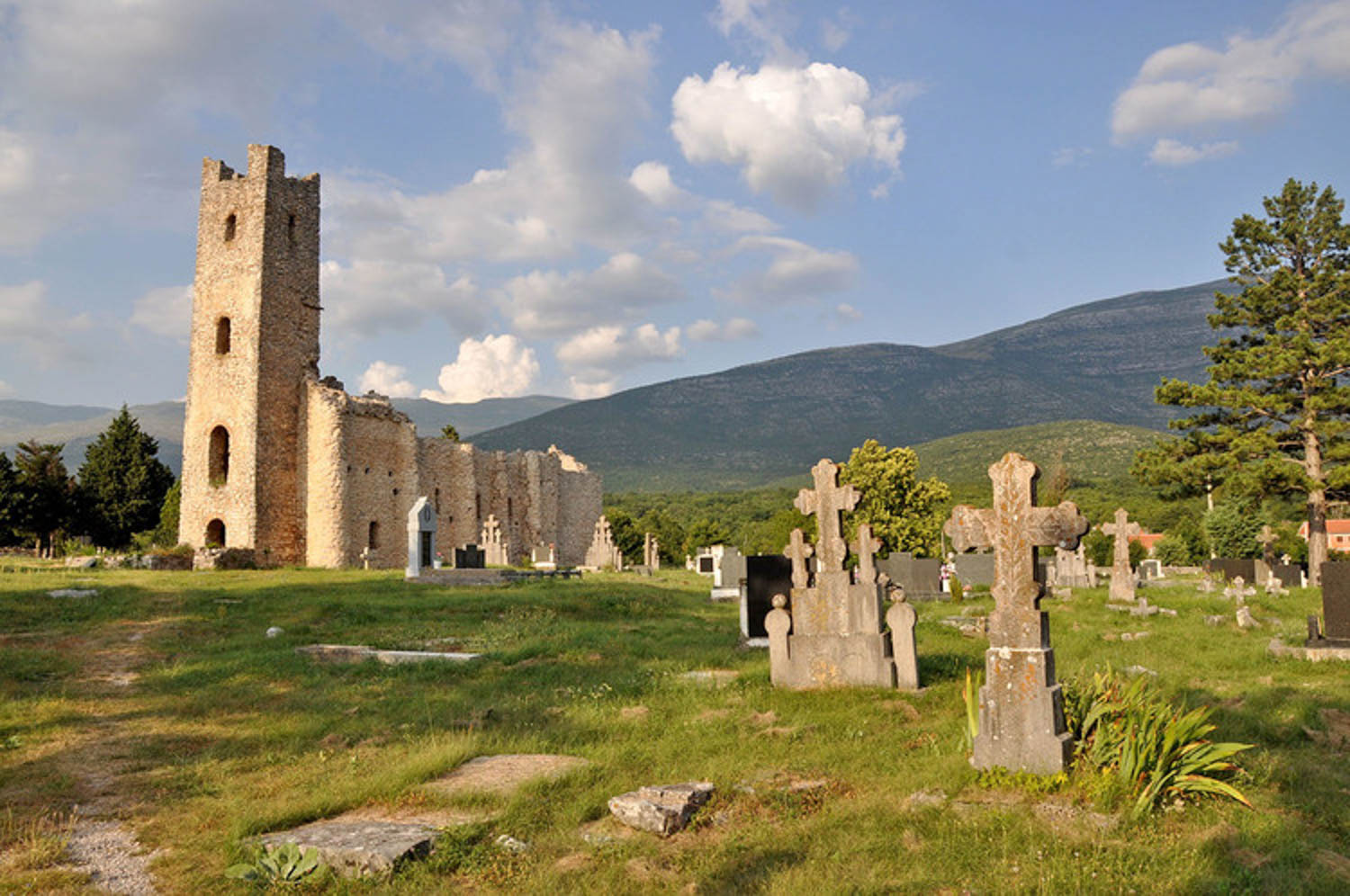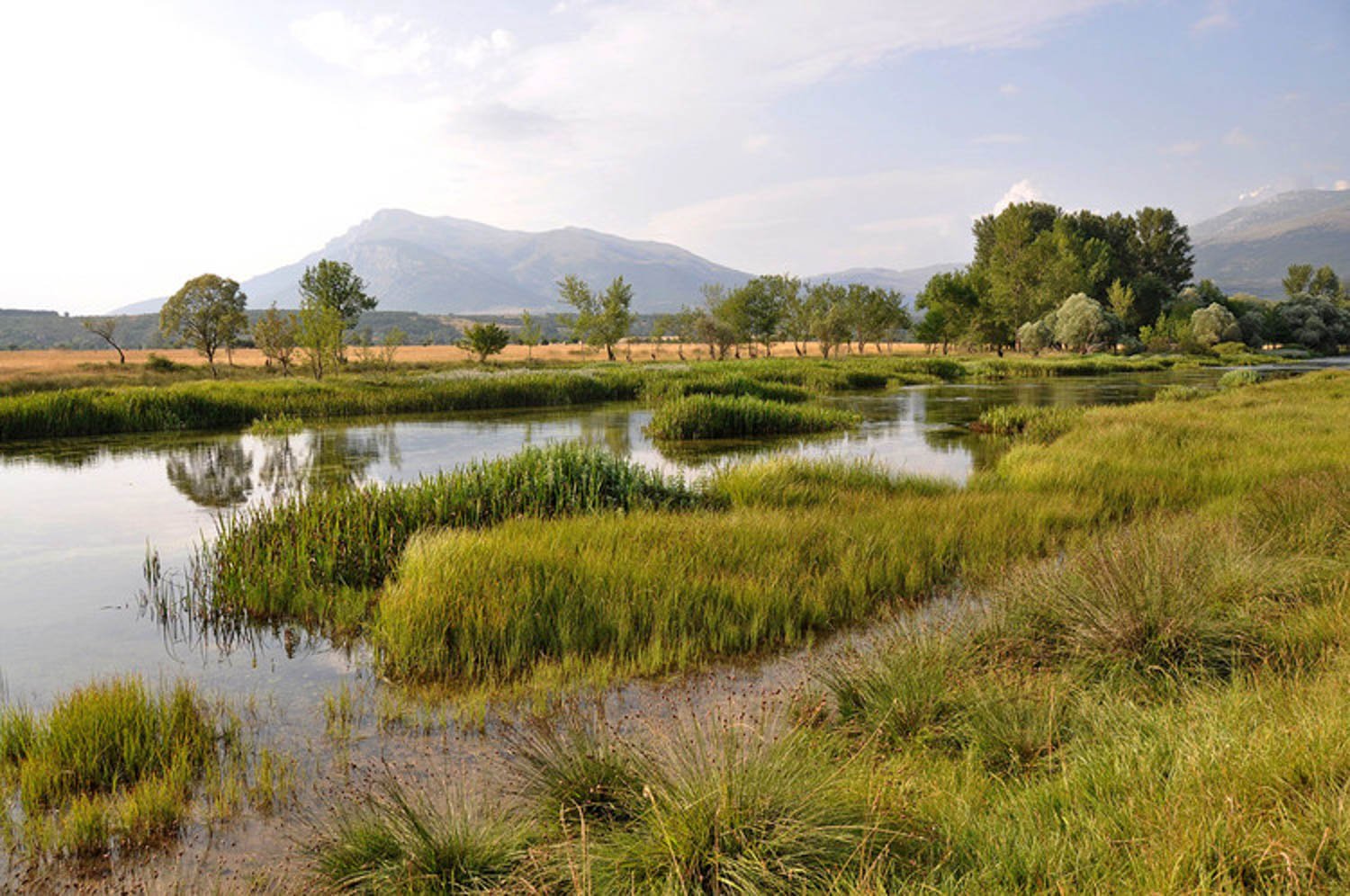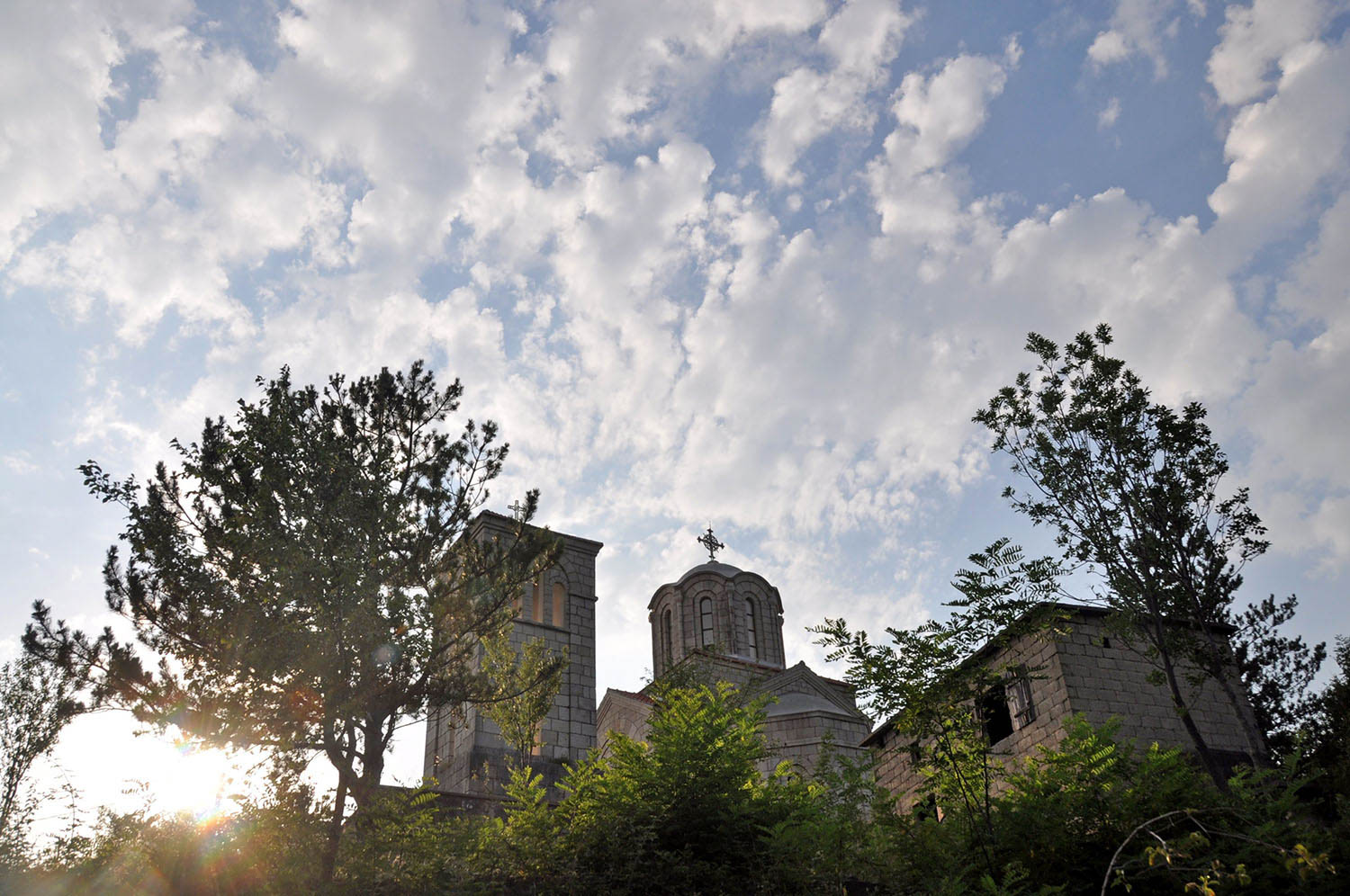 We hiked a short ways down to a creek so clear you could count the stones beneath its rushing water. We passed by one lone fisherman who showed us his afternoon catch – three beautiful trout – and through forest where the only sounds were the chirping of birds and the soft crunch of grass beneath our feet.
We stopped at the oldest standing church in Croatia, that few outside the surrounding village get to see. And we eventually made it to a shady area next to the creek – a little patch of paradise.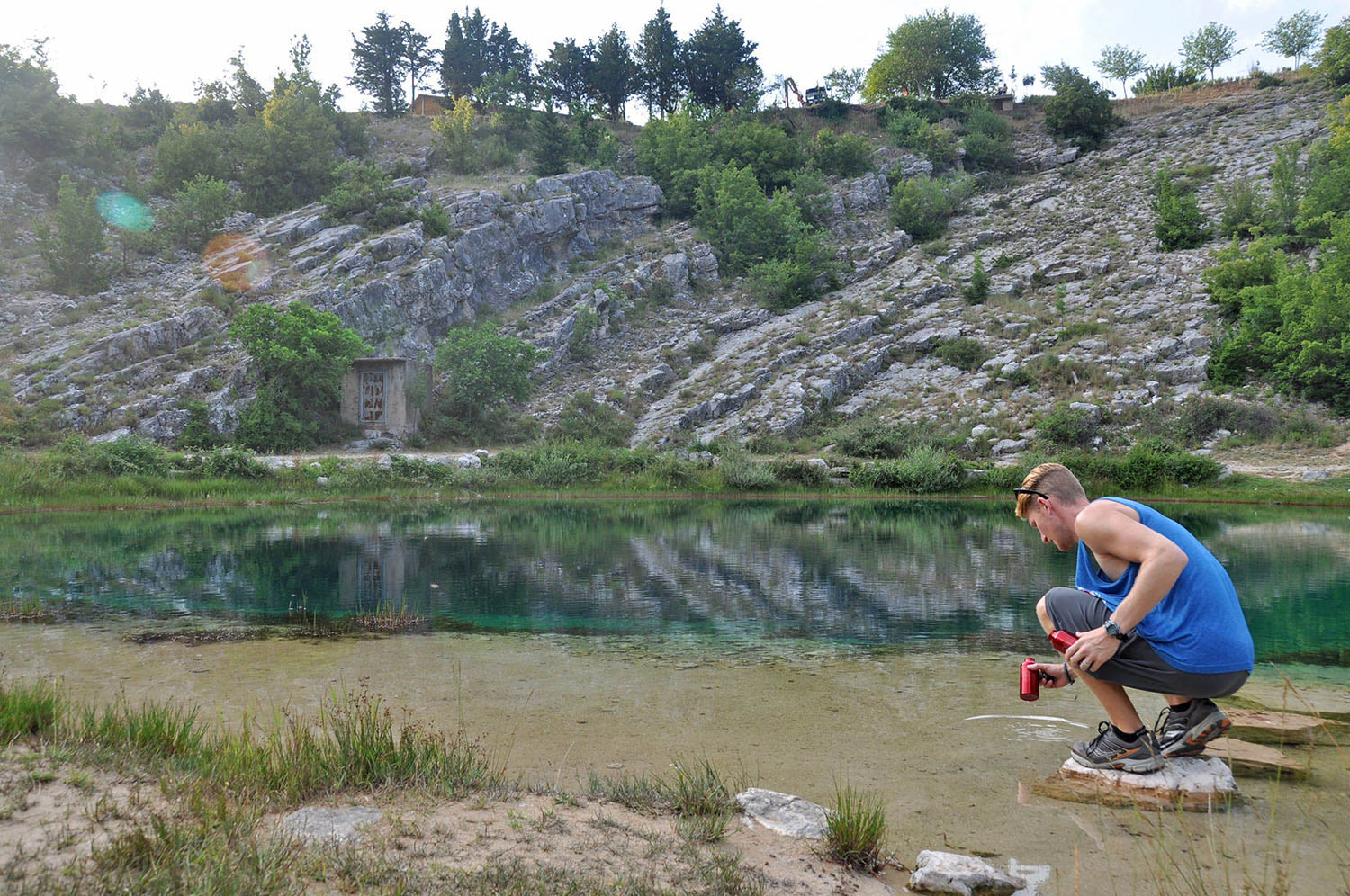 While Dom set up our cooking space, Alan led Ben and me to the spring that feeds the creek just upstream. Plunging downward more than 150 meters, the water that comes from this spring is perfectly clear and cold, which made it quite refreshing on that hot July evening.
So we filled up our water bottles, of course! As we walked, we collected a small handful of wild heather and thyme to be used in our meal.
We returned to a fully set up site of chairs, tables, cutting boards and knives. It looked like a scene straight out of a glamping magazine. Even though we were completely surrounded by nature, we knew right then that we certainly wouldn't be roughing it.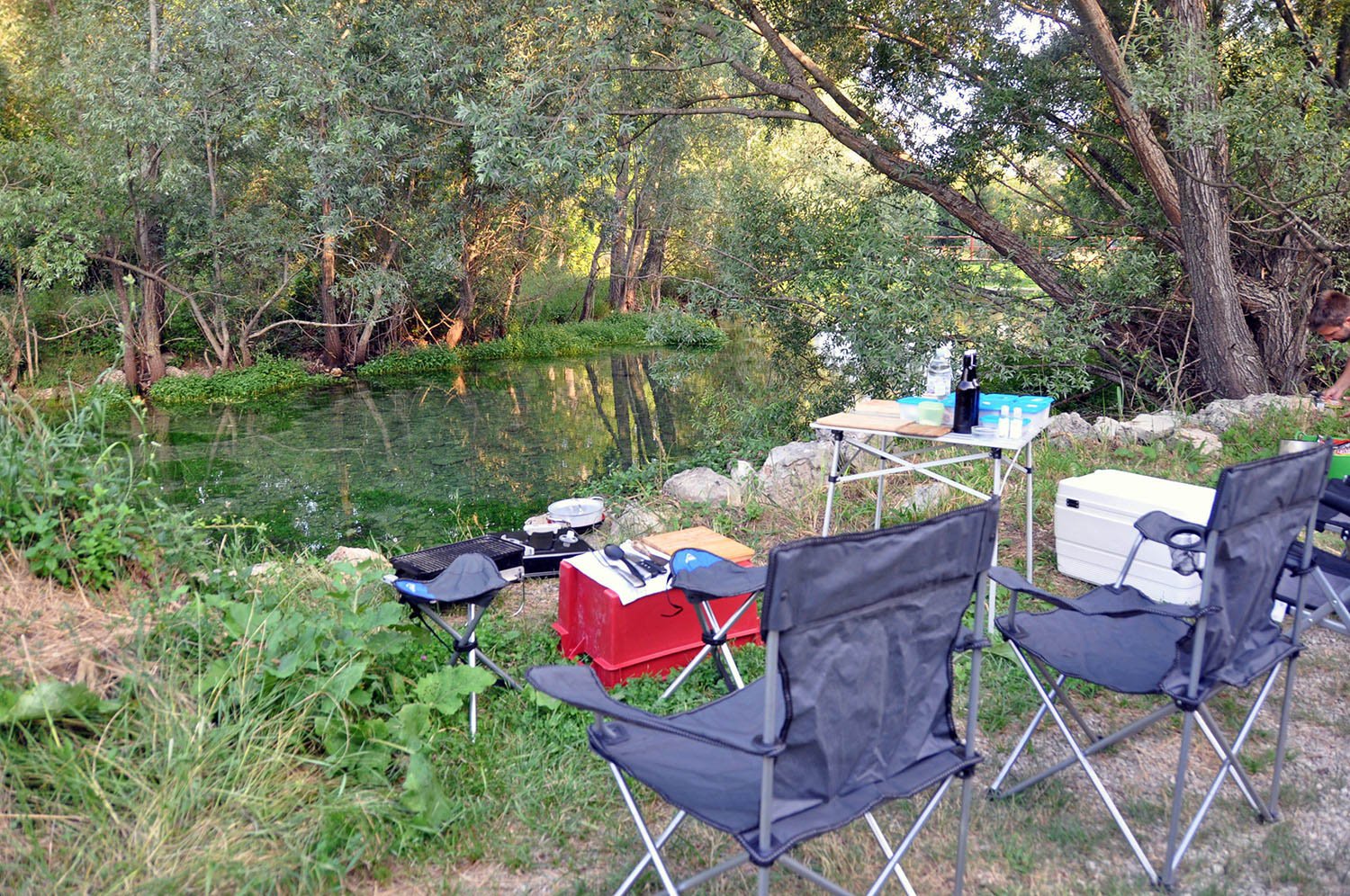 ---
What did we cook?
Dom laid out the assortment of food he'd picked up that morning, especially for us: a variety of organic vegetables grown by his friend, a loaf of fresh artisan bread, cured prosciutto and a bottle of his very own homemade olive oil. And the star of the show was a perfect leg of lamb.
Dom told us that when he went to the butcher he saw this cut and thought to himself, "This one will be mine."
Each ingredient had been carefully selected with this meal in mind.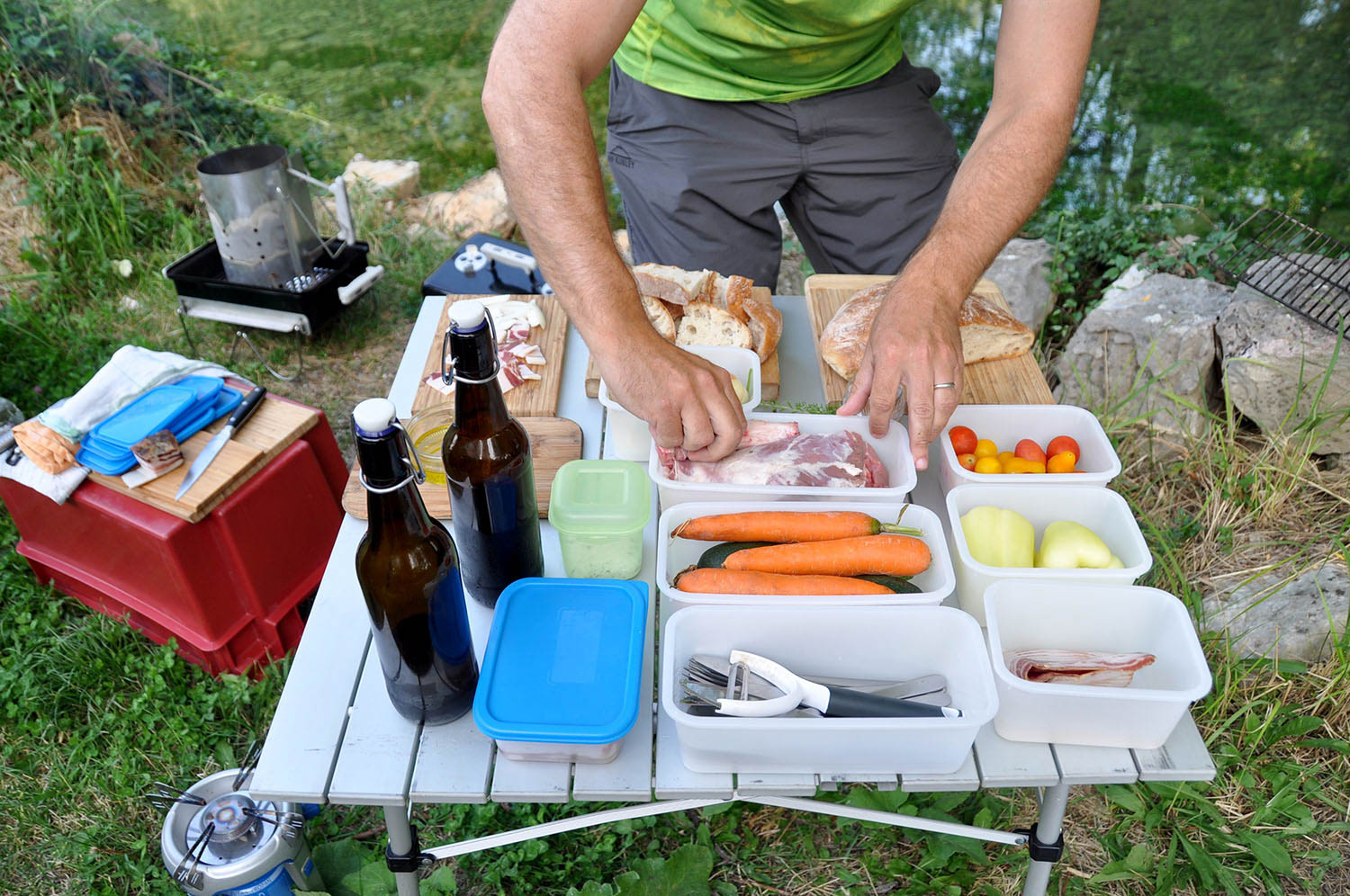 "Croatian cuisine," Dom explained, "isn't about sauces or complexity. It's about choosing quality ingredients, and letting their flavor shine."
On our drive out of the city, Dom and Alan pointed out gardens in front of each home we passed. They explained it's common for Croatians to grow their own vegetables, not because it's cheaper, but because it's better. And for this reason, most of the produce in the country is organic.
Dom cut slices of bread, then poured his homemade olive oil into a jar over a few pinches of Adriatic sea salt for dipping. And as if that wasn't enough, he cut small pieces of fresh prosciutto for good measure. Utter perfection.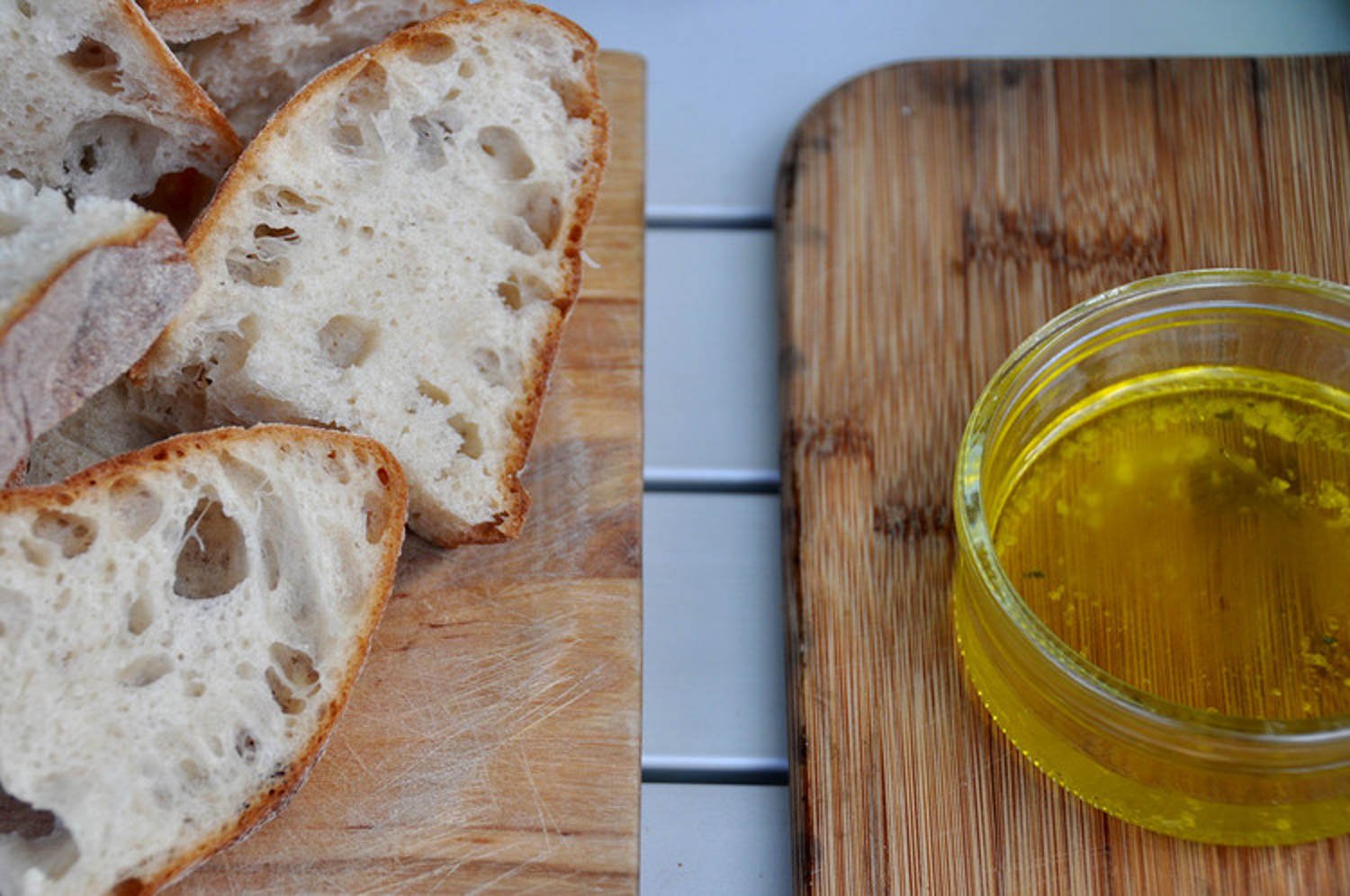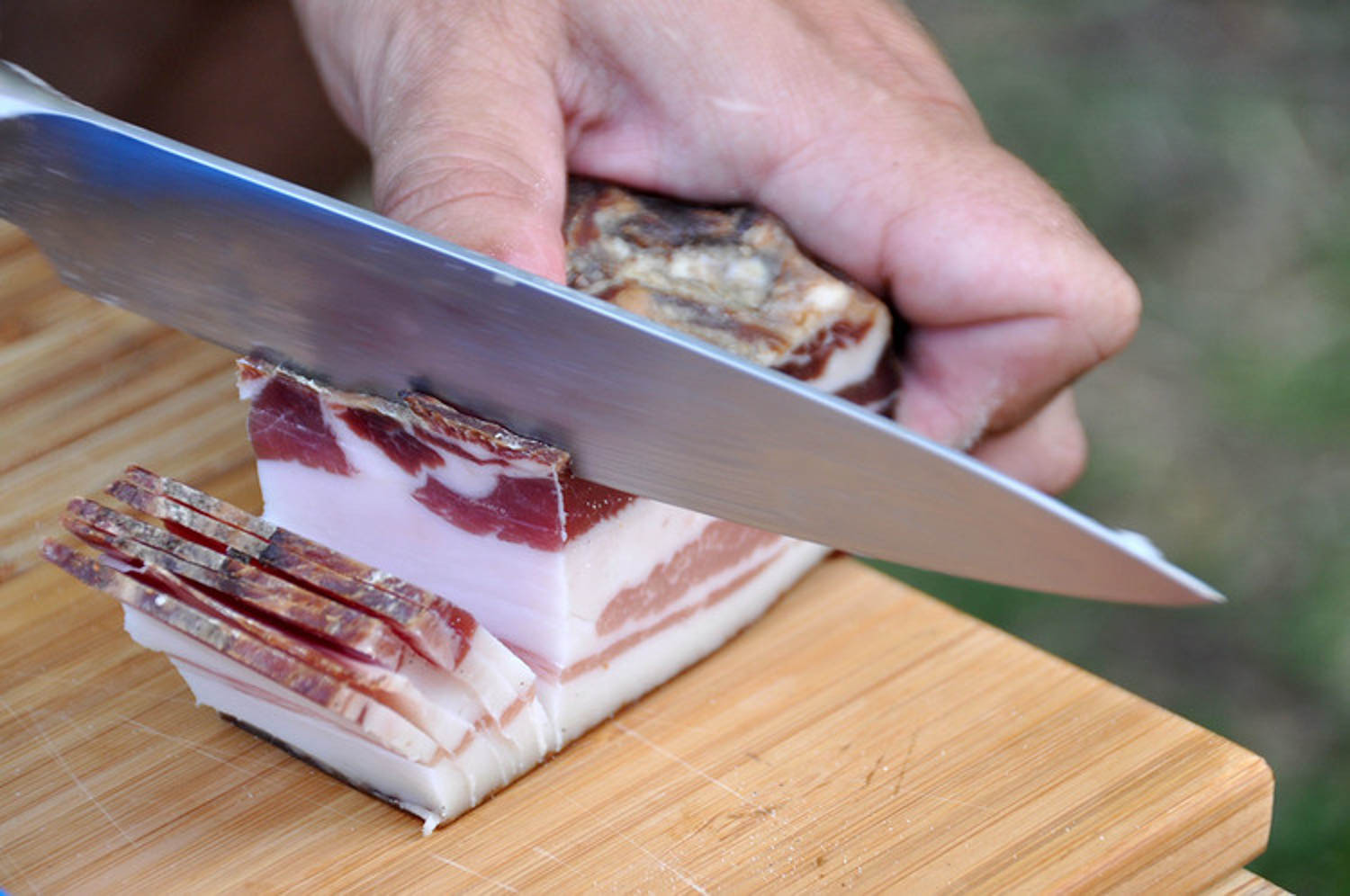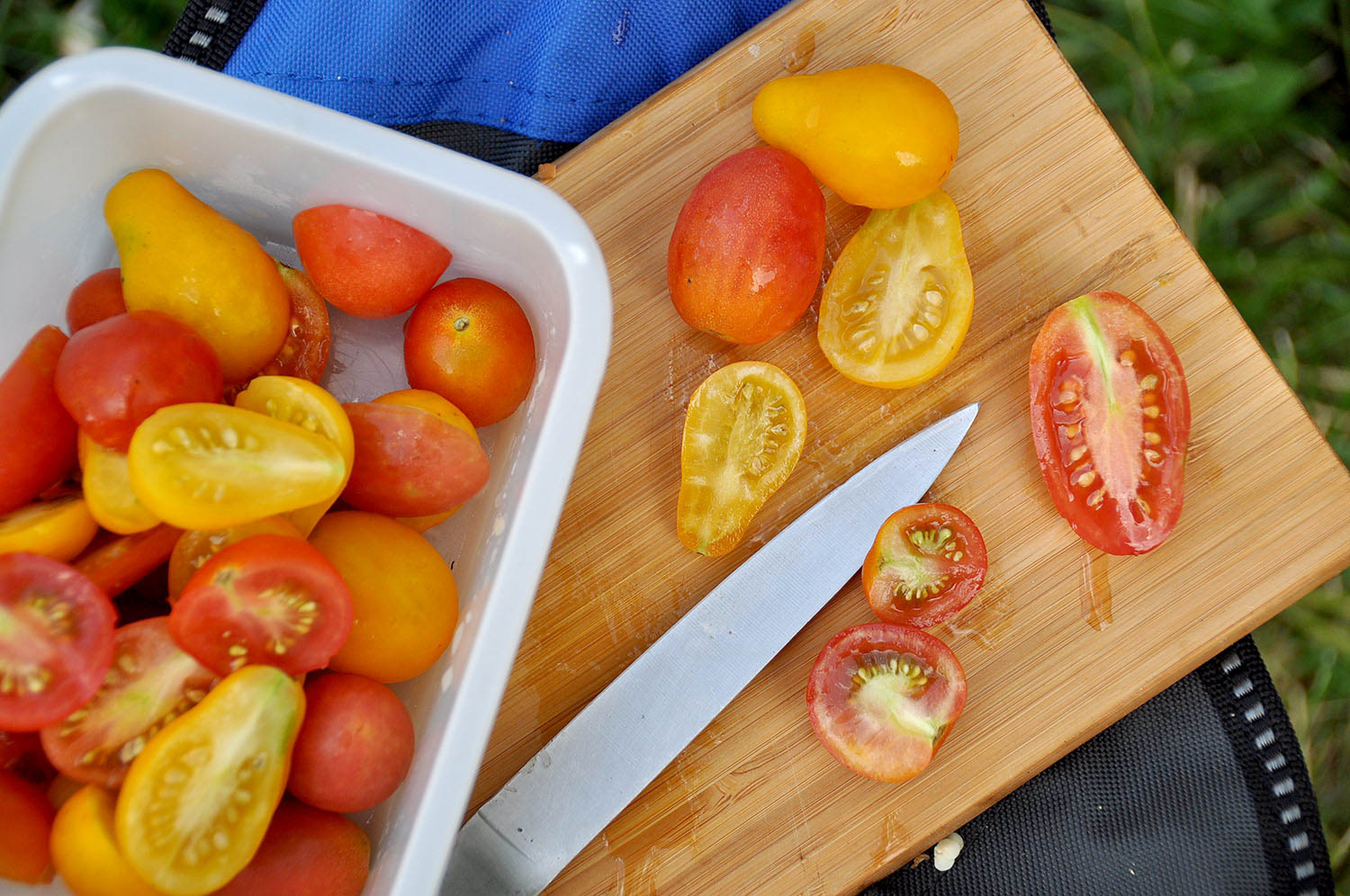 We nibbled as we helped him prepare the main course – prosciutto-wrapped sirloin steaks, grilled vegetables and a hearty lamb stew.
We chopped, sliced and minced as birds chirped above our heads and the sparkling stream babbled along side of us. You just can't get much better than that.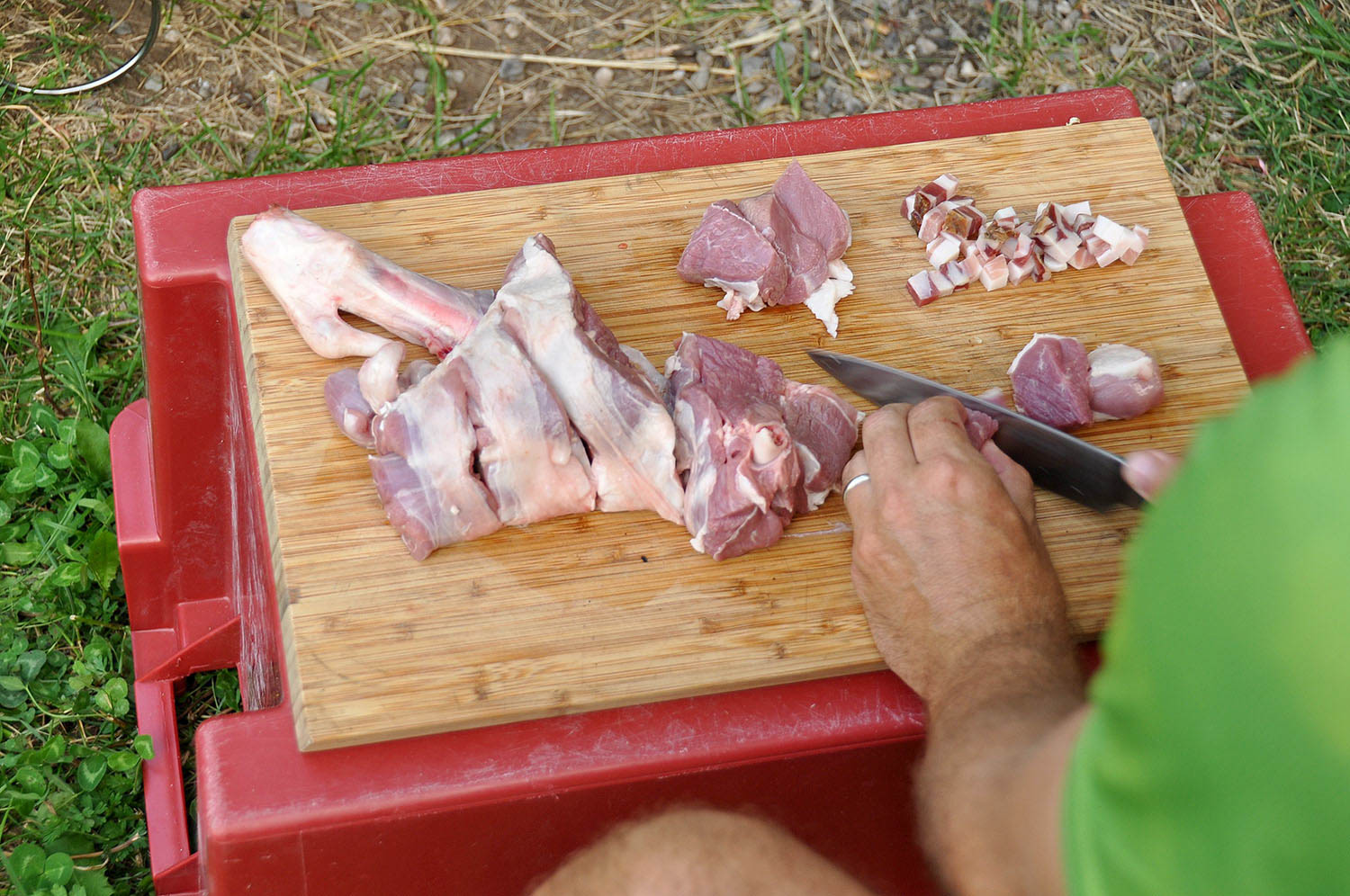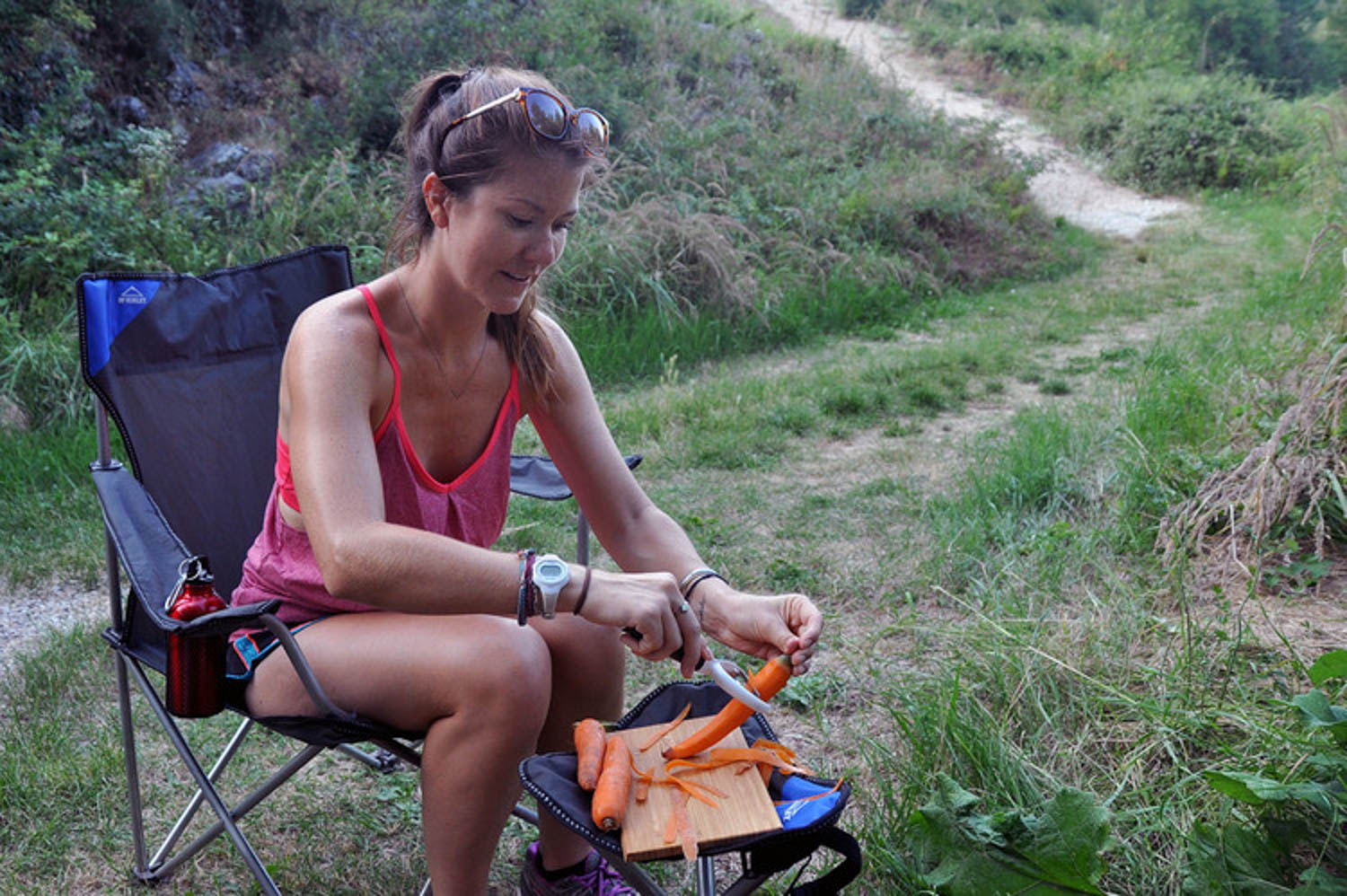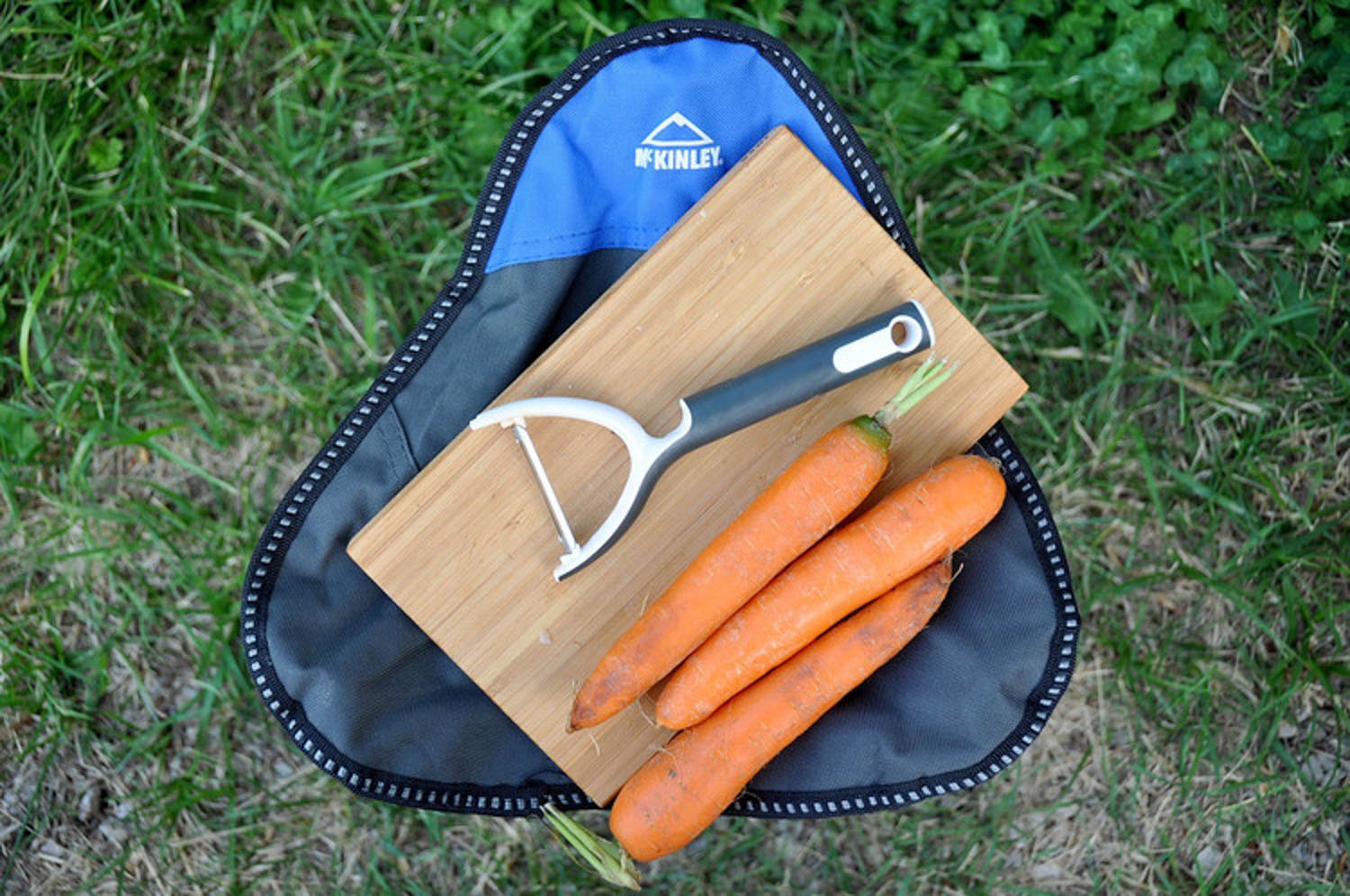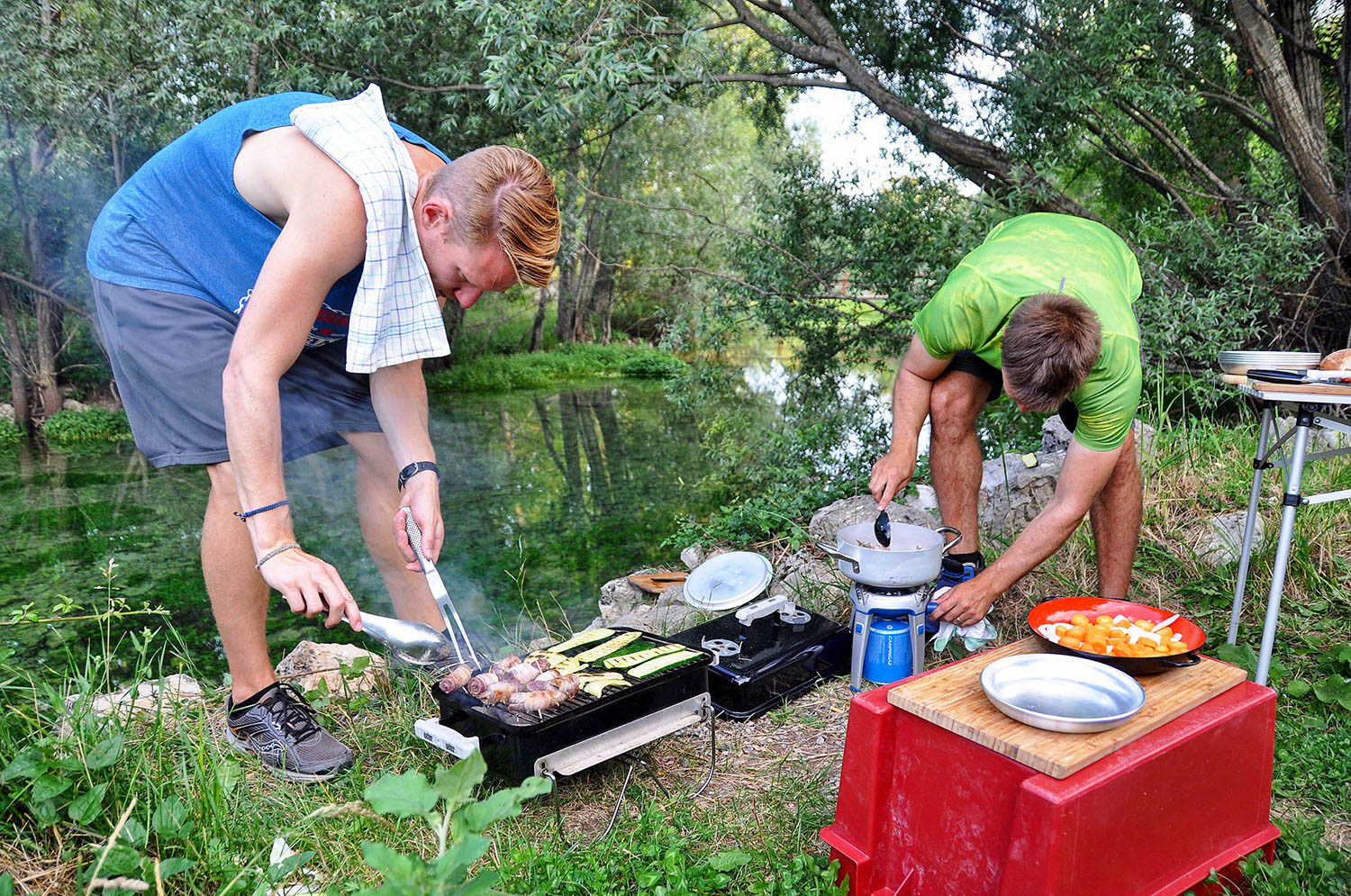 ---
How did it taste?
You may be wondering, was the food any good? You cooked it all in the wilderness, after all.
In one word, the meal was DIVINE. But first, let me set the scene.
The smell of the stew whirled about in the air, teasing our nostrils, and Dom opened a bottle of local white wine. Light, fruity, refreshing; and he pointed out, a perfect pairing with meat.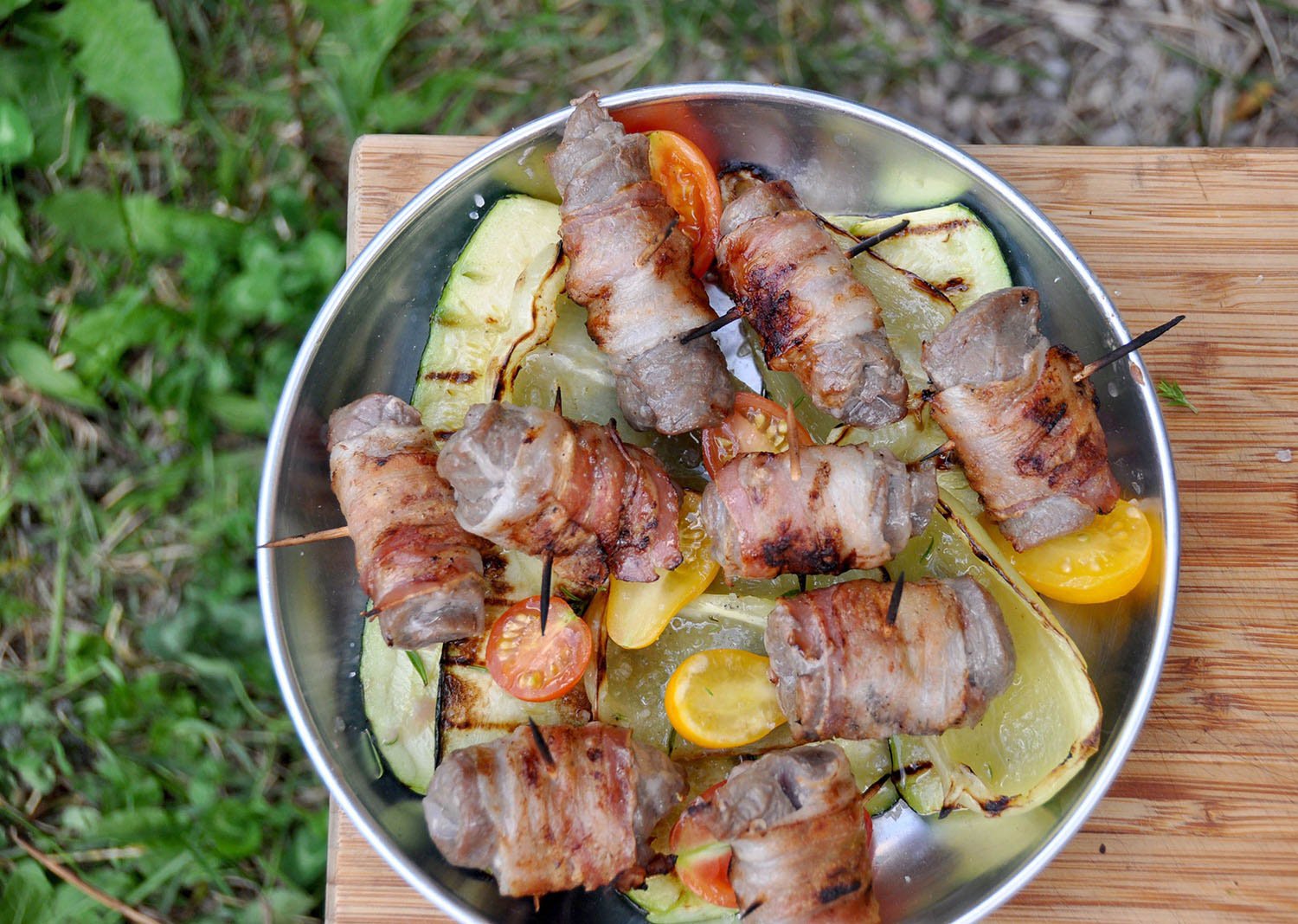 When the lamb stew was ready, I truly understood what Dom meant about simplicity being key in Croatian cuisine. In one bite, I tasted each ingredient in a perfect medley of flavors.
So we sat there next to the stream as the sun turned to pink in the dusk sky. We listened to the sounds of nature, enjoyed good conversation, local wine, meat and vegetables fresh off the grill, and a delicious lamb stew.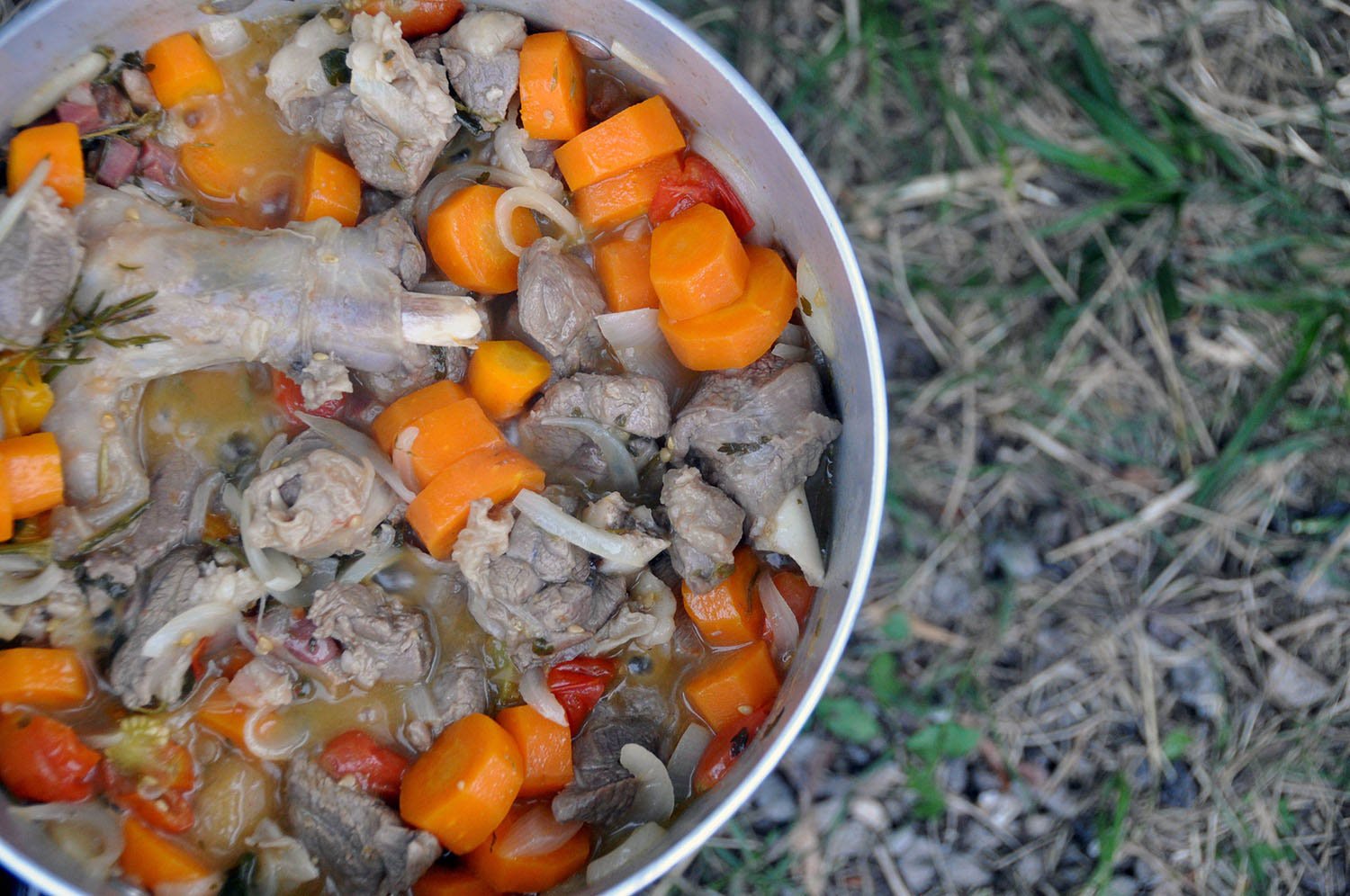 ---
Who is this tour for?
The Adventurous Foodie is for the discerning traveler who wants a unique experience and to explore a place that few locals and even fewer tourists get to see.
The cooking is simple and easy to recreate, and although you'll spend time in nature, you'll be doing so comfortably. The team at Secret Dalmatia can organize your private tour to accommodate your needs and cater the itinerary to your interests and tastes – from a challenging mountain bike trip to a leisurely walk.
At Secret Dalmatia, they pride themselves on providing guests with perfect service. Not just good. Not great. Perfect.
If an ingredient isn't in season, they don't use it. If Dom is not available to lead a tour, they wait for another day. Alan said that if he can't guarantee quality, he would rather not have a tour run. Bearing this in mind, you can understand that Secret Dalmatia doesn't organize average tours.
Their tours go beyond the ordinary, and are created with each guest in mind for an experience that can only be described as extraordinary.
---
Sustainability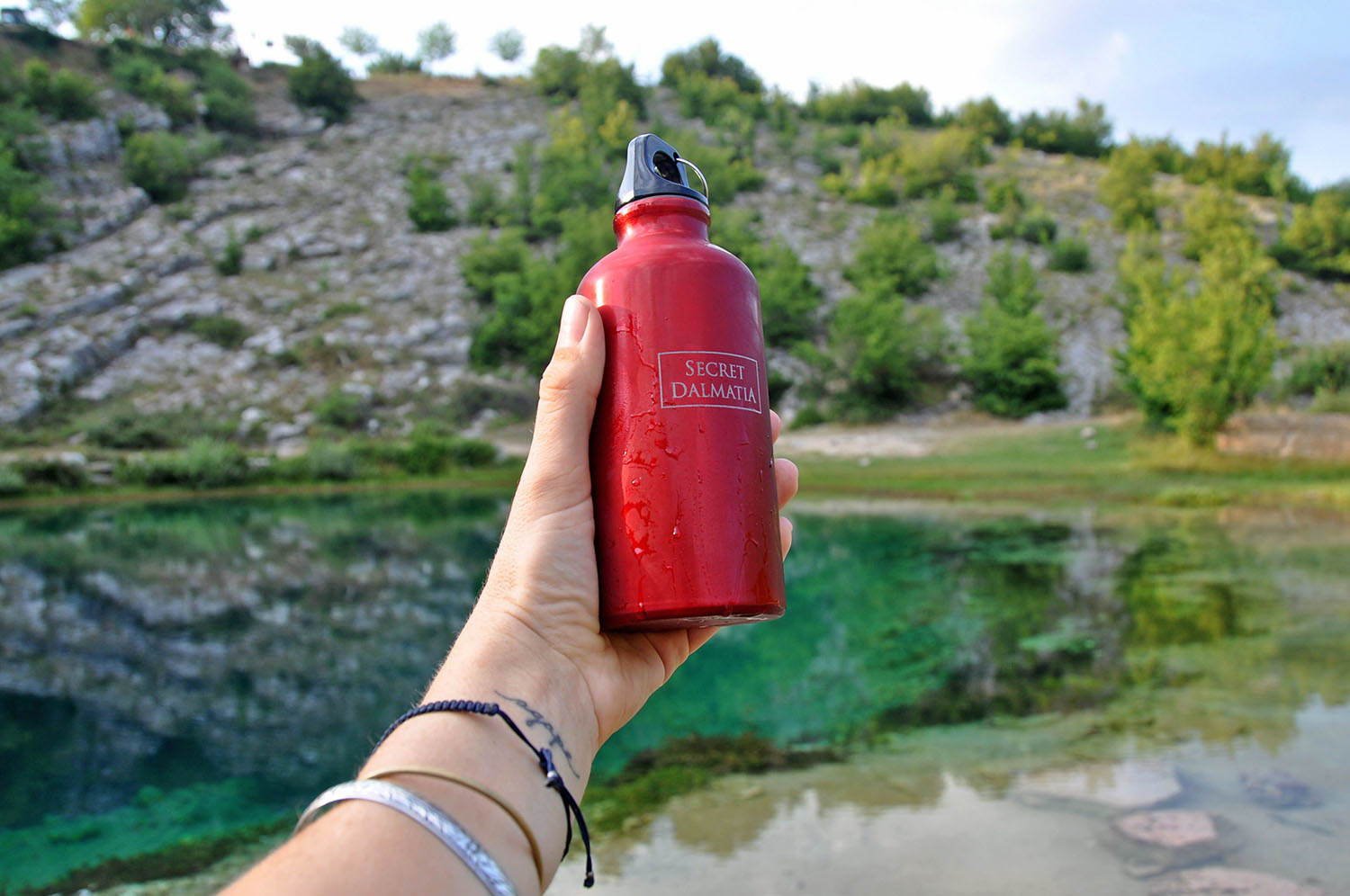 When traveling, we always look for companies that are doing good things for the environment and their community. Secret Dalmatia takes pride in doing things the right way.
We appreciated that the food was organic, local, in season and carefully selected for our meal. Nothing was wasted, and the organic compost was properly disposed – details that are often overlooked in tours.
If you want more information on how you can travel more responsibly, read our What is Sustainable Travel article to find out what it looks like around the world. 
---
Our Experience
Secret Dalmatia's attention to service was on point. Every detail was thoughtfully considered, from the comfortable vehicle that we were picked up in to a special gift of water bottles. And just as Alan told us, we can attest that they don't organize subpar tours.
Our experience in the hinterlands of Croatia, eating a delicious meal and soaking in our surroundings can be described as nothing short of extraordinary.  
---
How can I book a tour with Secret Dalmatia?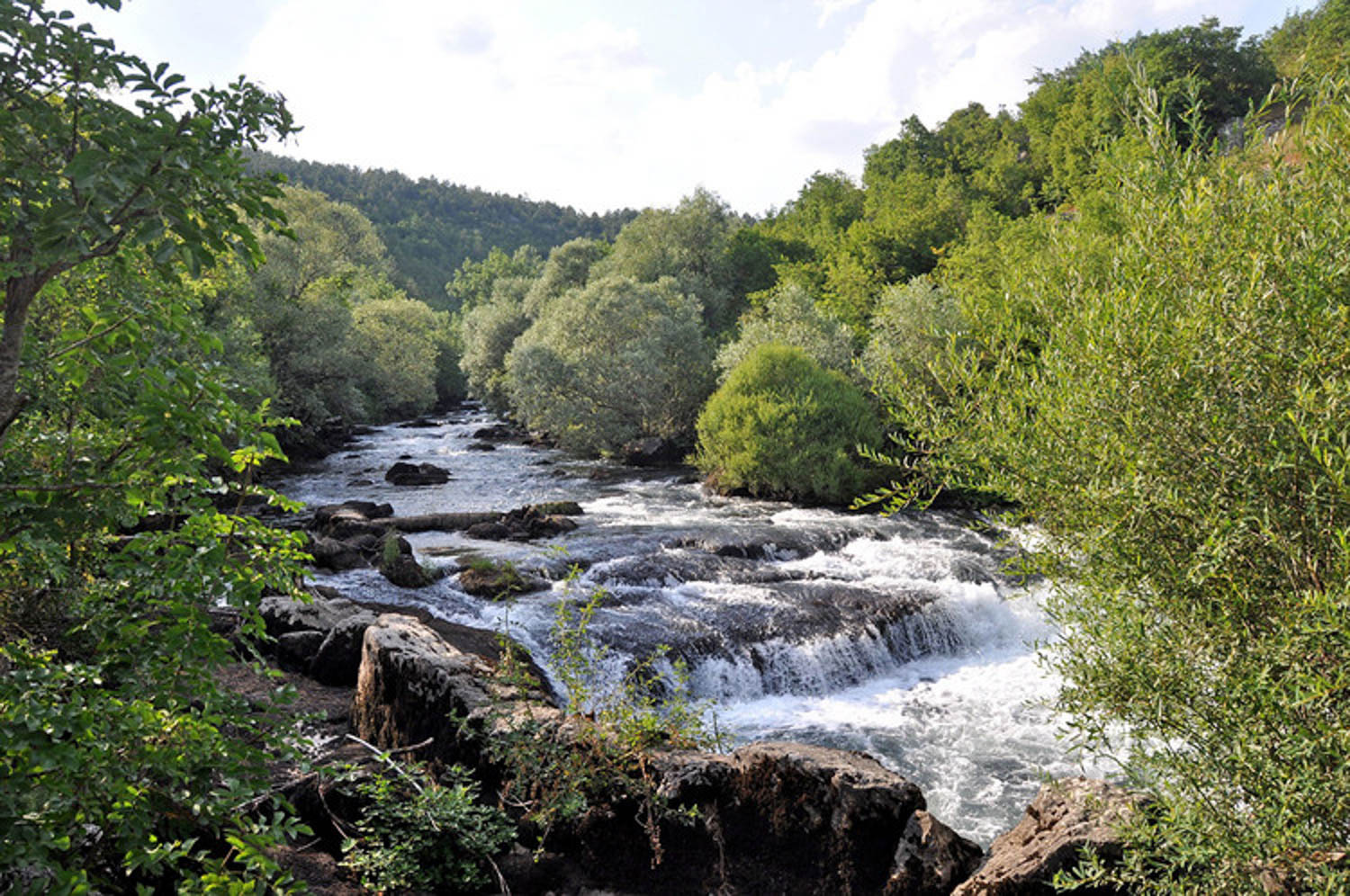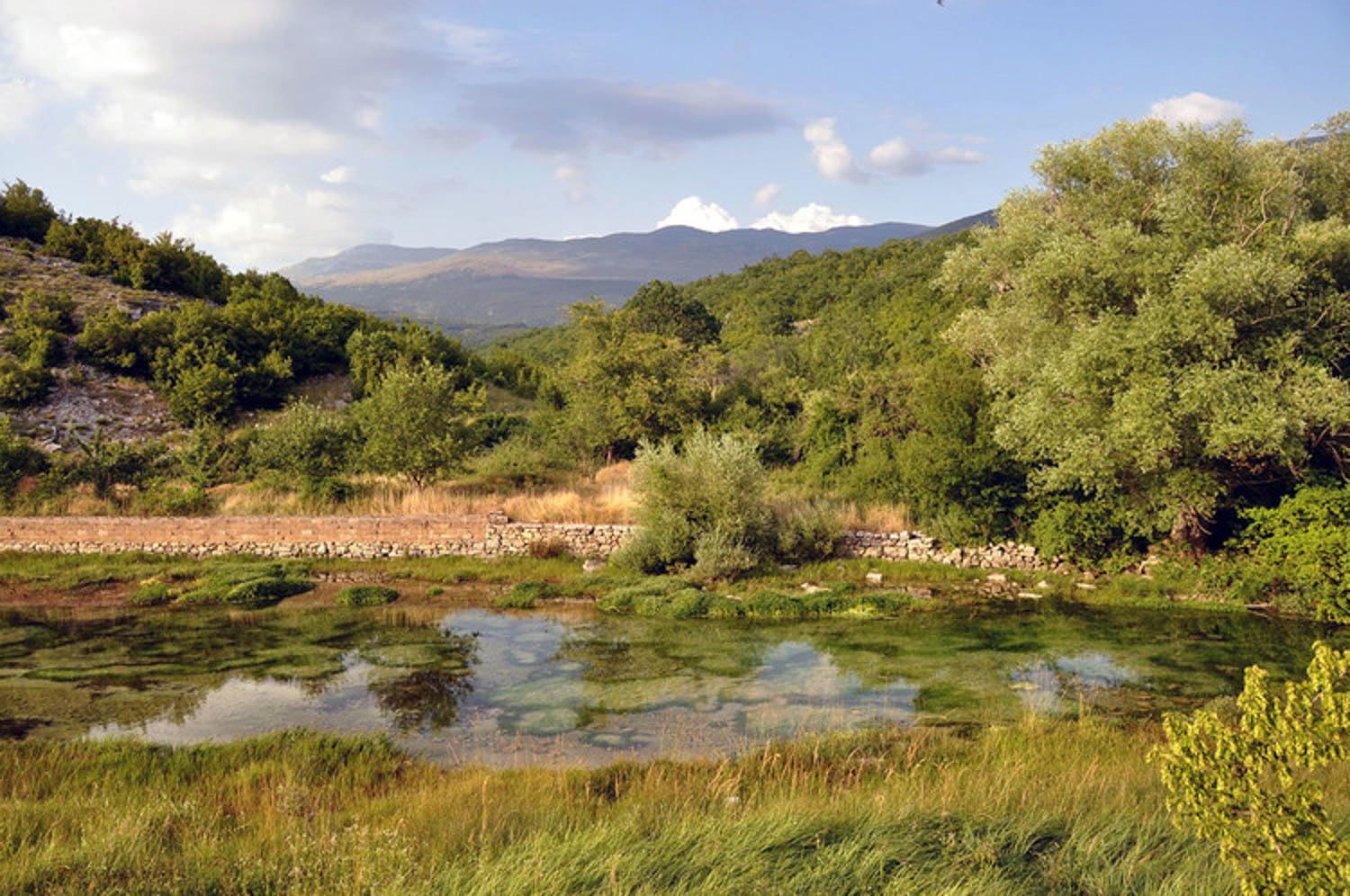 You can browse all of Secret Dalmatia's tours on their website, and contact them to inquire about creating your very own private tour in Croatia.  
If you book a tour with the Secret Dalmatia team, tell them Katie and Ben sent you! And after your experience, let us know what you thought in the comments below!
---
Bonus! If you're looking for an Airbnb, we have loads of info on how to book Airbnbs, red flags to watch out for when booking, and our favorite Airbnbs in our Airbnb article. Plus, we'll give you our Airbnb coupon code for up to $55 off Airbnb.
We'd like to thank Alan, Dom and the rest of the team at Secret Dalmatia for generously sponsoring our experience in exchange for this honest review. As always, you are getting our sincere and candid opinions.
Are you planning a trip to Croatia?
We have lots of resources on travel in Croatia and destinations throughout the country. Check out our Croatia Travel Homepage for everything you need to know, or start by reading some of our favorite Croatia articles here: