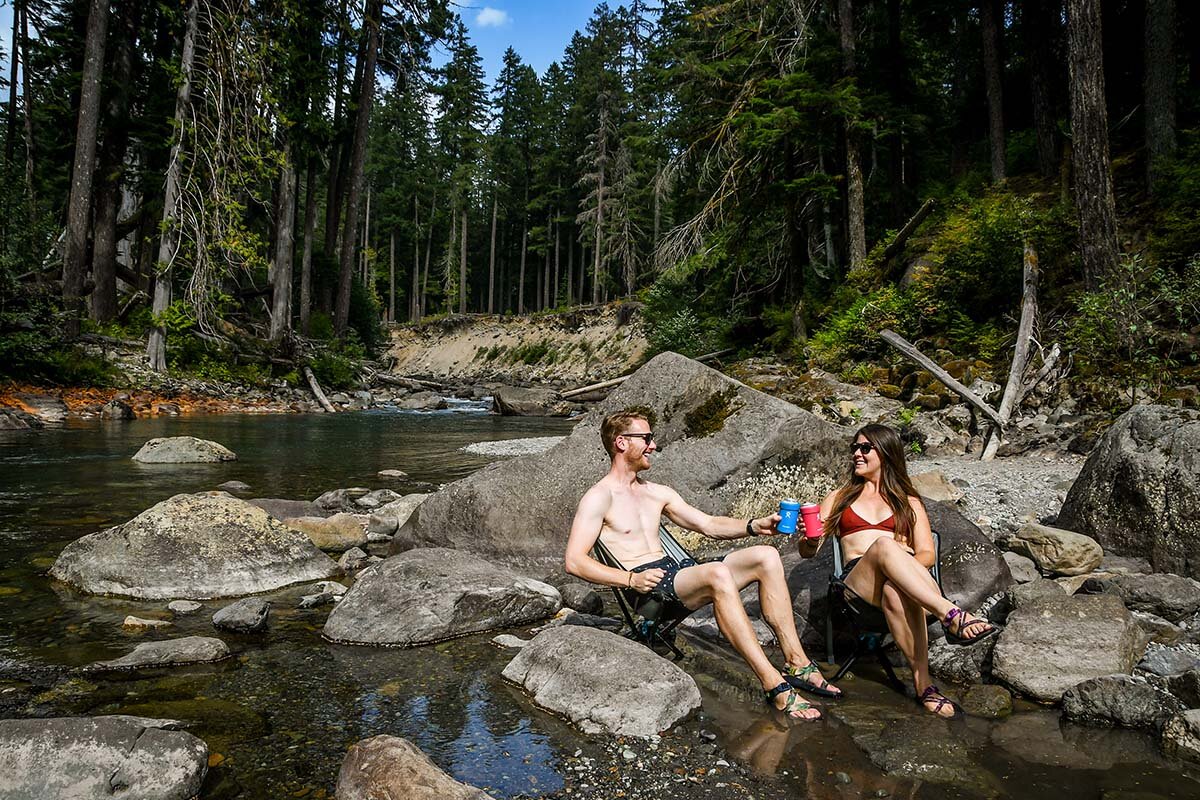 Ever since we started this blog back in 2014, we've had a tradition of rounding up our favorite memories of the year.
I guess it's more or less a digital version of one of those Christmas letters you get from your neighbor's Aunt Susan each year. Or like ESPN's annual highlight reel. Yeah, let's go with that one.
In years past, we've been privileged to have more than enough good memories to choose from, and not everything makes the list.
But 2020 has been… different. I think you catch my drift.
We didn't want to break this annual tradition of ours, but I'm going to level with you: It was difficult to fill up this list.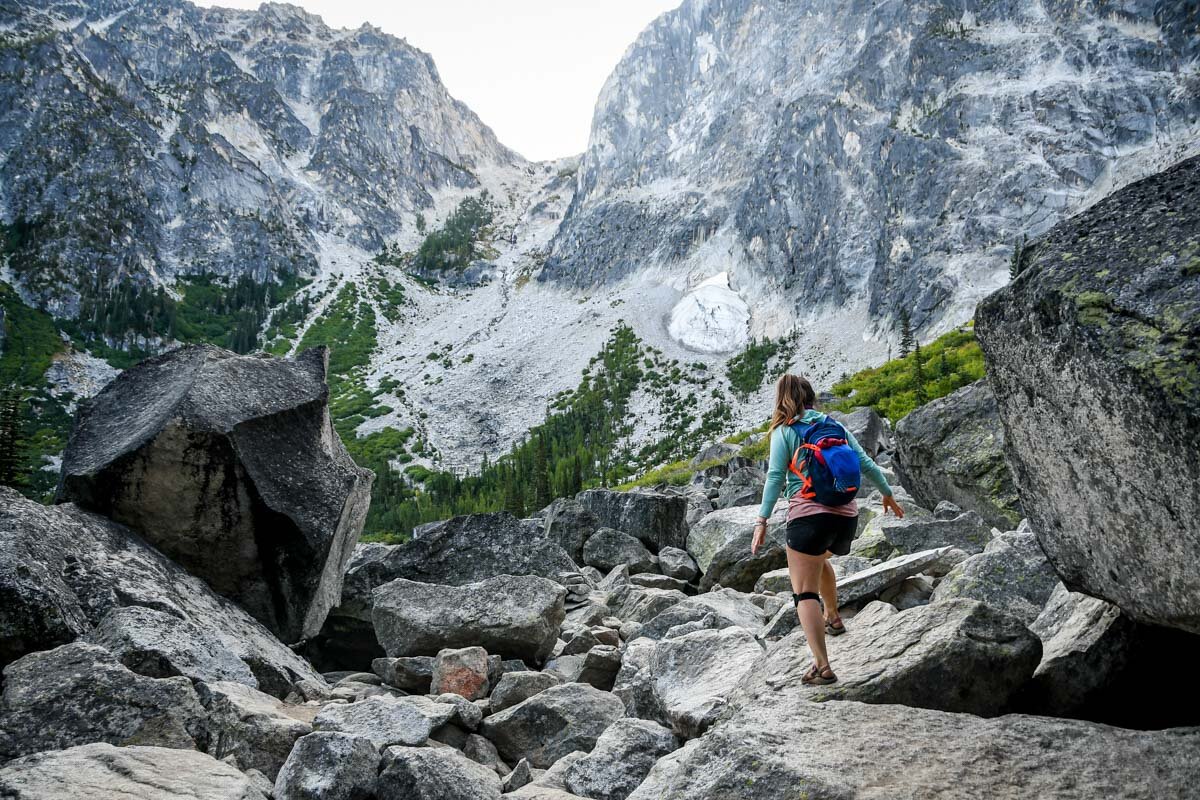 While 2020 certainly wasn't all bad, it was a rough year for us. (Like most people.)
Since we work in the tourism industry, our income was drastically impacted.

We had just moved to a new city where we knew nobody. And lockdown meant meeting people suddenly became much harder than we thought it would be.

We had a LOT of plans fall through. Both for work (meaning lost income) and fun. 

We had to unexpectedly move out of the house we were renting in June. It ended up being a pretty stressful situation (I'll spare you the details), but the worst of it was trying to find a new rental where we could finish our van build. (Not an easy task!)

Like many people, we had many family events that we couldn't be there for like we would during a normal year. Births, deaths, holidays, celebrations.  
All that said, we know so many people have had a far, far worse year. 
2020, as challenging as it has been, has taught us so much about finding joy in small things and not taking things like health and family for granted. Those are lessons we didn't know how much we needed until now.
While this year's roundup certainly isn't as adventurous as those in previous years — no bungee jumping or trekking in remote parts of the Himalayas in 2020! — there are definitely some good nuggets in there. And we included some of the not-so-great things too because, well, that accurately sums up 2020.
So I guess this is going to be more a High AND Low roundup instead of a true ESPN-style highlight reel.
The good. The bad. The mediocre.
And the hideous.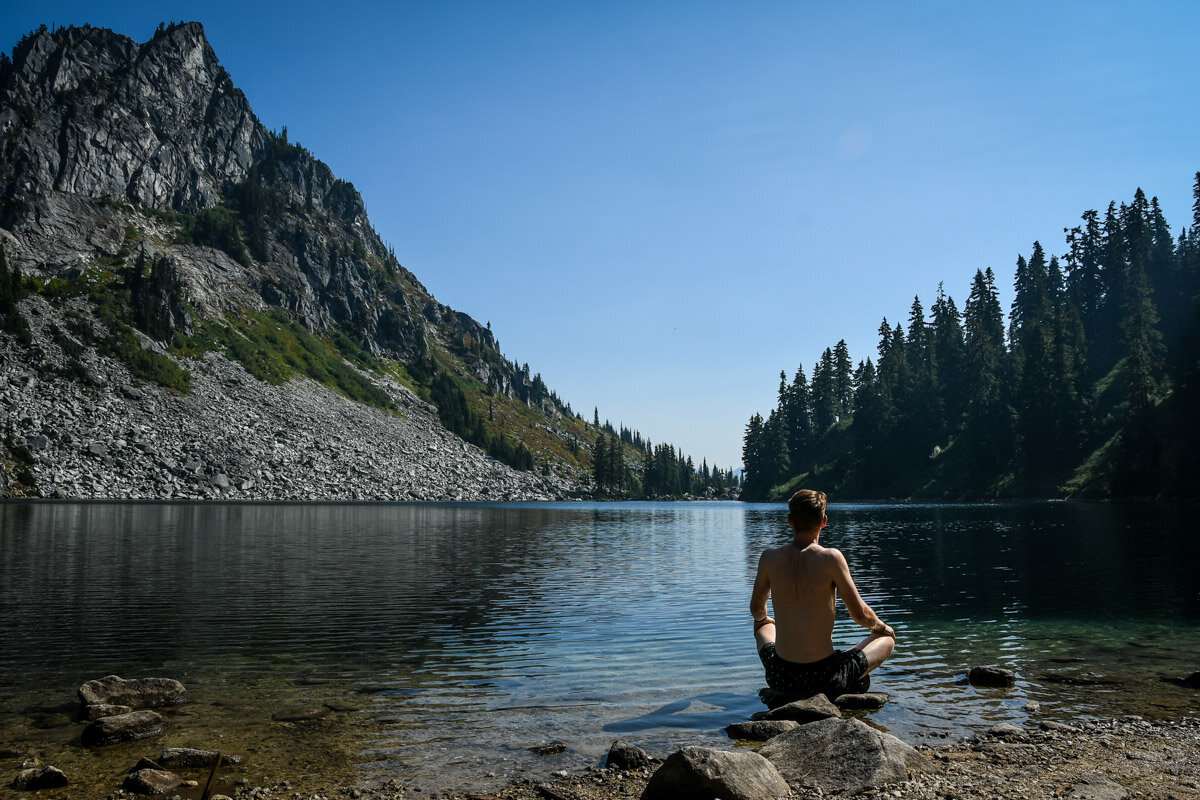 I thought writing this article would be depressing. But in all honesty, it was kind of therapeutic to see our year written out. There were so many more good things than I realized, and most of our low points taught us something.
If you too have had a year of ups and downs, we'd encourage you to write down a list of highs and lows. You might even realize there were more highs than you thought.
20 Highs and Lows of 2020
Alright, now let's travel back in time to January 2020 when life was normal. If we only knew what was coming… (yikes!) Get ready to come along on this real life roller coaster ride!
1.Highest-earning month as travel bloggers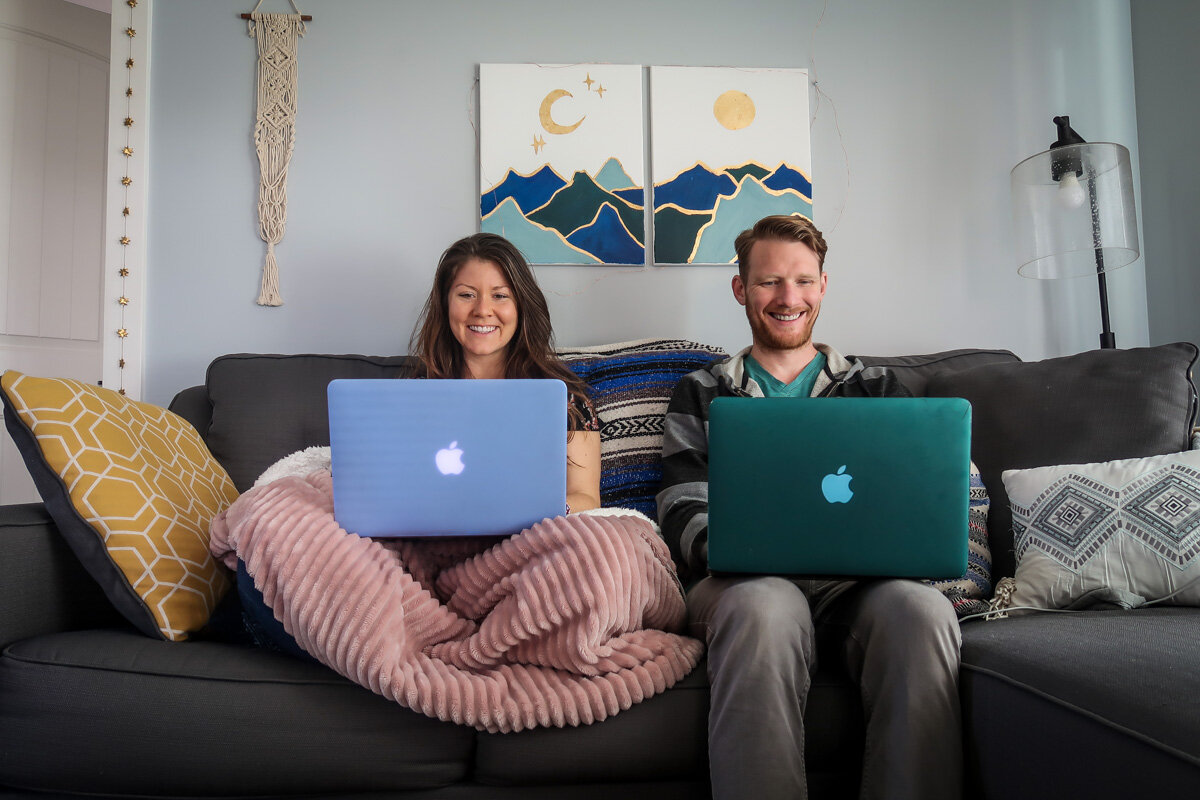 January was a huge month for us. We had major plans for the year, and 2020 was off to a good start. A great start, actually.
In the month of January, we hit our highest-earning month ever as travel bloggers. We were working our booties off, and it was showing.
We were so excited for what the new year had in store. By now you know that our projections didn't quite work out as planned…
As it turns out, in January we earned more money than we would in the months of April, May, June, July and August combined. Yikes!
Thankfully, things have improved (slightly) over the course of the year. While our earnings are nowhere near where they were at this time last year (or what we'd hoped for 2020), we are doing okay and we're hopeful for what this next year will bring.
2. Exploring Tucson, Arizona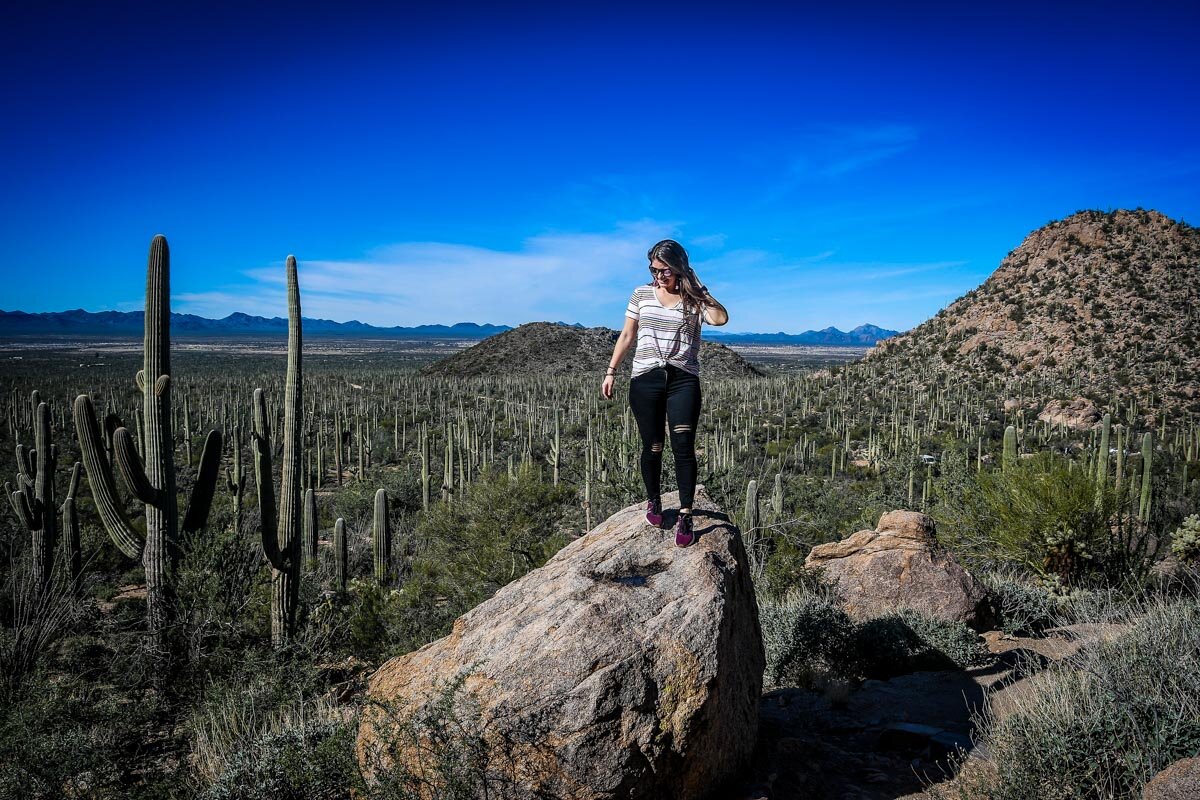 To be honest, I had never really thought about Tucson until we were contacted by a PR Agency representing the Tucson Tourism Board. It sounded like a fun press trip, so we hopped on board and were blown away by southern Arizona.
Tucson ended up being a perfect winter getaway, filled with desert hiking, wearing t-shirts, scoping out cool art, and eating some of the best Mexican food we've had (outside of Mexico, of course!).
Looking for a perfect winter getaway? Check out our guide to Tucson!
3. Snowboarding Mount Bachelor
January – March

High & Low
Before we even arrived in Bend, Oregon, we purchased season passes to the local ski resort, Mount Bachelor.
During January and February, we got in the habit of going to the mountain about once a week and it was such a good routine to look forward to.
The low, of course, is that we didn't really get to make the most of our season passes because the mountain (and everything else!) shut down midway through March.
4. Buying & Building our Campervan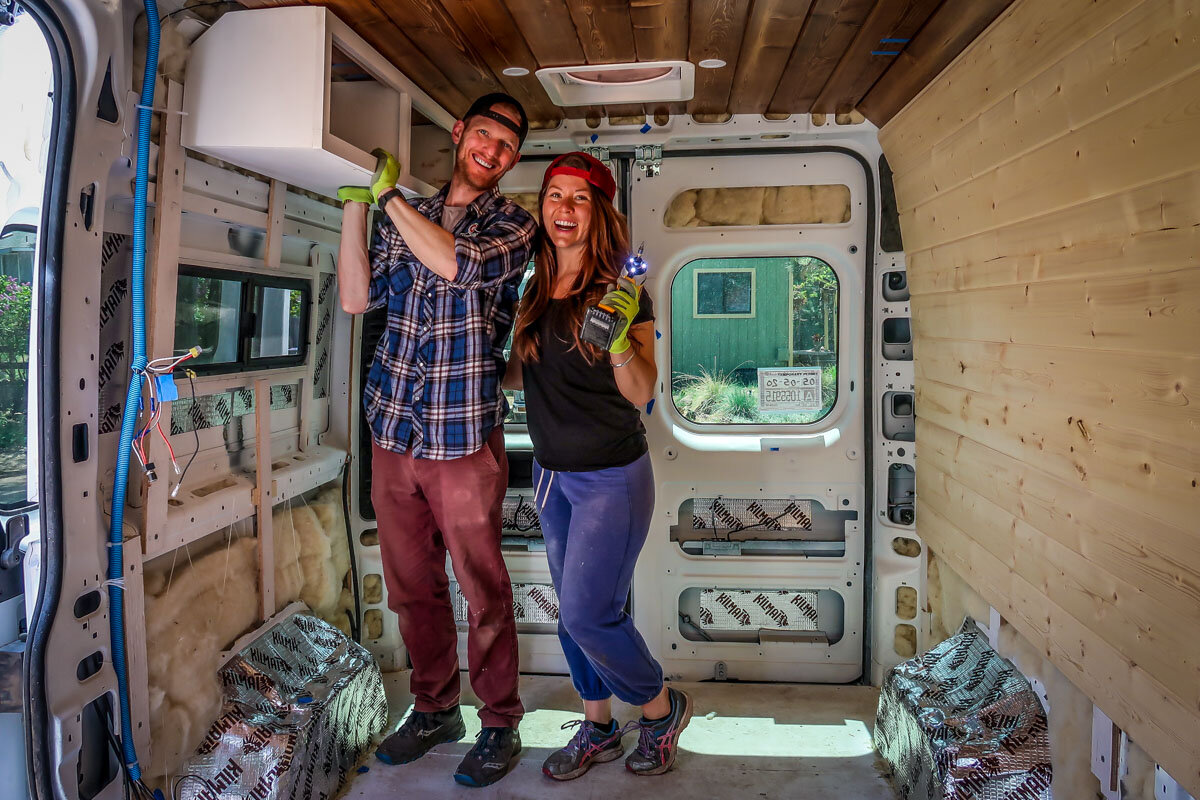 If we were going to rank 2020 in order of the best and worst things to happen, this would be close to the top.
The timing was sort of ironic because we had been planning on buying a van to convert for a while, and we finally found the one in mid-February (before life as we know it imploded!).
Little did we know, we had not only gotten ourselves into a big project to keep us busy (and distracted!) during the peak of quarantine, but we also were building a social distancing machine that would allow us to do a little domestic traveling over the summer.
In retrospect, building this campervan was one of the best things we could have done in 2020, and we're so in love with what we've built!
Why do we love #vanlife so much? Oh, lemme tell you…
5. The Cancelations Begin…
You know what's coming…
The first of many cancelations was on the weekend of March 14th. We'd scheduled a Wilderness First Aid Class months in advance, and at the final hour, the in-person workshop was no more.
Bummer, we thought, but things will likely be better in a month or so.
Oh, how wrong and naive we were.
The cancelations started piling in after that. Here are just some of them:
Havasupai permits we had painstakingly secured (with time & lots of $$$) after 2 years of trying to get them and failing

Two different summer concerts

Multiple friends & family who had planned on visiting us in Oregon had to cancel

Our reservation at a fire lookout (which are remote "cabins"
you hike to) was canceled. These are notoriously competitive to book, and we had spent months trying to secure ours.

Several partnerships we had set up in 2019 (and thus income) started falling through

A girls trip to Vancouver with longtime friends I haven't seen in years

Fun trips (Hawaii, Alaska & Chile) we had booked had to be canceled
I know I'm sounding like I'm complaining, but truly, at this point I'm over it. And I realize that in the scheme of it all, our cancelations we're all that big.
We know a handful of people who had just begun a year-long round-the-world trip only to have to return to a town where they had given up their apartment, quit their job, and sold most of their belongings.
And we received dozens of emails from readers who had to cancel their weddings and honeymoons.
The silver lining for us has been more time spent exploring our (new) backyard: aka Oregon. And it's not a bad backyard to explore.
Which leads us to our next point…
6. Oregon Coast Road Trip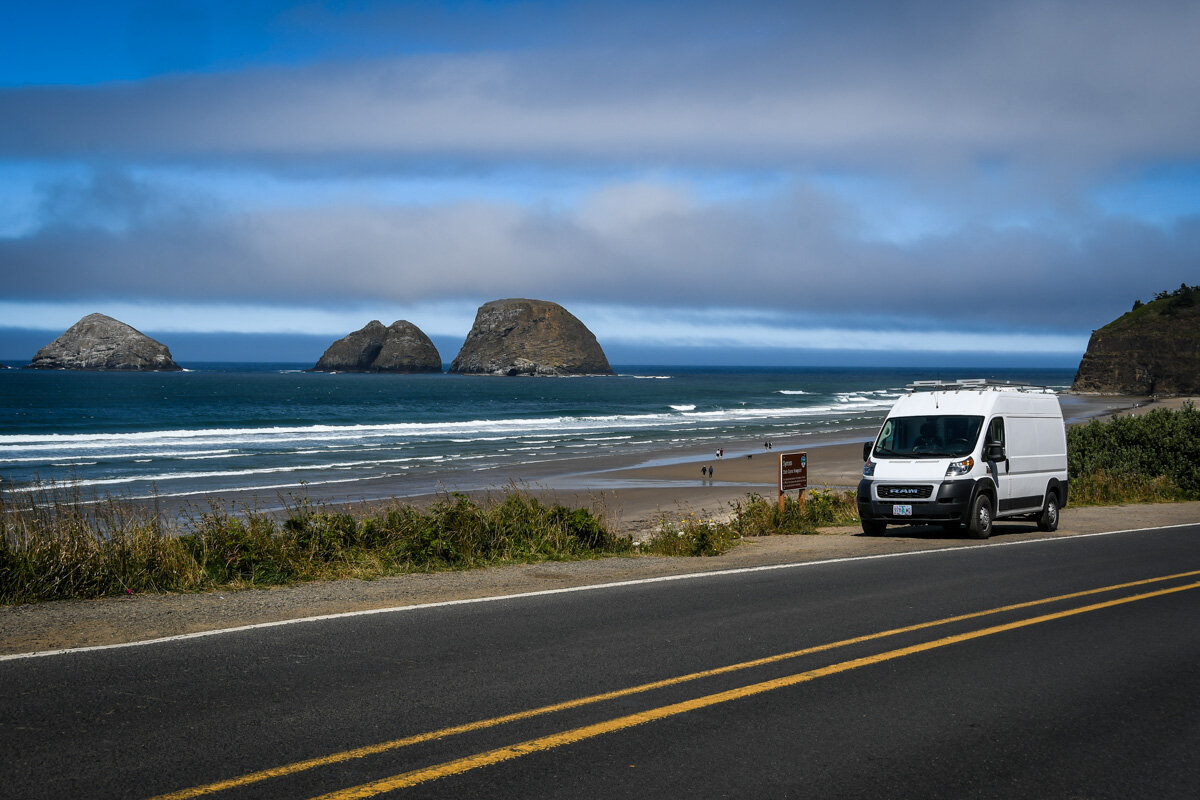 We've done a few Oregon Coast road trips in our lives, but this one was pretty special.
We took our newly completed campervan and set off with no real timeline. We stuffed ourselves with fresh seafood, walked barefoot on the beach, hiked through lush cliffside forests, drank our share of local craft beer, and saw epic sunsets each night.
Seriously, if you haven't taken an Oregon Coast Road trip, add it to your bucket list now! (Click that last link because we've taken care of all the planning for you.)
10. Getting mountain bikes (twice)
May & September

High & Low
Bend is world-renowned for the mountain biking trails in the area, so we decided to try out the sport for ourselves.
Being that 2020 shut down factories and canceled most people's summer plans, there was a huge shortage of bikes during the spring. We felt super lucky to snag some of the last bikes in town (quite literally!).
We ended up getting our bikes stolen (low!) while in Denver. But again, we were able to somehow find bikes in the fall (high!). Oh, and insurance covered them, which was a huge win in an otherwise crappy situation.
Getting into mountain biking has also been a bit of a roller coaster — super fun but also pretty scary at times! (If you've gone mountain biking before, you know what I mean!)
7. Floating on the Deschutes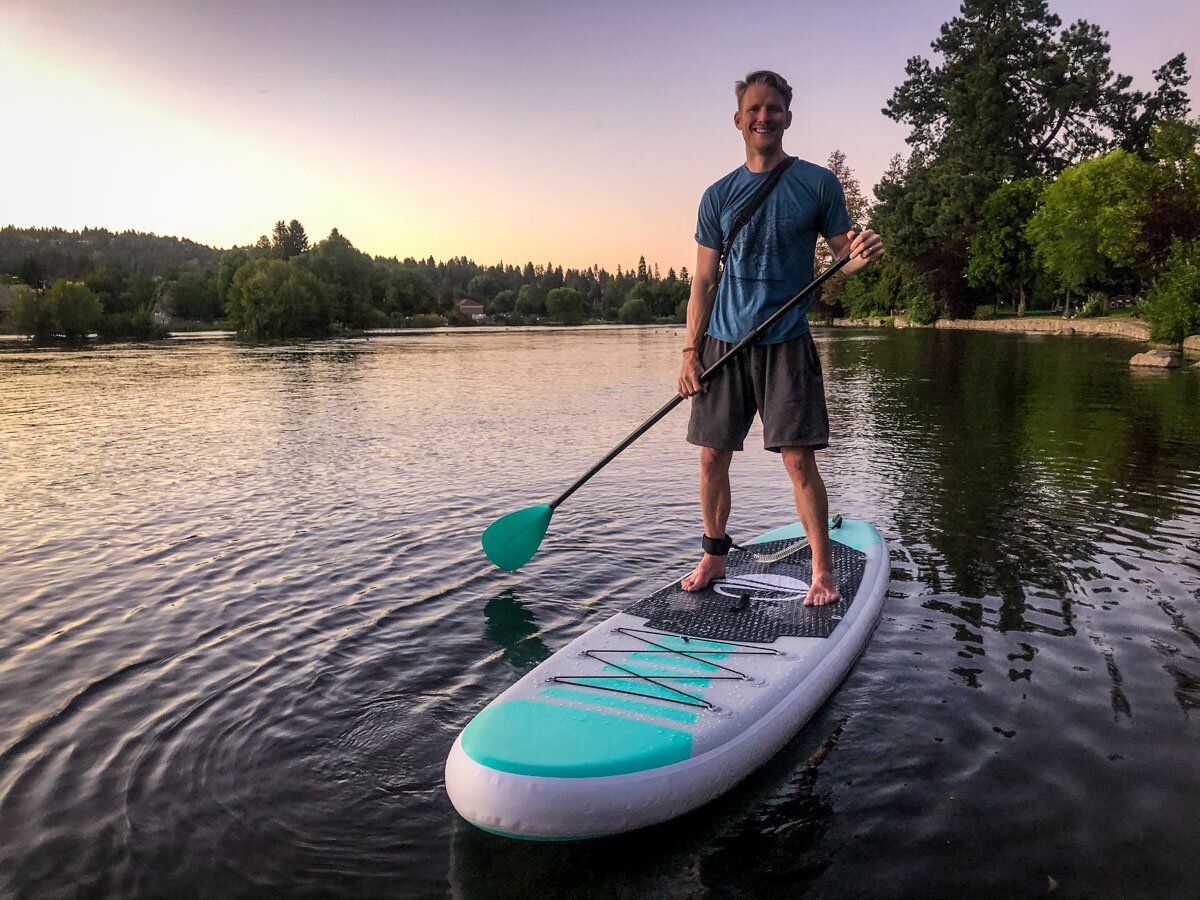 Since we were spending a lot more time at home than we'd planned, we decided to buy some toys for the river! We got SUPs and tubes at the beginning of summer and had so much fun floating down the Deschutes.
We live just a few blocks from the river, so grabbing a beer and our inner tubes was the perfect way to end a work day. Can't beat that on a hot summer day!!
And yes, if you're a craft beer lover, it's that Deschutes. The brewery is named after the river that runs through town!
Find out more… Check out our mega guide with all the fun things to do in Bend, including where to eat, sleep and hang out!
8. Exploring Grand Tetons National Park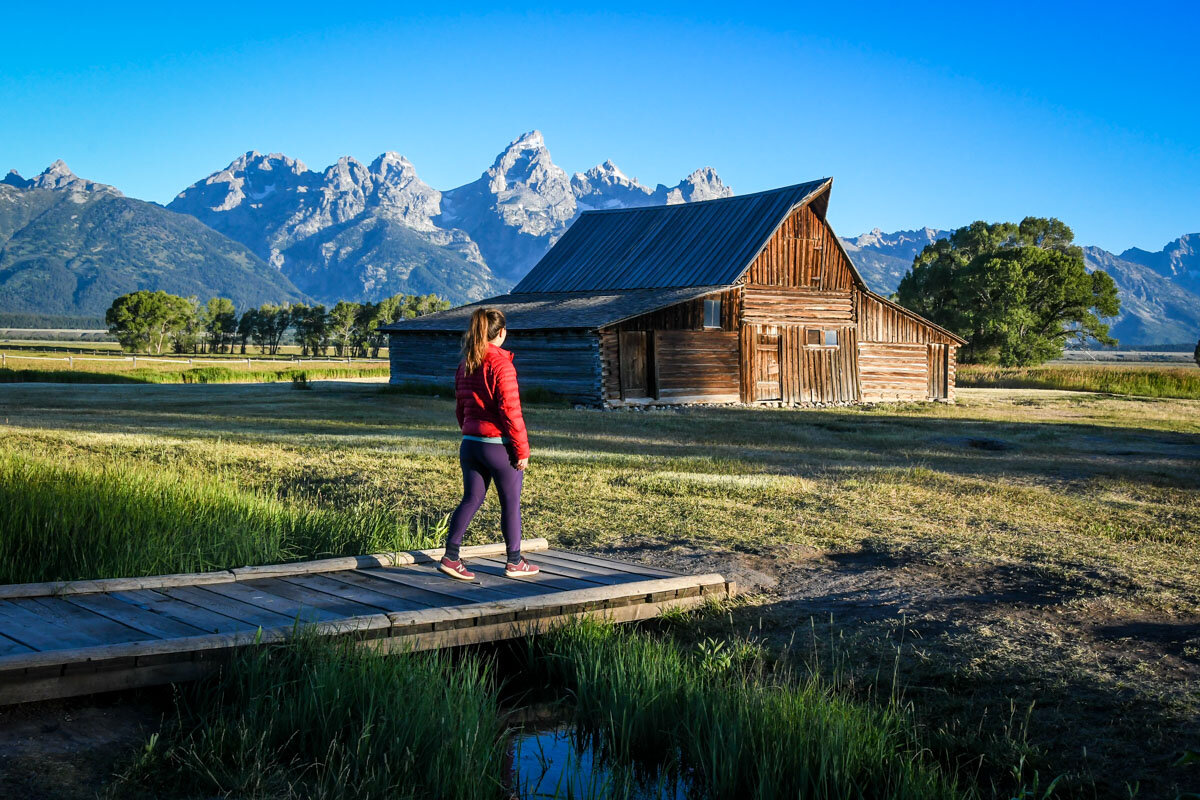 I remember visiting this National Park as a kid and thinking it was the most beautiful place on earth, so it was fun returning as an adult.
We did lots (and lots!) of hiking, spotted some moose, and woke up with spectacular mountain views.
Is this National Park on your list? We made a Grand Teton Travel Guide just for you!
9. Hanging out in Denver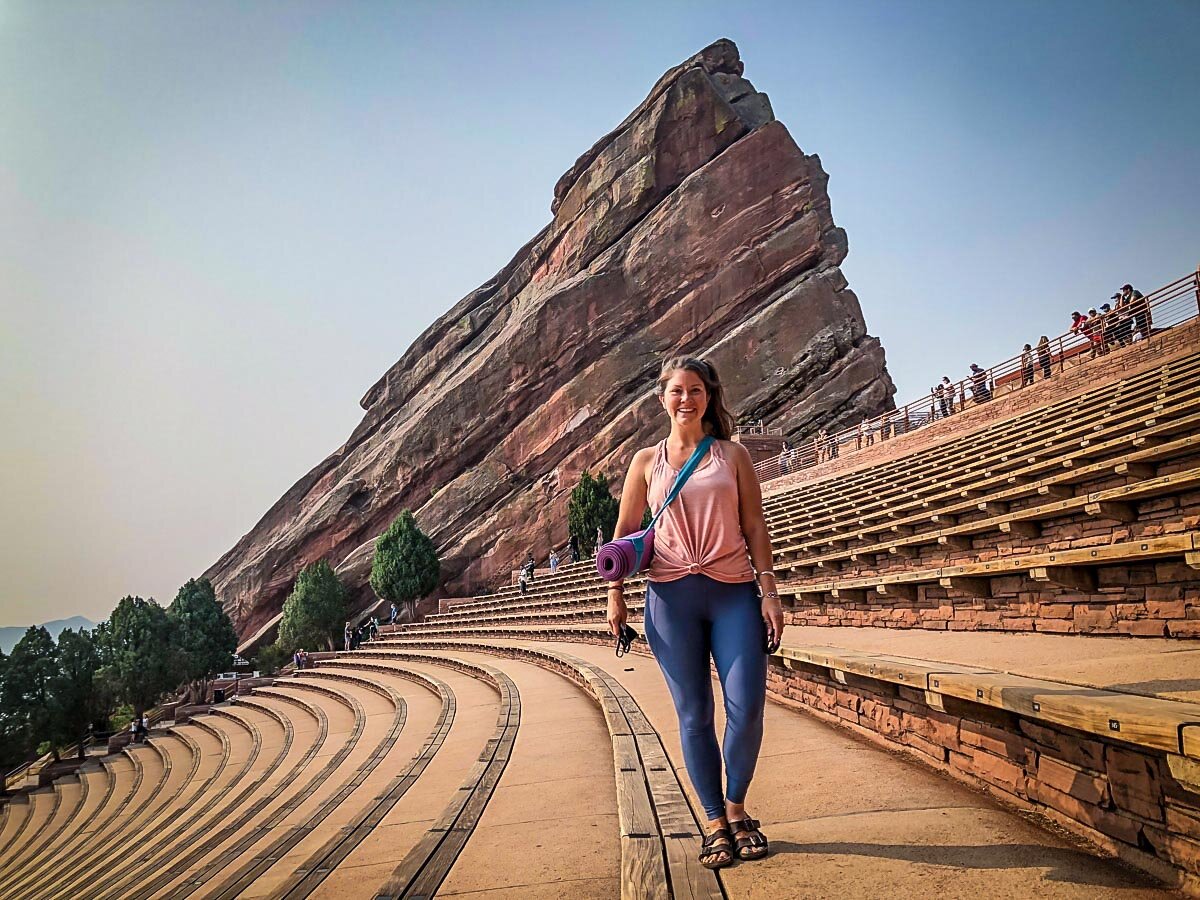 We spent a few exciting days in the Mile High City. It had been a while since we'd been to Denver, so we packed our days with hiking, outdoor yoga at Red Rocks, and sampling some of the city's best food!
Planning a trip to Colorado? Be sure to check out this article filled with tons of fun things to do in Denver (plus lots of insider tips!).
11. Lots of Backcountry Camping Trips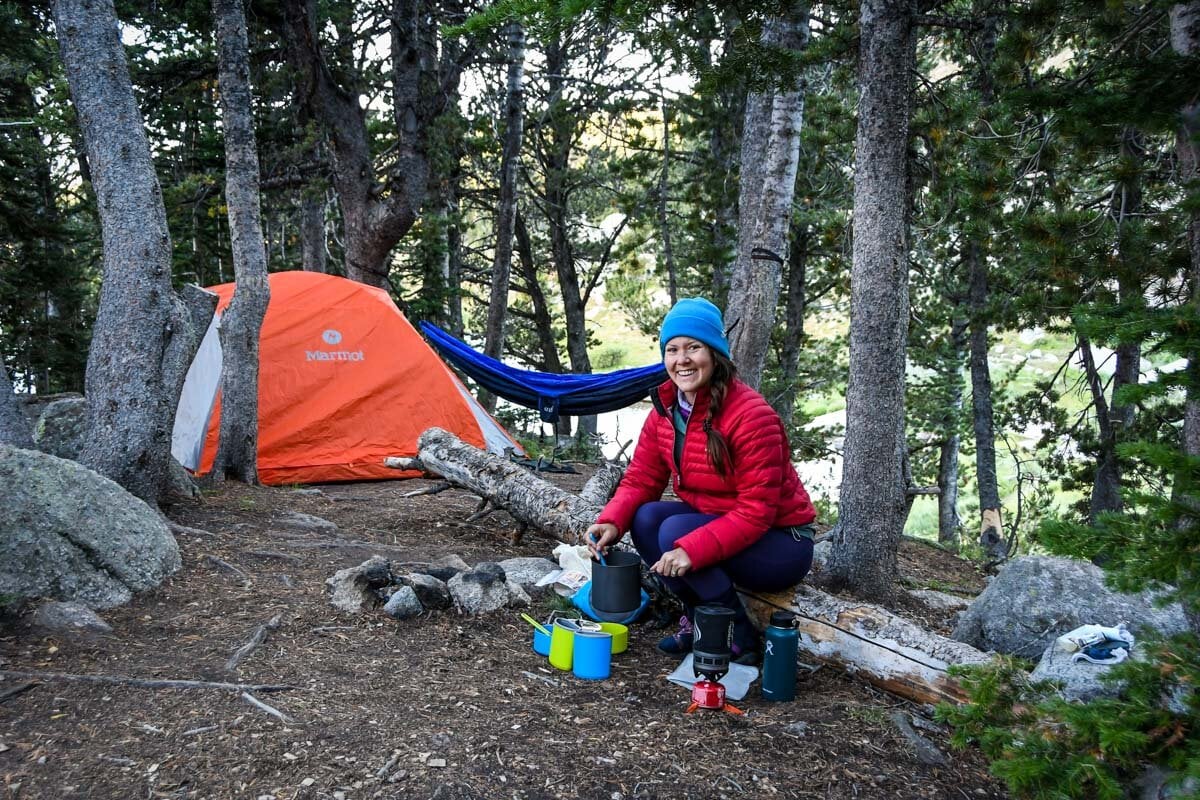 What's a better way to socially distance than to get deep in the wilderness and stay far from any and all civilization?!
We went on several backcountry trips this summer where we hiked into the wilderness and quite literally slept miles from any other human.
We started backcountry camping a few years ago, but this summer we really built up our confidence in our skills and (finally!) have just about all the gear we need.
Also, we bought a dehydrator this year and I experimented with making our own backpacking meals (so fun!):
kimchi fried rice

coconut curry with veggies and rice noodles

burrito bowls with jalapeño chicken

pineapple ginger chicken rice bowls

scrambled eggs and veggie hash

peanut butter pecan brownies
It was so much fun and they turned out so well. I've already got a stash of ingredients to work with for next summer's backcountry adventures!
If love camping and food as much as we do, check out our Easy and Healthy Camping Recipes.
12. We got stranded in Leavenworth, Washington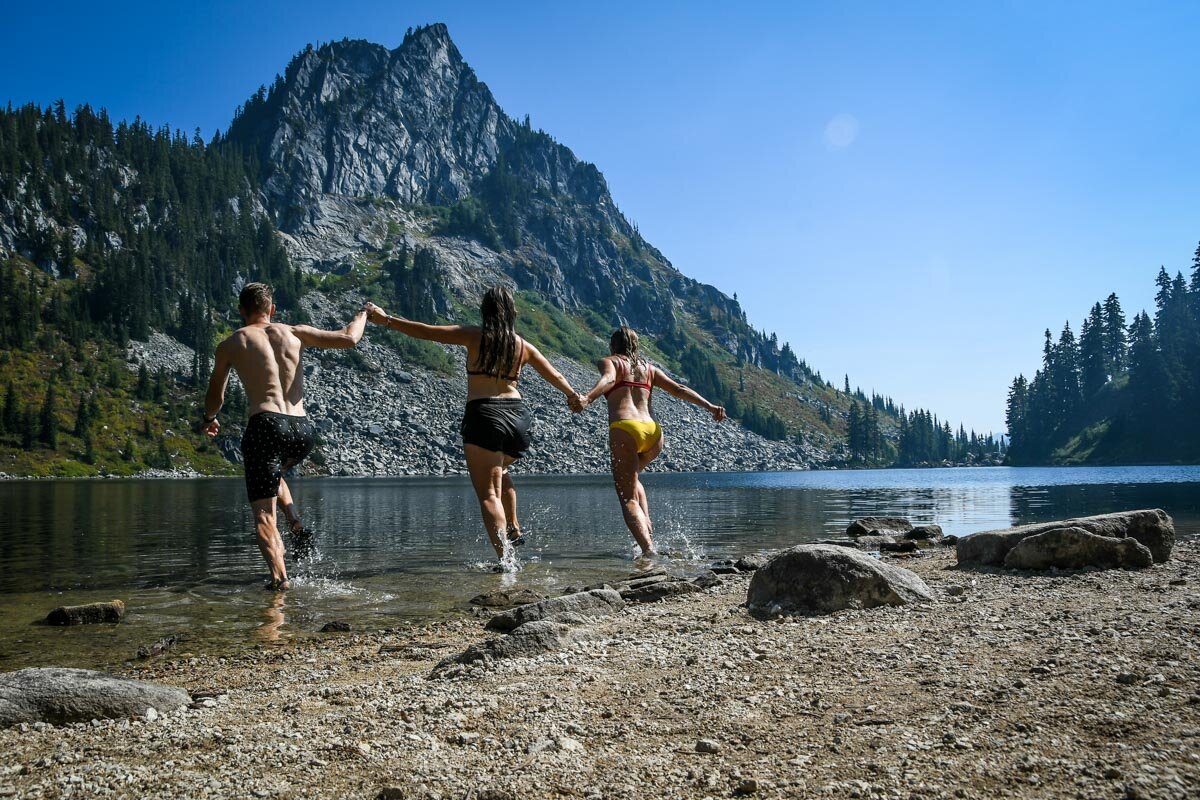 If you've been following our story for a while you may remember that we lived in a small town in Washington called Leavenworth for the better part of a year.
We worked at the local ski resort and fell in love with the epic nature that lies just outside of town.
We try to get back to visit as often as we can, but in true 2020 fashion, we arrived there during the peak of West Coast wildfire season. This year was one of the worst, and the air quality was absolutely awful.
Thankfully, we were able to spend time with a good friend and did some epic hikes that got us above the smoke level. But other than that, we pretty much just stayed indoors and waited for the air quality to improve back home in Bend (where it was far, far worse!).
13. My Mom & Dad came to visit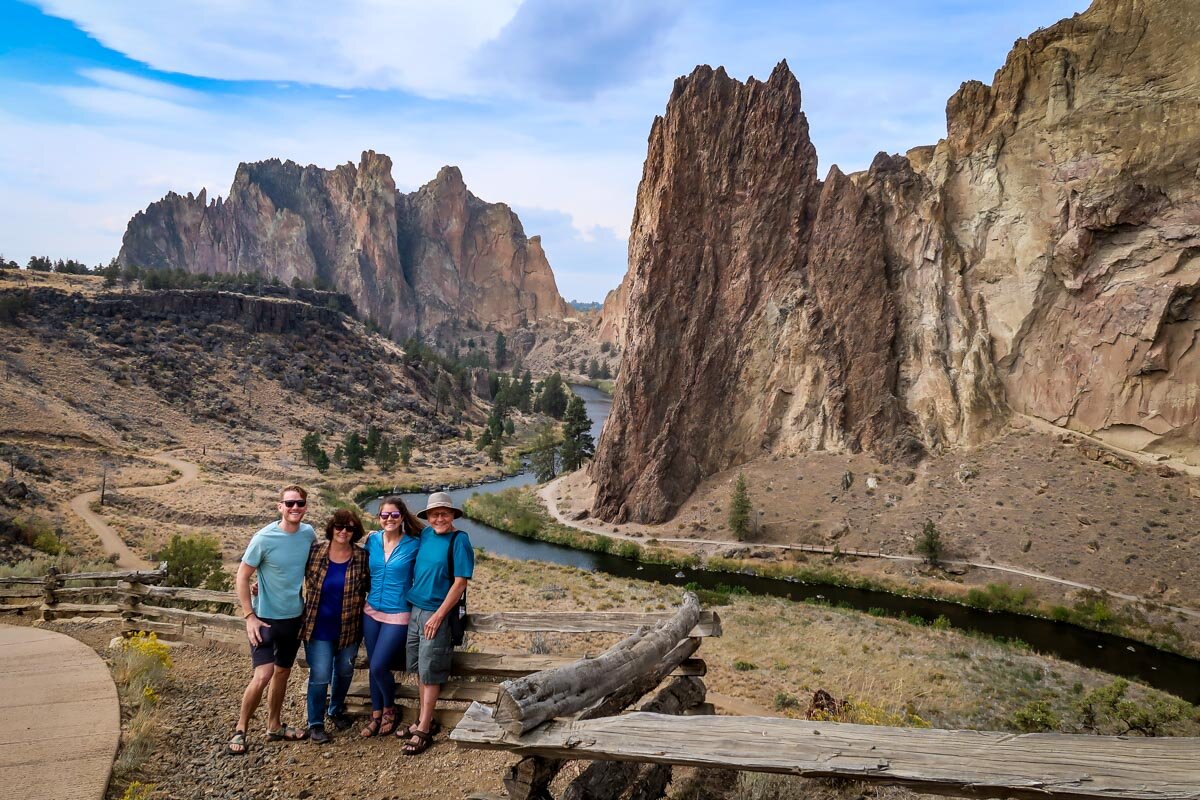 September

High (with a bit of a struggle to make it happen)
My parents had planned to visit us in early September, and made the long drive out west from Minnesota. The wildfires on the West Coast made the air quality so bad they had to turn around when they were just 3 hours away from us.
It was one of those situations that seemed amplified because of everything else that was going on in the world.
Thankfully, my parents are stubborn and really wanted to see us. So they waited until the fires subsided and drove all the way across the country again. They joked that they drove 4,000 miles to get 2,000 miles.
We had so much fun showing them around our new home, cooking meals together, and just spending time together.
14. Epic Hikes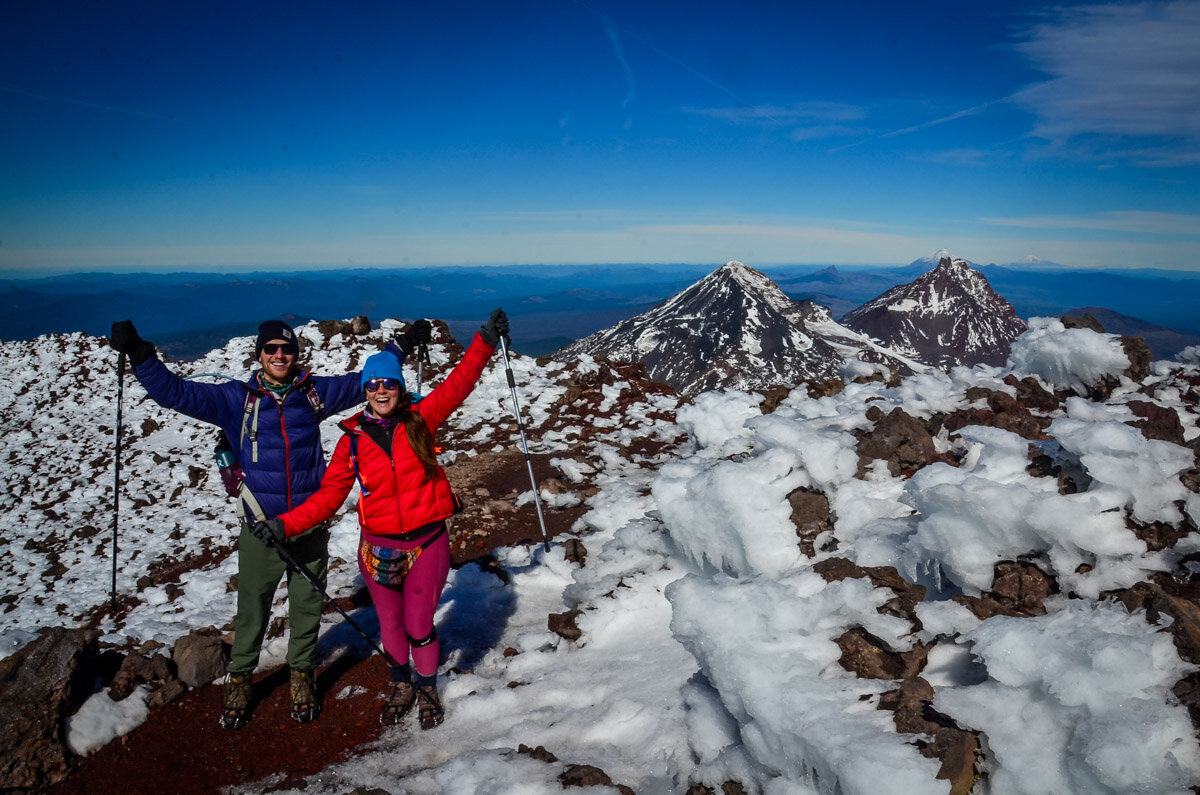 We logged so many miles of hikes in 2020 that when I tried to count up all the distances and elevation gain, I gave up! But here are some of the more notable hikes we did in 2020:
Summiting South Sister (Oregon): This is the 3rd tallest mountain in Oregon, and at 12 miles and nearly 5,000 feet elevation gain, it was a BEAST!

Thru-Hiking the Enchantments (Washington): Doing this 19-mile thru-hike has been a dream of ours for years, and we finally completed it. (All in one very long day!) We wrote all about our experience hiking the Enchantments on our sister site, in case you're curious!

Broken Top (Oregon): One of our favorite hikes in Central Oregon!

Delta Lake (Wyoming): With quite a bit of elevation gain and lots of scrambling, this hike isn't easy, but the view at the top is absolutely worth the effort!

Cirque of the Towers (Wyoming): This was one of the biggest surprises of the summer. If you're looking for an adventure, we'd HIGHLY recommend a backpacking trip in the Wind River Wilderness Area.

Mount Bierstadt (Colorado): We hiked this "14-er" while in Colorado, and luckily didn't have too much of an issue with the altitude.
15. Finding new hobbies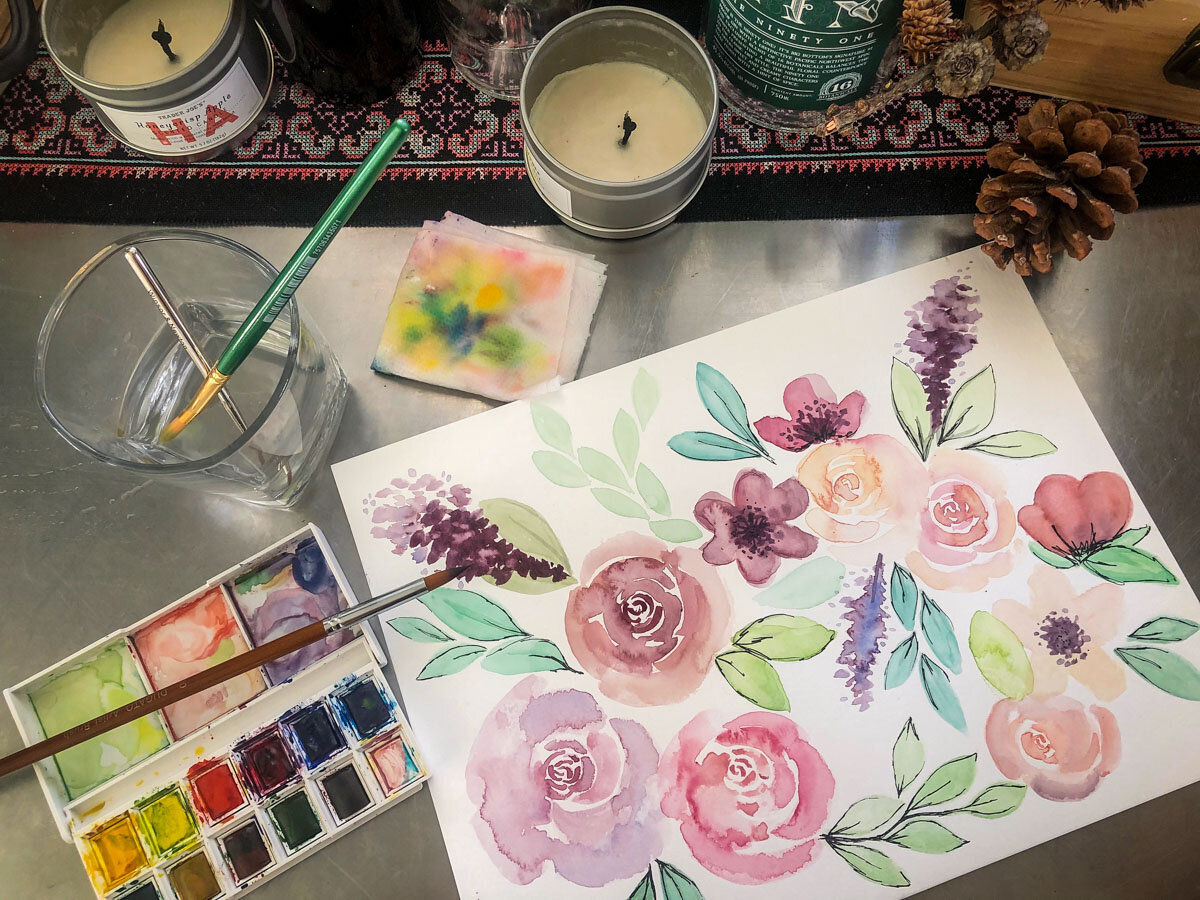 Whether you wanna call this one working on hobbies or getting domesticated, both would be right.
One of the big reasons we were craving a more permanent home base (instead of bouncing around every few months) is that we've really been wanting to get into hobbies.
Hobbies are things that are really hard to cultivate when you're always on the move. This year, quarantine forced us to take up lots of indoor hobbies, and I'm not entirely mad about it.
Watercolor & macrame: These are things I've always wanted to get into, and it has been really great to be able to be creative purely for fun (not work-related).

Cooking: we've always loved cooking, but this year we got more creative with making our own kimchi, kombucha and hot sauce. We've also been testing out some of the recipes we've learned from our travels, like true Indian curries (including homemade paneer), and fresh ceviche!

Cocktails: We (aka Ben!) have been really getting into making fancy cocktails this year, which has been a fun hobby for both of us!

Composting & growing plants: We feel like real domesticated adults after keeping (most) of our plants alive and creating a pretty great compost pit!

SUP & Mountain Biking: When a lot of our summer plans got canceled, we decided to invest in some new "toys" that allowed us to get outside and explore while learning a new skill!
16. We welcomed a new family member!
We welcomed a beautiful niece into the world in September, and we're already so in love. She definitely reminds us that 2020 wasn't all bad!
17. Monetizing our YouTube channel

As you can probably infer, 2020 wasn't a great year to be a travel blogger.
One business win, albeit small, is that our YouTube channel *finally* got enough watch hours to apply to the monetization program. This happened just a week or so after publishing the video tour of our campervan, so that was pretty cool.
It's VERY little money, but hey, still exciting! We haven't put much effort into this platform in years past, but we're excited about the possibilities. 
Which brings us to a favor… If you want to help support us we would SO appreciate it if you subscribe to our channel!
18. Mastermind group
While living in Thailand, Ben and I did a "mastermind" group, and it made a serious impact.
If you're not already familiar with the concept, in the most simplistic terms it is a group of similar types of business owners (but not direct competition) with whom you can bounce ideas off and get feedback from.
When we first moved to Bend (Fall 2019), creating a mastermind group of my own was a top priority. In the past, our mastermind was only men (+me) which was cool; but this time, I wanted a group of ladies!
Luckily, I found some amazing women in Bend who also run online businesses, and this little group of ours has been such a light in a sometimes dark year. It has helped me stay motivated and pushed me to grow and adapt.
Tip: If you are also an online entrepreneur, I would highly suggest finding or creating your own mastermind group (in person or virtually). Working online can be lonely, and having others who "get it" is indispensable.
19. Exploring Bend, Oregon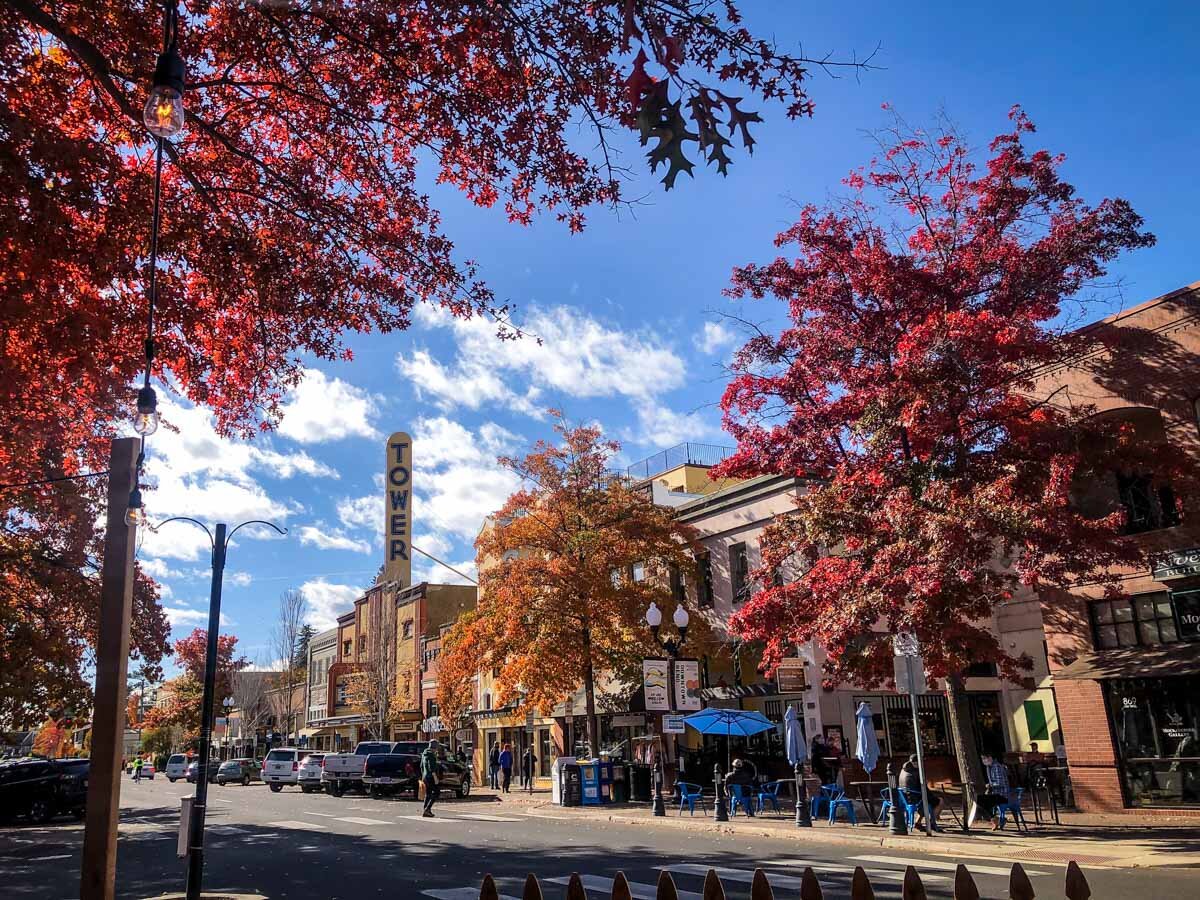 We've been incredibly lucky to spend this crazy year in such a great place. We are minutes away from so many different types of outdoor activities where it's easy to social distance.
The positive thing about not being able to do much traveling this year is we've explored this area far more in-depth than we probably would have had we been able to come and go as we please. (This means we'll have a mega guide of all the best things to do in Bend coming soon!)
The downfalls of this have been:
a) It's an incredibly expensive city to call home. Had we been living in many other places this year, we would have saved a lot of money compared to the cost of living here.

b) We were super excited to experience all the festivals, live music and events that take place during all seasons in Bend. The crazy amount of things to do was one of the major reasons we moved here, after all. And it pretty disappointing to not be able to experience them like we'd planned. But this would have been the case anywhere!
20. Camping in the Alvord Desert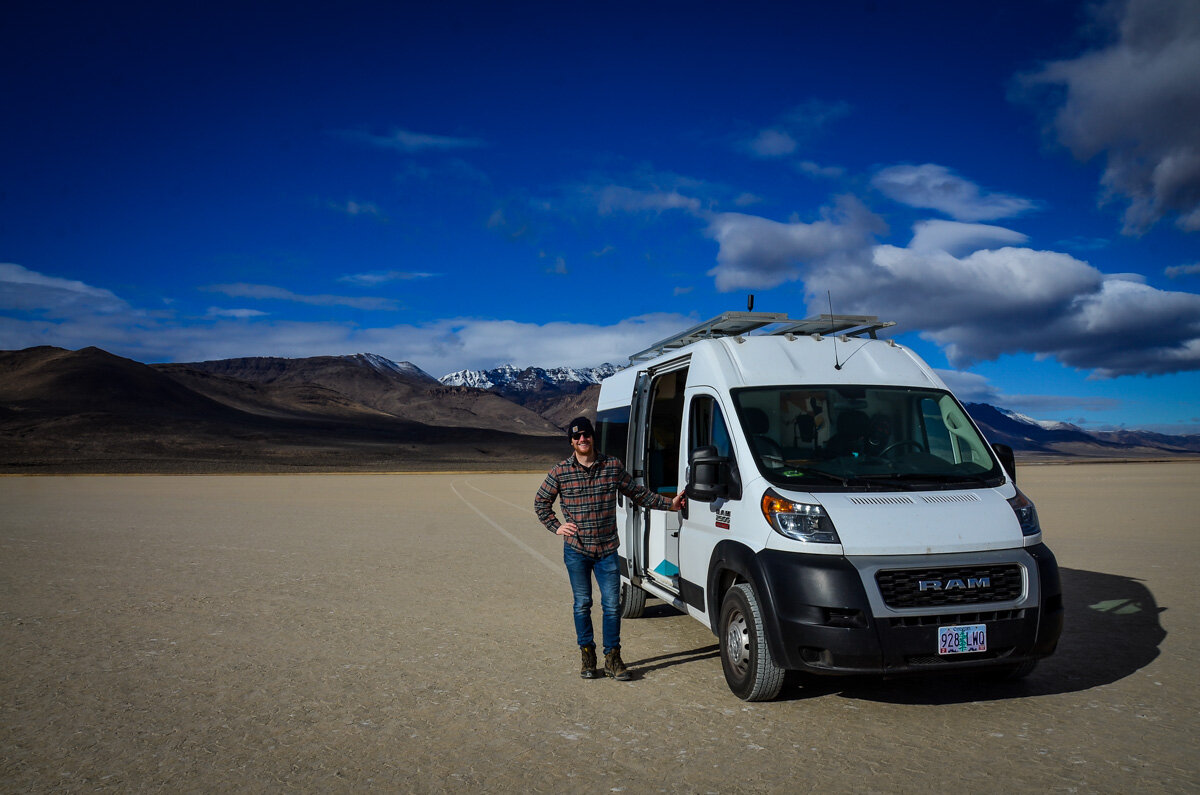 We had never heard of this place until we moved to Oregon, and it quickly shot up on our bucket list.
Essentially it is a dried-up lake bed that forms a wide-open expanse you can camp on. Paired with soaking in nearby hot springs, it was the perfect late fall campervan trip!
If you're planning a trip to the PNW and want a unique place to add to your Oregon road trip, the Alvord Desert makes a good pick!
2020 compared to other years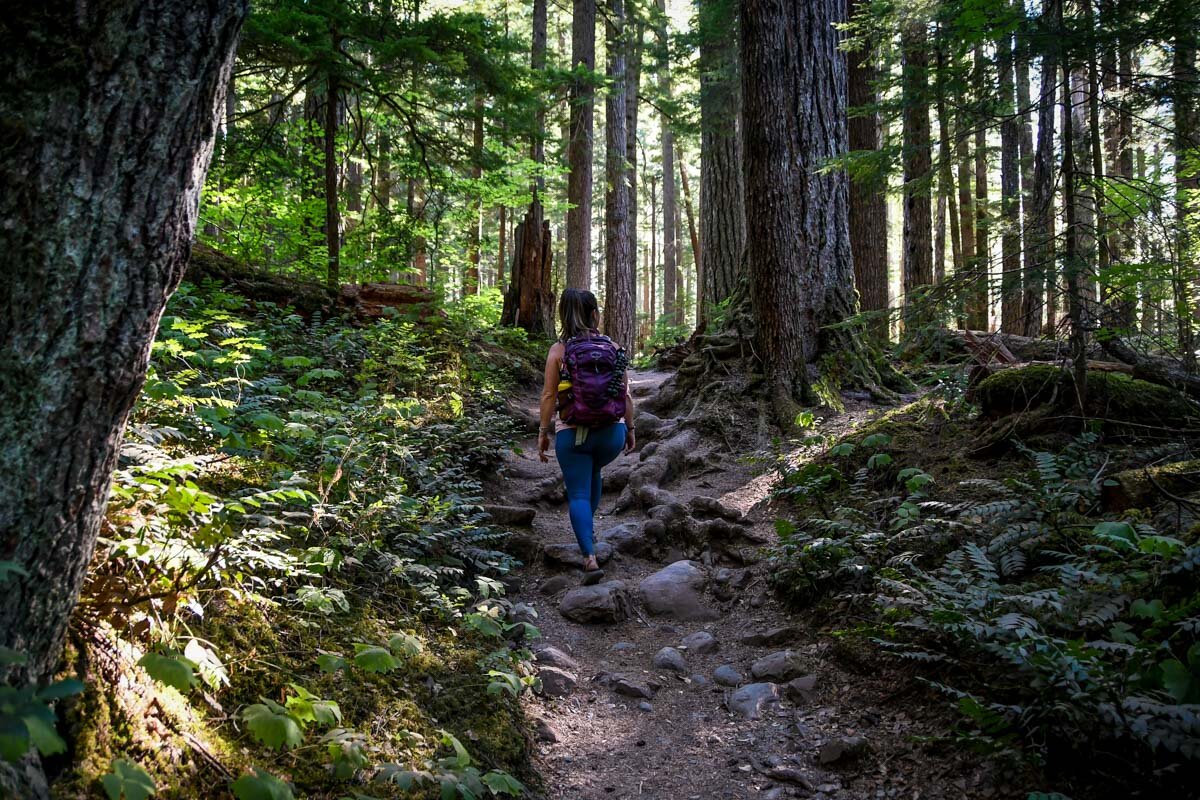 If you're curious to see how 2020 compares to our previous years, you can check our archives!
(Spoiler Alert: They were all quite a bit more exciting than this year!)
We want to hear from you!
What was your 2020 like? What was the best thing that happened? Any lows you want to share?