The sleepy town of Yachats, Oregon is home to fewer than 700 people. But what it lacks in size, it makes up for in charm. We've rounded up some of the best things to do in Yachats – from outdoor adventures surrounded by nature to quirky things to do in town. Plus, we've included some insider tips from our personal experience.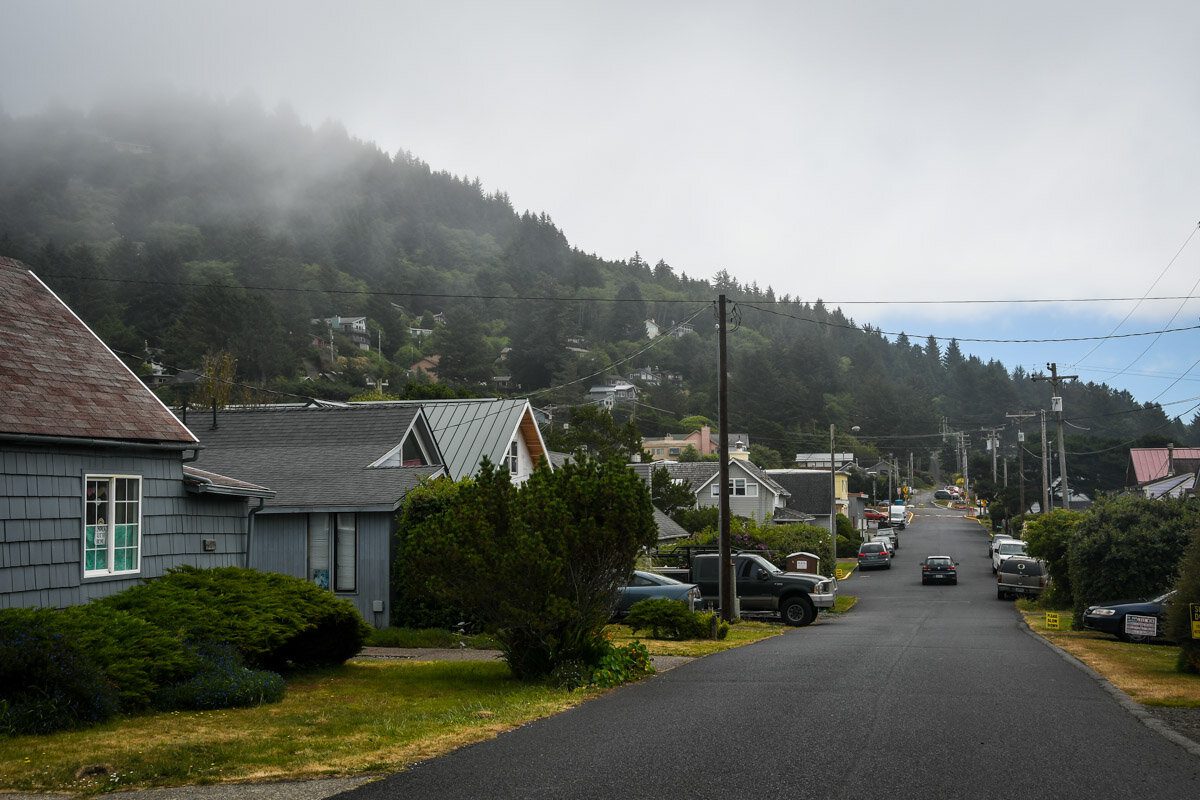 At a glance, Yachats, Oregon is a sleepy town on the Central Oregon coast set on a stretch of beautifully rugged coastline and surrounded by the Siuslaw National Forest. You won't find sandy beaches here like some of the more northern coastal towns.
Instead you'll see waves crashing against rugged black basalt rock. In fact, the name Yachats (pronounced "ya-hots"… yep, I was saying it wrong too!) comes from the Siletz language meaning "dark water at the foot of the mountain."
Yachats is home to fewer than 700 people and the town center is just a few blocks wide. But what it lacks in size, it makes up for in charm.
And we're not the only ones who think so… Budget Travel magazine once named Yachats one of the "Ten Coolest Small Towns of the U.S.A.", and Arthur Frommer (yes that guy, of Frommer's Travel Guides), once listed Yachats Oregon as one of his top 10 destinations in the world.
---
---
Things to Do in Yachats
We've rounded up some of the best things to do in Yachats – from outdoor adventures surrounded by nature to quirky things to do in town. Plus, we've included some insider tips from our personal experience.
1. Stroll by the ocean and take in the scenery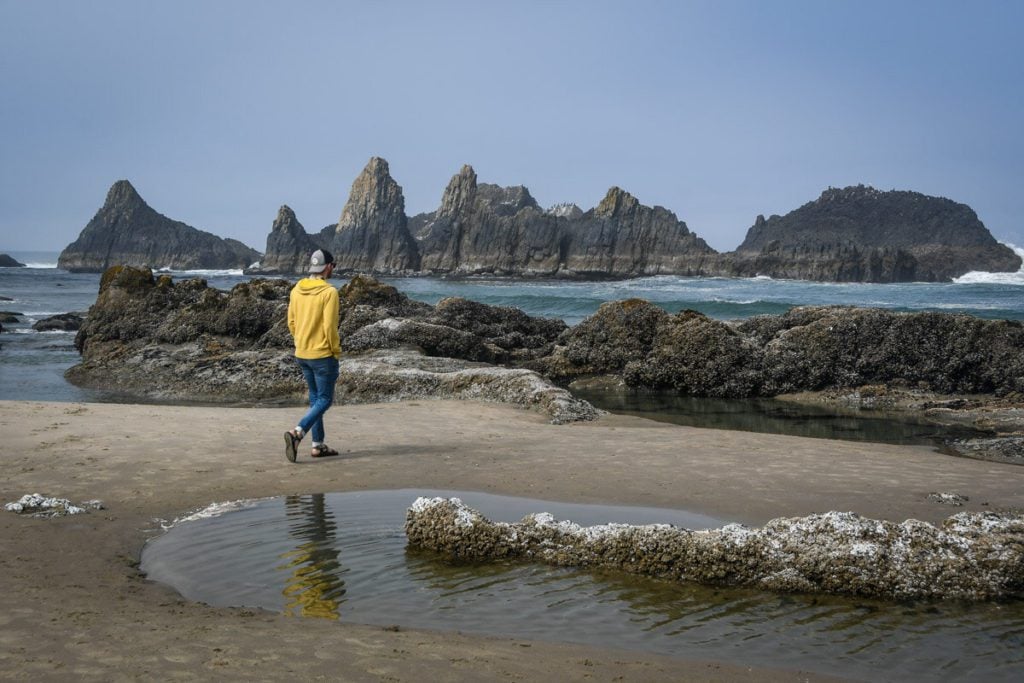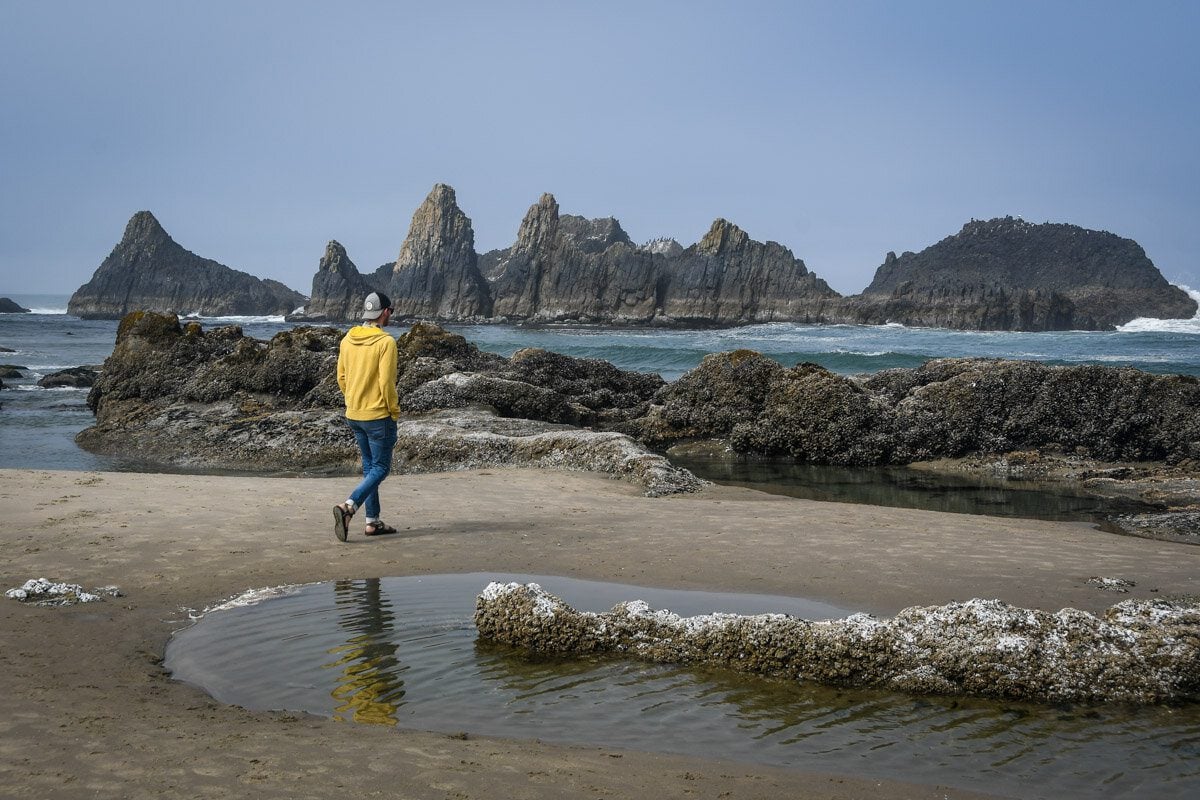 The dramatic shoreline aesthetic is what draws most people to visit Yachats. Enjoy a leisurely walk on the 804 Trail, which traces the coastline through town providing public access and viewpoints of the turbulent coastal waters.
Stop along the way and take in the scenery or photograph the sunset. The trail continues as the Oregon Coast Trail to the north past 7 miles of sandy beach, and to the south it connects to Amanda's Trail which leads to Cape Perpetua (more on that below).
Bonus: Grab a coffee to enjoy on your walk from Green Salmon Coffee Company, an eco-friendly coffeehouse that serves up fair trade brews. Double bonus!
2. Tidepooling at Smelt & Sands State Park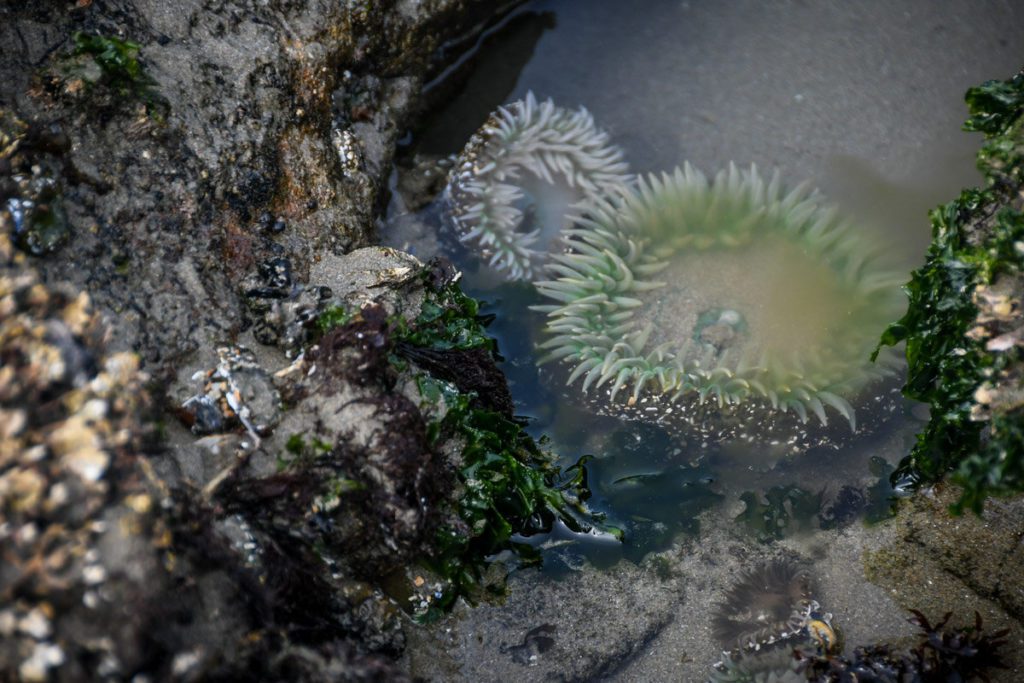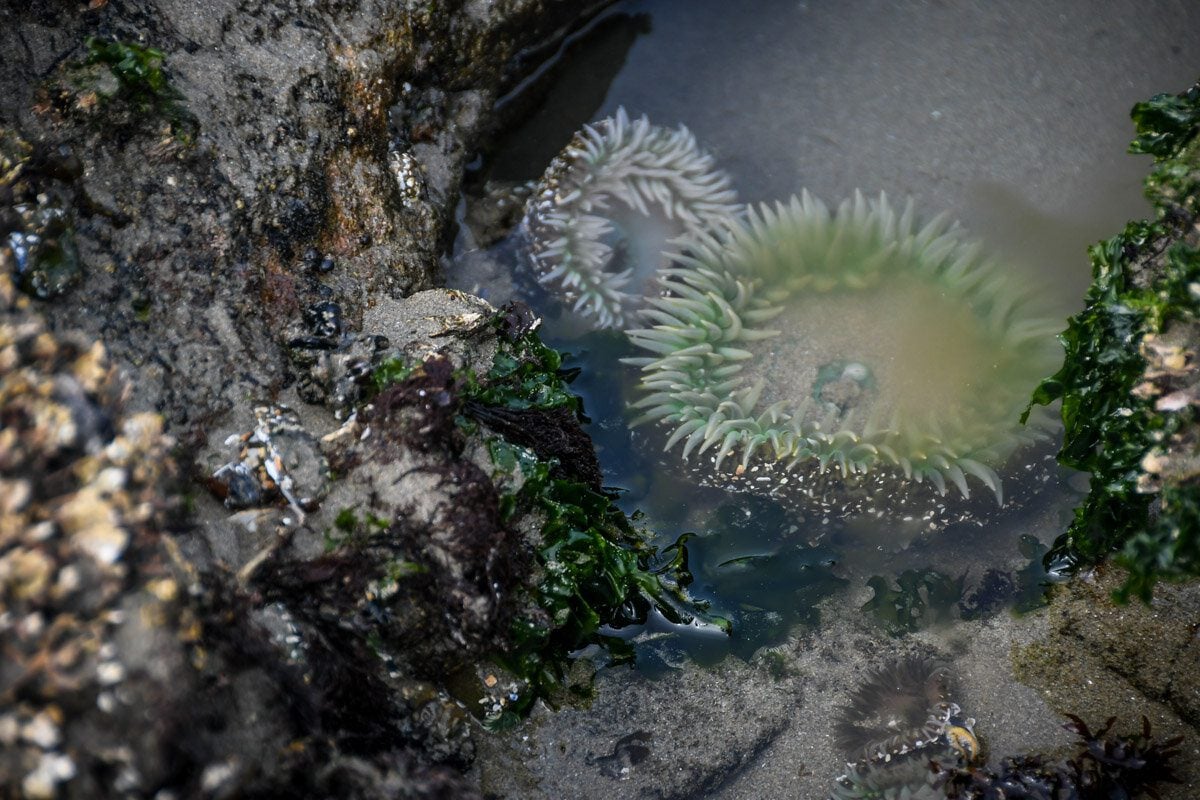 Approximately halfway along the 804 Trail is the Smelt & Sands State Recreation Site which is a small but stunning state park. Despite its name, there is a distinct lack of sand at this park.
In fact, the main attractions here are the tidepools that are teeming with sea life and the seabirds hovering over the driftwood strew shoreline. This is a great place for exploring the tide pools, searching for agates, and photographing the sunset.
Tip: Keep an eye out for grey whales between June and November!
3. Wander downtown and peruse the shops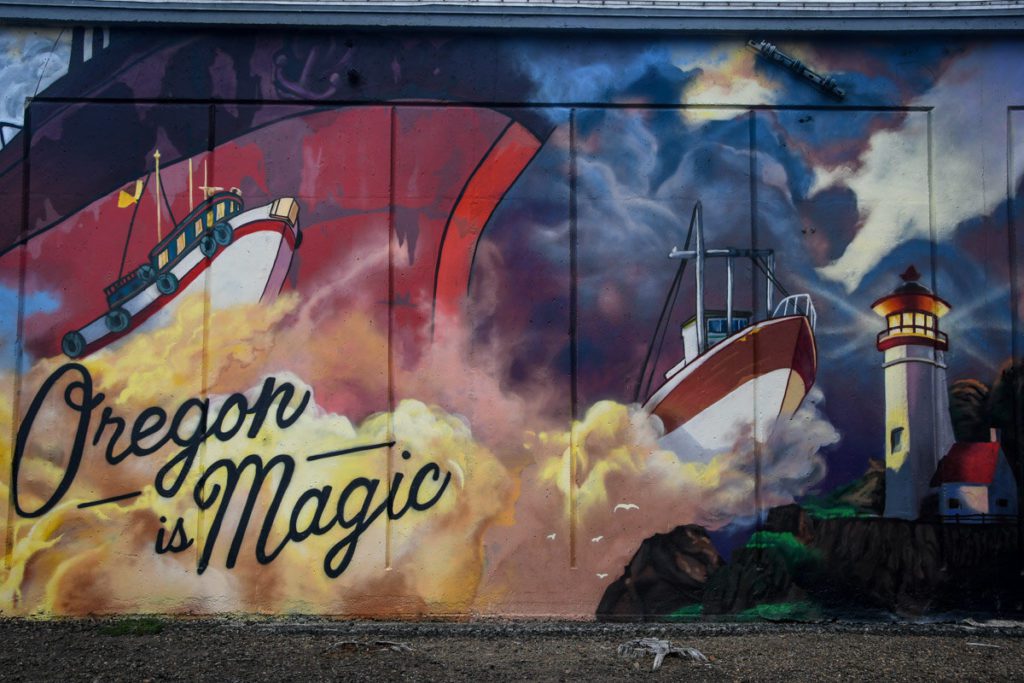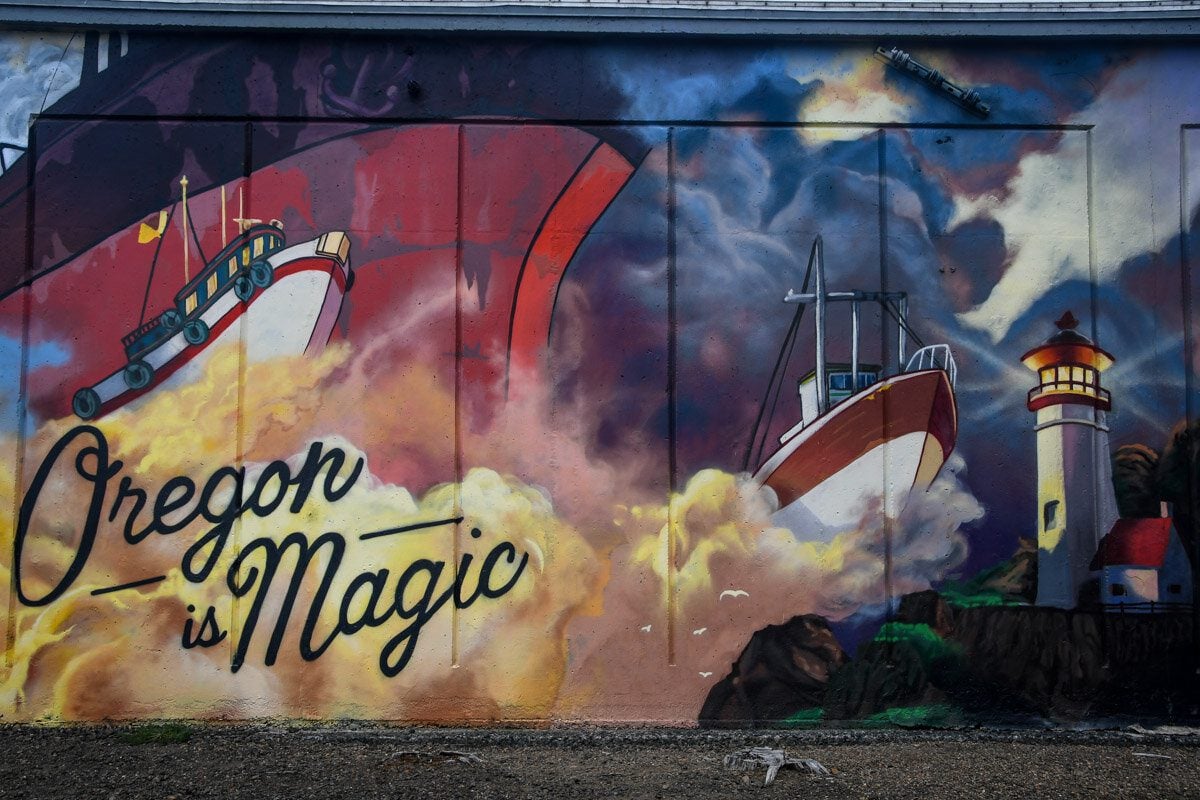 The small downtown area of Yachats has lots of areas for exploration.
Browse among handmade gifts, art and outdoor gear in the shops and galleries. Don't miss my personal favorite, Planet Yachats, the rock shop! This cute little store selling rocks, fossils and gems has good prices, and if you're a rock nerd (like me!), you'll probably find a few souvenirs. (Note this shop is only open Friday – Monday.)
If the weather is in your favor, wander the Yachats Commons Park (maybe even pack a picnic) and Gerdemann Botanic Preserve, a 3.5-acre collection of exotic shrubs and trees used for research. Just be sure to make an appointment before your visit!
If you're feeling drawn to indoor activities, pass through the historic Little Log Church Museum and check out the Greenhouse Marketplace, a collection of art galleries in a business park on the 101.
The most notable are Earthworks Gallery whose reputation precedes them as one of the premier exhibit spaces on the coast, Touchstone Gallery, for Oregon artworks, and Wave Gallery for exclusive photography displays.
Psst! The Oregon Coast is full of adventures to be had and cute small towns to explore. Don't miss this list of exciting things to do in Cannon Beach, Oregon.
4. Satisfy your sweet tooth at Bread & Roses
A local favorite and not-so-secret hotspot is Bread & Roses bakery. They are only open on weekends, Friday – Sunday, and you'll want to get there early to avoid the lines that eventually form out the door.
Make sure to secure one of their famous "celestial snail" tarts–a flaky pastry topped with fresh fruit and lemon curd–or "hippie bread" loaves before they sell out.
5. Enjoy live music and seafood at Luna Sea Fish House
This casual town staple is known for their scratch-made menu featuring only the freshest seafood. Sit down in the 18-seater cafe for a basket of fish and chips and catch some live music, or pick up a few pounds of fresh fish to-go at the market. Check the whiteboard to see which fish are caught locally by fisherman owner Robert Anthony.
6. Cheers with a local craft brew at Yachats Brewing + Farm Store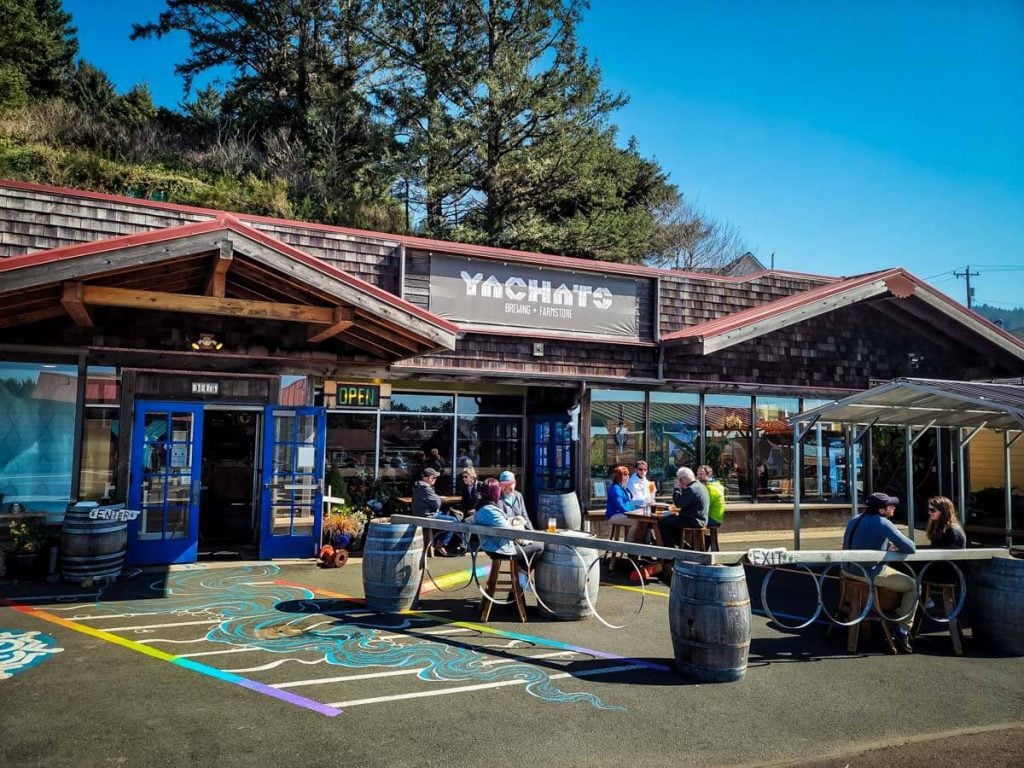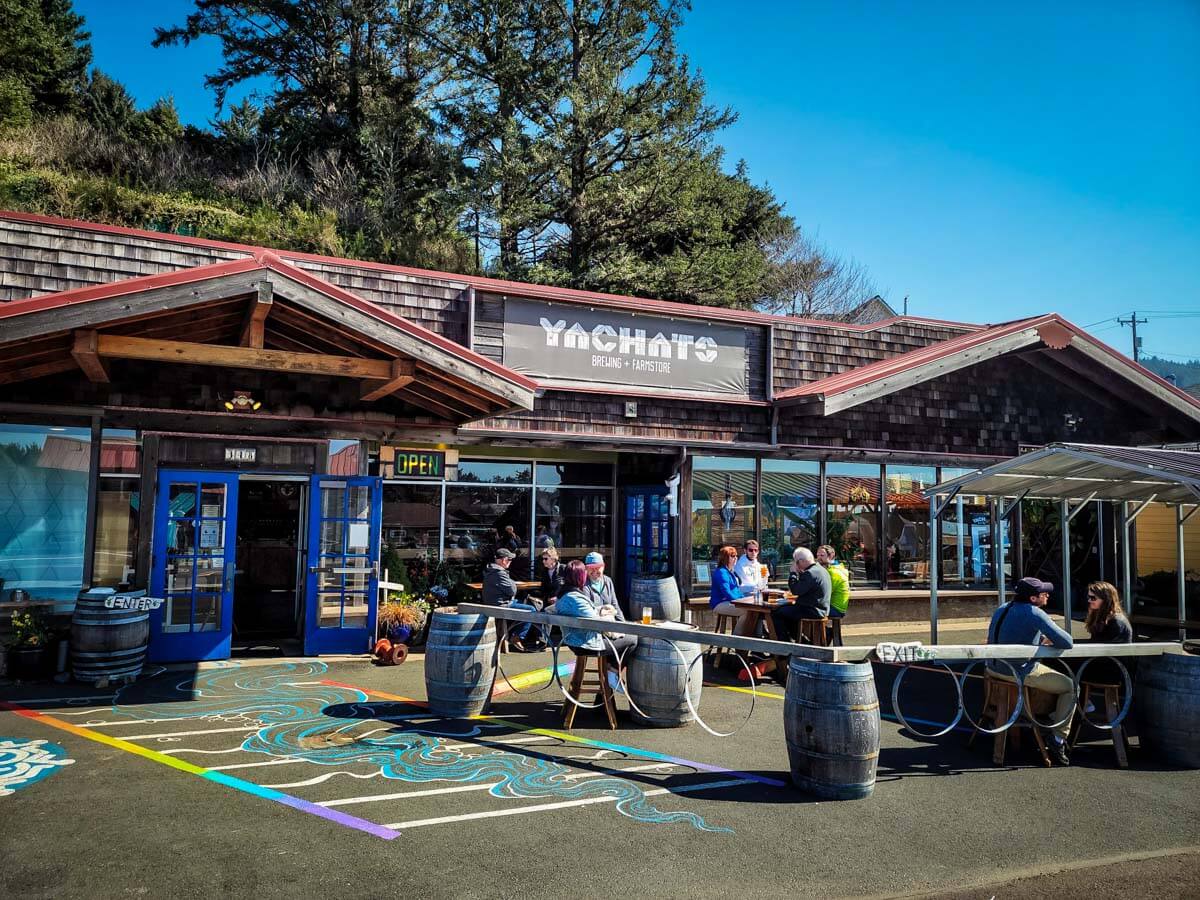 On a coast full of craft beers, Yachats Brewing and Farmhouse flies under the radar as an underrated gem. What started as a small operation has blossomed into a town staple.
The taproom features 30 taps with their award-winning beers and house-made probiotic beverages (Kombucha, Jun, and Kefir soda). With a menu focused on farm-to-table fare and an inviting atmosphere (reclaimed furniture pieces and tons of plants!), this is a great stop for both beer and food.
7. Trek through the forest on the new Ya'Xaik Trail
Distance: 1.5-mile loop trail
Elevation: 190 ft
Difficulty: Easy
Surrounded by the thick pines of the Siuslaw National Forest, the Ya'Xaik (pronounced Yah-Hike in the native Alseas' language) is a new trail in Yachats off the side of Hwy 101. Begin at the trailhead behind the Fisterra Gardens apartment complex near the Gerdemann Botanic Preserve.
Alternatively, you can begin at the Smelt Sands Trailhard and walk part of the 804 Trail on the coast before veering off onto the Ya'Xaik.
8. Hike Amanda's Trail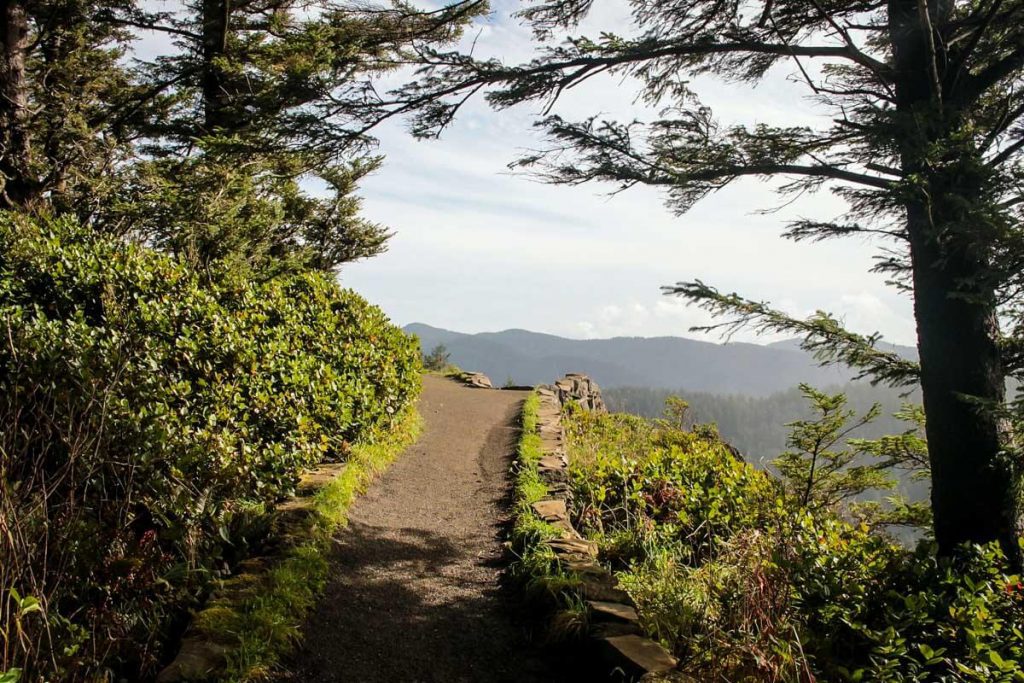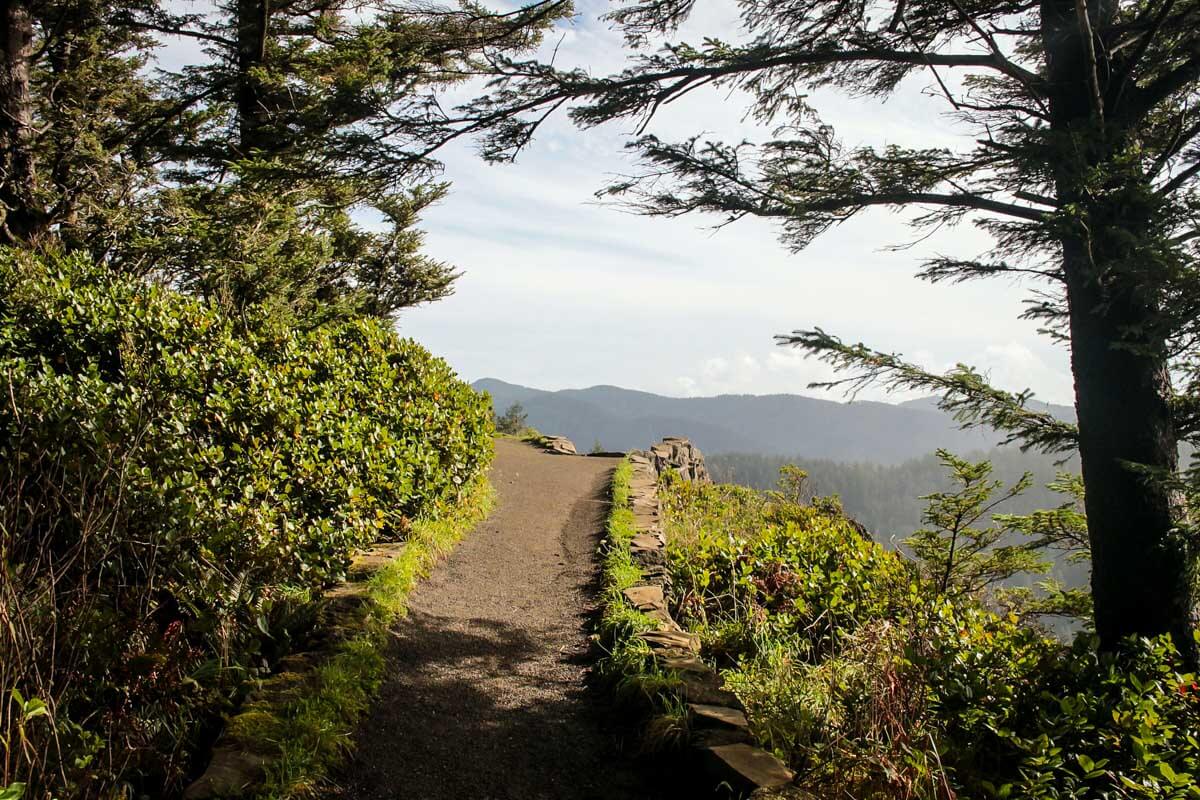 Distance: 3.7 miles point-to-point
Elevation: 1450 ft
Difficulty: Moderate
Tracing the coastline from southern Yachats to Cape Perpetua (and back if you choose) is a 3.7 mile stretch of the Oregon Coast Trail known as Amanda's Trail. It's also one of the best Oregon Coast hikes! Picking up where the 804 Trail leaves off, this moderately difficult hike features beautiful wildflowers and views of the coast.
The trail's mysterious namesake is explained about 1.5 miles into the hike upon reaching the iconic Amanda Statue. Both the statue and trail pay tribute to the forced relocation of Native Americans, a dark history for Oregonians. The statue of Amanda De Cuys has signage that can tell you the rest of her story.
9. Explore the Cape Perpetua Scenic Area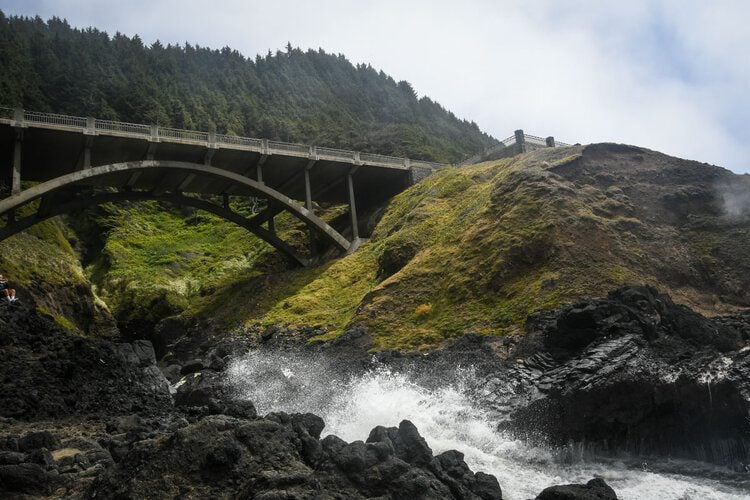 Just under 10 minutes south of Yachats on Hwy 101 is the Cape Perpetua Scenic Area. Whether you choose to hike there from Yachats on the Amanda trail or you simply take the 101 to drive, Cape Perpetua is not to be missed.
The scenic area encompasses 26 miles of trails along the dramatic coastline, so there is plenty to explore. The Cape Perpetua Visitors Center, open 7 days a week with a $5 parking fee, offers interpretive displays about the natural and cultural history of the area. From here you can pick up resources to plan your day of exploring.
The best place to start is hitting the 1.5-mile hiking trail (with about 700 ft elevation gain) which leads from the visitor center to the Cape Perpetua Lookout, the highest viewpoint atop the headlands. The Lookout can also be accessed via the dirt Cape Perpetua Lookout Road for those who prefer it.
10. Marvel at Thor's Well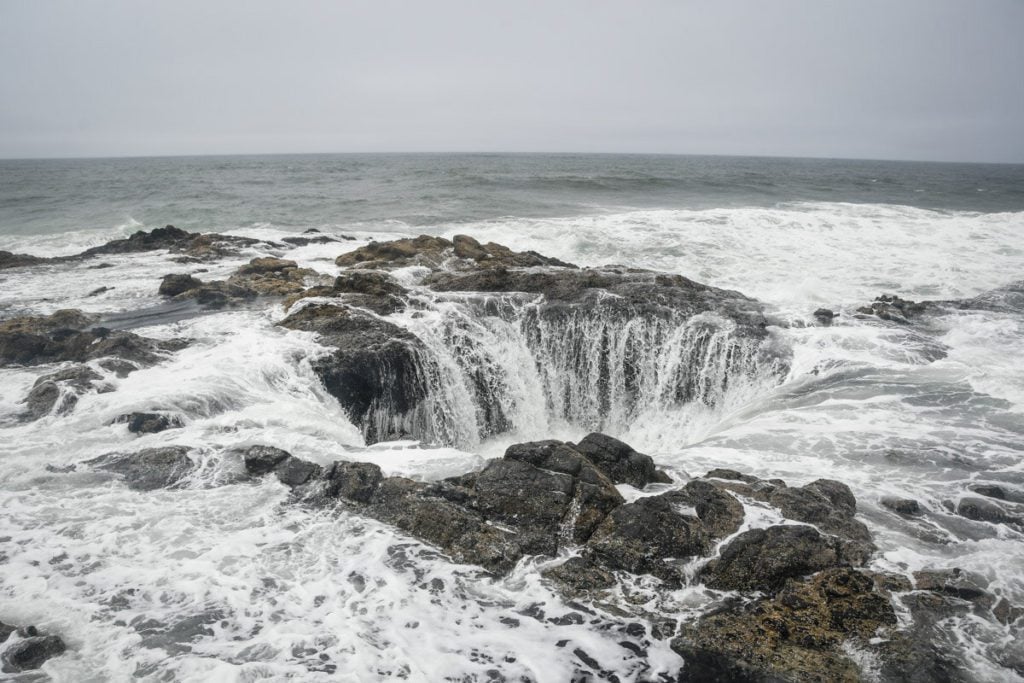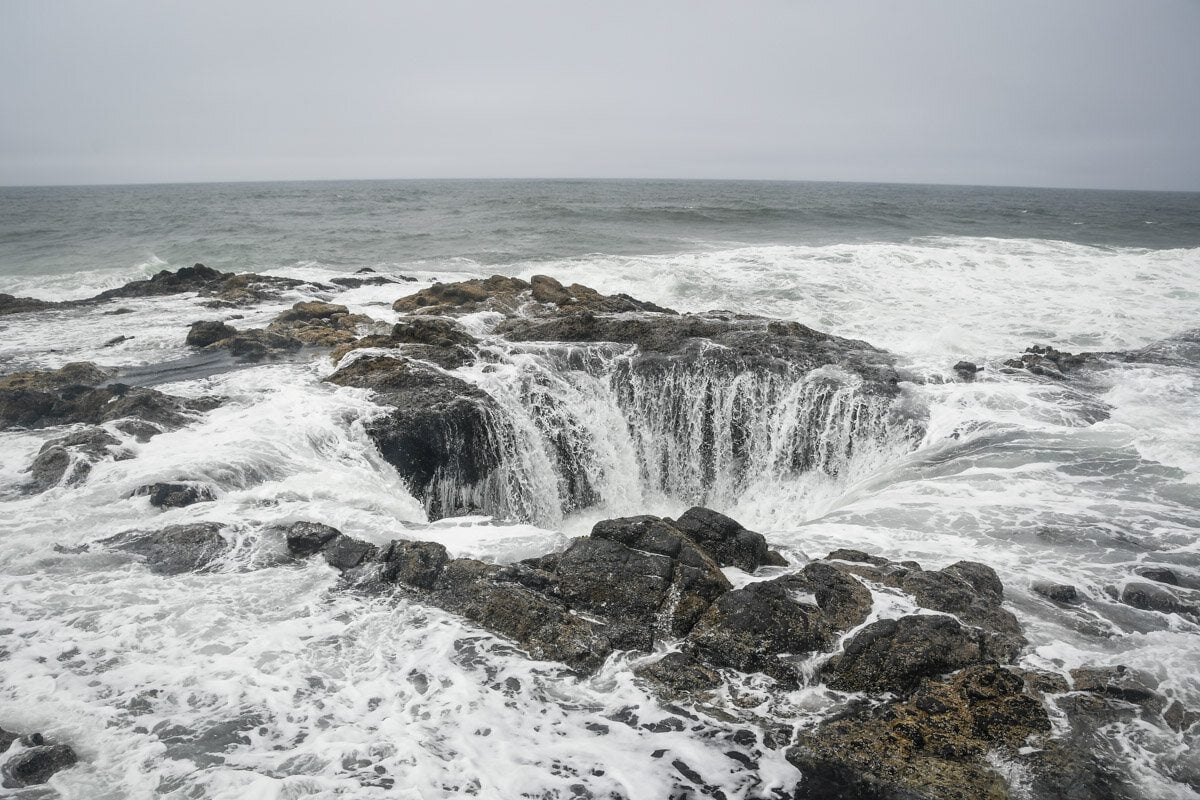 Located just 3 miles south of Yachats in the Cape Perpetua Scenic Area, a short walk toward the sea will bring you to what has been nicknamed the "drainpipe of the Pacific" and even the "gate to hell". Yikes!
If you're wondering what on earth we're talking about, Thor's Well is a naturally formed rock hole where the ocean creates the illusion of draining into a bottomless pit at high tide.
A gaping hole in the volcanic rock that makes up the shoreline fills with water each time a wave comes in. Just as quickly as it fills, it drains away, appearing to be sucked down into the center of the earth (hence those intense nicknames!).
Check out this guide to visiting Thor's Well for all the info you need about getting there and what to expect.
Note: High tide and low tide look different at Thor's Well, so if you have time, try to see both. But overall, high tide is more impressive, so plan your visit accordingly if possible.
Thor's Well is the most famous attraction on Cape Perpetua, but there are natural wonders on the coast where you can see more activity. Devil's Churn and Spouting Horn are two that you'll find nearby.
11. Visit Heceta Head Lighthouse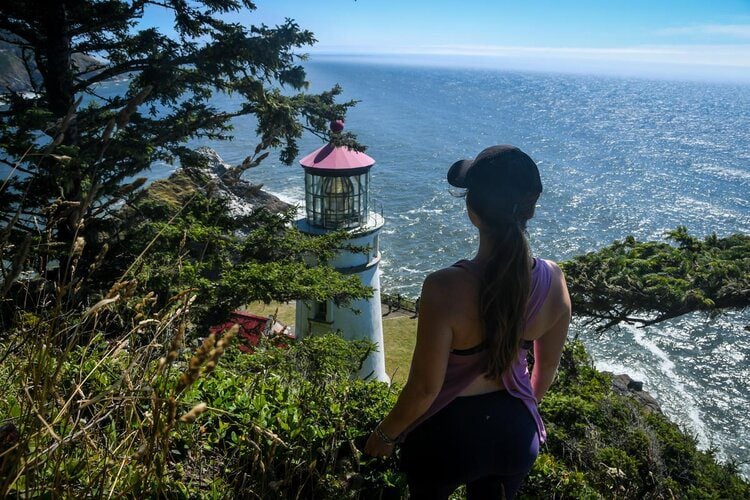 This postcard-worthy lighthouse is located just 15 minutes driving past Cape Perpetua on the Oregon coast (about 20 minutes from Yachats). The lighthouse — still in working order, casting it's beam some 21 miles out to sea — is said to be the most photographed lighthouse in the US.
The state park offers tours of the lighthouse and property between the hours of 11 a.m. – 3 p.m. (summer) and 11 a.m. – 2 p.m. (winter).
From the parking lot ($5 day use fee or state park pass required), you'll follow a forested trail for a half-mile, passing the lighthouse keeper's residence just before you reach the lighthouse. We recommend taking the path to the right of the trail just before you reach the lighthouse.
It's a short hike up, but you'll get views from the top overlooking the lighthouse with the ocean in the background. You can turn around and head back down the way you came, or you can continue on the trail which leads to Hobbit Beach.
---
Where to Eat in Yachats
Throughout the article we've mentioned a few Yachats staples as well as some personal favorites, but here are just a handful of stand-out restaurants in Yachats.
Luna Sea Fish House: Fisherman-owned town staple featuring the best fish & chips in town
Yachats Brewing & Farm Store: Farm-to-table fare focused on in-house fermentation and over 30 taps
Ona Restaurant & Lounge: The best fine dining seaside experience in town known for its imaginative global menu and seafood plates
The Drift Inn Family Pub: With an extensive menu of scratch-made dishes and cozy atmosphere, this is a popular dinner spot for the whole family
Green Salmon: An eco-friendly coffeehouse that serves up fair trade brews and counter-serve menu items for breakfast and lunch
Bread & Roses: The most popular bakery in town and for good reason! (Only open on weekends)
Topper's Ice Cream & Candies: Homemade fudges and chocolates alongside scoops of ice cream and espresso shots for dessert
Where to stay in Yachats
As tiny as the town of Yachats is, you will be able to walk just about everywhere no matter where you choose to stay. Here are some Airbnbs and hotels that we would personally recommend:
Budget Stay:
Ocean Way Cottage on Airbnb: If you've ever wanted to try out living in a tiny home, this is your chance. This centrally located cottage is perfect for a quiet romantic getaway in Yachats.
Mid-range/Couples stays: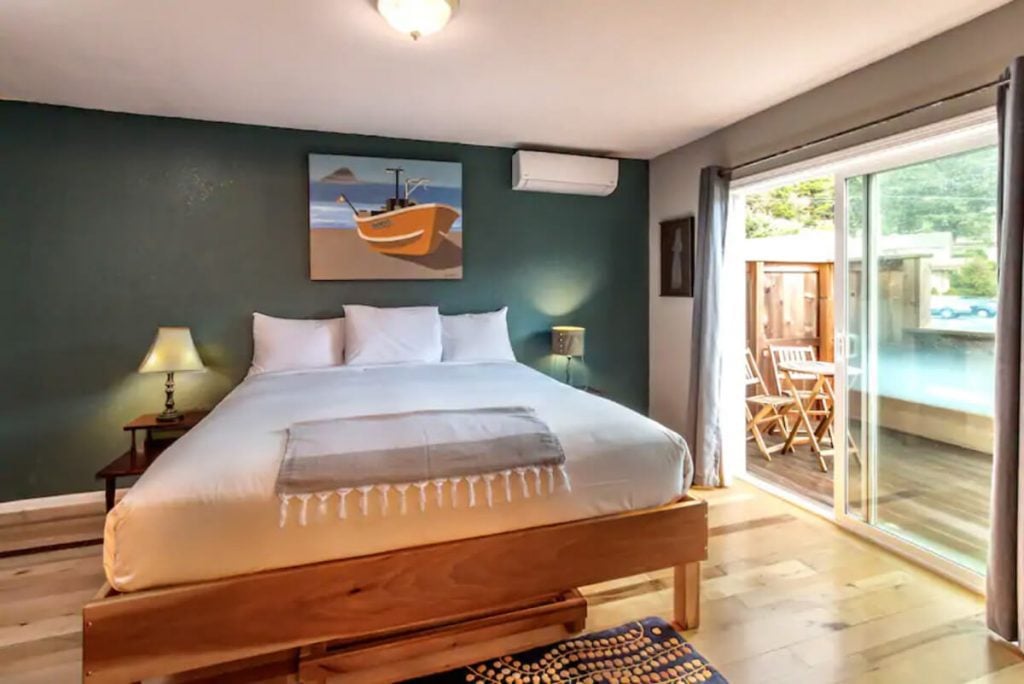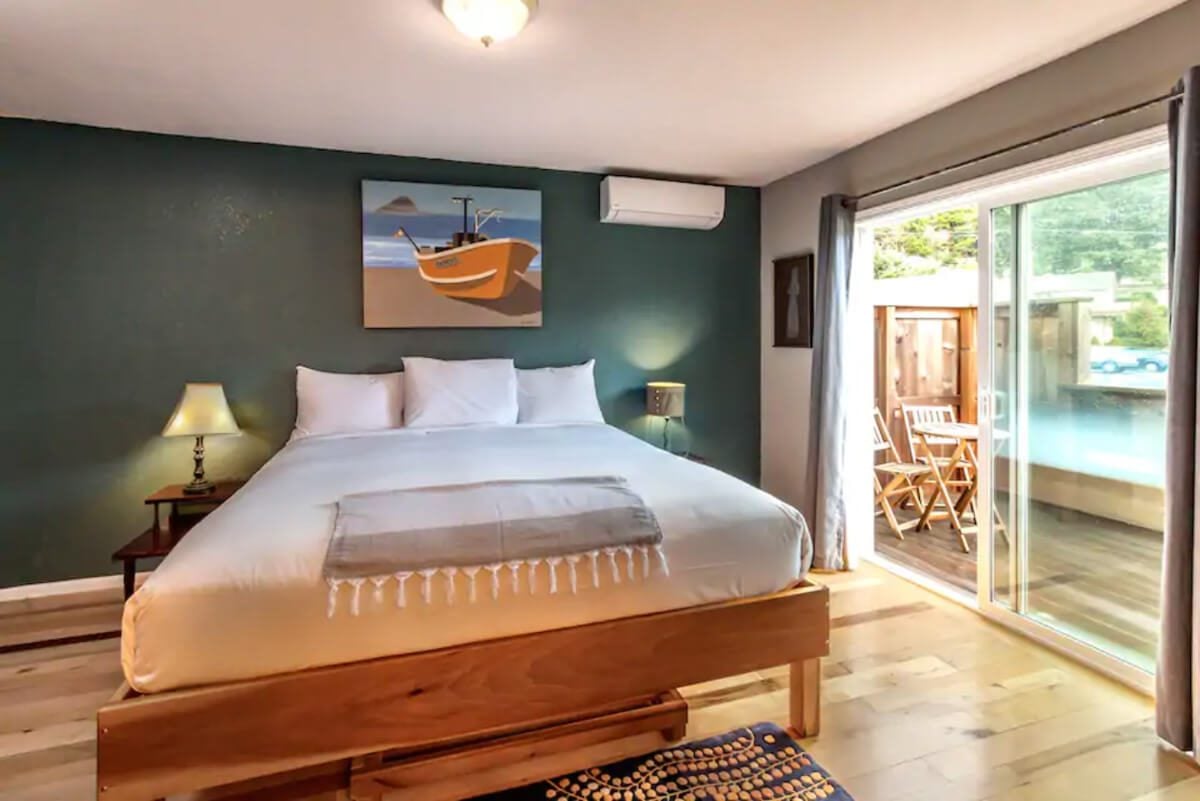 The Drift Inn: A king suite at this unique and beautiful boutique hotel is perfectly located in the center of town, facing the Yachats River. Just steps away from some of the best eats on the main street.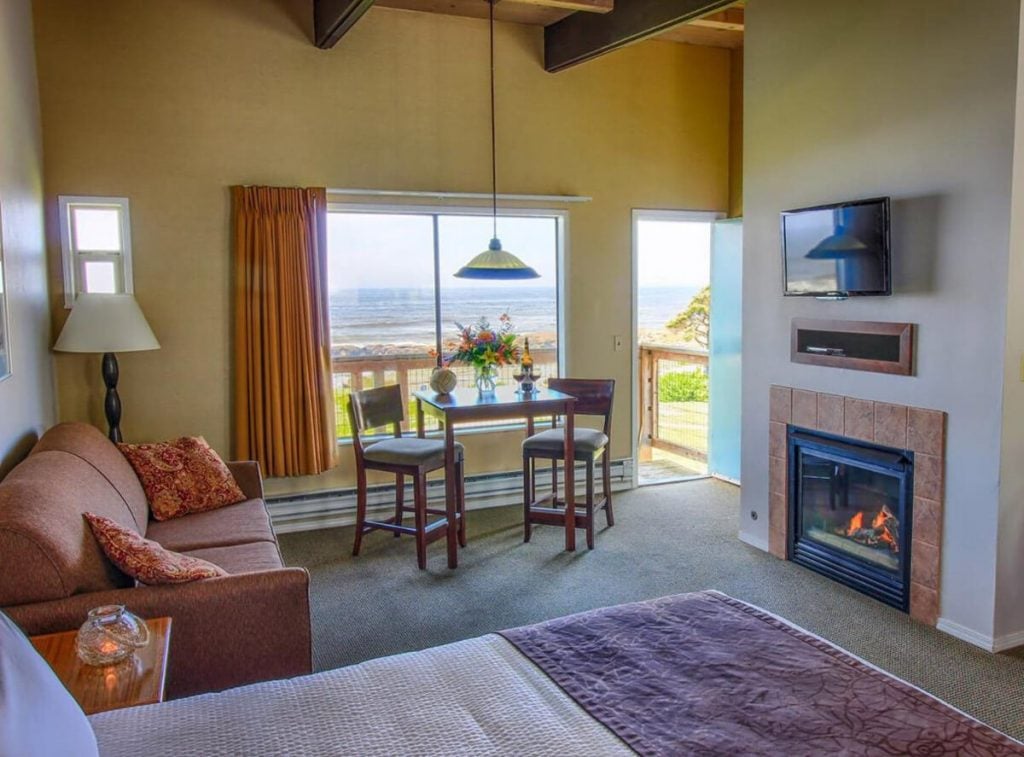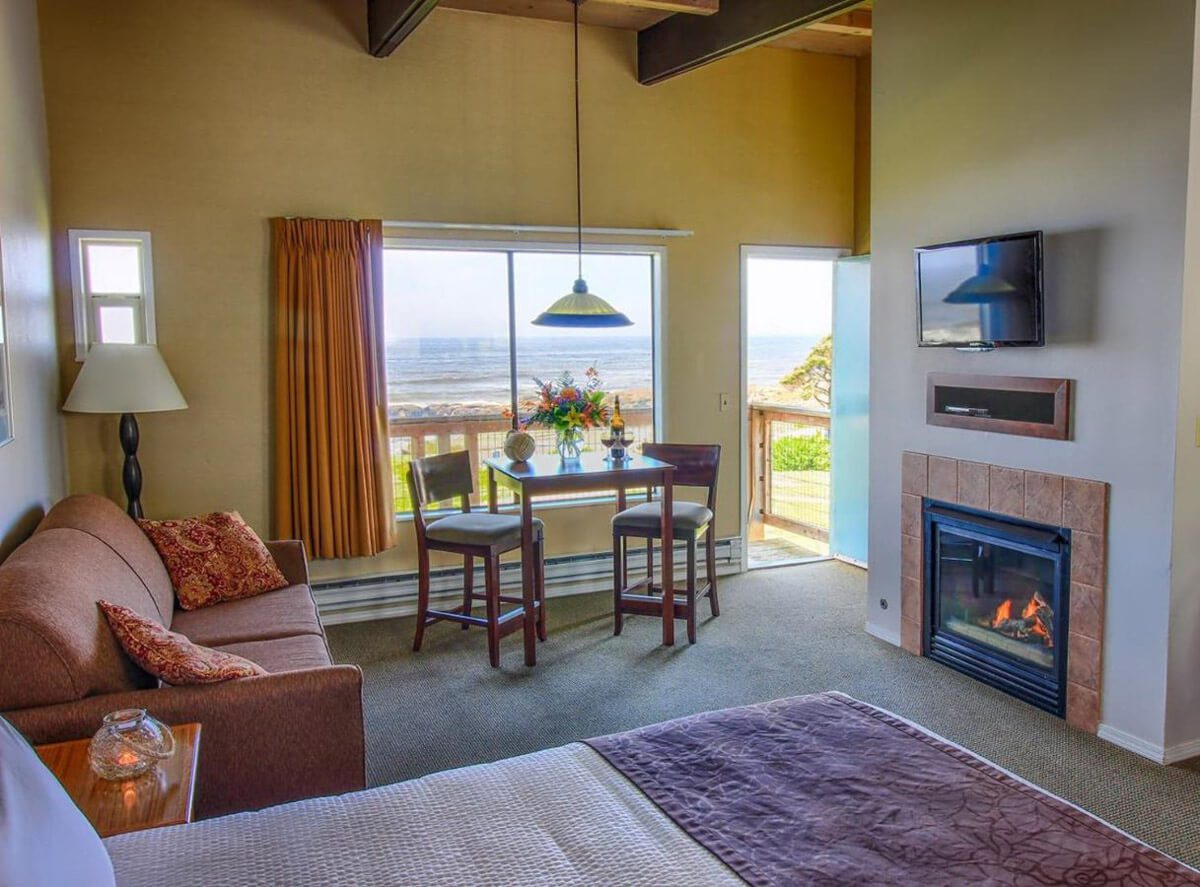 Fireside Motel: This "earth-conscious" motel is doing their part to reduce their plastic usage and educate their guests on sustainable practices. Each of the cozy guest rooms overlooks the ocean through picture windows.
Luxury stay: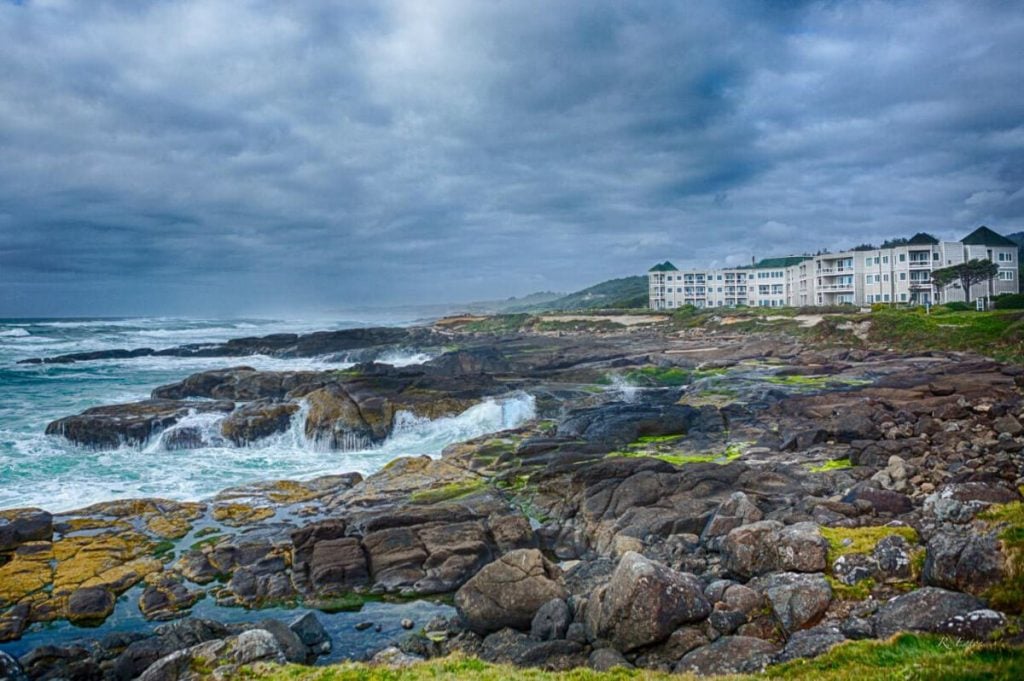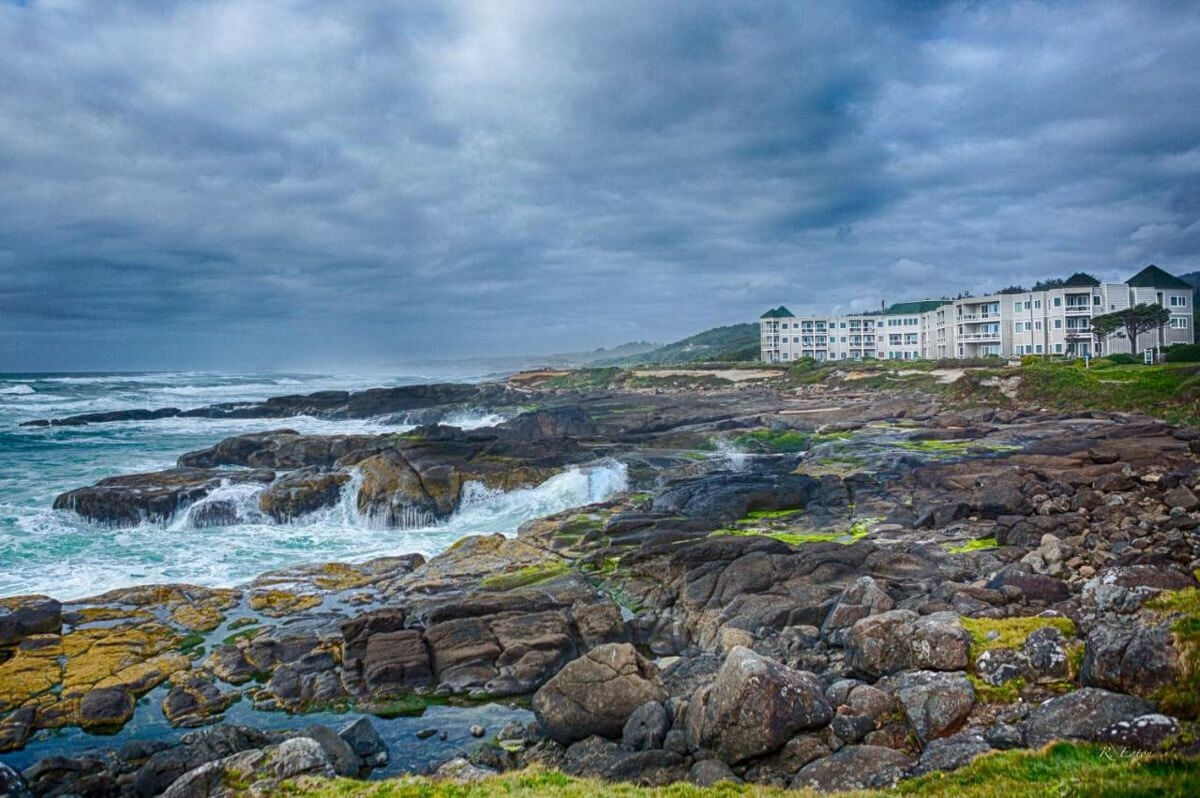 Overleaf Lodge & Spa: Situated on a cliff's edge, overlooking the ocean, this is one of the luxurious properties in the area. Rooms at the Overleaf include fireplaces, kitchens, private balconies and bathtubs with stunning views.


Are you planning a trip to Oregon?
Being that Oregon is our home state, we have TONS of content to help you plan your trip. Start with our Oregon Homepage and be sure to check out the articles below. Leave us a comment if you have any more questions!
Save this article for later on Pinterest!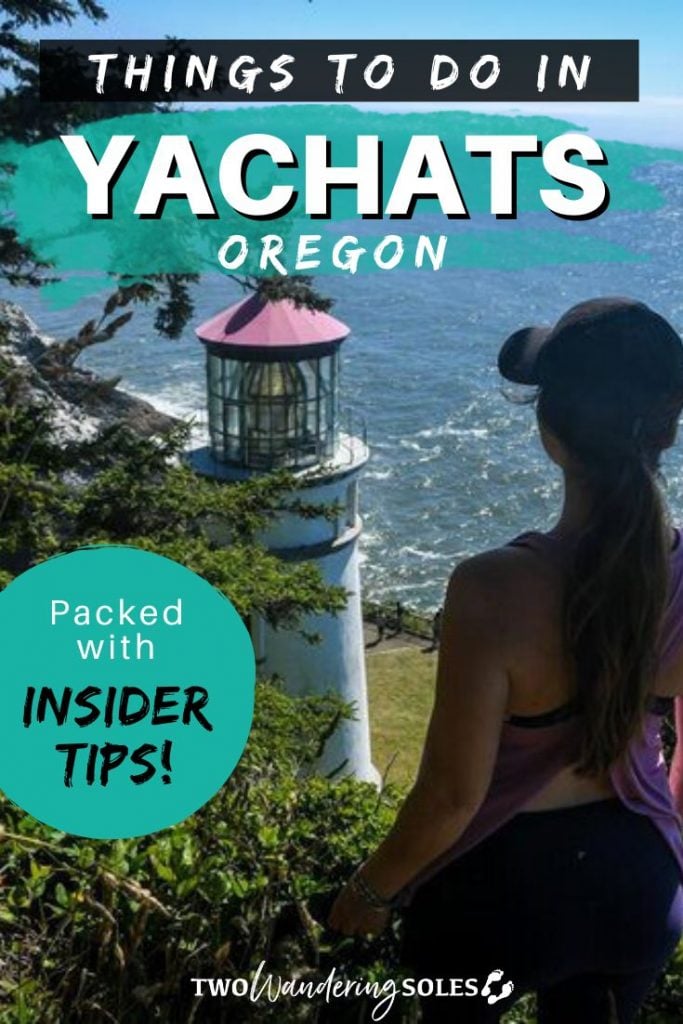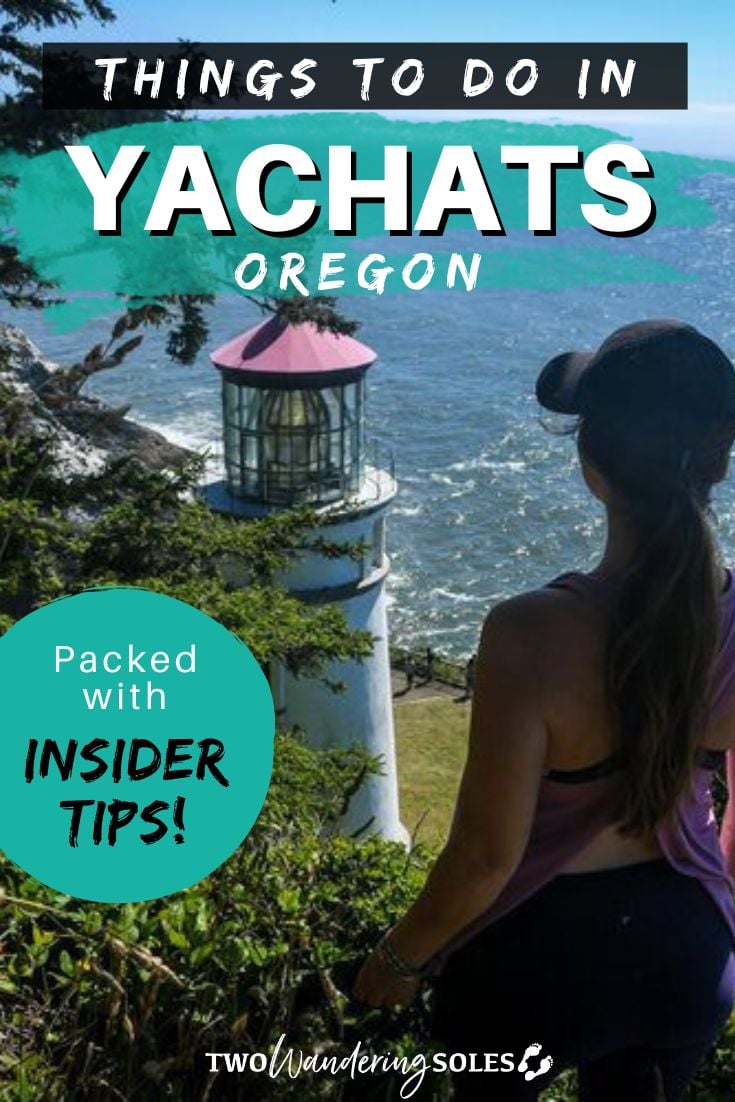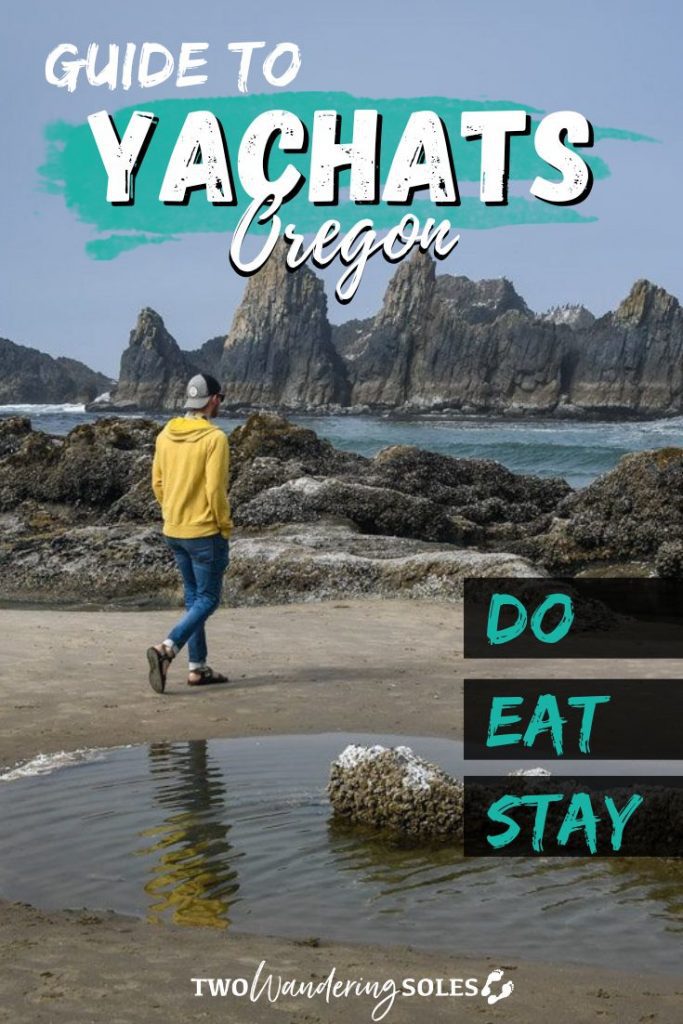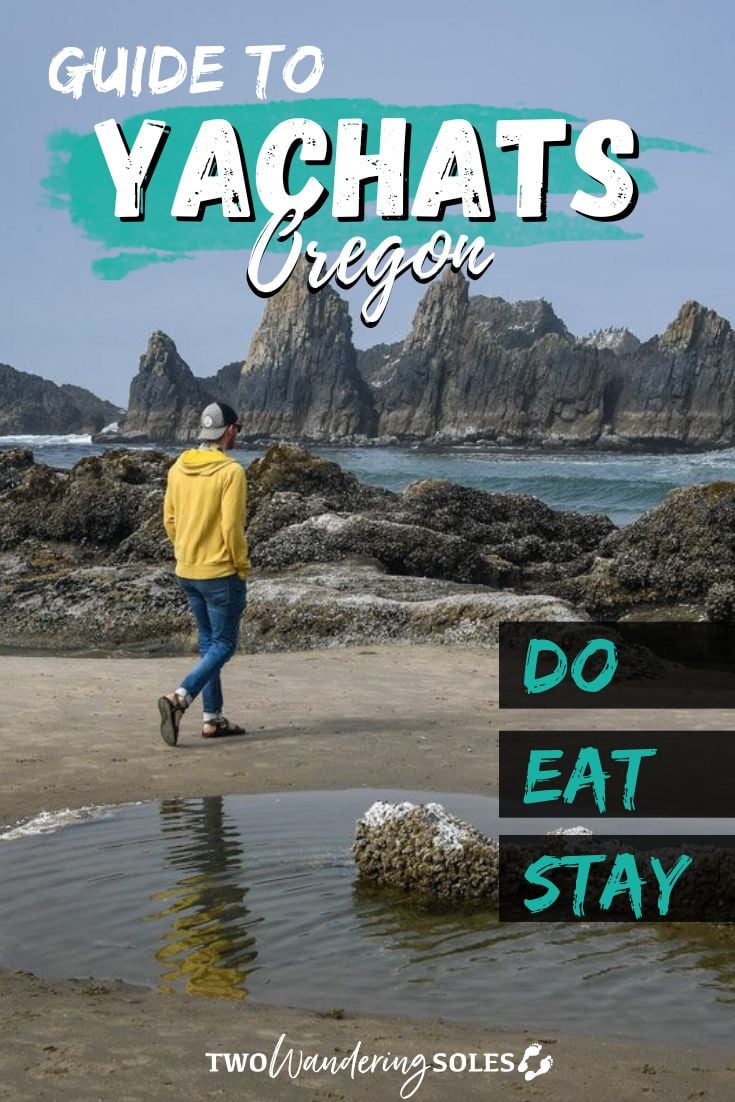 We want to hear from you!
Have you been to Yachats, Oregon? What was your experience like? Are you planning a trip and still have questions? Let us know in the comments below!