From calm, family-friendly spots with natural coves to adventurous locations requiring a swim or hike, the best snorkeling in Kauai offers something for every type of water enthusiast. This guide covers some of the best snorkeling sites, plus tips to help you enjoy the experience!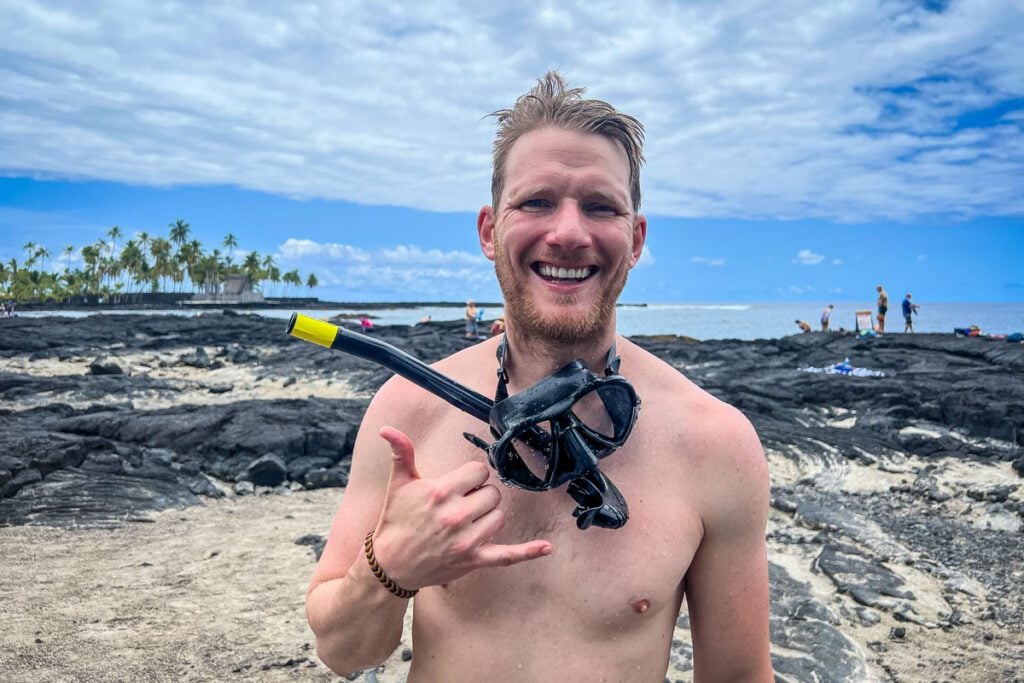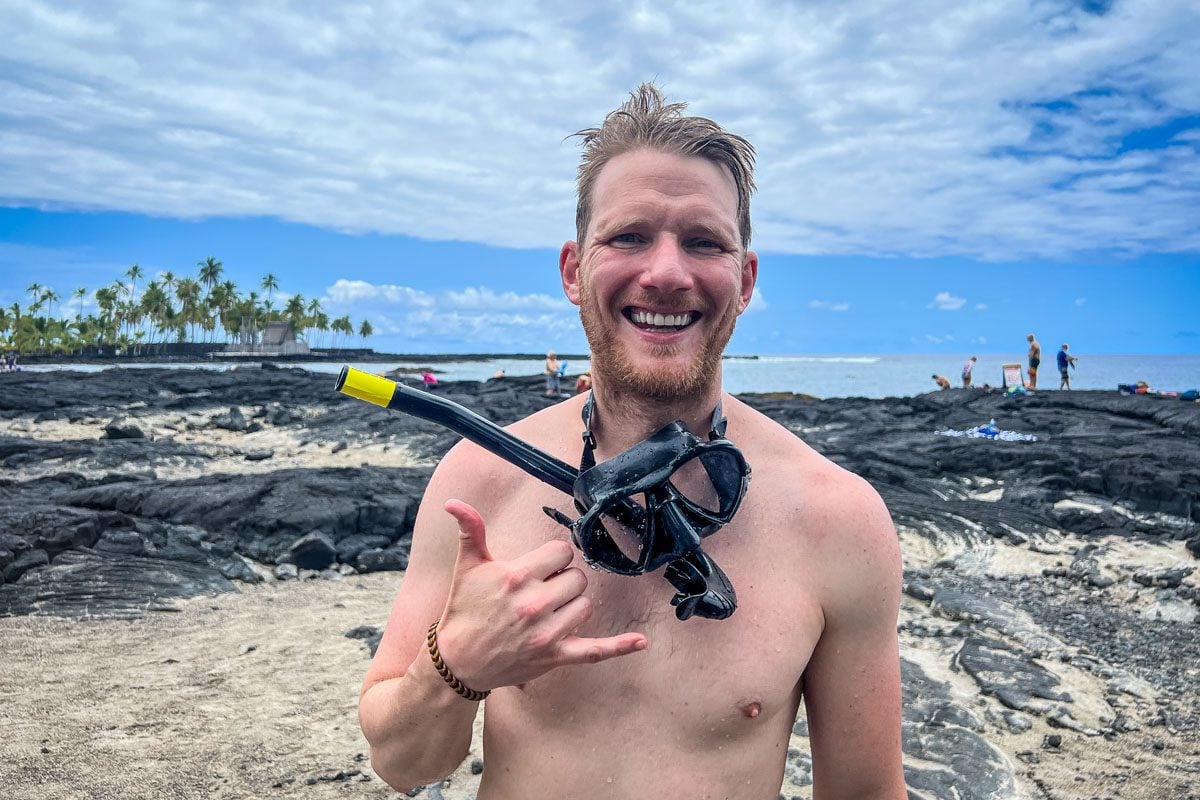 Nicknamed the Garden Isle, lush Kauai has more than 50 miles of spectacular coastline, ranging from white sand beaches to black volcanic rock and lava tubes.
Snorkeling is undoubtedly one of the best things to do in Hawaii, and the best snorkeling in Kauai only adds to the island's mystique, revealing a fascinating world underwater.
There's certainly no shortage of ocean access, but Kauai is also notorious for large, unpredictable swells at certain times of year (one of the reasons it's a world-renowned surfing destination!). So how do you know where – and when – to go snorkeling?
Read on for where to find the best Kauai snorkeling spots, with options for everyone and all the details.
Snorkeling in Kauai Guide
Psst! Check out our bucket list of things to do in Kauai before you leave!
---
Best spots to go snorkeling in Kauai
Map of Kauai's best snorkel spots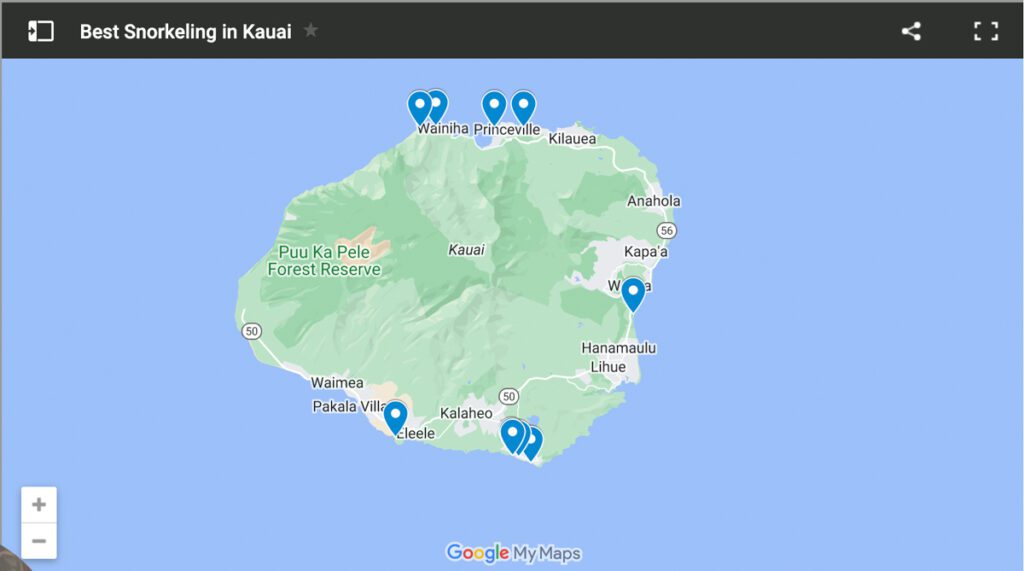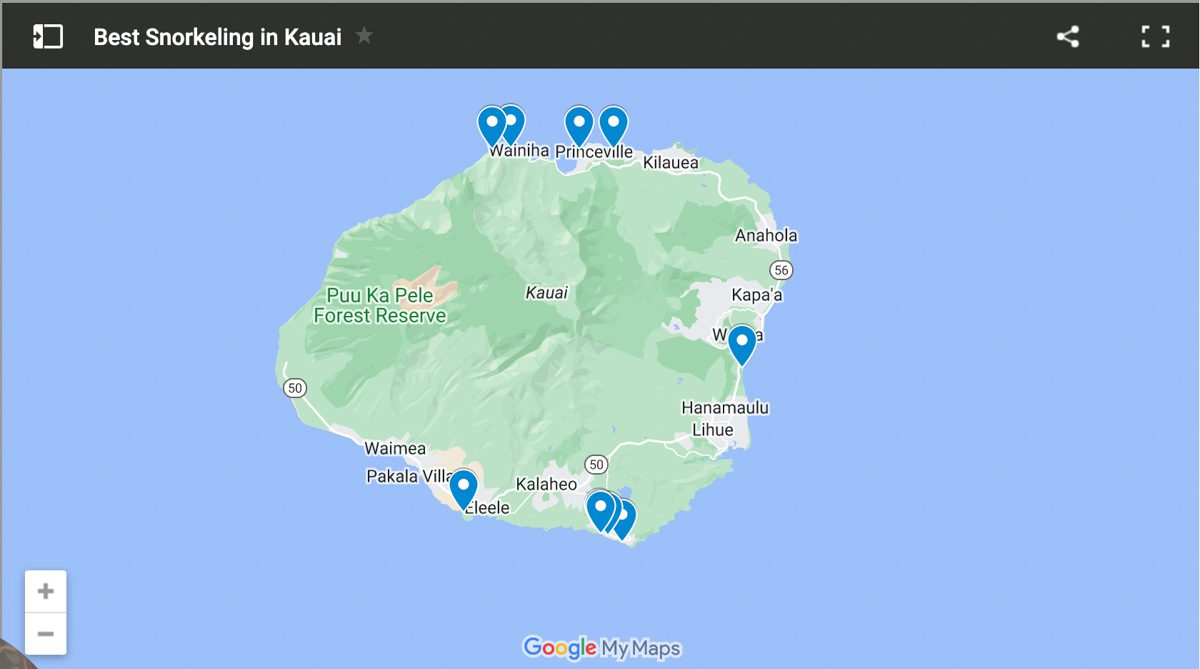 Although Kauai isn't nearly as large as some other Hawaiian islands, driving between different areas can take a long time. This map highlights where to find the best snorkeling in Kauai, so you can easily hit several spots on your trip!
Planning a trip to Hawaii? We've gathered everything you need to know in our ultimate Hawaii Trip Planner.
1. Anini Beach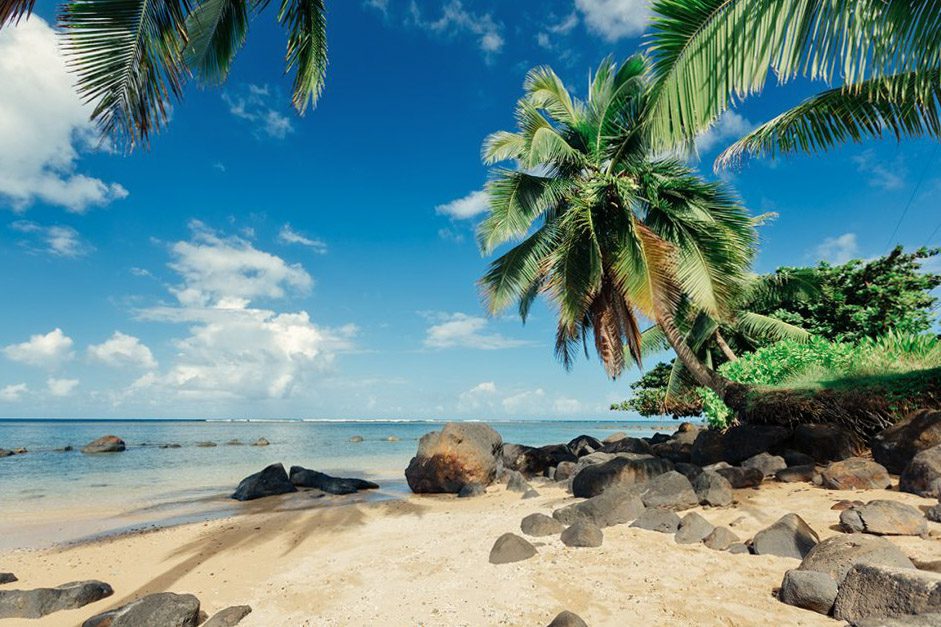 Just a 15-minute drive from Princeville, Anini Beach is one of the more easily accessible snorkeling sites on Kauai's North Shore.
With calm and shallow water, Anini Beach is a great choice for snorkeling in Kauai. There are often groups of sea turtles spotted here, making it one of the best spots on the island to witness these beautiful creatures.
This beach has picnic tables, grass, and plenty of shade, making it a nice spot to hang out for a while.
Anini Beach Overview
2. Tunnels Beach (Makua)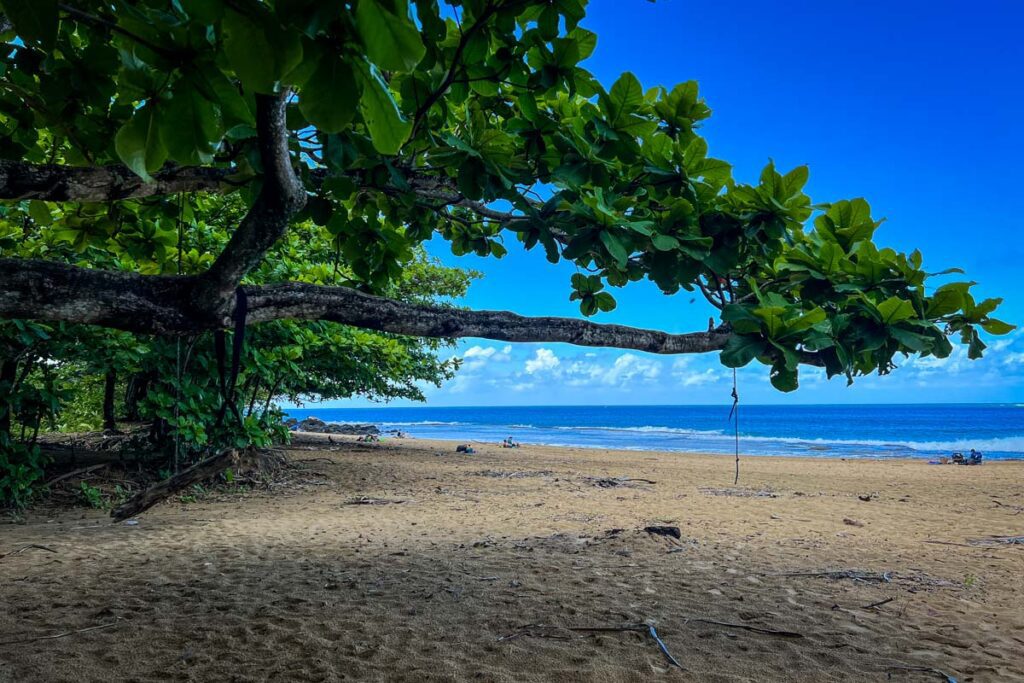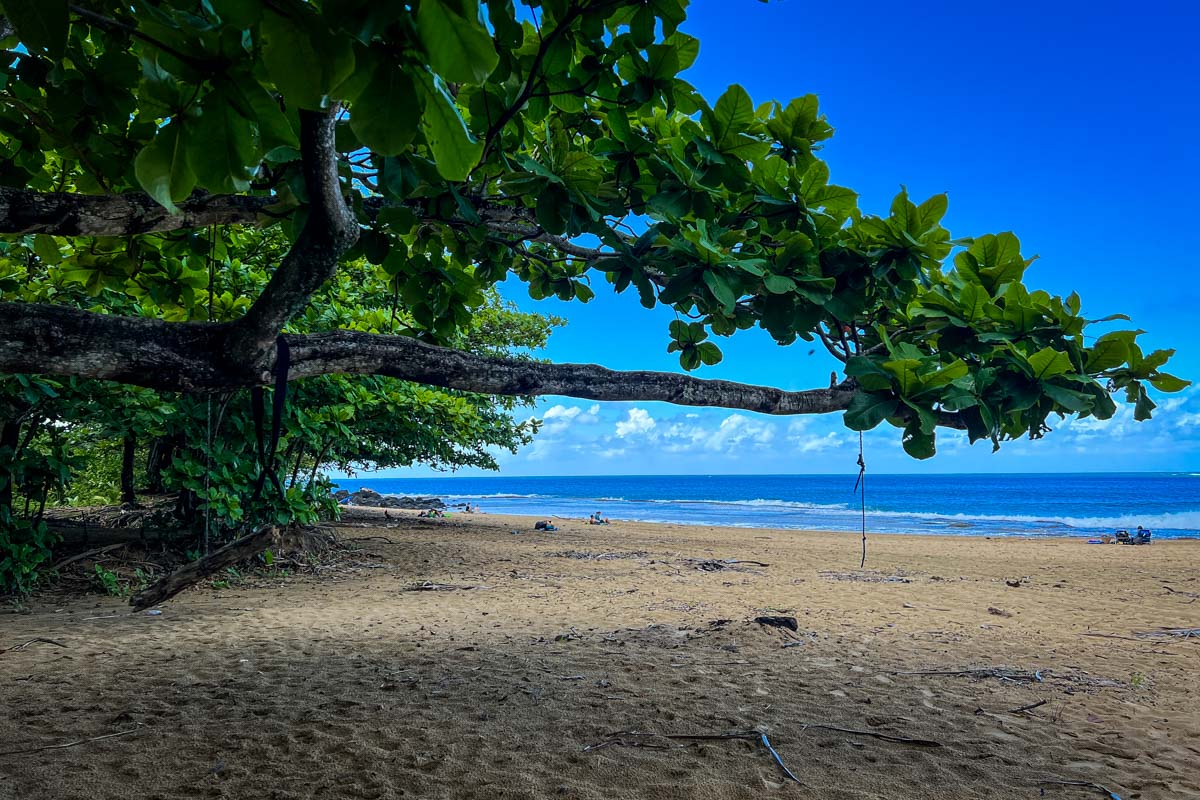 Also known as Makua Beach, Tunnels Beach is one of the most popular destinations on the entire island. If it looks familiar, perhaps you recognize it from the movie South Pacific.
Tunnels Beach has some of the best scenery on the island, but what really make it special for snorkeling are the underwater lava tubes (the namesake "tunnels")!
The beach here is a large crescent shape, so it's easy to claim your own slice of paradise even on the busiest days. Plus, it's adjacent to Haena Beach Park, offering easy access to classic park amenities.
Tunnels Beach Overview
3. Poipu Beach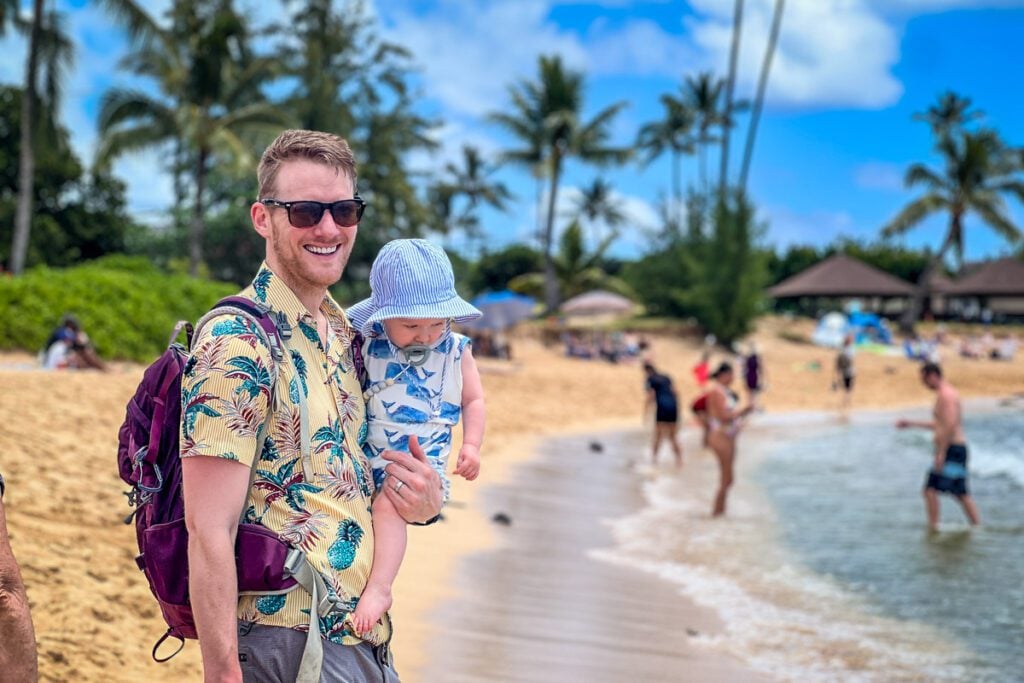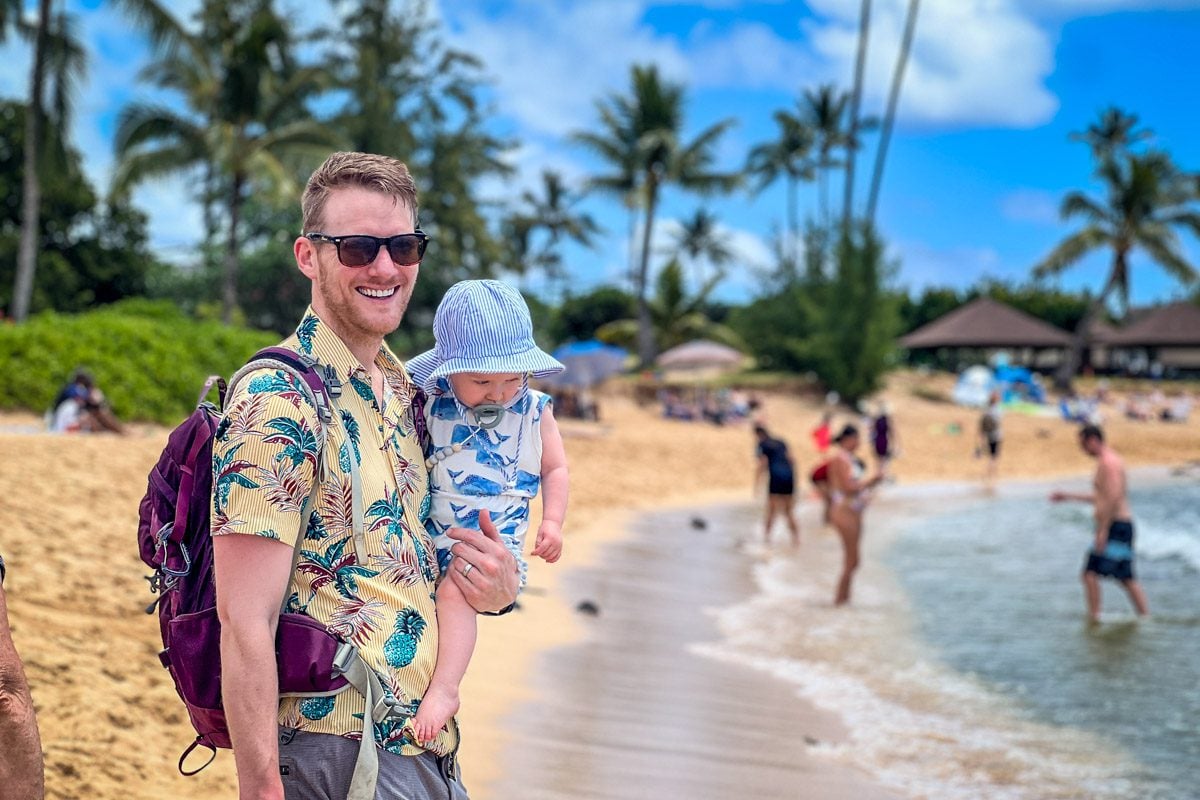 Another wildly popular Kauai beach, Poipu is also unique. The beach is technically a tombola, a sand spit formed where two crescent-shaped bays join together. So technically, Poipu Beach is two beaches in one!
While both bays are calm and gorgeous, the eastern side is a bit better for snorkeling because lava rocks create a barrier against the waves.
Sea turtles make frequent appearances, as do endangered Hawaiian monk seals, who enjoy napping on the tombola.
Poipu Beach Overview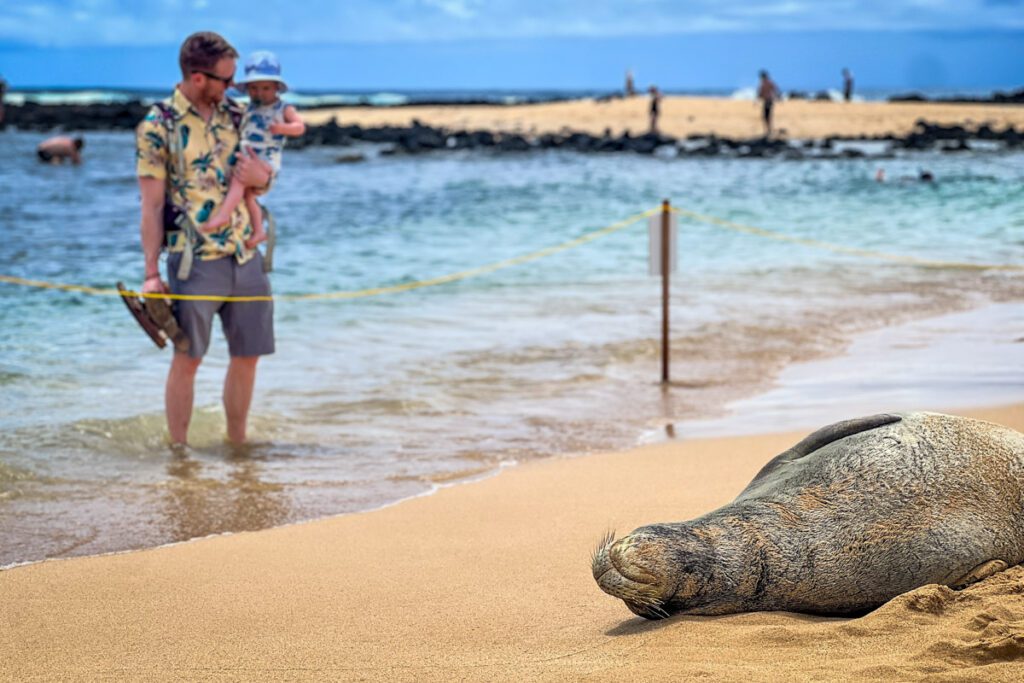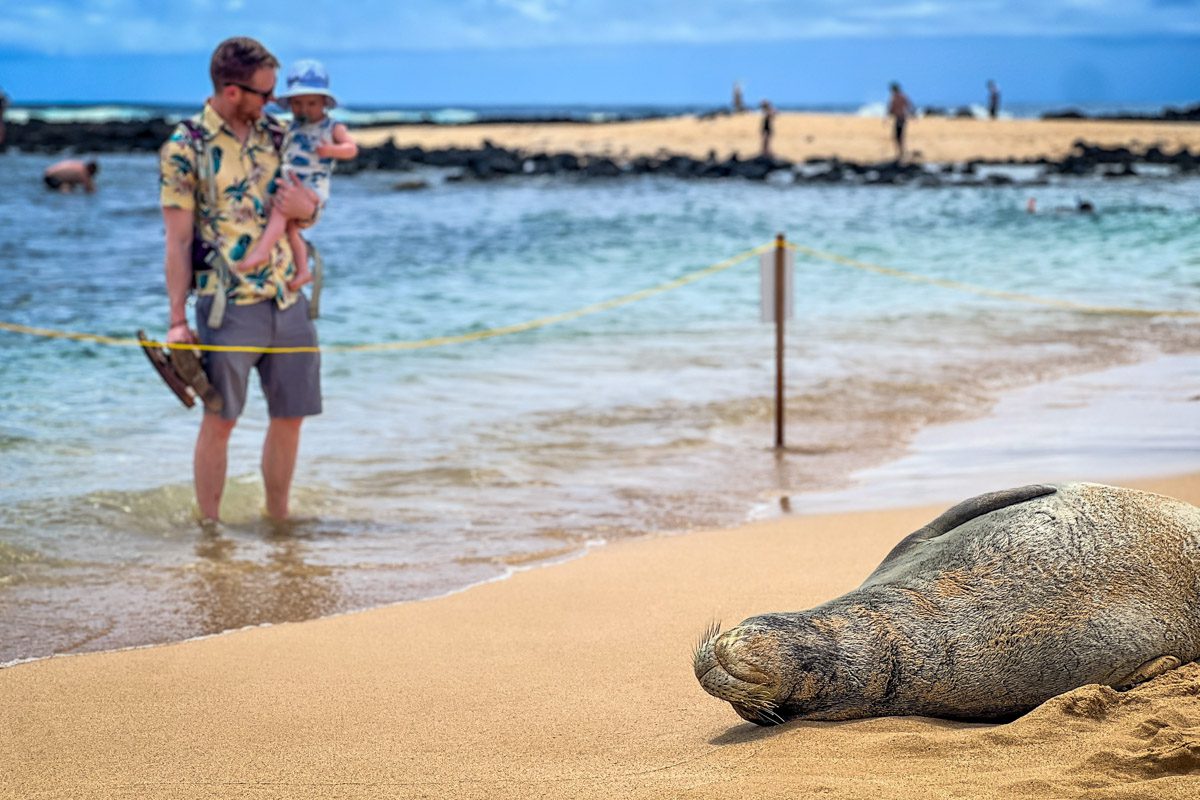 4. Ke'e Beach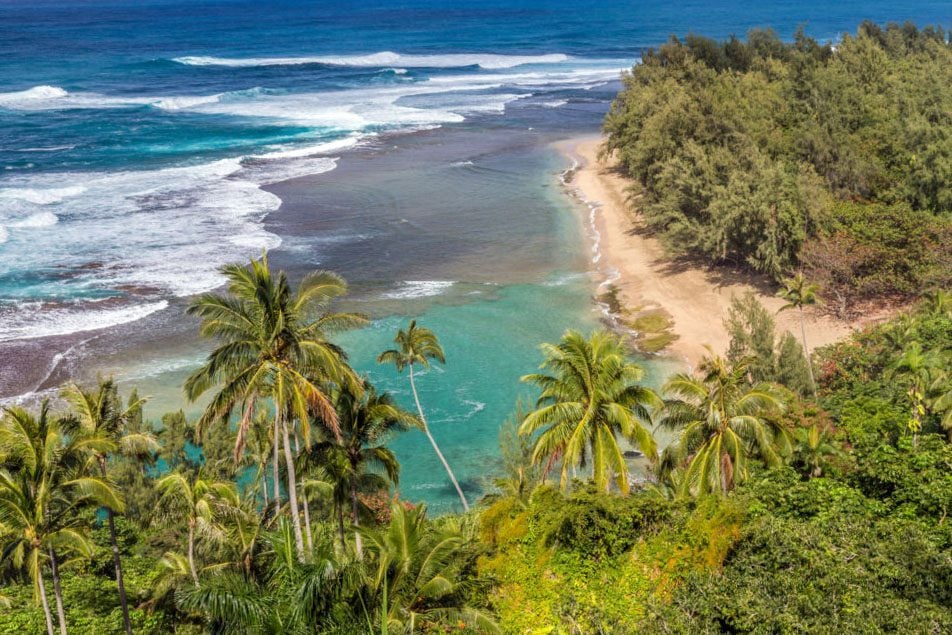 If you know anything about the renowned Nā Pali Coast, you'll believe us when we say that Ke'e Beach is home to some of the best snorkeling in Kauai…it's as close as you can get to the Nā Pali Coast by car!
Many locals say this is the island's most beautiful beach. A large reef close to shore provides calm, shallow conditions ideal for snorkeling. Outside this area, strong rip tides are common, so stick close to shore.
Ke'e Beach is part of Hā'ena State Park (different from Haena Beach Park), and advance reservations are required. Tickets are released on a rolling 30-day basis, and sell out within minutes.
Ke'e Beach Overview
5. Lydgate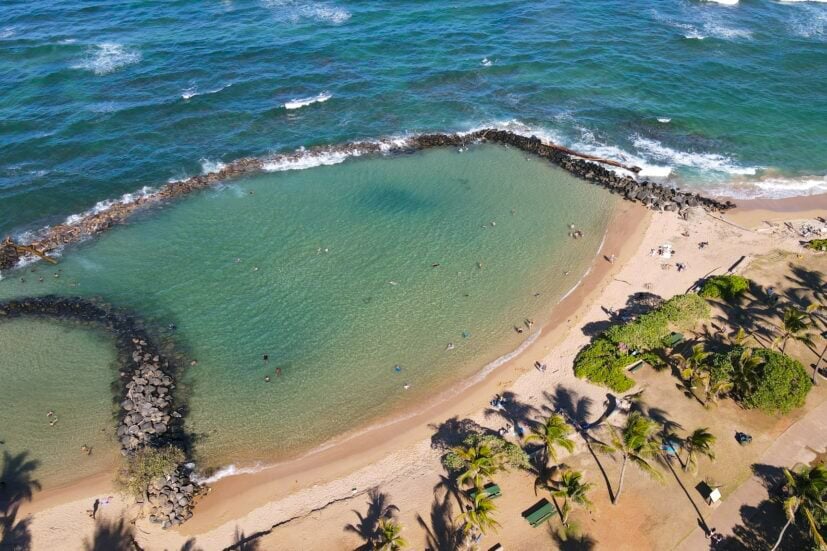 One of the few locations for the best snorkeling in Kauai that's not on either the North or South Shore, Lydgate is fantastic for beginners and families.
There's a man made barrier reef of lava rocks here, forming a calm, well-sheltered lagoon just off the shore. Brightly-colored fish and other sea creatures love hanging out in the lagoon, so snorkeling newbies get the full experience without having to deal with any waves!
There's even a playground and great picnic facilities at this beach, making the perfect family day out.
Lydgate Beach Overview
6. Hideaway Beach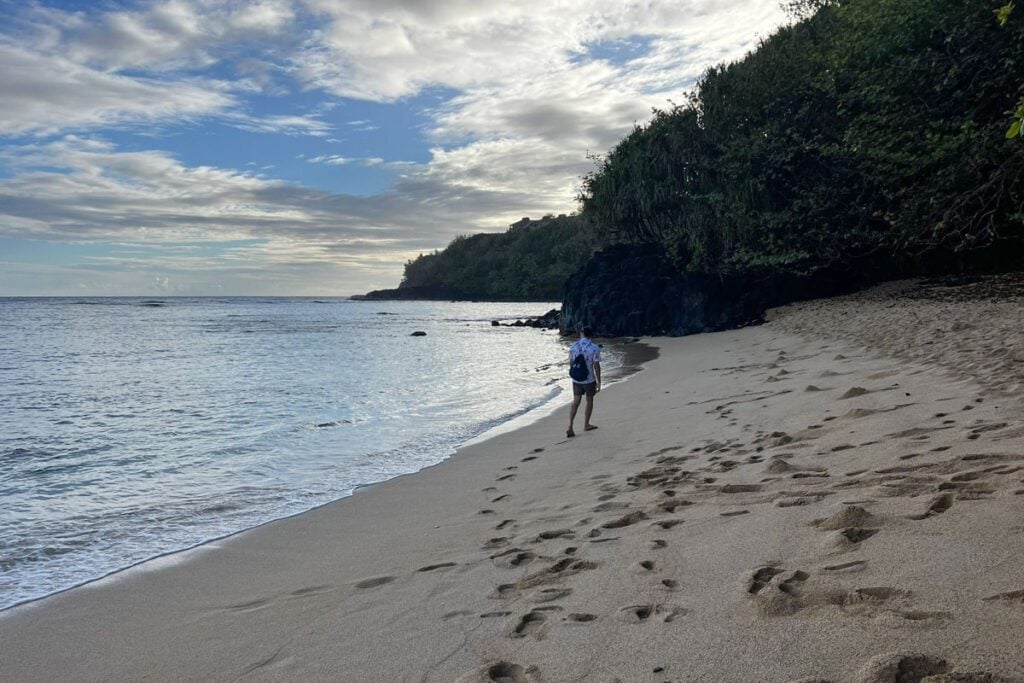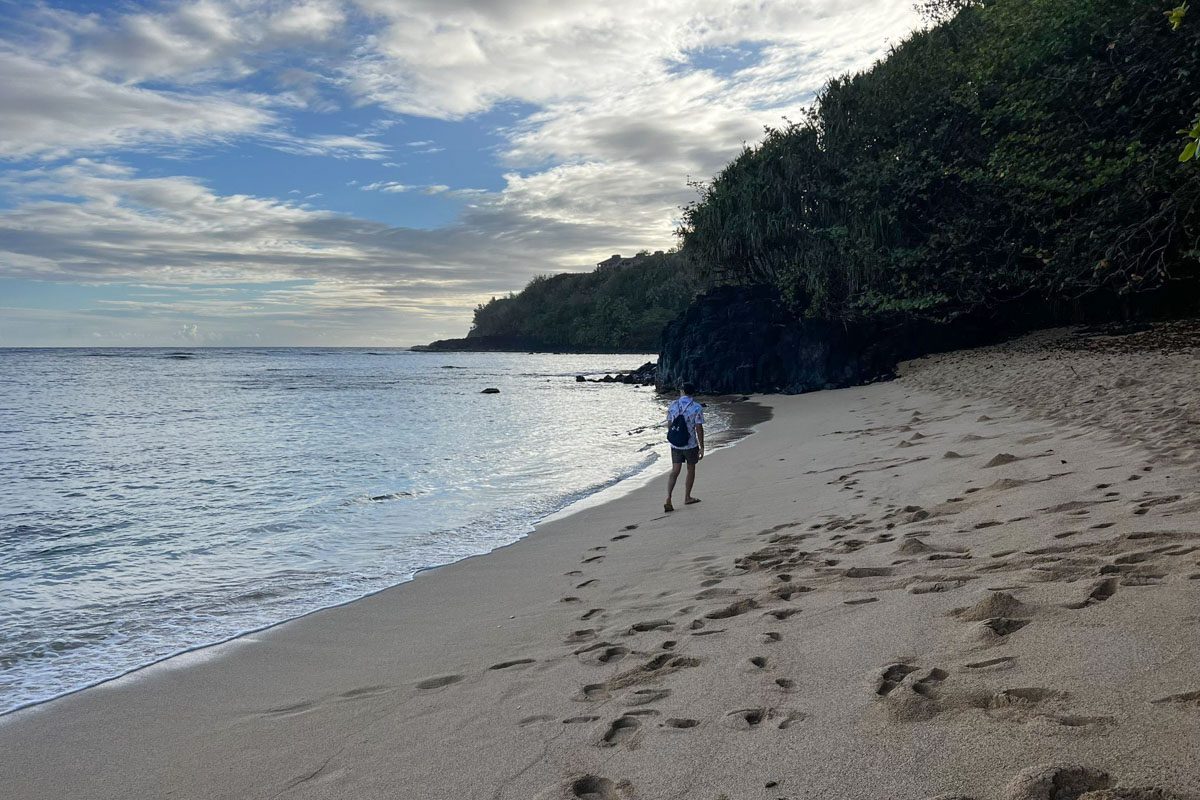 As its name implies, Hideaway Beach is secluded. It's a smaller beach that requires hiking a short but steep and somewhat challenging dirt trail with steps and rope railings. Therefore, it's usually not as busy as other Kauai beaches.
However, the unique reef and crystal-clear water are well worth the trek! The reef at Hideaway has tons of pockets and grooves (almost like small caves) that fish (and sea turtles!) love.
Avoid snorkeling here in the winter, as swells at Hideaway are notoriously huge.
Hideaway Beach Overview
7. Koloa Landing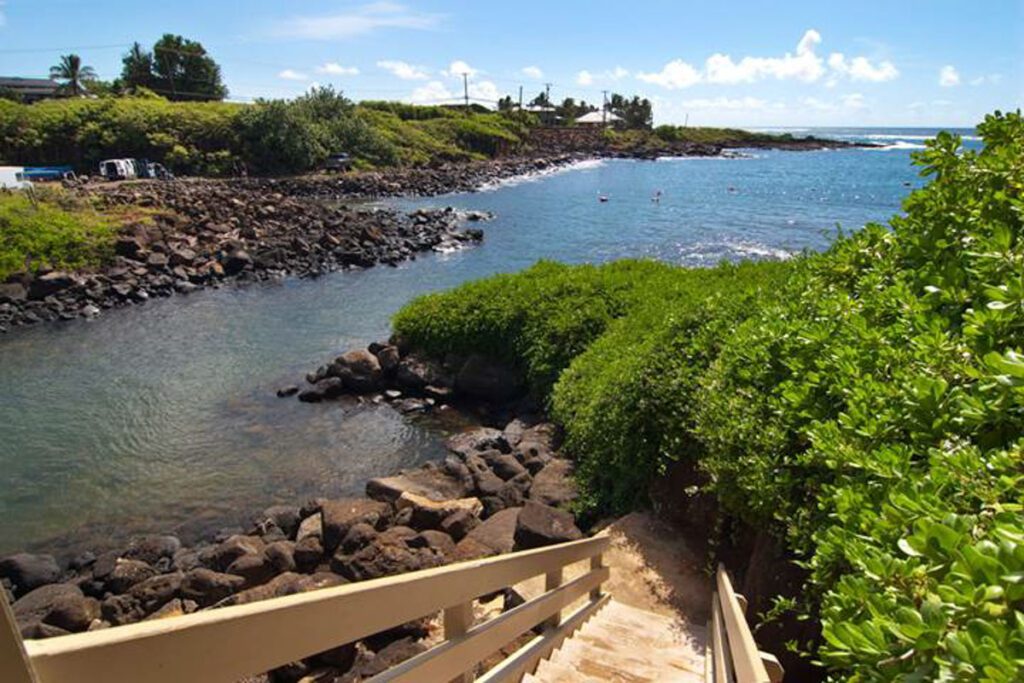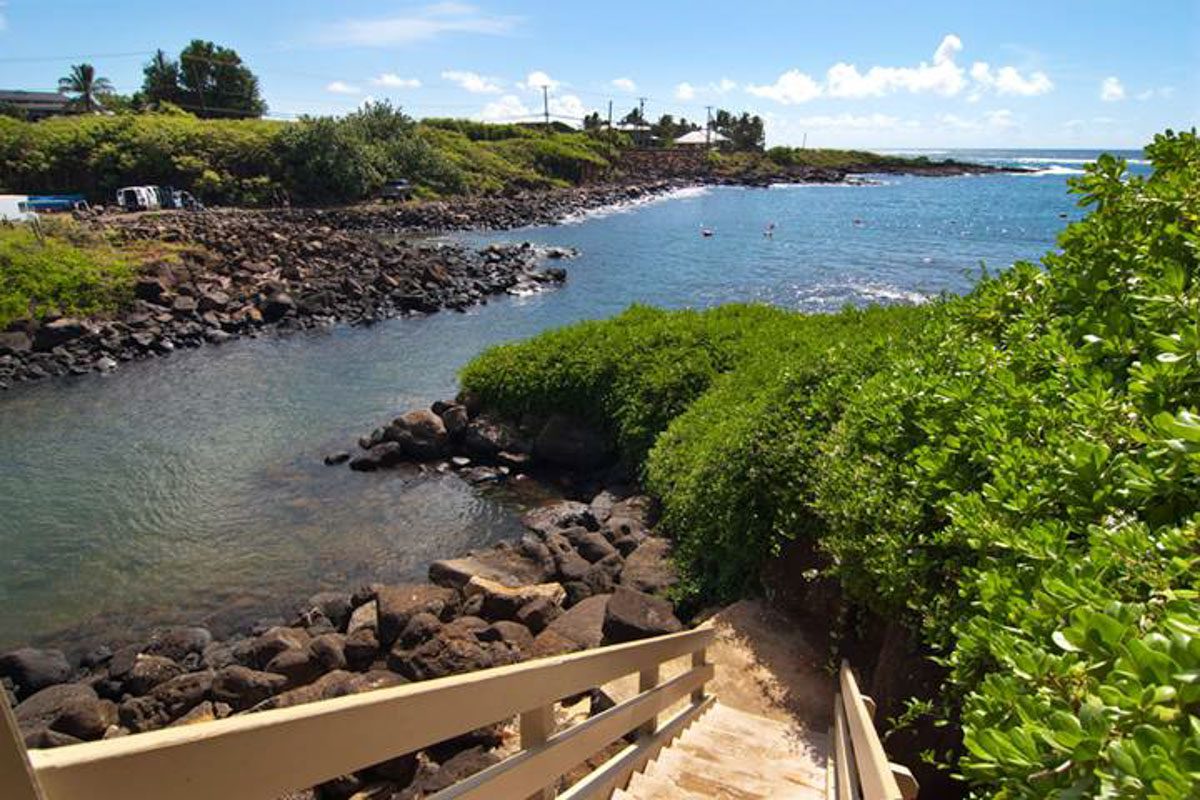 If you're a strong swimmer or experienced snorkeler/diver, you'll find that Koloa Landing has some of the best snorkeling in Kauai.
You'll have to work for it, though – getting to the area where there's plentiful marine life and great snorkeling involves swimming across the horseshoe-shaped bay.
The area is completely exposed to the open ocean and becomes very deep, very quickly, so it truly is for more advanced snorkeling.
Koloa Beach Overview
8. Prince Kuhio Beach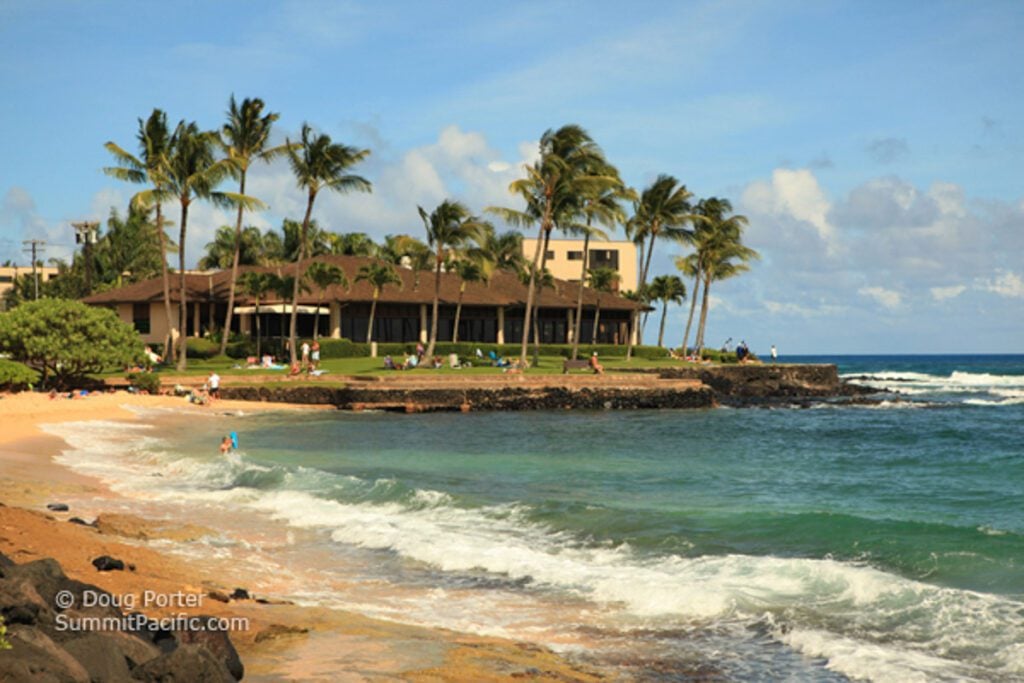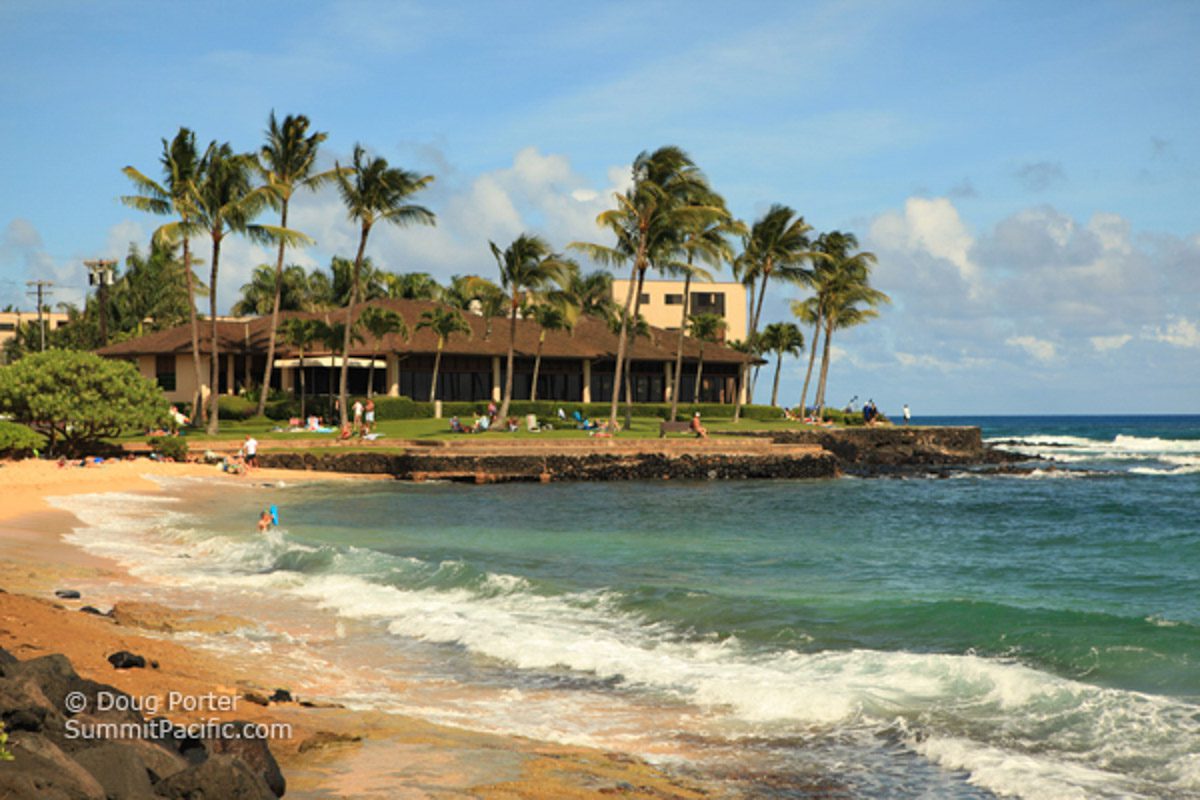 If swimming with sea turtles is on your bucket list, Prince Kuhio (PK's) Beach should be at the top of your Kauai itinerary!
The reefs and fish here aren't quite as impressive as some other spots around the island, but the abundance of green sea turtles can't be beat. They seem to favor the warm, shallow reef here, and there are almost always at least a couple.
After snorkeling, grab a bite to eat at the Beach House restaurant next door!
Prince Kuhio Beach is often (mistakenly!) referred to as Lawai Beach, but that's actually in another part of Kauai.
Prince Kuhio Beach Overview
9. Salt Pond Beach Park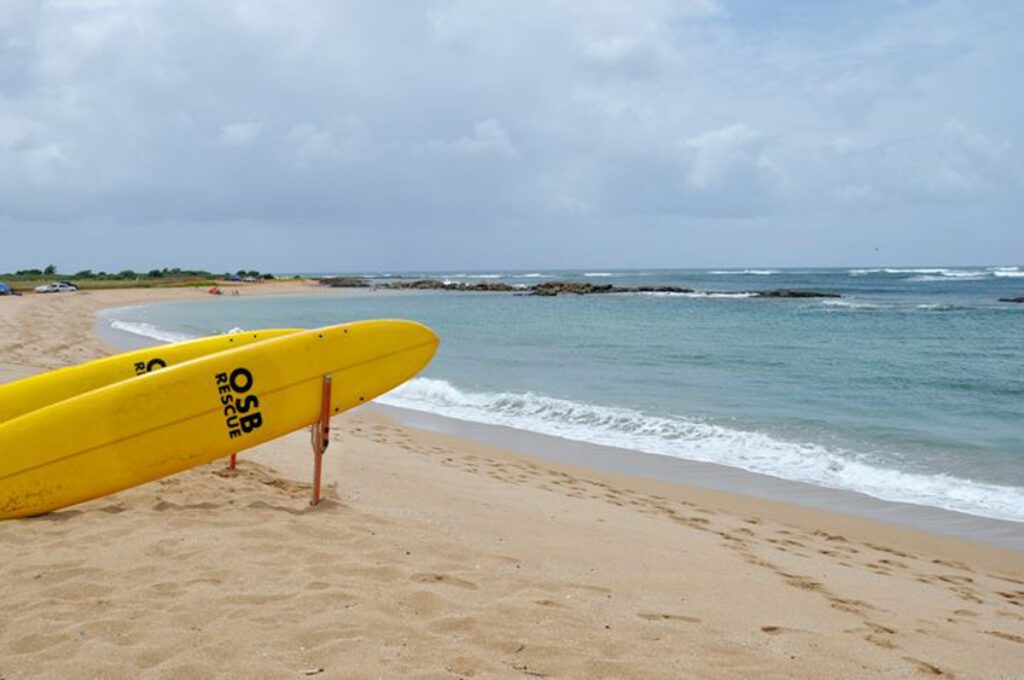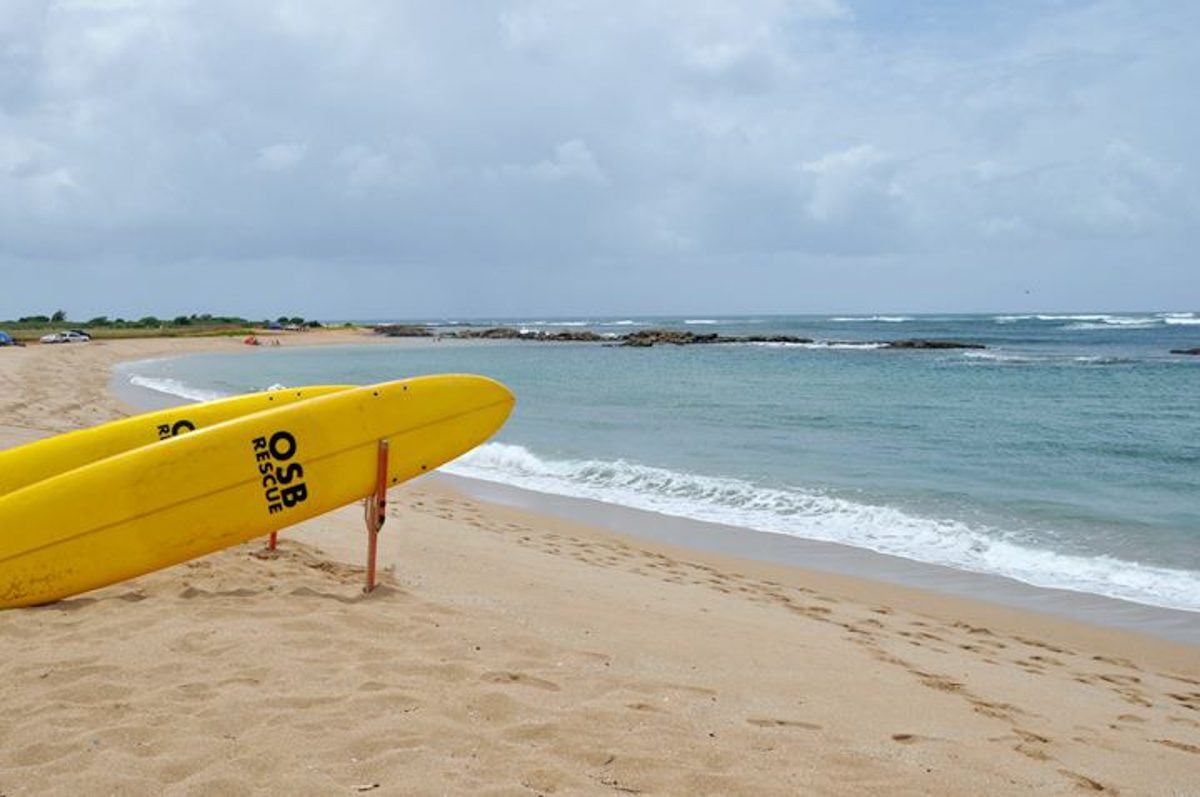 An underwater coral reef here creates a calm cove that serves as a breakwater for waves. The main part of the bay gets somewhat deep, but both ends are shallow and offer some of the best snorkeling in Kauai for little ones.
It's tucked well away from other popular beaches, so it's rarely crowded, and the water is shallow enough on one side that you can also explore tidepools at low tide!
As a major bonus, the shallow, warm waters near Salt Pond Beach attract migrating humpback whales between December and April!
Salt Pond Park Overview
Snorkeling in Kauai FAQs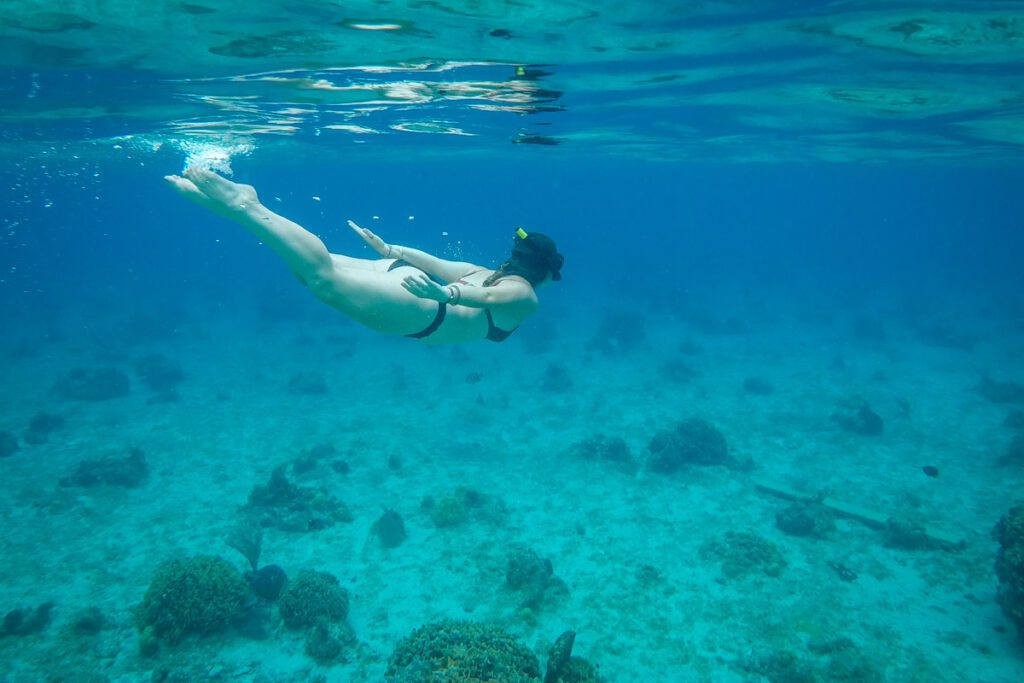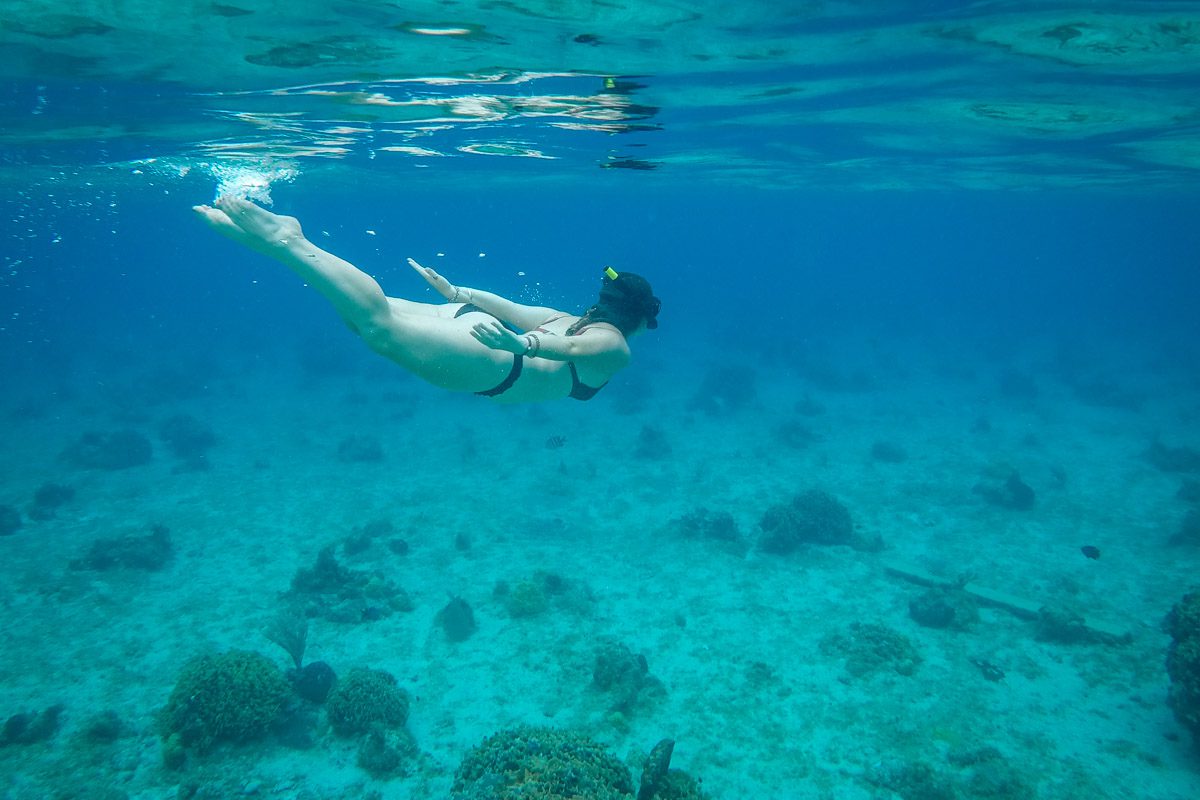 Now that you know where to find the best snorkeling in Kauai, it's time to "dive" into some of the other specifics!
What is the best time of year to go snorkeling in Kauai?
April through October is the best time for snorkeling in Kauai, when water conditions are generally calm and ocean temps hover around 70 degrees.
If you're visiting between November and March and have your heart set on snorkeling, stick to one of the "beginner" beaches, like Anini or Salt Pond.
Psst! We we have a whole guide covering the best times to visit Hawaii and what to expect during each season.
What part of Kauai has the best snorkeling?
The island's North and South Shores offer the best snorkeling in Kauai overall. However, when you're visiting plays a role, too.
Winter currents on the North Shore are incredibly strong, creating less-than-ideal snorkeling conditions. Head to the South Shore in the winter months, but in the summer, you can't beat snorkeling on the North Shore.
What type of sea creatures will I see?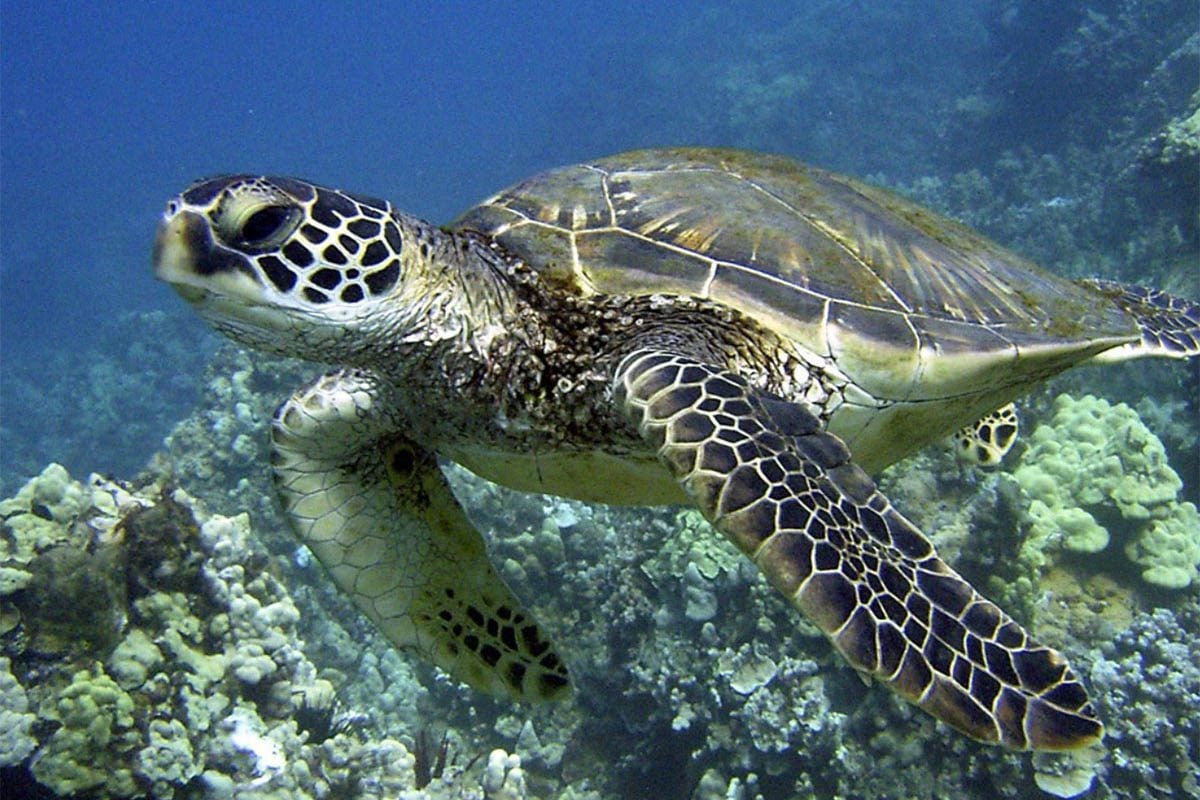 One of the great things about snorkeling is that every experience will likely be totally different! In Kauai, you have an excellent chance of seeing all types of colorful fish, manta rays, moray eels, sea turtles, and even monk seals.
Can you rent snorkeling gear in Hawaii?
YES! Plenty of dive and surf shops rent snorkel gear. Also, check with your accommodation – traditional hotels often rent or even loan out snorkel equipment, and your Airbnb host may have some you're welcome to use!
Snorkeling tours in Kauai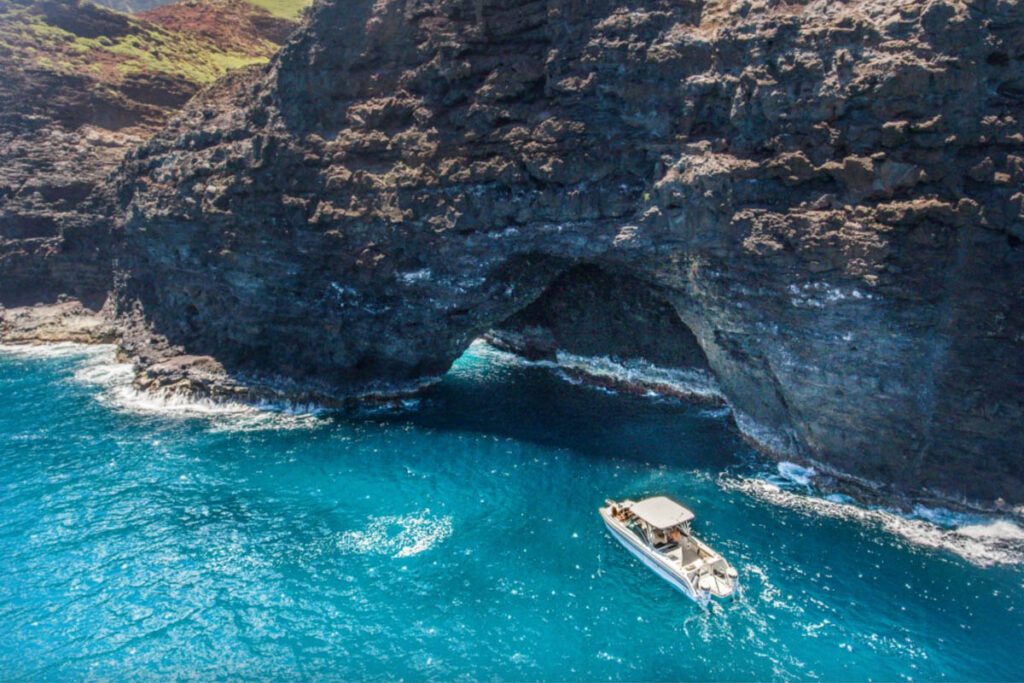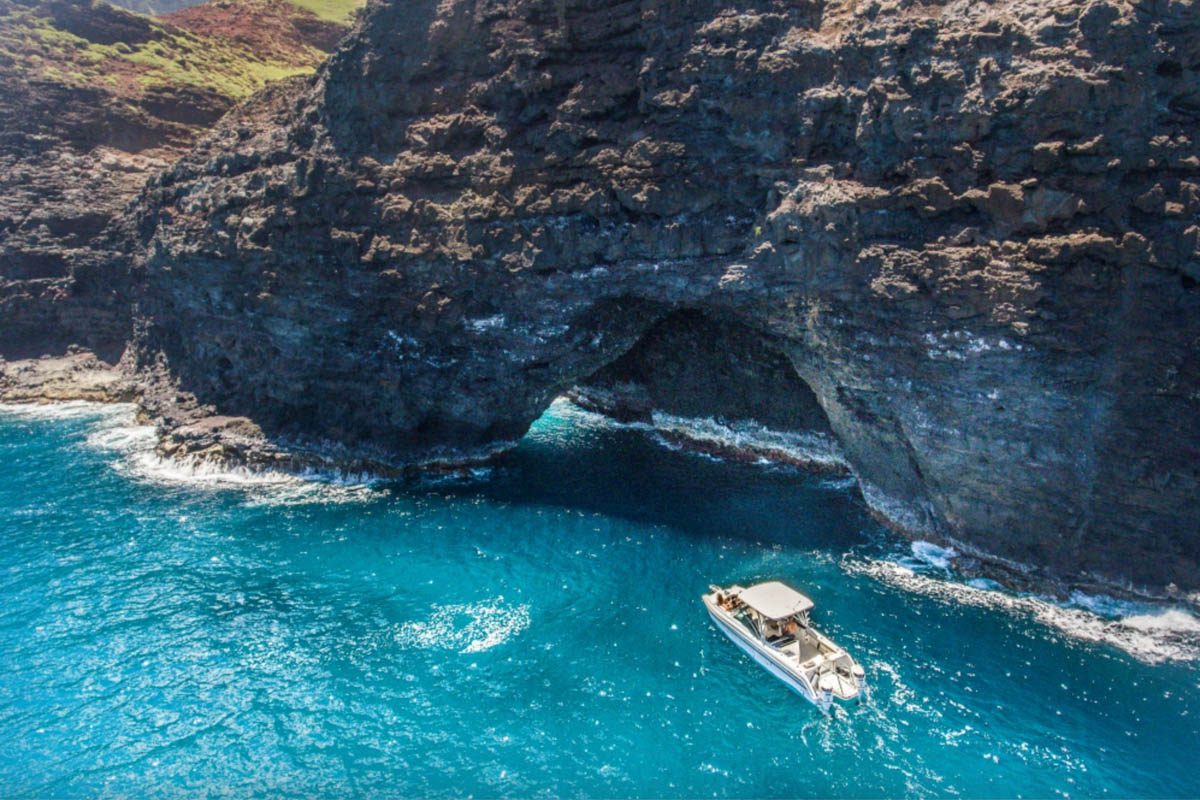 Makana Charters: Our Top Pick
For over 20 years, this native Hawaiian-owned company has been taking guests to explore sea caves, spot dolphins and whales, and experience the best snorkeling in Kauai in small groups.
Captain Andy's
This reputable company has been in operation since 1980, offering a variety of snorkeling tours (and other excursions!) ranging from small groups on rafts to luxury yachts with dinner.
7 Tips for snorkeling in Kauai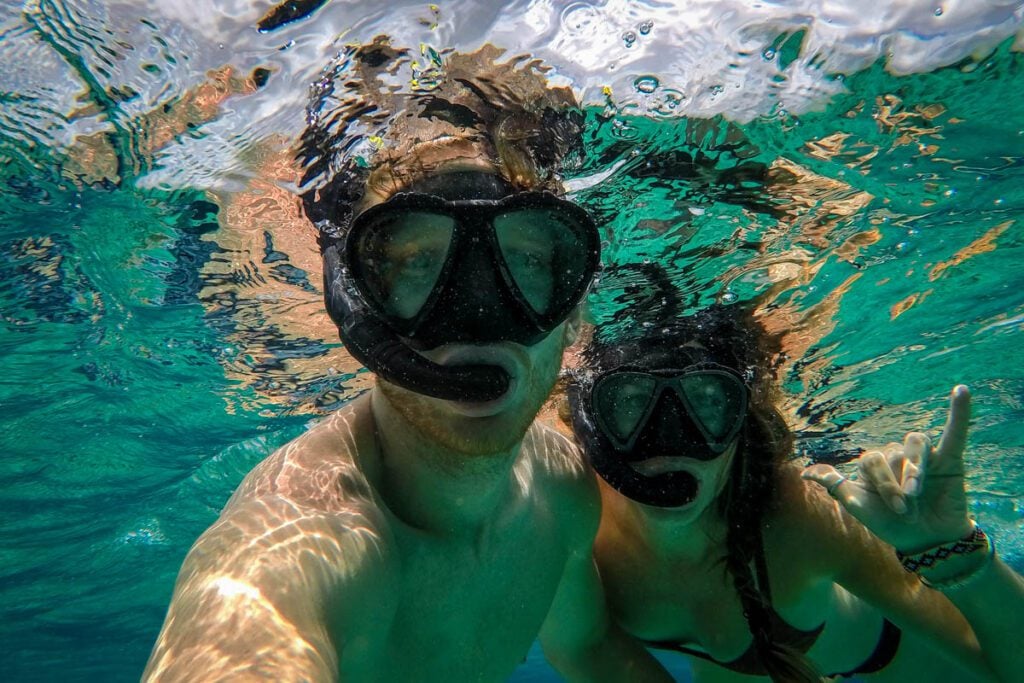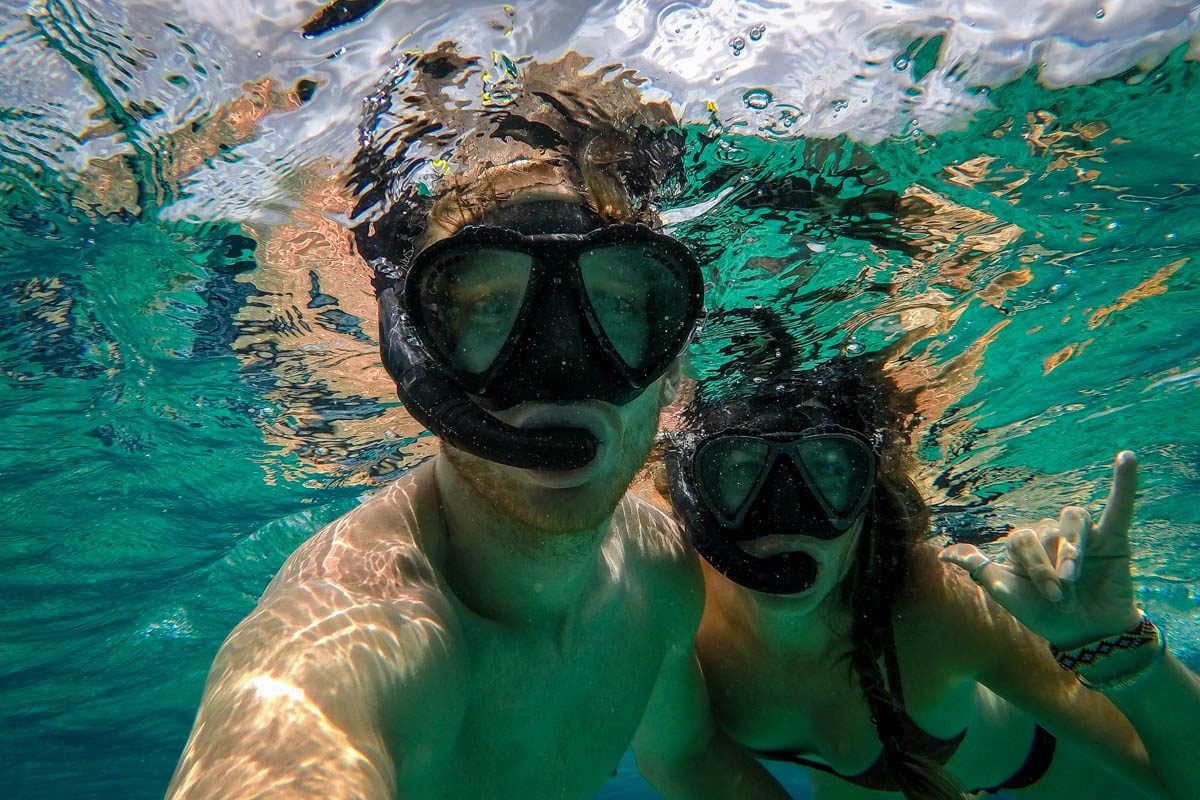 Before you get into the water, here are some tips to ensure that you get the most out of your Kauai snorkeling experience.
1. Wear reef safe sunscreen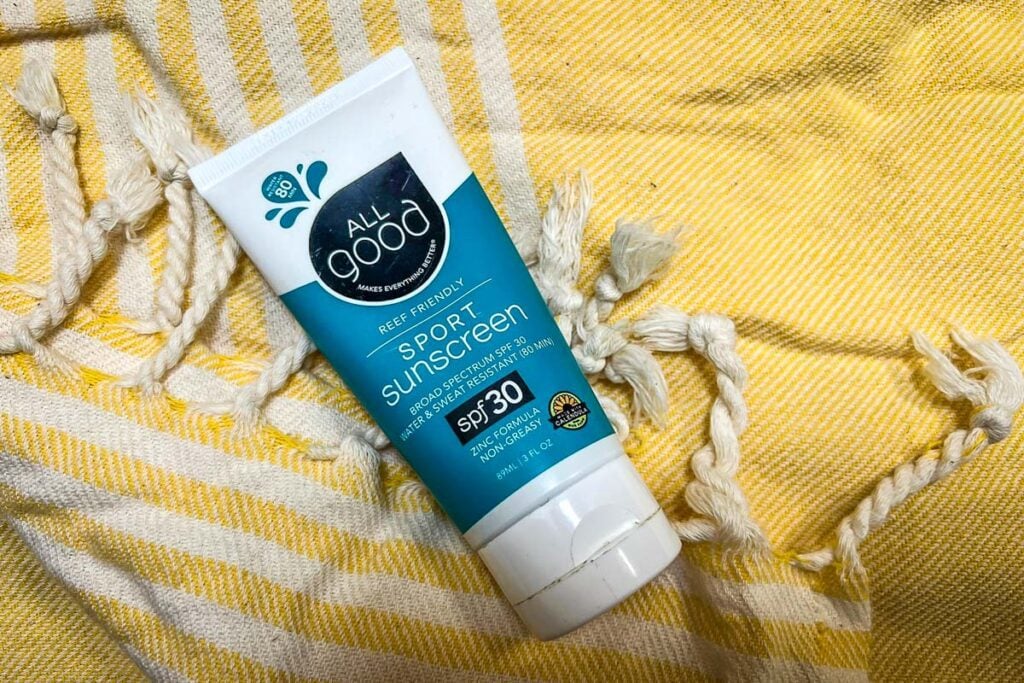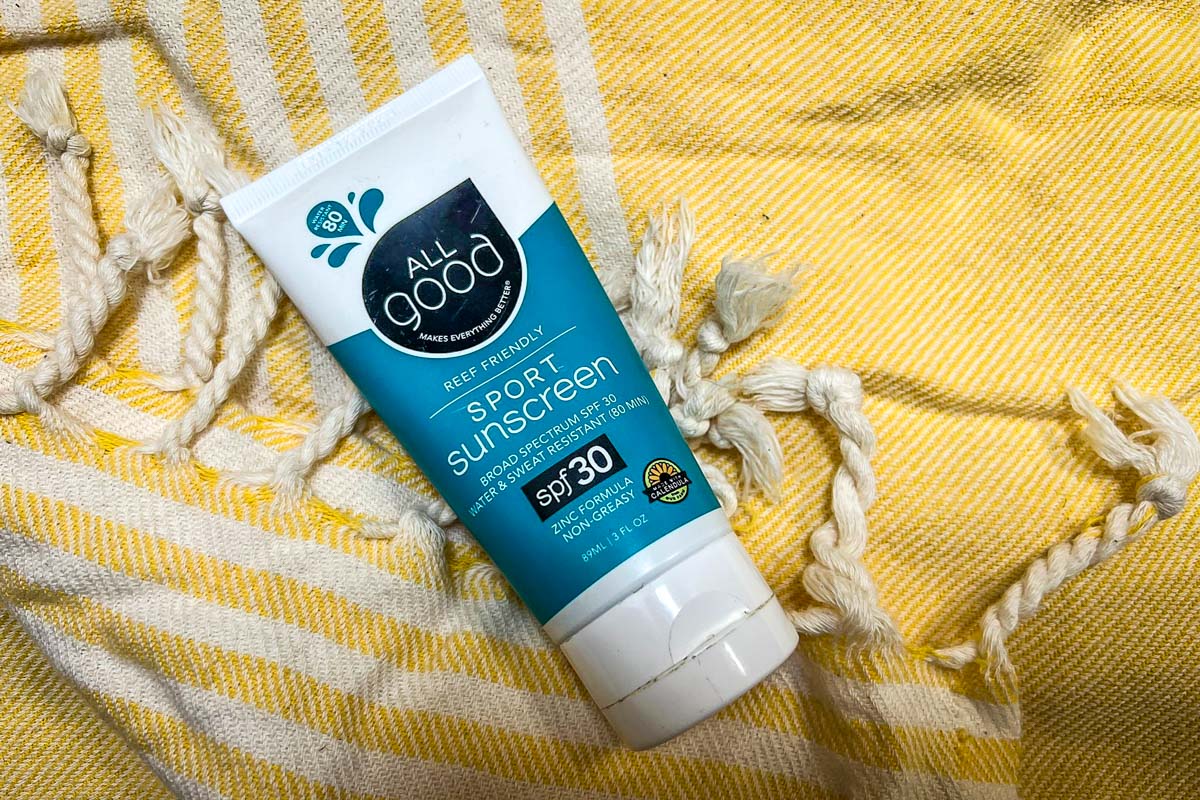 Chemicals in regular sunscreen are harmful to fragile reefs, and they accumulate in the water as people snorkel and swim. Reef-safe sunscreen has less harmful ingredients and won't cause coral bleaching and other permanent damage. We recommend this brand.
2. Never touch any sea life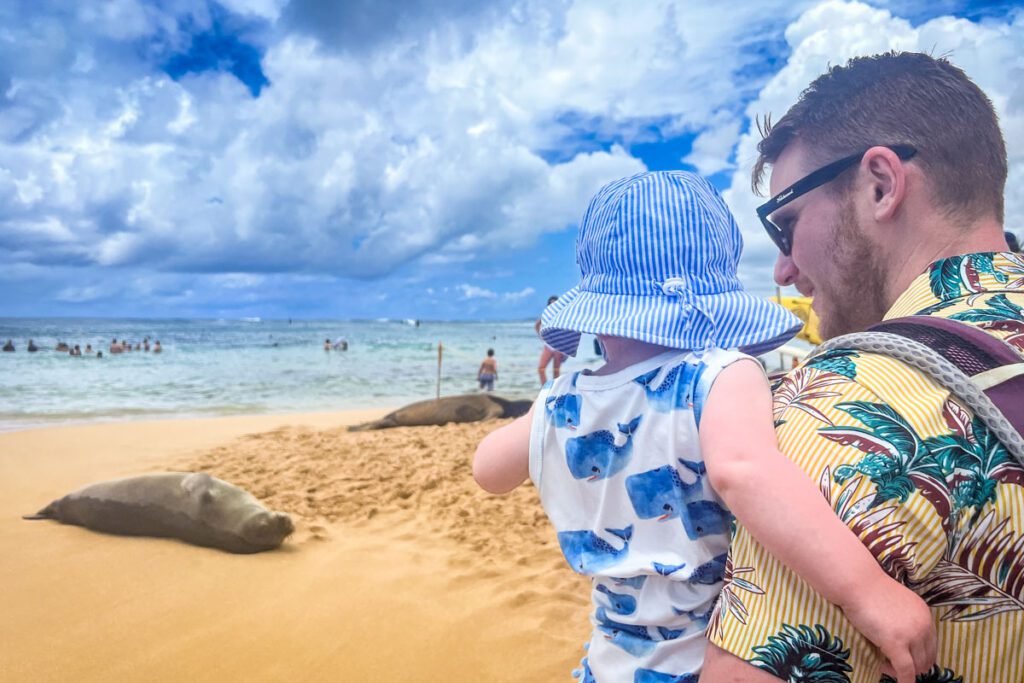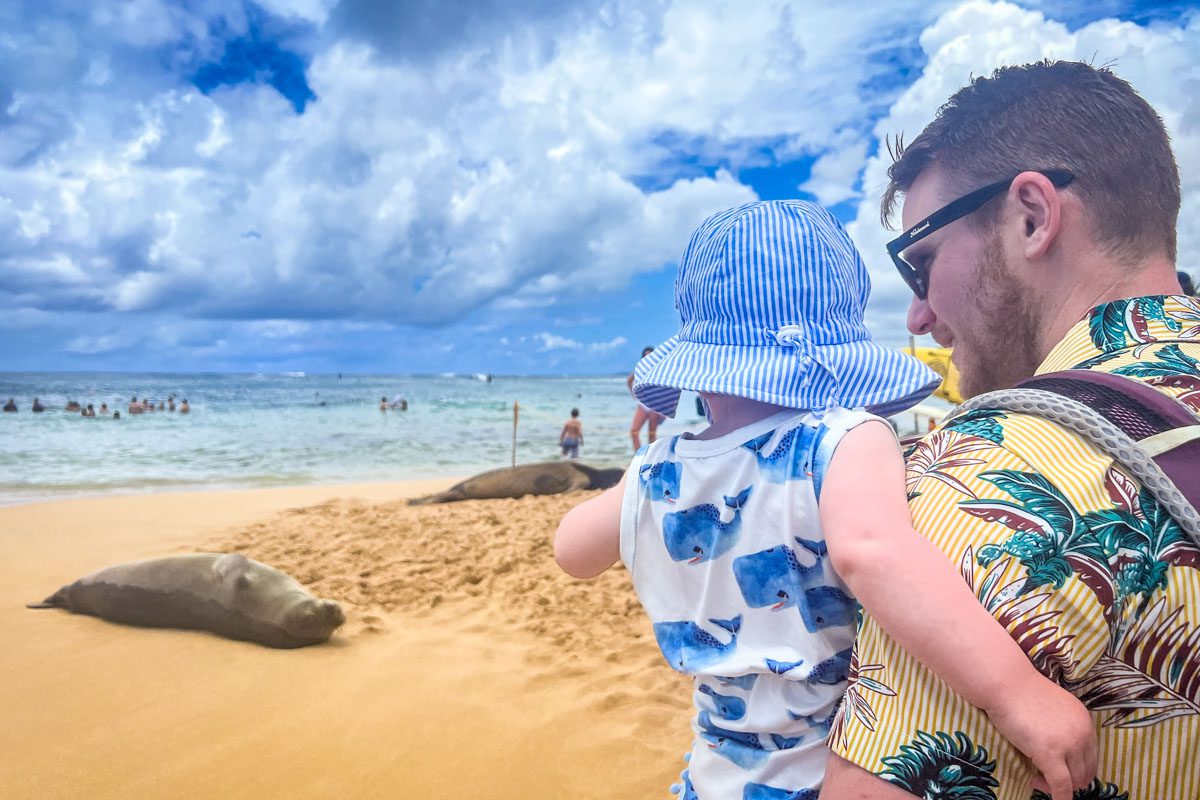 Aside from it not being good for them, touching marine life in Hawaii can cost you – sea turtles and monk seals are federally protected, and just touching one could result in a fine up to $10,000!
3. Don't feed sea creatures
There are many reasons not to feed sea creatures. It could cause them to get sick or condition them to depend on humans for food. Plus, it can make them so full that they don't eat algae and other plants that rely on the process. Imagine what a field would look like if cows stopped eating!
4. Dispose of your trash properly (or take it with you)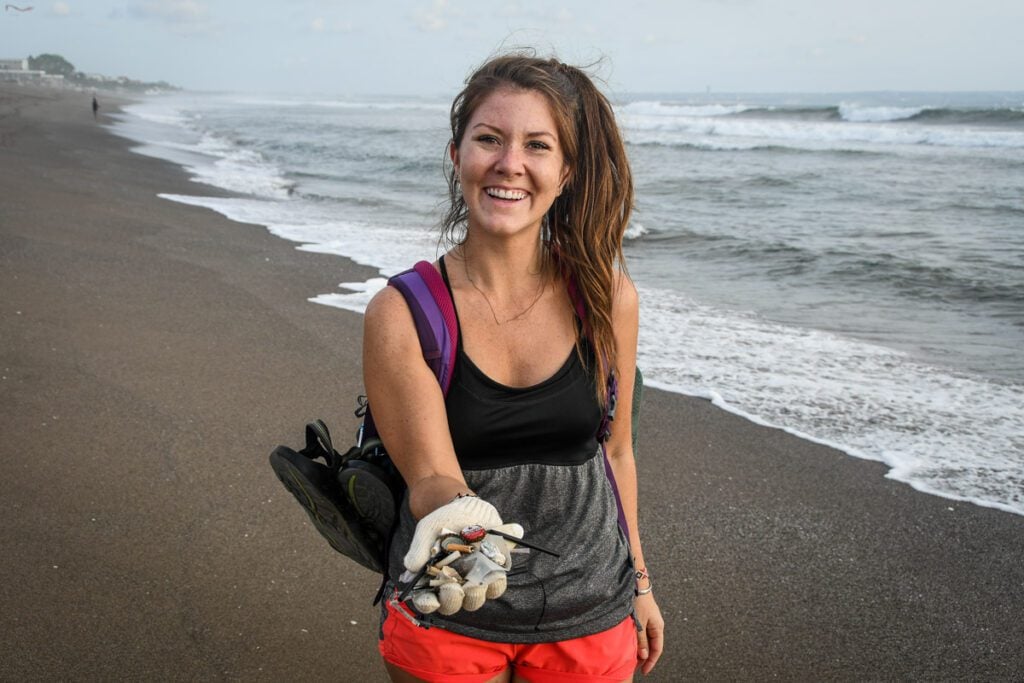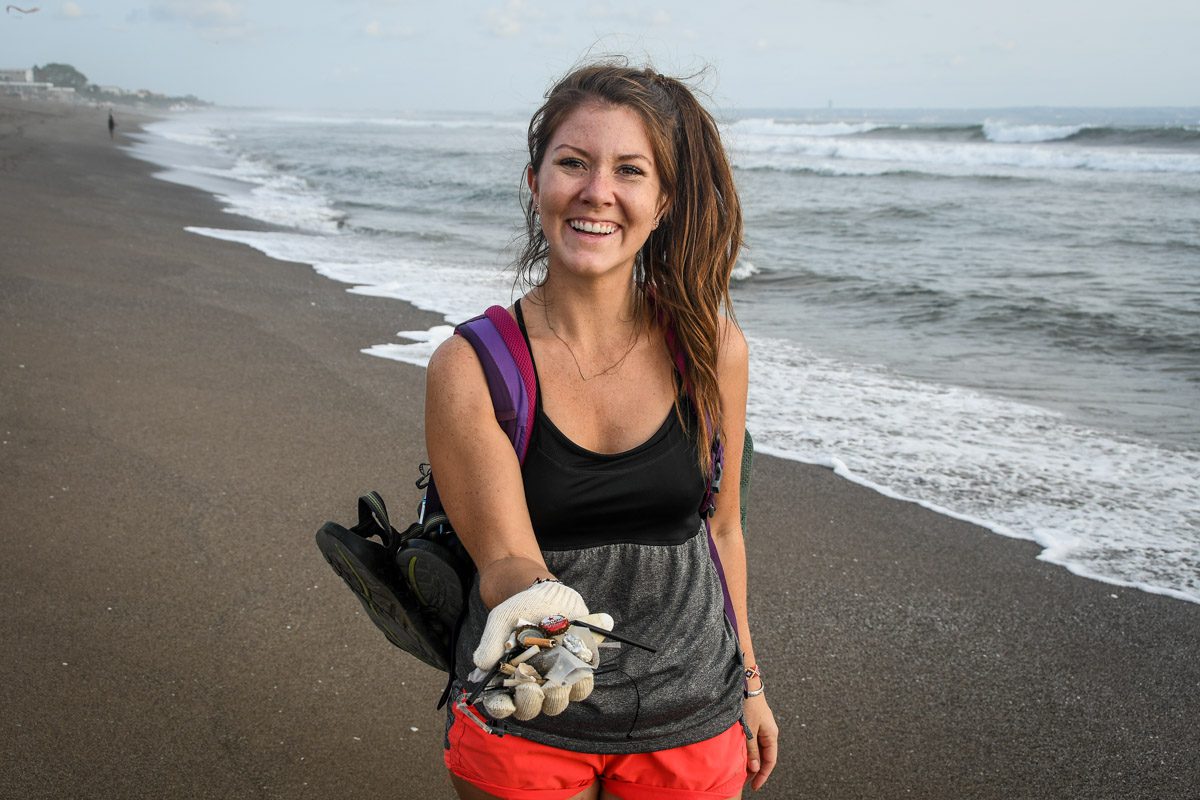 Responsible Travel Tip: Go a step beyond and pick up 3 pieces of rubbish so you can make the beach more beautiful than before you came.
5. Know the water conditions and use caution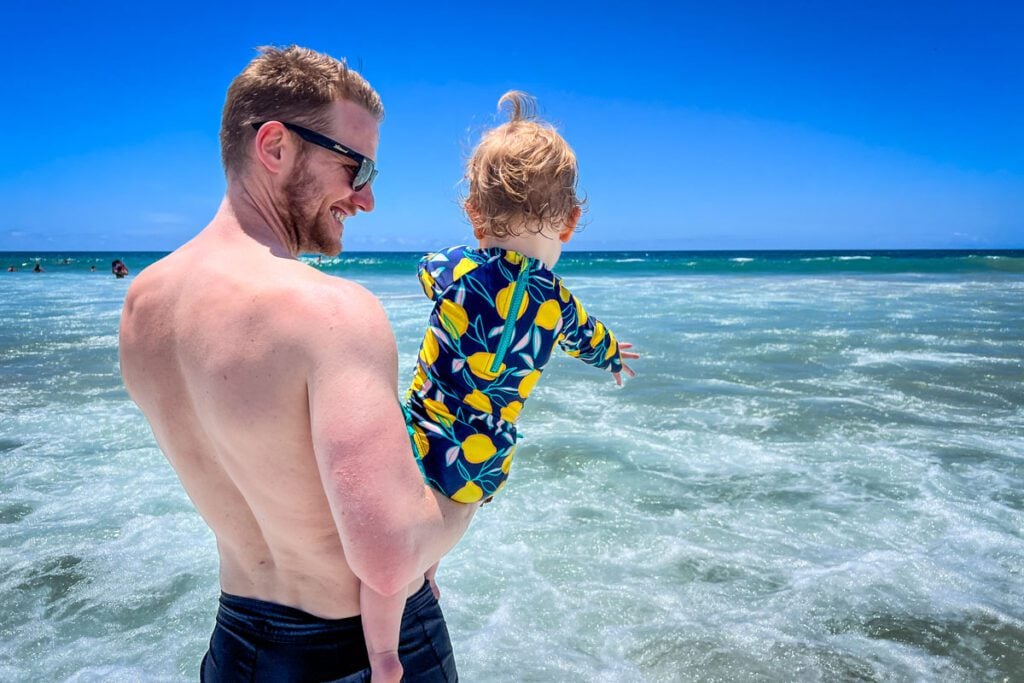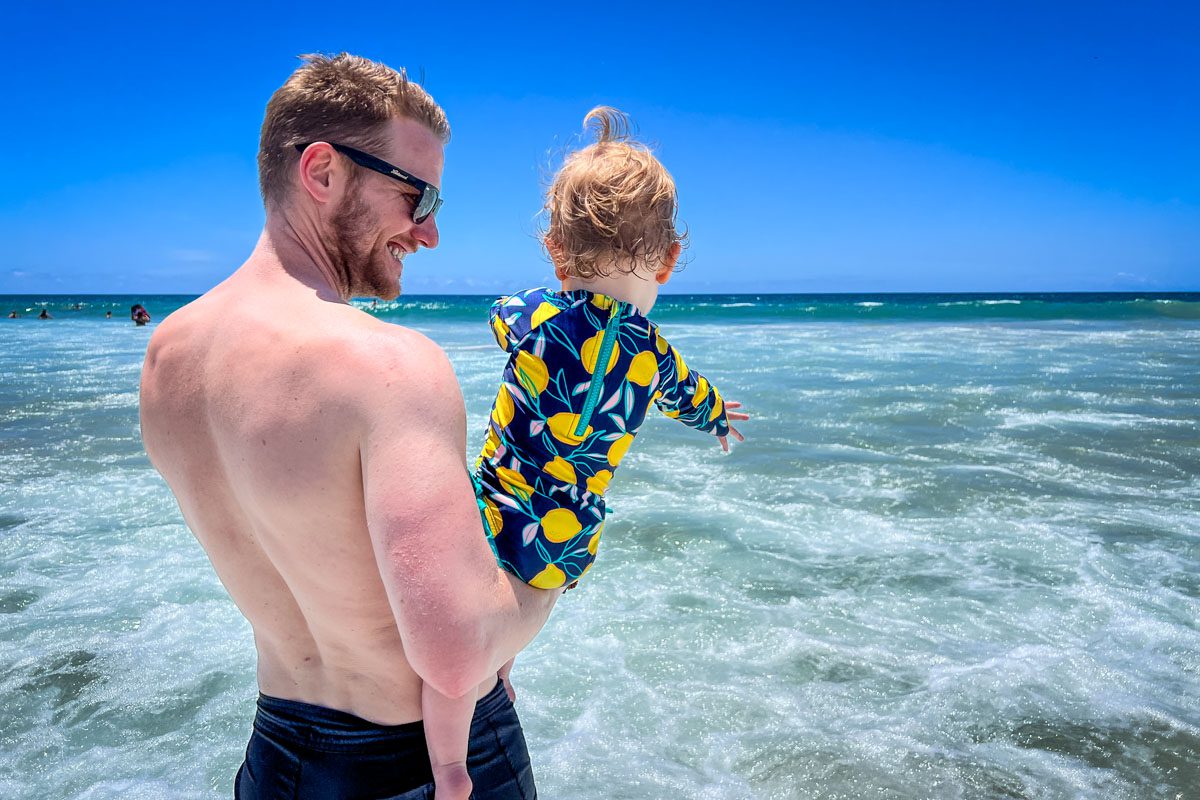 Always check current conditions before heading out, and watch the water's behavior for 15-20 minutes from the beach before going in — even if you've been to a particular spot dozens of times.
6. Wear a rash guard
Rash guards provide protection from the sun, as well as a barrier against nicks and scrapes. It's easy to bump into coral or something else sharp underwater and not even realize it until later!
7. Don't leave valuables in plain sight
Snorkeling and swimming are popular activities in Kauai, and unfortunately, criminals take advantage of it. Try to leave valuables at your accommodation when you head out, but if you can't, hide them as best you can, whether it's in your vehicle or in a bag or cooler on the beach.
What to wear and pack for snorkeling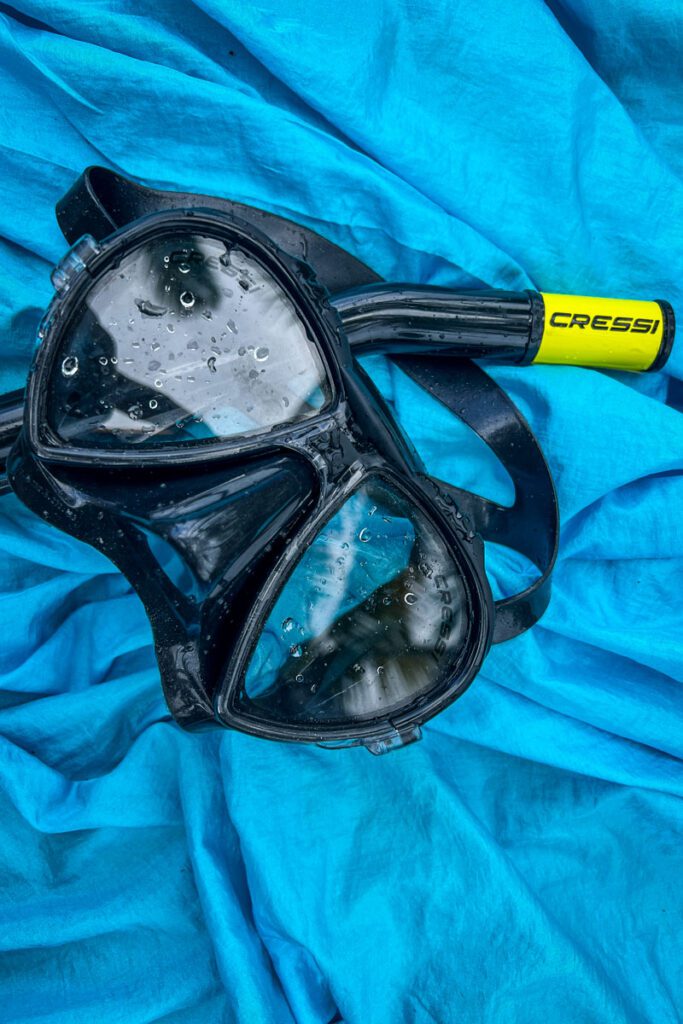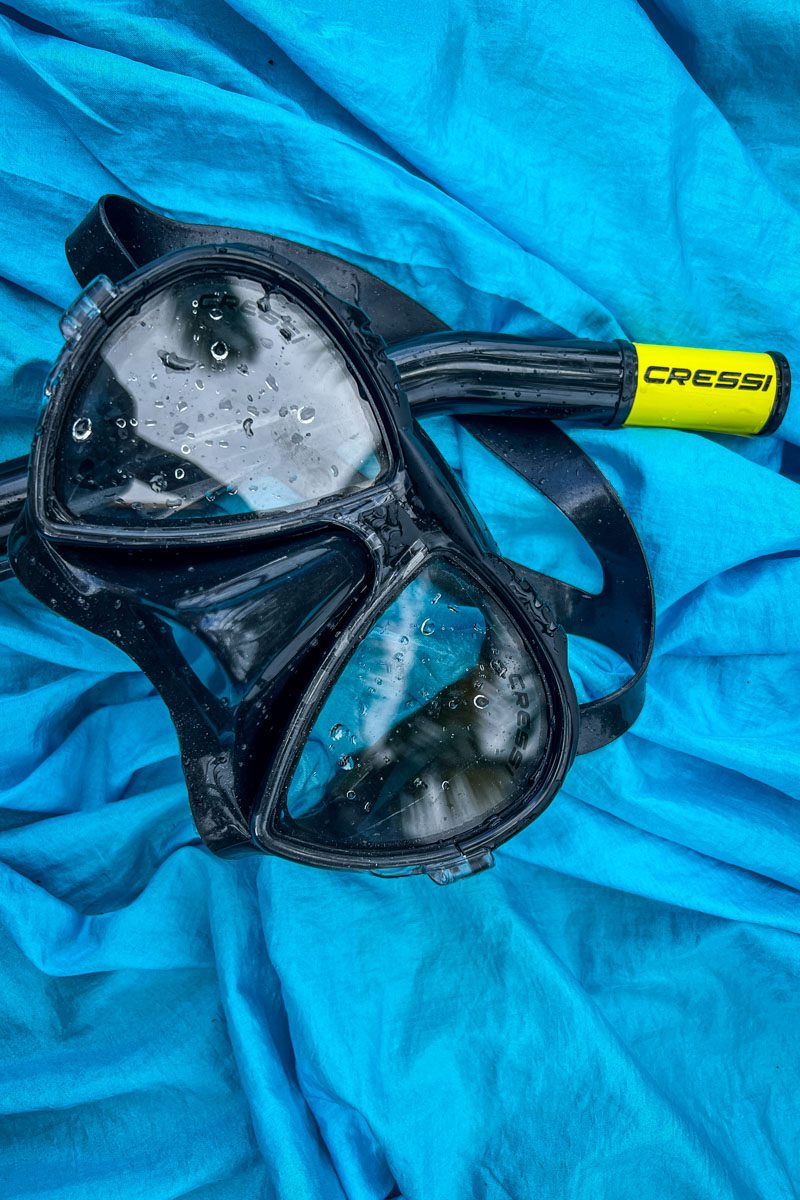 Snorkeling seems super simple and straightforward, but there are some items that can make your experience even better!
Be sure to download our complete packing list for Hawaii! It's packed with good suggestions and insider tips to help plan your Italy trip. And it's completely FREE, so why not!?
---
Are you planning a trip to Hawaii?
We have lots of resources on travel in Hawaii and destinations around the islands. Check out our Hawaii Homepage for everything you need to know, or start by reading some of our favorite Hawaii travel articles to help you plan your dream vacation to the Aloha State:
Save this article on Pinterest for later!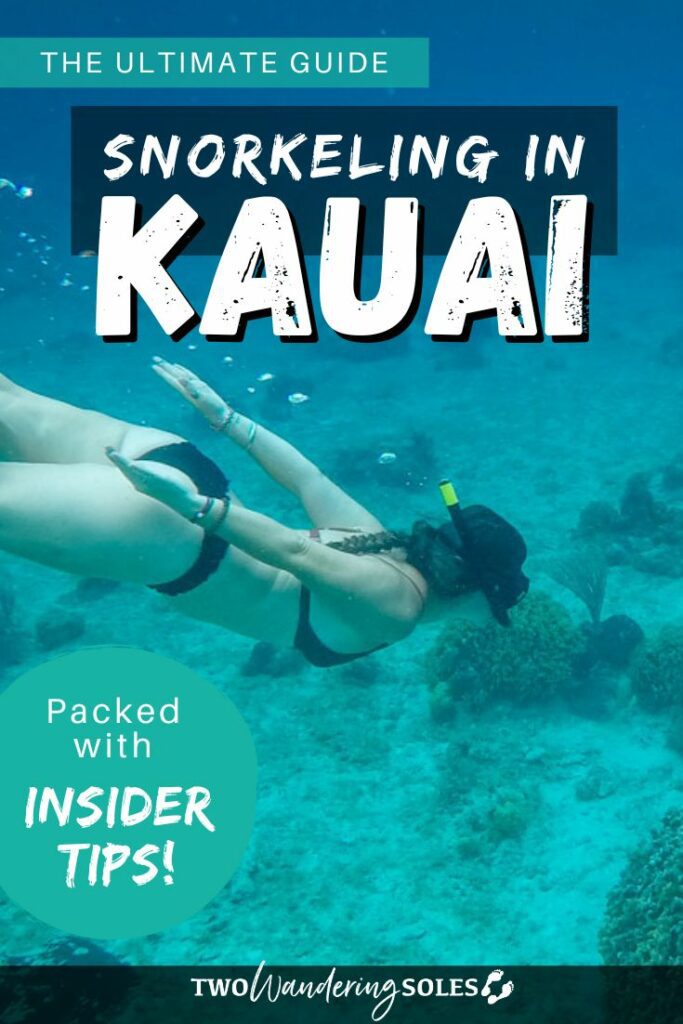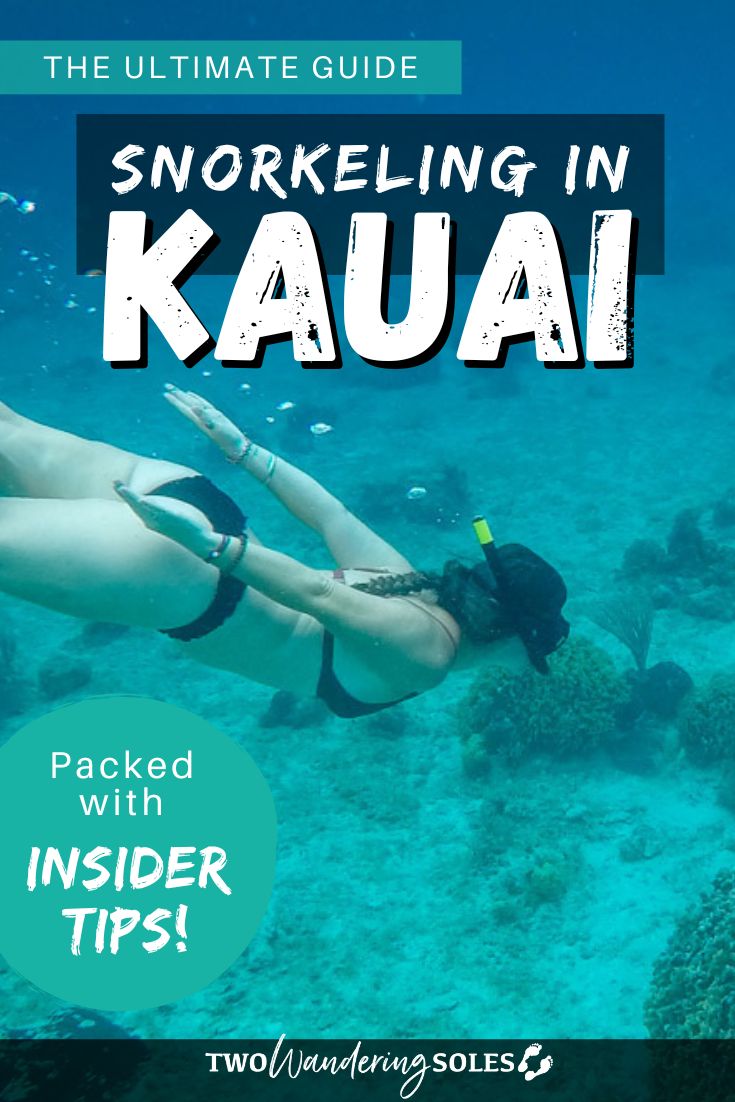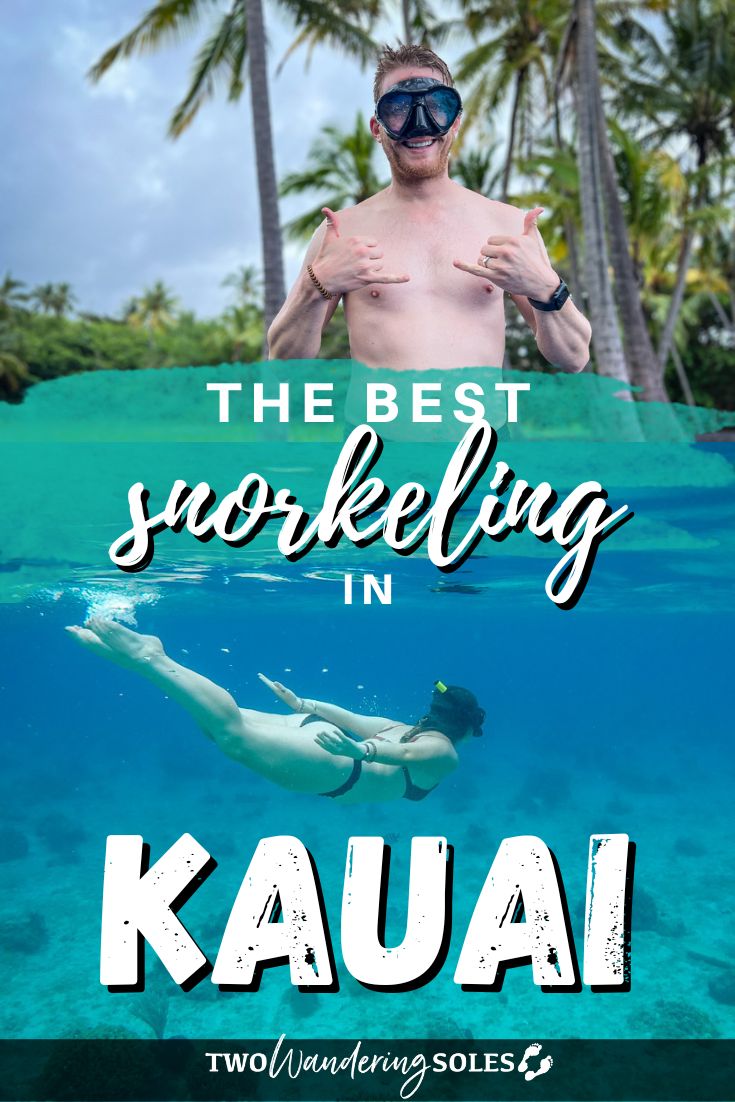 We want to hear from you!
Is snorkeling in Kauai on your bucket list? Which of these snorkeling sites sounds most appealing to you? Tell us everything in the comments and we'll do our best to get back to you!