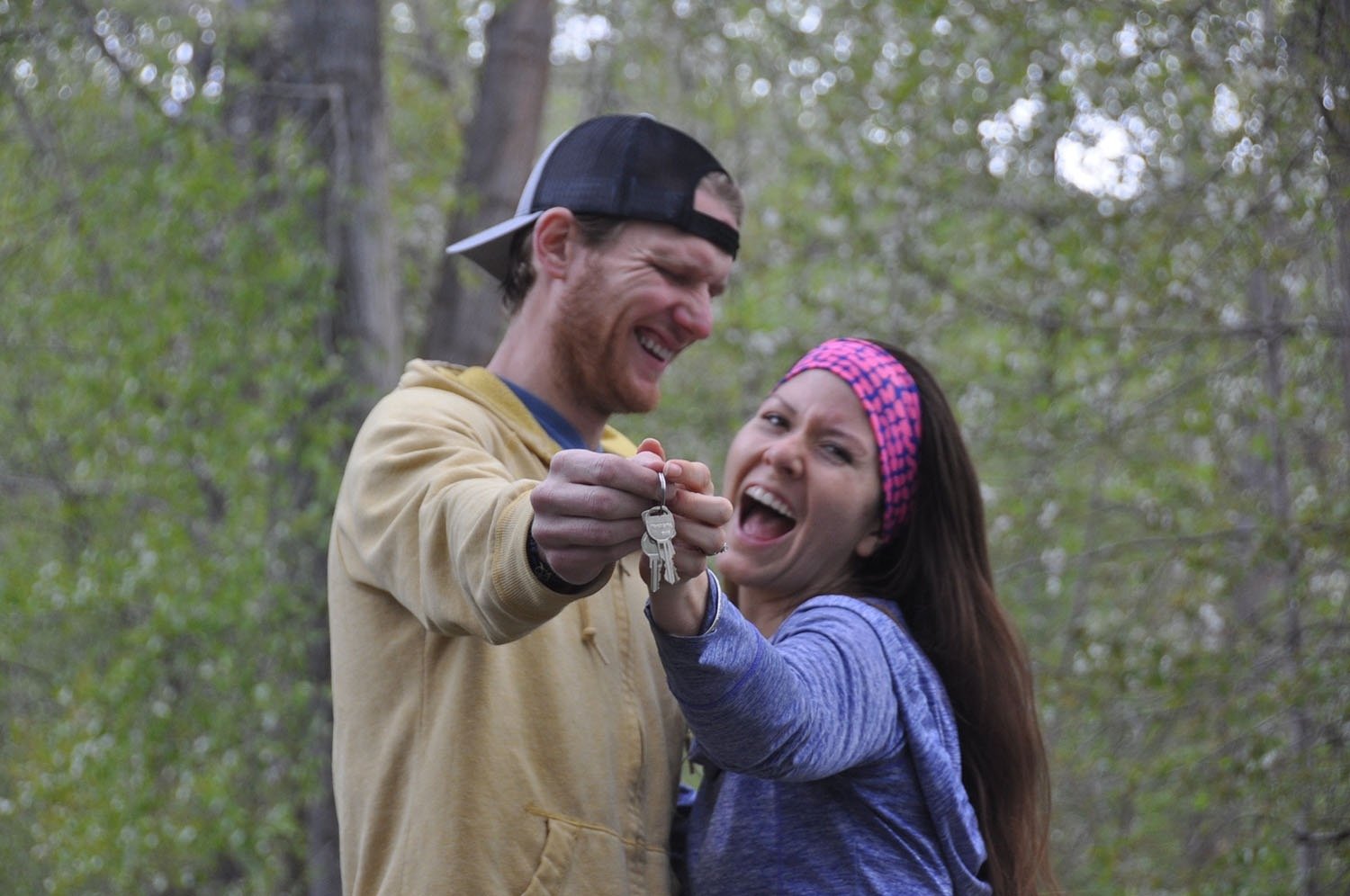 We bought a house.
Or a guess in a more technical sense, we bought a home.
Are you ready to see it?
I'm going to give you a heads up and tell you that you probably won't think it looks much like a home on first glance. So keep that in mind.
Alright, here you go.  A little peek at our new "home"…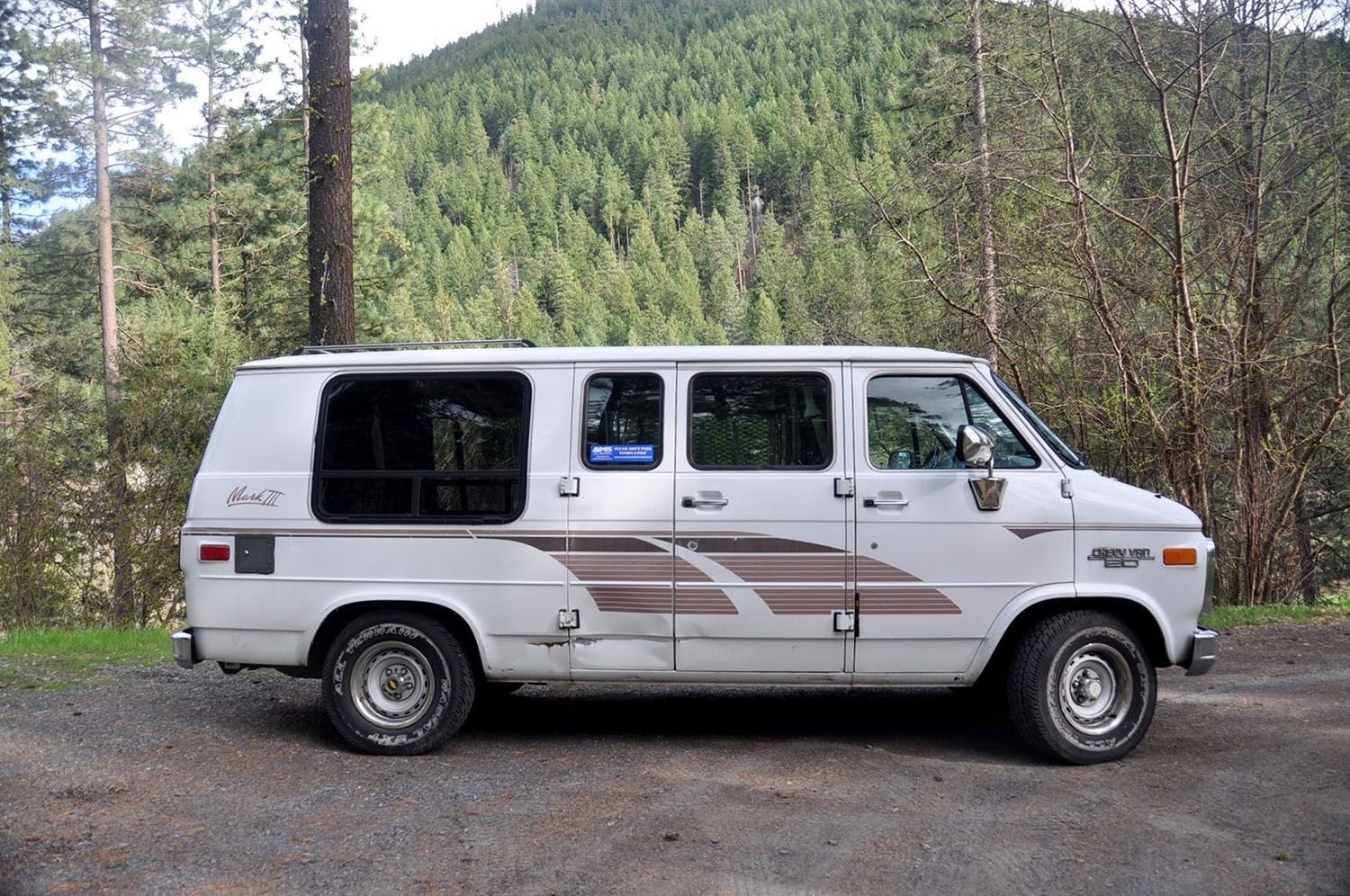 Sure, it's just a van, but we have big plans for him (or her!).
Side note: you might find this weird, but we name all of our vehicles. (Anyone else?!) We have yet to determine if this is a boy car or a lady car…
Do you remember when these beastly vans were all the rage?! I had a childhood friend who had one of these bad boys (well, her parents did…), and I tried my darndest to get my parents to buy one of these gigantic living rooms on wheels. That's how I always imagined it anyway.
Well, two decades later and I have my very own moving living room. And bedroom. And kitchen.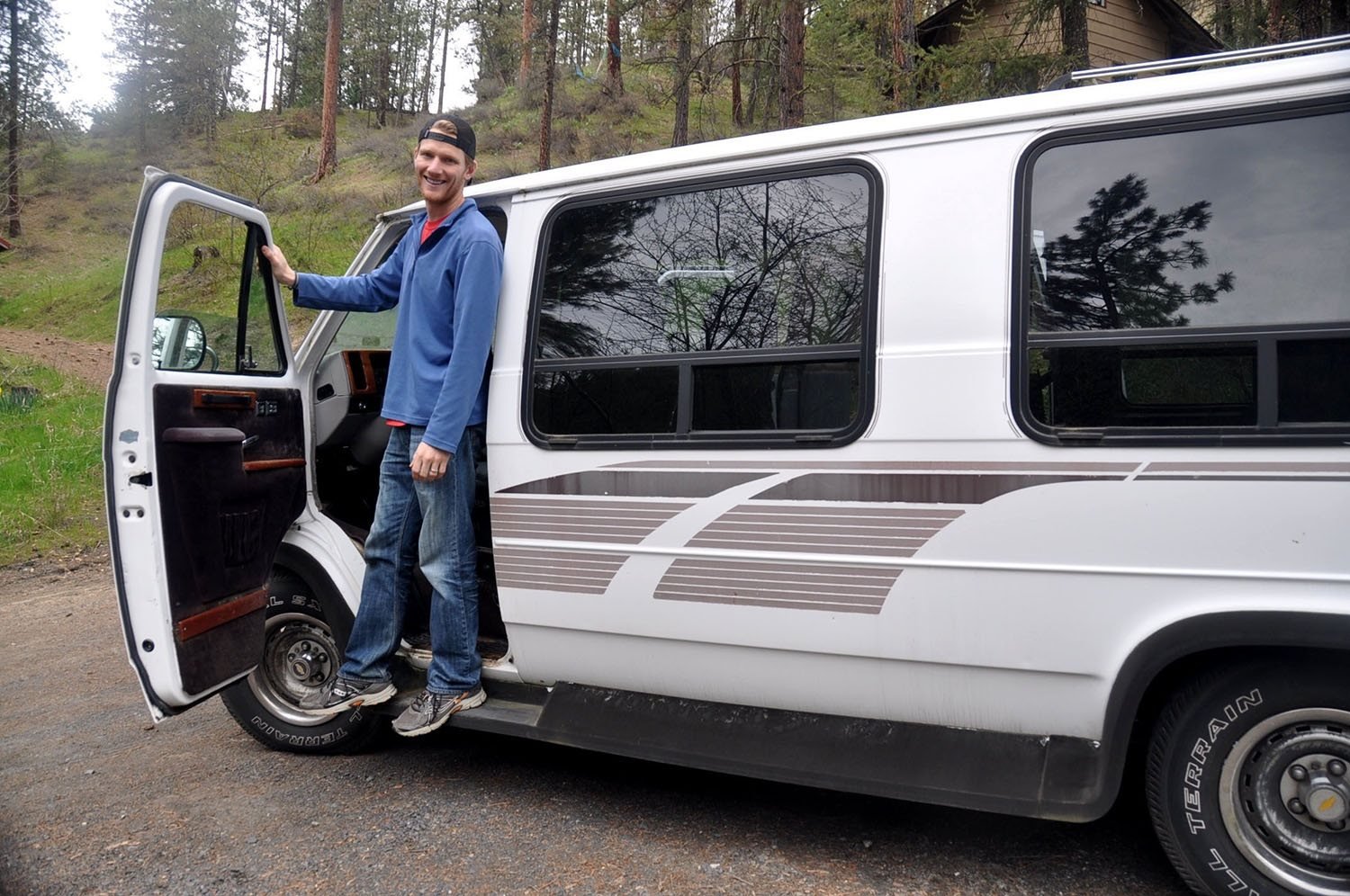 If you look closely (and use a little imagination!) you might be able to picture room for a bed and a cooking area and a little sink.
Can you see it? CAN YOU!?
Nah? Don't worry, we will be letting you in on some of the transformation so you can see the end result. We've got tons of pictures of all our projects coming soon! (I just hope it all turns out as badass as we are imagining!)
After being somewhat nomadic for the last few years it feels kind of scary to own something this big. This permanent. But it's kind of exciting, too. And we've come to find that some of life's best things are both scary and exciting…
Like the time a year and a half ago that we boarded a one-way flight to Thailand with no return date in sight.
Or the time we quit our jobs and went on a 3-month trip to South America.
Or how about that time when we picked up and moved to South Korea to teach English.
Come to think of it, we've had a lot of these scary/exciting moments over the past few years. And we're hoping this #vanlife journey is going to be yet another wild, beautiful adventure.
Our friends have been doing home renovation projects for the last few years, and there' a little part of us that is itching for that. So we've taken on some home-reno projects in a (much) smaller scale.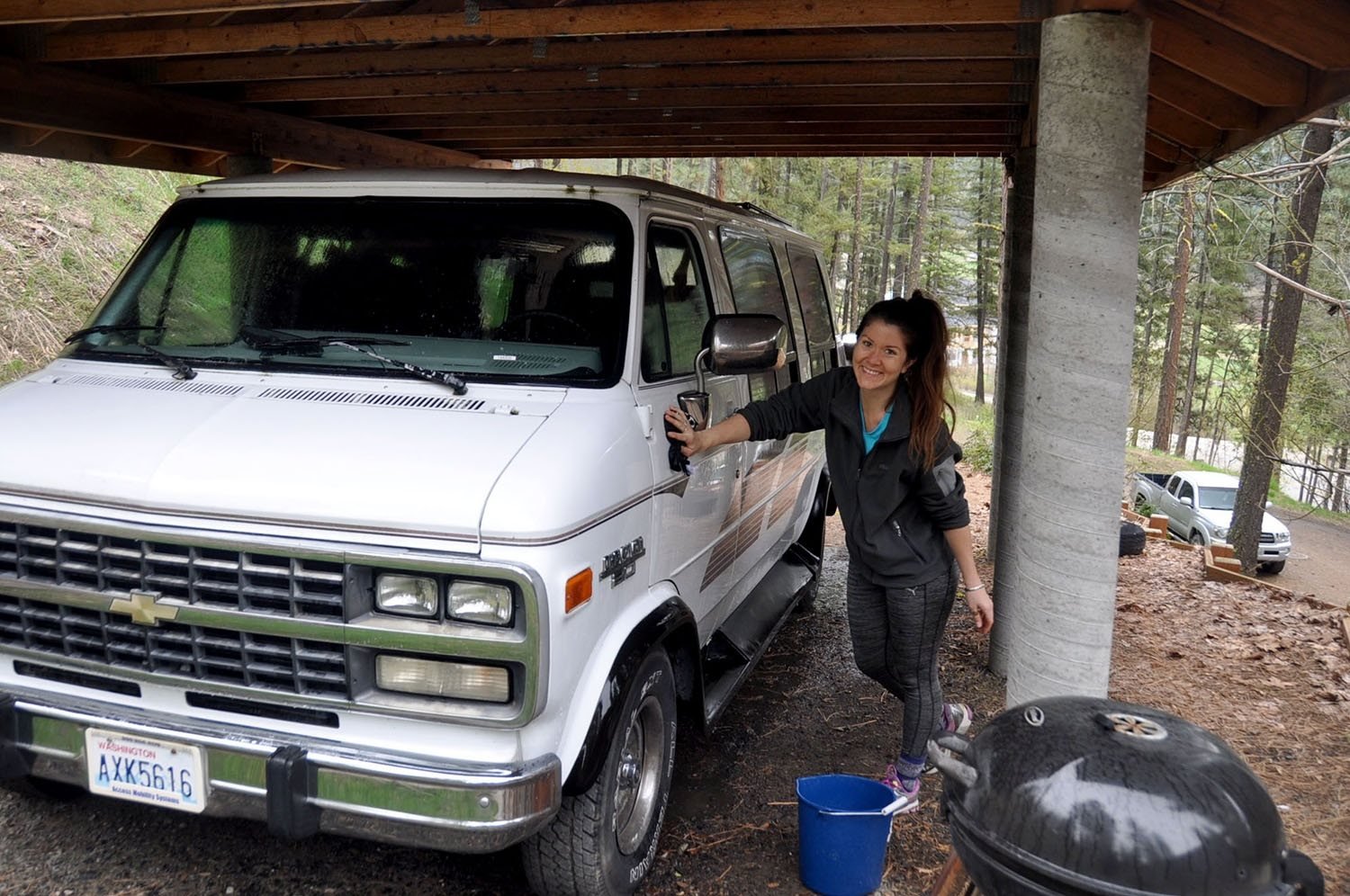 I'll be the first to tell you it's already been a TON of work. When we bought it, the van required an entire day of gutting and cleaning out mold, dog hair and unidentifiable gunk. A lovely task, I might add.
And this van came with a little something special… There was a wheelchair lift installed that we've had to take apart. We had to disable the electrical system, which resulted in Ben getting a few minor shocks (poor guy!), and we spent the better part of a day unscrewing about a thousand super tight bolts.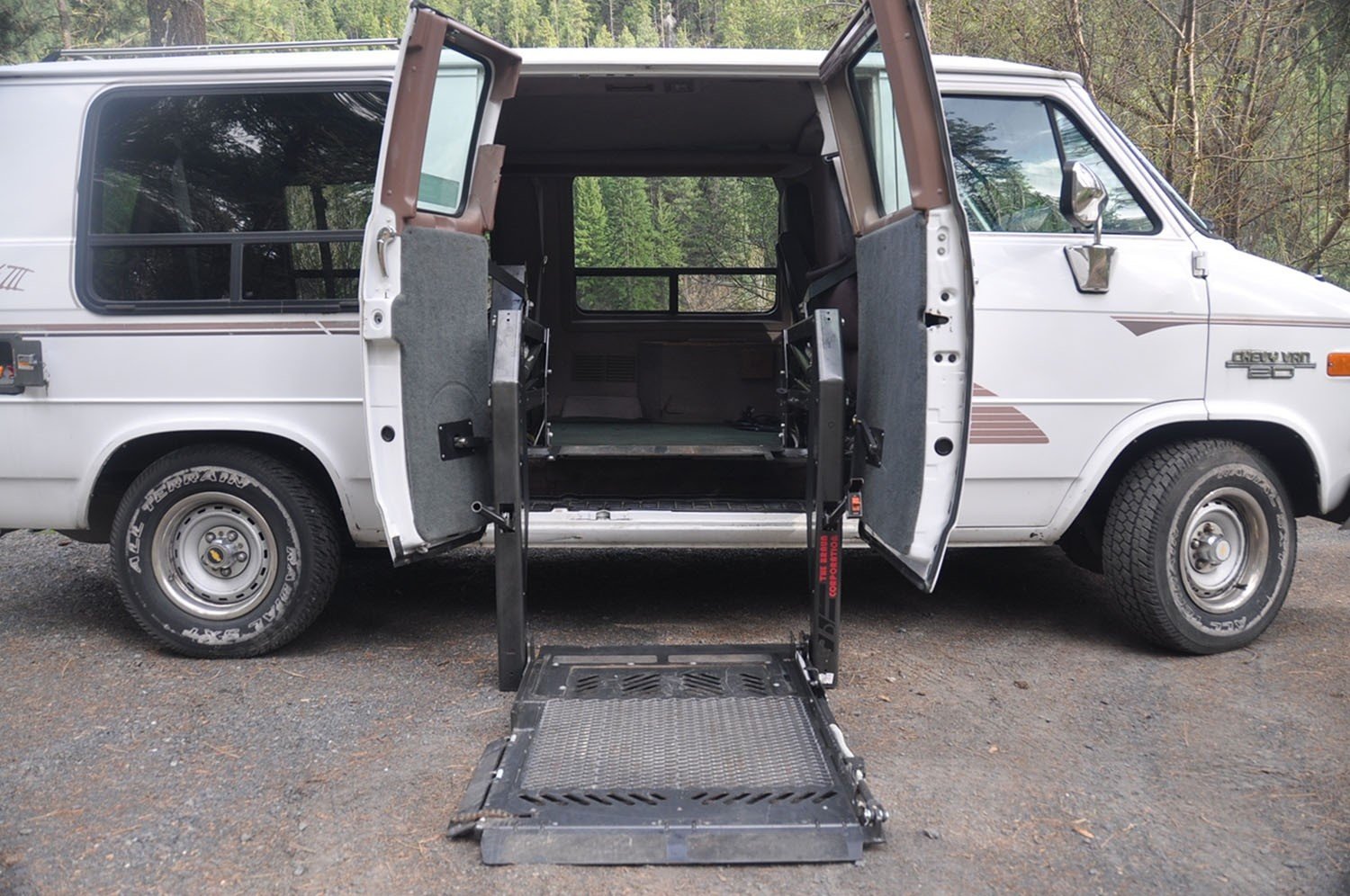 But we're getting there. Slowly, as is our style.
Pretty soon we're going to be waking up each morning in this baby, so I'm hoping the transformation isn't too slow. 
And there's a lot to do transform this 10 foot by 6 foot space into a home. Speaking of which, I think it's time we start asking each other these essential travel partner questions since we'll be spending so much time in close quarters. (#7 might be a point of disagreement for us…)
As we gear up for our summer road trip and a couple months of #vanlife , we are feeling all the feels that come with leaving a place that we have come to call home. Leavenworth, Washington has surpassed all of our wildest expectations and has stolen large pieces of our hearts.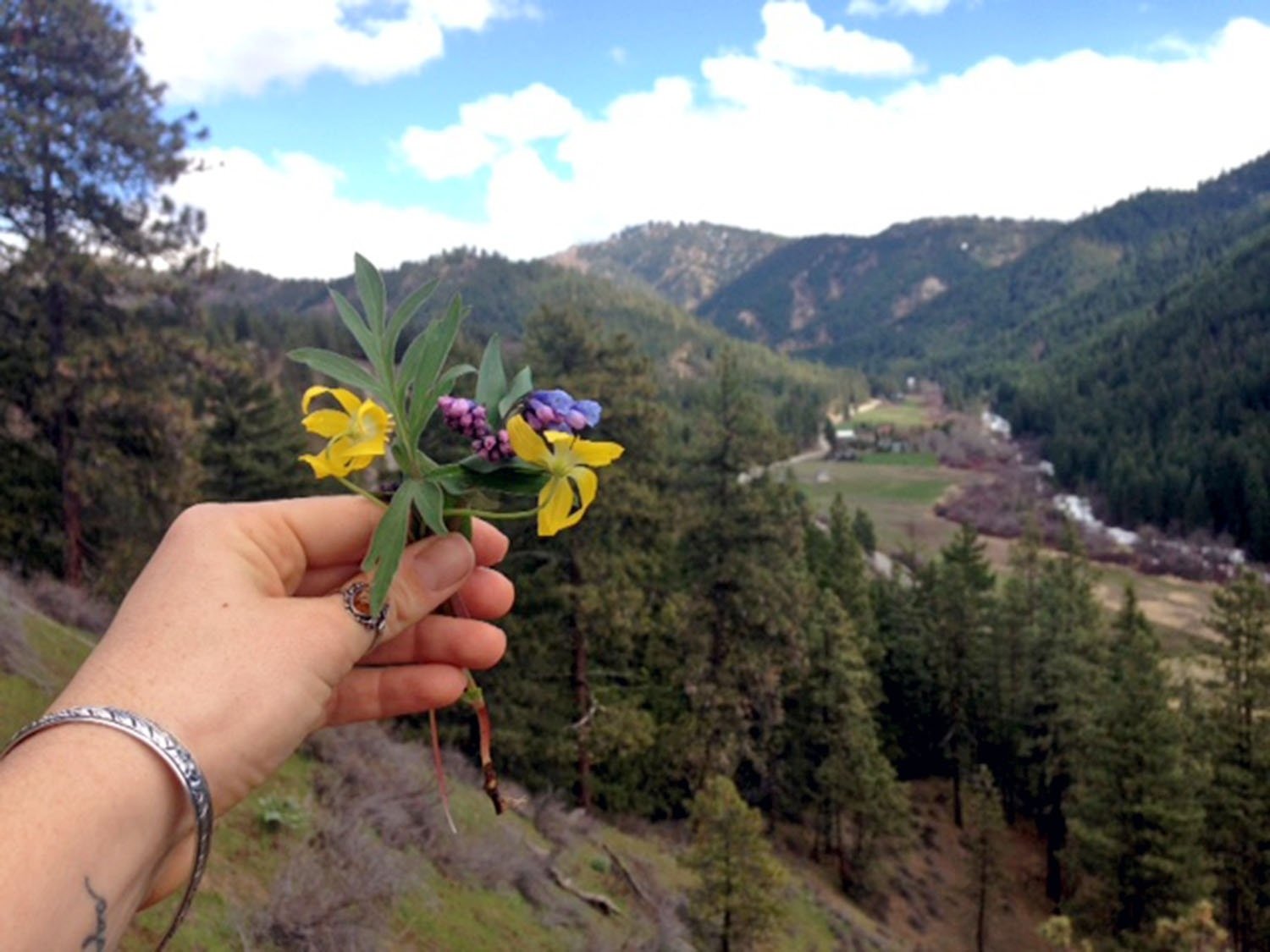 We have been able to live the small town life and have come to seriously love it. We run into people we know just about any time we go into town, and we've have become "locals" at Monday night trivia.
We had the best winter we can remember to date – skiing and snowboarding and snowshoeing and sledding every chance we got. Leavenworth has spoiled us with endless mountain views, wildflowers and forests. The list of adventures to be had in this area is seriously never ending. No exaggeration. 
We're already feeling nostalgic knowing that we'll be waving goodbye this town in the next couple weeks, but we know with certainty that we'll be back. (We are leaving lots of our belongings here, after all).
So while we are absolutely giddy about living in our tiny little "house" this summer, we are soaking up every last ounce of the feeling of calling one place home. 
So where are we taking this new home of ours, you ask? Good question. In short: the Western US, but our exact route is yet to be determined. Got suggestions? Great! We'd love to hear 'em in the comments below!
---
You may also like…
We have TONS of resources on converting your own campervan and living the #vanlife. Check out our Ultimate Guide to Van Life for all the answers to your most burning questions, or read some of our favorite articles below.
We want to hear from you!
What do you think of our little "house"? Is the van life something you'd ever consider?