Denver is a flourishing city with diverse neighborhoods. If you're having trouble narrowing down where to stay in Denver, we've got you! In this guide, we'll walk you through each neighborhood in detail so you can figure out the best fit for your stay in Denver.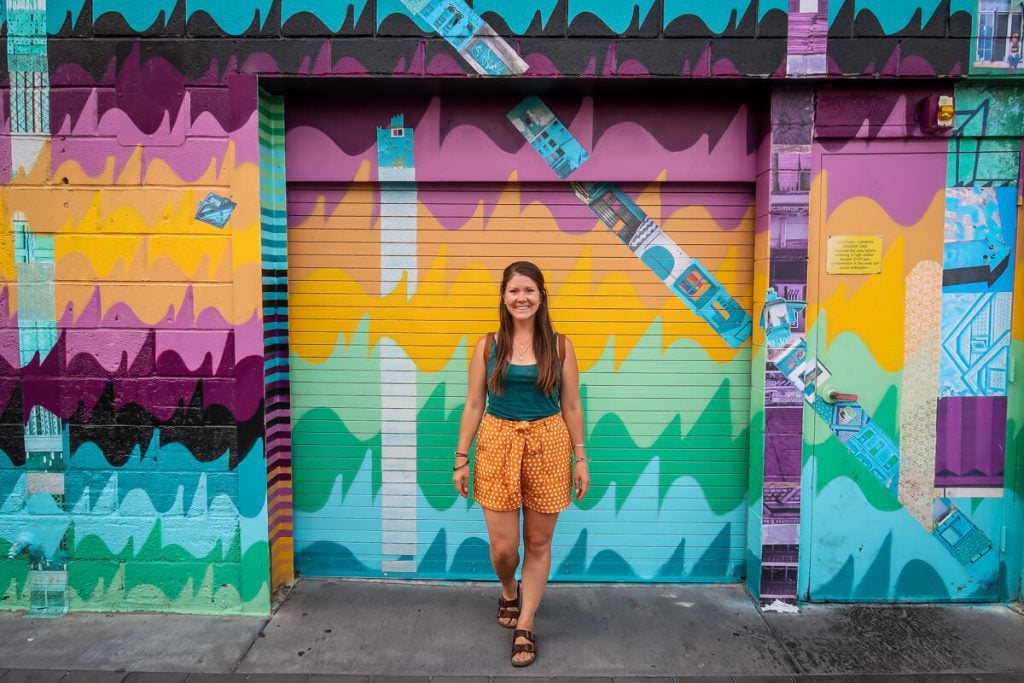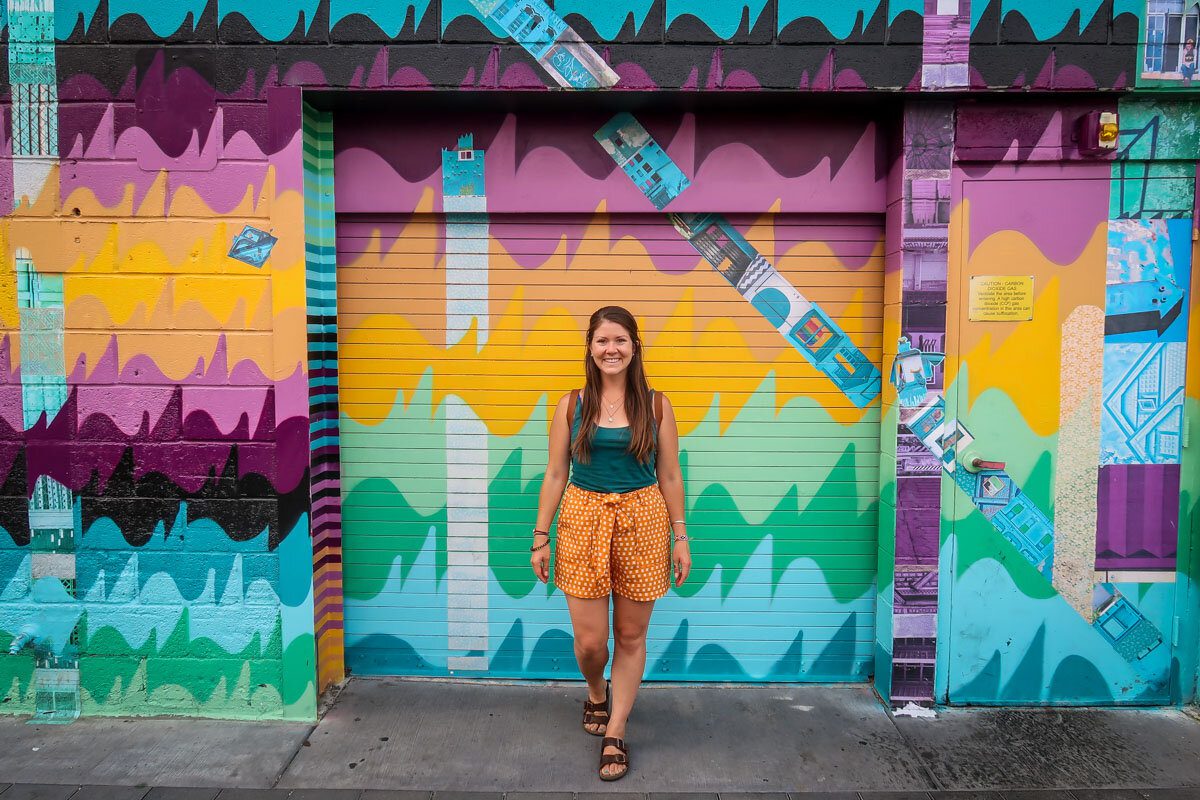 Denver is a lively (and gorgeous) city adored by outdoor enthusiasts, foodies, sports fans and beer lovers. So… basically loved by just about everyone.
Surrounded by stunning scenery and a short drive from the Rocky Mountains, this city is literally bursting with fun things to do.
Whenever we're planning a trip to a major city, it can be a bit overwhelming deciding which neighborhood to stay in. And truthfully, it comes down to what you're looking for in your trip…
Do you want to be in the middle of the most exciting block so you're walking distance to all the major sites?
Or do you prefer staying in quieter, more residential areas?
There's no right answer here. Sometimes we like the former, and sometimes we opt for the latter. Hopefully the descriptions of the neighborhoods in this article will help you decide where to stay in Denver.
Plus, we're sharing some hotel and Airbnb recommendations to make the whole process easier!
Best places to stay in Denver for…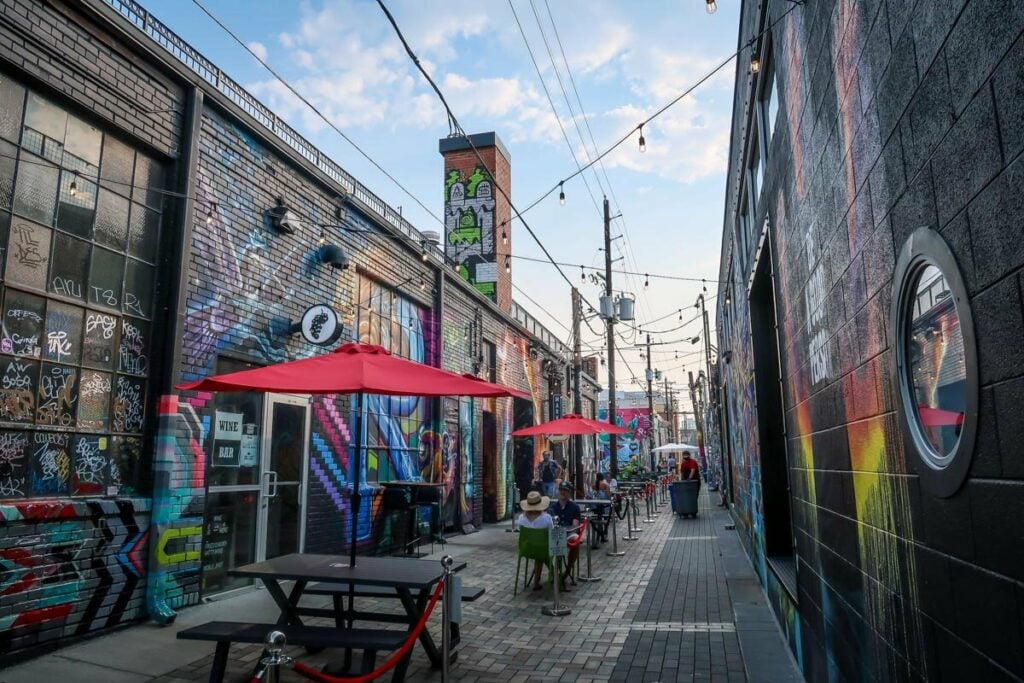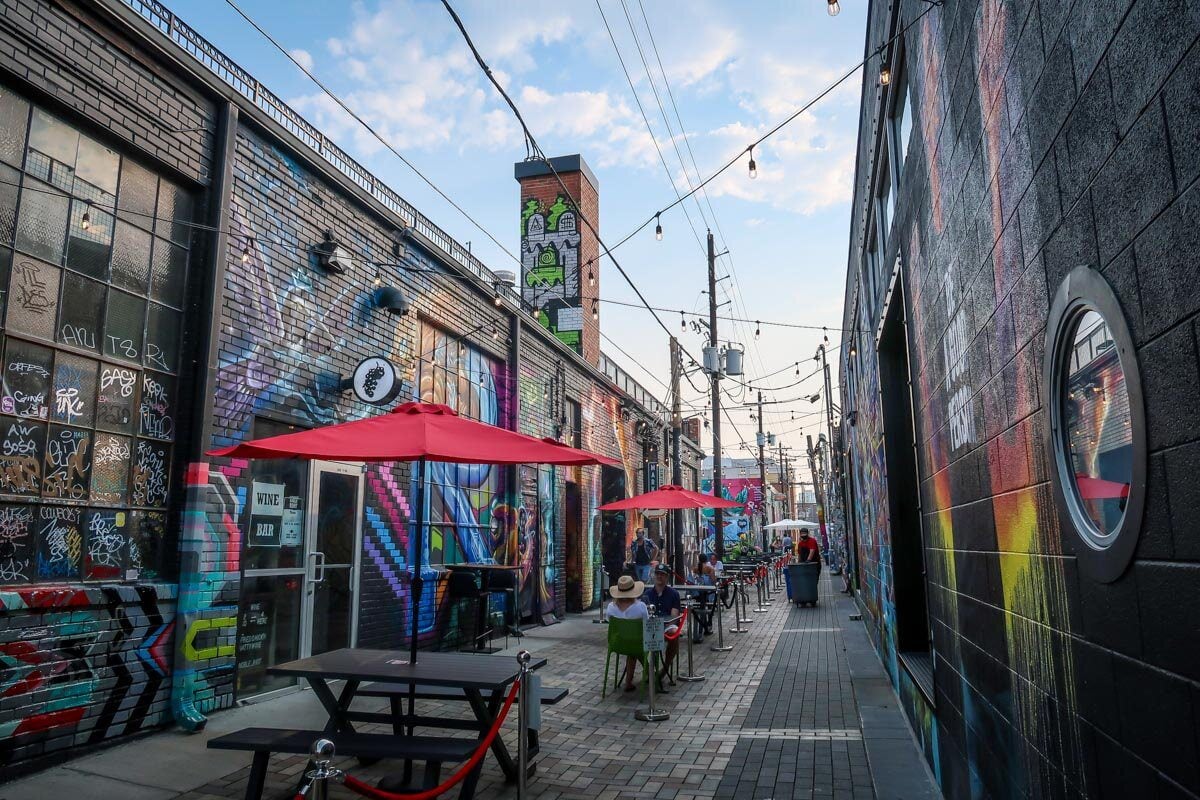 If you're looking for quick answers, here are our suggestions on where to stay in Denver for different travel scenarios. If you want more info and the lowdown on each neighborhood, click on the 'hood to jump to that section of the article, or just keep reading.
Other article contents
Psst! If you have more time, be sure to check out our bucket list of epic things to do in Colorado!
---
Overview of Denver neighborhoods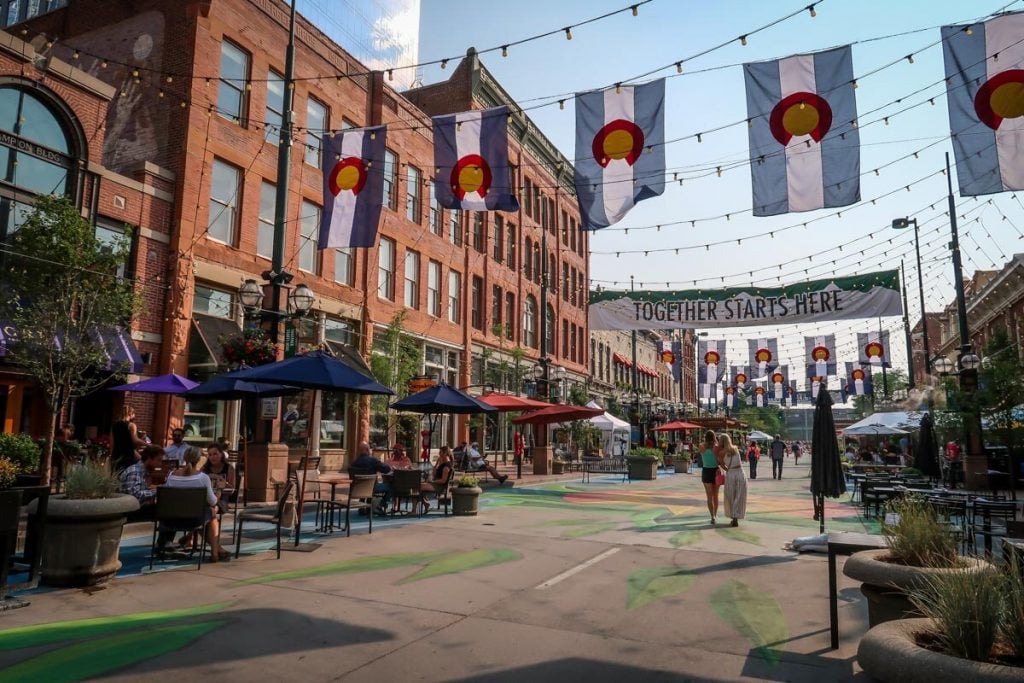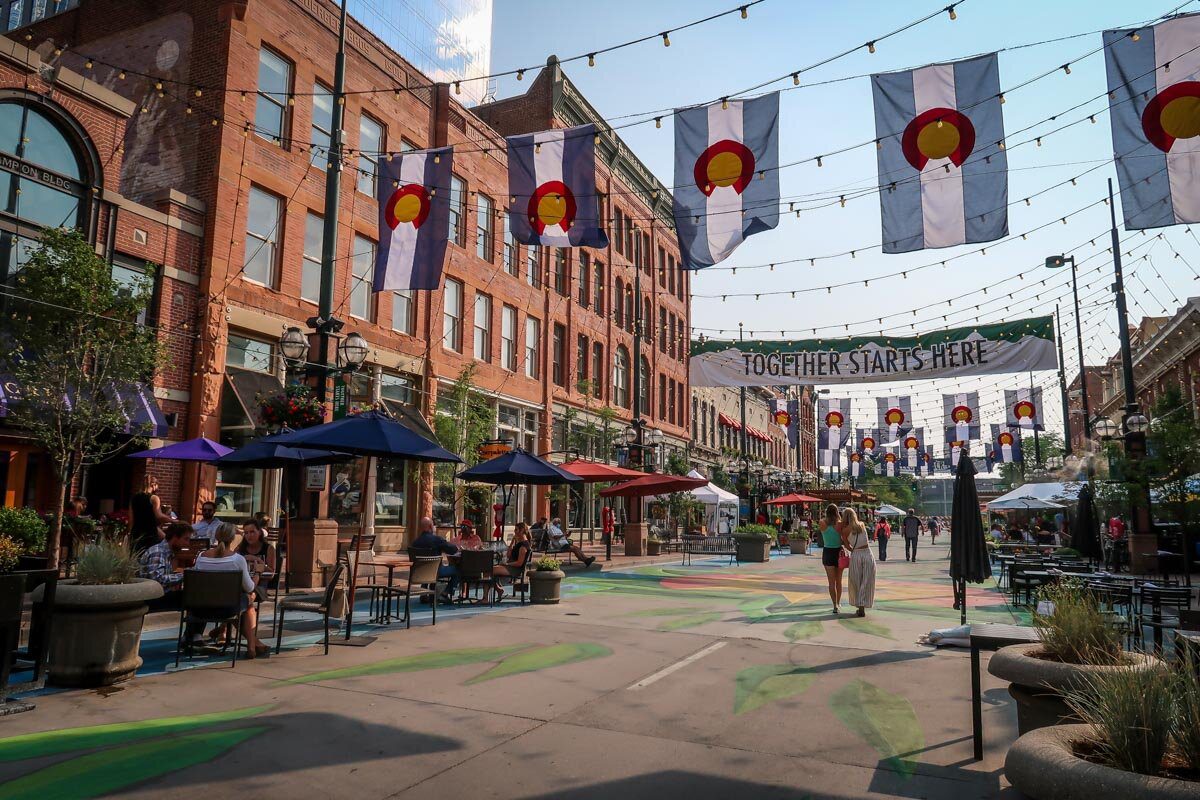 When we first started planning our trip to Denver, we realized that Denverites (is that what you call them?!) really love their abbreviations. Just check out the neighborhood names below!
The neighborhoods surrounding the downtown area (first 3 on the list!) are super walkable, full of restaurants, cafes and plenty of nightlife. They are also near Union Station, so you'll have easy access to the light rail train system and the airport. Staying here will feel like you're right in the middle of everything.
As you get further from downtown, the neighborhoods will start to feel more residential. And while they are all very pedestrian-friendly on their own, you'll likely need to rely on other modes of transportation – especially if you want to explore the downtown area more.
Insider Tip: The light rail system in Denver is clean, affordable and super efficient. If you are on a tight budget, save money by staying further outside of the city near a light rail station. That way you can easily hop on the train and be in the center of downtown without having to worry about parking or finding a ride!
Getting around Denver
Denver is a large metro area with many neighborhoods to explore, not to mention all the epic mountain adventures surrounding the city!
Here are the best ways to get around in Denver:
Getting to and from the airport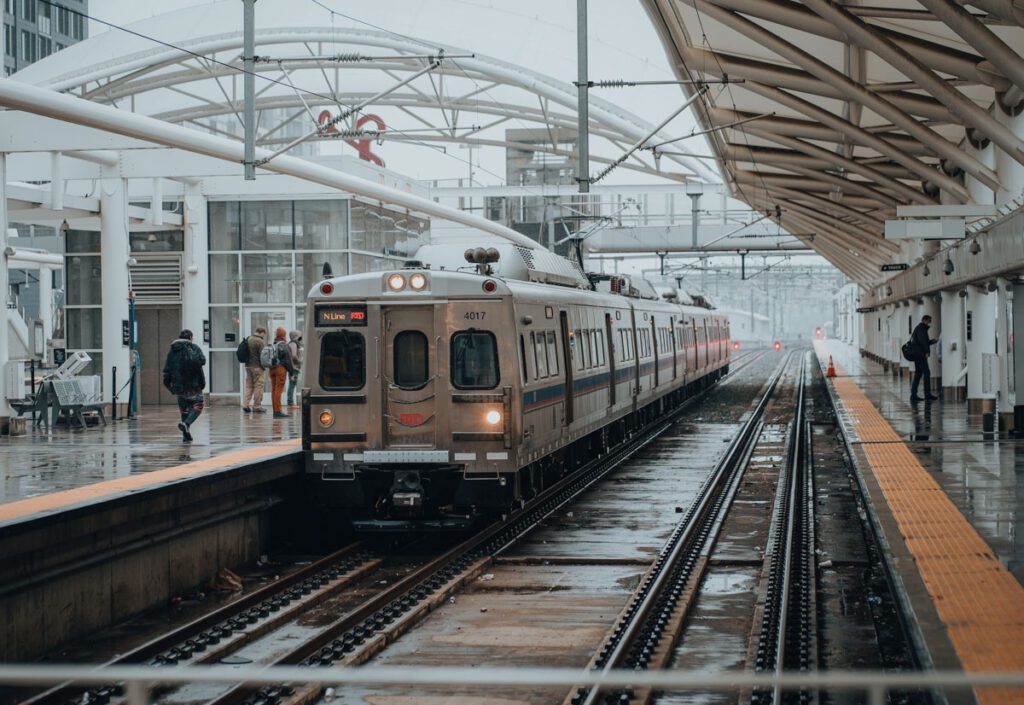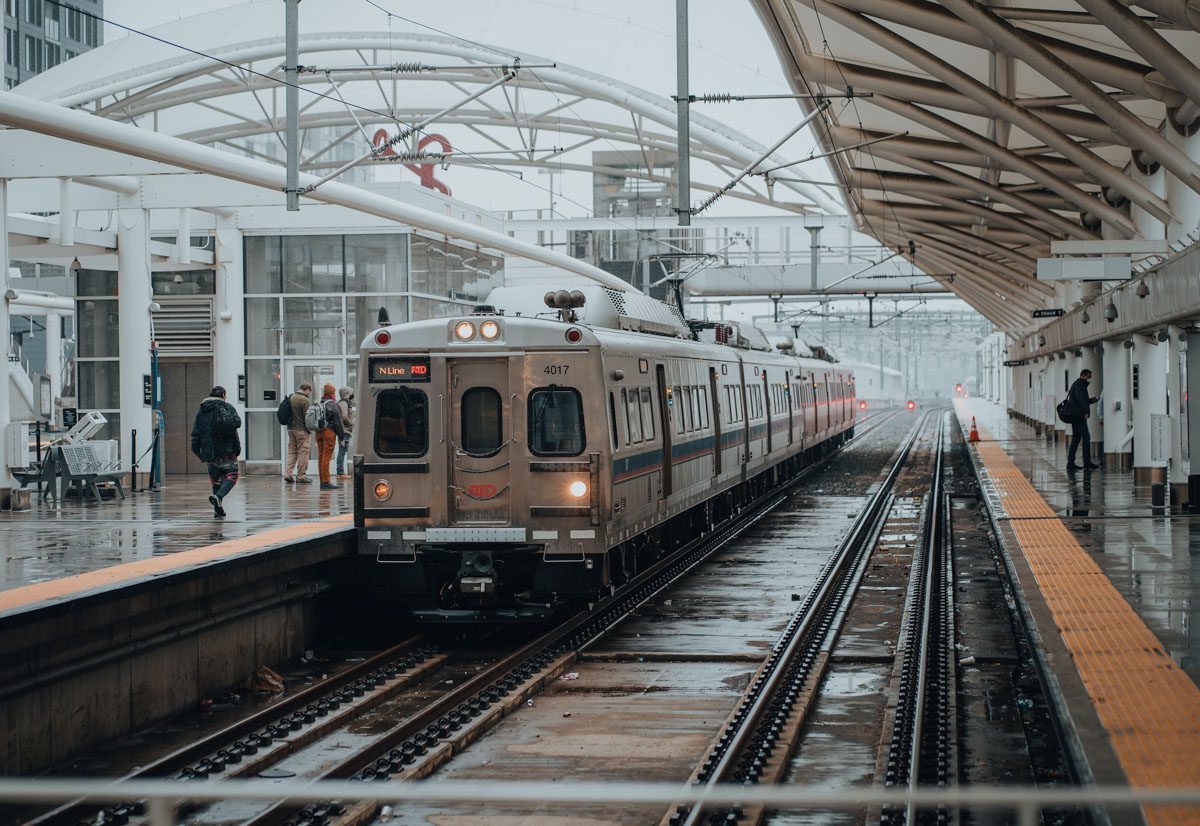 If you look at the Denver International Airport (airport code: DEN, also known as DIA) on a map, you'll notice it is quite a ways outside of the downtown Denver area. In rush hour traffic, this trip can be a bit of a hassle by car or taxi. That's why the easiest way to get to and from the Denver airport is by light rail.
The A line on the Denver light rail travels between Union Station in downtown Denver to DIA, making 6 stops along the way. The 23-mile ride takes about 45 minutes and a one-way ticket costs just $10.50.
Trains depart every 15 minutes between 5:00 a.m. and 8:00 p.m. and every 30 minutes outside of those hours.
The RTD MyRide mobile ticketing app is the easiest way to purchase a ticket on the go. Otherwise, you can purchase tickets from ticket vending machines on rail line platforms and inside Union Station and DIA at the RTD sales counters.
From baggage claim: Follow the signs to exit the airport facing the Westin Hotel at the south end of the terminal. Exit through the doors and follow the escalators down to the light rail platform. To the right of the escalators you'll see the ticket vending machines and the trails will load straight ahead.
Rental car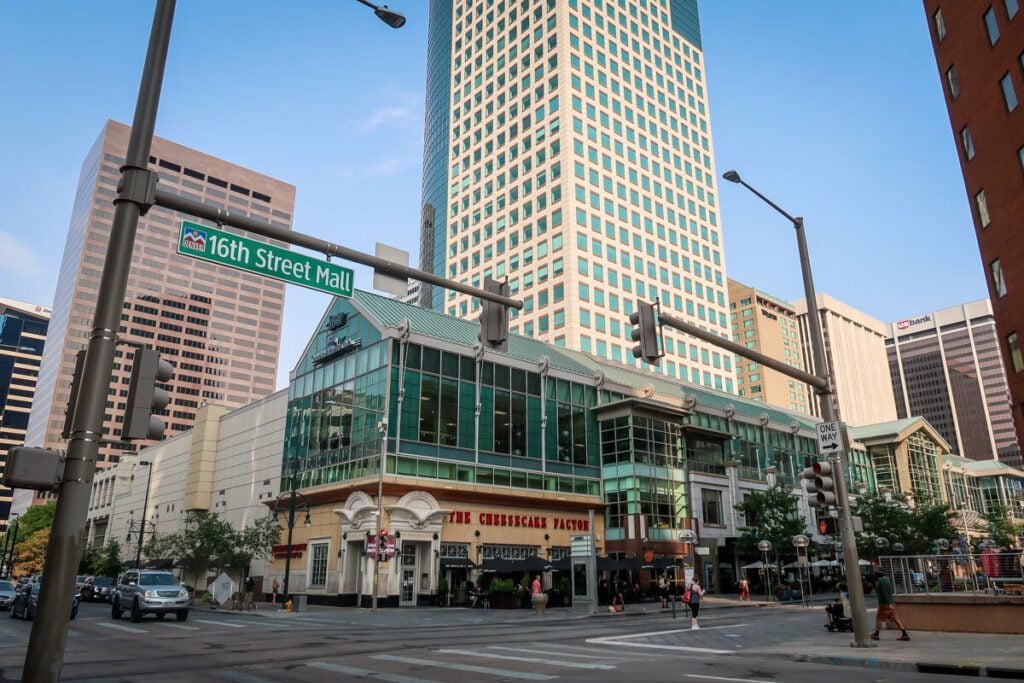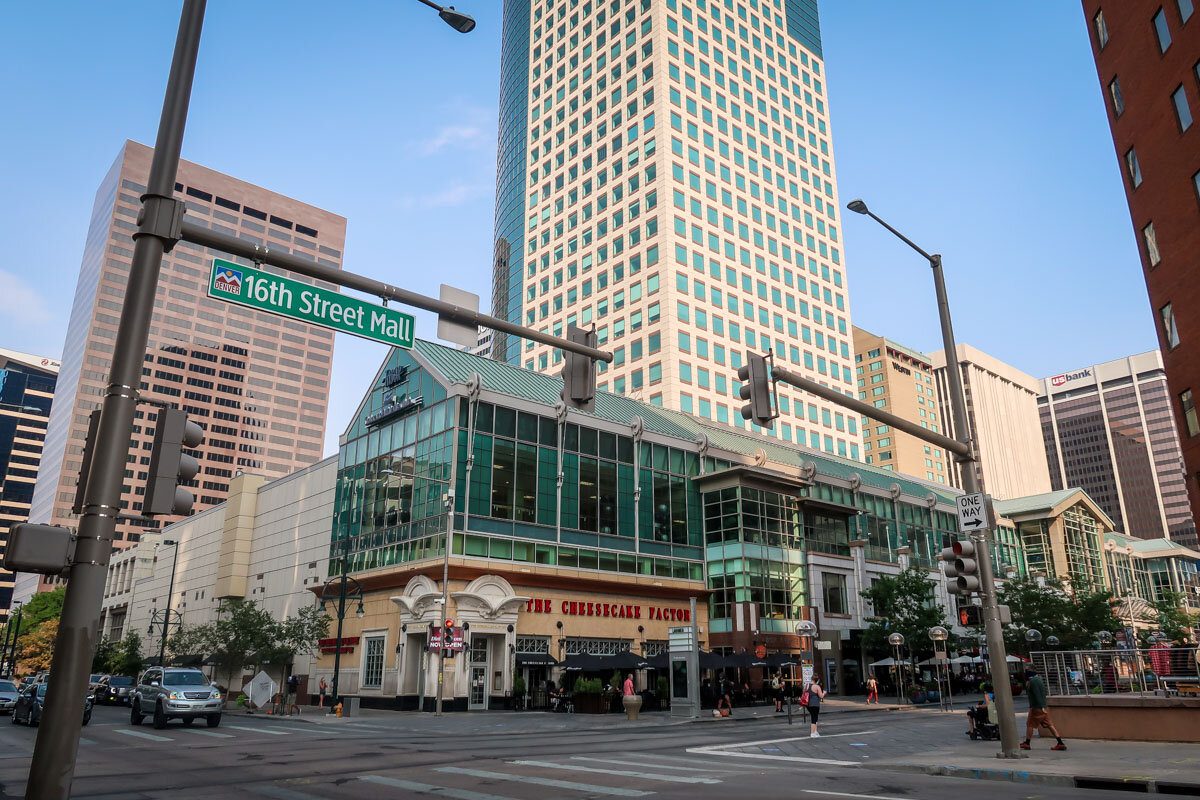 If you base yourself in the downtown area (LoDo, LoHi and RiNo), you could get away without having a car. That said, if you want to explore more neighborhoods or even take a day trip from Denver (highly recommended!), a car is kind of a must.
Denver is pretty spread out, so having your own transportation makes it much easier to see all the sights.
There are plenty of places to rent a car around the city, but if you are flying into DIA, you'll likely want to pick up a rental car right after you land. Denver Airport has off-site rental car facilities that connect to the airport via a free shuttle. (We've taken this guy a few times and it's super convenient and comes every 15 minutes or so.)
We recommend using a platform like DiscoveryCars.com to search your options and compare prices.
Search & Compare Rental Car Prices
Discover Cars: We personally use this aggregate site to compare rental car prices from all the big name companies and get the best price possible.
RentalCars.com: We've had good experiences finding rental cars with this site in the past.
Tip: Make sure your hotel or Airbnd in Denver has parking (hopefully free parking!) because it can be hard to find parking otherwise.
Uber or Lyft
If you don't want to drive yourself and deal with parking, rideshare apps are the next best thing. Especially if you plan to have a few beverages out in the city. Don't risk driving, instead, order an Uber or Lyft to get you where you need to go. Downtown Denver is decently sized but you can get to and from most places pretty quickly.
Metro Bus/Light rail
Denver is a fairly well connected city when it comes to public transportation. There are public buses and light rail trains throughout the city.
A typical one-way fare is between $2.25 to $3 depending on how far you go. We prefer to use Google Maps to plan out our trips on public transportation.
Bicycle/electric scooter rental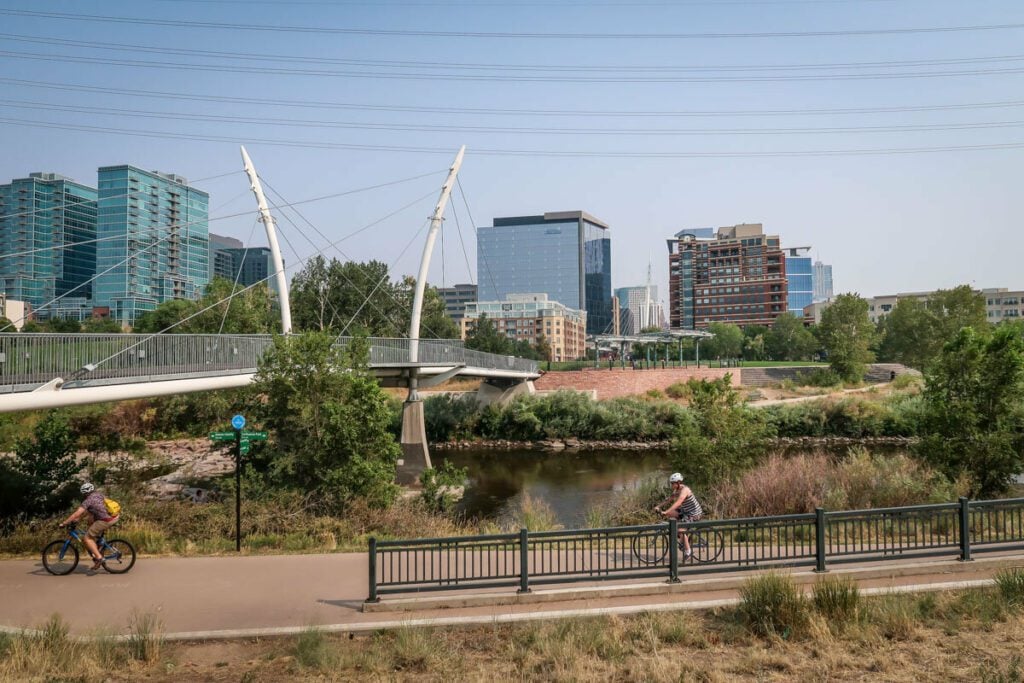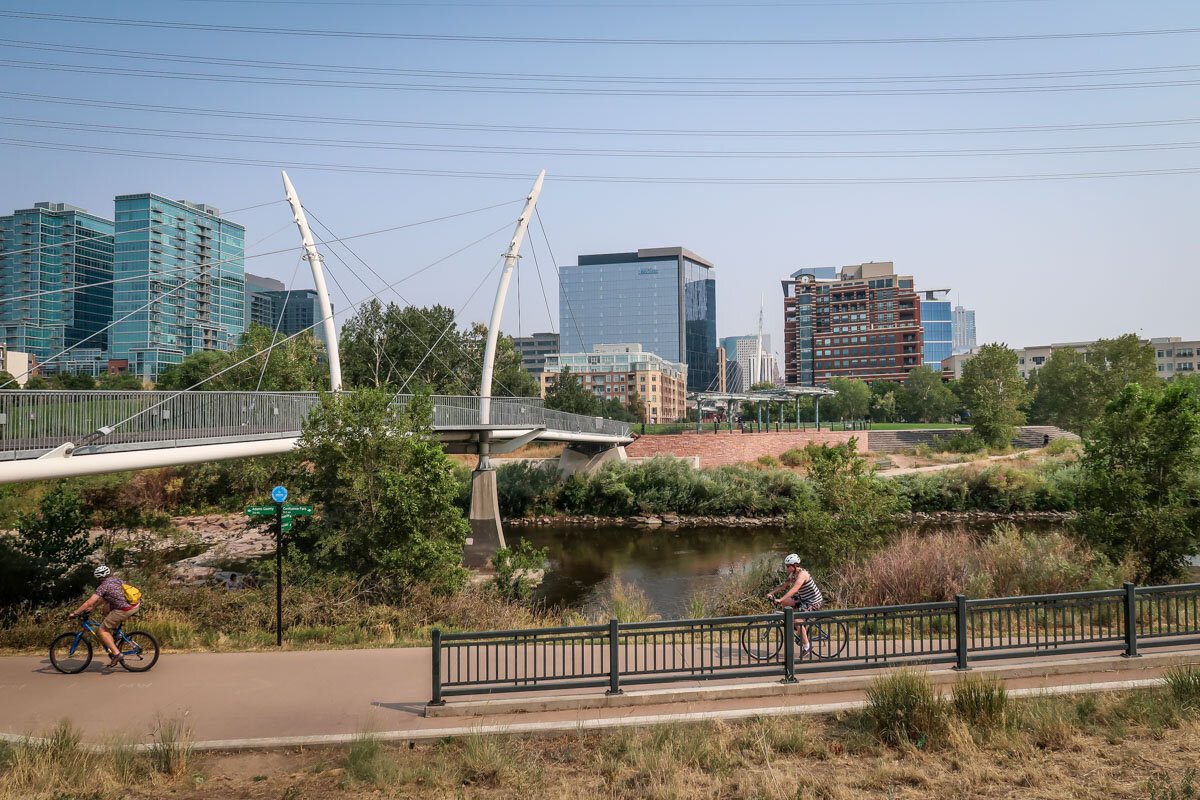 Something super innovative about Denver is their bike and scooter rental programs. Not only does renting limit traffic on the roads and reduce your carbon footprint; it'll also save you some cash.
Using the Lyft app, you can rent bikes in the exact same way as you'd book a car. Once you click the bicycle icon, it'll show you where the bikes are located near you. Just walk to the nearest one and off you go! For bikes, there is an unlocking fee of $1 and $0.39 per minute after that.

Using the Lime app, you can rent e-scooters for an unlocking fee of $1 and $0.15 per minute.
Quick note: Whenever using scooters or bikes, be sure you're being respectful and aware of pedestrians and walkways so everyone can share the space comfortably and freely.
Both these modes of transportation are an affordable way to travel and allow you to access some things you might otherwise miss if you were traveling by car or bus.
Aside from the Lyft and Lime apps, there are loads of bike shops around Denver where you can rent bicycles such as Cycleton ($100 per day) or Pedego Electric Bikes ($90 per day; plus they offer hourly rates).
A simple Google search of rentals near you—or a walk down the street—will lead you in the right direction.
---
LoDo (Lower Downtown)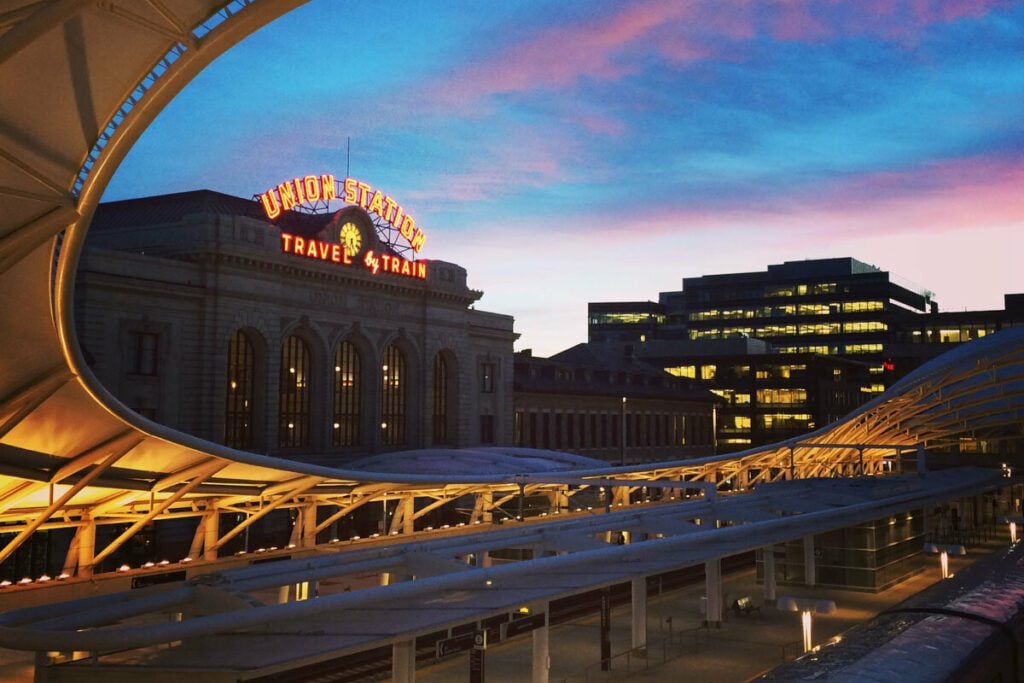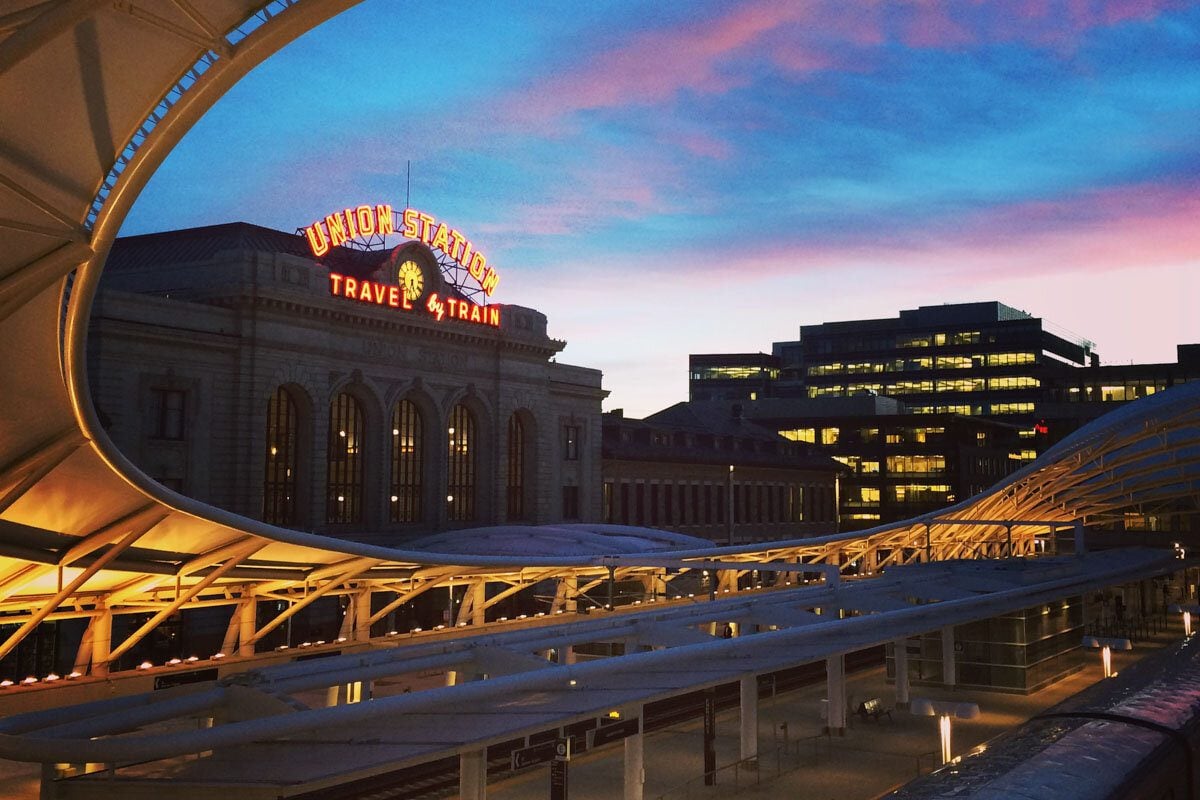 LoDo is the area surrounding Union Station and is full of tons of new high-rise apartment complexes and trendy hotels.
There are plenty of fine dining and cultural attractions in this area, but the closer you get to the ballpark, the younger the nightlife crowd tends to get. Blake Street and Market Street near the stadium in particular, are lined with bars and nightclubs that attract a young crowd.
This area is also somewhat notoriously scattered with homeless people, especially in the area near the Denver Rescue Mission (which borders Five Points).
Highlights of LoDo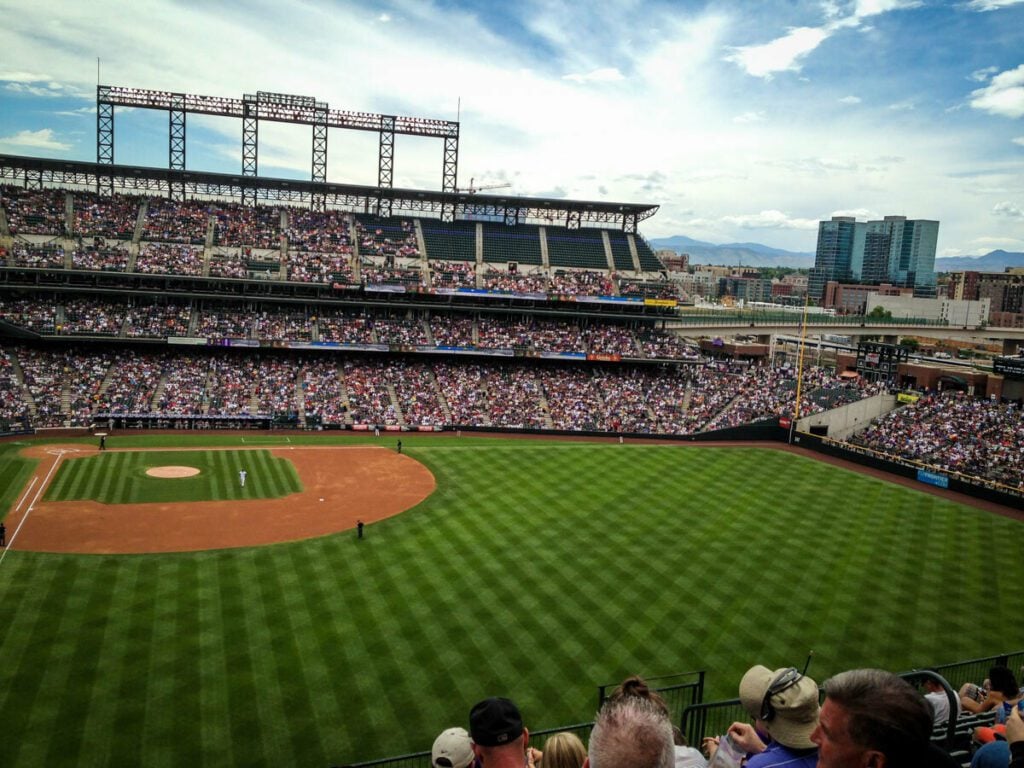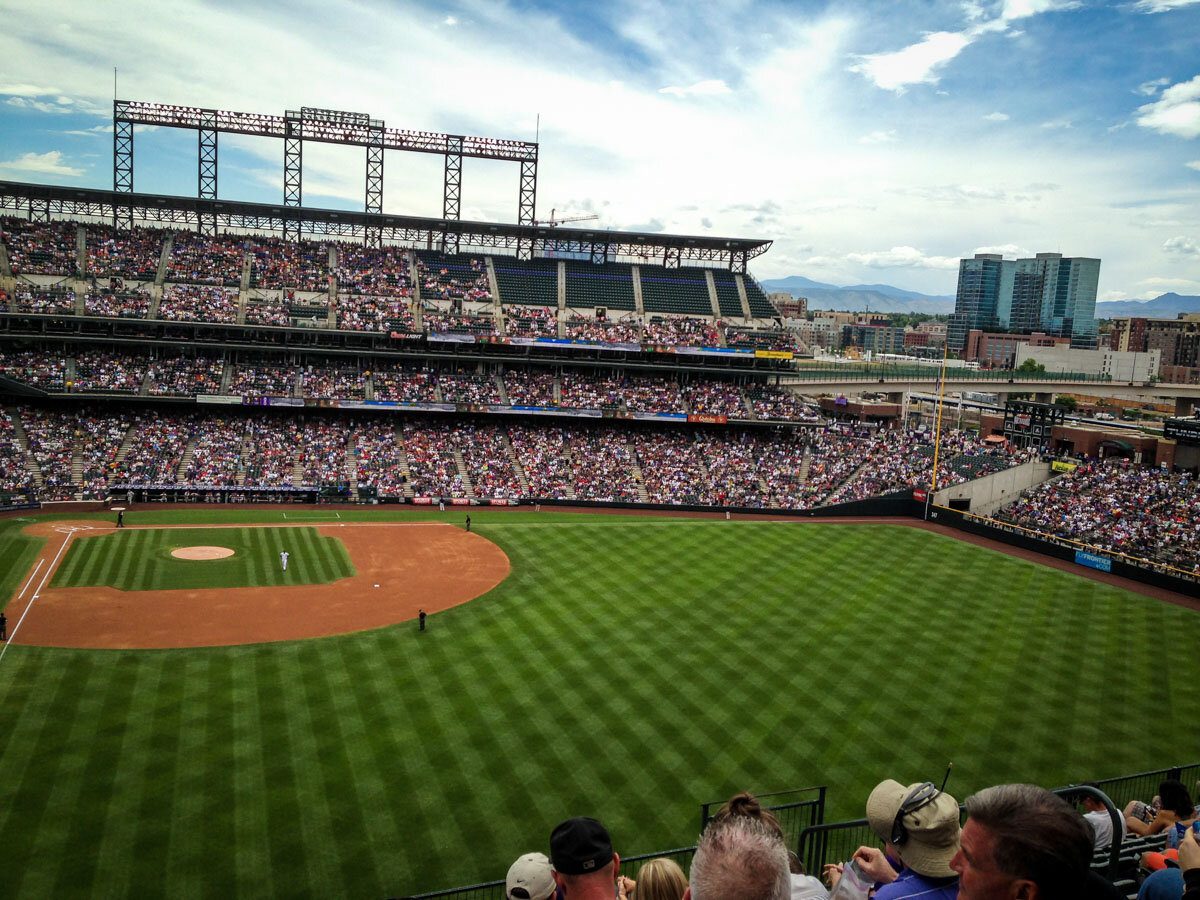 Check out the restaurants, food stalls and overall atmosphere inside and around Union Station. Some of our favorites are Mercantile (for a fancy dinner), Cooper Lounge (for cocktails), Stoic & Genuine (for seafood), Snooze (for brunch), and Milk Box Creamery (for sweet treats).

I've now named about half the restaurants in Union Station, but you really can't go wrong, no matter what you pick!

Meander through Larimer Square and be sure to come hungry. There are tons of great restaurants in this short pedestrian only section of Larimer Street.

Have dinner at the highly acclaimed Rioja restaurant and indulge in their creative and imaginative Mediterranean plates.

For something quite inexpensive, take a walk along the river. The area has a hip-condo vibe going on (is that a thing?) and it's great for some simple sightseeing and relaxation.
Check out a show or just stop in for a cocktail at Ophelia's Electric Soapbox.
If you're a baseball fan, or just enjoy the buzzing atmosphere on game day, you'll want to grab tickets to see the Rockies play at Coors Field.

If you can't get tickets for a game, pop into one of the many sports bars in LoDo surrounding Coors Field for a pint and some overflow excitement. Jackson's LoDo is particularly lively on game day.

Other notable restaurants in LoDo include: Tavernetta (upscale Italian), Tamayo (innovative Mexican), The Kitchen (American bistro), ChoLon (Asian fusion), Jax Fish House & Oyster Bar (flown in fresh daily).
Best LoDo stays
Pro Tip: We have loads of info on how to book Airbnbs, including red flags to watch out for when booking and a bonus coupon code for first-time users.
LoHi (Lower Highland) & Highland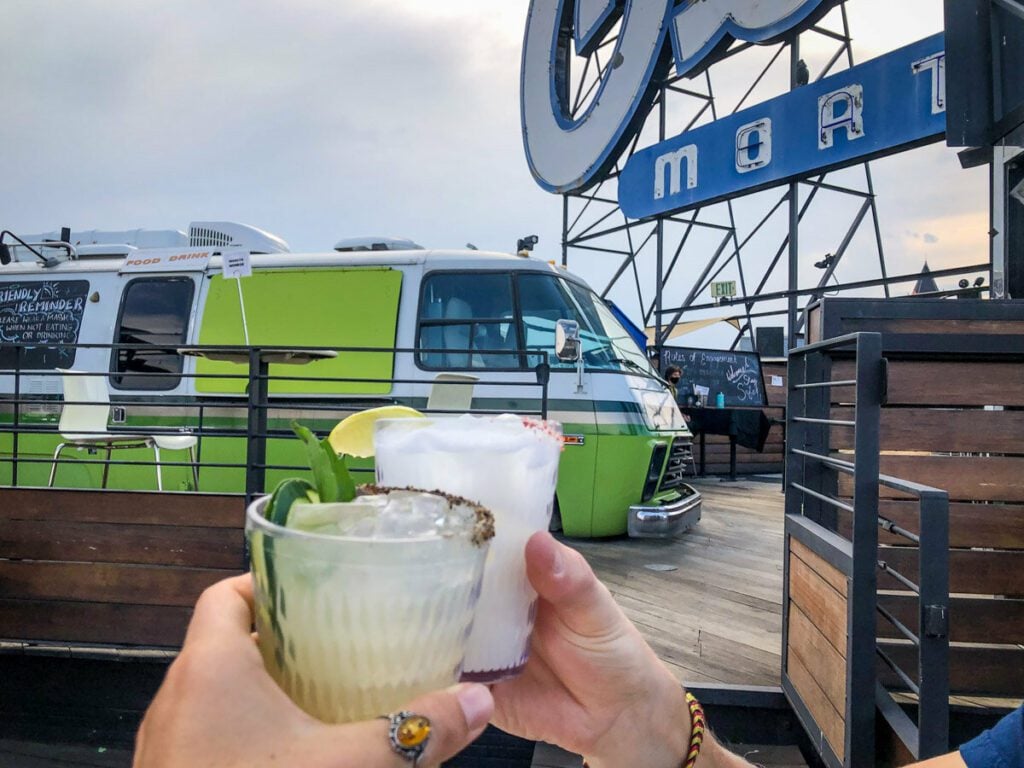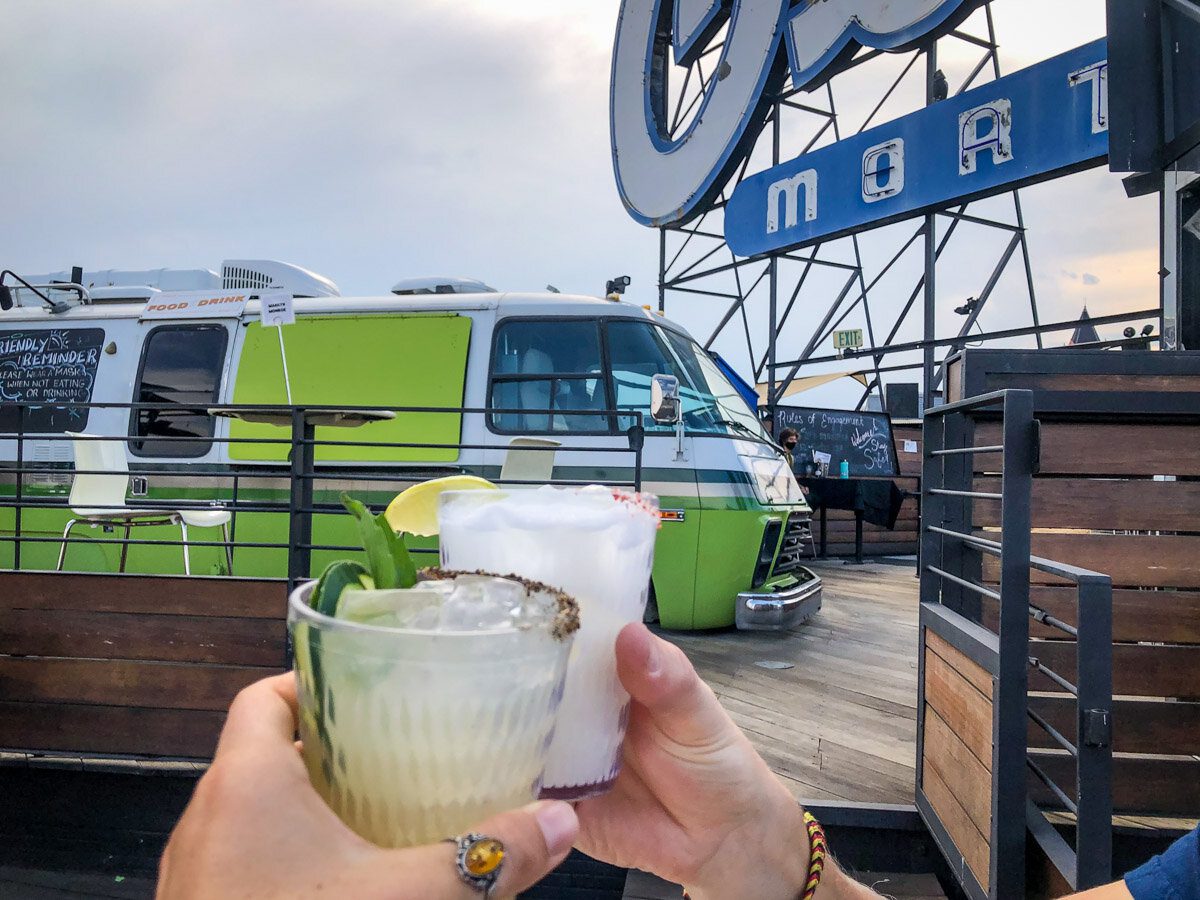 Highland tends to be a bit pricier, especially as you near the Lower Highland area. But with price comes clean and safe. You won't see much of the homeless population as soon as you cross over the highway into this area.
The nightlife in LoHi caters to a slightly more mature crowd (think late 20-somethings and 30-somethings) than other areas like LoDo and Cap Hill, which play host to more recent college grads.
Highlights of LoHi & Highlands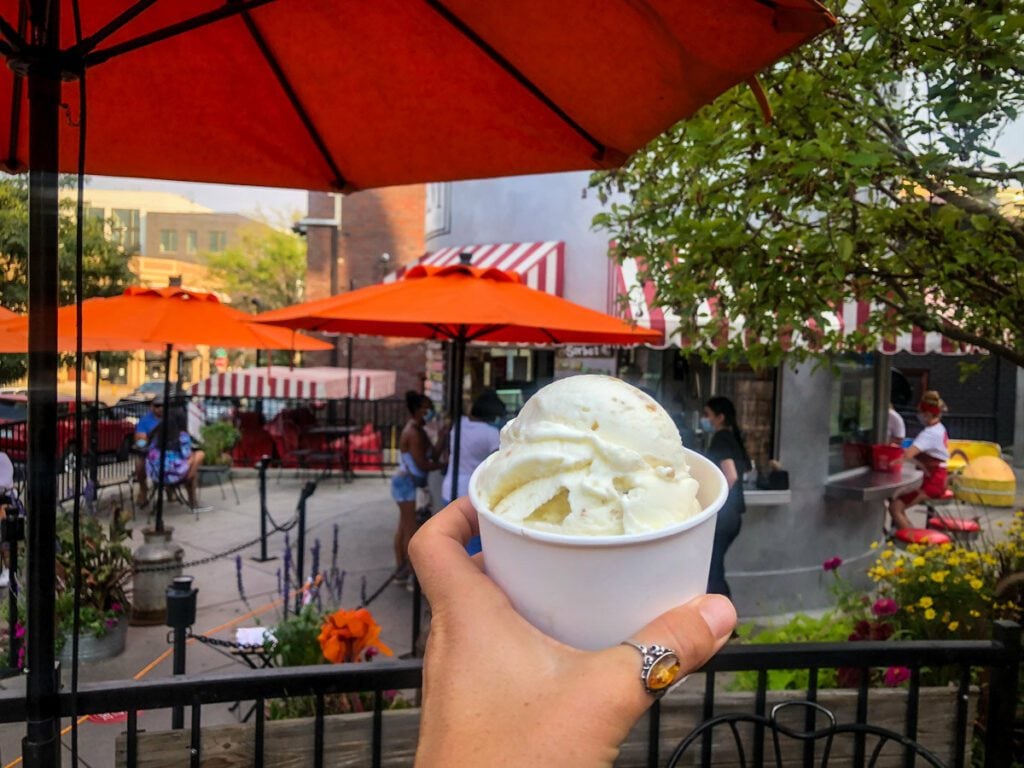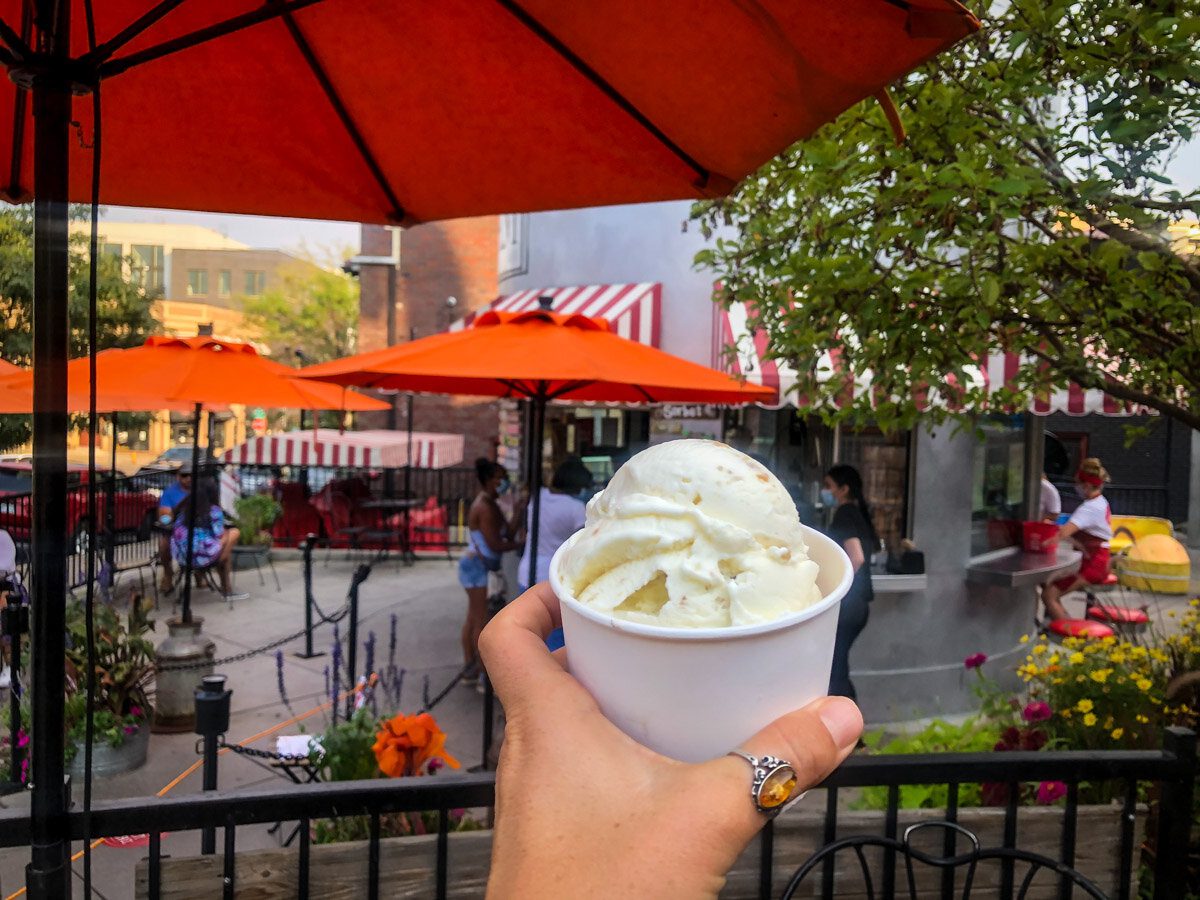 LoHi is the perfect area to enjoy a gorgeous craft cocktail without worrying about having it spilled by a rowdy patron (…always a plus, right!?) The vibe in LoHi is very sophisticated.
Stand in line for a scoop of the legendary Little Man's Ice Cream.
Catch sunset at one of the many rooftop bars in the area. For something a little quirky, try the rooftop at Avanti which is made out of shipping containers – bonus for upcycling!
Pop in for dinner or a cocktail at Root Down. We love their focus on sustainability and locally-sourced foods. Plus, they are totally wind-powered. How cool is that?!
Stroll along 32nd & Lowry, especially if you're looking for something a bit more low-key. This is a family-friendly area with lots of cute shops and delicious restaurants.
Take a walk through Sloan's Lake or pack a picnic and spend the day.
Explore the immersive Meow Wolf museum. According to the website it's as 'unforgettable' as it is 'transformational.' What seems really cool is, unlike other museums, you're taken on an actual adventurous story…or so it seems!
Other notable restaurants in Highland include: Bar Dough (modern-rustic Italian), Uncle (Japanese ramen), Tacos Tequila Whiskey (Mexican), The Bindery (American bistro), Highland Tap and Burger (American).
Best Highland stays
RiNo (River North District) / Five Points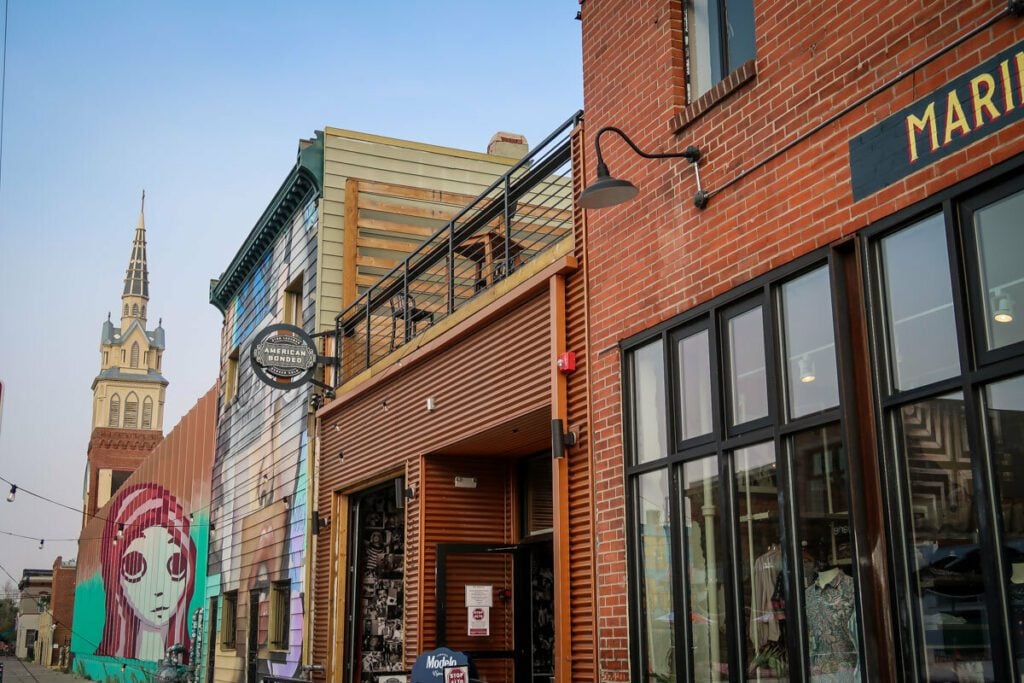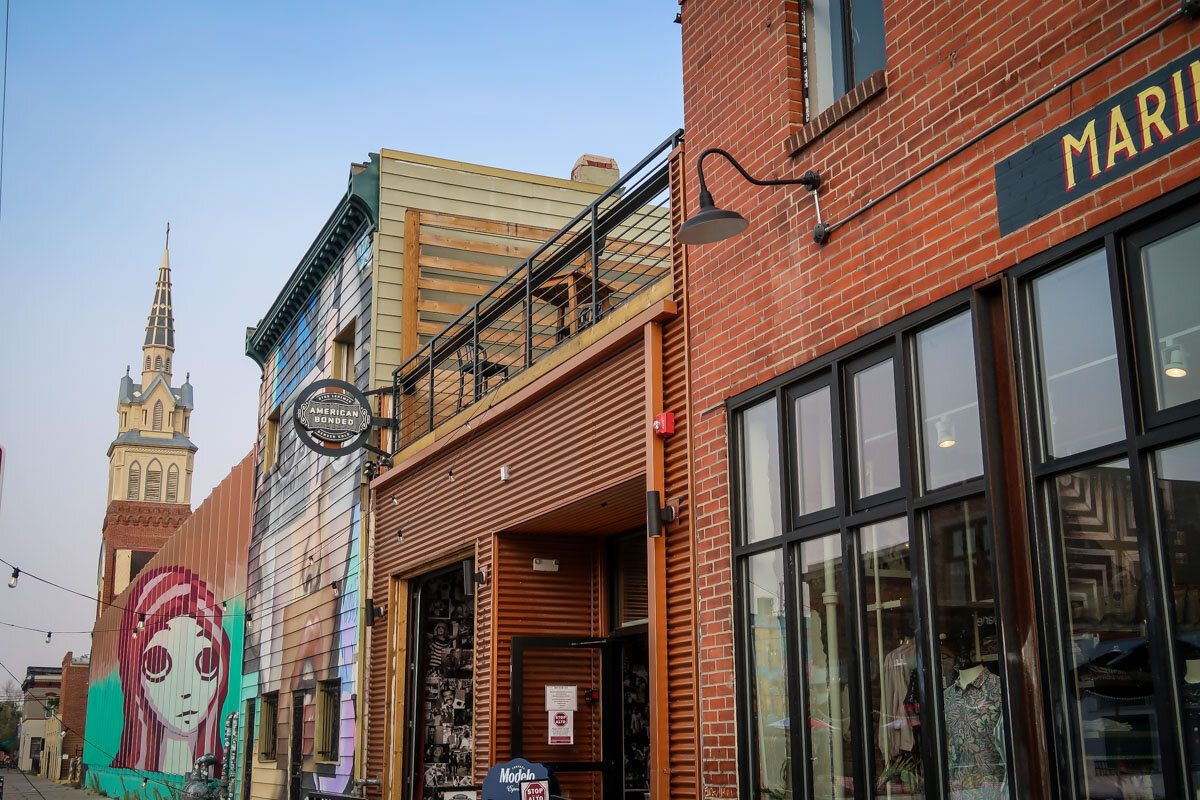 RiNo is the hipster-filled arts district that spills over into Five Points as it connects with LoDo. Many of the buildings here have been repurposed from former warehouses and factories that are now trendy bars, cafes, restaurants and galleries.
This neighborhood "up and came" within the last decade, so there are a lot of new buildings here, including some notable new hotels.
Highlights of RiNo & Five Points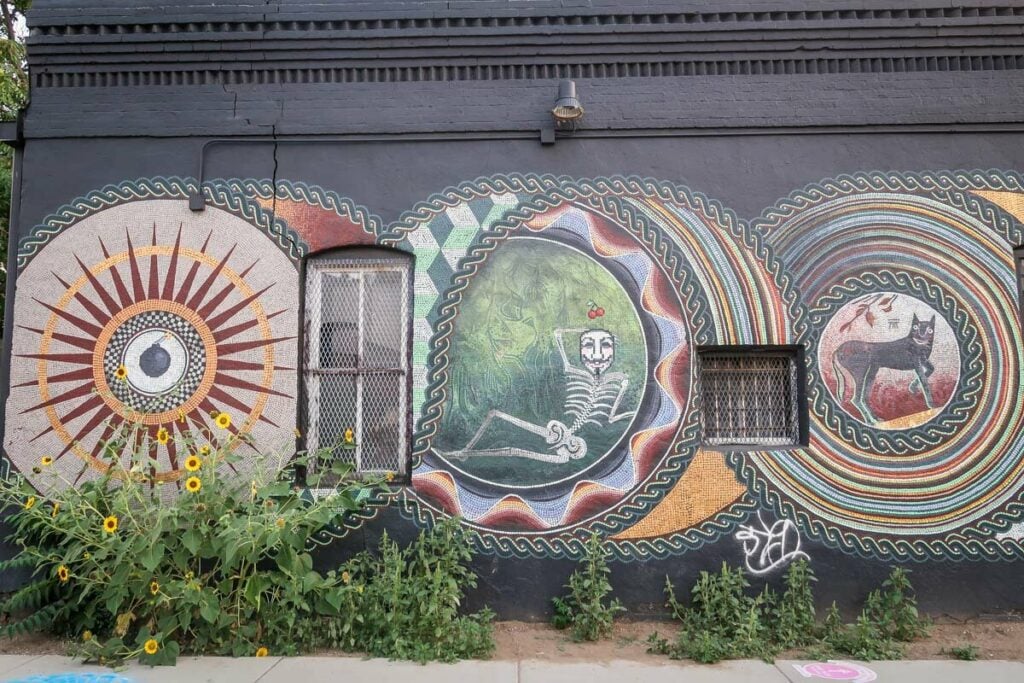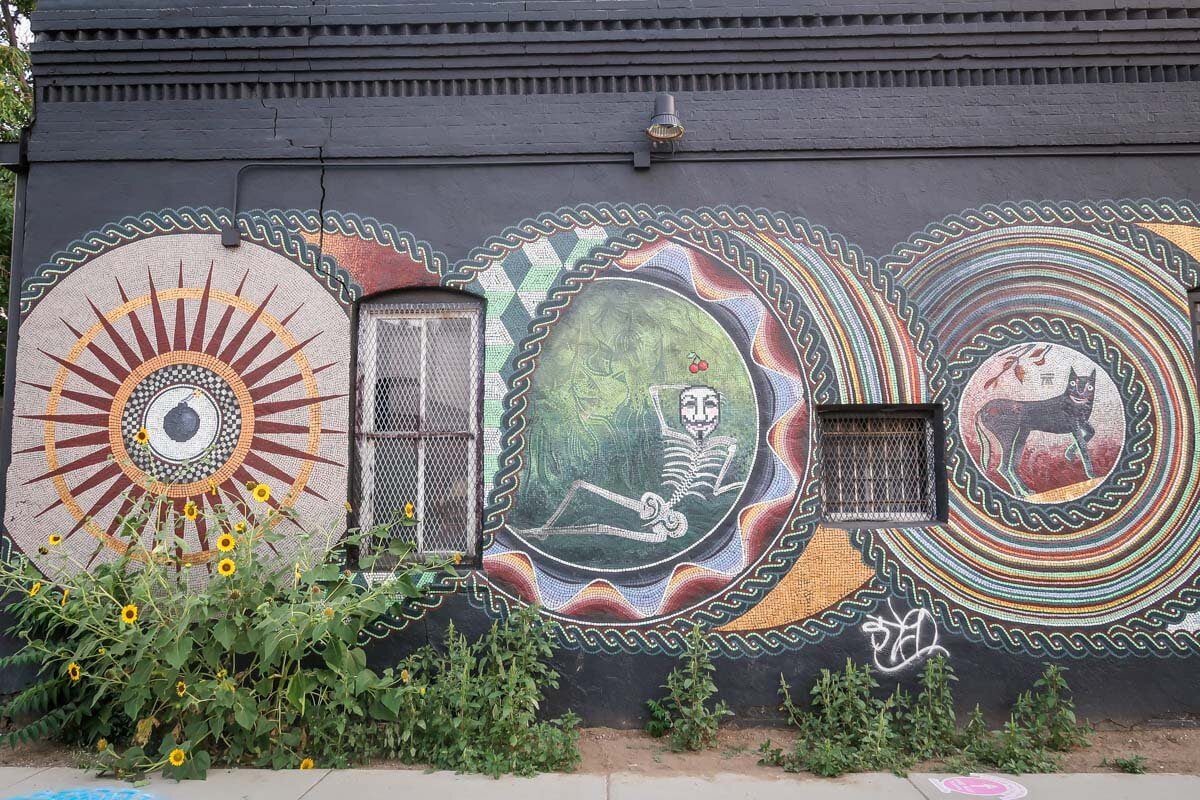 Visit one of RiNo's famous food halls such as The Source, The Denver Central Market or Zeppelin Station, where you can experience an array of food choices, live music, shopping and of course, plenty of craft beers and drinks.
Walk around the city and gawk at the incredible street art and murals. While there are plenty of art exhibits and museums, this will cost you nothing and can be equally as incredible.
Enjoy some live music at Larimer Lounge any night of the week. They host an array of bands from big names to newcomers and a wide variety of genres.
Since this neighborhood is quite small and quaint, you can easily rent a bike and explore, well, the whole area if you want! Bikesource Rino has terrific reviews.
Go brewing hopping without leaving the neighborhood. RiNo has a bunch of craft breweries, all within walking distance, including Odell, Our Mutual Friend, Epic Brewing Company, 14er Brewing, and River North Brewery… just to name a few!

If you don't feel like moving around, you can find a wide variety of different craft beers at the First Draft Taproom.

Other notable restaurants in RiNo/Five Points include: Cart Driver (wood fired pizza), Beckon (upscale tasting menu), Hop Alley (modern Chinese), Work & Class (fusion), Barcelona Wine Bar (Spanish tapas), Smok Barbeque.
Best RiNo/Five Points stays
Capitol Hill (Cap Hill)
Just a short Uber/Lyft ride from all the action in LoDo, Cap Hill has a more residential city vibe. It's a neighborhood mixed with hipsters, young professionals, and well-established families.
The further you are from Colfax toward Cheesman Park, the more clean and quiet the neighborhood gets. Colfax can be a bit dodgy, but also has a lot of great music venues near one another.
Highlights of Cap Hill
Meander around Cheesman Park and stop at any of the adorable eateries or coffee joints that border the park. There are loads of activities hosted in the park—nearly every day—from festivals to live music to movie screenings.
Cruise down 6th Avenue or Broadway – both of which are packed with local bars, shops and live music.
Since Cheesman Park used to be a cemetery, there are loads of spooky legends and myths floating around. Go hunting for the paranormal (and learn about the area) by taking a guided walking GHOST tour of Capitol Hill.
Visit the Denver Botanic Gardens for a whimsical walk through hundreds of plant species and a variety of climates to explore. Check their website for seasonal events.
Have a drink at Don's Club Tavern on 6th avenue. They have a reputation amongst locals for having some of the strongest drinks in the city.
Other notable restaurants in Cap Hill include: Potager (farm-to-table), Wokano (Asian), Fruition (up-scale), Barolo Grill (Italian).
Best Cap Hill stays
Uptown
While Denver is generally an inclusive city all around, the neighborhood known as Uptown, north of Cap Hill, is a hip and vibrant part of the city and particularly welcoming to the LGBTQ+ community. With a concentration of gay bars and restaurants, there is plenty to explore here.
Highlights of Uptown
Spend some time exploring Colfax Avenue—the longest road in America! Some unique places to visit: Tallulah Jones gift shop, Tattered Cover Book Store & Cafe and Twist and Shout Records.
Grab a bite to eat at Uptown Tavern – loved by locals and tourists alike.
Catch some live music at one of the many Colfax venues: The Fillmore, The Ogden and The Bluebird.
Get your prohibition vibes at Retrograde, a speakeasy disguised as an ice cream shop.
Head to Colorado Campfire beer garden where you can find 70+ local craft beers on tap.
Enjoy some time outdoors at nearby City Park which is also home to the Denver Museum of Nature and Science. Pop by for some free jazz in the summer; you won't run out of things to do here!

If you're traveling in summer, definitely check out the City Park Fresh Market where you can stock up on tons of local goodies.

Other notable restaurants in Uptown include: Guard and Grace (modern steakhouse), Pho-natic (Vietnamese street food), Steuben's Uptown (American), La Pasadita Inn (Mexican).
Best Uptown stays
Wash Park (Washington Park)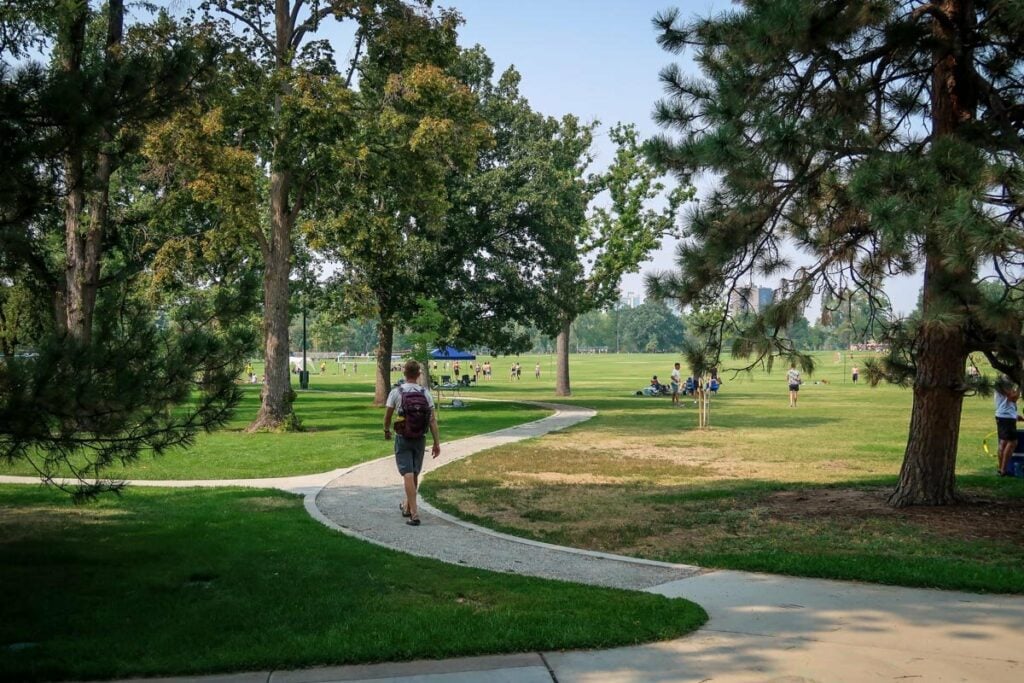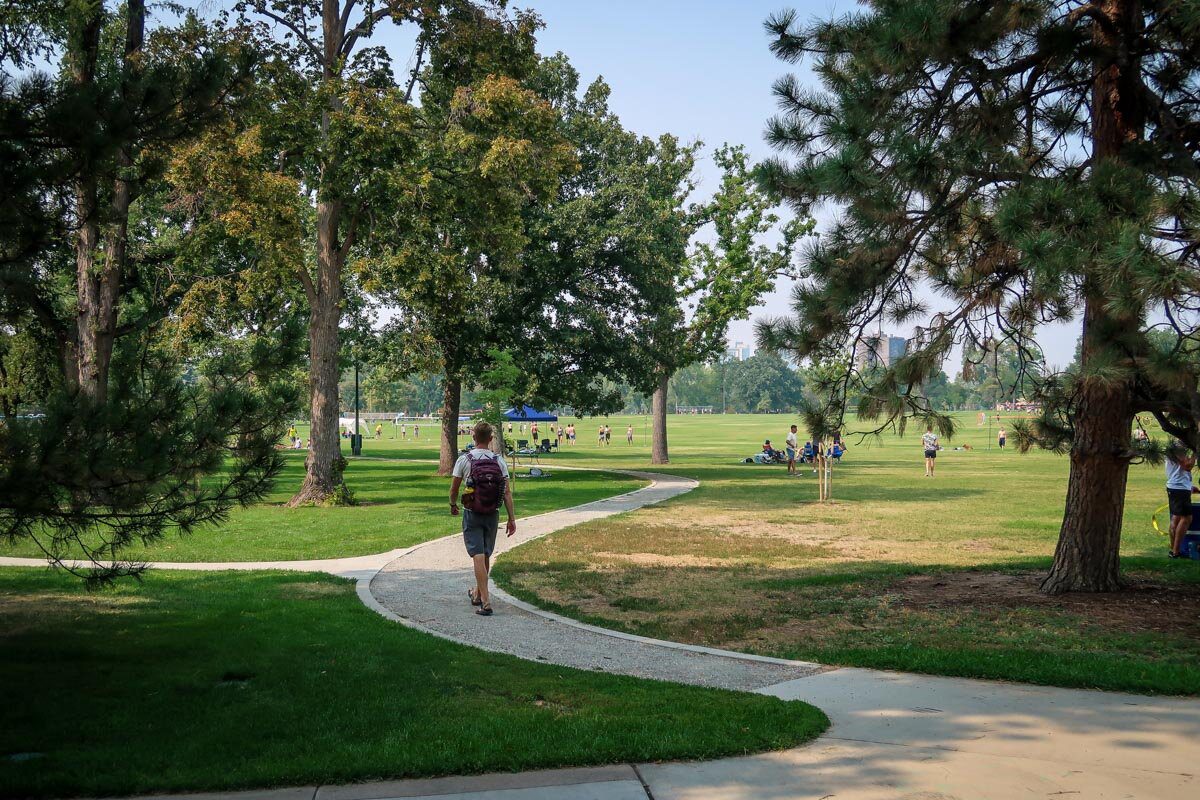 A bit farther from downtown, Wash Park has its own scene of restaurants and nightlife.
You may need to rent a car or rely on rideshare apps to get around if you stay here, but it's also a more active residential neighborhood filled with people who want to get outside and enjoy the park and outdoor spaces.
Highlights of Wash Park
Visit Wash Park … duh! No matter what time of year, the sun is shining in this park offering visitors a surplus of activities from tennis to hiking to basketball to sun baking.
Eat, drink & shop along the famous Pearl Street. If you're hungry, you cannot miss Sushi Den or Izakaya Den.
Grab some sweets at Devil's Food Bakery on Gaylord Street. The food here is outstanding and the vibe is really cute and old-timey.
If you're traveling in summer, check out the outstanding farmer's market on Pearl Street. It takes place every Sunday, May-November.
Visit an ice cream fountain and indulge in some deliciousn-ess at Bonnie Brae Ice Cream.
If you're traveling around a popular holiday, Gaylord Street often hosts street festivals with live music and food trucks galore.
Other notable restaurants in Wash Park include: Lucile's Creole Cafe, Pete's Central One (Greek food), Blackbird Public House (American), and Bittersweet (farm to table).
Best Wash Park stays
Cherry Creek
Known for its upscale shopping and dining options and large homes in beautiful gated communities, Cherry Creek is Denver's high end neighborhood.
Just a quick ride from downtown, you'll find art galleries, designer boutiques and posh restaurants here.
Highlights of Cherry Creek
Go shopping! If you're into up-scale fashion and boutiques, all the designer stores reside here. There are two major shopping areas: Cherry Creek Shopping Center and Cherry Creek North.
Journey down the 40-mile Cherry Creek Bike Path. Surrounded by a luscious reservoir, it's a perfect way to spend some time amongst nature.
Visit the Cherry Creek Art Gallery. Something unique about this space is its outdoor exhibits and interesting landscaping.
Head to Cherry Cricket for the best burgers in town.
Other notable restaurants in Cherry Creek include: Syrup (brunch), True Food Kitchen (upscale healthy food), Toro Latin Kitchen (South American), and Forget Me Not (cocktail bar)
Best Cherry Creek stays
In our opinion…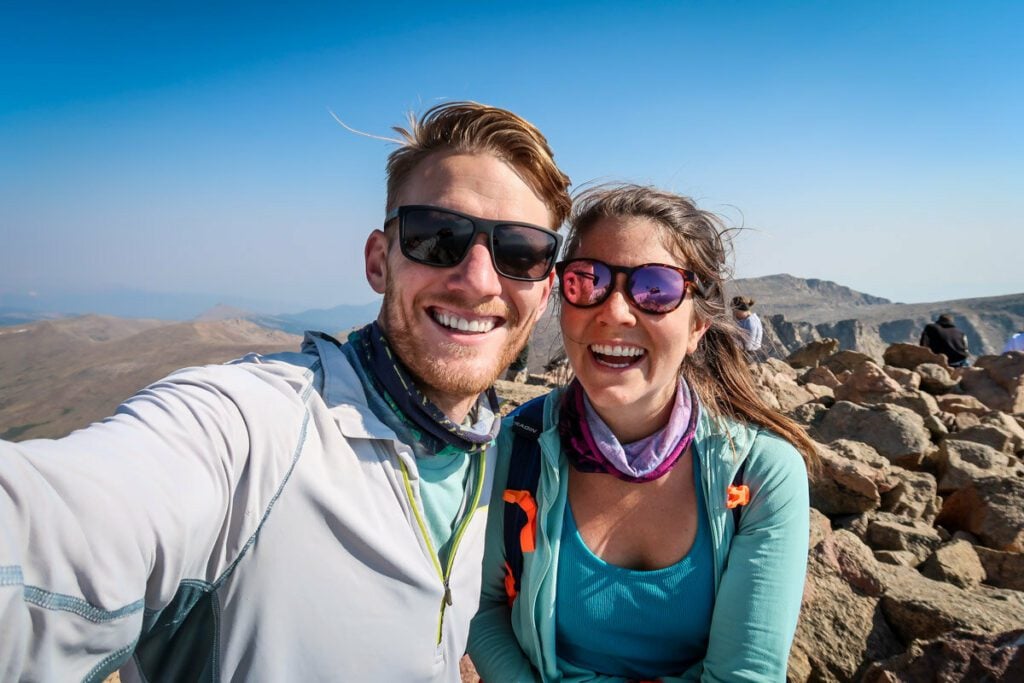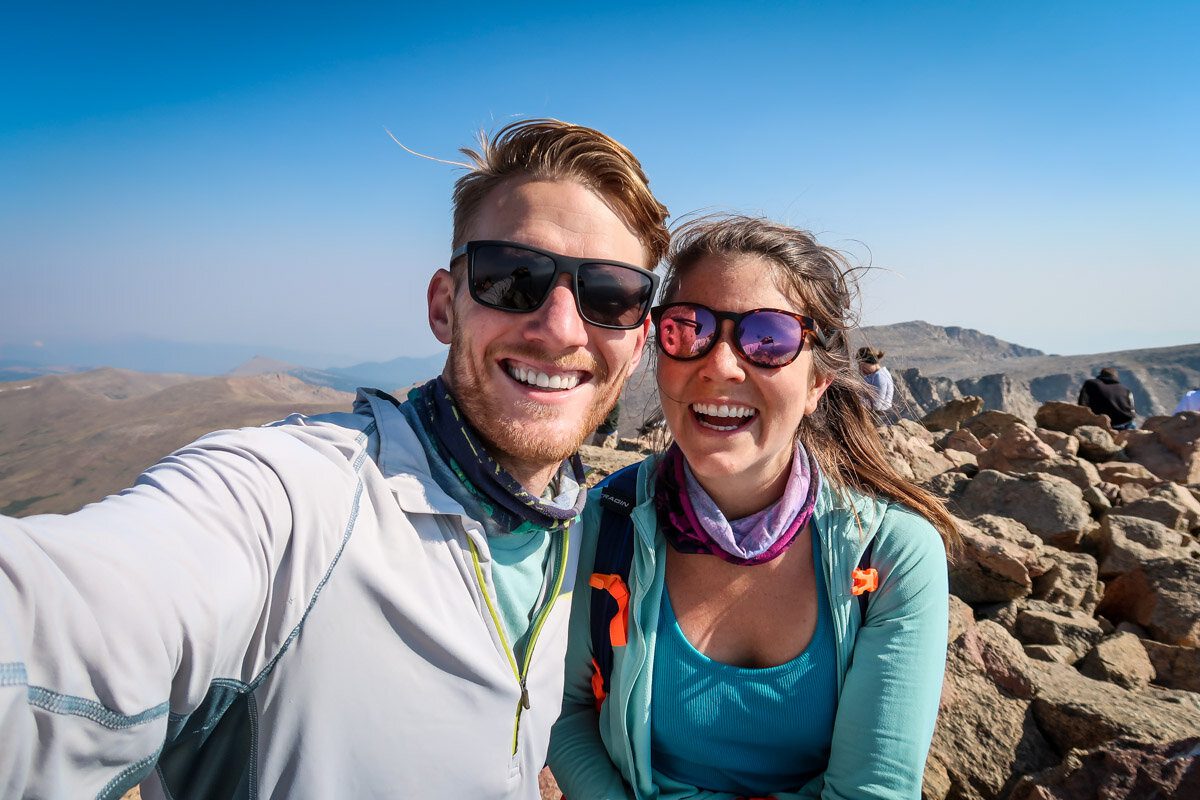 This is a tough call! We think each of the neighborhoods listed have their draws depending on your travel style and the type of trip, so we can't completely narrow it down to just one answer here. Though, I'll come right out and say it, RiNo is our personal favorite. That said, a different neighborhood might suit you better.
We've broken down our personal suggestions based on whether this is your first visit to Denver or you're familiar with the city.
For first-time visitors to Denver:
We think LoDo and RiNo are really great choices if it's your first time in Denver. They are both well-located and make it easy to reach all the top Denver sights.
We personally love RiNo for its artsy vibe, but LoDo may have more affordable options if that's what you're after.
---
Planning a trip out west?
We have TONS of resources on travel in the US and how to make the most out of your trip. Check out our Ultimate USA Travel Guide for everything you need to know, or read some of our favorite articles below.
Save this article for later on Pinterest!
We want to hear from you!
Which of these recommended stays in Denver are you most excited to check out? Let us know in the comments below and we'll do our best to get back to you!