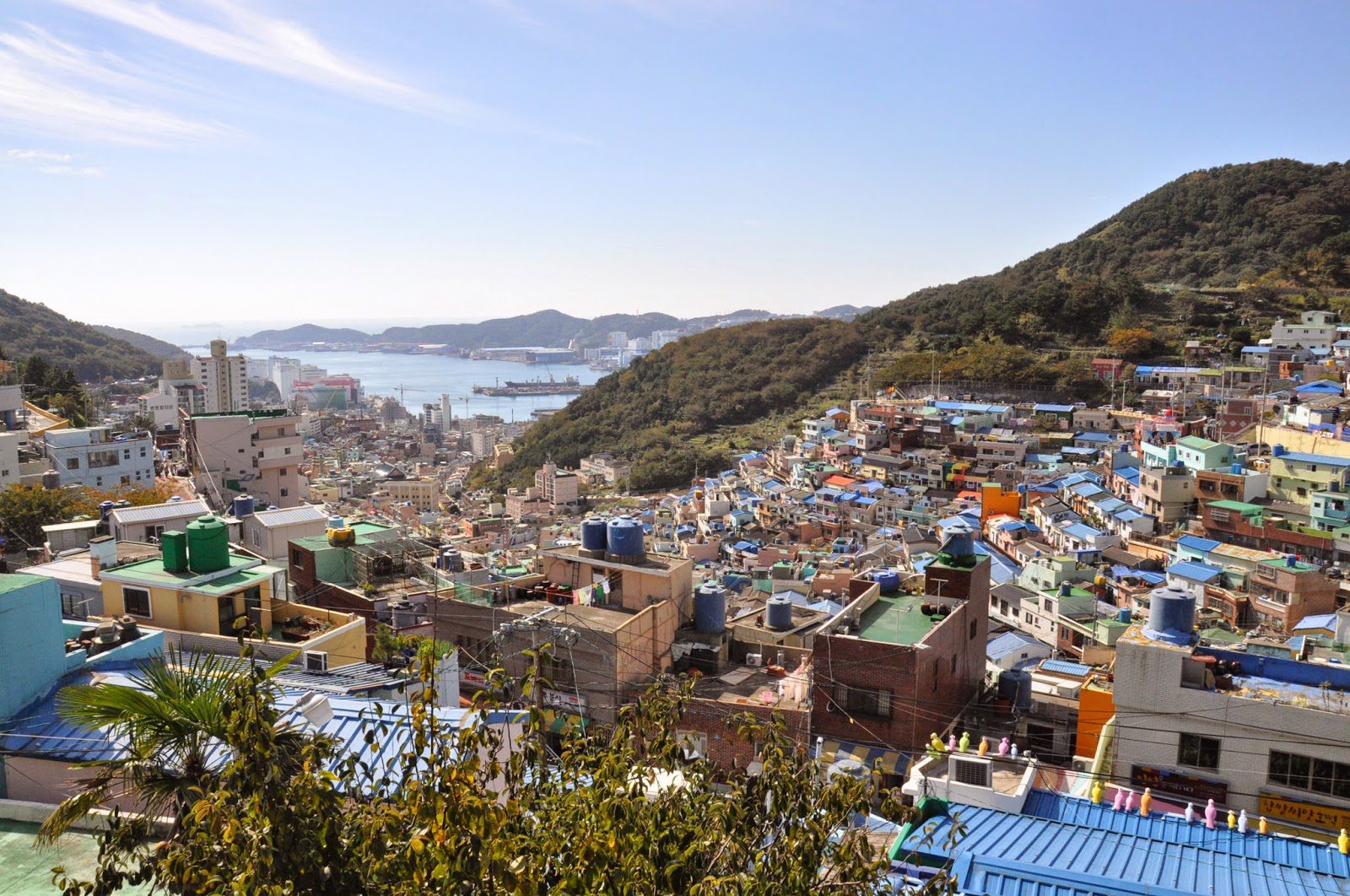 Known for its beaches, mountains, markets, temples and festivals, Busan is a city that makes it on to many travelers' South Korea itineraries. Being that it is Korea's second most populated city, you'll be at no shortage for things to do, delicious restaurants to try and bars to drink soju with new friends.
Busan is just a 2.5-hour train ride from the exciting city of Seoul (on the high-speed KTX), making it a great place to explore even if you have a short time in South Korea.
But before you pack your bags and book your flights, don't forget to do this… you'll thank us later.


Our thoughts on our first visit to Busan
Busan is a city in which modern ingenuity and tradition coexist. We were enamored with the juxtaposition of glitzy skyscrapers, vibrant markets, and rugged coastline.
You know how there are some places you travel to and everything just clicks? People are friendly, the food is delicious, the weather is beautiful, and you just seem to be in the right place at the right time. That's how our 2 days in Busan were.
We could have easily spent a week exploring and relaxing in Busan, and we will no doubt return. But we were surprised by just how much we were able to see just two days.
We think visiting Busan is a perfect weekend getaway; and we also think it would be a great last-minute addition to any traveler's already packed South Korea itinerary.
Did you know South Korea is a great place to teach English? Find out how to get certified to teach English abroad.
1. Taste a Hotteok in BIFF Square
We arrived by train just after 10 in the morning, and were determined not to waste any time.
The first matter of business after checking into our hostel, was to make an obligatory stop to get hotteok, a popular street food that one of my Korean co-teachers insisted we try while traveling to Busan.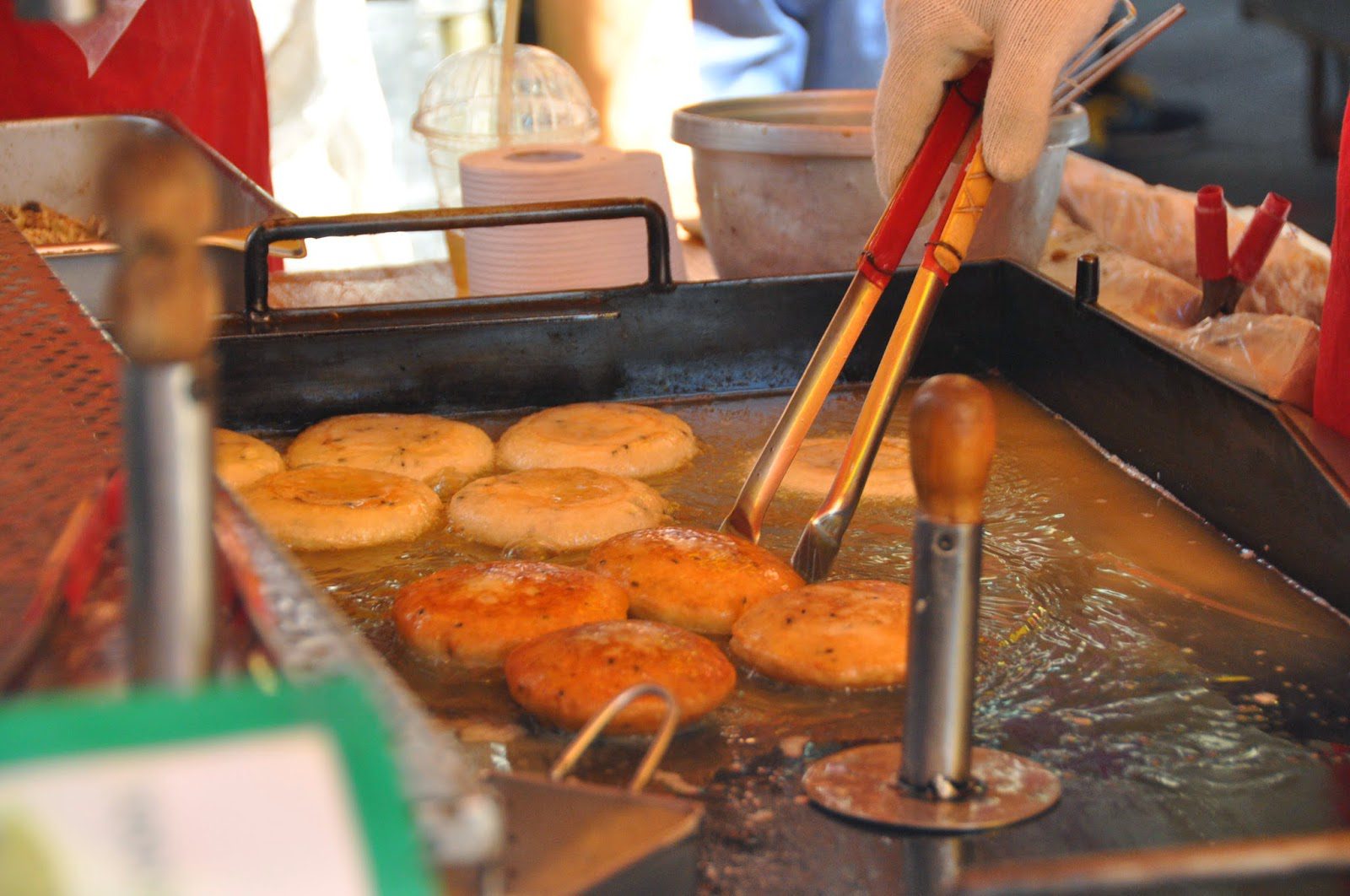 We stopped along BIFF Square, famous for being the hosting grounds of the Busan International Film Festival each year. We found a stand that was teeming with locals – always a good sign – and bought one hotteok for 1,000 won (a little under $1). We figured we'd better share since some of the street food here, though popular with Koreans, just doesn't cooperate with our Western palates – silkworm pupae, for example.
Sharing was a mistake.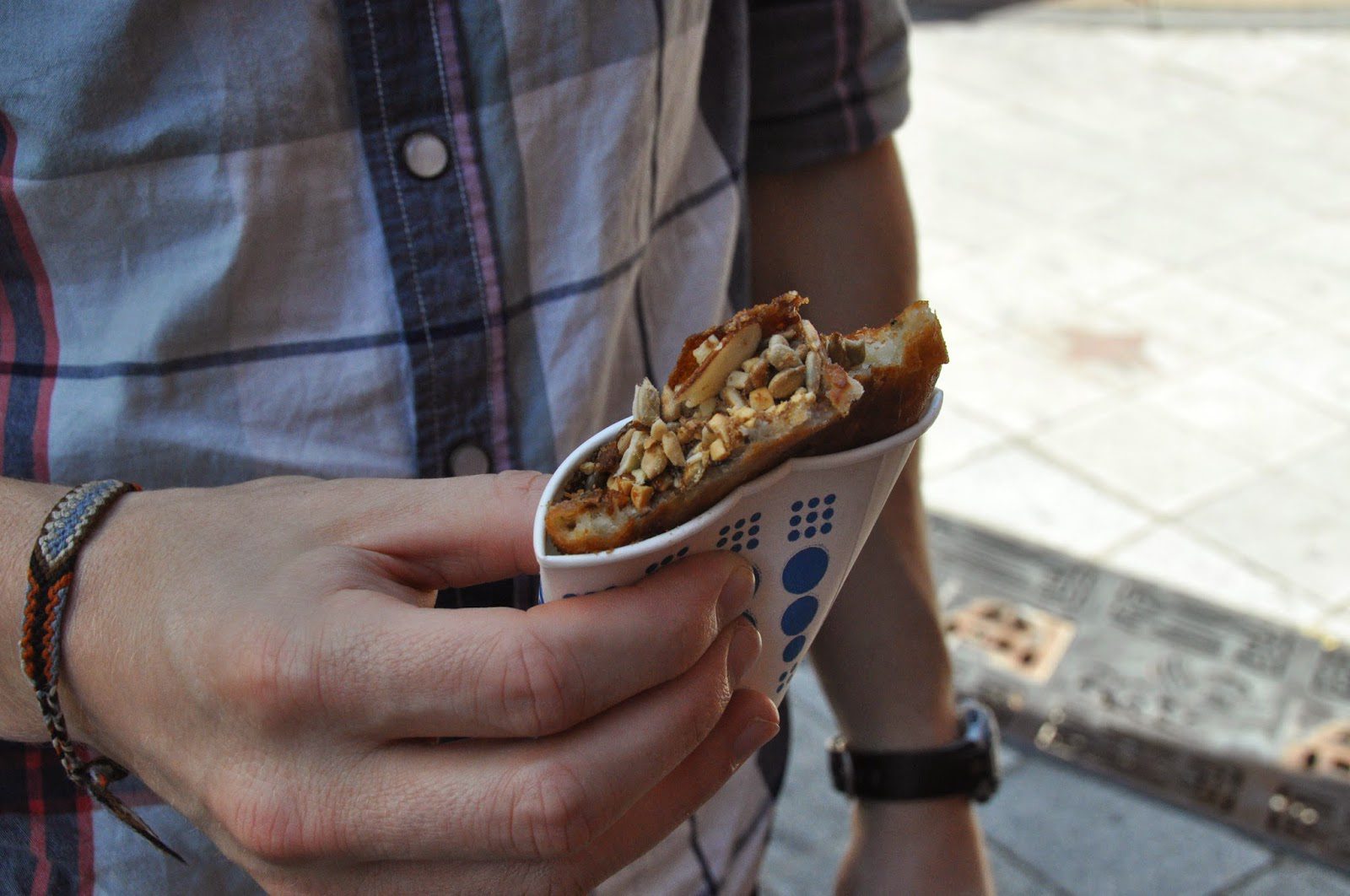 This sweet "pancake" is fried on a griddle, then cut down the middle and stuffed with brown sugar, honey, a little salt, crushed peanuts, sunflower seeds and raisins. Sweet and salty, gooey goodness. Even though it was piping hot, we gobbled it up in a matter of seconds.
Holy crap was it good.
So good, in fact, that we waited in line all over again to get another.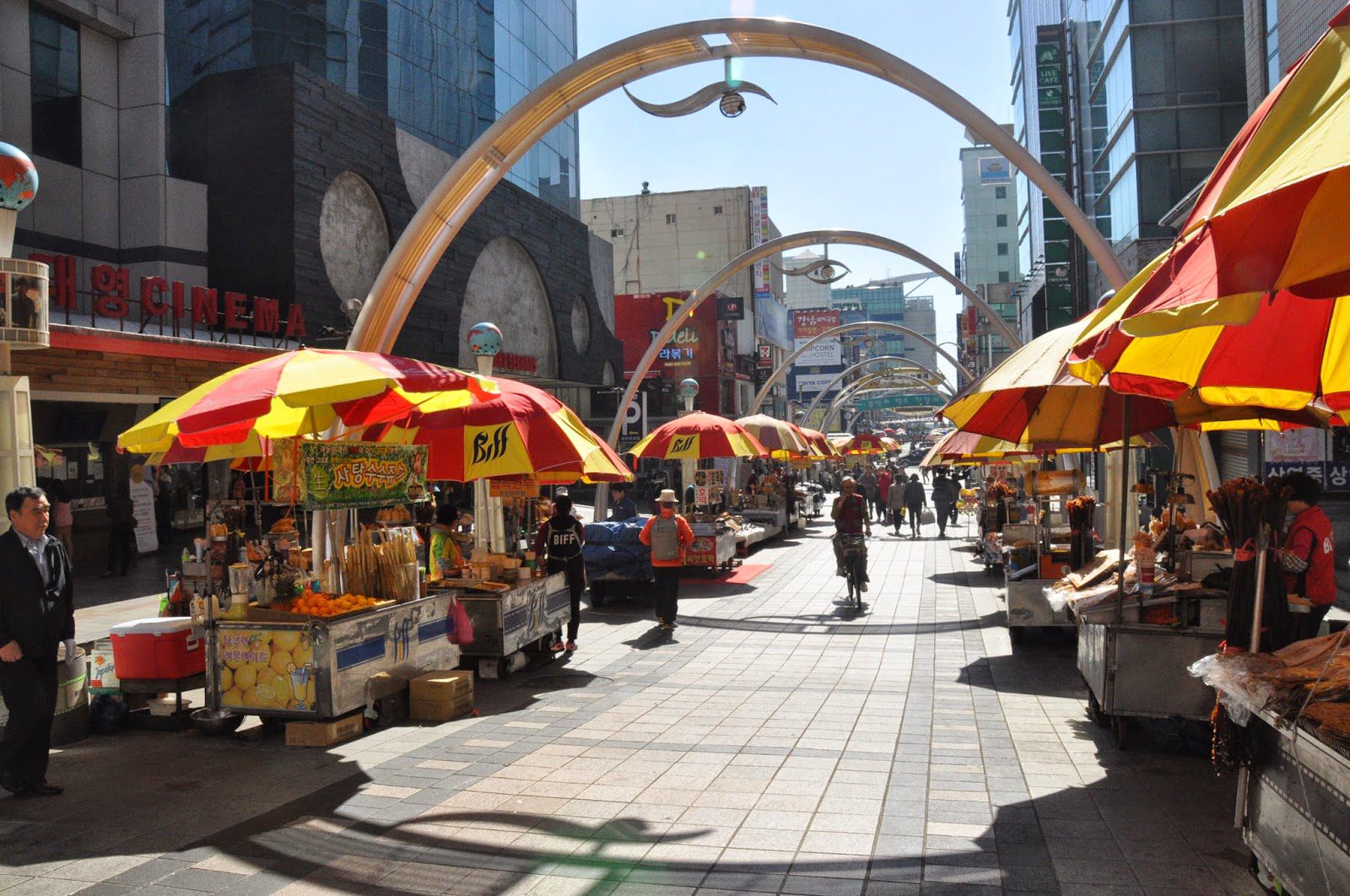 How to get there: From Nampo station, leaving Exit 7, take a left and walk down Gwangbok-ro for about 8 blocks and you are there!
Find affordable hotels and hostels near Busan's Nampo Station here.
2. Explore Jagalchi Fish Market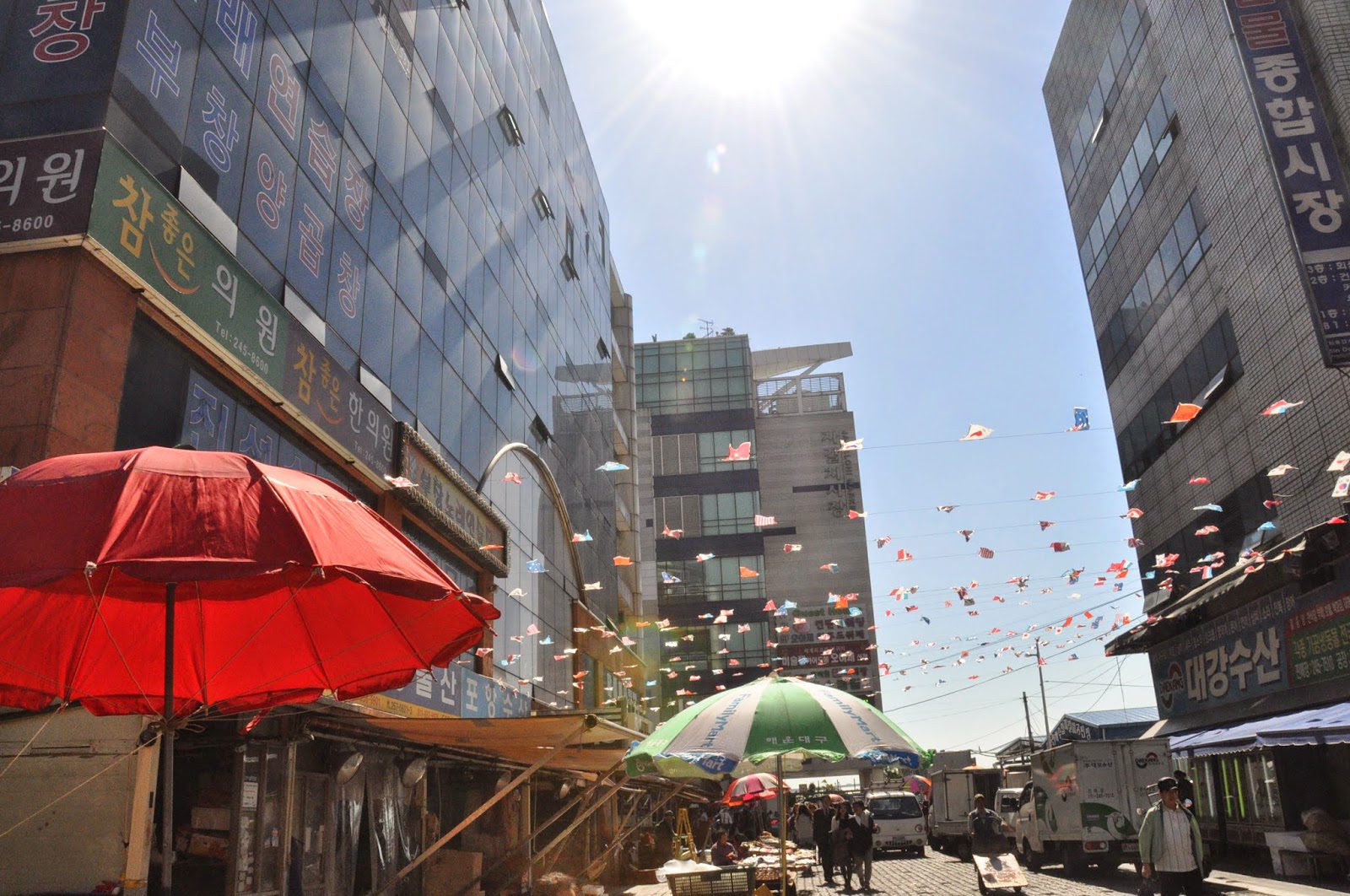 This iconic market was just as I had imagined – rows upon rows of vendors selling seafood caught fresh that morning.
And the smell is what you'd expect of an oceanside fish market. 'Nuff said.
We meandered through the stalls, past tanks filled with fish of all varieties and sizes. They swam around unsuspectingly, as customers eyed them.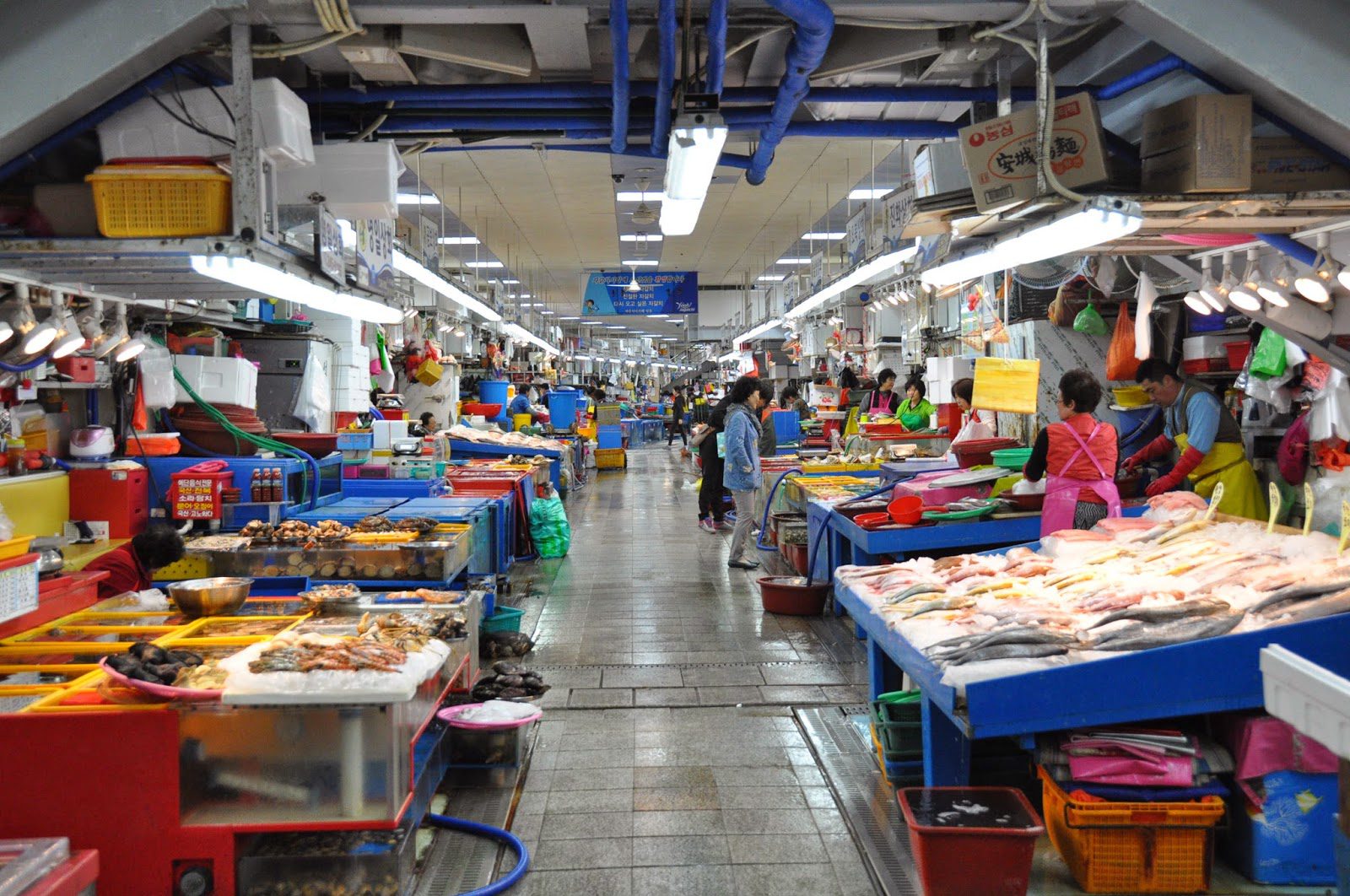 Vendors splashed the floor with buckets of seawater to keep their catch fresh. We sloshed through, past some of the largest crabs I have ever seen, and saw countless other sea life for sale – baby sharks, eels, snails, squid and manta rays, just to name a few. Most of them still living.
Though Jagalchi is a must-see attraction in Busan, it didn't feel touristy at all. In fact, we only saw a few other foreigners.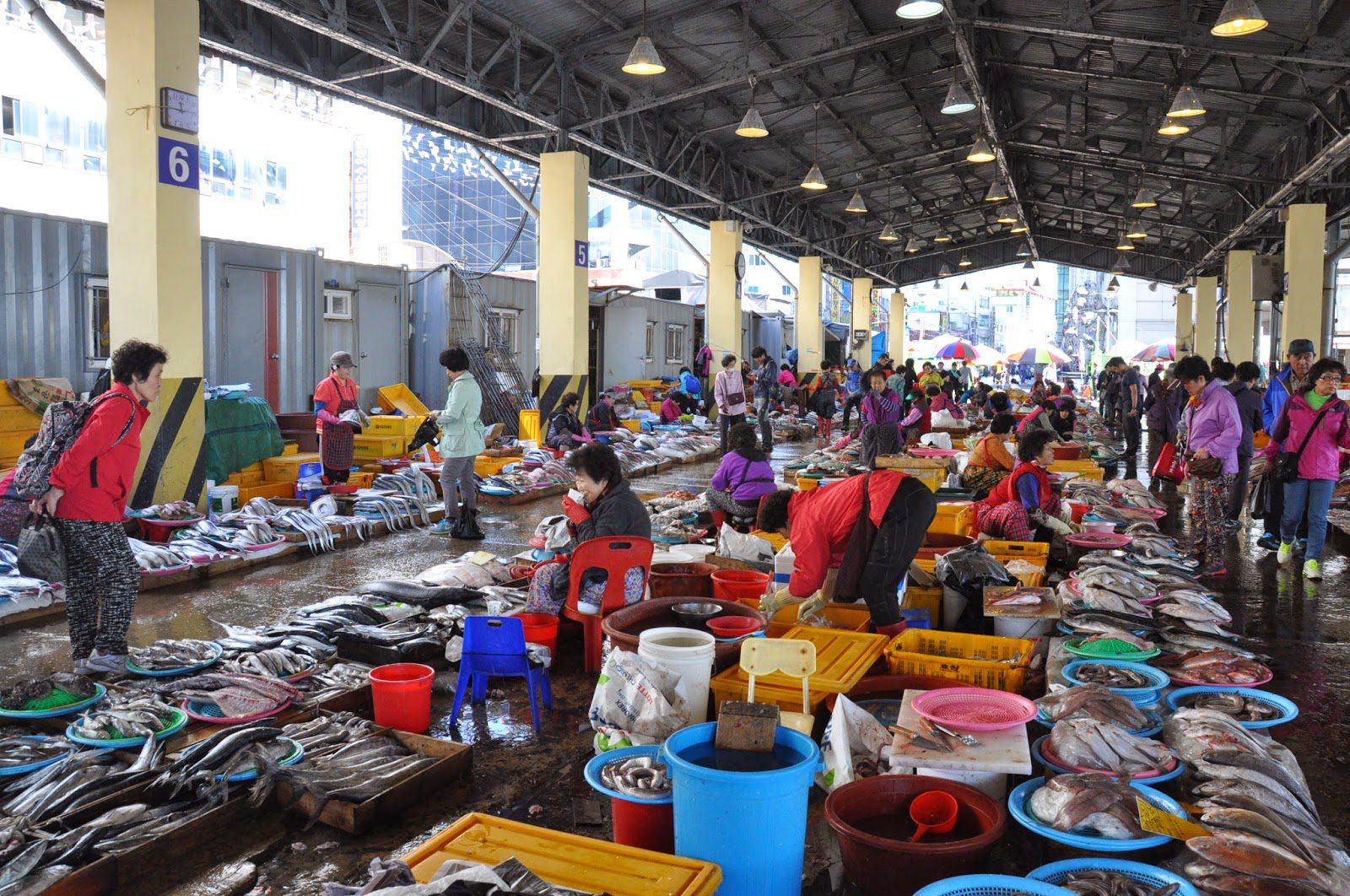 One of the things we were most looking forward to at this market was buying a fish. Not as a pet, but for lunch.
In addition to the marketplace on the first floor, the second level is comprised of several small restaurants where you can have your purchase cooked right in front of you.
You can't get more fresh than that.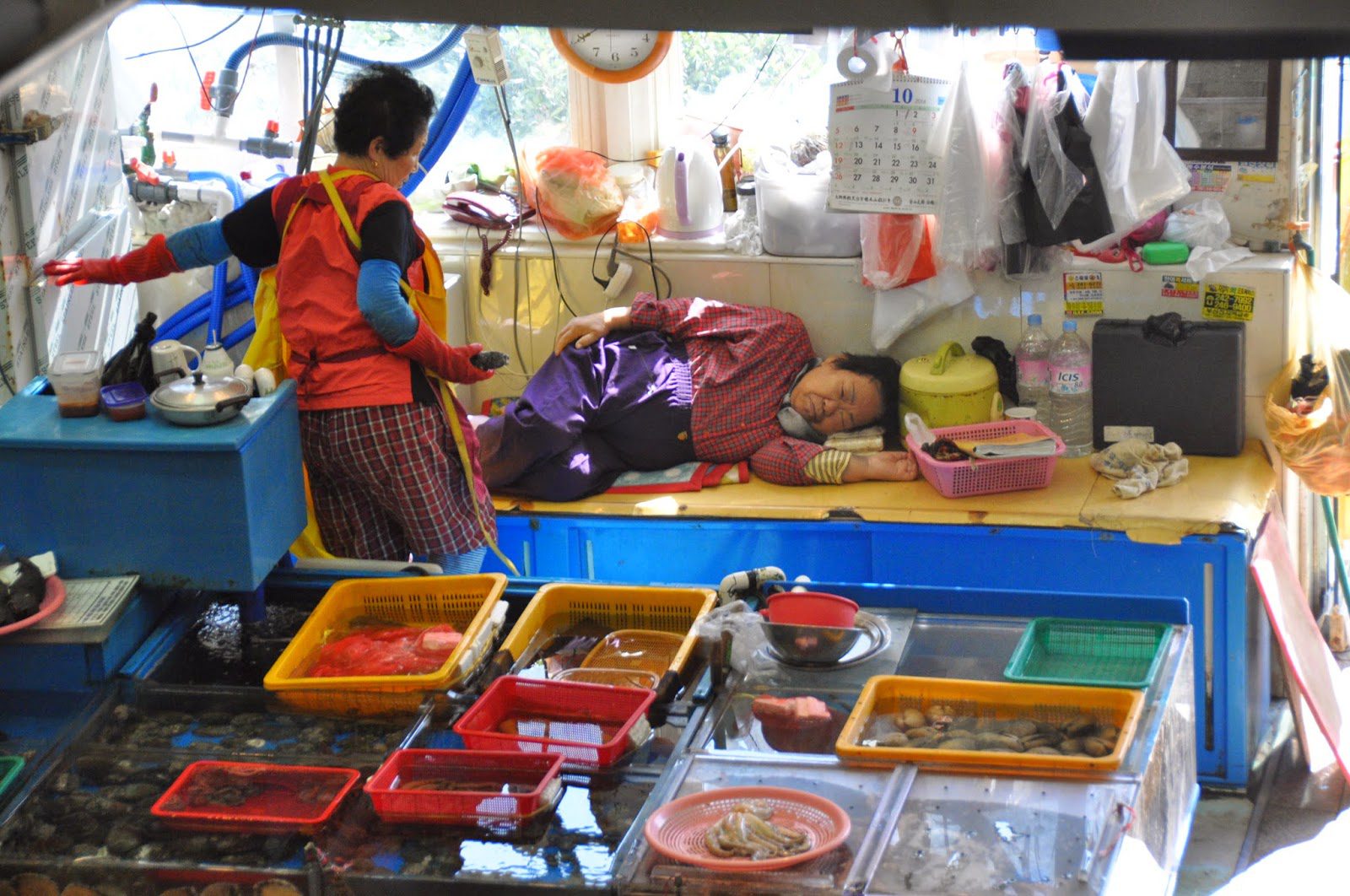 We finally settled on one stand because the man running it was particularly friendly. He spoke very minimal English, and we could say like five Korean phrases at that moment. The entire interaction was a combination of pointing and nodding on our part, and punching numbers into a calculator on his end.
He scooped a medium-sized fish from the tank that we had picked out. It thrashed about as he put it on a scale – still very much alive.
The man punched 12,000 into the calculator – just over $11 USD.
Not bad.
He asked us if we wanted anything else, pointing to an enormous king crab. Can't blame the guy for trying to make a sale. But we opted for something a little less expensive… or so we thought.
I pointed to what I thought to be oysters and signaled that we would take two.
The man promptly killed the fish and put it, along with the mystery shellfish, into a red bucket.
This whole transaction happened quite quickly, and we ended up not knowing exactly what we were paying for. It turns out that what I thought to be oysters were actually abalones – one of the most expensive shellfish in the world.
Those two shells cost us nearly $15 USD. I was a little upset when I realized that not only were they more expensive than our fish, but we could have bought an entire meal for the price of one of those!
We decided that instead of being angry though, we would look at it as an opportunity to experience one of the world's most sought-after seafood delicacies.
(After having done some research on abalones, I found that $15 for two was actually quite a steal. One of these babies goes for more than $40 in the US, and cost upward of that in many other countries.)
A young girl collected us and our bucket, and led us upstairs to the restaurant that would be cooking our lunch for a small price.
As with most traditional Korean restaurants, we shed our shoes and sat cross-legged on the floor; not an easy task for Ben.
The abalones were brought out first, along with a platter of side dishes. Instead of being cooked, they were cut into bite-sized pieces and served sashimi style.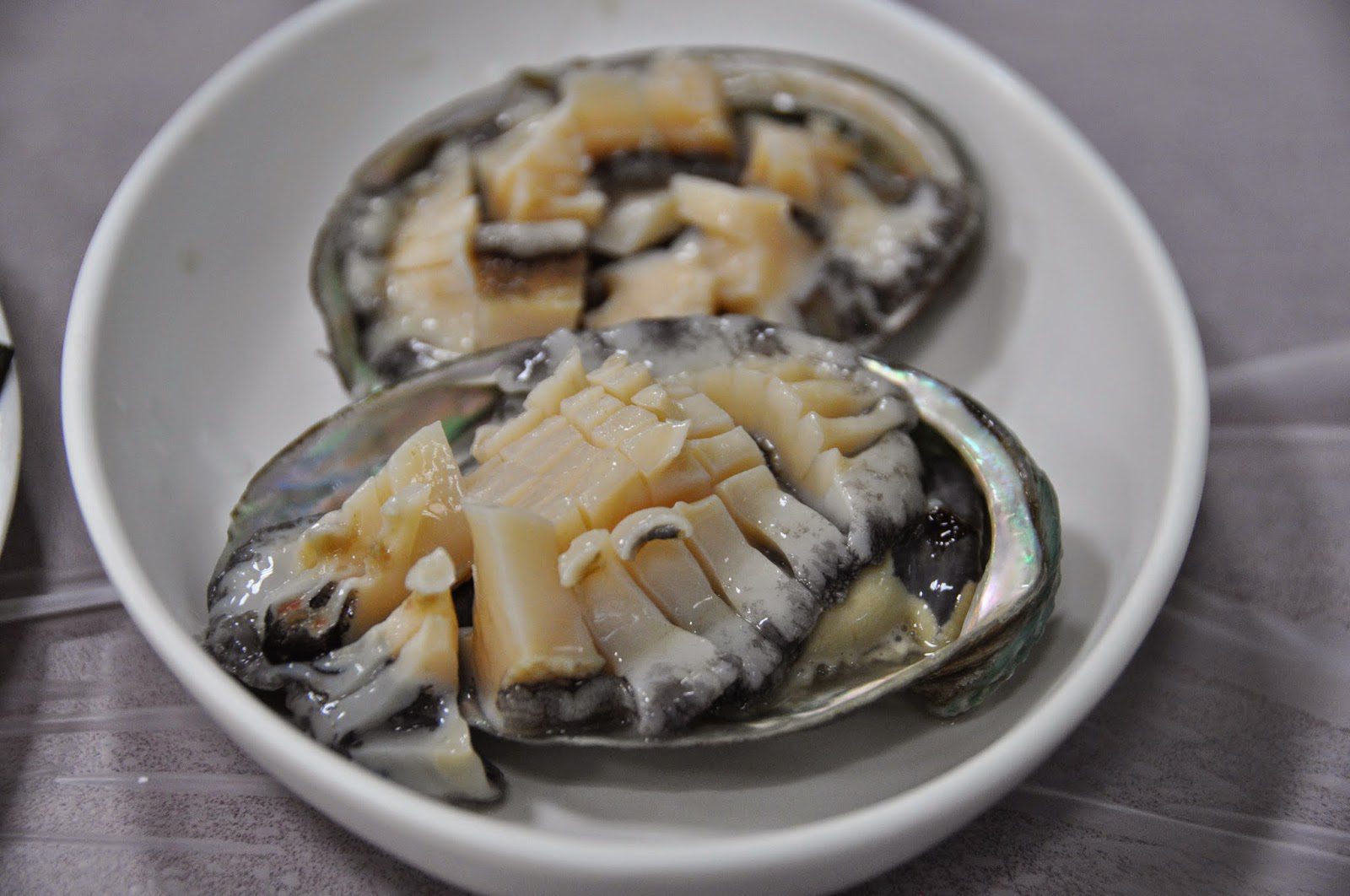 We were pleasantly surprised by our accidental splurge. Chewy like calamari but much meatier, the abalones had a pleasant, yet distinctly salty flavor.
The opalescent shells were beautiful, so I cleaned mine off and slipped it into my pocket. Hey, I paid good money for it!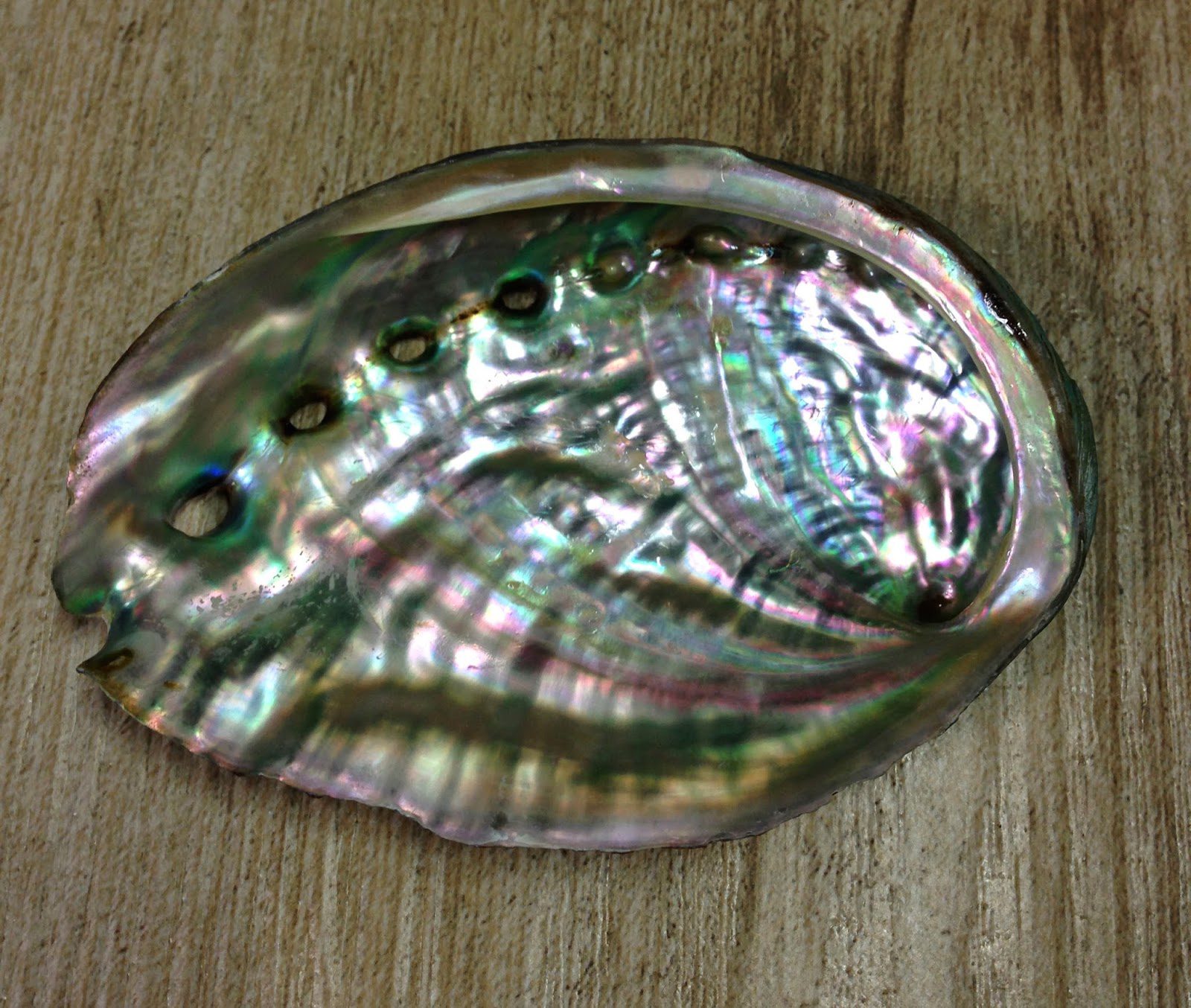 Our fish was finally delivered – tail on, eyes staring up at me. Though it would be uncommon to have fish served whole in any Western restaurant, we got quite used to this in South America and come to really enjoy it.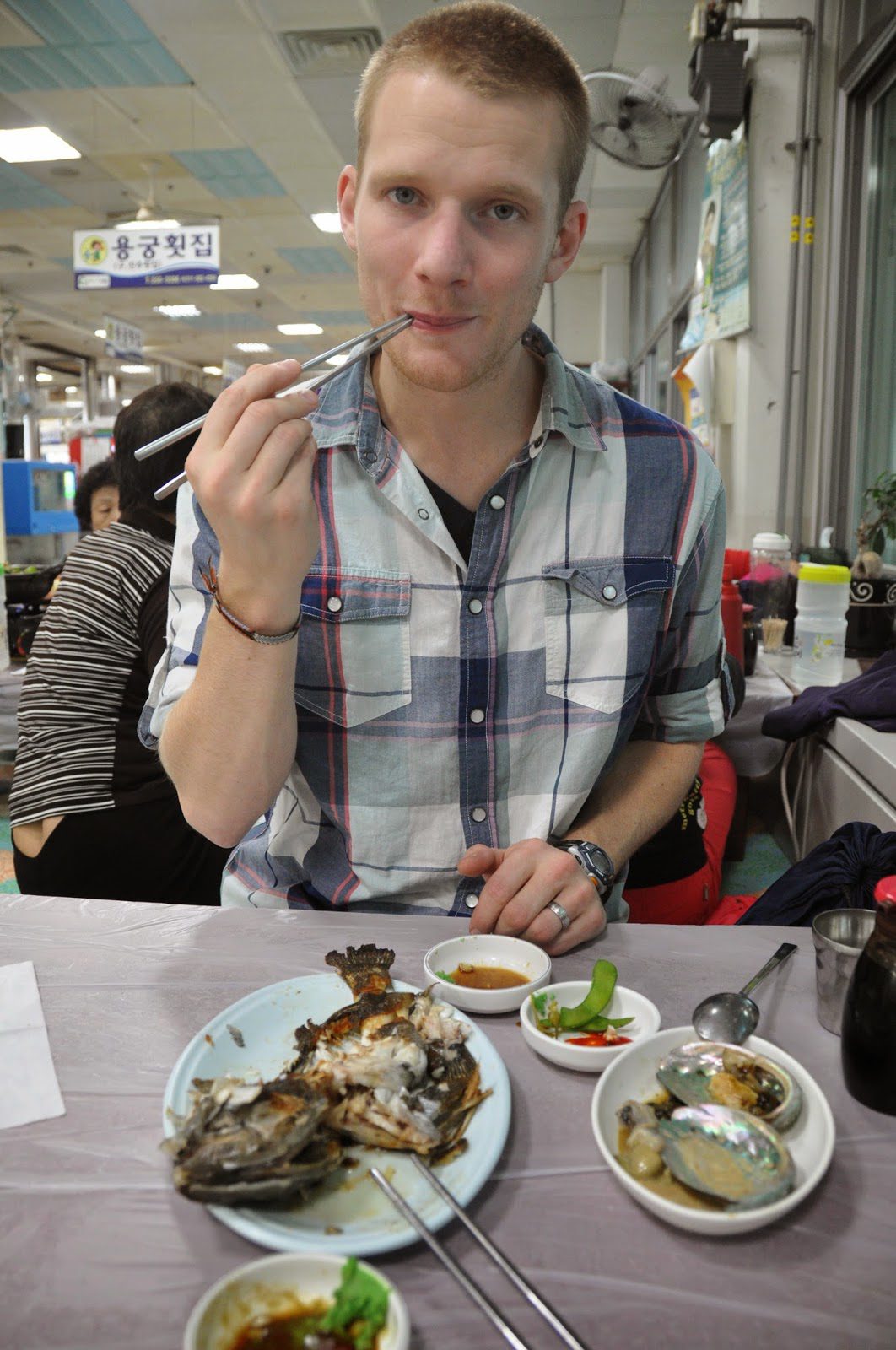 We did work.
The hard part was eating the whole fish with just chopsticks.
How to get there: From BIFF Square, turn left down Junggu-ro (heading toward the bay). Cross over Gudeok-ro and walk for about 3 blocks then turn left. Follow your nose toward the fish!
3. Get your nature fix in Taejongdae Park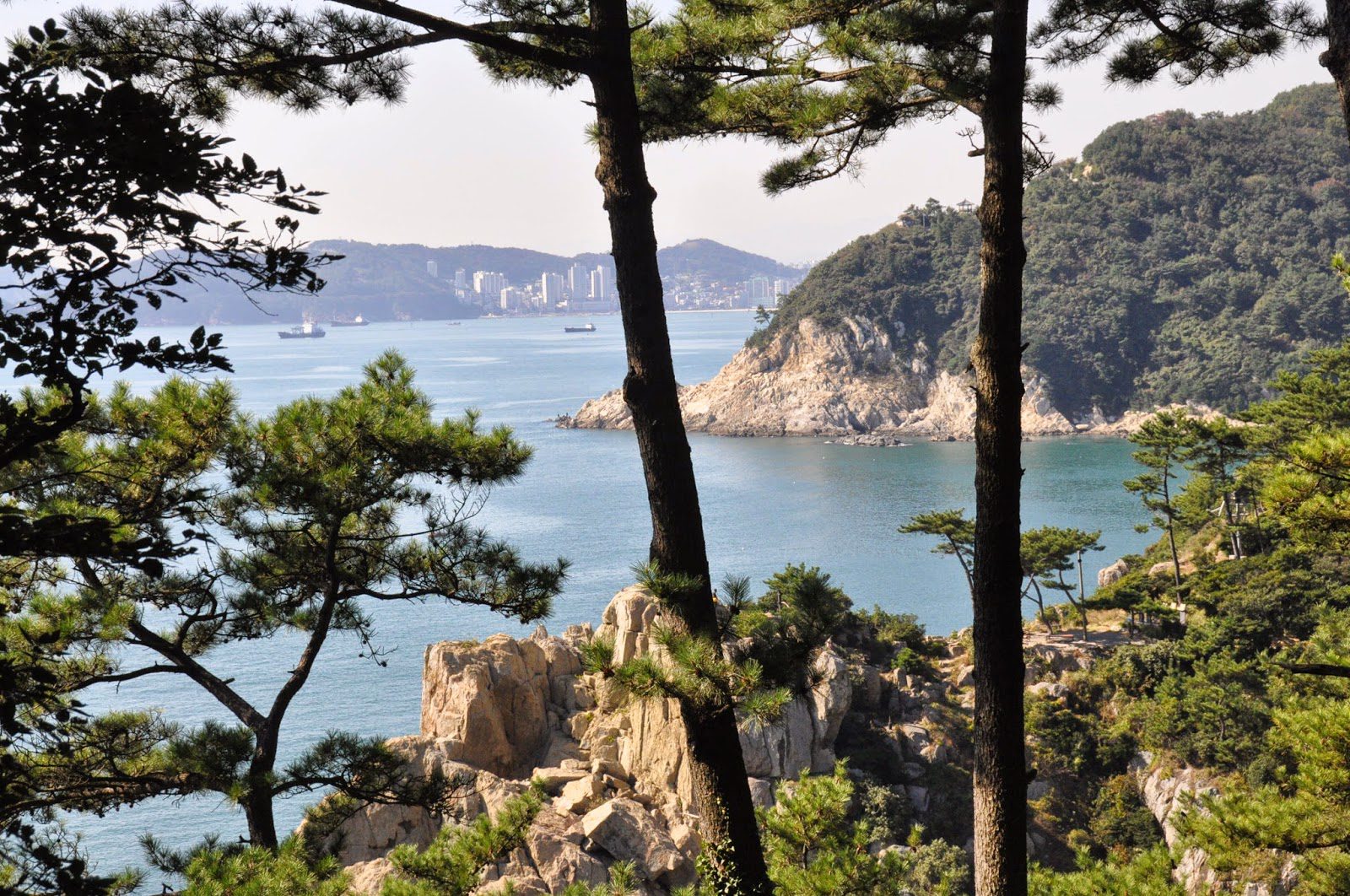 After lunch, we hopped on a bus headed to a nearby island that boasts a beautiful seaside park.
Being a foreigner often attracts attention, and with that attention, conversation. Koreans who speak English are often eager to talk to any Westerner they see.
An older gentleman on the bus started asking us the usual questions.
Where are you from? Do you like Korea?
Then, as with many conversations with Koreans, the questions soon became personal.
How old are you? How long have you been married? When will you have kids?
We have become used to these questions, and have actually come to embrace the conversations that ensue.
The man got off a few stops before us and said the sweetest goodbye.
We took a stroll along the jagged coastline, admiring the trees dotted with pops of autumn colors, as we made our way to the famed lighthouse.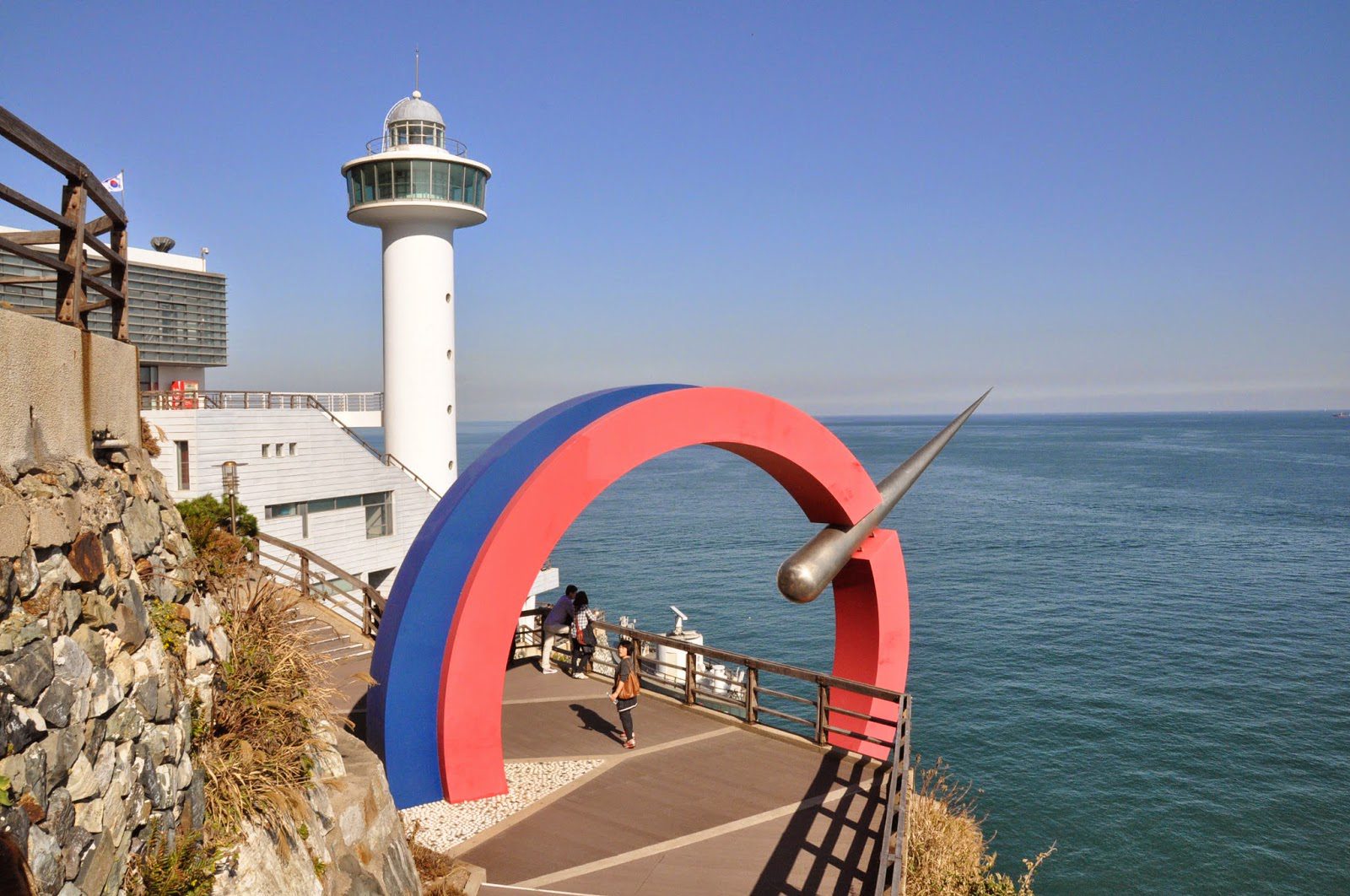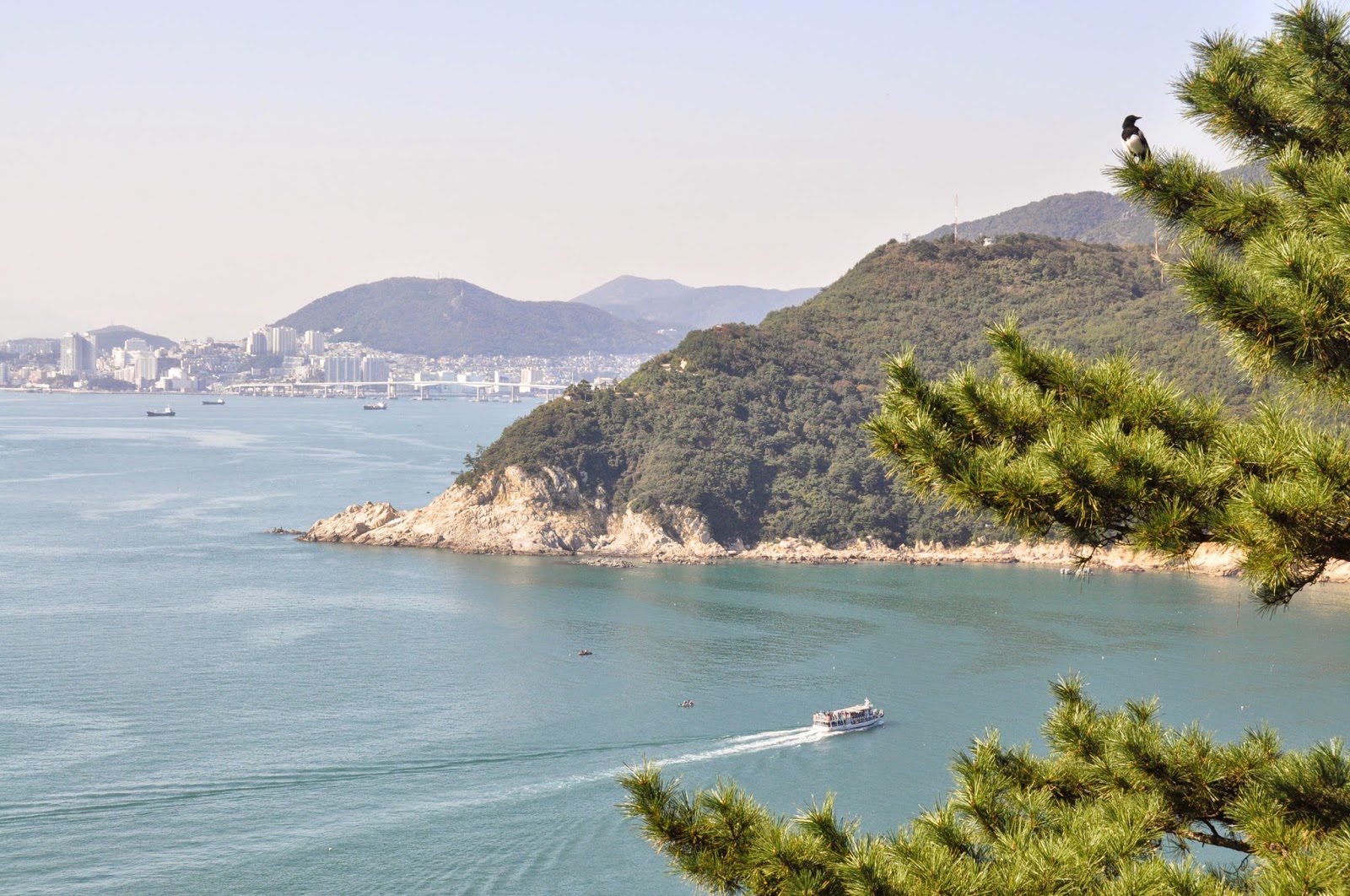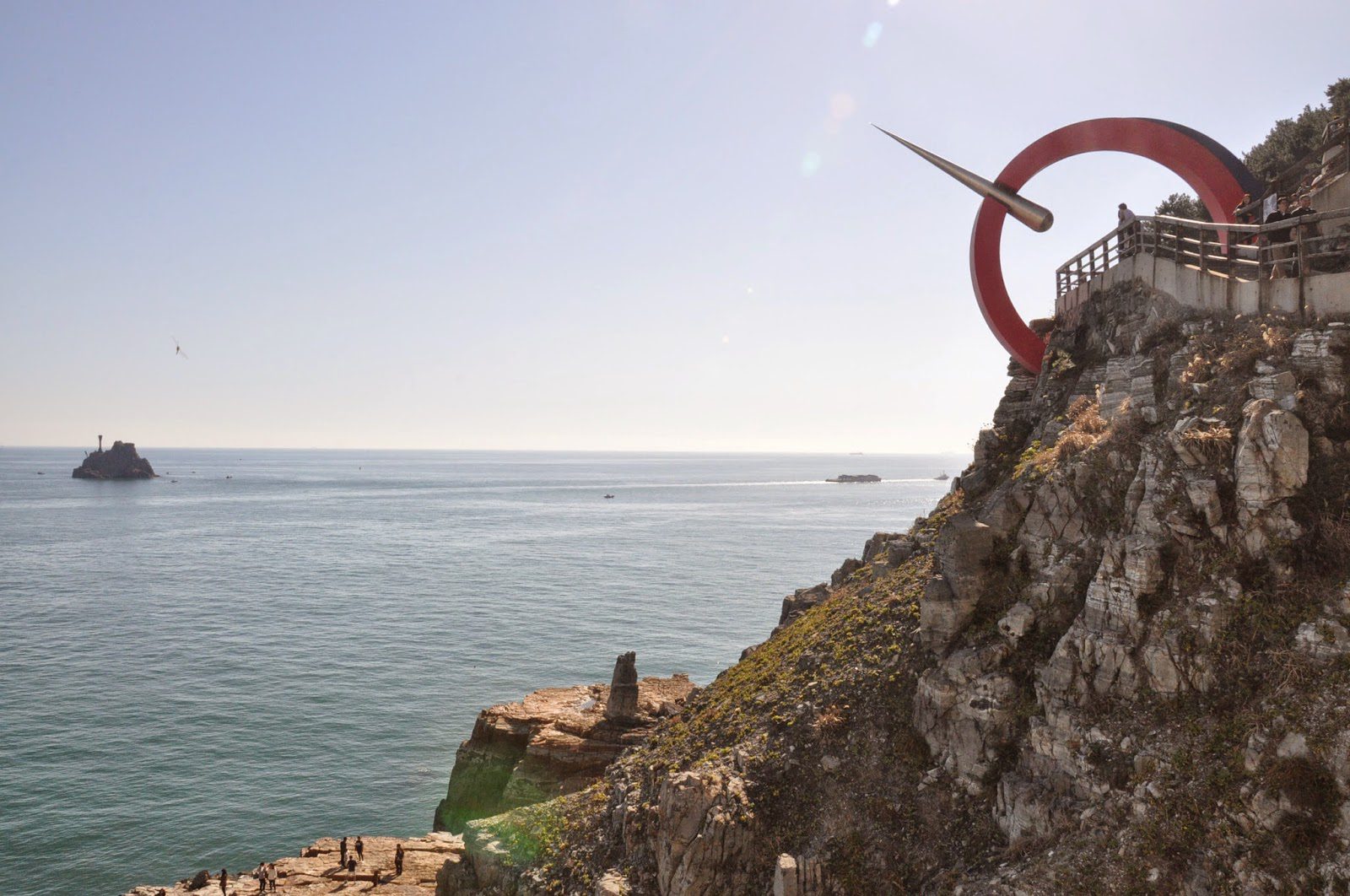 Funny (and embarrassing!) Story
Selfies are incredibly popular in Korea, so we fit right in with our new extendable arm attachment for our GoPro. We were attempting to take a picture together with the shoreline as a backdrop in the distance.
I noticed people giggling as they walked by and just assumed it was because we were foreigners, and we seem to be inherently funny to many Koreans just by nature.
Ten minutes later, Ben broke out laughing when he looked at me. After he caught his breath, he informed me that I was missing one of the lenses to my sunglasses. It was so blindingly bright, that I hadn't noticed a difference.
I had been walking around with only one lens in for quite some time.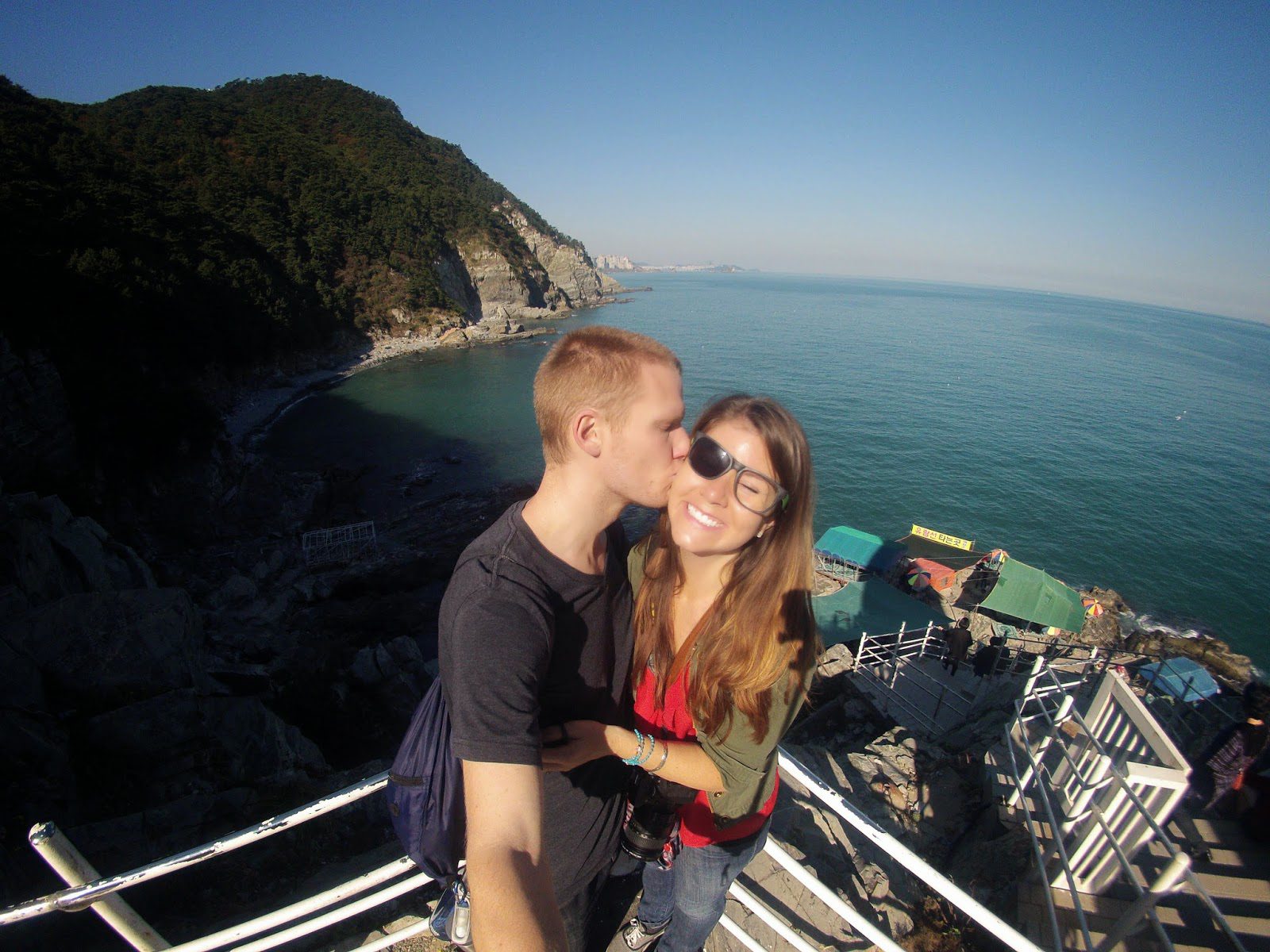 The best part is we have all the GoPro photos documenting my embarrassment.
We did eventually find the other lens after retracing our steps, and have since superglued it in so I don't have that issue ever again.
Hopefully.
How to get there: Head to the bus stop opposite Lotte Department Store. Hop on any one of the following buses: #8, 13, 30, 88, or 101 and take it to the last stop. Walk in the direction of the main park gate you are there.
4. See Gwangalli Beach at Night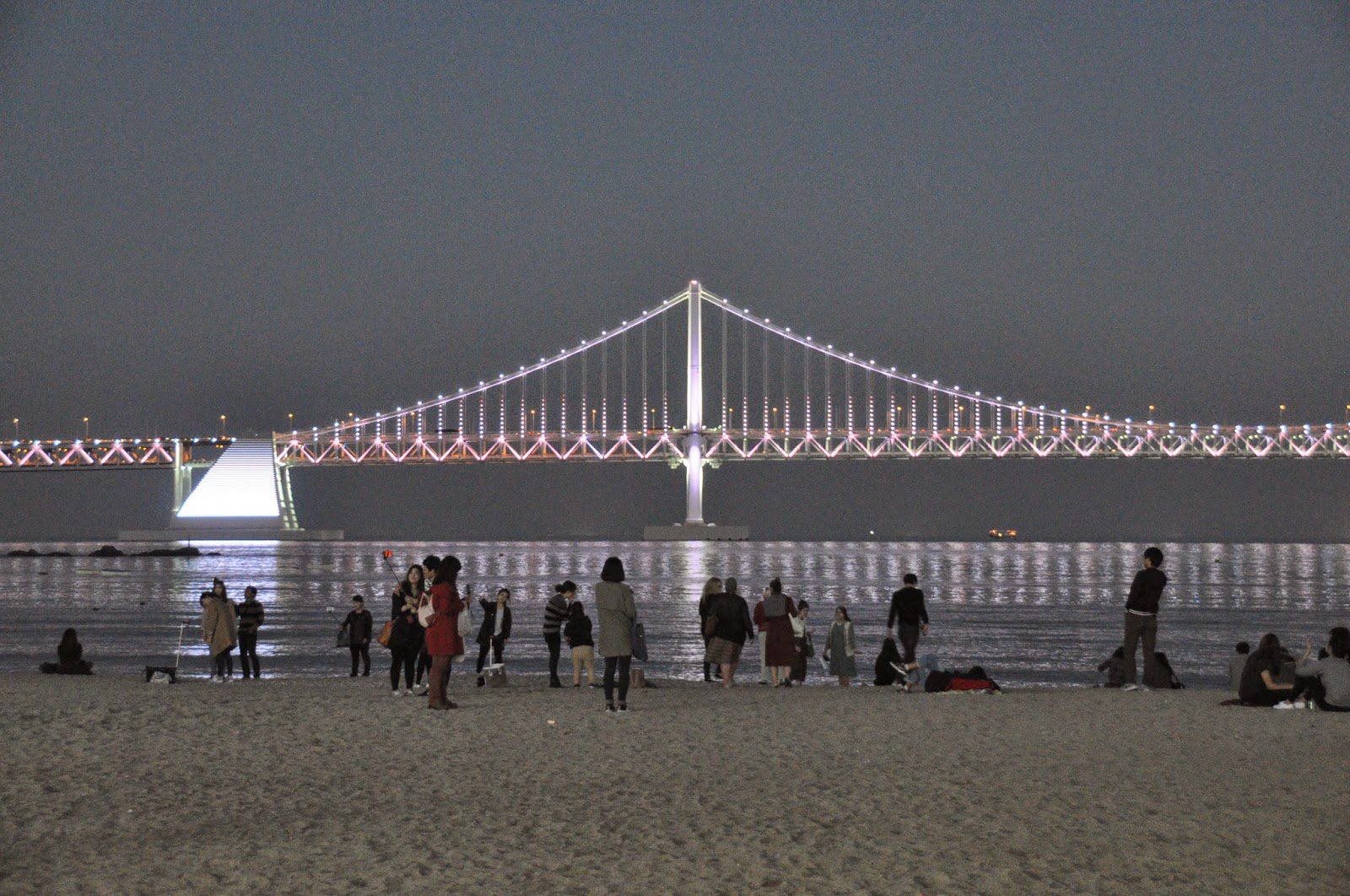 After freshening up at our hostel, we took the metro towards the beach in time to catch the final moments of the sunset. We grabbed a couple of beers at a nearby convenience store, spread out a blanket, and watched the orange and pink glow disappear into darkness.
As soon as night had fallen, several middle-adged women with ammeteur fireworks in tote, began patrolling the beach looking to make a sale. We bought a couple sparklers and Roman candles from one such woman and watched the sparks fly.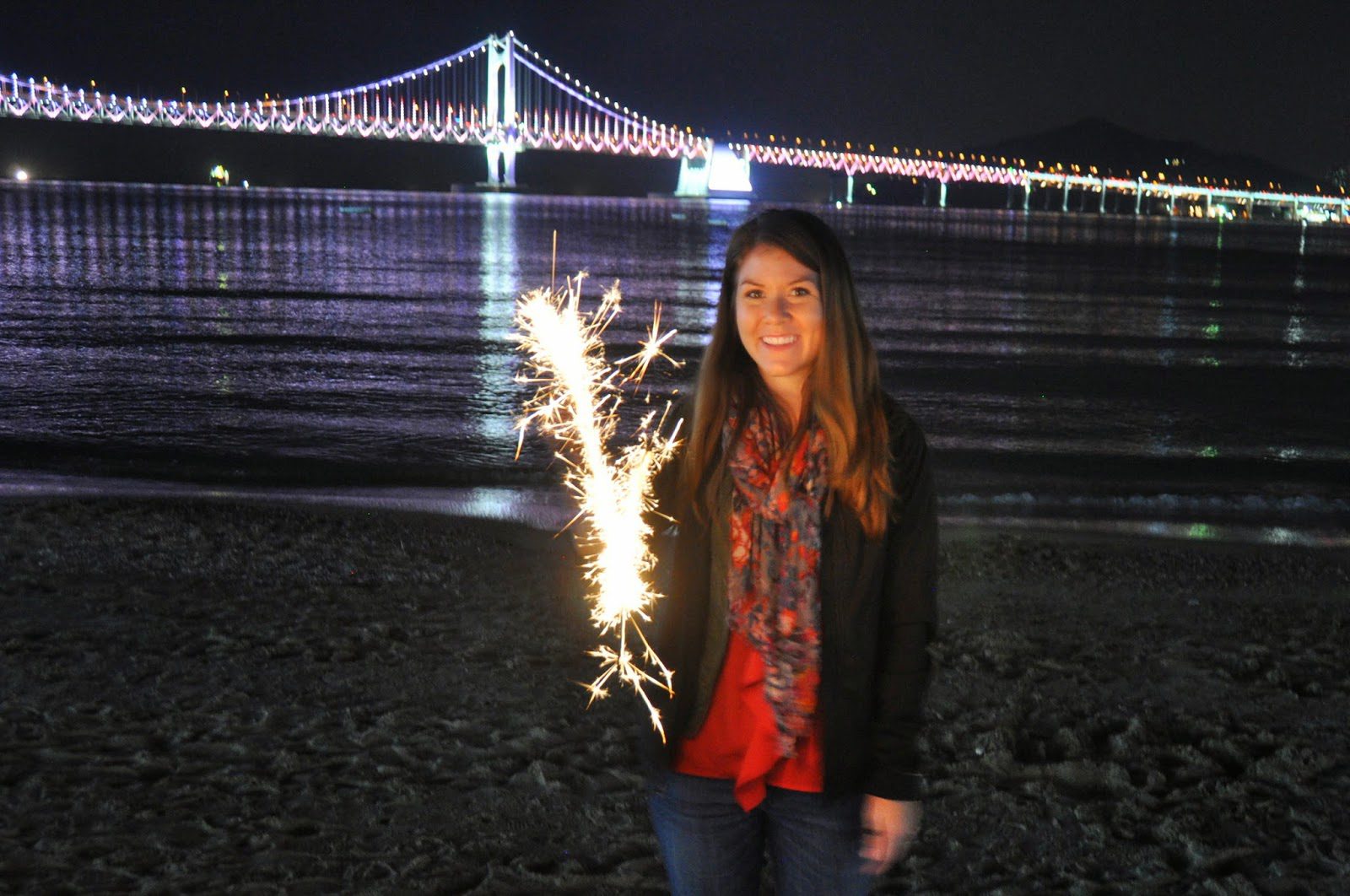 A group of middle school girls approached us – well, more specifically, they approached Ben – and asked for help getting their sparklers lit. Ben reveled in the chance to be a hero, and used his muscles to get that lighter working. I think their chorus of, "oooohhh" and "so strong," may have gone to his head.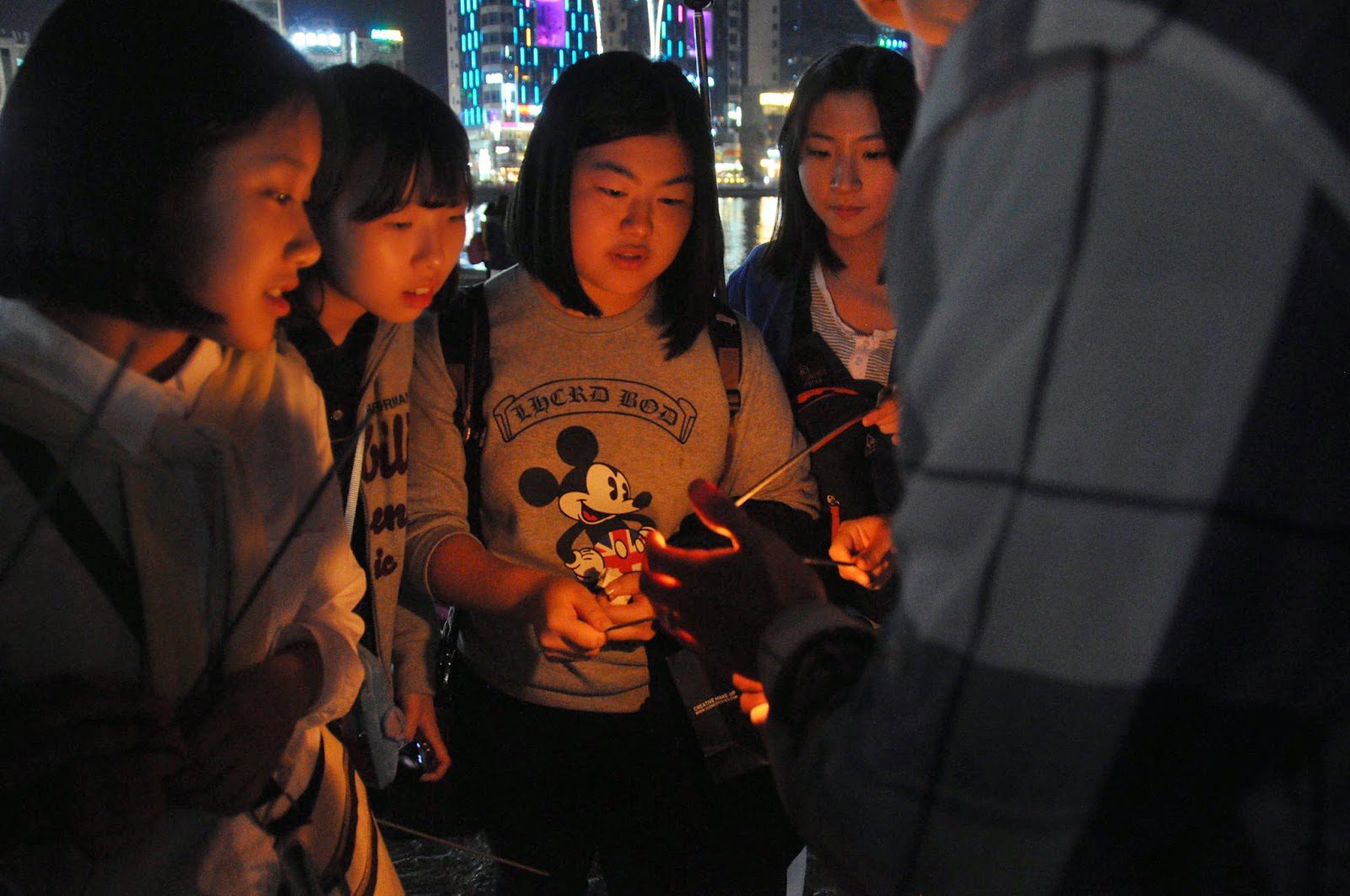 The beach truly comes alive at night with street performers, artists, fireworks, and people young and old looking for a good time.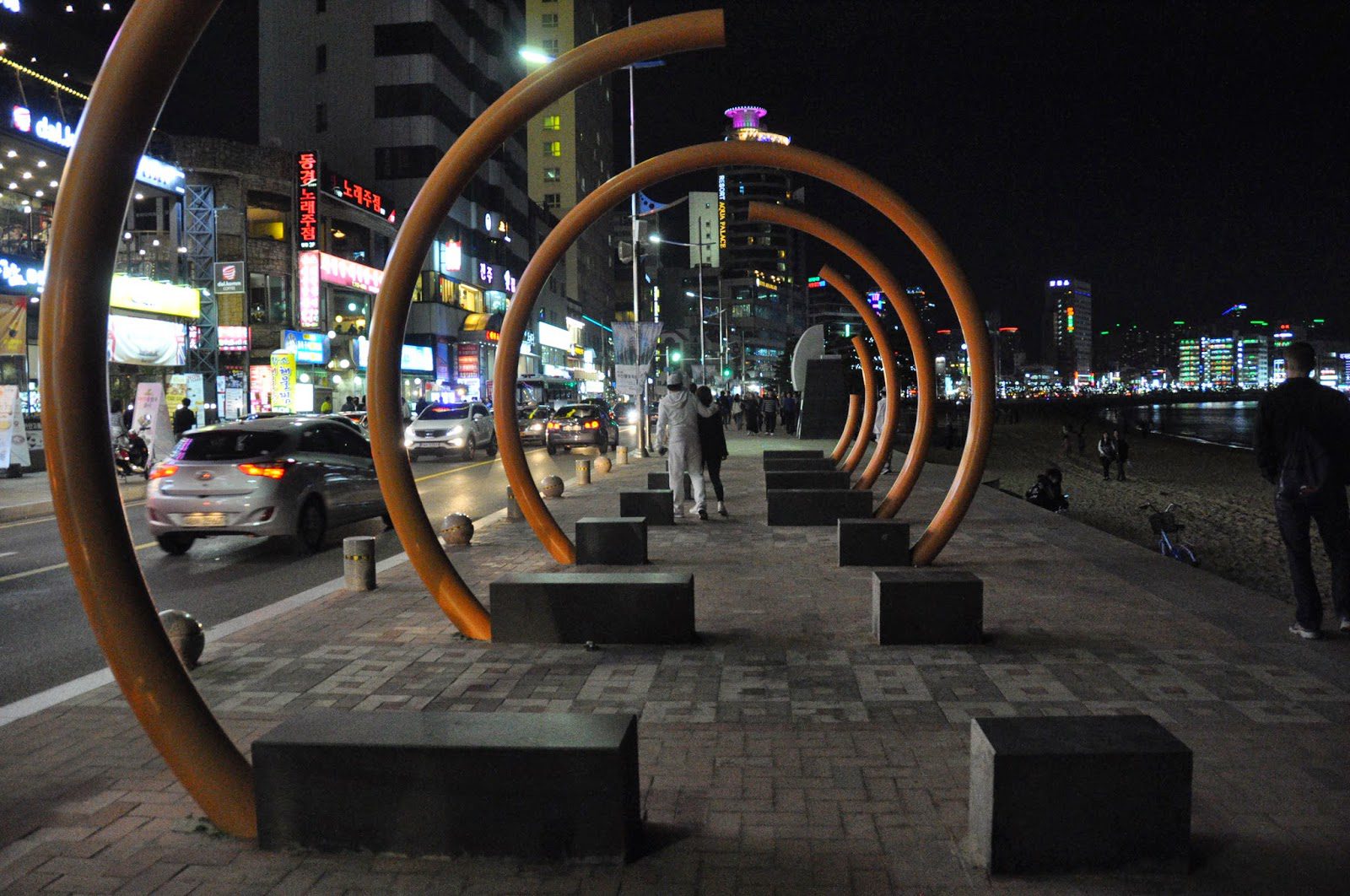 This band drew a huge crowd of couples with their rendition of Jason Mraz's "I'm Yours".
At 8:00 p.m., once the beach was fully enveloped in darkness, the Diamond Bridge in the nearby bay lit up for the famous light show. We watched the glittering lights reflected in the water below from our sandy seats.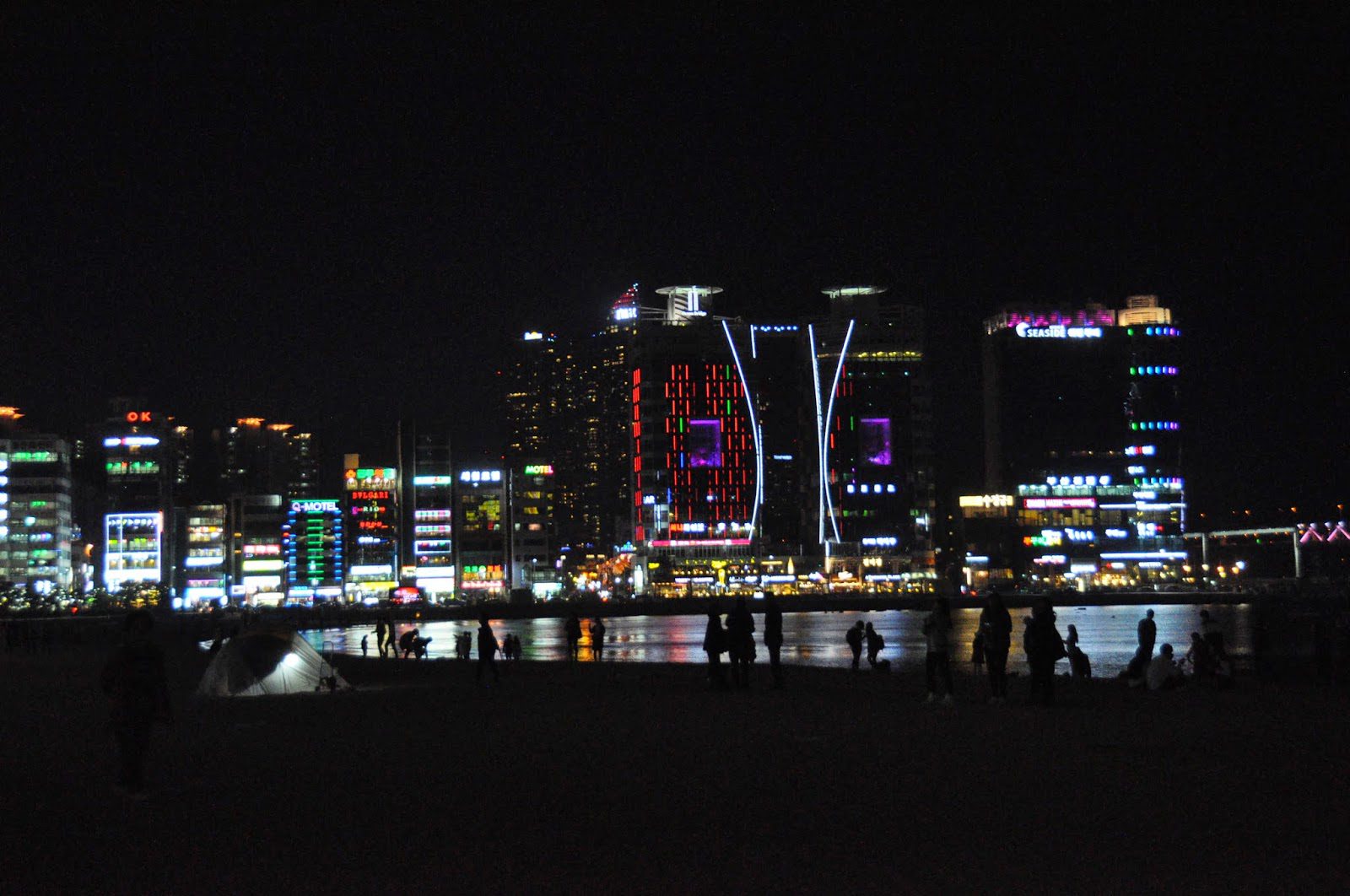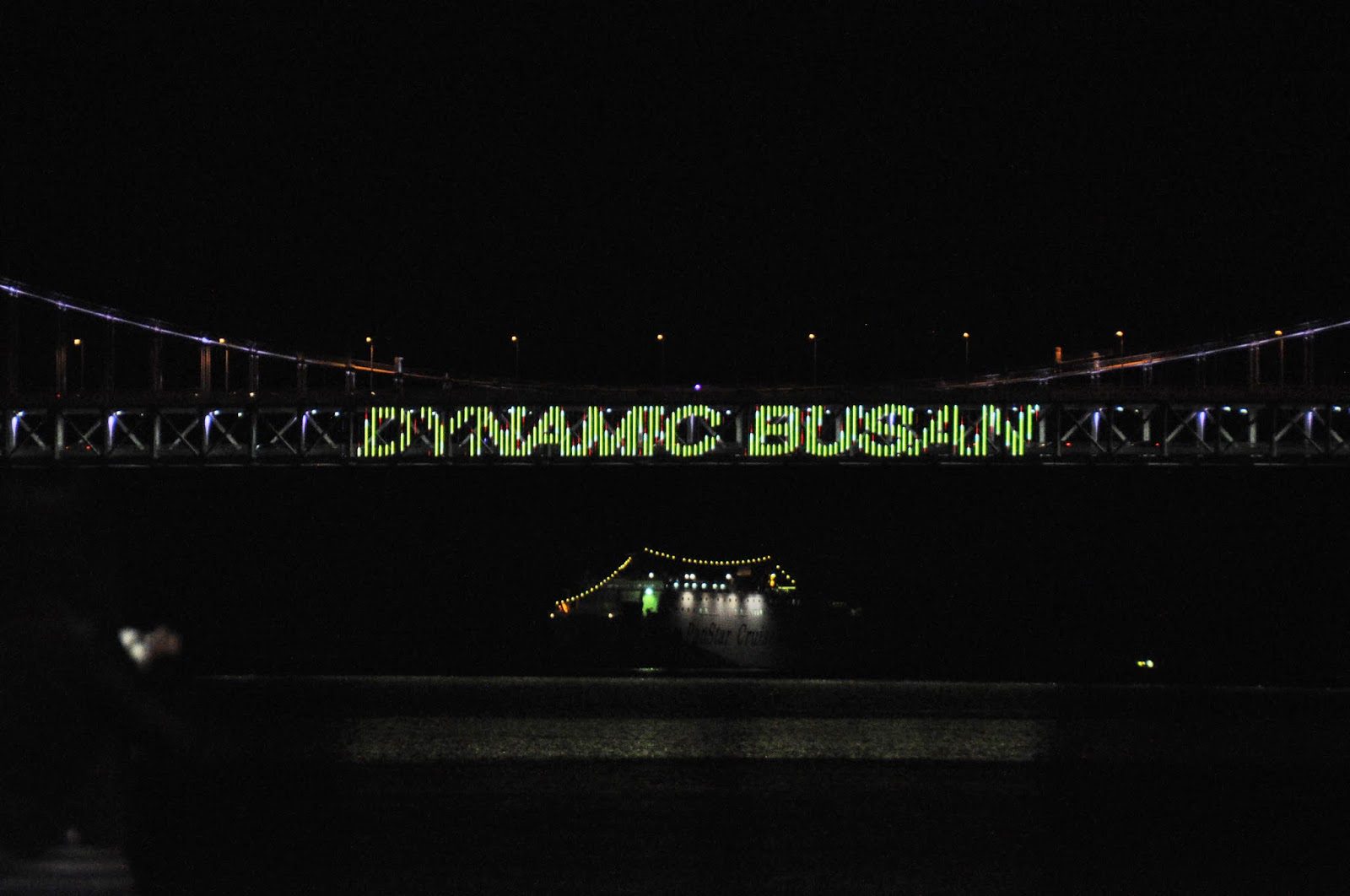 At the conclusion of the ten minute show, we decided to satiate our growling stomachs. We settled on a Korean barbecue restaurant and ordered samgyeopsal – grilled pork belly. We enjoyed two more light shows at 9 and 10 from our ocean view seats.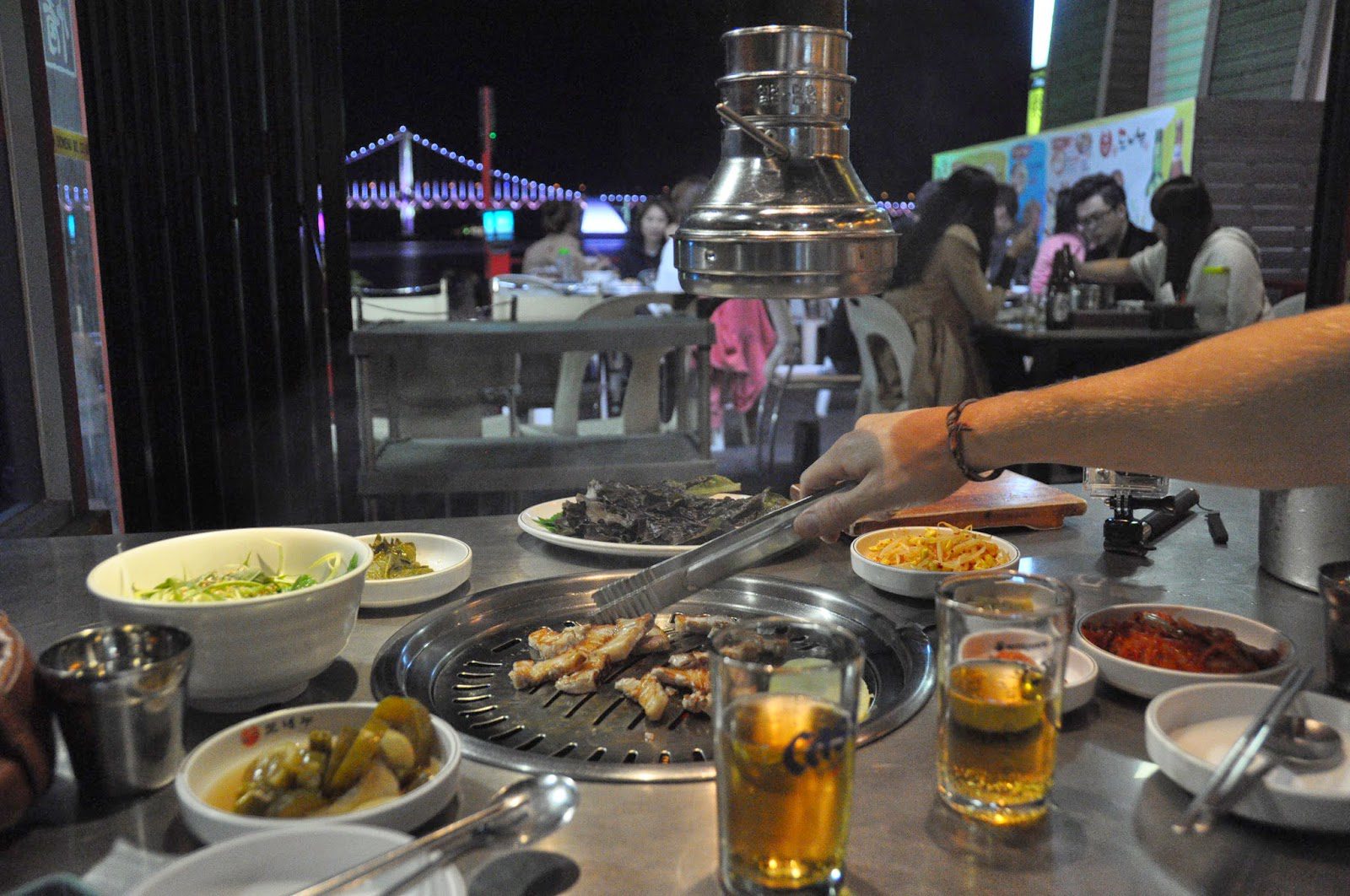 How to get there: Take the Subway Line 1 in the direction of Nopo Station. Transfer to Line 2 at Seomyeon Station (119) and head in the direction of Haeundae (Jangsan). Get off at Gwangan Station (209) and walk out Exit 5. After you exit do a 180 and head in opposite direction. Take your first right down Gwangan-ro, it is 8 blocks to the beach.
5. Get in touch with your artistic side at Gamcheon Culture Village

Just outside of downtown Busan lies a curious village. Lego-like houses, painted in a rainbow of pastels hug the hillside and spill down in colorful chaos.
Though bright and playful now, the beginnings of the village were not quite so rosy.
During the Korean War, makeshift houses were erected to serve as living spaces for refugees. Many homes in the village have since been abandoned, prompting local artists to transform these empty spaces into galleries and charming cafes.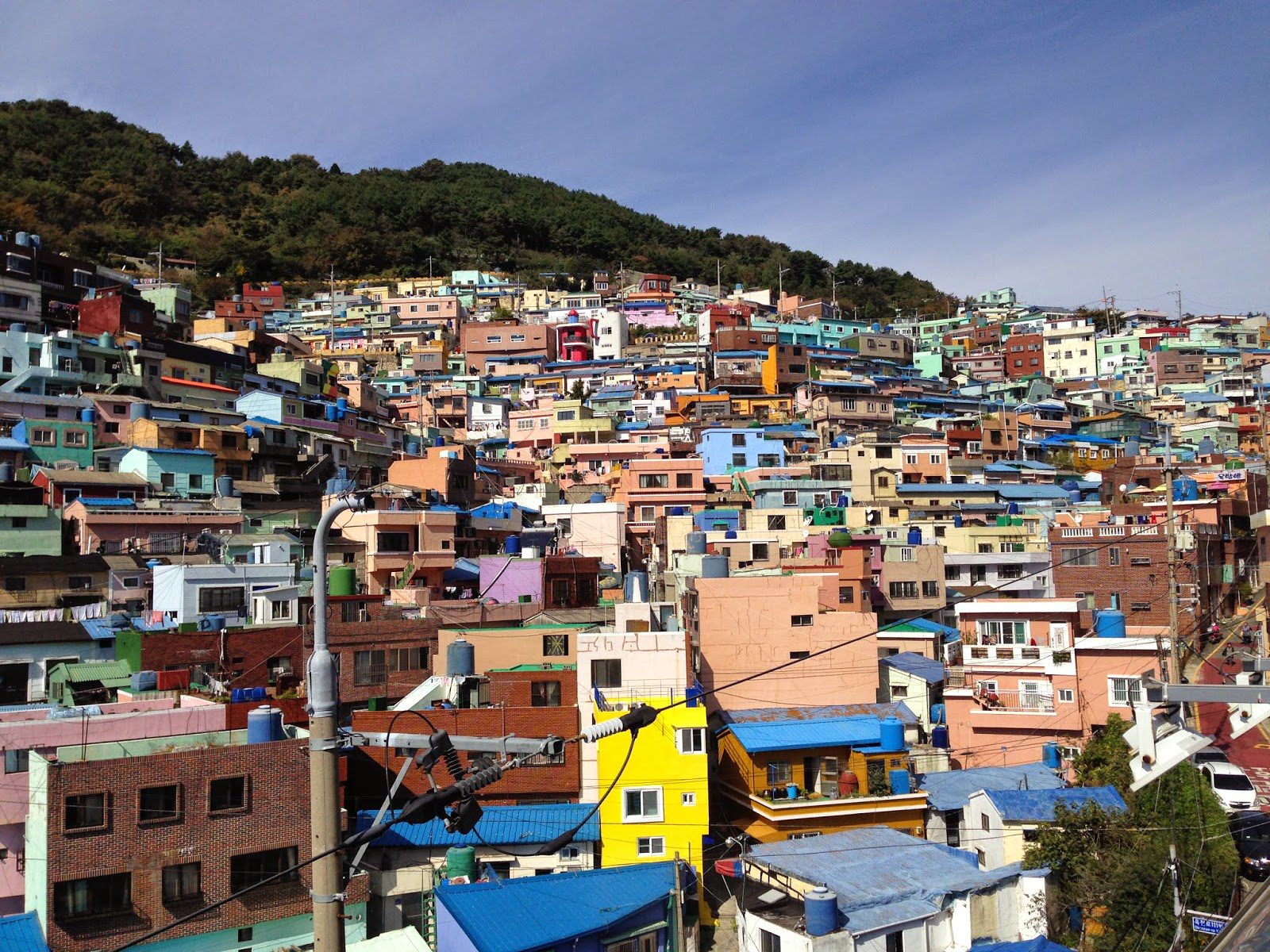 We bought a map at the village entrance for 2,000 won. In addition to guiding us around the town, it also served as a place to collect stamps from 9 featured locations around the village.
Some of the installations are a bit peculiar. "The House of Darkness", for instance, was listed on our map as a place to collect a stamp. We were disappointed to find that it was just a small home with plastic material obscuring any light from entering the tiny space.
That was it.
We made our way through the labyrinth of narrow alleyways, past murals and obscure statues, exploring this charming and quirky little town.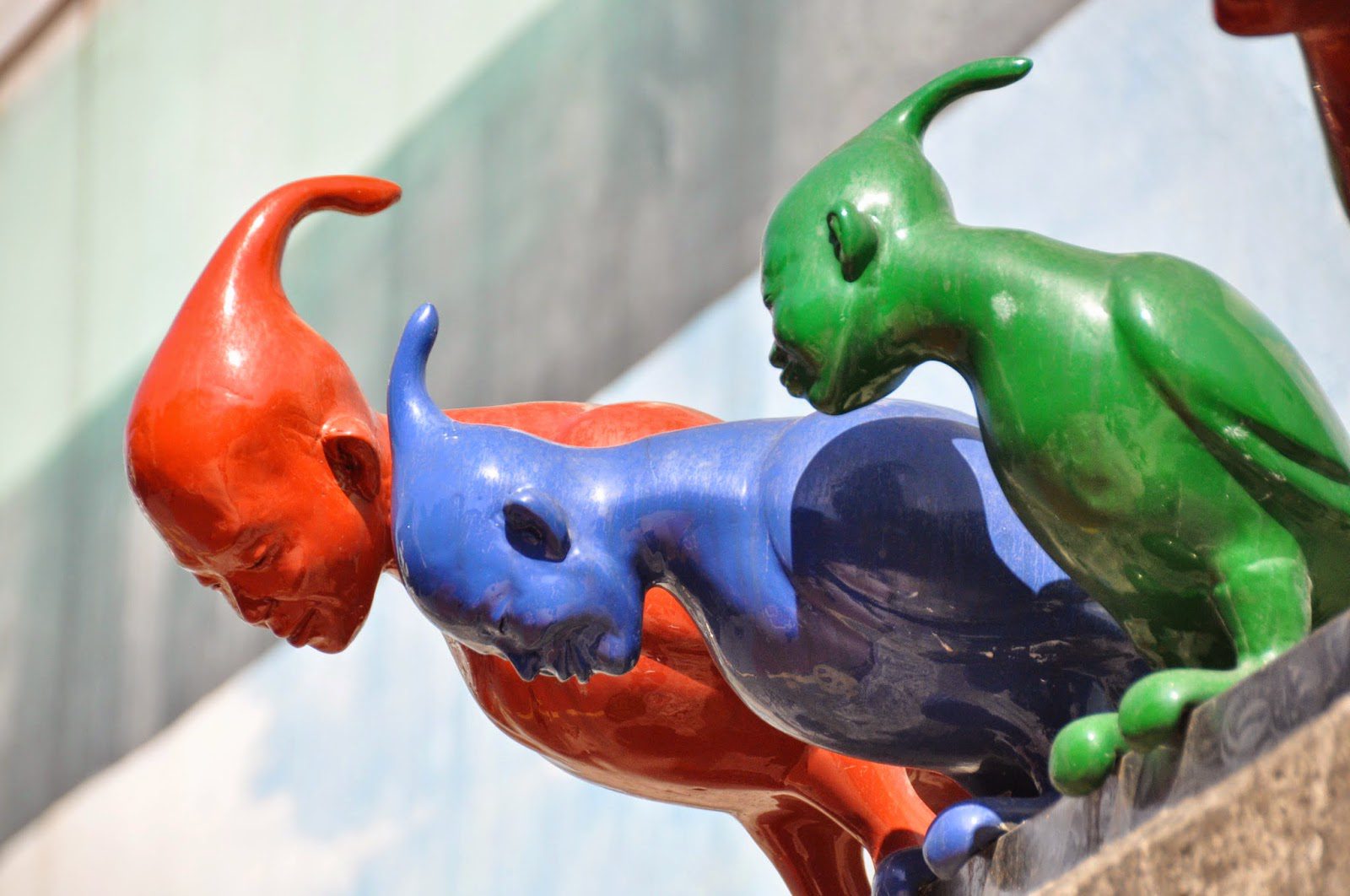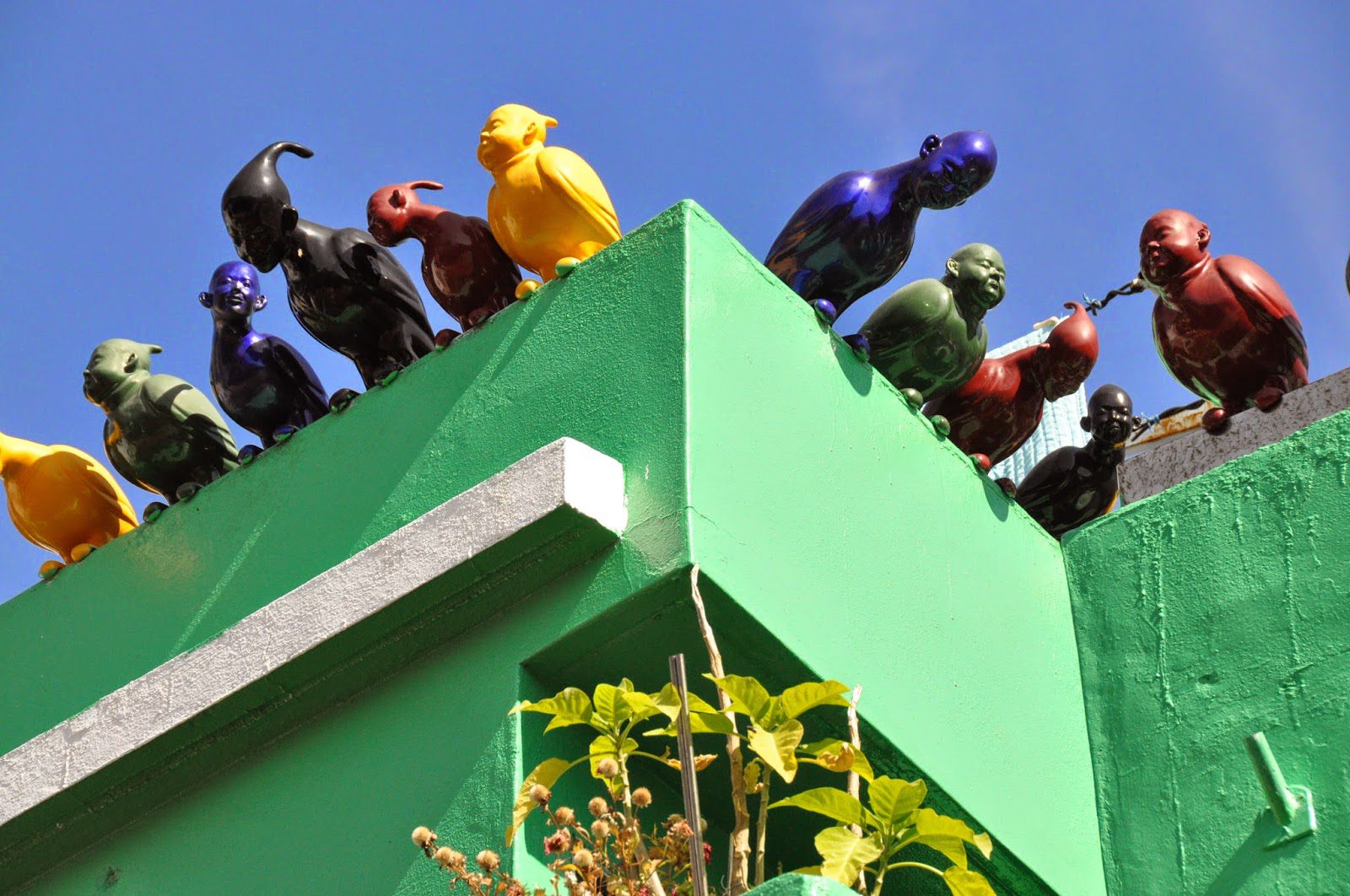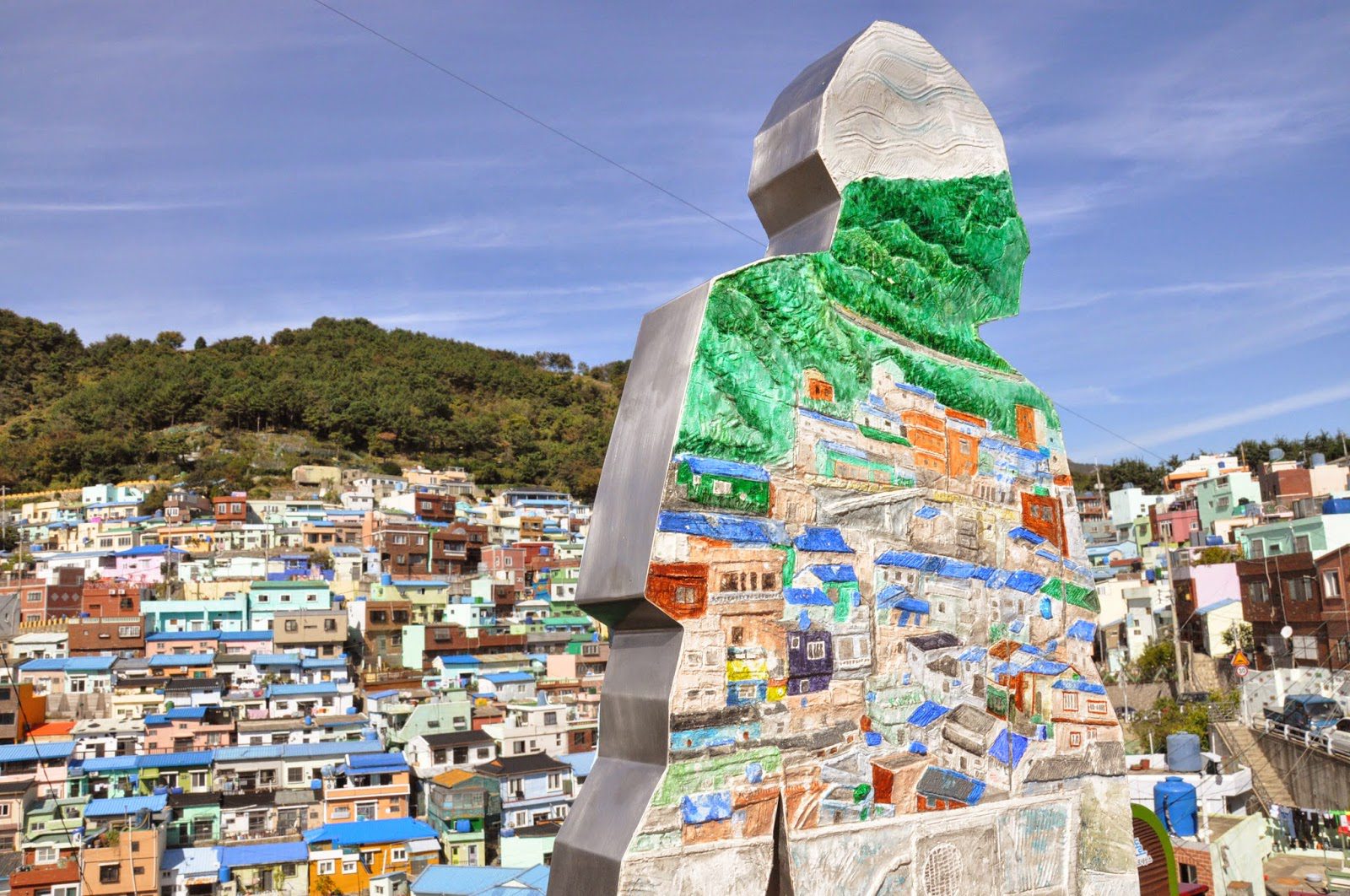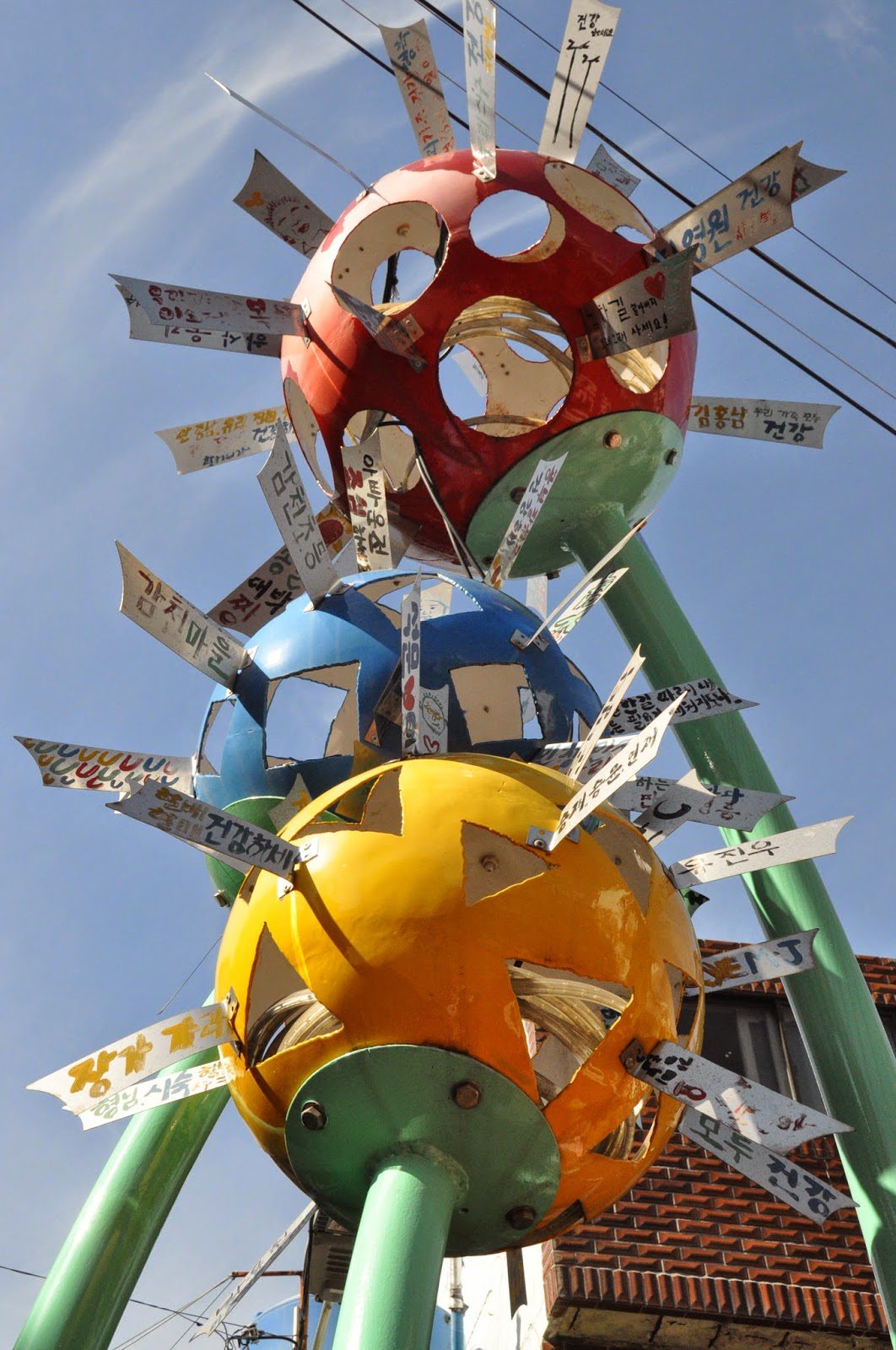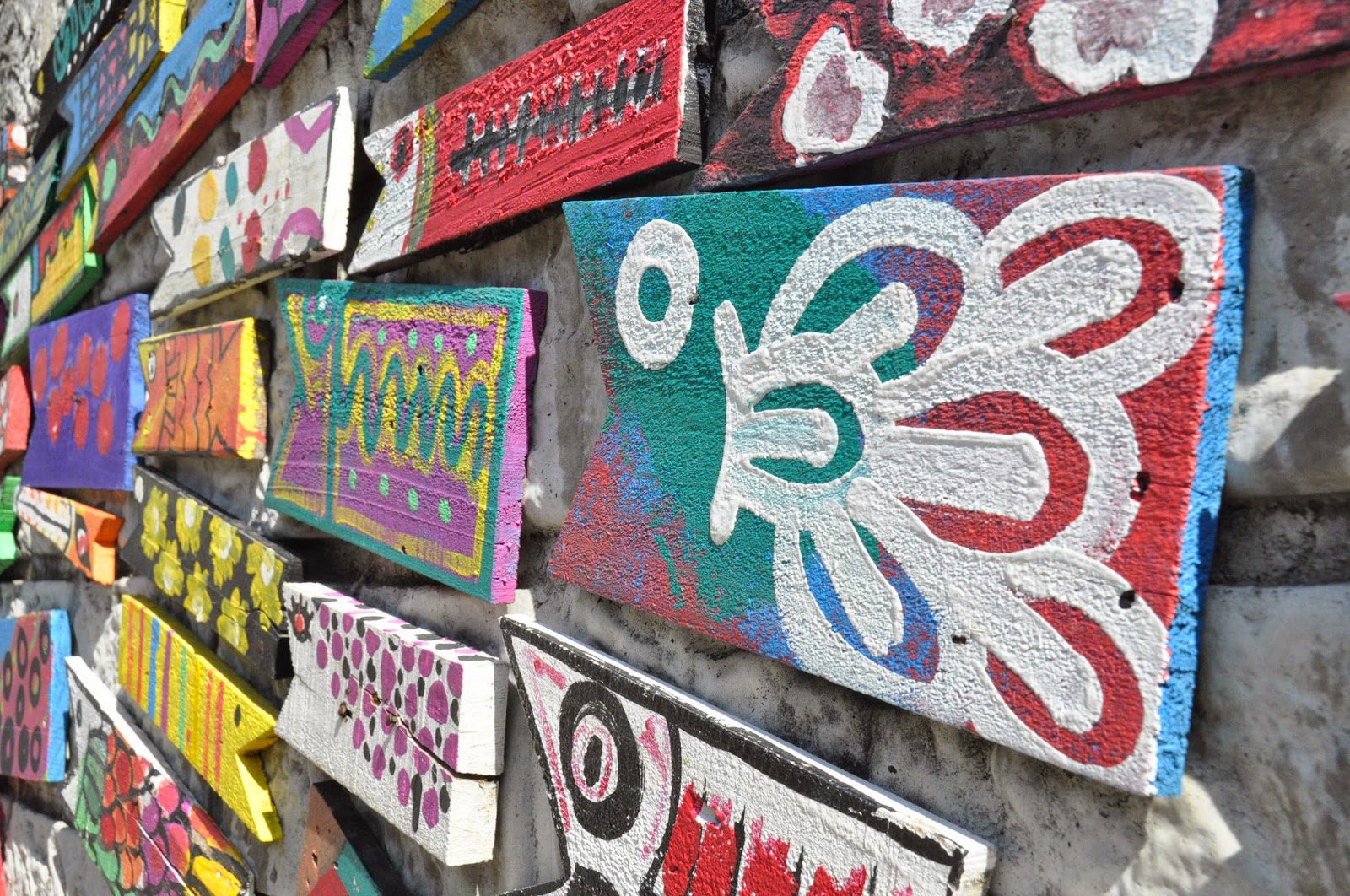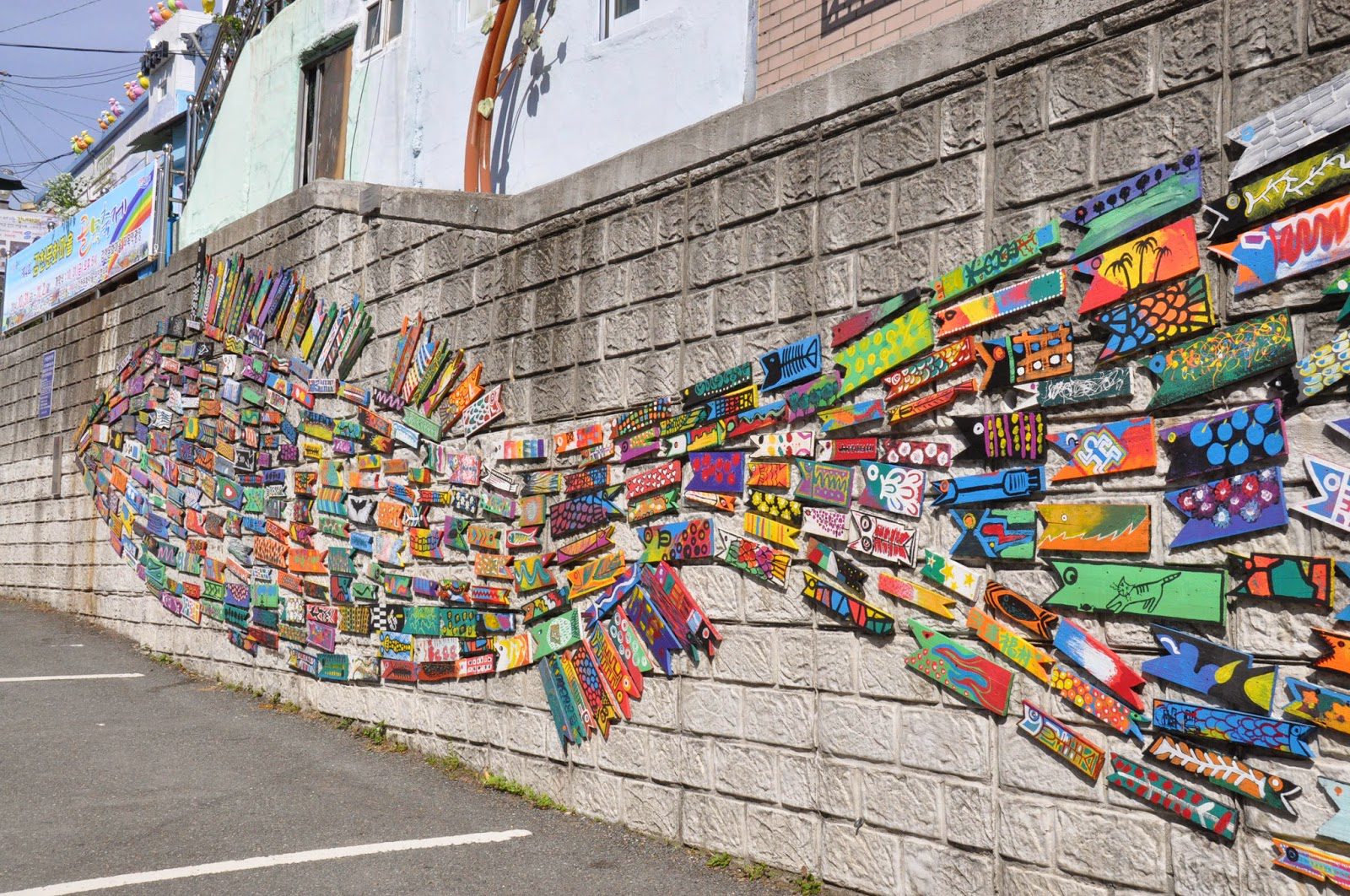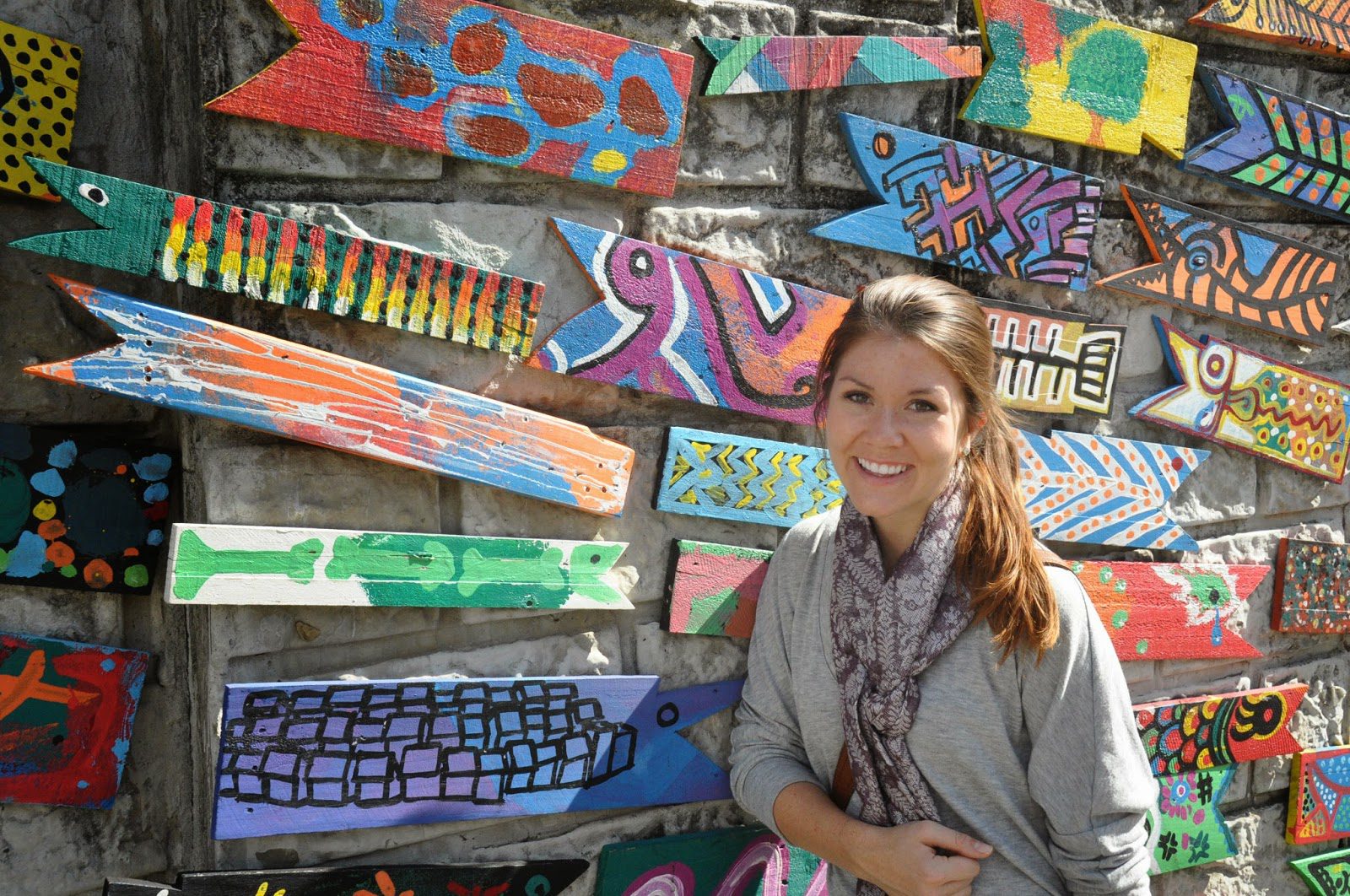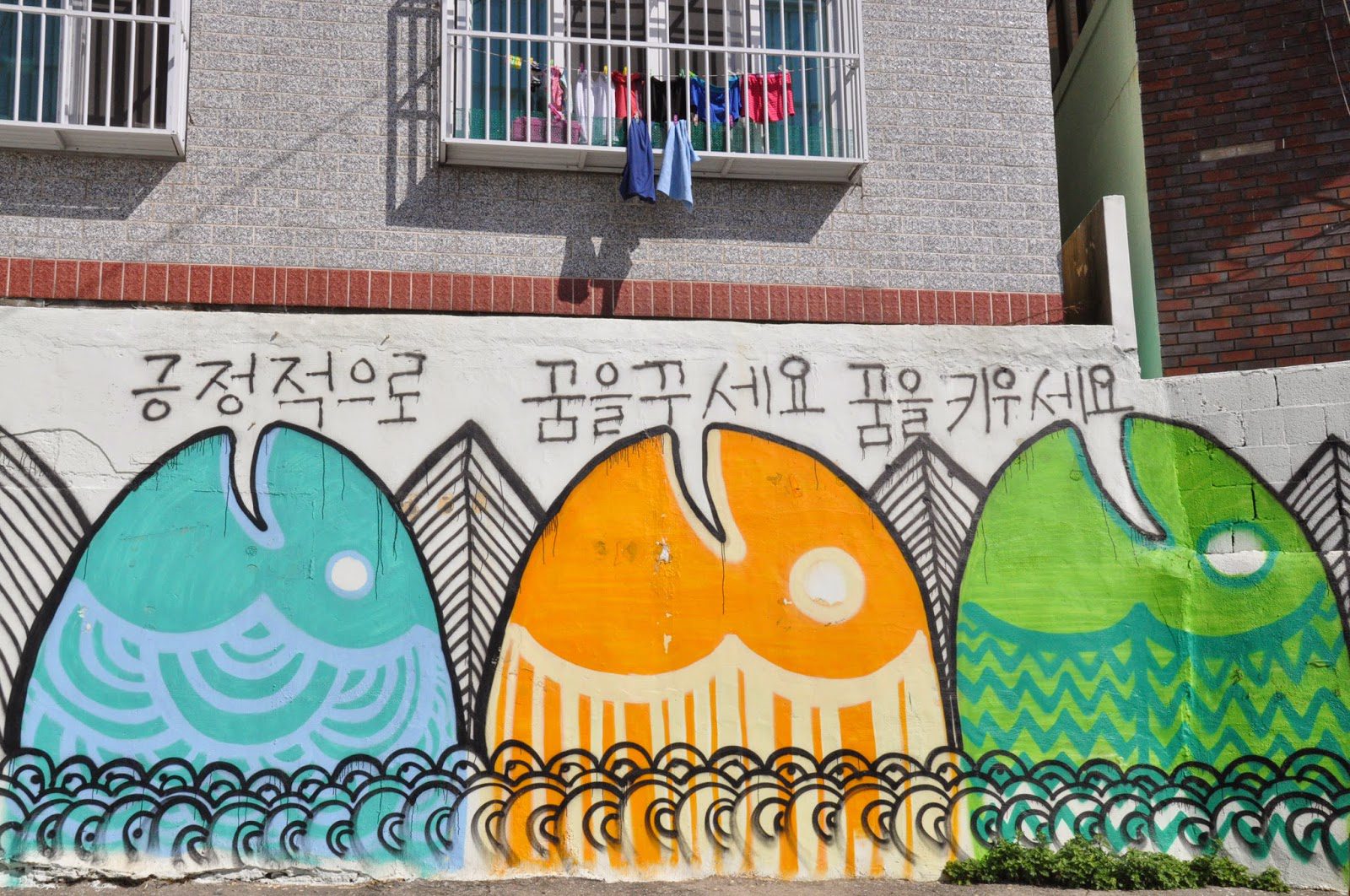 Few residents still call Gamcheon home, so apart from the tourists with cameras in hand, this village has an almost eerie stillness. It makes for a vastly different experience than the rest of the bustling city.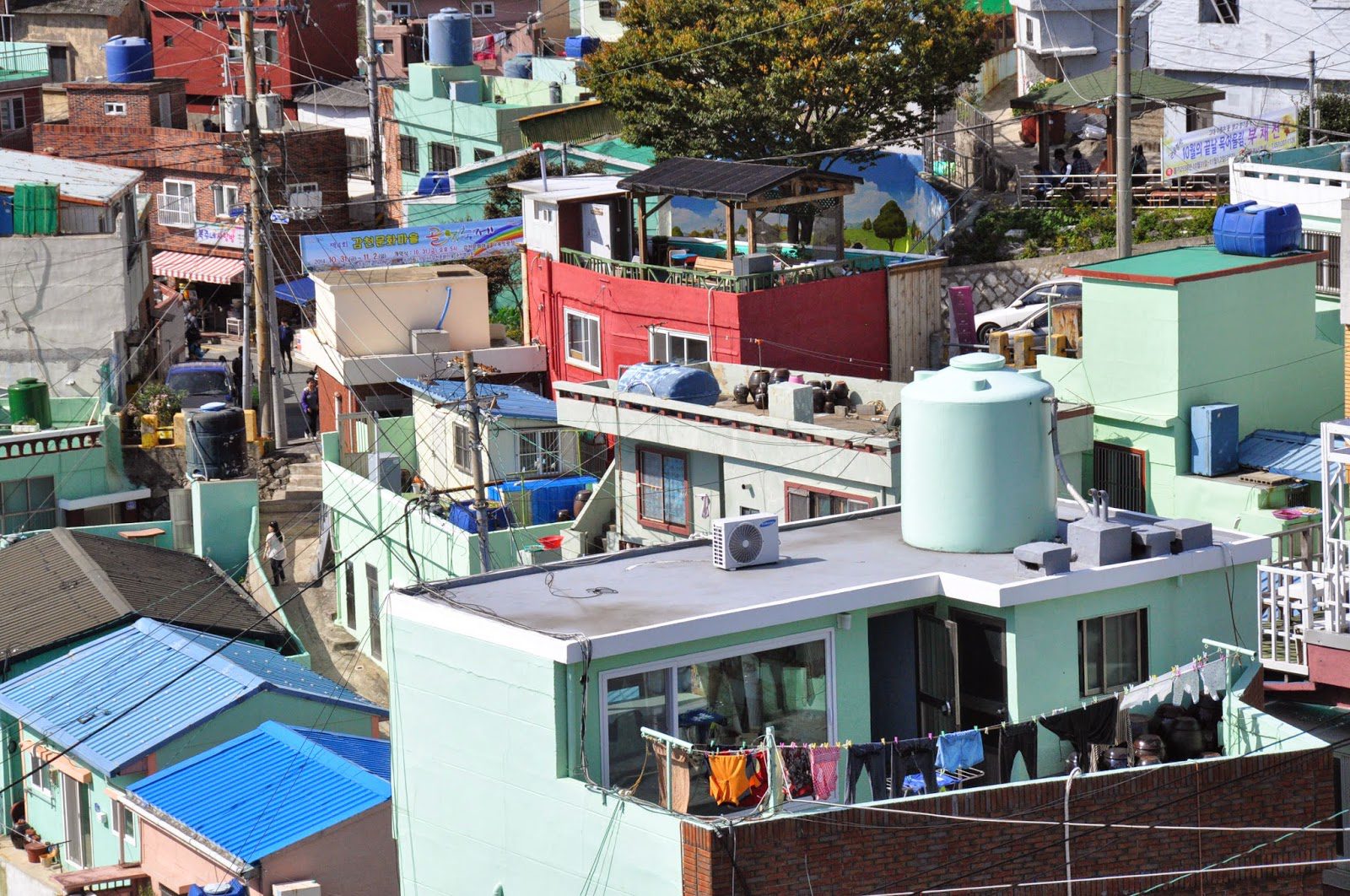 How to get there: Take the Metro Line 1 to Toseong Station and walk out Exit 6. Walk to the corner and turn right. Walk about 1 block to the bus stop in front of the hospital. Hop on Bus 2 or 2-2 and ride for about 10 minutes. You will get off at the top of the hill next to the school. (This bus fare is cheaper – only 1,000 won)
6. Spoil yourself at Korean Dessert Cafe
I already know what I will miss most about Korea when I leave… patbingsu.
This wildly popular Korean dessert is a layered mountain of shaved ice, fresh fruit, condensed milk, ice cream and chunks of cheesecake.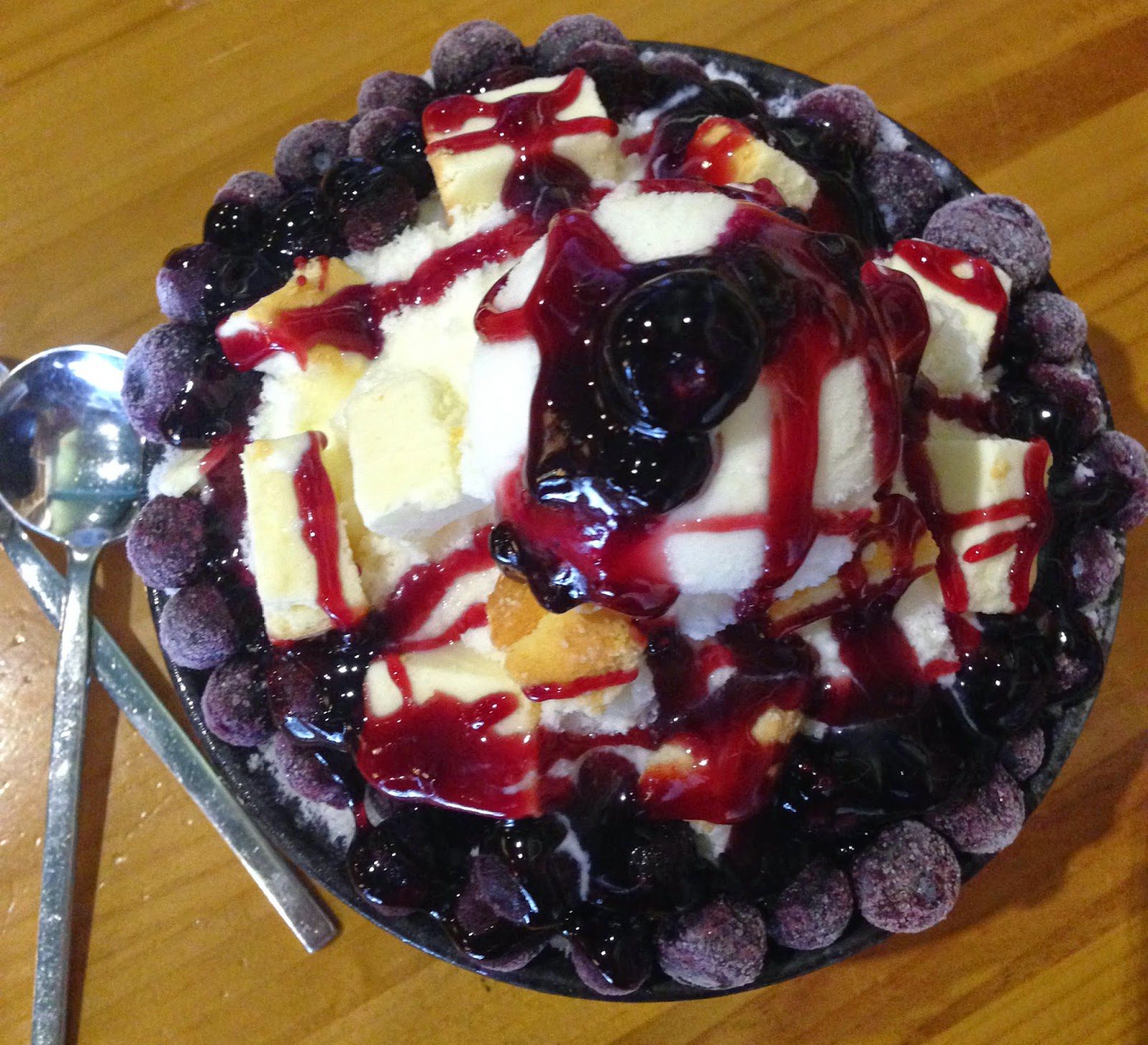 Mouth watering yet?
It should be.
It was an exceptionally hot day for October, and exploring Gamcheon Village left us looking for an escape from the heat.
Needless to say, Blueberry Cheesecake Patbingsu hit the spot. We even added it to our Korean Bucket List.
7. Check out Busan Tower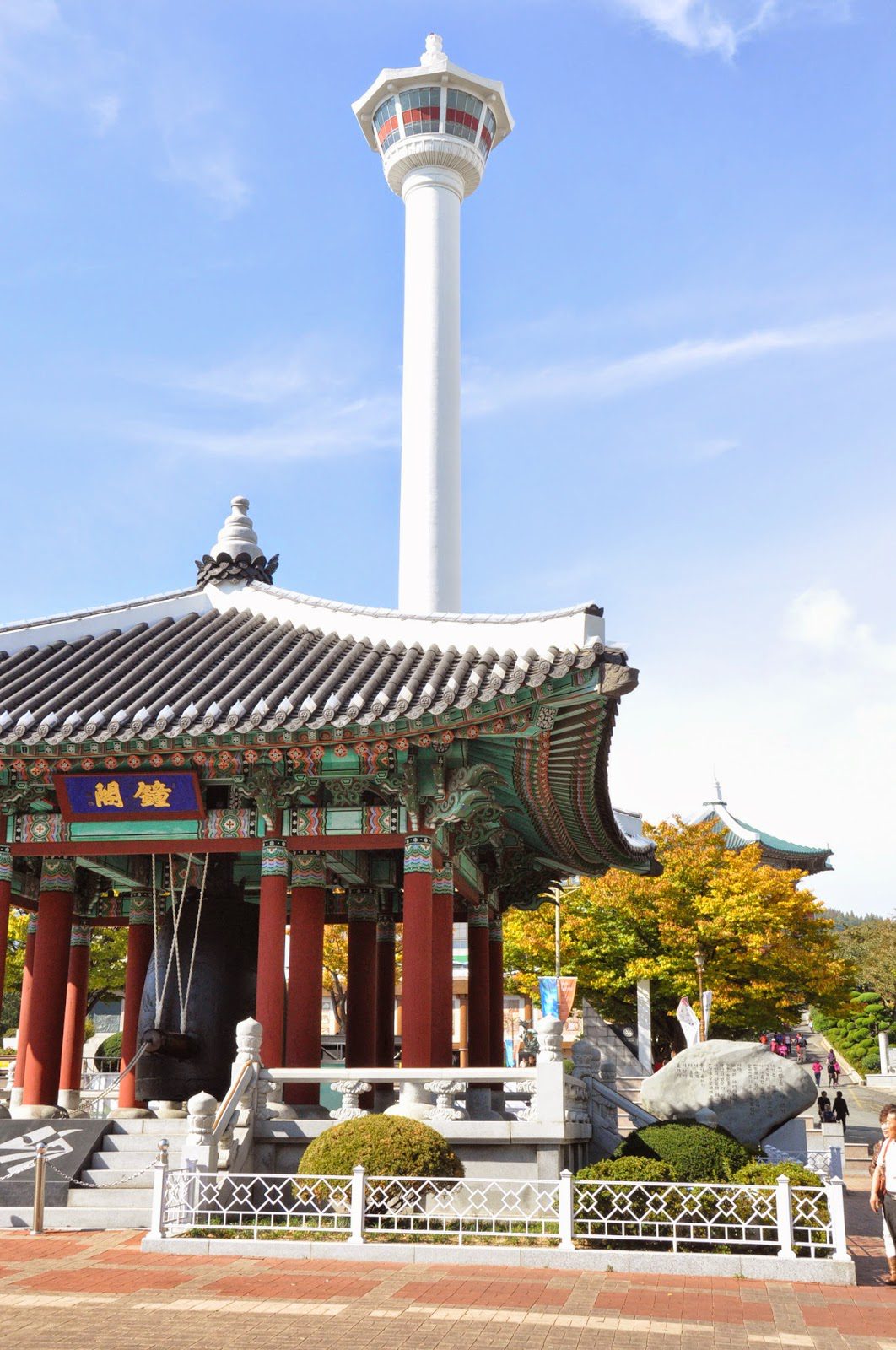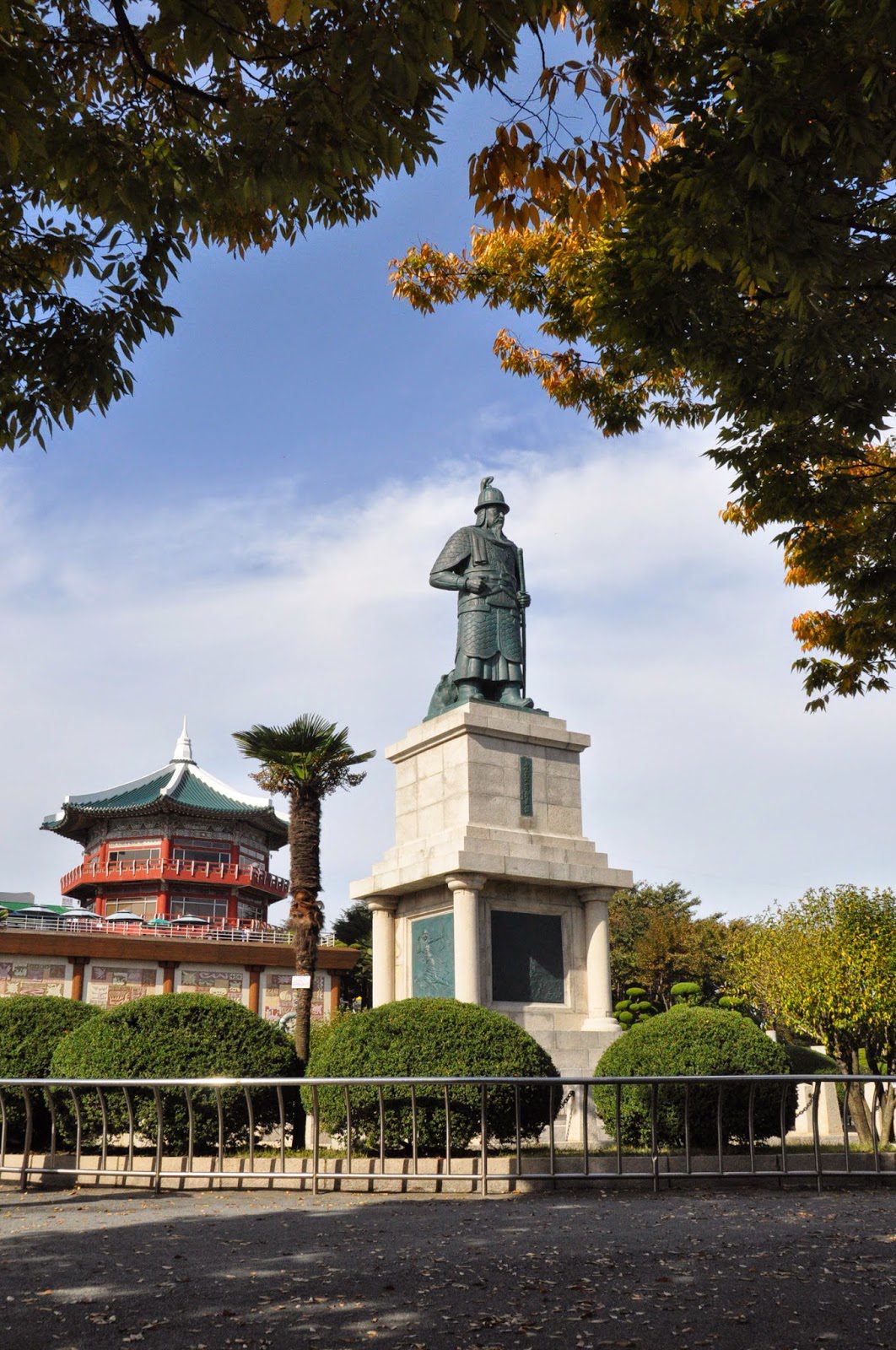 Since we were nearby, we made a quick stop to see the famous tower and to take a nap in the shade below.
8. Be Wowed at Lotte Department Store
Korea does department stores better than any other country. That is, if 13 stories of clothing, electronics, household goods, outdoor gear, and food is what you're after. Yes, you can buy potatoes, lingerie, hiking poles, and a new laptop all under the same roof.
Stopping here was Ben's idea. In our nearly ten years together, this was the first time he has ever suggested going to a mall, so I took him up on the offer.
Although we didn't actually go shopping, it was quite the experience.
As we entered, people were gathering on the main level, and we soon saw why. Water began spilling from the ceiling. Colored lights and music accompanied the water as it made patterns and even spelled words as it fell.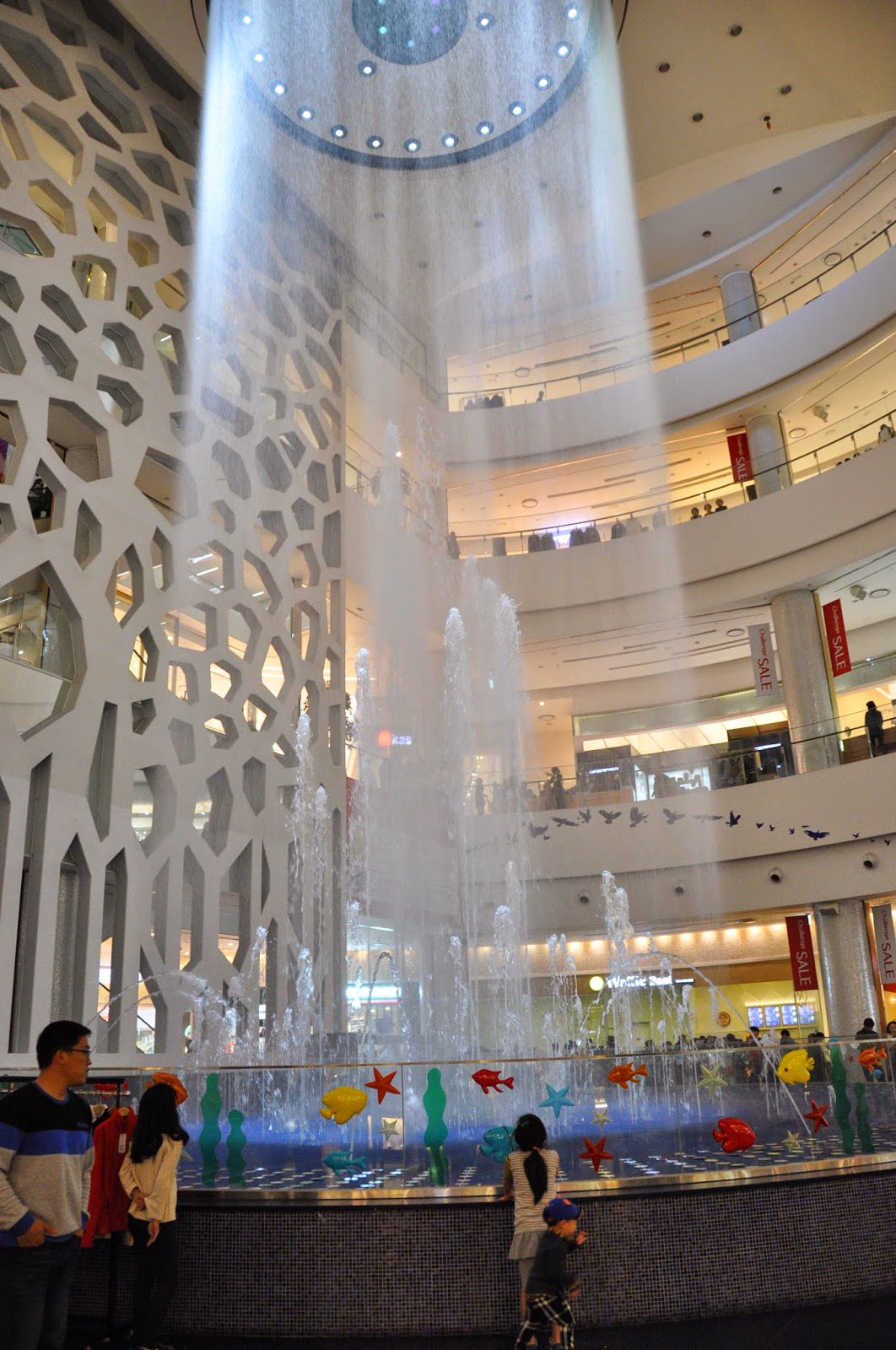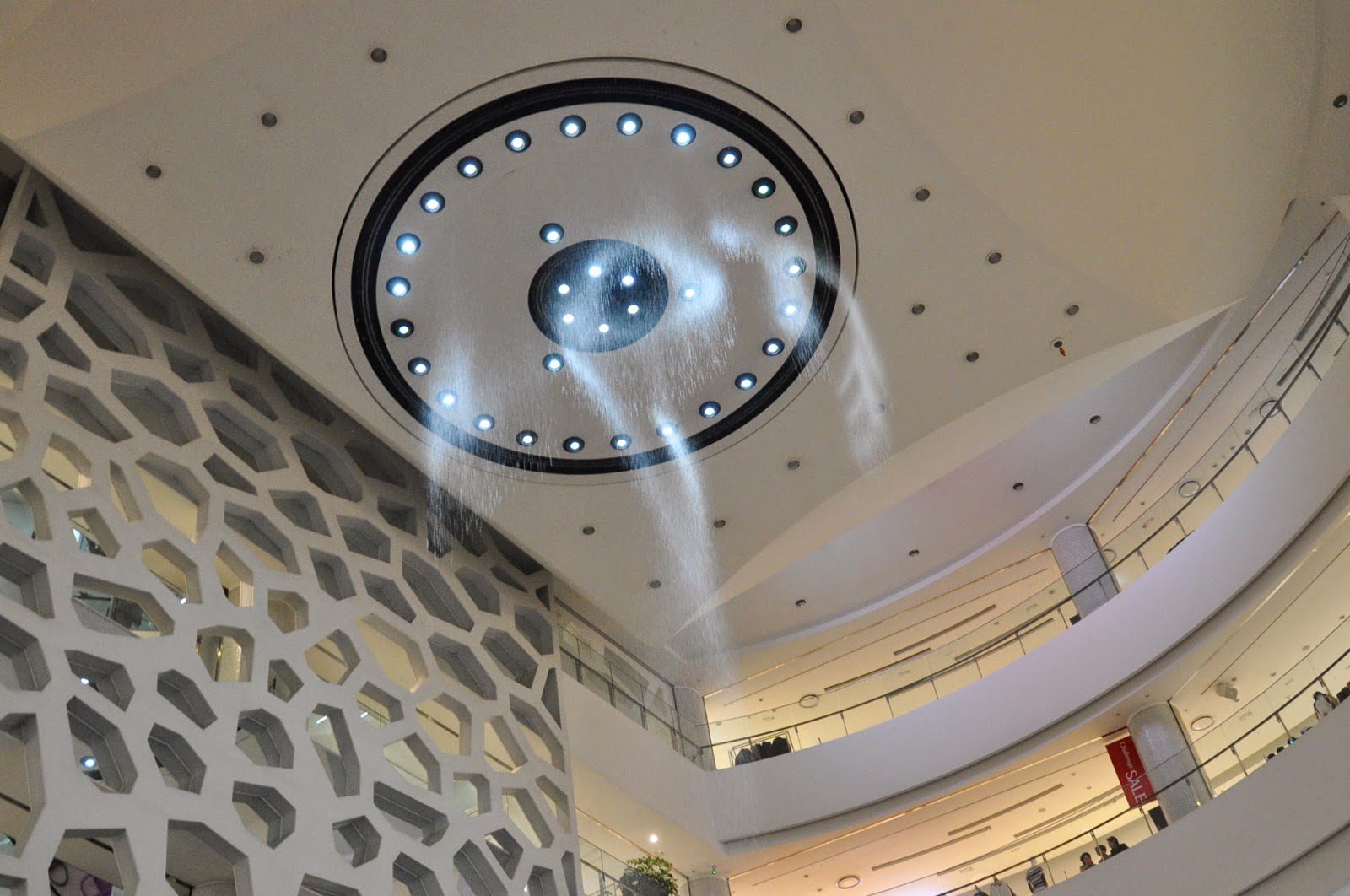 The best part of the mall, in my opinion, is not actually the shopping. Atop this department store is something pretty incredible. An open-air park with incredible, sweeping panoramic views of the city. Ports and craggy islands, skyscrapers and bridges stretch out in all directions, and there you are, in the middle of it all.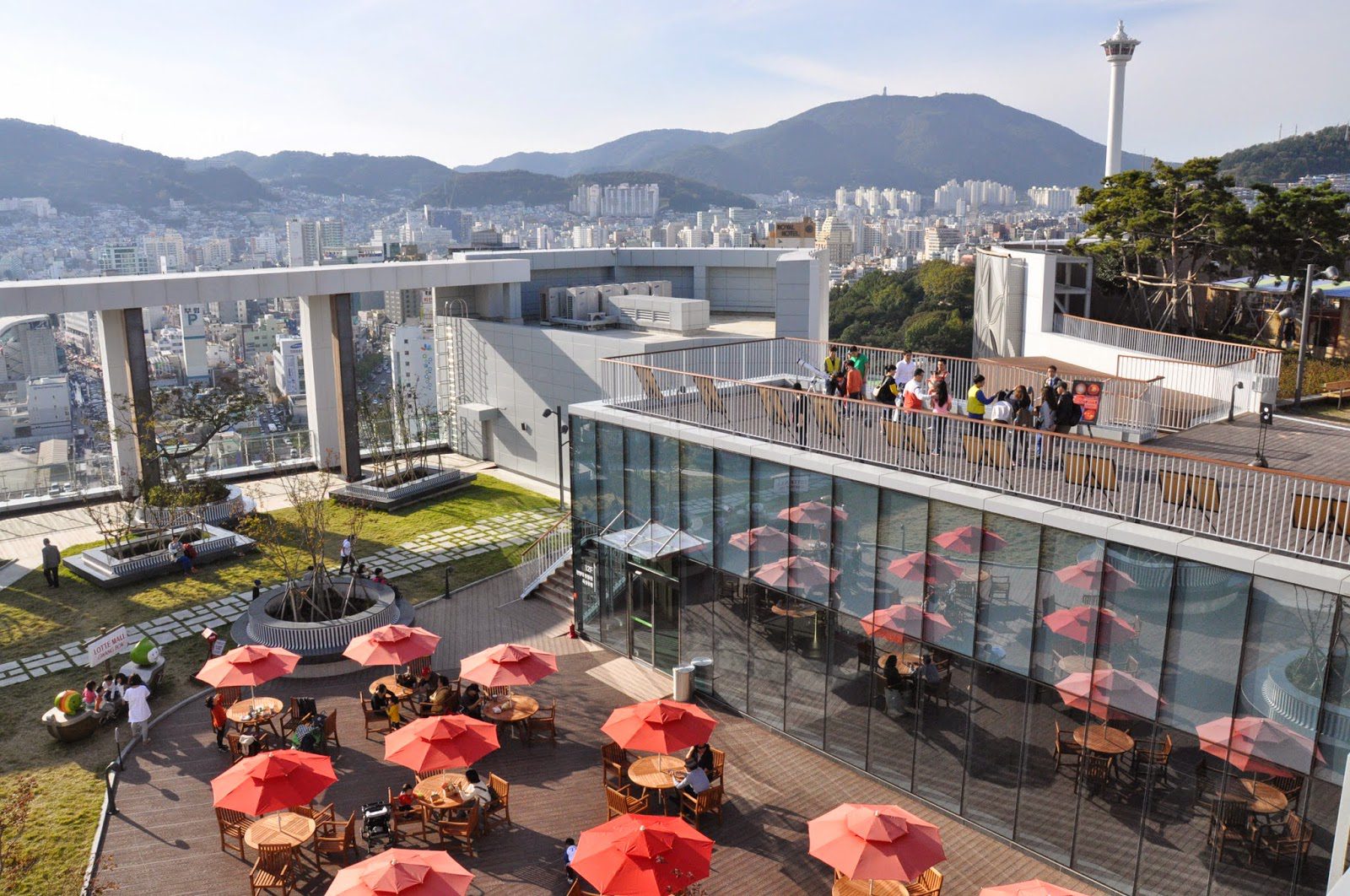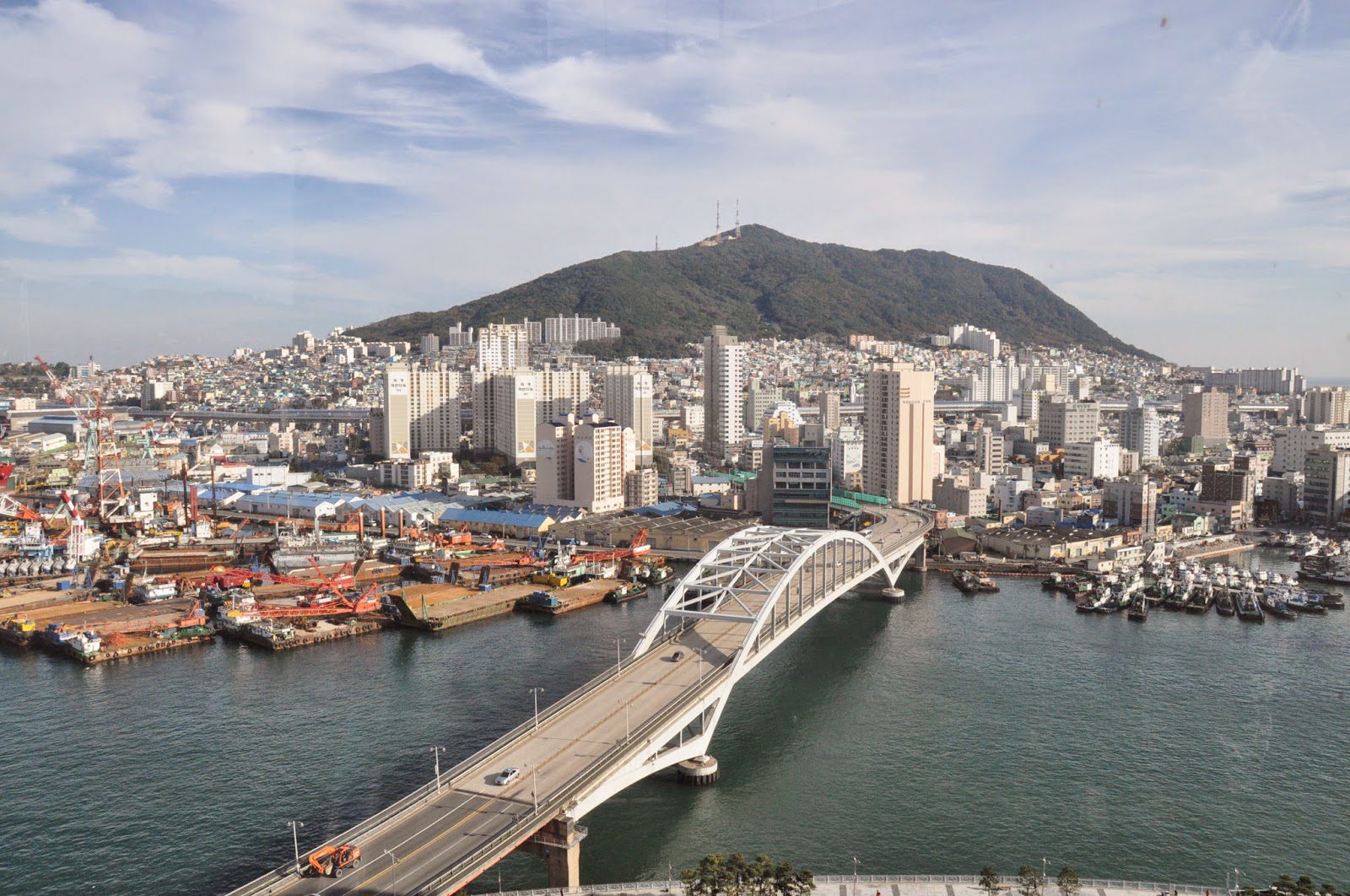 How to get there: Once you are at Nampo Station, you are basically there. Exit 10 of Nampo Station will bring you into the lower level of the department store.
---
Where to Stay in Busan: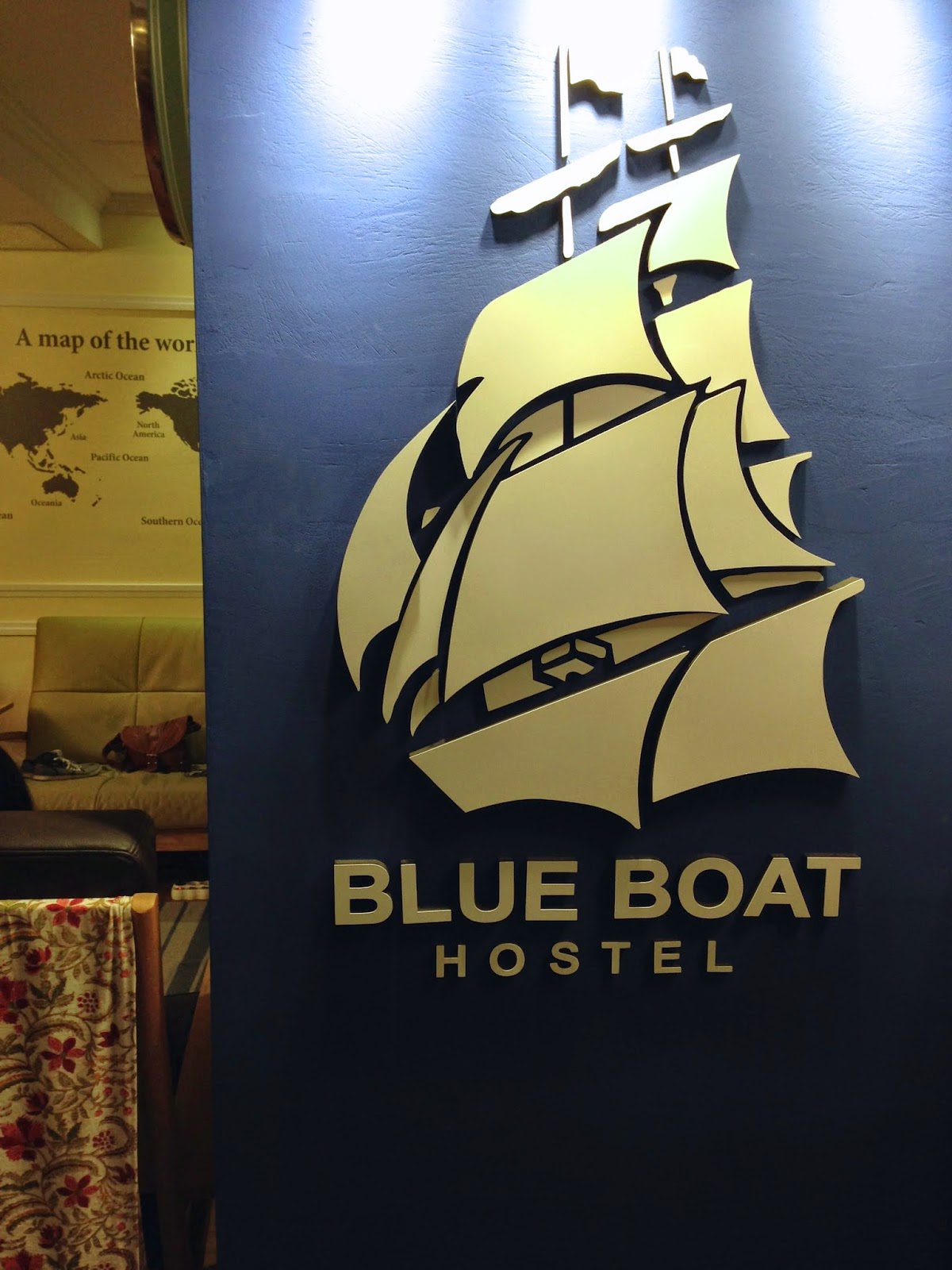 Our Rating: ★★★☆☆
Well-located just a few blocks from Nampo station, this hostel is clean and modern. The best part is they offer a great breakfast of eggs, toast, and cereal. Rooms are split by gender, which isn't ideal for couple travelers like us, but the location made up for the fact that we had to sleep in two separate rooms. The atmosphere was a bit dull and quiet while we were there, but we are sensing that might be common among Korean hostels. Also, it was a bit expensive for a hostel, but again, we have found this is not unusual in Korea. It was roughly $23 USD per person (on a Saturday night).
Check out other great hotels and hostels near Nampo Station here.
---
Explore Busan: 2 Day, 1 Night Itinerary
(For this itinerary, I suggest you choose a hotel or hostel near Nampo Station.)
Day One
Late Morning: Arrive by train. Check into hotel or store your belongings in the lockers at the station. Stroll around BIFF Square, and try the hotteok.
Noon: Wander through Jagalchi fish market. Don't forget to pick out some fresh catch for lunch.
Afternoon: Explore Taejongdae Park
Night: Lay out a blanket on Gwangali Beach and watch the nightly light show (8, 9, or 10 p.m. on Saturdays). Light some of your own fireworks before enjoying a late dinner at one of the many restaurants along the beach.
Day Two
Morning: Spend the morning getting lost in Gamcheon Culture Village. Take a break with a coffee at one of the many cute, artsy cafes.
Noon: Since you're nearby, make a stop at Busan Tower on your way to the Lotte department store near Nampo station. Once at Lotte, don't miss the hourly water show. Make it up to the observatory on the 13th floor and have your camera ready.
Afternoon: Enjoy lunch at one of the many restaurants inside Lotte – the kimbap shop on the 11th floor is cheap and filling!
Early Evening: Catch your train home, wherever that may be!
---
Are you planning a trip to South Korea?
We have TONS of resources on travel in South Korea and destinations throughout the country. Check out our Ultimate South Korea Travel Guide for all the answers to your most burning questions, or read some of our favorite articles below.
Save this article on Pinterest for later!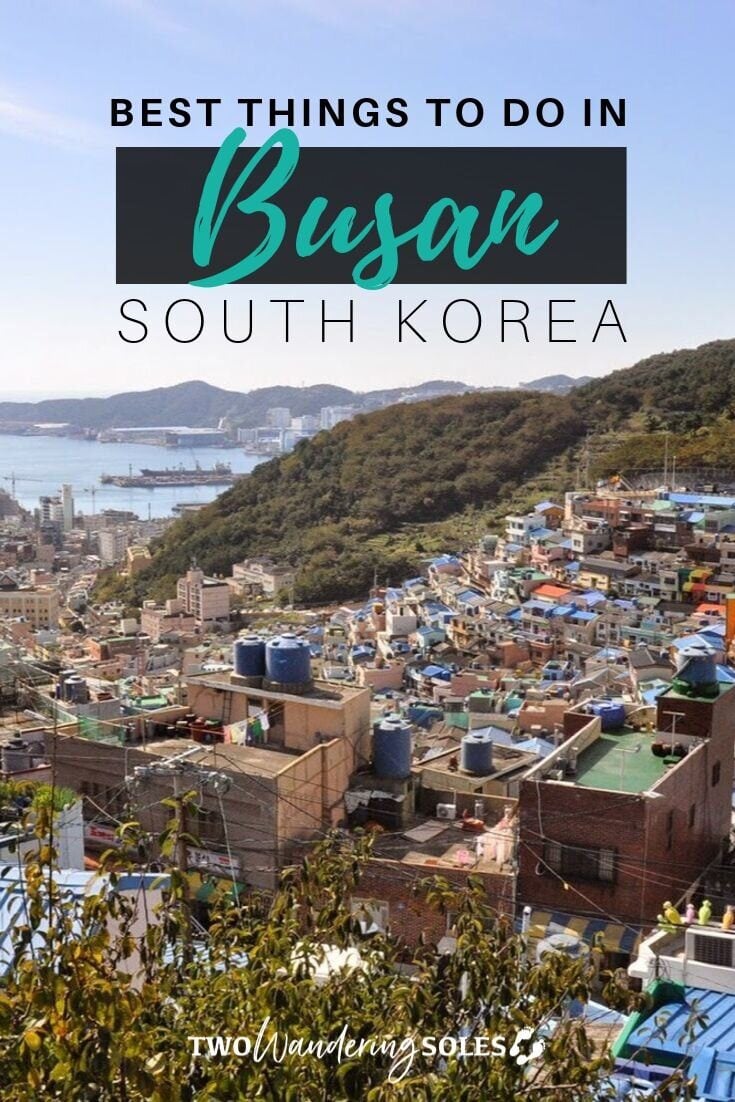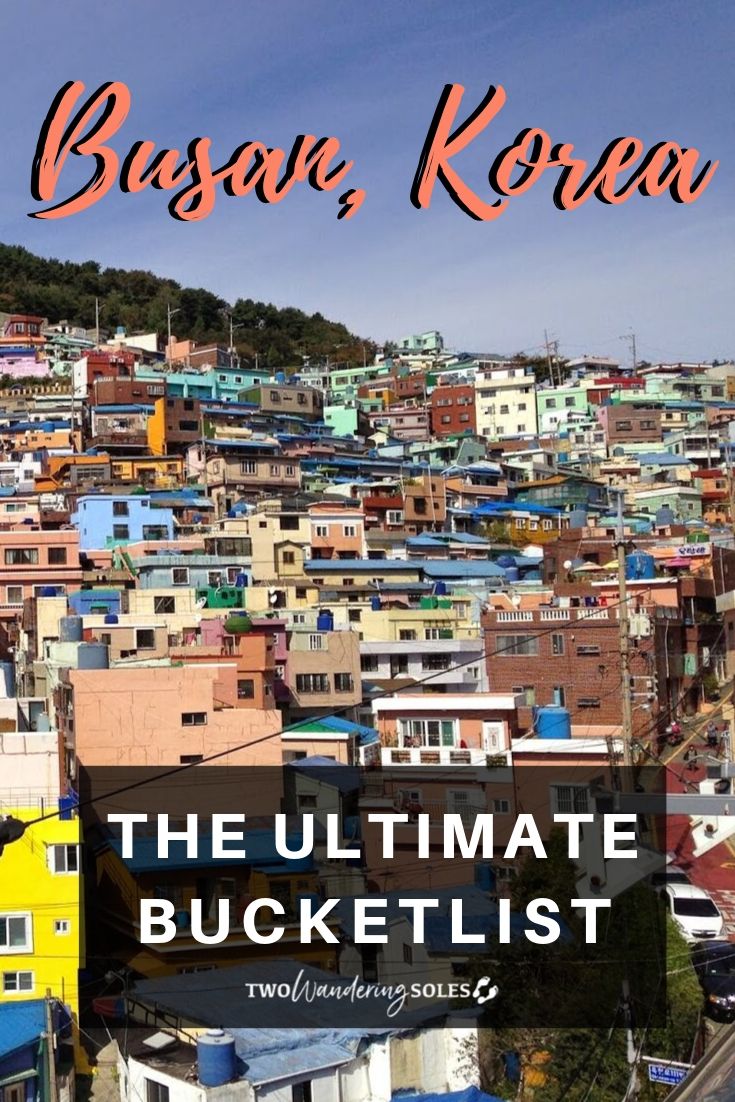 We want to hear from you!
Have you been to Busan? Did we miss anything? Would you do anything different for 2 days in Busan? Let us know in the comments below.