New Zealand's capital city is vastly underrated and well-worth a spot on your Kiwi itinerary. Whether you have a few hours or a few days to explore, we're sharing the best things to do in Wellington that won't spoil your travel budget. This list is full of free activities, cheap places to eat and a couple worthwhile splurges.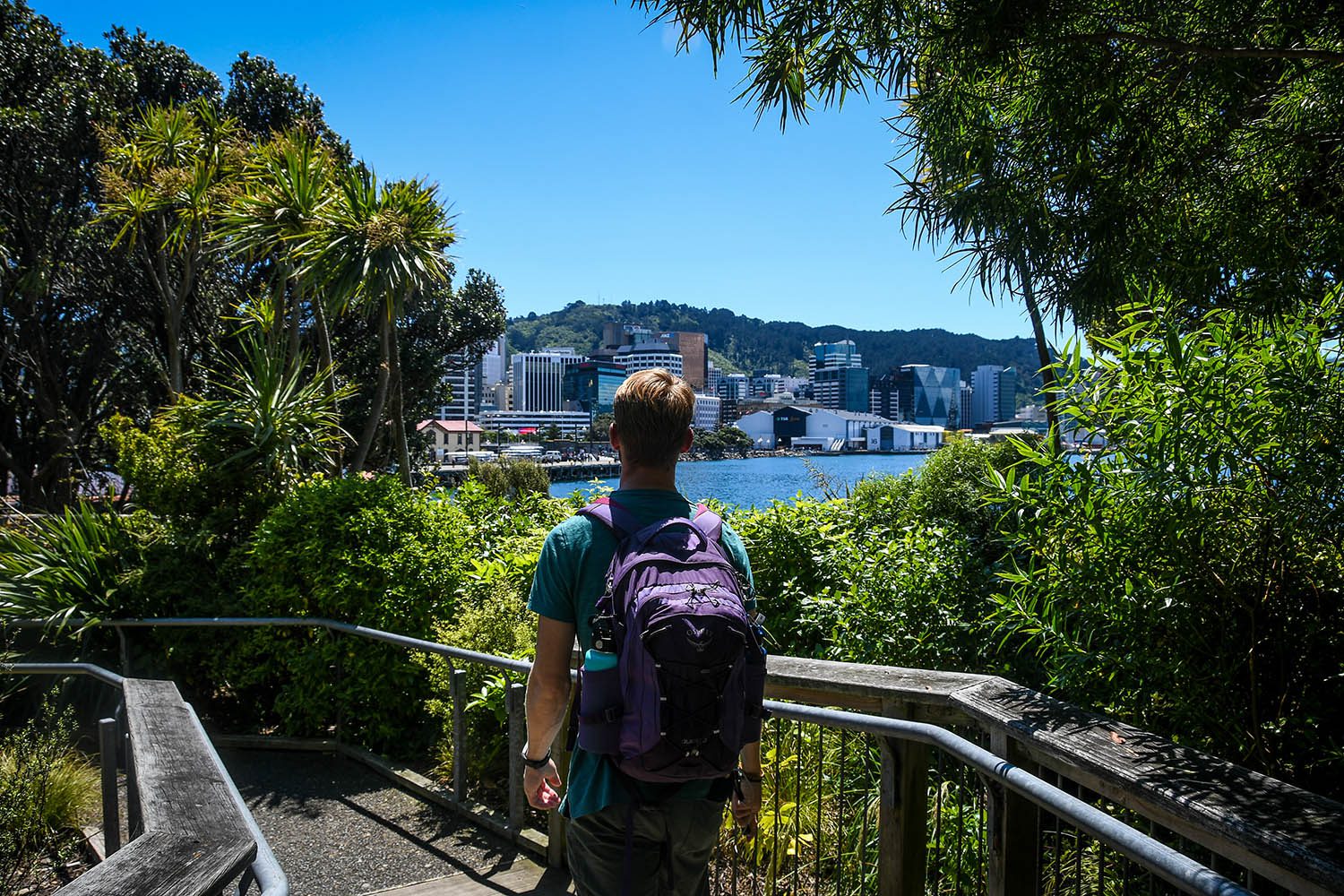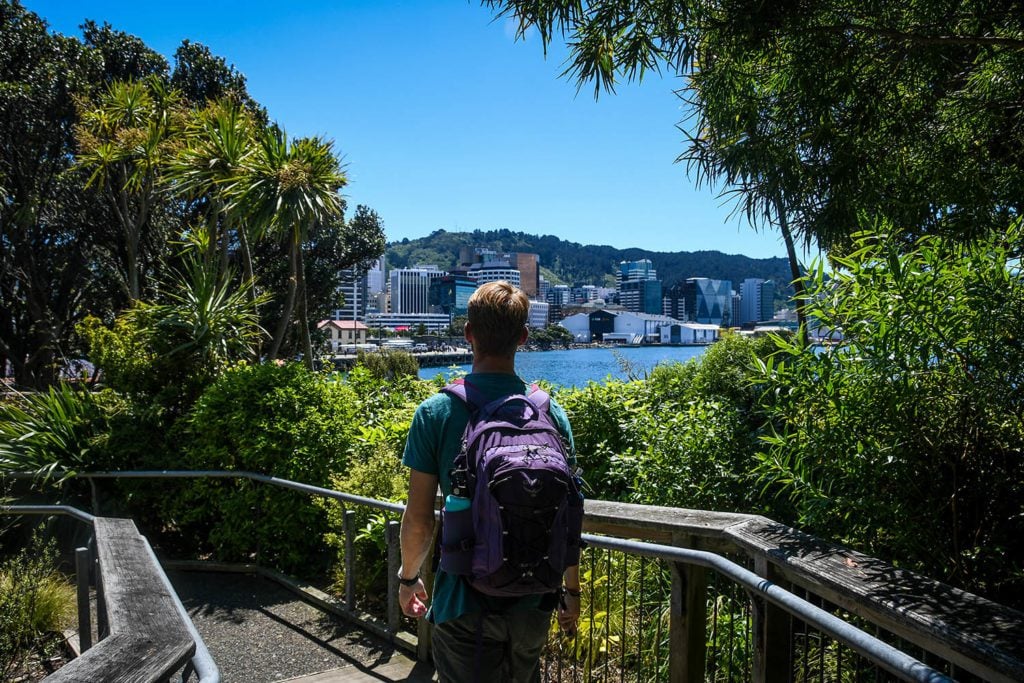 While planning our trip to New Zealand, we didn't set aside any time for Wellington. We came to New Zealand for the nature, not the cities. That's what we kept telling ourselves…
But during our road trip around North Island of New Zealand, we got messages from a handful of people who told us we just had to make time for Wellington, the country's capital city. "There are so many fun things to do in Wellington!" they all said.
Well, it didn't take much to convince us to adda stop in Wellington to our NZ itinerary!
Fun fact: Wellington is the southernmost capital city in the world. Cool, huh?! Oh, and it's also known to be the windiest city on earth (though we didn't experience much wind while we were there.
"Most underrated capital city in the world!" is how one Kiwi described it. While we haven't visited enough capital cities around the world to vouch for that statement, we can say with certainty that Wellington is a super cool "Little-Big City" with tons of fun and cheap things to do.
We had just one day in Wellington, and there are so many things to do that we damn-near packed every minute full of exploration! We wished we had longer in this town, but I haven't yet figured out how to make time appear out of nowhere… Still working on that.
Below are some of the best inexpensive things to do in Wellington, whether you have just one day or a few. And the best part is, they won't ruin your travel budget – many of them are actually free!
1. Grab Brunch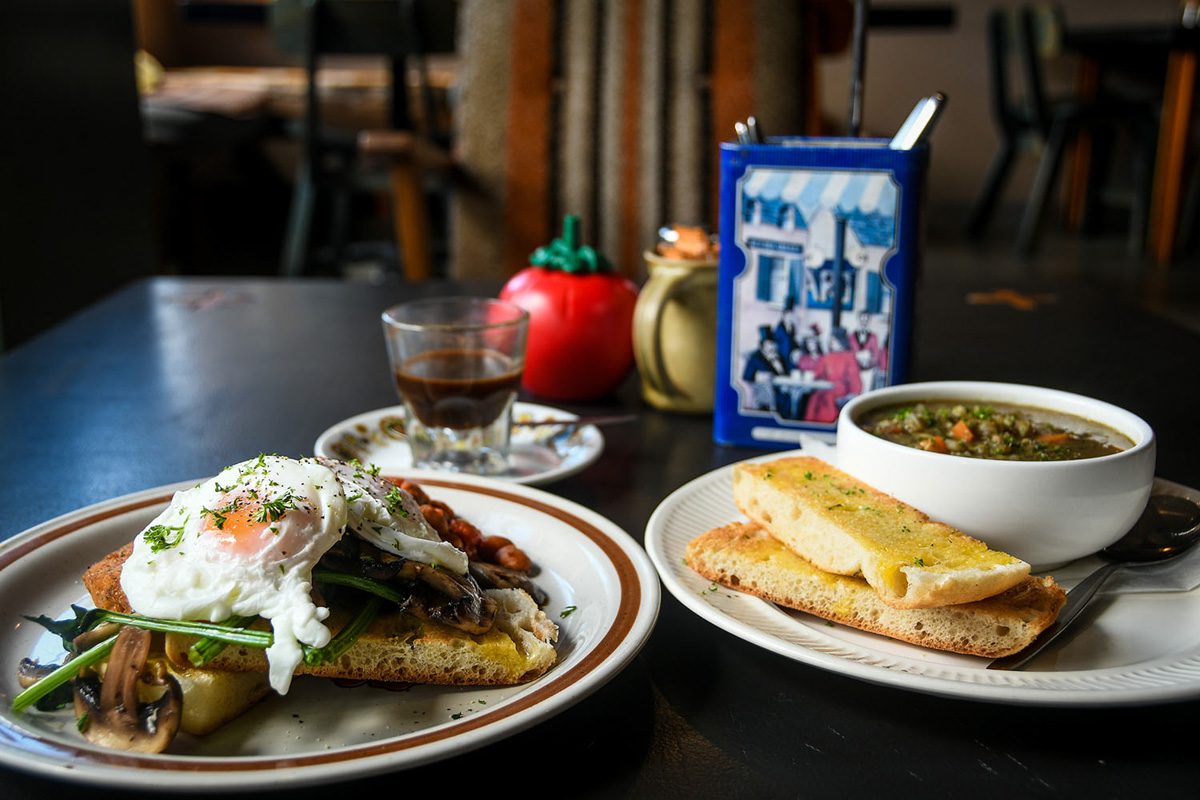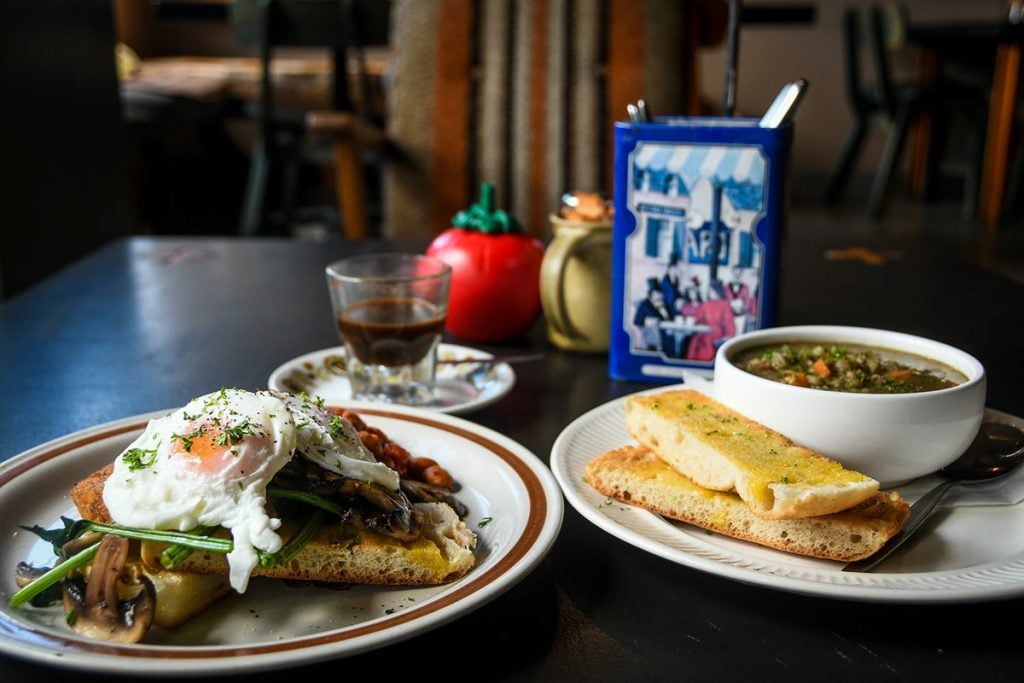 Wellingtonians love brunch, making it a great place to try a proper Kiwi style breakfast (beans, toast and eggs). They also take their coffee seriously, and you'll need a strong cup before a big day of exploring.
Some great brunch spots are:
Prefab Eatery: Located on Jessie Street, this is one of the most popular places for brunch in the city. Coffee is roasted in house and it's also a popular spot for digital nomads to get some work in.
Preservatorium Cafe: A very sweet reader pointed us in the direction of this cafe describing it as, "THE cutest little cafe that no one knows about", and it didn't disappoint!
Fidel's Cafe: A Cuban Street institution serving up home-style eats and Cuban coffee
Neo Cafe & Eatery: Serving up all day breakfast with a seasonal menu and plenty of veggie options.
Floriditas: Locally sourced fresh ingredients make up this elevated brunch menu in a 1930's inspired space
The Botanist: A vegan eatery boasting the "best hangover breakfast in Wellington"
2. Mount Victoria Lookout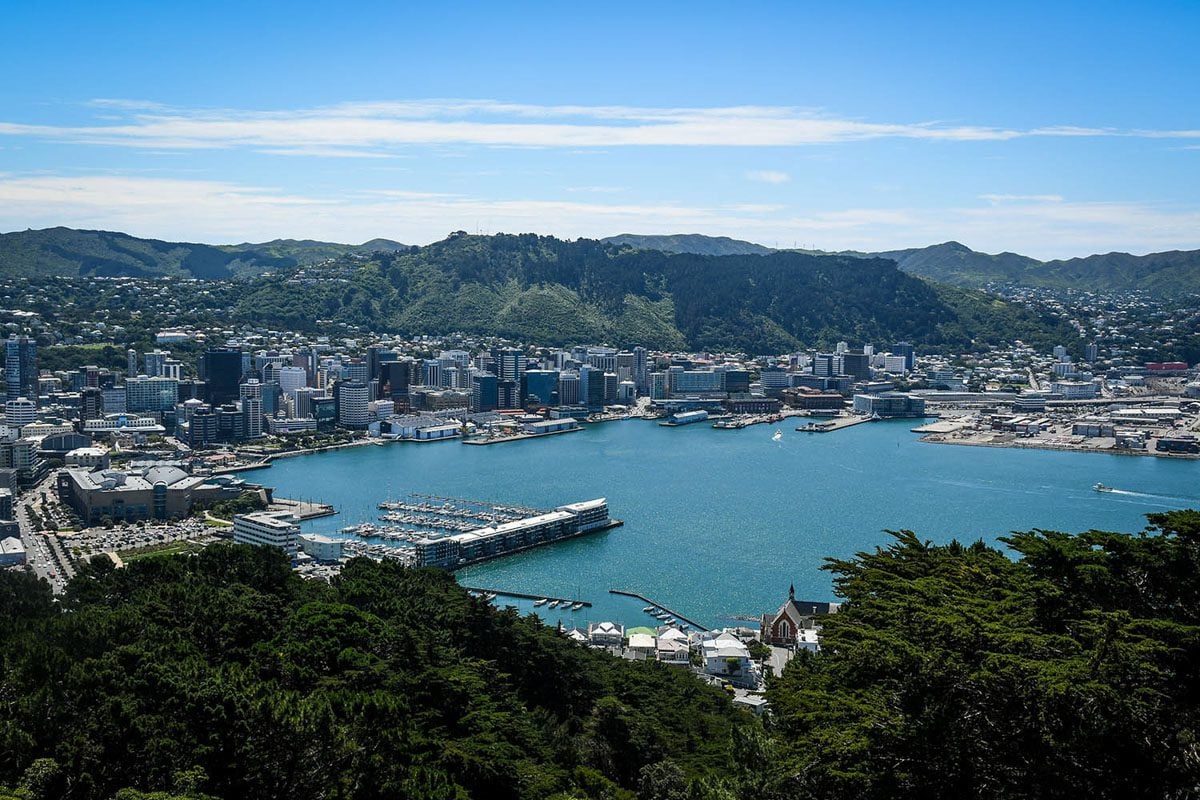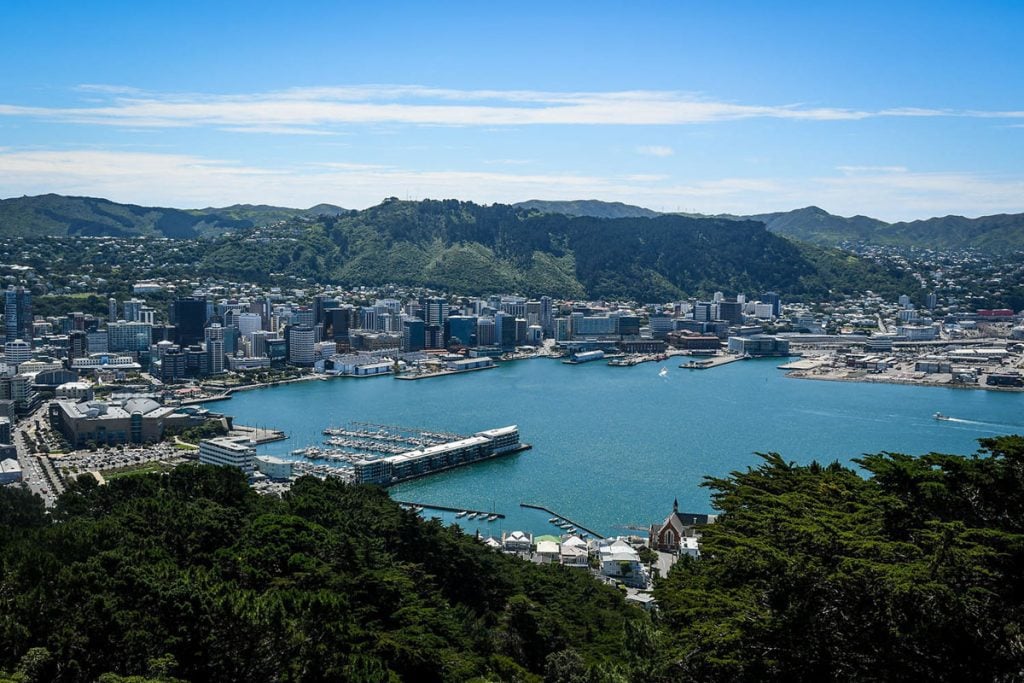 With commanding views of the wharf and the city below, Mount Victoria makes a great stop while in Wellington.
For a bit of a workout, you can walk up to this viewpoint or if you have limited time you can simply drive to the car park. Either way, you'll be treated to panoramic views of the bay and the sea that lies between New Zealand's North and South Islands! And on a clear day, you can even see the South Island in the distance.
3. Take a walk down Cuba Street
This pedestrian street is popular with locals and visitors alike. With a variety of trendy shops, fun restaurants and quirky bars, you'll no doubt find a few places to pop into.
The Wellington-famous bucket fountain is a great spot for a photo but don't get too close, tourists are known to get drenched!
And if you're near Cuba Street at night, it'll take on a whole different vibe, with bars bustling, live music playing, and people making there way from one place to the next.
4. Go craft brewery hopping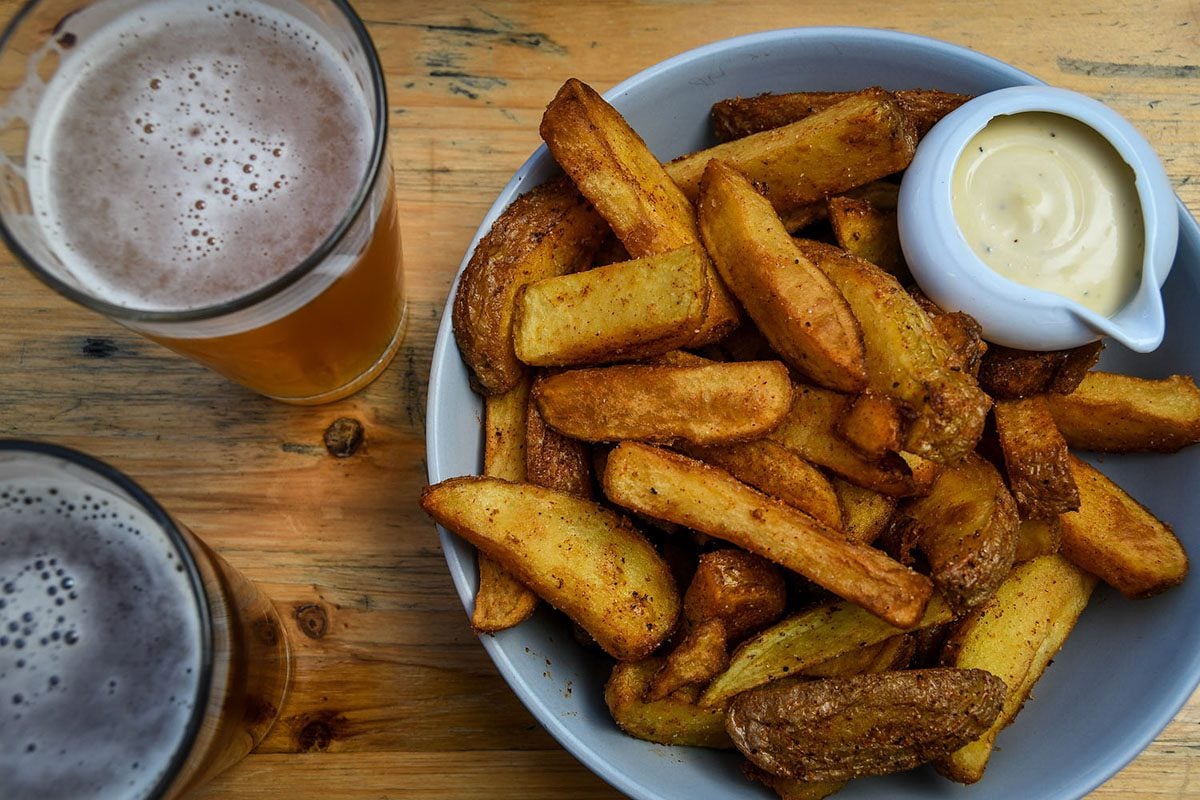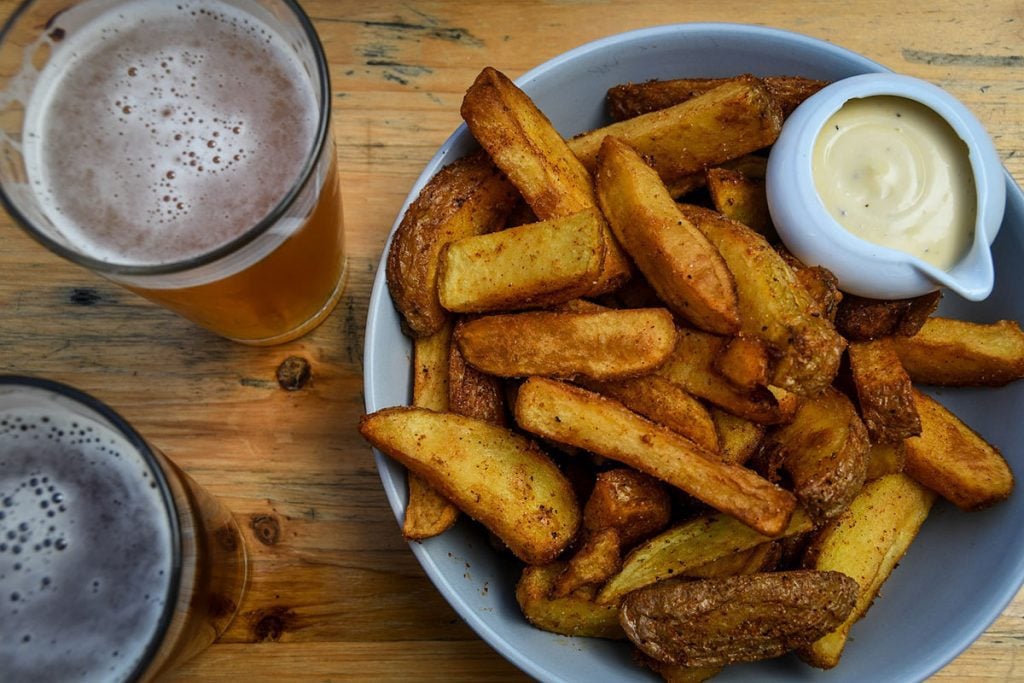 We are (huge) fans of IPAs (and porters, and stouts….), and we were underwhelmed by the selection of craft brews around New Zealand. The only exception to this was in Wellington. Here there are actually quite a few taprooms and breweries to choose from.
We later learned that Wellington is referred to as the "craft beer capital of New Zealand", and we understand why!
With roughly 20 breweries in the city (many within walking distances of each other), there are lots to choose from. You could even make your own DIY brewery hopping tour! Even better, if you're visiting in August, try to snag tickets to attend Beervana, Wellington's own craft beer festival.
If you too are a craft beer lover, you will find your bliss in Wellington.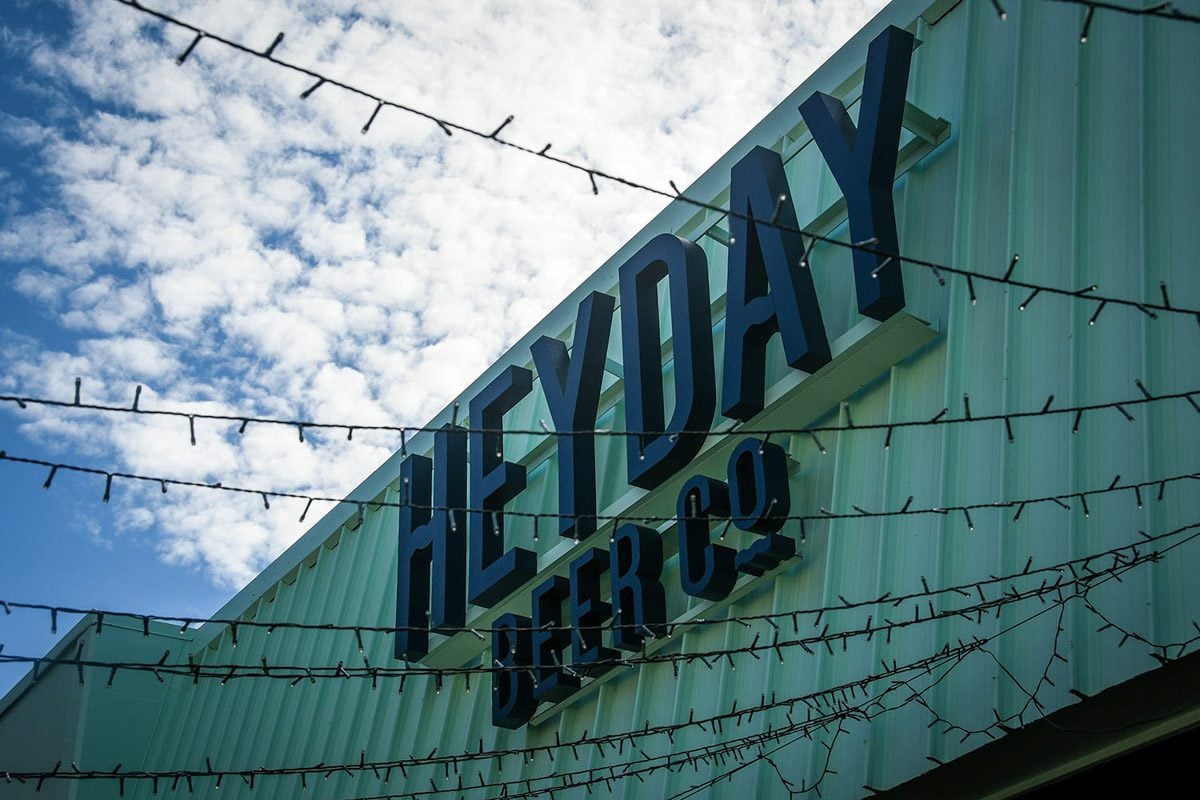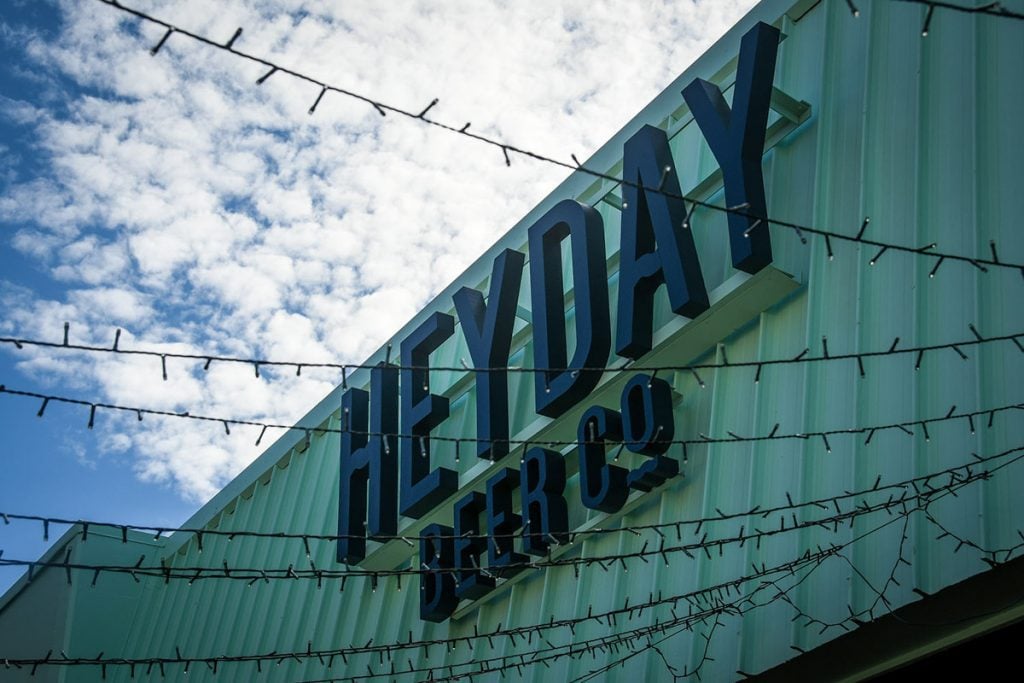 Top breweries in Wellington:
5. Te Papa Museum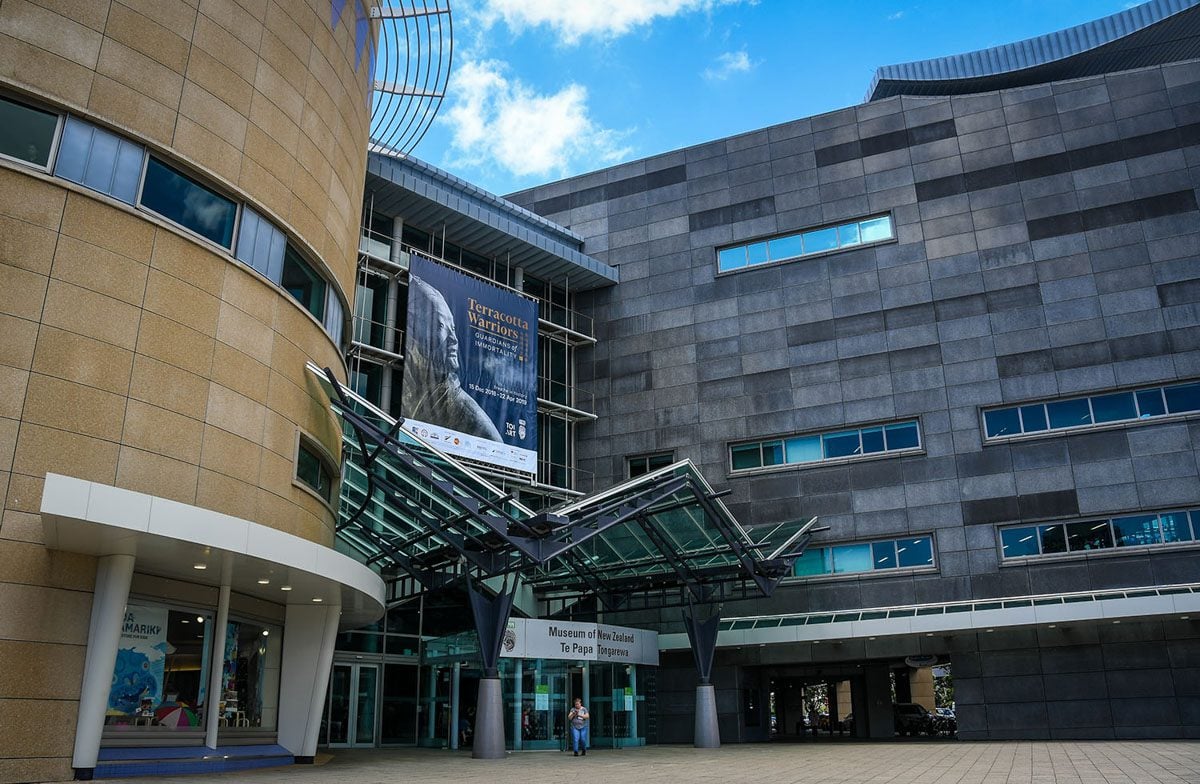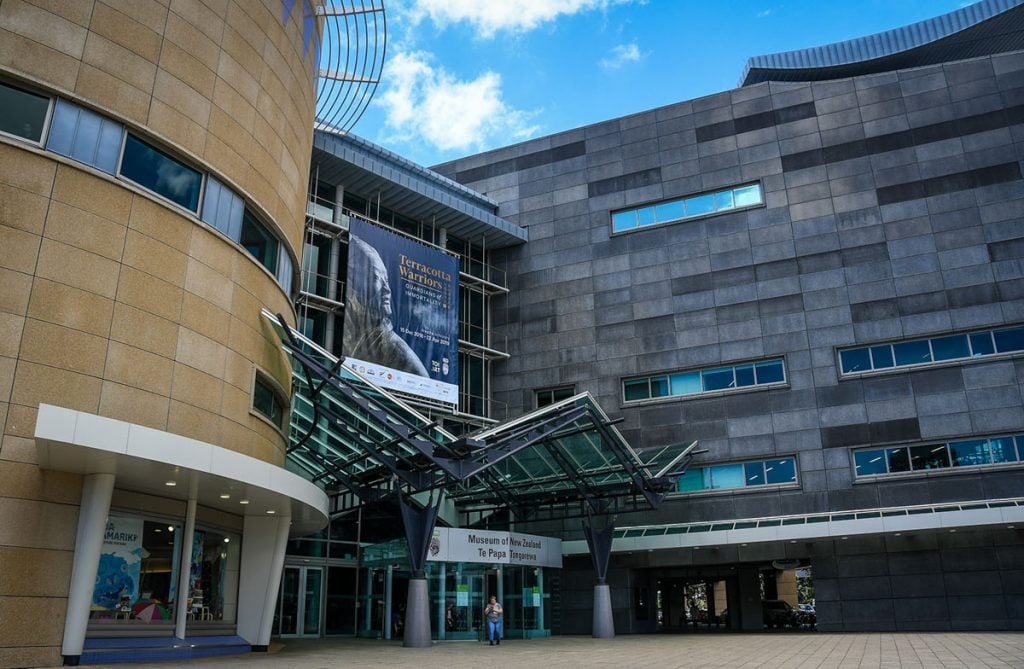 This free (yes, FREE!) museum is smack dab in the center of the downtown wharf area, and is well worth a stop when you're in Wellington.
This museum is most well-known for a colossal squid, which was not on display during our visit. And while we were there, they were setting up for a Terra Cotta Warrior exhibit, which was also not open.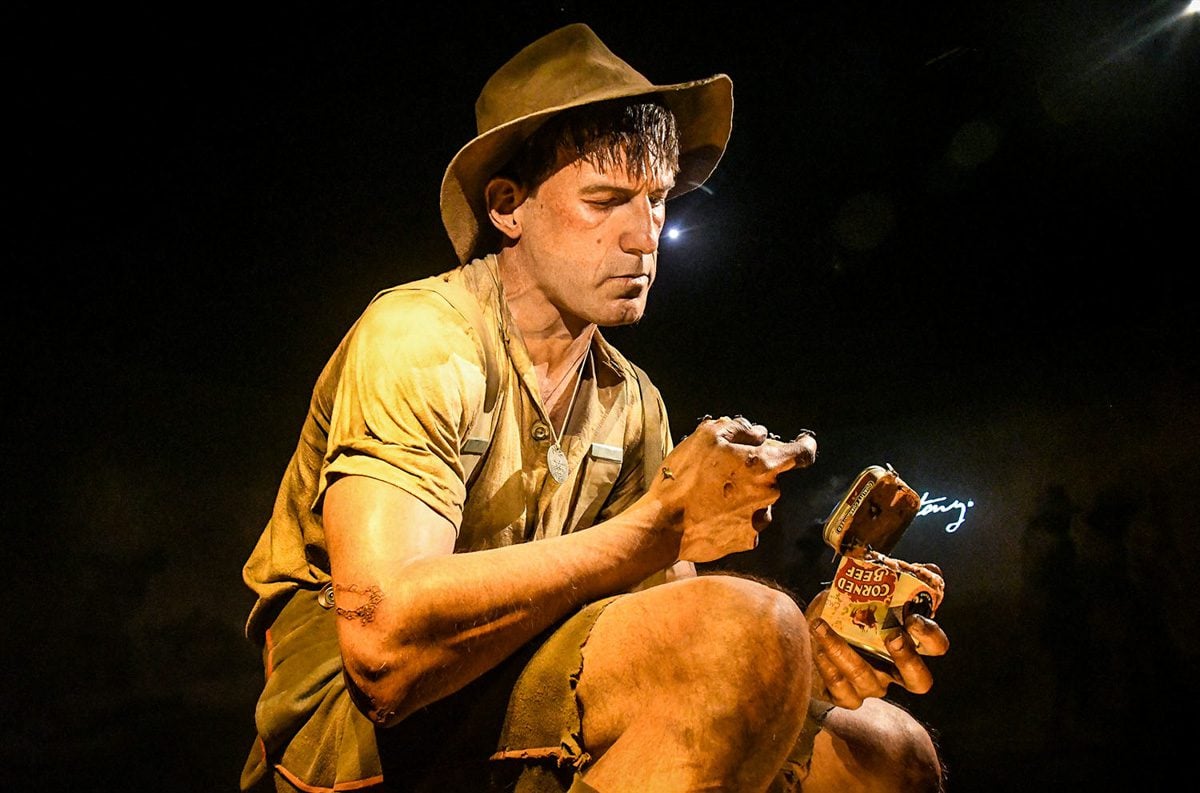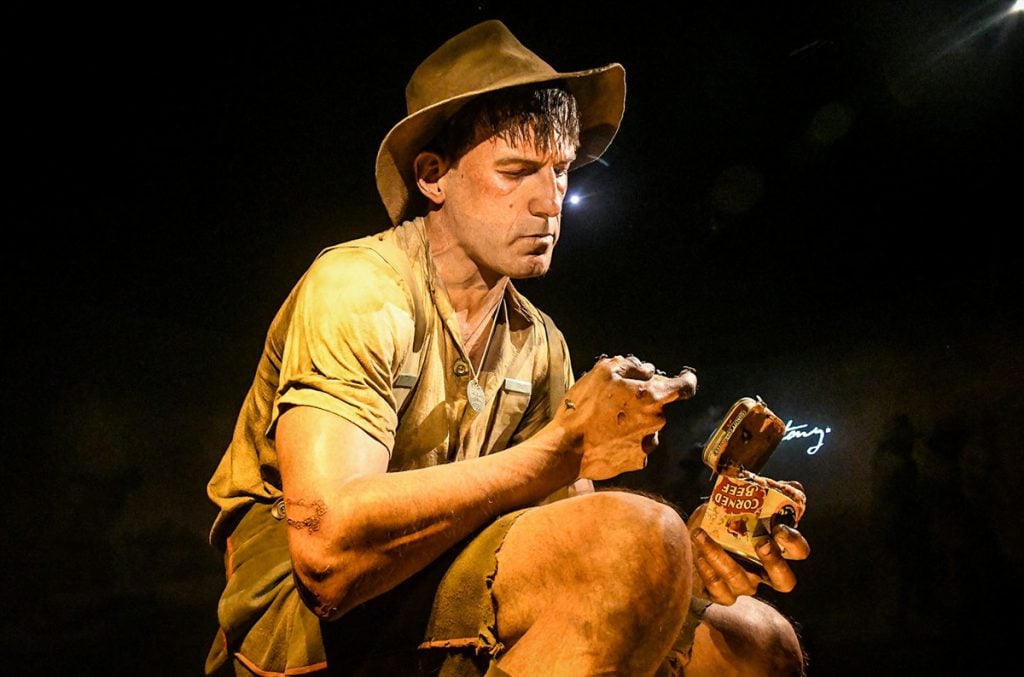 But even so, there were a ton of other cool things to see – replicas of traditional Maori houses, modern and historic art pieces, and a super interesting exhibit on the New Zealand and Australian soldiers in World War I designed by the director and studio behind Lord of the Rings.
There's even a little "native bush walk" just outside the museum, where you can get some great city views.
You could easily spend an entire day here, but if you have limited time you can pop in for a quick look at the highlights (like we did). I mean, it's free, so why not?!
Planning a trip? Don't miss these top things to do in New Zealand on your first visit!
6. Wellington Botanical Gardens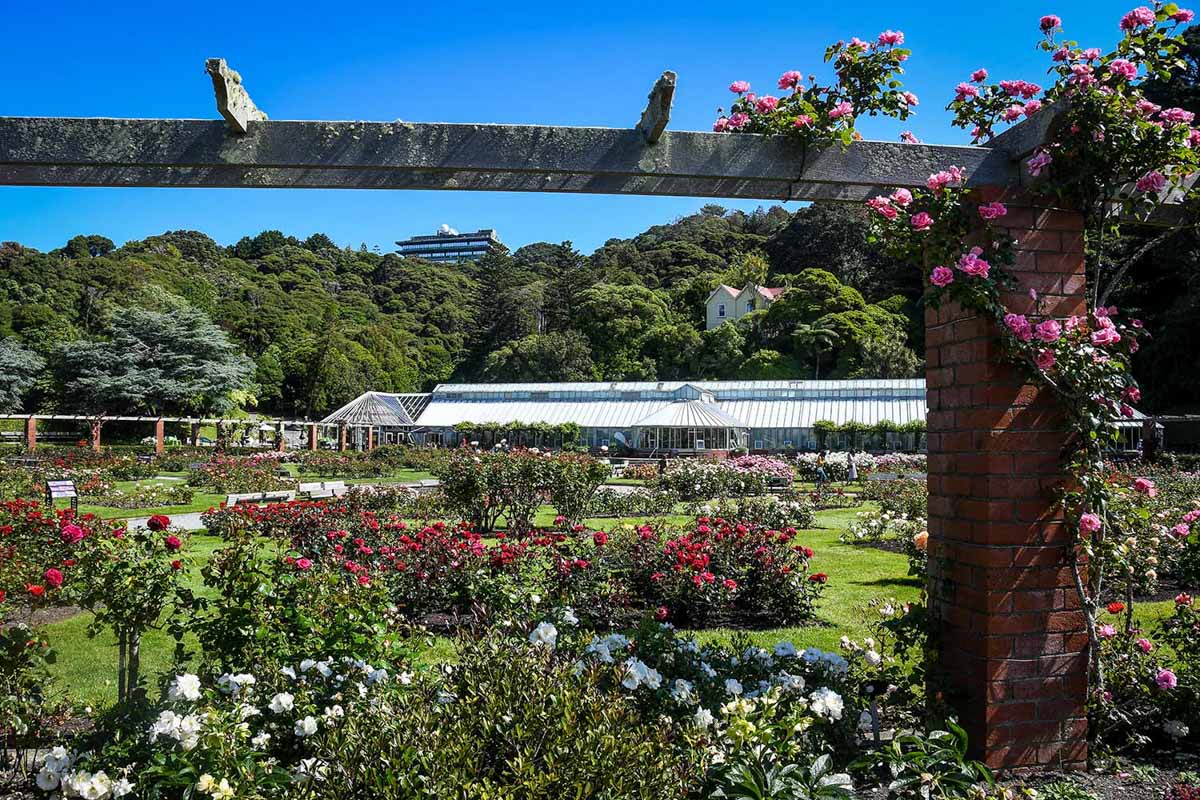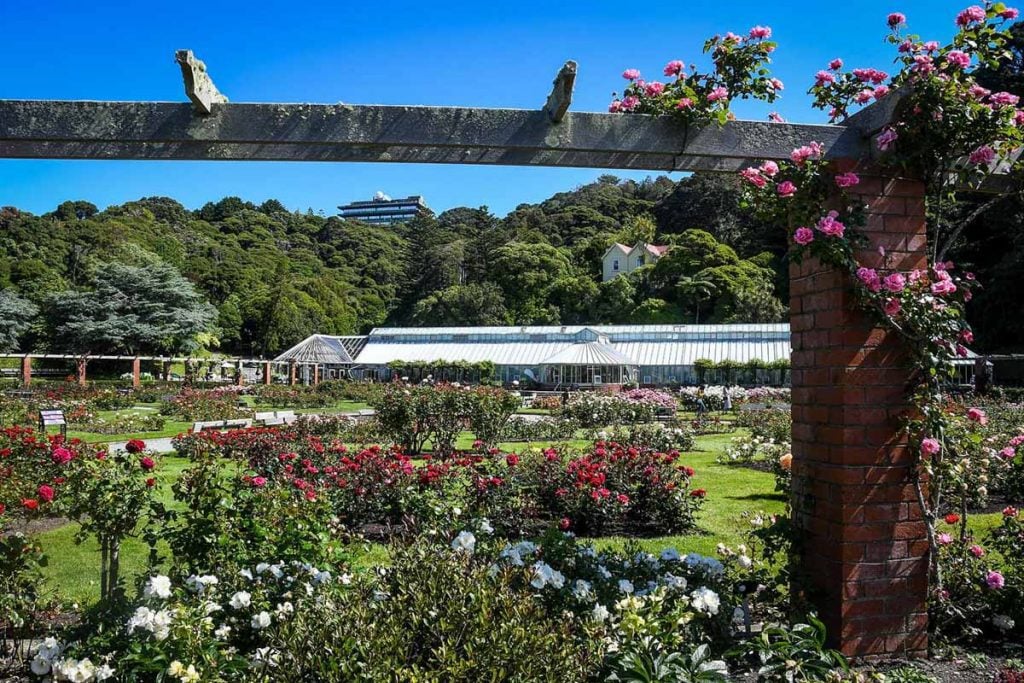 Another free activity that you should definitely take advantage of in Wellington is exploring the Botanical Gardens. This massive park has masterfully-pruned gardens and greenhouses as well as winding dirt paths into native bush where there's a good chance you'll find solitude (or at least some really cool sculptures!).
Tip: You can take the iconic Wellington Cable Car to the botanical gardens for a fun ride!
7. Wander around the Wharf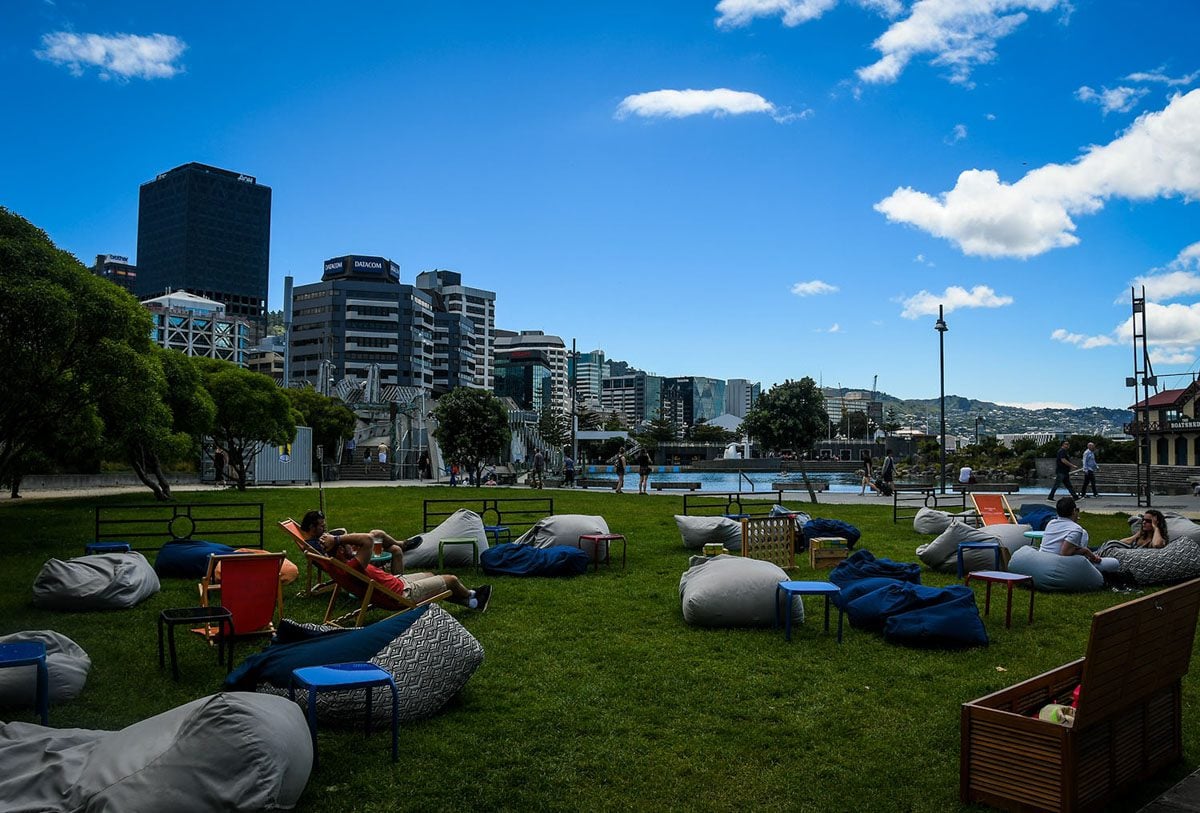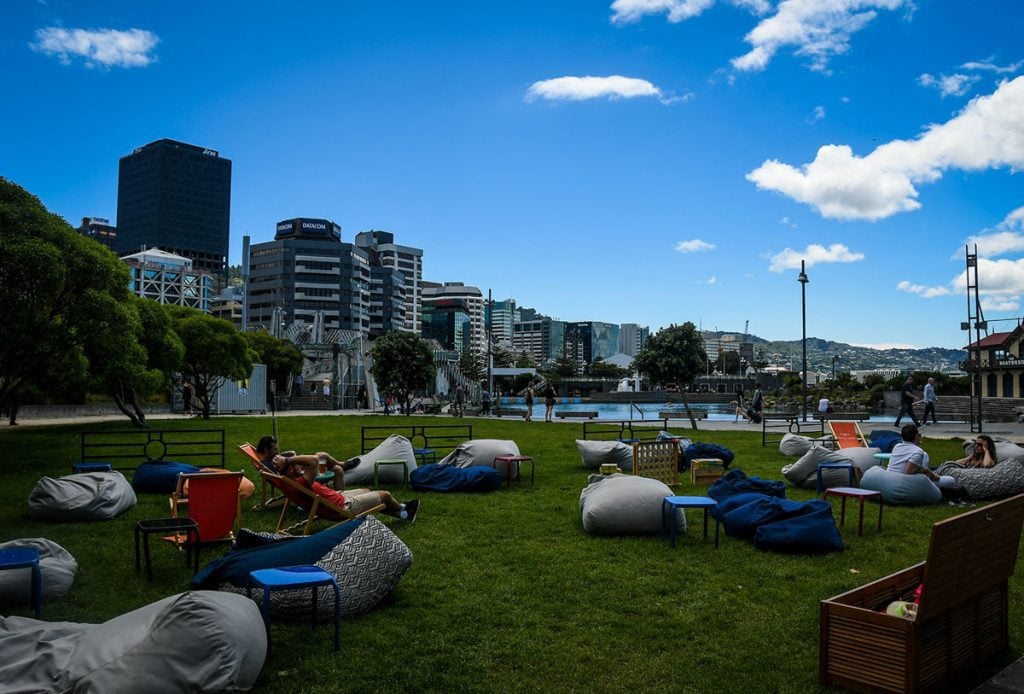 Wander around the wharf area and you'll find funky bars with grassy patches and bean bags, pop-up markets, and even a diving board where brave souls can jump into the cold ocean waters. (When we were there, a "pop-up sauna" made from a shipping container sat next to the diving board!)
8. Visit the Harbourside Market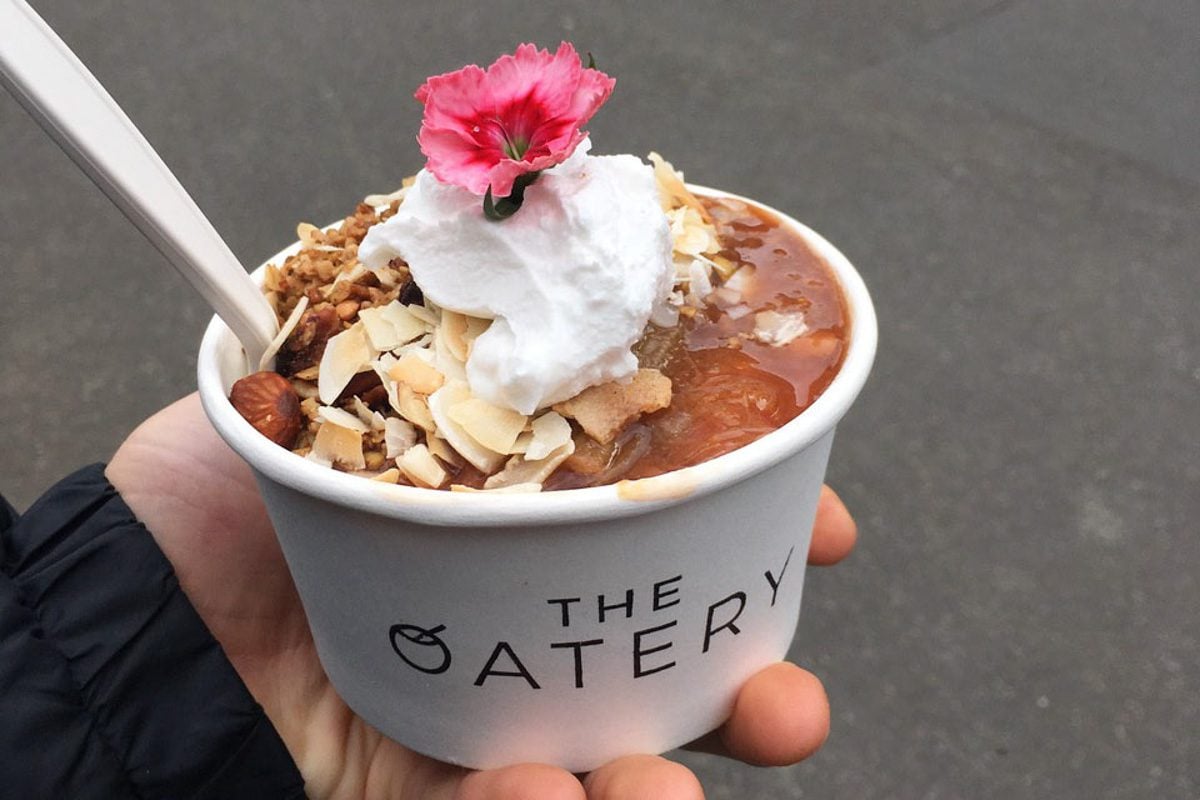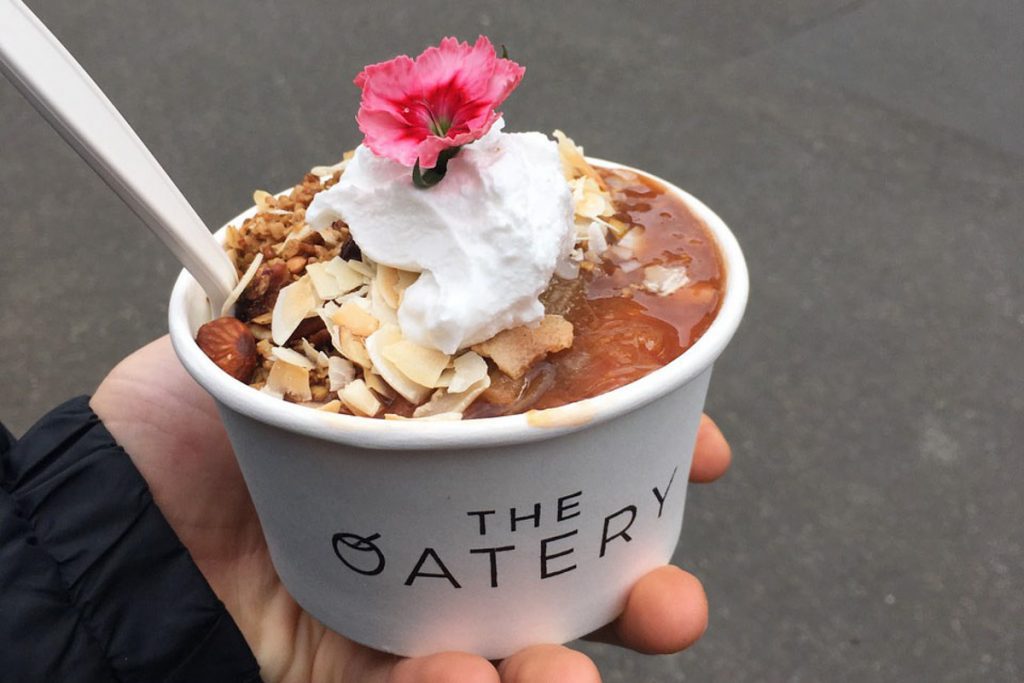 Every Sunday morning from 7:30 a.m. – 2 p.m., the place to be in Wellington is at the Harbourside Farmers Market. The open air market is located on the waterfront behind Te Papa Museum. This is partly a produce market where vendors sell fruit and vegetables but you'll also find food trucks, live music and a range of artisan goods.
Come with an empty stomach and grab breakfast at the market from The Oatery, they do gourmet porridge with vegan and regular options.
9. Quiz Night
If you happen to be in Wellington on a Tuesday, Wednesday or Thursday, and like to test your trivia knowledge, go to one of the weekly Pub Quiz Nights!
Tuesday
Wednesday
Thursday
Interested? Here's more information on Quiz Nights in Wellington.
10. Order an original Flat White
Kiwis and Aussies have a debate when it comes to the Flat White. Both claim to be the origin of this trendy coffee drink. And truthfully, we may never know who actually had it first.
But while you're in Wellington, there's no harm in ordering one, as this city is where a Kiwi barista claims he accidentally invented this stronger take on a latte.
Apparently the barista in question claims he accidentally made a cappuccino without foam, and apologized to the customer by saying, "Sorry, it's a flat white."
Honestly, the drink isn't all that unique (it's just espresso and steamed milk, after all!), but it's still fun ordering something in the place of its origin (or supposed origin, in this case). And Kiwis sure do take pride in their coffee-making abilities. So get your caffeine fix with steamed milk (and no foam).
Insider Tip: The best place to try a flat white (or any coffee in Wellington) is The Hangar where you can order a tasting paddle with flat whites or short blacks made from several different beans.
11. Speakeasy Cocktails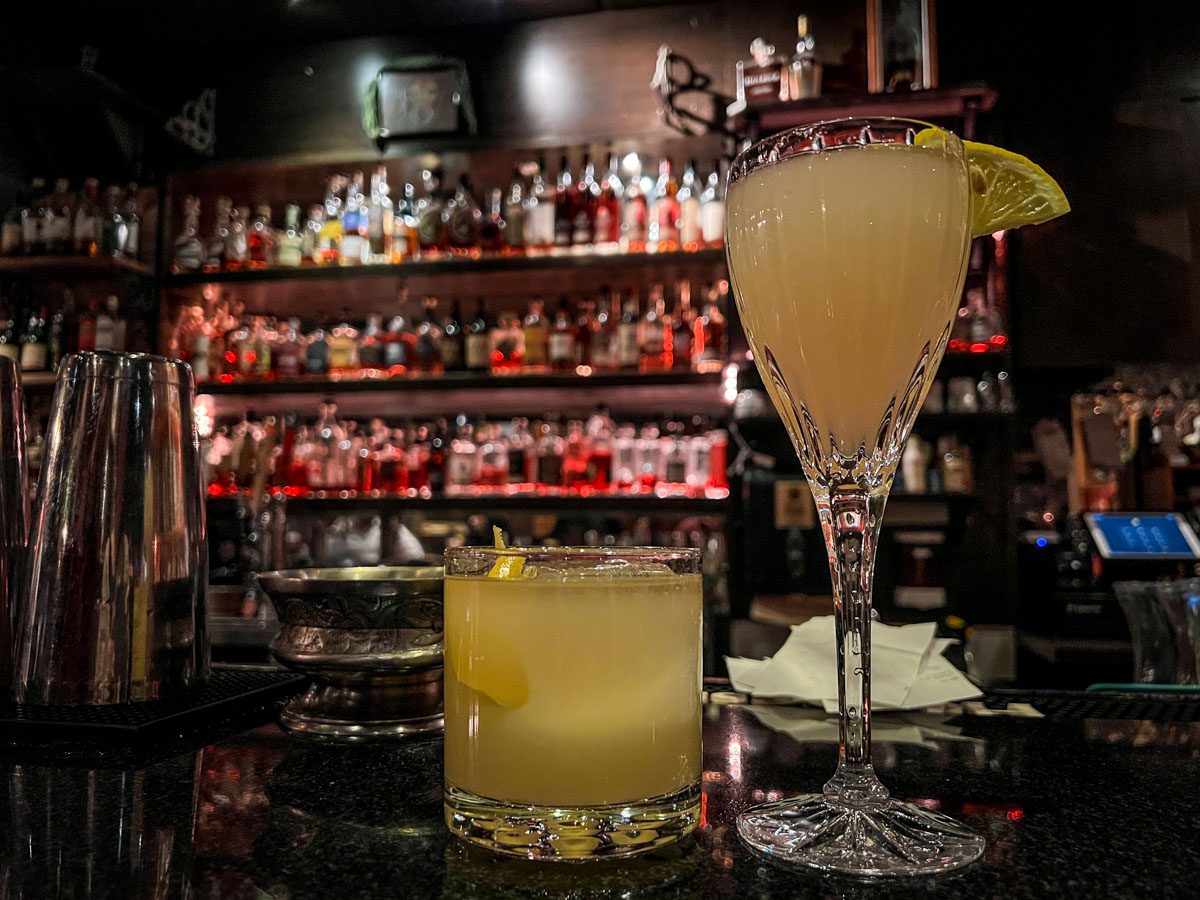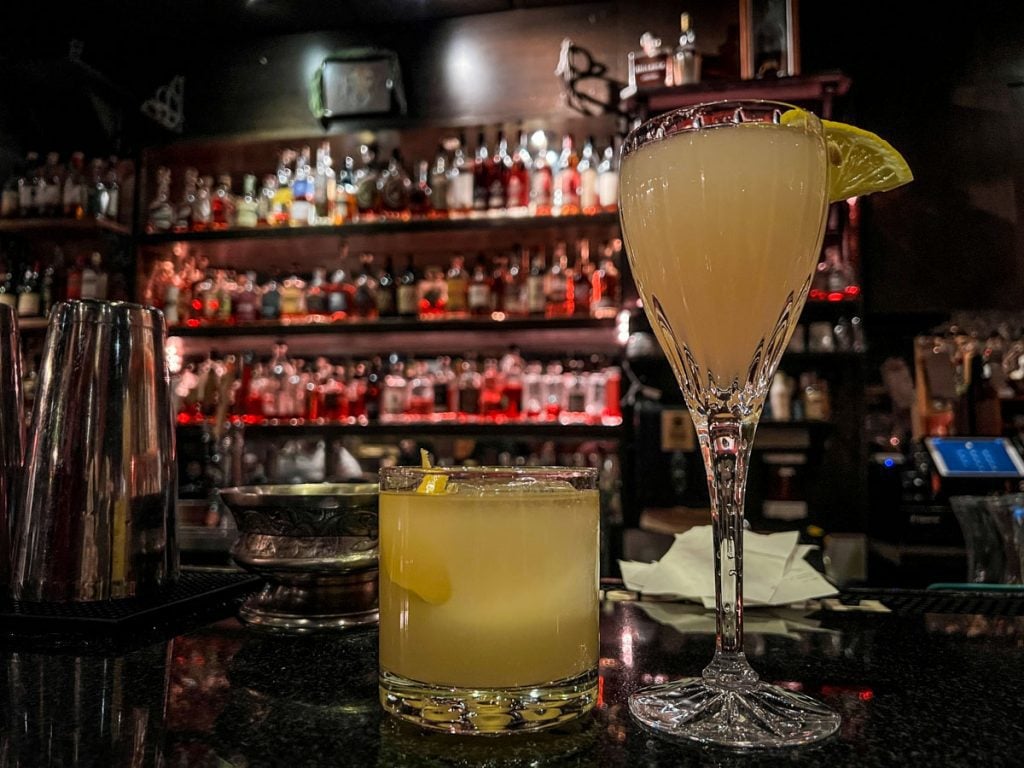 If you're feelin' fine and in the mood for a fancy cocktail, Night Flower is sure to impress. This speakeasy bar is a bit tucked away, but that's part of the fun. You'll feel like you've stumbled upon a local secret once you enter this beautifully-designed space!
The bartenders are wizards who can whip up cocktails based on the flavors you like. Many ingredients are made in-house, and while the drinks are not exactly cheap, the prices are what you'd expect for thoughtfully prepared concoctions and an intimate, speakeasy atmosphere.
12. Take a Self-Guided Walking Tour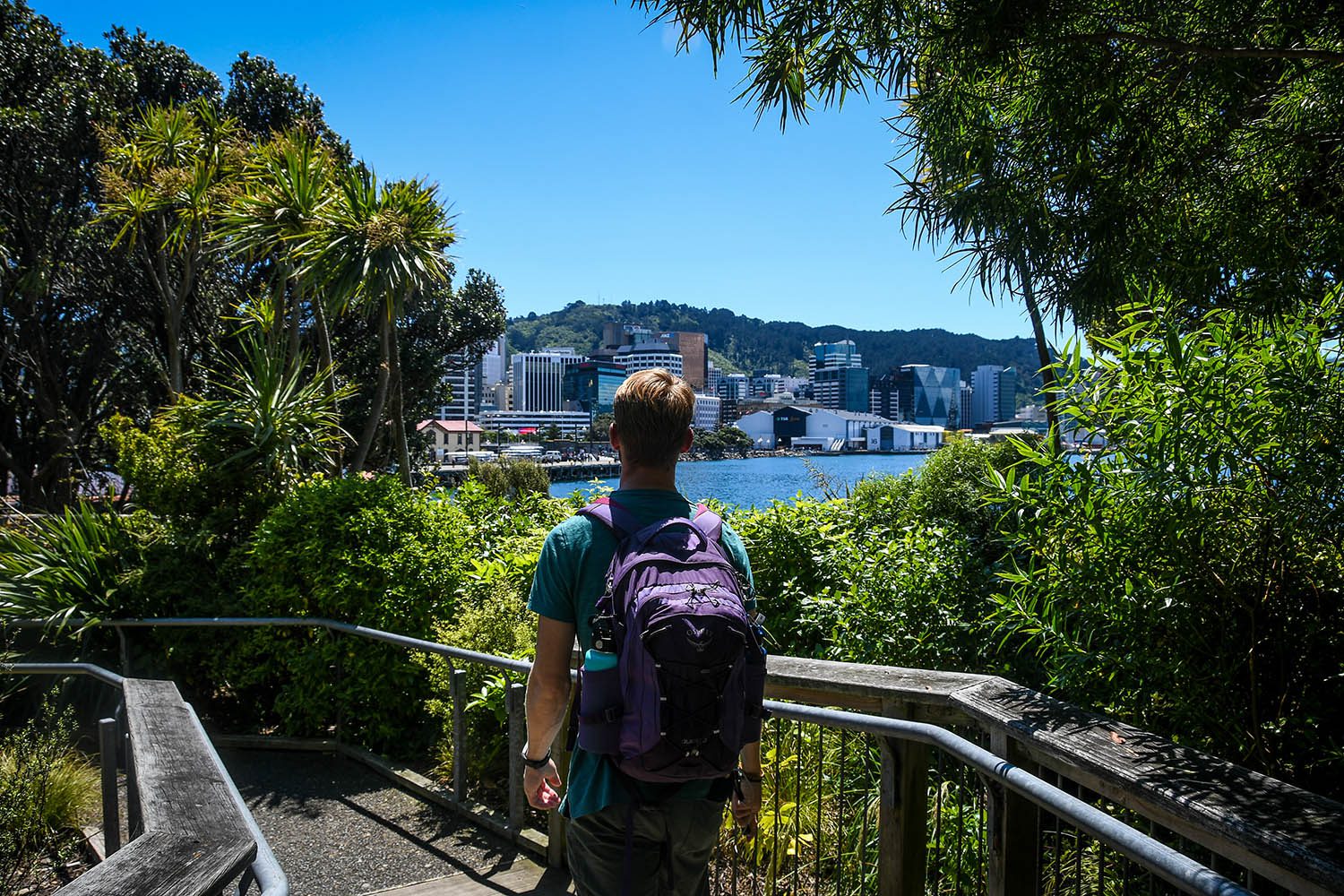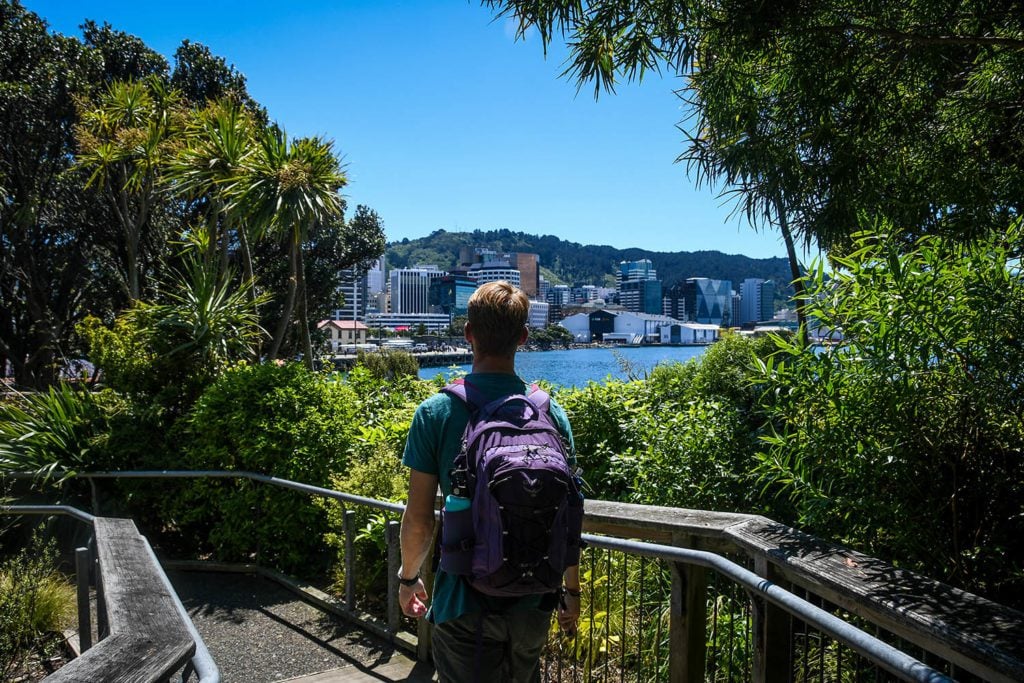 If you want a little bit of structure to your time in Wellington, download the Welly Walks app for a variety of self-guided walking tours. There are all different types of tours – from a Craft Beer Walk to a Foodie Trail to a 12 kilometer City to Sea Walkway.
Each walk has an individual map marked with a route, and stops along the way each have descriptions of what you'll find.
Got More Time in Wellington?
If you have more time in this "Windy Capital City", here are a couple more suggestions of things to add to your itinerary:
13. Hike the Paekakariki Escarpment Track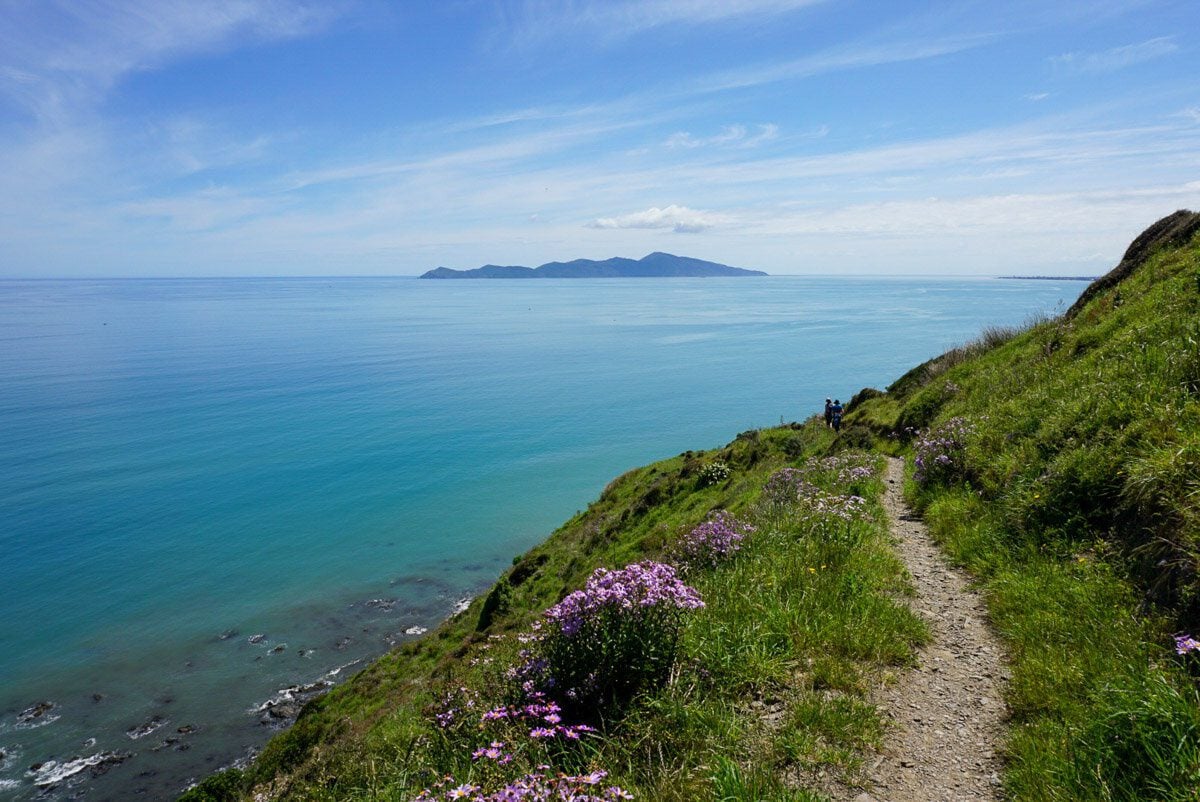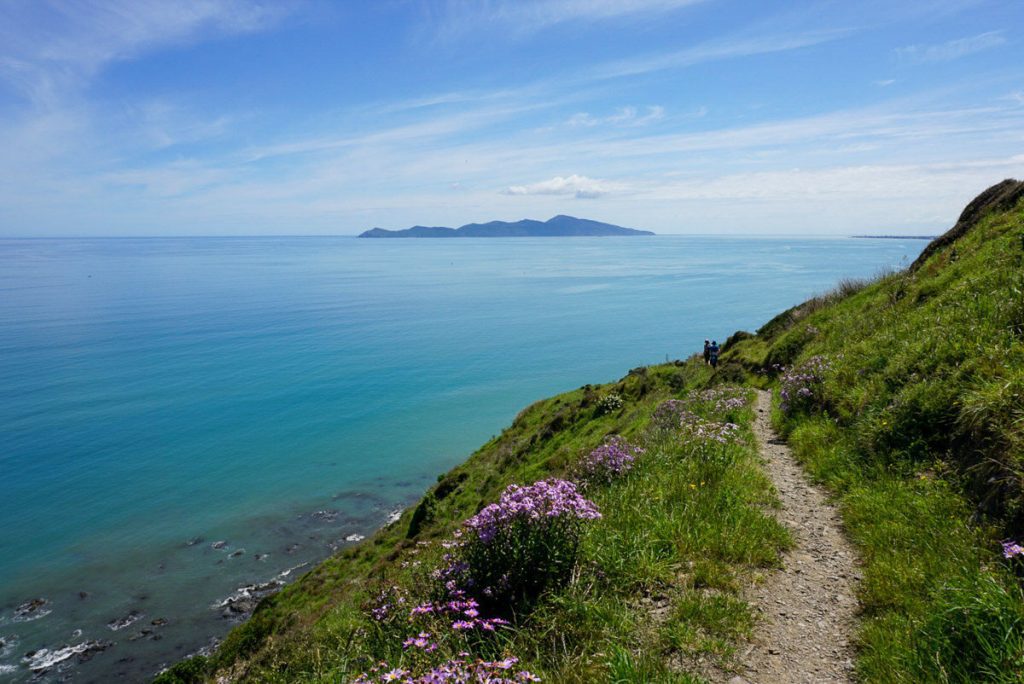 This idea comes from our friend Alice Milne of Alice Adventuring.
Only a 30-minute drive (or 1 hour train ride) north of Wellington will take you to the start of the gorgeous Te Paekakariki Escarpment Track. This track runs along the hills of the Kapiti Coast and is actually part of Te Araroa trail – New Zealand's ultimate through-hiking trail that runs the length of the islands.
The Escarpment Track is a 9.1 km (5.7 miles) one-way track and takes 3 – 4 hours to walk. There are steep drop-offs and a lot of steps (so perhaps not the best for those who experience vertigo or when the weather is a bit windy), but the views along the coast and out to Kapiti Island on a nice day are so beautiful!
The highlight of the walk are the two swing bridges spanning small valleys – perfect photo spots! If you're lucky and traveling during the Southern Hemisphere spring or summer months then you might even come across some wild flowers along the trail.
Psst! Looking for more hiking ideas? Alice helped us put together a complete guide of the best New Zealand hikes on each island, including her favorite Great Walks!
14. Explore the Putangirua Pinnacles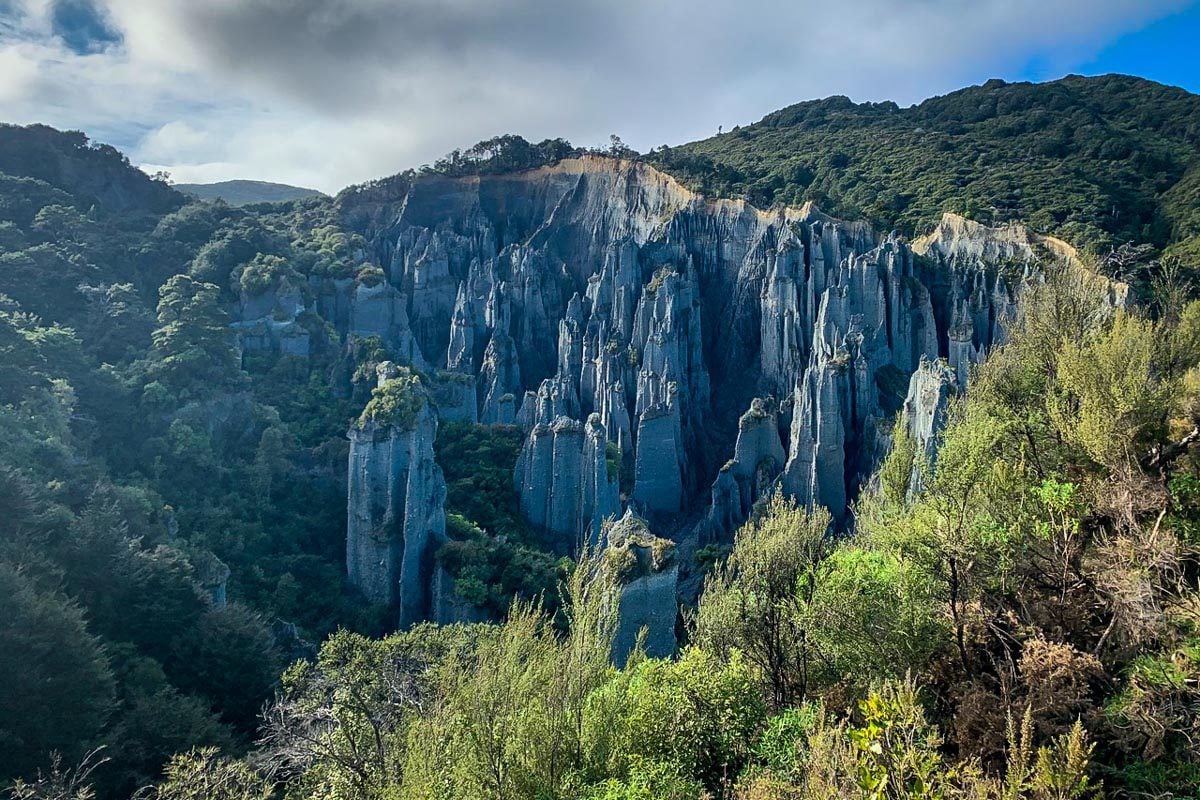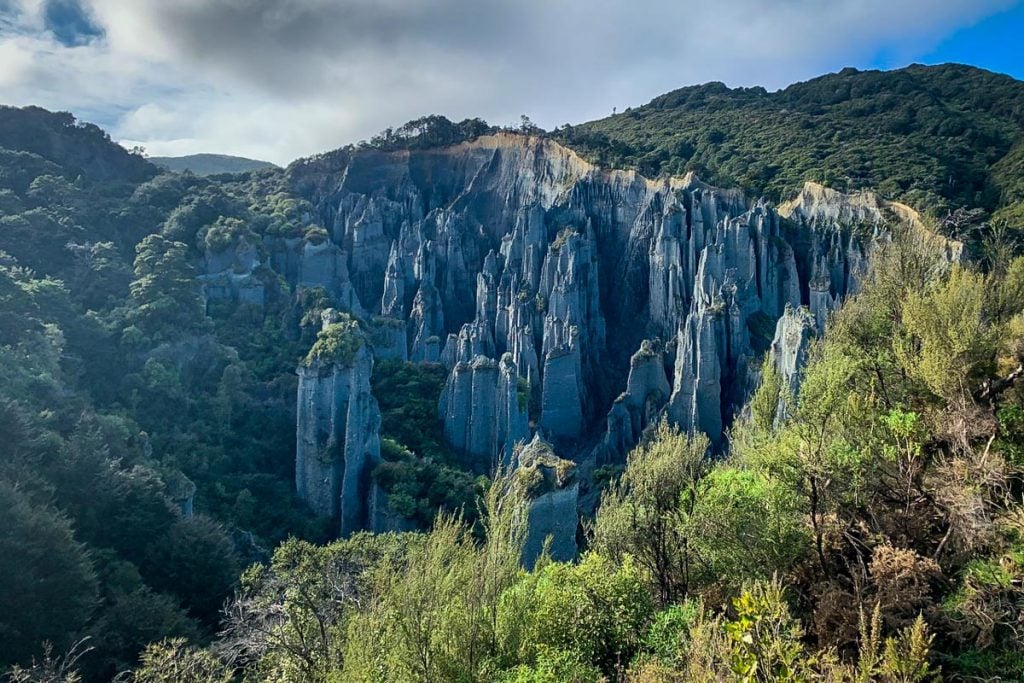 Oh, how we wanted to make it to the Pinnacles! These rock formations are stunning and were even a filming location for the Lord of the Rings. If you have some extra time in the Wellington area, make the 1 hour 45-minute drive from the city to the Putangirua Pinnacles Scenic Reserve and do some exploring!
There are some good campgrounds in the surrounding Cape Palliser area, so spending the night is a good idea!
15. Geek out at the Weta Cave
While a bit outside of downtown Wellington, this design studio makes props, costumes, creatures and effects for movies. If you're a movie buff, you can get a peek into a side of the filmmaking industry that few get to see.
This studio is perhaps most famous for their creations for The Lord of the Rings Trilogy (Gollum, anyone?!), but their portfolio includes a long list of blockbusters.
You can visit the Weta Cave (gift shop and small museum) and watch a documentary free of charge, but if you want to really get behind the scenes and see the workshop, you'll need to pay for a tour.
16. Take the Ferry out to Matiu /Somes Island
You might have noticed the island in the middle of Wellington harbor. This is Matiu/Somes Island and it's a scientific and historic reserve home to tuatara (native lizards) and penguins as well as many other indigenous species.
You can take a ferry out to the island and spend a day walking the circuit track (a 2.6 mile easy loop around the island) or bring a picnic and enjoy the 360 degree views of the harbor. The ferries cost $25 NZD (~$17 USD) for a return trip that leaves from Queens Wharf in the central city.
This makes a great day trip or weekend trip from Wellington. You can book one of the huts on the island and stay the night surrounded by wildlife.
17. Winery Hop in the Wairarapa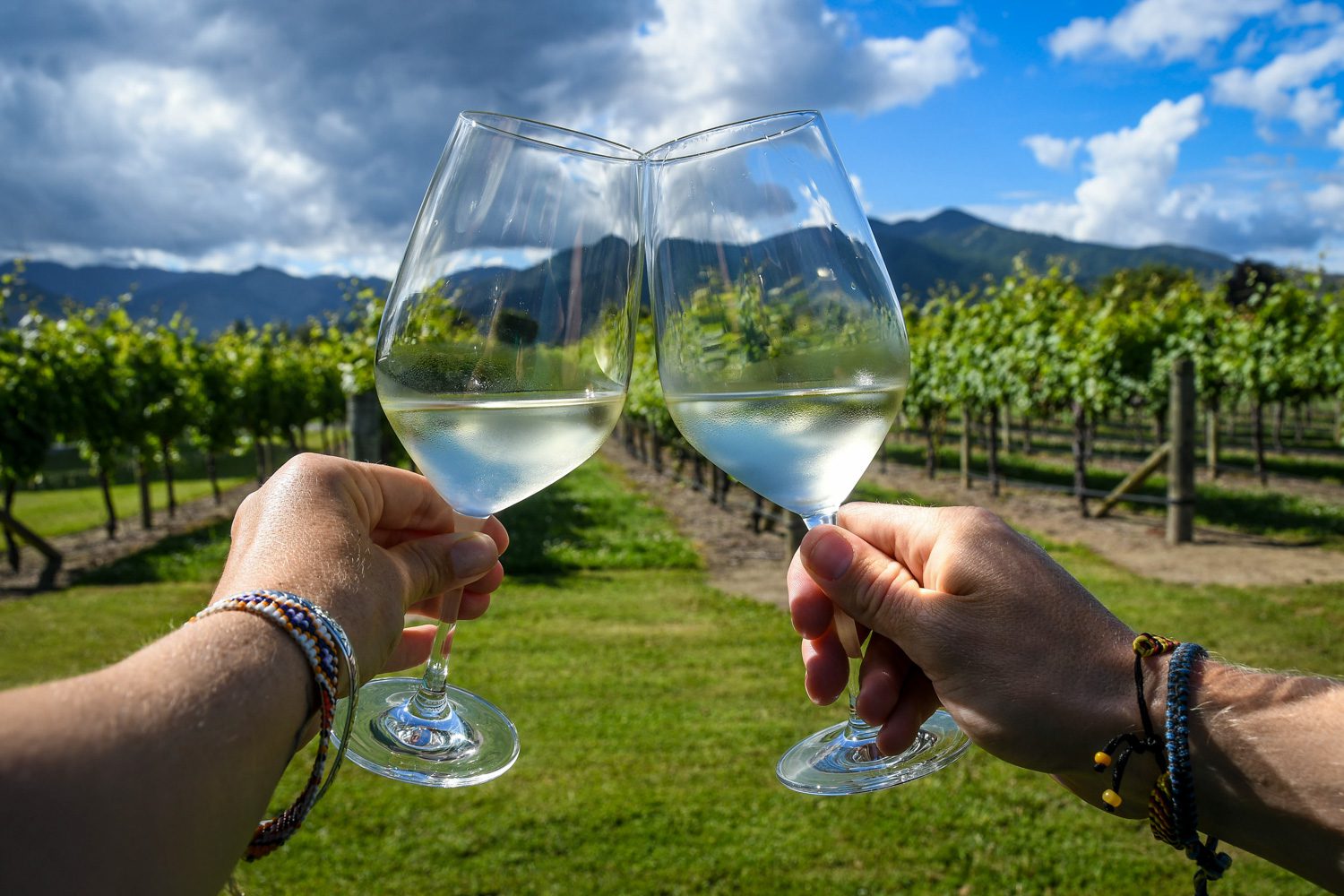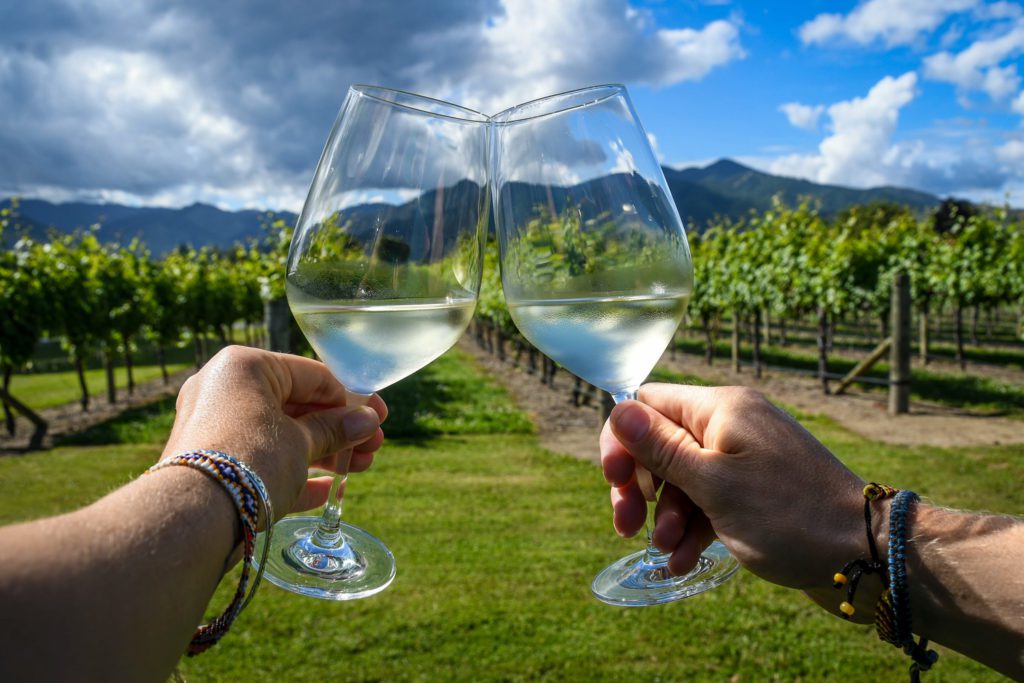 Only a short trip 'over the hill' (as Wellingtonians' call the Remutaka Ranges) is the Wairarapa. This region is chock full of wineries, best known for their pinot noirs.
You can take the train or rent a car for a day trip from Wellington or plan to overnight in Martinborough, a small town full of great restaurants and surrounded by wineries.
Rent bikes to tour the wineries or just explore on foot so you'll have no need to worry about a designated driver! Try to a well-known spot like Poppies Winery or a smaller operation like Ata Rangi Vineyard.
Where to stay in and around Wellington
Gonna be honest here, all the campsites in Wellington look pretty terrible. Get a bit out of the city for the best camping options.
Evans Bay Marina Carpark: a small lot suitable for Freedom camping in Evans Bay.
Camp Wellington and Costa Lodge: a small (6-site) private camping area on the Miramar Peninsula (about a 15-minute drive to downtown).
Alternative: Head toward the Putangirua Pinnacles for a handful of nice campsites (check Rankers or CamperMate for details).
And if you really want to stay in the city, we'd suggest getting a hotel.
Luxury Hotel: Double Tree by Hilton Wellington – This 4-star hotel in a heritage building is steps away from the Cable Car. The spacious rooms overlook the city, plus they have free cookies on arrival!
Mid-Range Hotel: Park Hotel Lambton Quay – This stylish hotel has modern rooms and a fitness room. It has a great location close to downtown.
Where to Eat in Wellington
Wellington is called New Zealand's culinary capital for a reason; there's a huge range of quality food in the city from cheap and cheerful to high end. Below are some of the best restaurants to check out on your visit to Wellington.
Bonus: If you're visiting in August, you'll get to enjoy the Wellington on a Plate festival. The highlight is the 100+ festival burgers at restaurants all over the city which include everything from sweet burgers to breakfast burgers.
---
A big thanks to Kate Slater, a native Wellingtonian and travel writer at Kate Abroad, who helped us update this article with her local knowledge of Wellington and insider suggestions!
---

Are you planning a trip to New Zealand?
We have TONS of resources on travel in New Zealand and destinations throughout the country. Check out our Ultimate New Zealand Travel Guide for all the answers to your most burning questions, or read some of our favorite articles below.
Save this article on Pinterest for later!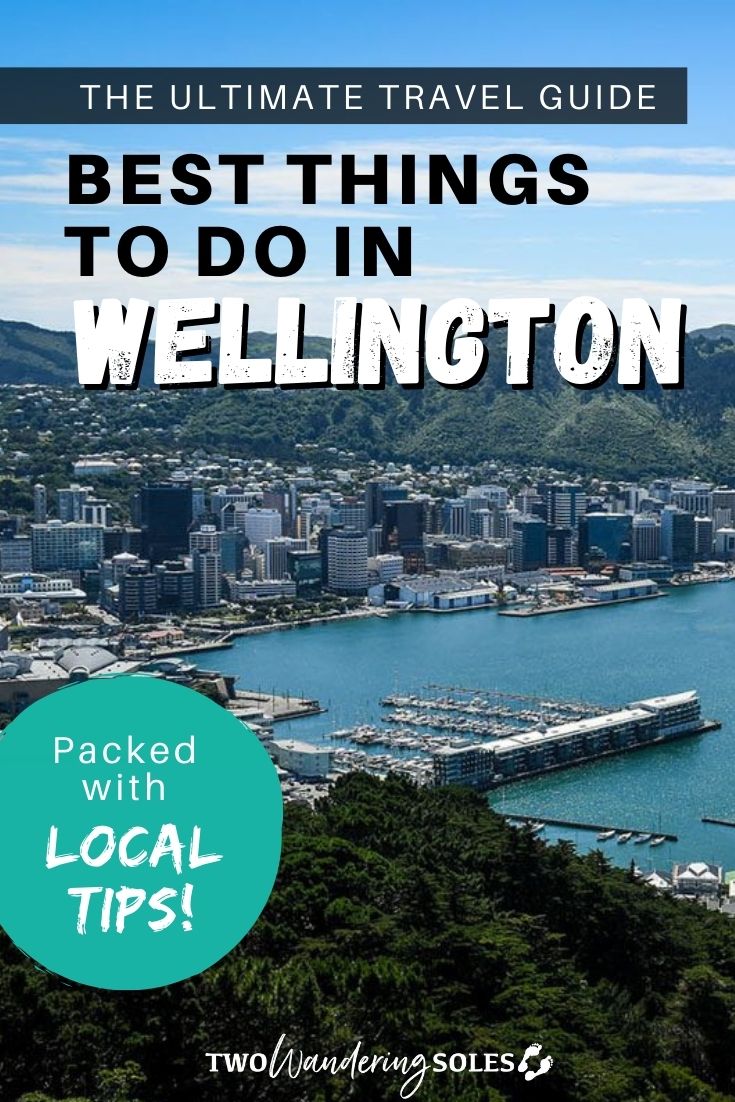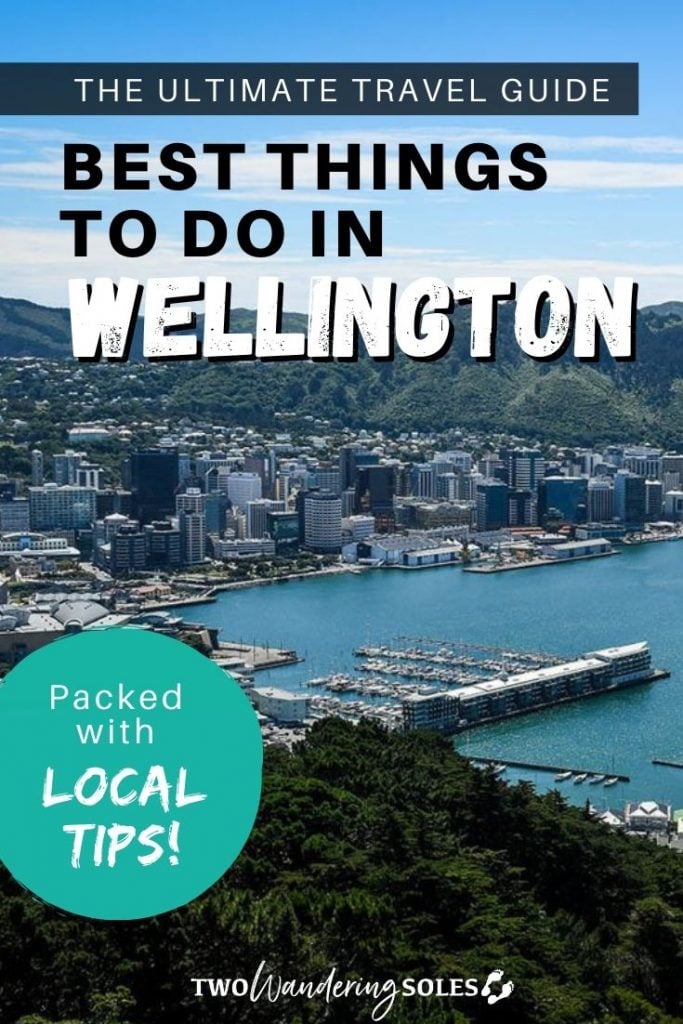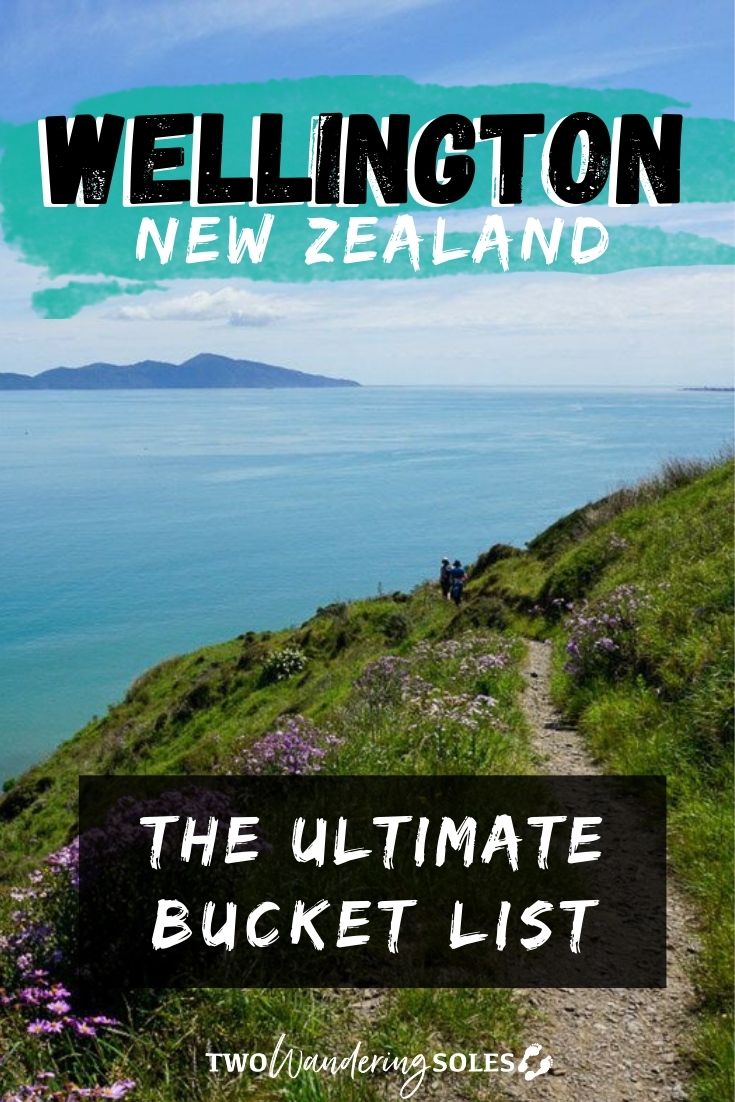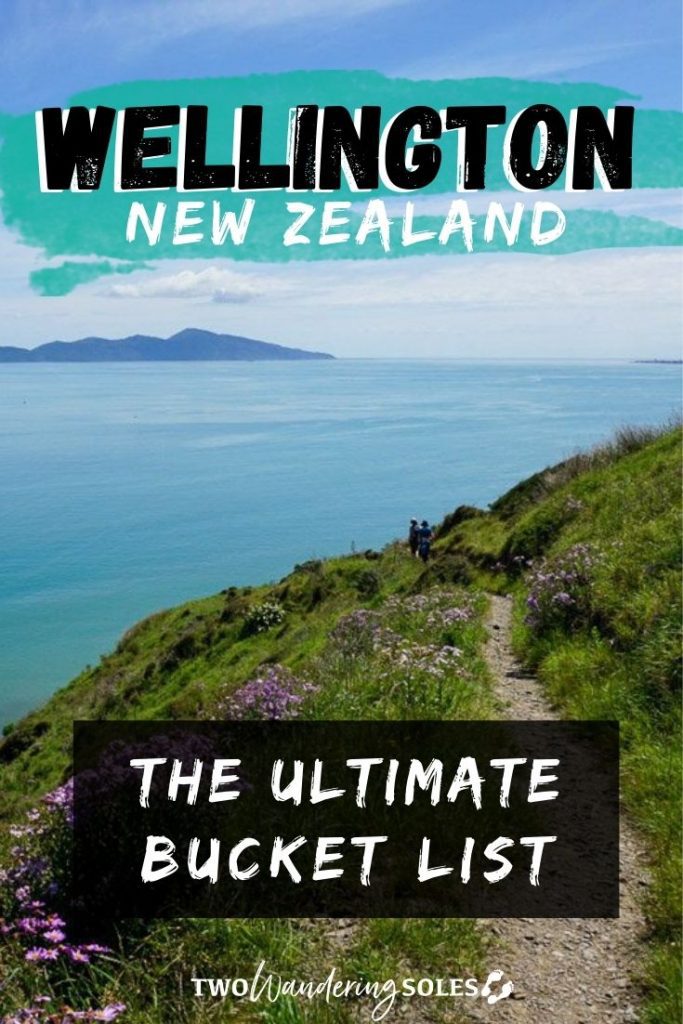 We want to hear from you!
Have you ever been to Wellington before? What were some of your favorite things to do in the city? Are you heading to Wellington and still have questions? Comment below and we'll do our best to get back to you!