Our Kalaw to Inle Lake trek was one of the highlights of our 2-week trip to Myanmar. We were able to get out of the touristy areas, see the countryside and observe how people really live. This trek and homestay in the heart of Myanmar was an amazing way to experience authentic local life. We're sharing our experience and exactly how you can do this hike yourself!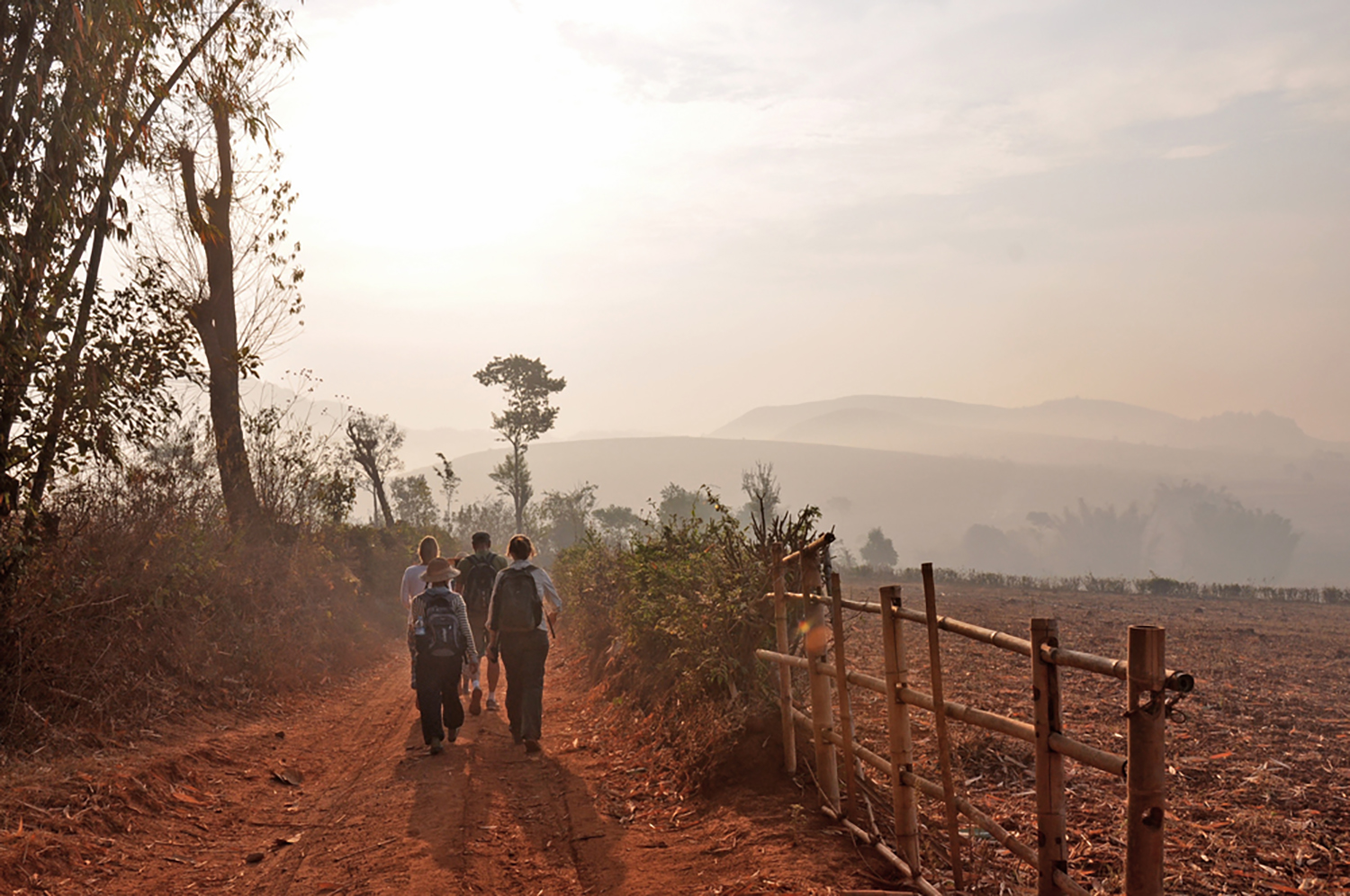 While traveling through Southeast Asia, most backpackers follow a similar route: Thailand, Laos, Vietnam, Cambodia.
But there were a handful of travelers I met along the way who told me of a magical place with dreamy eyes and hushed tones. It was as if they were letting me in on a secret.
The country they spoke of was Myanmar.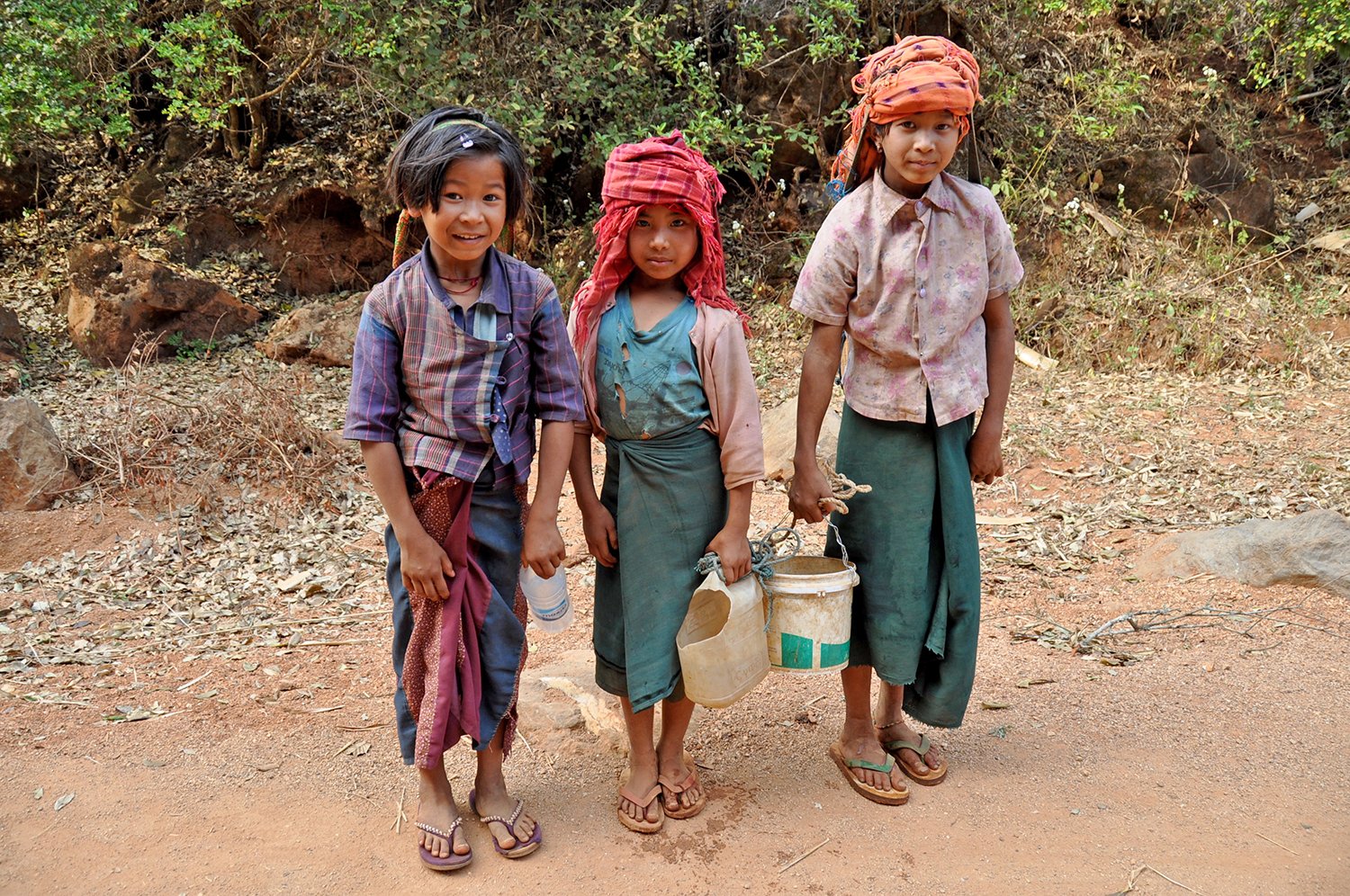 "Go now, before it gets too touristy," each of them told me.
And so I was convinced. It doesn't take much really – just a few enthusiastic comments and I'm in.
Ben and I booked a flight and applied for tourist visas, knowing nothing but what our newfound friends had described to us.
And we were not disappointed.
Myanmar dazzled us.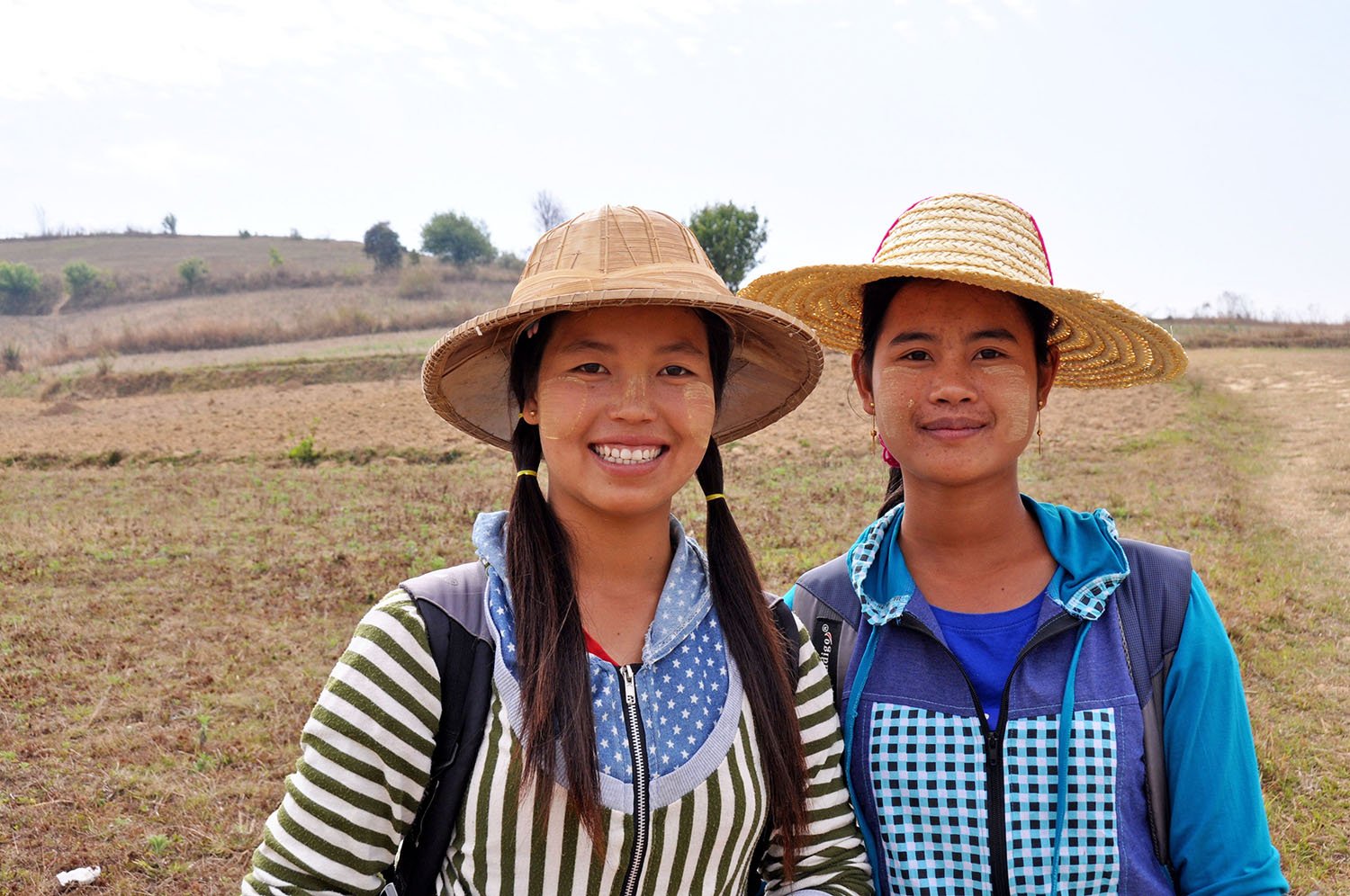 There was just something different about Myanmar.
The people, with wide grins and cheeks painted golden with the bark of thanaka tree. The rich culture and stunning landscape.
Unlike much of Southeast Asia, this country is still relatively new to the world of tourism, and you can feel it.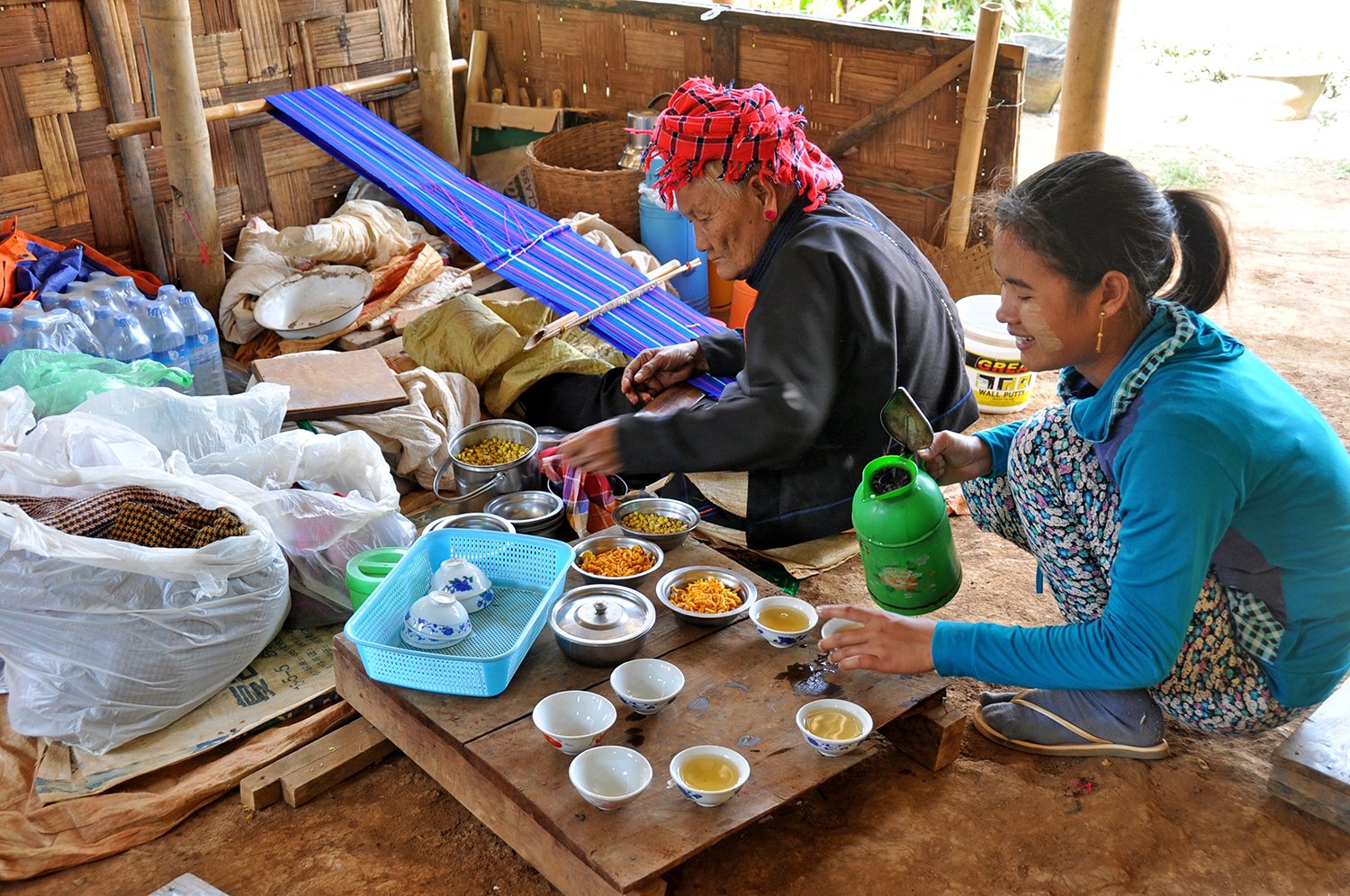 You know when you find a cute café and you don't want to tell anyone about it, because you know if you do it'll soon be swarming with hipsters, and you'll be fighting to get a seat? So you keep your little secret.
Well, that's how I feel about Myanmar.
But I also feel like it's my duty to share my story so other people are inspired to experience this incredible country. It was other secret-spillers who inspired me, after all.
Looking for the ultimate bucket list experience in Myanmar? Take a hot air balloon flight over Bagan as you watch the sunrise over the UNESCO World Heritage designated archaeological zone.
Our time in Myanmar was filled with all sorts of adventure.
We wandered the streets of Yangon until we found the famous gold plated Shwedagon Pagoda.
We drove e-bikes through the dirt paths of Bagan, passing temples on our left and right, and watched hot air balloons rise into the sky with the sun.
Near Inle Lake, we rode in a longboat through a stilted village where children played and mothers washed clothes.
We followed a hand-drawn map of Hsipaw to find a hidden waterfall and hot spring.
But there is one story I'll share that stood out among all our memories of Myanmar.
Kalaw to Inle Lake 2-Day Trek
In order to delve deeper into this country and get a glimpse into the lives of the locals, Ben and I did a trek through the countryside of Kalaw to Inle Lake.
The trek was 2 days, and we spent the night in a rural village in a homestay. We had an amazing homestay experience in Laos, so our expectations were high.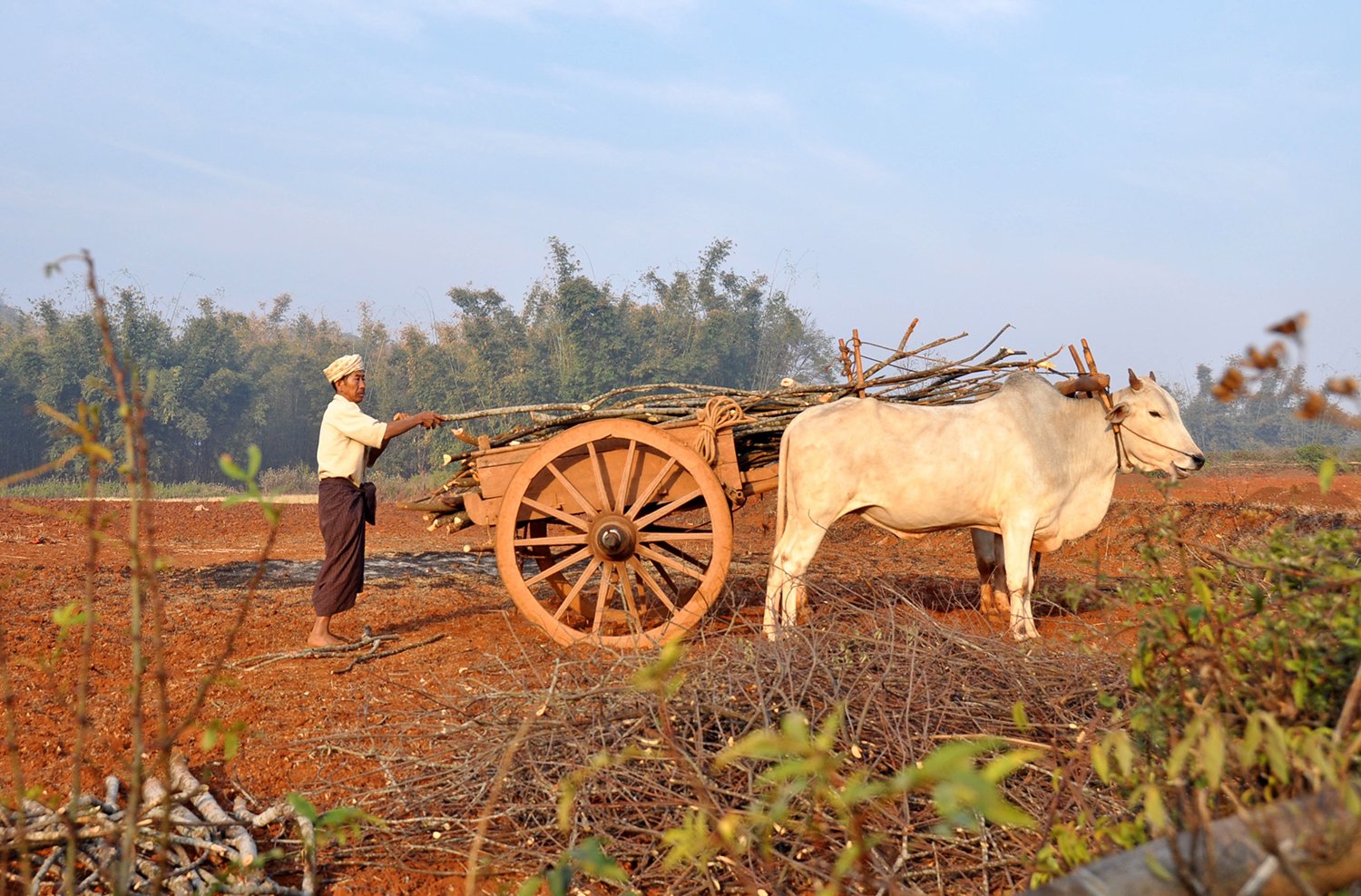 We walked through fields of ginger and chili peppers. Mustard seeds, garlic and corn.
We passed men hard at work corralling their seemingly uncooperative buffalo, and women setting fire to their fields in preparation for new crops to be planted.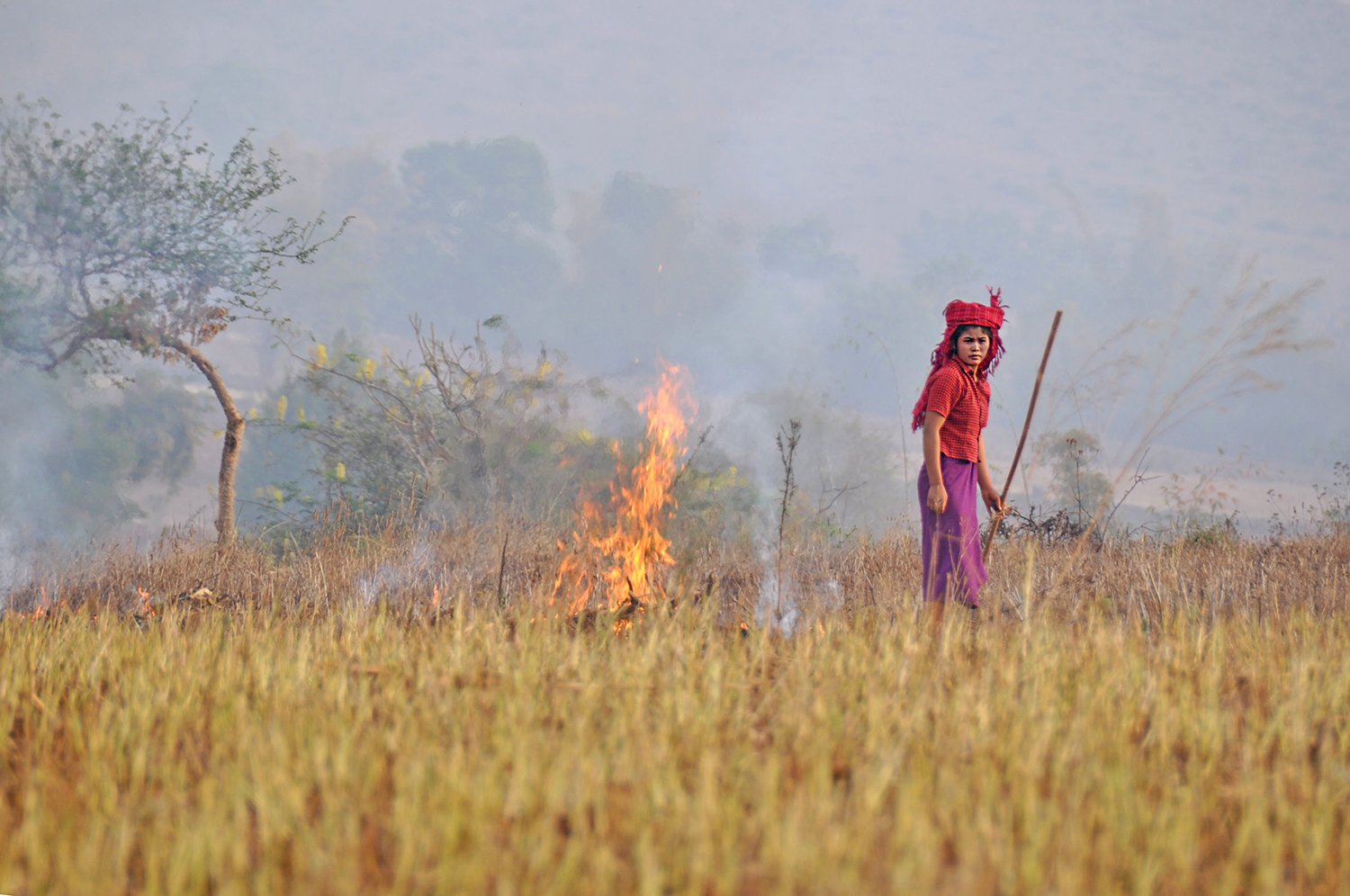 We saw, if only for a few moments, how these people spend their days working hard under the steamy sun in order to provide for their families. And when we passed by, they often waved or smiled.
Min-ga-la-ba. Hello.
Myanmar Village Homestay
We arrived to a small village just before dusk, sweaty and tired, as the men were coming home from a long day of work in the fields, also sweaty and tired.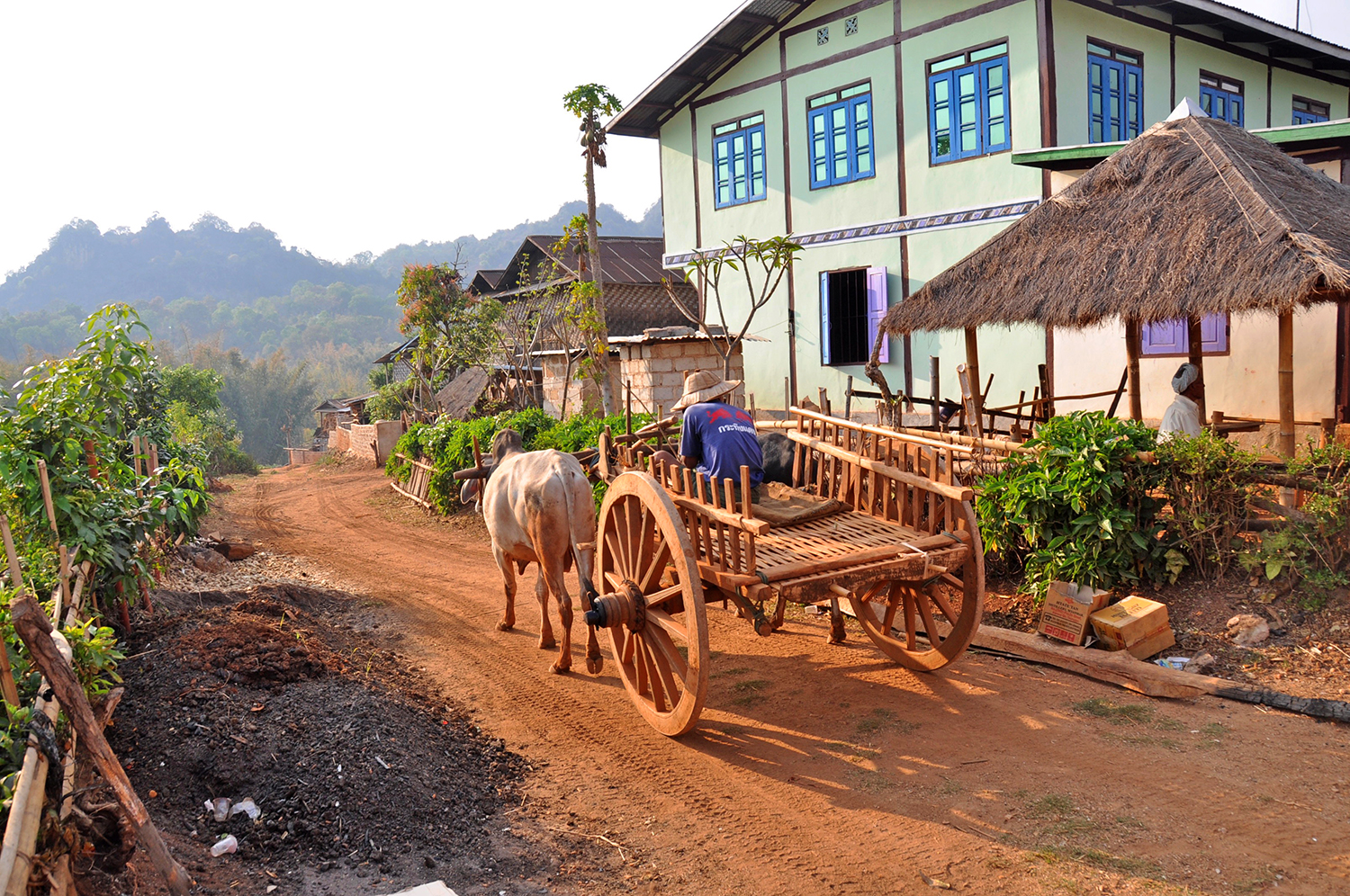 We met our "mama" for the night – a woman with weathered skin and a traditional red cloth turban wrapped high on her head.
She told us that her home was now our home too. When she flashed us a toothy smile, we couldn't help smiling back even though we were weary from a day of hiking.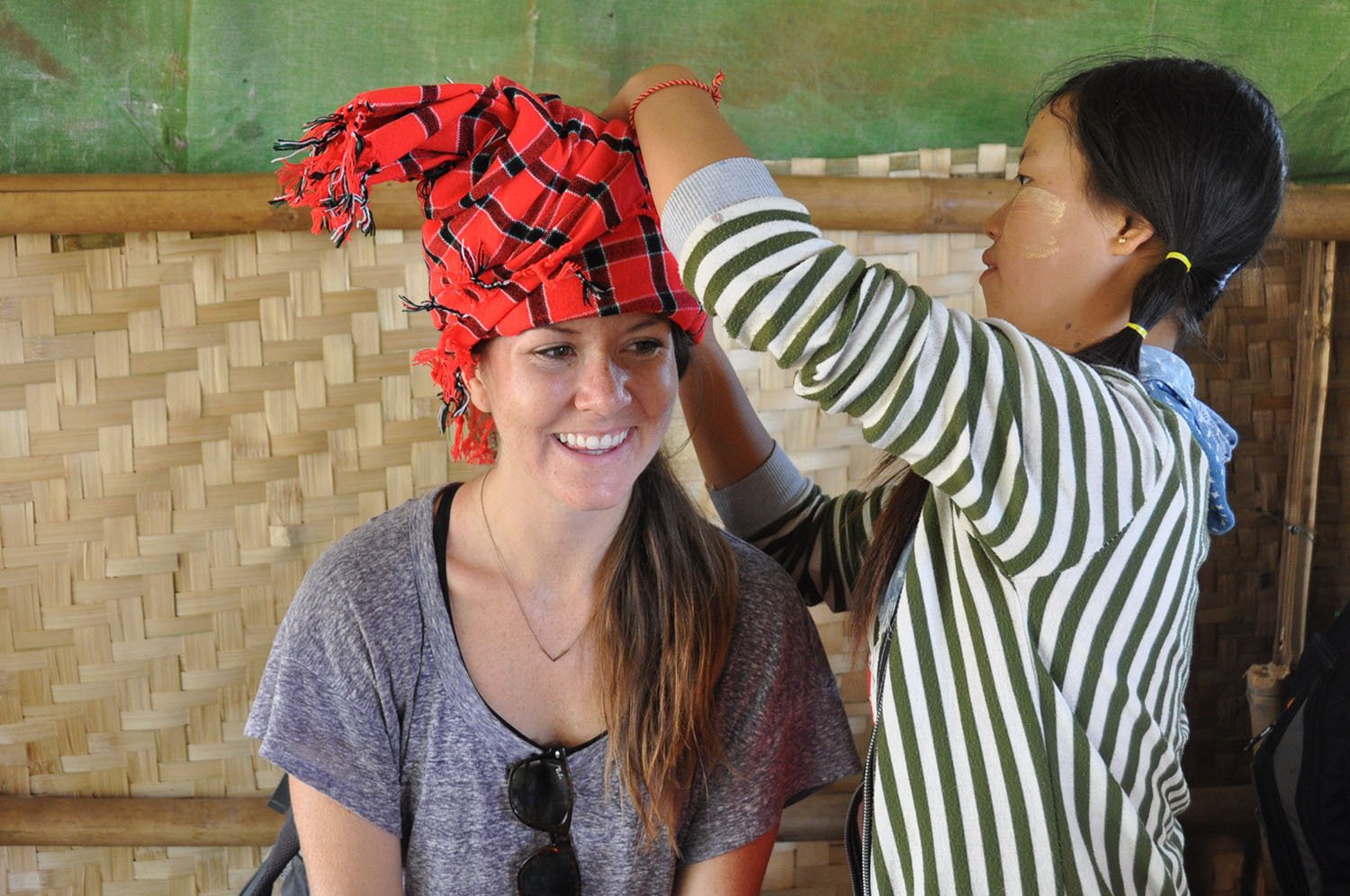 We decided to explore the village while it was still light, so we wandered the dusty streets, past cattle gnawing on hay and children giggling.
The small wooden monastery in the center of the town had novice monks milling about, collecting water for the night and plucking their scarlet robes from the clothesline.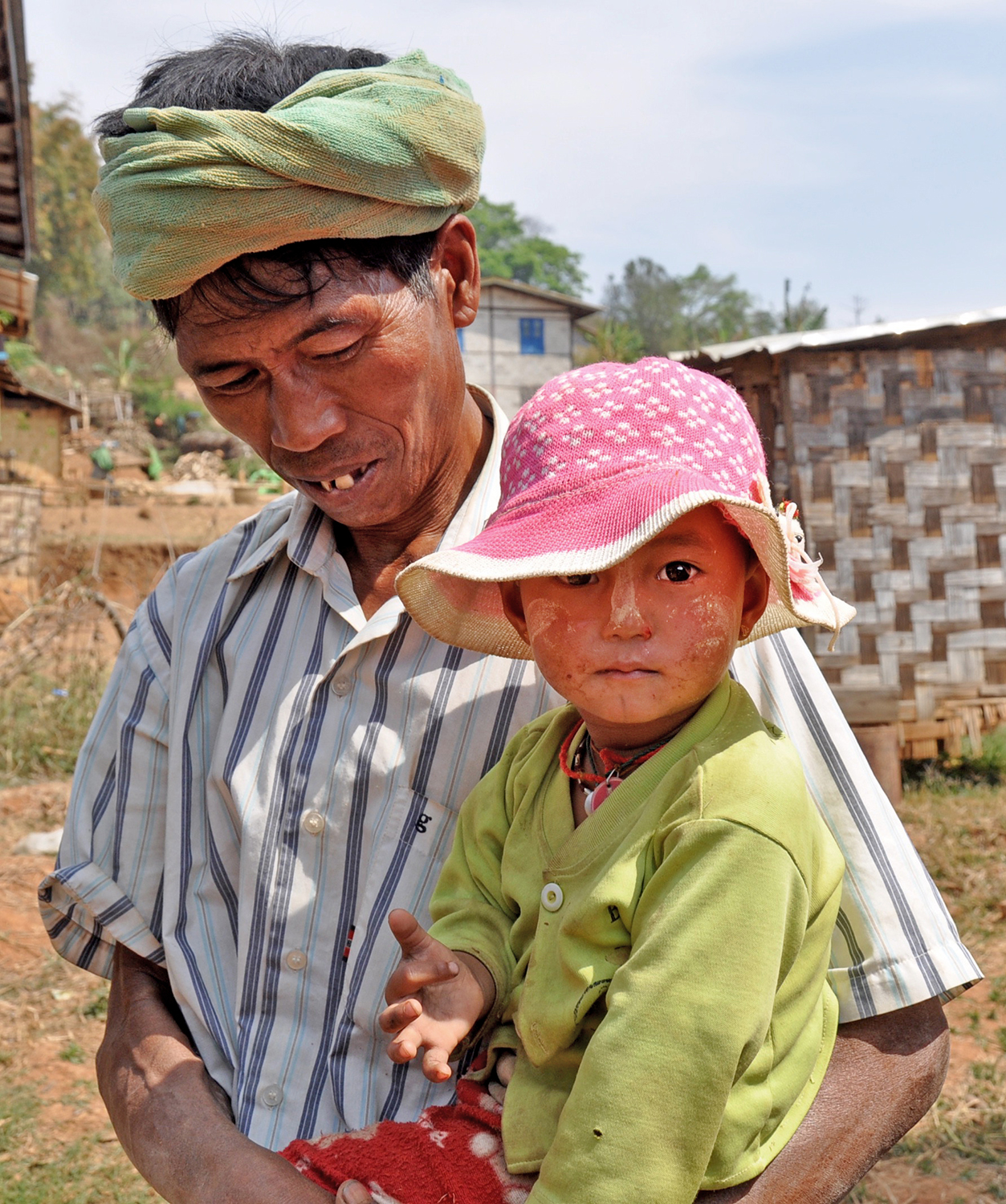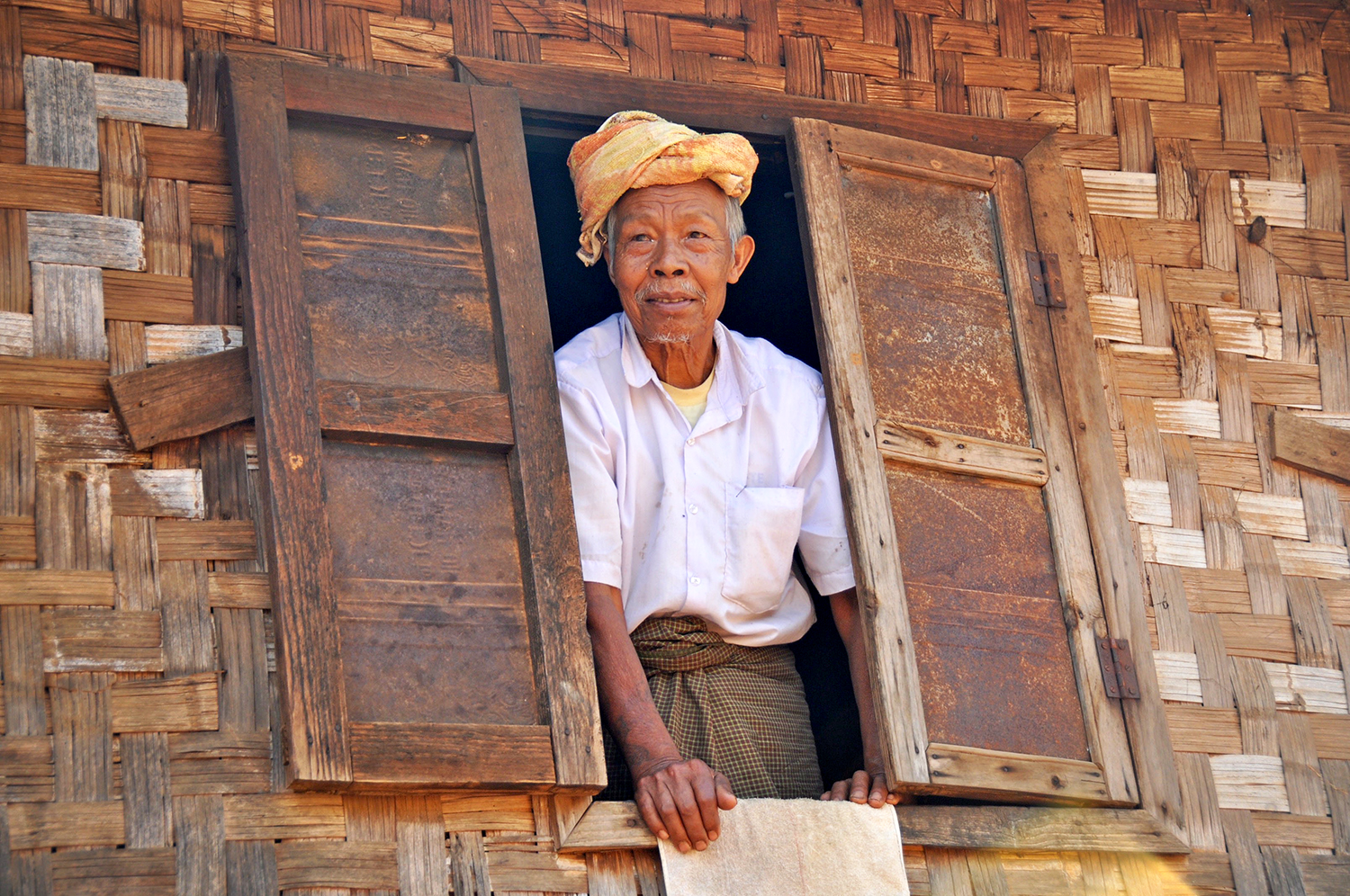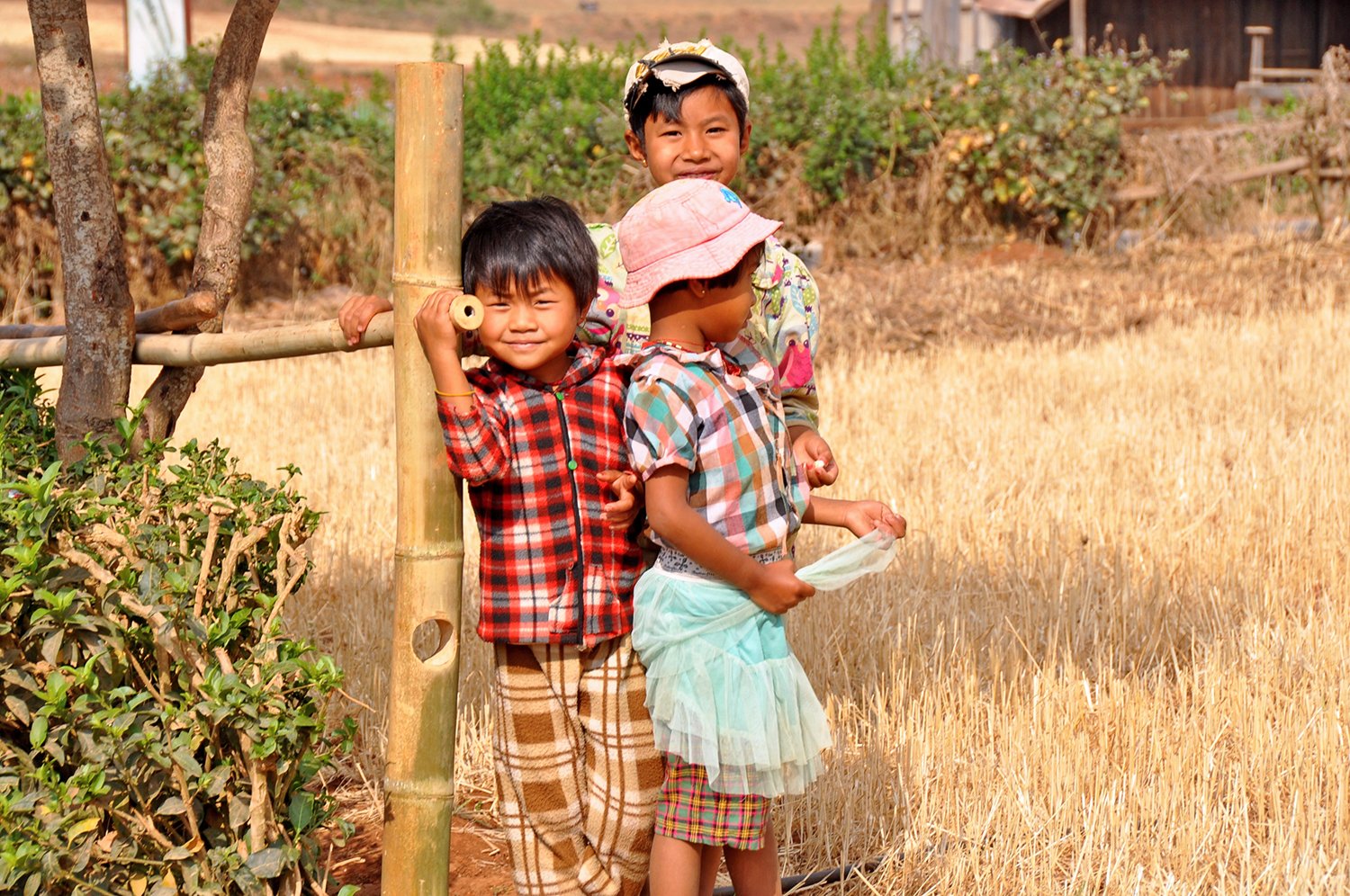 Pink and golden hues danced in the sky, and it seemed that all people of the village were collectively getting ready for the sun to set. Smoke rose from kitchens to our left and right with tempting smells making our stomachs churn.
We decided that it was time to wander back to our home for the night.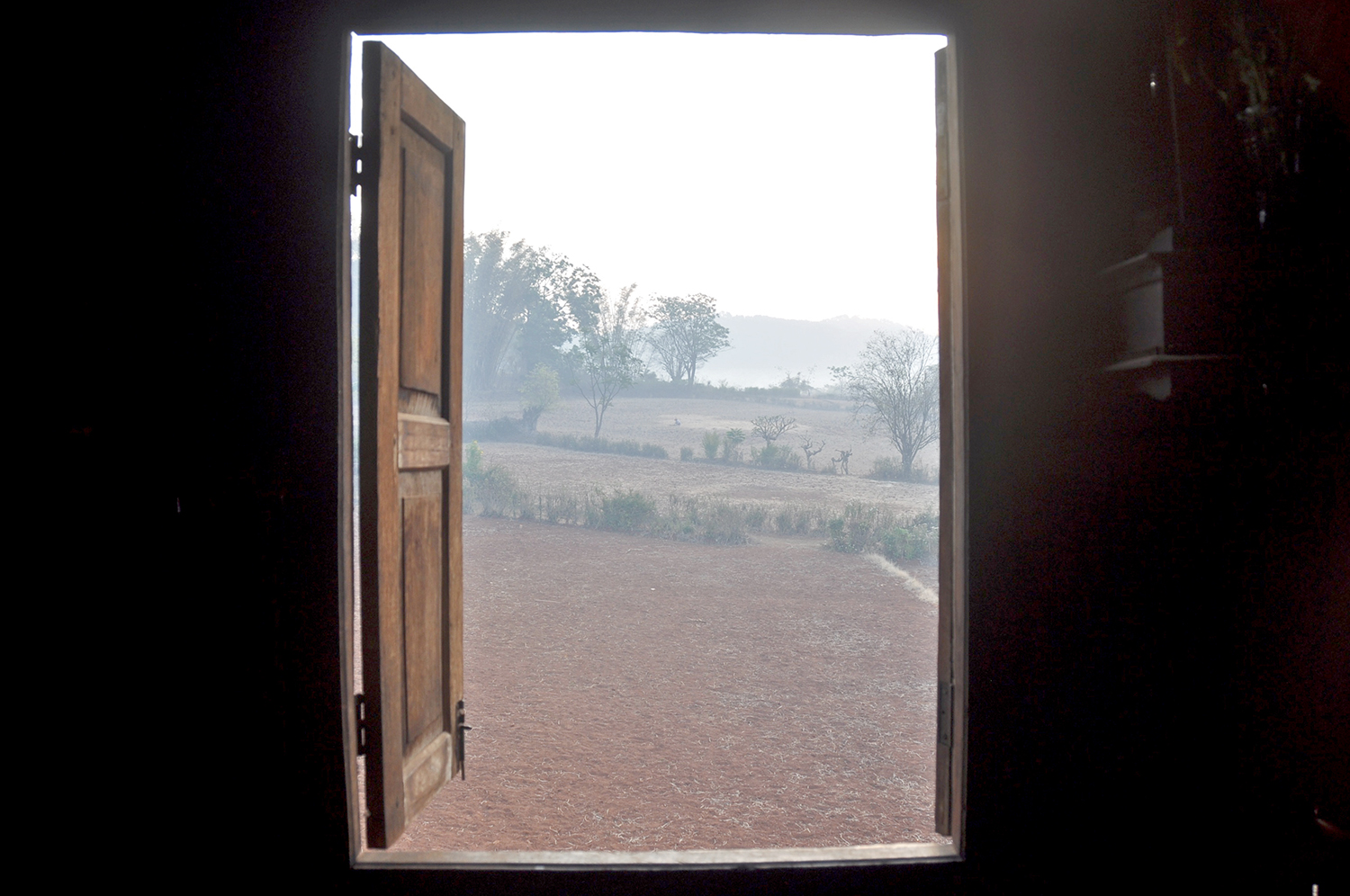 We were met with cold beer, and I've got to say, nothing was more welcoming after a long day of hiking beneath the sun.
Food followed shortly. Avocado salad, chicken curry, tomato slices topped with homemade peanut sauce. And rice. There's always rice, of course.
When we could fit no more into our bellies, we sat beneath a single light and exchanged stories with fellow travelers and our guide, late into the night. Well, it felt like it was late in the night, but when I looked at my watch I saw the glowing numbers "8:30" staring back at me.
Regardless of the early hour, we dragged our weary bodies to bed to get some much-needed rest.
The next morning we ate breakfast as the sun was rising, took a group picture, and bid farewell to our gracious host mother.
As we were walking away, I looked at the picture we had just taken and a smile spread across my face. "Mama" has a goofy grin and her hands up in a peace sign – my signature pose for at least half of the photos I'm in. It reminded me that although we come from different worlds, we aren't all that different.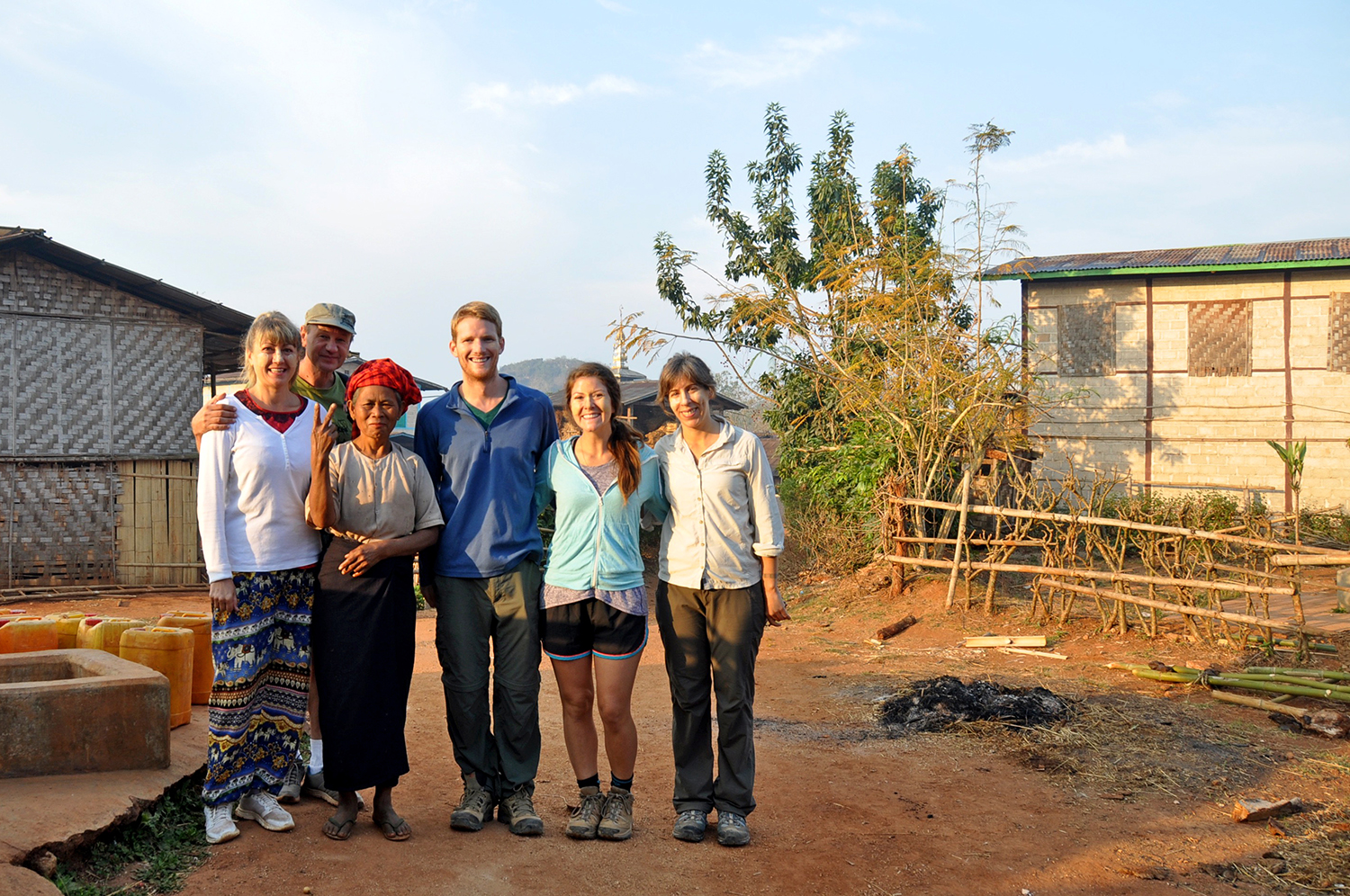 Although we don't speak the same or dress alike, we can share a smile. Because everyone smiles in the same language.
---
How to do this amazing trek and homestay yourself
Now that you've heard our story of the trek from Kalaw to Inle Lake, hopefully we've inspired you to make this hike a part of your itinerary in Myanmar.
We're sharing exactly how you can have this amazing hiking and homestay experience yourself!
Kalaw to Inle Lake: How to Book a Trek & Homestay in Myanmar
We booked our 2 day / 1 night trek through Sam's Family Trekking, the most well-known of the hiking outfitters in Kalaw.
We had heard great things about "Uncle Sam" in guidebooks and from other travelers, and when we arrived we were pleased to meet Sam himself who explained exactly what to expect on the hike.
There are several other companies in Kalaw to choose from too, but we had a great experience with Sam's Family Trekking and would recommend them.
You can contact Sam's Family Trekking through their Facebook page or on samtrekking@gmail.com .
How difficult is the hike from Kalaw to Inle Lake?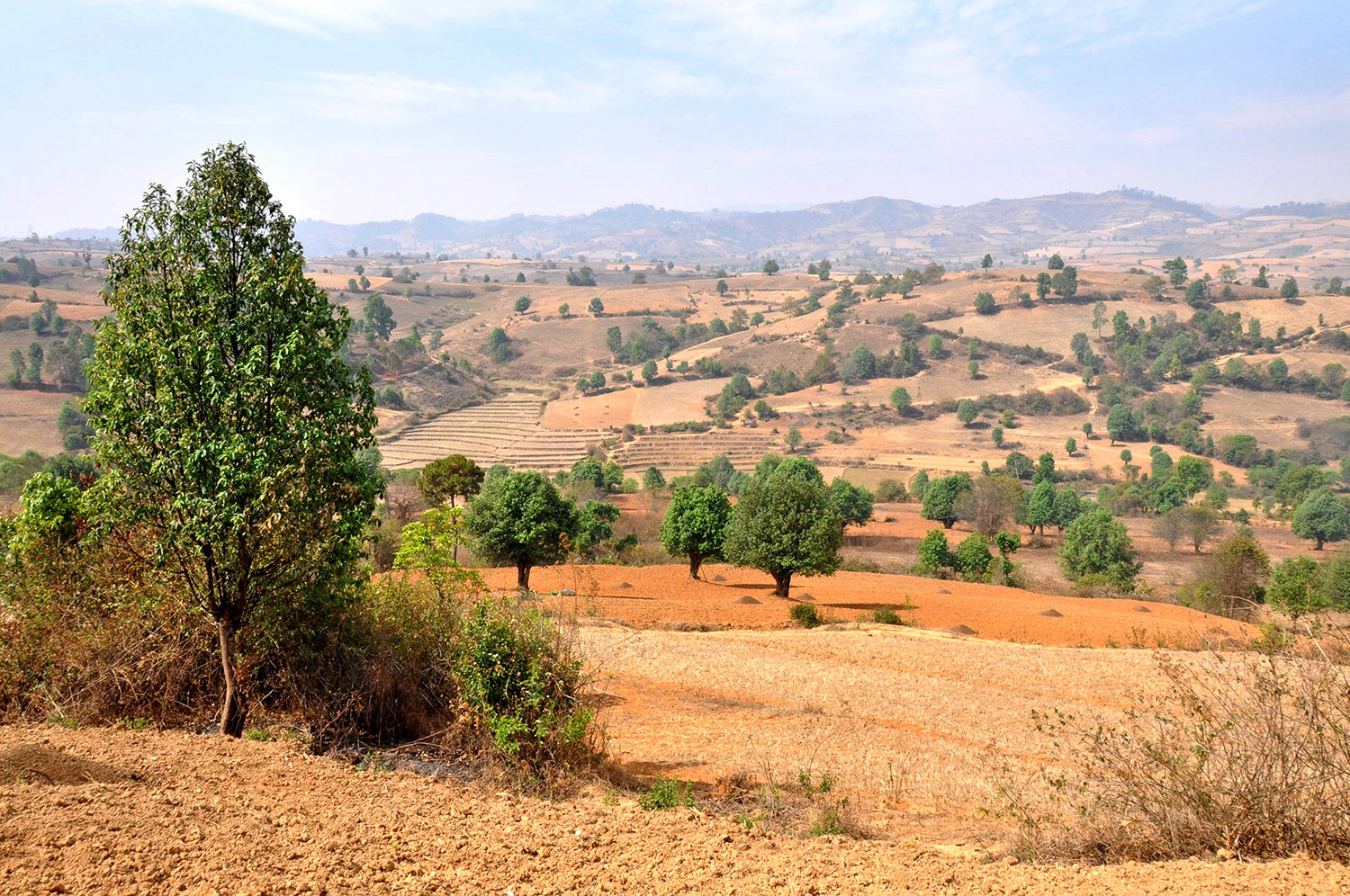 This hike is relatively easy. There's not many steep inclines, and people of all ages (including beginners) can manage this hike.
That said, depending on the time of year you're in Myanmar, the weather can get quite hot, making it a bit uncomfortable for long distances of walking beneath the sun.
How much does the Kalaw to Inle Lake Trek cost?
It depends on how many people are in your group and whether you do 3 days/2 nights or 2 days/1 night. It will also vary depending on which company you choose to go through.
Our 2 day, 1 night trek with Sam's Family Trekking cost 40,000 kyat per person (roughly $30 USD) and our group was 5 hikers plus 2 guides. The trek included meals, guides, snacks and homestay accommodation. (Our prices are from March 2016.)
How to get to Kalaw
Most people take a bus from Bagan to Kalaw. And much of the transportation in Myanmar is at night. This 6-hour (more or less) journey will mean you arrive in Kalaw in the middle of the night, but most guest houses are set up to deal with this.
Alternative route: We actually visited Inle Lake first, THEN went to Kalaw. We were not able to find any direct buses between these towns, but we hired a taxi driver to make the 2-hour drive.
The taxi was more expensive than some of our night buses, but at 35,000 kyat (just under $30 USD), we were happy for the comfortable air-conditioned ride. Plus, we arrived in Kalaw in the afternoon (instead of the middle of the night), so it was much more convenient for us. Once we arrived back in Inle Lake after the hike, we got on a night bus headed to Hsipaw.
Bonus: If you have time for dinner in Kalaw, grab a meal of Shan specialties at Thirigayha, also known as Seven Sisters Restaurant. Sprouting Seeds Cafe & Bakery is another good choice for healthy food, and we love that this cafe gives back to the community.
Where to stay in Kalaw
There are a handful of guesthouses and hotels in this small town, ranging from cheap and super basic to really nice.
Luxury Hotels: Dream Mountain Resort – Only 1 km away from the heart of town, this hotel one of the best in Kalaw with on-site spa and garden, along with a restaurant and bar.
Couple Stay/Mid-range: Genesis Motel – Close to town and restaurants, this cute hotel has everything you need for a few nights stay.
Budget Friendly/Social Atmosphere: Thitaw II – A bit far from town, but the best value for your money with and excellent staff.
Note: This post is in no way sponsored and we have no affiliation with any trekking companies in Myanmar. We are simply sharing our experiences.
---
You might also like…
Save this article to Pinterest for later!
We want to hear from you!
Have you ever done a homestay in another country? What was your experience like? We'd love to hear from you in the comments below.