El Salvador is a country in Central America that many people skip over; but they are missing out! This country is full of friendly faces, culture, and landscapes that are just as beautiful as neighboring countries like Costa Rica and Nicaragua. Guest authors Emily and Aaron of Two Dusty Travelers share their top things to do in El Salvador as well as some practical travel tips you can use to start planning your visit!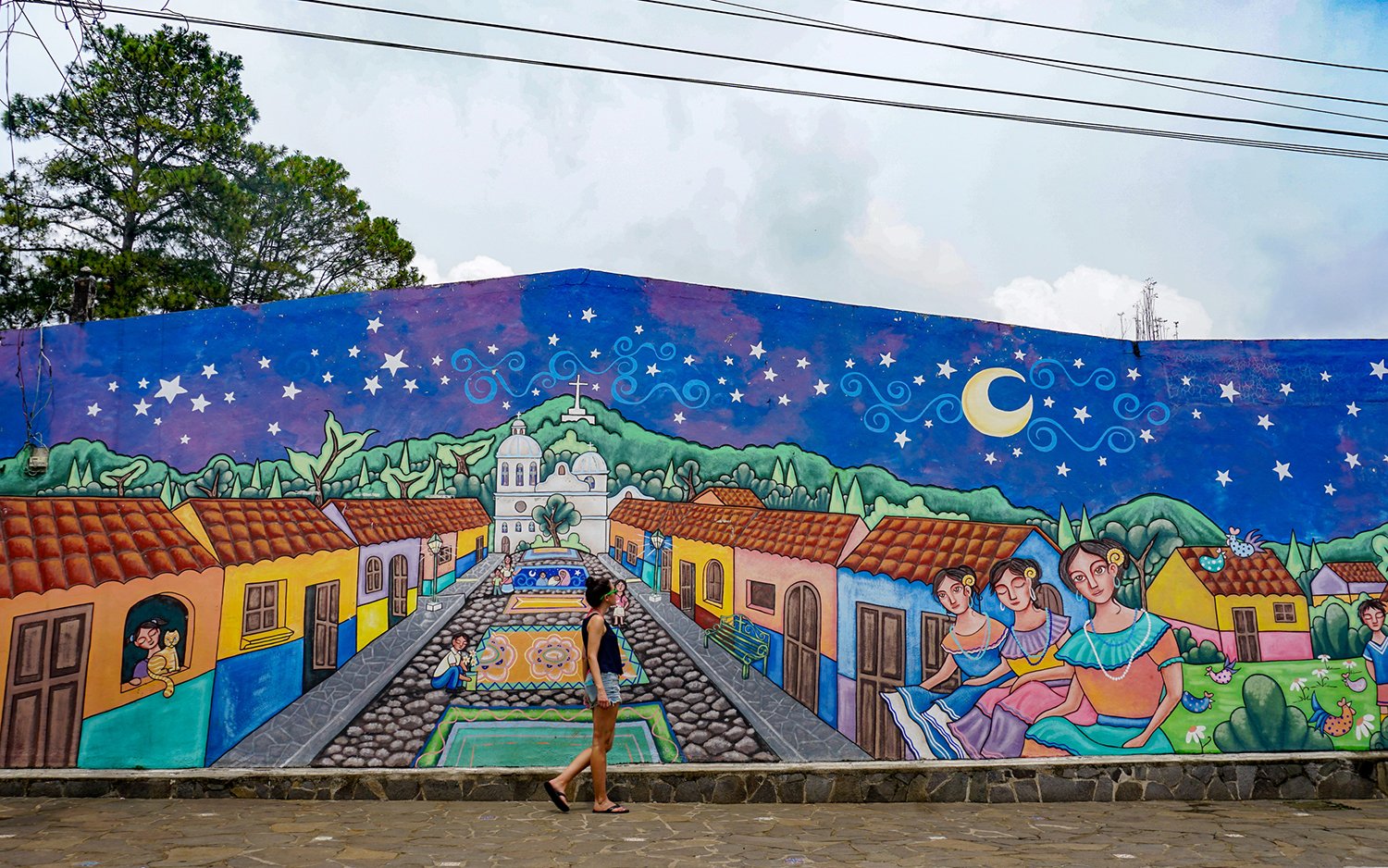 By Guest Author: Emily Scott
Until Trump called El Salvador a "sh*thole", it had honestly never occurred to us to travel there. But the outpouring of beautiful photos and heartfelt stories from folks who had visited the small Central American nation (along with the opportunity to prove Trump wrong) inspired us to book a trip there on a whim. We weren't disappointed!
From charming colonial towns, to delicious local delicacies, to ancient Mayan ruins, El Salvador has plenty to offer any visitor.
Check out these six incredible things to do in El Salvador:
1. Drive La Ruta de Las Flores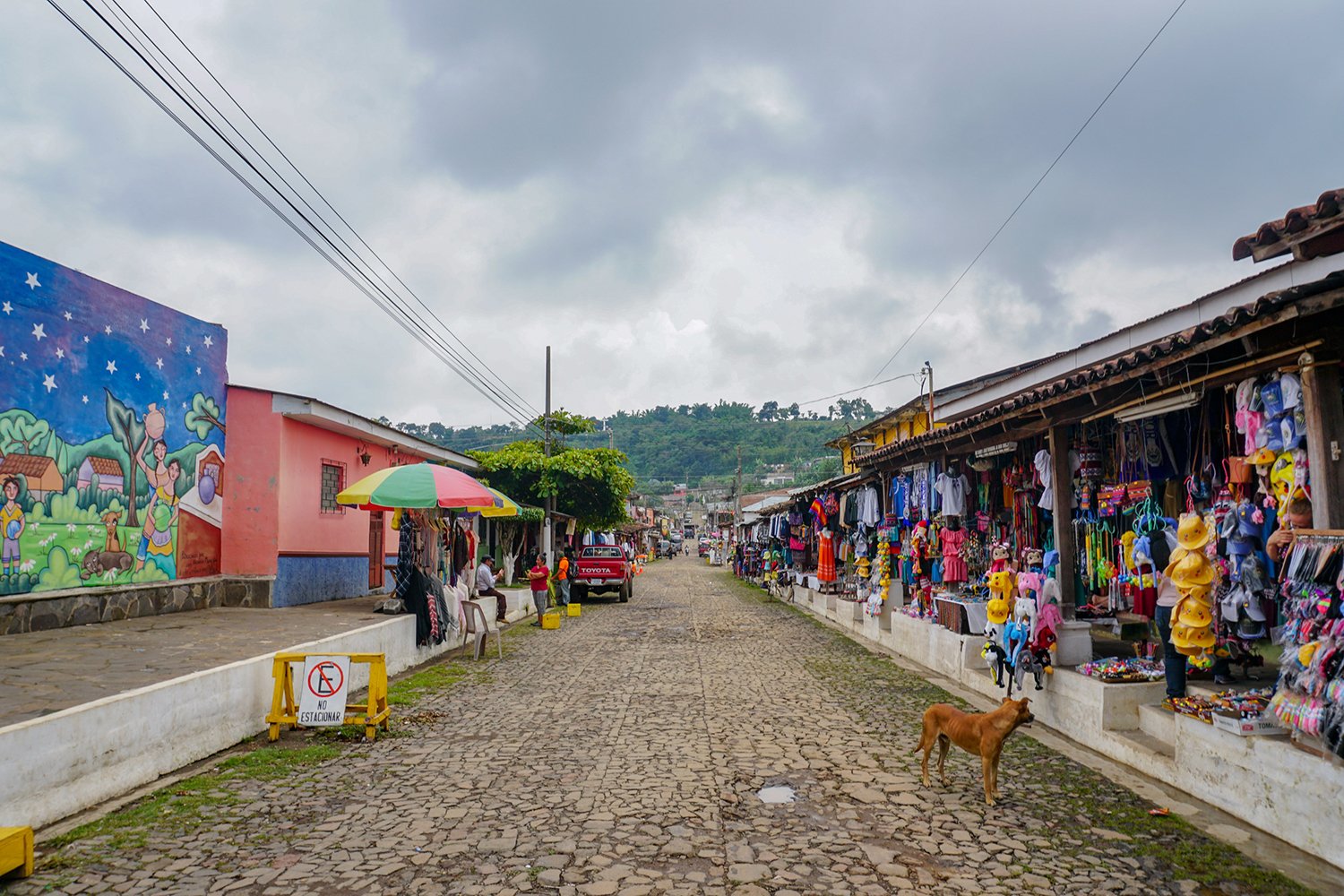 The "flower route" is a 23-mile drive that meanders through several charming towns in Western El Salvador. You'll only find wildflowers adorning the roads during certain seasons, but it's absolutely worth the trip at any time of year.
Aim to visit on the weekend, when the town of Juayua is overtaken by a local food festival and Nahuizalco's wood-craft market is in full swing. Further on, wander the village of Ataco to soak in the vibrant murals decorating the streets, and get a sense of local life. If you have time, take an all-day hike through Los Chorros de la Calera and cool off in some stunning waterfalls.
You could easily spend days enjoying La Ruta de Las Flores, though it can definitely be seen in a day trip if you don't want to linger in each town.
2. Take a Coffee Tour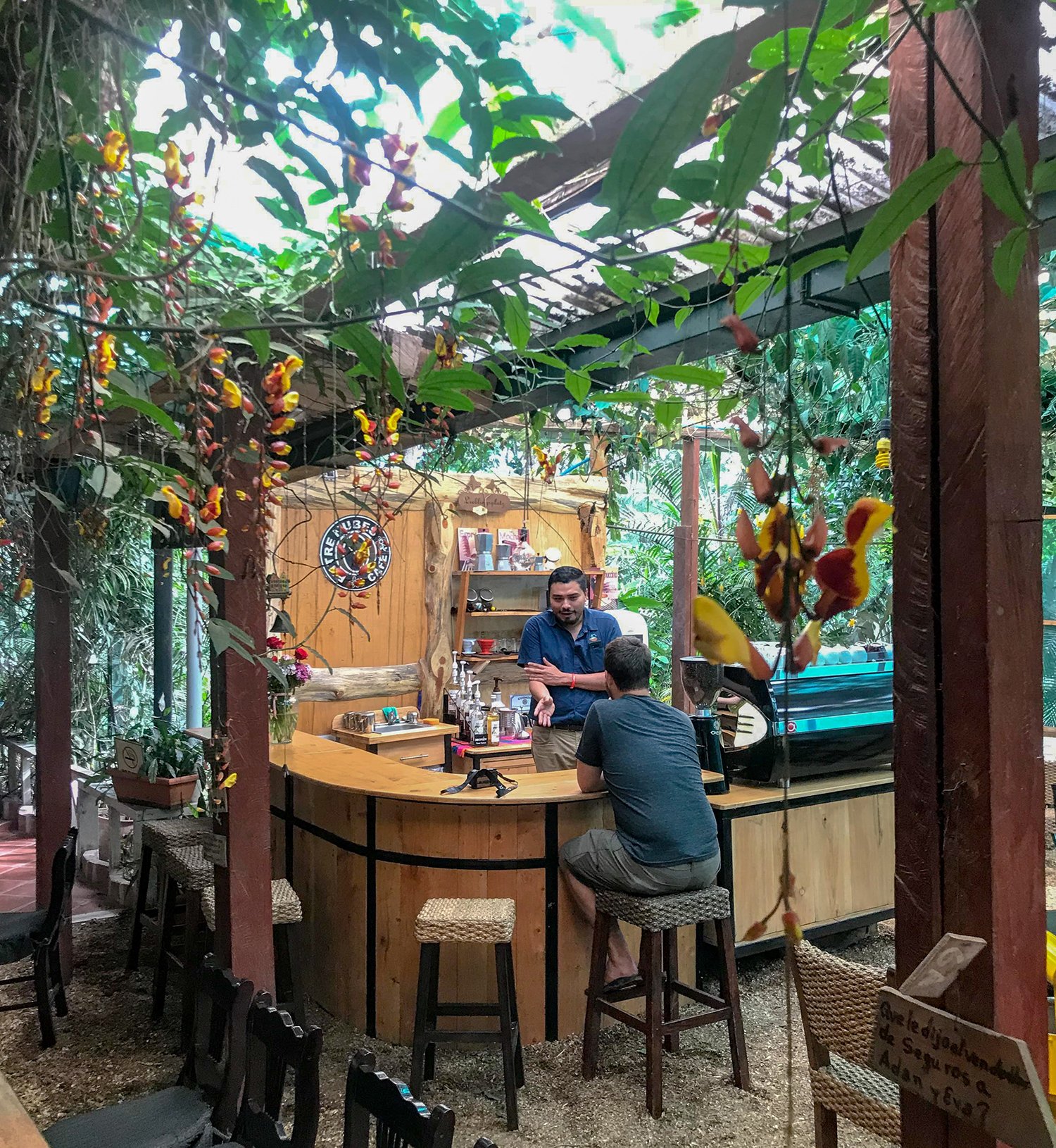 While you're driving La Ruta de Las Flores, make sure to stop for some coffee!
Our favorite spot was Entre Nubes, which translates to "Among the Clouds" – which is exactly how it feels to sit inside this restaurant. Flowers literally dripped from a ceiling woven of intertwining leaves and branches, and hummingbirds darted overhead to snatch their meals from the blossoms while we enjoyed our lunch.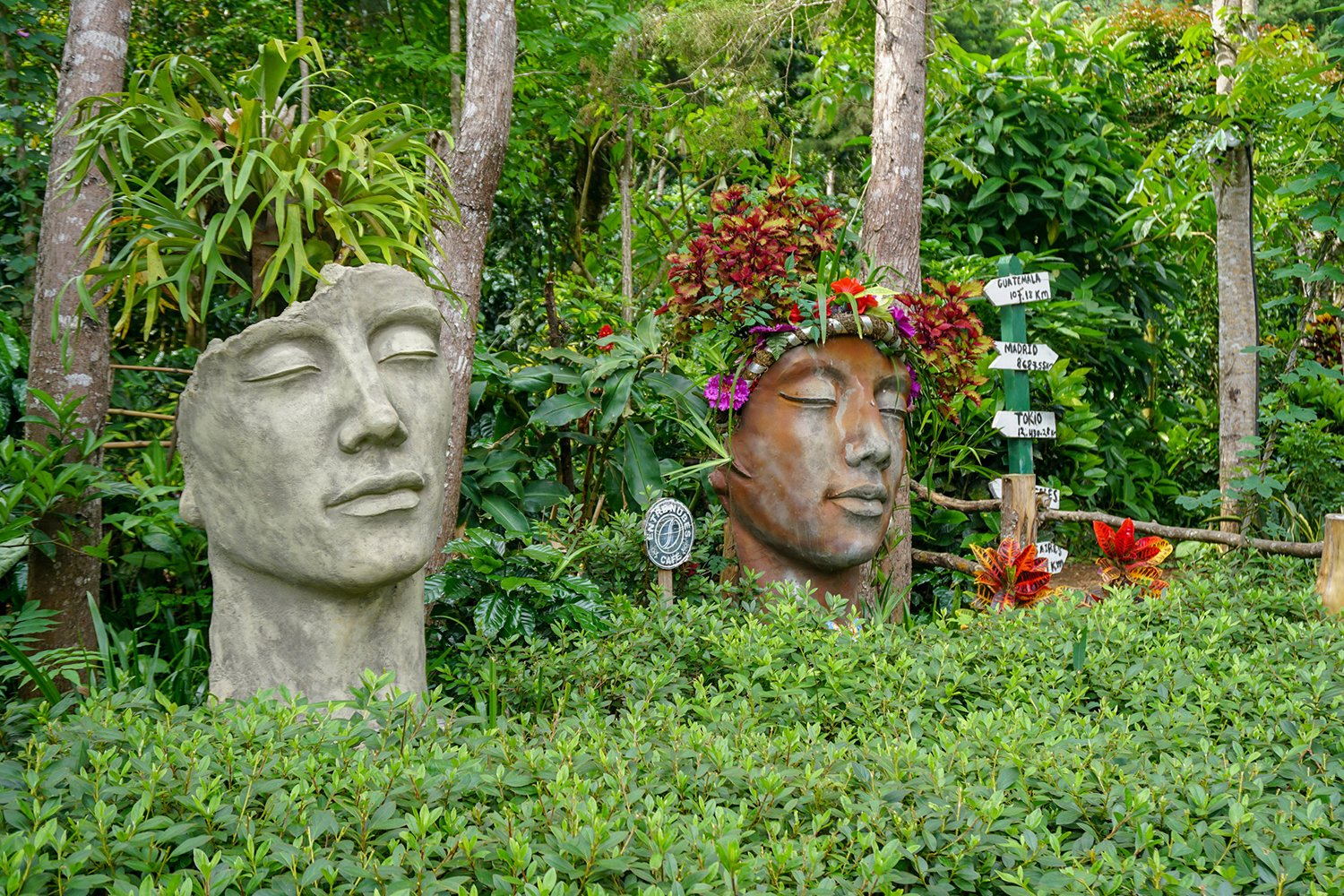 Aside from being a delicious spot to stop and eat along La Ruta de Las Flores, Entre Nubes is also a coffee farm. Daniel, who owns the business with his family, speaks fluent English and was kind enough to take us on a tour of the grounds. As we wandered through his beautifully decorated gardens, he walked us through the process his family uses to grow coffee. And when we arrived back at the restaurant, he brewed us a fresh cup himself!
Daniel was the perfect example of Salvadoran friendliness. When we explained to him that Trump's nasty comment had inspired us to visit (and apologized on his behalf), Daniel just shrugged and said, "We understand. You should see some of our politicians!"
3. Surf in El Tunco
One look around at the oddly-shaped luggage as we waited in line at customs reminded us that El Salvador is a world-famous surfing destination! Most of our fellow passengers were headed to El Tunco, where the waves on the point draw surfers from around the globe.
Despite its popularity with surfers, the little town is still wonderfully undeveloped, with a laid-back vibe and plenty of small eateries lining the narrow streets to the beach. (You can also arrange for surfing lessons here if you figure that now's the time to start!)
If you're not a surfer, don't expect to spend your time in El Tunco lounging on the shore. The black-sand beach is covered in fist-sized rocks, which makes for a mesmerizing sound as the waves rock them back and forth, but not for a comfortable place to sunbathe.
If it's the typical tropical beach you're seeking, we're told El Cuco on the southeast coast is the place to go.
4. Eat Pupusas. A Lot of Pupusas.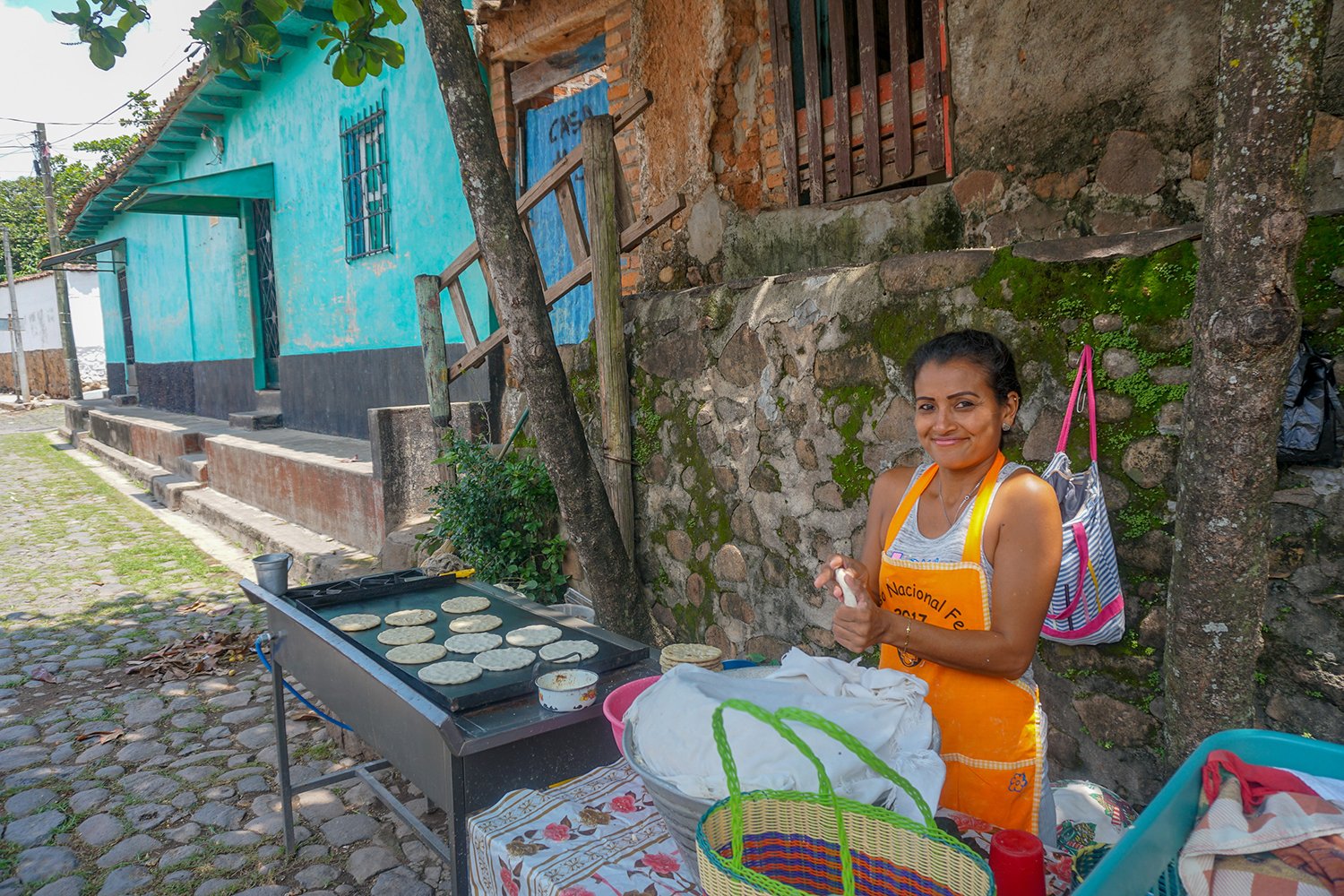 Pupusas are the national food of El Salvador: You simply can't come here without enjoying them. The dish consists of a thick corn tortilla stuffed with any number of fillings, from meat to vegetables to beans and cheese. They aren't hard to find! You can't drive a few minutes without passing a sign advertising "pupuseria!" or a woman flipping pupusas by the side of the road.
And food in El Salvador is cheap. We stopped at a lovely restaurant overlooking the ocean and enjoyed a delicious seafood meal for two, with drinks and tip for $24. Since pupusas will only set you back 50 cents apiece (and beer $2) you can have yourself a feast for next to nothing!
5. Visit Mayan ruins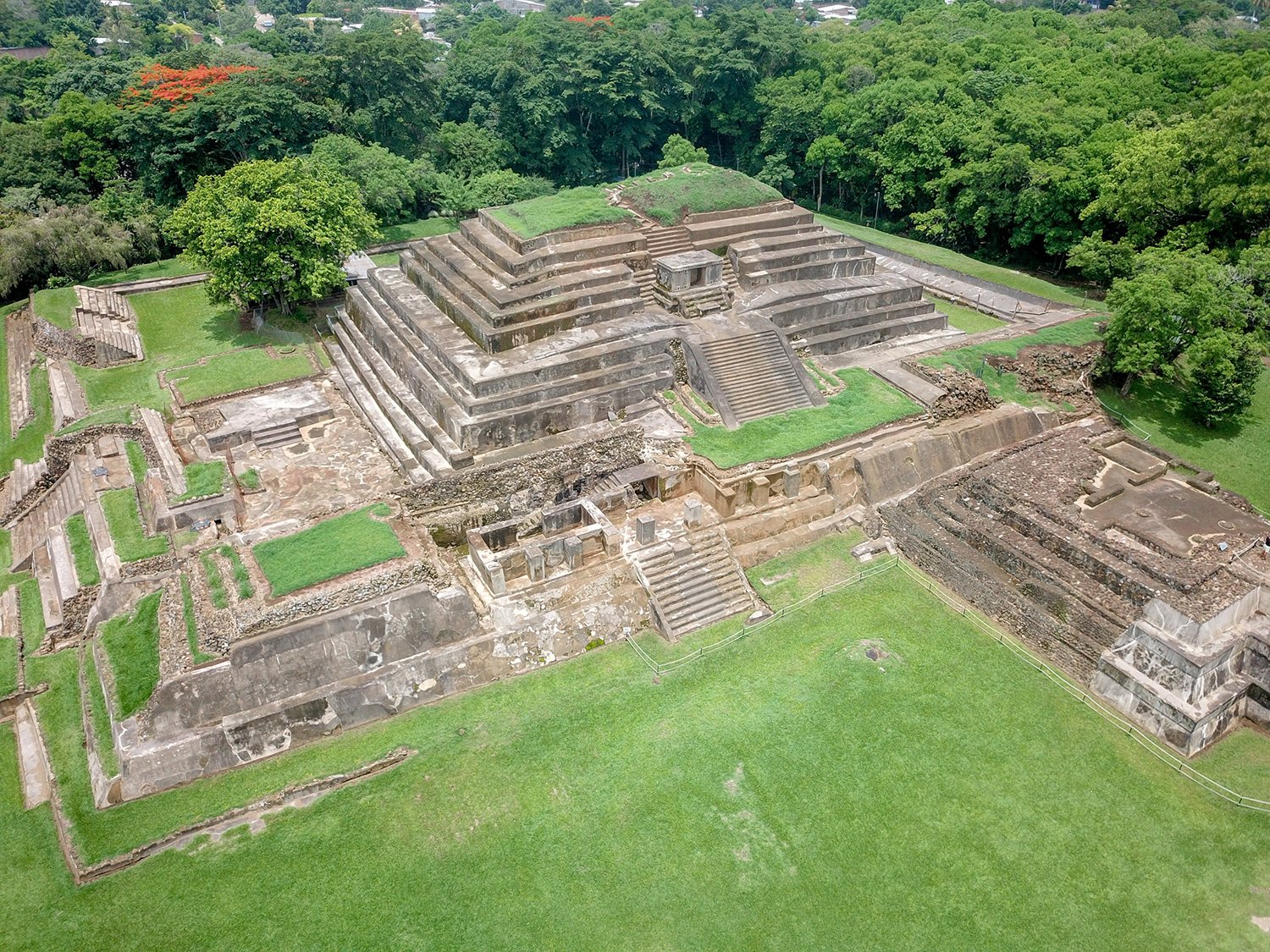 In contrast to more famous archaeological sights like Tikal in Guatemala, you won't fight crowds at El Salvador's ancient ruins. The country boasts several sites to visit, but Tazumal is probably the most impressive. Archaeologists estimate this Mayan settlement's heyday was between 100 and 1200 AD, but the pyramids were only excavated and restored during the 1940s and '50s.
Tazumal erupts right out of the middle of the town of Chalchuapa, about 50 miles northwest of the capital. Entrance costs just $3, and there is a small museum on site displaying artifacts excavated from the site. (Be forewarned, the signs are all in Spanish.) Despite visiting on a sunny Saturday, we shared Tazumal with only a handful of other tourists, allowing us to climb the steps of this ancient wonder at our own pace.
If Tazumal doesn't quench your thirst for ancient ruins, you can make a day out of road tripping this area – the archaeological sites of San Andres and Joya de Ceren (known as the "Pompeii of the Americas") are also within driving distance.
6. Explore Suchitoto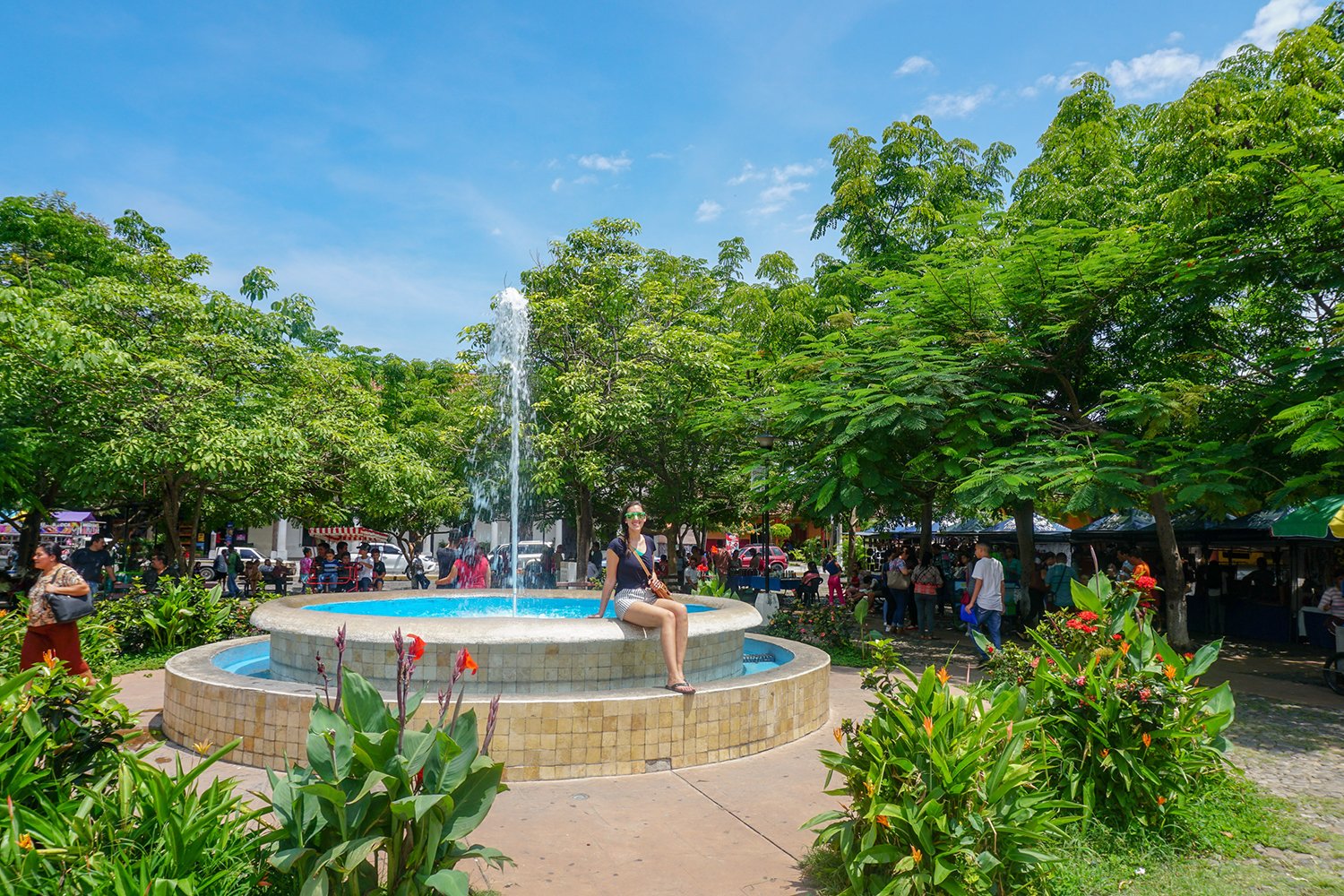 A former colonial city, Suchitoto has retained a charm that makes you feel like you've stepped back in time. We wandered the cobblestone streets, admiring the brightly painted homes, until we came to the central square. On a Sunday morning the place was bustling with street food vendors, artisans selling their wares, and couples posing by the central fountain.
Just off the square you'll find Arte Anil, a shop creating hand-dyed indigo products. They were closed when we visited on a Sunday, but we've heard that they're happy to give a demonstration of traditional indigo dying and even let visitors lend a hand.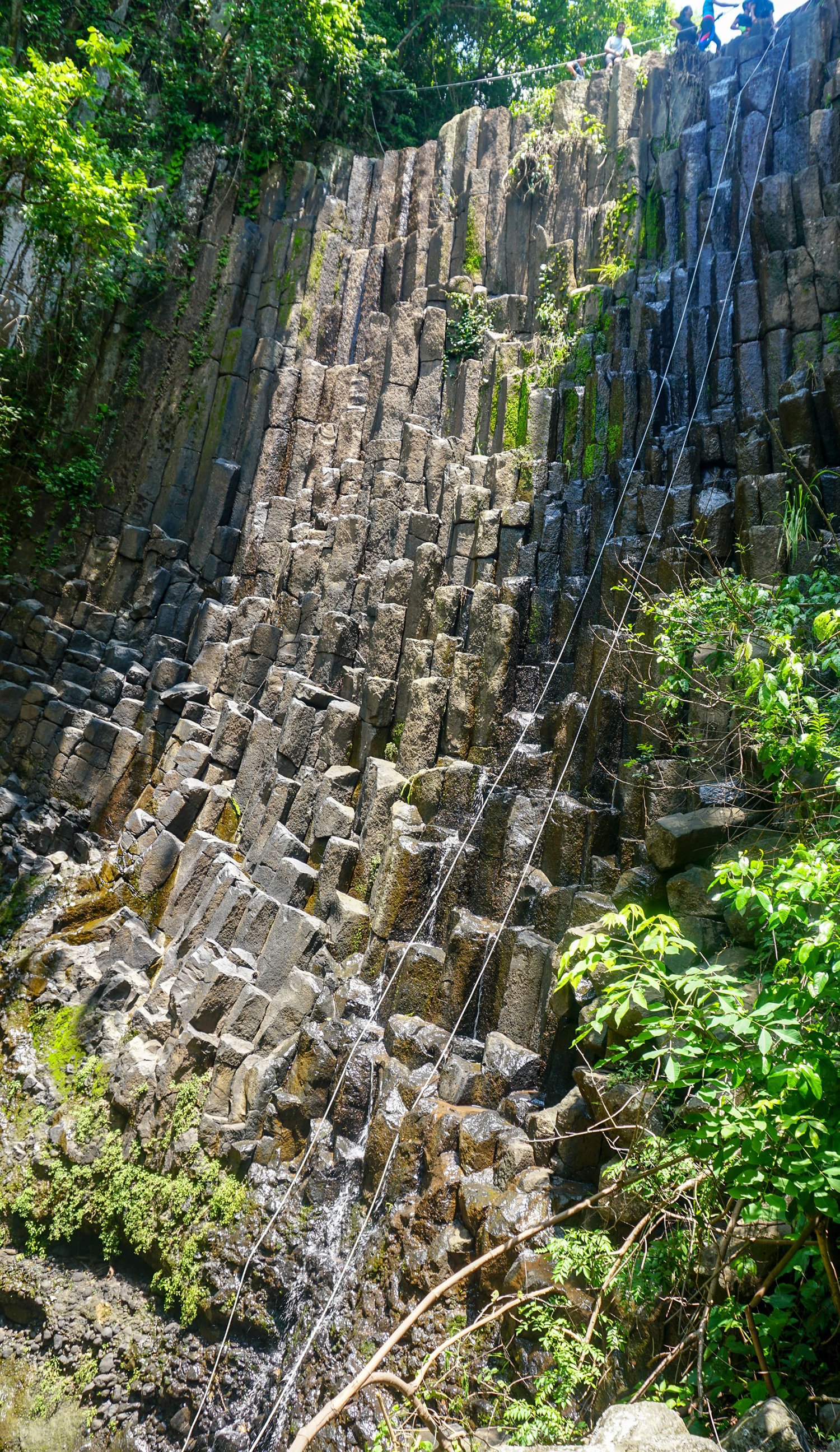 Not far from town, you can also find a stunning waterfall called Cascadas Los Tercios. The water was low when we visited so the swimming hole wasn't much to speak of, but the unusual rock formations (resembling Ireland's Giant's Causeway) were worth the visit.
Be prepared to scramble down a hillside of boulders to get a good shot! Brave visitors with a strong sense of balance can take a tour that allows you to rappel down the face of the waterfall. And a few minutes' walk from Los Tercios will take you to an epic viewpoint overlooking Lago Suchitlan, the largest man-made lake in the country.
---
El Salvador Travel Tips
Ready to go to El Salvador yet? Now that we've convinced you of the incredible things to do there, here are some tips for planning your trip:
Is El Salvador safe?
In one word: Yes. We drove all around the country, wandered through tiny towns, ended up accidentally off-roading in the middle of nowhere, and never once felt unsafe or witnessed violence of any kind.
So why does El Salvador have such a bad reputation when it comes to safety? The statistic most often bandied around is that El Salvador has the highest murder rate in the world – but if you unpack that a bit, you'll find that much of the problem is due to gang violence, which has absolutely no effect on tourists.
Just like in major US cities, violence is limited to certain areas and certain people – nobody's the least bit interested in hurting visitors. And let me counter that statistic with another one: El Salvador sits immediately below the United States on the Global Peace Index.
Yes, El Salvador is recovering from a fairly recent, brutal civil war (though you'd never know it to walk the streets there today). But context is key: Before we judge Salvadorans for being violent, let's recall that their civil war was funded by the United States.
But let's be clear: None of that history mars the experience of visiting El Salvador. Locals asked where we were from, greeted us with smiles when we told them we were American, and often made a point to thank us for visiting their country!
Where to Stay in El Salvador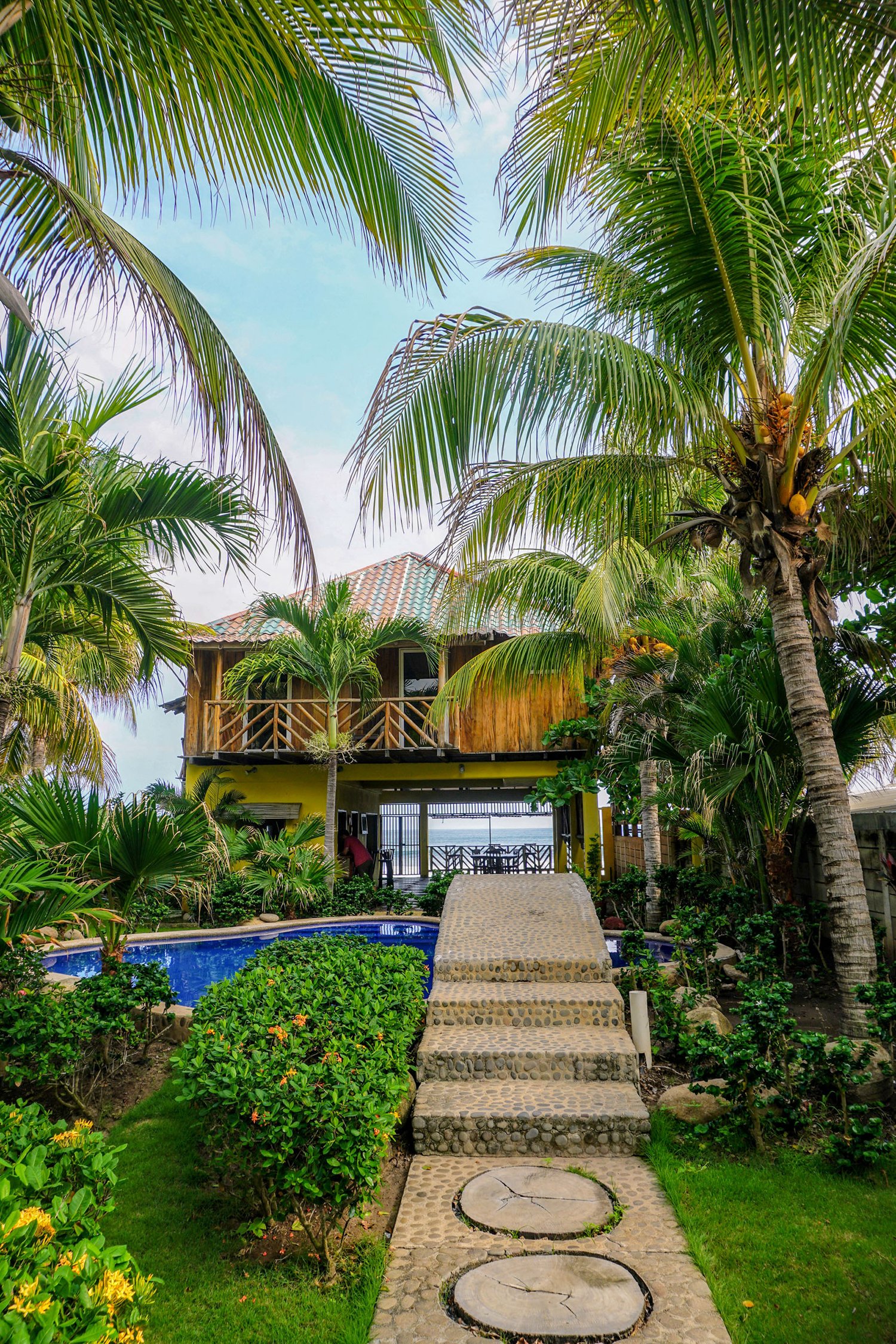 We stayed at this awesome Airbnb in the town of La Libertad, just down the road from the surf town of El Tunco (Click here for $55 off your first stay on Airbnb). We were blown away to have this beautiful house (with a private pool!) all to ourselves for about $100 a night. We splurged since we were only staying for a short trip, but there were plenty of other Airbnbs for smaller budget in the area.
We have loads of info on how to book Airbnbs, red flags to watch out for when booking, and our favorite Airbnbs in our Airbnb article. 
Hostels are easy to find in El Tunco if you want to be close to the action. La Ruta de Las Flores is also dotted with hostels if you'd rather spend more time exploring the towns than catching surf (Casa Mazeta in Juayua comes highly recommended).
Budget Tips for Travel in El Salvador
As we mentioned, food and drinks are cheap! Dinner and cocktails a nice restaurant might set us back $30, but a night in with pupusas and beer would be more like $5. No need to change money if you're coming from the United States – El Salvador uses US dollars. Do be prepared with small bills so you can pay in cash, since only bigger businesses take credit cards.
How to get around El Salvador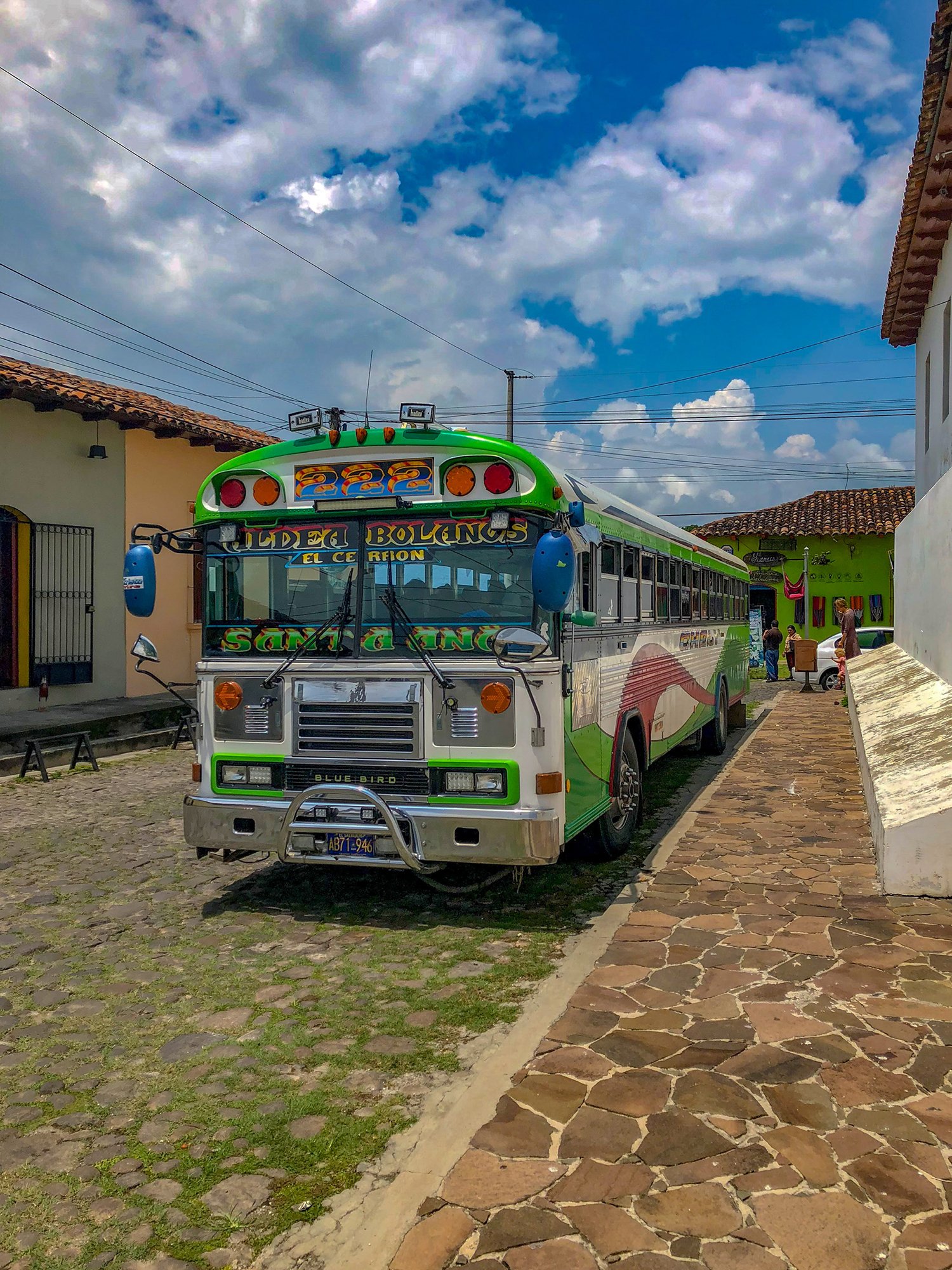 We chose to rent a car since we love the independence, but you can easily get around the country by bus. Since El Salvador is such a small country, most destinations are never more than a couple hours' drive away.
Tip: If you want more information about driving in Central America, check out our complete guide to renting a car in Costa Rica.
How to Communicate in El Salvador
Be forewarned, Spanish is spoken exclusively in El Salvador! We met maybe three Salvadorans who spoke English (shout out to the random guy in a tiny town near Suchitoto, who totally surprised us by leaning out of his window and saying, "'Sup? Can I help you?" as we were admiring the murals on his street).
We were thankful to have Google translate on our side since we're not Spanish speakers, though we were always met with smiles as we tried to get our point across. Even practicing a few essential words and phrases before you go can make all the difference, and locals universally appreciate it when you try!
Sustainable travel tip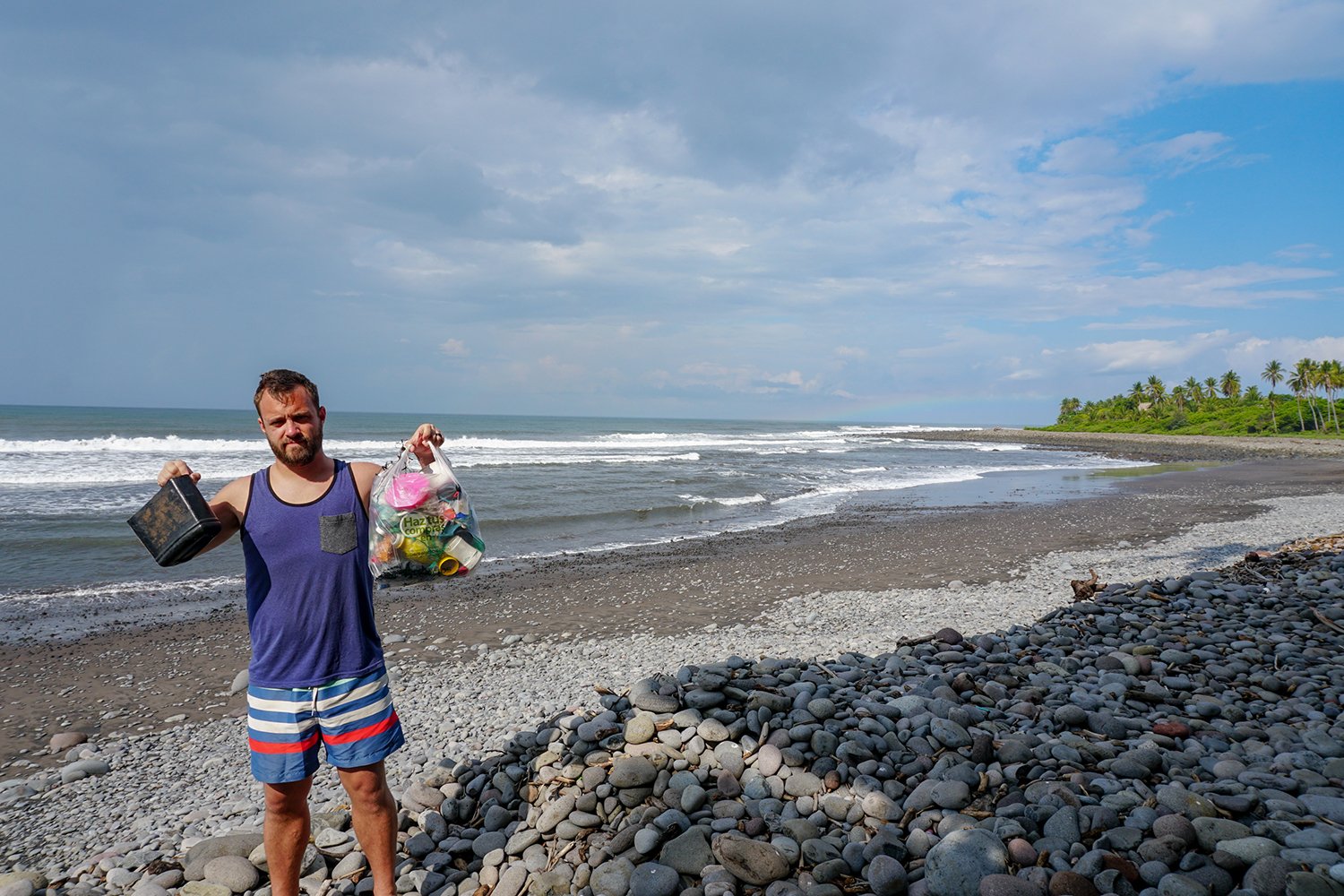 Help El Salvador cut down on plastic waste! We unfortunately found many beautiful places marred by litter. Make sure to bring along a reusable straw, utensils, water bottle, and food container so you won't contribute to the waste that ends up on the beach.
And when you're packing up to leave, whether from a beach or a town, pick up some trash and pack that out with you, too!
Tip: Check out our eco-friendly packing list for our favorite reusable items!
After spending a week in El Salvador, we felt like we only scratched the surface. The friendly faces, delicious food, and delightful towns only left us wanting more. El Salvador is one "sh*thole" country that we can't wait to return to!
*All photos in this article are courtesy of Two Dusty Travelers.
---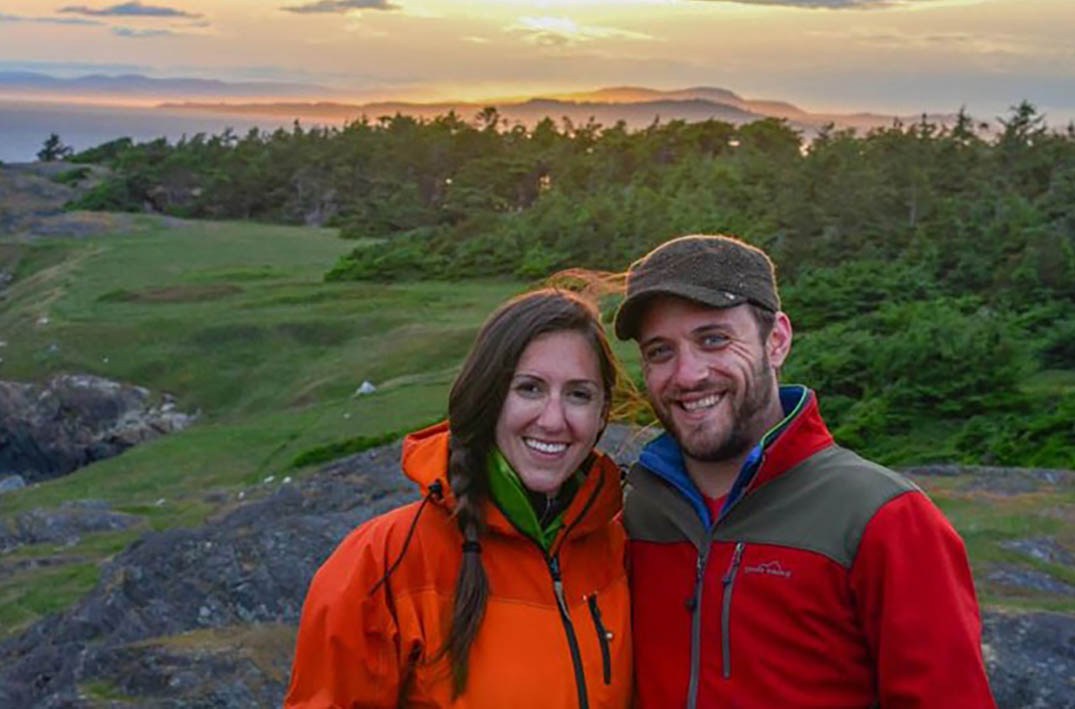 About the Authors 
Emily and Aaron blog about ethical travel and off the beaten path adventures at Two Dusty Travelers. A nurse and a teacher by day, they're happiest when they're road tripping off the tourist track, sporting dusty faces and giant grins. They are passionate about helping people travel in ways that make the world a little better with each trip! Check out their website, Two Dusty Travelers, and follow their adventures on Instagram @twodustytravelers.
---
You might also like…
Planning a trip to El Salvador? Save this to Pinterest!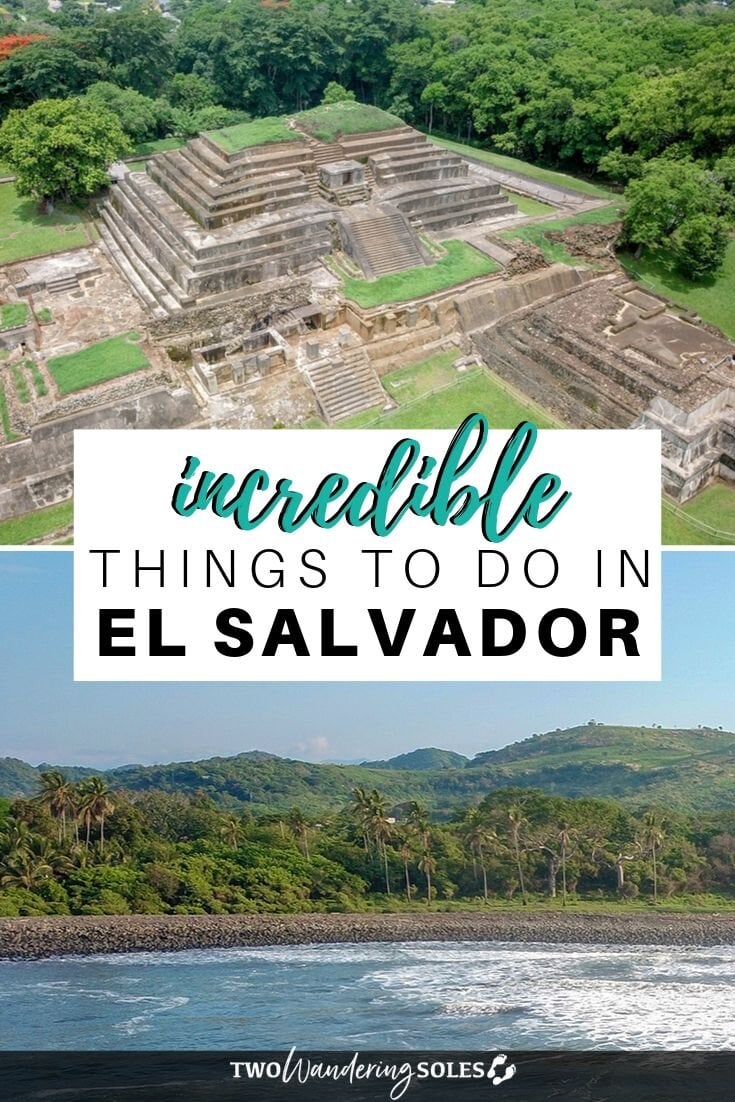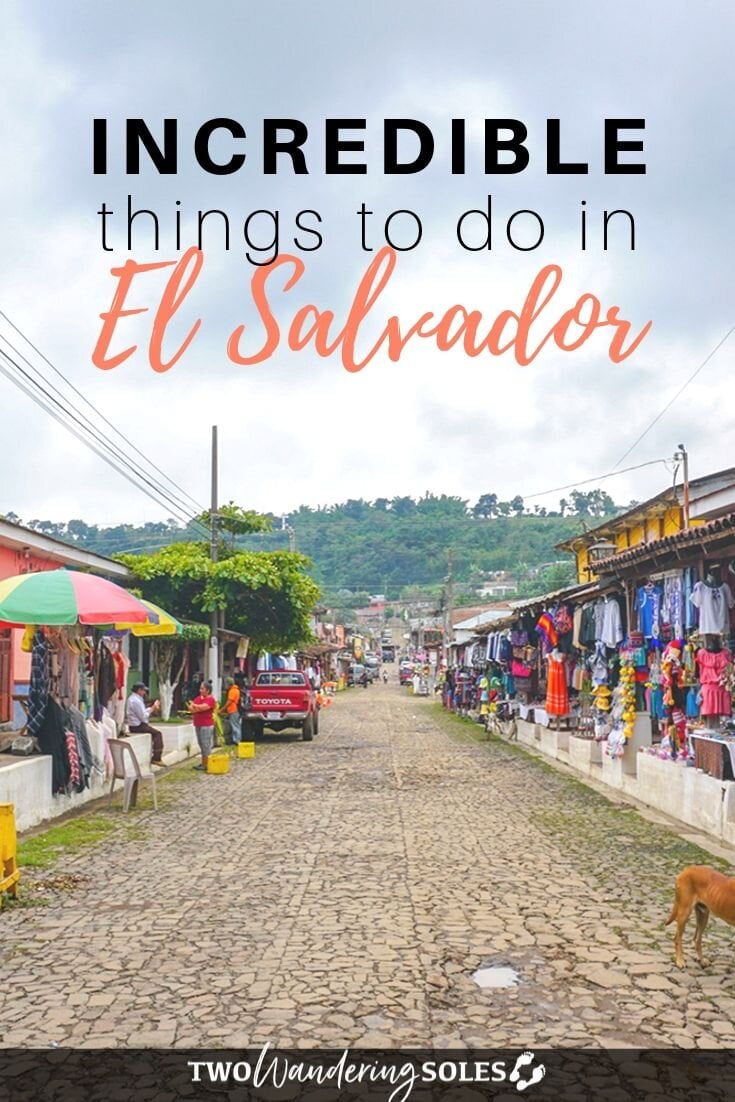 We want to hear from you!
Have you traveled to El Salvador? What was your favorite part? We'd love to hear from you in the comments below!