Just because you're living out of a suitcase doesn't mean you have to lose your sense of style. Fashion enthusiast, Lisa Dauwalter, tells us how she manages to look trendy while traveling.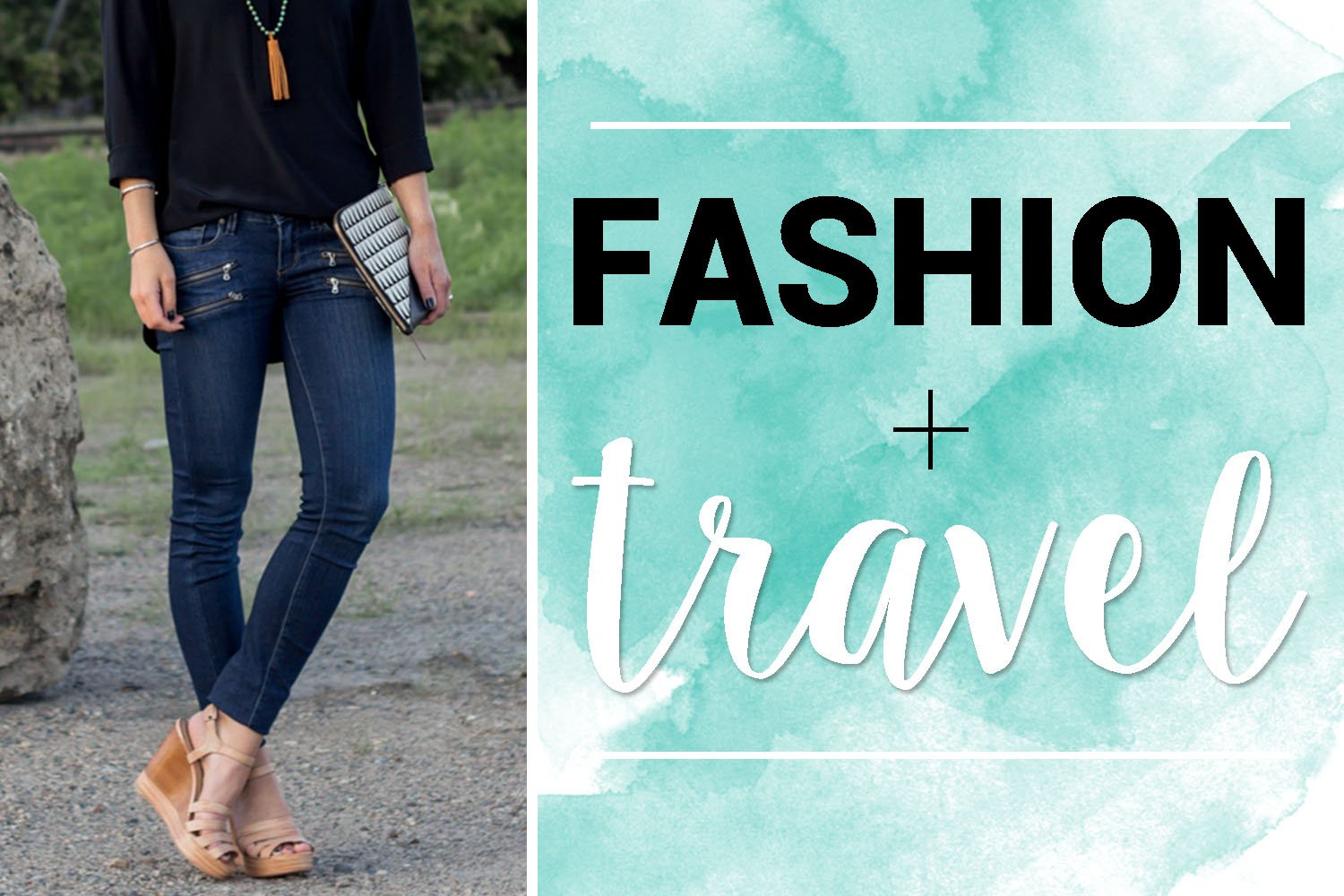 By Guest Author: Lisa Terese
When it comes to clothes, I'm pretty low maintenance – especially while traveling. Living out of a backpack makes it nearly impossible to look trendy every day, but I want to look a little less like I chose my outfit based on which articles stink the least (even if that is the case sometimes).
Lisa Terese has vowed to one year of no shopping, but still puts together killer outfits! Plus, Lauren Conrad called out her fashion blog, Lucid and Blue, which I think that makes her a full-fledged expert. Just like me, Lisa loves to travel, so I picked her brain about her go-to items and tips for looking put together, even if I'm carrying my closet on my back.
*All photos provided by Lisa.
---
1. What is one article of clothing you never travel without?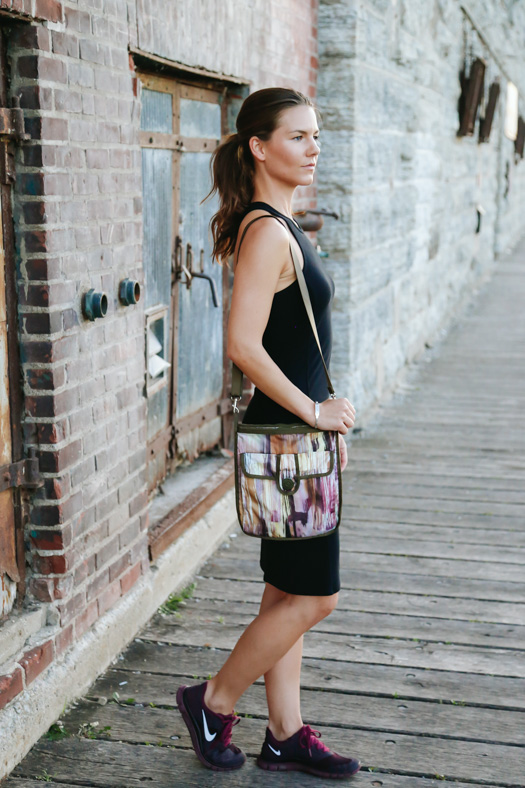 A wrinkle-resistant black dress. They exist in tens of thousands, in every style, for every body type. Go out and find yours! The key is something with a bit of stretch, which will keep it's shape and keep wrinkles at bay. When I pack a black dress, I feel confident knowing that no matter where travel might turn, I will have something to wear that works – day, night, cocktails, you name it. I hoard black dresses; whenever I find a good one, I buy it. 
2. Packing shoes is tricky because they're often bulky. What 3 shoes would you bring on a long trip and why?
Exact styles will depend on weather and climate, but these three general categories will hit all your needs:
A wedge or stacked heel for night. If you get stuck walking farther than expected (and you always do) you are in a shoe that is a bit more practical and way more comfortable than a skinny heel. Depending on the weather, you could do a wedge or stacked sandal, bootie (peep toe or closed toe), or even a boot! And, it goes without saying, pick a pair that will go with your (above) black dress. Easy!
Stylish athletic shoe. Great news for travelers: The whole athleisure trend is so strong right now, and will keep you comfy. For travel and exploring days, I always grab pair of Nike Free shoes. They're not my usual running shoe, but they're so sleek, lightweight, and come in fun patterns and colors – plus, they will work if you need to squeeze in a workout. 
Supportive casual shoe. Keyword: Supportive. Aka, not flats. I don't know about you, but I cannot walk around in flats all day. These tend to be my most investment-heavy shoes, and I wear the heck out of them. Look for something with stability and support, but still fairly lightweight. Something you can walk in, and look great in. Like I said… Investment. Depending on the weather this might be a Birkenstock or a flat tall boot/bootie.
3. What is your go-to "plane outfit"?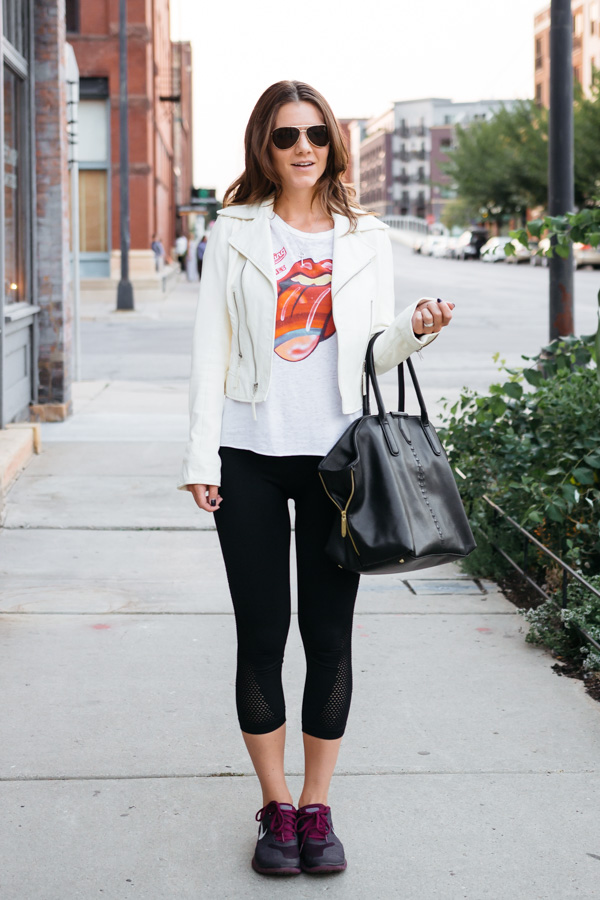 I always envy those girls in airports looking great in heels. But they also look ridiculous. I tried it once. Ridiculous. 
If we are building outfits off the 3 shoe styles above, I will usually do the athleisure look with sneakers, but occasionally, if I know we have somewhere to be straight off the plane, I will wear a supportive casual shoe with denim. Here's how these 2 options usually break out for me:
Sneaker: Yoga pants or crops, with a tank, and a couple different layers. Layers are so key: My temp is all over the map on travel days. The plane is cold, and then you sweat trying to make your connection. For layers, I usually do a lightweight long sleeve, and a cropped jacket or long cardigan. 
Supportive casual shoe: Skinny jeans (with stretch!), with a tunic-length top, and a cropped jacket. The tunic length is good, because it covers any bagging-out your denim might have done on the flight, and keeps the look streamlined and polished. If we are headed out right from the airport, I will swap my shoes for heels in transit. Simple.   
For both options, I always do a cross-body bag for hands-free ease. And, I know most people recommend scarves, but frankly, I have a hard time keeping track of one more thing, and I'm kind of germ-phobic about where it might accidentally fall or brush.  
4. What are your favorite accessories that have multiple functions?
I'm not a big accessories person in general; I like simple sterling, gold and turquoise basics that work with most everything I wear. I'm also a little afraid of accidentally leaving something small and special behind, so I tend to travel with minimal-to-no jewelry. I like to buy jewelry wherever I visit, as a way to bring a piece of that place back home with me, so usually I'll wear what I buy. 
But when I do pack it, I go for something sturdy, statement-making, and cross-functional like a chunky hammered silver bracelet, or a long beaded necklace. 
Aside from jewelry, in cold climates scarves are a great way to re-wear clothes while making the whole look new. For bags, I primarily use the cross-body I brought on the plane, and throw in a clutch for night.
5. If you could travel anywhere in the world and purchase an accessory or clothing item, what would it be? (For example, a leather jacket in Argentina, or a hand-woven scarf in Morocco.) 
I really should pick something far away and exotic here, but I have to say, I would travel to the American Southwest and buy a giant vintage turquoise squash blossom necklace. I have been dreaming of getting my hands on one for years, and haven't yet committed to throwing down the cash. If I lived in my hypothetical dream land and already owned one, I would board a plane to Italy and buy the best boots I could find. My love for boots borders on obsession.  
6. Imagine you will be traveling through all climates and are only bringing a backpack. What is your strategy for being prepared for all weather while keeping your bag light?
Well, I can tell you one thing: We are not bringing zip-off camping pants, no matter how practical they might be. I am assuming I'll be carrying all of this, so here's the breakdown:
1.     Running skirt – to wear on hot active days, and to dress up with a tank at night (no really, I've done this before).
2.     J.Crew Pixie Pant – The most-worn item in my closet, these leggings transition well day to night, and hold their shape between washings.
3.     Wrinkle-free black dress – as outlined above in question 1.
4.     2 tank tops in a technical/easily washable fabric
5.     2 t-shirts in a technical/easily washable fabric
6.     A long cardigan – 100% wool holds up best
7.     A cropped jacket – I like a denim moto style
8.     A down vest – packs small and keeps your core warm when you need it
9.     Sneakers/stylish athletic shoe
10.   Supportive short flat booties
These are the things I couldn't live without. They could really be mixed and matched in an astonishing number of combinations. I know this for a fact, because of #1yearNoShopping! In addition to this list, I would reserve some cash to buy what I need where I need it (like a pair of sandals, or a rain jacket) and then leave it with a friend or donate it to a stranger when I moved on. 
---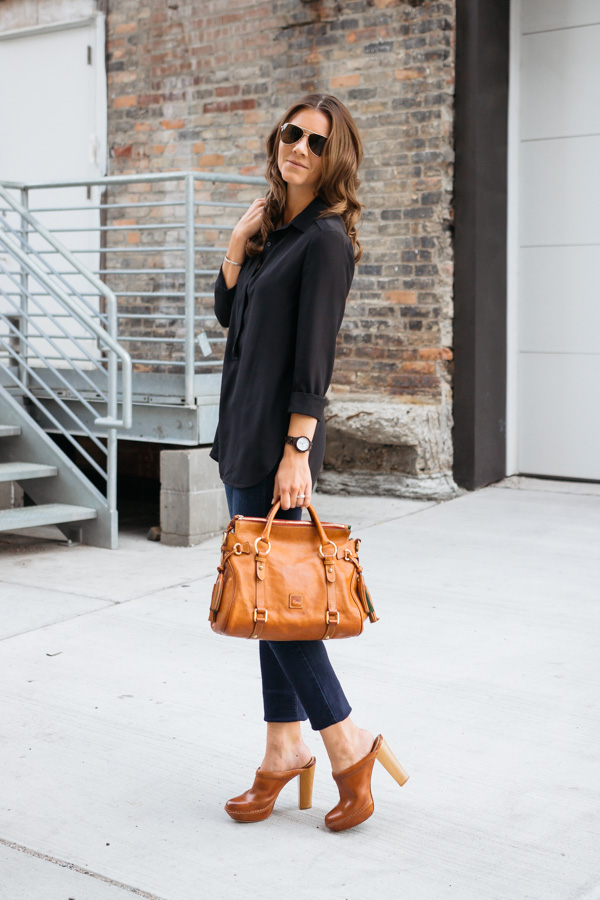 Lisa Terese describes her style as "Woodstock meets Wallstreet" and although she has committed to one year of no shopping, she hasn't let her sense of fashion slip. Head over to her website, for DIY fashion tips, outfit inspiration and tons of seriously gorgeous photos.
---
Find out what the experts are saying:
Health + Travel – How to Eat Healthy While Traveling
Fitness + Travel – How to Stay Fit While Traveling
Beauty + Travel – How to Look Your Best: Beauty Tips While Traveling