By Guest Author: Kate from Body Nourish
I'm the weird girl who's obsessed with vegetables whose names even I can't pronounce. At home, I sprinkle chia seeds, hemp hearts, and flax in my breakfast each morning, and I love to experiment with raw/vegan/super-duper healthy recipes. But all my good habits go out the window as soon as I hit the open road. It's not like I don't try; but hey, sometimes I'm super hungry and there are only two types of snacks to be found – those packed with sugar, and those that are deep fried.
After one too many bloat-inducing meals, I reached out to my old pal, Kate Scharenbroich. She is a certified natural health chef, yoga instructor and founder of Body Nourish, a wellness website packed with yummy recipes, inspiration, and gorgeous photos. Kate is a fellow travel-addict, so I begged her to share some of her tips for making healthy choices on the road.
Check out Kate's website, Body Nourish for more inspiration and advice. And be sure to follow her on Instagram as well (her page is seriously ahhh-mazing).
*All photos provided by Kate.
---
1. If you could travel anywhere, and eat the cuisine for a month, where would it be and why?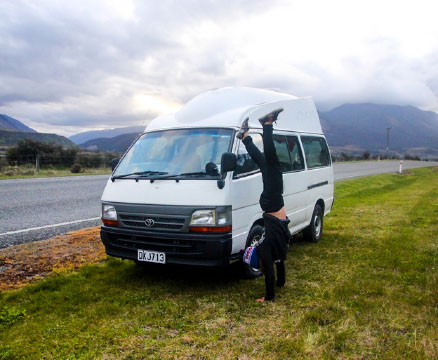 Possibly because of my current travel elation, but I would say New Zealand. The whole country is one big local farmers market. From family farm stands selling homegrown hazelnuts, lemons and avocados, to organic farm raised lamb, venison, and locally harvested mussels.
Every corner is an epicurean oasis of quality, New Zealand grown ingredients. You can taste it, feel it almost. Even in the tiny remote towns, you can find beautiful gluten free baking, fresh fruit ice cream, and organic cafés. Every stretch of road is vineyards, orchards, olives, sheep farms, and walnut trees. It's a country proud of the authenticity of flavors from their land and climate.
New Zealand is fascinating to me because the unique twisting of cultures shows through their food. There is an emphasized Pacific Island way of hunting and gathering, blended with Asian influences, Indian curries, and British fish and chips. A well-crafted foodie nation that I could spend YEARS traveling and tasting.
2. What are some delicious, healthy, and cheap snacks that you can find just about anywhere in the world?
Hit the markets! The first thing I do when arriving to a new unknown country or city, is ask around about when and where there are local markets. There you can typically find bulk almonds, dried fruits, fresh bananas, and usually amazing homemade baked goods (where you sometimes won't recognize what it's filled with, but that's a bonus!).
While living in a campervan in New Zealand we were always on the move, hiking up mountains, running through national parks and setting up camps. So the staple go-to snacks were always pretty rich like dark chocolate bars smashed into bananas, or we would warm up a bit of local honey and mix in oats, almond butter and dried fruits to make a stovetop granola bar.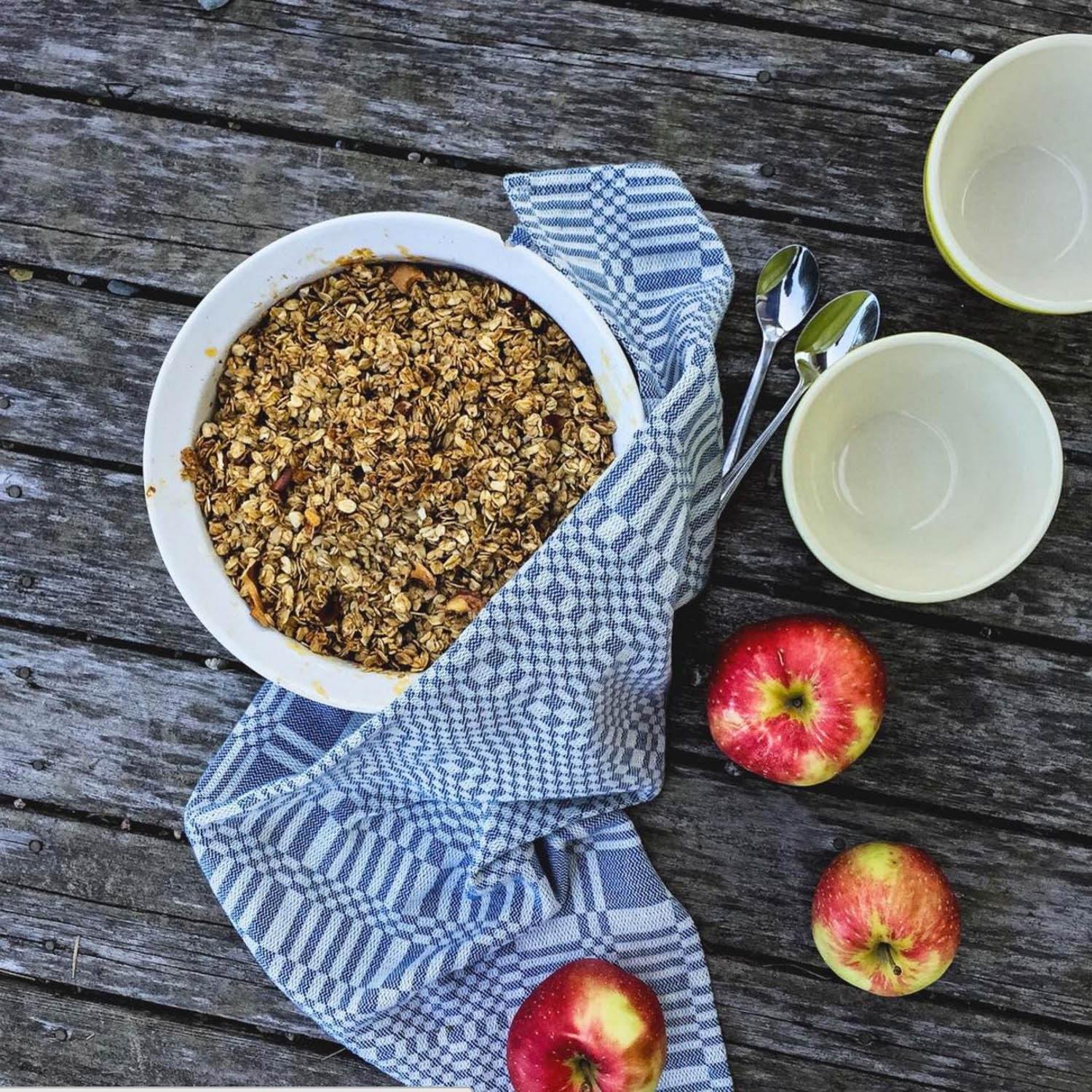 Although traveling through Asia is a whole different scenario. While in China, I kept a steady snack of mandarin oranges and these crispy sesame seed nut bars that we could find at the markets.
For me, tasting new flavors and being open to embracing a culture comes from eating their local food. As a chef, that is my greatest research and development tool. However, as a natural health chef, I come at it from a lens of learning how they use food as medicine. There is so much to learn from other cultures and how connected they are to using food as preventative medicine. I've found that how they snack has a strong relationship to how they are feeling. One of my favorites was all the natural juice stands in Mexico and Costa Rica, using just water and raw fruits like aloe, guava, citrus. Really fresh and hydrating.
Overall, I'd say keep snacks simple – whole-nuts, dried fruit, market finds, locally grown fruits – and be open new flavor profiles.
3. What is the best way to get your system back to normal after a weekend of drinking and eating unhealthy foods?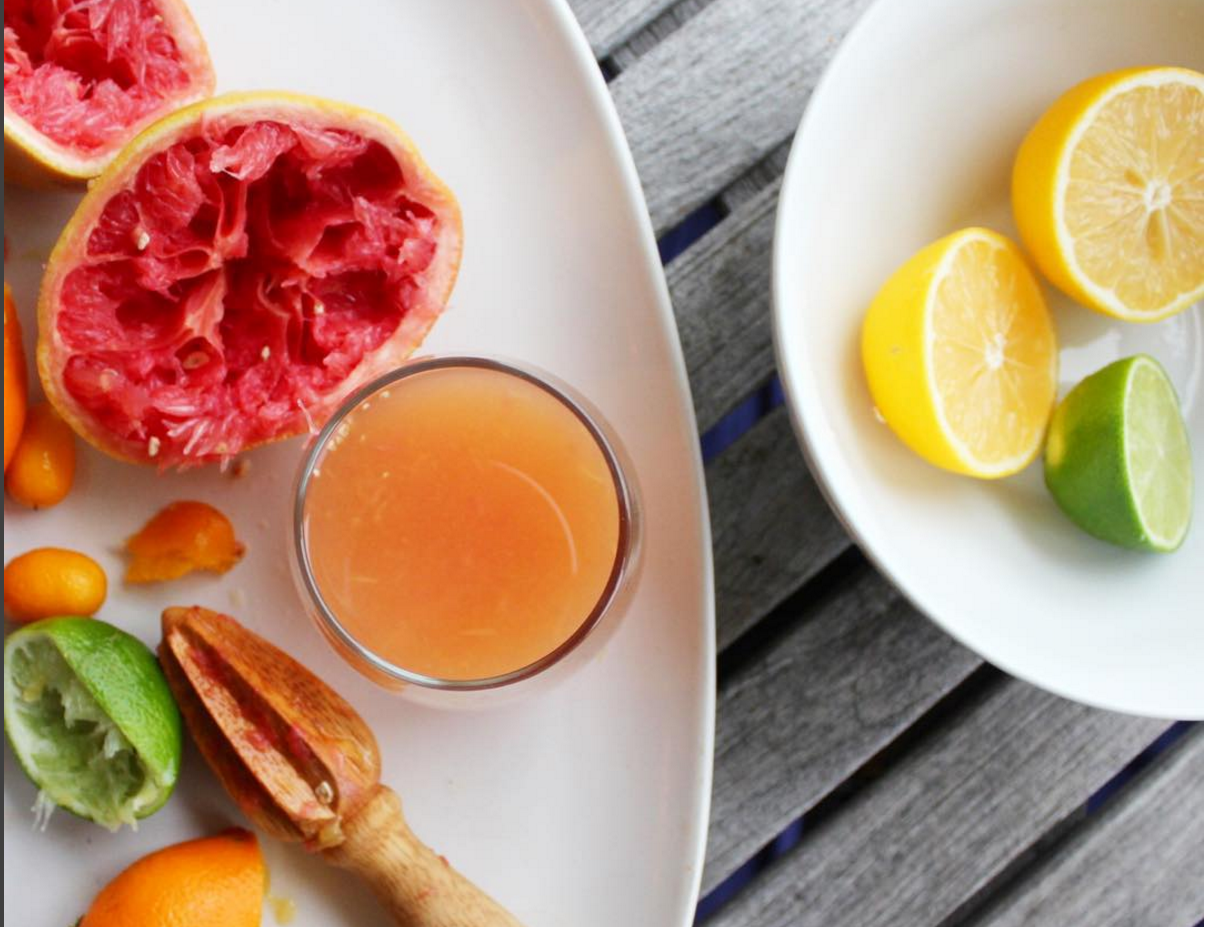 Jetlag, radical shift in routines, temperature changes and traveling libations all can get you out of balance. The key is LEMON WATER LEMON WATER LEMON WATER. Make sure to grab a bag of lemons at the market or grocer and boil yourself a big old thermos of hot lemon water. Drinking it in the morning helps flush out your liver, your rebalancing organ, and helps to rehydrate and flush out the previous night's excitement.
I love to travel with a huge Hydro Flask, constantly refilling it, which is surprisingly easy to do while traveling. Walk into a café with a kind smile and genuinely ask how the barista's day is going, and in exchange they are typically sweet about filling up your flask with hot water for free. Try a half of a lemon in 16 ounces of hot water, adding more water or raw honey depending on the sweetness of your lemon.
4. What is your go-to snack you bring to munch on during a long haul flight?
When I was living in New Zealand and Australia, 20-25 hour flights back to visit family became a routine. Sitting for hours on end and bouncing across the time zones left me in a haze. Your body gets so confused, never really knowing when you should eat, sleep or turn on your mind.
My go-to technique was to keep it light and simple. Your body is already on overload to process being in the air for that long, and shifting climates while cramped in a confined space, so I always try to be gentle with digestion.
I drink a big hydro flask of hot lemon water pre-flight, then Traditional Medicines Chamomile Lavender tea for the plane to relax any jitters or muscle tension. I snack only if I'm really ravenous – on Kind bars, bananas, or a batch of my homemade raw fig bars. When you land, instead of feeling heavy, lethargic and sleepy, you'll feel light, alert and hungry for the day and a new city rhythm.
5. What's your take on street food? It's often a great way to explore local flavors but can be notoriously unhealthy. Are there certain stands you would advise travelers to avoid? What dishes are relatively healthy?
I may not be the best influence on this question. I am always up for trying street food. Back alleys, locally made, questionable kitchen set-ups. It's a roulette game when traveling, you're body isn't familiar with all the different ingredients, microbes in the water or on the fresh produce – but some dishes are worth the game.
I always travel with Probiotic supplement to boost your belly's natural defense system. That helps combat foreign traveler bugs and helps to give more space to try new foods.
Some of the best fish tacos, kung pao chicken, raw poke – all the unique flavors I still dream about – were from street vendors or small shacks on the side of road. I would say use your intuition on an area or food stall. If the vendor looks busy with locals and there's a line around the block, that means they go through their ingredients daily a.k.a it's FRESH and probably amazing. Dose up on probiotics, lemon water, and positive inquisition.
6. Do you have any tips or advice for travelers who want to eat cheap AND healthy?
It is possible to do! This would go in conjunction with question two. HIT. THE. MARKETS. Buying direct from the local farmers helps to keep travel food costs down, and whole ingredients keep you healthy while traveling. Try making your own picnic meals at least once a day while on the road from the local ingredients. Lunch on fresh breads, local greens with hummus, or find a park to grill fish or local meats from a butcher. Then you get to sample the best ingredients but not have to pay the price of a restaurant every day for every meal.
---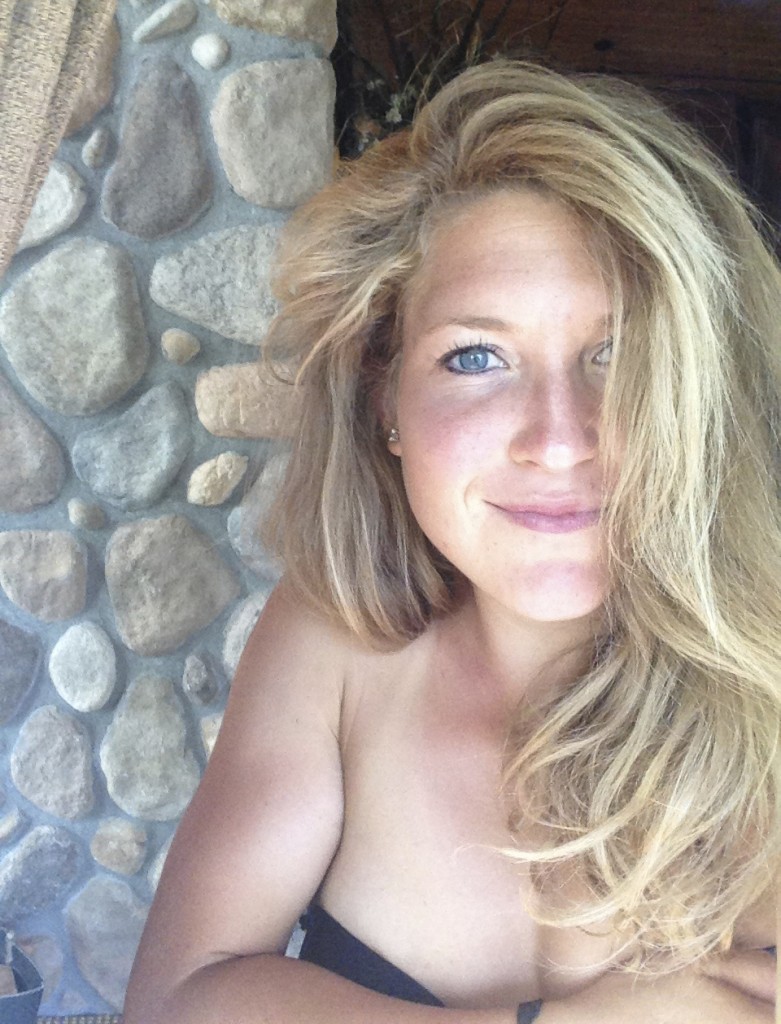 Kate is a natural health chef, promoting clean eating and holistic health through cooking and yoga. Her catering company travels around the world, creating farm to table dinners, as well as caters yoga and health retreats. For more recipes, health tips, and travel advice follow @body_nourish on Instagram.
---
Find out what the experts are saying:
Fitness + Travel – How to Stay Fit While Traveling
Beauty + Travel – How to Look Your Best: Beauty Tips While Traveling
Fashion + Travel – How to Look Stylish While Traveling