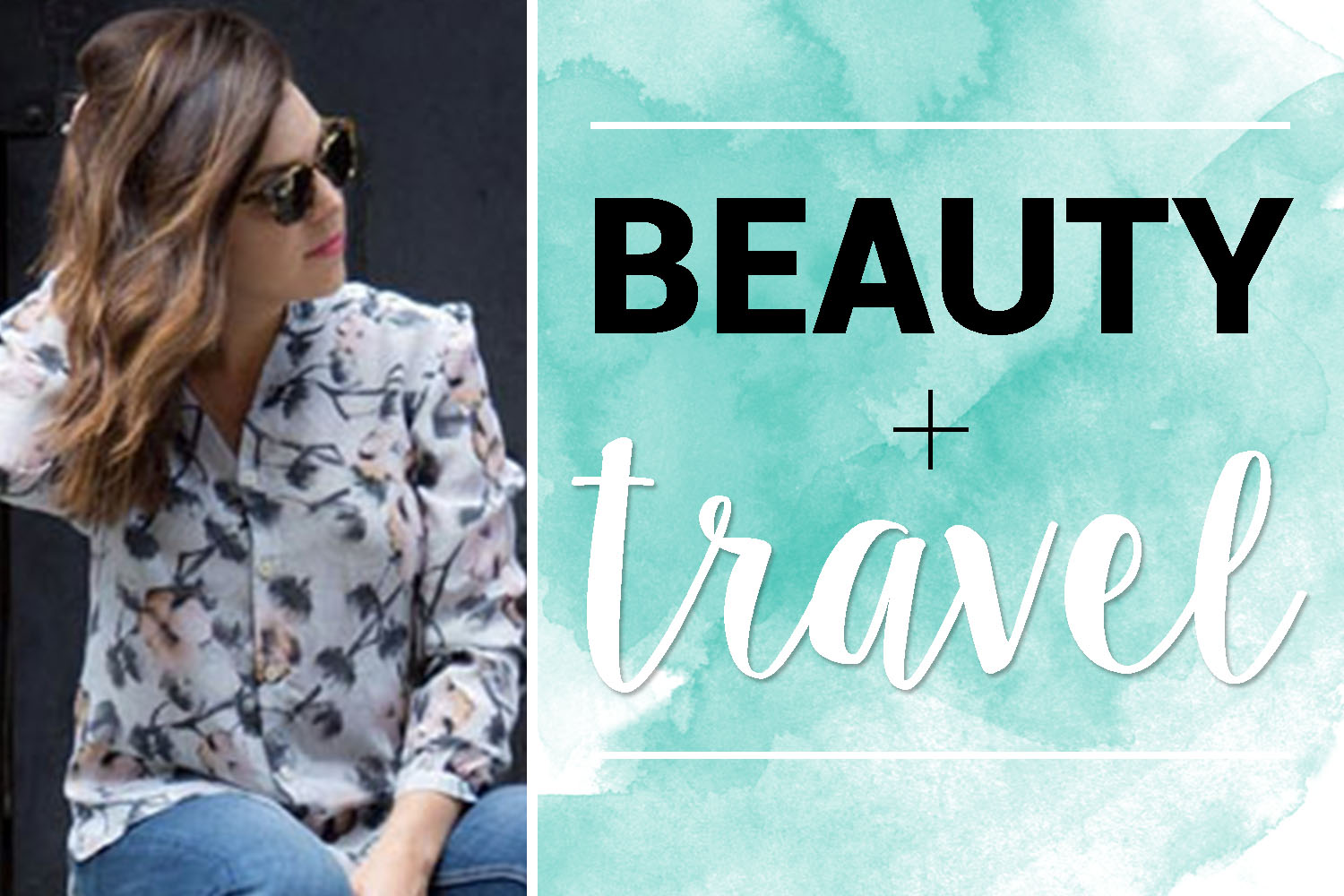 By Guest Author: Bethany Cantor
Maybe it's because I'm getting older, but suddenly I'm super aware of dry skin, fine lines and flyaway hair. And I'm sure night buses and incredibly high humidity don't help my case. So I decided to seek out some advice. 
Having written for publications such as Ladies' Home Journal and Style Bistro, Bethany Cantor is a beauty guru who loves jet-setting to faraway places. I had a long list of questions for her when it comes to beauty on the road.
Follow Bethany's Instagram for more beauty tips, must-try products and fashion inspiration.
*All photos provided by Bethany.
---
1. How does your beauty routine differ from normal while traveling?
I try to keep my beauty routine as consistent as possible when I travel. If you think about it, your skin endures so much change when you travel—varying climates, pollution levels, and minerals in the water can wreak havoc.
I travel quite a bit so I keep an extra toiletries bag packed at all times so I can grab and go. It has miniature versions of my favorite products and drugstore carry-on bottles for products that aren't made in travel size. I find the more consistent I am with my skin care routine the less likely I am to face dryness and breakouts. 
The only things I'll add to my routine are meant to soothe skin troubles. I'll bring a very emollient balm such as Homeoplasmine or Glossier's Balm Dot Com to relieve dry lips and cuticles, Herben Essentials Lavender wipes to naturally kill germs on my hands without drying them out (these are great for de-germing plane trays, too!), and a spray to refresh my face on a long flight and set my makeup after—I like Kari Gran's Hydrating Tonic.
2. What beauty products are always packed in your bag?
This list could get really long!
1. Elta MD SPF 45 lotion is my number one. It's the best SPF ever (and I've tried at least 20). It's light, doesn't leave white streaks, soaks in immediately, and really protects against the sun's rays. Plus, it is invisible under makeup. 
2. Glossier's Priming Moisturizer, it's the best new product I've tried in the last two years, I tell everyone about it. It makes skin look so young and dewy. It moisturizes and smoothes skin out before you apply makeup. 
3. Burt's Bee's tinted lip balm in Hibiscus. It's the perfect hint of flattering berry-hued color, it makes me look alive but effortless. No one wants a heavily pigmented lip on the plane or if you're running around all day—too much maintenance! 
4. Le Couvent des Minimes Baume Du Jardinier Hand Healer Lotion — it smells divine, soaks in fast, and makes my hands feel so soft. I love everything this company makes!
5. Facial Oils — I find that at night I really don't want heavy lotions anywhere near my face, it sounds weird but I feel as though they weigh me down. Plus, when I travel I don't want harsh cleansers that tug my skin or dry it out. So, I always pack an oil cleanser such as Bare Minerals Mineralixirs Cleansing Oil to take off every stitch of makeup and dirt. Before bed, I apply a luxe night oil. Right now I'm loving Caudalie Vinosource Recovery Night Oil and Kari Gran's Essential Serum.
6. Klorane Dry Shampoo with Oat Milk — After working in the beauty and fashion industry for 7 years I have pretty strong opinions about products and I am a die hard for this stuff. It's the best dry shampoo out there. It just is. I've tried them all.
7. Nars Radiant Tinted Moisturizer and Nars Creamy Concealer — This pair is my one-two punch for having dewy skin and an even complexion day in and day out. They're lightweight and perfectly pigmented miracle workers.
3. What's your favorite low-maintenance hairstyle that will last all day?
It may sound crazy to put this much effort in but I always travel with loose waves. Stick with me here! I have stick straight, somewhat fine hair.
If I style my freshly washed hair in loose waves with my styling rod and then load it up with flexible hold hairspray and dry shampoo before I leave, I have a texture I can actually work with. I know that with this style, even if I fall asleep with my head smashed against the window on the plane I'll wake up with some texture. Plus, if I end up putting my hair up, more texture makes it look intentional. No one likes a limp ponytail!
Since I already have some product in my hair at this point, I can usually get away without washing it the second day since texture usually looks better the second day anyway. It's ideal when I have overnight flights and need to hit the ground running the next day!
4. How do you keep your skin clear and healthy when traveling?
Moisture and consistency are key. Be diligent about washing your face since you're dealing with new pollution and climate concerns and even if it seem as though you have no dry spots, keep slathering on moisturizer! Dry spots sometimes take a couple days to pop up and then instead of preventing you're dealing with treatment and that takes longer to remedy.
5. When it comes to long-term travel, packing light is essential. Are there any products you bring that have multiple uses and save you space?
Lately I've become obsessed with bringing Korean Sheet Masks on long trips. They come in a variety of formulas, take up almost zero space, and they're perfect to throw on for 20 minutes right when you get to your hotel to revitalize stressed skin. I try to bring a version that is moisturizing and brightening to use after an epic journey. I love TonyMoly's I'm Real Seaweed Mask—you can find them at Urban Outfitters.
I'm not really into multi-use products but I do love portable products! Anything in stick form is awesome. I love Clinique's new highlighting and contouring Chubby Sticks and Laura Mercier makes incredible eyeshadow in stick form called Caviar Color Sticks. You can just swipe on, blend with clean fingers, and go—no brushes needed.
The one multi use product I've put to good use is a great balm for dry spots and cuticles. I love Glossier's Balm Dot Com and C.O. Bigelow's Rose Salve.
6. Do you have any other beauty tips or advice specifically for travel?
Bring tweezers! I can't even tell you how many times they've come in handy. Get a quality mini pair you can tuck in your purse. Mine have never been confiscated, ha ha.
Also, don't over exfoliate while you're away. You may be tempted to scrub away all that travel grit but treat your skin with a gentle touch when you travel. 
---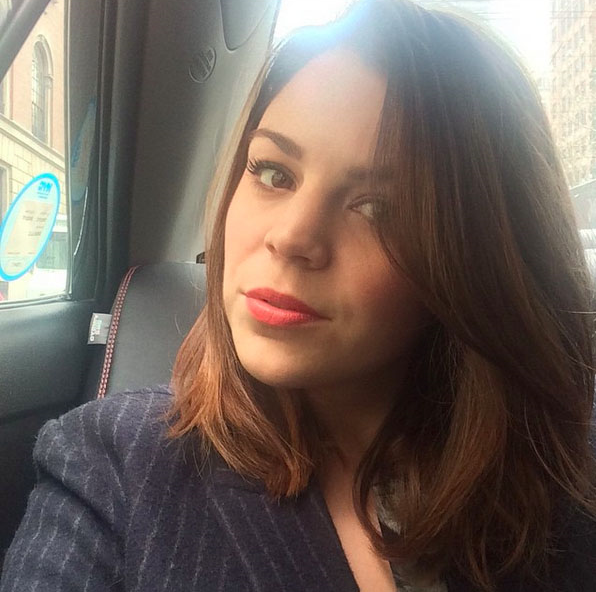 Bethany Cantor is a beauty addict, travel enthusiast and personal style expert. She's passionate about sharing tips and helping women feel more confident. For more beauty and style advice, check out her website http://bethanycantor.com/
---
Find out what the experts are saying:
Health + Travel – How to Eat Healthy While Traveling
Fitness + Travel – How to Stay Fit While Traveling
Fashion + Travel – How to Look Stylish While Traveling