A campervan appraisal is essential to getting your rig insured for the correct amount. We're sharing exactly how to get a campervan appraisal quickly and affordably so you're covered to hit the road.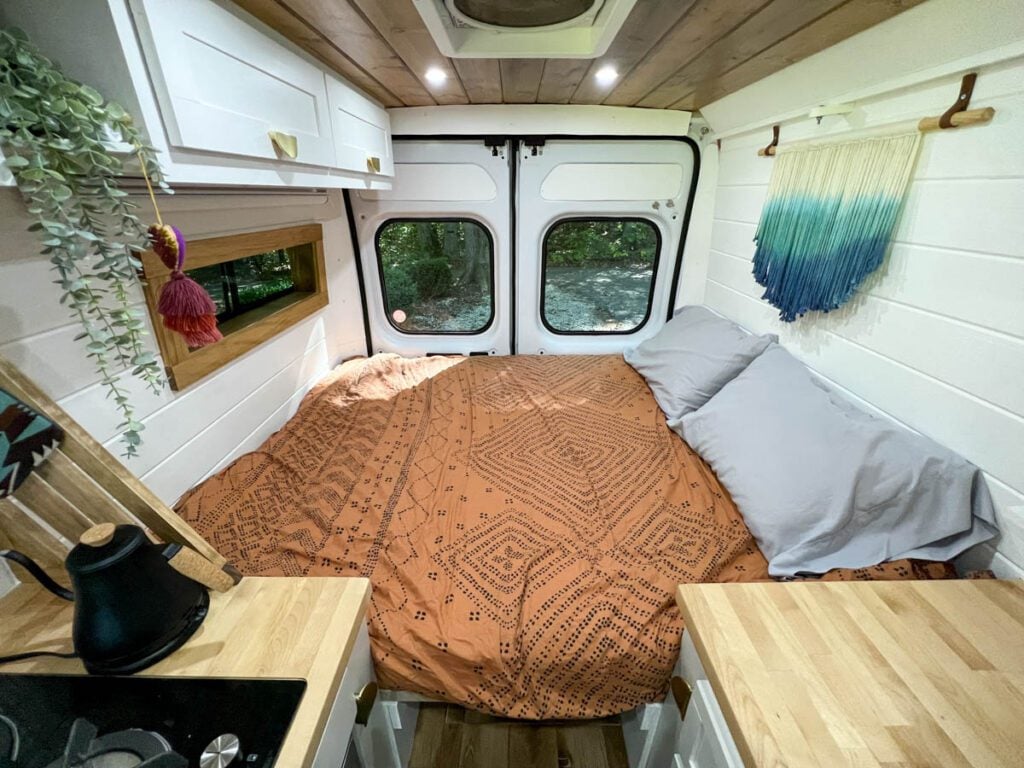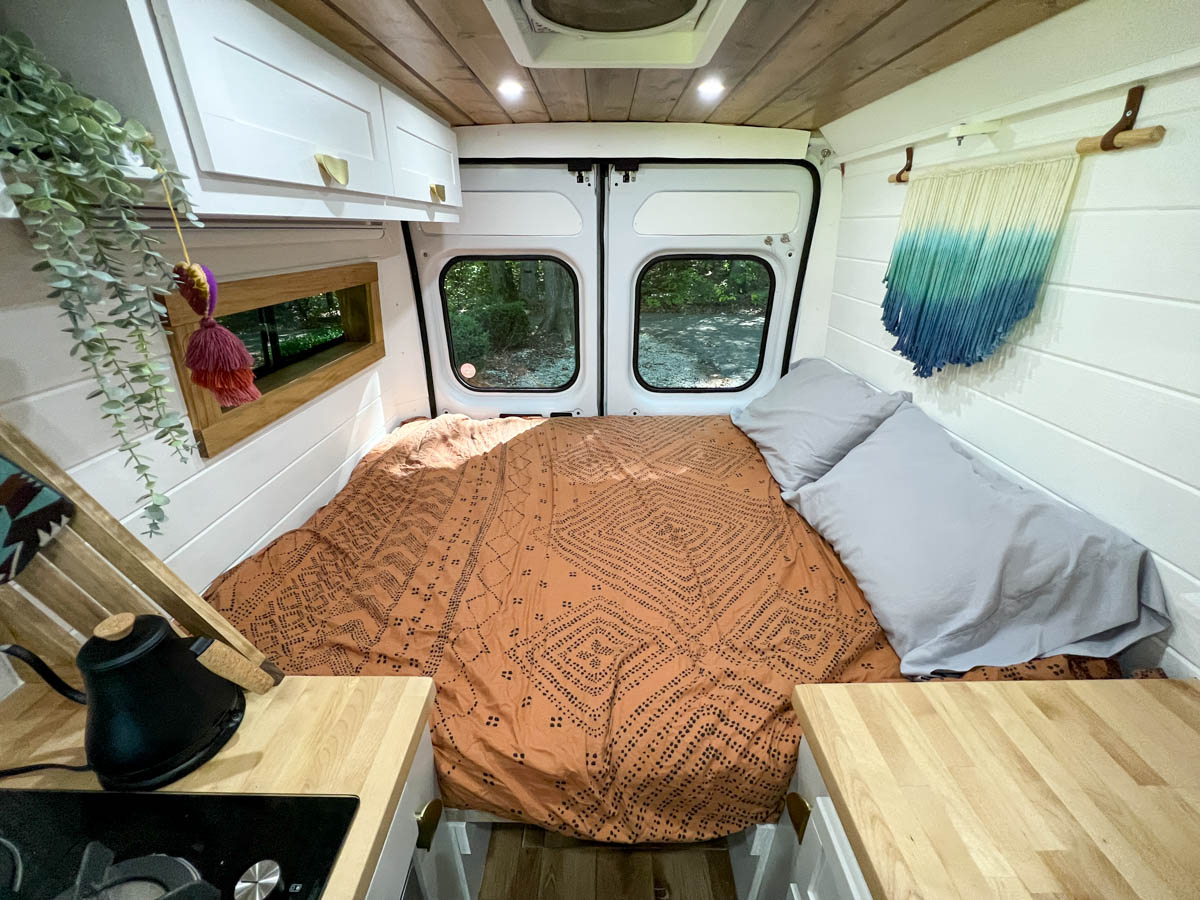 After putting tens of thousands of dollars and countless hours into our self-built campervan, we were a bit paranoid about something happening.
A fender bender. A break-in. An accident that leaves the vehicle totaled or the build destroyed…
These thoughts kept us up at night.
We've heard all the horror stories and worst-case scenarios from others in the van community. And we wanted to make sure we were fully covered (especially since we're now traveling in a campervan with a baby!).
And before you ask, yes, we had a campervan insurance policy. Duh.
But there was a big problem with the policy…
The value of our policy was FAR LESS than the actual campervan build was worth. So if anything were to happen, we would not even recoup the money we put into the build (not to mention the labor!).
After one particularly paranoid day, I went on a deep dive on some Internet rabbit holes and found a solution:
Get our campervan appraised.
After getting a campervan appraisal, and our insurance coverage jumped up $57,000!
Yes, you read that right…
Our initial policy valued our campervan at $63,250.
After our campervan appraisal, our policy increased to $120,205.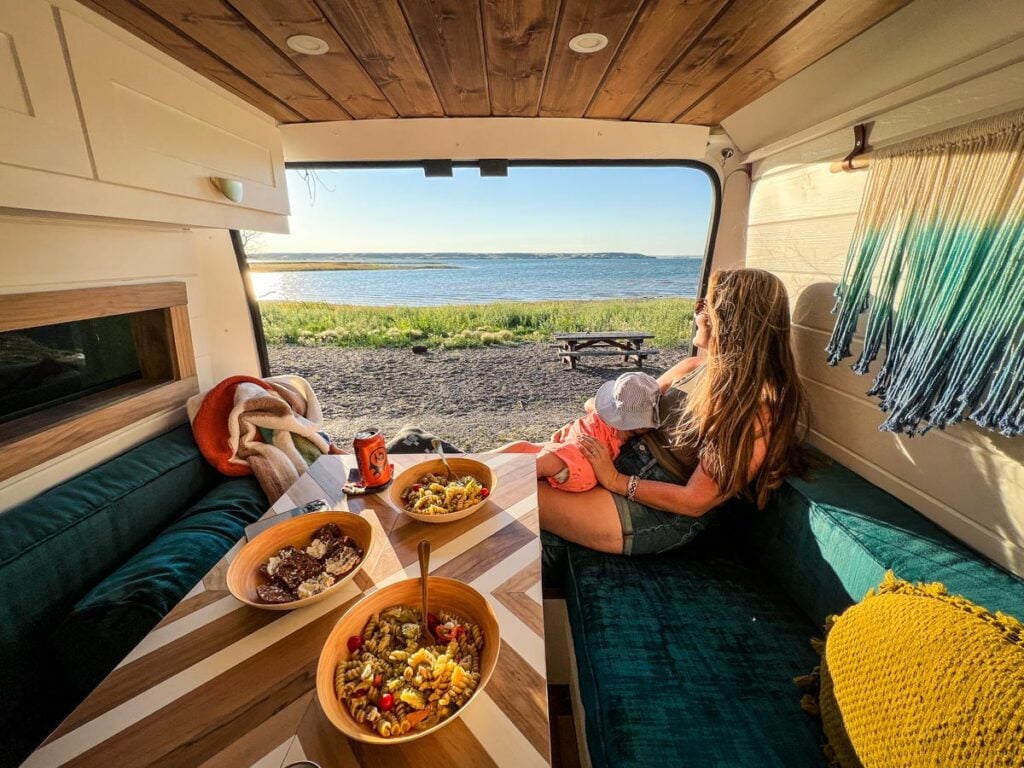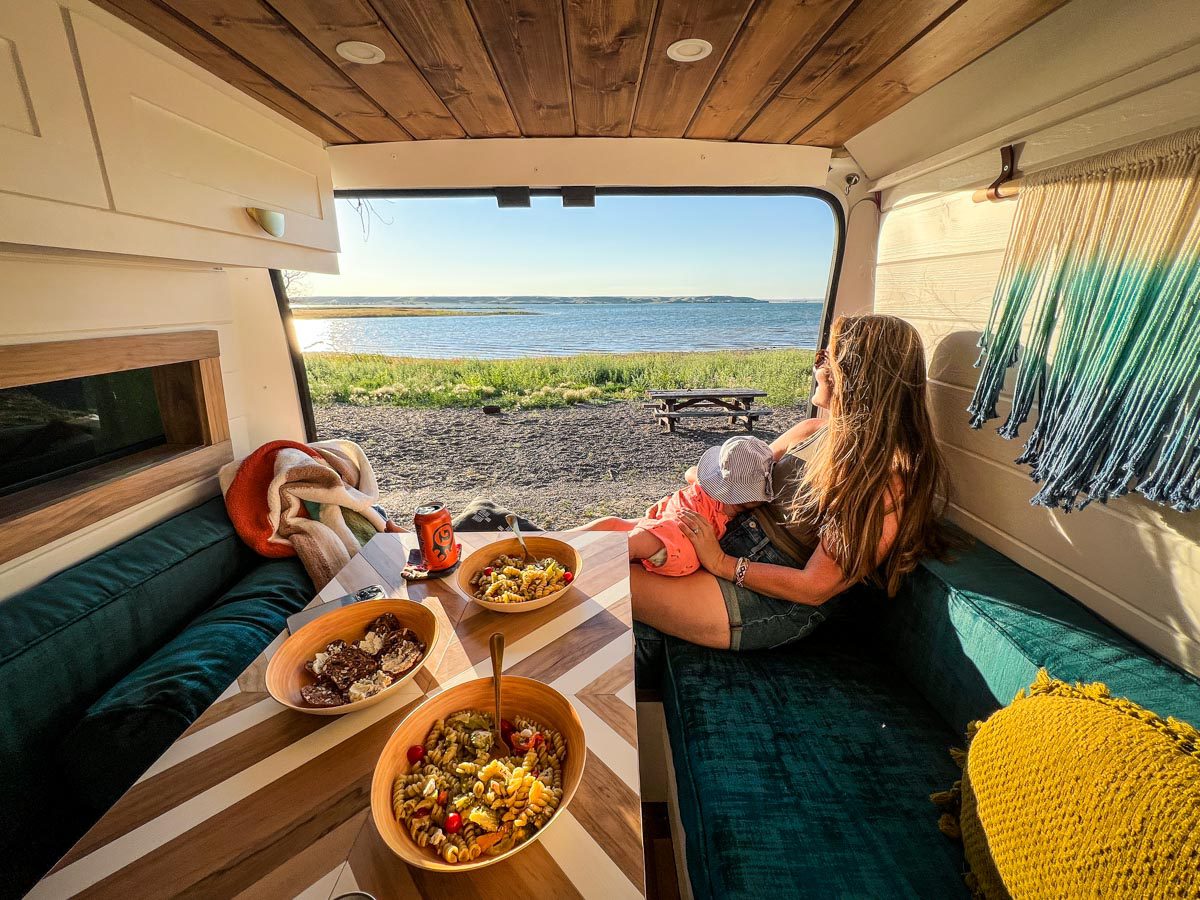 Now before you grab your phone and start trying to call around to get your build appraised, you should know that the process is not as straightforward as you might think…
Every single RV dealership we called told us they would NOT appraise a self-built campervan (unless we would sell it to them).
So how did we do it?
We're about to spill the beans on exactly how to get a (virtual) campervan appraisal. We're sharing the exact company we went through so you can get started today.
We're so happy we found a solution so we're not kept up at night with all the what ifs. And we want that peace of mind for you too.
Do yourself a favor and carve out some time to read this article because it could quite literally save you tens of thousands of dollars. It did for us!
Campervan Appraisal Guide
---
What is a campervan appraisal?
A certified appraiser performs a campervan appraisal to get a fair market value of a campervan.
A fair market value is a price at which the owner could sell the vehicle given the age, mileage, model, and condition.
For a campervan, this price also accounts for the additional components and layout of the campervan space, such as electrical, water, kitchen set up, bathroom, bed, windows, ventilation, etc.
It is kind of like getting the "blue book" value for your DIY campervan.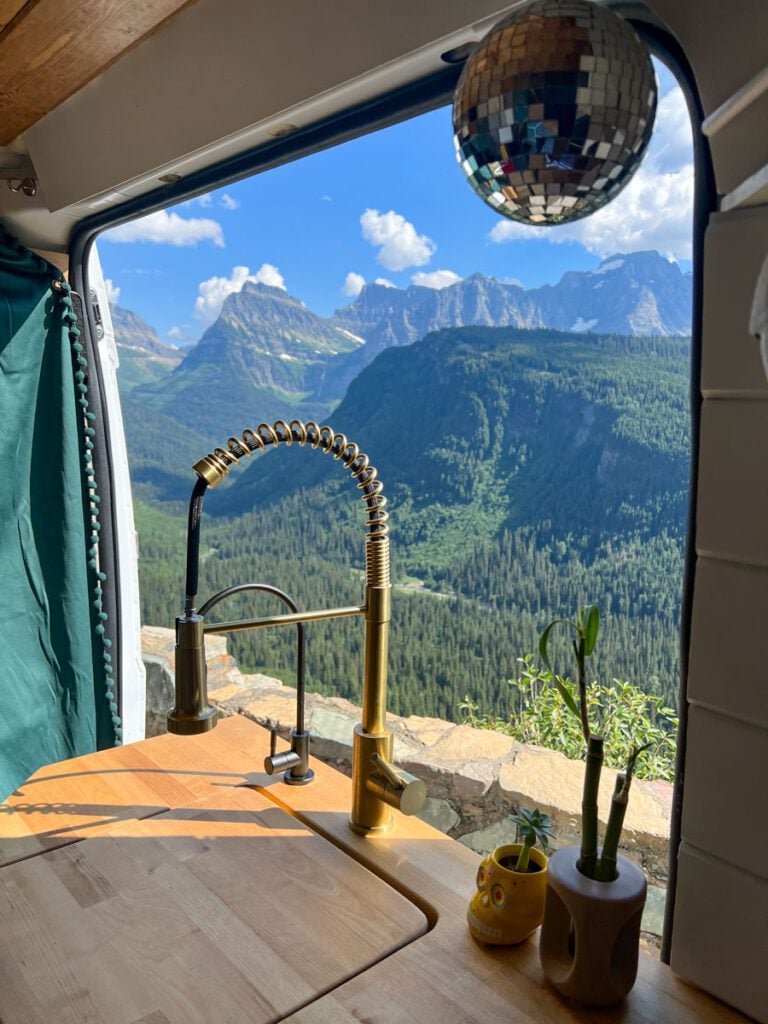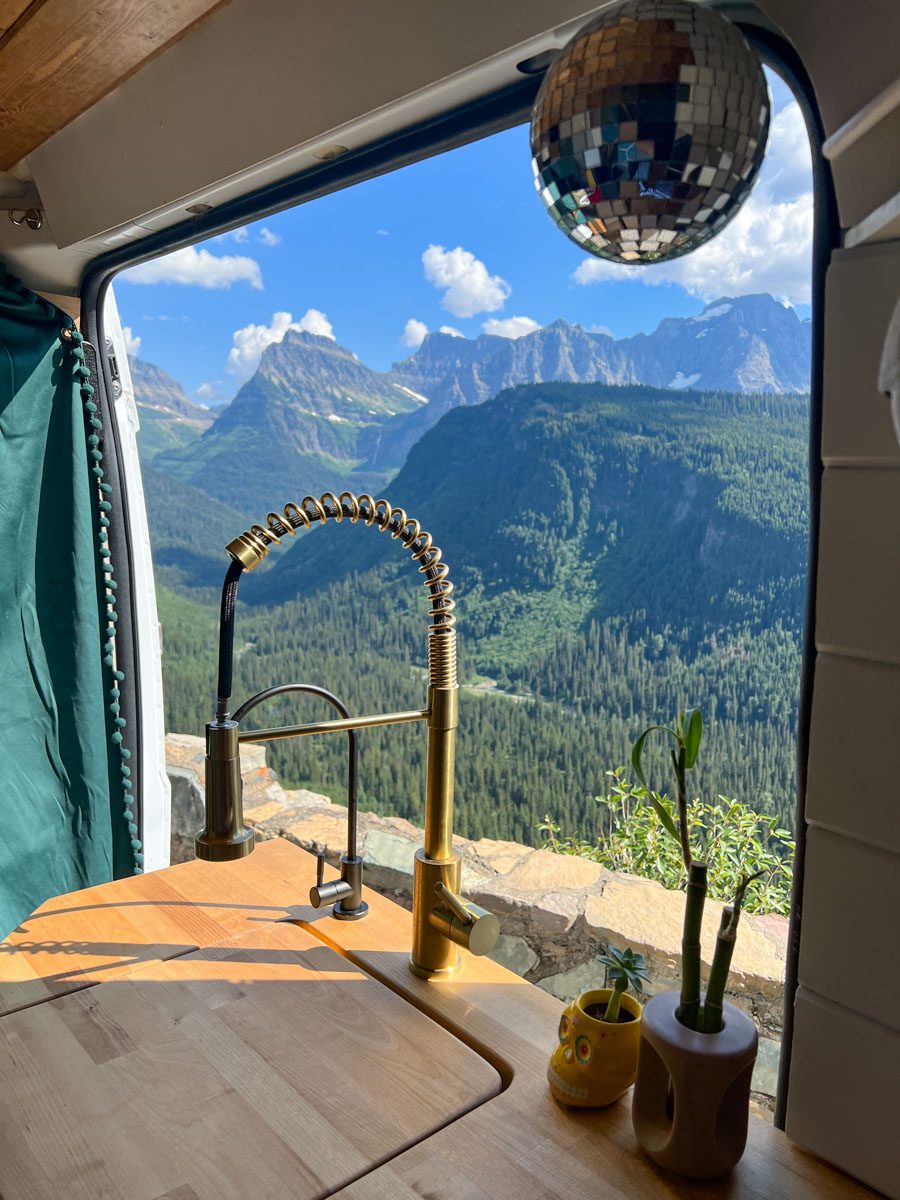 Why do you need a campervan appraisal?
There are two reasons a campervan owner would need a campervan appraisal to assess the value of the van.
1. Determine value for insurance purposes
Most DIY campervan insurance policies can only cover up to the value of the vehicle because the insurance company doesn't have an excellent way to assess the value of the build. It can vary so much from van to van for self-built campervans so insurance companies do not want to insure campervan conversions unless they are made by a professional outfitter.
Getting a campervan appraisal for a self-built campervan will give the insurance company a number as to what the van could sell for, thus showing that the campervan has value.
This is the reason why we needed a campervan appraisal (read about our experience).
2. Determine the value for buying/selling a campervan
Another reason to get a campervan appraisal is if you are selling or buying a campervan.
It's a good way for a seller to know how much their van is worth in comparison to other vans sold on the market. It's also handy for a buyer to assess if a van is really worth the price someone is selling it for.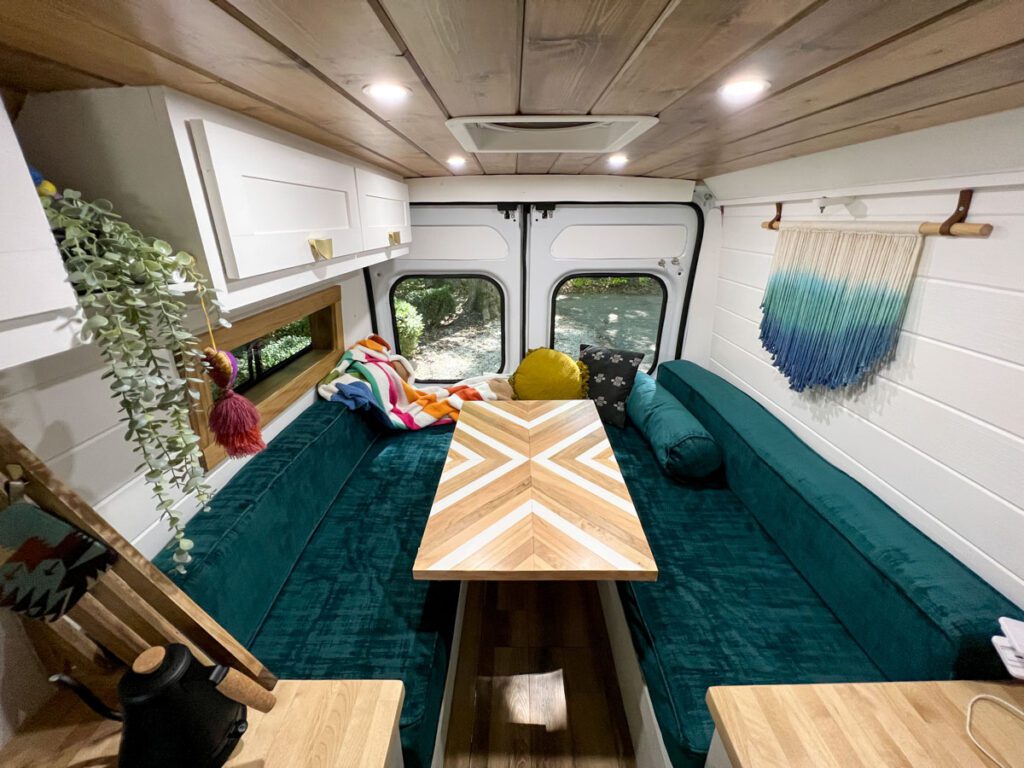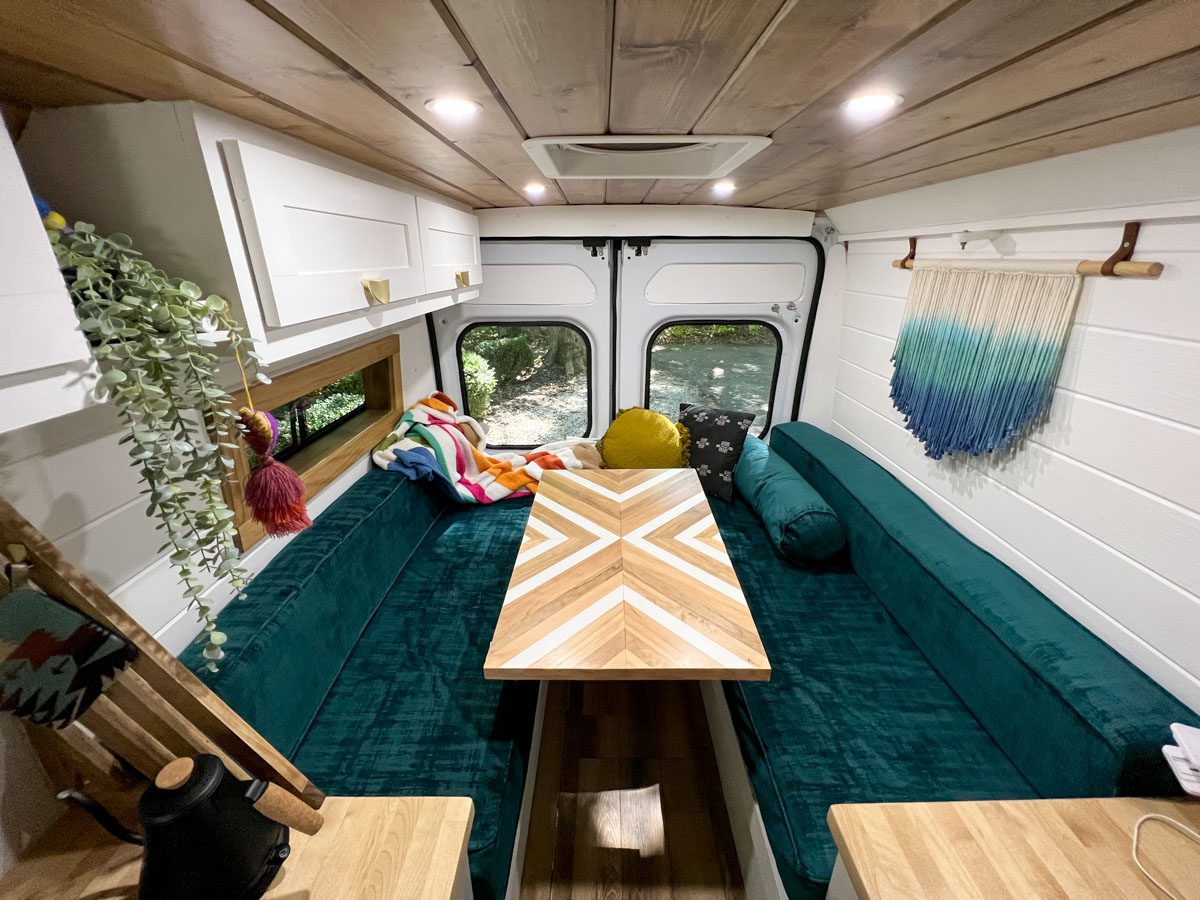 How to get a campervan appraisal
It's actually pretty easy once you know where to look. We spent days emailing and calling companies to see if they performed appraisals with no luck.
Then we found Stacie from CampervanAppraisals.com and she made the process so much easier. After building her first campervan, she had a hard time finding an appraiser who was knowledgeable about campervans. So she decided to get certified by the Bureau of Certified Auto Appraisers and now specialized in appraising campervans.
Here are the steps to get a campervan appraisal:
1. Book a call
On CampervanAppraisals.com, book a 15-minute time slot to talk to Stacie.
Stacie is super friendly, down to earth, and easy to talk to. She loves to chat about campervans as she has had several vans in the past.
Be sure to tell her we (Two Wandering Soles) sent you!
2. Collect Photos and Information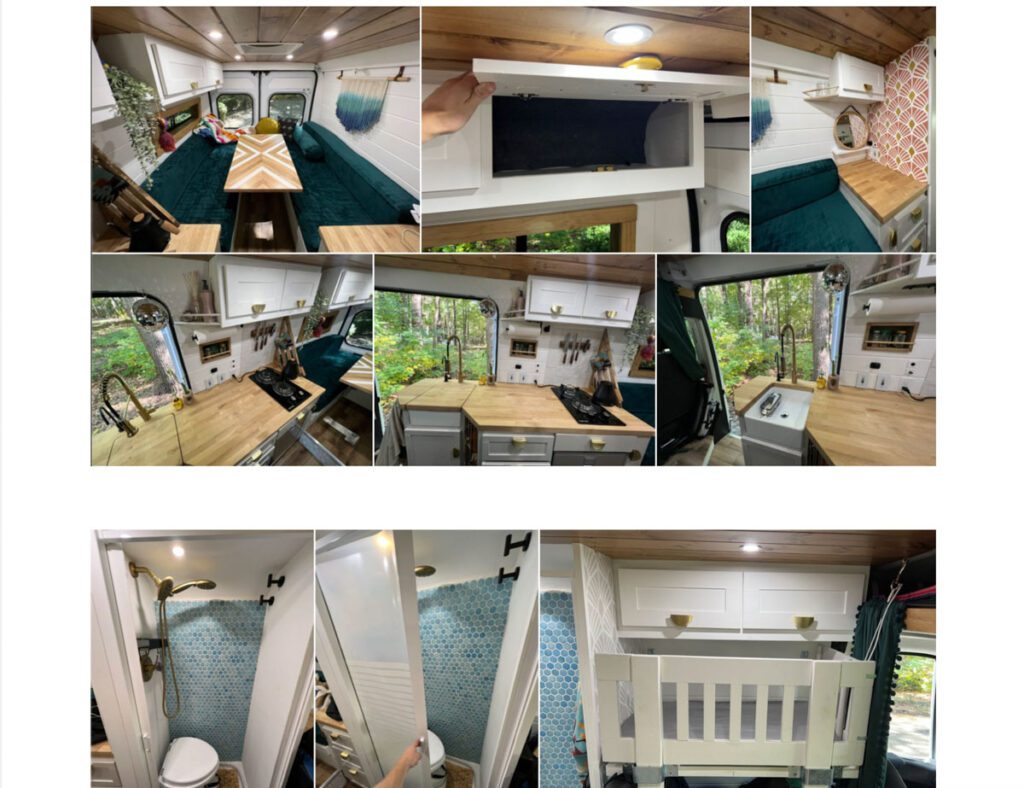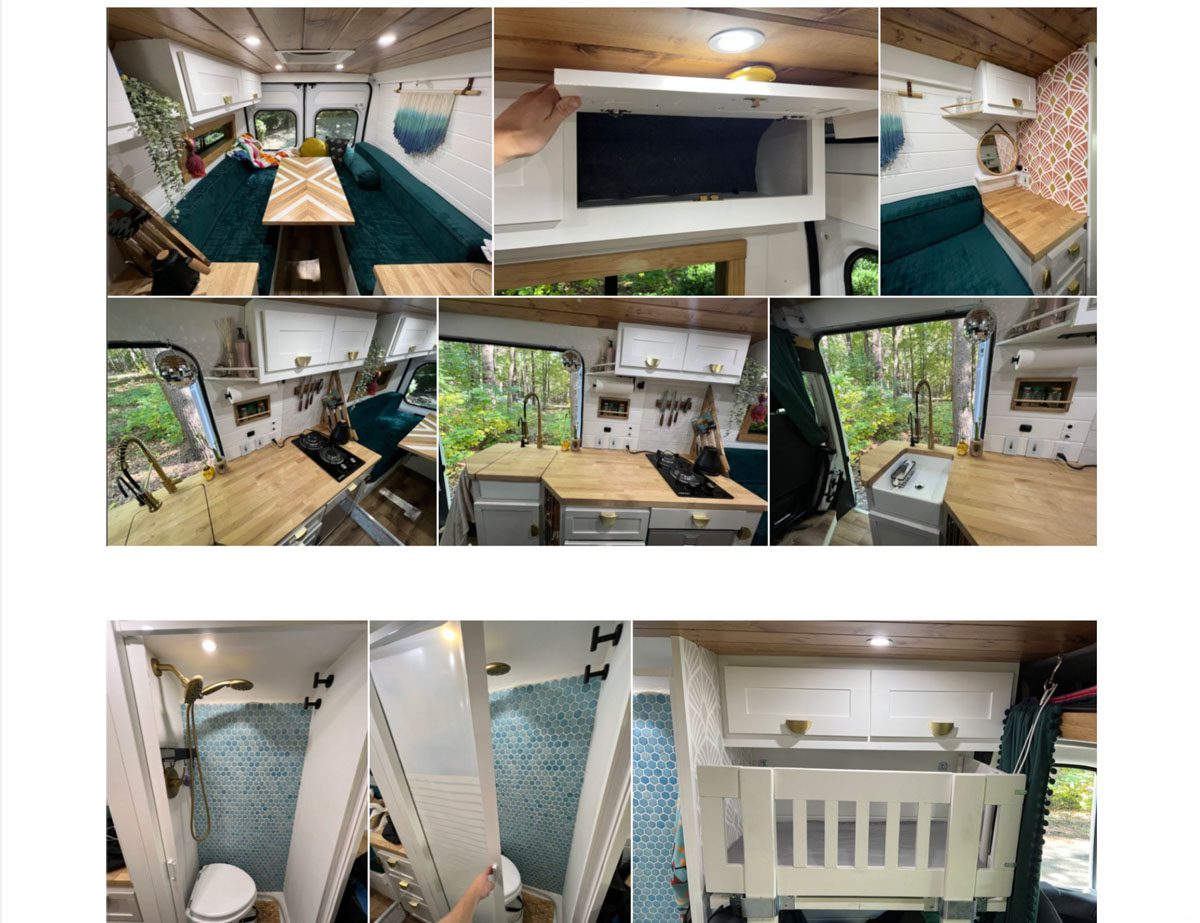 After your call, Stacie will send you a detailed email with the information she needs to create your appraisal. Some of the items will include:
General information about your van, like Make/Model, Mileage, length, etc.
Materials list and costs of all major components in your van. Break it down into categories like:

Electrical system
Solar system
Water system
Kitchen
Bathroom
Heating/Ventilation
Windows
Lumber and tools
Extras (awning, running boards, bench seat, security system, etc.)

Photos of your ENTIRE van. Stacie will send a specific list.
Payment for the appraisal fee
3. Send in Documents
Once you've gathered all your documents and photos, it's time to send them over.
Compress all your photos in a zip drive and attach them in an email to Stacie along with an organized table of materials list.
Once you send the email
4. Receive the campervan appraisal
Depending on the demand for appraisals and/or the complexity of your van, the appraisal process can vary, but it generally takes one week.
We got our appraisal back within 6 days, which is a pretty quick turnaround for a 21-page certified report.
How much does a campervan appraisal cost?
Stacie from CampervanAppraisals.com charges $275 for her certified appraisal reports.
Don't forget to mention Two Wandering Soles sent you when you schedule your call with her.
It's a pretty amazing deal since she was instrumental in getting our insurance coverage increased by $57,000.
---
Our experience getting a campervan appraisal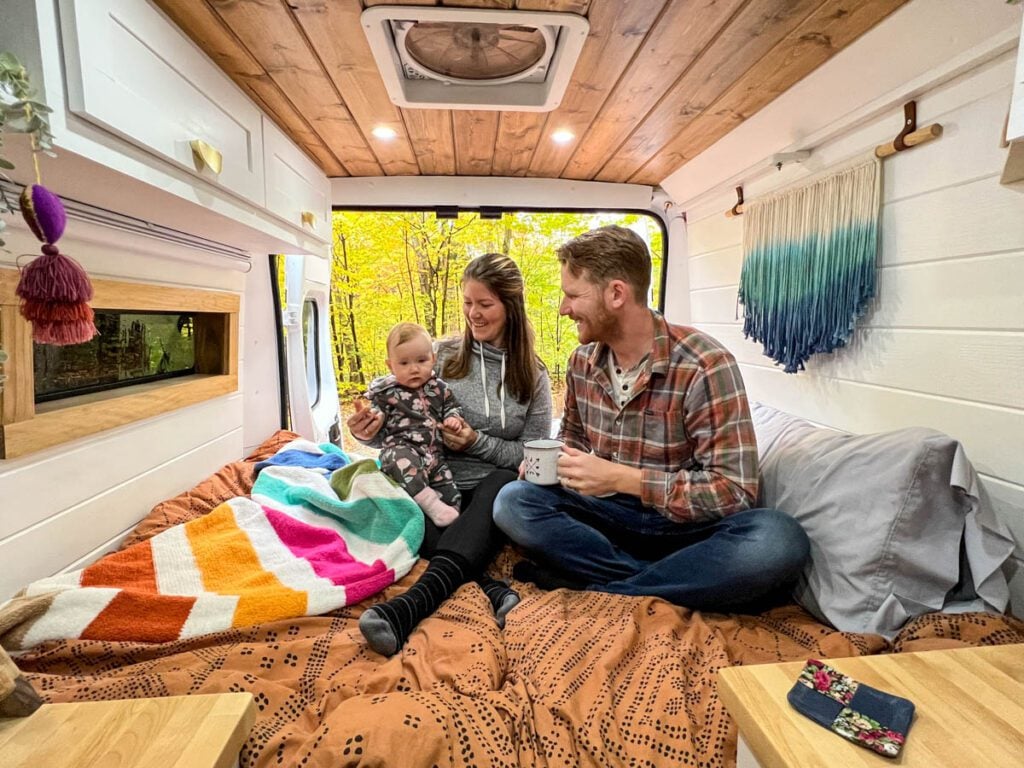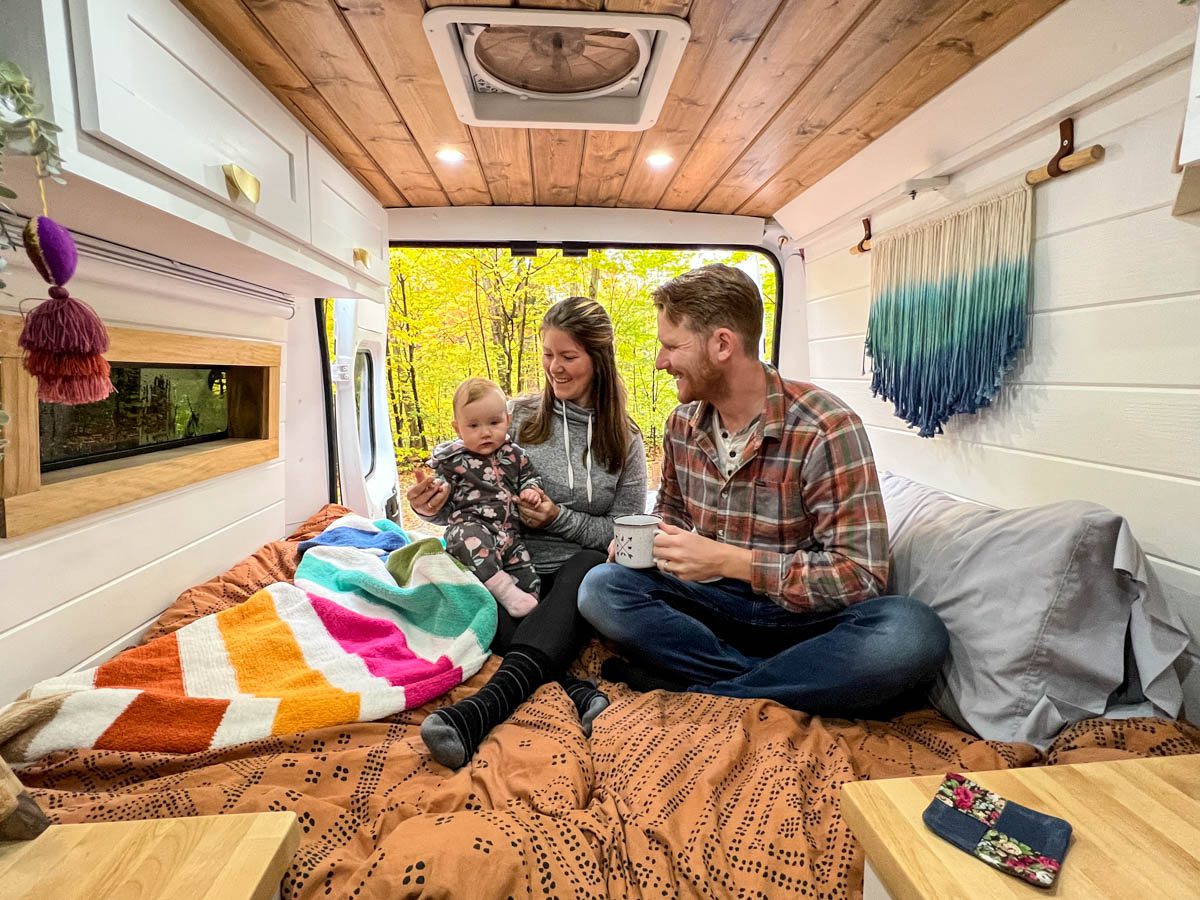 Here's a little background on our story: Katie and I became parents at the end of 2021 when our daughter, Juniper, entered our lives. We had known for a long time that our two-person campervan (named Pearl) could not fit another human, let alone a secure car seat.
We planned ahead and ordered a brand new 2021 ProMaster 3500, and it arrived two weeks after we got home from the hospital. The brand-new van cost us $55,000.
Shortly after we sold Pearl, paid off the new van loan, and started building out our dream family campervan.
Getting insurance for our new campervan
We self-built our (third) campervan in the spring/summer of 2022. When we completed the build, we contacted our insurance broker to get it fully insured as a motorhome.
Insider Tip: Having an insurance broker will help a lot when it comes to getting a motorhome policy for a self-built campervan. Without a broker, we were declined for a motorhome policy. Read more about our tips for getting campervan insurance here.
Our insurance broker informed us the highest he could increase the value of our campervan was $63,250 because the insurance company doesn't know the real market value of the campervan.
We were shocked. We put nearly 6 months of labor and added about $25k into the campervan build. And now you're telling us, on paper, we are only covered for an additional $8,000!
We know the market well enough that we were confident this van could sell for well over $100k. The numbers just didn't compute…
We started calling RV dealerships and camping outfitters to get an appraisal done. But there was a glaring issue…
We were told time and time again that they only appraise campervans they have sold on their lot (aka the brand name builds, like Winnabago and Travato).
There were a few dealers that do the occasional appraisal of self-built campervans, but they only do so if they will be selling it. Since we just built our campervan, we definitely were not looking to sell it. We started to get really frustrated…
After a few more days of digging and calling and diving down rabbit holes, we found a solution.
Enter Stacie from CampervanAppraisals.com.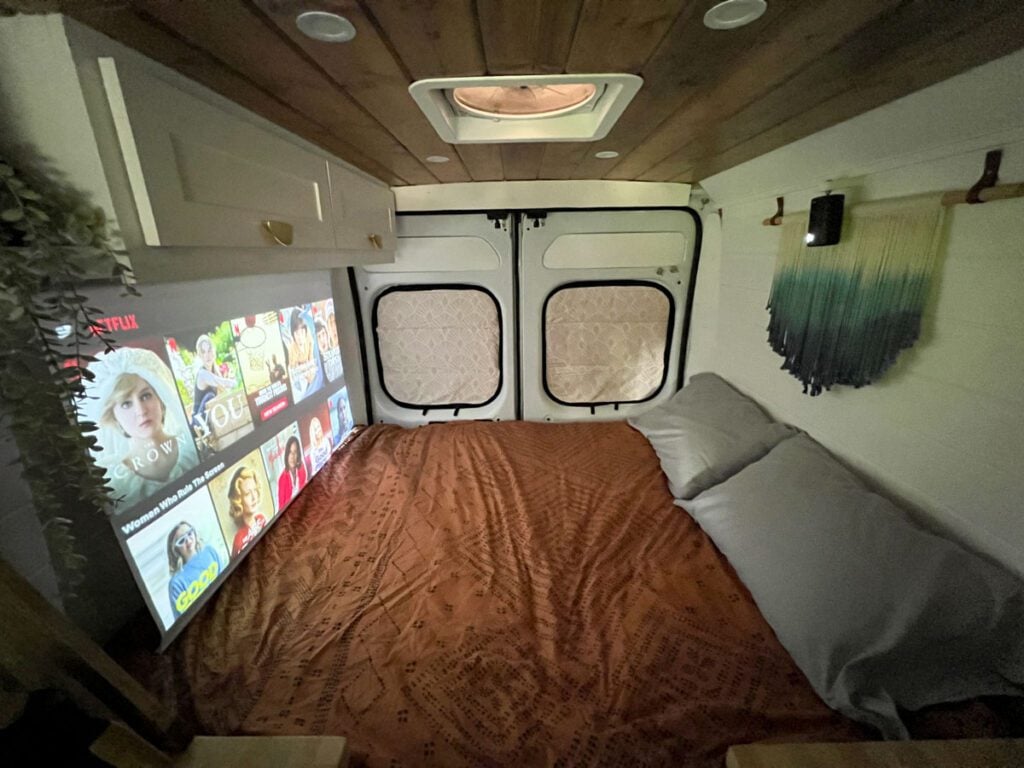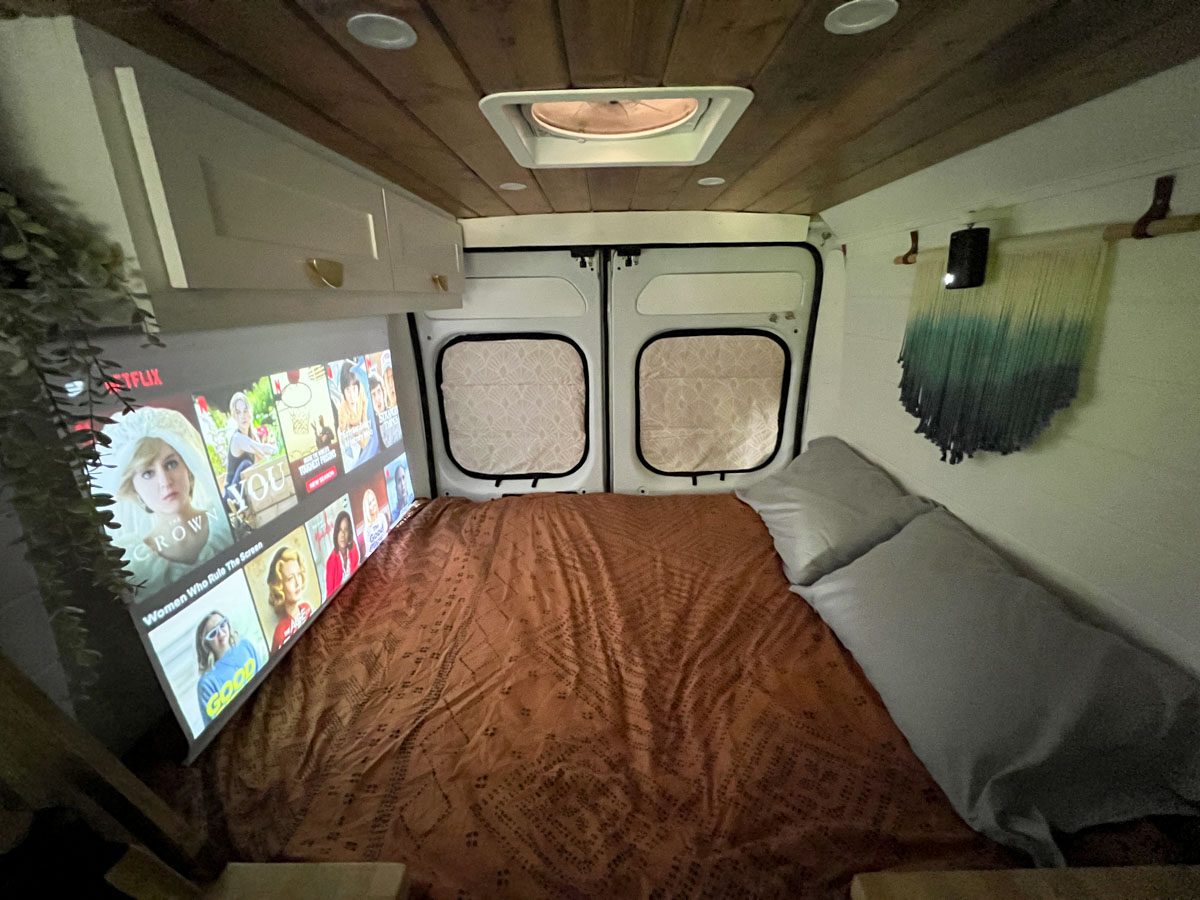 Certified Campervan Appraiser
Turns out, she had the same struggles to get her own campervan appraised back in the day for insurance purposes so she decided to become a certified appraiser. Now she appraises DIY campervans and we are so thankful we found her.
She told us she needed our vehicle information, a list of campervan components, and photos from all angles of our van, inside and out. We collected all the documentation, paid the $275 fee, and sent it all her way. 
In less than a week, she sent us a full 21-page appraisal report for our new campervan and assessed the Fair Market Value of our van to be $120,205!
That's nearly $57,000 more than what our insurance coverage was previously.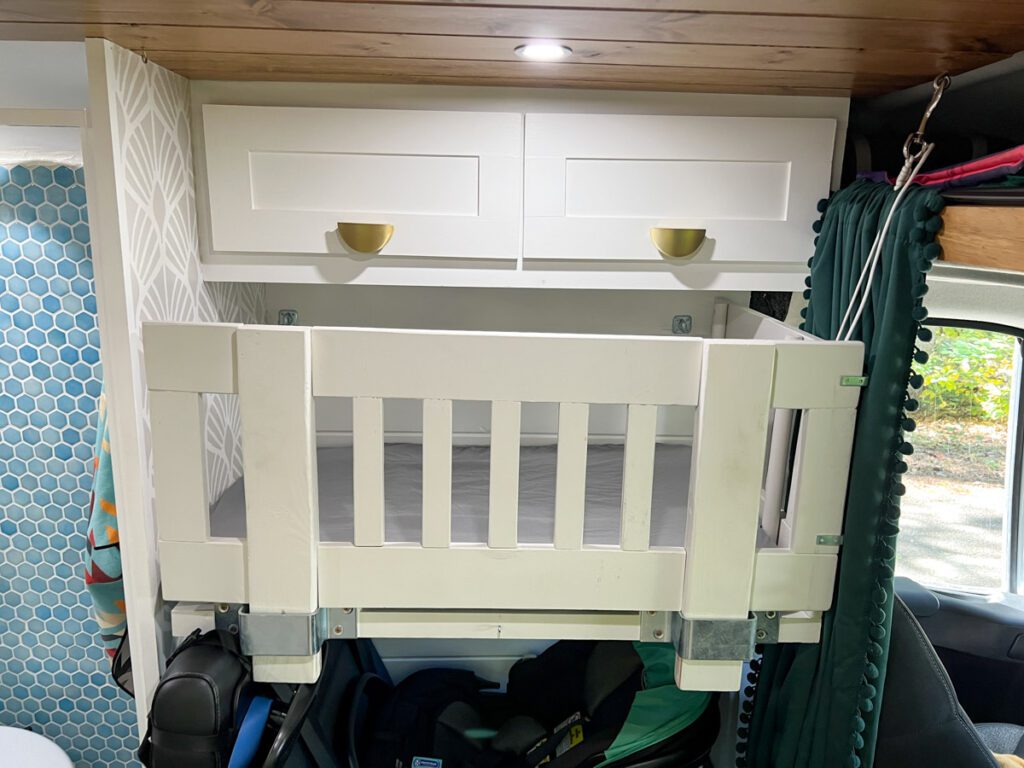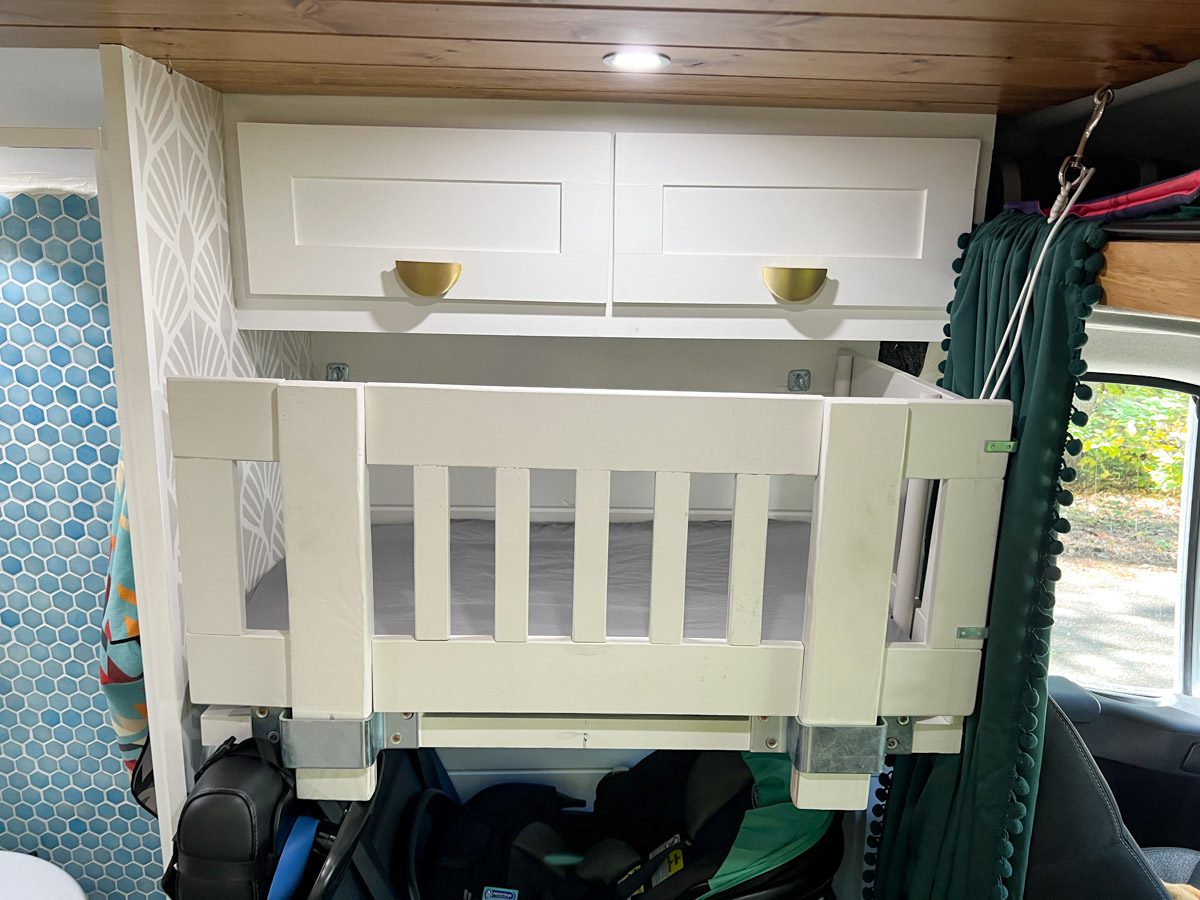 The report outlined reasons for the Fair Market Value price due to the components installed and the condition of the vehicle. It also showed several comparable campervans and their sale prices.
We sent this report to our insurance broker who then forwarded it to our insurance. Within a few days, our van was fully insured up to the Fair Market Value.
It's amazing the peace of mind we now have when driving around our campervan, knowing that is fully covered if something should happen. In addition to that, it's nice to have this report if we end up selling our new campervan someday.
Do you want to learn more about Van Life?
We have tons of articles on how to build your own DIY Campervan and what to do once you're living the #vanlife. We have built 3 campervans so we feel we know a thing or two 😉 Check out the articles below for more tips:
If you're serious and ready to start your van build, we run Van Conversion Academy where we teach you step-by-step how to build the campervan of your dreams in less and fewer headaches.
Save this article on Pinterest for later!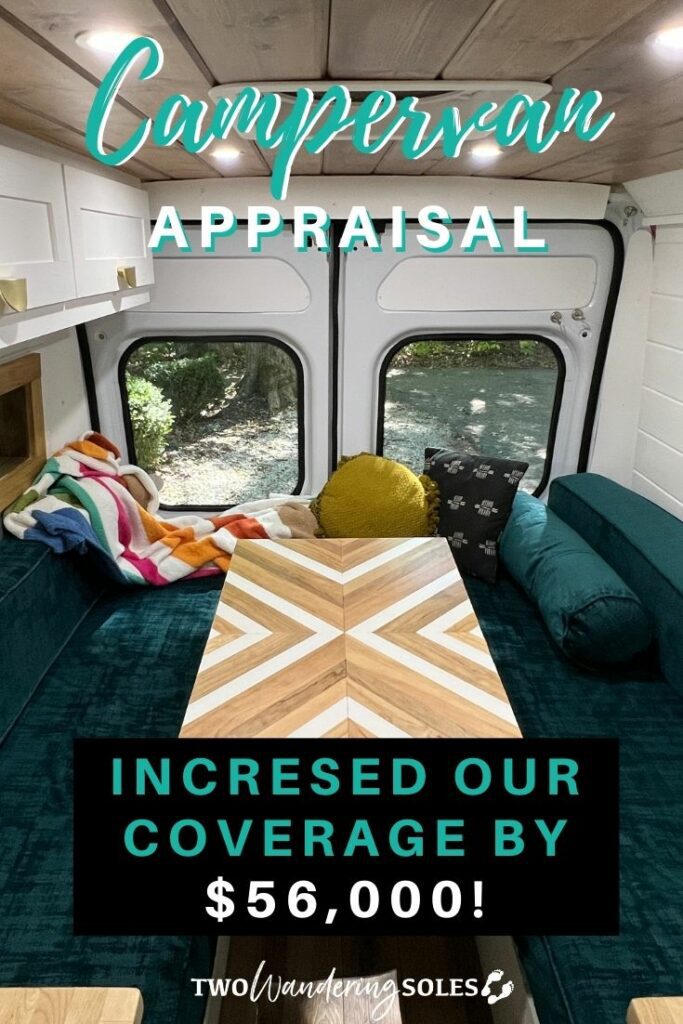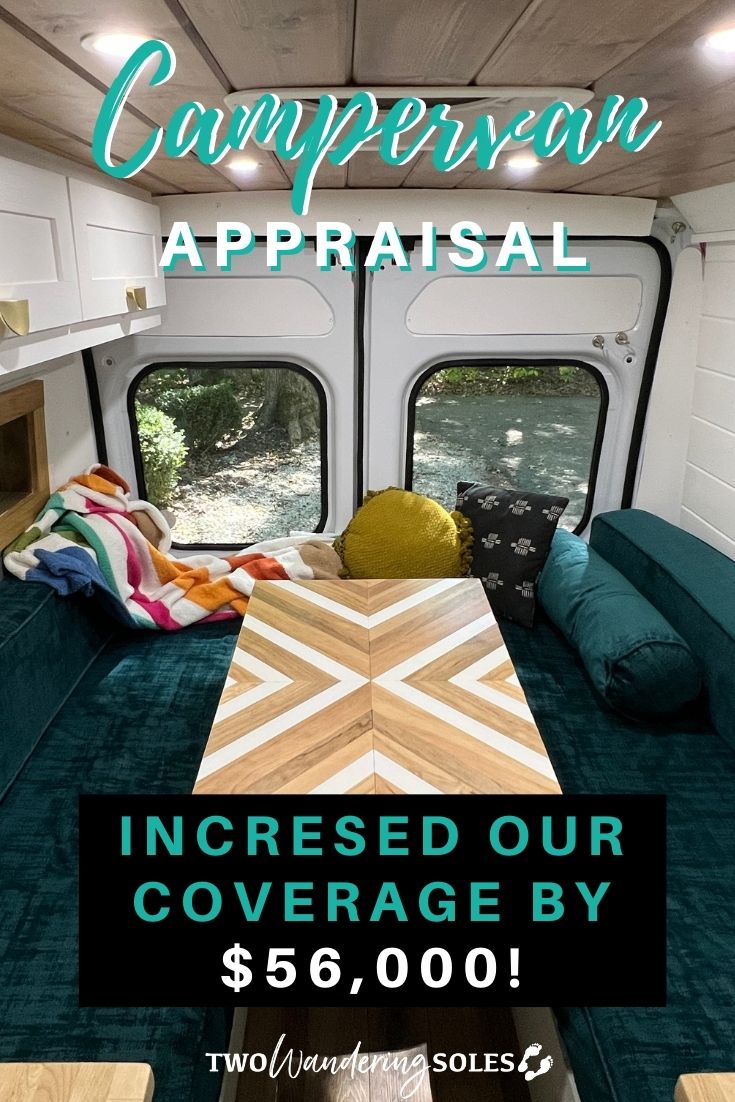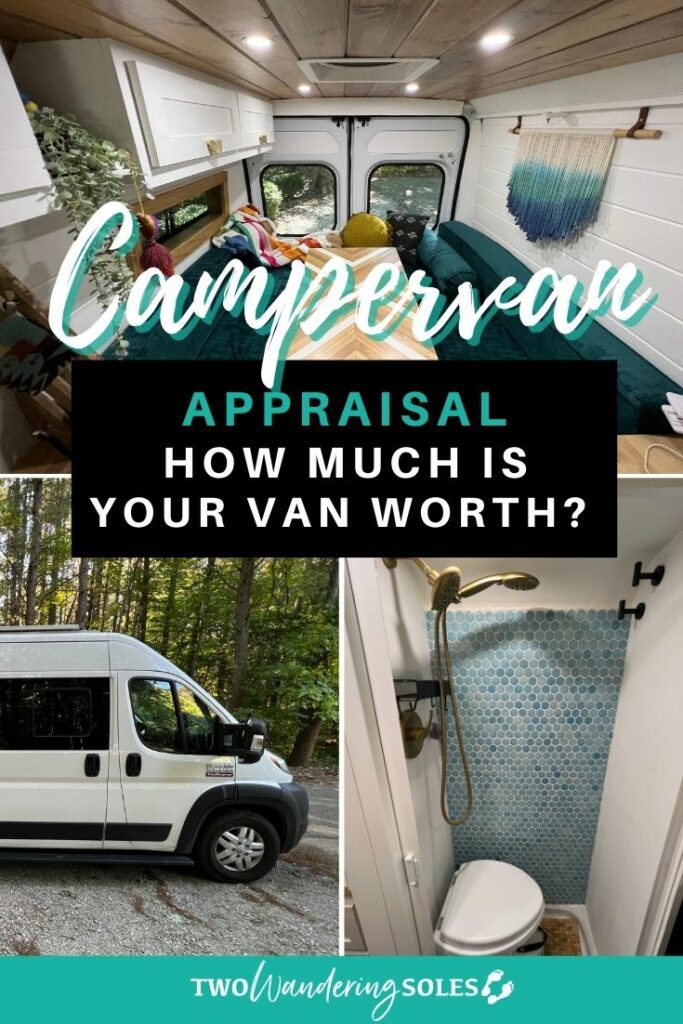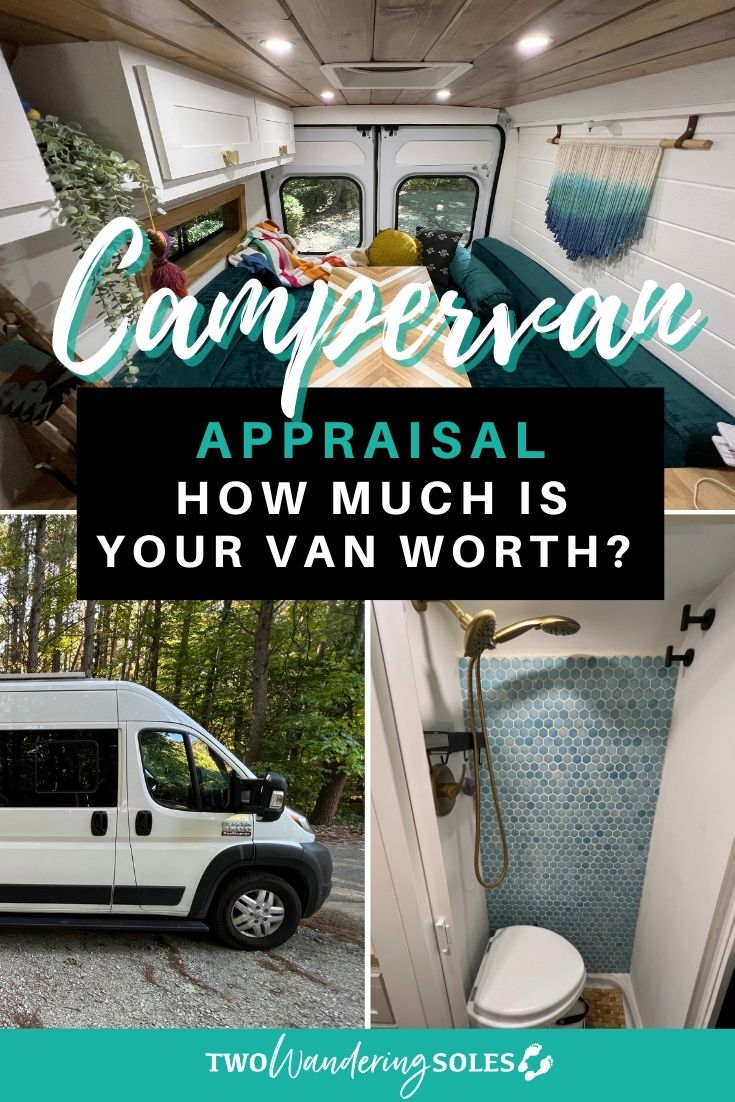 We want to hear from you!
Have you had trouble getting your DIY campervan appraised? Were you trying to increase your insurance coverage or getting ready to sell? Did this article help you out at all in knowing how much your van is worth? Let us know in the comments below!