Having proper campervan insurance is extremely important, but the process can be really confusing. We're sharing everything you need to know about getting insurance for a self-build converstion (+ some seldom talked about tips!) so that you can be sure you're covered in case of an accident.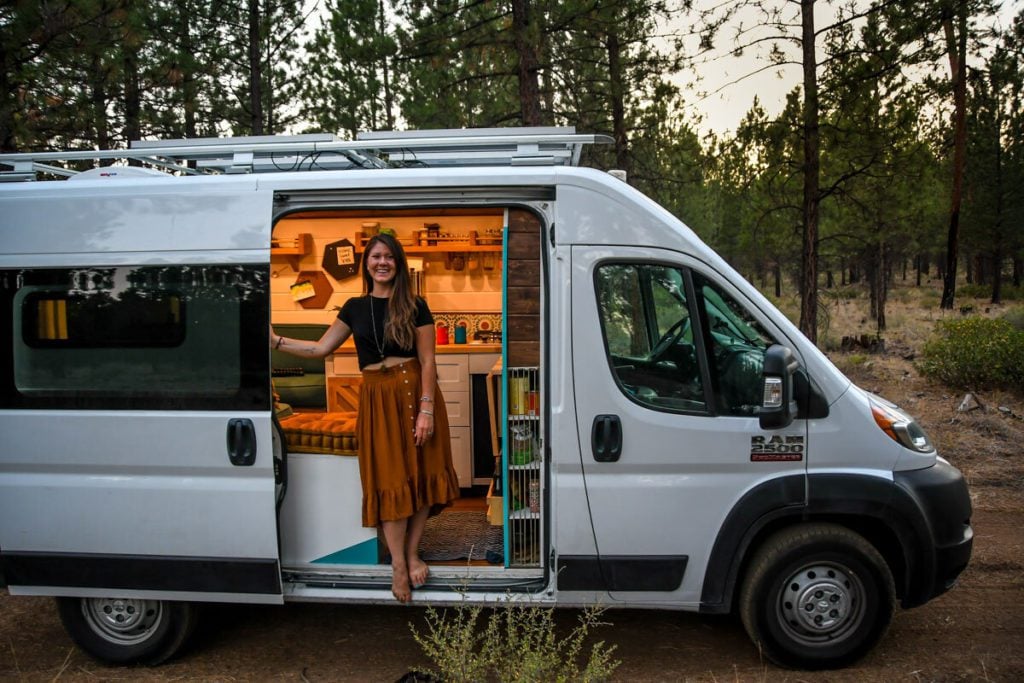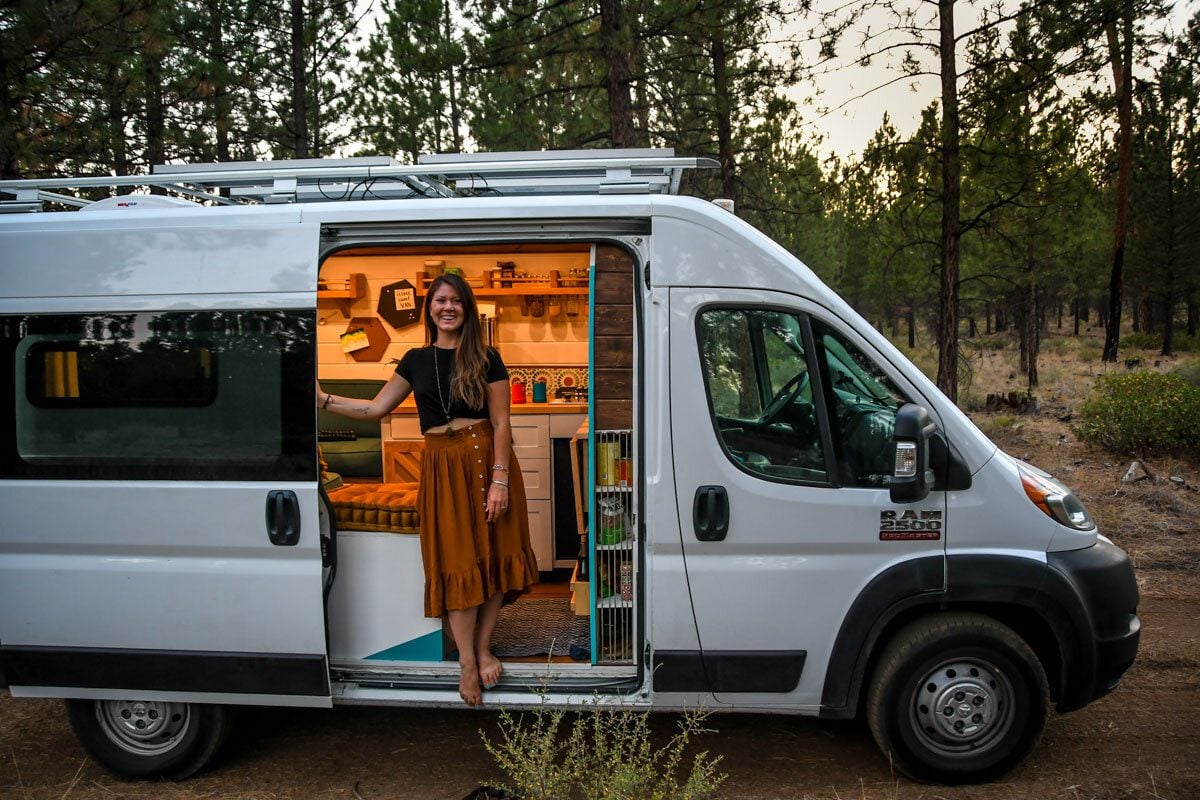 While it's not the sexiest of topics, getting the proper campervan insurance for your self-built conversion is very important.
We've met enough campervan owners to know that disasters can happen while on the road. And honestly, just thinking about it makes us a little paranoid.
Not only is a campervan your mode of transportation, but it is also your home, meaning an accident or a break-in could be catastrophic.
The problem is getting self-converted campervan insurance the right way can be very confusing. We've been there. If you're like us, you might be pulling out your hair and wondering how to get campervan conversion insurance…
But this article is about to change that.
We are about you walk you through a step-by-step guide to getting campervan insurance so you're covered in case of unforeseen events.
Fingers crossed you'll never have to file a claim, but at least you'll have peace of mind knowing that you are covered.
Let's dive in!
Campervan Insurance Guide
---
I'm interested in vanlife, where do I get started?
We understand just how overwhelming it can be to start this process so we poured all of our personal experience and advice into a mega resource just for you.
Enter your email below to immediately receive our Vanlife Jumpstart Toolkit, your FREE mega guide to jump-starting your #vanlife dreams!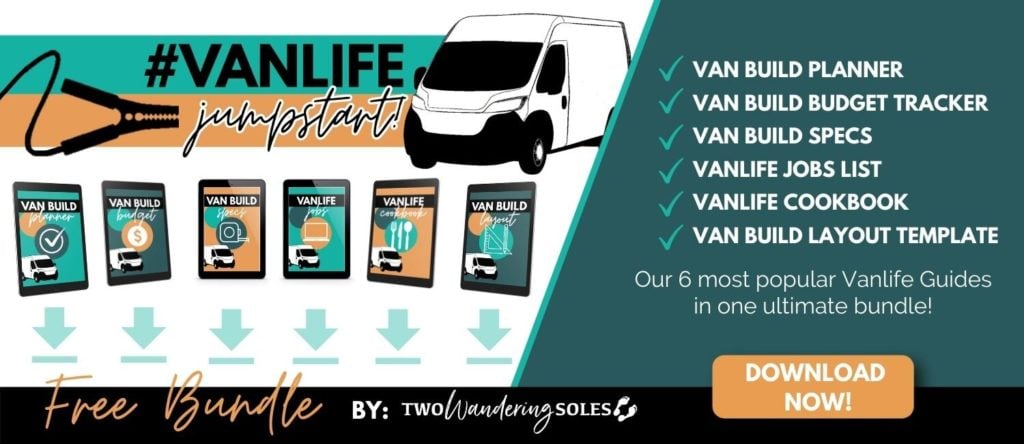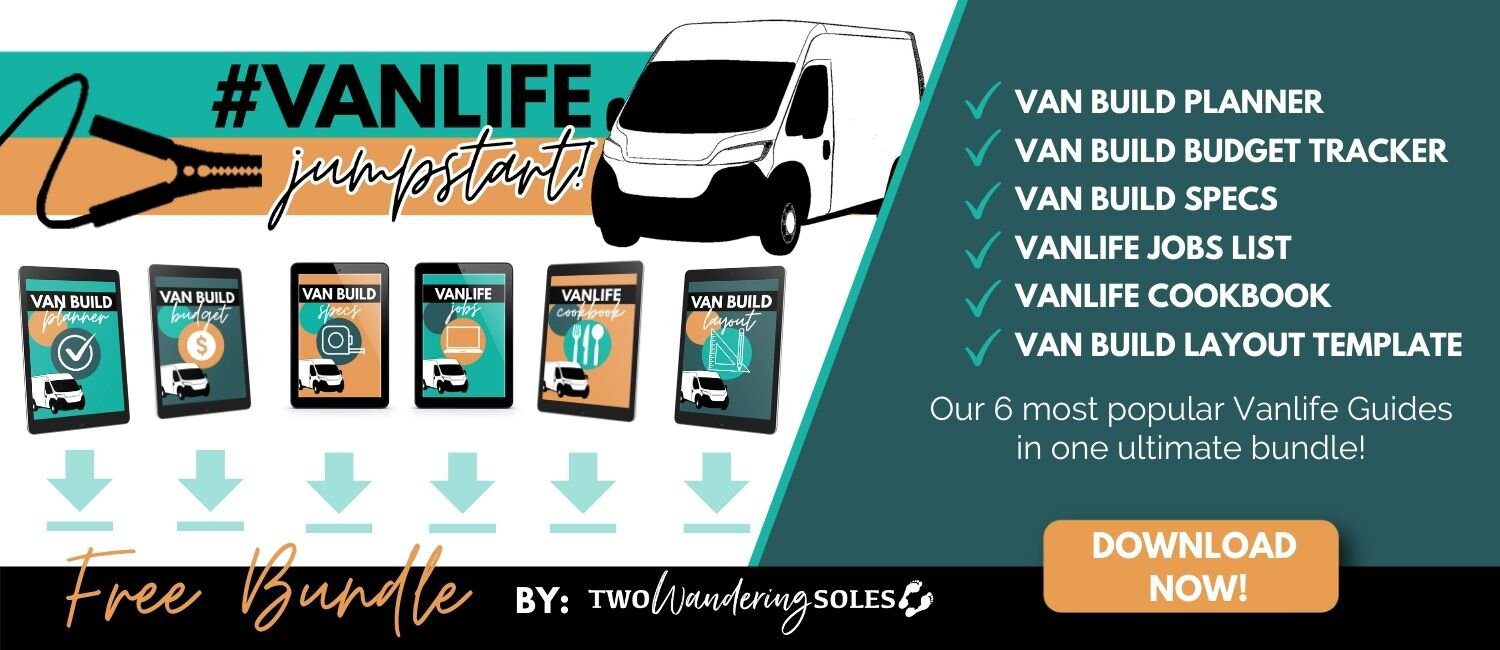 ---
What is Campervan Insurance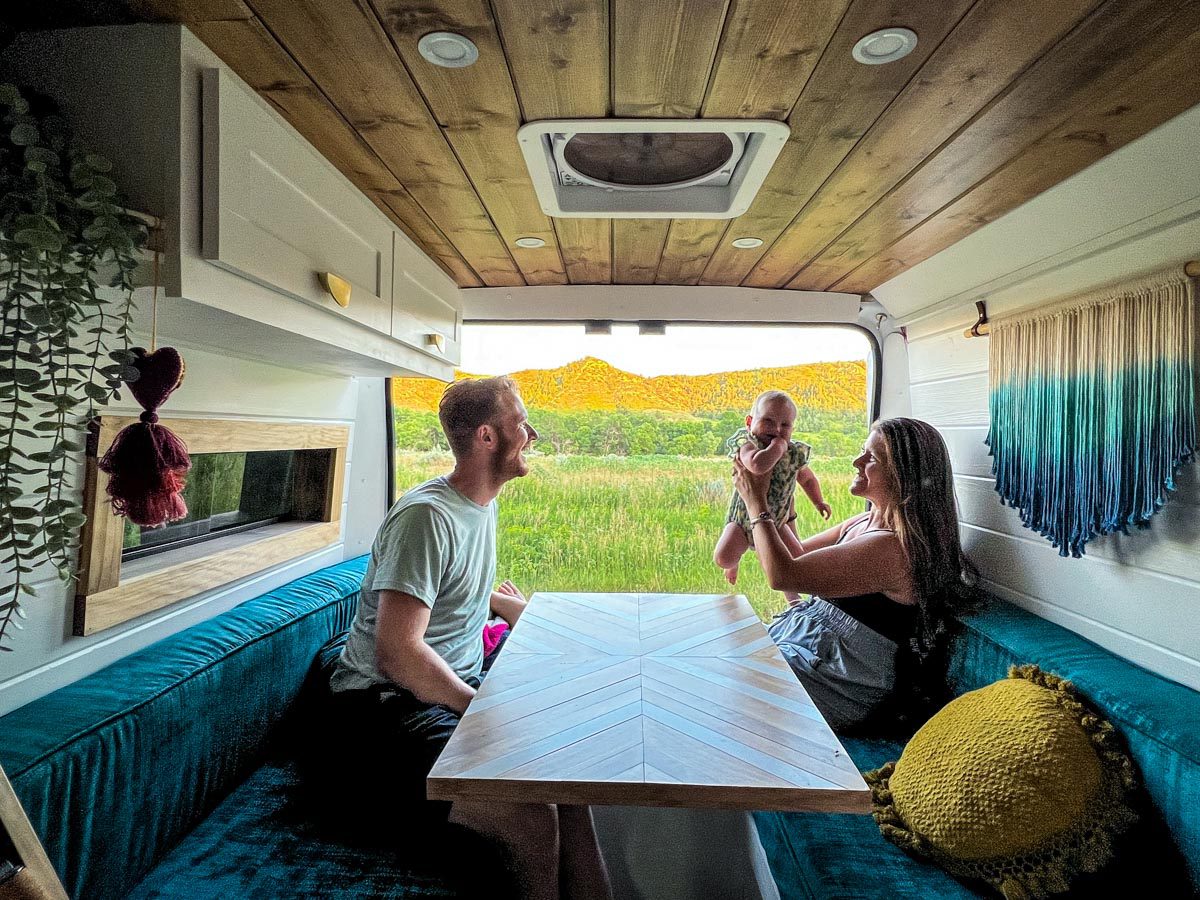 Campervan insurance is similar to regular auto insurance but it includes coverage for the entire campervan and not just the vehicle. This can get confusing and frustrating as insurance coverage and companies differ from state to state and depending on if you own a factory-build or a self-build campervan.
We'll do our best to break it all down for you and give you the direction needed to get on the road safely.
Note: In this article, we are referring to insurance in the USA, as this is where we live and are most knowledgeable about.
Types of Campervan Insurance
The confusing thing about insurance for DIY campervans is that you'll most likely have different types of insurance throughout the different stages of your build and when you complete the home on wheels. You'll want to know the difference between an automobile insurance policy and an RV Class B/ motorhome insurance policy.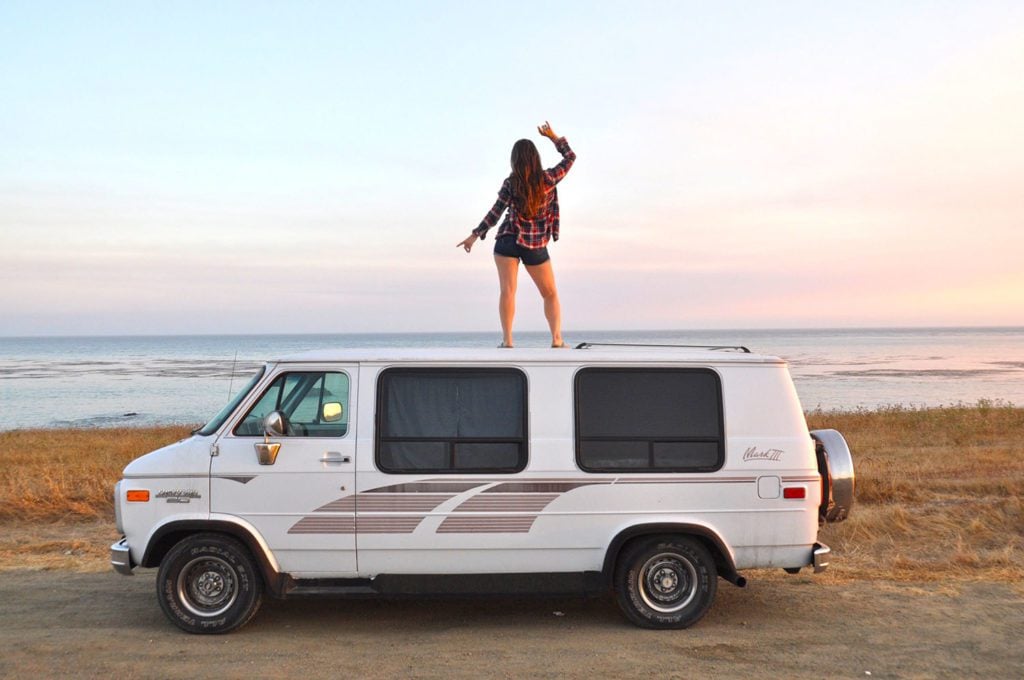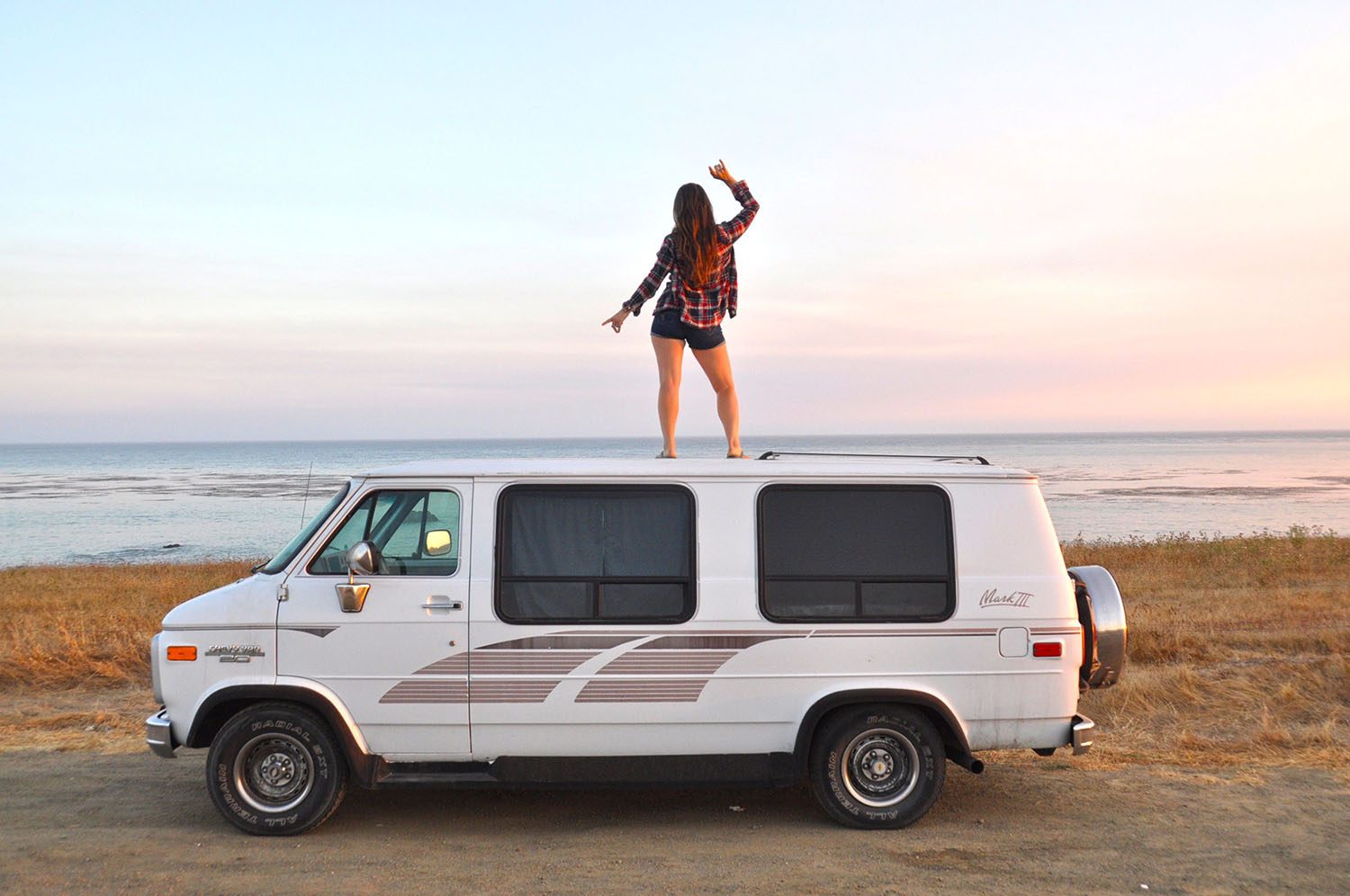 Automobile Insurance Policy
Similar to a regular car, you need to have the minimum of automobile insurance on your van. A standard auto insurance policy will only cover the vehicle itself. It will not cover a phone, computer, electronics, camera gear, clothes, or kitchen accessories.
Some homeowner policies or rental policies over items in your vehicle, so it's good to keep that in mind.
A standard auto policy will also not cover any of the components you installed into the campervan, such as solar panels, batteries, water system, bathroom, bed, toilet, refrigerator, insulation, or lighting.
When you first buy the shell of a van (nothing inside), whether it be from a dealership or from a private owner, you most likely will get a standard auto policy to cover the vehicle.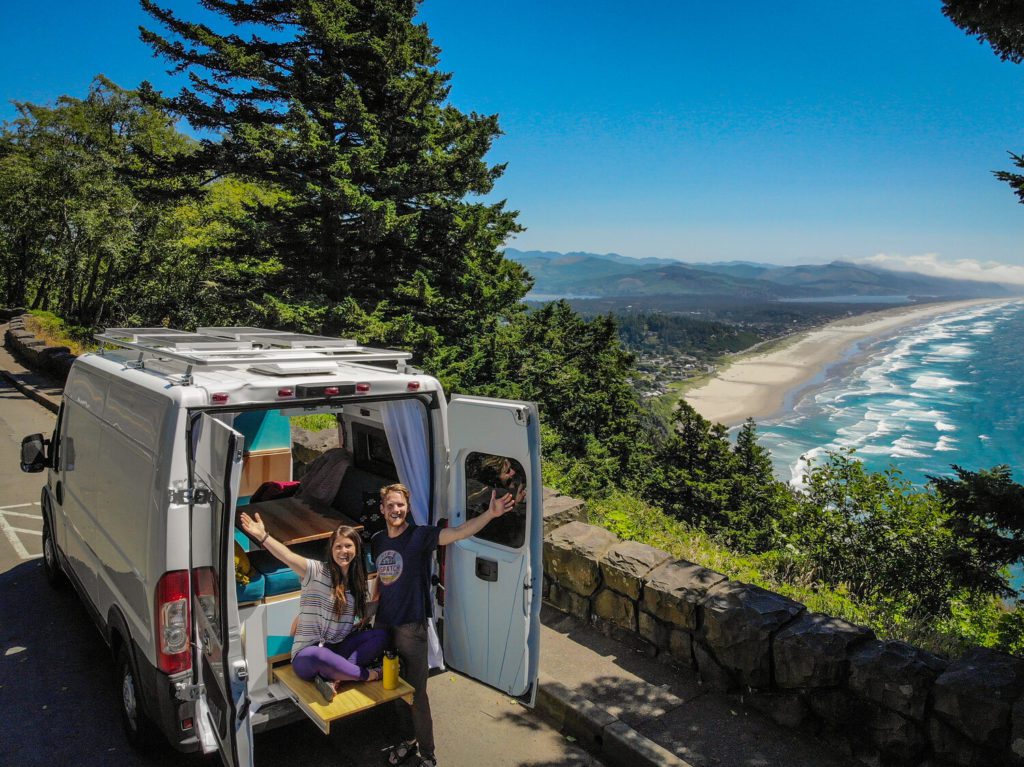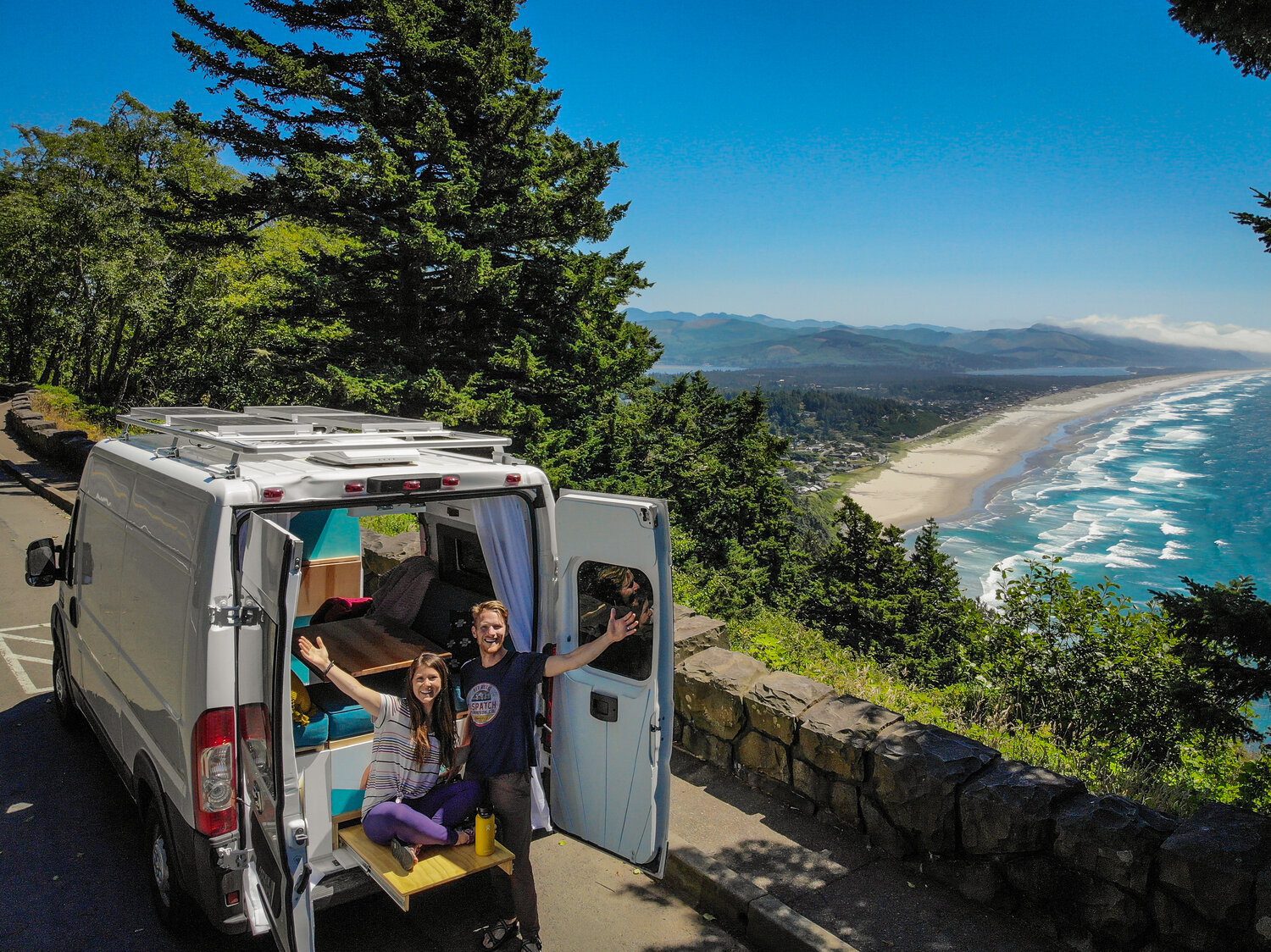 RV Insurance Policy (Class B)
An RV insurance policy will cover the vehicle and the contents inside the campervan or RV.
Once you have completed your campervan conversion, you'll want to get that entire thing covered by insurance. Otherwise, all those days of blood, sweat, and tears would be for nothing if your campervan were to be totaled or stolen.
To get RV insurance, your campervan typically must have one or all of the following items:
Sleeping area
Permanent Kitchen
Bathroom area
Refrigerator
However, it will depend on your state and your insurance company as to what qualifies a campervan for RV insurance.
Do I need to retitle my campervan as an RV to get insurance?
Again, it depends on your state and your insurance company whether they require your campervan conversion to be retitled as an RV.
Some vanlifers say it was easier to get campervan insurance and their premiums were less once they re-registered as an RV, but for us, we have not re-registered our campervan.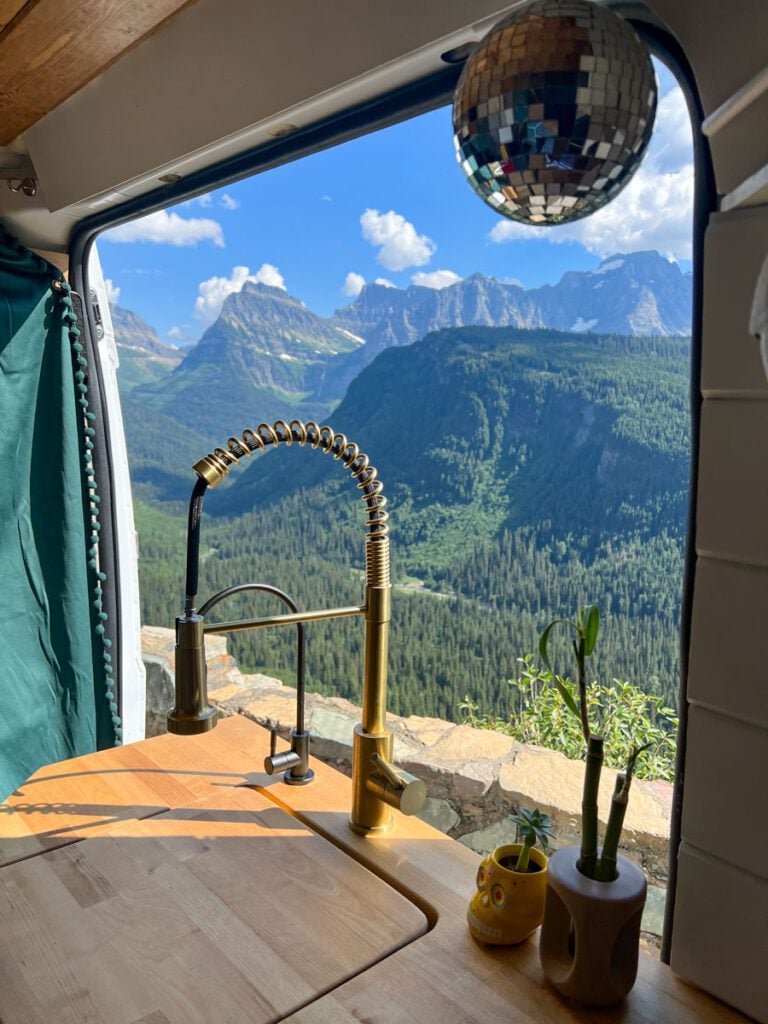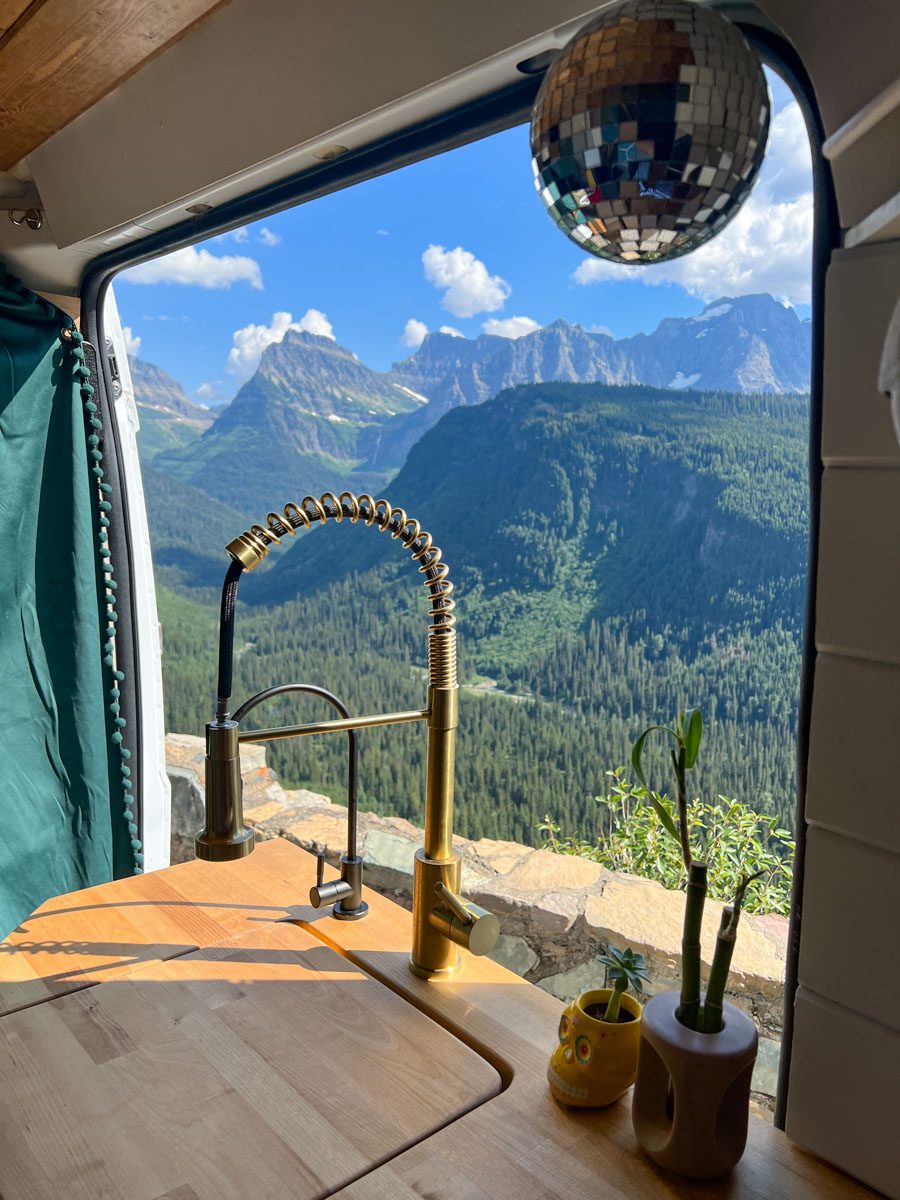 How to Insure your Campervan Conversion
When it comes to insuring a campervan conversion, you have to remember to always document purchases and the progress of your build. Leave a paper trail for them to easily follow.
If you don't, then it is hard for insurance companies to justify coverage and they don't know the true value of your van.
Here's a list of things you'll need to get an RV insurance policy for your campervan.
1. Keep a detailed materials list
Make a spreadsheet for every purchase you make for your campervan, from solar to lumber to a foam mattress. This should include the date purchased, description, quantity, and cost.
Plus, it's good to stick to a budget when building your van. Here are a few ways to keep your costs down when building your own DIY campervan.
2. Take photos of your build
You're going to do this anyway so might as well keep track of your major systems and components. If there is anything that gets covered up, like a water tank, be sure to take a photo of those components during your build.
Once your campervan conversion is complete, take another series of photos around your clean van. Not only can you share the pictures with your friends, but it will be good documentation for the insurance and appraisal.
3. Organize
Keep your materials list and photos in a safe place like a cloud drive so you can reference them later.
4. Get a campervan appraisal
As we said before, insurance companies have a hard time assessing how much a DIY campervan conversion is because they vary so much. Because of that, they can only insure the vehicle and not the entire campervan.
A certified campervan appraisal will give you a report stating exactly what the Fair Market Value of your campervan would sell for, thus increasing your coverage if you were to get in an accident or your van was stolen.
We got a campervan appraisal and it was a lot easier than we thought. Read about our campervan appraisal experience.
If you're ready to get an appraisal, we recommend checking out CampervanAppraisals.com, and Stacie who is a certified appraiser will get you your report within a week. If you do go with Stacie, be sure to tell her Two Wandering Soles sent you!
5. Find an insurance company to insure your campervan
It may be just as easy as contacting your insurance company to change your auto policy to an RV policy, but that might not be the case.
We had trouble at this step, so we found an Insurance Broker to negotiate on our behalf.
Keep reading for our recommendation on the best campervan companies. There's probably one you have never heard of.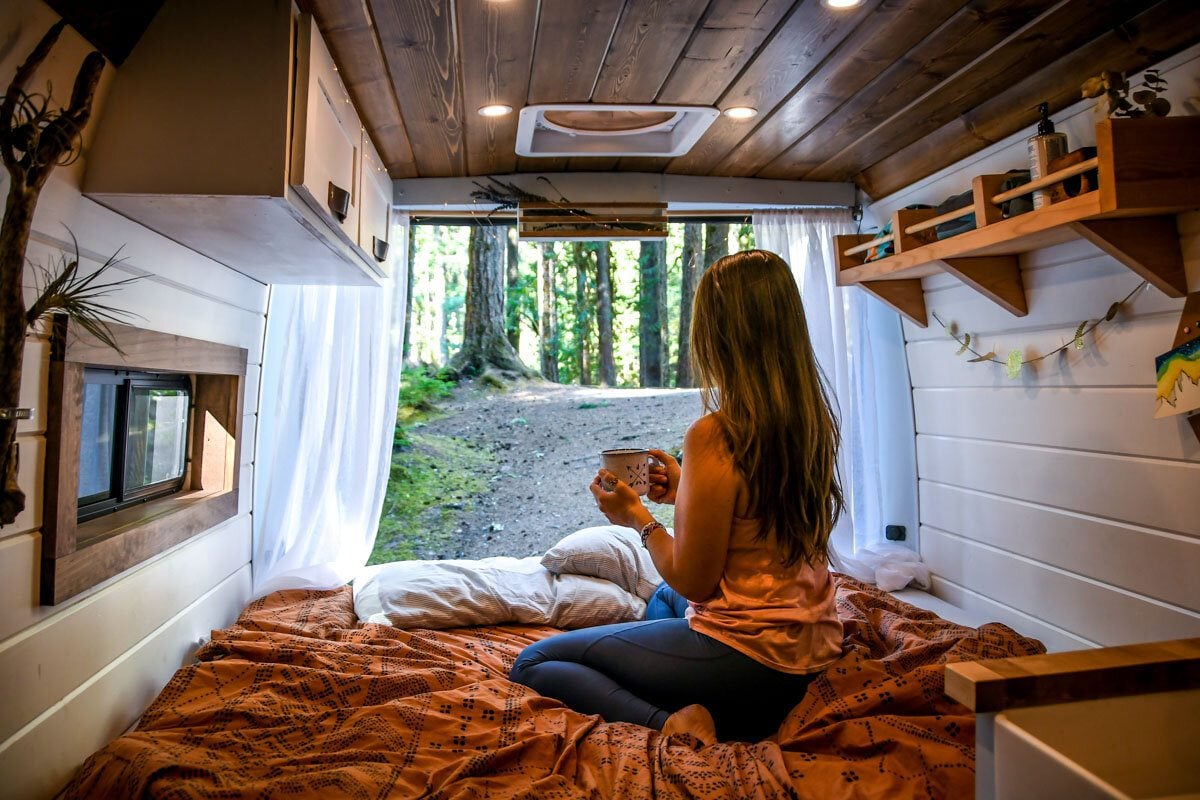 Best Campervan Insurance Companies
When you think of car insurance you think of the big names like GEICO, Progressive, State Farm, Allstate, etc.
Well, actually only a few of them are open to insuring a campervan conversion. The two that we know from experience are Progressive and State Farm.
However, we live in Oregon and State Farm does not insure campervans here, but Progressive does.
We know vanlifers in Colorado and Texas and they were only able to get insurance from State Farm and not Progressive.
Check around with the different insurance companies in your area to see if they can cover your campervan conversion.
With all that said, you will still need to get a campervan appraisal in order to get covered for the full amount of what your campervan is worth on your RV insurance policy. That is why we recommend getting a campervan appraisal and sending that to your insurance company to increase your coverage.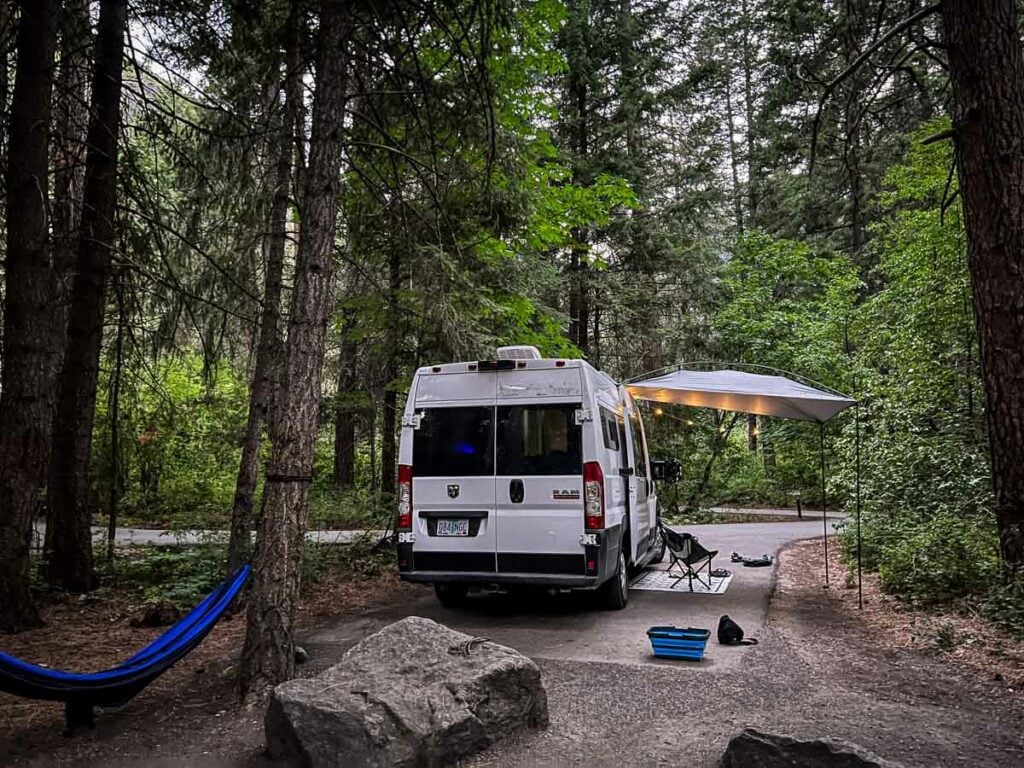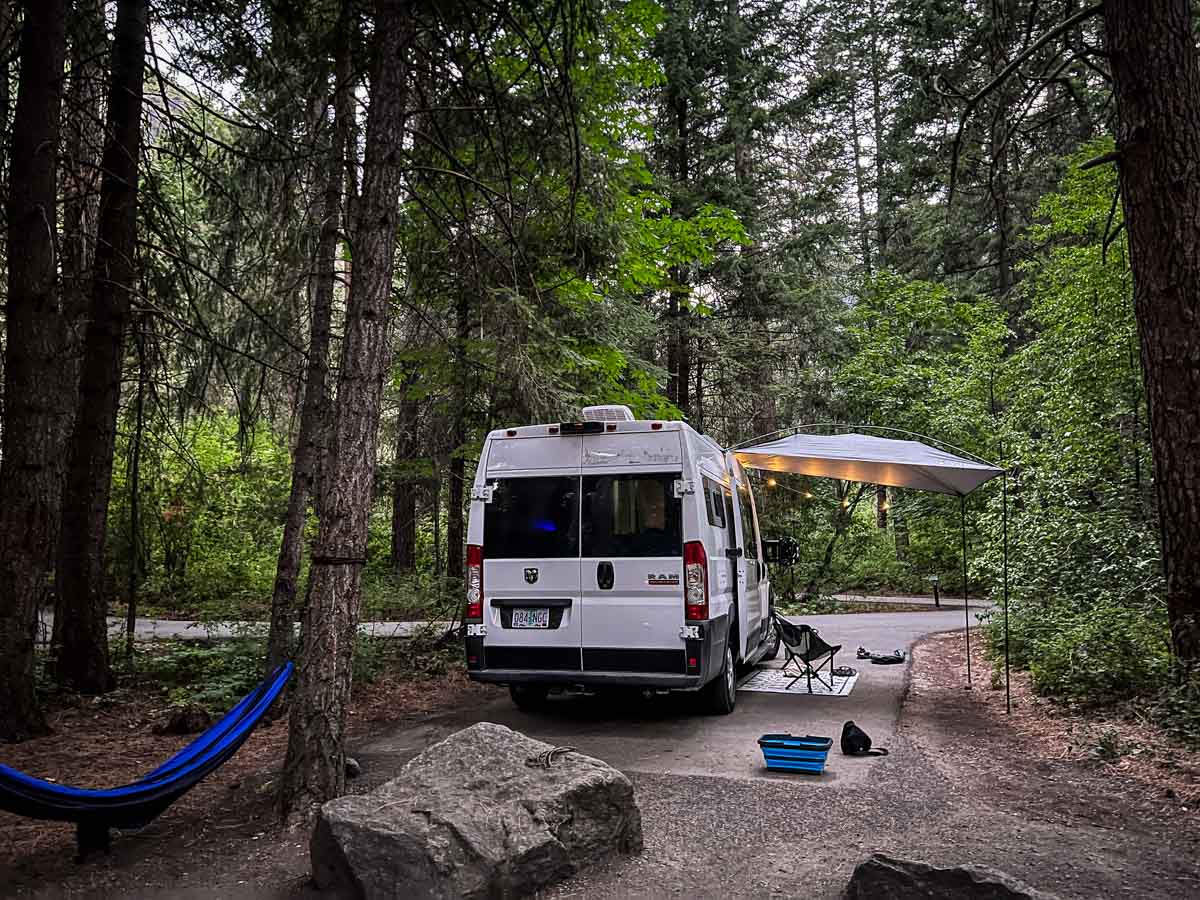 Roamly
If you're having trouble getting insurance from big-name insurance companies, there is another option. Roamly is a new (as of 2021) insurance company made specifically for campervans and RVs.
Roamly insures campervans that both are professionally built as well as self-built campervans. They are also in all 50 states so you know you can find coverage.
Roamly also claims that they can save van owners up to 25% on RV insurance compared to other insurance companies, so I'd say it's worth getting a 60-second quote.
To get a policy you simply need to have a sleeping area and at least of the following:
A Stovetop
Bathroom (does not need to be permanent plumbing)
Refrigerator
Roamly also offers policies where you can rent your campervan, when you are not using it, on Outdoorsy, which is actually their parent company.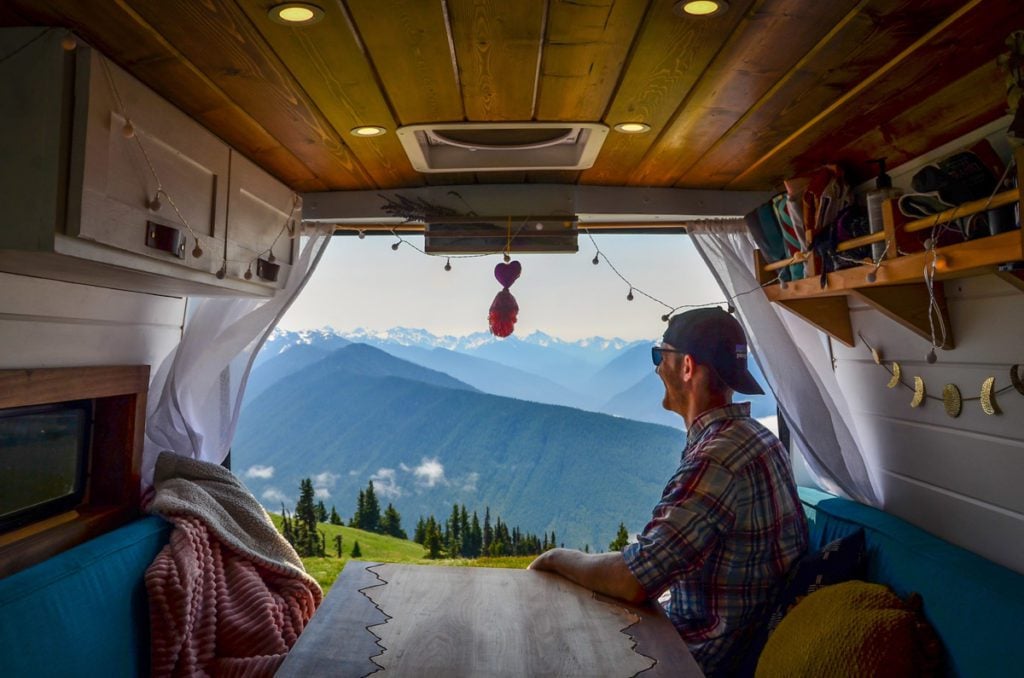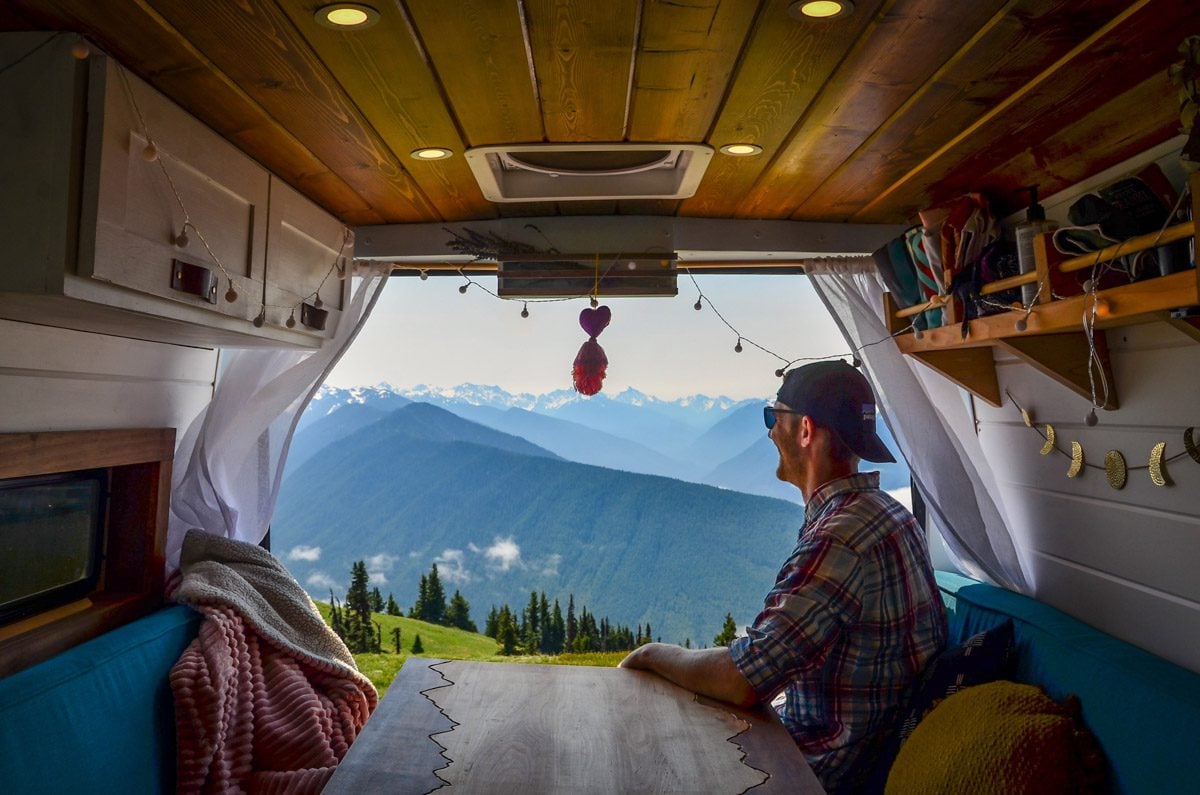 Campervan Insurance Coverages
When comparing insurance policies, you might want to look into the specific coverages each of them offers. This is getting down to the nitty-gritty details, but it might be interesting to you if there is a certain coverage you are looking for.
Liability Coverage
This coverage helps protect the other person if you are in an accident and is required in every state except New Hampshire. There are two types of Liability Coverage
Bodily Injury Liability: if a pedestrian or the other driver's injured, this will help cover the medical bills or loss of income for that person.
Property Damage Liability: covers the damage to someone's property (like a car, garage door, fence, etc.) and this can help pay for those damages.
Comprehensive Coverage
Covers damage to your campervan that is non-collision related, like hail, theft, vandalism, etc.
You will want a Comprehensive Plan for your van so you know that you are fully covered! This is where the campervan appraisal is so important to exactly know how much your van is worth.
Collision Coverage
Covers damage and repairs to your campervan in a collision with another car or object, regardless of fault. You need to have comprehensive coverage before you are able to add collision coverage.
Medical Payments Coverage
This coverage can pay for medical bills if you or your passengers are injured in an accident.
Uninsured or Underinsured Motorists
If the other driver is found to be at fault in an accident and does not have insurance or not enough insurance, this coverage can help pay for your van's repairs or injuries.
Roadside Assistance
If your campervan is broken down and won't move, roadside assistance will help with jumpstarts, towing, fuel delivery, and more. Some even help with tire changes. Ask your insurance if
We always carry a self-jump starter kit in our van just in case we are not around anyone else and our van dies.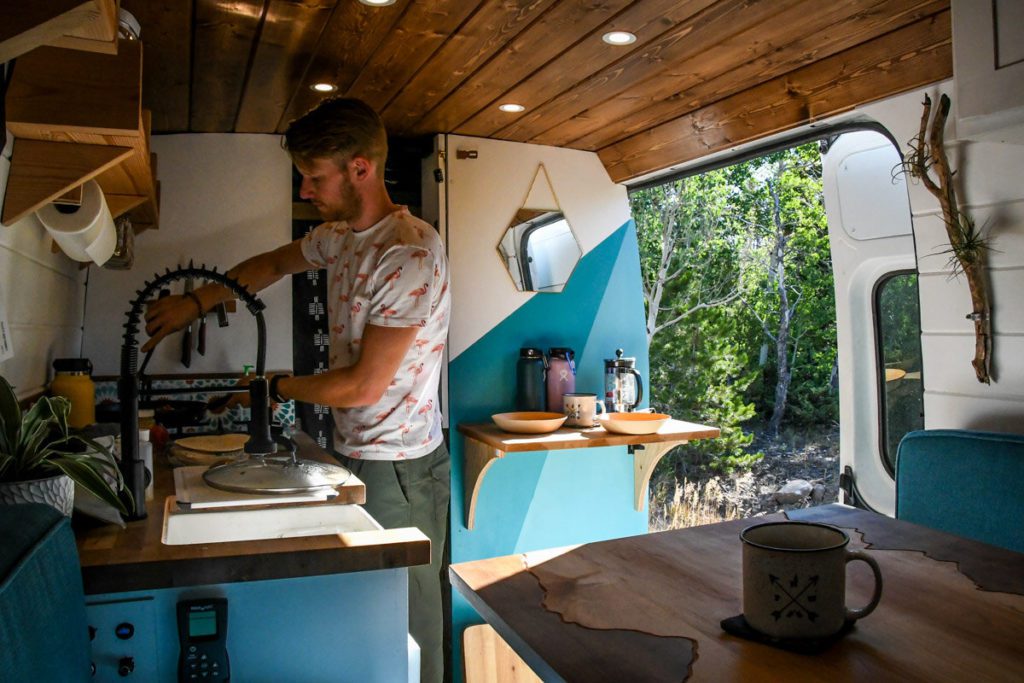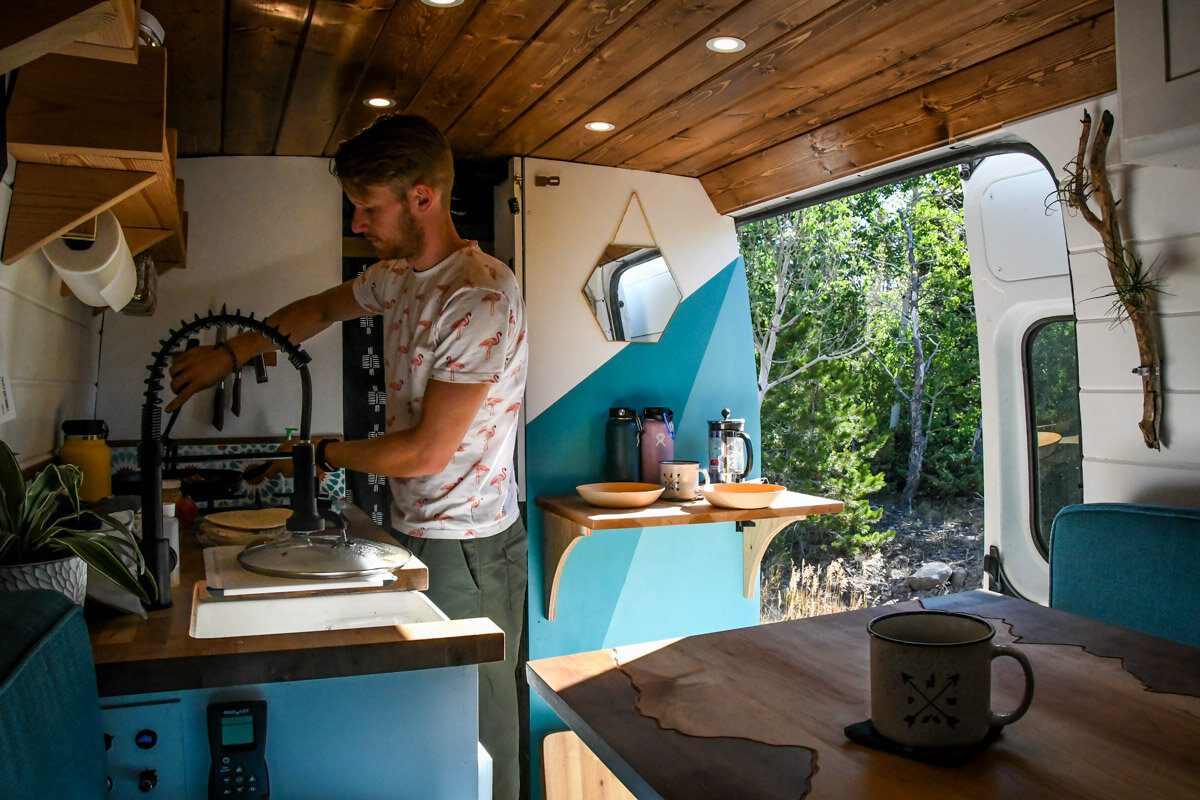 Additional Tips for Choosing Campervan Insurance
Here are a few additional things to think about when choosing a campervan insurance policy.
Part-Time or Full-Time Coverage
Like some van owners, if you plan to be in our van for less than 6 months out of the year, you would be considered Part-Time or have a Vacation Liability coverage.
Full-time liability coverage is for campervan owners who are in their van more than 6 months out of the year and most likely have a long-term parking spot at the campground or park. A full-time policy has additional liability and medical payments coverage in case someone gets injured nearby your van.
International Travel
Do you plan to head down to Baja, Mexico for the winter? Or are you looking to travel north to Banff or Whistler?
Make sure your policy includes international travel coverage. For instance, when we went to Montreal, Canada, we had a hard time driving on the snowy roads near our Airbnb and kinda got stuck.
We called our insurance and since we were in Canada, roadside assistance would not be covered. Luckily, those kind Canadians lived up to their reputations and helped us out until a plow came by, and we were on our merry way.
Renting your campervan out
Outdoorsy is a company that helps you rent out your van when you are not using it. Kind of like Airbnb, but for campervans and RVs.
If you choose to do this, you'll need additional insurance to cover the renters and most big-name insurance companies do not like this.
As we mentioned before, Roamly was created by Outdoorsy so that van owners could be insured when they rent out their own vans.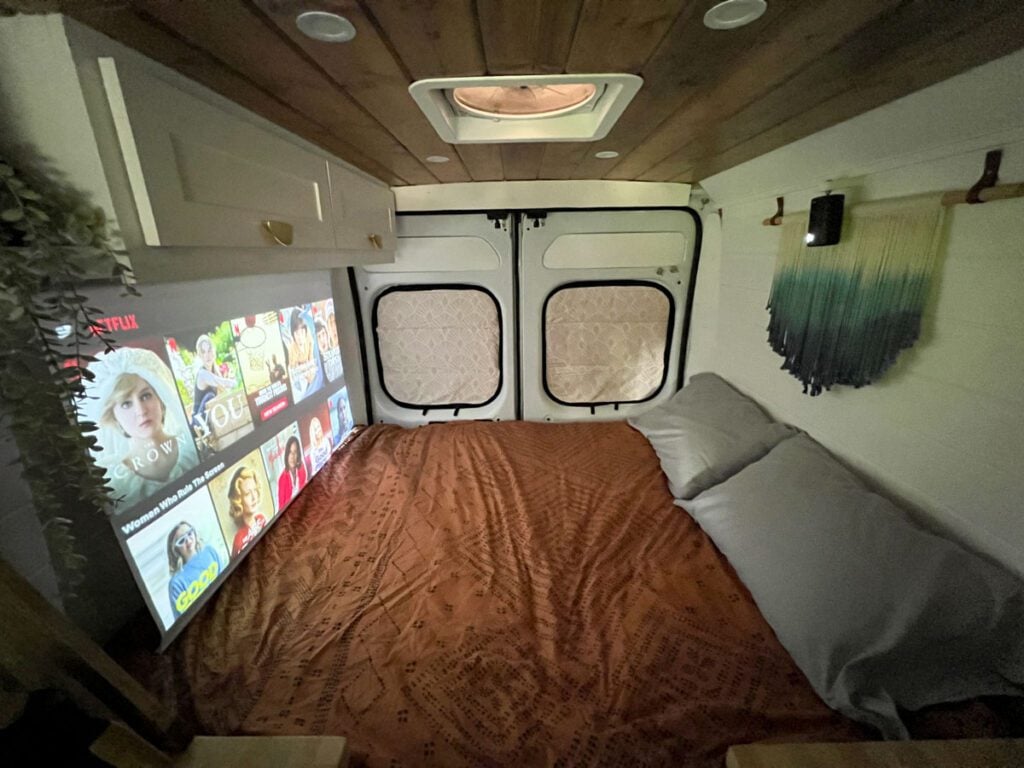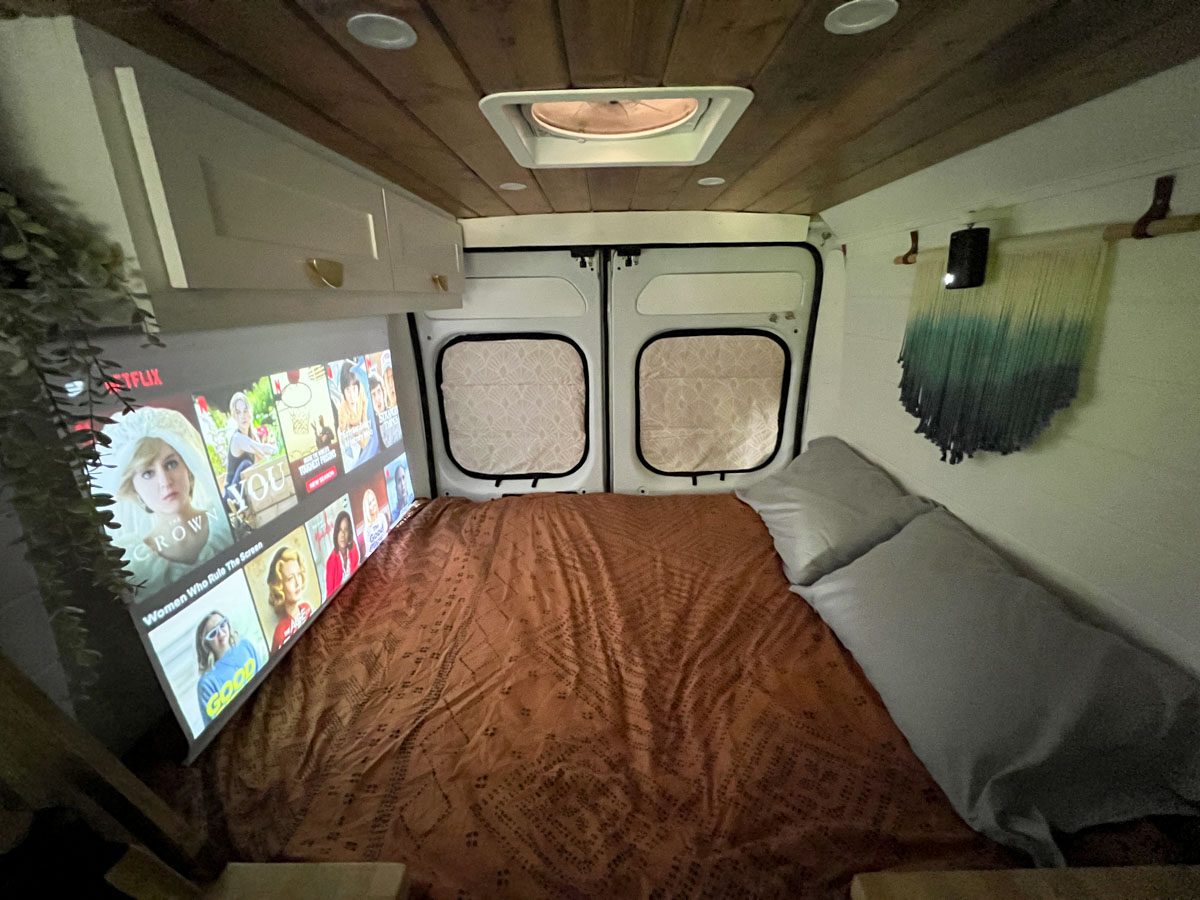 Campervan Insurance Cost
When it comes to the cost of campervan insurance, it can vary depending on your location, insurance company, and the type of van.
But just as a reference here's the cost of our campervan insurance for our 2021 ProMaster 3500 that appraised at over $120,000:
Progressive – $764/year – this is the insurance we have
State Farm – $2,902/year – this is a quote for their "Standard Policy"
Roamly – $831/year – this is a quote for their "Extra Policy"
We got our Progressive policy through a local insurance broker and they were able to fine-tune the coverages and negotiate for us with the insurance company. This is why we highly recommend getting an insurance broker that knows how to properly insure a campervan.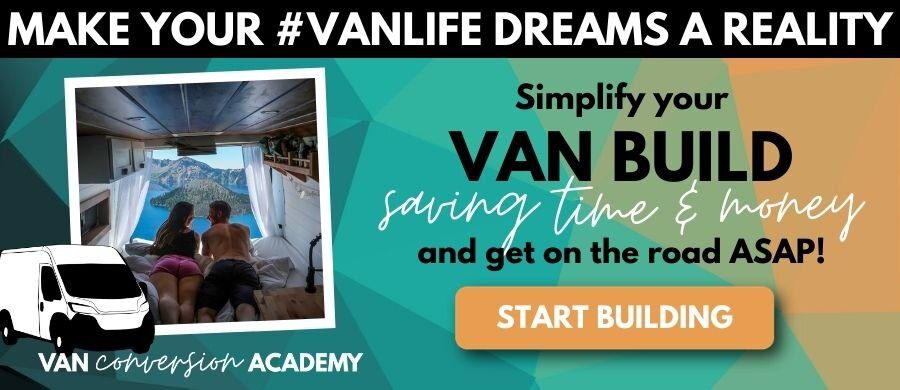 Do you want to learn more about Van Life?
We have tons of articles on how to build your own DIY Campervan and what to do once you're living the #vanlife. We have built 3 campervans so we feel we know a thing or two. Check out the articles below for more tips:
If you're serious and ready to start your van build, we run Van Conversion Academy where we teach you step-by-step how to build the campervan of your dreams in less and fewer headaches.
Save this article on Pinterest for later!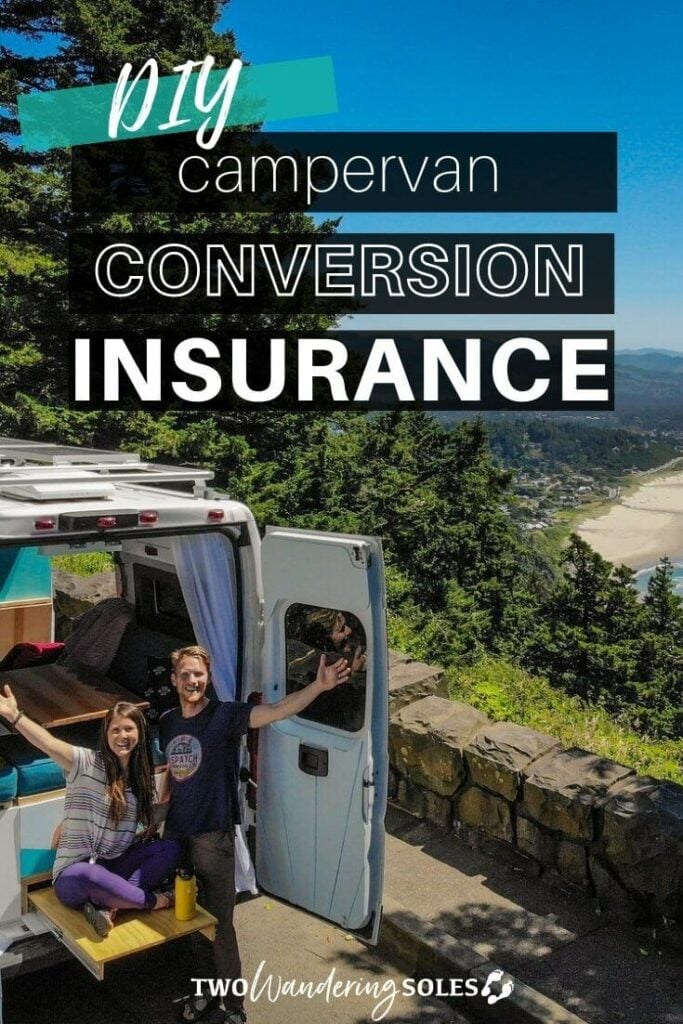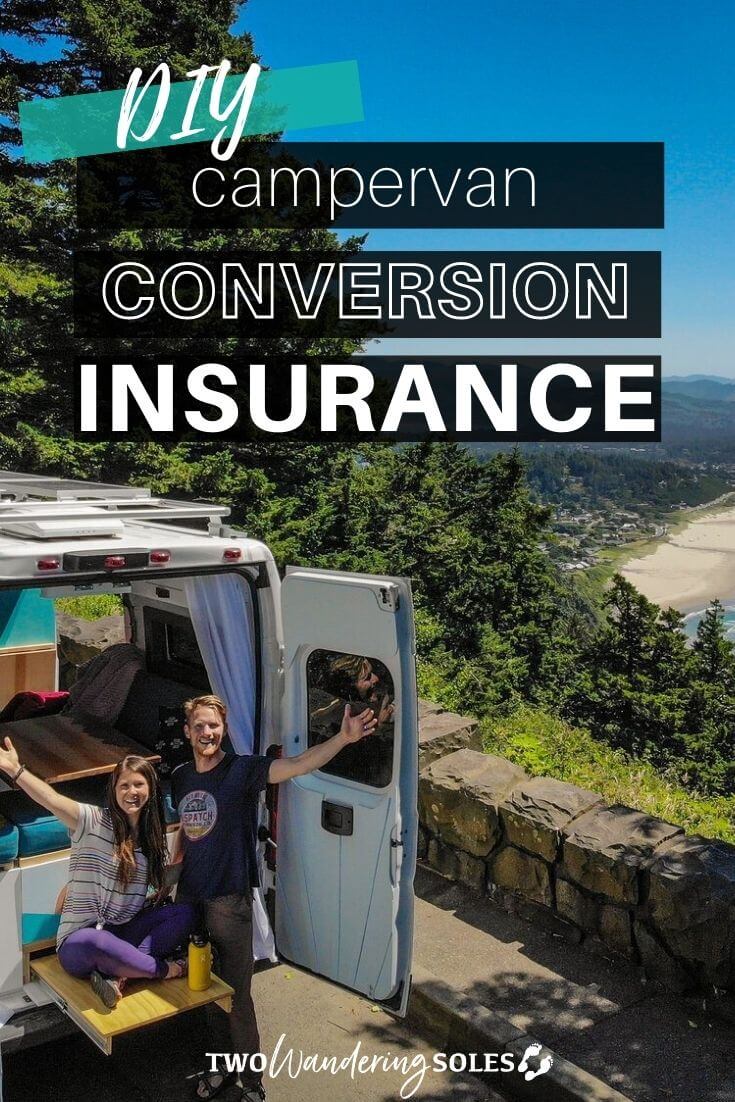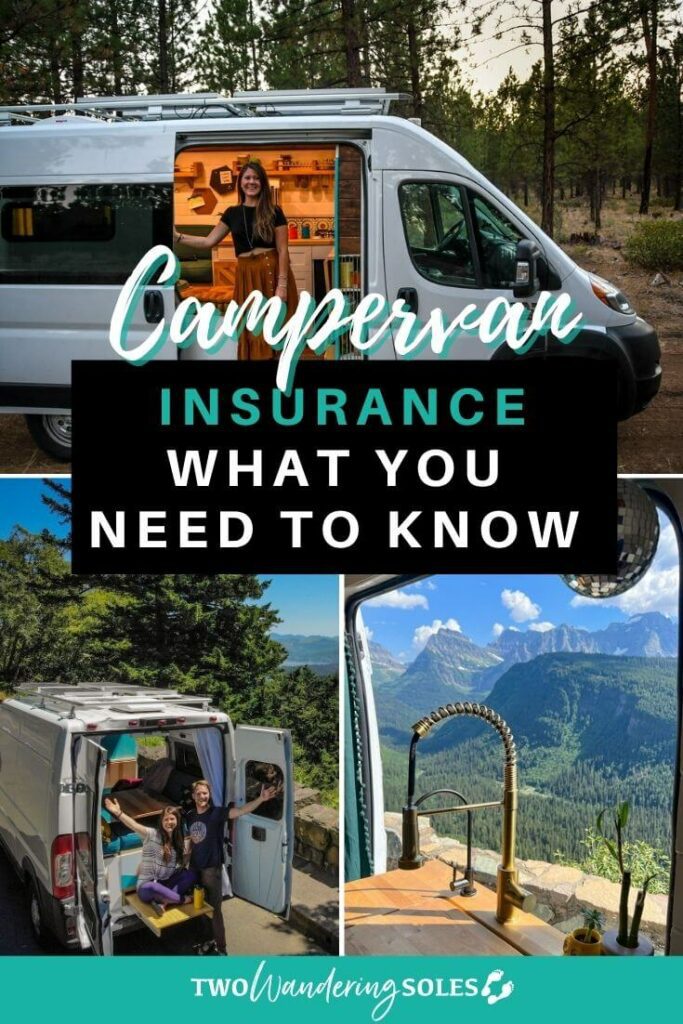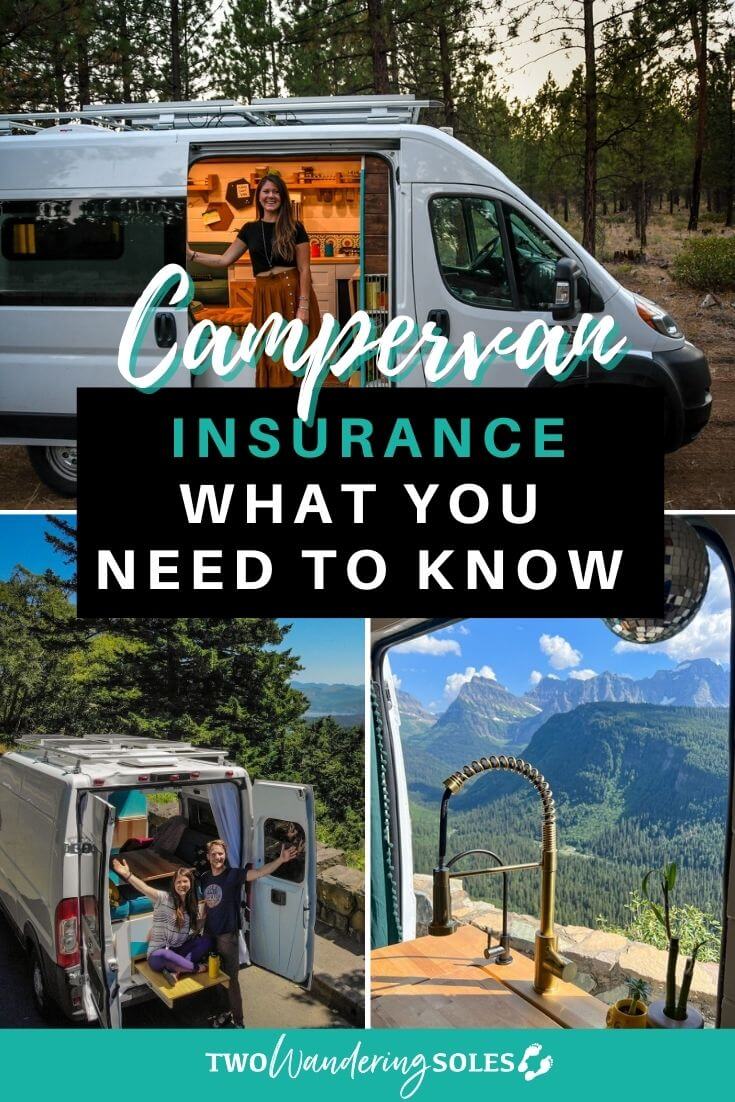 We want to hear from you!
Are you looking to get campervan insurance? Are you getting confused by all the different types of coverage? Have you tried Roamly Campervan Insurance? Post your questions or comment below and we'll do our best to get back to you!