Spanning more than 1,000 miles from north to south, the climate and weather of Vietnam can vary drastically depending on when and where you're traveling. We're going to walk you through the best times to visit Vietnam, and which times of year to avoid (if possible!).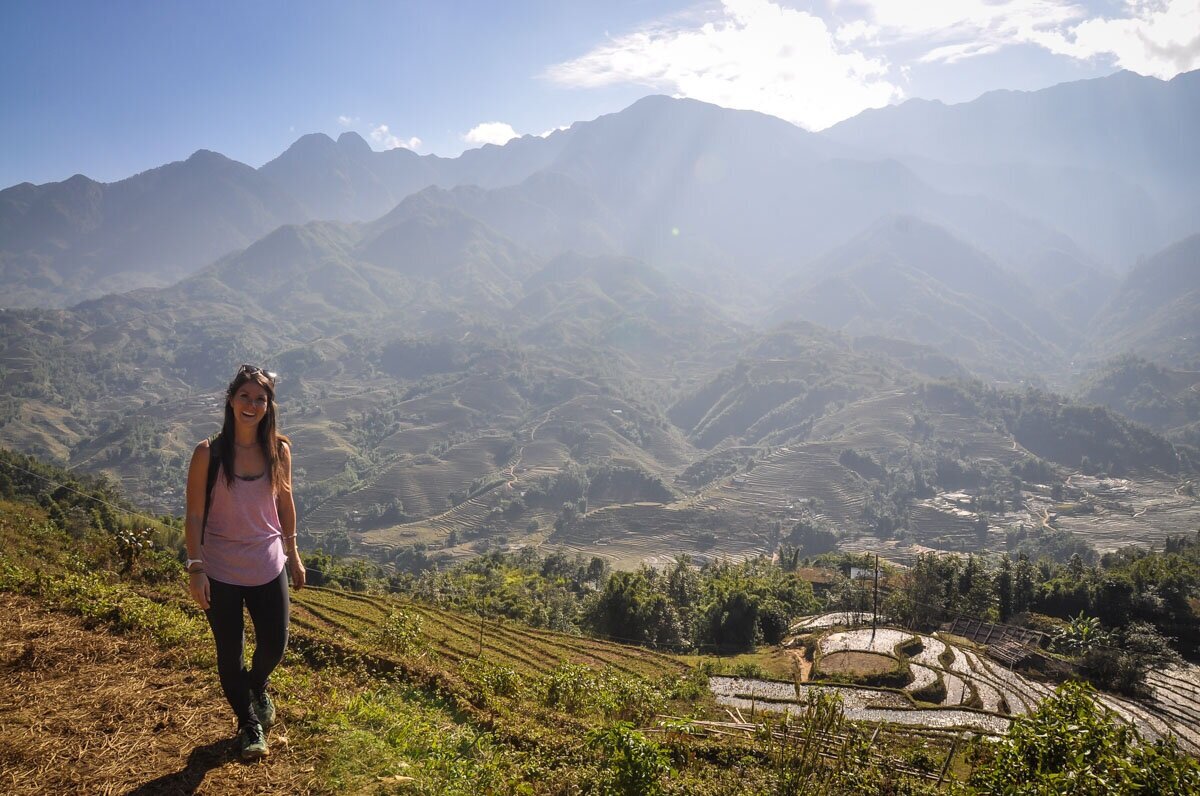 Planning a trip to Vietnam can be downright overwhelming. There are just so many places to visit (and things to eat!). When you start to factor in the best time of year to visit, it can make your head spin.
We know the feeling.
Here's why it can be so complicated: Vietnam is a long and narrow country, spanning 1,025 miles (1,650 km) north to south. That's roughly the same distance from Vancouver to San Fransisco, and means that the climate and weather varies drastically from north to south.
If you're trying to figure out the best time to visit Vietnam, you'll find it can be a little tricky to find a definitive answer especially if you plan to visit both the north and south of the country.
So this begs the question…
When is the best time to visit Vietnam?
In general, visiting during March – April gives you the best chance at dry weather throughout the country and temperatures won't be quite as hot as they tend to get during the summer months (which is also peak dry season).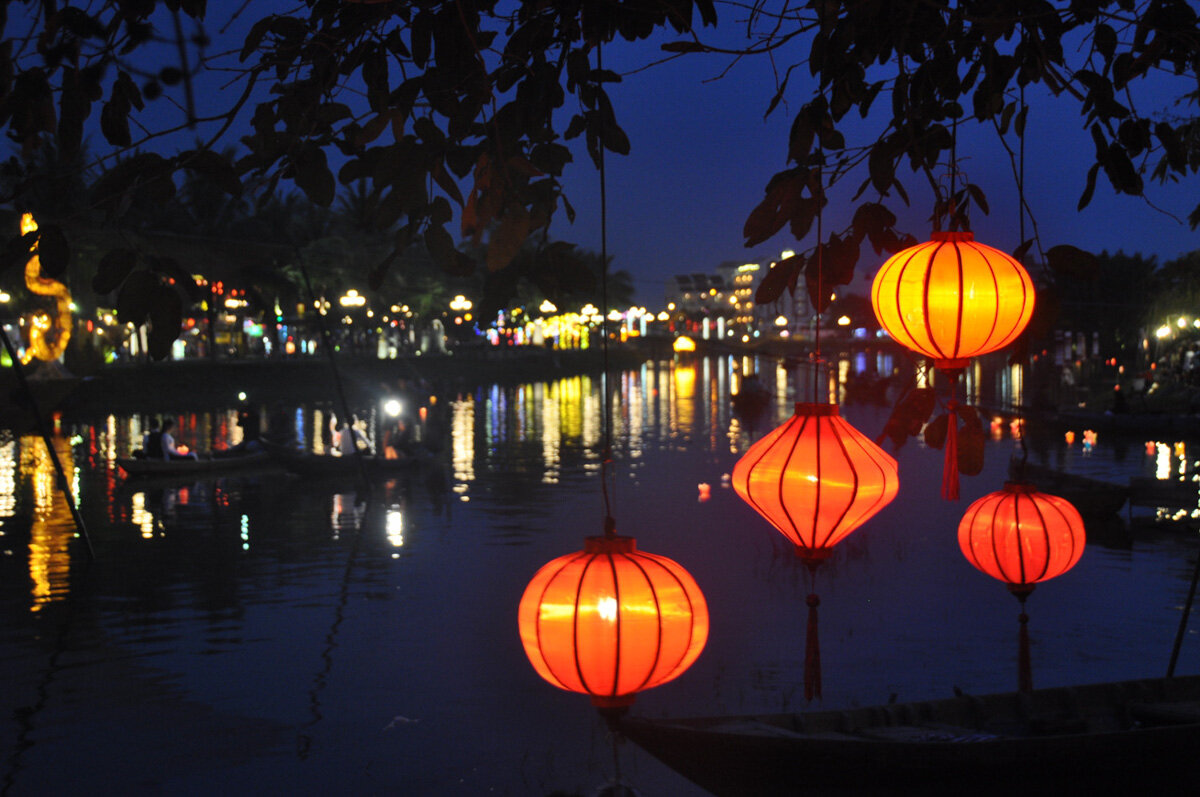 Of course, if you've read any of our other "Best Time to Visit" articles, you probably already know that this answer is a bit more complicated than that. As with most destinations, there are pros and cons to visiting during any season.
The best time to visit northern Vietnam is going to be different than the best time to visit the southern part of the country.
In northern cities like Hanoi and the mountainous area around Sapa, you'll find the temperatures can get very cool, whereas Saigon (HCMC) and the Mekong Delta in the south tend to pretty much always be hot and can get quite humid.
But don't worry, we're going to go over exactly what to expect so you can plan your Vietnam trip based on your personal preferences.
Best time to visit Vietnam guide
Overall BEST time to visit Vietnam
Want a quick recommendation? Jump down to see our personal advice for the best time to visit Vietnam. Plus, we'll share what times of year we'd avoid visiting!
Be sure to download our complete packing list for Southeast Asia! It's packed with good suggestions and insider tips to help plan your Mexico vacation. And it's completely FREE, so why not!?

---
Our experience in Vietnam
We visited Vietnam in December – January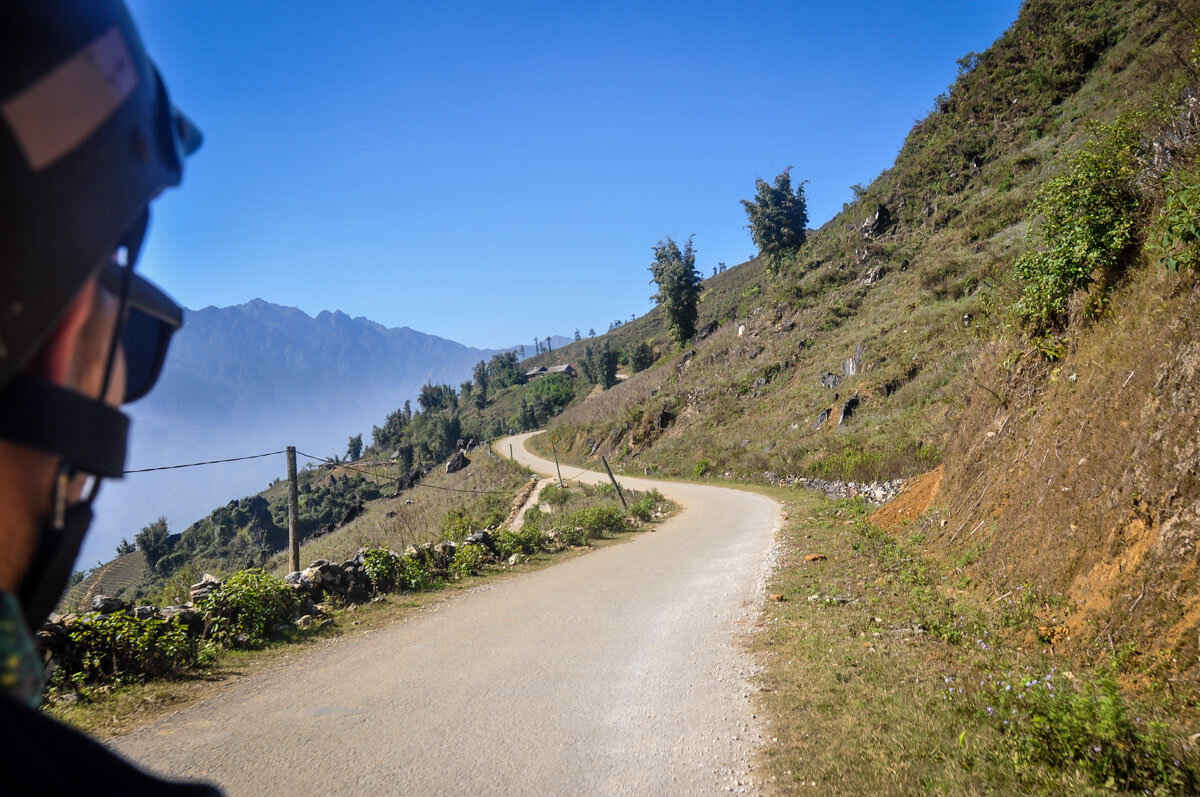 When: December – January (2016)
Our experience:
We traveled from north to south and were surprised by how chilly it was in the north of the country in December.
We had a lot of overcast days in Sapa, Hanoi, and Halong Bay.
The middle of the country (around Hoi An) was sunnier with warmer weather.
Story time…
We spent about 6 weeks in Vietnam during December and January. Honestly, the weather in the north of the country wasn't ideal — temperatures were cool (we wore light jackets on many days). But hey, we're from Minnesota where it gets incredibly cold, so the temperatures weren't what bothered us.
The main issue was that there were many overcast days, especially in the mountains, so spots like Sapa were shrouded in clouds for much of our stay. We had a lot of flexibility in our travel plans, so we were able to stay a few extra days until we got nice weather. (We lucked out!) And our time in Halong Bay was less of a tropical destination and more of a cloudy (yet incredibly fun!) cruise.
When we got to central and southern Vietnam, however, the weather was beautiful. Clear skies and warmer temperatures, but not too humid.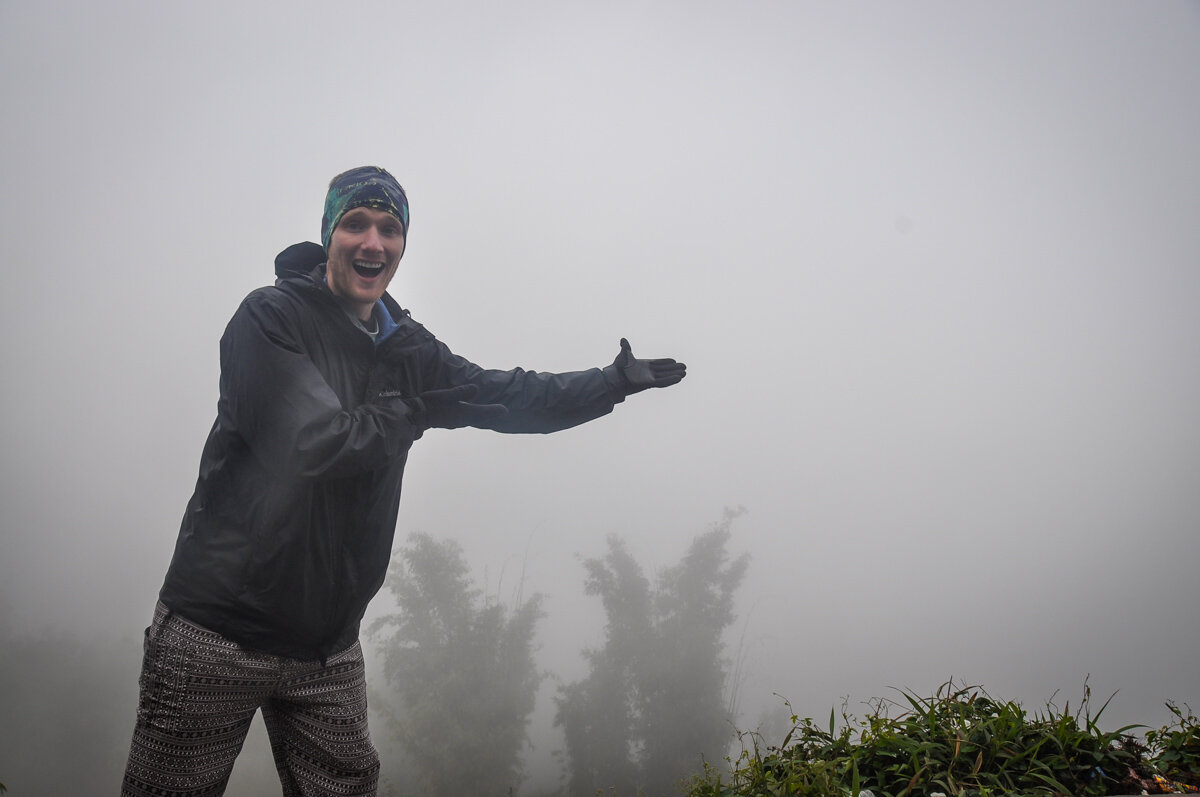 Overall, we had a fantastic trip, and since we were able to extend our stay in a few places where we had less than ideal weather, it wasn't too big of a problem for us. However, if your travel plans have less flexibility, you might want to make sure you're visiting Vietnam during a time of year where the weather tends to be more ideal.
Would we recommend visiting Vietnam in December – January?
Mostly, yes. The weather in the far north wasn't ideal and Halong Bay wasn't nearly as "tropical" as we were expecting at that time of the year. However, I'd take cooler weather over hot and humid!
From the middle of the country to the south, the weather was much better during that time of the year.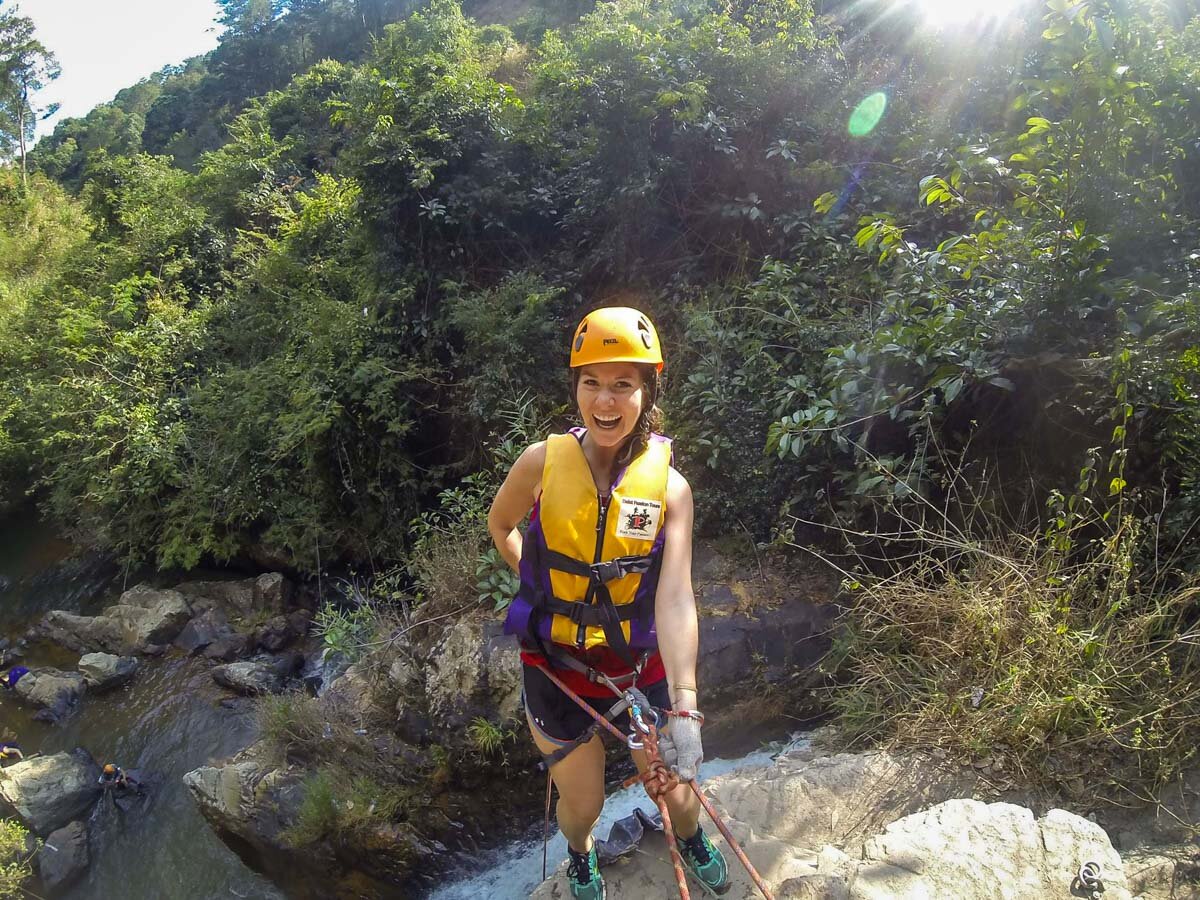 But don't think we're just gonna leave you hanging there!
Whether you're wondering what time of year is best to plan your trip to Vietnam, or you have your dates set and are wondering what regions will have the best weather, we've got you covered.
We've organized Vietnam's seasons by region, and listed some of the best things to do during each season all over the country. We hope reading through these suggestions will help you decide the best time to visit Vietnam for YOU.
Answer the following questions to get started:
What region of the country do you plan to visit?
Do you mind a bit of rain?
Are you easily bothered by crowds?
Are you negatively affected by high humidity? (I certainly am!)
Do you prefer to spend your time outdoors hiking/trekking?
Are you planning to hit the beach and soak in the rays?
Thinking about your answers to these questions is going to help you start to determine when to visit Vietnam.
Psst! Planning a trip to Vietnam? You'll want to check out this rundown of the best Vietnamese street food to try before you get there!
---
Vietnam geography overview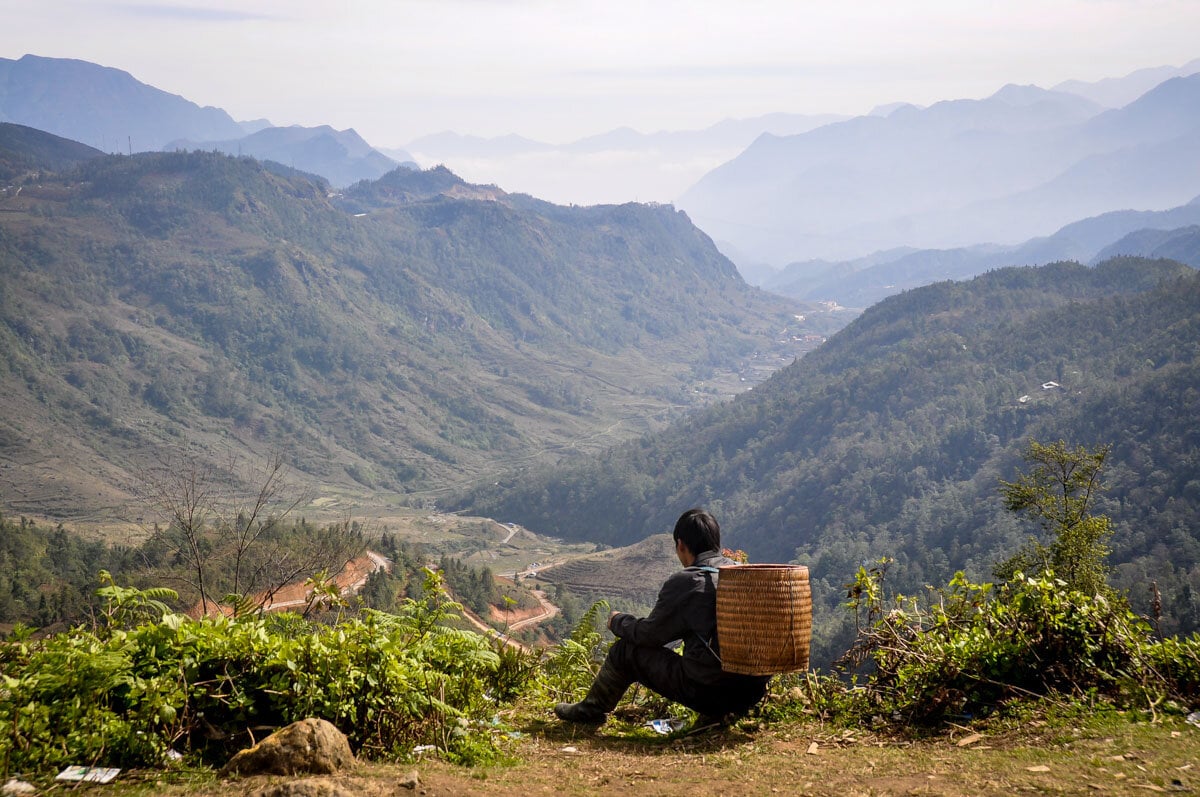 Alright, let's get technical for a moment… This "S" shaped country occupies the majority of the eastern coast on the Indochina peninsula. The north-to-south distance of Vietnam is about 1,025 miles (1,650 km), with more than 2,000 miles of coastline (including islands). Level land covers no more than 20% of the country. You know what that means… MOUNTAINS!
The country can be divided into 3 regions: the highlands and the Red River Delta in the north, the Giai Truong Son (Central mountains) and coastal lowlands in the central region, and the Mekong River Delta in the south. The central highlands plateau spans from the south to the central part of the country as well.
Weather in Vietnam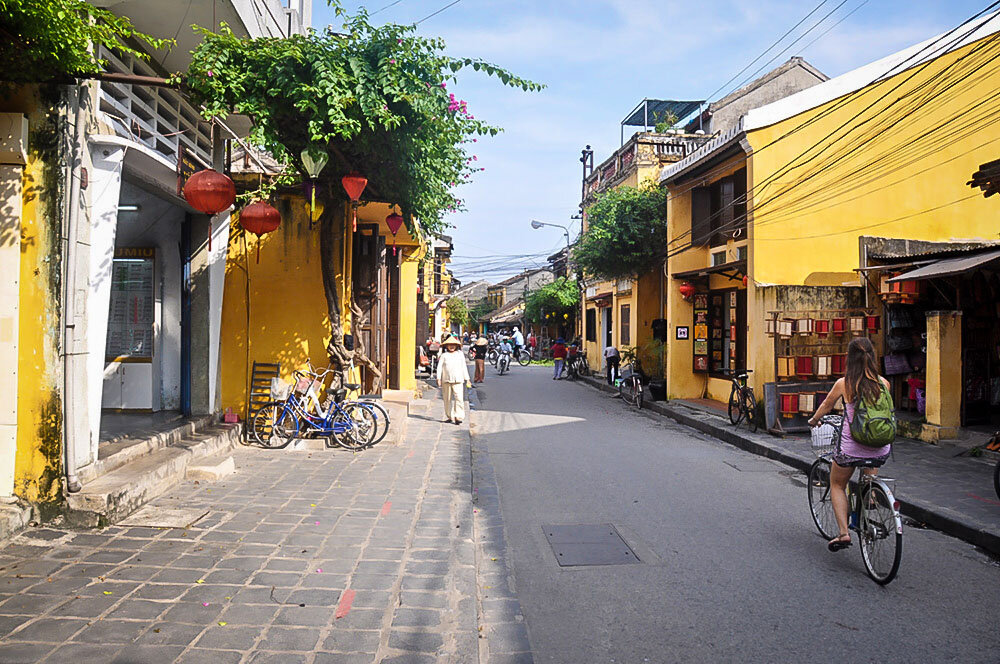 Vietnam has a tropical monsoon climate, with high humidity throughout the year.However, because of differences in latitude and the variety of topography, there are actually 3 different major weather systems affecting the country. The climate tends to vary considerably from region to region.
Below you'll find a break down of the wet & dry season months in each region:
Northern Vietnam
November – April: Dry season; cooler temperatures and sunny skies
May – October: Rainy season; hot, humid & high rainfall
Central Vietnam
January – August: Dry season; very hot
September – November: Rainy season; daily showers
Southern Vietnam
November – April: Dry season; sunny skies and very hot
May – October: Rainy season; heaviest rainfall between June – August
---
Seasons in Vietnam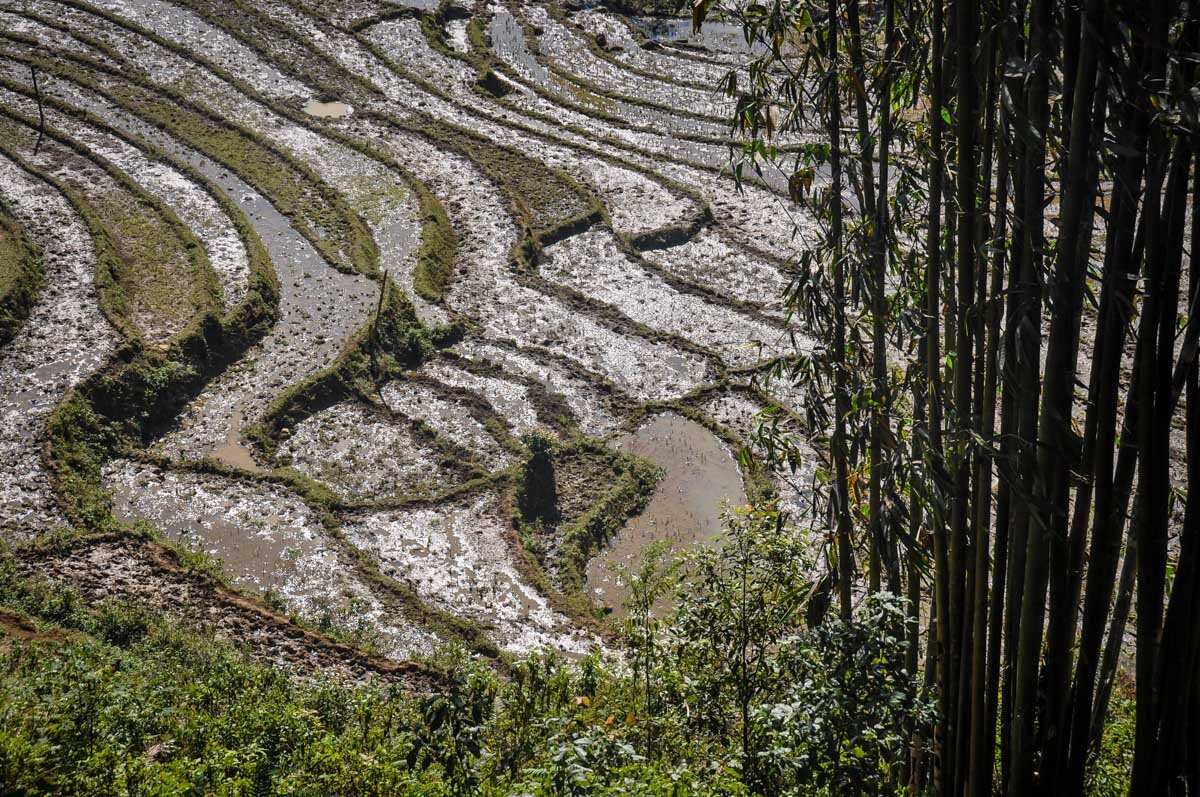 The country of Vietnam spans a very long distance from north to south. As you can imagine, the weather and climate in the north of the county varies significantly from the south.
For example, when it is winter in the northern hemisphere, cities in northern Vietnam like Hanoi and Sapa can get very cold. But during that same time, the southern part of the country will stay rather warm and not feel at all "winter-like".
Winter in Vietnam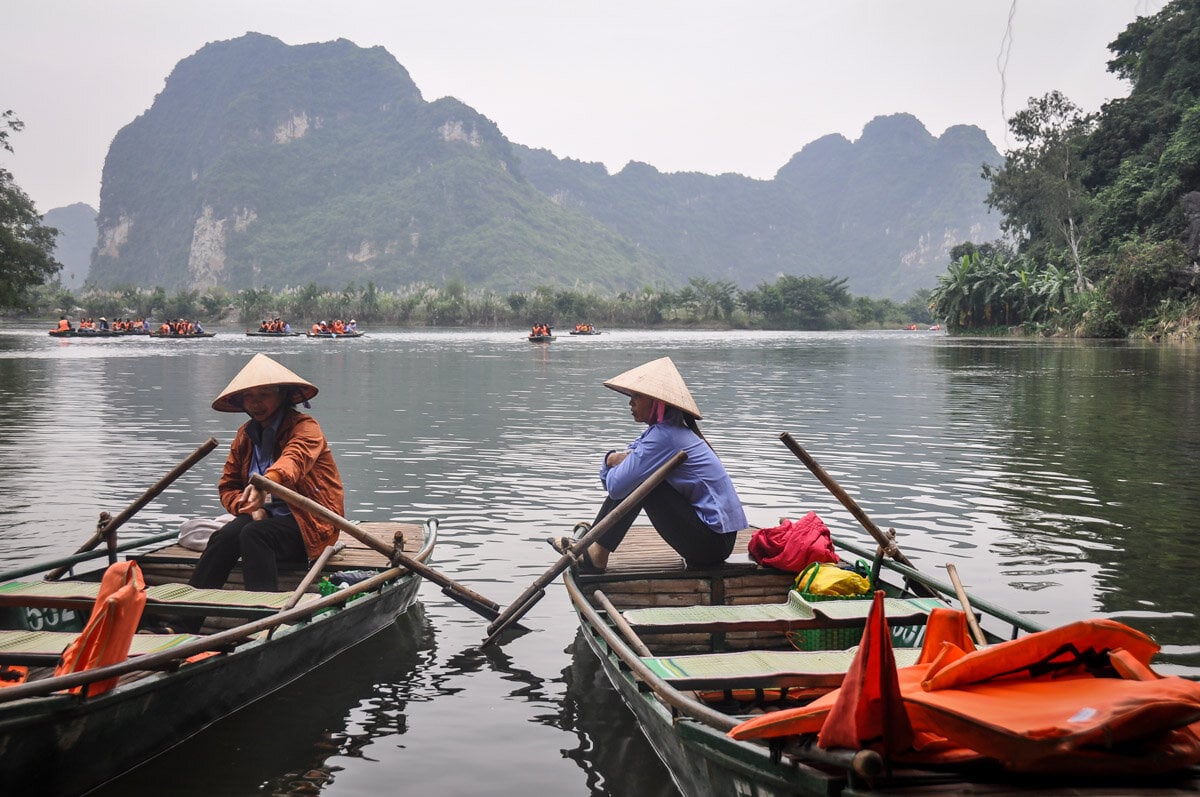 December: Most of Vietnam is dry this month, with exception of central Vietnam, with is just emerging from it's rainy season. You'll find comfortable temperatures in Ho Chi Minh and the southern beaches are particularly wonderful this time of year. The mountains in the north can get a bit chilly.
January: You'll find cold winter weather in the far north during January with a misty rain all month, although Hanoi has comfortable temperatures. The south is in it's peak of dry season and the central coast is emerging from it's rainy season while places like Da Nang and Nha Trang being to see sunny skies once more.
Best places to visit during winter in Vietnam
Southern coast/beaches (particularly Mui Ne and Phu Quoc island)
Ho Chi Minh
Best things to do in Vietnam during wintertime
Head to the beach in the south
Water sports
Scuba diving, particularly around Phu Quoc island
Spring in Vietnam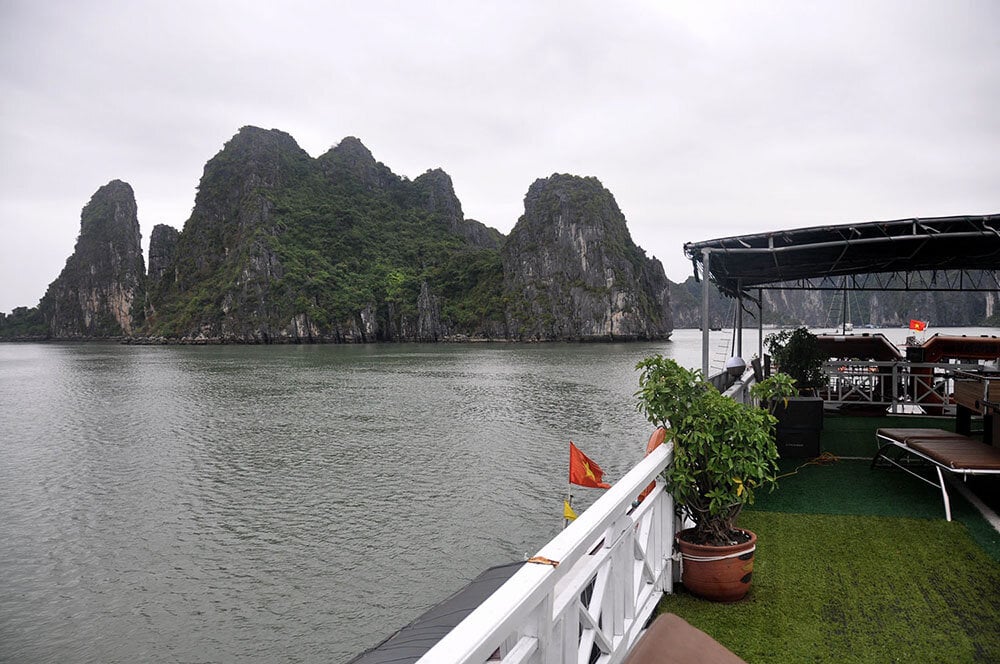 February: You'll find the most optimal weather conditionals throughout the country in February. The south & central coasts are warm and dry. Though you may still get a touch of rain between Hoi An and Da Nang. Clear, warm days in the north make for good hiking weather. Let, the Vietnamese (Lunar) New Year and biggest festival of the year usually falls in February.
March: Perhaps the best month to see the whole country is during March. The skies over Halong Bay clear up and the central highlands are warm and dry along with the central and south coasts.
April: Temperatures are beginning to rise in the north, but spring flowers are in bloom. The central coast will have clear skies and warm days, perfect for beach weather, and the central highlands as well. There is a small chance of rain in southern Vietnam our April.
May: The south is moving into monsoon season with daily afternoon downpours, while the north is getting very hot. You may run into some rain in the north, but you'll still see mostly clear skies. The central coast has the best weather in May with warm temperatures and sunny skies.
Best places to visit during the spring in Vietnam
Best things to do in Vietnam during springtime
Hiking/trekking in the north & central highlands
Celebrate Tet (the Lunar New Year and biggest festival in Vietnam). Most of the country shuts down during this period while Vietnamese take their holidays (and accommodation is hard to come by).
Take an overnight junk boat cruise on Halong bay
Visit Phong Nha Caves in Phong Nha-ke Bang National Park
Hit up the south & central coast beaches
Summer in Vietnam
June: The south is in the middle of wet season and floods are increasingly common. Rain is increasing in the central highlands as well. The north is beginning to get wet and trekking can become challenging, although Hanoi and Mai Chau Valley are still mostly dry during June. Central Vietnam still sees pretty decent weather.
July: Brings with it heavy rain fall in both the north and south of the country. Flooding and washed out roads makes transportation a bit more of a challenge, even in major cities like Hanoi and Ho Chi Minh. The north and central coast is hot this month. Rain in the central highlands means it's not a good month for trekking.
August: August means peak rainfall in the north and central highlands, so it's definitely not a good time for hiking and trekking in Vietnam. You'll see lots of rainfall at Halong Bay as well. Central Vietnam is still pretty clear, but that is coming to an end as rainy season is just around the corner.
Best places to visit during the summer in Vietnam
Best things to do in Vietnam during summer
Fall in Vietnam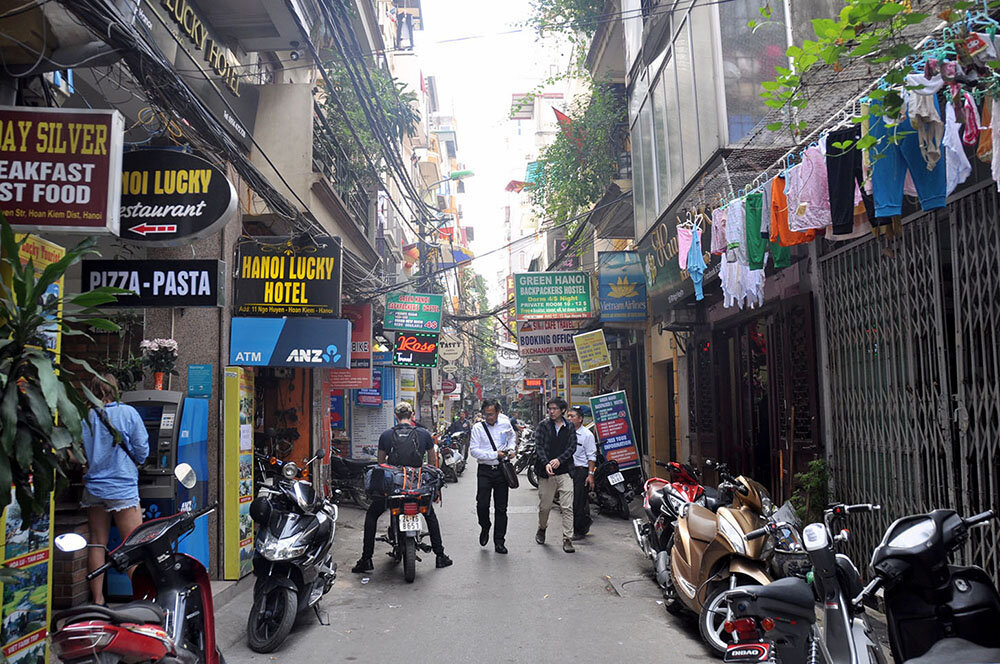 September: Temperatures are still high but rain is clearing up in the north and south of the country. Just in time for central Vietnam to begin it's rainy season.
October: October is the best month for trekking in Vietnam. You'll see ideal conditions in Sa Pa and the Dong Van Karst Plateau Geopark in Ha Giang province. Meanwhile, rain is dumping in central Vietnam and beach days are a thing of the past.
November: The north will have favorable weather conditions this month, while the south is seeing some balmy temperatures. It is still wet season in central Vietnam, and rip tides can get dangerously strong between Da Nang and Hoi An due to the northeasterly winter monsoon.
Best places to visit during autumn in Vietnam
Sa Pa and the Dong Van Karst Plateau Geopark in Ha Giang province
Mai Chau Valley (especially during harvest season in October)
The North & South of the country
Best things to do in Vietnam during autumn
Hiking/trekking in the North
Hit up beaches in the South
Visit the floating markets in the Mekong Delta
Take a junk boat cruise on Halong bay (best time in November)
Best time to visit Vietnam in our opinion…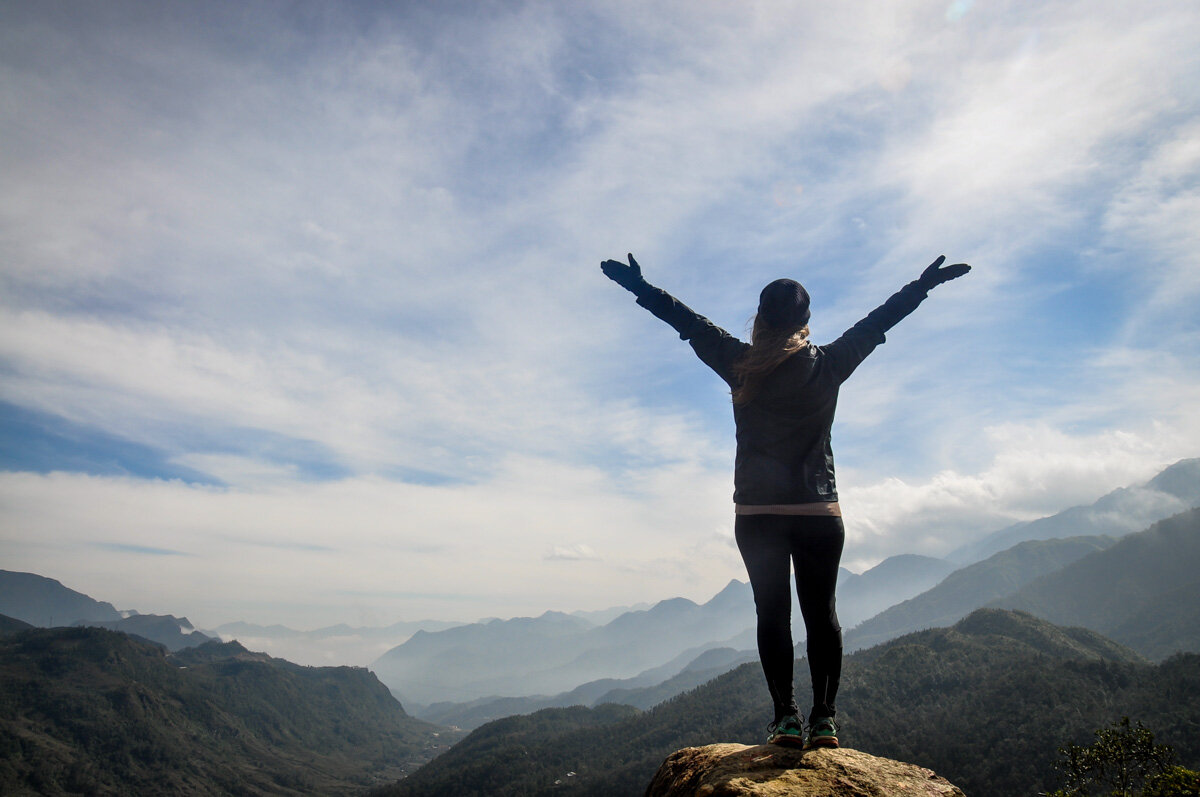 If you are looking to get the most out of your time in Vietnam and explore more than one region of the country, it's a good idea to have the seasons in mind when planning your Vietnam itinerary and activities you'd like to experience during your trip.
Visiting during the springtime, February – April, will give you the most flexibility in your itinerary in terms of enjoying the best weather all around.
When to avoid visiting Vietnam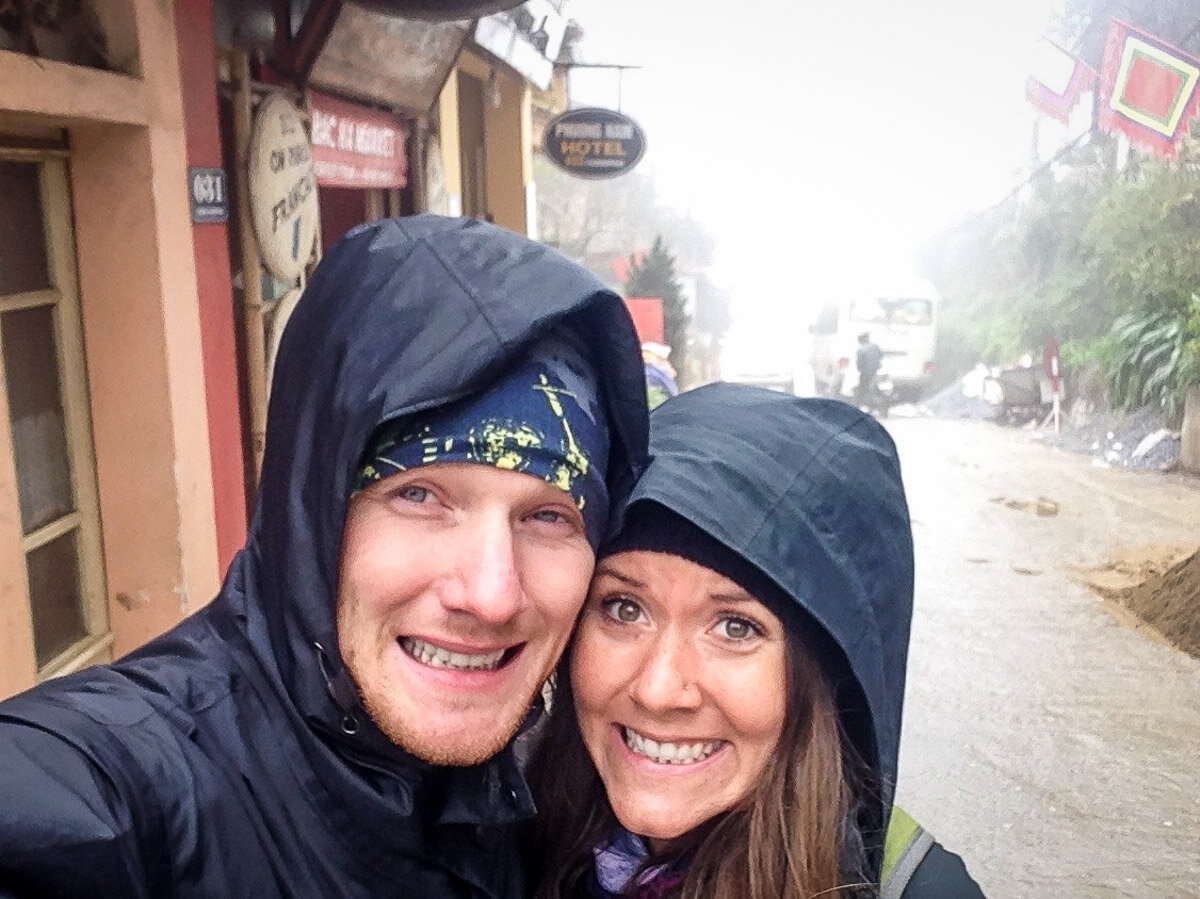 Halong Bay: Avoid visiting during rainy season (May – October) in the north, and in January due to low visibility and cloud cover.

Personal note: This was the only time that worked for us to visit Halong Bay. We actually rang in the New Year on a private island. While the weather wasn't tropical like most of the pictures we had seen, we still had a fantastic experience meeting new friends (that we still keep in touch with!), seeing beautiful sights and learning more about Vietnamese culture. But if you think cooler and possibly overcast weather will ruin your time, opt for a different time of year.

Hoi An: Avoid visiting in October due to heavy rainfall and possible flooding.
Da Nang – Hoi An: Avoid swimming at the beaches in this central region during November as the rip tides can be particularly dangerous this month.
Hanoi: Avoid visiting in July as heavy rainfall causes washed out roads and potential flooding.
If planning to do some hiking or trekking: avoid visiting Vietnam during August as it will be the peak of rainy season in all the highlands.
Summer: Unless sunning yourself on the central coast beaches is the only thing on your Vietnam itinerary, we'd suggest avoiding visiting the country during the summer months of June – August as you'll have a much harder time with the weather.
What to pack for your trip to Vietnam
We know it can be overwhelming packing for a trip to a new destination. That's why we spent hours creating this super helpful PDF just for you.
In this free SE Asia packing list PDF download, we've provided packing checklists for everything from clothing and toiletries (for both women and men!) to what shoes to pack and extra medicines you may want to have on-hand just in case.
Plus, we're sharing tons of packing hacks and tips for traveling in SE Asia that you won't find anywhere else!

---
Are you planning a trip to Vietnam?
We have TONS of resources on travel in Vietnam and destinations throughout the country. Check out our Ultimate Vietnam Travel Guide for all the answers to your most burning questions, or read some of our favorite articles below.
Save this article on Pinterest for later!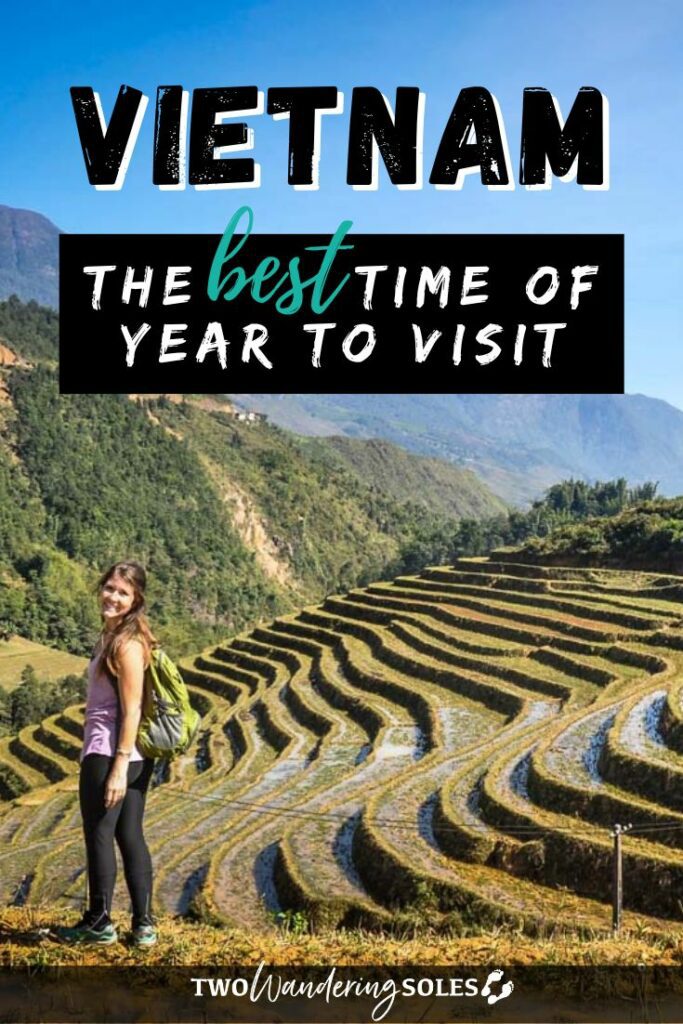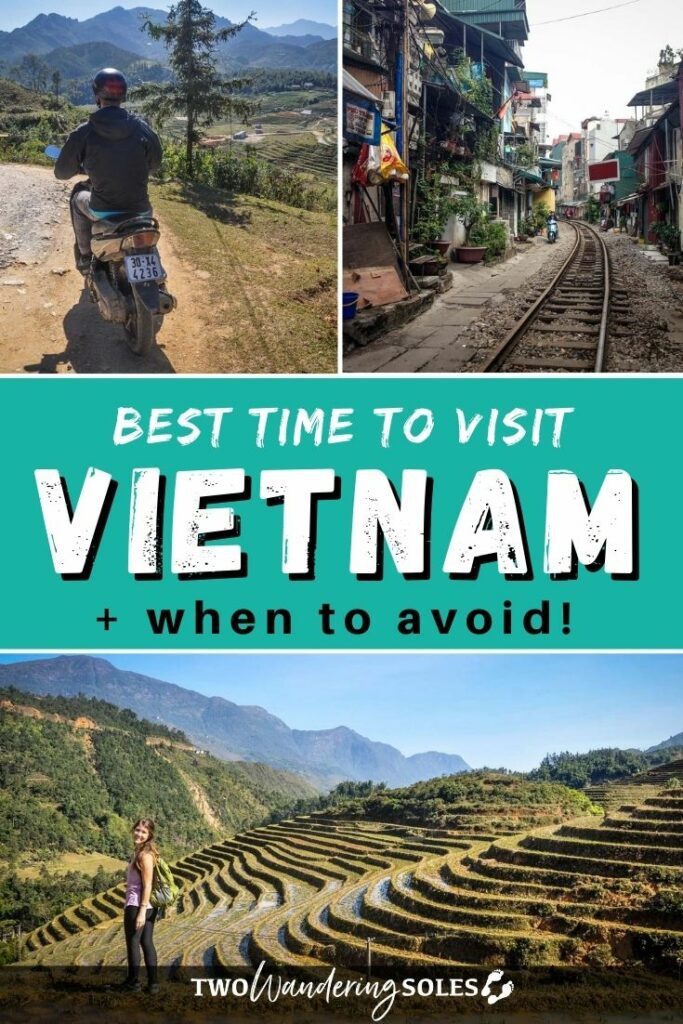 We want to hear from you…
Have you ever been to Vietnam? What time of year did you go and what was your experience there like? Comment below and let us know!