During our three months traveling through South America, we stayed in many beds… thirty four, to be exact. We stayed in hostels, hotels, tents, bungalows, and even on a farm. We put together a list of seven of our favorite places (and one terrible hotel that should be avoided at all costs).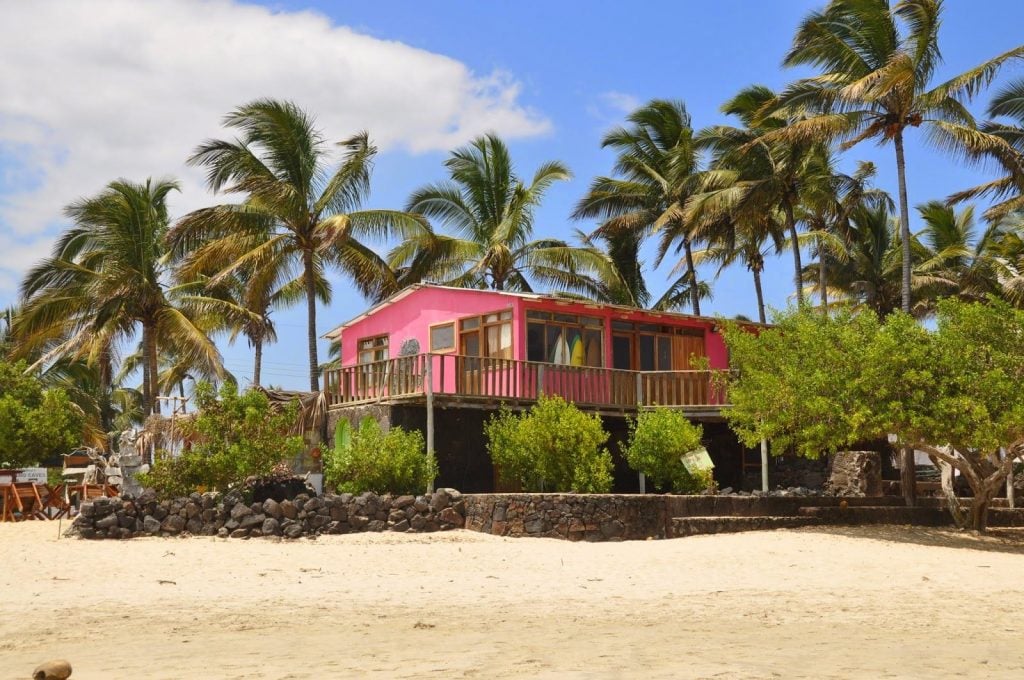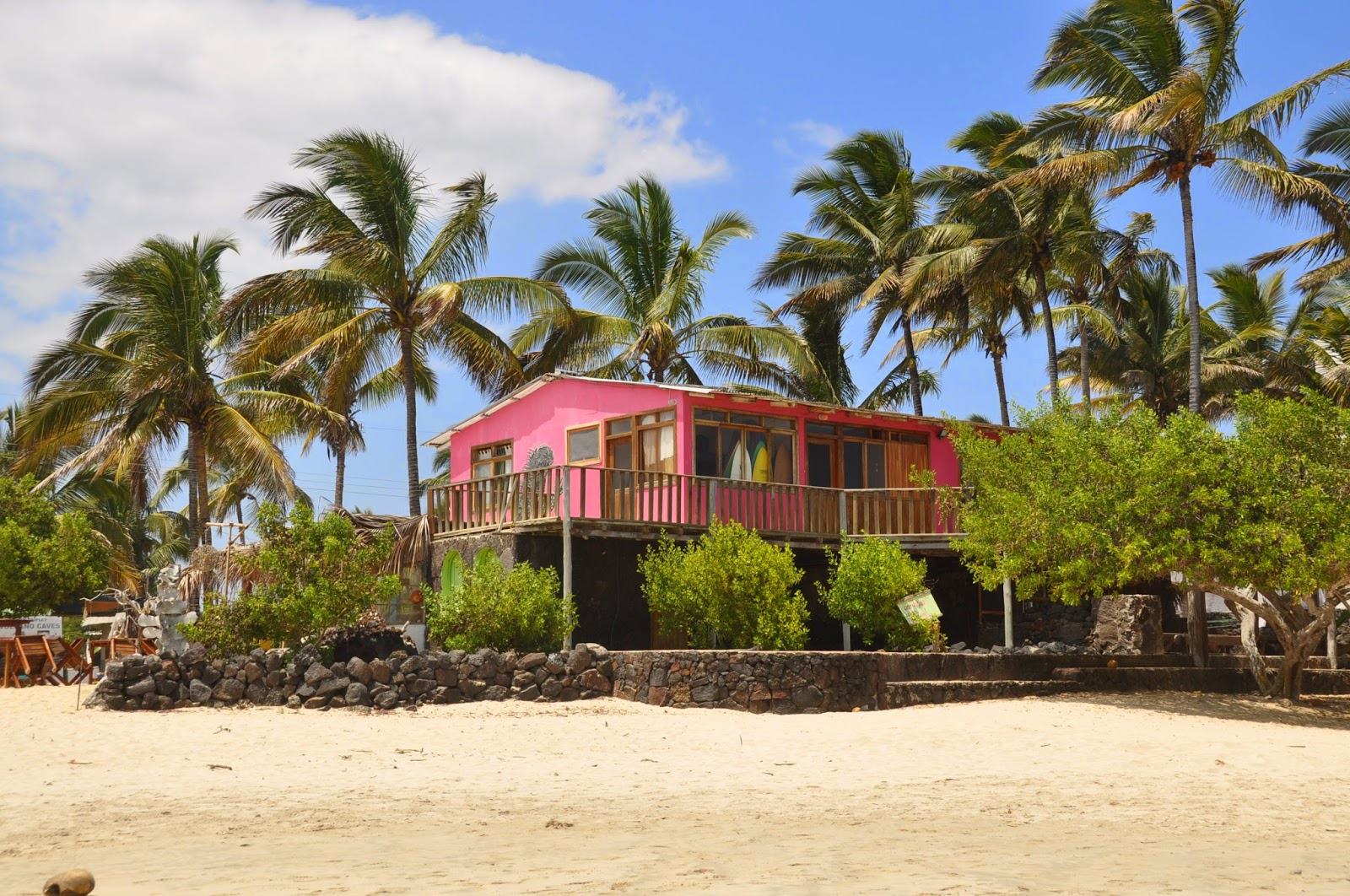 During our three months traveling through South America, we stayed in many beds… thirty four, to be exact. We stayed in hostels, hotels, tents, bungalows, and even on a farm. We put together a list of seven of our favorite places (and one terrible hotel that should be avoided at all costs).
1. Best Owner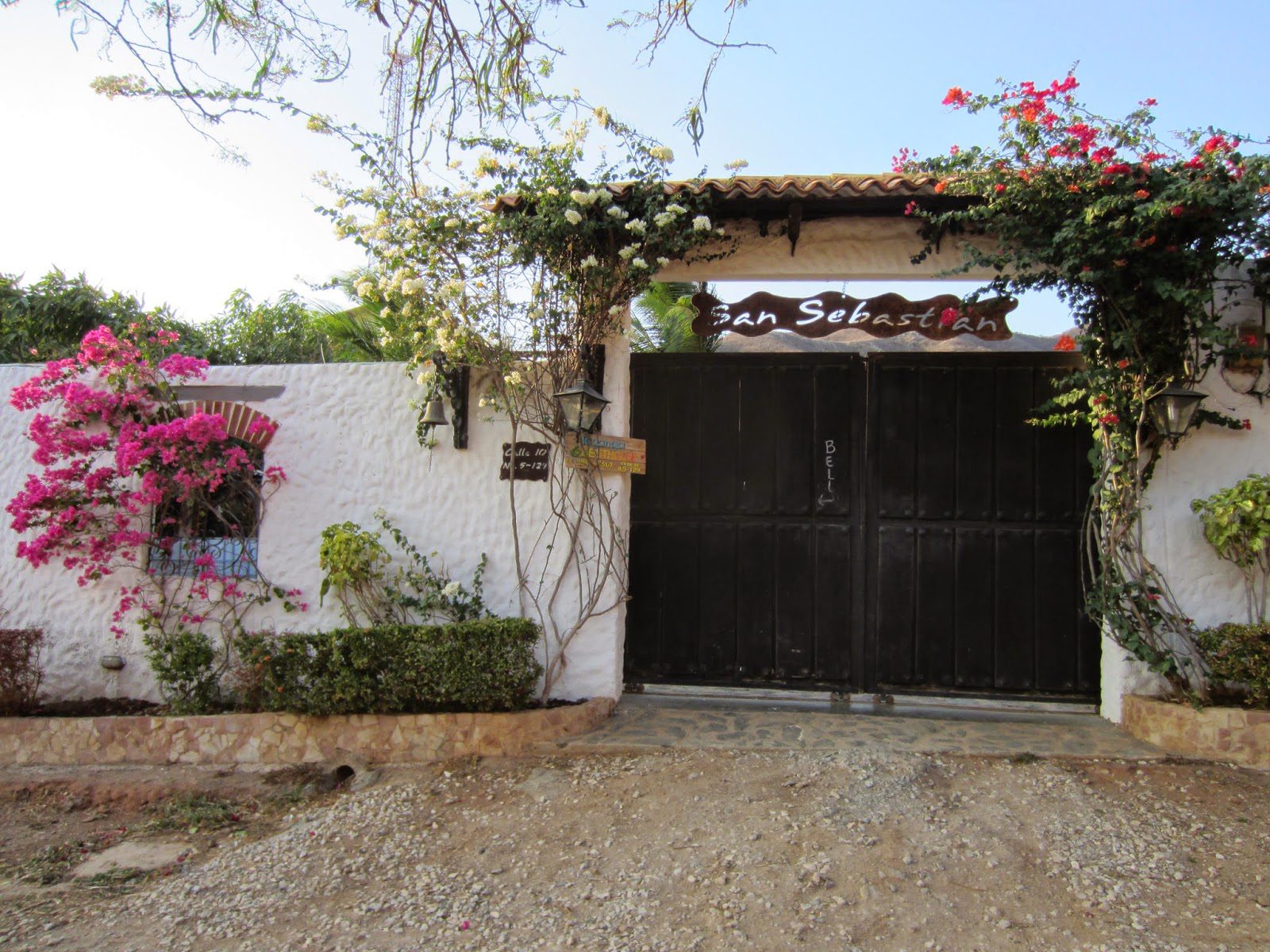 Taganga Guesthouse: Taganga, Colombia (Trip Advisor Reviews)
Though our stay here was at the very beginning of our three months, Taganga Guesthouse stands out as one of the most memorable on our entire trip.
To start with, the owner, Victor, is incredible and takes a genuine interest in all his guests. One night, he stayed up with us and we exchanged stories over glasses of wine. Due to violence and turmoil, Victor left his home country of Venezuela and moved to neighboring Colombia where he has created a charming little hideaway.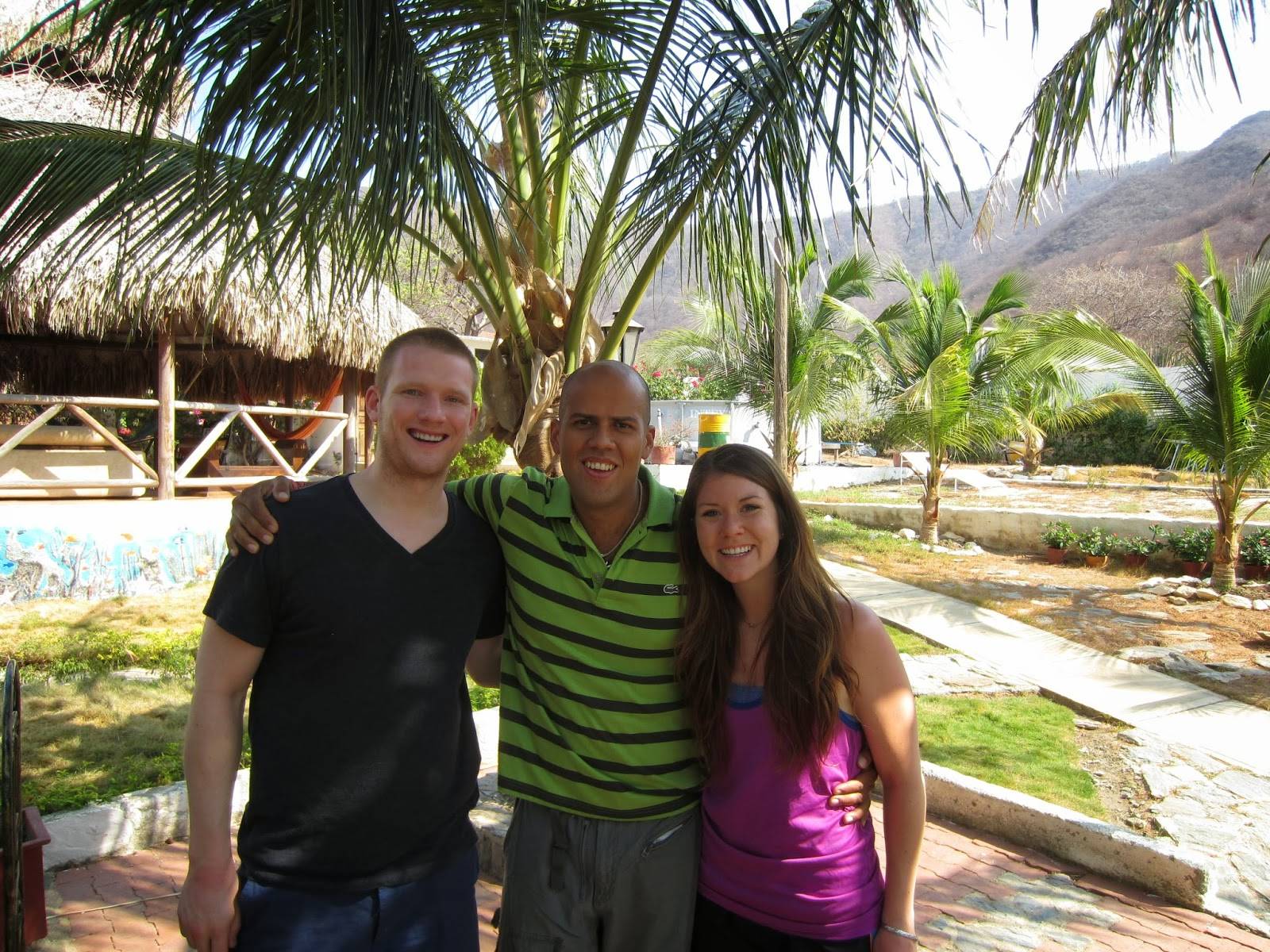 Other Perks:
The rooms are clean, comfortable and reasonably priced. With a beautiful common area with hammocks and cold beer in the fridge, what more could you ask for?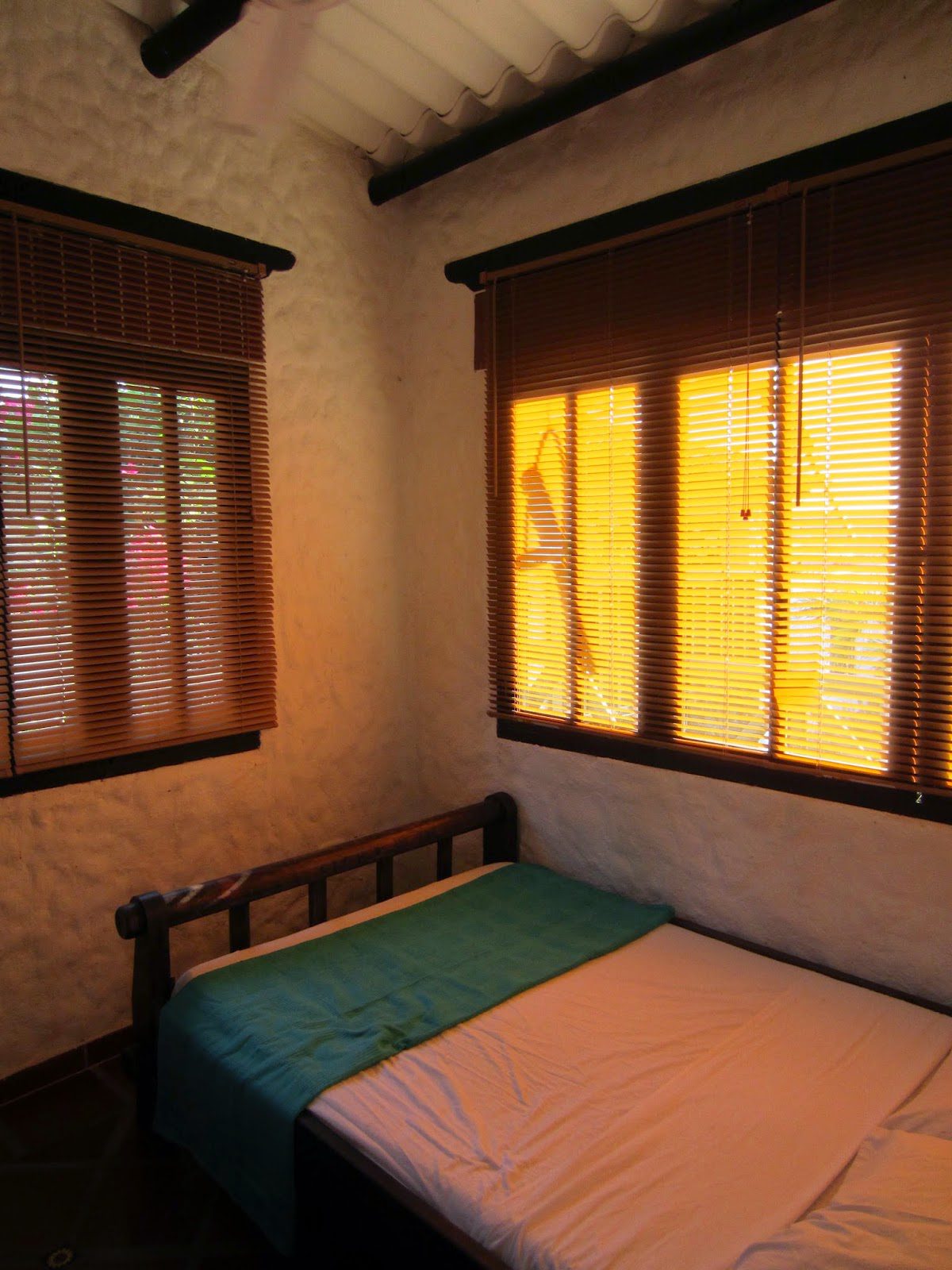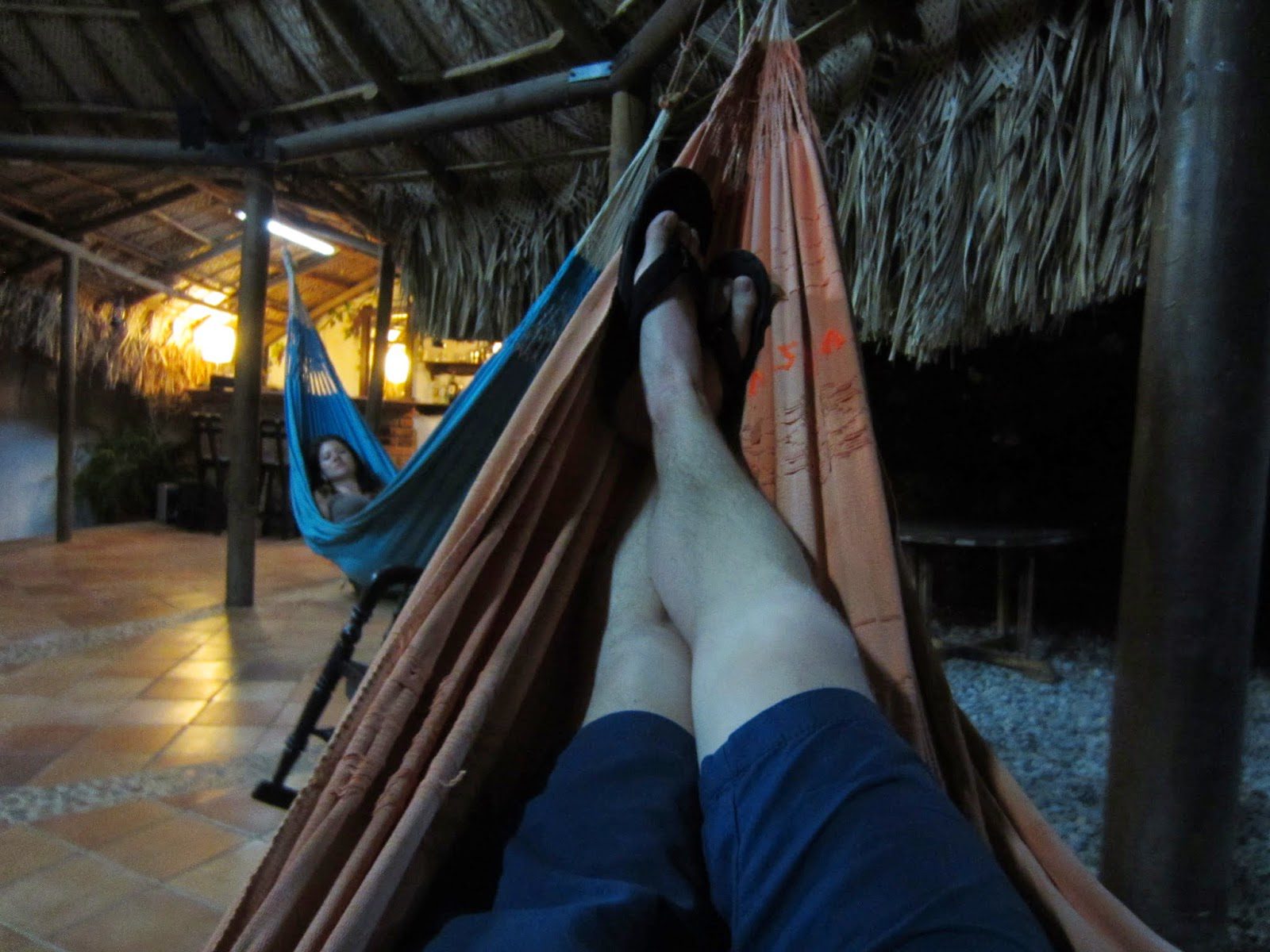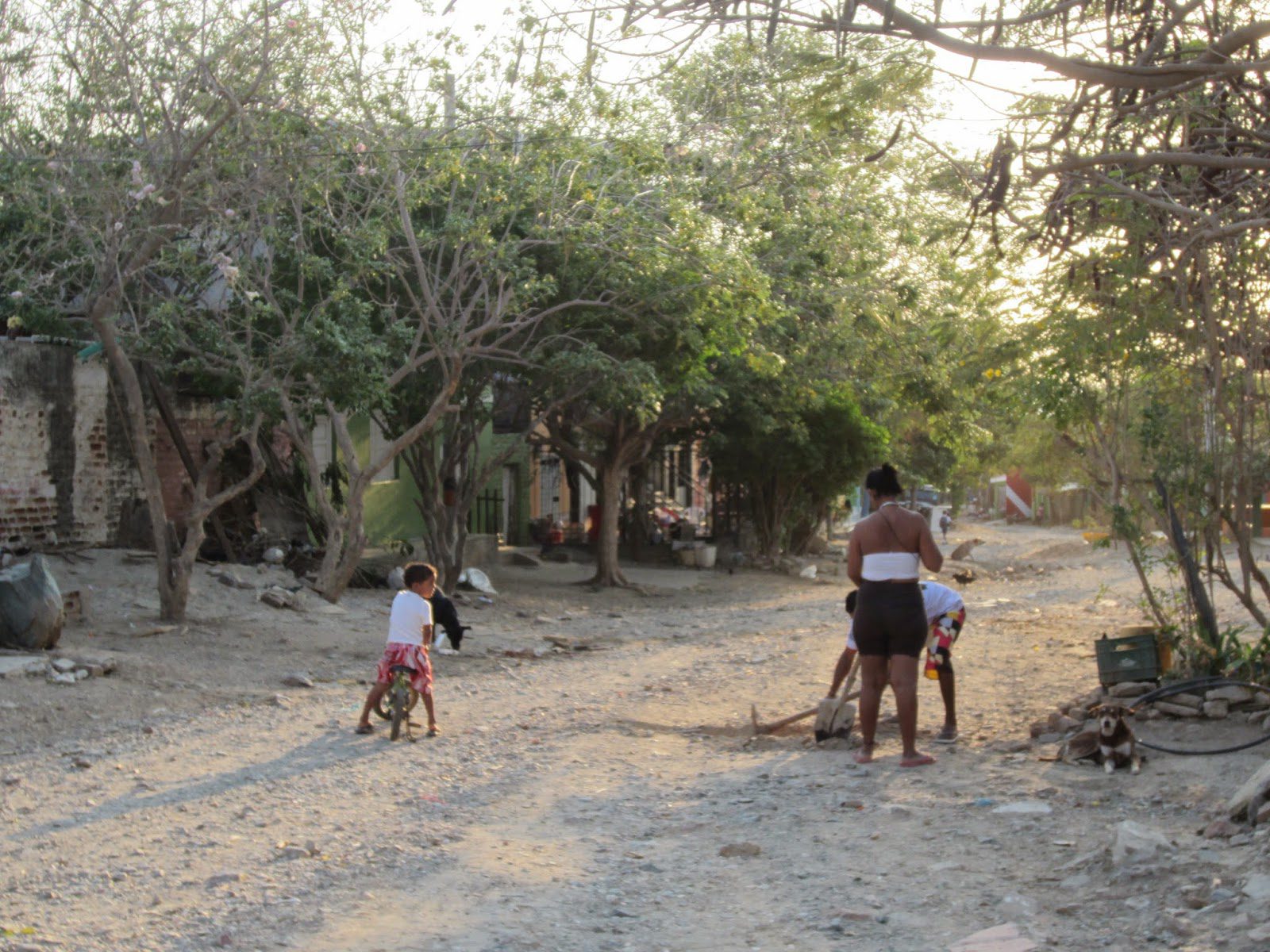 Cons:
The guesthouse is a bit far from the beach – about a 15 minute walk along dirt roads. I actually thought the walk itself is fascinating because you are able to see how the locals live and glimpse a part of the small town that most tourists miss. Victor even drove us downtown one night so we wouldn't have to walk.
Plus, after hearing the constant nnnnce, nnnnce of the bass on the main drag from 8 in the morning to well past 4 a.m., I was glad we were staying far out of ear's reach.
Tip: Give Victor's dog, Slinky, a pat for me 🙂
Read about our time scuba diving and relaxing in Taganga, Colombia here.
2. Most Comfortable Beds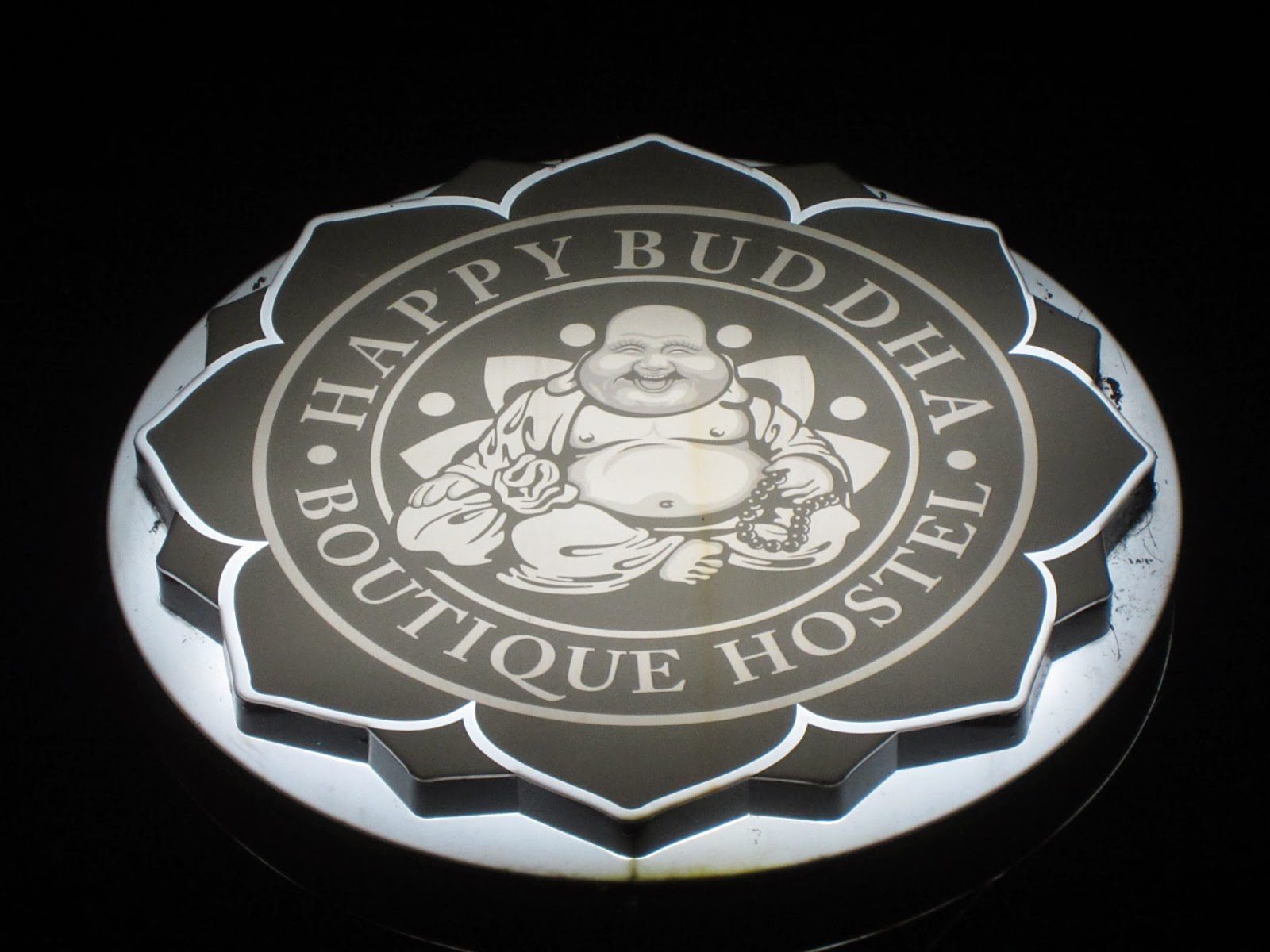 Happy Buddha Boutique Hostel: Medellin, Colombia
We were pleasantly surprised by the city of Medellin, and I can say the same about Buddha Hostel. It is beautifully designed, and the beds were by far the most comfortable during our whole three months. Of the 34 beds we slept in, these were the best.
Well done, Buddha Hostel. Well done.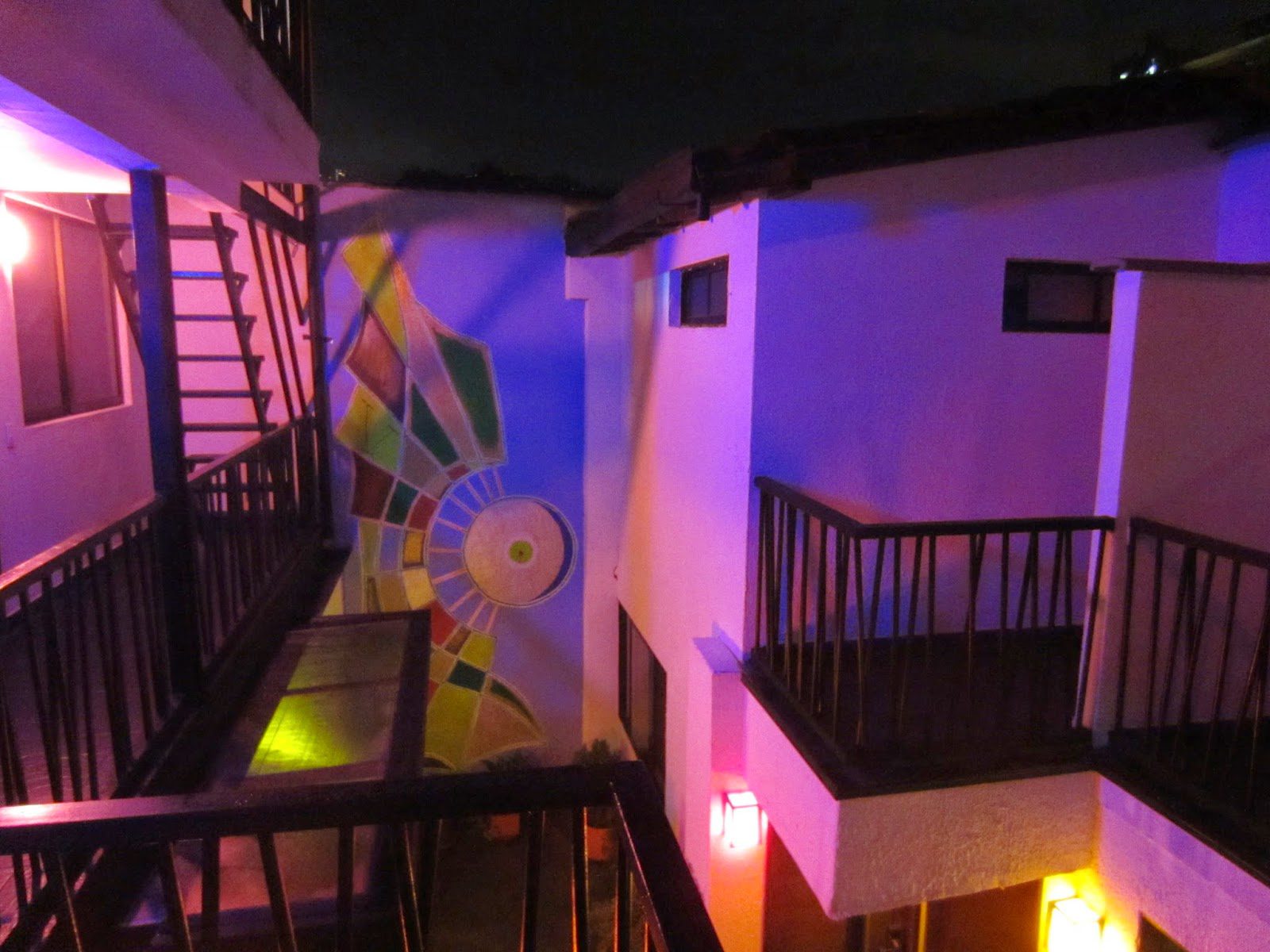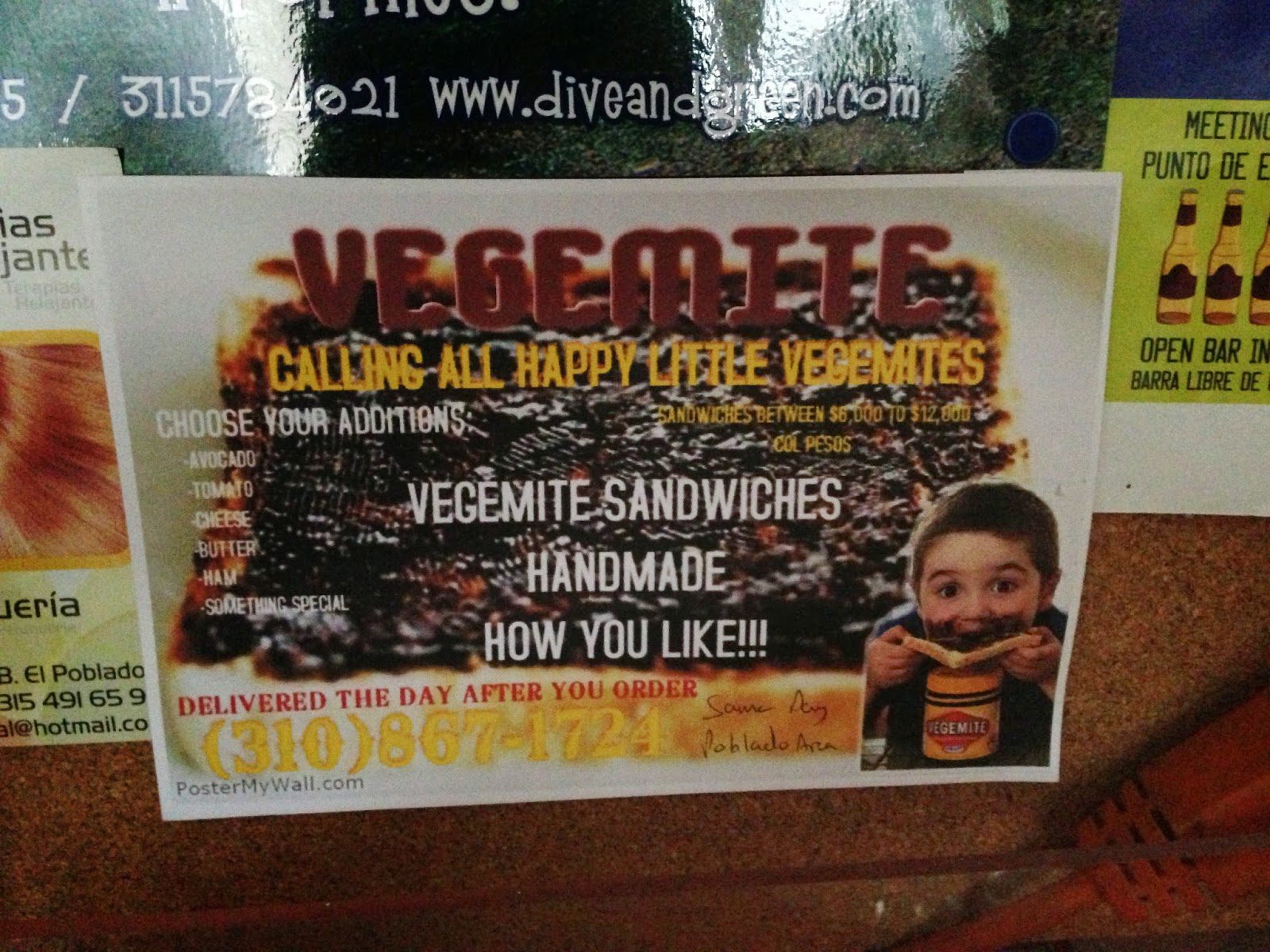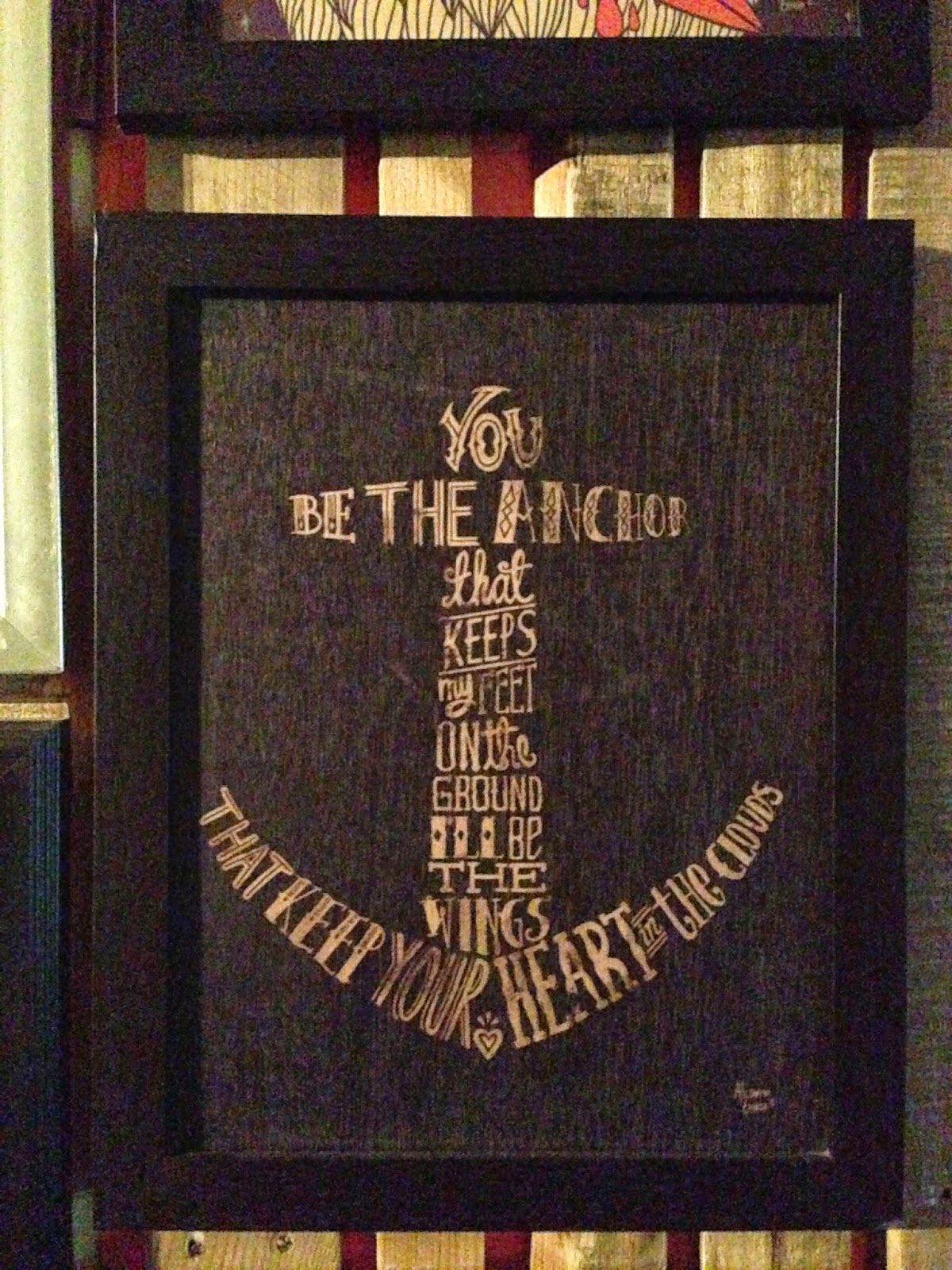 Other Perks:
After a good night's sleep, you can fill up on a hearty breakfast of eggs, toast and Colombian coffee, of course.

Something as simple as having outlets in the lockers means you don't have to guard your valuables as they charge (something nobody wants to do after a long day of exploring a new city).
Cons:
I can't really think of any real negatives about this hostel, though the atmosphere just wasn't quite as warm and friendly as some of the other places we stayed. This very well could have just been our timing, as we stayed Sunday night through Wednesday.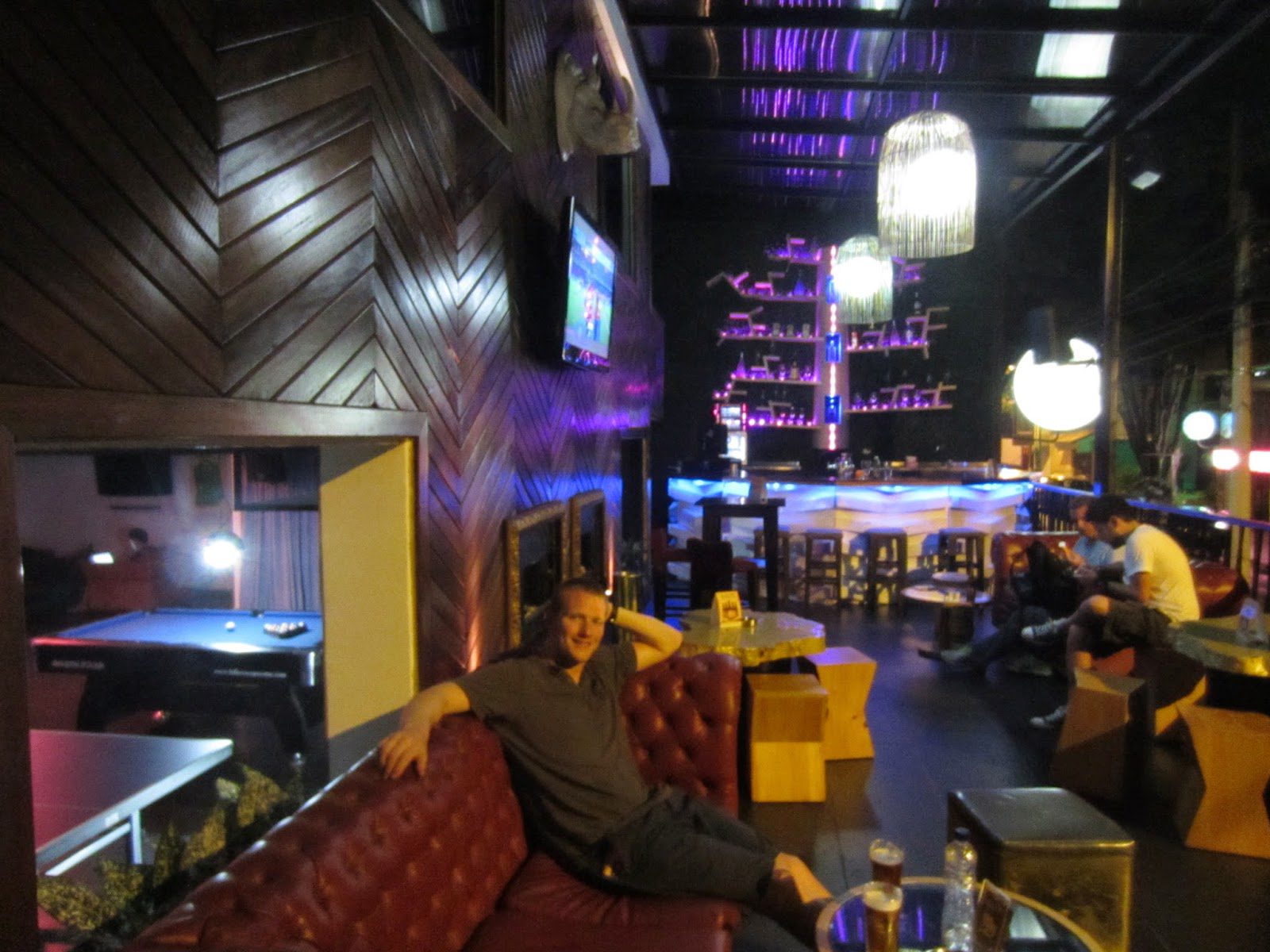 Tip: The on-site bar has a few local craft beers on tap. They are a bit more expensive, but we splurged since we were getting a little tired of the selection of light beer.
Read about the things you must not miss in Medellin, Colombia here.
3. Most Relaxing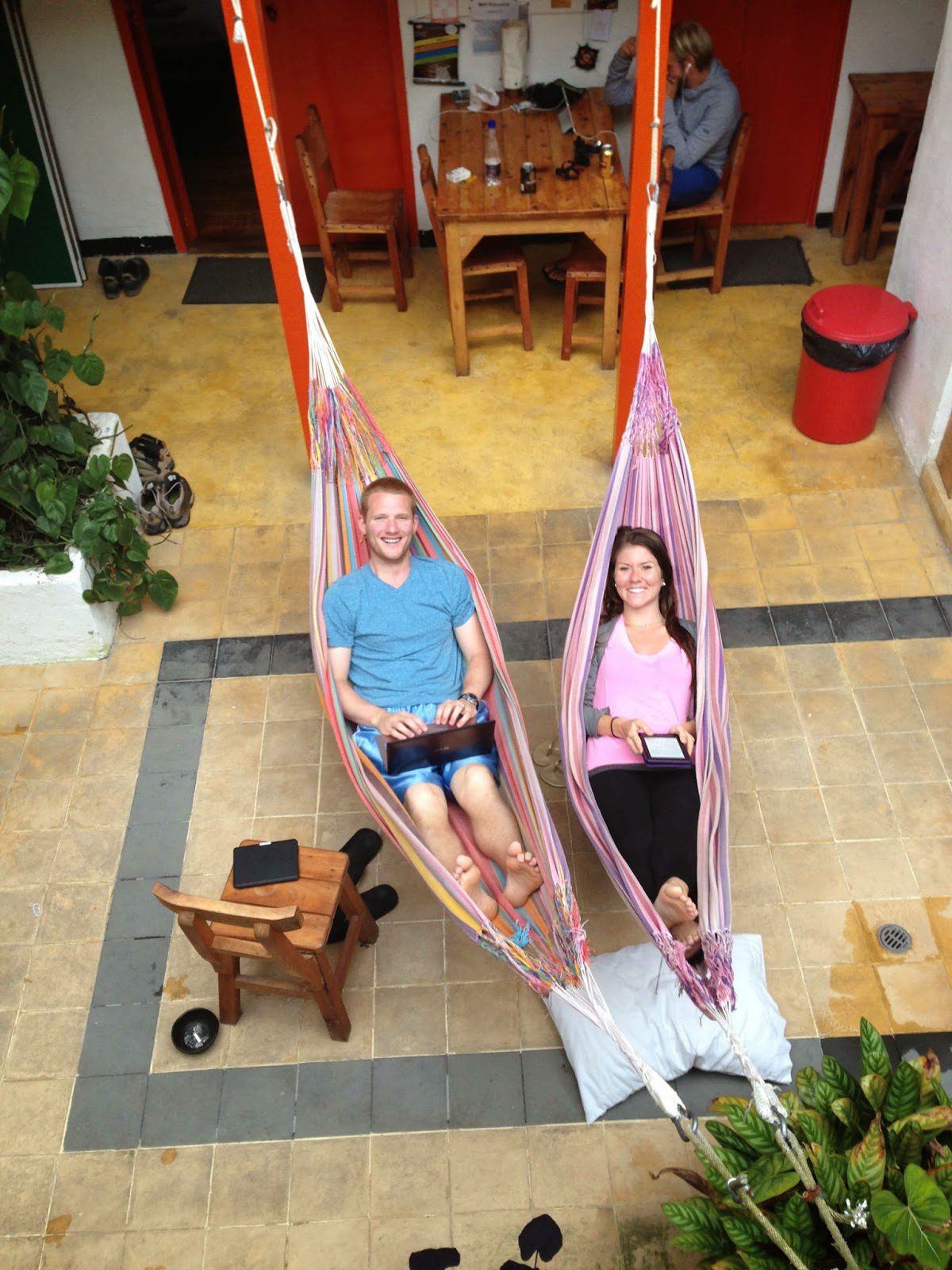 Hostal Tralala: Salento, Colombia
As if the sleepy little town of Salento isn't charming enough, this hostel will make you never want to leave.
Seriously though, the wall is plastered with pictures of past guests. To be on their wall of fame, you must have stayed for more than one month – and there are plenty of people who have lived up to the challenge. Some boasting even more than a year.
With eclectic decor, cozy rooms, and hammocks for relaxing (but really, if a hostel in South America does not have hammocks, it just isn't worth staying in), Tralala is sure to impress.
Other Perks:
They have rubber boots you can borrow for the famous, albeit muddy, Valle de Cocora hike. Additionally, there is a sink and scrub brushes for those who decide to wear their own hiking boots like we did. I can't imagine how we would have cleaned off otherwise.

A big movie room fully stocked with bootlegged DVDs.

Another nice little touch is a brochure created by the hostel that has all the sites and restaurants in the town conveniently marked on a map.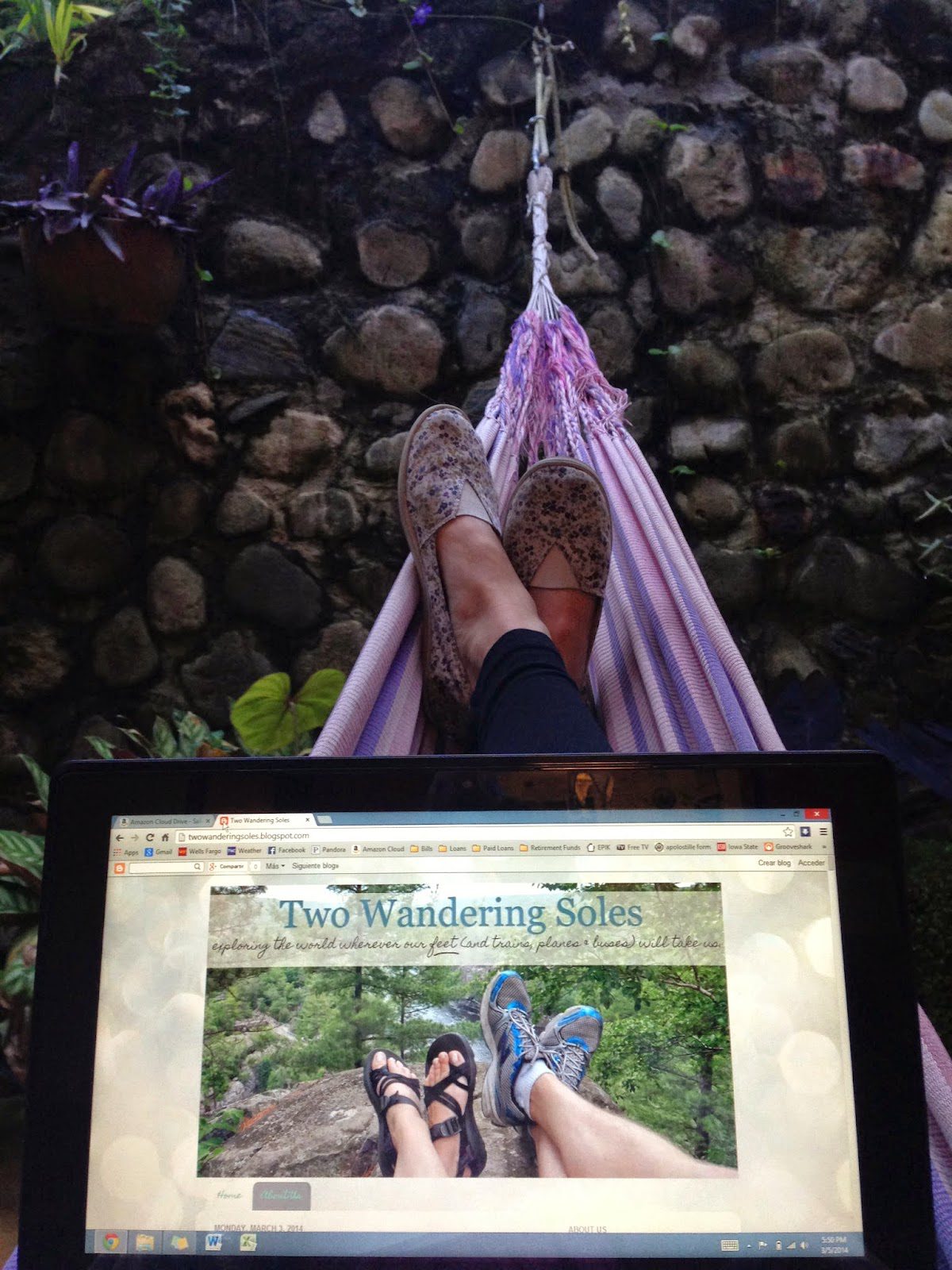 Cons:
Our private room was right next to the kitchen, so we were awoken by people making breakfast before setting out on their early morning hikes. At 4 a.m. Not cool.
Tip: From what we observed, Hostel Tralala seems to fill up fast – they were turning down guests left and right while we were there because they were full. Book this one in advance!
Read our full review on the town of Salento and our experience traveling through the town and hiking Valle de Cocora. We'll even tell you about the time we mixed alcohol with explosives!
4. Best Common Area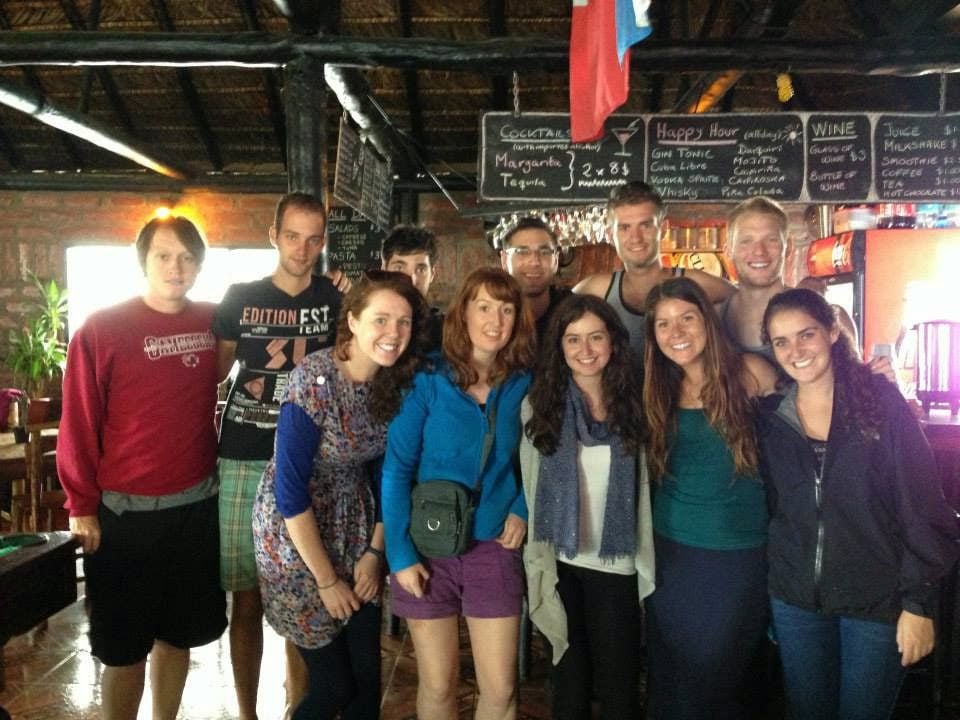 Great Hostels Backpackers, Los Pinos: Baños, Ecuador (website)
Though the rooms are far from the best, there are a couple reasons we loved this hostel. To start with, I can't say that I have stayed at any other hostel that has offered a free dinner.
When we saw the sign advertising free food, we expected it to be a half scoop of leftover, lukewarm, Easy Mac. And an off-brand at that. But no.
Each guest got a heaping bowl of fresh pasta with veggies and homemade pesto. Yes, fresh basil! Oh, and parmesan to top it off.
The free dinner is offered Monday through Wednesday, and changes each night.
The common area was pretty amazing too, with a pool table, a bar and plenty of seating, we spent much more time there than in our room.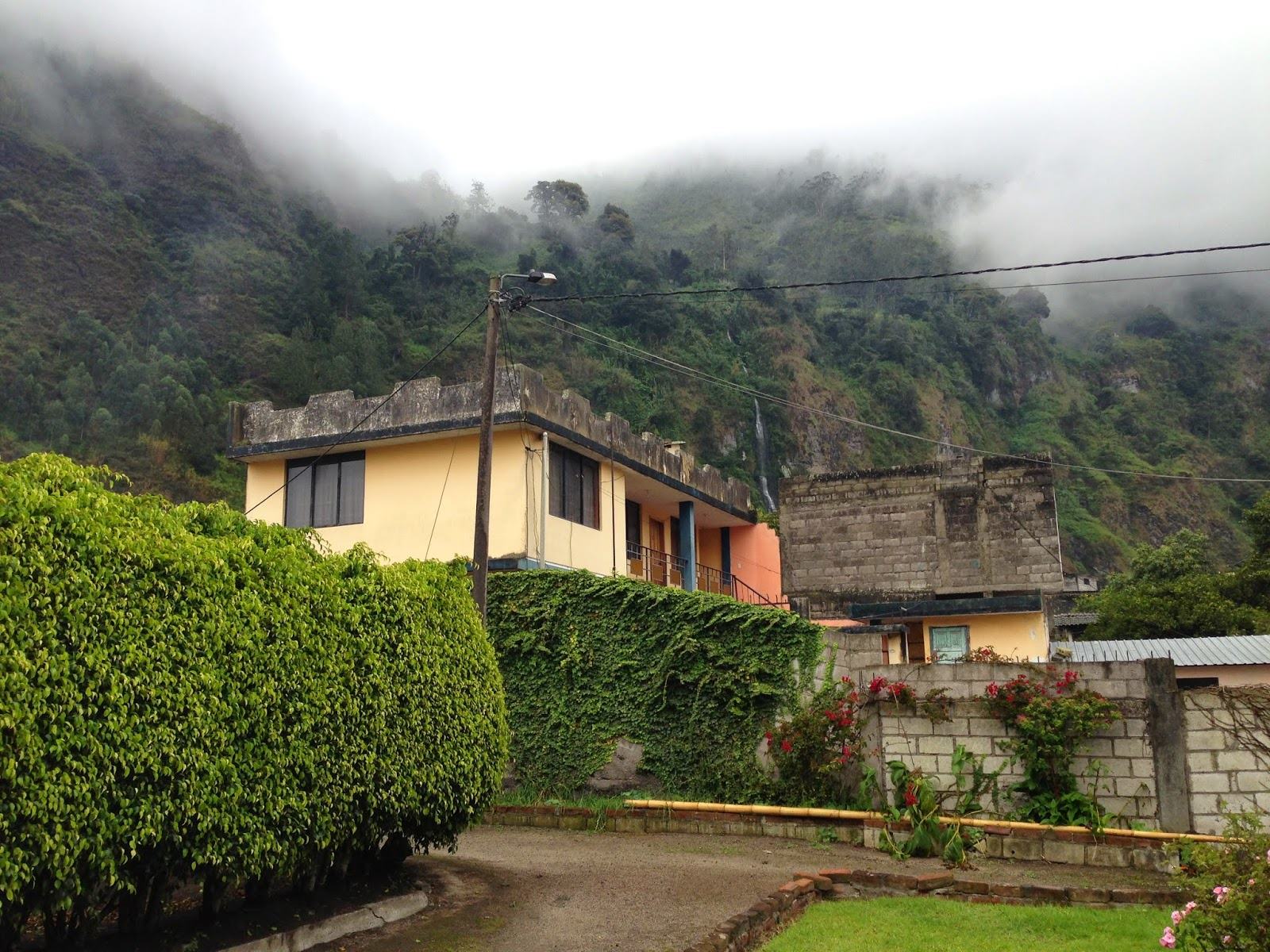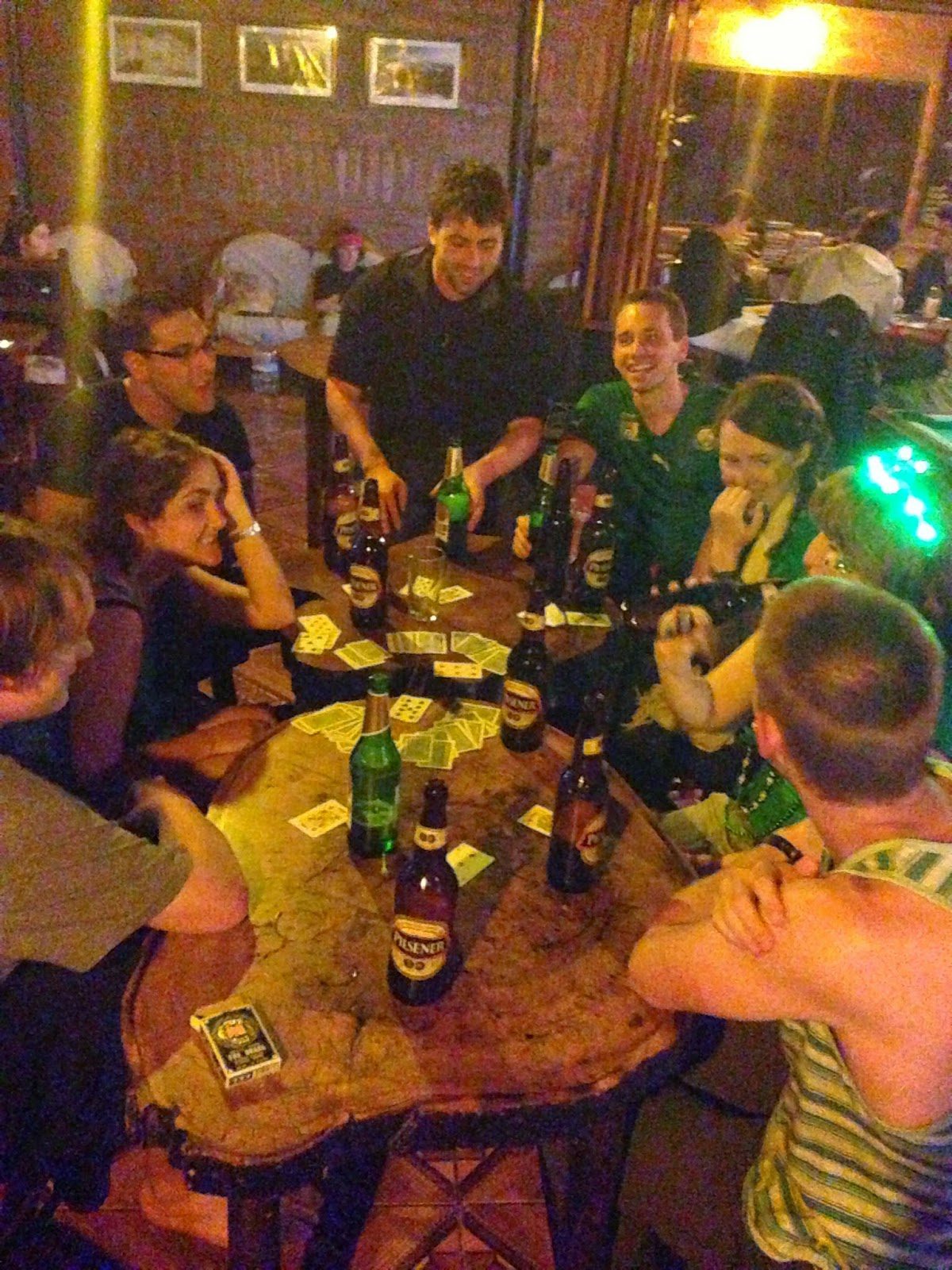 Other Perks:
After reading other reviews, I noticed a pattern of people mentioning the homemade jam served at breakfast, and I thought it was strange… but when I tried it, I knew why people were mentioning it. It is out of this world.
Seriously. My mouth is watering as I type this.
Cons:
Some of the staff were pretty rude. There was an advertised special of free drinks on Saturday nights. The bartender kept saying he would start making the drinks soon, then finally told us there would be no free drinks after we had waited a good couple hours.

Also, the large dorm room we stayed in was super dark even during the day, making it hard to pack. But the worst part was the damp and smelly bathroom. You definitely need shower shoes in that one.
Tip: They won't serve you dinner unless you join the Facebook event that morning. We learned this the hard way. Sign up early!
Read about our adventure-packed week in Baños, Ecuador here.
5. Best Location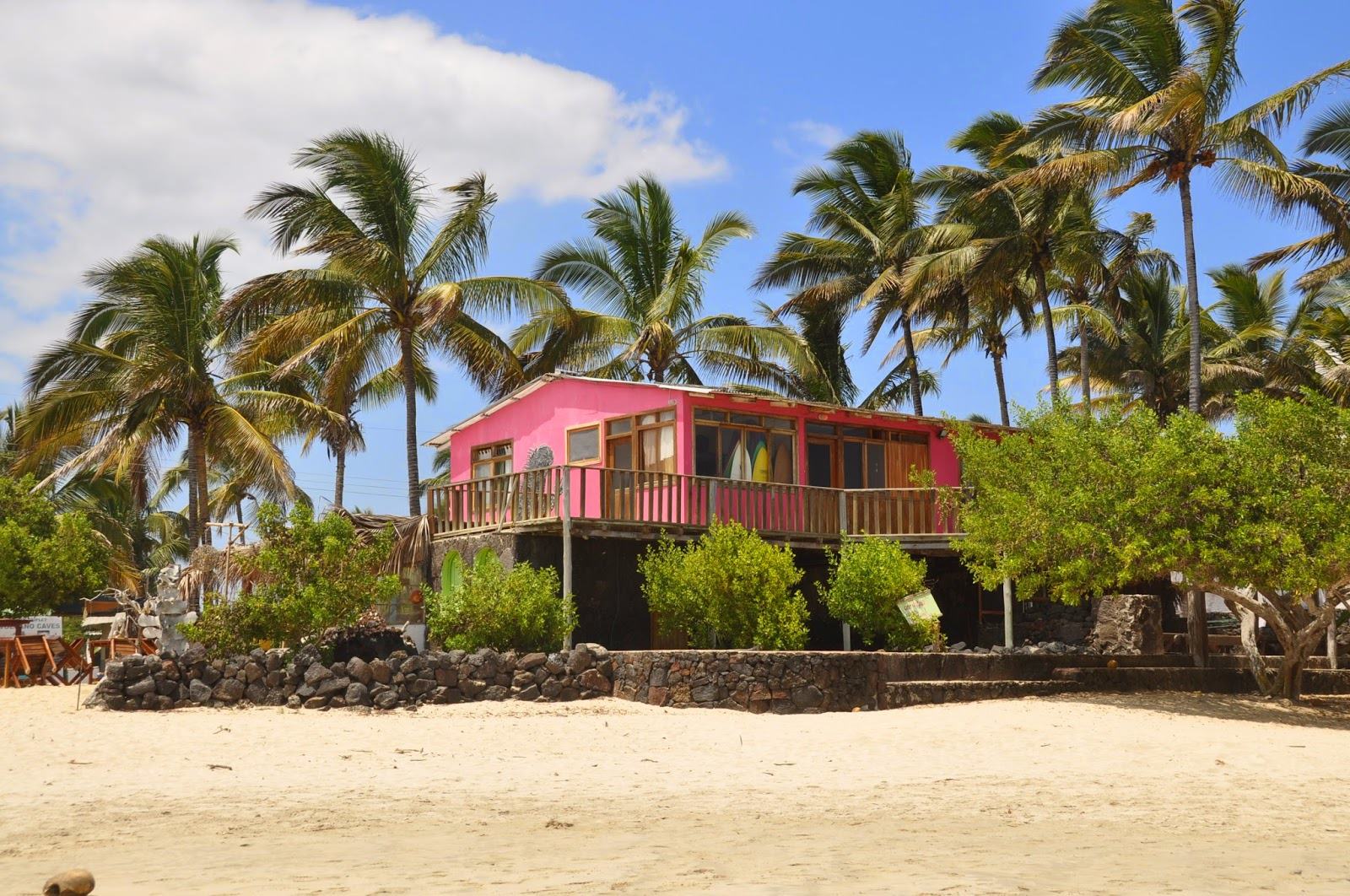 Caleta Iguana: Puerto Villamil, Isabela Island, Galapagos
Update: This hostel was closed for a bit and now (thankfully) they have reopened. It seems like you can't book it online and the prices per night has gone up to $40 per night per person. If you're traveling to Isabela Island in the Galapagos, you can find other great deals on hotels/hostels here.
This hostel is located on a picture perfect beach, just meters from the water. The property boasts a beach bar, a slackline, a volleyball court, plus surfboard and snorkel rentals.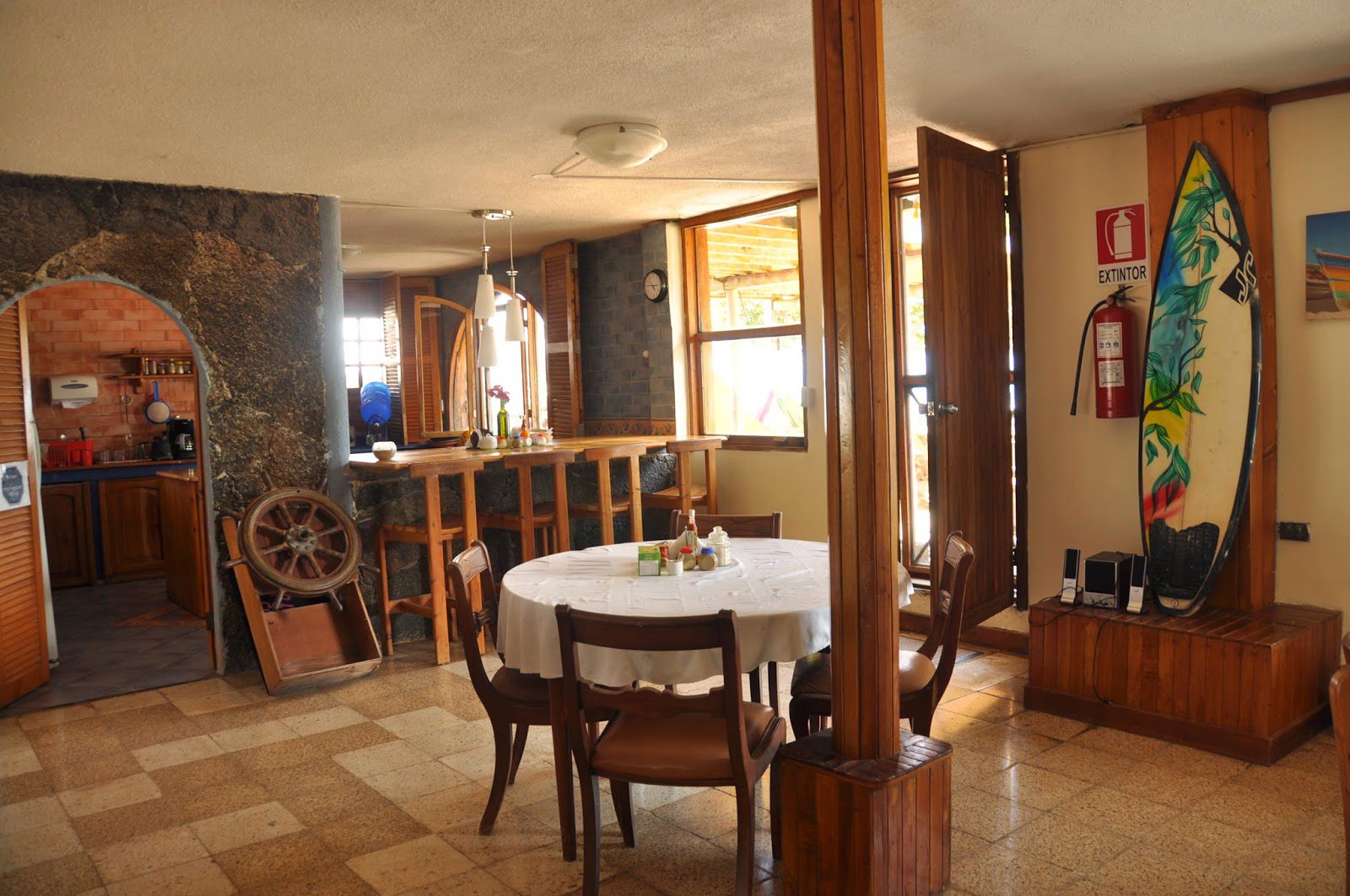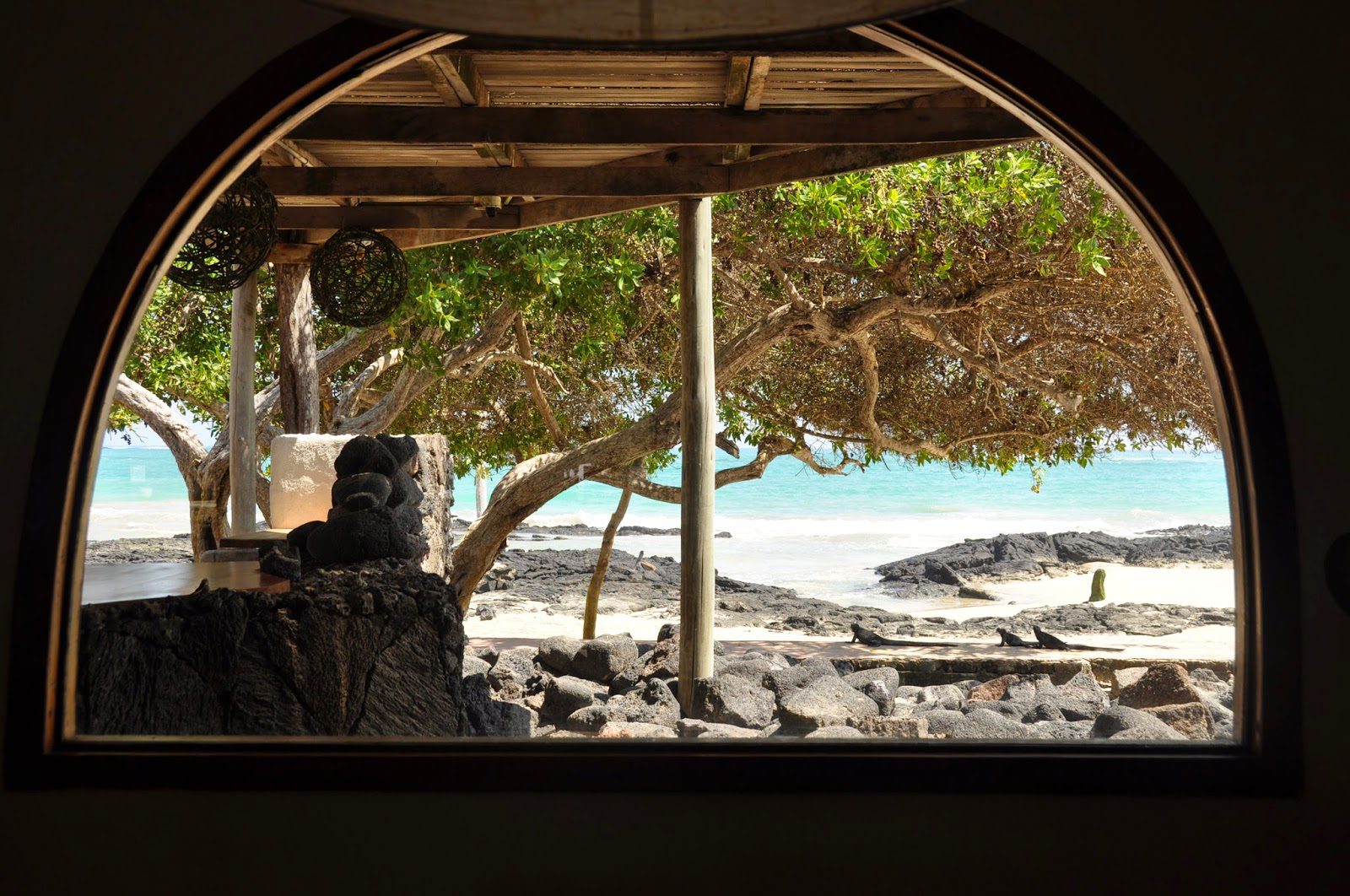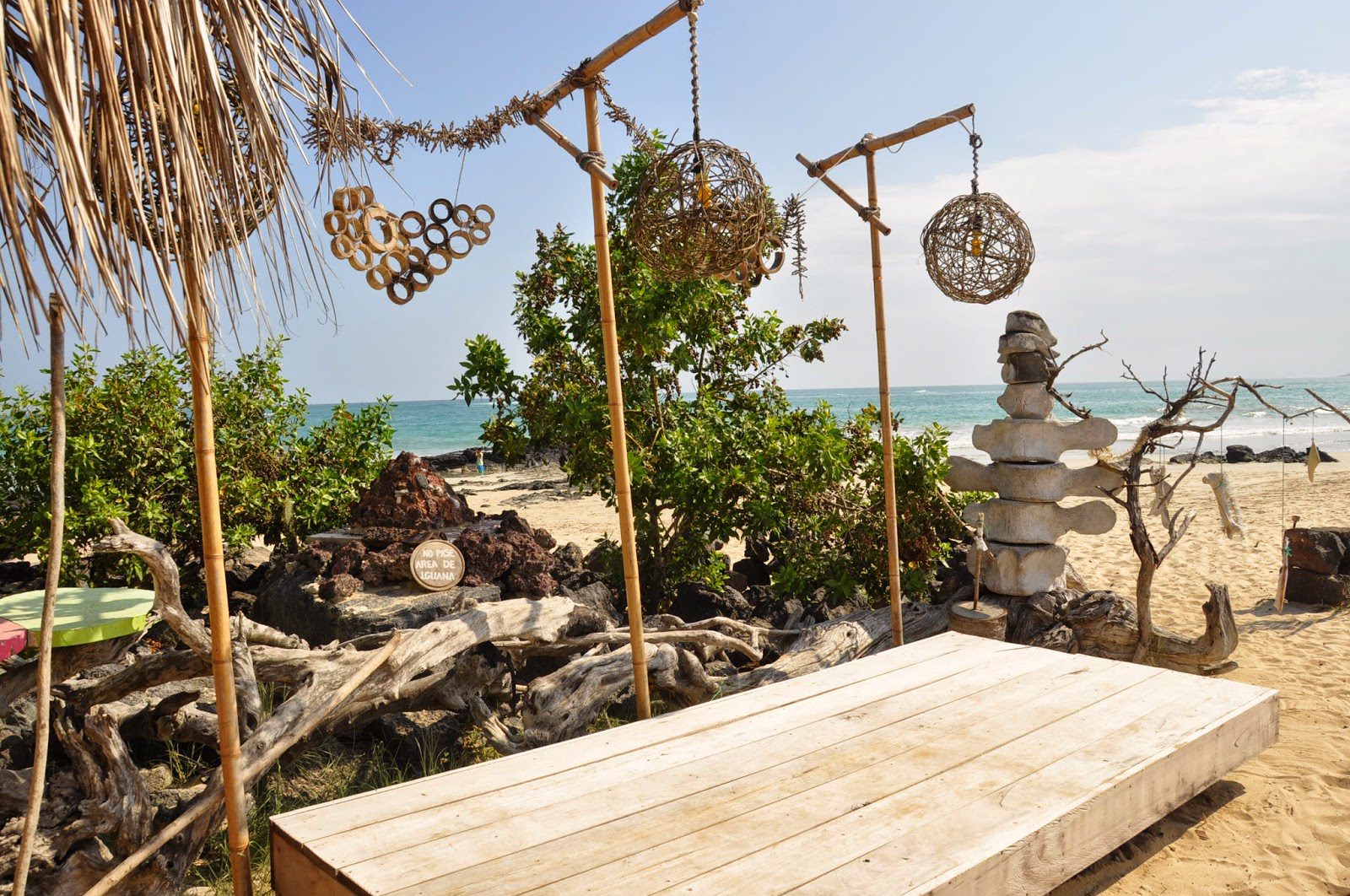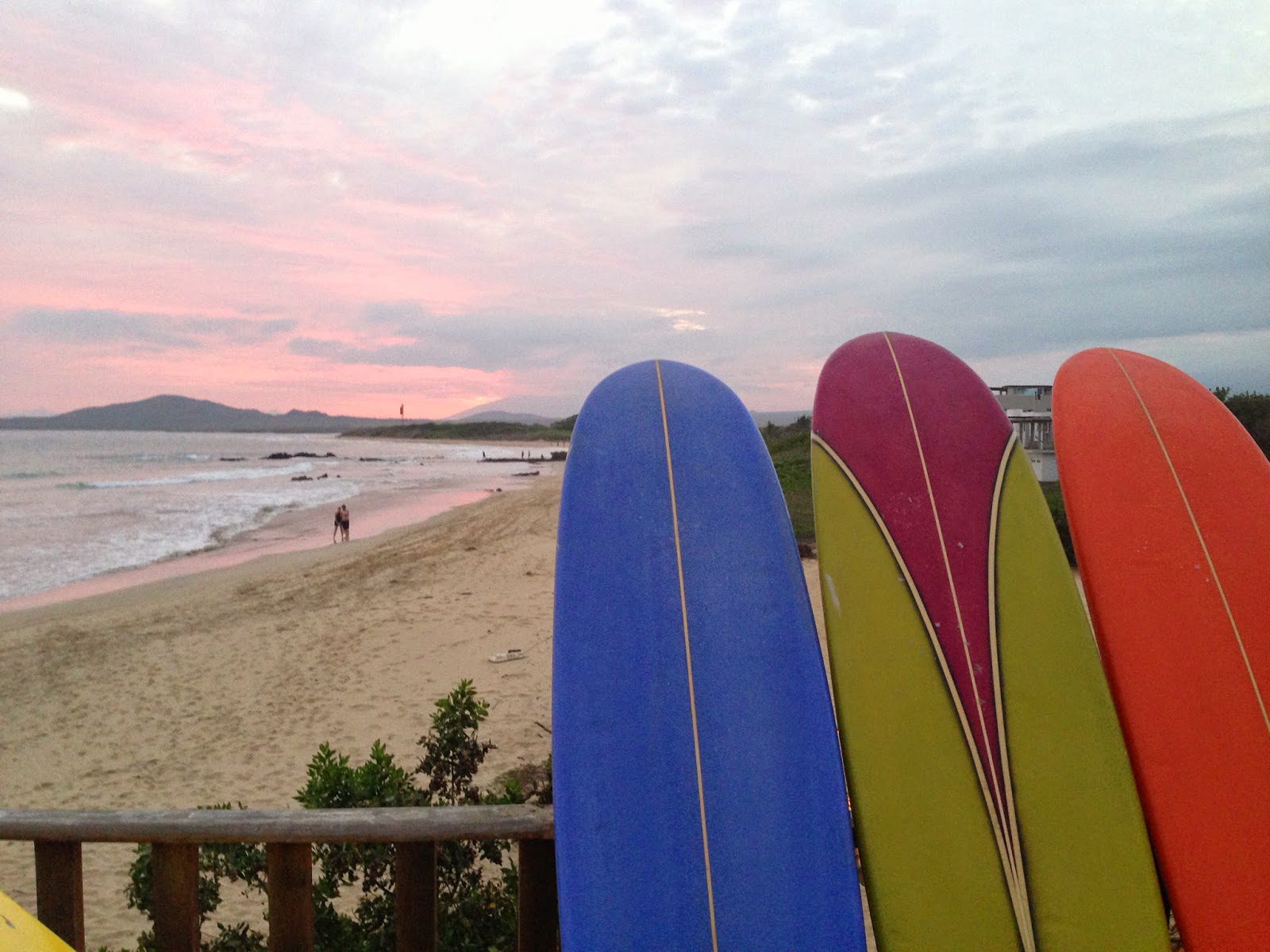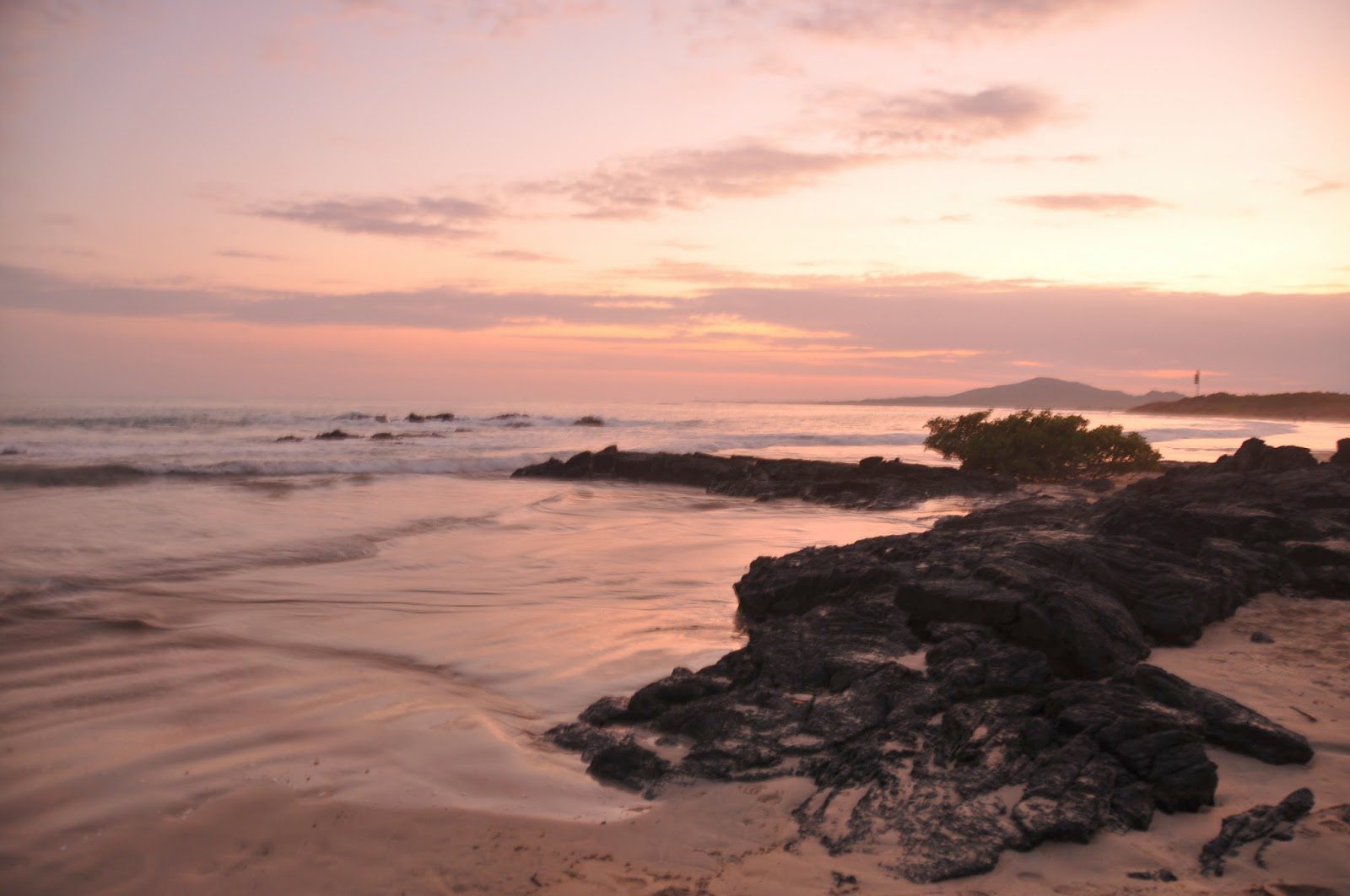 Other perks:
The manager, Emile, is incredibly nice and helpful.

The included breakfast was the best I've had. At any hostel. Ever. The menu changes daily and it is cooked to order. The best part is you can eat it while watching the waves roll in. (Note: breakfast may not be included in the price of the room any more.)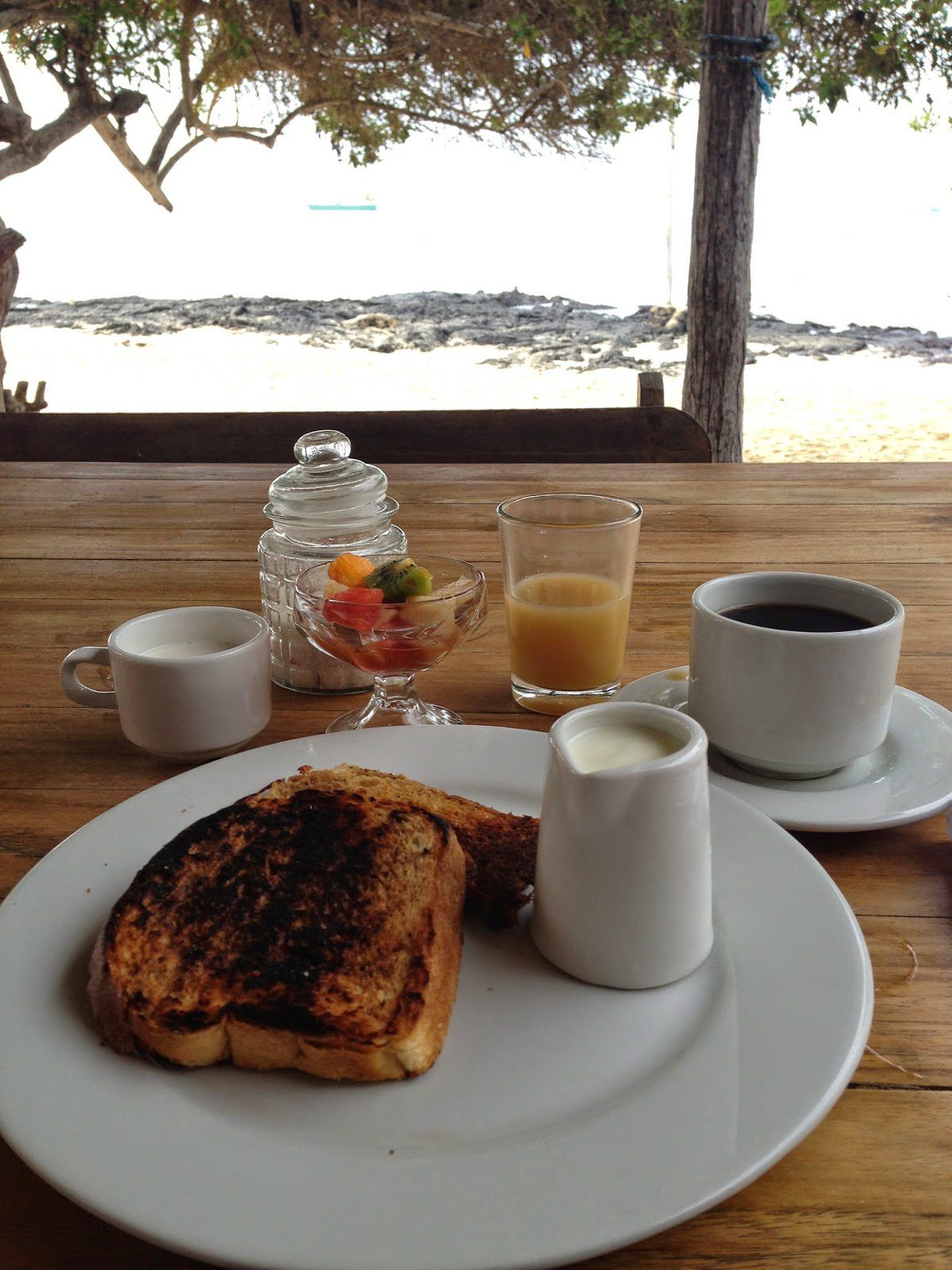 Cons:
We stayed in a "dorm room" which had three beds but we were the only two the entire time. It was really nice having the room to ourselves, but it was pretty hot and stuffy. Also, at $20 per person each night (in 2014), this was the most expensive accommodation during our entire three months. That being said, it was a decent price for the infamously expensive Galapagos.

Update on Price: The prices have increased since we visited here in 2014. Research and other readers tell us that the price is now $40 per person per night. Which is still a pretty good deal on this island, especially for being right on the beach.
Read about our incredible time in the Galapagos here.
6. Best Resort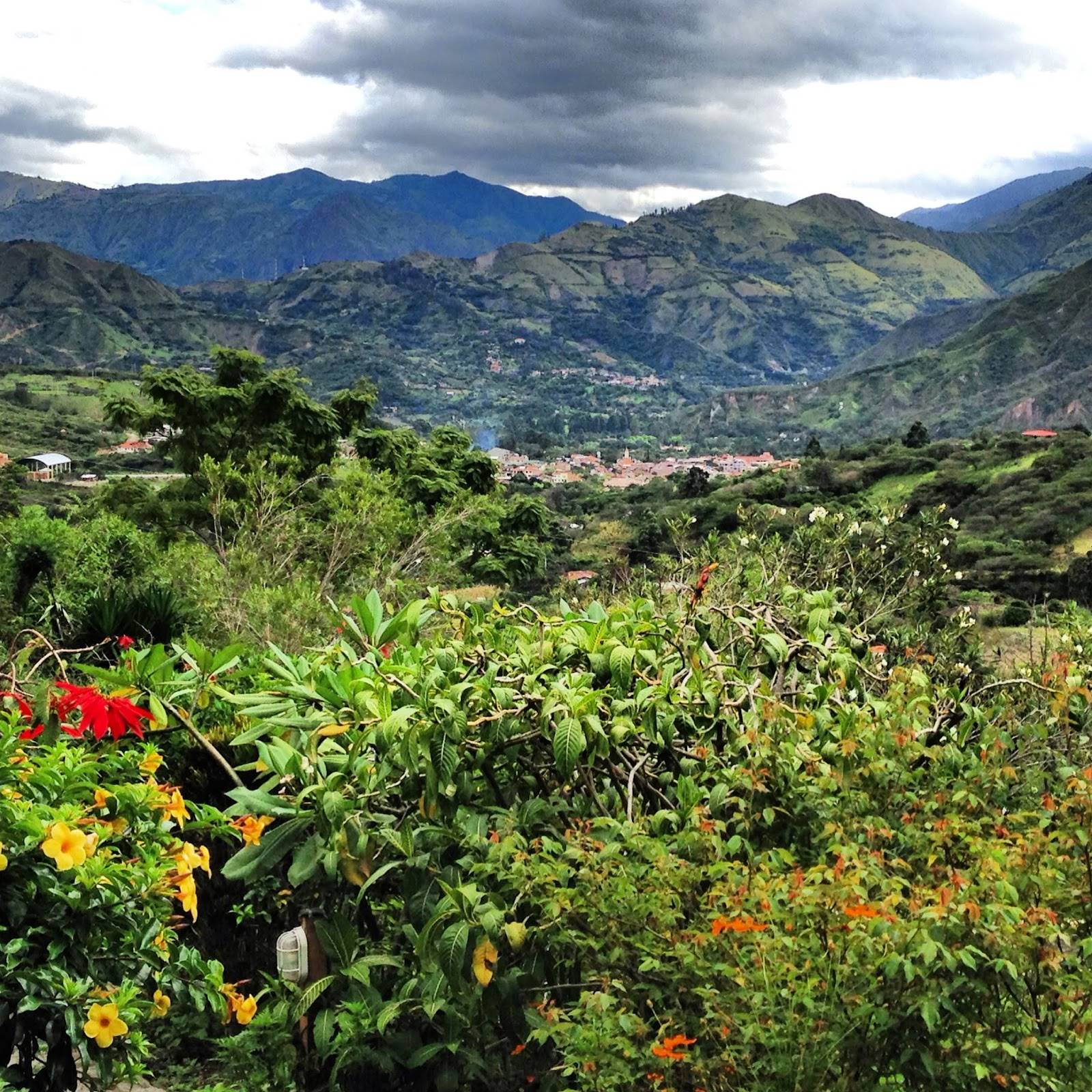 Izhcayluma: Vilcabamba, Ecuador (website)
If this isn't paradise, what is? This resort style property is tucked away in the mountains overlooking the quaint town of Vilcabamba. There is something for everyone here – a pool, a spa, a bar and restaurant, and exotic gardens. The accommodation ranges from luxurious private cabins to budget-friendly dorms.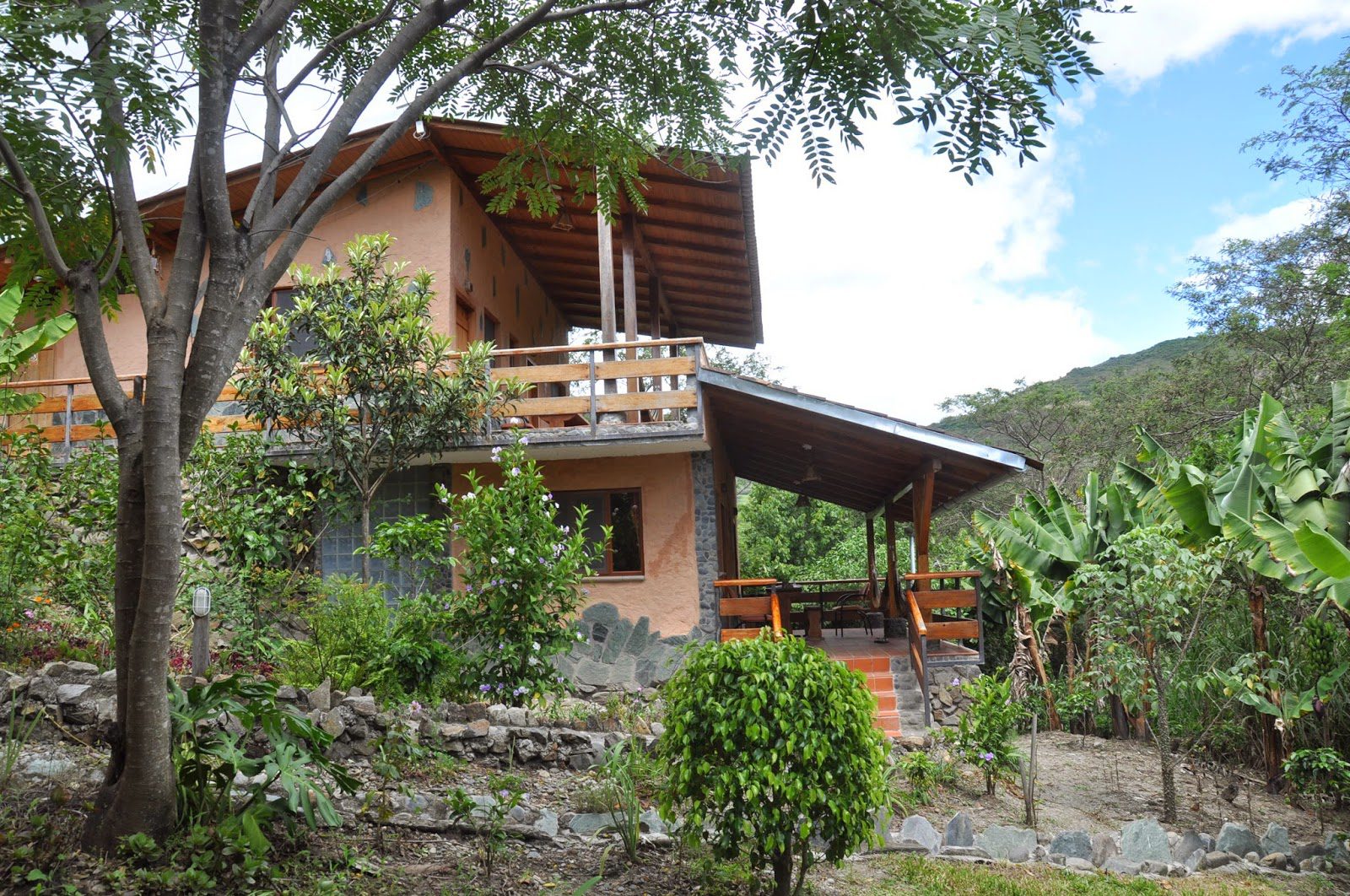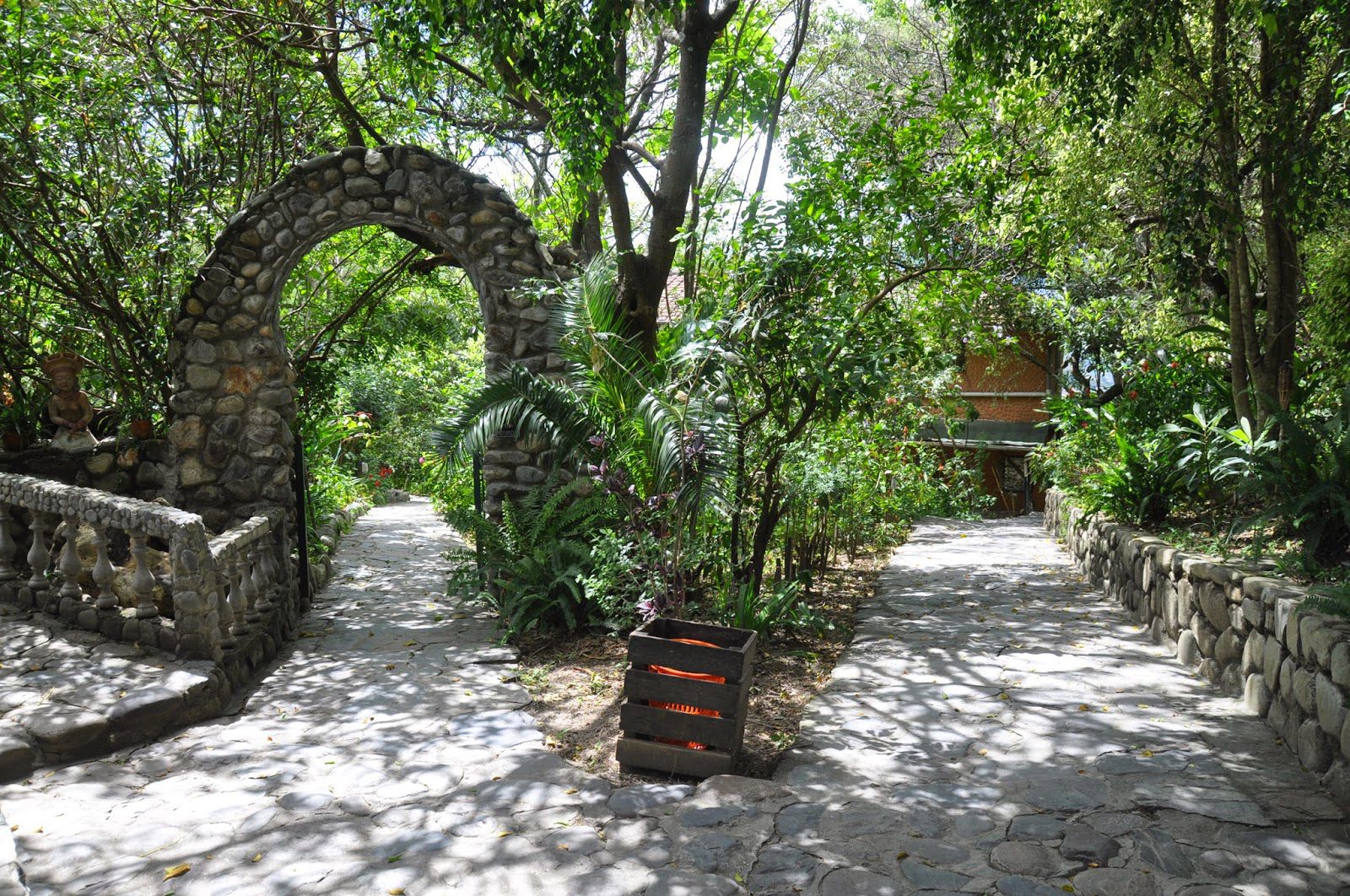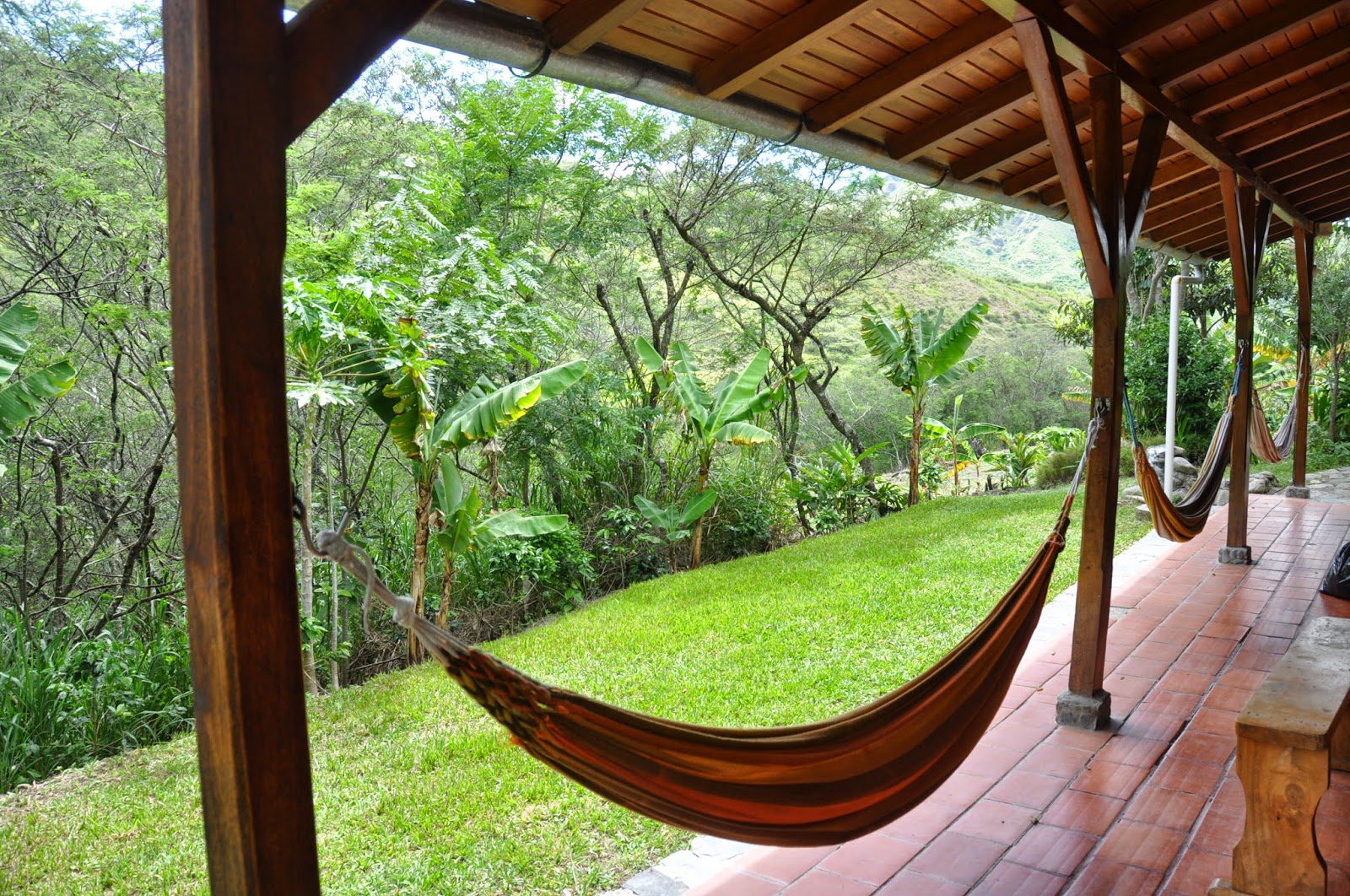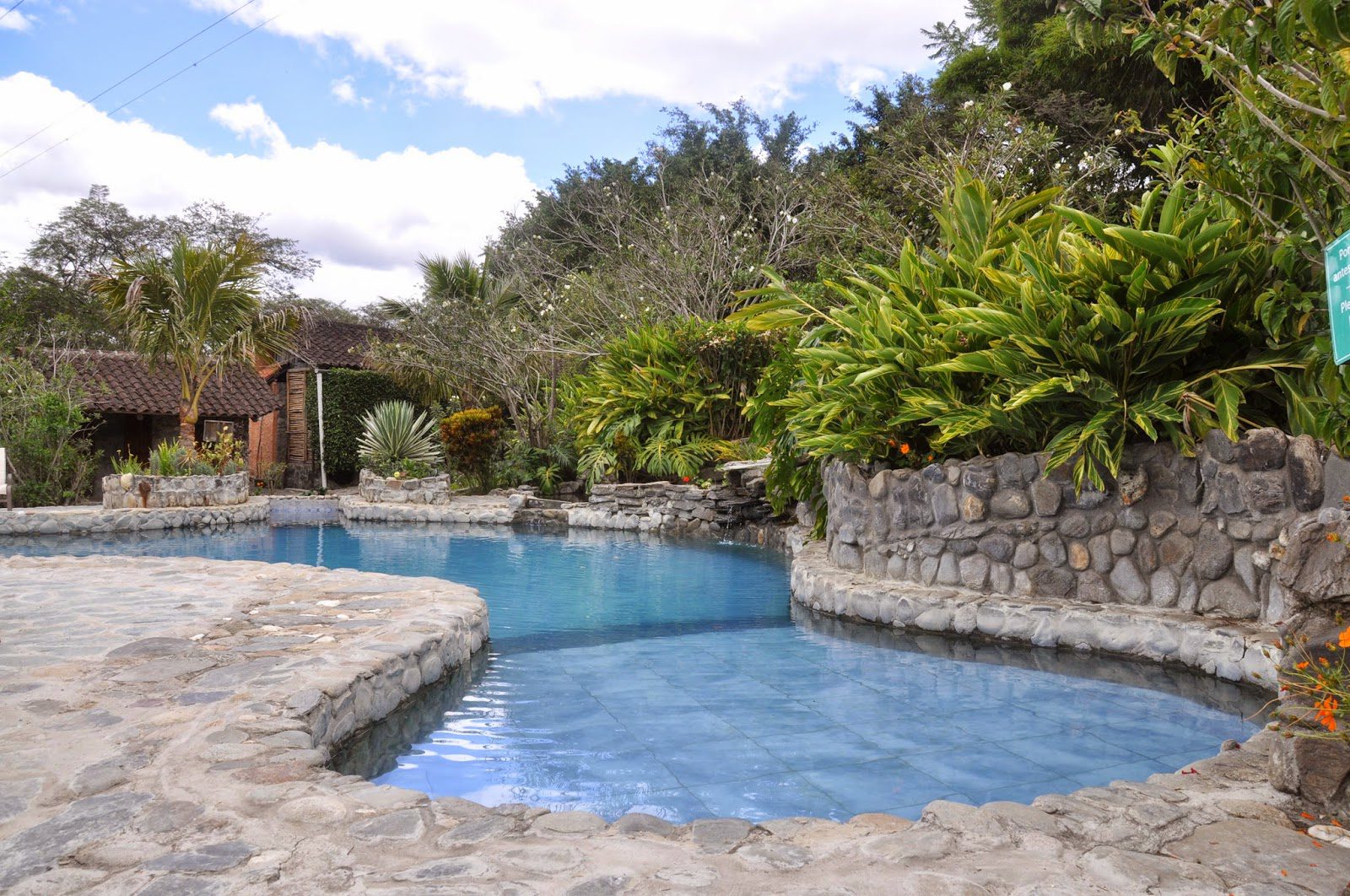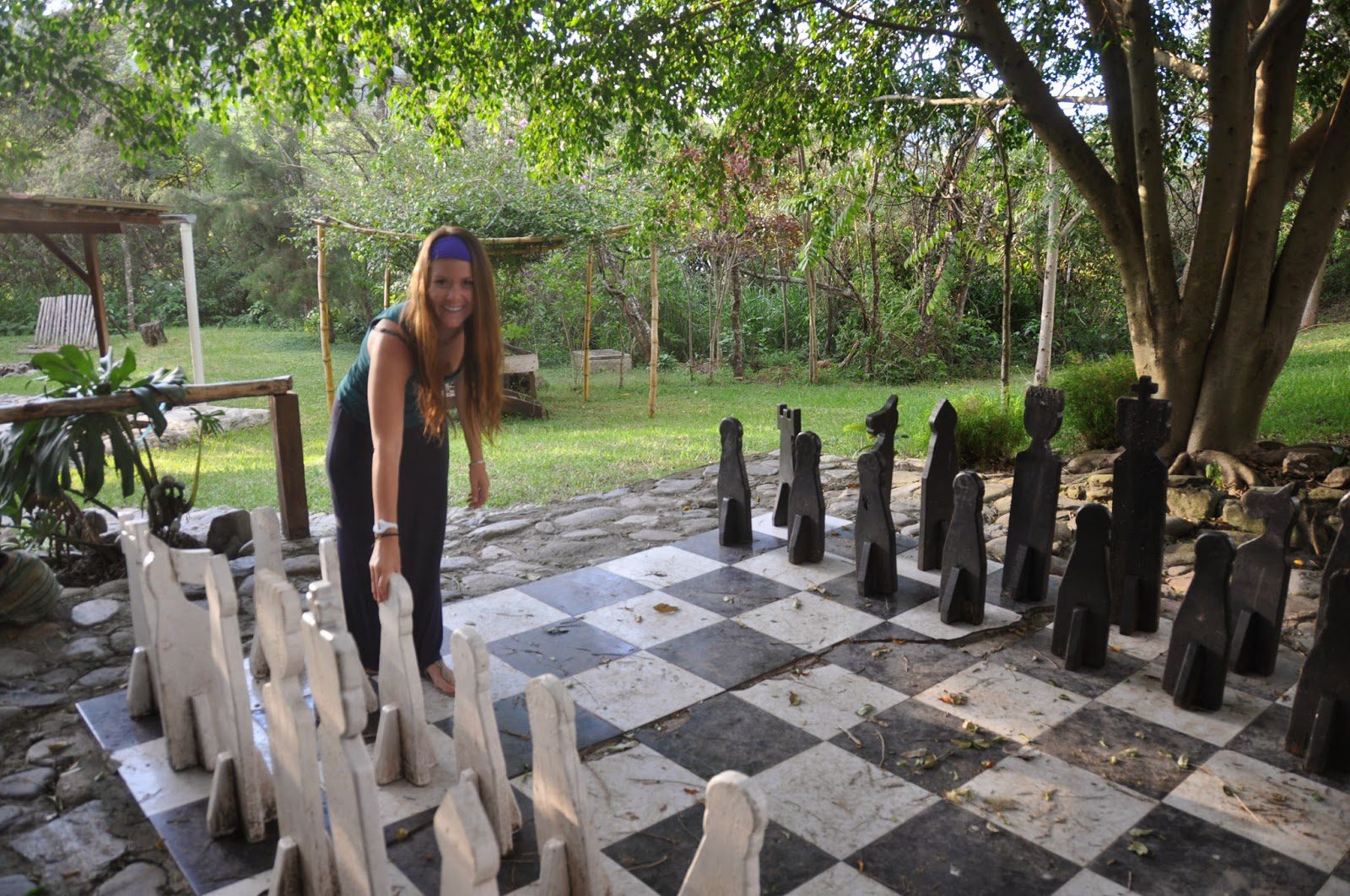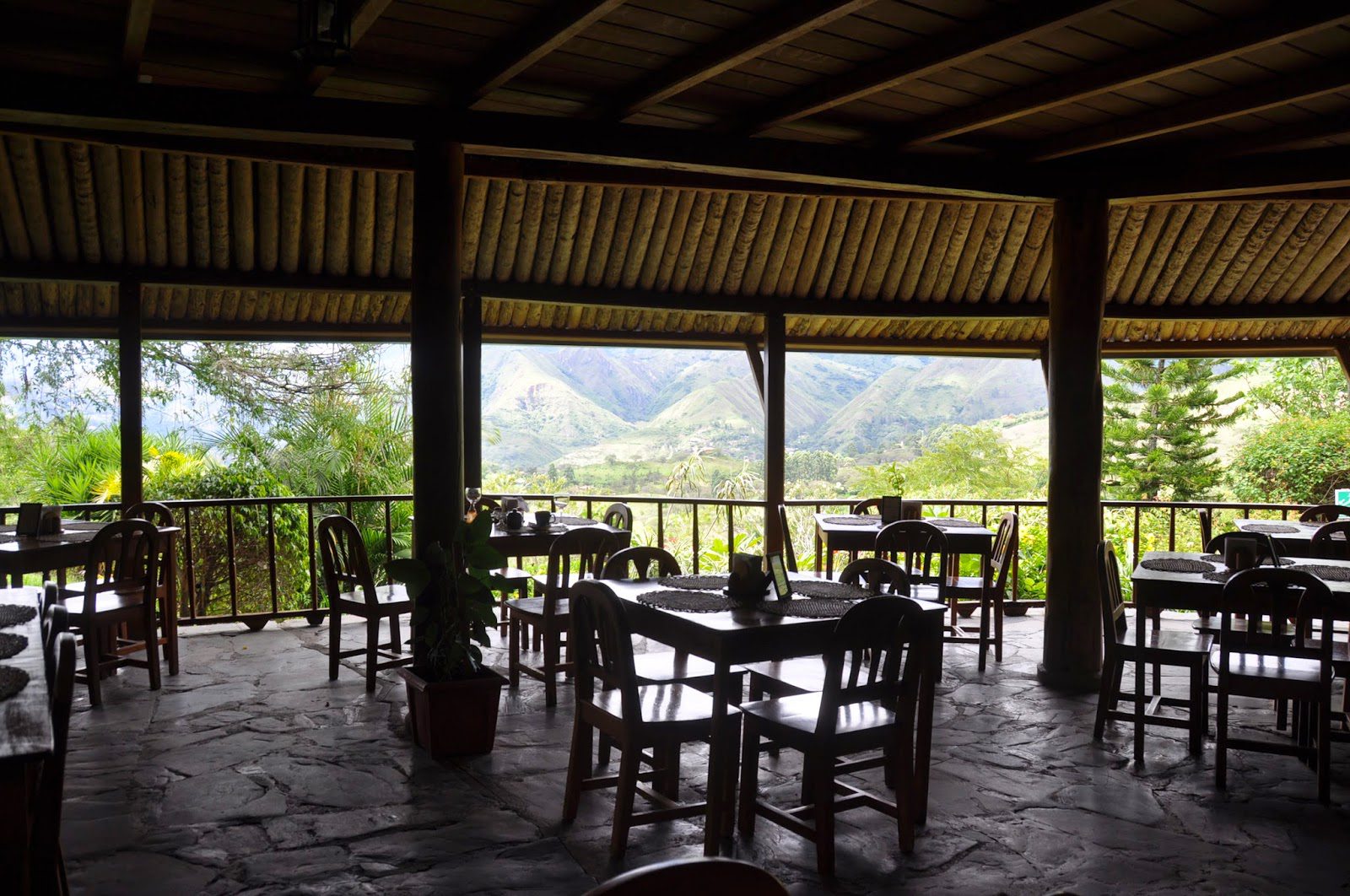 Other Perks:
Izcahluah has created their own maps of the hiking trails in Vilcabamba, ranked for difficulty and beauty. Apparently the trails are very hard to locate if you aren't familiar, and the maps are exclusively available to guests at Izhcayluma.

The staff are super friendly and stored our luggage while we stayed on a nearby farm for a week.

We stayed in both a private and a dorm room. They were both comfortable and spacious, but we actually preferred the dorm. It was beautiful and you can't beat $8.50 per night on this property!
Cons:
It is just a couple kilometers from the actual town of Vilcabamba. A taxi to town should cost between one and two dollars.
Tips: Though the prices at the on-site restaurant are more that we usually spend on meals while backpacking, the portions were huge. We split one meal and were more than filled up. There is a small assortment of German and Ecuadorian cuisine to choose from, and it all looked fresh and delicious.
Read about our time working on an organic farm near Vilcabamba here.
7. Best All-Around Hostel